A cryptic reader asked me recently to 'look up Tony Sadler'. I only had time to do this last night, but I remembered who Tony Sadler was. He was one of the Obs and Gynae Consultants (or he might have been a Senior Reg) in Bodger's team when I worked at St George's. I always considered Tony Sadler to be one of the less offensive colleagues of Bodger's; he wasn't crude and offensive and was always quite friendly. Neither was Tony Sadler someone who was the subject of florid gossip; however he did know what was going on in Bodger's Dept and he'll have known about the other outrages at St George's and Springfield as well. I remember Tony Sadler telling colleagues and I that he'd purchased a new Porsche one lunchtime and I remember that he lived at Ealing. I didn't know much about him apart from that because he wasn't one of the illustrious ones…
First I checked the Medical Register to see if Tony Sadler was one of the many who worked with Bodger when I was at St George's who have been struck off or voluntarily relinquished their licence to practice. Anthony Peter Sadler is still on the Medical Register with a licence to practice; he Qualified at London University in 1980 and he is now on the GP register, although he has the full credentials re Obs and Gynae.
The first thing that I found when I googled Tony Sadler was the account of his unsuccessful appeal against a GMC ruling against him. So of all the crazed Top Docs at St George's, after Malcolm Pearce hit the world's media in 1994/95 – Bodger was just as guilty as Malcolm over the research fraud scandal, but it was Malcolm who was struck off, AFTER Bodger gave evidence against him, at no time was the fickle finger of suspicion even pointed at Bodger, although after reading the details of the case it was impossible that Bodger really Knew Nuzzing, as discussed in 'Now Then…' it was Tony Sadler whom the GMC went after and actually got. The GMC went after Rashmi Varma as well, the Fertility Consultant at St George's, after patients complained that Varma was forcing NHS patients to donate eggs to private patients. Varma was cleared and declared the case to be based on Racism and Sexism. I was told by someone at St George's that Varma was as guilty as they come… Varma returned to India after the case; I suspect that she got away with it because of the dirt that she had on Bodger and so many other people…
As for those who believed Varma's declarations of Inequitable Treatment on the part of the GMC, Varma was dreadful to midwives and junior docs and always called her registrar Patel, never Dr Patel or Rashmi (he had the same name as her), because Mrs Varma was a Brahmin and she was not going to waste respect on a Patel. She was also a very rich woman and wanted to become a lot richer.
So the GMC went after and clobbered one of the more normal Top Docs at St George's…
The account of Tony's appeal appears on the website of Old Square Chambers, who represented the Privy Council in the case. If A Top Doc appeals against a GMC ruling, the appeal is made to the Privy Council, because it is the Privy Council that has domain over the GMC.
So Lord Hendy QC and Bella Webb of Old Square Chambers were NOT representing Tony Sadler.
Anthony Sadler v. General Medical Council
(2003) 1 WLR 2259,(2004) HRLR 8,(2004) Lloyd's Rep Med 44., Privy Council – Lord Hendy QC, Bella Webb
The General Medical Council's Committee on Professional Performance had jurisdiction to determine the referral of a complaint about the performance of appellant consultant surgeon. There was nothing irregular or unfair in its approach and the intermediate and final conclusions it reached were not unsafe.
Appeal by a doctor ('S') from the decision of the Committee on Professional Performance ('CPP') of the General Medical Council ('GMC') that his registration as a medical practitioner should be made conditional for three years. S was a consultant surgeon in obstetrics and gynaecology with a National Health Service trust. In December 1997 he was suspended as a result of five incidents during his work as a surgeon between July and December of that year. The NHS trust subsequently notified the GMC and in September 1998 the assessment process under the professional performance regime began. The process was completed before the Privy Council's decision in Krippendorf v General Medical Council (2001) 1 WLR1054 was made, concerning the operation of the General Medical Council (Professional Performance) Rules 1997 and therefore without the benefit of guidance given in that case. Accordingly the assessment panel did not concentrate on the particular incidents giving rise to the assessment. The assessment panel decided S's performance was unacceptable and recommended remedial action to improve S's performance, in the form of retraining and temporary supervision. In July 1999 the case co-ordinator produced a statement of requirements with which S agreed to comply. Through no fault of S, his training placement did not commence until July 2000. S made a surgical error during his training as a result of which the placement was terminated after three days. Sunsuccessfully attempted to obtain a new training placement. On 2 November 2000 the case co-ordinator decided to refer S's case to the CPP under r.25(1)(b)(i) of the Rules because S was no longer being re-trained in accordance with the statement of requirements. The CPP found that S's standard of professional performance was seriously deficient in relation to good operative care. In doing so it had examined in detail the five incidents that originally gave rise to the assessment process, as well as the incident leading to the termination of S's training placement. That approach resulted from a legal assessor's advice that there were errors in the assessment panel's approach and the CPP should not rely on the contents of conclusions of the assessment panel's report or anything adverse to S in third party interviews. Ultimately, the CPP determined to make S'sregistration conditional for a period of three years. S's grounds of appeal related to: (i) the CPP's jurisdiction under the referral; (ii) the reasoning of the CPP including the finding of a pattern of seriously deficient performance; (iii) the standard of proof; and (iv) apparent bias arising from the fact that the CPP was composed solely of members of the GMC.HELD: (1) Under the statement of requirements S was obliged to take effective action to improve his professional performance by 24 August 2000. S's non-compliance with the statement did not end as of that date because the statement had effect until 24 November 2000. Although S did all he could to achieve effective re-training, he had not done so and the case co-ordinator had no reasonable alternative but to refer the case to the CPP. That referral was authorised by r.25(1)(b)(i) of the Rules and the CPP had jurisdiction tohear S's case. (2) The CPP did not err in its consideration of the four surgical incidents in relation to which it made adverse findings. It was entitled to take those incidents into account in reaching its final conclusions. (3) There was nothing irregular or unfair in the CPP's approach or in its continuation of the hearing after the legal assessor's advice. The CPP's overall conclusions and its conclusions on the individual incidents were not unsafe although it could have adopted a different approach, for example, in relation to putting the specialist medical adviser's views to other expert witnesses. (4) In general, when determining whether the standard of a practitioner's performance had been seriously deficient the ordinary civil standard of proof should be applied by the CPP. In exceptional cases a heightened civil standard of proof might be appropriate.Furthermore, a criminal standard might be appropriate where the conduct in question would also found serious criminal charges (McAllister v General Medical Council (1993) AC 388). (5) The CPP, as a tribunal for self-regulation of professionals, satisfied the requirements of independence, impartiality and fairness under Art.6 of the European Convention on Human Rights. Albert and Le Compte v Belgium (1983) 5 EHRR 533, Bryan v United Kingdom (1995) 21 EHHR 342 considered.
Appeal dismissed.
Just look at those dates: someone went after Tony Sadler in a big way in Dec 1997, just after Ronnie Waterhouse had finished taking evidence in public from the witnesses at the Public Inquiry into the North Wales Child Abuse Scandal, causing headlines denouncing accusing the former kids in care as being Liars, Addicts and Criminals. After 17 years in medicine, it was in July 1997 that someone noticed that Tony Sadler's practice was not what it should be. The dates of Sadler's difficulties in 1997 correlate nearly perfectly with those of the arrest and trial of F and I on the basis of the perjury of CPN Bridget Lloyd of the Arfon Community Mental Health Team.
Bridget Lloyd had worked as a psych Angel in Gwynedd for decades; Bridget was the Angel who when I was unlawfully detained in Aug 1986, refused to let me go until I'd 'seen' Dafydd, then shut me in a room with only Dafydd, who proceeded to Talk Sex and when I challenged him told me that if I didn't get out of north Wales now and never come back, he'd have me arrested…
My post 'The Price Is Right' details, with dates, the sequence of events that followed when I told F in detail in the late summer of 1997 about the Aug 1986 Bridget Lloyd incident; F rang one of Bridget's colleagues, swore at him and the next we knew both F and I were arrested for 'threatening Bridget', Bridget claiming to be so terrified re her safety and the safety of her 'young children' that she was issued with a personal alarm by the NHS. At our trial at Caernarfon Magistrates Court in Jan 1998, the prosecution stressed that the NHS had prepared a safe house for Bridget if I, in particular, was acquitted.
I have a document in my possession written by Bridget soon after our arrest in which she tells her senior colleagues that she is not at all frightened of me, that I only ever met her once and that I wouldn't recognise her if I saw her.
Weeks before our trial, Tony Francis wrote a Court Report for use WHEN we were found guilty no less, recommending that F should be put on probation and I should be sent to a secure unit.
F and I were both acquitted, only to face yet more aggro from the mental health services, a refusal to apologise and an insistence that we still be treated as Dangerous Forensic Patients. The Case Manager who had been assigned to us was Senior Forensic Angel Jackie Ehlen, who had back in the late 1980s, been Bridget's colleague on the two psych wards at Ysbyty Gwynedd, before the Hergest Unit was built. Ehlen, like Bridget, was one of the Angels who was of Sister rank in 1986/87.
My post 'Inside Information About A Hergest Unit Death' discusses the unexplained death of psych patient Dorothy Griffiths in 1987 or 1988 on the ward in which I was unlawfully detained when I encountered Bridget and Dafydd in Aug 1986. Jackie, Dr Sadie Francis and Dr Colin Flood all lied at Dorothy's Inquest, the Coroner admitted that none of the evidence was consistent and ALL the evidence of those three witnesses was inconsistent with the post-mortem path lab results. The Coroner simply denounced this as 'inexplicable' and Dorothy's death was written off as just another Nutter who had killed herself. I obtained additional info about Dorothy, the circumstances in which she was detained at Ysbyty Gwynedd, her death, the aftermath of her death and the dreadful conduct of Ysbyty Gwynedd staff. None of this info came out at the Inquest. I didn't know for years that Jackie Ehlen et al knew that I had the additional info; the security services knew as well because they bugged the phone calls in which I was given the info…
Sadie Francis at the time was holding a contract as a Consultant Psych when she did not have the qualifications to hold that post. The GMC knew this and colluded;
Sadie was only one of a number of NHS staff in north Wales who were known to have been appointed to jobs that their own professional organisations as well as regulatory bodies knew that they should not have been offered yet alone given. Colin Flood is now working as a GP in Llandudno.
My post 'The Price Is Right' explains that on 13 Sept 1997 F wrote a full and frank letter to John Mullen, the CEO of the Gwynedd Community Health Trust, after our arrest and in that letter, F discussed Dafydd's indecent behaviour towards patients, including me and the matter of Bridget facilitating Dafydd's conduct. 'The Price Is Right' details the many times during 1994, 95, 96, 97 and 98 when F and I repeatedly wrote or told NHS staff, Social Services staff, the Mental Health Act Commission etc that Dafydd was sexually abusing patients. I also explained how in Jan 1991, Robin Jacobson, a Consultant Psych at Springfield Hospital, the mental health unit attached to St George's, wrote to his colleague Consultant Forensic Psych Prof Nigel Eastman and admitted in writing that Dafydd was sexually abusing patients and that Jacobson suspected that Tony Francis was as well. I discussed how Dr Tom Burns, a Springfield Consultant Psych, in 1990, also admitted to my face that he knew that this was happening. The letter written by Jacobson was made available to his entire team – including to Ruth White, who was a good friend of one of Bodger's team whom I knew well – as well as to Nigel Eastman's team, the GPs at the Trevelyan Road Practice in Tooting and to Wandsworth Social Services, who then rang and wrote to Tony Francis for 'information' about me. Tony told them all to contact Lucille Hughes for information about my 'dangerousness', which they did.
Of course they did, St George's and Springfield were part of the same trafficking ring, they'd all known each other for ages, as had Wandsworth Social Services and Gwynedd and Clwyd Social Services. The Dean of St George's, Sir William Asscher, had until 1988, been in a senior role at University Hospital, Cardiff and personally knew NHS staff and managers in Gwynedd and Clwyd, especially because Asscher had established the dialysis units in Ysbyty Gwynedd and Ysbyty Glan Clwyd.
Asscher founded a charidee, Kidney Wales. In 1990, EVERY Welsh MP, led by David Hunt, then Welsh Secretary, supported at a beano in support of Kidney Wales, on College Green outside Parliament. Throughout 1990 the Gang repeatedly took me to the High Court, including in Cardiff. See 'The Paedophiles Friends Of Cardiff North'. The Welsh MPs of all parties knew each other and Bodger knew many of them, having grown up and been to school in Cardiff and having a father who was Secretary to the Lord Mayor of Cardiff. Bodger was from a Labour supporting family and previous posts explain how it was Bodger, the BMA and other Top Docs who colluded with discontented Tory MPs, in particular Geoffrey Howe, Heseltine and Douglas Hurd, to bring Thatch down at the end of 1990. I was the football…
'The Price Is Right' explains how after receiving F's letter of 13 Sept 1997 about his call to Bridget's colleagues, Mullen seemed to ignore it but on 22 Sept 1997 a fax marked URGENT was sent to Alun Davies, the Manager of the Psychiatric Services for Gwynedd Community Health Trust, re F's letter with the covering note of 'urgent comments please, JFM needs to reply before Wednesday'. JFM being Mullen. There is no copy of the content of Mullen's fax to Davies, but it comprised a number of pages…
On 22 Sept 1997, Westminster Molester George Thomas died. Thomas had served as the Labour MP for Cardiff West, 1945-1983, until Thatch made him a Viscount.
Rhodri Morgan held George Thomas's seat, 11 June 1987-14 May 2001. Rhodri held the same  Welsh Assembly seat, May 1999-May 2011. George Thomas was the hot potato of the Westminster Paedophile Ring; he plundered the NHS budget for the whole of Wales when he was Welsh Secretary to build the University Hospital Cardiff, because he and the Top Docs had a symbiotic relationship, being involved in the same criminality. The big Labour vote was in south Wales and they loved George Thomas who did so much for the NHS and medical/children's charidees! See 'The Great Stink'.
Dr Elinor Kapp, a child psychiatrist in south Wales, was a founding Trustee of the George Thomas Trust. Kapp was married to Prof Kenneth Rawnsley, Chair of Psychological Medicine at Cardiff, who had Trained Tony Francis when Francis was a med student and then a junior doc. In south Wales as a junior doc Tony Francis worked with Hamid Ghodse, who became the Drug Addiction Consultant and Prof at St George's/Springfield. Hamid's wife Barbara was a senior manager of St George's NHS Trust. Rawnsley's job in Cardiff, was among other things, to uphold standards of care and training in psychiatry right across Wales. Year after year, Rawnsley reassured everyone that Gwynne and Dafydd were doing a great job. Rawnsley knew William Asscher. Before relocating to Cardiff in 1964, Rawnsley had worked in Manchester with a team who were protecting Gwynne and Dafydd. See 'A Galaxy Of Talent' and 'The Discovery Of A Whole New Galaxy' for details of the very close relationships of this incestuous circle of serious criminals who ruled psychiatry in Britain for decades.
There were many more links as well between the Welsh National School of Medicine/Cardiff University and Bodger's mates in other medical schools apart from St George's. There was traffick in Top Docs between Cardiff and Hammersmith Hospital, the Westminster, the Middlesex, Guys and Tommy's and the London Hospital in particular. The nightmare became worse as Top Docs from George Thomas Central at Cardiff were appointed to senior roles in other parts of the UK eg. Nottingham and Cambridge, as well as overseas eg. in various African nations. See eg. 'Successful Surgery On George VI!' and 'International Finance, With Thanks To Gwynne'.
Tony Sadler's difficulties continued throughout the Waterhouse Inquiry and continued after the publication of the Waterhouse Inquiry in Feb 2000. In 2000, Bodger retired from the NHS, moved to the Gower and took up a lecturing job in Swansea Medical School. See 'Now Then…' So Bodger led the life of Riley there – he and his wife Jocelyn continued with entertaining via their At Homes for people who mattered in south Wales, as they had in Wimbledon – while Tony Sadler was being denounced. Furthermore, Richard Penketh, one of Bodger's team who was deeply problematic and had been passed onto Bodger by Lord Bob Winston at Hammersmith, only for Bodger to pass Penketh onto someone else because he was such a liability, thus Penketh ended up as a Consultant Gynae in Cardiff, where he remains.
Edwina Hart was the AM for the Gower and served as Welsh Gov't Health Minister, May 2008-May 2011.
When Asscher was Called To St George's in 1988 to save the ship in the wake of Ollie Brooke's conviction, imprisonment and subsequent early release by Lord Chief Justice Geoffrey Lane on appeal in May 1986, he kept his home in the Vale of Glamorgan, returning there at weekends. Asscher retired in 1996/97 and moved back to live in the Vale of Glamorgan full-time until he died on 20 July 2014. Later in life in the Vale of Glamorgan, Asscher Found Happiness With A New Lady In His Life, 'an old family friend',
who I think was a relative of Robin Jacobson's secretary in 1990/91, who read and wrote so many interesting things about me. Bodger followed Asscher to that Golden Conference In The Sky – with a nice buffet for lunch, followed by an excellent evening dinner with fine clarets – in Oct 2014.
The AM for the Vale of Glamorgan, Welsh Gov't Minister for Health, 1999-2005, the daughter of Prof Michael Hutt of Guy's: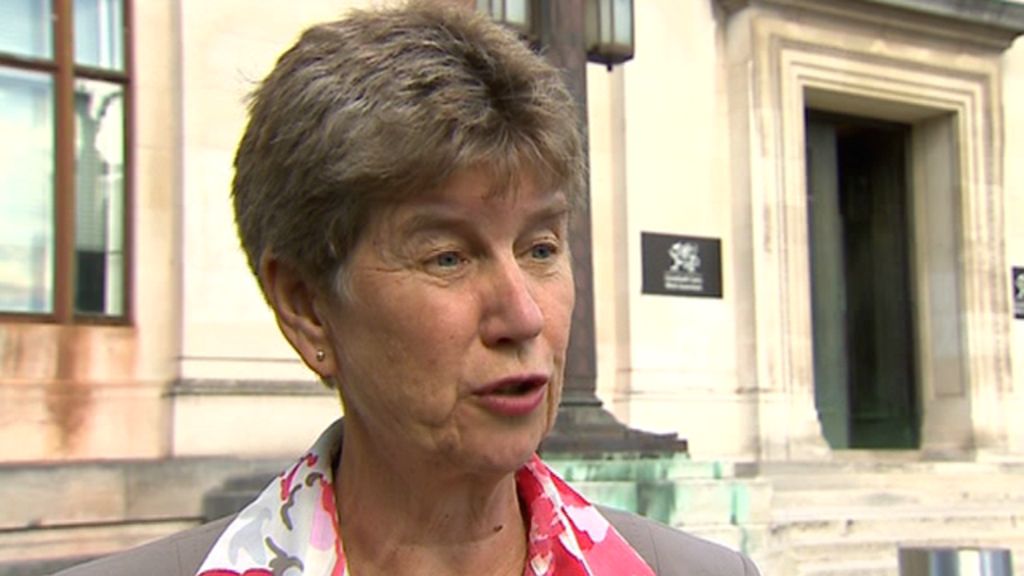 Tony Sadler didn't ever carry on like Richard Penketh… Whatever Tony Sadler did or didn't do, his referral to the GMC will have been because someone somewhere for some reason wanted to shaft him.
I have no idea why, I can't see any clues in the account of the case provided on the Old Square Chambers website, but it will have been nothing to do with Tony Sadler's clinical practice.
In 1999, my close friend who was hounded out of her media career in the early 1990s by Sir Paul Fox and Michael Grade, lost her baby girl soon after birth at the Musgrove Park Hospital Taunton. A family friend who was a Top Doc told my friend that it was inexcusable negligence but not to waste her time trying to sue because he knew that the staff had already been told to lie about the circumstances of her baby's death. My friend found the bereavement counsellor offered by Musgrove Park highly unsuitable and did not visit her a second time. My friend's mum was a therapist and my friend subsequently trained as a counsellor; she still maintains that Barbara from Musgrove Park should not have been let loose on bereaved parents. The Top Doc who managed the birth – and death – of my friend's baby was Robert Fox.
Musgrove Park takes many medical students and Top Docs from the London medical schools. My posts 'Oliver's Army!' and 'The Logic Of Medicine' discussed how Sir John Rogers Ellis and Clifford Wilson, two Top Docs at the London Hospital who were partners in crime with Gwynne and Dafydd, during the late 1960s/early 70s, were given responsibility for the postgrad training of junior docs across all the London medical schools, arranging placements and junior doc jobs for them across the whole of the south of England. Their Man In Taunton was Dr Brian Wykeham Webb. Ellis and Rogers et al held socials and jollies for the med students and junior docs and built up their network of loyal colleagues.
Sir William Asscher Trained at the London Hospital and worked there as a junior doc before relocating to Cardiff in the mid-1960s. Asscher knew Ellis and Wilson well.
Imagine my surprise when I finally received my medical records in 2005 and Jackie Ehlen had written about my friend's baby's death in them. See 'The Turn Of The Screw' for an account of the many unpleasant things that happened to my friend and her husband from their early 20s onwards, after they stood by me in the face of the Gang.
I think the Robert Fox who succeeded in killing my friend's baby in 1999 is the Robert Fox who Qualified at Leeds in 1980 and who no longer has a licence to practice for 'administrative reasons'.  Savile reigned supreme over Leeds NHS in 1980
and previous posts and comments have mapped the network of Obs and Gynae Top Docs in particular between Leeds and north Wales. In the 1990s, Simon Leeson
relocated from Leeds to Ysbyty Gwynedd; Leeson's colleagues were up to no good in their clinics. Jimmy Shroff was a junior doc who arrived in Bodger's team at St George's when I was working there; Jimmy was a Bart's graduate who had worked as a GP trainee with D.G. E. Wood in Bangor. Jimmy Shroff ended up as an Obs and Gynae Consultant in Leeds. He died still in early middle age in 2004 from pancreatic cancer. Shroff's widow works for the Betsi Cadwaladr University Health Board. Malcolm Pearce, Bodger's mate at St George's Trained, and/or worked at Leeds before moving to London. Malcolm remained good mates with his old crowd in Leeds and went back there frequently to visit them.
Here's Penketh, who remains practicing in Cardiff, with yet another Award:
Lord John Hendy QC's
biography/CV as provided on the website of Old Square Chambers:
Lord John Hendy has taken 9 cases to the European Court of Human Rights and appeared in in the Court of Justice of the European Union. He has appeared in 12 cases in the Supreme Court (including the House of Lords and the Privy Council), and has 70 reported cases in the Court of Appeal and 91 in the High Court. He has drafted applications to the supervisory committees of the International labour Organisation and European Social Charter.
He has also appeared in many high-profile inquests and inquiries, including:
the Lakanal House fire inquest (for the bereaved and injured) 2013
The Leveson Inquiry (for the NUJ), 2011-2012 (see his cross examination of Rupert Murdoch by clicking here)
The Potters Bar train crash inquest (for the bereaved), 2010
the Ladbroke Grove Train Crash inquiry (for the victims), 2000
the Southall Train Crash inquiry (for the victims), 1999
the Street Markets inquiry for LB Tower Hamlets (chaired), 1991
the Woolf inquiry into the Strangeways Prison Riot (for the POA), 1990
the Kings Cross Fire disaster (for the Association of London Local Authorities) 1986.
In the past his practice included:
personal injury work, predominantly claimant work injuries, disease and death
representing doctors and others in disciplinary and regulatory cases
He is also:
An Honorary Professor in the Faculty of Law, University College, London
President of the International Centre for Trade Union Rights
Chair of the Institute of Employment Rights
Vice-President of the Campaign for Trade Union Freedom
Fellow of the Royal Society of Medicine
Fellow of the Society of Advanced Legal Studies
He is a frequent writer and speaker on trade union rights issues.
Career
1969             LLB (London University external; studied at Ealing technical College)
1971             LLM (Queen's, Belfast)
1972             Call to Bar (Gray's Inn)
1972-3          Pupillage
1973-6          Director (full-time), Newham Rights Centre, East London
1976-7          Lecturer (labour and welfare law), Middlesex Polytechnic (now University)
1977             Began practice at the Bar of England and Wales
1987             Appointed Queen's Counsel
1995             Appointed Bencher of Gray's Inn
1998             Admitted to Bar of New South Wales
1999-2008    Head of Old Square Chambers
1999-2005    Appointed Visiting Professor, School of Law, Kings College, London
2014             Appointed Honorary Professor, Faculty of Law, University College, London
2015             Appointed a consultant to the International Trade Union Confederation in Brussels
Standing counsel to
Associated Society of Locomotive Engineers and Firemen
Communication Workers' Union
National Union of Journalists
National Union of Mineworkers
National Union of Rail, Maritime and Transport Workers
Prison Officers' Association
UNITE the Union
University and College Union
Other relevant memberships
Senior advocacy trainer, Gray's Inn
Employment Lawyers Association
Employment Law Bar Association (Chairman, 2003-5)
Human Rights Lawyers' Association
Industrial Law Society
New South Wales Bar Association
South Eastern Circuit
Western Circuit
The Encyclopaedia of Employment Law editorial board
Amicus Curiae (Journal of the Society for Advanced Legal Studies) editorial board
John Hendy QC was the lawyer who defended Brave Wendy in 1985-86 when Brave Wendy and her colleagues staged a civil war to detract from their huge trafficking ring based at the London Hospital that was run in collaboration with Dafydd and Gwynne.
Bodger was the Independent Expert Witness who defended Brave Wendy's clinical practice. The entire charade was constructed as a gender-based battle, with Brave Wendy being a Socialist Feminist Woman who favoured natural birth in the face of Possibly Conservative Men who favoured hi tech deliveries. The braver media commentators explained that it was in reality a battle between Brave Wendy and her Head of Dept who simply hated each other.
No-one had the guts to publish the truth: they were ALL in on the same criminal cartel and had been for years. I was refusing to shut up about Gwynne in north Wales, Ollie Brooke was under police investigation at St George's, Madam Cyn's brothel at Ambleside Avenue in Streatham which was the networking hub for the Westminster Paedophile Ring and frequented by Top Docs from St George's was under investigation yet again and some of Brave Wendy's med students and junior docs were so appalled at what she was doing – including the girls who counted themselves as feminists – that it would only be a matter of time before one of them blew the whistle. So the myth of Brave Wendy, the Social Feminist who practiced Wimmin-Centred births was launched. Brave Wendy held high office in the Women's Medical Federation (see 'Uncle Harry's Friends…') subsequently fronted the Keep Our NHS Public and other campaigns and sat on the GMC for donkeys years, the Rebel that she is. See eg. 'This Is A Nightmare For All Of Us' for further details of Brave Wendy's Battle Against The Male Medical Establishment. Tony Jewell, the East End Socialist GP who Supported Brave Wendy in 1985-86, rocked up as Wales's Chief Medical Officer, April 2006-Aug 2012, as the slaughter in the north Wales NHS reached a new level and needed even more lies told to explain it away. Tony also arrived once I had begun working and publishing on healthcare policy. See previous posts…
Tony Jewell at a meeting of the Socialist Health Association:
Brian Gibbons was the Welsh Gov't Health Minister on who's watch Tony was appointed as CMO; Gibbons was the first man to give Richard Penketh an Award For Excellence. Gwynne and Dafydd's mates managed to kill Merfyn's wife while Tony was Wales's CMO; then Tony turned up to Bangor University to give a Speech and was rude enough to strut out of the venue as soon as he'd finished, no thanks for listening, no questions, Tony just walked through the audience and buggered off. Merfyn introduced the event and I was in the audience, so perhaps Tony felt that he might be asked a few awkward questions if he did hang about. Previous posts discuss Tony's glorious career and his disaster as Wales's CMO.
Uncle Harry of Guy's Hospital was a mate of Brave Wendy's.
Amidst all the Bravery and Socialism and Caring, we need to remember that the biggest Mr Moneybags behind the trafficking ring was of course Tiny Rowland,
the friend and business partner of Edward du Cann, MP for Taunton, 1956-87. du Cann remained a malevolent presence after leaving the Commons, indeed until he died on 31 Aug 2017. Tiny died on 25 July 1998. See previous posts, including 'The Price Is Right' for info on Tiny's son Toby and Toby's wife Plum Sykes who is a Top Model.
It Was A Sad Day For This Country When the Top Docs Killed The Man Who Bankrolled Their Cartel.
If Lord David Hunt, now Head Honcho of the law firm Beachcroft International, which handles work for the MDU, can explain any of this – particularly Tony Sadler's difficulties while Bodger rode on – I'd be keen to hear what Hunt has to say.
What is Tony Sadler doing now? He's working as a GP in the Brighton and Hove area.
Perhaps Tony Sadler would like to select the title of the Ealing Comedy that he feels is most apt for his career since Miranda was elected as PM:
Now Then. A man who had so many questions to answer yet I don't think anyone even thought to ask him even the obvious ones: Tory MP William Shelton, in who's constituency Madam Cyn's brothel was located and where a lot of St George's and Springfield staff/students lived as well as many other accomplices to the Westminster Paedophile Ring. Sir William also had a load of bent coppers policing his constituency, as least one of whom had, before 1990, served with the North Wales Police and was mates with the Gang and their corrupt Tory Magistrate on the ground in Bethesda, Geoff Davies, the landlord of the Douglas Arms Hotel. Sir Willian has starred on the blog before (see 'The Most Dangerous Man In The World – Part III') but I can see a lot more in Sir William's biography now, far more than just his flat in Dolphin Square…
Sir William Jeremy Masefield Shelton (30 October 1929-2 January 2003) was Tory MP for Clapham, 1970-February 1974, then for Streatham from February 1974 until he lost the seat to Labour Party candidate Keith Hill in 1992. Shelton was born in Plymouth, the son of Lt Col Richard Shelton of Guernsey and attended Radley College in Radley, Berkshire. Shelton was evacuated in 1940, studying at Tabor Academy in Marion, Massachusetts, on an English-Speaking Union scholarship, and then Worcester College, Oxford, where he read PPE. ASA LINK Then Shelton lectured on economics for a year at the University of Texas at Austin, before moving into business and advertising, which included work in South America.
Shelton married Anne Warder in 1960 and was knighted in 1989. Shelton developed Alzheimer's disease in the 1990s and it eventually caused his death on 2 Jan 2003. MR BRIDGY CELEB – COURT
Shelton also lost heavily in the financial crisis at Lloyd's of London and the 1990s property slump. Furthermore, accusations of financial irregularity led to the closure in 1995 of Access to Justice, a company that Shelton had set up to provide free legal advice to people on low incomes. Consequently, Shelton was given a five-year ban from serving as a company director.
Shelton entered politics upon his return to London in 1964, becoming that year the President of the Wandsworth Young Conservatives. Shelton was elected to the Greater London Council to represent Wandsworth in 1967, and in 1968 he became the Chief Whip of the Conservative majority on the ILEA. DAFYDD's EMISSARIES ORGANISING IN SOUTH LONDON COUNCILS IN the late 1960s – John Allen took out a 20 year lease on Bryn Alyn in 1968 -Paul Brett Storey St G's psych forged the partnership/link between St G's then still located in Knightsbridge and Springfield Hospital in Tooting in the late 1960s – everyone was ready for business… WHO WAS IN CHARGE OF ILEA in 68??
Shelton's association with Thatch began when she became Grocer Heath's Shadow Secretary of State for Education and Science in 1967. Shelton refused to participate in the racism directed towards his Labour opponent NAME in the 1970 General Election and becoming an early monetarist, a supporter of the EEC as a trade bloc, and an advocate of parental choice in schooling.
1970 GE – the BMA overtly supported the Grocer, shared platforms with Tory candidates and organised industrial action on the part of GPs just weeks before the General Election date, knowing that the electorate would believe Top Docs if they declared that the Grocer's Gov't would be better for the NHS. The BMA did this to kick Harold Wilson's DHSS Secretary Westminster Swinger Richard Crossman because Crossman had refused to pay the BMA the full salary increase that they had requested. The Grocer's personal physician and close friend Top Doc Sir Brian Warren  – refused to ever work in the NHS, was totally opposed to it…
Shelton was 'a traditionalist on moral issues', – Dafydd – 'A Serious Moral Collapse' a Zionist, and concerned with Greek and Polish interests. He served as PPS to Sir John Eden, Minister of State for Posts and Telecommunications, 1972-74.
Shelton was one of the first people to advocate for Thatch to succeed the Grocer as Tory Leader, becoming second-in-command to Thatch's campaign manager Airey Neave. Peter Morrison was also an early cheerleader for Thatch and it was Morrison who helped persuade Thatch to stand. Du CANN – his chances buggered – Shelton is reputed to have organised the successful "stealth" campaign to convince backbench Conservatives on the Party's right wing that by backing Thatch in the leadership ballot they could oust Grocer Heath. Shelton mobilised du Cann's contingent then, after du Cann knew that he couldn't stand himself ….
After Thatcher's victory in the leadership election, Shelton became her PPS, but resigned the following year, preferring the freedom of the backbenches. He continued his interest in education, repeatedly being elected Vice-Chairman of the backbench Conservative Education Committee, and serving as a junior Minister in the Dept of Education and Science, 1981-83, in which role he increased computer provision in primary schools and proposed a new vocational qualification of secondary education. Sec of State – Keith Joseph – Leeds – Babs Kahan etc
Shelton became an increasingly vocal critic of local gov't. He clashed with the left-wing leadership of his local Lambeth Council – [same ring] – and promoted a Bill in 1981 to restrain local gov't spending. However, he opposed Thatcher's flagship Community Charge ('poll tax'), because it was designed to give Local Authorities more independence.[1]
Shelton was known as a Thatcherite, serving on Thatch's campaign team in the Leadership election of 1989 – Anthony Meyer – and opposing Thatch's resignation in 1990. – orchestrated by Bodger and co at St G's, the BMA and disillusioned Tories inc Heseltine, Howe and Hurd. Shelton was confident of retaining his seat in 1992, but, having been defeated, he received 5000 letters of thanks, mostly from people who had voted Labour.
obits – Indie –
William Jeremy Masefield Shelton, politician: born Plymouth, Devon 30 October 1929; MP (Conservative) for Clapham 1970-74, for Streatham 1974-92; PPS to the Minister of Posts and Telecommunications 1972-74; PPS to Margaret Thatcher 1975; Parliamentary Under-Secretary of State, DES 1981-83; chairman, GGK London 1984-86; Kt 1989; married 1960 Anne Warder (one son, one daughter); died 2 January 2003.
It is likely that William Shelton will be better remembered as Airey Neave's able and loyal second in the successful campaign to secure Margaret Thatcher the Conservative Party leadership in 1975 than for his brief career as a junior minister in her government or his service as a hard-working and popular MP. His interest in education was long-standing and he played his part in the policy revolution that put parents at the centre of Conservative education policy during their years in opposition. Although dropped from her government after the 1983 election, he remained a loyal Thatcherite and was a member of Thatcher's campaign team when Sir Anthony Meyer challenged her leadership in 1989.
William Jeremy Masefield Shelton was the son of a Guernsey Regular, Lt-Col Richard Shelton, and was educated at Radley College, in Oxfordshire, Tabor Academy in Massachusetts (on an English-Speaking Union scholarship) and Worcester College, Oxford, where he read PPE. After a year lecturing in economics at the University of Texas in Austin, Shelton joined the advertising firm Colman, Prentis and Varley in 1952 and spent some years working in South America with Corpa in Caracas and as managing director of CPV (Colombiana) Ltd in Bogota, before becoming a director of CPV (International) in 1964 and its managing director, 1967-74. From 1974 to 1981 he chaired Fletcher, Shelton, Delaney and Reynolds.
Shelton became active in politics on his return to London in 1964 and was elected to the GLC for Wandsworth in 1967. A year later, when the Conservatives took control of the Inner London Education Authority, he became Chief Whip. His association with Thatcher began when she became shadow Education Secretary. He had been adopted to fight Clapham in 1968, a seat which he captured in 1970. His defeated opponent, the West Indian Dr David Pitt, who had been brought in to replace the sitting Labour MP, was undoubtedly the victim of racial prejudice, but it was universally acknowledged that Shelton had eschewed any taint of racism in his own campaign.
He quickly proved he was very much his own man, a pragmatic supporter of the EEC as a trading entity and an informed critic of the inflationary policies upon which the Heath government embarked in 1972. Publicly silenced by his role as PPS to the Minister of Posts and Telecommunications, in private he was an early exponent of monetarism, but one who acknowledged also the inflationary role of trade-union monopoly power. When the parliamentary boundaries were revised, Shelton won the nomination to succeed Duncan Sandys in Streatham, and he held what looked to be a highly marginal seat with considerable success for 18 years.
He opposed the calling of the February 1974 election as divisive and was among the first to consider that Thatcher should succeed Heath as leader. When in November malicious rumours that she was hoarding food were circulated, in an attempt to shipwreck her leadership bid, it was to Shelton that she said that they had destroyed Joseph, "but they will not destroy me".
When the second ballot confirmed her victory, Shelton became her PPS. However, he stood down in the following November, preferring the freedom of the backbenches. To take the job, he had surrendered his role as Honorary Secretary, effectively the parliamentary voice, of the Conservative National Advisory Committee on Education, but had continued to be a staunch advocate of parental choice and a supporter of experimenting with education vouchers.
 In 1975 he made an abortive effort to put the Parents' Charter drafted by the Conservative Party on to the statute book. Throughout these years, control of the backbench Conservative Education Committee was in dispute, Shelton becoming Vice-Chairman in 1974-5, 1976-7, 1978-9, and 1979-81, but losing the Secretaryship to Nicholas Winterton in 1975 and the Chairmanship to Bill Van Straubenzee in 1979.
Thatcher made Shelton a junior minister at Education in 1981 and in the two years he spent in office he did much to further the equipment of primary schools with computers and brought forward proposals for the Certificate of PreVocational Education to be taken by less academic students at 17+.
Shelton had continued his career in advertising as chairman of Washer, Fox, Coughlin, established his own firm, Shelton Consultants, in 1983 and became a shareholder and director of Saracen Consultants in 1987. However, his fortunes went awry. In 1991 he was told that he had lost heavily in the Lloyd's débâcle and he was also a victim of the property slump. Access to Justice, a company launched in 1995 to give free legal advice to the impecunious, was wound up two years later amidst charges of financial irregularity. Shelton was subsequently given a five-year ban on serving as a company director.
Obit written by John Barnes
Grauniad obit –
In 1974-75 Sir William Shelton, who has died at 73 from Alzheimer's disease, was Margaret Thatcher's unofficial "chief whip" in her Conservative leadership campaign against Edward Heath. He then agreed to become one of her parliamentary private secretaries, but resigned after six months, having learned that bag-carrying for her was a full-time occupation.
Thus did Sir William gain a reputation, with his then fellow Conservative MP Airey Neave, as having been largely responsible for replacing Heath with Thatcher. Yet he had been a mild Heath supporter until his monetarist views led to a parting of the ways in 1973.
Sir William was a competent advertising man who became a very able constituency MP, first for Clapham (1970-74) and then for Streatham (1974-92) in south London, with a special interest in education. He was a man of mature judgment, who suffered from the polarisation within his party – and opposed Thatcher's poll tax.
The son of an army officer from Guernsey, he was born in Plymouth, and educated at Radley College, in Oxfordshire, until he was evacuated in 1940, to Tabor Academy in Marion, Massachusetts. He graduated from Worcester College, Oxford, and then briefly lectured in economics at the University of Texas.
From the age of 23, he was a professional adman, initially for Colman, Prentice and Varley, which then had the Conservative party account. Sent by the firm to Venezuela, he met and married Anne Warder, daughter of the president of Shell Oil there. He then became managing director of CPV's Colombian subsidiary. He was appointed CPV (International) director in 1964, managing director in 1967 and MD of Grosvenor Advertising in 1969. Further executive posts followed.
In 1964 he also became president of the Wandsworth Young Conservatives. He was elected to the Greater London Council for Wandsworth and in 1968 became the Inner London Education Authority Conservative chief whip during the three-year period when the Tories dominated it. Then in 1970 – without playing the race card – he won Clapham against Labour's West Indian-born Dr David (later Lord) Pitt.
By 1973 his ambivalence towards the EEC had turned into antipathy. And in a letter to the Daily Telegraph he denounced what he saw as the stoking up of inflation. It was Thatcher's tight money policy which won her his backing.
Anxious to find a new role for comprehensive schools in big city areas, in 1981 he became under secretary for education. He introduced computer training into primary schools and strengthened vocational training for the over-17s, but was dropped by Thatcher in 1983.
Subsequently he seemed to lose his moderate pragmatic way. He lost his seat to Labour's Keith Hill in 1992.
His last decade was not a happy one, with losses at Lloyd's, in the property slump, and the collapse of a free-legal-advice firm, which led to his being barred as a company director.
He is survived by his wife and his adopted son and daughter.
Preceded in Streatham by Duncan Sandys – Du Cann's friend and business partner – Sandys was Chair of Lonrho before or after?/ du Cann – Sandys = Churchill's son in law – of the Gang back as far as the Profumo Affair – Sandys was friend and patient of Stephen ward – dropped Ward when the scandal broke – Sandys wife Diana Churchill 'committed suicide' in 1963 mid Profumo –
preceded in Clapham by Jump to search
Margaret McKay (née McCarthy; 22 January 1907 – 1 March 1996) was a BritishLabour PartyMember of Parliament for Clapham from 1964 to 1970. Dafydd's Gang organising in Clapham when McKay was MP – John Tilley etc
Despite later assertions that McKay was born in 1911, she was in fact born on 22 January 1907 at Oswaldtwistle, Lancashire, a daughter of Joseph and Betsy Ann (Catlow) McCarthy.
McKay's family moved to New Bedford, Massachusetts in her youth, but then returned to England. McKay joined the Independent Labour Party's Guild of Youth, then the Young Communist League, graduating to the Communist Party of Great Britain. She left the party in 1932, joining the Labour Party and became active in the Socialist League, a left-wing pressure group within the party, serving as its general secretary from 1936 until it was dissolved the following year.She also became general secretary of the National Union of Domestic Workers, a national organiser for the Transport and General Workers' Union, and Trades Union Congress Women's Officer (1951–1962).
After holding various trade union posts, McKay stood unsuccessfully for Labour in Walthamstow East at the 1959 general election.[2] At the 1964 general election, she defeated the sitting Conservative MP Alan Glyn for Clapham, taking the seat with a majority of only 556. At the 1966 election she increased her majority to over 4,000 against the Conservative Ian Gow,[6] but she stood down at the 1970 general election,
While in Parliament, McKay became a supporter of Arab interests, creating a mock Palestinian refugee camp in Parliament Square and wearing Arab robes during debates. Jordan issued a postage stamp in her honour. After retiring from politics, McKay moved to Abu Dhabi. She became a friend of the then President, Sheikh Zayed, and died there on 1 March 1996. She is buried at Sas Al Nakhl cemetery.
Tam Dalyell wrote McKay's obit for the Indie –
The felony was compounded by the fact that on 12 June 1968 McKay, who was chairman of the Jordan Refugee Week Committee, donned Arab robes to lead a deputation of fellow British and Jordanian MPs, along with Mrs Ahmed Elayan and her baby son Ghada and Mr Ismael Mohammed Ismael from Palestine, to the Foreign Office. Contrite McKay was not – and poured petrol on the flames by telling Her Majesty's Principal Secretary of State for Foreign Affairs that she thought, as a Cold Warrior, that he was quite unsuitable for this job in government.
Some months earlier she had retaliated to a verbal onslaught from George Brown, Stewart's predecessor as Foreign Secretary, by telling him (unfairly) that his attitude to the Arabs was such that she thought that he ought to have learnt to behave properly when he was a shop assistant dealing with furs in a store.
Alex Kitson, chairman of the International Committee of the Labour Party, who knew McKay well, recalls: "When she was around the Trades Union Congress she was a rebel on behalf of the staff who, ironically, were not as well unionised as they ought to have been. In particular she did not like the general secretary of her own trade union, Arthur Deacon; and he liked her less."
However, Kitson adds that though she was a thorn in so many people's sides she was always prepared to be of help to those who needed it and his memories of her are good. She had been for a decade the women's officer of the TUC and was no great respector of persons in authority. When I said to her, "Margaret, you're an MP for the constituency of the underdog", she replied a trifle tartly: "And, Tam, the under-bitch!" I knew I had been rebuked.
To understand Margaret McKay's behaviour, it is more than usually necessary to reflect on her life before she became MP for Clapham at the age of 54. In her moving autobiography Generation in Revolt (1953, written under her maiden name Margaret McCarthy), she begins Chapter 1: "My mother was a rebel. She married a foreigner – an Irishman, and a Catholic, and she became a socialist!" The flagrant defiance of these steps, the utter flouting of the traditions of her family, can only be understood against the background of the life of the Lancashire moors. "My mother's father was Catlow. The Catlow family reaches back to the days of the Norman lords of Oswaldtwistle. As far back as the 13th century records reveal the existence of the Catlows of Oswaldtwistle. Pete son of Richard de Catlow was there in 1305."
McKay outlines how the family were landowners; how the old families had been accustomed for untold generations to live in close units on their ancient holdings, watching their flocks. Her mother was the first known member of the Catlow family in all the centuries to break out of the old tradition and marry outside the family circle. Worse still, she married one of the despised and feckless Irish families who had come to Lancashire to seek work in the cotton mills. Margaret's father died when she was four and, the eldest of three children, she was brought up by her struggling mother. Politics, she writes,
ran in our bloodstream from my grandfather through my mother and on to her children, likewise from my paternal grandfather, a Sinn Feiner, through his son, an Irish home ruler, and so to us, to be merged into a potent mixture which was eventually to drive us "politics mad", impel us into strange places among alien people and in my case to bring me political disillusionment and despair which forced me into the necessity and effort of building for myself a new philosophy. This was to be at variance with the traditional Methodism of my mother's family, the careless Catholicism of my father and even, in the end, antagonistic to the materialist conception of history in which I became steeped in the days of my youth.
In 1927 at the age of 16 Margaret McCarthy joined the Accrington Weavers Winders and Warpers Association. Soon she was chosen to be part of the youth delegation which went to Russia for the 10th anniversary of the 1917 revolution. She had enrolled for classes at the local branch of the National Council of Labour Colleges, where her first tutor, who taught her economic geography, the theory of surplus value and the inherent contradictions of the capitalist system, was one A.L. Williams, later, as Len Williams, the long-serving national agent of the Labour Party, created governor of Mauritius by Harold Wilson.
On 29 October 1927 the delegations both youth and adult met on Tower Hill, London, where a farewell demonstration was held and the veteran Labour leader Tom Mann came down and boarded the Russian vessel Soviet which was moored at Free Trade Wharf "to carry us all away, and there kissed us a hilarious, beery God speed. At three o'clock next morning we sailed off to a Socialist new world, a load of gay enthusiasts. Will Lawther, then a young, laughing , handsome man, was the leader of the adult delegation." McKay grew up with the future trade union leaders; Will Lawther who, as the boss of the Durham miners, achieved fame by telling delegates of the Labour Party conference to shut their gob was later Sir Will Lawther, one of the all- powerful knights of the TUC.
McKay was captivated by Russia at that time. The delegation was housed magnificently in one of the grand Leningrad hotels with enormous rooms, the inevitable stuffed bears and potted palms, and whisked off on the first evening to see the ballet The Snow Maiden. For McKay it was as if she had been conveyed straight into fairyland. She met Krupskaya, Lenin's widow, Madame Sun Yat-Sen and Russians such as Rykov and Bukharin and the youth leaders Chaplin and Shatsky.
As a Member of Parliament in her fifties looking backwards to the 1920s and considering the social conditions of the times and the circumstances of her own life she did not see in all honesty what else she could have done other than rebel:
I did not want to be a rebel. I was a
normal, life-loving young teenager, interested in fun, dancing, boys and art. I just wanted to live with all my being and to the full extent of my capacities but this was denied me. Therefore, in sympathy with the spirit of those years I was possessed by a frenzy for change; and since a change, any change, could hardly be for the worse, it must inevitably be for the better. The Communist Party embodied and symbolised that great change, appeared as the instrument of it, pointed the way, even led us to audit, teaching us how, by revolutionising the economic pattern of society, we could solve the remainder of our problems and cure all the ills to which humanity, and particularly the workers, were subjected.
Her disenchantment with Communism began on a visit to Germany in 1929 as the guest of the Communist Young Red Freedom Fighters Association. In 1931 she left the Communist Party over their attitude to the National Socialists in Germany. She was prescient about this trouble as she was to be prescient 30 years later about the difficulties which would be caused by the Palestinians.
It would be a wrong impression to suppose that McKay was all about exotic foreign causes. In 1929 with the build of a bantamweight boxer she had been one of the leaders of the Bradford hunger march of the textile workers to London. In the Second World War she organised the Civil Service Clerical Association in Lancashire, vigorously persuading workers to do as much to win the war as she possibly could.
In 1951 she was appointed chief woman officer of the TUC, and her 1954 book Women in Trade Union History recalls how she and her friends used every device and ruse to approach Margaret Bondfield and Jennie Lee during the time of the 1929-31 Labour government. When she was elected MP for Clapham she pursued mainstream issues. Her maiden speech was made at 2.30am on 27 November 1964 in an adjournment debate on occupational hygiene service:
I will do my best to prove to the House that a new member can take
a hard day's night in the same spir-
it as any of the older members. I wish to draw to the notice of the House what lies behind the fact that 20 million working days are lost by workers suffering accidents and scheduled industrial diseases and that the position is not improving but is deteriorating.
Ernest Thornton, Parliamentary Secretary at the Ministry of Labour, praised her for a "truly remarkable maiden speech".
A defining moment came when she was chosen as a member of the UN Commission on the Status of Women at their conference in Tehran in 1965. From then on she devoted herself to Arab causes. I asked her whether as a gentile I could inquire as to whether she was anti-Semitic. McKay was furious, perhaps understandably. She was not anti-Semitic, she was anti-Zionist, and that was a very different matter.
She had been elected for Clapham in 1964, defeating Dr Alan Glyn, later MP for Windsor, by 556 votes and winning against the late Ian Gow in 1966 by 4,176. However, by 1968, the Clapham press was referring to her as "the woman on the Abu Dhabi omnibus". MPs who "take up causes" have to be assiduous in looking after their own constituencies and McKay was not. She was not re-selected for the 1970 general election, when Bill Shelton defeated the Labour candidate, the late Lord Pitt.
She then went to live the next quarter-century of her life in Abu Dhabi, where Sheikh Zayed was kind and hospitable to her. Alex Kitson and I and her many friends prefer to remember her when she was a great force on the Left in the 1950s and early 1960s. I hope New Labour has room for latterday Margaret McKays.
Tam Dalyell
Margaret McKay (nee McCarthy): born Oswaldtwistle, Lancashire January 1911; chief woman officer, TUC 1951-62; MP (Labour) for Clapham 1964-70; married (one daughter); died Abu Dhabi 1 March 1996
 Keith Hill who succeeded William Shelton as MP for Streatham in 1992:
Trevor Keith Hill (born 28 July 1943, Leicester) is an English politician who served in a variety of Gov't roles as a Whip and a junior minister. He was Labour MP for Streatham, from the 1992 General Election until he stood down in 2010.

Hill was educated at City Boys' Grammar School in Leicester, from where he won a scholarship to Corpus Christi College, Oxford. He completed a Diploma in Education at University College of Wales, Aberystwyth. He was then a politics lecturer, firstly in the University of Leicester and at the University of Strathclyde from 1969–1973. He worked as a research officer for the Labour Party's International Department from 1974–1976 before becoming a political officer for the National Union of Railwaymen, subsequently amalgamated into the National Union of Rail, Maritime and Transport Workers (RMT). In the 1979 General Election he stood unsuccessfully as Labour candidate in Blaby.

In the 1992 General Election, Hill outperformed Labour's national performance by being the first Labour MP elected for the Streatham constituency. He defeated the incumbent Conservative MP Sir William Shelton by a convincing margin. This partly reflected changing demographics in the constituency, which includes a large swathe of Brixton.

Following his election as an MP, he served on the Select Committee for Transport from 1992 to 1997. His first Government appointment was as PPS to Hilary Armstrong in 1997. He became an Assistant Government Whip from 1998 to 1999.

Keith Hill's ministerial career started when he was appointed as Parliamentary Under Secretary for Transport (as well as Minister for London) at the then Department of Environment, Transport and the Regions (DETR) in 1999. During his time at DETR, he was responsible for local transport and transport in London.

As Minister for London, Keith Hill was closely involved in preparing the way for London mayoral elections.

In the ministerial appointments following the 2001 election, Keith Hill moved to the position of Deputy Chief Whip. In a 13 June 2003 reshuffle, Hill was promoted to Minister of State rank and joined the Privy Council. He served as Minister for Housing and Planning at the Office of the Deputy Prime Minister until the 2005 General Election. During this period he had lead responsibility for housing, planning, the Thames Gateway, urban policy and liveability issues, and was Minister for London and the Dome. In the reshuffle following the 2005 General Election, Keith Hill was appointed PPS to the PM Miranda. He returned to the backbenches on Gordon becoming PM in June 2007.

Since leaving parliament he has become the chair of Lambeth Living, an ALMO (arm's length management organisation) which administers most of Lambeth Council's social housing stock.

In 2012 Keith Hill was appointed as the independent regulator for the Association of Residential Managing Agents (ARMA) new self-regulatory regime. ARMA is a trade association for firms that manage private residential leasehold blocks of flats in England & Wales and Hill's appointment marks the first time that managing agents have been subject to independent regulation.

Keith Hill was confirmed by Hammersmith & Fulham Council in February 2015 as Chair of the Residents' Commission on Council Housing.

Now married, Hill once shared a flat with actor/comedian Eddie Izzard. Eddie lived next door to Madam Cyn's brothel…