follow on from blackett –
Min of Technology – Harold Wilson
The Ministry of Technology was established in Oct 1964 by Harold Wilson's newly elected Gov't as part of Wilson's ambition to modernise the state for what he perceived to be the needs of the 1960s. The pledge was included in Wilson's 1964 General Election manifesto: "A Labour Government will .. [set] up a Ministry of Technology to guide and stimulate a major national effort to bring advanced technology and new processes into industry."
Wilson appointed Frank Cousins as Minister of Technology, the General Secretary of the TGWU who had not previously sat in Parliament. Cousins had played a significant role in supporting Wilson's campaign to become leader of the Labour Party.]C. P. Snow was created Baron Snow so that he could play the role of Parliamentary Secretary in the Lords for the Ministry, a role that Snow carried out from October 1964 until April 1966.
Patrick Blackett wrote an outline, "The Case for a Ministry of Technology" in September 1964 and worked with Snow, Cousins and two Civil Service mandarins Sir Maurice Dean and Christopher Herzig to set up the Ministry from scratch.
Wilson elected on 16 Oct 1964 – JESUS COLLEGE Ox, KNEW THE GWERIN
ROBINSON – Min of Health, MP Pancras – Oundle – Clough
Frank Cousins (8 September 1904-11 June 1986) was born in Bulwell, Nottinghamshire. His father was a miner and Frank followed him into this industry in 1918, joining the Yorkshire Miners' Association. After five years Frank became a lorry driver, originally driving coal, and then in 1931 as a long-distance lorry driver, transporting meat between Scotland and London. Cousins became a member of the road transport section of the TGWU, of which he became a full-time official in Doncaster in July 1938.
Doncaster was on the site on the big ring in Yorkshire; it went back decades but even if Cousins didn't know about it in 1938, he will have known about it at a later date and his connections there will have been utilised.
Cousins was appointed National Secretary of Road Transport (Commercial) Group in October 1948, contested the TGWU Assistant General Secretaryship in 1948 and 1955, securing the position on the latter attempt. He was also elected to the Labour Party's NEC the same year, but resigned in March 1956.
Cousins was appointed acting General Secretary of the TGWU in February 1956, due to poor health on the part of Jock Tiffin. Cousins was elected General Secretary in May 1956, following Tiffin's death, and held the position until 1969. From 1956 to 1969, Cousins was a member of the General Council of the TUC and was President of the International Transport Workers' Federation  1958-60 and 1962-64. Cousins was the TUC representative to the  AFL-CIO  in 1959, holding the post jointly with Frederick Hayday.
Sir Frederick Hayday (26 June 1912-26 February 1990) was a British trade unionist. The son of Arthur Hayday, trade unionist and Labour MP, Frederick Hayday was born in Nottingham and joined the Labour Party at 16 years old. He was elected District Organiser of his father's union, the National Union of General and Municipal Workers (now the GMB), dealing with gas, iron ore, gypsum mining, road haulage, brick making, and public services and as a member of Regional and National Joint Industrial Councils for many industries, serving in some instances as Secretary to the JIC.
During WWII, Hayday was appointed by the Lord Chancellor to the North Midlands Aliens Tribunal and served as a member of Labour Supply Committee for the Chemical Industry and on many wartime panels dealing with labour problems, military hardships' committee, etc.
Viscount Simon was the Lord Chancellor who appointed Hayday to the North Midlands Aliens Tribunal. John Allsebrook Simon, 1st Viscount Simon (28 February 1873-11 January 1954) held senior Cabinet posts from the beginning of WW I to the end of WW II. He is one of only three people to have served as Home Secretary, Foreign Secretary and Chancellor of the Exchequer, the others being Rab Butler and James Callaghan.
Simon began his career as a Liberal (identified with the left-wing and later the right-wing of the Party); he joined the National Government in 1931, creating the Liberal National Party in the process. At the end of his career he was, essentially, a Tory.
Simon was born in a terraced house on Moss Side, Manchester. His father Edwin was a Congregationalist Minister like three of his five brothers and was pastor of Zion Chapel in Hulme, Manchester; his mother Fanny was a farmer's daughter and a descendant of Margaret Pole, Countess of Salisbury.
Congregationalists were to be found among the Gang and their network. The Gang were splendidly boosted by Harold Wilson's wife Mary being the daughter of a Congregationalist Minister and being well-networked among other Congregationalists/Nonconformists. See eg. 'Come, Friendly Bombs'.
Congregational Ministers were expected to move about the country. Simon was educated at King Edward's School, Bath, as his father was President of Somerset Congregational Union. Simon was then a scholar of Fettes College in Edinburgh, Miranda's place of learning. Simon subsequently studied at Wadham College, Oxford and served as President of the Oxford Union
Simon was briefly a trainee leader writer for the Manchester Guardian under C. P. Scott. Simon shared lodgings with Leo Amery whilst both were studying for the All Souls Fellowship, Simon and Amery then both became Fellows of All Souls in 1897.
Leo Amery – here – Julian Amery
Simon was called to the bar at the Inner Temple. The extended Havers family of Concealing Organised Abuse in High Places – Sir Cecil Havers and his offspring Lord Michael Havers and Lord Elizabeth Butler-Sloss – were all members of Inner Temple. As was Mr Thrope. Simon was a pupil of Sir Reginald Acland.
Some of Simon's work was done on the Western Circuit at Bristol.
Simon entered the Commons at the Liberal MP for Walthamstow in Jan 1906. In 1909 Simon spoke out strongly in Parliament in support of David Lloyd George's progressive "People's Budget". Simon entered the Gov't on 7 October 1910 as Solicitor-General. In February 1911 Simon successfully prosecuted Edward Mylius for criminal libel for claiming that King George V was a bigamist. On 25 May 1915, Simon became Home Secretary in H. H. Asquith's new Coalition Gov't, but resigned in January 1916 in protest against the introduction of conscription of single men. After Asquith's fall in December 1916, Simon remained in opposition as an Asquithian Liberal.
In 1919, Simon attempted to return to Parliament at the Spen Valley by-election. Lloyd George put up a coalition Liberal candidate in Spen Valley to keep Simon out and was active behind the scenes trying to see him defeated. In the early 1920s, Simon practised successfully at the Bar before finally being elected for Spen Valley in 1922. From 1922 to 1924, Simon served as Deputy Leader of the Liberal Party, under Asquith.
In October 1924 Simon moved the amendment which brought down the First Labour Government. At the ensuing General Election, the Conservatives were returned to power and the Liberal Party was reduced to a rump of just over 40 MPs. Although Asquith, who had lost his seat, remained Leader of the Party, Lloyd George was elected Chairman of the Liberal MPs by 29 votes to 9. Simon abstained in the vote. Simon, who was increasingly anti-socialist and quite friendly to the Conservative leader Stanley Baldwin, clashed with Lloyd George. Simon stood down as Deputy leader and went back to the Bar again.
Simon opposed the General Strike 1926. On 6 May 1926, the fourth day of the Strike, he declared in the Commons that the General Strike was illegal. He argued that the strike was not entitled to the legal privileges of the Trade Disputes Act 1906, and that the union bosses would be "liable to the utmost farthing" in damages for the harm they inflicted on businesses and for inciting the men to break their contracts of employment.
Simon was at this time one of the highest-paid barristers of his generation, believed to earn between £36,000 and £70,000 per annum (around £2m–£3.5m at 2016 prices). Simon spoke for Newfoundland in the Labrador boundary dispute with Canada, before announcing his permanent retirement from the Bar.
From 1927 to 1931 Simon chaired the Indian Constitutional Development Committee, known as the Simon Commission on India's constitution . Simon was hampered by the Inquiry's terms of reference (no Indians were included on the committee) and his conclusions were overshadowed by the Irwin Declaration of October 1929, to which Simon was opposed, which promised India eventual dominion status.
In June 1931, before the formation of the National Government, Simon resigned the Liberal whip. In the September of that year Simon and his 30 or so followers became the Liberal Nationals (later renamed the "National Liberals") and increasingly aligned themselves with the Conservatives for practical purposes.
On 5 November 1931 Simon was appointed Foreign Secretary in Ramsay Macdonald's National Government. Simon's tenure of office saw a number of important events in foreign policy, including the Japanese invasion of Manchuria (which had begun in September 1931, before he took office). Simon attracted particular opprobrium for his speech to the General Assembly of the League of Nations at Geneva on 7 December 1932 in which he failed to denounce Japan unequivocally. This period also saw the coming to power of Adolf Hitler in Germany in January 1933. Hitler immediately withdrew Germany from the League of Nations and announced a programme of rearmament, initially to give Germany armed forces commensurate with France and other powers. Simon did not foresee the sheer scale of Hitler's ambitions, but neither did many others at the time.
Even Simon's colleagues thought he had been a disastrous Foreign Secretary. Simon's officials despaired of him.[40]Leo Amery was a rare defender of Simon's record: in 1937 he recorded that Simon "really had been a sound foreign minister – and Stresa marked the nearest Europe has been to peace since 1914".
Simon served as Home Secretary (in Stanley Baldwin's Third Government), 7 June 1935-28 May 1937. He also became Deputy Leader of the Commons. In 1935 Simon was the last Home Secretary to attend a Royal Birth (of the present Duke of Kent). Simon played a key role behind the scenes in the Abdication Crisis of 1936.
In 1937 Neville Chamberlain succeeded Baldwin as PM and Simon succeeded Chamberlain as Chancellor of the Exchequer (1937–40). Simon became a close political ally of Chamberlain. In 1938 Simon helped to persuade Chamberlain to make the "high" case for Munich, i.e. that he had achieved a lasting peace rather than limited potential damage. He retained the support of Neville Chamberlain until around the middle of 1939. On 2 September 1939 Simon led a deputation of Ministers to see Neville Chamberlain, to insist that Britain honour her guarantee to Poland and go to war if Hitler did not withdraw. Simon became a member of the small War Cabinet. Simon's political position weakened as he came to be seen as a symbol of foot-dragging and lack of commitment to total war. Chamberlain privately told colleagues that he found Simon "very much deteriorated". Simon's position weakened after Churchill rejoined the Cabinet on the outbreak of war and got on surprisingly well with Chamberlain.
In May 1940, Simon urged Chamberlain to stand firm as PM, although he offered to resign. By 1940, Simon, along with his successor as Foreign Secretary Sir Samuel Hoare, had come to be seen as one of the "Guilty Men" responsible for appeasement of the dictators, and like Hoare, his continued service in the War Cabinet was not regarded as acceptable in Churchill's new coalition.
Simon became Lord Chancellor in Churchill's Gov't although without a place on the War Cabinet. On 13 May 1940 he was created Viscount Simon, of Stackpole Elidor in the County of Pembroke, a village from which his father traced descent.
As Lord Chancellor, Simon interrogated Rudolf Hess after his flight to Scotland. In May 1945, after the end of the wartime Coalition, Simon continued as Lord Chancellor but was not included in the Cabinet of the short-lived Churchill caretaker ministry. After Churchill's  July 1945 election defeat, Simon never held office again, although he remained active in the House of Lords and as a senior judge on the Judicial Committee of the Privy Council.
In 1948 Simon succeeded Lord Sankey as High Steward of Oxford University. Relations with his near-alcoholic wife were somewhat strained. Simon was Senior Fellow of All Souls. Simon was a vigorous campaigner against socialism, across the country, in the General Elections of 1945, 1950 and 1951.
Churchill blocked Simon, who had stepped down as Leader of the National Liberals in 1940, from joining the Conservative Party. Churchill was keen to lend Conservative support to the (official) Liberals, including his old friend Lady Violet Bonham Carter, but blocked a full merger between the Conservatives and the National Liberals, although a constituency-level merger was negotiated with the Conservative Party chairman Lord Woolton in 1947 (thereafter the National Liberals were increasingly absorbed into the Conservatives for practical purposes, formally merging in 1968).
Although Simon was still physically and mentally vigorous (aged 78) when the Conservatives returned to power in 1951, Churchill did not offer him any office.
Viscount Simon died from a stroke on 11 January 1954.
Simon married Ethel Mary Venables in 1899; she was later Vice-Principal of St Hugh's Hall, Oxford. They had three children: Margaret (born 1900, who later married Geoffrey Edwards), Joan (born 1901, who later married John Bickford-Smith) and John Gilbert, 2nd Viscount Simon (1902–1993). Ethel died soon after the birth of their son Gilbert, in September 1902. There are some suggestions that Ethel's death may have been caused by misguided use of homeopathic medicines, adding to Simon's guilt.
In 1917, in Paris, Simon married the abolition activist Kathleen Rochard Manning, a widow with one adult son, who had for a while been governess to his children. She had increasing health problems and "dr[ank] to excess" as she grew older…
Christopher Herzig, the Civil Service mandarin who helped set up Harold Wilson's Ministry of Technology served as PPS to four Cabinet Ministers, including Lord Hailsham and Sir Edward Boyle. Hailsham and Boyle have featured on this blog before, Hailsham many times. I will be returning to Hailsham later in this post, but it's worth reminding readers of Edward Boyle again here, he is a man who much about the Gang and the crime that spanned out from them.
Lord Edward Boyle (as he became in 1970 when he stood down from the Commons) was educated at Eton and Christ Church, Oxford and worked at Bletchley Park during WW II. Boyle served as the Tory MP for Birmingham Handsworth, 1950-70. One of Dafydd and Gwynne's partner gangs was in operation in the area by the 1960s. See previous posts.
Boyle served in Churchill's, Eden's and Macmillan's Gov'ts alongside Gwynne and Dafydd's mates. Boyle was PPS to the Under-Secretary of State for Air, 1951-52; PPS to the Under-Secretary of State for Defence in 1952; Financial Secretary to the Treasury, 1959-62, while Gwynne and Dafydd's mate Selwyn Lloyd was Chancellor of the Exchequer; Minister of Education, July 1962-April 1964 and then when the position of Secretary of State for Education and Science was created in 1964 and Lord Hailsham was appointed, Edward Boyle served as Hailsham's Minister of State for Education and Science.
Boyle was a Trustee for the British Museum, 1970-81. Boyle was appointed VC of Leeds University in 1970. Leeds University was at the heart of Jimmy Savile's crime empire, with the associated police corruption and it did impact on Leeds University, particularly the parts of Leeds University that were concerned with health, welfare and education.
Savile's mates were literally running the NHS in Leeds, it absolutely was not Savile sneaking in under the radar Cunningly Disguised as a volunteer. Savile's mate Alan Franey was a senior manager at Leeds Infirmary and Franey was appointed CEO of Broadmoor when Savile became the General Manager there in 1988. See post 'Socio-Political Context of the North Wales Mental Health Services In The 1980s'. Savile held such sway among ancillary staff at St James's Hospital in Leeds that Cabinet Ministers in the 1970s made efforts to keep Savile on side because he openly told them that he could cause industrial action at St James's if he so chose.
The Gang in north Wales have exchanged staff with Yorkshire/Leeds for decades. David Williams, the North Wales Hospital Denbigh Angel who learnt at the knee of Gwynne the Lobotomist and then became active in COHSE relocated to Yorkshire from north Wales in the mid-1950s to become a full time COHSE official. Williams ended up as Assistant General Secretary of COHSE, 1974-83 and then General Secretary, 1983-87. Williams was at the very top of COHSE, a notoriously militant NHS union, when Gwynne and Dafydd had become so out of hand that the highest echelons of the judiciary and Gov't were needed to conceal their criminality. COHSE undoubtedly benefited from the situation and the other man at the top of COHSE who succeeded David Williams as Deputy General Secretary and then General Secretary, Hector Mackenzie, got a peerage out of it. See previous posts.
Gren Kershaw, a senior NHS manager in north Wales who was the cause of huge amounts of rot, corruption, bad practice and patient neglect and harm, arrived in north Wales in 1983 from a career as an NHS manager in Yorkshire/Leeds. Some years ago Kershaw was voted the best NHS CEO in the UK by 'Nursing Times'. The staff loved Gren, they could fiddle the cash, neglect and abuse the patients, not turn up for work and there would be no problems at all. The mortality rates and safety record for Ysbyty Glan Clwyd and the surrounding area that was under Gren's domain was shocking, but it was concealed and no-one was ever held to account.
Gren arrived in north Wales in 1983, in the wake of Mary Wynch heading in the direction of the Master of the Rolls, along with the influx of Nice Young Doctors to convince everyone that It Wouldn't Happen Again now that New Blood had arrived.
Edward Boyle knew about the Gang and the havoc that they were causing at UCNW because in DATE, Boyle was Chairman of the UGC DETAILS – Swinnerton-Dyer Chairman in 1984… saved the day  See previous posts.
Boyle served as Chairman of the Committee of VCs and Principals of UK Universities, 1977-79, so he'll have known Sir Charles Evans, Principal of UCNW and that the institution had become unmanageable from his time in that role as well.
Edward Boyle was only 58 when he died from cancer. On 28 Sept 1981. In the immediate aftermath of Mary Wynch and Mr Thrope. Sir Keith Joseph, a Tory MP for a Leeds constituency who had concealed the Gang's criminality when Joseph served in Macmillan's Gov't along with Boyle had been appointed as Thatch's Secretary of State for Education on 17 Sept 1981.
Edward Boyle's grandfather, Sir Edward Boyle, had been the MP for Taunton, 1906-09. Lord Edward Boyle of the Gang's Corruption had been in Macmillan's Gov't at the same time as Edward du Cann, the crooked Tory MP for Taunton with whom my grandfather crossed swords; du Cann was involved in business dealings with the Gang's network. du Cann was still the MP for Taunton when Boyle died. I arrived at UCNW as a fresher days before Edward Boyle died.
Christopher Herzig was the son of Leopold Adolf Herzig. Christopher married Rachel Buxton, the daughter of P. A. Buxton on 19 July 1952. They had five children together:
In 1980 Francis Patrick Herzig married Petra Rogers, daughter of Professor Ambrose Rogers, in 1980. Ambrose Rogers was a mathematician with close connections to the Gang, as is clear from this obituary for him written by David Larman of UCL:
Professor C. Ambrose Rogers FRS, who was elected a member of the London Mathematical Society on 13 December 1945, died on 5 December 2005 at the age of 85. He was born 1 November 1920 and attended Berkhamsted School before studying at University College London 1938-40, including being evacuated to Bangor in 1939.
UCNW at Bangor hosted a whole collection of evacuated academics from UCL and many lifelong friendships and collaborations were formed. Those who formed them became the gerontocracy at Bangor who were prepared to do anything at all to save poor old Gwynne's reputation from those who Lie To Get Compensation. Or as Gwynne would say 'tell an untruth'. In fact the reason that Gwynne gave for not giving me access to my own records was that I 'might tell an untruth'. So I picked them up in front of him and carefully pointed out every Untruth that he had written.
Then there were the crude alterations that were subsequently carried out on the records to conceal the Untruths, so crude that it was all done with Tippex… I took the documents from Gwynne's desk – in front of him, it's not that I broke into the building in the small hours – and there was the evidence, demonstrating that D.G.E. Wood had also Told An Untruth when he told Brown 'there has been no amendments made to the records'.
Not that Gwynne and the Gang stopped at Untruths, there were the murders of witnesses as well…
It's OK everyone, there can be an historical investigation! The victims are dead, so are most of the perpetrators, but Justice Will Be Done! D.G.E. Wood must be over 70 now, he enjoyed one of the biggest incomes in Wales, well he'll know all about it if he goes to prison when he's 80 and dies in there after a few months. This lot are like the Nazi war criminals, they committed serious crimes with the help of the state and decades later they're going to be Brought To Justice.
The irony is that the bent lawyers who helped Gwynne and the Gang were involved in the Nuremberg trials… David Maxwell Fyfe aka Dai Bananas aka Lord Kilmuir, Lord Elwyn-Jones… Then there was Gwynne's mate the psychiatrist Wilfred Abse, a paid up member of the Westminster Paedophile Ring, who carried out the examination of Rudolf Hess… See previous posts.
Some of those who assisted Gwynne and Dafydd had served in Churchill's Gov't…
Never in the field of human conflict have so many been entertained by so few…
From 1940-5 [Ambrose] served as an experimental assistant and officer in the Applied Ballistic Department of the Ministry of Supply,
I encountered the Ballistic Dept when I pointed out the Untruths
but managed to keep up his research interest by part-time study at Birkbeck College under the guidance of R.G. Cooke and L.S. Bosanquet.
The Birkbeck of Patrick Blackett and Eric Hobsbawm…
In 1946 Ambrose returned to UCL as an Assistant Lecturer and began a mostfruitful collaboration with Harold Davenport on the Geometry of Numbers. In 1949 he went to the Institute of Advanced Study in Princeton as a Commonwealth Fund Fellow and teamed up with Dvoretsky to produce their famous result on absolute and unconditional convergence. Leaving a Readership at UCL, in 1954 Ambrose went to Birmingham as Mason Professor of Pure Mathematics. In collaboration with Geoffrey Shephard and James Taylor during that period his interest in convex geometry andHausdorff Measure Theory widened. In particular, with Geoffrey Shephard, he produced sharp bounds for the volume of a difference body, a problem which had been open for 30 years.
A Junior Berwick Prize followed in 1957 and when Davenport moved to Cambridge in 1958, Ambrose returned to UCL as Astor Professor of Pure Mathematics. He was deemed to be too young to be the sole Head of Department and so for the next 28 years he was Joint Head, firstly with W.R. Dean and later with Keith Stewartson. Throughout this period he was the Principal Editor of Mathematika a journal that Harold Davenport had founded with the purpose of fast publication of results. In 1959 he was elected to the Royal Society and in 1961 spent a year in Canada where, in particular, working with Maurice Sion he developed an interest in analytic sets and put the final touches to his influential book 'Packing and Covering'.
During the 1960s, Ambrose concentrated mainly on Hausdorff Measure Theory. This culminated in a wonderful example (with Roy Davies) of a compact metric space of infinite Hausdorff measure which has no subsets of finite positive measure. His book Hausdorff Measures is a standard text. From 1970-2, following the untimely death of Sir Edward Collingwood, he took over the Presidency of the LMS and in 1977 received the Society's highest honour, the De Morgan Medal. He was also Vice-President from 1958-59 and 1972-74.
During the 1970s his interests switched back to convex sets with spectacular success. This second period produced the famous work on the measure of the directions of line segments on the boundary of a convex body and a 12-dimensional counterexample to the Busemann-Petty problem. Retiring in 1986, he continued to work mainly on analytic sets, in the context of functional analysis, with John Jayne and Isaac Namioka.
Ambrose was a passionate supporter of the LMS and attended every London Meeting until his health began to fail. He was also passionate about research. I recall being summoned to his home to discuss research while he lay in bed recovering from pneumonia. His wide interests and depth of thought meant that most visitors to the UCL Mathematics Department ended up collaborating on a joint project with him.
I knew that UCL Top Docs, psychologists and lawyers were networked with the Gang (see previous posts), but it's good to know that their Big Maths Prof and his mates were as well…
He was married in 1952 to Joan North, a writer of children's books, who died in 1999. They had two daughters, Jane and Petra. Ambrose was also very proud of the achievements of his nephew L.C.G. (Chris) Rogers.
Joan Marian North (15 February 1920-1999) wrote stories that were set in the contemporary real world but deal with incursions into our world of mysterious powers or influences, which often lead to her young protagonists learning a greater sense of their true selves. As Searles, Meacham and Franklin say in A Reader's Guide to Fantasy, "The mental and spiritual attitudes of her protagonists influence greatly their success or failure."
Was Joan North trying to cram a bit of present day victim blaming psychology into her children's books? Think Positive Children! If your dad or mum is a PM/Cabinet Minister and you are Successful and get into Oxbridge and then bag internships at the Whitehouse, it is because of your Ability and Positive Attitude! Taken into Care by Dafydd, Meri and the Gang at 12 yrs old, gang raped repeatedly, abandoned to sex work before you are 16? It's because of the Way That You See Yourself and Your Life! Try a bit of CBT, from a Gang member, it'll be clear then. Follow it up with Mindfulness and change the way that you react to stressful situations and you'll find that your life improves.

You might even be offered a job as a Welsh Language Commissioner.
The School of Psychology at Bangor under Prof Fergus Lowe particularly promoted this type of 'psychology'. Fungus didn't believe it himself, but he was ruthless, found out the extent of the crimes of Dafydd and Gwynne, blackmailed a great number of people over it all and was sharp enough to realise that victim blaming dressed up as neuropsychology or indeed Therapy, anything goes as long as it blames people having a hard time for their own situation, could be successfully sold to neoliberal Gov'ts.
Born in Hendon London, Joan North was the daughter of metallurgist Frank Wevil North and Gladys May Paybody. She was educated in England, Wales, and China, and went to King's College, London. She served in the Women's Auxillary Air Force during World War II and worked as a nurse, and a social worker,
There's the clue everyone, Joan will have known of organised abuse even if she wasn't actively facilitating it.
also working for the BBC
and for the Tate Gallery's publications department.
Previous posts have discussed so many of the Gang's wider network who were involved with the Tate, the Culture Vultures who were in Gov't and enjoyed the Arts, often having children who made the Arts their careers
She married C. A. Rogers, Astor Professor of Mathematics at the University of London, with whom she had two daughters, Jane and Petra.
Here's another tribute to Ambrose by two of his maths colleagues that sheds yet more light:
Ambrose Rogers' father, Leonard Rogers (1868-1962), was a distinguished doctor who served in the Indian Medical Service. Leonard Rogers married Una Elsie North (1883-1951) in 1914 in Calcutta, West Bengal, India. They had three children, Gordon Leonard Rogers (1916-2006), who became a physicist specialising in optics (he was a professor at the University of Aston in Birmingham, England), and twins Claude Ambrose Rogers, the subject of this biography, and Stephen Clifford Rogers (1920-1995). The
twins were born in Cambridge in 1920, the year in which their father returned from India. Leonard Rogers retired from the Indian Medical Service in 1921 and the family lived in London where Leonard took on many duties such as lecturing on tropical medicine, serving on the India Office medical board, and being the medical adviser to the secretary of state.
Ambrose, as he was known, spent his early childhood years in London and then was a boarder at Berkhamsted School, an independent school in Hertfordshire, England about 45 km northwest of London. He graduated from Berkhamsted School in 1938 and, later that year, matriculated at University College, London where he studied mathematics. He was awarded his B.Sc. from the University of London in 1941 having spent part of his undergraduate studies in Bangor where University College had been evacuated to since the bombing of London made that city too dangerous for students. However, the years of World War II had more impact on Rogers than just going to Bangor, for he did war work as an Experimental Officer with the Ministry of Supply from 1940 until the end of the war in 1945. Other mathematicians such as David Kendall also held similar posts with the Ministry of Supply. After the war ended, Rogers returned to his mathematical studies. He was
appointed a lecturer in mathematics at University College, London in 1946 and worked for his doctorate at Birkbeck College, London while lecturing at University College. His thesis advisors at Birkbeck were Lancelot Stephen Bosanquet and Richard G Cooke and in his first paper, Linear transformations which apply to all convergent sequences and series, published in 1946 in the Journal of the London Mathematical Society, he thanked them writing:-
I am indebted to Dr L S Bosanquet and Dr R G Cooke for advice and encouragement during the preparation of this note.
In fact he had done this work in a part-time capacity while he was undertaking war work. It was a slightly disappointing start to Rogers publishing career for he published an Addendum in the same volume of the Journal explaining that the results of his first paper could be obtained more easily from a theorem of Stefan Banach and also reported that the first of his theorems was proved by the American mathematician Ralph Palmer Agnew (1900-1986) in 1939. However, this was only the first of a remarkable number of papers that Rogers published while a research student: A note on a theorem of Blichfeldt (1946); (with Harold Davenport) Hlawka's theorem in the geometry of numbers (1947); A note on a problem of Mahler (1947); A note on irreducible star bodies (1947); Existence theorems in the geometry of numbers (1947); (with J H H Chalk) The critical determinant of a convex cylinder (1948); A problem of Hirsch (1948); The product of the minima and the determinant of a set (1949); The product of n homogeneous linear forms (1949); The successive minima of measurable sets (1949); On the critical determinant of a certain nonconvex cylinder (1949); (with Harold Davenport) A note on the geometry of numbers (1949); and (with J H H Chalk) The successive minima of a convex cylinder (1949). This list is quite exceptional but these were only the papers which appeared in print before 1949. Others such as The signatures of the errors of simultaneous Diophantine approximations and The asymptotic directions of n linear forms in n + 1 integral variables, were submitted by Rogers to the Proceedings of the London Mathematical Society on 6 September 1947 but did not appear in print until 1951.Rogers was awarded a Ph.D. in 1949 for his thesis The Transformation of Sequences by Matrices in which he studied divergent series. A paper with the same title as his thesis, containing 21 theorems, was submitted to the Proceedings of the London Mathematical Society in August 1948 but only appeared in print in 1951. Rogers writes:-
This paper forms part of a thesis approved for the Degree of Ph.D. in the University of London.
Before the award of his Ph.D., Rogers began working with Harold Davenport and, in addition to their joint papers given above, they published two joint papers. On the critical determinants of cylinders and Diophantine inequalities with an infinity of solutions. Both were submitted for publication in June 1949 and appeared in print in 1950. The second of these is a major work with 34 pages and the authors give the following abstract:-
Many results in the geometry of numbers assert, in effect, that inequalities of a certain type are soluble in integers, the constant on the right of the inequality being the best possible. Recent work of Mahler often enables one to prove that such an inequality has infinitely many solutions. In this paper we develop the theory of inequalities with infinitely many solutions, and investigate more deeply some of the questions which naturally arise.
Through Davenport, Rogers became interested in packing and covering. After being awarded a Commonwealth Fund Fellowship, in the autumn of 1949 he went to the Institute for Advanced Study in Princeton. His paper A note on coverings and packings (1950) was written while he was in Princeton. While in Princeton, he met the Russian born Israeli mathematician Aryeh Dvoretzky (1916-2008) and, working together, they solved a conjecture which had stood for twenty years. They proved:
Absolute convergence is equivalent to unconditional convergence of series of points of a Banach space if and only if the space is finite-dimensional.
The result was published in their joint paper Absolute and unconditional convergence in normed linear spaces (1950).Rogers married Joan Marion North (1920-1999), the daughter of metallurgist Frank Wevil North and Gladys May Paybody, in 1950. Joan North was an author of children's books; they had two daughters, Jane Nee Rogers born 1955 and Petra Nee Rogers born 1956. Returning to his position at University College London, Rogers was awarded a D.Sc. in 1952. At University College, Rogers was promoted to reader before he moved to Birmingham University in 1954 as the Mason Professor of Pure Mathematics :-
In collaboration with Geoffrey Shephard and James Taylor during that period his interest in convex geometry and Hausdorff Measure Theory widened. In particular, with Geoffrey Shephard, he produced sharp bounds for the volume of a difference body, a problem which had been open for 30 years.
After four years in Birmingham, Rogers returned to London, this time as the Astor Professor of Mathematics at University College. He succeeded Harold Davenport as the Astor Professor of Mathematics who had moved to Cambridge in 1958. His cousin and brother-in-law Jeremy North writes:-
Visiting Jo and Ambrose in Gray [sic] Close, Hampstead, was always amazing. Ambrose had the largest desk piled high with totally incomprehensible research papers. Towards the end of his life he had to have a second desk which quickly became covered too. At the last Birthday party I attended there, the room was full of mathematical colleagues who might have been on a different planet. Over these occasions my sister presided invariably with a cold collage for lunch or a polite tea. Domestic considerations were never high on their agenda.
Rogers held this post until he retired in 1986, when he became professor emeritus and remained at University College.Rogers produced a remarkable mathematical output having published around 180 papers and books. As related above, his early work was on number theory, and he wrote on Diophantine inequalities and the geometry of numbers. Jointly with Paul Erdős, he wrote The covering of n-dimensional space by spheres (1953) and Covering space with convex bodies (1961), writing many other articles on coverings and packings including Covering space with equal spheres with Donald Coxeter. His later work covered a wide range of different topics in geometry and analysis including Borel functions, Hausdorff measure and local measure, topological properties of Banach spaces and upper semicontinuous functions. Rogers has written three important books, Packing and Covering in 1964, Hausdorff Measures in 1970, and (with John E Jayne) Selectors (2002). Much of Packing and Covering was written in 1961 while Rogers was spending a year in Canada at the University of British Columbia in Vancouver. The Publisher of the book, Cambridge University Press, writes:-
Professor Rogers has written this economical and logical exposition of the theory of packing and covering at a time when the simplest general results are known and future progress seems likely to depend on detailed and complicated technical developments. The book treats mainly problems in n-dimensional space, where n is larger than 3. The approach is quantitative and many estimates for packing and covering densities are obtained. The introduction gives a historical outline of the subject, stating results without proof, and the succeeding chapters contain a systematic account of the general results and their derivation. Some of the results have immediate applications in the theory of numbers, in analysis and in other branches of mathematics, while the quantitative approach may well prove to be of increasing importance for further developments.
We quote briefly from reviews of Packing and Covering. R P Bambah writes:-
This monograph, based on the work of the author and his collaborators, gives a very elegant and readable account of many important results in the theory of packings and coverings, lattice as well as non-lattice. The author has managed in most cases to include proofs of best known results without affecting the readability of this book, which is entirely self-contained.
Donald Coxeter writes:-
This little book maintains the high standard of scholarly exposition which has distinguished the Cambridge Tracts for several generations.
E A Maxwell writes:-
The style is brisk, clear and interesting, without any fuss, and I have no doubt at all that the book will be found a most valuable source of information in a very readable setting.
Edwin Hewitt, reviewing Hausdorff Measures writes:-
This beautifully written and beautifully printed little book contains an astonishing amount of information. … this book is a combination, unique as far as the reviewer knows, of pedagogy and description of an active if special field of analysis as it now exists. A bright student can pick up this book and read it by himself. When he has finished the book, he will be able to ask questions of his own and will also have a useful guide to the literature. Mature mathematicians who need facts about Hausdorff measures for their own purposes – surface theory, harmonic analysis, and so on – will find clear statements, clear proofs, and abundant references for further pursuit.
Here is an extract from the authors' Preface to Selectors:-
For sometime we have thought that the theory of measurable selectors was somewhat lacking, in that one knows little about the topological properties of measurable functions. It is surprising that in very general circumstances upper semi-continuous set-valued maps do have selectors that, although not continuous, are of the first Baire class; that is, are point-wise limits of sequences of continuous functions. In the book we are mainly concerned with proving results showing the existence of selections of the first Baire class. We give a number of geometrically interesting examples, and some unexpected consequences for functional analysis.
Rogers wrote an obituary of Harold Davenport for the London Mathematical Society which was published in 1972, the year after Rogers wrote a survey of Davenport's work. He was one of the editors of The collected works of Harold Davenport published in four volumes in 1977.Rogers was elected a fellow of the Royal Society in 1959 and served on the Council of the Royal Society for two spells, first from 1966 to 1968 and then again in 1983-84. He also served as the 55th President of the London Mathematical Society from 1970 to 1972 and was honoured with the award of the London Mathematical Society's Junior Berwick Prize in 1957 and the De Morgan Medal in 1977. An extract from the citation for the De Morgan Medal reads:-
In the period after the Second World War, Rogers rapidly emerged in the forefront of the renaissance of the geometry of numbers. His work on the lattice constants of cylinders both convex and non-convex, on the reducibility of star bodies and on the implications for the existence of infinitely many lattice points in automorphic bodies, and on the successive minima of general sets with respect to a lattice remains definitive. Since about 1958, Professor Rogers' main research interests moved to the theory of Hausdorff measures, of analytic sets and of general convex bodies, to all of which he has made important contributions.
He was a plenary speaker at the British Mathematical Colloquium in 1964 giving the lecture The Brunn-Minkowski theorem and related inequalities. On two other occasions he was a specially invited morning speaker at the British Mathematical Colloquium, in 1955 and 1984. He was also invited to address the special meeting of the Mathematical Association to celebrate its centenary. He began his talk Length, area and volume as follows (see ):-
I will discuss the elementary concepts of Length, Area and Volume from an advanced standpoint. Although my readers will have acquired a clear intuitive understanding of these basic geometric quantities, they may not realise that these quantities are very far from elementary. Many deep investigations have been necessary to refine the concepts and many basic problems remain with only inadequate answers.
Article by: J J O'Connor and E F Robertson
For a long while, Ambrose lived in Grey Close, Hampstead. I've had a look at a few photos, the houses in Grey Close are boring 'Terry and June' houses but they cost a great deal of money. Those houses in Primrose Hill where Uncle Harry's nephews grew up look much nicer; Ralph obviously did rather more positive thinking than Ambrose. Ambrose died in Islington.
Here Professor Yaffle himself:
Here's Ambrose's dad, a Great Man of Imperial Medicine:
The Royal College of Physicians 'Lives Of The Fellows' online provides details of Sir Leonard's achievements:
b.18 January 1868 d.16 September 1962
CIE(1911) Kt(1914) KCSI(1932) MB BS Lond(1892) MD Lond(1897) LLD Glasg(1936) LLD St And(1939) MRCS LRCP(1891) FRCS(1892) MRCP(1897) FRCP(1905) FRS(1916)
Leonard Rogers, one of the numerous children of Captain Henry Rogers, R.N., of Hartley House, Helston, Cornwall, was born near Plymouth. His mother was Jane Enys, of Enys, Penryn. Through her he was descended from Davies Gilbert, mathematician president of the Royal Society from 1825 to 1829.
A long tradition of positive thinking ran through the family
Rogers was educated at Tavistock Grammar School, where he showed notable mathematical ability, Plymouth College, and St. Mary's Hospital,London. For most of his life he was engaged in medical research, beginning as a student before qualification. After a few hospital appointments he decided that a career in pathology could be achieved in the Indian Medical Service, and he entered that Service by competition in 1893. At first he was posted to the military branch, in which he began to investigate problems of malaria andthe clotting of blood. The quality he showed in this work led to his appointment to investigate kala-azar in Assam, where it was epidemic. He was not able to differentiate this disease from malaria with the facilities at his disposal, but he did appreciate the fact that it was a disease strongly associated with certain places, and he devised an effective method of prevention by moving the occupants of affected villages to new sites.
In 1900 he was appointed professor of pathology in Calcutta. There he disentangled the aetiology of dysentery to the extent of recognising entamoeba histolytica as a cause of this and of liver abscess, and showed that repeated aspiration of liver abscess was a safer treatment than the open operation formerly practised. At that time ipecacuanha had some reputation in the treatment of dysentery, but it had troublesome side effects, and Rogers, learning that its active component, emetine, had an action on non-pathogenic water amoebae, tried it in amoebic dysentery with great success. It remains the basis of the most favoured treatment to the present time. Similarly, having heard that salts of antimony had been used in African trypanosomiasis, and arguing that the parasites of leishmaniasis were protozoa in some respects akin to trypanosomes, he tried antimony in kala-azar, again with conspicuous and lasting success.
Cholera was the great epidemic disease of India, and it carried a high mortality. Rogers knew that replacement therapy with intravenous physiological saline was only moderately successful, and he therefore doubled the salt content in the hope that this would, perhaps by osmotic action, prevent excessive loss of fluid. The results were good, and with modifications a similar procedure has proved its value.
Chaulmoogra oil had at that time some reputation for leprosy, but it was difficult to administer. Rogers therefore isolated from it an active fraction, sodium gynocardate, which could be given more easily and which, with modifications, remained the standard treatment until the sulphones were introduced during the Second World War.
These were major advances in treatment, though officially Rogers was a pathologist rather than a clinician. He was not, however, content with therapy. He realised that the true answer to the great epidemics of cholera which ravaged India periodically lay in prevention. These epidemics were closely associated with the great pilgrimages to various holy places, where multitudes of people gathered to bathe in, and drink, the sacred waters of the famous rivers. Rogers constantly advocated the compulsory immunisation of all pilgrims to these gatherings, but there were difficultieson religious grounds while the British were in power. However, the principle was adopted tentatively before the British left, and wholeheartedly by the Indian Government after that time, with the result that the epidemics have been dramatically reduced.
Rogers conducted research on snake venoms, the trypanosomiasis of horses, and other subjects, but he maintained an acute interest in the epidemiology of all the diseases encountered in India. He promoted the teaching of tropical medicine by collecting funds for the School of Tropical Medicine in Calcutta, which remains as a monument to his energy.
After retirement in 1920 Rogers was appointed medical adviser to the Secretary of State for India, physician to the Hospital for Tropical Diseases in London, and lecturer at the London School of Tropical Medicine; much of his energy in his later years was devoted to the work of the British Empire Leprosy Relief Association, for which he raised large sums of money, and to which he contributed the driving force of his own personality and much ofhis own money. He was elected president of the Royal Society of Tropical Medicine and Hygiene for the period 1933-5. At the College he delivered the Milroy (1907) and Croonian lectures (1924); he was awarded the Moxon medal in 1924 and was a Councillor, 1925-7. He received honorary degrees from the Universities of Glasgow and St. Andrews.
Throughout his life Rogers was completely absorbed in his work, and apart from cycling and walking he had no hobbies. He was the most frugal of men. He had a strong personality, and though he never deliberately cultivated the attitude of a great man he had about him a quality of authority which held the respect and affection of his colleagues.
He wrote extensively, always in the simplest and most direct language, without any attempt at literary elegance, but with a phenomenal grasp of mathematical method. After he retired he published an autobiography entitled Happy Toil, which sufficiently expressed his life-long enthusiasm for research, and his faith in Christianity. It also expressed, to some degree, his great sense of fun, which otherwise bubbled to the surface in causticcomments on people he thought stupid.
Probably his patients.
He was slight and wiry in build, with a thick head of stiff hair, white in later life, and a large military moustache.
In 1914 he married Una Elsie, daughter of C. N. McIntyre North, an architect in London. They had three sons, one of whom became a mathematician and a Fellow of the Royal Society.
As with so many glowing obituaries of Top Docs that are to be found on the Royal College of Physicians 'Lives Of The Fellows' online, Richard R Trail wrote this about Sir Leonard.
Royal College of Surgeons 'Lives Of The Fellows':
Born on 18 January 1868 in Cornwall the son of Captain Henry Rogers RN, he was educated at Plymouth College and St Mary's Hospital where he passed the final examination for the Fellowship at the age of 24 while holding the post of resident obstetric officer.
Dickson Wright??
He then entered the Indian Medical Service being gazetted Lieutenant on 29 July 1893, his subsequent promotions being to Captain in 1896, to Major in 1905, Lieutenant-Colonel in 1913 and he retired in that rank in 1921. He was, however, immediately appointed to the Medical Board of the India Office on which he served for twelve years being its President in 1928-33 and being promoted Major-General on 3 November 1928.
As he himself said he joined the IMS "solely in the hope of finding better opportunities for research when there were few openings in Great Britain", and again "I fear I made little use of the Fellowship except as having been the first to diagnose and operate on biliary abscesses of the liver in 1903 in Calcutta". A dedicated research worker he did, however, in the course of his regimental duties in various parts of India, demonstrate his abilities as an all-round clinician and public health administrator before devoting himself exclusively to research work. As Professor of Pathology in the Medical College in Calcutta he took the initiative in founding and endowing the School of Tropical Medicine which stands in Calcutta as a permanent memorial to his name. Although his work on cholera, amoebic dysentery and kala-azar saved many, he was proudest at having galvanised interest in leprosy by founding the British Empire Leprosy Relief Association in 1923, he himself having for many years been interested and having devised many improvements in the methods of using chaulmoogra oil in its treatment. In the late nineties he commenced research on snake venom and, in the course of hazardous experiments into its nature, improved the methods of production of antivenene. In 1904, by a brilliant piece of work carried out at the research station at Maktesar near Naini Tal in the Himalayan foothills, he predicted the development of Leishman Donovan bodies outside the blood of man, although he had been forestalled by those two workers in the actual discovery of the parasite of kala-azar in 1903. He next turned his attention to cholera and he proved that the mortality could be substantially reduced by intravenous hypertonic saline and oral potassium permanganate, travelling to Palermo in 1911 to test out his methods in a great epidemic raging in that city. In 1912 he discovered the curative action of emetine in amoebic dysentery and in 1915 made another advance by discovering the use of intravenous tartar emetic in the treatment of kala-azar.
On his return to England he was appointed a physician to the Hospital for Tropical Disease and lecturer to the London School of Hygiene and Tropical Medicine. Numerous honours and distinctions were awarded him and he had already in 1916 been elected a Fellow of the Royal Society. In 1924 he was Croonian lecturer at the College of Physicians and his distinctions included the Moxon Gold Medal of that College, the Fothergill Gold Medal of the Medical Society of London, the Presidency of the Royal Society of Tropical Medicine and Hygiene from 1933 to 1935, the Laveran Medal in 1956 and honorary membership of the Cambridge Philosophical Society.
A prolific writer he published numerous papers and textbooks including one on Tropical Medicine in conjunction with Major-General Sir John Megaw, a friend and contemporary, a book on Dysentery and Bowel Disease in the Tropics and one on Leprosy in conjunction with E Muir. He retained his interest in tropical disease into advanced old age and contributed articles from his home in Cornwall, bombarding younger colleagues with technical advice on medical and financial matters.
In 1926 he had entrusted the Medical Research Council with an endowment for research in tropical medicine and in 1945 he raised this to fifteen thousand pounds. A staunch upholder of the Research Defence Society, he was prepared to mount a soap box in Hyde Park in answer to the anti-vivisectionists.
In 1950 he published his fascinating and modest memoirs Happy Toil (Frederick Muller 1950), which was at first refused by the publishers on the grounds that it was quite impossible for one man to have done so much. In 1953 he received the congratulations of the President and Council on having completed sixty years as a Fellow, and in 1958 at the age of 90 The Lancet published his paper on "The Forecasting and Control of Cholera epidemics in SE Asia and China".
A forceful, energetic, striking personality, he exerted a memorable influence on his students by whom he was held in great affection. He was, moreover, of a most upright, kindly disposition, ever helpful to his friends. He married in 1914 in his late forties Una Elsie, daughter of C N McIntyre North who died in 1951 and by whom he had three sons, Dr Gordon Leonard Rogers, Professor Claude Ambrose Rogers FRS, Professor of Mathematics in London University, and Dr Stephen Clifford Rogers.
He died in Truro Hospital on 16 September 1962 aged 94, the senior Fellow of both Royal Colleges.
THAT DATE – the trouble that Gwynne and dafydd's mates were causing in Mac's Gov't – Night Of The Long Knives In July 1962 – Profumo Affair…
Dafydd's mates colonised LSHTM – Rogers would also have known many of the old zoologists at UCNW in the bow tie club or their mates – tropical parasitology – Malcolm Cherrett graduated from Durham
In 1920 when Sir Leonard was appointed as medical advisor to the Secretary of State for India, the Secretary of State for India was Edwin Samuel Montagu (6 February 1879-15 November 1924). Montagu served as Secretary of State for India, 1917-22. Montagu was a "radical" Liberal and the third practising Jew (after Sir Herbert Samuel and Sir Rufus Isaacs) to serve in the British Cabinet.
Montagu was the second son and sixth child of Samuel Montagu, 1st Baron Swaythling, by his wife Ellen, daughter of Louis Cohen. He was educated at Clifton College, the City of London School, UCL and Trinity Coillege, Cambridge. At Cambridge, he was the first student president of the Cambridge University Liberal Club 1902-03. In 1902, Montagu was also President of the Cambridge Union. COMPARE dates – b Russell at trinity??
Montagu was MP for Chesterton, 1906-18 and then represented Cambridgeshire until 1922. He served under H. H. Asquith as Under-Secretary of State for India 1910-14, as Financial Secretary to the Treasury 1914-15 and again, 1915-16 and as Chancellor of the Duchy of Lancaster 1915-16. In 1915 Montagu was sworn of the Privy Council. In 1916 he was promoted to Minister of Munitions.
Montagu was a friend of H.H. Asquith, Gertrude Bell, Lord Lloyd, Maurice Hankey and Duff Cooper, with whom he dined frequently. Montagu was initially left out of David Lloyd George's Coalition Gov't in December 1916, but in August 1917 he was appointed Secretary of State for India. Montagu was not part of Lloyd George's inner circle, when Lloyd George became PM, but he remained in office until his resignation in March 1922.
As Secretary of State, Montagu represented the interests of the British Empire and opposed the most strident Indian nationalists, calling S. Subramania Iyer the "Grand old man of South India." Montagu was primarily responsible for the Montagu-Chelmsford Reforms which led to the Gov't of India Act 1919, committing the British to the eventual evolution of India towards dominion status.
Montagu was strongly opposed to Zionism which he called "a mischievous political creed" and opposed the Balfour Declaration of 1917, which he considered anti-Semitic and whose terms he managed to modify. In a memo to the Cabinet, he outlined his views on Zionism thus:
…I assume that it means that Mahommedans [Muslims] and Christians are to make way for the Jews and that the Jews should be put in all positions of preference and should be peculiarly associated with Palestine in the same way that England is with the English or France with the French, that Turks and other Mahommedans in Palestine will be regarded as foreigners, just in the same way as Jews will hereafter be treated as foreigners in every country but Palestine. Perhaps also citizenship must be granted only as a result of a religious test.[7]
Montagu was opposed by his cousin Herbert Samuel, a moderate Zionist who became the first High Commissioner of the British Mandate of Palestine.
In 1912, Montagu accompanied the PM on holiday in Sicily. H. H. Asquith brought along his daughter Violet and she in turn brought her friend Venetia Stanley, daughter of Edward Stanley, 4th Baron Stanley of Alderley. It appears that during this holiday, both men fell in love with Venetia.
During the next three years, H.H. Asquith wrote more and more frequently to Venetia. At the same time, Montagu was attempting to court her, unsuccessfully proposing marriage in 1913. Venetia liked him but did not reciprocate his love. Furthermore, Montagu had to marry within his Jewish faith to keep his inheritance. Asquith's constant demands for advice from Venetia and as a result, she finally accepted Montagu's proposal on 28 April 1915. She converted to Judaism, and the couple were wed on 26 July 1915.
A 2012 book argues that the marriage was one of convenience to cover both Montagu's homosexuality and Venetia's earlier affair with Asquith. Conspiracy of Secrets suggests that this affair had resulted in the 1912 birth of an illegitimate child, Louis Stanley, who grew up to run British Racing Motors.
The marriage was unhappy and Venetia had several affairs, including one with Lord Beaverbrook. In 1923 a child, Judith, was born: legally and socially Judith was Montagu's daughter, but she was probably fathered by William Humble Eric Ward, then Viscount Ednam and later 3rd Earl of Dudley. Judith grew up to befriend Ma'am Darling during WW II and marry the American photographer Milton Gendel, with whom she created an artistic salon in Italy. They had one child, Anna Mathias (née Gendel), the god-daughter of Ma'am Darling. Princess Margaret.
Despite his wife's affairs, Montagu's marriage lasted until his premature death in 1924. His cause of physical deterioration and death at the age of 45 was unknown, but was thought to be either blood poisoning or encephalitis.
Sir Leonard and those companies – or Ambrose?? look up
Ambrose's brother Gordon Leonard Rogers, 1916-2006, was Professor of Physical Optics at Aston University. Gordon Rogers had an early career lecturing at the Carnegie Laboratory of Physics at University of Dundee, 1946-51. He then worked at Victoria University College in Wellington, New Zealand from 1952 -55, which was followed by a Principal Lectureship in wave optics at the College of Advanced Technology, Birmingham and a Professorship of Physical Optics at the rebadged University of Aston in Birmingham. Rogers remained an Emeritus Prof at Aston after his retirement.
Brown did his first degree at Aston, 1980-83 and then returned there to work as a lecturer after completing his PhD at Leicester. Aston was incredibly troubled and run by Thatch's favourite VC Sir Freddie Crawford. Crawford was deeply unpopular, inflicted much damage on the institution and one member of staff whom Brown knew, Ron Easterby, was treated so badly that when he committed suicide many people took the view that Aston had killed Ron. Aston had the highest rate of suicide among students of any UK university and this was partly attributed to the negligence of Philip Cauthery, the student Top Doc. Cauthery was a Sexologist and on the Editorial Board of 'Forum' magazine. See previous posts.
Elwyn Edwards, a Prof of Psychology at Aston, was known to invite male freshers to his room for the usual welcome chat and would be there to greet them wearing nothing but a silk dressing gown. He would then proceed to proposition them. There were complaints which were discussed at a senior level in the University. No-one was happy about it but it wasn't stopped.
Then there were the revelations that some of the students at Aston from Middle Eastern Royal families had sent their servants over to actually do the degrees and sit the exams but no-one had realised and the degrees had been issued in the names of the Royal students.
Freddie Crawford was highly influential in civic life in Birmingham and after retiring from Aston was appointed the first Chairman of the Criminal Cases Review Commission. The appointment was controversial because of Crawford's involvement in Freemasonry. Dafydd and Gwynne's partner gang operated in Birmingham,the key Top Doc of that gang being Professor Robert Bluglass of Birmingham University's School of Medicine. Bluglass was also Chair of one of the NHS Trusts in Birmingham; he was given that role after he concealed the crimes of the Gang in 1988-89 and concealed the criminality at Ashworth Hospital – which was run by the Gang – in the 1990s. I haven't yet had time to correlate all the dates and investigate who exactly appointed Bluglass Chair of the NHS Trust.
Freddie Crawford had an off the rails son who was found dead from a drug overdose in an hotel in Israel. Crawford junior was into crime and Class A drugs excess and during his stays in hospital used to boast to the staff that he could do pretty much anything that he wanted without hindrance because his dad would get him out of trouble.
See previous posts for info on Aston and Freddie Crawford.
In 1980, once retired from optical physics, Gordon Rogers inherited Enys Estate and founded the Enys Trust. Gordon Rogers inherited the Enys estate from his cousin, Charles R. S. Rogers, in 1980. Gordon's father, Leonard, was brother to Charles' father, Enys Henry. Gordon founded the Enys Trust, in 2002, which now maintains the estate, which is owned jointly by his children.
The website of Enys Gardens tell us that:
Enys Henry Rogers (Harry) was the eldest son of Henry Rogers and Jane Mary Enys (1835-1874) and he inherited the estate on the death of his uncle in 1913 and took the Enys surname.   He was an ordained minister of the Church of England and married an American, Sarah Louise Duffus, in 1896. It would appear that he did little to improve or enhance the grounds. Charles Reginald Saltren Rogers (1897-1980), Saltren, as he was known,  was the only son of Harry and Sadie Enys.  He was trained to enter the Church, but remained an unordained clerk in holy orders.  For much of the time he owned Enys, his eccentric sister Elizabeth, known as Betty, lived in the Enys Cottages in the grounds, and the Gardens and Mansion fell further into disrepair.
Gordon Leonard Rogers (1916-2006). In 1980 Professor Gordon Leonard Rogers, a retired optical physicist, inherited the estate. He was the eldest son of the distinguished research doctor Sir Leonard Rogers, who was a brother of Harry Rogers. About half the Estate had to be sold to pay inheritance tax when Gordon took over, a task which took nine years and left the Estate impoverished. As a result, what little money there was had to be directed to parts of the Estate which were occupied and active, though he maintained the Gardens as funds allowed. Upon his death the Estate passed to his children Wendy Fowler and Chris Rogers, who have been continuing their father's work of sustaining and improving the Estate.
Dr Stephen Clifford Rogers is/was the twin brother of Ambrose but I haven't been able to find out anything about him.
Christopher Herzig's son Hugh John Herzig married married Isobel Oriane Clare Fane de Salis, daughter of Major Count Charles John Fane de Salis and Carolyn Mary Constable-Maxwell, in 1992.
John Bernard Philip Humbert de Salis, 9th Count de Salis-Soglio,[2]TD, John da Buri, Graf v. Salis-Soglio, (London, 16 November 1947-Cà Buri, Mezzane di Sotto, Veneto, Italy 14 March 2014); SRIComes, Illustris et Magnificus; former ICRC delegate and envoy; Knight Grand Cross of Honour and Devotion (2000) of the Sovereign Military Order of Malta (knight, 1974), and Knight Grand Cross of the Order of Merit of the Order of Malta with Swords, first ambassador of the Order to Thailand 1986-98, Cambodia 1993-98, president of its Swiss Association (1995-2000) and of CIOMAL (Comité International de l'Ordre de Malte), 2000–08; British soldier and lawyer; Valpolicella vigneron and hereditary Knight of the Golden Spur.
A Count of the Holy Roman Empire (Reichsgraf), (created by letters patent dated Vienna, 12 March 1748 for Envoy Peter de Salis-Soglio (1675-1749), of Chur and Chiavenna, and his son Jerome (Naturalized British in 1731), by Emperor Francis I), John de Salis was the only child of Lt. Colonel John Eugène, 8th Count de Salis (1891-1949), Irish Guards, by his Roman wife Maria Camilla (1926-1953), daughter of General Umberto Presti di Camarda by Teresa (d.1993), daughter of Filippo Nereo Vignola, of Mezzane and Verona.
The grandson of the British diplomat, Irish landowner and Catholic re-convert Sir John Francis Charles, 7th Count de Salis-Soglio, his earliest years were spent at 10 Priory Walk, Kensington, and 26 Roedean Crescent, Roehampton Gate, SW15. His father died when he was under two and his mother when he was five, his step-father when he was 10 and one of his two paternal uncles when he was four. His paternal grandparents had also died, in 1902 and 1939, so he was subsequently brought-up, inter-alia, by Franco-Belgian cousins in France (the widow and family of the 3rd Duc de Magenta at Sully, in particular), his remaining paternal uncle in Wiltshire, and his Veronese maternal grandmother, Teresa Vignola Presti.
He was educated at Downside, read law at Corpus Christi College, Cambridge (LLB (1972) and LLM), and was called to the Bar, Gray's Inn (1970). Later he was a tenant and then door-tenant, at 1 Brick Court, Middle Temple, EC4, and from 1972 lived at 12 First Street, SW3 and then from 1975 in two houses knocked together at 28 Upper Cheyne Row, Chelsea, SW3. Whilst in London he was also a member of the board of management of the Hospital of St John and St Elizabeth.
Alongside learning and practicing the law he served in the Cambridge University Officer Training Corps (CUOTC), the HAC (within the Territorial and Army Volunteer Reserve), then in 1972, after meeting its then Colonel, Viscount Monckton, one of whose sisters-in-law happened to be married to one of John's first cousins, transferred to the 9th/12th Royal Lancers (Prince of Wales's). He was with them in Northern Ireland and retired a (Brevet) Major in 1988, having circa 1984 been awarded the Territorial Decoration.
MONCKTON HERE
The combination of law of war, humanitarian instincts, soldiering and some family precedent (his father had been the Knight of Justice of the Order of St. John of Jerusalem delegate for the revision of the Geneva Convention in July 1929) lead De Salis to become the delegate of International Committee of the Red Cross Missions in the Middle East (Beirut, 1982) and Africa (Rhodesia), and head of delegation in Iraq (1980–81) and Thailand (1981-84, Cambodian refugees), and their special envoy in Lebanon (1982). In July 1983 de Salis wrote: "It is a heartbreaking fact that ICRC being essentially concerned with the victims of armed conflicts, is more directly concerned operationally with the relief of suffering rather than its abolition."
On leaving England and moving to Switzerland he became a special officer in the Swiss Army's Panzergrenadiers, and set about a new career as a financier: as partner of Gautier Salis et Cie Geneva (1989–96), vice-chairman of Bank Lips Zurich (1996–98), managing director of European Capital Partners (Switzerland) SA (1999-), and as director of Amadeus SA Geneva (2000-).[13]
In the meantime he had taken over his grandmother's 160 acre farm in the Valle di Buri, Mezzane di Sotto, and developed it from dairy to vineyard. By 2010 Conti de Salis-Soglio Wines Verona had taken shape, partly inspired by his courageous and visionary Valtelline cousin Conte Cesare Sertoli Salis of Tirano and Milan (1952-2005) and his Canua Sforzato, akin to Valpolicella's Amarone. John's eighteenth century ancestors, 3rd Count Peter in particular, had also been growers of hemp and vines in eighteenth century Valtelline.
In addition to the above Count de Salis was a member of the British Association of the Sovereign Military Order of Malta; had the Gold Medal with Swords (Beirut) 1982; was a Knight of Justice of the Sacred Military Constantinian Order of Saint George; a Knight Grand Cross of the Order of the White Elephant (Thailand); and an hereditary Knight of the Golden Spur (Eques Auratus) (1571).
He was next male representative of Charles, second and last Viscount Fane and Baron of Loughuyre (aka Lough Gur), and of Vice-Admiral Francis William Drake, of Hillingdon, sometime governor of Newfoundland (1752-4), younger brother of the last Drake baronet of Buckland Abbey, and thus heir-general of Admiral Sir Francis Drake himself. His only listed recreation was melancholia.
He was a member of the Cavalry and Guards Club, the Beefsteak Club, Cercle de la Terasse (Geneva), the Royal Bangkok Sports Club, and the Chelsea Arts Club.
He was firstly married to Samaritana Contessina di Serego della Scala (born 1950 in Verona, Italy), daughter of Dr. Cortesia Conte di Serego, on 20 January 1973. Months later their marriage was annulled and then dissolved in 1985. They had no children.
He then married (Vers l'Eglise, Vaud 1986) Marie-Claude (born in 1956 in Geneva), third daughter of Swiss Army Colonel René-Henri Wüst and Marie-Thérèse Bussard. The couple had three children:
John-Maximilian Henry Fane de Salis, 10th Count de Salis-Soglio (b. 1986)
Lara Anastasia Fane de Salis (b. 1995)
Camille Charlotte Fane de Salis (b. 1995)
The Torygraph obituary for John de Salis, 8 Apr 2014:
De Salis held the title of the 9th Count de Salis (a Holy Roman Empire titlecreated in 1748) . He spoke perfect French and Italian, fair German and some Thai. He twice served as the head of Red Cross delegations: first in Iraq, in 1980-81, and then in Thailand, where between 1981 and 1984 he was responsible for the Red Cross camps on the Cambodian border, running a mission of 600 staff caring for several hundred thousand refugees during the Khmer Rouge period; it was the largest Red Cross operation ever mounted.
John de Salis presenting his letters of Credence as the Ambassador of the Order of Malta to the King of Thailand:
In August 1982 he was seconded as Special Envoy to Lebanon during the siege of Beirut — a position that involved not only great responsibility but also considerable danger .
De Salis took pride in his ancestry. The first Salis to be ennobled was Rudolph von Salis, created a baron of the Holy Roman Empire in 1582 for his gallantry against the Turks. An ancestor in the 19th century turned down abaronetcy, considering it an inferior honour to the title Count de Salis – a view strongly shared by his descendant John.
John Bernard Philip Humbert de Salis was born on November 16 1947. His father, the 8th Count de Salis, a lieutenant-colonel in the Irish Guards, died when he was two; his Italian mother, born Camilla Presti di Camarda, diedwhen he was five.
My first reason for wishing to review this book is that it gives me an opportunity to make public acknowledgment of a debt which not only I but many writers of my generation owe to Mr. Ackerley. He informs us that he became Literary Editor of The Listener in 1935, but of his work there he says not a word. Those of us, however, who were starting our literary careers at the time have very good cause to remember how much he did for us: The Listener was one of our main outlets. More surprisingly, he says nothing about his intimate friends in the literary world, of whom there were many,including E. M. Forster. He says that he went to work for the BBC because he felt he had failed in his ambition to become a writer himself. On first reading this statement seems absurd: though he published only four books in his lifetime, all were enthusiastically received by the reviewers, and are just as good reading today as when they first appeared. I think, though, I understand what he means, namely, that he discovered that he could not create imaginarycharacters and situations: all his books were based on journals, whether written down or kept in his head.
In My Father and Myself, Mr. Ackerley strictly limits himself to two areas of his life, his relations with his family and his sex-life. His account of the latter, except for its happy ending, is very sad reading indeed. Few, if any, homosexuals can honestly boast that their sex-life has been happy, but Mr. Ackerley seems to have been exceptionally unfortunate. All sexual desire presupposes that the loved one is in some way "other" than the lover: the eternal and, probably, insoluble problem for the homosexual is finding a substitute for the natural differences, anatomical and psychic, between a man and a woman. The luckiest, perhaps, are those who, dissatisfied with their own bodies, look for someone with an Ideal physique; the ectomorph, for example, who goes formesomorphs. Such a difference is a real physical fact and, at least until middle age, permanent: those for whom it is enough are less likely to make emotional demands which their partner cannot meet. Then, so long as they don't get into trouble with the police, those who like "chicken" have relatively fewproblems: among thirteen- and fourteen-year-old boys there are a great many more Lolitas than the public suspects. It is when the desired difference is psychological or cultural that the real trouble begins.
That's the only problem when people like W. H. Auden have sex with those 13 year old male Lolitas who are to be found on every corner. Or in the children's homes of north Wales.
Mr. Ackerley, like many other homosexuals, wanted his partner to be "normal." That in itself is no problem, for very few males are so "normal"that they cannot achieve orgasm with another male. But this is exactly what a homosexual with such tastes is unwilling to admit. His daydream is that a special exception has been made in his case out of love; his partner would never dream of going to bed with any other man.…
The rest of this article is behind a paywall but what I have read so far is so intriguing that I really must dig further…
Meanwhile here's a few Interesting Facts about W.H. Auden:
Wystan Hugh Auden (21 February 1907-29 September 1973). Auden's poetry was noted for its stylistic and technical achievement, its engagement with politics, morals, love, and religion, and its variety in tone, form and content.
Auden was born in York and grew up in and near  Birmingham. He attended English public schools and studied English at Christ Church, Oxford. After a few months in Berlin in 1928–29, Auden spent five years (1930–35) teaching in British public schools, then travelled to Iceland and China in order to write books about his journeys.
In 1939 Auden moved to the United States and became an American citizen in 1946. He taught from 1941 to 1945 in American universities, followed by occasional visiting professorships in the 1950s. From 1947 to 1957 he wintered in New York and summered in Ischia, Italy. From 1958 until the end of his life Auden wintered in New York (in Oxford in 1972–73) and summered in Kirchstetten, Lower Austria.
Auden came to wide public attention with his first book Poems at the age of 23 in 1930. Three plays written in collaboration with Christopher Isherwood between 1935 and 1938 built Auden's reputation as a left-wing political writer. From 1956 to 1961 Auden was Professor of Poetry at Oxford.
Auden and Isherwood maintained a lasting but intermittent sexual friendship from around 1927 to 1939, while both had briefer but more intense relations with other men. In 1939, Auden fell in love with Chester Kallman and regarded their relationship as a marriage, but this ended in 1941 when Kallman refused to accept the faithful relations that Auden demanded. The two maintained their friendship and from 1947 until Auden's death they lived in the same house or apartment in a non-sexual relationship.
Now then.
Auden's father George Augustus Auden (1872–1957) was a Top Doctor and his mother Constance Rosalie Auden (née Bicknell; 1869–1941), had trained (but never served) as a missionary nurse. Auden was the third of three sons; the eldest, George Bernard Auden (1900–1978), became a farmer, while the second, John Bicknell Auden (1903–1991), became a geologist.
Auden's grandfathers were both C of E clergymen. Auden grew up in a High Church household. Auden traced his love of music and language partly to the church services of his childhood.
Auden's family moved to Solihull in 1908, where his father had been appointed the School Medical Officer and Lecturer (later Professor) of Public Health. Auden's lifelong psychoanalytic interests began in his father's library. From the age of eight he attended boarding schools, returning home for holidays. Until Auden was fifteen he expected to become a mining engineer, but his passion for words had already begun. He wrote later: "words so excite me that a pornographic story, for example, excites me sexually more than a living person can do."
Auden attended St Edmund's School, Hindhead, Surrey, where he met Christopher Isherwood, At thirteen he went to Gresham's School in Norfolk; there, in 1922, when his friend Robert Medley asked him if he wrote poetry, Auden first realised his vocation was to be a poet. Auden later wrote a chapter on Gresham's for Graham Greene's The Old School: Essays by Divers Hands (1934).
Graham Greene's brother Hugh Carlton Greene – DG of the BBC DATES – mate of Richard Crossman – Hugh Greene seen as licentious and dragging the BBC into the gutter re the Filth as seen by Mary Whitehouse – Harold Wilson appointed Top Doc Lord Charles Hill as Chairman of the BBC in DATE to force Hugh Greene out – Charles Hill was far more culpable than Hugh Greene – one of Gwynne and Dafydd's mates – leading light at the BMA – posts in Macmillan's Gov't – DETAIL –
Macmillan kicked Charles Hill out of the Cabinet in the Night Of The Long Knives in July 1962 along with Gwynne and Dafydd's other mates. In the face of the hissy fitting and blackmailing that ensued, on DATE Hill became Baron Hill of WHERE. Not a good idea… See previous posts
In 1925 Auden went up to Christ Church, Oxford, where he was introduced to Old English poetry through the lectures of J. R. R. Tolkien. Tolkien's son, NAME, a Roman Catholic priest, has recently been named as a priest who was known to have been a molester but enjoyed institutional protection.
Friends that Auden met at Oxford include Cecil Day-Lewis, Louis MacNeice, and Stephen Spender; these four were commonly though misleadingly identified in the 1930s as the "Auden Group" for their shared (but not identical) left-wing views. Auden was reintroduced to Christopher Isherwood in 1925 by his fellow student A. S. T. Fisher. For the next few years Auden sent poems to Isherwood for comments and criticism; the two maintained a sexual friendship in intervals between their relations with others.
In late 1928, Auden left Britain for nine months, going to Berlin. On returning to Britain in 1929, he worked briefly as a tutor. Poems (1930), was accepted by T. S. Eliot for Faber and Faber, and the same firm remained the British publisher of all the books published by Auden thereafter.
TOILETS – Viv – the Bloomsbury Group – Bertrand Russell See eg. 'International Women's Day! Let's Celebrate With Jane…'.
In 1930 Auden began five years as a schoolmaster in boys' schools: two years at the Larchfield Academy in Scotland, then three years at the Downs School in the Malvern Hills. At the Downs, in June 1933, Auden experienced what he later described as a "Vision of Agape", while sitting with three fellow teachers at the school, when he suddenly found that he loved them for themselves, that their existence had infinite value for him; this experience, he said, later influenced his decision to return to the Anglican Church in 1940.
PIC
During these years, Auden's erotic interests focused, as he later said, on an idealised "Alter Ego" rather than on individual persons. His 'relationships (and his unsuccessful courtships) tended to be unequal either in age or intelligence'. Which suggests that they could have been rather exploitative or even predatory. And is the phrase 'unequal in age' a euphemism for Auden being strangely drawn to the 13 year old Lolitas?
Auden's sexual relations were transient – there's only so much that a 13 year old can offer to someone who is busying themselves with analysis and matters High Church – although some evolved into long friendships. He contrasted these relationships with what he later regarded as the "marriage" (his word) of equals that he began with Chester Kallman in 1939, based on the unique individuality of both partners. As opposed to those 13 year old chickens who weren't uniquely individual.
From 1935 until he left Britain early in 1939, Auden worked as freelance reviewer, essayist, and lecturer, first with the GPO Film Unit, a documentary film-making branch of the post office, headed by John Grierson. Through his work for the Film Unit in 1935 he met and collaborated with Benjamin Britten, with whom he also worked on plays, song cycles, and a libretto. Auden's plays in the 1930s were performed by the Group Theatre, in productions that he supervised to varying degrees.
In 1936, Auden spent three months in Iceland where he gathered material for a travel book Letters from Iceland (1937), written in collaboration with Louis MacNeice. In 1937 he went to Spain intending to drive an ambulance for the Republic in the Spanish Civil War, but was put to work broadcasting propaganda, a job he left to visit the front. His seven-week visit to Spain affected him deeply and his social views grew more complex as he found political realities to be more ambiguous and troubling than he had imagined.
Auden and Isherwood spent six months in 1938 visiting China amid the Sino-Japanese War, working on their book Journey to a War (1939). On their way back to England they stayed briefly in New York and decided to move to the United States. Auden spent late 1938 partly in England, partly in Brussels.
Many of Auden's poems during the 1930s and after were inspired by unconsummated love, and in the 1950s he summarised his emotional life in a famous couplet: "If equal affection cannot be /Let the more loving one be me" ("The More Loving One").
He had a gift for friendship
and, starting in the late 1930s, a strong wish for the stability of marriage; in a letter to his friend James Stern he called marriage "the only subject."
Throughout his life, Auden performed charitable acts, sometimes in public (as in his 1935 marriage of convenience to Erika Mann that provided her with a British passport to escape the Nazis),
but, especially in later years, more often in private. He was embarrassed if they were publicly revealed, as when his gift to his friend Dorothy Day for the Catholic Worker movement was reported on the front page of The New York Times in 1956.
Auden and Isherwood sailed to New York City in January 1939. In April 1939, Isherwood moved to California and he and Auden saw each other only intermittently in later years. Around this time, Auden met the poet Chester Kallman, who became his lover for the next two years.
In 1941 Kallman ended their sexual relationship because he could not accept Auden's insistence on mutual fidelity, but he and Auden remained companions for the rest of Auden's life, sharing houses and apartments from 1953 until Auden's death.
In 1940–41, Auden lived in a house at 7 Middagh Street in Brooklyn Heights, that he shared with Carson McCullers, Benjamin Britten, and others, which became a famous centre of artistic life, nicknamed "February House". In 1940, Auden joined the Episcopal Church, returning to the Anglican Communion he had abandoned at fifteen. His reconversion was influenced partly by what he called the "sainthood" of Charles Williams, whom he had met in 1937, and partly by reading Søren Kierkegaard and Reinhold Niebuhr; his existential this-worldly Christianity became a central element in his life.
pic mrs premise and mrs conclusion
After Britain declared war on Germany in September 1939, Auden told the British embassy in Washington that he would return to the UK if needed. He was told that, among those his age (32), only qualified personnel were needed.
comment
In 1941–42 Auden taught English at the University of Michigan. He was called for the draft in the United States Army in August 1942, but was rejected on medical grounds. Auden had a remarkable ability to avoid the possibility of being shot, blown up or drowned at a time when most other men of his age faced that. I wonder which Top Doc rejected Auden for service in WW II on 'medical grounds' and whether they knew that old Top Doc dad of Auden's who ran the medical services in Birmingham?
Auden had been awarded a Guggenheim Fellowship for 1942–43 but did not use it, choosing instead to teach at Swarthmore College in 1942–45.
In mid-1945, after the end of WW II in Europe, he was in Germany with the U. S. Strategic Bombing Survey, studying the effects of Allied bombing on German morale, an experience that affected his postwar work as his visit to Spain had affected him earlier. Auden was Moved so much that he felt a poem coming on.
On his return from Germany Auden settled in Manhattan, working as a freelance writer, a lecturer at The New School for Social Research, and a visiting Professor at Bennington, Smith, and other American colleges. In 1946 he became a naturalised citizen of the US.
In 1948, Auden began spending his summers in Europe, together with Chester Kallman, first in Ischia, Italy, where he rented a house. Then, starting in 1958, he began spending his summers in Kirchstetten, Austria, where he bought a farmhouse. Auden said that he shed tears of joy at owning a home for the first time.
pic – tents in Cardiff/wrexham
In 1956–61, Auden was Prof of Poetry at Oxford University where he was required to give three lectures each year.
pic duw its hard
This workload allowed Auden to continue to spend winter in New York, where he lived at 77 St. Mark's Place in Manhattan's East Village, and to spend summer in Europe, spending three weeks each year lecturing in Oxford. He earned his income mostly from readings and lecture tours, and by writing for The New Yorker, The New York Review of Books and other magazines.
In 1963 Kallman left the apartment he shared in New York with Auden, and lived during the winter in Athens while continuing to spend his summers with Auden in Austria. In 1972, Auden moved his winter home from New York to Oxford, where his old college, Christ Church, offered him a cottage, while he continued to spend summers in Austria.
pic – Christ church
Auden died in Vienna in 1973, a few hours after giving a reading of his poems at the Austrian Society for Literature, the strain On His System being too much. Auden's death occurred at the Hotel Altenburger Hof where he was staying overnight before his intended return to Oxford the next day. He was buried in Kirchstetten.
As Auden described many things as bringing him more erotic joy then any of his sexual relations, one wonders why he continued to bother the 13 year old chickens and Lolitas; it's not as if they'll have been that desperate to benefit from Auden's attentions.
Auden's first dramatic work was his 1928 Paid on Both Sides, subtitled "A Charade", a mixture of tragedy and farce, with a dream play-within-a-play.
the critics
A recurrent theme in Auden's early poems is the effect of "family ghosts", Auden's term for the powerful, unseen psychological effects of preceding generations on any individual life (and the title of a poem). It's the clergymen and Top Doctors.
Although much of his Auden's work expressed left-wing views and he became widely known as a political poet, he was privately more ambivalent about revolutionary politics than many reviewers recognised. Mendelson argues that Auden expounded political views partly out of a sense of moral duty and partly because it enhanced his reputation, and that he later regretted having done so. He generally wrote about revolutionary change in terms of a "change of heart", a transformation of a society from a closed-off psychology of fear to an open psychology of love.
primrose hill pic
In 1949 Auden and Kallman wrote the libretto for Igor Stravinsky's opera The Rake's Progress,
Auden's 1960 collection was entitled Homage to Clio (1960).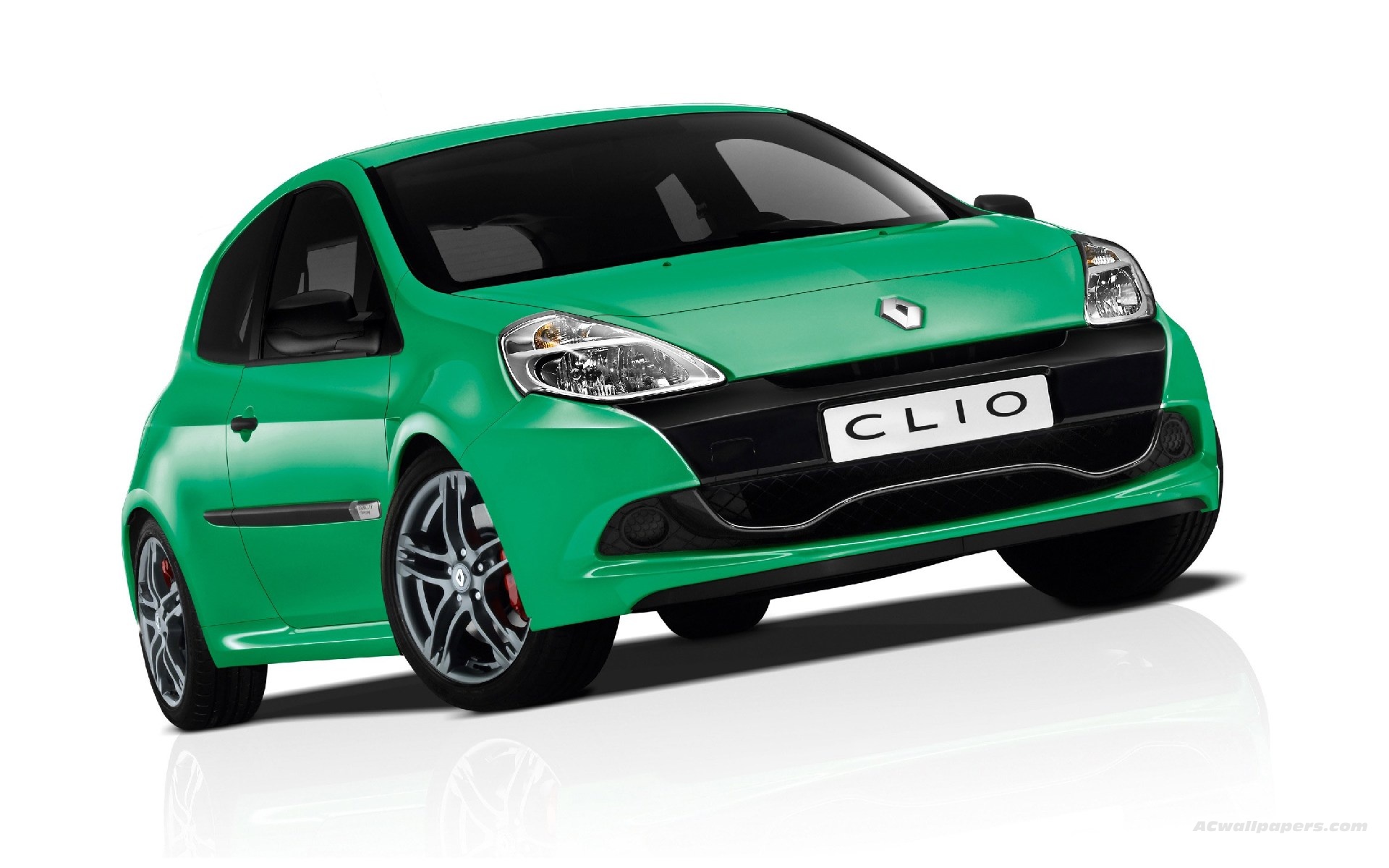 In the late 1960s he wrote some of his most vigorous poems, including two poems that looked back over his life, "Prologue at Sixty" and "Forty Years On".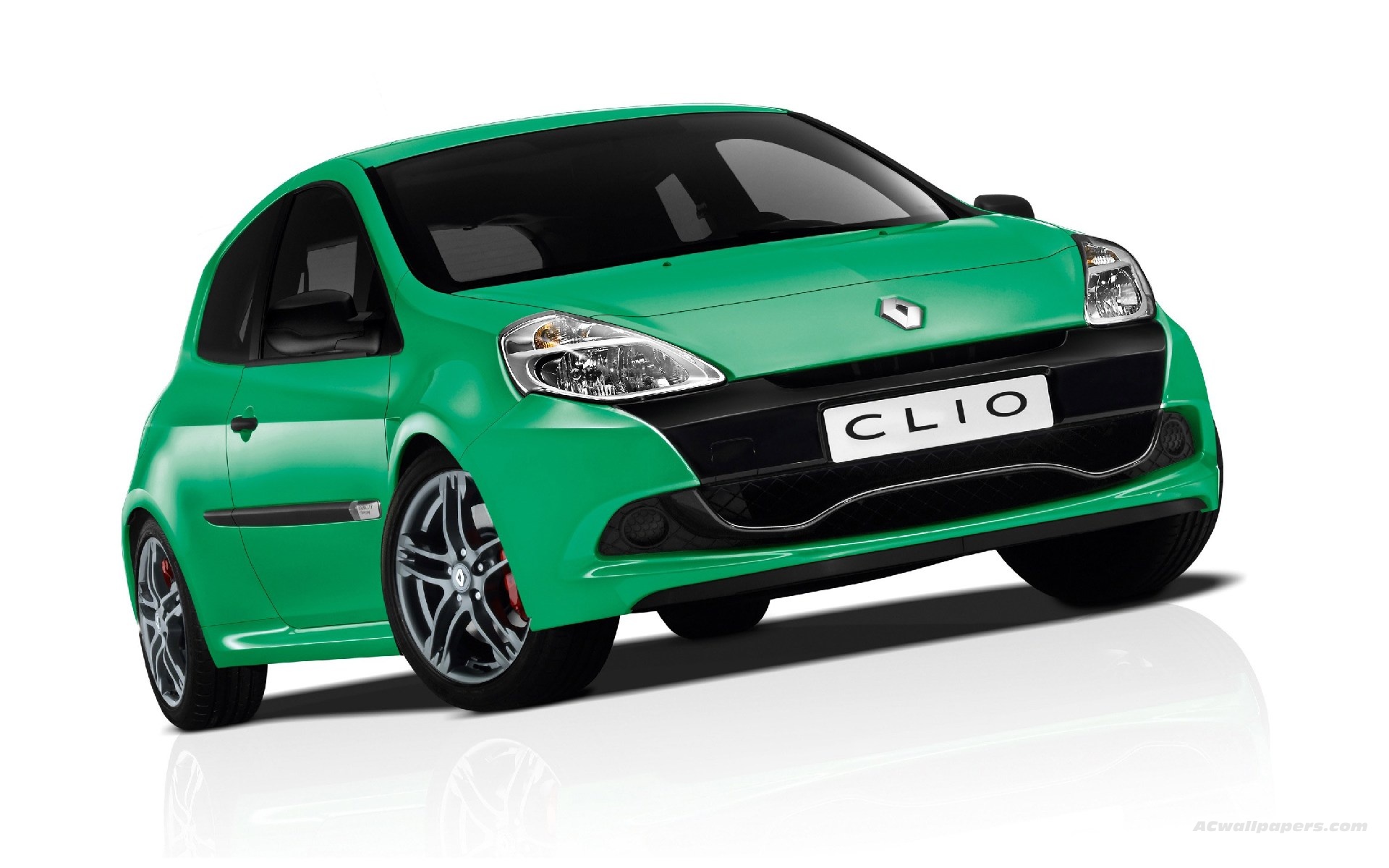 Auden's last books of verse were Epistle to a Godson (1972) and the unfinished Thank You, Fog (published posthumously, 1974).
pic dafydd
Auden was one of three candidates recommended by the Nobel Committee to the Swedish Academy for the Nobel Prize in Literature in 1963 and 1965 and six recommended for the 1964 prize. By the time of his death in 1973 he had attained the status of a respected elder statesman, and a memorial stone for him was placed in Poet's Corner in Westminster Abbey in 1974.
Memorial stones and plaques commemorating Auden include those in Westminster Abbe; at his birthplace at 55 Bootham, York; near his home on Lordswood Road, Birmingham; in the chapel of Christ Church, Oxford; on the site of his apartment at 1 Montague Terrace, Brooklyn Heights; at his apartment in 77 St. Marks Place, New York (damaged and now removed) and at the site of his death at Walfischgasse 5 in Vienna; in his house in Kirchstetten, his study is open to the public upon request.

Commemorative plaque at one of Auden's homes in Brooklyn Heights, New York

AUDENS DAD HERE

HIS BROTHER

THE REST OF SALLY GROSVENOR INFO HERE
Concerns of Red Cross etc
C.P. Snow – appointed by Harold Wilson – Parliamentary Secretary to the Minister of Technology – given peerage to enable him to take up the post
Charles Percy Snow, Baron Snow (15 October 1905-1 July 1980) was a novelist and chemist who served in the Civil Service and briefly in the UK Gov't. He is best known for his 1959 lecture The Two Cultures, in which Snow lamented the gulf between scientists and "literary intellectuals".
Born in Leicester to William Snow, a church organist and choirmaster, and his wife Ada, Charles Snow was the second of four boys, his brothers being Harold, Eric and Philip Snow,and was educated at Alderman Newton's School.
Leicester – ring – involved the Church
In 1923, he passed the intermediate British School Certificate, and in 1925 went on to take a University of London external degree in Physics at the University College, Leicester (now the University of Leicester).
Staff at Univ Coll Leicester facilitated/concealed – Attenborough's dad – dates – Philip Larkin and Monica Jones etc
Snow later gained a scholarship to Christ's College, Cambridge and gained his PhD in physics. In 1930 he became a Fellow of Christ's College.
Snow served as technical director of the Ministry of Labour, 1940-44 and as a civil service commissioner, 1945-60. Snow's was among the 2,300 names of prominent persons listed on the Nazi's Special Search List of those who were to be arrested on the invasion of Great Britain and turned over to the Gestapo.
In 1944 Snow was appointed director of scientific personnel for the English Electric Company. Later he became Physicist-Director. In this capacity he was to employ his former PhD student Eric Eastwood.
Snow was Parliamentary Secretary in the Lords to Frank Cousins, Minister of Technology, 1964-66. Wilson created Snow a life peer to enable him to take up the appointment in the Ministry of Technology. Snow had previously been knighted in the 1957 New Years Honours, which makes me wonder what that was a reward for, 1956-57 being a period of time when Gwynne and the Gang were causing serious problems.
Snow married the novelist Pamela Hansford Johnson in 1950; they had one son. As well as Patrick Blackett, their friends included the mathematician G. H. Hardy, the X-ray crystallographer J. D. Bernal, and the cultural historian Jacques Barzun. At Christ's, Snow tutored H. S. Hoff, later better known as the novelist William Cooper. The two became friends and worked together in the Civil Service. In 1960, Snow gave the Godkin Lectures at Harvard, about the clashes between Henry Tizard and F. Lindemann (later Lord Cherwell), both scientific advisors to the British Gov't around the time of the Second World War. For the academic year 1961 to 1962, Snow and his wife both served as Fellows on the faculty in the Center for Advanced Studies at Wesleyan University.
TIZARD and CHERWELL Here
On 7 May 1959, Snow delivered a Rede Lecture called The Two Cultures, which provoked "widespread and heated debate". Subsequently published as The Two Cultures and the Scientific Revolution, the lecture argued that the breakdown of communication between the "two cultures" of modern society – the sciences and the humanities – was a major hindrance to solving the world's problems. In particular, Snow argues that the quality of education in the world is on the decline. He wrote:
A good many times I have been present at gatherings of people who, by the standards of the traditional culture, are thought highly educated and who have with considerable gusto been expressing their incredulity at the illiteracy of scientists. Once or twice I have been provoked and have asked the company how many of them could describe the Second Law of Thermodynamics. The response was cold: it was also negative. Yet I was asking something which is about the scientific equivalent of: 'Have you read a work of Shakespeare's?'
I now believe that if I had asked an even simpler question – such as, What do you mean by mass, or acceleration, which is the scientific equivalent of saying, 'Can you read?' – not more than one in ten of the highly educated would have felt that I was speaking the same language. So the great edifice of modern physics goes up, and the majority of the cleverest people in the western world have about as much insight into it as their Neolithic ancestors would have had.
As delivered in 1959, Snow's Rede Lectures specifically condemned the British educational system, as having since the Victorian period over-rewarded the humanities (especially Latin and Greek) at the expense of scientific education. He believed that in practice this deprived British elites (in politics, administration, and industry) of adequate preparation for managing the modern scientific world. By contrast, Snow said, German and American schools sought to prepare their citizens equally in the sciences and humanities, and better scientific teaching enabled those countries' rulers to compete more effectively in a scientific age. Later discussion of The Two Cultures tended to obscure Snow's initial focus on differences between British systems (of both schooling and social class) and those of competing countries.
The two cultures have been very effective at ensuring that politicians and others have been unable to challenge Top Doctors and Snow would have known that. Politics and the Civil Service was and still is crammed with many people who are very well-educated in the arts/humanities/law and impressive in their erudition, but they are completely out of their depth re science. Even poor old Melvyn Bragg stops pompousing when 'In Our Time' does science; Melvyn has to be slowly taken through things like the structure of an atom and he doesn't chivvy the guests along in the way that he does if they are literature scholars.
Regular readers of this blog will know that I have a firm belief that the only reason why Top Doctors are able to do what they are doing at the moment and scream at Gov'ts to give them as much money as they demand yet fail to question their gross misconduct is that huge swathes of the population and those in Gov't/Civil Service do not feel able to take apart the Top Docs' claims that they are forging ahead with the most amazing discoveries from which the NHS will be benefiting in just three or four years or that the latest highly priced cancer drug is well worth Gov't funding because it Gives Hope to cancer patients. It also means that no-one can effectively challenge the substantial amount of research fraud, the fast and loose playing with the results of clinical trials etc.
One Top Doc who has been enthusiastically doing this for a very long time now is David Healy. David is famous and has a cult following, but considering that he has systematically exposed over decades the most appalling practices in medical sciences that have cost a great deal in terms of patient harm and wasted Gov't resources, he hasn't had the effect on the malpractice that he should have had. Furthermore other Top Docs really do not like David Healy. I am rude about David because he worked with the Gang in north Wales, he knows exactly how bad they are and what they did to us but he never raised concerns about that, obviously choosing to take on Big Pharma instead. But scientifically David can't be faulted, he has exposed massive scientific fraud – and been largely ignored outside of his own fan club.
C.P. Snow was a man who would have understood all of this and he also understood the inadequacies of the class based UK education system at the time and that it resulted in the servitude of Patrick Blackett's neighbours in Croesor, residing in a region dominated by a Royal Lobotomist and his mates who all should have been in prison. Snow knew that Gwynne and north Wales were the tip of a massive iceberg, that Harold Wilson was making Ministerial appointments to conceal it while spinning the line that his Gov't was all about liberating the ordinary person and ending the cap-doffing… The white heat and Open University were on the way…
When Miranda became PM, Brown and I noticed how many lawyers held senior roles in New Labour Govt's. Brown thought that it was because the scientifically uneducated Miranda et al believed that legislation could tackle problems effectively; if one got the legislation right, the human race would behave itself. I know realise that, like Harold Wilson, Miranda based his entire strategy on promoting the lawyers who had kept the lid on the Westminster Paedophile Ring. I have also been told that Miranda knew about me and my pals and was trying to make damn sure that we never ever won a case…
Good thinking Batman, but, Miranda, the Top Docs will kill you and yours if they think that you are a threat to them and even your dishonest ways and beaming smile will not protect you. You haven't seen them at work as an insider and you have no bloody idea…
Someone needs to bring down the BMA, the GMC and MDU and ensure that they never ever come back. Then there will be a chance of the decent Top Docs being given the influence that is needed to run a safe, effective NHS.
C.P. Snow was mates with some of those who benefited from the services laid on by Gwynne and Dafydd and he knew exactly what Wilson was doing. C.P. Snow himself did very nicely indeed out of the Two Cultures.
C.P. Snow's wife Pamela Hansford Johnson was a literary and social critic. Pamela was born in London. Pamela's mother, Amy Clotilda Howson, was a singer and actress, from a theatrical family. Her maternal grandfather, C E Howson, worked for the London Lyceum Company, as Sir Henry Irving's Treasurer. Pamela's father, Reginald Kenneth Johnson, was a colonial civil servant who spent much of his life working in Nigeria. Her father died when Pamela was 11 years old, leaving debts; her mother earned a living as a typist. Until Pamela was 22, the family lived at 53 Battersea Rise, Clapham, South London.
Pamela Johnson attended Clapham County Girls Grammar School. After leaving school at the age of 16, she took a secretarial course and later worked for several years at the Central Hanover Bank and Trust Company. She began her literary career by writing poems, which were published by Victor B. Neuburg in the Sunday Referee. In 1933, Johnson wrote to Dylan Thomas, who had also been published in the same paper and a friendship developed. Marriage was considered, but the idea was ultimately abandoned; which suggests that Pamela was very close to the drunken excessive one who took the piss out of his Welsh neighbours
and wasn't accepted by Wales until he was safely dead.
In 1936 Pamela married an Australian journalist, Gordon Neil Stewart. Their son Andrew was born in 1941, and a daughter Lindsay, Baroness Avebury (born 1944). ERIC LUBBOCK – Mr Thrope's pal –  Johnson and her first husband Neil were divorced in 1949. In 1950, she married Philip Snow and their son Philip was born in 1952.
THE PHILIP SNOW who lives in north Wales…
Pamela was a FRSL and received a CBE in 1975. She was awarded the honorary degrees of Hon. DLitt (Temple University, Philadelphia 1963; York University, Toronto; Widener university, Chester, Pennsylvania) and Hon. DHL (Louisville, Kentucky). She was a Fellow of the Center for Advanced Studies at Wesleyan University, of Timothy Dwight College, Yale University and of Founders College, York University, Toronto and held visiting academic positions at other North American universities including Harvard, Berkeley, Haverford and Cornell.
A plaque was unveiled in May 2019 to Pamela Hansford Johnson, above the house that she lived in at 53 Battersea Rise. This blog had begun naming Pamela's friends by then and was very obviously going to find itself tripping over Pamela sooner or later. Sister Hutt started erecting plaques everywhere to Wimmin who had abandoned the targets of the Gang after I began this blog. I'm glad that the UK is covered in plaques that are telling me where to get off. Every time that I see another plaque commemorating one of the Gang's network, I think 'I hadn't better mess with the one named on that plaque…'
C. P. Snow died in July 1980. Less than a year later, Pamela Hansford Johnson died in London. Her ashes were scattered on the river Avon, at Stratford upon Avon.
Hansford Johnson wrote 27 novels. Her themes centred on the moral responsibility of the individual in their personal and social relations, having shown a serious lack of that herself, as did her husband and friends.
Philip snow in north Wales
C.P. Snow's friend  the mathematician G. H. Hardy, Godfrey Harold Hard(7 February 1877-1 December 1947) was also known to biologists for the Hardy–Weinberg principle, a basic principle of population genetics.
Greig-Smith, Harper etc??
G.H. Hardy also was the mentor of the Indian mathematician Srinivasa Ramanujan.
Charles F. Wilson, Srinivasa Ramanujan (centre), G.H. Hardy (extreme right) and other scientists at Trinity College, Cambridge, ca. 1910s.
Hardy and Ramanujan became close collaborators; Hardy one stated that their collaboration was "the one romantic incident in my life."
G.H. Hardy was born on 7 February 1877, in Cranleigh, Surrey, into a teaching family. His father was Bursar and Art Master at Cranleigh School; his mother had been a senior mistress at Lincoln Training College for teachers. THAT LOT IN NORFOLK??
After Cranleigh School, Hardy was awarded a scholarship to Winchester College  CROSSMAN@S DAD?? In 1896 Hardy entered Trinity College, Cambridge.  RUSSELL – DATES?? At Trinity, Hardy's maths coach was Robert Alfred Herman,
While at Cambridge, Hardy joined the Cambridge Apostles, of which Bertrand Russell was also a member. Eric Hobsbawm was an Apostle in a later generation. The Cambridge spy ring- Apostles – Hobsbawm's contemporaries? – Goronwy Rees – at Aber – Michael Straight – his parents established the progressive school Dartington Hall – Bertrand's children went to Dartington Hall –
Isabel Emmet's papers at Dartington
Tudor Spart's mum – spy who knew that lot DETAIL HERE
In 1900 Hardy was elected to a Trinity College fellowship. From 1906 onward Hardy held the position of a lecturer at Cambridge. In 1919 he left Cambridge to take a Chair at New College, Oxford  – used to recruit members of the sec services – eg. Crossman – HAL Fisher – mates with the Welsh Bloomsbury Set at Croesor
Hardy spent the academic year 1928–1929 at Princeton in an academic exchange with Oswald Veblen, who spent the year at Oxford. Hardy left Oxford and returned to Cambridge in 1931, where he held a Chair until 1942.
Hardy was on the governing body of Abingdon School 1922-35.
From 1911 Hardy collaborated with John Edensor Littlewood, in extensive mathematical work. Hardy's collaboration with Littlewood is among the most successful and famous collaborations in mathematical history. SWINNERTON DYER??
Hardy formulated the Hardy–Weinberg principle, of population genetics after he played cricket with the geneticist Reginald Punnett who introduced the problem to him.
Socially, Hardy was associated with the Bloomsbury Group and the Cambridge Apostles; G. E. Moore, Bertrand Russell and J. M. Keynes were friends. He was an avid cricket fan. Hardy was at times politically involved, if not an activist. He took part in the Union of Democratic Control during World War I and For Intellectual Liberty in the late 1930s.
Apart from close friendships, Hardy had a few platonic relationships with young men who shared his sensibilities and often his love of cricket. It was a mutual interest in cricket led him to befriend the young  C.P. Snow.
Hardy was a lifelong Bachelor who was not blessed with children and in his final years he was cared for by his sister.
G.H. Hardy is a key character, played by Jeremy Irons, in the 2015 film The Man Who Knew Infinity, based on the biography of Ramanujan with the same title. By 2015, the Gang had forced Merfyn out of public life so they'll have been gloating.
The Gang had wheeled out Hardy a few years previously before when a lower level of reinforcements were brought in; Hardy is a major character in David Leavitt's fictive biography, The Indian Clerk (2007), which depicts his Cambridge years and his relationship with John Edensor Littlewood and Ramanujan.

Eric Hobsbawm's son Andrew is in the music and media industry. Eric's daughter Julia is a pal/former business partner of Gordon Brown's wife Sarah. Sarah Brown personally knows at least one member of the Gang and the Hobsbawms knew loads of them.
Another friend of C. P. Snow, Jacques Martin Barzun (November 30, 1907-October 25, 2012), was a French-American historian. He wrote about a wide range of subjects and was also known as a philosopher of education. The historical retrospective From Dawn to Decadence: 500 Years of Western Cultural Life, 1500 to the Present (2000), widely considered his magnum opus, was published when Barzun was 93 years old.
Jacques Martin Barzun was born in Créteil, France, to Henri-Martin and Anna-Rose Barzun and spent his childhood in Paris and Grenoble. His father was a member of the Abbaye de Créteil group of artists and writers, and also worked in the French Ministry of Labour. Jacques Barzun's parents' Paris home was frequented by many modernist artists of Belle Époque France, such as the poet Guillaume Apollinaire, the Cubist painters Albert Gleizes and Marcel Duchamp, the composer Edgard Varèse, and the writers Richard Aldington and Stefan Zweig.
Jacques Barzun's father wanted him to receive an American university education; thus, the 12 year old Jacques Martin attended a university-prep school and then Columbia University.
As an undergraduate at Columbia College, Barzun was drama critic for the Columbia Daily Spectator, a prize-winning President of the Philolexian Society, the Columbia literary and debating club. Barzun obtained his Ph.D. from Columbia in 1932 and taught history there, 1928-55, becoming Professor of History and a founder of the discipline of cultural history. For years, he and literary critic Lionel Trilling conducted Columbia's Great Books course. Barzun was elected Fellow of the American Academy of Arts and Sciences in 1954.
Orlando??
From 1955 to 1968, Barzun served as Dean of the Graduate School, Dean of Faculties, and Provost while also being an Extraordinary Fellow of Churchill College at Cambridge University. From 1968 until his 1975 retirement, Barzun was University Professor at Columbia. From 1951 to 1963 Barzun was one of the managing editors of The Readers' Subscription Book Club, and its successor the Mid-Century Book Society (the other managing editors being W. H. Auden and Lionel Trilling), and afterwards was Literary Adviser to Charles Scribner's Sons, 1975-93.
In 1936, Barzun married Mariana Lowell, a violinist from a prominent Boston family. They had three children: James, Roger, and Isabel. Mariana died in 1979. In 1980, Barzun married Marguerite Lee Davenport. From 1996 the Barzuns lived in her hometown, San Antonio, Texas. His granddaughter Lucy Barzun Donnelly was a producer of the film Grey Gardens. His grandson, Matthew Barzun, is a businessman who served from 2009-2011 as the  US Ambassador to Sweden and in 2013 was appointed Ambassador to the UK.
In 2013 Merfyn was forced out of his role as Chairman of the Betsi Cadwaladr University Health Board after a conspiracy on the part of the Gang.
Some people at Croesor maintained that Eric was a snobby old git and he was notorious for having refused to take up occupancy of his second home down there until his mate Clough installed an indoor bog. I was told that the lady who lived in the cottage next door didn't have an indoor bog and she had five kids.
Here's something suitable for someone of Eric's style and sensitivities, Marcel Duchamp's  1917 work, 'Fountain':
Marcel Duchamp didn't align himself to Dada (the anti-art movement), but lay people like me see him as being in that direction. Dada was anti-bourgeois and had political affinities with the radical left.
Oily's dad Professor Dai who has reigned supreme at the Arts Council of Wales for many years might like to sponsor a living exhibition of Dada:
It'll be box office Professor Dai.
Barzun died at his home in Texas on October 25, 2012, aged 104. 'The New York Times' called him a "distinguished historian, essayist, cultural gadfly and educator who helped establish the modern discipline of cultural history". Naming Edward Gibbon, Jacob Burckhardt and Thomas Babington Macaulay as his intellectual ancestors, and calling him "one of the West's most eminent historians of culture" and "a champion of the liberal arts tradition in higher education," who "deplored what he called the 'gangrene of specialism'", The Torygraph remarked, "The sheer scope of his knowledge was extraordinary. Barzun's eye roamed over the full spectrum of Western music, art, literature and philosophy." Essayist Joseph Epstein, remembering him in the 'Wall Street Journal' as a "flawless and magisterial" writer who tackled "Darwin, Marx, Wagner, Berlioz, William James, French verse, English prose composition, university teaching, detective fiction, [and] the state of intellectual life", described Barzun as a tall, handsome man with an understated elegance, thoroughly Americanized, but retaining an air of old-world culture, cosmopolitan in an elegant way rare for intellectuals".
Barzun did not disdain popular culture: his varied interests included baseball. His widely quoted statement, "Whoever wants to know the heart and mind of America had better learn baseball." was inscribed on a plaque at the Baseball Hall of Fame.
In 1971, Barzun co-authored (with Wendell Hertig Taylor), A Catalogue of Crime: Being a Reader's Guide to the Literature of Mystery, Detection, & Related Genres. Barzun wrote the introduction to 'The Penguin Encyclopaedia of Horror and the Supernatural'.
After retiring from Columbia at 84 years of age, Jacques began writing his swan song to which he devoted the better part of the 1990s, From Dawn to Decadence: 500 Years of Western Cultural Life, 1500 to the Present. Historians, literary critics and popular reviewers all lauded From Dawn to Decadence as a sweeping and powerful survey of modern Western history and it became a  New York Times bestseller.
Jacque's wiki entry states that it 'was with this work that Jacques gained an international reputation'; Reviewing it in 'The New York Times' historian William Everdell called the book "a great achievement" by a scholar "undiminished in his scholarship, research and polymathic interests".
So did Jacques not have an international reputation until he was 93 years old and had retired from Columbia University?
It was in the 1990s that the Gang sent up distress flares in the face of investigations and inquiries into the abuse of children in north Wales and members of the Gang's wider network crawled out of every hole in every skirting board and were constructed as Literary/Musical/Artistic Greats. See eg. 'Feet In Chains'.
Someone who was caught in the crossfire of one of the battles begun by the Gang at that time was Merfyn's late wife Nerys. See post 'Badlands'. Nerys then really pissed the Gang off by writing an article for 'Prospect' magazine in 1997 that mentioned a problem at Bangor University re inappropriate sexual conduct towards students on the part of some members of staff. See previous posts.
The Gang enlisted the help of a few across the pond via Nerys's ex-husband, the Harvard sociologist/cultural historian Orlando Patterson. Orlando did his PhD at the LSE in the mid-1960s when the LSE was run by Westminster Swinger Richard Crossman's mates, the whole lot of them protecting Gwynne, Dafydd and the Gang. See previous posts. Crossman was a senior officer in the British security services and a Cabinet Minister in Harold Wilson's Gov'ts. When Wilson established the Ministry of Technology and appointed Jacques' mate C.P. Snow as the Minister's Parliamentary Secretary, Crossman was Minister of Housing and Local Gov't.
In 1968, Barzun received the St. Louis Literary Award from the Saint Louis University Library Associates. Barzun was appointed a Chevalier of the National Order of the Legion of Honour.
In 1993, Jacques book "An Essay on French Verse: For Readers of English Poetry" won the Poetry Society of America's Melville Cane Poetry Award. Since 1993, the American Philosophical Society has honoured Barzun with its Jacques Barzun Prize in Cultural History, awarded annually to the author of a recent distinguished work of cultural history.
In 1993, the North Wales Police had closed the investigation into a possible VIP paedophile ring in north Wales/Chester and concluded that there was no evidence of such a ring. During the investigation over 100 complaints were made of abuse of kids in care in north Wales. A file was sent to the CPS but not one prosecution was mounted by the DPP, Dame Babs Mills. However in 1993, the North Wales Police prosecuted me for staring at a social worker in Safeways in Bangor. The social worker concerned, Jackie Brandt, had made a police statement saying that I had screamed and sworn at her and she feared imminent physical assault. At the trial at Bangor Magistrates Court, Brandt got her own name wrong, admitted that she'd lied to the police and in the witness box and that I hadn't actually said anything at all to her. But I had looked at her. I was found guilty of causing Brandt 'alarm and distress' and had to cough up £60. The Chairman of the Bench was Eyebrows aka Gwynfor, the retired bank manager from Holyhead. See previous posts.
As Thatch would say, remember the name, Gwynfor the corrupt old bastard! And remember the name, Jackie Muriel Brandt! Or should that be Jackie Muriel Billings? After the case I wrote to Michael Mansfield. I received a one line reply. Remember the name, Michael Mansfield! Who is a member of Gray's Inn, as was Gwynne and Dafydd's mate Sir William Mars-Jones.
In 2003, Jacques was awarded the Presidential Medal of Freedom by President George Dubya Bush.
On October 18, 2007, Jacques received the 59th Great Teacher Award of the Society of Columbia Graduates in absentia.
On March 2, 2011, Barzun was awarded the 2010 National Humanities Medal by President Barack Obama, although he was not expected to be in attendance. Orlando is a favourite academic of the US black elites. See eg. 'Right To Reply'.
On April 16, 2011, Jacques received the Philolexian Award for Distinguished Literary Achievement in absentia. Jacques also received the Gold Medal for Criticism from the American Academy of Arts and Letters, of which he was twice President.
C.P. Snow tutored Harry Summerfield Hoff (4 August 1910-5 September 2002) at Christ's. H.S. Hoff (William Cooper) was born in Crewe, the son of elementary school teachers and read natural sciences at Christ's College, Cambridge. After graduating in 1933 Hoff was a teacher in Leicester. Hoff served in the Signals Branch of the RAF in WW II and later became a civil servant.
Amongst Hoff's appointments were posts for the UK Atomic Energy Authority and the Crown Agents. After retiring Hoff held an academic position with Syracuse University, New York, lecturing on English literature to its students in London.
Hoff wrote four novels between 1934 and 1946 under his own name but made his reputation with his first novel under the pen name William Cooper (used from then on), Scenes from Provincial Life (1950), the first of five more or less autobiographical novels. Scenes from Metropolitan Life, although written in the mid-50s, remained unpublished until 1982, for legal reasons: the real-life prototype for the character of Myrtle, central to the novel, had threatened to sue if it were published. Scenes from Death and Life, Hoff's last published work, was turned down by Hoff's publisher Macmillan and was issued by a small independent company in 1999.
Hoff wrote 17 novels, as well as short stories, two plays and a biography of C.P. Snow. In 1971 he published an account of the trial of the two Hosein brothers, found guilty in 1970 of the kidnapping and murder of Mrs Muriel Mckay, whom they had abducted in the belief that she was the wife of the Dirty Digger. In 1951 Hoff married Joyce Harris. They had two daughters.
In 1976, Hoff published 'You're Not Alone: A Doctor's Diary'. London: Macmillan.
C.P. Snow's friend John Desmond Bernal (10 May 1901-15 September 1971) was an Irish scientist who pioneered the use of X-ray crystallography. In addition, Bernal supported communism and wrote on the history of science and published popular books on science and society.
Bernal's family was Irish, of mixed Italian and Spanish/Portuguese Sephardic Jewish origin on his father's side. His father Samuel Bernal had been raised as a Catholic in Limerick and after graduating from Albert Agricultural College spent 14 years in Australia before returning to Tipperary to buy a farm, Brookwatson, near Nenagh, where Bernal was brought up. His American mother, née Elizabeth Miller, whose mother was from Antrim, was a graduate of Stanford University and a journalist and had converted to Catholicism.
Bernal was educated in England, first for one term at Stonyhurst College which he hated. Because of this he was moved to Bedford School for five years, 1914-19. He found it "extremely unpleasant" and most of his fellow students "bored him" though his younger brother Kevin who was also there was "some consolation"
Bedford – produced many people who worked for the security services – inc Geraint Morgan QC, Tory MP for Denbigh, 1959-83 and barrister who worked in Chambers in Manchester – George Godber – Godber's brother Joseph, Tory MP for Grantham, DATES, – knew Thatch – CHECK DATES OF THESE – also Paddy Ashdown – See post 'Politicians Who Resigned On Principle'
Kevin Bernal – HERE
In 1919, John Bernal went to Emmanuel College, Cambridge.
Tom King
At Cambridge, Bernal wrote a lengthy paper on crystal structure for which he won a joint prize with fellow Emmanuel student Ronald G.W. Norrish in his third year.
Ronald George Wreyford Norrish (9 November 1897-7 June 1978) was awarded the Nobel Prize in Chemistry in 1967. Norrish was born in Cambridge and was educated at The Perse School and Emmanuel College, Cambridge. He was a former student of Eric Rideal.
Norrish was a prisoner in WW I and later commented, with sadness, that many of his contemporaries and potential competitors at Cambridge had not survived the War.
Neither did mine, they were massacred.
After the War, Norrish rejoined Emmanuel College as a Research Fellow in 1925 and later became Head of Dept of Physical Chemistry at Cambridge. For many years at Cambridge the Dept of Physical Chemistry occupied a separate building from the other (and separate) Dept of Chemistry (which encompassed organic, theoretical and inorganic chemistry) led by (Lord) Alexander R. Todd .
At Cambridge, Norrish supervised Rosalind Franklin, future DNA researcher and colleague of James Watson and Francis Crick, and experienced some conflict with her.
Rosamund etc here – briefly
Norrish was awarded the Nobel Prize in Chemistry in 1967 along with Manfred Eigen and George Porter for their study of extremely fast chemical reactions.
Norrish's biography as given on the website of TITLE provides further interesting information:
Ronald George Wreyford Norrish was born in Cambridge on November 9th, 1897. His father, a native of Crediton, Devonshire,
CREDITON
came to Cambridge as a young Pharmacist to open one of the early shops of Boots, the Chemists, and remained there for the rest of his long life.
Boots HQ – Nottingham – they knew about Robert Baldwin's research fraud at the Cancer Research Campaign Labs at Nottingham University
After spending his early years at the local Board school, Norrish obtained a scholarship to the Perse Grammar School in 1910. He remembers with deep gratitude his early teachers, in particular Rouse, Turnbull and Hersch, who gave dedicated and individual help to promising young scholars. In 1915 he obtained an entrance scholarship to Emmanuel College, Cambridge in Natural Sciences, but left in 1916 with a commission in the Royal Field Artillery for service in France. He was made prisoner of war in March 1918 and spent the rest of the war in Germany, first at Rastatt and later at Graudenz in Poland. Repatriated in 1919, he returned to Emmanuel College where he has remained ever since, first as a student and after 1925 as a Fellow. Norrish's early research was inspired by Eric Redeal (now Sir Eric Redeal) under whose lively supervision he first took up the study of Photochemistry.
In 1925 he was made Demonstrator and in 1930, Humphrey Owen Jones Lecturer in Physical Chemistry in the Department of Chemistry at Cambridge and upon the death of the first Professor of Physical Chemistry, Dr. T.M. Lowry, was appointed to the Professorship in 1937. He occupied the chair until 1965 when he retired as Emeritus Professor of Physical Chemistry in the University.
Norrish has had the good fortune to work with many gifted students and with them has carried out a wide range of research in the fields of Photochemistry and Reaction Kinetics, including Combustion and Polymerisation. As the study of Chemical Kinetics developed, there was a fortunate integration in the various aspects of the study in which his school of work was engaged, as a result of which the importance of Photochemistry and Spectroscopy to Chemical Kinetics in general emerged. All this was sadly brought to a temporary halt in 1940. During the second world war, while still continuing to direct the Department of Physical Chemistry and to teach, Norrish was concerned with a good deal of research work in connection with various ministries and was able to collaborate with his colleagues on various government committees. It was after the war in 1945 when research was recommenced that work was started with the object of observing short lived transients in chemical reactions. In collaboration with his student, now Professor George Porter, this led to the development of Flash Photolysis and Kinetic Spectroscopy which has had considerable influence on the subsequent development of Photochemistry and Reaction Kinetics, and in the hands of workers in many parts of the world is continuing to develop as a powerful technique for the study of all aspects of chemical reaction.
In 1926 Ronald Norrish married Annie Smith who was Lecturer in the Faculty of Education in the University of Wales in Cardiff.
DATES OF ANNIE WORKING IN CARDIFF??
They have two daughters and four grandchildren. Much of their time has been spent in travel.
Norrish has served on the Councils of the Chemical Society, the Faraday Society of which he became President in 1951-1955 and on the Council of the Royal Institute of Chemistry of which he was Vice President from 1957 to 1959. He delivered the Liversidge Lecture to the Chemical Society in 1958, the Faraday Memorial Lecture to the Chemical Society in 1965, and the Bakerian Lecture to the Royal Society in 1966. He was President of the British Association Section B (Chemistry) in 1961, and in the same year was made Liveryman of the Worshipful Company of Gunmakers. In 1958 he received the honorary degree of D. de l'U. at the Sorbonne in Paris and also honorary degrees D. Sc. in Leeds and Sheffield in 1965, Liverpool and Lancaster (1968) and British Columbia (1969). He is an honorary member of the Polish Chemical Society and Membre d'honneur of the Société de Chimie Physique in Paris. He is a foreign member of the Polish and the Bulgarian Academies of Sciences, a corresponding member of the Academy of Sciences in Göttingen and of the Royal Society of Sciences in Liege. He is a honorary member of the Royal Society of Sciences in Uppsala and the New York Academy of Sciences. He has received the Meldola medal of the Royal Institute of Chemistry (1926), the Davy medal of the Royal Society (1958), the Lewis medal of the Combustion Institute (1964), the Faraday medal of the Chemical Society (1965) and their Longstaff medal (1969). He was elected Fellow of the Royal Society in 1936 and is still endeavouring to continue to prosecute his scientific activities in Cambridge.
To mark his retirement in 1965, many of his old friends and younger colleagues now occupying distinguished positions in academic and industrial work in Great Britain and abroad collaborated to publish a work entitled "Photochemistry and Reaction Kinetics". To them and to all others with whom he has worked for over 50 years he is deeply grateful.
Emmanuel College's website contains a biography of Ronald Norrish but has the additional information that: He lived for much of his life in Park Terrace, adjacent to the grounds of the College, to which his lifelong devotion was marked by two characteristic bequests – one for the College library, the other for the purchase of silver wine-stoups and for gratuities for the College staff.'
'Stoups' are goblets. The only place that I have seen the word 'stoups' used is in 'Hamlet'.
SEC SERVS – Crossman
George Porter, Baron Porter of Luddenham, (6 December 1920-31 August 2002), was born in Stainforth, near  Thorne, South Yorkshire. He was educated at Thorne Grammar School, then studied at Leeds University. Porter received his PhD from Cambridge University in 1949.
Porter served in the RNVR during WW II. Think Mountbatten, Gwynne, Geoffrey Chamberlain, Edward du Cann, Sir Alec Bingley and many more in the Gang's network. See previous posts eg. 'The Defence Of The Realm'.
Porter then went on to do research at Cambridge University, supervised by Ronald Norrish, where he began the work that ultimately led to them becoming Nobel Laureates.
George Porter was Assistant Director of the British Rayon Research Association 1953-54.
Porter became a Professor in the Chemistry Dept at Sheffield University, 1954-55. Hans Krebs who discovered the Krebs Cycle worked at Sheffield University DATES. See post 'The Big Questions'. CHECK My post 'The Science Of Animal Behaviour' discusses the extraordinary success of Hans Krebs' son, Lord John Krebs. John Krebs was an ornithologist who was nothing special until he went to work at UCNW in the 1970s and he discovered a paedophile ring. John Krebs's career took off in a most impressive way after he left Bangor and it received a particularly big boost after Eric Sunderland made that arrangement with Carlo, Thatch and the UGC to wreck my career in return for UCNW being allowed to live to see another day or indeed a few more decades after it was earmarked for closure. A peerage for John Krebs was inevitable after the Gang murdered my friend Anne who was a PhD student in the Dept of Zoology at UCNW.
During George Porter's tenure as Prof at Sheffield tenure he also took part in a TV programme describing his work, in the "Eye on Research" series. Porter became Fullerian Professor of Chemistry and Director of the Royal Institution in 1966. During his Directorship of the Royal Institution, Porter was instrumental in the setting up of Applied Photophysics, a company created to supply instrumentation based on his group's work. Porter became a visiting Professor at UCL in 1967, the year that he won the Nobel Prize. The UCL with all those folk facilitating the Westminster Paedophile Ring.
Porter was a major contributor to the public understanding of science. He became President of the British Association in 1985 and was the founding Chair of the Committee on the Public Understanding of Science (COPUS). Porter gave the Romanes Lecture, entitled "Science and the Human Purpose", at Oxford University in 1978. In 1988 Porter gave the Dimbleby Lecture, "Knowledge Itself Is Power."
From 1990 to 1993, during the North Wales Police investigation which found no evidence of a VIP paedophile ring, Porter gave the Gresham lectures in astronomy.
Porter was elected FRS in 1960 and served as President of the Royal Society, 1985–1990, the years that I witnessed research fraud at the CRC Labs at Nottingham University, later found out about fraud and plagiarism at the University of Surrey where I worked 1988-89 and then witnessed much wrongdoing at St George's Hospital Medical School.
Porter was awarded the Davy Medal in 1971, the Rumford Medal in 1978, the Ellison-Cliffe Medal in 1991 and the Copley Medal in 1992.
Porter also received an Honorary Doctorate from Heriot-Watt University in 1971.
Porter picked up his K in 1972, was appointed to the Order of Merit in 1989 and was made a life peer, Baron Porter of Luddenham, of Luddenham in the County of Kent, in 1990. 1990 was the year that I was repeatedly taken to the High Court by the Gang on the basis of their perjury as they tried to have me imprisoned. See post 'The Bitterest Pill'.
The Lord Porter Of Luddenham:
In 1995, Porter was awarded an Honorary Degree (Doctor of Laws) from Bath University.
In 1976 Porter gave the Royal Institution Christmas Lecture on The Natural History of a Sunbeam.
Porter was appointed Chancellor of Leicester University in 1984, the year that Eric Sunderland made his arrangement with Thatch, Carlo and the UGC. Porter remained in post until 1995, by which time the Gang had embarked upon yet another Cunning Plan to have me incarcerated with Jimmy Savile in Broadmoor. In spring 1994, Patient F and I met with two members of the Mental Health Act Commission and told them that Dafydd was sexually exploiting patients and that serious complaints against him were not being investigated. Our complaint was never investigated by the MHAC, although one of the people to whom we spoke admitted to Jeff Crowther, the Nursing Officer at the Hergest Unit that she had been a Lord Chancellor's visitor at the North Wales Hospital Denbigh in the 1960s 'and it was the same story then'.
Days after we met the MHAC, Dafydd contacted the police claiming that I had thrown a brick through the glass door of his house in the early hours of the morning. Me committing this crime was dutifully recorded by the police without my knowledge; an officer was assigned to the case and a series of meetings were held between the police and NHS senior staff at which the threat that I posed to the life of Dafydd and other NHS staff was discussed. After some weeks the police and Dafydd discovered that I could not have thrown the brick as I was miles away at the time. Nonetheless Dafydd ordered the MDU to apply to the High Court to raise and injunction against me on the basis of me throwing that brick and F blowing a raspberry down the phone at him. On 4 Nov 1994 Dafydd received his injunction from the High Court in Liverpool. The MDU knew that extensive perjury had been committed. They knew that I did not throw the brick and much more recently I was told that no brick was thrown, it was planted. See post '      '.
Brown sent yet another letter to the Gwynedd Community Health Trust at this time stating that he had listened in to the phone call in 1987 – when we were living in Leicester and Brown was a PhD student at Leicester University – during which Dafydd tried to bribe me into dropping my complaint about him. Brown did not receive a reply to his letter (he didn't receive a reply to the first letter that he wrote about it back in 1987) and I was told that the Trust 'hadn't received the letter'. When my lawyers obtained my NHS records in 2005, there was a copy of Brown's letter of 1994, with a handwritten note on it saying 'What shall we do about Dr Brown's letter?' and in a different handwriting someone had added 'Do not reply'.
On 4 June 1994, the former Head of Bryn Estyn, Matt Arnold, died from an 'unidentified blood disease'. Four days later the trial of Arnold's long time friend and colleague Peter Howarth opened at Chester Crown Court. Howarth was found guilty of sexual assaults on boys in care in north Wales and was sentenced to 10 years in prison.
On DATE May 1994 John Smith died at Bart's after they were unable to revive him after a heart attack. On DATE Miranda became Leader of the Labour Party.
On July 9 1995, Bing Spear, the corrupt Civil Service mandarin who was the most senior civil servant in the Home Office Drugs Branch and who had been a great help to Dafydd, died. On July 13 1995, Peter Morrison was found dead at his house in Belgravia. In July 1995 Brown was made redundant from his job at Aston University.
In July 1995 Dafydd 'retired'. Except that he didn't. He 'retired' clutching the contract to provide substance abuse services for the NHS for the whole of north Wales. Over the following years Dafydd and his charidee CAIS also provided PTSD services, supported housing, employment schemes, Safeguarding lessons for children and FE/HE courses. Dafydd continued to act as an Expert Witness and run numerous private healthcare facilities. See post 'The Evolution Of A Drug Baron'.
The general public was told that the North Wales Hospital was closed down in the summer of 1995. It wasn't, parts of it remained open until 2002, but no-one will come clean re which patients were there. It was known that the 'mother and baby unit' – as far as Denbigh went that was a vehicle for abducting the babies of vulnerable women – remained open and before Denbigh 'shut down' Tony Francis told me that there was resistance to closing it because 'DA has hidden people away out there for years who can't be released'. No, they probably weren't released and they were no doubt unlawfully 'hidden away' out there, 'Downstairs' ie. in the dungeon.
These were the Health Secretaries while the lies were told and illegal imprisonments continued:
Surely Bottomley and Dorrell can be held legally responsible for what was going on at the time? Including in the early months of 1995, after Dafydd had obtained his injunction against me on the basis of perjury, the discussions between Hefin Davies, the Chairman of the Gwynedd Community Health Trust, the CEO John Mullen, the Welsh Office lawyers and another lawyer from Caernarfon hired by the Trust, Tony Lane with a view to finding something, anything, to prosecute me for. See post 'A Solicitor's Letter From North East Wales MIND'.
PEAK PAEDOPHILIA IN LEICESTER DURING PORTERS YEARS as Chancellor:- brown doing his PhD, police investigation into Beck and Janner, Earp etc – Leicester Univ and the medical school in particular facilitating the ring – linked to Dafydd and the Gang – Lord Robert Kilpatrick Dean of the Med School until 1989 – then headhunted by GMC for their Chairman – as police investigations took off – Kilpatrick previously Dean at Sheffield – at the GMC concealed Geoffrey Chamberlain's part in the research fraud at St George's – Kilpatrick refused to investigate complaints about Dafydd and the Gang
Guy and Stuart Hall blowing Brown's application for a PhD out of the CCCS at Birmingham University – Brown having to go to Leicester instead – Cunning Plan began in 1984… See  eg. 'Life In Cold Blood'.
In 2001, Leicester University's chemistry building was named the George Porter Building in Porter's honour.
In 1949 Biggus Dickus married Stella Jean Brooke.
The German chemist who shared the Nobel with Ronald Norris and George Porter was Manfred Eigen (9 May 1927-6 February 2019). In later years, Eigen worked to install a multidisciplinary program at the  Max Planck Institute to study the underpinnings of life at the molecular level. His work was hailed for creating a new scientific and technological discipline: evolutionary biotechnology.
Eigen was born on 9 May 1927 in Bochum, the son of Hedwig (Feld) and Ernst Eigen, a chamber musician. WW II interrupted Manfred Eigen's formal education. At age fifteen he was drafted into service in a German antiaircraft unit. He was captured by the Soviets toward the end of the War. Eigen managed to escape and walked hundreds of miles across defeated Germany, arriving in Göttingen in 1945. He lacked the necessary documentation for acceptance to University, but was admitted after he demonstrated his knowledge in an exam, entering the University's first postwar class.
Eigen studied Geophysics and then Natural Sciences at postgrad level. One of his advisors was Werner Heisenberg, the noted proponent of the uncertainty principle. Eigen received his Ph.D. at the  University of Gottingen in 1951 under supervision of Arnold Eucken. In 1964 he presented the results of his research at a meeting of the Faraday Society in London.
Beginning in 1953 Eigen worked at the Max Planck Institute for Physical Chemistry in Gottingen, becoming its Director in 1964 and joining it with the Max Planck Institute for Spectroscopy to become the Max Planck Institute for Biophysical Chemistry. Eigen was an honorary Professor of the Braunschweig University of Technology. From 1982 to 1993, Eigen was President of the German National Merit Foundation. Eigen was a member of the Board of Sponsors of The Bulletin of the Atomic Scientists.
In 1967 Eigen won the Nobel Prize.
Eigen's name is also linked with the theory of quasispecies, the error threshold, error catastrophe, Eigen's paradox, and the chemical hypercycle, the cyclic linkage of reaction cycles as an explanation for the self-organisation of prebiotic systems, which he described with Peter Schuster in 1977.
Eigen founded two biotechnology companies, Evotec and Direvo.
In 1981, Eigen became a founding member of the World Cultural Council.
Eigen was a member of the Pontifical Academy of Sciences even though he was an atheist. He died on 6 February 2019 at the age of 91.
Eigen was married to Elfriede Müller; they had two children, a boy and a girl. Eigen later married Ruthild Oswatitsch, a longtime scientific partner.
Lest anyone wonders whether Manfred Eigen might have been a genuinely outstanding scientist as opposed to someone who knew what Gwynne and Dafydd were doing, I have to entertain the possibility that he may have been. However we should bear in mind that the towering intellectual who had his second home at Croesor, worked for the security services and subscribed to the line of 'I'd Do Anything…' was German with an international reputation and many friends and family among German intellectuals. I think that his second wife Marlene was German as well.
The Dept of Physical Chemistry of which Ronald Norrish was Head and the Dept of Chemistry at Cambridge had separate administrative, technical and academic personnel until they merged to form one Dept of Chemistry under John Meurig Thomas in the early 1980s.
As Thatch said about The Hague, 'Sir John Meurig Thomas, remember the name!'

Sir John Meurig Thomas or JMT (born 15 December 1932) is a Welsh chemist and historian of science primarily known for his work on heterogeneous catalysis, solid-state chemistry and surface and materials science.
Thomas has authored more than 1200 scientific articles and several books.
Thomas was born and brought in the Gwendraeth Valley, Carmarthenshire, near Llanelli, where his father and brother were miners. RING in the area -Gwynfor – Elwyn-Jones – See eg.'Politicians Who Resigned On Principle'.
Thomas completed his first degree at the University College of Wales, Swansea, which later became Swansea University, in 1954. RHODRI – Saunders etc See eg. 'A Bit More Paleontology'. Thomas subsequently completed his PhD from Queen Mary College (later Queen Mary University of London) in 1958, working with Keble W. Sykes.
In 1959, John Meurig Thomas married Margaret, with whom he had two daughters, Lisa and Naomi. Margaret died in 2002. In April 2010, Thomas married Jehane Ragai of the American University in Cairo; the events took place in Cambridge and London. LOOK HER UP
[The recreations he lists in Who's Who include ancient civilisations, bird watching, and Welsh literature.
John Meurig Thomas worked for the UK Atomic Energy Authority as a scientific officer, 1957-1958.  My post 'Those Who Are Ready To Serve' – discussed – Dafydd – Windscale – after being thrown out of a chemistry degree in disgrace – after working at Windscale, in approx. 1952 Dafydd began his medicine degree at Liverpool University – speculated that he discovered wrongdoing at Windscale that enabled him to blackmail someone – place at Liverpool – funding as well – then I found out about Patrick Blackett who had his second home at Croesor
Dafydd – Bethesda – knew about organised abuse before he went to Liverpool University – ever the opportunist – Windscale fire in DATE – Dafydd left Windscale by then – but the dangers were know to people at the UK TITLE – subsequent cover-up by Macmillan's Gov't – nuclear thingy with the US
Ernest Marples – F
Thomas at UK Atomic Energy Authority 1957-58 – reshuffles at Gov't level because of something related to Gwynne the Royal Lobotomist as discussed in previous posts – Eden resigned on DATE – pushed by Top Docs after they had seriously damaged his health in ways that one can only really conclude were deliberate – Harold Macmillan became PM on DATE – stamp of approval from Lilibet – didn't like Eden or his wife – replaced Eden's Minister of Health NAME immediately with Dennis Vosper – Vosper resigned suddenly on DATE on Top Doc's advice – lay low – back in the Home Office as a Minister under Rab CHECK in time to assist with the run-up to the Profumo Affair -Bronwen daughter of Sir Alun Pugh – Ioan –
Vosper -peerage in 1964 – dead on DATE
Vosper was replaced as Minister of Health by Derek Walker-Smith?? – CHECK – then on DATE 1961 Enoch Powell – that charade re Denbigh
DATE July 1962 – Night Of The Long Knives – Mac kicked Gwynne and Dafydd's mates out of the Cabinet – hung around for decades afterwards causing havoc as did the hangers on
Jonathan Aitken – job with Selwyn
did Gwynne and Dafydd know that the Top Docs had deliberately damaged Eden? – Horace and John Hume – Horace from Merthyr – Hume – Newcastle – friends of the Gang were in the Cabinet at the time eg. Dai Bananas, Selwyn Lloyd, (Charles Hill?) etc – Nigel Birch
Lord S as well
In Sept 1958, John Meurig Thomas joined the Dept of Chemistry at UNCW (later Bangor University). Already used as vehicle for early stage of the Gang – Beata – Lucille UCNW graduates from the mid-late 1950s – Ioan's parents were graduates of UCNW, his mother being one of the first women graduates
Lord President of the Council – UCNW visitor – the heavies were wheeled in at times of panic for the Gang
At UCNW, Thomas rose through the ranks from Assistant Lecturer (1958), to Lecturer (1959), to Senior Lecturer (1964) and then to Reader in 1965, a post that he retained until 1969.
Lord Presidents – Quintin Hogg aka Lord Hailsham, 17 Sept 1957-14 Oct 1959; Alec Douglas-Home, 14 Oct 1959-27 July 1960; Quintin Hogg, 27 July 1960-16 Oct 1964; Herbert Bowden (the MP for Leicester South West), 16 Oct 1964-11 Aug 1966; Richard Crossman, 11 Aug 1966-18 Oct 1968.
Staff at UCNW knew something about the Profumo Affair with which Dafydd and Gwynne were involved
In 1969 John Meurig Thomas became Professor and Head of Chemistry at the University College of Wales, Aberystwyth. At the time, Aberystwyth, like Bangor, was a constituent college of the wider University of Wales. The Lord President of the Council served as the visitor to Aber as well – Aber run by the Gang – esp law graduates –
1969 – year of Carlo's Investiture and associated rumpus – in 1968 Carlo spent HOW Long at Aber learning Welsh – anti-Royalist feeling on the part of many students and staff (in spite of the services that Gwynne and Dafydd were providing to Lord Snowdon and the close association of their network with Lord Mountbatten – Pantycelyn – Meri – Neil Hamilton etc
The Principal of Aber at the time was Sir Thomas Parry (4 August 1904-22 April 1985). Parry was Librarian of the National Library of Wales 1953-58, Principal of the University College of Wales Aberystwyth 1958-69 and Vice-Chancellor of the University of Wales  1961-63 (during the Profumo Affair)and 1967-69.
Parry was born the eldest of the three sons of Richard Edwin Parry, quarryman and smallholder, and his wife Jane at Carmel, Caernarfonshire. Richard Parry's father had married three times: a son from the first marriage was the poet CHECK Robert Williams Parry's father; a son from the second marriage was the poet CHECK T. H. Parry-Williams 's father. So Thomas Parry was a younger cousin of both Williams Parry and Parry-Williams : they formed a notable trinity in 20th century Welsh literary history and scholarship.
From the Infants' School in Carmel Thomas Parry went to Penfforddelen Elementary School, which John William Jones (later John Gwilym Jones, the playwright and literary critic) also attended; they became lifelong friends. From there Thomas Parry went to the County School at Penygroes. Parry graduated with a degree in Welsh from UCNW in 1926. He was a keen Eisteddfodwr. Upon graduation, Thomas Parry was immediately appointed to an assistant lectureship at the University College of South Wales and Monmouthshire, Cardiff, which later became Cardiff University.
In 1929, Thomas Parry was appointed lecturer in his old Department at UCNW.
In 1959 Thomas Parry was elected a Fellow of the British Academy.
For a couple of years during WW II, in the absence through illness of the Registrar of UCNW, Thomas Parry acted as Secretary to the Senate. A few years later, he was appointed to the Chair of Welsh. He also served as Dean of Faculty and as Vice-Principal at UCNW.
In 1953 Parry accepted an invitation to become Librarian of the National Library in Aberystwyth. The most important event of his reign there Lilibet's opening of the new Book Stack in 1956.
Thomas Parry was Chairman of the National Eisteddfod Council in the early 1950s).
Although Parry was appointed Principal of Aber, he was bitterly disappointed that someone else – ie. Charles Evans – had been appointed to succeed Sir Emrys Evans as Principal of UCNW, a man with whom he'd worked 'closely and most amicably' for many years, and one who had shown him much sympathy and help when 'he was a conscientious objector during the war'. Entry in Dictionary of Welsh Biography (written By NAME, Principal of Aber DATES) observes that 'No doubt the governors at Bangor didn't want to show him that sympathy'. Evans – neurosurgeon from Liverpool, ring, 1953 Everest Hero, MS couldn't stand to operate (or climb) and longer, it was a no-brainer for the trafficking ring…
In Aberystwyth Parry succeeded Goronwy Rees as Principal – security services – pals with Michael Straight and Burgess?? Check – Cambridge spy ring  Thomas Parry presided over the enlargement of the university college as part of the extraordinary expansion of the British university sector in the 1960s;
and, during his first Vice-Chancellorship of the University of Wales, 1961-1963, he had to deal with the University's federality. But more importantly the Profumo Affair.
Thomas Parry 'now and again found it very difficult to put up with the mores and the customs of the liberal youth of that period',
He was 'a fair, upright Principal to staff and students' and the trafficking ring continued, as did the supply of bent lawyers trained at Aber to keep Dafydd et al out of prison.
'There was something of an uproar because of his independent stand on the question of the University. The Commission that met between 1961 and 1964 to consider the University of Wales's federality produced two final reports, the one, by people who were mostly incomers to Wales, recommending its disbandment and the establishment of four unitary universities in its stead, the other, by native Welshmen, recommending its retention and reform.
Dafydd and Gwynne's mate Lord David Ennals – Chairman?? of AAM DATES; Ennals' brother John Chairman? AAM, DATES john e – Ennals concealed abuse in his capacity as Home Office Minister, in the roles he held at MIND and at the DHSS under Richard Crossman and then as Callaghan's Secretary of State for the DHSS, 1976-79. See post 'The Science Of Animal Behaviour'. The unlawful arrest and imprisonment of Mary Wynch happened on Ennals' watch.
Thomas Parry would have been expected to cast his lot with the second group ie. native Welshmen. What he produced was a Statement to the effect that the Commission's 'terms of reference' asked for a report, not for recommendations.
During Parry's last term as Principal, Aberystwyth was always in the limelight because Carlo was a student there. The blackmailing potential was put to good use for decades.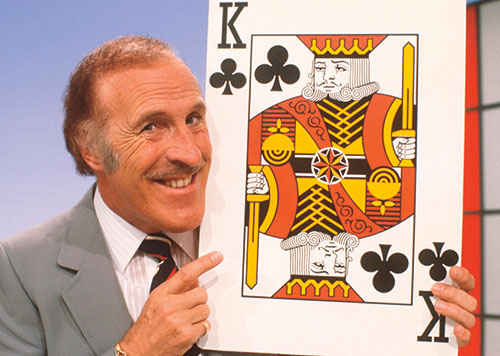 Parry was Chairmanship of a UGC Committee on the future of university libraries established in 1963. The UGC's Report of the Committees on Libraries, 1967, is known as the Parry Report. Eric Sunderland will have made good use of Thomas Parry's previous with the UGC when UCNW had to be saved from the scrapyard in 1984, just after I'd complained about Gwynne.
Eric S – did his first degree at Aber – DATES?? early 50s?? Goronwy??
When Thomas Parry retired from the Principalship in 1969, he was elected to the Presidency of the National Library, an office he held for ten years.
Thomas Parry had already been made an honorary DLittCelt by the National University of Ireland in 1968. In 1976 he was awarded the Medal of the Honourable Society of Cymmrodorion and was President of that Society, 1978-82.
In 1978 Thomas Parry was knighted.
After his retirement, Thomas Parry was Chairman of Cwmni Theatr Cymru at a difficult juncture. Until his death Parry was the Chairman of the Literature Committee of the New Welsh Bible that was published in 1988.
Derec NAME states that Thomas Parry 'was unflinchingly plainspeaking: his tongue like his fountain-pen could be very sharp. His bearing alone was enough to frighten some people and his criticism was scathing. But he also enjoyed leg-pulling and witty repartee.'
Dafydd once told me that he had a 'little wry smile at your black humour'. Dafydd had such a little wry smile at my black humour that he continued to embellish my black humour and state it as fact in affidavits in an attempt to have me sent to a high security hospital.
'In the few chapters of autobiography [Parry] wrote… he writes admiringly of the craftsmen he knew in his native Arfon… To those chapters, add Ty a thyddyn, the Penygroes Library Annual Lecture for 1971-72, in which he exalts the people and the land that gave him his singlemindedness, his diligence and his standards, his wit also'.
Arfon was also the land of Dafydd.
'He was a scholar prince who never forgot his people, his peers or their essential institutions.'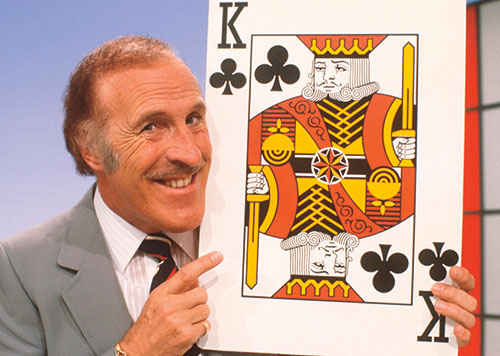 Thomas Parry died on 22 April 1985 at Bangor; his funeral was on 24 April. It was in April 1985 that Tony Francis turned suddenly and unexpectedly on me and another UCNW student who had complained about Gwynne the Royal Lobotomist and the War began. See post 'International Finance, With Grateful Thanks To Gwynne'.
Nick Eden – resigned from his post as Minister in Dept of Environment under Ronnie Waterhouse's mate the Secretary of State Patrick Jenkin on DATE because of his failing health as a result of AIDS.
Parry's wife, Enid Parry, died 21 January 1998. They were both cremated.
Principal at UCNW since 195WHAT – had of course been Sir Charles Evans – President Lord Kenyon
In 1977 John Meurig Thomas was elected a Fellow of the Royal Society.
Mr Thrope – rumours flying – Nov 1977 CHECK – Rinka – Mr Thrope's wife Marion Stern – ex-wife of Lilibet's cousin – Mr Thrope lifelong closeness to the Lloyd George family – still very powerful especially in north Wales, as were the Liberal Party although their political dominance had begun to wane – all out battle to save Mr Thrope lest wider Westminster Paedophile Ring unravelled – Cyril Smith – and the Lib Lab Pact propping up Jim Callaghan's ailing Gov't
chaos at UCNW – See post 'Meet The Gwerin!'
The Lords President of the Council throughout these years were: Fred Peart (MP for Workington), 18 Oct 1968-19 June 1970; Willie Whitelaw, 20 June 1970-7 April 1972; Robert Carr, 7 April-5 Nov 1972; Jim Prior, 5 Nov 1972-4 March 1974; Ted Short (MP for Newcastle-upon-Tyne Central), 5 March 1974-8 April 1976; Michael Foot, 8 April 1976-4 May 1979.
Particularly useful Lords President had more than one go at the role – Hogg DATES; Willie W DATES – lower profile MPs who held the post represented constituencies in which rings run by partner gangs of the Gang were operating eg. Workington, Leicester and Newcastle – Prior- Norfolk – Ennals etc See post 'The Science Of Animal Behaviour'
Hogg – multiple useful roles – and Willie
In 1978 – the year that Mr Thrope was charged with conspiracy and incitement to kill – John Meurig Thomas hit the big time and succeeded Jack Linnett as Head of the Dept of Physical Chemistry at Cambridge!
John Meurig Thomas received a Brucie Bonus as well; he became a Professorial Fellow at King's College, Cambridge, holding both positions until 1986.
King's – Apostles – Hobsbawm
The Provost (Head) of King's College, Cambridge when John Meurig Thomas received his Brucie Bonus was Sir Bernard Williams, husband of Shirl, 1955-74, after which he was ex-husband of Shirl. Bernard was appointed Provost in 1979 – havoc – Wigley asked Shirl to hold public inquiry into the management of UCNW by Sir Charles Evans in Shirl's capacity as Secretary of State for Education. Shirl refused – just as well for everyone – Mary Wynch – Mr Thrope
Shirl – porn in the Home Office
Gang of Four – Crosby
Sir Bernard Arthur Owen Williams (21 September 1929-10 June 2003) was a moral philosopher. His publications include Problems of the Self (1973),
Ethics and the Limits of Philosophy (1985)
Shame and Necessity (1993)
and Truth and Truthfulness (2002).
There wasn't any truth, They Were Lying To Get Compensation.
bryn e
Bernard Williams was born in Essex and was educated at Chigwell School, an independent school and then Balliol, Oxford, graduating in 1951. After Oxford, Williams spent his National Service with the RAF in Canada. While on leave in New York, he became close to Shirl; they had already been friends at Oxford. Shirl had moved to New York to study at Columbia University.
Bernard returned to England to take up a Fellowship at All Souls and in 1954 became a Fellow at New College, Oxford, a position he held until 1959. Bernard worked for the security services and he knew what Gwynne was getting up to at Denbigh. Shirl began working for the Daily Mirror and sought election as a Labour MP. Bernard was also a member of the Labour Party.
Bernard and Shirl married in London in July 1955 and honeymooned in Lesbos, Greece. The couple lived in Kensington, sharing with Helge Rubinstein and her husband, the literary agent Hilary Rubinstein, who at the time was working for his uncle, Victor Gollancz. Gollanz – published leftist books by – Eg's – Hitler Hastings? See previous posts.
Sunday Times – Marjorie!!!
In 1967 Bernard became the Prof of Philosophy at Cambridge and a Fellow of King's College. Bernard's wiki states that 'in both his first and second marriages, he supported his wives in their careers and helped with the children more than was common for men at the time.' The first wife at least was such a useful idiot that Security Services Bernard would have found it well worthwhile supporting her in her career.
Shirl – Education Secretary under Callaghan – that ring greatly expanded – prev posts re Bridgwater – north Wales havoc – educational institutions colluded – the 'schools' attached to the children's homes were a brutal joke -teachers convicted, still no investigations
In the 1970s, when Nussbaum's thesis supervisor, G. E. L. Owen, was harassing female students and she decided nevertheless to support him, Williams told her, during a walk along the backs at Cambridge: "[Y]ou know, there is a price you are paying for this support and encouragement. Your dignity is being held hostage. You really don't have to put up with this." CLARIFY
Shirl's political career meant that the couple spent a lot of time apart. They bought a house in Furneux Pelham, Hertfordshire, near the border with south Cambridgeshire, while Shirl lived in Kensington during the week to be close to the Parliament. The differences in their personal values – Bernard was an atheist, Shirl a Catholic – placed a further strain on their relationship.
It reached breaking point in 1970 when Bernard formed a relationship with Patricia Law Skinner, a commissioning editor for Cambridge University Press and wife of the historian Quentin Skinner.
Bernard and Skinner began living together in 1971. He obtained a divorce in 1974 and married Patricia that year; the couple went on to have two sons, Jacob in 1975 and Jonathan in 1980.
Shirl married the political scientist Richard Neustadt in 1987. – me, Dafydd,Ollie etc – read Neustadt –
In 1979 Bernard was elected  Provost of King's, a position he held until 1987. He spent a semester in 1986 at the University of California, Berkeley as Mills Visiting Professor.
Dame Barbara Mills – brief description
Dame Babs; her husband millionaire John Mills, who gave a great deal of money to New Labour and one of their partners in crime:
Meanwhile, up in north Wales and at Wandsworth, Islington, Lambeth, the East End, Leicester, Richmond-upon-Thames, the North East of England, Yorkshire and the many other places in the UK, the children's services and mental health services had become infiltrated by gangs of sex offenders who had linked up and formed an international trafficking ring
In 1988 Bernard left England to become Monroe Deutsch Professor of Philosophy there, announcing to the media that he was leaving as part of the "brain drain" of British academics to America. Hissy fits – thatch – they'd have done anything to stop her…
Bernard was also Sather Professor of Classical Literature at Berkeley in 1989. He returned to England in 1990 as Prof of Moral Philosophy at Oxford and fellow of Corpus Christie. Bernard said that his sons had been "at sea" in California, not knowing what was expected of them and he had been unable to help. Bernard should have rung Dafydd, Bernard's sons could have been unlawfully arrested and while in the cop shop Dafydd would appear in the middle of the night with his battle cry of 'How can I help, how can I help?', an Expert Witness Report would be compiled for the Court and it would be buggery and beatings in a children's home for Bernard's sons, visits to Dolphin Square to provide Services for people whom Bernard and his ex-wife knew socially and worked with and then before the boys were 17, off to live in one of John Allen's brothels in Brighton or London.
By the time that Bernard had returned to the UK, the boys forced into the sex industry by Dafydd and Gwynne some years earlier had begun dying in great numbers from HIV/AIDS. Gwynne and Dafydd's old muckers at the Middlesex Hospital and at the Mildmay Mission Hospital in the East End (see post 'Apocalypse Now') found that Ken Clarke was eager to assist with the development of HIV/AIDS wards where the young men could die in invisibility because of the Stigma and thus no-one ever found out how they'd become infected.
Margaret Jay, daughter of Shirl's old boss Jim Callaghan, became a leading light in Helping re HIV/AIDS and married Top Doc Michael Adler, an AIDS specialist. See previous posts. Other colleagues of Shirl's who ensured that Dafydd and Gwynne's business had continued unhindered thus resulting in numerous kids in care becoming HIV+ included Peter Shore, an MP for an East End constituency and his wife Dr Liz Shore, one of the most senior Top Docs in the Civil Service while business boomed in north Wales. See previous posts.
Tower Hamlets, the location of Dafydd and Gwynne's partner gang at the London Hospital, did well out of the Tories too once those boys started dropping like flies. See post 'The Bodies Beneath Canary Wharf'. Then there was the bonanza at London Docklands, the billions being handled by Michael Heseltine and Lord Bob Mellish, the former crooked as they come Labour MP for Bermondsey, who along with the corrupt Southwark Borough Councillors, had sent scores of kids in care to north Wales children's homes. See previous posts, including 'The Battle For The Labour Party's Soul' and 'International Finance, With Grateful Thanks To Gwynne'.
Anthony Eden's son Nicholas died from AIDS on DATE 1987. Nick Eden became infected before Gwynne and Dafydd's mate Sir Donald Acheson – an alumnus of the Middlesex, like Gwynne – had explained slowly and in words of one syllable to Thatch that HIV killed people, there was no cure, not even if you went private and her friends – including George Thomas and Sir Peter Morrison – who were having sex with the teenaged boys provided by Dafydd and Gwynne were at great risk of contracting HIV and dying. Thus Thatch reluctantly agreed that Norman Fowler at the DHSS could agree to the public education 'AIDS – Don't Die Of Ignorance' campaign. Although Thatch was distressed to learn that the literature distributed would contain the words 'back passage' and 'anus'. See post 'Professor Prestigious and His Associates'.
1990, the year in which Professor Bernard Prestigious returned to the UK, was the year in which the Gang repeatedly took me to the High Court on the basis of industrial scale perjury in to secure injunctions against me and then try and have me imprisoned for breaching them. A number of the lawyers, judges and Ministers involved were members of Gray's Inn a la Sir John Meurig Thomas and Sir William Mars-Jones. See eg. 'The Bitterest Pill'.
Here's someone picking up his K in 1990, after Thatch had been repeatedly told that his 'private life' could cause serious embarrassment were to be honoured and then stories appear in the media…
Not that anyone Knew.
Bernard regretted having made his departure from England so public; he had been persuaded to do so to highlight Britain's relatively low academic salaries. Academic salaries for junior staff living in places like Bath, Surrey, London, Oxford or Cambridge certainly didn't go very far which is why there was an exodus, but it didn't touch people like Bernard.
Furthermore in 1984, Eric Sunderland had made that agreement with Thatch, Carlo and the UGC to shaft me and my friends in return for allowing UCNW to live to fight another day – the Gov't and the UGC had intended to close UCNW down. North Wales was so poor thanks to the combined forces of Thatch and the Gang that if one worked at UCNW, even in a relatively lowly capacity, one was in clover compared to the rest of the region. Bernard knew about Eric's solution re the UGC and the funding for UCNW, as did Shirl.
By the time that Bernard had returned from California, Prof Fergus Lowe had overthrown Dafydd's influence in UCNW and was rapidly building his own empire upon his knowledge re who had colluded with Dafydd and Gwynne and what was happening to me and others at the hands of the Gang. Fungus's right hand woman, Pauline Horne, had originally worked as a biochemist at UCL. See previous posts.
Bernard and Shirl knew about all of it as well as the organised abuse, research fraud and criminality at St George's Hospital Medical School/Springfield Hospital, me being forced out of my job at St George's, refused all care and treatment in London, left destitute and told to go back to north Wales by St Helena's mate at St George's, Prof Nigel Eastman, where I then came under attack from the Gang… See previous posts.
When he retired in 1996, Bernard took up a Cambridge fellowship again at All Souls. Duw, it's hard:
Undoubtedly a case of cannabis psychosis as Dafydd could confirm.
 Sadly the wisdom from 'Countryman' doesn't prevail in the UK, that lot haven't perished at all, they didn't even stop at retirement, they all just set up businesses and flogged their services back to the NHS – which their mates were still running – as a nice little earner.
Mary Warnock described Bernard's report on pornography in 1979, as Chair of the Committee on Obscenity and Film Censorship, as "agreeable, actually compulsive to read." It relied on a "harm condition" that "no conduct should be suppressed by law unless it can be shown to harm someone," and concluded that so long as children were protected from pornography, adults should be free to read and watch it as they see fit. The report rejected the view that pornography tends to cause sexual offences. Two cases in particular were highlighted, the Moors Murders and the Cambridge Rapist, where the influence of pornography had been discussed during the trials. The report argued that both cases appeared to be "more consistent with pre-existing traits being reflected both in a choice of reading matter and in the acts committed against others."
I tend to agree, but Bernard and co completely failed to stop the Gang forcing kids and other people into the porn and sex industry against their wishes. The hypocrisy of that lot is gobsmacking. We don't need endless silly old bags and silly old buggers pontificating on whether consenting adults genuinely exercising free will should be allowed to make or use porn or work in the sex industry; we need a state that stops people like Dafydd and Gwynne forcing people into it and then smearing people like me, who said NO, as 'prostitutes'. For God's sake, who are any of them to even use the label of 'prostitute' as a term of abuse anyway? They were sex offenders and pimps, it was an absolute disgrace. Just keep your paws off of other people Dafydd/Shirl/Bernard and your nose out of their lives and there won't be a problem.
As for the Moors Murderers, the psychiatrists who 'assessed' them and the lawyers who were involved with their trial – which was held at Chester, although the murders weren't committed in the Chester area and Brady and Hindley didn't live in Chester – were none other than the Gang. Ronnie Waterhouse and Elwyn Jones were among them. The police who Solved The 'Orrible Crimes were the bent coppers from Greater Manchester who were mates with the Gang and there was much malpractice during the investigations.
I am sure that Ian Brady and Myra Hindley were not very nice people but there is substantial evidence to suggest that two of the murders attributed to them were committed by someone else but knowingly pinned on Brady and Hindley to clear up the cases or indeed to get someone else off. The whole lot of them were rotten through and through and Dafydd and Gwynne were involved as well.
When I was being illegally held in the North Wales Hospital, an Angel told me that she had been in the public gallery at the Moors Murders trial and ooh it was terrible. I am sure that it was, but one wonders what a student Angel from Denbigh was doing attending every day of the trial – WITH OTHER DENBIGH ANGELS – if it was a case of Ah and the Nurses cried. The Angel, Ingrid, who rushed away from me in tears after telling me how terrible it all was, knew that she was working for a Gang of sex offenders who had unlawfully imprisoned everyone on that ward and she knew about the Dungeon. Ingrid was one of those who drove me to the railway station, put me on the train for London after Dafydd had ordered it and told me to shut my mouth about DA and never come back to Wales again. Meanwhile documentation was forged by staff at the North Wales Hospital to show that I had stayed as a patient for another two weeks, suffering from Paranoid Schizophrenia no less.
Gangsters who employed confused Little Women who could not cope with their own emotions at the horror of that with which they were involved.
Cambridge Rapist – Trumpers – Savile appointment
Mary Warnock – Oxford Education Authority… IVF…
Bernard enjoyed opera from an early age and served on the Board of the English National Opera 1968-86. A collection of his essays, On Opera, was published posthumously in 2006, edited by his wife Patricia.
Bernard became a fellow of the British Academy in 1971 and an honorary member of the American Academy of Arts and Sciences in 1983. The following year he was made a syndic of the Fitzwilliam Museum in Cambridge and later the Chair.
Tuppence's wife??
In 1993 Bernard was elected to a fellowship of the Royal Society of Arts.
In 1999, the year before the Waterhouse Report was published, Bernard was knighted.
Several universities awarded Bernard honorary doctorates, including Yale and Harvard.
Bernard died of heart failure on 10 June 2003 while on holiday in Rome; he had been diagnosed in 1999 with multiple myeloma. Bernard was cremated in Rome, so if there were any suspicions that Bernard was yet another witness insider who lived by the Top Doctors and died by the Top Doctors, there was no body to take a second look at. Burnt to a crisp.
Ah the Doctors they were wonderful as Shirl knew.
Higson too – bangor grad
John Meurig Thomas, to whom Barnard gave such a splendid opportunity in 1986, is the author of some 30 patents, some of which have made chemical processes "greener" by eliminating the use of solvents and reducing the number of manufacturing steps involved. The single-step, solvent-free catalytic synthesis of ethyl acetate that Thomas invented is the basis of a 200,000 ton/year plant in the UK, the largest of its kind in the world. He has recently devised a single-step, solvent-free processes for the production of caprolactam (the raw material for nylon-6) and vitamin B3 (niacin).
As of 2002, Thomas stepped down from his position as Master of Peterhouse.
me – PGCE – prys – student of inorg at camb with Lord Alexander Todd -me arrested re fat idiot –
John Meurig Thomas became Honorary Professor of Materials Science at the University of Cambridge and Emeritus Professor of Chemistry at the Davy Faraday Research Laboratory of the Royal Institution. He continued to be active in research at the Davy Faraday Laboratory until 2006.
2004 – charges withdrawn – pnc and cert – that complaint to DES – the philanderer clearing my name – began PhD in 2003 – war on merfyn
Sir John Meurig Thomas also holds an Honorary Distinguished Professorship of Materials Chemistry at Cardiff University, an Honorary Distinguished Professorship of Materials Chemistry at the University of Southampton and an Honorary Distinguished Professorship of Chemistry and Nanoscience at the York University.
Cardiff – HQ of the Gang in Wales – esp Welsh National School of Medicine – symbiotic relationship between them and George Thomas -See eg. posts '           '  and International Finance, With Grateful Thanks To Gwynne'.
Roy Evans from Cardiff
Southampton University – the domain of Donald Acheson et al. See post 'Professor Prestigious and His Associates'
York
John Meurig Thomas is an Advisory Professor at Shanghai Jiao Tong University as well as at the Catalysis Center of Hokkaido University.
John Meurig Thomas is an Honorary Bencher of Gray's Inn, Gray's Inn obviously being in need of an inorganic chemist. Sir William Mars-Jones of the Gang who had held an umbrella over Gwynne and then Dafydd since the 1940s was a member of Gray's Inn. Mars-Jones was Ronnie Waterhouse's friend and senior colleague and President of UCNW, 1982-95. Sir William's sister-in-law, who farmed in Denbighshire and was a member of the Gang along with the rest of the family, was CC'd into letters about me from senior staff of Clwyd Health Authority regarding my complaint against Dafydd and the Gang. See previous posts.
The founder/leader of the Mansfield Community is a member of Gray's Inn-St Helena??
Sir John Meurig Thomas has received 20 honorary degrees from Australian, British, Canadian, Chinese, Dutch, Egyptian, French, Italian, Japanese, Spanish and U.S. universities, including an Honorary Degree of Doctor of Science from the University of St Andrews in 2012. He has been elected to honorary membership in over fifteen foreign academies, including the Royal Swedish Academy of Sciences (2013), the American Philosophical Society (1992), the American Academy of Arts and Sciences (1990), the Accademia dei Lincei (Rome, 2012) and the Russian Academy of Sciences (1994). In 1993 Thomas was elected a Honorary Fellow of the Royal Society of Edinburgh.
Recent awards bagged by Thomas include the Kapitza Gold Medal from the Russian Academy of Natural Sciences (2011), the Jayne Prize Lectureship of the American Philosophical Society (2011), the Bragg Prize Lectureship of the British Crystallographic Association (2010), the Sven Berggren Prize Lectureship, Lund (2010), the Ertl Prize Lectureship of the Max Planck Gesellschaft (2010), the Sir George Stokes Medal from the  Royal Society of Chemistry (2005), the Giulio Natta Gold Medal from the Società Chimica Italiana (2004), the Linus Pauling Gold Medal from Stanford University(2003) and the American Chemical Society Annual Award (first recipient) for Creative Research in Heterogeneous and Homogeneous Catalysis (1999). He has won the Davy Medal of the Royal Society and the Faraday Lectureship Prize (1989) of the Royal Society of Chemistry. In 1995 he became the first British scientist in 80 years to be awarded the Willard Gibbs Award by the Chicago Section of the American Chemical Society.
In recognition of Thomas's contributions to geochemistry, a new mineral, meurigite, was named after him in 1995 by the International Mineralogical Association. A hydrated potassium iron phosphate, meurigite is described as "tabular, elongated crystals forming spherical and hemispherical clusters and drusy coatings. The colour ranges from creamy white to pale yellow and yellowish brown." It is found in only a few locations worldwide, of which the designated type locality is the Santa Rita mine in New Mexico. DRUGS??
Thomas's 75th birthday was celebrated at the University of Cambridge with a symposium and several musical and social events. It was attended by Angela Merkel and Ahmed Zewail. The papers presented were published in 2008 by the Royal Society of Chemistry as Turning Points in Solid-State, Materials and Surface Science: A Book in Celebration of the Life and Work of Sir John Meurig Thomas.
Professor Thomas had much to celebrate in 2008; Merfyn's wife Nerys died in the care of Dafydd's mates at the Walton Centre when they found that there was just nothing that they could do, as so many others who have stood up to those bastards have found.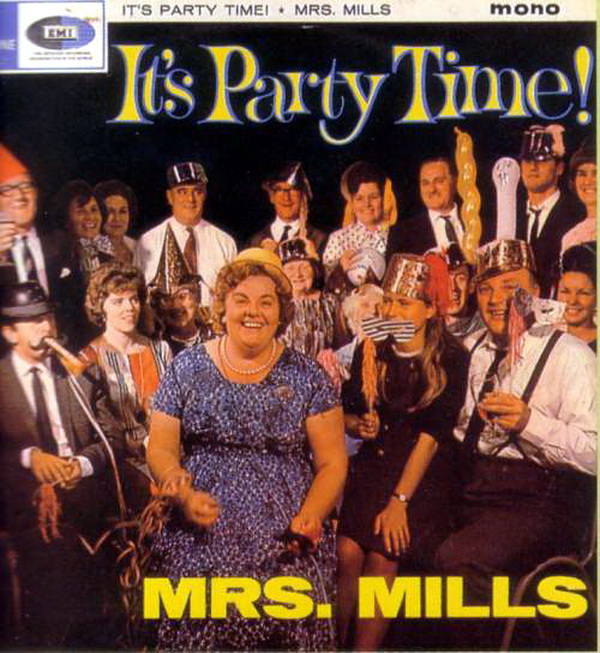 Some Interesting Facts about Angela Merkel:
Before Mutti was Chancellor of Germany, she was a physical chemist. Merkel was educated at Karl Marx University, Leipzig, where she studied physics, 1973 to 1978. While a student, Mutti participated in the reconstruction of the ruin of the Moritzbastei, a project students initiated to create their own club and recreation facility on campus. Such an initiative was unprecedented in the GDR of that period, and initially resisted by the University; however, with backing of the local leadership of the SED party, the project was allowed to proceed.
Near the end of her studies, Merkel sought an assistant professorship at an engineering school. As a condition for getting the job, Merkel was told she would need to agree to report on her colleagues to officers of the Stasi. Merkel declined, using the excuse that she could not keep secrets well enough to be an effective spy. Merkel worked and studied at the Central Institute for Physical Chemistry of the Academy of Sciences in Berlin-Adlershof, 1978-90. After being awarded her doctorate in quantum chemistry in 1986, Mutti worked as a researcher and published several papers. In 1986, she was able to travel freely to West Germany to attend a congress; she also participated in a multi-week language course in Donetsk in the then-Ukrainian Soviet Socialist Republic (now part of the disputed Donetsk People's Republic).
Mutti has been married twice. Her first husband was Ulrich Merkel. He met Mutti in 1974 when they were both physics students and they married in 1977. The marriage ended in divorce in 1982. Mutti kept her first husband's last name.  Mutti's second husband is Joachim Sauer (born 19 April 1949). He is a quantum chemist and full Professor at the Humboldt University of Berlin. He married Mutti on 30 December 1998.
Mutti's younger brother Marcus Kasner, is a physicist and her younger sister Irene Kasner, is an occupational therapist. Marcus Kasner was born on 7 July 1957 and his early career paralleled that of Mutti. He studied physics, completed a doctorate in physics and worked as a researcher at the German Academy of Sciences at Berlin. Marcus earned his Habilitation with the dissertation Electronic correlation in the quantum Hall regime at the Otto von Guericke University Magdeburg in 2002.
The crowd at Magdeburg – tried to get me to stick a knife in the back of my Prof at Bangor in 2011… – What were they up to?? I thought that they were shafting H – or trying to set me up – were they acting on orders from someone big to get Merfyn?? They had been working with social workers from Gwynedd and knew Sadie Francis – I didn't know if they realised that the Gang were people traffickers – have a think about those events…
Marcus Kasner has published papers in journals such as Physical Review Letters, Physical Review and Physica. Kasner currently teaches at the Institute for Theoretical Physics at the Goethe University Frankfurt and lives in Darmstadt.
Do Mutti or any of her friends and relations perhaps happen to know a German snob and intellectual who was a good friend of so many with a taste for chickens and who kept a second home at Croesor for many years? A man who, along with his daughter, was a good friend of Gordon Brown and other Labour big wigs? I think we should be told.
Explain the science behind that then Mutti.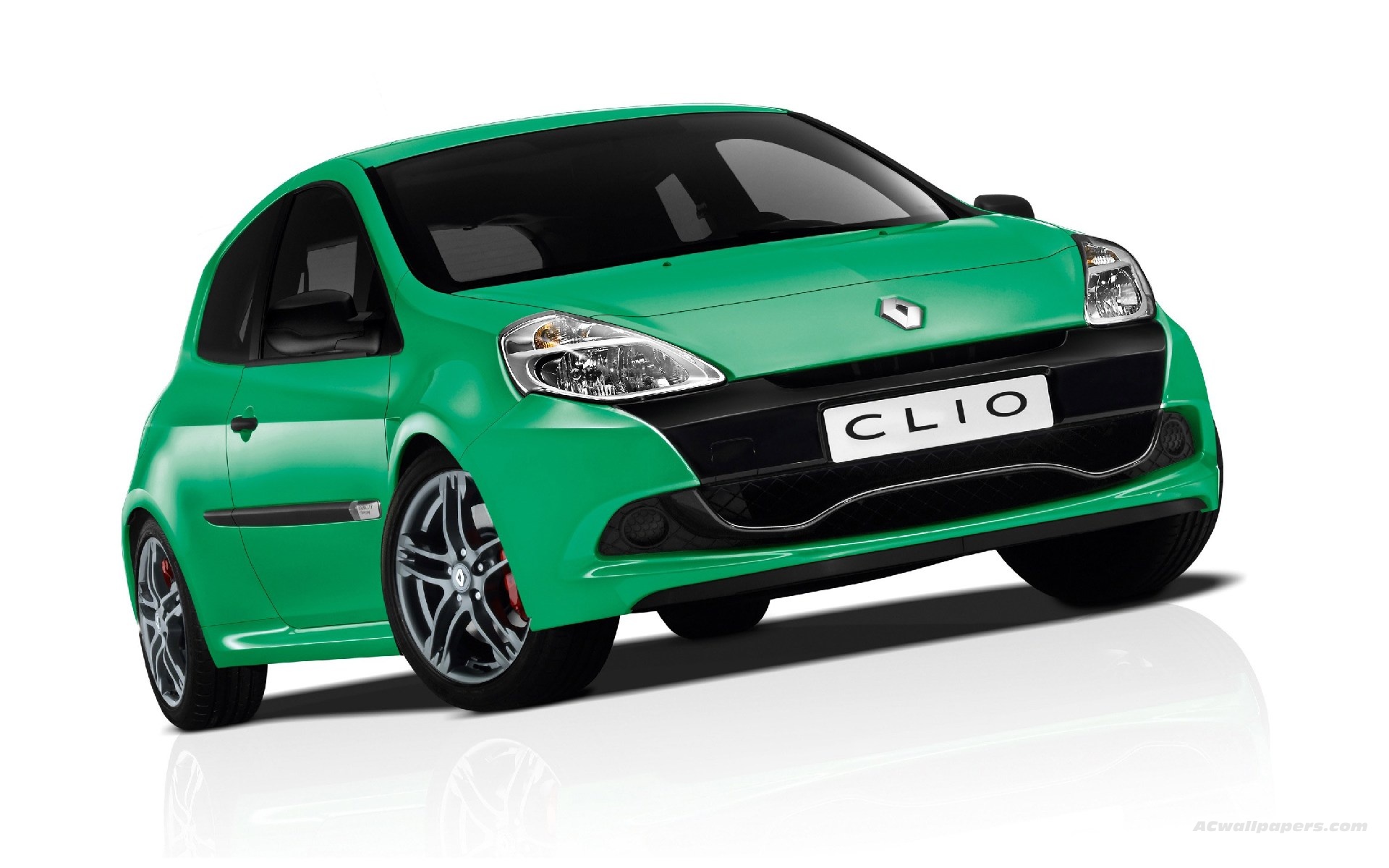 In 2008 – Gordon – PM Jenkins , hobs etc, jack mc
In 2010 Imperial College Press published 4D Electron Microscopy: Imaging in Space and Time, which Thomas co-authored with Ahmed Zewail (Nobel Laureate, Chemistry, 1999).
Imperial – UCNW links – inc Professor Wynn Humphrey Davies – Lord Brian Flowers – Swansea
If the Gang wanted to bring the Nobel Prize into disrepute they've found a highly effective way of doing so.
Thomas's most recent publication is Design and Applications of Single-Site Heterogeneous Catalysts: Contributions to Green Chemistry, Clean Technology and Sustainability (2012).
Sir John's methods of catalysis might be sustainable but they are certainly not clean.
In 2003, Sir John was the first scientist to be awarded the Medal of the Honourable Society of Cymmrodorion (London) – a favourite Society of the paedophiles' friends- for services to Welsh culture and British public life. Sir John is also a Founding Fellow of the Learned Society of Wales and a Member of its inaugural Council. SEEMS TO BE SET UP BY the gang
Since 2011 Sir John has been a member of the Scientific Advisory Committee for Wales.
Sir John Meurig Thomas is an overseer of the Science History Institute (Philadelphia) and a member of the International Advisory Board of the Zewail City of Science and Technology (Egypt). Thomas was also appointed as a Honorary Fellow of the Royal Academy of Engineering in 2013. In 2016, Sir John was conferred an Honorary Fellowship by Beijing Normal University-Hong Kong Baptist University United International College (UIC), in view of his distinguished achievements in catalysis and materials science and his dedication and outstanding contributions to the popularisation of science.
In October 2016, the Royal Society awarded Thomas the Royal Society WHAT for Physical Sciences "for his pioneering work within catalytic chemistry, in particular on single-site heterogeneous catalysts, which have had a major impact on green chemistry, clean technology and sustainability." The Duke of York represented Her Majesty the Queen at the ceremony, knowing much more about enzyme catalysis than Lilibet; Andrew will no doubt soon be picking up his PhD after his years of studying at the knee of Sir John.
Also in 2016, the UK Catalysis Hub launched a new medal that "honours the achievements of Sir John Meurig Thomas, a distinguished professor in the field of catalysis." The JMT Medal will be awarded every year, to a person working in the UK, for outstanding achievement in catalysis or a closely related field. I must look up the lucky winners so far.
After Cambridge, John Bernal began research under William Henry Bragg at the Davy Faraday Laboratory at the Royal Institution in London. In 1927, John Bernal was appointed lecturer in Structural Crystallography at Cambridge, becoming the Assistant Director of the Cavendish Laboratory in 1934.
BRAGG
CRICK N WATSON?? – check dates
It was in Bernal's research group where, following a year working with Tiny Powell at Oxford, Dorothy Hodgkin continued her early research career. THATCH??
Max Perutz arrived as a student from Vienna in 1936 and started the work on haemoglobin that would occupy him most of his career.
John Bernal was refused fellowships at Emmanuel and Christ's and tenure by Ernest Rutherford, who disliked him and in 1937, Bernal became Professor of Physics at Birkbeck, University of London, in the Dep't which had already been made famous and influential by Patrick Blackett.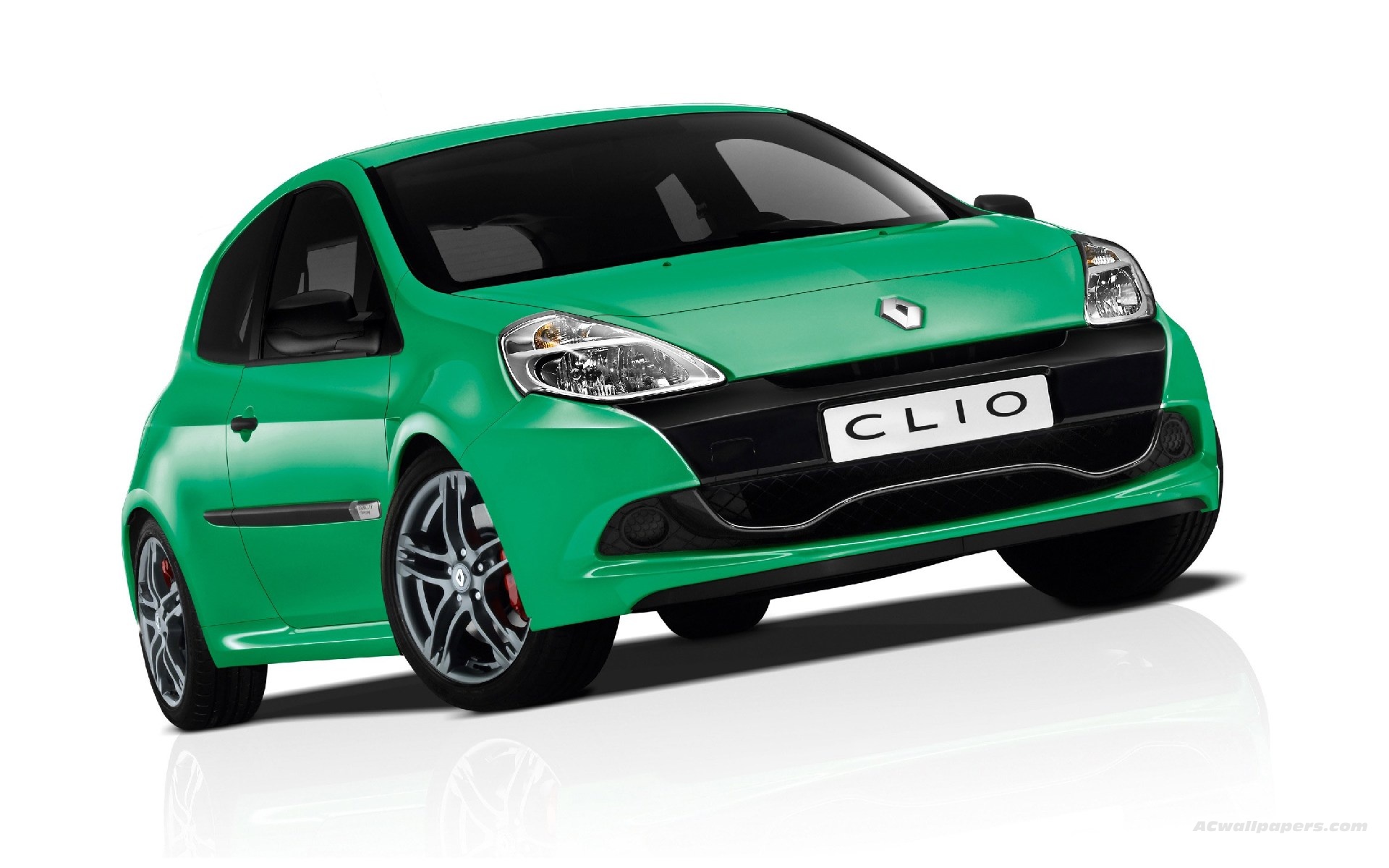 REVIEW DATES re birckbeck blackett – bernal – HOBSBAWM TOO.
John Bernal was elected as a  Fellow of the Royal Society in 1937. After World War II Bernal established Birkbeck's Biomolecular Research Laboratory in Torrington Square with 15 researchers. Aaron Klug worked on ribonuclease whilst Andrew Booth developed some of the earliest computers to help with the computation. Rosalind Franklin joined from King's College and did pioneering work on viruses until her death in 1957. CRICK N WATSON
[His Guthrie lecture of 1947 concentrated on proteins as the basis of life, but it was Perutz, still at Cambridge, who picked up Linus Pauling's leads.]
In the early 1930s Bernal had been arguing for peace, but the Spanish Civil War changed that. With the outbreak of World War II in 1939, Bernal joined the, Ministry of Home Security where he brought in Solly Zuckerman to carry out the first proper analyses of the effects of enemy bombing and of explosions on animals and people. Their subsequent analysis of the effects of bombs on Birmingham and Hull showed that city bombing produced little disruption and production was only affected by direct hits on factories. A supper of scientists in Soho generated a multi-author book Science in War produced by Allen Lane, one of the guests, arguing that science should be applied in every part of the war effort.
From 1942 Bernal and Zuckerman served as scientific advisers to Louis Mountbatten the Chief of Combined Operations. Bernal was able to argue on both sides of Project Habbakuk, Pyke's proposal to build huge aircraft landing platforms in the North Atlantic made of ice. Bernal rescued Max Perutz from internment, getting him to perform experiments related to Habbakuk. [This project indirectly marked Bernal's divergence from Zuckerman, when he was recalled from a joint tour of the Middle East investigating the cooperation of army and air force, although the tour established Zuckerman's reputation as a military scientist.]
Zuckerman – R Waterhouse See previous posts – suing re robin days son – marmosets
Mountbatten- See post 'The Defence Of The Realm'
After the disaster of the Dieppe raid, Bernal was determined that these mistakes not be repeated in Operation Overlord. He demonstrated the advantages of an artificial harbour to the participants of the Quebec Conference in 1943, as the only British scientist present.
At Bernal's memorial service, Zuckerman downplayed Bernal's part in the Normandy landings, saying he was not cleared for the highest levels of security. Given Bernal's Marxist and pro-Soviet sympathies it is remarkable that there has never been any suggestion that he fed any information in that direction.
After assisting in the preparations for D-Day with work on the structure of the proposed landing sites and the bocage countryside beyond, Bernal landed, according to C. P. Snow, at Normandy on the afternoon of D-Day+1 in the uniform of an Instructor-Lieutenant RN to record the effectiveness of the plans.
John Bernal's 1929 work The World, the Flesh and the Devil
Other Ministers of Technology – including Wedgie Benn
growth of the ring –
refresh Cardiff – London traffick of staff
merger of st g's and springfield – paul brett storey – Wilson – st gs relocated to tooting
Kathleen june Lloyd – date of paeds dept at st g's??
Cabinet Sec throughout Wilson??
and macmill??
burke trend??
previous – norman brook
other docs from Gwynne big money post
merger – imperial with st marys – then h/smith etc
The Two Cultures of Birkbeck: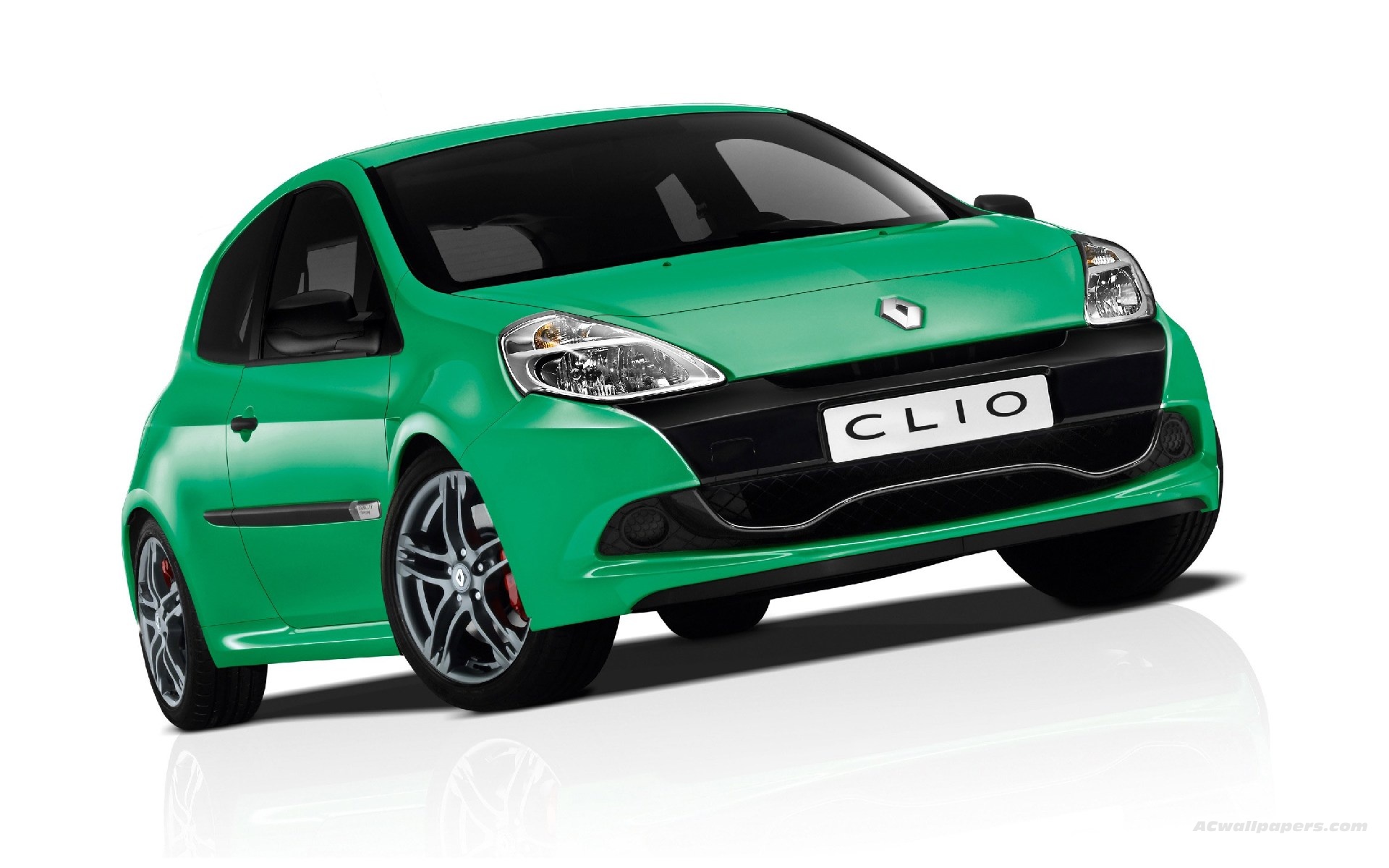 Science:
The World of Literature:
%