Readers of a similar vintage to me might remember the 70s BBC children's programme 'Vision On', presented by the slightly weird Tony Hart. At the end of each episode there was a few minutes in which art-work that the young viewers had sent in was displayed – this was always preceded by a voice-over saying 'And now – it's the gallery'. A reader of this blog has suggested that I should construct a gallery featuring mugshots of some of those that have featured on this blog, in order that readers can identify them should they be unfortunate enough to have an unpleasant encounter. So here is the gallery featuring some of those that I hope have been immortalised on this blog – although it is by no means exhaustive. I'm not going to have space here to give an extended description of the activities of those who feature in the gallery, readers are invited to use the search facility on the blog to access further details…
Dr Dafydd Alun Jones (below). Described me as 'attractive and seductive'. Just use the search facility….
Lucille Hughes (below). Dafydd's former flibbertigibbet. Former Director of Gwynedd Social Services – named in the Waterhouse Report as knowing that a paedophile ring was operating in the children's services but was failing to respond.
Dafydd Iwan (below). Former leader of Gwynedd County Council and folk-singer who penned and recorded a 'tribute' to Dr Dafydd Alun Jones.
Hywel Williams (below). Plaid MP for Arfon. Supporter of Dr Dafydd Alun Jones. Former psychiatric social worker in north Wales. Held one of his post-election victory parties at home of nurse employed at very troubled Hergest Unit. Walked away from constituents who tried to discuss problems in mental health services.
Betty Williams (below). Former Labour MP for Conwy. One of Blair's Babes. Ignored complaints from constituents about mental health services in north Wales.
Elfyn Llwyd (below). Former Plaid MP for Dwyfor Meirionydd – another big supporter of Dr Dafydd Alun Jones. Also worked as a barrister at the same time as representing Dwyfor Merionydd.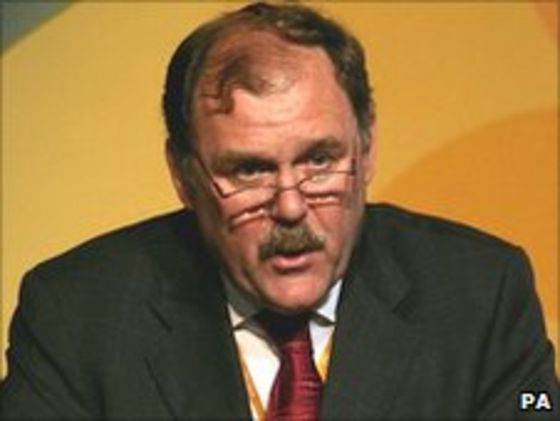 Llyr Huws Gruffydd (below). Plaid AM for north Wales. Described mediocre boarding house run as 'nursing home' by Dr Dafydd Alun Jones as 'beacon of excellence'.
Gordon Anglesea (below). Former senior officer in North Wales Police, convicted of sexually abusing boys in care last year, died in prison shortly afterwards. Prior to his conviction, Anglesea won substantial damages in a libel trial against Private Eye – because they accused him of sexually abusing children.
Arfon Jones (below). North Wales Police and Crime Commissioner. Chauffered Gordon Anglesea to the building where Anglesea abused youngsters but never returned to pick up him. Was also responsible for an 'oversight' that resulted in Anglesea's widow receiving 50% of his police pension after his death as a convicted sex offender.
Theodore Huckle QC (below). Barrister at Doughty Street Chambers specialising in medical negligence. Former Counsel General for Wales. Whilst Counsel General had access to twenty five years worth of medical records relating to one patient from north Wales compiled by professionals who documented their own law-breaking and wrongdoing throughout. Theo kept schtum. Tawel Fan scandal happed whilst Theo was Counsel General.
Paul Farmer CBE (below). CEO of MIND. Has known about the serious abuses of the mental health services for many years – has kept completely silent about it.
Alastair Campbell (below). MIND Ambassador. Former advisor to Tony Blair – resigned after the unfortunate death of Dr David Kelly.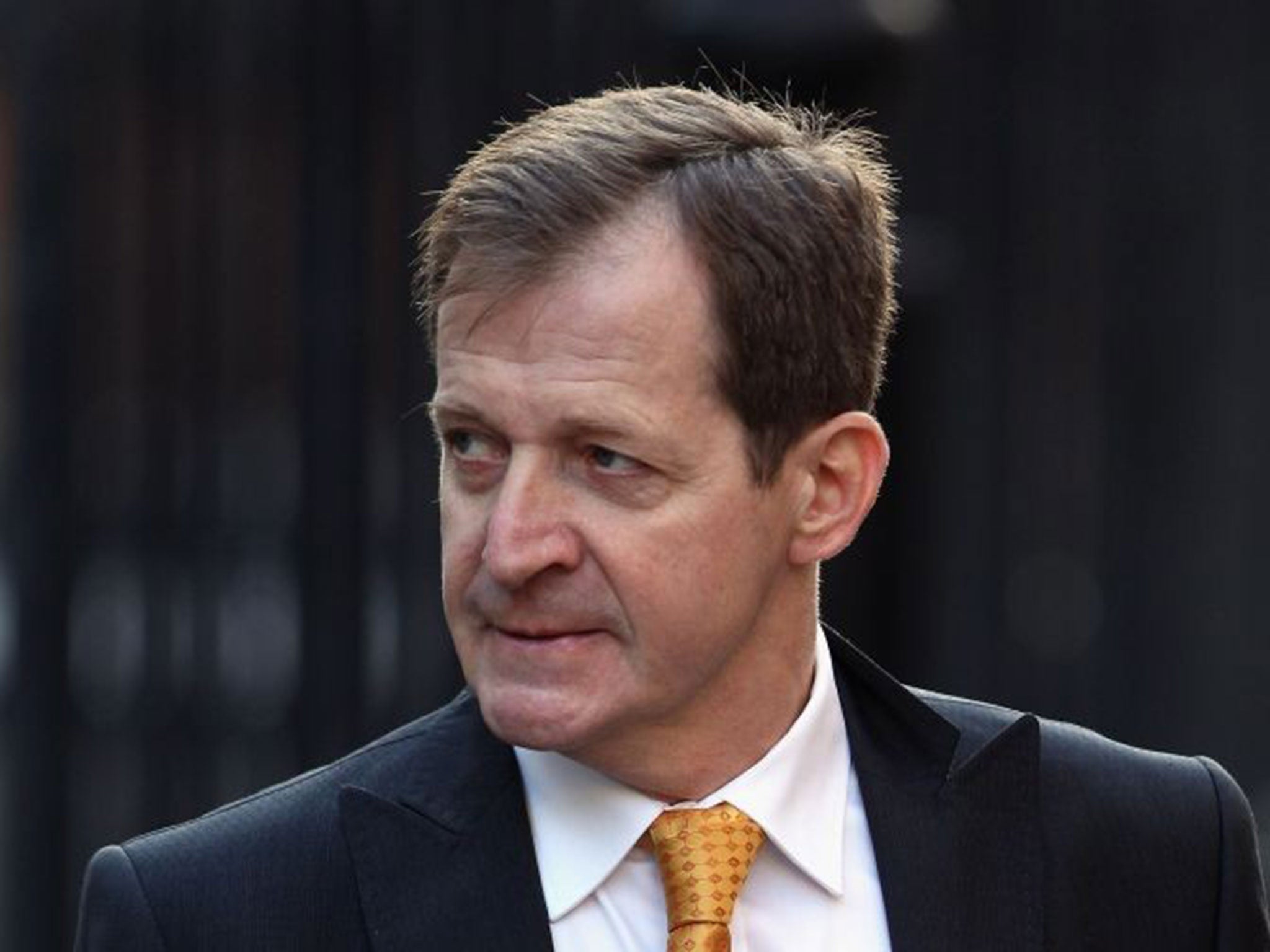 Dr Peter Higson OBE (below). Former manager of the North Wales Hospital Denbigh; former CEO of Health Inspectorate Wales; present Chairman of Betsi Cadwaladr University Health Board. Member of Council at Bangor University. Ignored an awful lot of complaints concerning abuses in the mental health services during his long and illustrious career.
Dr Ruth Hussey OBE (below). Sister of Dr Peter Higson. Former Chief Medical Officer for Wales. Honorary Fellow of Bangor University. Recipient of honorary degree from Swansea University.
Dr David Healy (below). Consultant psychiatrist at the Hergest Unit. Has built up an international reputation for bravely taking on Big Pharma whilst ignoring the carnage in his own Unit.
Dr Richard Tranter (below). Former consultant psychiatrist at Hergest Unit. Protégé of Dr David Healy, author of misery memoir 'Richard's Story', as featured on Healy's blog. Emigrated to New Zealand in a hurry some three or four years ago.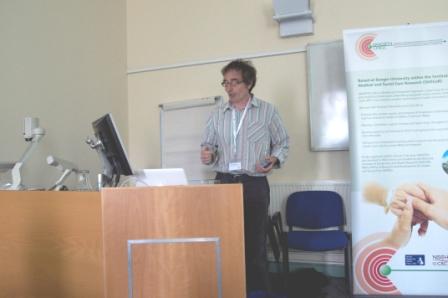 Professor Rob Poole (below) of the Centre For Mental Health and Society, Bangor University. First man to describe rare mental illness in patients, main symptom being 'complaining about Rob Poole'. Outed on David Healy's blog as an academic mediocrity.
Professor Mark Williams (below). Former colleague of Dr David Healy. Mindfulness guru – and it all started at Bangor in the 1980s…
Professor Jo Rycroft-Malone (below). Pro-Vice Chancellor for Research at Bangor University, Member of Betsi Board. A deeply compromised woman.
Dr Laurence Chesterman (below). Forensic psychiatrist, 'expert witness' with 'expertise' in 'factitious illness'. Formerly of this parish, now living in England. Maintained that he 'assessed' me in Caernarfon Police Station (after his own colleagues had me arrested) – although I have never met him.
His Honour Judge Huw Morgan Gruffydd Daniel, formerly Lord Lieutenant of Gwynedd (below left). Presided over my eventual trial after the Hergest Unit attempted to have me imprisoned for 'threatening to kill' Alun Davies, when I had told his secretary, over the phone, that he was a 'fat idiot'. I was convicted of 'behaviour likely to cause alarm, distress and harassment' but I have recently discovered that a certificate of indictment was forged and the PNC was altered to show a conviction for 'violent disorder'.
Dr Brian Gibbons (below). Former Health Minister in Welsh Govt and GP. Wrote me a letter stating that 'this correspondence is over' when I told him that I had evidence of criminal activity in the north Wales mental health services.
Alun Ffred (below). Brother of Dafydd Iwan and former AM for Arfon. Praised Elfed Roberts (see below) for his sterling work as Chairman of the disasterous North West Wales NHS Trust.
Elfed Roberts (below on the left) and Mark Drakeford (below on the right). Elfed: former senior officer with the North Wales Police, left under a cloud, then became Chair of North West Wales NHS Trust. Ignored serious staff misconduct, used his mates who were still serving in the force to assist him in harassing patients who dared complain. Member of Bangor University Council, sits on 'fair practice' committee. Mark Drakeford: former Health Minister in Welsh Govt. Tawel Fan scandal exploded on his watch. Drakeford knew how serious the problems were in the Betsi – a former professor of sociology who knows exactly what a dysfunctional organisation and dodgy research looks like. Recipient of my e mail regarding my fears concerning clinical trials of 'mindfulness based cognitive therapy'. I never received a reply. Some weeks later Mark appeared in the media promoting mindfulness.  Former social worker whose appointment as Health Minister was 'welcomed' by the BMA.