Just read the news that Giggler Alexander Thynn, Lord Bath aka the Loins of Longleat, he of the many wifelets who starred in the Western Daily Press in the 1970s nearly as often as Diana Dors and Dr Miriam's husband Tom, has died. Previous posts have discussed Lord Bath, his family and wifelets in some depth…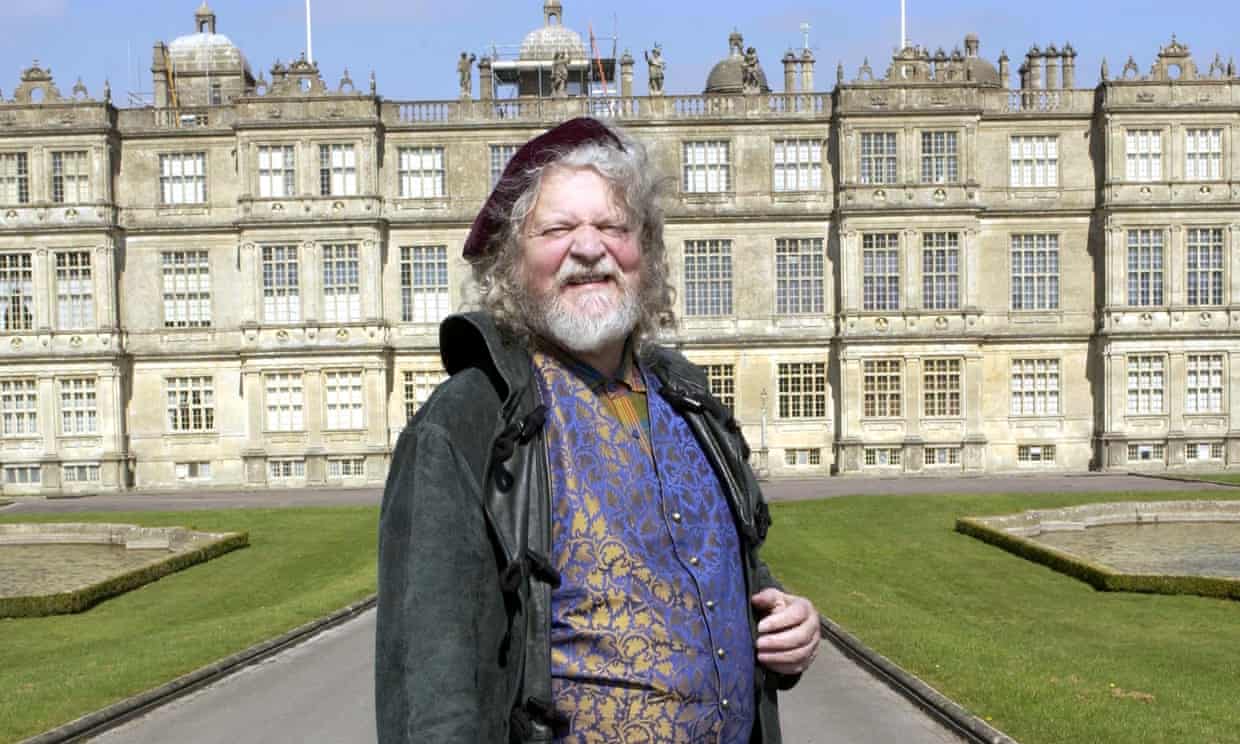 Lord Bath died in the Royal United Hospital Bath, as a result of er Coronavirus…
Surely Lord Bath must be the poshest explorer of Uganda to have been wiped out by Coronavirus to date.
The Loins – he was still Viscount Weymouth in his heyday – must have been one of the grandest Insider witnesses alive to Ugandan discussions in Wiltshire, Bath and Royal Circles. Will Brenda Pay Tribute to the Loins in her Address To The Nation this evening?
Lord Bath was Lord of the Bath of Quaker Chocolate King Jeremy Fry and his shagfests, one of which was the occasion of the conception of Jeremy's daughter Polly, as a result of Lord Snowdon's activities rather than Jeremy's, just as the Royal Engagement between Snowdon and Ma'am Darling was announced.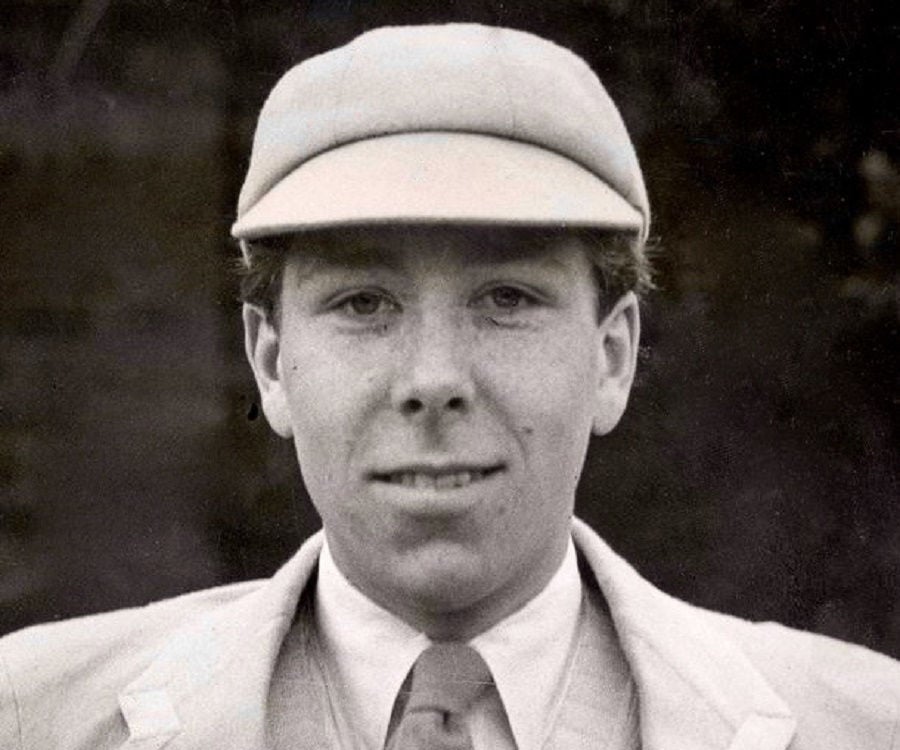 Previous posts have discussed how Bath, always a Nice City in Somerset, became very expensive and very fashionable in the 1980s. As far as I could see the phenomenon was considerably helped by the trains between Paddington and the West Country becoming fast; the bar and first class carriages became noticeably full of wealthy City workers who had settled in Bath. Bath became very popular for Civil Service Mandarins as well.
I realised that the joint had started jumping at Bath when Peter Gabriel moved there (in the 1970s before the rush) and established recording studios at Bath. As rock legends tend to when they buy impressive houses in rural areas, Peter Gabriel recorded a song about a nice hill in the West Country.
Bath also attracted a number of high profile artists, including pop artist Peter Blake, notorious for creating the sleeve design of the Beatles 1967 albumSgt Peppers Lonely Hearts Club Band,
who moved to Bath in 1969. Sir Peter Thomas Blake CBE RDI RA (born 25 June 1932) is also known for co-creating the sleeve design for two of the Who's albums. Blake's other best known works include the cover of the Band Aid single "Do They Know It's Christmas?", and the Live Aid concert poster.
Band Aid was substantially the result of St Geldof and Midge Ure. St Geldof's partner of many years Paula grew up in the Llandudno area, Gwynne's Fatherland and went to the primary school in Rowen, the village in which Gwynne and Dafydd's mate Lord Wyn Roberts lived. Midge Ure began his musical career as a member of teeny band Slik, which was managed by Tam Paton, the Edinburgh-based gangster with a penchant for teenaged boys and Class A drugs who managed the Rollers.
Band Aid was a 1984 sensation, the year of the Gwynne Row.
Peter Blake also designed the 2012 Brit Award statuette.
Peter Blake was born in Dartford, Kent, on 25 June 1932. Thatch and Denis had very strong connections to Dartford as a result of Thatch being politically active in the area while she was still trying to get elected as an MP. Bill Deedes, their close friend who ended up as the Methuselah of the Torygraph, was elected as the MP for Ashford in Kent.
Kent was strong Thatch country in a very personal way, a lot of Kent Tories knew Thatch very well. Blake was educated at the Gravesend Technical College school of art and the Royal College of Art.
During the late 1950s, Blake became one of the best known British pop artists. Blake was included in group exhibitions at the Institute of Contemporary Arts and had his first solo exhibition in 1960. In the "Young Contemporaries" exhibition of 1961 in which he exhibited alongside David Hockney and R. B. Kitaj, Blake was first identified with the emerging British Pop Art movement. Blake won the (1961) John Moores junior award for Self Portrait with Badges. He came to wider public attention when, along with Pauline Boty, Derek Boshier and Peter Phillips, he featured in Ken Russell's Monitor film on pop art, Pop Goes the Easel, broadcast on BBC TV in 1962. From 1963, Blake was represented by Robert Fraser placing him at the centre of swinging London and brought him into contact with leading figures of popular culture. His Captain Webb Matchbox piece is another of his works in the pop art movement.
At the "Pop Art in Changing Britain" exhibit and as reported by The Telegraph on 21 February 2018, Blake's Girls with Their Hero, a 1959 painting of facets of Elvis Presley was said to have "fashioned a highly personal form of Pop Art, infused by nostalgia for Victoriana and a long-lost world of native pastimes". Blake has referred to the work of other artists many times. Another example, The First Real Target (1961) a standard archery target with the title written across the top is a play on paintings of targets by Kenneth Noland and Jasper Johns.
Blake painted several album sleeves. He designed the sleeve for Sgt. Pepper's Lonely Hearts Club Band with his wife Jann Haworth, the American-born artist whom he married in 1963 and divorced in 1979. Blake also made sleeves for Paul Weller's Stanley Road (1995) and the Ian Dury tribute album Brand New Boots and Panties (2001; Blake was Dury's tutor at the Royal College of Art in the mid-60s). Blake designed the sleeves for Pentangle's Sweet Child, the Who's Face Dances (1981), which features portraits of the band by a number of artists, and 38 years later, the Who's Who (2019).
In 1969, Blake left London to live near Bath. His work changed direction to feature scenes based on English Folklore and characters from Shakespeare. In the early 1970s, he made a set of watercolour paintings to illustrate Lewis Carroll's Through the Looking-Glass using a young artist, Celia Wanless, as the model for Alice and in 1975 he was a founder of the Brotherhood of Ruralists.
A number of the Brotherhood of Ruralists lived in Somerset. Graham Ovenden is the name that many people know from that group of artists – Ovenden lived in Cornwall for many years – because of the controversy over his work ie. the allegations of child porn/paedophilia, followed by Ovenden and his supporters' robust response of
.
In 1991, as Ovenden's work States of Grace was being published, a set of proofs and a photograph for the book were seized by U.S. Customs and held for over seven months. In February 1992, the U.S. Department of Justice claimed that the work depicted "sexually explicit conduct" and therefore was illegal to import, sell or own. During a court hearing one month later in the United States District Court, Eastern District of New York, a federal prosecutor identified page 54 as containing the sole offending image in the book. This was a substantial retreat from the Govt's initial position that the book contained numerous images which, theoretically, could be found illegal.
A hearing before Magistrate Zachary Carter was held on 28 May 1992, attended by the subject depicted in the allegedly offending image, then 18 years of age, and eminent photo-historian and critic, A. D. Coleman. Both witnesses were prepared to testify in support of Ovenden and proffered written statements. Representatives of the American Civil Liberties Union's ACLU Foundation Arts Censorship Project were also in court to offer their brief, which was joined by artists, art critics, administrators and organizations, in opposition to the government's attempt to censor States of Grace. As to the image on page 54, the ACLU brief stated: "[W]hether viewed individually or as part of the entire book, Ovenden's portrait appears plainly to be a photograph with genuine artistic, not pornographic, intentions, and thus a constitutionally-protected work of art."
Ovenden himself attested in writing as follows: "Symbolically speaking, we are dealing with feelings of the heart and the human yearning for Edenic simplicity – a state of grace, as it were, where there is neither sin nor corruption. The apple has yet to be eaten. The subject, of course, symbolizes this state in the photograph. At the same time, we see that the attainment of Eden is no easy task: the vulnerability of the child suggests, or rather confirms, the fragility of Eden, as well as its fleeting nature in the face of the concerns of the adult world and the demands of modernity." 
Ultimately, no testimony was required at the 28 May 1992 hearing. In the face of the subject's account of her experience of being photographed by Ovenden, the statements proffered by Ovenden and Coleman, and the support of the ACLU and others, the Govt acknowledged defeat and returned the photograph and the proofs. Two months later the book was imported into the United States.
On 21 May 1998, censors in New Zealand classified States of Grace as UNRESTRICTED, meaning that it was deemed suitable for all audiences. A document containing the classification, Classified books from 1963 to 31 July 2009 is available online from the New Zealand Office of Film & Literature Classification.
On 5 May 2000, the San Diego Public Library announced that it did not consider States of Grace (as well as David Hamilton's Twenty Five Years of an Artist) to contain child pornography and stated that both Ovenden and Hamilton are "contemporary and historically important photographers" whose work is "culturally and artistically significant" and "within the library's collection-development guidelines". The determination was made in response to a ruling by a San Diego Superior Court judge that a man had photocopied images from those books "not for art's sake but for sexual purposes." In late October 2009, British customs permitted entry of Ovenden's book, States of Grace, sent to a customer who purchased it at auction in the United States on eBay. A year later, in England, some of Ovenden's photographs were confiscated by the Obscene Publications Squad from Scotland Yard but returned after a campaign by Lord Hutchinson and fellow artists Sir Hugh Casson and David Hockney.
Jeremy Hutchinson – HERE
Grocer Heath link
Hugh Casson
Hockney
Ovenden's work Five Girls and 29 other images in the permanent collection of the Tate Gallery were accessible online until October 2009, following the scandal that erupted over a photograph of Brooke Shields as part of the Tate Modern's 2009 Pop Life exhibit.
Graham Ovenden was born in New Alresford, Hampshire, into a Fabian household, attended Itchen Grammar School (1954–59) and was taught music privately by Albert Ketèlbey. He was a student at the Royal College of Music, before taking up painting around 1962. He was tutored by Lord David Cecil and Harold Wilson's wife's close friend John Betjeman. Ovenden attended the Southampton School of Art, and graduated from the Royal College of Art in 1968. One of his most important teachers was James Sellars, an expert on Samuel Palmer.
Thus Ovenden was of Hampshire originally. 
Ovenden moved to Cornwall from Richmond upon Thames in 1973 with his wife painter Annie Ovenden and their family. In 1973 there already existed a big paedophile ring in Richmond, substantially assisted by Louis Minster, the Director of Richmond Social Services who was an active paedophile. Louis had previously worked for Oxfordshire Social Services, under Barbara Kahan, who spent an entire life facilitating abuse. After Loyal Service to abusers of Dudley in the West Midlands and then Oxfordshire, Babs's talents were spotted by Grocer Heath's Govt and she was appointed children's social work adviser to, initially the Home Secretary, Reginald Maudling and then to Secretary of State Keith Joseph when responsibility for children in care was transferred to Joseph's Dept.
Babs, who was married to child psychiatrist Vladimir Kahan, remained at the pinnacle of children's social work for the rest of her career, advising Govts, charidees, writing educational material and in the early 1990s Co-Chaired the Public Inquiry into the Staffordshire Pin-Down Scandal. Louis was Trained and Protected by the most senior figure in Govt advisory work re children's social work.
Ovenden bought a cottage on Bodmin Moor with 22 acres of land and began constructing "Barley Splatt", a neo-Gothic building. The style is eclectic and has been influenced by John Betjeman and Frank Lloyd Wright; some features are influenced by World War II aeroplane engines and tin mine chimneys. All the building was done by Ovenden himself and by 1988 the house was about half finished. It was put on the market as an unfinished project in 2008 and sold.
In 2009 Ovenden was charged with 16 counts of creating "indecent" photographs or pseudo-photographs (i.e., artistic renderings which appear to be photographs) of children, and two counts of possessing 121 "indecent" photographs or pseudo-photographs of children. The 121 images are all versions or stages of the 16 works and had been deleted from Ovenden's computer at the time his home was raided in 2006. The images were subsequently undeleted by police. The prosecution argued that these images are "indecent" and that there can be no defence of creating or possessing "indecent" photographs or pseudo-photographs for artistic purposes. The defence argued that the works 121 images were temporary stages toward the creation of the 16 works, that those works constitute art and in no event were any of the works created with criminal intent. The Crown has not alleged that the images at issue depict any actual children.
On 22 October 2009, after less than two days of trial, the jury was discharged and a new trial date set. On 9 April 2010, after a five-minute hearing, the case was thrown out by the judge as two key prosecution witnesses, police officers who had searched his home three and a half years earlier, failed to appear in court. Graham Ovenden described the police as "totally and utterly transfixed by childhood sexuality" and himself as "a controversial figure and, at the moment, a very angry old man". The prosecution declined to launch an appeal.
On 19 April 2010, the Western Morning News said the Child Abuse Investigation Team of the Metropolitan Police, the force which had carried out the three and a half-year investigation for the trial, was investigating Ovenden over allegations of child sex abuse. Ovenden said such allegations had been made at the start of the previous investigation and dropped, and that, "the Metropolitan Police are being very vindictive about this."
In March 2013, Ovenden went on trial at Truro Crown Court, accused with nine charges of indecency with a child and indecent assault on victims aged between six and 14. He denied the claims. On 2 April 2013 Ovenden was found guilty of six charges of indecency with a child and one charge of indecent assault against a child. The charges came from adults who claimed they had been abused by Ovenden as children. Some of them involved claims that he abused children while they were posing for his pictures. The abuse charges related to incidents between 1972 and 1985. Ovenden was sentenced to 12 months imprisonment, suspended for two years. On 9 October 2013 the Appeal Court increased his sentence to an immediate prison term of 27 months.
Following his conviction, the Victoria and Albert Museum removed half of their 14 Ovenden images from its website, and the Tate removed 34 of his images from its online collection, although it later reinstated images of three abstract landscapes. In 2015, District Judge Elizabeth Roscoe ordered that Ovenden's personal collection of paintings and photographs, created by him and others, be destroyed, stating: "I have very little doubt that sexual gratification is, at the very least, part of Mr Ovenden's reasons for making these images." Ovenden responded to the press that: ""I am a famous artist. I am an equally famous photographer, and they are destroying material which has been in the public domain for over 40 years."
Graham Ovenden was a founder of the Brotherhood of Ruralists in 1975, along with Graham Arnold, Ann Arnold, Sir Peter Blake, David Inshaw, Annie Ovenden and Jann Haworth. The Brotherhood is no longer extant, although in 2005 it had a major London exhibition at the Leicester Galleries. They were given the name "Brotherhood of Ruralists" by the writer Laurie Lee.
Laurie Lee provided a great deal of valuable support to the Brotherhood of Ruralists in their attempts to establish themselves in the 1970s, and he continued to do so until his death; his essay Understanding the Ruralists opened the Brotherhood's major 1993 retrospective book. Laurie Lee is discussed in my post '        '. He was a Giggler who lived in Gloucestershire in the Stroud area and worked as an accountant, as did my grandfather before he moved to Somerset. If Lee and grandpa didn't personally know each other, they knew mutual people.
Lee met Lorna Wishart of the high profile bohemian family in Cornwall in 1937 and they had an affair (Lorna was married) lasting until she left him for Lucian Freud in 1943. They had a daughter, Yasmin David, together. Wishart's husband Ernest agreed to raise the girl as his own; she later became an artist.
Lorna Cecilia Garman Wishart (11 January 1911-12 January 2000) was the youngest of the nine children of Walter Garman, an eccentric doctor, and his wife Margaret. Lorna, her six sisters and her two brothers grew up at Oakeswell Hall, Wednesbury, and then became prominent in the Bloomsbury set in London. Cressida Connolly said of Lorna:
"Lorna, the baby of the family, was perhaps the most flamboyant of the fabulous Garmans. She wore beautiful and unusual clothes, and smelled of Chanel No. 5, went riding on her horse at night, drove a chocolate-brown Bentley, and would strip naked to swim in inviting lakes or rivers or 10-metre waves. At 14 she seduced the man who would become her husband when she was 16, the publisher Ernest Wishart."
I have no idea whether Cressida Connolly had a complete grasp of the situation or whether she was a sort of Dafydd who routinely believed that steaming 14 yr olds lead Adult Men Into Temptation.
Ernest Wishart founded the publisher Wishart & Co., which soon became Lawrence and Wishart, which became the publishing house of the Communist Party of Great Britain, in collaboration with Douglas Garman, the Party's Education Secretary. Throughout her marriage to him Lorna had several affairs. With Wishart, she had a son, Michael, who became a painter. Both Lee and Freud went on to marry nieces of Lorna's, respectively Kathy Polge and Kitty Garman. Lorna Wishart died on 12 January 2000.
Lorna's son John Michael Wishart (June 12, 1928-June 29, 1996) known as Michael Wishart, spent most of his career in France, America and North Africa. A friend of Francis Bacon and Lucian Freud, he published a memoir in 1977 entitled High Diver (in French Le Saut de l'ange), which caused a scandal with its description of his bohemian lifestyle.
Born on June 12, 1928 in the London borough of St Pancras, Wishart was the first son of Ernest Wishart (1902-1987), co-founder of the Marxist publishing house Lawrence and Wishart, and of Lorna Garman (1911-2000), future model and mistress of the painter Lucian Freud. His godmother was the collector Peggy Guggenheim, and his step-sister Yasmin was the daughter of Laurie Lee. Raised in Sussex, Michael studied at Bedales School, at the Central School of Arts and Crafts in London and at the Anglo-French Art School in St. John's Wood, where he was taught by Óscar Domínguez, Antoni Clavé, Jean Lurçat and André Lhote. Michael then studied with the painter Cedric Morris in Suffolk.
He had early success with his first major exhibition at the Redfern Gallery in 1956. It was given a glowing review by David Sylvester who had hung the exhibition for him, so much so that Wishart stated that he had been overawed by the reaction, giving him doubts as to whether he would be able to live up to it. In the eyes of several who knew Michael and his work, this he signally failed to do, succumbing instead to a hedonistic lifestyle, his painting activity continuing only because "his need to paint was always stronger than a desire to go under."
Michael married on June 12, 1950 the artist Anne Dunn, with whom he had a son in 1953, Francis. They divorced in 1960 (Dunn later married the painter Rodrigo Moynihan).
Michael Wishart died on June 29, 1996 in Wandsworth. I'll remind readers of Michael's Indie obituary written by Philip Hoare, that clarifies Michael's friendship with Gigglers of the Gang Ancient and Modern:
With his sonorous monotone drawl, floridly handsome features and quiet erudition, Michael Wishart could have been taken for a rather urbane landowner, or perhaps a bookish squire. Anyone eavesdropping on the artist lunching at the Travellers' Club might therefore have been surprised to hear Wishart report that preparation for his last art lecture in Normandy consisted of two very dry Martinis and "a little amphetamine".
Michael Wishart's ability to balance high-society propriety with Bohemian kudos was ever a delicate acrobatic skill. He was born in 1928, son of the publisher Ernest Wishart (of Lawrence & Wishart), whose Marxist sympathies the boy did not inherit. He was brought up at Pulborough in Sussex: "As a child there were no quarrels, no terrors, no rages that could not be healed by running into the fields with a paint box."
The local prisoner-of-war camp introduced more physical passions to those fields in the form of a blond German boy named Harm; thereafter Wishart would openly acknowledge his bisexuality. He had an early entry into hedonism: at 12, he was an habitue of David Tennant's Gargoyle Club in Soho, dancing with Tennant's young daughter, Pauline – to become a lifelong friend – and meeting her aesthetic uncle, Stephen Tennant, a decorative recluse whose eccentricities he would soon come to emulate.
 Wishart was educated at Bedales, where he befriended Thom Gunn and read Charles Henri Ford's View. At the Central School of Arts and Crafts he was taught by Cedric Morris while living with his uncle, the poet Roy Campbell; in 1947 he moved to Paris, sharing a room with Lucian Freud (who the following year married Wishart's cousin, Kitty Epstein), drinking a lot, and meeting Marie-Laure de Noailles, Christian Berard and Boris Kochno.
His patron Peter Watson introduced Wishart to Denham Fouts, an opium addict (he was amused to hear Cocteau describe Fouts "as a bad influence") who in turn introduced a besotted Wishart to the habit. Wishart memorably described Fouts as looking like "the best-looking boy at a West Coast college. He wore nothing but cream-coloured flannel trousers and had the torso of an athlete. Along his beautiful shoulders and golden forearms ran snow-white mice with startled pink eyes, which he stroked gently with the backs of his hands."
Wishart's memoirs, High Diver (1977), reflect his conversational talent for such vivid cameos: Nancy Cunard's legs "so thin that it looked as though two threads of her knickers had come undone"; Francis Bacon applying boot black to his hair and Vim to his teeth.
Much of Wishart's subsequent life seemed to be spent in a search for profound sensation (a Catholic convert, he revelled in its ritual, as well as revering its tenets). His sense of adventure was tinged with doomy pessimism. He was, perhaps, out of time, caught between the pre-war aesthetes, the wartime Bohemians and the post-war pop generation, and influenced by all three. He was wilfully eccentric. Like Stephen Tennant's artfully composed letters, Wishart's communications spiralled round the page in colour-changing felt-tip pen. "I have conceived a searing passion for Michael Jackson," he wrote to me in 1988, "how I am to live apart from him is an appalling quandary."
He loved to make an entrance: surreal in country tweeds at Stephen Tennant's funeral, or, as he described breathlessly in another postcard, "in full Bonnie Prince Charlie kilt a lot of ecru lace & half my grandmother's pearls and rubies at a Masse de mariage at an exquisite chateau . . ." A gentle irony tempered Wishart's fanciful rhetoric and tendency to namedrop, and made him essentially lovable, more especially when he was telling some unlikely anecdote with the driest of wits.
As an artist, Wishart applied himself fitfully to his calling. His 1956 exhibition at the Redfern received excellent reviews, and David Sylvester wrote in the Listener of "a sensibility that is at once shamelessly romantic and deeply sophisticated, and which endows the wide open spaces of the great outdoors with a sort of hothouse preciosity . . . he is one of the select band of English romantic painters who are truly painters."
Whether Michael Wishart's will be vindicated only posterity will tell. Certainly, in his lifetime, he did not fulfil his promise. (He called has as-yet unpublished second volume of memoirs Injury Time.) He was forever talking of being unable to attend some function because he was in the midst of his very finest creative phase, thereby concealing his own terrors. But the work he did accomplish merges with the memory of his exuberant life, to leave a lasting impression of something precious.
John Michael Wishart, artist: born London 12 June 1928; married 1950 Ann Dunn (one son; marriage dissolved 1959); died London 28 June 1996.
Previous posts discuss the influential Giggling Wishart/Garmon circle in detail. They can be summed up thus:
Before 1951 Laurie Lee worked primarily as a journalist and as a scriptwriter. During the Second World War he made documentary films for the GPO Film Unit (1939–40) and the Crown Film Unit (1941–43). From 1944 to 1946 Lee worked as the Publications Editor for the Ministry of Information. In 1950 Lee married Catherine Francesca Polge, whose father was Provençal and whose mother was another of the Garman sisters, Helen; they had one daughter, Jessie. From 1950 to 1951 Lee  was caption-writer-in-chief for the Festival of Britain, for which service he was made a Member of the Order of the British Empire in 1952.
Lee's work was popularised by the media around the time that Mr Thrope found himself in hot water and when the Gang went after Mary Wynch.
Graham Ovenden and his work have been the subject of broadcasts and films, including Lolita Unclothed for the series World without Walls (ITV, Channel 4, 1993), Stop the Week (BBC Radio 4, 1989), Curious Houses with Lucinda Lambton (BBC-TV, 1987), Bats in the Belfy – Home Sweet Home (ITV, 1987), Robinson Country: The Painter (ITV, 1987), Figures in a Landscape: The Brotherhood of Ruralists (BBC Radio 3, 1983), and Summer with the Ruralists, a film produced and directed by John Read for the BBC (1978–79). In 2000, the British Library funded a formal interview with Ovenden as part of its Oral History of British Photography series.
Stop the Week – O Donnell
Lucinda Lambton –
John Read –
Some of those close to Graham Ovenden, although very probably not all of them, will have known that his conduct around some children if not all, was very worrying. Ovenden knew a great many high profile people; he was being protected by some of them.
Ovenden's estranged wife is the artist Annie Ovenden. Their daughter, Emily, is a writer and singer with the Mediæval Bæbes and Pythia.
Peter Blake moved back to London in 1979 and his work returned to earlier popular culture references.
In 1990 and 1991, Blake painted the artwork to Eric Clapton's 1991 million-selling live album 24 Nights. A scrapbook featuring all of Blake's drawing was later released. In January 1992, Blake appeared on BBC2's acclaimed "Arena" Masters of the Canvas documentary and painted the portrait of the wrestler Kendo Nagasaki.
In June 2006, as The Who returned to play Leeds University 36 years after recording their seminal Live at Leeds album in 1970, Blake unveiled a Live at Leeds 2 artwork to commemorate the event. The artist and The Who's Pete Townshend signed an edition which will join the gallery's collection. More recently, Blake has created artist's editions for the opening of the Pallant House Gallery which houses collections of his most famous paintings. The works are homages to his earlier work on the Stanley Road album cover and Babe Rainbow prints.
In 2006, Blake designed the cover for Oasis greatest hits album Stop the Clocks. According to Blake, he chose all of the objects in the picture at random, but the sleeves of Sgt. Pepper's and Definitely Maybe were in the back of his mind. He claims, "It's using the mystery of Definitely Maybe and running away with it." Familiar cultural icons which can be seen on the cover include Dorothy from Wizard of Oz, Michael Caine (replacing the original image of Marilyn Monroe, which could not be used for legal reasons) and the seven dwarfs from Snow White and the Seven Dwarfs. Blake revealed that the final cover wasn't the original which featured an image of the shop 'Granny Takes a Trip' on the Kings Road in Chelsea, London.
Blake created an updated version of Sgt. Pepper – with famous figures from Liverpool history – for the campaign for Liverpool to become European Capital of Culture in 2008, and is created a series of prints to celebrate Liverpool's status. DRUMMOND?? In 2008, Blake painted a pig for the public art event King Bladud's Pigs in Bath in the city of Bath.
A fan of Chelsea Football Club, Blake designed a collage to promote the team's home kit in 2010. He also designed a shopping bag for the Lucky Brand Jeans company for the holiday season. As part of 'The Big Egg Hunt' February 2012 Sir Peter Blake designed an egg on behalf of Dorchester Collection. Blake created the carpet which runs through the Supreme Court of the United Kingdom's Middlesex Guildhall building.
As he approached his 80th birthday, Blake undertook a project to recreate the Sgt. Pepper album cover with images of British cultural icons of his life that he most admires. The new version was created for a special birthday celebration of Blake's life at fashion designer Wayne Hemingway's Vintage festival at Boughton House, Northamptonshire in July 2012.
Tony Francis died at some point in the summer of 2012. Bodger's son was a business partner of Wayne Hemingway. Bodger was still alive in 2012. Oundle School is in Northamptonshire, where Clough and so many who subsequently joined Gwynne and Dafydd's Gigglers were educated.
An exhibition was held at Pallant House Gallery in Chichester to celebrate Peter Blake's long associations with music called [Peter Blake and Pop Music] (23 June to 7 October 2012). In 2014, Blake exhibited his illustrations inspired by Under Milk Wood at National Museum Cardiff. In 2016, Blake designed the artwork for Eric Clapton's studio album I Still Do.
Blake became a Royal Academician in 1981. He was appointed Commander of the Order of the British Empire in Brenda's 1983 Birthday Honours and Knight Bachelor in Brenda's 2002 Birthday Honours for his services to art. Blake was knighted by Carlo in an investiture ceremony at Buck House. Retrospectives of Blake's work were held at the Tate in 1983 and Tate Liverpool in 2008.
In February 2005, the Sir Peter Blake Music Art Gallery, located in the School of Music, University of Leeds, was opened by Blake. The permanent exhibition features 20 examples of Blake's album sleeve art, including the only public showing of a signed print of his Sgt. Pepper's artwork.
In March 2011, Blake was awarded an honorary DMus from the University of Leeds, and marked by the public unveiling of his artwork for the Boogie For Stu album. On 18 July 2011, Blake was awarded an honorary degree for Doctor of Art from Nottingham Trent University. In 2014 he was made an honorary academician at the Royal West of England Academy, Bristol.
Blake was married to the American-born artist Jann Haworth from 1963 to 1979, and they had two daughters together, Liberty and Daisy. In 1980, Blake met fellow artist Chrissy Wilson, they married in 1987, and have a daughter, Rose.
Blake has lived in Chiswick, London, since 1967.
I'll be adding further info to this post…