Once more this blog waves a fond farewell to yet another paedophiles' friend, on this occasion one who's political career was longer and more glorious than the career of any other distinguished paedophiles' friend – Peter Carington. That's not a typo, in true House of Lord's style, Lord Carrington spelt his name in different ways depending upon which name and title he was using.
Lord Carrington was of the paedophiles' friends who was present at the dawn of time, he was even older than Dafydd – Carrington died at 99 yrs old a few hours ago. Therefore Carrington was able to provide the umbrella for the generation of paedophiles and their friends who nurtured Dafydd's career and of who's activities Dafydd became aware of when he worked at Windscale in the early 1950s, which caused him to realise that his future lay in coercing vulnerable young people into the sex industry by denouncing them as mad in order to ensure that no-one would ever believe a word that they said and that they wouldn't be able to find alternative employment (see post 'Those Who Are Ready To Serve'). A career in medicine lay ahead for Dafydd!
Born in Chelsea on 6 June 1919, Carrington was the only son of the 5th Baron Carrington, by his wife, the Hon Sybil Marion Colville, a daughter of Charles Colville, 2nd Viscount Colville of Culcross. Politics and being very posh was the result of a dominant allele in the Carrington family. Peter Carington was a great-nephew of the Liberal statesman Charles Wynn-Carington, 1st Marquess of Lincolnshire and also of politician and courtier the Hon Sir William Carington.
Peter was educated at Sandroyd School, at the time based in the town of Cobham, Surrey and Eton, followed by Sandhurst. After Sandhurst, Carrington was commissioned into the Grenadier Guards and he served with the regiment in WWII. Carrington remained in the British Army until 1949.
In 1938, Carrington succeeded his father as the 6th Baron Carrington. Although he became eligible to take his seat in the Lords on his 21st birthday in 1940, he was on active service at the time and did not do so until 9 Oct 1945. After leaving the Army, Carrington became involved in politics and served in the Conservative Govt's of Churchill and Anthony Eden as Parliamentary Secretary to the Minister of Agriculture and Food, 1951-54 and to the Minister of Defence, 1954-56. The latter year Carrington was appointed High Commissioner to Australia, a post he held until Oct 1959. So Carrington knew about the hundreds and hundreds of kids from poor families in the UK who were exported down under to what their parents were reassured would be a better life full of opportunity, only to find themselves beaten, abused and used as free labour.
Ah the NHS is there for the poor and I wanted to help people which is why I went into social work.
Carrington was well in with the Royals even before Lilibet ascended the throne. He was appointed a Deputy Lieutenant of Buckinghamshire in July 1951. Carrington became a Privy Counsellor in 1959.
After his return to Britain, Carrington served under Macmillan as First Lord of the Admiralty, 1959-63. Carrington knew the paedophiles' friends such as Sir Alec Bingley and Lord Mountbatten who's activities featured in my post 'The Defence Of The Realm'. He also knew the truth behind the spy scandals in the Admiralty and of course about the shenanigans which resulted in the Profumo Affair (see post 'In Memoriam – Bronwen, Lady Astor') and the scapegoating and death of Stephen Ward. Carrington was mates with Macmillan and will have known that Macmillan's wife Dorothy was busy with bisexual gangster's friend Lord Bob Boothby herself.
Carrington was Leader of the Lords under Douglas-Home until Oct 1964 when the Conservatives lost power. He was then Leader of the Opposition in the Lords, 1964-70, while Dafydd and John Allen went into business on Harold Wilson's watch, assisted by Health Minister Sir Kenneth Robinson, one of the bestest friends that the paedophiles could have wished for.
When the Conservatives returned to power in 1970 under Heath, Carrington became Defence Secretary, where he remained until 1974, when Wilson returned to power once more. In a 1977 letter discussing the policy of torture of Irish Republican internees during Operation Demetrius in Aug 1971, the then Home Secretary paedophiles' friend Merlyn Rees attributed the origins of the policy in particular to Carrington: 'It is my view (confirmed by Brian Faulkner before his death [NI's Prime Minister at the time]) that the decision to use methods of torture in Northern Ireland in 1971/72 was taken by Ministers – in particular Lord Carrington, then Secretary of State for Defence.'
The Top Docs were fully on board with the use of torture against the internees, just as they were involved with the elite paedophile ring which operated at the Kincora Boys' Home.
By this time Dafydd had proved himself to be a double agent. As a medical student involved in the Tryweryn campaign in the 1950s, Dafydd had popped across the water to learn from Republicans on active service as it were, but he was also up to his eye-balls in the gang supplying young people for the Kincora-north Wales-London paedophile network, the members of which included those at the heart of the British establishment, including Sir Anthony Blunt.
Yma O Hyd, Dafydd is a proud Welsh patriot!
'And what do you do?' 'I'm the Surveyor of Your Pictures and a KGB spy. Say hello to Lord Carrington for me.'
Carrington served as Chairman of the Conservative Party, 1972-74 and was briefly Energy Secretary, Jan-March 1974 and was again Leader of the Opposition in the House of Lords, 1974-79.
When Thatch was elected in 1979 Carrington was made Foreign Secretary and Minister for Overseas Development. Carrington Chaired the Lancaster House conference in 1979, attended by Ian Smith, Abel Muzorewa, Robert Mugabe, Joshua Nkomo and Joshua Tongogara, which brought to an end Rhodesia's Bush War. He later expressed his support for Mugabe over Smith. Carrington knew that Mugabe was massacring the Matabele, but who gave a bugger about them.
Carrington was Foreign Secretary in 1982 when Argentina invaded the Falkland Islands. Carrington 'took full responsibility for the complacency of the FCO and its failures to foresee this development' and, on 5 April, he resigned. Thatch was sorry to see him go. Perhaps they should have all responded when Mr Galtieri repeatedly told everyone that he was about to invade the Falklands. They did after all know that Galtieri meant business, Thatcher's Gov't had diplomatic links with Galtieri when he had simply confined himself to chucking nuns out of helicopters over the ocean and to torturing and killing trade union activists. It was I think Geoffrey Howe who went to Argentina shortly after Thatch was elected and told an audience there that Britain had recently elected a Gov't with similar views to the Argentinian junta.
Hands off the Falklands!
Meanwhile, back at the ranch:
Sir Peter Morrison
Lord Carrington then served as Secretary General of NATO, 1984-88.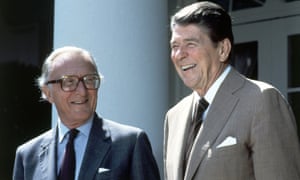 In 1991, Carrington presided over diplomatic talks regarding the break-up of the former Yugoslavia and attempted to pass a plan that would end the wars and result in each republic becoming an independent nation. Well that ended well didn't it.
Exhumation of the Srebrenica massacre victims:
Carrington was the Chancellor of Reading University and served as Chairman of several companies, including Christie's and as a Director of many others, including Barclays Bank, Schweppes and the Daily Torygraph. He also Chaired the Bilderberg conferences for several years in the late 1990s. From 1983 to 2002, Carrington was President of the Pilgrims Society.
After the House of the Lords Act 1999 removed the automatic right of hereditary peers to sit in the Lords, Carrington, along with all former Leaders of the House of Lords, was given a life peerage. Nothing like a bit of reform is there Blair??
Carrington was the longest-serving member of the House of Lords, and since the retirement of Lord Barber of Tewkesbury in 2016, had been the oldest. He was the second longest-serving member of the Privy Council after Phil the Greek.
Carrington was a member of the security services and knew exactly what they were doing to the witnesses to the Westminster Paedophile Ring. Ah well, Carrington's in that big officers mess in the sky now, along with Brown's dad, so perhaps the old bastard will explain to Col Brown why he died so much younger than other men of his social class and level of fitness.
Something which was not a lie did once pass Carrington's lips. He got pissed off with Thatch and called her that 'fucking stupid petit bourgeois woman'.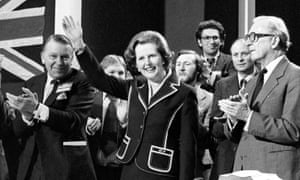 This will go nice in the sitting room Thatch: