Today is Carwyn's last day as Wales's FM, as BBC News Wales Online is currently reminding us.
So here's a post to pay tribute to Carwyn, FM of Wales, 2009-18 and welcome his successor who takes office as FM tomorrow, Mark Drakeford.
Carwyn's time as FM saw many high points, but his finest hour was of course the suicide of Carl Sargeant, the Labour AM for Alyn and Deeside and Cabinet Secretary for Communities and Children in Nov 2017. Carl hung himself after being suspended from the Welsh Labour Party and his job by Carwyn in the wake of allegations of sexual misconduct, the details of which Carl was never given.
The allegations were traced to some Welsh Labour wimmin spin doctors, at least one of whom has been responsible for concealing the barrel of shit that is the sex abuse gang who have run the NHS and social services in Wales for many years. Even after all these months, no-one is sure who alleged what against Carl and how much evidence there was for the allegations. Carl remains dead and his son Jack has succeeded Carl's seat in the Senedd.
Until Carl hung himself, no-one imagined that Carwyn's tenure could have been blighted with anything worse than the 2013 Tawel Fan Scandal, the biggest scandal involving the abuse of mental health patients that the UK has ever experienced. Tawel Fan was a truly dreadful EMI ward in the deeply troubled Ablett Unit at Ysbyty Glan Clwyd. Before Tawel Fan broke, the Ablett Unit had already distinguished itself by employing a healthcare assistant who sexually abused a female patient and in his defence stated that she was a 'time waster' who 'wasn't really ill', being someone with a 'personality disorder'. A female patient from the Ablett Unit was murdered by another Ablett patient whom she had met in the Ablett and begun a relationship with; no member of Ablett staff had told her that he had a history of extreme violence towards his female partners. Then a Bulgarian man who was completely psychotic was discharged from the Ablett Unit, homeless and with no aftercare, only to travel to Tenerife and chop the head off of an English tourist. While in the Ablett Unit the Angels had documented that their patient was 'talking gibberish' ie. Bulgarian and a Top Doctor had stated that he was feigning mental illness in order to use the hospital to secure accommodation, being homeless, so they kicked him out.
Throughout these events, serious complaints made by other patients about the appalling care and conditions at the Ablett were ignored; at least one of those complaints involved one of the Top Doctors responsible for the care of the Bulgarian decapitator. Top Doctors at the Ablett Unit were used as second opinions by their mates from the Hergest Unit at Ysbyty Gwynedd, when patients at the Hergest had been neglected and abused so badly that they asked to be transferred to another Top Doctor. The second opinions from the Ablett inevitably backed up their mates from the Hergest. Meanwhile, patients at the Hergest were violently assaulted and found dead, including on the ward.
Then came Tawel Fan. After numerous complaints from patients' relatives were ignored, an Angel raised concerns when she saw one of her male Angel colleagues kicking a patient. She was ignored. So this Angel made an undercover recording of patients crawling around on floors covered with urine and faeces, while her charming colleagues swore at them and chatted about their sex lives. One patient had an untreated broken arm. The Angel gave the undercover film to the relative of a patient who's complaints had been repeatedly ignored. They took it to the press and the scandal erupted. The Angel was sacked and later struck off by the NMC. Tawel Fan was shut down and the police were called in to investigate. A number of patients were in such poor condition that they died soon after the ward was closed. No Angels were charged or disciplined and a group of them gave an interview to 'The Daily Post' stating that the care in Tawel Fan was 'excellent' and that the relatives who complained were 'trouble makers'.
Relatives of the Tawel Fan patients spoke of being treated with rudeness and disrespect by both Carwyn and the Health Minister at the time, Mark Drakeford.
While patients continued to die in the Hergest Unit, there were deaths of patients in another other psych unit in north Wales, the Heddfan Unit at Wrexham Maelor Hospital, including that of one patient, a policeman, who managed to hang himself on the ward.
Some months after the Tawel Fan Scandal, the Bryn Hesketh Scandal hit the media after elderly patients were abused at the Bryn Hesketh Unit in Colwyn Bay. Some of the staff involved were those who had abused patients in Tawel Fan. Once more, no charges were brought and no staff faced disciplinary action.
Psych patients were not the only people in north Wales to suffer. The maternity service at Ysbyty Glan Clwyd was so dangerous and so many babies died that an outside 'hit squad' was called in and stated that the problems were so great that their first task would be 'establishing normality'. No staff were disciplined, despite an admission that one Top Doctor was such an abusive bully that he was a danger to patients.
Then there was the outbreak of C. difficile in the hospitals in north Wales; the bogs on the wards which were overflowing with turds, urine and blood and left in that state for weeks; the cases of food poisoning suffered by patients which were not even documented; the police investigation into fraud and embezzlement by the managers of Ysbty Glan Clwyd…
There was much more as well, but there is not the scope in this tribute to detail it all.
Some of these events took place when Professor Merfyn Jones was Chairman of the Betsi Cadwaladr University Health Board. Merfyn's wiki entry currently states that he was appointed Chairman in 2013; that is wrong, he was appointed in 2011. Merfyn had previously served as a Board member and was horrified at the problems which were simply being ignored or concealed. So when Merfyn became Chairman of the Betsi, he tried to address those problems, which included mounting a prosecution against an Angel who impersonated a police officer and threw an old lady in her 80s across the ward, injuring her. This Angel had some years previously unlawfully refused to treat a patient and threatened her with physical violence, but no action was taken against him. The Top Docs, managers and Angels were so outraged at Merfyn responding to patient complaints and launching investigations into staff misconduct that they organised across the Health Board, conspired to withold information from the Board and allowed patients to die, to force Merfyn's resignation in 2013 under a huge cloud and ensure that he did not return to public life.
The person who wrote one of the critical 'independent' reports about Merfyn was Dr Peter Higson, who was then appointed as Chairman of the Betsi himself. During Higson's time as Chairman, the suicide and mortality rates rose even higher, litigation against the Health Board soared and a recruitment crisis occurred because staff simply wouldn't take jobs in the NHS in north Wales.
Meanwhile in other regions of Wales, NHS staff with criminal convictions were employed, patients died of neglect in hospitals and while waiting for ambulances to arrive, ambulances which sometimes didn't ever arrive even after the patient had died. A healthcare assistant was jailed for the rape of a disabled woman after complaints about him sexually abusing patients were ignored; one of his parents was a senior manager of the NHS Health Board which had employed him.
While Carwyn has been FM there has been scandal after scandal of residents in care homes being abused or neglected, sometimes resulting in their deaths. The case of one chain of care homes owned by a Top Doctor in south Wales was used as an example in a healthcare conference in England of extreme elder abuse which had been known about and ignored for years.
Disabled residents in receipt of community care in Wales often found that the carer who was given an hour in which to get them out of bed, washed, dressed and given breakfast simply didn't turn up, so they remained in bed until the lunch-time carer turned up or, because they sometimes didn't turn up either, the disabled person stayed in bed until the evening carer arrived to put them to bed.
The health and social care system is not the only part of Wales's infrastructure which has thrived under Carwyn. There has been a constant problem with endemic police corruption. It is bad in south Wales but even worse in north Wales. On Carwyn's watch, two police officers in north Wales were charged with assault and conspiring to pervert the course of justice. They were cleared. One of them had previously worked as a healthcare assistant on the psych wards in Ysbyty Gwynedd. The North Wales Police consistently refused to investigate complaints made by psych patients of staff abusing them.
Policing is not a devolved responsibility, so Carwyn does not have domain over the police. However, a few weeks ago, the former Chief Constable of North Wales was appointed as the new Chairman of the Betsi Board and the NHS is a devolved responsibility.
Throughout Carwyn's time as FM, there have been scandals involving local authority corruption across north Wales. Dear old Anglesey County Council leads the field in this regard, one of the Councillors went to prison while Carwyn was FM; I think it was the same Councillor who went to prison years ago, before Carwyn was FM.
Wales's universities have excelled under Carwyn's leadership too. As well as the rampant grade inflation and plagiarism which is de rigueur in HE post-Blair, Swansea University has been beset by scandal after scandal and in the last couple of weeks the VC has been suspended. There have also been public scandals at senior management level at Aberystwyth University, Glyndwr University and Cardiff Met University.
Wales's schools are not what they should be. Pupils from professional families often perform very well and achieve impressively in the state schools and it is pupils like this to which Wales always points as evidence of how excellent and equitable its schools are. Yet pupils in the same schools from more disadvantaged backgrounds often have dreadful experiences and outcomes, which are ignored. SEN pupils fare so badly that huge numbers of parents scrimp and save to pay for private provision. When I attended The Night With A Thousand Stars some eight years ago in Llandudno at which Carwyn was the keynote speaker, in his speech Carwyn expressed his deep concern at the standards in Welsh schools.
My mates always laugh at me because I do try to be fair to people, even those who have mistreated me or taken me for a ride. I continue to do my best to be even-handed because I have spent my whole life watching people lie, deceive and shoulder the blame for their own wrongdoing onto other less guilty or entirely innocent people and it is in those circumstances that serious endemic corruption thrives. So I'm going to be fair to Carwyn as well.
Carwyn knew just how bloody terrible things were in the troubled little nation of which he became FM in 2009, because he was Counsel General for Wales, 2007-09, when the most dreadful things were happening in the NHS, Social Services and elsewhere. Carwyn knew that he had a Senedd full of former social workers and County Councillors who had been complicit with the most appalling corruption and criminality and it was from that collection of deadbeats that he had to appoint his Cabinet.
After Carwyn became FM, he was told that I had been threatened by a policeman with a gun and was living in terror after I had called in lawyers in an attempt to deal with the harassment and threats to which people in the NHS, Social Services and County Councils in north Wales were subjecting me. Soon after this, Carwyn appointed Theo Huckle QC as Counsel General for Wales, knowing that my lawyer would be making a claim against the NHS for damages. See post 'Theo Huckle QC'. Theo was given copies of the 10,000 documents that I now have in my possession detailing serious organised crime in every agency with which I had contact, going back as far as 1984. The NW Wales NHS Trust admitted 'serious failures' and 'complete failure to provide care'. Theo asked my lawyers if I would agree to see Dr Adrianne Reveley for an independent assessment. I have now found out that Reveley was yet another dishonest Top Doctor who knew the people that my lawyer was making representation against (see post 'Dr Adrianne Reveley – A Loving Tribute').
After seeing Reveley, I was violently attacked by the daughter of a local barrister in public and when I went to the police to report the assault – I had been injured and was bleeding – I was sectioned and detained in Wrexham Maelor Hospital. My injuries were not documented or treated. I had been in Wrexham Maelor for 24 hours or so when the ward manager told me that the documentation completed by the Top Doctor et al at Aberystwyth Police Station who sectioned me (see previous posts) had not been signed and I had therefore been detained unlawfully, so I was free to leave. So I did.
Wrexham Maelor then reported me missing to the the police, placed notices in the local papers, launched a man hunt and I was sectioned again on the basis of the lies of a social worker in Scotland, where I was on holiday. I ended up sectioned on various psych wards for the best part of a year, during which time I was assaulted by Angels and witnessed the law broken repeatedly. During that time, I received a letter telling me that the Welsh Gov't legal service denied all allegations of medical negligence. I then received a letter from my lawyers, Walker Smith Way of Chester and Wrexham, telling me that the lawyer who had been handling my case had left the practice and that if I wanted them to continue with my case, would I please pay the £10,000 which they claimed that I owed them that they had never mentioned to me before. If I chose to drop my case Walker Smith Way would forget about the money. Should I wish to take up my case with another lawyer and have the documentation transferred, Walker Smith Way would want their £10k. I sent Walker Smith Way an e mail telling them that I was now homeless and jobless, detained in a psych hospital, I did not have £10k to give them and obviously I could not continue with my case. Walker Smith Way e mailed me back thanking me for paying the £10k. I heard no more. Walker Smith Way have now been taken over by Slater Gordon. I have recently been told that Rachel Vasmer, the lawyer who walked away after guns were waved at me as well as at a man who made a witness statement, is now employed as a Tribunal judge in Shropshire.
It's called serious organised crime and it all stems from the Westminster Paedophile Ring, which had its basis in north Wales during the 1970s, 80s and 90s and was facilitated principally by the NHS, the Social Services, the North Wales Police and the legal profession. The people responsible are still running the public services in north Wales. One of those people was Peter Higson.
I don't blame Carwyn for all of this, he inherited a huge problem. He just completely failed to address any part of it, but that was probably because he didn't want to be found dead. Carwyn is actually far too young to be held substantially responsible for the atrocious mess, no matter how little he has done to resolve it.
There are two people however who entered Welsh politics so long ago that they can be held responsible for what happened and continues to happen, indeed they were friends with those who ran the Westminster Paedophile Ring:
Rhodri Morgan
The Lord Kinnock
Rhodri's wife Julie is the Labour AM for Cardiff North, a former social worker and County Councillor who is a good friend of the Windbags. See post 'The Paedophiles' Friends Of Cardiff North'.
The Windbag's wife's parents were Anglesey Councillors.
Rhodri and Julie are good friends with Jane Hutt, the Labour AM for the Vale of Glamorgan. Jane is a former social worker and County Councillor.
The Baroness of Ely, the Labour AM for Mid and West Wales, is a good friend of the Windbags.
The Baroness's dad was a social worker, clergyman and a County Councillor of the same generation as the Windbags. The Rev Bob entered local politics at the suggestion of one of his churchwardens, who was Chairman of the Cardiff West Constituency Labour Party. The constituency Labour MP was at the time George Thomas, the child molester. The Windbag, his wife his wife's parents and the churchwarden of the Rev Bob's church were among the many people who concealed the sex offending of George Thomas.
Wales's Health Ministers during Carwyn's time as FM were Edwina Hart, Labour AM for the Gower, Lesley Griffiths, Labour AM for Wrexham and Mark Drakeford, Labour AM for Cardiff West. Edwina was appointed as Health Minister by Rhodri, but remained in post for a while after Carwyn succeeded Rhodri as FM. Edwina received sufficient evidence from me to have had a number of senior managers and NHS staff in north Wales arrested and charged. Edwina did correspond with me and I believed that she was trying to deal with some very difficult matters. What I didn't realise was that when those we know and love failed to stop their criminal activities, Edwina then did a back room deal and colluded with them because she was running for FM herself and didn't want the barrel of crap exploding on her watch. Edwina and her husband had both previously served as Chairs of TUC Wales, in which capacity they had concealed criminality in the health and welfare services. Edwina was appointed Minister for Business after her stint as Minister for Health and Social Services and while in that role she gave out a business support grant to a man on Anglesey in return for him having sex with her. Edwina was a Director of Chwarae Teg, a Wimmin's 'economic development' charidee which was founded by Jane Hutt.
Lesley Griffiths is a former County Councillor who worked as a medical secretary in Wrexham Maelor for 20 years (see post 'History Repeats Itself, First As Tragedy, Second As Farce').
Mark Drakeford is a former social worker and County Councillor, who's adult son is currently serving an eight year prison sentence for rape. Mark Drakeford is a feminist and has already announced that he will have a 50:50 gender balanced Cabinet.
Jane Hutt, Labour AM for the Vale of Glamorgan, served as Health Minister while Rhodri was FM.
BBC News Wales Online reported the tributes paid to Carwyn by Wales's other esteemed AMs. Huw Irranca-Davies, the Labour AM for Ogmore, was reported as saying of Carwyn's legacy that it was "A more muscular government, a more outspoken government. If you look at the major reforms around curriculum development in Wales, so we not only have the highest standards of education attainment but well rounded individuals who come out of our education system, if you look at reforms in health and social care even in challenging times we are leading the UK in trying to develop a system that is seamless health and social care."
Huw Irranca-Davies also believes that he is Wales's 'sexiest man'. Or it might be 'sexiest politician'. Er, is there much competition Huw??
Huw Irranca-Davies
When Huw was a boy, he campaigned for his step-uncle, Ifor Davies, the Labour MP for the Gower. Uncle Ifor was Deputy to Cledwyn Hughes when Lord Cledwyn was Secretary of State for Wales in Harold Wilson's Gov't. Lord Cledwyn concealed the child molesting of George Thomas who was a Minister in the Welsh Office along with Uncle Ifor. Lord Cledwyn was the MP for Anglesey and a friend of the Windbags.
In her tribute to Carwyn's legacy, Jane Hutt stated that the referendum giving the Assembly more law making powers was a "major achievement", "because it led to us being able to take through pioneering legislation like the organ donation human transplantation act". In the way that Wales was proud of being the first country in the world to appoint a Children's Commissioner after the massive cover-up into the North Wales Child Abuse Scandal which was the Waterhouse Inquiry, Wales now cannot stop patting itself on the back for being the first nation in the UK to pass legislation stating that everyone is considered to have given permission for their organs to be donated unless they have specifically opted-out. So if you live in Wales, your body belongs to the state. There was no discussion of the citizenship implications of this legislation, just a lot of lies and made-up statistics regarding how many lives it would save. The legislation was forced through by Health Minister Edwina Hart, who was ignoring the deaths of patients as a result of neglect and abuse in the NHS, as well as the threats being made to me and the unlawful denial of NHS treatment for me.
A recent letter published in 'The Daily Post' by Michael Joyce from Gwynedd – Mr Joyce is a concerned citizen who has been on the ball with regard to the NHS in Wales for some years now – made the point that stroke care in Wales is so bad that more patients in Wales die from stroke than in many other countries. Mr Joyce also observed that most organs for transplant in Wales come from stroke patients.
Michael Joyce is not on the Grassy Knoll, he is an intelligent man who reads all reports, inspections, reviews etc relating to the NHS and regularly writes to 'The Daily Post' commenting on the living nightmare that is the NHS in Wales. His observations are never remarked upon by anyone in the Senedd.
So tomorrow Mark Drakeford will succeed Carwyn as FM. The Mark who worked as a social worker for Dyfed Social Services when a paedophile ring operated within Dyfed Social Services, the Mark who worked as a social worker in Ely when there was abuse of young people in Ely, the Mark who was a probation officer when the Probation Service colluded with the abuse of children and vulnerable people. The Mark who was a good friend of Rhodri Morgan, was Morgan's SPAD throughout Morgan's entire time as FM, the Mark who then succeeded Rhodri's seat – Cardiff West, the molester George Thomas's old stomping ground – and was Health Minister when the conspiracy against Merfyn to precipitate patient deaths and blame Merfyn was hatched.
Things are now going to unravel in Wales at a rate of knots never seen before, but Mark and the Top Doctors will continue to tell the people of Wales that everything is excellent, that their own appalling experience of the NHS was just a matter of them 'slipping through the net' and that if there is a problem, it is the fault of Tory Cuts. People in Wales will obediently lobby for Increased Funding For The NHS and More Pay For Top Doctors. It is not the fault of the general public; they have no idea of how endemically corrupt the political and professional class in Wales is as well as in the wider UK and they have no idea that the en masse child abuse which is beginning to become very public was facilitated by Top Doctors and that virtually all of them were complicit. The Baroness of Ely is married to a Top Doctor. I know exactly what Mark and his mates did, because I lived through it and it was my friends who died.
The orchestra on the Titanic continued to play, even as the ship was sinking and they knew that most of the passengers were going to drown because there weren't enough lifeboats. The lifeboats that were on the ship were prioritised for first class passengers.
Mark and his friends celebrated when he won the Welsh Labour leadership. The knees -up was probably at the St David's Hotel in Cardiff Bay, the preferred hang out of politicians and celebs. It is very nice in the St David's Hotel but so expensive that most people in Wales can't afford to stay there, even for one night.
Lifeboat for Professor Drakeford please! And throw in an organic cucumber and mint tea followed by a kale and quinoa salad with an orange tahini dressing, before he has his lavender foot massage after his Mindfulness session please.
Meanwhile, back at HQ at Westminster, several prominent Welsh Labour politicians have urged Jezza to table a vote of no confidence in Theresa May's Gov't, follows the decision to defer a vote on Brexit on Monday. MPs Chris Bryant and Owen Smith are among the 40 signatories to the letter to Jezza, along with Lord Hain. However, the wider Labour Party rejected calls to table a vote of no confidence in Mrs May, with Labour officials arguing it had more chance of success when the Brexit deal came back before MPs.
The husband of the PM of Denmark has said that the UK Gov't has 'lost its authority'. Of which his father the Windbag showed so much while he led the Labour Party for all those years when Dafydd and the gang procured children for Thatcher's friend and Minister Sir Peter Morrison and others to use for sex while the Windbag, his wife and his wife's family and extended network all concealed what was going on. So worrying were the accounts of the abuse of children in one of the children's homes run by Gwynedd County Council on Anglesey in the 1980s, that Ioan Bowen Rees, the Chief Exec of Gwynedd County Council, called in a team from another County Council's Social Services to reassure everyone that all was well. Dyfed County Council's Social Services to be precise, the employers of Mark Drakeford. Ioan Bowen Rees had previously been the County Secretary and Solicitor of Dyfed County Council. Prior to taking up the appointment in Dyfed, Ioan had been employed as a local authority solicitor in Cardiff. Dr Tony Francis, one of the Top Docs facilitating the abuse ring, knew the Windbag from their days as students in Cardiff.
Windbag Minor. He's after your job Jezza. Because as any fule kno, He's Worth It.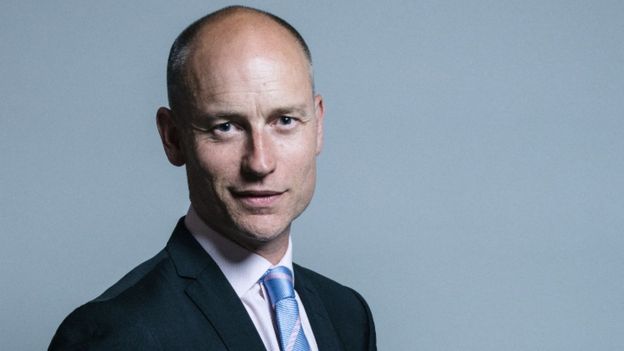 Because You're Worth It
The Story Behind the Legendary Phrase
Because I'm Worth It. These four words are bound to the time of their creation and yet they have proven to be timeless. They have become what the brand stands for.
Written in 1973 when a social revolution and a new spirit of feminism was in full swing, it seems clear that the phrase could only have been written by a woman. Ilon Specht was a copywriter with McCann Erickson back in 1973. She was thought of as original, unconventional, creative and independent. Fortunately, she worked on the L'Oréal account! Specht was just 23 years old when she broke new ground with an ad that was strictly from a woman's point of view. It famously ended with the signature phrase: Because I'm Worth It!
Almost the minute the ad hit, it became clear that the last line – those four words – had struck a chord. For the first time, the message was all about what the woman thought. It was about her self-confidence, her decision, her style.
Over time, "Because I'm Worth It" has become part of our social fabric. So much so that it was the subject of a 1999 New Yorker article entitled True Colors by Malcolm Gladwell. In it, Gladwell acknowledged: "…"Because I'm Worth It®" has entered the language…and taken on a meaning well outside the stated intention."
Because I'm Worth It was on message in 1973, and today we know that an astonishing 80% of women recognize and respond to this positive phrase and powerful sentiment. And what makes it truly beautiful is that "Because I'm Worth It" is translated into action every day by L'Oréal Paris – in its philanthropy, its products, and its thoughtful celebration of women.
 In 1973, Ioan Bowen Rees was appointed the County Secretary and Solicitor of the newly created Dyfed County Council.