The 'Morning Star' is looking forward to the 70th anniversary of the NHS – it's on 30 June. I knew that it was approaching, because the Sunday Service on Radio 4 yesterday was dedicated to dear old Nye's vision and whoever it was who was leading the service mentioned the 70th anniversary. The service came from Bart's, which was of course where Dafydd's mate Prof Linford Rees worked. Linford's endearing habit of showing the medical students photos of his female patients in the bath was not mentioned (see post 'A Galaxy Of Talent'). There was an admission that the Top Doctors themselves opposed the NHS but no-one mentioned that the way that Nye succeeded in his 'negotiations' with the BMA was to 'stuff their mouths with gold'.

It was mentioned during the Sunday Service that Bart's 'served' the people of the immediate area, including a severely disadvantaged cohort who lived near much wealthier Bloomsbury. Er – yes, that was the problem in a nutshell. Some very poor people lived very near some much richer people, some of whom liked having sex with much younger people, who might well have not wanted to have sex with them. Enter Dafydd's mate Linford! And of course Dafydd himself, who was running his sex-trafficking organisation in the region where some of the Bloomsbury set had their holiday homes and weekend retreats (see post 'The Village'). No wonder brave Sir Robin ran away.
I previously blogged about the way in which the NHS celebrated its 60th anniversary – by Stephen Gallagher, an Angel at Ysbyty Gwynedd, refusing to treat me, threatening me and then threatening two members of the public who challenged him after witnessing his appalling conduct. Gallagher was assisted by his mate, Angel Andrew Parry. See post 'Two Dangerous Very Dishonest Nurses' for details.
The 'Morning Star' also approvingly reports the comments of Jon Ashworth, the Labour Party Health Spokesman. Ashworth believes that patients' lives are being put at risk by 'out of date' NHS equipment. No Jon, they aren't. It is not the machines that go ping which are the problem. It is staff lying, forging documents, refusing to do their jobs and covering up for their colleagues who are also doing this. There is a problem with staff sometimes not being able to use the machines that go ping or the machines that go ping not working and the staff not admitting it and bluffing.
In 1999 my friend's baby died shortly after birth at Musgrove Park Hospital in Taunton. The baby had been in distress during the labour but the midwife had not interpreted the trace from the foetal heart monitor correctly – my friend should have been given an emergency caesarian. Musgrove Park were not able to explain why the midwife had not realised what was happening. My friend consulted an obstetrician who was a family friend who told her that her baby had undoubtedly died as a result of this but there was no point suing because he knew that the staff all intended to lie in court. This was the friend who wanted to make a documentary about what happened to me in north Wales and who was forced out of her job at the Royal Television Society as a result. The consultant who 'cared for her' during the delivery which resulted in a dead baby after a healthy pregnancy was Robert Fox.
Step forward Robert Fox and tell us all if you know/knew any Top Doctors who worked in the Obs and Gynae Dept at St George's Hospital Medical School who were concealing a sex-trafficking ring between south London and north Wales. Geoffrey Chamberlain perhaps? Malcolm Pearce?
Documents in my possession show that Jackie Ehlen, an Angel who worked in the mental health services who had lied about the death of a patient some years previously and who was concealing the wrongdoing of Dafydd et al, made a note on my medical records of the death of my friend's baby. So Jackie, why were the colleagues of those who were running a paedophile gang between north Wales and London even interested in my friend and her baby?
As for machines that go ping not working, well I was connected to one in the late 1980s in Ysbyty Gwynedd. It was supposed to be monitoring my heart but it didn't work. I watched the junior doctor – a young Cardiff graduate – BEG for help from the Angels, as every one of them turned their backs on her and refused to even speak to her. She was quaking in her boots, didn't realise that I had worked out what was going on and returned to hook me up to a machine that didn't work. It was dutifully recorded on my notes that my heart was being monitored. It wasn't. After a hour of this farce, I got up, took the jump leads off my chest and had a wander around. It was recorded that I had disconnected myself from the monitor and 'wasn't compliant with treatment'. If I had pegged out, my death would have been attributed to that.
Nicola Sturgeon has given NHS staff in Scotland a pay rise. That's right Nicola, stuff those negligent, criminal mouths with gold because they are such a big problem that no politician has the stomach to take them on.
The Top Docs want a 70th anniversary celebration? I'll prepare the ground for them, because clearly this blog so far has not been sufficient to persuade them to shut their greedy, demanding mouths and fess up re Dafydd and the sex trafficking ring. I'll name more offenders and accessories.
St George's Hospital Medical School, 1989-91: There was a researcher called Charlotte Baris in Dr Cathy Wilson's lab. Charlotte Baris was treated as badly as everyone else was. Mandy Leigh was the only member of staff who wasn't roundly abused and insulted on an hourly basis, but that's because Leigh's family were Posh. I don't know who they were, but Wilson thought that it was worth knowing them. Mandy would sit in the tea room puffing on fags, dropping the names of the various aristocrats whom she had partied with the previous night. Sadly I can't remember who they were. I'm such a pleb that I just found this upper-class poisonous bitch drawling on about the Marquess of somewhere or other rude and boring so I didn't take notes, although I should have. Leigh was pursuing a high profile actor at the time – it was either Hugh Grant or Kenneth Branagh, I get them confused. She was also friends with the offspring of the 'Born Free' actress, Virginia McKenna, who berated Mandy for her possession of ivory. McKenna was establishing the Born Free Foundation when I had the misfortune of being routinely insulted by Mandy at work. Never mind the dead elephants tusks, Mandy Leigh was building her career by ingratiating herself to a bunch of Top Docs running a paedophile gang.
Charlotte Baris arrived to work in our lab shortly after I began working there, but was bullied so badly by Mandy Leigh that she soon began applying for other jobs. Sadly she used the usual strategy of toadying to Cathy Wilson rather than making it clear just how unacceptable their behaviour was. Shortly after Charlotte joined the team, Wilson asked me if Charlotte could rent the spare room in the house that I shared with Andrew and Di Aldridge  (Andrew was a junior surgeon at St George's, he is mentioned on one of the comments which follow my post 'The Village').  Charlotte moved in, lived in style for a while – it was a nice place – and then did a runner without paying her rent. We were gobsmacked that she'd tried such a stunt because she was still working in the same research team as me. I was put in the difficult position of repeatedly asking Charlotte to pay Andrew's dad – who owned the house – the rent that she owed.  Charlotte lied constantly by saying that she had just paid the money into Andrew's dad's account when she had done no such thing. Then Charlotte told me that it was none of my business. I responded by reminding her that it was through her working with me that she ended up sharing the house – Cathy Wilson had asked me if she could move in with us. In the end Charlotte did pay up, but I seem to remember that was only after Andrew's dad had threatened to call his lawyer in.
There was one junior doctor at St George's with whom I was friends who was not nuts like the others and she was very worried about the presence of Charlotte in the lab. No-one seemed to know who Charlotte was or where she had come from. She was in her mid-30s and had previously worked in Manchester – or that was the story. But lots of things that Charlotte said didn't add up or were inconsistent. She also had a gentleman friend who would ring her at work, order us all around on the phone in a very arrogant plummy voice but who refused to identify himself. Charlotte lied constantly about everything and one day when I went home from work unexpectedly I found her on the phone to the mystery man who was on his way down from Manchester in a hurry because she was in the process of attempting to flee London. I suspect that the plans were only altered because I happened upon the scene.
Oh – then there were the rumours that Charlotte was a call-girl…
So Dafydd, who was she? A present from one of your mates at Manchester University – where Tony Francis had been working immediately before he moved to north Wales and where your old pal Bob Hobson was still employed? Did St George's know who she was or were her references and ID etc faked? It won't be the first time that you've been involved with such scams.
As far as I could see, the entire reason for Charlotte Baris going to work at St George's was to befriend me, move into the house that I shared, run up debts and leave my reputation in the mud as far as my landlord and house mates were concerned.
Let me make it clear. There was a massive sex trafficking ring operating across the UK at that time involving Westminster politicians and others and Dafydd was at the centre of it. St George's/Springfield Hospital was a major branch of the ring. The delivery suite at St George's was plastered in notices which were care orders from social services – not even just Wandsworth Social Services, but from local authorities right across the country – telling the midwives that if such and such a girl turned up in labour, the police were to be called and the baby would be removed at birth. There were photos and descriptions of the girls and much was made of the fact that they might be using false names and had been diagnosed as 'psychopaths' by Top Doctors. Of course they were using false names – they had run away from a bloody sex trafficking gang. I was using a false name at one point because everywhere I went, Dafydd would appear. Then I realised that Dafydd and co were tracing me through Gov't databases so I just thought sod this, I'll stand up to them because they'll get me anyway.
Now then Dafydd, I have been receiving info over the past few months from someone who absolutely maintains that one of your lot were behind the King's Cross fire. I was due to be passing through the station right at the time that the fireball went up, but I'd been delayed so I missed it. I didn't believe this person when they first told me, but they have given me more and more evidence of the way in which your mates were stalking me, had me and my friends under surveillance and they have supplied me with details of my whereabouts and activities as long as 35 yrs ago. There were people moving into shared houses and flats with me presenting themselves as young people who were my friends but they weren't – they were gifts from the security services who's aim was to protect you, not me.
In Oct 1987, DCS Gwynne Owen of the North Wales Police submitted the second report to the CPS regarding Alison Taylor's allegations that children in north Wales were being abused. He dismissed her concerns and stated that: 'There is every likelihood… she will manipulate others in the future to make similar complaints'. On 3rd Nov 1987, Alison Taylor was formally dismissed by Gwynedd County Council.
On 18 Nov 1987, the fireball ripped through King's Cross Station. Thirty-one people died and 100 were injured. No-one has ever got to the bottom of the cause of that fire. I am told that the purpose of it was to kill me.
You lot are going to fess up.
In 1986-87 I lived in Harringay. I have mentioned previously that Dafydd freely admitted to me that he had a contact in Haringey Social Services who was going to 'keep an eye' on me no less. I was living in a shared house with a good group of people. Then there was havoc because a particularly mad young man turned up and moved in, whom it transpired had IRA connections. The landlord chucked him out after he threatened the landlord and then a Turkish man moved in. Who, after a few weeks, moved a 15 year old Turkish boy in with him. Into the same room, with only one bed. The Turkish boy couldn't speak any English. This was undoubtedly a child protection issue but I doubt that Dafydd's mates in Haringey Social Services were going to worry about that. The local MP at the time was Bernie Grant. Who was succeeded by David Lammy…
Jeremy Corbyn was the MP for a neighbouring constituency who sat on the Board of the local NHS authority.
Hilda King. I shared a flat with her in Tooting in 1989. Hilda was a psychiatric nurse at Friern Barnet Hospital. She came from Liverpool and her former nursing tutor knew Dafydd and the North Wales Hospital Denbigh – she told me this. Hilda presented herself as a good friend of mine, but subsequently began behaving very strangely and suddenly announced that she was leaving London and giving up the tenancy of the flat. She disappeared. She had a boyfriend called Mike who was always very frosty towards me. She had previously been in a relationship with a Top Doc at Friern called Dr Pilgrim. I have been told that Hilda was someone who was paid to pass on information about me.
I have also been told that there was a paedophile ring operating in Somerset when I was a teenager, that the people involved had a connection with Dafydd et al and that they were subsequently involved in receiving money for information about me, or to lie about me. The name that I have been given is Stuart Beauchamp. He was an American who lived in the same village as me when I was 12 and I used to help him with his goats – when I was 14 he went to live in Wales, but I have no idea where. I knew that Stuart and his mates dealt in drugs and that they were under surveillance by the police, although the Avon and Somerset police were completely corrupt. I didn't believe it when I was told that Stuart was involved because I haven't seen him for decades, but as Brown pointed out, Stuart had corrupt police officers after his blood and he could well have done anything at all to get them off his back. Stuart was a farm labourer – my opinion is that he was nothing compared to the danger that Dafydd and the Top Doctors represented, but as the Top Docs won't fess up and they keep demanding more money, I'm naming everyone who has evidence.
Stuart shared a cottage with a man called Rob Perry. Rob had a major drugs problem but gave up drugs and became a Jehovah's Witness in about 1980. A lot of Rob's new friends were former Catholics who kept telling me that they had become Jehovah's Witnesses because the Catholic Church was unbelievably 'evil', especially to children. I suspect that they were talking about sexual abuse, which was not so openly discussed at the time. One of Rob's fellow members of the Kingdom Hall in Bridgwater is a man called Mike Evans.
Mike Evans was a farmer from Fiddington, but he wasn't your average Somerset farmer. Mike Evans was a difficult man who gave up farming and turned his farm into a camping and caravan site, a very, very big one. It is now virtually a leisure centre. The local residents opposed every development and expansion of Evans's, but somehow the planning permission kept coming. There was a degree of vindictiveness in some of the opposition, but even so it was a wonder to behold that Mike Evans was allowed to develop this Disneyland on the outskirts of a small Somerset village – the lanes were barely big enough to cope with the traffic. Local people all believed that Mr Evans was buying his way through the planning system because he was so wealthy – he hired a top flight QC at one point to flatten the neighbours. That was probably true, but Mike Evans had not always been wealthy. Mike Evans used to be quite a poor man. Until Rob Perry joined the Kingdom Hall in Bridgwater – Rob who knew me and who knew Stuart.
The MP for Bridgwater at the time was Tom King. King was a member of Thatcher's Cabinet and he was Secretary of State for Employment when Sir Peter Morrison was a Minister in that Dept. Peter Morrison was abusing kids in care in north Wales. King later became N Ireland Secretary, so knew whatever it was that had happened at the Kincora Boys' Home as well. Another member of Thatcher's Cabinet, John Biffen, had grown up on a farm about three miles away from Fiddington and his mum and dad still lived there and would occasionally turn up in their famous son's circle and charm everyone in their capacity as two bumpkins.
People tried to kill me and Brown Mr Evans and whilst that was happening you took your opportunity to become a millionaire on the back of your knowledge as to why someone was trying to kill us.
I didn't ever have any evidence that Mike Evans ever sexually abused his children, but he used to beat the living daylights out of one of them when he was only about 3 yrs old. I witnessed it.
Perhaps the maggots could now crawl out of their hiding places and admit what they got up to and why so many of them prospered.
The 'Daily Mirror' today is leading with a scoop – an interview with William Roache aka Ken Barlow on His Hell and how he has forgiven his accusers. Ken is opening his heart regarding his 2013 arrest, prosecution and subsequent acquittal for historical sex offences against girls between 12 and 16 yrs old. He was found not guilty on all charges and there was much comment along the lines of 'how very dare you' when Ken Walked Free From The Court.
I haven't the foggiest as to whether William Roache committed the offences or not, I don't know Roache and was certainly not a witness. What I do know though is that Roache was Patron of St David's Hospice in Llandudno, which is an establishment that was founded and is governed and managed by the paedophiles' friends (see post 'The CEOs Of St David's Hospice'). Furthermore, William Roache was Patron of St David's Hospice when the Chief Exec was Alun Davies, the lying, perjuring former manager of the Hergest Unit who attempted to have me imprisoned in his attempts to conceal the wrongdoing of Dafydd and the paedophiles. That doesn't of course mean that Roache is a sex offender, but the point of being a national treasure is that you are supposed to have folk around you who keep you away from people who are assisting paedophile gangs. Sadly the screening system seems to have failed terribly, Judi Dench hangs out with Robert Bluglass and Carlo took marriage guidance advice off Jimmy Savile.
 Carlo
Roache seems to have spent his whole life sailing close to the wind in terms of Dafydd and the paedophiles. William Roache's dad was a Top Doctor and William went to Rydal School in Colwyn Bay. Rydal has now merged with Penrhos College – Penrhos College was formerly the girls' school which was just down the road from Rydal, the boys' school. Rydal and Penrhos were the public schools of choice for wealthy people in north Wales.In recent years, former pupils from Rydal have come forward with allegations of sexual abuse – the school has admitted that a small number of teachers were guilty and that their offences were concealed.
Not all former pupils of Rydal complained of abuse and unhappiness, many speak very fondly of their time there. However, even now, Rydal Penrhos is a very tightly knit network – nearly all of the Governors are former old boys (most of the Governors are male) and they are all Top Docs, lawyers, accountants etc. That does not make them wicked people, but it is evidence of a very strong, influential alumni network which someone who was an abuser would be able to tap into should they wish to do the How Very Dare You bit.
William's son Linus also went to Rydal School and is a past member of the Royal Shakespeare Company. So he'll know Judi Dench, Sir Ian McKellen and the rest of the luvvies who's lives do seem to touch those of Dafydd and the paedophiles (see post 'The Village').
Films that Linus has starred in include 'No Surrender', 1985; 'Shot Through The Heart', 1998; 'Hart's War', 2002; 'Find Me Guilty', 2006; and 'Mandy', 2018. His TV credits include 'Kidnapped', 2006-07.
I will invite Linus to take part in my forthcoming drama 'How Very Dare You'. We'll tour north Wales Linus! I'm sure that the paedophiles' folly which is Theatre Clwyd (see post 'Workers' Play Time') will welcome us.
Linus's dad William was born in Basford, Nottinghamshire, the son of Hester and Joseph Roache. He grew up in nearby Ilkeston, Derbyshire, where he attended a Steiner school set up by his grandfather in the garden of the family home. There was a long-standing paedophile ring in Derbyshire which by the 1960s was linked to Dafydd et al in north Wales. There was a Steiner school in Porthmadog which was a centre of sexual abuse in the 1980s/90s. I am also aware of a Steiner 'Hospital' in Birmingham which was concealing organised abuse and of at least two other Steiner schools in England about which there were concerns, although I don't know if the concerns were about sexual abuse per se.
When I lived near Haslemere in 1988 – unbeknown to me Alun Davies and Laurie Wood (the then general manager of the North Wales Hospital Denbigh) were tracking my addresses at the time – a former midwife called Ann moved into the shared cottage where I lived. She had left the NHS – after admitting to me that she'd witnessed the sort of things that usually make midwives leave the NHS – and was working in a school for children with behavioural problems in Surrey and I think that it was a Steiner school. After a few weeks it became clear that she was not very happy with her employers and the school but she wouldn't articulate what it was exactly that she was so worried about. She struggled on there for another few months and left among a flurry of Angel-like comments directed at her employer along the lines of 'I'm not happy about the management' and 'I've told them that we are never going to see eye-to-eye'. I didn't know at the time but the phrases that Ann used were the stock phrases that Angels use when people are being abused and they can't bear to confront it. She also showed a great deal of concern about what was happening to me at the hands of those we know and love until one day she moved out and fled and I never saw her again.
So who threatened Ann then Dafydd? She might have been paid, but I gained the impression that she was far too frightened to be in receipt of goodies. There would be ample opportunities for Dafydd, D.G.E. Wood etc to have got at Ann. I was working at Surrey University at the time and my boss was Prof Vincent Marks who's brother was Dr John Marks, the then President of the BMA, just as Tony Francis was CC'ing letters to the BMA describing how he was going to frame me. At the time John Marks was battling with Ken Clarke and both sides were using anything that they could. Dr D.G.E. Wood had already made contact with two GPs that I had registered with in Surrey/Hampshire to stick his oar in. Furthermore, one of the girls in our house, Beth, was the daughter of an educational psychologist. Many of whom conceal the abuse of children.
Bill Roache's grandfather was a Freemason. At one point Bill Roache began a medicine degree but withdrew. Roache joined the British Army and was commissioned into the Royal Welsh Fusiliers. A regiment with which Dafydd has links. Roache lives in Wilmslow, Cheshire, which is in the area in which Dafydd's gang operated.
In 1991, Roache won a libel action against 'The Sun', which had described him as boring and unpopular with his fellow Coronation Street stars. He was awarded £50,000 damages by the jury, the same amount that he had turned down in an out-of-court settlement offered by the newspaper before the case. As a result he was liable for the £120,000 costs incurred. Roache sued his law firm for negligence in 1998 and was declared bankrupt in April 1999.
Roache is a supporter of the Conservative Party. In 2007, he championed John Major as Britain's greatest post-war PM. Roache backed disgraced ex-Conservative MP Neil Hamilton in the 1997 General Election against the anti-corruption candidate Martin Bell. Neil and Christine Hamilton used to attend social events with Sir Peter Morrison – Neil Hamilton was the MP for the neighbouring constituency.
Roache became patron of the Ilkeston-based production company Sustained Magic Ltd in 2006.
Roache is a vegetarian because he 'doesn't want animals being killed for him'. The Chief Exec of St David's Hospice whilst Roache was Patron colluded with a paedophile gang which killed people. 
William Roache is all spiritual. He has done a course in astrology and read the stars for his colleagues on 'Coronation Street' and wowed them with the accuracy of his readings. Presumably he was financially ruined by that libel case against 'The Sun' before he went on that course. Or else George Carman QC was a better astrologist. William Roache dressed up in white robes complete with cowl and attended a ceremony at the Henge one year. The tabloids could barely contain their joy, although Bill Roache has since denied that he is a druid.
William Roache's on-screen wife was Deirdre, played by the actor Anne Kirkbride. Anne Spoke Out about depression and became a mental health campaigner. She did not speak out about what Bill Roache's mates at the St David's Hospice were doing to mental health patients in north Wales. Years ago Anne was busted for the possession of grass – or as Dafydd would say 'mari-jew-ana' – although info relating to that is not mentioned on her wiki entry. It definitely happened, I remember it being particularly poignant because a victim of Dafydd's was a Coronation Street fan and used to enjoy telling people that the roach had been named after Bill Roache, who invented it. Perhaps he did, Bill and Deirdre lived rather more exciting lives than the rest of us knew about. I haven't noticed any members of the Coronation Street cast called chillum or bong though, so perhaps they're not aficionados of meri-jew-ana.
I watched a TV documentary about Bill Roache in the company of the man who enjoyed telling people that Bill invented the roach – I think that Deirdre had been busted by then as well. So I was a bit surprised to find that Bill Roache lived in a house furnished with human-sized Sindy doll furniture, all white with golden trimmings and carpeted with deep pile white carpets. Furthermore Bill collected Faberge eggs and went on about his eggs at length. Then the documentary explained that Bill had a big day ahead of him because he was opening a supermarket near Manchester, so I presumed that he was scraping the barrel, although that's not an excuse for getting involved with initiatives of Dafydd and the paedophiles.
Until Alun Davies became the Chief Exec of St David's Hospice, it was a little known and minor venture of the paedophiles' friends. Yet once Davies arrived, Bill Roache rocked up and stars of stage and screen started appearing at fund-raising gigs – including Paul Merton, Phil Jupitus and Marcus Brigstocke (see post 'The Bloody State We're In'). Davies did not arrive at St David's with an unblemished record. He had presided over a holocaust at the Hergest Unit, with scores of patient suicides and even some staff ones as well. That Unit was a smouldering heap on the pavement by the time that Davies departed, with former staff openly talking about Davies's 'corruption' and how he was using his charidee work to facilitate it.
Bill Roache is also a Patron of Crimestoppers and supports the Prince's Trust, Childhood Eye Cancer and Henshaw's Society for the Blind.
A Hergest patient repeatedly rang Crimestoppers in the mid-1990s and gave them full details of a number of serious offences with which Dafydd and his associates were involved. Crimestoppers refused to act and told him that his calls were being treated as hoaxes. See post '95 Glorious Years!'.
Roache was acquitted of the sex offence charges whilst he was Patron of St David's.
Dafydd and the paedophiles' friends were not only good at ensuring that people who had committed offences against patients were never charged, but they were able to provide the same service for certain favoured patients. There was a mental health patient who used to live near Bethesda who kept telling me how much he liked Dafydd and that Dafydd had been 'very kind to him'. Not so long after that, this man told me that 'two girls on a bus' had told stories about him and he was now in trouble with the police and might have to go to court. I was actually present when Tony Francis stuck his head around the door and cheerily said 'you won't have to go to court, I've spoken to the police'. At the time I presumed that this man had been the subject of a misunderstanding or bigotry. I was told later by someone who had known him for a long time that he had committed sex offences against women again and again and again and Dafydd and Tony Francis had 'got him off' every time. I don't know why he was given such preferential treatment by people who usually did all that they could to frame patients, but this man's wider family also contained a few people who seemed to have particularly good fortune where behaving badly without ever facing the consequences was concerned.
The 'Daily Mirror' today also has a big feature on the late Peter Stringfellow who featured in my post 'R.I.P. Two Paedophiles' Friends And A Poor Cow'. In the interests of fairness I need to mention that Peter Stringfellow and his 'beautiful girls' all stressed that the beautiful girls in his clubs did not sell sex to the customers. However, Stringfellow alleged that there was another 'gentleman's club' where the beautiful girls did exactly that and Stringfellow alleged that this club almost put him out of business by doing such a roaring trade in sex – it was Spearmint Rhino. According to the Mirror, Stringfellow was so concerned at what was going on in Spearmint Rhino that he sent some of his beautiful girls along undercover as spies and they reported back…
Spearmint Rhino is owned by John Gray and it is an American based business.
Some years ago Springfield Hospital hit the headlines after it was revealed that as part of an 'employment opportunities' scheme for service users, one patient had been found a 'work placement' as a stripper at Spearmint Rhino. Dr Rachel Perkins, the clinical director of Springfield, defended this 'placement for a disadvantaged woman service user' on the grounds that the patient 'chose to do it'. Rachel Perkins was clinical director of Springfield when I was a patient there. Not only were her colleagues assisting Dafydd et al in running a sex trafficking gang, but suicidal patients who were being completely neglected by the staff were told that it was their choice as to whether they killed themselves or not. I saw one suicidal distraught young man whose wife and children had been killed in a car accident some months earlier walk out of the door after telling the staff that he was going to kill himself. He was told that was up to him. Another patient expressed his astonishment and was told to keep his nose out.
There are some girls and women who are quite happy to work at Spearmint Rhino. But Rachel Perkins' patients were coerced into doing things that they would never have usually wanted to do and were then told that it was their choice. Furthermore their lives were systematically destroyed until prostitution or stripping might seem like quite a positive option, after Rachel and co had made sure that they wouldn't be able to return to other employment. Rachel Perkins used her position as a Gov't adviser to support cuts in disability benefits for people with mental health problems.
Rachel stood down as clinical director of Springfield after a public inquiry which followed a number of murders of patients as well as staff and sexual assaults on patients damned the hospital and deemed it to be irretrievable. Rachel was then given a seat on the St George's Trust Board as the Service User Representative, Rachel by then having taken a leaf out of Alastair Campbell's book and declared herself a service user. Subsequently Rachel was given a seat on the Equality and Human Rights Commission.
Rachel Perkins continued to write on LGBT issues as well as Service User Empowerment. One of her offerings bore a striking resemblance to something that Brown and I had published not long before. Brown laughed and said that we should be flattered that Rachel thought that our ideas were worth nicking, but Brown is rather more forgiving than me. All I could think was 'that people trafficking bitch who's colleagues refused to help me when people were trying to kill me and instead sent me back to Dafydd with whom they were colluding has plagiarised our work'.
Some Empowered Service Users
Milli Tant And Her Radical Conscience: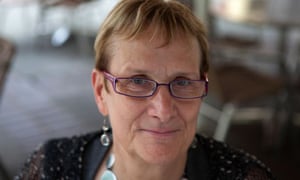 Perkins was at one point crowned the MIND Champion of the Year.
Milli Tant's colleague Prof Nigel Eastman, who told me to 'go back to north Wales' after Rachel's other colleagues had forced me out of my job:
Rachel: I know that as an Empowered Service User my rightful place in society should be working in the sex industry, but next time that you and Eastman try and force me into that line of work, perhaps you could get me a business start-up grant so that I can then establish my own brothel. Because I was certainly not going to work for Dafydd. Mind you, if you'd helped me set up in business a la Miss Whiplash, I wouldn't have ended up eventually returning to academia and publishing the work with Brown that you plagiarised.
After I moved to London but before I was one of Rachel's Empowered Service Users, I used to entertain myself by cringing at a radio programme that was a late night favourite on Capital Radio, 'Anna and the Doc'. Anna was Anna Raeburn, an agony aunt who built up a reputation for giving terrible advice to the punters when she worked for 'Cosmopolitan', but I haven't been able to find out who the Doc was. He was a lethal old git and a liar as well. By the time that I was listening to Anna and the Doc, I had encountered Dafydd and the paedophiles and witnessed serious wrongdoing at Hammersmith Hospital/RPMS and at St George's. Sometimes people would ring up Anna and the Doc and begin to relate terrible experiences with Top Docs and ask the Doc why such a thing had happened or what they could do. Anna would interrupt them and say things like 'now all that's going to happen if we continue is that you are going to have another row with another doctor and that's not going to help'. Anna would then cut them off and the self-satisfied harrumphing of the Doc could be heard in the background.
One night someone successfully evaded Anna's filtering system and pretended that he just wanted a friendly chat with the Doc. As soon as the Doc came on the line, this man said 'would you please tell me why drug addicts are treated so badly by doctors?' Whereupon the Doc snapped 'they're not'. The caller retorted 'oh yes they are', but before he launched into an account of what was obviously going to be first hand experience, Anna yelled down the phone 'they're not. You've had the answer from the Doc, drug addicts are not treated badly'. Anna then cut the caller off.
Anna, I seriously thought of ringing in to tell your listeners that within the previous few weeks I had heard a research assistant and a senior technician at St George's tell me that addicts were 'scum, they are awful, they are such a pain the arse, we just get them out of here, everyone hates them'. I had also been told by a junior doctor that 'I hate them, I won't have them in my clinic no matter what their problems are'. But I guessed that after I had uttered three words, you would cut me off so I didn't bother.
Addicts can be very, very difficult to work with, but the Doc was telling bare-faced porkies when he told the world that there was no bad feeling towards addicts on the part of Top Docs. Of course, there are some Docs who will treat addicts. Dafydd does, he sells them drugs. As did some of Rachel Perkins's colleagues at Springfield Hospital.
If any readers know the identity of the patronising dishonest old pompouser who was the Doc on 'Anna and the Doc', please do let me know.
Dr Charles Hill was known as the 'Radio Doctor' in the 1930s. Hill was born in Islington and was educated at St Olave's Grammar School, Southwark, London. He went to Trinity College, Cambridge and continued his medical studies at the London Hospital. Hill became Deputy Medical Officer of Oxford in 1930. He became Assistant Secretary of the BMA from 1932 and was Secretary 1944-50.
During WWII, the Ministry of Health had wanted the BBC to infiltrate health messages into ordinary programmes rather than have dedicated programmes from the Ministry of Food, but the BBC warned that this would not be effective and would be viewed by listeners as patronising. So they employed a Top Doctor to patronise them instead. Consequently, Hill's role as the 'Radio Doctor' became part of the Ministry of Food's programme, 'Kitchen Front', every morning from 1942. Because of the then rules about members of the medical profession advertising, Hill could not broadcast under his own name and so was just 'The Radio Doctor'. His 'distinctive rich voice helped make an impact'. Indeed, the high quality of the pompousing will be forever remembered.
Hill was still the BMA's Secretary when the NHS was introduced in 1948. He negotiated with Nye Bevan and ensured that GPs did not simply become salaried employees. Don't tell me – because that was the best way of helping poor people and achieving social justice no doubt.
Hill stood for Parliament for University of Cambridge in 1945 as an Independent. He was successful in 1950, becoming MP for Luton as a Conservative and National Liberal.
He was appointed Secretary to the Ministry of Food in 1951. He became the Postmaster-General (a non-Cabinet ministerial position with responsibilities that included broadcasting) in 1955; during his period in office he publicly berated the BBC for its reporting of the Suez Crisis. In May 1956, Hill attempted to formalise the existing agreement by which discussions or statements about matters before Parliament could not be broadcast in the fortnight preceding any debate. However, the Suez Crisis rendered this policy unworkable in practice and the Gov't agreed to its suspension at the end of the year. Hill, who had been uneasy about the implications of the rule for freedom of expression, was relieved.
From 1957-61, Hill was Chancellor of the Duchy of Lancaster and from 1961 he was Minister of Housing and Local Gov't and Welsh Affairs, but he lost his place in the Cabinet in Macmillan's 'Night of the Long Knives' reshuffle in 1962.
Hill was appointed as the Chairman of the Independent Television Authority in 1963, where he continued his hostile attitude towards the BBC. He was given a peerage in 1963. In 1967, Hill announced that the ITV contracts were all to be re-advertised, because he was concerned about the large profits being made by the major companies and their lack of regional identity. This resulted in a radical reorganisation of the ITV network.
Hill was appointed Chairman of the BBC Governors (1967–72), by Harold Wilson to 'sort out' the BBC. His appointment as BBC Chairman surprised the BBC's Governors and several resigned. Wilson encouraged Hill to be active in editorial decisions. Hill's Deputy Chairman was Wilson's friend and that very good paedophiles' friend Lord John Fulton (see post 'Anthem For Doomed Youth'). Hill had a difficult relationship with the DG of the BBC, Hugh Greene and he eventually forced Greene to resign in 1969. Greene later described Hill as a 'vulgarian'. He had a 'quieter relationship' with Greene's successor, paedophiles' friend Charles Curran (see previous posts). Hill retired from the BBC in 1972 but he did, however, continue to be active in the business world as Chairman of the Abbey National Building Society and of Laporte.
Hill died in 1989, aged 85.
He married Marion Spencer Wallace, with whom he had two sons and three daughters. Marion read botany at Cambridge, so could well have known UCNW's leading light in botany, Prof Greig-Smith and his colleague from Cambridge, Prof Edred Henry Corner, Douglas Hurd's uncle (see post 'Additional Security Measures').
Dr Charles Haw-Haw: 'BMA Calling, BMA Calling'
My post 'Dirty Rotten Scoundrels' described how, when staff at Ysbyty Gwynedd were busy forging documents, failing to investigate serious complaints, lying to patients, concealing serious wrongdoing and perjuring themselves in order to have patients convicted, they received a visit from the Welsh National Board, who subsequently deemed them suitable to educate mental health nurses to degree level.
I have discovered that a former member of the Welsh National Board reached high office after doing this favour for the colleagues of a paedophile gang. Let me introduce Professor Jean White CBE.
Jean White was appointed as Chief Nursing Officer for Wales in October 2010. It was Edwina Hart wot did it. The Edwina who hated Martin Jones, the former CEO of the NW Wales NHS Trust, but couldn't get rid of him because of all the previously dirty deals with which she'd been involved (see post 'The Human Stain'). Edwina was later appointed Minister for Business and Enterprise, where it was alleged, she distributed business grant support in return for sexual favours.
So Edwina, did Jean White hold you hostage in order to land the top job or did you offer it to her as a thank you for her earlier services and because she knew where the bodies were buried, how many there were and the details of the killings?
Jean White is 'Welsh by birth' – and no doubt likes a bit of bara brith and a Welsh cake –  trained as a general nurse in Swansea and practised as a theatre nurse in Wales and London. Ooh, Swansea – the location of the Swansea Mafia of which Edwina was alleged to be part of. Jean 'has held positions in nurse education at the Welsh National Board, Health Professions Wales and Welsh Government'. So she'll be an expert in cooking the books, fiddling the figures and ticking the right boxes.
Jean has worked with a number of European governments and is currently an expert adviser to the World Health Organisation (WHO) European Region. They clearly haven't realised yet that they've been conned.
After her appointment as CNO, Jean's main priority was 'developing the nursing and midwifery workforce in Wales'. Ah, so THAT'S why the Betsi was placed in special measures partly as a result of its dangerous, dysfunctional maternity services! It was because they had been so highly developed by Jean – following of course all those years of Jean beavering away in nurse education.
Jean was also engaged in implementing the Nurse Staffing Levels (Wales) Act 2016. That'll be why there are such serious nurse shortages across Wales then.
Jean is Honorary Visiting Professor to the School of Nursing and Midwifery Studies, Cardiff University; Visiting Professor to University of South Wales, Fellow of Swansea University; Fellow of Bangor University and was made Fellow of the Queen's Nursing Institute in November 2016. She was acknowledged in the inaugural Nursing Times Nurse Leaders 2014 list and received a CBE from Lilibet in 2017 for services nursing and midwifery in the UK and Europe.
I'm feeling quite overwhelmed by all the excellence.
Jean is a member of the NMC. That's the body which struck off the nurse who blew the whistle on the Tawel Fan Scandal but which took no action against the Angels who abused the patients in Tawel Fan.
Jean is involved in the National Institute for Social Care and Health Research (NISCHR). That's a organisation which stumps up large grants for the paedophiles' friends to pursue mediocre, unoriginal 'research' which always manages to demonstrate that basically, standards in the health and social care sector in Wales are high but could become even higher if a few more hundred thousand was given to the researchers who found that standards were high. It's a remarkably successful strategy. Standards remain high – despite some of the most shameful mortality rates in Europe and patients dumped naked on the beds, left to lie in their own faeces – and the same small group of researchers bag all the dosh from the NISCHR.
Jean gave a power point presentation on 'developing nursing research in Wales', which had the words 'Cardiff and Vale University Health Board' splashed all over it. I don't know whether Jean was giving the presentation to them or whether she was affiliated to them, but she might be interested to know – being a midwife and all that – that Cardiff and Vale UHB employ one Richard Penketh as a consultant gynaecologist. Penketh worked at St George's when I did. He had sex with a research assistant in the lab – not me I hasten to add – and whilst he was having sex with her, he told her how much he wanted to have sex with her colleague. You didn't know that I heard about that did you Mandy? Then Penketh failed some professional exams and I was told that he was such a liability that he was going to be frozen out of the London scene and 'sent to Wales'. Once Penketh was sent to Wales, Dr Brian Gibbons, in his capacity as Health Minister, gave Penketh an award for excellence.
Penketh arrived at St George's after having worked for Lord Robert Winston at Hammersmith Hospital. Winston didn't warn anyone, he just passed the liability that is Penketh on to someone else, who in turn sent him to the dustbin for Top Docs that is Wales.
Lord Winston is an Emeritus Professor at Imperial College and a Labour Peer. He has presented many TV programmes and series, including 'Walking With Cavemen'. Here's the missing link himself:
Robert Winston is a Fellow of the RSA and a member of the Garrick, the MCC and the Athenaeum. Savile was a member of the Athenaeum and Dafydd's umbrella's Sir Ronnie Waterhouse and Sir William Mars-Jones were members of the Garrick.
Winston was a Council member of the ICRF and CR UK, so he will know all about the research frauds funded by people working for those charidees which I described in my posts 'Oh Lordy, It's CR UK', 'Reports Of Death Were Greatly Exaggerated' and 'Apocalypse Now'.
Winston is also: Chancellor, Sheffield Hallam University; Chairman of the Council, Royal College of Music; University of Surrey Council Member; Chairman of the Genesis Research Trust; Founding member and co-chair of the UK-Israel Science Council (since 2017).
Lord Winston – do you know a man called Robert Fox who works at Musgrove Park Hospital by any chance? Perhaps you have contacts in north Wales as well? I know that north Wales functions as a latrine for the Top Docs, but an awful lot of people knew that not only was the region crawling with service users who could name rich n famous people who had sexually exploited them, but that one of the service users could potentially inflict real damage because of what she witnessed when she worked as a medical researcher in, er, Hammersmith Hospital and St George's, as well as in north Wales…
To return to Professor Jean White CBE, the fool who embraces the Top Docs whom Winston et al get rid of before the bomb explodes on their patch. Jean gave a powerpoint presentation – Jean loves powerpoints, you don't have to think, you just put a few sentences up in capitals and vary the font a bit and then put in a few photos – in which the last slide read 'service, education and research communities need to work together and with industry to make sure the health and social care services we have in Wales are the best that they can be'.
Unfortunately, because the health and social care services in Wales employ the likes of Jean White and Richard Penketh at the top of the tree, 'the best that they can be' is pretty bloody awful.
It's OK though. Jean will soon be completing another 'self-assessment', as part of her 'CPD', along with every other fuckwit working with her. They will all spend a couple of hours assessing their strengths and diligently conclude that they are all 'very good' at almost everything, 'excellent' at a few things and 'need to improve' on something very trivial which does of course have no bearing at all on patient safety.
Meanwhile the mortality rates in Wales will remain some of the worst in Europe.
Here is Professor Jean White CBE. I can see a category on her next self-assessment exercise which needs to be ticked as 'needing improvement' – the ability to match the colour of one's hair dye with one's eye-brows.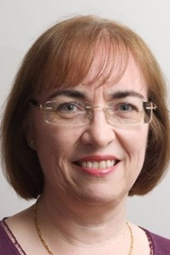 Whilst rooting around, I uncovered another lady who has inexplicably made it through the doors of the House of Lords, despite being unknown and as far as I can see, having achieved bugger all. Step forward Baroness Delyth Morgan.
Delyth Jane Morgan, Baroness Morgan of Drefelin (born 30 August 1961), is Crossbencher in the Lords having formerly sat as a Labour peer. In 2011 Morgan was appointed Chief Executive of the Breast Cancer Campaign, now known as Breast Cancer Now. She was educated at Bedford College, London, BSc Physiology & Biochemistry, 1983, now part of Royal Holloway, University of London and also UCU. She was President of the London University Union, 1985–86.
Morgan was a junior Minister in the Dept of Innovation and Skills in 2008. Delyth was then Minister for the Dept of Children, Schools and Families, 2008-10. She replaced Kevin Brennan, who was an acolyte of Rhodri Morgan (see post 'Dirty Rotten Scoundrels').
Web pages relating to Delyth have mostly disappeared and all I can find is that she 'worked in the voluntary sector' for Shelter, the Workplace Nursing Campaign and Asthma UK and spent a 'decade at the helm' of Breakthrough Breast Cancer, which was formed from a merger of other charidees. Delyth led the fundraising which led to the opening, in 1999, of the Breakthrough Toby Robins Breast Cancer Research Centre at the Institute of Cancer Research.
I have definitely never worked with Delyth, but my former colleagues from Surrey University – who stole my data and gave it to Prof Nicola Curtin at Newcastle-upon-Tyne University to publish under her name – subsequently went to work at the Institute of Cancer Research. They also knew about the research frauds being perpetrated which are detailed in my previous posts. I note that Delyth's Research Centre opened in 1999. Just before Ronnie Waterhouse published his Report re the North Wales Child Abuse Scandal.
So Delyth, you disgusting specimen – who are your parents and how did you get to know about what happened to me? Because you certainly don't know anything about cancer research.
I'll carry on digging, but I suspect that now I've mentioned Delyth, all references to her will disappear from the web. Do us a favour Delyth and disappear off the face of the earth. I'm fed up with people who don't know their arses from their elbows but who have landed themselves plum numbers on the back of what happened to Brown and me.
By the way, Delyth comes from Dyfed, in west Wales. Where that paedophile gang operated who were linked with Dafydd and Ioan Bowen Rees's lot in north Wales. Perhaps Mark Drakeford, who was a social worker in Dyfed whilst the gang was busy, could let us know who Delyth is?
Delyth the unknown mediocrity was given a peerage in 2004. That was the work of Blair then. Why am I not surprised?