While trawling for more information on the Jeremy Thorpe case recently, I found a clip from 'Newsnight', June 2018, in which Evan Davies interviewed David Steel about both Jeremy Thorpe and Cyril Smith. Steel adhered to his usual line of 'I knew nuzzing…' re Jeremy and stressed that as far as Cyril Smith went, there were only 'allegations' and that nothing has ever been proved. David Steel knows as well as I do that nothing was ever proved because police officers who interviewed Smith in the wake of serious complaints received visits from senior police officers and other state officials and were told to make no more inquiries. Then there was the D notice served by MI5 on one of the local newspapers covering Rochdale ordering the newspaper not to publish a word about Cyril Smith. There were also the actions of one David Steel who asked George Carman QC to use his influence to keep the Cyril Smith allegations out of the London-based media after one radical newspaper in Rochdale had published them, because Jeremy's trial for conspiracy and incitement to kill was approaching and David Steel feared that there would be nothing left of the Liberal Party if Cyril's Ugandan discussions with kids in care hit the press as well…
Please see post 'My How Things Haven't Changed' for details of how many people were involved over a period of many years in keeping Thorpe's penchant for casual gay encounters out of the media and, much more worryingly, his dreadful conduct toward Norman Scott and the associated smearing of Norman. My post 'Only One Died' details: the circumstances of Thorpe's convenient marriage to Caroline Allpass after his years as a Bachelor, the Caroline who was very popular in Thorpe's constituency and consolidated Thorpe's political position, as well as the inexplicable car crash in which Caroline was killed; Thorpe's second marriage to Marion Stern who's previous husband the Earl of Harewood was Lilibet's cousin; and the havoc which broke out at UCNW (Bangor University) as Norman's allegations that Jeremy was his former gay lover who had tried to have him killed became public. 'Private Eye' had got hold of the story years previously but didn't publish. Sir Ronnie Waterhouse, who was from an influential Liberal family in north Wales and who's dad was a Liberal MP, was employed as a libel reader for 'Private Eye'. In 1976, once Norman's story became public and could no longer be dismissed as the rantings of a madman, George Thomas, another member of the Westminster Paedophile Ring, was appointed as Speaker of the House and Carlo was appointed Chancellor of UCNW. George Thomas was the UK's most famous Methodist. Ronnie Waterhouse's family were high profile Methodists and there was a strong association between Methodism and the Liberal Party which were dominant political and cultural forces in Wales throughout the 19th and first half of the 20th centuries; Methodism also exerted a strong influence in the west country and was associated with a certain contingent in the Labour Party as well as being a strong force in the north of England. Harold Wilson's wife was the daughter of a Congregationalist Minister. See posts 'There's Methodism In This Madness' and 'Come, Friendly Bombs'.
At the end of the 'Newsnight' interview with David Steel, Evan Davies turned to another matter ie. the concerns over abortion rights in N Ireland and reminded the viewers that it was David Steel who paved the way for the 1967 Abortion Act with his Private Member's Bill. David Steel gained a great deal of kudos from this which served him well throughout his entire political career. I have read the many articles which Steel wrote explaining why he felt that the 1967 Act was needed and I don't disagree with any of his arguments. However, as with matters Jeremy and Cyril, there were matters in relation to abortion both before and after the 1967 Act on which David Steel remained silent when he should not have.
The Abortion Act 1967 legalised abortion on certain grounds by registered practitioners and regulated the tax-paid provision of this through the NHS. When Steel introduced his Private Member's Bill, there was considerable opposition to abortion from within the medical establishment and not just from those Top Doctors who were Catholics. People supporting the Bill made much of the deaths and huge number of hospital beds which were occupied by women suffering from the dreadful consequences of unlawful abortions and the deaths. It was true that on some gynae wards nearly every bed was filled by a woman who was recovering from a botched illegal abortion. What received far less publicity was the number of Top Docs who were already providing abortions, against the law, both on the NHS or in return for a fee, in some cases virtually on demand and not only hidden away in 'private clinics'.
Dr Ann Dally – who in the 1980s ended up in hot water for flogging class A drugs to rich patients via the assistance of the corrupt Home Office Drugs Branch mandarin Bing Spear who also helped Dafydd to remain in business – openly discussed how as a junior Top Doctor at Tommy's pre-1967, she was always happy to help the consultants performing terminations. Dally's account does not make it clear whether the patients at Tommy's were paying; I suspect that they were, because there are other accounts of distressed teenaged rape victims being refused abortions at Tommy's. Of course they were, it was illegal, as they were told in no uncertain terms. In her account of an Everyday Story of Tommy's Abortionist Folk, Dally mentioned that their role model and hero was the Aberdeen Top Doctor Sir Dugald Baird. See post 'Little Things Hitting Each Other' for an account of Dally's activities. Dally failed to explain that Sir Dugald presided over a situation of abortion on demand in the Aberdeen region as long ago as in the 1950s because Sir Dugald was committed to the idea of abortion 'for socio-economic reasons'. Sir Dugald was fond of big families for wealthy people and he had a big family himself; Sir Dugald however was very keen on the notion that the poor should not be allowed to breed and he did his best to ensure that they did not. Sir Dugald flagrantly broke the law for years as he aborted foetuses gestating in low-income uteri but he continued unhindered, the wheels being oiled partly by his wife, a Pioneering Woman who was sitting on the medical committees in Aberdeen which oversaw Sir Dugald's work.
Not only was Sir Dugald unopposed with regard to his law-breaking, but he also received funding from the MRC to establish the Aberdeen MRC Sociology Unit of which Professor Raymond Illsley was Director. As part of Sir Dugald Baird's Obstetrics and Gynaecology empire, Illsley pursued what was euphemistically described as 'social reproductive health research'. Illsley arrived to work in Aberdeen University in 1951. Years later, between 1972-75, the Home Office Research Unit, which evolved from a Rab Butler initiative, commissioned Illsley of Aberdeen's Dept of Sociology to carry out research into 'juvenile delinquency and the social control network', investigating the role of social workers with young people in trouble with the law.  It was in the early 1970s that John Allen and Dafydd were busy expanding their empire of child prostitution and trafficking in north Wales. Raymond Illsley had direct links with researchers and politicians in London who were colluding with Dafydd and linked gangs. Nearly all the research commissioned by the Home Office Research Unit could not have been conducted without the researchers discovering the widespread abuse of kids and young people in state care or in criminal justice settings. All the researchers very wisely kept quiet about this which enabled some of them to become the biggest names in the UK in criminology or academic social work, where they continued to remain silent even after they were appointed as Gov't advisers. See post 'Rab, High Table and the Founding Fathers'.
Dr Death trained and worked at Tommy's when they were happily performing illegal abortions on a grand scale there but then Dr Death also worked as research register to Dr William Sargant, a Tommy's psychiatrist so mad and so dangerous who's experiments killed so many of his patients that medicine is doing its best to forget that Sargant ever existed (see post 'Dr Death'). Tommy's was also facilitating organised abuse and the Westminster Paedophile Ring as long ago as the early 1960s and the Top Docs there had links with Dafydd and Drs Dannie and Wilfred Abse (see post 'O Jones, O Jones'). Dannie and Wilfred were the brothers of the south Wales Labour MP Leo Abse and all three of the Abses were big mates of George Thomas, who was busy molesting kids even back then.
My post 'The Bay Of Pigs Invasion' discussed how Dr Death joined the Vauxhall branch of the Labour Party in 1960 two years before he qualified as a Top Doctor and joined the Fabian Society in the same year. Areas like Vauxhall had in the early 1960s already established a base for the procuring of disadvantaged young people to provide sexual services for much richer people, which became clear during and after the Profumo Affair. There was already such a trade in existence in Wales (see posts 'Only One Died' and 'The Wind Of No Change'). Dr Death grew up in Plymouth, Devon, the county in which Jeremy Thorpe was an MP, Death's parents were Welsh and he spent his summers in south Wales as a boy and then he worked as a Top Doctor at Tommy's. Dr Death's family in Wales were Methodists. He'd have known more about the Westminster Paedophile Ring than nearly anyone else on the planet. Dr Death very conveniently gave up his job at Tommy's and rocked up as the Labour candidate for Plymouth – in Devon, the same county as Thorpe's constituency, Plymouth being a city in which Michael Foot's family wielded wielded considerable influence (see post 'The Bay Of Pigs Invasion') – just as Leo Abse began to prepare to design new legislation with regard to the care of children who were not cared for by their parents. That resulted in the Children Act 1975, which resulted in hundreds of children ending up in the hands of Dafydd and John Allen's gang in north Wales. The Children Act got onto the statute books as a result of a Private Members Bill introduced by Dr Death. See post 'Cry, The Beloved Country'.
The Top Docs and others behind this highly planned and co-ordinated effort were linked to Top Docs at the Dept of Psychiatry at St George's Hospital which had developed 'expertise' in sexual problems, the foundation of which was laid by Dr Desmond Curran, to whom Norman Scott was referred in the 1960s when he crumbled under the strain of Jeremy's activities. See post 'My How Things Haven't Changed'. By the 1970s, St George's and the associated psychiatric unit, Springfield Hospital, were facilitating a huge paedophile ring in south London with links to Dafydd's gang in north Wales and other gangs. See post 'Meet The Gwerin!'.
David Steel's Private Member's Bill was backed by the Gov't, who appointed the President of the Royal College of Obstetricians and Gynaecologists, Sir John Peel, to Chair a medical advisory committee that reported in favour of passing the bill. One year after the 1967 Abortion Act was passed, John Allen took out the lease on the building which soon opened as the Bryn Alyn Community.
Sir John Harold Peel (10 December 1904 – 31 December 2005) was Surgeon-Gynaecologist to Lilibet, 1961-73. He assisted his predecessor Sir William Gilliatt at the births of Carlo and the Princess Snap and after Gilliatt's death in 1956, Peel delivered Princes Andrew and Edward as well as Ma'am Darling's two children, Viscount Linley and Lady Sarah Armstrong-Jones, those births being assisted by Top Doc John Brudenell. 
Peel himself was succeeded as Surgeon Gynaecologist by Sir George Pinker, who knew of Diana's extreme distress, suicide attempts and eating disorder, but dealt with it all by a 'Now don't you worry my dear, we'll look after you' and nearly screwed up the birth of Williams into the bargain, which was why Diana ended up having screaming great rows with Carlo with regard to her reluctance to go through another experience like that. Surrounded by her ever sensitive in-laws, Di the Pedigree Breeder was coerced into another pregnancy and Harry's delivery was handled by Oinker once more. In 1964 Oinker established a charidee, the Childbirth Research Centre, dedicated to reducing the number of women and babies who died during pregnancy and childbirth. The charidee changed its name to Birthright in 1972 and it is now known as Wellbeing of Women. Diana became a Patron in 1984, what with Di Wanting To Help and not realising that what she experienced when delivering William probably should not have happened (see post 'The Wellbeing Of Wimmin – The Fortnum and Mason Connection').
Oinker was a friend of Professor Geoffrey Chamberlain of St George's Hospital Medical School. Chamberlain was a friend of Oliver Brooke, the Professor of Paediatrics at St George's who was a leading figure in a pan-European paedophile ring and who was jailed for possession of child porn in Dec 1986, days after Dafydd had me unlawfully arrested and illegally imprisoned in the North Wales Hospital Denbigh. See previous posts eg. 'Oliver!' Chamberlain was colluding with the south London trafficking ring  facilitated by his colleagues at St George's and Wandsworth Borough Council as well as Dafydd's ring in north Wales. Chamberlain was also perpetrating research fraud and in the 1960s when he worked at the George Washington Hospital in the US had performed experiments on live late gestation foetuses whom he had unlawfully aborted and allowed to die after the experiments had ended. See post 'Now Then…'.
Sir John Peel was the son of a Methodist Minister and was educated at Manchester Grammar School and Queen's College, Oxford. Peel undertook his clinical training at King's College, London and qualified in 1930. He was appointed consultant at King's College Hospital and then worked as a consultant at the Princess Beatrice Hospital, London, 1937-65. The Princess Beatrice Hospital was founded in 1887 as the Jubilee Hospital. It later became known as the Fulham and Kensington General Hospital, then the Kensington, Fulham and Chelsea General Hospital and after further development, in 1931, the Princess Beatrice Hospital. When the NHS was inaugurated in 1948, for two years the Princess Beatrice Hospital was attached to that institution in Knightsbridge which did favours for rich criminals, including Lord Lucan (see post 'Yes, There Is Still Green Paint On The Renault…'), St George's Hospital.
A Glorious Legacy:
It Really Is Um Thingy Um Just Appalling Really…
In August 1950 the Princess Beatrice Hospital was transferred to the Chelsea Group Hospital Management Committee. It had been decided in the late 1960s that owing to the development of St Stephen's Hospital, the acute services at the Princess Beatrice Hospital would be transferred to St Stephen's Hospital and after re-development enabled this to happen, the Princess Beatrice re-opened in 1972. With the NHS re-organisation in 1974, the Princess Beatrice became part of the Kensington, Chelsea and Westminster Area Health Authority. The hospital was finally closed at the end of March 1978.
St Stephen's Hospital was one of those institutions which opened the first wards for people dying of HIV in mid-1980s, wards which were famously visited by Diana and much was made of anonymity because of the Stigma attached to the patients. There was a Stigma but as with the Stigma which is said to result from mental health problems, some of those who were the most stigmatising were the Top Docs and Angels. There was a much more important reason for the news black-out re the terminally ill HIV patients: they were young men who had been forced into sex work as kids in care a few years previously and a lot of them had been in the children's homes in north Wales. The Middlesex Hospital was another Caring institution which opened its doors to people dying of HIV and then the Mildmay Hospital in the East End did. See previous posts. All of these places had links with people who were desperate to conceal the North Wales Child Abuse Scandal and were in a position to liberate funding to isolate those patients while they died, to ensure that word never got out regarding how they had become infected with HIV.
The Chairman of the Kensington, Chelsea and Westminster Area Health Authority, 1977–82, was Dr John Dunwoody. John Dunwoody trained at King's College Hospital and the Westminster Hospital, as did Wilfred and Dannie Abse, whom he knew. Dunwoody worked as a Top Doctor in Devon, 1955-66. He served as the Labour MP for Falmouth and Camborne, 1966-70 and knew Leo Abse, Dr Death and of course George Thomas. John Dunwoody was a junior Health Minister, 1969-70, under Secretary of State Richard Crossman, who concealed organised abuse, including Dafydd's gang and the Westminster Paedophile Ring. When Crossman's diaries were finally published after his death they revealed that in 1957, Crossman, Nye Bevan and Morgan Phillips, the Labour Party General Secretary, had perjured themselves and as a result had won damages for libel from 'The Spectator'. Morgan Phillips was the father of John Dunwoody's first wife, Gwyneth Dunwoody, who was the Labour MP for Exeter, 1966-70 and then Crewe (later Crewe and Nantwich), 1974-2008. Gwyneth Dunwoody, like her husband, concealed the criminality of Dafydd's gang as well as linked gangs. John and Gwyneth's daughter Tamsin served as the Labour AM for Preseli Pembrokeshire, 2003-07, during which time Tamsin concealed the criminality in the NHS and social services which was the legacy of the gangs with whom her parents colluded. See previous posts for further lowdown on the Dunwoodys.
John Dunwoody served as Chairman of the Bloomsbury District Health Authority, 1982-90, in which post he colluded with the trafficking gang operating in Islington Borough Council when the leader of that Council was Little Nell Hodge. The richer bohemian residents of the Bloomsbury area had long had links with  Llanfrothen/Croesor in what is now Gwynedd as a result of Sir Clough Williams-Ellis, an Anglo-Welsh landowner who owned an estate in Croesor marrying Amabel Strachey, a member of the Bloomsbury Set and renting out his properties as second homes to the Bloomsbury crowd and their friends and relations throughout the middle years of the 20th century. Some of them, including the psychoanalysts and Top Doctors in the network, were directly involved with the sexual exploitation of children and even more of them were colluding with it. (See previous posts eg. 'The Vermin Club' and 'Captain Swing And His Crew'). In Nov 1984, Thomas Jones, Lord Maelor, who had been the Labour MP for the constituency which included Croesor, 1951-66, died in a fire at his home at Wrexham for which the official explanation was highly improbable. Lord Maelor had grown up near Wrexham, where Bryn Estyn and the Bryn Alyn Community were located and his brother James Jones served as Labour MP for Wrexham, 1955-70. See post 'Slaves, Perfect Slaves'.
Gwynne the lobotomist's alma mater the Middlesex Hospital served the Bloomsbury and Soho area. From 1996, John Dunwoody was Vice-Chairman of the Merton, Sutton and Wandsworth Local Medical Committee, where he colluded with the trafficking ring facilitated by St George's and Wandsworth Borough Council. Dunwoody was awarded a CBE in 1986, before Ollie Brooke was convicted and jailed.
Between 1948 and 1967, Sir John Peel was Director of Clinical Studies at King's College Hospital Medical School, 1948-67, where Dannie Abse trained. Geoffrey Chamberlain passed through King's College Hospital in the early years of his career. John Peel was an examiner at around a dozen British universities, including Oxford, Cambridge, London and Bristol. Dafydd's colleague in the north Wales gang Dr D.G.E. Wood trained at Bristol and Wood's father was a Top Doctor in that city.
Peel became a Fellow of the Royal College of Obstetricians and Gynaecologists in 1944. In 1955 Peel became a member of the RCOG's Council and in 1959 its honorary Treasurer, there by raising sufficient funds to allow the College to move into premises in Regent's Park. Peel was President of the RCOG, 1966-69 and was elected to an honorary fellowship in 1989. As President of the RCOG Peel presided over the early years of massive dissatisfaction with regard to childbirth practices which provided the spark for the attempts to 'humanise' 'medicalised' childbirth in the 1970s and 80s.
John Peel headed a number of steering groups and committees to Gov't agencies, which included Chairing the Peel Report: Enquiry into Domiciliary Midwifery Beds Needs (1971) for the DHSS, under Secretary of State Keith Joseph, who inexplicably had access to personal information about Brown and me when Joseph was Secretary of State for Education, 1981-86. See previous posts for further details and for Joseph's role in concealing the criminality of Dafydd et al, Jimmy Savile – who ran the region surrounding Keith Joseph's constituency of Leeds North East – and the Westminster Paedophile Ring. Joseph's Ministerial career stretched back as far as Macmillan's Gov't.
Is the finger pointing at me by any chance Sir Keith?
To reduce maternal and infant mortality, Peel's Report recommended that all women should give birth in a hospital and remain there for some days. Among the Report's critics was epidemiologist Archie Cochrane, who pointed out that there was little correlation between high hospitalisation rates and lower perinatal mortality. Archie's science was excellent but he failed to ensure that members of his own team upheld his own rigorous standards, including Professor Kenneth Rawnsley, who spent his entire career concealing Dafydd's criminality. See previous posts eg. 'The Discovery Of A Whole New Galaxy…'. Everyone ignored Archie's reservations and Peel's Report resulted in a change in the medical establishment's approach to maternity, at the expense of domiciliary midwifery services.
During the 1970s and 80s, the medicalisation of childbirth came under severe attack from various quarters, including feminist scholarship, who conjured up images of misogynist men getting their filthy patriarchal paws on wimmin's bodies. There is some truth in that but the harsh reality is that the midwives of that era were not all Wise Wimmin or the compassionate souls characterised in the TV drama 'Call The Midwife'. Some of them were every bit as unscrupulous as, and held very similar attitudes to, the worst male Top Doctors. The midwives of north Wales were fully on board with Dafydd and the gang; some of them because they were terrified but others because they were friends with the gang and fully paid up members themselves.
I was at a public lecture a few years ago in which an academic researching childbirth on Anglesey in the 1960s demonstrated that the presence of a domiciliary midwife on Anglesey – there were periods of time when Anglesey didn't have such a thing – caused death rates for mothers and babies to increase. I would love that researcher or someone else to follow that up because I suspect that the explanation had something to do with Dafydd's gang.
The harsh reality was that there was and still is endemic bad practice in obstetrics both in hospitals and in the community and midwives who dared/dare openly criticise did/do not last long in their jobs. The situation today is so serious that midwives are running away from the NHS as fast as they can because they don't want to be party to placing mothers and babies in danger.
Geoffrey Chamberlain used to tell everyone that he was in favour of hospital births because when he was a young Top Doctor, he witnessed a woman bleed to death from a postpartum haemorrhage. Chamberlain had a point; if a mother experiences that after delivering, she needs a transfusion or she will die and die very quickly. However, when a woman died at St George's because her eclampsia wasn't managed properly by the Top Doctor, Chamberlain conducted an investigation and wrote a report blaming the midwife, because he didn't want any bad publicity adhering to his team of Docs. Well he was friends with Oinker and had two paedophile rings to conceal and research fraud to perpetrate, he couldn't have afforded any fingers to point at his team. So the poor bloody midwife got it in the neck instead.
One reason why those we know and love at St George's didn't like me was because 'you are friends with the midwives who are all really thick, especially the black ones'. I was indeed friends with the midwives, who were not all really thick, most of them were very, very nice and highly competent, including all the black ones except for one of them. There was one black midwife who was incompetent, but I don't think that it was a cause and effect relationship. Being friends with the midwives, I found out about a great many things, including the Court orders obtained by Wandsworth Social Services and other Social Services Depts which were served on the staff of the labour ward at St George's compelling them to call the police and social workers in order to remove babies from certain patients if they turned up in labour. The midwives found this very, very upsetting and were relieved that very few of these patients ever showed up because they had gone into hiding to give birth. Some of them were the victims of the paedophile ring which St George's and Wandsworth Social Services were facilitating. Others were victims of the related rings from other areas of London, which, like the Wandsworth ring, had links to Dafydd's gang.
In the 1980s, as sponsor of the Responsible Society, Sir John Peel accused the Dept of Education and the DHSS of encouraging girls under 16 to have sexual intercourse:
| | | |
| --- | --- | --- |
| " | Young girls are the victims of exploitation by unscrupulous adults, by misleading information in popular teenage magazines; by pernicious theories from some 'trendy' experts; all leading to the glorification of sex for physical satisfaction alone. | " |
Previous posts eg. 'Captain Swing And His Crew' have detailed how numerous Top Docs were fully on board with Dafydd's gang and other gangs in coercing underage disadvantaged girls who had been targeted by the gangs into Being Sensible and taking the contraceptive pill, even in cases of girls without boyfriends and who showed no interest in acquiring them. It was so obviously a way of, as one whistleblower told me, 'preparing them for action'. John Peel was right to raise this matter, but he aimed his fire at teenage magazines which were not leading the way; that was his colleagues the Top Docs and the sex abuse gangs which were being run by Social Services Depts. Furthermore the aim wasn't the glorification of sex for the physical satisfaction of the girls, it was for the physical satisfaction of the unscrupulous old gits who were members and customers of the gangs. John Peel had many opportunities to stop Dafydd et al but he didn't. Instead, until the end of his long life, he dined and harrumphed and chortled away with those running the gangs and was part of the monumental effort to ensure that the truth never ever emerged.
D'ye ken John Peel? Yes, he's kept me out of prison.
They're in hot pursuit:
Here's yet another John Peel who knew about Dafydd et al (see post 'The Bay Of Pigs Invasion'):
The Royal College of Physicians of Edinburgh paid tribute to Peel after his death in Dec 2004, although he was not a member of their College. We were told that 'His principal research interest was diabetes in pregnancy but he will also be remembered for his support for the Abortion Bill when he was president of the RCOG, his presidency of the British Medical Association and of the Family Planning Association and his contribution to many government committees'.
Ed Miliband's Uncle Harry's speciality was in diabetes. Uncle Harry was a consultant at Guy's and then at Guy's and Tommy's when the two institutions merged. Uncle Harry, like John Dunwoody, was in the Socialist Health Association. Ed's dad Ralph was active in the New Left with Eric Hobsbawm and others, who were friends with the Welsh Bloomsbury Set. See posts 'The Vermin Club' and 'Captain Swing And His Crew'.
The RCOG, BMA and FPA colluded every step of the way with the coercion of vulnerable kids and young people into sex work and the provision of contraception. John Dunwoody was Chairman of the FPA, 1981–87, the years through which Dafydd's gang and other gangs did whatever they wanted without being challenged or questioned, while the BMA provided north Wales gang members with free advice as to how to frame me for criminal offences.
'His hobbies extended from his Friesian cattle farm to salmon fishing on the Spey. Friends and colleagues will long remember his 100th birthday lunch attended by most of the ex-presidents of the RCOG – Chamberlain as well, almost certainly – and many of his hospital colleagues, treated to his delightful reminiscences.' 
John Suenson-Taylor, Lord Grantchester, is a member of a family from Liverpool/Cheshire who have numerous links with Dafydd's empire in the north west of England. Lord Grantchester is a dairy farmer and active in dairying/agricultural circles. See post 'Meet The Family'. The 6th Duke of Westminster, Gerald Cavendish Grosvenor – Carlo's close friend who was President of the City of Chester Conservative Association while Sir Peter Morrison was the Tory MP for Chester and his abuse of kids in care in north Wales and elsewhere was openly gossiped about by members of the Association and constituents – was involved with many farming/landowning organisations eg. President, Holstein UK & Ireland (formerly British Holstein Society), 1988; Life Governor, Royal Agricultural Society of England; Vice-President, Country Landowners' Association, 1999 until death; and Vice-President, Royal Smithfield Club, 2004 until death, as well as numerous other organisations including those concerned with children, young people, drugs and health/welfare.
Lord Grantchester's estate is located near to the Duke of Westminster's family seat, Eaton Hall in Cheshire.
John Peel's guest list at his 100th birthday bash almost certainly included Geoffrey Chamberlain and what reminiscences of Peel's they might have enjoyed – the sex abuse gangs, the lies, the research fraud, the bad practice, the unnecessary patient deaths and harm, the ruined lives and how they'd got away with the lot, throughout every investigation and Inquiry and still saw every media outlet in the UK unanimously chant 'Ah, the doctors they were wonderful!'. Peel died in Dec 2004, after many, many years of long service to Dafydd and associated gangs and before the recent admission that more than a few maternity services in the UK are dangerous and have been for many years yet this was concealed by everyone.
After the Abortion Act 1967 was passed, something happened in north Wales which David Steel, John Peel or any Right To Choose campaigner or Top Doctor never spoke about, although they all knew about it. The Top Docs across the whole of north Wales co-ordinated to make it nigh on impossible for women, no matter what their position, to access NHS abortions. The Top Docs did however have an arrangement with a private abortionist in Chester, or probably more than one, to refer women, on demand, who could pay. Furthermore, this 'service' was so dangerous that women were being instructed not to travel home afterwards on public transport because of previous problems re haemorrhaging. Women who could not afford the butcher in Chester were told that if they wanted an NHS abortion they had to stay at the North Wales Hospital Denbigh where they would be 'assessed' by Dafydd. They were still refused an abortion whatever the results of the 'assessment'. Yet they did not return home with their babies. I have been told by women who became pregnant as a result of the activities of the paedophile gang that they were taken to abortionists in locations across north Wales at the ages of 14 and 15. Everyone knew that this was going on, it was completely illegal yet no-one at all spoke about it let alone tried to stop it. No-one has told me what happened to all those babies of Denbigh patients, although I personally knew of some Denbigh patients – adult women, not girls – who's babies had been unlawfully abducted by Top Docs and Angels. They never found out what had happened to their babies. This situation prevailed until the end of the 1980s. See previous posts eg. 'It's Bachman Turner Overdrive – Not Arf'.
Sir John Peel knew all about it but there was not a word uttered, not even discreet polite words in Obs and Gynae publications. The law was flagrantly broken, girls and women were abused, their lives were endangered and babies disappeared over a period of many years, yet no-one spoke about it in any context.
Peel's predecessor as Royal Gynaecologist, Sir William Gilliatt who delivered Carlo, undertook his medical training at the Middlesex Hospital. After qualification in 1908, Gilliatt held house appointments at the Middlesex as house physician, house surgeon, obstetric house physician and, finally, obstetric registrar and tutor. He was also elected to the staff of King's College Hospital in 1916, retiring as senior gynaecologist in 1946.
Gwynne the lobotomist trained at the Middlesex and those associated with that institution protected him until the old bastard died in 1986. Gwynne was of the generation of Top Docs who followed Gilliatt and were trained by him and Gilliatt would undoubtedly have been most useful to Gwynne as he conducted a reign of terror across north Wales, forcing kids and young people into prostitution and lobotomising those who objected too loudly. Then there was the Aversion Therapy for gay men; while Gwynne and Dafydd facilitated an enormous gang that specialised in producing rent boys for the Westminster Paedophile Ring. As well as the victims of the gang kept in the dungeon at the North Wales Hospital Denbigh; the murders of patients and concealing of the bodies; the disappearance of the babies of the female patients who had been raped or had their much wanted babies abducted…

Gilliatt was gynaecologist to the Royal Household for more than 20 years and as well as delivering Carlo and the Princess Snap, he attended the Duchess of Kent at the births of her three children. Gilliatt was elected President of the Royal College of Obstetricians and Gynaecologists, 1946-49 and President of the Royal Society of Medicine, 1954-56. He died suddenly on 27 September 1956 as a result of a car accident in Chertsey.
Gilliatt married anaesthetist Dr Anne Louise Kann, by whom he had a daughter, a former Secretary to Sir Winston Churchill and a son, Roger. Roger Gilliatt became a well-known neurologist/neurosurgeon. Lobotomies come under the umbrella of neurosurgery, although neurosurgeons these days try to play them down, it's all become a little embarrassing.
Roger Gilliatt was foundation Professor of Neurology at London University and Chairman of the Department at National Hospital for Neurology and Neurosurgery at Queen's Square, but relocated to the US in 1987 and held a senior role at the National Institute of Health. He died in Aug 1991 from pancreatic cancer at his home in Washington DC. Roger Gilliatt was educated at Rugby and Magdalen College, Oxford. He undertook his clinical training at the Middlesex and was just a few years younger than Gwynne the lobotomist. Gilliatt was resident physician at the National Hospital, Queen Square and consultant neurologist at the Middlesex. In 1962 he was appointed to the Chair of Clinical Neurology at Queen's Square. Roger Gilliatt was an Honorary Fellow of the American Academy of Neurology and the American Association of Electrodiagnostic Medicine.
Gilliatt's obituary in the journal 'Muscle & Nerve' described him as 'a powerful leader whose well-conceived policies have resulted in the pre-eminent international position of the Institute of Neurology at Queen Square today'. That pre-eminent position has been achieved by the active concealing of scandal after scandal, involving Top Docs who ran a paedophile gang and unlawfully imprisoned and lobotomised the victims, those Top Docs displaying a great deal of Muscle & Nerve. Gilliatt emigrated to the US just months after Ollie Brooke was jailed and Gwynne pegged out and while Brown and I were contacting the GMC, Gov't Ministers and MIND regarding the serious criminality of Gwynne and his colleagues.
Professor Roger Gilliatt's close friend and colleague at Queen Square was a neurologist who specialised in MS, Professor Ian McDonald. William Ian McDonald, born in New Zealand in 1933, was: Lecturer in Medicine at the University of Otago 1962-65; Research Fellow, Harvard University, 1965-66; Consultant Neurologist, National Hospital for Neurology and Neurosurgery, London, 1966-98; Professor of Neurology, Institute of Neurology, London University, 1974-98; Editor, 'Brain' 1991-97; President, European Neurological Society 1994-95; President, Association of British Neurologists, 1994-95; Harveian Librarian, Royal College of Physicians of London, 1996-2004.
Ian McDonald's 2006 obituary in the Indie told us that:
Ian McDonald was an ambassador for all that is valued most in British neurology…He taught a generation of students at the National Hospital for Neurology and Neurosurgery ("Queen Square") in London….McDonald was the quintessential "safe pair of hands" on any professional, academic or social occasion, and he revelled in them all….a young New Zealander arriving in the UK in 1963, the National Hospital was an inspiring yet intimidating place to work….In the 1960s, with Professor Tom Sears, McDonald characterised the physiology and morphology of demyelination and remyelination in the central nervous system….In the 1970s, with Dr Martin Halliday, he pioneered laboratory methods for supplementing the clinical diagnosis of multiple sclerosis…In the 1980s, McDonald realised that magnetic resonance imaging and spectroscopy could be used to illuminate the nature of inflammatory brain disease. Professor Alan Davison had suggested that, as a senior investigator who had never held a grant from the Multiple Sclerosis Society, Ian McDonald would be the ideal person to develop a research unit funded by the society. Resources were quickly mobilised by John Walford, general secretary of the society. The chairman, Dr Reginald Kelly, was worried that the unit would not be dedicated to multiple sclerosis research, and felt vindicated when the first paper was a letter to The Lancet on stroke. But the programme was nurtured through its infancy to a state of lasting success…
Ian McDonald trained in clinical and experimental neurology at the University of New Zealand, where he was taught, at Otago, by Professor Archie Macintyre and Dr Keith McLeod. In London, he became close to Sir Charles Symonds, then in retirement, saw something of Sir Francis Walshe, and was influenced, amongst others, by Dr Denis Brinton, Dr Macdonald Critchley and Dr M.J. (Sean) McArdle. At that time, the brightest neurologists training at Queen Square went to Dr Derek Denny Brown, another New Zealander who had worked in England from 1925, initially with Sir Charles Sherrington, before moving to Boston in 1939….
…appointed as consultant neurologist to the National Hospital, Queen Square, in 1966, and to Moorfields Eye Hospital on his return from Boston in 1969, McDonald held a personal professorship at London University from 1974 to 1995…Many expected the established professorship of neurology at the Institute of Neurology to transfer "down the corridor" to McDonald on Gilliatt's retirement in 1987, but not until 1995 – and after the deaths of Gilliatt's two immediate successors, Professors David Marsden and Anita Harding – was McDonald appointed, and then for only a short period before his own retirement. Although the interests of the institute may have been well served by this sequence, the perceived delay in recognising his suitability as chairman hurt, for a while; and whereas his friends were also surprised at the lack of public recognition for his contributions in the form of a civil honour, and other indicators of professional achievement in the sciences, these omissions…became matters of lofty indifference to McDonald…
 McDonald…edited Brain from 1991 to 1997…achieving substantial financial security in the process…thereby allowing the Guarantors subsequently to distribute significant resources annually in support of education for young people working in the neurosciences. In retirement, McDonald served as Harveian Librarian at the Royal College of Physicians of London…Throughout his life, Ian McDonald set aside time to engage with the arts, and his wide circle of friends included many individuals professionally active in music, dance, the visual arts, literature and history. These friendships outside medicine cultivated by McDonald and his partner, Stanley Hamilton, were important. Several revolved around the Garrick, membership of which he cherished.
The Garrick is favoured by lawyers, judges and people from the theatre. Three dedicated members of the Garrick who all played a substantial and direct role in concealing the criminality of Dafydd's gang and the Westminster Paedophile Ring were Sir Ronnie Waterhouse, Sir Robin Day and Sir William Mars-Jones. See previous posts.
He was particularly pleased to be elected Foreign Member of the Venetian Institute of Science, Arts and Letters; and the connection with Venice was evident in the enthusiastic review he wrote of the most recent case of Commissario Brunetti (Through a Glass Darkly) by a thriller writer he much admired, Donna Leon, in the Times Literary Supplement. But his greatest passion was music. Taught piano by Ernest Empson in New Zealand and by Gigi Wild in London…Therefore, it was poignant that a small stroke in 2004 removed, for a while, his ability to understand music, read a score and play the piano….Ian McDonald's lasting contribution is to have illuminated the clinical science of multiple sclerosis. For nearly half a century, people with that difficult disease had no better a professional friend.
In north Wales there have been complaints for many years that there was no 'service' for patients with MS. I know of one patient in Gwynedd, a health professional himself, who returned to his GP repeatedly after identifying a number of neurological symptoms who was referred to different consultants but not a neurologist. Suspecting that he might have a brain tumour in the end, after several years of this, he simply demanded to be referred to a neurologist. It was found that he had MS and had had it for a number of years. Another Gwynedd patient was told that she had MS, was left high and dry and some years later found that she didn't have MS after all.
Professor David Marsden, who succeeded Roger Gilliatt because Queen's Square preferred him to Ian McDonald, was a consultant neurosurgeon who was a big wig in the MDU. Marsden is another one of those Top Doctors about whom legends were created on the basis of no evidence. We are told that 'Whether or not he really danced the samba with Dolly Parton in Rio only four hours before his keynote morning lecture on basal ganglia disease is unimportant' – so he didn't then –  'the fact is that David Marsden's colleagues believed that it was well within the limits of possibility. He had the physical stamina and the intellectual prowess to do both brilliantly'. Marsden 'attracted some of the best young neurologists from around the world… if they ever remembered anything after late-night drinks in the Phoenix & Firkin at Denmark Hill…'
Such material is used to create heroes out of dodgy Top Docs, yet identical material is used to discredit any patients who might need a bucket of slurry thrown over them…
Marsden 'was blessed with a voice and demeanour that gave him instant advantage in committee work' – so he intimidated everyone else. 'He established a new research unit…funded directly by the MRC and was instrumental in helping to establish the Functional Imaging Laboratory in Queen Square.' This translates as 'by hook or by crook he extracted the dosh for a machine that goes ping'. So that was why David Marsden was preferred by Queen's Square over McDonald…
Marsden's successor – Ian McDonald was passed over once more – Anita Harding was a neurologist who died of colorectal cancer when she was just 42 – but the NHS is the best in the world! – which was dreadfully sad. But the victims of Dafydd et al were usually dead by the time that they were 30 and often much younger. They never had a go at being a neurologist on a healthy salary with a fulfilling life – they had been battered, raped, locked up and were abused all over again if they complained and they often hung themselves in Risley Remand Centre, where they had been detained after having been framed by their assailants. Marsden was one of many who could have stopped that happening to quite so many people – he didn't.
See post 'Gwlad y Menig Gwynion' for further details re David Marsden and his appalling peers who held office with the MDU.
The neurologist Oliver Sacks of 'the Man Who Mistook His Wife For A Hat' and 'Awakenings' fame' and who, like Roger Gilliatt, emigrated to the US, published an article in BMJ online with regard to 'remembering' his clinical teachers which contained the following:
After physiology finals at Oxford, I went on to begin my clinical training at the Middlesex Hospital. The Radcliffe Infirmary could accommodate only a dozen or so medical students, and it was felt that one could see a wider range of patients in a London hospital. The Middlesex Hospital…in central London, equidistant from Oxford Circus, Regent's Park and Soho…My older brother, David, had been a medical student at Barts; my eldest brother, Marcus, at the Middlesex…I qualified in 1958, did a 6-month house job on the medical unit at the Middlesex, and then another 6 months on the neurological unit, where my chiefs were Drs Michael Kremer and Roger Gilliatt…Gilliatt was much more forbidding: sharp, impatient, edgy, irritable, with – it sometimes seemed to me – a sort of suppressed fury…
Oliver Sacks knew about Dafydd and the gang and one of Oliver's close friends, Dr Jonathan Miller, was involved in concealing their criminality. See previous posts. Sacks was Professor of Neurology at Yeshiva University' Albert Einstein College of Medicine, 1966-2007 and also held an appointment at the New York University School of Medicine, 1992-2007.
'We're the paedophiles' friends and you can't get us.'
In July 2007, Sacks joined the faculty of Columbia University Medical Center, as a Professor of Neurology and Psychiatry. At the same time, he was appointed Columbia University's first "Columbia University Artist" at the university's Morningside Heights campus, recognising the role of his work in bridging the arts and sciences. Sacks was also a visiting Professor at the University of Warwick in the UK. He returned to New York University of Medicine in 2012, serving as a Professor of Neurology.
These neurologists will all have known the daddy of neurologists in the UK, the Bastard of Newcastle-upon-Tyne who spent years providing 100% protection for Dafydd et al and was also facilitating the ring in the north east of England which supplied Dafydd's gang with staff and children: Lord John Walton. Walton served as President of the BMA, 1980-82; President of the GMC, 1982-89; Warden of Green College, Oxford, 1983-89; and President of the Royal Society of Medicine, 1984-86. Walton was knighted in 1979, the year that Mary Wynch was unlawfully arrested and imprisoned by Dafydd and bagged his peerage in 1989, the year in which Dafydd's mates Professors Robert Owen and Bluglass orchestrated a huge cover-up into my complaints about the gang. See post 'Enter Professor Robert Bluglass CBE'. Walton was President of the GMC while the GMC refused to act upon complaint after complaint about Dafydd regarding patient deaths, unlawful imprisonment and indecent and improper behaviour. While Walton was in the hot seat, in one month alone there were five complaints about Dafydd. I suspect that Walton was appointed President of the BMA and GMC at that time because there were so many complaints about Dafydd and who knows what would have happened if John Walton had not been there to intimidate everyone into silence. Thatcher had become PM and Peter Morrison her Minister was enjoying Dafydd's services, the last thing that anyone needed was an honest Doc at the top. Then Walton was needed in the Lords…
For more info on the long and shameful career of John Walton, his numerous public roles and the Pies in which he had fingers, see post 'Little Things Hitting Each Other'.
Walton knew exactly what was going on and that witnesses were being killed:
In a House of Lords debate in 2015. Still alive and kicking the victims of serious organised crime even during Operation Pallial and the Macur Review…
Geoffrey Chamberlain followed in the steps of the giants Peel and Oinker when he was appointed President of the Royal College of Obstetrics and Gynaecology, but Chamberlain was forced to resign his Presidency in Dec 1994 when the unfortunate business of the research fraud perpetrated by Chamberlain and his colleague Malcolm Pearce resulted in Pearce being sacked from St George's. See post 'I Don't Believe It!'. At the same time Chamberlain was obliged to resign from his Chair and his Editorship of the British Journal of Obs and Gynae, which had published the paper by Pearce and Chamberlain describing their research fraud. Although Chamberlain's name was on the paper in question, Chamberlain gave evidence against Malcolm at the subsequent 1995 GMC hearing, swore blind that he had not known about the fraud and that this whole messy business was simply a result of a 'gift authorship', Chamberlain's name only appearing on the paper because he was Head of Dept.
Whilst gift authorship was common and some people's names did appear on papers although they had not carried out the work themselves, the article which resulted in Pearce being sacked and struck off claimed that a near-miraculous operation had been carried out at St George's by Pearce – the successful transfer of an embryo of an ectopic pregnancy from the fallopian tube to the uterine cavity. Chamberlain was extroverted and media friendly, if such a feat had been performed at St George's, he would have demanded to meet the mother and the baby for media and PR purposes. Chamberlain wouldn't have just merely rubber-stamped Malcolm's paper, he'd have wanted a peerage out of that. Where were the mother and baby? Where were the theatre team who had assisted in the operation? Chamberlain must have known that no such operation had taken place when that paper was written, but Chamberlain threw Pearce to the wolves to save his own skin. Which, with Chamberlain's celebrity friendships and him also being mates with Top Doc to the Royalty Oinker, he was able to do.
Despite the tainting of his reputation, in 2000 Chamberlain was offered sanctuary by Swansea University – an institution heavily influenced by Rhodri Morgan and Edwina Hart – where he published an internationally acclaimed textbook, From Witchcraft to Wisdom, whilst teaching history of medicine as an Apothecaries' lecturer (see post 'They Are MYRIAD, They Are Legion'). According to Chamberlain's wiki entry, he relocated from London to Wales. Just in time for the publication/immediate aftermath of the Waterhouse Report then, which covered up the paedophile ring that Chamberlain and his colleagues had been colluding with and concealing for years.
Chamberlain had a Harley Street practice (or to be accurate, a Wimpole Street practice) as well as his NHS work and he was well-known to many high profile Top Docs. He was mates with both Lord Robert Winston and Wendy Savage, who have carefully cultivated reputations as not being as disgusting as other Top Docs, what with them being supporters of the Labour Party and the NHS and all that. Er – OK.
After being struck off in June 1995, Malcolm Pearce was subsequently employed as a medical negligence expert. This employment wasn't mentioned in any media outlets for a very long time, but Malcolm and his history were so well-known that many people will have realised who the negligence expert proffering advice was. I believe that despite knives going into people's backs all over the place at St George's, a safety net would have to have been provided for Pearce because of the knowledge that he had regarding the very great wrongdoing of many of his colleagues.
Had I wanted to have publish anything about Dafydd and the gang or the excesses at St George's, any opportunities for doing that were wrecked by Malcolm being struck off – he had been my last mentor and academic supervisor and was now disgraced. At the same time, all those paedophiles' friends in north Wales had reinvented themselves as historians of medicine and had published a great deal of romantic, rose-tinted, frankly untruthful 'histories of psychiatry in north Wales', which were accompanied by Dafydd and other paedophiles' friends appearing in the media remembering the happy experiences and excellent care provided by the North Wales Hospital Denbigh.
While doing this, the gang declared war on Graham Day, a senior sociologist at Bangor University who was not Of Them and 'The Guardian' assisted by publishing lies about Graham being a racist. Nerys, the sociologist who subsequently married Merfyn Jones, who later became VC of Bangor University, was caught in the crossfire and Merfyn and Nerys remained forever unforgiven. See post 'Badlands'. The gang went after Nerys again years later. Nerys died while in the care of Dafydd's colleagues at the Walton Centre and that was followed up by a co-ordinated campaign to remove Merfyn as VC and then from public life altogether, with which No 10 under Miranda, Gordon and then Cameron was involved. See previous posts eg. 'Lest We Forget' and 'The Point Is To Change It'.
What if Chamberlain and Pearce had not been caught and exposed in 1994? They'd have became world famous, gone down in medical history and no-one would ever have believed a word that I had said about them and their colleagues.
Let us look further at the events which surrounded Pearce's disgrace.
Pearce and Chamberlain published their pack of lies in the British Journal of Obs and Gynae in Aug 1994. Chamberlain was Editor-in-Chief of the journal. An unidentified whistleblower raised concerns about the veracity of the published research and the Principal of St George's, Professor Sir William Assher, conducted an investigation.
Asscher had spent his career as a Top Doctor in Cardiff before relocating to St George's in 1988 (see post 'The White Heat Of This Revolution'). During his time in south Wales, Asscher had concealed much wrongdoing, including that of Dafydd, the paedophiles and George Thomas. Asscher relocated to St George's in the wake of the imprisonment of Professor Oliver Brooke for the possession of child porn. Brooke's office had been just down the corridor from Chamberlain's and the two of them were friends. Brooke, the key figure in a pan-European child sex ring, which was linked to Dafydd's gang.
Immediately after Asscher finished his investigation into Pearce and Chamberlain, his findings were reported to the St George's NHS Healthcare Trust Board. On Fri 23 Dec 1994, the Trust put out a statement saying that Malcolm had been sacked with immediate effect after a disciplinary hearing which had been held on Thurs 22 Dec 1994. Journalists were unable to get hold of Malcolm, which was unsurprising, because he had been banished immediately before the Christmas break. Chamberlain had got in early and at the beginning of Dec 1994 had resigned as President of the Royal College of Obstetricians and Gynaecologists. He also resigned as Editor of the journal which had published the paper with him as second author describing a research fraud of which he knew nuzzing.
As an NHS consultant who had been sacked, Pearce had the right to appeal to the Health Secretary, which at the time was Virginia Bottomley. Whether he did or not I don't know, but Virginia, a former psychiatric social worker, had her hands full at the time with orchestrating the cunning plan that involved not putting Dafydd out to grass and not closing down the North Wales Hospital, although in the summer of 1995 the general public were told that both of these things had happened. See post 'The Evolution Of A Drugs Baron?'.
Let me remind readers of events in north Wales whilst the Pearce-Chamberlain scandal blew up.
On 9 June 1994, Matt Arnold, the Head of Bryn Estyn, died of 'an unspecified blood disease'. In 13 June 1994, the trial of Peter Howarth – Arnold's colleague and friend of thirty years – for multiple sexual assaults on boys at Bryn Estyn opened at Chester Crown Court. Paul Wilson went on trial with Howarth charged with sexual abuse of the boys. On 8 July 1994, Howarth was found guilty and sentenced to 10 years imprisonment. Wilson was acquitted on all charges but on 28 Nov 1994, Wilson pleaded guilty to three counts of physical assault. Howarth always maintained that he had carried the can for other high profile abusers who were protected. Howarth 'died from a heart attack' in HMP Wakefield in April 1997. Four months after the Waterhouse Inquiry had opened, but while Ronnie Waterhouse had suddenly taken a holiday in Hong Kong, during which he met up and dined with Derry Irvine, who had also popped over to Hong Kong.
In the early summer of 1994, I and Patient F met with two members of the Mental Health Act Commission and told them that Dafydd was sexually exploiting patients and that serious complaints were not being investigated. We were accompanied by a nursing officer, Jeff Crowther. During the meeting, one of the Commissioners admitted that he had heard such complaints about Dafydd many times before. After they met us, Jeff told F and I that the other Commissioner had told Jeff that she had been a visitor/inspector to the North Wales Hospital in the 1960s 'and it was exactly the same story then'.
My documents show that throughout the summer of 1994, Joyce Kaye of the Mental Health Act Commission wrote to the managers of the Gwynedd Community Health Trust a number of times asking for their response to the complaint that F and I had made. Their letters were ignored for weeks and then the Trust sent them a copy of a 'care plan' for me. How that was relevant I cannot understand. Our complaint was never addressed.
However, the Trust was busy. From the time that we met the Commissioners, letters circulated between the senior managers of the Hergest Unit, Dafydd and Tony Francis and the Trust's lawyers discussing the serious danger that I presented to Dafydd and the necessity of protecting him from me. Discussions about transferring me to a forensic team and a secure unit were had. Dafydd then told the staff and managers of the Trust that I had thrown a brick through the glass door of his house at 3 o' clock in the morning. I hadn't and there was no evidence that I had. Yet the police met with Dafydd several times without me even being told that I stood accused of this and it was documented that I had indeed committed this crime. Dafydd contacted the MDU and the MDU documented that I had thrown the brick. On 3 Nov 1994 Dafydd obtained an ex parte injunction against me from Liverpool High Court. There was nothing in the injunction which related to me, it all referred to Patient F – but even then there were no details of any even moderately serious offences –  except for the allegation that I had thrown the brick through Dafydd's door. By the time that Dafydd swore that affidavit, an Angel at Hergest had finally told me that I was being accused of throwing the brick and I told her that I hadn't done it and I couldn't have anyway because I had no car at the time that the brick was thrown. Dafydd's house is inaccessible by public transport. Dafydd was told by the Angel that I could not have thrown the brick. Nonetheless, my crime was detailed on the affidavit which was presented to the High Court. The MDU did not ask Dafydd to produce any evidence for any of his allegations. The allegations were presented in court as uncontested matters of fact.
When the injunction was served on me the contents of the affidavit were so ludicrous that I let other patients read it, one of whom was a former lecturer from Bangor University, Dave Nunn, who told a number of other people what he had read. Tony Francis tried to have Dave sectioned on the morning that he had read the affidavit and Dave related the contents of the affidavit to the 'independent psychiatrists' from another hospital who were assessing him. Dave was not sectioned but he disappeared from north Wales shortly after this and none of us ever saw or heard of him again.
I have now been told that no-one threw a brick through Dafydd's door, the brick was planted.
For further details of this idiocy, see eg. posts 'These Sharks Are Crap As Well', 'Dirty Rotten Scoundrels' and 'Now Then…'.
Some dates for your diary:
On 12 May 1994, John Smith, the leader of the Opposition, died at Bart's after the Top Docs 'could not revive him' following a heart-attack. Dafydd's mate and protector Professor Linford Rees ruled the roost at Bart's (see post 'A Galaxy Of Talent'). Dafydd had a few other pals at Bart's as well and Bart's had facilitated organised abuse for years, at least since the surgeon Reginald Vick, the father of Dafydd's mate Lady Juliet Bingley, had worked there in the 1950s and 60s. See post 'The Wind Of No Change'.
Bart's also concealed Graham Chapman's abuse of boys, although Chapman had left medicine soon after qualifying and gone into comedy full time. In the late 1980s before he died, Chapman became friendly with someone in Somerset who knew what was happening to me at the hands of Dafydd et al, who became inexplicably very wealthy in the following years and also found himself being befriended by the degenerate offspring of the rich n famous with links to the Tory Party. See post 'Upper Class Twit Of The Year – Shooting Themselves'. The family of this man formerly had close links to Tom King, the lacklustre MP for Bridgwater who inexplicably rocketed up through the Tory Party after I encountered Dafydd's gang. King was Secretary of State for Employment, 1983-85, while Sir Peter Morrison was a Minister in that Dept. King served as Secretary of State for N Ireland, 1985-89, when Thatch needed a safe pair of hands re the Kincora Boys' Home scandal, which was linked to Dafydd et al. In 1989, King was appointed Secretary of State for Defence, a post he retained until 1992, when he was off to the Lords, days after the firebomb in Brighton killed five witnesses to the North Wales Child Abuse Scandal (see post 'The Silence Of The Welsh Lambs').
When King was inexplicably promoted repeatedly despite being rather hopeless, the UK press used to wonder why he was being favoured by Thatch. Had the UK press not been ignoring what was happening to us in north Wales and all the documents which I now have been witheld from me, I could have told them. But weren't 'The Guardian' prioritising an attack on Graham Day anyway? Oooh, I forgot. They all knew what was happening to me, it's just that I didn't realise it at the time…
Would Lord King and Lady Jane of the One Sausage Roll To Last All Evening like to make a statement?
On 21 July 1994 Miranda became leader of the Opposition. The Pretty Straight Kind Of Guy who is married to a lawyer who was mates with and indeed mentor to so many of those 'radical lawyers' who ignored the plight of kids in care and psych patients who were being so seriously abused. In 1993 I wrote to Michael Mansfield about what was happening to me in north Wales at the hands of Gwynedd Social Services. Mansfield sent me a one line reply. Tony and Cherie know many 'radical' lawyers and personal injury specialists – who undoubtedly know folk who worked for the MDU and/or Hempsons, who were acting for Top Doctors against me although they knew that perjury was being committed by their clients. Cherie's colleague and friend Michael Beloff QC was the son of Lord Max Beloff, who was a buddy of Ioan Bowen Rees, the Chief Exec of Gwynedd County Council.
Michael Mansfield lived in Wandsworth, just down the road from St George's. Many St George's staff lived in Wandsworth, including David Hole, the corrupt MSF rep who worked for Chamberlain. Chamberlain lived in Wimbledon, as did the crooked barrister George Carman QC, who knew about Dafydd and the paedophiles as well as Jimmy Savile. Cherie was a member of the same Chambers as Carman until 1988 and Miranda had previously been Carman's pupil. Cherie and Miranda had also both worked for Derry Irvine on a city fraud case with Ronnie Waterhouse when they were junior barristers.
The only 'response' from the Gwynedd Community Health Trust to the MHAC re my complaints was made on 1 Sept 1994, when Alun Davies wrote to Joyce Kaye giving details of my 'care' and told Mrs Kaye that Rob Evans – the Assistant Director of Gwynedd Social Services – would meet with me.
Rob Evans had graduated in Social Sciences from Leicester University and obtained his CQSW in 1976. Whilst Evans was in Leicester, the paedophile gang involving Frank Beck and Greville Janner was concealed by a number of people at Leicester University (see post 'Radical Leicester And Some Other Free Radicals'). In 1992 Rob Evans was appointed Assistant Director of Gwynedd Social Services (Mental Health).
I was told that my meeting with Rob Evans was to discuss the constant aggro between social worker Jackie Brandt, Keith Fearns, Brandt's line manager and the leader of the Arfon Community Mental Health Team and me. However Rob didn't discuss that. Instead Rob gave me a tutorial on 'changing social work practice'. He explained that what was once acceptable is not any more. As an example, Rob Evans explained that when he used to take children into care, he would take their shoes away because if he didn't they would run off. (People who had been in care in north Wales explained when they were adults that they had tried to run away from the beatings and the buggery but social workers took their shoes away so they couldn't escape.) Rob told me that he knew some people in north Wales hated him but he didn't care because he knew that he had done the right thing by taking their kids into care because they didn't know how to look after them. I spent a long while wondering whether Rob Evans was just stupid, but I have come to the conclusion that he is pure bloody evil.
I last saw Rob Evans just before I left Bangor, in Tesco no less. When he saw me he told me that if I 'arrassed him he'd call the police.
Rob Evans made a record of his meeting with me and what happened afterwards. After meeting me, Evans held a meeting with Keith Fearns and asked Fearns what he wanted him (Evans) to do with me. Fearns replied 'lock her up'. Evans documented that he told Fearns that wasn't possible. Fearns repeated 'lock her up'. Evans recorded that there was no solution to this situation and because he was being transferred to a new role the following day the matter would no longer be his responsibility.
Before Rob Evans was appointed as Gwynedd Social Services senior manager for mental health, he was Gwynedd Social Services senior manager for child protection. While the kids in care were abused by the gang. See post 'I Know Nuzzing…'.
A High Court injunction against me wasn't enough for Dafydd. He also demanded that an alarm system be installed in the Hergest Unit because of the danger that I represented to him. On 1 Nov 1994 Alun Davies wrote a letter to the CEO of Gwynedd Community Heath Trust John Mullen regarding the alarm system as required by Dafydd. Alun Davies estimated the cost at £25k and told Mullen in his letter that he wanted to discuss the funding with Mullen.
Meanwhile, I had made representation to the Trust about the gossip, speculation and mad fantasy in Dafydd's injunction and his breach of confidence. Dafydd had provided clinical details of a matter involving me many years previously which had no relevance to the injunction or to any of Dafydd's claims re the danger that I presented to him. I remembered how many times people had told me that they wouldn't complain about Dafydd 'because he knows things about me and he'll tell people'. I knew enough to know that Dafydd was not on sound ground including some of the comments that he had in his affidavit. So I wrote to the NHS authorities in north Wales making it clear that Dafydd had now done what he was constantly alleged to do in the face of challenge – he had breached confidence and this time in the High Court in Liverpool.
On 11 Nov 1994 John Mullen wrote to the Medical Director of Gwynedd Community Health Trust, Jeremy Corson, asking him to investigate my complaint re Dafydd and the breach of confidence. I was told constant lies over the following few months and my complaint was never investigated or resolved. Then, in Jan 1995, came Tony Francis's referral of me to a forensic psychiatrist on the grounds of my extreme dangerousness and the necessity of banging me up. And a repeat referral when the forensic psychiatrist in question refused to declare me dangerous. Please see post 'The Banality Of Evil' for details.
So unbeknown to me, whilst repeated attempts were made to have me declared dangerous and incarcerated on the basis of absolutely no evidence at all, Malcolm Pearce had quietly come out of purdah and begun working as a medico-legal expert. Chamberlain had remained a clean skin and no-one breathed a word about the experiments on and killing of babies that Chamberlain had undertaken at the George Washington Hospital in the mid-1960s. I wonder why no-one mentioned that during any of the many scandals at St George's after I had been forced out? The only person who would have found themselves under fire if they had published anything about healthcare after the Pearce-Chamberlain Scandal would have been me. The paedophiles' friends would have reminded everyone that I had been the research assistant of that dreadful man who had faked research and been struck off.
I wonder if a few other people as well as Dafydd might have been worried about what I might write? A man who had carried out medical experiments on live babies perhaps? Or a Secretary of State for Health who used to work as a psychiatric social worker and was actively colluding with the most serious crime (see previous posts for further details of Ginny's many interests)…
The Baroness Bottomley of Nettlestone
A full police investigation into the possibility of a paedophile ring in north Wales had been undertaken and closed in 1993. Just before those we know and love went into battle against me, at it would seem a most convenient time for some truly terrible Top Docs in London of whom I had knowledge as well…
Although the police had found no evidence at all of a paedophile ring in north Wales and Cheshire, a number of 'care' staff and teachers went to prison for abusing the children in their care. The month before Tony Francis wrote to Dr Chris Jones asking for a 'forensic opinion' on me, senior police officer Gordon Anglesea won damages for libel of almost £400k from 'Private Eye' and others after they had named Anglesea as being someone who had abused kids in care in north Wales (see posts 'Y Gwir Yn Erbyn Y Byd' and 'Y Gwir Yn Erbyn Y Byd – A Few Additional Comments'). Two months later, Mark Humphreys, one of the men who had named Anglesea as his abuser when he was younger, was found hanging in the stairwell of the block of flats in which he lived in Wrexham.
In 2016 Gordon Anglesea was imprisoned for historical sex offences against children in care in north Wales.
On 9 Feb 1995 John Allen, the owner and manager of the Bryn Alyn Community, was convicted of indecent assault against six former residents and received six years imprisonment. John Allen is currently serving yet another prison sentence – his third – for the abuse of kids in care…
On 27 Feb 1995 Hefin Davies, the Chairman of Gwynedd Community Health Trust, wrote to the Trust's lawyer Tony Lane asking if there was any more that they could do to have me prosecuted.
For details of the well-planned co-ordinated attempt during 1997-98 on the part of the north Wales mental health services to have me banged up, please see post 'A Solicitor's Letter From North East Wales MIND'…
As a bonus for readers of this blog, here's some extracts from the reminiscences of an anonymous Top Doc who was the junior colleague of Michael Brudenell, who helped Sir John Peel deliver Princes Andrew and Edward as well as Ma'am Darling's children:
Michael Brudenell died on 30 March 2015 just two weeks prior to his 90th birthday. He was a traditional Obstetrician and Gynaecologist caring for all aspects of women's health with a passion rarely seen nowadays. He qualified in medicine at King's College London in 1949 where he undertook his house jobs, starting his career in Obstetrics and Gynaecology at Queen Charlotte's Hospital the following year. He spent most of his National Service as an Obstetrician in military hospitals in Germany returning to King's in 1953 to carry out research on endometrial pathology and cervical cytology.
After obtaining both his membership of the RCOG and his fellowship of RCS he completed his time as a registrar and senior registrar at King's before being appointed as a consultant to St Luke's Hospital and the Royal Infirmary in Bradford in 1961. There he was one of just three consultants serving a population of a quarter of a million. However after only three years he was invited to apply for a consultancy at King's College Hospital where he remained until he retired from clinical practice in 1990. In his retirement speech he commented that when he entered medical school a banner at the main entrance of the hospital read "this hospital is £2,000 000 in debt" – some things never change!
His career was significantly influenced by Sir John Peel and Sir Stanley Clayton both of whom were past Presidents of the RCOG. As a trainee and then colleague to Sir John Peel he assisted in the deliveries of both Prince Andrew and Prince Edward as well as Princess Margaret's two children. During his time at King's he took a major interest in diabetes in pregnancy undertaking research and lecturing widely on the subject. In collaboration with his physician colleagues the perinatal mortality in diabetic women at King's was reduced to near non diabetic levels.
Throughout his working life Mike had strong links with the RCOG. He was a London Members representative and subsequently a London Fellows representative on Council with a period of time on the Finance and Executive Committee. He was the Fellows Representative on the Wellbeing Council and Investment Advisory Panel. In addition he was Chairman of many committees including the BJOG Management Committee, Scientific Advisory Committee and Logic Working Party. From 1978-1984 he was Honorary Treasurer. His only regret was that having stood for election on two occasions he failed to become President. During his time as Treasurer of Birthright he persuaded Philip Harris, later Lord Harris, to fund research into Obstetrics and Gynaecology and this established the first Harris Birthright Department of Fetal Medicine in the country at King's College Hospital. This was opened by Princess Diana in 1984 and is now one of the largest and most successful fetal medicine units in the world, run by Professor Kypros Nicolaides, seeing over 20 000 patients a year from the UK and overseas.
When I worked at St George's, in 1990 I was told that one of the Profs at King's who was involved with the fertility unit there and enjoyed a reputation as far away from the pompous old Top Doc in a stripy suit and bow tie as it was possible to get, was a bit too much because 'he has sex with his children'. I don't know how old the children in question were. The man in question was not Prof Nicolaides.
Mike loved sport particularly rugby and was President of the King's Rugby Club for 20 years. He played tennis and had a court at the end of his garden – at 50 he could still beat his son, by 55 he had to regularly use his exercise bike to stay fit and by 60 he reluctantly admitted that he was regularly beaten. He was also a keen skier and continued to ski well into his 70's but only in the United States where he said the snow was softer! Fortunately for him his very loyal wife Mollie shared in most of his activities both professional and sporting. She campaigned very hard for Birthright and later Wellbeing of Women and for many years worked actively for the League of Friends at King's College Hospital. Devoted to his family he took great pride in the many achievements of his four sons and their offspring.
I had a very special relationship with Mike Brudenell. When I first went to King's as a registrar in 1979 my mother asked me who I was working for and I told her that one of my consultants was Michael Brudenell. She asked if it was "the Michael Brudenell who delivered the Queen's children". At the time I had no idea but I made enquiries and found out that it was. She was absolutely delighted and told me that he had delivered me by emergency caesarean section for fetal distress at Queen Charlotte's Hospital in 1950. Initially I kept this information to myself until one day I decided that it would be useful to let him know that if he had been a little quicker I might have had an easier life. I don't know whether this influenced him in his choice of a colleague but he appointed me as a consultant Obstetrician and Gynaecologist at King's College Hospital 34 years later.
As a junior doctor I found Mr Brudenell challenging to work for. He generated an element of fear and respect.
A la Doug and Dinsdale Piranha.
He favoured the male trainees, particularly those who played rugby but did not really understand female trainees of whom there were relatively few at that time.
Although he was a gynaecologist…
However, he was always fair and ensured that we were properly treated even if he did shout at us from time to time.
Doug and Dinsdale. Ooh yes he nailed my ear to the floor but I deserved it…
We all benefited from his teaching, guidance and support. And he in return was receptive to learning new skills. When I was his senior registrar he persuaded me to teach him how to do a colposuspension on one of his American private patients for whom his anterior repair had failed to cure her stress incontinence.
So what went wrong with the repair then?
Much to his delight and my relief, she reported that three months later she was able to play "soft ball" without leaking.
Unless she was in a very bad way, she'd probably have been better off keeping well away from him.
He looked after his "firm" and ensured that the ward sister gave us breakfast after the ward round before we started the out patients clinic.
From what I saw, it was these acts of 'consideration' – which were nearly always the work of someone else – between the ruthless bullying and intimidation, which enabled complete scumbags to sustain reputations as having hearts of gold beneath that gruff exterior. In the era which the Top Doc is remembering, the shifts for junior doctors were horrific; they had probably been on call for the previous 24 hours anyway as part of an 180 hour week and had Sister not supplied a bit of grub they'd have fainted from exhaustion and hunger.
His generosity, availability and hands-on approach made him popular with patients, nurses and midwives.
But not other Top Docs?? So why was that? Did they perhaps know rather more about him than the patients, nurses and midwives?
He was so enthusiastic about all aspects of hospital life. His passion for both King's and the RCOG influenced many of us and he will be remembered fondly by all of those with whom he worked or played.
Because Brudenell delivered Royal babies, he ruled King's and the RCOG and if anything about the malpractice and patient harm is remembered, including that Top Doc who had sex with his children, we'll never work again. King's also hosted a students and Top Docs club which was involved in a ring procuring sexual partners for those in the club. Then there was the scam in the 1980s at King's in which students were marrying oversees citizens who wanted permission to remain in the UK for a handsome sum. My point here is not to remember those students with a 'Shocking, ooh they're animals', it is to point to the unrelenting pomposity of that institution and what was actually happening there, while the class of people who ran and still run it make insulting noises about aggressive patients attacking Angels and drinking too much and being too fat and generally a bit too plebeian.
When David Steel presented his Private Member's Bill in 1966, huge swathes of the medical establishment were still firmly opposed to abortion. Abortion was a cause favoured by younger people or radicals, but the medical establishment were not young and radical and neither were their mates in the legal establishment. Many of the leaders of those professions at the time had been born in the 19th century. They were signed up to moralising, hypocrisy and personal benefit from these things. So someone must have really twisted the arms of someone else to ensure that Sir John Peel Chaired that medical advisory committee that reported in favour of passing Steel's Bill. The Gov't of the day – Harold Wilson's Gov't – was backing Steel's Bill. The Harold Wilson's Gov't who were frantically rearranging the furniture to ensure that the Westminster Paedophile Ring which was being facilitated by corrupt Top Docs, lawyers and senior figures in the welfare state remained concealed…
After the Abortion Act 1967 Top Doctors were – rightly in my opinion – allowed to refuse to undertake abortions on the grounds of a 'conscience' clause. If they did so, they did have to explain to their patient that although they could/would not help they would refer them to another Top Doc who would. This was widely flouted and even in the early 1990s I heard  a Top Doc discuss how uneducated women from Tower Hamlets were being told by Top Docs that the Doc 'could be struck off' for requesting an abortion for his patient. The Doc who talked about this in a public lecture at St George's was Wendy Savage, the Labour Party supporting feminist Top Doc. Wendy knew what Dafydd et al were doing in north Wales and she said nothing at all. Wendy Savage was a member of the GMC when those complaints about Dafydd and co were not acted upon. The Labour Party of the late 1980s really, really loved Wendy Savage, she was a regular on 'Question Time' and other such programmes where she would be insulted by Lord Hailsham and the like.
You didn't mention the War then Wendy!!! It would have finished Hailsham off, but there was your mate Chamberlain to think of, Chamberlain who famously could be heard bellowing around St George's that 'one cannot be a gentleman and a Tory…' As well as all the other Top Docs and Labour Party supporters who decided that I and others could be sacrificed…
Here's the Nice Guy of Politics, a Scottish lawyer, who knew exactly what was going on and used it to establish his reputation:
Others Who Knew:
Dame Babs, Who Fought For Wimmin:

Battling Babs Knew How It Was For Wimmin In Politics. Which is why she always had her hair done:

The Lord Ennals: Labour MP; Minister of the DHSS under Battling Babs; Secretary of State for the DHSS, 1976-79; Human Rights Campaigner Who Held Senior Roles In MIND During The 1970s and 80s…
And here's the wanker of a Windbag who so desperately wanted the Top Docs on his side:
It's Christmas and the BBC will no doubt be screening the children's classic, 'Oliver!'
Remember 1984! Do They Know It's Christmas? It Was Poptastic!
Shadow Secretary of State for Health, 1983-87 and for Social Security, 1989-92. Was married to Molly, a former social worker who specialised in mental health and drug problems:
His predecessor as Shadow Secretary of State for Health and Social Services, Mrs John Dunwoody:
His successor as Shadow Secretary of State for Health and Social Services:
Heart attack while out mountain walking wasn't it Miranda??? 2005. The year that I received my PhD and began publishing, the year that the baying crowd began their pursuit of Merfyn in earnest…
One Top Doc who's name isn't mentioned as often as it should be on a police charge sheet is that of Deirde Hine. Deirdre was:
Principal Medical Officer, Welsh Office (1984)
Deputy Chief Medical Officer (1985)
Director, Breast Cancer Screening Service, Wales (1988)
Chief Medical Officer, Wales (1990-97)
Which puts Deidre at the scene of a great many crimes – eg. perjury, forgery, conspiracy, embezzlement – what with Health and Social Services having been the responsibility of the Welsh Office since the late 1960s. Deirdre was promoted to CMO for Wales from Deputy CMO in 1990; in 1989, the Welsh Office orchestrated Bluglass's cover-up into my very serious complaint against Dafydd and the gang. Deirdre knows Carwen Howell, the pal of Lucille Hughes's Lady Top Doctor friend; Carwen was a mandarin at the Welsh Office, responsible for pharmacy. Dafydd was flogging class A drugs with the collusion of corrupt mandarin Bing Spear of the Home Office Drugs Branch. Bing died in July 1995, four days apart from when the body of Peter Morrison was discovered. Bing was a great friend of Dr Ann Dally and her husband Dr Peter Dally. It was Bing who saved Ann's bacon when she ended up suspended and under police investigation in the 1980s for flogging Class A drugs to the rich n famous. Ma'am Darling was a patient of Dr Peter Dally. Ann later wrote a book about her ordeal at the hands of the police and others and the book had a foreword written by Wendy Savage, another Woman Doctor Who Was Attacked By The Patriarchy (see post 'Little Things Hitting Each Other'). Fortunately the Patriarchy at the GMC at the time was Presided over by Lord John Walton, so Ann was soon back on the Medical Register after a few guest appearances in the media.
Dame Deirdre Joan Hine (née Curran; born 16 September 1937) is a Welsh Top Doctor 'who in 1984 began her career as a public health physician in Wales'.
Hine was born to David Alban Curran and his wife, Noreen Mary (née Cliffe), and raised in Cardiff. I wonder if Deirdre is a relation of Desmond Curran, the daddy of the trafficking gang at St George's?
Deirdre attended Heathfield House (Cardiff) and Charlton Park (Cheltenham) schools before qualifying at the Welsh National School of Medicine (now Cardiff University Medical School) in 1961. The Welsh National School of Medicine, as long ago as the 1950s, was colluding with the sex offending of George Thomas. The Top Docs in south Wales and George had a love-in for the entire latter half of the 20th century.
In 1963 Hine married Raymond Hine; they have two sons and five grandchildren. Hine worked at Cardiff's Royal Infirmary, trained in public health medicine and became a specialist in community medicine in 1974. It was George Thomas who diverted huge quantities of money from the NHS budget for Wales to build the flagship University Hospital of Cardiff at the Heath in the early 1970s. The folk at the Welsh National School of Medicine were delighted but the rest of Wales was left with crumbling inadequate hospitals, many of which were former workhouses and the like. See post 'The Great Stink'. Not that it mattered, the Top Docs at the Heath were the ones who were cooking the books, ticking the boxes and writing the reports maintaining that the whole of Wales had an 'excellent' NHS, although Dafydd had a load of victims of sex crime imprisoned in a dungeon in Denbigh. In return George Thomas et al had sex with children.
Deirdre knew Professor Sir William Asscher who was called from Cardiff to help out at Paedophilia HQ at St George's in 1988 after that embarrassing business with Oliver Brooke; she knew Tony Francis, she knew Dafydd, she knew all of them. Deirdre's career in community medicine began in 1974, when Dafydd's gang prepared to receive hundreds of children in north Wales once Dr Death succeeded in getting the Leo Abse-inspired Children Act 1975 onto the statute books with his Private Member's Bill.
Hine retired in 1997, the year that the Waterhouse Inquiry opened and was appointed a Dame in the same year "for services to medicine in Wales". Deirde was appointed to the Audit Commission in 1998. Jeremy Colman joined the National Audit Office in 1993  and in 2005 was appointed Auditor General for Wales. In 2010 Colman resigned and was subsequently imprisoned after child porn was found on his office computer. See previous posts.
Huw Vaughan Thomas replaced Colman as Auditor General for Wales. Huw was Chief Exec of Gwynedd County Council throughout the years that kids in Gwynedd's children's homes were abused. Huw's son was also employed by the Welsh Audit Commission. Huw has so many public appointments that I will simply refer readers to my post 'I Know Nuzzing…' where I have listed some of them. Huw is married to Enid Rowlands, who, among many other things, is Chair of the Solicitors' Regulation Authority, served as a member of the GMC for eight years, was or is a Director of the North Wales Health Authority and was or is a Director of BUPA. Enid also has held so many public appointments that I invite readers to refer to previous posts.
Huw and Enid live in Colwyn Bay and Enid refused to relocate to south Wales when she was appointed Chair of ELWA, a 'training and education' quango. Within a few short years ELWA was so deeply in debt that over 100 staff were made redundant and several million had been given in grant funding to a business called Avanti who could not explain what they had done with the money. Enid refused to resign even though accounting procedures had not been followed and there was an undeclared conflict of interest in the appointment of Dr Peter Higson as interim CEO of ELWA, as both Enid and Higson were Directors of the North Wales Health Authority.
Higson is a clinical psychologist who worked at and then was manager of the North Wales Hospital Denbigh and then the manager of the regional mental health services in north Wales. After Enid refused to resign, ELWA was soon a smouldering ruin. Higson was appointed CEO of the newly created HIW (Health Inspectorate Wales) and when HIW was branded not fit for purpose some ten years later, Higson 'retired'. Before retiring, Higson wrote a damning report regarding Merfyn Jones's Chairmanship of the Betsi Board. A second damning report regarding Merfyn's leadership of the Betsi was written by Huw Vaughan Thomas. Merfyn resigned. Peter Higson was appointed as the next Chair of the Betsi Board.
Merfyn: If you want to punish yourself by re-entering public life, drop me an e mail and I will arrange for huge quantities of child porn to be found among your possessions. I am sure that you will be inundated with offers of public appointments within days. Do you fancy being Chair of the Parole Board perhaps? Chief Exec of the NSPCC Wales? DG of the Prison Service? The world will be your oyster and furthermore you will not have the gwerin carping and grumbling, spreading poisonous rumours about you and planning to fit you up for a criminal offence like they did when you dared challenge their misconduct and criminality.
Peter Higson also picked up a seat on the Council at Bangor University. While Higson held that post, Higson's sister Ruth Hussey, the Chief Medical Officer for Wales, was awarded an Honorary Fellowship by Bangor University. For further details of Peter and Ruth's glittering careers see post 'Topsy and Tim'.
Deirdre Hine was named as Chair of the Commission for Health Improvement in August 1999 and served as President of the Royal Society of Medicine, 2000-02. This explains a mystery of many years standing. In 2003, the Hergest Unit had one of the highest suicide rates in the UK, there were numerous complaints of staff assaulting patients, none of which were investigated and a number of patients, including me, had been prosecuted on the basis of the perjury of NHS staff. Patients were writing to MPs, to Gov't Ministers and to the Secretary of State for Wales. There had been at least one patient death in the Hergest Unit itself. The Commission for Health Improvement carried out an inspection of the NW Wales NHS Trust's mental health services at this time and I and at least two other patients met with the CHI and gave them first hand accounts of what had happened to us. I later found out that two Hergest Unit staff also spoke to the CHI and told them that the Unit and the community mental health service were so dangerous that patients had died as a result.
I and the other two patients who met with the CHI subsequently received a copy of the CHI's Report. It praised the NW Wales NHS Trust's mental health services in glowing terms. The CHI referred to the excellence, the caring staff and the 'excellent joint working between the Community Mental Health Teams and the Hergest Unit'. Not only had there been complaints that the Arfon CMHT had threatened and assaulted patients, but the Hergest staff and the Arfon CMHT were at each others throats to such a degree that one Top Doctor from the Hergest Unit, Dr Devakumar, refused to even speak to, let alone work with, the Arfon CMHT. This made Devakumar popular among the Hergest staff and other CMHTs who all hated the Arfon Team as well, but Devakumar was mistreating patients himself.
I met with the other two patients who observed that the Report 'was like reading about a completely different hospital'. Indeed it was, this wasn't just a bit of skilful editing, it was an account of a mental health service that simply did not exist. We contacted the CHI and were told that no correspondence would be entered into. One of the patients who met with the CHI was later awarded an out of court settlement for the clinical negligence which she had sustained while in the 'care' of the NW Wales NHS Trust.
Brown quipped afterwards that the contents of the CHI Report probably reflected the quality of the dinner to which Alun Davies had treated the CHI the night before the inspection. I fear it was far worse than that now I've found out that Deirdre was Chair of the CHI at the time.
At the time of that CHI Report, the CEO of the NW Wales NHS Trust was Keith Thomson. In 1994, when Dafydd wrote to John Mullen, the CEO of the Gwynedd Community Health Trust and told him that he had ordered the MDU to raise a High Court injunction against me, Dafydd CC'd the letter to Keith Thomson. I don't know what Thomson's job title was at the time, but Keith Thomson eventually became the CEO of the North West Wales NHS Trust after Barry Shingles, yet another corrupt NHS manager in Gwynedd, who was expected to become CEO, killed himself.
Keith Thomson was a grade A nightmare, even by the standards of NHS managers in north Wales. He refused to investigate serious complaints and also refused to co-operate with external NHS investigations. He declared me and a number of other people to be 'vexatious complainants' and on those grounds refused to answer our correspondence. On Keith Thomson's watch, north west Wales had the second highest suicide rate among women of any area in England and Wales. It was Thomson who was summoned before the High Court in Cardiff in 2005 and ordered to hand over all documentation relating to me or face imprisonment for contempt of court. Hours later Thomson resigned. An article subsequently appeared in the 'Daily Post' entitled 'Ten Years At The Top For Keith', waxing lyrical about Thomson's glorious career and how he was now retiring. Thomson was then awarded an OBE. He didn't retire. Dr Brian Gibbons, the Welsh Gov't Health Minister who was one of those who refused to investigate my complaint and in the end even correspond with me, appointed Thomson as CEO of the Pembrokeshire and Derwen NHS Trust. Where there was havoc in the NHS…
I also took my complaint to the Gwynedd Community Health Council. The CEO repeatedly lied to me and then refused to investigate the complaint. The CEO was Glanville Owen. Who in the mid-1980s had been the Deputy Director of Gwynedd Social Services responsible for children's homes…
Rhodri Morgan was FM when Welsh Gov't Health Minister Dr Brian Gibbons – who was in the Socialist Health Association with John Dunwoody and Ed's Uncle Harry – let Keith Thomson loose on the NHS in west Wales. There was a paedophile gang in operation in west Wales which had links to the one in north Wales. Ioan Bowen Rees, the Chief Exec of Gwynedd County Council who was in post whilst the paedophile gang in were busy on his turf, had previously been County Secretary of Dyfed County Council, whilst a paedophile gang were busy there (see post 'I Know Nuzzing…'). Rhodri's wife Julie is a former social worker who was Assistant Director of Barnardo's. Some Barnardo's staff were involved with the abuse of children in north Wales.
Keith Thomson had grown up in Bangor and went to Friars School. Yet before becoming CEO of the NW Wales NHS Trust, he had spent time as an NHS manager in Stirling. The Stirling ruled by Lord Jack McConnell, who had gone to Stirling University with my best friend from school and the man whom she later married and shafted them from 1986 onward, when Dafydd and the gang went after them as well as Brown and Brown's brother, being witnesses who wouldn't abandon me. See post 'The Turn Of The Screw'. The Lord Jack who is a big pal of Sarah's Teddy Bear Gordon. Lord Jack was FM of Scotland, 2001-07. Lord Jack, I am so glad that my friend spurned your efforts at discussing Uganda with her when she was an undergrad. What a toe rag you are, no wonder she married your rival.
Here is the turd whom Scotland elected as FM:
The Lord McConnell of Glenscorrodale
It was Lord Jack who appointed Prof Alexis Jay as the most senior social worker in Scotland. The Alexis who was responsible for the Orkney Satanic Panic, who ignored abuse which really did happen – including in Stirling – and who is now Chairing the IICSA. See post 'The Scottish Play'.
Lord Jack is a big mate of Kirsty Wark of 'Newsnight' fame. See previous posts.
Lord Jack's pal Gordon's wife Sarah was the business partner of Julia Hobsbawm when they formed the PR company Hobsbawm Macaulay Communications in 1992. Hobsbawm Macaulay's clients included the 'New Statesman', the Labour Party and trade unions.
In 1996, the year that William Hague announced the forthcoming Waterhouse Inquiry, the 'New Statesman' published an article by Richard Webster entitled 'Can a Whistle-Blower Be Wrong?'. The article libelled Alison Taylor, the social worker from Gwynedd who spent years blowing the whistle on the abuse of kids in care in Wales only to be sacked by Gwynedd County Council. Alison sued and won, representing herself. The 'New Statesman' subsequently admitted that they published the article because they knew that she could not afford to employ legal representation if she sued. Richard Webster was the author of 'The Secret of Bryn Estyn' and maintained that the Secret was that there was no paedophile ring, Bryn Estyn was just a rather mediocre children's home. Richard Webster spent a lot of time and money researching Bryn Estyn and associated matters and no-one has ever found out who footed the bill for it all. Richard Webster believed that the problem was one of vulnerable people naming innocent social workers and others as a result of discredited therapeutic techniques. The naming of innocent people was going on in north Wales but the targets were being encouraged to name people – often people from their pasts – who had definitely NOT abused them after they had named other people, including NHS and social services staff, who had been involved in abuse. People were certainly tied up in knots but no-one could have been involved with the Social Services, mental health services and criminal justice system in north Wales during the 1970s, 80s and 90s and not realised that very, very abusive people were staffing and managing those sectors and that corrupt people at Cabinet level and in the highest echelons of the civil service were protecting them.
The 'New Statesman' was owned by Geoffrey Robinson, who has been the Labour MP for Coventry North West since 1976. Geoffrey Robinson was the one who precipitated Mandelson's first resignation after he gave Mandy that undeclared loan to enable Mandy to buy a posh house. Kids from Coventry were sent to children's homes in north Wales. Dr Colin Berry, a Top Doc from Walsgrave Hospital in Coventry, was one of those who in 1989, assisted Bluglass in concealing the criminality of Dafydd and the gang, as organised by Deirdre and chums at the Welsh Office.
Ron Evans, the crooked lawyer employed for years by Gwynedd County Council – who in his efforts to conceal the abuse of children and psych patients forged documentation and encouraged NHS and social services staff to perjure themselves -has a daughter who is also a lawyer and entered the civil service. She worked/works as an aide to Mandelson and was in that job in 2011. Her mum is a magistrate and was a lecturer in the School of History at Bangor University, the Dept in which Merfyn Jones held his Chair.
Sarah Brown did a degree in psychology at Bristol University at the same time as Sarah Jenkins, a girl from Bangor did. Sarah Jenkins's mother was Sheila Jenkins, a psychiatric social worker with the Arfon CMHT. Sheila lied to the police about psych patients, breached confidence and when she felt like it told bare faced lies about 'clients'. Sheila Jenkins was involved with Prof Mark Williams's Mindfulness fraud, as was Jenkins's immediate boss, Keith Fearns.
After Sarah Jenkins graduated in 1984, she returned to Gwynedd for a while and lived in a house at Llandegfan on Anglesey that she rented from Dr D.G.E. Wood, the corrupt GP who was facilitating the trafficking gang. Sarah was a Labour Party supporter, as I think was her mother. She shared the house with Christine Lippai, a girl whom I'd been a student at UCNW with. Christine knew about a related paedophile ring in the west country and she also knew, from UCNW, two other students who were targets of Wood and the gang, but I don't know if Christine knew that so many of their troubles were because they had been targeted.
Sarah Brown has been a friend of Julia Hobsbawm's since they were at Camden School for Girls together. Sarah married her Teddy Bear in 2000, the year that the Waterhouse Report was published. Sarah left Hobsbawm Macaulay in Oct 2001 after finding out she was pregnant with her first child.
Julia Hobsbawm's family had a second home in Croesor in Gwynedd for many years, until 1979 or so. Julia's father Eric was friends with Sir Clough Williams-Ellis, his family and their friends from the Bloomsbury Set in London. Some of those in that network were involved with organised abuse themselves and many more were actively concealing it. They all knew about Dafydd and the gang. Eric Hobsbawm was mates with Ralph Miliband, Ed's dad. Ed worked for Gordon before Ed became an MP and Ed's now legendary Uncle Harry was a Top Doc at Guy's who knew many who were colluding with Dafydd. See post 'Captain Swing And His Crew'.
Here's the shipwreck, after all those years of living it up in paradise: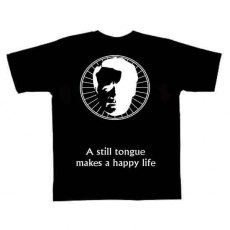 Merfyn Jones grew up in Llanfrothen, knew the second home crowd, including the Hobsbawms and knew about the abuse gang. Harold Wilson's mate Asa Briggs who was part of the gang went after Merfyn's blood when he was at Sussex University and was involved in an anti-Vietnam protest in 1967. See post 'Anthem For Doomed Youth'.
I know all about the Lord of the Rings, but I've now discovered Deirdre, the Lady of the Rings. Who in 2001, before she was responsible for ignoring the abuse and deaths of psych patients at the hands of people who were facilitating a paedophile gang, was appointed as an independent member to the House of Lords Appointments Commission.
Since January 2004 Deirdre has Chaired the BUPA Foundation. Deirde is also: President, Royal Medical Benevolent Fund; Non-executive Director of Dwr Cymru Welsh Water; Vice-President, Marie Curie Cancer Care; Member, Science Committee for Cancer Research UK (for details of the endemic research fraud in CR UK, see post 'Oh Lordy! It's CR UK').
The Chairman of the Mental Health Act Commission in 1994, when Dafydd et al were failing to respond to serious complaints about Dafydd who along with his colleagues was lying, perjuring, planting bricks yet were still deemed to be Responsible Medical Officers given powers to bang people up for life without trial and yes, even these days, give them a lobotomy if they really are frightening the Top Doctors, was Louis Blom-Cooper QC. Louis Chaired that Commission when his two Commissioners met with F, Jeff Crowther and me and admitted that they knew that there had been numerous complaints about Dafydd sexually abusing patients, stretching back as far as the 1960s. They then failed to investigate the complaint that F and I had made about Dafydd and others.
Blom-Cooper was appointed to Chair the first Public Inquiry into Ashworth Hospital on Merseyside in the early 1990s. Ashworth Hospital was run by Dafydd's mates and many of the patients had been sent there by Dafydd and the gang. There were complaints from Ashworth patients to the Mental Health Act Commission. Blom-Cooper was appointed as Chair of the MHAC in 1987. In 1987, David Ewart, of the MHAC's Liverpool office, conspired with Dafydd, the Home Office and numerous others to frame and imprison me for 'attempting to stab a doctor'. See previous posts eg. 'Workers Play Time'. Ashworth was subjected to a second Public Inquiry not long after Blom-Cooper Chaired the first one, after a patient was beaten to death by the Angels. The person assigned to investigate the murder was Professor Robert Bluglass, who chose two Angels to assist him in this; one was a senior Angel from Bluglass's own unit, the Reaside Clinic in Birmingham, the other was one of Dafydd's senior Angels from Clwyd Health Authority. See previous posts eg.'Security, Security'.
Sir Louis Jacques Blom-Cooper (27 March 1926 – 19 September 2018) was a lawyer specialising in public and administrative law. Louis Blom-Cooper was educated at Port Regis School, Seaford College, University of British Columbia, King's College (Blom-Cooper graduated from there in 1952, so he was at King's with the Top Docs who facilitated the trafficking gang), the University of Amsterdam and at Fitzwilliam College, Cambridge.
Blom-Cooper was an academic at London University, 1962-84, while Lord Brian Flowers, Swansea's famous son, used his knowledge of research fraud, patients harm and the facilitating of the Westminster Paedophile Ring by Dafydd et al to climb to the top and ensure that it all continued. Prior to this he was a columnist for 'The Observer', which was owned by the Astor family and edited by David Astor. In spite of his liberal credentials, David did much fancy footwork to ensure that his brother Bill was covered in rather less slurry as a result of the Profumo Affair than he would otherwise have been. It was all blamed on Stephen Ward who most helpfully killed himself after the Top Docs didn't work to hard to stop him; Christine Keeler, who went to prison for perjury, even though she was terrified and had been threatened at gunpoint; and Bill's third wife Bronwen. When Bronwen met and married Bill she was a charming, beautiful, stunning, witty model. After Profumo, she was a Welsh slapper who'd gone to school in Dolgellau and was no better than she ought to be, so she was kicked out of Cliveden with her two young children and banished to downtown Surrey. See previous posts.
One journo who worked for 'The Observer' for many years until she fell out with Donald Trelford not long after he became Editor was Norah Beloff. Norah's husband – she married later in life – also worked for 'The Observer'. Not only that, but Norah was an old hand with Reuters too. Norah was the sister of Lord Max Beloff, a friend of the Chief Exec of Gwynedd County Council, Ioan Bowen Rees. Lord Max was involved with the establishment of the University of Buckinghamshire, along with Dr John W. Paulley, who concealed organised abuse in Suffolk. See previous posts.
Before John Allen moved to north Wales to open the Bryn Alyn Community, he lived in Suffolk. One of his neighbours was John Jermyn, Lord Bristol, who's family seat was in Suffolk. John Jermyn was a hopelessly addicted HIV positive user of, on his own estimate, thousands of rent boys. Jermyn died during the Waterhouse Inquiry, as did his brother Nicholas who had not led a lifestyle anything like John Jermyn's but knew a great deal about it. Nicholas was left to die by the Top Docs in exactly the same way that so many less privileged Hergest patients were. See post 'Captain Swing And His Crew'.
Thatch became Chancellor of the University of Buckingham and a number of Lord Max's relations were given academic posts there. See previous posts. Lord Max's son was Michael Beloff QC, Cherie's colleague and a good friend of Cherie and Miranda, who in his role as legal adviser to Municipal Mutual, the insurers of Clwyd County Council as well as the North Wales Police, in 1996 ensured that no-one except for Clwyd's and Municipal's lawyers, ever got to read the Jillings Report into the abuse of children in the care of Clwyd County Council since 1974. See post 'It's A Piece of Cake…'
Blom-Cooper was a Judge in the Court of Appeal of Jersey and of Guernsey, 1988-96. Anyone for Haut de la Garenne?
Blom-Cooper Chaired more than a dozen Public Inquiries, including the Guns for Antigua scandal – who could have been a safer pair of hands?? – and the Jasmine Beckford Inquiry. He sat as a Deputy High Court Judge on housing and judicial review cases until 1996. That is so reassuring.
Blom-Cooper was well known for his regulatory work, particularly as Chair of the Press Council, subsequently known as the PCC and later as the founding Chair of the premium rate telephone regulator, ICSTIS now PhonepayPlus. So that was why the press published whatever they wanted and everyone was fleeced by the phones companies.
In 1992 Blom-Cooper was appointed by the N Ireland Secretary as the first Independent Commissioner for the Holding Centres, retaining the appointment until 1997. Who was the N Ireland Secretary at the time? Patrick Mayhew. Who had just one year previously in his capacity as Attorney General authorised my prosecution for contempt of court, although he knew that Tony and Sadie Francis had lied on oath; the solicitor Ann Ball of Hempsons knew that as well, as did the MDU. Paddy had previously authorised some more prosecutions of me on the basis of what everybody involved knew was the perjury of Top Docs, social workers and Angels. Oh well, witnesses were found dead, but at least Paddy got a promotion out of it and then a peerage in 1997, after the Waterhouse Inquiry began. Paddy was destined for great things even as a young barrister. In 1973, he was one of those who ensured that Dr Morris Fraser was allowed to continue working as a child psychiatrist after Fraser had been convicted of sex offences on children. Fraser was an Expert on childhood trauma and was involved with Kincora Boys' Homes. Fraser later moved to England and worked at Springfield Hospital, the mental health unit attached to St George's, as well as UCL.
The Lord Mayhew of Twysden
Blom-Cooper was subsequently called to the Bar of N Ireland and granted Silk in N Ireland. Blom-Cooper was also Counsel to the Saville Inquiry, acting for the N Ireland Civil Rights Association. Just don't mention Kincora.
Blom-Cooper's 1997 book The Birmingham Six and Other Cases considered recent miscarriages of justice. It prompted an unsuccessful libel action in the Irish courts from Gerry Hunter and Hugh Callaghan. Of course their action failed, it's not as if Louis would ever have lied his arse off is it?  Initially Blom-Cooper argued that the publication of the book in Ireland was outside of his control. When this failed, he relied on European Convention on Human Rights #Article 10 – Right to Freedom of Expression and the newly formulated defence of Qualified privilege – provided good practice was followed it was acceptable to get things wrong. Louis knew all about getting things wrong. Previously inaccuracy would have led to financial penalty. Despite this, solicitor Gareth Peirce accused Blom-Cooper of "shoddy research" and "total nonsense" in respect of the book. Gareth is someone else who ignored what was happening to us in north Wales.
Charged with terrorist offences? Need defending? No problem! Call Gareth Peirce and Mr Mansfield.
Bothered by an insane old man in north Wales? Er, sorry, Mr Mansfield is busy with a big trial, ooh it'll be taking up all of his time for the next four and a half years… All other members of the Mansfield Community are fully engaged elsewhere as well I'm afraid… It's the Denbigh dungeon for you…Have you tried MIND and the Community Health Council??
Blom-Cooper was involved in the foundation of Amnesty International in 1961. Martin Ennals, the brother of Dafydd's mate Lord David Ennals, was General Secretary of Amnesty for years. It was at Blom-Cooper's suggestion that Peter Benenson wrote to David Astor proprietor of 'The Observer' to publicise the campaign which launched Amnesty. Blom-Cooper also took part in a small committee of individuals who helped carry through the appeal which led to Amnesty International. For more details about Amnesty and those involved, including Polly Toynbee, see post 'Dogma and Disarray?'.
Blom-Cooper was also a Patron of Prisoners Abroad, a registered charidee which supports Britons who are held overseas and was a Trustee of the Howard League for Penal Reform. Meanwhile at the North Wales Hospital and Ashworth…
Blom-Cooper was a member of the Athenaeum, as was Savile. The Athenaeum is the preferred club for Top Docs and Vice Chancellors. Indeed, Merfyn is a member. I'm only surprised that his dinner wasn't laced. Would you like some sushi with a hint of polonium Professor Jones? It's awfully good at this time of year. By the way, a friend of mine has a lovely house that has just come up for rent, in Salisbury, ooh it would suit a well-dressed man.
Blom-Cooper's published works included 'Occupational Therapy -An Emerging Profession in Health Care' (1989). Now here's an Interesting Fact. The Bastard of Newcastle-upon-Tyne, Lord John Walton, held one of the most senior roles in the occupational therapists' professional association. Walton was not a man who would have taken the role of an OT seriously and all of his other public positions were concerned with science or medicine. The only whistleblower in the mental health services in north Wales was a senior occupational therapist. Walton only decided that he would oversee the OTs professional body after this whistleblower had blown so many whistles that he had become to go-to man for patients who had been assaulted or fitted up in Court by his colleagues. The Hergest Unit tried to fit him up for inappropriate relationships with patients, then they tried to simply intimidate and bully him out of his job. He once told me that the only reason that he ever survived until retirement was that OTs have a different management structure and Alun Davies and the corrupt NHS managers were not his line managers.
Paedophiles In Distress, Call John Walton!!!
Why was any of this ever allowed to go on? There are people who are undoubtedly only alive and not in prison because the Hergest whistleblower refused to lie on oath, WHY was the Bastard of Newcastle-upon-Tyne allowed to try and stymy the one professional in the mental health services in Gwynedd who flatly refused to succumb to the threats of a gang of paedophiles?
Blom-Cooper's wife Jane predeceased him in 2007. 'The Guardian' published an obituary:
Jane Blom-Cooper, who has died aged 67 of cancer, possessed two pearls of great price – passion and compassion. She brought them to bear on the many purposes she achieved, and on the host of people that her personality and ability drew to her.
Born Jane Smither to an East Anglian family, she was brought up in her early years by her grandmother, and hardly knew her father until his return from the second world war. Her independent spirit – rebelliousness towards some conventions and traditions was to remain with her – showed in various early jobs. These included a film project in Morocco and being assistant purser on a Cunard passenger liner. She would say later that not much behaviour could surprise her after what she witnessed on board ship.
Not even that of a gang of paedophiles whom her husband did all that he could to assist.
Not academically inclined at school, she was led by her social and political concerns to gain a social work qualification at Ruskin College, Oxford, in 1965,
Matt Arnold, the Head of Bryn Estyn, met Peter Howarth – who was imprisoned for a series of sexual assaults on the boys in his care at Bryn Estyn in 1994 while Jane's husband ignored the other members of Howarth's gang when F and I were screaming as loudly as we could in his direction in the very month that Howarth was jailed – when Arnold was teaching at Ruskin College in 1966. Prezza was a student at Ruskin at the same time. Perhaps Prezza served the drinks on the Cunard boat, where the behaviour on board rendered Jane unshockable?
and worked in the field of social services childcare in Oxfordshire until 1970
There was an organised gang in Oxfordshire at the time, concealed by social worker Barbara Kahan, who in the early 1970s was appointed a social work adviser to Keith Joseph in Heath's Gov't. Babs continued in Gov't advisory work for years and in the early 1990s helped conceal the extent of the abuse of kids in care in Staffordshire (see post 'Always On The Side Of The Children').
and in the London borough of Camden until 1972.
Paedophiles in distress! Call Dame Barbara Mills/Tessa Jowell/famille Hobsbawm…
Via a research project in 1967 at Bedford College, London, she met the lawyer Louis Blom-Cooper.
Bertrand Russell's son Conrad Russell was an historian at Bedford College for much of his academic career. Bertrand was one of Sir Clough's mates and lived near Croesor when the Captain and his friends were swinging…
Marriage to him in 1970 meant that she joined forces with his independence of mind and involvement in causes of justice and liberty.
Oh please, this is overdoing it…
Her quarter-century career as a magistrate, particularly in the cause of youth justice, was a major life purpose.
Jesus Christ.
The need for social housing via the Circle 33 Housing Trust in London and the south-east was another, and she played an integral part in the architectural competition for the Old Ford affordable housing development in east London.
Give me Arundells with Ted in situ, it couldn't possibly be worse than anything arranged by Jane.
With her brother David, she devoted much time and energy to enlarging greatly the chalk-quarrying business in Suffolk begun by their father.
In the quest for human rights and justice of course. SUFFOLK. Er, John Allan and John Jermyn???
Somehow she found time, too, for judicial appointments panels and prison reform causes;
Bluglass, Colin Berry and Dafydd's other umbrella David Mawson were all on the Parole Board. And whoever could forget Lord Longford who knew all about Dafydd, as did members of his extended family, including Harriet, Lady Antonia, Harold Pinter (see post 'Comedies Of Menace')…
charities, including Parents for Children, Young Minds and Medical Aid to Palestine; school governorship;
I'll just fetch the sick bucket
and even leading the rescue of a Shropshire inn and brewery.
The Real Ale Twats in Bangor knew about Dafydd's gang, which had an outpost in Shropshire after John Allen opened a children's home there.
Her deepest belief was in family life and its importance, giving equally of herself to her children, Martha, Hannah and George, and Hannah's son Louis, and to her stepchildren, Alison, Jeremy and Keith, and to Alison's two children.
They've bred.
Over the years, Jane temporarily added to her family numerous young people who needed a home as well as a place to stay.
Aaaarggghh…
In her many different roles, she encouraged others, faced down naysayers, cajoled committees, removed obstacles, took charge when there was much to do or difficulties piled high.
I wish that I'd known, I'd have just flattened her.
For she possessed the genuine quality of leadership – hard to define, but immediately recognisable.
I'm on all the Committees and my husband is Sir Louis.
Her steady eyes, generous smile, expressive hands and welcoming laugh helped put many – men and women alike – at their ease, and to then become her natural allies.
Mad psycho-like glare under the guise of 'eye contact'; snarl with a good coating of angry red lipstick; expressive hands – er unwanted touching???
When illness stole upon her, she fought it with bravery and tenacity.
It was cancer, the research has been fabricated for the last three decades, by the mates of Jane and her husband. Doesn't matter how brave and tenacious you are.
Although it often appeared that Jane was driven by some higher purpose,
Keeping a lid on absolutely all of it
she held to no particular faith other than an unwavering belief that she could change things for the better. The testament to that was all around her and lives on in her children, her family and friends, who loved and admired her.
Most of the witnesses to the North Wales Child Abuse Scandal are dead. Many died while Jane and her husband ignored their screams.
A caring female relative like Jane is always useful, Greville Janner had one – in addition to his daughters Rabbi Laura and Marion the Mental Health Campaigner who gave birth to that Tibetan terrier as previously featured on this blog of course – but I only discovered that a couple of days ago. Greville had a sister, Ruth Lady Morris of Kenwood, CBE. Ruth can be found starring on the website of Manuel Swaden solicitors, which tells us that
'Ruth joined Manuel Swaden in 2002 as a consultant to the Property team. Prior to that, she was Chairman of Partners at Janners and subsequently a consultant at Paisners and then Berwin Leighton Paisners. A recognised property lawyer, she spent many years specialising in the legal aspects of retail warehousing and now provides a wide range of commercial property advice to clients who rely on her expertise and guidance. Ruth has the loyalty of many longstanding clients to whom she has provided advice through the generations. Among her many other pursuits, she was a Vice-President of 'Woman of the Year Lunch & Assembly', a Chairman of Tribunals and is a Trustee of several charitable trusts as well as being a director of the Connaught Brown art gallery. In 2014 Ruth was awarded a CBE for services to the community. Ruth retired in October 2017 after 60 years on the roll'.
60 years, it is almost as terrifying as Trumpers.
There is a most illuminating interview with Ruth on the Spark 21 website which reveals what those who are not mates of Dafydd and the Piranha brothers are up against:
Let me start by saying that in my day…there were only 28 women a year who qualified, so it was quite a unique profession. I had a five-year article…a five-year traineeship and during that five years, I had two periods of six months which we were allowed off to go to law school, and we had to learn everything in those two six months… there were two other trainees with me, one of whom went on to be a Law Commissioner, even though our firm was quite small, and the other was one of the Heads of the Legal department at Scotland Yard….
I am sure that Ruth and the Head of the Legal Dept at Scotland Yard kept in touch… Anyone going to the Woman of the Year Lunch?
Finally, while both the Tory and Labour Parties fight among themselves and with everyone else, 'The Daily Post' recently ran an article about a scrap in north Wales that has caused nearly as much trouble. A group of fund-raisers from Colwyn Bay blacked up during an event to raise money for the Betsi Heath Board's baby charidee 'Cuddles' and the Board refused the donation because they were 'advised' that blacking up was wholly unacceptable. The fund-raisers are deeply offended, local people are fuming but a black barrister gave an interview to the 'Daily Post' saying that the fund raisers ought to Learn Their Black History. They are from Colwyn Bay, they are not likely to know much about Black History. Furthermore, if somebody wants them to find out about Black History, try approaching them in a positive friendly manner and offer to put on an exhibition or a lecture, don't appear in the local newspaper and insult them all. They really won't have been meaning to insult black people. By the way barrister, I too think that it is a good thing to be aware of histories from other parts of the world, but the Betsi Board is in special measures after hosting the biggest patient abuse scandal that the UK has ever seen, it is dangerous and bankrupt and a gang of paedophiles chased out a previous Chairman because he wasn't one of them. That is a far greater threat to the health and well-being of the population of north Wales than some men from the pub in Colwyn Bay who are of the vintage to remember the Black and White Minstrels and unwittingly offended an adviser to the Best Board.
Before Merfyn was appointed Chairman of the Betsi and kicked out by a gang of criminals, he was Guvnor of the BBC for Wales. In 2005 I went to a meet the Guvnors evening at Cardiff and Michael Grade, then the Chairman of the BBC and Guvnor Ruth Deech, made offensive racist comments about Welsh people. People in the audience were offended and Merfyn made the point that any sort of racial stereotyping was unacceptable. Grade and Deech continued with their anti-Welsh comments.
Michael Grade is Jewish. I have blogged previously about how my friend who was supporting me in the face of what was happening to me at the hands of the gang in north Wales got into serious trouble in the summer of 1985. She was working at the box office at the Edinburgh Fringe Festival and refused to pull strings to get Samuel Brittan, the FT journo who was the brother of Leon Brittan the then Home Secretary, tickets which had sold out and a hotel room when every hotel in Edinburgh was fully booked. Samuel wrote to his big mate Michael Grade demanding my mate's head on a plate and Grade then complained to my friend's boss. My friend received a copy of Grade's letter to Samuel; Grade told Samuel that he was 'appalled' at my friend's 'rudeness' and that he would make sure that Sam got a ticket, 'even if I have to give you mine!'.
Leon Brittan at the time was actively concealing the Westminster Paedophile Ring as well as the criminality of Dafydd and the gang.
Leon Brittan is Jewish. So is Edwina Currie, who did not raise the alarm when Trumpers, Thatcher's junior Health Minister, appointed Jimmy Savile to the management task force of Broadmoor; Edwina grew up in the Jewish community in Liverpool. Leo, Dannie and Wilfred Abse, who all facilitated the Westminster Paedophile Ring and Dafydd's gang, were Jewish and from south Wales. Sir William Asscher was Jewish.
Now Mr Grade, were you doing favours for Samuel Brittan because you were simply mates, or because you too were part of the network concealing the Westminster Paedophile Ring – which was interlinked with the sex abuse ring in your own industry of entertainment – or because you are a shameless toady who knew that doing favours for the relatives of corrupt Cabinet Ministers would stand you in good stead? Or was it an act of cultural solidarity with a fellow Jewish person? Because Merfyn is someone who, like you, grew up in a community which was facilitating a vicious paedophile ring and to cover their tracks some of the people involved used the umbrella of language, culture and national solidarity. So Merfyn had buckets of slurry thrown at him by people waving those flags who accused him of being a sell-out and then he had to work with pompous Englishers like you who insulted him for being Welsh. The difference between you Grade and Merfyn is that he refused to do favours for a gang of paedophiles…
There is not a problem with 'Jews abusing children'. There is a problem with child abusers involved in very serious criminality using whatever networks are available to them to protect themselves.
Here are just a few things about Greville Janner that I have not yet blogged:
Janner was President of the Board of Deputies of British Jews, 1978-84. In Parliament, and outside, he was involved in campaigning for the War Crimes Act 1991, lobbying the Thatcher Gov't to allow legislation to bring those responsible for Nazi atrocities (and now resident in Britain) to justice. He was also a Vice-President of the World Jewish Congress until 2009 and of the Jewish Leadership Council until 2015. He was President of the National Council for Soviet Jewry (1979–85) and the Commonwealth Jewish Council.
In 1988 Janner co-founded the Holocaust Educational Trust with Merlyn Rees, a body which successfully persuaded the British government to add teaching about the Holocaust to the National Curriculum in 1988. Janner stood down from the role in 2012. The Lord Janner Scholarship provides funding for ten schools to take part in the Trust's educational programmes each year.
Merlyn Rees was originally from south Wales and the Labour MP for a Leeds constituency, 1963-92. Throughout his political career, Rees – later Lord Merlyn-Rees – concealed the Westminster Paedophile Ring, as an MP for Jimmy Savile HQ, as Home Secretary and as the N Ireland Secretary. When Cherie's mate Michael Beloff QC, in his capacity as legal adviser to Municipal Mutual, suppressed the Jillings Report in 1996, Merlyn Rees was a Director of Municipal Mutual. By 1996, the drama teacher John Owen, who taught at a school in Pontypridd, had been abusing his pupils for many, many years and the WJEC and Mid-Glamorgan Education Authority had colluded with the abuse. See post 'Yet More Inglorious Bastards'. In 1996, Ron Davies was the Shadow Secretary of State for Wales and Miranda appointed him Secretary of State when Miranda became PM in May 1997. Before Ron was elected as the MP for Caerphilly in 1983, he was an adviser to Mid-Glamorgan Education Authority. Merfyn's friend, the junior Minister in Miranda's Gov't who cleared my name after Dafydd's gang tried to have me struck off the teaching register in 2004, was from Pontypridd, but unlike Merlyn Rees he wouldn't collude with a gang of paedophiles so he was named in the media as having 'let a paedophile remain in teaching' and refused a peerage. Then the gang went for the jugular of his friend, the VC of Bangor University…
Janner 'sought to foster good relations between different faiths and religions' and wrote about this issue in his book One Hand Alone Cannot Clap. He co-founded (along with Prince Hassan of Jordan) the Coexistence Trust, a charidee to combat Islamophobia and antisemitism. Janner became Baron Janner of Braunstone in 1997. Janner was President and an Officer of the All-Parliamentary Group against Anti-Semitism, was associated with the Labour Friends of Israel and in 2002 backed Stephen Byers to be Chairman.