My post 'Socio-Political Context Of The North Wales Mental Health Services In The 1980s' supplies a few details regarding the mental health system of the wider UK in the 1980s, when the British Gov't was actively colluding with Dafydd and his gang's activities in north Wales, which had by then got completely out of hand and were dominating the whole region. Since I wrote that post I have found out far, far more regarding the reasons why Dafydd et al were allowed to involve themselves in serious organised crime unhindered. It was of course because they were supplying the Westminster Paedophile Ring and were part of an international trafficking network.
They were so many people who protected Dafydd, let alone the wider gang across the UK, that I still have more people to name and events to correlate, but it is very obvious that by the mid-1980s, when Mary Wynch, Alison Taylor and I would not shut up about crimes against vulnerable people in north Wales, Dafydd's mates in high places really pulled out all the stops to save the bacon of the gang.
Jimmy Savile was appointed to the Broadmoor task force in a non-executive role from Jan 1987. Professor Oliver Brooke of St George's Hospital Medical School, a big name in the pan-European ring of which Dafydd et al were a part, pleaded guilty to child porn offences on 18 Dec 1986 at Kingston Crown Court. Savile had of course been involved with 'volunteering' at Broadmoor since 1968, but it was after Ollie was arrested and convicted that the Dept of Health under Secretary of State Norman Fowler and then Ken Clarke gave the man who was known to be a serial sex offender a leading role in the management of Broadmoor, Baroness Jean Trumpington being the genius of a junior Health Minister who actually did the deed (see post '95 Glorious Years!'). Jimmy Savile is known to have procured children for the sexual use of 'VIPs'. Broadmoor housed a great many 'dangerous patients' who had dared complain about being molested in various care settings. The institution was completely lawless and run by the POA, who were not only battering and molesting the patients but were also working massive swindles and embezzling huge quantities of money from the hospital coffers. Thatch's Gov't could not reign the POA in, obviously because those members who staffed Broadmoor – and of course Ashworth and Rampton – knew damn well that scores of their 'dangerous' patients had been banged up simply because they were witnesses to serious crime, including that committed by people at the highest levels of society.
It was on 11 May 1987 that Lord Chief Justice Geoffrey Lane released Oliver Brooke from prison on appeal and compared Ollie's extensive collection of child porn, some of which he had acquired from Amsterdam and Copenhagen, to a collection of cigarette cards. Geoffrey Lane referred to the numerous testimonials to Ollie's good character that he had received, although I have not been able to discover who provided those testimonials or indeed who Ollie's defence team were.
In early 1987, the DHSS mandarin responsible for mental health, Brian McGinnis, left his post. McGinnis was later barred from working with children after concerns about his conduct toward them (see post 'Socio-Political Context Of The North Wales Mental Health Services In The 1980s'). McGinnis was replaced by Cliff Graham, a close friend of Jimmy Savile, who then ensured that Savile was given a leading role in the Broadmoor management team. Cliff Graham was even more successful at ensuring that the UK's mental health system doubled up as a people trafficking organisation than McGinnis had been (see post 'The Old Devils'). It was Cliff Graham who as part of his 'reforms' recommended the establishment of the SHSA (Special Hospital Services Authority). Everything that Graham did served to make Dafydd et al even more untouchable.
It was from 1987 onward that people in Somerset who knew what was happening to me in north Wales found themselves befriended by the rich n famous with links to leading Tories (see posts 'These Who Are Ready To Serve' and 'Upper Class Twit Of The Year – Shooting Themselves') and subsequently in receipt of a great deal of dosh.
After years of chaos and Savile-inspired crime at Broadmoor, in 1994 Cliff Graham was succeeded by Clive Wilson, who remarked on the lack of paperwork relating to previous events at the DHSS/DoH. In rather the same way that in 1995 when Nicola Davies QC was employed to conduct a review of the paperwork of the North Wales Police relating to the abuse of children in care in north Wales, Nicola – now Dame Nicola (see post 'This Is What Happened To Nicola, Niclas, Merfyn, Joan and Kathryn') – discovered that all the paperwork from the last ten years was missing.
The DHSS was a major and crucial Gov't Dept. How exactly did it find itself devoid of paperwork while a gang of paedophiles were given free range within it? Perhaps some could ask former Secretaries of State Norman Fowler, Ken Clarke, William Waldegrave and Virginia Bottomley.
Let's look at a few more of those who were given responsibility for Broadmoor while a gang of sex offenders were allowed to use it as a prison for their victims as well as witnesses to their crimes.
Sheila Drew Smith was the Chair of the Broadmoor Special Health Authority. Sheila was a member of the Committee on Standards in Public Life (the Nolan Committee), 2012-18. In 2015, Sheila Drew Smith was commissioned by Home Secretary Theresa May to conduct an independent review of governance proposals made by the Independent Police Complaints Commission (IPCC) in response to the Triennial Review of the IPCC.
Sheila also served and might still serve as the Chair of the National Approved Letting Scheme from 2013 and as a Committee Member of Safe Agents. Her previous roles have included: Board Member of the Housing Corporation, 2002-08; Board Member of the Audit Commission, 2004-10; Board Member of Infrastructure Planning Commission, 2010-12 and Office of the Regulator of Social Housing (Tenant Services Authority), 2008-12; Member of the Selection Panel, Network Rail, 2010-present; Member of the Appointments Panel, Bar Standards Board, 2010-present.
Sheila has also been a Director of Circles Services Ltd, Circle Anglia Foundation Ltd and the Centre for Economic Policy Research.
Sheila's early career was as an accountant with PwC, 1984-95. She was a Board member and then the Chair of Tower Hamlets Housing Action Trust, 1999-04 and has been a Board member of the London Thames Gateway Development Corporation since 2009. So Sheila knows a great deal about the development of Canary Wharf which involved a number of those Tower Hamlets Councillors who had concealed the trafficking of youngsters between the East End and Dafydd's gang in north Wales, as well as about the efforts of Sir Sam Everington, a Top Doctor and leading light in the BMA and Lord Andrew Mawson in concealing the same heap of crap. See posts 'Apocalypse Now' and 'The Bodies Beneath Canary Wharf'.
The junior Minister in the DoH with responsibilities for Broadmoor, 1988-90 – when Savile had free reign and Dafydd and his mates banged their victims up in there – was the Tory Roger Norman Freeman, Baron Freeman, MP for Kettering, 1983-97.
Freeman was born on the Wirral and educated at Whitgift School, Croydon and Balliol College. When he was at Oxford, Freeman was the President of the Oxford University Conservative Association, 1964. Before entering Parliament, Freeman was an accountant for an investment bank.
Freeman was a junior Minister for the Armed Forces (1986–88) and then moved to the DoH to collude with Dafydd and the paedophiles. Between 1990 and 1995, he was Minister of State for Public Transport and in that post he was responsible for steering through the Commons the Railways Bill, providing for the privatisation of British Rail and enacted as the Railways Act 1993.
In Lilibet's 1993 Birthday Honours – by which time the North Wales Police had 'failed to find any evidence' of the paedophile ring which Roger Freeman was concealing, a leading light of which was Sir Peter Morrison, the brother of Dame Mary Morrison, Woman of the Bedchamber to Lilibet – Freeman became a Privy Councillor. 
On 26 June 1995, Freeman was brought into the Cabinet by John Major as Chancellor of the Duchy of Lancaster and in this role, Freeman made a Ministerial visit to Lancaster Royal Grammar School, who's most famous old boy is probably Cecil Parkinson, who also concealed Dafydd's gang (see previous posts).
Freeman also inaugurated the process of privatisation of HMSO, though as a former Minister for MoD Procurement, one of HMSO's major customers, he could be adjudged to have had a conflict of interest. He misjudged the effect of privatisation on HMSO, which, rather than preserve the business as a whole and protecting jobs, hastened the already-established process of splitting the business into its various parts, resulting in the destruction of some and the sale of others to foreign owners. The loss of jobs was massive and the old office building in Norwich is derelict. The National Audit Office later denounced the whole process as a debacle.
Freeman was narrowly defeated in the 1997 General Election and was rewarded with a peerage, just as Sir Ronald Waterhouse was calling the former kids in care who gave evidence at the Waterhouse Inquiry a pack of liars.
Lord Freeman was the chairman of the charity SkillForce, 2004-16. He is now Patron of SkillForce and the Independent Transport Commission. His wife, Jennifer Freeman, is a former Secretary of the Victorian Society and is a specialist developer of architecturally historic buildings.
The Lord Freeman
Savile's mate Alan Franey, who was appointed General Manager of Broadmoor after Trumpers gave the green light for Savile and his friends to colonise the management of the institution, took early retirement in July 1997, after the depths to which Broadmoor had sunk were so low that it could not be concealed any longer. Jo Sheehan was appointed as an interim manager. Jo had previously been the HR Director at Broadmoor, so she was well-acquainted with the thugs of the POA who violently assaulted the victims of the paedophile gang that were incarcerated in there and also kept schtum about Jimmy Savile sexually assaulting them, although it has now been admitted that two female patients are thought to have killed themselves as a result of Savile. Complain about Dafydd and his mates assaulting you? You'll be banged up in Broadmoor where Savile will then enjoy himself. St Helena Kennedy and the Friends Of The Oppressed Wimmin will not say a word and should you complain everyone will be reminded that you are a Dangerous Mental Patient (see post 'Close Your Eyes And Make A WISH').
After Jo, a new CEO was appointed to Broadmoor – Dr Julie Hollyman. Hollyman had previously worked as a Top Doctor at Springfield Hospital, the mental health unit attached to St George's, when the Top Docs at St George's and Springfield and their social work colleagues in Wandsworth Social Services were colluding with Dafydd et al in north Wales as well as with the paedophile gang on their own doorstep (see posts 'Some Very Eminent Psychiatrists From London…' and 'The Most Dangerous Man In The World – Part III').
When I worked at St George's I had a run-in with Julie Hollyman. I had rung her secretary up with the results of a pregnancy test for a Springfield patient and the secretary had been incredibly rude to me. I challenged the secretary regarding her dreadful manner and then Hollyman rang me, told me that her secretary was never been rude to anyone and then launched an attack on me. So I told Hollyman that her secretary had indeed been very rude and I wasn't going to bandy words with Hollyman who had not heard the exchange. I suspected that Hollyman was going to make a complaint about me, so I told my senior colleagues what had happened. It transpired that they knew Hollyman, I was told that she was a bloody nightmare and Prof Geoffrey Chamberlain quipped that Hollyman should be a patient not a Top Doc. Which was all deeply ironic because the whole lot of them were colluding with Hollyman and her colleagues with regard to concealing organised abuse, although they clearly loathed her.
While Julie Hollyman worked at Springfield, patients and staff were murdered and a number of female patients were sexually assaulted, raped and became pregnant. At Broadmoor, there had been a scandal revolving around a female member of staff having a lesbian relationship with a patient – who had been transferred to Broadmoor from Springfield. The patient was transferred back to Springfield and the relationship with the member of staff from Broadmoor continued.
So Julie Hollyman as well as her Springfield colleagues had a very cosy relationship with Broadmoor before Hollyman was ever appointed CEO. When Hollyman was in post at Broadmoor, public statements were made regarding Hollyman 'turning around' Broadmoor and greatly improving things there. It later became clear that these statements were lies. But then when Hollyman was at Springfield, Springfield was being touted as a centre of excellence. For more information on the awful Hollyman and the many senior roles which she has held in the NHS, see post 'A Pretty Classy Piece Of Operation'.
Thomas Strachan Heppell was another mandarin in the DoH with responsibility for Broadmoor when it was run by a pan-European paedophile gang. Strachan Heppell served in the UK Civil Service, 1958-95 and worked on health and social services policy, as Deputy Secretary in the DHSS, 1986-95. Heppell was subsequently a Visiting Fellow at the LSE; Chair of the Family Fund Trust for Families With Severely Disabled Children, 1997-03; Board member of the Broadcasting Complaints Commission; Chair of the European Institute for Health, 2007. Strachan Heppell also served as a Director of Tor Bryan Residence in Essex.
The concerns regarding patients in special hospitals being subjected to extreme violence by the staff – and occasionally being killed by them – really took off after allegations were made of serious abuse of patients at Rampton in a 1980 Yorkshire Television documentary. People were shocked at what was revealed but there was no awareness at that time that many of those patients were not even 'dangerous criminals', yet alone victims of vicious sex abuse gangs which were being facilitated by the biggest names in British forensic psychiatry, including Prof Robert Bluglass of Birmingham University, Dr Paul Bowden of the Maudsley and Prof Nigel Eastman of St George's/Springfield, all of whom were mates with Dafydd and who feature on my documents.
Dr Paul Bowden and his moustache: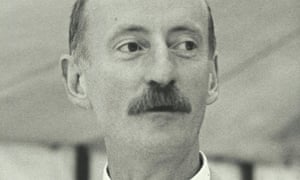 It was Sir John Boynton who was asked in 1980 to Chair the Inquiry into the abuse of patients at Rampton.
John Boynton was born in Carlisle and attended Glasgow Academy and Dulwich College, before taking a degree in law at London University and qualifying as a solicitor in 1939, undertaking his articles with the town clerk of Lambeth. In 1940 he joined the 15th Scottish Reconnaissance Regiment and served in France, Germany, the Netherlands and Belgium. 
Boynton served as a military magistrate in Germany after the end of the WWII, before returning to England where he worked as a solicitor for Derbyshire County Council. There was a long-standing paedophile ring in Derbyshire with links to Dafydd et al in north Wales. Boynton then served as Deputy Clerk of the Peace in Berkshire. In 1964 he moved to Cheshire, where he became Clerk of the Council and, after local government reorganisation in 1974, the first Chief Executive of the newly constituted Cheshire County Council, a post he held until 1979.
Dafydd's gang in north Wales extended as far as Cheshire. Cheshire Social Services colluded with the gang in north Wales/Cheshire. Lucille Hughes back in the mists of time had worked as a social worker in Cheshire, as did Margaret Hanson who is currently Vice-Chair of the Betsi Cadwaladr University Health Board. Margaret is married to David Hanson, the Labour MP for Delyn, who was appointed as Blair's PPS in 2001, in the aftermath of the Waterhouse Report (see post 'The Most Dangerous Man In The World – Part II').
Both Margaret and David Hanson were Councillors in Cheshire when kids in care of Cheshire County Council were abused. The Chair of the Betsi Board is Dr Peter Higson, who was a clinical psychologist at and then manager of the North Wales Hospital Denbigh when Dafydd was unlawfully imprisoning victims of the paedophile gang in the dungeon there.
Boyton was instrumental in establishing the Society of Local Authority Chief Executives (SOLACE), and became its founding President in 1974. He was also elected President of the Royal Town Planning Institute in 1976 and was a member of the Economic Planning Council for North West England. 
Upon Boyton's retirement from local government, he was appointed by the British FCO to oversee new national elections in Rhodesia following the Lancaster Health Agreement, involving the rival guerrilla organisations led by Robert Mugabe and Joshua Nkomo. Despite evidence of intimidation of voters and candidates, Boynton concluded that the elections – which resulted in Mugabe's ZANU-PF party securing a majority of seats – had been 'a reflection of the wishes of the people'.
Boynton's Inquiry found problems relating to Rampton's isolation, lack of leadership and focus on containment rather than therapy. He definitely did not find that a good proportion of the patients were distressed people who had been witnesses to a trafficking gang and who had been fitted up by Top Doctors when they complained about this.
However, Boyton's Report was highly critical of an internal complaints procedure under which not one of 178 complaints regarding Rampton over a four year period had been upheld. Boyton's recommendations led to the formation, in 1983, of the Mental Health Act Commission, to oversee conditions under which mental patients were detained.
Throughout its entire existence, the MHAC was led by a series of people who all colluded with Dafydd and the gang, as detailed in previous posts. In 1987, the MHAC were fully on board with the efforts of Dafydd et al to frame and imprison me for 'attempting to stab a doctor'. The plan unravelled when a nursing officer didn't tell as many lies as required and when a police sergeant at Bangor Police Station refused to take phone calls from Angels who rang up claiming that I had threatened them as well and then stopped Dr D.G.E. Wood from coming into my cell. Dafydd and the MHAC didn't realise that things had gone pear shaped and among my documents are letters from a David Ewart of the MHAC to the mental health services in north Wales confirming that I was now in Risley Remand Centre. See post 'Security, Security'.
In 1994 I and another Hergest Unit patient made representation to the MHAC that Dafydd was behaving improperly with female patients and that complaints about him were not being investigated by the NHS. The MHAC admitted that there had been allegations of this nature against Dafydd stretching back to the 1960s. I heard no more from the MHAC and documents now in my possession show that after I raised concerns with the MHAC, the Chairman and CEO of the Gwynedd Community Health Trust failed to respond to communications from me or indeed the MHAC, but instead consulted lawyers to ask if there was 'anymore that could be done' to prosecute me (see post 'The Banality Of Evil').
Sir John Boynton was appointed Deputy Lieutenant of Cheshire in 1975 and was knighted in 1979. By that time, Sir Peter Morrison was the Tory MP for Chester and was abusing kids in care in north Wales, Cheshire and elsewhere.
Boyton married first, in 1947, to Gabrielle Stanglmaier, whom he met during his time in Germany. He married secondly, in 1979, to Edith Laane, who came from The Hague.
Boynton's obituary in 'Focus', the newsletter of SOLACE, told us that Boynton 'raised the profile' of SOLACE as a body 'which was respected by senior civil servants' 'to consult on government proposals for legislation and administrative changes'. When questioned by the press on the need to hold the SOLACE Annual Dinner at the Savoy, Boynton replied that 'Claridges was fully booked'. At least Boynton and his mates could catch up with Ronnie Waterhouse at The Savoy, Waterhouse virtually lived at the Garrick and the Savoy.
Baroness Lucy Faithfull was someone who knew a great deal about the young lives of some of those who ended up in the clutches of the secure hospitals. Faithfull was born in South Africa, the daughter of an Angel and an army officer. When her father was killed in WWI in 1916, her mother returned to England. Lucy was educated at Bournemouth and studied then at the Sorbonne, which she financed by work in a nursery in Paris. At some point Faithfull also gained a degree in social sciences from Birmingham University. After her education, Faithfull worked at Birmingham Settlement for three years until 1935 as a social worker, running clubs and acting as a caseworker. She subsequently worked in the Education Dept of the London County Council as a care committee organiser. Child abuse was concealed by the London County Council. During WWII and until 1948, Faithfull served as a regional welfare officer for the evacuee programme. In the following decade Lucy Faithfull became employed as an Inspector in the Children's Dept of the Home Office, which at the time colluded with the abuse of children.
Faithfull joined Oxford City Council in 1958 as one of the first children's officers and she was appointed its Director of Social Services in 1970, retiring in 1974. There was a substantial problem with child abuse in the Oxford area, which was concealed by the Oxford City Council's Social Services, including by Oxford social worker Barbara Kahan and Barbara's husband, child psychiatrist Dr Vladimir Kahan. Barbara Kahan became a social work adviser on children in care to Sir Keith Joseph in Ted Heath's Gov't and remained on hand to advise Gov't and organisations concerned with the welfare of children throughout the 1980s. See post 'Always On The Side Of The Children'.
Lucy Faithfull knew Barbara Kahan as well as Lord Longford, Longford being someone who spent decades colluding with the serious abuse of children, prisoners and psych patients (see post 'Comedies Of Menace').
It was Thatch who offered Lucy Faithfull a seat in the Lords – Faithfull was a Tory, although when she was offered her peerage, people claimed not to know that. Faithfull refused but soon gave in and accepted a peerage when Thatch asked her again. Faithfull was the first social worker to sit in the Lords, so she had obviously been very useful to someone. In the Lords, Faithfull was instrumental in the passing of the Children Act 1989, which seems to have done as little for vulnerable children as every other bit of legislation alleged to 'protect' them has. Faithfull helped to establish and from 1995 Chaired the All Party Parliamentary Group for Children, which has acted as a magnet for the paedophiles' friends in Parliament.
Lucy Faithfull was a 'vociferous opponent' of Home Secretary Michael Howard's Criminal Justice and Public Order Bill of 1994 which proposed the establishment of secure 'training centres' in the grounds of adult prisons for children aged between 12 and 14, arguing that locking up children is ineffective and that the huge cost of these could be better spent intervening with families at an earlier stage. Faithfull remained silent about Michael Howard's ruination of Mary Wynch which had occurred the year previously but became known to Parliament in 1994 (see post 'The Mary Wynch Case – Details'). Faithfull did of course keep schtum throughout all those investigations and inquiries during the 1980s and 90s into the abuse of children in care as well.
Faithfull was Trustee of a number of voluntary organisations, notably the Caldecott Community and Bessels Leigh Schools. She was involved with the NSPCC, was the Vice-President of the National Association of Voluntary Hostels from 1978 and of Barnardo's from 1989. Barnardo's was yet another organisation which colluded with the abuse and trafficking of children in its care. Rhodri Morgan's widow Julie is the former Assistant Director of Barnardo's. Julie and Rhodri kept quiet about organised child abuse throughout their careers and were pals with Jim Callaghan, who along with his wife Audrey also concealed child abuse, Audrey having done so when she served on the London County Council (see post 'Cry, The Beloved Country').
Faithfull was one of the founders and President of the NCB (National Children's Bureau), with which Barbara Kahan and the paedophile social work academic Peter Righton were also involved.
In 1993 Faithfull founded the Lucy Faithfull Foundation, which works 'as a child protection agency helping sexually abused children and their families'. The Lucy Faithfull Foundation has received much good PR as being 'the only organisation which works with paedophiles who want to change their behaviour'. Interestingly enough, the Lucy Faithfull Foundation does no such thing. Two of my friends were supporting a man who had served a prison sentence for the possession of child porn who was genuinely keen to change his behaviour, after receiving no 'therapy' in prison, although that prison told the world that it did provide therapy for sex offenders. My friends contacted the Lucy Faithfull Foundation, only to be told that they did not offer any sort of counselling or therapy for offenders and could not recommend anyone who did. However the Foundation did subsequently recommend that my friends should purchase two self-help manuals on porn addiction – which wasn't actually the problem of the man whom they were supporting. By this time he was back in prison for breaching his parole conditions. So my friends asked me if I would take the books into him because he did want to read them and the Governor of the prison had given permission for him to read the books in the prison library. I took the books in, only to be told by the prison officers in reception that I was not allowed to give him the books, even if the Governor had given permission and anyway they knew nuzzing. So I visited the man without the books. As far as I know Stafford Prison still has the books. Stafford Prison advertises itself as a prison for sex offenders which helps them address their offending behaviour etc, but then the Lucy Faithful Foundation tells the world that it offers help to sex offenders.
Lucy Faithfull of Tall Stories died unmarried in London in 1996, so didn't live long enough to participate in the cover-up which was the Waterhouse Inquiry.
Baroness Lucy Faithfull knew Baroness Beatrice Serota. Beatrice Serota was brought up in the East End of London, the daughter of Jewish refugees from central Europe. She was educated at John Howard School and at the LSE. Serota joined the Civil Service in 1941 and worked in the crucial Ministry of Fuel and Power throughout WWII until 1946.
Serota became a member of the Hampstead Borough Council immediately after WWII and subsequently served successively on the London County Council as the member for Brixton and the GLC as the member for Lambeth. Investigations into the paedophile ring in Lambeth which during the 1970s, 80s and 90s was linked to Dafydd's gang revealed that organised abuse in Lambeth reached back as far as the 1940s.
Serota chaired the LCC children's committee for seven years and was a member of the Central Training Council for Child Care for at least nine years. The LCC concealed child abuse. Serota became a Chief Whip when she was on the GLC. Serota was Vice-Chair of ILEA, 1964-67. Members of ILEA colluded with organised child abuse for years, even before it became notorious as a bastion of the 'loony left' in the 1970s.
It was Serota's 'distinguished career in local government and the work that she did for children' which in 1967 brought her a seat in the Lords as a 'recognised authority on the subject'. Just like Lucy Faithfull!
Harold Wilson appointed Baroness Serota as a Gov't Whip almost immediately that she was through the door of the Lords and then proposed her for the post of Deputy to Richard Crossman, having refused to promote Fattersley, whom Wilson suspected of disloyalty. Thus Serota was Crossman's Minister of State, first at the Department of Health in 1968 and then in the combined DHSS the following year. Serota knew what Dafydd and Gwynne the lobotomist were getting up to in north Wales in those days and she'll have known that huge swathes of the rest of the mental health system, including the 'flagship' that was the Maudsley, were facilitating the abuse of vulnerable people (see posts 'A Galaxy Of Talent' and 'The Mentor').
Serota's obituary in 'The Guardian' commented that her time as Deputy to Dick Crossman 'proved to be her only period of office as a government minister and yet she spent a lifetime in politics' and that 'Until the end of her life she was devoted to the London suburb of Hampstead, where she lived as an adult and cut her political teeth as a young married woman'. Hampstead housed numerous Top Doctors and members of the political class who were, like Serota, keeping a lid on the organised abuse of children and vulnerable people. 'The Guardian' tells us that Serota 'was widely respected and liked in the Lords as a capable and competent person. She was conscientious, she got on with things and yet, as Dick Crossman identified early on in her political career, she was not going to challenge others because of personal ambition. She perhaps lacked decisiveness, that was what he thought. But this did not prevent her from having a very busy life, involving many decisions about the lives of others.'
What a bloody nightmare – an interfering old bag of a useful idiot who wielded power over The Poor while she lived among the best in Hampsty and looked after their interests.
Hansard, March 1969, records an account of the Lords discussion regarding the Report of the Committee of Inquiry into the Ely Hospital, Cardiff. The Committee of Inquiry was set up in 1967 by the Welsh Hospital Board at the request of Sir Kenneth Robinson, the then Minister of Health and one of the bestest friends that Dafydd and the paedophiles have ever had (see previous posts), to investigate allegations of severe ill-treatment of patients. The Committee was Chaired by one Geoffrey Howe QC. The Ely Hospital Scandal resulted from a whistleblowing nursing assistant who was discredited and smeared in every way possible, although his allegations that patients were being appallingly abused were found to be true. In its defence, Ely Hospital maintained that matters on their patch weren't as bad as at the North Wales Hospital Denbigh. There was no investigation into Denbigh despite this line of defence being used by Ely.
Serota made a statement to the Lords about the Committee of Inquiry into Ely in her capacity as the Minister of State for the DHSS. Even old Howe, who before being elected to the Commons had worked as a barrister on the corrupt Chester and Wales Circuit and had been a close friend of Ronald Waterhouse since they were both at university, had to admit that things at Ely were very, very bad, what with staff grossly abusing their positions, stealing from the hospital and ill-treating patients.
By the time that Howe Chaired that Inquiry, he had been the Tory MP for Bebington on the Wirral, 1964-66, so will have known that the empire of Dafydd et al reached as far as there. Howe was to spend many more years in the Commons and then in the Lords colluding with Dafydd et al and I do wonder if Howe may have had a role in the destruction of F, the north Wales mental health patient who had witnessed very serious crime on the part of professional people, both where he grew up in Surrey – Howe was an MP for a Surrey constituency from 1970-92 – and later when F moved to Bethesda (see previous posts).
Serota fessed up that Howe's Report on Ely made it clear that 'Responsibility for serious deficiencies in standards of medical and nursing services and of administration is attributed to the senior staff of the hospital, to the Hospital Management Committee and to the Welsh Hospital Board. The Committee also criticises the present procedures for dealing with complaints in the hospital service as a whole.'
'We didn't know'.
The poor old Lords was deeply shocked by Howe's Report and there was a great deal of 'never againing', while stressing that it was only CERTAIN WARDS of Ely Hospital which had been roundly condemned and many comments about the need to think long and hard about this Report before anyone made any rash comments or decisions. Many of the Lords reassured themselves that Ely was an isolated case. Within just a few years it became clear that virtually every long-stay hospital had problems as bad as Ely, if not worse.
Lord Brooke of Cumnor told the Lords that 'most of us would agree with what the noble Baroness said about not generalising from this lamentable case, but, instead, extending our support and appreciation to the devoted staff who work in many other long-stay hospitals—sometimes, I am sorry to say, under almost soul-destroying conditions. As to what is wrong, the responsibility of Ministers is involved, as well as of Regional Hospital Boards and hospital management committees. Do the Government recognise that the whole of the hospital service is critically short of money and that, while hospitals for the mentally subnormal are in the greatest need of all if they are to satisfy modern requirements, their needs cannot be rightly made good by simply twisting more tightly still the financial screw on other hospitals?'
Thank God that the staff of Ely weren't a bunch of violent psychopaths, they were simply working in soul-destroying conditions with not enough dosh. As indeed the Angels have been on every occasion on which they have been caught red-handed battering the living daylights out of the vulnerable or helping themselves to NHS funds.
Lord Brooke of Cumnore was Henry Brooke, who survived Harold Macmillan's Night of the Long Knives to become Home Secretary, 1962-64. Brooke is considered by some to have been one of the worst Home Secretary's of the 20th century. Before entering Parliament, Henry Brooke worked in the Conservative Research Dept under the Chairmanship of Neville Chamberlain. Brooke was the Tory MP for Lewisham West, 1938-45, then served on the London County Council, 1946-51, for much of that time as Leader of the Conservatives on the LCC. Brooke also served on Hampstead Borough Council until 1955. Brooke returned to Parliament in 1950, serving in various roles including as Minister for Welsh Affairs in Macmillan's Gov't.
It was Brooke who, as Minister for Welsh Affairs, caused fury throughout north Wales through his crucial support of Liverpool Council's bid to secure Westminster's approval of an Act of Parliament to flood Cwm Tryweryn in Meirionydd to build a reservoir to provide water for Liverpool – drowning the village of Capel Celyn in the process – and thus by-passing Welsh local authority opposition to the scheme. However, largely in response to the protests over Tryweryn, Brooke subsequently attracted investment to Wales, including such projects as the Severn Bridge, the steelworks at Llanwern and the Heads of the Valleys Road. I note that the beneficiaries of Brooke's investment which resulted from the fury over Tryweryn though were those in south Wales. North Wales lost a Welsh-speaking village and a valley and everyone was told to stop bellyaching because the scousers needed water.
Dafydd built up much of his power-base among Plaid supporters as a result of Tryweryn. Dafydd was still a medical student at Liverpool University when the anti-Tryweryn activism was happening and Dafydd travelled to Ireland in order to learn techniques at the knee of Irish republican activists (see post 'A Network Stretching Back Decades…') So after convincing Welsh activists that he was Of Them and would even resort to violent activity to defend Language and Nation, Dafydd busied himself cultivating the company of the corrupt professional classes of Liverpool who's co-operation he would soon put to good use in building up a trafficking ring to supply celebs and politicians of all colours with young people for sex, as Henry Brooke, Baroness Serota et al knew by the time that they were spouting off in the Lords about the caring Angels of Ely Hospital.
Henry Brooke was given a peerage in 1966. He married Barbara Brooke, who was the daughter of a Welsh Minister and was given a peerage in her own right after her loyal service concealing the crimes of Dafydd and other Top Docs. Barbara Brooke was a member of Hampstead Council, a seat she held between 1948 until 1965; she also was a Joint Vice-Chairman of the Conservative Party, 1954-64. Barbara was active in a number of health organisations in her lifetime, including being a member of the North West Metropolitan Regional Hospital Board from 1954–66; Chair of The Queen's Institute of District Nursing from 1961–71; and the North London Hospital Management Committee from 1963-66.
Baroness Brooke was really impressed with the Seebohm Report (see post 'The Great Stink') and I think that she might have been a member of the Seebohm Committee. Seebohm's recommendations that new personal Social Services Depts should be established within local gov't and take over children's services, as well as the care of the mentally ill and handicapped, were despised by Dick Crossman but nonetheless accepted and were put into action from 1971 onward, by which time Ted Heath was PM. Barbara stated that 'What the Seebohm Committee wants is a family service geared to meeting as many as possible of the needs of the family'. It was the Seebohm Report which led to the dysfunctional Social Services Depts which were run and colonised by paedophiles who then used the role of those Depts as a 'family service' to destroy the families of their victims if they complained about what was happening to their kids.
Here's Babs, ready to dispense advice to the lower orders:
Barbara was both a Dame and a Baroness.
Henry and Babs Brooke had four children:
Peter Brooke was the Tory MP for the Cities of London and Westminster, 1977-2001. Peter Brooke was, among other things, the Chairman of the Tory Party, 1987-89 and Secretary of State for N Ireland, 1989-92. Guess who concealed the crimes of Dafydd et al when Dafydd was in middle age, as well as the Kincora Boys' Home elite paedophile ring? Brooke was rewarded with a peerage in 2001, when the outrage over the cover-up which was the Waterhouse Report had died down a bit.
Henry Brooke was a judge and Lord Justice of Appeal.
Honor Brooke, who married Dr Thomas Nigel Miller
Margaret Brooke, who married Dr James Pulfer.
'We're the paedophiles' friends and you can't get us.'
For more info on the Seebohm Committee and the Brooke clan, see post 'The Great Stink'.
During the Lords debate regarding Ely Hospital, Lord Amulree stated that 'I should like to associate myself with what the noble Lord, Lord Brooke, said about the staff of these hospitals. Like him, I have had considerable experience of the conditions under which they work and of the marvellous work they manage to do under those deplorable conditions. One wants to pay the biggest tribute one can to the devotion to duty which they show…The first comment I would make (possibly it is unwise, but I should like to make it) is that it is the attitude of the senior staff that really lays down the attitude in the whole hospital, from the senior doctor down to the junior member of the ward staff. I am pleased to see that the Minister is to consider some way of changing the form of complaint, and possibly to introduce some form of inspection—I do not mean that in a pejorative way at all, but in a general, friendly and hopeful kind of way…'
Lord Amulree need never have worried about an inspection system which would be in any way 'pejorative', that will absolutely never happen. No matter how serious the crimes of Top Doctors and Angels and how many people they kill, all they ever get is indeed a few words 'in a general, friendly and hopeful kind of way…'
That's why there are bodies buried out at Denbigh which no-one will recover…
Lord Amulree was of course a Top Doctor, Basil Mackenzie, the 2nd Baron Amulree. Furthermore Lord Dr Baz was a 'leading advocate of geriatric medicine' and it was the EMI patients in Ely Hospital who were being abused, so it really should have been Lord Dr Baz who was most condemning rather than wanting a few friendly hopeful words to be had with the patient bashers.
Amulree was born in South Kensington and was educated at Lancing College and Gonville and Caius College, Cambridge. Upon graduating Amulree joined the Ministry of Health, initially working on the delivery of cancer services, but left in 1949 to become physician in charge of the geriatric department at UCH. He was Governor and President of a number of organisations including the British Geriatrics Society, the Society for the Study of Medical Ethics and the Association of Occupational Therapists.
Amulree succeeded his father in the barony in 1942. He was a Liberal Peer and Whip between 1955 and 1977  and spoke in the Lords on a variety of issues in relation to the care of the elderly. Lord Amulree died in December 1983, aged 83, unmarried. The barony became extinct on his death. According to the writer and friend of Pablo Picasso, James Lord, around 1948 Amulree was having an affair with the art historian Douglas Cooper; when they parted, Cooper settled with art historian John Richardson.  
Douglas Cooper was not eligible for regular military service due to an eye injury, so he chose to join a medical unit in Paris when WWII started, commanded by the art patron Etienne de Beaumont. Cooper received a French Medaille Militaire as a result. Back in Liverpool Cooper was arrested as a spy because of his French uniform, missing papers and improper behaviour. Subsequently, he joined the RAF Intelligence unit and was sent to Cairo as an interrogator, a job at which he was enormously successful in squeezing out secrets from even hard-boiled prisoners, not least due to his "'evil queen' ferocity, penetrating intelligence, and refusal to take no for an answer, as well as his ability to storm, rant, and browbeat in Hochdeutsch, dialect or argot, [which] were just the qualifications that his new job required." Cooper enjoyed the 'social life' there greatly.
After a short interlude in Malta – which was the location for a number of those who have been named as people in high places involved with child abuse or facilitating that abuse including Lord Mountbatten and Sir Alec Bingley (see post 'The Defence Of The Realm') – Cooper was assigned to a unit investigating Nazi looted art. Cooper's detailed research on the Swiss art trade during the war revealed that many dealers and collectors had been involved in trading looted art. Cooper spent the whole month of February 1945 interrogating dealers and collectors having dealt with the Nazis, especially Theodor Fischer of the Fischer Gallery who in 1939 managed the sale of confiscated 'degenerate artworks'. 
Cooper was particularly proud to have found and arrested Charles Montag, one of Hitler's art advisers, who had assembled a private art collection of mostly stolen items for the Fuhrer and was involved in the liquidation of the Paris gallery Bernheim-Jeune; surprisingly, Montag was quickly released. Cooper arrested him again immediately, only to see him set free once again, due to Montag's good connections to Winston Churchill, who refused to believe that his longtime friend and teacher 'good old Montag' could have done anything objectionable. After WWII, Cooper returned to England and then moved to southern France, where in 1950 he bought the Château de Castille near Avignon, a suitable place to show his impressive art collection. Chateau de Castille was nearly as good as Bluglass's art gallery, Compton Verney.
Entrance colonnade at the Chateau de Castille, Argilliers:
Picasso was a regular guest at Cooper's home and became a substantial part of life there. Cooper became a substantial promoter of Picasso. In 1950 Cooper became acquainted with art historian John Richardson shared his life with him until in 1960 Richardson left Cooper and moved to New York City.
Douglas Cooper was Slade Professor of Fine Art at Oxford, 1957-58 and guest Professor at Bryn Mawr and Courthauld Institute in 1961. He is an important figure among art experts of the 20th century although he was controversial, standing accused not only of plagiarism and inaccuracies in his works, but also of 'flexible ethics' and 'cultivating quarrels as much as friends'. In the 1950s, Cooper attacked the Tate Gallery Director John Rothenstein, mostly for not supporting Modern Art, trying to get him dismissed. He even managed to anger Picasso so much that he excluded him from his circle and surroundings after he pressed Picasso around 1970 to legalize his children.
In 1961, Cooper was found on a road outside Nimes, heavily injured by stab wounds in the stomach. On his way to the post office in Nîmes to send an article about Picasso's birthday to a London newspaper, he had stopped at a notorious quarter and picked up a young Algerian resistance fighter against the French occupation forces who had been interned in an open camp nearby. They drove to a lonely area, where according to Cooper, the boy drew a knife and required Cooper's money or his life. Cooper was stabbed several times, pushed his intestines back in and dragged himself towards the city. Cooper's training as a medic proved very useful; against all odds, his cries for help in that lonely area were finally heard, so he could be saved, although he had lost much blood and his intestines were heavily damaged. When the culprit was arrested he claimed to have been resisting a sexual assault.
In 1974, about 20 small paintings were stolen from Cooper's house; Cooper dismissed his old housekeeper and in consequence lost all respect from the neighbours. Afterwards, he relocated to Monte Carlo, mainly for safety reasons, where he led a rather secluded life. Both incidents were reported by major English and French newspapers.
Cooper died on 1 April 1984 – Fools' Day. He left his art collection to his adopted son William McCarty Cooper, having adopted him according to French law, in order that nobody else would inherit anything, in particular not his family. His written legacy is kept at the Getty Research Institute, Los Angeles, CA.
Cooper's partner Sir John Patrick Richardson ran Christie's US office for nine years after he left Cooper and France and was in 1995 appointed Slade Professor of Fine Art at Oxford University. When he was young Richardson became a friend of Francis Bacon and Lucian Freud. Among Richardson's books were The Sorcerer's Apprentice Picasso, Provence and Douglas Cooper (1999) and Sacred Monsters, Sacred Masters: Beaton, Capote, Dalí, Picasso, Freud, Warhol, and More (2001).
The art historian Sir Anthony Blunt lectured at the Courthauld Institute from 1933 and was Director, 1947-74. For 27 years from 1945 Blunt was Surveyor of the King's Pictures and later, after the death of King George VI, the Queen's Pictures, in charge of the Royal Collection, one of the largest and richest collections of art in the world. Blunt's contribution was vital in the expansion of the Queen's Gallery at Buckingham Palace, which opened in 1962. Blunt was also the National Trust's picture adviser. Notable students who were influenced by Blunt include Nicholas Serota, Baroness Serota's son.
Blunt was a third cousin of the Queen Mum, Gawd Bless 'Er. On occasions, Blunt and his two brothers, Christopher and Wilfrid, took afternoon tea at the Bowes-Lyons' London home at 17 Bruton Street, Mayfair, the birthplace of Lilibet.
At Cambridge, Blunt was a member of the Cambridge Apostles. In 1940, when serving with British Army Intelligence Corps, Blunt was recruited by MI5 and was later outed as a double agent working for the KGB. It is acknowledged that some people knew that Blunt was a double agent years before he was publicly named. In 1948, demobilised army officer Philip Hay attended an interview at Buckingham Palace for the post of Private Secretary to the Dowager Duchess of Kent. After passing Blunt in a corridor, Sir Alan Lascelles, the King's Private Secretary, told Hay: 'That's our Russian spy'. The KGB suspected Blunt of being a triple agent.
With the defection of Burgess and Maclean to Moscow in May 1951, Blunt came under suspicion. He and Burgess had been friends since Cambridge. Blunt was interrogated by MI5 in 1952, but gave away little, if anything. Blunt was greatly distressed by Burgess's flight and, on 28 May 1951, confided in his friend Goronwy Rees, who had briefly supplied the Soviets with political information in 1938–39. Goronwy Rees was appointed Principal of Aberystwyth University in 1953, when it was choc full of the paedophiles' friends (see post 'A Bit More Paleontology').
In 1963, MI5 learned of Blunt's espionage from an American, Michael Straight, whom he had recruited. Blunt confessed to MI5 on 23 April 1964, and Lilibet was informed shortly thereafter. Blunt also gave up John Cairncross, Peter Ashby, Brian Symon and Leonard Henry (Leo) Long as spies. Long had also been a member of the Communist Party and an undergraduate at Trinity College, Cambridge. During WWII he served in MI14 military intelligence in the War Office, with responsibility for assessing German offensive plans. Long passed analyses, but not original material, relating to the Eastern Front, to Blunt.
In return for Blunt's full confession, the British Gov't agreed to keep his spying career an official secret for fifteen years and granted him full immunity from prosecution. According to the memoir of MI5 officer Peter Wright, Wright had regular interviews with Blunt from 1964 onward for six years. Prior to that, he had a briefing with Michael Adeane, the Queen's Private Secretary, who told Wright: 'From time to time you may find Blunt referring to an assignment he undertook on behalf of the Palace – a visit to Germany at the end of the war. Please do not pursue this matter. Strictly speaking, it is not relevant to considerations of national security.'
Blunt's life was little affected. In 1966, two years after his secret confession, Noel Annan, then provost of King's College, Cambridge, held a dinner party for Labour Home Secretary Woy, Ann Fleming, widow of author Ian Fleming and Victor Rothschild and his wife Tess. The Rothschilds brought their friend and lodger – Blunt. All had had wartime connections with British Intelligence; Woy at Bletchley Park.
Nerdy readers of this blog will recognise the names of Adeane, Noel Annan, Woy and Ian Fleming as having featured in previous posts and being among those who knew about the activities of Sir Peter Morrison and Dafydd and the paedophiles.
On 15 Nov 1979 in the Commons, Thatch revealed Blunt's wartime role and then in more detail on 21 November. Sir Bernard Ingham, Thatcher's Press Secretary, suggested, 'I believe she did it because she didn't see why the system should cover things up. This was early in her prime ministership. I think she wanted to tell the civil service that the politicians decide policy, not the system. She wanted them to know who was boss'.
Thatch was of course at that time covering up Peter Morrison, Dafydd and the rest of them as well as their very serious crimes and continued covering it all up until the day that the old cow pegged out in the Ritz.
Thatch also covered up whatever was going on at the Kincora Boys' Home in Belfast – the British state is still refusing to hold a full and open investigation into Kincora. What is known is that Kincora was used as the basis of a paedophile ring which supplied boys to the elite. Anthony Blunt and Mountbatten have been consistently named as two people who visited Kincora.
In a statement to the media on 20 November 1979, Blunt claimed the decision to grant him immunity from prosecution was taken by the then PM, Sir Alec Douglas-Home. 
Although Blunt was outwardly calm, the sudden exposure in 1979 shocked him. His former pupil, art critic Brian Sewell, said at the time, 'He was so businesslike about it; he considered the implications for his knighthood and academic honours and what should be resigned and what retained. What he didn't want was a great debate at his clubs, the Athenaeum and the Travellers. He was incredibly calm about it all.' 
The Athenaeum is the club favoured by Top Doctors and academics. Jimmy Savile was a member, after being introduced to the club by Cardinal Basil Hume (see post 'Additional Security Measures'). It was over an informal meeting at the Atheneaum involving Savile, Alan Franey and some of Civil Service mandarins named earlier in this post that Savile was offered a senior role in the management of Broadmoor (see post 'Socio-Political Context Of The North Wales Mental Health Services In The 1980s').
Lilibet stripped Blunt of his knighthood. Then a few years later she gave one to Peter Morrison. 
Lilibet, do you think that you may perhaps have made a few misjudgements regarding all this business involving gay spies, paedophiles and honours?
MI5 – I do keep telling you, just recruit a load of service users. They will do a far better job than a bunch of greedy old paedophiles with Royal connections. Oh, I forgot – you've allowed the Top Docs to kill most of them.
During the Lords debate on Ely Hospital, Lord Segal admitted that 'These conditions have been known to exist for quite a long time in the past, and have given rise to an enormous amount of uneasiness. Also, may I say how much the statement made by the Minister, that the Government intend to take drastic action in this matter, will be generally welcomed? May I stress also the urgency for some action to be taken to remedy the appalling conditions which she has described? In this connection I would emphasise the need for a special training for nurses who are on the staff of these institutions. Special recognition should be given to the difficult conditions under which they work, and, particularly, some adjustment should be made in the matter of their pay in order to recruit the proper type of nurse for these institutions. Furthermore, may I say how important it is that some proper channel should exist for the laying of complaints, when such complaints are known to exist, to see that they are not brushed aside in the future as they have been, most unfortunately, in the past?'
So not only did Lord Segal know what was going on in such institutions but he also knew that complaints were being ignored and that the 'training' of the Angels was crap.
Dafydd et al in north Wales stressed constantly the 'expertise' of the Top Doctors and the 'trained nurses'. There were some nurses at Denbigh who definitely would have been capable of doing a good job in the right situation and one or two of them were actually very nice, it was the Top Docs who were very obviously the biggest problem. However there were a few Angels – the ones in senior positions – who lied, including on oath and abused their positions as well as the patients. A small number of Angels were uneducated, thick and crude and very obviously inhabited a base, brutal world. The conversations between them would have horrified members of the Lords – crude sexual comments about the rest of the world and the people whom they were paid to care for and a social life which involved drinking vast amounts and not much else. The biggest laugh was that they too were convinced that they'd been 'trained' and would brag about their proud 'training' at every possibility. It didn't register with them that a small number of their patients had postgrad qualifications because most of them weren't interested enough in the patients to even think about that – but if it did sink in they would feel incredibly threatened by a well-educated patient. The liberal elite those Angels were not.
Lord Samuel Segal was another Top Doc and a remarkably honest one, but it would seem only during this Lords debate. Samuel Segal was born in Oxford in 1902 to a scholarly Jewish household and moved to Newcastle-upon-Tyne in 1909 with his family. He was educated at the Royal Grammar School, Newcastle-upon-Tyne, Jesus College, Oxford and Westminster Hospital. He was a casualty Surgeon at Westminster Hospital then a Senior Clinical Assistant at Great Ormond Street Hospital and he served on several London County Council Hospital Committees.
Following the start of WWII, Segal joined RAFVR Medical Branch in October 1939. He served in Aden in 1940, Western Desert in 1941, Syrian Campaign in 1941. Segal was attached to the Greek Air Force, 1941; Squadron Leader, 1942; Senior Medical Officer RAF Naval Co-operation Group in Mediterranean, 1942. He was on the Headquarters Staff Middle East, 1943–44 and the Air Ministry Medical Staff, 1944-45.
Segal was a regional medical officer for the Ministry of Health, 1951-62.
At the 1945 General Election, Segal was elected as the Labour MP for Preston. He advised Nye Bevan on the attitudes of Top Doctors to the creation of the NHS in 1948. The Top Doctors were of course nearly all totally opposed to the creation of the NHS and Bevan famously was only able to overcome their resistance by stuffing their mouths with gold (see post 'The History, Boys…'). What is less well-publicised is the shocking medical misconduct that would also be ignored as part of the deal…
Samuel Segal spoke against Gov't policy in Palestine and in favour of the creation of Israel. The Preston constituency was abolished for the 1950 General Election and Segal stood for the new Preston North seat, but lost by 938 votes to the Conservative candidate, Julian Amery.
On 18 December 1964, Segal was created a life peer. In the Lords, he was Deputy Speaker and Deputy Chairman of Committees from 1973-82.
Lord Segal was Chairman of the British Association for the Retarded, the National Society for Mentally Handicapped Children (now Mencap). The mentally handicapped residents of Bryn-y-Neuadd, the long-stay hospital in Llanfairfechan were described to me as 'vegetables' by one of the senior managers of Bryn-y-Neuadd who was on the interview panel to appoint an advocate for the vegetables. The vegetables at Bryn-y-Neuadd were helped to explore their 'sexual needs' by Ann Craft, who also 'supported them' in their sexual relationships. Anne later bagged a senior job at Nottingham University and became a recognised authority on Empowering The Vegetables.
Ann Craft was married to Top Doctor Michael Craft. The Crafts conducted research with Dafydd and discovered during that research that there was a very high rate of incest among the forebears of the vegetables. See post 'The Old Devils'. Many of the vegetables in Bryn-y-Neuadd had trouble communicating – the place had such a dreadful reputation that most people who had a vegetable preferred to grow them at home rather than hand them over to the Angels of Bryn-y-Neuadd, so it tended to be the most severely disabled vegetables who ended up there – so how the Crafts and Dafydd discovered the sexual habits of the vegetables' ancestors I'd be interested to know. I haven't been able to find any published outputs regarding the gardening that was undertaken by Dafydd and the Crafts, I suspect that there was none.
However, a helpful reader has sent me extracts from a 1965 book by Dr Michael Craft, entitled 'Ten Studies Into Psychopathic Personality'. Most of the studies of the psychopaths simply describe people who when young children were kept in the hen house or in the attic or who had severely distressed parents who couldn't look after them and shut them in rooms and didn't talk to them etc. These abused and neglected kids had been labelled psychopaths by the age of 10 and had then been handed over to the likes of Dafydd et al. Craft's masterpiece was subtitled 'A Report to the Home Office and the Mental Health Research Fund'. So Craft's idiocy was probably commissioned by the Home Office when Lord of the Rings Henry Brooke was Home Secretary. The Home Secretary who accepted Dr Craft's pearls and presumably used them to formulate policy was one Woy Jenkins, who did a great many favours for Dafydd and the paedophiles, as did Woy's fellow travellers Dr Death, Shirl and Bill Rodgers (see post 'We've Been Expecting You…').
One chapter in Craft's book is entitled 'The Case of Gwyn'. Should that not have been 'The Case Of Gwynne'? Even Michael Craft could not have got to the bottom (so to speak) of The Case Of Dafydd, that would be a source of even more debate and contestation than Freud's Case Of Dora.
Tony Francis had a secretary called Dora Carter who made false allegations about Brown to the police and tried to have him arrested, but that's another story…
I warned you Top Docs, I have lots more documents that have not yet received a mention on this blog.
For further details regarding Michael and Ann Craft and their pioneering efforts to sexually liberate those incarcerated by a gang of sex offenders in north Wales, see post 'The Old Devils'.
Lord Segal was also the Chairman of the Anglo-Irish Association and the Anglo-Israel Archeological Association. He was a governor of the now closed Jewish boarding school Carmel College and life governor of Manchester College.
Lord Segal died in 1985. His legacy lives on… As do his offspring…
Baroness Summerskill was rather braver than the other Lords. In the Ely Hospital debate she commented that 'I am afraid I cannot agree with my noble friend when she suggests that we might receive this Report without comment. I believe that every time an inquiry of this kind is made it is much better for the helpless individuals in these institutions to have people in both Houses of Parliament who are prepared to ask questions again and again…some of us who have been in Parliament for many years have lived through this kind of moment, time after time. It is always suggested that we should read the Report and see what is in it. By the time we have read the Report other things are happening and people forget to ask questions at what I consider to be the relevant moment – now. What I want to ask my noble friend is this: is she aware that what she said just now applies to similar institutions throughout the country, in so far as the staff [whistleblowers] are intimidated? My noble friend said that two members of the staff were dismissed, or left, because they questioned the system: their questioning was unpopular, and therefore they were dismissed.'
Baroness Summerskill continued:
'What I should like to know, in view of this Inquiry and of the Statement which has just been made, is what general inquiry is now going to be set afoot by her Department in order to see how far the conditions in this institution apply in others. Unless somebody from outside goes in, questions the management committees and generally makes a fuss, the conditions which she describes now and which have obviously been existing in this institution for years can go on in other institutions of which we have no knowledge. Therefore, my question to her is this- and I have faith in her Department, now that she is in this job, because she is a woman and has compassion. My noble friend at the back groans. I am afraid it is true that women have a little more compassion in these matters than, perhaps, some of the men. May I ask my noble friend whether she will see to it that her Department makes a general inquiry with regard to the administration of homes and institutions which are organised for the old and the sick? Because it is in these places that the patients are completely helpless.'
I cannot agree with Baroness Summerskill that women by their nature have more compassion in such matters than men. Institutions like Ely and Denbigh always employed a few women in senior positions simply in order to reassure everyone that abuse could not be taking place within because there was a woman in charge. Those women were every bit as callous and corrupt as their male colleagues and they knew damn well that their possession of ovaries was being ruthlessly used to give the stamp of approval to very troubled institutions doing terrible things. After all, Lucille Hughes was Director of Gwynedd Social Services…
Women who were not as callous or corrupt but who were simply overwhelmed by the absolute bastards who surrounded them would be wheeled out to meet visiting VIPs or the press to give a good impression. Sister Ella Fisk fulfilled this role at the Hergest Unit and an Angel called Ingrid did it in Bryn Golau Ward at the North Wales Hospital Denbigh. Ella was actually very nice and was ignored and trampled over by the most appalling people who were abusing patients, yet if a visiting Councillor or politician turned up to visit, it would be Ella who would be called upon to meet them, because everyone knew that some of the other staff would leave such a terrible impression. Furthermore Ella was the Angel who would be ORDERED by Dafydd, Tony Francis et al to report patients to the police and if necessary lie about the 'danger' that they presented when the Top Docs wanted to fit those patients up. Ella just did not have enough clout in that organisation to challenge the people traffickers with whom she worked. I also suspect that she was very frightened of them. She and her husband Clive both worked at Ysbyty Gwynedd, they'd have been finished if they had resisted. Clive was a senior technician at Ysbyty Gwynedd, he will have known that some of the equipment wasn't working, yet patients would be hooked up to monitors etc and no-one would admit the real situation.
It was Ingrid who, after Dafydd ordered the Angels to take me to a railway station, put me on a train to London and told me that if I ever returned to north Wales again I would be arrested, was one of those who drove me to the station and put me on the train (see post 'Rivers Of Blood'). There were other more junior Angels who came with us as well, but I cannot remember who they were. When I finally managed to get an investigation into my complaint about Dafydd et al – although it was simply one enormous cover-up conducted by Dafydd's mates (see post 'Enter Professor Robert Bluglass CBE') – Ingrid was, I was told, one member of staff who refused to attend the hearing, although according to Bluglass, the 'investigating panel' were desperate to question her. But then they were all a bunch of liars running a trafficking gang so who knows what the truth was.
Baroness Edith Summerskill was a Top Doctor, writer, feminist and Labour politician. Edith Summerskill was educated at King's College London and trained as a Top Doc at Charing Cross. Edith was a genuine pioneer, she was one of the first women to be admitted to medical school. She was one of the founders of the Socialist Health Association, she pressed for equal rights for women in the Home Guard and in 1938 she initiated the Married Women's Association to promote equality in marriage and became its first President.
Summerskill entered politics at the age of 32 when she was asked to fight the Green Lanes ward in Harringay in the Middlesex County Council elections. She then served as a Councillor on Middlesex County Council, 1934-41. Edith became the Labour MP for Fulham West thanks to the working women's vote. She caused some disquiet by taking the seat in her maiden name. When the Fulham West constituency was abolished for the 1955 General Election, she was returned to the Commons as MP for Warrington, a seat that she held until 1961.
Summerskill served in Attlee's Labour Gov't following the election victory in 1945, including in the Ministry of Social and National Insurance, heading the Dept although she was not a Cabinet Minister.
As well as her service in government, Summerskill also served on the Commons Political Honours Scrutiny Committee, 1967 -76.
Summerskill was a member of the Labour Party's NEC, 1944-58 and served as Chair of the Labour Party 1954-55. She left the Commons in 1961 and was given a peerage.
Summerskill was a member of the Fabian Society in the 1940s and as an active feminist, she was instrumental in promoting women's causes throughout that period, starting with the Clean Milk Act in 1949. Later, as the President of the Married Women's Association, she campaigned in and outside of Parliament to assure the equal rights of housewives and of divorced women, which resulted in the Married Women's Property Act in 1964 and the Matrimonial Homes Act in 1967.
I have a great deal more respect for the likes of Edith Summerskill than I do for people like Harriet because Edith Summerskill really did do many things that at the time were usually the preserve of men. However, Edith will have had feet of clay. Not only was there an absence of any sense on her part that she had achieved because she was from a privileged strata of society – she was the daughter of a Top Doctor and as a child accompanied him on his rounds and of course she married a Top Doctor – but she knew that some seriously grim things were happening to less privileged people, including at the hands of her and her colleagues, which she did not challenge. For most posh women of Edith's generation, emancipation was about emancipating other posh women.
Edith was a real hero to many and I suspect that it was partly because when she was younger she looked absolutely wonderful. When compared to the gross old paedophiles who cluttered up Parliament at the time, Edith must have seemed a pretty good advert.
Like Vera Brittain, Edith was a true shatterer of glass ceilings who had a mediocre daughter who cashed in on her mum and gave the old paedophiles of Parliament a great deal of assistance. The mediocre daughters even both had the same name. Edith's notions that women were not simply equal to men but actually superior in every way were famously published as the 1957 volume 'Letters To My Daughter'. I do wonder whether Edith had to revise her ideas on natural female superiority when she later took a long hard look at the daughter to whom those letters were written.
Edith's daughter Shirley Summerskill was also a Labour politician who made much of being a female Top Doctor at a time when that was rather more unusual than it is today, although not the flying pig phenomenon that it was when her mum qualified. Shirley inherited the gene for becoming a big name in the Labour Party and the gene for being a Woman Top Doctor from her mum. Shirley Summerskill was educated at St Paul's School, Somerville College, Oxford, as were many other female breakers of glass ceilings, including Thatch and of course the other delusional Shirley. Here she is, telling the rest of us what is best for us:
Shirley Summerskill trained as a Top Doctor at the medical school for the poshest, Tommy's, through who's hands Dr Death also passed just a few years later. The Tommy's which was facilitating abuse and employing Dafydd's mates as well as the lethal William Sargant who's experiments killed some patients, including during the years when Dr Death was working as his research registrar (see post 'Dr Death') and performing illegal abortions like there was no tomorrow if the patients had the dosh for the backhanders (see post 'Little Things Hitting Each Other'). Tommy's Top Doctors were pretty liberal with the prescription pad as well if one had the cash.
Summerskill was a member of the Executives of the Socialist Medical Association and the Medical Practitioners' Union. By this time, both of these were organisations that attracted highly paid, privileged Top Docs who very often for reasons of their aspirations to become big names in the Labour Party pretended to Care About The Poor and thus were Committed To The NHS eg. Dr Brian Gibbons, Ed Miliband's Uncle Harry, Dr John Dunwoody and Dr Julian Tudor Spart as well as many others who protected Dafydd who have featured on this blog.
One of the early members of the Socialist Medical Association (which later changed its name to the Socialist Health Association) along with Shirley Summerskill's mum Edith was Sir Richard Doll. Doll famously demonstrated the link between smoking and lung cancer and is the biggest name in 20th century epidemiology.
However the glue which adheres the Top Doctors together really is most impressive. My post 'They Think It's All Over – It Is Now' described a laughable piece of 'cancer research' conducted by the paedophiles' friends of Ysbyty Gwynedd and Bangor University, which was published in 1990, when Dafydd and the gang were sending out distress signals like there was no tomorrow and were in need of good PR. The ground-breaking research received full media coverage on a world-wide scale, but just weeks later a retraction had to be issued when it was admitted that there were 'flaws' in the research. The flaws were enormous – the control sample had numbered three, one of the controls was not someone who was suffering from the type of cancer which was being studied anyway and a number of conclusions had been drawn which could not have been, even if there had been an appropriate control group. Sir Richard Doll had 'advised' on this research. Why Sir Richard Doll wasted his time and energy with this gang of fools who were wheeled out to save the bacon of Dafydd et al I don't know. Not that publishing laughable 'research' which was discredited within weeks did the careers of the 'researchers' any harm. Two of the authors, Chris and Rhiannon Whitaker, – the statisticians who OK'd a control sample of three, one of whom was suffering with a different condition –  continued their careers as stats lecturers at Bangor University and Rhiannon ended up leading the North Wales Clinical Trials Unit…
Shirley Summerskill was elected as the Labour MP for Halifax in Jimmy Savile country in the 1964 General Election. After being a Labour Shadow Minister for Health, 1970-74, she served as a junior Minister in the Home Office throughout the 1974–79 Labour Gov't, under two Home Secretaries, Woy and Merlyn Rees. During those years, the Labour Gov't afforded full protection to Dafydd's gang and to the molester George Thomas and ensured that Thomas's friend and protector the bent lawyer and MP Leo Abse saw his baby the Children Act 1974 hit the statute books, thus ensuring that hundreds of children were removed from their families and sent to live with Dafydd's gang as well as other linked gangs (see post 'Cry, The Beloved Country').
In 1980 Summerskill was interviewed by BBC's 'Panorama' about Britain's preparations for a nuclear attack. This was a woman who throughout her entire medical and political career was unable to say boo to a Dafydd and certainly not on 'Panorama', because Dafydd's mate from Llangollen, Elwyn Parry Jones, was Deputy Editor of 'Panorama', 1977-85.
Sumerskill married lawyer and future Labour MP John Ryman in 1957; they divorced in 1971. I am very impressed with Shirley in that she married a fine example of a Cad. John Ryman QC was easily as good as the son of Lord Bellamy on 'Upstairs Downstairs' who made one of the servants pregnant.
Ryman was a barrister and an enthusiastic fox-hunter who was elected as Labour MP for Blyth, near Newcastle-upon-Tyne, in Oct 1974. In 1976 Ryman's agent was fined £400 under the Representation of the People Act 1949 and the Perjury Act 1911 for falsifying his election expenses return and overspending, although the election result stood. In 1986, Ryman announced that he was leaving the Labour Party and sat as an Independent until he retired at the 1987 General Election.
On 23 April 1992 Ryman was convicted of defrauding two women of their life savings. He had pretended to be the Director of a Swiss Bank and told the women that they would get 22·5% interest, but in fact paid the money to his ex-wife for maintenance payments. Ryman was given a two and a half year jail sentence.
Ryman and Summerskill had married in 1957 but had divorced by the time he entered Parliament. He was married five times in all. He claimed to have invested some money belonging to his fifth wife Nicola, a wealthy widow, in a high-yield Swiss bank account but in fact squandered the money on a horse, Jaguar car and holidays on the Orient Express. He had previously narrowly escaped being prosecuted by the family of a mistress whose money he had also claimed to have invested in a Swiss account.
When I read about The Cad I presumed that Edith would have had to have revised her theories about women being more intelligent than men, what with her daughter having been taken in. But I suppose that The Cad would have confirmed Edith's low opinion of those in possession of testicles – they're hopeless.
Rhett Butler – 'Frankly My Dear I Don't Give A Damn' (1939):
Dr Dafydd Alun Jones – 'Really My Dear, You're Getting Rather Tiresome' (circa 1993)
Not long after Dafydd did his best Rhett Butler bit, a Hergest patient told Dafydd that he was a 'failure as a sex fiend'.
'We didn't know.'
The saddest element to the adventures of The Cad who married Shirley Summerskill was the means by which he was elected for Blythe in 1974. Blythe had previously been represented by Labour member Eddie Milne, since 1960. Eddie had succeeded the crooked old git Alfred – Lord – Robens, who became Chairman of NCB and was up to his eyes in it re the Aberfan Disaster in 1966. It was Robens who took the hit for Aberfan in order to get a great many other Good Labour Men off the hook, who were as much to blame (see post 'Include Me Out'). Eddie Milne, a trade union official, was selected by the local constituency Labour Party to replace Robens, with the help of USDAW.
During his Parliamentary career, Milne became increasingly concerned about problems of endemic corruption within local government in the north east of England. The scale of these were eventually revealed in the Poulson Affair involving corruption and the leading Labour movement figure T. Dan Smith. Known as 'a difficult man to get on with' – perhaps because he wasn't a crook like the rest of them? –  Milne's problems were not restricted to his opponents in the local Labour Party; he twice unsuccessfully reported a local journalist, Jim Harland, to the Press Council over articles he had written.
By 1974 the breach between Milne and the local party was 'irreparable' and he was deselected on the eve of the Feb 1974 General Election. Milne had already made preparations for this eventuality and ran a campaign as an Independent Labour candidate. He overturned the Labour majority and defeated Ivor Richard, who had the official endorsement, by 6,140 votes. However, it was a short-lived victory, as Milne was narrowly defeated in the Oct 1974 General Election by The Cad by 78 votes. Milne's supporters who won seats on the local authority had all been defeated by 1979; when Milne stood again in the 1979 General Election he did badly.
Milne wrote a book entitled No Shining Armour (1976) detailing his travails with the local party, and giving his view on the corruption scandals of the 1970s. It attracted 36 libel writs, and the costs and damages associated with it came close to bankrupting his publishers.
So the constituency of Blythe – now called Blythe Valley – gave an honest MP the boot and ended up with The Cad, who had previously been married to a woman who spent her career concealing a gang of paedophiles. Of course, one of the gangs of paedophiles which Shirley Summerskill concealed was the gang in the north east, which was closely associated with Dafydd et al in north Wales. The year before the year in which The Cad was elected for Blythe, Matt Arnold and Peter Howarth relocated from Axwell Park Approved School in Gateshead, where children had been abused, to Bryn Estyn, where they really stoked up the gang run by Dafydd et al… The children's homes of north Wales received hundreds of children in the care of local authorities in the north east of England. See previous posts.
The paedophile gang in the north east was linked to the local authority corruption involving Poulson et al (see post 'So Who Was Angry About What?'), but even Eddie Milne didn't dare mention that.
The MP who succeeded The Cad for Blythe Valley was Labour's Ronnie Cambell, who still holds the seat. I'll be blogging about you soon Ronnie!
Shirley Summerskill's nephew, Ben Summerskill, was Chief Executive of the UK gay equality charity Stonewall, 2003-2014. Stonewall gave the Betsi Cadwaladr University Health Board an award for being an LGBT-friendly employer some two years ago. Which left me quite surprised because I know one young gay man who did a placement when he was a student nurse at the Hergest Unit who dared raise concerns about the abuse of patients, only to find himself the subject of crude, homophobic bullying.
Lord Shackleton made a brief contribution to the Ely Hospital Lords debate, just to express the view that in discussing the Ely Report the House was becoming 'seriously out of order', because some members had been rather harsh with their words in response to the Report. Lord Edward Shackleton was the son of the Antarctic explorer Sir Ernest Shackleton.
Edward Shackleton arranged the 1932 Oxford University Exploration Club expedition to Sarawak in Borneo. During this trip he was the first to attain the peak of Mount Mulu. In 1934 Shackleton organised the Oxford University Ellesmere Land Expedition. Shackleton accompanied the party as the assistant surveyor. The expedition was eventually responsible for naming Mount Oxford (after the University of Oxford) and the British Empire Range. On leaving university, Shackleton worked for the BBC in N Ireland – an experience that turned him away from the Conservative Party towards Labour. 
In 1946, Shackleton was elected as Labour MP for Preston. A boundary change subsequently divided Preston into two seats and Shackleton was elected MP for Preston South on a much reduced majority. Shackleton served as PPS to the Lord President of the Council and Foreign Secretary in Attlee's Gov't, Mandy's grandfather, Herbert Morrison. Shackleton was re-elected in 1951. One duty of the Lord President of the Council is to act as the visitor for the University of Wales.
In 1955, Shackleton was defeated and so Hugh Gaitskell recommended Shackleton to the PM and he was created a life peer. In Wilson's Gov't Shackleton served as Minister of Defence, 1964–67. He was sworn of the Privy Council in 1966 and made Deputy Leader of the House of Lords a year later. As Minister without Portfolio 1967–1968 and Paymaster General in 1968 Shackleton had a seat on the cabinet. During the Aden Crisis he was sent on a Special Mission as British Resident to help with the withdrawal.
Shackleton was Leader of the Lords, 1968–70, and subsequently sat as Opposition Leader in the Lords. He was used again on the Wilsonian reforms proposed for the Lords, liaising between committees and sub-committees, designed to reduce the Lords delaying powers from two years to just six months, but the PM dropped the bill in April 1969 to 'concentrate on priorities.' Sitting on the Committee for Civil Service Reform, Shackleton successfully widened access to entry for scientists.
From 1971, Shackleton was President of the Royal Geographical Society. From 1976 until 1992 he was Chairman of the joint-Political Honours and Scrutiny Committee. Lord Shackleton also wrote a Report, commissioned by James Callaghan, which described the economic future of the Falkland Islands, the value of the being British to the islanders and how their lot could be improved. It included the invaluable role eventually played by HMS Endurance.
Between 1988-89, Shackleton Chaired the Lords Science and Technology Committee, which culminated in 1989 when he was elected a Fellow of the Royal Society. He also served as Chairman of the East European Trade Council.
Lord Shackleton was Pro-Chancellor of the University of Southampton, an institution who's medical school hosted a number of those who were providing a big umbrella for Dafydd et al (see post 'Professor Prestigious And His Associates').
Shackleton acted also as Patron of the British Schools Exploring Society (B.S.E.S.) from 1962 until his death in 1994.
Edward Shackleton will have known Sir Charles Evans, Principal of UCNW, 1957-84 and probably other employees of UCNW as a result of Shackleton's friendships with people involved in exploring, climbing and natural history. Charles Evans was a member of the 1953 Everest expedition and although his first career was as a neurosurgeon in Oxford and then Liverpool, Evans was far more interested in climbing (see previous posts). However, Evans's status as a national hero after the successful Everest ascent – with members of the Everest team who worked for the security services – afforded Dafydd et al who were facilitating their trafficking ring through UCNW complete protection.
Sir Charles Evans – a fantastic mountaineer but a bloody dangerous Top Doctor and University Senior Manager:
Lord Ogmore pointed out to the Lords that he was the only Welshman to speak on the matter of Ely, which primarily concerned Wales and remarked 'may I ask the noble Baroness whether she is aware that this Report will be regarded with the utmost seriousness in Wales, and that Welsh people will want to know that there are no other institutions where the same conditions might already apply? May I also ask her whether, when her right honourable friend has discussed the whole question of Ely Hospital with the Chairman of the Hospital Board, a further report or statement will be made to Parliament, conveying to Members the results of that interview between the two gentlemen concerned?'
Of course there were other institutions in Wales in which conditions as bad as those in Ely prevailed – there was the North Wales Hospital Denbigh, which was far worse. Furthermore Bryn-y-Neuadd at Llanfairfechan and Whitchurch Hospital in Cardiff were pretty bad, as well as a few others… It really wasn't any secret.
David Rees Rees-Williams, 1st Baron Ogmore was born in Bridgend and qualified as a solicitor in 1929. He served in the Welch Regiment and the Royal Artillery and ended WWII as a Lieutenant Colonel. Rees-Williams was elected Labour MP for Croydon South in 1945. In the Gov't he was a Minister in the Colonial Office, travelling to East Asia to consider the movements towards independence. Rees-Williams's seat was redistributed at the end of the Parliament and he narrowly lost the successor seat in 1950, so he received the standard booby prize of a life peerage. He served as Minister of Civil Aviation in 1951 and was made a Privy Councillor the same year. Lord Ogmore was President of the London Welsh Trust, which runs the London Welsh Centre, Gray's Inn Road, 1955-59. The London Welsh Trust was a magnet for those colluding with Dafydd and the paedophiles (see post 'A Bit More Paleontology').
Lord Ogmore joined the Liberal Party in 1959 and served as Liberal Party President, 1963–1964. Lord Ogmore was among those who ignored Jeremy Thorpe's Ugandan activities. Lord Ogmore's constituency was just down the road from Warlingham Park Hospital which had a dreadful reputation and was eventually subject to an Ely-like damning investigation which resulted in staff going to prison for very serious offences against patients. My post 'A Trade In People – Between London And North Wales' details the horrendous abuse and fleecing – by a group of crooked Top Docs and lawyers in London with links to colleagues in Bethesda – of a family who's lives were destroyed by Warlingham Park Hospital after their mum died in suspicious circumstances when an in-patient there and were then sent to live in Bethesda by the crooks who shafted them.
Lord Ogmore was married to Alice Alexandra Constance Wills and had three children. His daughter, Elizabeth Rees-Williams, married the actors Richard Harris and Sir Rex Harrison, the businessman Peter Aitken, and more recently Jonathan Aitken, the former Tory MP and old flame of Carol Thatcher's who later went to prison for perjury. Lord Ogmore's grandsons are actors Jared Harris and Jamie Harris and Director Damian Harris.
Sir Rex Harrison starred in the award winning film 'Dr Dolittle'. Two days a week, no on-call and retirement at 55 yrs old. Duw it's hard.
Lord Silkin found himself in a particularly difficult position in the Lords: 'before we discuss this matter further, we ought to read the Report. I should like to put a question to the noble Baroness, and I put it because I was for many years both chairman and a member of a number of hospital management committees; and it seems to me inconceivable that a hospital management committee should not have known of what had been going on apparently for a long time. Certainly I should like to think that it could not have happened in the case of the hospitals with which I was concerned; and if a management committee is doing its job properly, it ought not to have happened in this case. May I ask the noble Baroness whether, in the Report, there is any reference to the activities of the Hospital Management Committee?'
Bit close to home there Lord Silkin! Of course the Hospital Management Committee at Ely knew, it was they who ignored the complaints and got rid of the whistleblowers.
Lewis Silkin, 1st Baron Silkin worked as a solicitor (Lewis Silkin LLP, the London law firm where he practised, still bears his name), before becoming a member of the London County Council in 1925. He Chaired the LCC Town Planning and the Housing and Public Health Committees and was a member of the Central Housing Advisory Committee. Silkin was elected as MP Peckham in 1936. He was Minister of Town and Country Planning in Clement Attlee's Gov't, 1945-50.
Silkin was raised to the peerage in 1950. Of his three sons, his eldest, Arthur, a civil servant, disclaimed the peerage. The other two, Samuel and John, both became Labour MPs, members of the Privy Council and Gov't Ministers. Samuel was MP for Dulwich, 1964-83 and Attorney General for England and Wales as well as N Ireland, 1974-79. You've guessed it, Samuel concealed the crimes of the Top Docs and the paedophiles along with everyone else. Being the principled man that he was, Samuel refused a knighthood as AG. He accepted a life peerage instead in 1985, just as the explosions began in north Wales…
Samuel's son Christopher also disclaimed the hereditary peerage on the death of his uncle Arthur in 2001, the first time a peerage has been disclaimed twice.
John Silkin was Labour MP for Lewisham Deptford, 1963-87. He served in the RNVR, 1942-46, along with the other high profile paedophiles, paedophiles' friends and spies (see post 'The Defence Of The Realm'). At one point John Silkin had hopes of becoming Leader of the Labour Party, but that went pear-shaped among all the internal scrapping. The talents of Footie and the Windbag shone through instead. Of course they did, Footie and the Windbag held seats in south Wales so they had all the best shit on George Thomas, the Silkin family only had superior gen on the kids from south London who were being abused and trafficked by Dafydd's gang and his mates at the Maudsley. See previous posts for further information on the Silkin family.
Baroness Hylton-Foster was firmly on the side of the patient-batterers during the Lords debate: 'My Lords, may I ask the noble Baroness whether Her Majesty's Government do not think that this is the moment to recommend that nurses should be moved around more? Because even with special training it needs superhuman patience to cope with some of the patients with whom they have to deal.'
Those patients really were such absolute bastards. They insisted on standing in the way of the flying fists and kicking boots of the Angels, they grew hair which the Angels felt compelled to grab hold of to drag the patients along the corridor and in addition at Ely those patients tried the patience of the Angels so much that the Angels hosed them down with cold water, the Angels just could not take any more.
Here are the sort of images that appear on NHS promotional material:
A photo of caring hands even used to appear on the leaflet regarding the complaints procedure for NHS Wales. I was sent such a leaflet after I complained about being assaulted and injured by four Angels in the Hergest Unit, a complaint that was never ever investigated.
To make things even harder for the long-suffering staff of the North Wales Hospital Denbigh, the attractive younger patients possessed bodies that poor old Dafydd and a few others just couldn't resist having sex with…
Baroness Hylton-Foster obviously wanted to move the Angels around so that the good practice could be shared, in the way that by the late 1970s, the paedophiles employed in children's homes across the UK had all networked together and used to shuttle back and forth between different homes in different regions of the country, forming one big happy family.
Audrey Pellew Hylton-Foster, Baroness Hylton-Foster was the daughter of 1st Viscount Ruffside and Violet Cicely Kathleen Wollaston. She married Sir Harry Braustyn Hylton-Foster, who had started a distinguished career at the Bar, in 1931; they were not blessed with children.
Born in India, the Baroness was educated at St George's, Ascot and Ivy House, Wimbledon. Both her father and husband served as Speaker of the Commons. Audrey Hylton-Foster first lived at Speaker's House during her father's time there, when she went to recover from measles. While she was convalescing she started working for the British Red Cross and this, apart from politics, became her life's work.
During WWII Audrey was an Angel at St Luke's Hospital, Chelsea. She cycled 'thousands of miles' around London on her Red Cross duties. In 1950 she became Director of the Chelsea division of the British Red Cross. She was at various times President, Chairman and Patron of the London branch. In late 1980 she was acting as consultant at the national HQ.
Audrey's husband began his political career after World War II. By 1950 he was MP for York. He died in office in 1965, after which she was given a peerage. Despite Audrey's prior objections to women politicians, she became an active member of the Lords and for many years served as Convenor of the Crossbench peers. Like others who have been of particularly valuable service to abusers in high places, Audrey was appointed a Dame in 1990, being only a Baroness not being sufficient thanks for her contribution. 
Audrey Hylton-Foster lived in a converted Coach House on Leith Hill in Surrey. Each year she opened her gardens to the public, in order to raise money for various charities. One year, with help from actress Virginia McKenna, a substantial amount was raised for the Born Free Foundation. Mandy Leigh, one of the most monstrous members of staff at St George's Hospital Medical School – she who had sex with a Top Doctor in the lab and who participated in 'research' which involved decapitating marmosets for no good reason and who of course kept schtum about the serious wrongdoing and harm to patients – was a good friend of Virginia McKenna's family.
One of Mandy's many pearls of wisdom was that it was often necessary to lie to patients for their own good. Another pearl was that FGM was best done in Harley Street – Mandy told me this when a Top Doc at St George's admitted that his mate in Harley Street was performing FGM and I reminded him that it had been illegal for years…
And if marmosets are to be decapitated it's best done by Mandy Leigh at the London Zoo, after lies have been told to the media about the research having been stopped.
Audrey's Garden Open Day raised funds for a number of good causes including the British Red Cross, Cancer Research, local schools etc. Who knows, perhaps the Institute of Psychiatry benefited as well and funds were raised for a few more primates to be caged while not very useful experiments were carried out on their brains:
Audrey died in 2002, so she was around to help with the fall-out of the Waterhouse Report.
Of course, after the Ely Hospital Scandal, working parties were set up, along with a system of inspections, so that it could never happen again…
I know someone who was a student psych nurse at Ely Hospital at the time of the scandal. He confirmed that the abuse of patients there was terrible and that he was so outraged at seeing an Angel kicking an elderly man down the corridor that he punched the Angel in the face. When he was older this man qualified as a social worker and worked in north Wales, in the field of mental health. He was responsible for, among other things, sectioning people in Denbigh and training the social workers who later worked with the paedophile gang. He was working as a social work lecturer at Coleg Menai in Bangor at the time of the publication of the Waterhouse Report. On the day after publication this lecturer walked into his class and said 'One thing that will not be discussed today and never will be discussed is the Waterhouse Report'.
'We didn't know.'
Oh yes you bloody well did and what's more, that particular man knew about Robert Bluglass and his corruption as well because he discussed it with me. Geoff Lees later left his post at Coleg Menai and became the Director of Vale Of Clwyd MIND.
See my post 'Social Work – Theory' for details of the level of discussion and some of the comments made by the social work students in that class, nearly all of whom qualified and subsequently joined the paedophiles and their friends of north Wales…
Baroness Dame Serota married Stanley Serota, a civil engineer and they had two children. Her son Nicholas became Director of the Tate Gallery and her daughter Judith also pursued a career in the arts. When Nicholas Serota was Director of the Tate, Blair's mate Richard Rogers was Chairman. Under Serota, the Tate expanded as a result of the conversion of the former Bankside Power Station into Tate Modern, for which the Tate was given £52 million towards. Nicholas I've been to the Tate Modern a few times and yes I did enjoy it, but I'm not sure that you should have been given £52 million for it. The current generation of the poor sods of the sort that your mother made a good living out of ignoring probably needed it more. As of 2015, Serota was paid a salary of between £165,000 and £169,999 by the Tate. When Serota was Director of the Tate, he encouraged BP to sponsor the Tate which caused quite an embarrassment at the time of the Deepwater Horizon Oil Spill.
Nicholas Serota is currently Director of Arts Council England.
Previous posts and comments on this blog have mentioned Professor Stuart Stanton, a gynaecologist at St George's Hospital Medical School who specialised in convincing rich, anxious women that they needed pelvic floor surgery. Stanton was reputed to have made a fortune and was hated and feared by even his colleagues who were facilitating child abuse and people trafficking, so I always wondered what is was that Stanton was up to. The corrupt MSF rep David Hole who spent most of his working day trying to dig up dirt or sensitive info on other people which he could then use against them was really busting a gut in his attempts to find out what Stanton was doing but Stanton's secretary – who was very much more normal than most of the people employed at St George's – wasn't giving anything away, although like everyone else who worked with Stanton, she did used to say 'God I'd never let him operate on me'.
Stanton went to Israel on a very frequent basis and had mistresses out there, but I'm sure that Stanton wasn't going all that way just to discuss Uganda. I have received info about Stanton's dreadful treatment of the ladies in his life, but I'm not publishing any of that because they need to be afforded privacy after falling into the jaws of a shark.
This morning someone sent me a few links which mentioned Stuart Stanton. His name appeared on the 2011 list of Trustees of the Jewish Music Institute. Stanton's biography which appears on the website of the Jewish Music Institute describes Stanton as:
Professor and Consultant Urogynaecologist now in private and medico-legal practice in Central London. He is also a visiting Professor at Hadassah Hospital (Jerusalem) where he travels every three months to lecture, see patients and operate. He is a founder member of the South London Israel Forum (SLIF) which meets monthly to hear speakers on Middle East politics and Israel's achievements in the Arts and Sciences, also a Trustee for Hadassah UK and a Patron of the British Friends of Hebrew University. 
The Vice-Presidents of the Jewish Music Institute were named as my old mate Michael Grade and dear old Greville Janner.
Stanton also appears on the website of the Jewish Medical Association UK. The section entitled 'Israeli Medical Students' tells us about the 2011 Israeli Student Attachment programme and that 'the past four weeks have been incredible. Dr. Alan Naftalin welcomed us with a lovely dinner at his house and took care of all our needs during our stay. In addition, he made sure we learn a lot about medicine and the way it is practiced in the UK by arranging meetings with well experienced doctors such as Prof. David Katz, Prof. Stuart Stanton and Dr. Mike Peters of the BMA.'
Prof David Katz is an immunologist who used to work at either UCH or the Middlesex, I've forgotten which one – I met him in 1987. He was mates with the fraudsters at Royal Postgraduate Medical School/Hammersmith Hospital (see post 'Interesting Facts').
The same website tells us that in 2010, 'The clinical attachment is at Newham University Hospital NHS Trust. Dr Alan Naftalin, Prof Susan Gelding and the educational team at Newham are responsible for the programme. In addition to Newham Hospital several JMA(UK) give them the opportunity to see other aspects of UK medicine. Thus they have also spent time with Prof Michael Baum (breast disease), Prof Atul Mehta at the Royal Free Hospital (Gaucher's disease and Lysosomal Storage Disease), Prof Anthony Warrens at the Royal London Hospital (paediatric nephrology), and Prof Stuart Stanton (urogynaecology).'
Professor Michael Baum is a cancer surgeon who has a healthy cynicism towards ineffective 'alternative medicines', but Baum has never spoken out about the rampant corruption and research fraud among his colleagues which he undoubtedly knows about.
Now, let me clarify. I too believe that cross-national exchanges between students and academics are valuable and I have taken part in them myself. But Stuart Stanton was a Trustee of an organisation which had as Vice-Presidents Michael Grade, who ignored Jimmy Savile and his activities during Grade's various roles at the BBC and Greville Janner, a man who stood accused of sexually abusing children in care. In the early 1990s, Janner was questioned by police regarding sexual assaults on children and his solicitor Sir David Napley was so certain that Janner would be charged that he retained George Carman. Thus Greville had the same legal team as Jeremy Thorpe did when Thorpe stood trial in 1979 for conspiracy to murder his former gay partner. It has now been admitted that Janner should have been charged and the CPS cannot explain why he wasn't. Years later Janner was due to face a 'trial of the facts' after producing evidence from at least one Top Doctor that he was unfit to stand trial. That trial of the facts took so long to arrive that Janner died before it happened.
Stuart Stanton is a Top Doctor who spent most of his career working at St George's Hospital Medical School, an institution which was concealing at least two paedophile rings, both of which had links to the ring that Janner was part of in Leicester. The Head of the Dept in which Stanton was employed, Prof Geoffrey Chamberlain, was a key figure in concealing organised abuse. Chamberlain was friends with Ollie Brooke, the Prof of Paediatrics at St George's, who in 1986 was jailed for the possession of child porn. Brooke was a key figure in a pan-European paedophile ring.
So what is Stanton doing in Israel?
Someone who is now constructed as a UK expert on old age care knows a lot about the abuses of vulnerable people in north Wale – step forward Professor Vanessa Burholt of the Centre for Innovative Ageing at Swansea University. The spiel about Ness on Swansea's website tells us that:
'After graduating from the Open University in 1994, Vanessa worked as a researcher at Bangor University while she undertook her PhD. After completing her PhD in 1998, Vanessa became Deputy Director of the Centre for Social Policy Research and Development at Bangor University and in 2004 took over as Director. Vanessa was awarded a personal Chair at Bangor in 2007, and shortly after moved to Swansea University, as Director of the Centre for Innovative Ageing. In 2016 Vanessa was also appointed Director of the pan-Wales Centre for Ageing and Dementia Research.
Vanessa holds a public appointment as the research member of the Ministerial Advisory Forum on Ageing and is co-Chair of My Home Life Cymru. Personal awards include Fellow of the Academy of Social Science and Senior Research Leader for Health and Care Research Wales. In 2015 and 2017 she won the College of Human and Health Science outstanding contribution to research award. She is a member of the ESRC DTC Peer Review College. She sits on the ESRC Grants Assessment Panel C and is member of the Board for Health and Care Research Wales. Vanessa sits on the CHHS Senior Management Board, the Social Care Ethics Committee, and the Research Committee.
Vanessa has worked on and led international and national research projects worth approximately £18M, and has supervised 23 post-graduate students. Her research interests include loneliness, support networks, intergenerational relationships, social exclusion, rurality, migration of older people and attachment to place and she has published more than 50 articles and book chapters on these topics.'
This translates as:
Ness worked at Bangor University throughout the Waterhouse Inquiry into the abuse of children in care, about which no-one knew anything, although Ness's colleagues facilitated that abuse and ignored all complaints from witnesses and victims. Ness was involved with the School of Psychology, which was led by Professor Fergus Lowe; Fergus and his mistress Pauline Horne built their entire empire by holding everyone who had colluded with Dafydd and the paedophiles over a barrel. Ness was also involved with IMSCaR, a research institute which was Directed by Prof Mark Williams, a clinical psychologist who worked with the paedophile gang and perpetrated the research fraud which was Mindfulness. Bruce Napier, a clinical psychologist who ran away from the Hergest Unit screaming loudly, was subsequently employed at IMSCaR. One of Ness's mentors in old age care at Bangor University was Professor Bob Woods, the man who ran the clinical psychology programme, which involved students undertaking placements at the North Wales Hospital Denbigh where they witnessed patients being abused and, if they were female students, were sexually harassed and propositioned by Dafydd. Ness knew as well as the rest of north Wales that the care for the elderly in the region, particularly for EMI patients, was so bad that healthcare staff did all they could to find alternative care for their own relatives.
Some 10 years ago, Ness's PhD supervisor Prof Clare Wenger, who had by then retired, had the misfortune to be admitted to a ward for the elderly at Ysbyty Glan Clwyd. Clare Wenger was so appalled by what she witnessed that she compiled an extensive report, sent it over 100 colleagues and healthcare bodies and appeared in the media. She was denounced by Ysbyty Glan Clwyd as a stuck up old cow. Not one of Clare's colleagues or students defended her. Ness bagged her job at Swansea and fucked off out of north Wales to become an international expert on old age care. Which was of course what Clare Wenger was. Some years after Clare Wenger was ignored and then trashed when she refused to shut up, the Tawel Fan Scandal blew up on an EMI ward at Ysbyty Glan Clwyd.
'We're the paedophiles' friends and you can't get us.'
Just how fucking stupid are you all?
'First they came for the Service Users, And I didn't speak up because I wasn't a Service User.'
It was an international trafficking ring. They killed witnesses.
A national emergency has been declared. The National Crime Agency and the Home Secretary Sajid Javid have put out a paedophile alert on the grounds that an estimated 80,000 people constitute an online risk to children – they will leave no stone unturned in their efforts to hunt these people down. Oh don't bother. The people facilitating it all are sitting in Top Docs surgeries, social service depts, counsellors therapy rooms, in police stations, in the Courts and in Parliament and their activities are no secret. It could have all been stopped thirty years ago when hundreds and hundreds of young people were complaining that they were being threatened, assaulted and sexually abused by the welfare services in north Wales. No-one helped us, no-one. Most of the complainants have since been found dead. Fuck off all of you. Why would anyone believe a word that any of you say?
The Labour Party is now in a state of total civil war. Margaret Hodge is demanding Jezza's head on a plate for his alleged anti-Semitism and Gordon has joined in the fray, emphasising that there can be no place for hatred within the Labour Party. Everyone involved in this punch-up concealed Dafydd and the gang for years. However, the hyenas can smell Jezza's blood and so they are circling.
Margaret Hodge will be thinking up her leadership campaign slogan as I write this…
Vote Wisely, Vote Silly – You Know It Makes Nonsense. The Silly Party is committed to: raising unemployment; destroying industry; encouraging naughtiness in high places.
You'll do a job as good as Thatch, Dame M!
Dame Margaret Hodge, former Leader of Islington Borough Council while Islington children's homes were infiltrated by a paedophile gang who murdered some of the witnesses:
Brown, who was the subject of a murder attempt:
A Volkswagon Beetle, of the sort that my friend Anne was driving when she was killed:
I've got a photo of my friend's baby who died shortly after birth at the hands of Robert Fox as well, but that's not publicly available….