Dear Readers,
Here is the text of the e mail from the GMC, received by me this morning:
FPD Complaints & Correspondence

FPDComplaintsCorresp@gmc-uk.org

11:25 AM (1 hour ago)
Dear Dr Sally Baker,
Thank you for your recent email which has been passed to me to answer on behalf of the senior managers within the GMC, in line with the approach taken by similar organisations were correspondence is passed to the team best able to answer it.
Your previous concerns
I was sorry to read about the issues you have faced over an extended period. I can see from checking your correspondence record that we have previously looked at concerns you've raised (2003, 2004 and 2012) and on each occasion we have decided there were no fitness to practise issues for us to look into.
Criminal offences
As you may be aware, the GMC are not the best placed body to investigate criminal offences. I would always urge anyone with details of criminal conduct to approach the police, in your case this appears to be North Wales Police, and contact them with your concerns and any supporting information you may have. You can contact them by ringing the police non-emergency number 101.
Advocacy support
Contacting large bodies can be difficult, so I have checked for local advocacy groups in North Wales. Depending on where you live there are contact details available via the website https://nwaaa.wales/.
GMC queries
In your letter you also ask for a meeting with a senior officer from the GMC, but I'm afraid we cannot offer this at this time.
In relation to your query about Dr Sadie Bentz Francis and Dr Anthony Chadwick I cannot find an exact match. However, if the Dr Francis is the same one who you wrote to us about in 2004, I can confirm that doctor is no longer part of the GMC register. If you'd like to check further, details of all doctors who are on the register can be seen here; https://www.gmc-uk.org/registration-and-licensing/the-medical-register/a-guide-to-the-medical-register
Mental health issues in North Wales
 I can see from your correspondence that many of your concerns are centred on mental health provision and oversight in North Wales. You may wish to contact the Betsi Cadwaladr University Health Board on 01248 384 194, or via email on ConcernsTeam.bcu@wales.nhs.uk if you have continuing concerns.
Alternatively, you may wish to speak to Mind Cyrmru about your views. Details of how to reach them are on their website https://www.mind.org.uk/about-us/mind-cymru/.
I hope you find this information useful. I'd be happy to answer any additional queries you may have via this email address.
Yours sincerely,
Ian McCann
Complaints and Correspondence Officer
General Medical Council
3 Hardman Street, Manchester, M3 3AW
Direct Dial: 0161 923 6344
Email: fpddecisions@gmc-uk.org
Website: www.gmc-uk.org
Working with doctors Working for patients
The General Medical Council helps to protect patients and improve medical education and practice in the UK by setting standards for students and doctors. We support them in achieving (and exceeding) those standards, and take action when they are not met.
_________________________________________________________________
Unless otherwise expressly agreed by the sender of this email, this communication may contain privileged or confidential information which is exempt from disclosure under UK law. This email and its attachments may not be used or disclosed except for the purpose for which it has been sent.
If you are not the addressee or have received this email in error, please do not read, print, re-transmit, store or act in reliance on it or any attachments. Instead, please email the sender and then immediately delete it.
General Medical Council
3 Hardman Street, Manchester M3 3AW
Regents Place, 350 Euston Road, London NW1 3JN
The Tun, 4 Jacksons Entry, Holyrood Road, Edinburgh EH8 8AE
4th Floor, Caspian Point 2, Caspian Way, Cardiff Bay CF10 4DQ
9th Floor, Bedford House, 16-22 Bedford Street, Belfast BT2 7FD
The GMC is a charity registered in England and Wales (1089278) and Scotland (SC037750)
A few very brief observations, apart from the patently obvious:
Firstly, why has this Top Docs protection racket been given charitable status?
The GMC seem to have completely forgotten about the correspondence of mine that I sent them in the 1980s and 1990s. They also don't seem to know that there were two Drs Francis of north Wales on the Medical Register; Tony Francis is no longer on the Medical Register because he was found dead in 2012 and Sadie Francis was previously on the Medical Register, but the other day when I put Sadie's name into the 'check a doctor's registration' facility, I was simply provided with a mysterious message stating that the info was not available but that didn't mean that the Top Doctor concerned was not on the Medical Register.
Dr Anthony H. Chadwick, who had all those meetings with Sadie and Tony in the 1980s and 90s in his capacity as a BMA rep re providing them with advice as to how to frame me for serious offences, was still in action in south Wales years after that, because he was advising on a Top Doctors' scrap in south Wales (precisely on the matter of how many hundreds of thousands of quid that a Health Board owed a Top Doc who had behaved appallingly, been suspended and then reinstated after Tony Chadwick went to his aid) a few years ago and Tony Chadwick appeared in the media in support of the Top Doc. Tony Chadwick was on the Medical Register not that long ago, he has only disappeared into the Top Docs' Bermuda Triangle along with perhaps Sadie – although we can't even be sure that she's in there because the GMC seem to know nuzzing about Sadie – recently.
As for Ian McCann's advice re me contacting the Betsi, not only have I already been down that route fruitlessly – as Mr McCann would know if he had read all of the posts on this blog – but he obviously hasn't been following Gwynedd resident Michael Joyce's excellent letters to the Daily Post, in which Mr Joyce for months now has been summarising the many laws broken by the Betsi, the lies told at Board meetings, the unlawful and unsafe practices to which the Board admits yet are never addressed by the Welsh Gov't or GMC and the figures for patient harm and deaths in the area of Wales served by the Betsi that are the worst in Wales and inexplicable in terms of demography or socio-economic factors.
Last week, the Betsi's CEO Gary Doherty wrote an angry reply to Mr Joyce which was published by the Daily Post. Gary did not demonstrate that Mr Joyce was factually incorrect on any matter, Gary was just cross that Mr Joyce had the temerity to write to the local paper regularly re the mess at the Betsi. Juxtaposed alongside Gary's letter was a touching brief letter from a north Wales member of the public thanking the Caring Staff of the Betsi who work so hard for low pay; the author of the letter also mentioned that during their recent stay in hospital the lunches were very good.
I am delighted to hear that they've finally sorted the catering out at the Betsi, but I wonder if Gary could provide that grateful patient with details of the salaries of the Low Paid Staff of the Betsi. Gary has access to all the info, from the pay rates of the porters, cleaners and care assistants, right through to the various grades of Angel, Docs and managers; if he does forward the info to the grateful patient, they might be a little surprised at what some of the Low Paid Angels are raking in. They'll be even more surprised if Gary explains that the NHS unions senior reps are now usually offered private healthcare as part of their salary package, as are senior NHS managers, including those Fat Cats who are Angels.
Meet Grace, the very highly paid Board Secretary of the Betsi:
Following a career in nursing, midwifery and health visiting which included time spent in Australia and Canada, Grace Lewis Parry joined the Gwynedd Family Health Services Authority in 1993 and subsequently the North Wales Health Authority in 1996 as Assistant Director of Patient Care. 
In August 2001 Grace took up the position of General Manager to the Gwynedd Local Health Group based in Caernarfon and was then appointed as Chief Executive to the new Local Health Board for Gwynedd.
Grace has continued her professional development, gaining a degree from Bangor and a Masters degree from Manchester University in leadership studies.  She attended an Executive Programme on Leadership at Harvard, Boston in 2007.
As an experienced health care professional with substantial leadership, senior management and board level experience, Grace is passionate about improving health and health services.
I don't have time here to correlate Grace's career moves with the appalling practices in north Wales, but readers might like to quickly review what was happening to patients during Grace's time climbing the NHS ladder in north Wales. I'll just mention that Grace was on the Executive Programme on Leadership at Harvard when Merfyn's wife Nerys was dying after the Top Docs found that they could do nothing for her. Nerys had previously worked at Harvard, but sadly for Nerys her ex-husband Prof Orlando Patterson still did. Orlando did his PhD at the LSE in the mid-1960s when that institution was run by Richard Crossman's mates and churned out graduates who later joined the Radical Circles of Gwynne and Dafydd's network. Orlando is a cultural historian/sociologist who is rated among black elites in the US. Nerys grew up in north Wales and knew all about Gwynne and Dafydd; Merfyn knew even more about them, having grown up in Llanfrothen/Croesor in a pub that his parents rented from Sir Clough at the time when Eric Hobsbawm, Bertrand Russell et al were swinging with the best of them and Gwynne lobotomised dissenters.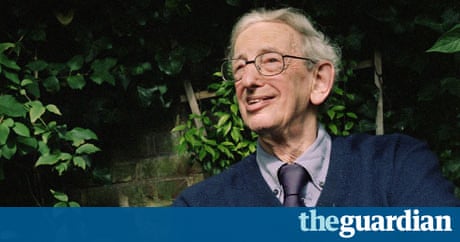 'Do ewe mean mari-jew-ana?'
Orlando Patterson, a historical and cultural sociologist, is the John Cowles Professor of Sociology at Harvard University. He previously held faculty appointments at the University of the West Indies, his alma mater, and the London School of Economics where he received his PhD. He has written on the cultural sociology of sports, especially the game of cricket. Professor Patterson is the author of numerous academic papers and 6 major academic books including, Slavery and Social Death (1982), Freedom in the Making of Western Culture (1991), The Ordeal of Integration (1997), and The Cultural Matrix: Understanding Black Youth (2015).
Research Interests: The culture and practice of freedom; the comparative study of slavery and ethno-racial relations; the sociology of underdevelopment with special reference to the Caribbean; the problems of gender and familial relations in the black societies of the Americas; the ways that cultural processes relate to poverty and other social outcomes.
A public intellectual, Professor Patterson was, for eight years, Special Advisor for Social policy and development to Prime Minister Michael Manley of Jamaica.  He was a founding member of Cultural Survival, one of the leading advocacy groups for the rights of indigenous peoples, and was for several years a board member of Freedom House, a major civic organization for the promotion of freedom and democracy around the world.  The author of three novels, he has published widely in journals of opinion and the national press, especially the New York Times, where he was a guest columnist for several weeks.  His columns have also appeared in Time Magazine, Newsweek, The Public Interest, The New Republic, and The Washington Post.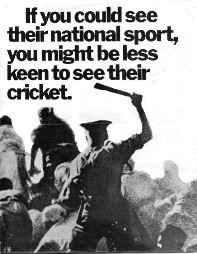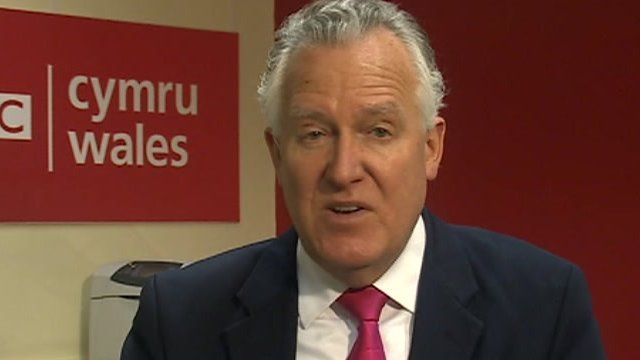 Place at Harvard for a dim corrupt Angel Who Knows About Sally Baker and much else besides, after Merfyn refused to force Dr Baker out of Bangor University unlawfully? No problem!
I'm not sure that Grace is the best advert for Harvard's Executive Leadership Programme. Not only is the havoc prevailing at the Betsi evidence of that, but I've watched Grace unable to perform an analysis of very simple stats in a Board meeting. As Grace made a pig's ear of the presentation, a senior Angel sitting next to me whispered 'That's not right is it, she's got it all wrong'. Indeed Grace had got it all wrong, but the Angel sat next to me wasn't the Board Secretary and the rest of the Board either didn't notice that Grace had got it all wrong or didn't dare mention it. The stats with which Grace had such difficulty were the outcomes of mothers and babies. In terms of er deaths.
When I popped over to the Betsi's website to retrieve the info that I have reproduced above on Grace, I was interested to see that there have been a few changes at the Board of the Betsi since I last visited the site a few weeks ago. Mad Martin Jones has disappeared, although that will probably be because Mad Martin is now CEO of NHS Wales or something ludicrous.
A new Associate Board Member has arrived. Meet Ffrancon:
Ffrancon Williams is the Chief Executive of Cartrefi Cymunedol Gwynedd, the largest social housing provider in North Wales. He is a fluent Welsh speaker who lives in Bangor with his wife and two sons.
He graduated from Sheffield University with a degree in Electrical and Electronic Engineering and spent much of his early career in a variety of posts in the manufacturing sector covering safety standard accreditation of electrical equipment, printed circuit board and fibre optic cable manufacture. He subsequently completed a post graduate Fellowship in Manufacturing Management at Cranfield University. He then spent a number of years working in senior leadership roles within the Rail Industry in the Great Western region with responsibility for maintenance of the railway infrastructure. He returned to North Wales to work for Gwynedd Council in leadership roles within their Housing department. In 2009 he lead the Housing Stock Transfer Ballot Project ensuring a fair vote for Gwynedd Council tenants regarding the future of their homes. This resulted in a positive mandate from tenants to transfer their homes to a newly formed social housing provider, Cartrefi Cymunedol Gwynedd (CCG). He was appointed Chief Executive of CCG in 2009 and lead on delivering the tenants' mandate and the set-up of the new housing provider which came into existence in April 2010. Since then, he has lead on improving the standard of tenants' homes, growing the business and providing the very best of services to CCG's tenants.
He is a Fellow of the Institute of Directors and currently Chairs the Stakeholder Reference Group for the Health Board.
Before Ffrancon was CEO of CCG, he was the Head Honcho responsible for Council Housing at Gwynedd County Council. CCG was the 'social housing provider' formed from the transfer of Gwynedd CC's housing stock to a social housing provider ie. CCG. The 'to transfer or not' ballot organised by Ffrancon was widely believed to have been rigged. Ffrancon then moved with the houses, so whereas when the tenants were tenants of Gwynedd CC, Ffrancon was in charge of their houses, after the transfer of the housing stock to the newly created citizen-led CCG following the Fair Ballot Organised By Ffrancon, Ffrancon was in charge of their houses once more.
Brown and I wrote about the nonsense of Gwynedd CC's transfer of housing stock to CCG and the fuckwittery and lies that accompanied it in one of our books published in 2012. I wonder if Ffrancon read it? We were very critical of the NHS in north Wales in that book as well and a Health and Social Care Expert whispered to me when she read the draft manuscript 'But you've named names'. Indeed we did, but all the information in the book that Named Names was available in the public domain; the scandals, the deaths, the Inquiries, the Court cases…
Just before Ffrancon moved over to a Registered Social Landlord in tandem with Gwynedd's council houses, I discovered that a number of scams were being run by Ffrancon's staff. There were the Senior Housing Officers who were taking council house tenants to Court to evict them on the basis of rent arrears of less than £150. The evicted tenants would then be housed in B&B accommodation in Gwynedd for the homeless. Which was owned by the Senior Housing Officers who had evicted them. Gwynedd CC would then pay the rent of the evicted tenants when they had been rehoused in the B&Bs, that were charging many hundreds of quid a week.
The B&Bs concerned were those rather rundown houses opposite Morrison's in Caernarfon and I understand that there were some in Llanberis as well. At least one Empowered Service User was found almost dead in the B&Bs opposite Morrisons and died hours later in Ysbyty Gwynedd, after her life support was switched off. The official cause of death was chronic alcoholism, beyond the help of the Hergest Unit, or her Top Doc, Richard Tranter. I know her close friend who is in possession of the suicide note that was written by the hopeless drunk who could not be Helped because she had a Borderline Personality Disorder.
The hopeless alkie when she was younger was Referred For Mental Health Care after she refused to sign a statement at the request of Gwynedd social workers saying that her dad had sexually molested her. Her two sisters did make such statements and the dad went to prison. The alkie always maintained that her dad did no such thing and they had all been threatened into lying about him. After the other two sisters made the statements requested, the alkie was identified as being Extremely Disturbed and in need of Help.
I used to work with the alkie, in 1999, in a horrifically abusive 'care home' in Llandudno, that I eventually realised was a trafficking organisation, Prestwood Homes. I have discussed Prestwood in earlier posts. I was later told by the alkie's friend that Dafydd was behind Prestwood. The alkie wasn't an alkie when I worked with her, but she was bulimic and the 'managers' of Prestwood, two gross old bags, had found out and told her that if they made it known that she had Psychiatric Problems, she would never get another job. So the alkie stayed working for them, increasingly unhappily.
I only lasted three weeks at Prestwood Trafficking Ltd, I was identified As A Problem In Need Of Psychiatric Treatment myself by the two gross old bags, 'Sue and Lynda', who were pressurising the alkie. Sue and Lynda told me that if I wished to continue working for them I should attend Support Sessions at MIND; all Prestwood clients were forced into doing this. I left Prestwood's employment instead. I wrote two letters to Conwy Social Services detailing the abuse of residents that I had witnessed. My first letter was ignored so I wrote again. I was offered a Meeting with two Conwy Social Services officials, who demanded to know what I did for a living – by that time I was working as a teacher, but I refused to provide the name of my employers – and threatened me.
I was forced out of my teaching job a few months later. Brown believed at the time that Prestwood had something to do with it, as well as the usual suspects. See 'Thought For The Day'.
I was later contacted by other people who had also walked out of the employ of Prestwood People Trafficking Ltd who had, variously, told staff at Coleg Menai, NHS professionals and staff at Bangor University what was happening to residents there. All concerns were ignored. Alun Davies, manager of the Hergest Unit, admitted to me that they had been told that residents at Prestwood were being abused. I told Ella Fisk, the Sister who ran the Day Centre at the Hergest Unit, what was happening at Prestwood. Rosie Waite, a neighbour of mine in Rachub at the time, was told by me what was happening there. Rosie told me that she had left social work because it was so abusive in north Wales that she could not tolerate it and was working in Bangor University library instead. Some years after I had told Rosie about Prestwood, Rosie bagged a job with Conwy Social Services as a social work trainer.
My last day on duty at Prestwood with the alkie who later lived in the B&Bs opposite Morrison's, involved sitting with her late in the evening after she had just come back from returning a Prestwood resident to Ashworth, where the young woman had been a patient before she was transferred to Prestwood. Regan, the girl who was returned to Ashworth, was deemed to have 'failed' at Prestwood; translated that meant that Regan did not respond to the threats and abuse from Sue and Lynda by following their orders, instead she kept trying to kill herself.
Regan injured herself constantly and was taken to Llandudno Hospital who failed to ask why this was happening. She tried to hang herself and the alkie found her and saved her life. After that, Sue and Lynda who 'managed' Prestwood told the alkie that she would be Regan's special worker because Regan had formed an attachment to her. Indeed Regan had, she fell in love with her and so when the old bags announced that Regan's 'failure' at Prestwood meant that Regan would be going back to Ashworth, Regan was distraught at the idea of being separated from the alkie.
Regan was unlawfully drugged, bundled into a car with Sue, Lynda and the alkie and driven, breaking all speed limits, back to Ashworth. Regan woke up before they arrived and tried to escape from the car. She was physically dragged into Ashworth by Angels who were on standby to meet the car and the alkie told me that they all entered a room with 'loads of senior doctors, while Regan screamed at me not to leave her with them and tried to injure herself'. The alkie was ordered to leave by the Top Doctors and the last that she saw as she walked to the car was Regan frantically hammering at the unbreakable windows screaming 'Don't leave me with them, don't leave me'.
When the alkie got back to north Wales and found me still on duty, she collapsed into tears, told me what had happened at Ashworth with Regan, told me that she hated Sue and Lynda, hated working at Prestwood, but Sue and Lynda were blackmailing her over her Mental Illness (bulimia) to prevent her getting another job. I told her that I was leaving and would be going straight to the Social Services to report Prestwood.
I heard that as soon as I left Prestwood, the alkie received 'promotion' at Prestwood and was also enrolled into a Management Course at Coleg Menai, paid for by Prestwood.
I next saw the alkie not long before she died. She was drinking heavily, after having left her job at Prestwood. She told me that when she was in her early 20s, she had completed teacher training at Bangor University, but didn't like teaching and had left. That was how she'd been offered the job at Prestwood.
I later heard that she had died after a few months of living in the B&Bs opposite Morrisons.
Previous posts provided further details of Prestwood. Sue and Lynda were friends with Dafydd. One of them, Suzanne Hamlett, had been a long-term alcoholic patient of Dafydd's at Denbigh. She had been offered a place 'for disadvantaged women' on the psychology degree at Bangor University. After gaining a poor degree, Hamlett worked as a tutor on the counselling course at Coleg Llandrillo, where she met Lynda Holland, who's husband  had 'committed suicide'. Lynda was one of Hamlett's students and they began a relationship. Hamlett was sacked for taking advantage of a student. Hamlett moved into the house in Trinity Avenue, Llandudno, that Holland had been left after her husband died and they lived downstairs, filling other rooms with Empowered Service Users, most of them from Liverpool. There was obviously a helpful Top Doctor supplying those residents…
Hamlett told the residents that she was a former Angel and had worked at Denbigh. This was known by every 'professional' with whom those residents had contact not to be true.
After I was threatened by Conwy Social Services and forced out of teaching, Hamlett and Holland were featured in the Daily Post! The First Lesbian Couple to marry in Llandudno. A limousine was hired and a crass huge knees-up held and the Daily Post ran a feature on 'Sue and Lynda Hall' being dedicated to the Mentally Ill Women whom they Helped.
After I began publishing about the mental health services some years later, Suzanne Hall was in the Daily Post once more. The old cow had died. Ovarian cancer. The Daily Post published a hagiography. Hamlett it transpired was only in her 50s; she looked much older, but that will have been because she spent decades pickled. Hamlett and Holland had been travelling the world when Hamlett was diagnosed. I knew that they were making a fortune – Hamlett boasted about it – but the cash must have been really rolling in, because in her final months, Hamlett and Holland cruised through South America – the Amazon I think -Hamlett flying back to the UK for Cancer Treatment and then resuming the luxury holiday for the Seriously Rich. Unbelievable. The Top Docs were wonderful but poor old Hamlett, Mrs Big in Prestwood People Trafficking Ltd, didn't make it. A witness to so much gone before her time…
Hamlett had a Humanist Funeral and a Woodland Burial in a wicker casket to be fully Sustainable.
Some five years ago I was intrigued to learn that Rosie Waite had become a 'Humanist funeral celebrant'. No, I don't know what is going on either.
Holland fell apart after Hamlett's death. Holland's daughter and her lesbian partner – there weren't many men involved with this lot, which was odd, because the Therapy for Prestwood girls/wimmin who stated that they were gay was to force them to watch heterosexual porn and then Try It With A Man Or A Few, You Might Enjoy It, clients refusing to Engage With Therapy being sent back to Ashworth – ran Prestwood for a bit but it didn't go well without Hamlett to threaten, manipulate and terrorise residents and the Prestwood chain of homes (there was loads of them by then) was sold.
Note To Readers In England: It's OK, I DO understand if you find this all very difficult to believe. It is a consequence of a region run by Gwynne and Dafydd since the end of WW II.
Previous posts discuss the Mysteries Of Prestwood, including: the policeman who returned an injured client who had run away without asking how she'd sustained such serious injuries and why she'd run away; the two clients who jumped out of top floor windows after they'd been told by Sue n Lynda to kill themselves if that's what they wanted to do, both injuring themselves, one of them breaking her back and ending up paralysed; the certificates given to Prestwood staff confirming that they'd undergone Training In Self-Harm when they had not attended the course, which was run by an Angel from north Wales; the sex worker from Llandudno who was hired to provide 'services' for a male resident; the orders given to residents to discuss their sexual fantasies and cuddle Hamlett 'because that's what normal people do'; the complete disappearance of one Prestwood resident after she told MIND volunteers at Holyhead MIND that she was being abused – this girl had been told by Hamlett that her social workers from home (Liverpool) were sick of her and Prestwood was her Last Chance and that if she Failed at Prestwood, she would be 'driven back to Liverpool and left to die on an embankment'.
That was not the worst that I heard Hamlett say. I was in the room when Hamlett boasted that Prestwood residents know that if they threaten to hit staff, they'll get a smack back. No clients ever threatened to hit me or as far as I know anyone else, but I witnessed a Home Manager piss herself laughing, along with Hamlett, after she had slammed Fran against a wall, grabbed her by the throat and told her that I'll punch your fucking face in if you ever hit me…'
Fran was a young woman with learning disabilities and mental health problems who had been transferred to Prestwood from Ashworth. Fran had a boyfriend who was another Prestwood resident and other residents enjoyed themselves listening to Fran and her boyfriend having sex; this was discussed with Hamlett who encouraged Fran and her boyfriend to discuss their sexual practices with residents. All TVs at Prestwood were those hundreds of channels pay as you view TVs and Prestwood Rules were that Adult Channels were Permitted Viewing but only after 10pm at night.
Hamlett and Holland took Fran 'on holiday to Greece' and things became very difficult because for some reason Fran threw a wobbler and smashed up an hotel room. The police were called, Hamlett had to 'pay the hotel and the police a lot of money for all the damage' and the party returned home immediately.
The Greek police dismisseth us, with one very big bribe.
So, Hergest staff knew about Prestwood, the GPs in Gwynedd and Conwy knew about Prestwood, MIND worked in partnership with Prestwood, Gwynedd and Clwyd Social Services knew about Prestwood, Coleg Menai knew, Coleg Llandrillo knew and Bangor University knew. The North Wales Police knew as well, as did the Greek police. It wasn't stopped until the Top Doctors killed Hamlett after I began publishing.
Not only did Hamlett and Holland study and work at Bangor University and Coleg Llandrillo themselves, but Prestwood staff were enrolled for courses at those institutions as well as at Coleg Menai and told their tutors what was happening. Prestwood residents were also enrolled in courses at those institutions. One girl from Prestwood on a Coleg Menai course was so sexually aggressive to the boys that they refused to sit in the class with her. There were Formal Complaints. Coleg Menai wrote to Prestwood and said that they could not accommodate this student because of her sexual aggression towards the boys. Prestwood threatened to sue Coleg Menai under the Disability Discrimination Act. Did Coleg Menai wrote back and say 'We'll blow the whistle on you, you people trafficking, criminal bastards?' No. Coleg Menai crumbled and the girl who grabbed blokes' bits constantly was taught by herself in a separate classroom.
Prestwood tried the same game with a number of local organisations providing facilities for the disabled, such as horse riding. They were told to fuck off and no, Prestwood did not sue under the Disability Discrimination Act. I'll mention here that these were not Prestwood clients paying for activities; Prestwood identified every organisation in north Wales that offered free activities for disabled people and Hamlett enrolled residents for the goodies, while Liverpool Social Services (it was usually Liverpool) paid over £1k per week for a Placement At Prestwood.
So the solution to the alkie who had witnessed that awful scene in Ashworth with Regan was found. Switch the life support machine off. I don't know how many people know about the suicide note, it is in the possession of an Empowered Service User who only told close friends that she found that note.
Brown's mum knew about Prestwood, I told her all about it and she mentioned it in her letters to me, before she was found dead. The letters that disappeared from my property, in the batch that were stolen after the two boxes of documents stolen from my loft in the mid-1990s were flogged to George Carman and the Digger.
Just before CCG was formed, I knew a tenant of Gwynedd County Council who was being harassed and threatened by one of the Senior Housing Officers over modest arrears. I had witnessed the threats, so I rang Ffrancon's dept to complain. One of Ffrancon's henchmen threatened me. So I gave him the details of the scam being run by his colleagues re the evictions and B&B accommodation and also told him that I knew the truth behind a story that had been featured in the media re 'anti-social' tenants in Tremadog who had been evicted by Gwynedd CC for their dreadful behaviour. They were in fact Empowered Service Users who had been harassed and threatened themselves by the lying bastards alleging harassment and Ffrancon's dept had ignored many complaints about this. I offered to contact the media re the matter and Ffrancon's henchman backed off immediately and assured me that the matter could be resolved 'without any need for that'. The tenant was allowed to remain in the house.
So it was a little disappointing to learn that soon after, the Gang approached this tenant, told him that 'they' (I understand that 'they' meant Merfyn Jones and the then CEO of the Betsi, Mary Burrows) 'won't win this and when they lose, your life won't be worth living' and offered this man an opportunity that he didn't refuse. In return for hacking my e mails and forwarding the contents to the Gang and withdrawing a statement that he'd made re the threats and harassment to which he had seen me subjected, Gwilym Sion ap Gruffydd thrashed out a nice little deal with the Gang, resulting in a lecturing job for him at Bangor University's School of Education.
Gwil is currently On Secondment with the Welsh Gov't. While Gwil's there, he might like to tell them all that he told me re Ffrancon and serious organised crime and the bent County Court judges that Ffrancon's mates were using to hear the eviction cases, to ensure that tenants always lost the case.
'Me? Gay?'
It seems so, just ask Gwil, he's got the lowdown.
Readers may have remembered my previous posts about Mary Burrows. My perception was that she was doing her best at the Betsi and I know that she was receiving death threats. Since I wrote those posts I have been told that she doublecrossed me and did deals with the Gang, but I don't know at what point. Mary died not long after she resigned as CEO of the Betsi in 2012. Cancer. The Top Docs did all that they could.
Get your pink bras on and run those Fund Raising Marathons ladies, it's your only hope! Tits To Cancer! We'll Thrash It!
All the Top Docs want is an Old Fashioned Millionaire.
It is ironic that Mary died from cancer, because north Wales boasts an Expert In Ladies' Cancers, one Simon Leeson. See post 'A Cause Close To Our Hearts'. Simon arrived in north Wales in the 1990s from the Gang's partner ring in Yorkshire. There was much dissatisfaction at the time because there were Scurrilous Rumours that girls and women were making Wicked Allegations about Top Doctors. The Wicked Allegations were of course baseless, but nonetheless Simon Leeson arrived as a Nice Young Doctor who wasn't such an obviously offensive, drooling pervert or madman as were some of his colleagues. Sadly business as usual continued, even on the part of Simon's junior doctors. Although I'm sure that Simon Knew Nuzzing and neither did Harvard Leader Grace, who was responsible for the running the services provided by those who were assaulting the patients at the time.
I have been passed documentary evidence signed by your junior Docs Simon. So either you're a liar or your juniors were completely out of control. It was one of the matters that I was hoping to discuss with senior officers of the GMC, but as you can see they have refused to meet me. I wonder if they'll change their minds if I write to them with yet more examples of things that one would have thought were totally unacceptable by any standards at all, even those of the GMC?
The last time that I saw Simon was at an IWA dinner in I think 2011. Carwyn Jones was the guest of honour and Merfyn was the MC for the evening. Mary and Simon were sitting on the same table. Simon had a face like thunder all evening and I noted that Mary and Simon didn't speak to each other once throughout the event.
Since then, the maternity services and mental health services provided by the Betsi were deemed to be so dangerous that the Betsi has spent years in special measures. The 'services' are still deemed to be so dangerous – even with the NHS book-cooking – that special measures have not been lifted. So Nice Young Doctor Simon didn't manage to make that much difference to the dysfunctional obs and gynae services in north Wales did you Simon, despite picking up all those accolades and being part of the big cancer research network linked to the London medical schools…
A new Independent Board Member has also appeared at the Betsi, who was the butt of many a joke at Bangor University when I worked there, on the basis of the unscrupulous Prof with whom she was exploring Uganda. He is a Sports Scientist and Elite Performance Expert – I understand that he does amazing things with his nose – as is his friend who has just joined the Board. The man with the infamous nose is a friend of Sexist Steve Brailsford, dad of Sir Dave.
I've saved the best new arrival at the Betsi Board until last. Just read the spiel that is provided by the Betsi for the new Executive Medical Director and readers will realise that there is still a great deal of green paint on the Renault:
Executive Medical Director
David Fearnley is from Cardiff and graduated from the University of Wales College of Medicine in 1993.
David is one of the longest serving Medical Directors in the NHS, with 14 years' experience as Executive Medical Director at Mersey Care NHS Foundation Trust.
David was named as the RCPsych Inaugural Psychiatrist of the Year in 2009, received the Healthcare Financial Management Association/Academy of Medical Royal Colleges 'Working with Finance – Clinician of the Year Award' in 2013 and was named in the Health Service Journal's 100 Clinical Leaders List in 2015.
His interests include medical leadership, quality improvement science, large scale transformational change and digital health. Last year, he joined the first cohort of the NHS Digital Academy and is currently completing an MSc in Digital Health Leadership at Imperial College London, with a particular interest in the digital readiness of NHS boards. He was elected Fellow of the Faculty of Clinical Informatics in 2019.
David's national roles have included Deputy National Clinical Director for Mental Health, Associate National Clinical Director for Secure Care and Chair of the Adult Secure Clinical Reference Group (NHS England and NHS Improvement).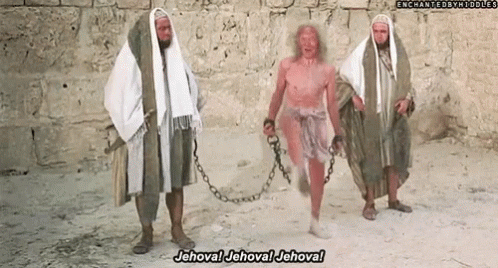 If readers purchase a copy of the Torygraph today, they will see a big advert in there that has been placed by the RCN. No, it isn't a Warning About The Tory Cuts, it is an advert telling everyone that the RCN is the union to join if one is an Angel. Presumably the RCN know that enough Angels are reading the Torygraph to make it worth paying the considerable sum that will have been required for an advert of that size.
As for the GMC's advice re Advocacy and MIND Cymru, I presume that the GMC have one hell of a sense of humour.
It's OK, as any fule kno, this is the man responsible for the problems in north Wales; he stepped down as VC from Bangor University some eight years ago and was forced out as Chairman of the Betsi some two years after that. The region is on it's arse, which just shows how wicked he is.