There will be many references to the cultural symbols of Wales today in the media and at St David's day celebrations ie. daffodils, leeks and harps. While there are a great many daffodils and a good supply of leeks in Wales, there are very few harps. Harps are very expensive; Dafydd's Wigley's wife can afford them and so can her daughter-in-law Catrin Finch, but most other people in Wales can't. Catrin has put her investment in harps to good use by becoming Harpist To Carlo.
While a picture of a scene like this will appear in many publications today, it will not be seen in most Welsh towns or villages:
This however is spotted so frequently across Wales that it is puzzling why it is not seen along with the daffodil, the leek and the harp as a cultural symbol of all that is Welsh:
As well as the notion that harps are ubiquitous in Wales, another idea that will be promoted today is that of Wales consisting of a gwerin, a harmonious, classless, rural people. The people who self-identify as Gwerin are a cultural and socio-economic elite who are able to maintain their belief in a gwerin because they ignore people who are not Gwerin, such as those who were battered and raped in the children's homes or ended up illegally imprisoned in Risley Remand Centre, Liverpool or the North Wales Hospital Denbigh. Dafydd and Gwynne are/were of course Gwerin, as were/are their friends and family for whom they did favours as well as their network of corrupt professional people. As any fule kno, Gwerin speak Welsh. Being Gwerin, Dafydd and Gwynne always stressed that they were Cymry Cymraeg, but of course eminent ones of a fine pedigree, the Gwerin being all equitable like.
Sir Idwal Pugh was a member of the Gwerin and believed that God was as well. In his capacity as Parliamentary Ombudsman and Health Commissioner 1976-78, the Oxford-educated Civil Service mandarin employed by the British Gov't who was Sir Idwal ignored the serious criminality of his fellow Gwerin.
The reputation of the Gwerin-run North Wales Hospital Denbigh was such that one of the institution's former Angels, David Williams, became a famous NHS union leader and served as General Secretary of COHSE, 1983-87.
David Williams rubbed shoulders with the greats from the very beginning of his career. Here he is at a COHSE conference in 1953 with Nye; David was a young Angel at the time, looking after people who had been sexually assaulted and then lobotomised:
Such was the expertise on offer at Denbigh that Famous People heard of the marvels and began to utilise the services of Gwynne and Dafydd:
Bertrand wanted nothing more than world peace and was prepared to make sacrifices to achieve it:
When he wasn't sitting in the road, Bertrand Russell could often be found sitting in a comfy chair:
Whether in the road, on a comfy chair, or having tea in the lovely garden of his mate Sir Clough's plas with other aristocrats, Bertrand thought profound thoughts:
Lord Tonypandy was a Doubting Thomas who was an early member of CND and joined Russell on the marches:



NUPE joined in the fight for the worthy cause of a pay rise; the Angels who imprisoned and assaulted the victims of a sex abuse gang were members of COHSE and the social workers who joined in with the abuse, particularly of kids in care, were members of NUPE. Alun was a former youth worker who supported NUPE. Alun became an MP, an AM, Wales's First Minister and then the Police and Crime Commissioner for South Wales.
Alun Michael with one time-Welsh Government Heath Minister, Lesley Griffiths (Lesley had worked as a medical secretary in Wrexham Mealor Hospital, who's staff ignored the abuse of kids and vulnerable adults and served as a member of a Council who's members and staff ignored the abuse of kids and vulnerable adults), Labour MP Yvette Cooper and Councillor Lynda Thorne.
North Wales is such a land of opportunity that Alun's son Tal, after life in the smoke in London as a local authority big wig, arrived in the Llandudno area looking for work. Tal found it very quickly and not in MacDonalds. Tal found work as the Chief Exec of the North Wales Police Authority. He is now Chief Exec of the CAB in Gwynedd.
Alun succeeded Jim in his Parliamentary seat. Jim was PM when COHSE and NUPE fought their brave battle for more dosh:
Dafydd's mate Lord David Ennals was Secretary of State for the DHSS at the time:
Right wing union leader Frank Chapple called the 1979 striking Gwerin 'terrorists'.
Ronnie's dad was a leading Liberal in north Wales and indeed Lloyd George knew Ronnie's father:
The spirit of Bertrand and the Everest Heroes inspired David Williams and COHSE onto greater things than the Winter of Discontent. In 1985, the year in which Mary Wynch won her appeal to the Master of the Rolls and the Gwerin fessed up and offered a settlement – which the Gwerin subsequently refused to pay, knowing that Mary could not afford to enforce the order having been ruined by the Gwerin –  COHSE took on Fatcher. Here is one of the calls to rally the troops:
In 1985, the wider world woke up to the serious problem of children being sexually abused by members of their own family. To warn children of this possibility, a nationwide campaign took place, fronted by a video starring Rolf Harris, who boasted Welsh connections. As well as Australian ones.

When Rolf held an art exhibition in Llangefni, the cultural capital of Ynys Mon, Meri Huws could clearly be seen on camera. In 1985, Meri was a social worker in Gwynedd and a leading light in the Welsh Language Society. Meri is now the Welsh Language Commissioner.
'The Daily Post' began its St David's Day Special a few days ago, with a supplement featuring the children of schools in north Wales, including in Denbigh, in Welsh National Dress, as invented by Lady Llanover, a 19th century heiress who made her servants wear Welsh National Dress.
Women wearing Welsh National Dress, but they won't have been servants using that tea set:
The Daily Post's St David's Day celebratory edition ran a feature on the Welsh language, starring Meri doing what she has done for years: reciting the %s of people in the various different parts of Wales who speak Welsh. It's not taxing, it doesn't take any ability and if you're as thick as Meri, you don't even interrogate the figures. That is why Meri is paid in the region of £100k pa. Wales has some of the lowest household incomes in the UK. Angels and social workers are not among them, because of the brave battles of yesteryear led by David Williams.
The brave battles took place over years and David Williams enlisted the help of those who abused patients in locations outside of Wales as well, such as at the Maudsley, which employed many of Dafydd's mates:
COHSE Angels' strike, Maudsley, 1988:

The Gwerin swang into action before 1988.
The COHSE Conference 1986 Report stated that 'COHSE members are looking to turn 1987 into "No cuts year" with a large-scale centrally directed campaign to defend the Health & Social Services. That was the message from Chris Hart of Maudsley Branch… He said: 'We are asking for a campaign run along similar lines to the political fund. He was backed by Jean Winship of Bethlem Royal, who said: 'The public doesn't know the true facts.' General Secretary David Williams… went on: 'Here is a wonderful resolution that can unite us in action in campaign. COHSE had given full support to miners in their fight and it had played an active role in other workers battles, we have supported every working class struggle there is'.
Now COHSE had the opportunity to fight united against the cuts. Conference also backed a call by Cllr Michael Walker of Hillingdon and District Branch, moving Resolution 56, to support London Health Emergency. LHE he said, was a model of how to run a campaign. And he told delegates: 'COHSE has played an important role and we are proud of the work we have done.' Bill Nimmo of Dumfries and Galloway played tribute to LHE, whose fame, he said, had spread far beyond London. 'This group of people have been prepared to highlight what Thatcherism is doing to the Health Service,' he said. David Williams, for the NEC, promised that COHSE would continue to give its support to LHE.
There London Health Emergency in 1986 constituted Prof Ollie Brooke of St George's Hospital Medical School, a key figure in a pan-European paedophile ring, being caught and jailed.
Ollie's friend and colleague at St George's was Professor Geoffrey Chamberlain. Geoffrey's father had been Secretary to the Lord Mayor of Cardiff and Geoffrey had gone to Llandaff Cathedral School and Cowbridge Grammar, before UCH/UCH.
Geoffrey was friends with Lilibet's gynaecologist Sir George Pinker.
After he retired from the NHS in 2000, despite being embroiled in scandal after scandal, Geoffrey was given a lecturing post at Swansea University in the history of medicine. He didn't teach or publish anything about the history of Ollie Brooke.
Wendy Savage was Geoffrey's friend and a Socialist Feminist who looked after the victims of Dafydd and Gwynne's partner gang in Tower Hamlets by performing repeated abortions on them and lecturing about their Bad Choices. Wendy is a member of the Socialist Health Association, as was Dr Julian Tudor Spart, who was descended from Foreign Nobility:
Dr Julian Tudor Spart of Foreign Gwerin shared a GPs practice with another member of the Socialist Health Association, Dr Brian Gibbons, AM and former Welsh Gov't Health Minister who ignored the serious criminality in north Wales on the part of the Gwerin:
Uncle Harry was a member of the Socialist Health Association:
Uncle Harry's brother-in-law was, like Bertrand Russell, a Thinker:
Uncle Harry's brother-in-law was a member of the circle of Marxist intellectuals who made up the New Left. The most famous of whom was Eric. Eric had a home in Cwm Croesor as well as one in Hampstead:
Eric knew Bertrand and Bertrand's friends, including Sir Clough and Lady Amabel. Eric's autobiography mentioned that Sir Clough wasn't really that rich and Sir Clough's country house at Llanfrothen was agreeable but rather small.
No Cuts In 1987:

COHSE Angels were Trained, as they never stopped reminding the patients in Denbigh if they were challenged about their dreadful attitude and conduct:
The forcing of kids and vulnerable people into sex work by those who were Trained and Qualified had dreadful consequences from the mid-1980s onwards, when the sex workers and some of their customers/abusers began dying from AIDS. No-one knew what was happening at first, but it eventually became clear that this was causing the problems:
As well as this:
For years Dafydd and Gwynne's victims had been bothered by these little things, as indeed was Bertrand Russell:
A dose of penicillin, as applied by the visiting pox doctor in Risley Remand Centre, soon had those underaged sex workers back in business again.
The Top Docs realised that something more worrying was happening when so many rent boys began suffering from previously rare conditions, such as Kaposi's sarcoma: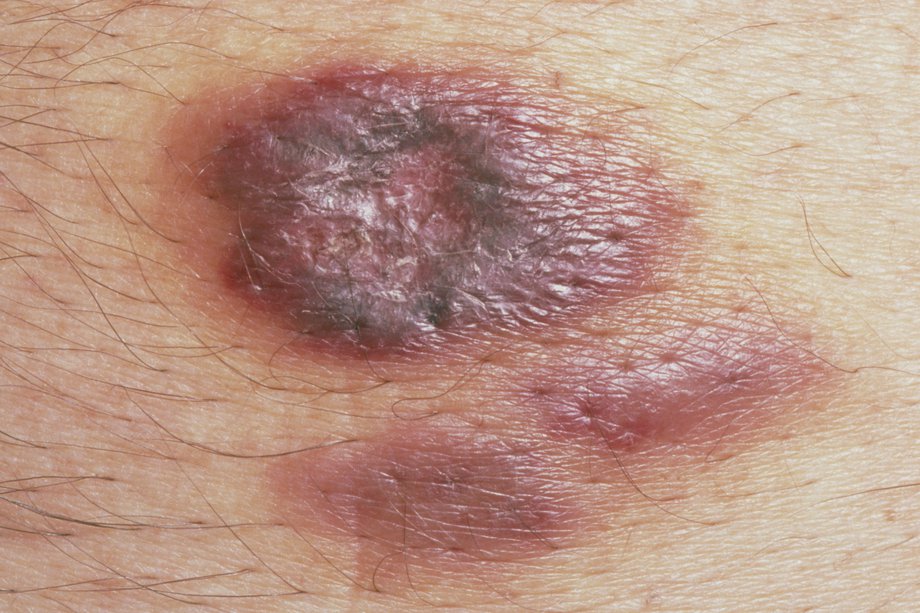 The horrible reality soon dawned that this wasn't just going to kill Dafydd and Gwynne's victims, but it would kill their customers as well, including those with Royal connections. A public education campaign was launched:
And such was the necessity to make damn sure that those rent boys didn't start blabbing about how they had become infected at such a tender age that charidees began catering for dying AIDS patients. The charidees were established and funded by people who had known what Dafydd and Gwynne had been doing and assisted them.
Meet Lord Peter Shore, who's wife Dr Liz was one of the senior Gov't Medical Officers at the DHSS:
Ken at the DHSS coughed up the money:
Baroness Margaret undertook charidee work re AIDS. Margaret was Jim's daughter:

Margaret's first husband Peter was a friend of Dr Death. Dr Death was a pal of many colleagues of Dafydd and Gwynne's:
The Trained and Qualified members of COHSE had a long tradition of Marching For Higher Pay. These are Angels from Hellingly Hospital, Sussex in 1962:

Dafydd had one of his many reciprocal arrangements with Hellingly. A patient who was witness to serious crime and then the subject of a murder attempt when he was in Hellingly moved to Bethesda and found himself fitted up by the police and illegally imprisoned in Denbigh for a year. Lady Amabel's extended family's country residences were in Sussex. As were the brothels to which the kids in care in north Wales were trafficked.
There was a COHSE/NUPE/NALGO presence at the 1991 National Eisteddfod:
Lord Peter Thomas of Gwydir was a member of the Gwerin who was an enthusiastic eisteddfodwr. Lord Peter's Bardic name was Pedr Conwy (Peter from Conway).
Pedr Conwy went to Jesus College, Oxford. Jesus College is a popular choice of educational establishment for Gwerin.
Jesus College Oxford educated a PM:
The Lord Wilson of Rievaulx
As well as a corrupt judge who knew Dafydd:
The dad of two other well-known Gwerin trained and/or worked at the Bala Theological College with Prof J.E.:
Alun Ffred and Dafydd Iwan grew up in Llanuwchllyn near Bala, the home village of two Gwerin, Sir O.M. and his son Ifan, who have been immortalised in Llanuwchllyn:
When kids in care across north Wales were infected with HIV, Ioan was Chief Exec of Gwynedd County Council:
Ioan's son Gruff Rhys is a superstar:
Ioan grew up in Dolgellau, where his dad taught at the grammar school:
Bronwen went to school in Dolgellau as well:
Bronwen became a famous haute couture model and TV star, after which she was known as 'Our Bronwen', being of the Gwerin but needing to market herself to the man on the Clapham omnibus as well. When Bronwen married, she became Viscountess Astor:
The newlyweds lived in this starter home:
The corrupt judge's dad was one of the founders/early members of Plaid, along with Saunders, who was also pal of Dafydd's:
Saunders worked at Swansea University when Rhodri's mum and dad were students there. Rhodri's dad then joined the staff of Swansea, alongside Saunders. Rhodri's brother Prys later joined the staff of Swansea University as well.
When Rhodri died, the coffin with his body inside made an entrance in the Senedd:
Sir Ronald then undertook his clinical training at Barts, as did other Gwerin who returned to work as Top Docs in north Wales.
Guto is Ambrose's grandson. Guto is a Tory MP:
Theresa is Guto's party leader. Theresa organised the Macur Review which covered-up the cover-up that Ronnie Waterhouse carried out.
Pedr Conwy was a Tory MP and a barrister who was a member of Middle Temple, as was Ronnie.
There is of course a Spar in Llanwrst as well, but that doesn't receive the sort of PR that Deiniol's establishment does.
Another high profile member of the Gwerin who came from Llanrwst was T. Glynne Davies.
T. GLYNNE DAVIES
1926 – 1988
T. Glynne was a journalist and worked for the BBC. He won The Crown in the 1951 National Eisteddfod in Llanrwst. T. Glynne, like his colleague at the BBC, Jimmy Savile, was a Bevin Boy. T. Glynne served in Malta during WW II.
T. Glynne wearing The Crown that he won at the Llanrwst & District National Eisteddfod, 1951.

Twenty-five year old Mr T. Glynne Davies is escorted by bards to the stage, between applauding crowds at the National Eisteddfod, after being announced as winner of the Crown.
Tom joined the BBC in 1957 as a news reporter and his unique voice became famous in every Welsh home. He developed into a very talented broadcaster, with his ready humour and informal style, which was very different to what was expected in the BBC at the time.
In 1963 he went to work in Mold and then to Bangor in 1970 to present the very popular morning radio programme, 'Bore Da'. He worked on the programme for six years before moving again, this time to work for the B.B.C. in Swansea.
The Beatles

Tom interviewed the Beatles when they went with the Maharishi Mahesh Yogi to Bangor, on the weekend of the 25th-26th August 1967. Brian Epstein was found dead when the Beatles were in Bangor. Tom interviewed lots of pop stars and maintained that they were all "big kids" apart from Mick Jagger, who treated him with respect and was a perfect gentleman and answered all his questions civilly.
There was a destitute Empowered Service User who frequented Bethesda in the 1980s and 90s, who was treated particularly badly by the Top Doctors and social services who claimed to have worked as a groupie when she was young and to have had sex with Mick Jagger.
Tom's opinion that Mick was a true gent received another airing in the media in north Wales in 2009, just as people began demanding that there should be a re-investigation into the North Wales Child Abuse Scandal and a review of the Waterhouse Inquiry. Brown and I had begun publishing about the mental health services in Wales by then.
For some reason, Freemasonry was popular with the residents of Llanrwst.
Here's the Bala Lodge in their regalia:
Throughout many of the years during which investigations and inquiries were held into the North Wales Child Abuse Scandal, Ian Mackeson-Sandbach was the most senior Freemason in north Wales. His daughter is Antoinette, a barrister and a Tory MP for a Cheshire seat.
Antoinette used to be an AM for a north Wales constituency and immediately prior to that, she worked with David Jones, a solicitor, a Tory MP for a north Wales constituency and a keen Freemason. David had served as Secretary of State for Wales just before Theresa organised the Macur Review. David's dad ran pharmacies in the Wrexham area.
Antoinette's gran Geraldine was the President of the Royal College of Midwives for the Denbigh area and was heavily involved with the Anglican Church. Geraldine's family were Gwerin who owned plantations in the West Indies.
The Sandbach family are not the only landowners from north Wales who stride the world stage. Lord David Harlech, the 5th Baron Harlech, was the US Ambassador and hung out with JFK.
After JFK was assassinated, Lord Harlech proposed to his widow Jackie, but she turned him down and married a very rich Greek instead.
Since Lord Harlech served as the US Ambassador, many members of his family have met violent and/or premature deaths, including Lord Harlech himself. Lord Harlech's daughter Alice died from a heroin overdose during the Jillings Investigation after being very badly mistreated by her partner, Eric Clapton:
Paula, who like the Empowered Service User from Bethesda described herself as having been a groupie when she was young and met Bob Geldof via that route, also died from a heroin overdose, as did her daughter Peaches.
Here's Paula with David Bowie, whose years of excess, like Mick's, were quietly forgotten after he became a very rich businessman who socialised with other rich and often titled people.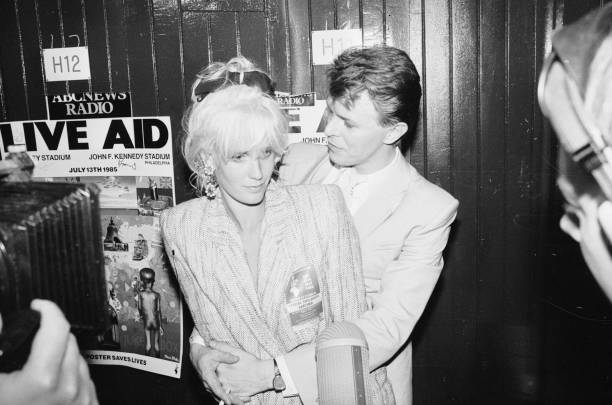 Francis was the 6th Baron Harlech. Francis farmed near Harlech and was excluded from the Lords on the grounds of his insanity, which made him even more insane. Francis had the sort of problems with the police that Empowered Service Users of rather less privileged backgrounds often encounter; he was sectioned and not long after that Francis was found dead in his house. Only vague explanations were given for Francis's death.