My post 'Oliver's Army' discussed a group of Top Docs based in particular at the London Hospital who achieved enormous influence in paediatrics and neonatology and were key figures in facilitating the organised abuse of which Dafydd's gang were part; these Top Docs established their reputations as scientists and clinicians before John Allen and Dafydd moved into the children's home business in north Wales in a major way. By the time that John Allen had set up shop in north Wales in 1968 and was robustly touting for business during the 1970s, these Top Docs at the London Hospital had achieved such seniority that they were responsible for the postgraduate education of Top Docs as well as being members of all the most influential committees, positions in bodies such as the Royal Colleges etc.
One of the most toxic and dangerous was Dr Anthony Jackson, the Deputy Dean of Postgraduate Education at the London Hospital in the East End which had been facilitating abuse for many years but went into partnership with Dafydd and the gang in a major way during the 1970s and 80s. Jackson worked hard to cultivate the loyalty and favours of medical students and junior Top Docs to increase his influence and along with his colleagues, was responsible for organising junior doctors jobs in paediatrics across the whole of the south of England, including in the West Country. Jackson and his pals organised jobs for new recruits to the ring; one of Jackson's partners in crime with regard to this was Dr Brian Webb who was based in Taunton, when the paedophile/trafficking ring linked to Dafydd's was in operation in Somerset. See post 'Oliver's Army'.
Anthony Jackson's good friend and senior colleague was Sir John Ellis, who was Dean of Postgraduate Education at the London Hospital throughout the 1970s, when Dafydd's gang vastly expanded business, thanks to partner gangs like that run by Ellis and his colleagues sending so many kids into the arms of the north Wales gang. Sir John died in June 1998, while Ronnie Waterhouse was in the process of writing the Waterhouse Report, so at least Sir John had lived throughout 1997 when the former kids in care gave evidence about the brutality and gang rapes that they had suffered at the hands of the partner gang of Ellis and his mates and the London Hospital and was there to do the
Sir John Rogers Ellis stars on the Royal College of Physicians 'Lives of the Fellows' online:
Sir John Rogers Ellis b.15 June 1916 d.16 June 1998
Kt(1980) MBE(1943) BA Cantab(1937) MRCS LRCP(1941) MB BChir(1941) MRCP(1947) MA(1955) MD(1955) FRCP(1955) Hon MD Uppsala(1977)
The BMJ also published an obituary for Sir John Ellis in Oct 1998:
A previous post mentioned Ian Skottowe as one of the network of facilitators of the ring. James Stuart Ian Skottowe can be found on the Royal College of Physicians 'Lives of the Fellows' online and SJG Spencer who wrote Skottowe's biography certainly waxed lyrical:
b.2 March 1902 d.2 March 1984
MB ChB Glasg(1923) DPM Lond(1926) MD Glasg(1930) MRCP(1951) FRCP(1958) Hon FRCPsych(197Ian Skottowe was in that classical mode of Scottish psychiatry which, stemming from Sir David Henderson, inevitably embraced precise diagnostic formulation on the basis of detailed history and careful mental examination; yet this school has allowed for such diverse idiosyncracy of psychiatric personality as those of T A Munro, Arthur Spencer Paterson, Angus McNiven and Robin McInnes, as well as his own notable individuality; with Robin, who was by contrast far more of a dynamic psychotherapist and less of an exact nomothetist than Ian, long standing friendship and neighbourly collaboration during Ian's Buckinghamshire days led to a remarkable balance of approach being offered to all who worked under them both, from the time Ian joined Robin as second consultant at Warneford Hospital, Oxford, in 1951, until his retirement to Winchester in 1964.
When Dafydd's partner trafficker in Newcastle-upon-Tyne Prof Israel aka Issy Kolvin (see post 'Oliver's Army') died, there was no shortage of admirers who wrote tributes. One was Professor Philip Graham, one of Issy's many proteges who subsequently became a big name himself.
Philip Graham is Emeritus Professor of Child Psychiatry at the Institute of Child Health, London. He was a consultant child and adolescent psychiatrist at the Hospital for Sick Children, Great Ormond Street, London for over 25 years. Philip Graham has acted as Dean of the Institute of Child Health, London, co-ordinating consultant to the World Health Organisation Child Mental Health Programme, Chair of the National Children's Bureau and President of the European Society for Child and Adolescent Psychiatry. His recent publications include 'The End of Adolescence and So Young, So Sad, So Listen'.
Professor Philip Graham can be found on the website of the Mary Kitzinger Trust:
Even the Loners in their Fantasy Worlds.
Loner and Schizoid displaying Abnormal Aggression and Criminal Behaviour. When being forced to have sex with eight elderly Councillors/magistrates/police officers/social workers/MPs/peers/judges/Top Docs and then a St Bernard, while being filmed for the child porn market.
We should not forget that Sir Anthony Blunt, the KGB double agent who has been named as a member of the VIP paedophile ring based at Kincora Boys' Home in Belfast, was the curator of Lilibet's art collection. See previous posts. Professor Dai's son Owen was SPAD to Paul Murphy. Paul Murphy was N Ireland Secretary, 2002-05. When Murphy was Welsh Secretary in 2000, he took delivery of the Waterhouse Report, declared that he was delighted that the matter had been investigated thoroughly, transparently, that there had been no cover-up and that it had now been dealt with.
Paul Murphy served as Welsh Secretary twice; between 1999-2002 and then again when Gordon Brown appointed him, 2008-09. Murphy was Chair of Parliament's Intelligence and Security Committee, 2005-08.
Paul Murphy succeeded Leo Abse, member of the Westminster Paedophile ring and mate of Dafydd and George Thomas, as the Labour MP for Torfaen. Murphy spent years as a Torfaen Councillor while Abse was the constituency MP.
Paul Murphy is a Roman Catholic Bachelor who has not been blessed with children. See previous posts.
Lionel Hersov was one of those who wrote a tribute to Dafydd's mate Prof Issy Kolvin (see post 'Oliver's Army') when Kolvin died. Professor Lionel Hersov (19 November 1922 – 11 March 2018) was a South African born child psychiatrist at the Maudsley Hospital from 1968 to 1984. His research revealed new information about school truancy and the treatment of the "anxious child".
Lionel's own obituary appeared in 'The Guardian' on 24 Apr 2018 and was written by Sebatoan Kraemer: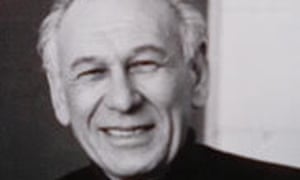 On Oct 27 2008, the website of King's College London published this:
Prof Philip Graham wrote and obituary for Lionel Hersov in the British Journal of Psychiatry and another of Hersov's obituaries was written by his colleague Sebastian Kraemer:
Another offering from the 'events' archive on Leicester University's website:
NEWS
Professor Ian Goodyear FMeDSci was another one of Dafydd's pal Issy Kolvin's proteges. Professor Goodyear can be found on Cambridge University's Cambridge Neuroscience webpages:
Another protege of Issy's was Stuart Fine, who is affiliated to the University of British Columbia as an Emeritus Professor:
Department of Psychiatry
Detwiller Pavilion
2255 Wesbrook Mall
Tel 604 822 7314
Fax 604 822 7756
Issy Kolvin's good friend Dora Black is featured on the Medical Women's Federation website:
Dr Dora Black Interview – MWF Autumn Conference
During the ever increasing chaos of Miranda's years at the helm, after the fiasco with the Millennium Dome 'Private Eye' used to remark that what was needed for the finishing touch of any expensive disaster was PY Gerbeau. May I suggest that PY is given the job of President of the NHS.