Readers will know from my post 'Dr Victoria Winckler Threatens To Sue Dr Sally Baker' that Victoria Winkler, the Director of the Bevan Foundation, a 'social justice organisation', has recently sent me a highly irregular letter from her solicitors, Harding Evans, which alleges that I have made a number of allegations about a number of people in this blog which I have not in fact made. Someone had also unlawfully accessed a database which contained the personal information of two friends of mine in order to find a contact address for me which they then gave to Harding Evans.
A number of readers left comments after that post with information and advice and a few more people have e mailed me privately with further information and advice. People also supplied a bit of background on the Bevan Foundation, which was established in 2001 by a number of Labour politicians, in the immediate aftermath of the Waterhouse Report. Since then, there has been much internal scrapping at the Bevan Foundation with little things hitting each other and resignations. Victoria however has been CEO since 2002. The Bevan Foundation is £66k in debt.
Many people have passed through the Bevan Foundation on their travels – including the Usual Suspects – far too many to cover in detail on this blog, but I did think that it would be worth blogging further about a few of the more high profile people.
A reader helpfully sent me a link to information provided by the Bevan Foundation about themselves. It states that 'The Bevan Foundation develops ideas that change Wales and improve people's lives' and that 'the inaugural Bevan Prize for Health and Well-being' was awarded 'in Westminster to celebrate one individual and organisation who have made an outstanding contribution to health and well-being in their field in the past year (1st January 2012-31st December 2012). The presentation event, held in the Attlee Room at Portcullis House, was hosted by Dr Hywel Francis MP, attracted around 90 guests from across England and Wales, and included nominees, nominators, MPs, peers and other interested parties. Prizes were awarded by Baroness Ilora Finlay of Llandaff, Christina McAnea, Head of Health at UNISON and Jaselle Williams, Trustee of the Bevan Foundation and Secretary of the Aneurin Bevan Society, representing the judges…Our Director is Dr Victoria Winckler, who has more than 30 years experience in public policy in the public, private and third sectors. She is supported by a small staff team.'
Dr Hywel Francis was one of the founders of the Bevan Foundation who later resigned among the hissy fitting. Hywel Francis was the Labour MP for  Aberavon, 2001-15. He was preceded in the seat by Lord John Morris, corrupt barrister; Secretary of State for Wales, 1974-79, under Harold Wilson and then Jim Callaghan; and Attorney General for England and Wales, as well as for N Ireland, 1997-99, under Miranda. John Morris was one of those who provided much protection for Dafydd and his gang as well as old favourites like George Thomas (see previous posts).
Hywel Francis was succeeded as MP for Aberavon by the Windbag's son, who is so famously committed to Wales that he grew up in London, went to Queen's College, Cambridge University and then to the College of Europe in Bruges; lived in Brussels, Russia, Sierra Leone, Geneva and then London again. Windbag junior describes himself as coming from a 'Labour and Trade Union family'. Well what with having two parents in the European Parliament and the House of Lords and being married to the Prime Minister of Denmark, how else would he describe himself?
Hywel Francis studied at what is now Swansea University, an institution pretty much run by Rhodri Morgan's friends and relations. Highlights of Hywel's political career included a stint as SPAD for Paul Murphy, Secretary of State for Wales, who in that capacity took receipt of the Waterhouse Report in 2000. Murphy stated that he was delighted that the North Wales Child Abuse Scandal had now been extensively and transparently investigated, that there was no VIP paedophile ring in north Wales concealed by those in High Places and would everybody now please shut up about it all, even though nothing very much happened to anyone anyway.
Paul Murphy is someone who knows a great deal about the paedophile ring which never existed, having succeeded Leo Abse as Labour MP for Torfaen. Leo Abse was a crooked and very unpleasant lawyer who concealed the sex offences of George Thomas and Dafydd's gang in north Wales (see previous posts); Paul Murphy was a Councillor in Torfaen when old Abse was threatening and paying off complainants. Paul Murphy also served as Secretary of State for N Ireland, 2002-05, so he knows all about the Kincora Boys' Home and the elite paedophile ring with links to the rings in north Wales and other places on mainland Britain which operated at Kincora. Murphy was Secretary of State for Wales, 1999-02 and 2008-09 and Secretary of State for N Ireland, 2002-05. Just to reassure readers that trusted hands are on the tiller, Murphy was Chairperson of the Intelligence and Security Committee, 2005-08. I can only hope that the spies didn't actually tell him what they were getting up to, the information might well have been misused. Particularly as Murphy's tenure straddled both Miranda's and Gordon's time as PM.
Paul Murphy is a devout Roman Catholic who has never married or been blessed with children.
The Lord Murphy of Torfaen
See previous posts for more information on Paul Murphy.
Hywel Francis's dad was Dai Francis, who led the South Wales NUM throughout the years of industrial unrest in the 1970s. Like his dad, Hywel was a member of the Communist Party of Great Britain. So Hywel and Dai knew all those other members of the CP of GB who knew about George Thomas, Dafydd's gang etc, including those English radicals/intellectuals who spent their summers in Llanfrothen/Croesor and had the best gen of all re Dafydd and Gwynne the lobotomist, including the gen on Bertrand Russell. See previous posts, including 'The Village'.
Hywel Francis worked at University of Wales Swansea (now Swansea University) as a Professor in Adult Continuing Education prior to being elected to the Commons in 2001. At the University of Wales, he founded the South Wales Miners' Library. Francis also was the chair of the Wales Congress in Support of Mining Communities. He is a Welsh speaker and has been a member of the Gorsedd of the Bards, along with so many mates of Dafydd's, since 1986. Hywel Francis is Honorary Parliamentary Patron of the adult learners' body, NIACE (National Institute of Adult Continuing Education). He is a Trustee of the Paul Robeson Trust and the President of the South Wales Miners' Museum.
Hywel Francis co-authored 'The Fed: A History of the South Wales Miners in the Twentieth Century' (1980) with Dai Smith. Dai is the dad of Owen 'Oily' Smith, Labour MP for Pontypridd. Before Oily was elected to the Commons, he worked for the BBC as a journo, while his dad Dai had a senior role at the BBC. Then Oily worked as a SPAD for Paul Murphy and after that as a lobbyist/senior marketing manager for Pfizer. Dai Smith has held a number of academic posts, including Chairs at Cardiff and Swansea Universities and he was PVC at the University of Glamorgan.
Hywel Francis really maxes out on being all working class and Miners and Communists and Duw It's Hard, but what Hywel really enjoys doing is writing articles for 'The Guardian' and ingratiating himself to the Top Doctors. Hywel has been Vice-President of Carers UK, but has been strangely silent on how carers have really been shafted and sold down the river by the Top Docs. In 2014 Hywel Francis became Chair of Byw Nawr, an organisation set up by the Dying Matters Coalition.
Dr Hywel Francis knows as well as I do how bloody unscrupulous the Top Docs are and the gross abuses which are taking place, but you won't hear a word from him about it. Hywel has suggested that Wales could have a Carers' Commissioner that could be based on the Children's Commissioner. Hywel hasn't mentioned that every Children's Commissioner for Wales has been a senior social worker and at least two of them worked alongside paedophile/trafficking gangs earlier in their careers (see post 'Yet More Inglorious Bastards'). The daughter of one of the Angels from the North Wales Hospital Denbigh who manned Dafydd's Dungeon for years was a senior social worker in the Office of the Children's Commissioner for Wales.
The Horny Handed Son Of The Soil, giving yet another media interview, perhaps just before he pens his column for 'The Guardian':
Here's Baroness Ilora Finlay, one of those who awarded the prizes at the Bevan Foundation's do in Parliament House:
Ilora Gillian Finlay, Baroness Finlay of Llandaff, is a Top Doctor who sits as an Independent crossbencher in the Lords. Born the only daughter of Professor Charles Beaumont Benoy Downman, Ilora married Andrew Yule Finlay in 1972, with whom she has two children.
The Baroness is a past President of the Royal Society of Medicine and Professor of Palliative Medicine at Cardiff University. Finlay is a consultant at the Velindre Cancer Centre in Cardiff.
The Baroness is a Vice President of Marie Curie, Patron of The Trussell Trust's foodbank network in Wales and of the Motor Neurone Disease Association. She is also Patron of Student Volunteering Cardiff. Ilora Finlay was a Founding Fellow of the Learned Society of Wales and is a Member of its inaugural Council. The Learned Society of Wales is a real laugh, it is a group of rather pompous people who identify as being Cultured and Welsh who got together and made each other members of their Learned Society. My post 'A Bit More Paleontology' names many of the members of the Learned Society of Wales. Ilora Finlay is Patron of the charidee Students for Kids' International Projects.
In March 2015, Finlay was awarded the Grassroot Diplomat Initiative for her vigorous championing of improving the care of dying patients.
Baroness Finlay is a Top Doctor and has been for her entire career. The fact that so many people still have such dreadful experiences when dying is entirely the fault of the Baroness and her colleagues. The conditions for a peaceful, pain-free death achievable by most people have been known for many years. There are a few people who get clobbered with conditions where pain relief and other matters do make a peaceful death tricky, but not many of them. The problem is that as with so many things Top Doctors, no-one bothers to do what they know is necessary and every account from a distraught bereaved relative is met with 'How very dare you? We are the NHS and everyone knows that we are Selfless, Low Paid and Worked To Exhaustion.' Thus nothing ever changes.
The Baroness picked up her peerage in 2001, the year after the Waterhouse Report. Well, she was/is a leading light at Cardiff University's School of Medicine, in which virtually every Top Doctor was concealing the sex offending of George Thomas and the crimes of Dafydd and the gang.
So who is the President of the Bevan Foundation? It is the Windbag of course, someone else who knew all about George Thomas, Dafydd and the gang and much, much more. The Windbag who knew Dafydd's mate Dr Tony Francis when they were at Cardiff University and who is married to Glenys, the school teacher from Holyhead, whose parents were active in the Labour Party, parents who concealed the crimes of Dafydd's gang in a previous era and were friends with the likes of Lord Cledwyn, who was Bigger and Better at concealing the same crimes (see post 'The Cradle Of Filth').
One famous example of the Windbag's oratory (ie. drunken ranting) was that speech he made just before the 1987 General Election, which included the following: 'Why am I the first Kinnock in a thousand generations to be able to get to university? Why is Glenys the first woman in her family in a thousand generations to be able to get to university?'
Well Windbag, I was the first person in my family 'in a thousand generations' to go to university and unlike you I got a good degree, but when you were making that speech, your mate Tony Francis and his colleagues were in the midst of formulating that elaborate well co-ordinated plan with David Ewart of the Mental Health Act Commission, Risley Remand Centre and Clwyd Health Authority, to have me framed and imprisoned for a serious crime (see previous posts), because I was the first in my family for a thousand generations to have tripped over the branch of the Westminster Paedophile Ring which your mate Francis, along with Dafydd et al, was facilitating in north Wales…
So why is Stephen Kinnock the next Kinnock of that thousand generations who has not become Labour PM, no matter how hard he and his parents have tried?
Perhaps because we have all had quite enough of the famille Windbag, their hypocrisy, troughing and massive sense of entitlement…
The Son and Heir:
Of course he has to be given a safe Labour seat! Ooh I hear that Hywel will be retiring soon…
As of June 2015, the Chair of the Bevan Foundation was Vivienne Sugar. Sugar was appointed Chair of the Welsh Consumer Council in 2003 and then of Consumer Focus Wales in Jan 2008, where she remained until April 2014 when the UK Government transferred its functions to the CAB, the CAB being one of the domains of Lucille Hughes. Consumer Focus (now known as Consumer Futures) was an executive non-departmental public body of the Dept of Business, Innovation and Skills and represented consumers across regulated markets. The Secretary of State for the Dept of BIS, 2009-10 and its predecessor, the Dept of Business, Enterprise and Regulatory Reform, 2008-09, was Mandy.
I have mentioned in previous posts that one of Mandy's civil servants and right hand women was a local star from Anglesey, the daughter of Ron Evans. Ron was the crooked lawyer who worked for Gwynedd County Council and was the Brains behind the attempts to imprison me on the basis of the perjury of the Arfon Community Mental Health Team (see post 'Some Big Legal Names Enter The Arena'). Documents in my possession demonstrate that Ron was acting on the orders of Lucille Hughes. Ron was also offering his services to Gwynedd Health Authority and when that body became Gwynedd Community NHS Trust in respect of their attempts to imprison me, although Ron was employed by Gwynedd County Council not the NHS.
The Lord Mandelson
Mandy spent many years trying in vain to transform the Windbag into a PM. It was during those years that Ron Evans repeatedly tried to have me stitched up and imprisoned. Mandy is a former Lambeth Councillor, Lambeth being a Borough who's children's homes were infiltrated by a paedophile gang with links to Dafydd and Lucille's gang in north Wales. Children in the care of Lambeth were sent to children's homes in north Wales.
Vivienne Sugar was born in Gorseinon, Swansea and studied at Leeds University. She held positions at Newport Borough Council and Cardiff City Council; Sugar was Director of Housing in both Councils. In 1995 Sugar was appointed Chief Executive to the City and County of Swansea, where she remained until 2003.
So not only was Vivienne in the thick of the scoundrels in Newport Borough and Cardiff City Councils, but she presided over Swansea during those years when the enormous problems in the Social Services in Swansea were, as usual, ignored, concealed and denied, until the explosion which followed the murder of the baby Aaron Gilbert in 2005, by which time Vivienne Sugar had scarpered from the wreckage. The Inquiry and investigations that followed Aaron's death confirmed what many people had known for years, that Swansea Social Services were negligent fuckwits who had no idea what they were doing. Aaron's murder was one of those cases of 'Christ, however was any of this allowed to happen?' There was a bit of a scrap after Aaron's death, because someone from Swansea Social Services was actually sacked. However, they bravely fought back in a way that only a health and welfare professional caught out after the death of a Service User can and they were subsequently reinstated. I also seem to remember that the progress up the ladder of a senior person involved was temporarily halted, but after a short interval, once the media had lost interest in the scandal, they were promoted to an even more senior position.
It was however all a bit embarrassing for Swansea Social Services, who pioneered the excuse of 'it wasn't social workers who killed Aaron' accompanied by comments that there 'will always be' 'wicked' and 'evil' people who murder children and the people responsible for Aaron's death were now in prison. Which indeed they were. They were two troubled young people who had been in the 'care' of the 'services' themselves, who could not look after Aaron but had been left to stew nonetheless. It was revealed that the neighbours had been deeply concerned about the welfare of Aaron and one of them had rung Swansea Social Services and told them that he was being neglected. Unfortunately because the neighbour concerned told the Social Services that Aaron's mum was behaving like a tart and was hanging around with junkies, Swansea Social Services refused to act on the information as a result of the 'inappropriate' and 'judgemental' language used by the caller. So when Aaron was murdered by the casual addict boyfriend of his mum, Swansea simply denounced the tart and the addict as 'evil', being so non-judgemental themselves.
The tart herself had not played any part in the murder of her baby, but she was jailed for the newly-created crime of 'familial homicide'; it was the first such prosecution in Wales, on the grounds that the tart had 'allowed' the crime to happen. She had not conducted herself in a particularly sensible manner, but she was 21, had grown up in care and was terrified of the man who did kill her baby. She was not in the house when her boyfriend killed Aaron.
'Familial homicide' was introduced in the Domestic Violence, Crime and Victims Act 2004 to deal with parents who keep silent or blame each other for fatal injuries involving children. I am waiting for similar legislation to be passed with regard to all those well-paid professional people who have kept quiet about the abuse of vulnerable people in Wales and elsewhere.
After Aaron's mother and her boyfriend were jailed, NSPCC Cymru/Wales Director, Greta Thomas, said 'Without this new law it is likely that Rebecca Lewis and Andrew Lloyd would have joined a long list of couples who have been acquitted or not even brought to trial for murdering a child.'
NSPCC Cymru – and the wider NSPCC – were among many who knew about the North Wales Child Abuse Scandal and other gangs carrying out organised abuse but who remained silent, even when their own staff were involved in the abuse. It was the NSPCC who established the Helpline to 'support' those who gave evidence at the trials of some of the few who were prosecuted for abuse in north Wales. Very few people would agree to give evidence because they feared reprisals. The managers of the Helpline were former social workers in north Wales who were colleagues of the abusers. One of the few people who dared avail themselves of the support provided by the Helpline was found dead. The NSPCC stated in response that they had followed policy and were fully covered by their insurance. See previous posts.
A few other Social Service Dept's have taken a leaf out of Swansea's book since Aaron's death and after monumental cock-ups they have simply observed that it wasn't the social workers wot did it. Er no, the social workers weren't the ones who actually bludgeoned the victims to death, but lest anyone has taken their eye off the ball, I will remind everyone that Social Services Depts were established and are run – at the cost of many millions – to prevent such events happening. That is why the senior managers are paid high salaries, why everyone in the Dept is actually employed and why legislation is in place which gives them enormous power over birth parents, foster and adoptive parents and other family members/carers. If they are simply going to wash their hands of everything entirely, let's just sack the lot of them, shut the Social Services down and save the taxpayer a great deal of money. At the same time, we can close the police force down because it is after all the robbers wot do it not the police and shut down the schools, because it's the kids who fail their exams, not the teachers. Why not just destroy the whole of society Swansea Social Services, after all it's not working very effectively is it?
'Our Director is Dr Victoria Winckler, who has more than 30 years experience in public policy in the public, private and third sectors. She is supported by a small staff team.'
In 2005 – Aaron Gilbert was murdered in May 2005 – Vivienne Sugar was appointed as Wales Adviser to the Joseph Rowntree Foundation and also became Pro-Chancellor of Swansea University, a position that she held until 2012. The Bevan Foundation has commissioned the JRF to carry out work. Another person who has had a go at being Wales Adviser to the JRF is Michael Trickey. Trickey is married to Jane Hutt, who is the Labour AM for the Vale of Glamorgan. Jane is a former social worker who founded Welsh Wimmin's Aid and was the Welsh Gov't Minister for Health and Social Services as the disaster which led to Aaron Gilbert's death unfolded. Having been such a roaring success in that post, Rhodri then gave Hutt the job of Minister for Assembly Business and appointed her Chief Whip. In July 2007 Rhodri made Jane Minister for Children, Education, Lifelong Learning and Skills, where she cluttered up the corridors until Dec 2009. As havoc prevailed at Bangor University…
I was told by a friend who is an academic in Bradford that the JRF are well-known for only funding research bids submitted by people whom are already favoured by them. A professional bid writer at a Russell Group university told my friend that if one is not already in the inner circle of the JRF, it is not worth submitting any bids to them, no matter what the JRF are requesting. The only way that academics extract funding out of the JRF is by making friends with them and joining the club. A look at those who do receive funding from the JRF is instructive. They do indeed seem to favour certain people, particularly Professor Danny Dorling, the JRF really loves Danny. Danny writes much about poverty and exclusion and he does his stats and analyses, but one area that Danny does not touch is the neglect and abuse of vulnerable people by the welfare services themselves. Never mind, it's been enough to transport him from Sheffield University to Oxford University.
Until December 2013 Vivienne Sugar was Chair of the National Regeneration Panel advising the Welsh Government. Vivienne is a consultant to Local Government and a member of the Council of the Property Ombudsman. She is a Fellow of the Chartered Institute of Housing.
Here's Viv picking up an honorary Doctor of Law degree from Swansea University in 2013, the year after she finished being their Pro-Chancellor:
In the spiel on Swansea University's website, it is explained that during Viv's tenure as Pro-Chancellor, the University 'experienced one of the most dramatic periods of growth and transformation in its history, including the realisation of plans for the construction of the University's new Science and Innovation Campus'. A great many of Those In The Dark such as I wondered how the scandal ridden troubled wreckage of an institution which was Swansea University managed to persuade the Welsh Gov't to stump up for that Science and Innovation Campus. I presumed that it had something to do with Rhodri Morgan, because Rhodri Morgan's friends and relations virtually run Swansea University (see post 'A Bit More Paleontology'), but the presence of Viv, an insider throughout the decades of corruption in the rotten Councils of south Wales, won't have done Swansea University any harm at all.
When Viv was given her honorary degree she commented that 'I have been particularly pleased to be involved in developing the student experience'. The students at Swansea were so impressed with their student experience that after the wrecking ball which is Professor Hilary Lappin-Scott almost single-handedly destroyed the Business School at Swansea, the students held a demo, explaining to the media that the allegations of nepotism and dreadful behaviour on the part of Hilary and the senior staff in the Business School had brought the University into such disrepute that their degrees had been devalued.
Those of us who were employed at Bangor University some years ago also enjoyed the Hilary Satan-Scott Experience. Hilary, was for a brief, terrible time, the PVC for Research at Bangor University. The damage that she did was seriously impressive. A minor crime of Hilary's was to e mail me and tell me that she had a special interest in Wimmin should I wish to support her. I had already become aware of Hilary's shameless lies and ruthless bullying in the direction of other members of staff so I sent Hilary an e mail politely saying that I had not experienced discrimination at Bangor on the basis of my gender and that being a woman without children I didn't see any reason why I should be afforded any special privileges or indeed have anyone taking a particular interest in me because I was a Woman. Weeks later, the University refused to pay my fieldwork expenses -which they were legally obliged to pay – amounting to several hundred quid. I discovered that Satan-Scott had e mailed the finance dept refusing to sign the payment off. No reason, she just wasn't going to do it. I had no money for petrol or groceries. My mates lent me dosh to tide me over and after communications with Satan-Scott proved fruitless, I went to see the VC who facilitated the payment of my expenses.
Shortly after that, Satan-Scott and Professor Fergus Lowe attempted to close down five Depts at Bangor University, one of them being the one in which I worked. One member of staff from one of the Depts earmarked for closure committed suicide. Satan-Scott's plans to close down most of the University were stopped because the VC announced his retirement on the day that Satan-Scott and Fungus attempted to force the plans through. Satan-Scott tried to go ahead nonetheless but was prevented for doing so by the University Council…
Meanwhile, the grapevine let us know that while Satan-Scott was employed at Bangor, she was hobnobbing with her former colleagues at Exeter University, telling them all how shite we were and that the VC was a 'rat leaving a sinking ship' no less.
Fans of 'The Wind In The Willows' will remember that the story's main antagonists are the weasels, ferrets and stoats, who plan to chuck the boss out and take over. Their leader is unidentified, but referred to as Chief Weasel.
The late Professor Fungus Lowe, in the days when he was still in possession of hair:
Fungus's mistress, Professor Pauline Horne:
When Fungus died in 2014, his acolytes from the School of Psychology wrote a wonderful obituary for him in which they claimed that as a young graduate from Dublin in the early 1970s, Fungus couldn't decide whether to become a Film Director or a Psychologist, but he decided on Psychology and made his way to UCNW at Bangor to begin his PhD (see post 'Feet In Chains'). When Fungus registered for that PhD, the Psychology Dept in Bangor was a derelict house containing a very small number of Dafydd's mates, who did what Dafydd told them and facilitated the paedophile/trafficking gang, assisted by the rest of UCNW. I do not for one minute believe that Fungus waved goodbye to Hollywood to join Dafydd. Perhaps Pauline, someone else who inexplicably decided that her future lay as a psychologist and went up to UCNW to join old Fungus after she had been working as a biomedical researcher in the London hospitals, would like to tell us the real reason why the sociopath Fungus rocked up in Bangor to work with a paedophile gang?
A No Brainer Pauline?
This:
Steven Spielberg

KBE OMRI

Born

Steven Allan Spielberg


December 18, 1946
Alma mater
California State University, Long Beach
Occupation
Filmmaker
Years active
1969–present
Net worth
US$3.7 billion (2018)
Spielberg gained notoriety through his work as the Director for Jaws (1975), which was critically and commercially successful, and is considered the first summer blockbuster. His subsequent releases focused typically on science fiction and adventure films, but Spielberg transitioned into displaying humanistic issues in his later work, such as Bridge of Spies (2015).  
Or This:
Dafydd
Born: When the human race was still nitrogen in the atmosphere
Alma mater: University of Liverpool
Occupation: Europe's Leading Forensic Psychiatrist (as declared in the Bangor and Anglesey Mail circa 1994
Years active: The Pre-Cambrian until the present
Net worth: US$ 3.7 billion (2018)
Pauline: If I had been complicit with the sort of wrongdoing that you and Fungus have been, I would want a bloody site more in return than a job as a psychologist at Bangor University… So how come Dafydd remained as the whip hand?
Hilary Satan-Scott parted company with Bangor University shortly her failure to close the place down. By the end, she was inflicting so much damage upon the institution that there were serious discussions regarding the possibility that she was being paid by someone to damage the University. Bangor University and the VC were most definitely under attack from the paedophiles' friends at the time (see eg. posts 'Badlands' and 'A Discovery Of Witches'), but whether Satan-Scott was a gift from them or just a fuckwit I don't know.
When Satan-Scott finally departed the parish, it was rumoured that she had been sacked and escorted off the premises by security, but no-one leaked any information, not even Professor Colin Baker aka The Sieve, so we all remained in the dark, save for a brief e mail from the Registrar telling us all that the nightmare was over and no more would be said about the matter.
My most bizarre Satan-Scott Experience occurred when Duncan Tanner, the former Director of Research at Bangor University, died. Because Hilary was such a nightmare, a lot of the staff, including me, were going to Duncan for advice and mentoring. Duncan was a Welsh Labour modern historian and some of the work that I was doing overlapped with his field, so we began working together. One day I arrived at work and I saw Hilary heading towards me. Because I thought that I would just be berated with more fuckwittery about Wimmin, I tried to escape, but Hilary  caught up with me and opened the conversation with 'Eee you knew Duncan very well didn't you? You were working together weren't you? Well 'e's dead. 'Is 'eart I understand. Ee, very sad.' And then she buggered off.
I was gobsmacked, so I went to my office. It was still before 8 am, so the only people whom I could ring to check out this story were my friends but none of them knew whether Duncan had died. One of them observed 'well surely even Hilary isn't such a psycho that she'd have told you that Duncan was dead when he's not'. I found out within the next hour that Duncan had indeed died, just hours before, at Ysbyty Gwynedd. Duncan was only 51 and he died during a minor, routine operation which should never have led to his death. But that's Ysbyty fucking Gwynedd for you and no doubt the truth will never be told about that death.
Shortly after Duncan's death, 'The Daily Post' ran a fictitious Good News story about the miracles which had been performed on a patient who had died and come back to life repeatedly no less while in the care of one of Ysbyty Gwynedd's cardiologists. I knew the Lazarus who was at the centre of the story. Some years previously I had caught her stealing from an older lady whom I used to lodge with and her alcoholic husband had been offering to provide 'sex education' for the young adult daughter of the older lady, a young woman who had learning disabilities and mental health problems. When I challenged Lazarus and the alkie about their conduct, they rang the relatives of the older lady and her daughter and told them that a Dangerous Mental Patient had moved in with them. The Arfon Community Mental Health Team were delighted to confirm to the relatives that indeed I was Dangerous, so Dangerous that they would refuse to visit the older lady and her daughter – who were both 'clients' of the Arfon Team – if I remained in the house. I moved out to give everyone a quiet life.
I raised my concerns about that offer of 'sex education' but I was ignored.
The older lady, when she was younger, had a child forcibly and unlawfully removed from her at birth by the combined forces of Dafydd, St David's Laundry in Bangor and her mother, whom she did not get on with. She old lady's 'difficult' behaviour was manifested by her refusing to shut up about the baby whom had been abducted. She told me that she had called him Martin and all that she knew about him was that he had been given to a couple in Cheshire. Her one wish was to trace him before she died but no-one would help her. She was found dead in her house near Caernarfon during the period of time between 2002 and 2003 when the Hergest Unit were trying to frame me for 'threatening to kill Alun Davies'. My post 'Oliver!' and the comments which follow it explain that Davies made eight or nine phone calls to the police demanding that they arrest and charge me while he was in a meeting at the Welsh Assembly with Jane Hutt and her officials. At the time, I was sitting in a locked ward in the Hergest Unit, injured, having been denied contact with the police to report the assault on me by four Angels, which had resulted in the injury.
Documents now in my possession show that at the same time, Dr Sadie Francis also made a number of claims that I had threatened her and that she was too frightened to come near me. Other documents written at the same time – by Sadie – confirm that I had not threatened Sadie and no, she was not frightened of me. It appears that Sadie had only made such statements in an attempt to assist the cause of Alun Davies and Dr Tony Roberts, a Hergest Unit psychiatrist who had previously worked with Dafydd at the North Wales Hospital Denbigh, who were both desperate to frame me, on the grounds that I should be imprisoned for my terrible crimes.
A subsequent complaint by me to the GMC about Tony Roberts did not result in an investigation. However, a forged letter to the GMC purporting to be from me about Tony Roberts, was found in the possession of the GMC at a later date. See post 'The General Medical Council And Yet Another Forged Document'.
Here are a few other middle aged men involved with the Labour Party with knowledge of skulduggery who died relatively young and unexpectedly from heart problems:
Then of course there was Michael Carr, the Labour MP for Bootle, who died in the 'care of' the Walton Hospital, 57 days after he took office, after tangling with both Militant and the paedophiles' friends. Walton Hospital was effectively run by Militant. See post 'News From Sicily'.
A memorial service was held for Duncan Tanner at Bangor University, during which The Red Flag was sung. At the memorial service, a number of people insulted the VC. But then the paedophiles' friends had insulted the VC at his own wife's memorial service, so why are we not surprised. The person who sat behind me at Duncan's memorial service was a local lawyer, Frances Jones, who told those sitting next to her that Bangor University was being wrecked by the VC's strategy.
I recognised Frances Jones because just a few weeks earlier, she had joined me at Bangor Police Station when I was unlawfully arrested by Elfed Roberts, the Chair of the North West Wales NHS Trust, for having pink hair, calling his car a penismobile and because he was fed up with my complaints. Frances certainly got me out of the police station quickly and I heard no more from the police. But interestingly enough I heard no more from Frances either, although she had extracted a confession, which was recorded, from the police officer involved, a DC Steve Power, that I had been unlawfully harassed and arrested. I recognised DC Power. He was the police officer who some years before had refused to take a statement or investigate my complaint after I was assaulted by Angels in the Hergest Unit in 2002, although I had been given an appointment with DC Power for the very purpose of making a statement about the matter, having been denied contact with the police by the Angels in the immediate aftermath of the assault. See previous posts.
I was later told by a colleague that Frances Jones is the favoured lawyer for 'the villains of Anglesey, she gets them off every time'.
Dafydd and many of his henchmen live on Anglesey.
When I took delivery of yet more of my medical records some two years ago, Frances Jones's name was on them. In one of the cases against me brought by Gwynedd Social Services in an attempt to imprison me in the early 1990s, Frances had been the lawyer who had prepared the 'exhibits'. The 'exhibits' included affidavits sworn by members of the Arfon Community Mental Health Team – two of whom had never met me – which were substantially untrue. Furthermore, documents in my possession contain information which suggests that the four perjurers of the Arfon Team had not actually seen those affidavits which they had previously 'sworn' and 'signed' when they arrived at Chester Court to give evidence against me. I know this because of the instructions provided to the Arfon perjurers in a little handwritten note written by Ron Evans, the corrupt solicitor who was employed by Gwynedd County Council. Ron told the perjurers to arrive for the case early, to make themselves known to the clerk of the court who will be expecting them and who will then 'show them where to go' so that they can 'familiarise themselves' with the affidavits. This was the court case over which Justice John Roch – later Lord Justice Roch – presided. The venue and judge were changed just before the case. I have a copy of the note written by Ron to the perjurers telling them this and giving them details of the new venue, but my barrister wasn't told. She was sent to the wrong court and arrived very late, so didn't have time to speak to me before the case.
However, whoever had 'prepared' the exhibits had told so many lies in the affidavits that the lies in each affidavit were inconsistent with the other ones. Something like 14 charges against me were thrown out. Did Roch make any comment about the industrial scale perjury? Er no. Roch instead offered the perjurers extra time to rewrite their statements to co-ordinate their lies.
See post 'Some Big legal Names Enter The Arena'.
Frances! How can the villains of Anglesey rely on you when you couldn't even achieve consistency with the lies in those statements? Could it possibly be because rather than being a hot shot, you are completely fucking bent?
Ron Evans knew all about the abuse of kids in north Wales, because his wife Dinah told me that he did. Dinah told me that when the investigations into the abuse of kids in north Wales began, Ron told everyone that they must never, ever say a word about it to anyone, because what had happened was so bad and so indefensible that everyone would go to prison. Dinah had no idea that I was one of the witnesses whom her husband had shafted, I only got to know her years later when I worked as a sociologist at Bangor. I got to know Dinah because she was a lecturer in the Dept of History at Bangor, having finished her PhD with Duncan Tanner. Dinah is a magistrate in north Wales!
I don't think that Dinah was in on the skulduggery that was happening at Bangor University at the time of Duncan's death. Years previously Ron had developed cancer and had a breakdown and the north Wales NHS being what it is, Ron was left to rot. The paedophiles' friends will have theorised that if Ron died, it will have been one less person who knew what they all did. Dinah thought Duncan was marvellous and she was distraught when he died; she also really loathed Hilary Satan-Scott.
Dinah, you are completely out of your depth. This lot are terrible, they are still killing witnesses and they threw you and Ron to the wolves years ago.
Dinah is a neighbour of Dr Sadie Francis. After Tony Francis killed himself, Sadie told Dinah that it was my fault. Dinah didn't realise that I was the 'awful woman' whom she had been told hounded poor Tony to death, but I worked out from the context that it was me…
Dinah's colleague in the History Dept who also worked closely with Duncan is Professor Andrew Edwards. Andrew went to university as a mature student; before that Andrew was a police officer in the North Wales Police.
Duncan died in Feb 2010.
This man was PM at the time:
In Feb 2010 Mandy, for whom Ron and Dinah's daughter was working as a senior aide, was Secretary of State for Business, Innovation and Skills. Universities fell under Mandy's remit. Mandy was also at the time Lord President of the Council. One of the functions of the Lord President of the Council is that of the visitor for the constituent colleges of the University of Wales, except for Lampeter. By the time that Mandy was Lord President of the Council, Bangor had very recently waved a fond farewell to the University of Wales and was a university in its own right, Bangor University. But what with all those tentacles, I'm sure that Mandy knew a man who could.
'You might very well think that; I couldn't possibly comment.'
Two paedophiles' friends who really loathed the VC were the leading lights in the School of Theology and Religious Studies at Bangor, Professor Densil Morgan and Dr Catrin Haf Williams. Densil and Catrin Haf had made a great nuisance of themselves for years and there were many complaints from students of vicious bullying and unfair practice on the part of Densil and Catrin; there was also a steady exodus of their students changing course and escaping to other Depts. So there was much celebrating when word got around that Densil and Catrin would be leaving Bangor.
There were constant allegations that the VC was going to close the School of Theology and a paedophiles' friend hurled insults at him in one public meeting on this basis. However the School of Theology didn't close, although Densil and Catrin departed – for Lampeter. I had a friend who was a theologian and he told me that Lampeter really did not want Densil and Catrin Haf because their reputation for toxicity was known throughout the UK, but Densil and Catrin Haf had done a deal with another authority somewhere (but I can't remember which one) to relocate to Lampeter. Within a few years of Densil and Catrin arriving, many members of staff from the Theology Dept at Lampeter found themselves jobs in other universities.
Densil is a Nonconformist Minister. He comes from West Glamorganshire and was was educated at UCNW and Regents Park College, Oxford. He trained for Ministry at the North Wales Baptist College. Following ordination, Densil was settled to the Welsh Baptist group of churches centred on Penygroes in Gwynedd where he ministered for some years before moving to assist two churches on Anglesey. It was after this that Densil became a member of staff of the School of Theology and Religious Studies at Bangor. He also became Warden of the North Wales Baptist College, Bangor on the retirement of the previous Principal, the Rev'd John Rice Rowlands.
That biography suggests that Densil knows a great deal about much of the wrongdoing discussed on this blog. Densil is the man who has written the hagiographies of J.E. Daniel, a theologian and inspector of schools in north Wales. J.E. Daniel was one of the founder members of Plaid. Dafydd knew J.E. Daniel and also knows his son, Huw Daniel. See post 'Tan yn Llyn'.
Huw Daniel is a bent judge who was a colleague of John Roch. Huw Daniel presided over the hearings after Alun Davies and the perjurers of the North West Wales NHS Trust had me arrested and charged for 'threatening to kill Alun Davies'. The charge was withdrawn on the first day of the trial but nonetheless Huw Daniel issued a restraining order banning me from NHS properties which he knew was legally invalid. No questions were asked about the perjury by anyone. See previous posts.
Catrin Haf's father is the clergyman who conducted the marriage of William and Ffion Hague. William Hague, in his capacity as Secretary of State for Wales, orchestrated the carefully rigged Waterhouse Inquiry and Ffion met William when she was working as a civil servant in the Welsh Office, when the Welsh Office was full of people concealing organised abuse in Wales and had been for decades. When Miranda became PM in 1997, he appointed Ron Davies as Secretary of State for Wales. The Ron who had been doing many interesting things that were well-known in south Wales for years, such as cottaging in public, but who was only outed in the media when he had that moment of madness on Clapham Common with a male prostitute called Boogie (see previous posts, including 'Cottaging At Castle Gate). Ron's (now ex) wife Christina Rees is a barrister who since 2015 has been the Labour MP for Neath and is now the Shadow Secretary of State for Wales. Who did of course know nothing at all about Ron's Ugandan activities, even if the rest of south Wales did.
When Ron stepped down after the much publicised encounter with Boogie, he was replaced by Alun Michael, the Labour MP for Cardiff South and Penarth and AM for Mid and West Wales. Michael was born on Anglesey, went to school in Colwyn Bay and is a former journalist, youth and community worker, magistrate and City of Cardiff Councillor, who also knew a great deal more about the abuse of vulnerable people in Wales than he ever admitted. Alun Michael subsequently became FM of Wales, but scarpered as soon as the Waterhouse Report was published (see post 'News From Sicily'). Alun is now the Police and Crime Commissioner for South Wales.
Alun's son Tal Michael was based in London and held a senior role in a London Borough Council until he felt the pull of hiraeth some ten years ago and landed in north Wales. Tal immediately bagged the job as Chief Exec of the North Wales Police Authority and then stood for election as the Police and Crime Commissioner for North Wales. He was unsuccessful and then tried to become the Labour AM for Ynys Mon when Dafydd's mate Ieuan Wyn Jones stood down as the Plaid AM for Ynys Mon in 2013. Allegations of dirty tricks were made regarding the process by which Tal was selected as the Labour candidate. Tal didn't have much luck at the polls and he now runs the CAB for Gwynedd. Lucille Hughes has been involved with the senior management of the CAB in Wales for years.
I once had the pleasure of sitting in an IWA meeting with Tal who assured me that Labour were a dead cert to win the next General Election. I told him that they wouldn't. Tal snapped that they would, all the polling showed that they would. I told Tal that polls had got it very wrong before. Tal shot back with that was only one General Election when Thatch won unexpectedly.
Tal: Did you notice that Ed Miliband didn't win the General Election? I know that you told everyone that he would and Ed was so sure that he would that he even promised the tossers like Tristram, Ed and Yvette Cabinet jobs, but he LOST. I told you that he would because I could see that even Labour voters were sick of what was going on. I might be an Empowered Service User Tal rather than a candidate for Police and Crime Commissioner or the Labour AM for Ynys Mon, but I don't spend my time lording it over people so I tend to know what's going on at ground level and my father didn't conceal the fucking Westminster Paedophile Ring either.
A Chip Off The Corrupt Old Bastard's Block:
After mergers, some years ago, the University of Wales Lampeter became the University of Wales Trinity St David. Densil and Catrin Haf were not the only people who exited Bangor only to make their way to Trinity St David. The Crack of Doom aka Meri Huws, formerly a PVC at Bangor and former bedfellow of many a Welsh Gov't Minister, including it is rumoured Rhodri The Ale Twat himself (see post 'People With Energy'), left for the green green grass of Trinity St David after causing much destruction in north Wales. In the 1980s, Meri was a community social worker in Bangor and her patch included Ty'r Felin children's home, in which children were physically and sexually abused and sold for sex by their social workers in north Wales and further afield, including in Dolphin Square in London (see post 'Are You Local?').
Nefyn Dodd, the manager of Ty'r Felin, used to boast of his friendship with Dafydd. When Meri was Head of the School of Lifelong Learning in Bangor University, that School offered 'courses' carried out in collaboration with Dafydd and Lucille's Charity CAIS.
Another person who has found themselves a nice little number at Trinity St David wearing her environmentalism hat is Jane Davidson, the former AM for Pontypridd, who was the Welsh Gov't Minister for Education and Lifelong Learning. Jane Davidson is from Birmingham and has a background in education, but by a process of which I know nothing arrived in Wales and was sufficiently well-networked with those we know and love to sit as a Cardiff City Councillor and then bag a seat in the newly created Welsh Assembly. Davidson's time as Minister for Education was notorious for the business over ELWA.
ELWA was yet another organisation which provided a few highly paid jobs for the paedophiles' friends and benefited no-one else to any great extent, although it swallowed a great deal of taxpayers' cash. ELWA went under the umbrella of being a 'learning and training' organisation. At one point it was realised that Jane had authorised the transfer of £2 million from ELWA into the hands of another company who could not explain where the dosh had gone. Neither had Gov't accounting procedures been followed and other irregularities had not been disclosed when requested.
The Chair of ELWA at the time was Enid Rowlands. Enid, the 'proud north Waleian' refused to relocate to south Wales when appointed as Chair of ELWA, nearly all of whose staff were in south Wales. The Enid who is married to Huw Vaughan Thomas, who was Chief Exec of Gwynedd County Council when the paedophile gang were busy within…
After the £2 million fiasco and the redundancy of nearly 100 staff, Enid refused to resign as Chair of ELWA. An interim Chief Exec had been appointed – Dr Peter Higson. Higson was an Executive Director of the North Wales Health Authority when one Enid Rowlands was the Chair. Dr Peter Higson is now Chairman of the Betsi Cadwaladr University Health Board.
For further details regarding this sordid con and the huge conflicts of interest of everyone involved, see post 'You Know I'm No Good…'
I note that Jane Davidson was Minister for Education just as I began my teaching career and the paedophiles' friends had noted that and were sending each other memos that they would have to put a stop to this…
Densil and Catrin Haf were famed for their poison, but even some of the more benign members of staff of the School of Theology at Bangor knew much about the wrongdoing of Dafydd et al. Eryl Davies – later Professor Eryl Davies – was when I was in my first year at UCNW, warden of the hall where I lived, Llys Tryfan. Eryl was very popular among the students because he didn't hassle us and people used to drop in at his for a coffee. I never heard any allegations about Eryl doing things to undergrads that he should not have, but he knew all about Gordon Farley, the sexual harasser who was employed as a lecturer in the Agriculture Dept (see post 'Not Seen Since The 80s – Carwyn'), because Farley had been warden the year before Eryl was and there had been constant problems with Farley finding himself in the rooms of female students when he hadn't been invited in. All this was discussed quite openly in front of Eryl, the anecdotes were legion and Eryl was on the scene when a pissed Farley crashed a students party and tried to grope the girls.
There was another reason why Eryl was held in high esteem by the students. That was because it was said that Eryl refused to let the Drug Squad into Llys Tryfan. In the 1980s the Drug Squad in north Wales were notorious for their corruption (see previous posts) and were constantly hassling students and hippies; carrying out busts and if they didn't find any drugs, they'd plant them. People had so much grief that some people who were in possession of recreational chemicals and didn't want to be hassled moved into Llys Tryfan for a quiet life. I don't know WHY the Drug Squad obeyed Eryl's instructions not to enter, they certainly didn't obey such instructions from anyone else and they didn't even obey the law, but it was true that they did not come near Llys Tryfan. They didn't even pay a visit to the boy who lived on the floor below me who set up shop, kept his scales for weighing out the drugs on the windowsill and who did a roaring trade.
Eryl did something else as well that I never heard any of the staff at UCNW doing; he visited the students who were taken to the North Wales Hospital Denbigh. I have mentioned in previous posts that very few students did go to Denbigh. Because of what Dafydd et al were actually doing out there, huge efforts made to ensure that students were kept well away from Denbigh lest middle class English parents hear a terrible tale and ask questions, but a few stragglers did end up there and Eryl would go out and see them. I always thought that was very good of Eryl and I'm sure that the students appreciated it, but I know that Eryl did know much of what Dafydd et al was up to. Eryl grew up in north east Wales and his brother was a dentist in that area, they will have known a great deal about Dafydd and the gang.
Furthermore Eryl knew Patient F, who, after challenging Meri Huws's colleagues about their abuse of boys in the Ty Newydd children's home, was framed by the Drug Squad, assaulted in the police station, framed for arson, unlawfully held in Risley Remand Centre and then in the North Wales Hospital Denbigh and subsequently relieved of his property, money and child by the paedophile gang. See previous posts. At one point F began a degree in theology at UCNW and Eryl was one of his tutors. F liked Eryl, indeed Eyl was the only tutor whom F did like, he told me that the others were absolutely dreadful and it was because of the others that F withdrew from the course. However F got to know Eryl well and F, being very chatty and extroverted, openly discussed his time in Risley and Denbigh with Eryl. F never told me whether he told Eryl what he had found out was going on at Ty Newydd, but it is highly probable that he did, it was one of F's lines of conversation because he was so shocked at the way in which the boys were treated.
Following Hilary Satan-Scott's adventures at Bangor, everyone presumed that she would never work again, except for Brown who said 'oh no, she'll be really useful to a totally unscrupulous university which wants to sack staff and close depts'. Brown predicted that Satan-Scott would soon become VC of a former poly in England and that there would be much trauma. That hasn't happened – well not yet anyway – but within months of leaving Bangor, Satan-Scott landed her job as a PVC at Swansea University…
However Hilary has managed to win an award for being an Inspirational Woman and get herself photographed with HRH Princess Snap.
See previous posts for more information re Hilary Satan-Scott.
One thing that I did hear on the grapevine was that Hilary was going nowhere in her previous job at Exeter University which was why she went to Bangor. Yet Hilary hated Bangor, hated 'The Welsh' and was still batting for her old mates at Exeter. Her relocation didn't make much sense even if she did want to Move On. There were also rumours that Bangor University investigated the possibility of suing Exeter for providing such a misleading reference with regard to Satan-Scott's abilities.
The VC of Exeter University who oversaw Satan-Scott's departure was Professor Sir Steve Smith, who has been Vice-Chancellor of the University of Exeter since October 2002. Steve Smith was previously Senior Pro Vice-Chancellor at Aberystwyth, where Steve Smith was most unpopular. Sir Steve is a graduate of the University of Southampton, which is an institution that hosted many high profile Top Doctors who afforded protection for Dafydd and the gang (see post 'Professor Prestigious And His Associates').
Exeter has excelled in its choice of Chancellors as well. Their current Chancellor is Lord Paul Myners. Myners was brought up in Truro, Cornwall, and has led a 'distinguished career' in international banking and business. Myners attended Truro School and obtained a First Class Honours degree in Education and a PGCE from the University of London, after which he taught for a year in Inner London, 1971-72, by which time kids from inner London were being exported to the children's homes of north Wales. Myners proceeded. Myners then entered journalism via the Daily Telegraph and moved into a 20-year career in the City as a fund manager, initially at N M Rothschild & Sons Ltd, then at Gartmore plc until 2001.
In 2008, Myners was appointed City Minister in Gordon Brown's Government and joined the Lords. He now sits as a crossbencher.
Myners has Chaired a number of public companies including Marks & Spencer, Land Securities and Chaired non-commercial organisations, including The Tate and the Low Pay Commission.
Many moons ago when the Royal College of Psychiatrists was first established, Professor Martin Roth was for some reason given a huge loan by M&S, the purpose of which was to buy the Royal College a magnificent building in Belgravia in which to house themselves. Other Top Docs told them that they could never afford it, but grandiosity won the day and the building was purchased. The Royal College was nearly bankrupted subsequently and the grandiose building had to be quietly flogged off. I have not been able to find out why M&S helped Dafydd's mates out in this way, but years later, the widow of the Chair of M&S also threw her lot in with the initiatives of the paedophiles' friends.
Paul Myners has held a Directorship of the Singapore Sovereign Wealth Fund and membership of the Court of the Bank of England. He has also served on several arts and public policy boards, including as Chair of the Tate Foundation and Trustee of Glyndebourne, London Symphony Orchestra and the National Maritime Museum.
Myners was Chair of the Guardian Media Group, the publisher of 'The Guardian' and 'Observer', 2000-08. So he was installed as Chair in time to deal with the aftermath of the Waterhouse Report. No wonder we heard so little about the travesty which was the Waterhouse Inquiry and the Report.
Myners is currently working with a number of public and private companies primarily in the asset management sector.
Being a Cornishman, Paul has a love of the South West and a lifelong commitment to enhancing the future educational and economic prosperity of our region. Paul loves Cornwall so much that lives in London. His interests include contemporary art, opera and jazz.
Coming from Cornwall and going to Truro School, Paul Myners probably knew David Penhaligon, the Lib Dem MP who had much dirt on many people and who was killed in a car crash in Dec 1986, days after Professor Ollie Brooke was imprisoned for child porn offences and days after Dafydd unlawfully arrested and imprisoned me. Myners probably also knew Penhaligon's assistant, Matthew Taylor, who took over Penhaligon's seat and ended up bagging a seat in the Lords despite spending his entire career in obscurity. See post 'It's Bachman Turner Overdrive – Not 'Arf'.
Paul Myners succeeded Floella Benjamin as Chancellor of Exeter. Baroness Benjamin is a Trinidadian-British actress, author, TV presenter, singer, businesswoman and politician. She is known as a presenter of children's programmes such as  'Play School' and 'Play Away'. On 28 June 2010, Lady Benjamin was introduced to the Lords by the Lib Dems.
Floella's Other TV credits include 'Angels', 'Within These Walls', 'Crown Court' and 'Dixon of Dock Green'.
Benjamin is Vice-President of NCH Action for Children and Barnardo's and was in the NSPCC's Hall of Fame. She runs the London Marathon to raise funds for Barnardo's and the Sickle Cell Society.
Staff of the NCH and Barnardo's, as well as the NSPCC, were involved with the North Wales Child Abuse Scandal and in organised abuse elsewhere. George Thomas was Patron of the NCH, while he abused children. Thatch also supported the NCH, while she ignored warnings that her friend and Minister Sir Peter Morrison was abusing children in care, including in north Wales.
In July 2007 Floella spoke of what she saw as the low standard of children's television. In Floella's 'Play School' heyday, Jimmy Savile was a staple of children's and young people's TV.
In March 2013, Floella used a speech marking International Wimmin's Day to warn of the impact on children of the availability of violent pornographic material online, claiming this was leading to the increasing objectification of women. 
John Allen's gang in north Wales used their victims to make child porn which catered to the most exotic tastes, including bestiality.
Floella is a Patron of the charidee Beating Bowel Cancer, having lost her mother to the disease in and knowing much about tumour biology, having previously presented 'Play School'.
What can we see through the Round Window? Some histopathology slides? No, it's Big Ted, Little Ted, Humpty, Hambel and Jemima:
In October 2015, in a talk to migrant children, Floella Benjamin said that dropping her accent was the key to her success and that migrant pupils should do the same to avoid racism and bullying. Floella: advising people to drop their foreign accents IS racist bullying, even if the advice is emanating from the Black Baroness with a healthy coating of red lipstick.
I suspect that the real key to Floella's success was keeping schtum about Savile, Rolf, Stuart Hall and a few others who are sitting next to her in the Lords. I wonder if Floella ever met BBC comedy favourite Spike Milligan who was on record as saying that he could never accept that an Indian man was the equivalent of a white man? Changing one's accent is not going to make any difference in the face of such theory.
The Chancellor of Exeter University, 1998-05, was the Tory Peer Robert Alexander QC. Alexander was Chair of the Bar Council 1985-86. He represented Jeffrey Archer in his successful libel case against the Star in 1987 – the case that the Star later took to appeal when new evidence emerged that Archer had perjured himself, which eventually resulted in Archer going to prison. The case hinged upon whether Archer had paid a prostitute for sex or not. The prostitute herself was not available to give evidence at Archer's trial for perjury, having most conveniently keen killed as a result of a car crash shortly before the trial. See post 'Tuppence And His Fragrant Wife'.  Alexander retired from the Bar in 1989 and was Chair of Nat West Bank, 1989-99.
Exeter also has a Royal connection, with Princess Snap's two children, Peter and Zara Phillips, having attended the university. No wonder Princess Snap gave Hilary Satan-Scott an award for being Inspirational.
Exeter has another Royal connection as well. The authorities at Exeter University forced Professor Edzard Ernst out of his job after pressure from Carlo, because Edzard's work showed that many complementary therapies were clinically ineffective and Edzard refused to fiddle his results (see post 'And The Lucky Winners Are…').
I have strayed a long way from Vivienne Sugar, so let me return to her.
When Viv was Chair of Consumer Focus Wales, the Board of Consumer Focus contained a few others known to this blog, such as the quango queen Dame Suzi Leather and Sukhvinder Kaur-Stubbs. I presume that Dame Suzi and Sukhvinder were Board members of the wider Consumer Focus, as opposed to Consumer Focus Wales.
Christine Farnish was a Board member and then appointed Chair of Consumer Focus in late 2010, having Chaired the Audit and Risk Committee since 2007. Christine's career has spanned both public and private sectors. She has been Managing Director Public Policy for Barclays Group; Chief Executive, National Association of Pension Funds; Consumer Director, FSA; Consumer Director, OFTEL; and also held senior roles in Local Government. Christine has Chaired the Family and Parenting Institute and serves as a Civil Service Commissioner. She is on the Boards of ABTA and Aggregate Industries. She formerly served on the Boards of the Office of Fair Trading, ING Direct, the ASA and Papworth NHS Trust. 
Not only do the experiences of millions of people who have been systematically fleeced in various ways by the financial services suggest that Christine has not regulated the financial services in any way in any of her roles, but I doubt that she has sufficient knowledge of both the Aggregates Industry and heart and lung transplants to be making a meaningful contribution to both. Unless this really is a transplant surgeon who then became a quarryman:
Here's Christine at work, breaking the glass ceiling:
Christine fancied a change after doing this for a few years:
Then Christine became Chair of Consumer Focus, working for Mandy, before the task of reigning in the excesses of global capitalism was handed over to Lucille at the CAB.
Mandy certainly picked them to sit on the Board of Consumer Focus. Who else was there along with Viv and Quarryman Christine but this blog's old friend and that most excellent longstanding friend of Dafydd and the paedophile gang, Enid Rowlands, star of ELWA and the £2 million quid and wife of Huw Vaughan Thomas, Chief Exec of Gwynedd County Council when the paedophile gang enjoyed themselves in Gwynedd's children's homes. After excelling in that role, Huw rocked up as Auditor General for Wales. Lilibet appointed him when the previous Auditor General, Jeremy Colman, was imprisoned for the possession of child porn (see previous posts). For details of Huw Vaughan Thomas's myriad public appointments, see post 'I Know Nuzzing…'.
Enid, a psychology graduate from north Wales, began her career working with 'long-term unemployed and disadvantaged people'. So  Enid was off to a flying start then and is one of many who's efforts in this sphere produced absolutely no benefit for the disadvantaged people. Not that her efforts will have been designed to do that, they will have been designed to give Enid and her peers well-paid jobs and start them on their ladders to the top of the world of quangos. It worked. Enid 'has maintained an interest in the users of public services and the importance of working closely with the voluntary sector' and 'has nearly 15 years of board experience and is currently on the board of the GMC, Consumer Focus, the Information Commissioner's Office and has recently been appointed a Trustee of the National Employment Savings Trust (NEST)'. Enid has also served as a Trustee/Advisory Board Member of RNID as well as the Prince's Trust. Enid's husband Huw is also big in the Prince's Trust. Enid has also been Chair of Victim Support and of the Solicitors' Regulation Authority. She had sat on the Board of S4C, on the North Wales Police Authority and on the North Wales Health Authority.
Previous posts on this blog have described the many breaches of the Data Protection Act that I have found the Betsi Cadwaladr University Health Board to have committed. A few days ago, someone e mailed me with much info regarding how serious the wrongdoing was and recommended that I take the matter up with the Information Commissioner. I did do that more than a year ago and the matter was never investigated. Now that I know that Enid is involved I understand why the Information Commissioner just didn't bother to do their job or even pretend to do it.
Other Trustees of Consumer Focus include Cerys Furlong. Cerys is another person who is well-networked into the right crowd. In Feb 2017, Cerys became Chief Exec of Chwarae Teg, the 'gender equality' and 'wimmin's economic development' organisation which Jane Hutt was pivotal in establishing. English readers might be interested to know that 'Chwarae Teg' is Welsh for 'Fair Play'. I suggest that the organisation changes its name to 'Llygredd a Nepotiaeth'…
The PR puff about Cerys said at the time that 'Ms Furlong has spent over a decade working in the public, private and voluntary sector in Wales. She has been Director for Wales at the Learning and Work Institute for the last three years, and has a vast amount of experience in politics, government, research and public affairs.
Former Cardiff City Councillor Ms Furlong also holds a number of voluntary positions and is a Trustee and Vice Chair for The Bevan Foundation and a Board member at Chapter Arts Centre. Alongside her husband, Tom Furlong, she has also established several successful food and hospitality businesses in Cardiff, including The Potted Pig, Porro, The Lansdowne pub and The Grange pub.
Ms Furlong said: 'I'm extremely excited to take up this role with Chwarae Teg at this crucial time in the organisation's history. Throughout my career I've been a passionate advocate for gender equality and social justice, and my experience of working in both the private and public sector has showed me that tackling gender issues is just as important now as it was 25 years ago when the charity was first established.
With a fast-changing political and economic landscape facing us in Wales, my priority will be to continue the vital work Chwarae Teg does to improve the position of women in the workplace and in wider society, and to further raise the issues of gender equality and social justice within Welsh public life.' 
Sandra Busby, Chair of the Board of Trustees at Chwarae Teg, said: 'When recruiting for this role, it was critical that we found a candidate who could demonstrate an absolute commitment to tackling the core issues that Chwarae Teg exists to address. Cerys really impressed us with her hugely diverse range of commercial and public sector experience, and her knowledge of education and personal development makes her a perfect fit for the organisation.
Next year marks 25 years since Chwarae Teg was first set up. Thanks to a string of successful leaders including most recently Joy Kent, we have achieved so much in challenging attitudes towards gender equality in Wales and helping thousands of women progress in their careers. There's still so much left to do, and we're confident that Cerys will drive the organisation forward in achieving its vision of creating a Wales where women achieve and prosper.'
The economic situation for women, as well as men, is in most parts of Wales, grim. In swathes of Wales most of the jobs on offer are part-time minimum wage jobs. Huge numbers of people in Wales need to claim benefits on top of their wages to make ends meet. There are a number of well-paid jobs available for professional people in Cardiff, but that is where the miracle stops. The affluence of the affluent parts of Cardiff has not even stretched out into the valleys, let alone the rest of Wales. Chwarae Teg has not 'helped thousands of women progress in their careers', it has been of great assistance to a very small number of wimmin involved in the Labour Party in Wales, because a period at Chwarae Teg is almost obligatory if you are female and want a job in the Welsh Assembly.
Cerys Furlong completed a Sociology degree at Bristol University in 2000; undertook a Masters at Cardiff University, 2003-04; was employed as a Research Associate at the University of Oxford, April-Sept 2005, working on review of Initial Teacher Training in Wales, commissioned by the Welsh Assembly Gov't. I do not know if Cerys is any relative of Professor John Furlong, the Professor of Education at Cardiff University.
Cerys was also:
Policy Officer, Nov 2005-March 2007 and then Programme Director, March 2007-March 2012 at the NIACE (National Institute of Advanced Continuing Education).
Cardiff City Councillor for Canton, May 2008-Dec 2013
Assistant Director of External Strategy at the OU, April 2012-Dec 2013
Board Member Agored Cymru, July 2013-July 2016
Director for Wales, Learning and Work Institute, Jan 2014-Jan 2017
Governor, ACT Training, Jan 2014-Jan 2018
Trustee, Bevan Foundation, Feb 2011-April 2018
RSA Fellow since Sep 2015
Trustee, Chapter Arts Centre, Sept 2015-present day. Cerys describes Chapter as 'a multi-platform arts venue and has been at the heart of creativity in Cardiff for 40 years'
I've been to Chapter Arts Centre. I used to go there when I was a Trustee of WEN (Women's Equality Network Wales), WEN liked holding events there. Chapter Arts Centre is very enjoyable if you are me or Cerys Furlong, but many Wimmin in Wales would never think of going there and would consider it very expensive and not to their tastes anyway. But I have found that the social justice and equality organisations in Wales do like a bit of organic luxury and also tend to book venues for their events that exclude the plebs.
Cerys has been or is a Board Member of Cardiff Capital Region Economy Growth Partnership.
She is also a Fellow of the British American Project, since Nov 2017: 'The British American Project is a transatlantic fellowship of over 1,000 leaders, rising stars and opinion formers who come from a broad spectrum of occupations, backgrounds and political views.'
Cerys is obviously one of those Rising Stars but I can guarantee that they will not come from a broad spectrum of occupations, backgrounds and political views.
Throughout my time as a Trustee of WEN, I met a lot of nice, interesting people, but they were virtually all women from professional backgrounds, usually health and social care or business. Throughout that whole time, I only met one woman at a WEN event who had travelled there on the bus. She had come from Barry and was an Empowered Service User who was taking an interest in all sorts of things because she had lost her job. It was terrifically good to meet her, but she was the only person who didn't have a car and a salary who I met throughout the whole time that I was mixing with the social justice/gender equality crowd.
WEN used to hold their Board meetings in the Chwarae Teg offices.
Cerys is Director of NIACE Cymru, 'a charity that promotes opportunities for adults to learn and work'.
'Sandra Busby left school without A levels but has become the spokeswoman for the contact centre industry in Wales…If you have anything to do with the contact centre industry in Wales you will probably have come across Sandra Busby. The vivacious managing director of the Welsh Contact Centre Forum was born and brought up in Cardiff. Her parents were young when they had her, the second of three girls. Her father was a chartered accountant, the youngest qualifying accountant in Wales at the time, with his own accountancy business employing 40 at its height, as well as running Cardiff's first wine bar.
So Sandra is not from the mean streets herself then…
Besides bringing up the three children her mother had various jobs. She was a qualified hairdresser and had her own hairdressing business.
Sandra's mum was a successful businesswoman as well as her dad…
The young Busby had a Catholic education, going to St Joseph's Convent primary school then Our Lady's Convent. "I was taught by some very mean nuns, but I was probably just very unlucky," she said.
Sandra is treading very carefully here…
The experience of a private education convinced her not to send her own children to private school when the time came. "It doesn't give you a good grounding in life to be in an all-girls school, it leaves you with a lot of things to learn when you leave school," she said. "I wanted my children not just to have a mixed gender education but also an inclusive education. "You don't get to see all walks of life and you don't get to meet the people that you're going to come across in life with a private education."
Despite her rejection of her schools she had a happy childhood growing up with two sisters, she says.
So Sandra's family life was enough to counteract those bloody awful nuns, whom she remembers so well that she's never going to put her own kids through it.
By her own account the schools her parents chose to send her to did not get the best out of her. "I was one of those kids who could achieve without trying too hard and probably did not achieve to my potential in my school years," she said.
Probably because those nuns killed any love of learning that Sandra had, but she's not going to say a word. Sandra can't afford to lose customers now that she runs call centres in south Wales and is Chair of Chwarae Teg. The Catholic Church still has a lot of clout and there is a big RC Community in Cardiff.
"So I gave up and my parents immediately said to me, you need to do something." She went to college for a year to study business, then her father secured her an interview with a firm of solicitors.
Dad to the rescue!!!
She was all set to start a career as a legal secretary when a conversation with a friend sent her on a different course, one that would shape her life. "My best friend at the time was working in telesales at the Western Mail and South Wales Echo, earning what seemed to be a fortune in commission," Busby said. "She said, there's a vacancy, you should apply. I applied and got the job.
Well-connected friends came in useful when Sandra didn't find the job that her dad lined up for her that inspiring.
Busby had found her niche. Beginning in the mid-80s she worked for a decade at the Western Mail and Echo, starting out by selling motors advertising and handling birth, marriage and death notices. It wasn't long before she was promoted to field sales, visiting car dealers and "having to get under the car to speak to one-man businesses, which private school had not equipped me for." From there she moved up to field sales manager, a post which in those days carried "real bottom line responsibility, you had your targets, you were also responsible for the training and recruiting." When Wales on Sunday was launched she was made its general manager, a post which gave her a wider exposure to different aspects of the business. "Those 10 years gave me an unbelievable grounding. I never had so much fun as when I worked in newspapers," she said.
Sandra spent years working in the media. She'll have heard the dirt on absolutely everyone, including the dirt that no-one dared print.
Nevertheless, the arrival of her first child heralded a break. She planned to take two years off to look after the baby and had no plans to return to the Western Mail and Echo. But within three months she had been approached by the Cardiff Independent, a free newspaper of the time, to join them as a consultant. Within six months she was general manager. Through various changes of ownership and mergers she ended up working for the South Wales Argus, where she helped set up the newspaper's website in the early 90s.
Even more years in the media, becoming increasingly well-connected.
But when the Argus itself was bought by Southern Newspapers her post was transferred to Portsmouth, and now the mother of two children she decided to take redundancy.
Sandra doesn't know anyone in Portsmouth and will lose her place in the pecking order…
Once again a conversation with a friend led to a redirection, and she took up a job at the Cardiff and Newport Call Centre Initiative, a project set up by six public sector partners to attract call centres to south-east Wales.
Mates to the rescue again.
"The WDA's focus at the time was to take business out of Cardiff and Newport and into the Valleys," Busby said.
An everyday story of WDA (Welsh Development Agency) folk. Jobs with huge salaries for the spivs that ran the WDA, jobs in call centres for everyone else. Not for Sandra though obviously, she's running the call centres.
"Cardiff and Newport wanted to make sure they got their fair share of any business that was out there." At the time there were around 40 contact centres in Wales, a fifth of the number there are today.
So these are the thousands of opportunities for Wimmin. Jane Hutt gets a job as a Minister, the other thousands are in call centres. Being restricted in terms of how often they can go to the loo. Perhaps the Presiding Officer of the Senedd can start clocking Jane in and out when she goes for a wee. Jane will probably take the case to the European Court of Human Rights on the grounds that an Older Woman's Dignity is at stake. Julie Morgan can join her and they could make it a class action.
"One of the first things we wanted to do was set up a small employers' forum so we understood what was needed to be successful," she said. "We brought a lot of business into Wales. The WDA then joined the initiative and other local authorities joined."
Bring on those call centres.
By the early 2000s there was close to full employment in Wales, punctuated only by areas of high economic inactivity in the Valleys.
Oh excuse me, where exactly did those figures come from? Full employment in Wales??? There has NEVER been full employment in Wales post-Thatcher. I lived there from 1981 onward, I remember it well… Furthermore the 'punctuations' in the valleys were not so much 'punctuations' as complete devastations, it was terrible and many areas never recovered.
There was some resistance to bringing further contact centre business into Wales, while at the same time call centres were being shut down and the work outsourced to India.
People found out what a con call centres were and call centre authorities being what they are, they'll go wherever people can be exploited most effectively. That used to be Wales 'with its full employment' but now its India…
"I could see that the future had to be about protecting the jobs we had, handing the inward investment side back to the local authorities and the Welsh Government," said Busby.
So Businesswoman Sandra was dependent upon taxpayers dosh to run her call centres.
"We decided to set up the Welsh Contact Centre Forum as an independent not-for-profit company that was a stand-alone business. We got some funding from the Welsh Government to kick-start us on the premise that it was an independent business that could give independent advice and help, not just to the Welsh Government but to all local authorities, and safeguard the jobs."
More dosh from the Welsh Gov't needed. This time to give 'independent advice' to other people who want to establish a call centre.
The year was 2008, and after years of growth the sector now had 24,000 people working in up to 160 contact centres in Wales.
This is a nightmare. The Welsh Gov't gave Wimmin dosh to employ 24ooo people in bloody call centres.
It may be difficult to recall now, but in the years before the recession contact centres had a poor reputation, with negative stories about low pay, poor working conditions and high attrition of staff.
'Negative stories'. I heard them as well, straight from the horse's mouth, my friend's daughter worked in a call centre.
"When we had zero unemployment the reputation of contact centres wasn't great," Busby admits.
Their reputation was bloody terrible, because the staff were treated so badly. By the way, when did this zero unemployment happen? I missed that.
"[They've] become more popular because people are now taking contact centre jobs far more seriously."
Because so many people have been entirely cut out of the benefits system that they now have to take anything at all. Which was the point of forcing so many people off of benefits. They were getting fussy and refusing to work in Sandra's call centres.
She added: "We're one of the only industries that has seen a net gain during the recession…And indeed contact centre employment in Wales has risen 4,000 to 28,000 since 2008.
We've forced the buggers in there. I Daniel Blake In Sandra Busby's Chwarae Teg Call Centre.
In any case, much of that reputation was undeserved, Busby insists.
So why aren't you, Cerys and Jane Hutt working in the call centres then Sandra?
"Eighty per cent of my board started on phones, so the myth about no career is not right. And the pay was higher than recognised," she said.
'80% of your Board'. How many people are on your Board Sandra? 80% of that 24000 who were in the call centres across Wales after the Welsh Gov't 'invested'? No, I thought not. That Board will be you and a few of your mates or even members of your family.
It's all about best practice, which the Forum helps companies to achieve. "We have an obligation to help companies achieve best practice where they want to. We have in the past asked companies to leave our membership because they haven't operated what we consider best practice in terms of their people."
How does one develop 'best practice' in a fucking call centre?
From the customer side, it was the large scale transfer of operations to India that was the main anxiety, one that Busby understands.
Well at least they're adopting best practice over there. They've probably taken advice from Sandra's Forum.
"It's not about accents or understanding. Companies weren't looking at the cost to their brand. They weren't getting it right in the UK, so what made them think they could move 12,000 miles away and get it right was beyond me.
If they 'weren't getting it right' that suggests that Sandra's Forum and Independent Advice weren't very effective.
"It's all about customer retention, and whereas the people in contact centres used to be considered back office, companies now understand those people are responsible for the brand.
I don't think that I can bear much more of Sandra's propaganda.
"A lot of money is being ploughed by the industry into making sure you as an individual have got channels that you want, whether you want a webchat or telephony. If you look at contact centres now, at some of the hi-tech blended [operations] where you're dealing with phone calls, email chat, webchat, it's not just voice now. Some of them are completely online." The big thing facing the industry now, she adds, is mobile communications, "making it easy when you're walking around a supermarket, that the apps are right so that people can contact you. The stats are staggering about the people who use their mobiles in supermarkets." A staggering 10 billion calls are made each year in the UK to contact centres, so it's perhaps not so surprising that the sector has continued to grow in recent years.
The potential for sweated labour is mindblowing, as Sandra has noticed.
And with many companies that outsourced to India bringing their operations back to Europe we're now seeing Indian outsourcers coming to Europe because they don't want to lose their clients, Busby says – and Wales is perfectly placed to pick up some of that business.
Because after 25 years of Chwarae Teg, people in Wales are still so desperate that they'll get in those call centres.
"There's areas in Wales that could benefit from having a contact centre, but also businesses that would make a lot of savings by locating in certain areas of Wales," she said.
Sandra has her eyes on a call centre near you…
The key drivers are population and skills, but Wales also has a great advantage when it comes to staff loyalty.
It's not loyalty Sandra, it's called 'having no other choice'.
"I was talking to a chief executive of a company that has a base in Caerphilly and Bristol. The place in Bedwas has the same staff it's had for 15 years, whereas in Bristol they're constantly trying to replace staff.
Why ever would Bristol have such trouble getting people to remain working in a call centre for more than a decade??? Surely the residents of Clifton would give their right arms to work for Sandra and progress onto her Board?
The CEO of Chwarae Teg prior to Cerys Furlong was Joy Kent. 'Wales Online' helps out here once more, they published a feature on Joy in Sep 2016, which tells us that Joy has led Chwarae Teg' for four years. During her tenure, Chwarae Teg 'has helped thousands of women progress in their careers in Wales'. They're sitting in Sandra's call centres. Chwarae Teg has 'delivered two EU and Welsh Gov't funded programmes in Agile Nation 1 and Agile Nation 2′.
There is nothing agile about this moribund structure, which involves taxpayers' money being given in great quantities to ruthless businesses to establish exploitative operations in Wales, while friends of Jane Hutt act as the middlemen.
'Wales Online' gives us the essential criteria for Chwarae Teg's next CEO: 'they will have a commercial mindset, flair and creativity and will also bring strong leadership, business development, networking and communication skills to the role. Previous experience of leading an organisation is essential.'
No real experience or qualifications necessary then. Just the ability to bullshit for Wales and preside over a load of people who haven't had the benefit of parents and friends to set them up in business.
Joy Kent told 'Wales Online' that she was 'immensely proud' of the charidee's achievements under her leadership and that 'our work is critical to building a more inclusive Wales, not only for women but for the benefit of wider society and the economy'.
It's such an inclusive Wales that it involves a small number of not very bright middle-class wimmin having a whale of a time by telling thousands of other wimmin that they are 'helping their careers progress' as they sit in call centres.
While discussing Wimmin's Empowerment, it is worth mentioning that I saw someone whom I knew from WEN featured on BBC Wales News Online yesterday; it was Sarah Rees, who was the Chair of WEN when I was a Trustee. Sarah has given an interview about being unlawfully sacked from her job – because she had a baby. The BBC mentioned that the employer who unlawfully sacked Sarah was 'a national women's charity'. I don't know whether it was WEN because Sarah has very carefully not named the organisation. If Sarah did name them, she would probably find that she'd never work in the Wimmin's or Third Sector again. Jane Hutt would make sure of that.
Now for a man who I've been meaning to revisit on the blog for a while, Huw Lewis. Huw was a Labour Co-operative politician, the AM for Merthyr Tydfil and Rhymney, 1999-16. Born in Merthyr Tydfil and brought up in Aberfan, Lewis went to Edinburgh University. He was active in the Scottish Labour Party, working for both Labour Party leader John Smith and later Donald Dewar. Lewis campaigned for a Scottish Assembly alongside Edinburgh Labour Club colleagues Douglas and Wendy Alexander and Pat McFadden. What is less publicised is that Huw Lewis also knew Jack McConnell, who was at Stirling University with my best friend from school, who, along with her husband, had her media career destroyed and came under attack from gangsters after they expressed an interest in making a film about what was happening to me in north Wales (see post 'The Turn Of The Screw').
Jack – now Lord – McConnell became a very, very powerful figure in the Scottish Labour Party, inexplicably so for a maths teacher and local Councillor. Jack became an MSP in 1999 and by 2001 was Scotland's FM! Not that my friends knew Jack by then. Jack's friendship with them and the friendships of so many others who were in their crowd at Stirling sort of melted away in the late 1980s when they found themselves under attack from all angles… See previous posts (eg. 'Badlands') for the names of the guilty, as well as for the names of the Scottish politicians with whom Jack did his dirty deals. Gordon Brown hated one of them but Jack had Gordon by the knackers didn't you Jack…
After returning to South Wales, Huw Lewis worked briefly as a chemistry teacher at Afon Taf High School, before working full-time for the Labour Party. Huw was elected to the position of Assistant General Secretary of Welsh Labour and organised the campaign for the Labour 'Yes' Vote campaign in 1997, that lead to the creation of the Welsh National Assembly.
Huw Lewis was elected to the National Assembly for Wales in 1999, at the same time as Lord Jack was elected as an MSP. Huw has been party Whip in the Assembly, a post from which he resigned following the resignation of Alun Michael as First Secretary. Alun Michael resigned as FM as soon as the Waterhouse Report was published. Huw was appointed as Deputy Minister for Education and Lifelong Learning in October 2000 – the month after I began teacher training in Bangor – a post from which Huw resigned following the use of a landfill site in Trecatti, within his constituency, for the disposal of carcasses during the foot and mouth crisis in April 2001. Huw has resigned nearly as many times as Mandy.
Huw Lewis was re-elected in 2003 and was appointed Deputy Minister for Social Justice and Regeneration in May 2003. In the Third Assembly he was appointed Deputy Minister for the Economy and Transport on 31 May 2007 but announced to the media that due to his private opposition to One Wales coalition deal with Plaid Cymru he had been sacked on 18 July 2007. The little things were hitting each other again. On 26 June 2013, in light of the resignation of Leighton Andrews, Lewis was appointed Minister for Education and Skills. Not being a Welsh speaker, that brief was returned to FM Carwyn.
In January 2016, Lewis announced that he would leave the Assembly at the May 2016 election.
Lewis is married to his second wife Lynne Neagle, who has been the Labour AM for Torfaen since 1999. Lynne was born in Merthyr and educated at Cyfarthfa High School, Merthyr and Reading University. Neagle worked as a carer in the voluntary sector and then as a Careers Development Officer. Neagle struck gold when she landed a job as Research Assistant to the Windbag's wife. She was then a dead cert for selection to stand as an AM in a safe Labour seat.
Lynne and Huw live in Penarth – the highly desirable part of Cardiff – near to Jane Hutt and Michael Trickey, with whom Lynne and Huw are good mates…
A quick resume here. Lynne and Huw's pal Jane was the daughter of Top Doctor Michael Hutt, a pathologist who worked at Tommy's. Tommy's was heaving with Top Doctors who concealed the Westminster Paedophile Ring, as well as the crimes of Dafydd et al in north Wales. Dafydd had personal friends among the Top Docs at Tommy's and the Tommy's Sex Therapist Professor Jim Watson was up to his neck in concealing organised abuse, including that of Dafydd's gang. See previous posts.
Hutt completed her Certificate of Qualification in Social Work at the LSE in 1972. Look at the biographies of so many of those involved in the North Wales Child Abuse Scandal as well as the people who protected them; again and again, graduates of the LSE of Jane's vintage and older pop up.
I do not know when Hutt came to Wales, but she helped found Welsh Wimmin's Aid and in Jan 1978 was appointed co-ordinator. I have known enough people who worked for Welsh Wimmin's Aid to know that the organisation was complicit with organised abuse in north Wales and elsewhere. See previous posts. By 1978, business for Dafydd and John Allen in north Wales was booming, they had hit millionaire status and there were 'children's homes' all over north Wales, loads of them, warehousing hundreds of children, nearly all of whom were being horrifically abused and forced into sex work. There is no way that Welsh Wimmin's Aid could ever have missed the scale of what was going on.
Hutt will have known the appalling Jo Richardson, another Wimmin's Rights Campaigner who occupied key positions in the Labour Party, who carefully ignored the organised trafficking of women and their children as well as the thriving business in dangerous, illegal abortions and child abductions in north Wales/Cheshire as recently as the 1980s. The Top Doctors were central to all of it and Hutt's father knew who was involved. See post 'It's Bachman Turner Overdrive – Not Arf'.
I would be interested to learn whether Jane Hutt was a useful idiot who went to Wales anyway and went into action when she arrived or whether she was sent by a higher authority…
BBC News Wales featured a Shock Horror report yesterday. A 'Bangor University lecturer', Gwil Sion ap Gruffudd, has conducted some research which demonstrated that a lot of the kids at Holyhead School who are entitled to free school meals won't claim them because of their feelings of shame, a phenomenon that Gwil has termed 'rural pride'. I do know some kids in that position, but there are so many kids at Holyhead who are living on low incomes that I'd be surprised if 'rural pride' is a problem there. Particularly as Holyhead is not rural.
I know Gwil. I used to know him very, very well. I was very friendly with him for some years when I worked at Bangor University, but it all ended rather sadly.
I first became friends with Gwil when he was a PhD student in the School of Healthcare Sciences at Bangor. He was being ferociously bullied by three Angels there – who had bullied his colleague out of a job previously – and they had such a bad effect on him that he ended up having to take time off. None of it was Gwil's fault, he was treated appallingly and he asked one of my colleagues and I for help. So we arranged for him to transfer to our Dept. He was treated very differently from then on, there were a lot of supportive people around him, including two Professors.
I got to know Gwil very well and he knew exactly what was happening to me at the hands of the paedophiles' friends; indeed he witnessed much of it. He was frank that he knew many of the people involved, that they were absolute bastards who had abused patients for years and were involved in serious crime. I knew that Gwil's own family were all employed in the NHS. His mum had been a secretary who knew Dafydd and Lucille Hughes; his brother was an NHS manager at Ysbyty Gwynedd and his sister was a senior manager in the Welsh Ambulance Trust. Gwil told me freely that his brother and sister had virtually no qualifications but had got their jobs through their father, who worked for the Welsh Ambulance Service. Throughout the time that I knew Gwil he supplied me with a wealth of detail about the most serious criminality that he had witnessed at first hand when he worked for Gwynedd County Council, Gwynedd Social Services and the Probation Service. I heard about deaths, sexual assaults and people being fitted up in Court. Some of those involved had played a part in my own case.
Gwil also let me know that he knew what had happened to Patient F.
What I did not realise was that Gwil had extracted money and landed jobs by blackmailing people in the 'services' over this wrongdoing.
Gwil was very resentful of his brother and sister who did not have his ability but had been promoted to high levels in the NHS – far higher than they ever should have been – and were earning big salaries, while he was on a studentship. I didn't realise at first how keen Gwil was to get his hands on huge quantities of dosh.
Because I knew Gwil so well, I let him read many of the documents that my lawyers obtained. We went through them together and after that he said to me 'do you realise that you could get at least £5 million for this? You have documentary evidence of serious organised crime over 20 years in every agency with which you had contact. You have the names of leading doctors, lawyers, police officers, judges, civil servants and politicians. All of them colluded. You'll be a millionaire if you play this right.'
I told Gwil that all I wanted after being put through 20 years of hell was to be treated fairly. He kept telling me that I should sue for a great deal of money. Gwil then started to tell me that if I sold my story I'd be famous. One day we were watching TV and he said 'oh for God's sake, let me contact the media, you'll be rich.' I said that I had no intention of ever going on daytime TV with Phil and Fern or whatever they are called.
Gwil was one of the people who provided a witness statement for my lawyers.
After this, one day Gwil rang me up terrified. He told me that Dyfed Edwards, the leader of Gwynedd County Council, had just called at his house and had threatened him. Gwil told me that Dyfed had told him that the VC of Bangor University would be 'taken out', that Gwil and me wouldn't win this and when we lost, our lives would not be worth living. I took the view that Dyfed Edwards could fuck off.
A few days later Gwil received a visit from some 'traffic police', who once in his house produced firearms. Later that week I encountered one of the 'traffic police' as well, who also had a gun.
I subsequently received a call from my lawyer. She told me that Gwil had just rung her, had withdrawn his statement and had also told her that if I continued with my case, he would give evidence against me and he had already told the North West Wales NHS Trust this. My lawyer told me not to tell Gwil that she had told me about this. I never did tell him.
I was then told that Gwil had been paid to withdraw his statement and that he had given those we know and love huge quantities of information about me and everyone who was supporting me. I am also aware that at some point he accessed my e mail account and downloaded copies of probably every e mail in my in box. Thousands of them, highly confidential, including info from witnesses.
I didn't confront Gwil about any of this, I realised that he was very dangerous and was best avoided. I began receiving info that Gwil was trying to find out where I was living – I had moved house at this point – and had been supplying those we know and love with details regarding my whereabouts, which was why people with guns and people who tried to run me off the road at speed knew where I would be.
Over the next few weeks I received e mails from Gwil asking me why I wouldn't contact him, telling me that he was suicidal and desperately needed my help etc. I ignored them. I never saw him again.
I later discovered that Gwil had established a fraudulent charity with some associates, after dropping out of his PhD.
So imagine my surprise when I learned recently that Gwil was back at Bangor University, registered for a PhD and working as a lecturer in the School of Education no less. Furthermore, his PhD is funded by the Office of the Welsh Language Commissioner – one Meri Huws! So who funded Gwil's first PhD studentship, the one which he strung out for years and then walked away from? The Welsh Language Board. The Chair of which when Gwil was awarded the studentship was one Meri Huws!
But Gwil has a mountain of shit on Meri haven't you Gwil?
Gwil had even more shit on Meri once he read my documents!
Gwil, now that you have returned to the thoroughly rotten fold from which you strayed when you thought that I was going to bag millions and it might be worth being friends with me, perhaps you would like to come clean about the massive amounts of serious crime that you witnessed. Including that on the part of your mother and father as well as your brother and sister.
As well as that involving the old man whom you told me that your sister ran over and killed in Bontnewydd when she was 17 and driving illegally. Not that she ever was charged because of that helpful member of your family who was 'high up in the Courts'.
Gwil told me and other people that he is a distant relative of Huw Daniel. Not that Gwil had a good word to say for Huw Daniel, according to Gwil, the whole family hated Daniel. On one occasion when I was discussing Huw Daniel's corruption with Gwil, I asked Gwil if Daniel was in the pay of drug barons. Gwil cheerily said 'no, he's frightened of them, they kill judges as well, he wouldn't dare mess with them in any way.'
Uncle Huw just banged up the victims of a sex trafficking gang!
If Gwil is busy chuckling away because he has all those e mails of mine and is ready to sell them to those we know and love – at a price of course – I'll remind him of that laptop that he sold me before he went over to the Dark Side. Gwil was always flogging his second-hand stuff to me because he liked New. He flogged me an ancient laptop because he wanted a flashy new one.
Gwil forgot to clean his old laptop up once he'd pocketed my dosh. When I realised how fucking dangerous he was, I retrieved the info from his old laptop.
I've got the lot Gwil. All the names of those on the rent boy scene in north Wales, Chester and Cardiff. Your contacts, the Top Docs, the lawyers, the BBC and the celeb crowd, the sportsmen, all the closet gays, the whole lot. Furthermore I've got all the interviews that you did for the Liverpool Prison project as well. Admissions and details of the most serious crime and corruption in the Prison Service…
By the way Gwil, you still owe me £4000 quid. All that dosh that sustained you when you were too ill to work but unbeknown to me were still able to go clubbing in Chester and Cardiff. You also owe John and Della Fazey £1000. Remember that? The time that they paid your rent arrears when your old muckers at Gwynedd County Council were going to evict you?
I'll say that for the paedophiles' friends, they might have all been busy uniting in their attempts to kill me, but they fight tooth and nail among themselves non-stop and there's no loyalty there. Gwil did a corrupt deal with Coleg Menai which resulted in Helen Owen, a senior manager at Coleg Menai, promising him a job before it was even advertised. Only Helen stabbed him in the back and gave the job to a Pathetic Shark who was working in the School of Healthcare Sciences, Angharad Roberts. Angharad didn't have any of the qualifications or experience needed but Angharad had much more important things to offer. Angharad's father was a senior police officer in North Wales; Angharad's father had also told her to join the right choir, because the man who was a dead cert to be the next Principal of Group Coleg Llandrillo was a member of the choir and Angharad had to make friends with him. Angharad followed all the orders of the Top Cop. She did get the job and was subsequently photographed being congratulated on her outstanding work for Welsh Medium Education by Leighton Andrews, the Welsh Gov't Education Minister. It was a close thing though, because Ian Rees, the man with whom Angharad made friends in the choir in order to get the job, didn't become Principal of Coleg Llandrillo. That shook everyone up. But luckily there was so much Llygredd and Nepotiaeth in the system that Angharad still got her job. Which had also been promised to Gwil.
Gwil felt doubly sore because he is a relative of Ann Beynon, who is married to Leighton Andrews…
Gwil was fuming, absolutely fuming. So he then went cap in hand to that old war horse Meri who came up trumps… With her CV Meri is probably being blackmailed constantly.
Why Gwil has been foolish enough to advertise himself on BBC News Wales I cannot fathom. It is not something that any sensible person would do who has been involved with what Gwil has. But then these are a bunch of gangsters who have got away with everything for decades, they feel 100% immune…
By the way Gwil, after you put my life in danger, I took delivery of thousands more documents with many more names. Because you haven't seen those documents, you don't know who's names are on there do you, so you won't have been able to warn them all…
It's a Rat Trap Gwil…
And you've all been caught…
More Rats will be featured on this blog soon. I'd just stop appearing in the media if I was you lot… Even if you are someone who has slept with people from the BBC, a few of the Top Doctors, some lawyers, an assortment of politicians and a few celebs!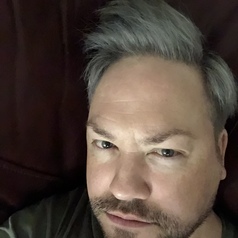 Newsflash: After completing this post, I noticed that a big NHS scandal had broken in south Wales. Twenty cases of babies dying and six stillbirths are being investigated by Cwm Taf Health Board. The Board confirmed it was looking at 43 cases with "adverse outcomes" over more than two years from the start of 2016. One Professor Angela Hopkins, the interim Director of Nursing for Cwm Taf, is the senior NHS manager dealing with the media. She stated that 'We want to offer families our commitment to providing a safe service going forward'.
I know Angela Hopkins. She was the Director of Nursing for the NW Wales NHS Trust, when I was repeatedly threatened, assaulted and wrongfully arrested by the Angels and other staff of that Trust. Hopkins was one of those who wrote me rude insulting letters and refused to investigate. When Edwina Hart – who was given full details by me of Hopkins's misconduct – abolished the NW Wales NHS Trust, Hopkins disappeared. I presumed that her services had been quietly dispensed with. Silly me. Hopkins had been given even more senior roles in south Wales. After a disaster down there, Hopkins reappeared in north Wales and was given a Chair at Bangor University. Angela, the semi-literate lying bitch, was now Professor Hopkins! When disaster hit Angela's turf – yet again – Angela announced her retirement. But Angela didn't retire. She formed herself into a Management Consultancy and flogged her services to the Betsi Cadwaladr University Health Board, which was by then in special measures because of the problems which Hopkins had concealed when she was Director of Nursing for the NW Wales NHS Trust. Problems in the mental health services and maternity services. Which led to patients dying.
So Angela returned to south Wales after that. And now at least 26 babies have died. As ever Angela is offering her commitment to a safe service going forward. Meanwhile, evidence of dangerous staff and patient harm/deaths will be destroyed and witnesses will be intimidated. No matter how much Angela offers her commitment going forward, patients will be personally met with extreme aggression and hostility and there will be no resolution. It will be blamed on them. It was their hostility that was the problem. Or their lack of trust. Or their complaints. Somehow, it will be the patients' fault.
Angela has conceded that there is a 'staff shortage' at Cwm Taf. There was one in north Wales as well, because no-one wants to work for Angela. In north Wales at least two Angels killed themselves when Angela was running the shop at the NW Wales Trust. Both Angels left suicide notes naming senior managers and Angels who had destroyed their lives. One Angel in his suicide note – he was a male midwife at Ysbyty Gwynedd – said that such terrible things were happening at the hospital that no-one would ever believe it. At the time, Angela's boss was CEO Martin Jones.
Martin is now the man responsible for investigations across the whole of the Wales NHS. Martin was the man who destroyed CCTV footage of an Angel screaming abuse at me, refusing to treat me and threatening me. Martin had me unlawfully arrested repeatedly.
Twenty six dead babies. And it's Martin and Angela in charge once more.
The Cwm Taf Health Board covers 300,000 people living in the south Wales valleys, with maternity services at Prince Charles Hospital in Merthyr Tydfil and the Royal Glamorgan Hospital in Llantrisant.
One of my friends who lives near Merthyr had her own baby down there about six years ago. She told me that all the mothers were telling each other to avoid one of the Cwm Taf hospitals for their births. Because it was dangerous and women had been mistreated there, but the Top Doctors were denying that there was a problem. So someone obviously decided to employ Angela in the face of those mothers warning each other…
It will have happened when this man was Health Minister:
When he was a social worker his colleagues ran a paedophile ring; when he worked as an academic at Cardiff University his colleagues concealed organised abuse and patient harm; his 31 year old son was jailed for a violent rape last week. And he's probably going to be the next FM of Wales.
What price the Well-being of Future Generations Act now suckers?