In the comments following my post 'Come, Friendly Bombs', I provided a brief outline of a meeting that Brown and I had with Dr Adrianne Reveley, in Harley Street in approx 2011.
This was the short overview that I provided in the comment:
Since I wrote those comments yesterday, a helpful person has sent me a you tube clip of Adrianne talking about the lovely time that she had when she was a pupil at Bedales School, 1961-66 – she was Adrienne Moore then – as well as a copy of the BEDALES ASSOCIATION & OLD BEDALIAN
NEWSLETTER 2018
https://www.bedales.org.uk/sites/default/files/OB%20Newsletter%202018%20print.pdf
What a mine of information that Newsletter is. Sadly Adrianne won't be able to read the comments on this blog about her because mercifully she died in May last year. With Adrianne being so highly regarded and a full-on member of the Old Bedalians various associations, the Newsletter provides a touching obituary for Adrianne. It certainly illuminates the encounter that Brown and I had with her and it might explain why I was confronted with a gun after I met Adrianne:
'Unusually for a Bedalian, Adrianne's roots were in a Derbyshire
coal-mining village,
There was a long-standing abuse ring in Derbyshire which had linked up with Dafydd's gang in north Wales by the early 1970s. John Jillings, who led the Jillings Investigation, was the former Director of Social Services for Derbyshire. When Jillings reported in 1996, he admitted that the abuse of children in care in Clwyd since 1974 had been serious, extensive, inexcusable and that organised abuse had probably been in existence in north Wales at least as long ago as the 1940s or 50s. Jillings refused to say whether he believed that a paedophile ring with links to locations outside of north Wales was in operation. The Jillings Report was made available to no-one but Clwyd County Council's insurers and their legal advisers, as a result of the legal advice provided to the Council's insurers, Municipal Mutual, who also insured the North Wales Police. The man who provided that legal advice was Michael Beloff QC, a colleague of Cherie Booth and a friend of Cherie's and Miranda's. See post 'It's A Piece Of Cake…'
Other links to Derbyshire that I have discussed in this blog include the 1989 death of the actor Kevin Lloyd (Tosh Lines in 'The Bill') as a result of neglect and indifference when Kevin was a patient in a clinic for alcoholism and the suspicious death of his brother Terry, an ITN journo reporting from Iraq in 2003. Both the Lloyds grew up in Derbyshire and had knowledge of the abuse ring. The Lloyds' father had grown up in north Wales, joined the police force and relocated to serve in the police force in Derbyshire. He had died himself when his sons were quite young in a suspicious road accident. See post 'That's Entertainment'.
Edwina Currie, the Tory MP for South Derbyshire, 1983-97, was a DoH Minister when organised abuse and criminality in the NHS and mental health services in north Wales and elsewhere was facilitated by Civil Service mandarins and concealed at the highest levels of Gov't, as well as when Jimmy Savile was appointed the general manager of Broadmoor Hospital. See posts 'Socio-Political Context Of The North Wales Mental Health Services In The 1980s', 'A Pretty Classy Piece Of Operation' and 'Rejoice!'. Edwina's published Diaries include entries in which she notes that it is well-known that Sir Peter Morrison is a 'noted pederast' and that her and Theresa Gorman had a discussion on one occasion in the early 1990s which led to Edwina feeling 'frightened' at what might be done to conceal a major scandal in the Tory Party which Tories fear may explode imminently. See previous posts.
Edwina grew up in a Jewish family in Liverpool, part of Dafydd's empire.
Some staff who abused children in north Wales had previously worked with children in Derbyshire.
from where her father rose to become a leading
pathologist. Her future medical career had family foundations.
Adrianne's dad was a Top Doctor who would have known what was happening in Derbyshire and any links with other regions.
He was sufficiently successful to be able to send his daughter to Bedales in 1961 aged 13 years.
A Top Doctor earning a lot of money then, not just a bog standard Top Doc. Bedales did not and does not come cheap. We could ask how Dr Moore earned so much and why he chose Bedales for his daughter. Bedales had a reputation for being a school for posh, rich, slightly bohemian people. It wasn't actually radical like Summerfield or Dartington Hall, but it was popular with luvvies, arty and literary folk and privileged people who liked to think that they were a bit edgy. Ma'am Darling and Lord Snowdon sent both of their children to Bedales. Ma'am Darling was a patient of Top Doctors Ann and Peter Dally, who throughout the 1970s, 80s and for a few years after that were selling class A drugs to any patient with enough money to pay and concealing crime with helpful Court reports. Ann Dally was assisted in flogging drugs by the corrupt Home Office mandarin Bing Spear, who provided the same service for Dafydd. See post 'Little Things Hitting Each Other'. Bing and Peter Morrison both died in July 1995, four days apart. Lord Snowdon was from a Welsh family with a well-known lawyer, Top Doctor and an educationalist in it who visited the family seat near Caernarfon. Snowdon was bisexual and used rent boys. In old age Snowdon had a relationship with Marjorie Wallace, a Sunday Times journo who provided an umbrella for Dafydd et al when they were in greatest need, after I wrote to Marj telling her what Dafydd and the gang were doing. See post 'One Dangerous Fucker'.
Over the next five years she enjoyed herself to such an extent that she formed a lifelong attachment to the school.
Some former pupils of Bedales have spoken of having a great time there. Others have alleged that behind the image of a liberal 'permissive' boarding school was a serious problem of sexualised bullying, with assaults and even rapes common and the teachers being fully aware of this but ignoring it. Sexualised bullying in schools is endemic, particularly in boarding schools and it was taking place in the comprehensive school that I attended in Bridgwater. But the people that I went to school with were not the children of the Royal Family and very few of them ended up in positions as adults where they could conceal links to a VIP sex abuse ring. I have blogged about the information that I've been given stating that there was a ring in Somerset targeting kids in Bridgwater, but we were just fodder, most of us we weren't seen as kids who would be able to facilitate or conceal that ring when we were adults. Unless, like Brown and me and just a few of our former classmates, we had relatives involved in politics and we somehow got to university. Bedales however educated huge numbers of future artists, journos, luvvies, musicians, lawyers, Top Docs, politicians…
Whatever else she did there, it is worth noting that it was where she first fleetingly met Terence O'Sullivan, whom she was to marry some 30 years later, when he visited as part of a Winchester College athletics team.
I don't know which Terence O' Sullivan Adrianne met and later married, but like Bedales, Winchester College is an expensive public school in Hampshire. Winchester is more staid than Bedales and it has educated loads and loads of members of the 'establishment'; senior officers in the Forces, churchmen, peers, judges, politicians, barristers, scientists, Top Doctors and in more recent years journos, film directors, media executives etc. When I quickly scanned the list of notable old Wykehamists, I recognised many names as being of those whom I know concealed the Westminster Paedophile Ring as well as the criminality of Dafydd and the gang and I have blogged about many of them. Whereas a good proportion of Bedales former pupils turn up in leftie circles, Old Wykehamists are less likely to do so. Jeremy Corbyn's right hand man Seumas Milne is an old Wykehamist who has been subjected to much derision for being an old Trot.
There were a number of climbers in north Wales who colluded with Dafydd's gang and one female mental health patient who was sexually exploited and scandalously neglected by first the North Wales Hospital Denbigh and then the Hergest Unit – she was destitute the last time that I saw her in 2011 – was a close relative of a very well-known mountaineer. Everyone knew who her family were but she had been dumped with Dafydd and forgotten about while the UK media produced flattering features about her famous relative.
George Mallory
The Lord Howe of Aberavon
The motto of Winchester College – and New College, Oxford, that production line for members of the security services – is 'Manners makyth man'. Don't worry about the serious organised crime Lord Geoffrey, just remember to pass the port in the correct direction. Geoffrey and his Lady wife Elspeth were close lifelong friends of Sir Ronnie and Lady Waterhouse.
A 1579 wall-painting of The Trusty Servant by the poet John Hoskins hangs outside of the college kitchen at Winchester. It depicts a mythical creature with the body of a man, the head of a pig, its snout closed with a padlock, the ears of a donkey, the feet of a stag and holding working tools in his left hand. It is accompanied by allegorical verses on the virtues that pupils of the college were supposed to have. The college arms are shown in the background.
"The Trusty Servant" is also the name of a magazine published for Old Wykehamists.
The Trusty Servant: 19th-century print
Discovering that one of Dafydd's gang's principal umbrellas had such close links to Hampshire has reminded me of a conversation that I had with Dr D.G.E. Wood in the 1980s, when he was doing all that he could to shaft Brown and me but before we had realised that. Wood casually remarked one day that he had noticed from an ancient note on my medical records that for a while when I was little I lived in Overton and he was wondering if that was Overton-on-Dee because that was his favourite village. I had no idea that Info Was Being Gathered so I explained that no, it was Overton in Hampshire. I have blogged previously about me living near Lord Denning, Overton's most famous resident – Lord Denning came from Hampshire and lived at Overton for decades – but I didn't mention to Wood that I lived near Lord Denning and that I used to play with his dog etc. Wood never returned to the subject again and until now I presumed that the past proximity of people related to me to Lord Denning would have been the reason for Wood's enquiries about Overton. However I wonder if he was thinking Bedales and Winchester as well? Dafydd and the gang drummed up support from all corners of the globe to silence Brown and me, I'm sure that the Paedophile Gang In Distress signal was sent out to Bedales and Winchester too.
Winchester College has educated a very great many people who later achieved influence and fame in a variety of fields, quite a few of whom have featured on this blog previously. Old Boys include:
Richard Williamson, controversial bishop
Christopher Miles, film director
Anthony Gifford, 6th Baron Gifford, barrister
Japhet Asher, film and television producer
Patrick Gale, novelist
Edward Lucas, journalist
Adrian Adlam, violinist and conductor
Korn Chatikavanij, banker and politician, finance minister of Thailan
Marcus Fysh, Conservativ
Alex Chalk, Conservative MP
Rishi Sunak, Conservative MP
Archie Bland, journalist and editor
So there was no shortage of folk for Adrianne to network with via Terence.
After Bedales, she studied medicine at Trinity College, Dublin, which was in
many ways returning home, because her family had moved to Ireland when
she was very young. Here again she chanced to meet the inadvertently
persistent Mr O'Sullivan, who, not surprisingly, had Irish connections.
The late Professor Fergus Lowe, who built his empire at Bangor University entirely on his knowledge of the crimes of Dafydd's gang and the many who colluded with Dafydd et al, was a graduate of Trinity College Dublin. Fungus arrived at the Dept of Psychology at UCNW at the end of the 1960s to do his PhD. In later life Fungus enjoyed telling people that when he graduated he wanted to either be a film director or a psychologist and the pull of psychology won. See previous posts. I do not believe that Fungus turned down a future career as Stephen Spielberg to do a PhD in a semi-derelict building in Bangor with four or five clueless idiots – which was what the Dept of Psychology in Bangor was before Fungus overthrew Dafydd years later and took over – working under Dafydd's wing while they built up a people trafficking business. John Allen and Dafydd began investing in children's homes in north Wales in 1968 and business soon boomed because their mates eg. John Tilley had been preparing the ground since the mid-1960s (see post 'Lord Snooty The Third'). Fungus either knew that Dafydd et al had a Cunning Plan and Fungus came over to join them or Fungus was so hopeless academically that he had to doss down with Dafydd et al for postgrad work.
Another key figure in facilitating the Wales arm of the Westminster Paedophile Ring was Dr Brian Gibbons, Labour AM for Aberavon, 1999-2011 and Health Minister in the Welsh Gov't, 2005-07. Gibbons was born in Dublin and trained at NUI Galway. He relocated from Ireland to Calderdale in Yorkshire – the site of the ring with which Jimmy Savile was involved which had links to Dafydd et al – to train as a GP in 1976 and arrived in south Wales as a GP in the mid-1980s, at one point sharing a practice with Dr Julian Tudor Hart. See previous posts eg.'In Memoriam – Dr Julian Tudor Hart' and 'The Wind Of No Change'.
Gibbons's father, Dr Hugh Gibbons, practised as a Top Doctor in Ireland and served as the Fianna Fail TD for Roscommon/south Leitrim, 1965-77. Hugh Gibbons studied medicine at University College, Galway. He moved to Keadue in North Roscommon in the mid 1940s. Gibbons' wife Josephine (nee Lee) from Cootehall died shortly after his retirement in the late 1980s. Gibbons 'loved the Keadue, Arigna and Ballyfarnon area' and his Top Doctoring 'brought him into close contact with the people of the area'. Gibbons was a local community activist in the Keadue area. He was an enthusiastic footballer when young and played for County Roscommon in the 1940s.
In addition to Brian the People Trafficker, Hugh Gibbons had three other sons, Luke, Conal and Hugh, as well as daughters JoAnn and Berna. Luke Gibbons is Professor of Irish Studies at Notre Dame University, Indiana, USA; Conal Gibbons is a District Court Judge in Ireland and Hugh Gibbons is a lecturer in Computer Science at Trinity College, Dublin. JoAnn is a Psychologist at Rutgers University in New Jersey, USA and Berna is a solicitor with Kevin Kilrane Solicitors in Mohill.
Do Brian the People Trafficker's siblings know what he has been part of?
Taoiseach Bertie Ahern has described the late Dr Hugh Gibbons as one of 'Roscommon's favourite sons'. Ahern led the tributes when Hugh Gibbons died in Nov 2007, describing Gibbons as 'one of Roscommon's favourite sons' who 'in community life, in politics and in his profession…made a sizeable difference. He will be long remembered in his native county for the positive and generous role he played in its development'. The Taoiseach added that 'Dr Gibbons was born in Strokestown in the seminal year of 1916 and as a young man he distinguished himself as both a sportsman and a scholar. As a community doctor and District Medical Officer in the Boyle area, Hugh was hardworking and a strong advocate of improved medical facilities. In this role, he helped countless families across Roscommon. Hugh will, of course, always be a hero to all football supporters. He won back-to-back All-Ireland medals in 1943 and 1944. That side contained some of the true greats of Gaelic Games – players of the of Jimmy Murray, Donal Keenan, Owensie Hoare…," The Taoiseach went on to say that 'in the 1960s, Dr Gibbons brought to politics the same qualities of loyalty, enthusiasm and dedication that he had previously shown as a doctor and as a footballer. "
Hugh Gibbons stood for Fianna Fail in a by-election in 1964 and while he was not successful on that occasion, he established a solid base for the next General Election. In 1965, Hugh was elected to the Dail alongside his party colleague, Brian Lenihan. Hugh Gibbons retired at the dissolution of the Dáil in 1977. 
Another obituary stated: 'The late Dr. Hugh Gibbons contribution to the GAA community and in particular to St. Ronan's GAA community and in particular to St. Ronan's GAA Club has been described as "immense" by the club's Chairman. Mr Sean Martin, who took over from Dr. Gibbons as St. Ronan's chairman in 1997, said that he had been "a pillar" in the local community. Dr. Gibbons co-founded St. Ronan's GAA Club with Paddy Guihen from Arigna in the mid-fifties. Both men are the clubs' joint-presidents. "He (Dr. Gibbons) was hugely devoted to the club's underage structure. A lot of changes occurred during his time as chairman. I remember him in Ballyfarnon on cold Saturday mornings in his overcoat looking at various players. He was a great help to mentors and he was also a great man to go to games," said Mr Martin. Dr Gibbons's interest in younger players made him an inspirational figure within St. Ronan's. In 2003 the club presented him with its inaugural Hall of Fame award to honour his dedication to the club's cause. "He has been the backbone of the club for so long. He always followed the progress of our younger players and nothing would give him greater pleasure than seeing a St. Ronan's player make any Roscommon team," pointed out Mr Martin. The current chairman also praised Dr Gibbons's ability to look after injured players at matches." It didn't matter where the player was from. If a player picked up a serious injury and Dr. Gibbons was present, he would always administer medical attention. All the hospital reports would later point our that the medical attention from Dr Gibbons at the scene was second to none," he added.
Ah Brian the People Trafficker's dad he was wonderful!
On the GAA front he won two All Irelands with Roscommon. The Fianna Fail Deputy said that Dr Gibbons was one of Roscommons' favourite sons and served his county as a Dáil Deputy from 1965-1977. "He was a life long member of Fianna Fail and continued actively with the party at organisations level after he retired from national politics," said Deputy Finneran.
Dr Gibbons had a great affinity and understanding of people and he was always promoting his locality. Deputy Finneran also recalled that Dr Gibbons had spent some time as a young doctor in his home parish of Ballyforann and he was full of praise for the time and advice which Dr Gibbons had given to him over the years. Deputy Finneran also explained that he had attended Summerhill College in Sligo with one of Dr Gibbon's sons, Luke. "Dr Gibbons was originally from the Strokestown area but also became part of the community in the Keadue, having particular interest in the village of Keadue and its environs, the O'Carolan Harp Festival and St. Ronan's GAA Club. "
The obituaries mention Dr Hugh Gibbons' sisters Bridget, Betty and Dympna and their husbands and children. There is a massive extended family of Brian the People Trafficker across the water which stretches as far as Rutgers University in the US.
There are records of yet further tributes paid to the People Trafficker's dad: Strokestown area Cllr Eugene Murphy has joined in the glowing tributes paid to the late Dr. Hugh Gibbons. Cllr Murphy who is also chairman of the Fianna Fáil group of councillor's on Roscommon County Council, said that Dr. Gibbons was "an honourable man who had his finger on the pulse of the local community". The late Dr. Hugh Gibbons was originally from the Ballybeg area of Strokestown where the family had a public house.
They'll have known everyone.
Cllr Murphy noted that even though Dr Gibbons had retired from national politics in 1977 and medicine in the late 1980s he still remained committed to his passions, including of course, sport. "He never gave up his involvement in the GAA, politics or his work in the community. ….He noted that he was involved in many sectors of community life in Keadue most notable the O'Carolan Harp Festival, Tidy Towns and church renovation works".
Cllr Murphy said that Dr. Gibbons believed in total honesty and he was the most sincere and honourable man. "He was a true representative of the people, he really knew what people wanted and needed.
Brian the People Trafficker was very keen on telling people what was good for them as the genocide continued in Wales…
He was highly respected across the political divide….said Cllr Murphy.
Well his son certainly wasn't.
Perhaps Dr Hugh was very different to his vile son Brian the People Trafficker, but if he wasn't, Hugh Gibbons's enthusiasm for youth football could be very worrying in the wake of the recent convictions of football coaches and associated people for abusing youngsters.
One of the nastiest most abusive members of Dafydd's gang with whom Gibbons colluded was the Gwynedd social worker Keith Fearns. For years Fearns was manager of the Bangor Ladies Football Club, who were nearly all social work students or newly qualified social workers and Fearns and the Ladies used to go touring in improbable places such as the former Eastern Bloc.
Another member of Dafydd's gang was an Irish Angel, Bridget Lloyd, who was for many years a CPN in the Arfon Community Mental Health Team which was led by Fearns. Before joining Fearns and the thugs of the Arfon Team, Bridget assisted Dafydd's gang in illegally detaining people in the psych wards of Ysbyty Gwynedd and refusing to let them leave until they'd been left alone in a room with Dafydd. Subsequent complaints would be met with yet more threats and illegal imprisonment.
One of Bridget's finest hours was her complaint to the North Wales Police that F had sexually threatened her, that I had joined in and that she was so frightened of bumping into me in Bangor that she carried a personal alarm with her at all times lest I 'attack' her and 'her young children' and that if I was not imprisoned for these heinous crimes, Gwynedd Community Health Trust would provide a safe house for Bridget and her family. F and I were subsequently acquitted. I now have a copy of a memo sent by Bridget to her managers at the same time as she made her complaint to the police in which she states that she wasn't frightened of me, that she'd only met me once and that was years ago and that she didn't think that I'd recognise her if I saw her.
Illegal imprisonment, assisting horrible old traffickers in behaving improperly towards young women whom they had abducted and perjury was not the zenith of Bridget's career though. That surely occurred when after Bridget had spent many, many months completely neglecting one of her patients, a farmer on Anglesey who was severely clinically depressed and who constantly told his wife that he was going to kill himself, Bridget and one of her pals finally went out to the farm and removed his shotgun. The farmer's wife found him dead a few hours later, having shot himself with his other gun, which Bridget knew that he had and had left in his possession. At least everyone presumed that he had shot himself. He was dead and there was a gun at the scene. The farmer's wife worked at Bangor University, in the School of Education, alongside all those former north Wales teachers who knew about the paedophile ring but have spent decades pretending that they didn't, some of whom were married to/related to/friends with those we know and love and were involved with the attempt to force me out of teaching in 2002…
Ria Stanley, a senior Angel at the Hergest Unit, was also Irish. Ria wasn't nasty and offensive a la Bridget, but she worked with the gang and she knew what they were doing. Ria used to constantly tell me to stop saying that Dafydd was sexually abusing patients because 'it isn't true'. Yes it was Ria and you knew that it was.
Ah when Irish eyes are firmly in denial!!!
When Mary Wynch was unlawfully imprisoned by Dafydd in Denbigh, she remembered a Dr Kieren Lynch from Ireland. Kieran Lynch was around in north Wales for quite a while after Mary won her case but then he disappeared.
From Dublin, [Adrianne] moved to America to train in psychiatry,
Anyone for Prof Wilfred Abse's US network, the Wilf of the famous Abse family of sexual abusers who were based in south Wales and part of Dafydd's gang (see post O Jones, O Jones)?
before returning to begin her long career at the Maudsley Hospital.
Adrianne would therefore have joined them all at the Maudsley in the mid-late 1970s. At the time the Maudsley was full of Dafydd's mates, some of whom were every bit as mad and abusive as Dafydd (see eg. posts 'A Galaxy Of Talent' and 'The Discovery Of A Whole New Galaxy'). Dafydd's former boss Dr Bob Hobson, who was one of those running the abuse network at the Maudsley, was at the Maudsley until 1974, when Bob relocated to Manchester and developed the abuse network there (see post 'The Mentor). Tony Francis did a stint at the Maudsley in the mid 1970s and Professor Bob Woods also passed through the Maudsley. They both ended up as members of the gang in north Wales.
Professor Anthony Clare read medicine at University College Dublin and graduated in 1966, just before Adrianne arrived there. Clare subsequently worked at the Maudsley for many years and then with Dafydd's other mates at Bart's. Clare then returned to Trinity College, Dublin, subsequently worked at St Patrick's Hospital Dublin and then at St. Edmundsbury Hospital in Lucan, County Dublin.
Anthony Clare was the go-to media tart for psychiatry throughout the 1980s and 90s and everyone thought that he was a lovely caring man. He didn't let on that he knew about Dafydd and the gang, about the Westminster Paedophile Ring and about Jimmy Savile's offending, even when he interviewed Edwina Currie and Jimmy Savile on 'In The Psychiatrist's Chair'. Clare obviously wasn't tempted to question Savile on air about the rapes of sectioned psychiatric patients or the sexual assaults on boys at Bryn Estyn and other places yet, alone carry out a citizen's arrest on Savile. Instead Clare let the stupid old git spout his usual drivel about being a pirate, about women giving him brain damage and about dry cleaning his dead mothers clothes so they'd be all nice for her years after her death. Clare should have given Adrianne a guest spot on Radio 4, she could have made sensitive noises at the old bastard.
Here he is, looking all sympathetic, a sort of chisel-jawed Adrienne:
Clare suddenly stopped doing media work, just when he was having such a good time as well, in the early 1990s. He left London and returned to Ireland at about the same time. Why ever might that have been?
In Oct 2007 Anthony Clare died suddenly of a heart attack in Paris at the age of 64. Just like that.
Adrianne became a world-renowned researcher into schizophrenia.
So that is why the care and treatment for 'schizophrenia' is still so poor and the outcomes for so many people with that diagnosis so bleak. I don't know what Adrianne was researching when she led the world, but it is acknowledged that there have been no substantial advances with regard to understanding anything about the 'causes' of schizophrenia, even after all these years of people thrashing about in just about every trope possible. 'Schizophrenics' today are usually 'treated' in exactly the way that they were before Adrianne went to Bedales; they are given large doses of anti-psychotics, often exactly the same anti-psychotics that Gwynne the lobotomist and Dafydd gave them in 1959.
The process of the diagnosis of schizophrenia is often as flaky these days as it was before Adrianne led the world as well.
She was Lead Consultant within the National Psychosis Unit at the Maudsley,
where she offered a second opinion service for diagnostics, management and treatment difficulties for those with severe mental illness, including
the psychoses (eg, major depression, bipolar illness and schizophrenia).
Yes, I have read about that Unit. Part of the empire of Dafydd's crazy Maudsley mates. The National Psychosis Unit was busy diagnosing severe mental illness in a whole variety of distressed people, including those who insisted on complaining of having been sexually abused as kids in care or within the psychiatric system. Adrianne did in that Unit exactly what she was asked to do by the Welsh Gov't's legal services when Brown and I popped into Harley Street to see her: she was offering second opinions on people who had complained about her colleagues, including Dafydd and the gang in north Wales.
She also ran a rehabilitation unit for patients with these disorders, and a
specialist women's service.
The Wimmin's Service at the Maudsley was extra-special, I have discussed it before on this blog but I didn't realise that sensitive wincing Adrianne was in charge of it. The Wimmin's Service was full of wimmin who had been sexually abused or exploited and one of the rehab wards is named after Jim Birley, one of the maddest and most dangerous pals of Dafydd's from the Maudsley. Birley was linked to MIND when they were concealing Dafydd's wrongdoing and he was a mate of Lord David Ennals, who as a Home Office and DHSS Minister and then Secretary of State for the DHSS, 1976-79, under Jim Callaghan, colluded with Dafydd's gang. See previous posts. Jim Birley established various community services for mentally ill people in Southwark. Southwark Borough Council sent numerous kids in care to children's homes in north Wales and continued to do so even after the most serious complaints, including that of a boy who was forced to have sex with men at gunpoint. The local Labour MP who knew about this and who was presiding over an utterly corrupt fiefdom was Lord Bob Mellish. See post 'The Battle For The Labour Party's Soul'.
It is always female traffickers who run services for trafficked Wimmin now, because the female traffickers Care and Wimmin prefer to talk to another woman. It's why I was doubly weird and dangerous, because I always rated the Hergest whistleblower higher than his colleagues and he was in possession of testicles. Discussions were held about my Aggression and Hostility to Wimmin, who were Frightened Of Me. Except that they weren't, as my documentation clearly shows, they were simply told to say that in police statements and in Court because the drunken thugs with knackers were beginning to look a little foolish with their allegations of someone with the body of a weak, feeble woman but clearly the heart and stomach of a king and of a King of England too, a really mad one at that, presenting a threat to their lives and limbs. The accounts of my Aggression and Hostility to Wimmin could be translated as 'she is not as easily conned as the others, she knows that the Wimmin are accomplices and she's a fucking feminist too, it's getting very difficult'.
I expect that Adrianne had something to say about my lack of Female Bonding with her in that Report to the Welsh Gov'ts legal services. If only I had talked to Adrianne about my love of chocolate and massages and Evening Primrose Oil and how Men Don't Understand and finding my G spot, we'd have got on splendidly. I could have asked Adrianne for her Top Tips on Boosting My Confidence when I have to talk in front of All The Men and other distressing life events which people like Lesley Griffiths had to overcome before they could become AMs and Welsh Gov't Ministers while they ignored a vicious paedophile gang. See post 'History Repeats Itself, First As Tragedy, Second As Farce'.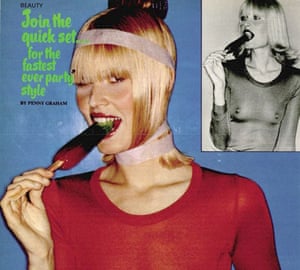 When I used to work in the kitchen of the Snowdonia Parc pub, the landlady Julia, who was notorious for being fierce and difficult, maintained that she refused to employ male chefs because 'all they do is scratch their balls and drink the beer'. Which I thought was quite a touching gender stereotype. I cannot imagine that Julia ever felt nervous talking in front of All The Men, which was probably why she was running a pub and not working as a Health Minister for the Welsh Gov't.
Living in London again, one day she met a man walking a dog with its leg in plaster, with whom she paused to chat. Surely she realised from some distance that this was the inescapable Terence again. However, at this point, she was married to Michael Reveley and raising her family of two boys, Colin and Tom, both destined to become Bedalians.
I'm not sure to which Michael Reveley that Adrianne was married, but I think that it is the Michael Reveley who is a Prof of Psychiatry at the University of Leicester who in 2005 published a paper in the BMJ entitled 'Randomised controlled trial of animal facilitated therapy with dolphins in the treatment of depression', which was carried out in Honduras. I bet that Adrianne loved it, it will have surpassed Mindfulness. However, if one goes to the website 'I Want Great Care', one can find a detailed account written in 2016 by a patient who experienced abuse when young and who was unfortunate enough to have been treated by a Leicester Mental Health Team headed by Michael Reveley. This could have been written by a Hergest Unit patient it is so familiar:
Let me tell you about Professor Michael Reveley and the Mental Health Team within which he worked in Leicester. I suffered child abuse in the Fifties and Sixties consisting of beatings and terrorization at the hands of an extremely malicious father. By the age of sixteen I was exhausted. I couldn't do my school work and I couldn't work at a job. I fled the familly home and lived in god forsaken bedsitters in Bradford, friendless and penniless apart from the pittance that was Social Security at that time. When you suffer child abuse you don't grow up to become Rudolph Valentino. Your ability to make friends and have girlfriends is all but destroyed. My life was a living hell of anxiety, depression, poverty and bad dreams. In 1994 I was living in a dilapidated bungalow in Leicester. My neighbour was aggressive and paranoid. He would make noise all the time which made life hell and would come and bang on the front door with his fist when his illness told him to. The police refused to help being themselves out of sympathy with vulnerable people. Environmental Health didn't help me. They would turn up two hours after I called them having had to attend previous calls. They never caught the neighbour at it and then a manager got shirty with me and shouted at me in the privacy of my own property. At the same time my mother kept phoning me and giving me her take on my childhood abuse. She had always defended my father and lied for him. She would drive me mad with her take on my life and I smashed the phone a couple of times after talking to her. The anxiety and stress at that time in my life were unbearable and I contacted the Mental Health Service for help. They allocated me a psychiatric social worker. He had great difficulty understanding the hell that I was going through. Because he didn't hear the next door neighbour, at the infrequent times that he was round my property, he concluded that there wasn't a problem and that I was just mentally ill. The Mental Health Team back at the hospital, headed by Dr Michael Reveley decided to test out my claim that the neighbour was noisy. Somebody parked outside our properties for half an hour one day, didn't hear anything and the team decided I was paranoid. No amount of reasoning with them could dissuade them from this nonsense. Time passed and nothing was done to help. One day when the anxiety and stress from the neighbour were greatest I broke down. I smashed my possessions including the phone, the television and the computer. The Mental Health Team then decided that I could do with a spell in hospital. I went into the Brandon Unit, Ward 37 in 1995 hoping for help and a cessation of the noise pollution and bullying I was suffering from at home. I was allocated a nurse, key worker. This woman talked nonsense about life and problems all the time. That was the first experience of life on the ward. Then I found that a large proportion of the staff on the ward, about 60% were just simply unpleasant. They had little time for your anxiety and talked rot about virtually everything. One day someone, presumably a patient, made a mess in the kitchen. I walked in there and there was milk spilled on the side with a couple of slices of bread resting in it. Someone had obviously had a hard time and just lost it. The next thing the kitchen was locked by the cleaner so that none of us could enter it. A note was put on the door saying, "Patients! Due to this kitchen being left in a disgusting state the kitchen will be locked for the next two weeks!" By what authority had the cleaner taken this action? The staff were frequently grumpy. The ward accountant used to come at certain times and do the books at a desk that was in the corridor and main entrance space. One day I sat on a chair not far from her desk and watched the people passing by in the hope of a friendly conversation. The accountant frowned at me and told me, in no uncertain terms, not to sit near her. If you tried talking to the ward staff they talked nonsense about life and problems the accent being on your always being in the wrong. Most of the time they were just out looking for trouble. The point is that everything you ever said was being judged by people who had lower IQ's than you. At that time my mother would ring up every few days wanting to know how I was. The reader of this passage will understand why I didn't want to be bothered by her. When people came and told me that she was on the phone I would say, "Please tell her that I don't want to speak to her." One day I was in the toilet. The key worker somehow knew that I was in there, I don't know how, and came and stood outside the door telling me that my mother was on the phone. I ignored her. She kept on. She kept calling me. Soon afterwards, the Ward Manager, a new name for the Sister, came up to me and offered me a magic marker. She said I was to write on the board by the phone that if there was a call for me that it should be ignored. There was no need for this. The manager was just deliberately putting me in a spot, either I wrote the message or I would be in her bad books. I knew that if I never answered my mum's calls she would become ill and start asking for the staff. I told the manager that I would not be doing as she asked. She looked at me with screwed up eyes and it was obvious that I had said the wrong thing. I had been put into a situation that I couldn't win and now she had it in for me. Later I was in the office for some reason and the staff were going on at me to write the above message. I became angry at the position they were putting me in and lost my temper with them. I gave them a piece of my mind and left. Revely was a hawkish man given to shouting at patients. His thing was to think up a case against you and then confront you with it while being aggressive and raising his voice. This is not something that his colleagues would notice since the bully, like my father, is always nice to everyone else and maltreats the person or persons that he has decided are vulnerable. If you try to talk to other people about it they say, "What? What are you talking about?" One day I was in consultation with Reveley and he raised his voice to me: "What's this I hear about you losing your temper with people for no reason and then shouting at them. What have you got to say to the fact that you have a paranoid illness?!" I was stunned. The team had already decided that I was paranoid and now the ward staff had obviously done their work. And, of course, none of it was true. I was tongue tied after this attack. I just couldn't find words to explain how he had been duped by his staff. When I eventually tried to talk to Revely about their notion that I was suffering from paranoia Revely was so set in his opinion that I was unable to talk sense to him. It was hopeless. I was suffering from paranoid people everywhere, the neighbour, the police, Environmental officers, the grumpy Mental Health staff, a hawkish consultant and it was me who was being bullied with a diagnosis of paranoia! I wrote to Reveley and the Mental Health Team and told them that their diagnosis was wrong giving reasons. I never received a reply. In the end, I could see that the Mental Health System is corrupt and I left one day without telling anyone. I went to live back in the hell that I had left several weeks earlier. I had no other option. I contacted a mental health patients organisation operating in Leicester. They promised me the Earth and went to a tribunal hearing. Here they made an abject mess of my case. Reveley was exonerated by all the other psychiatrists on the panel and my advocate was made a fool of. This showing that psychiatry is infested through and through. So, if you think that psychiatric hospital is a retreat, a haven where you can recuperate, think again. If you think doctors are kind and understanding, well too many of them aren't. If you think that psychiatric staff are helpful, kind and not grumpy and nasty, too many of them are of the latter type. If you are sorry for cleaners who are paid a pittance, too many of them are unpleasant. If you think the Environmental Health know what they're doing, think again. If you think the police are upholders of law and order, think again. As for neighbours you probably know what they can be like. My experience was that at a time when I was going through some of the hardest times of my life I was made worse by the Mental Health System, headed in this case by Dr Michael Reveley.
That is the reality for patients rather than dolphin therapy, in the way that aggression and abuse in Bangor was the reality rather than Mark Williams's Mindfulness.
There was a branch of the Westminster Paedophile Ring in Leicestershire and it was being concealed by the Top Doctors in Leicester, the University of Leicester, the City Council, Social Services, Leicester MIND, the criminal justice system, the education system and the Councillors and politicians. See previous posts. The gang was directly linked to Dafydd's gang and one of the Leicester gang, Dr James Earp, concealed Dafydd and the gang's criminality in 1987. See post 'An Expert From England'. There has been scandal after scandal in Leicester mental health services, including one in which a murderer escaped from Earp's secure unit with help from insiders, after escaping a prison sentence with the assistance of some bent Top Doctors and lawyers. There has also been at least one patient death as a result of serious failings on the ward that the writer of the bad experiences with Michael Reveley documented.
As for Michael and Adrianne's gorgeous talented children, not only did Colin and Tom become Bedalians, but Colin Reveley appears on the University of Sussex website as a member of the Sackler Centre for Consciousness Science. In Nov 2017, Colin gave two short talks at UCL. The spiel on the UCL website stated:
I'm giving two short talks. The talks are both about my work with diffusion MRI scans of ex-vivo primate brains in a high field scanner. In this work we explore the relationship of neuroanatomy to diffusion imaging. Ex-vivo brains offer the capability to scan for extended periods, yielding very high SNR and spatial resolution as high as 100um isotropic. This allows us to look at what dMRI can do in principle rather than limited by clinical constraints. Ex-vivo brains also afford the opportunity to look at the scanned brain under a microscope. Using both methods together can elucidate the relationship of dMRI methods to the structure of the brain, and this has wide ramifications for in-vivo imaging studies in neuroscience, psychology and medicine.
Can We Use Diffusion MRI to Infer Cortical Connectivity?
In this talk we examine the scope and limits of diffusion tractography for estimating point to point connectivity between brain regions. We look at the factors which determine the behavior of tractography. We find that one of the most important factors is the existence of fiber systems lying underneath the gray matter that have been previously overlooked. This is a potted version of my paper in PNAS in 2015 (http://www.pnas.org/content/112/21/E2820.abstract)
dMRI Correlates of Gray Matter Structure : Pilot Work
Historically, it has been thought that diffusion in gray matter is isotropic. More recently, evidence of changes in anisotropy in the cortex from the white matter boundary to the pial surface has accumulated. This talk shows pilot work in which we demonstrate that diffusion tensors in gray matter show rich variety that can be linked to subtle anatomical features. It seems likely that diffusion imaging is capable of identifying anatomical regions (like motor or sensory) in the cortex, or detecting markers for changes in tissue structure caused by diseases.
So it rather sounds as though the son of dolphin therapist Michael and the ever so sensitive Adrianne has been conducting experiments on the brains of monkeys/apes/chimps or similar creatures. Perhaps the sort of experiments which got the Institute of Psychiatry such a very bad name.
Colin provided a short biography:
I've studied a range of topics in Computer Science and Neuroscience. I would presently describe myself as a computational neuroanatomist, but my focus is on anatomy rather than the development of novel computational methods. I am associate faculty in the department of informatics at Sussex University and guest researcher at the Neurophysiology Imaging core facility at the National Institutes of Health in Bethesda, Maryland USA.
Colin Reveley will know the work of Sarah-Jayne Blakemore at UCL who has been using brain scans to demonstrate the beneficial effects of Mindfulness, on a Wellcome funded project in collaboration with Professor Mark Williams of Oxford University. When Sarah-Jayne was a PhD student and a post-doc many of her mentors and colleagues were working at or had worked at the Institute of Psychiatry at the Maudsley Hospital, when Colin's mum worked there. See previous posts. Mindfulness was a research fraud perpetrated by Dafydd's colleague Mark Williams when Mark worked at Bangor University in the late 1980s. Dafydd's gang were abusing kids in care and patients at the time and there were sky-high levels of suicide and self-harm. I remember it well.
One of Mark Williams's team who carried out the  Mindfulness fraud with him was Isobel Hargreaves, a Gwynedd social worker who lived near Bethesda. I lived near Bethesda myself at the time and Isobel's husband Ralph Oxley had taught me when I was an undergrad. We weren't living in Bethesda Maryland, we were living in Bethesda, Gwynedd.
Like the Principal of UCNW at the time, Sir Charles Evans – who was also a Top Doctor – a lot of staff and students at Bangor were keen climbers. The UCNW climbing club was called BUMS (Bangor University Mountaineering Society). BUMS was not a very good advert for Sir Charles, there were allegations that students were not being taught properly, that practices were dangerous and fears that a student would be killed. In 1985 there was an accident on a BUMS climb and a student was killed.
One student who was an enthusiastic member of BUMS was Stel Farrar, although she had a different surname when she was in BUMS. Stel was in the same Dept as Ralph Oxley and I, the Plant Biology Dept. Stel had a relationship with John Farrar, one of the lecturers, moved in with him and was then given a job as Farrar's research assistant. They later married. Another lecturer in the Plant Biology Dept was married to Dr D.G.E. Wood and another lecturer was having sex with school girls from Bangor. The Head of Dept was Prof Geoff Sagar, who was also Vice-Principal of UCNW while Dafydd's gang used the institution as a vehicle for the trafficking business. One of the Profs in Plant Biology, Peter Grieg-Smith, was a former Cambridge colleague of Prof Edred Henry Corner, Douglas Hurd's uncle. For more details of Botany Bay in Bangor and the many links between Plant Biology and Dafydd's gang, see previous posts.
A well-known figure in climbing and the Ogwen Valley Mountain Rescue Team who also taught me  when I was an undergrad – geology rather than plant biology though – was Tony Jones. Tony Jones was a very racist white South African who was overtly butch and did a lot of macho things with male students. Jones had a little clique around him who thought that he was great, but other students – one of whom I was friendly with – found him a nightmare, because he would conduct vindictive vendettas against people whom he did not like. He was able to do this very easily because Jones was the Senior Warden of the Halls of Residence and just decided what the rules were. Tony Jones was friendly with some corrupt police officers in Bangor and for a laugh they agreed to Tony Jones's suggestion to arrest a student whom he didn't like and keep him in the cells overnight, then chuck him out the next day without charging him. I have no idea WHY Tony Jones and the Bangor Police decided that this student needed harassing…
There were questions among the students as to whether Tony Jones, who was always described as 'liking boys', was actually involved sexually with young men and boys or whether he was simply like one of the characters in the 'Wind In The Willows', whom Brown described as 'homophilic', ie. their whole world was one of male friendships and social activities but not sexual.
In early 1993, a bizarre event of a north Wales nature occurred. Tony Jones aka Dr Anthony Stewart Gervaise Jones MBE, a marine geologist and climber who had lived in Wales for decades and who was unknown in the rest of the UK except within climbing circles, was featured on 'This Is Your Life'. Michael Aspel was very professional and smooth with his hosting of the programme, but one could see that Aspel wasn't very comfortable with Tony Jones, probably because Tony Jones had called someone a nigger in the green room over the drinks and nibbles and Aspel knew that there might be no restraining Jones on live prime time TV. However Tony Jones didn't thump anyone or insult a black person, although apart from his sister, I think that all of his guests were male. At the end of the programme, a whole collection of Tony Jones's Boys trooped on to the stage and sat in the chairs and one of them gave a little spiel to Aspel about how Tony was Like A Father To The Boys. Unless they were black or he felt like having them wrongfully arrested that was.
Tony Jones had never earned his living as a crooner and he'd never performed at the London Palladium and I never saw another unknown geologist star on 'This Is Your Life'. I wonder what Aspel thought was going on.
Tony Jones was constructed as a Hero and Students' Friend at a time when Dafydd and the gang were in desperate need of good PR to detract from the recent North Wales Police investigation into allegations of a VIP paedophile ring in north Wales/Cheshire which was being concealed by people in High Places. 'This Is Your Life' starring Gervaise was screened early in 1993 but it was filmed in 1992. The police investigation was closed in 1992 with an assurance that there was no evidence of any paedophile ring.
It was at about this time that the gwerin launched an attack on a senior sociologist at Bangor University who had spilt their pints and all hell broke out, 'The Guardian' helpfully publishing false allegations that the senior sociologist had discriminated against Welsh speakers when making appointments. One person who was caught in the cross-fire was the sociologist who later married Merfyn Jones, who when he was VC of Bangor University and Chairman of the Betsi Board, came under sustained gunfire from the gwerin, assisted by many in Gov't, after his wife died in the 'care' of Dafydd's gang at the Walton Centre on Merseyside. See previous posts eg. 'Badlands', 'Lest We Forget' and 'The Point Is To Change It'.
Since I blogged about Tony Jones, I have been told that there were suspicions that he was abusing boys although I have not received evidence of this. I have also been told to follow up Jones's possible contacts with Gov't Ministers at that time who had responsibility for environmental matters, because Jones might have had influence there. Although it would be ironic if he did; in 1988, I was told by someone who had just moved to Gwynedd that they had witnessed a rude man make a point of stomping across an area of valuable ecological land which had been categorised as an SSSI, destroying species in the process and when the new resident of Gwynedd said to a third party 'isn't someone going to say something to him then?', they were told 'That's God, he does exactly what he wants'.
They're off… 
David Icke has for a very long time maintained that there is a network of paedophiles in politics and in the BBC. He says some other things as well which I believe are less likely to be true, but David Icke has been expressing his concerns for many years about the alleged paedophile network whom he maintains are murdering people but because David Icke is mad – well we know he is, Wogan proved that – no-one gave his concerns any media coverage.
David Icke used to be a footballer and it is now clear that there has been a substantial problem with abuse and corruption in sport, including football.
As for Adrianne's other son, in July 2017, Tom Reveley was listed as a Gov't Legal Department barrister who had been shortlisted for the Bar Council award of 'Outstanding achievement by a public service barrister'. Tom works as a Legal Adviser in the 'DoE', which I think is the Dept of the Environment.
Fate struck in 1993, when two loves of her life coincided.
Adrianne is most definitely a Cosmo woman.
On her way to the Houses of Parliament to address a meeting
She's a Career Woman of course
about Rethink Mental Illness, a charity to which she was devoted,
Rethink Mental Illness are yet another charidee who colluded with Dafydd and other abusive mental health professionals. Rethink Mental Illness has many of the usual suspects on board. See previous posts.
I mentioned in previous posts that in 2006 I wrote to Peter Hain in his capacity as Secretary of State for Wales about the gross abuses to which I and others had been subjected by the mental health services for many years, detailed some of the worst instances and told Mr Hain that I would campaign for a Public Inquiry into the north Wales mental health services to examine why things had gone so wrong yet no-one had ever been held to account. I CC'd my letter to a number of other people, including Paul Farmer, the CEO of Rethink Mental Illness. I received no replies from Peter Hain or anyone else and within weeks Paul Farmer had been appointed CEO of MIND, an even bigger mental health charidee than Rethink Mental Illness on an even bigger salary. MIND have colluded with Dafydd for years and now have a partnership with Dafydd's charidee CAIS to 'provide mental health services and therapy' in north Wales. One MIND executive in north Wales is Robin Holden, who worked as an Angel at the North Wales Hospital Denbigh, then as a manager at the Hergest Unit, in which role in 1994 and 1995 Holden refused to investigate complaints about Dafydd, including complaints that Dafydd was sexually exploiting patients. See post 'A Solicitor's Letter From North East Wales MIND'.
When the Welsh Gov't legal services requested a 'second opinion' from Adrianne with regard to me, Peter Hain was Shadow Secretary of State for Wales and the Labour Party was being led by Uncle Harry's nephew. Uncle Harry was mates with many of Adrianne's colleagues, including some of those whom, like Adrianne, had Harley Street practices. Uncle Harry was also a member of the Socialist Health Association, as is Brian Gibbons.
The Orange Lord Having a Good laugh
Adrianne addressed the meeting about Rethink Mental Illness in Parliament in 1993. Which was the year following the closure of the North Wales Police investigation into the possibility of a VIP paedophile ring in north Wales/Cheshire and the conclusion that there was no evidence for such a ring. More than one hundred complaints of the abuse of kids at the Ty'r Felin children's home in Bangor were made during the investigation and the CPS sent a file to the  DPP, but not one prosecution was mounted.
In 1993, Jackie Brandt, a Gwynedd social worker, made a statement to the police maintaining that I had screamed and sworn at her in Safeways in Bangor and was preparing to launch a violent attack on her. At my trial, Brandt began crying in the witness box, admitted that I hadn't said anything to her at all but said that I had looked at her. I was found guilty of a Public Order offence and had to cough up £60.
After the case I wrote to Michael Mansfield QC and told him how Gwynedd Social Services were abusing their positions and the law. Michael Mansfield wrote me a one line reply thanking me for my letter.
It was in 1993 that Patient F was subjected to false accusations by Gwynedd Social Services, the Top Docs and Jo Bott, the former police officer who was working as the Child Protection Officer and his baby was placed with a family containing two people with a history of child abuse. See previous posts. Patient F had previously confronted social workers about the abuse of children in the Ty Newydd children's home in Bangor and had made it public that he knew that George Melly had offered an underaged boy money to have sex with him when Melly went to Theatre Gwynedd for a gig.
[Adrienne] bumped into Terence again. This time they stuck for the rest of her life. She was a Trustee of Rethink.
When I CC'd that letter to Peter Hain to Paul Farmer, I'm sure that Adrianne would have been told about it immediately and she no doubt knew that I was the author of that letter when she met me on my visit to Harley Street years later.
Adrianne was committed to destigmatising mental illness and
worked tirelessly for this,
Along with the rest of the Top Docs who use allegations of mental illness to discredit whistleblowers, of course Adrianne was committed to destigmatising mental illness. Adrianne will have been Empowering Service Users as well. Dafydd's been destigmatising mental illness for years now and Empowering Service Users.
often advising on TV programmes such as EastEnders on storylines with a mental health component.
When I had a conversation with Mark Thompson at a BBC 'Meet The Governors' evening in Cardiff re the portrayal of people with mental health problems on the BBC, Mark Thompson said 'well if you want to liven up a storyline, you stick a nutter in'. He didn't say it unpleasantly and I appreciated his honesty because that is exactly the idea. However Mark also told me that the then current East Enders storyline about a girl and her mum who both had biploar disorder was being handled more sensitively and the BBC had Taken Advice From An Expert. That expert was Adrianne then, who was concealing a trafficking ring which included Jimmy Savile. When I had that conversation with Mark Thompson, Savile was still alive and molesting and as far as the BBC were concerned They Knew Nuzzing.
Her list of publications, mostly letters and articles in learned, scientific journals, runs to several pages.
They will all be bollocks. Just look at what is happening to mentally ill people to judge Adrianne's contribution.
Throughout the Nineties, she became an increasingly regular visitor to Bedales, firstly as a parent to Colin Reveley (1989-94) and Tom Reveley (1994-99). She was devoted to the school as she was to all the other loves of her life – her work, her family, her charity. In subsequent years she became a staunch supporter of the Bedales Association, regular enthusiast at reunions and ultimately a member of the Badley Society, the school's legacy society.
I bet she was. Throughout the 1990s, there were investigations and inquiries into the organised abuse of kids and young people kicking off everywhere: North Wales, Islington, Lambeth, Staffordshire, Cheshire, Liverpool, Shropshire, south Wales… The investigations usually focused on the abuse of kids in care but the allegations were that Posh People were doing the abusing and that Posh People, including Doctors and Lawyers and Civil Servants and MPs and Peers, were covering it all up.
A few years ago she masterminded and inspired a video showing short interviews with various members of her Block, talking about their lives and what Bedales had done for them. If you would like to be reminded of Adrianne, you can still see it at youtube.com/watch?v=1rFbQ5N6DLQ
The video is a real laugh, someone sent it to me last night. Adrianne remembers that she was Arty and has been Arty ever since. Nice bit of publicity for Bedales there from Adrianne, just as some ex-pupils were coming forward claiming that for them Bedales wasn't quite all that it was cracked up to be. The ex-pupils coming forward will have been in distress and may not have had glittering careers. The message from Adrianne was clear: you're losers suckers, we've got the upper hand, now go away and shut up or you'll find yourself on my ward at the Maudsley with me doing my sensitive bit with my soft voice while with every other sentence I ram it home that I'm a Top Doctor and you're a Schizophrenic.
F gave me the names of many, many artists whom he claimed lived lives entirely around 'champagne and cocaine' and the names of some whom F alleged had only been given an opportunity in the art world because they had 'offered their bums' in return…
Adrianne, who had resolutely fought and 'outgunned' myeloma for over a year, died in her sleep at King's College Hospital with Terence, Colin and Tom at her bedside.
Bechod! Or as F would have said 'good riddance to bad rubbish'. At least Adrianne slipped away in her sleep in a comfy bed with pain relief, not slowly choking to death while she was hanging from a stairwell in a block of flats in Wrexham (see post 'Come, Friendly Bombs') or dying after a firebomb was thrown into the building where she was attending a party (see post 'The Silence Of The Lambs'). Although I will note that Adrianne died after I began writing this blog and while the media was full of reports of the Westminster Paedophile Ring, IICSA, historical investigations into Ted Heath and many celebs. Myeloma is something with which a lot of people live for many years. Adrianne wasn't that old and being a psychiatrist she won't have been up to scratch with myeloma treatment. The Top Docs are such a load of bloody liars anyway that Adrianne would never have been able to be sure that she was receiving what they claimed to be giving her. The Top Docs didn't work their magic on all those Top Docs in north Wales who could name names, loads of them are dead including Tony Francis.
Fergus Lowe died suddenly and unexpectedly in 2014 and I don't think that he intended to.
As ye sow, so shall ye reap Fungus and Adrianne… Those who live by the Top Doctor, die by the Top Doctor.
The Institute of Psychiatry relocated from the Maudsley to King's College some years ago.
Adrianne's obituary was written by  Dennis Archer, a member of Bedales staff, 1974-2008.
The Bedales Newsletter 2018 also contains a piece written by Louki Scott (nee Healing 1960-66), remembering Adrianne.
Adrianne joined Bedales, fresh from Ireland, in September 1961 in Block 3. We were slightly in awe of this spirited girl who, she informed us, was betrothed to her childhood boyfriend who lived next door. He used to write to her every day! Though they never married they remained close friends.
Adrianne made good use of all her friends whom she loved so much.
She was initially very shy and I think that life at Steephurst came as
a bit of a shock to this only child of slightly indulgent parents.
I gained the impression that Adrianne had never done hardship or effort.
There is no doubt that she was quite the untidiest boarder ever…
A sign of Adrianne's deep intrapsychic turmoil as she was torn between projection and transference and her unconscious desire to have sex with a little pink pussy cat, rather than being a spoilt brat who didn't put her socks in the drawer. She'll have been waiting for a servant to do that.
Joyce Caiger-Smith (staff 1948-70) did her best here! Ever keen and enthusiastic, Adrianne made the most of everything that Bedales had to offer.
Particularly all those influential contacts that she made while she was there and via the Bedales Society.
She not surprisingly excelled in all her subjects and gained top grades, to
enable her to return to Ireland to study medicine at Trinity College, Dublin.
Her classmates shouldn't have been that wowed, getting into medical school was quite easy in Adrianne's day and psychiatry was often what a Top Doc did when they had screwed up so badly that no other speciality would accept them.
She had many attributes. She could draw and sing beautifully and make her own lovely clothes.
My friend's daughter makes fantastic clothes and she didn't go to Bedales, she went to Ysgol Dyffryn Nantlle and she drew so beautifully that she got into Art College. Then she did a degree in anthropology at SOAS. She didn't even collude with a gang of paedophiles in order to achieve it all!
She starred in many school drama productions, under the direction of the indomitable Rachel Cary Field. I recall her beautiful soft southern Irish accent…
Adrianne had lost that by the time that she went all sensitive on me. The disgusting Brian Gibbons and Fungus had both kissed the Blarney Stone though.
On leaving Bedales, we kept in touch. I was a bridesmaid at her first wedding and enjoyed several visits to her lovely home in Ireland. 
No hard-to-let council flat in Caernarfon or Bangor after two years in a hostel for Adrianne then. Or indeed a sleeping bag in a doorway. That was for those whom Adrianne Destigmatised and Empowered.
She introduced me to Connemara and The West
Gibbonsville
and took me to the Abbey Theatre in Dublin.
Fungus Lowe country…
After Adrianne returned from the USA, where she studied psychiatry, we would meet for occasional 'catch-ups'.
Ladies who lunched.
I did my best to follow her meteoric career
Among Dafydd's lunatic mates at the Maudsley, sectioning and drugging people whom alleged that Important People known to Adrianne had molested them.
and keep up with her family…
And Colin and Tom are at Bedales now you know, it's SO lovely, like one big family. Tom wants to be a Human Rights lawyer but there's no telling what Colin will do, but he's showing quite an aptitude for pointless cruel experiments on primates! I think that he gets that from me, as well as the artiness of course.
Her untimely death came as a great shock to all her fellow Bedalians.
Well I'm not entirely surprised in view of what Adrianne had spent her entire career doing, what with all those celebs complaining that these Historical Investigations Are Going Too Far Now. I know I grabbed a few boobs but it was just a bit of fun and I never touched kids honest, that's me, the Hairy Cornflake, over and out for the day.
It's fitting that many of us enjoyed a memorable 50-year reunion at school
in September 2016. We were not to know that the dreaded myeloma would
defeat her only nine months later.
And if any of you had been Top Doctors yourselves you'd have been even more surprised because many people with the dreaded myeloma survive years after diagnosis. Unless they are patients at Ysbyty Gwynedd of course.
We have since recalled how well and lovely she looked on that day and this is how we will remember her.
Adrianne was probably nowhere near death's door until she received Care and Help from her own colleagues.
For readers who won't have time to read the Bedales Newsletter, 2018 to acquaint themselves with the extensive details of the receptions and events for the rich and well-connected and the success stories of the OBs, here are the highlights:
The OBs who are surgeons, scientists and mathematicians held a drinks do at the Royal College of Surgeons, an event designed to encourage mixing between OBs working in similar professions.
The OBs who studied at Oxford University held a reunion, as did the OBs who studied at Manchester University.
The actress Imogen Stubbs and her daughter the actress Ellie Nunn gave a talk on how Bedales had helped them.
An OB who was a founding member of the SAS gave a talk.
The Newsletter also featured:
OB John Ridding, the CEO of the FT Group; OB Joanna Hardy, the BBC Antiques Roadshow jewellery specialist; OB Viv Peto, a former health researcher from Oxford University; OB Jem Ambache, a retired social worker who is a Labour Councillor for Wandsworth; Judith Barber, an OB who worked for the Foreign Office, including the N Ireland Office, for 30 years; OB Tim Hutchinson who works in the film industry; OB Jane Hyland, who was a cellist in the National Orchestra for Wales and the BBC Symphony Orchestra; OB Deirdre Parrinder, who is an acupuncturist working in a GP's surgery with torture and trafficking victims – no doubt a friend of Adrianne's; OB Robin Walesby, a retired cardio-thoracic surgeon at the Royal Free Hospital and UCL and his wife Romayne, a retired anaesthetist, who now spend their time between London, Sydney and Trinidad.
The Newsletter introduced the new Head of Bedales, Magnus Basharat, who previously taught at Eton.
The Newsletter profiled a few OBs: Matthew Batstone, the Co-founder and Director of the New College of the Humanities, an institution for very rich people who haven't got into Oxbridge; Clare McCaldin who has been involved in something arty called 'Notes from the Asylum', not that she'll be one of Adrianne's or Michael's patients, they won't be up and about doing Arty things.
As well as Adrianne, a few other OBs pegged out recently and the Newsletter has obituaries for: Thomas Cassirer, the former Prof at the University of Massachusetts; Ralph Wedgwood, the former Prof of the Paeds Dept, University of Washington; Robin Murray, the Chief Economic Adviser to the GLC, 1981-86.
The Newsletter also published an obit for Prof Dame Margaret Turner Warwick, who wasn't an OB but they've let her slip through the Posh and Arty With It filter because she was their Chairman of Governors. The old Dame was a Top Doctor who worked at UCL, the Royal Brompton and then what became part of Imperial College, where she was Prof of Medicine. The Dame was the First Woman President of the Royal College of Physicians, 1989-92, when she concealed the appalling criminality of Dafydd et al, the gang in Leicester, St George's Hospital Medical School, Hammersmith Hospital and colluded with Lord Brian Flowers, that famous son of Swansea who ended up reigning supreme over London University and Manchester University. See previous posts. When the Dame was happy that the whole lot of them were off the hook, in 1992 she became Chairman of the Royal Devon and Exeter Hospital Trust, where she remained until 1995. As various dodgy Top Docs who had been part of the gang in London retired to Devon and Cornwall… In retirement, the Dame took a keen interest in young people's mental health, carers, older people and arts for social change. It was great to know that you were thinking of the likes of me Dame Margaret, I don't know how I would have managed without you.
OBs are represented very well among household names: Gyles Brandreth; Kirstie Allsopp; Sophie Dahl; Daniel Day-Lewis; Cara and Poppy Delevingne; Minnie Driver; Frieda Hughes; Mary Ann Sieghart; Ceawlin Thynn, Viscount Weymouth; Arabella Weir; Sir Peter Wright, Director, Sadler's Wells Royal Ballet, 1977–1990, and Director, Birmingham Royal Ballet, 1990–1999; Lily Allen.