As promised, here is a post about West Country politics past and present and life in the Heart Of The Country in honour of Britain's new PM, a man who maxes out on his shaky West Country credentials as much as possible, as does his dad and sister.
One very influential Somerset Tory is Lady Elizabeth Gass. People told me for years that Lady Gass ran Somerset but silly old me didn't take much notice. I used to see Lady G in the garden wearing men's socks and stout shoes in the way that so many women in Somerset did and Lady Gass did things like the flower show which I thought was pretty much the extent of her Somerset activities, apart from the obligatory seat on Somerset County Council. How wrong I was.
Dame Elizabeth Periam Gass, Lady Gass, (née Acland-Hood; born 2 March 1940) was Lord Lieutenant of Somerset, 1998 to 2015. Lady Gass was the eldest daughter and co-heiress of barrister the Hon. John Acland-Hood and his wife, Phyllis (née Hallett). Elizabeth Acland-Hood was educated at Cheltenham Ladies College and Girton College, Cambridge. Elizabeth's father was a younger son of Lord St Audries (as he was always called in Somerset), Alexander Fuller-Acland-Hood, 1st Baron St Audries.
Lady Gass's grandfather Lord St Audries aka Alexander Fuller-Acland-Hood, 1st Baron St Audries (26 September 1853-4 June 1917), known as Sir Alexander Fuller-Acland-Hood, Bt, until 1911, was a Tory politician. Fuller-Acland-Hood was the son of Sir Alexander Acland-Hood, 3rd Baronet, by his wife Isabel, daughter of Sir Peregrine Palmer-Fuller-Acland, 2nd Baronet. Lord St Audries was a descendant of Alexander Hood, uncle of Lord Hood and Lord Bridport. He succeeded his father in the baronetcy in 1892. In 1905 Lord St Audries also succeeded his kinsman as 6th Baronet of Hartington Hall.
Alexander Fuller-Acland-Hood sat as the MP for Wellington, Somerset, 1892-1911. He was Vice-Chamberlain of the Household under Lord Salisbury in 1900-02 and then served as Parliamentary Secretary to the Treasury (Chief Whip) under PM Arthur Balfour from August 1902 until 1905. Fuller-Acland-Hood was sworn of the Privy Council in 1904 and raised to the peerage as Baron St Audries in 1911. Lord St Audries married the Hon. Mildred Rose Evelyn, daughter of Dayrolles Blakeney Eveleigh-de-Moleyns, 4th Baron Ventry, in 1888. They had two sons and two daughters. Lord St Audries died in June 1917, aged 63 and was succeeded in his titles by his eldest son, Alexander, Lady Gass's uncle. Lady St Audries died in October 1949.
The 1st Lord St Audries:
The monarch under whom Lord St Audries served in Gov't, Edward VII, 'Bertie':
Bertie was briefly discussed in previous posts eg. 'The Two Cultures Of Organised Abuse' and 'Sex, Lies and No Democracy'. Bertie of the numerous mistresses, brothels and illegitimate children so many in number that no-one was ever quite sure how many precisely. The Bertie who was busy with Ugandan discussions after his mother Queen Victoria had footed the bill to pay for the building of the North Wales Hospital Denbigh because the local Welsh authorities refused to fund it, stating that there was not the demand in north Wales for such an institution, as discussed in my post 'Cymru 007'. The asylum did soon fill up and it filled up to such an extent that it had to be subsequently expanded. Previous posts including 'Cymru 007' discussed how there were a high number of English speaking patients in Denbigh funded by English authorities from its earliest days. Denbigh was a small Welsh speaking town in an isolated spot in the Clwydian hills with very poor transport links to the rest of Wales let alone England. Where did those patients come from I wonder?
Bertrand Russell's inconveniences were of course routinely banged up in Denbigh by Gwynne and Dafydd when Russell lived at Penrhyndeudraeth from 1955 onwards; Bertrand's grandfather – Bertrand was brought up by his grandparents rather than his parents – served as PM twice under Queen Victoria, in the 1840s and 1860s. When Lord St Audries was Chief Whip in Arthur Balfour's Gov't, Russell was married to his first wife Alys Pearsall Smith but Russell had already decided that he didn't want Alys any longer and he was busy with other sexual partners. By then, Russell had graduated from Trinity College, Cambridge, had lectured at the LSE and was a well-known Cambridge academic. As a student Russell had joined the Cambridge Apostles, from which the security services drew many members. See eg. posts 'Cymro 007' and 'International Women's Day! Let's Celebrate With Jane…'
The National Archives tell us that 'The Sussex estates of the Fuller family came to the Fuller-Acland-Hood family through the marriage of Elizabeth, daughter of Frances and Henry Fuller, rector of Stoneham, co. Hants, with Sir John Palmer Acland in 1781. The Fullers were a notable family with many branches in Sussex including the Fullers of Waldron and Brightling whose fortunes were made in ironfounding…'
So Lord St Audries had a family history in East Sussex, heart of the country residences of the Bloomsbury Group…
Lady Gass's father the Hon. Arthur John Palmer Fuller-Acland-Hood was born on 11 February 1906. He married Lady Gass's mother, Phyllis Lily Frances Hallett, daughter of Denys Bouhler Imbert Hallett, on 1 June 1939. One of my closest friends from Somerset is from a family called Hallett, but I don't know if my friend's family are part of the same Hallett clan to which Lady Gass's mother belonged. My friend's family are the Halletts who farmed near Cannington; the family is a big one, but my friend has never mentioned any connection to Lady Gass.
Lady Gass's maternal grandfather Denys Bouhler Imbert Hallett was a Top Doctor. Lady Gass's mother Phyllis Lily Frances Hallett  was his only child – at least according to Burke's peerage – and she died on 18 Dec 2004. I found the funeral notice for Phyllis; her funeral was arranged by Grandfields of Nether Stowey, who have done everyone's funerals in that part of the world for years, Grandfields did my grandparents funerals.
Now then. Lady Gass's father, the Hon. Arthur John Palmer Fuller-Acland-Hood usually went by his middle name of John. He was educated at Wellington College, Berkshire and graduated from Trinity College, Cambridge in 1927. So Lady Gass's dad was educated at Trinity College when Trinity churned out the Cambridge spies, many of whom were gay, some with a penchant for children and who interpreted their duty to be concealing Gwynne, Dafydd and the Westminster Paedophile Ring and occasionally served as double agents for the Soviet Union. Bertrand Russell and his Bloomsbury Group friends were of that crowd as discussed in previous posts.
John Acland-Hood was admitted to Gray's Inn in 1929; so he was a member of Gray's Inn when Gray's Inn welcomed Gwynne and Dafydd's crooked High Court judge pal Sir William Mars-Jones after WW II. Previous posts have explained that the Mars-Jones's were a Denbighshire farming family who have run Denbighshire for generations. Sir William's sister-in-law was CC'd into correspondence about me by Clwyd Health Authority officials after I complained about Dafydd et al.
John Acland-Hood fought in WW II serving in the Royal Artillery and in the Intelligence Corps. Acland-Hood was Assistant Judge-Advocate-General, 1954-61.
John Acland-Hood died on 2 Nov 1964 at the age of 58; Dafydd had just been appointed a consultant at the North Wales Hospital Denbigh, having been funded and trained by the security services to assist and eventually take over from Gwynne re their National Duty of Concealing Serious Crime and Sexual Assaults on the part of aristocrats and members of the Royal Family. Harold Wilson had become PM on 16 Oct 1964. The country was still smarting from the Profumo Affair, but Lord Astor didn't conveniently die in the Bahamas at the age of 58 until 7 March 1966. When Lady Gass's father pegged out, my father and the rest of my immediate family were living in Hampshire down the road from the Gang's enforcer Lord Denning, who was at the time Master of the Rolls. See previous posts eg. 'Sex, Lies and No Democracy'.
John Acland-Hood and Phyllis had three children:
On 15 Sept 2005, the Daily Torygraph announced the Andrews/Acland-Hood engagement. The engagement was announced 15 September 2005, between John K.F. Andrews, son of Mr Kenneth Andrews and Mrs Jenny Collinson and Susan Elizabeth Acland-Hood (b. 1977), daughter of Frank Thomas Blackaby, by his wife Mary Mildred Acland-Hood (b. 1941) (who resumed her maiden name for herself and her issue) daughter of the Hon Arthur John Palmer Fuller-Acland-Hood (1906-64) scion of the extinct Barons St. Audries.
Susan Acland-Hood can at present be found on the You.Gov website: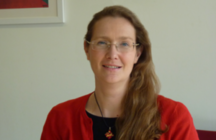 Susan Acland-Hood took up post as HMCTS Chief Executive on 21 November 2016. Susan, as Chief Executive and Board member, HM Courts & Tribunals Service is responsible for:
overall leadership
the delivery of services
strategy and vision
Susan is also the Accounting Officer for the organisation.
Susan was previously the Director of Enterprise and Growth at HM Treasury, 2015-16, where she was responsible for policies on productivity, growth, business, infrastructure, exports, competition and markets, and for energy and transport spending.
This was the Chancellor of the Exchequer when Susan was the Director of Enterprise and Growth at HM Treasury:
Readers might remember discussion of George's Top Doc brother Adam who was not long ago struck off by the GMC after having an affair with a patient, asking her if she would partake of a threesome with him and his wife, also a Top Doc and then threatening her when she made a complaint about him. Adam had previously been up in front of the GMC for selling Class As to sex workers, but that was OK with the GMC, they were happy for Adam to continue practicing.
Previous posts have discussed George, who was the Tory MP for Tatton, 2001-17. George succeeded the anti-sleaze candidate Martin Bell, who I found out a few weeks ago was not quite what he pretended to be, but I haven't had the opportunity to blog about that yet. Prior to Martin Bell, Tatton was of course Neil Hamilton's constituency. Tatton is on the site of the north Wales/Cheshire ring. My post 'George Osborne Enters The Picture' detailed how George gave approx. £1 million to Dafydd's charidee CAIS from the much boasted about LIBOR fund, the punishment tax on naughty banks, which was taken from the banks and given to Good Causes. Such as Dafydd and Lucille. CAIS lied about the purposes for which the dosh was used and then surpassed themselves by returning to George for more dosh from the LIBOR fund, for work that had already been completed and funded by another source of donated dosh.
Prior to that, [Susan Acland-Hood] spent two years as Director of Education Funding at the Department for Education, overseeing the comprehensive reform of the capital programme. Susan has also worked extensively on home affairs and justice policy, both at Number 10 and in the Home Office. She has also had senior roles in the London Borough of Tower Hamlets and in the Social Exclusion Unit.
Well Susan, just look at the mess with you at the helm!
Susan writes a blog and her entry on 1 Dec 2018 has been about 'Humanising The Justice System'. The first step Susan is for you to resign, along with every crook in the system who is networked to you and your friends and relations.
There is a John Acland-Hood advertising his presence on LinkedIn:
I lead the North West London and South Central England team in Academies Group.
This involves intervening in struggling schools and converting strong schools into academies.
Previously, John was: Head of Academies Ambassadors Forum, New Schools Network
Westminster.
'I set up and ran a small team to recruit non-executive directors to multi academy trust boards.'
Do you think that your time in that role was a resounding success John?
I'm not sure which of Lady Gass's sisters is John's mum, but surely it is one of them.
Here's John, at the Old Leightonians Cricket Club party, presumably while the girls from the office are photocopying their bums:
John features on the Old Leightonians Cricket Club website, The Old Leightonians Cricket Club being a cricket club for former pupils of Leighton Park School,  Reading.
After graduating from Cambridge, Lady Gass, Elizabeth Acland-Hood, worked as a schoolteacher, teaching maths. (I was always told that Lady Gass was a lecturer in maths at either Oxford or Cambridge, so apologies if I have erroneously stated that in an earlier post). In 1967 Elizabeth inherited from her uncle the family's ancestral seat, Fairfield House near Stogursey, gave up teaching and moved back to Fairfield to concentrate on managing the estate.
By 1967, Bertrand Russell and his mates in the Welsh Bloomsbury Set had been utilising the services provided by Dafydd and Gwynne for years. It was in the late 1960s that the Welsh Speaking Psychiatric Social Worker based in the Croesor area was appointed after it was realised that victims of Bertrand Russell and the Gang were being banged up by Englishers who were 'assessing' them in a language that many of them couldn't speak with ease. So a Welsh Speaking Social Worker was provided after pressure from Plaid activists. Once that was implemented, there were no hurdles at all to banging up or lobotomising people who had pissed the Gang off, because they had been Assessed in Welsh and all boxes were ticked. Dafydd and Gwynne were Welsh speaking themselves as were most of the Angels and of course by the late 1960s, Dafydd had been a Plaid activist for years and had stood as the Plaid candidate for Denbigh in two General Elections. In 1961, Enoch Powell the Health Minister had paid a much-publicised visit to Denbigh and made much of his horror at what he saw there and his determination to stop it, before returning to London, making a equally highly-publicised speech to Dafydd's mates at the National Association for Mental Health (MIND) and then quietly shelving his plans to close Denbigh and every other asylum in the UK. See previous posts.
The Profumo Affair came and went, in which Dafydd and Gwynne played a major role but their names weren't mentioned at least in public and Powell remained as Health Minister, silent about Denbigh. In 1966 Dafydd managed to make headlines in 'The Times' as the Top Doc at the centre of a big patient neglect/abuse scandal. Bugger me if then in 1968 the Ely Hospital Scandal didn't blow up in everyone's face, with the staff at Ely defending their punching, kicking and hosing down of naked patients with cold water by explaining that things were much worse at Denbigh and no-one was grumbling about that.
It transpired that there had been many complaints about Ely, even to Gov't officials and they had been ignored. Visiting inspectors had witnessed patients abused but said nothing. Ely Hospital was managed by the Welsh Hospital Board which also managed Denbigh. The Westminster Swinger Richard Crossman, then Secretary of State for the DHSS as well as a senior officer in the British security services, commissioned his old mate Geoffrey Howe, a bent Tory barrister from Wales, to Chair the Inquiry into Ely and conceal the worst. Gov't Ministers, including Crossman, accompanied this and followed it up by lying to the House about Not Knowing.
The sad business of Ely Hospital, the related cover-ups and those involved is detailed in previous posts.
So that Welsh Speaking Social Worker at Denbigh was certainly needed to reassure everyone that Patients Rights Were Respected. See previous posts including 'Theatre Of The Absurd'.
When Lady Gass inherited Fairfield and returned to live there, my grandfather lived about three miles away and was busy in the local Tory Party campaigning and supporting Sir Gerald Wills, the MP for Bridgwater who didn't die suddenly in office until 1969, two years after Lady Gass's return. Grandpa was of course railing against Edward du Cann the Tory MP for Taunton and denouncing him as a crook – du Cann wasn't publicly outed as a crook until 1974 (see 'The Milk Street and Other Mafias') – and grandpa was also making his unhappiness with the 'immorality' in the Liberal Party known. I am fairly sure that term embraced Mr Thrope's activities, Mr Thrope being the MP for North Devon at the time. I and my immediate family were still living near Bawdrip at the other side of Bridgwater on the Somerset Levels then, we didn't move in with my grandparents until the mid-1970s. However my father had been targeted for years by du Cann's mates who were seriously pissed off with my grandfather and we'd come to the notice of one of the Gang's biggest enforcers of all, Lord Denning and had lived down the road from him for a few years in Hampshire as explained in previous posts eg. 'Sex, Lies and No Democracy'.
It will become evident throughout this post that Lady Gass and her clan had many close links with the crooks and abusers whom my grandfather was denouncing as well as with Dafydd and Gwynne.
A few comments here for readers who don't know Fairfield and Stogursey. Stogursey is very gentrified now compared to when I lived near there. It was a farming area but Stogursey per se was 'rough'. There was a gypsy site – not Romanies, just people who didn't live in houses – nearby, known as Farringdon Hill and the gypsies were often at war with the villagers who in turn were often at war with each other and other people. There was also another group of people who lived in caravans rather than houses on a caravan site opposite Stogursey Church, but they weren't considered quite such a problem as the Farringdon Hill crowd.
My father, who was brought up in the house where we later lived with my grandparents, maintained that he could remember when the site at Farringdon Hill was established by a group of people who were perceived as ne'er do wells and began a settlement there. The main family at Farringdon Hill were called Cooper and there was successive generations of patriarchs all called Caleb Cooper. Their kids did sometimes go to school but we didn't like them and they didn't like us so I never knew much about them. The teachers hated them so much that nothing at all was said about most of them attending school only three days per year.
One person whom the Farringdon Hill inhabitants did like was Brown's mum. Mrs Brown was very good with alienated people of all ages and she was asked if she'd teach literacy skills to the inhabitants of Farringdon Hill, children and adults and she got on very well with them. There were many comments about how the wheels of her car would disappear while she was holding the lessons, but they didn't and Mrs Brown got to know a lot of them well and never had any trouble at all. I suspect that relationships over the decades had just become so bad between the residents of Farringdon Hill and the rest of the area, that only someone like Mrs Brown who was sort of genteel and correct but not at all condemning could drop in and socialise and offer the residents something that they actually found useful.
There were a few middle class people in Stogursey but generally the village had a high rate of fist-fighting, drunken brawling (the Greyhound pub was notorious) and anti-social behaviour, although the main street gave the impression of a twee Somerset village. There was long-established organised abuse in Stogursey as described in previous posts which was widely known but no-one used that phrase in those days.
The punch-ups in Stogursey occasionally were reported in the Bridgwater Mercury, but not usually. Col Brown was suitably impressed when a scrap outside the Greyhound which did end up detailed in the Mercury had resulted from one man causing a disturbance by banging another man's head repeatedly on the pavement. A neighbour came out, told them to keep the noise down and went back in again. In Court, the man who had smashed the other person's head on the pavement, explained that he had done so because 'He was looking at I in a funny way'. Col Brown had no idea that looking at people in a funny way could get you into physical violence in the Bridgwater schools as well.
Lady Gass owned most of Stogursey, a great many people were tenants of Fairfield houses. Stogursey was viewed by other people as a very feudal village; the biggest pub was the Acland Hood Arms and there were quaint traditions of Lady Gass's family carrying out good works for the village. The rents for Fairfield houses were for years incredibly low which made Lady Gass very popular; very badly paid people could afford a cottage. The Browns moved into a Fairfield farmhouse in Nov 1973 and were bowled over at how little rent was requested. Then they had an even greater surprise because Lady Gass's estate manager Mr Barke (or Brown thinks it may have been Barque) very rarely bothered to collect the rent anyway. Mr Barque left a lasting impression; the rent wasn't collected because Mr Barque was pissed most of the time. Brown remembered the situation: It was rumoured that Mr Barke (or it might have been Barque) had a major drink problem which sometimes involved hospital stays. On the rare occasions he visited the estate he was supposed to be managing it was mainly to shoot and it was said you could tell he was making a visit because you could hear the guns blazing.  
At some point in the late 1980s or 90s, Fairfield became rather more efficient re property management; the rents went up and they were collected as well.
The residents of Stogursey themselves didn't view the village as feudal, the situation was taken for granted. Neither was Lady Gass unpopular; she had opponents elsewhere but not in Stogursey and it was not based on fear as an article about Somerset County Council in the 'New Statesman' in the 1980s implied. People did what they wanted in Stogursey, paid bugger all rent and were able to rent somewhere to live in the village in which they grew up thanks to Lady Gass, even if they had babies at 15 or 16 years old.
However, people in the locality who did think politics had views that people elsewhere could have found extraordinary or laughable. I grew up surrounded by very badly paid farm workers who would solemnly discuss with me how some people are born to rule and we needed rich people because if there weren't any rich people there'd be no-one to pay the wages of everyone else. There was of course much discussion of the riches raked in by people on the dole, which was a consequence of the farm workers being among the most badly paid people in the UK, but it was understandable that they got pissed off at working hard for what some people in the 1970s were still able to claim in benefits.
So the feudal bit was really only perceived by outsiders. Someone asked me yesterday if I thought that the feudal attitude was what allowed the organised abuse to thrive. I don't think it was just that; I always defend bumpkins because I saw what was going on in inner London fuelled by some of the grandest Top Docs in the UK which was concealed by professional people and politicians of all political hues. There wasn't anything feudal about Red Ken and the GLC but they sent hundreds of kids to children's homes in north Wales to be sexually exploited and trafficked by Dafydd and Gwynne. Then there are the recent revelations about abuse rings operating in schools like Dartington Hall, Benenden, Bedales… Organised abuse seems to thrive in a variety of contexts.
Dartington Hall was the progressive school established by the American parents of Michael Straight, the friend of the Cambridge spy ring. Straight was a friend of Goronwy Rees, who served as VC of Aberystwyth University, 1953-56. Goronwy was well-embedded in Wales and Welsh Nonconformity and was working for the security services himself although his family and friends robustly denied that; his brother was a High Court judge on the Chester and Wales Circuit who knew Ronnie Waterhouse. Bertrand Russell's children went to Dartington Hall.
My post 'Dr Adrianne Reveley – A Loving Tribute' discussed a corrupt psychiatrist whom the Welsh Gov't lawyers asked me to see to provide them with an Expert Opinion when I began legal action for the second time, after the first corrupt Expert Witness Robert Kehoe lied about me as well as everyone who had provided witness statements in support of me. I later discovered that Kehoe's business partner was a pal of one of the Hergest Unit Docs who was central to my case. See 'An Expert In Resistant Service Users'. Adrianne didn't tell me this, but I discovered that Adrianne had worked with Dafydd's mates at the Maudsley for years. Adrianne was an old girl of Benenden and when the police investigations into organised abuse rings across the UK were launched, Adrianne suddenly took a great interest in her old school, sat on its committees, made a video about her Happy Days there and hosted potential new students and their parents. A Top Lady Doctor shows what can be achieved after a Benenden education! Adrianne's husband was a Top Doc in Leicester, working as a psychiatrist with the Top Docs who concealed the ring there… See previous post.
What I have realised while researching for this blog is that Lady Gass undoubtedly knew about the 'social problems' as it were that blossomed in the village which she literally owned and the organised abuse was so notorious and indeed obvious she can't have not known about it. Stogursey was until relatively recently a place of legend in Somerset and a place of legend in Taunton and Bridgwater Hospitals as well…
In 1975, Elizabeth Acland-Hood married Sir Michael David Irving Gass (24 April 1916-27 February 1983). They were never blessed with children. Sir Michael was much older than Lady Gass and it was accepted in Somerset that the marriage had been a matter of money. I was never clear whether Lady Gass needed Sir Michael's dosh, whether he needed hers or whether the two families were simply consolidating assets/pooling resources, but no-one ever believed that anything remotely Barbara Cartlandesque was involved.
Brown has observed that Aristocrats are allowed to have sex for money, apparently, and no one campaigns to make it illegal, unlike when it's poor people.   
Not that I am entirely sure that the activities on the part of Sir Michael and Lady Gass involved sex. I only ever met Sir Michael once, when I went over to Lady Gass's place with Brown's mum to retrieve the Browns' peacocks which were always escaping to Fairfield House, Fairfield being across the fields from the farm that the Browns rented off the Fairfield estate until 1988. Sir Michael was small, much smaller than his wife, looked a bit wrecked and had trouble walking. Lady Gass did most of the socialising, she was posh and friendly and chatty and helped us retrieve the peacocks. It must have been in about 1982. Sir Michael died soon afterwards and although he didn't have the zest that Lady Gass had, I don't think that anyone expected him to peg out. I will return to the unexpected death of Sir Michael later in this post.
I always just thought that Sir Michael was a rich old boy who helped shore up the Fairfield fortune, so imagine my surprise when I read his biography.
Born in Wareham, Dorset, Sir Michael Gass was the eldest son of George Irving Gass and Norah Elizabeth Mustard. Gass was educated at King's School, Bruton and then later obtained degrees from both Queen's College, Cambridge and Oxford University. After university Michael Gass entered the Colonial Administration Service, his first appointment being to the Gold Coast in 1939. During WW II, Gass served in the British Army, in East Africa and Burma with the Gold Coast Regiment of the Royal West African Frontier, 1939-1945.
After WW II, Sir Michael returned to the Colonial Service, spending three years in Ashanti and two in Ghana before being posted in 1958 to the West Pacific High Commission as Chief Secretary. From then until his retirement in 1973 Gass remained in the Far East, most notably in Hong Kong, where he was Colonial Secretary and Acting Governor, intermittently, 1965-69.
In the Colonial Secretary's tenure, Sir Michael Gass, Ronald Holmes, Jack Cater and other Gov't officials had to deal with riots against British colonial rule in 1967. During the disorder, Hong Kong Governor Sir David Trench was absent from Hong Kong and there was no one fully in command of the Gov't. As a result, Gass became acting-Governor and it was Sir Ronald Holmes and Gass who were in charge during the 1967 crisis. Gass took a 'tough stance against the activists and became one of the main targets of the leftist opposition'.
The Hong Kong 1967 leftist riots were between pro-Communists and their sympathisers, and the Hong Kong Gov't. The riots originated as a labour dispute in a factory in San Po Kong. Picketing workers clashed with management and riot police were called in on 6 May 1967. In violent clashes between the police and the picketing workers, 21 workers were arrested; many more were injured. Representatives from the union protested at police stations, but were themselves also arrested. The next day, large-scale demonstrations erupted on the streets of Hong Kong. Many of the pro-Communist demonstrators carried Little Red Books in their left hands and shouted Communist slogans. The Hong Kong Police Force arrested another 127 people. A curfew was imposed and the police were fully mobilised.
In the PRC (People's Republic of China), newspapers praised the leftists' activities, calling the British colonial Gov'ts actions "fascist atrocities". On 22 August 1967, in Beijing thousands of people demonstrated outside the office of the British chargé d'affaires, before Red Guards attacked and ransacked the main building, burning it down. In Hong Kong's Central District, large loudspeakers were placed on the roof of the Bank of China Building, broadcasting pro-Communist rhetoric and propaganda, prompting the British authorities to retaliate by putting larger speakers blaring out Cantonese opera. Posters were put up on walls with slogans like "Blood for Blood", "Stew the White-Skinned Pig", "Fry The Yellow Running Dogs", "Down With British Imperialism" and "Hang David Trench".
David Trench was educated at Jesus College, Cambridge and had one daughter.
Sir Michael Gass:
Sir Ronald Holmes:
On 16 May 1967, the leftists formed the Hong Kong and Kowloon Committee for Anti-Hong Kong British Persecution Struggle. Yeung Kwong of the Federation of Trade Unions was appointed as its Chairman. The Committee organised and coordinated a series of large demonstrations. Hundreds of supporters from 17 different leftist organisations demonstrated outside Government House, chanting Communist slogans. At the same time, many workers took strike action, with Hong Kong's transport services being particularly badly disrupted.
More violence erupted on 22 May 1967, with another 167 people being arrested. The rioters began to adopt tactics such as throwing stones at police or vehicles passing by, before retreating into leftist "strongholds" such as newspaper offices, banks or department stores once the police arrived.
On 8 July 1967, several hundred demonstrators from the PRC, including members of the People's Militia, crossed the frontier at Sha Tau Kok and attacked the Hong Kong Police; five police officers were shot dead and eleven injured in the brief exchange of fire. The People's Daily in Beijing ran editorials supporting the leftist struggle in Hong Kong; rumours that the PRC was preparing to take over control of the colony began to circulate. The leftists tried in vain to organise a general strike; attempts to persuade the ethnic Chinese serving in the police to join the pro-Communist movement were equally unsuccessful.
The British Hong Kong Gov't imposed emergency regulations, granting the police special powers in an attempt to quell the unrest. Leftists newspapers were banned from publishing; leftist schools were shut down; many leftist leaders were arrested and detained and some of them were later deported to the PRC. At the time, the Cultural Revolution was taking place in the PRC.
The leftists retaliated by planting more bombs. Real bombs, mixed with even more decoys, were planted throughout the city. Normal life was severely disrupted and casualties began to rise. An eight-year-old girl, Wong Yee Man and her two-year-old brother, Wong Siu Fan, were killed by a bomb wrapped like a gift placed outside their residence. Bomb disposal experts from the police and the British forces defused as many as 8000 home-made bombs, of which 1100 were found to be real.
On 19 July 1967, leftists set up barbed wire defences on the 20-storey Bank of China building, which was owned by the PRC Gov't. In response, the police fought back and raided leftist strongholds, including Kiu Kwan Mansion. In one of the raids, helicopters from HMS Hermes – a Royal Navy carrier – landed police on the roof of the building. Upon entering the building, the police discovered bombs and weapons, as well as a leftist "hospital" complete with dispensary and an operating theatre.
The public outcry against the violence was widely reported in the media and the leftists again switched tactics. On 24 August 1967, Lam Bun, a popular anti-leftist radio commentator, was murdered by a death squad posing as road maintenance workers as he drove to work with his cousin; he was prevented from getting out of his car and burned alive. Other prominent figures of the media who had voiced opposition against the riots were also threatened, including Louis Cha, then Chairman of the Ming Pao newspaper, who left Hong Kong for almost a year before returning.
The waves of bombings did not subside until October 1967. In December, Chinese Premier Zhou Enlai ordered the leftist groups in Hong Kong to stop all bombings and the riots in Hong Kong finally came to an end.
It became known much later that during the riots the commander of PLA's (People's Liberation Army's) Guangzhou Military Region Huang Yongsheng (one of Lin Biao's top allies) secretly suggested invading and occupying Hong Kong, but his plan was vetoed by Zhou Enlai.
By the time that the rioting subsided at the end of the year, 51 people had been killed, of whom 15 had died in bomb attacks; 832 people had sustained injuries, 4979 people were arrested and 1936 convicted. Millions of dollars in property damage had resulted from the rioting. Confidence in the colony's future declined among some sections of Hong Kong's populace and many residents sold their properties and migrated overseas.
Many leftist groups with close ties to the PRC were destroyed during the riots of 1967. The murder of radio host Lam Bun outraged many Hong Kong residents. The credibility of the PRC and its local sympathisers among Hong Kong residents was severely damaged for more than a generation.
Some of the members who participated in the 1967 riot later regained a foothold in Hong Kong politics during the early 1990s. Tsang Tak-sing, a Communist Party supporter and riot participant, later became the founder of the pro-Beijing Democratic Alliance for the Betterment and Progress of Hong Kong. Along with his brother Tsang Yok-sing, they continued to acknowledge Marxism in Hong Kong.
In 2001, Yeung Kwong, a pro-Communist Party activist of the 1960s, was awarded the Grand Bauhinia Medal under Tung Chee-hwa, a symbolic gesture that raised controversy as to whether the post-1997 Hong Kong Gov't of the time was approving the riot.
In 2017, hundreds of protesters who took part in the 1967 Leftist Riots were hailed as heroes in a memorial ceremony at Wo Hop Shek public cemetery to mark the 50th anniversary of the uprising. Former finance sector lawmaker Ng Leung-sing and the Federation of Trade Unions' Michael Luk Chung-hung, along with Chan Shi-yuen, head of 67 Synergy Group, were some of the prominent attendees. They called for Beijing to vindicate the protests, which they have continued to refer to as a "patriotic act against British colonial tyranny".
The 1966 and 1967 riots in Hong Kong served as a catalyst for social reforms in Hong Kong. While Governor David Trench grudgingly introduced some social reforms, it was his successor Murray MacLehose who later greatly expanded the scope of reforms which transformed lives of residents in Hong Kong, Hong Kong becoming one of the Four Asian Tigers.
The Hong Kong Police Force was applauded by the British Gov't for its behaviour during the riots. In 1969, Lilibet granted the Police Force the privilege of the title 'Royal', which remained in use until the end of British rule in 1997.
The Hong Kong Police Force developed a dreadful reputation for serious corruption. Some years ago Brown was friends with a man called Paul Wale who had been involved with the efforts tackling the corruption in the Hong Kong Police. Paul told Brown that 'a good day was when you found dog shit on your desk'. Paul was later found hanged. It was attributed to suicide, which was a rather naïve assumption in the light of what Paul had spent part of his career doing.
The Hong Kong Police Choir turned up to do a turn at the Llangollen International Eisteddfod in either 2014 or 2015. Ronnie Waterhouse was a big fan of the Llangollen International Eisteddfod and served as President, 1994-97. Dafydd and Gwynne's fellow Gang member Beata Brookes provided the land that is used to host part of the International Eisteddfod. Beata never did anything for nothing and I discovered that a mutually beneficial arrangement had been made between Beata and Clwyd County Council re that land, as discussed in previous posts. Previous posts discussed other movers and shakers of the International Eisteddfod who doubled up as members or associates of the Gang…
Hong Kong tycoon Li Ka-shing went on to become Hong Kong's most important Chinese real estate developer. Chinese philosopher and educator, Chien Mu, founder of the New Asia College (now part of the Chinese University of Hong Kong) left for Taiwan. He was appointed to the Council for Chinese Cultural Renaissance by President Chiang Kai-shek.
In mid-September 2015, the media reported that the Hong Kong Police had made material deletions from its website concerning "police history", in particular the political cause and the identity of the groups responsible for the 1967 riots, with mention of Communists and Maoists being expunged. For example, "Bombs were made in classrooms of left-wing schools and planted indiscriminately on the streets" became "Bombs were planted indiscriminately on the streets"; the fragment "waving aloft the Little Red Book and shouting slogans" disappeared and an entire sentence criticising the hypocrisy of wealthy pro-China businessmen, the so-called "red fat cats" was deleted. The editing gave rise to criticisms that it was being sanitised, to make it appear that the British colonial Gov't, rather than leftists, were responsible. Stephen Lo, the new Commissioner of Police, said the content change of the official website was to simplify it for easier reading; Lo denied that there were any political motives, but his denials left critics unconvinced. The changes were subsequently reversed.
Michael Gass's colleague Sir David Ronald Holmes (26 December 1913-14 June 1981) served in Hong Kong from 1938. Ronald Holmes was born on 26 December 1913 in the UK. His parents were Louis James Holmes and Emily, of Brighouse, West Yorkshire. Ronald Holmes studied at Bradford Grammar School and later graduated from Sidney Sussex College, Cambridge.
Prof Merfyn Jones's old enemy Lord Asa Briggs of Using His Security Services Background To Assist Dafydd and Gwynne's Partner Gang In Brighton grew up and went to school in Keighley near Bradford and then studied at Sidney Sussex College. Asa was eight years younger than Holmes but Asa liked his networks and alumni associations. See eg. 'Anthem For Doomed Youth' and 'The Wizard War' for gen on Asa and info on his war with Merfyn.
Denis Healey went to Bradford Grammar School and was two years younger than Ronald Holmes; Healey was another wicked old bugger who used all of his connections, including those in the security services, to conceal the crimes of Dafydd and the Gang as well as the wider Westminster Paedophile Ring. See previous posts.
Holmes served as an Officer Cadet in the Senior Division of the Cambridge University Contingent. After promotion, Holmes briefly served in the Infantry Unit of the Contingent but retired in October 1936. In 1938, Holmes was employed by the Gov't of Hong Kong as a Cadet. Before WW II, Holmes was the Assistant Secretary for Chinese Affairs and learnt to speak fluent Cantonese.
In December 1941, the Pacific War broke out and the Japanese Army began an unexpected invasion into Hong Kong. During the Battle of Hong Kong, Holmes belonged to the British Forces Overseas Hong Kong but was soon summoned to serve under the Special Operations Executive (SOE). Holmes's major duty was to attack the Japanese army from the rear area. However, when the then Governor Sir Mark Young surrendered on 25 December 1941, Holmes successfully managed to flee to mainland China and thus Holmes was never a prisoner of war during WW II.
After fleeing from Hong Kong, Holmes finally reached Chongqing in early 1942 to unite with the British delegates in China. Later on, he was ordered to drive (later Sir) John Keswick, the First Secretary of the British Consulate-General Chongqing and the consulate's attaché, Brigadier Gordon Edward Grimsdale to Shaoguan, Guangdong for a special mission to discuss with General Yu Hanmou, the Chinese Commander-in-Chief of the Seventh War Zone, the feasibility of establishing a British Army Aid Group to resist the Japanese invasion on a joint basis. Throughout the negotiations, Holmes also worked as the translator for the British. Shortly afterwards, Colonel Lindsay Ride, a prisoner of war from the Japanese concentration camp in Hong Kong, successfully made his escape and arrived at Chongqing. As a result, Ride officially formed the British Army Aid Group in July 1942. Both Holmes and Paul Tsui, a close friend of Holmes, joined the group in November 1942 and were immediately sent to station in Dong River, Huizhou.
While in Huiyang, Holmes was under the command of Colonel Douglas Clague. Holmes was assigned to deal with external affairs and to co-operate closely with the guerillas of the East River Column. With help from the guerillas, Holmes had organised a number of rescue plans trying to save prisoners of war from the Japanese concentration camps and had conducted espionage in the Japanese-occupied region. According to the recollection of Paui Tsui, Holmes and his companions once secretly entered Hong Kong and reached the foot of Lion Rock and spied on the concentration camp in To Kwa Wan. The Japanese never realised that fluent Cantonese speaker Holmes was in fact British. Tsui explained that because Holmes was not physically big, he looked like a Chinese farmer when dressed in a bamboo hat and grey linen clothing. Holmes was awarded a Military Cross  in early 1943 and was made an MBE of the Military Division a few months later. It was rare at that time to be decorated twice in a single year.
In 1944, Holmes was responsible for supervising the frontier post in Huizhou. By then Holmes had become a very good friend of Tsui. After WW II, upon the recommendation of Holmes, Tsui became the first ethnic Chinese to be appointed a Cadet and followed Holmes into the Hong Kong Gov't. At the end of 1944, Holmes applied for leave of absence and travelled to Australia, remaining there until the end of the war.
In August 1945, WW II finally ended with the surrender of Japan and after the liberation Holmes was immediately summoned back to Hong Kong in September 1945 to serve in the provisional military Gov't. The military Gov't was headed by Vice Admiral Sir Cecil Harcourt, but all the civil affairs were the responsibility of David Mercer Macdougall, the Chief Civil Affairs Officer dispatched from London, and Claude Bramall Burgess, a Gov't Cadet who was imprisoned by the Japanese during WW II. Holmes and his former colleague Edmund Brinsley Teesdale were responsible for all the matters in the provisional Colonial Secretariat. To assist him in dealing with the affairs in New Territories, Holmes appointed Paul Tsui as the Assistant District Officer, New Territories.
When the provisional military Gov't ceased to function in May 1946, Hong Kong re-established its own civil Gov't. In the early postwar years, Holmes continued to serve in the Colonial Secretariat and was the Deputy Clerk of both the Legislative and Executive Councils, 1946-47. After that, Holmes was sent to the Imperial Defence College in London by the Gov't for advanced study. Upon returning to Hong Kong, Holmes rejoined the Gov't and worked in different capacities, including as the Deputy Secretary for Chinese Affairs. In July 1951, Holmes became the acting Social Welfare Officer of the Secretariat for Chinese Affairs while John McDouall, the holder of the position, was absent. When McDouall resumed his post in 1952, Holmes was appointed to different positions including the Clerk of the Executive and Legislative Councils.
In December 1953, a major fire destroyed the slum area in Shek Kip Mei and more than 50,000 refugees were made homeless.

After the fire, the Governor Sir Alexander Grantham ordered Holmes to establish the Resettlement Department and appointed him as the Deputy Colonial Secretary and the first Commissioner of Resettlement. To resettle the homeless refugees in a short period of time, Holmes constructed a number of resettlement estates on the burnt ground in Shek Kip Mei and in its neighbouring area. Constructing public housing for resettling the poor became one of the primary policy goals set by the Gov't in postwar Hong Kong. Holmes was also an official member of the Urban Council during his tenure as the Commissioner of Resettlement. In October 1955, when Holmes became the Director of Urban Services, Holmes stepped down from the Resettlement Department but was also appointed an official member of the Legislative Council.
In 1958, Holmes left the Urban and Legislative Councils and became the District Commissioner, New Territories. His tenure as the District Commissioner witnessed the end of long-term discord between the Gov't and the Heung Yee Kuk, the non-governmental advisory body in New Territories, formed by the indigenous inhabitants. Before Holmes's appointment, since 1957 the Kuk had been split by an internal dispute over land issues and the Gov't had ceased to recognise the Kuk. In the 13th Heung Yee Kuk election in 1959, the Kuk was once again torn into two factions and there was a severe and heated dispute over the election, throughout which Holmes played a key role in pacifying both sides and bringing about the subsequent reconciliation. Later in December 1959, with the help of Holmes, the Gov't passed the Heung Yee Kuk Ordinance which officially granted statutory advisory status to the Kuk.
In 1962, Holmes was promoted to Director of Commerce and Industry and was made CBE in the New Year Honours. In August 1964, Holmes was for the second time appointed to the Legislative Council and in 1965 he was further appointed as an official member of the Executive Council.
In late 1966, Ronald Holmes succeeded John McDouall as Secretary for Chinese Affairs. At the time of Holmes's promotion the Cultural Revolution had just broken out on mainland China and the situation in Hong Kong became increasingly unstable. It was in the following year that Hong Kong was hit by the outbreak of the  1967 riots when then Colonial Secretary Sir Michael Gass became acting-Governor and Holmes became acting-Colonial Secretary, thus taking control of the crisis.
During the 1967 Leftist Riots when Michael Gass and Ronald Holmes were left in charge, the British and Hong Kong Gov'ts secretly discussed whether or not to abandon the Crown Colony. It was said that Holmes strongly resisted the idea of retreat and he successfully persuaded the British to stay.
After the riots, Sir David Trench recognised the necessity to implement further Gov't reform. So, with the assistance from Holmes, the Gov't began a City District Officer Scheme in May 1968 which was based on the existing District Officer system in the New Territories. Under the new scheme, Hong Kong Island and Kowloon were divided into 10 different districts, each with a District Office where the District Officer concerned could collect public opinions, receive complaints and provide advice and quick responses. This scheme effectively drew the relationship between the Gov't and the general public closer than it used to be. Alongside the reform, the Secretariat for Chinese Affairs was reorganised into the Home Affairs Dept in February 1969 while the post of the Secretary for Chinese Affairs was renamed the Secretary for Home Affairs. Holmes continued to serve after the reorganisation and was made a Companion of the Order of St Michael and St George (CMG) in the same year. Before retiring from the Home Affairs Department, Holmes had been focusing on the legislation on abolishing polygyny. The legislation was completed in October 1971, five months after Holmes's retirement from the Civil Service.
Although Holmes retired from the post of the Secretary for Home Affairs and the official members of the two Councils in May 1971, he became the Chairman of the Public Service Commission in November 1971.
Ronald Holmes was knighted by Lilibet on 13 July 1973.
Sir Ronald retired from the Commission in May 1977 and began a quiet retirement with his family in Corfu. In May 1981, Holmes and his wife paid a visit to his old friends in Hong Kong. He felt unwell during the visit and was admitted to the Queen Mary Hospital for a few weeks. The couple continued their visit after his recovery. Upon returning to Greece, Holmes became very sick and died in a hospital on Corfu on 14 June 1981, aged 67.
The Gang were rather anxious in 1981; Mr Thrope had experienced a narrow escape and had become a laughing stock, Mary Wynch had launched history-making legal action against Dafydd et al and there were great fears that the whole sorry mess would unravel. The Gang of Four stepped in to try and save everyone's necks by launching the Campaign for Social Democracy in early 1981, Dr Death and his fellow travellers being some of the MPs most culpable where concealing the crimes of the Gang and the Westminster Paedophile Ring were concerned, as explained in previous posts.
After Holmes's death, the then Governor of Hong Kong, Sir (later Lord)  Murray MacLehose praised him as a loyal civil servant who was devoted to the affairs of Hong Kong. Holmes's memorial service in Hong Kong was held in St John's Cathedral. Besides the Governor and Chief Secretary, Sir Jack Cater, many of Holmes's friends such as Paul Tsui and Denis Campbell Bray, the Secretary for Home Affairs, attended the service. In his memorial speech Bray described Holmes as "one of the founders of postwar Hong Kong" who was also an important mediator to the Gov't in 1950s and 60s. In London, another memorial service was held in St Paul's, Covent Garden on 14 July 1981 and it was attended by Lady Holmes. Sir Ronald Holmes is buried in the British Cemetery on Corfu.
Ronald Holmes first met his future wife, Charlotte Marjorie Fisher (18 July 1920- 14 January 2012), the only daughter of Frank Hastings Fisher, a former representative and manager of British American Tobacco in Japan, when Holmes was on holiday in Australia. They were married at St. John's Church, Toorak, Victoria in 1945. Lady Holmes was a renowned botanical artist. The couple had two sons and the whole family moved to Corfu in 1974.
Sir Ronald's hobbies included reading, travel and golf. He was a member of the Travellers Club in London, the Hong Kong Club and the Royal Hong Kong Jockey Club in Hong Kong. Sir Ronald's granddaughter, Georgina Holmes, currently resides in Buffalo, New York.
To summarise Sir Ronald's career high points:
Major experience
Commissioner of Resettlement
(1954 – 1955)
Official Member of the Urban Council
(1954 – 1958)
Director of Urban Services
(1955 – 1958)
Official Member of the Legislative Council
(1955 – 1958)
District Commissioner, New Territories
(1958 – 1962)
Director of Commerce and Industry
(1962 – 1966)
Official Member of the Legislative Council
(1964 – 1971)
Official Member of the Executive Council
(1965 – 1971)
Secretary for Chinese Affairs
(1966 – 1969)
Official Member of the Urban Council
(1966 – 1971)
Secretary for Home Affairs
(1969 – 1971)
Chairman of the Public Service Commission
(1972 – 1977)
Previous posts have detailed how throughout Churchill's, Eden's and Macmillan's Gov'ts, Gwynne and subsequently Dafydd when he joined the party were buttressed by the security services; Dafydd was trained up to accompany and eventually replace Gwynne as the tame Top Doc utilised to keep a lid on organised abuse in high places.
David Maxwell-Fyfe aka Lord Kilmuir aka Dai Bananas was a personal friend of members of the Gang in north Wales. From 1952, Churchill made MI5 answerable to the Home Secretary, which was at the time Dai Bananas. Dai Bananas was in addition to his role of Home Secretary given responsibility for Welsh Affairs. Gwynne and Dafydd's mate… See previous posts.
Sir Michael Gass's close working relationship with Sir David Tench, Sir Ronald Holmes etc and the leading role that he played in handling the 1967 Leftist Riots in Hong Kong will have given him huge clout with the security services, Whitehall and Westminster and Lady Gass subsequently will have been able to utilise that network.
Sir Michael Gass's work did not finish in Hong Kong. He served as High Commissioner for the Western Pacific, 1969-73 and as Governor of the Solomon Islands, 1969-73.
Gass was appointed Commander of the Order of St Michael and St George in the 1960 Birthday Honours and was promoted to Knight Commander of Order of St Michael and St George in the 1969 New Year Honours.
When Michael Gass returned to England, he served as a Member of Somerset County Council, 1977-1981.
The MP for Bridgwater at the time:
The MP for Taunton at the time:
The MP for North Devon who, the year that Sir Michael took up his seat on Somerset County Council, found himself the star of the first newspaper article alleging that he had tried to have Norman Scott murdered:
The failed attempt to kill Norman took place in Oct 1975 on Porlock Hill. It was the Somerset and Avon Police from whom Norman initially sought help – the nearest police to Porlock are the Somerset and Avon Police – who were not really that helpful. Mr Thrope's first Court appearance was in 1978 in Minehead Magistrates' Court, Minehead being firmly in Somerset and not a million miles away from Fairfield House; you go down the lane from Fairfield into the main road at Nether Stowey, then through Holford, Kilve, East Quantoxhead – Sir Michael and Lady Gass owned land all along there – carry on and you'll get to Minehead. Or, you can go through the back lane, through Stringston, come out at the top of the hill above Kilve, then down the main road to Minehead that way. Brown and I always cycled that way, it's much quicker and easier if you're on a bike. One day when we had been at Kilve late we cycled back in the dark and a policeman stopped us, got seriously nasty because we didn't have lights on our bikes, booked us and we were fined. We were teenagers on bikes without lights in darkest Somerset at 9 pm, about half a mile from Fairfield House.
Sir Michael won't have missed the action re Mr Thrope.
Mind How You Go, Mr Thrope Sir!
I used to have a collection of photos of Brown and me at Kilve from those days. I understand that Mr Murdoch has them at present.
The quality of the Kilve photos of Brown and I weren't quite up to the standard of the photo above, they were taken by an ancient camera that was handed down by the grandfather who did battle with Edward du Cann no less, but Brown certainly didn't look as rough as Rupert does.
Previous posts have discussed the many ways in which Edward du Cann knew Dafydd and Gwynne and was one of the politicians who was involved with the Gang, including financially. See eg. 'The Milk Street and Other Mafias' and 'Sex, Lies and No Democracy'.
Sir Michael Gass, as a Somerset County Councillor, 1977-81, will have known about many of the Somerset matters discussed on this blog previously, including the arrival in Stogursey and Fiddington of Janet Joiner aka Janet Pink and Stuart Beauchamp, the paedophile who was working as a spotter for Dafydd and Gwynne's Gang. Janet and Stuart were both American. Stuart worked as a labourer on the farm that neighboured our house and lived in a tied cottage; he was in his early 30s by the time that Sir Michael joined Somerset County Council. Janet was younger, by the age of 21, she had somehow found her way across to Stogursey from America and married Clive Pink who lived in Stogursey and they had managed to bag a council house in Burgage Road in Stogursey. How??? Even when I was 14 I wondered how that happened.
Perhaps Lady Gass can tell us, particularly as in 1979 a relative of mine received a visit from Detective Inspector Axe of Taunton Drug Squad in response to a malicious allegation made about me by a teacher at Chilton Trinity School and Axe informed my relative that Janet and Stuart and their mates were a 'nest of lice', had been under surveillance by the Drug Squad for ages and that undercover officers had been placed in the village. The relative of mine and Mr Axe had a lovely conversation in which further baseless allegations were made about me and others. Days later, two unknown men arrived at my house and threatened to murder the person who had entertained Mr Axe to tea. A few days after that, a car drew up outside of our house and a shotgun was produced.
It was of course all a result of my Dangerousness and Insanity as I understand was later confirmed to Dafydd and Tony Francis in statements made by people in Somerset. In the early 1980s, Inspector Axe found himself at the centre of a police corruption investigation and was demoted to PC Axe. The rest of the corrupt police officers remained in post. I'm glad to say that my relative was dissuaded from entertaining anymore corrupt police officers to tea after a visit from a retired Top Doctor with whom she had worked when young, who told her that 'these people are killers', they were running an international drug dealing racket and he knew because his son was involved with them. His son was a Top Doc in Taunton.
PC Bradnor the officer at Nether Stowey (see previous posts) knew something about the Class A drugs and murders; he told his mates that the corruption in the police force was so bad that he didn't dare touch it. However PC Bradnor did manage to accuse Brown of stealing from the Poor Box in Kilve Church in about 1981. After he made the accusation, inspected the Poor Box and found the cash inside, PC Bradnor became very chatty and friendly to Brown and it became evident during the conversation that although Brown didn't know PC Bradnor, PC Bradnor knew Brown and knew that he was a friend of mine.
PC Bradnor's daughter Ann did A levels at Bridgwater College with the rest of us; she was a year younger than me and good friends with a member of my family.
Another policeman in the Bridgwater area was Gilbert Davies. Gilbert Davies's daughter Melanie later married David Slocombe, with whom I went to Bawdrip Infants School and later Bridgwater College. After university David went back to Somerset and the last I heard he was working for local authorities; David has worked for Devon County Council and Somerset CC. I have no idea whether Gilbert Davies ever told David and Melanie about the scale of white-collar crime and police corruption in Somerset, but Mr Davies did know about it.
Dafydd's partner in crime Bing Spear the corrupt Home Office Drugs Branch mandarin appointed one of his loyal tame, corrupt deputies to be responsible for the West Country  – NAME? Date??
See previous posts eg. 'Oliver's Army' for details of the Top Docs in the London Hospital who knew Dafydd and Gwynne and who throughout the 1970s and 80s were given responsibility for postgrad training and education of junior docs and arranged placements for them throughout the south of England. The London Hospital docs Profs John Ellis, Clifford Wilson and Anthony Jackson were facilitating the Westminster Paedophile Ring, along with their mate Wendy Savage and their former London Hospital colleague Sir William Asscher. In the mid-1960s Asscher relocated to Cardiff to consolidate the Wales network until he was called back to London in 1987…. One of the network's men in Taunton was Dr Brian Webb. See previous posts.
Ah, they're wonderful, you can't complain!
Can PC Axe tell us who murdered Beryl Culverwell of Bath, a 'welfare worker' in Jan 1978? Because the men in the car who threatened murder in 1979 mentioned Beryl, the death of whom was one of those Somerset Mysteries that was never solved, the police were baffled… See previous posts.
My best mate at Chilton Trinity School – who was later shafted by Michael Grade, Lord Jack McConnell etc – knew what had happened and we confided in a teacher who had befriended us. Mr Calaminus. His brother was a Detective Inspector in the police. We were a little worried and asked Mr Calaminus what would happen if his brother was one of the corrupt officers. Mr Calaminus laughed and reassured us that was highly unlikely. We weren't bothered by murderous police officers again but since beginning this blog, I was told that Mr Calaminus – we kept in touch after I went to north Wales – was passing on info about me to people linked to Dafydd and the Gang…
Mr Thrope's trial at the Old Bailey took place just before I left Chilton School. Throughout the trial, we would go in the school library every lunchtime – Mr Calaminus supervised the library at lunchtimes – and read the Torygraph's coverage of Mr Thrope's trial. Mr Calaminus was fully aware that we were following it closely and that some of us from politically interested families had a bit of knowledge about Mr Thrope. Before Mr Thrope's trial one day I heard Mr Calaminus discussing the Liberals election chances – Mr C was a Liberal – and he remarked that it was such a pity that Jeremy had been buggering about because it had damaged the Party considerably.
It was the attempted murder that was the problem rather than anything else…
Mr Calaminus died recently. I wasn't ever going to name him on the blog although people have been asking me to for ages. I knew about his police officer brother, but I didn't know about Mr Calaminus's nephew, Paul, the son of that police officer brother, but I do think that I now should mention the Calaminus family. Meet Paul Calaminus:
Paul is a senior manager for the NHS! Paul Calaminus graduated from Oxford in 1995 and has been Service Director at the South London and Maudsley NHS Foundation Trust (Chief Operating Officer, Camden and Islington NHS Foundation Trust (Chief Operating Officer, East London NHS Foundation Trust.
I wonder if Paul knows Dr Richard Tranter, formerly of the Hergest Unit? Richard was educated and trained at Oxford and turned up as a junior Doc at the Hergest Unit in the early/mid-1990s. Richard wasn't as insane or as stupid as his colleagues but after many years when Richard had become a senior Top Doc with great responsibilities, it became clear to some of us that Richard was every bit as unscrupulous as his colleagues and far more dangerous because he was much more credible. Richard was a psychopharmacologist and did his best to persuade me to take a combination of drugs that I did not need, had not asked for and could have killed me if I had taken them. There were warnings all over the pharmacopeia. Richard repeatedly lied to me and other Empowered Service Users and his records about our 'care' and lives bore no relation to what was happening to us. Richard emigrated to New Zealand some seven years ago. He wrote a misery memoir for his colleague David Healey's blog, explaining that life in the NHS in north Wales was intolerable with Merfyn Jones as Chairman of the Trust and Mary Burrows as CEO and thus he was off. See previous posts.
Shortly before or after Richard left north Wales, Tony Francis was found dead. An Empowered Service User who was watching what was happening asked me if I thought that Francis had been murdered and Tranter thought that he might be next and got the hell out. I presumed that Tranter had scarpered because Operation Pallial had been launched.
Tranter was a med student at Oxford during the 1980s when there was great concern over the amount of Class A drugs being imported into Oxford University for use of the students. The students at the excessive parties liked having medical students around because the med students knew what to do if someone overdosed. Some med students also dealt in Class As themselves. Everything became horribly public in 1986 when Olivia Channon, the daughter of Thatch's Cabinet Minister Paul Channon, was found dead in Christ Church Oxford after a party. Olivia's mate Rosie Johnston took the rap and went to prison; some very much more culpable people walked away with small fines from Oxford Magistrates' Court. See post 'Is The Party Over Yet?' Call Me Dave's mum was an Oxford Magistrate at the time.
Future PMs!
Now I don't know Paul Calaminus and I never knew his parents; they might all be excellent people who knew/know about the shitfest that was Dafydd, Gwynne and Axe and be doing their best to improve matters. But they are not getting very far. The kids at Chilton School liked Mr Calaminus, it's why I was so reluctant to name him on this blog; I know that he was being intimidated by one of the biggest predatory teachers at the school and he was very obviously gay which made him a target. Mr Calaminus had previously taught at a school in Brighton; he arrived at Chilton in about 1976. I do not know of one former Chilton pupil who ever reported Mr Calaminus doing anything untoward to them, indeed they sought protection from him.
But someone needs to begin asking why that school was so dreadful for so many years, why teachers who were undoubtedly predators were allowed to continue their activities and someone really needs to put a stop to what is going on among the Top Docs. Mr Calaminus died not long after this blog began gathering a following, as have so many other witnesses from my past. Some would have died yes, but insiders known to me have been dropping like flies since I began blogging.
I heard the other day that just before I attended Chilton School, a teacher was done for abducting and assaulting two girl pupils. That was certainly kept quiet. When I was there, one of the teachers who was absolutely blind to the excesses of her colleagues yet gave their victims a hard time was a teacher called Janet Brockwell who married and became Janet Taylor. Mrs Taylor became Headmistress after I left. She had been there throughout all those years when some of her colleagues had abused kids, made false allegations to the police about us – which resulted in my relatives being threatened with violence and having guns waved at them – and did many other things that they should not. A ring was operating with links to very serious criminals.
Mrs Taylor's husband was a fireman. The Fire Brigades Union is one of the most militant unions that there is. Paedophiles' friends previously named on this blog – such as Ann Jones, the Labour AM for the Vale of Clwyd – have worked for or been members of the FBU. The Gang set fire to the houses of witnesses and other buildings in north Wales… The Gang needed the assistance of firemen to survive.
When it was all happening in Somerset, because of a 1978 train fire in Taunton which resulted in five passengers dying, Nigel Musselwhite, the Chief Fire Officer for Somerset, was on the TV a lot. There was a girl at Chilton School called Jacqueline Musselwhite, she lived near me. Jacqueline had academic difficulties, hated school and occasionally joined me in skiving off from PE to avoid the monstrous Jayne Ricketts, the PE teacher who later married one of the biggest predators, who I have been told was linked to Dafydd's Gang (see previous posts); it was that predator who was intimidating Mr Calaminus, I witnessed it on one occasion. The predator was the teachers union rep for Chilton School.
One day, Jackie and I were caught avoiding PE, by none other than Ricketts's colleague, Fiddler, as the boys called him, for obvious reasons. Jackie was scared rigid and couldn't answer Fiddler when he confronted us; I knew that parents had complained about Fiddler and Ricketts and that complaints had been ignored so when Fiddler began having a go at us I thought sod this, I'm going to confront him. Fiddler demanded to know why we couldn't see the benefits of PE, so I told him that it wasn't the subject that was the problem, it was the conduct of the teacher. Fiddler, in response, stared at Jackie's boobs and told her that the good thing about PE was that 'it helps women to look after their figures'. Jackie was 15 and her er figure didn't need Fiddler's attention; like the rest of us in our hamlet she was doing horses and farm work at weekends and was fitter than Fiddler. After that, I noticed that Jackie just stopped going to school completely.
Some months later, after yet more rows between the school and my parents – the usual, I didn't have the uniform, no-one had supplied me with one or the money to buy one so I just received grief constantly – my parents told Wendy Harris, Mrs Taylor's friend and one of the Deputy Heads, that if the constant aggro over my lack of uniform did not stop at this time when my academic work was fine, they'd keep me home from school. Harris threatened to prosecute them. My parents told her not to be so bloody ridiculous and asked her why she hadn't for example prosecuted Jackie's parents, Jackie having given up school completely months previously. Harris snapped that Jackie had academic difficulties and I didn't. Not only is that not a reason for ignoring a kid but Jackie only avoided that school completely after the encounter with Fiddler.
Fiddler was married to one of the school receptionists who was from a well-known Tory family in Somerset. As a young woman she had encountered serious personal problems that were gossiped about. She was considered to have redeemed herself by marrying Fiddler. I suspect that it was at that point that the party began for Fiddler.
I never knew whether Jackie was a relation of Nigel the Fire Chief, but Musselwhite is an unusual name. I googled Nigel the other day, he is dead now, but seems to have been well-known in the world of classic cars as well as Fire Safety. (Adrian Bell the plant biologist at Bangor University who was friends with and colluded with the Gang as detailed in previous posts was a classic car enthusiast.) I found an obituary for another Musselwhite as well; Jacqueline. She died in 2017. Cancer. I haven't been able to find out if it is the Jackie whom I knew at school…
Fire Chiefs of Nigel's rank work closely with Chiefs of Police. Previous posts mentioned the corrupt Chief Constable of Somerset and Avon, 1974-79, Kenneth Steele. Steele was succeeded by Brian Weigh, 1979-83; F.R. Broome, 1983-89 and then David J. Shattock, 1989-98. There was a lecturer in the School of Plant Biology at UCNW who grew up in Bristol, Richard Shattock. Richard Shattock was a mycologist and I did my final year project with him, on hyperparasitism. I mentioned in a previous post that when I was doing that project, someone was taking the lid off my agar plates overnight and thus buggering up my work. After the third or fourth time this happened I told Richard Shattock and he became quite cross and snapped 'there is no sabotage in this Dept'. I knew that there was but I didn't push the matter; after I began this blog I was told that my agar plates were indeed being sabotaged by a night-time visitor.
When Richard Shattock found out that I came from Somerset he was always very keen to discuss matters Somerset with me; he had family and friends there still with whom he kept in close contact. He also liked chatting politics when he found out that I was an Eye reader and was interested in such matters. Shattock was a Tory and he lent me Richard Body's book on agriculture, 'The Triumph and the Shame', that had a cult following among people interested in the excesses of the EU CAP at the time. Body was the agricultural correspondent for 'Private Eye' and was networked to Dafydd and Gwynne… See previous posts.
I always found Richard Shattock chatty and interesting but he was very small c conservative; I did notice that he bumped into outrages that I now know were the work of the Gang but just looked the other way. I had no idea at that time what D.G.E. Wood, who's wife worked with Shattock, was up to and I didn't know until recently that everyone in the School of Plant Biology was colluding with the Gang. Richard Shattock went on a sabbatical to the US after I had worked with him for one term and my project supervision was taken over by Dr Dave Shaw, a Scotsman with a cult following among the organic and green crowd in Gwynedd. I have been told that Dave Shaw was on board with the Gang as well, but like Shattock, I only ever found him chatty and pleasant and he gave me good marks and feedback. Just another example of the huge inconsistency of all the people who I have been told said the most appalling things about me after I had refused to withdraw my complaint about Gwynne but who nonetheless continued responding to me to my face as though there was no problem at all…
I was once chatting to student from Manchester when we were in the same room as Richard Shattock and this young man was telling me about the massive police corruption in Manchester. He wasn't to my knowledge one of the students who had been targeted by the Gang and I wasn't grumbling about the extraordinary things that had begun happening to Brown and me by then, we were of course just chatting politics and Thatch's Law n Order. The Manchester student named certain people from certain areas of Manchester who were being arrested and convicted and then said 'But no-one touches those crooks and conmen from south Manchester'. I didn't know at the time but south Manchester is the affluent part of Manchester that houses the corrupt professional people who were in partnership with Dafydd and Gwynne; the lawyers, Top Docs, accountant, businesspeople, senior police officers etc.
Richard Shattock listened very carefully but didn't say a word.
There was another student in the room with us – there were only us three and Shattock – who wasn't a duffer but was rather laid back, didn't put too much effort into his work and chose all the modules offered by the marine botany lecturer – D.G.E. Wood's wife – rather than anything offered by the agricultural botanists, which was the degree that he was registered for. He openly joked about this and said things like 'What do you think I am, a bloody agricultural botanist?' The student who heard that conversation about the crooks and conmen of Manchester being left well alone by the police and who worked closely with Wood's wife – Wood being one of the traffickers working hand in hand with the crooks and conmen of south Manchester – later received a First, in an era when First were rare. No-one was quite sure how.
The only other person who received a First that year was Gabrielle aka Gay Kennaway, the mature student discussed in my post 'Additional Security Measures' who was married to Ian, who held a very senior position in the National Trust. Previous posts have detailed the scams operated between the National Trust and the Gang. Lucille Hughes continues to work for the NT. Gay's boys went to Shrewsbury School, a favourite of the Gang; Sir Charles Evans, the Principal of UCNW throughout most of the time that Gay was doing her first degree at UCNW, went to Shrewsbury School as did the 'Private Eye' crowd, Michael Heseltine as well as Prof Harold Scarborough, one of the international facilitators of the Gang who spent years working at the Welsh National School of Medicine before Scarborough's desire to Help The Darkies took him to Darkest Africa, where he developed medical schools. See previous posts.
Gay was a personal friend of Prof Greig-Smith, the ecologist who knew the Cambridge botanist Prof Edred Corner who was Douglas Hurd's uncle and after Gay bagged her First, she was offered a place to do a PhD with D.G.E. Wood's wife. Gay later bagged some very impressive jobs at institutions such as the Natural History Museum. Gay's dead now. She died in April 2017, some six months after I began this blog. Like so many who knew about the Gang who have died from cancer since I began blogging, Gay's family collected for Cancer Research UK and Macmillan Cancer Support. It is truly ironic isn't it.
Gay's husband Roger Ian Kennaway was born on 7 July 1938, the son of Roger Charles Lewis Kennaway and Alethea Winefrede Lloyd. He married Gabrielle Mary Tennant, daughter of Lt.-Col. D. I. C. Tennant, on 10 October 1964. Lt Col Tennant lived in Sussex. Ian Kennaway was educated at Marlborough College and, at least in 2003, lived at 32 Rylett Crescent, London. I've googled Rylett Crescent, it's not a patch on Primrose Hill, habitat of Uncle Harry's relatives. So Uncle Harry et al, who Did It For The Poor, live in far greater style than Gay's husband. If that does not surprise readers, just read about who Gay's husband's mum married after she divorced Ian's father when Ian was only 10 yrs old.
The second husband of Ian Kennaway's mother Alethea was Ivor Geoffrey Dykes de Teissier, son of Geoffrey Fitzherbert de Teissier, 6th Baron de Teissier and Katharine Henriette Seligman. Alethea was born in Kensington and died on 20 June 2012 at Castle Carey in Somerset.
So there you are, if you are Uncle Harry et al Doing It For The Poor, you live here:
Rylett Crescent is in White City, which when I used to walk past there on my way to Hammersmith Hospital in 1986-87 was a hotbed of NF and other fascist activity. But it's where Gay's husband who's mum married into the aristocracy has to crash:
If only Ian and Gay had Done It For The Poor.
Well, that shows the foolishness of doing favours for the Gang. Gay got her First, but she's not survived the attentions of the Top Docs and her widower is living at Rylett Crescent. Even Rhianfa, Dafydd's Family Seat on Anglesey, is better than Rylett Crescent.
Mike Williams, Dafydd's former Charge Nurse on Bryn Golau Ward, North Wales Hospital, Denbigh, owns a yacht. Even he doesn't live at Rylett Crescent. And Hadyn, another former Denbigh Angel, has a second home in Florida Keys. Not at Rylett Crescent. Furthermore, D.G.E. Wood has been enjoying palatial, if vulgar, residences since 1985, he's not slumming it at Rylett Crescent.
Rylett Crescent awaits those who curried favour with the Gang…
If I was John and Stel Farrar I'd fear for my future… It'll be Rylett Crescent.
One thing that I remember from UCNW in the 1980s was that the mycologists there – including Richard Shattock and Dave Shaw – led the popular Fungus Forays for local kids. A lot of the Fungus Forays were held for the benefit of the Woodcraft Folk. The Woodcraft Folk were popular in Gwynedd; I always thought that was because they appealed to academic or hippy parents who didn't like the militarism of the Scouts etc. Imagine my surprise when I lived in the Bethesda area from the late 1980s for ten years and I discovered how popular the Woodcraft Folk were with the Gang. Some key facilitators of the Gang were leading lights in the Woodcraft Folk, including Dr Paul Nickson, one of the Bethesda GPs who was on board with the Gang. The family of predators who fleeced and lied about Patient F in 1992/93, who had two known child abusers among them, were all busy with the Woodcraft Folk. The kids told me that at Woodcraft, they were supposed to chant the slogan 'Span The World With Friendship' but they liked taking the piss and saying 'Span The World With Birdshit' instead.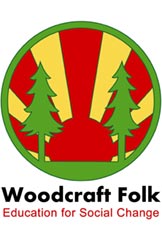 Not that the Woodcraft Folk were alone in having been colonised by the Gang; in 2004 I got to know one of the adults involved with the Girl Guides who lived in Llanberis and she was up to her eyes in concealing the criminality and abuse of the Hergest Unit staff with whom she was friends.
I don't know if Richard Shattock is any relation of David Shattock, but I did notice the surname in 1989 when David Shattock was appointed.
Richard Shattock retired to Worcestershire a few years ago.
With regard to the Fire Brigades' Union, I remember the political rows when in the final months of 1977 the FBU called a strike in support of a 30% pay claim and the Green Goddesses were on stand-by. There were a load of Green Goddesses in Bridgy, parked and waiting to spring into action. Mrs Taylor, busy working in a school in a town in which an abuse ring was operating, had married the fireman by then. Mr Thrope knew that he was eventually going to stand trial in Nov 1977 because Norman's story was out in public at last and so was that of Andrew Newton the hitman. Sunny Jim was only in power thanks to the Lib-Lab Pact that he had made with David Steel in March 1977….
A Nov 1977 BBC news item re the FBU strike reported how the FBU had nevertheless rushed to deal with a fire in a hospital in Bow, the East End. The BBC reported the striking heroes as saying that this was a hospital, they couldn't see people die! I have been told that there are suspicions that this was a staged fire because the public were furious at the idea that the FBU were risking lives…
Terence Parry was the General Secretary of the FBU who led the two month 1977/78 strike. Parry (24 December 1921-15 April 1982) was born in Coniston, Lancashire. Parry served in the Royal Navy in the Pacific during WW II and joined the Fire Service in Birmingham as soon as he was demobbed.
Parry rapidly became active in the Fire Brigades Union, and was elected as its President in 1959. In 1964, he became General Secretary. Enoch Humphries was subsequently elected as his replacement as President, and the two worked closely together, arguing successfully that firefighters should take on fire prevention inspections in place of cleaning work. The 1977/78 strike ended with the strikers accepting a settlement well below their demands and only in line with other public sector employees.
Terry Parry was elected to the General Council of the TUC in 1968, serving until his retirement in 1981. In 1980, he was President of the TUC. Parry also served on the Health and Safety Commission and joined the Broadcasting Complaints Commission on retirement from his union duties. Parry died the following year in 1982, his funeral service being conducted at his own request by Bruce Kent, although the two had never met.
Bruce Kent was one who concealed organised abuse/the Westminster Paedophile Ring, everyone at any level of seniority in CND did, because of CND's historical links with Bertrand Russell and the leading light played by so many in the anti-nuclear movement by the Welsh Bloomsbury Group and others on the left who were involved in organised abuse themselves or had family/friends who were. See eg. 'Captain Swing And His Crew' and other posts for info on CND, Bruce Kent etc. The reality was somewhat at odds with their passionate outbursts on 'Question Time' with Ronnie Waterhouse's mate Robin Day, where they were almost reduced to tears in front of Heseltine at the thought of Our Children's Futures Being Wiped Out By Nuclear Annihilation.
They're still at it!
Bruce, if you don't mind me saying, not only were you spectacularly ineffective against Heseltine et al because you were all in the same pig sty, but that picture on your poster of a missile broken in half by the CND symbol looks worryingly phallic… Not that it's patch on those well-known phalluses the Marquess of Anglesey's column and Mr Thrope's Memorial To Caroline Allpass, his first wife who was killed in a car crash which occurred for reasons that no-one could find, at a time which it transpired was rather convenient for Mr Thrope. See previous posts.
Nothing however beats the hill near Hay-on-Wye known as Lord Hereford's Knob.
Terry Parry was appointed a CBE in the 1977 Silver Jubilee and Birthday Honours. After bagging the CBE, he led the strike.
Parry died on 15 April 1982. By which time I was at UCNW. My friend's younger sister was either still at Chilton School or had only recently left; I remember hearing that Mrs Taylor kept asking them how I was doing at university. Mr Calaminus and Ray Stanlake from Chilton School were also corresponding with me.
In 1982, Mary Wynch was it was clear probably going to end up taking her case to the Master Of The Rolls. The Gang were still busy papering over the cracks, for example by getting Dafydd's mate Prof Robert Bluglass to write a new Mental Health Act to reassure everyone that it Could Never Happen Again. Dafydd's other mate William Bingley from MIND wrote the Code Of Practice to accompany Bluglass's new Act, to ensure that Further Safeguards were in place… It did happen again, Dafydd Did It Again to me just three years after the new MHA was passed. Dafydd in fact never stopped Doing It, I was just the next one who would not shut up and go away. So Bluglass was appointed to Chair an investigation into my complaint with another one of Dafydd's mates Colin Berry from Coventry; lies were told, witnesses refused to appear, information was withheld and the most serious parts of my complaint were simply not investigated. See 'Enter Professor Robert Bluglass CBE…'
Enoch Humphries (25 September 1922-1 July 2009) was born in Rutherglen, South Lanarkshire and attended St David's Primary School and Townhead Secondary School in Glasgow, leaving school aged 14. Humphries worked in several jobs before entering war service with the RAF. After demobilization in 1946, Humphries joined the Fire Service and the Fire Brigades Union, soon becoming a delegate to the area committee and was then elected as Glasgow area sector Secretary in 1949.
Humphries was greatly influenced by the General Secretary of the Fire Brigades Union, John Horner. Horner was a member of the Communist Party of Great Britain, which Humphries had joined in 1948. Humphries was one of those who resigned from the Communist Party in 1956 during the Hungarian Revolution.
So Enoch Humphries was one of the many who was in the Communist Party at that time who will have known Eric Hobsbawm, E.P. Thompson and others of the Welsh Bloomsbury Set who were in the CPBG at that time as well as their mates, including Uncle Harry's brother-in-law Ralph etc, who all knew about Dafydd and Gwynne as well as other abusers who were pushing out all the stops to ensure that they were never prosecuted. See previous posts.
Humphries ran unsuccessfully for the position of General Secretary of the Fire Brigade's Union in 1964, losing to Terry Parry. Humphries then assumed Parry's position as President of the Fire Brigades Union, an office that he held until 1977. In 1968, Humphries served as President of the Scottish TUC.
During retirement, Enoch Humphries served as Vice-Chair of the Scottish Pensioners Forum.
On the day of Enoch's death, all of Strathclyde's fire stations flew their flags at half-mast. The Strathclyde that was part of Red Clydeside, choc full of folk like Enoch Humphries who, like Enoch, colluded with organised abuse and the associated criminality for political gain and because some of their fellow Red Clydesiders were involved. Previous posts eg. 'Vested Interests Or Common Pool?' have discussed some of the most prominent who were directly linked to the Gang in north Wales.
Enoch Humphries donated his body to medical science. Many people believe this means that their corpses will be used For Research. It doesn't. Bodies donated thus are used as dissection material for med students. It is important and much appreciated, but people do not know how much piss-taking goes on in those labs with those bodies. Top Docs are hilarious when they do the PR bit and explain to the public that the med students are given that pep talk about what an onerous responsibility it is to dissect a once-living body and how the bodies are treated with Respect. I think that some med schools even used to say prayers over the bodies.
I can assure readers that the bodies are not always treated with respect by all students at all times. Bits are chopped off and thrown about for a laugh and a great many liberties are taken with genitals. EVERYONE who has ever worked in a med school knows this. These are young people and they fool about as young people do. When I mentioned this to Robert Bluglass as he banged on and on about me re Dafydd, he became very angry indeed. Bluglass knows as well as I do what goes on with those corpses Donated To Medical Science, but he's a lying hypocritical bastard.
One reason why R.D. Laing was hated by the medical establishment – Laing who grew up in Glasgae and qualified there in the 1950s – was that although he too colluded with and concealed the Westminster Paedophile Ring and Dafydd and Gwynne (see previous posts for info on Laing, including his links with the Gang and the Welsh Bloomsbury Group), he did publish accounts of the underbelly of medicine. One of Laing's accounts was of the day when as a med student in Glasgae, the whole class had a fight in the dissection room and threw bits of corpses at each other for quite some time, until an old Scottish Top Doc walked in and yelled at the students 'How do you expect them to sort themselves out on Judgement Day?'
At Bridgwater College, we went on a visit to Bristol Medical School – D.G.E. Wood's alma mater – and we were shown the dissection room. One girl in our group began crying because her dad had died, had donated his body to Medical Science and the realisation of what some of the students had been up to with some of those corpses was too much for her.
Ken Cameron (9 December 1941-16 May 2016) succeeded Terry Parry as General Secretary of the FBU, 1980-2000. During that time, Janet Taylor became Head of Chilton School, which still employed abusers and those who had colluded with/were still colluding with serious crime. The school did improve once W.C. Francis finally went – it could hardly have become worse – but the problems had been so serious that they did not go away.
Born in Fort William, Scotland to an Irish Catholic mother and a Scottish father, Cameron attended Fort William Senior Secondary School. He left at 15 and his first job on leaving school was as a cadet in the Inverness-shire  Constabulary. Cameron didn't enjoy that job – although contacts made there will have stood him in good stead in later life – and he left to become a trainee reporter on the 'Aberdeen Press and Journal'. This too was not a success and after a series of disasters worthy of Coco the Clown, Cameron lost his job. But as with a stint in the police, time working on any sort of newspaper always comes in useful if one later leads a trade union covering up serious crap. Such as arson attacks on the victims or potential whistleblowers on a vicious criminal Gang with friends in very high places.
Cameron spent time as a labourer on a hyrdo-electric scheme, before moving to Birmingham to join the fire brigade. While there, he developed an interest in horse racing and became a supporter of Aston Villa F.C.
Robert Bluglass, Sir Freddie Crawford the VC of Aston University and the bent coppers of the West Midlands Police were the leaders of the West Midlands gang who partnered Dafydd's Gang. During the 1980s and 90s at least, the local papers in Birmingham were known to have their arms twisted in terms of the stories that they were publishing; as with Peter Preston's editorship of 'The Guardian' and the bread and butter of 'New Society', it was alleged that the press in Birmingham were dependent upon the advertising revenue of the Civic Corruption Gangsters and didn't dare upset them. See previous posts.
Ken Cameron joined the FBU, becoming a full-time official and then, in 1980, its General Secretary. His appointment was supported by his predecessor, Terry Parry, and also by Mick McGahey of the NUM. Known as a socialist, Cameron undertook much activity in support of Nelson Mandela and against apartheid South Africa.
Previous posts have discussed how mates of Dafydd's – most obviously Lord David Ennals – were central to the Anti-Apartheid Movement. David Ennals was Chair of AAM, as was his brother John. Mr Thrope was an early supporter of AAM and Prof Mervyn Susser and his wife Prof Zena Stein were two of the Top Docs in Manchester protecting Dafydd and Gwynne and facilitating the Manchester ring linked to the Gang. Profs Susser and Stein were both South African, early members of the AAM and personally knew Nelson Mandela et al. Susser and Stein left South Africa in 1955, spent 10 years in the UK and then went to the US. Janey Buchan, MEP and Red Clydesider, who was, along with her husband the Labour MP Norman Buchan, strongly associated with the Gang, was a friend of Mandela… See previous posts.
From 1981 to 1983, and again from 1991 until 1999, Ken Cameron served on the General Council of the TUC. He was a supporter of rights for the people of Palestine and in 1982, was the first person to propose a motion in support of Palestine at the TUC. During the 1984/85 NUM strike, Cameron campaigned in support of the miners and made a loan of £200,000 of FBU funds to the NUM.
Which as Cameron knew was pointless because Thatch won the strike by using her Cabinet Minister Peter Walker's knowledge of who among her opponents was and had been involved with the Westminster Paedophile Ring, Peter Walker being a mate of Dafydd and Gwynne's and a member of the Gang himself since the 1950s. Walker was a good friend of Edward du Cann. Walker also mobilised people on the left against my friends and I; during the strike, Brown was involved in a project based in Castleford, Yorkshire, investigating how the media covered the strike.
Meet the Strong Woman who has doubled up as the Labour MP for Castleford since 1997 and who has kept quiet about so much in Castleford and elsewhere:
I have discovered so much about dishonest little Yvette – born in Inverness, dad a union leader – that if ever I bump into her, I'll be sorely tempted to slap her nasty little lying chops. Deselect her Jezza, if her constituents knew…
While Ken Cameron used threats to strike to successfully maintain pay and conditions for members, under his leadership, the FBU never needed to mount a strike. All through those anti-union Thatcher years… Never needed to strike. The pay went up considerably without any need to strike…
Ken Cameron celebrated Miranda's victory in 1997, but by 1999, Cameron was disillusioned with the Party of the Red Rose and he advocated that the FBU disaffiliate from Labour; this finally happened in 2004.
Ken Cameron retired from the FBU in 2000, serving as Chair of the People's Press Printing Society (publisher of the 'Morning Star') and on the Central Arbitration Committee and moved to Glasgow. Cameron died at the age of 74, on 16 May 2016.
Sadly Ken Cameron snuffed it just before I began this blog, when I was planning it. Were he still alive, I would tell everyone whom he was blackmailing to shut the bastard up by, among other things, taking a long hard look at the circumstances of the fire that destroyed the Caernarfon offices of the local paper in early 1984; the explosion at Dickie's boatyard in Bangor that nearly killed D.G.E. Wood's mate Stuart Ferraris just before I sat my finals in 1984; and the spontaneous combustion on 18 Nov 1984 of former school teacher Lord Maelor aka Thomas Jones, who grew up near Wrexham, served as Bertrand Russell's constituency Labour MP, 1951-66 – the constituency was Merioneth but it was sometimes spelled differently or called Merionethshire – enjoyed wearing ladies clothes when off-duty and who's brother Idwal Jones was the Labour MP for Wrexham/Bryn Estyn, 1955-70. See previous posts…
Lord Maelor stopped being Bertrand Russell's MP in 1966 and was in the Lords in June 1966. In 1966 the action was hotting up in north Wales and Dafydd starred in 'The Times', named as the Top Doc at the centre of a big patient neglect and abuse scandal. See previous posts. Was Lord Maelor replaced with someone who didn't sport interesting clothes and might have been less of a good friend to the Gang? No.
Lord Maelor was succeeded as Bertrand and Clough's MP by another Labour MP, the Anglesey-born solicitor Will Edwards. Will had many celeb mates in the media who noted admiringly that he put those drab old farmers of north Wales – although Will's dad was a tenant farmer – to shame when he sauntered down through Bala in the latest gents' fashions. Will was PPS to Lord Cledwyn, the Windbag's long-time friend, when Cledwyn, the MP for Anglesey, 1951-79, was Secretary of State for Wales. When the Grocer Heath was in Gov't, Will was a member of the Opposition's Welsh Affairs team which was led by the Westminster paedophile George Thomas.
Will was struck off as a solicitor in 1987 by the Law Society for nicking his clients money. One of my previous posts that discussed Will Edwards in detail mentioned that virtually every – if not every – solicitor in Gwynedd was crooked and working for the Gang in 1987, so I suspect that Will was kicked out because he crossed the Gang's path rather than for raiding his clients accounts. I have been told that Will was sacrificed because of something to do with my case, but I don't know what…
Will Edwards never acted for me and I'm not aware that I ever met him, but a lot of people seem to know me even though I don't know them, including Top Docs who offered to compile Court reports explaining how Insane and Dangerous I am, such as Chris Hunter. See post 'The Night Of the (Dr Chris) Hunter'.
Can any readers let me know if Lord Maelor scarpered as Bertrand's MP or whether he was kicked upstairs to make room for a snappy dressing crooked solicitor who's talents were needed?
The snappy dressing crooked solicitor was replaced as the MP for Bertrand's constituency by Plaid's Dafydd Elis-Thomas in Feb 1974. Bertrand was dead by then but his legacy remained.
People used to tell me that Dafydd El was bloody ridiculous as a young man because he waltzed around in brightly coloured clothes and kipper ties, 'looking like something out of Carnaby Street'. Well his predecessor wore a dress, fur coat and a lady's hat, the MP who succeeded him was noted for his heels and swagger and stole other people's money, so perhaps Lord Dafydd El thought that he wouldn't stand a chance if he didn't cut a dashing figure. It worked, he was elected and stayed in politics even if he is often at the centre of conversations beginning with 'That bloody Dafydd El has only gone and [insert political crime here]….'
When Merfyn was first appointed as VC and the Gwerin Rose Up To Overthrow, I was at an Open Day for alumni etc and the audience was addressed by Dafydd El who stood there and gave them a Right Bollocking. I thought 'What is going on, you can't give the alumni a bollocking', but my friend later explained that what I didn't realise was that every member of the audience – apart from me – had gone there 'to draw blood from Merfyn' and Dafydd El knew it and got in there first. They'd gone after Merfyn's blood because he'd refused to unfairly force me out of my PhD place, so they must have been fuming to see me sitting there. Not that the silly old buggers dared say a thing.
One person sitting in the front row with a face like a bulldog chewing a wasp was the dreadful Peter Brindley, who was the Chief Technician of the Plant Biology Dept when I was an undergrad. Brindley accused me of theft once. In public, in front of others. Of course I didn't get an apology. See previous post.
A trafficking ring run by the friends and relations of your fucking friends Brindley, How Very Dare You pompous around Bangor plotting to throw other people out of their jobs? By the way Brindley, your own sad sartorial arrangements leave much to be desired, how about appointing Dafydd El and Merfyn as your style consultants?
Now here's a conundrum for those of us who knew how many Enemies Of The Paedophiles dropped dead 'with a heart attack' or 'couldn't be revived' by the Top Docs after a heart attack. The world cheered backed in the late 1980s when the old bastard Brindley had a huge heart attack. Having followed the terrible consequences of so many others who keeled over, everyone presumed that Brindley would not be long for this world. Sadly he not only survived, but Brindley went on for many more years and I presume is still his living toxic best today. Brindley's family told everyone that it was because 'he followed medical advice', lost weight and walked every day. Which he did, we used to see him walking between Bangor and Menai Bridge. But so many other people did exactly the same after heart-attacks. They died. Including the Labour Party Leader John Smith. Who 'couldn't be revived' by Dafydd's network at Bart's after a heart attack on 12 May 1994. Just before Matt Arnold, the former Head of Bryn Estyn, died 'from a unidentified blood disease' on 9 June 1994, four days before the trial of his long-time friend and colleague Peter Howarth trial for the sexual abuse of boys in care in north Wales opened at Chester Crown Court.
John Smith's heart attack experience was not followed by anything like a Brindleyesque Miracle. After Smith's initial heart problems on 9 Oct 1988, he was told by Top Docs at Edinburgh Royal Infirmary that 'it definitely isn't your heart' only to keel over with a heart attack hours later. Smith only just survived; he then did the Peter Brindley bit but far better than Brindley; Smith lost three stone and took up climbing Munros, but he had another heart attack in May 1994 and died in the care of Dafydd's network at Bart's.
John Smith's death resulted in Miranda becoming Labour Party Leader on 21 July 1994. By which time Peter Howarth had been found guilty of abusing boys in care in north Wales and was jailed for 10 years. Miranda had been since 1983 the MP for Sedgefield which was in Durham, on the site of the big ring in the North East which partnered Dafydd and Gwynne's Gang for decades. Before they relocated to Bryn Estyn in 1972, Arnold and Howarth had worked at Axwell Park Approved School in Gateshead, part of the ring. Miranda's dad Leo was a lawyer in Durham and worked at Durham University when Arnold and Howarth were busy in Gateshead. One of those who concealed the abuse at Axwell Park was Ernest Armstrong, a Sunderland Councillor and Chair of Sunderland Council's Education Committee, who in 1964 became the Labour MP for Durham North West and was the man who was so helpful re Miranda's targeting of the seat of Sedgefield. See post 'The Most Dangerous Man In The World – Part III'. So Ernest Armstrong, one of those who concealed abuse in the ring in the North East that was linked to the Gang in north Wales, was elected to the Commons in the year that Dafydd was promoted to the level of consultant. I am noticing more and more synchronising of events such as this; so many that it is difficult to correlate them all. There really was a pattern…
Mrs Brown was brought up in County Durham and went to Durham University in the 1950s. Prof Eric Sunderland spent his entire post-qualification academic career at Durham University until he replaced Sir Charles Evans as Principal of UCNW in 1984; Eric began working at Durham during the 1950s.
Before being elected to the Commons, Miranda was a London-based barrister who lived in Wansdworth, sharing a flat with Charlie Falconer, just down the road from St George's. Wandsworth Borough Council starred Dafydd's mate John Tilley who had arrived in south London just before John Allen opened for business at the Bryn Alyn Community and joined Wansdworth Council. Tilley became Council Leader and in 1978 the Labour MP for Lambeth Central. Wandsworth Social Services facilitated the south London ring in collaboration with St George's Hospital. See post 'Lord Snooty The Third'. Donald Naismith, the Director of Education for Wansdworth, was known to be abusing kids in care. See previous posts…
Miranda was the pupil barrister of George Carman QC, who was protecting the Westminster Paedophile Ring, had been on board with Gwynne and Dafydd's Gang when he worked in Chambers in Manchester, until Carman successfully defended Mr Thrope at the Old Bailey in 1979, which made his name and resulted in Carman moving to London. Cherie worked in Carman's Chambers until 1988. Carman was not Known For His Brilliance until he defended Mr Thrope. However he was a crook, a drunk, a gambler and had a serious drink problem; Carman was violent and was mates with crooked coppers and gangsters and he also hung out with sex workers. It can have been only for his knowledge of the Gangster and Sex Offender Community that Carman was considered to be suitable to defend Mr Thrope.
After Mr Thrope, Carman was a rolling bandwagon. The Gang were terrified that all would unravel, so a lot of people helped Carman career-wise and in turn he became THE barrister who kept the activities of the Westminster Paedophile Ring out of the media and indeed the Courts.
See posts 'No Ordinary Methods' and 'No Ordinary Methods – Supplementary Post' for more details re Carman and his mates.
I have been told that the documents that were stolen from my house ended up in the hands of Carman as well as the Digger. Carman was famous for winning his cases after the last-minute arrival of personal documents which had often gone missing from someone's house previously. I wonder if he received the forgeries made by the Top Docs and the crooked Gwynedd County Council solicitor Ron Evans as well?
Would anyone else who lost to Carman and his colleagues like to use the info here? That lot FORGED documents, including documents allegedly written and signed by people's own hands, I have copies in my possession as well as corroborating evidence…
As for Top Docs and heart attacks, during the 1990s my own father had what I was almost certain was a heart attack. It was enough to cause him to agree to consult a Top Doc, which is never a good idea. Indeed it wasn't. The dreadful Dr Matthews of Nether Stowey did just what the lying bastard at Edinburgh had done to John Smith; the ECG was done, Matthews told father 'it definitely isn't your heart, the machine doesn't lie'. I told father that the machine won't lie, but Matthews does and furthermore Matthews can misinterpret the print-out…
Lady Gass knew Dr Matthews. He had been the partner of Dr John Constable in Stogursey but Mrs Constable, a former Angel, told everyone that Constable kicked Matthews out for 'neglecting patients'. We just howled with laughter because Constable and his wife were dreadful, half the village was going to Cannington Health Centre to avoid them. So Matthews joined the Nether Stowey crew. After repeatedly telling the dad of a girl at school with Brown's brother that there was nothing wrong with him, he just had indigestion, it was found that Mr Galloway had stomach cancer. He died after a few hundred Opportunities Were Missed To Save Him. Matthews had a wife who told people that she was a psychiatrist and she even took on patients as well. Mrs Matthews was not a psychiatrist, I'm not even sure that she had any substantial training in psychotherapy.
Dr Matthews and his non-psychiatrist wife lived near Fairfield. Mrs Brown used to teach one of the Matthews' daughters.
Lady Elizabeth Gass:
The Nether Stowey practice also employed the GP whom Mrs Brown eventually consulted. When the people I knew in Fiddington who found themselves in possession of so much dosh when the Gang were in hot pursuit of me from the late 1980s onward finally sold my grandfather's old house and moved to Nether Stowey in the early years of the millennium or thereabouts, they found that one of their closest neighbours was Mrs Brown's GP! Who seemed to ignore many of Mrs Brown's health problems and concerns. Furthermore the house in Nether Stowey that was purchased, which seemed to be just what they wanted at a good price, was sold to them by a retired Angel, a midwife. I didn't think twice about this at the time, but I have been receiving info from people who seem to know that this wasn't just fortuitous.
If any of the many NHS workers and their families and friends in Somerset who joined in the bonanza when word got around that I had tangled with the Royal Lobotomist in north Wales and it became known that money or jobs could be requested in return for keeping quiet about this or even for making untruthful statements about me to Those Gathering Evidence of my Dangerousness and Insanity would like to drop me a line before I name yet more of you on this blog, please do so! There are many more of you to star yet!
We're talking the whole population of Coultings, half of Stogursey, Fiddington, Cannington, Nether Stowey, those who were regulars at Stockland Club, the Anchor Inn in Combwich etc.
Then there was the GP who knowingly lied about a man who had an STD, told everyone that it was an infection contracted as a result of him swimming in the River Parrett and failed to warn one woman who was rendered infertile after being cross-infected by him.
Top Docs of Somerset: Reiters syndrome is an STD, it has nothing to do with swimming in rivers, even in Bridgwater. Why were you an accessory to what you knew was misinformation and lies? Particularly as your patient had begun hanging out with the offspring of Tory grandees by then and was even appearing on TV game shows!
See previous posts for further info on Dafydd El and the other MPs who have represented the constituency containing Croesor… and of course for the negligent, hopeless GPs of Somerset, including Dr Leighton who was struck off, grew a beard to disguise himself and then worked as a door to door brush salesman in Somerset. Which Brown thought was pretty extraordinary as did I. Until I thought a bit more and realised that, as with Will Edwards being struck off by the Law Society when every lawyer in Gwynedd at the time was bent, ALL of those GPs in that part of Somerset were bloody dreadful and Constable and Matthews were definitely worse that Leighton. So why was Dr Leighton thrown to the wolves or indeed the brushes?
I  remembered Dr Leighton before he sold brushes. When I used to stay at my grandpa's place, before we moved in with him, Dr Leighton used to turn up. He was grandpa and granny's Top Doc! Dr Leighton was still around when grandpa found out about the prostitution ring run by the Angels and Top Docs in the Nuffield Hospital and went apeshit, as discussed in previous posts.
The Nuffield Hospital that was in Taunton.
Dr Leighton was also visiting my grandparents when Charlie the gardener from Kilve used to do the garden; the Charlie who's young adult son Derek Valentine Thorne was found shot dead in Kilve just as it was all kicking off re Mr Thrope.
Kilve is in the Bridgwater constituency, but it's not far from Taunton.
Unlike Lord Maelor and Wood's dentist friend Stu Ferraris, Gwynne the Royal Lobotomist did not catch fire or explode at any point in 1984, which left him free to forge documents relating to me and share them with third parties.
With regard to Mrs Taylor, wife of a Fire Brigade Hero. She was the biology teacher and I loved biology. I was swotty and loved quite a few subjects but throughout my secondary schooling, much of my love for swotting was almost killed by teachers of my favourite subjects pissing cold water over me and everyone else. Although Taylor was a difficult woman who worked in stereotypes re her response to pupils, I still loved biology. One day when we were Doing Salivation, Mrs Taylor explained that in a rare condition called Huntingdon's chorea, the mouth and throat go terribly dry, such that it causes serious problems. I asked Mrs Taylor why people with Huntingdon's chorea didn't just ensure that they had a supply of water or a wet sponge on hand. Mrs Taylor said in response that she didn't know, there must be other things that happened with Huntingdon's chorea as well. I looked it up. It is of course a rare but well-known very nasty neurodegenerative disease with no cure. Patients are dumped in establishments run by Dafydd and left.
I found out months later that the dad of a family in Spaxton had Huntingdon's chorea. His daughters were both at Chilton, one in my class. Their dad was in Tone Vale, literally in a straight-jacket – with Huntingdon's, one's limbs fly about uncontrollably and patients used to be put in straight-jackets – abandoned by the Top Docs before he was 50. His daughters knew that they might have inherited the gene.
Mrs Taylor had seen the info about Huntingdon's re saliva in the Teacher's Guide and had not known anything else or found out either.
When I was 14 and Taylor was on at me constantly re trivia, after one exam, she held me back after class and told me that I had as usual scored the highest mark, higher than all the kids who Behaved Themselves, think what I could do if I Worked And Behaved Myself.
Mrs Taylor, you didn't notice that I DID work and I did Behave Myself most of the time. You and your colleagues were simply so busy with your petty personal vendettas against certain pupils that you just obsessed constantly about the kids who's parents didn't supply them with a uniform or who had Somerset accents so couldn't possibly look forward to academic careers. By the time that we were 16, corrupt police officers who were friendly with your husband were making very serious fallacious allegations about us that ended up with our relatives being threatened by gangsters. And when I did begin academic work at a very high level, you all lied your arses off when asked to defend the Mr Bigs of the gangsters whom you had ignored when we were at school…
What did you think that family who's dad had Huntingdon's was going through? Ooh; I forgot. You didn't know. You took so little interest in your pupils that you didn't know… It was another boy from Spaxton who told me.
I was one of the few kids in the school who had an interest in and knew about politics. When I was choosing O level subjects, I opted for Gov't and Politics. The teacher stated that he was not going to have That Girl in his class. Not that it mattered, I did history instead, which I was keen on and I ended up with an A at O level. Most of the Gov't and Politics class failed because it was Hard and they Didn't Understand the subject.
I know it doesn't actually matter in that I more than made up for those bigoted teachers trying to obstruct my pursuit of knowledge, but it is by such processes that schools wreck the chances of so many kids and the horrors of the big child abuse scandals unfold…
There is a reason why parents have become so ruthless re getting their kids into Good Schools. It's no good Fining Parents Who Cheat The System and Lie About Their Addresses or who Go Private. Bloody well drop a bomb on places like Chilton Trinity was, where no caring parent with resources would ever send their kids and stop pretending that all is basically OK with the school, it is just that bloody kid.
Mrs Taylor's husband's colleagues in the FBU blamed Merlyn Rees, the then Home Secretary, for the 1977/78 dispute, for failing to offer them enough dosh:
Merlyn Rees was born near Pontypridd in south Wales and educated at Harrow Weald Grammar School and  Goldsmith's College, London where he was President of the Students Union, 1939-41. Rees served in the RAF in the Nottingham University Air Squadron during WW II. He attended the LSE where he received a BSc and an MSc. Westminster Swinger Richard Crossman and his mates ran the LSE. Dafydd and Gwynne's mate Lady Juliet Bingley trained as a social worker at the LSE at about the time that Merlyn Rees was a student there.
Rees was appointed a teacher at his old school in Harrow in 1949. He taught for 11 years, during which time he was three times an unsuccessful Parliamentary candidate for Harrow East, in 1955 and twice in 1959 (at a General Election, then at a by-election). Merlyn Rees was a member of the Institute of Education at London University (another establishment colonised by those we know and love and still is, as discussed in previous posts), 1959-62.
In the early 1990s, a big organised abuse scandal at Castle Hill School in Shropshire revealed that most of the boys had been placed there by Harrow Borough Council… See previous posts. A TV documentary by Yorkshire Television about Castle Hill School replaced the one originally planned about abuse in north Wales, although Yorkshire TV got as far as filming Alison Taylor in Sept 1989. Filming in north Wales suddenly stopped and in Feb 1990 the planned programme about north Wales was abandoned.
In Feb 1990, Gwynedd County Council obtained an injunction against me from Sir John Kay sitting in Leeds High Court. The two witnesses who testified against me were Gwynedd social workers Keith Fearns and Jackie Brandt. They both perjured themselves. Fearns had never met me; Jackie had met me at most two or three times. Brandt had previously unlawfully detained me and refused to reply to any of my questions or complaints. Neither would Lucille Hughes investigate; the affidavits sworn by Fearns and Brandt maintained that I had 'harassed' Brandt and that she was so frightened of me that male members of staff were always in the office with her lest I arrived in a murderous rage.
Within weeks, Fearns and Brandt, along with two of their colleagues Slob Ingham and Maggie Fookes, perjured themselves again in Chester before Justice John Roch, who knew that they had perjured themselves, in an attempt to have me imprisoned for breaching the injunction.
Documents in my possession demonstrate that the four perjurers had neither written or signed the affidavits that 'they had signed and sworn'. The crooked lawyer employed by Gwynedd County Council, Ron Evans, provided written instructions to the perjurers to arrive at the Court early to read 'their' statements and 'familiarise' themselves with them, because they hadn't seen them before. Ron's note made it clear that officials in Chester Court were au fait with the plan….
See post 'The Bitterest Pill'…
Merlyn Rees was the Labour MP for Leeds South, 1963-92, a constituency in Jimmy Savile Central. Rees succeeded Hugh Gaitskell as the constituency MP; I have not yet had time to blog about the unexpected and unfortunate death in office of the Labour Leader Gaitskell on 18 Jan 1963 – think Gwynne and Dafydd, Denbigh and Profumo everyone – or the civil war in the Labour Party between the Gaitskellites and Bevanites.
So who pegged out prematurely and unexpectedly? Nye who Did it For The Poor or Gaitskell who ever so slightly pissed off Those Who Supported The NHS?? Three guesses everyone…
Not that Nye lasted that much longer, Champagne Socialist Nye wasn't that well-liked among the Tory Top Docs of which there were a great many and whoops, Nye was over and out on 6 July 1960 as the Swinging At Cliveden continued but people began getting cross about the excesses of Bertrand Russel, Gwynne and Dafydd and Russell was constantly in the public eye as a result of his Peace Campaigning, Marching With Banners, Sitting In The Road etc. See previous posts.
Nye's wife Jennie Lee did much better. The Jennie Lee who was the MP for Cannock Chase, 1947-70, on the site of the big ring in Staffordshire, Jennie who was pals with Harold Wilson's crooked solicitor and close friend Lord Arnold Goodman. Lord Goodman successfully advised the Tory MP Lord Boothby of Long Term Affair With Harold Macmillan's wife Dorothy – as well of Rent Boys Supplied By Dafydd and Gwynne's network and Sex With Ronnie Kray (see previous posts) – on a libel action against the Mirror in the first half of the 1960s. Boothby won – the Mirror alleged that he had been having sex with rent boys and was involved with serious crime – and after that the Met refused to pursue the Krays for a number of years. No newspaper would dare touch Boothby again either because the Mirror were told in no uncertain terms that the Editor had to go and was not to return.
Gwynne and Dafydd: rock solid protection because of er Lord Snowdon's involvement with that crew and, it has been repeatedly alleged, other Royal Personages.
Jennie Lee was from a Scottish socialist family; her grandfather was mates with Keir Hardie. Jennie was a teacher who trained at Edinburgh University. While there, she was in the Labour Club, was a member of the Edinburgh University Women's Union and was on the editorial board of the student newspaper. One of Jennie's first campaigns was to have Bertrand Russell elected as Rector of Edinburgh University.
Jennie Lee was given a peerage after she stepped down as an MP in 1970; she didn't peg out until 16 Nov 1988, so Jennie obviously followed orders in the way that only a Strong Woman Passionately Committed To Socialism can.
The years immediately preceding and following the Profumo Affair saw a spate of unfortunate deaths, as well as that of Nye Who Did It For The Poor. Prof J.E. Daniel, the father of corrupt judge Huw, died on 11 Feb 1962 while still in his 50s, as a result of a car crash in Flintshire. J.E. Daniel died two days before Saunders Lewis's famous radio broadcast 'Tynged yr Iaith' (The Fate Of The Language), the recording of which was done by none other than Dafydd. The broadcast led to the establishment of Cymdeithas yr Iaith (the Welsh Language Society), a few months later. See previous posts.
Just as the Profumo Affair loomed, in which Dafydd and Gwynne played a substantial role. Huw's corrupt old dad was a theologian at the Bala-Bangor Theological College, a Schools Inspector and one of the early leading lights in Plaid. He went to Friar's School in Bangor and Jesus College, Oxford. See previous posts eg. 'Tan yn Llyn'.
Anyone for a huge distraction technique on the part of some moralistic old bastards at the centre of serious crime and debauchery involving the Royals, who presented themselves as God-fearing Methodists who were nothing like those English elites?
Lord Goodman was the first solicitor who was called on to advise when Mr Thrope was charged.
Arnold Abraham Goodman, Baron Goodman
Lord Goodman's education: Hackney Downs School; UCL; Downing College, Cambridge. Goodman became a senior partner of the law firm Goodman, Derrick & Co (later known as Goodman Derrick LLP).
Goodman bagged his peerage in 1965 and was Master of University College Oxford, 1976-86.
Lord Goodman, being a Philanthropist, was on the Boards and Committees of numerous Arts things (see previous posts) as well as on The Observer Trust.
In 1977 Lord Goodman was the founder of the disability Motobility scheme. If anyone know how this bunch of crooks benefited from that, do let me know.
After Goodman's death, one of his wealthy clients, Lord Portman, alleged that Goodman stole funds worth £10 million from his family's trust over a 30-year period and made donations to the Labour Party. Portman commenced legal proceedings for recovery but the claim was never substantiated and the research of Goodman's biographer concluded that it had no substance.Goodman was often portrayed by 'Private Eye' as a sinister "power behind the throne" exerting huge influence on the British establishment.
According to a documentary made by Richard Bond for Channel 4, The Gangster and the Pervert Peer, screened on 16 February 2009, Goodman, who never married and wasn't blessed with children, was one of the chief parties responsible for suppressing investigations by journalists which exposed how Lord Boothby and others were responsible for protecting the Krays from justice. Official MI5 records declassified on 22 October 2015 revealed that the association between the bisexual Boothby and the Kray twins had been the subject of a MI5 investigation in 1964. The year in which Dafydd was promoted to consultant level at the North Wales Hospital Denbigh.
Lord Goodman died of pneumonia – 'the old man's friend' – on 12 May 1995. His old mucker Harold Wilson, who had been an Honorary Fellow of University College, Oxford since 1965, died on 24 May 1995. Dafydd's crooked partner in crime Bing Spear the Home Office Drugs Branch mandarin died on 9 July 1995, in Cornwall. Peter Morrison was found dead in his house in Belgravia on 13 July 1995. Brown was forced out of his job at Aston University in July 1995.
Meanwhile, the Gang were gathering evidence from Lady Gass's neighbours as to my Dangerousness and Insanity to make a case for having me banged up at Lilibet's pleasure and I understand lobotomised. Gwynne had snuffed it in 1986, so the plans must have been with Cardiff University, one of the last places to still perform such surgery, it was how they killed Lena Zavaroni in Oct 1999, just before Ronnie published his Report. See previous posts.
Dafydd and Gwynne's good mate Lord David Ennals (see post 'The Science Of Animal Behaviour) died on 17 June 1995. Zany comedian and friends of the Pythons, Footlights crowd etc Viv Stanshall (see previous posts) had spontaneously combusted on 5 March 1995.
In 1995 the world said goodbye to a great many other witnesses as well, there was quite a rush.
Merlyn Rees served as N Ireland Secretary, 1974-76 and Home Secretary, 1976-79. He became Lord Merlyn-Rees in 1992, the year that five witnesses to the North Wales Child Abuse Scandal were killed by the firebomb in Brighton. See 'The Silence Of The Welsh Lambs'.
Merlyn Rees was one of the Directors of Municipal Mutual at the time that Municipal Mutual completely suppressed the 1996 Jillings Report, after Municipal Mutual's solicitors Browne Jacobson employed Michael Beloff QC to provide legal advice to get them out of the crap. Michael's father was Lord Max, a friend of Ioan Bowen Rees, the Chief Exec of Gwynedd County Council while the ring raged and Lord Max helped establish the University of Buckingham, Thatch's flagship private university of which she subsequently became Chancellor. Lord Max's sister the biochemist Lady Ann Beloff-Chain was married to the Sir Ernst Chain, the Nobel Prize-winner who was among that constellation of Nobel Laureates who Knew About Dafydd and Gwynne, some of whom were busy with research fraud. See previous posts. In 1986, Lady Ann announced that she would be leaving her post at Imperial College, where so many of the Gang had lingered since Patrick Blackett had made the institution famous.
In 1987, Lady Ann Beloff-Chain arrived at the University of Buckingham, along with her research team. She was provided with funding to develop a Dept of Biochem at Buckingham by the Clore Foundation. The Chairman of which is Dame Vivien Duffield, a Rich Philanthropist. Dame Viv's fortune came from her dad, Sir Charles Clore, another Rich Philanthropist who built up a fortune from nothing and was a client of Christine Keeler. Dame Viv's husband the financier John Duffield was the son of John Elwn Duffield, a psychiatrist who knew the Gang. See post 'Sex, Lies and No Democracy' for details of Dame Viv, the organisations that she bankrolls and her lifelong habit of assessing girls and women in terms of how much rich men might want to shag them.
It was in 1987 that Prof Mark Williams discovered the Miracle Of Mindfulness when working with Dafydd's Gang at Bangor. I wondered for ages how Williams has had the nerve to perpetrate such a big research fraud and one known to so many academics in Bangor and Empowered Service Users who witnessed the terrible reality (see eg. 'The Biggest Expert Of The Lot'), but now I've researched the en masse fraud that was taking place at the Cavendish Lab in Cambridge, at Imperial and at Birckbeck which resulted in all those Nobels (see previous posts), I know why Williams never feared exposure.
Michael Beloff, Lady Ann's nephew, was a friend of Miranda and a colleague and friend of Cherie. Municipal Mutual were also the insurers of the North Wales Police.
See previous posts for more Merlyn Rees info; Rees was one of the most culpable politicians re the Westminster Paedophile Ring, his paw prints are over every part of the cover-up.
I have also previously discussed other corrupt Chief Constables and senior police officers in earlier posts, including Sir Philip Myers of North Wales, a great friend of the Gang, who was in a league of his own re police corruption. See eg. 'Top Of The Cops' and 'A Stalker's Network'.
Mr Calaminus's father – Otto Paul Calaminus – was during the 1970s the vicar of Shepton Montague, a village near Bruton in Somerset. The Rev Calaminus retired in 1979ish and he and his wife moved to Australia. The Rev Calaminus was ordained in 1968; prior to that he had been the Headmaster of St Andrew's School at Knowle Hall, an independent boys' school at Bawdrip, near where I lived between about 1967 and 1974. The Mr Calaminus who taught me was a pupil at his dad's school. There is some fascinating information about Knowle Hall on the web; Mr Calaminus's parents leased Knowle Hall from the owners and established and ran St Andrew's School themselves. After the school closed and Mr Calaminus's father was ordained, Knowle Hall became the British Institute for Brain Injured Children, a charidee. When I was older I heard allegations that the charidee was a scam…
Not far from Knowle Hall, on the outskirts of Bawdrip was the premises of Ireland & Stock. Ireland & Stock was known by the kids because it was virtually next to THE sweet shop that served Bawdrip, a classic shop with a genuinely nice old lady in there, who dispensed sweets out of the old-style big glass jars. I was particularly aware of Ireland & Stock – it was an agricultural merchants – because the owner, Bob Ireland, lived near us with his mother and I knew Mrs Ireland. Mrs Ireland was occasionally the grateful recipient of cowslips picked by my friends and I when cowslips were the most prevalent flowers on the Somerset Levels before people would be shot on the spot for picking a cowslip. Bob Ireland was a single man living with his mother but very jolly; Bob Ireland had a hectic social life because he led Bob Ireland and His Dance Band (as described by the slogan on his trailer). The Dance Band I think were a jazz band, but they travelled across Somerset and probably beyond, providing entertainment, a sort of West Country Humphrey Lyttleton and co. I only found out years later that jazz was strongly linked to Class A drugs; I have no idea whether Bob Ireland and his Dance Band ever participated in practices, but Bob Ireland did know about the sordid underbelly of Somerset life because of the boozing/jazz/dances etc. He'll have known about the excesses of the notorious Webbington Country Club on the way to Bristol as well, reputed to be a prostitution venue and which at times entertained shotguns and gangsters, as described in previous posts.
In about 1980, after we'd moved from Bawdrip to Fiddington, I was working on a farm for the summer and the farmer told me how sad he was that Bob Ireland had died at such a young age. The farmer told me that Bob Ireland had died from 'moss on the brain' no less. Brown and I made a few enquiries with other people as to what had really killed Bob Ireland but we never got further than 'Ooh it was moss on the brain'. I expect that a Top Doc from Musgrove Park Hospital wrote that on the death certificate, it wouldn't have been beyond them.
I only woke up recently to Bob Ireland, leader of the Dance Band who would have known much, dying in 1980ish, immediately after Mr Thrope walked free from the Old Bailey and in the wake of the ludicrous allegations about me that were stoked by mad old gossips and crooked police officers.
Previous posts have discussed in detail some of the wayward clergy of Somerset when I lived there. One of the most unpleasant was the Rev Ballard of Stogursey. Sir Michael and Lady Gass knew Mr Ballard, he was an alcoholic who violently assaulted the boys in Stogursey School where Ballard was invited to teach RE; Ballard was a big bloke who thumped one 10 year old so hard that the boy hit the floor.
The teacher who invited Mr Ballard to knock the boys to the floor was the notorious Mr Longthorne. Mr Longthorne inflicted considerable damage on kids himself, his class was not a happy place. So for most of the week the kids in Longthorne's class – the oldest primary kids who would be transferring to secondary schools the following year – had Longthorne being as nasty and as unhelpful as possible, refusing to keep them informed of basics, then punishing them for not knowing the basics and then as a treat, Ballard would turn up one morning a week and hit the boys very hard.
Ballard was eventually caught embezzling money from the Church and was allowed to leave Stogursey quietly without publicity or prosecution on the grounds that Ballard had been tempted to raid the coffers because of having to fund his drinking habits and keep five kids. The Browns always observed that Mr Ballard, a man in late middle age, had married a much younger woman shortly after she left school. Mr Ballard himself freely told people that he couldn't really be arsed with being a vicar, especially in Stogursey, Mr Ballard wanted to be a Bishop no less but sadly he had to do a few years as a vicar first.
Lady Gass, a Trustee of the Bishop's Palace, Wells:
One of Mr Ballard's roles in Stogursey was, I kid you not, to sort out the punch-ups. Mr Ballard was usually on hand because he spent a great deal of time getting pissed in the Acland Hood Arms. The punch-ups were more frequent in the Greyhound, but all anyone had to do was walk across the road to the Acland Hood and get Mr Ballard to act as the referee. Mr Ballard told parishioners whom he found acceptable socially such as Mrs Brown that he was appalled at the brawling bumpkins of Stogursey. Well we weren't very impressed with Mr Ballard.
Stogursey Church:
I presume that the Church above, like so much of Stogursey, was owned by Lady Gass.
A popular pub in Stogursey:
Somerset vicars are a small community and the Rev Calaminus will have known about the excesses of Mr Ballard. One Somerset vicar who caused very much more serious problems than Mr Ballard was the Rev J.F. Rigg, who arrived as the vicar of Bawdrip at about the time that the Rev Calaminus closed St Andrew's School and trained for ordination.
Previous posts discussed how within a short time of his arrival in Bawdrip, it became evident that Rigg was what used to be called a Sex Pest. Rigg was a Sex Pest on an impressive scale, women in Bawdrip were locking their doors to keep him out and there were threats from male partners to thump him. One such man was the union rep at the British Cellophane factory in Bridgwater, at the time the biggest employer in the town.
Previous posts have discussed how Cellophane, which in the 1970s employed 3000 people, was allowed to gradually decline and eventually close, without Tom King or his successor Ian Liddell-Grainger giving the matter a second thought. Cellophane was originally owned by Courtaulds (they had a factory in north Wales as well); in the mid-1990s it was purchased by UCB Films (later Innovia Films) who closed the Bridgwater factory in 2008 after Innovia chose to transfer production to another factory that it owned in Kansas that had received substantial financial support from the US Gov't.
It's not that I'm a big fan of Gov'ts propping up failing businesses but the decline of Cellophane had a disastrous effect on the economy of Bridgwater and there were a lot of questions that were never answered re why the other factory was favoured because the Bridgwater factory was doing a better job and more efficiently. Cellophane was notorious in Tory Somerset because it was a closed shop which caused upset, but that will have meant that the union rep who openly told people that Rigg needed a smack in the chops will have been in an influential position. Mr Rigg fared rather better than the Cellophane factory did.
So can we presume that Cellophane was not a link in the organised abuse in Somerset that was directly connected to the Westminster Paedophile Ring?
Rigg's Sex Pest tendencies caused such problems that eventually after 36 women made formal complaints, a delegation went to see the Bishop of Bath and Wells. At the time that was Edward Henderson, who fessed up that Rigg had previous for this, it was why he had been transferred from his previous parish in the Lincoln area to Bawdrip. Henderson asked the delegation to allow the Church To Deal With Rigg. The delegation waited but Rigg's activities continued. There was a great deal of disgust and some people refused to have anything to do with Bawdrip Church any longer. One of the delegation then discovered a few years later that Rigg had not confined his attentions to adult women. Rigg had abused a teenaged girl so seriously that she had a breakdown. No-one knew what the course of her distress was until Rigg  went to visit her in hospital – I don't know whether it was Bridgwater, Taunton or Tone Vale – and an Angel found him molesting her in there, as he had molested her elsewhere for months…
Rigg subsequently rang the girl's parents and told them that if he was prosecuted, he would 'tell his story' to a tabloid and ensure that their daughter was identified, which he was sure that they would realise would finish her off for good. The Bawdrip policeman, PC Bradshaw, found out and threatened to smack Rigg. PC Bradshaw was told by his seniors that if he confronted Rigg in any way Bradshaw would be sacked. PC Bradshaw had already been demoted for some sort of wrongdoing and he couldn't risk it.
Rigg's wife was Brown Owl of Bawdrip Brownies. Like Mr Ballard's wife, she was a lot younger than her husband; Mrs Rigg had been the daughter of one of Rigg's friends. They were not blessed with children and the fact that the Riggs had 'a brother and sister relationship' was given by Bishop Henderson as a reason for Rigg molesting females of any age on a vast scale. Brown observed that if he had been married off to Rigg as a young woman he wouldn't have wanted to have sex with him either.
Tawny Owl was PC Bradshaw's wife. I spent a brief terrible time in Bawdrip Brownies and I noticed that Tawny Owl would never cross Brown Owl's path in any way. I caused a rumpus because one of Mr Rigg's tasks was to give the Brownies lifts and I refused to go in his car. There was a major row. At the time I didn't know about the girl who had been molested but I did know about the women who had complained about Rigg and we took the piss out of Rigg at Sunday School anyway.
I had no understanding that Rigg was a serious offender, but I did view him as an idiot and I did not want to go to Brownies anyway, certainly not in his car. Brown Owl gave me a bollocking. Brown Owl was also really pissed off with me because I wanted to do the First Aid badge but Brown Owl ordered everyone to do the Hostess badge and the drips all made trifles and Rigg judged them. When I met Brown years later and told him this, he thought that it was really brilliant because 'hostess' did used to mean 'prostitute' and it was Rigg's palate that had to be satisfied with those trifles. The Brownies were In Training!
As teenagers, my friends and I thought that the Dirty Vicar of Bawdrip was hilarious and we laughed even more one day when we were in Bridgwater and there was Rigg on the Cornhill looking really wrecked… He was still the vicar of Bawdrip and remained so until I was well into my 20s.
As an adult I realised that Rigg was a serious sex offender and the Church and Top Docs ensured that he continued to have access to victims. Rigg's family weren't clergy, they were lawyers and judges. Rigg's previous habitat, Lincoln, is a posh city with a grand Cathedral, highly rated. See previous posts for those in high places, academic and otherwise, who were in Rigg's orbit when he was quietly moved on from Lincoln. A lot of people worked very hard to keep Rigg out of trouble. At least one leading light in the Church in Bridgwater, Mr Poole, was a solicitor.
One boy's mum who definitely knew about Mr Rigg when they had lived at Bawdrip was Mrs Slocombe, who's son later married Melanie Davies, PC Gilbert Davies's daughter. Obviously I don't know whether Mrs Slocombe ever discussed Rigg with Melanie's dad, but Mrs Slocombe did know about Rigg. Mr Slocombe was the MD of Bridgwater Motor Company. I think that Mrs Slocombe did tell him what a nuisance Rigg was making of himself, but I seem to remember being told that she thought that he probably didn't believe how bad Rigg was.
Years later I heard that Mrs Bates, the Headmistress of Bawdrip School, had left the village after decades there because of Mr Rigg… When I was at Bawdrip School, for a short time we had a rather odd teacher called Miss Elizabeth Webb. She wasn't interested in teaching us much but we spent a great deal of time going over to Rigg's rectory or to the Church with her. Miss Webb disappeared and I heard that Mrs Bates had pressurised Somerset Education Authority to have her removed on the grounds of her 'unsuitability'. Not long after Miss Webb departed from Bawdrip, she turned up on BBC religious affairs programmes doing the God Slots. Previous posts have discussed some of the worrying people involved with the BBC's religious affairs section.
One of my friends who was forced out of the BBC in the early 1990s after refusing to accept a bribe when he worked in the BBC Commissioning Dept in London was forced out after a transfer to the Religious Affairs Dept in Manchester. He is married to my friend from school who knew about Rigg and his own dad was a well-known Anglican Churchman in Scotland who was targeted by Thatch for being a loony left clergyman after contributing to the Faith In The City report in the 1980s that so enraged the Tories. My friend's dad in Scotland had known, via the Church, one of the Profs at Bangor University who's life was made as difficult as possible by the Gang.
There are so many links with so many people that I have failed to notice that Thatch was getting angry with my friend's leftie Church of Scotland clergyman dad at the same time as Marmaduke Hussey was Chairman of the BBC, having been sent in there in 1986 as Thatch's henchman. My friend was appointed to his own job at the BBC about one year after Hussey had his feet under the table.
Previous posts provide full details of Hussey, including info about his wife, Lady Susan, Woman-of-the-Bedchamber to Lilibet and also godmother to the Prince William. Susan Hussey is the sister of William Waldegrave, who's ancestral seat is in Somerset and who was John Major's Secretary of State for Health, Nov 1990-April 1992, while my career was being destroyed by the ring at St George's Hospital and prosecutions were repeatedly mounted against me by the Gang in Wales perjuring themselves. See previous posts for details of the Waldegraves. I'll just remind readers here that Waldegrave was/is a Director of Coutts and was Health Secretary when some of the cavepeople in Somerset found themselves in possession of much money, some of which arrived via a Coutts cheque (see post 'Upper Class Twit Of The Year – Shooting Themselves').
Duke Hussey was Chairman of the BBC, 1986-96. Hussey enjoyed a long career at Associated Newspapers, culminating in the position of MD, before he joined Times Newspapers as Chief Executive and Managing Director, holding the post 1971–80.
Hussey rocked up at the BBC in 1986; the year that my friend Anne Vernon was killed by the Gang, the year that I began my MSc at Hammersmith Hospital, the year that on Dec 18 Prof Ollie Brooke was convicted and jailed; Dafydd had me wrongfully arrested and illegally imprisoned four days earlier… See eg. posts 'Hey, Hey, DAJ, How Many Kids Have You Killed Today?' and 'Oliver!'.
Hussey was Chairman of Royal Marsden Hospital throughout his years at the BBC, until 1998. Hussey was Chair of the Royal Marsden when that institution was central to the Cancer Research Campaign/ICRF research fraud that starred one of Tory Francis's mates and colleagues of Prof Vincent Marks (my boss at Surrey University and the brother of BMA Chairman Dr John Marks), which resulted in the death (attributed to suicide) of Prof Tim McElwain after the fraud was exposed in 1990. See post 'Reports Of Death Were Greatly Exaggerated' and 'Apocalypse Now'.
Marmaduke Hussey was Chairman of the BBC when the Gwerin declared war on Graham Day, the senior sociologist at Bangor University and made fallacious allegations about Graham racially discriminating against Welsh people when he made appointments. 'The Guardian' loyally published the fallacious allegations. Nerys Patterson, the sociologist who later married Merfyn, was caught in the crossfire and never forgiven. Neither was Graham or indeed Merfyn. See eg. 'Badlands'. The Gwerin's attack was nothing more than a distraction strategy in the wake of so much bad publicity re the abuse of kids in care in north Wales and a North Wales Police investigation that failed to find any evidence of a paedophile ring despite hundreds of complaints.
Marmaduke and Susan, as featured in Tatler, April 1994, at Nicholas and Serena Soames' Wedding Party: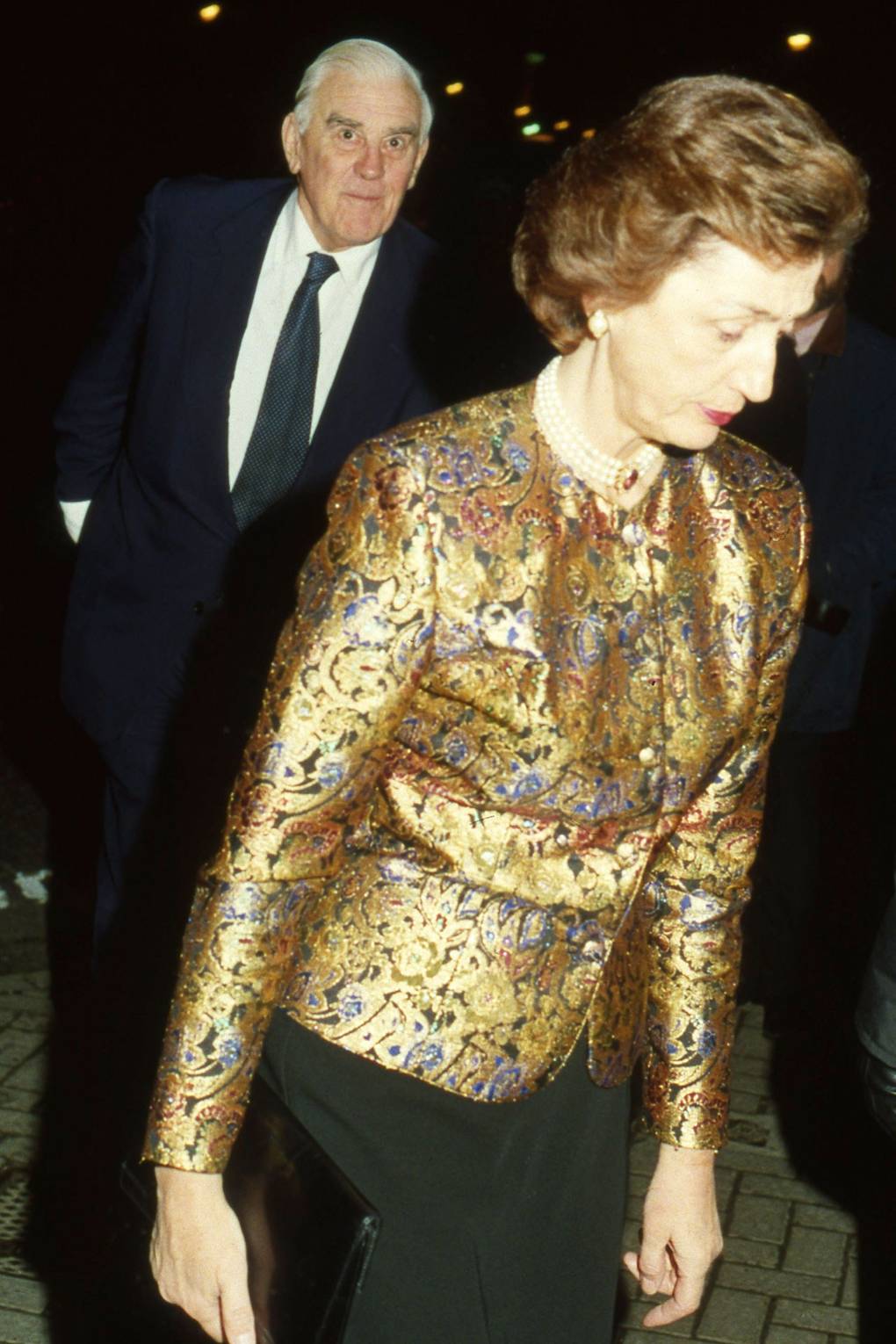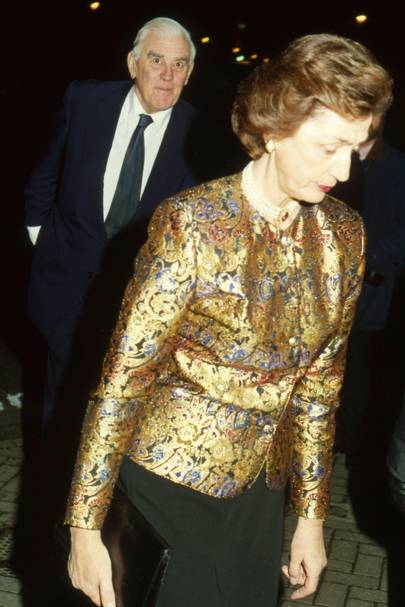 While Lady H dressed up like a dog's dinner to attend Nicholas and Serena's Wedding Party, Patient F and I were in the process of arranging to meet/meeting the Mental Health Act Commissioners to tell them that Dafydd was sexually exploiting patients and that serious complaints about him were not being investigated. The MHAC admitted that they knew about this and that such complaints had been made about Dafydd at Denbigh as long ago as the 1960s.
Within days of us meeting the MHAC, Dafydd had planted that brick that I had thrown through his glass door in the early hours which was subsequently used to obtain the injunction against me from Liverpool High Court on 4 Nov 1994, on the grounds that I was a danger to Dafydd's life. The MDU and the North Wales Police knew that the brick had been planted, that I had nothing to do with any of it and that perjury was committed by Dafydd… See previous posts.
Lady H, hard at work:
A Radio 4 God Slot Favourite:
Ann Atkins is the cousin of Mr Porter, who until some two years ago, since the mid-1980s, had owned and run Hillgrove School in Bangor. I taught at Hillgrove after I qualified as a teacher in 2001, until Keith Fearns, the Leader of the Arfon Community Mental Health Team, arrived on Mr Porter's door-step and told him that I was a Dangerous Nutter who attacked people with knives and scissors. Mr Porter told Fearns that he had never had any concerns about me. Fearns reminded Mr Porter that Fings Break. I resigned to save the Porters further grief when I heard that five Top Docs and one police officer had rung the Porters in the space of a few hours demanding that the Dangerous Nutter whom they had employed as a biology teacher should be sacked. The Porters had two close family members in the clutches of the Gang and I knew that they knew that there were at least four children in the school who were being abused; the children were the children of two social workers and a Top Doc. I couldn't blame the Porters for shaking like jellies, although obviously I wished that they had delivered a crippling blow to Fearns's groin instead.
Since I began the blog, I have been told that everything was a set-up from start to finish; the teacher training tutors at Bangor ensured that I would not receive offers of teaching jobs from anywhere, the Porters then advertised a job that they knew would suit me, I would apply for it and at a convenient moment, Mr Fearns would descend upon them to Share Information, Information having been leaked to parents along with instructions to ring the Porters and create havoc.
After I began the blog, I also received info that one of Mr and Mrs Porter's sons had a relationship with the daughter of Nefyn Dodd, the manager of Ty'r Felin Children's Home on Maesgeirchan, where kids were being trafficked to Dolphin Square and other venues. Nefyn Dodd was so ferocious that even Ronnie Waterhouse couldn't excuse him. Dodd's wife June was appalling as well. At one point, a forged letter of support for Nefyn and June Dodd alleged to be from a former kid in care who was in Risley Remand Centre was received by Lucille Hughes. Ronnie Waterhouse saw the letter and simply stated that as it was a forgery he would ignore it and investigate no further. See previous posts.
Mind How You Go Mr Dodd!
I was told that the Dodds' daughter gave Mr Porter's son a terrible time and damaged him badly.
Mr Porter's father was one of the Toppest Docs at Rampton Hospital. Gwynne and Dafydd sent their victims to Rampton if all other tactics failed. Rampton first hit the headlines re serious abuse of patients in 1980, but patients had been battered and murdered for years before then. I have discovered some interesting things about the Inquiry into Rampton in the wake of the 1980 scandal but I haven't yet had time to blog about it. It simply confirms that the Top Docs were a complete law unto themselves, that politicians knew exactly what was happening and yet more steel was erected around the Westminster Paedophile Ring after every major expose or scandal.
I always wondered why the Porters arrived to set up a school in Bangor in 1984 (or it might have been 1986). They weren't Welsh, didn't like Wales and were very hostile to all things Welsh, so Bangor would seem to be an unlikely destination for them, just at that time when the Gang were threatening Brown and me and Prof Eric Sunderland, Carlo, Thatch and the UGC made that deal that UCNW would not be closed down if That Girl and her Leftie Boyfriend who made those Terrible Allegations about Gwynne bach would have their careers ruined. See previous posts. Along with the careers of their friends, including those friends who worked at the BBC.
In 1984, Dafydd and Gwynne's mate Jimmy Savile became a member of the Top Docs and VCs favourite club the Atheneaum, on the recommendation of Cardinal Basil Hume, who was from a medical family in Newcastle and related to Dafydd and Gwynne's mates. Basil was also the brother-in-law of Lord John Hunt of Tanworth, who grew up in Minehead and went to school near Bath. John Hunt was Cabinet Secretary, 1973-79. John Hunt was Basil's sister Madeleine's second husband. Her first husband had been Sir John Charles, the UK's Chief Medical Officer, 1950-58; Sir John's term as CMO spanned the duration of Dafydd's entry to Liverpool Medical School and subsequent qualification as a Top Doc, as well as the concealing of Gwynne's criminality as the North Wales Hospital that caused a Gov't reshuffle in Sept 1957. See previous posts.
Ann Atkins comes from a clerical family. As any fule kno, Ann, like Aunty Peggy in 'The Archers', has High Moral Standards. Read previous posts including 'Thought For the Day' for info on the Hillgrove School Cunning Trap, the Porters, Ann Atkins etc.
After Mr Fearns had me forced out of my job, the Gang tried to fit me up for Threats To Kill and I was told that I was looking at seven years in chokey. The case circulated around the Courts for nearly two years, during which time I lost my home. The charges were withdrawn on the first day of the trial, although eight NHS staff and a police officer had committed perjury so keen were they. Huw Daniel the corrupt Presiding Judge – son of Prof J.E. Daniel who met a sticky end two days before Saunders Lewis and Dafydd Made Welsh History in Feb 1962 – was livid when he was told that the charges had been replaced with a very minor Public Order charge, so Huw compensated by lying to journalists, telling them about all the 'victims' of mine that there are in north Wales. The local paper obligingly published the lies about my victims. See previous posts.
The Gang were so cross that I wasn't imprisoned that someone contacted the DES and told them that I had been 'severely mentally ill for 17 years' and wasn't fit to teach. I have been told that the message to the DES was something to do with the teacher training tutors at Bangor University. A junior Gov't Minister, a Philanderer no less, cleared my name and prevented me from being struck off the teaching register. The Philanderer was then named on the BBC as having allowed a paedophile to continue teaching. I didn't know it at the time, but he is a close friend of Merfyn Jones, who had just been appointed VC of Bangor University. The parts of Bangor University that were most openly hostile to Merfyn and held pow wows to depose him were the School of Education, the School of Healthcare Sciences and the School of Theology.
After the Philanderer cleared my name, the Rules Were Changed and after that, any teacher faced with allegations that they were Unfit To Teach – although not having been convicted of any offence – were Assessed by the Social Services and the General Teaching Council. The Chair of the GTC for Wales was Prof Gareth Roberts, of Bangor University and prior to that the Normal College in Bangor and Gwynedd Education Authority.
Meet the Ultimate Decision-Maker:
I don't know what north Wales will do when Dafydd dies. It'll be like the rumours re Leonid Brezhnev, "Oh he died ages ago but they haven't admitted it, they hold his corpse up at public events and pretend that he's still alive'.
However, that lot still need to learn a lesson from Ian Kennaway, who's now living in Rylett Crescent.
Now which professions were most culpable re organised abuse in north Wales?
In May 2004, just before Huw Daniel gave info to the journos of north Wales – one of whom, Eryl Crump, is a graduate of the Normal College, Bangor – re my Victims, one of the Somerset contingent walked away from a manslaughter trial at Bristol Crown Court a free man after the Presiding Judge Heather Hallett ordered the jury to acquit mid-way through the trial. See eg. 'Sex, Lies and No Democracy'.
To return to Bishops. Gwilym Williams, the Bishop of Bangor, 1957-82 and Archbishop of Wales, 1971-82, was a mate of Dafydd and Gwynne. Gwilym Williams was a graduate of Jesus College, Oxford, where all the best influential supporters of the Gang are educated; Gwilym Williams was at Jesus College at the same time as Harold Wilson. Harold and Mary Wilson were of course Nonconformists. See eg. post 'Come, Friendly Bombs'. Huw Daniel and his father the Nonconformist theologian and Schools Inspector J.E. Daniel – Huw's dad was a pal of Dafydd and Gwynne as well as Huw – were both graduates of Jesus College, Oxford. So was Professor Gareth Roberts, who for years was the Principal of the Normal College in Bangor, then when the Normal merged with Bangor University, Prof Roberts was given a Chair in the School of Education at Bangor University. Prof Roberts also worked as an Education Advisor for Gwynedd Education Authority. See previous posts. And of course after the Philanderer cleared my name when Prof Gareth Roberts's colleagues had made fallacious allegations about me, Prof Gareth Roberts became Chair of the Wales GTC. If Prof Roberts is not careful, Rylett Crescent will await.
Archbishop Gwilym Williams was the son of a wealthy north Wales landowning family. As well as holding posts as a clergyman, Williams lectured in theology in a number of colleges and university colleges across Wales, including at Bangor. Gwilym Williams was born in Finchley of all places. See previous posts for further info and for the connections between Gwilym's circle and someone who later became the MP for Finchley and PM…
Gwilym Williams's successor as Bishop of Bangor, Cledan Mears, was also a mate of Dafydd and the Gang. See previous posts, including 'Amber Rudd, The Miners' Strike and A Memory Jogged'.
Bishops rub noses with each other a great deal. Gwilym and Cledan will have known other Bishops – including the former Bishop of Chester, (the constituency of Sir Peter Morrison) who was recently named as a child molester – and Edward Henderson. It was Henderson who initially colluded with Rigg's offences, but Henderson retired in 1975 and Bishop John Bickersteth succeeded him. The collusion over Rigg continued. The collusion continued yet further when one George Carey succeeded John Bickersteth as Bishop of Bath and Wells in 1987.
Edward Henderson died in 1986; Bickersteth retired as Bishop of Bath and Wells in 1986 and George Carey succeeded him. However, Bickersteth served as Clerk of the Closet, 1979-89, that particular Clerk of the Closet being responsible for advising the Private Secretary to the Sovereign on the names for candidates to fill vacancies in the Roll of Chaplains to the Sovereign. The Clerk of the Closet presents bishops for homage to the Sovereign, examines any theological books to be presented to the Sovereign and preaches annually in the Chapel Royal, St James's Palace.
John Bickersteth was from a clerical family – there were six Bishops in the family over generations – and his mother was friends with the actress Sybil Thorndike. He was educated at Rugby and Christ Church, Oxford and ordained in 1951. Bickersteth began his career as a curate in Bristol, then he served as the Vicar of St Stephen's at Chatham in Kent and prior to being appointed as the Bishop of Bath and Wells in 1975, he was the Bishop of Warrington, 1970-75.
Warrington was on the turf of the Gang; the Gang's personal prison and killing machine for kids in care and Empowered Service Users, Risley Remand Centre, was near Warrington. Risley's reputation as a dangerous hell-hole was established from the day that it opened it's doors in 1964, but by 1975, when Bickersteth arrived in Bath and Wells, matters at Risley were so grim that the Gov't had been refusing to release certain stats, such as how many 'male prisoners under the age of 16′ had been found dead there. Translated that means that the Gov't didn't dare admit that children from the homes in north Wales who had been arrested for ridiculous offences such as stealing sweets or who had simply been framed were constantly being found dead in Risley, although the Medical Care Was Acceptable And Prisoners Were Observed.
The constituency MP for Risley, 1964-87, was the appalling Tory Mark Carlisle, who if anyone ever needed prosecuting as an accessory to the Gang should have been one of the first charged. Carlisle held successive Ministerial posts most of which involved concealing the Gang's crimes. His constituents were the thugs who were employed at Risley as screws. The circumstances under which Carlisle the paedophiles' friend bagged that seat are interesting.
The seat had been previously held by Dennis Vosper, a supporter and protector of the Gang, who was appointed Minister of Health by Macmillan in Jan 1957 when Macmillan became PM, after the Top Docs had buggered up Anthony Eden's health and then told him to stand down on Health Grounds. The Docs involved were known to Gwynne and Dafydd and the two key players were Basil Hume's brother, John Hume and Lord Horace Evans. Then Vosper suddenly stood down as Minister of Health on Top Docs' advice in Sept 1957.
Readers might remember that at that time, Dafydd had recently qualified as a junior Doc, against the backdrop of Gwynne the Lobotomist's ongoing butchery of the victims of Sex Offenders in High Places which was concealed at the highest levels. Bertrand Russell was one of those sex offenders but he also insisted on making a nuisance of himself with his campaigning and peace protesting so he was rather visible.
Dafydd had been funded and trained at Liverpool University with the backing of the security services and part of Dafydd and Gwynne's network were the War Heroes and Nobel Winning Geniuses in Nuclear Physics such as Lord Patrick Blackett (who had a second home in Croesor, just down the road from the house that Russell made his main home after 1955/56), Sir James Chadwick and Sir John Cockcroft. This crowd were somehow all connected to the Top Docs' advice that Vosper received but I still haven't quite worked out how exactly. The Windscale Fire occurred on 10 Oct 1957 and Cockcroft, Chadwick, Blackett et al all knew of the serious safety risks that had been taken at Windscale; Dafydd had been working at Windscale immediately before he began his degree at Liverpool. Gwynne and that lot Did Something that caused a panic in Macmillan's Gov't…
Then of course the Gang maxed out on their knowledge of Macmillan's cover-up of the extent of the disaster at Windscale and its causes, because Macmillan feared that Britain would be excluded from the US nuclear weapons programme if Eisenhower thought that the British nuclear scientists were a bunch of utter incompetents who had almost sent up a mushroom cloud over Windscale. See previous posts. How Supermac ever expected to dupe Eisenhower into believing that any of them knew what they were doing when this man was employed as an 'atomic scientist' at Windscale and then given a degree in medicine I do not know:
Vosper stood down on health grounds, laid low for approx. two years and was back as a Minister in the Home Office in time to handle the run-up to the Profumo Affair, which also involved Dafydd and Gwynne. Vosper was given a peerage in 1964 and died at a not very great age on 20 Jan 1968. The other Health Ministers of that era who concealed the same ongoing scandal of Gwynne – Robin Turton, Derek Walker-Smith, Enoch Powell, Anthony Barber – all lived to very great ages and were alive and kicking to contribute to the How Very Dare You when I complained about Gwynne in 1984 and for a number of years afterwards as well. See previous posts.
It was Dennis Vosper receiving a peerage that made way for Mark Carlisle to become the MP for the constituency containing Risley. Risley was completed and opened in 1964, the year that Vosper made way for Carlisle… Risley must have been planned soon after Macmillan became PM. It could only ever have been planned as a personal prison for the ring, there was never even any attempt to ensure that Risley ever functioned as anything else.
Previous posts have speculated that from the early 1950s, there seemed to have been all the factors put in place to ensure that north Wales was able to become the organised abuse capital of the UK. David Maxwell-Fyfe, a personal friend of the Gang, was appointed Home Secretary and given the additional responsibility of Welsh Affairs and then in 1952 became the man to whom MI5 were answerable…
Gwynne the Lobotomist was provided with armour plating in spite of the serious criminality and deaths for which he was directly responsible and 'Cymro 007' discussed the arrival of politicians such as Thomas Jones aka Lord Maelor and Geraint Morgan QC in north Wales during the 1950s, who were soon elected as the MPs for the Gang-controlled constituencies of Merioneth and Denbigh and who served the Gang loyally. Then in 1964 Risley was built…
I have forgotten to take into account something else because it is now quite some time since I blogged about it; Gwynfa Unit, in Colwyn Bay, the children's and adolescent psychiatric unit in which children were raped, buggered, thrown out of windows, dropped on their heads, made to wear dog collars and led around on leads. Gwynfa was opened in 1961 and was a hell-hole from the beginning. My post 'Don't Be Silly, He's Nice' discussed Gwynfa.
Serious complaints were legion but no effective investigation was undertaken and the staff were utterly unsuitable. From 1970 until the place hurriedly closed its doors just before the Waterhouse Inquiry was announced the Manager was Nigel Mannering Berry, a former Denbigh Angel who had Qualified at Denbigh in 1959; the overall responsibility for Gwynfa was the remit of the North Wales Hospital…
The Child and Adolescent Psychology Service had a role in Gwynfa, as did Clwyd Social Services. Then there was the joke of a school attached to Gwynfa, which was the responsibility of the Education Authority…
Gwynfa was in Clwyd, yet most of the young people at Gwynfa, at least by the 1980s, were referred from Gwynedd Health Authority and the Top Doc for Gwynfa, Child Psych Dr Barry Kiehn, was employed by Gwynedd Health Authority. It was Barry who wrote to Dafydd when I placed that small ad in 'Private Eye' in 1987 asking if anyone had info on Dafydd; Barry saw the ad and contacted Dafydd, I have a copy of his letter. See previous posts.
This bizarre system of 'management' and Top Docs contracts held by the most inappropriate Health Authorities was a hall-mark of the Gang and was undoubtedly done to enable everyone to abdicate responsibility and to make legal action difficult. It happened in my own case; Clwyd Health Authority maintained that they were not responsible for what had happened to me in Denbigh because I was a Gwynedd Health Authority patient (except that I wasn't; Gwynedd HA had refused to treat me and I was living in London by then anyway), yet Gwynedd Health Authority maintained that it was Nuzzing to do with them because Dafydd's employment contract was held by Clwyd Health Authority. Within months though Dafydd was given responsibility for the area of Anglesey per se as well…
It was a highly-thought out chaotic labyrinth, so obviously the work of bent Civil Service mandarins and lawyers. I note that when Mary Wynch sued, she very carefully named certain Docs personally in her action, including Dafydd…
The icing on the cake re Gwynfa was that when it was closed, it was replaced with another child/adolescent unit, Cedar Court. Which was run by one of Dafydd's ex-wives. Cedar Court received a glowing inspection report from Estyn, the Wales's school inspection service. This was followed within months by an investigation by someone other than Estyn after complaints were made. What was revealed in that inspection was so damning that Cedar Court was closed. See previous posts for the details of the tame inspectors in Estyn who were on board with the Gang…
So yet another vehicle in north Wales for trafficking kids into sex work, Gwynfa, was opened in 1961. Macmillan was PM, the parties at Cliveden that would eventually blow up as the Profumo Affair were regular events and this man was the Minister of Health:
There certainly were Rivers Of Blood when Gwynfa opened its doors.
Enoch was the Health Minister who in 1961 made a well-publicised visit to the North Wales Hospital, professed himself appalled, told them that he would not allow them to do this to people, returned to London, made his famous Water Towers speech in which Powell declared his intention to close every asylum in the country and then never ever mentioned it again. Powell's famous 'Hospital Plan' which promised to close the asylums, was rewritten with that bit taken out and the promise of Added Cash for the NHS. It worked a treat, the Top Docs endorsed the Hospital Plan and Praised the Gov't for their Investment In The NHS. See previous posts for gen on Enoch, the Hospital Plan, the elaborate ruse that was his visit to Denbigh, Macmillan's personal visit to the backwater of Denbighshire to do a bit of election campaigning in the early 1960s etc…
It's the Wind Of No Change again.
When Nigel Mannering Berry the Royal Lobotomist's Assistant was given responsibility for the care of the children at Gwynfa, this was the PM:
Readers should take note that in 1969, Harold Bennett, who had been Head of Bryn Estyn for more than 20 years, retired. He was replaced by David Ursell. In 1971, an inquiry was held after a complaint about Ursell's methods of upholding discipline. In 1972, Ursell was suspended after more complaints re discipline. In 1972 Peter Burton became Head of Bryn Estyn. In March 1973, Peter Burton, his wife and his young son all died as a result of a car accident in Cheshire. The Deputy Head of Bryn Estyn was killed in the same crash. Matt Arnold became Head of Bryn Estyn in May 1973; Arnold appointed his old friend colleague from Axwell Park Approved School, Peter Howarth, to a post at Bryn Estyn in Nov 1973…
For many years, Bryn Estyn was managed directly by the Home Office. For a short while it was run by the DHSS and in Oct 1973, it became a Council run Community Children's Home.
In Somerset, plotting was afoot on the part of Edward du Cann and others for du Cann to succeed Heath as Leader of the Tories, a plan scuppered when du Cann was exposed as a crook. See post 'The Milk Street and Other Mafias'. Meanwhile, Thatch was on manoeuvres, the lunch at the Clarence in Bridgwater with Thatch took place in 1972/73 with a relative of my grandpa, grandpa who had been mouthing off about du Cann's criminality for years and Thatch subsequently received the enthusiastic support of Peter Morrison to run for Tory Leader. The real mover and shaker behind the plan to put the petit bourgeois grocer's daughter in as Britain's next PM was of course Airey Neave, one of the contingent who worked for the security services back in the days when they thought that it was a good idea to launch Dafydd's career in medicine… See previous posts…
Mark Carlisle was Thatch's first Secretary of State for the DES, 4 May 1979-11 Sept 1981. Carlisle was replaced by Keith Joseph some two weeks before I arrived for Freshers Week at UCNW. See previous posts. Carlisle presided over the DES during the events in Somerset, ie. my last weeks at Chilton School and my time at Bridgwater College, doing A levels, which was eventful, as discussed in previous posts. I have received information that Bridgwater College too chose to build up a pathological picture of me on the grounds of the ridiculous Sex n Drugs n Rock n Roll 1979 conversation held between a corrupt police officer with murderous friends and a relative of mine who was happy to fuel the fire with any old bollocks. Everyone knew this, which must have been why the Evidence gathered by Dafydd et al from them a few years later was so useful.
People have been asking me to say something on the blog about CA Street, the Head of Science at Bridgwater College when I was there doing A levels, 1979-81. I have mentioned CA before but I had no evidence that he was part of any Cunning Plan, although I have been receiving info for weeks that he was and that he provided Evidence to the Gang years after I left Bridgwater. I did know that CA was in the same camera club as a Bridgwater man who sexually abused at least one girl, Brown and me both knew that, but we presumed that CA did not know about the unpleasant side to this man. I have been told that he did.
There were serious problems at Bridgwater College with certain teachers, one being the dreadful Pam Sellers, as discussed in previous posts. CA was Sellers's line manager and people used to maintain that he was not dealing with her effectively, but how could he when Somerset Education Authority were providing 100% support for even the most abusive and incompetent teachers, such as W.C. Francis, the Head of Chilton Trinity School (see previous posts)? The Bridgwater schools were terrible in the 1970s and that was because people at the top of the tree did not act, they colluded, all of them. That was why I thought that CA did not deal with Sellers and just beat about the bush trying to blame me but in a rather more friendly way than everyone else, as he did when Graham Bishop, the Deputy Principal of Bridgwater College, tried to have me expelled on the basis of what he knew were false allegations and then got caught red-handed… See previous posts.
I have been told that CA was in on it all, because so many of them had done or concealed such dreadful things that they'd all have sunk like stones if my name was not smeared. CA was a maths graduate of Southampton University, which was dominated by Dafydd's mate Sir Donald Acheson, who served as Chief Medical Officer for the UK, 1983-91. Acheson was used to conceal Dafydd, Gwynne and the Westminster Paedophile Ring when all those former kids in care who had been forced to work as rent boys began dropping from AIDS. Alison Taylor and I were refusing to shut up at the time… See previous posts including 'Professor Prestigious and His Associates'.
Nicky Heinersdorff, the colluding GP in Bethesda, also trained at Southampton.
Southampton is in Hampshire, the stomping ground of Lord Denning, as well as his brother Sir Norman. Sir Norman served as Director of Naval Planning, 1945-56, Director of Naval Intelligence, 1960-64 and Deputy Chief of the Defence Staff for Intelligence, 1964-65. Lord Denning and Sir Norman lived to great ages, they were up there in the Overton area until Recent Times.
Portsmouth, Royal Navy HQ, is of course in Hampshire. As was the estate of Princess Fergie's dad, Major Ron of the Massage Parlours and, as alleged by a friend of mine from Bangor, the Kiddie Sex Club. See previous posts…
I have been told that CA did his best to ensure that I accepted the offer of a place at UCNW rather than the other universities to which I applied. One of those was Aberystwyth and it has been suggested that I need to look into why Aber sent me an offer telling me to gain 'experience' by working on a farm for a year when I had been doing farm work since I was young and why UCNW welcomed me with open arms straight after A levels although other students applying to study agricultural sciences at UCNW were told to work on a farm for a year…
The man who interviewed me at UCNW was Dr Mike Alcock whom I viewed as being rather more competent that the other hopeless old duffers in the Dept of Agriculture. Dr Alcock must have been Of The Gang though, he could not have worked in that Dept if he was not. All I know about Dr Alcock was that his speciality was grassland biology and his wife was a teacher. Which sadly is incriminating enough in itself re north Wales in 1981…
Anyone for Gwynfa Unit??
I have been told that another Top Doc who trained at Southampton University is relevant to the Gang's pursuit of me and their assistance from people who knew me in Somerset years after I had left Somerset; Bruce Ramsay. I have discussed Bruce in previous posts. Bruce was at Bridgwater College doing his A levels in the year below me. He wasn't from Bridgwater, his family arrived in the area I think just before Bruce arrived at Bridgwater College. Bruce and his parents knew about the problems at Bridgwater College, including Pam Sellers. Bruce entertained his classmates by taking the piss out of her and correcting her many mistakes during lessons. Did Bruce get a bollocking, find himself targeted etc? It seems not. As I remember, Bruce was taken to look around Oxford University by CA Street and asked if he'd like to apply. Bruce was very able but so were other students who's highlighting of the shortcomings of Sellers et al met a rather different response.
I have no idea why Bruce was favoured; I suspect that it was because his parents may have not been categorised as bumpkins and may even have confronted people over matters such as Pam Sellers.
One of the junior docs who was working as St George's when I was there knew Bruce; they had been on good terms at Southampton University. That was the junior doc who refused to have relationships with Lady Doctors, only Angels, on the grounds that being a Top Doc was not a woman's place.
Both Bruce and the Doc who would only shag Angels are now consultant obstetricians/gynaecologists. Bruce, as detailed in previous posts, takes on much private work. Who knows what the Angel-only shagger finds acceptable re working practices these days.
I wonder if the Angel-only shagger is one of the Top Docs who has gone on the work-to-rule because he has to pay tax on his enormous pension pot?
Ah, they're wonderful really aren't they!

Perhaps Sister Hutt could erect a plaque to honour every Angel that the Angel-only shagger laid?
How about offering a golden handshake to tempt the Angel-only shagger to work in Wales then Drakeford? His senior sexual harassing colleague from St George's, Richard Penketh, has been working in south Wales for some years, as discussed in previous posts. Their Leader at St George's, Prof Geoffrey Chamberlain, rocked up as a History of Medicine lecturer in Swansea University in 2000, in time for the publication of the Waterhouse Report, as a post-retirement job, in spite of having been involved in scandal after scandal at St George's… See eg. 'Now Then…'
CA Street lived in Kilve and Mrs Street was involved with Kilve Church. CA was very friendly with another Bridgwater College lecturer who lived in Kilve, Dr Grace, who taught chemistry. Doc Grace was very popular, but he died from cancer, I think when I was at UCNW. CA and Doc Grace used to share a car to go to work, they had been mates for years.
I have been told that another matter re Bridgwater College may have been more significant than I realised. Our geology teacher, Mr Rodgers (he was Phil Rodgers but we didn't do first names at Bridgwater College), was popular and good-humoured, more so than many other teachers there but something worrying happened as a result of Mr Rodgers. He asked our class if any of the girls wanted a baby-sitting job because his friend needed a baby-sitter. My friend volunteered and all went well for a time until Mr Rodgers's friend, the father of the child who needed the baby sitter, started hassling my friend to sleep with him. She left the job and asked me whether she ought to tell Mr Rodgers, because we assumed that he'd had no idea that his friend did this sort of thing. I don't think that she did in the end, she just thought that it would be too difficult to tell him what his (married) friend was doing. I have been told that Mr Rodgers almost certainly knew what his mate did with teenage girls in his orbit.
The girl whom Mr Rodgers' friend hassled was the girl who became upset when we looked at the dead bodies at Bristol Medical School. She was quite a good friend of mine who went to Bristol Poly. We wrote to each other – the Digger will have her letters – after we left Bridgwater College and used to meet in the holidays. She knew what happened to me re Gwynne and Wood and was concerned and quietly supportive. Her degree was longer than mine because it included a work placement. Imagine my puzzlement when I was later told that she was one of the graduates from the Bristol Poly course – which had a good reputation – who inexplicably had been unable to secure a job. When she did eventually secure a job it was at Bath University; the rents in Bath were was sky high but there was no allowance made in the salaries. My friend found after a few months 'working' in Bath that she was still penniless. I had exactly the same experience when I was offered the job at Surrey University with the brother of the Chairman of the BMA.
I have been told that my friend's difficulties and then the offer of a great job that turned out to be non-sustainable – her mum was a widow, so couldn't help – may well have been related to her being friends with me and knowing about Gwynne and Wood. One of the Gang's old timers, Phyllida Parsloe, a Prof of Social Work who facilitated abuse ever since her early days at St George's, held senior academic roles and senior roles in the governance of both Bristol University and Bristol Poly/the University of the West of England. Parsloe was the partner of Prof Olive Stevenson, another social worker who spent her career concealing and facilitating organised abuse and was rewarded with a Chair at Nottingham University in the same Dept as Dafydd's friend Ann Craft, who had worked with learning disabled victims of the Gang and had Supported Them In Their Sexual Relationships. Ann's Top Doc husband Dr Michael Craft conducted Community Research with Dafydd, precisely into Incest on Anglesey. See post 'The Old Devils'. Parsloe was obliged to resign as the Chair of an NHS Trust in Bristol a few years ago…
See eg. 'Vested Interests Or Common Pool?' for info on Prof Parsloe, her friend Prof Olive and their network.
Mr Rodgers was a miner's son from Yorkshire who lived in a rather posh house (for a teacher in Bridgwater) in Spaxton. His wife Pat was well-known because she was a professional golfer, professional lady golfers being rather unusual in the Bridgwater area at the time. It has been suggested that although I got on very well with Mr Rodgers, when the Gang came after me a few years later, he and his wife were probably pressed into assisting them… Pat Rodgers could have been very vulnerable as well as useful, the Gang networked via golf, because of the popularity of that sport with Top Docs and the like. See eg. 'Remember Girls – Never Get Into A Car With A Stranger!'
Mr Rodgers had a little boy called Edward whom they had adopted…
I have been asked about another Bridgwater College teacher who lived in Spaxton, Mr Ken Brown, known to the students as the Ant, because he did look like an insect. I will never forget him. Brown (as in my friend Brown) drew a diagram of the Ant and fully labelled it eg. spiracles for breathing, aedeagus (an insect's equivalent of a penis) etc and I kept it in my geology folder. One day in geology the diagram fell out, landed on the floor in front of Mr Rodgers and the others on our table told me later that Brown's diagram was so accurate that it really was obvious as to which teacher been drawn with his aedeagus labelled which was why Mr Rodgers had not said anything.
The Ant was from Yorkshire as well and taught physics, but only to those resitting the O level. The teachers at Bridgwater College were rather pompous and a lot of them fought bitterly to teach the A level students, so the Ant must have been kicked about a bit by the others. I only knew the Ant because he ran the science club, the youth offshoot of the BAAS (British Association for the Advancement of Science), known as BAYS. Previous posts mention BAAS (now known as BSA, the British Science Association). Some of those excelling in research fraud etc who were linked to the Gang held office in BAAS at a UK level.
In the upper sixth I was one of the office holders for the Bridgwater branch of BAYS but the Ant didn't like me because I wanted to do biological sciences at university and Brown was doing psychology which in the Ant's eyes was even worse. Only physicists were acceptable. When one of our fellow students in BAYS, Rachel Crowhurst, told the Ant that she was going to do psychology at university as well, the Ant said 'Eeh, psychology, the systematic investigation of the obvious' and Brown responded with 'I see that the human psyche holds no mystery for Ken Brown'. The Ant did not like that.
The Ant really loved nuclear power and he had a hotline to Hinkley Point and his treat was to take students on a tour of Hinkley Point. The problem in the year when I was one of the office holders in BAYS was that we were nearly all aspiring biologists who weren't too keen on nuclear power. The Ant effectively told us that we were going to do the tour of Hinkley with his mate anyway and that was that, he'd booked the minibus and we had to bloody well do the tour of Hinkley. Furthermore the Ant had booked the tour for our last afternoon before the Christmas break of 1980, so he expected us to spend our last easy afternoon of term touring Hinkley Point when he had been told that none of us wanted to. So we all decided not to turn up, but because we all just made the decision on an individual basis ('Oh I'll say that I didn't feel very well'), we didn't realise that on the last day of term the Ant was waiting there in the minibus, having told his mate at Hinkley to get ready to do a tour and no-one at all turned up. So the Ant blamed me.
The Ant's wife was a teacher as well, she taught chemistry at La Retraite, the convent in Burnham-on-Sea. La Retraite was popular among Catholic parents but was also one of the schools, like the Taunton schools, to which the more resourceful parents sent their kids to keep them away from the secondary schools in Bridgwater. Some of the La Retraite girls came to Bridgwater College to do their A levels; I knew some of them and they knew the Ant's wife.
In about 1985, the year after I'd graduated and was clashing with the Gang big-time, a series of rather odd letters were published in the Bridgwater Mercury that caused a lot of trouble locally. They were anti-Hinkley Point letters and personally very rude about Hinkley Point workers, making reference to their 'selfishness' and the 'danger' that they were putting the local population in because of their greed for the high wages at Hinkley (the workers at Hinkley earned far more than the farm workers) and the letters were allegedly from a 'P. Brown' who simply gave their address as 'Bridgwater College'.
Because Hinkley was really the only game in town in that part of Somerset, anyone who was anti-Hinkley could expect grief, especially if they personalised the matter. There was an outcry and demands for the Mercury to reveal the full details of P. Brown but the Mercury wouldn't. More letters appeared and the person suspected of being the author was initially Mrs Brown, because she was Pat Brown and at the time was lecturing part-time at Bridgwater College. A lot of people asked Pat if it was her and she said no and was generally believed; people did tend to accept that Pat wouldn't have written such unpleasant things even if she had wanted to take an anti-Hinkley stance.
Then the Ant wrote a letter in to the Mercury FUMING, having a go at the writer of the P. Brown letters and angrily explaining that he was not the author either; it seems that when word got around that it wasn't Mrs Brown, the Ant was the prime suspect.
I thought no more about the P. Brown letters until someone mentioned them the other day as possibly another spiteful Gang-inspired ruse to cause bad feeling towards me and Brown. I was reminded that when I was at school, I and my two friends sported FoE 'Nuclear Power? No Thanks' badges. Pat Brown too had reservations, but I'd never thought that it might be someone trying to set us up because at school some of my friends' dads had worked at Hinkley and two of my uncles did. The husband of one of Pat's friends worked at Hinkley and the dad of one of Brown's brother's friends did. The Gang obviously didn't understand that we could be opposed or at least have reservations about a matter without aiming fire at the neighbours and insulting people who had taken jobs at Hinkley…
The P. Brown letters I think appeared – or at least some of them did – the summer that I lived at the Browns and worked on Robin Pardoe's pheasant farm, after having had the first big row with Tony Francis when he had obviously lied to me and then lied again when I challenged him over it…
It was the summer that I contacted Keith Best the MP for Anglesey, re the Gang, the summer that Samuel Brittan and Michael Grade demanded my friend's head on a plate after she refused to do a fiddle when she was working in the box office of the Edinburgh Fringe and the summer that my friends in Somerset began to realise that there was a major problem unfolding in north Wales for Brown and me.
The friend who had grief from Samuel Brittan and Michael Grade also ended up in her parents' bad books when a student whom she had known at Stirling University – being a four year Scottish degree, my friend graduated in 1985, a year later than me – arrived uninvited in Somerset 'to visit', caused absolute havoc, upset everyone and them demanded therapy from my friend's mum (who was a clinical psychologist).
It was so bizarre and my friend just attributed it to her having been too trusting in her friendships at university and this student (a mature student) being able to manipulate the younger students and cause real upset. The mature student had begun to do weird things at Stirling; on one occasion she told my friend that my friend 'fed off other people's unhappiness'. I told my friend that she was the last person on earth who did that and Susan Crossley – Remember The Name!! – was nuts and nasty with it. Then Susan Crossley arrived in Somerset…
We had no idea that we were not only under attack from security services plants, but that someone who had known my friend at Stirling saw an opportunity when he realised that my friend knew me and Brown:
The Lord McConnell of Glenscorrodale:
My friends were also friends with Jane, a girl from Weston-Super-Mare, when they were at Stirling. Jane, a psychology student, became an occupational psychologist. Jane has enjoyed phenomenal success in that field, has made a great deal of money and works on an international level, flying to Saudi, to the US etc. Jane has not been pursued by gangsters. She still has a house in Weston but lives mostly in London.
See previous posts for further details of 1985 events and for Lord Jack McConnell's rise to the top of the Scottish Labour Party and indeed the Scottish Gov't…
Re Bridgwater College lecturers, there was also a drama teacher who knew me as well as Mrs Brown and who 'dropped dead' very unexpectedly either when I was at Bangor or just after I graduated; he was Tony someone, I can't remember his surname, but he was well-known and popular in Bridgwater. He was I think involved with the local operatic/dramatic society, as was Mr Calaminus and a particularly unpleasant teacher at Chilton School, Tony Pomeroy, who was a good friend of W.C. Francis, the incompetent Headmaster who oversaw the neglect and chaos.
Previous posts have discussed how W.C. Francis refused to resign even after a girl with whom I was friends was physically pushed out of the door by him, told that she came 'from a disgusting family' and that he didn't want her in his school. She was too frightened to go home to the disgusting family and tell them what happened, ended up staying in a house with a group of men in North Petherton and tried to kill herself. The disgusting family hit the roof when they had found out what had happened and took up the matter with Somerset Education Authority, but still Bill Francis remained in his job, as he tolerated an abuse ring linked to Dafydd et al in his school. Francis was Welsh and as described previously was alleged to be running a Welsh Mafia within the school, making personal friends of and promoting Welsh teachers.
I always presumed that there were a lot of Welsh teachers at Chilton because they only had to travel across the Severn Bridge for a job…
On the day that W.C. Francis mistreated the girl who subsequently tried to kill herself – she was a friend of mine – W.C. tried to trump up charges against my friend who later went to Stirling University and I in an attempt to expel us. It was such a nonsense that Francis had to back down. Only after beginning this blog was I told that the grief that I received at Bridgwater College and from the Gang subsequently was stoked not just by my knowledge of Rigg, Ballard and my grandfather's historical battle with corruption in the Tory Party, but also because I had witnessed the scene that everyone knew should have resulted in W.C. being removed….
At Chilton Trinity School, Mr Edwards the history teacher was Welsh, Jim Ernshaw the English teacher had been at a boarding school in Wales and knew Dafydd's mates at the Normal College in Bangor – Grim Jim's wife was a primary teacher in Woolavington – and there was an interesting Welsh teacher called Mr Davies who only worked part-time and ran a small farm at Wiveliscombe as well as a B&B, who I think might have found the other teachers a little ridiculous.
None of these teachers were as hopelessly incompetent and as unpleasant as W.C. Francis, but they did know that there were serious problems in the school.
There was an utter idiot of a PE teacher, I think he was a Williams, who arrived as a young teacher and was rapidly promoted to a senior position. Well he was Welsh, had been befriended by W.C. and he was keeping quiet about Fiddler…
For a short while in 1974 or 1975 a rather odd teacher called Mr Elphicke worked at Chilton Trinity; I have no idea whether he was anything to do with Charlie Elphicke, the Tory MP who was charged with sexual assault recently and is awaiting trial at present.
Numerous student teachers undertook placements at Chilton Trinity School and now that I am an adult I realise that they were given no support and no supervision at all, there is no way that they were being 'trained'. Indeed some of them were met with naked hostility by those who were supposed to be mentoring them. Just before sitting our O levels we were taught environmental sciences by a really nice young woman who was on placement from Bath University; she was supposed to be mentored by Ray Stanlake (see previous posts, the kindly uncle to the troubled kids who was very much more predatory and unpleasant than anyone realised and I have been told was THE main contact with Dafydd's Gang). I don't know what Stanlake's problem was with this student teacher, but he would barely speak to her, it was very noticeable.
All of these student teachers will have noticed that things were terribly wrong at Chilton and I imagine that their experience there was awful; Mr Ernshaw once 'joked' about the student teachers being given a rough time in the staffroom. Yet still they arrived from universities on placement, as Bangor University continued to send student teachers on placement to Holyhead School until the situation became very bad indeed. See previous posts for gen re Holyhead School…
Then there were the numerous supply teachers or teachers who just didn't stay long, I presume they were getting the hell out of there asap.
Some teachers who taught at Chilton for a number of years later became Heads of schools elsewhere. An English teacher called Mr Wood who was openly loathed by his colleagues at Chilton because, allegedly, of his far-left politics became a Head elsewhere during the 1980s or 90s, as did a very pleasant physics teacher called Mr Mostyn. Mr Mostyn had a connection to Cheshire; he ended up as a Headmaster in Cheshire and I think he grew up there originally. I really liked Mr Mostyn as did most of his other pupils, he was always very helpful and did his best – Mr Mostyn even gave us extra maths lessons at lunchtime because the maths teaching at Chilton was so bad that we didn't know what we needed to know for O level physics – but Cheshire was the site of the ring operated by the Gang in north Wales. I would never have imagined that Mr Mostyn was anything like Dafydd, but this is serious organised crime and most normal people can't stand up to constant harassment and death threats.
The Gang's henchman in Cheshire, Tory MP Mark Carlisle, bagged his peerage in 1987, the year that the Gang embarked upon the huge conspiracy with Douglas Hurd's Home Office and the Mental Health Act Commission to frame me for a serious offence and have me imprisoned once Thatch had won the General Election. Except that the Windbag was told by his mates in the Gang that he'd be PM by the time that I was imprisoned. See previous posts eg. 'Security, Security' and 'Hey, Hey, DAJ, How Many Kids Did You Kill Today?'
It all began escalating in Somerset in 1987.
Warrington didn't just contain Risley Remand Centre, there were also various institutions for children and young people in Warrington which in the 1990s became the focus of police investigations into organised abuse. It was revealed that complaints had been made for years but were not acted upon. There were convictions and some of those convicted had links with the Gang in north Wales. See previous posts…
John Bickersteth the Bishop of Warrington must have known about at least some of this when he arrived as Bishop of Bath and Wells in 1975 and carried on the good work re assisting Mr Rigg. Bickersteth died in Jan 2018.
George Carey was consecrated as a Bishop by Robert Runcie on 3 Dec 1987. Carey has a degree from King's College London and a Masters and PhD from Durham University, the stronghold of the long-standing ring in the North East which partnered the Gang in Wales. Basil Hume's family came from Newcastle/Durham; so did Brown's parents, his mum went to Durham University and his dad went to what became Newcastle University. Mrs Brown had doings with the Church in Somerset and she seemed to know George Carey, at least a little bit.
Carey's career began with a curacy at St Mary's Islington, then he worked at Oak Hill Theological College and St John's Theological College, Nottingham and became Vicar of St Nicholas' Church, Durham in 1975. In 1981, Carey was appointed Principal of Trinity College, Bristol before becoming Bishop of Bath and Wells in 1988. Carey was consecrated by Robert Runcie, Archbishop of Canterbury at Southwark on 3 December 1987 and enthroned in February 1988.
 Re Bristol: D.G.E. Wood and Lord David Hunt were Gang members who were Bristol University grads of the 1960s. Bristol University grads of the mid-1980s include Sarah Jenkins, who's mother Sheila was an abusive Gwynedd social worker. Sheila Jenkins was married to David Jenkins, an academic at UCNW. Sarah was on the psychology degree at Bristol University with Sarah Brown aka Gordon's Mrs! Sarah met Gordon through the PR business that she ran with Julia Hobsbawm, daughter of Eric, he with the second home at Cwm Croesor for so long. Eric was mates with Footie, the Windbag and eventually Britain's Labour PM! After Sarah Jenkins graduated in 1984 she returned to north Wales for a while and shared her accommodation with Christine Lippai, who had been at UCNW with me and had just graduated. They rented their place off D.G.E. Wood… Sarah later went into mental health herself and Helped People. See previous posts…
Robert Runcie has come under much fire in recent years for many matters, including his handling of the kidnapping of Terry Waite. The most high profile Runcie cock-up that has received coverage recently was Runcie's concealing of the sex offending of Peter Ball, the former Bishop of Gloucester.
Runcie was not the only person culpable. Carlo was such a great mate to Peter Ball that they were regular correspondents and in the face of Ball telling Carlo that a 'misjudgement' had led to Ball being 'harassed' by a Nutter, Carlo told Ball that he'd do anything to help protect him from the atrocious harasser. The 'misjudgement' was the sex offence committed by Ball and the 'harassing Nutter' was the victim demanding answers.
I noted when I blogged about this recently that the phrases used by Peter Ball to excuse his actions and to describe those of his victim's are virtually word for word the phrases that Dafydd, Tony Francis and Bluglass used in relation to me. There must have been a perverts Cut Out N Keep Guide re what you did when a complaint was made. Carlo could obviously always be relied upon to help. Carlo famously allowed Peter Ball to live in one of his cottages; I only found out the other day that it was in Somerset, on the Duchy estate at Aller. We went to Aller for biology field trips when we were at Bridgwater College, there is a famous beauty spot there and a woods.
Aller is over towards Langport, a town on the Somerset Levels, which used to be a town for everything that farmers needed, but it is full of organic cafes these days.
Ball was busy offending throughout the 1970s, 80s and the 90s and years later it was admitted that yet again, opportunities had been missed and no-one could explain why a prosecution had not been mounted in 1993 at least. Ball was eventually prosecuted in 2015 and served a prison sentence.
Somerset was filled with pride when Bath and Wells's own Bishop George was appointed Archbishop of Canterbury! George was considered an unusual choice because of his Evangelism which alienated a few people. George Carey hit the jackpot in terms of Bishop-promotion when he was confirmed as Archbishop of Canterbury on 27 March 1991 and enthroned on 19 April 1991.
In April 1991, the Gang took me to the Royal Courts of Justice in The Strand no less and tried, again, to have me imprisoned on the basis of their perjury. St Helena and the Wimmin were holding a test case re abused Wimmin in a neighbouring court. As I left Court, the Wimmin asked me to support their campaign to release Sara Thornton, who had been jailed for murdering her husband. See previous posts.
Just weeks later, Pat Pottle and Michael Randall, Bertrand Russell's old mates and formerly of Croesor, stood trial at the Royal Courts of Justice for helping the Russian spy George Blake escape from Wormwood Scrubs back in the 1960s. Pat and Michael's case attracted huge publicity because no-one could understand why they had suddenly been charged after so many years… See post 'A Message Of Peace At Christmas'.
Peter Morrison picked up his K in Feb 1991, the month in which I was told by St Helena's mate Prof Nigel Eastman to go back to north Wales, I was not going to receive and support in London because Dafydd was my doctor. I was discharged by Eastman, homeless, with no further advice.
When Robert Runcie retired as Archbishop of Canterbury, Thatch, encouraged by her former PPS, Michael Alison MP, put George Carey's name forward to Lilibet for appointment. The religious correspondent for The Times, Clifford Longley, commented that "Mrs Thatcher's known impatience with theological and moral woolliness … will have been a factor."
So was that sodding lunch at the Clarence in Bridgwater in 1972/73 (see 'Sex, Lies and No Democracy') and a few other matters.
I have been asked if I remember Sheila, a waitress in the Clarence in Bridgwater who knew my granny (and I presume my grandpa). I do remember her and she has been suggested as a possible link to Wendy Harris, the Deputy Head of Chilton School who also favoured the Clarence for socialising.
On 31 October 2002, Carey retired and was created the next day a crossbench life peer as Baron Carey of Clifton, of Clifton in the City and County of Bristol. He was succeeded by Rowan Williams. Living in the Diocese of Oxford, George Carey served there until 2017 as an honorary assistant bishop, as is customary for retired bishops. I don't have the capacity to blog about Rowan here; I have detailed his biography in previous posts. Rowan is from the Swansea area and he did know about the Gang and their excesses.
When the row over Bishop Peter Ball blew up, it was revealed that George Carey also admitted concealing Ball's sex offending for two decades….
Cledan Mears was succeeded as Bishop of Bangor by Barry Cennydd Morgan, (born 31 January 1947), who was from 2003 to Jan 2017 the Archbishop of Wales and therefore both Primate and Metropolitan of the Church in Wales.
Barry the Primate succeeded Dafydd's mate Cledan Mears as Bishop of Bangor, serving from 1992 to 1999 and was the Bishop of Llandaff from 1999 until his retirement in January 2017. Barry the Primate was the longest serving archbishop in the entire Anglican Communion.
Barry was born on 31 January 1947 in Neath. He studied history at UCL, graduating in 1969. In 1970, Barry entered Westcott House, Cambridge, an Anglican theological college in the Liberal Catholic tradition to train for ordination. During this time, Barry also studied theology at Selwyn College, Cambridge and graduated from Cambridge in 1972; as per tradition, Barry evolved from a graduate of Cambridge with a BA to one with an MA in 1974. Just like that. Barry the Primate evolved yet further when he was awarded a PhD from the University of Wales in 1986. After those less evolved Primates Carlo, Eric Sunderland, Thatch and the UGC had made that agreement in 1984 that I and my friends would be wrecked in return for the continued survival of UCNW…
Barry was ordained in the Church in Wales as a deacon in 1972 and as a priest in 1973. He was a curate in the parish of St Andrew's Major with Michaelston-le-Pit. Barry then moved to become chaplain and lecturer at St Michael's College and the University of Wales in Cardiff. Subsequent appointments included warden of the Church Hostel Bangor; chaplain and lecturer in theology at the University of Wales Bangor; Director of Ordinands and in-service training advisor in the Diocese of Bangor; and Rector of Wrexham. From 1986 to 1993 Barry was Archdeacon of Merioneth.
Barry the Primate won't have just known of the Gang and the clergy involved with them, but he'll have known about the murder of the vicar of Llanberis in Oct 1982 by Two Young Thugs Who Took Advantage Of His Kindness And Tried To Rob Him. When I first asked a local person about this I was told 'that vicar was a paedophile, everyone knew'. Reading old press reports of the case one learns that one of the boys accused of murder, Richard Dennick, maintained that the vicar had tried to sexually assault him and that he was defending himself. Although two boys were involved, it was Richard Dennick who was considered to have been the main culprit. The other boy, Barry Boyle, claimed to have run away out of the vicarage while Richard finished the vicar, Canon Alun Jones, off. Barry was a local Llanberis boy, Richard had recently moved to the village to live with relatives.
Richard was 16 at the time of the trial at Chester Crown Court in April 1983 and was found guilty of murder. He was sentenced to be detained at Lilibet's pleasure. The Presiding Judge was Dafydd and Gwynne's old pal William Mars-Jones, who was at the time President of UCNW while Gwynne sat in the Student Health Centre running a trafficking ring with D.G.E. Wood and everyone ignored the death threats being sent to Brown.
Barry was sentenced to Borstal.
Even if one considers 'What if the rumours about the vicar were malicious and he was attacked by those two boys?', just take a look at who was involved with the decisions in that case… It was the Gang, every step of the way.
Richard Dennick who shouldered most of the blame is still banged up in a high security psych hospital. All these years later, he is still in the clutches of the Gang, now in the medium secure unit at Llanfairfechan in Gwynedd. The Top Docs responsible for that unit are Dafydd's lying, perjuring friends who names litter my documents.
In 2015, Gwynedd went into Lockdown after the North Wales Police put out an alert that a Dangerous Murderer had escaped. It was Richard, the now middle-aged teenaged vicar killer, who's future is still entirely in the hands of a bunch of crooks who ran a paedophile ring in collaboration with the local clergy… See previous posts for full details.
I noticed something about the case that I'd missed when I blogged about it previously. On the evening of the murder, the Governors of Brynrefail School at Llanrug were meeting to discuss Richard's truancy. Prys Morgan Jones used to teach at Bryn Refail before he worked at Bangor University's School of Education as a teacher trainer. The Prys who I have been told for months now was part of the elaborate plan with the Gang to accept me onto the PGCE course, ensure that the only job I would be offered would be at Hillgrove School and then ensure that I would be forced out of teaching altogether after malicious allegations were made…
Months ago I was told that 'Prys Morgan Jones should hand himself in'. Presumably to the police. But I wasn't told what he should hand himself in FOR. I thought that the person who said this was referring to some part of my case. Then I was told that he'd been a big problem for years…
Because no-one ever told me about the numerous Cunning Plans, I am often in the dark. When I did teacher training I knew that Prys and the other staff had spent years working in Gwynedd schools while the ring was busy. But that doesn't make them child abusers themselves. I have no idea how much or little they knew. But I do know that some of their friends, relations and colleagues have been at the centre of serious crime and the evidence is on my documents. And someone in the School of Education was working hard with others to try and stymie me with regard to everything that I did…
Meanwhile I suggest that someone asks a few questions about Richard Dannick's arrest, prosecution, trial and conviction. Because the Judge was definitely a criminal and a party to perjury and conspiracy in other cases.
Barry was certainly Swinging with the best Primates throughout his career.
In 1992 Barry was elected Bishop of Bangor; he was consecrated on 9 January 1993 at St Asaph Cathedral and then, in 1999 translated to become Bishop of Llandaff.
1992. My friends and I all out of our careers, Peter Morrison by then a Sir… A North Wales Police investigation into a possible paedophile ring in north Wales/Cheshire resulted in hundreds of complaints and a file sent to the CPS but not one prosecution by the DPP.
Previous posts detailed the case of Hugh Davies the choirmaster and organist at St Asaph who later moved to Kendal in Cumbria and in 2015 was convicted of child sex offences. He had been accused but cleared of such offences in north Wales. I also discussed the son of the landlord and landlady of the Douglas Arms Hotel in Bethesda, Geoff and Sheila, who bagged a scholarship to Eton no less and also became organist at St Asaph. Geoff was a magistrate and known to be a Tory, unusual for Bethesda. When I was arrested in London in 1990 on the perjury of the Gang, it was by two bent coppers stationed in Streatham who used to be in the North Wales Police. They boasted that they used to beat up the Bethesda boys and chuck them in Llyn Ogwen and if Geoff was on the bench it was great, they'd be no questions asked and the targets would always be found guilty. There were cases of Bethesda boys being found drowned in Llyn Ogwen 'after going swimming when drunk'.
Streatham was down the road from St George's and the location of Cynthia Payne's brothel. Cynthia's brothel was used as a networking venue and not just for people who wanted sex with consenting adults. In one police raid a load of consultants from St George's were in there. It received no publicity anywhere, although other clients were arrested. See previous posts.
In 1986 when Patient F was in Risley Remand Centre after the Gang fitted him up for arson, a detective turned up from London, asking F about crimes of which he had no knowledge. Prof Ollie Brooke from St George's was  arrested and charged for child porn offences in 1986.
Cynthia's brothel was raided again in 1986. Charges were brought but Cynthia did not go to prison. No-one would have dared, Geoffrey Lane had become Lord Chief Justice…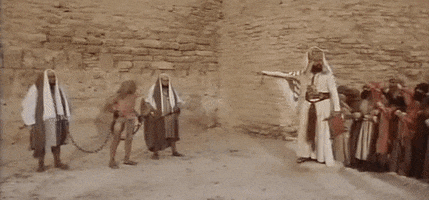 Dr Tresman, a Top Doc who worked at the Hergest Unit for years until he decided to return to his place of origin, London, as the Waterhouse Inquiry approached, lived in Bethesda and spent nearly every evening in the Douglas Hotel. Dr Tresman was for a long while F's Top Doc, after F had refused to waste his time with Dafydd anymore. Dr Tresman knew the extent of the criminality of the Gang, he was an insider for years although they treated him dreadfully as well. The Gang knifed each other in the back constantly, but they found an additional reason to insult Dr Tresman; he was Jewish…
In the early 1990s, Tresman was suspended from his job for months by Gwynedd Health Authority and unusually for north Wales, no Empowered Service Users ever found out why. Leaks were so common that we usually got wind of at least a few details, but none of us ever found out what it was about. There were rumours of being drunk on duty, using drugs on NHS premises, but I think they were no more than rumours. Whatever Dr Tresman did it will never have been as bad as what Dafydd, Gwynne and indeed Tony Francis were up to.
Tresman was suspended just after the mass outbreak of perjury by his colleagues in the High Court during 1990-91 in a desperate attempt to imprison me and he had been allocated as F's Top Doc before he was suspended. F much preferred Tresman to Dafydd, but I have discussed in previous posts how Tresman was nevertheless appallingly negligent and took very little interest in F's welfare. It was the thug of a CPN from the Arfon Community Mental Health Team, Slob Ingham, who 'found' Tresman for F after F refused to see Dafydd. Slob didn't do favours for anyone at all and I always wondered why he negotiated Tresman as F's Top Doc.
Tresman was suspended for months and months after F had begun to rate Tresman and was telling people that Tresman was so much better than Dafydd and the others; F then refused to see other Top Docs. Suddenly Tresman was no longer available and F 'couldn't be seen' for approx. one year, although he was supposedly one of the most vulnerable patients. It was during that year of No Tresman Available that the predators who fleeced F of his money and property and made fallacious allegations about him that resulted in the removal of his baby by the Gang (see previous posts) moved in on F.
The entire business was a conspiracy between the mental health services, Gwynedd Social Services, the North Wales Police, Bethesda GPs and the predators, all colleagues of Tresman, who was very conveniently not at work to witness his patient being lured into a trap. In the aftermath, I discussed the predators with Tresman and he chatted away about how in the US they could have been sued for exploiting a vulnerable man and F would be able to clear his name but what a pity we were in the UK…
What a pity that F's Top Doc, recommended by Slob – WHO WAS PART OF THE CONSPIRACY – was absent for 12 months and thus wasn't there to support a desperately isolated patient at a time when there was no Day Centre or any other facilities for patients. A patient who's marriage to the girl whom he met when he was 16 had broken up, who's mother had just died and who's former father-in-law was doing deals with Dafydd because F didn't get on with him and had that unfortunate tendency of accusing his father-in-law – a society dentist in Surrey who was mates with Harley Street Top Docs – of unethical practices…
I have received further info that the new partner of F's ex wife – who was described to me by a resident of Bethesda as 'a bum' – was also part of the deal. Martin Barritt, Remember The Name! Barritt did very well financially out of his new in-laws, his rather shaky business could never keep him in the way in which he was accustomed so his wealthy dentist father-in-law was always happy to hand over dosh after the first baby came along. It wasn't happy ever after though, Barritt's penchant for thumping people won the day and after a few hellish years the relationship broke up.
I knew much of what was happening because F's ex remained on good terms with him despite it all and dropped in or phoned to tell us what the latest Barritt-related outrage was. One very nice local young men who worked for Martin and witnessed everything through those years subsequently became seriously ill with depression. There was no helping him as the Arfon CMHT knew. He was, like most other Empowered Service Users, abandoned when he was unable to work or look after himself. The last that I heard he was destitute. He wouldn't make a credible witness if ever F wanted to bring charges then, thank God for that.
Another blow for F in 1993 was the death of his long time hippy friend from Carneddi, Cath Milton. Cath was still in her 30s when she died. Cath had suffered severe stomach pains for ages. Bethesda Surgery reassured her that it was indigestion. Cath died after being told again and again that there was nothing wrong. Cath grew up in Cheshire. Cath knew of much crime on the part of the Gang. Cath's final days were spent in Ysbyty Gwynedd where none of her friends from Bethesda, including F, could visit her because Cath's partner John Clark told hospital staff to keep them out. John Clark was a violent drunk who had abused Cath for years. After Cath died, Clark married a much younger woman and somehow bagged a North Wales Housing Association place, although he had flogged a property that he owned and kept the money. North Wales HA were part of the conspiracy to fleece F; two North Wales HA new builds were given to people who made fallacious allegations about F as a reward. That was organised by Dafydd Orwig, a Gwynedd County Councillor who had spent his career as a lecturer at the Normal College. See previous posts.
Yma O Hyd!
Barry the Primate was elected in April 2003 to become Archbishop of Wales, remaining also the Bishop of Llandaff; he took office upon the confirmation of his election in May 2003, and was ceremonially inaugurated on 12 July 2003 in Llandaff Cathedral.
Prof Geoffrey Chamberlain of St George's was an old boy of Llandaff Cathedral School…
Llandaff Cathedral also played a substantial role in the life of the Rev Bob Morgan, the father of the Baroness of Ely. The Rev Bob was a social worker before he became a clergyman. He fundraised with the Westminster molester George Thomas and the Rev Bob's churchwarden knew George Thomas very well indeed, they were mates and the churchwarden campaigned for George Thomas. The Baroness herself is married to a Top Doctor who is also a clergyman… See previous posts.
Llandaff Cathedral and the associated school are cliquey places, I wonder if Barry the Primate, the Baroness's dad and Geoffrey Chamberlain knew each other?
In August 2016 Primate Barry announced he would retire as Archbishop of Wales and Bishop of Llandaff on 31 January 2017 to coincide with his 70th birthday as required by the Constitution of the Church in Wales.
I began this blog in August 2016. I wonder if the appearance of this blog caused the Primate Barry to feel that it was time to hang up his Mitre?
Barry has served on the Central Committee of the World Council of Churches and served on the Primates Standing Committee of the Anglican Communion.
Barry was a member of the Lambeth Commission which produced the Windsor Report 2004.
Barry in his currently highly evolved state is Pro-Chancellor of the University of Wales, a fellow of University of Wales Institute, Cardiff and was until recently President of the Welsh Centre for International Affairs.
In December 2007, Barry blamed "fundamentalist atheism" for the phenomenon of de-Christianisation in public life, claiming that Christmas was being called "Winterval', hospitals were removing Christian symbols from their chapels and schools were refusing to allow children to send Christmas cards.
The Primate should have enquired further; nearly of this was nonsense. One local authority, I think Birmingham, with a high proportion of staff of faiths other than Christian, at one point discussed calling what I call the Christmas holidays Winterval. It caused massive entertainment and the rest of the nation carried on having Christmas. Neither were kids ever prevented from sending Christmas cards.
As for hospitals, Barry knows as well as I do that the ridiculous Rev Wynne Roberts, the chaplain at Ysbyty Gwynedd who ended up being appointed to the senior management team of the Betsi Health Board, was previously sacked from his post as the vicar of Penrhosgarnedd for having an affair with a parishioner; they were both married to other people at the time. Keith Thomson, the crooked CEO of the NW Wales NHS Trust, offered the pillock Wynne a job as chaplain in return for Wynne keeping quiet about the abuse of Empowered Service Users in the Hergest Unit.
The Rev Wynne knew about the perjury and framing of Empowered Service Users and was friends with the violent Top Doc Andy Jones, who was only removed from the Medical Register after his children were removed from his care and his wife was so traumatised by Andy's violence that she had to taken to a place of safety as well. The Rev Wynne knew that Andy had, earlier in his career, had sex with a variety of people in Ysbyty Gwynedd premises. But then Andy only secured a place at Guy's ad Tommy's Medical School in the first place as a result of a bit of help from his friends such as Dafydd and it has been suggested to me Sister Hutt, what with Andy having been my neighbour years ago when all those arrests and perjury were happening.
A violent, troubled, sexually exploitative Top Doc? Of course he was given a five year contract by the CEO of the NW Wales NHS Trust Keith Thomson to work at the Hergest Unit!
The Rev Wynne was backed by the Gang to sit on Mental Health Tribunals and, before it was abolished, the Mental Health Act Commission.
Wynne sits, or used to sit, on the Ethics Committees for Bangor University and for the Betsi. Wynne's son was a student Angel at Bangor University when his dad was sitting on those Committees…
More recently, the Rev Wynne has been running a sideline of public appearances, precisely impersonations of Elvis. When this was questioned, the Betsi stated that the Rev Wynne was carrying out Music Therapy. Meanwhile, patients were being refused sessions with a genuine Art Therapist because she was popular and began hearing of their abusive experiences at the hands of other staff. So it was Music Therapy instead.
Only Ysbyty Gwynedd could have employed a chaplain whom they then appointed to the senior management team who is a singing, Elvis impersonating sacked vicar who shagged his parishioners and was friends with a wife-beater who was employed as a junior Doc to one of the consultant psychs facilitating a sex abuse ring in the same hospital. See post 'Music Therapy Anyone?'
It is a laugh, but as someone asked after I originally blogged about the Rev Wynne, 'how was this ever allowed to happen?'.
Wynne is a Primate who simply has not evolved sufficiently to be given a job as a hospital chaplain.
The Primate Barry has argued strongly for increased transfers of responsibilities to the Welsh Assembly. I'm sure that he has, virtually every AM in the Assembly has previous in terms of being a social worker, Top Doc, charidee worker or Councillor who actively facilitated the Gang, or in Jenny Rathbone's case, the Islington ring which was linked to the Gang…
The Primate has strongly supported the ministry of women priests in a diocese hitherto strongly opposed to this development and has appointed women to be Archdeacon of Llandaff, Dean of Llandaff and the vicar of the central Cardiff parish of St John the Baptist. Some but not all female clergy are facilitating the Gang. Dr Graham Thomas who formerly worked at the Hergest Unit as Tony Francis's junior doc, knows exactly how serious the wrongdoing is in the NHS in north Wales and concealed it in his capacity as a Top Doc, a senior GP and a BMA rep. Graham's wife Casi is now training for ordination in the Church in Wales, having been asked to leave a number of chapels in north Wales over the past few years.
The Governing Body of the Church in Wales voted three times during Barry's time as Archbishop on the ordination of women to the episcopate, once in April 2008 (when the Governing Body voted in dissent), once in 2013 (when it voted in assent) and finally in 2016, when a woman, the Revd Canon Joanna Penberthy was appointed as the Bishop of St David's. Joanna is an impressive woman. She is doing a PhD in astrophysics in her spare time because she likes doing that sort of thing. Sadly a Bishop as interesting as Joanna is not appreciated at St David's, after her appointment Joanna was met with protesters against the ordination of women. My friend observed that there were probably more of them than there were in the Welcome To Joanna Group.
Lady Bishop who does a bit of astrophysics in the evenings to pass the time? No thanks, we want another old sex offending mate of Gwynne and Dafydd's please.
Welsh-speaking – if Bishop Joanna is not already Welsh-speaking she'll be fluent very soon – Barry the Primate has written books on various subjects, including the poetry of R. S. Thomas.
R.S. Thomas is the Nationalist's favourite poet. However as any fule kno, R.S. was posh and Anglicised and the diaries that he kept when he was a student at UCNW contain many entries detailing his loathing and contempt for the Welsh Trolls with whom he was forced to share the college with, along with their native gibberish and primitive habits. R.S. used to get particularly pissed off with the agricultural students from the Llyn.
In later life R.S. lived on the Llyn and wrote about his love for the area; one of his well-known poems, 'Cynddylan On A Tractor', admires an agricultural labourer.
R.S. Thomas is seen by some as a man who was angry for having been torn apart from the Welsh language – he was raised as an English speaker – and as a defender of Wales. His son Gwydion who later made his life in the Far East maintained that his father was a bad tempered old hypocrite who had duped a great many people and married for money after Gwydion's mother died.
Just after I left my job at Bangor University, much was made of their new R.S. Thomas Centre, which houses a collection of Thomas's work. They didn't publicise what R.S. wrote about his fellow students at UCNW. The Man In Charge of the R.S. Thomas Centre is Prof Tony Brown. Tony Brown is well-liked, but he is an older academic who was a young lecturer at UCNW when Gwynne was sat in the Student Health Centre. Tony Knows…
'Welsh Landscape', R.S. Thomas:
To live in Wales is to be conscious
At dusk of the spilled blood
That went into the making of the wild sky,
Dyeing the immaculate rivers
In all their courses.
It is to be aware,
Above the noisy tractor
And hum of the machine
Of strife in the strung woods,
Vibrant with sped arrows.
You cannot live in the present,
At least not in Wales.
There is the language for instance,
The soft consonants
Strange to the ear.
There are cries in the dark at night
As owls answer the moon,
And thick ambush of shadows,
Hushed at the fields' corners.
There is no present in Wales,
And no future;
There is only the past,
Brittle with relics,
Wind-bitten towers and castles
With sham ghosts;
Mouldering quarries and mines;
And an impotent people,
Sick with inbreeding,
Worrying the carcase of an old song.
To live in Wales is to be conscious
At dusk of the spilled blood
That went into the making of the wild sky,
Dyeing the immaculate rivers
In all their courses.
It is to be aware,
Above the noisy tractor
And hum of the machine
Of strife in the strung woods,
Vibrant with sped arrows.
You cannot live in the present,
At least not in Wales.
There is the language for instance,
The soft consonants
Strange to the ear.
There are cries in the dark at night
As owls answer the moon,
And thick ambush of shadows,
Hushed at the fields' corners.
There is no present in Wales,
And no future;
There is only the past,
Brittle with relics,
Wind-bitten towers and castles
With sham ghosts;
Mouldering quarries and mines;
And an impotent people,
Sick with inbreeding,
Worrying the carcase of an old song.
R.S. Thomas was a clergyman, initially in England and then for many years in north Wales. He Knew even more than Prof Tony Jones does…
R.S. Thomas was not a poet who was widely known among laypeople in England. In the 1980s most Englishers hadn't heard of R.S. Thomas. A lot of them have now. He was robustly promoted by the literary establishment in England when all that bad PR about a huge paedophile ring in north Wales/Cheshire splattered the nation. R.S. was the Vicar of Aberdaron in Gwynedd. It might explain why a rich Canadian woman married the old curmudgeon as well, I'll have to do a bit more digging.
Barry the Primate was married to Hilary P. Morgan of the CPS who died on 14 January 2016. Hilary worked as a solicitor until her retirement. So we have to assume that for their years in the Bangor area, Hilary was one of the many CPS solicitors who acted for the prosecution in cases against the Gang's target, knowing that they had been fitted up but never saying anything even when the perjury became evident in Court. Hilary will know the other solicitors and barristers named on this blog who colluded with serious criminality, including those who later became MPs, including Ieuan Wyn Jones, David Jones, Antoinette Sandbach, Elfyn Llwyd, Will Edwards, Hilary knew them all!
Barry the Primate and Hilary the CPS solicitor relocated to Bangor just as the North Wales Police were winding up their investigation into the ring that did not exist; hundreds of complaints were made – mostly about Ty'r Felin children's home – but the DPP didn't mount a prosecution.
The DPP at the time, Hilary's ultimate boss, was Dame Babs Mills. See eg. 'A Future Leader Of The Labour Party' and 'The Mrs Mills Experience'.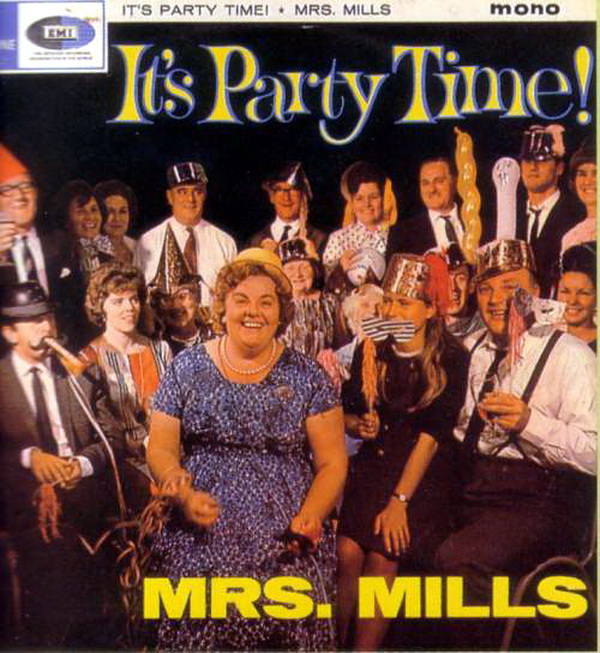 Barry Morgan was Bishop of Bangor for the last part of the North Wales Police investigation into a possible paedophile ring in north Wales/Cheshire, throughout the Jillings Inquiry and throughout the Waterhouse Inquiry…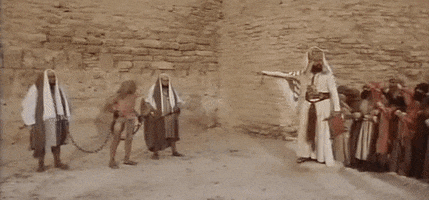 Barry Morgan has been a keen golfer.
On the 15 March 2017 Barry Morgan was appointed a Knight of the Most Venerable Order of the Hospital of St John of Jerusalem.
Barry Morgan was Chairman of Shelter Cymru's Commission of Inquiry Into Homelessness and Poor Housing Conditions In Wales, which was published March 2007. The Vice-Chair was the Crack of Doom, who was also Chair of Welsh Language Board and a PVC at Bangor University at the time.
The Archbishop of Wales:
The Chair of the Welsh Language Board:

The Crack of Doom during the 1980s did of course work as a community social worker for Gwynedd Social Services, serving Maesgeirchan, including Ty'r Felin, the children's home in which the kids were battered, raped, made pregnant and trafficked to local venues as well as to Dolphin Square. At the same time the Crack achieved the distinction of being the First Woman to became Chair of Cymdeithas… The Crack went on to work at other Gang-dominated institutions, including Coleg Menai and the Normal College.
The Crack certainly gained valuable blackmailing potential by her stint working with the kids of Ty'r Felin, but she got off to an excellent start early in life. After growing up and going to school in West Wales on the site of the ring that was linked to the Gang in north Wales, the Crack then attended Aberystwyth University and was on the scene when Carlo spent his term at Aber learning Welsh.
The Crack always considered that she had better dirt on everyone than I did. The Crack does indeed have excellent dirt on many people but the Crack didn't have my first hand knowledge of Thatch and her Cabinet Ministers. Neither did the Crack know that I was in possession of such knowledge because unlike the Crack I don't have to name-drop every 10 minutes.
Furthermore Crack, if any of you had ever treated me with even just a degree of fairness and stopped the war and the genocide I would never have written this blog you sad old bag with your fake tan.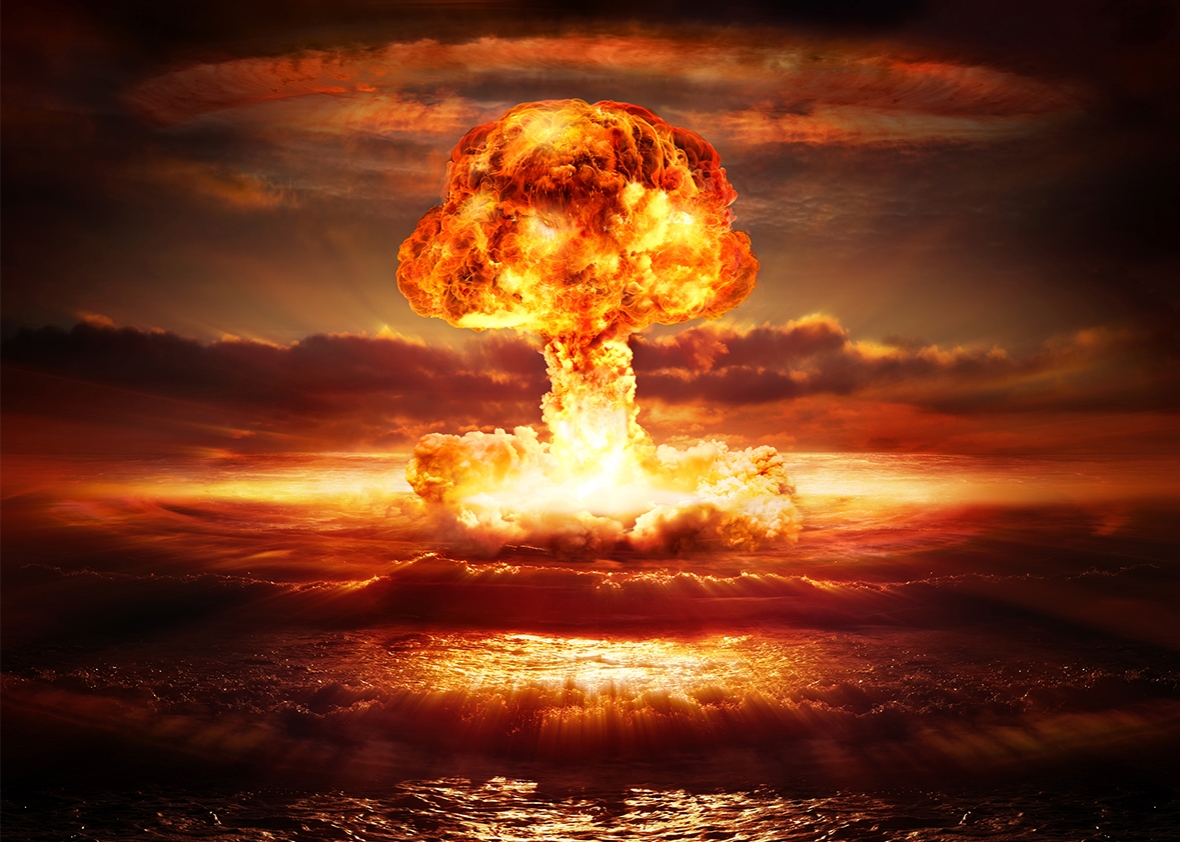 As I am sure Merfyn would agree.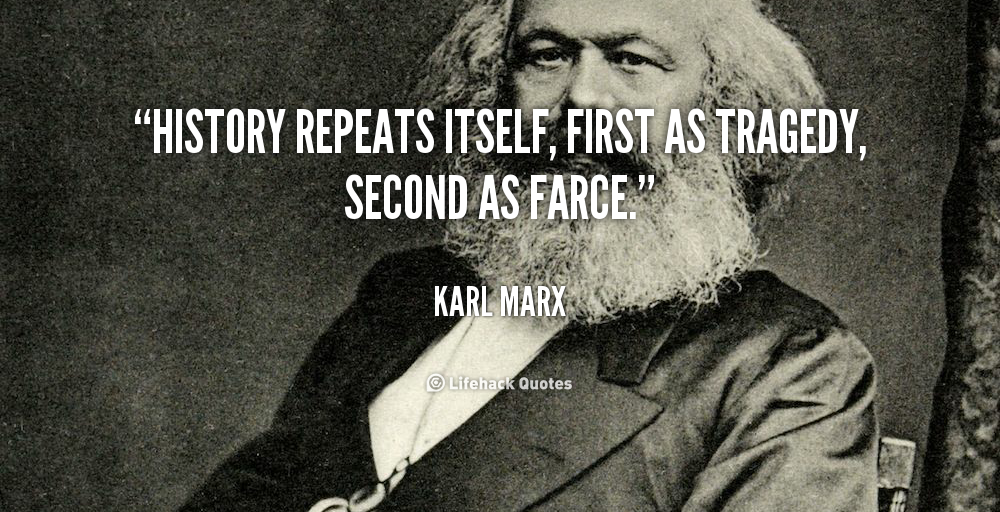 Further details of the Crack's extraordinary biography as well as her many bedfellows who doubled up as Welsh Gov't Ministers can be read in previous posts eg. 'People With Energy'.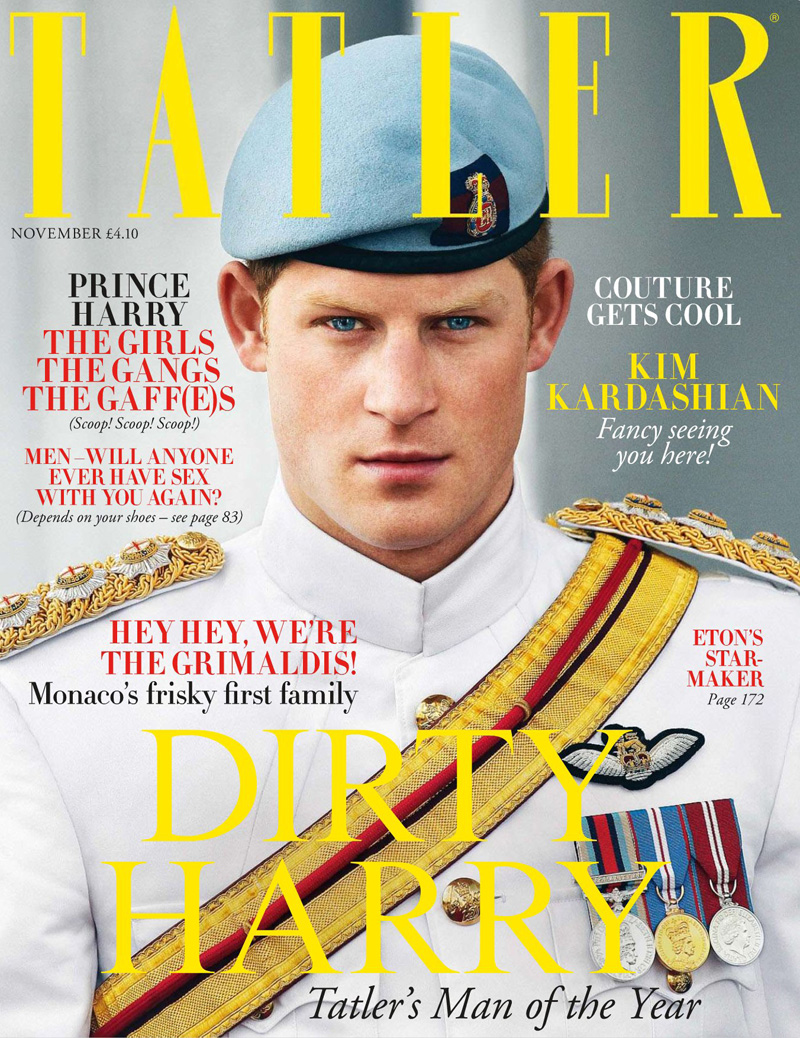 The founder and first Director of Shelter Cymru was Sister Hutt's mate Val Feld, who was from Caernarfon but went to boarding school in Malvern, became a social worker in Lancashire, returned to Wales and established Shelter Cymru in 1981, was appointed Head of the EOC in Wales in 1989, then became the Labour AM for Swansea East in 1999. Val managed to ignore a great deal during her years upholding social justice and equal opps in Wales, but then her dad was a dentist who knew Dafydd and Gwynne so there was quite a lot at stake. Val died from cancer just a few years ago; Sister Hutt had a Purple Plaque erected in the Senedd to Recognise the daughter of Gwynne's mate.
George Carey was Chancellor of Gloucester University for seven years, resigning in 2010 and was President of the London School of Theology. Carey is also an Honorary Liveryman of the Worshipful Company of Scriveners and a Distinguished Fellow of the Library of Congress (Washington DC).
I only found out a bit about Gloucester University when I worked at Bangor after finishing my PhD. One of my friends at Bangor came from Gloucester and had worked at the University there. She told me that it was troubled and then Gloucester University hit the headlines once more, with threatened redundancies…
My friend at Bangor had known someone working at Gloucester whom Brown and I knew from Somerset, Hilary Weeks. Hilary went to Chilton School and then to Bridgwater College. Like everyone else, Hilary hated Chilton and was very glad to get away. Hilary's mother lived near my grandparents and aunties and they received updates, so I knew that after York University, Hilary had married an American academic and moved to America. I heard later that Hilary had divorced and was back in Britain.
It wasn't until I made friends with the academic in Bangor who also knew Hilary that I found out that Hilary was working at Gloucester University. I e mailed Hilary and she wrote a very friendly e mail back. Then I read the media stories about the proposed butchering of Gloucester University and the loss of jobs, so I e mailed Hilary again, asking her if she was OK and whether her job was safe. I heard nothing back.
I have since been told that Hilary too somehow used what she knew about Somerset and what happened to me and Brown in north Wales for personal gain. There was a part of Hilary's life that would have made her prey for the Gang – let alone what we all endured at Chilton School – but I am not happy to blog about that, I'm not an Angel or Social Worker Who Shares. The security services have had all of us under surveillance for years, they knew and didn't help us. I will however observe that George Carey resigned as Chancellor of Gloucester just when I made contact with Hilary again after all those years…
This is not a conspiracy theory; as a friend observed a few days ago this is the systematic concealing of serial serious offenders on the part of a great many people.
Here's some more links between Somerset and Dafydd's Gang.
For the first few months that I was at Chilton School I befriended a girl called Rosemary Beck. Rosemary was horrifically bullied at that school, even by Bridgwater standards, she had a dreadful time. It was one of those situations that escalated so badly that the other kids threatened to isolate me if I even spoke to Rosemary. I took the view that they could piss off, I don't like being threatened and I don't like being threatened into threatening someone else who very obviously had done nothing to deserve what was happening.
One reason why I was sympathetic to Rosemary was that even at the age of 12, I could see that the teachers at Chilton Trinity School were fanning the flames of the very nasty behaviour towards Rosemary. Rosemary had a 'posh' accent, her dad was a vicar and that marked her out in a school with an overwhelmingly working class, even disadvantaged, population. Because she was given such a bad time, Rosemary resorted to techniques that I have seen other kids in that position use, in that she became damn rude back to everyone, stressing their stupidity and plebeian qualities. No member of staff tried to cool the situation and things got very nasty. Rosemary's parents took the view that this could not continue and they managed to secure her a place at Millfield, not because they were loaded, but because her mum taught there and Millfield were prepared to assist to resolve matters.
Rosemary's dad was the vicar of Puriton; he would have definitely known about Rigg, Puriton was the neighbouring parish to Bawdrip. Furthermore, Rosemary's dad served many more parishes than most vicars at that time because one vicar over that side of Bridgwater had left after raiding the coffers a la the Rev Ballard and Rosemary's dad took on all of his parishes as well.
Mrs Janet Taylor who taught at Chilton School when Rosemary was having such a bad time there and her Fireman Hero husband lived at Puriton.
I lost touch with Rosemary after she went to Millfield, although I spotted her once on a camping trip where I was on the same site, but years later Rosemary became an in-law of someone I knew. They told me that Rosemary had gone to Oxford and was now a rather right-wing accountant, very anti-state schools and still had horrific memories of those few months at Chilton; they had inflicted real damage. Chilton School had a lot to answer for there.
However at UNCW I met someone who had been at Millfield with Rosemary and knew her; it was Duncan Orme, the twat of a SU Welfare Officer who wet himself over the Gwynne business and was later rewarded for his silence with a place on the NHS graduate management programme at the Royal Free Hospital. See previous posts.
Being me, I had the conversation of 'Ooh you went to Millfield, did you know a girl called Rosemary Beck?' before I realised that Duncan was a spineless tosser who would run away from the Gwynne problem. I also found out that Duncan knew another girl whom I had known in Somerset who had ended up at Millfield; it was the sister of the girl whom the Rev Rigg had driven to a breakdown all those years ago… She was offered a scholarship to Millfield but not until she was slightly older than the usual age for scholarships. I have been told that the scholarship offer was a result of what Rigg did to her family, after all there was a Millfield teacher who's husband was the vicar of Puriton who knew all about Rigg…
I don't blame the parents of Rosemary or the other girl one bit for doing all that they could to get their kids out of the clutches of callous, brutal people and child molesters. I'd never let any kid of mine go through what some kids at Chilton went through, I'd teach them at home if necessary and I'd have dealt with Rigg as well. My point in mentioning the Millfield link is that a great many people did know about Rigg and the problems in the Bridgwater Schools, they knew that kids were running away, having breakdowns and were attempting suicide, yet the people causing such distress were not removed.
It has been suggested to me that Mr Calaminus arriving to teach at Chilton the year after Rosemary Beck left (Mr Calaminus's family will have known Rosemary's family) – where Rosemary's friend was still languishing, the friend who had lived in Bawdrip and knew about Rigg – and then making efforts to befriend Rosemary's friend might not have been a coincidence.
Mr Calaminus befriended Hilary Weeks as well. I thought that was because the swotty kids or the more vulnerable kids were drawn to him because he wasn't a bullying monster like some of the other staff…
The network might have had cause to panic a bit because on one occasion when Rosemary came to visit me at home, I of course took Rosemary to see that lovely goat who belonged to Stuart, the spotter for Dafydd's Gang, who lived just down the lane from me. Stuart wasn't rude in front of Rosemary and the goat, Sunshine, was produced and we milked her etc, but after Rosemary had gone home, Stuart repeatedly suggested that Rosemary was a rather unsuitable 'square' friend for me to be knocking about with.
Presumably those undercover police recordings showed Rosemary arriving at Stuart's house that day to visit Sunshine, as well as me.
The police and security services have rather a lot to answer for here don't they?
OH GOD THAT ONE'S GOT A DAD WHO'S A VICAR WITH A WIFE TEACHING AT THE MOST EXPENSIVE SCHOOL IN BRITAIN, ASSISTANCE, ASSISTANCE, ASSISTANCE…
The Chief Constable of Somerset and Avon at the time:
The Home Secretary at the time:
The Right Rev John Bickersteth at Glastonbury no less:
Colin Atkinson, Headmaster of Millfield at the time:
Colin Atkinson was born in Yorkshire, went to Durham University and was Somerset County Cricket Captain, 1965-67. Having retired from playing, Atkinson remained influential as a cricket administrator inside the Somerset club. He was club Chairman when the county finally won its first trophies in 1979 and, less happily, he was President during the period when Viv Richards, Joel Garner and Ian Botham were leaving the club in some acrimony. Previous posts and comments have discussed the presence of Viv Richards and Beefy Botham in the mid-1980s at the Anchor Inn in Combwich, boozing away with the men who dug up a corpse from a Somerset graveyard, kept the skull as a trophy and later testified as to my Insanity and Dangerousness.
Atkinson was responsible for a lot of building work at the Taunton cricket ground, where he supervised the construction of the new pavilion. Colin Atkinson died at the age of 59 on 25 June 1991 at Glastonbury. Never mind, Peter Morrison had his K by then, my career in medical research was over and my friend had been forced out of her job at the Royal Television Society!
CA Street liked the cricket. As did Richard Shattock, Shattock played at the Bangor Cricket Club. Cricket is a big thing in Somerset and it became very big when Viv Richards, Beefy et al became famous. Previous posts have mentioned the Hills, the farming family from Fiddington who used to give the person who lunched with Thatch lifts to Fiddington Church. The father of the family, Michael Hill, was Chair of Somerset County Cricket Club and his daughter Jenny was and might still be a midwife in Nottingham. Just like Ruth Moore, the girl who went to school and then to Bridgwater College with Brown and me and who lived near the Browns! Previous posts have explained how Ruth found herself being rapidly promoted in the NHS in Nottinghamshire after she found out what was happening to me in north Wales…
Ruth Moore is a Senior Executive Angel who specialises in vulnerable women and their families.
Jenny Hill's brother Martin who had unspecified personal and social problems – I never met Martin but I heard a lot about him from other people –  is now, I have been told, working for Somerset Social Services as some sort of social worker. One of his clients is the adult son of a neighbouring farmer who was a kid with educational difficulties who attended one of the SEN schools in Bridgwater where the children were targeted by the predators…
The Hills are one of the wealthiest farming families in that part of Somerset and although they enjoyed an influx of even greater wealth some years ago, they're not in the Lady Gass category. Well not yet anyway.
Sadly Mr Michael Hill's wife Lavinia died from cancer not long ago.
I do hope that the Hills are at present raising money for Cancer Research and are preparing to move into Rylett Crescent… Rattle those tins Jenny and Martin and remember to emphasise that Jenny is a NURSE, A NURSE, COLLECTING FOR CANCER…
Don't worry about the barrel of crap in north Wales and the connections to Somerset about which you knew at least something…
I met another old pupil of Millfield when I worked at St George's; Dick de Chazal, one of the senior registrars in Chamberlain's team, had been to Millfield. Dick was very much nicer than many of the other nutters at St George's, I always found him very pleasant and helpful. I suspect that he was one who just looked on aghast but knew that one word out of place and he'd be finished…
One of Millfield's most famous old pupils – apart from the many sporting stars that the school is famous for producing – is Tony Blackburn. Tony Blackburn used to drop Millfield's name constantly when he was broadcasting, it was his version of the dreadful Dave Lee Travis mentioning his grand Home Counties Farm every 20 minutes. Millfield pupils do tend to be either very rich or very good at a certain sport, so Blackburn will have an interesting alumni network. As will Duncan Orme.
After the Savile-crimes became public knowledge, Tony Blackburn became quietly very upset with people who suggested that he Must Have Known. He observed that Savile really had been rather unpleasant and he kept away from him. I am sure that is true, but it would be difficult to have spent decades in exactly the same line of work as Savile, even working for the same radio stations and Not Known. I knew about Savile via the medical network, he was notorious and loathed. People definitely Knew.
Tony Blackburn's first wife was the actress Tessa Wyatt; when they were young they were a famous showbiz couple, they'll have known something and they very probably knew Dafydd's mate Professor Linford Rees, a Top Doc from Wales who facilitated the ring in London as well, because Linford Rees was the dad of Angharad Rees, the 1970s Poldark actress and she was married to Christopher Cazenove, who was in Dynasty with Joan Collins et al… See post eg. 'A Galaxy Of Talent'.
William Mars-Jones and Ronnie Waterhouse virtually lived at the Garrick, a club popular with lawyers and people in the theatre and the media…
Tessa Wyatt was born in Woking – like Patient F – and starred in numerous TV shows, plays etc, including 'Doctor At Large' and 'The Goodies'. Graeme Garden of 'The Goodies' is a Top Doctor and 'The Goodies' know the rest of the Cambridge/Footlights crowd, which includes Jonathan Miller who knows the Gang well, as did Jonathan's Top Doc dad, child psychiatrist Emanuel Miller and Graham Chapman and John Cleese, who knew the Gang's network. Graham Chapman was a Bart's trained Top Doc who sexually abused boys throughout his adult life, to the knowledge of other people. Graham Chapman grew up in Leicester, where his dad was a policeman, so there was a flying start there and he was one of the Stars who came into the orbit of the Somerset contingent who knew that the Gang were after me…
The Footlights star of that era who became most successful in terms of business interests, celeb value, as a TV exec and interviewer of figures such as President Nixon, Thatch, etc was David Frost. Frost died on 31 Aug 2013, suddenly and unexpectedly from a heart problem on a cruise liner, where he had unusually not been accompanied by his wife. Frost was taken ill just as the ship was outside of the zone that would have made it easy to have summoned medical help from Southampton, the port that the ship had recently left.
Frost's son Miles died on 19 July 2015 while out jogging. Supposedly from the same undetected heart defect that killed his father…
See previous posts for further details of the unfortunate Frost deaths.
John Cleese grew up in Weston-super-Mare and went to school at Clifton College in Bristol. Jeffrey Archer also grew up in Weston-Super-Mare. Just read the previous posts for connections between Tuppence, the Fragrant Lady Mary and the Gang, eg. 'Tuppence and His Fragrant Wife'.
Previous posts discussed Sir Jerry Wigan, the Tory MP for Weston-Super-Mare, 1969-97. Jerry was a good friend of the brother-in-law of the farmer who owned the cottage in which Stuart, the spotter for Dafydd's Gang, lived. I know someone who used to hear a lot about Jerry, particularly that 'Jerry is always drunk'. Jerry Wigan was described in media reports after his death as a real Sir Bufton-Tufton. Jerry was rather better educated that those farmers who noted that he was always drunk, Jerry went to Eton and Trinity College, Cambridge.
After that Jerry farmed in Worcestershire, where he grew up. The Worcestershire of the organised abuse that was finally admitted by the former Director of Herefordshire and Worcestershire Social Services, David Tombs; I have received info that Tombs only went public on the matter and blamed Westminster Paedophiles years after he had successfully concealed the organised abuse. See previous posts. Gang member and Crooked City Financier Friend of Edward du Cann, Peter Walker, served as the Tory MP for Worcester, 1961-92. Peter's son Robin Walker has been the Tory MP for Worcester since 2010. Walker went back as far as the 1950s with the Gang, as did their mate Lord David Hunt, who grew up in Denbighshire, graduated in law from Bristol University – Hunt was there at the same time as D.G.E. Wood – and then spent a few years 'working on behalf of the Conservative Party' in the West Country, for which Lilibet gave him an MBE in her round of Birthday Honours in 1973.
Peter Walker's knowledge of the organised abuse in Wales and elsewhere was used by Thatch to defeat the NUM strike in 1984-85 and Walker, a friend of Edward du Cann, was the Gang's Man In The City Of London. See eg. 'Holding The Country To Ransom – Part I' and 'Holding the Country To Ransom – Part II'. After that success, Walker served as Thatch's Secretary of State for Wales, 13 June 1987-4 May 1990. One of his Ministers was David Hunt, who, after helping the Tories in the West Country, bagged the safe Tory seat of the Wirral in 1976, which had been held by Dafydd and Gwynne's mate Selwyn Lloyd since the pre-Cambrian. Selwyn rocketed off to the Lords, George Thomas the Molester Of The Valleys succeeded Selwyn as Speaker and David Hunt bagged the seat for the Wirral, part of the Gang's empire.
Hunt assisted Walker at the Welsh Office in concealing the crap and then succeeded Walker as Secretary of State for Wales himself, serving 4 May 1990-27 May 1993 and again for just a few days, 26 June 1995-5 July 1995, while lies were told about Dafydd retiring and the North Wales Hospital Denbigh closing down. Hunt went to the Lords in 1997 – in time for the Waterhouse Inquiry – and is now one of the most senior partners in the international law firm DAC Beachcroft, who handle work for the MDU. The MDU provided the lawyers who facilitated the perjury of Dafydd et al throughout the years that David Hunt was in the Welsh Office…
Read previous posts to correlate the dates of the many events…
Jerry Who Was Always Drunk was elected as the MP for Weston-Super-Mare in a by-election in 1969; Drunken Jerry defeated Tom King in the selection contest for this by-election. Tom then bagged Bridgwater after Sir Gerald Wills died unexpectedly in office on 31 Oct 1969, after all those years of grandpa campaigning for him.
Now here's an odd thing. David Webster died unexpectedly in office as well, making room for both Tom King and Drunken Jerry to have a bash at entering the Commons. David Webster had been the sitting MP for Weston-super-Mare since 1958 but died on 7 Jan 1969, following injuries sustained in a skiing accident in Austria. David Webster was only 45 years old. David attended Fettes, Miranda's old school and Downing College, Cambridge.
You could knock me down with a feather. Until recently, I thought that the only Political Murder in Somerset was of that person who attended a Tory orgy in the Polden Hills and was drowned in the swimming pool. In the early 1970s.
Edward du Cann was elected as the Tory MP for Taunton in 1956.
Drunken Jerry served until he retired at the 1997 General Election, which took place five months after Ronnie Waterhouse opened his Inquiry. Drunken Jerry was a junior Armed Forces Minister, 1981-83 and defended the withdrawal of HMS Endurance from the South Atlantic which, according to 'The Times' was seen as the trigger for the 1982 Falklands War. Which was when my former farming neighbours were observing that Jerry was always pissed. Didn't anyone in the House notice that he was bladdered?
As I went home on Monday night,
As drunk as drunk could be.
I saw a horse outside the door,
Where my old horse should be.
I called my wife and I said to her:
Will you kindly tell to me,
Who owns that horse outside the door,
Where my old horse should be?
Ay, you're drunk, you're drunk you silly old fool,
Still you cannot see.
That's a lovely sow that my mother sent to me.
Well, it's many a day I've travelled, a hundred miles or more,
But a saddle on a sow, sure, I never saw before.
As I went home on Tuesday night,
As drunk as drunk could be.
I saw a coat behind the door,
Where my old coat should be.
I called my wife and I said to her:
Will you kindly tell to me,
Who owns that coat behind the door,
Where my old coat should be?
Oh, you're drunk, you're drunk
You silly old fool,
Still you cannot see.
That's a woollen blanket that my mother sent to me.
Well, it's many a day I've travelled, a hundred miles or more,
But buttons on a blanket, sure, I never saw before.
As I went home on Wednesday night,
As drunk as drunk could be.
I saw a pipe upon the chair,
Where my old pipe should be.
I called my wife and I said to her:
Will you kindly tell to me,
Who owns that pipe upon the chair
Where my old pipe should be.
Oh, you're drunk, you're drunk
You silly old fool,
still you cannot see.
That's a lovely tin-whistle, that my mother sent to me.
Well, it's many a day I've travelled, a hundred miles or more,
But tobacco in a tin-whistle, sure, I never saw before.
As I came home on Thursday night,
As drunk as drunk could be.
I saw two boots beside the bed,
Where my old boots should be.
I called my wife and I said to her:
Will you kindly tell to me,
Who owns them boots beside the bed
Where my old boots should be.
Oh, you're drunk, you're drunk
You silly old fool,
Still you cannot see.
They're two lovely flower pots my mother sent to me.
Well, it's many a day I've travelled, a hundred miles or more,
But laces in flower pots I never saw before
As I came home on Friday night,
As drunk as drunk could be.
I saw a head upon the bed,
Where my old head should be.
I called my wife and I said to her:
Will you kindly tell to me,
Who owns that head upon the bed,
Where my old head should be
Oh, you're drunk, you're drunk
You silly old fool,
Still you cannot see.
That's a baby boy, that my mother sent to me.
Well, it's many a day I've travelled, a hundred miles or more,
But a baby boy with his whiskers on, sure, I never saw before.
In May 1995, Drunken Jerry apologised to House of piss-artists, crooks and sex offenders for having tabled amendments to a Bill in Standing Committee in the name of fellow MP Sebastian Coe, but without Coe's knowledge or consent. The amendment – to safeguard gas supplies to caravan sites – benefited a lobbying group which employed Drunken Jerry as a consultant. Drunken Jerry's misbehaviour meant that he avoided having to declare a financial interest, which upset MPs of both main parties and became known as the cash for amendments scandal. The House must have been scandalised, what with being used to such High Standards Of Propriety.
Mystic Mogg – who's family seat was in Somerset and who knew about Dafydd, Gwynne, Mr Thrope et al and who worked for the security services himself (see previous posts), described Drunken Jerry as "a shrewd politician — though perhaps closer to the intellectual tone of the rugby XV than of All Souls".
Mystic Mogg, if a teenaged girl from a neighbour's house noticed that Jerry was constantly pissed and out of the ark, why didn't you?
Drunken Jerry bagged a K in the 1993 New Year's Honours. Beginning of 1993 – Lord Kenyon – dead – his son – dead – F and me – arrested on the basis of Brandt's perjury…
Mr Calaminus the teacher from Chilton School lived near Weston-super-Mare. Unusually for a teacher at that time, Mr Calaminus didn't live in a house, he lived in a static caravan on Oak Tree Park at Locking, near Weston. He lived there for years, he was definitely still there the last time that I was in contact with him when I was working at Hillgrove School… When we asked him why he lived there, Mr Calaminus told us that it was very near Bristol Airport and he could easily go abroad for holidays. He didn't tell us about all his holiday destinations, but he liked going to sunny climes. Even if Mr Calaminus was lying his butt off, I think that he had definitely visited Bulgaria, because he gave what would have been a very accurate description of a Black Sea resort at the time. I was all ears because Bulgaria was a Communist Country and I'd heard a lot about them living in Tory Somerset.
Re that other native of Weston-Super-Mare, John Cleese, the Footlights lot also had access to their Cambridge friends who worked for the security services…
Previous posts have discussed Cleese's knowledge of Graham Chapman's abuse of underaged boys and Cleese's friendship with Top Doc Robin Skynner, who was part of Dafydd and Gwynne's network. Robin and his wife Prue were so well thought of by the facilitators of abuse at St George's and Springfield Hospitals that St George's named a Therapy Unit after Prue. Robin Skynner used to run Therapy Groups for Clergy With Marital Problems. See previous posts. It took me a while before I realised that they were a cover for the likes of Mr Rigg.
Mr Rigg didn't have psychotherapy, his molesting of other people was of course the fault of Mrs Rigg, but nonetheless a Top Doctor also explained that Rigg Couldn't Help It because he had hormonal problems. So Treatment was provided by Bridgwater Hospital, namely Hormone Injections. Which Brown and I realised was a nonsense. Not only did Rigg not end up in the sort of state that Alan Turing did, but as Brown constantly reiterated, hormones do not demand that the Brownies be molested. Even if Rigg were at the mercy of Hormones – which is open to question – Rigg's Hormones would only be telling him that he wanted an orgasm. There are far easier ways of achieving that than molesting Brownies…
Perhaps someone would like to give Brown a job as CMO as well, it's not rocket science and he would do a better job than Dafydd's mates who have log-jammed such positions until now. I jest; my point is that none of this is difficult to work out, for decades ridiculous lame excuses and theories have been used to excuse the criminal conduct of well-connected people and when Brown and I saw though this, the solution was to try to kill us and our friends.
As an older actress, old Millfield pupil Tony Blackburn's ex-wife Tessa Wyatt has played roles in 'Casualty', 'Doctors' and 'EastEnders'. Some of the actors in those PR vehicles Knew as well, as discussed in previous posts.
It really would have been very difficult for Tessa and Tony Blackburn to Know Nuzzing. Particularly as Tony Blackburn's mother Pauline was an Angel and his dad, Kenneth Fleming Blackburn was a GP, who lived in er Hampshire.
Blackburn, you Knew didn't you?
Dr Kenneth Blackburn was born in 1914 in Halifax, in the heart of the Yorkshire ring in which Savile played a key role and he died at the age of 66 in 1981. That's not much of an age for a GP is it Tony and 1981 was a difficult year for Top Docs who were facilitating abuse, what with Mary Wynch having made her way to a lawyer…
Sadie Francis came from Yorkshire, as did her mother who was also a Top Doc; Sadie's grandmother was one of the first Wimmin Top Docs in the UK! Savile knew Dafydd and visited Bryn Estyn, where a boy maintained that Savile watched a group sexual assault on him. For Kicks, as Peter Cook's impersonation of the Presiding Judge at Mr Thrope's 1979 trial emphasised.
Paedophiles In Distress, Paedophiles In Distress, Assistance, Assistance.
It's The Limehouse Declaration To The Rescue!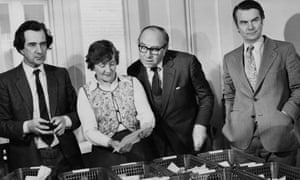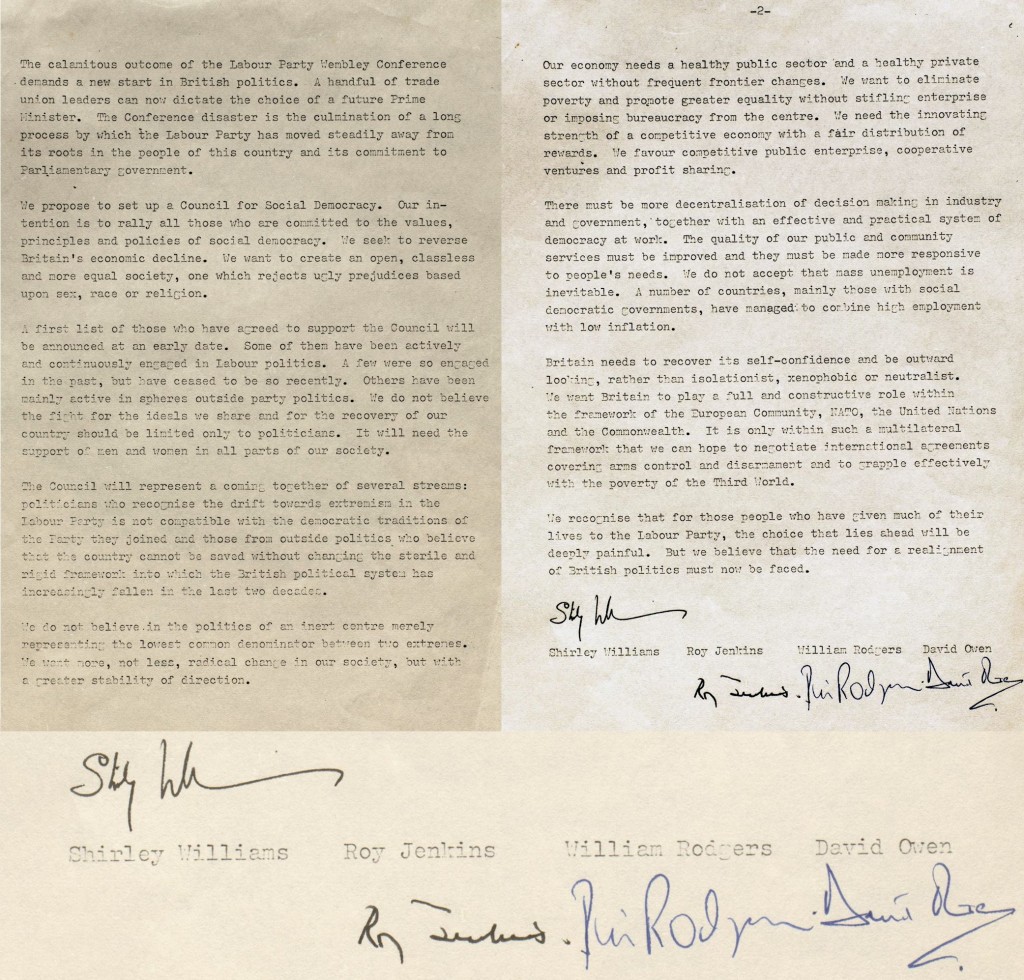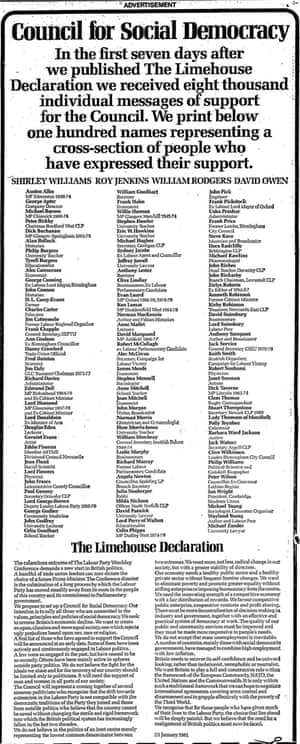 Ian Liddell-Grainger the Tory MP for Bridgy who succeeded Tom King went to Millfield School. How did Colin Atkinson die Mr Liddell-Grainger?
A few other high profile showbiz/celeb figures attended Millfield as well as Tony Blackburn. Sophie Dahl and Lily Allen for example. I wonder if Duncan Orme is keen on Millfield reunions?
Tom King was the MP for Bridgwater while Rigg and those who protected him were allowed to treat people with such contempt. The family of the girl who was hospitalised because of Rigg were subjected to a vicious smear campaign; they could not explain openly why they had withdrawn from village life and why they didn't want their other children to go to schools in the Bridgwater area, so it was open season on them. One girl who went to school with me who denounced them as stuck-up bastards who thought that they were above and beyond the rest of the village later became an Angel, knew people who knew what had happened to me at the hands of the Gang well and I think for a time lived virtually next door to those who in Fiddington who became so wealthy after tripping over Boris and Cameron's friends (see eg. 'Upper Class Twit Of The Year – Shooting Themselves'). I have no idea if this Angel knew about Rigg per se, but Musgrove Park Hospital in Taunton churned out Trained Angels who did know about organised abuse and the serious associated crime and some of them were involved in it.
Now that I've spent some time remembering Tom King's complete lack of interest in and his neglect of his constituency, I have remembered one aspect of Bawdrip that would seem highly inconsistent with a small Somerset farming community, most of whom had lived in the village or neighbouring villages for generations. It was Bawdrip House, a crumbling Big House on the edge of the village that housed what were referred to as 'displaced people'. They weren't refugees, they were what I would now call the completely dispossessed.
I was friends with a boy from Bawdrip House when I was about eight. His dad was in prison, as was his elder brother and his mum had been housed – presumably by the Social Services – with her other children in Bawdrip House. They weren't from Somerset, people in Bawdrip House came from miles away and they didn't stay long, they just passed through for a few months. I used to call at Bawdrip House to pick up my friend Kevin to play.
The conditions in Bawdrip House were abysmal. Kevin's mum had, unusually for those pre-IVF days, given birth to two sets of twins, as well as Kevin, his older brother who was in prison and her youngest child, a baby when I knew them. Kevin's mum was living in two rooms with all the kids, there were no washing and drying facilities beyond hand-washing and hanging all the nappies etc up in the corridors, stairwell etc. Kevin's mum looked exhausted and more like his gran but was incredibly good-natured and tried to do her best for Kevin and his siblings. I have no idea what his dad and brother were in prison for.
Although Bawdrip House was notorious, I think it said a lot for Bawdrip School that the kids from there weren't stigmatised by any of the teachers, dinner ladies etc. I don't ever remember anyone giving Kevin a hard time while he went to Bawdrip School which is surprising in retrospect. One set of his younger twin sisters went to Bawdrip School as well and were famous for being twins and thus fussed over by the dinner ladies rather than being excluded.
Having researched extensively for this blog I know now that in the days when Kevin's mum was Being Helped, those who helped families like Kevin's were of a Baroness Jean Trumpington nature, virtually all of them. They were posh, superior and usually predators connected to Gangs like Dafydd's, as detailed in previous posts.
I am wondering whoever had the idea of establishing unsuitable temporary housing for very poor very vulnerable people in Bawdrip. I have not been able to find any references to Bawdrip House online. I began school I think in 1967; I was friends with Kevin in 1970ish. I can't remember if there was anyone from Bawdrip House at school when I first started there, but Bawdrip House was up and running by 1970. Kevin's family shared the building with other people, so a referral system was obviously in place.
When I mentioned Bawdrip House to Brown and asked what on earth it was doing there, he commented:
Well, the poor people had to go somewhere, and the policy was one of ghettoization on the east side of Bridgwater. Sydenham estate, Bawdrip House etc. The area was rendered uninhabitable by the smell from British Cellophane anyway, so no one with any money would want to live there. They'd even got their own schools like Sydenham School itself, so they could be kept in one place. Loic Wacquant wrote about the Ghettoisation of the prison and the prisonisation of the ghetto. The policy was tried out in Bridgwater before being rolled out in the US. I bet senior figures in the local authorities were enjoying handsome expenses paid trips to Chicago, New York and the like.  Or maybe it was a little early for that sort of thing to have become established.
So who in Somerset began warehousing poor people before it became Gov't policy?
Previous posts discussed girls who were keen on farming and horses from Bawdrip and Chedzoy with whom I was friends before secondary school whom I have been told were targeted by the Gang's partner ring in Somerset. I mentioned that they were the most unlikely people to have been targeted by the gang of traffickers but then so was I. Chedzoy and Bawdrip were farming villages, but when Brown mentioned how poor people and anything else that the movers and shakers in Somerset didn't want on their doorstep were located to the east of Bridgwater, I remembered that the reason why some kids from Chedzoy and Bawdrip had such bad experiences at secondary school was that those villages were in the catchment area of Sydenham School, which was built to serve Sydenham estate, the ultimate dumping ground of Bridgwater.
All the Bridgwater schools were dreadful by the mid-1970s but Sydenham School was appalling. There was much physical violence between the kids and from certain teachers; other teachers were either utterly incompetent or felt overwhelmed at the brutality in the school and just left as soon as they could. The kids from Bawdrip and Chedzoy were mostly the kids of farmers and farmworkers who had spent their lives in those village schools which had approx. 40 pupils in the whole school; when I was at Chedzoy there were 36 of us in the entire school.
I have already blogged about the appalling Headmistress of Chedzoy, Mrs Fels, who had a serious drink problem and her husband Dominic had an even more serious one; they were both involved with organised abuse, Mrs Fels having a taste for very young men. This was widely known among adults – the kids knew about the drinking but not the sex abuse until we were older – but like W.C. Francis at Chilton, the outrage continued and the Fels' were never removed. Instead kids with more resourceful or wealthier parents disappeared from Chedzoy School off into other schools.
When Fels finally retired it was also revealed that as well as the organised abuse, the drinking at work and the violence towards certain kids, the Fels's had been for years stealing money, a lot of it, from Somerset Education Authority by false accounting. Mr Fels, a hopeless elderly drunk, had been drawing a salary as a teacher and the Fels's had been using Education Authority dosh to buy goodies for their home. It must have been done with the co-operation of someone in Somerset County Council because of the nature of the fiddling. Even the Governors of the School – mostly local farmers – didn't know, they had no idea that the permanently bladdered Mr Fels was on the books as a teacher.
The Fels's were just so dreadful that their survival in the school until retirement was a phenomenon equivalent to the continued employment of Dafydd and Gwynne. Mr Fels died in the School House in which they lived; he haemorrhaged to death, the classic alcoholic's death and was found dead in a pool of blood. Mrs Fels lived to a very great age and incredibly enough contemplated moving to Anglesey in the mid-1980s near to where I was living at the time…
I thought that Mrs Fels's retirement plans were extraordinary (and worrying) when I heard about them, but I have received more info. I have been told that the Fels's were deliberately kept at Chedzoy School and the gentle rural kids were sent on to the hell-hole that was Sydenham just as deliberately; it was part of the supply chain for the ring linked to Dafydd's… The Education Authority were fully aware of the brutality and abuse, that was part of the overall plan for those kids who were being targeted… The kids would leave school as soon as they could with no qualifications and no opportunities…
A ring organised to that degree would also explain what happened when Chedzoy sprang a youth club in about 1972. We were all invited and there was much PR re the joys of the youth club and whilst it was nice to go somewhere with our friends, most of the adults involved in the youth club were rather inappropriate. There were no adult women at all involved with the youth club, although there were people's mums in Chedzoy who did other activities with the kids and there were girls as well as boys at the youth club.
After a short while, the youth club organised a camping trip for which we all eagerly signed up. A lot of us went, there were communal tents and I and my friends were in a tent with my friend's older sister who was I think 15 and at Sydenham School. No women came on the camp and one of the 'supervisors' seemed to find himself in our tent every time that my friend's older sister was undressing. He cheerily told her that he'd seen it all before, which was rather missing the point. He did not go away, even when she was yelling and grabbing towels and other things to wrap around herself, he carried on sitting in our tent…
Roger, the one 'appropriate' adult didn't come on the camp, but he arrived to give us lifts home. So the kids from the youth club camp arrived home safe and well in the company of Roger, a sensible caring adult…
I was only reminded of Chedzoy youth club and the camping trip by a reader; it seems that someone has been making enquiries about what was happening to kids in the Bridgwater area at that time and there are allegations that a highly organised ring was developing and the shambles of a youth club at Chedzoy, the continued presence of the Fels's and Mr Rigg in the neighbouring village were not a coincidence.
It has also been brought to my attention that the establishment of Chedzoy youth club and other parallel events in Somerset occurred in the early 1970s, when the level of the organisation of the abuse in north Wales stepped up a gear as well. Shortly after, Americans working for organised rings arrived in Somerset villages. While Lord David Hunt was making his 'contribution to services to politics in the West Country…'
Furthermore, this was going on when the M5 was being built through the West Country; it went right through the land near Chedzoy and Bawdrip, so if I was Gwynne and Dafydd with my eyes on expanding business, I might see an opportunity in those poor rural villages east of Bridgwater readily accessible by the new motorway where most of the farmers didn't have much dosh and the farm workers had even less.
My presence at Chedzoy youth club had an interesting result on one occasion. My father used to drive me over there, but at the same time, my father was also taking me over to stay at my grandpa's a lot, because I was a bit older and was OK for looking after myself if I went there and thus not causing a strain on them with grandpa now being paralysed. Mr Rigg had taken to spying on our house, but not just ours, Rigg had a lot of houses under surveillance in order to identify lone women who were possible prey.
On one occasion, father had just set off for Chedzoy with me and I was later told that Rigg had let himself in the back door and told the lone woman in the house that there was nothing she could do about this, he had just seen father taking me over to grandpa's and he wouldn't be back for hours. Rigg was told that father had taken me to Chedzoy and would be back imminently. Rigg dismissed this explanation as a lie and the fun began. Rigg tried a bit of molesting, the lone woman ran, Rigg pursued her and he collapsed. In our house. I was told that he was gasping for breath, red in the face and sweating. The person who was being bothered by Rigg thought that he had suffered a heart attack, but sadly the old bugger hadn't. Then my father arrived back and saw the scene…
Mr Rigg's conduct really was not a well-kept secret. Events in our house that day were farcical and they received a great deal of publicity, but that is how bad he was. People were locking themselves in their houses lest he turned up, which was not usual in those days. Rigg hid outside our house, watched until father and I drove off, made his way into our house, refused to piss off, went in hot pursuit and collapsed, quite some time AFTER the delegation had been to see the Bishop about his appalling behaviour…
Explain that then George Carey and Carlo. We all had the full details; Rigg taking off his cumberbund, giving chase, then keeling over. A lot of people would have liked to have witnessed the scene but then Rigg waited for the witnesses to clear off before he let himself in the back door…
I really want to know who Rigg's legal family were because he was extreme even for a Dirty Vicar and someone was pulling out all the stops for Rigg…
Most of the kids with whom I went to school in Bawdrip and Chedzoy didn't end up in professional positions. However there is a former pupil of Bawdrip and Chedzoy who was at those schools with me who really became quite something, so much so that most of his classmates will know nothing about him. Jonathan Webb. His mum was a teacher at Sydenham, left because it was so horrific and then taught me – and Jonathan – at Chedzoy. While the dreadful Fels's ruled the roost. Jonathan's mum was nothing like them, I was so glad to be in her class not Fels's and she probably felt unable to say a word. But she did know what was happening and the family lived in Chedzoy for decades. I used to like Jonathan and his sister Josieanne, they were lovely, friendly and laid back. Jonathan went to Leeds University to do chemistry I think and then years later I heard that he had emigrated to the US, had become a senior officer in the US Military and also held a senior academic post at a US university. In about 2005 I was given Jonathan's precise rank and title, it was pretty impressive, but I'm so unfamiliar with US Military ranks that I cannot remember what it was.
I have now been told that Jonathan's career in the US was sort of helped by his knowledge of the absolute barrel of shit that a former classmate of his uncovered in north Wales…
I don't have anymore info, as an adult I did know that Jonathan's mum must have had all the dirt on the dung heap that was Mr and Mrs Fels, but she definitely did not treat the children like they did. Jonathan's mum's class was a real relief from those two. I am wondering if the Top Docs had Jonathan's mum by the throat, because at one point Josianne became very ill with depression and was hospitalised…
This is not the fault of terrorised farm workers or their children or their wider circle; this barrel of crap was organised and maintained by people in senior positions, at all levels.
Chedzoy School closed its doors when Jonathan's mum retired. In about 1992. A brand new school was built for both villages at Bawdrip…
1992. Whistleblowers all out of our jobs, gongs handed out to all the right people, Dafydd and the Gang going strong…
When all the action at Chedzoy and at Chilton Trinity and Sydenham Schools was happening, this was the Secretary of State for Education:
.
Anything to declare Shirl? It is a matter of record that you refused to hold a Public Inquiry into Sir Charles Evans's management of Bangor University, but not many people outside of Bridgy knew about the Fels's at Chedzoy did they? They were a disgrace Shirl and you will have known about it because not everyone was a farm worker who shrivelled up when they were insulted by Mrs Fels; there were parents who shelled out good money on private schools because they did not want their kids anywhere near those two and they were taking the matter to higher authorities…
Just as the teachers at Chilton School knew about the problems in Stogursey School, they did of course know what was going on in Chedzoy, it was the stuff of legend… Mr Ernshaw the English teacher at Chilton lived near Bawdrip. Ray Stanlake was friends with Mrs Astle, who taught at Bawdrip School. Who's teenaged son Max died in a 'glue sniffing accident' the summer that he left Sydenham School, then his brother Jasper was killed in an accident when he was on his bicycle in Bridgwater, then Mrs Astle's husband was found dead. Shot. 'Suicide'.
Everyone knew the Astles because they had horses and had been in Bawdrip for years. Mrs Astle taught and Fred looked after the boys and then when they went to school he worked at Cellophane. The Astles began dropping like flies when I was at Bangor. They were wiped out quite quickly as well.
A few years ago when a friend from Somerset told me that 'a paedophile is living in Grisley's Farm now' – Grisley's Farm being the house that the Browns rented from Lady Gass, 1973-88 – Brown commented that paedophiles these days have a pretty good lifestyle because since Fairfield renovated Grisley's, it is a very desirable house and he could never afford somewhere like that on his Professor's salary. When I realised that the P. Brown letters might have been an attempt to whip up bad feeling towards the Browns, I remembered the poison pen letter that was sent to Brown's senior managers at De Montfort University stating that Brown was a 'known paedophile'. See post 'A Nasty, Ludicrous Poison Pen Letter'. Everyone knew that the Browns were at Grisley's for years; I wonder????
I was told that the Grisley's Farm Paedophile had convictions. So now the obvious has dawned on me: exactly why has Lady Gass so many close links with such unsavoury people, so many of whom are involved with organised abuse?
Previous posts have discussed Mick Parkin, the one person who was known to be a molester of kids in Stogursey who went to prison for assaulting two young boys. When Mick Parkin came out of prison he returned to his former job of driving the bus that took the students to Bridgwater College. Mick's bus was his own business; the bus received a subsidy from Somerset County Council. Of which Sir Michael and Lady Gass were members.
Then there was the driver of the school bus owned by another local company who had been to prison for rape. Another driver, a middle aged married man with children, was having a relationship with one of the girls at our school; she became pregnant by him a few months after she left at 16. All the bus companies that ferried the kids to school or Bridgwater College received dosh and contracts from Somerset County Council. There were complaints made when I was still at Chilton about the highly unsuitable people being employed as bus drivers. W.C. Francis responded by saying that the schools would continue to use those companies because they were offering the best deal to transport the kids.
Another problem with the Bridgwater school buses was that they were in such bad condition that they broke down. Not once, but constantly. On the way to and from school. They were so unreliable that in 1979, the year that I sat my O levels, parents were driving their kids in because of the concerns that the bus would break down on the way to an exam. I later heard that at a public meeting in Bridgy, it was said that the buses were so unreliable that 'One girl was cycling into school all the way from Fiddington'. I know, it was me. Presumably in between dealing drugs and leading the crime wave in Somerset of which the Gang received details a few years later when they requested Evidence.
Throughout it all, Edward du Cann remained as the MP for Taunton despite being caught out in successive swindles and Tom King didn't give a bugger about Bridgwater.
Now then. Previous posts have mentioned that after Profumo, Mandy Rice-Davies purchased a famous house near Bridgwater in the Polden Hills near Cossington/Woolavington called Moon Cottage. Everyone knew and as teenagers we were always being told 'Ooh Mandy Rice-Davies bought that house'. Mr Calaminus was one of the many who mentioned it. Yet it was maintained that 'She never lived there'. So what was that house purchased and used for? I have discussed also how after Mandy, Moon Cottage was owned by Dan Lewis, a Bridgwater Tory who worked for my grandfather, as did Dan's brother Richard. Dan's dad Old Dan Lewis was well-known in Bridgy for having Become Rich From Nothing; he was a railway porter. But Old Dan was considered very unacceptable, there were allegations of crooked practice, gambling and prostitutes. Young Dan had a lot of bad luck. He was burgled constantly at Moon Cottage although burglaries were not common in the Poldens then, he had financial problems and then he died when still in middle age, when I was a young adult. Young Dan had what would now be called mental health problems, so Top Docs had dealings with Young Dan.
Young Dan hit serial disaster after Ted Heath became PM and things went downhill from there.
Sir Michael Gass stepped down as a Somerset County Councillor the year that I left Somerset for Bangor. Sir Michael died all of a sudden like in his mid-60s on 27 Feb 1983. By then, Paul Bates had just begun threatening to kill Brown while Adrian Bell and Wood ignored all attempts by me to convey the danger that Brown was in…
In June 1983 there was a General Election that both Labour and Dr Death deluded themselves that they would win. The strategy followed by the Gang of Four pivoted upon targeting seats crucial re the Westminster Paedophile Ring and recent constituency boundary changes worked in their favour. Woy won Glasgow Hillhead and Shirl won Crosby in Liverpool. However Bill Rodgers lost his previous seat of Stockton-on-Tees– Harold Macmillan's former seat, on the turf of Dafydd and Gwynne's partner ring in the North East. It was OK though, Bill was given a peerage. Dr Death was safe in Plymouth. See previous posts for details of this and what made those seats crucial re Dafydd and Gwynne.
Interesting Facts: Before Bill Rodgers held Stockton-On-Tees, it was held by Labour's George Chetwynd, who beat Macmillan in that seat in 1945; Mac had to find another seat. Chetwynd was a miner's son who was brought up in north Warwickshire and went to King's College, London. He worked for the WEA. Once in the Commons, Chetwynd was very close to Hugh Dalton, who was Chancellor of the Exchequer, 1945-47, under Clement Attlee. Chetwynd was appointed Dalton's PPS in May 1948 when Dalton was Chancellor of the Duchy of Lancaster.
Chetwynd was a strong supporter of nationalisation of the steel industry, which was a major employer in his constituency. His interest in European co-operation was marked by appointment as a delegate to the consultative assembly of the Council of Europe from 1952 to 1954. Chetwynd was also a Governor of Queen Mary's Hospital, Roehampton and was Chair of the Governors in 1952. He was a member of Nature Conservancy.
In the late 1950s Chetwynd became more concerned with economic development in his constituency. After the 1959 General Election Chetwynd was made an opposition spokesman on Aviation. He pressed for investment in the aviation industry. In late 1961Chetwynd applied for and was offered the job of Director of the North East Development Council, giving him responsibility for selling the region to overseas investors. Chetwynd resigned his seat and took up the appointment in January 1962.
Shortly after his appointment Chetwynd began to 'sell' the North East region by giving a press conference for American firms. Later in 1962, his annual report complained that the North East had received fewer Gov't grants for industrial development than other regions. He objected to the London-centric economy of the UK and called for better transport infrastructure to redress it. The North East Development Council made several attempts to get a personal meeting with Harold Macmillan, then PM, in 1963.
From 1964, Chetwynd began to receive other public appointments, first as a member of the General Advisory Council of the Independent Television Authority and of the North-East Advisory Committee for Civil Aviation. He was put on the Northern Economic Planning Council in the same year. Chetwynd's interest in aviation was also used on the Board of the British Overseas Airways Corporation from 1966 to 1974.
Chetwynd left the North East Development Council in February 1967 to become Deputy Chairman of the Land Commission. This appointment was part-time and allowed him to increase his business involvement: he was a Director of the Northern and Tubes Group of British Steel Corporation from 1968 and a Board member of the whole British Steel Corporation group from 1970. Chetwynd was Chairman of the Land Commission from 1970, an appointment intended to be for three years but actually lasted only one.
A Director of the Northern Industrial Development Board from 1972, Chetwynd decreased his involvement as the 1970s went on. He moved onto the Northern Regional Health Authority as Vice-Chairman, 1973-76 and as Chairman from 1978. Chetwynd was also Chairman of the Council of BBC Radio Cleveland from 1976 to 1978. He was replaced as Chairman of the Northern Regional Health Authority in June 1982 by Norman Fowler shortly after criticising the Conservative Gov't's conduct of a pay dispute, although this was said to have been a coincidence.
Gwynne and Dafydd's Big Mate Lord John Walton ran the NHS in the North East. Walton protected Gwynne and Dafydd for years and was fully involved in the serious organised crime and the two linked rings that were run by the Gang in the North East and north Wales/Cheshire. Earlier posts have discussed how the massive civic corruption in the North East that erupted in the T. Dan Smith and Poulson scandals were part of the trafficking by Walton and Dafydd's Gang but that was never mentioned. Only the tip of the iceberg re Poulson and T. Dan Smith was ever publicly revealed.
I'll remind readers of Brian Roycroft here, who has featured previously on the blog. Roycroft became the Director of Newcastle Social Services, 1971-93 and encouraged his fellow Directors of Local Authorities in the North East to send kids in care to north Wales homes, as did he. Roycroft knew what was happening to the kids, on one occasion he took part in a PR stunt at Bryn Alyn and witnessed it for himself.
Roycroft trained as a social worker at Birmingham and Leeds universities. In 1957, he became a childcare officer with Hertfordshire, where the novelist and social worker John Stroud was his supervisor. Stroud's big interest was aircraft. In 1961, Roycroft became assistant area officer for the London County Council children's department and, three years later, went as children's officer to Gateshead. The location of Axwell Park Approved School…
Brian became children's officer in Newcastle-upon-Tyne in 1967. One of his first cases was that of the child murderer Mary Bell, whose biographer, Gitta Sereny, called him "one of the finest social workers in the country" and referred to "his passion for social justice".
One of Mary Bell's former social workers used to work as a visiting lecturer on the PGCE course and the MEd at Bangor University. He knew about the problems in north Wales…
Brian was one of only two members of the Association of Directors of Social Services to serve as both President and Secretary and continued on the national stage even when he left office. For some years, he served on the Social and Economic Committee of the then EEC. In retirement, he took on a number of positions, including the Chair of a local housing association that he founded. Until recently, as Chairman of the Alzheimer's Disease Society, his expertise was often sought abroad.
Brian's wife Pat was also a social worker. As a boy, Brian had won a fellowship to the Methodist public school, Ashville College. National Service experience, as an RAF pilot and officer dealing with often uneducated NCOs, persuaded him to do something socially useful, thus he trained in social work.
Brian Rycroft's parents were social workers. Brian's parents worked at the children's home in Frodsham, Cheshire, run by the National Children's Home (NCH). His mother and father worked there as houseparents and Brian and his sister moved with them from children's home to children's home.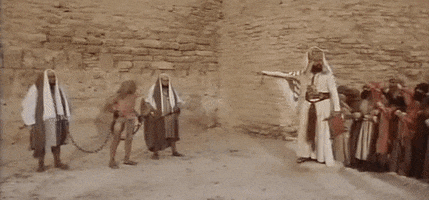 Brian's mum and dad knew Gwynne and those who sailed in him.
Brian Roycroft was 'successfully treated for cancer' in his mid-60s by Ah the doctors they were wonderful. He pegged out a year after they had Cured Him; from a heart attack. In the spring of 2002. Just when his old mates from north Wales were putting into place their Cunning Plan to get me out of teaching for ever by malicious allegations. I was taught by that former social worker of Mary Bell's when that Cunning Plan was being drawn up. He gave me 93% for one of my assignments and we had some lovely chats about the neglect and abuse of kids in care. In the piece of work for which I received 93%, I mentioned a boy from Caernarfon who told me that the teachers 'don't give a stuff about us, not at all' and had told me that one of his pals was being physically abused by his stepdad. Unfortunately it was the school in which the Dean of Education at Bangor Prys Morgan Jones used to be Head of Dept. I wonder if Prys heard about that assignment, which was marked as outstanding???
ASSISTANCE, ASSISTANCE, ASSISTANCE, PAEDOPHILES IN DISTRESS….
The very convenient boundary changes before the General Election of 1983 led to the constituency of Denbigh disappearing and the constituencies of Clwyd North West and Clwyd South West materialised instead. See previous posts. Westminster Swinger Sir Anthony Meyer and Beata Brookes, another Gang member and a former social worker for Denbighshire, both wanted the nomination as the Tory candidate for the new seat of Clwyd North West. There was the battle of a lifetime that left the local Tory Party in bits; Cecil Parkinson was asked to intervene as Tory Party Chairman but he knew about Gwynne and Dafydd and about me being targeted and he wasn't going to touch it.
Cecil's mistress Sara Keays was pregnant at the time, Cecil had dumped her when she refused to have an abortion and everyone was keeping schtum. Except for Sara's dad, a retired Col who lived in Bath who was going apeshit. Chris Patten's constituency, Chris who had just engineered the Tories election campaign. It all exploded at the Tory Party Conference…
Brown and I could have caused an even bigger explosion, but it would have blown up so many other people as well that the world united, with Chris Patten, against us.
Chris who served as the last Governor of Hong Kong and who's wife Lavender was a mate of Peter Hain, active in the AAM with Dafydd's pal David Ennals and was later a Patron of Prof Mark Williams's Mindfulness Centre at Oxford, while Fat Pang was Chancellor of Oxford University which employed Mark Williams, who also still ran the Mindfulness Centre at Bangor as well. One of Mark's colleagues in his Dept at Oxford was Prof Tom Burns who had previously worked at Springfield Hospital and St George's and told me in 1990 that he believed my allegations about Dafydd et al. Tom's colleague Dr Robin Jacobson who admitted in a letter to St Helena Kennedy's friend Prof Nigel Eastman of St George's/Springfield that Dafydd was sexually exploiting patients and that he suspected that Tony Francis was as well subsequently worked at the Priory, Roehampton, just down the road from the hospital of which George Chetwynd was appointed Chair of the Guv'nors in 1952. Dafydd began his Medical Training at Liverpool University in 1952. It's when that photo of Dafydd was taken that he used to show to female psychology students, asking 'Don't ewe think I was handsome?'. See previous posts.
Sir Anthony Meyer eventually mounted a legal challenge and being posher than Beata and a member of the security services himself as opposed to just being mates with them as Beata was, Sir Anthony won the day.
Ronnie Waterhouse was a member of the Boundary Commission who recommended the constituency changes.
The 1983 General Election was Footie's last stand, before the Windbag spent the next few years being equally hopeless. Footie was a Westminster Swinger himself who was protected by many, not least the Hampstead crowd, the Welsh Bloomsbury crowd and his extended family of lawyers and politicians from Plymouth. See eg. 'The Bay Of Pigs Invasion'.
The results of the June 1983 General Election, after Footie et al joined forces with others to shaft my friends and I and Thatch maxed out on the Falklands Factor:
1983 United Kingdom general election

---

---

All 650 seats in the House of Commons
326 seats needed for a majority

Opinion polls
Turnout
72.7%, 3.3%

| | | | |
| --- | --- | --- | --- |
| | | | |
| Leader | Margaret Thatcher | Michael Foot | |
| Party | Conservative | Labour | Alliance |
| Leader since | 11 February 1975 | 10 November 1980 | |
| Leader's seat | Finchley | Blaenau Gwent | |
| Last election | 339 seats, 43.9% | 269 seats, 36.9% | 11 seats, 13.8% |
| Seats before | 359 | 261 | 11 |
| Seats won | 397 | 209 | 23 |
| Seat change | 58[a] | 60[a] | 12[a] |
| Popular vote | 13,012,316 | 8,456,934 | 7,780,949 |
| Percentage | 42.4% | 27.6% | 25.4% |
| Swing | 1.5% | 9.3% | 11.6% |

---

Colours denote the winning party—as shown in

§ Results

---
The 1983 United Kingdom general election was held on Thursday, 9 June 1983. It gave the Tory Party under the leadership of Thatch the most decisive election victory of any Gov't since 1945.
The Labour Party would have done anything to get rid of Thatch, anything at all…
Tom King's jobs: Sec State for Environment, Jan-June 1983; Sec State for Transport, June-Oct 1983; Sec State for Employment, Oct 1983-Sept 1985.
It was during 1983 that the unknown and invisible Tom King enjoyed such inexplicable rapid promotion by Thatch that it received attention in the media, but of only one sort:
Now take note of Sir Peter Morrison's job during the same period of time: Minister of State for Employment, 13 June 1983-2 September 1985. Tom King was Morrison's boss from Oct 1983…
Oct 1983 was the beginning of my final year at UCNW. Brown had graduated in the summer of 1983 and moved in with me because he didn't dare stay in Birmingham because of the attack with the swordstick by Paul Bates and the threats by Bates to come back and kill him. Brown looked after me throughout the summer of 1983 because Wood just kept telling Brown that I was seriously ill but wouldn't actually do anything or give Brown any advice. I only found out later that Wood et al at UCNW who all sat there like dummies refusing to do or even say anything constructive didn't expect me to complete my final year; they had a bit of a surprise.
It's called having a Brown on the premises Wood, Browns are more capable than you and they're not as greedy either.
Huw Vaughan Thomas served as a civil servant in the Dept of Employment during the 1980s when Tom King was Employment Secretary. Vaughan Thomas succeeded Ioan Bowen Rees as Chief Exec of Gwynedd County Council. Vaughan Thomas inherited the paedophile ring and refused to act or respond to Alison Taylor's concerns. Vaughan Thomas was Chief Exec when his staff were perjuring themselves re me, harassing and threatening me and handing F's baby over to people who were known to be child abusers.
At the Dept of Employment, Huw Vaughan Thomas was responsible for part of the MSC (Manpower Services Commission) programme. When Huw was doing that, Patricia Margaret Edwards, aka Trishles, a teenager on the MSC programme at UCNW, moved into our house on Anglesey and caused havoc. See eg. 'They Got On Their Bikes And Looked For Work'. I have since been told that Trishles was a security services plant. While Trishles caused havoc, Mrs Brown had a job in Bridgwater supervising young people on the MSC programme. One of her colleagues was a confrontational bastard who insulted and smeared Col Brown. See previous posts.
Sir Melvyn Rosser, later a big wig at Aberystwyth University, was one of those at the top of the MSC pyramid. Melvyn did something so terrible that he has been erased from the internet, but I don't know what he did… See previous posts.
Everyone involved at the coalface of the MSC knew that it was another Tory shambles which was, as alleged at the time, nothing more than a way of massaging the dreadful unemployment figures.
Huw Vaughan Thomas, a Durham University graduate, later became Chief Exec of Denbighshire County Council and then the National Auditor for Wales after his predecessor, Jeremy Colman, resigned over his possession of child porn on his office computer. See previous posts.
Huw Vaughan Thomas is married to Enid Rowlands. Enid is one of Dafydd's bestest friends. A psychology graduate from north Wales, a Director of the North Wales Health Authority, member of the GMC, Chair of the Solicitors' Regulation Authority, member of BUPA's Council, Enid has done it all and continued in public life despite nearly 20 years ago being at the centre of the scandal involving the quango ELWA and a great deal of money that was spent but on what no-one knew. Just read previous posts….
See 'I Know Nuzzing…' for just some of the numerous charidees and other organisations with which Huw is involved, as well as his international interests and role in advising on the establishment of the National Assembly of Wales.
Not that the other eggs were in any more of an acceptable state…
Sir Peter Morrison was employed at the Dept of Employment either just before or after Huw worked there. The waters have been carefully muddied, but they missed each other by just a few days. Tom King is the key…
In 1985, two years after being widowed, Lady Gass was elected to Somerset County Council as a Conservative Party Councillor for the Quantock district, and remained a member until 1997, the year that the Waterhouse Inquiry opened.
It was in 1985 that the Gang became overtly very nasty after my confrontation with Tony Francis; in 1985 I approached an MP re the Gang for the first time, Keith Best, the MP for Anglesey. I had no idea that Best was Of The Gang, but I did notice that he could not have been less interested when he met me. I know now that Tony Francis had almost certainly got to Best and the Welsh Office before I did, as soon as he realised that I would be contacting an MP.
The 'P. Brown' offensive letters in the Bridgwater Mercury appeared in 1985 as discussed above…
From 1989 to 1993 Lady Gass was Chairman of the Exmoor National Park Committee and at the same time was Vice-Chairman of Somerset County Council's Social Services Committee.
It was during those years that one of those in Fiddington who knew what the Gang were doing in my direction established a cosy business relationship with two social workers from Somerset Social Services, Alison and Graham…
In 1994 Lady Gass was High Sheriff of Somerset, the next year was appointed a Deputy Lieutenant for Somerset and in 1996 was promoted to Vice Lord-Lieutenant and appointed as a JP for the county.
During 1994, 1995 and 1996, I (and others) were constantly making representations about the abuse and neglect of Empowered Service Users in north Wales and associated very serious crime. The crime continued and I was simply arrested repeatedly and without my knowledge, the Gang were working overtime to make a case for banging me up and even lobotomising me. Perjury, fabrication of documentation, the planting of evidence, conspiracy… Information regarding my Insanity and Dangerousness was provided to the Gang by people living on Lady Gass's doorstep… including by the person who had the business arrangement with the two social workers, Alison and a Graham; I didn't ever know their surnames.
Lady Gass became Vice-Lord Lieutenant and a JP in the year in which the Jillings Report was completely suppressed but was rapidly followed by The Hague announcing that there would be a Public Inquiry into the North Wales Child Abuse Scandal. Patient F and I were arrested once more in the latter part of 1996, on the basis of the perjury of Angel Bridget Lloyd. We were acquitted days after Ronnie opened the Inquiry. No apologies, no investigation…
In the final hours of 1996, Lord Snowdon's long-term mistress Ann Hills – who's Top Doc father Elliott Philipp, a cousin of Sigmund Freud, was facilitating the Westminster Paedophile Ring – was found dead on the roof of her London penthouse in a kneeling position, dressed in party gear. The subsequent inquest found that Ann killed herself. Any Top Doc or toxicologist who listened to the evidence would know that Ann could not have died in the way suggested, yet no-one raised any concerns. In public Lord S made a display of his trauma. Subsequently people who knew Lord S and Ann commented that he had treated her appallingly. At the time of and after Ann's death, Lord Snowdon and another of his bedfellows, Dafydd's pal the 'mental health campaigner' Marjorie Wallace (see post 'One Dangerous Fucker') constructed Lord S as a 'disability campaigner' and went on tour across the UK… See post 'Error Of Judgement'.
During the Disability Campaigning, this happened:
In 1998, Lady Gass became Lord Lieutenant of Somerset, a position she held until March 2015.
In 2011, Lady Gass attracted considerable negative attention after selling some 230 acres of Fairfield estate on the north Somerset coast for about £50 million. The land lay immediately to the west of Hinkley Point power station and was wanted for the construction of two new nuclear reactors. There was in particular much anger on the part of the farmers some one mile along the same coast who's land had been compulsorily purchased to create the (very impressive) Bridgwater Bay National Nature Reserve. Those farmers all maintained that they had not received the minimum value of their land. Then they found out how much dosh Lady Gass had received. I was told that Lady Gass made the most money out of Hinkley but that another farmer made a great deal as well; I think that it was Terry Chidgey, but perhaps readers could let me know if that is wrong.
Terry Chidgey lived on a farm near the Browns; he was the Huntmaster of the local Foxhounds for years. Mr Chidgey's wife was bedridden after wrecking her back in a riding accident. Rumour had it that she got a bit better, went back in the saddle, had another accident and was buggered all over again. One person who knows – or used to know – Terry Chidgey very well was Thatch's luncheon host at the Clarence in 1972/73….
The National Nature Reserve along the coast from Hinkley is really impressive, but I keep wondering why no-one has raised concerns about the huge nuclear installation currently underway literally next door to the Nature Reserve. There is no gap between the massive nuclear monstrosity under construction and the Nature Reserve at Steart. As kids we would go to Steart and walk along to Hinkley, it is exactly the same bit of coast and it is not a big hike between Steart and Hinkley, it's a gentle walk.
Where is Attenborough? Where is Chris Packham? The situation is farcical. Do the RSPB and ecologists in general usually remain so silent about a controversial enormous nuclear installation next door to the rare birds and flora? Go and take a look at what's happening out there Media Nature Lovers, there are masses of cranes and huge pits are being dug for what purpose no-one is sure; suspicions are that Hinkley has already agreed to accept nuclear waste from overseas.
Building began at Hinkley before the new reactors had the go-ahead. Furthermore, the 'public consultations' were not advertised and they too were only held after building had begun. Obvious lies have been told to persuade the people of Bridgy that Hinkley will bring thousands of highly paid jobs as nuclear physicists for THEIR children. No it won't, Bridgwater College isn't going to churn out Sir James Chadwicks and Lord Patrick Blacketts by the dozen. The most senior jobs at Hinkley will go to international specialists, that will have to be the case, there isn't the expertise locally. I already have heard from people who are working on the Hinkley project who live in London as their main home.
Of course, the Gov't scientists and civil servants who were involved in the planning and advising of Hinkley are the colleagues of a number of people who have been named on this blog as having assisted the Gang, including in shafting my friends and I.
Anyone for Trinity College Cambridge and the Clarendon Lab, Oxford, as featured in recent posts?
Ian Liddell-Grainger the Bridgwater MP is a staunch supporter of the new Hinkley development, such a staunch supporter that a lot of constituents maintain that Liddell-Grainger is ignoring opposition to Hinkley and is misrepresenting local feeling with regard to it.
However, the most controversial aspect of Hinkley isn't the priority in Somerset, they are far too pissed off with Lady Gass's £50 million and the constant lies and secrecy. It is the wider population of the UK who discussed the most controversial aspect: that Hinkley will be substantially owned and controlled by China when there is much concern re the Chinese Gov'ts human rights record and business practices.
Anyone for a Colonial Guv'nor of Hong Kong who was married to someone who has netted £50 million after selling her land for the Chinese-owned and controlled power station BEFORE the official go-ahead was given?
One of the movers and shakers behind the Chinese-owned and controlled Hinkley installation was the former boss of Lady Gass's niece:
Think Sex n Drugs Top Doc brother, paedophile ring in Osborne's constituency, LIBOR dosh to Dafydd etc, I won't repeat everything here, it is all in previous posts…
Remember this in Oct 2015:
A lot of people were very unhappy with that State Visit. At the time, George Osborne was Chancellor and Susan Acland-Hood was working for him. Lady Gass had already bagged the £50 million, for the land to house the nuclear reactors which had not yet been given the official green light, so obviously Hands Were Clean.
Theresa May was very keen on the Hinkley development. Theresa who began her political career as a Councillor for Merton Borough Council, a Borough served by St George's Hospital. Theresa was a Merton Councillor, 1986-94, Chairman of Education, 1988–90 and Deputy Group Leader and Housing Spokesman, 1992–94. Theresa became a Merton Councillor in the year that Ollie Brooke was charged, convicted and jailed, was a Councillor while I worked at St George's and was still a Councillor when Geoffrey Chamberlain and Malcolm Pearce carried out the big research fraud which became public in 1994. See eg. 'Now Then…'
Theresa makes much of her C of E background, her dad having been the chaplain of Eastbourne Hospital, Sussex, in Bloomsbury Group country and subsequently a vicar in Oxfordshire. The Rev Hubert Brasier died of injuries that he sustained in a car accident in 1981. He has been accused of concealing organised abuse in the Church.
It was Theresa as Home Secretary who organised the IICSA which would leave no stone unturned and then appointed Chair after Chair with close links to the Gang, as detailed in previous posts. One Chair, Dame Lowell Goddard, from New Zealand, resigned after she maintained that the Home Office were trying to pressurise her into steering clear of certain areas…
It is not possible to find a Chair for any such Inquiry with clean hands. Just look at the scale of the criminality and the cover-up; there isn't ANYONE at senior levels in any of the relevant professional groups who isn't compromised. They were removed from the system decades ago. The welfare system was allowed to be completely colonised by organised abusers and it was buttressed by all the major religions, the medico-legal system, the Civil Service, Parliament, the security services and of course the Royal Family.
Try resolving that with an Inquiry led by a Caring Lady.
Lest anyone believe that the Nightmare Is In The Past, let me introduce Bill Wiggin, son of Drunken Jerry:
Bill has been the Tory MP for North Herefordshire since 2010; Bill was elected as the Tory MP for Leominster in 2001, but the constituency was abolished in 2010, so Bill nipped into the reconstituted constituency North Herefordshire. 2001: the year following the publication of the Waterhouse Report and the year that the Cunning Plan to wreck my career in teaching before it had begun was hatched by the Gang.
Bill Wiggin was born in London in 1966. He attended Eton and read Economics at Bangor University! Bangor doesn't educate many Old Etonians; there was a girl from Cheltenham Ladies College when I was there, D.G.E. Wood and Liz Stables the Angel in the Student Health Centre were on good terms with her, they made sure of that.
Bill arrived at UCNW the year after I had graduated, when I was still living on Anglesey applying for postgrad courses etc…
Bill graduated from Bangor in 1988! That was when I was working at Surrey University for the Cancer Research Campaign and unbeknown to me, Wood, Adrian Bell and the Gang at Bangor University were co-ordinating with the BMA, Gov't and even Carlo, to shaft me. In 1988, the Welsh Office were also in the process of organising the massive cover-up following my complaint about Dafydd et al that was carried out in 1989 by Profs Robert Owen appointed by the Welsh Office, Robert Bluglass and Colin Berry… See eg. 'Enter Professor Robert Bluglass CBE…'
It was in 1988 that Alison Taylor wrote to Carlo informing him of the abuse of children in north Wales. Carlo's Office replied saying that he couldn't get involved. However Carlo did get involved with shafting me, protecting Gwynne, protecting Bishop Peter Ball, protecting Jimmy Savile, having Prof Edzard Ernst forced out of his job at Exeter University's Peninsula Medical School because Edzard demonstrated that homeopathy was clinically ineffective…See previous posts.
Drunken Jerry knew that I had been to Bangor University and he knew that I'd had serious problems with the Gang as well, because Drunken Jerry's farmer friends in Fiddington were very, very friendly with relatives of mine. One of my relatives had been the girlfriend of one of Drunken Jerry's mates, the farmer who owned the cottage in which Stuart the spotter for Dafydd's Gang lived. Paul Triggol, Remember The Name!
I never had a problem with Paul Triggol at all and I presumed that he did not know what Stuart et al were up to; but people around Paul, including Jerry and Bill Wiggin, chose to personally benefit when gangsters came after my friends and I a few years later and willingly told a pack of lies about me and anyone who supported me. It was about when Bill Wiggin graduated from Bangor University that someone tried to murder Brown by banging his head repeatedly on the pavement in broad daylight in Nottingham city centre. Ken Clarke, an MP for Rushcliffe in Nottingham, was at the time failing to win his battle with the BMA, so it ended in stalemate when Ken did a deal with my boss at Surrey, Vincent Marks and his brother John the Chairman of the BMA to shaft me… See previous posts…
It was when Bill Wiggin was at Bangor University and after he graduated that some of Paul Triggol's neighbours who knew what was happening to me in north Wales found themselves feted by the degenerate offspring of Tory Grandees and then in possession of much dosh. See eg. 'Upper Class Twit Of The Year – Shooting Themselves' and 'A Holy Fool Among A Feast Of Fools'.
When I was working at Surrey, the person who had been in a relationship with Drunken Jerry's friend Paul Triggol had set up a business selling posh nick nacks at big agricultural shows such as the Bath and West. She had finished her course at Harper Adams Agricultural College, where she got to know a student who had come up and stayed at our house on Anglesey before my friend Anne was killed by the Gang in April 1986. He was friends with Stephanie, the psychiatric nurse, who had invited Anne to her wedding; Anne was killed on her way to the wedding. Drunken Jerry's son was at UCNW by then.
Paul Triggol's ex-girlfriend was still on good terms with Paul and his family and spent her time socialising with people in the agricultural community. It was about that time that she lived for a while near Paddy Pantsdown, over near Yeovil.
Paul's ex-girlfriend set up her first business with the help of a loan from Lloyd's Bank in Bridgwater. She seemed to establish a very cosy relationship with the manager of Lloyd's in Bridgwater; she was dining with him but the thing that I found rather worrying was that the manager felt able to discuss other customer's financial situations with her. My family had banked at Lloyd's for years, my grandparents banked there decades before I was old enough to have an account.
Previous posts have explained that in 1985, I was offered a place on the Masters in Medical Microbiology at the London School of Hygiene and Tropical Medicine. Because I was self-financing, I went to see Lloyd's in Bridgwater and they offered to lend me the money for the course if I saved up the first few thousand, which I did. I worked in a whole variety of jobs in north Wales – cleaning, washing up at the Gazelle Hotel, care homes etc – and I gathered I think it was £3000 together. The Deputy Manager at Lloyd's in Bridgwater was very complimentary about my saving abilities and said that they'd be happy to help with the MSc.
Weeks before I was due to begin the MSc, I received a letter from the LSHTM telling me that they would withdraw my place if I could not produce a bank statement showing that I had in the region of £10k 'to sustain yourself in London for a year'. This was unlawful, but I didn't know that at the time; such a condition had never been mentioned when I was offered the place. So I wrote to Lloyd's in Bridgwater. They made no mention of the previous offer of a loan, but simply stated that they would be happy to provide a letter stating that I had always been 'financially responsible'. Obviously that was insufficient, which is why I went to do the Masters at Hammersmith instead…
Years later, I was told that the Gang were behind the withdrawal of the offer from the LSHTM; previous posts have named many of Dafydd and Gwynne's mates who worked/were associated with the LSHTM…
I have recently been told that Lloyd's were nobbled as well. After all, Lord Kenyon was a Director of Lloyd's Bank…
It all happened in 1985, when Drunken Jerry's son decided that UCNW was the place for him to do that Economics degree after Eton.
In the late 1970s, Lord Kenyon's son adult Thomas Tyrell-Kenyon spent the night with a boy in the care of Social Services in north Wales. A Polaroid camera was used to take porn pics of them together. The next morning, Thomas reported the boy to the police for theft. Thomas was quite upfront about the reason why he and the boy had spent the night together. Part of the 'theft' were the porn pics. The police arrested the boy, destroyed the pics – well they were 'indecent' – and charged the boy with theft. He was sent to a detention centre. Thomas faced no charges at any time. The boy's social work file had a note on stating that he was 'in a homosexual relationship' with Thomas. The boy later gave evidence at the Waterhouse Inquiry, stating that Thomas had 'used him for sex' many times. Thomas was HIV+ and died from AIDS in early 1993. See previous posts.
I only knew one person who had a Polaroid camera when I was in my early teens; Janet Joiner…
Lord Kenyon was a Tory peer, President of UCNW, 1947-82, a JP, a member of North Wales Police Authority, Chairman of Clwyd Health Authority, the most senior Freemason in north Wales and much, much more, as well as a Director of Lloyd's Bank. See eg. 'A Bit More Paleontology'.
Here's a man who Didn't Know about Savile, who has lived in Devon for years now and who has very recently received £5 million after winning a case against Lloyd's Bank:
If Noel Tidy Beard would like to tell us all how he managed to win a case against the crooks that run Lloyd's Bank I'd greatly appreciate it, because after the business with that Masters in Medical Microbiology I noticed that Lloyd's did many unreasonable things, but I was far too busy with the Gang to take on Lloyd's Bank. If I'd known about Lord Kenyon in those days I might have been a bit more enthusiastic about the prospect.
I have also recently been told that someone was up to something at Lloyd's Bank right back in the 1960s and 70s with my grandpa's account. I have been asked if I 'know about the will'. Well I do remember that after grandpa died, there was a few traumas because he didn't leave nearly as much money as everyone thought that he would, but Somerset was terrible for obsessing over wills and marvelling at how much or little someone had left so I didn't take much notice. I do remember my Uncle John and father looking at bank statements and noticing that withdrawals had been made that no-one seemed to be able to understand or indeed even know where they had gone. People started having conversations re had grandpa Been Up To Something that we didn't know about; well he might have been, I wouldn't have known, but he had been paralysed by a stroke for some five or six years before he died so if he had been up to something it won't have been very exciting. I have been told by an informant that grandpa was being swindled, certainly as he was dying; that could be entirely possible, he handled all the finances himself, granny was totally out of her depth in that regard and if grandpa hadn't been able to do it, accountants, solicitors and bank managers could have done anything…
Grandpa died not long after du Cann was exposed as a crook and named in the damning 1974 DTI report. See eg. 'The Milk Street and Other Mafias'.
The bank involved was Lloyd's but I don't know who the accountants or solicitors were. The solicitors were probably Pardoes in Bridgwater, most people went to them for most things, they were a big solicitors' firm in Somerset. I don't know which solicitor it was in Pardoes in Bridgwater but I do know that at least one of them was happy to forge signatures on legal documents if people wouldn't play ball as it were…
I have mentioned previously that John Pardoe of that family was the Liberal MP for North Cornwall, 1966-79. John Pardoe was the only Liberal MP who continued to support Mr Thrope to the bitter end, until he stood trial for incitement and conspiracy to murder…
John Wentworth Pardoe (born 27 July 1934) attended King's College School, Cambridge where he was a chorister in the Choir of King's College, Cambridge. He then went to Sherborne School, followed by Corpus Christie College, Cambridge. John Pardoe was in Footlights at the same time as the Gang's friend Jonathan Miller.
In the 1964 General Election, John Pardoe stood as the Liberal candidate against Thatch in Finchley. After being elected for North Cornwall in 1966, John Pardoe rapidly became the Party's Economic Affairs spokesman in Parliament.
In 1976, after the resignation of Mr Thrope, Pardoe was a candidate for the leadership of the Liberal Party. He lost to David Steel, someone else who concealed serious crime, including the wrongdoing in north Wales. See post 'Man Of Steel'.
John Pardoe lost his seat in the 1979 General Election.
In the General Election of 1987, John Pardoe served as campaign manager of the SDP-Liberal Alliance. Dr Death, who personally knew the Gang, when he had been a Top Doc in Tommy's in the 1960s had worked as the research registrar to the crazed and dangerous William Sargant, who experimented on and killed his patients. The full horror of Sargant's activities are only now becoming evident; everyone knew that it was bad, but some now elderly staff have come forward and it is even worse than was known. See 'Dr Death'.
In the 1960s, John Pardoe was a member of Mebyon Kernow as well as the Liberal Party.
I was surprised to find that John Pardoe is still alive; at least I think he is.
You were known to have an excellent singing voice Mr Pardoe, but you defended and campaigned for child rapists and murderers. Would you care to give us an explanation before you shuffle off this mortal coil?
Mr Thrope hired a hitman, rigged the Old Bailey trial and in 1984, his perverted old pal of a Royal Lobotomist was STILL at it in Bangor. Are you out of your fucking mind John Pardoe?
John Pardoe the 'ferocious debater' with another crooked old bastard:
Prominent Liberals in John Pardoe's day included Ronnie Waterhouse's mate Robin Day and most of Ronnie Waterhouse's immediate family…
Anyone for Cyril Smith?
Here's a corker, it's John Pardoe with a youthful Peter Hain, before he went orange, clad in a cardi:
I note that the above pic of Peter Hain doesn't quite seem right; the hair style is wrong and his head is too big for his body. I don't think that Lord Hain ever went for a cardi over a jumper either. So who's mocking up photos of Peter Hain with a man who defended sex offenders and people prepared to murder to remain in political office? And who is the person with John Pardoe because it can't really be Peter Hain…
They hated Thatch you know, really hated her. Would have done anything at all to get rid of the Tories…
Don't worry if you're going in for your op Lord Hain or whether you've got prostate trouble Mr Pardoe and ooh dear that's why you're daren't say a word about the crime in the NHS which is escalating out of all control. Because I've exposed it now and given some dangerous arrogant old bastards the kicking that you have always been too frightened to give them. I'm not in the House, I don't mouth off like a twat – well not in a public forum – and I'm descended from a right wing old grandpa whom the Pardoes hated. I've done what you couldn't. And it's nothing to do with being a Strong Woman either, it's to do with having a brain and watching what those absolute scumbags did to people whom they thought didn't matter.
You're not Ferocious Debaters, you're not Defenders of Democracy, you are unprincipled idiots. Now do us a favour, butt out and take Lady Lavender Patten of Barnes, Lord Hain's old pal, with you.
One can only wonder why John Pardoe didn't end up in the Lords or at least with a K…. Perhaps there was insufficient toadying to Brenda.
John Pardoe's brother Robin was a farmer who lived down the road from where we lived in Somerset, Brown and I worked on his farm for two summers. Robin Pardoe had big financial problems which I think were related to his divorce in the mid-1970s, but he made an incredible recovery financially and went from someone else taking over his farm to him buying it back off them again and doing very well. At about the time that Mr Thrope Walked Free From The Court.
Thatch, of the Lunch At The Clarence in 1972 or 73, had become PM the month before Mr Thrope Walked Free From The Court.
They'd have done anything to have Stopped Thatch, anything…
Now then. What I do know is that Robin Pardoe's children, Simon and Rachel, who are a bit older than me, went to Dartington Hall School. Simon then went to Aberystwyth University I think to do geography and Rachel went to Sussex University. Simon went to work for ILEA at one point, which would have put him on the scene of the Gang's crimes as it were. When I was working at Bangor, I found Simon's website; by then he had established a sort of PR agency for social scientists. I had met Simon once years ago when I was cleaning his dad's house, so I e mailed him and explained that I was now working as a social scientist etc. I didn't receive a reply and because someone had told me that Robin had fallen out with Simon very badly a few years previously I thought that Simon might not want to hear from anyone from Fiddington.
I didn't ever meet Rachel, but I know that she graduated with a First in 1982, one of the summers that Brown and I were working on Robin's farm, because he told us. So imagine my surprise when I googled Rachel the other day and discovered that after her First in Social Psychology (I thought that it was Sociology, but never mind), Rachel became a social worker, then a psychotherapist and now has a senior post at the dear old Tavistock Institute with all those mates of the Gang!
Rachel's CV is certainly one of shame; she has dropped in everywhere that one finds the Gang and their network:
Rachel Pardoe: Child and Adolescent Psychotherapist
EarlyYES Director. Training Course Organiser and Lead Trainer
Rachel graduated from the University of Sussex in 1982 with a First Class BA Honours in Social Psychology. She worked as a Residential Social Worker in two specialist schools before training as a Child and Adolescent Psychotherapist at the Tavistock Clinic, London, qualifying in 1996. She is a Full Member of the Association of Child Psychotherapists.
Rachel worked within Child and Adolescent Mental Health Services (CAMHS) from 1991 to June 2018, initially in Gwent and then in Bristol.  She has extensive experience of working therapeutically with infants, children and adolescents (and their families) with emotional and mental health problems, including anxiety, depression, behavioural problems and relationship difficulties.
Rachel has particular expertise in working with families with infants and children (including foster and kinship families) where there are attachment difficulties and a history of trauma such as neglect or abuse.  She qualified in Video Interaction Guidance (VIG) in July 2016, using this method in CAMHS, and is now an accredited VIG Supervisor, supervising practitioners working in the NHS and independently.  Since July 2018, Rachel has been working in the Specialist Community Perinatal mental health service in the Bristol/North Somerset/South Gloucestershire area.
Since 1997, Rachel has been supervising clinicians working in a range of contexts both within and outside the NHS. She has been providing consultation and training to professionals in Health, Social Care, Early Years and schools since 2000.  Between 2000 and 2015, Rachel taught regularly on the Tavistock Clinic/University of Essex postgraduate programme.
Rachel is Director of EarlyYES Limited, set up in 2016 to deliver training, consultation and clinical supervision.
Now I stress that I don't know Rachel Pardoe, I have never met her, I only ever heard about her in terms of 'Robin's daughter'. Rachel may be like Brown and me and have been in the middle of some dreadful stuff and been appalled by it. She might be one of the very, very few people working in psychotherapy who is desperately trying to be constructive; there are a small number. But with a CV like that Rachel will definitely know about Dafydd and Gwynne and the Westminster Paedophile Ring, St George's and the rest of them.
Merfyn's old foe Lord Asa Briggs was VC of Sussex University, 1967-76 and the place was still full of Asa's mates doing what he told them when Rachel was a student there. Asa concealed the Brighton end of Dafydd and Gwynne's Gang; the kids from north Wales were trafficked to brothels in Brighton owned by John Allen…
It was at a party in Brighton that five witnesses to the North Wales Child Abuse Scandal were murdered by a firebomb in April 1992, days after John Major had won the General Election… See post 'The Silence Of The Welsh Lambs'.
Asa was one of those after Merfyn's blood when Merfyn became VC of Bangor University in 2004… Asa was mobilising the troops…
Years ago, Robin's second wife Pat told me that Simon and Rachel loved the Quantocks but were reluctant to come back and live there because they hated Hinkley Point.
It's OK Rachel and Simon, you don't need to thank me for exposing the rotting corpse that underlies the whole new Hinkley proposal, it's been a pleasure to expose corruption, criminality and murder on this scale. One can't do that sort of thing if one works for ILEA or as a psychotherapist, one ends up just so hopelessly compromised…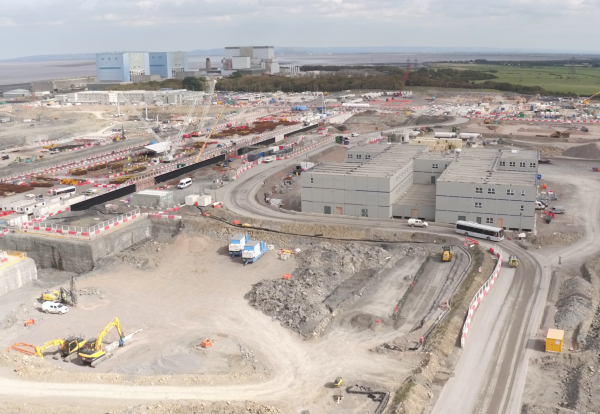 I regularly receive very rude e mails and comments from Paul Triggol's ex, telling me that I am a 'shit', that I am 'talking bollocks', that she has never received money for lying about me and that F is an insane addict. She has sent some extraordinary (and libellous) e mails about Brown to third parties who contacted me and told me that they thought that I should know that she is doing this. I can't stop her doing any of that, but she doesn't seem to realise that this is serious organised crime and that people have, while cultivating her company, been damaging her as well…
Years ago, she had a big bust-up with Robin Pardoe but I don't know what it was about…
After she hung out with the crooked old bugger at Lloyd's in Bridgwater and raised the loan for her business, Paul's ex-girlfriend worked hard and launched her business. She was featured in the Torygraph's Sunday Supplement. Business boomed but things then began to go wrong and I don't think that it was her fault. She ended up in financial trouble and Lloyd's stopped being so helpful, in such a way that I suspect that she was set up and led into a trap.
She went to the CAB for advice and angrily told me that after that visit, had she not had friends and advisers, she'd have probably topped herself. They treated her appallingly and told her that she would never get out of this mess and would never be creditworthy again. She blamed Mrs Brown, who worked as an adviser at the CAB. It was nothing to do with Mrs Brown, the senior managers of the CAB across the whole of the UK were networked into Lucille Hughes and the Gang. Lucille is on the senior management of Wales-wide CAB and the former FM of Wales Alun Michael's son Tal also holds a senior position in the CAB in north Wales. Alun and Tal are very much part of the Gang. See previous posts.
When Mrs Brown was working at the CAB in Bridgwater, she expressed concern about the quality and conduct of the senior management at the CAB…
Paul's ex has an unusual surname and she was almost certainly identified and targeted. She might be interested to know that I too had terrible experiences and was basically insulted on the two occasions when I went to the CAB for financial advice. Unlike Paul's ex, I knew that some of Dafydd's mates were involved with the CAB, at least in north Wales…
By the time that Drunken Jerry's son Bill was at Bangor University, the vile Fran Tate, loyal member of the Gang, was working with, or had worked at, the CAB… Fran later became Welfare Officer at Bangor and ended up as Head of Student Services when Merfyn was VC. There was chaos, with Tate mobilising people against Merfyn and allegations that she was trying to blackmail him. Student Services were not what they should have been, because Tate was batting for the Gang, not for the students… See previous posts.
After the collapse of her first business, Paul's ex carried on beavering away, paid off debts and got back on her feet again. She established another business that didn't encounter difficulties, or as far as I know it didn't, but I was having very little contact with her then so I wouldn't know for sure.
I do know that when I began my PhD and the Gang were in full attack mode, Paul's ex met a man through the Torygraph's dating ads who turned out to be a crazed violent nutter, who became a very obvious danger to her and their baby. An Exmoor farmer, who it transpired had Previous and was known to Devon Social Services as a danger to women and kids. On one occasion I contacted Devon SS and raised my concerns about the welfare of Paul's ex and her baby. They breached all good practice, contacted her and told her that I had done this. Well there was a bloody great row of course and so the one person who knew how fucking dangerous Phil Lake was, that he was KNOWN to be dangerous but was being protected by both Devon Social Services and the Probation Service in Devon, had to retreat and didn't know any longer what was happening. I heard later that he seriously injured Paul's ex and the hospital persuaded her to prosecute him… Not much happened to him but it wouldn't would it. He had a very big umbrella.
Brown's mum was found dead in her cottage – rented from Lady Gass – on Oct 10 2005, which was when Phil Lake had started to show his true colours.
Furthermore, I know for a fact that the managers at Lloyd's Bank in Bridgwater were accepting bribes from various people throughout the 1970s.
Drunken Jerry's son Bill Wiggin served in the Royal Welch Fusiliers in the TA, being a platoon commander for Holyhead, Bangor and Caernarfon. So Bill will have known Dafydd's mates who were in the TA in those locations, including the threatening violent Angel at Ysbyty Gwynedd Stephen Gallagher and his mate Andrew Parry… Gallagher was caught involved in serious misconduct repeatedly yet still employed as a Senior Angel in face to face roles with patients. Gallagher refused to treat me, threatened me and tried to have me arrested some eight hours after my father died in the 'care' of Musgrove Park Hospital. See eg. 'Two Very Dangerous Dishonest Nurses'.
Martin Jones, the CEO of the NW Wales NHS Trust, admitted in writing to my lawyer that he destroyed CCTV footage of Gallagher threatening me.
The Welsh Gov't knew about all of this. They had numerous e mails detailing the whole lot… There was no help or support at all, none. Just lie after lie after lie…
And now everyone Wants To Hold Abusers To Account. No-one could ever build a prison big enough.
After his adventures in north Wales, Drunken Jerry's son Bill worked as a Trader in Foreign Exchange Options for UBS from 1991–93, then was an Associate Director of Kleinwort Benson from 1994–98 and was then a manager in the Foreign Exchange department of Commerzbank from 1998.
The nephew of Paul Triggol was the little boy who's dad and mum were friends with Drunken Jerry; he became a lawyer in the US. He is either Adam or Marcus Tripp, I always got the two boys confused. One of them became ill with I think muscular dystrophy and the other one went to the US to work as a lawyer. I presume that the Tripps and Triggols were reminded that Fings Break when Marie and her husband were told that their son had muscular dystrophy.
A lot can be built upon a paedophile ring to which Carlo is prepared to lend his support.
Drunken Jerry's son Bill was selected as the official Conservative Party candidate for Burnley at the 1997 General Election. Burnley is another town where there was a problem with organised abuse… Bill finished in second place behind Peter Pike of the Labour Party, who defeated him with a majority of 17,062 votes. Drunken Jerry's son was selected as the Conservative Party candidate for the Conservative safe seat of Leominster in April 1999, replacing Peter Temple-Morris, who had defected to the Labour Party. Drunken Jerry's son was elected in 2001…
Bill became a member of the Environment, Food and Rural Affairs Select Committee in 2002. During 2003, Michael Howard appointed him to the position of Shadow Minister for Environment, Food and Rural Affairs and Shadow Secretary of State for Wales. In the reshuffle following the 2005 General Election, Bill Wiggin was moved to Shadow Minister of Agriculture & Fisheries, where he remained until the 2010 general election.
Wiggin has voted against a blanket ban on smoking in pubs and restaurants, the 2004 Hunting Bill which outlawed fox hunting and some sections of the Prevention of Terrorism bills.
During Parish Council elections in Leominster during September 2009, Bill Wiggin complained to the returning officer about the leaflets of a candidate who was standing to protest at Wiggin's parliamentary expenses. The candidate, Jim Miller, was disqualified by the returning officer, who was also the Chief Executive of the Conservative-run Herefordshire County Council. This left the Conservative candidate – Bill – unopposed. According to The Telegraph, Miller was disqualified over a technicality that the Council previously told him had been resolved.
The Mayor of Leominster expressed his astonishment at Wiggin's intervention. "I was just stunned that Wiggin contacted the returning officer," "It's not totally blatant, but what in God's name is an MP doing poking his nose into a little parish election? I can't understand what he thinks he's up to."
In June 2013, Wiggin spoke in debate in favour of the  badger cull, saying that he supported the Government policy to "combat" bovine TB.
Following the May 2015 General Election, Wiggin was initially set to contest the Chairmanship of the Environment, Food & Rural Affairs Select Committee against eventual chair Neil Parish MP. Instead Wiggin was subsequently appointed as Chair of the Committee of Selection. As Chair of this Select Committee, Wiggin will also sit on the Liaison Committee  which takes evidence from the PM and did so on four occasions during the 2014/15 Parliamentary session.
Drunken Jerry's son is a member of the European Research Group
In 2014, Wiggin met with Dafydd Evans, Environment Agency Area Manager for the West Midlands, to press for action to enhance local flood defences. It was then announced that £150,000 of work would take place in North Herefordshire over the following year, Drunken Jerry's son's constituency.
Wiggin has also campaigned for better recording of agricultural accidents, namely those involving cattle. In April 2014, he presented a 10 Minute Rule Bill in Parliament to require the Health and Safety Executive to record certain details of such accidents and to report these details annually.
When Drunken Jerry was still very much alive and kicking, there was a dreadful agricultural accident in the local area of Paul Triggol's farm that killed Rob Ford, a farm worker who lived in the same hamlet as Paul. One of the local farms – not Paul's – had a huge grain bin, a big metal storage vessel for corn. The grain bin had blade things in the middle of it that rotated to move the grain about. All kids were warned never to go near the grain bin when it was on or indeed when it was off, because you'd sink in the grain, not be able to get out and you'd choke. It was a sort of grain bin version of a slurry pit, a place where Kids Are Not To Go. Rob Ford fell into the grain bin when he was at work and was chopped to death by the blades. It was horrific, there were stories of people hearing Rob screaming as he died but by the time the motor thing was switched off Rob had had it. It made the BBC national news, the worst farm accident for a long while.
People have been asking me if it was suspicious. I have no idea, I didn't know enough about it; I always wondered how as an experienced worker Rob ended up in the grain bin, let alone with the blades rotating but I never knew enough about the circumstances. He had a wife and children; I worked with Rob's wife and her daughter Claire one summer on Robin Pardoe's pheasant farm near Fiddington, but that was I'm sure before Rob died. I later heard that Mrs Ford received a very big compensation payment for Rob's death and left the village. Claire Ford was very nice but there were a lot of complaints locally about her two brothers and the failure of Claire's mum or dad to realise that their conduct far exceeded naughty teenaged pranks.
Bill Wiggin does of course Support The NHS and renewed his call for more beds at Hereford County Hospital following a visit in September 2014. In December 2014, Wiggin questioned the PM during PMQs about Hereford County Hospital and sought Call Me Dave's support for increasing the Hospital's capacity. Following Wiggin's PMQ, Call Me Dave informed Wiggin that he would send a Minister to look at the Hospital and in February 2015 Call Me Dave dispatched Health Secretary Jeremy Hunt to Herefordshire Hospital.
In June 2015, Wiggin welcomed the contract awarded to Kier Group to deliver a programme of reconfiguration at Hereford County Hospital for the Wye Valley NHS Trust. The planned work includes increasing capacity at the hospital and replacing the 75-year-old 'Canadian Huts' currently used as inpatient wards and relocating both the endoscopy and day surgery facilities.
During the Parliamentary expenses scandal of 2009, the Daily Telegraph reported that Wiggin had wrongly claimed more than £11,000 mortgage payments on his Herefordshire property. This property had no mortgage and Wiggin who had made 23 declarations that it was his main home said that the expenses were claimed in error. Bill must have been as drunk as Jerry used to be. The Committee found that Wiggin's mortgage claims were the result of "an unfortunate and unintended muddle" – while bladdered? – which should have been picked up much more quickly, though no cost to the public purse resulted because Wiggin was entitled to claim for the mortgage payments on his London home. The Committee expressed 'disappointment' that Wiggin had not been cooperative with the enquiry as required by the Code of Conduct.
I am 'disappointed' that Drunken Jerry's unscrupulous shite of a son has got away with so much for so long on the back of what seems to have been his drunken dad's knowledge of what was happening to me at the hands of the Gang.
So let's see how disappointed everyone is with Drunken Jerry and his heir in the wake of this info:
Prior to Stuart the spotter for Dafydd's Gang living in Jerry's friend Paul's cottage, another family lived there, headed by a violent drunken wife-beater who choked on his vomit in the cottage after his wife had fled into the cornfield to hide once he was in full swing. They had two very young children, at least one of whom we found out when we were teenagers had been sexually abused at some point. Mrs Brown found out the same thing years later. The other child had been seriously neglected and physically abused; I used to play with him when we were kids. As a young man he ended up in Tone Vale Hospital for an extended period of time.
As far as I could see, he was not the problem in that family, the rest of them were. There were allegations that his stepdad had tried to kill him and when he was very young, his uncle had been convicted of a series of violent rapes. To the fury of many local people, his uncle didn't go to jail, he went to Tone Vale Hospital under the Paranoid Schizophrenia umbrella. It was said that his own uncle, the former Headmaster of Cannington School, had worked a fiddle and thus got him off of a jail term. My father always sneered at such suggestions, maintaining that the retired Head of a small village school wouldn't wield that sort of power. However father was a bit like me; he did enjoy taking the piss out of grandiose mediocrities, but he failed to allow for the extent of small town corruption if someone has dirt that could lead to the door of someone grander. Since I began this blog, I've been told that the retired Head of Cannington School could well have got his nephew off of a prison sentence, because it was a local Tame Corrupt Top Doctor wot did it…
When we were older teenagers, local people openly talked about the widespread belief that the former Head of Cannington School who got his nephew off of a long jail sentence had maintained a lifelong incestuous relationship with his sister. The retired Head lived with his sister and her husband – their marriage was known to be very unhappy – and although my father always protested that meant nothing because in the 1950s families did live together, many other elderly people maintained that no, it was more than a family living together, it was very odd and rather worrying. At the same time, the Head's sister threw poison at the whole village which was widely perceived to be a sort of defence mechanism at the havoc unravelling in her own house that was coming to the attention of the police….
Bill Wiggin will be delighted to know that although that particular ratbag is long dead, it was some of her circle who Provided Evidence to the Gang… A few of them are still alive, they live to good ages down there if they're not murdered for political reasons.
It gets better Bill. Among the legends told about the ratbag were, that before she married the man whom she was alleged to have had a lower opinion of than her Headmaster brother, as a young woman she was known to have a penchant for the Italian PoWs who had been sent to work on the farms in Somerset. Including on Paul Triggol's farm, although obviously his dad farmed it in those days…
Next time Bill, try undertaking a degree in sociology or history rather than economics.
Bill Wiggin's claims for household bills were also investigated following a complaint by MP Mr Miller. Wiggin had routinely claimed £240 a month for household bills and whilst the  Standards and Privileges Committee confirmed that he could claim up to £250 a month without a receipt, this was to cover costs actually incurred. Wiggin "chose not to" take up the Committee's invitation to check his expenses with his bank and service providers and, on balance of probability, they found he overclaimed expenses for council tax, telephone and workmen's bills.
In October 2010, Wiggin apologised to the House and was ordered to repay £4,009 utility expenses.
Until 10 October 2017, Wiggin was a non-executive Director of Philip T English International Financial Services Ltd in Banbury. The position came with remuneration of £5,000 a year with him spending approximately 60 hours a year on the job.
Wiggin has accepted donations and donations in kind from a number of sources, including the British Association for Shooting and Conservation (two days' shooting and two nights' accommodation in 2011 and 2012 at Catton Hall, Derbyshire; total value £1,527) and one day of shooting with Cubitt Consulting in 2004.
Sir Bufton Tufton and Sir Herbert Gussett are alive and well…
Sir Henry Walker:
Sir Henry Wiggin:
Fans of Viv Stanshall's Sir Henry at Rawlinson End will remember that the wonderfully mad Sir Henry states that 'If I had all the money that I've spent on drink… I'd spend it on drink….'
In 2008, Sir Henry Wiggin accepted an expenses-paid trip to Malaysia, by palm oil conglomerate Sime Darby. Sir Henry Wiggin lives in Ledbury with wife Milly and their three children. The family has strong roots in the area and Sir Henry Wiggin owns a farm where he keeps Hereford cattle.
Sir Ronnie Waterhouse retired to Herefordshire… He was there just before he held the Waterhouse Inquiry and he lived in north Wales during the week and returned to Herefordshire at weekends, managing to pop into Gray's Inn and the Garrick regularly as well to catch up with all of his mates, including the Gang's network.
In addition to acting as a Trustee of the Eveson Charitable Trust, which assigns funding to support medical research and the disadvantaged – Bechod!! – Sir Henry Wiggin is patron to several local charities. His interests include motorbikes, DIY, shooting, fishing and Hereford cattle.
Lord David Howell, George Osborne's father-in-law – or Howell might be Osborne's ex-father-in-law now because I did read that Osborne was getting divorced -was the Tory MP for Guildford aka BMA Central, 1966-97. Howell was Secretary of State for Energy, 1979-81. In 2013 David Howell was appointed President of the Energy Industries Council. Previous posts have detailed Lord Howell's biography. Lord Howell has already been named and shamed in the media as having used his position as Osborne's father-in-law to exert influence re energy policy.
Did Lord Howell manage to resist putting his oar in re Hinkley?
A nuclear installation the scale of that which is underway at Hinkley will have been a very, very long time in the design and planning. It was probably under discussion when Tom King was still the MP for Bridgwater; King stood down as MP on 7 June 2001 and bagged his peerage on 9 July 2001. I hadn't received any offers of teaching jobs by then, having qualified in May 2001, despite being shortlisted regularly; fortunately the job at Hillgrove School with Mr Porter was advertised at the end of Aug 2001, days before the start of the new term, when I was really desperate!
Hinkley won't have been discussed with the small potatoes of Bridgy obviously, only with People Who Mattered, including those people who had for years kept the lid on the barrel of crap in the West Country that was directly linked to the barrel of crap in north Wales and Cheshire. That led directly to a very posh barrel of crap at the door of the Duke of Westminster and Carlo.
Last night Brown e mailed me with info re Hinkley Point of which I was unaware:
They've been talking about building another one for many years. There was that occasion that a public inquiry took place at Cannington in 1988-89 and the road outside was full of lorries taking materials to the new site. In the event they built sea defences between Stolford and the existing site but no power station. So there were massive sea defences just guarding a few fields, which was a terrific waste of money. At that time the proposed site was to the east of the existing one, hence the earthworks. Probably the best account of the most recent decision making process is here:
https://www.sciencedirect.com/science/article/pii/S0301421516303044
Of course, that doesn't talk about the covert influences on policy of the kind you're interested in.
So there were events re Hinkley in 1988-89. Why are we not surprised? I worked at Surrey University during that year while Ken Clarke and Dr John Marks fought each other but reached a stalemate and agreed to come after me instead. After my year at Surrey, the Cunning Plan to tempt me into a job with Ollie Brooke's mates at St George's was put in place, the ultimate aim being to get me out of medical research and indeed professional employment for good.
By 1988, Brown had been subjected to a Cunning Plan to ensure that he ended up doing his PhD on Greville Janner and Frank Beck's patch in Leicester University – the ring there was directly linked to the Gang in north Wales – with a supervisor and Dept that took no interest in his work at all and didn't even provide him with a shared desk or basic IT facilities. See eg. 'Life In Cold Blood'.
My friends from Stirling University who were forced out of their media careers in the early 1990s, were by, 1988, being bothered by gangsters and found themselves out of the frying pan and into the fire after they were 'helped' by Islington Council's Harassment Officer. See post 'The Turn Of The Screw'.
That was not all. I have described in my post 'Jennifer's Diary' how in 1988-89, a series of bizarre events re my father's employer resulted in my father losing his job in Bridgwater and having to relocate – at least during the week – to Nottingham for work. Being someone who refused to claim benefits he was put in a position in which this was his only hope at his age of full-time work. It took a substantial toll on his health. Father's new employer was Richard Tennant, the uncle of Neil Tennant of the Pet Shop Boys! Neil who Came Out As Gay after I and I presumed most other people knew that he was gay, Neil with a biography that touches the lives of the Gang's network in so many ways, Neil the very generous Labour Party donor. See previous posts for gen on Neil Tennant.
In 1988 Drunken Jerry's son graduated from Bangor University…
The really great thing about debates re Hinkley, either pro or anti, is that it is always the Voices Of Reason who are given media coverage. It must have been at about the time of the Public Inquiry at Cannington to which Brown referred in his message above when a well-known Stogursey man was given air-time on Radio 4 to explain why More Of Hinkley would be such a bad idea. The man concerned was Syd Brown, who was famous in Stogursey because he was completely mad.
Syd Brown made Bridgwater history by beating up a kid so badly that he went to prison – Syd Brown was a teacher at Haygrove School in Bridgwater. When Syd Brown came out of prison he returned to a job teaching at Haygrove School. Brown (no relation) was in Syd Brown's class when Brown was about 14 and Syd Brown used to yell at them that he'd already been to prison for beating up a kid and he'd bloody well do it again as well.
As Brown said, Syd Brown would defend to the death anyone's right to inflict GBH on any kid.
Syd was also famed for his driving skills. Although Syd was violent and dangerous, he was public-spirited enough to pick up hitch-hikers. He stopped for Brown and I once, God it was terrifying. He was literally overtaking on blind corners, even on that one between Bridgwater and Cannington that was the worst black-spot in the area and had massive warning notices: he nearly went into a Massey Ferguson. All the way back to Stogursey other cars were honking angrily or giving Syd two fingers up as he nearly crashed into them. Syd didn't even notice.
Furthermore, although we were going to Fiddington, Syd Brown kept saying to Brown 'But you live at Stogursey' and Brown said 'Yes but she lives at Fiddington and I'm going to her place'. In the end Syd insisted on taking us to Stogursey because that's where Brown lived.
Syd had some interesting political views, sort of far-right with a major paranoid twist. He maintained that one day Russia Will Invade and prison camps would be erected across the UK and 'everyone who's a little bit different, like me, will be imprisoned'. Brown enjoyed Syd's perception of his dangerous violent insanity as him being a little bit different.
Syd had an adult son, whom I never knew, who upset Sid because Martin (his son) was a supporter of CND (Syd was OK with nuclear weapons, it was just nuclear power to which he was opposed). Martin was a teacher but not in Somerset.
After I left Somerset, someone said to me 'Syd Brown's nearly killed his wife'. I thought that Syd had finally flipped and tried to murder someone, but it transpired that Mrs Syd Brown had been in the car when Syd's high risk driving had led to a serious crash. The world working as it does, Mrs Syd Brown was nearly killed and Syd walked away uninjured.
I knew of many scams re charidees when I lived in Somerset, but Syd Brown ran the simplest one. One day I saw Syd rattling a collecting tin on the Cornhill in Bridgwater saying to passers by 'Please give generously, this is for LOCAL children'. About an hour later, we saw Syd in a café with a man from Stogursey who was known only as 'The Pirate' and Syd had emptied the collecting tin and used the cash for LOCAL children to buy himself and the Pirate lunch. They didn't just take a bit of the cash either, they used all of it for a really good nosh. The Digger knows about that, it was discussed in one of the letters that was stolen from my house years later.
Syd Brown was a Somerset County Councillor but being mad had little credibility; however Syd discovered that if he implied that he was Mr Brown, as in Col Brown, Brown's mum's husband, he could get a lot more achieved. There was considerable confusion until Brown's mum realised that Syd did this, because people would tell Mrs Brown that her husband had collected the keys to places to which Syd Brown did not have access or collected the money etc. It was Syd passing himself off as Col Brown.
So imagine my surprise when Syd Brown was Radio 4's star performer presenting the anti-Hinkley case back in the late 1980s. I wondered at the time why Radio 4 hadn't found someone sane; it was in that era when Thatch's henchmen were running the BBC, I wonder if there was an anti-Hinkley agenda and thus they decided to use Syd as the spokesman for the anti case?
Lady Gass of the £50 million for land sold to the Hinkley for the new reactors, a development enthusiastically supported by her niece's former boss George, will have known Syd Brown very well indeed.
Here's a nice 2014 photo of Lady Gass meeting Lt General Sir Robert Fry KCB CBE, a past Commandant General Royal Marines and Deputy Commander of Coalition Forces in Iraq in 2007:
The event at which Lady Gass met Lt General Sir Robert Fry was described thus:
The Somerset and Dorset Branch of the Marine Society and Sea Cadets held their AGM at the Fleet Air Arm Museum on Wednesday 8th October.
100 members and guests were present and heard a fascinating talk, "World War 1 – Myths, Lies and Personal Prejudices" by Lt General Sir Robert Fry KCB CBE, a past Commandant General Royal Marines and Deputy Commander of Coalition Forces in Iraq in 2007.
Following his talk, General Fry met Sea Cadets and Royal Marines Cadets from TS Mantle, who had earlier entertained the distinguished audience with an overview of their many activities during the last twelve months.
The evening was also a chance for the Sea Cadets to thank the Lord Lieutenant of Somerset, Lady Gass, who is standing down this year as the President of the Marine Society and Sea Cadets Somerset and Dorset Branch.
The Chairman, Commodore Tim Hare, thanked her for her wonderful support to all Sea Cadets in Somerset, and presented her with a Sea Cadet Crest and a plant for her garden as a reminder of her close association and outstanding efforts for cadets over many years.
Commodore Tim Hare is the former Director of Nuclear Policy for the MoD…
Syd Brown was not the only Bridgwater teacher given to extreme violence against kids that was beyond the pale even by the standards of yesteryear. When I was 13, a teacher of French arrived at Chilton Trinity School, Mr J. Davies, who was much younger than, but just as unhinged as, Syd Brown. Unfortunately J. Davies then purchased a house in Combwich, so many of his pupils had to tolerate him in their home village as well as at school.
Davies was, from his earliest weeks at Chilton, prone to sudden outbursts of extreme violent rage as a result of very little provocation. The outbursts ended in kids, as well as furniture, being thrown around the room, against walls etc. Davies was seriously mad even by the standards of our teachers. He only physically attacked boys and the quiet boys, so Davies had that worked out well. Davies was very short and he no doubt knew that a violent assault on one of the sizeable 16 year olds in the bottom set would have resulted in Davies being pulverised. For the girls, Davies had a stream of misogynist insults that would have been unacceptable between drunken adults in most pubs, yet alone in the classroom.
As with Fiddler and Jayne Ricketts, there was soon a steady stream of letters and phone calls to W.C. Francis from angry or worried parents. Davies took the Dafydd route and lied. He was so blasé that on one occasion after he had destroyed a trifle that a boy from Spaxton had made in domestic science by physically kicking the Tupperware box containing the trifle around the classroom after telling the boy that he felt like a game of football, when the boy's mum rang W.C., Davies arrived in person in another teacher's class, grabbed the boy and yelled at him 'You told your mother that I kicked your trifle around the room when the bus ran over it didn't it'. Davies then tried to intimidate other kids in the class to backing up his lies. As for crashing into other teachers' classes, Davies did this regularly, numerous other teachers witnessed him storming into their classes to threaten or thump a kid with whom he had a problem….
J. Davies was very good friends with the German teacher, Mr Easton. Mr Easton was, like Davies, prone to sudden outbursts of rage in which he would go bright red, scream and yell at people, but then return to completely normal functioning very quickly. I never saw or heard about Mr Easton hitting any pupils, but he knew how crazed Davies was. It was a mystery to my friends and I as to why Mr Easton would ever have wanted to be such a close friend of Davies.
Davies wasn't even challenged about his conduct until after he had worked at Chilton for some two years and he turned up to work wearing jeans. WC ordered him off of the premises. Davies returned for just a few weeks and then disappeared for good. We were told that he had found a new job in a school at Plymouth.
Some months later, there was news from Plymouth that Davies had beaten up a pupil so badly that his name had been added to the blacklisting system that operated at the time of people who could not be allowed to teach again. If he'd not worn those jeans to Chilton, J. Davies would have stayed in teaching, no-one stopped his violence at Chilton at all.
The Education Secretary at the time:
Her colleague, then the Labour MP for Plymouth Devonport, who was also Foreign Secretary when J. Davies surpassed himself in Plymouth: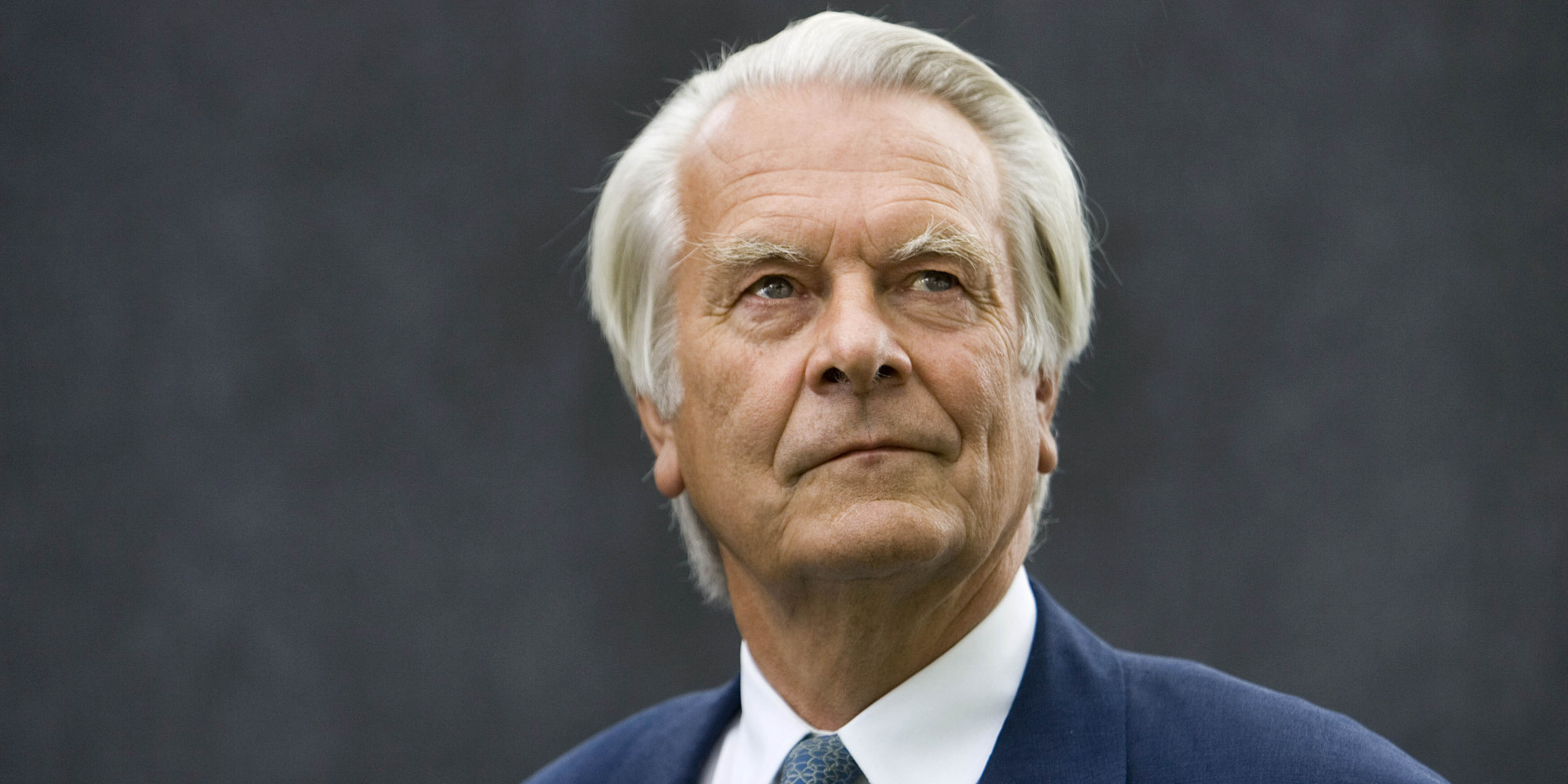 Despite being mad and dangerous and having no A levels, J. Davies had a good sneer at all the bumpkins around him and he'd got enough money together to buy a boat as well.
J. Davies's wife worked at Hinkley Point, was well-known locally and much sympathised with.
For most of my time at Chilton School, there was an Australian science teacher there who witnessed all the madness and who was close friends with a teacher called Pauline Neville. Mrs Neville was one of Rosemary Beck's tormenters, she constantly blamed distressed kids for the serious problems in the school. Neville was rumoured to be having relationships all over the place with various people and there were some lurid reports after a field trip. At the time I thought that it was probably sex-obsessed teenagers going overboard, but when I was older I discovered a few interesting things… The science teacher returned to Oz after those years of being part of the chaos at Chilton. Someone else who Knows but never said a word.
Lady Gass's other appointments include:
Director, Avalon NHS Trust, 1993–96
Commissioner, English Heritage, 1995–2001
Member of Committee of National Trust (Wessex) 1994–2002
National Executive Committee, Country Landowners Association, 1998-2003
Wessex Committee, HHA, 1998–present
Wells Cathedral Council, since 2004
Member of Council of Cheltenham Ladies' College, 1992–2001
Member of Council of Bath University, 1999–2002
Trustee of West of England School for Children with Little or no Sight, 1996–2008
President, Royal Bath and West of England Society, 2002–03
President, Somerset County Scout Council
Patron, Somerset Sight
Patron, British Red Cross in Somerset, 2013–present
Vice-President Wessex Reserve Forces' and Cadets' Association 1998–2015
Trustee, Calvert Trust Exmoor
Here's Britain's new PM who's parents lived on Exmoor when he was growing up:
Now: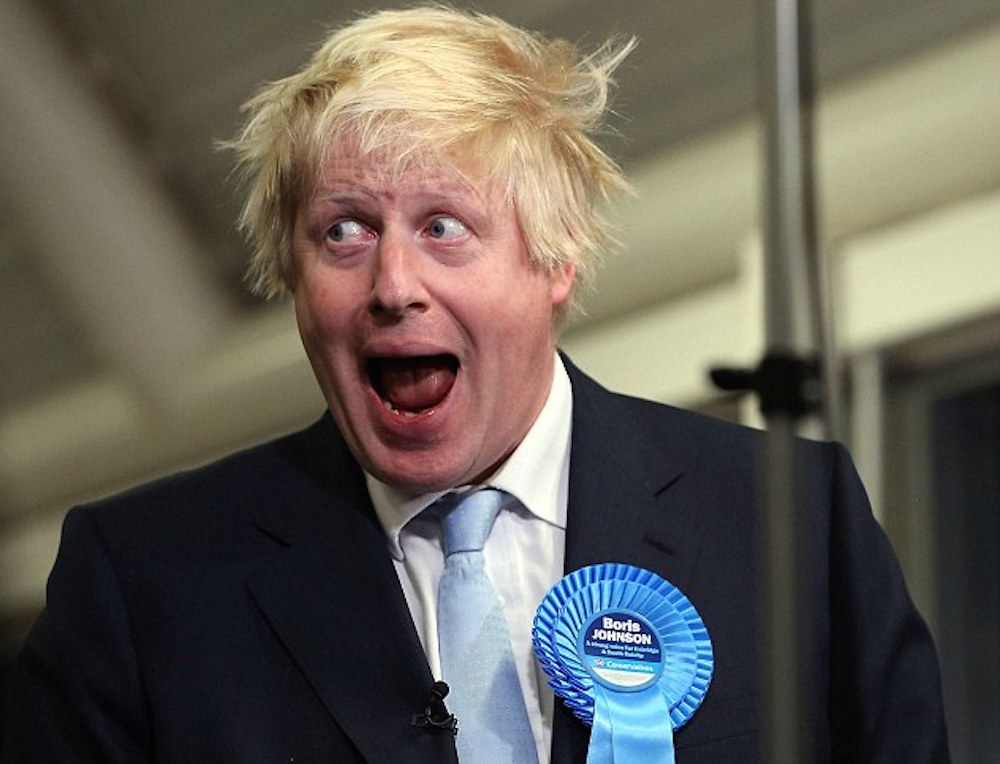 Then:
RIP Olivia Channon:
Boris's dad Stanley still has a house on Exmoor and Boris's sister Rachel has a second home on Exmoor. The Johnson clan have been maxing out on their Exmoor credentials ever since Boris decided to have a serious shot at being PM. They yell 'Boris from EXMOOR, EXMOOR, EXMOOR' at every opportunity, rather than Boris 'BORN IN NEW YORK, BOARDED AT ETON and then lived in OXFORD, LONDON, EUROPE'; Stanley 'who's main home is in CHELSEA', Rachel 'who lives in LONDON and grumbles like mad about having to rough it when she pops down to her second home on Exmoor'…
I cannot understand what is behind the desire of this highly privileged international family based in London to present themselves as sheep farmers from Exmoor, because they are not. Although they have made strenuous efforts to cultivate the company of people from the West Country, Wales and elsewhere who know what happened to me at the hands of the Gang; indeed the father of Boris's close friend Guto Harri, is the son of Harri Pritchard-Jones, a psychiatrist who grew up on Anglesey and knew Dafydd and Gwynne.
Guto Harri was born in Cardiff t Gwynne's mate Harri and his wife Lenna (née Harries). Guto is a Welsh speaker and attended Tonyrefail and Bryntaf schools before Ysgol Gyfun Llanhari and Queen's College, Oxford. Ioan Bowen Rees, the Chief Exec of Gwynedd County Council while the ring raged, was a graduate of Queen's College, Oxford. See 'I Know Nuzzing…'. Guto then undertook a postgraduate course at the Centre for Journalism Studies, Cardiff University. Michael Grade's mate Richard Tait has a Chair in that Centre. Richard Tait is best remembered for being the genius behind 'Nationwide', starring Richard Stilgoe playing the piano and making up silly songs and dear old Frank Bough, who was later kicked out of all media for life after those parties with the coke and the call girls, while Jimmy Savile rode on.
The Welsh National School of Medicine/Cardiff University was the Gang's powerbase in Wales. See eg. 'Successful Surgery On King George VI!', 'International Finance, With Grateful Thanks To Gwynne' and 'The Wizard War'.
Guto started his broadcasting career in Welsh-language radio before moving into national radio and TV, working on the S4C news programme Newyddion and on a number of historical documentaries for S4C, as well as presenting BBC Wales's main election programmes. Guto was a regular presenter on BBC TV and radio programmes such as The World at One, Westminster Live, Straight Talk, Despatch Box and The World This Weekend. Guto played a key role in covering the collapse of Communism in Romania – I was working at St George's at that time and Geoffrey Chamberlain and St George's were gaining much kudos from their media celeb pals, including Cilla -Czechoslovakia and East Germany, before reporting on the Gulf War from Saudi Arabia, Jordan and northern Iraq.
During the first Gulf War, I was in Springfield Hospital being told by the Top Docs, including St Helena Kennedy's mate Prof Nigel Eastman, that no-one in London would treat me because Dafydd was my doctor and knew me and I should therefore go back to north Wales. By the time that he said that, Eastman had received a letter from his colleague Robin Jacobson telling him that Dafydd was sexually exploiting patients, that Jacobson thought that Tony Francis was too and that I was suicidal as a result of the constant arrests. See previous posts.
Guto became the BBC's Chief Political Correspondent in November 2002 – I had been forced out of my teaching job at Hillgrove School a few months previously by Guto's dad's mates – and also presented the BBC weekly interview programme, One To One.
Guto moved to Rome from July 2004 to January 2005 and then became North America business correspondent based in New York City until June 2007. After leaving the BBC at the end of 2007, Guto joined London PR agency Fleishman-Hillard as a Senior Policy Advisor, spending four weeks as an adviser to Zimbabwe opposition leader Morgan Tsvangirai. I remember it well Guto; when Morgan was run off the road and his wife killed in that car crash and Mugabe turned up to visit him in hospital to remind him that Fings Break, cars had begun trying to run me off the road in north Wales…
In May 2008 Guto was appointed Communications Director for Mayor of London Boris's administration at London City Hall. Guto joined the Digger at News International (later renamed News UK) in May 2012 as the Head of their PR team and left at the end of 2015.
Guto: Can you please ask the Digger to return the letters, photos, sketches and other documents that the builders and others stole from my houses in north Wales and sold to the Digger?
Guto joined Virgin Media owner Liberty Global in February 2015 as their MD of external communications.
Guto is married and has three children. Guto is a Trustee for S4C and a non-executive Board member for the Hay-on-Wye book festival. Previous posts have discussed the impressive nepotism, even by media standards, of S4C and the many paedophiles' friends who clutter up that organisation. S4C only ever came into being in the first place because when Thatch stated that she would renegade on the agreement to establish S4C, Willie Whitelaw received a visit from Three Henchmen Of The Gang, one of whom was Bishop Gwilym Williams, reminding Willie of a few matters, including Dafydd, Gwynne and Thatch's friend Peter Morrison… Willie conveyed the message to Thatch and Thatch pushed ahead with the creation of S4C and Lo it was written that S4C came into being because Brave Gwynfor Evans, the First Plaid MP, Threatened To Starve Himself To Death and Thatch knew that she would have blood on her hands and thus she relented. See previous posts.
Explain this then Dafydd and Gwynne's PR Machine: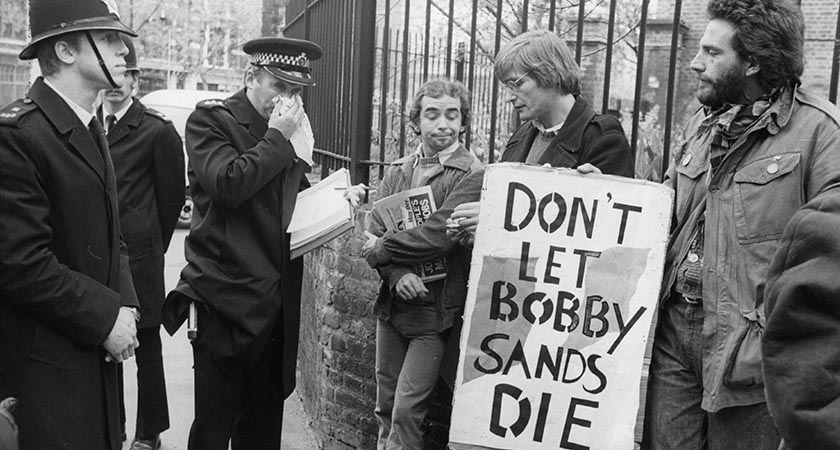 Lady Gass is a Dame of the Order of St John and was appointed Dame Commander of the Royal Victorian Order (DCVO) in the 2014 New Year Honours List.
In Feb 2015, a Special Service was held at Wells Cathedral to thank Lady Gass for her service as Lord Lieutenant, as she stepped down: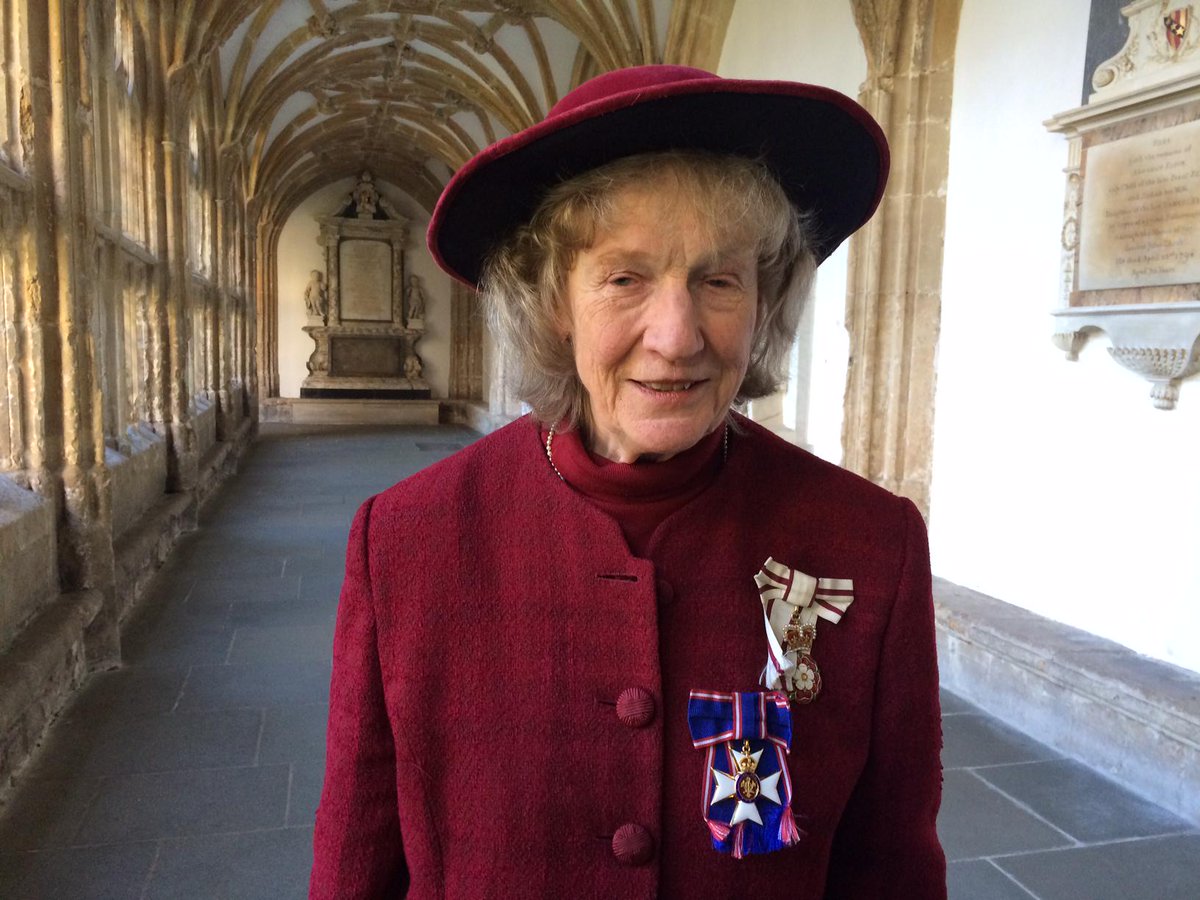 Lady Gass's predecessor as Lord Lieutenant was Colonel Sir Geoffrey Walter Fownes Luttrell (2 October 1919-3 April 2007). Walter Luttrell was born in Melbourne, Australia, where his father was Private Secretary to the Governor-General of Australia, Sir Ronald Munro-Ferguson. Luttrell grew up at Dunster Castle, his family's seat for 600 years, then was educated at Eton and subsequently read PPE at Exeter College, Oxford, where he acquired the nickname of "Goat". Luttrell was an avid fox-hunter and polo player in his youth and later a salmon fisherman.
Luttrell enlisted as a trooper in 1939 on the outbreak of the Second World War and was subsequently commissioned into the 15th/19th The King's Royal Hussars.
Luttrell served in WW II, took part in the Normandy landings and then served in Germany; he was awarded the Military Cross. Immediately after WW II, Luttrell served with the Hussars in Palestine before retiring from the British Army in 1946.
After four years of farming near Tiverton in Devon, Luttrell moved into the family home at East Quantoxhead. Luttrell ran the estates at East Quantoxhead and at Dunster after his father's death in 1957. In 1952 Walter joined the North Somerset Yeomanry, and would later be honorary Colonel of 6th Battalion, The Light Infantry (TAVR). Luttrell also served as liaison officer for the Ministry of Agriculture, 1965-71. For most of that time – April 1968-June 1970 – Lord Cledwyn was the Minister for MAFF. Lord Cledwyn, Gwynne and Dafydd mate and of course the Windbag's pal.
The Windbag's mate from their student days at Cardiff University, Tony Francis, caused a great many problems for me and Brown when Walter was Lord Lieutenant…
Luttrell was President of the Royal Bath and West Show, 1983-92 and a regional Director of Lloyd's Bank, 1972-83. So not only would he have known the corrupt managers on Lloyd's Bank in Bridgwater, but via Lloyd's Bank and his work with the Ministry of Agriculture, Luttrell may well have encountered Lord Kenyon, who's particular interests were described as Health and Agriculture.
In 1974, after his mother's death, Luttrell gave Dunster Castle to the National Trust. One of the Gang's business partners… Luttrell was Lord Lieutenant of Somerset, 1978-94 and made a Knight of the Order of St John in 1981 and a KCVO in 1993.
Brown's dad served as Deputy Lieutenant of Somerset in the early 1980s, when Walter Luttrell was Lord Lieutenant. Brown's dad was found suddenly and unexpectedly dead during the Waterhouse Inquiry. Perhaps the Windbag could let me know if he has any info about this…
In 1942 Sir Walter married Hermione Hamilton Gunston (1923–2009), granddaughter of the 2nd Marquess of Dufferin and Ava; Sir Walter and Hermione were not blessed with children.
Hermione's sister was Sonia Helen Gunston JP (b. 1926), appointed Temporary Lady of the Bedchamber to Lilibet in 1967, married Thomas Fairfax, 13th Lord Fairfax of Cameron (d.1964). Hermione's brother in law Thomas Brian McKelvie Fairfax, 13th Lord Fairfax of Cameron (14 May 1923 – 8 April 1964), was a Tory politician who served as PPS to the Lord President of the Council – who as part of that role was also the visitor to UCNW – (Lord Woolton and Lord Salisbury respectively) 1951-53 and to the Minister of Materials (Lord Woolton), 1953-54. In 1954 Fairfax was made a  Lord-in-Waiting (Gov't Whip in the Lords), a post he held until 1957.
Frederick James Marquis, 1st Earl of Woolton, (23 August 1883-14 December 1964) in April 1940, was appointed Minister of Food by Neville Chamberlain and established the rationing system. He supervised 50,000 employees and over a thousand local offices where people could obtain ration cards. His ministry had a virtual monopoly of all food sold in Britain, whether imported or local. His mission was to guarantee adequate nutrition for everyone. Woolton's recommended dish, in the face of a shortage of meat, fish and dairy products was the Woolton pie. Woolton pie consisted of carrots, parsnips, potatoes and turnips in oatmeal, with a pastry or potato crust and served with gravy. That sort of grub During the War when You Just Had To Get On With It was why the elderly when I was growing up were notorious for going after the white sliced bread, Mr Kripling cakes and other rather sugary, over-processed fare. They'd all had too much Woolton pie and never forgot it.
In 1943 Woolton was appointed Minister of Reconstruction, planning for post-war Britain and in May 1945 he was included in Churchill's "Caretaker" Gov't as Lord President of the Council but in July 1945 Churchill lost the General Election and the Gov't fell. The very next day Woolton joined the Tory Party and was soon Conservative Party Chairman, 1946-55, with the job of improving the Party's organisation in the country and revitalising it for future elections. Under Woolton many sweeping reforms were carried out and when the Conservatives returned to Gov't in 1951 – Woolton was given credit for the Tories' victory, their first since 1935 – Woolton served in the Cabinet for the next four years.
As Chairman, Woolton rebuilt the local organisations with an emphasis on membership, money and a unified national propaganda appeal on critical issues. To broaden the base of potential candidates, the national party provided financial aid to candidates and assisted the local organisations in raising local money.
Woolton was Tory Party Chairman when Edward du Cann was selected as a Tory candidate, although du Cann didn't manage to get elected to the House until the year after Woolton had stood down as Chairman. Thatch was also selected as a Tory candidate on Woolton's watch, as was Thatch and Denis's long-term chum, Bill Deedes, who also edited the Torygraph for years. See eg. 'Shurely Shome Mishtake'.
Lord Woolton was born in Ordsall, Salford, to Thomas Robert Marquis and his wife, Margaret. Educated at Manchester Grammar School and Manchester University (where he was also a Research Fellow), Woolton was an active member of the Unitarian Church. He was active in social work in Liverpool, 1906–18.
Woolton was an Executive of Lewis's department store in Liverpool (1928–1951), becoming Managing Director. Woolton was knighted in 1935 and was awarded a peerage in 1939 for his contribution to British industry. He took the title Baron Woolton after the Liverpool suburb of that name in which he had lived. He refused to affiliate himself with any political party.
Woolton joined the Privy Council in 1940 and became a Companion of Honour in 1942.
In May 1950, Woolton, with Churchill's approval, called for a kind of coalition with the Liberal Party. The Liberal Leadership – Clement Davies was Leader of the Liberal Party at the time – rejected the coalition as one that the Conservatives would control. The Conservatives won the 1951 General Election without the Liberals' help.
In the 1953 Coronation Honours, Woolton became Viscount Woolton.
On 29 May 1953, Everest was successfully ascended for the first time in history; one of the National Heroes subsequently ran a university college which was a vehicle for a trafficking gang:
The news of the history-making feat of Sir Charles and his fellow mountaineers arrived in Britain in time for the Coronation of Queen Lilibet, or, as she is known to Eye readers, Brenda:
This man was at the time training for a career in medicine at Liverpool University and, after qualification, made an essential contribution to the ring operating via Sir Charles's institution:
In 1956 Woolton was further honoured when he became Earl of Woolton with the subsidiary title Viscount Walberton.
The Earl of Woolton died on 14 December 1964 at his home, Walberton House, in Arundel, Sussex. His titles passed to his son, Roger.
Roger David Marquis, 2nd Earl of Woolton (16 July 1922-7 January 1969), married firstly wife The Hon. Lucia Edith Lawson, the daughter of Edward Lawson, 4th Baron Burnham. They were divorced in 1953, not having been blessed with children. In 1957 Roger married (Cecily) Josephine Gordon-Cumming (born 11 December 1925), the elder daughter of Major Sir Alexander Penrose Gordon-Cumming, 5th Baronet.
The second Lady Woolton bore Roger two children:
After Roger's death, Lady Woolton married secondly on 22 September 1969 the 3rd Baron Forres, but was divorced in 1974. She married thirdly in 1982 (as his second wife) the 3rd Earl Lloyd George (1924–2010). It didn't take us long to reach a member of the Gang did it. The 3rd Earl has featured in earlier posts, but I'll give him another outing here:
Owen Lloyd George, 3rd Earl Lloyd-George of Dwyfor,(28 April 1924-29 July 2010), sat as a crossbencher in the Lords. Owen Lloyd-George was the son of Richard Lloyd George, 2nd Earl Lloyd-George of Dwyfor and Roberta Ida Freeman McAlpine, the youngest daughter of Sir Robert McAlpine, 1st Baronet, the founder of the engineering company Sir Robert McAlpine.
Alistair McAlpine, Thatch's adviser and Treasurer of the Tory Party during her reign, was the great-grandson of Sir Robert. Alistair was the centre of the storm in Nov 2012 after a former Bryn Estyn boy, Steve Messham, named McAlpine on 'Newsnight' as one of those who had abused him in Bryn Estyn. McAlpine sued a number of people who repeated what McAlpine maintained was a libel, including Sally Bercow, the wife of the Speaker. McAlpine gave his damages to children's charidees. I suspect that Steve was actually thinking of Peter Morrison and was (perhaps intentionally) persuaded that the man of whom he was thinking was McAlpine. Thus a media storm could ensue and yet more accusations of 'They're lying to get compensation' could be made.
I have made the point repeatedly: those kids would not have known who was assaulting them. They would know that they were a Posh Famous Man in the Tory Party but they wouldn't know whether they were a Sir or a Lord or an Earl. They were usually illiterate and they did not socialise with the aristocracy and politicians; they were assaulted by them and dumped. I am someone who did know some politicians and I had a good understanding of roles, responsibilities and hierarchies within the welfare services. So people lied to me constantly re their identities and seniority, they removed their identification, they didn't wear uniforms, documentation was fabricated, Empowered Service Users were recorded as having been in various institutions on dates when they were elsewhere…
No-one has any understanding of the lengths to which this lot went to discredit complainants and how many people in Gov't Depts assisted them. Lies were told constantly, absolutely constantly. Inflammatory comments would be made to Empowered Service Users about other members of staff if the Empowered ones were thought to be trusting staff who might be supportive, personal relationships were sabotaged if an Empowered one had a loyal friend, friends and family members were befriended by security services plants or just scumbags who were Of The Gang and havoc would be intentionally caused. I have discussed in previous posts the extremes to which the Gang resorted in their attempts to get Brown to abandon me. Relationships that were not very sound indeed and between level headed people just did not survive the Gang's activities.
Steve Messham should not have gone on TV naming McAlpine if he was not absolutely certain, but him doing that and being met with a million How Very Dare Yous and 'So that proves it, there was no ring, they're Lying To Get Compensation', simply demonstrates the extent of the cover-up. What about Brown and I? We have been providing sound evidence since 1984… A great many other people have as well, including professional people with no History Of Mental Illness, Criminal Records etc. Every one of us was ignored, dismissed or fobbed off with lies or ludicrous excuses…
Amanda Platell, the ultimate Glenda who was appointed as The Hague's Press Officer when The Hague became Leader of the Tories as the Waterhouse Inquiry needed to be dealt with, had a close connection to the McAlpine clan. See post 'Did Glenda Occupy A Key Role In Keeping It All Out Of The Media ?'.
A few observations: McAlpine may not have been a molester himself but he undoubtedly knew about Morrison et al. McAlpine accepted huge donations to Tory Party funds from questionable sources, including Asil Nadir, who took advantage of the services provided by the corrupt professional people who were networked to the Gang when Nadir fled to Cyprus. See previous posts. McAlpine lived in Hampshire – although he had a number of homes across the world – Lord Denning country. Alistair picked up his peerage in the 1984 New Year Honours. I was in the hands of the Gang, Brown was living with me on Anglesey and we were surrounded by security services plants exhausting our energy, patience, goodwill and even money in every way possible… D.G.E. Wood had begun to use any methods possible to coerce me into encountering Gwynne, which eventually happened just after Alistair became a Lord…
After the Fall Of Thatch, Lord Alistair transferred his loyalty to Sir Jams Goldsmith's Referendum Party. Sir Jams and his network were linked to the posher end of Dafydd and Gwynne's circles. See previous posts.
Owen was the grandson of David Lloyd George, on whom the earldom was conferred at its creation in 1945.
Owen Lloyd-George was educated at Oundle School but left before his 17th birthday to be apprenticed as a civil engineer to Sir Alfred McAlpine, 3rd Baronet.
Old boys of Oundle who were part of the Gang or their support network include: Sir Clough, Micky Wynn aka Lord Newborough, Prof David Lewis Davies (the Dean of the Institute of Psychiatry at the Maudsley), Harriet's dad John Harman, Sir Peter Scott, Sir Kenneth Robinson, Lord Frederick Erroll and Sir Cyril Clarke. See previous posts.
In 1942, Owen Lloyd-George was commissioned into the Welsh Guards; he served with them during WW II and afterwards.
On the death of his grandfather in March 1945, Owen Lloyd-George experienced an imaginative gesture on the part of Churchill then PM, who determined that all four of his old friend's grandsons in the services should be brought home to attend the funeral in north Wales. One was firing his guns across the Rhine, another was flying a bomber, a third was serving in HMS Enterprise in the North Sea and the fourth, Owen Lloyd-George, was fighting in Italy. Owen was at once dispatched to Naples by fighter plane, given a bed in Field Marshal Alexander's villa, flown by bomber to England the next morning, whisked up to north Wales in a Spitfire and delivered at Llanystumdwy one hour before the funeral.
The Lloyd-George family still live in the Llanystumdwy area. Sir Charles Evans's Everest colleague, James Morris, now known as Jan Morris, relocated to Llanystumdwy from Oxford many years ago and still lives there. See previous posts for discussion re Jan Morris.
On the death of his father on 1 May 1968 Owen succeeded as Earl Lloyd-George of Dwyfor and became an active member in the Lords. He held the office of Deputy Lieutenant of Dyfed in 1993.
Owen Lloyd-George married first Ruth Margaret Coit (died 16 May 2003) on 8 September 1949, but they divorced in 1982. With Ruth Coit Owen had three children:
David Richard Owen Lloyd George, 4th Earl Lloyd-George of Dwyfor (born 22 January 1951)
Hon. Robert John Daniel Lloyd George (born 13 August 1952)
Lady Julia Margaret Violet Lloyd George
He married secondly in 1982 to (Cecily) Josephine, Countess of Woolton (1925-2012), daughter of Sir Alexander Penrose Gordon-Cumming, 5th Baronet and Elizabeth, Countess Cawdor. It was her third marriage and her third to a peer.
Dafydd hangs out with the very best.
Owen Lloyd-George carried the Sword at the Investiture of Carlo at Caernarvon in 1969.
He did not acquire a home in Wales until he was 63, when he bought Ffynone, a country house in Pembrokeshire.
Thomas Fairfax died at only 40 yrs old in April 1964; one of the spate of deaths just before, during and immediately after Profumo. Dafydd was promoted to the level of consultant in 1964 in the wake of Profumo, the anger with a Tory Gov't and a hypocritical elite of an Establishment, upon which Harold Wilson capitalised and built an equally rotten empire
Thomas succeeded by his 8 year old son Nicholas Fairfax, 14th Lord Fairfax of Cameron (b. 1956). In 1967, Thomas's widow Lady Fairfax of Cameron was appointed Temporary Lady-of-the-Bedchamber to Brenda.
Nicholas John Albert Fairfax, 14th Lord Fairfax of Cameron (born 4 January 1956), the eldest son of Thomas Fairfax, 13th Lord Fairfax of Cameron and his wife, Sonia Helen Gunston (1927-2017), was educated at Eton and Downing College, Cambridge and is a barrister, having been called to the Bar at Gray's Inn in 1977.
Grays Inn: other members included/include William Mars-Jones, Michael Mansfield and St Helena Kennedy, all of whom knew about the Gang and colluded, as discussed in previous posts.
Lord Fairfax's has been/is a Director of several companies: Thomas Miller P and I, and Thomas Miller Defence, 1987–90; Sedgwick Marine & Cargo Ltd, 1995–96; British-Georgian Soc. Ltd, 2006; Sovcomflot (UK) Ltd, since 2005; Sovcomflot, 2007. Lord Fairfax is Patron of AMUR Tiger and Leopard Charity, 2006. He is a Freeman of the City of London and a Liveryman of the Shipwrights' Company.
Lord Fairfax was a member of the Lord first from 1977 to 1999. In November 2015, he was elected to return to the House at a Conservative hereditary peers' by-election following the death of Lord Montagu of Beaulieu (1926-2015). Lord Montagu was famously prosecuted for Homosexuality in the era when Gwynne was lobotomising the less aristocratic for such practices. See previous posts.
In 1982, Lord Fairfax married Annabella Ruth Morriss (born 13 January 1957), eldest daughter of Nicholas and of Sarah Gilham Morriss, of Newmarket, by whom he has three sons:
Hon. Edward Nicholas Thomas Fairfax (born 20 September 1984)
Hon. John Frederick Anthony Fairfax (born 27 Jun 1986)
Hon. Rory Henry Francis Fairfax (born 21 May 1991)
Many matters discussed in this post played a substantial role in the Westland Affair, the huge row over a small Yeovil helicopter company that nearly brought Thatch down in 1986. The London-based media were confused as to why the Cabinet was in meltdown over the matter. Like the promotion of Tom King, no-one ever clarified why it happened. My post 'Those Who Are Ready To Serve' discussed how a schoolfriend of mine, Janet Mitchell, worked as an engineer at Westland; Janet's husband worked for the company that my grandfather Chaired for years. After Heseltine realised that and saw yet another opportunity to try and become PM, he went for it and the Westland Affair took off in a big way. My former playmate and her husband saw their opportunity, as did a great many other people, particularly a number of West Country politicians…
Janet's dad Fred Sims worked at Bridgwater College; his boss Mr MacMahon was a friend of CA Street. I have been told that it was all linked, deals were being done everywhere. Mr MacMahon was a neighbour of a boy who went to Chilton School and then Bridgwater College who was suffering serious abuse and neglect at the hands of crazy parents. Mrs MacMahon was very kind to him, but I imagine that they felt helpless in the face of the utter indifference, indeed corruption, of Those Who Care. Then everyone was offered dosh or promotion to shut their mouths about the whole lot, including what had happened to me…
An earlier post also discussed a domestic science teacher who arrived at Bridgwater College just after I left, Maxine Room, who was pretty dreadful, sharp-elbowed and insulted Mrs Brown, who had to work with Maxine, constantly. Maxine wowed Little Yellow Merle as Brown called him, Merle Gardner, a little yellow American who worked at Bridgwater College who did bugger all but toady to people whom he thought were going places. When I was working as a postdoc at Bangor, one of my mates in Yorkshire told me of a Maxine Room who years ago had worked at Bridgwater College and had turned up in Yorkshire as one of Miranda's Super Heads, troubleshooting FE colleges with problems. All Maxine did was talk Miranda's language of Passion and Journeys and then move onto another huge Super College in Leeds. Which promptly fell apart and Maxine was forced out after a terribly damning report about her mismanagement.
My mate in Yorkshire told me that Maxine would end up as Lady Maxine. It didn't get quite that bad but Maxine did pick up gongs and an honorary doctorate from Bristol University. Maxine is a Black Woman Role Model from 'umble beginnings. Who tripped over an abuse ring in Somerset, kicked the victims in the teeth and did very well out of it.
Previous posts discussing Heseltine eg. 'A Legend Lives' detail the many ways in which Heseltine – who came from Swansea, was educated at Shrewsbury School as were so many members/supporters of the Gang and was the MP for Tavistock in Devon, 1966-74 – capitalised on his knowledge of the Gang, matters Somerset and me. Heseltine's Urban Regeneration activities re Liverpool brought him into mutual business with Dafydd's Liverpool branch. Heseltine also had a deal with Westminster Swinger and user of Dafydd's services Sir Anthony Meyer when Meyer stood as the stalking horse who challenged Thatch for the Tory Leadership in 1989; Heseltine was supposed to then come forward as the real candidate. Heseltine didn't do it but I don't know why. Anthony Meyer also used the Westland Affair for his own benefit, by securing extra business and funding for Broughton, the aircraft company in his constituency. All done in return for ensuring that Dafydd et al were protected. See previous posts.
Paddy Pantsdown, a member of the security services who was sent to the West Country in the wake of Mr Thrope's activities, also failed to stop the chaos as discussed in previous posts and Paddy's predecessor John Peyton was also important in the development of the ring in the West Country linked to Dafydd. See previous posts… I have recently found out that Peyton was a pal of Edward du Cann…
Somerset and Devon were full of posh Tories with connections to the security services and/or the Royal Family who really were very irresponsible in using their influence to keep a lid on this lot. If they weren't posh Tories, they were Liberals of varying degrees of poshness. As in north Wales, there was no-one defending the corner of people targeted by those we know and love.
News Just In: Thanks to the reader who has just let me know that one of the chief architects behind the grief that Brown and I and anyone who supported us from Somerset had from the Gang and their emissaries was JOHN BIFFEN. It doesn't surprise me. Read about Biffen in my post 'A Local Boy Made Good?'. Biffen was a right wing Thatcherite who did of course eventually fall out with Thatch and left the Cabinet. Biffen went to Dr Morgan's School with my father; he grew up on a farm near Otterhampton about 2 miles away from our house. At school, John Biffen was very badly bullied by local kids and he grew up loathing them and Somerset. From what I heard I can imagine that he became seriously bitter. He was the Tory MP for Oswestry, which was on the site of the ring in Shropshire linked to the Gang, which also caused the problems for Lord Harlech's family, the Ormsby-Gores (see eg. '95 Glorious Years!').
John Biffen's parents venue of choice for socialising was the Clarence Hotel in Bridgwater. Biffen remained a lifelong friend of a local man who used to work on Biffen's dad's farm. I went to school with that man's granddaughter. For a number of years now she has been living in a nursing home, unable to move any part of her body, communicating only by moving her eyes. The Top Docs screwed up an operation. She was a young mother when they left her in that state. I have known for years that she had information about serious crime in Somerset. I never told anyone that she was a witness but there are other people in the Bridgwater area who knew.
A gang of paedophiles who killed witnesses and targeted kids in small rural schools; Bridgwater used to boast about John Biffen when he was in the Cabinet. He must be the most shameful thing that the brutality of 1940s Stogursey and Combwich ever produced.
As detailed in earlier posts, Biffen was a Director of the private London Clinic, which not only treated the mass murderer General Pinochet for his bad back but also provided Pinochet with helpful Top Docs Expert Reports that got him back home to Chile without being extradited to Spain, even though Spain had a warrant…
Thank John Biffen everyone! The clever asthmatic sickly kid who was tortured and tormented daily by the other kids but told that he was a king by the teachers at Dr Morgan's School until he left Somerset for Jesus College, Cambridge…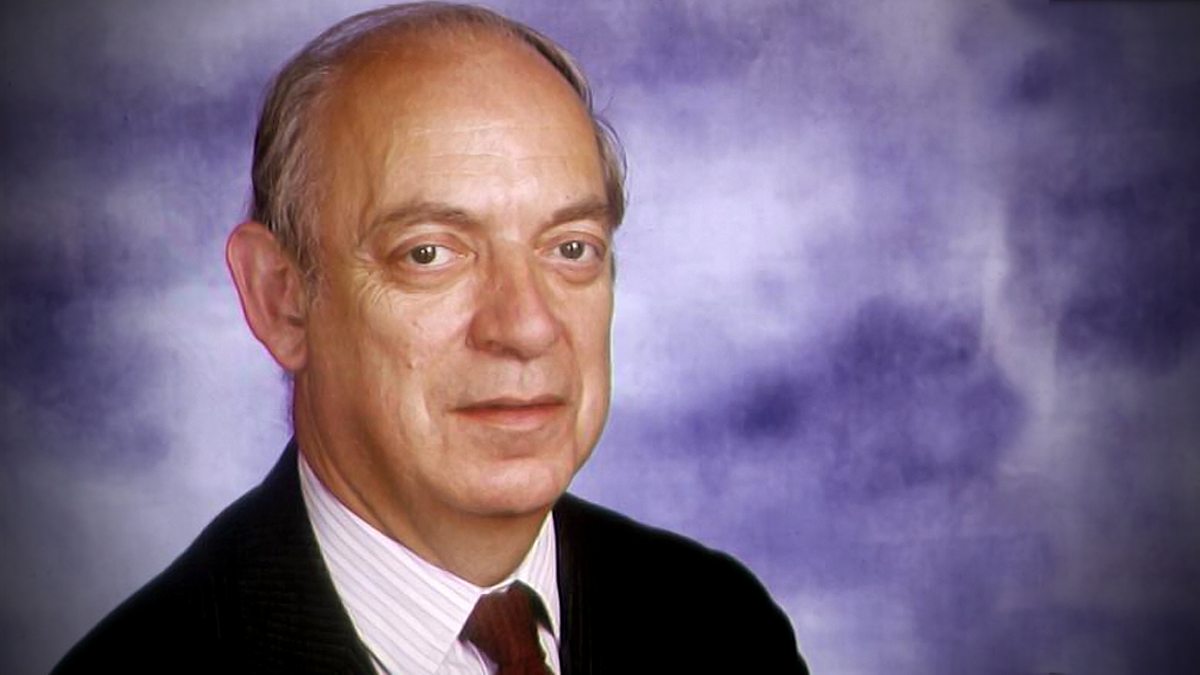 My post 'Don't Be Silly, He's Nice' mentioned Nicholas Bennett, a junior Minister at the Welsh Office in 1992 when the kids at Gwynfa Unit were being raped and battered senseless; that was of course only a proportion of the serious crime with which Nicholas colluded and concealed.
Nicholas is at present Mayor of Bromley!
Nicholas Jerome Bennett (born 7 May 1949 in Hampstead) served as the Tory MP for Pembrokeshire, 1987-92 and was a junior Minister in the Welsh Office, 1990-92. Nicholas was in that role when Andrew Park, the crooked Welsh Office lawyer, provided detailed instructions to members of the Gang on how to lie, fabricate evidence and perjure themselves in their efforts to have me imprisoned – and how to do this in collaboration with other people as well – as detailed in 'The Bitterest Pill'.
Bennett was a school teacher, 1976–85 and also worked for a period in educational publishing.
Bennett was a Conservative Councillor in Lewisham, 1974-82, serving as the Leader of the Opposition in the Borough, 1979-81. He was also a member of ILEA, 1978-81, where he served on the Development and Schools Committees. See previous posts for details of those who led and held office in ILEA during all those years that ILEA sent kids to children's homes in north Wales…
After standing unsuccessfully for Hackney Central in 1979, Bennett was elected to Parliament as the MP for Pembrokeshire at the 1987 General Election, succeeding Nicholas Edwards in that seat. There's the clue: Old Nick Edwards was Thatch's enforcer in Wales and made a fortune out of the development of Cardiff Bay, all paid for with taxpayer's money. Old Nick was Secretary of State for Wales when the development of Cardiff Bay was planned and approved. Old Nick then resigned as Welsh Secretary, laid low for a short time and re-emerged as the Director of some of the companies that picked up the lucrative contracts for the development of Cardiff Bay. See post 'Corruption Bay Special'. Old Nick was of course a great help to the Gang at a time when Mary Wynch dared fight back and the criminality simply escalated and was endorsed by more and more People In High Places. See post 'Old Nick Bites The Dust'.
Nicholas Bennett was another of the Gang's London-Wales fixers.
Bennett served as member of the Select Committee on Welsh Affairs, 1987-90, the Select Committee on Procedure, 1988-90 and was Vice-Chairman (Wales) of the Conservative Backbench Party Organisation Committee in 1990. Bennett was appointed the PPS to the Minister of State at the Dept of Transport, Roger Freeman, in 1990, before becoming a Parliamentary Under-Secretary of State at the Welsh Office, 1990-92.
Lord Roger Freeman loyally served the Gang for many years himself, as detailed in previous posts.
Bennett served as a member of the Further Education Funding Council for England (FEFCE), 1992-97. He was an advisor on public affairs to Price Waterhouse, 1993-98, before becoming Chief Executive of the Association of Consulting Engineers, 1998-2002. In 2003, Bennett formed his own company, Kent Refurbishment Ltd, which undertakes property development and education and public affairs consultancy.
In 2006, 2010 and 2012 Bennett was elected as a Councillor for the West Wickham ward in the London Borough of Bromley. In May 2012 he was elected Chairman of the Council's Education Policy Development and Scrutiny Committee.
Bromley has two famous former residents: Mick Jagger grew up there, as did David Bowie…
Bennett is a magistrate in Battersea. The south London ring that encompassed Battersea was directly linked to the Gang in north Wales; the south London ring was facilitated by St George's Hospital, which is where I was working in 1990, when Bennett's colleagues at the Welsh Office were working so hard to imprison me… The Dean of St George's, Sir William Asscher, had previously spent many years in Cardiff, facilitating the ring there and he knew those at the Welsh Office as well as some of the people whom Bennett's colleague Andrew Park was instructing re conspiracy and perjury.
In April 2012, Bennett became one of the few foreigners to travel extensively in North Korea. He'd learnt about such regimes in 1990-92…
Bennett is the maternal great-grandson of Tom Mann (1856–1941) the noted British trade unionist and co-founder of the Labour Party.
Bennett was educated at Sedgehill School, He completed a BA in Philosophy at the Poly of North London, a PGCE at the Institute of Education, London University and an MA in Educational Management at Sussex University.
And now for the recently departed Rod, the Tories 'most colourful' man in Wales who died last month but I've been so busy with other matters that I didn't pay Rod the tribute that he so richly deserved on this blog.
Roderick Richards (12 March 1947-13 July 2019) was the Conservative MP for Clwyd North West, 1992-97, succeeding Dafydd and Gwynne's Swinging friend Sir Anthony Meyer in the seat. Rod also sat in the National Assembly for Wales and was the Tories Leader in the Assembly, 6 May 1999-10 Sept 2002, after being elected as an AM for North Wales.
Rod Richards was born in Llanelli. Welsh-speaking Rod was educated at Llandovery College and at Swansea University. On 22 September 1969 Rod began training as a Royal Marines Officer; he failed to complete training and was never commissioned in to the Corps. Contrary to various published CVs Rod never served in N Ireland as a Royal Marines officer. Rod served on the intelligence staff of the MoD and worked as an economic forecaster. At one point, Rod worked for MI6.
Rod Richards first rose to public prominence in the 1980s as a Welsh-language newsreader for BBC Wales. He first tried to enter Parliament at the 1987 General Election, when he stood unsuccessfully for the Carmarthen seat, giving up his job with the BBC to do so. Rod was unsuccessful again two years later at by-election for the Vale of Glamorgan, again giving up his work as a broadcaster, but at the 1992 General Election was elected to succeed Meyer.
In 1993 under John Major, Rod was appointed PPS in the Foreign and Commonwealth Office under Foreign Secretary Douglas Hurd. He who presided over so much Gang-related crime when he was Home Secretary and who's uncle the botanist Edred Corner knew Prof Greig-Smith at UCNW…
In 1994 Rod was appointed a junior Health Minister in the Welsh Office under Secretary of State John Redwood, but was forced to resign in 1996 when news of an extra-marital affair surfaced.
Just look at what the Health section of the Welsh Office were assisting with, yet alone concealing, when Rod was there: perjury, conspiracy, the forging of documentation, fabrication and planting of evidence, assaults on children and Empowered Service Users, lies told to Empowered Service Users re non-existent 'health problems' to force them into accepting referrals to abusive 'professionals', the dealing and distribution of Class A drugs, inaccurate info about patient harm and mortality rates and massive financial swindling including the embezzlement of Gov't money, accompanied by false accounting, the appointment of staff to senior positions in the NHS when those staff did not have the qualifications legally required for those positions…
Patient F and I TOLD people that this was happening, we named the people involved, we detailed the crimes, the dates, the victims, we put in writing, we telephoned the info, Brown provided another witness statement that was 'never received' although it later turned up in my records when my lawyers finally acquired those records… I know other people as well as us who were also making representation about the same people and the same matters…
The Hague's wife Ffion was at the time a senior civil servant in the Welsh Office; The Hague was Welsh Secretary, 5 July 1995-2 May 1997… See previous posts.
Where is the explanation then? Everyone knew that Redwood, Rod, Ffion and later on the Hague were there and that they were involved with crime on this scale…
However, Rod did resign over an extra-marital affair.
Rod made several attempted Parliamentry comebacks, but failed to secure the nomination for Clwyd West ahead of the May 2001 General Election and was reported to be looking at several 'safe' Conservative seats in England.
Ah it was that extra-marital affair, if only he'd been Happily Married like The Hague crooks…
Although Rod was defeated in his constituency seat during the first Welsh Assembly elections in 1999, he was elected to the new Assembly as the lead candidate on the Conservatives' regional top-up list. Rod was elected the Conservative Party Leader in the Welsh Assembly in a ballot of Welsh Party members defeating Nick Bourne, who was then widely known in the media to be The Hague's first choice for the job. Colourful Rod stood down as the Assembly Tory Leader after he was charged with inflicting grievous bodily harm on a young woman.
Well staff in Ysbyty Gwynedd were doing that, it was done more than once to more than one patient. It was systematic and I – and F as well – raised concerns again and again and again. The staff were following the orders of Top Docs and senior managers who were both criminal and unhinged, none of them had any idea what they were doing. As Brown always said when people asked 'How can they feel able to do this??', 'Because they've done it all before…'
Bourne was then appointed National Assembly Tory Leader by Hague. Richards was cleared of assault in June 2000.
Richards had the Party Whip withdrawn from him following his decision to abstain rather than vote with his fellow Conservatives against the Assembly's budget at the end of 1999. Rod continued to sit in the Assembly, as an 'Independent Conservative' until September 2002 when he resigned as an AM due to problems with alcohol.
Rod Richards and his successor, Nick Bourne were known for hating one another. In one interview, Richards said he would consider opposing Bourne if the latter stood for Police Commissioner. When Bourne lost his seat in the 2010 Assembly Election, Rod Richards was quoted in the Western Mail saying, "It has been a great week, bin Laden on Sunday, Bourne on Friday." Osama bin Laden had been killed by American special forces in the days before polling day.
Once Bourne had been appointed party leader by The Hague, he refused to give Richards a portfolio in his 25 August reshuffle, leaving Rod as the only Welsh Conservative backbencher.
In July 2013, Richards defected to UKIP.
Richards was married to a psychologist, Liz, until their divorce, after revelations in June 1996 of his extra-marital affair. The couple had three children.
In 1999, while Welsh Conservative leader, Richards was charged with inflicting grievous bodily harm on a young woman but was acquitted after trial.
At the High Court in London in February 2003, Richards was declared bankrupt with debts estimated at more than £300,000, which he linked to alcoholism. Rod should have sought help for his boozing from his old mate Dafydd and CAIS.
It was reported on 17 April 2008 that Richards had been arrested in connection with an alleged assault on a Conservative Party worker. He was later released after receiving a caution from police. Richards became angry when the Councillor, who was canvassing door-to-door, told him he hadn't been sent promotional literature as he was already listed as a prominent Party member. When later asked about the incident, Richards said that he gave the young Councillor, who was "half his age and twice his size", a "clip around the ear" for "being cheeky". He attributed the incident to lack of sleep.
Rod died from cancer on 13 July 2019 at the age of 72. After his death there was much guff from Rod's family about the Wonderful Doctors and Rod being a loving father who kept his sense of humour to the end. He was probably still pissing himself laughing that a violent drunk who concealed a gang of sex offenders not only managed a career in politics but never ended up in the slammer. But then Rod didn't blow the whistle on Caring Professionals molesting children did he.
From BBC News, 6 April, 1999:
CV: Rod Richards

Born: 12 March 1947
Education: Llandovery College. University of Wales.
Personal: Married to Elizabeth. Two sons, one daughter.
Non-political career: Royal Marine. MI6. Journalist.
Political career: Contested Camarthen (1987) and Vale of Glamorgan (1989); elected MP for Clywd North in 1992; parliamentary private secretary to Foreign Office minister David Heathcoat-Amory 1993-1994; parliamentary under secretary of state at the Welsh Office 1994-6 but resigned after allegations of an affair; contested Clwyd West in 1997 General Election; Welsh Tory leader, November 1998-.
[See previous posts for info on David Heathcote-Amory, Tory MP for Wells, 1983-2010. David has concealed a lot of crap in Somerset as well as in his role as PPS to Douglas Hurd at the Home Office. He is the nephew of Derick Heathcote-Amory, Tory MP for Tiverton in Devon, 1945-60, who served as Macmillan's Chancellor of the Exchequer, 1958-60. A good friend of the Gang in a previous era. See previous posts.]
In my own words: While at the Welsh Office he once described Welsh Labour councillors as "short, fat, slimy and corrupt".
How others see him: Fluent Welsh speaker.
At Welsh Office (then headed by John Redwood) he was known as "Redwood's Rottweiler" for his combative nature;
Interests: Walking, cricket, rugby, intellectual games and video games.
From BBC News, 1 Sept, 1999:
UK: Wales: AMs
Rod Richards

Conservative

North Wales Region

Personal Details
Date of Birth –

March 12, 1947.




Place of Birth –

Llanelli.




Married –

September 6, 1975, Elizabeth, daughter of Vernon and Margaret Knight (2 sons 1 daughter).


Education
Ysgol Dewi Sant.
Llandovery College.
University College of Wales, Swansea (BSc Hons Economics and Statistics). Previous Occupation(s)
Economic Forecaster 1975-77.
Intelligence Officer, MoD 1976-83.
Journalist and Broadcaster, BBC Wales 1983-89.
Director, CSD Ltd 1986-87 and 1989-90.
Political Adviser to Rt Hon. David Hunt, MP. Political Career
Councillor:
DBRW
WCC.
Contested Carmarthen 1987 General Election and Vale of Glamorgan 1989 By-Election.
MP for Clwyd North West 1992-97.
Contested Clwyd West 1997 General Election.
AM for the Region of Wales North since May 6, 1999.
Leader, Welsh Conservative Party 1999-August 1999.

NOTE: Rod was advisor to the Gang's Big Mate David Hunt.
The former leader of the Conservatives in the Assembly stood at the elections as both a constituency candidate, in his old Westminster seat of Clwyd West, and also as a list candidate.

He lost narrowly to Labour's Alun Pugh in the first instance, but was elected to the Assembly thanks to the proportional representation system which ensured him a North Wales list seat. He was the first AM to be sworn in, so is technically "Father of the Assembly". He sits on the European Affairs Committee.

Mr Richards was previously the Westminster MP for Clwyd North West, but lost the seat at the 1997 General Election. He was a PPS at the Foreign office, then a Welsh Office minister, but resigned that post after allegations about his private life.

The former Royal Marine officer, MOD employee and Welsh-language broadcaster has earned a reputation as a combative politician, and has courted the antagonism of both Labour and Plaid Cymru opponents. He was dubbed "the Rottweiler".

Mr Richards was elected leader of the Tories in Wales, in a contest with Nick Bourne, by a ballot of all the Welsh members. His tenure was short-lived. He resigned temporarily in August 1999, when he was charged with causing grievous bodily harm to a young woman, and made his resignation permanent when his fellow Tory AMs rejected his choice of deputy leader, David Davies. He was subsequently cleared of the assault charge at a trial at Kingston crown court.

His replacement as Welsh leader, Nick Bourne, did not give Mr Richards a portfolio in his August 25 reshuffle, leaving him as the only Welsh Tory backbencher.

He was born in Llanelli and enjoys rugby. His wife Liz is a psychologist.
BBC News Wales, 14 Sept 1999:

Tory AMs accused of 'jumping ship'


Rod Richards is accused of "lacking commitment"


Two Conservative Assembly Members have been accused of trying to "jump ship" as they seek selection as candidates for seats at Westminster.
Labour AM Alun Pugh said the Conservative Party should block the applications of Rod Richards and Alun Cairns to become MPs.
Mr Pugh accused the Tory AMs of using the Assembly as a "training ground for Parliament" and he is due to make a statement of opinion in the chamber on Tuesday, signed by other AMs.
Mr Richards was elected in May for the top-up list seat as AM for North Wales while Mr Cairns won the seat of South Wales West.
Alun Pugh AM: "The Assembly is not a training course for Parliament"
Both men are shortlisted for the Parliamentary seat of Clwyd West, which Mr Pugh represents in the Assembly. Previously held by Mr Richards at Westminster, until he lost it to Labour in 1997, Clwyd West is regarded as the Conservatives' best bet for a constituency gain in Wales.
Mr Pugh claimed the Tory AMs were showing a "lack of commitment" to the Assembly by seeking a dual mandate – representing Welsh constituencies in the Assembly and the House of Commons.
"I do not think it is possible to be an AM and an MP," said Mr Pugh.
Alun Cairns, Tory AM for South Wales West
"We were elected in May and now we have two Conservative AMs trying to jump ship at the earliest opportunity.
"I do not think that is showing proper commitment to the people of Wales that elected them.
"The other parties – Labour, Liberal Democrat and Plaid Cymru – have a commitment to the Assembly, the Tories do not.
"I think the Conservative Party should block their applications."
Mr Richards is AM for the seat of North Wales while Mr Cairns is AM for the seat of South Wales West.
Mr Pugh added: "The Assembly has very serious responsibilities on jobs creation, health and education in Wales."
Alun Pugh is a former bedfellow of the Crack Of Doom. See post 'People With Energy'. It's why Pugh couldn't finish off Rod Richards; they were both colluding with the Gang. After pompousing about Richards jumping ship, in 2010, Alun Pugh stood for the Westminster seat of Arfon…
Yet another BBC report about Rod:
Friday, 18 August, 2000, 14:21 GMT 15:21 UK

Richards' Tory seat search

A former Conservative minister cleared of assaulting a young woman says he is hoping to resurrect his political career at Westminster.Former Welsh Office minister Rod Richards was recently cleared of punching a 23-year-old woman in the face and breaking her arm.

After all Alan Clark got selected and he was a colourful man

Commons hopeful Rod Richards

He has also successfully fought a bankruptcy petition which would have cost him his seat in the Welsh Assembly. But the ex-leader of the Tories in the assembly believes the scars from those battles will make him a more attractive candidate in his search for a Conservative seat.

"In a perverse way, the experiences of the last 12 months have, I think, made me a better politician in that I am more able to understand the problems that constituents would come to me with," he said.

"If somebody comes to me and says they have been arrested and charged with something they did not do – I know exactly how they feel because it happened to me.

"If somebody comes to me and says they've lost their job or their business is going under – I know exactly how they feel, because it happened to me.

"If somebody comes to me and says they have to sell their home and they are in negative equity – I know exactly how they feel. "From that point of view I could, I believe, argue forcefully. That's the kind of representative they want and need – somebody who has scars to show as opposed to more traditional candidates.

"After all Alan Clark got selected and he was a colourful man."

Despite his background in Wales and his current job as regional AM for North Wales, Mr Richards is looking for a seat in England.

Westminster determines policy

"There is no doubt in my mind that given the devolution policy of this government there will be two classes of MP – English MPs and then Welsh and Scottish," he said.

He dismisses the moves of other AMs with a dual role at the assembly and Westminster who have plumped for Cardiff.

"That reflects their belief in this form of devolution," said Mr Richards.

"I never did believe in it. Also politics is about power, the power to change things – and the powers of the assembly are very constrained. It is still Westminster that determines the policy down here.

"I will still be a Welshman, but politics is my life and I want to get back to Westminster." 
In the news again in Feb 2003:
Monday, 10 February, 2003, 16:27 GMT

Rod Richards declared bankrupt

Former Tory assembly group leader and Welsh Office minister Rod Richards has been declared bankrupt.At a hearing at the High Court in London, evidence was heard that 55-year-old Mr Richards had debts estimated at more than £300,000.

The High Court was told that the former AM for north Wales had failed to repay money loaned to him to refurbish a pub in Ystradgynlais, Powys, mid Wales.

Mr Richards – who also owed money to Barclays Bank and other creditors – said he was disappointed with the outcome.

He said he was now considering his options and viewing his future with more "humility".

The brewers Whitbread – who have since been taken over by Interbrew – brought the case against Mr Richards, who will now be barred under bankruptcy rules from re-entering politics.

He had originally promised to pay £30,000 to his creditors but failed to do so.

Cleared of assault

The registrar at the hearing said this was a deliberate breach of the agreement he had made to pay off his debts.

Mr Richards was MP for Clwyd West between 1992 and 1997 and was forced to quit his ministerial post in John Major's government over allegations about his private life.

He went on to lead the Tories in the assembly, but stood down after he was accused of assaulting a young woman.

Mr Richards was subsequently cleared of assault, but after admitting to problems of alcoholism, he resigned from his seat in the assembly last September.

The decision brought to an end one of the most colourful careers in Welsh politics.

Political background

Speaking back in January last year, he said: "If I don't dry out, I will die. I know I am killing myself. I am not eating. I can't eat…

"I have a condition – an illness, if you like. I will take advice on whether I need to go in to a clinic in order to dry out; it is possible I will need to.

"I have screwed up my political life."

Originally from Llanelli, Mr Richards first rose to public prominence in the 1980s as a Welsh-language newsreader for BBC Wales.

Before that, he had spent some time in the Royal Marines including serving in Northern Ireland.

He first tried to enter parliament in 1987, unsuccessfully contesting the Carmarthen seat, and two years later a by-election for the Vale of Glamorgan.

In 1992, he was elected as MP for the former parliamentary seat of Clwyd North West and served for five years until the Labour landslide in the 1997 general election.

Although defeated in his constituency seat during the first Welsh Assembly elections in 1999, he was elected to the new body as lead candidate on the Conservatives' regional top-up list.

Bankrupts lose control of their assets, which are used to pay off creditors. They face severe restrictions in what they can do in business and cannot hold some public offices – they cannot be a Member of Parliament.

See also:

Internet links:


The BBC is not responsible for the content of external internet sites

Top Wales stories now:

Links to more Wales stories are at the foot of the page.