My posts 'Don't Mess With Daddy' and 'Hey, Hey DAJ, How Many Kids Did You Kill Today?' discussed Dr Hywel Francis, Labour MP for Aberavon, 2001-15 and his toadying to Top Doctors in the context of his past membership of the Communist Party of Great Britain and his pride in his dad Dai Francis's membership of the CP of GB as well as Dai's position as General Secretary of the South Wales NUM and the Chairman of the Wales TUC. Dai – and therefore Hywel as well – had the dirt on Dafydd and the paedophiles as well as George Thomas going back to the dawn of time as well as the not-quite-so-noble-as-Nye-Bevan-would-have-us-believe-origins-of-the-NHS. Dai and Hywel wielded a great deal of power as a result of being in possession of this gen.
Yet throughout the 1984-85 Miners' Strike, as Thatch wrecked south Wales, Hywel was one of the many dogs which did not bark. He knew that Dafydd's gang was supplying kids to Thatcher's friend and Minister Sir Peter Morrison as well as to others for sex, but he didn't so much as whimper quietly. He kept as quiet as the Windbag et al. Could that have been because of the necessity to unite against a small group of young people who had found out some of what was going on in north Wales with regard to Gwynne the lobotomist, Dr D.G.E. Wood and the Windbag's mate Dr Tony Francis and the role that those Top Docs and their associates were playing in concealing the molesting activities of south Wales Labour's Mr Big, George Thomas aka Viscount Tonypandy and of course all those Labour Borough Councils in London and elsewhere, who were sending hundreds of kids to children's homes in north Wales, where there were abused and trafficked into sex work? A lot of people were particularly anxious in 1984 when George Thomas was hospitalised with an STI and got into a panic because he thought that everything was about to be blown, but dear old Leo Abse came to the rescue as usual (see post 'It Wasn't On Our Radar'). It was in 1984 when the threats from the Top Docs really began to rain down upon the heads of Brown and me…
What with the collusion of Plaid and Dr Death's lot as well, Thatch must have been rolling around laughing. They all wanted to Bring Down The Tories, but the whole lot of them were occupying the same sewer…
I have explained in previous posts that the Top Docs began to view Brown as some sort of armed revolutionary in 1984-85, when he was involved with work investigating the way in which the mass media reported the Miners' Strike and generally publishing the sort of things that Dr D.G.E. Wood didn't read in his Daily Mail.
Brown and I knew quite a bit about the dirty tricks played in the Miners' Strike, but it is only recently that I have discovered how many of the key players were also involved in concealing Dafydd's gang, as well as associated gangs and how important the collusion with that cesspit was with regard to events regarding the Miners' Strike.
Some months ago I read 'Digging Deeper', the 1985 volume about the Miners' Strike edited by Huw Beynon and it was a real revelation. I supplemented it with other reading, including Ian MacGregor's account of the strike with a view to blogging quite extensively about the links to Dafydd et al of everyone involved, but sadly I'm not going to have the scope for that. However, I will cover some of the major figures with the strongest links over a series of posts.
In this post I'll explore some of those involved in the run-up to the Miners' Strike. The Tories themselves have been quite upfront regarding the Thatcher Gov'ts aim to destroy the NUM as part of the wider offensive against the trade union movement in general and how the fight with the NUM was very carefully planned and co-ordinated years before the strike and involved the police, who were effectively turned into a national paramilitary force for the purpose of doing battle with the NUM.
Although Thatcher did conduct a major offensive against trade unions and a very effective one, it is worth pointing out that Thatch went after a certain sort of union in particular and not necessarily 'militant' ones. Thatch went for the jugular with regard to unions representing stereotypical 'workers', even if they were relatively highly paid 'workers'. The most powerful union in the country today and when Thatch did battle with the NUM is and was the BMA. The BMA is a union is spite of all the posing and as Ken Clarke observed, the BMA presents the biggest challenge of any union to Gov'ts of all hues. The BMA wins every time. The RCN also does pretty well for itself. Other public sector unions with a high proportion of NHS workers such as UNISON and UNITE don't have the muscle of the BMA, but they are still very much with us, unlike the 'workers' unions which Thatch destroyed.
The Tories found it very hard to take on NHS 'professionals'; indeed when COHSE had a scrap with Ken Clarke, he split the union by offering the members of COHSE who were Angels more dosh than the other members of COHSE. Those selfless ever-giving Angels took the bait, trousered the cash and poor old COHSE was finished. Ken had the same problems with COHSE that he had with other unions containing Top Doctors and Angels; not only did they have a squeaky clean image – as opposed to miners who hold the country to ransom – but Fings Break in the NHS if the Top Docs et al get cross and the Top Docs and Angels were crucial to keeping the lid on the Westminster Paedophile Ring. David Williams, the General Secretary of COHSE, trained as an Angel at the North Wales Hospital Denbigh. They had every Gov't by the knackers and Ken Clarke et al knew it. See post 'A Very COHSE Relationship With Some Very Nasty People'.
Today the trade union movement mainly represents professional or semi-professional public sector workers. That is not coincidental.
The plans to do battle with the unions began back when Thatcher was elected as Tory leader in Feb 1975. Lord Peter Carrington's first task under Thatch as the new leader was to produce a detailed report on the lessons from the 1973-74 dispute between the NUM and Heath's Gov't which brought the Gov't down. Carrington had briefly been Secretary of State for Energy in 1974. The document compiled was based on discussions with businessmen and former civil servants.
Carrington's history in the Tory Party went back to the 1940s. He served as First Lord of the Admiralty under Harold Macmillan and he had the dirt on the Profumo Affair as well as whatever it was that Lord Louis Mountbatten and his mates got up to in that era (see post 'The Defence Of The Realm'). Carrington knew Admiral Sir Alec Bingley, who's wife Lady Juliet and son William loyally colluded with Dafydd et al's wrongdoing for decades when they held leading roles in MIND. William Bingley continued doing all that he could for Dafydd and associated gangs when Bingley became Chief Executive of the Mental Health Act Commission. See previous posts. MIND had been serving the purposes of organised abuse on the part of the Top Docs at least as long ago as the 1960s, when Sir Kenneth Robinson, Health Minister in Harold Wilson's Gov't, was involved with the National Association for Mental Health (MIND). See previous posts. The collusion was so absolute that it could be argued that MIND was no more than a front for organised abuse.
I have mentioned in previous posts the Bingleys' strong links with Malta. Sir Alec was stationed there when he was Commander of the Mediterranean Fleet and Lady Juliet – the social worker daughter of a Bart's surgeon – involved herself with Good Works in Malta, such as establishing hospital services. Lady Juliet was a personal friend of Dom Mintoff, the PM of Malta and retained close links with Mintoff and Malta after the Bingleys left Malta. Again and again paedophiles from the UK were found to have settled or worked in Malta and some of the recent historical prosecutions of paedophiles, including those linked with the North Wales Child Abuse Scandal, have involved people extradited from Malta. I wondered why Malta was such a magnet for abusers but I was told yesterday that Malta is a centre of serious organised crime…
Carrington was a member of Heath's Gov't and Defence Secretary, 1970-74. Brian Faulkner, N Ireland's former PM, stated that it was Carrington who was the origin of the policy of torturing detainees in N Ireland in 1971-72. Not only were Top Doctors linked to Dafydd involved with the detentions/torture, but Carrington will have known about the activities at Kincora Boys' Home as well as the paedophile child psychiatrist Dr Morris Fraser who was allowed to continue practising as a Top Doctor after he was convicted of assaulting a child. See previous posts for further details about Peter Carrington.
Lord Mountbatten has been repeatedly named as one of those involved with the abuse of boys at Kincora and there are allegations that this was the real reason for his assassination. Mountbatten had a home in Eire, just 12 miles from the N Ireland border.
The 5th Duke of Westminster, Robert Grosvenor, spent most of his life at his family seat in N Ireland. Robert Grosvenor was MP for Fermanagh and Tyrone, 1955-64 and later sat in the Lords. Grosvenor also served in the TA for many years. Recently someone e mailed me suggesting that Sir Peter Morrison had been sexually abused by Robert Grosvenor when Morrison was a child and the e mail contained sufficient information to suggest that this was not simply wild speculation. See previous posts for information about Robert Grosvenor.
Robert Grosvenor's son, Gerald Cavendish Grosvenor, was the 6th Duke of Westminster and a close friend of Carlo. Gerald Cavendish Grosvenor was the President of the City of Chester Conservative Association when Peter Morrison was the constituency MP and while Morrison's child molesting was the subject of open gossip among the constituency party and the constituents. Peter's sister, Dame Mary Morrison, was HM the Queen Lilibet's Woman-of-the-Bedchamber for decades from 1960. Throughout it all, Carlo was Chancellor of UCNW, where Dr D.G.E. Wood, Dafydd et al were running a branch of the trafficking ring. Gerald Cavendish Grosvenor spent his early childhood on the family estate in N Ireland.
Boys from Bryn Estyn were taken to Grosvenor's estate in Chester, at that time one of Grosvenor's main homes, for 'work experience' sessions and refused to return but would not explain why. Gerald Grosvenor's ancestors donated the land upon which the original St George's Hospital Medical School at Hyde Park Corner was built and after St George's relocated to its new site in Tooting, in the 1980s the Duke demanded that the old St George's building should be given to him. It was a prime piece of Knightsbridge real estate and worth a great deal of money. The Duke was the richest man in the UK at the time. The Tories pretended to put up a fight, with Ken Clarke saying that the Hyde Park Corner site should be sold and the dosh reinvested into the NHS, but what with the barrel of crap which was Peter Morrison, not to mention the rest of the Ugandan activities in high and low places over decades facilitated by Top Doctors – including those at St George's – which everyone was sitting on, the Gov't rolled over and Grosvenor was allowed to buy the Hyde Park Corner site for £6k. See previous posts. The old St George's Hospital is now the incredibly posh Lanesborough Hotel.
The Duke had a thing about posh hotels. When in Jan 1987 Dafydd ordered the Angels of Denbigh to drive me to a railway station and put me on a train to London after telling me that if I ever set foot again in north Wales I'd be arrested, the Duke was Director of Claridge's! Not that Clwyd Health Authority booked me accommodation at Claridge's, they just paid for the train ticket to London and then forged documentation which stated that I was still in the North Wales Hospital… After I arrived in London I had repeated encounters with sex offenders and other nasties who came after me (see previous posts).
The Duke had many, many public roles at the time that I was put on that train, including: President of the Spastics Society (Scope); President, National Kidney Research Fund; President, RNIB; and President, North East Wales Search and Rescue Team. Dafydd's gang were involved in all of these organisations and over the following years, the Duke became involved with yet more organisations dominated by Dafydd and his mates. In Jan 1987 the Duke was also Director of the International Students Trust and Pro-Chancellor of Keele University.
The Duke was President of Scope, 1982-2005. David Hanson, the Labour MP for Delyn in north Wales, began working for Scope in 1982. There were allegations that Scope concealed the abused of vulnerable people. David Hanson served as a Councillor on a number of Boroughs in Cheshire during the 1980s, when Dafydd's gang were busy in north Wales/Cheshire. David is married to Margaret Hanson, who was also a Councillor in Cheshire and a team family and children's social worker in Cheshire. Margaret is Vice-Chairman of the lethal and troubled Betsi Cadwaladr University Health Board. David was elected as the Labour MP for Delyn in 1992. In 2001, Miranda appointed David as his PPS (see post 'The Most Dangerous Man In The World – Part II'). Just the man for the job in the aftermath of the Waterhouse Report!
Hanson (left) speaking to Policy Exchange in 2013:
The Duke of Westminster was President of the Abbeyfield Society, 1989-95. The Abbeyfield Society, which 'helps' elderly people, linked up with the Chester branch of Soroptimist International. Lucille Hughes was a leading light in the Soroptimists in north Wales/Chester. See comments following my post 'Topsy and Tim'.
Royal Family: A 24 year old postgrad illegally imprisoned, threatened, assaulted and physically put on a train to London, while documentation is forged to conceal her true whereabouts and attempts are made to murder her and her friends. Are you fucking mad or just completely stupid?
Like his dad the 5th Duke, Gerald Cavendish Grosvenor was an enthusiastic member of the TA, reaching the rank of Major General. Gerald was just Major when I was illegally imprisoned and transported from the Colonies of north Wales. Considering that Gerald had only managed to get two O levels despite going to Harrow and spent much of his time with a gang of mad old paedophiles, becoming Major General was quite an achievement. See previous posts for further information on Gerald Cavendish Grosvenor.
Gerald will have of course known of Brown's dad, who was a Colonel in the TA. Brown's dad, like Brown's mum, was found suddenly and unexpectedly dead in bed, but it happened to Col Brown when he was quite a bit younger than Brown's mum. Col Brown was found dead not long before the publication of the Waterhouse Report.
Col Brown was one of you lot you stupid gits! I'm glad that I'm not one of your friends if you kill them as well, I might as well write this blog.
Peter Morrison's family were all high Tories and known to Lord Carrington. Morrison's brother, Charles Morrison, was Tory MP for Devizes, 1964-92 and a loyal Heathite; Peter Morrison, Tory MP for Chester, 1974-92, was one of the key figures who persuaded Thatch to stand for the leadership of the Tory Party.
Charles and Peter's father was John Morrison, Lord Margadale, the Tory MP for Salisbury, 1942-65. Ted Heath lived in Salisbury from Feb 1985 and his ashes are interred at Salisbury Cathedral. Or should that be 'in turd' at Salisbury Cathedral? Talking of turds, in July 1974, Robert Grosvenor, the 5th Duke of Westminster and an ardent Europhile, allowed Heath to rent a property in Wilton Street, Belgravia for an annual rent of £1,250 (just under £10,000 at 2014 prices), a tenth of the market value. The house had three storeys and a basement flat for Heath's housekeeper and Heath continued to use it as his London home until old age prevented him from climbing the stairs.
Thank goodness that Thatch put an end to subsidised council housing, it really was a scam. If you can't afford it, you can't have it that's what I say. Which is why I'm not living in Belgravia.
By the time that Thatch was planning her moves re the confrontation with the union movement, Peter Carrington (who had been Chairman of the Conservative Party, 1972-74) was very well-versed re VIP molesters and those who were colluding with Dafydd et al in order to conceal years of scandal.
After Carrington compiled his report on the basis of the events of 1973-74, Thatch ordered Nicholas Ridley to draw up a plan in order to prepare the ground for a battle with the unions. Ridley was the Tory MP for Cirencester and Tewkesbury, 1959-92. The Royal Agricultural College, which was and still is located at Cirencester, served as a sort of finishing school for very, very posh farmers. Farmers who were so posh that they didn't do much farming themselves, they employed many other people to do the work on the estates that they inherited or would inherit. Captain Mark Phillips, The Princess Snap's husband, went to Cirencester, as did Charles Morrison and many more mentioned on this blog and their associates. Gerald Cavendish Grosvenor was greatly interested in land management, being the Vice-President of the Country Landowners Association, Vice-President of the Royal Smithfield Club, President, Holstein UK & Ireland (formerly British Holstein Society) and Life Governor of the Royal Agricultural Society of England. Grosvenor will have had links with the Royal Agricultural College. There were always rumours that a great deal of wrongdoing on the part of the students at the Royal Agricultural College was successfully concealed because of their unbeatable connections.
Ridley will have known about the molesters of Westminster and he was a member of the Executive Committee of the National Trust, another organisation which did Dafydd's gang so many favours (see previous posts).
Both Ridley and his wife came from aristocratic families. They had three daughters: social worker Susanna Rickett, designer and writer Jessica Ridley, and historian Jane Ridley, Professor of History at the University of Buckingham, an institution laden with people who concealed the wrongdoing of Dafydd et al as detailed in previous posts.
The Ridley Plan was leaked to 'The Economist' in 1978. When Thatch finally went to war with the NUM in 1984, it was clear that Thatch's Gov't had followed the Ridley Plan virtually to the letter. The Ridley Plan was a general contingency plan for a confrontation with the union movement per se. The Ridley Plan ordered: the rigging of the return on capital figures so that an above-average wage claim could be paid to the 'vulnerable' industries; that the eventual battle ground should be chosen by the Tories in a field which they believed that they could win; that every precaution should be taken against a challenge in electricity or gas – the most likely battlefield 'will be coal'; that the Thatcher Gov't should build up maximum coal stocks, particularly in the power stations, make contingency plans for the import of coal, encourage the recruitment of non-union lorry drivers by haulage companies to help move coal where necessary and introduce dual coal/oil-firing in all power stations as quickly as possible. The Ridley Plan suggested that the greatest deterrent to any strike would be 'to cut off the money supply to the strikers and make the union finance them'. It stated that there should be a large, mobile squad of police equipped and prepared to uphold the law against violent picketing and that 'good non-union drivers' should be recruited to cross picket lines with police protection.
The Ridley Plan was a political response to what Thatcher's Tory Party perceived was the potential power of a mass labour movement. The Tories were determined to elicit a confrontation entirely on their terms in order to cripple the potential of a workforce bringing down the Gov't.
In 1981 the Tories actively avoided a confrontation with the NUM because they considered that the ground for the confrontation with the unions was not yet prepared. The NCB (National Coal Board) at that time was Chaired by Derek Ezra and he announced a major pit closure programme. The south Wales miners went on strike, as did miners in parts of Durham. Thatcher was deeply unpopular at the time, the Tory Cabinet retreated and the pit closures programme was withdrawn. Joe Gormley, the President of the NUM, declared victory and ordered a return to work.
In 2002, the BBC revealed that Joe Gormley was an MI5 informer, who supplied the security services with the miners' plans for industrial action in the early 1970s. Despite receiving warnings from the top of the union, MI5 and the Government failed to head off the 1972 strike. A Special Branch officer claimed that MI5 told the Government that the strike would not happen; the strike did happen and it brought down the Gov't. Special Branch claimed that Gormley, a right-winger, was increasingly concerned that the far left was gaining control of the union and agreed to talk to Special Branch. So MI5 sprang into action and continued springing to defend against the Red Threat after Thatch ascended the throne and therefore spent their time hassling my friends and I, because concealing a gang of paedophiles who were murdering witnesses was just so important and one couldn't possibly have the young adult offspring of mostly Tory families – you stupid old gits MI5 – publishing what they had found out.
Joe Gormley too knew something about the Westminster Paedophile Ring and the associated rot which was being concealed by the trade union movement.
It was David – now Lord David – Howell, the Secretary of State for Energy, 1979-81, who's career was considered to have been damaged by the Tories retreating from a war with the NUM in 1981. David Howell was the Tory MP for Guildford, 1966-97. Howell assisted the Top Docs of Guildford along with their research fraud and plagiarism when they needed a hand (see previous posts).
John Biffen admitted on an episode of 'Weekend World' in 1981 that taking on the miners would be suicidal for the Gov't.
By 1981 Mary Wynch was heading for the Courts with her litigation against Dafydd and the gang.
Thatch prepared for the mother of all battles with the NUM over the next three years. One of her first moves after the Gov't climb down in 1981 was to order the Civil Contingencies Unit, in the strictest secrecy, to set up a committee, MISC 57, Chaired by civil servant Robert Wade-Gery, which also drew on the skills of the Unit's secretary, Brigadier Tony Budd. The task of the committee was to examine the files on 1973-74 and prevent the vulnerability arising from low coal-stocks.
Sir Robert Wade-Gery was the son of the Oxford Historian Theodore Wade-Gery. Robert Wade-Gery was educated at Winchester College and New College, Oxford. New College was a recruiting ground for the British security services; MI5 recruited Peter Mandelson via a New College academic when Mandy was at St Catherine's College, Oxford (see post 'A Study In Tyranny'). Wade-Gery was a Fellow of All Souls and in 1951 he joined the Foreign Service and began a career as a diplomat. Wade-Gery served at Bonn, Tel Aviv and Saigon. He was Minister at Madrid, 1973–77 and at Moscow, 1977–79. Wade-Gery was Deputy Secretary to the Cabinet, 1979–82, under Callaghan and then Thatch and High Commissioner to India, 1982–87. He left the Diplomatic Service and was a Director of Barclay's  Capital, 1987–99. Wade-Gery was a member and Treasurer (1991–2005) of the International Institute for Strategic Studies and was Chairman of the Governors of SOAS, University of London (1990–99).
The Torygraph's 2015 obituary of Wade-Gery told us that he was Very Clever. So that's why he prioritised the jobs and pensions of a gang of paedophiles and their associates over the lives of witnesses to their crimes. The Torygraph also told us that Wade-Gery joined the Central Policy Review Staff set up by PM Edward Heath, in 1970 to 'ginger up' Whitehall.
Wade-Gery got on well with Thatch. When he was sent to Dublin to conduct secret negotiations with the Republic , he was given a choice of travelling under his own name and being met by an armed escort, thus signalling his presence to the IRA, or travelling as an anonymous visitor. He chose the latter, but used a passport under an assumed name, a cloak-and-dagger element 'that delighted him'. I wonder if Wade-Gery acquired his fake ID from Dafydd, Dafydd's been doing IDs for years now.
During the Falklands conflict Wade-Gery was joint secretary of the War Cabinet. He was at lunch at Chequers on Sunday May 2 1982 when the decision was taken to attack the General Belgrano. Wade-Gery passed the instruction to the Admiralty and minutes later the General Belgrano was sunk. He 'always believed it was the right decision'. Pity about all the poor sods on board and the lies that were subsequently told in order to pretend that the Belgrano was somewhere where it wasn't and presenting a threat when it wasn't.
It's the Stigma that's the problem!
Wade-Gery, 'could be grand in both intellect and manner'. While he was ordering the death of numerous people and concealing a sex trafficking gang with a side-line in drugs and child porn. As well as in fake IDs.
The Wade-Gerys entertained vast numbers of British visitors. On one occasion Sir Robert 'memorably gave lunch to Norman Tebbit and Rajiv Gandhi, their wives and no other guests, knowing that they were probably the only two senior politicians alive who had begun their professional lives as airline pilots'. Tebbs had been the union rep for the airline pilots as well and a very effective one.
In 1984 the BBC filmed a documentary, 'With Respect, Ambassador', in which Wade-Gery was photographed taking tea on the lawn of his Residence. The image appeared on the cover of 'Radio Times' and the splendour of the scene, complete with silver and turbaned servants, caused fury in London, where the diplomatic service was under attack for living too luxuriously.
Let them eat Largactil!
Wade-Gery's 'mastery of facts, power of expression and willingness to engage in new projects were admired, and he established a role for himself as [Barclay's Capital] roving emissary to Asia and eastern Europe whenever business opportunities arose. Taiwan was an early prospect, and Wade-Gery was indefatigable in pursuit of connections at the highest level…In the early 1990s, Wade-Gery was closely engaged in [Barclay's Capital's] international privatisation work, notably in Poland, Hungary and Czechoslovakia.'
'Serious organised crime? That'll do nicely Sir.'
Some of the victims of Dafydd's gang in north Wales were 11 and 12 years old. Some of those who were fitted up by the gang and imprisoned in Risley Remand Centre were fifteen years old. The deaths of the children in care who's bodies were found hanging in Risley were recorded in the statistics as deaths of 'male prisoners'. See post 'Include Me Out'. They were children who had been abducted by a paedophile gang which was afforded complete protection at the highest levels of Gov't for decades.
'Paedophile ring in north Wales you say, concealed by Whitehall and Westminster? But I'm a Fellow of All Souls!'
 'These young people making the allegations are criminals.' Yes, they've been arrested and convicted for 'staring at a social worker in Safeways', the social worker concerned being a colleague of the paedophile ring which doesn't exist.
In 1982 Glyn England's contract as the Chairman of the CEGB was not renewed; Glyn England was ordered to substitute oil for coal in power stations to accumulate coal stocks. Thatch appointed Sir Walter Marshall, the key ideologist of the nuclear power industry, as Glyn England's replacement. Glyn England was a founder member of the SDP who subsequently remained loyal to the Lib Dems. Glyn was born in the Rhondda. When he was older, he lived near Bristol and was Chair of the Mendip Society. England and his wife both donated their brains to Bristol University's brain bank when they died. A fellow traveller of Dr Death who was a pal of Bristol University School of Medicine? Surely Glyn England knew Dr D.G.E. Wood… Glyn England didn't die until 2013 so he hung around a very long time to cause trouble.
Walter – later Lord – Marshall was Chair of the CEGB, 1982-89. Marshall was born in Cardiff, studied at Birmingham University and joined the AERE (Atomic Energy Research Establishment) Harewell in 1954, where he worked with Lord Brian Flowers. Flowers was from Swansea and spent years covering up all the crap at London University (and Manchester University) caused by Dafydd's associates. See previous posts. Marshall became Director of the AERE in 1968 and Chairman of the UK Atomic Energy Authority in 1981. Marshall was Chairman of the World Association of Nuclear Operators, 1989-93.
Walter Marshall knew what is was at Windscale that Harold Macmillan's Gov't concealed which Dafydd also found out about and subsequently blackmailed people in high places over for years (see post 'Those Who Are Ready To Serve').
For further information behind the scenes with regard to the 1984-85 Miners' Strike, particularly the role and activities of Civil Service mandarins in the Dept of Energy, see post 'That's Entertainment'.
Ian MacGregor was appointed as Chair of NCB on 1 Sept 1983 by Nigel Lawson, Secretary of State for Energy. Lawson was the MP for Blaby in Leicestershire and he knew about the Leicestershire Child Abuse Ring which involved the Labour MP Greville Janner, the social worker Frank Beck who was a Liberal Councillor, as well as many others. The Leicestershire gang was linked to Dafydd's gang in north Wales/Cheshire.
MacGregor's brief was to close pits and reduce capacity. MacGregor was an 'outside appointment'. He had previously been the Chairman of British Steel, where he reduced the number of workers by half. There had been a similar reduction in the number of workers at British Leyland when MacGregor was on the Board. MacGregor had established himself 'throughout the west' as a leader with an anti-union reputation when he was in the US.
It was Eric Varley who introduced Ian MacGregor to state owned industry in Britain re British Leyland. Eric Varley was a right wing Labour politician who was a big pal of the odious Labour politician Gerald Kaufman. After Kaufman died it became clear that he and Varley were even bigger friends than everyone thought, because Kaufperson left absolutely everything to Eric Varley in his will, excluding Kaufman's children. There was a scrap, although Kaufman's family didn't have to work too hard because Varley had died some years previously. The will however came as a big surprise to everyone. See previous posts for more info on Varley and Kaufman.
Ian MacGregor himself had a few links to people who provided an umbrella for Dafydd and the Top Docs before MacGregor got anywhere near the NCB. If I have the scope to do so, I will revisit MacGregor's background in a future post.
Walter Marshall and MacGregor were ready to implement the Ridley Plan.
During the miners'strike, MacGregor used Tim Bell and David Hart as PR people. Tommy Thompson of Opinion Research and Communications carried out polls of miners' and the general public's opinions which were fed back to MacGregor.
Thatch's confrontation with the NUM finally happened in 1984 and was the result of deliberate engineering by Thatcher's Gov't who were by then ready for it. Thatch was still high in public opinion as a result of the Falklands' victory. The invasion of the Falkland's had only occurred because of the gross incompetence of the British Gov't and the action on the ground hadn't been quite as glorious as the media portrayed, but the media reporting was all very carefully managed. Furthermore, Thatch's Gov't had made diplomatic links with Galtieri shortly after Thatch was elected and the British press weren't interested in Galtieri torturing and killing his opponents (who were often trade unionists and socialists) or dropping nuns out of helicopters over the ocean until it was useful PR for the British Gov't.
Killing your political opponents? The British state would never have sunk so low. Killing the witnesses to a gang of sex traffickers in high places? Ooh, that's different…
On 1 Oct 1983 the NCB announced its pay offer of 5.2% and gave notice of a rapid scheme of pit closures. Thatch denied that there had been any contact between the Gov't and Ian MacGregor or anyone at the NCB. The Gov't had actually been in contact with MacGregor constantly via intermediaries and was throughout the strike. Ian MacGregor also maintained private links with Norman Willis, General Secretary of the TUC, throughout the strike. The NUM announced an overtime ban on 23 Oct 1983.  On 1 March 1984, the NCB announced the imminent closure of Cortonwood Colliery in Yorkshire and this was the detonator for the strike.
A Cabinet sub-committee, MISC 101, was established and embarked on twice-weekly meetings. MISC 101 was Chaired by Thatch and composed of: Leon Brittan (Home Secretary); Nigel Lawson (Chancellor); Peter Walker (Energy); Tebbs (Industry); Tom King (Employment); Nicholas Ridley (Employment); and the Attorney General Sir Michael Havers, with Brigadier Budd and David Goodall of the Civil Contingencies Unit in attendance.
All the members of this sub-committee knew about Dafydd's gang, the related gangs and the involvement of some Westminster and Whitehall figures in organised abuse. All the sub-committee members concealed it. While he was AG, Michael Havers actively blocked the prosecutions of certain people for child sex offences, including the diplomat Sir Peter Hayman and Cyril Smith. See previous posts.
It has been repeatedly alleged that Leon Brittan was a child abuser himself. I have no evidence that he was, but I do have evidence that under Brittan, the Home Office colluded with much criminality, including that of Dafydd et al in north Wales. The Tory MP Geoffrey Dickens gave Brittan a dossier which listed the names of Westminster figures and others whom Dickens claimed were abusing children. Dickens also maintained that the gangs involved were dealing in drugs and child porn. Who ever could Dickens have been thinking of? Brittan later claimed never to have received Dickens' dossier; then he remembered that he had received it; then he couldn't remember what was in it or where he had put it. When Brittan was Home Secretary, dozens of files containing information about and details of allegations of the abuse of children by Westminster figures and others went missing and have never been found. See previous posts.
Eric Heffer was Chairman of the Labour Party, Oct 1983-Oct 1984, under the Windbag's leadership. Fatty Heffer wrote the introduction to Beynon's edited volume 'Digging Deeper'. Fatty fumes away about the union movement providing insufficient support for the 1984-85 NUM strike and bangs on about how the state apparatus – the police, the law, the judges, the Civil Service and the media – were all used against 'the workers'. Which is completely true. But the same state apparatus was also used against the victims of a vicious criminal sex abuse gang and there were a few people in north Wales who would have made credible witnesses to that gang and who would have willingly worked with people on the left to bring Thatcher's lot down. Fatty Heffer et al were not interested in what was happening to us because Fatty and his wife Doris, a former medical secretary, were part of Dafydd's Liverpool empire. Fatty and Doris were well in with the Top Doctors. Furthermore Fatty and Doris were on excellent terms with Thatch but that was not reported until after Fatty died (see previous posts). The media did Fatty a few favours there; Fatty in his flat at Dolphin Square, the apartment block to which kids from the Ty'r Felin children's home in Bangor were being trafficked (see post 'Are You Local?').
The NCB Area Director of the South Wales Coalfield, 1973-85, was Philip Weekes, one of the Windbag's 'boyhood idols'. Which is a bit weird really, because most boys of the Windbag's generation idolised Biggles or the like.
Weekes's obituary tells us that 'Weekes was the last regional NCB boss to join the NCB's campaign to try to persuade the miners back to work. It was widely believed at that time that only the threat from on high that Weekes's plans for further investment in the stricken coalfield might be in jeopardy induced him to bow to the NCB's high command.' Whoever believed that must have forgotten that the NUM went on strike because Thatch planned to close the coal industry down, including the south Wales coalfield. Although in the end, the strike 'represented the wreck of his hopes for mining in South Wales, throughout it he worked behind the scenes with the unions to ensure that basic maintenance work on the pits was carried out'. As the Area Director of the South Wales Coalfield, the Windbag's hero will have known that the ostentatious maintenance work was a con, because Thatch was going to close those pits down…
Philip Weekes was 'born on the outskirts of Tredegar, the son of a pharmacist who ran the local Boots. He was educated at Tredegar County School from where he went to University College, Cardiff'. So Weekes came from Nye Bevan territory and will have known the Great Man from Tredegar who buggered off to live in the poshest part of south west London when he was able to, because they don't have a Fortnum and Mason in Tredegar.
'After graduating in mining engineering, Weekes joined Tredegar Iron and Coal in 1939. In 1942 he joined the RAF with the idea of training as a pilot. Owing to a sight defect this was not to be and by 1944 Weekes was back in the coal industry. By 1946, Weekes was manager of the Wyllie Colliery, near Caerphilly and took it through nationalisation the following year. In 1948 he became manager of Oakdale Colliery, one of the South Wales coalfield's biggest pits. In 1950 Weekes was seconded to the Colonial Office and sent to Nigeria to assess the situation at the Enugu mines, where miners had been rioting'.
'Returning to Wales in 1951, Weekes held a number of posts on the ground followed by a spell as Director of Studies at the NCB Staff College in 1964, a period as Deputy Director (mining) in the South Midlands area in 1967. Thereafter he was Chief Mining Engineer and then Director General of Mining at the national HQ in London.'
In 1973 Weekes was made South Wales Area Director. 'On the horizon, pit closures loomed on a massive scale, with thousands likely to be thrown out of work. The miners' strike over pay that brought down the Government of Heath in February 1974 was a filip to miners' morale', although 'the tide of closures was irresistible. Wyllie…had already closed in 1968. By the early 1980s, among seven pits on yet another "in jeopardy" list was Oakdale…already by then down to 900 men employed from its peak of more than 2,000. Though he frequently had to steel himself to make blunt pronouncements, Weekes strove where he could to compensate for the closure of uneconomic pits by investing in and developing new projects'.
Weekes knew that the 'new projects' in which the Gov't invested were laughable. Thousands and thousands of people were put out of work and small corners of the coalfield were converted into tourist attractions which employed a dozen or so people on the lowest wages. The tourist attractions are nice to visit but they didn't replace British industry. I saw a Mr Angry in the audience on a Vincent Kane TV programme say this once and Kane shut him up. Kane was talking to a Gov't PR vehicle who was boasting about the new investment and all the accompanying Regeneration Of South Wales and Mr Angry stood up and yelled out 'this is complete crap' and began reeling off some very embarrassing facts and figures. Vincent Kane told Mr Angry that there was no point in him shouting because he didn't have a microphone, so no-one would have heard him. Well I did and I wasn't even in the studio, I was at home watching the tele. Who was given the microphone on so many of Vincent Kane's shows? Dafydd. See previous posts.
During the 1984-85 strike, Weekes helped to ensure that in South Wales, the strike was policed by 'local officers' and not by those brought in from metropolitan areas. It was suggested by Weekes's fan club that it was because of this that the violent clashes between pickets and police seen in other areas were almost entirely absent from the South Wales area.
Would someone like to explain how the Area Director for the NCB in South Wales managed to wield that sort of influence over policing? It is known that the policing of the 1984-85 strike was being ordered at Gov't level; Thatch and the Cabinet had that ridiculous Cobra room constructed, which was equipped with hotlines to Chief Constables. Microphones descended from the ceiling to enable Thatch and the Cabinet to direct the troops.
'Emergency, emergency, students from Bangor with parents who are Tories have tripped over the Westminster Paedophile Ring – get us Dafydd NOW!'
In the summer of 1984, Brown and I attended a public meeting in Bangor which had been called by Cledan Mears, the Bishop of Bangor, 1982-92, to discuss the heroin problem which had hit Bangor and Anglesey. There were teachers in the audience who ALL complained about the removal of local police officers from north Wales to man the picket lines in other parts of the UK. The guest of honour at this meeting who had been invited to address the audience, being an Expert On Drugs, was one Dafydd. It was farcical. See post 'Amber Rudd, The Miners' Strike And A Memory Jogged'.
The previous Bishop of Bangor, Gwilym Williams, who also served as Archbishop of Wales, had been fully on board with Dafydd's gang (see previous posts). As were huge swathes of the North Wales Police, even if they had been redeployed to beat up the pickets at Orgreave. It would have been very difficult for Cledan Mears not to have known what Dafydd et al were up to. Mears went to Abersytwyth University, had served as a curate in Mostyn and in a village near Wrexham, before becoming the vicar of Cwm near Ebbw Vale. From 1959 to 1973, Mears was a lecturer at what is now Cardiff University, after which he became the vicar of St Mark's Gabalfa, his last position before his ordination to the episcopate. 
Weekes's 'manifest distaste for the tactics of the NCB under Ian MacGregor inevitably communicated itself to headquarters in London. The last straw was his being summoned to HQ and told by the NCB Chairman to offer redundancy to every miner in the South Wales coalfield. He refused. He retired a few months later.'
Weekes knew what Thatcher's plan was, he knew why MacGregor had been put in post and Weekes scarpered with his pension intact as Thatch proceeded to destroy south Wales…
Weekes's had a great time in retirement, as good as any Top Doctor. He gained a private pilot's licence – even though there had been that problem with his eyesight when he was young – and 'devoted himself to regeneration projects in South Wales'. He was Chairman of Garden Festival Wales, 'a project to transform industrial wastelands in Ebbw Vale into gardens, housing, leisure parks and sites for the new industries.'
Can someone let me know where the new industries are? If they've replaced the south Wales coalfield, I've somehow missed them, as has the Welsh economy.
'Weekes acted as Consultant when more than 200 men of the Tower Colliery, Hirwaun, closed in 1994, returned the following year to reopen it, and was, from 1994 to 1999, Chairman (unpaid) of the workforce buyout company, Goitre Tower Anthracite, through 'which the men operate it as a co-operative to this day'.
Tower Colliery was in Ann Clwyd's constituency and in 1994 Clwyd staged a sit-in to protest against its closure. The world was treated to photos of Battling Ann wearing a hard hat and with black coal dust smudged on her face. Ann is one of many who knew about Dafydd's gang – Ann grew up near Denbigh and she and her husband were journos – but remained silent until the North Wales Child Abuse Scandal could be concealed no longer in the 1990s. Ann did speak out then, rather more than most other politicians, but she had kept quiet for many decades. See previous posts.
John Redwood was the Secretary of State for Wales who, in 1995, helped the miners buy out Tower Colliery. While he was doing that, Redwood was colluding with the serious criminality of Dafydd and the gang. As Director of Thatch's Number 10 Policy Unit, 1983-85, Redwood really has to take some responsibility for the carnage in the south Wales coalfield himself.
The much-publicised enterprise at Tower Colliery with which Weekes et al assisted ceased operation in 2008. There are now discussions as to whether the site can be turned into a museum or a tourist attraction. Well they'll be able to get a grant from the Welsh Gov't and it'll provide six jobs through the summer months when a few people on minimum wages are needed to serve the coffees and bara brith to the visitors.
Vincent Kane is dead and this is a blog not a TV programme, so Kane can't shut me up…
From 1992 until recently, Philip Weekes was also Chairman of Silent Valley Waste Disposal. Er, yes, a most appropriate summary for Thatcher's policy re the Valleys with which Weekes so ably assisted.
In addition Weekes 'had been for 15 years a governor of the United World College of the Atlantic, was a member of the Prince of Wales's committee, 1978-89 and a member of the Independent Broadcasting Authority Wales Advisory Committee, 1983-90.'
Well-in with the paedophiles' friends then.
The Windbag's friend the Baroness of Ely, who's dad the Rev Bob was the Labour Leader of South Glamorgan County Council, went to Atlantic College and as an adult the Baroness sat on the governing body, just like Philip Weekes! See previous posts.
Weekes was given an OBE in 1977 and was advanced to CBE in 1993. He'd made someone happy then.
Philip Weekes was survived by his wife Branwen and by a son and two daughters. His younger son was Huw Weekes, an HTV journalist and broadcaster with HTV. Huw was found dead at the age of 43, on a beach near Llantwit Major in Jan 2001. A verdict of misadventure was returned. Huw was said to have drowned and taken an overdose, although it was said that he did not leave a suicide note so no-one could be certain that he had planned to kill himself. HTV newsreader Tara Eugene told Huw's inquest in Cardiff that she had received a telephone call from Huw hours before he was found dead. She had raised the alarm after Huw had threatened to kill himself. The inquest heard that Huw had been suffering from severe depression for three months. His brother Gareth said after the hearing: "His family and friends were desperately worried and we did our best to help him through, but none of us was aware of how ill he really was. The family always believed that Huw's death was most probably an accident which occurred when he was in a confused state of mind." A police officer told the inquest that Huw been found in hiking gear and with an ordnance survey map of the area in his rucksack. The cause of death was given as drowning due to a high level of the tranquilizer Temazepam in his bloodstream. The coroner stated that Huw's 'reactions had been altered by the drug in his system and he became immersed in sea water'. Temazepam is addictive but it is mild. One doesn't lose one's senses when immersed in sea water, even if one takes a lot of Temazepam. The coroner at Huw's inquest was Dr Lawrence Addicott, the coroner for Cardiff and Vale, who has a track record of drawing some odd conclusions when faced with the deaths of people whom Top Doctors have neglected.
Huw was born in Newport and began his journalistic career at the age 18 as a reporter on the Weston-super-Mare Mercury. From there he moved onto the Bristol Evening Post before beginning his broadcasting career in 1980 at BBC Radio Newcastle. In 1982 Huw become a presenter at Yorkshire Television and then Tyne Tees Television, before returning to Wales in 1988 to present the HTV news.

So Huw knew a great deal about Dafydd's gang in north Wales and the associated gangs in Yorkshire and the north east of England. He had also passed through D.G.E. Wood's family's manor of Bristol.

Huw died 11 months after the Waterhouse Report was published.

After Huw died, Rhodri The Ale Twat, who was by then FM, expressed his sorrow.

A conference in Huw's memory was addressed by Jane Hutt, the AM for the Vale of Glamorgan and at that time the Welsh Gov'ts Minister of Health.

The theme of the conference was a very familiar one: the battle to fight the Stigma of depression. Dr Chris Manning, Chairman of the event and of Depression Alliance, 'the leading UK charity for people suffering from the condition', explained that: "Stigma leaves people feeling isolated and unable to talk about their problems. This is why so few people seek medical help until they get too ill. In these cases people will often lose their jobs, and may lose their homes and families as well.'

Chris Manning knew as well as I did that when Huw was found dead, 'stigma' was neither here nor there. People in Wales – and in the rest of the UK – were screaming as loudly as they could and there would still be no 'help' forthcoming. Huw DID ask for help; that is how he was known to be severely depressed and that is why his colleague Tara 'raised the alarm'. Presumably no-one bothered to respond. But no-one ever did, I was watching what was happening in the mental health services at the time. Patients were being TOLD to 'go on and do it then, it's your responsibility'. If you say that to a suicidal person, many of them will kill themselves.

Whatever a patient's problem, it was constructed as being their fault, while that smug bitch Jane Hutt sat in the Senedd and bollocked on about Stigma. North West Wales had the second highest suicide rate for women in the whole of England and Wales at the time of Huw's death and one of the highest rates for men. Was it the Snowdonia climate then Jane? It was often a bit chilly and wet up there and the Stigma probably descended upon the patients along with the mist and the cloud. Then how did I witness one adult man crying and begging for help at the Hergest Unit to no avail, only to be arrested by the police when he became so desperate that he later rang up an Angel and told her that he felt like 'chopping a gas pipe'? He didn't even try to do this, he just told an Angel that he felt like it; Tony Francis ordered the Angel to call the police and have the patient arrested. He spent three weeks in Walton Prison, was released to the 'care' of Dafydd's 'nursing home' at very great cost to him and his wife and all charges against him were subsequently dropped.

The year after Huw died of Stigma, Alun Davies, the manager of the Hergest Unit, rang the police eight or nine times in one day demanding that I should be arrested, because I had told his secretary, over the phone, that he was a fat idiot. When the police refused to arrest me, Davies phoned them back and said that I'd threatened to kill him. I was arrested. Not immediately, because when Davies made the calls I was sitting in the locked ward of the Hergest Unit, having been sectioned. I was discharged after Davies spent all day ringing the police  and within an hour of arriving home, the police turned up and arrested me for 'threats to kill'. The case circulated around the courts for nearly two years and the charges were withdrawn on the first day of the trial.

Davies made all of those phone calls from the National Assembly, where he was in a meeting with Jane Hutt and her officials.

All down to Stigma was it Jane?
Kim Howells, an NUM official in Weekes's era, said: 'There were many who believed that Phil Weekes, a brilliant mining engineer and communicator, should have been made Chairman of the Coal Board in the early Eighties. If that had come about the story of mining in Britain would be very different.' It would have also been very different if the whole bloody lot of them had not have been concealing the Westminster Paedophile Ring because if someone had piped up about Peter Morrison, Thatcher's Gov't would have fallen. As I suspect that Kim Howells knows…
This was the problem Kim:
 A Friend Of Tony Francis
Thatch appointed Peter Walker as Energy Secretary in June 1983 in preparation to take on the NUM. By June 1983, Brown, me and our friends had been placed under surveillance by the security services and Brown had received his first murder threat.
There was much comment that Walker was an odd choice for Thatch; Walker was a well-known Tory wet who, after the Miners' Strike, was very critical of Thatch's economic policies. What Walker did know all about though was George Thomas and Peter Morrison's molesting, Dafydd's gang in north Wales as well as a great many other matters.
Walker was the MP for Worcester, 1961-92; there was a paedophile ring in the Hereford/Worcester area, which was publicly admitted in the 1990s by David Tombs, the Director of Herefordshire and Worcestershire Social Services (see previous posts). Tombs maintained that he 'warned' people about the Westminster Paedophile Ring but was told by civil servants that he'd never be able to confront it because so many people were involved. However, some months ago I received an e mail which maintained that Tombs was one of the UK Directors of Social Services who had caused major problems by colluding with the gangs and only outed the situation in his own area after many years as investigations and inquiries began across the UK in the 1990s.
Walker was a member of Heath's Gov't. In 1970 he was appointed Minister of State for Housing and Local Gov't; he was Secretary of State for the Environment, 1970-72; Secretary of State for the DTI and President of the Board of Trade, Nov 1972- March 1974. It was Walker holding the latter role during the Miners' Strike of 1973-74 that people believed was the reason why Thatch appointed him as one of her key people to handle the 1984-85 Miners' Strike. It is far more likely to have been because Walker knew what was being concealed by all political parties and knew that the Windbag's mates employed as Top Docs in north Wales were in the thick of it. Mrs Windbag of course came from Holyhead, where her Labour activist parents had kept quiet about Dafydd et al for years. By 1983, the children's home in Holyhead and Y Gwyngyll, the children's home in Llanfairpwll on Anglesey, were known to be centres of abuse; events at Y Gwyngyll, the home in Llanfairpwll, really did raise eyebrows and as a result Gwynedd County Council were forced to hold an inquiry in the mid-1980s. The Chief Exec of Gwynedd County Council, Ioan Bowen Rees, commissioned his old mates from Dyfed County Council – where Ioan had previously been County Secretary – to investigate and they of course found no serious cause for concern. See previous posts.
After Ted Heath's Gov't fell, Walker served as Shadow Defence Secretary, Oct 1974-Feb 1975. When Thatch won the General Election in May 1979, Walker was Minister for Agriculture, Fisheries and Food. In which capacity he would have dealt with landowners like the Duke of Westminster and Lloyd Tyrell-Kenyon aka Lord Kenyon from north Wales, who's son Thomas was known to be sexually abusing at least one boy in the care of the social services in north Wales. Among many other things, Lord Kenyon was President of UCNW; Chairman of Clwyd Health Authority; a member of the North Wales Police Authority; a JP; a Director of Lloyds Bank; and the most senior Freemason in north Wales. See previous posts for further details of Lord Kenyon and Thomas's adventures. Walker would also have known Professor Richard Howarth, the Agricultural Economist from UCNW who by 1982 was dining with Thatcher and somehow became one of her advisers, despite the laughable standards and chaos prevailing in the Agriculture Dept in which he worked (see previous posts). Mary Wynch was working as a secretary in the same Dept when Dafydd had unlawfully arrested and imprisoned her just three years previously. By the time that Howarth was supping with Thatch, Mary was on her way to the Master of the Rolls and people at Gov't level knew that.
Walker didn't just have recent dirt on those in High Places, he had dirt going back many, many years. Walker had risen through the Young Conservatives, becoming a branch Chairman at the age of 14 and later National Chairman. He knew Beata Brookes, Tory MEP for north Wales, 1979-89, who was a mate of Dafydd's and had been a social worker in Denbighshire when she was young. Beata was the daughter of a wealthy farming family in north east Wales, of whom the male members were enthusiastic Freemasons. Like Peter Walker, Beata Brookes was a big wig in the Young Conservatives in the Pre-Cambrian. Walker was one year younger than Brookes.
Here are the two clean-living Young Conservatives:
By the time that north Wales was supplying the Westminster Paedophile Ring in the 1970s, Beata Brookes had as many public roles as Lord Kenyon, but whereas Lord Kenyon's positions also included senior roles in the world of Museums/Arts, Beata just ensured that she was a leading light in every disability charidee in north Wales, as well as in Clwyd Health Authority and Clwyd Social Services. There was no escaping Beata Brookes if one was 'in care' or disabled. Beata's brother was a leading light in countryside sports/farmers/landowners organisations. For more information about Beata and the story of how she caused a civil war in the Tory Party when she tried to stand for Parliament in 1983, see post 'The Celtic Iron Lady And Yet More Recent History'. It was Beata's Parliamentary ambitions which eventually led to Sir Anthony Meyer standing as a 'stalking horse' in a leadership challenge to Thatch in 1989 and in my blog post on Brookes, I gave Sir Anthony rather more credit than he deserved; when I wrote it, I presumed that Meyer was so appalled at the trafficking ring being facilitated by Brookes et al that he tried to blow them all out of the water. I found out later that Meyer himself was in it up to his eye-balls, but he just hated Thatch and Brookes and was hoping and expecting Heseltine to stand as the 'real' leadership candidate in 1989. See previous posts for the full story of Meyer's dealings (and Heseltine's) which were every bit as dirty as Beata's.
Peter Walker was a founder of the Tory Reform Group (TRG). The TRG was formally established in June 1975 from the merger of four like-minded groups: PEST (Pressure for Economic and Social Toryism), two separate London dining clubs – named the Macleod Group and Social Tory Action Group – and a consortium in the North West also known as the McLeod Group led by two Young Conservative activists and parliamentary candidates Steve Perry (PPC Liverpool Edge Hill) and Stuart Lindsay (former PPC Ellesmere Port). Edge Hill and Ellesmere Port were constituencies within Dafydd's empire. At his home in Westminster, Walker met with the aforementioned Tories and they agreed to come together to form the TRG.
From the start, the TRG was an activist group with membership, as opposed to being a think tank. The TRG hoped to spread its view through publication of pamphlets, discussion with MPs, use of media, and by widening its membership. Weekly lunches were inherited from PEST. London PEST had organized a Tuesday Luncheon Club in local pubs. These lunches provided a programme of speakers as well as opportunities for members to become involved in constituency activities.
In January 1976, TRG released its first publication, entitled 'Home Run' by Nicholas Scott MP, the President of TRG, arguing for a nationwide extension of the GLC's sale of council houses to their tenants. Nick Scott was a well-known drunk who's alcohol problem eventually became very, very severe. Scott was the Tory MP for Paddington South, 1966-74. The constituency was a wealthy one on the doorstep of St George's Hospital and was a hub of Top Doctors. The local Labour Party fielded Bertrand Russell's son Conrad as their candidate against Scott. By the 1970s, Bertrand Russell lived in north Wales and knew all about Dafydd's gang (see post 'So Who Was Angry About What?'). Scott also served as the MP for Chelsea, 1974-97.
Everyone involved in the establishment of the TRG had the dirt of the Westminster Paedophile Ring. The President of the Macleod Group was David Knox, the Tory MP for Leek, Staffordshire, 1970-83 and Staffordshire Moorlands, 1983-97. There was a big ring in Staffordshire which eventually revealed itself in the Staffordshire Pin-Down Scandal and the terrible problems in the NHS there; both had been concealed for years. See previous posts.  One Vice-President of the Macleod Group was Robert Carr, the MP for Mitcham, 1950-74 and then Carshalton, 1974-76. There was a trafficking gang in the Mitcham area. Furthermore Carr was a member of Heath's Gov't: Secretary of State for Employment, 1970-72; Lord President of the Council, April-Nov 1972; and Home Secretary, 1972-74 and in all of these roles concealed organised abuse. The Lord President of the Council is also the visitor for UCNW. Lynda – now Baroness – Chalker was another Vice-President; Chalker was MP for Wallasey, 1974-92, a constituency within the Liverpool branch of Dafydd's empire and concealed abuse in her many roles (see previous posts). Vice-President Sir Nigel Fisher was MP for Hitchin, 1950-55 and Surbiton, 1955-83 and from 1951 was PPS to Gwilym Lloyd-George, which placed Fisher at the centre of the action. Nigel Fisher was a big mate of Ian McLeod himself, who was quite mad and at the centre of Harold Macmillan's Knight of the Long Knives (see previous post), so knowing Ian Mcleod will have been even more exciting than knowing Gwilym Lloyd-George. Fisher's second wife Patricia was the Ulster Unionist MP for North Down, 1953-55. Patricia's father Sir Walter D. Smiles had preceded her as the Ulster Unionist MP for North Down. At the time of Sir Walter's death in 1953, Patricia was living in Cheshire… Patricia's first husband was the cricketer  Neville Montagu Ford, a descendent of the 4th Lord Lyttelton. Their daughter Sally married Sir Michael Grylls (father of TV pseudo-survivalist Bear). Michael Grylls was one of those involved in the Cash for Questions/Ian Greer lobbying scandal, along with Peter Morrison and Neil Hamilton, as discussed in previous posts. Neville Montagu Ford's brother Sir Edward was Assistant Private Secretary to King George VI and then to HM the Queen Lilibet. So Patricia and her circle were more people who knew about Ugandan discussions in Royal Places.
When Peter Walker was 14 yrs old, he spoke at a Conservative Conference and was invited to meet Leo Amery, who had plotted the overthrow of Lloyd George's Coalition in 1922. Amery told Walker to become financially independent before entering the Commons, because it would stop him having to be compromised 'if resignation were necessary'. Obviously an occupational hazard that one must plan for. Walker followed Amery's advice and went into the insurance business, soon forming a partnership with the future MP for Taunton, the crook Edward du Cann, who not only knew my grandfather (who told me that du Cann was a crook years before du Cann was exposed as, er, a crook and a very big one too), but just before the Waterhouse Inquiry du Cann made a lot of loud noises about 'having a lot to tell' and how he 'was going to tell it'. Du Cann never did reveal all, but he did become very affluent after threatening to tell all, despite being virtually bankrupt at the time when he threatened to land everyone in it. See previous posts.
Tory Party: Do you not think that it would have been a great deal easier to have made friends with Brown and me, rather than pay off all the worthless turds who blackmailed you over us? It would have been much easier, far cheaper and you wouldn't now have this blog to put up with. We didn't want money, not being Edward du Cann ourselves; we'd never have voted for you, but we would have been quite happy with appropriate action against Dafydd et al.
Peter Walker also invested in property companies and formed a City partnership with Jim Slater, Slater Walker Securities, a scam of an asset stripping vehicle which collapsed in scandal in the early 1970s. Walker worked on JFK's Primary election campaign team and was PPS to Selwyn Lloyd – who was Chancellor of the Exchequer under Macmillan and a few other things as well – when Lloyd was Lord Privy Seal, 1963-64. Walker and Lloyd remained close friends – Lloyd was godfather to one of Walker's sons.
In 1965 Walker organised Heath's leadership campaign.
After retirement from politics, Walker became Chairman of Kleinwort Benson and Thornton and Co. Other business positions Walker held included: Chairman of Allianz Insurance plc; Vice Chairman of Dresdner Kleinwort; non-executive Director of ITM Power plc; Director of Rothschilds; Tate and Lyle; Dalgety and British Gas.
Walker was Chair of the Carlton Club.
Walker was a 'determined supporter' of the hospice movement, becoming a Patron of St Richard's Hospice in Worcester when it was founded in 1984. He campaigned determinedly for greater NHS support for St Richard's and the wider hospice movement. During a House of Lords debate in 2000, Lord Walker stated: "Anyone who visits hospices and meets the volunteers – the people running them and guiding them – will recognise their unique spiritual and compassionate contribution to the health service." For some reason the hospice movement is dominated by the paedophiles' friends, in north Wales and elsewhere as well. The contributions to the Lord debate in 2000 illustrated this. See post 'The Cradle Of Filth'.
So what job did Peter Walker bag once he had co-ordinated the defeat of the NUM using his knowledge of Dafydd and Wrongdoing in High Places? He was appointed Secretary of State for Wales of course, where he remained overseeing the charnel house until May 1990 (see post 'The Cradle Of Filth'). In 1992, just after the five witnesses to the North Wales Child Abuse Scandal died in the Brighton firebomb (see post 'The Silence Of The Welsh Lambs'), Walker picked up his peerage.
So that covers a few of the events and people involved during the time when Thatcher inflicted the most dreadful suffering, particularly on south Wales, yet neither Hywel Francis nor the Windbag barked. Hywel's reward came in 2001 when he became the Labour MP for Aberavon. The long-term deal was completed in 2015 when the Windbag's son, the husband of the PM of Denmark, returned from his decades of living abroad and succeeded Hywel in his safe Labour seat, Windbag junior being Committed To The People Of Aberavon. The idea was for Windbag junior to be in place in time to sit in the Cabinet which Ed Miliband was going to form when Ed became PM in May 2015. There was just one problem.
Computer Said No:
Poor Ed, he was from an impeccable pedigree himself, what with Uncle Harry being a Top Doctor, a paid up member of the Socialist Health Association and working with folk at Guy's and Tommy's who had concealed Dafydd's wrongdoing and dad Ralph being a Marxist academic who also had all the shit on Dafydd and the gang (see previous posts)…
I have discussed in previous posts how many of the kids forced into sex work by Dafydd's gang were the young men who died of HIV/AIDS in the late 1980s/90s. It was known that the kids were being infected with STIs by their abusers, even when they were 'in care'; Thomas Tyrell-Kenyon died of an AIDS related condition in the early 1990s, by which time he had infected other people. Matt Arnold, the Headmaster of Bryn Estyn died in 1994 from an 'unspecified blood disease'. My post 'Include Me Out' describes how basic medical care and humanity was unavailable to the prisoners in the medical wing of Risley Remand Centre – most of whom were Dafydd's patients or kids in care – yet one thing that was prioritised was a visiting pox doctor. That will not have been out of any concern for the inmates; it was because the gang didn't want to get infected themselves…
By the late 1980s, there were so many rent boys in London dying of AIDS – many of whom had been trafficked there by Dafydd's gang – that in order to ensure that the stories of those dying young men never reached the ears of the wrong people, associates of Dafydd's gang in London set up a hospice for terminally ill AIDS patients. The Labour MP Peter Shore and the Tory Ken Clarke, then in the DoH, worked together to make funding available (see posts 'Apocalypse Now' and 'The Bodies Beneath Canary Wharf'). The young men died in the care of people who knew exactly how they had ended up working as rent boys by the age of 17 and those people ensured that the scandal was kept under wraps. Of course, the Top Doctors knew how those boys had become infected and they kept schtum as well.
A recent issue of the 'London Review Of Books' discussed the HIV/AIDS crisis of the 1980s. It was remembered that the number of AIDS cases began to have a real impact in 1985 and after that the numbers just went ever upwards. So those boys were infected from the mid-1970s onwards, under Callaghan and then Thatcher's Gov'ts… The LRB article mentioned a few familiar names in terms of the Top Doctors who were the Experts re HIV/AIDS eg. Michael Adler at the Middlesex Hospital (Gwynne the lobotomist's alma mater who protected Gwynne until the day that he died) and Tony Pinching at St Mary's. To whom is Michael Adler married? One Baroness Margaret Jay, Jim Callaghan's daughter. Callaghan was instrumental in enabling George Thomas's mate Leo Abse to rewrite legislation relating to children in care which resulted in hundreds of them being sent to children's homes in north Wales (see post 'Cry, The Beloved Country'). Margaret Jay married Adler in 1994; Adler had been Chair of the National AIDS Trust when Jay was its Director. When Miranda became PM, he appointed Jay as Health Minister and Minister for Wimmin. I can only wonder if Miranda did that as a two fingers up to any of Dafydd's victims who dared to still be alive. In 1997, Tony Francis, Dafydd et al were pushing out all the boats in their attempts to have me banged up in a secure hospital on the grounds of my extreme dangerousness.
In 1996, Miranda and Cherie's friend and colleague, Michael Beloff QC, served as the legal adviser to Municipal Mutual, the insurers of Clwyd County Council (as well as of the North Wales Police) and ensured that the Jillings Report regarding the abuse of children in the care of Clwyd County Council since 1974, was completely suppressed and pulped. See previous posts eg. 'It's A Piece Of Cake'.
If the Baroness and/or Miranda would like to leave a comment on this blog, I'd be delighted to hear from them.
Top Doctors and Angels are not the only people who knew what was happening but kept quiet. Some sociologists did as well. One sociologist who definitely knew – who died in 2012 – was Tony Coxon. I met Tony Coxon a few times at conferences and he was very entertaining but he knew about Dafydd and the related gangs.
Tony Coxon became famous for developing the British Household Panel Survey after he was appointed as the first Director of the ESRC Research Centre, now the Institute for Social and Economic Research, at the University of Essex, in 1989.
Tony was born in Sale, Cheshire and educated at the King's School, Canterbury and Cheadle Hulme school, Stockport. In his teens Tony Coxon decided that he had a vocation to the priesthood. Initially he trained at the College of the Resurrection, Mirfield, West Yorkshire, from where he was supported as an undergraduate at Leeds University studying sociology and philosophy. However he did not return to Mirfield and after graduation at Leeds continued his studies to complete his doctorate.
There have been allegations of abuse at Mirfield and of course the Leeds area per se was Jimmy Savile's domain. Ed Miliband's dad Ralph was Prof of Sociology at Leeds University in the 1970s.
Coxon left the church completely for a time, although he did retain a  commitment to Christian socialism which remained with him for the rest of his life. Coxon was a member of the Third Order of Anglican Franciscans. He was a pacifist and a conscientious objector during national service;  a  member of CND, the Committee of 100 and the Independent Labour Party.
Following lectureships at Leeds (1964-69) and Edinburgh (1969-75) universities, Tony Coxon then joined what was University College Cardiff, becoming Professor in 1975. His research interests included religion, occupations, social networks and male sexuality. He was the Principal Investigator of Project SIGMA, a major longitudinal study of gay men and HIV/Aids which informed Gov't and World Health Organisation policies at the height of the AIDS epidemic. Some of Coxon's research involved the study of gay men's diaries.
Tony Coxon knew exactly what was happening; being based in Cardiff he'll have known about Dafydd et al and he knew that kids in care were being forced into sex work. He could have named many celebs and 'VIPs', including politicians, who were abusing kids. But like everyone else, it was a case of I Know Nuzzing…
In retirement, Tony Coxon returned to Cardiff as a visiting and then honorary Professor.
At Leeds, Tony married and subsequently had three children. He later came out as gay in 1978. In 2005, Tony underwent a civil partnership with Philip Hawkins.
Phil Hawkins is also involved in HIV/AIDS work and one look at Phil's CV leaves one in no doubt that like Tony Coxon, Phil knew what was going on as well:
1999 – 
Consultant, Sigma Essex Research & Consultancy
2003 – 2004
Centre Manager. Ionad Chaluim Chille Ìle (Islay Columba Centre)(p/t)
2002 – 2003
Learning Support Officer, Web-based Learning, Department of Health and Human Sciences, University of Essex (p/t)
2001, 2002
Senior Research Officer, Project Sigma, Health & Social Services Institute, University of Essex (p/t)
2001
Research Counsellor & Computing (SPSS) Facilitator, Health & Social Services Institute Summer School, University of Essex
2001
Teaching Fellow, Essex Summer School in the Social Sciences, University of Essex
2000
Research Counsellor, Health & Social Services Institute Summer School, University of Essex
1999 – 2000
Research Officer (HIV and AIDS), The Terrence Higgins Trust (p/t)
1998
Assistant Instructor, Swiss Summer School in the Social Sciences, Lugarno
1997 – 1999
Manager, Service Development, Community Education Services, Essex County Council

Research and Development in Adult Education
Internal and External Funding Manager
Strategic Management of IT

1993 – 1997
Principal Officer, Special Projects, Community Education Services, Essex County Council
1990 – 1992
Community Education Officer, SW Essex, Essex County Council
1988 – 1990
Staff Development Officer, Youth Service, Essex County Council
1980 – 1988
Assistant Community Education Officer, SE Essex, Essex County Council
1977 – 1980
Youth & Community Services Officer, London Borough of Haringey
1974 – 1977
General Secretary, Mansfield House University Settlement, Plaistow, E13.
1971 – 1974
Teacher of English, The Rokeby School, Stratford E15.
| | |
| --- | --- |
| 2012 – | Member, Children & Young People and Economy & Culture Scrutiny Committees, Cardiff Council |
| 2012 – | Councillor, Cardiff County Council, Riverside Ward |
| 2007 | Candidate, Argyll & Bute Council, North Kintyre & The Islands ward |
| 2000 – 2003 | Deputy Leader of the Labour Group, Colchester Borough Council |
| 2002 – 2003 | Councillor for Wivenhoe Cross Ward, Colchester Borough Council |
| 2002 – 2003 | Member, Planning and Standards Committees, Colchester Borough Council |
| 2001 – 2002 | Cabinet Member without Portfolio, Colchester Borough Council |
| 2001 | Parliamentary Candidate, North Essex Constituency |
| 2000 – 2001 | Chair, Best Value Review Panel, Colchester Borough Council |
| 1999 – 2000 | Member, Planning and Human and Financial Resources Committees, Colchester Borough Council |
| 1999 – 2002 | Councillor for Wivenhoe Ward, Colchester Borough Council |
| 1996 – 1997 | Member, Essex Environmental Forum |
| 1995 – 1997 | Member: Planning, Licensing, Social Services (LGR), Libraries (LGR) Committees, Southend Borough Council |
| 1996 – 1997 | Labour Spokesperson, Highways & Transport Committee, Southend Borough Council |
| 1995 – 1997 | Vice-Chair, Community Services Committee |
| 1995 – 1997 | Councillor for Milton Ward, Southend Borough Council |
| 1994 | Agent, Borough Council Elections, Southend Borough Council |
| 1994 – 1999 | Member of the Co-operative Party |
| 1993 – 1995 | Delegate to Southend Constituency GC |
| 1993 – 1995 | Chair, Milton Ward Branch, Southend-on-Sea, Essex |
| 1988 – | Member of the Labour Party |
| | |
| --- | --- |
| 1971 | B.Ed.  (English, History & Education) University of Newcastle-upon-Tyne |
| 1994 | M.A. (Post Compulsory Education & Training) University of Greenwich. |
| | |
| --- | --- |
| 1995 | Formula Funding and Financial Delegation in Local Authority Youth Services and Adult Education, Youth Work Press, Leicester. |
| 2006 | With Mills, D., Jepson, A., Coxon, A., Easterby-Smith, M, Spencer, J. Demographic Review of the UK Social Sciences, ESRC, Swindon. |
| 2006 | With Tiliopoulos, N., Bikker, A., Coxon, A. The means and ends of religiosity: A fresh look at Gordon Allport's religious orientation dimensions, Personality and Individual Differences 42, 1609-1620, Elsevier. |
| 2007 | With Coxon, A. Demographic Review of the UK Social Sciences – Scotland, ESRC,  (unpublished) |
| 2007 | With Mills, D., Jepson, A., Coxon, A., Howe, C.,  Lunt, I., Orme, J., Spencer, J. Review of the 1+3 Training Model, ESRC, unpublished. |
| 2007 | With Coxon, A., McVie, S., Palmer, J., Rice, R. Scoping Study of Quantitative Methods Building Capacity in Scotland, SFC/ESRC, unpublished |
| | |
While Hywel Francis, the Windbag and others were not barking as Thatch took a wrecking ball to Wales, Thatch's favourite Council leader, Sir Paul Beresford, led the flagship Tory-led Council, Wandsworth, in south London. St George's Hospital Medical School relocated to Tooting in a number of stages during the latter half of the 1970s. The elitist grandiosities employed at St George's still hadn't recovered from the trauma of being uprooted from their natural habitat in Knightsbridge and replanted in Tooting when I began working at St George's in 1989. In previous posts I explained how the relocation of St George's was undertaken as part of Harold Wilson's Gov'ts 'democratisation' of medicine and medical education, the idea being to put the grand new hospital and medical school where the common people were ie. Tooting. It was certainly very convenient for the long standing paedophile ring that had operated in Wandsworth and the surrounding area; the Top Docs of St George's with their Royal and celeb connections joined in the fun (see post 'The Most Dangerous Man In The World – Part III'). No-one could touch them, what with them being mates with Top Doctors To The Royals and the Duke of Westminster's family having an historical link with St George's…
My documents show that Lucille, Dafydd and Tony Francis had a direct line to St George's/Springfield Hospitals and to Wandsworth Social Services. Top Docs at St George's and Springfield admitted in writing that they knew that Dafydd – and they suspected Tony Francis as well – was sexually involved with patients; yet they were nonetheless happy to co-operate with the gang in north Wales. Messages were sent back and forth with phone numbers and bleeps which people very helpfully gave each other to discuss the danger that was me…
Donald Naismith, the Director of Education for Wandsworth, was known to be an active paedophile. See previous posts. Children targeted by the south London ring disappeared and were found dead.
This was Thatch's exemplar of a Council. Paul Beresford became a Wandsworth Councillor in 1978 and was Council Leader, 1983-92. Bereford was a dentist, but a very posh one; he had a Park Lane practice. I read the other day that most of Thatcher's Cabinet were patients of Beresford's.
Beresford was knighted in the 1990 New Year Honours 'for political and public service'. In 1986, while Beresford led Wandsworth, Oliver Brooke, the Prof of Paediatrics at St George's, was imprisoned for the possession of child porn (see previous posts eg. 'Oliver!'). Ollie was a key player in a pan-European paedophile ring with connections to Dafydd et al in north Wales. By the time that Beresford bagged his K, Gwynedd Health Authority and Gwynedd Social Services, with the help of a great many people including Andrew Park, the corrupt Welsh Office lawyer, were busy taking me to the High Court on the basis of the perjury of Dafydd's gang and were making plans to have me banged up (see posts eg. 'The Night Of The (Dr Chris) Hunter' and 'Some Big Legal Names Enter The Arena').
In the General Election of 1992, Paul Beresford was elected as the Tory MP for Croydon Central, where he succeeded John Moore, who had been one of the Health Secretaries who concealed the crimes of Dafydd and the linked gangs, including the one at Wandsworth (see previous posts). Croydon had its own horror story in the shape of Warlingham Park Hospital, where patients were battered and raped by the staff and found dead in suspicious circumstances, including a family of patients who ended up being sent to live in Bethesda by a group of crooked Top Doctors and lawyers who swindled them out of their inheritance (see post 'A Trade In People – Between London and North Wales').
Beresford was elected as the Tory MP for Mole Valley in 1997, succeeding Kenneth Baker. Mole Valley is a Surrey constituency. Patient F from Bethesda, who was framed, imprisoned and fleeced of his property and money, then denied access to his child, by Dafydd's gang after F found out that boys in the Ty Newydd children's home in Bangor were being mistreated by their social workers and challenged the social workers and told other people what was going on, came from Surrey. The father of F's ex-wife particularly hated F and I have been told was involved with the wrecking of F's life by Dafydd et al. F's ex father-in-law was a dentist. A very wealthy Tory supporting dentist. From Surrey. From 1996 onward, Tony Francis et al were making strenuous efforts to have F imprisoned again, once more on the basis of perjury with a bit of help from corrupt police officers. See previous posts.
The London Boroughs of Merton and Mitcham are also served by St George's Hospital Medical School. The MP for Mitcham and Morden, 1982-97, was another ally of Thatch, Angela Rumbold.
Rumbold was was a graduate of King's College, London. She qualified as a barrister but never practised. Rumbold's father was the physicist Prof Harry Jones, who was Pro-Rector of Imperial College until his death. Harry was one of those old fossils at Imperial who will have known the other old fossils Lord Brian Flowers and Professor Wynn Humphrey Davies (see previous posts), who came from Wales and used their academic and political muscle to conceal the crimes of Dafydd et al as well as the wrongdoing of the Top Docs in London University. I have not yet researched Harry Jones, so I don't know what his origins were.
Angela married solicitor John Rumbold. After raising her children Angela worked as the Chief Executive for The National Association for the Welfare of Children in Hospital. Following that post, between 1974 and 1983, Angela Rumbold served as a Councillor in Kingston-upon-Thames and became Deputy Leader of Kingston-upon-Thames Council. While sitting as a Councillor, Angela Chaired the Council of LEAs, 1979-80 and served as a member of the doctors' and dentists' pay review body. The late Professor Huw Bentall, a surgeon at Hammersmith Hospital/Royal Postgraduate Medical School, virtually ran Kingston-upon-Thames, as a result of his ownership of Bentall's, the upmarket department store in the town. Huw Bentall was involved in dishonesty with regard to 'research' and the 'success' of interventions at Hammersmith (see post 'Interesting Facts'). Hammersmith became part of Imperial College in the 1990s, Brian Flowers oversaw the merger.
Huw Bentall had links with north Wales which were strengthened in the 1980s when his son Richard Bentall married the daughter of Eifion Jones, the Dean of Science at UCNW, when Richard was doing his PhD in psychology at UCNW. Richard Bentall is a clinical psychologist who knew all about Dafydd and the gang and he subsequently worked as an academic at UCNW (Bangor University). Richard Bentall has become quite famous and has made a name for himself as a 'radical psychologist'. He has held Chairs at Bangor, Liverpool and Manchester. Richard's wife – now his ex-wife – did a degree in Plant Biology at UCNW. The Plant Biology Dept at UCNW was full of people who knew about the trafficking ring, because one of the lecturers in that Dept, Chris Wood, was married to Dr D.G.E. Wood, who was facilitating the trafficking ring. Adrian Bell was one of the lecturers who was mates with D.G.E. Wood. Adrian did his first degree at Kingston-upon-Thames Poly…
During the 1990s, St George's merged with Kingston-upon-Thames University, which surprised me when I remembered how ludicrously snooty the staff at St George's were; first they relocate to Tooting, then they merge with an ex-poly… The merger happened when the investigations into a possible VIP paedophile ring in north Wales/Chester were underway. Perhaps Richard Bentall or Adrian Bell could tell us how the plebs at Kingston managed to get hitched to the Snobbiest Top Doctors On The Planet.
When Rumbold was a Kingston Councillor, she also worked at the GLC as a researcher and at Conservative Central Office. Both organisations which concealed the organised abuse of vulnerable people, in north Wales and elsewhere.
Rumbold was Chairman of the Teachers' Negotiating Committee until it was closed down by Act of Parliament.
Angela Rumbold served as: PPS to the Secretary of State for Transport; as Under Secretary at the Dept of the Environment; Minister of State for Education and Minister of State at the Home Office. In 1992 Rumbold became the Deputy Chairman of the Conservative Party. The year that the five witnesses to the crime in north Wales were killed by the Brighton firebomb…Rumbold remained Deputy Chairman of the Party until 1995. She was then Vice Chairman of the Tory Party, 1995-97.
Rumbold's erstwhile junior colleague Robert Key recalled her advice, delivered with "a wicked smile and that dusky chuckle", that anger and revenge are very important motives in politics. The deaths from the firebomb didn't do Angela any harm, she became a Dame in 1992. I hope that she enjoyed an extra-long dusky chuckle. Dame Angela probably had a few more dusky chuckles in the following years, because a few people who had managed to survive the firebomb were subsequently found dead. A sense of humour like that is useful if one is a Minister in an endemically corrupt Home Office which is colluding with organised crime.
In 1994, during the "Back to Basics" row, Rumbold had to resign from a job with a lobbying firm amid a row over the firm's role in helping to win a £1 billion contract for the construction of a Channel Tunnel rail link station. Was that perhaps one of the firms with a terrible safety record which oversaw the deaths of a few construction workers? Angela will have been chuckling duskily again.
After leaving the Commons in 1997, Rumbold duskily chuckled her way back to many of her voluntary activities. She was Chair of the Governers of both Danes Hill School in Oxshott and Surbiton High School in Kingston-upon-Thames as well as Vice-Chair of the Governing Body of Tolworth Girls' School, a large secondary modern, also in Kingston upon Thames.
Rumbold was Chair of Governors of Wimbledon High School, a school attended by many of the offspring of the Top Docs and other senior staff of St George's and a Governor of More House Girls' School in Knightsbridge. She was Chair of the Court of Governors of Mill Hill School for nine years and set up its Pre-prep School Grimsdells. Angela also Chaired the Minerva Fund for replacement of bursaries in Girls' Day School Trust schools after the closure of the Assisted Places Scheme.
Rumbold was co-Chair of the Association of Governing Bodies of Independent Schools and Chair of the Finance and General Purposes Committee of the Independent Schools Council. She was a member of the Trust and Governing Council of the United Church Schools Trust and Chair of the United Learning Trust, an Anglican charidee and the largest sponsor of academies in the country. Angela will have had a good dusky chuckle at the complaints of clergy molesting children.
In 1987 I was friendly with someone who's mum taught at an independent girls' school which was attended by Angela Rumbold's children. My friend's mum loathed Angela Rumbold for her hypocrisy, because while Rumbold regularly lectured the parents of the nation's children on the necessity of being involved in their schooling, Rumbold never, ever went to parents' evenings, let alone school plays etc. It was after Rumbold knew the mum of someone who knew me – and who knew what Dafydd et al had done and continued to do to me – that Rumbold was transferred to a job as a Minister at the Home Office.
John Major appointed Rumbold as a Home Office Minister when he became PM – just as I was being forced out of my job at St George's, when St George's were facilitating the trafficking ring in south London which was linked to Dafydd et al in north Wales. At the same time, Tony and Sadie Francis made yet another bid to have me imprisoned, although Hempsons, the MDU solicitors, knew that they did not have the evidence for their allegations against me. Hempsons also knew that I had repeatedly reported the serious abuse of patients in north Wales. I had a long telephone conversation with Ann Ball, the Francis's solicitor from Hempsons and I discussed the abuse of psych patients in north Wales with Ann Ball in detail. Weeks later Ann tried to have me imprisoned on the instructions of the Drs Francis. Ann sat opposite me in the Royal Courts of Justice in The Strand, knowing that I had witnessed the very, very serious abuse of patients and had written to just about every authority that I could. Years later I discovered that Ann had advised the Drs Francis not to proceed with their litigation against me. They ignored her advice and Ann represented them nonetheless.
Ann Ball. Hempsons. The MDU. These people are lawyers.
The icing on the cake? At that time, the North Wales Police were mid-way through their investigation into a possible VIP paedophile ring in north Wales/Cheshire. They concluded that there was no evidence of any such ring.
Former kids in care and psych patients in north Wales were being found dead constantly.
This was the Home Secretary at the time; the man who preceded Sir Paul Beresford as the MP for the constituency which housed so many people known to Patient F's former father-in-law:
The Lord Baker of Dorking
Kenneth Baker is a lifelong member of Peter Walker's product, the Tory Reform Group.
In the aftermath of a dusky chuckle following a bout of anger and revenge:
My friend's mum who taught Rumbold's children also taught Jimmy Tarbuck's daughter; I presume that would have been Lisa Tarbuck. In contrast to the Rumbolds, I was told that Mr and Mrs Tarbuck were quite devoted to their daughter and turned up at every school do concerning or involving her.
Rumbold was elected for Mitcham and Morden in 1982 when the sitting Labour MP, Bruce Douglas-Mann, defected to the SDP. Dr Death knew what was going on at St George's and in north Wales. The whole Gang Of Four knew about Dafydd and the gang (see post 'We've Been Expecting You…'). Douglas-Mann resigned as an MP and sought re-election under the SDP banner. The resulting by-election was held during the Falklands War and Rumbold won.
Bruce Douglas-Mann was MP for Mitcham and Morden, 1970-82. Douglas-Mann was born at Bexhill, Sussex, the son of a solicitor, Leslie John Douglas-Mann. Bruce Douglas-Mann was educated Upper Canada College, Toronto, Canada and following national service in the Royal Navy, read PPE at Jesus College, Oxford, 1948-51. Jesus College, Oxford has strong Welsh links and many paedophiles' friends in Wales studied there, including the corrupt judge Huw Daniel (see previous posts). Douglas-Mann qualified as a solicitor in 1954 and served as a Councillor on Kensington Borough Council, 1962-65 and on the Royal Borough of Kensington and Chelsea from 1964. As a solicitor Douglas-Mann specialised in trade union law and claims over industrial accidents and injuries. He also worked on obscenity cases and briefed barrister John Mortimer on the film 'Last Tango in Paris'. Douglas-Mann was Chairman of the Society of Labour Lawyers, 1974- 80, a great many of whom did many kind turns for people involved with organised abuse (see previous posts). 
Douglas-Mann was elected MP for Kensington North in 1970, before being elected for Mitcham and Morden in Feb 1974. Douglas-Mann spoke out on the plight of refugees. In 1971, in the East Bengal (now Bangladesh) refugee crisis, he said it was "the worst tragedy the world had known" and the following year, when Idi Amin ordered the expulsion of Asians from Uganda, Douglas-Mann said that returning them would be "like sending Jews back to Hitler in the 1930s". Douglas-Mann was involved in housing case work as a solicitor and served as Chairman of the Parliamentary Party's Housing and Construction group throughout the second Wilson and Callaghan Gov'ts. Douglas-Mann worked strenuously with housing associations and knew inside-out the 'renting and enforcing hell hole' of North Kensington. Although he was elected for North Kensington in 1970, he was made Minister of State for Housing only in 1974. Following Norman St John Stevas's introduction of the Parliamentary Select Committees in 1979, Douglas-Mann served on the PSC concerning the environment, because housing was part of its remit.
A number of politicians and lawyers who facilitated or concealed abuse were involved with housing.
One of the Tory Councillors for the London Borough of Merton, a neighbouring Council to Mitcham which was also served by St George's Hospital while the trafficking ring were busy within, did very well for herself. One Theresa May. Theresa was a Merton Councillor, 1986-94, where she was Chairman of Education (1988–90) and Deputy Group Leader and Housing Spokesman (1992–94).
Do you remember a man called Donald Naismith Theresa?
Best of luck with your Blitz on the UK's 'epidemic' of Mental Health Problems Theresa! Somehow I don't think that you're going to have much success on that front…The mental health system is still run by those Top Docs at St George's/Springfield who colluded with a pan-European trafficking ring. They're on the Gov't advisory bodies and every committee that there is. They are the Directors of Services, both in the NHS and in the private sector. They are Professors of Medicine who provide the Expert Opinions and the Independent Reports. They sit on the Boards of the drug companies and they run NICE. They tell you what to do and you cannot stop them can you, because they know what you ignored when you were a Councillor in Merton…
Thatch's stated desire to destroy the union movement but leaving those unions which served the most powerful professions who were abusing their positions untouched was far from the only irony of her regime. Thatch stated in the 1980s that 'we must get rid of the social worker'. Someone will have explained to her that if she did that the supply of kiddies for the Westminster Paedophile Ring would come to a halt. More importantly, if social workers felt like biting back there could be some very embarrassing leaks. I used to wonder why, during the late 1980s and the 1990s, so many MPs had previously been social workers. I know the answer to that now. MPs in a previous era were aristocrats and gentlemen. Then under Thatch the House filled up with businessmen, often rather spiv-like ones. Under Miranda the place became choc full of 'radical lawyers' and social workers…
One of the many paradoxes of Thatcher's administrations, which had been sold to the public on their ability to apply the principles of a grocer's shop and housewifely thrift to the national economy, was that far from implementing Tory Cuts, public spending rocketed. The 1980s punch-up over rate capping was bugger all to do with reigning in public spending, it was about aiming fire at the Labour Councils. It was Heseltine, in his role as Thatch's first Environment Secretary, who targeted spending by Councils. I have recently accessed data detailing the spending of Councils during the early 1980s. So details of the spending of those Councils was available to Thatcher's Gov't and to Heseltine. Didn't Tarzan notice how much money certain Councils were spending sending children in care to children's homes and residential schools in north Wales? Millions and millions and millions of pounds. Bit odd don't you think Tarzan? Yet you never said a word about it in public, even during the great Rate Capping Rows. Furthermore, it was the Loony Left Councils whom you hated who were the culprits.
The Tories 1983 manifesto committed to abolish the GLC and the Greater Manchester, Merseyside, West Midlands, Tyne and Wear Councils. On the basis of their 'profligacy'. Not on the basis that they were all spending a bomb filling the bank accounts of a gang of paedophiles in particular. They certainly were profligate but that profligacy would have ended overnight if the Tories themselves had not been concealing what was happening in north Wales. Two other profligate Councils which the Tories identified in the early 1980s were West Yorkshire and South Yorkshire. Anyone for organised abuse with Thatcher's mate Jimmy Savile at the centre of it?
When young black men rioted in the inner cities in the early 1980s, Thatch made some wonderful comments about their 'animal spirits'. There were certainly plenty of animals about, but they weren't rioting in the streets.
As the Mental Health Crisis deepens, Theresa has announced the appointment of a Minister for Suicide Prevention. Someone might as well give Princess Middleton the job. She knows as little about it all as the Gov't and she's been to exactly the same Summits and Conferences as the Gov't Ministers, but at least Princess Middleton can go along and have a cup of char with the Empowered Service Users and it'll be a nice morning for them; they won't hate her like they do politicians who have for years systematically ignored their complaints of abuse at the hands of the mental health services. It's Stigma that is the problem! Particularly with Men Who Bottle It Up And Won't Share.
There was a suicidal patient at the Hergest Unit – a man – who had begged and begged For Help and for someone to Talk to him about how bad he was feeling. No staff would Talk to him; I watched them actively walk away. After God knows how long of this, he staged a dirty protest in his room. It was grim, he covered himself and the walls with turds. As the staff screamed at him 'why have you done this?' he yelled back 'because none of you will talk to me, so I have done something which will force you to talk to me.' Tony Francis finally paid him a visit and told the patient that if he ever did that again, the NHS would refuse to treat him. That man has spent the last 15 years repeatedly trying to kill himself. Some five years ago, his lawyer finally extracted his records from the NHS. He showed them to me. Back in the early 1990s, Tony Francis had written the most extraordinary letters about him to other Top Docs – this was before the Dirty Protest – stating that he would never treat this patient, no matter how ill he became and no-one would ever be able to make Francis treat him because Francis was exercising his Clinical Freedom. Furthermore, Francis strongly recommended that no other Top Doc should treat this man. Indeed they didn't, the patient ended up going abroad for treatment. The man in question was well-known in the climbing fraternity of north Wales and was actually very well-liked. He had been in Gwynedd since 1979. Before that he had worked as a trainee social worker and then as a youth leader in north London. He knew about the abuse of kids and vulnerable people in Islington and Haringey and he knew Little Nell Hodge and the Radical Lawyers. He had made the mistake of telling people in north Wales that he had witnessed the lot.
'Let's Share Shall We? You Share First.'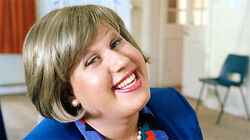 A UK network facilitating organised abuse involving every Top Doctors' body and social services organisation in Great Britain. The Final Solution was to deny whistleblowers all healthcare for all conditions. It happened to me and it happened to the man who witnessed the crimes of Little Nell et al. Everyone knew that it was happening. No-one warned us. We were positively encouraged to Share with Top Doctors who wanted us dead. When we flatly refused to see loonies like Dafydd, Top Docs like Tony Francis were wheeled out and whenever we raised our concerns, we would be reassured by everyone that Tony was just having a bad day, or he was in pain or ill and he didn't mean to have us arrested/put us in danger at all.
Now just let's see how Theresa will provide a mental health service with that lot in charge.
It was reported yesterday that four Lords who are all former N Ireland Secretaries of State have raised concerns about the 'waste of money' that will be happen if historical prosecutions of offenders in N Ireland go ahead. The Concerned Lords are Lords Hain, Reid, Murphy and King.
Lord King has a great many questions to answer, as does Lord Murphy. Lord King, is your Lady wife Jane still making one sausage roll last all evening lest she ends up looking like a Somerset farmer's wife, as was her fear at the Tory party buffets in Bridgwater in the 1970s? I was only 10 yrs old at the time but even I thought that it was bloody ridiculous. Furthermore, will you tell us the truth about the young Irish students who were jailed in 1988 for not actually doing anything to you at all, but who just happened to be camping across the fields from your palatial residence? Planning to murder you? There was no evidence. The mum of one of those jailed was a psychiatrist, so will have known about the gore, about shoot to kill and probably about Kincora as well. Why have ALL references to the trial and convictions of those young people disappeared from the internet?
Tom King – a mediocrity at Thatch's side throughout the antics of Dafydd and the Paedophiles…
Lord Murphy is a Bachelor who has not been blessed with children. Lord Murphy was far too busy with matters theological, being a devout Roman Catholic. It was Lord Murphy who took receipt of the Waterhouse Report, in his capacity as Secretary of State for Wales and told the world that he was very glad that the abuse of children in north Wales had now been transparently extensively investigated and that there Has Been No Cover-Up.
I too have reservations about historical prosecutions, but if we're talking waste of money, I'll remind Lord Murphy the Bachelor that the Waterhouse Inquiry cost £13 million quid. Then there were the millions which Councils paid to send kids to children's homes in north Wales and the salaries of all those highly paid professional people who facilitated the trafficking gang in north Wales and elsewhere…the cost of keeping the victims in prisons and in hospitals… Historical prosecutions will be just another drop in the ocean Lord Murphy.
Tell you what King and Murphy, if you're worried about the dosh – God knows you've wasted enough of it screwing everybody over – just agree to one last investment. Excavate the grounds of the North Wales Hospital Denbigh, recover the bodies of the victims who are buried out there and date the remains and if possible identify them. Because people were murdered out there as recently as the 1980s. When you've done that, no-one will ever be able to do the We Didn't Know bit. Because you all knew. All of you. We told you what was happening so people then tried to kill us as well.
10,000 documents King and Murphy. I've only been blogging on the basis of the Top Docs and lawyers documents so far. I still have all the records compiled by Angels, I have stacks of pharmacy records and there are many, many more names on those records of middle layer people whom  I have not yet had time to research; I will do that though, because by now they will be Top Layer people. There is only one of me doing this, but there are a lot of people reading this blog and they have their own various lines of inquiry and are following up names that I might not have realised the significance of… It's what I'm putting it all up online for, there is no way that I will be able to extensively research everyone, but in true Group Therapy style, I'm Happy To Share! Particularly because I know how many lives have been ruined by this lot.
As far as the animals are concerned, as MP Nigel Evans's friend said when the excessive behaviour of Nigel and others became public during Nigel's 2013 trial for serial sexual assaults on young men, it is just Crazy Crazy Westminster. Remind me never to take a job as a Parliamentary researcher, I don't want to wake up in the middle of the night only to find myself being anally raped by my boss.
'We Didn't Know.'
The Bachelors – They Had A Hit In 1966 With 'The Sound Of Silence'
 Frankie Goes To Holyhead!
The Baroness Kinnock of Holyhead
'ALL THE NICE BOYS LOVE SEA MEN'