Old Nick –
Thatch's Welsh Secretary, May 1979-June 1987;  – prev posts – Bryn Golau Peep Show etc
Trin Coll – sec services – brief to do everything poss to protect – indeed facilitate – the Gang
Roger Nicholas Edwards, Baron Crickhowell, (25 February 1934-17 March 2018) served as MP for Pembroke, 1970-June 1987 and as Thatch's Secretary of State for Wales, May 1979-June 1987.
Old Nick was educated at Westminster School and, after completing National Service in the Royal Welch Fusiliers, at Trinity College, Cambridge, graduating in 1957. Old Nick was a Director of William Brandt's insurance brokers and became a member of Lloyds in 1965. Old Nick left insurance to take Desmond Donnelly's former seat of Pembroke. Old Nick was adopted by the Pembrokeshire Conservative Party as the candidate for Pembroke in 1968, when Grocer Heath was Tory Leader.
From 1975 to 1979, Old Nick was Opposition Spokesman for Welsh Affairs ie. Shadow Secretary of State for Wales. When Thatch became PM, Old Nick was appointed Secretary of State for Wales despite his lack of Ministerial experience. Old Nick's autobiography makes it clear that Thatch had no worries about the appointment at all. Even a brief read of Old Nick's family history and biography until 1979 makes it clear why: Old Nick was from a family who were of the Anglicised Welsh Establishment, he worked for the security services and his remit was not even to keep the mess emanating from Gwynne and Dafydd's criminality down to a manageable level. Old Nick's job was to ensure that Gwynne and Dafydd et al continued absolutely unhindered, particularly as Mr Thrope was due to stand trial at the Old Bailey within a month of Thatch being elected and of course there was Mary Wynch's case on the desk of Thatch's new Welsh Secretary. Old Nick served as Welsh Secretary until June 1987, when he stood down from the Commons 'on Top Docs advice'.
Old Nick was given a life peerage, being created on 15 October 1987 as Baron Crickhowell. Despite being as weak as a kitten, Old Nick not only didn't die – although he did everything that he could to encourage the rumour that he was probably terminally ill with a terrible cancer that was baffling the Top Docs and a number of Top Docs were very happy to stage an impressive performance to aid Old Nick's theatricals – but Old Nick bounced back. He bounced back in a way that left him a very rich man as well, because Old Nick became a Director of some of the companies and organisations that were involved with the development of Cardiff Bay, a scheme that had been drawn up and waved through when Old Nick was er Welsh Secretary. See '   Corruption Bay – TITLE'.
Old Nick had another good reason to stand down from the Commons amidst rumours that he was at death's door; the Cunning Plan to fit me up and imprison me was coming along nicely and it was supposed to reach it's zenith shortly after the June 1987 General Election.
Old Nick needed to be well away from the scene of the crime, because he was already 100% implicated in the events between me and the Gang, including Dafydd having me wrongly arrested, abducting me, unlawfully imprisoning me in the Bryn Golau Peep Show, Dec 1986-Jan 1987 and me being suddenly released from the Peep Show, told to 'shut your mouth about DA', driven to a railway station by Angels and physically put on a train to London, after being told that if I ever came back to north Wales I would be arrested.
I didn't know until I received my files in 2005, but the documentation was splendidly incriminating; an Angry Angel had detailed the 'deal' made between Dafydd and a Supt Roberts at Bangor Police Station to illegally imprison me, as well as her raising her concerns with Dafydd's colleague, Dr Neil Davies, only to be told by Neil Davies that it was them breaking the law not her, all she had to do was to refuse to let me go.
Then there were the three different discharge dates provided on paperwork, including one completed and signed by a Top Doc of whom I had never heard, declaring to have assessed me as suffering from Paranoid Schizophrenia and to have released me on a date in which I was sitting in Hammersmith Hospital pursuing my MSc and had been for nearly two weeks. Additionally there was the documentation explaining that after I was released in early 1987, Dafydd rang D.G.E. Wood at the Student Health Centre at UCNW – Wood was no longer my GP and I'd graduated from UCNW in May 1984 AND had been banned from the Student Health Centre anyway because of the Danger That I Posed To Gwynne – and Wood rang Malcolm Alison, my tutor at Hammersmith. No-one told me anything about this; indeed when I got back to Hammersmith, Malcolm casually asked me where I'd been because I'd completed course work and sent it back through the post – from the Peep Show, the Angels posting it for me – and it had arrived at Hammersmith in a ropey state.
I knew that Malcolm Alison used to live at Valley on Anglesey, I think that his dad was in the RAF, but I had no idea that the Gang had been plotting away with their many partners in crime at Hammersmith before I'd even arrived there in Sept 1986 to begin the course. The Gang had numerous pals at Hammersmith, but the biggest link between UCNW per se and Hammersmith was the Bentall Connection. Prof Hugh Bentall, the corrupt cardio-thoracic surgeon at Hammersmith who ran the place, being grandiose, ruthless and very rich, was the father of Richard Bentall, a clinical psychologist working with the Gang at UCNW. Richard was married to Rhiannon Jones, the daughter of Dr Eifion Jones, the Dean of Science at UCNW; Rhiannon had completed a degree in Plant Biology at UCNW just before I finished my degree in Plant Biology. Eifion Jones was a marine botanist, as was Chris Wood, D.G.E. Wood's wife. Hugh Bentall's track record of research fraud, purchasing influence, being appointed to senior positions after colleagues were found dead in the hospital and giving out jobs in return for sexual favours almost equalled that of the Gang. See 'Interesting Facts'.
Hugh Bentall was the biggest LIVING link between the Gang and Hammersmith. The biggest link per se and one that will have overrode all other considerations with the Gang and indeed the British medical establishment being what they are was Tom Carey Evans, the husband of the Old Goat's daughter Olwen,
being the Medical Superintendent of Hammersmith Hospital for many years. See post 'And The Raven was Called Sin…'. It was Sir Thomas who transformed Hammersmith and the associated Royal Postgraduate Medical School into a World Leader, in the way that the presence of Roger Gilliatt – Gwynne's mate, Lord Snowdon's best man and son of Royal Doc Sir William Gilliatt (who delivered Carlo and Princess Anne) – transformed the National Hospital for Nervous Diseases at Queen's Square from a laughing stock into another World Leader, as discussed in previous posts.
Didn't anyone ever foresee what the result of placing friends of PMs and Royals known for their dreadful conduct in senior positions in medicine and then hailing them and everyone around them as Scientific Superstars would be? They weren't just fashion designers, these people dictated global health treatment and policy, thousands of people have died because of their lies, their research frauds and their denial of patient harm that followed. How could anyone have ever been so stupid as to have allowed this to happen?
Just to spice things up a bit for Old Nick, Ollie Brooke, the paedophile Prof of Paediatrics at St George's, was due to stand trial for child porn offences at Kingston-upon-Thames in Dec 1986; Hugh Bentall virtually owned Kingston-upon-Thames, including Bentall's, the posh department store, which employed Brown's Aunty Sheila. As if yet more were needed, Adrian Bell, my former tutor in the Dept of Plant Biology at UCNW, had formerly worked as a Home Office forensic scientist and had been a student at Kingston Poly. After I began this blog I received info that Adrian had been a corrupt Home Office employee and was still doing the work of criminals at UCNW.
Ollie pleaded guilty on 18 Dec 1986; that was the date on which I was admitted – illegally – to the Peep Show. I had been arrested a few days previously but because I was unlawfully kept in a variety of places for lengths of time, including Bangor Police Station, by the time I arrived at the Peep Show – in the middle of the night, under cover of darkness as everyone did, all inmates being held illegally – it was the early hours of 18 Dec and Ollie was due in Court later that morning. Ollie pleaded guilty and was jailed; although Ollie and his Top Doc colleagues – who wrote numerous letters to the Court in support of him – constructed Ollie as a sad man in possession of a few unsavoury pics, Ollie was one of the Mr Bigs in a pan-European paedophile ring; he was a major importer and exporter of child porn and was making it as well. Ollie appealed against sentence but not conviction; his appeal was heard in May 1987 by Lord Chief Justice Geoffrey Lane. Lane declared Ollie's collection of kiddie porn to be no more than the equivalent of a collection of cigarette cards and allowed the appeal. Ollie was quietly released I think immediately after Thatch was voted back in. There was no publicity given to the exact date on which Ollie was released but it wasn't immediately after Geoffrey Lane delivered the judgement. See eg. 'Oliver!'.
I have discussed in previous posts how the Peep Show was designed and built entirely on Old Nick's watch as Welsh Secretary. The Peep Show was constructed very cheaply and within months of it being built it was declared to be woefully inadequate for it's stated purpose ie. a medium secure unit for 'assessment' of psych patients who might need to stay there for many months. I wondered why the Peep Show was so badly designed for the early 1980s, even for an NHS facility built on the cheap; I have mentioned that there were no showers and only one bath which was in a locked room and, if like me, you insisted on using that instead of wandering around the washbasins that were in the bogs nude trying to desperately wash there, Angels would constantly crash into the bathroom uninvited offering to 'help' you bath. I knew when I was in the Peep Show that there were some hidden cameras; after I began this blog the info came in – with evidence – that there were cameras EVERYWHERE and the purpose of the inadequate washing facilities was to relay porn pics back to the Gang's customers who would then offer money for the patient whom they wanted to shag.
I am STILL waiting for an explanation and of course for MY ROYALTIES because I've been told that there was a great deal of wanking over the photos of me and others, they were sold on etc so someone owes me a great deal of money. Someone who was a senior security services officer at the time, who knew what was going on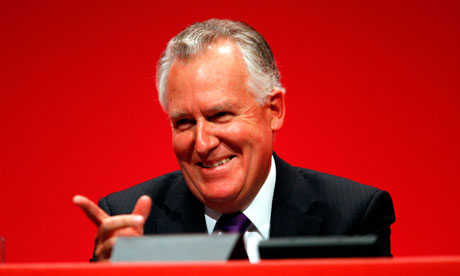 but didn't stop it because he had other priorities.
Did Old Nick design the Peep Show himself? No, of course not, Old Nick Took Advice from Experts. It was in fact Gwynne who designed the Peep Show! A murderous pervert who enjoyed Lifelong Protection from the Highest In The Land.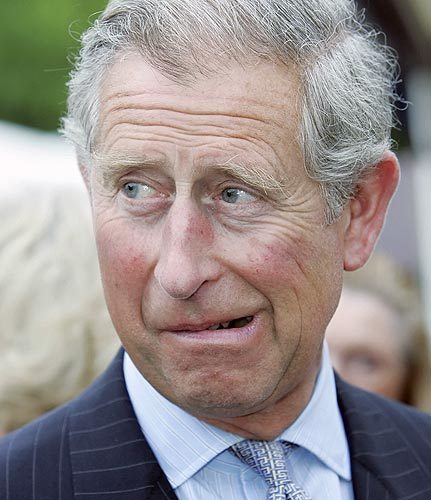 There was no real problem in north Wales at all, none. Just a load of people Lying To Get Compensation. That is why everyone who was in the Peep Show with me has since been found dead.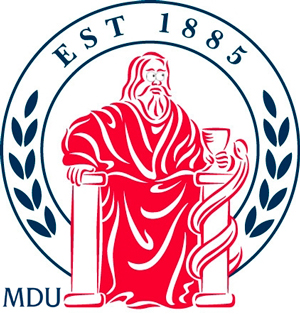 I'm the last survivor I understand.
The Angel who documented the 'deal' between Dafydd and Superintendent Roberts, as well as detailing Neil Davies's input, subsequently left Denbigh to work in a senior capacity in Mental Health in Manchester. I found this out in 2001, when I was working as a teacher at Hillgrove School and I realised that two of my pupils were her children; her daughter had no idea who I was but one day told me that before she was born her mum worked at a 'terrible, terrible hospital at Denbigh' and she left. Shortly after I was forced out of my job at that school in 2002 by the Gang, the Angel who had made all those incriminating notes in 1986-87 died. She was only in her 40s, she was taken ill and treated at Ysbyty Glan Clwyd, dying in their 'care'. When Denbigh did finally shut down, the staff there all bagged new jobs elsewhere in north Wales, usually in the hopelessly inadequate new Community Facilities or Acute Units. Neil Davies went to work at Ysbyty Glan Clwyd. By the time that his former Angel colleague died in the care of his colleagues at YGC, Neil was the longest serving, most senior psychiatrist at YGC.
Wendy Gough-Hughes, remember the name as Thatch said of The Hague, Wendy Gough-Hughes, one dead Angel no longer able to talk, should she ever have felt inclined to do so.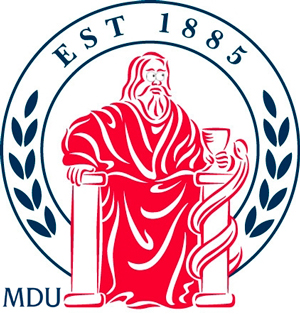 So Old Nick really needed to be out of the Commons by June 1987. Unfortunately for Old Nick, the Cunning Plan to fit me up and imprison me unravelled in July 1987 when not enough people told not enough lies and I was only charged with a very minor offence and was bailed to return to Leicester, where I was by then living with Brown. During July and Oct 1987, Brown, Brown's brother and I gained even more knowledge of very serious criminality on the part of the Gang and so it was decided to kill me instead; or should I say kill me by another method, I understand that once I had been fitted up, I was supposed to have been found dead in Risley having 'committed suicide'. The Revised Cunning Plan was, I have been told, the King's Cross Fire in Nov 1987.
I missed it only because I changed plans at the last minute.
I must hand it to the Gang, they've harmed and killed lots of people during their pursuit of me but I have somehow survived their best efforts. If I was the World, I'd be very angry that a Gang of murderous sex offenders have killed so many people in their attempts to murder a witness, but no, the MDU are continuing in their own sweet way, as are the GMC, the BMA, the numerous Docs, lawyers, politicians, NHS managers etc who colluded. No worries at all, all they need is lots more money from the Gov't, Lack of Resources is the only thing holding them back from Excellence. Although obviously as any fule kno, most of the NHS IS Excellent, it is only just a bit flaky here and there, but if only the NHS were given many more billions, the NHS would be Excellent Through And Through…
According to Burke's peerage, this is what we need to know about Old Nick: He was a director of William Brandts Sons & Company between 1974 and 1976. He was appointed Privy Counsellor (P.C.) in 1979. He was a director of HTV Group between 1987 and 1997. He was a director of WNO between 1988 and 1992. He was a director of Associated British Ports Holdings between 1988 and 1999. He was a director of Anglesey Mining between 1988 and 2000. He was chairman of NRA between 1989 and 1996. He wrote the book Opera House Lottery: Zala Hadid and the Cardiff Bay Opera House, published 1997. He was chairman of ITNET plc in 1997. He was chairman of HTV Group between 1997 and 2002. He wrote the book Westminster, Wales and Water, published 1999. He lived in 2003 at Pont Esgob Mill, fforest Coal Pit, Abergavenny, Monmouthshire, Wales.
Lord Old Nick was the sole Chairman of the National Rivers Authority (NRA) from its inception in 1989 until its merger into the newly created Environment Agency in 1996. The NRA was responsible for matters that were central to the development of Corruption Bay, so thank goodness Old Nick was the best candidate for the job, a political appointment from Thatch's Gov't, so no conflict of interest there.
During the 1990s, Old Nick became a leading figure in the campaign for a permanent home for the Welsh National Opera in Cardiff. When the plans were rejected by the Gov't in 1995, Old Nick launched a public attack on his former Tory colleagues. Old Nick discusses the potential Opera House in Cardiff in his autobiography. Old Nick takes it for granted that every city needs an opera house, a good one as well and explained that he and his friends – quite a small group by his own admission – needed an opera house.
That's what Old Nick was all about, an opera house for him, the Peep Show for anyone whom Dafydd wanted to shag, with woefully inadequate facilities although most people needed to be there months to be Helped, by which time they had lost homes, hope of future jobs – well they had been diagnosed with a Severe Mental Illness that needed them to be detained in a secure unit for months – so unless they had a Brown, a great many of them then accepted Dafydd's offer to move into his house with him (if they were young and female), or work in porn or in the Royal Brothel (both genders) or flog Class A drugs.
No wonder the Gang tried to then kill Brown and his brother, they must have been seething…
Old Nick sat in the House of Lords as a life peer for over 30 years from 1987 until his death in 2018, making his last appearance in September 2017. Old Nick had been associated with many British institutions,
including the University of Wales, Cardiff (now Cardiff University), where Old Nick was awarded an honorary fellowship in 1984 – the year of the Gwynne Row – and served as President, 1988-98.
What The Secretary Of State Saw:
The VCs of Cardiff University, 1988 -98, during Old Nick's time as President:
1988 to 1993: Sir Aubrey Fiennes Trotman-Dickenson (12 February 1926- 11 November 2016). Sir Aubrey was Principal of the University of Wales Institute of Science and Technology (UWIST), 1968-88, then Principal of its successor, University of Wales College of Cardiff, 1988-93. Sir Aubrey additionally served as the Vice-Chancellor of the University of Wales for three terms: 1975-77, 1983-85, and 1991-93. He was previously a lecturer in chemistry at the University of Edinburgh, and Professor of Chemistry at University College of Wales, Aberystwyth . Aubrey bagged his K in Brenda's 1989 Birthday Honours. It was in April 1989 that I was offered the job at St George's with Bodger to lure me into yet another Trap… Aubrey's big day with Brenda at Buck House took place on 5 December 1989. In Feb 1990 – High Court case in Leeds before Sir John Kay – perjury of two Gwynedd social workers Jackie Brandt and Keith Fearns to obtain an injunction against me to prevent me even writing to Gwynedd Social Services to follow up my complaint against them
In 1963, Trotman-Dickenson was the Tilden Lecturer for the Chemical Society. In 1995, he was awarded an honorary (LLD) degree by the University of Wales.
Sir Aubrey's 2016 obituary from Cardiff University's website:

Sir Aubrey Fiennes Trotman-Dickenson was born in Wilmslow on 12 February 1926 to Edward Newton Trotman-Dickenson MC and his wife Violet Murray Nicoll. He was educated at Winchester College, followed by a scholarship in 1944 to Balliol College Oxford where he studied Chemistry and won a half blue in cross country running. After Oxford he was a Fellow of the National Research Council in Ottawa from 1948 to 1950 followed by an ICI Fellowship at Manchester where he gained his PhD. On leaving Manchester he worked for DuPont in the United States before being appointed to a lectureship at Edinburgh University where he gained a DSc.

He published his first scientific paper in 1947 on work done while at Winchester College with Eric James (Lord James of Rusholme) whom he joined on the Committee of Vice-Chancellors and Principals when appointed as Principal of University of Wales Institute of Science and Technology (UWIST) in 1968, Lord James was Vice-Chancellor of York. One of the very few occasions that master and pupil served on the same committee.

Sir Aubrey was appointed Professor and Head of the Chemistry department at Aberystwyth University at the age of 34 in 1960 and Tilden Lecturer (medal) at the Chemical Society 1963.

[Sir Aubrey was] A leading authority on Gas Phase Kinetics, publishing nearly 200 papers in a 20 year academic career plus two major books Gas Kinetics in 1955 and Free Radicals in 1959 as well as being Executive Editor of the 5,000 page Comprehensive Inorganic Chemistry published in 1973.

He was one of the longest serving University heads in British University history serving for 25 years; as Principal of UWIST from the age of 42, then Principal of Cardiff University plus three terms as Vice- Chancellor of the University of Wales.

Sir Aubrey's contribution to Cardiff University's fortunes in the late twentieth century was crucial. He was the architect of the UWIST/University College Cardiff (UCC) merger and laid the strong foundations upon which it has grown and prospered academically.

He oversaw the development of UWIST – in 1957 Cardiff College of Technology was chosen to become one of a select number of Colleges of Advanced Technology in England and Wales. In 1968 there was a further major development when the Welsh College of Advanced Technology became the University of Wales Institute of Science and Technology (UWIST). It had started out as the City of Cardiff Technical School in the 1860s, offering evening classes and technical qualifications and was now a fully-fledged University. Two of UWIST's proudest moments as a new university were winning the University rugby championship in 1976 through a drop goal by the Cardiff and Wales fly half Gareth Davies; the other was winning University Challenge in 1984.

UWIST and UCC merged in 1988 to become the University of Wales College of Cardiff.

'T-D', as he was affectionately called, came to Cardiff as Principal of UWIST in 1968. In 1988 he became Principal of the merged institution that is now Cardiff University. Many well-deserved public tributes were paid to the remarkable speed with which, under his leadership, the new university 'took off'. Particularly impressive was the massive programme of building and refurbishment that made it possible to house newly created or merged departments in appropriate accommodation.

As any principal must do, Sir Aubrey could certainly see the big picture and was ever vigilant for the University's well-being. At the same time, his grasp of detail was famous. Nothing about the running of the place escaped his attention. Legend has it that he personally designed the original carpets for the foyer and stairs in the Bute Building and for the Viriamu Jones Gallery in the Main Building. Sir Aubrey also designed UWIST's iconic "clockwork dragon" crest. There is no doubt that he took the closest interest in the design of the Aberconway Building. It was thanks to his financial acumen that, at a time when most universities were facing stringent financial cuts, money was found to erect this impressive new development in four successive stages between 1981 and 1983. The Chair of the University Grants Committee, Sir Peter Swinnerton-Dyer, described him as 'one of the very best financial managers that any university or college has'.

Swinnerton-Dyer – HERE

[Sir Aubrey's] commitment to the institution was total. His detailed knowledge of the campus was based on frequent personal tours, at weekends, of the buildings. It was rumoured that he came into his office even on Christmas Day. He habitually used a green ball-point pen for signing documents, and 'green ink' was a phrase that came to symbolise the close control that he exercised over all administrative aspects of the running of the University. 'Have you got green ink on it?' one anxious administrator would ask another before implementing any proposal or suggestion. His approach to the academic life of the University was very different. He believed that departmental heads knew best how to run their departments. His job, he said, was in the first place to ensure that a high calibre of academic staff was appointed, and then to support departments as generously as possible.

Along with a piercing intelligence and grasp of detail went abundant physical energy. For a time [Sir Aubrey] owned, and personally maintained, several houses in Cardiff in which flats were let to students.

Surely that is rather worrying? 'Who's your landlord then?' 'The VC. He's jacked up the rent and the house is dangerous and overcrowded but if we keep quiet about it, we'll be receiving our Firsts next summer.'

Generations of student officers found him approachable and easy to work with.

Were they his tenants as well? Or a la Duncan Orme the Student Welfare Officer at UCNW who agreed to shut his trap about Gwynne, did the Student Officers who found Sir Aubrey 'approachable and easy to work with' find themselves rising ever higher in NHS management after a Third, failed accountancy exams and disaster after disaster on their watch at work?

He also served on the Wales Gas Board, the Welsh Council, Chairman of Job Creation Wales

An extraordinary number of people have done very well out of creating jobs in Wales over the last three decades; Wales remains one of the poorest countries in the EU (although now that the UK has left the EU at least that shaming statistic will be forgotten), with high unemployment among nearly all cohorts except for the members of Wales's elite who held senior roles on all those Job Creation bodies…

and the DOE Planning and Transport Research Advisory Council. In retirement he was Chairman of his local parliamentary constituency party.

WHICH ONE – find this out

He was knighted for services to education in 1989. He was also awarded a LLD by the University of Wales.

He was married to Lady Danusia Trotman-Dickenson MBE (nee Herburt Hewell), who is an Emeritus professor of economics at the University of South Wales, for 63 years. She survives him together with sons Casimir, who has a management consultancy business, Dominic who founded an IT company, seven grandchildren and one great grandson. His daughter, Beatrice was a Professor of Radiology at Harvard University.

1993 to 2001: Sir Brian Smith (born 10 October 1933) is an English physical chemist who was Master of St Catherine's College, Oxford, and vice-chancellor of Cardiff University, Wales.
Smith was Master of St Catherine's College, one of the colleges of the University of Oxford (1988–94). PATRICK NAIRNE PRECEDED. – corrupt Civil Servant of the Gang – See eg. 'The Naked Civil Servants'.
In 1993, Smith was appointed vice-chancellor of Cardiff University, a post he held until his retirement in 2001.
From October 1998, Smith held an administrative role at the Welsh Development Agency, where he assisted in opening up Chinese and Indian commercial markets for Wales. He was awarded a knighthood in 1999 in recognition of his efforts in building university links with industry and commerce. Smith is international ambassador for Cardiff University[2] and serves on the Higher Education Funding Council for Wales.
WINDBAG -Pres
Old Nick died on 17 March 2018 at the age of 84. A memorial service was held at St Margaret's Church Westminster on 23 October 2018.
Old Nick's son Rupert –
Lady
Margaret Nicola Sinclair
Sinclair
was born on 11 September 1937.
1
She is the daughter of
James Roderick

Sinclair

,

19th Earl of Caithness
and
Grizel Margaret
Miller-Cunningham
.
2
She married, firstly,
Captain
David Colin Kirkwood
Brown
, son of
G/Capt.
Hugh Mitchell Kirkwood
Brown
, on 29 August 1959.
1
She married, secondly,
John James Maxwell
Glasse
, son of
J. M.
Glasse
, on 9 July 1983.
1
From 29 August 1959, her married name became Brown. From 9 July 1983, her married name became Glasse.
1
She lived in 2003 at
The Old Rectory, Milton Bryant, Bedfordshire, England
G
.
1
Malcolm Caithness – Minister in John Major's Govt – wife found dead – married again, marriage lasted only a year – Caithness's son in trouble for having sex with 15 yr old – previous posts
cordial relationships re Old Nick n his opponents during campaigning
sec services wanted Old Nick in Pembrokeshire – in 1970 – HEATH
ring in Pembrokeshire
Desmond Louis Donnelly (16 October 1920-3 April 1974) was also an author and journalist who was a member of four political parties during the course of his career, and moved between parties on five occasions.
Donnelly, whose ancestry was Irish, was born in Sibsagar, Assam, India, where his father was a tea planter; his mother was English and descended from a member of the Indian Civil Service. In 1928 he was the first of his family to return to Britain for his schooling in a century (accompanied by his mother; they lost contact with his father); he went to Brightlands School, Newnham-on-Severn, Gloucestershire. Later he attended Bembridge School on the Isle of Wight. He first joined the Labour Party in 1936 after becoming interested in the ideas of William Morris.
He did not go to university. As a keen sportsman, Donnelly became secretary of the London Grasshoppers Rugby Club on leaving school and while working as an office boy. At the age of 17 he set up the British Empire Cricket XI, which continued through the war years, supporting cricket, and raising funds for the Duke of Gloucester's Red Cross and the St John fund. He enlisted in the Royal Air Force in 1939 and served as a Flying Officer with Bomber Command. Later he joined the 'Desert Air Force' in the North African Campaign and Italy where he rose to the rank of Flight Lieutenant.
In the 1945 general election, Donnelly fought the constituency of Evesham in Worcestershire for Common Wealth, an idealistic socialist party generally regarded as to the left of Labour. Although there was no Labour Party candidate, Donnelly was narrowly pushed into third place by the Liberal Party WHO HE candidate.
Common Wealth did not long survive the election and Donnelly rejoined Labour in September 1945. From 1945 to 1946 he lectured at the RAF Staff College. On leaving the RAF, Donnelly became assistant editor and later editor of Town and Country Planning, the journal of the Town and Country Planning Association. From 1948 was that Association's Director. He contested the 1946 Down by-election as a Northern Ireland Labour Party candidate.
Donnelly was chosen to fight Pembrokeshire for the Labour Party in the 1950 general election, LEADER?? which a good Labour candidate had narrowly failed to win in 1945 and where the sitting Member was Gwilym Lloyd George, the son of David Lloyd George. Despite the general trend away from the Labour Party, Donnelly beat Lloyd George by playing on the fact that he was supporting the Conservatives, and won the seat by 129 votes.
In Parliament, he defined himself as "an Englishman with an Irish name sitting for a Welsh seat" and initially allied with Aneurin Bevan. While serving as an MP, Donnelly upped his income by acting as a consultant to the engineering firms David Brown and Philips Industries and to the merchant bankers Hill Samuel.
In 1954, Donnelly fell out with Bevan over the issue of German rearmament which he considered necessary. He was also outspokenly anti-Soviet Union, a position which intensified after he made trips to the Soviet bloc. After 1955, he became known as a vociferous opponent of CND and a supporter of Hugh Gaitskell as Labour Leader. This ensured his appointment as political correspondent for the Daily Herald from 1959, but Gaitskell's death in 1963 brought in Harold Wilson with whom Donnelly was not pleased; after the 1964 election, Wilson offered Donnelly no Govt post at all.
In the mid-1960s, Donnelly decided to call for an alliance between the Labour Party and the Liberal Party. He also joined with another Labour MP, Woodrow Wyatt, to publicly oppose the Labour Party policy of nationalising the Steel industry; given the narrow majority which Wilson's government had in its first term, their opposition would have been enough to vote down the plan, and any moves had to be postponed until after the 1966 election gave a landslide majority.
WOODROW- mp for WHERE –  clough, Bertrand – thatch – Murdoch – queen mum
Donnelly began causing increasing trouble to the Labour Party whips after the election. He became chief political correspondent for the News of the World in 1967. He heaped scorn on the government's handling of the economy and called for a fundamental change to the relation of the party to the trade unions "in which the unions do not look on the Labour Party as their pet poodle". The final breach in relations came after spending cuts caused by devaluation of the Pound sterling in November 1967 forced the government to withdraw from defence commitments 'east of Suez'. Donnelly resigned the Labour Party whip in the House of Commons on 18 January 1968. The Labour Party responded on 27 March by expelling him from membership of the party entirely.
At a meeting of the Monday Club in 1968, Donnelly received a two-minute standing ovation, and then told members "Mr Wilson should resign and leave public life". However he was not willing to join the Conservative Party and instead set up his own party, initially known as 'Our Party' but later the Democratic Party. In some respects the party's policy was to the right of the Conservatives, advocating the abolition of the welfare state, sweeping changes to the taxation system, and the return of national service. The party fought five seats at the 1970 general election but polled poorly. Donnelly himself lost Pembrokeshire to the Conservatives, in the form of Old Nick.
Abruptly, in April 1971, Donnelly announced that he had joined the Conservative Party, without warning the members of the Democratic Party. He attended the Conservative Party conference that October as a delegate from Cities of London and Westminster. He applied for, but did not get, the Conservative nomination for the Hove by-election in 1973, and was also rejected for Melton for the next general election.
In addition to prolific journalism (he specialised in book reviews), Donnelly had gone into business after his defeat in 1970 and became Chairman of ICPS Ltd and Managing Director of Practical Europe Ltd. In the recession of 1973 and 1974, his companies struggled financially and this combined with his failure to get back into the House of Commons as a Conservative to cause serious depression.
Donnelly committed suicide in a hotel room at West Drayton near Heathrow Airport on 3 April 1974, by drinking a large amount of vodka and taking a massive overdose of barbiturates.
suspect that protection would be afforded because of L-G connection – lord milford haven ??
Gwilym L-G – outline
info from Devon Cream and Fudge – the ring united all parties AND ROYALS – Snowdon – Mr Thrope – Mr Thrope's dad – Tory?? – mum Ursula = friend of Megan, Megan was Mr Thrope's Godmother
Old Nick – autobiog – fam history one of Grand People Of The Establishment
dad ralph – born at pwllywrach in glam – hertford coll, ox – in 1921 joined staff of country life – from 1926 worked at v and a -cabinet maker – dictionary of English furniture coauth with percy macquoid –
Percy Thomas MacQuoid (January 1852-20 March 1925) was a British theatrical designer and a collector and connoisseur of English furniture, and the author of articles, largely for Country Life, and of four books on the history of English furniture, the first major survey of the subject. He collaborated with Ralph Edwards on The Dictionary of English Furniture (three volumes, 1924–1927). Macquoid's books were published by Country Life.
MacQuoid was born in Kensington, London, the son of writer Katharine Sarah Macquoid and book illustrator/watercolourist Thomas Robert Macquoid (1820–1912). He was sent to Marlborough College, He was also educated at Heatherley School of Fine Art. the Royal Academy of Arts and in France. His early career was as an illustrator and theatrical designer, whose illustrations in The Graphic Vincent van Gogh praised to Anthon van Rappard in 1883. Macquoid was a favoured designer of the theatrical producer Herbert Beerbohm Tree, notably for Tree's 1906 productions of Shakespeare's Anthony and Cleopatra and Nero.
In 1899, Macquoid produced decorations for the renovated St James's Theatre, King Street, (demolished 1957-58), which were carried out by the leading London decorators Messrs. Morant and Co.
For the great collector Lord Leverhulme, Macquoid designed the 'Adam Room' for the Lady Lever Art Gallery, Port Sunlight, Liverpool. The work was carried out by the London decorating firm of White, Allom and installed the year of Macquoid's death. Macquoid had adapted principal elements from two documented Robert Adam houses: the plasterwork and colour of the walls derived from the Music Room at Harewood House, West Yorkshire, while the mirror above the fireplace is based on one at 20 St James Square, London.
MR THROPE'S WIFE MIRIAM
Following his marriage in 1891 to Theresa I. Dent, the couple built The Yellow House, Bayswater, London, to designs by Ernest George and Harold Peto. He and his wife, Theresa, spent summers and autumns at Hoove Lea, overlooking the sea at Hove.
In the May 1974 issue of Apollo, Ralph Edwards recalled his collaboration with Macquoid on The Dictionary of English Furniture.
in 1944 published with Margaret jourdain –
Jourdain teamed with Ralph Edwards, keeper of Furniture & Woodwork, the Victoria and Albert Museum, to produce Georgian Cabinet-Makers (1944, 1951), a series of biographies of the major London furniture-makers from the Restoration of Charles II to 1800, supported by archival work, which had not been a strong feature of previous connoisseurship. As revised by Old Nick's dad Ralph, it remained the essential standard in the field for several decades.
Margaret Jourdain (15 August 1876-6 April 1951) was a prominent writer on English furniture and decoration. She began her career ghost-writing as Francis Lenygon for the firm of Lenygon & Morant, dealers in furnishings with a Royal appointment, who were also the fabricators of carefully crafted reproductions, especially of Kentian furnishings.
Born in Ashbourne, Derbyshire, on 15 August 1876, Margaret Jourdain's father was Francis Jourdain (1834–1898), a vicar and her mother, Emily, was the daughter of the Manchester surgeon and pioneer of ovariotomy, Charles Clay. Jourdain attended the University of Oxford where she studied classics While there she met Janette Ranken and the pair moved to London, where they lived together.
Janette – HIGHLIGHTS HERE
Margaret and Janette's relationship came to an end when Ranken married Ernest Thesiger in 1917. THESIGER !!
Margaret Jourdain's work was pre-editing by her lifelong friend and domestic partner, the novelist Ivy Compton-Burnett. The couple lived together from 1918 until Jourdain's death in 1951. Members of their circle might speculate on whether they were lovers: Compton-Burnett referred to herself and Jourdain as "neutrals".
IVY HERE
One of ten children, Margaret's siblings included the writer and academic Eleanor Jourdain, the ornithologist Francis Charles Robert Jourdain and the mathematician Philip Jourdain.
The Reverend Francis Charles Robert Jourdain M.A., F.Z.S., M.B.O.U. (4 March 1865-27 February 1940), was a notable amateur ornithologist and oologist. He was primarily known for his extensive research into the breeding biology of the birds of the Palaearctic region. Francis also had interests in the food of British birds and their geographical distribution and strongly encouraged detailed and accurate record keeping in local ornithology. Known for his temper, Francis came be known by the nickname Pastor Pugnax. He was a founder of the British Oological Association, which changed its name after his death to the Jourdain Society in his memory.
Jourdain was born in Ashbourne, Derbyshire, the eldest son of Rev. F. Jourdain, vicar of Ashbourne-cum-Mapleton. He was educated at Magdalen College, Oxford, and ordained in 1890. Following two curacies in Suffolk Francis was appointed vicar of Clifton-by-Ashbourne in 1894. In 1914 Francis was appointed rector of Appleton, near Abingdon-on-Thames, where he stayed until he retired in 1925.
From 1900 Francis went on an ornithological expedition abroad almost every year until his death. While at Appleton he actively encouraged ornithological study at Oxford University, welcoming interested students to his home. In 1922 Francis founded the Oxford Ornithological Society and was President until his retirement in 1925. This Society led in later years to the formation of the British Trust for Ornithology and the Edward Grey Institute of Field Ornithology. Francis organized and led the Oxford University Spitsbergen Expedition in 1921.
Jourdain produced several ornithological papers, although many were started but never finished, and authored or contributed to a number of books, notably the sections on Breeding-habits, Distribution Abroad and Food in the Handbook of British Birds (1938–41). Francis was assistant editor of British Birds from 1909 onwards (until his death in 1940), assistant editor of The Ibis from 1931 onwards and co-editor of The Oologists Record from 1935 onwards. Francis joined the British Ornithologists' Union in 1899, serving on the committee including as Vice-President in 1934, joined the British Ornithologists' Club in 1905, was a member of the British List Committee for many years and was a founding member of the British Oological Association, of which he was President from 1932–39. Francis was also a member of the International Ornithological Committee, an Honorary Fellow of the American Ornithologists' Union and an Honorary Member of the ornithological societies of France, Germany, Holland and Hungary.
Francis led the first Oxford University Expedition to Spitzbergen and travelled extensively in Europe and North Africa. He served as President of the Oxford Ornithological Society and was associated with many other ornithological bodies. Jourdain gained a reputation for his temper and went by the nickname of Pastor Pugnax. He retired in 1925, initially to Norfolk and then to Southbourne in Bournemouth two years later. He continued active field ornithology, writing and regularly attending ornithological gatherings right up until his death. Francis Jourdain died in Southbourne on 27 February 1940.
Philip Edward Bertrand Jourdain (16 October 1879-1 October 1919) was a follower of Bertrand Russell. He was born in Ashbourne in Derbyshire one of a large family belonging to Emily Clay and Francis Jourdain (who was the vicar at Ashbourne). Philip corresponded with Georg Cantor and Gottlob Frege, and took a close interest in the paradoxes related to Russell's paradox, formulating the card paradox version of the liar paradox. Philip corresponded with Ludwig Wittgenstein, meeting with him in Cambridge. Philip was London editor for The Monist.
ralph – member of council and arts committees of national museum of wales — LORD K – the other one -Mortimer wheeler??
ralph purchased things for contemporary art soc for wales – [old nicks wife ]
old nicks dad encouraged kyffin – close friend of family from days as master at Highgate school – MM
ralph died in 1977
visited Cardiff often stayed with Hugo Boothby at Fonmon (Castle) and cennydd traherne at coedarhydyglyn
Sir
Hugo Robert Brooke
Boothby
,
14th Bt.
was born on 10 August 1907 at Loscombe, Dawlish, Devon. Sir Huge Boothby was the son of
Sir

Seymour William Brooke

Boothby

,

13th Bt.
and
Clara Margaret
Valpy
Sir Hugo  married
Evelyn Ann
Homfray
, daughter of
Herbert Charles Richards
Homfray
, on 11 June 1938. He died on 30 March 1986 at age 78 at Glamorgan, Wales. Sir Hugo attended Lancing College, Sussex and then Hertford College, Oxford University. Hugo served in the 53rd (Welsh) Division, Royal Artillery. Hugo Boothby held the office of Justice of the Peace (J.P.) for Glamorgan in 1950. He succeeded as the
14th Baronet Boothby, of Broadlow Ash, co. Derby
on 17 March 1951. Hugo Boothby was the High Sheriff of Glamorgan in 1953 and in the same year was Deputy Lieutenant (D.L.) of South Glamorgan. Sir Hugo was Vice-Lord-Lieutenant of South Glamorgan, 1957-74. Hugo Boothby was Lord-Lieutenant of South Glamorgan, 1974-86.
Sir Brooke married to Lady Georgina
Wales Online interview with Sir Brooke: My family were a fount of knowledge – gardening with my grandmother, who was founder president of the British Fuchsia Society; riding with my mother who was a Master of the hunt,…Brooke's dad worked for the Bank of England and was Chair of the Art Purchasing Committee of the National Museum in Cardiff…. I have not followed my father in many of the public roles he occupied such as local councillor or church warden…As I approached my 60th birthday, I took an audit of what I was doing. I discovered that I was occupying 33 posts of assorted natures, including 11 paid jobs. Given that I had agreed to be nominated as the possible Chairman of the Historic Houses Association for Wales from June 2009,….my wife was a professional journalist, and is now a full time qualified psychotherapist, my daughters Aliki and Francesca work for Microsoft and Weber Shandwyck in London.
Traharne -Mr TH Westlake (Chairman) is presented to Brenda by the Lord Lt of Glamorgan, Col Sir Cennydd Traherne, when she arrived at the Cardiff Fruit Centre in 1965; on the left is the Vice-Chairman SC Banbury:
The Coat of Arms of the Chief Fruit, Sir Cennydd:
Sir Cennydd George Traherne KG TD (14 December 1910-26 January 1995) was a notable Welsh landowner. Sir Cennydd was born at Coedarhydyglyn near Cardiff and was educated at Wellington College and Brasenose College, Oxford. He owned Dyffryn House in Glamorgan, among other properties, but in 1939 he leased it to the local authority. After service in World War II, he went into politics, but failed to be elected as an MP. He was a Knight of the Garter (1970) and was Lord Lieutenant of Glamorgan from 1952 until 1974 when, on the splitting of the lieutenancy, he became Lord Lieutenant of South, Mid and West Glamorgan with a lieutenant serving under him for each. He retired from the post in 1985. He was awarded the Freedom of the Borough of the Vale of Glamorgan on 19 March 1984. He was awarded the Freedom of the City of Cardiff on 29 January 1985.
old nick's mum – Marjorie ingham brooke – helped run the restaurant at west London hospital – daughter of Warwickshire vicar – family firm john brooke n son – Yorkshire –
The West London Hospital was founded in 1856 at as the Fulham and Hammersmith General Dispensary, which was housed in a small building in Queen Street, Hammersmith. Increasing demand led to the leasing of larger premises of Elm Tree House in Hammersmith Road in 1860. In 1863 it was renamed the West London Hospital. It was granted a Royal Charter on 1 November 1894. In February 1925 Princess Mary opened a new wing financed by a Mr Dan Mason. This had an accident ward of 16 beds, cancer wards, each of 7 beds, for male and female patients, 26 rooms for private patients and 2 operating theatres. Private patients were charged 5 guineas (£5.25) a week for a single room and 4 guineas (£4.20) for a double room. In 1937 a new block on the eastern corner of the Hospital was added – the Silver Jubilee Extension – and was officially opened by the now Queen Mary.
The hospital's A&E closed in the 1970s. In 1993 its remaining services were moved to the Chelsea and Westminster Hospital in Fulham Road. The building was sold and refurbished as offices and named Saunders House. Sony Ericsson currently rent the building now renamed Sony Ericsson House. The freehold is owned by a Middle Eastern investor.
old nicks mum shared flat at worlds end in Chelsea with stella reading – husb = viceroy of india – probably explored Uganda with Megan Lloyd-George when Megan was still in her 20s and Lord Reading was getting on in years.
Stella Isaacs, Marchioness of Reading, Baroness Swanborough, (6 January 1894 – 22 May 1971), née Stella Charnaud, was an English philanthropist who is best remembered as the founder and chairman of the Women's Voluntary Service (WVS), now known as Royal Voluntary Service.
As Lady Reading, she was highly active in promoting Anglo-American relations, not only as the wife of a former British Ambassador to the US, but also in her peacetime role helping to rebuild the British economy and find stimulating employment for women – both voluntary and paid. In addition to the WVS, she also established Women's Home Industries, a highly successful exponent of British craft and cultural traditions in clothing and textiles, and also a prolific exporter to the United States and Canada.
She served on boards of various cultural bodies, including the BBC Advisory Board and Glyndebourne, and was a keen early supporter of University of Sussex. In 1958, she became the first woman to take a seat in the House of Lords in her own right. A 1963 profile in The Observer said: "the W.V.S. has brought out in her the latent political talent and the strength of character that once induced someone to say of her that had she been a man she would have become Prime Minister".
Stella Charnaud was born on 6 January 1894 in Constantinople (now Istanbul). Her father Charles Charnaud was a Director of the tobacco monopoly of the Ottoman Empire. Her mother Milbah Johnson was from Lincolnshire and was Charnaud's second wife. The family lived on the Asian side of the Bosphorus at Moda.
Due to poor health, much of Stella Charnaud's education was via private tutors. A 1963 profile provided more background on her childhood. She was the fifth of nine Charnaud children – with four brothers and four sisters – and was exactly in the middle. Spinal troubles confined her to bed for "months and years", but she would later speak of its advantages – not least that she became a listening post for her siblings and half siblings. She said: "it was like being the spider in the middle of a large web". The Observer suggested it had taught her the art of diplomacy. While she would later describe herself as "brung up", because of her lack of formal education, she combined learning from the local Church of England chaplain with the tutelage of a governess at home. She spoke fluent French and German and some Italian and Greek.
Her Times obituary said that during World War I, she worked for the British Red Cross Society, gaining experience that would inform her future work. The Observer profile told her First War history somewhat differently, saying that she joined the Voluntary Aid Detachment – then a volunteer nursing group directed by the Red Cross – but was demoted to pantry maid because of her tendency to faint at the sight of blood.
Charles Charnaud had lost his money during the war and this meant Stella Charnaud looked for employment, initially working in a solicitor's office. Her Oxford Dictionary of National Biography entry says she began her training as a secretary in London in 1914, the year that war broke out.
In 1925, she was asked to join the Viceroy's staff in Delhi, India. Initially, she served as secretary to Lady Reading, the wife of the Viceroy, Rufus Isaacs, 1st Earl of Reading, but soon rose to become chief of staff to the Viceroy. Later, she worked as his private secretary at Imperial Chemical Industries, of which he was president and at his London home in Curzon Street, Mayfair.
After Isaacs' wife died in 1930, Charnaud became his political hostess. The couple married on 6 August 1931 – he was 71 and she was 37 and The Observer profile noted that this alliance was greeted with "universal applause". From this point on she became Marchioness of Reading – usually addressed as Lady Reading. A biography notes that while the transition from secretary to marchioness and wife of a man twice her age who was also foreign secretary (Rufus Isaacs held this role briefly between August–October 1931) might have been a formidable challenge for many women, she adapted easily to the role and gained widespread acceptance. In 1932 she became chair of the Personal Service League, a voluntary organization concerned with helping ameliorate poverty during the Great Depression.
Although Lady Reading's marriage was a brief one – Lord Reading died in 1935 – it became a driving force in her life and, she said, influenced much of her later work. Her Observer profile described how he told her that after his death she would want to "serve the country", describing in detail how this could be effected. He also impressed upon her the value of the relationship between the United States and the UK – Lord Reading was a former Ambassador to the US – suggesting that the future of democracy might depend upon a better understanding of the Americans by the British.
After the Marquess' death in 1935, she experienced a period of "shock and disorientation". This was described in far more detail in the 1963 Observer profile. She immediately travelled to the United States. There she travelled by car across the country, staying in dollar-a-night lodgings and working as a dish-washer in order to understand "ordinary" Americans. This fact-finding mission was put to an end in somewhat unusual circumstances: "Her mission evidently caused some concern about her own well-being. In the end she was stopped on the road by a bewildered State Trooper who said: 'The President wants you to call him'." She returned to Washington D.C. and would remain a close friend thereafter of Eleanor Roosevelt – the two shared an interest in alleviating poverty and wrote to each other fortnightly for years after her trip.
Even before her husband's death Lady Reading had become active in voluntary social work, chairing the Personal Service League, created to serve the needy and unemployed. She served on the Ullswater Commission on Broadcasting in 1935 as the only female member of the committee (later she would become a member of the BBC Advisory Council).
In 1938, a year before the start of World War II, Home Secretary Samuel Hoare sent for Lady Reading and requested that she establish an organisation of women that would assist the government and local authorities if war were declared. Lady Reading founded the Women's Voluntary Service for Air Raid Precautions Services, later referred to simply as the Women's Voluntary Service or by its initials WVS. The structure was created by her.
The WVS recruited women across the country – one million by 1942. The approach was to recruit women from all walks of life and avoid excessive bureaucracy or committees. Women wore uniforms, but there was a focus on individual initiative. Duties were wide-ranging, ranging from providing support to the armed services and to refugees, to the evacuation of children, pregnant women and other vulnerable people from cities at risk of bombing.
Initially it organised a great many training courses, from driving in the blackout to childcare and "train the trainers" sessions. In London, courses were taught in many languages, including Italian, Dutch and Yiddish, for foreign nationals in the WVS. On 31 August 1939, with war inevitable, immediate evacuation from cities was ordered, following over a year of preparation; 1.5 million people were evacuated by Isaacs's WVS over the next three days.
As the war progressed, the WVS, funded by the government and local authorities, fed, clothed and re-housed civilians affected by air raids.
The WVS continued in peacetime; in the immediate post-war period it assisted with the problems caused by shortages of food, fuel and housing. Its transition continued in the years afterwards; in 1963 it still had some 1,200 depots around the country. It remained voluntary and became not just an arm of civil defence but of the welfare state.
After the war had ended, Lady Reading became involved in another venture designed to assist the nation and engage women's efforts. Women's Home Industries was originally established in 1947 to stimulate women's craftsmanship and earn dollars for Britain. Initially, the WVS collected samples from its membership – including tapestry, embroidery, quilting and hand knitting – and the response inspired a start-up business supported by the Board of Trade.
The company remained under the auspices of the WVS and operated initially from its HQ at 41 Tothill Street, London SW1, but was a limited company. Lady Reading served as Chair of the company, as well as the WVS, and it split from the WVS in the 1950s. It remained a highly successful exporter of professionally finished clothing and crafts – notably to the United States – as well as supplying couture houses, with most suppliers being home-based women.
The Marchioness was created a life baroness by letters patent on 22 September 1958, one of only four women in the first cohort of fourteen creations. She took the title Baroness Swanborough, of Swanborough in the County of Sussex to sit on the Crossbenches. Her husband was a Liberal cabinet minister and imperial diplomat, widely-regarded and highly respected, but as now she could pursue her own duties. On introduction she was the first female life peer to sit in the Lords. Her maiden speech questioned the government's policy on refugees and displaced persons of whom she had some war experience. She praised the work of the voluntary services, of which she had been a valid member. She urged the Macmillan government to support the work of the UNHCR worldwide. In her speeches she paid particular attention to the plight of stateless children, who for legal reasons were incapable of achieving citizenship.
She chaired the Home Office's Advisory Council (1962-5) that played a leading role in facilitating the "Windrush" migration to Britain from the Commonwealth. In 1965 she was appointed the working party on the place of the Voluntary Service in After Care. She referred to the prison system and rights of prisoners on release, how they might be cared for, and what rights and obligations they might have.
From 1936-1968, Lady Reading was vice-chair of the Imperial Relations Trust. She was a member of the BBC Advisory Board and vice-chair of its Board of Governors from 1947-51. She chaired the Home Office Advisory Council on Commonwealth Immigration and led a working party on the after-care of prisoners released from jail.
She was also an early supporter of the University of Sussex (founded 1961) and bequeathed her private residence, Swanborough Manor, to be used as the residence of the university's vice chancellor for 50 years after her death. The university sold the manor in 2003. She was also a trustee of Glyndebourne.
She was appointed a Dame Commander of the Order of the British Empire (DBE) in 1941 and promoted to Dame Grand Cross (GBE) in 1944. On 22 September 1958, she was created a life peer in her own right, becoming Baroness Swanborough. She was the first woman to take her seat in the House of Lords.
She was awarded honorary doctorates by the universities of Reading (1947), Yale (1958), Manitoba (1960) and Leeds (1969), and by Smith College (1956).
Stella's husband who had nothing at all to do with her being the First Woman To Take Her Peerage In The Lords:
Rufus Daniel Isaacs, 1st Marquess of Reading, served as Lord Chief Justice of England, Viceroy of India and Foreign Secretary, the last Liberal to hold that post. The second practising Jew to be a member of the British Cabinet (the first being Herbert Samuel, who was also a member of H. H. Asquith's Gov't), Isaacs was the first Jew to be Lord Chief Justice, and the first, and as yet only, British Jew to be raised to a marquessate.
Isaacs was born in London, the son of a Jewish fruit importer at Spitalfields. Rufus Isaacs was educated at University College School, an institution that continued to be staffed by and was educating the elite a century later. Trumpers' husband Alan Barker became Headmaster of University College School and among the past and present pupils' parents whom Trumpers entertained to tea in her capacity as the Head's wife were Harold and Mary Wilson. For schools of that ilk past pupils and their parents were as important as present ones. Alan Barker's early career included a spell teaching at Eton, where one of his favourite pupils was Douglas Hurd. Years later when Hurd was in the Cabinet, Barker asked Hurd if he could find a nice little number for Trumpers, so Hurd appointed Trumpers to a high profile UN role concerning Wimmin. Trumpers' family were friendly with Lord Reading…
nd then entered the family business at the age of 15. In 1876–77 he served as a ship's boy and later worked as a jobber on the stock-exchange, 1880–84.
Isaacs was admitted as a student to the Middle Temple in 1885, and was called to the Bar in 1887. He set up his own chambers at 1 Garden Court, Temple.
Isaacs mainly practised in the Commercial Court, with occasional appearance in the divorce court or at the Old Bailey. Among his famous cases were the defence of The Star against a charge of libel by Arthur Chamberlain (at the behest of his brother Joseph), the Taff Vale case (where he appeared for the union), the 1903 Bayliss v. Coleridge libel suit, the prosecution of the fraudster Whitaker Wright, the defence of Sir Edward Russell on a charge of criminal libel, and that of Robert Sievier on a charge on blackmail.
Having earlier contested unsuccessfully North Kensington in 1900, Isaacs entered the House of Commons as the Liberal Party Member of Parliament (MP) for Reading at a by-election on 6 August 1904, a seat he held for nine years until 1913.
In 1910, he was appointed Solicitor General in the government of H. H. Asquith After six months, he was appointed Attorney General. In 1912 Asquith invited Isaacs to join the Cabinet; he was the first Attorney General to sit in the Cabinet.
As law officer, Isaacs handled many high-profile cases. As Attorney General, he led the prosecutions of Edward Mylius for criminal libel against George V (and was appointed KCVO shortly after) and of suffragette Emmeline Pankhurst. He also represented the Board of Trade at the Inquiry into the sinking of the Titanic.
In addition, he helped to pilot through the Commons several pieces of key legislation, including the Parliament Act 1911, the Official Secrets Act 1911, the National Insurance Act 1911, the Trade Union Act 1913 and the Government of Ireland Act 1914. He was appointed to the Privy Council in the 1911 Coronation Honours.
Isaacs was one of several high-ranking members of the Liberal Gov't accused of involvement in the Marconi scandal. An article published in Le Matin on 14 February 1913 alleged corruption in the award of a Gov't contract to the Marconi Company and insider trading in Marconi's shares, implicating a number of sitting Gov't ministers, including Lloyd George, then Chancellor of the Exchequer; Isaacs, then Attorney General; Herbert Samuel, Postmaster General; and the Treasurer of the Liberal Party, the Master of Elibank, Lord Murray.
The allegations included the fact that Isaacs' brother, Godfrey Isaacs, was MD of the Marconi company at the time that the Cabinet, in which Isaacs sat, awarded Marconi the contract. Isaacs and Samuels sued Le Matin for libel,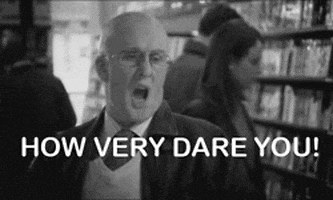 and as a result, the journal apologised and printed a complete retraction in its 18 February 1913 issue.
The factual matters were at least partly resolved by a parliamentary select committee investigation, which issued three reports: all found that Isaacs and others had purchased shares in the American Marconi company, but while the fellow-Liberal members of the committee cleared the Ministers of all blame, the opposition members reported that Isaacs and others had acted with "grave impropriety". It was not made public during the trial that these shares had been made available through Isaacs's brother at a favourable price.
HOW VERY dare you
In October 1913 he was made Lord Chief Justice of England, in succession to the Viscount Alverstone. At the time the Attorney General had the right of first refusal for the appointment, but his involvement in the Marconi scandal complicated matters. Although reluctant to abandon his political career Isaacs felt he had little choice: to refuse would be to suggest that the Marconi scandal had tainted him. Consequently he accepted the post, and was elevated to the peerage as Baron Reading, on 9 January 1914. His appointment caused some controversy, and led to Rudyard Kipling attacking him in the poem "Gehazi".
As Lord Chief Justice Reading presided over the trial of Roger Casement for high treason. His attendance in court was, however, intermittent, as he was frequently called upon by the government to serve as an advisor. In August 1914 Reading was enlisted to deal with the financial crisis brought about by the outbreak of WW I. In 1915 he led the Anglo-French Financial Commission to seek financial assistance for the Allies from the United States. During the December 1916 Cabinet crisis, he acted as intermediary between Asquith and David Lloyd George.
In September 1917 Reading returned to the United States with the special appointment of high commissioner to the United States and Canada. In 1918 he was appointed British Ambassador to the United States, all the while remaining Lord Chief Justice. Returning to England for six months in 1918, he frequently attended the War Cabinet and was sent to France as Lloyd George's confidential emissary. He returned to the United States as Ambassador in 1919, relinquishing the post the same year.
For his wartime public service he was appointed GCB in 1915, made Viscount Reading, of Erleigh in the County of Berkshire in 1916, and Viscount Erleigh, of Erleigh in the County of Berkshire and Earl of Reading, in 1917.
In 1921, he resigned the chief justiceship to become Viceroy and Governor-General of India. Reading preferred a conciliatory policy: he was determined to implement the provisions of the Government of India Act 1919 and opposed racial discrimination. He personally received Mohandas Karamchand Gandhi and Muhammad Ali Jinnah, and visited Amritsar as a gesture of reconciliation. However, he ended up using force on several occasions: in 1921 he ordered the suppression of the Malabar rebellion, and in 1922 he put down Sikh unrest in the Punjab. The same year, he had Mohandas Karamchand Gandhi arrested for sedition. Reading cultivated good relations with the Indian princes, but forced two maharajas to abdicate.
On his return from India in 1926, he was made Marquess of Reading, the first man to raise from commoner to a marquessate since the Duke of Wellington. The next year he was made Captain of Deal Castle in 1927, a position he held until 1934. As Viceroy, Reading was appointed GCSI and GCIE ex officio in 1921, and in 1922 was promoted to GCVO.
As a former Viceroy, Reading was critical of some of the policies of his successor Lord Irwin. On 5 November 1929 he attacked Irwin in the House of Lords for using the term "Dominion Status" with regard to India, prior to the report of the Simon Commission.
On his return from India, Reading, who had no pension and was a heavy spender, sat on several corporate boards, and later became president of Imperial Chemical Industries. The Leader of the Liberal Party in the House of Lords from 1931–35, he took part in the Round Table Conferences of 1930–32 on the future of British India as head of the Liberal delegates. He was also a member of the select committee charged with the drafting of the Government of India Act 1935.
In MacDonald's National Government in August 1931, Reading briefly served as Secretary of State for Foreign Affairs and Leader of the House of Lords, but stood down after the first major reshuffle in November due to ill-health.
He was appointed Lord Warden of the Cinque Ports in 1934.
Lord Reading died in London in December 1935 aged 75. After cremation at Golders Green Crematorium his ashes were buried at the nearby Jewish cemetery. The house where he died, No. 32 Curzon Street in Mayfair, has had a blue plaque on it since 1971.
In his approach to politics, Isaacs was, according to Denis Judd,
"no blood-red Radical, and had 'little sympathy with the narrower aspects of the Nonconformist outlook which constituted so powerful an element in contemporary Liberalism.' Liberalism, nonetheless, was the natural party for him to support. Within his own father's lifetime Jews had been obliged to struggle to obtain full civil rights. Moreover, the Liberal party apparently stood for the noble principles of liberty, toleration and progress whereas the Tories, although somewhat disguised with the Unionist coalition, seemed to offer little in the way of enlightened policies. For a man who approved of social reform, yet wanted to stop well short of revolution, the Liberal party was the obvious home."
Indeed, Isaacs championed such measures as the taxation of land values and reforms in the legal standing of unions, education, licensing, and military organization. Isaacs also gave staunch official backing to David Lloyd George's initiative on land reform, together with his tax on land values and national social insurance scheme.
In addition to five peerages and five knighthoods, Reading received many other honours. In 1925 he was appointed Grand Cordon of the Order of Leopold. The Order of Leopold is one of the three current Belgian national honorary orders of knighthood. It is the oldest and highest order of Belgium and is named in honour of its founder; King Leopold I. The decoration was established on 11 July 1832 and is awarded by Royal order. Leopold I was particularly known as a political marriage broker; he promoted the marriage of his niece, Queen Victoria to his nephew, Prince Albert of Saxe-Coburg and Gotha. Even before she succeeded to the throne, Leopold I had been advising Victoria by letter, and continued to influence her after her accession.
Lord Reading was Captain of Deal Castle and Lord Warden of the Cinque Ports, received the freedom of Reading and of London, and was a Bencher and Treasurer of the Middle Temple. He received honorary degrees from Harvard, Yale, Princeton, Columbia, Toronto, Calcutta, Cambridge and Oxford.
Although he had no apparent link with Canada, his eminence was such that the Lord Reading Law Society (founded in 1948 to promote the interests of Jewish members of the Quebec Bar) was named in his honour. A founding chairman of the Palestine Electric Corporation (along with Alfred Mond (father of his daughter in-law) and Herbert Samuel), the Reading Power Station in Tel Aviv, Israel was named in his honour.
In 1887 he married Alice Edith Cohen, who suffered from a chronic physical disability and died of cancer in 1930, after over 40 years of marriage. He then married Stella Charnaud, the first Lady Reading's secretary. His second marriage lasted until his own death in 1935.
Related to Daniel Mendoza (1st-cousin-3 times-removed) and Peter Sellers
in 1944 old nicks parents purchased old millers cottage, pontesgob approx. 4 miles from trewyn – mill old nicks place
ancestors from cardigan – hendrefelen, grammar school at ystrad meurig
great granddad was vicar of Llangollen – starred in George borrows wild wales; one of his sons = henry Thomas Edwards – dean of bangor and played major part in restoring welsh lang to church in wales.
An elder brother of archbishop A. G. Edwards, was born at Llan-ym-Mawddwy, Meirionethshire, 6 September 1837. After an interrupted early education, he went to Oxford (first to Christ Church, then to Jesus), and graduated in 1861, but was precluded by ill health from attempting honours in the final schools. After a few months on the staff of Llandovery College, he became (1861-6) curate to his father at Llangollen.
He was then preferred to the populous parish of Aberdare (1866-9), and was afterwards (1869-76) vicar of Llanbeblig, i.e. Caernarvon. There he was immediately plunged into controversy on religious instruction in the day schools, and he also fought against the movement for disestablishing the Welsh Church — he was concerned in this not only as a defender of the particular interests of that church but because he strongly believed in 'religious establishment' as a principle. But with these views, which brought him into conflict with Dissent, Edwards combined an ardent Welsh patriotism which was not always welcome to his fellow- Anglicans. A long letter by him, addressed in 1869 to Gladstone, and published in 1870 under the title The Church of the Cymry, attributed (not perhaps with absolute accuracy) the alienation of the Welsh people from Anglicanism to the treatment meted out by governments in the past to the Welsh language and to Welsh -speaking reformers in the Church. To the publication of this letter has been attributed the fact that thenceforth, so long as the Establishment lasted, the Crown saw to it that all its nominees to Welsh bishoprics should be Welsh -speaking.
Later, when dean of Bangor (from 1876), Edwards continued to champion 'Welshness' within the Church; that was the burden of his address at the Church congress at Swansea in 1879. He was very critical of the preparation given to Welsh ordinands, which seemed to him to pay insufficient attention to the cultivation of Welsh habits of thought and expression. He protested strongly (but vainly) against the 'opening' of specifically Welsh endowments at Jesus College, Oxford. In 1883 he co-operated zealously in the foundation of a university college for North Wales — his insistence that this college should be entirely 'secular' (and also non-resident) might seem to be contrary to his previously-expressed views on religion in the schools, but was not really so.
The Dean was cut down in his prime. Throughout his life his health had been most delicate; as a boy his 'nervous excitability' had attracted notice; he failed to stay his course at Oxford; he broke down at Aberdare; he was twice widowed after very brief marriages; he nearly died of typhoid fever in 1882. At last, incessant preaching and speaking and writing broke him; in 1884 he had a prolonged spell of insomnia, and on 24 May 1884 he died by his own hand, at Ruabon.
A selection of his addresses was published in 1889 under the title Wales and the Welsh Church, with a memoir by David Jones which has been the main source of the present notice.
Edwards was twice married: first in 1867 to Mary, daughter of D. Davis of Aberdare (for whom see Davis family of Hirwaun, Aberdare, and Ferndale) — she died in August 1871; and second in 1873 to Anne Dora Jones, of Treanna, Anglesey – she died at the end of 1875.
Author: Emeritus Professor Robert Thomas Jenkins, (1881 – 1969, published in 1959
younger brother = Alfred George Edwards
Alfred George Edwards (2 November 1848-22 July 1937), known as A. G. Edwards, was elected the first archbishop of the disestablished Church in Wales. The son of a priest of the Church of England, Edwards was born in Llanymawddwy in Gwynedd. He studied at Jesus College, Oxford, before being appointed warden of Llandovery College in 1875. In the same year he was ordained as a priest and in 1885 he was appointed the vicar of St Peter's Church, Carmarthen. In 1889, Edwards was appointed the Bishop of St Asaph: he was elected on 2 March at St Asaph Cathedral and consecrated a bishop on Lady Day 1889 (25 March), by Frederick Temple, Archbishop of Canterbury, at Westminster Abbey. He was a strong defender of the rights of the established Church of England in Wales in the face of mounting call for disestablishment from the nonconformist and liberal majority. He was Honorary Chaplain to the Denbighshire Yeomanry from 2 August 1902. When the Church of England in Wales was disestablished and became the Church in Wales in 1920, he was elected the first Archbishop of Wales. He retired in 1934, died in 1937 and was buried at St Asaph.
granddad William – vicar of llandow in v of glam, then of aberffraw – went to Glamorgan, married old nicks gran, later left wales – vicar of tredington in warwickshire
old nicks brother tim – trinity coll
J.B.Priestly and first wife jane – Old Nick's mum and dad's closest friends – ref to Devonshire fudge and cream
John Boynton Priestley, OM (13 September 1894 – 14 August 1984) was an English novelist, playwright, screenwriter, broadcaster and social commentator.
His Yorkshire background is reflected in much of his fiction, notably in The Good Companions (1929), which first brought him to wide public notice. Many of his plays are structured around a time slip, and he went on to develop a new theory of time, with different dimensions that link past, present, and future.
In 1940, he broadcast a series of short propaganda radio talks that were credited with strengthening civilian morale during the Battle of Britain. In the following years, his left-wing beliefs brought him into conflict with the government and influenced the birth of the welfare state.
Priestley was born on 13 September 1894 at 34 Mannheim Road, Manningham, which he described as an "extremely respectable" suburb of Bradford. His father Jonathan Priestley (1868–1924) was a headmaster. His mother Emma (nee Holt) (1865–1896) died when he was just two years old, and his father remarried four years later. Priestley was educated at Belle Vue Grammar School, which he left at sixteen to work as a junior clerk at Helm & Co., a wool firm in the Swan Arcade. During his years at Helm & Co. (1910–1914), he started writing at night and had articles published in local and London newspapers. He was to draw on memories of Bradford in many of the works he wrote after he had moved south, including Bright Day and When We Are Married. As an old man, he deplored the destruction by developers of Victorian buildings in Bradford such as the Swan Arcade, where he had his first job.
Priestley served in the British army during the First World War, volunteering to join the 10th Battalion, the Duke of Wellington's Regiment on 7 September 1914, and being posted to France as a Lance-Corporal on 26 August 1915. He was badly wounded in June 1916, when he was buried alive by a trench mortar. He spent many months in military hospitals and convalescent establishments, and on 26 January 1918 was commissioned as an officer in the Devonshire Regiment and posted back to France late summer 1918. As he describes in his literary reminiscences, Margin Released, he suffered from the effects of poison gas, and then supervised German prisoners of war, before being demobilised in early 1919.
After his military service, Priestley received a university education at Trinity Hall, Cambridge. By the age of 30, he had established a reputation as an essayist and critic. His novel Benighted (1927) was adapted into the James Whale film The Old Dark House (1932); the novel has been published under the film's name in the United States.
Priestley's first major success came with a novel, The Good Companions (1929), which earned him the James Tait Black Memorial Prize for fiction and made him a national figure. His next novel, Angel Pavement (1930), further established him as a successful novelist. However, some critics were less than complimentary about his work, and Priestley threatened legal action against Graham Greene for what he took to be a defamatory portrait of him in the novel Stamboul Train (1932).
In 1934 he published the travelogue English Journey, an account of what he saw and heard while travelling through the country in the depths of the Great Depression.
Priestley is today seen as having a prejudice against the Irish, as is shown in his work, English Journey: "A great many speeches have been made and books written on the subject of what England has done to Ireland… I should be interested to hear a speech and read a book or two on the subject of what Ireland has done to England… if we do have an Irish Republic as our neighbour, and it is found possible to return her exiled citizens, what a grand clearance there will be in all the western ports, from the Clyde to Cardiff, what a fine exit of ignorance and dirt and drunkenness and disease."
He moved into a new genre and became equally well known as a dramatist. Dangerous Corner (1932) was the first of many plays that would enthral West End theatre audiences. His best-known play is An Inspector Calls (1945). His plays are more varied in tone than the novels, several being influenced by J. W. Dunne's theory of time, which plays a part in the plots of Dangerous Corner (1932) and Time and the Conways.
In 1940, Priestley wrote an essay for Horizon magazine, where he criticised George Bernard Shaw for his support of Stalin: "Shaw presumes that his friend Stalin has everything under control. Well, Stalin may have made special arrangements to see that Shaw comes to no harm, but the rest of us in Western Europe do not feel quite so sure of our fate, especially those of us who do not share Shaw's curious admiration for dictators."
During the Second World War, he was a regular broadcaster on the BBC. The Postscript, broadcast on Sunday night through 1940 and again in 1941, drew peak audiences of 16 million; only Churchill was more popular with listeners. Graham Greene wrote that Priestley "became in the months after Dunkirk a leader second only in importance to Mr. Churchill. And he gave us what our other leaders have always failed to give us – an ideology." But his talks were cancelled. It was thought that this was the effect of complaints from Churchill that they were too left-wing; however, in 2015 Priestley's son said in a talk on the latest book being published about his father's life that it was in fact Churchill's Cabinet that brought about the cancellation by supplying negative reports on the broadcasts to Churchill.
Priestley chaired the 1941 Committee, and in 1942 he was a co-founder of the socialist Common Wealth Party. The political content of his broadcasts and his hopes of a new and different Britain after the war influenced the politics of the period and helped the Labour Party gain its landslide victory in the 1945 general election. Priestley himself, however, was distrustful of the state and dogma, though he did stand for the Cambridge University constituency in 1945.
Priestley's name was on Orwell's list, a list of people which George Orwell prepared in March 1949 for the Information Research Department (IRD), a propaganda unit set up at the Foreign Office by the Labour government. Orwell considered or suspected these people to have pro-communist leanings and therefore to be unsuitable to write for the IRD.
He was a founding member of the Campaign for Nuclear Disarmament in 1958.
In 1960, Priestley published Literature and Western Man, a 500-page survey of Western literature in all its genres from the second half of the 15th century to the present (the last author discussed is Thomas Wolfe).
His interest in the problem of time led him to publish an extended essay in 1964 under the title of Man and Time (Aldus published this as a companion to Carl Jung's Man and His Symbols). In this book he explored in depth various theories and beliefs about time as well as his own research and unique conclusions, including an analysis of the phenomenon of precognitive dreaming, based in part on a broad sampling of experiences gathered from the British public, who responded enthusiastically to a televised appeal he made while being interviewed in 1963 on the BBC programme, Monitor.
The University of Bradford awarded Priestley the title of honorary Doctor of Letters in 1970, and he was awarded the Freedom of the City of Bradford in 1973. His connections with the city were also marked by the naming of the J. B. Priestley Library at the University of Bradford, which he officially opened in 1975 and by the larger-than-life statue of him, commissioned by the Bradford City Council after his death, and which now stands in front of the National Media Museum.
Priestley had a deep love for classical music, especially chamber music. This love is reflected in a number of Priestley's works, notably his own favourite novel Bright Day (Heinemann, 1946). His book Trumpets Over the Sea is subtitled "a rambling and egotistical account of the London Symphony Orchestra's engagement at Daytona Beach, Florida, in July–August 1967".
In 1941 he played an important part in organising and supporting a fund-raising campaign on behalf of the London Philharmonic Orchestra, which was struggling to establish itself as a self-governing body after the withdrawal of Sir Thomas Beecham. In 1949 the opera The Olympians by Arthur Bliss, to a libretto by Priestley, was premiered.
Priestley snubbed the chance to become a life peer in 1965 and also declined appointment as a Companion of Honour in 1969. But he did become a member of the Order of Merit in 1977. He also served as a British delegate to UNESCO conferences.
Priestley was married three times. Priestley also had a number of affairs, including a serious relationship with the actress Peggy Ashcroft. Writing in 1972, Priestley described himself as 'lusty' and as one who has 'enjoyed the physical relations with the sexes … without the feelings of guilt which seems to disturb some of my distinguished colleagues'.
In 1921 Priestley married Emily "Pat" Tempest, a music-loving Bradford librarian. Two daughters were born, Barbara (later known as the architect Barbara Wykeham) in 1923 and Sylvia (a designer known as Sylvia Goaman following her marriage to Michael Goaman) in 1924, but in 1925 his wife died of cancer.
In September 1926, Priestley married Jane Wyndham-Lewis (ex-wife of the one-time 'Beachcomber' columnist D. B. Wyndham-Lewis, no relation to the artist Wyndham Lewis); they had two daughters (including music therapist Mary Priestley, conceived while Jane was still married to D. B. Wyndham-Lewis) and one son. During the Second World War, Jane ran several residential nurseries for evacuated mothers and their children, many of whom had come from poor districts.
In 1953, Priestley divorced his second wife then married the archaeologist and writer Jacquetta Hawkes, with whom he collaborated on the play Dragon's Mouth. The couple lived at Alveston, Warwickshire, near Stratford-upon-Avon later in his life.
Priestley died of pneumonia on 14 August 1984. His ashes were buried in
Hubberholme
Churchyard, at the head of
Wharfedale
in Yorkshire.
The exact location of his ashes has never been made public and was only known to the three people present. A plaque in the church just states that his ashes are buried 'nearby'. Three photographs exist, showing the ashes being interred, and were taken by Dr. Brian Hoyle Thompson who, along with his wife, were two of the three people present. The brass plate on the box containing the ashes reads J. B. Priestley and can be seen clearly in one of the pictures.
Priestley began placing his papers at the Harry Ransom Center at the University of Texas at Austin in 1960, with additions being made throughout his lifetime. The Center has continued to add to the collection through gifts and purchases when possible. The collection currently amounts to roughly 23 boxes, and includes original manuscripts for many of his works and an extensive series of correspondence.
old nick at Westminster school with lord Williams of elvel – labour peer – and shared room with Anthony howard
army with john elfed jones – chairman of welsh water
officer training at eaton hall – then based at wrexham
trinity with tam dalyell, mid-1950s – chair of univ cons association and pres of union – also with giles shaw, cons minister – and john nott
good mates with john main at trin – best man, engineering – married ann dugdale from Montgomeryshire – old nick married ankaret from Tewksbury- father in law jim healing director of healings flour mill – rock climber – Snowdonia – old nicks mother in law – betty healing -leading figure in west mids tories – on exec of national union – helped old nick
PAGE 11 …
Then do those Top Docs