I have probably mentioned in previous posts or comments that some five or six years ago for a while I was a Trustee of a gender equality charidee, WEN Wales (Women's Equality Network Wales). It wasn't one of Jane Hutt's outfits, although WEN did use the Chaware Teg offices for Board meetings. I liked most of my fellow Trustees and the majority of them had a very genuine desire to achieve something constructive. However, a number of them, like me, found the whole Third Sector very constraining and limited.
I was told that there was much 'bullying' from the Welsh Gov't and I failed to understand the reality behind this until WEN produced a report after one Welsh Assembly election which simply noted that there had been a decrease in the number of female AMs and WEN hoped that this wouldn't detract from attention to women's issues in the Assembly. Within days an order from Jane Hutt had been sent to WEN to DELETE THAT PARAGRAPH. There was a discussion among the Trustees and people with a lot more experience than me in the ways of Jane Hutt observed that if the paragraph was not deleted, it was highly likely that somehow WEN would suffer, even if none of us put a foot wrong. One Trustee commented that this was exactly why she was becoming very disillusioned with the Wimmin's Third Sector in Wales; any dissent or even mild disagreement incurred the wrath of Big Jane…
However, if one does as Jane Hutt orders the rewards are substantial. Before Hutt took issue with one line of the WEN report and produced her censor's pen, WEN received an offer from Hutt, without any prior request from WEN, of dosh to celebrate International Women's Day. I am someone who is rather jaded at all this celebrating of days dedicated to various groups of people, whether it is women or people with mental health problems, while there are still so many people among those who's day is being celebrated facing serious problems which are being ignored by everyone, including those doing the celebrating. Call me naive but I have never believed that face-painting and letting off balloons is going to effectively tackle structural inequality, oppression or injustice. Anyway, when were told that Hutt had offered us dosh to Celebrate, I thought oh well, we can put on some nibbles for an event in Cardiff or whatever and at least the guests can have a nice morning.
Imagine my surprise when WEN was told how much dosh Hutt had deemed necessary to Celebrate International Wimmin's Day: £20k. I nearly had to get the smelling salts out. My response was 'that is an awful lot of money for a country as poor as Wales to spend celebrating'. There were others who shared my view, particularly those who were at the time working with very, very needy women and were always short of funds to supply those women with basics. It got better. After the Day had been Celebrated, we found out that as a result of a cock-up in communication, we should have received £40k from Hutt. I'm rather glad that we didn't, it just could never have been justified…
While I was a Trustee, WEN received a great deal of grief from the Welsh Gov't. They had a hold over WEN to a certain extent because WEN was in receipt of a grant from the Welsh Gov't, but there was a lot of bellyaching over matters that were unrelated to that grant and the work that it was funding and the Chair of WEN was summoned to appear in front of Hutt's henchmen/women and on one occasion was given a terrible time, on the basis of erroneous assumptions that had been made.
I've recently received info!!! It seems that my presence as a Trustee on the Board of WEN had been noticed by Jane and pals and thus war had been declared. So perhaps Jane can tell us if the dreadful conduct of the first CEO whom I encountered, Lizz Roe, who was appointed days after I joined the Board and her 'co-ordinator' Natalie was anything to do with the war. Lies were told, crucial info was witheld from the Trustees, funds went missing, the Pot Of Money to Celebrate International Wimmin's Day was very inappropriately distributed with money literally being given to Lizz's friends and Nat then attempted to sue WEN on highly questionable grounds after being encouraged to do this by Lizz. A great deal of money was wasted and a rescue operation to save WEN had to be performed by three Trustees in particular, who did a brilliant job but the stress on them was enormous and they had to neglect their day jobs in order to sort everything out. They were also on the receiving end of offensive messages and hostility from senior people in other Wimmin's Third Sector organisations in Cardiff. A number of us resigned because we could see that nothing productive was going to result from WEN's activities with dynamics like this.
No-one could understand Lizz's behaviour because she had come with excellent references, was an Oxford graduate who had worked for the Fawcett Society and other right-on organisations, but after Lizz left and the scale of her wrongdoing was discovered, the situation was summed up neatly by one of those who cleaned up the crap: 'she was a bloody sociopath and we've had a lucky escape…'
I subsequently discovered that as well as the prestigious Oxford degree and PhD and the jobs with famously PC organisations, Lizz had worked for Coleg Harlech and knew Meri Huws and pals in Gwynedd. So Lizz was an associate of the Gwerin/paedophiles' friends…
Thanks Sister Jane!
Having been told that WEN found itself under sustained attack once they'd appointed me as a Trustee, I think it is only appropriate that my blog follows Jane's example and Celebrates International Wimmin's Day. Because I am not the drippy spoilt daughter of a London Top Doc, I can do rather more than Jane on a lower budget as well, so this Celebration will not cost £40k. Indeed, I have not even applied for a Pot Of Money from Jane and the Welsh Gov't. Instead, my Celebration is a reminder of the achievements of Wimmin who, like Jane, have made an issue out of being female and/or who have maintained that they were/are Committed To Helping Other Wimmin. Most of those starring have made previous appearances on the blog, readers can refer to previous posts if more info is required.
Jane has established a system of Purple Plaques which are being erected across Wales to commemorate remarkable women. Dafydd once told me that I was a remarkable person (rather than a remarkable woman per se). He told me that in 1987 when he was trying to bribe me into withdrawing my complaint; it came a few months after he told me that I was dangerous, had Paranoid Schizophrenia and then Manic-Depressive Insanity. The diagnosis changed to Remarkable Person. MI5 were tapping my phone at the time, so they know that I'm a Remarkable Person as well. I presume that I am still a Remarkable Person; in 1991 Dafydd told Dr Robin Jacobson of St George's Hospital Medical School/Springfield Hospital that I was Seductive and Attractive as well. I don't need to be commemorated by one of Jane's Purple Plaques though.
Jane's Purple Plaques are a recent initiative, so far only two have been awarded. One has been erected in the Senedd to commemorate Jane's mate Val Feld.
Val was the daughter of an affluent dentist from Caernarfon. Val went to boarding school when so many other kids from that town/area received a far less expensive education and were targeted by the sex abuse gang, many of whom were colleagues and acquaintances of Val's dad. Val's dad knew Gwynne the lobotomist and Dafydd. Val's life as an Inspirational Woman included a stint with the BBC, then as a feminist activist and senior roles with Shelter, the EOC and then election to the Welsh Assembly as an AM. Throughout it all, Val ignored what the sex abuse gang did to wimmin and children and indeed men. Dafydd and Gwynne weren't that fussy as to who they targeted, gang members/customers had a wide variety of sexual tastes so anyone under 30 would do and people not desired sexually were destroyed if they got in the way.
Ioan was Chief Exec of Gwynedd County Council for many of the years during which Val was in a position to challenge that gang but didn't. Ioan's office and HQ was in Caernarfon.
Jane has very recently awarded a Purple Plaque to Ursula Masson. For the benefit of readers who have never heard of Ursula, she was a Famous Feminist Historian who was born in Merthyr. Ursula was mates with a little clique of Welsh Feminist Historians who are so hostile and excluding to the rest of the world that as they all gradually die off/enter senility they are in danger of becoming extinct. Ursula died from breast cancer a few years ago. If only the mass research fraud and bad practice in medicine had been tackled by now instead of millions of people screaming along with former Welsh Gov't Health Minister Jane, that they love the NHS and Screening Saves Lives, people like Ursula might have a better prognosis.
Meri is an enthusiastic feminist, her car windscreen always had a few feminist stickers clearly visible as she arrived in the Bangor University staff car park having driven down College Road breaking the speed limit and while shouting at someone down her mobile phone. The feminist stickers were visible the night that Meri got pissed at a University function and had a screaming row with another female member of staff who removed Meri's car keys to prevent her driving home bladdered.
Meri's mysterious Wimmin's Power over so many lay in her career as a Gwynedd community social worker in the 1980s, when Gwynedd community social workers were trafficking the kids from the children's homes in Gwynedd to the Octagon and the Castle Hotel in Bangor, as well as to other locations such as Dolphin Square, to sell them for sex. And of course because Meri has had sex with so many politicians herself, including, it is rumoured, Rhodri.
Meri might not ever be in receipt of a Purple Plaque, she isn't on good terms with many of the Wimmin, because Meri hates most people, including men after she's shagged them, bagged her latest job as a result of that and then dumped them.
Meri was Breched's boss. Breched is as dysfunctional and hostile to the world as Meri but doesn't have Meri's eye-liner. The combination of Meri and Breched pretty much destroyed the Dept of Lifelong Learning at Bangor University. Breched was friends with Lizz Roe and after being one of the lucky WEN winners in Jane's International Wimmin's Day bonanza, Breched spent her winnings on a troupe of Nicaraguan Dancers. As the Nicaraguans danced, Empowered Service Users prepared to spend another night sleeping in the Cathedral Gardens in Bangor. Unless they were thrown out and had to take their sleeping bags somewhere else, after a good rummage through the bins outside of Morrisons for the thrown away food. The Nicaraguan Dancers' fee could have purchased all the homeless Empowered Service Users a portion of fish n chips but no-one suggested that. There was Fairtrade Organic Chocolate on sale at many of the Celebrations however. Women all having a thing about chocolate. It's our hormones, it isn't just that we like chocolate.
Imagine my surprise when as I was searching the internet for a pic of Breched, I found a message from Satisfied Customer Breched being used as advert for a pricey removals company in north Wales. Breched and her husband – who bears an uncanny resemblance to Mr Hector of Hector's House – booked the removals firm in September 2018 to assist them when they moved house from Menai Bridge to Cardiff in November. The company also stored Breched's furniture for her while she and Mr Hector spent October 2018 on holiday in Australia.
When Merfyn the VC of Bangor University decided that the Dept of Lifelong Learning had embarrassed the University long enough – Meri and Breched had commissioned Dafydd and CAIS to teach courses, they had fucked up a major piece of work so badly that the grant had to be repaid, they had bullied and mistreated staff such that the University was sued – and would be better off closed, Breched's mates took to the media to Save the Dept. The local newspapers ran features on how Merfyn's Mismanagement would pull the rug from under so many needy people and that Staff Jobs would be lost. There were a few good tutors in the Dept but Breched and Meri were paying them as little as possible, on casual contracts on an hourly basis. One art tutor was so poor that he was living in a friend's caravan on Anglesey. Mind you I was living in a caravan on my mate's farm at the time as well. The only people who were going to lose well-paid jobs if the Dept closed were Breched and her small group of mates.
After the Gwerin declared war on Merfyn, retired members of Dafydd's gang all began signing up for courses with Meri and Breched.
Breched's finest hour came when in her capacity as an Inspirational Woman, she was asked by the University of Wales Press to review the manuscript of a book that Brown and I had written. Breched stated that 'this is a very scholarly well-researched book which will be of great interest to people working in the field. I recommend that it is not published'. I was told by a helpful person at UWP 'they are monsters, they just blow anyone who is not in their circle out of the water, that is why so many of our titles are so mediocre'. The manuscript was passed on to a Bourdieusian scholar in London who was critical but from a different angle – we had not been intellectual enough from his point of view – but he gave us masses of very helpful guidance which enabled us to publish something that we hope was much more impressive.
Breched and Mr Hector will be living in Cardiff now. They've probably gone to Penarth where all the best people live.
Julie is friends with Harriet and made the Welsh Labour Party a laughing stock when Julie invited Harriet to a Welsh Labour Wimmin's Event in Llandudno. Harriet's dad John was a Harley Street Top Doctor who facilitated organised abuse as a member of the generation of Top Docs who taught the Docs who really pushed the boat out in terms of organised crime in the 1960s, 70s and 80s.
Wales has a long and fine tradition of Strong Wimmin. There was Augusta Hall aka Lady Llanover, who invented the Welsh National Costume and ordered her servants to wear it.
A more recent Strong Welsh Woman who doubled up as a Labour politician after she'd given up with the Liberal Party was Lady Megan.
Who could Lady Megan be modelling herself on as she relaxes at home in Cricieth?
Lady Megan was a traditionalist in that she was a Strong Woman In Politics as a result of her famous dad.
Lady Megan was a personal friend of members of Dafydd's gang. Lady Megan's descendants came to the aid of Dafydd's gang some 10 years ago when they demanded the right to continue to kill anyone from north Wales who had spilt the paedophiles' pints by failing to treat them effectively at the Walton Centre.
Baroness Eirene White was another Strong Woman in the Labour Party in Wales. Eirene spent many happy years as an MP in Flintshire and Minister in Harold Wilson's Gov't doing the bidding of Richard Crossman, member and architect of the Westminster Paedophile Ring, when kids in care and psych patients were battered and trafficked. Eirene subsequently held the fort for the ring and Dafydd's gang in the Lords.
As with Lady Megan, Baroness Eirene's dad was the key to her being Inspirational. Eirene's dad was Thomas Jones aka TJ, Lady Megan's dad's enforcer, known as "one of the six most important men in Europe", "the King of Wales" and "man of a thousand secrets". TJ founded Coleg Harlech and was President of Abersytwyth University.
While other young women were being lobotomised by Gwynne for refusing to have sex with the gang, Eirene frequently kipped at Lord Astor's house, Cliveden, TJ being a mate of the Astors. Lord Astor's third wife Bronwen went to boarding school in Dolgellau when Ioan's dad taught at the grammar school in Dolgellau. There was only one year's difference in age between Bronwen and Ioan.
Bill Astor's first wife was Sarah Norton. Sarah wasn't up to the mark and as soon as she produced a son, Bill dumped her and moved on to the next one, the one before Bronwen. Sarah Norton had been a pal of Trumpers when they were young and Trumpers liked staying over at Cliveden, so she visited Sarah often. Trumpers continued visiting Cliveden even after Bill Astor had mistreated, used and dumped Sarah, because Trumpers had a great time at Cliveden with the Royals and the Russian spies and the call-girls.
Trumpers was mates with Thatch and they shared a Very Special Friend:
Here she is looking all dreamy. Perhaps she's thinking of her former beau, Sir Nicky Fairbairn:
Although Sir Nicky, as Solicitor General for Scotland, had blocked the prosecution of a group of men who had gang raped a young woman in Glasgow, slashed her to bits with a razor and nearly killed her, on the grounds that the woman was a Nutter and not a credible witness (the men had confessed and the only Psychiatric Treatment that their victim had received was counselling after she had been raped and nearly murdered), had been at the centre of a scandal when one of his mistresses tried to hang herself outside of his house in central London, was a drunken wife beater and was later named as a child molester, Esther knew nothing of any of it and testified that he was only ever Utterly Charming in her presence. I can only assume that Esther wasn't used to Gentlemen, so her norm was set at this:
I fear that Esther is a Woman Who Makes Bad Choices, as I am sure that her sister Priscilla has told her, Priscilla being a social worker who was employed by Lambeth Borough Council when that Council had been infiltrated by a huge paedophile ring and was also sending kids in care to children's homes in north Wales.
Esther respected Priscilla's social work colleagues at Lambeth so much that when Esther established ChildLine, she appointed her sister's boss, Valerie Howarth, as CEO.
Baroness Valerie, as she became, did suffer a bit of bad publicity when it was revealed that just before Esther gave her the job as CEO of ChildLine, Valerie had been the senior manager responsible for the Safeguarding which had resulted in the murder of a little girl in local authority care. Esther gave Valerie's critics short shrift and they were subjected to the discourse of 'there will always be wicked evil sick people who murder children. The fact that my sister and Valerie stood by and watched while being paid a healthy whack to stop this is irrelevant'.
Janet Boateng was one of Priscilla's colleagues at Lambeth. Janet was Chair of the Social Services Committee when Tyra Henry was murdered in the care of Lambeth. It didn't hamper Janet, she ended up as the wife of Britain's High Commissioner for South Africa.
Tessa's husband David was a crooked lawyer who accepted a bribe from Miranda's mate Silvio. Tessa's sister-in-law was Mrs Mills, who as DPP received over 100 complaints about the abuse of children in care in north Wales. Mrs Mills did not mount one prosecution.
Mrs Mills's daughter Caroline Corby inherited the gene for being Inspirational – the phenotype is only expressed in Wimmin – from her Inspirational mother and is now Chair of the Parole Board.
Tessa's husband's brother John – Mrs Mills's husband and Caroline's mum –  was very rich, the Director of Finance for Camden Borough Council and a major donor to the Labour Party.
The vagrant community is also known as 'former kids in care and Empowered Service Users who have been ruthlessly used for sex, abused, trafficked and then abandoned by the Top Docs and social workers who are paid to care for them'.
They didn't benefit from the advice of Sir Henry, the man who once held office with the NCCL when that organisation was fighting for paedophiles' rights in the way that his other clients did; what can have been going on?
Care for diabetics in north Wales is notoriously bad. I knew someone who is a brittle diabetic who moved to Bangor from London. The staff at Ysbyty Gwynedd did not know what a brittle diabetic was and told her that she wasn't following her Doctor's Advice and that was why her diabetes was so unstable. Bob Masters was a diabetic Top Doctor who worked at the Hergest Unit and was a witness to the gang and their crimes. Bob Masters became ill as a result of his diabetes and was admitted to Ysbyty Gwynedd. He ended up in a coma and then died. During, or just before, the Waterhouse Inquiry.
One of my housemates when I was an undergrad also suffered from unstable diabetes and was warned by his Top Docs in Wolverhampton, where he grew up, that it was life-threatening. He became quite ill at university but the Bangor Docs didn't seem that concerned. I was told recently that this man supplied a false statement to the gang about my alleged habits and also doctored a tape recording of my friend and I that he had been made in our house one night when we were all messing around and that was also used as evidence of my insanity and depravity after my friend who featured on the tape was killed by the gang. I have been told that Peter Jackson was reminded by the Top Docs who asked him to do all this that if he didn't receive the correct treatment for his diabetes his life would be short and disabling.
Uncle Harry, who's nephew was Harriet's adviser and bag carrier, was a specialist in diabetes. Uncle Harry's nephew went to Haverstock Comprehensive, as did Baroness Oona who is Black and Inspirational – Baroness Oona's auntie is the Inspirational Dr Miriam who was an Angel in Newcastle-upon-Tyne before she found out what Dafydd's mate Lord John Walton was doing up there and became Inspirational as a result – and the Inspirational Caroline, daughter of the Inspirational Mrs Mills. Who says kids at comps never achieve? Uncle Harry worked with colleagues and friends of the gang who were Top Docs based in London.
Uncle Harry was a member of the Socialist Health Association, who did it for the Poor. Wendy Savage, a Socialist Feminist Strong Woman who performed repeated abortions on the victims of Dafydd's partner gang in Tower Hamlets, was also a member of the Socialist Health Association who did it for the Poor.
Wendy Savage is a Governor of the Islington and Camden NHS Foundation Trust. In 2004 it was made public that part of the area served by the Hergest Unit in Gwynedd – the part that was Betty Williams's constituency – had the second highest suicide rate for Wimmin of any area in England and Wales. Camden had the highest.
Wendy Savage was a friend of Prof Geoffrey Chamberlain of St George's Hospital Medical School, who was facilitating that Westminster Paedophile Ring. Geoffrey Chamberlain grew up in south Wales; his father was Secretary to the Lord Mayor of Cardiff. Geoffrey Chamberlain was married to Inspirational Strong Woman Professor Jocelyn Chamberlain.
Rhodri shared a house with a Windbag, who married the Glamorous and Feminist Glenys, a lovely little Welsh girl from Holyhead, who's mum and dad were Councillors and mates with Dafydd and Gwynne and colluded with the gang, as did so many of their friends.
Socialist Feminist Glenys is now the mother-in-law of Helle, the Seriously Inspirational former PM of Denmark. Beat that deadbeats.
Before the Baroness Margaret was married to Michael Adler, she was married to Peter, who's mother was the Formidable Lady Peggy:
Camden was a production line for Wimmin who assisted Richard Crossman with his Westminster Paedophile Ring. They included the Formidable Baroness Lena, who's husband Dr Santo was a member of the Socialist Health Association.
Other Formidable Strong Wimmin of Camden and the Ring were Baroness Bea, who as a Young Married Woman was safely delivered of a Gay Tate Gallery Director and Arts Council Chairman:
Baroness Annie aka Baroness Patricia, who in old age had a secret relationship with a Tory peer who's wife was a relative of Lord Lucan:
This Role Model of a Shirley was also a Labour politician – and a Top Doctor to boot – who facilitated the Westminster Paedophile Ring and another daughter of a Pioneering Woman Role Model.
Dr Shirley was married to a Rotter, who fleeced a number of wealthy women out of their money after telling tall tales about himself and eventually ended up in prison. But not before he had been married to Dr Shirley for many years and had also had a go at being an MP himself.
Dr Shirley's mum and the Rotter's one time mother-in-law was Pioneering Role Model Baroness Edith, Top Doctor, Gov't Minister and one of the founders of the Socialist Health Association:
Baroness Molly was not a Pioneer or even a Role Model for Girls who wanted to be Top Doctors, Baroness Molly was not very much really, but she did work as a social worker when all those kids and psych patients were abused and sometimes even murdered and her husband Michael was a Labour MP and the Windbag's Health Spokesman.
Baroness Molly parted company with Michael just as Michael became entangled in legal problems with 'The Observer', but Molly knows a Good Catch when she meets one and she married Lord Layard, the LSE's Professor of Happiness, who doubles up as a Gov't adviser. Looking at Molly, one might wonder 'what was so appealing to a grandiose LSE Lord?' until one thinks 'Ah, north Wales, Lambeth, Islington, international paedophile rings, witnesses found dead, Gov't Ministers, yes I think I understand now'. Lord Layard's Happiness agenda is laughable nonsense but it hasn't held him back. The Lord Layard who is married to Molly.
One person who would not have been able to embrace Baroness Molly's husband's Transformational Happiness agenda was Welsh novelist who famously had her Feet In Chains, Kate Roberts. Kate Roberts was really bloody miserable, even after she had left the hardship of Rhosgadfan behind and possibly seriously depressed:
Miserable Kate was a teacher who graduated from UCNW, became a Plaid activist and met Morris T. Williams at Plaid meetings and married him. Morris was almost certainly having gay relationships but people didn't Celebrate being gay in Morris's day, they just lied about it, especially Kate. Morris and Kate moved to Denbigh in 1935 and bought Gwasg Gee, a publishing house at Denbigh. That certainly gave Kate's career as a novelist a boost. Morris died in 1946 and Kate continued living at Denbigh, writing, publishing and campaigning for Plaid and Welsh medium education.
Kate was friends with Dafydd's mate Saunders Lewis and loved corresponding with intellectuals, one of whom was Dr Ernest Jones who knew Gwynne and was the man substantially responsible for introducing Freud's ideas to Britain.
Dr Ernest had quite a track record with the ladies. There were complaints with regard to Dr Ernest's conduct toward female patients and Freud hit the roof when Dr Ernest began a relationship with Freud's daughter, the Pioneering Dr Anna, who colluded with organised abuse herself, as did her dad and his extended circles of friends and colleagues. Dr Ernest married Welsh composer and musician Morfydd, who died young in unfortunate circumstances:
Morfydd didn't last long after marrying Dr Ernest, only about a year. Dr Ernest and one of his mates performed emergency abdominal surgery on Morfydd in her parents' house near Swansea while they were visiting the in-laws and killed her. Morfydd didn't die as a result of what Dr Ernest was allegedly operating for ie. appendicitis, Morfydd died because Dr Ernest and his mate poisoned her with chloroform. They professed not to have realised that Morfydd, having been 'deprived of sugar' due to war time rationing, would have been susceptible to chloroform poisoning and should have been given ether instead. Oh well these things happen.
No-one asked any questions – well it was Dr Ernest wasn't it – not even in the context of Dr Ernest's known anger at Morfydd's Old Fashioned Presbytarianism to which which she stubbornly clung or the strain that Morfydd continuing her musical career in the face of Dr Ernest's More Important Top Doctoring caused on their marriage. It was all sorted when Morfydd died and a witness to a great deal of wrongdoing was out of the way and Dr Ernest soon remarried.
It was as a result of Dr Ernest's efforts that psychoanalysis gained respectability and the ban on analysis imposed by bodies such as the BBC was lifted. Old Fashioned Stick In The Muds had Influenced People into believing that analysis was questionable and involved sexually exploiting people but Dr Ernest dispelled those myths and Referrals to Gwynne at Denbigh could then be made without problem. On the NHS as well.
Dr Ernest's friend Miserable As Fuck Kate died in Denbigh in 1985. Kate was one of the few residents of Denbigh who did not work at the North Wales Hospital for Gwynne and Dafydd. Kate's role as the marketing manager could be performed from home.
Inspirational Welsh Artist Eirian was small fry as is her widower and didn't they know it. They shafted their neighbours for the crumbs from the table of this Strong Woman and her colleagues:
Baroness June Lloyd, Strong Woman and Role Model for Lady Doctors:
 In 1975, Baroness June was given the new Dept of Paediatrics at St George's Hospital Medical School to play with and appointed Ollie Brooke, a key member of an international paedophile ring, as the Professor of Paediatrics. The ring was already in place at St George's, but it had only substantially colonised the Dept of Psychiatry and their mental health unit, Springfield Hospital. The Dept of Obs and Gynae would soon be earning its keep after the appointment of Role Model Professor Jocelyn's husband Professor Geoffrey as Prof and Head of Dept.
St George's entrusted the most helpless targets of the gang, those victims who had learning disabilities and were diagnosed with mental health problems to the biggest, safest pair of hands in the whole establishment, devoted Roman Catholic, Sheila, Professor of the Psychiatry of Learning Disability and Top Doctor at St Georges and Springfield Hospital, who is now Baroness Professor Sheila:
Jimmy Savile was a Devoted Roman Catholic who was given a Papal knighthood. Savile was introduced as a member of the Atheneaum by Cardinal Basil Hume. The Atheneaum is the preferred club for Top Docs and Vice-Chancellors.
I am not someone who believes that all Catholic priests are molesters, but as with working at St George's/Springfield/North Wales hospitals, one could not have worked with those people and not known about much of their wrongdoing.
Strong Woman Dr Julia Hollyman was a colleague of Baroness Sheila's at St George's/Springfield. Strong Woman Julia was loathed by the staff and Geoffrey Chamberlain observed that she should have been a patient not a member of staff. That could be taken as a serious sleight on patients, but it demonstrated the lack of respect afforded to Strong Woman Dr Julia. Someone put Strong Woman Dr Julia in charge of the secure wards at Springfield. Patients were sexually assaulted, raped and a few were murdered. A number of patients became pregnant while at Springfield. A member of staff was murdered. After this record of achievement, Strong Woman Dr Julia resigned. After resigning, Strong Woman Dr Julia was quietly offered a job running Broadmoor. Strong Woman Dr Julia resigned after yet more scandal and then busied herself with charidee work for the disabled and vulnerable and on various Boards, including those of NHS organisations and Housing Associations.
 Lesbian Feminist Disability Champion Dr Rachel Perkins was Clinical Director of Springfield Hospital during the years of the paedophile ring, sexual assaults and murders. Like Strong Woman Julia, Lesbian Feminist Rachel clung on for years but was finally obliged to resign after one scandal too many. Lesbian Feminist Rachel then transformed herself into an Empowered Service User – well she did suffer from Clinical Depression, she explained that it Made Her Empathic towards patients.
As a result, Lesbian Feminist Rachel was appointed the Board Representative for Empowered Service Users on the St George's NHS Trust.
It is amazing what managing the live action end of the Westminster Paedophile Ring facilitated by Lady Professor Jocelyn and her husband can do for one's career.
As an extra treat, this Celebratory International Wimmin's Day Blog Post will pay Special Tribute to three Remarkable Wimmin, who are surely deserving of all the Purple Plaques in the world.
Special Tribute Number 1:
The reality behind the School for Mothers will have been that it probably was not that helpful to the Poor. Their housing was dreadful, they had no money – I note that there is a fee quoted on the poster inviting mothers to come and have their babies weighed – and the Poor were handing their kids over to places like the Foundling Hospital in Bloomsbury anyway because they could not afford to feed them. The Poor could not have read the notice inviting them to have their baby weighed. None of the Poor will have had a cradle such as the one pictured so lessons on the use of such a cradle will have been pointless. A bit like Jamie Oliver's TV programmes demonstrating Cheap Meals which need the sort of kitchen equipment to prepare the grub that most people don't have unless they are enthusiastic cooks with a good disposable income.
Those folk photographed at the baby weigh-in are too well-dressed to be the Poor as well.
Alys and Adele's venture was probably a rich ladies' hobby that was not able to assist many people and certainly not those whom it told people that it was assisting. More worryingly, one of the ladies – Alys – was married to a man who was a ruthless sexual predator, even if he was a Famous Thinker and his mates were ruthless sexual predators as well. Whoever carried out that Wellcome project will have known that, but it hasn't been mentioned.
When that Wellcome project on Alys and Adele was underway, I was researching the recent history of Bertrand Russell and his circle at Cwm Croesor in north Wales. Colleagues at Bangor University knew that I was doing this because I discussed the project in research planning seminars, submitted the plans for ethical approval and applied to the British Academy for funding. I was turned down so I did the research myself anyway unfunded.
Professor Fergus Lowe knew about my planned project because so many squealers were so frightened of what I would find out if I did it that they told Fungus and Fungus at the time was instructing the research support office and all associated staff not to help me prepare grant applications. At the time, Brown, I and a Jewish colleague also prepared a big bid to the Wellcome Trust by ourselves, to investigate a project into the History of Medicine as related to Jewish practices. Every obstacle possible was put in our way, whoops the Chief Accountant who had to sign off the bid was in a meeting with Fungus ALL DAY and then he was on holiday for three weeks, whoops, Renee, another member of staff who's assistance was crucial, was also off on holiday for three weeks but as a favour she prepared the spreadsheet at home and sent it to me at the final hour: in a format that she knew my computer would not be able to open. So we rang the Wellcome Trust and they said that they'd accept a late application from us. No of course we didn't get the funding, the Wellcome gave it to the folk who held the Exhibition Of Lies about Bertrand Russell's wife's Clinic for Poor Babies instead.
Don't worry Gwerin, unlike you I do not need to be pampered and pandered to and given lots of money to pursue research projects, I can do it unfunded by myself. So I did.
The Wellcome Trust have previously funded Dafydd's colleagues to write lies about the history of psychiatry.
Lady Adele was a founder and funder of the London hostel that became Queen Mary College. Lady Meyer died in 1930.
Sir Carl and Lady Adele were the grandparents of Sir Anthony Meyer, the Tory MP for West Flintshire and then Clwyd North West, 1970-92. Sir Anthony was a Tory who was so liberal that after he had served as the MP for Eton and Slough in the mid-1960s and was on the lookout for another seat after losing that one, no Tory constituency would consider him. He ended up in north Wales as a result of a helping hand from Nigel Birch, who was stepping down as the MP for West Flintshire. Their story was that it was one old Etonian helping another. Why a man as posh as Sir Anthony wanted to live in a not very affluent part of north east Wales to which he had no obvious links which was the location of a huge paedophile ring with associated organised crime was not clear.
Sir Anthony liked a party and was notorious for his rather exotic mistress whom he probably met when she was working as a call girl…
Sir Anthony famously stood as a stalking horse in a leadership challenge against Thatch. He knew that he'd never win but the plan was that Heseltine would also stand and win. Heseltine didn't stand but never explained why and it was another few years before Heseltine did stand in a leadership challenge to Thatch.
If Heseltine wants to tell us all the reason why a man as posh as Sir Anthony wanted to live down the road from Bryn Estyn and Dafydd, a lot of people would like to hear it.
Sir Anthony's granddad Sir Carl Ferdinand Meyer, 1st Baronet (23 December 1851-18 December 1922) was a British banker and mining magnate. Carl Meyer was born in Hamburg, into a Jewish family, the second son of Siegmund Meyer and Elise Rosa, née Hahn, daughter of Reuben Hahn. In 1883 he married Adele; their son Frank Cecil Meyer was Sir Anthony's father.
Carl Meyer worked at first for the Rothschild family as their Chief Clerk and negotiator with the De Beers mining group. He then went on to work for De Beers and became Deputy Chairman of the company. Carl Meyer was also Governor of the National Bank of Egypt and member of the Board of numerous other mining companies. He was also a Board member of the Hong Kong and Shanghai Bank (HSBC).
Carl Meyer had a great interest in the arts, supportings opera, music and the theatre. In 1909 he donated £70,000 to the Shakespeare National Memorial Theatre, now rebuilt as the Royal Shakespeare Theatre in Stratford-upon-Avon.
Sir Anthony's grandmother was a good friend of Bertrand Russell's wife. The Bertrand who utilised the services of Gwynne before Dafydd arrived on the scene. And then Dafydd when Dafydd joined in the party a few years later.
Anyone fancy dropping their children off at a Russell-Myer Orphanage?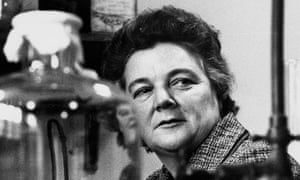 There is of course another Baroness of Llandaff who is every bit as Inspirational, Strong and a Worthy Role Model as Baroness Jean of the Nursing Practice of the Process of the Grand Theory of the Problem Solving of Llandaff.
I am of course thinking of Baroness Ilora Finlay of Llandaff, Top Doctor and former colleague of Tony Francis and other members of the gang, including Mr Big, Sir William Asscher who in 1988 after Ollie the Paedophile Paediatrician of St George's was jailed, was called to HQ at St George's to take up the post of Dean/Principal and thus ensure the continued smooth operation of the Westminster Paedophile Ring.
Special Tribute Number 2.
Jo Brand, Strong Feminist Comedian who tells the boys where to get off on TV and radio all the time. Jo is always on the side of Wimmin, she doesn't care what anyone thinks of her and she'll take anyone on.
Special Tribute Number 3.
A previous post which discussed the Westminster Swinger Richard Crossman and many of the other Swingers that Crossman appointed to positions at the DHSS when he was Secretary of State, 1968-70, mentioned that he described one of his colleagues as 'being a great girl for birth control'. Richard Crossman was most enthusiastic about the idea of getting the whole of the nation's female population of reproductive age on hormonal contraception, but then so has every Top Doc, social worker and others who have facilitated organised abuse that I know.
I promised that I would soon blog about the great girl for birth control. The great girl for birth control wasn't a secretary whom spent her days sitting on Crossman's knee while she Took A Letter, she was Baroness Alma Birk.
The Westminster Paedophile Ring, including Dafydd and Gwynne's gang, had accomplices in every sector of society; they had infiltrated absolutely every part of British life and had developed an international cartel. They were doing very well for themselves by the time that Richard Crossman, who was at the very top of the British security services, was appointed as Secretary of State for the DHSS in 1968. By the time that Crossman left the Gov't in 1970, he had ensured that the whole of the DHSS was principally geared up to facilitating en masse organised abuse and that it was supported, not counteracted, by the criminal justice system. It is extraordinary, but it undoubtedly happened.
That is why there is so little 'evidence' of the Westminster Paedophile Ring and why such strenuous efforts were made to ensure that witnesses did not survive.
Behind every degenerate sex offending man are a horde of utterly weak, selfish, ruthless, short-sighted Inspirational Wimmin.
Here's to Cherie, Human Rights, Empowerment and Juggling!
Yesterday I received an e mail from a former UCNW student who in 1980 was referred to Gwynne the lobotomist. Apart from me, this person is the only other patient I know who encountered Gwynne and is still alive. Everyone else has died, even younger people. My correspondent told me that Gwynne was an absolute predator, that many things happened in the consultations that were unacceptable and that Gwynne did him great harm. Yes, I imagine that Gwynne did massive harm, even greater than I had previously imagined.
All traces of Gwynne have been eradicated. This began shortly after his death in the autumn of 1986. Someone really wanted the world to forget that Gwynne had ever existed. Gwynne was around at Denbigh for donkeys years, he ran the place for decades. Before that he was in the Navy as a senior officer and he was one of the Young Gents at the Middlesex Hospital pre-war. He lived in Denbigh. The whole of north Wales knew that old bastard yet no-one now admits to having even met him. He is never referred to in print, in the archives or in retired NHS staff fora.
Gwynne was undoubtedly the person who lobotomised the victims of the trafficking gang if they wouldn't shut up; I'm not sure if Gwynne shagged patients on the scale that Dafydd did, I suspect that Gwynne was the man who tested the water and then selected the targets who would then be forced into sex work, by any means possible. He will have been every bit as dangerous as Dafydd but I wonder if Gwynne was more acceptable in polite but corrupt company? Dafydd is just so bonkers that he can't be hidden, he is the Savile of medicine, but I can imagine the vile Gwynne occupying roles such as that of a chapel elder, roles where it was possible to do appalling things as long as one didn't conduct oneself quite like Dafydd in public.
However I think that Gwynne did something so dreadful that it went beyond lobotomising the poor sods who had fallen foul of the gang. Gwynne did something appalling for someone whom no-one will confront, no-one and people were prepared to kill my friends and I because of it.
I don't expect any victims of Gwynne, if there are any others alive out there, to e mail me. I can't imagine that any of them would ever want to discuss their encounter with such an evil man, but I hope if they read this blog they will be reassured that whatever was said about them or done to them, it was him, 100% him, not them, at fault. Anyone who took Gwynne on was trashed, anyone, it was why I have always wanted to expose him.
The old bastard died a long time ago but this matters because layers of people assisted him and they are still in positions of influence. They need to fess up and go, now. All the accomplices.
If Ieuan would like to drop me a line and tell me for whom it was that Gwynne did favours so terrible that the whole infrastructure of British society is geared to concealing it, the information will be gratefully received.
A message to the Biggest Inspiration of All on International Wimmin's Day, our Female Head of State:
If you don't mind me saying Ma'am, I think that it is all a little beyond the pale.