Here is yet another post that I hadn't planned to write, but which has resulted from a number of recent e mails from readers after I began blogging about the Top Docs of north Wales who formed a cartel to unlawfully prevent women accessing NHS abortions in the region throughout the 1970s and 80s. Women were told that if they wanted an NHS abortion they had to be admitted to the North Wales Hospital Denbigh to be 'assessed' by Dafydd, after which they would be refused a termination anyway. However, any woman who agreed to pay could access abortion on demand at a 'private clinic' in Chester.
My post 'I Predict A Riot' discussed the written information which was given to female students when they arrived at UCNW (Bangor University) informing them of the situation, information which included a paragraph about 'care' of oneself after the termination and the 'problems' encountered by a few previous students which suggested that the abortions at the unidentified 'private clinic' were not safe and that women's lives were being put at risk.
The only private clinic in Chester registered to provide terminations from 1981 onward was the Grosvenor Nuffield, which was also the hospital where Dafydd conducted 'clinics'. The Grosvenor Nuffield dispensed with Dafydd's services in the late 1980s or early 90s, but I don't know which aspect of Dafydd caused them to finally pull the plug on him.
I e mailed Brown yesterday to ask him if he thought that the Grosvenor Nuffield would be putting women at such risk or whether abortions might have been taking place somewhere else in Chester as well.
Brown observed: 'One of the first things that the freshers got at Bangor university was material about abortions, which seemed to me to be a rather negative note to start your university experience on. But with some of the background up there it is perhaps rather more understandable. There's no reason why it wouldn't be undertaken in a Nuffield hospital, as in the 1970s and 1980s almost all private hospitals were called some sort of 'Nuffield'.  It was only in the late 1980s that some of the new start-ups were called BUPA hospitals. The standard of care, while more expensive, wouldn't have been any better. It was a bit like people going to former eastern bloc countries for health care now, where things like joint replacements and dental implants led to major bleeds and hard-to-treat infections. So with perfunctory treatment and limited aftercare it's not surprising that there were complications. Not to mention the rather judgemental attitude of many heath care personnel who were more than happy to make sure  that this sort of thing yielded maximum pain, humiliation and inconvenience for the patients.'
I suspect that the last sentence of the above paragraph is spot on, because no-one I know at UCNW ever discussed their experiences, although the Student Health Centre continually packed students off to the 'private clinic' in Chester. I was never one of the students who spent hours in the kitchen of our hall of residence hugging a mug of coffee and discussing my Experiences As A Woman, but I was always chatting and socialising under the radar with a variety of people, both students and locals and I heard about much wrongdoing. As I mentioned previously, I never ever found out who was performing the illegal abortions in the region, although I knew that they were taking place.
Last night I had an e mail from a woman who grew up in north Wales, who told me that she had been abused at locations familiar to me and she also told me that as a teenager she was packed off to Chester for an abortion, but she definitely was not taken to the Grosvenor Nuffield. So there WAS another, completely illegal, abortionist operating in Chester then, as I suspected.
My correspondent has told me that she attended Howell's School in Denbigh, 1977-82 and at that time the school doctor was Dr Morton Evans, a GP from Denbigh. She hasn't told me anything about Morton Evans, instead she asked if I knew anything about him because she believes that 'he must have been in with the bad guys'.
I don't know Morton Evans, but as a GP in Denbigh at that time he would have had no choice but to be in with the bad guys. Not only was every working person in the town employed either at the North Wales Hospital or in a business which was dependent upon the North Wales Hospital, but it was the citizens of Denbigh who volunteered to drive the patients to their court cases or transferred them to other institutions. As I have described in previous posts, those drivers were well aware that the patients whom they were ferrying about were not only not necessarily 'mad' but had been illegally imprisoned as well. No volunteers that were not 100% tame would have ever been taken on.
The vile old lobotomist Gwynne lived in Denbigh and if anyone had ever had any interest in the welfare of the patients, they'd have set fire to his house in the way in which the gang set fire to the houses of their victims. If someone had moved to Denbigh and had tried to protect the patients from Gwynne and Dafydd et al, scenes worthy of 'The Wicker Man' would have resulted:
'Denbigh is unique', as Dafydd stated in a media interview in the midst of all those investigations into a possible paedophile ring operating in north Wales/Cheshire. The Empowered Service Users screamed with laughter in response and did Dafydd voices while saying things like 'Denbigh is unique in having a psychopathic psychiatrist who's shagging all the patients' (although of course in that respect, no Denbigh was not unique), but not one politician/public figure/journo had the guts to stand up and say 'oh for God's sake, we all know what's going on out there' as Dafydd received vast amounts of free PR in numerous media outlets.
Every GP in Wales was colluding with the crimes of Dafydd et al, let alone every GP in Denbigh. Every patient of the GPs in Denbigh will have been Of Dafydd And The Paedophiles, as will have been the GPs. Furthermore, in the way that the midwives in the area around Denbigh knew all about the women incarcerated out there if they had a pregnancy inconvenient to someone else or had to be relieved of their baby illegally and against their wishes or those women who had become pregnant while they were in Denbigh – 'ooh its those rampant male patients, they're animals' – because they were called upon to conceal the crime, the local GPs will have been called upon to deal with some of the serious injuries and illnesses, or at least those for which medical help was summoned as opposed to the cases where the resulting corpse was simply secreted within the grounds.
I encountered a local GP when I was in Denbigh, on New Year's Eve, 1986. Patients in Denbigh rarely saw anyone but the Angels; dental treatment was unavailable and even the Top Doctors barely dropped in on the wards. Dafydd turned up infrequently, without warning and in the small hours, but the patients' experience of even the other rather less obviously mad Top Docs was of being constantly told 'you'll be seeing the Doctor soon', only for The Doctor to never materialise. Patients would actually be told to 'get ready' because 'they would be seen' that morning, only for the Top Doctor to not show up, not warn the Angels that they weren't going to show up and not explain afterwards why they did not show up. The circus would begin again the following week when the next 'ward round' was scheduled. It was by such a process that Mary Wynch was unlawfully imprisoned in Denbigh for a year and was not seen by Dafydd once. Patient F, who had previously challenged social workers over their abuse of boys at Ty Newydd children's home in Bangor (see previous posts), had a similar experience. The contempt with which desperate, frightened, illegally imprisoned people were treated was breath-taking.
As I have described previously, nearly all patients were taken to Denbigh at night, under cover of darkness, by ambulance rather than police car, because police cars would have been noticeable and ambulances could be explained away as being 'caring' rather than punitive. This is why the Welsh Ambulance Service in north Wales has for so long been corrupt and problematic, they were a fully paid up part of the trafficking gang. When F was taken to Ysbyty Gwynedd with breathing difficulties in 1990, after he was discharged, F was told by the ambulanceman who had been called to 'help' with his admission – who was one of F's neighbours in Porthmadog at the time – that if ever F developed breathing difficulties again, 'next time I'll let you fucking die'. Health care staff in north Wales were all too often very unpleasant people.
The GP that I saw on New Year's Eve in Denbigh was the only Top Doc who wasn't employed as a Top Doc for Denbigh that I saw while I was in Denbigh. I was never meant to encounter him and there were major traumas on the part of the Angels when I did. Previous posts have discussed how when I was in Denbigh I made friends with a young man called Stephen Bagnall, who I am sure died long ago. Stephen was from Queens Park estate in Wrexham, had been a kid in care in the north Wales children's homes and had been in Risley and Walton Prison. He chatted a lot to me and told me many of the dreadful things which had happened to him, but he mentioned many more actions of 'professionals' which he was unaware were completely unlawful, including a number of things that Dafydd had done. Stephen looked appalling, really terrifying, but he was actually kind and friendly and seriously pissed the Angels off by confronting them about the abuses in their 'unique' institution.
On New Years Eve, Stephen and I were watching TV when we heard a commotion down the far end of the corridor near the entrance to the ward, which was obviously as result of a patient fighting like buggery in an attempt not to be admitted to Denbigh. We sneaked down the corridor and noticed that the door between the ward and the outer door, which was locked at all times, had been left open, because the patient being brought in was resisting to such an extent that all Angels were needed and in the panic they'd not locked the door behind them. The ambulancemen had dragged the young male patient just inside the main doors, which had then been locked immediately, but the young man had a fight with the Angels just inside of the ward.
There was a middle aged Top Doctor, obviously a GP, who was waving a hypodermic about while the Angels piled on top of the young man after dragging him into one of the padded cells. Stephen and I walked right through into the inner sanctum and the Top Doc turned around and nearly crapped himself when he saw us. The young man wasn't yet out for the count, so the Angels couldn't do anything but watch as Stephen started saying to the Top Doc 'are you a doctor? Do you know what they are doing to people in here? Will you help us please, its terrible in here'. The Top Doc snapped 'yes I'm a GP, I'm sure that you are well cared for here'. So I stepped out from behind Stephen and said 'we are not and you can see that we are not. Look at the conditions in here.' I then had the usual experience in those days of noticing total confusion on a Top Doc's face  – 'she's English, she has a middle class accent, she is using words and phrases that no former kid in care usually uses, she is not dressed like a chav, who is she and what is she doing in here, OH SHIT'.
The Top Doc looked at us and said 'well Happy New Year to you both', I started laughing and said 'what, in this place?' and he just scarpered… Angels came running as the young man upon whom they had been sitting had now passed out…
Throughout it all, we hadn't caught a clear view of the new patient's face, but the next morning, when he awoke, he began protesting with the Angels again, demanding to be released. They still had him in the padded cell, but the door was left open because they were in there with him. During this time, Stephen and I – Stephen had come to fetch me to see if we could get a glimpse of the new inmate 'because I might know him' – had a good view of the protest and of the young man's face. Stephen recognised him, told me that he was from Wrexham but Stephen didn't know his name. The Angels heard Stephen telling me that he knew the young man. We were told that breakfast was ready, which was served down the other end of the ward. When we finished breakfast the new man had disappeared. We never saw him again. Stephen challenged the Angels and asked them where the new man was. All Angels stared straight ahead of themselves in silence, until one said 'he's been transferred, this was not the right place for him'. No, because Stephen had recognised him…another troubled young man from Wrexham, the location of Bryn Alyn and Bryn Estyn.
We never found out where the young man had gone.
The scenes involving the disappearing young man from Wrexham were all recorded by the security services, as was made clear to me a few weeks ago by an informant. They heard the 'Happy New Year to you both' bit. They knew who that Top Doc was, they'll have known who the young man who disappeared was and they'll know how and when Stephen died.
It wasn't stopped. A 'political decision' was made not to intervene. On Dec 31 1986, Sir Peter Morrison was the Deputy Chairman of the Conservative Party.
This man was Chairman of the Tory Party:
The Lord Tebbit
This man was Secretary of State for Wales:
The Lord Crickhowell
Can we ever forget who's skin was being saved by the 'political decision' not to intervene?
This was the Windbag of the Opposition, who obviously agreed with the political decision which was made to save the career of Thatch, because he was fully on board with the Top Docs and Angels of Denbigh and knew Tony Francis, a Top Doc who had patients in Denbigh on 31 Dec 1986:
The Lord Kinnock
A reader has also sent me a link to Hansard, 22 May 1981, which is the record of written answers on issues relating to abortion. I was a fresher at UCNW in Oct 1981, which is when I was given the literature re abortion services to which Brown referred to in his comment above.
Hansard recorded that Jo Richardson, Labour MP for Barking, asked the Secretary of State for Social Services how many of the deaths in England and Wales recorded in 1978 and 1979 as due to abortion were from abortions induced for medical or other legal reasons; how many were from spontaneous abortion; how many were from other causes, including illegal abortion and in how many cases death followed a main diagnosis of illegal abortion or the abortion was recorded as induced but not otherwise specified.
Dr Gerard Vaughan, the Tory MP for a Reading constituency, replied on behalf of the DHSS. He stated that the 'available information' from death registration for England and Wales recorded five deaths from legal abortions in 1978 and two in 1979; one death from spontaneous abortion in 1979; two deaths for 'unspecified' reasons in 1979 and no deaths in 1978 or 1979 as a result of illegal abortions.
However, I suspect that if a few deaths from illegal abortions in north Wales/Chester had occurred, Gerard Vaughan would have been keen to ensure that they did not appear in the stats. Because Gerard Vaughan knew Dafydd. Sir Gerard Vaughan was just a few years older than Dafydd, but like Dafydd, Vaughan was a psychiatrist who had trained at the Maudsley. Vaughan was also an enthusiastic Freemason.
Vaughan studied medicine at the University of London, Guy's Hospital and then the Maudsley. He was a child psychiatrist who was the consultant in charge of the Bloomfield Clinic at Guy's Hospital, 1958 -79. So Vaughan held a post at Guy's when so many of them there were colluding with Dafydd and the gang in north Wales, including Dafydd's mate Jim Watson, who was Professor of Psychiatry at Guy's, 1974-2000. Jim Watson, like Dafydd, offered sex therapy, pioneering this at St George's Hospital Medical School, before moving to Guy's. Jim was busy with his sex therapy when St George's was concealing a trafficking ring in London and colluding with Dafydd et al in north Wales. Jim not only carried out sex therapy, but he trained others in the techniques.
Here's Jim: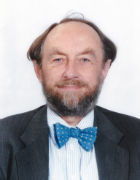 For more information on Jim's glorious career, see post 'A Galaxy Of Talent'.
Gerard Vaughan worked at Guy's when Ed Miliband's Uncle Harry was a consultant there.
Gerard Vaughan was the son of a sugar planter and was born and educated in what is now Mozambique. He became involved in Tory politics in the mid-1950s, serving as an alderman on the London County Council, who's members were even back then ignoring the abuse of children, one such person being Audrey Callaghan, who was also an alderman on the London County Council and, along with her husband Jim Callaghan, colluded with organised abuse including that carried out by Dafydd's gang, for the rest of her life. See eg. post 'Cry, The Beloved Country'.
Vaughan was elected as the MP for Reading in 1970 and held the seat until his retirement from politics just before the May 1997 General Election. By which time the Waterhouse Inquiry had been in progress for five months.
Vaughan served as a Gov't Whip in Heath's Gov't and as PPS to Francis Pym, the N Ireland Secretary, 1973-74. So Vaughan knew about the elite paedophile ring at Kincora Boys' Home, it's links to Dafydd's gang and other trafficking gangs on mainland Britain as well as the rest of the seriously grim stuff that occurred in N Ireland during that time, including the collusion of the security services with the most serious crime. Francis Pym was Lord President of the Council, Sept 1981-April 1982. One of the duties of the Lord President of the Council is to act as visitor for UCNW. So Pym was in that role when the Woman's Guide To Accessing Dangerous Expensive Abortions was distributed to all female freshers at UCNW in Oct 1981.
After Heath's defeat in 1974, Gerard Vaughan became Health Spokesman for Thatch when she became Leader of the Tory Party in 1975. One of the key people who supported Thatch to succeed Heath as Leader of the Tories was Sir Peter Morrison. Vaughan became a Minister in the DHSS under Secretary of State Patrick Jenkin after the Tories won the General Election in 1979 and it was in this capacity that Vaughan was answering questions on abortion in May 1981.
When Patrick Jenkin was challenged about equal pay as Secretary of State, he famously replied that if God had wanted equal pay 'he wouldn't have created man and woman'. Jenkin's son Sir Bernard Jenkin inherited the gene for being a Tory MP from that dad of his who had an interest in theology and creationism and Bernard is currently the Tory MP for Harwich and North Essex. Bernard is married to Tory peer Baroness Anne Jenkin, who in Dec 2014 stated that one of the causes of hunger and rising food bank use in the UK was because 'poor people don't know how to cook'. At the time of the statement, Anne Jenkin was a member of the All Party Parliamentary Group on Food Poverty and Hunger. She later apologised, saying that she was speaking without a script, as opposed to without a brain. Anne explained that 'what I meant was that as a society, we have lost our ability to cook'. No Anne, plenty of us can still cook, but there are some people in the UK who do not have a kitchen or indeed even a building in which to live and cook in. Even if one is an excellent cook, if one is curled up in one's sleeping bag in a doorway or kipping in a hostel, preparing a Good Nutritious Meal From Fresh Veg is difficult. In 2017 Jenkin became Chair of the Centre for Social Justice Working Group for 'Off The Scales: Tackling England's childhood obesity crisis'. Anne is also a member of the All Party Parliamentary Group on Obesity.
As very poor people clearly do not have enough far richer people screaming at them that they are fat, I might set up a consultancy to encourage this. I'll apply to the NHS and Gov't for funding.
Further details about the idiocies of the Jenkin family through the ages can be read in previous posts.
After his stellar performance at the DHSS under Patrick Jenkin, Gerard Vaughan found that he did not get on with his next boss Norman Fowler , when Fowler succeeded Jenkin as Secretary of State for the DHSS. I don't know what upset Gerard Vaughan so much, because Fowler continued concealing Dafydd's crimes as well. However, the fur flew and as a result Vaughan was appointed Minister for Consumer Affairs. In which role he threatened to slash the budget of the CABs, when he discovered an association between Joan Ruddock, then the head honcho of CND and the CAB. The official story is that the CAB workers rose up in a howl of outrage and Vaughan retreated. I am now so cynical that I am wondering what the truth really was. Because by the mid-1980s, Dafydd and the gang completely controlled the CABs in north Wales and Lucille Hughes held a formal role in the senior management of CAB in Wales.
If the CABs did hold any leverage over Gerard Vaughan, it will have been because of their knowledge of the neglect and abuse in the NHS and welfare services which Vaughan and the Gov't were concealing. Or did Vaughan realise that CABs were a key cog in Dafydd's empire and thus twig that the budget could not be cut? Or was the budget preserved and then handed over to Dafydd and Lucille to control and utilise?
Vaughan was dropped from the Gov't in 1983 as a result of the row over the CABs and was given a knighthood in 1984. 1984 was the year in which Dafydd's gang sent up a distress flare as Mary Wynch approached the Master of the Rolls and Alison Taylor and I wouldn't shut up when told either. Reinforcements arrived in north Wales, in the shape of Sir Eric Sunderland, who was appointed Principal of UCNW, as well as a collection of Nice Young Doctors and Angels, who conducted themselves just as badly as the ones already in the region but had better manners and were well camouflaged.
Vaughan served on the Education Select Committee, 1983-93 and the Science and Technology Select Committee, 1993-97.
The Torygraph's 2003 obituary for Gerard Vaughan makes for terrifying reading. It told us that it was Vaughan's 'devotion to medicine' which drew him into politics; that he had a 'long career' 'in child psychiatry' at Guy's and 'an expert's awareness of the deficiencies in the NHS'. Vaughan found the problems in the NHS 'myriad', with 'costs rising' and 'the unions were growing ever more aggressive'.
Particularly the BMA of course.
'The entire system was creaking' and 'despite Vaughan's best efforts, few then were ready to contemplate a partnership with private healthcare'.
Dafydd was one Top Doc who was more than happy to undertake such a partnership, as were the abortionists of Chester.
'After qualifying…in 1947, he started as a junior heart surgeon. He then became a general physician and started Guy's child psychiatry department, where he came to realise that many psychiatric problems had physical origins. In the course of this he developed a treatment, later discontinued but now finding some favour again, for anorexic girls. It involved asking them to make a list of things they would like in hospital. This always began with a visit from the boyfriend, only mentioning food at the end; Vaughan said that they could have these things, but in reverse order.'
The Top Docs 'success' rate with anorexia is known to be poor. Anorexia has the highest mortality rate of any mental illness. It is now acknowledged that virtually all psychiatric 'treatment' of anorexia has brutalised the patients and for many of them, made their condition substantially worse, such that their relationship with food remains problematic for the rest of their lives.
Although drawn toward politics by the Health Service's developing problems, he was not impressed by his first experience. When he attended a meeting aimed at explaining how to be a Conservative councillor, he became so fed up with its self-congratulatory tone that he got up, saying, "If you're not going to teach me something I must go back to my patients."
I'm sure that the patients just couldn't couldn't wait for Vaughan's return…
But was later surprised to discover that he had been elected an alderman.
Yes, politicians local and national are always desperate to have a Top Doc on board, the Top Doc can then give the stamp of approval to pretty much anything, ensuring that no questions will be asked.
A hopeless attempt to win Poplar for the Tories in the 1955 general election was followed by his being elected to the London County Council as a councillor for Streatham. After being defeated there, he represented Lambeth on the GLC, and became chairman of its new strategic planning committee…
Er, OK. Streatham and Lambeth, two local authorities with organised abuse gangs on their patches which had been in operation as far back as the late 1940s. By the time that Vaughan was a Minister in the DHSS, the gangs in Streatham and Lambeth were closely linked to Dafydd's gang and were sending kids in care to children's homes in north Wales. The gang in Streatham was facilitated by St George's Hospital Medical School (see post 'The Most Dangerous Man In The World – Part III').
Once elected MP for Reading in 1970, Vaughan set about putting his medical experience to good use. In his maiden speech, he roundly declared that too much nonsense was talked about the effect of prescription charges on patients.
You lot in north Wales can pay for those life-threatening abortions as well.
He worried that medical centres were in danger of destroying the close relationship between doctor and patient..
Vaughan meant that the likes of Dr D.G.E. Wood couldn't sit in a grotty little house in a side street in Bangor aka his 'surgery' and totally dominate every aspect of someone's life, years after she had told him to fuck off because she didn't want him as her Top Doc any more, while Dafydd passed the message on to all other Top Docs that she had 'harassed' and 'threatened' an 'eminent GP'. An eminent GP. In Bangor that is, as opposed to Harley Street. The creme de la fucking creme in – the most appropriately named – Orme Road.
…admitted he had been wrong to prescribe the drug thalidomide in his earlier career;
Bloody hell. I bet that he didn't admit that to the parents who's babies were born with severe disabilities as a result.
..and warned that the government was plugging the gap in the Health Service with "low standard" doctors from abroad.
Nearly every junior Top Doc in Denbigh was indeed a 'low standard' doc from abroad. No-one else would work there. Ysbyty Gwynedd was substantially staffed by Top Docs from abroad as well because British graduates wouldn't and still won't work there, although the YG Top Docs, apart from the psychiatrists, were not as uniformly 'low standard' as the Top Docs of Denbigh were. However bad the many mediocre Top Docs from abroad were, none of them were as bad as Dafydd. Sadly, the high standard Top Docs from abroad were and are still treated very badly because of the rampant institutionalised racism in medicine.
His popularity with Socialist members was not increased when he tried to join the Association of Scientific, Technical and Managerial Staffs in 1977; he enjoyed pointing out that the union made no response to his application – other than to cash his cheque.
Presumably Vaughan was infiltrating for political purposes. It could be argued that Vaughan should have been very grateful to the ASTMS, they were one of the NHS unions which concealed the wrongdoing of the Top Doctors. However, although the ASTMS concealed the wrongdoing, they used it to gain more powerful position for themselves which always upset the Top Doctors. Had the Top Doctors not been involved with so much serious misconduct and criminality, the 'ever more aggressive unions' with whom Vaughan was so angry could have been dealt with. ASTMS metamorphosed into MSF. When I worked at St George's Hospital Medical School, 1989-91, the MSF reps were corrupt and wielded huge influence as a result of their collusion with the trafficking ring which that institution was facilitating as well as with the rest of the malpractice and misconduct. See previous posts.
On becoming health minister in Margaret Thatcher's government, charged with introducing better services for less cost, Vaughan set about his task with vigour, facing down angry union demonstrators who opposed any reductions. He ordered the scrapping of the Health Services' Board, which had been invited to abolish pay beds, and started visiting hospitals, where he would dart unexpectedly down corridors to inspect sluices and other areas which his escorts preferred him not to see.
Gerard Vaughan knew exactly how bad things were then and how much patient harm was concealed and denied.
He also endeavoured to tread a judicious line on abortion, favouring the reduction of the time limit for legal operations from 28 weeks, and eventually supported a compromise of 24 instead of the proposed 20.
Gerard was of course a grade A hypocrite with regard to all matters relating to abortion – he knew what was happening in north Wales and Chester…
He was less lucky with the issue of contraception, supporting the prescription of "the Pill" to girls under 16 without their parents' knowledge, then having to climb down.
Victoria Gillick's chaos-inducing mid-1980s legal challenge over the prescribing of the contraceptive pill to girls of under 16 without their parents' consent saw the nation divided into those who constructed Mrs Gillick as a saint who was preserving Family Life and those who thought that she had locked all of her own daughters into chastity belts. What received no discussion at all at the time was that Top Doctors were very widely prescribing the Pill for underaged girls in care, knowing damn well that they were being sexually abused and that this was why the services of the Top Doc had been requested, often by the abusers themselves. The same Top Docs were livid when Victoria Gillick won her case, although the judgement was later overturned. D.G.E. Wood was one of them – he hated Gillick, but he was one who was dishing out contraception to kids and others whom he knew were being abused. If I had underaged teenaged girls I would be livid if a Top Doc was giving out the contraceptives to them without informing me; not because I would want to invade my children's privacy, but because I know that many of the Top Docs doing that are colluding with sexual exploitation. Life is very difficult for young people who do not have supportive parents with whom they can discuss such matters, but the Top Docs did and do such kids no favours at all.
Gerard Vaughan was elected FRCS in 1993.
In line with their tradition of Praising Top Doctors under all circumstances, 'The Guardian' found many kind words to say about Dafydd's mate Gerard after he pegged out. Gerard 'was a psychiatrist whose political bedside manner was genial – except for the occasional explosion'…'He did wonderful work for children afflicted by thalidomide',  – well he had prescribed the stuff for their mothers – 'and sounded loud warnings about the threat of Aids, including a proposal to post health warnings on affected NHS personnel and screen people coming from infected areas of Africa.'
Gerard didn't mention the risks that Thomas Tyrell-Kenyon, the HIV infected son of the Tory peer Lord Kenyon, posed to the kids in care in north Wales whom Thomas was sexually abusing (see previous posts).
But his ideology led him to privatising initiatives within the NHS, and more drastic planning for wholesale privatisation in secret party conclaves.
Well fancy a Top Doc friend of Dafydd's doing that!
…in February 1974, the election that also saw the return of a Wilson government, he made clear his intention to privatise the NHS with his proposal to base it on "total insurance cover". To back his efforts, he formed the Conservative medical society, becoming its president.
What have you got to say about that then Polly?
…he chaired a party working group that proposed tax relief for private health insurance, later extended to users of private medicine.'
Thus assisting the business of the Grosvenor Nuffield and Dafydd's many clinics…
He pledged to cut £30m in NHS waste, partly by stopping its abuse by foreigners;
The legions of Nigerian women whom every Torygraph and Daily Mail reader knows come to the UK to give birth to their quins are always a good scapegoat.
he urged reluctant regional authorities to contract out more work to private clinics;
Did Gerard Vaughan plan to roll out the abortion policy as practised by the NHS in north Wales across the whole of the UK perhaps?
he pushed to replace the NHS's tax income with insurance income, along US or continental lines. Despite cabinet meanness, he tried to improve Britain's supply of safe blood products.
Whoops!!! Not much success with that one Dr Vaughan. I don't remember you warning the general public that infected blood products were being given to NHS patients without their knowledge and that thousands of them would subsequently die as a result.
'Now just pop up on the bed here, we'll soon have you better. Nothing at all to worry about my dear. Did you mention that you'd complained about Dr Dafydd Alun Jones?  Oh I am sorry to hear that you weren't happy, he's a bit eccentric but we'll make sure that it doesn't happen to anyone else, we'll have a word with him. Pass me the HIV infected blood please nurse and I'll just set up the transfusion.'
Although hostile to abortions – QUE??? – he backed the use of the pill for under-16s, under exceptional circumstances.
Such as in cases of the under 16s being trafficked by Dafydd's gang.
After Denis Thatcher told him that sport would be hit by tough action against tobacco companies, Vaughan's fanatically anti-smoking junior minister, Sir George Young, was transferred out.
Go down the shop and get me a pack of high tar Woodbines will you, I'm desperate for a fag.
The Beneficiary of Sir Gerard Vaughan's Expertise:
Hansard, 22 May 1981, also records that Dr Oonagh McDonald, the Labour MP for Thurrock, asked the Secretary of State for Social Services:
(1) if he will list the names and addresses of those places approved by him in England and Wales under the terms of the Abortion Act 1967  that have special permission to terminate pregnancies of more than 20 weeks' duration; and what prices were charged to patients for terminating pregnancies of 20, 21, 22, 23, 24, 25, and 26 weeks gestational periods that were performed at each of the places in the years 1975 to 1980, respectively;

(2) if he will list the names and addresses of those places in England and Wales approved to terminate pregnancies under the Abortion Act 1967 of which he required information and assurances regarding prices paid by patients before giving approval; if he will detail against each the cost to the patients before giving approval; if he will detail against each the cost to the patients at 10, 12, 14, 16, and 18 weeks of pregnancy, respectively, and whether there can be extra costs; how many approved beds each has; how many abortions were performed by each in the years 1975 to 1980, respectively; and what were the periods of gestation for operations performed in the years 1975 to 1980, respectively;

(3) if he will list the names and addresses of those places in England and Wales approved to terminate pregnancies under the Abortion Act 1967 in which he does not require assurances about the prices charged for abortion operations; how many approved abortion beds each has; how many abortions were performed by each in the years 1975 to 1980, respectively; and if he will give all available information about the prices charged to patients.
Patrick Jenkin replied:
The 60 places listed below are currently approved for the purposes of section 1(3) of the Abortion Act 1967 for treatment for the termination of pregnancy. Places approved for the termination of pregnancies of more than 20 weeks' duration and those required to give information on fees charged to patients are indicated on the list. The remainder of the information requested could not be provided without disproportionate cost (My emphasis. So there's something that the House was not told.)
| | |
| --- | --- |
| Premises | No. of Approved Beds |
| Fitzroy Nuffield Nursing Home 10–12 Bryanston Square London W1H 8BB | 4 |
| Welbeck Private Clinic 27 Welbeck Street London W1* | 5 |
| London Private Hospital 31–35 Langham Street London WIN 6LE*† | 50 |
| Park View Clinic 87 Mattock Lane Ealing London W5† | 30 |
| Royal Masonic Hospital Ravenscourt Park London W6 0TN | 4 |
| The Avenue Clinic 12 Avenue Road St. John's Wood London NW8 6BP† | 25 |
| Brentwood Nuffield Nursing Home Shenfield Road Brentwood Essex | 2 |
| Fairfield Nursing Home 88 Russell Road Buckhurst Hill Essex† | 29 |
| North London Nuffield Hospital Cavell Drive Upland Park Road Enfield EN2 7PR | 2 |
| "Rosslyn" 15–17 Rosslyn Road East Twickenham Middlesex TW1 2AR† | 37 |
| New Victoria Hospital, 184 Coombe Lane West Kingston-upon-Thames Surrey KT2 7EG | 2 |
| Woking Nuffield Nursing Home Shores Road Woking Surrey | 2 |
| | |
| --- | --- |
| Premises | No. of Approved Beds |
| Raleigh Nursing Home 1A Raleigh Gardens Brixton Hill London SW2† | 16 |
| The New Cross Nursing Home 415 New Cross Road London SE14*† | 13 |
| Leigham Private Clinic 76 Leigham Court Road London SWl6*† | 23 |
| Avenue Clinic 14 New Church Road Hove Sussex | 6 |
| Sussex Nuffield Nursing Home 55 New Church Road Hove Sussex | 2 |
| Wistons Nursing Home 138 Dyke Road Brighton Sussex BN1 5PA*† | 51 |
| Victoria House Victoria Street Rochester Kent† | 6 |
| Tunbridge Wells Nuffield Nursing Home Kingswood Road Tunbridge Wells Kent | 2 |
| HRH Princess Christian's Nursing Home 12 Clarence Road Windsor Berks SL4 5BR | 5 |
| Slough Nuffield Nursing Home Wexham Street Slough SL3 6NH | 2 |
| The Acland Nursing Home Banbury Road Oxford OX2 6PD | 2 |
| The Gables Nursing Home Wendover Road Aylesbury Bucks | 3 |
| Sarum Road Private Nursing Home Sarum Road Winchester Hampshire | 4 |
| Wessex Nuffield Hospital Winchester Road Chandlers Ford Eastleigh Hampshire | 2 |
| Lansdown Nursing Home Lansdown Grove Bath BA1 5EL | 3 |
| Chesterfield Nursing Home Clifton Hill Bristol BS8 1BP | 5 |
| Exeter Nuffield Nursing Home Wonford Road Exeter EX2 6PD | 2 |
| The Torbay Clinic St. Luke's Road South Torquay Devon | 3 |
| Plymouth Nuffield Nursing Home Derriford Road Plymouth PL6 8BG | 2 |
| Cotswold Nuffield Nursing Home Talbot Road Cheltenham Glos | 2 |
| Somerset Nuffield Nursing Home Staplegrove Elm Taunton Somerset | 2 |
| Evelyn Nursing Home Trumpington Road Cambridge | 4 |
| Ipswich Surgical Home 57 Fonnereau Road Ipswich Suffolk | 2 |
| Edgbaston Nursing Home 22 Somerset Road Birmingham B15 2QD | 4 |
| Calthorpe Nursing Home 4 Arthur Road Edgbaston Birmingham 15† | 22 |
| Robert Nursing Home 162 Station Road Kings Norton Birmingham 30*† | 14 |
| Blackdown Nursing Home Old Milverton Lane Blackdown Leamington Spa† | 39 |
| Wye Valley Nuffield Nursing Home Venns Lane Hereford | 2 |
| Salop Nuffield Nursing Home Longden Road Shrewsbury SY3 9DP | 2 |
| St. Wilfrid's Nursing Home 51 Bawtry Road Bessacarr Doncaster | 2 |
| The Leicester Clinic Scraptoft Lane Leicester LE5 1HY | 4 |
| Beechwood Private Clinic Norton Church Road Norton Sheffield 8† | 20 |
| Huddersfield Nuffield Nursing Home Birkby Hall Road Huddersfield HD2 2BL | 3 |
| Duchy House Nursing Home Queen's Road Harrogate HG2 0HF | 2 |
| Belvedere Nursing Home Belvedere Road Scarborough Y011 2UT | 3 |
| Hull Nuffield Nursing Home Westbourne Avenue Hull HU5 3EP | 2 |
| Fallodon Private Nursing Home 4 Allerton Park Leeds† | 21 |
| Merseyside Nursing Home 32 Parkfield Road Liverpool† | 30 |
| South Manchester Private Clinic 136–8 Chester Road Hazel Grove Stockport SK7 6HE† | 12 |
| Grosvenor Nuffield Nursing Home Wrexham Road Chester | 2 |
| Newcastle Nuffield Nursing Home Osborne Avenue Jesmond Newcastle-upon-Tyne | 2 |
| Highfield Private Nursing Home and Rochdale Private Surgical Unit Manchester Road Rochdale Greater Manchester OL11 4LX | 6 |
| | |
| --- | --- |
| Premises | No. of Approved Beds |
| North Staffordshire Nuffield Hospital Clayton Road Newcastle-under-Lyme Staffordshire | 2 |
| Clifton Lane Nursing Home Clifton Lane Rotherham South Yorks S65 2AJ | 4 |
| Wolverhampton Nuffield Hospital Wood Road Tettenhall Wolverhampton | 2 |
| Mid-Yorkshire Nuffield Hospital Outwood Lane Horsforth Leeds | 2 |
| Nightingale BUPA Hospital (Nuffield) 19 Lisson Grove London NW1 | 2 |
| Salisbury Independent Hospital and Medical Services Ltd. New Hall Hospital Bodenham Salisbury Wiltshire | 4 |
* Specially approved to carry out late terminations after the 20th week of gestation.
† Places from which information on charges to abortion patients is required before approval.
So even to the extent that Patrick Jenkin was prepared to admit, there were substantial facilities available in England and Wales to provide women with abortions, including late stage abortions, if they were prepared to pay. Many of these women will have been previously denied an NHS abortion. I note that some of these beds were in areas where there was known to be substantial problems with paedophile/trafficking gangs.
Oonagh McDonald then asked Jenkin how many abortions in each of the years 1970 to 1980 respectively have been performed in NHS premises in England and Wales that have involved payment by the patient; in how many of these procedures an overnight stay in a pay bed was involved; and in how many was it an outpatient treatment.
Jenkin replied by saying that the information requested was not available.
The literature supplied to students at UCNW in the 1980s made it clear that a termination at the 'private clinic' in Chester did not involve an overnight stay. The patient was kicked out immediately, which was why girls were asked to bring a friend with them to the 'clinic' to drive them home immediately. So all pretty substandard and dangerous and no doubt as Brown suggested, accompanied by conduct designed to make the patient feel as bad as possible about the whole process, lest they felt like raising the matter with any third parties.
Here's a bit of background on the Wimmin who asked the questions in the House re abortion in May 1981, but did not follow up on the horror story to which the answers clearly pointed.
Jo Richardson was the Labour MP for Barking, 1974-94. She was succeeded in that seat by Little Nell Hodge.
Richardson was born in Newcastle-upon-Tyne and attended Southend High School for Girls. Her father had stood as a Liberal Party candidate in Darlington during the 1930s, but died while she was still young. Her mother was a member of the Congregational Church. 
Joining the Labour Party in 1945, Richardson began her political career as Ian Mikardo's secretary. She co-ordinated the 'Keep Left Group' and went on to become the secretary of the Tribune Group before co-ordinating the Victory for Socialism Campaign. In 1951 Richardson was elected to Hornsey Borough Council and became Mikardo's full-time secretary and working partner in his business which involved trade with eastern Europe.
Not only did the Hornsey area host a trafficking gang which by the 1980s was directly linked to Dafydd et al, but Ian Mikardo was the Labour MP for an East End seat which also hosted a trafficking gang with links to Dafydd's gang. See previous posts. Children from the East End were sent to children's homes and foster carers in north Wales, where they were abused and then trafficked back down to London as sex workers. Mikardo and his fellow East End Labour MP Peter Shore knew about this, colluded with and concealed it. Shore later assisted with the provision of hospice care for young people with AIDS, many of whom were former kids in care who had become infected during that period of their lives. See eg. posts 'Apocalypse Now' and 'The Bodies Beneath Canary Wharf'.
Jo Richardson was seen as a peace campaigner on the hard left of the Labour Party. She was a member of the Socialist Campaign Group but resigned in 1988 in protest at Tony Benn's decision to challenge the Windbag for the leadership. She served as a member of the Shadow Cabinet.
Richardson was a 'central figure of the feminist left and helped to expand women's rights in Britain', except of course for the rights of wimmin trafficked by Dafydd or forced into the hands of dangerous abortionists by the Top Doctors. Richardson was the head of a group of women MPs that supported the anti-pornography position. Which must be why she remained completely silent about John Allen's porn empire, the stars of the material being kids in care from north Wales who were forced to work in the 'specialised tastes' porn market, including bestiality. See post 'I Predict A Riot'.
Jo Richardson was a pro-choice campaigner. But not on behalf of wimmin in north Wales.
'We Are Wimmin, We Are Strong.'
Jo Richardson:
Millie Tant, speaking at the 84th Labour Party Conference at Bournemouth, Oct 1985. That was the one where the Windbag ranted, Fatty Heffer stomped off the platform in a huff and Degsy and Militant just hurled abuse at the Windbag. Meanwhile, up in north Wales…
Jo Richardson served as an executive member of the NCCL, during the time in which PIE was affiliated with the NCCL and campaigning for paedophiles' rights. Richardson wrote to PIE journal Childhood Rights, saying that she supported their campaign against corporal punishment.
In 2014 the UK press revisited the time in the 1970s when many Labour figures were deeply involved with the NCCL, at the time when the NCCL campaigned on behalf of PIE. Notable people named included Harriet Harman, Paul Boateng, Patricia Hewitt (who succeeded Greville Janner's Parliamentary seat and became Miranda's Secretary of State for Health) and of course Jo Richardson. Tony Smythe, who was a leading light in MIND for years while MIND concealed Dafydd's crimes, was also a big name in the NCCL. Sue Slipman, who had been a student at Lampeter in the 1970s was a communist who then joined Dr Death in the SDP and was also big in the NCCL. More recently Slipman Chaired an NHS Trust. Anna Coote, who used to be married to Radio 4's celebrity sociologist Laurie Taylor, was involved with the NCCL. Anna and Laurie's son Matthew Taylor was Miranda's policy adviser when Miranda was PM.
Even more worrying were the number of lawyers who were involved at a senior level with the NCCL during it's Paedophile Period. They included: Little Nell's husband Sir Henry Hodge, who became a High Court judge; Patsy Hewitt's husband Bill Birtles, who also became a High Court judge; barrister Peter Thornton, who became the Chief Coroner of England and Wales; Catherine Scorer, the trade union legal officer; the Human Rights lawyer Geoffrey Robertson; Howard Levenson, who became a High Court judge and who's wife was a member of the GMC.
PIE shared an address in London with Release, an organisation established to help people in trouble as a result of being arrested for offences involving drugs. While patient F was illegally imprisoned in Denbigh by Dafydd in 1986, F contacted Release for help. F had originally been arrested after the Drugs Squad planted class A drugs on him and his then wife. F was really wowed when a man from Release came all the way up to Denbigh from London. F said that the man was very pleasant but told F that 'there was nothing he could do'.
F had been fitted up by the police, violently assaulted by a senior officer at the police station, imprisoned in Risley Remand Centre for setting fire to his own house – although I have now been told that it wasn't F who set the house on fire – possibly heard a murder being committed when he was in Risley and then was unlawfully transferred to Denbigh where he was detained, again unlawfully, for a year. I think that the man from Release could have done a great deal, but because he knew that Dafydd and the gang in north Wales were the main suppliers of the Westminster Paedophile Ring, he got the hell out of there and quickly. See previous posts for the full story re F and Release.
F was incredibly chatty and open about his extraordinary experiences. I imagine that the man from Release was told to go up to Denbigh and listen to what F told him. The man from Release would then have told his mates in PIE that F remembered a great many details about a great deal of serious crime that he had witnessed at first hand. It'll have gone straight back to Dafydd.
Amazingly enough, Release received funding from the Home Office. The Home Office which colluded with the crimes of the trafficking gang in north Wales. That funding wasn't given to Release to help people like F or the many other victims of Dafydd's gang whom were targeted by the endemically corrupt Drug Squad in north Wales, it will have been given to Release to ensure that, like every other Charidee For The Distressed, they completely ignored anyone suffering at the hands of Dafydd et al. It was the prevailing arrangement with MIND, Wimmin's Aid and the rest of the voluntary sector. Touch Dafydd and your supply of dosh will disappear.
Stephen Carnell was involved with the NCCL in the 1970s. Years later Carnell was jailed for three years after being caught in the possession of 12,000 indecent images and 450 films. Stephen Carnell was the election agent for Chris Bryant, who has been the Labour MP for the Rhondda since 2001. Chris Bryant is a former vicar who, when Thatch was destroying south Wales, was actually a member of the Tory Party. How he was ever selected for a safe Labour seat in the Rhondda I'd be most interested to know.
Bryant's highlights include appearing on a gay dating website wearing only a rather naff pair of underpants, with his photo accompanied by the question 'Oy mate, want a fuck?' and just a few weeks ago gaining much praise when he spearheaded legislation to massively increase prison sentences for people convicted of offences against NHS staff and other 'emergency workers'. Bryant began campaigning on this matter and demanding Tougher Sentences after I began blogging about the paedophiles' friends in north Wales framing patients for 'attacking NHS staff' who had complained about the mental health services.
Chris Bryant
Oy Mate, Want A Fuck? Then Get Yourself Up To The North Wales Hospital Denbigh In 1986, You'll Have So Many Offers That You'll Be Fighting Them Off.
The involvement with this bunch of utter fuckwits with people who campaigned on behalf of paedophiles thirty years ago is causing very, very big problems. Some of those involved in those campaigns were very serious offenders running criminal trafficking gangs. Others, probably including Harriet Harman, were simply too stupid to realise who they were involved with. However because of their ruthless nature, all of them, even those who were not paedophiles themselves, will now do anything, anything at all, to distract from and conceal their past involvement.
Anyone for Getting Tough On Dangerous Nutters Who Attack Angels?
See previous posts for information on the NCCL and those who were leading lights in that organisation.
Jo Richardson co-authored the pamphlets 'Keep Left' (1947) and 'Keeping Left' (1950) with Dick Crossman, Michael Foot and Ian Mikardo.
Dick Crossman was a big Labour figure of yesteryear. Crossman was the MP for Coventry East, 1945-74. Dafydd's gang received kids in care from Coventry… Crossman held a number of roles in Harold Wilson's Gov't, including that of Secretary of State for Social Services, 1968-70, in which capacity he concealed the wrongdoing in north Wales. Crossman was Lord President of the Council, 1966-68 and thus was the visitor for UCNW when dear old UCNW was entirely under the grip of the trafficking gang. Crossman had many homosexual affairs when he was a student at New College, Oxford. He worked for the security services and was one of those Gov't figures who used the security services to assist Dafydd et al rather than to stop them. Crossman's diaries were considered to present such a potential embarrassment to Gov't that before they were published posthumously in the mid-1970s, the Gov't tried to block their publication.
Michael Foot was one of Crossman's legal executors and opposed his own Gov'ts attempts to block the publication of Crossman's diaries, although Foot was a Cabinet Minister at the time.
Crossman and Foot concealed the criminality of Dafydd et al, as well as the Westminster Paedophile Ring. People of my generation just remember Footie as being an old boy with a walking stick and a dog called Dizzy, but when he was young, Foot was a sexual predator and his wife, Jill Craigie, made references to his 'extra needs', which she told him to fulfil but to not discuss with her. See previous posts for more background on Richard Crossman and Michael Foot.
In 1985 KGB  defector Oleg Gordievsky named Jo Richardson as a confidential contact of his embassy.
.
Jo Richardson was Secretary of the Tribune Group (formerly Keep Left Group, Bevan Group), 1948-78 and it's Chairperson 1978-79; a Member of Labour's NEC, 1979-91; Opposition Spokesperson on Wimmin's Rights, 1983-92.  Richardson was Chair of the Labour Party, 1989-90, under the Windbag.
Tam Dalyell wrote Richardson's obituary which was published in the Indie in 1994. It contains some gems:
'Jo Richardson in her heyday, and her heyday lasted from 1945 until 1990, was one of the dynamos of the Left in Britain. She was a 'cause and issue' politician – against German rearmament, and Aldermaston marcher…'
Bertrand Russell co-founded CND in 1958 and led the Aldermaston marches. Russell was highly sexually predatory, including toward members of his own family and utilised the services of Top Doctors to wreck the lives of his son John and his granddaughter Lucy. As a teenager, Lucy complained about Russell's behaviour toward her and found herself diagnosed as schizophrenic – just liker her dad was, her dad who always maintained that Russell was a nasty old bugger who did appalling things to other people. In his later years, Bertrand Russell lived at Penrhyndeudraeth in what is now Gwynedd. See post 'So Who Was Angry About What?' for more details on Russell and his family.
Bertrand Russell was a friend of Sir Clough Williams-Ellis, who married into the Bloomsbury Set (see post 'R.I.P. Fenella Fielding'). During the middle years of the 20th century, Clough let out many of the cottages on his estate at Llanfrothen/Croesor to his bohemian friends from England. The local people suffered very greatly at the hands of Gwynne the lobotomist and Dafydd at the time. Clough and Russell and their friends knew about this but didn't concern themselves with it. See post 'The Village'. Russell was far too busy bringing about world peace to worry about a criminal gang under his nose and anyway the criminal gang did a few favours for Russell and his mates. It wasn't Russell who ended up in an asylum, although his son and his granddaughter did. As did at least one woman who was the partner of one of the Croesor radicals, who found herself spending a few decades in the North Wales Hospital Denbigh when she had a pregnancy that was inconvenient to her partner. Who had run off with another woman anyway.
The Top Doctors knew what was happening to the female partners of Clough's mates because, unlike the locals at Croesor who gave birth at home, Clough's friends had their babies in the St David's Hospital in Bangor, which was run entirely by the trafficking gang, who for decades performed a valuable service for powerful people who didn't want their sexual conduct towards less powerful people becoming public. Such as a sexual abuser who worked as a psychiatrist and ran a paedophile/trafficking gang.
Scenes From A Life Dedicated To Peace And Radicalism:
The local Welsh people of Llanfrothen and Croesor knew all about Dafydd and the gang as well as their links to Bertrand Russell, but as locals were swatted under the jackboot of the Top Doctors like gnats no-one worried about them. Until one of them got himself an education and became involved in political activism as a young man. Ever since, the paedophiles' friends have been desperately doing everything possible to undermine and smear him. Who is this man? Merfyn Jones, the former VC of Bangor University, who found himself under constant attack from paedophiles' friends in both high and low places, particularly after his wife died when the paedophiles' friends of the Walton Centre found that there was just nothing that they could do when she became ill some years ago. Merfyn gew up in Llanfrothen, his mum and dad ran the pub there and they knew absolutely everyone. Merfyn has never told anyone that he has the dirt on the whole bloody lot of them, because unlike the paedophiles' friends he never seemed to be vindictive and insane, but that is why they all really hate him. See previous posts.
The pub which Merfyn's mum and dad ran was called The Brondanw Arms. Colloquially it was known as 'Y Ring', on account of it's wrought iron decoration, which formed a sort of ring.
Here's where all the action took place:
You've had your chips now Dafydd and here they are:
Tam Dalyell told us in Richardson's obituary that If women's causes now receive such dramatic prominence in the affairs of the Labour Party their advance is due in no small measure to the day-in-day-out campaigning of Jo Richardson. No group was too insignificant, no organisation too obscure to merit a visit.
Well I never saw Jo in Denbigh or at Hergest or even having a drink at The Brondanw Arms. She must have dropped in on a day when I wasn't around.
As a councillor and later as an MP she championed women: 'I am not all that interested in the high-achieving woman . . . I'm concerned about all the women with expertise and wisdom, who never get to first base; they're poor, they've got kids . . . their lives are drudgery.'
I'm glad that you understand Jo! I was mates with loads of them for years. Er – they're still poor and forgotten aren't they?
The basis of Richardson's feminism was among the poorer women of her council ward, and later her constituency of Barking…
Little Nell was most concerned about the Oppressed Wimmin of Barking as well when Little Nell took over the seat from Jo. There was a problem in Barking while all this Wimmin's Wisdom was present in that constituency. Precisely that the residents of Barking kept voting for the BNP. Another little local difficulty was the hospital in Barking, which had an appalling death rate, particularly among women and newborns. Little Nell mouthed off non-stop about the BNP but she didn't breathe a word about that lethal hospital killing women in childbirth and their babies. Not even when the scandal hit the press and an investigation was demanded.
The Labour Party never asked themselves why the voters of Barking were so magnetically attracted to the BNP. Not even when the BNP were following a strategy of meeting local people having a hard time and helping them with their housing and benefits problems etc.
Meanwhile…
In her maiden speech she [Richardson] supported better pay for primary teachers and nursery teachers.
Not that Richardson was ever concerned for better off women. Teachers certainly don't enjoy the lifestyles of bankers, but they're a damn site better off than care workers or Empowered Service Users.
She wanted the nationalisation of banks and insurance companies. She sponsored various domestic violence acts to aid battered wives.
While Jo Richardson and Wimmin's Aid continued to ignore and freeze out victims of the trafficking gangs across the whole of the UK.
Richardson was Chairperson of the Black and Advisory Committee of the Labour Party. She was a member of ASTMS [later the MSF]' and  'to the pleasure of her union' she was made Labour Spokesperson on Wimmins Rights on the front bench… 'had there been a Labour gov't she would quite certainly have been the first minister for womens affairs in Britain – alas that honourable ambition was not to be'.
Well there wasn't a Labour Gov't for Jo to be in, the Tories remained in power for years because the Labour Party was full of foolish old hypocritical trouts like Jo Richardson, who did the bidding of highly paid professional people involved with serious organised crime and they sold the victims of the gangs which those white collar criminals were running down the river.
While Jo Richardson sang We Are Wimmin, We Are Strong, this dominated the landscape in north Wales:
When Labour finally did get back into power, after Miranda had turned it into a branch of the Conservative Party and given key roles to the paedophiles' friends, the UK was blessed with a Minister for Wimmin. It was Harriet. Who was succeeded by Baroness Jay of Paddington aka Jim Callaghan's daughter. Who was succeeded by Patsy Hewitt. Who was succeeded by Tessa Jowell. The only reason we wimmin didn't get Little Nell to represent our interests was that Miranda made her Minister for Children, after her loyal years of service as Leader of Islington Borough Council, when that Council's children's homes were infiltrated by a trafficking gang who murdered some of the children.
The Jo Richardson Community School in the London Borough of Barking and Dagenham was named in the honour of this ruthless, dishonest, paedophiles' friend.
When I read of what people like Jo Richardson did while mouthing off about helping Wimmin, I am reminded of someone with whom I was friends in north Wales, who had the full Paedophiles' Friends Experience after he developed mental health problems. It culminating in years of abuse from the Top Doctors, one term of imprisonment on the basis of the perjury of the staff of the Hergest Unit and him watching a number of his friends commit suicide, before he was unlawfully denied all NHS treatment by the Top Docs. He was a pacifist and a kind and gentle person, who, after hearing that yet another Hergest patient had topped themselves or was up in court for 'attacking an Angel' would sometimes remark of the paedophile gang 'you just want someone to break their fucking legs don't you'. This man moved to Gwynedd in 1979 because of his enthusiasm for climbing. Where had he lived before that? North London. He had been a youth worker in Islington and he walked out of a social work course because he witnessed the neglect and abuse of clients by Haringey Council and told his tutors who ordered him to not report any of it. This man knew Little Nell and Howard Levenson. When he moved to north Wales, he made the mistake of telling a few people what he had witnessed in Islington and Haringey.
Now to Dr Oonagh McDonald, the other Labour MP who questioned Dafydd's mate about abortion. McDonald was born in Stockton-on-Tees, Co Durham, the daughter of Dr HD McDonald, an Irish protestant minister. The family moved to London and she was educated at the Roan School for Girls in Greenwich, East Barnet Grammar School and King's College London, where Oonagh gained a Master's in Theology in 1962 and a PhD in 1974. She worked variously as a teacher, lecturer, researcher and management consultant. Oonagh taught philosophy at the Bristol University, 1965-76. D.G.E. Wood was a medical student at Bristol in the late 1960s and many of his network had links with Bristol University. David Hunt, who as a Minister in the Welsh Office and then Secretary of State for Wales spent years colluding with Wood, Dafydd and the gang, studied law at Bristol University in the mid-1960s. Hunt is now a leading light in international law firm DAC Beachcroft, which acts for the MDU. See previous posts.
MacDonald also served as a member of the Financial Services Commission in Gibraltar and was a senior consultant on international regulatory and public policy issues.
McDonald was elected Labour MP for Thurrock in Essex in 1976. She became PPS to the Chief Secretary to the Treasury, Joel – later Lord – Barnett in 1977. Joel Barnett was responsible for devising the Barnett Formula, which was used to assign funding from Westminster to Wales and Scotland. It was accepted by everyone that the Barnett Formula was unfair to Wales and over-generous to Scotland, but despite many conferences and working parties, the dear old Barnett Formula remained firmly in place. McDonald was Opposition Spokesman on Defence, 1981–1983 and then Opposition Spokesman on Treasury and Economic Affairs, 1983-1987, under the Windbag, during those years when the Windbag planned his election campaigns upon the need to ingratiate himself to the Top Doctors and Angels, including those in north Wales committing serious crime.
In 1998, McDonald was given a CBE for services to financial regulation and business. So she received something during the Waterhouse Inquiry for keeping her mouth shut then, even if it wasn't a peerage.
McDonald is a Director of the British Portfolio Trust, Complaints Commissioner for the London Metal Exchange, ICE Futures and Virt-x and a member of IMF's Expert Roster. She was previously a Director of the UK FSA (formerly the Securities and Investments Board), a Director of the General Insurance Standards Council, a Director of Skandia Insurance Co Ltd, a Director of the Financial Services Ombudsman Scheme, a Director of the Investors Compensation Scheme and of Scottish Provident (until demutualised and sold to Abbey National in 2001) and a member of the Gibraltar Financial Services Commission. She has undertaken numerous consultancy projects on financial regulation and the development of private pensions for the Asian Development Bank, the IMF, USAID and the British Know-How Fund in Russia, Nepal, Sri Lanka, Indonesia, Ukraine, Bulgaria, Brunei and Moldova.
She was Gwilym Gibbon Fellow at Nuffield College, Oxford and wrote The Future of Whitehall, Weidenfeld and Nicolson (1992) and is also the author of Parliament at Work, Methuen (1989) and The Future of Retail Banking in Europe: A View from the Top, with Professor Kevin Keasey, John Wiley & Sons (2002) and numerous research papers for a variety of clients including Deloitte's and PricewaterhouseCoopers. In 2013, Bloomsbury Academic Press published her book "Fannie Mae and Freddie Mac: Turning the American Dream into a Nightmare". She is currently a Visiting Fellow, International Institute of Banking & Financial Services, Leeds University. She also edits the Journal of Financial Regulation & Compliance. She has been the Chair of the Fairbanking Mark Assessment Panel for the Fairbanking Foundation since November 2013.
Good to see that a woman who wasn't capable of challenging Dafydd and a dodgy dangerous abortionist was subsequently given responsibility for controlling the excesses of global capitalism.
I noted that in the list of the private hospitals that Patrick Jenkin admitted were carrying out abortions in the late 1970s/early 1980s, not only did the Grosvenor Nuffield in Chester appear, but so did the Nuffield Hospital in Taunton. I knew someone who booked into the Nuffield Hospital in Taunton in about 1974. He had suffered a major stroke many months previously, had regained a bit of movement, but wanted to go into the Nuffield for a couple of weeks to give his wife a rest. Off he trundled and three days later there was the most unholy row. His wife received a phone call from the Top Doctors, maintaining that he had 'gone mad, was violent' and that if a solution could not be found to this problem, they would certify him and it would be off to Tone Vale (the asylum near Taunton) for him.
His wife, as well as other members of the family, went straight down to Taunton. They found a very distressed stroke patient who was quite sane but bloody fuming, because he maintained that he had discovered that some of the Angels at the Nuffield in Taunton were running a prostitution racket IN the hospital and were offering sex to patients. The Top Docs gravely explained that they couldn't have such allegations made tch tch and if the family agreed to take this madman out of the Nuffield – but nonetheless agree to pay for his planned stay in the brothel which had been pre-booked – they would say no more about it. If the dosh and removal of the patient was not agreed to, there were already the Dafydds of Somerset ready and waiting to certify him.
The elderly man returned home, where he was reassured by one of his relatives who had spent years working as a nurse in Taunton and then Bridgwater, that he wasn't mad, that there was indeed a prostitution racket going on at the Nuffield, it had been going on for some while and was widely known among the medical professionals in the area.
I was only about 12 when all that kicked off but I remember it well Dafydd and unfortunately for you, I inherited rather more of the genetic loading of the angry old boy who wanted to do battle with the Bastards of the Nuffield than the Appeasers.
There was a network across the whole of the UK by that time which continued for years, run by corrupt medical and welfare professionals, who were involved in the sex, drugs and porn trade. I will be blogging more about this soon.
By the way Taunton network – MR RAINEY. The butcher of an orthopaedic surgeon who insulted and brutalised his patients and when he thought that he could get away with it violently assaulted a few of them as well. Absolutely legendary throughout Taunton and Bridgwater and became a millionaire to boot. Not one person dared put a stop to him.
You think that my grandpa caused you problems Top Doctors  – he wasn't a blogger who had encountered Dafydd… By the way, grandpa freaked the Top Doctors out because he tried to ring the police to report the prostitution racket in the Nuffield. In the same way that I and others repeatedly reported the members of a trafficking gang to the police…
Here's a few Interesting Facts:
Gerald Cavendish Grosvenor aka the Duke of Westminster, a close friend of Carlo's and the President of the City of Chester Conservative Association when Sir Peter Morrison was MP for Chester, was a Committee Member of the Nuffield Hospitals from 1995 until his death in 2016.
Virginia Bottomley, a former psychiatric social worker who was Minister of Health, 1989-92 and Secretary of State for Health, 1992-95, was a non-executive Director of BUPA, 2007-13. Ginny's daughter Cecilia is a Top Doctor (Obs and Gynae) who undertakes private work on behalf of BUPA.
Enid Rowlands, who is married to Huw Vaughan Thomas -the Chief Executive of Gwynedd County Council when the kids in the care of Gwynedd were being abused and trafficked to various locations including Dolphin Square (see posts 'I Know Nuzzing…' and 'Are You Local?') – was/is a member of the Board of BUPA. Enid has also been a member of the GMC; a Trustee of the GMC Pension Scheme; Chair of Victim Support; a member of the North Wales Police Authority; a member of the S4C Authority; Chair of the North Wales Health Authority; Chair of Education and Skills Wales; Chair of the Solicitors' Regulation Authority. Enid served on the North Wales Health Authority at the same time as did Dr Peter Higson. Peter Higson worked as a clinical psychologist at the North Wales Hospital, then was the manager of that institution. Higson is now Chair of the Betsi Cadwaladr University Health Board. His sister, Ruth Hussey, is the former Chief Medical Officer for Wales. Huw Vaughan Thomas was appointed Auditor General For Wales after his time as Chief Exec of Gwynedd County Council. Huw picked up that job when Jeremy Colman, the previous Auditor General for Wales was jailed for child porn offences. See previous posts.
Here's Enid, lest anyone wishes to perform a citizen's arrest if they bump into her, because it's fairly clear that she is in no danger of being apprehended by the North Wales Police:
The President of the Denbighshire branch of the Royal College of Midwives, 1955-75, knew all about the disappearing women and babies. She was Geraldine Mackeson-Sandbach, the daughter of a wealthy landed family in north Wales, who also owned sugar plantations in the West Indies. Geraldine's son Ian Lawrie Mackeson-Sandbach was appointed the most senior Freemason in north Wales in 1997, just in time for the Waterhouse Inquiry, where he remained until the cover-up was complete and the dust had settled. Ian's daughter Antoinette Sandbach worked as a barrister in London until the paedophile gang called for reinforcements some ten years ago, whereupon Antoinette felt the pull of hiraeth and returned to Paedophile HQ in north Wales. Within months she had become a Tory AM. Much as Antoinette was dedicated to the welfare of farmers in north Wales, at the first opportunity she bagged a safe Tory Westminster seat in Cheshire, where she remains. See previous posts for details of the adventures of Antoinette, her ancestors and the Causes Close To Their Hearts.
Abortion has remained a political hot potato and a focal point for campaigners ever since the Abortion Act of 1967. There have been a number of attempts to legislate to reduce access to abortion as well as to widen access. The arguments used by anti and pro abortionists are very familiar and have remained virtually unchanged for years, as indeed have the identities of a number of those involved in leading the campaigns.
In none of these campaigns has anyone ever drawn upon or even mentioned the grisly lessons of the Top Doctors Of North Wales.
In Jan 1988, the Lib Dem MP David Alton tried to cut the limit for legal abortions to 18 weeks by the introduction of a private members bill but the bill ran out of time. Alton's bill caused much debate and mobilisation of campaigners. At the time, I was asked by a Top Doctor at the Royal Free what I thought about David Alton's attempt to change the law. I told him that I that David Alton may have very genuine feelings on the matter but that I suspected that he did not realise just how terrible the situations of some women were. I was thinking of some of the victims of Dafydd et al in north Wales at the time, but I didn't say that. I was told by the Top Doctor that the problem with making it easier to access abortion was that 'callous women' would 'take advantage' of it.
Callous women do exist, indeed they were appointed as Wimmin's Ministers in Parliament repeatedly, but there was no-one so callous as those Top Docs in north Wales, who while running a trafficking gang unlawfully prevented women from accessing NHS abortions and forced them into the hands of a dangerous abortionist in England who demanded money. I know for a fact that the Royal Free Top Doc who pompoused away to me knew about Dafydd and the gang in north Wales and the situation re access to abortion. Furthermore, the Royal Free was one of the institutions which was providing a big umbrella for Dafydd.
Duncan Orme, when he was the Students' Union Welfare Officer at UCNW in the mid-1980s concealed the members of the trafficking gang who was occupying the Student Health Centre as well as the harm to students which they inflicted and was rewarded for this with a place on the graduate trainee programme for NHS managers – at the Royal Free (see post 'I Predict A Riot'). When I was at UCNW, Liz Stables, the Angel who was facilitating the trafficking gang in UCNW, told me that a Bangor student had been offered a place to read medicine at the Royal Free.
The Mr Big who was the link between Bangor University and the London Medical Schools was Lord Brian Flowers, a nuclear physicist who held a number of very senior posts at London University, including that of VC. Brian Flowers concealed en masse research fraud, patient harm and the trafficking gangs who were operating in the London hospitals. Flowers later served as the VC of Manchester University. Flowers was originally from Swansea and remained loyal to his old muckers in Wales. See previous posts.
I accept that there are people who genuinely feel that abortion is wrong and I don't think that they should be shouted down or have their views dismissed on the grounds that they are a bunch of old misogynists, because not all of them are. However, the Top Doctors are so flawed and have so grossly abused their positions, that I suggest that decisions regarding abortion, at least early abortion, should be taken right out of their hands. The most sensible thing would be to make early abortion available on demand and then for someone to have a long hard think about how the messy and grim realities of late abortion or abortions on very young, vulnerable or uncertain women are addressed, because these decisions cannot be left solely in the hands of such an abusive profession.
Anti-abortionists were scuppered yet again in an attempt to achieve a significant tightening of the law in June 1990; not only that, but their attempt backfired due to a complex voting system and resulted in a further liberalising of the law. This was achieved solely by the casting vote of then Deputy Speaker, Sir Paul Dean, which was seen as probably the most significant act of his political career. Sir Paul Dean was not a man whom one would have expected to be particularly sympathetic to liberalising abortion.
Paul Dean was the Tory MP for Woodspring (formerly north Somerset), 1964-92. North Somerset was the neck of the woods from which D.G.E. Wood came; his father was a Top Doc in the Bristol/north Somerset area. Dean was succeeded as the Tory MP for that seat by the right wing tosser of a Top Doc, Liam Fox (see previous posts).
From 1982 until his retirement, Dean served as Deputy Speaker, first under George Thomas, then under Bernard Weatherill. George Thomas sexually assaulted children and young people for years, throughout his whole career. This was widely known in Parliament, to the police and in south Wales, where Thomas was a high profile Labour MP and a leading light in the Methodist Church. A great many people pushed out a great many boats to protect George Thomas and the Top Docs of Wales pushed out more boats than most. Paul Dean knew that Thomas was molesting children, as did Bernard Weatherill.
Dean served as Second Deputy Chairman of Ways and Means, 1982-87 and First Deputy Chairman of Ways and Means, 1987-92. He was preceded by Ernest Armstrong in both posts and was also preceded by Ernest Armstrong as Deputy Speaker. Ernest Armstrong was the Labour MP for North West Durham, 1964-87, who in his capacity as an MP as well as previously when a Sunderland Councillor, had concealed the paedophile ring in the north east of England, which was linked to the ring in north Wales and supplied both staff and children to the gang in north Wales/Cheshire. It was Ernest Armstrong who did Miranda so many favours when Miranda went after his seat at Sedgefield and then built his stronghold in the north east. Ernest Armstrong's daughter Hilary succeeded him as MP for North West Durham. Hilary Armstrong became one of Miranda's inner circle (see post 'The Most Dangerous Man In The World – Part III').
Paul Dean was born in Nantwich, Cheshire, into a family who owned farms in Cheshire and north Wales. He was educated at Ellesmere College, Shropshire and Exeter College, Oxford. At Oxford, Dean was President of Conservative Association and also the Oxford Carlton Club. He served with Welsh Guards during WWII, but after the war he abandoned family farms and became  tutor at Swinton Conservative College in north Yorkshire. Paul Dean then worked in the Research Dept of Conservative Central Office, 1957-64. At the time, that Dept was known to be dominated by a number of senior staff who propositioned boys for sex. When Matthew Parris worked there just a few years later, he found that holidays in Italy were being organised by the staff of that Dept at a place known as the Villa of Vice or the Villa of Shame, where 'willing boys' were supplied for parties. See previous posts.
Paul Dean was a junior Minister in the DHSS, 1970-74. After the Tories' election victory in 1970, Dean was made junior Minister for social security. He was a parsimonious minister, opposing the abolition of tax on pensioners earning less than £2,000 a year. He proudly introduced the 1973 Social Security Act and attacked Barbara Castle for 'vicious political vandalism' when, on Labour's return to office the following year, she delayed implementation of parts of it. Dean worked under Secretary of State Sir Keith Joseph, the MP for Leeds North East, 1956-87. Joseph's constituency was at the heart of Jimmy Savile and Police Corruption Country and Joseph spent his whole career concealing organised abuse. It was Keith Joseph who took on as his adviser for children in care Barbara Kahan, a social worker who was married to Top Doctor Vladimir Kahan. Kahan colluded with organised abuse as did her husband. Kahan had been the manager of a number of social workers who were later identified as paedophiles, including Louis Minster. Once she became a Gov't adviser, she worked with many more social workers, teachers and academics who were using their work as a front for child abuse. See post 'Always On The Side Of The Children'.
There is no way that Barbara and Vladimir Kahan and Keith Joseph did not know about Dafydd.
When we were undergrads, Brown and I wrote to Keith Joseoh about student finance. We wrote separately and from our university addresses. When Joseph replied – he wrote quite a rude reply, the same one to both of us – he made it clear that he knew that Brown and me were friends and also that we both came from Bridgwater in Somerset. We had not mentioned this in our letters.
Keith Joseph was actually the architect of Thatcherism. Unlike Thatch, he was intelligent enough to understand it, but he blew his chances at becoming Tory leader when he made a speech warning that the lower orders were breeding like rabbits and Something Had To Be Done.
The outcome of that rather rash speech was this:
Paul Dean made someone happy, because he was given a knighthood in 1985, the year in which the threats to Brown and me from the Top Docs really began to escalate and which my documents show was the year that the Welsh Office busied themselves with the beginning of their plan to blow me out of the water. In 1985 Mary Wynch won her appeal to the Master Of The Rolls and made legal history by suing Dafydd, thus receiving coverage in the London-based media. Then Alison Taylor refused to shut up.
In 1993, after my career in medical research had been ruined and the media careers of another two witnesses had also been destroyed, Sir Paul Dean became Baron Dean of Harptree of Wedmore in the County of Somerset. I don't know what Dean's connection to Wedmore was, but Gary Glitter lived at Wedmore for quite some time before he ended up in prison in Bristol for child porn offences. Professor Robert Owen, a surgeon from Liverpool who doubled up as the Medical Ombudsman for the Welsh Office and was Dafydd's mate who concealed Dafydd's crimes (see post 'In Memoriam – Professor Robert Owen') had a daughter who lived at Shapwick, a village on the Somerset levels not far from Wedmore. Ian Dunbar, the tame Prison Service Governor who was called in by the bent Home Secretary Douglas Hurd after the 1989 riots at Risley Remand Centre to try and get a rapidly unravelling situation back under control, was based in the south west and lived on the Somerset levels. See post 'Include Me Out' and other posts.
After the Risley Riots, there were frank admissions, even from the Home Office, that conditions at Risley were completely unacceptable. The women's wing was shut down and major changes to the institution did follow. Michael Mansfield emerged as the hero of the hour when he represented some of the rioters, who were in Risley after being charged with serious crime. At no point did anyone mention that the hospital wing of Risley was full – and had been for years – of kids in care from north Wales and psych patients of Dafydd and it was they who were repeatedly found dead after 'committing suicide by hanging'. See post 'Include Me Out'. The patients whom I knew who had been in Risley all said 'it's full of murderers there, I was terrified'. It was Michael Mansfield's clients that they were terrified of. There were kids from the north Wales children's homes as young as their early teens in Risley and because they were on remand, they had not been convicted of any offence. That contingent of the Risley population were nearly always transferred to Denbigh, where once they had been sectioned for a year, the charges against them were dropped. Some of them were never seen again and most of the others died soon afterwards. Michael Mansfield's clients went on to be found guilty as charged and received long prison sentences. None of this received any press coverage.
Another person who lived on the Somerset levels was a man who taught me at school, Ray Stanlake. I have been told that Stanlake was in touch with Dafydd and the gang…
Paul Dean, who was fairly obviously at the centre of many cesspits, was a Director of Charterhouse Pensions and the brewers Watney-Mann and Truman; a consultant to Grand Metropolitan and Antony Gibbs Pension Services; a Governor of BUPA and the Deputy Chairman of the PR firm Roward Panton. Paul Dean was on the governing body of the Church in Wales. Some of whose clergyman were fully on board with Dafydd et al.
Paul Dean's rot went back a long way. From the outset, he was a supporter of Edward Heath, who was then Leader of the Opposition In 1969, Dean became Heath's Deputy Spokesman on social security. Throughout his leadership of the Tory Party, Heath colluded with Dafydd et al. Dean was a big fan of private health and pension schemes.
One additional note about Paul Dean and his casting vote which accidentally liberalised abortion. It only happened because the anti-abortionists had tried to get the legislation that they wanted by the use of a tied vote on an amendment on the Human Fertilisation and Embryology Bill. Only days previously there had been a major Commons row over the Human Fertilisation and Embryology Bill, which people like Enoch Powell were hoping to use to outlaw research on embryos. One MP became very, very angry during the debate, because he had lost two children to an hereditary problem and knew that a third child would die as well. He got so angry that he banged his fist on a chair and damaged the chair. That MP was Dafydd Wigley. He was the Plaid MP for Caernarfon at the time and he knew that the trafficking gang operating under his nose had killed witnesses, including my house mate Anne. Dafydd Wigley really wanted the Human Fertilisation and Embryology Bill to pass.
So how did you persuade Paul Dean to use his casting vote to support you then Lord Wigley? Anything to do with that letter that I wrote you providing details of my experiences at the hands of Dafydd et al, to which you wrote me a very nice reply, saying that if there was anything that you could do at a Parliamentary level you would? Then when the intimidation of me became even worse, I wrote to you again. I didn't hear back.
Ooh that was in about 1990 wasn't it??
The Lord Wigley
Yma O Hyd!
Now here's someone else who was fully aware of the crimes of Dafydd and all related gangs who has successfully gone under the radar: Alan Jinkinson.
Alan Raymond Jinkinson is a trade unionist who was born in Sheffield. Jinkinson was Deputy General Secretary of NALGO, 1983-90; General Secretary of NALGO, 1990-93; General Secretary of UNISON, 1993-96, preceding the very good friend of the paedophiles, Rodney Bickerstaffe (see post 'A Very COHSE Relationship With Some Very Nasty People').
NALGO was the union which represented huge numbers of local gov't employees, including many who staffed and managed children's homes and were named as abusers or colluding with abuse. Some NALGO reps were named in abuse scandals, including one rep in north Wales/Cheshire. It was accepted that the NALGO rep in north Wales had abused children in care, so the solution to this was to allow him to take early retirement. He was a bit worried that he wouldn't be able to begin drawing his pension early as well, but a letter from a helpful psychiatrist sorted that and the member of Dafydd's gang was able to go off into the sunset into a comfortable early retirement avoiding any criminal charges.
There was one social worker in north Wales whom NALGO refused to support, although she was a fully paid up member – Alison Taylor. NALGO washed their hands of Alison and provided no support when Gwynedd County Council sacked her in Nov 1987, after informally suspending her in Dec 1986. In Dec 1986, Dafydd had me unlawfully arrested and imprisoned in the North Wales Hospital Denbigh and two/three days later Ollie Brooke, the Prof of Paediatrics at St George's Hospital Medical School was imprisoned for child porn offences. Ollie's gang had direct links to Dafydd and Lucille.
Alan Jinkson became the General Secretary of the newly merged UNISON on 1 July 1993. My trial at Bangor Magistrates Court for 'staring at a social worker in Safeways' took place in July 1993. It was planned to be a trial for screaming and swearing at her, putting her 'in fear of immediate violence', but once she was in the witness box, she started crying and admitted that she had lied to the police. The social worker concerned, Jackie Brandt, was a member of Dafydd and Lucille's gang and had previously unlawfully detained me in Ysbyty Gwynedd. See post 'Some Big Legal Names Enter The Arena'. No complaints of mine against Brandt were ever investigated and neither was her perjury. I had to cough up £60 for looking at her in a supermarket.
Stop The Cuts!
Jinkinson stood for the Labour Party in the Orpington by-election, 1962. A supporter of Hugh Gaitskill, Jinkinson he attacked Eric Lubbock – a lifelong paedophiles' friend himself (see previous posts) – the Liberal Party candidate for supporting unilateral nuclear disarmament. Lubbock won the seat, while Jinkinson took third place with 12.4% of the vote, losing his deposit.
A wonderful article about Jinkinson was published in the Indie on 29 Oct 1992. Here are some extracts:
Alan Jinkinson has rapidly become the most powerful public sector trade unionist in Britain…next year he is due to become head of the new Unison organisation of 1.4 million public sector workers, the largest union in the country.
Note to Gov'ts of all colours: There's 1.4 million of us, many of us with the dirt on the health and social care services…
Political posturing is not in the character of Mr Jinkinson, who carefully weighs up each comment before making it, avoiding remarks that will upset any faction within the union, or which can be interpreted as favouring militancy. This balancing act is on display when he stresses that a public sector pay freeze, or award at less than the rate of inflation, would be met by a 'measured response', while hinting that some of the more militant members of the union could become difficult to restrain from taking strong action.
FINGS BREAK…
 … concedes that stringent public sector pay control is a very real possibility. 'There appears to be a conspiracy between the bosses and the Government to attack public sector pay over the next 12 months…clearly angered by some of the rumours that came out of Conservative Party conference. 'Allegedly, an unnamed minister said that it would be nice to have a Nalgo strike. That is provocative, irresponsible and does nothing for good industrial relations.' He stresses that Nalgo and the other public service unions would respond with restraint. 'That kind of view will not force Nalgo or anyone else out on to the streets.'
The only people forced onto the streets were the kids in care and Empowered Service Users.
Nalgo and the other leading public sector unions Nupe and Cohse have been in merger discussions for several years…the new union Unison will be in place next July. Mr Jinkinson is to be the general secretary until early 1996, when Rodney Bickerstaffe, currently of Nupe, is expected to take over.
The General Secretary of COHSE was David Williams, who trained as an Angel at the North Wales Hospital Denbigh in the Dark Ages. See post 'A Very COHSE Relationship With Some Very Nasty People'.
…stressed that the unions would not co-operate in any exercise designed to cut the real wages of public services staff… the truth is that public sector workers have been taking more than their share of the pain for some years now.
Duw it's hard. When we get caught abusing the kids in our care we have to get Dafydd to provide us with a letter to enable us to draw our pension early.
Take the NHS trust hospitals as an example. The pay of senior managers has increased enormously, in contrast to the pay of clerical and administration workers, which has fallen in net earnings by about 5.2 per cent. The best part of 100,000 of these workers are paid below the European Community minimum decency threshold of £207 per week.
Alan Jinkinson could have brought down those overpaid Trust senior managers overnight – including those in north Wales who were running a trafficking gang – if he'd blown the whistle on their criminality, corruption and concealment of patient harm and deaths. But he didn't because some of his members were responsible.
'The response of our members to pay policy will very much depend on that key word 'fairness'. The fairer any policy is perceived to be the more measured any response will be. There are about 6 million in the public sector workforce, some of these covered by review bodies. If it was perceived that those covered by review bodies were treated better, the reaction would be very hostile indeed.
Note to Gov't: We can muster 6 million at a push… Whatever would happen if Fings Started To Break?
Those not covered in the NHS already need an increase of 25 per cent to bring them up to comparative levels.
Don't make me fucking laugh. In regions like north Wales, public service workers were in clover.
Mr Jinkinson does not see it as his role to help the Government in bringing about its revolution in public sector culture. 'I don't like CCT (compulsory competitive tendering), or all the talk about an 'enabling' local authority. We've got these citizen's charters by the sackful, but they will not succeed until the public sector workforce is well-paid, well-managed and well-trained.
The sackfuls of Citizen's Charters produced by John Major were indeed worthless, because the public service workers knew that they could abuse their positions with impunity. After all, they knew where the bodies were buried and Fings Break.
As well as merging into one giant union, the public service unions are also coping with the transfer of their members away from public employers into the private sector; whether into an NHS trust, a private company winning service contracts…Even within the local authority sector there is a strong move away from national pay bargaining towards local negotiation. According to Mr Jinkinson, such changes, though they pose threats, also provide opportunities.
Here comes the deal with New Public Management and neoliberalism… Ooh our members won't be unemployed after all, they will be encouraged to form themselves into companies and consultancies,  where they will be commissioned by their former employers in the NHS and local authorities to 'deliver services' to their previous 'client groups' and they will continue to abuse them exactly as before. With the added bonus that those being abused will be told that they are Empowered and Have A Choice.
'It has been an inevitable stimulus to Nalgo to adjust its delivery of services to its members. One or two people join a trade union for political reasons, but for most people it is a practical question of the value of the benefits at the workplace. We have had to adjust our ways of delivering services and train many hundreds of stewards that are now involved in local bargaining.
Told you so. The paedophiles' managers and union reps made damn sure that the paedophiles picked up the new contracts.
The trend is towards devolution of provision of support services to district level. Unison is a catalyst to an even more radical approach to service delivery, which will be member-centred, a member-led union, serving all, from the highest-paid manager to the lowest-paid individual.'
Er, hasn't really worked out that way has it?
One challenge facing Unison is persuading blue-collar and white-collar workers that they have a shared outlook. Tension between Nalgo members and other public sector workers has heightened in recent years as managers have overseen the contracting out of manual work.
The bastards have turned on each other in their pursuit of filthy lucre.
Now the boot is on the other foot, with Nalgo members facing commercial competition for their own jobs.
SCRAAAAP!!!!
Mr Jinkinson is adamant that the contracting out of work must not be used as a means of reducing rates of pay, and that members should resist pay levels being cut to make tender bids more competitive. 'We say to our branches, 'talk to your employers, get them to open their books, get into a rational dialogue, and get the best deal available, which is also the best deal for service quality and the local community.'
Fings Break…
We want to encourage the authorities to put in the most competitive bids, but there shouldn't be cuts in pay to bring this about.'
The Empowered Service Users can take the hit, not Our Members.
Even though the change in public service culture is bitterly resented and opposed by the public sector unions, they are making parallel changes. Local authorities are recognising that many of their powers have gone, so they adopt a new role of community voice and vehicle for lobbying.
They gangs run the charidees, the 'Service User Involvement Groups', the Advocacy Associations…
Similarly, Mr Jinkinson sees Unison as a means of bringing about broader change in society.
I'm still waiting Alan.
He explained: 'A union of 1.4 million people will have enormous influence in society at large, including the European Community, as a driving force for a return to a public sector culture, which very many members of the public now yearn for…
Their wishes for a genuine change in culture were ignored because it was Jinkinson who wielded power over Gov'ts, not the people in the receiving end of the shite, abusive, neglectful public services.
What is needed is increased public spending on housing, schools, sewers, and so on. What we don't need is to bear down on public sector spending. What is missing in the economy is that indefinable thing called 'confidence'. Cuts in public spending will bring a further twist to the deflationary spiral, and that is the opposite to what the economy needs at the present time.'
There never were substantial Cuts until very recently, as a result of the aftermath of the financial crisis in 2008. The Empowered Service Users saw no improvement in their services, because the services were run for the benefit of Jinkison's members, not the Empowered Service Users. Any public sector workers that challenged the scam were sacked and like Alison Taylor, found that Mr Jinkinson and his mates were not in the least bit interested in their plight.
While I was reading some old political almanacs recently, I was reminded of a name from the past, which to my shame I had completely forgotten about, that of David Penhaligon. David Penhaligon was the Liberal MP for Truro, who was elected in 1974. Not only did Penhaligon know all about the doings of Jeremy Thorpe, the Liberal MP for North Devon and Liberal Party leader, but when Jeremy became a laughing stock following that rigged trial in 1979 after he was charged with conspiracy to murder his former gay lover Norman Scott and the Liberals dissolved into utter confusion but as ever kept their hopes up, David Penhaligon was considered to be likely to be their next leader. The thing that stopped him was being involved in a most unfortunate car accident which killed him. On Dec 22, 1986. Approx one week after Ollie Brooke went to prison and about 10 days after Dafydd had me unlawfully arrested and imprisoned.
David Penhaligon was brought up in Truro. He attended Truro School, where he knew musician Roger Taylor of Queen and then Cornwall Technical College. Penhaligon worked for Holman Brothers in Camborne as a research and development engineer working on rock drilling. By 1973 he had qualified as a Chartered Mechanical Engineer; he also took over from his father a sub-post office in Chacewater from 1967 (after his marriage in 1968 to Annette Lidgey, she ran the business). His Liberal activities led to some work in local broadcasting.
Penhaligon's decision to join the Liberal Party was inspired in 1963 when, aged 19, he was an important witness to a murder case. His evidence, which supported the case of the defendant Dennis Whitty, was not enough to prevent him from being convicted and hanged. Penhaligon was appalled by capital punishment. He led the Truro Young Liberals and built up the local party (which had been the weakest in Cornwall) into one of the strongest; he was the chair of the Cornish Young Liberals, 1966-68. However he was not selected as Liberal candidate for Truro in the 1966 General Election (nor for any other seat) and he was also rejected for Falmouth and Camborne in 1968 apparently because his strong Cornish accent was thought unattractive.
By the mid-1980s, everyone loved David Penhaligon's Cornish accent, what with Old Etonians, City Slickers and cousins and friends of Lilibet having taken quite a battering as a result of Jeremy Thorpe's activities.
In the 1970 General Election, Penhaligon fought the Devon constituency of Totnes, when the previous candidate Paul Tyler transferred to Bodmin. Bodmin had previously been held by Peter Bessell for the Liberals. Bessell was a good mate of Thorpe's and it was Bessell who gave evidence at Thorpe's 1979 trial that Thorpe had openly discussed killing Norman Scott and the ways in which that could be done. During the trial, the famously biased Presiding judge, Joseph Cantley, trashed Bessell, Norman, Thorpe's co-defendants and Andrew Newton, the man who openly admitted that he had been hired to kill Norman. The only person who could be believed was Jeremy and that was because he was married to Lilibet's cousin and had shagged both Princess Margaret and Lord Snowdon, although that snippet wasn't mentioned.
Bessell emigrated to California in 1974 and died there in 1985. David Penhaligon was one of the west country Liberals who would have known the full details re Jeremy and Norman. It was widely known that Norman was being threatened, harassed, robbed and beaten up when he lived in Devon and that Jeremy was behind it. Norman openly talked about his affair with Jeremy and how Jeremy had dumped him and had behaved appallingly ever since.
Justice Cantley might have told the world that Norman was a fantasist but at the time of Jeremy's trial, I knew two people in Somerset who had Seen The Photos that Norman had of him and Jeremy… One of those people was a travelling salesman who flogged Kleeneze products no less and the other one was the baker from Stogursey, Mr Lovell. After Jeremy was acquitted, Mr Lovell was convinced that someone would have another go at bumping Norman off. To the amazement of many people, Norman remained alive. However Mr Lovell's wife didn't. Mr Lovell's wife suffered from depression and had been a patient at Tone Vale. Tone Vale colluded with organised abuse, although not to the same extent as Dafydd and Denbigh. Mr Lovell's wife was declared much improved and came home from Tone Vale. So imagine how shocked everyone was when many months later, Mr Lovell came home to find that she had hanged herself. No-one asked any questions, it was all a bit 'cor poor old Mr Lovell, his wife must have been hiding how bad she felt'.
Mr Lovell had a teenage son and I think that it might have been him who found his mum's body first. Mr Lovell's son wanted to go in the Army and he was an admirer from a distance of Brown's dad, because he once called at the house when Col Brown was in uniform and it wowed him. He had been in the Army cadets, seemed to get over his mum's death but had the most terrible shock when he was rejected by the Army when he left school. He worked in a factory in Bridgwater instead. I am fairly sure that a few years later, he was found dead as well. Ooh well, he got it from his mum didn't he…
No-one in the west country disbelieved Norman, they all knew that Jeremy was as guilty as they come. David Penhaligon will have known as well and he'll have known many more people than I did who were witnesses to Jeremy's shenanigans.
In 1970, Penhaligon polled poorly in the context of an election in which the party as a whole suffered. However, Penhaligon had acquired useful experience of fighting election campaigns and picked up additional tips from Wallace Lawler's practices in inner-city Birmingham. David Penhaligon wasn't a complete hayseed then.
In 1971 Penhaligon was easily selected as candidate for Truro, a seat which did not look an easier prospect than Totnes. This gave him three years in which to get his name known and meet his prospective constituents and when the election came in Feb 1974 he won nearly 21,000 votes and cut the majority of the sitting Tory MP to 2,561. Truro became the fourth 'target' constituency for the Liberals for the next election – which would take place within months because of the inconclusive outcome in February.
Penhaligon was readopted and worked on trying to persuade the remaining Labour voters in the seat to back him. In the Oct 1974 election, he was elected with a majority of 464 votes – the only Liberal gain of that election. In Parliament he swiftly won a reputation for humorous speeches, urging a national minimum wage and increased state pensions. He voted for fellow Cornish MP John Pardoe over David Steel in the Liberal leadership election of 1976. John Pardoe's brother lived in the village where I spent my teenage years and Brown and I used to work on his farm in the summer holiday. See previous posts.
Penhaligon was hard to place in conventional political terms: he changed his mind over capital punishment, initially voting against in December 1974, but supporting it in December 1975. Which sort of reminds me of that old Python joke in 'Election Special': 'A little pink pussycat has taken Barrow-in-Furness, that's a gain from the Liberals there'.
Although frequently speaking on national issues, it was clear that Penhaligon's main concern was local. He became known in particular for defending Cornish tin mining and local fishing fleets.
When the Lib-Lab pact was first mooted in March 1977, Penhaligon was initially opposed and spoke against it. He later came round and told the Liberal Assembly in September 1977 that it had achieved an 'economic revolution'. I missed that particular revolution. At a special Assembly in January 1978 Penhaligon was a star speaker in persuading the delegates representing Liberal members to continue the pact. The pact allowed the Liberals to influence Gov't legislation.
Part of Penhaligon's support for the Lib-Lab pact was his fear that an early general election would result in a poor performance for the Liberals, and his own seat might be vulnerable. In October 1978 after the pact had lapsed, he explained that "Turkeys don't volunteer for Christmas!". The scandal over Jeremy Thorpe – who was charged with conspiracy to murder in August 1978 – was a matter of particular concern and Penhaligon urged Thorpe to stand down and the Liberal Party not to endorse him. When Thorpe did seek re-election, Penhaligon refused to help his campaign. Despite his narrow majority and the belief that he was the most vulnerable of the Liberal MPs, Penhaligon kept his seat with a much larger majority (8,708) in the 1979 General Election.
The Lib-Lab pact involved two desperate parties with much to hide doing a great deal of wheeling and dealing while both trying to shaft each other. At the same time, no-one trusted Jeremy, who was known to be capable of striking a bargain with anyone at all in his desperation to gain power, as he had when he almost joined Ted Heath's Gov't some years previously.
After the bomb exploded and Jeremy was arrested and charged, some months before his trial, an alternative newspaper in Rochdale printed allegations that Cyril Smith, another high profile Liberal MP, was sexually abusing boys. David Steel was so concerned at the damage that would be done to the Liberal Party and to Thorpe's chances of being found not guilty if Smith's activities found their way into the London-based media, that he utilised the services of the crooked barrister George Carman QC to ensure that the stories about Smith did not appear in the UK wide media.
George Carman was Jeremy's barrister at the 1979 trial. Carman had until then been based in the north of England and he had lived in Cheshire. He mixed with bent coppers, journos, gangsters and sex workers and had a serious drink and gambling problem. He was also very violent. People did not mess with George Carman, they were very, very frightened of him. Carman knew about Dafydd and the gang in north Wales/Cheshire and after Carman died it was revealed that although he had never acted for Jimmy Savile, he had been retained by him, which was quite enough to have shut everyone up re Savile's offending.
Getting Thorpe off made Carman's reputation. He moved to London, where one of his pupil barristers was Miranda. Cherie also worked in Carman's chambers until 1988. In the 1990s Carman lived in Wimbledon, along with so many of the Top Docs of St George's, including Prof Geoffrey Chamberlain, Ollie Brooke's friend and one of those who had colluded with Ollie and the gangs linked to him, including Dafydd's in north Wales/Cheshire.
For the full background on George Carman, see posts 'No Ordinary Methods' and 'No Ordinary Methods – Supplementary Post'.
In June 1981 Dr Death entered Penhaligon's life, when the SDP-Alliance was formed. The Dr Death who was the MP for Plymouth and who personally knew some of the Top Docs in north Wales involved in the trafficking gang. Dr Death's fellow travellers in the Gang Of Four all knew about Dafydd and the gang. See post 'We've Been Expecting You'.
David Penhaligon supported the SDP-Liberal Alliance from the start, although he resented SDP attempts to take control of the Liberal Party's target seats. He was named in January 1982 as one of the 'firemen' who would sort out any disagreements between the parties. Penhaligon was particularly prominent in the 1983 election campaign in which he spoke for the Liberal Party on Transport, Industry and Energy. After the election he became an early proponent of a merger between the SDP and the Liberals under a single leader, largely to avoid disputes over allocations of Parliamentary seats.
From 1983 Penhaligon headed the Liberal by-election unit which planned the campaigns in individual seats. At the Liberal Assembly in September 1984 he was chosen as President-elect of the Liberal Party and served as Party President, 1985-86. This carried with it the job of presiding over the Liberal Assembly at the end of his term.
Penhaligon was appointed as Chief Spokesman on the economy in 1985. He was a central figure in planning the Alliance General Election campaign at the time of his death.
At 6.45 am on 22 December 1986, he was travelling to a post office to meet workers there when a van skidded on an icy road and hit his Rover SD1 car near Truck Fork, Probus, Cornwall. Penhaligon was pronounced dead at the scene. The van driver was not prosecuted for the accident. The inquest held in March 1987 strongly suggested that Penhaligon was not wearing a seat belt at the time of the crash, nor was the driver of the van, who was thrown out of his vehicle and suffered two broken legs as a result. Penhaligon's injuries were extensive fracture of his ribs and fracture of the neck vertebrae. The cause of death was damage to the aorta as well as massive damage to the spleen and liver.
David Penhaligon was very much a west country figure, but the other stronghold of the Liberal Party was of course in Wales. In his various efforts to have Jeremy reigned in, at one point when Norman Scott was living in Wales, a lady who found out about Jeremy's dreadful conduct was friends with Emlyn Hooson, the Liberal MP for Montgomery. She made representation to Hooson re Jeremy and the Liberal Party set up an inquiry. It ended with Lord Frank Byers, the grandfather of the Labour MP Lisa Nandy, hurling abuse at Norman and Norman walking out and subsequently making an extensive statement to the police. Which was ignored. Hooson told people that he was horrified at Thorpe's activities, but he didn't try to stop them or even speak up after Thorpe was arrested and charged. Hooson was one of the corrupt barristers on the Chester and Wales Circuit who spent his career colluding with Dafydd and the gang. Hooson grew up in Denbighshire and was a close friend of Sir Ronnie Waterhouse.
If Emlyn Hooson knew about Jeremy, the rest of polite society in Wales will have. Norman and Jeremy both had links to Wales, including to Denbigh. After he dared tell people about his problems with Jeremy, Norman was discredited by that tried and tested method, a Top Doctor. Namely Desmond Curran of St George's Hospital Medical School. They have a long and fine tradition there…
See previous posts, including 'My How Things Haven't Changed' for the full background on the Jeremy and Norman story.
Penhaligon was killed at the end of 1986, which was the year that the Westland Affair nearly brought down Thatcher's Gov't. The Westland Affair was a huge scrap within the Tory Party over the fate of an ailing Somerset engineering company in the Liberal MP Paddy Ashdown's constituency. The scrap was between Thatcher's Cabinet Ministers and was precipitated by Michael Heseltine, who was born in Swansea, had been the MP for Tavistock in Devon, 1966-74 and who really, really wanted to be PM (see post 'A Legend Lives'). The Minister of State at the DTI at the time, the Dept at the centre of the scrap, was Sir Peter Morrison. Sir Anthony Meyer, a north Wales Tory MP with Ugandan interests who knew about Dafydd and the gang benefited from the Westland Affair (see post 'You Know I'm No Good'). A number of the other MPs who took advantage of the Westland Affair were known to people in Somerset who knew me and knew what was happening to me at the hands of Dafydd and the gang. Some of those individuals did very, very well for themselves after Westland (see posts 'Those Who Are Ready To Serve' and 'Upper Class Twit Of The Year – Shooting Themselves'.)
There were just so many unscrupulous people joining in the feeding frenzy during 1986 and so many people with a great deal to lose that it wouldn't have been in the realms of fantasy to imagine that a few of them had got together and decided to deal with the dangerously popular Mr Penhaligon, a man who knew Peter Bessell and was on the scene back in Bessell and Thorpe's heyday.
'You Might Very Well Think That; I Couldn't Possibly Comment'
David Penhaligon's son Matthew has been an active member of the Lib Dems and was the Party's candidate for the Mayoralty of Hackney in May 2006.
David Penhaligon's cousin was the actress Susan Penhaligon. Susan was one of the fruitiest actresses of the 1970s, up there with Angharad Rees, who was the daughter of Dafydd's mate Professor Linford Rees at Barts (see post 'A Galaxy Of Talent'). Susan and Angharad will have known each other and they'll both have known a few politicians as well, particularly as for many years Susan was active in the Liberal Party. During those years when Jeremy Thorpe was still spoken of as a natty dresser, a charming man about town and a possible future PM, rather than simply being the butt of homophobic jokes by teenage boys.
Susan's TV roles included parts in 'Bouquet of Barbed Wire', 'Count Dracula', 'Doctors', 'Casualty' and 'Tales Of The Unexpected'. On stage she starred in 'Death Trap' and her films included 'House Of Mortal Sin', 'Nasty Habits' and 'No Sex Please We're British'.
From July 1986, David Penhaligon had employed Matthew Taylor, an Oxford graduate, as his research assistant. Taylor was selected to follow him as Liberal candidate for Truro and was duly returned in the Truro by-election in 1987, where he remained as the MP until he stood down in 2010.
Matthew Taylor is the adopted son of Kenneth Taylor, a TV script writer best known for 'The Jewel In The Crown'. In 2008 Matthew traced his birth mother and learnt that his great-grandfather had been another Liberal MP Sir Percy Harris who served later as an allied-Progressive MP.
Taylor was educated at Treliske Preparatory School (now known as Truro School Prep) in Truro and University College School in Hampstead. Alan Barker, the husband of Trumpers, was the Headmaster of University College School for a number of years, probably when Matthew Taylor was there. Trumpers aka Baroness Jean Trumpington was the junior Health Minister who appointed Jimmy Savile to the task force which managed Broadmoor. In Trumpers' younger day she had been one of the weekenders at Cliveden, along with the call girls, Russian spies, Gov't Ministers and members of the Royal Family; Trumpers's mate Sally Norton had been Bill Astor's first wife. See previous posts.
Matthew Taylor studied at Lady Margaret Hall, Oxford. Taylor campaigned in his first general election in 1979 when he was 16 and joined the Cornwall anti-nuclear alliance a year later. While at Oxford, he was elected as President of the Oxford University Student Union, 1985–86 on the Lib/SDP Alliance ticket.
Matthew Taylor succeeded Penhaligon's former Truro seat in early 1987 and retained it for the Liberals at the 1987 General Election. That was the election of such high stakes that all parties concealed the rapidly escalating chaos in north Wales and Dafydd and the gang designed an elaborate trap in the weeks before the General Election which was supposed to culminate in me being imprisoned for a serious offence just after it. Risley Remand Centre and the Mental Health Act Commission were fully in cahoots, but everything unravelled when a nursing officer and a Sgt in Bangor Police Station didn't tell the lies that they were expected to tell. See posts eg. 'Workers' Play Time' and 'Security, Security'.
Taylor's celebrity status as the Baby Of The House gave him early access to political media and TV programmes including the BBC's 'Question Time' while being an MP in a small party brought quick promotion to the front bench as local gov't spokesman.
Matthew Taylor had a successful track record in backing leaders of his party, including Paddy Ashdown and Charles Kennedy, whose successful leadership campaign Taylor led in 1999 after Ashdown stepped down. His reward was to be made the Party's Treasury spokesman, 1999-03, under Charles Kennedy. So that's where Matthew Taylor was when the Waterhouse Report was published. Taylor was then Chair of the Lib Dems, 2003-05, as Charles Kennedy was busy killing himself with alcohol but instead of trying to save his life the Lib Dems just worried about what would happen if it became public that Kennedy was drunk on TV.
Taylor announced in 2007 that he would not be seeking re-election to Parliament and did not stand in the 2010 General Election. The Truro and St Austell constituency he represented was then abolished after a boundary review.
So what became of this minor politician who had never been in Gov't and bagged his seat as a result of the untimely and unexpected death of a man who knew a great deal about a VIP paedophile gang that looked as though it was in deep trouble with the jailing of Ollie, Dr Big in London? He was given a peerage of course. In July 2010. Which was just about when it became clear that a criminal re-investigation into the North Wales Child Abuse Scandal would be launched and that a judicial review would be taking place of the Waterhouse Inquiry in the face of so many allegations that it was a huge cover-up. Oh yeh and Brown and I began publishing about our experiences with the north Wales mental health services as well.
In December 2015 Matthew Taylor was appointed President of the National Association of Local Councils.
Taylor married Vicky Garner, a former Director of pressure group Surfers Against Sewage, in 2007.
I don't know what this lot are campaigning against sewage for, they have nothing to offer public life but sewage.
Taylor & Garner Ltd provides business consultancy services, based in Roche, Cornwall.
Meanwhile, back at the ranch in Wales, the Welsh Gov't have announced that the Top Docs and Angels are getting an even bigger pay rise than the one which they have received in England. In a week of dreadful headlines about the dire state of the NHS in Wales, accompanied by stories of scandal, neglect and fuckwittery. By the time that pay rise hits the bank accounts of the Top Docs, the Public Inquiry into the 'Tainted Blood' Scandal will be well underway and it will be clear to the general public that the Top Docs knew that thousands of NHS patients were knowingly being given infected blood products which would kill many of them, but the Top Docs said not a word to anyone but other Top Docs. Who of course were not agreeing to accept those infected blood products themselves or for their families.
Carwyn is thinking of backing the Baroness of Ely as the next FM for Wales because she is in possession of ovaries. She is also in possession of a husband who is a Top Doctor who knew about that infected blood and who will also bag the pay rise. The corks will be popping in the Baroness's house.
As for those who were witnesses to the crimes of Dafydd's gang and who think that they haven't appeared on this blog yet because I've forgotten about them, no I haven't. I'll introduce here another witness to the appalling abuse and neglect of some Empowered Service Users in Bethesda as well as to the framing of F and the hijacking of his child to whom he was denied access and who was given to a bunch of child abusers by Gwynedd Social Services. I am talking about a Blodwyn aka 'Blod' of Coetmor Road, Bethesda. Blod had a baby called Liam at pretty much the same time as F's baby was born. Blod and her husband knew the family who lied about F and fleeced him of his money and property. Blod had been wanting a baby for years but she didn't have Liam until she was in her late 30s. Blod was of the opinion that Liam was the result of the fertility Top Docs at Ysbyty Gwynedd. I've got news for Blod; those Top Docs did not know their arses from their elbows, they really were clueless, Liam will have had sod all to do with whatever they thought that they were doing.
When Liam was a toddler, there were people in Bethesda who had what would now be called 'child protection concerns' about him. Not that anyone said anything, Blod was an aggressive unpleasant piece of work and it was only Empowered Service Users who ever found that they were sleighted as being a risk to children. Blod however found one Empowered Service User very useful indeed. A vulnerable woman in Bethesda who's whole family were grossly neglected by the Top Docs and Arfon Community Mental Health Team and who was unable to have children herself. Blod cultivated her company and in return for a glimpse of Liam, was subjected to hard luck stories by Blod regarding Blod's poverty – stories which were not true – and the Empowered Service User was so concerned at the thought of a Baby Going Without that she ended up handing over a good proportion of her disability benefits. I watched the scam escalate over a period of months until it became very obvious that there was exploitation almost as good as that to which F had initially been subjected as he was snared by predators.
One day I made a comment to one of the GPs in Bethesda surgery about what was going on. I was told that it didn't matter, because buying things for Blod's baby gave the Empowered Service User so much happiness, what with her not being able to have children herself. The Empowered Service User as a young woman had been due to inherit a considerable amount of money from her mother after her mother died. She was swindled out of nearly all of it by a crooked lawyer in cahoots with a Top Doctor. Bethesda surgery knew about that swindle, so a few years later they encouraged another one.