In 1986 a message was sent out to anyone who was even thinking of taking on a Top Doc involved in serious organised crime; at the same time a message was also sent out to any lawyer who might be presumptuous enough to have a go at a Top Doc. The 1986 messages were of course the result of Brave Wendy Clearing Her Name in July/Aug 1986 after her Battle Against The Male Medical Establishment. Previous posts have explained that Brave Wendy's Battle was a stage-managed civil war between Docs who were all members of the same criminal Gang based at the London Hospital in Tower Hamlets. The Gang had grown out of the one led by the Krays and Bob Boothby in the 1960s and even back then that Gang was in partnership with Gwynne and Dafydd. The London Hospital has a close association with Bart's, so close that many Consultants hold joint posts, including a number of those who played a part in Brave Wendy's Battle.
Throughout most of Brave Wendy's Battle, she was represented by Hempsons, the MDU solicitors, as nearly all Top Docs who use legal representation are. In June 1986, Hempsons refused to represent Brave Wendy and longer and Brave Wendy's Cause was taken up by John Hendy QC of Bindman's, the Socialist Practice established by Geoffrey Bindman of Radical Causes.
Brave Wendy won her Battle in July/Aug 1986. Not only did Hempsons have to cough up a huge amount of dosh to reimburse Hendy's fees (which were certainly exorbitant for just a few weeks work) but Britain's medical establishment united in giving Hempsons a kicking. Furious letters were published in the medical as well as the lay press and the spectre of Caring Doctors Unfairly Pilloried When They Just Wanted To Look After Patients was raised at every opportunity. Every Top Doc in the UK above the most junior level knew that Brave Wendy and co were running a huge criminal cartel that was so terrifying that no-one would dare challenge them and that Brave Wendy's Battle was a staged scrap with a very big agenda indeed.
At first reading, I presumed that John Hendy the worthless shite had broken ranks, defended a vicious criminal and thus ensured that no-one would ever dare challenge that Gang again. As ever, the situation was even more terrifying; Hempsons retreat and Hendy riding to the rescue was all part of the stage managed show. The entire legal profession had been tamed by that Gang decades ago, they didn't need warning that Fings Break, they knew. The performance was for the benefit of the general public who had no idea that the entire medical profession was in the grip of gangsters and had been for a very long time.
I have been told repeatedly that Brave Wendy's Battle was in particular about me; Mary Wynch made legal history when she took her case to the Master of the Rolls and won in July 1985, Ollie Brooke was under investigation and I was refusing to shut up about Gwynne and even worse, I was planning a career in medical research. Not only were the Gang covering their arses in terms of Past Crimes, but I am absolutely assured that Brave Wendy's Battle was a bit of forward planning; by June 1985 when Brave Wendy began her Battle, the Gang had already decided that the only way of dealing with me would be to eventually declare me as a Dangerous Nutter who was in need of permanent incarceration.
Thus an almighty bomb was dropped, not to simply terrify potential dissenters in medicine and law – there were many young docs and med students in London who were horrified at what Brave Wendy was getting up to and there was always a risk that they might unite and raise concerns – but to ensure that should I or my mates kick up a fuss at a future date re my incarceration, the media and public would have been primed as to the Difficulties That We Doctors Face, including from Intelligent Professional People who Just Completely Misunderstand Situations. Brave Wendy and colleagues had good reason to feel threatened by me because what I didn't know but at least some of them did was that this stretched back to my grandfather, father and Bob Boothby. Boothby was running that Gang when Brave Wendy Qualified from the London Hospital back in the early 1960s, months before Bob's mate Maurice Macmillan tried to entrap my father in serious crime.
Bob Boothby died from a heart attack in the Westminster Hospital on 16 July 1986, just as Brave Wendy's name was Cleared. I was unlawfully detained and threatened by Dafydd for the first time on 17 Aug 1986 and then again on 17 Dec 1986, on the day that Ollie Brooke was jailed for child porn offences. Ollie was Prof of Paediatrics at St George's and a good mate of Bodger, who was a big mate of Brave Wendy's and had acted as an er Independent Expert Opinion during Brave Wendy's Battle. While I was unlawfully imprisoned in Dec 1986/Jan 1987, Harold Macmillan died.
For details of the fuckwittery of this huge network of criminal professional people, see eg. 'A Celebration Of Dafydd's Medical Training', 'This Is A Nightmare For All Of Us' and 'I Didn't Know You Cared'.
John Hendy QC was nominated for a life peerage in the 2019 Theresa May's Resignation Honours. Theresa who began her political career as a Merton Borough Cllr in 1986 on the turf served by St George's Hospital Medical School. Theresa was a Councillor for Durnsford ward, 1986-94; she was Chairman of Education, 1988–90 and Deputy Group Leader and Housing Spokesman, 1992–94. Ollie had made headlines in Dec 1986 and all local Cllrs knew that St George's and surrounding Borough Councils, in particular Wandsworth, were facilitated an international paedophile/trafficking ring, accompanied by a big trade in Class A drug distribution. John Hendy was created Baron Hendy, of Hayes and Harlington in the London Borough of Hillingdon, on 15 October 2019. Lord Hendy sits as a Labour peer.
The Lord Hendy

Born
11 April 1948
Nationality
English
Occupation
Barrister
John Hendy, Baron Hendy, QC (born 11 April 1948) is acknowledged as one of the country's leading experts in UK labour law. Once qualified as a lawyer, Hendy established a law centre, the Newham Rights Centre in East London, and worked there full-time for three years. The London Hospital is located in Newham, so Hendy was already familiar with the big cartel of Top Docs based at the London Hospital – Brave Wendy being one of them – and the serious organised crime to which they were central, that had grown well beyond the control of the forces of law and order back in the early 1960s when Gwynne, Dafydd, Lord Bob Boothby and the Krays ran London thanks to the assistance of bent police officers, including Sir Joe Simpson. The wheels were oiled literally by Shell and the rest of the petroleum industry running the London Hospital and metaphorically by the bent politicians who were on board, including Chief People Trafficker Lord Elwyn-Jones,
Ian Mikardo and Peter Shore. Peter really made the Gang swing, having gone to school with the Beatles, then joined the Spies when he was at Trinity College, Cambridge. It was incredibly helpful that Peter's Swinging wife Liz (originally Elizabeth Wrong, from an influential family) was a Nice Lady Doctor who worked as a Govt Medical Officer and ended up as Deputy CMO, 1977-84. Dr Liz was Dean of Postgrad Medicine for the North-West Thames Region, 1985-93 and Dean of Postgrad Medical Education for the North Thames Region, 1993-95. Which covered much of London, just when I began a career in medical research, so if I did have any ideas of persisting after the St George's experience, Liz was there to ensure that I didn't get very far. Dr Liz was appointed Companion, Order of the Bath (CB) in 1980, just as Mary Wynch had finally emerged from Denbigh and made her way to a lawyer. Peter became Baron Peter and Liz Baroness Elizabeth on 5 June 1997.
One of Peter and Liz's son's died as a young man after Succumbing To Drug Addiction. Peter and Liz soaked up the tea and sympathy as Parents Who Knew Pain.
John Lennon's son went to Ruthin School in Denbighshire, a favourite independent school of Gang members. Previous posts have discussed the many Gang members who achieved powerful roles, including on an international basis, who were old boys of Ruthin School. The thriving alumni association ensures that old boys of different generations network. Thus Eminent Neurosurgeon Glenn Neil-Dwyer based in Southampton and the likes of Julian could rub noses with Civil Service Mandarin Trevor Lloyd-Jones (who worked in the Civil Service outside of the Welsh Office as well) and local corrupt old sod Philip Eyton-Jones, Chief Architect/Planning Officer for Clwyd County Council and resident of the town of Denbigh. Then there were the many high profile academics, people working in the financial services, business etc.
After cutting his teeth with the gangsters in partnership with Gwynne and Dafydd at Newham, John Hendy then lectured for a year at Middlesex Polytechnic, before returning to the Bar in 1977 and focusing on personal injury and industrial relations cases. A logical step, Hendy being such good mates with the criminal Top Docs needed to supply the Expert Opinions to win cases or indeed to blow them out of the water if a dangerous Top Doc's career was at stake.
In the mid 1980s Hendy successfully represented Brave Wendy when she was suspended from practice for alleged incompetence. The case led to Hendy working on other cases in the area of medical negligence.
Fighting For Brave Wendy Made Hendy A Star!
In 1987, the year after Brave Wendy Won Her Battle Against The Male Medical Establishment, Hendy became a QC.
During 1984-85, before he was A Star, Hendy represented the NUM in the civil litigation arising out of the NUM strike.
Michael Mansfield was another big name who represented those involved, including MM's friend Arthur Scargill. The first lawyer who I knew personally who worked for no fee during the NUM strike was Meleri Tudur. When I got to know Meleri in the late 1980s she was the junior to my solicitor Alwyn Jones, working in the Bangor practice of Carter Vincent Jones Davies. Like Alwyn – and indeed every other lawyer in Gwynedd in those days – Meleri watched as Gang members perjured themselves, broke the law in Court etc. As with Alwyn, Meleri did challenge them but not as robustly as she could have. As for the documents now in my possession, they clearly demonstrate that the whole lot of them should have been jailed, including, I'm sorry to say, Meleri and Alwyn. Conspiracy Meleri, serious stuff. Meleri was the solicitor who accompanied me to the Chester hearing in July 1990 when my barrister was sent to the wrong Court, the Court AND the judge having been changed days before the case. My barrister, Suzanne Evans, wasn't told. Everyone else was, I have copies of the handwritten notes from Ron Evans, bent Gwynedd County Council solicitor, telling the four Gang members who perjured themselves when giving evidence against me that arrangements had been changed and which Court to go to and how to get there. Ron's note also instructed them to arrive at the Court at a specified time, to introduce themselves to the Clerk of the Court who would be expecting them and would take them to the room where they should 'familiarise yourselves with the exhibits'.
The exhibits included their sworn affidavits, which they had um never seen before…
At the time Alwyn was married to a lawyer employed by Gwynedd County Council. Her dad was a retired policeman who was an enthusiastic Freemason.
Meleri and Alwyn were both graduates of Aberystwyth University, as were most members of the Gang. Welsh-born Mr Bigs such as Lord Elwyn-Jones and Sir William Mars-Jones had passed through Aberystwyth and then moved onto Cambridge to bag another degree with the real hotshots.
On that day in July 1990 in Chester, the four perjurers from the Arfon Community Mental Health Team, being a bit thick, were unable to get their stories straight, thus all evidence clashed and some 14 charges against me were thrown out of Court. Mr Justice John Roch – now Lord Justice John Roch -bellowed at Suzanne and I, not at the perjurers. He then asked the Arfon Four if they wanted extra time there and then to rewrite their statements…
When we left the Court, me still a free woman incredibly enough, neither Suzanne, Meleri or indeed anyone else followed up any of the shenanigans. Suzanne now specialises in Family Law including cases of abuse and Meleri is a Tribunals Judge, specialising in children's services such as education. See previous posts.
See eg. 'Some Big Legal Names Enter The Arena', 'The Bitterest Pill' and 'The Price Is Right' for names and details of everyone involved.
The Lord Chancellor in July 1990:
The Lord Mackay of Clashfern
Bigus is a strict Scottish Presbytarian; I have discussed him in detail in previous posts. For me, the most salient part of Bigus's previous is that in his capacity as Thatch's Lord Advocate from 5 May 1979, Bigus was the immediate boss of the Solicitor General for Scotland, the appalling drunken wife beating Giggling Sir Nicholas Fairbairn, whom it is now alleged was also a child molester. Bigus knew just how bad Fairbairn was and covered his arse until Fairbairn was forced to resign in 1982 after he leaked confidential info about a case to a journo, having already made a series of dreadful misjudgements, the most famous one being his refusal to mount a prosecution in the notorious Glasgow Rape Case, in which a young woman was gang raped and nearly murdered. Fairbairn declared that she would be an unreliable witness – her attackers had confessed – because she had received Psychiatric Treatment. The victim of the attack wasn't even a Real Nutter, the Psychiatric Treatment had been counselling as a result of the rape. The case caused a furore, but Fairbairn wasn't shoved out of his job until he breached confidence. The victim of the Glasgow Rape Case became an alcoholic, destitute and died in middle age. See previous posts.
A reading of the Glasgow Rape Case suggests that along with Fairbairn's misogyny and his attitude to Nutters, his view of the case was massively influenced by class factors. The young woman attacked was living in what used to be the Gorbals and there were allegations that she was a prostitute, although no convincing evidence was produced for that. Rather as with Peter Sutcliffe's victims, it was a case of a working class woman wandering around in a slummy part of town, having been in a pub, she must be a prostitute.
After Fairbairn left his post as Solicitor General, Bigus continued his career as Bigus and on 16 May 1984 Bigus was appointed a Law Lord. In May 1984, Eric Sunderland arrived as Principal of UCNW to replace Everest Hero and Top Doc, Gwynne and Dafydd's mate neurosurgeon Sir Charles Evans, who was obliged to resign because Brown and I were refusing to withdraw our complaint about Gwynne. It was at that point that D.G.E. Wood referred me to Tony Francis, who had arrived in north Wales in 1983 and who's function was to reassure people who had complained about Gwynne that the problem had been resolved and This Won't Happen To Anyone Else.
Bigus was succeeded as Lord Advocate by Kenneth John Cameron, Baron Cameron of Lochbroom, PC, FRSE (born 11 June 1931) who served as Lord Advocate from 1984 to 1989. Kenneth is the son of John Cameron, Lord Cameron. Born in Edinburgh, Kenneth was educated at Edinburgh Academy, at Corpus Christi, Oxford and at the University of Edinburgh.
Kenneth became an Advocate in 1958 and QC in 1972. He was appointed President of the Pensions Appeal Tribunal for Scotland in 1976, and Chairman of the Committee of Investigation under the Agricultural Marketing Act 1958 in 1980. Cameron was an Advocate Depute from 1981 and was appointed Lord Advocate in 1984, one of the Great Officers of State of Scotland, when he was also created a life peer as Baron Cameron of Lochbroom and a Privy Counsellor in 1984. Kenneth retired from the Lords on 21 April 2016.
Lord Cameron of Lochbroom held office as Lord Advocate until 1989 when he was appointed a Senator of the College of Justice. Lord Cameron of Lochbroom was Chairman of the Royal Fine Art Commission for Scotland from 1995 until its abolition in 2005, and is a Fellow of the Royal Society of Edinburgh. He is the current Honorary President of Edinburgh University Sports Union
John Cameron, Lord Cameron, KT, DSC, PRSE, FBA (b. 8 February 1900) was a Scottish judge and President of the Royal Society of Edinburgh from 1973 to 1976. Cameron was born in London, the son of John Cameron SSC NP, a solicitor from Edinburgh. The family lived at 13 South Charlotte Street just off Charlotte Square. He attended Edinburgh Academy from 1910–17 and then studied law at the University of Edinburgh. This was interrupted by WW I, during which he served in the RNVR. John Cameron resumed his studies after the war and qualified as an advocate in 1924. In 1936 Cameron rose to be King's Counsel. During WW II, he returned to the RNVR and participated both in the evacuation at Dunkirk and the D-Day landings, along with so many other Gigglers known to Gwynne.
In 1945 John Cameron was made Sheriff of Inverness and served in this role until 1948. He returned to Edinburgh in 1948 to serve as Dean of the Faculty of Advocates. Cameron was knighted in 1954 and elected a Senator of the College of Justice on 5 July 1955. All Senators of the College (which includes the Supreme Courts of Scotland) have the honorific, The Honourable, and use the title Lord or Lady along with a surname or a territorial name.
In March 1969, the O'Neill ministry appointed John Cameron Chairman of a commission into the causes of "the violence and civil disturbance in Northern Ireland on and since 5th October 1968". The resulting "Cameron Report", titled Disturbances in Northern Ireland, was published in September 1969.
Lord Cameron continued as Senator of the College of Justice until 1985. Cameron was elected a Fellow of the Royal Society of Edinburgh in 1949, became their Vice-President in 1970 and President in 1973. Lord Cameron was appointed a Knight of the Order of the Thistle in 1978. He died in Edinburgh on 30 May 1996, aged 96. It was in May 1996 that The Hague announced in the House that there would be a Public Inquiry into the North Wales child Abuse Scandal.
John Cameron married twice, firstly in 1927 to Eileen Dorothea Burrell, then following her death in 1943, he remarried in 1944 to Iris Shepherd. John Cameron's daughter, Katharine Lindsay Cameron, married David Bruce Weir, Lord Weir.
Lord John Cameron's obituary was published in the Indie on 3 June 1996. It was of course written by that old Spy Chief Tam Dalyell. Tam has been discussed on this blog in detail previously, as has his son, a Scottish lawyer. However, I've only recently found out that Tam Dalyell was such a good mate of Richard Crossman – Tam's earliest job after he was elected as the Labour MP for West Lothian in June 1962 was as Crossman's PPS – that he lived with the Crossmans at their London house. When he was older, Crossman's main residence became his farm in Oxfordshire, but the Crossmans always maintained a London house as well. Tam was officially classed as the lodger, but he lived with the Crossmans for years, so they must have all got on very well. Crossman of course Swung with many of both genders; I have no idea if he and Tam were Giggling together, but Dalyell undoubtedly devoted his career to the continuation of Giggles. Gwynne and Dafydd would have been lost without Tam once Crossman died.
I have also discovered that Crossman's son Patrick died in 1975, the year after his father was given a shove on his way by the Top Docs' negligence. I don't know the circumstances of Patrick's death.
Tam wrote of Crossman:
"Time was, Mr Chancellor, when Scottish judges were better known for coarseness, like Braxfield, or conviviality, like Hermand, Aitcheson and others, or eccentricity, like Monboddo, or rather erratic scholarship, like Kames. But today we have judges who give outstanding public service in realms far beyond their official roles. Among such is John Cameron." Thus spoke the Public Orator of the University of Glasgow at the Doctor of Laws Ceremony in 1981.
"Jock" – he was never recognised as anything other than Jock – Cameron was one of the considerable Scottish Appeal Court judges of the century, and recognised as such by legal Edinburgh. But he also had another dimension: high up the list of the great and the good, he was sought out by successivegovernments and the stratosphere of the Civil Service to address the thorniest problems of post-war Britain.
Indeed, in 1967 it was deemed appropriate by Harold Wilson, Ray Gunter, Minister of Labour, and the senior Civil Service that this Scot of more than pensionable age should chair a committee of three with Pat Lowry, then director of personnel for the British Leyland Motor Corporation, and Danny McGarvey, of the Building Trade Workers, to sort out the trade disputes between Myton Ltd and certain workers at the Barbican Development Site in the City of London and between Bernard Sunley & Sons and certain workers at the office development site in Horseferry Road, Westminster.
Previous posts have discussed British Leyland and the associated problems, as well as Derek Robinson aka Red Robbo the BL shop steward who achieved notoriety in the 1970s. 'Money Is No Object, Dr Jones' discussed the Chairman of BL, Michael Edwardes. Edwardes's name is always associated with Thatcherism but Michael Edwardes – a South African, so that can only have meant Tiny Rowland was involved somewhere – was appointed Chairman of BL in 1977, by Sunny Jim's Govt. That blog post explains how Michael Edwardes' wife, Lady Mary, in 1991 realised that not only was she a psychotherapist but that she'd be just the person to build up the first major support organisation for sexually and otherwise abused clients, the Prevention of Professional Abuse Network, with Jenny Fasal. Incontinentia Buttocks progressed to exposing abusive professionals. Her effectiveness was such that the Gang continued unhindered as did the many politicians, religious groups etc who are only now being denounced. No-one's yet managed to identify that Top Docs as a group have been the most culpable. See 'Money Is No Object, Dr Jones'.
Passionate about the Oppressed,
Incontinentia Buttocks was also an Anti-Apartheid campaigner.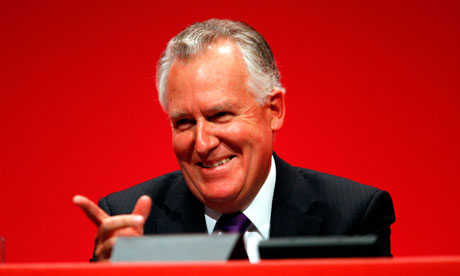 Did no-one ever ask why Sunny Jim wanted Tiny's mate Michael Edwardes running British Leyland, Michael who's wife Incontinentia Buttocks was a mate of Giggler David Ennals, Secretary of State for the DHSS, 1976-79?
Incontinentia Buttocks launched her organisation to support the victims of the likes of Dafydd mid-way through the first North Wales Police investigation into a possible VIP paedophile ring in north Wales/Cheshire. The investigation closed in the autumn of 1992, the NWP confident that no evidence of any such ring had been found.
This Armchair Pig was Home Secretary, 10 April 1992-27 May 1993:
The Armchair Pig read law at Gonville and Caius College, Cambridge, as did Chief People Trafficker Lord Elwyn-Jones.
This is the key is the disgusting habits of Ken and co from Gonville and Caius, James Chadwick, the Master of Gonville and Caius, 1948-59:
Readers will remember James Chadwick from my posts discussing Macmillan's desperation to be in on the US nuclear weapons programme, the Windscale Fire and associated fuckwittery, along with research fraud on the part of the Scientific Greats of the middle decades of the 20th c, Crick and Watson et al. Dafydd knew Chadwick and his crowd, most likely via Patrick Blackett, the Nobel winner who had a second home at Croesor and it was probably through them that Dafydd bagged his job at Windscale before the security services trained up the dangerous idiot as Gwynne's assistant and then successor.
Patrick Blackett knew Wedgie-Benn well enough to be having dinner with Wedgie-Benn, Tommy Balogh (Crossman's friend, the economist who was an adviser to Wilson's  Govt as discussed in previous posts) and Dick Crossman on 30 Sept 1963, as documented in Benn's diaries. Benn also worked with Blackett in Benn's capacity as Postmaster General, 15 October 1964-4 July 1966 and of course when Benn was Minister Of Technology, 4 July 1966-19 June 1970. When Benn was Minister of Technology, Charles Clarke's father Richard aka Otto Clarke was Benn's Permanent Secretary and Gnome's daughter Penelope Piercy was Under-Secretary.
As the Windbag's researcher and then Chief of Staff for the Windbag's office, Feb 1981-92, Charles Clarke received leaked documents about me from Tony Francis. Clarke served as a Hackney Borough Cllr and was Chair of the Housing Committee and Vice Chair of Economic Development from 1980 to 1986.
Gwynne and Dafydd's lobbyist and organiser in London John Tilley was appointed as Chief Economic Adviser for Hackney Borough Council in 1983, after serving as Labour MP for Lambeth Central, 1978-83 – Tilley used his position as MP to lobby for business for Dafydd –  and prior to that, from 1972 Tilley was a Cllr and then Leader of Wandsworth Borough Council. See eg. 'Lord Snooty The Third'.
Tilley was a friend of Lord Scarman and micromanaged Scarman's Community Relations PR exercise when Scarman was appointed to Chair the Public Inquiry following the 1981 Brixton Riots. See eg. 'Only One Died' and other posts. Gnome's wife Veronica worked as a Probation Officer when Gwynne and Dafydd's partners in crime ran the Probation Service in London. See eg. 'Only One Died'.
Lord Scarman was the British Judiciary's Expert On Black People, so Gwynne and Dafydd had that field sewn up very nicely.
Scarman worked from Fountain Court Chambers, which hosted big names including Sir Melford Stevenson, Thomas Bingham, Charlie Falconer and Peter Goldsmith, as discussed in previous posts.
Charles Clarke served as the Labour MP for Norwich South, 1 May 1997-12 April 2010, on the site of the big ring in Norfolk of which David Ennals was central for so many years (see previous posts including 'The Science Of Animal Behaviour'). Clarke succeeded John Laurence Garrett in that seat.
Garrett was a management consultant and Labour MP for Norwich South, 1974-83 and 1987-97. Garrett was born in Romford, the son of a book-keeper. He was brought up in Walthamstow, and attended the
Monoux School
. After National Service in the RAF Garrett read geography at
University College, Oxford
. He spent a year at the University of California graduate business school as a
King George VI Fellow
. Garrett worked in industry as a labour officer in the chemical industry, then a market research manager in the car industry, and finally a management consultant with
Inbucon
from 1963. He contributed to the
Fulton Commission
, on the reform of the Civil Service, 1966-68.
Garrett joined the Labour Party in 1951, and was elected to Greenwich Borough Council in 1970. He fought Norwich South in 1972, and unseated the Tory Thomas Stuttaford – a local Giggling GP who for years was the medical correspondent for 'The Times' – at the February 1974 General Election. Garrett was re-elected in October 1974 and served as PPS to the Minister for the Civil Service, Robert Sheldon, in 1974, and to the Minister of State for Social Security, Stan Orme, from 1977–79. Sheldon and Orme were both crucial supporters of Gigglers.
Garrett was re-elected again in 1979, and became an Opposition Spokesman on Trade and Industry, but failed to gain a position in the Shadow Cabinet as a Tribune group candidate. With Robert Sheldon and Spanker of Little Boys Norman St John-Stevas, Garrett was instrumental in the creation of the system of Departmental Select Committees. He and Sheldon collaborated in the establishment of the statutory independence of the National Audit Office.
Garrett lost his seat to the Conservative John Powley in the Conservative landslide at the 1983 General Election, and returned to work for Inbucon, but regained the seat at the next General Election, with a majority of only 336. Garrett resumed his post as an Opposition Spokesman on Trade and Industry, then moved on to Energy, and finally to the Civil Service. He was re-elected in 1992, but retired due to ill health at the 1997 General Election.
In retirement, Garrett was a Councillor for on Norfolk County Council from 1997 to 2001 and then on Norwich City Council, representing Bowthorpe. He was an Honorary Lecturer in Govt at the University of East Anglia. For discussion of Giggles in Norfolk see eg. 'The Science Of Animal Behaviour'.
Garrett married Wendy Ady in 1959; they had two daughters. John Garrett died in Norwich on 11 September 2007, aged 76.
Partly as a consequence of David Ennals, the big ring in Norfolk was facilitated to a great extent by the NHS. When Ken Clarke was in the Dept of Health and after failing to win his fight with the BMA and instead did a deal with them to shaft me and everyone who supported me, Ken tried to gain the upper hand over the Top Docs by imposing yet another layer of senior managers, most of who were not Docs themselves which not only enraged the Top Docs even further but introduced another layer of highly paid corrupt professional people into the NHS who then added to the many troughers and blackmailers already in the system. Although Ken's managers were usually New Blood, there were a few who were selected from those already in the system if they were witness to such serious wrongdoing that no-one would ever dare spill their pints. Ken made a point of telling people that the Labour Chairman of an NHS Board in Norfolk was so outstanding that Ken was happy to reappoint him. I'm not sure who this Chairman was; presumably a mate of David Ennals who simply knew so many Mr Bigs of organised abuse and NHS criminality that he could not be shifted.
One advantage that I have over Ken Clarke re identifying dodgy docs is that I know scientific fraud when I see it, which poor old Ken doesn't. Although if he did I can't imagine that it would bother him that much…
Dick Crossman's friend Lord Jack Butterworth, a bent barrister of Lincoln's Inn who worked and recruited for the security services and served as the VC of Warwick University, was in 1970 exposed as being involved in corrupt deals with UK and US big bosses of the motor industry when Warwick students protested, occupied the Registry, broke into files and discovered documentary evidence of Jack's wrongdoing. Not that Jack was removed as VC or from public life; Jack remained as VC until 1985 and was then off to the Lords to sit as a Tory peer. Michael Edwardes – who was initially appointed to senior positions in the UK car industry by Sunny Jim although Michael Edwards is always associated with Thatch's Govts – might have been seen as one way of dealing with the fall-out from the revelations of Jack Butterworth's wrongdoing. Butterworth's criminality will have underpinned a great deal of blackmail and bribery from many who knew about it, unions, other industrialists, politicians and I imagine that the students who found the incriminating evidence will have benefited in some way as well and there were a lot of students involved in the Warwick Events…
Jack's daughter Anna Walker was a Civil Service Mandarin who's roles included those in the DTI while the Labour Govts tried to sort out the mess that resulted from her dad's corrupt practices and resorted to employing Michael Edwardes. Later in her career Anna was the Chief Exec of the Healthcare Commission. Anna held the role from that organisation's establishment until it was recycled as the Care Quality Commission after it had become as an ineffective total joke facilitating patient harm. As is the CQC.
Since writing 'Money Is No Object, Dr Jones', I've been told that Dafydd was the driving force behind Lady Mary Edwardes' determination to fight organised abuse while ensuring that Giggles continued. I knew that the path would lead to Dafydd but I couldn't quite see how, so thanks to those who've pointed out the obvious; it's the Somerset connection.
Jack Butterworth Friend Of Car Industry Bosses was a close friend of Lord John Peyton, the Tory MP for Yeovil who preceded Paddy Pantsdown in that seat. Peyton was on board with Edward du Cann et al. John Biffen was also a good mate of Peyton. It was Jack Butterworth who introduced Gwynne and Dafydd's mate, Richard Crossman, a friend of the Gnome family, to Ronald Kerr-Muir, a member of Council at Warwick University, from 1961 until his death in 1974 and Treasurer, 1965-74. Kerr-Muir was Director of Courtaulds, 1958-71. Courtaulds owned the British Cellophane factory in Bridgy, for years Bridgy's biggest employer.
Gwynne and Dafydd's loyal servant in the ranks of the Liberal Judiciary, Lord Scarman, served as Chancellor of Warwick University a few years after Scarman led a whitewash of an Inquiry into the Red Lion Square disorders that had resulted in the death of a Warwick University student. Scarman of Middle Temple was appointed as a High Court Judge in 1961 when Gigglers needed as many friends as possible in the High Court and transferred to the Family Division when that was created in 1971
Scarman was appointed to the Court of Appeal in 1973 and on Sept 1977 became a Law Lord. Scarman retired in 1986…
I had noted that Lady Mary Edwardes' Crusade Against Abusive Professionals was launched in 1991, the year in which abusive professionals perjured themselves in two High Court cases – one at the Royal Courts Of Justice In The Strand – with the full support of the MDU, 
  in attempts to have me imprisoned. I'd missed the Somerset connections because I do keep forgetting that Tiny Rowland bankrolled the Giggles AND Tiny worked for/was used by the security services because of Tiny's role in Rhodesian/South African politics.
I spent years knowing that grandpa hated Edward du Cann, had a very low opinion of Tom King and Ted Heath, and wasn't impressed by Thatch either, but no-one ever told me that Du Cann got away with swindling millions of people out of their money over more than six decades because he was a business partner of Tiny Rowland. Churchill's son-in-law Duncan Sandys being in business with Tiny (see 'Under Suspicion') didn't do du Cann any harm either. My grandfather effectively went to war with the whole world when he refused to shut up about du Cann and openly took the piss out of the corrupt business class of Bridgy.
I'll remind readers of a piece of text from my post 'Vichy Warwick':
D.G.E. Wood, from a Bristol medical family, qualified from Bristol University in approx. 1970 and, with his wife [Christine Happey, an Aussie], a marine botanist, moved to Bangor. David Hunt, a loyal member of the Gang who grew up in Denbighshire and a Young Conservative since his mid-teens, graduated in law from Bristol at about the same time as Wood qualified. Hunt remained in the West Country until 1976 – when he succeeded Selwyn's Lloyd's [Wirral] seat after Lloyd had gone to the Lords – 'working for the Conservative Party'. When they were declaring war on grandpa.
Hunt's father was Alan Hunt, was a Royal Naval Reserves officer. There is a running Royal Navy theme here, with Lord Mountbatten, Admiral Sir Alec Bingley etc and of course Admiral Frank Twiss was the Black Rod
between 1970 
and 1978, who's son was the notorious Roddam Twiss, who was sexually using teenaged rent boys trafficked by the Gang. Roddam was imprisoned for sex offences on boys; he claimed to be behind the success of some of the 1980s male rock stars, including Limahl. The funding behind making Roddam's choices into stars was provided by Roddam's pal Mervyn Greenway, son of 3rd Baron Greenway. Mervyn was Tiny Rowland's stockbroker.
In 1960, Sir Frank Twiss was appointed Naval Secretary to First Sea Lord, Lord Carrington, later Defence Secretary under Grocer Heath and Foreign Secretary under Margaret Thatcher. Twiss was appointed as Commander-in-Chief, Far East Fleet in 1965. When Second Sea Lord and Chief of Naval Personnel, 1967-70, Sir Frank ordered a crackdown on the 'unnatural vice' of homosexuality in the Navy. No doubt Gwynne was ready and willing to supply the Treatment for any boys who blabbed about being forced into such unnatural vices…
[Sir Frank ordered his crackdown on bottoms while Richard Crossman was Secretary of State at the DHSS. Sir Frank was a colleague of Lord Denning's brother Sir Norman who spent so many years at the top of Naval Intelligence…]
Lord David Hunt [who served as a Welsh Office Minister and then Secretary of State for Wales twice] is now the principal big wig at international law firm DAC Beachcroft, who handle work for the MDU.
The left would have done anything to put that layer of corrupt Tory mega-capitalists out of action, anything at all…
On 4 April 1991, That Dreadful Peter Hain was elected as the Labour MP for Neath. Neath was the location of Neath Farm School, a place of Giggles so brutal that boys complaining of Giggles in north Wales would be threatened with transfer to Neath Farm School if they didn't shut up. The witnesses to the worst Underage Giggles were in the Neath area, rather than Wrexham…
I starred at the Royal Courts Of Justice In The Strand in April 1991. 
Fings Break Peter…
See 'The Managers Of The Abattoir' and other posts for details of That Dreadful Peter Hain prioritising Anti-Apartheid and South African politics and thus ignoring serious crime at home. It can't have helped the victims of Gigglers that Gwynne and Dafydd's mate David Ennals (and David's brothers) were all founders of/big names in Anti-Apartheid and Amnesty.  I can't imagine That Dreadful Peter Hain would have any time for child abusers; I can only assume that Tiny Rowland and the security services had That Dreadful Peter Hain over a barrel and he didn't want to be found dead.
'Money Is No Object, Dr Jones' discusses events in the life of John DeLorean, the sexiest car industry boss that the US could throw at the world, who was caught in possession of a huge quantity of coke and charged with trafficking cocaine on 19 Oct 1982 but famously Got Away With It by arguing police entrapment; DeLorean was found not guilty on 16 Aug 1984.
On 21 Sept 1985 DeLorean was indicted on charges that he defrauded investors and committed tax evasion by diverting millions of dollars raised for his company, General Motors, to himself. He was acquitted of all charges.
DeLorean moved in showbiz and political circles as well as in industrial ones and had been a big name in cars, in particular flashy cars rather than little runabouts for the wife, for decades. A lot of people could have had egg on their faces if DeLorean had not successfully argued entrapment when he was found to be in possession of all that coke, including Lord Jack Butterworth and his Civil Service Mandarin daughter.
Cameron was sent for as the Red Adair of industrial confrontations. Over a period of three decades he was never far away from those tasks deemed best undertaken by an understanding
top-class lawyer of wide interests.
Jock Cameron was born in Edinburgh, in 1900, a child of the New Town and of the Enlightenment. He was equally at ease and at home in the prestigious New Club or the Bohemian intellectual Scottish Arts Club in Rutland Square. His father, John Cameron, an SSC (Solicitor Before the Supreme Court), sent him to Edinburgh Academy. He remained a passionate Academical, rendering great service to the school as a governor and much else. As dinner guest this year of the Edinburgh Academicals in London at the Caledonian Club, I was told that it was the first time for 40 years that Lord Cameron had missed the annual gathering.
He served with the Royal Navy on Destroyers as a 17-year-old in the closing months of the First World War and as an RNVR officer in the Second World War, winning the Distinguished Service Cross in 1944 for his work on convoys.
In 1927 he married Eileen Burrell, by whom he had two daughters and a son, Kenneth, who was to become Lord Cameron of Lochbroom, Lord Advocate from 1984 to 1989 and since then a judge like his father. Indeed in the year before he demitted as a judge Cameron saw his son installed as the principal government law officer in Scotland.
In 1948 Cameron became Dean of the Faculty of Advocates. But his great contribution as a superb committee man and chairman had already begun. He was scarcely out of uniform before the Labour Secretary of State for Scotland Joe Westwood appointed him to chair the committee on Legal Aid and Legal Advice in Scotland. Along with F.E. Balfour, John Henderson, Alexander Inglis and John MacBean, they prepared a scheme for legal assistance in Scotland guided by two fundamental principles, "a desire to build . . . on existing foundations and to ensure the greatest possible measure of flexibility in upholding the honourable tradition of gratuitous representation of poor persons by counsel and solicitors in civil and criminal causes". Cameron throughout his life was determined that all people, rich or poor, should have their case properly represented in the courts of the land.
Having made a success of the Legal Aid Committee, he was appointed in 1947 to the Court of Inquiry into a dispute between employers and workpeople of the National Joint Council for the Port Transport Industry. This was a prelude to his work on the same subject during the 1958 strike, with Brigadier L.C. Mandleberg and Martin Pounder.
In 1955 Cameron chaired a report along with Sir Colin Anderson of P&O and Harry Douglas of the Steel Workers Union in a dispute between the BritishTransport Commission and the National Union of Railwaymen, who were represented by their formidable general secretary Jim Campbell. Cameron contended that the argument used by the commission in past negotiations, that they found themselves unable to pay rates which they might agree to be proper because of certain terms of their financial constitution, was not only undesirable in that nationalised industry but also unsound in the light of figures provided by the British Transport Commission, and should not be repeated.
Such was the confidence that Cameron engendered that he was put in sole charge of the Court of Inquiry in 1957 into the causes and circumstances of a dispute at Briggs Motor Bodies Ltd, Dagenham, between the Ford Motor Company and members of the trade unions. The latter nominated as their representatives John Boyd, a member of the Executive Council of the Amalgamated Engineering Union, and Harry Nicholas, then assistant general secretary of the Transport and General Workers Union. Boyd, later to be chairman of the General Council of the TUC, and Nicholas, later to be General Secretary of the Labour Party, both speak of their enormous respect for Cameron as chairman of industrial committees.
Such was the entrenched corruption that those events will have fed into the problems that made the British car industry and everyone associated with it a laughing stock from the 1970s. 
In 1967 Cameron chaired the Court of Inquiry into the problems caused by the introduction of web offset machines and other modern printing techniques in the printing industry. David Basnett, later General Secretary of the General and Municipal Workers, echoed the regard expressed by Boyd and Nicholas. The committee stressed that there was great advantage in keeping the number of bodies within the printing industry to a minimum and recommended the assessment of manning required of web offset processes.
As with Cameron's interventions in the car industry, this Court of Inquiry will have influenced the Digger's battle with the print unions in the mid-1980s and the tactics used collectively by Thatch, the Digger, their mate Woodrow Wyatt, and Brenda Dean, to ensure that the Digger won the day, as discussed in previous posts. Interesting to know that Dave Basnett had a hand in it as well.
Cameron laid the foundations for relatively civilised relations in the printing industry.
In 1969 he was given possibly his hardest task of all by the Governor of Northern Ireland to investigate the immediate and precipitating causes of the disorders which broke out in Londonderry on 5 October 1968 and continued there and elsewhere. Cameron recognised the growing and powerful sense of resentment and frustration among the Catholic population at the failure of the Government to investigate the complaints or to provide and enforce a remedy for them. Resentment, particularly among Catholics, to the existence of the "B" Specials as a partisan and paramilitary force recruited exclusively from Protestants was identified by Cameron and his two colleagues on the inquiry, Professor Sir John Biggart and James Joseph Campbell. It was one of the most insightful inquiries into Northern Ireland.
Don't mention Dr Morris Fraser or Kincora.
Enniskillen, 1987:
The following year Cameron chaired the report of the regulation of Scottish Inshore Fisheries. The general conclusion was that the greatest measure of freedom should be enjoyed in the exercise of the public right of fishing consistent with the maintenance of adequate stocks and protection of legitimate individual rights. The relative importance of the fisheries within the three-mile limit – apart from the expanding element of shellfish fishery – to the total effort and value of the Scottish fishery had declined over the years with the increase in range and capacity of fishing craft. Cameron and his colleagues Professors S.G.E. Lythe and MacRitchie, R.H.W. Bruce, a foreman, and J.C. Robertson identified that conservation was an international problem and that conservation measures applying only to waters within UK fishery limits are of value only in relation to localised orsedentary stocks.
In December 1972, when Lord Justice Phillimore, the chairman, became ill, Cameron was appointed to the Committee on the Law of Contempt which had been set up in June 1971. He became acting chairman on 19 July 1973. "Scandalising the court should cease to be part of the law of contempt. Instead," argued Cameron, "it should be made an indictable offence both in England and Wales and in Scotland to defame a judge in such a way as to bring the administration of justice into disrepute."
I've named a few judges on this blog as criminals. I haven't yet received a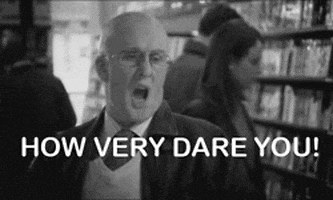 and a threat to prosecute; I know that it is a risk that I face but if it happens, someone will at least be obliged to acknowledge the contents of my 10,000 documents.
Cameron was a man of refined humour and included a statement that thelaw of contempt had its lighter moments. "There is a story that an egg was thrown at Vice-Chancellor Malins when he was adjourning his court at the end of the day. He is said to have remarked that he presumed it was intended for his Brother Bacon, who was sitting in an adjoining court." 
Cameron's last major public work was undertaken when he was nearly 80 years of age as an active member of the Pearson Committee, the Royal Commission on Civil Liberty and Compensation for personal injury set up by Robert Carr as Home Secretary in 1973 and which reported to Roy Jenkins as Home Secretary a few years later.
If Carr and Woy had confidence in Jock Cameron, that rather suggests that the assertion 'Cameron throughout his life was determined that all people, rich or poor, should have their case properly represented in the courts of the land' may not have been 100% accurate.
Cameron was chairman of the Executive Committee of the Carnegie Trust for the Universities of Scotland and a member of the Court of Edinburgh University, first as Rector's Assessor and from 1961 as Chancellor's Assessor. He actively promoted scholarship through the Royal Society of Edinburgh, of which he was President from 1973 to 1976; the only previous lawyer-president of that society was Sir Walter Scott.
Cameron was also involved in many projects for the promotion or revival or encouragement of aspects of Scottish culture and distinctive features of Scottish national life, as Chairman of the Highland Panel, in discussion with men of letters, on the Scottish Enlightenment, in the work of the Cockburn Society for the preservation of the best of the built environment of Edinburgh, a city so beloved by Cockburn, another of the better breed of Scottish judges. To Jock Cameron, modern Edinburgh was both like classical Athens and, in many ways again, like the colourful 18th-century Edinburgh – an exciting, lively mixed society in a comparatively small, lovely and fascinating city.
John Cameron, judge: born Edinburgh 8 February 1900; Advocate-Depute 1929-36; QC (Scotland) 1936; DSC 1944; Sheriff of Inverness, Elgin and Nairn 1945, Inverness, Moray, Nairn and Ross and Cromarty 1946- 48; Dean of Faculty of Advocates 1948-55; Advocate 1954; Kt 1954; a Senator of the College of Justice in Scotland and Lord of Session (as Lord Cameron) 1955-85; KT 1978; married 1927 Eileen Burrell (died 1943; one son, two daughters); 1944 Iris Shepherd; died Edinburgh 30 May 1996.
Nicholas Fairbairn was elected as the Tory MP for Kinross and Western Perthshire in Oct 1974, succeeding Sir Alec Douglas-Home in that seat.
Fairbairn's career highlights included, as a young man, membership of the Scottish Minorities Group, which had links to paedophiles' rights organisations – Gordon Brown Signed Pledges drawn up by the Scottish Minorities Group; discussing Uganda with Esther; stamping on his wife's hands to see how many bones he could break; denouncing victims of rape as 'tauntresses'; and hitting the headlines when one of his mistresses tried to hang herself outside of his London residence. She was declared as being Mad and Nicky's mates were ready with comments in the media to explain how dreadfully said it was that he was once more covered in shit. I have no idea whether he was unfairly blamed for another's distress because no-one ever explained why Fairbairn's mistress had gone to such lengths.
Nicholas Fairbairn's dad was the Edinburgh Top Doc and psychoanalyst Ronald Fairbairn. Ronald was a big name in British psychoanalysis and knew Gwynne and Dafydd. Ronald was one of those running the VIP sex abuse ring in Edinburgh. Which sheds light on Fairbairn refusing to mount a prosecution in the Glasgow Rape Case because the victim had received Psychiatric Treatment.

Cameron throughout his life was determined that all people, rich or poor, should have their case properly represented in the courts of the land.

Previous posts discuss how it only became evident in the 1980s that the records of the 'psychiatric treatment' of the victims of sexual assault were routinely used to discredit the victim in the case of a trial. Those records were never used in defence of the victim. It became clear to me that was why anyone – male or female – who ever complained of sexual assault or similar matters was pressurised into going for Help. It was the worst thing that they could do. The Help was so bad that it wasn't ever going to Help anyone, but the referral was made in the full knowledge by the referring Top Doc and the psychiatrist who would be Helping, that if it came to a trial, the records of the Help would be accessed – the consent of the one who had been Helped was not needed – and always used for the benefit of the prosecution.

By the late 1980s, lawyers who wanted to win sex offence cases told their clients not to accept a referral for Psychiatric Help of any kind, including counselling, because if they accepted such a referral, they would never win a case against their assailant.

It was crystal clear to me that my unlawful detentions during 1986 following my complaint about Gwynne Williams were for one purpose only; to discredit me as a Psychiatric Case who could not therefore be believed.
I have mentioned that after the one 20 minute consultation with Gwynne in which I walked out and made an immediate complaint, I found that a few weeks later that an Angel in the C&A Hospital whom I had never met before had written on my medical records 'apparently known psychiatric case'. Being me, I let people know that I had read that comment and I questioned it. Christ, the fuss… No of course they didn't explain it but from then on, warnings were Issued that She Reads Her Notes and even She Will Pinch Her Notes, Please Keep Them Secure. Such as in Alun Davies's house, where my records lived for a long time…
When I finally gained my records in 2005 after they had been unlawfully withheld from me for years, the comments of Andrew Park the crooked Welsh Office lawyer in letters to third parties were wonderful:  'She is a psychiatric patient complaining about being held in a mental institution'. Indeed I was, I was unlawfully imprisoned in a Mental Institution TWICE during 1986 alone and I demonstrated that I was unlawfully imprisoned Mr Park, so your comments were bloody nonsensical weren't they?
So there's the MO: Gwynne and Dafydd want Giggles, they abduct and unlawfully incarcerate the object of their desire in a Mental Institution! No complaints will be followed up. Because that person is a Known Psychiatric Case who had been in a Mental Institution.
The Top Docs were running a UK-wide trafficking ring, it was THEM, that was the purpose of Psychiatric Help.
The MDU might like to explain to EVERY victim of sexual assault who had their character pulled apart over decades WHY this was allowed to happen.
Cameron throughout his life was determined that all people, rich or poor, should have their case properly represented in the courts of the land.
I've named other Top Docs involved in the Edinburgh ring – including John aka Jock Derg Sutherland (who spent a few years in a very senior role at the Tavi in London before returning to base in Scotland), and Sula Wolff and her husband, the South African born psych Henry Walton. The web stretched across to Glasgow, St Andrews, Aberdeen and down to London to the Maudsley and Tavi where so many of them had passed through. Sula and Henry became seriously rich art collectors on their NHS Top Docs salaries Helping People.
 A big name in Glasgow was of course R.D. Laing, who rebelled against his abusive senior colleagues, only to devise a brand new way of Giggling with patients. R.D. Laing knew the Gigglers of Clough's circle at Croesor and he was also a favourite of the Dartington Hall crowd in Devon.
Dafydd and Dr Neil Davies at Denbigh were at one point claiming to be Laingians.
Laing keeled over and died from a heart attack on 23 Aug 1989 while playing tennis; he had by then been subject to disciplinary action by the GMC and his brief perfunctory obit in the BMJ was probably the rudest obit for a Top Doc that the BMJ have ever published.
 Prof Robert Bluglass submitted his Independent Report after he investigated my complaint against the Gang in Aug 1989, Bluglass's investigation having taken place in July 1989. The Report concluded that Dafydd was a Caring Man who had been Harassed beyond limit by me. Me being Mentally Abnormal because I swore. Not at Bluglass, but in a letter, referring to Dafydd as a wanker.
I had no knowledge of this until some four years ago, but in the weeks before July 1989, Tony Francis began organising a Secret Case Conference about me that was eventually held in Nov 1989 and concluded that I was Extremely Dangerous and should be sent to a High Security Hospital. People of whom I had never heard gave Evidence against me and the Top Doc who Chaired the Secret Case Conference was a man of whom I had never heard, Dr Chris Hunter. A friend of Gwynne, Dafydd, Tony Fancis and er Bluglass.
 After the Secret Case Conference, Chris Hunter offered to write a Report for the Court about me. I was not facing any charges at the time.

Cameron throughout his life was determined that all people, rich or poor, should have their case properly represented in the courts of the land.
 See 'The Night Of The (Dr Chris) Hunter' for details of the Secret Case Conference.
Zany Python Graham died on 4 Oct 1989, the month before the Secret Case Conference.
Before, during and after the Secret Case Conference, I was working for Bodger at St George's Hospital.
 Like Henry and Sula, Robert Bluglass is a phenomenally wealthy art collector/dealer. Bluglass was born into a bit of money, but not enough to have received his art gallery, Compton Verney in Warwickshire, one of the finest galleries in Europe, as a Christening present.
Sula died before her husband Henry, so it was Henry's will that reflected their wealth as NHS Top Docs. Henry, who died in 2009, left a multimillion pound fortune in the form of art treasures. Henry bequeathed his art collection to the Scottish nation and media articles confirmed how grateful the Scottish nation was to receive it.
 Herald Scotland reported:

The Waltons were well known in Edinburgh and further afield and regularly hosted parties at their home in the capital. The walls of their home were adorned with 300 paintings, with most later given to the Scottish National Gallery of Modern Art for display. Mr Walton's published will has now revealed the extent of the couple's generosity to art and cultural institutions in Scotland. He left orders for a trust fund to be set up to support and buy works of art for the Scottish National Museum of Modern Art in Edinburgh, asking that the first purchase be acknowledged as having been gifted from himself and his wife.

The Royal Museum of Scotland has been allowed to choose any items of the Waltons' African or Oriental art works to hold on display, and the National Gallery has been gifted any artworks in the collection made before 1900.
The Waltons' total estate was valued at £5,277,764.42 and included a large stocks and shares portfolio worth more than £2.1m. Their extensive art collection – including a £200,000 Picasso and works by Paul Cezanne, Goya, George Braque, and David Hockney – was valued at over £1.8m.

Their investments included £58,000 in Scots firm Aggreko and £75,000 in drinks giant Diageo.
Born in South Africa, Mr Walton studied medicine at the University of Cape Town, where he spent the holidays painting and contemplating which interest to pursue as a career. 
Medicine won and he qualified in 1945, later training in neurology and psychiatry before being invited to the UK as a senior registrar at the Maudsley Hospital in London in the mid-1950s. There he met Dr Sula Wolff and the couple married in 1957.
He held honorary doctorates from numerous universities, edited the journal Medical Education for many years, wrote or co-authored various reports and books including the best-selling paperback Alcoholism.
Mr Walton became a driving force behind Paintings in Hospitals Scotland, now Art in Healthcare, and was the founding chairman of Art and Disability Scotland.
A National Galleries of Scotland spokeswoman said: "We are delighted to be receiving a major gift from the estate of the late Professor Henry Walton.
"The Galleries will also be the beneficiaries of the Henry and Sula Walton Fund. The intention of the fund is to benefit the arts, through the purchase and display of works of art for the Scottish National Gallery of Modern Art."
Previous posts eg. 'Remember Girls – Never Get Into A Car With A Stranger!' discussed some of the Scottish Stars including the Bay City Rollers and Midge Ure who were managed by Tam Paton, the Edinburgh based gangster who had a taste for boys and was also a big time dug dealer.
 By Popular Demand/Request, I will remind the world of the Bee Gees, one of whom, Robin Gibb, married Lulu when they were young. Lulu was from Glasgow and achieved stardom as a teenager in the 1960s. Robin and Lulu knocked around with the usual crowd in that era – Jimi Hendrix made one of his first TV appearances in Britain on The Lulu Show – but the Bee Gees became much bigger stars later in the 1970s, when they began grooving around with John Travolta when Travolta hit the big time with 'Grease', 'Saturday Night Fever' etc.

My post 'A Nauseating Sight' discussed the Gang's showbiz associates in the US, including the five big wigs who founded film production company Orion Pictures. In late March 1978, Orion signed its first contract, a two-picture deal with John Travolta's production company. I never took much interest in John Travolta but he was a huge hit with many others when I was at school. John Travolta was considered So Desirable that Di was given a special treat when she visited America in Nov 1985: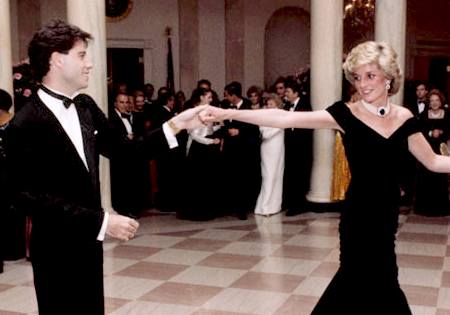 Di's dress caused a sensation; it was designed by Victor Edelstein and no doubt did wonders for his business. It seems that Di was keen to dance with another celeb at the knees-up, but Shotgun Ronnie's wife Nancy wanted photos of Travolta with Di, so told Travolta to ask Di for a dance before anyone else got in there.
'A Nauseating Sight' discussed Arthur B. Krim, one of the founders of Orion. Arthur B. Krim was an entertainment lawyer, as well as an influential Democrat and Presidential adviser. Krim was the Chairman of Eagle-Lion Films (1946–1949), United Artists (1951–1978), and Orion Pictures (1978–1992). Krim became an influential Democrat, Head of the Democratic Party Financing Committee and advised Presidents John F. Kennedy, Lyndon B. Johnson and Jimmy Carter.
Which puts Krim in the orbits of Lord David Harlech, who was US Ambassador when JFK was shot and Harold Wilson as well as Harold's mate Asa Briggs. Lord David Harlech was a mate of Sir Clough's, Ma'am Darling and the usual and held the seat of Oswestry before John Biffen succeeded as the MP. Previous posts have discussed at length how all but two of Lord Harlech's groovy 1960s children have been found dead prematurely; shot, overdosed or just inexplicably pegged out. Alice, the former fiancée of Eric Clapton, is a member of the 1995 Club, having died in April of that year. Jane, who's former beau was Mick Jagger, is one of the surviving children of David Harlech. Lord Harlech had a romance with Jackie K after JFK was shot. Lord Harlech died in the Royal Shrewsbury Hospital on 26 Jan 1985 after a car crash the previous evening.
As for Arthur Krim's mate Jimmy Carter, someone in high places worked very hard to ensure that his presidency ended in disaster by ensuring that the US hostages held in the US Embassy in Tehran weren't released until the day that Shotgun Ronnie took office.
That was most helpful to Thatch's mate.
Arthur Krim died in New York on 21 Sept 1994, after 1994 events such as the establishment of the Jillings investigation into the abuse of kids in the care of Clwyd County Council since 1974 (12 Jan), the deaths of Labour Party Leader John Smith (12 May) and Matt Arnold (9 June), the jailing of Peter Howarth (8 July), Miranda becoming Leader of the Labour Party (21 July), the exposure of Bodger and Malcolm Pierce's huge research fraud (during the late summer of 1994), the planting of the brick that I threw through Dafydd's glass door at 2 am and the flat refusal on the part of the Mental Health Act Commission and Gwynedd Community Health Trust to investigate complaints that F and I made about Dafydd sexually abusing patients.
Arthur's wife Mathilde Krim was a Real live Scientist, a cancer and AIDS researcher. Mathilde was a very influential person by the time that AIDS was identified in the early 1980s and she was part of that network of people who Did So Much For AIDS patients who had been Giggling along with those who had caused the problem. Mathilde established the AIDS Medical Foundation in 1983. Later the Foundation merged with a similar organization and called the American Foundation for AIDS Research (AmFAR). With Elizabeth Taylor, Mathilde founded the American Foundation for AIDS Research
Previous posts, including 'A Nauseating Sight', have discussed how US and European researchers and Top Docs collaborated closely when working on HIV/AIDS and that this exacerbated the wrongdoing, research fraud and the concealing of the source of the problem. Dissenting scientists in the field of HIV/AIDS were absolutely frozen out in the name of 'This is such a public health threat that we have all got to be on board with each other 100%'. Were the leaders of the research programmes honest, that would have been a good idea. However, the people calling the shots were Gwynne and Dafydd's Gigglers and the whole field was about concealing that trafficking ring. The highest profile Campaigning Politician re AIDS was Sunny Jim's daughter, Margaret Jay. Her ex-husband's best friend was Dr Death and when Peter Jay, the son of two Labour Party big wigs who were Giggling friends of Dick Crossman, served as US Ambassador, Margaret had an affair with Carl Bernstein, the journo who broke the Watergate story. Margaret, a BBC journo herself who had worked on 'Panorama' with Gang associate Robin Day, later married Prof Michael Adler, a Leading AIDS Researcher who knew er Gwynne, Dafydd, Bodger et al.
When Nancy Reagan encouraged Travolta become the star of the White House Ball with Di, the Top Docs were in the midst of the huge cover-up and spin re HIV/AIDS. Di was their Celeb of choice every time that they wanted PR. It was Di who paid the much publicised visits to the AIDS ward in UCH to Shake Hands With AIDS Patients While Not Wearing Gloves. Michael Adler worked at UCH. As did Bodger's wife; Bodger had Trained at UCH.
In April 1984, the Top Docs gave me infected blood in an unnecessary transfusion at the C&A Hospital in Bangor without my knowledge. They expected me to be HIV positive by the time that Di was having a knees-up with Travolta and to be hanging around Michael Adler's ward within a few years. I wasn't, but then these are people who cannot even carry out a simple murder plot without cocking the whole thing up.
Victor Edelstein was born in London. In 1962 he began working as a trainee designer for Alexon. As well as Alexon and Salvador, he worked for Nettie Vogues, Clifton Slimline, and Biba. A previous comment after one of my posts explained how when we were kids on a beach in Cornwall, Mrs Brady spotted actor Rodney Bewes who seemed to be in hiding there after some sort of nervous breakdown and being Mrs Brady she bothered him. I mentioned that Rodney Bewes was with a female partner. Since I blogged about that I've been told that Rodney Bewes was a Giggler and user of recreational chemicals to such excess that he burnt himself out and that's why we found him in Cornwall in a sorry state. He married twice; one of his wives was the Boss Lady at Biba.

In 1970 Edelstein launched his own label although it was short-lived. He then went on to spend three years working for the London branch of Christian Dior S.A. under the direction of Jorn Langberg, before re-establishing his label in 1978. In 1982, Edelstein decided to focus exclusively on haute couture and also designed for the theatre and ballet.

Edelstein's workroom was based at Stanhope Mews West, London. His most famous design is probably the ink-blue velvet gown he created in 1985 for Diana, Princess of Wales, to wear to the White House, where she danced with John Travolta. This dress, on both occasions it sold at auction, set world record prices for a dress worn by Diana (£137,000 ($222,500) in 1996 and £240,000 ($362,424) in 2013). In addition to Diana, Edelstein's clients included the Duchess of Kent, (Patron of St George's Hospital when Bodger was busy there, married to the Duke Of Kent, for decades now the biggest name in UK Freemasonry – who holds so many roles in so many organisations that there's not the scope in this post to details them all – as discussed in 'The Price Is Right'), the Princess of Hanover, Princess Michael of Kent, Ma'am Darling,  Anna Wintour, Tina Brown , Fotherington-Hezza's wife Anne, and Lady Nuttall, who commented that Edelstein's workroom was the only place her husband liked to accompany her when clothes-shopping. In the late 1980s, Edelstein's prices were often around the £2,400 to £2,500 mark for an evening dress, with his clients typically buying three or four outfits each season (an evening gown, a suit, and one or two dinner dresses).

Edelstein closed his fashion house in 1993, explaining that there was no longer a market for luxurious custom-made clothing. Since then, he has established himself as an artist, exhibiting his work throughout Europe and the United States. Edelstein's portrait of Judith Martin, the American etiquette authority known as 'Miss Manners', was commissioned by her husband as a 70th birthday present for her, and now hangs in the National Portrait Gallery, Washington. Edelstein's wife, Annamaria Succi, is also a painter.

Bodger's son was a business partner of Wayne Hemingway in Hemingway's 'Red Or Dead' enterprise; Bodger was in the thick of the fashion/beauty/showbiz crowd socially. See 'The Price Is Right'.
 Only one Bee Gee is still alive, Barry. Maurice died in January 2003 at the age of 53 and Barry and Robin retired the group's name after 45 years of activity. In 2009, Robin announced that he and Barry had agreed the Bee Gees would re-form and perform again. Robin died in May 2012, aged 62.
The Bee Gees made their first British TV appearance on Top of the Pops. Maurice recalled at a later date:
Jimmy Savile was on it and that was amazing because we'd seen pictures of him in the Beatles fan club book, so we thought we were really there! That show had Lulu, us, the Move, and the Stones doing 'Let's Spend the Night Together'. You have to remember this was really before the superstar was invented so you were all in it together.
When Maurice died in 2003, Mr Bridgy Celeb was awaiting trial for manslaughter and the Gang's attempt at fitting me up for threatening to kill Alun Davies was falling apart. When Mr Bridgy Celeb stood trial at Bristol Crown Court in May 2004, the helpful Lady Justice Hallett stopped the trial and ordered the jury to acquit on a technicality. Some weeks previously, corrupt Judge Huw Daniel, a long standing member of the Gang, as was Huw's dad, sentenced me to over 100 hours community service for telling Alun Davies's secretary, over the phone, that Davies was a fat idiot. Daniel had expected to sentence me to seven years in prison for threatening to kill – I know because Alun Davies told people that would be happening – so what a disappointment it all was for poor old Huw. See previous posts eg. 'The Price Is Right'.
Another person who knew what Nicholas Fairbairn and his Top Doc accomplices were getting up to was the man who was appointed to succeed Fairbairn as Solicitor General for Scotland when Fairbairn was obliged to resign, Peter Fraser.
Peter Fraser's mother died when he was 12 while living in Zambia, where his father was serving as a Minister of Religion. Anthony Eden, then PM, intervened at the request of family friend Brendan Bracken to help Fraser obtain a scholarship to Loretto School, Musselburgh, East Lothian, the private school where Eden was a Trustee.

Loretto School featured in previous posts, but I didn't realise that Eden was a Trustee when I wrote the earlier posts. Loretto School has churned out many Gigglers and Gigglers' helpers, including Norman Lamont and Alistair Darling.

Peter Fraser graduated from Gonville & Caius College, Cambridge,
before going to the University of Edinburgh. Fraser was elected to the Faculty of Advocates in 1969 and in 1972 he lectured part-time in constitutional law at Heriot-Watt University for two years. In 1979 Fraser was appointed Standing Junior Counsel for the Foreign and Commonwealth Office under Foreign Secretary Lord Carrington. Fraser became a QC in 1982.
In 1969 Fraser married Fiona Murray Mair. The couple had three children: Jane, Jamie and Katie
Fraser was elected as an MP in 1979 and an early post was as PPS to George Younger, Secretary of State for Scotland. In 1982 Fraser took over from Fairbairn as Solicitor General for Scotland and became Lord Advocate in 1989.
During his time as Scotland's senior law officer, Fraser was directly responsible for the conduct of the investigation into the bombing of Pan Am Flight 103. Lord Fraser drew up the 1991 indictment against the two accused Libyans and issued warrants for their arrest. But five years after the Pan Am Flight 103 bombing trial, when Abdelbaset al-Megrahi was convicted of 270 counts of murder, Fraser cast doubt upon the reliability of the main prosecution witness, Tony Gauci. According to The Sunday Times of 23 October 2005, Lord Fraser criticised the Maltese shopkeeper, who sold Megrahi the clothing that was used to pack the bomb suitcase, for inter alia being "not quite the full shilling" and "an apple short of a picnic".

Lord Advocate, Colin Boyd, who was chief prosecutor at the Lockerbie trial, reacted by saying: "It was Lord Fraser who, as Lord Advocate, initiated the Lockerbie prosecution. At no stage, then or since, has he conveyed any reservation about any aspect of the prosecution to those who worked on the case, or to anyone in the prosecution service." Boyd asked Lord Fraser to clarify his apparent attack on Gauci by issuing a public statement of explanation.

William Taylor QC, who defended Megrahi at the trial and the appeal, said Lord Fraser should never have presented Gauci as a crown witness: "A man who has a public office, who is prosecuting in the criminal courts in Scotland, has got a duty to put forward evidence based upon people he considers to be reliable. He was prepared to advance Gauci as a witness of truth in terms of identification and, if he had these misgivings about him, they should have surfaced at the time. The fact that he is coming out many years later after my former client has been in prison for nearly four and a half years is nothing short of disgraceful. Gauci's evidence was absolutely central to the conviction and for Peter Fraser not to realise that is scandalous," Taylor said.

Tam Dalyell, who played a crucial role in organising the trial at Camp Zeist in the Netherlands, described Lord Fraser's comments as an 'extraordinary development': "I think there is an obligation for the chairman and members of the Scottish Criminal Cases Review Commission to ask Lord Fraser to see them and testify under oath – it's that serious. Fraser should have said this at the time and, if not then, he was under a moral obligation to do so before the trial at Zeist. I think there will be all sorts of consequences," Dalyell declared.
Fraser appeared for the UK in both the European Court of Justice in Luxembourg and the European Court of Human Rights in Strasbourg.

Baron Fraser was elected President of the charity 'Attend' (then known as the National Association of Hospital and Community Friends) and held the position from 1989 until he died in 2013. 'Attend' in north Wales was run by the Gang, disguised as well-meaning old ladies.

From 1992 to 1995 Fraser was Minister of State at the Scottish Office covering Home Affairs and Health. He was then Minister of State at the DTI with a responsibility for export promotion and overseas investment with particular emphasis on the oil and gas industry. In 1996 Fraser became Minister for Energy.

In May 2003 Scotland's FM Jack McConnell announced a major public inquiry into the handling of the Scottish Parliament Building project, headed by Lord Fraser. The inquiry heard evidence from architects, civil servants, politicians and the building companies. Jack became Scotland's FM by utilising the knowledge that he had of the Gang after his time at Stirling University with my best from school. A lot of the Stirling students became active in Scottish politics. My friend and her husband were targeted by the Gang as well and Lord Jack had much to do with some of that. See eg. 'The Turn Of The Screw'. Stirling alumnus John Reid took advantage as it were, as did Jack and John's partner in crime Gordon Brown.
In August 2007 Peter Fraser was appointed to the Scottish Broadcasting Commission established by the Scottish Executive.
Fraser was a member of the Parliamentary Joint Committee on Human Rights and lived at Regent Terrace in Edinburgh, all convenient like for Sula and Henry's At Homes.
Lord Fraser died on 22 June 2013, the year after Tony Francis killed himself, as Operation Pallial were prosecuting a few people for historical sex offences committed in north Wales.
So Is Colin Boyd, who Blamed It All On Lord Fraser, Innocent?
You Be The (Scottish) Judge!
Colin Boyd, Baron Boyd of Duncansby, PC QC, (born 7 June 1953) has been a Senator of the College of Justice since June 2012. He was Lord Advocate for Scotland from 24 February 2000 until his resignation on 4 October 2006. On 11 April 2006, Downing Street announced that Colin Boyd would take a seat as a crossbench life peer; however, Boyd took the Labour whip after resigning as Lord Advocate. Boyd was formally introduced in the House of Lords on 3 July 2006. On the day SNP leader Alex Salmond was elected FM of Scotland (16 May 2007), it was reported that Boyd was quitting the Scottish Bar to become a part-time consultant with public law solicitors, Dundas & Wilson. He told the Glasgow Herald, "This is a first. I don't think a Lord Advocate has ever done this – left the Bar and become a solicitor."
It was a first when Alex Salmond as a former FM found himself on trial for serious sex offences, but there was a happy ending. 
Lord Boyd's title is taken from Duncansby Head in Caithness – a favourite spot for family outings when he was a child living in Wick. Boyd was educated at Wick High School and George Watson's College, Edinburgh and graduated from Manchester University in politics and economics, and then completed an LLB at Edinburgh University. Boyd was a solicitor in private practice before being called to the Scottish Bar in 1983. Boyd was an Advocate Depute from 1993 to 1995 and became a QC in 1995. 1995 wasn't a good year for members of the 1995 Club, but it was a bumper year for Gigglers receiving gongs from Brenda. See 'The 1995 Club'.
Boyd is a legal associate of the Royal Town Planning Institute. As an advocate Boyd built up a practice in administrative law.
As a university student, Boyd joined the Labour Party but left to join the breakaway Scottish Labour Party, sharing the SLP founder Jim Sillars' distrust of the mainstream Labour Party to follow through on its commitment to devolution. The in-fighting in Scottish Labour politics is truly impressive, they put Wales and England to shame. See eg. 'The Most Dangerous Man In The World – The Scottish Play'.
Boyd stood as a parliamentary candidate for the SLP at the 1979 General Election for Edinburgh Central, but garnered only 176 votes. When the SLP disbanded, after its failure to make an impact at that election, Boyd decided to rejoin the Labour Party rather than follow Sillars into the SNP. After the 1997 General Election, Boyd was appointed Solicitor General for Scotland. He was promoted to Lord Advocate in 2000 upon the elevation of Andrew Hardie to the bench. Boyd was appointed a Privy Counsellor in 2000, the year in which the Waterhouse Report was published.
Lord Jack was appointed Cabinet Secretary for Education and Lifelong Learning on 26 October 2000, suceeding the disatrous Top Doc Sam Galbraith – whom Tony Francis had persuaded the Windbag to bribe into becoming a Labour MP years previously because of the perceived threat from me and my friends – and on 22 November 2001 Jack became Leader of the Scottish Labour Party and Scotland's FM.
Following the announcement on 11 April 2006 of Boyd's appointment to the House of Lords, his peerage nomination became a talking point in Scottish political circles. However, Boyd defended the appointment:
I remain firmly committed to the full time role of Lord Advocate, leading the Crown Office and Procurator Fiscal Service, and seeing through the programme of reform I initiated four years ago. Appointment to the House of Lords is a natural extension of my duties as Lord Advocate and a development which will allow me to represent Scotland's interests at home and at UK level.
In December 2006, after Boyd had been replaced as Lord Advocate by Elish Angiolini, FM Jack McConnell was questioned by the Metropolitan Police about his nomination of Boyd for a peerage. McConnell said he was "disappointed" over what he regarded as a "normal and straightforward nomination" becoming caught up in Scotland Yard's cash for peerages investigation.
Consider yourself fortunate that you are not facing rather more serious charges Lord Jack, concealing an international paedophile ring is a nasty business.
Lord Boyd of Duncansby's role as Lord Advocate featured leading the prosecution in the Pan Am Flight 103 bombing trial between May 2000 and January 2001. Of the two defendants, one – Fhimah – was acquitted and the other – Megrahi – was convicted on 31 January 2001 of 270 counts of murder, and sentenced to 27 years in jail. Controversy continues to surround Megrahi's conviction despite the rejection of his appeal on 14 March 2002. Evidence presented at the trial has been called into question and doubts have been expressed about the reliability of several key prosecution witnesses. According to The Sunday Times of 23 October 2005 former Lord Advocate, Lord Fraser of Carmyllie, described one such witness as "not quite the full shilling" and "an apple short of a picnic". Boyd has demanded that Lord Fraser should issue a public statement clarifying what he actually said about this witness, and what he meant by those remarks.
In February 2006, Boyd was drawn into the Detective Constable Shirley McKie fingerprint controversy, when she was awarded £750,000 compensation in an out-of-court settlement. As Solicitor General, Boyd was responsible for the prosecution of DC McKie after she denied an accusation by Scottish Criminal Record Office (SCRO) fingerprint officers that she left her thumb print at a murder scene in January 1997. McKie was arrested in March 1998, charged with perjury but at her trial in May 1999 the SCRO fingerprint evidence was rejected, and she was acquitted.
A senior Scottish police officer, James Mackay QPM, was appointed in June 2000 by the Crown Office to investigate the matter. Mackay's interim report in August 2000 suggested that the evidence given in court by the four SCRO personnel amounted to 'collective manipulation and collective collusion'. As a result, the four fingerprint officers were immediately suspended by SCRO, and Scottish Ministers were informed. Mackay's final confidential report was presented to the Lord Advocate in October 2000. The report remained under wraps until extracts were published in the Scotsman newspaper in February 2006. Mackay had concluded that 'cover-up and criminality' had taken place at SCRO and recommended that the four fingerprint officers should be prosecuted. However, the Scotsman also revealed that Boyd had decided in September 2001 to take no action in response to Mackay's recommendation, and the four SCRO officers were reinstated.
In June 2007, the same newspaper raised questions over to what extent Boyd's decision not to prosecute the SCRO personnel in the autumn of 2000 was related to the then ongoing Pan Am Flight 103 bombing trial, where he was leading the prosecution. With the eyes of the world focused upon the Scottish judicial system, it could have undermined the Crown's case to have the SCRO scrutinized and its fingerprint experts prosecuted for covering up acts of criminality. Veteran Chief Spy and Criminal Lockerbie campaigner and retired Labour MP Tam Dalyell asked Boyd 'to consider his position', while Michael Russell MSP insisted that Boyd could not continue as Lord Advocate.
Boyd's successor as Lord Advocate, Elish Angiolini, has agreed to appear before the Fingerprint Inquiry which began on 2 June 2009.
On 1 June 2012, it was announced Boyd would be appointed a Senator of the College of Justice.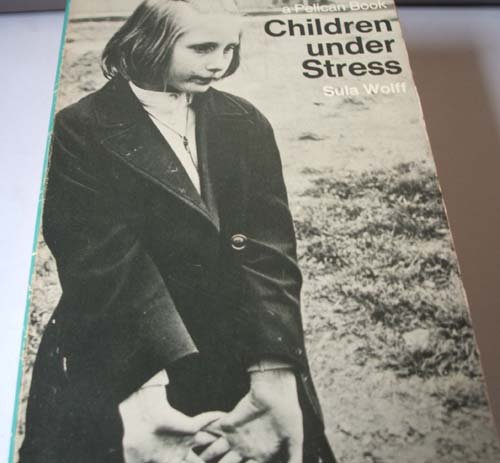 One of the Edinburgh Top Doc contingent, Madeleine Osborne, turned up to work at the Hergest Unit. I told Osborne face to face that Dafydd was sexually abusing patients and another patient was transferred to Osborne's Care after she alleged that Tony Francis had got his plonker out in front of her. Madeleine disappeared from north Wales during the Waterhouse Inquiry. See eg. 'The Price Is Right'.
Nicholas Fairbairn is a member of the 1995 Club, having died in Feb; Sir Alec Douglas-Home is also a member of the 1995 Club, having died in Oct. Harold Wilson joined the 1995 Club on 24 May; Harold's mate crooked lawyer Lord Goodman had joined the 1995 Club on 19 May.
Lord Goodman was an alumni of Downing College, Cambridge, as is John Cleese, a close friend of Gwynne and Dafydd's Giggling colleague Robin Skynner.
Indeed, particularly when one remembers that Zany Graham and Tom King are both alumni of Emmanuel College, Cambridge.
'Edinburgh Wears Prada' and 'The Most Dangerous Man In The World – The Scottish Play' discussed some of those Scottish lawyers and politicians who must have known about at least some of the activities of Gwynne and Dafydd's Gigglers in Scotland.
The Scottish crowd also contained some of Richard Crossman's mates who worked as advisers to the DHSS with the LSE crowd, including psychiatric social worker Kay Carmichael, Radical Thinker David Donnison and others. Many of them, such as Donnison, were big on Community Activism as well.
To return to matters Wales, I have been told that Meleri Tudur may not have Nobly Worked For The Miners after all; it was known that Brown and I were lefties and that Brown was working on an academic project at the time re how the media reported the NUM strike. Which might be why Meleri waxed lyrical about chatting to the Wimmin In South Wales who told her that they couldn't believe that the papers were publishing lies about them. Michael Mansfield was working with the NUM at the same time as Brown was working on the NUM project. MM met Yvette Vanson at that time, the TV and film director who became his second wife. See eg. 'Workers Play Time' and other posts. Yvette knew my two friends who were at Stirling University with Jack McConnell who were forced out of their media careers by Sir Paul Fox and Michael Grade.
They all so much wanted to get rid of Maggie Thatcher…
For an account of Dafydd's ham acting and activities at the time see eg. 'Amber Rudd, The Miners' Strike and A Memory Jogged'.
In 1991, John Hendy The Star was one of four QCs, along with Michael Mansfield, Geoffrey Robertson and Kevin Garnett, acting for the NUM against claims that they had handled funds inappropriately during the NUM strike of 1984-85. In 1992 The Star represented mining unions at the High Court against attempts to close 31 coal mines.
In 1995, The Star acted for NUJ member Dave Wilson in the Wilson and Palmer v United Kingdom case that ended discrimination against trade unionists.
In April 1999, The Star took over as Head of Old Square Chambers, replacing the Old Square John Melville Williams. By that year, 76 of The Star's cases had made it into law reports.
The Star is well known for representing the relatives of the victims of the Ladbroke Grove and Southall rail accidents.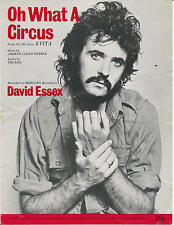 The Star retired from head of Old Square Chambers in 2009.
In 2011, The Lawyer labelled him the "barrister champion of the trade union movement", noting that he often assists Unite, ASLEF and the National Union of Rail, Maritime and Transport Workers
The Star represented the NUJ at the Leveson Inquiry and questioned the Digger directly on 27 March 2012. In Aug of that year, when I was in hiding, I received an e mail telling me that Tony Francis had killed himself and it was being kept very quiet. I have had information that one of those who fed so much helpful info back to Brave Wendy and her supporters was Tony Francis.
The Star was nominated for a life peerage in the 2019 Prime Minister's Resignation Honours. He was created Baron Hendy on 15 October 2019. Hendy sits as a Labour peer.
John Hendy's mother was the youngest daughter of the 6th Baron Wynford and his father was "a communist electrician and trade unionist". He describes his father as "a great fighter for human dignity as a trade unionist" and as being the greatest influence on his life.
John Hendy's brother is Sir Peter Hendy CBE, Commissioner of Transport for London from 2001 until 2016 and now Chair of Network Rail. Which calls into question issues of conflict of interest re John Hendy's work with Transport Disasters in London when his brother was a colleague of so many holding responsible roles in the organisations deemed to be responsible. See previous posts.
Sir Geoffrey Lionel Bindman QC (Hon) (born 3 January 1933) is a British solicitor specialising in human rights law, and founder of the human rights law firm Bindmans LLP, described by The Times as "never far from the headlines." He has been Chair of the British Institute of Human Rights since 2005. He won The Law Society Gazette Centenary Award for Human Rights in 2003 and was knighted in 2007 for services to human rights. In 2011 he was appointed QC. Bindman is a Patron of Humanists UK (formerly the British Humanist Association).
Bindman was born and brought up in Newcastle upon Tyne to a family descended from Jewish immigrants. His father Gerald (1904–1974) was a GP who married Rachael Lena Doberman in 1929. Bindman's dad will have been one of the Top Docs working with the big ring in Newcastle/Durham who were in partnership with the Gang. Cardinal Basil Hume's family – Hume was from a family of Top Docs – ran the ring until Gwynne's mate Lord John Walton took over as Bigus Dickus. Bindman attended the Royal Grammar School, Newcastle, and then left Oriel College, Oxford, with a BA (later converted to MA) and a postgraduate Bachelor of Civil Law in 1956, qualifying as a solicitor three years later. Bindman is the husband of research scientist Lynn Janice Bindman, formerly Reader in Physiology at UCL. Lynn Bindman worked at UCL's Dept of Neuroscience, Physiology and Pharmacology, and knew Bodger, his family and his colleagues. Lynn knew Bodger's team very well, including the monstrous Society Fuckwit Cathy Wilson. For info on other UCL Criminal Pharmacologists, see previous posts.
Someone really needs to answer questions here, this lot were part of an international cartel of criminal professional people.
So obviously Lynn Bindman was just the right person to serve as a Director of the Prisoner's Education Trust, from July 2008 until March 2015.
Geoffrey Bindman became a legal advisor to the Race Relations Board in 1966, a job he retained for 17 years, also following its merger into the Commission for Racial Equality. Lisa Nandy's dad Dipak Nandy was a leading light in those organisations, after Dipak and his first wife Maggie had Giggled with the best at Leicester University for years. See previous posts. Bindman also served as a legal advisor to Amnesty International and represented satirical magazine Private Eye. In the late 1980s, Bindman visited South Africa as part of an International Commission of Jurists delegation sent to investigate apartheid and subsequently became Editor of a book on the topic, South Africa and the Rule of Law.
Geoffrey has a second cousin who owns another law firm, Bindman Solicitors LLP trading as Bindman & Co, in Whickham, Newcastle upon Tyne.
Geoffrey Bindman's brother is Professor David Bindman, Emeritus Professor of the History of Art at UCL and Research Fellow at the Hutchins Centre for African & African American Research at Harvard University.
In 1974, Bindman established Bindmans LLP as a firm with the aim of "protecting the rights and freedoms of ordinary people." Since then, Bindman has personally acted as lawyer for Ordinary People including James Hanratty, Washing Machine Salesman Keith Vaz and Babs' Castles Ordinary Adviser to Giggles at the DHSS, Jack Straw. Bindman also continued his international human rights work, acting as a United Nations observer at the first democratic election in South Africa
and representing Amnesty International's interests in the British litigation regarding Augusto Pinochet in the late 1990s.
In 2001, Bindman was fined £12,000 by the Solicitors Disciplinary Tribunal for acting despite having a conflict of interest, as well as for breach of confidentiality. It was remarked at the time that he was the "most eminent" lawyer ever to be brought before such a tribunal.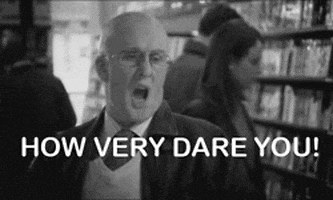 In 2012, Andrew Hopper QC, who was a leading prosecutor before the Tribunal until 2002, reviewed Bindman's case. He found the main charge was at worst "a 'bare conflict' having no adverse consequence" and said the Tribunal's verdict on its seriousness was "incomprehensible". He also suggested the decision to prosecute and the level of the fine were reactions to Bindman's "robust" defence to the charges against him. Hopper sympathised with the view that Bindman was treated "disproportionately because of his stature in the profession".
In September 2012, Bindman told BBC Radio 4 that he agreed with Desmond Tutu that British PM Miranda should be prosecuted on the grounds that starting the Iraq War was a "crime of aggression" in breach of the United Nations Charter.
The litigation concerning General Pinochet during the late 1990s has been discussed in detail in previous posts. the crucial factor ensuring that Pinochet was not extradited to Spain to face trial was the Expert Opinions declaring Pinochet medically unfit. Jack Straw accepted the obviously laughable opinion of the Independent Experts and Pinochet flew back to Chile, famously getting up out of his wheelchair and walking as soon as he touched down on Chilean soil to greet his family. Pinochet lived for many more years and held State positions.
What was not publicised was that the Expert Opinions were organised by the London Clinic, where Pinochet was first placed under house arrest after he arrived at the Clinic for surgery on his back. John Biffen was a Director of the London Clinic, including during that time when Pinochet found them so helpful. Biffen who had been to school with my parents, two of my uncles and who had been instrumental in ensuring that I and anyone who supported me in the face of the Gang were flattened, hounded out of our careers, smeared and physically harmed – even killed – by the Gang.
Biffen's position as the Director of the London Clinic was the clincher, but it wasn't mentioned even by the angriest opponent of Pinochet. See previous posts.
When I was a teenager, the victim of Pinochet's who's case – taken up by Amnesty International – received much publicity and in 1981 was the subject of a BBC TV 'Prisoners of Conscience' documentary was that of William Beausire. Now I know how rotten an organisation Amnesty was and how the founders, the General Secretary for years Martin Ennals and so many others associated with the organisation were knowingly using Amnesty as a vehicle for trafficking, organised abuse and other crime, I began wondering why Amnesty embraced the cause of Beausire, because there will have been an agenda that was not about Human Rights…
Monday, October 26, 1998
Briton William Beausire 'returns' to haunt Pinochet
William Beausire
The last anyone heard of William Beausire was on 2 July 1975. Witnesses reported seeing secret police officers taking him from a building in Iran Street, Santiago.He was just one of the hundreds who disappeared during General Pinochet's rule in Chile.
Yet it is a name which the 82-year-old former dictator could be plagued by as he remains under arrest in the London Clinic.
Because Mr Beausire had a British passport, his case could play a crucial role for those wanting to bring Gen Pinochet to justice. Lawyers acting for Mr Beausire's sisters are lodging papers with Scotland Yard, claiming that Gen Pinochet committed crimes under English law.
The significance of this is that even if a bid by Spain to extradite Gen Pinochet is unsuccessful, he could be prosecuted in Britain.
Human rights lawyer Geoffrey Bindman, who is acting for the Beausire family, is alleging that Gen Pinochet falls foul of the 1988 Criminal Justice Act, which was introduced to enact the International Convention Against Torture into UK law.
Attorney General John Morris: will decide on private prosecution
As well as asking Scotland Yard to investigate, Mr Bindman is asking the Attorney General, John Morris, for permission to launch a private prosecution.Ironically, the convention – which Mr Bindman said required states to ensure that any torturers who came into their jurisdiction were tried – was signed while Lady Thatcher was prime minister. She has called for Gen Pinochet to be released.
William Beausire – the victim
William Beausire was a stockbroker, who was actually a right-winger, Mr Bindman said.
"He was a businessmen, and he wasn't particularly hostile to Pinochet, that's the bizarre thing," he said.
William Beausire had a British father and a Chilean mother, and had dual nationality. He and his two sisters grew up in Chile.
It is thought he was a target because his sister Mary Ann did oppose the regime, and lived with Andres Pascal Allende, the nephew of deposed Chilean leader Salvador Allende. It is thought William Beausire was targeted in an attempt to find out where Mary Ann and Andres Pascal were.
He was abducted in November 1974 at an airport in Argentina, from where he was taken back to Chile. Amnesty International, which has campaigned on his behalf for the last 20 years, says 14 independent witnesses have supplied information about what happened to him over the next nine months.
He was taken to offices of the Direccion de Inteligencia Nacional (DINA, the secret police) at Jose Domingo Canas Street, where his mother and sister Diana were being interrogated.
From there he was taken to Villa Grimaldi, where witnesses say he was given electric shocks, had sticks forced into his rectum, and was hung in the air.
On 17 May 1975 he was taken to Iran Street. DINA officers were seen taking him away on 2 July, and nothing was heard of him since then.
The search
His mother, Ines Beausire, and Diana started a fruitless search for him. In June 1976 the UK Government referred the case to the United Nations.
It is now accepted that William Beausire is dead, but for all his family actually know, he could still be alive. Both of his parents are now dead.
Mr Bindman visited Chile in 1979 for Amnesty International to investigate, and brought a case against two DINA officers who had been identified as being among Mr Beausire's torturers.
"That case ran into the ground, but we have tried various things since then, including trying to get Gen Pinochet arrested in 1994 when he came to Britain for a day and a half," Mr Bindman said.
That attempt was unsuccessful, as Gen Pinochet left the country before anything could be done.
But it seems Mr Beausire's remaining family have a better chance of reaching their goal this time.
The British Ambassador to Chile, 1970-73, was David Hildyard. On 23 Aug 1973 Pinochet became the Commander-in-Chief of the Chilean Army; on 11 Sept 1973, Pinochet overthrew the President Salvador Allende, who was murdered by Pinochet's Army, in a US-backed military coup. The British Ambassador was not withdrawn. In 1985 David Hildyard's daughter Marianna married Charlie Falconer. Charlie had as a young barrister in the late 1970s shared a flat with Miranda in Wandsworth. Gwynne and Dafydd's mate and partner in crime John Tilley led Wandsworth Borough Council until he was elected as the Labour MP for Lambeth Central in 1978. Charlie worked from Fountain Court Chambers, the Chambers of John Tilley's good friend Lord Scarman.
Hildyard's daughter Marianna is also a barrister; she became a QC in 2002.  It was on 3 March 2000 when Pinochet flew back to Chile after John Biffen had proved to be so helpful. The Waterhouse Report had been published in Feb 2000.
Charlie Falconer goes back a long way with Gwynne and Dafydd; his father was an Edinburgh solicitor when Gwynne's mate Ronald Fairbairn, father of the dreadful Sir Nicholas, ran psychiatry in Edinburgh and as every lawyer in the city knew, facilitated that big sex abuse ring. Henry Walton and Sula Wolf had arrived to join in the party by the time that Charlie was Old Enough To Know Better. Henry was South African, Qualified as a Top Doc from the University of Cape Town in 1945, eventually ended up working with Gwynne and Dafydd's mates at the Maudsley and then worked variously in the UK, at Columbia University and in South Africa in a senior role. In 1967 Walton was appointed Prof of Psychiatry at Edinburgh University. Walton and Sula were high profile members of Edinburgh Professional Circles and the Falconers knew them. They were of course committed to Radical Causes such as Anti-Apartheid. Martin Ennals, along with his brothers David and John, was a founder member of the AAM and all three of them held high office in AAM.
Charlie Falconer was Chair of Cambridge University Amnesty International, 2006-07.
Henry Walton died on 13 July 2012. I was in hiding at the time after the guns at dawn business and it was in late August or Sept 2012 that I received an e mail telling me that Tony Francis had killed himself but it was being kept very quiet.
David Hildyard was followed as the UK's Ambassador to Chile from 1973 until 1976 by Sir Reginald Louis Seconde, who served as Ambassador to Chile, Romania and Venezuela. Seconde was educated as Beaumont, a Jesuit public school in Windsor and at King's College, Cambridge.
It was only after Seconde's term as Ambassador that the UK Govt withdrew the Ambassador to Chile, after the torture of Sheila Cassidy, a Top Doc, by the Chilean regime. A Lady Doctor made for a more tear-jerking case than the torture and disappearance of a Male Stockbroker.
Sheila Cassidy (born 1937) is an English doctor, known for her work in the hospice movement, as a writer and as someone who, by publicising her own history as a torture survivor, drew attention to human rights abuse in Chile in the 1970s. Born in Cranwell, Lincolnshire, Cassidy grew up in Sydney and attended the Our Lady of Mercy College in Parramatta, a suburb of Sydney. Sheila began her medical studies at the University of Sydney and completed them at Somerville College, Oxford in 1963.
Cassidy was one of the generation of Somerville Posh Slappers who studied at Somerville when Top Doc Dame Janet Vaughan was Principal, one of Bloomsbury's finest. Janet grew up in Clifton, Bristol, her dad, William Wyamer Vaughan, being a Master at Clifton College. William Vaughan later became Head of Rugby, 1921-31. Janet's male relatives often preferred sex with men or even underaged boys than with women, as discussed in previous posts. Other Janet Vaughan Somerville products were Gnome's wife Veronica, Thatch, Esther, Sunny Jim's daughter Margaret Jay and Shirl.
When the Chilean Ambassador was withdrawn over that Shocking Business With Nice Lady Doctor Sheila, Sunny Jim was PM. Secretary of State for the DHSS was David Ennals, who's brother Martin was General Secretary of Amnesty International. Shirl was Secretary of State for the DHSS. Tony Crosland was Foreign Secretary. Crosland had been the partner of Woy when they were at Oxford.
Cassidy went to practice medicine in Chile during the government of Salvador Allende. In 1975, Cassidy was caught up in the violence of the Pinochet regime. She gave medical care to Nelson Gutierrez, a political opponent of the new regime who was being sought by the police. As a result, she was herself arrested on 1 November 1975 by the Chilean secret police, the DINA, and kept in custody without trial. During the early part of her custody, she was severely tortured in the notorious Villa Grimaldi near Santiago, Chile, in order to force her to disclose information about her patient and her other contacts.
Later in 1975, Cassidy was released from custody and returned to the UK with the assistance of the British Govt and Roberto Kozak. Her subsequent description of her experiences, including her account of her torture on the parrilla and her imprisonment, did much to bring to the attention of the UK public the widespread human rights abuses that were occurring at the time in Chile. Her story appeared in news media and in her book, Audacity to Believe.
After a period of recovery from the physical and psychological effects of her ordeal (during which she briefly became a nun), Cassidy continued to practice as a Top Doctor. In 1982, she became Medical Director of the new St Luke's Hospice in Plymouth, a position which she held for 15 years. She then went on to set up a palliative care service for the Plymouth hospitals. Whilst at St Luke's Dr Cassidy sat for a life-size portrait study in 1982 by painter Robert Lenkiewicz (1941-2002). Lenkiewicz scandalised Plymouth by painting an enormous public mural depicting local big wigs having sex with each other and by embalming and hiding the body of his friend, a tramp called Diogenes, when Diogenes died. This was at Diogenes request. Lenkiewicz discussed Uganda with many of his models, some of whom were still at school. I met one of them on a train once; she was lovely, we had a very interesting chat and I heard about the aspects of Lenkiewicz – who was famous by then – that were never mentioned in the media.
Dr Death and Footie's family ruled supreme in Plymouth at the time. Dr Death was Minister of State at the Foreign Office when the Chilean Ambassador was withdrawn and Tony Crosland was Foreign Secretary. Crosland was a fine Giggler who had Giggled with Woy when they were at Oxford together. Crosland concealed Gwynne and Dafydd's Giggles throughout his career.
The Hospice Movement in the UK of which Cassidy was an early champ was begun by Peter Walker, Edward du Cann's friend, one of Tiny Rowland's circle of City financiers who were bankrolling Gwynne and Dafydd's Giggles.
Sheila Cassidy has written a number of books on Christian subjects and has been involved with a number of charitable organisations such as patronage of The Prison Phoenix Trust. In her book Confessions of a Lapsed Catholic she outlines her reasons that caused her to withdraw her allegiance from the Catholic Church.
Sheila Cassidy now has a Form named after her in St Joseph's Catholic & Anglican High School, Wrexham. When Sheila's Cause was taken up by Sunny Jim, Giggles were thriving in the Wrexham area, including at Bryn Estyn and Bryn Alyn. Bryn Alyn was owned by run by John Allen who was mates with John Tilley. Allen took out the lease on the building that became Bryn Alyn just as Tilley arrived to make friends with everyone on Wandsworth Council; Tilley was a Cllr very soon afterwards.
Geoffrey Bindman and Friends In Action:
It was in Dec 2012 that Geoffrey protested outside No 10 on the matter of, would you believe, Children In Prissson At Chrisssstmasss. Dafydd will have been proud of you Geoffrey!! Tony Francis was cold in his grave, so now it was business as usual, Children, In Prisssson, At Chrissstmassss… Only Geoffrey was concerned about Palestinian Children In Prisssson at Chrisssstmassss, not Welsh ones.
Don't mention Ollie Brooke, he's a friend of Bodger and Cathy's,
I may have mentioned him once or twice but I think I've got away with it…
A Dodgy HR Lawyer Writes: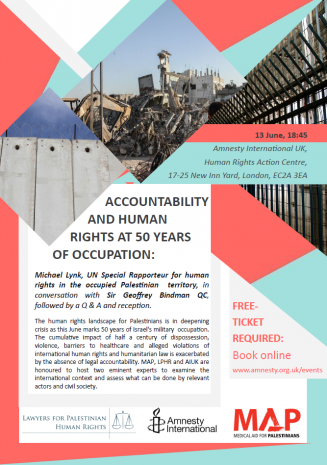 The proverbial Little Bird Has Told Me – anyone who has lived in north Wales knows that the Little Birds ae the biggest gossips on earth, Little Birds are constantly telling someone something – that Geoffrey and Friends remember Gwynne and that is why no-one on the London medical scene could cope with me at all…
Top Docs! I had no idea that Gwynne was the Royal Lobotomist! I just thought that he was a disgusting old man! You'd have saved yourselves a great deal of trauma if you had not behaved so dreadfully towards me because I just couldn't work out what your problem was…
One of Brave Wendy's staunchest supporters throughout her Battle With The Male Medical Profession was Top Doc paediatrician Luke Zander. Luke's work and colleagues are discussed in previous posts.
Luke's brother Michael Zander was the Legal Adviser who helped Wedgie Benn renounce his peerage in 1963. Michael Zander receives a few compliments in Wedgie Benn's diaries; the Zander family were friends with the Benns. Previous posts discuss how once the Peerages Act was passed thanks to Michael Zander and others, Wedgie Benn was able to stand for a Commons seat and on 20 Aug 1963 was elected as Labour MP for Bristol South East.
There were Labour Party big guns wheeled out to ensure that Mr Benn The Red Knight bagged that seat, as well as people wielding influence in Somerset and Devon, where my grandfather was fuming away about Edward du Cann. Du Cann's fortune was so closely linked to the fortunes of Gigglers from across the political spectrum that a cross-party effort swung into action. It all kicked off during the Profumo Affair although the Gigglers who knew that was on the way obviously laid plans in advance
So Mr Benn The Red Knight gave up being Viscount Stansgate in the name of democracy. Mrs Brady used to emphasise that Mr Benn gave up his title but not the other privileges that accompanied it. Mrs Brady missed the bigger picture. Yet this was not simply about Mr Benn The Red Knight, who's dad William Wedgewood Benn, 1st Viscount Stansgate, knew Gnome.
William Wedgewood Benn born in Hackney in May 1877; Gnome was born in Hoxton in 1886. Benn was elected as Liberal MP for the St George's division of Tower Hamlets, in 1906, holding the seat until 1918; his father had previously held the seat from 1892 to 1895. The London Hospital is in Tower Hamlets. Between 1910 and 1915,  William Benn served in the Liberal Govt as a Govt Whip. He was elected for Leith in Scotland in 1918. During the 1924–29 Parliament, which was dominated by a Tory majority, Benn worked closely with a group of radical Liberal MPs to provide opposition to the Govt. Benn sat until March 1927, when he resigned from the Liberal Party and from Parliament.
In 1928, Benn re-entered Parliament as Labour member for Aberdeen North. Bob Boothby held an Aberdeenshire seat from 1924 until 1958 and even after he left the Commons, Bob Boothby still ran Aberdeenshire. It was why there were problems in Aberdeen University, in particular in the School of Medicine with the criminal Top Doc Sir Dugald Baird, a mate of Brave Wendy's, who was given substantial streams of MRC funding to establish and maintain permanent MRC Units, although Baird's criminality was known to all.
As Baird expanded his empire, he moved into Social Medicine and employed Raymond Illsley, a sociologist who bagged Home Office funding and subsequently worked with one of Dafydd's mates in the south of England. Baird's dodgy practices and his questionable MRC Units had employed or compromised so many Top Docs and academics that no-one dared expose the rot that Baird nurtured in Scotland. His MRC Unit was transferred to Glasgow so then another institution was compromised, although Glasgow was already in the sewer itself. It was Bob Boothby, he dragged Aberdeen into the criminal world of the Krays and their empire. Once the MRC had endorsed the criminality everyone was home and dry and were beyond criticism.
William Wedgewood-Benn served as Secretary of State for India, 1929-31 in Ramsay MacDonald's second Govt and was sworn of the Privy Council in 1929. Benn refused to follow MacDonald into the National Government coalition with the Conservatives, and at the 1931 General Election he lost his seat. Benn returned to Parliament in 1937, when he was elected for Manchester Gorton. The Manchester professional and political classes concealed Gwynne's Giggles from the day that Gwynne set up shop at Denbigh in the 1940s.
In 1942, Benn was raised to the peerage as Viscount Stansgate. Two years later Benn was appointed Vice President of the Allied Control Commission which was charged with reconstructing a democratic Govt in Italy. In 1945 Benn became Secretary of State for Air in Clement Attlee's Labour Govt, a position he held until October 1946. Benn then sat as a backbench Labour peer until his death 14 years later. From 1947 to 1957, Viscount Stansgate was President of the Council of the Inter-Parliamentary Union (IPU).
Once Michael Zander had paved the way for Mr Benn The Red Knight, Lord Home renounced his peerage to become Sir Alec Douglas Home and was thus able to succeed Supermac as Leader of the Tories AND PM, as a result of the famous Old Etonian Stitch-Up organised by Those Who Know Best in which Brenda played a very personal role. Brenda who was known not to have liked Anthony Eden and his wife Clarissa, who were pretty damn posh but favoured a monarchy with no say in politics. Brenda was on record as having been Shocked and Disgusted at Clarissa Eden's Rudeness in terms of insufficient grovelling. Then that ever-democratic old git Lord Hailsham took advantage of Michael Zander's Radical Conscience and renounced his peerage! As plain old Quintin Hogg, he was therefore Free To Serve in the Commons, Quintin's heart's dearest wish being to become the Tory MP for St Marylebone ie. Top Doctors/Harley Street Central. Because the Top Docs already had a perfectly good Tory MP who had held the seat since 1945, the rugger and cricket playing champ Sir Wavell Wakefield, Wavell was given a peerage, thus leaving St Marylebone in need of a Tory MP just when Quintin Hogg wanted to be that MP. Quintin was elected for St Marylebone on 5 Dec 1963. Read All About It in previous posts.
Harley Street had found its Good Name dragged through the mud during the Profumo Affair because of that disgusting Dr Stephen Ward, a Harley Street osteopath, who was responsible for the whole sorry mess along with those Whores and Tarts of course. No-one had ever known that those Whores and Tarts were underage and of course the security services had not been complicit in any way with the Giggles, as Lord Denning of Lincoln's Inn – just like Quintin Hogg! – confirmed when the Denning Report into the matter was published on 26 Sept 1963. Which was just as well because Denning's brother Norman served as Director of Naval Planning, 1945-56 and Director of Naval Intelligence from 1960.
Norman had no idea about the Gay Spies in the Admiralty, Russian spies attending the Cliveden Giggles, the Portland Spy ring and he certainly hadn't heard about that Foul Rumour that members of the Royal Family were involved! (It was Phil the Greek and Lord Mountbatten for anyone who doesn't know by now.)
Because Sir Norman was Innocent, in 1964 he was appointed Deputy Chief of the Defence Staff for Intelligence, a post he held until 1965.
 Sir Frank Twiss: JOBS n DATES
PIC!
Mervyn –
the 3rd baron –
On the day that the Denning Report was published, Wedgie Benn set off for the Labour Party Conference with Labour MPs, including Tom Driberg, who were working for the security services as discussed in a previous post. Britain's Spy Chief at the time was Labour Party Giggler Richard Crossman who was friends with Benn, as well as with my distant relative by marriage Lord Gnome. The friendship between the Crossmans, the Attlees and the Gnomes had begun with Crossman's dad, High Court judge Sir Charles Stafford Crossman, a member of Lincoln's Inn.
When Grocer Heath was in need of a Lord Chancellor, Quintin was given a life peerage, so back he went to the Lords once more! Readers may remember that when the Argies had surrendered at the hands of Our Boys in 1982, Democratic Quintin, when he was Big Pompous Lord Hailsham and Lord Chancellor in Thatch's Cabinet, bellowed at Thatch – and waiting journos – Henry V's quote after his victory at Agincourt: 'Non nobis, Domine, Non nobis' (not unto us Oh Lord, not unto us – the full quote continuing 'but to Thy name be the glory'). I remember seeing that on TV and the journos didn't know Latin so Quintin mocked them. According to Mr Charles Moore's autobiography of Thatch, Quintin's Latinate hectoring of on-lookers was for Thatch's benefit, but it was lost on Thatch because she didn't speak Latin. Readers will have noticed that I don't know Latin either (beyond a few Latin names of species and medical terms); I have always spelt Bigus Dickus as Biggus Dickus but I note that the correct spelling of Biggus is indeed Bigus. It would be, it's Latin as the Pythons knew. PIC
I will be adding this clarification to my post 'Notes And Swearies'.
I do apologise to Mr Charles Moore, the Pythons and anyone else who has studied Latin. F studied Latin and spoke Latin to Dafydd down the phone one day. Dafydd I don't think had studied Latin. So there was a Schizophrenic in the telephone box in Rachub speaking Latin to Europe's Leading Forensic Psychiatrist who wasn't Educated like the Schizophrenic. F's phone call was duly logged by Europe's Leading as Harassment. It formed part of the case supported by the MDU that resulted in the injunction issued by Liverpool High Court on 4 Nov 1994 and served on us on 5 Nov 1994. F's call in Latin wasn't detailed on Dafydd's affidavit, I presume it was encompassed by Dafydd's reference to calls 'too numerous to particularise'. In languages that he didn't speak either. John Allen was awaiting trial at the time for yet more sex offences on boys in his care and on 9 Feb 1995 was jailed for either the second or third time for such offences.
Whenever John Allen appears in Court, like Ollie Brookes, it has been on just a few specimen charges. Presumably because their crimes are too numerous to particularise.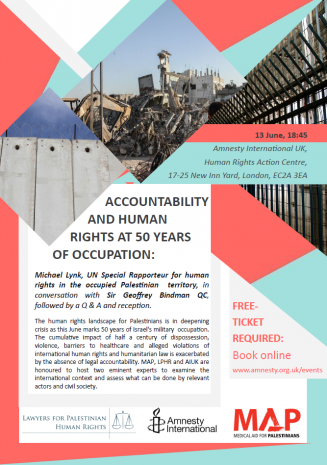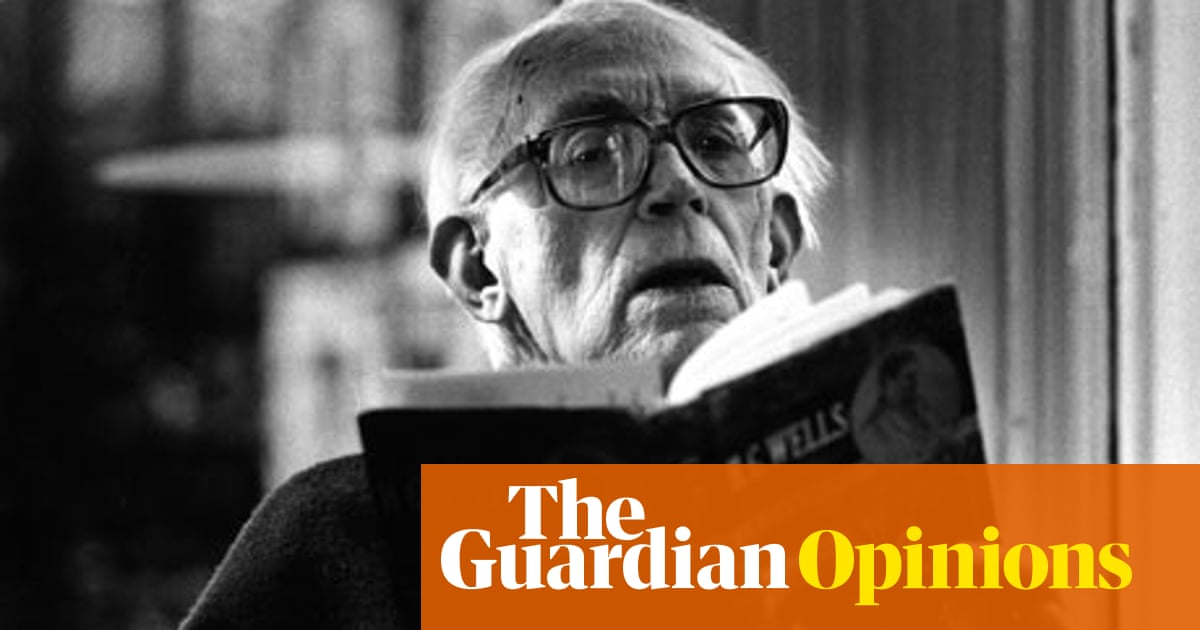 Quintin Hogg served as Lord President of the Council and thus the Visitor for UNCW, 17 Sept 1957-14 Oct 1959 and 27 July 1960-16 Oct 1964. Peak Giggles…
Phil the Greek was Chancellor of UCNW at the time.
The man who gave the Upper Crust such a helping hand as High Society was wobbling dangerously as a result of Giggles becoming horribly public in the early 1960s, Michael Zander, QC, FBA, was born 16 November 1932 in Berlin. Zander is Professor Emeritus of Law at the LSE and the author of several books known to generations of men in the pub. Professor Zander was a member of the Royal Commission on Criminal Justice (1991–1993). Zander is currently a member of the Home Office's PACE Strategy Board.
After attending the Royal Grammar School, High Wycombe from 1946 to 1951, Zander won an Open Exhibition in English at Jesus College, Cambridge, where he took a Double First Honours Degree in Law, then obtained a First Class in the LLB and was awarded the Whewell Scholarship in International Law. Zander was at Jesus College, Cambridge at about the same time as John Biffen. Zander then took an LLM at Harvard University. For a time, Zander worked with the law firm of Sullivan & Cromwell on Wall Street. After his return to the UK, Zander qualified with Ashurst Morris Crisp and then briefly practised as a solicitor. During his clerkship he was legal adviser to Mr Benn The Red Knight in his battle to remain in the Commons. Or rather Macmillan and Brenda's battle to ensure that Alec Douglas Home became PM instead of RAB Butler, and that the Hogg became MP for Harley Street because the Real Top Docs there – as opposed to the osteopaths – were the force behind the Westminster Paedophile Ring. They were needed to protect Dafydd and Gwynne working in the killing fields of north Wales.
Zander joined the LSE Law Department in 1963 as it all kicked off with Mandy and Christine. Michael Zander was appointed to a Chair in 1977, when Norman's allegations re Mr Thrope began to appear in the media, backed up by the claim of Andrew Newton that he had been paid to kill Norman by a leading Liberal politician.
Zander's mate Mr Benn was at the time Secretary of State for Energy, tussling with the Oil crisis. Veronica lived in Knightsbridge and was the last Brit remaining in her street, the whole place having been bought up by rich people from the Middle East (see previous posts). North Sea Oil had begun to make its presence felt. The London Hospital was still run by the Oil industry; see previous posts for the names and details of some of the Oil Execs involved; Lord Bob Boothby who still pulled the strings in Aberdeen as well as of the Gang at the London Hospital and was now a sort of celeb, must have been Giggling as never before.
Gnome was an alumni of the LSE and also taught there after he graduated. Crossman's DHSS advisers when Crossman was Secretary of State, 1968-70, were substantially drawn from the LSE. Gigglers Richard Titmuss and Brian Abel-Smith led the field but the post-war Labour Govts were very heavily influenced by Thinkers from the LSE. I presume that it was because of the historical roots of the LSE ie. founders Beatrice and Sydney Webb et al. The Webbs and their Fabian circles were of Giggles, the Bloomsbury Group, Bertrand Russell, Clement Attlee and er Gnome. Gnome's female relatives, including his second wife Veronica, my father's cousin, mostly attended Somerville College, Oxford a la Thatch, Shirl, Margaret Jay, Esther et al. That whole array of Dreadful Old Bags On The Make studied at Somerville when Lady Doctor Dame Janet Vaughan was Principal of Somerville. Dame Janet was a Dreadful Old Bag On The Make herself, the daughter of a Bloomsbury family who's male relatives and forebears often preferred discussing Uganda with other men and boys than women.
Dame Janet was brought up in Clifton, Bristol; her father William Wyamar Vaughan – a cousin of Virginia Woolf – taught at Clifton College. William Vaughan subsequently became Headmaster of Rugby, 1921-31. Vaughan was succeeded as Head of Rugby by Percy Lyon, who was Head when Tom King was a pupil at Rugby. Lyon set up an employment bureau specifically to find former public school boys jobs; it seems to have been a cover for the security services placing people like King where they were needed. Such as the MP for Bridgy when Giggles were under threat.
See previous posts for details of Dame Janet and her Giggling relatives, one of whom had to go abroad for a while after complaints of him Giggling with his pupils.
Gnome's daughter Penelope Piercy who was a Civil Service Mandarin at the Ministry of Technology, was a Somerville graduate, of the same generation as Veronica et al, Veronica being so much younger than Gnome. Penelope worked for Wedgie Benn when he was Harold Wilson's Minister of Technology, 1966-70. Penelope bagged her CBE in 1968; Gnome was killed when his motorbike crashed on his way into the Lords on 7 July 1966. Veronica, who had been Gnome's secretary, married Gnome in 1964.
Nice one Veronica, 1964! Harold Wilson becomes PM, Dafydd is appointed to his post as Consultant Psychiatrist at the North Wales Hospital having sat out the Profumo Affair at the Maudsley undergoing his Training in the ways of the Hands PIC and learning how to say 'It's for the best' in a grave voice; Gnome was dead two years later, you're the Merry Widow and Penelope was given a CBE to shut her up! No wonder father and Uncle John were so scathing about you. When Mrs Brady used to bang on about Veronica, father would yell furiously 'She was a bloody secretary who married her boss who was an old man who then died.' He was probably murdered…
I suspect that Veronica was little more than a high class prostitute.
  I'd never have a problem with that but I really don't think that she should have involved herself or indeed us in such serious crime. Giggles should be consenting Veronica and that doesn't mean YOU consenting to these appalling old pervs coming in hot pursuit of me!! We obviously have differing tastes, I don't want a 70 year old Royal Lobotomist, I didn't in 1984 and I still wouldn't now.
After Leader Of The Pack crashed on Westminster Bridge,
Gnome's son Nicholas Piercy inherited, becoming the 2nd Baron Piercy. Gnome's female relatives usually went to Somerville but some of the family went to the LSE. Gnome's grandson – Lord Nicholas's son – the Hon Mark is a graduate of New College, Oxford. Mark and his wife Vivien are both lawyers and members of Lincoln's Inn. See 'Time For Resignations…'
Michael Zander was Convenor of the LSE Law Department from 1984 to 1988 and again in 1997–98. Michael first bagged that post in the year of the Gwynne Row then, my complaint about Gwynne in Feb 1984 being followed within days by the death of Maurice Macmillan,
then Richard Burton, Sir Clough's wife Lady Amabel, Lord Maelor… All dropped like flies in 1984.
Michael Zander was appointed an Honorary Queen's Counsel in 1997 and was elected a Senior Fellow of the British Academy in 2005. Professor Zander retired from the LSE in 1998, during the Waterhouse Inquiry. In Jan 1998 F and I were acquitted by Caernarfon Magistrates Court after the Gang had worked long and hard to fit us up, the principal aim being to have me transferred to a secure psych hospital, what with me being so Mad and Dangerous. See 'The Price Is Right'. Tony Francis wrote the Report recommending this to the Court weeks BEFORE we stood trial.
Cherie and Miranda are of Lincoln's Inn and when the Windbag was Labour Leader his office was receiving leaked documents about me, including libellous ones and forgeries, from Tony Francis.
For 25 years, from 1963 to 1988, Michael Zander was Legal Correspondent of The Guardian newspaper, for which he wrote some 1,400 articles while in the pub. Michael has frequently broadcast on radio and TV, commenting on legal issues.
In 2010, Zander was awarded the Honorary Degree of Doctor of Laws by King's College, London. The citation stated: "He has devoted a long and active career to the study, teaching, practice and improvement of the law, and has made outstanding contributions in both the academic and public spheres. There is no greater authority in the fields to which he has devoted himself: criminal procedure, civil procedure, legal system, legal profession and legal services. … The central mission of his professional life has been to make the justice system work better."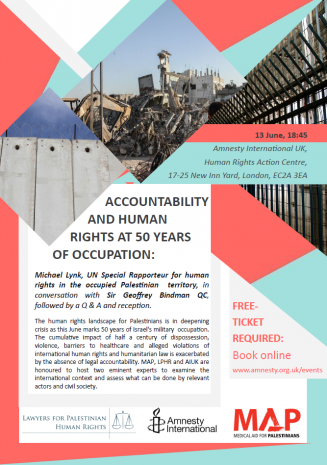 In 2015, Michael Zander received the Halsbury Lifetime Contribution Award when he was having a pint in the Fool and Bladder. These awards were established in 2013. In that year someone gave it to Sir Sydney Kentridge KCMG, QC, Michael's mate from down the Fool and Bladder. In 2014 it went to the man in the Dog and Duck, Lord Judge, Lord Chief Justice 2008–13.
Michael is the son of lawyer and scholar Walter Zander and Gretl Magnus. In 1937, when he was four years old, the family emigrated from Germany to England because of their Jewish background. Michael's brother is the conductor Benjamin Zander. My post '     ' discusses the Zanders in greater detail, including the unfortunate allegations that Benjamin OR HIS MATES?? were sexually molesting music students.
Selected publications
Lawyers and the Public Interest (1968)
Legal Services for the Community (1978)
A Matter of Justice (1989)
The Crown Court Study (1993)
A Bill of Rights? (4th ed.1997)
The State of Justice (2000)
The Law-Making Process (7th ed., 2015)
The Police and Criminal Evidence Act 1984 (7th ed.2015)
Cases and Materials on the English Legal System (10th ed., 2007)
Here's the story of how Sir Alec Douglas-Home became PM with the help of Michael Zander and Brenda. Sir Alec was elected as MP for the constituency of Kinross and Western Perthshire on 7 November 1963, after renouncing his peerage, yet Sir Alec became PM on 19 Oct 1963, BEFORE he was elected to the Commons seat!
Brenda's Fiddle worked thus: On 23 October 1963, four days after becoming PM, Home disclaimed his earldom and associated lesser peerages, under the Peerage Act 1963.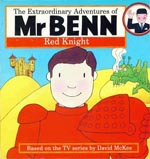 Michael Zander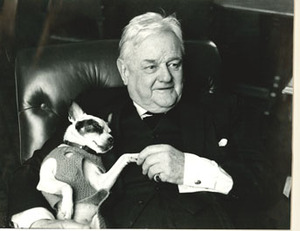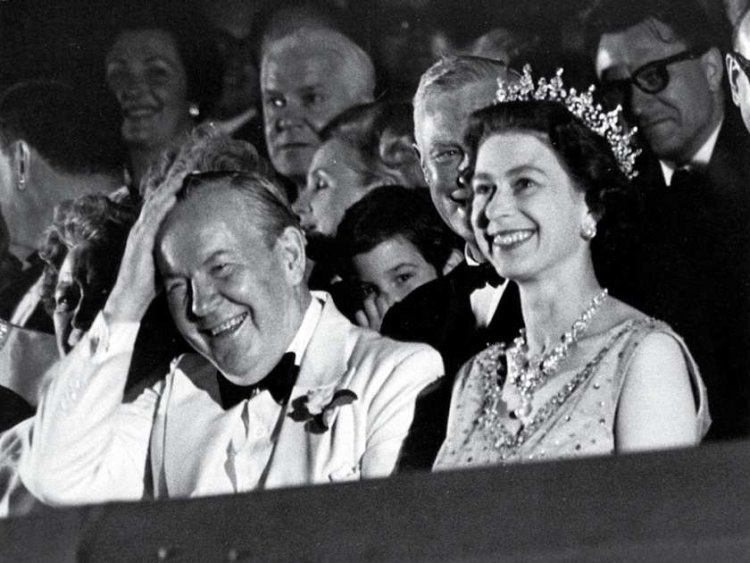 Having been made a knight of the Order of the Thistle in 1962, Home subsequently stepped down from the Lords and became Sir Alec Douglas-Home. The safe Unionist seat of Kinross and West Perthshire was vacant following the sudden death of Gilmour Leburn
and the candidate initially adopted, George Younger, agreed to stand aside. Douglas-Home was thus adopted as his Party's candidate. Parliament was due to meet on 24 October 1963 after the summer recess, but its return was postponed until 12 November pending the by-election. For 20 days, Douglas-Home was PM while a member of neither house of Parliament, a situation without modern precedent.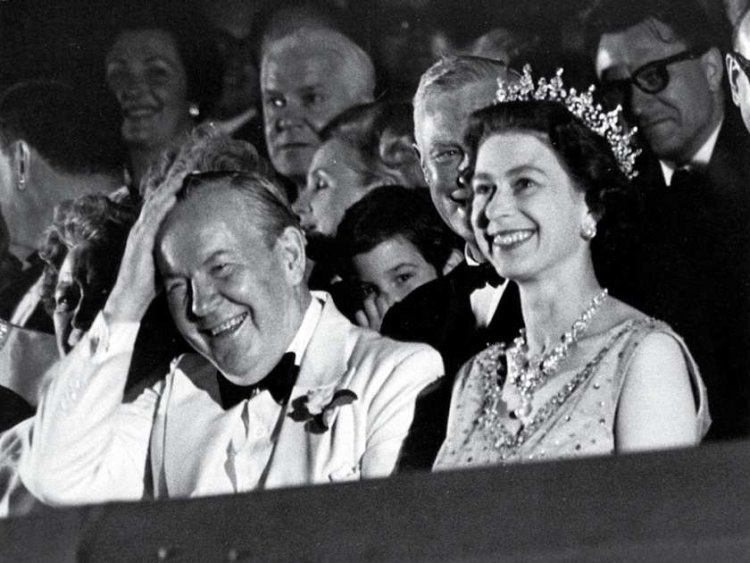 Douglas-Home won the 7 November 1963 by-election in Kinross and Western Perthshire with a majority of 9,328; the Liberal candidate was in second place and Labour in third.
Mr H,
I think there was Foul Play at work!
Michael Zander
Arnold Goodman – helped Martin Roth in 1971 re Royal College of Psychs
Bing Spear is a member of the 1995 Club; he died on 9 July, four days before Peter Morrison was found dead in his Belgravia house. Bing began his Service with the Home Office in 1952, but decided to call it a day and retire in 1986. Bing's obituary, written by Jasper Woodcock, was published in the Indie:
When Bing Spear joined the Dangerous Drugs Branch of the Home Office in 1952, the Chief Inspector had been there since the 1920s and the work consisted primarily of inspecting pharmaceutical firms, with the very occasional excitement of an interview with an addicted doctor.
Then there were only a few hundred addicts in Britain, and they were almost without exception people who had professional access to addictive drugs (doctors, pharmacists, etc) or who had become addicted as the result of medical treatment. When Spear retired 34 years later in 1986, drug addiction and abuse had become a matter of huge public concern and government response.
Which is exactly what would be expected if the Mandarin with responsibility for the area for more than three decades was an addict himself who was close friends with other addicts and their dealers, systematically protected Top docs who were dealing and was the key person in Govt facilitating Class A international import/export and distribution.
After completing his National Service Spear joined the Civil Service as an Inspector in the Dangerous Drugs Branch of the Home Office. The branch was peculiar in that it recruited its inspectors from outside the Civil Service and there was no promotion route into the main Civil Service, so there was little turnover of staff. There were five inspectors whose job was to monitor the manufacture, distribution and consumption of drugs like heroin and cocaine that were controlled under the Dangerous Drugs Acts.
Bing was recruited when David Maxwell-Fyfe aka Earl Kilmuir was Home Secretary; Kilmuir also had responsibility for Welsh Affairs. Kilmuir was a crooked Scottish barrister who was so close to the Gang that Henry Brookes, a farmer in Denbighshire who was Of The Gang, retained Maxwell-Fyfe to act for him in a minor dispute with the local Council. The Brookes' were a Tory family, the male members were big in Freemasonry and the NFU/countryside organisations and Beata Brookes was a UCNW-educated social work for Denbighshire Social Services before she moved onto greater things. Beata was in the Young Conservatives in the 1950s with Peter Walker, David Hunt and others who became big in Thatch's Govts and served as the MEP for North Wales, 1979-89. Beata virtually ran Health and Welfare in north east Wales and pretty much ran it in north west Wales. She was on numerous Health and Social Services Committees, regulatory bodies for Health professionals and charidees for the disabled.
Politically Beata was a far right Thatcherite who ended up leaving the Tories for UKIP. She was very unpopular, even in Tory circles and the civil war between her supporters and those of Fotherington-Hezza's mate Sir Anthony Meyer's nearly destroyed the Clwyd Tory Party in 1983. The battle was about me I have now been told although I was blissfully unaware of this as the row raged, almost split over into violence, Cecil Parkinson at Conservative Central Office refused to get involved and eventually Meyer took Beata to Court and won… It was all rather ironic because Sir Anthony was a Tory MP of Giggles who used the services provided by the Gang that Beata had facilitated for decades. Sir Anthony's grandmother Adele was a good friend of Bertrand Russell's first wife Alys. Fotherington-Hezza hatched two Cunning Plans with Sir Anthony in his attempts to become PM, but they both failed. See previous posts.
It was Maxwell-Fyfe as Home Secretary who was given all the powers he needed by Churchill to make Gwynne untouchable by any law enforcers. Maxwell-Fyfe ran the Home Office, had responsibility for Welsh Affairs and in 1952, Churchill made MI5 answerable to the Home Secretary rather than the PM. In 1952, Dafydd was sent to Liverpool University by MI5 to be Trained to assist and then succeed Gwynne, having been spotted as a common criminal who would do anything at all. From 1950, a whole variety of unscrupulous individuals received backing from MI5 as candidates for all three parties; Mr Thrope was part of this group, as was Geraint Morgan QC, the bent barrister who was Tory MP for Denbigh, 1959-83 and many others.
Maxwell-Fyfe was rabidly homophobic yet did everything possible to perpetrate Giggles.It was he who set up the Wolfenden Committee to review the law on homosexuality, knowing that Wolfenden himself – who served as Headmaster of Shrewsbury School – had a son, Jeremy, who was gay. Jeremy Wolfenden worked for MI5 and not only frequented gay clubs where he stood a high risk of prosecution if caught but used the identities of his friends when he was in those clubs. So they would be prosecuted rather than Jeremy. Jeremy Wolfenden was friends with Mr Thrope and the usual crowd.
The Giggles Hypocrisy Embedded at Govt level began at the time of the death of King George VI, who was helped on his way by Royal Top Doc Sir Clement Price Thomas – from south Wales – of the Westminster Hospital, as discussed in 'Successful Surgery On King George VI!'. The Westminster Hospital was a mecca for Giggling med students and Top Docs from south Wales in particular. Clement Price Thomas subsequently became President of the Welsh National School of Medicine, which not only did wonders for the Giggles spinning out from there but provided them with the best suit of armour that they could have wanted. See previous posts.
I can only assume that David Maxwell-Fyfe held the same level of double standards with regard to Class A drugs as he held towards the Unnatural Vice Of Sodomy.
Spear exercised a crucially moderating influence within the Home Office from a position of little formal power. He was constantly out and about in the West End of London when "street addicts" were beginning to appear and made it his business to get to know them. Despite his impeccably quiet civil service manner, he gained their trust and respect and was often the first person they would turn to for advice and help. As the problem grew, he acquired an unrivalled knowledge of the situation on the ground and of everyone involved: addicts, doctors, voluntary bodies, government officials in other departments, police and customs officers.
With very few exceptions, doctors and policemen in the Sixties and early Seventies found the drug problem professionally uninteresting;
No, like the entire field of psychiatry, it was known to be colonised by rotten to the core very seriously criminal Top Docs who were often addicts themselves and other Docs did not want to be involved. They were frightened for a start, this was territory run by gangsters and bent coppers. Honest Top Docs just backed off, including from addicts themselves which left the addicts in the hands of the worst people possible. That is why so few of them ever Sorted Themselves Out. It was impossible when one's Top Doc was Dafydd or his pals at the Maudsley or the London Hospital.
Bing Spear at the Home Office provided the knowledge and understanding which ensured that policies were not completely out of touch with practical reality. While to the addicts he seemed a quiet civil servant, to his colleagues he was a fiery passionate advocate of humane pragmatic solutions which to his regret were too infrequently adopted. American drug experts looking for alternatives to the United States' draconian yet ineffective treatment of addicts saw in Spear the embodiment of what they called the "British system", the provision of "customer-friendly" social and medical support for addicts in a setting of firmly proscriptive laws against drug abuse.
Which made addicts very vulnerable to the criminality of the likes of Dafydd. They were Looked After by Criminal Dafydd and if they refused his Criminal Instructions, they would be Discharged and Refused Care, and immediately fall foul of very harsh laws. That was how Gwynne and Dafydd trapped them; it was a very successful business model and so profitable that there was no incentive for any of these crooked Docs to see their patients drug-free. F told me much about this; he never used Class A drugs himself but because he was categorised as a Drug Abuser (LSD and cannabis) by Top Docs, he would find himself in hospital with Class A addicts. I was given details of exactly what was going on and how addicts just could never free themselves because the Professionals made sure of that.
After he retired in 1986,
the US Drug Policy Foundation inaugurated an annual Bing Spear Award for outstanding contributions towards saner drug policies.
John DeLorean
The first recipient was Spear himself. At the time of his death he had all but finished writing an account of the development of British policy on addictive drugs which hopefully will enable future drug policy makers to benefit from his unique experience and vision.
Jasper Woodcock
Henry Bryan ("Bing") Spear: born Wadebridge, Cornwall 6 July 1928; Inspector, Home Office Drugs Branch, 1952-65; Deputy Chief Inspector, 1965-77; Chief Inspector, 1977-86; married Ella Wood (three sons); died Truro, Cornwall 9 July 1995.