Previous posts have discussed Lord Chief Justice Hubert Parker and 'Let's Tell Them Shall We?' discussed the Lord Mayor's banquet on 16 Nov 1964 which LCJ Parker and his wife attended along with many others, including Mr Benn the Red Knight and Incontinentia Benn. At the time, Mr Benn was Postmaster General and working for the security services as part of the attack on my grandfather and father; we were by then living in Hampshire, down the road from Lord Denning. Having been bankrupted by Maurice Macmillan et al, father was working on a farm owned by Jacob Lori, a wealthy farmer whom it seems was part of Lord Denning's network.
Parker and his Incontinentia – described by Benn as 'An American woman from Kentucky' – were openly quipping about Mr Benn's future as PM in a manner which suggested that they viewed this vista very positively.
As explained in 'Let's Tell Them Shall We?', before Benn and Incontinentia went into dinner, Benn spoke to Lord Mountbatten: '… I had a long talk to him. It was the first time I had ever spoken to him and he spent the whole time name-dropping. His conversation consisted of a long list of well-known people whom he described by their nicknames and claimed to know very well. For the Uncle of the Queen and an Earl and Admiral of the Fleet, it was astonishing that he wanted to impress'.
I remarked in that blog post that I suspect that the Person Of Low Morals was letting Benn know that he was outnumbered, lest Benn really was Red.
At the time of that Lord Mayor's banquet, Frank Soskice was Home Secretary; Soskice is now regarded as a dreadful Home Secretary in terms of the number of miscarriages of justice that took place on his watch (Soskice was also Attlee's Solicitor General, 4 Aug 1945-24 April 1951 and Attorney General, 24 April 1951-26 Oct 1951) and Soskice's Masonic activities are thought to have caused great problems.
Soskice was of the Gang from every angle including in terms of the constituencies that he represented: Birkenhead East, 5 July 1945-23 Feb 1950; Sheffield Neepsend, 23 Feb 1950-26 May 1955; Newport, 6 July 1956-31 March 1966.
To further emphasise the very safe ground on which Gwynne and Dafydd's Giggles were founded, I'll remind readers of Roy Hughes, the man who succeeded Rotten Frank as the Labour MP for Newport, holding the seat until 1983; from then until 1997, Roy Hughes was the MP for Newport East. Hughes was born in Monmouth, went to Pontllanfraith Grammar School and worked as a miner, 1940-43, before enlisting in the British Army. After demobilisation in 1946, Hughes moved to Coventry, worked as a manager for the Standard Motor Company, obtained a degree from Ruskin College and worked as an administrator for Standard Motor, 1957-66. Hughes worked as an organiser for the TGWU, 1959-66. He was a Coventry City Cllr and Secretary of Coventry Labour Party from 1962.
So Roy Hughes was one of Dick Crossman's henchmen in Coventry and will have built his career partly on keeping quiet about the outrages of Lord Jack Butterworth, VC of Warwick University and his corrupt deals with the car industry in the US as well as in the UK, which all trade union reps will have known about, including the legendary Red Robbo. Those appointed to Save The British Car Industry such as Michael Edwardes also knew about Butterworth's corruption, as discussed in previous posts eg. 'Money Is No Object, Dr Jones'. In 1991, Michael Edwardes ex-wife – they divorced in 1984, the year of the Gwynne Row – Lady Mary Edwardes, transformed herself into a Psychotherapist and set up an organisation to Combat Professional Abuse. No, Lady Mary never got around to turning her attentions to Dafydd, Tony Francis and the Gang, probably because Lady Mary was a close friend of their pal Giggler David Ennals, but Mary was a Caring Lady who supported the Anti-Apartheid Movement as well – Ennals and his two brothers founded the AAM – what with her and Sir Michael being South African.
That Dreadful Peter Hain must have been most grateful for Lady Mary's dedication to the cause, That Dreadful Peter Hain having been elected as the MP for Neath on 4 April 1991, after the sudden and unfortunate death in office on 14 Jan 1991 of his predecessor, Donald Coleman.
Neath was the location of Neath Farm School, a place of Giggles so dreadful that boys who wouldn't shut up about the Giggles at Bryn Estyn were transferred to Neath Farm School. Thus the witnesses to the worst were in the Neath area, rather than the Wrexham area. Donald Coleman had been colluding with the Neath Giggles for decades and with Giggles in general for even longer. Coleman was Giggling when Anthony Eden was PM and was cluttering up the Neath Port Talbot area when local boy Richard Burton – who died from drink in the luxury of Switzerland on 5 Aug 1984 – was a huge presence and used as PR to eclipse accounts of Giggles. See eg. 'The Managers Of the Abattoir'. That Dreadful Peter Hain arrived as the constituency MP in the aftermath of the worst Giggles, to Serve His Constituents who Knew Nuzzing.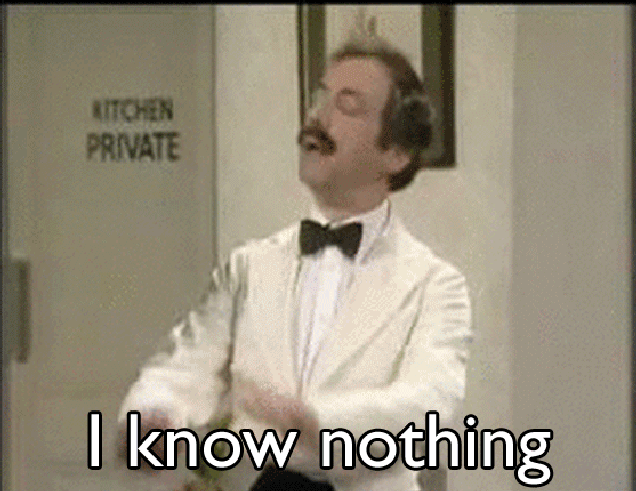 Nelson Mandela was well on his way to being a World Leader when That Dreadful Peter Hain was elected to the Commons, so Progress had been made over the dead bodies of the victims of the Gigglers.
Donald Coleman died the day before I was offered a bed at Springfield Hospital, when I was on bail facing yet another High Court case on the basis of the perjury of the Drs Francis. Why anyone bothered I don't know because before I even got as far as turning up at Springfield, their Top Docs had already been on the blower to their partners in crime in north Wales, including Dafydd and an arrangement was made that no-one in London would agree to treat me; the only order was that I had to go back to north Wales because Dafydd was my doctor no less. See eg. 'The Price Is Right'.
Jack Butterworth was a bent barrister of Lincoln's Inn who, like Crossman and Harold Wilson, worked as a don at New College, Oxford and was thus likely to have been a recruiter for the security services.
Butterworth's daughter Anna Walker was a Civil Service Mandarin who spent a long time in the DTI, 1975-94, before returning to that Dept as Director General, 1998-2001. Anna's high points included her time as Chief Exec of the Healthcare Commission, April 2004-31 March 2009.
Roy Hughes knew about the hidden butch bunnies at Ruskin (see eg. 'A Study In Tyranny') and he'll have known whatever or whoever it was in Coventry providing a rich source of young boys to bunnies from at least the era of the Queen Mum's Loyal Retainer Backdoor Billy who as a boy of 10 in Coventry began writing to the Royal Household enquiring about opportunities for pre-teen rent boys.
Roy's maiden speech in 1966 praised Wilson's endemically corrupt Govt for providing pensioners with fuel benefits. Remember to Vote Labour on Thursday Dear!
Roy later became known for his 'pro-union viewpoint' as well as his support for Palestinian people. Roy sponsored a bill to protect badgers in 1991 and was an honorary member of several football and cricket teams.
In 1994 Roy voted against a reduction in the age of consent (from 21 to 18) for poofs; probably because it will have reduced the price that Dafydd could charge Lord Snowdon et al for Services. Illegality and thus the potential for How Very Dare You did wonders for business. Although Liberal Views were also a boon! Just like chocolate: boycott Nestle, they support Apartheid South Africa! Buy Cadbury's instead, manufactured by Tiny Rowland's people trafficking mates! 
In July 1994, Peter Howarth, a former Ruskin student, was jailed for 10 years for sexual assaults on boys in Bryn Estyn; in June 1994, four days before Howarth's trial at Chester Crown Court opened, Matt Arnold, Howarth's long term friend and colleague and his former tutor at Ruskin, died from an 'unidentified blood disease'.
Never mind, the pensioners received their fuel benefits! Remember to Vote Labour On Thursday Dear!
Roy Hughes bagged rather more than a bit of extra cash for fuel in 1997; he received a peerage. He died on 19 Dec 2003, as the Gang's Cunning Plan to fit me up and imprison me for threatening to kill Alun Davies fell apart.
George Thomas, a colleague of Roy's who spent a lifetime sexually molesting underaged boys in the Newport area as well as further afield, was a junior Minister in the Home Office under Frank Soskice.
Soskice was Home Secretary during the aftermath of the Profumo Affair, while Dafydd completed his Training at the Maudsley and then returned to Denbigh to bag his appointment as a Consultant in 1964, having got to know the Mr Bigs of the trafficking ring at the Maudsley. See eg. 'Let's Tell Them Shall We?'
George Thomas completed his teacher training at what became Southampton University. By the time the institution was Southampton University, George Thomas's mate Horace King had become a very powerful person. Horace was a Labour MP for a Southampton constituency for many years, after serving as a member of Hampshire County Council, 1946-65, which was run by Lord Denning and his friends. Horace, a King's College Cambridge graduate – think Eric Hobsbawm, Spy Chief Dick Crossman et al – ended up in the Commons and was Speaker, 1965-71, while Southampton School of Medicine was planned, built and opened. Horace King was elevated to the Lords in 1971, becoming Lord Maybray-King in the year in which Southampton Medical School fully and officially opened. The building of Southampton School of Medicine was part of the Web of Corruption of which only a tiny part became public in the form of the T. Dan Smith-Poulson Scandal in the 1970s.
Southampton Medical School was built on lies, deceit, patient neglect, organised abuse and, it would seem, even back then, a sophisticated trafficking network involving the selling of children, facilitated by everyone who was anyone with the likes of Lord Denning, Lord Alexander Baring and Brenda's close friend, her racing manager and one time beau, Henry, the Earl of Caernarvon aka Porchey, at the top of the pyramid. See eg. 'I Didn't Know You Cared' for details.
The first Dean of Southampton Medical School, 1971-78, was Sir Donald Acheson, Gang loyalist of old who doubled up as Thatch's Chief Medical Officer, 1983-91. Gang member Nicky Heinersdorff Trained as a Top Doc at Southampton, Qualifying in 1979, before arriving as a lying, lethal GP in Bethesda in the 1980s. See previous posts.
'Let's Tell Them Shall We?' explained that although it is Soskice's reputation that has borne the brunt of him being a rotten apple, his successor as Home Secretary, Woy, was at the centre of just as much rot, as were the other rotten apples of that era who were close to Harold Wilson and Gwynne and Dafydd, including Wilson's Lord Chancellor Gerald Gardiner and of course Wilson's friend and adviser, crooked solicitor Lord Arnold Goodman.
Info just in tells me that Nicky Heinersdorff's destination as one of the Gang's docs was a result of George Thomas's association with the Southampton/Lord Denning crowd. GT was a Home Office Minister under Soskice just as Dafydd stepped up to take his place as a Fully Grown People Trafficker; Dafydd who was from Bethesda and supplied services to George Thomas. George who was a close friend of Thatch in spite of political differences, because, according to Thatch, they had Methodism is common. As opposed to serious organised crime underpinning their entire careers.
Thatch was used by security services man Airey Neave – a mate of Lord Mountbatten's – and by Tory MP/City bankroller of Gwynne's Giggles William Shelton (see 'Under Suspicion') and Peter Morrison to take over the leadership of the Tories from Grocer Heath. The people who batted so fiercely for Thatch were the Gigglers.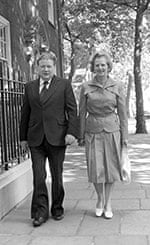 Men were under suspicion – especially Heath – so a caring woman was needed. A Woman Leader  could also appeal to the female electorate, this being the 1970s, when a lot of women were beginning to enter the workforce and there was  much talk of women being unfairly excluded and oppressed etc.
Hubert Parker was LCJ, 1958-71 and the Official Version 
is that Parker was a far more successful and less controversial judge than his predecessor. 'Let's Tell Them Shall We?' details Parker's career. Salient points are that Parker was of Lincoln's Inn a la Lords Denning and Hailsham as well as Thatch of course and was appointed as LCJ in 1958 by Harold Macmillan.
Parker
went to Rugby – in later years he was a governor of the school – before Trinity College, Cambridge.
Tom King went to Rugby, after a few years at a school in Devon. King was at Rugby when Percy Hugh Lyon was Headmaster, 1931-48. After his time as Headmaster, Lyon established the Public Schools Appointments Bureau that specialised in finding suitable employment for er old boys of public schools. When I blogged about Lyon in earlier posts I did mention that King had no doubt taken advantage of Lyon's Bureau himself but I missed the possibility that the Bureau was a security services cover, placing King and others were they were needed…
Lyon was an alumnus of Oriel College, Oxford and Rector of Edinburgh Academy, 1926-31. Lyon was a well-known poet who was a friend and mentor of other high profile poets. His daughter was Elinor Lyon, the children's writer. Elinor married Peter Wright, a teacher at Rugby while her father was Head of the school. Elinor and Peter lived in Rugby until 1975 and then retired to Harlech…
Elinor died on 28 May 2008; Peter Wright had died 12 years previously. Elinor's father – Tom King's handle – died in 1986. Not that there is anything to celebrate with the toxic trio being dead and gone: Elinor had two sons, two daughters and twelve grandchildren at the time of her death…
See previous posts for details of Lyon and his circle. I failed to mention in my earlier posts whether Lyon might have been anything to do with a lawyer called Lyon who, in 2001, was the Headmaster of the rather grandiose highly selective (although state) Wilmslow High School in Cheshire. I went for an interview for a teaching job there and I'd never encountered teachers who were so insufferably pompous but in a certain way. They were even better than the Grammar School Teachers From Reading who used to appear on 'Ask The Family' with Robert Robinson.
The Head of Science spent his time talking to me about his yacht which was moored on Anglesey and one question that the Headmaster asked all of us in the interviews was how would be cope with teaching children who's 'parents are surgeons and barristers and rather look down on teachers'. I didn't say that I could remind them that I worked with their parents' colleagues years before in London and could remind them of exactly what they did to their patients…
I kept an open mind in the face of these grandiose people until I witnessed the scene at 3 pm when a tea trolley no less appeared in the staff room, a really good tea trolley with lovely delicacies, accompanied by a tea lady who served tea and delicacies to the teachers as well as to us interviewees. I was seriously impressed, not many schools that I had encountered provided a service like that. I then noticed that not one of the teachers who were Served By The Tea Lady even spoke to her, not even to say thanks. It took me right back to St George's when some of Bodger's colleagues would swish through in their red braces and expensive coats simply ignoring the Lower Orders.
I was not the only interviewee who noticed a few odd things, even though the other interviewees were far more Wilmslow People than I could ever be. I overheard a conversation between two interviewees, Dressed In Interview Suits For Professional Cheshire Women, who seemed to know something about the school and were discussing the reputation of Wilmslow High School as an institution who demanded that applicants and staff should jump through hoops constantly but the school itself didn't quite live up to expectations.
The thing that I remember as well as the teachers not speaking to the servants was that all staff who spoke to us that day were robustly selling Mr Lyon to us, the Lawyer Who Was The Headmaster. Although it is common in independent schools to have a Head who may not be a teacher themselves, in state schools it is still unusual. Because a Head is a manager I wouldn't necessarily have a go at a Head who wasn't a teacher. But Mr Lyon the Lawyer I suspect was appointed Head of Wilmslow High School for one reason: a lot of the pupils were the children of the Docs and lawyers who were facilitating the Giggles of Cheshire and Manchester, and Mr Lyon was Their Sort Of Person. Mr Lyon the Lawyer would be useful in other situations as well, such as dealing with kids who seemed to be enduring very distressing experiences at home who's mums and dads were Top Docs and lawyers…
Anyone feel like making Disclosure Of Abuse A Legal Obligation for teachers? I wouldn't like to be a teacher working at Wilmslow High with Mr Lyon as Head and have a kid tell me that something terrible was happening to them at home… Whichever teacher Disclosed Abuse As Legally Required, would I am sure, find themselves not just out of a job but accused themselves. As Keith Fearns could confirm.
At Trinity, Hubert Parker specialised in geology, intending to go into the oil industry, but decided on law after graduation. Parker therefore knew something about what those in the oil industry knew and will have known many of the big wigs in that field when he was older, such as Gnome, Denis Thatcher and those pulling the strings at the London Hospital.
Parker became a High Court Judge in 1950 and admitted that he found himself presiding over trials in areas of law with which he was unfamiliar.
Parker's wiki entry tell us that 'he proved that he had reasonable political judgement in 1957 when heading a tribunal over a minor political scandal connected with the setting of interest rates'.
1957 was not only the year in which Dafydd Qualified, but previous posts have discussed the rearranging of the furniture in Govt in 1957 that was obviously a response to Gwynne and Dafydd-related events.
Gang member Dennis Vosper, whom Supermac appointed as Minister of Health when Supermac became PM in Jan 1957, suddenly stood down as Minister in Sept 1957, on Top Docs' advice. Derek Walker-Smith, one of Admiral Sir Alec and Lady Bingleys Hertfordshire Gigglers, replaced Vosper as Minister of Health. Vosper recovered sufficiently to pop up as a Minister in the Home Office in 1959 during the warm up to the Profumo Affair and remained at the Home Office until 1961; Vosper was then appointed as Secretary for Technical Co-operation as Profumo took off. Vosper was given a peerage in April 1964, becoming Lord Runcorn, but suddenly died on 20 Jan 1968.
Lord Runcorn is the only Minister of Health of that era who did not reach a very old age. Robin Turton (Eden's Minister of Health who was replaced by Vosper), Derek Walker-Smith, Walker-Smith's successor Enoch Powell, Powell's successor Anthony Barber and then Wilson's Minister of Health Sir Kenneth Robinson, were still alive and busy making a contribution to the collective effort to shaft me well into the 1980s and 90s.
Lord Runcorn was the MP for Runcorn, 1950-66. Runcorn is near Risley Remand Centre. All MPs for Warrington and Runcorn were 100% on board with the Gang; as with Denbigh, no candidate would ever have been selected who might be a danger re revealing what was going on there. Risley was opened in 1964, but the planning for that establishment began when Macmillan was PM. Dame Edith Summerskill played a major role somewhere, that is why Dame Edith, after years of Strong Woman Feminism and Nice Lady Doctoring in Fulham, decided in the mid-1950s that her heart lay in Warrington and she was elected as the Labour MP for that constituency. The Dame was off to the Lords in 1961, away from the scene of the crime.
Edith had been Giggler John Strachey's junior when Strachey was at the Ministry for Food during the 1940s.
Dennis Vosper was succeeded as the MP for Runcorn by the long lasting nightmare that was Mark Carlisle. Dame Edith was succeeded as MP for Warrington by Tom Williams, who, just like Dame Edith, migrated to Warrington after many years of political life in London. Williams served as Labour MP for Hammersmith South, 1949-55, Baron's Court, 1955-59 and then it was off to Warrington when the elevation of the Dame left an opportunity.
My post 'Let's Tell Them Shall We? ' details an extract from Red Benn's diary on 11 July 1966 in which Benn had been told by Tom Williams – who worked as a barrister throughout his time in politics – that he was representing a gangster who had been accused of the murder of a rival. Tom had chatted to Benn about a south London Gang who were running the whole of London's gambling dens, strip clubs etc and were receiving protection money from just about everyone. Tom was probably talking about the Krays but in order for Tom and indeed Red Benn to remain alive, at some point during the telling of the story, the fantasy of a Gang from south London
was substituted for a Gang from East London led by Dorothy Macmillan's long term bit on the side Bob Boothby and Boothby's mates Gwynne, Dafydd and their friends from the London Hospital.
Supermac gave Boothby a peerage in 1958.
Tom Williams was appointed PPS to Chief People Trafficker Elwyn Jones, Wilson's Attorney General in 1964. In 1969, Williams was appointed by the then East Pakistan based Awami League – one of Bangladesh's main political factions since independence in 1971 – to represent Pakistan and later Bangladeshi politician Sheikh Mujibur Rahman in the Agartala conspiracy case. The military junta of General Ayub Khan did not allow Williams to represent Rahman, citing domestic security and interference in sovereign matters. 
Sheikh Mujibur Rahman served as the first President of Bangladesh, 17 April 1971-12 Jan 1972 and as PM of Bangladesh from 17 April 1971 until his assassination on 15 Aug 1975. Rahman is the maternal grandfather of Tulip Siddiq, the Oppressed Woman who since 2015 has been the Labour MP for Hampstead and Kilburn. Tulip and her hard, hard life as a Woman are discussed in previous posts. Tulip and Lisa Nandy, the granddaughter of Mr Thrope's friend Lord Frank Byers, are at present in competition with regard to who is the Most Oppressed Working Class Woman Of Colour.
I have just found out that John Harris, the Guardian's resident Far Left Radical who Marches With The Downtrodden went to Wilmslow High School…
In 1981, Tom Williams was appointed a circuit judge; as barrister to the biggest and best traffickers and gangsters in Britain with Dafydd, Gwynne, Brave Wendy, Bob Boothby and Maurice Macmillan on the payroll, Tom was just what was needed on the bench. Tom thus vacated his seat, causing the Warrington by-election. Old Gang loyalist Woy had a go at becoming MP for Warrington under his new SDP colours but was defeated by Labour's Doug Hoyle.
Tom was educated at University College, Cardiff and St Catharine's College, Oxford. St Catharine's is a sort of off-shoot of Spy School New College, Oxford. Mandy is an alumni of St Catharine's. Alan Bullock and his wife presided over that circle for years and there were close connections to the bunnies of Ruskin College as well. See 'A Study In Tyranny'. Tom was President of the  South Wales University Students Union in 1939. In 1945 Sunny Jim became the Labour MP for a Cardiff constituency; the Sunny Jim who had recently been of the Admiralty and was a devout Baptist. Remember To Vote Labour On Thursday Dear!
Tom  was also a Baptist Minister and a chaplain with the RAF for returned prisoners of war. Tom served as Bursar and Tutor of Manchester College, Oxford.
When Olivia Channon,
the daughter of Thatch's Cabinet Minister Paul Channon – the Channons were part of the Guinness dynasty and generations of the family had sat as Tory MPs – was found dead in the Christ Church Oxford University rooms of  Count Gottfried von Bismarck on 11 June 1986, the scapegoat was Rosie Johnston, a student at Manchester College, Oxford. Manchester College is located in Oxford but is not actually a constituent college of Oxford University. Rosie went to prison, although she was not the most culpable person over Olivia's death. Otto bore a huge amount of responsibility and managed to hold another party at which a guest died and still not be held to account before being found dead himself on 30 June 2007. The whole truth was not told about the circumstances of Gottfried's death either.
The people responsible for Olivia's death were part of a huge Class A drugs cartel – the cartel was definitely linked to Dafydd – and Olivia was left to die by the partygoers when they realised that she was in difficulty. They scarpered while she died. I'm not sure why Rosie was the scapegoat; Rosie was of the Chancellor publishing family, her uncle being the journo Alexander Chancellor.
See post 'Is The Party Over Yet?'
Brave Wendy won her Battle With The Male Medical Establishment the month after Olivia died. 
I've only just twigged that Hempsons refused to represent Brave Wendy in the month that Olivia was found dead. That's when John Hendy QC of Geoffrey Bindman's practice rode to Brave Wendy's rescue, which was followed within four weeks by Brave Wendy's Victory, Hempsons being forced to part with a huge quantity of dosh to cover Hendy's fees (which were certainly high for such a brief period of time Fighting For Brave Wendy) and receiving a massive public kicking from the British Medical Establishment. The raising of Brave Wendy to Hero status ensured that Hempsons never refused to act for a Top Doc again and because John Hendy QC broke ranks, the legal profession also knew that even the most criminal docs were now literally a law unto themselves.
I had believed that Hempsons refusing to act for Brave Wendy and Hendy stepping in was all part of the rigged Civil War between the Gang that was Brave Wendy's Battle; I hadn't realised that Hempsons pulling out coincided with Olivia's death.
It's back to my Original Theory! Hempsons, the MDU solicitors, got wind that Brave Wendy was up to something so dreadful that even they wouldn't act for her. John Hendy – Lord Hendy from last year – stepped in and a vicious criminal Gang of people trafficking drug dealing Top Docs were never challenged again. Even when members of the same Gang were caught perjuring themselves repeatedly in the High Court.
Let's hear it for Lord John Hendy QC!
The Lord Hendy

Born
11 April 1948
Nationality
English
Occupation
Barrister
Little wonder Bob Boothby pegged out in the Westminster Hospital on 16 July 1986, virtually to the day that Brave Wendy's Good Name was Cleared. 
MDU, you need to communicate with me. This is getting worse and worse for you daily.
Mr H, 
It's John Hendy, he's Mr Big!! 
Hendy's even bigger than the Guinness dynasty!
One of those so bloody frightened that he never spoke up was Alexander Surtees Chancellor. Chancellor was educated at Eton College and Trinity Hall, Cambridge. So Chancellor was another one of the Norman Fowler/Geoffrey Howe/John and Sam Silkin/John Tilley Trinity Hall crowd who were all on board with Gwynne and Dafydd's Giggles as a result of the malevolent presence of Master of Trinity Hall, 1929-54, Top Doc and Prof of Pathology Henry Dean.
See previous posts for info on Henry and his Diplomat son Sir Patrick Dean.
Chancellor was the Editor of the Spectator,  1975-84. In 1993 Chancellor spent a year in the United States working as an editor at The New Yorker magazine, where he oversaw the "Talk of the Town" section. In June 2014 Chancellor became Editor of The Oldie magazine in succession to Richard Ingrams. Until January 2012, he contributed a weekly column in The Guardian, published in the "Weekend" supplement each Saturday. In March 2012, he began to contribute to The Spectator again, with a column entitled "Long Life".
Chancellor lived in Northamptonshire, Land Of Oundle Gigglers and was the father of British model Cecilia Chancellor and the Uncle of British actress Anna Chancellor. He was the grandson of Sir John Chancellor, the first Governor of Southern Rhodesia.
Chancellor was appointed a CBE in Brenda's 2012 Birthday Honours for services to journalism.
Alexander Chancellor died on 28 January 2017, aged 77, four months after I began this blog.
Tom Williams bagged his K in 1976. Tom was of course a member of Lincoln's Inn with the best.
Tom died on 28 Feb 1986, during Brave Wendy's Battle With The Male Medical Establishment. Cherie was working in George Carman's Chambers and Tony Francis was sending the Windbag's office documents about me. Mrs Simpson died on 24 April 1986, the month in which the Gang killed my friend Anne. Bob Boothby died from a heart attack on 16 July 1986 at the Westminster Hospital; Brave Wendy triumphed against the Male Medical Establishment just as Bob croaked.
Brave Wendy wrote her book about her Battle in Aug 1986. 
Among many things, Bob Boothby was Rector of St Andrews University, 1958-61, just when Robert Bluglass Qualified as a Top Doc at St Andrews and undertook his earliest years as a Top Doc in er St Andrews.
In Jan 1957, Anthony Eden was forced out as PM and Macmillan replaced him as a result of a stitch-up by Brenda and her advisers/mates. The dirty work was done by Royal Top Doc Lord Horace Evans who intentionally damaged Eden's health by prescribing him increasing quantities of barbiturates and amphetamine, in response to Eden complaining of symptoms caused by the drugs. Horace Evans was the Royal Doc who had led Eden into a trap when Eden was Foreign Secretary which resulted in such serious damage to his health that Eden never fully recovered, resulting from a 'mistake' made by surgeon John Hume during a routine the gall bladder operation.
John Hume was the brother of Cardinal Basil Hume; the Humes were an influential medical family who ran the ring in the North East of England before Lord John Walton gained the upper hand. John Hume's dad Sir William Errington Hume was Top Dog at Durham/Newcastle School of Medicine, although he worked at Bart's for a while as a young doc before returning to Newcastle. John Hume's sister Madeleine's first husband Sir John Charles served as Chief Medical Officer. After Madeleine was widowed she remarried Lord John Hunt of Tanworth, Cabinet Secretary, 1973-79. Hunt was particularly close to Harold Wilson and jokes were made that Basil Hume's appointment as Archbishop of Westminster was a stitch-up by Wilson and Hunt. Hunt came from Minehead and went to school near Bath. He was the first Cabinet Secretary who was a Catholic.
It was in 1984 after the Gwynne Row that Cardinal Basil Hume nominated his friend Jimmy Savile for membership of the Athenaeum, the club founded by Top Docs and VCs.
Horace Evans was from Dowlais near Merthyr, although he was educated at Liverpool College. Evans Trained and worked at the London Hospital and became Royal Doc to Queen Mary in 1946. Mary was the consort of King George V and began life as Mary of Teck. Her brother Prince Alexander of Teck aka the Earl of Athlone was Chairman of the Middlesex Hospital and Chancellor of London University, when Gwynne Trained at the Middlesex, Qualifying with London University degrees. George V and Mary provided every criminal Doc who passed through the Middlesex with immunity no matter how serious their offences. Horace became the Royal Doc to Mary's son George VI, Brenda's father, from 1949 and to Brenda herself from 1957. It was in 1957 that Horace bagged his peerage.
Horace undoubtedly facilitated serious crime and intentionally damaged patients.
A veil has been drawn over this in accounts of Horace's career. One of Horace's daughters died when still a child after being 'accidentally electrocuted'. Horace underwent abdominal surgery in 1962, never fully recovered and died at the age of 60 on 26 Oct 1963,
months after John Strachey and Stephen Ward were safely dead. Horace's wife also died in 1963. I haven't yet had time to find out which of Horace's colleagues ensured that he did not survive for long after the Profumo Affair.
Supermac appointed Hubert Parker as LCJ on 29 Sept 1958, the year after Parker showed his reasonable political judgement re that minor political scandal…
As a young barrister, Parker worked in the Chambers of Donald Somervell, subsequently Lord Somervell of Harrow. Somervell was educated at Harrow; his father Robert Somervell was Master and Bursar of the school. Then Somervell read chemistry at Magdalen, Oxford. Numerous powerful Gigglers/Gentleman Thugs were alumni of Magdalen, including Bob Boothby and Clough's brother-in-law John Strachey – they Giggled together at Magdalen – and Lord Denning himself. Lord Denning's son Robert followed in his father's footsteps to Magdalen, arriving in 1958 to read chemistry. Robert Denning remained at Magdalen to follow an academic career as an inorganic chemist and was Vice-President of Magdalen, 1995-06. See 'Tom Thumb and Hidden Bunnies'.
Donald Somervell was a member of Inner Temple. Somervell was Tory MP for Crewe, 1931-45 – Gwynne was by then Giggling at Denbigh and Giggles extended across the north Wales region as well as Cheshire – and Solicitor General and Attorney General, 1933-45, while Gnome wielded power in public and political life. As AG, Somervell oversaw the Abdication Crisis.
Mrs Simpson's solicitor during that Difficult Time was Theodore Goddard, that company being used by all the best, 
not just by Maurice Macmillan's friends who tried to draw my father into serious crime in 1963, but also by Bertrand Russell when he demanded that his son John be banged up in an asylum and denied access to his daughter Lucy, because as any fule kno, John had Schizophrenia and Lucy was Better Off living with Russell at Penrhyndeudraeth. When Lucy was found on fire outside a church in Cornwall on 11 April 1975 at the age of 26, some sources emphasised that Lucy, like her dad, had Schizophrenia; fans of her late grandfather explained that Lucy was conducting a peace protest; Lucy's mates stated that she had been having a very bad time for years. Lucy didn't survive to explain how she managed to go up in flames so no-one's ever really got to the bottom of that. It will have involved two people called Gwynne and Dafydd but they don't get a mention in any coverage.
Donald Somervell was briefly (May-July) Home Secretary in Churchill's 1945 caretaker Govt and was Recorder of Kingston-upon-Thames, 1940-46. Thatch's patron and lifelong friend John Boyd-Carpenter was the MP for Kingston, 30 October 1945-4 May 1972. After his time as Thatch's boss in his capacity as the Minister of Pensions and Insurance, 20 December 1955-16 July 1962, Boyd-Carpenter sat out the Profumo Affair as Paymaster General, 16 July 1962-15 October 1964. Boyd-Carpenter was then Chief Secretary to the Treasury, 16 July 1962-15 October 1964, under Chancellor Reggie Maudling.
Like so many of these worthless people, the Boyd-Carpenter line of criminal Gigglers crossbred with another famous line of criminal Gigglers, the Hoggs! John Boyd-Carpenter's daughter Sarah
The Viscountess Hailsham
married Douglas,
The Viscount Hailsham
son of Quintin! Son of Quintin was a Minister in the Home Office when the Gang pushed the boat out in 1987 and partook of the huge conspiracy to frame and imprison me for 'attempting to stab a doctor'. I have some of the Home Office documentation Douglas, it's pretty damning!
Sarah and Douglas produced two more Hoggs:
Hon. Charlotte Mary Hogg (born 26 August 1970), previously in charge of retail operations at Santander UK, in 2013 she was appointed first Chief Operating Officer at the Bank of England, under Governor Mark Carney. In March 2017 Charlotte served briefly as Deputy Governor (Markets and Banking), before resigning from both positions for failure to declare that her brother was employed in the banking industry.
Hon. Quintin John Neil Martin Hogg (born 12 October 1973), heir apparent to the viscountcy.
Previous posts discuss the Boyd-Carpenters and Hoggs in detail.
Gnome's pal Attlee made Somervell a Lord Justice of Appeal in 1946 and in Oct 1954 Somervell was appointed a Law Lord. He retired in 1960, shortly before his death on 18 Nov 1960, five months after the Top Docs got rid of Nye.
Somervell's biography suggests that he was a good friend of Gnome and one of Maurice Macmillan's circle of Gentleman Thugs, but one who left the planet before the best of the action. His protégé Hubert Parker remained.
Hubert Parker has a reputation for being a far superior and 'less controversial' LCJ than his predecessor, Rayner Goddard.
Parker 'confined himself to the higher courts and did not intervene in everyday criminal trials. He had little interest in the social life of the judiciary. Parker was called upon where a trial had a serious political aspect and was criticised when he imprisoned journos who refused to reveal their sources during the Vassall Tribunal of 1963. The John Vassall case was the one of the Gay Spies In The Admiralty that blew up shortly before the Profumo Affair, which is why Lord Denning got in such a spin, particularly as the nation had barely recovered from the Portland Spy Ring Scandal when matters John Vassall and Tam Galbraith – who at the time of the Alleged Activity With A Bunny was the Civil Lord of the Admiralty – became public.
Previous posts have discussed John Vassall, Tam aka Sir Thomas Galbraith in some detail and their fortuitous deaths years later
as well as Woy bagging Tam's former seat of Hillhead and the good fortune enjoyed by Sir Thomas's son, Tory politician the 2nd Baron Strathclyde, Thomas Galloway Dunlop du Roy de Blicuy Galbraith. I haven't yet mentioned those who worked with Tam after his Alleged Indiscretions With Bunnies at the Admiralty, 1957-59.
After enjoying himself with Bunnies – or not as Lord Denning assured everyone – Tam served as a Minister under Supermac's Secretary of State for Scotland, 1959-62, and then as Parliamentary Secretary for the Minister of Transport, 1963-64. The Minister of Transport under whom Tam served was Ernest Marples, whom I have discussed in earlier posts eg. 'Those Who Are Ready To Serve'.
Ernest Marples became highly unpopular and there was a campaign to have him removed from Govt as a result of his unacceptable conduct, including corrupt deals and Giggles with sex workers. I explained in earlier posts that one of F's favourite anecdotes about his mum was that when he was a teenager, his mum had attended a 'Marples Must Go' protest, had hit someone of the head with a placard and run back to the family home to hide because she was so worried about being in trouble with the law. F believed that Marples was a Mrs Marples, although it was definitely the public fury over Ernest Marples that F remembered. Our house was bugged throughout all the Marples conversations. Ernest Marples was yet another customer of Gwynne and Dafydd, it was another scandal with them behind it but never named.
As for the Secretary of State for Scotland who was Tam's boss, that was John Maclay, 1st Viscount Muirshiel. Maclay sat as a National Liberal and Conservative MP before the Party was assimilated into the Unionist Party in Scotland in the mid-1960s. Maclay was Chairman of the National Liberal Party, 1947-56.
Maclay was the fifth son of Joseph Paton Maclay, 1st Baron Maclay. John Maclay was educated at Winchester – he was there with Dick Crossman – and then Trinity College, Cambridge. Maclay was MP for Montrose Burghs, July 1940-Feb 1950 and then West Renfrewshire, Feb 1950-Oct 1964. During WW II, Maclay led the British Merchant Shipping Mission to Washington DC; Gnome led the WW II British Petroleum Mission to Washington DC.
In 1945 John Maclay briefly served as PPS to the Minister of Production – name . During Attlee's 1945-51 Govt, Maclay led the National Liberals in the Commons. Maclay served as Churchill's Minister of Civil Aviation and Minister of Transport, Oct 1951-May 1952. Maclay was thus in the midst of Churchill's advisers and Ministers who were mates with Gwynne.
In Oct 1956 Maclay was appointed Minister of State for the Colonies by Anthony Eden and was appointed Secretary of State for Scotland when Supermac became PM in Jan 1957. Maclay was a casualty in the 'Night Of The Long Knives' in July 1962, when Supermac cleansed his Cabinet of anyone who could be very obviously directly linked with Tarts, Whores or Bunnies, because Supermac knew that the Profumo Affair was going to explode any time soon. It was all Gwynne and Dafydd's mates in the Cabinet whom Supermac kicked out, Maclay must have been one of them.
Maclay bagged his peerage in 1964. From 1967 until 1980 he served as Lord Lieutenant of Renfrewshire.
Maclay's wife Betty died in June 1974; they had not been blessed with children. Maclay died on 17 Aug 1992, as the Gang were pretending that peace was reigning, while they did nothing constructive to help but were busy brewing up another  Cunning Plan, me by then having made friends with F.
See 'The Price Is Right' for details…
John Maclay was succeeded in his seat when he went to the Lords in 1964 by Labour's Norman Buchan. Norman and his wife Radical Cultural Scottish Folkie/Personal Friend of Billy Connolly and Nelson Mandela ie. Labour MEP Janey Buchan,
were members of Dafydd's partner gang in the Glasgow area as discussed in previous posts.
Maclay's older brother was Joseph Maclay, the 2nd Baron. Joseph was educated at Fettes and Trinity College, Cambridge. He went into the shipping business and became Chairman of the company that his father the 1st Baron had established, Maclay and McIntyre of Glasgow. Maclay was President of the Chamber of Shipping of the UK, 1946-47; Chairman of the General Council of British Shipping, 1946-47; Lord Dean of Guild, Glasgow, 1952-54. Maclay was a Director of the Midland Bank and Chairman of Clydesdale and North Scotland Bank.
Joseph Maclay was the MP for Paisley, 1931-45; he was elected as a Liberal in support of Ramsay Macdonald's National Govt. Joseph was in the thick of the scrapping within the Liberal Party during the 1930s. When the Liberal Party led by Sir Herbert Samuel withdrew from the Coalition in Nov 1933, Maclay refused to cross the floor with Samuel, but neither did he take the whip of the Liberal National Party group in the Commons led by Sir John Simon. In the crucial vote after the Norway debate on 8 May 1940 which led to Neville Chamberlain's downfall, Joseph Maclay and Gwilym Lloyd George were the only two Liberals to support the Govt. However Maclay's relationship with Samuel remained cordial. Samuel invited Maclay to a conference of the Institute of Pacific Relations held in Canada during summer 1933 to act as hon secretary. During WW II, Joseph Maclay served as Head of the Convoy and Admiralty Liaison in the Ministry of War Transport, 1943-45.
In 1951 Joseph succeeded to his father's title and joined the Lords. Lord Gnome knew Joseph Maclay as a fellow Liberal peer if nothing else. Lord Joseph Maclay died in hospital on 7 Nov 1969.
When Lord Joseph Maclay left the Commons in 1945 to go to the Lords, his Commons seat was succeeded by a Labour MP as part of Attlee's General Election win in that year. Who was the Red who had succeeded the Tory hereditary peer? It was Oliver Ridsdale Baldwin aka Viscount Corvedale, who when he inherited his father's earldom became the 2nd Earl Baldwin of Bewdley. Oliver's father was Stanley Baldwin, who had served as the British Tory PM.
Oliver Baldwin had an eventful life. He was born at Astley hall in Worcestershire – Land Of Peter Walker and Jerry Wiggin – and was educated at Eton which he hated. After WW I, Oliver served briefly as British Vice-Consul in Boulogne, then travelled in Africa, working as a journo and travel writer. In Alexandria Oliver was appointed as an infantry instructor in the newly independent Armenia; soon after he took up the post in 1920 the Armenian Govt collapsed and Oliver was imprisoned by Bolshevik-backed revolutionaries. He was freed when democracy was restored two months later but en route back to Britain Oliver was arrested by the Turkish authorities and accused of spying for the Soviets. Oliver was held for five months and threatened with execution.
Returning to Britain, Oliver briefly became engaged to Dorothea aka Doreen Arbuthnot, the daughter of an ally of his father. Oliver realised that he was a bunny, broke off the engagement and settled with another bunny, Johnnie Parke Boyle. Bunny Boyle was described in the 'New Statesman' as a 'charming ne'er do well'. The two bunnies set up home together in Oxfordshire.
Early in 1931 Oliver resigned from the Labour Party and was briefly associated with Mosley's New Party, but soon repudiated it and rejoined Labour. Bunny Oliver probably encountered my grandfather at some point. When Ramsey Macdonald formed the National Govt, Stanley Baldwin and the Tories joined it, but most Labour members, including Oliver, didn't. The 1931 National Govt landslide was a disaster for Labour and Oliver was one who lost his seat.
Oliver returned to working as a journo, writing many anti-fascist articles in the usually pro-appeasement Rothermere press during the 1930s. In 1939 Oliver rejoined the Army, becoming a major in the Intelligence Corps. In Feb 1948 Oliver was appointed Governor and Commander-in-Chief of the Leeward Islands, a British colonial territory in the Caribbean. His partner bunny Boyle accompanied Oliver which traumatised some of the British establishment in Antigua. The two bunnies arrived in Antigua in March 1948. Oliver was recalled in march 1950, 'partly because Baldwin made no secret of his continuing socialist views or his desire for multiracial inclusiveness'. It's intriguing that Oliver was recalled as the colonial governor because he was rather too Polly Toynbee instead of because he was living openly with another bunny.
Oliver Baldwin died in the Mile End Hospital in the East End on 10 Aug 1958.
Dafydd had just about finished his houseman's year and was about to return/just had returned to north Wales as a fully fledged Top Doc who could do the Hands and the grave voice saying 'It's for the best..' and not have anyone saying that he was only the bloody houseman…
Oliver's ashes were returned to Antigua and there is a memorial to him there explaining how much he lived the people of Antigua. It sort of makes me think of the film 'Suddenly Last Summer'…
Oliver's partner bunny Johnnie died on 24 Feb 1969, 10 months after Lord Joseph Maclay of Oliver's network died.
The Twins had been jailed once Maurice Macmillan's arse had been covered and Gwynne and Dafydd's mate Sir Joe Simpson, the crooked Metropolitan Police Commissioner who had carefully avoided arresting The Twins until Maurice was safely away from the scene of the crime, had died in office on 20 March 1968, before The Twins were arrested on 8 May 1968.
The Twins woz defended by John Platts-Mills QC, who is discussed in previous posts eg. 'Tom Thumb and Hidden Bunnies'. Platts-Mills was a member of er Lord Denning's network of eccentric political activists in Hampshire. Nevertheless The Twins woz sent down in March 1969 by no nonsense judge Melford Stevenson. Melford was one of the old bastards in the Chambers that was later rebranded as Fountain Court Chambers and housed stars such as Lord Scarman, Lord Thomas Bingham, Lord Charlie Falconer and Lord Peter Goldsmith.
After The Twins woz banged up, Bob Boothby continued his life of TV appearances,
hanging out with the Royal Family, discussing Uganda with many of both genders etc.
Oliver Baldwin's younger brother Arthur became the 3rd Earl Baldwin. Arthur was educated at Eton and Trinity College, Cambridge. During the interwar years, Arthur was director of several companies, including the Round Oak Steel Works, Redpath, Brown and the Great Western Railway. Between 1938 and 1974 Arthur was a Director of Equitable Life Assurance Society.
Arthur Baldwin  served in the RAF during WW II.
Arthur Baldwin published a biography of his father Stanley, because he felt that his father's official biographer G.M. Young had not done Stanley justice. Arthur also criticised other historians, including David Churchill Somervell, for, in his view, misjudging the PM. David Churchill Somervell was Donald Somervell's brother. David Somervell was educated at Harrow and Magdalen College, Oxford. He taught at Repton, 1909-19 and then at Tonbridge from 1919 until his retirement in 1950. After retiring from Tonbridge, Somervell taught at the progressive girls' school Benenden, which was located near to his home. Princess Anne is a former pupil. David Somervell died on 17 Jan 1965. Gnome was killed the following year when he crashed his motorbike on the way to the Lords.
On 10 Aug 1958 on the death of Oliver, Arthur succeeded the Earldom and entered the Lords. He spoke mainly on Transport and Industry. He died on 5 July 1976; Harold Wilson resigned as PM on 5 April 1976 and Sunny Jim became PM!
Arthur's wife the Countess Baldwin died in 1980.
Arthur Baldwin married Joan, the daughter of Charles Thomas, a merchant in the Far East with Shewan, Tomes & Co. They had one child, Edward, who became the 4th Earl Baldwin. Edward was educated at Eton and Trinity College, Cambridge. Before Trinity, Edward served from 1956 until 1958 in the Intelligence Corps. Between 1970 and 1987 Edward served in a variety of educational positions, initially as a school teacher and latterly as Area Education Officer for Oxfordshire, 1980-87.
In the Lords, Edward Baldwin was Joint Chairman of the Parliamentary Group for Alternative and Complementary Medicine in 1992 and was a member of the Select Committee into Complementary and Alternative Medicine, 1999-2000. Edward sat as a Crossbencher until he retired from the Lords in May 2018.
Edward Baldwin has left no comment on this blog with regard to my posts discussing complementary medicine and the situation that now prevails ie. that unscrupulous complementary therapists have made an alliance with unscrupulous Top Docs so the poor bloody patients have been completely shafted. I will not be picking up a prescription for HRT in the near future but neither will I be parting with good money for any Reiki Practitioners to hold their hands above my belly to enable their Healing Energy to Pass Into Me. I'm sure that they won't be as harmful as the Top Docs were, 
but I don't actually believe that the Magic will work.
The Gentle Way Of Healing! Brought to you by the 4th Earl Baldwin of the Intelligence Corps. Anyone for Professor Mark Williams and Mindfulness? , 
Or a coffee enema?
In 1964, Denzil Freeth,
Tory MP for Basingstoke since 1955 and thus Lord Denning's constituency MP, was forced by Denning to stand down after an incident allegedly involving Denzil being found outside in his undies by a policeman. Details of the occasion were vague but Freeth was known to be gay; it was claimed that Lord Denning was sufficiently traumatised by his MP being a bunny in the wake of the scandal pouring out of Govt that Denning couldn't risk a bunny being publicly outed. The matter of Denzil having been bunny in residence since 1955 was ignored. However Denzil had been named in a press article as one of the bunnies present at a party with John Vassall.
Denzil left the Commons and embarked on a lucrative career in the City. Neither did his social standing or friendships suffer. He continued his high profile involvement with the Anglican Church as well as his close friendships with, among others, well-known journo and music critic for 'The Guardian' and the BBC, Edward Greenfield –  who Knew All The Stars eg. Andrew Lloyd-Webber
– and one Grocer Heath. Grocer Heath came and went as PM and continued to clutter up the political stage until after Denning's death without Denning raising concerns about bunnies.
See previous posts eg. 'Sex, Lies and No Democracy' for info about Denzil and his circle; Denzil stepped down from the Commons shortly after we arrived to live in the neighbouring village to Denning.
In 1970, the year in which Denzil's mate Grocer Heath became PM, Sir Frank Twiss was appointed as Black Rod, remaining in that role until 1978. Twiss
Roddam – Limahl – Mervyn Greenway –
Hubert Parker stated in part that 'the citizen's highest duty is to the State'. 
In 1961 Parker sentenced the KGB double agent George Blake to 42 years imprisonment, the longest sentence ever passed in an English court; this was seen by many as evidence that Parker was too close to Macmillan's Govt, 
although Parker's supporters maintained that Parker was shocked at the extent of Blake's treachery that had sent 'dozens of Western agents to their deaths'. Evidence for these deaths has never been produced and whilst I accept that the allegedly dead agents were Secret, when one considers the conduct of Agent Dafydd at that time, as well as Agent Tam Dalyell, Agent George Younger, Agent George Godber and those Agents who recruited Agent Dafydd eg. Agent Dick Crossman, and many others we know and love, one has to question the conduct of Agents
and their capacity for telling the truth.
In Oct 1966 George Blake was sprung from Wormwood Scrubs by activists Pat Pottle and Michael Randle; they both worked for Bertrand Russell and lived in the Croesor area. Randle remained active in the peace movement throughout the 1980s and 90s and was one of the academics at Bradford University involved with the Peace Studies that caused much gnashing of teeth on the part of some politicians. I have blogged in detail about Pat, Michael, George Blake and the action in previous  posts eg. 'A Message Of Peace At Christmas'. No-one is sure of the truth re details of Blake's escape, although it is obvious that Pat and Michael had Inside Help. Vanessa Redgrave
robustly denied footing the bill for the escape although some sources maintain that her husband Tony Richardson did.
The anecdote that everybody loves is how George Blake was moved around a series of safe houses in London after he was sprung from the Scrubs and the Lady Of The House in one bolt-hole was Under A Psychiatrist and told him that George Blake was kipping at her house. The Top Doc of course Thought That She Was Mad. People who don't know how mental health professionals behave understandably enjoy anecdotes of this nature. While the bottom feeders who Look After Empowered Service Users do often dismiss/ignore much of what the Empowered ones say, more senior people don't, even if they pretend to. An incredibly high number of psychiatrists and analysts are party to serious crime – I bet the man who's patient lived in the safe house that hosted George Blake was, this was Bertrand's circle, that man will have been one of Gwynne's Gigglers – and they do know that some of the extraordinary experiences that their patients claim to have endured have at least some basis in fact.
One feature of many people who have anything to do with Empowered Service Users as volunteers, befrienders, new patients etc is that after a while they realise that some of the bizarre tales that they have been listening to from the Psychotic ones really are true… Everybody ends up going through a phase of embarrassment when it dawns on them that they too have been dismissing crucial info as delusions, inaccurate gossip etc. I didn't believe the Hergest patient who told me that 'DA is a member of the IRA'. There was substance in that statement although Dafydd's name wasn't on any list. After a few weeks of living with F I began to realise that he had definitely been a witness to very serious crime, not just in Risley and a variety of psych hospitals, but on the part of the 60s celeb circles of the Beatles, Hendrix, the Stones etc. I've not had time to do serious digging re the names that F used to mention – the rock managers of the era, film directors etc – but some of his anecdotes are now beginning to be corroborated by other accounts appearing online. F was I am sure dumped in the mental health system, left there and subjected to scandalous levels of neglect and iatrogenic damage because he had information about people who became very big names in rock and art and joined the jet set. As Mick Jagger and Ken Russell's crowd
might remember.
Previous posts have detailed the farce that was the eventual trial of Pat Pottle and Michael Randle for helping George Blake escape from prison in 1966; Pat and Michael weren't charged until more than 20 years later. They stood trial at the Old Bailey in June 1991; I had starred at the Royal Courts of Justice in April 1991 as a result of the perjury of the Drs Francis. Previous posts have discussed how although Pat and Michael's trial which ended in acquittal  received massive publicity, no-one asked any questions about two ridiculous cases in the Royal Courts of Justice so close together involving Gigglers from north Wales. Pat and Michael were living elsewhere by the time of their trial, but the action discussed in Court was that of Bertrand Russell's circle of friends who were living in the Croesor area when they sprang Blake.
The George Blake escape led to much gnashing of teeth re the Prison System and Security. The solution was to tap the genius of Lord Mountbatten on the matter. No-one mentioned re George Blake that he was sprung from the prison which is immediately next to Hammersmith Hospital. The rot in that hospital was so great that there will have been a cosy relationship between at least some of the people from both establishments. Previous posts have discussed in some detail the criminality of Leading Forensic Psychiatrists Paul Bowden (see eg. 'Tom Thumb and Hidden Bunnies')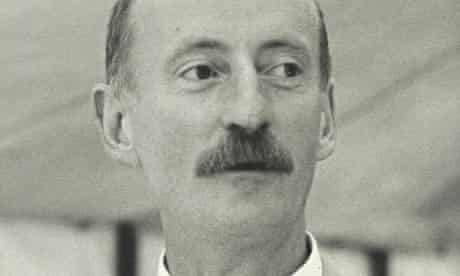 Robert Bluglass, Nigel Eastman et al. They were the people going in and out of prisons providing Expert Opinions and just look at what they were doing.
Blake's escape will have been somehow linked to Gwynne and Dafydd, Bob Boothby, Maurice Macmillan, Lords Denning, Gardiner and the crowd. The presiding judge
Pat Pottle returned to live in Gwynedd, at Harlech, when he retired. Pat died suddenly on 1 Oct 2000 just months after he settled in Harlech. Pancreatic cancer. Just like that. Pancreatic cancer tends to clobber Insiders of the Gang, particularly at times of Gang anxiety.
LCJ Parker had declared that the Courts 'have a positive responsibility to be the handmaiden of administration rather than its governor'. Including being the handmaiden to Gwynne and Dafydd while they were committing serious crimes against the victims of sexual assault under the umbrella of Treatment. It was nuffink to do with Parker, he just worked there and was just doing his job.
Parker's high standing in the Batty Old Judges Community may have been affected by him securing improvements in the salaries and pensions of Batty Old Judges.
Parker was a mild reformer who supported legal aid, which did for lawyers what the NHS did for Top Docs ie. vastly increased their power without increasing their accountability, as well as boosting their number and incomes. Before state funding, most people could not afford lawyers or Docs so the scope for excessive troughing was limited; there would not have been a problem if those professions had not been saturated in corruption 
and working in collaboration on the part of the state rather than on the part of the client/patient.
Parker- the Burmah Oil case HERE
In 1964, Parker instituted the first 'sentencing conference' in an attempt to attain consistency; not a roaring success. In the late 1960s, Parker introduced the first formal training for judges. What is not trumpeted quite so loudly is that 'formal training' was an absolute joke. My friend who was forced out of her media career by Michael Grade et al
knew one of the people who made a TV documentary in the late 1980s about the Training Of Judges; that Training was precisely three days long. The Training was so inadequate that the TV documentary was hacked to bits by Senior Figures before any part of it was released because the stark reality of Judges Training would have caused such public concern. When my friend told me about this, we were bugged so that will have been another Black Mark against her name on Michael Grade's Register, after the one she acquired when she told me that Esther was an insincere, bullying nightmare who was loathed at the BBC.
My mate was unlawfully dismissed from her job at the Royal Television Society and her husband was forced out of the BBC's drama commissioning dept after refusing to accept a bribe, which suggests an even bigger problem than Esther.
When Lord Beeching led a Committee reviewing Court Reform in 1971, Parker's memo to the Committee was more radical than the Committee's recommendations. Parker announced his retirement before the Beeching Committee reported, retiring on 20 April 1971; he died on 15 Sept 1972.
REGGIE MAUD – Lambton – Bryn Estyn deaths – Alec Bingley – Dame Kathleen Raven husband died etc
Parker's predecessor who's reputation took quite a knock as compared to Parker's – but only years later
– Rayner Goddard, served as LCJ, 23 Jan 1946-29 Sept 1958. Rayner Goddard was the first LCJ to be appointed by a Labour Govt – Gnome's friend Attlee appointed him – and also the first LCJ to possess a law degree. Goddard is now written of as being known for his strict sentencing and conservative views. Goddard was born in the 19th century but so was Lord Denning, who until the 1980s was applauded as a Sensitive Judge who had Done So Much To Help Women Abandoned By Their Husbands. Denning's reputation took a bit of a battering after he declared that the Birmingham Six should remain in jail no matter how convincing the evidence that they had been framed, because to admit that would involved admitting such a degree of entrenched corruption in the criminal justice and judicial system that it would constitute an 'appalling vista'. After the Birmingham Six had won, Denning declared that it was a pity that they had not been hanged because if that had happened there would not be all this bellyaching.
Lord Denning's reputation was over at that point but I have been aware for years now that the same logic applied to me re the Gang. No-one could ever be allowed to admit that not only had Gwynne, Dafydd and Tony Francis done what they did but not one Top Doc, over many years, dared confront them, raise a formal concern or even, in public, support me. A number of Docs admitted to me in private that they believed everything that I had alleged about events in north Wales and a number of them documented in correspondence to their colleagues that Dafydd was sexually abusing patients and that Tony Francis was suspected of this as well, but the public line, every time, was How Very Dare You.
When I was a student at UCNW, I made the mistake of quoting the words of Duncan Orme, the Welfare Officer ie. 'Gwynne falls flat on his face if he has to talk to someone and there have been many complaints about him' to Liz Stables, the Student Health Centre Angel, as Liz remained in denial and accusing me of insanity; there was a diplomatic incident after that. Duncan had never said any such thing, we have ASKED HIM, which shows yet again what a bloody liar you are, lying about Duncan as well as Gwynne!!!
Even when young, I tried to avoid landing people in it by repeating comments made in private; the reason that I quoted Duncan was that until then he had been doing his ham act of 'This is dreadful, we need to take this up and yes this man has a history…' I had no idea at all that Duncan presumed me to be another lame Student Grant who would mouth off and then back down as he did, particularly when Duncan was told that he'd be finished if he supported me but would find himself on the path to a good career in NHS senior management if he crapped himself before running away.
It was a dead cert that Duncan would end up as the Finance Director of one of the lethal NHS Trusts in Staffordshire, after his Third and failed accountancy exams. Like all NHS execs of calibre, Duncan did the obligatory stint with charidee, leading an organisation that offered Services to Sexually Abused and Trafficked Wimmin. Duncan who went to Millfield School, with three people whom I knew there who had been sent to Millfield because there had been an abuse problem and the Head of Millfield NAME was keeping a lid on it as well as other crime. See previous posts. Duncan's dad was a very rich oil executive…
There is a substantial problem, there really is, no matter how rude people are about me.
Rayner Goddard was born in Notting Hill, the son of solicitor Charles Goddard. Rayner attended Marlborough College and subsequently Trinity College, Oxford and became a member of Inner Temple. Rayner married Marie, the daughter of Sir Felix Otto Schuster, a banker, financier and Liberal politician. Sir Felix was Chairman of the Council of the Institute of Bankers, 1908-09 and of the Central Association of Bankers, 1913-15. Rayner's wife Marie died on 16 May 1928 during an operation at the age of 44. Goddard never remarried.
Sir Felix's grandchildren included Dame Mary Warnock, pompous Moral Philosopher who was a colleague of Shirl's first husband Security Services Bernard Williams, both of whom knew Bertrand Russell and crowd. Warnock's brother was Sir Duncan Wilson; Wilson's mum was Felix's daughter and his father taught at Winchester College, when Dick Crossman was a pupil there. Wilson was educated at Winchester himself – he was some five years younger than Crossman – and then Balliol. Wilson spent a year teaching at Westminster School, then worked at the British Museum from 1937 until WW II. Wilson will thus have known at least some of Lord Kenyon's family. Lord Kenyon ruled over a number of museums and galleries himself; his relative Sir Frederic Kenyon was Director of the British Museum. Sir Frederic's daughter Dame Kathleen Kenyon became a famous archaeologist of the Middle East. Dame Kathleen was educated at St Paul's School for Girls, then Somerville a la Veronica Gnome and a number of Gnome's other female family members and was Principal of Sir Hugh's College, Oxford, 1962-73 – one of Gnome's descendants who didn't do the Somerville bit had much to do with St Hughes – and retired to a village outside Wrexham. In retirement, Kathleen gave them all a hand at the Chester Archaeological Society. Kathleen died at Wrexham on 24 Aug 1978
the same year in which Thomas Tyrell-Kenyon was caught making porn pics of an underaged boy 'in psychiatric care' after having spent the night with him. Thomas reported the boy for 'robbery', some of the robbed goods being the porn pics which were recovered by the police and destroyed because they was obscene Sarge. The boy was sent to a detention centre; Thomas was not prosecuted although he was many years the boys' senior.
Thomas's dad Lord Kenyon was many things, including President of UCNW, a member of the North Wales Police Authority, the most senior Freemason in North Wales, Chairman of Clwyd Health Authority, a JP, a Director of Lloyd's Bank…
Thomas died from AIDS in early 1993; his dad died in May 1993.
Between Thomas dying and Lord Kenyon dying, F and I appeared in Bangor Magistrates Court on the basis of the lies of Gwynedd social worker Jackie Brandt who claimed that I had screamed and sworn at her in Safeways such that she feared imminent violent attack. We pleaded not guilty. Our subsequent trial took place in July 1993, after Lord K was dead. Brandt got her own name wrong in the witness box, admitted lying to the police and to the Court and then began crying. We were found guilty for Staring At Her In Safeways.
During WW II, Duncan Wilson joined the Diplomatic Service of the Foreign Office. After WW II Wilson served in Berlin for the Allied Control Commission for Germany. He then specialised in Communist affairs and was Charge d'affaires in Peking, 1957-59; Ambassador to Yugoslavia, 1964-68; Ambassador to the USSR, 1968-71.
In 1971, Wilson retired from the Diplomatic Service and was appointed Master of Corpus Christi College, Cambridge. At Corpus, Wilson was Chairman of the Appeal Committee of Cambridge University and was instrumental in the procurement of a new building to house the Faculty of Music. Duncan Wilson retired as Master in 1980 and died on 20 Sept 1983.
Another sibling of Warnock and Wilson, Grizel, married Wilson's Balliol friend, the historian and civil servant Michael Balfour. Balfour was educated at Rugby and Balliol. During WW II, Balfour worked at the Ministry of Information and Political Intelligence Dept of the Foreign Office, the cover name for the Political Warfare Executive, of which Dick Crossman was a member. The PWE misused their security services powers to conceal Gwynne's Giggles and associated crimes. In 1944, Balfour joined the Psychological Warfare Division of the Supreme HQ Allied Expeditionary Force. After WW II, he became Director of Public Relations and Information Services, Control Commission in the British Zone of Allied-Occupied Germany. Balfour was Chief Information Officer at the Board of Trade, 1947-64. He was then Prof of European History at the University of East Anglia, 1966-74. Balfour died in Witney, Oxfordshire – security service's operative Douglas Hurd's constituency, which was succeeded by David Cameron in 2001 – on 16 Sept 1995. Another member of the 1995 Club.
Duncan Wilson's daughter Elizabeth married Romanian pianist Radu Lupu. Wilson was a good friend of Benjamin Britten and the cellist Mstislav Rostropovich.
Rayner Goddard built a strong reputation in commercial cases on the Western Circuit and was appointed a Recorder of Poole in 1917. Goddard became Recorder of Bath in 1925 and Recorder of Plymouth in 1928. He undertook work for the Barrister's Benevolent Association.
In 1932 Goddard was appointed a High Court Judge. In 1938, Goddard was appointed a Lord Justice of Appeal, after just six years in the High Court. Goddard was known for delivering well-argued and legally convincing judgements. Although Goddard delivered stern diatribes to criminals, his sentences were usually moderate. Goddard was appointed as a Law Lord in 1944.
History now tells us that when he appointed Goddard as LCJ, Attlee didn't know Goddard. LCJ Viscount Caldecote had a stroke in 1945 and suddenly resigned, creating a vacancy at an inopportune moment. By tradition the Attorney General should have been appointed; the AG at the time was Hartley Shawcross, 'who was considered too young and was unwilling to take up the post of LCJ' anyway. It is claimed that Attlee couldn't find a suitable candidate and thus the post was given to Goddard because someone had to be appointed. Goddard it is claimed was appointed as a stop gap, although he remained in post for over 12 years before Parker was appointed his successor.
Some of the notable cases starring Goddard included a June 1951 case that led to Goddard ruling that it was unlawful for police to demand to see people's ID cards, ID cards having been in force since the beginning of WW II. Goddard's rationale that giving the police the power to demand an ID card 'from all and sundry, for instance, from a lady who may leave her car outside a shop longer than she should' makes people resentful of the police and 'inclines them to obstruct the police instead of to assist them'. Thus Goddard argued, for the police to demand to see ID cards was unlawful because it was not relevant to the purposes for which the card was adopted. ID cards were abolished in Feb 1952.
No doubt ladies being hassled by the police while they nipped in to buy a pair of nylons were grateful for Goddard's ruling, but then so will have been Gwynne's Gigglers who rapidly expanded their crime empire from the early 1950s. The Home Secretary, 27 Oct 1951-19 Oct 1954, David Maxwell Fyfe aka Lord Kilmuir, was a mate of Gwynne's anyway and in 1952 Churchill declared that MI5 should be answerable to the Home Secretary, rather than the PM. Gwynne was unstoppable and just to ram that message home, Maxwell-Fyfe served as Lord Chancellor, 19 Oct 1954-13 July 1962. 
  Lest anyone suspect that I have a touching faith in ID cards to Fight Crime, I don't. If British citizens were obliged to carry ID cards, when I lived in north Wales I would not have been able to walk down Bangor High Street without being hassled in a way that would have made the Sus laws look reasonable. Furthermore Dafydd has been doing false IDs for years.
Goddard was the man who has been blamed for the 1953  miscarriage of justice that resulted in the execution of Derek Bentley. Lord Goddard directed the jury at the trial that, in law, Bentley was as guilty of firing the shot as his accomplice Christopher Craig, even though there was contradictory evidence as to whether Bentley was aware that Craig was carrying a gun. During the trial, Goddard made no reference to Bentley's mental state, apart from when Christmas Humphreys, prosecuting for the Crown, asked Bentley to read a statement that he had allegedly made to police officers after his arrest. Goddard told Humphreys that Bentley couldn't read.
After 75 minutes of deliberations, the jury returned a guilty verdict on both defendants. Craig was too young for a death sentence, Bentley was not. However the jury had returned a plea of mercy in favour of Bentley, along with the guilty verdict. The decision was passed to Home Secretary David Maxwell-Fyfe as to whether clemency should be granted. After reading Home Office psychiatric reports – one wonders who wrote them – and a petition signed by 200 MPs, Maxwell-Fyfe rejected the request and Bentley was hanged on 28 Jan 1953. Craig was sent to prison and released in 1963. Derek Bentley's conviction was quashed in July 1998 with the appeal trial judge Lord Thomas Bingham noting that Lord Goddard denied Bentley 'the fair trial which is the right of every citizen'.
Christmas Humphreys – HERE – GANG!!
Albert Pierrepoint, the hangman who executed Derek Bentley, was a tabloid favourite during the later years of his life and was always happy to provide a quote or even an interview about his lack of qualms with regard to those he had killed, including those who were later revealed to be innocent or those like Derek Bentley who subsequently came to be seen as high profile miscarriages of justice. Pierrepoint died on 10 July 1992, as the Gang had pretended that peace had broken out, while they were in the middle of yet another Cunning Plan, this time involving F as well, who was in the hands of Predators and had by then been relieved of his money and property. See eg. 'The Price Is Right'.
Pierrepoint hanged many including John Amery, the Lord Haw Haw-esque pro-Nazi during WW II. John was the brother of Julian, who was the brother-in-law of Maurice Macmillan. Julian Amery served as the Tory MP for Brighton Pavilion and was one of those who concealed/handled the Brighton end of Dafydd's enterprise, Brighton being the location of the brothels to which boys in care from north Wales were trafficked. Julian worked hand in hand with Asa Briggs, Spy Chief and VC of Sussex University. Asa had grown up near Bradford on the site of the Yorkshire ring, at the same time as Denis Healey, with whom Asa was mates. Asa was also mates with Harold Wilson. Like Thatch and George Thomas, Asa and Amery's friendship spanned the political divide.
Bingham – 1998…
During his term as LCJ, Rayner Goddard chose to continue his involvement with trials on the front line and opted to judge ordinary High Court cases.
Goddard presided over the 1946 libel trial at which Harold Laski, Chairman of the Labour Party, attempted unsuccessfully to sue the Daily Express for damages when it quoted Laski as saying that the Labour Party must take power 'even if it means violence'. On 13 June 1965, Goddard told Laski's brother Neville Laski that he didn't agree with the findings of the jury, had always been unhappy about the case, that it had been on his conscience.
Harold Laski was an LSE big wig who was mates with Gnome and Uncle Harry's brother. Uncle Harry's brother spent part of his career at Leeds University, which was the domain of Asa before Asa became VC of Sussex University.
Goddard played a major role in the trial of the Bodkin Adams, the serial killer who doubled up as a Top Doc. During the committal hearing of Adams on a charge of murder in Jan 1957, Goddard was seen dining with Sir Roland Gwynne – Mayor of Eastbourne, 1929-31 and Chairman of the local panel of magistrates – as well as the former AG Hartley Shawcross, at an hotel in Lewes. Goddard had already appointed Patrick Devlin to try Adams's case. On 15 April 1957, while the jury was out discussing the verdict on Adams' first charge of murder, Goddard rang Devlin to suggest to him, that if Adams were found not guilty, Adams should be granted bail before he was tried on a second count of murder. Devlin was initially surprised; a person accused of murder had never been given bail before in British legal history, but on consideration saw the merits of the suggestion. This move is now interpreted by many as having been a warning to the jury of strong judicial displeasure over the AG's plans to proceed with the second indictment. As LCJ, Goddard had responsibility for the conduct of all Courts in England and Wales, from magistrates courts to the Court of Appeal.
Adams was acquitted on the first count of murder and the second charge was controversially dropped by the prosecution, in an act that was later described by Devlin as an abuse of process.
The Bodkin Adams case is famous and I have blogged about it a number of times already. Goddard has been named and shamed repeatedly as having been responsible for the political interference with the trial. Goddard certainly didn't cover himself in glory but neither did many other people involved with the case. Harriet Harman's father Top Doc John B. Harman gave Expert Evidence in support of Adams although Harman had no experience himself in the area on which he gave Expert Evidence. The BMA also had a hand in the Bodkin Adams case; they removed police notes and when the notes were returned some crucial documents compiled by an Angel were missing. The BMA didn't have to resort to George Carman-esque methods to acquire the police notes; they explained that they were Doctors who could be Trusted and asked a Plod to hand the notes over. Which the Plod did, only to find that he never saw some of them again and neither did anyone else. Furthermore the BMA took the liberty of copying some of the police notes and passed them onto Adams and his supporters.
BOB BOOTHBY LINK to death of duke of Devonshire – thought to have been killed by Bodkin Adams
Pathologist Francis Camps famously suggested that Adams may have killed as many as 163 of his patients. There is a great deal of evidence that points to Adams being a serial killer, but the trouble with Camps' estimate is that Camps had a track record of er lying. Francis Camps was one of a trio of Top Docs in London/the south of England who worked together on suspicious deaths of high profile people for many years and it was evident that none of them could be relied upon to tell the truth.
I have discussed Camps and his two accomplices in detail in previous posts; two deaths about which they seem to have lied were those of Jimi Hendrix on 18 Sept 1970 and, in April 1969, Richard Asher, the Top Doc who was the father of Jane Asher. Richard Asher's body was found concealed in his own house after he went missing. The verdict was suicide.
Richard Asher worked at the Central Middlesex Hospital; he was a specialist in endocrinology/haematology with regard to mental illnesses. Asher was a colleague of some of Gwynne and Dafydd's criminal mates, including Sir Francis Avery Jones, who also worked at the Central Middlesex Hospital. South Wales-born Avery Jones was the man who gave 'advice' to the DHSS over years recommending that my records should be withheld from me under all circumstances. Jonathan Miller worked for Avery Jones when Miller was still a Top Doc rather than a full time poseur.
Richard Asher also had knowledge of wrongdoing outside of the world of medicine. Jane Asher was the girlfriend of Paul McCartney between 1963 and 1968, and Macca lived with the Ashers in their house at Wimpole Street. Another girlfriend of Macca's from that era was killed in a car crash.
Francis Camps and co were involved in the inquest and there are concerns that the whole truth was not revealed about the circumstances of her death. See previous posts.
Jane Asher's mum was a Prof at the Guildhall School of Music and Dance. Jane's elder brother, Peter Asher, began his career as Peter of 1960s pop duo Peter and Gordon.
Peter became Head of A&R for Apple Records and continued his career in California. Peter Asher was for a time the boyfriend of Millie Small the Jamaican singer who had a hit in 1964 with the novelty song 'My Boy Lollipop'. Millie died after a stroke four days ago,
shortly after I began posting my comments up on this blog about the nude pics of Macca that were left in our disused garage in the garden when I was in my early teens.
Now Then. Like Henry Brooke and a few other people, Rayner Goddard's reputation has been trashed by people holding Goddard to blame for a number of matters although others bore as much responsibility.
Such as the cases of Derek Bentley and Bodkin Adams. Goddard certainly did not behave well, but neither did anyone else in those cases. Views of Goddard's that have been ridiculed and used to demonstrate what a dreadful old git he was were known to have been shared by other people at the same time,
including Lord Denning.
Readers may know that Goddard is now most famous for one thing in particular: Goddard, it is alleged, was the judge who used to ejaculate when he passed a death sentence. I remember that this allegation first became public when I was a young adult. The information was alleged to have come from a former clerk who it was claimed had to supply Goddard with a pair of clean trousers if he was sentencing. When this story first did the rounds, the judge who featured was not named. We had all heard about 'That judge who used to ejaculate when he passed a death sentence' but the ID of the judge concerned was unknown. There was a degree of disbelief on the part of some people as a result of the dearth of solid information.
Goddard was named as the ejaculating judge in an article entitled 'The Judge Who Got Away With Murder' published in the Indie on 2 Aug 1998, written by Marcel Berlins, focusing in particular on the Bentley case. Berlins absolutely savaged Goddard and stated that 'Unfortunately Bentley had the bad luck to be tried and sentenced by one of the last hanging judges, Rayner Goddard, the Lord Chief Justice'. Berlins suggested in the article that no present day judge would ever be such a 'domineering bully' or harbour the punitive attitudes that Berlins attributed to Goddard.
Berlins' article was used as a vehicle to attack every aspect of Goddard and his career, including matters with which no judge in Britain at the time would have disagreed. Of course in 1998, Lord Bingham had become a hero over his ruling re Derek Bentley. Not only had Derek been dead years so Bingham's posturing was neither here nor there, but Bingham himself had a very worrying track record. Bingham was a fully paid up member of the Gang – DETAILS
In his article Berlins stated that such was Goddard's influence that few in the legal profession dared criticise him. Berlins article was published during the Waterhouse Inquiry. F and I had, nine months before Berlins' article was published, been acquitted at Caernarfon Magistrates Court after the Gang perjured themselves yet again in an attempt to have F put on probation and me sent to a secure unit. Readers might remember that we discovered that this was the plan when we found out that Tony Francis had written a Report for the Court weeks before the trial, with his recommendations for WHEN we were found guilty. After our acquittal, there was a flat refusal to apologise, let alone hold an investigation and F and I remained in the Care of the Forensic Team as Dangerous Patients. We had been arrested and charged in the summer of 1997 after F swore down the phone at a member of the Arfon Community Mental Health Team after I had provided F with the details of my unlawful detention at Ysbyty Gwynedd in Aug 1986, during which time I was injured by an Angel and left alone in a room with Dafydd who began to Talk Sex and then told me to get out of north Wales or he would have me arrested after I challenged him. Although I had not said anything to anyone during the phone call to the Arfon CMHT, we were charged with joint enterprise on the grounds that I had been in the house – not in the room, but in the house – when F made the call. See eg. 'The Price Is Right' for chronology, details etc.
Berlins' article in the Indie mentioned that Bentley and Craig had been charged with joint enterprise which could not happen today because the law has been changed…
Marcel Berlins was all over the media until his death last year on 31 July following a brain haemorrhage. I have blogged about Berlins in previous posts; I never heard Berlins mention the gross abuses that have been a feature of life in north Wales for so long now, although he most certainly knew about them. Berlins was born in Marseille, into a Jewish family. He moved to South Africa in 1951 and remained there until early adulthood. Berlins studied at the University of Witwatersrand and spent his early career in the Johannesburg criminal courts. Berlins then moved to London and completed a Masters at the LSE. He wrote a weekly column for 'The Guardian' and reviewed crime fiction for 'The Times'. In 1988 Berlins began presenting Radio 4's 'Law In Action', winning two awards for 'Legal Broadcaster of the Year', before retiring from the programme in 2004. Berlins featured as a contestant in Radio 4's 'Round Britain Quiz' between 2007 and 2014. He devised and presented for LWT the first TV drama documentary featuring real lawyers and judges doing their job
and created and edited 'The Law Magazine'.
Marcel Berlins became a Visiting Prof at City, University of London in the Dept of Journalism, teaching media law.
In 2005 Berlins married Lisa Forrell, a corporate lawyer and theatre director.
By 1998, the year in which Bingham and Marcel Berlins were putting the boot into Rayner Goddard for a matter that was the result of the actions of a number of people just as powerful as Goddard
and who were fairly indistinguishable from him in terms of attitudes, background etc, Miranda had become PM. Lord Denning was still alive and Cherie was a member of Lincoln's Inn a la Denning, as was Miranda and their former boss, crooked Gang barrister George Carman as well as Thatch.
Gnome's grandson the Hon Mark Piercy is also a member of Lincoln's Inn. See 'Time For Resignations'. Carman was by then a neighbour of Bodger's in Wimbledon and like Bodger, Carman used to hold summer parties. Cherie and Miranda used to drop in, even after Miranda was PM.
The Indie was established in Oct 1986 by Andreas Whittam Smith,  WHO.
In Aug 1970, Rayner Goddard had made highly critical comments about Gwynne and Dafydd's mate David Maxwell-Fyfe in an interview with David Yallop. It was in fact Maxwell-Fyfe who had refused to commute the death sentence on Bentley and furthermore Maxwell-Fyfe did not ask Goddard for his opinion; in the 1970 interview, Goddard maintained that had he been asked, he would have recommended that the death sentence was not passed on Bentley.
Yallop died from pneumonia in Aug 2018.
In the 1970s Yallop contributed scripts to BBC Comedy Classics and also wrote for every teenagers favourite 'Crown Court'. Yallop lost his job as an EastEnders scriptwriter in Oct 1992 when he proposed killing some characters with an IRA bomb. Whereas someone linked to Dafydd did that in real life re Uncle Dickie, Ross McWhirter, the Grand Hotel, Ian Gow and others.
Dafydd wasn't sacked. Yallop successfully sued the BBC for breach of contract.
Yallop was one of the co-authors of Zany Python Graham's autobiography, 'A Liar's Autobiography'. Which explains why that book is very entertaining but an excellent PR vehicle for a dangerous, criminal Bart's Top Doc at the centre of Gwynne and Dafydd's Giggles. Previous posts discuss Zany Graham's book being another vehicle used by the Gang in the direction of me and people known to me. Zany Graham's criminal friends killed him in Oct 1989 after he had befriended Mr Bridgy Celeb but had become too much of a risk to be left on the planet.
David Yallop's main interest was in Unsolved Crime. Most of the Unsolved Crimes about which Yallop wrote could be traced to Dafydd and Gwynne. I recommend readers to google Yallop's True Detective outputs, its a real laugh, most of them have featured on this blog and the Mr Bigs really are the same few people.
Bernard Levin – criticism of Goddard HERE
As is essential for the trashing of a reputation, Rayner Goddard popped up in popular culture after his death. In the first episode of the BBC Comedy Classic 'Porridge' in 1973, Norman Stanley Fletcher suggests that the harsh prison officer Mackay is 'the secretary of the Lord Chief Justice Goddard appreciation society'. Both of those Two Ronnies knew much about Giggles.
When I was imprisoned in the Bryn Golau Peep Show, one of the people with whom I was friends in there was like me in that he was in rather more of a position than many to notice the many worrying aspects of Dafydd and the Peep Show. John was a former soldier who had experienced a breakdown and had an interest in surprisingly High Culture, including classical music. He also liked antiques and told me that Ronnie Barker was renowned throughout the business for swindling customers, Barker having established an antiques shop. I asked John if Ronnie Barker wasn't just doing what many antiques dealers do but John said that Ronnie was far worst than most, so much so that that the police should really have been taking an interest in Ronnie.
Once I began this blog I discovered that my friend John was a plant. I don't know where from, but I was glad to hear it because after my complaint, Dafydd went in hot pursuit of the patients with whom I had been friends who he feared I would produce as witnesses. It's why Stephen Bagnall was killed. I noticed when I was in the Peep Show that, like me, John had noticed the constant law breaking and the attempts to entrap patients, fit them up, extract false confessions etc. John also stood up for me against Dafydd's henchmen but backed down when they confronted him. Now I know why; witnesses were being murdered and someone knew that.
John Fenton, Dafydd: he noticed EVERYTHING going on in there, including everything about you when you pompoused in through the doors and patronised John, then virtually offered to Get Him Off Of That Assault Charge in return for favours. John was a PLANT you stupid old bugger, which is why I couldn't trace him when I tried, although I certainly didn't mention that to you. I do know that Bluglass was asking around re who the 'John' was with whom I had been friendly.
As with the psych nurse Hilda with whom I shared a flat in Tooting who reported violent abuse of patients to her nursing tutor but was silenced, I can only assume that John was a plant who did raise concerns. The plants who raised concerns were ignored or dissed in the same way as the rest of us were. Ollie Brooke had just been imprisoned when I made friends with John and Harold Macmillan died while we were in the Peep Show together. Someone somewhere was seriously concerned. Yet Stephen and others carried on dying.
Lord Denning appeared in a Jim'll Fix It episode in 1985, fulfilling a Little Girl's Dream. The Little Girl wasn't so little, she was a teenager who had ambitions to become a lawyer. So Jim constructed a sickeningly patronising fictional scenario of a Court Case involving Noddy not driving as he should. Lord D made a guest appearance as the judge. The Little Girl was capable and bright but like everyone who was rash enough to appear on Jim'll Fix It, she was treated more as a child of seven would normally be. See previous posts.
The Derek Bentley case received an outing in the 1991 film 'Let Him Have It'. Because of the Gang's many friends and relations in the film industry, they have access to excellent PR as needed. 'Let Him Have It' was directed by Peter Medak – who was the Director of the 1990 film 'The Krays',
another Gang output, but even Medak's wives, Carolyn Seymour and Julia Migenes- and produced by Luc Roeg and Robert Warr.
The script was written by Neal Purvis and Robert Wade. Purvis and Wade wrote seven James Bond films between 1999 and 2020. Wade was born in Penarth, the bit of Cardiff in which the Nice People live and lived there until he was 11. His mother was an Artist and as a teen Wade making home made films. Purvis's dad was a photographer – say no more – and as a teenager Purvis was in a film club. Wade and Purvis met when they were students at the University of Kent; they began playing in a band together which they continued to do for at least 20 years.
In 2005 Purvis and Wade co-authored 'Stoned', the biopic about the last days of Brian Jones of the Rolling Stones, which they based on the account from a builder on the farm where Jones died, claiming that his death was not accidental as claimed by the coroner. F told me in the 1990s that lies had been told about Brian Jones's death and a builder knew the truth
but no-one was listening to him. Our house was bugged at the time by people who's priority was to help Dafydd et al not us.
Purvis and Wade's recent career exemplifies how the Gang eat each other. On 10 March 2017 it was reported that they were approached to write the script 'No Time To Die'. In July 2017, it was reported that they would write the script; in May 2018, EON announced that Director Danny Boyle – UCNW drama student from the 1970s everyone! Slumdog Millionaire, Olympics, NHS, NHS!! – was instead working with John Hodge on a new script. In Sept 2018, following Boyle's departure from the project, Purvis and Wade were re-hired to write a new script. Whether they have also cribbed that from the conversations of F's that were bugged by the security services while the world was told that F was completely mad and people were bribed to shut up about F's first hand witness accounts of serious crimes I have no idea.
Anyone for a David Hockney biopic? Coke and Champagne and Boys anyone? Francis Bacon would be even better from what I heard! Alcohol and Bottoms purchased
I understand but accompanied by serious violence. Very worrying, as those who bugged F and I knew.
'Let Him Have It' was distributed by First Independent Films – at the time owned by HTV, a Gang controlled company – and Fine Line Features. The release date was Oct 1991; the Drs Francis had just weeks earlier called the faux truce, while Plotting Continued. See 'The Price Is Right'.
Film buffs will recognise many aspects of 'Let Him Have It' as the work of the Gang, including the Stars. I know sod all about film and TV but even I recognised the names of Christopher Ecclestone and Tom Courtenay. Yorkshire's finest Tom has been discussed in detail in previous posts, the Gang runs through Tom's veins; I'm surprised that he hasn't died from Coronavirus such a good friend of the Gang is Tom.
'Let Him Have It' received very poor reviews, but it didn't stop the careers of those responsible for the naff movie.
Rayner Goddard died at his home in the Temple London on 29 May 1971.
He was cremated five days later;
no memorial service was held. Goddard had stated that he did not want one, believing that they were exercises in hypocrisy. Goddard left over £100k in his will.
Readers will probably have guessed what I am building up to. Goddard's reputation was utterly trashed during his very last years of life and in particular after he was dead – beat that story about ejaculating when he passed a death sentence, there's no evidence, but it's not going to be forgotten! – because Mrs Brady was in possession of a letter from Theodore Goddard that could have put Maurice Macmillan in prison.
Mrs Brady had told a lot of people about that letter but they were all happy to stick their snouts in a trough and be bought off. However someone knew that I remembered the letter although I rarely spoke about it; but who could know when I might mention the matter again. Take a close look at the dates and the identities of the people who gave Goddard a kicking. It began in seriousness in 1970, once Tom King had been imposed as the MP for Bridgy after the sudden death in office of Sir Gerald Wills,
for whom grandpa campaigned, but just before Grocer Heath became PM, when Tom King began making friends with Mrs Brady.
Sir Gerald Wills was a barrister of Middle Temple who will have been at least remaining silent about Giggles himself. Grandpa was Wills' campaign organiser for years and he seemed to be happy to support Wills in a way that he would not support Tom King. Father didn't like Tom King either, King was seen as an utterly unprincipled empty vessel on the make.
I don't know how close in terms of friendship grandpa was to Gerald Wills; I really do think that grandpa was in the position of people I know who gave up with the Labour Party because the rot was so great, but who persevered for a long time although they knew that things were grim. When I was young I knew that the standard narrative was that grandpa was the brains and workhorse behind Sir Gerald but Sir Gerald had to be the MP because he was cool and trendy, had nice manners etc. A Charmer!
Grandpa pissed people off, including by turning down an invitation to Brenda's garden party and then he turned down a K. When I was 17, Brown observed that grandpa must have been a big player somewhere because people didn't get offered Ks in return for running businesses in Bridgy. Brown also said that in that era, the repercussions for turning down a K could be quite serious. Brenda Shall Not Be Mocked!
I haven't had time to do any digging over the details; I don't know when grandpa turned down a knighthood, but he was obviously an honest but difficult activist in a landscape of serious criminals
which was going to end with blood on the carpet.
It is highly likely that Gerald Wills too was an utterly unprincipled empty vessel on the make who was killed by his own as it were.
People have been telling me for ages that Duncan Tanner, the Prof of Political History with whom I worked at Bangor, had only begun taking an interest in me because he had got wind that I was That Girl. Duncan was a first rate historian so he may well have known about my family being Tory; Duncan was solidly Labour and from Newport. I did know at the time that he had the dirt on all those we know and love. Nevertheless Duncan had a lot of energy, a lot of knowledge and I did like working with him. I dedicated one of my books to him; he died the day before I finished the very final draft. The Gang killed Duncan when he was admitted to Ysbyty Gwynedd, I know that. Duncan was utterly committed to the NHS and to the Labour Party, and they killed him.
That is why I will not give that Gang one inch. If Duncan was stabbing me in the back, I just feel rather sad about it; it didn't get him very far, but being friends with Dafydd et al never does.
I explained in an earlier post that one of Duncan's friends from his time as a PhD student turned up to his memorial service, a civil servant called France. I later discovered that his dad was Sir Arnold France, one of the Mandarins who was big in the Westminster Paedophile Ring. Arnold France worked with Dick Crossman and was one of those at the DHSS who concealed Gwynne and Dafydd's crimes. Prior to that Arnold France had worked as a Mandarin in the Admiralty.
It seems that his son's appearance at Bangor was supposed to be a Message To Me. It was water off a duck's back because I didn't know who his dad was. I do know now and I will observe to France junior that his dad's criminal pals killed his friend. No-one needs friends like that, they need flattening, not told that they're wonderful.
Grocer Heath's friend Denzil Freeth who had been ousted as MP for Basingstoke by Lord Denning in 1964 was still mates with the Grocer and with classical musicians and journos, as well as leading Anglicans. Denzil was pursuing a career in the City. Lord Denning had no problem with any of it.
Denzil was replaced as Lord Denning's MP by Sir David Mitchell, dad of Andrew, who during Cameron's premiership was at the centre of Plebgate. Andrew is married to a Nice Lady Doctor. See previous posts for details…
I haven't yet had time to discover the exact relationship between Rayner Goddard and Theodore, but they are very likely to be something to do with each other. Even if they weren't, the association of a legal big wig called Goddard with the practice of ejaculating when he passed a death sentence would be enough to neutralise any 1963 letter from a solicitors company called Goddard. Theodore Goddard had merged repeatedly by 1970 and had undergone name changes.
The tall tales about Goddard and the trashing of his reputation was to protect Maurice Macmillan's legal friend in a very high place: Lord Denning. Who was hand in hand with some unsavoury people who had enjoyed complete protection throughout decades of serious crime.
It was a sad day for this country when a shite on the make who had been the pupil barrister of George Carman knew that he would gain a great deal of money and power if he ruthlessly used those documents that Tony Francis was sending him and could also become PM. Marcel Berlins was never going to mention a word about any of it, although even if he had wanted to, he would have been served with a D-notice by Bernard Shrimsley, a journo who worked for Gwynne and Dafydd during his early career as Editor of the Liverpool Daily Post and then became the Digger's right hand man…See previous posts.
Macmillan's choice of LCJ Parker was succeeded as LCJ by mad old Sir John Widgery, who became Lord Widgery. Widgery grew up in Devon and was that county's equivalent of Lord Denning, as discussed in previous posts.
This pic of Widgery's forebears appears on Widgery's wiki page:
The Passmore family at Grilstone, Bishop's Nympton in 1894. The father is Edmund Passmore, his wife Lydia Jutsum, heiress of Grilstone. Bertha Passmore, front row far right, was Widgery's mother.
Mrs Brady knew the Passmores; I don't know which Passmores she knew exactly, but she knew the Passmores in the way in which she knew the Heathcoat-Amorys, the grand West Country political dynasty.
Widgery's family came from north Devon and his mother had served as a magistrate. A boy who lived in our hamlet, Coultings, Nick Hunt, went to Queen's College, Taunton. Because Nick boarded we didn't see him during the week, only at weekends and in the holidays. I didn't see Nick for a few years after I was about 14 until one day a very cool bloke began a conversation with me on a bus when I was doing A levels; it was Nick, he recognised me but I hadn't recognised him. He was by then at Sussex University. I never saw Nick again but people have told me that Nick was nobbled by the Gang but I don't know in what way. Nick certainly had information about organised abuse and associated crime in the area in which we grew up. From Nick's conversation with me as a teenager I would imagine that there may have been a substantial problem of sexualised bullying at Queen's College; Nick never did anything untoward to me at all, but his comments re life at Queen's were quite something, even for a pupil at a Bridgwater comp. The assailants and harassers were just a great deal posher at Queen's than the worst in Bridgy.
Nick's brother or step-brother Nigel also lived in Coultings but was completely different to Nick. Nigel was much older than Nick but he was a farm worker, for Robin Pardoe. If I had been a sociologist when I knew them I would presume that the two brothers must have been brought up after a huge family disturbance of some sort; Nigel was just like most other farm workers in the area but Nick was most definitely posh. Nigel told people that Nick was a spoilt tosser, Nick considered Nigel an embarrassment. I have no idea why the two brothers seemed to be from totally different socio-economic groups or why they hated each other. Nick's mum was a sort of older twee lady of the variety more likely to be found in Dorset; she always seemed very kindly and pleasant and they lived in the twee-est house in Coultings: Summer Cottage. It wasn't thatched but it could have passed itself off as being thatched.
There were some very unpleasant rumours circulating about Nick and Nigel's family from notorious sources and I'm fairly sure that they were either completely without foundation or, with regard to whatever had gone on, Nick's mum was a victim, rather than the perpetrator, of wrongdoing. Nigel's wife Linda was the target of a truly toxic resident of Coultings who caused quite enough problems for me by conjuring up pure fantasy so I would be disinclined to believe a word that she said about Linda. One of this woman's sons had been done for a series of rapes and was handed over to the care of a Top Doc in Tone Vale rather than being imprisoned as the result of a family member wielding influence with local big wigs; another of her sons was an alkie who choked to death on his vomit one day after his wife had fled the house to escape his serious violence. They were notorious, so much so that the toxic old cow was loathed and not taken seriously by anyone. Although I'm sure that when Dafydd needed Evidence, she would have been happy to have provided it. Mrs Brown was witness to serious criminal activity in that family and other local people knew about the same matter. Nick might well have been approached to keep quiet about that.
I am more concerned about Hughie, the next door neighbour of the toxic old cow, who committed suicide after I left the area.
Hughie was always considered a very nice bloke, but when I was at UCNW I was told that he had developed serious depression and a few years later I was told that he had killed himself. When I was living there, Hughie and his wife Diane were a Young Couple and very popular, very good with local kids, just a very nice couple. Their daughter Alison grew up in the hamlet – when she was born Hughie was so happy, I think they had feared that they might not be able to have children – and Alison became a policewoman. Which was another factor that caused me to wonder about Hughie's death. The rude account that I received of 'that miserable old sod Hughie has finally killed himself' was rather redolent of Hughie becoming very distressed and not receiving the right sort of support. Hughie was never a miserable old sod when I lived near him, he was very highly regarded, made an effort to be responsible towards the local kids and was one of the people who would actually take the trouble to make sure that we were safe if we were doing things like having a bonfire etc.
Widgery became a solicitor in 1933 but instead of practising law, Widgery joined Gibson and Welldon, a firm of law tutors. Widgery served in the British Army during WW II and reached the rank of Brigadier. Widgery was notorious for being a Freemason.
Widgery became a member of Lincoln's Inn in 1946; he became a specialist in disputes over rating and town planning, which would have set Widgery in good stead when one considers the domination of British public life by the Web of Corruption that was glimpsed in the T. Dan Smith-Poulson Scandal of the 1970s. The Web of Corruption was founded on public building contracts – Milton Keynes and other new towns as well as places like Swindon and Basingstoke starred – and sex work/trafficking. Gwynne and Dafydd et al were doing the trade in people and corrupt public officials – including Gnome's civil servant daughter Penelope – and architects, builders, Council officials, town planners etc did the deals over town development, including NHS buildings. Richard Crossman is an excellent example of the depth of the rot; Crossman as Secretary of State for the DHSS dished out NHS building contracts to the mega-star of an architect his friend Richard Llewellyn-Davies, while Richard's wife Patricia aka Annie, sat in the Lords and did Dick's bidding re DHSS policy. Richard L-D was the architect who built Milton Keynes. In her later years, his widow Annie L-D secretly cohabited with Lord 'Cub' Alport, who's wife had been Rachel Bingham, a member of Lord Lucan's family.
All roads led to the likes of Maurice Macmillan, Bob Boothby, Gwynne and Dafydd, as Widgery would have known. Widgery built his career just as that lot were building their empire. He became a High Court judge in 1961 as the Giggles at Cliveden and elsewhere reached new heights, as Red Benn et al prepared the safety harnesses and were making preparations for the Peerages Act, that resulted in Red Benn, but then also Lord Home and Hailsham renouncing their peerages and nipping back to the Commons as respectively PM
and the MP for the Top Docs of Harley Street in 1963
when they were needed. See eg. 'It's The Man In The Pub Again' and 'Tom Thumb and Hidden Bunnies'.
Widgery was promoted to the Court of Appeal in 1968 but bugger me, Widgery had barely got used to being in the Court of Appeal when Hubert Parker announced his retirement as Lord Chief Justice when there was no obvious successor! I mean Widgery was of course rather junior to be considered for the post of LCJ but there wasn't really anyone else and furthermore the other candidate at interview was wearing dirty shoes. And he had his hands in his pockets. So it was John Widgery for LCJ! 'The Lord Chancellor, Lord Hailsham, chose Widgery largely on the basis of his administrative abilities'.
As any fule kno, Gwynne's success at Denbigh was as a 'sensitive and wise administrator', as the 1986 Tribute after Gwynne died published by Clwyd County Council stated. Translated it means that Gwynne forged the documentation.
On 20 April 1971 John Widgery became Baron Widgery. 
FINISH THIS WIDGERY INFO
Devon – its lord Carrington!! – Carrington and his doings re security services and killing to ensure giggles continued – sir frank twiss, dad of roddam the Dolphin Square molester – twiss worked for Carrington in the early 1960s – then became sea lord – then black rod – roddam jailed for molesting boys – roddam spotted stars in the 1980s such as limahl – the money to build the stars careers came from mervyn greenway CHECK NAME – tiny Rowlands stockbroker
See 'It's The Man In The Pub Again'
Carrington put in charge of nato in 1984 – the browns house was bugged, they heard me chatting to col brown and they knew that he was a bit lax with the classified documents, the boys were laughing at them left around the house
On 19 Nov 1964 Benn and Incontinetia went to a party at Mountbatten's house in Wilton Crescent. Mountbatten 'introduced me to his son-in-law Lord Brabourne who is a film producer.
I had heard of this man and thought I would not like him but in fact he had some ideas on pay-TV which may be worth considering'.
Pay-TV has proved to be a great boon to the porn industry.
Lord Brabourne aka John Ulick Knatchbull, 7th Baron Brabourne married Mountbatten's daughter Patricia and was a survivor of the bomb that killed Mountbatten, Knatchbull's mother and his son.
Knatchbull was educated at Eton and Brasenose College, Oxford. – as were Acheson and achesons brother –
Knatchbull lived at the family seat in Kent. Patricia Knatchbull's aunt Louise Mountbatten was at the time of Patricia's marriage to Knatchbull Crown Princess of Sweden; she later became the Queen of Sweden.
In the late 1940s John Knatchbull began working as an Assistant Production Manager for TV, subsequently becoming a Producer. In 1970 Knatchbull founded Mersham Productions. He served as a Director and then Chairman of Thames Television and of Euston Films, 1978-95, and as a Director of Thorn EMI, 1981-86. – ucnw link – sir gareth Roberts – here
In 1979 Knatchbull was invested as a Fellow of the British Film Institute. In 1993 he was given a CBE.
Knatchbull starred on 'This Is Your Life'; the recording of Knatchbull being 'surprised' by Michael Aspel was made at a Gala Evening on 9 Sept 1990. The details of guests as well as the Tributes – including one from Carlo – are available online, just take a look at the rollcall of Gwynne and Dafydd's mates, what a laugh. At the time I was in the midst of all those High Court cases brought against me by Gang perjurers; Bodger and Men In Grey Suits were planning to depose Thatch by using me and my friends as the footballs…
It was about that time when Radio 4's 'Face the Facts' ran an expose on David Kirke, with Roger Waite maintaining that the police wanted to interview Kirke but couldn't find him, so I rang Bridgy to be met with gales of laughter and the info that they were in regular contact with Kirke and they knew where he was. Well everyone knew that Mrs Brady had possession of that letter from Theodore and had told many about it.
The Lord Hendy
John Major became PM after Thatch was deposed in Nov 1990. I was arrested days later on the lies of the Drs Francis. Major had been a Lambeth Councillor, a banker and considered himself All Monetarist, like John Biffen. Major was at the scene of many crimes earlier in his career, including at the DHSS between Sept 1985 and June 1987, then at the Treasury when Nige was Chancellor, Nige who's constituency was on the site of the Leicestershire ring and who's political career dated back as far as his role as the PM's aide in the immediate aftermath of the Profumo Affair, when father received the letter from Theodore Goddard. In those days, Nige was a business partner of Edward du Cann and Peter Walker's mates. By the time that John Major became PM, Dafydd was running Major's childhood turf of Brixton.
The British Royal Family: at the very heart of this bunch of murdering sex offending Gangsters.
The Lord Hendy
Knatchbull was a governor of a number of schools, including Norton Knatchbull School, 1947-2000; Wye Agricultural College in Kent, 1955-2000 – one of the most predatory teachers at Chilton School had close links with Wye College, he suggested it as a possible destination for me when I was at Chilton – and Gordonstoun, 1964-94. Knatchbull arrived as a guvnor of Gordonstoun just as Carlo left that establishment, having made it clear that he had loathed every minute of his time there. There are clues that Carlo was the victim of serious sexual bullying at Gordonstoun, which was probably why Knatchbull arrived on the governing body as soon as Carlo was out of the door. I have wondered for years who bagged which goodies in return for not ever discussing who did what to Carlo at Gordonstoun.
Knatchbull served as Pro-Chancellor of Kent University, 1993-99.
Kent was the domain of Thatch and the Leigh-Pemberton family. Tommy Leigh-Pemberton and his mates were friends of David Kirke's when No-One Knew Where Kirke Was in 1990, as the Cunning Plan to turf Thatch out was underway. Nige's daughter Nigella was a friend of David Kirke and the crowd.
Major somehow gained the upper hand over Ken Clarke to become PM; it can only have been a result of a deal with the BMA and Bodger et al. They hated Ken, did a deal with him to shut me up but no way would they let him become PM. The BMA would have liked a Labour PM of a non-Socialist hypocritical variety but the Windbag was unelectable and they knew it. Furthermore it was Tory criminal circles in Somerset who were supplying the lies to the Gang so the Tories had the edge on the Windbag there, no matter how many documents Francis was sending them. Tony Francis shafted you Windbag, he knew exactly who had the most powerful hand and it was the Tories who had done deals with Mrs Brady years earlier. Miranda made a breakthrough not 'because he is really a Tory' but because Miranda and Cherie were two of the criminal barristers of Denning's and Gnome's family circle.
John Knatchbull died on 23 Sept 2005, just after I had received my PhD. His wife Patricia died in June 2017.
Knatchbull was the Bigus Dickus behind the 1984 film 'A Passage To India'. A fine example of Gang PR; the story focuses on a Mad Young Woman who makes Fallacious Allegations against a Nice Young Doctor who is hung out to dry as a result of Imperialism and British Racism.
Oh please, never mind the matter of me making Foul Allegations about the Nice Royal Lobotomist at the time, does anyone really not know what Lord Mountbatten of Burma DID in India?? 
Lord and Lady Brabourne have eight children, one of whom, Timothy, was killed on 27 Aug 1979 by the bomb that killed Mountbatten et al.
Their eldest son Norton aka Lord Romsey, became the 8th Baron Brabourne and, from 13 June 2017, the 3rd Earl Mountbatten. Norton was educated at the Dragon School, Oxford, then Gordonstoun and then the University of Kent. Norton followed his father into the film industry in the 1970s. Phil the Greek is Norton's godfather and Norton is the godfather of Prince William.
Norton married Penelope Eastwood, who's father Reginald was a self-made millionaire and founded the Angus Steakhouse chain. Norton's cousin Carlo was best man at the wedding. Penelope went to school in Switzerland, before graduating from the LSE in 1976. Norton and Penelope lived at the family seat Broadlands, in Hampshire.
Norton and Penelope's children include Alexandra who married Thomas Hooper, CEO of Third Space Learning and Leonora who died at the age of five at Bart's from kidney cancer on 22 Oct 1991.
As a reward for the murderous lying Top Docs who by then had destroyed my career as well as the careers of two other witnesses, the Leonora Children's Cancer Fund was established and registered on 14 Sept 1994, just as Bodger and Malcolm at St George's were in the process of being exposed as having perpetrated a huge research fraud. See 'Now Then…'
Leonora's Cancer Fund finds Angels to look after children with cancer. Between having a fag and Crying when they have been caught out yet again on a lie or a crime that has resulted in patient harm. Phil the Greek attended a reception in aid of the charidee on 3 May 1994; Dafydd had just planted the brick that I had thrown through his glass door and was in discussion with the MDU as well as the world and his wife re raising a High Court injunction against me to protect him from murder until I was fitted up and sent to live with Mr Savile.
That Dreadful Peter Hain was celebrating though, because Nelson Mandela became President of South Africa on 10 May 1994, so that was a cause for self-congratulation, boasting, having a knees-up and a sing song while concealing a few other activities of David Ennals and his mates.
Was it worth colluding with Tiny Rowland and Hoogstraten then Peter Hain? South Africa isn't quite the state that everyone hoped for is it?
The flags were out again in July when Miranda Of Lincoln's Inn became Leader of the Labour Party! 
Who knows how poor Leonora died at the age of five after all that Care from Bart's; they'd killed John Smith on 12 May of that year which was almost certainly intentional,
but they're so bloody hopeless that they may just not have known what to do to save Leonora's life.
Norton's sister Amanda, now Amanda Ellingworth, is a social worker. Lady Amanda graduated from Kent University before completing her social work training at Goldsmith's. With a CV like that, Lady Amanda surely bumped into Sister Hutt, another social worker who is a graduate of Kent, somewhere along the way. Lady Amanda also has a certificate in Mandarin Language from the Beijing Language Institute. I don't think that Sister Hutt has one of those, but it could be useful if, for example, one was selling Chinese babies to anyone who had the dosh, as Anglesey Social Services were in 2000. See previous posts.
Amanda's earlier career was in UK social work, in children's services and child protection.
Having learnt the ropes with gangs of child molesters, Lady Amanda moved into work at a senior level in the health service, children's services, adult social care and affordable housing.
Lady Amanda has held a portfolio of directorships and Chair roles. At present, Lady Amanda is a Director of Plan International – Lady A's idea of Saving The Children Of The World –  Barnardo's and GOSH. Amanda's previous roles include Chair of the Caldecotte Foundation, Chair of the Guinness Partnership – a provider of affordable housing! – the  founding Chair of Guinness Care and Support (what's that all about then Amanda, alcohol recovery??) and Deputy Chair of Yeovil Hospital!
Carlo proposed to Lady Amanda shortly after Carlo's Uncle Dickie was blown to bits with a few other of Amanda's family, but Amanda wasn't in the mood to be thinking of marriage at the time, turned him down and Carlo progressed onto the Fairytale Wedding to Di. Within three years the Royal Lobotomist on Carlo's Service at UCNW who was a colleague of so many with whom Lady Amanda has worked was making indecent suggestions to me!
If it's OK by you Amanda, I'll give Yeovil Hospital a miss! They didn't do Paddy Ashdown much good even though he Tweeted His Support for them.
Lady Amanda of Organised Abuse married novelist and property developer Charles Ellingworth on 31 Oct 1987, when people were planning to kill me because I was refusing to shut up about the Royal Lobotomist and his mates. Thatch's recently  appointed Lord Chancellor Michael Havers – Bodger's constituency MP – even stepped down on Top Docs' advice on 26 Oct 1987 to ensure that he was well away from the scene of the crime when the dirty deed was designed to come to fruition. Charles is the eldest child of a Leicestershire Roman Catholic Family, who attended Ampleforth College and later Oxford University. Charles and Amanda have three sons, two of whom were born in Salisbury in 1992 and 1995, so Lady Amanda Saviour Of Kiddies obviously has doings with Salisbury Of Ted Heath.
If Amanda is still in need of another job I'm sure that before long there'll be a vacancy at Board level at the Betsi. A Royal with a track record like Amanda's is surely what is needed to rescue the NHS in north Wales from the abyss into which the Royal Lobotomist and his mates have led it.
One Strong Woman who has not enjoyed the profile of Role Models such as Babs Castle and Thatch who's reputation as an accomplice to Giggles and serious organised crime must be recognised on this blog is Baroness Irene Mervyn Parnicott Pike, known as Mervyn. Pike was the Tory MP for Melton in Leicestershire, 19 Dec 1956-27 Feb 1974. Mervyn's early life provided excellent conditions for a career dedicated to crime and Giggles. She was born into a family of pottery manufacturers in Castleford in Yorkshire, educated at Hunmamby Hall in Yorkshire and Reading University, served with the WAAF during WW II and became the MD of a pottery.
Mervyn was Assistant Postmaster General, 1959-63 and joint junior Minister in the Home Office, 1 March 1963-16 Oct 1964. Mervyn was at the coal face throughout the Giggles before, during and after the Profumo Affair and she was also where the action was when Maurice Macmillan bankrupted my father and swindled other farmers, when Theodore Goddard sent his letter, when father was offered and accepted the job on Jacob Lori's farm down the road from Lord Denning and when Denzil Freeth stood down as Lord D's MP.
Mervyn was created a life peer on 15 May 1974 and became a Dame in Brenda's 1981 Birthday Honours. Mervyn Pike was Chair of the WRVS, 1974-81 and of the Broadcasting Complaints Commission, 1981-85.
Mervyn Pike died on 11 Jan 2004;
a Merfyn became VC of Bangor University in 2004, after a year as acting VC.
After Mervyn died, she was given the PR treatment by Andrew Roth who wrote her obituary that was published in 'The Guardian'. Roth stated that Mervyn was 'the most socially conscious Conservative of her time', who 'rose only to the position of Assistant Postmaster General (under Harold Macmillan from 1959 to 1963) probably because the Conservatives could not afford her wishes for generosity for the needy'. In 1974, she became Chairman of the WRVS 'helping to draw up contingency plans for nuclear war'. In 1946 Mervyn took over as MD of the family firm Clokie and Company, one of the longest established potters in England and held the post for 13 years. 'She also became director of a pottery clay firm in Newton Abbott, Devon and of Dunderdale Instruments.'
In parallel Mervyn became involved in Tory politics, getting elected to parish, district and County Councils and becoming the Yorkshire rep on the Tory Party's NEC. Mervyn became the MP for Melton as a result of Anthony Nutting's resignation over Suez in 1956.
After serving David Renton as PPS, Mervyn became Assistant Postmaster General. She also served in the Home Office in Alec Douglas-Home's brief administration, under Home Secretary Henry Brooke.
Lord David Renton –
After Harold Wilson was elected PM in 1964, Mervyn became the Tory's Spokesman on Social Services, accusing Wilson of inadequacy with regard to his concessions to the needy. In a 1967 pamphlet, 'Needs Must', Mervyn 'rejected old Tory claims that feckless work and reckless breeding cause poverty insisting on the genuine needs of widows, deserted mothers and the elderly'. Lord Denning championed the same causes at the same time.
Grocer Heath did not appoint Mervyn to a Govt post when he became PM which surprised many; thus Mervyn 'became increasingly interested in tackling social issues through voluntary task forces.'
In 1974, Mervyn decided not to stand again as an MP. The Grocer 'decided to harness her energies to redirecting the WRVS towards handling the aftermath of a possible nuclear war… and she attacked the problem for seven years'.
In 1981 Pike became the first Chairman of the Broadcasting Complaints Commission, which followed on from her prior job as Chairman of the IBA's general advisory committee. After her four year term at the Broadcasting Complaints Commission, Pike became Chairman of Michael Spicer's firm, Economic Models. She bagged her peerage in the Grocer's 1974 resignation honours list 'but rarely voted'.
Pike was undoubtedly in the thick of Giggles, Maurice Macmillan's wrongdoing, had knowledge of the letter from Theodore etc and there are clues everywhere that Pike was dropped from polite Tory criminal company in public life but continued being busy behind the scenes.
I'm wondering if Mervyn Pike was anything to do with the utterly toxic woman who lived in Coultings whom I referred to above as spreading vindictive rumours about many other people in the locality; her maiden name was Pike. Her brother was the Headmaster of Cannington School back in his heyday and was reputed to have pulled strings to ensure that his nephew was not jailed for a series of rapes in the early-mid 1970s. Father mocked the notion that a retired Head of a small village school could ever influence such a process but it was very likely that he could, because he had knowledge of serious wrongdoing on the part of a number of local big wigs, including his sister, who had colluded with the criminality of more powerful people than her. She worked as a cleaner for my grandpa and granny for years and just caused havoc; she grovelled a bit when her son was headline news for multiple rape but was soon back firing on all cylinders in a way that would have made Gang members in Gwynedd proud when they've been caught with their trousers off. Furthermore, many of the problems in the Bridgy area were caused by teachers, of which Bill Pike was one. That part of Somerset in the 1960s and even 70s was a bit like Gwynedd in that there were a few quite posh people – landowning gentry – but a dearth of the professional affluent middle classes and thus teachers enjoyed a status that they didn't in areas like Bath or Wells where well-educated wealthy people were greater in number. Bill Pike was probably blackmailing people all over the place. It was widely and openly alleged by local people that Pike and his sister had been in an incestuous relationship for most of their adult lives; such things didn't tend to be discussed by older people when I was a teen but no-one held back on that matter, all teens in Coultings heard those comments from older people who remembered the set-up in the Pike household. It was how people rationalised the actions of the vindictive cow who was Pike's sister after yet another attack on them…
I was the constant target of Bill Pike's sister's venom as a teenager and I was told after I began this bloke that it caused more trouble than I ever knew when the Gang came after me. I can well imagine, but as with Mrs Brady networking with gangsters, if people are unscrupulous and ruthless enough to repeat the lies and insane fantasies of someone who was the most notorious person in the district re a troubled, dysfunctional, criminal background, there isn't a great deal that I can do about it. There should have been a criminal investigation into that lot years ago but there wasn't.
The Lord Hendy
Ray Mawby succeeded Mervyn Pike as Assistant Postmaster General, serving in that role, 1963-64; Mawby was another who was at the scene of Maurice Macmillan's and Lord Denning's crimes. Ray Llewellyn Mawby was the Tory MP for Totnes in Devon, 1955-83.
On 28 June 2012 following access by the BBC to previously secret files held by the current Czech republic security services, Ray Mawby was revealed to have spied for Czechoslovakia during the cold war. Mawby had been in the pay of the 2nd Directorate of the General Staff of the Czechoslovak people's army, the military intelligence service of the Czechoslovak Socialist Republic.
Among other things, Mawby promised to ask questions in the House on behalf of his paymasters and was alleged to have handed over lists of parliamentary committees, details about fellow politicians including a supposedly confidential parliamentary investigation into a Tory peer. Meetings are alleged to have ended completely in Nov 1971.
MI5 maintained that there was no indication that they knew of Mawby's spying activities, although if they were bugging my friends and I at Chedzoy School I doubt that they missed Mawby nipping off to meet his friends from Czechoslovakia. It is also alleged that Mawby is the only Tory MP known to have spied for a Communist Govt. But they would say that wouldn't they, in the way that they maintained that there was no evidence of any misconduct on the part of the Royal Lobotomist or Dafydd.
John stonehouse – disgraced Labour MP for TITLE – spied for Czechs.
Mawby was educated at Long Lawford School near Rugby. He worked as an electrician and entered politics through his involvement with trade unionism. Mawby was an official in the Rugby branch of the Electrical Trades Union and became the first President of the Conservative Trade Unionists' National Advisory Committee.
Mawby was a Rugby Borough Councillor in 1952. In 1954 Mawby was present in a delegation to Cairo when Gamal Abdel Nassar gained power in a coup and Mawby was the first foreign politician to officially meet him.
Ray Mawby died on 22 July 1990.
Here's an extract from my post 'The Bitterest Pill':
Sir Peter Morrison was Minister of State for Energy, 11 June 1987-23 July 1990. On July 10 1990, Gwynedd Social Services took me to Court in Chester and attempted to have me imprisoned on numerous charges of breaching the High Court injunction that they had obtained against me in May 1990, on the basis of the perjury of two Gwynedd social workers, Keith Fearns and Jackie Brandt. When I appeared at Chester Court, Fearns, Brandt and their social worker colleague Maggie Fookes, as well as their CPN colleague Bob Ingham, perjured themselves to such an extent that something like 13 or 14 charges against me were thrown out. The Presiding judge, Justice John Roch – he later became Lord Justice Roch – helpfully asked if they would like more time to rewrite their statements, presumably in order to get their stories straight. Their barrister politely turned down the request... My post 'Some Big Legal Names Enter The Arena' provides details of: the perjury; the forged documents, which included a forged letter from a Top Doc, Carl Littlejohns, who had previously been employed at the North Wales Hospital Denbigh; the collusion of the Welsh Office with Ron Evans, the bent lawyer employed by Gwynedd County Council; and the change of judge and Court of which my barrister Suzanne Evans was not told, she was sent to the wrong Court and arrived late and stressed for my case.
Suzanne Evans knew that there had obviously been an attempt to rig the trial; she was a young, unknown barrister and after it became clear that industrial scale perjury had been exposed, Roch became very angry with her, rather than the perjurers. He shouted at Suzanne and she was clearly intimidated; as was I, I realised that we were dealing with a madman who was ignoring the obvious lies of four witnesses. Suzanne Evans however has gone on to forge a nice career for herself in the Family Courts having rolled over for a gang of paedophiles (see previous posts), so it was clearly worth it.
On 23 July 1990, Peter Morrison was appointed as PPS to Thatch.
On 24 July 1990, administrators at Clwyd Health Authority contacted Andrew Park claiming that I had rung a Kay Hemsley at the North Wales Hospital and threatened an Angel. No-one could produce evidence that I had done this or that if such a call had been received it was me who had made it, so Park wrote to Clwyd Health Authority requesting that next time could Hemsley remember to explain how she knew that it was me calling. Kay followed orders, within a short while she had given a written account of another call supposedly from me and explained that she knew that it was me because she had spoken to me before and recognised my voice. Park had been busy anyway, informing Gwynedd and Clwyd Health Authorities that he wanted as much information as possible, to build up a complete 'dossier' against me. The perjury and forging of documents continued apace. See 'Some Big Legal Names Enter The Arena'. The Secretary of State for Wales, 4 May 1990-27 May 1993, was Lord David Hunt.'
In more recent posts, I have provided further details of the farce in Chester on 10 July 1990 and events directly related to the farce. The Arfon perjurers had never seen their 'signed affidavits' before they arrived at the Court. Just before the case they had received handwritten instructions by crooked Gwynedd County Council solicitor Ron Evans ordering them to turn up early and ask for 'the clerk of the court' who would show them their statements. They were instructed by Ron to 'familiarise' themselves with the evidence. The Arfon perjurers were too thick to learn Ron's drafted lies, thus it all fell apart in Court…
The Lord Hendy
Now Then. The observant will have realised that Ray Mawby was Assistant Postmaster General during the execution of the Great Train Robbery, the Crime Of The Century which was known to have been committed with Inside Help from people in Places So High that the most guilty were never named. Other blog posts of mine have named John Platts-Mills QC, who was defence counsel for the Great Train Robbers. Platts-Mills was one of Denning's Hampshire circle – Platts-Mills' son Jonathan was a Director of Lonrho – and also acted as defence counsel for the Krays at the 1969 Old Bailey trial which finally saw them jailed for decades. Of course Theodore Goddard had something to do with the Great Train Robbery. I have emphasised the inescapable guilt of Harold Wilson's Cabinet Ministers eg. Lord Gerald Gardiner, Frank Soskice, Tony Benn et al in terms of being the people who came into Govt in the aftermath of Maurice Macmillan and the Great Train Robbers, who concealed the guilty because they were all mates with (or even related to) each other, no matter what their political posturing.
I haven't yet mentioned the Cabinet Minister who was at the scene of the crime in such an obvious way that at the time he did have to endure 'criticism' over his inattention to 'security issues': the Postmaster General Reginald Bevins. Reginald, the MP for Liverpool Toxteth, was a mate of Dafydd's!
John Reginald Bevins was born in Liverpool, one of five children. Bevins was educated at the Dovedale Road School and then at Liverpool Collegiate School. He joined the insurance business and also the Labour Party. In 1935 he was elected to Liverpool City Council. At the outbreak of WW II Bevins enlisted in the Royal Artillery. He was stationed firstly in the Middle-East and then in Europe. Bevins completed his tour of duty as a Major in the Royal Army Service Corps and became a strong supporter of the Tory Party. At the conclusion of WW II, Bevins immediately sought a Parliamentary nomination for a Tory seat. He was chosen to run for the West Toxteth division Labour-held seat; he lost by 4,814 votes, on a pro-Labour swing much less than the national average.
Bevins, who remained on the City Council after his change of Parties, became a popular figure in the Liverpool Conservative Association. In 1947 he was chosen to fight the Liverpool Edge Hill division in a by-election. Although Bevins did not win, he reduced the Labour majority to less than 2,000. Boundary changes announced the next year created a united seat in Liverpool Toxteth and the sitting MP for East Toxteth, Patrick Buchan-Hepburn, chose to move constituencies to Beckenham in Kent. Bevins was chosen to attempt to retain the new seat for the Conservatives and succeeded in the 1950 General Election by 2,620 votes. When the Tories returned to office in 1951, Bevins was appointed as PPS to the Minister of Housing and Local Govt, Harold Macmillan. Bevins' knowledge of Liverpool municipal housing issues was valuable to Supermac, who was leading a housing drive. In November 1953, Bevins was brought into the Govt himself as Parliamentary Secretary to the Ministry of Works. He occupied that post until 1957.
Previous posts have explained how it was the Ministers of Housing and Local Govt as well as those in the Ministry of Works who were particularly responsible for the development of the Web Of Corruption, whatever Party those Ministers represented. They held responsibility for the huge Govt building contracts. Supermac pursuing a policy of building houses – an eminently sensible policy in itself – meant that the potential for corrupt deals involving numerous people from right across the political spectrum was fantastic. The Minister for Housing and Local Govt also had much to do with the 'Welsh Affairs' portfolio, although in north Wales there wasn't the sort of huge municipal development that there was in cities like Liverpool.
It was in 1952 that Churchill gave Home Secretary David Maxwell-Fyfe all the responsibilities that he needed to allow his mates Gwynne et al to begin expanding the Giggles without being held to account by anyone, by making MI5 answerable to the Home Secretary rather than the PM.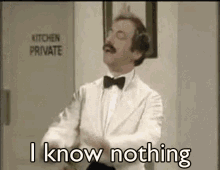 Bevins and Supermac were at the controls of machinery that put the plan into action at the time. It was in 1952 that Dafydd began his Medical Training at Liverpool, being supported in that role by MI5, the whole purpose of the venture being to Train Dafydd to become Gwynne's assistant and eventual successor.
A note to the 'It was all about you' contingent: 1952. Ten years before I was born, this was not just me! Gnome and the Gang were busy BEFORE Mrs Brady and father had even met each other…
Macmillan became PM in January 1957 and moved Bevins back to the Ministry of Housing and Local Govt as Parliamentary Secretary, what with Bevins being such a safe pair of hands. The Minister to whom Bevins answered was Giggler Keith Joseph 
of a Leeds constituency at Savile Central, who famously had concerns about Plebs Breeding and Not Being Able To Look After Their Kids. Joseph's family firm was Bovis, the construction giant. Later in 1957, Dafydd Qualified as a Top Doc from Bevins' local School of Medicine. Bevins had a key role in guiding the Rent Act 1957 through Parliament which removed rent control and was highly controversial.
Ah Rachman was born in Liverpool, virtually in Scottie Road, with a Lorra Lorra Laffs!
After the 1959 General Election, Bevins was appointed Postmaster-General. The role was not in Macmillan's Cabinet and rather low in the formal priorities, but it had a higher public profile than this situation would suggest. Bevins was also appointed to the Privy Council. Did someone have an Important Job in mind for Bevins perhaps?
Among the responsibilities for the Postmaster General was TV. Bevins was, like Macmillan, a supporter of commercial TV, which many in the Conservative Party then regarded as un-British. As were a few other practices.
Bevins had guidance from a friend of Macmillan, Norman Collins, who was involved in Associated TeleVision (ATV). Bevins had a delicate role as the potential profitability of the new entertainment medium was high; Bevins observed that when Lord Thomson – Thomson was another pal of Lord Denning's Hampshire crowd as well as a pal of Mr Benn the Red Knight, the two things often going hand in hand – said commercial TV was "a licence to print money", he had been more indiscreet than inaccurate.
Lord Thomson received the Govt contract 'for the advertisement of telephone directories' when Red Benn was Postmaster General. Lord Thomson had already built his new HQ in Hampshire equipped with everything needed to undertake a mass surveillance operation on the general public of the UK by the time that he had his first meeting with Red Benn to discuss the contract for the phone books. Benn was delighted to note that Lord Thomson's HQ was of such a high standard that it exceeded any of the Govt surveillance establishments and that it was equipped with everything that the Govt was thinking that it might need in terms of Databases for the next 15 years. Red Benn realised that the future was Govt partnership with private industry in such ventures. Lord Roy Thomson was a Canadian who owned 'The Times'; he eventually flogged 'The Times' but by that time he had established a mighty dynasty That Owned Lots Of Things. See previous posts.
In November 1962, Bevins was telephoned by journos who asked him about the new BBC satire programme That Was The Week That Was; Bevins said he intended to do something about it. Macmillan immediately sent him a memo telling him to do nothing.
TWTWT notoriously demonised Henry Brooke, Supermac's Home Secretary for a number of matters that were either not Brooke's responsibility or for which Brooke was only partly responsible. Nonetheless the mud stuck; like Rayner Goddard, Brooke's reputation never recovered.
In Wales, Brooke is remembered as being responsible for the flooding of Cwm Tryweryn to create a reservoir to supply drinking water to Liverpool, which involved the forcible eviction of the villagers of Capel Celyn near Bala. It was undoubtedly outrageous, but all Welsh MPs but one supported the policy. This absolutely was not Henry Brooke acting alone. The city of Liverpool was utterly unsympathetic to the pleas of the people of Capel Celyn; they were insulted by the likes of Bessie Braddock and had abuse hurled at them by Cilla's neighbours when they marched through Liverpool in protest.
Tryweryn was the focus of activism in Wales and it was a cause very successfully used by Plaid, in particular Gwynfor Evans, who, along with his supporters, always attributed his election win on 14 July 1966 –
making Carmarthen the first Plaid seat in the Commons – to the insensitivity over Tryweryn. Evans was working for the security services. See eg. 'The Grotesque Chaos Of Barcelona'. The by-election that Evans won was a result of the sitting Labour MP for Carmarthen dying prematurely from cancer on 14 May 1966; it was Lady Megan Lloyd George. Lady Megan's medical care had not been what it should have been, but then neither had the care of her father or her mother. Not even with the advice of the Royal Doctors… See previous posts.
Henry Brooke was at the controls when the decision to go ahead with Trywern was made but in the same role he also DETAILS
Lady Megan's death was one of a flurry in 1966. Lord Bill Astor died from a heart attack in the Bahamas on 7 March 1966; Dorothy Macmillan died from a heart attack on 21 May 1966; Gnome crashed his bike on 7 July 1966.
As a medical student in Liverpool, dear old Dafydd had been part of a cell of Tryweryn activists and in pursuit of the cause, Dafydd nipped over to Ireland to learn violent resistance techniques at the knee of Republican activists. Dafydd the security services plant and common criminal, who in his day job as a med student, was learning at the knee of those members of the British Establishment who ran Liverpool, from one-time Commie Bessie Braddock to Top Doc Lord Henry Cohen and the Earl of Birkenhead and his family.
Dates For Your Diary: 7 July 1966 – Gnome crashes; 14 July 1966 – Gwynfor triumphs in Carmarthen; 21 April 2005 – Gwynfor dies.
I put the finishing touches to my PhD thesis in April 2005 and gave a copy to my PhD supervisor. He told me to tell Merfyn that I'd finished the final draft and also told me to tell Merfyn that the thesis has passed the Thud Test ie. when dropped on the floor, it made a nice Thud thus demonstrating that there was a substantial body of work there. I wasn't in Merfyn's bunker when I told him, he was on his way out and I told him just as he was leaving his office with his PA Sue Collick present. Sue who was passing so much information about me to Interested Parties…
After the Great Train Robbery in August 1963, Bevins was criticised for laxity in security, the robbery having happened on a mail train. Bevins moved to increase security, but resisted calls to have armed police guarding the trains. That October, Bevins was shocked at the choice of Sir Alec Douglas-Home as the new PM (to replace Macmillan), as he thought Douglas-Home was part of the upper-class traditional leadership of the Conservatives who would find it difficult to win support from the electorate. Gwynne and Dafydd were in shock as well, ewe know it will be terrible for the Gwerin, but we'll be here for them.
The General Post Office workers' pay negotiations of 1964 were particularly fraught. The Govt was running an incomes policy, but Bevins pressed for an offer of 5%; the Cabinet insisted on a lower offer, which resulted in a strike threat. The eventual settlement was 6·5%, and Bevins ended up taking the blame for fuelling wage inflation; he felt resentful, on the ground that his own approach would have led to a lower settlement.
At the 1964 General Election, Bevins lost his marginal seat. He immediately declared he would have no further political involvement until the upper-class establishment was removed from the Conservative leadership.
Although supporting Reginald Maudling, Bevins was cheered by Grocer Heath's election as Leader in 1965.
Bevins knew he would have no chance of a comeback in politics and wrote a book called The Greasy Pole, which laid bare his bitterness with his treatment. After All That He Had Done For Them!
Bevins also called for reforms of Parliamentary procedure to reduce the Parliamentary week to three days and to sit for only 20 weeks in the year. The sort of terms and conditions enjoyed by a native of Carmarthenshire, Ann Hopkin, when she worked as a Senior Lecturer In Music Education at Bangor University and spent an hour teaching postgrad teacher training students How To Make A Noise Like The Wind.
On the last day of term Ann was allowed to bring her toys in to play with.
Reginald Bevins worked for Francis Industries, an engineering company. His son Anthony Bevins became a journo. Anthony John Bevins grew up in Toxteth and was educated at the Liverpool Collegiate School and the LSE. During a year in Bengal, teaching for the Voluntary Service Overseas (VSO), Tony met his wife, Mishtuni Roy, known as Mishtu; they married in a Bengal temple in 1965. Bevins started at Dafydd's PR vehicle the Liverpool Post in 1967, moved to London as its lobby correspondent in 1970, and then joined the political staff of the Sunday Express in 1973. Later that year Bevins became The Sun's political correspondent. He moved to the Daily Mail in 1976.
In 1981 Bevins became Chief Political Correspondent of The Times, but the Wapping dispute, ended this period of his career. Bevins stood in the final union chapel meeting and told his colleagues, "I will go to Wapping with ashes in my mouth". Like the other Principled People who protested at Wapping after years of printing the Digger's lies which helped keep Thatch in power, Bevins came over all cross when institutionally racist and misogynist print unions who had been operating restrictive practices for years were shafted by the combined forces of Thatch and the Digger and Mrs Brady's letter from Theodore. Bevins never managed to publish what was happening to me and my friends anywhere or any of the other targets of the Gang.
Bevins joined The Independent before its launch in 1986 and was the newspaper's first Political Editor. Significantly, his newspaper opposed the anonymous lobby system, preferring to find their own sources, a policy Bevins fully supported. Not a word about Gwynne or Dafydd ever appeared until the North Wales Child Abuse Scandal was such big news that it could not be avoided. Bevins was credited by Colin Hughes with bringing down Margaret Thatcher. Actually it was me wot brought down Thatch, but I didn't benefit and I wasn't supposed to. The BMA and the discontented Tories had that one all stitched up for themselves.
In 1991, the year that I and my two friends had our careers destroyed after we brought down Thatch, Bevins won the What the Papers Say 'Political Reporter of the Year' award.
Bevins left The Independent in 1993 for The Observer, but returned to The Independent in 1996 and moved again in 1998 to the Daily Express, but left the Express in 2000 after it was taken over "by a pornographer", Richard Desmond. Dear old Bevins did have his standards.
Anthony Bevins died of pneumonia aged 58, on 23 March 2001 shortly after his wife. It Was For The Best.
Anthony was considered one of the most free-spirited political journalists of his time. It was because of his 'free spirit'
that the Bevins Prize was named in his honour.
Re Reginald Bevins' constituency of Toxteth, it was of course the focus of Fotherington-Hezza's attentions when Fotherington-Hezza was the Minister For Bagging A Political Career By Keeping Quiet About Maurice Macmillan and Dafydd, with additional doses of Caring Conservatism.
The only reason that I knew anything about Toxteth was because Liz Stables, the Angel in the Student Health Centre at UCNW, used to talk a lot about it. Liz had grown up on Anglesey of Welsh Stock but when she left school, she completed teacher training and taught secondary modern kids in the Rough Areas Of Liverpool. Including Toxteth and Birkenhead. Liz used to tut about the Terrible Homes that her pupils had come from
and how a lot of the girls who she taught were already working as sex workers by the time that they were 14.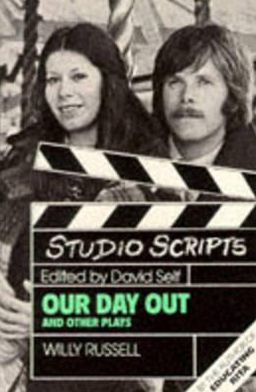 Liz was teaching in Liverpool when Reginald Bevins was the MP for Toxteth; she returned to Gwynedd in the late 1960s and Trained as an Angel at the C&A Hospital. Although Liz was a single parent living on Anglesey, she used to go to Liverpool most weekends to meet up with the girls whom she used to teach. Most of them were still working in the sex trade and had a lot of legal problems in terms of serving jail sentences for soliciting etc. Liz would be on hand to smooth things over, accompany them to hospitals in Liverpool etc 'because they don't look after themselves properly'.
Liz was a big mate of Dafydd and obviously I am now well aware that she was helping to run the trafficking ring. I didn't realise that at the time, but I did used to wonder about the logistics of Liz having a son of eight and what she did with Gareth
when she was rescuing prostitutes from police cells, picking them up from prison when they'd been let out etc. Liz didn't seem to have anyone to babysit Gareth, she took him with her wherever she went. If Gareth's school was closed for holidays etc and Liz had to work, Gareth would come to work with her in the Student Health Centre. He was very well-trained, Gareth could sit very quietly while the adults went about their business and conversations, not doing the usual thing of demanding that someone played with him.
When I first met Gareth I asked if he was OK because he had sat in the room with us for nearly an hour and not said a word, even when I tried to chat to him. I then found out that everyone who didn't know Gareth asked the same thing; Liz would dismiss it with 'Oh he's just a very quiet kid'. I suspect that Gareth had been trained to be able to sit in corners in a very discreet way because so much of Liz's life was dealing with corrupt professionals in settings where children would not usually be allowed. It will have been a story of 'Oh there's an off-duty nurse arrived to help, she's got her little boy with her, he's not supposed to be here but he's a well-behaved lad and we can't get a baby-sitter…'
A small quiet well-behaved boy could also be an absolute godsend to a female trafficker who might need a variety of excuses to get themselves out of the shit; Gareth could even have been posing as another person's child if someone had been picked up for soliciting or another offence and sympathy was in need. Weeping Angels aren't always sufficient in such circumstances.
Gareth was never categorised by any institution as a Difficult Child but he actually wouldn't speak to adults who tried to talk to him. He wasn't overtly rude, he just sat in absolute silence and didn't respond to any comments or even an 'Ooh hello, are you Gareth?'
The other noticeable thing about Liz's interactions with Gareth was that while they spent their spare time with the dispossessed of Liverpool 8, Liz constantly told Gareth in front of Respectable Adults that he was not going to End Up Under The Arch In Beaumaris, he was Going To Be A Doctor. Under The Arch was a reference to the place in Beaumaris where the local unemployed youth used to congregate. It was their equivalent of the Bus Shelter in smaller villages. Neither did Liz talk to Gareth with any degree of sympathy re those Under The Arch. The message that Gareth got was 'They're bloody plebs and you're not'.
That was how many did view those Under The Arch, but I noticed that it was inconsistent with Liz's articulated aims of Caring For Those Girls I Taught In The 1960s Who Are Now In And Out Of Prison.
Gareth is now a Top Doc himself, he was never dim and he watched everything, so perhaps he could let us know the details of the many criminal scams for which his mum and Dafydd were using him. The little boy who Didn't See Anything At All when that serious criminal offence was committed in his presence. Gareth being a Bright Lad who had never been in trouble at school would be an excellent witness in the face of an Angry Slapper who was making Foul Allegations about that Well Respected Man…
Keith Joseph was appointed as Thatch's Secretary of State for Education some two weeks before I arrived at UCNW for Freshers' Week and remained in that post until 21 May 1986, the month after the Gang had killed Anne.
Keith Joseph was Grocer Heath's Secretary of State for the DHSS, 20 June 1970-4 March 1974. Mrs Brady had the lunch at the Clarence with Thatch while Joseph was in that post. Joseph's children's social work adviser when he was in that role was Barbara Kahan, who had spent her entire career facilitating organised abuse, along with her husband child psychiatrist Vladimir Kahan. By the time that Babs was appointed as Keith Joseph's adviser, she had risen to the role of Assistant Director of Oxfordshire Social Services, but Babs' social work career began in earnest when she was a child care officer for Dudley in the late 1940s. The constituency MP was Labour's George Wigg, a security services operative who was close to Harold Wilson. George Wigg acquired a dossier on Cliveden Giggles but was resented by some in the Labour Party for not using the info to full effect during the Profumo Affair.
George Edward Cecil Wigg, Baron Wigg (28 November 1900-11 August 1983) served in relatively junior offices but had a great deal of influence behind the scenes, especially with Harold Wilson. Wigg was the eldest of six children of Edward William Wigg (1870–1934), of Uxbridge Road, Ealing, manager of a dairy business, and his wife Cecilia (née Comber). On the failure of his own dairy business, Edward Wigg worked for that of his elder brother; George Wigg worked there alongside his father from the age of ten. After years of poor fortunes and having suffered from alcoholism, Edward was found dead in Ewhurst Lake in 1934, near to his birthplace; his son observed: "Why he was at the lake and how he got into it remains a mystery. The coroner recorded a verdict of death by misadventure." Cecilia Wigg subsequently remarried to a soldier.
George Wigg was educated at Fairfields Council School and at Queen Mary's Grammar School, both in Basingstoke, on Lord Denning's territory. Wigg served in the British Army as a regular soldier from 1918 to 1937. He returned to service in WW II being commissioned into the Army Educational Corps in 1940 and serving until 1946 and reaching the rank of Colonel, having been elected as the MP for Dudley in 1945. Wigg was PPS to Emanuel Shinwell during Attlee's Govt. Gnome knew Wigg.
Wigg played an important part in the aftermath of the failed prosecution of suspected serial killer John Bodkin Adams by questioning in Parliament the unusual conduct of the Prosecution led by Attorney-General, Reginald Manningham-Buller. Wigg might have been a little more effective if he had not been working hard to facilitate the enormous network of criminal Top Docs and lawyers of which Adams and Manningham-Buller were a part.
In January 1964, Wigg won a High Court action for libel against Angus Maude, a Tory MP. He was represented in court by Alan Orr QC, and substantial damages were awarded.
Wigg was known for passing on gossip to Harold Wilson who had become Labour Leader in 1963 on the death of Hugh Gaitskell in Jan 1963. Hugh Gaitskell's brother-in-law Hubert Ashton, a friend of Dick Crossman's, became Deputy Chairman of the London Hospital when Hubert stood down as Tory MP for Chelmsford in 1964. Hubert was succeeded in the seat by Norman St John Stevas. George Wigg won't have needed to pass on the gossip to Harold re Norman and the Spanking Parties With Little Boys because Harold Already Knew. Harold probably knew who killed Gaitskell as well, as did George Wigg.
When Labour narrowly won the 1964 General Election Wilson appointed Wigg to the office of Paymaster-General. Wigg's responsibilities were many and varied: among them, he was Wilson's link to the Security Service and the Secret Intelligence Service. In November 1967, Wigg was appointed Chairman of the Horserace Betting Levy Board and left Parliament. He was created a life peer on 27 November 1967 taking the title Baron Wigg. His resignation from Parliament resulted in a by-election in the Dudley seat in early 1968, with the Conservatives gaining the seat before Labour reclaimed it at the General Election two years later. Wigg's successor as MP for Dudley, Donald Williams, was one of Peter Walker's Herefordshire and Worcester crowd, so he'll have been useful for facilitating the Giggles in Dudley which would soon be part of Bluglass's empire.
Wigg had been made a Privy Councillor in 1964. In 1930, Wigg married Florence, daughter of William Veal. They had three daughters.
Donald Williams lost his Dudley seat to John Gilbert, the Labour MP who was in office when Bluglass really began doing business:
Gilbert's father was a civil servant. John Gilbert was educated at Merchant Taylors' School, Northwood, St John's College, Oxford where he studied PPE and New York University where he gained a PhD in international economics. Gilbert then worked as a chartered accountant in Canada.
John Gilbert was one of Edward du Cann's mates from St John's College Oxford; there was a cluster of them who were of Gwynne and Dafydd's Giggles, including Mandarin Sir Idwal Pugh, Kingsley Amis, as well as some Top Docs who read medicine after degrees in humanities at St John's College, Oxford. Years later, Miranda went to St John's.
The Main Man encouraging Giggles at the Men's College for Gigglers, St John's, seems to have been Sir Cyril M. Norwood (15 September 1875- 13 March 1956), President of St John's College, Oxford, 1936-46.
The son of the Reverend Samuel Norwood, of Whalley, Lancashire, Norwood was educated at the Merchant Taylors' School and St John's, Oxford. He joined the Admiralty as a Civil Servant in 1899, but left in 1901 to pursue a career in education. Norwood was a classics schoolmaster at Leeds Grammar School (1901–1906), before serving as Headmaster of Bristol Grammar School (1906–1916), Master of Marlborough College (1917–1925), Headmaster of Harrow (1926–1934) and President of St John's, Oxford, 1934-1946.
After being appointed to Chair a Committee for R. A. Butler, then Minister of Education, Norwood and committee wrote a 151-page document entitled Curriculum and Examinations in Secondary Schools: Report of the Committee of the Secondary School Examinations Council Appointed by the President of the Board of Education in 1941. In 1943 they published the Norwood Report on secondary school education and some of its recommendations were subsequently adopted. In particular, the report led to the establishment of three kinds of secondary schools: grammar, technical, and secondary modern.
During WW II, Norwood served on the Tribunal hearing the cases of men seeking to be accepted as conscientious objectors. At this time he owned and lived at Trerose Manor in Cornwall. His son-in-law was the Rev C. B. Canning Headmaster of Canford. After the War, in 1946, Cyril Norwood was the President of the Geographical Association, following an earlier Marlborough colleague: Clement Cyril Carter (who had been President at the outbreak of the war) to the position. Cyril Norwood will have known Eric Sunderland, Principal of UCNW, 1984-94, who was also involved with the Geographical Association.
Cyril retired to Iwerne Minster in Dorset where he died in 1956.
When Grocer Heath was PM, George Wigg acquired a dossier on the wrongdoing of Edward du Cann and Wigg told Labour Party colleagues, including Shirl, that he would make his dossier public if du Cann became Tory Leader. Some of Wigg's info came from people spying on us as kids because grandpa had made so much noise about du Cann and the 'immoral behaviour' of Liberal MPs. Shirl succeeded Thatch as Secretary of State for Education. Some of our teachers had been part of George Wigg's surveillance. The Tories knew that Wigg had that dossier which is why du Cann and his supporters, as well as Keith Joseph, ended up backing Thatch for Leader.
Because Mrs Brady had kept that letter from Theodore Goddard and Mrs Brady was never going to have lunch with Shirl. Mrs Brady really hated Dr Death as well, but then so do I. There would have been no point at all in anyone asking Mrs Brady if she would host That Dreadful Peter Hain on a visit to Bridgy.
Had That Dreadful Peter Hain or indeed any of these worthless creatures possessed any degree of integrity they might have begun coming clean when the murder of the person at the Tory orgy in the Poldens was committed, when Danny Lewis, after buying Mandy Rice-Davies's house in the Poldens, was repeatedly burgled, had nervous breakdowns and then died, or indeed when the son of grandpa's gardener Charlie was found shot dead in Kilve.
Anyone for nude pics of Paul McCartney?
Keith Joseph died on 10 Dec 1994, the month after Dafydd obtained his High Court injunction against F and I from Liverpool High Court on the basis of the planted brick that I threw through Dafydd's glass door and a phone call that F had made to him months previously when F blew a raspberry down the phone. The MDU and Hempsons supported Dafydd throughout the process. We found Tony Francis in our back garden shining a torch into our bedroom window late one evening in Dec 1994. We invited him in for a cup of tea and he had a friendly chat and then returned to constructing a case for me to be sent to live with Mr Savile because I was just So Dangerous. See 'The Price Is Right'.
The Lord Hendy
Keith Joseph was educated at Harrow and Magdalen College, Oxford.
Reginald Bevins died on 16 Nov 1996.
The Hague had announced just weeks previously that Ronnie Waterhouse would be the Chair of the forthcoming Public Inquiry into the North Wales Child Abuse Scandal.
The obituary for Bevins that appeared in 'The Guardian' was written by John Biffen! John Biffen the arch monetarist who was so friendly with Red Benn during the time when George Wigg was accumulating his dossier on du Cann and was popping down to Bridgy and lying about his reasons for doing so to the press. Biffen's obit for Bevins seems to have disappeared from the internet but it is listed on Bevins' wiki entry as 'Reginald Bevins: Prototype Thatcherite" (Obituary), The Guardian, 19 November 1996′.
Reginald Bevins was succeeded in the Toxteth seat by someone else on Dafydd's payroll, Richard Crawshaw, Baron Crawshaw of Aintree, aka Dick Crawshaw, who was elected as a Labour MP but joined Dr Death and the Gang of Four in 1981.
Crawshaw became active in Liverpool politics after the war, representing the Dingle ward on Liverpool Borough Council from 1948. Dick's Council ward was very safe for the Labour Party, although the constituency that it was situated in – Liverpool Toxteth – was a marginal seat for the Tories from its creation in 1950. Crawshaw campaigned for issues such as better standard of council housing and state schools. 
Crawshaw was elected as MP for Liverpool Toxteth in 1964, beating the sitting Conservative Reginald Bevins by 2,784 votes. In Parliament Crawshaw was a strong supporter of the TA and on one occasion voted against the annual Defence Estimates because they failed to make a large enough provision for it. Crawshaw was reported to have been a very diligent MP, who called on constituents' homes in several streets each week, often to the surprise of the residents. Records of residents' complaints about this intrusive behaviour have not been kept, but if they were Dangerous Nutters like F and I, they'd have invited Dick in for a cup of tea.
In March 1981 Crawshaw was one of the initial group of 13 Labour MPs who founded the SDP. 
Unlike the other defectors, Dick's participation was considered "something of a surprise to journalists." After Liverpool Toxteth was abolished he stood in 1983 for the new constituency of Liverpool Broadgreen, which did not contain any part of his former seat. Notionally a safe Labour constituency, Crawshaw's candidacy was further complicated by the existence of an Independent Liberal on the ballot. He received 5,169 votes (11.24%), but was beaten into last place. Crawshaw was later raised to the peerage as Baron Crawshaw of Aintree.
Dick died on 16 July 1986, the very same day on which Bob Boothby died! Just as Brave Wendy's name was being Cleared.
Crawshaw married Audrey Lima in 1960; they had no children. He lived for most of his life in Aintree, a very safe Conservative area in the Ormskirk constituency. During his time in Parliament Crawshaw lived in the Chelsea area of London with fellow MP James Dunn.
James Anthony Dunn KSG (30 January 1926-April 1985) was educated at St. Theresa's School, Liverpool and the LSE. He became an engineer. Dunn was a Councillor on Liverpool City Council and served as Secretary of Liverpool Co-operative Party. He was a Councillor for the ward of Kirkdale, a working class area that was moving from voting Conservative to voting for the Labour Party.
Dunn was elected MP for Liverpool Kirkdale in 1964. He was a Govt Whip, 1974-76, and junior Northern Ireland Minister, 1976-79. In 1980, Dunn was convicted of shoplifting a map valued at 60 p from a shop in Artillery Row and goods valued at £14.53 from the Army & Navy Stores in Victoria while taking anti-depressant drugs. 
In 1981, Dunn defected to Dr Death and the SDP.
Dunn left the House of Commons in 1983 when his seat was abolished by boundary changes. He died at the age of 59 in April 1985.
It's not a good idea to get together with Dafydd or indeed Dr Death.
John BOYD-CARPENTER!! – PAYMASTER GENERAL AT TIME OF GREAT TRAIN ROBBERY! – Kingston – hugh Bentall running the town in 1963
Elwyn jones – recorder of Kingston 1968-71; had been recorder of Cardiff, 1960-64- jones had been east end mp since 1945
peter rawnsley – also recorder of Kingston – rawnsley was supermacs solicitor general during profumo affair who assisted advising re the lies to be told etc
gnome – chairman of welcome trust, 1960-65; veronica married gnome in 1964 post-profumo; gnome crashed in 1966.
Southampton univ – lord dennings domain – they didn't have a chancellor in 1963!! – Gerald Wellesley 7th duke of wellington stood down in 62, keith murray arrived in 64 ;
vc – david Gwilym james, 1952-65 –
David Gwilym James (25 September 1905-10 December 1968), VC of the University of Southampton from October 1952 until 1965, the year being marked by university expansion in the UK following the post-war baby boom which peaked in 1947.
After his time at Southampton, James was a visiting lecturer at several institutions, including Yale University, 1965-66.
In 1931 James married Dillys Margaret Cledwyn (d. 1965) and they had one son and three daughters. In 1967 James married second Gwynneth Chegwidden. A notable friend of James's was J. R. R. Tolkien who's clergyman son was not long ago named as a sex offender.
David Gwilym James was succeeded as VC of the University Of Lord Denning by Kenneth Mather, 1965-71. It was Mather who brokered the criminal deals to develop Southampton Medical School, deals which involved Gwynne's old mucker Sir Donald Acheson, the first Dean of the Medical School who was appointed as Thatch's Govt Chief Medical Officer in 1983. Donald stepped down in 1991, just as my career and the careers of my friends had been wrecked and his colleagues had deposed Thatch as PM.
Sir Kenneth Mather was a very old friend of Gwynne and Dafydd as well as the biologists at UCNW. Mather was a geneticist and botanist. Mather was instrumental in persuading the University Grants Committee to establish Southampton Medical School. CHAIR of UGC??
Mather was born in Nantwich, Cheshire. His father, Richard Mather, was a furniture-maker in Nantwich, but originally came from Yorkshire.
In 1915 Mather attended the Church of England boys' elementary school in Nantwich. He won a county scholarship in 1922 to Nantwich and Acton grammar school In 1928 Mather began a botany degree at Manchester University graduating in 1931. Mather then received a PhD scholarship from the Ministry of Agriculture and Fisheries to pursue work at the John Innes Horticultural Institution in Surrey, on chromosome behaviour. In 1933 Mather received his PhD from London University.
The Minister of Agriculture, 5 June 1930-24 August 1931, under PM Ramsay MacDonald, was Christopher, 1st Viscount Addison. Addison and his descendants are discussed in detail in previous posts; they have very close links to the Gang. Christopher Addison was Liberal MP for Hoxton which then evolved into Shoreditch, 10 January 1910-15 November 1922 and then Swindon, 30 May 1929-27 October 1931 and 25 October 1934-14 November 1935. Addison was a farmers son from Lincolnshire who Trained as a Top Doc at Sheffield University and then Bart's, when Bart's was the domain of Lord Snowdon's grandfather Robert Armstrong-Jones. Addison then worked as a medical academic at Sheffield University and Charing Cross. Once Addison was an MP, the Chancellor of the Exchequer, David Lloyd George, asked him to speak in support of the 1911 National Insurance Bill, both in Parliament and with the BMA. In August 1914, Addison was appointed Parliamentary Secretary to the Board of Education, under Jack Pease. His work here was largely concerned with improving the health and welfare of children, but was cut short following the outbreak of WW I. Addison served as the first Minister of Health that Parliament ever had, 24 June 1919-1 April 1921, under Lloyd George as PM.
Addison was an interesting man and committed to tackling health problems via improved social conditions, including housing. He was industrious and published a number of well-known works. By 1923 Addison was supporting the Labour Party. He worked with Clement Attlee, when Gnome did as well. Addison formed a close relationship with Attlee. Addison was an active member of the Socialist Medical Association. In that era the Socialist Medical Association attracted a number of Top Docs who were playing a substantial role in organised abuse as led by Gwynne eg. Santo Jeger and Wilfrid and Dannie Abses circle. See previous posts.
Addison went into Opposition when MacDonald formed a National Government with the Conservatives and Liberals. During the Spanish Civil War Addison helped organise medical aid to Spain, as did Santo Jeger et al. Previous posts have discussed Leah Manning, Labour MP for Islington, DATES, who went to school in Bridgwater and in later life during the 1960s and 70s wielded much influence in teaching circles. Manning worked with those organising medical aid to Spain to bring a huge number of children from the Basque area of Spain to the safety of Britain during the Spanish Civil War. Manning knew some of her colleagues well enough to know that they were facilitating the mass abuse of children.
In 1937 Addison was raised to the peerage as a Baron and in 1945 he became a Viscount. He died in Dec 1951. His second wife Dorothy survived until Sept 1982. The Viscountcy was inherited by Addison's eldest son, also Christopher. Christopher the 2nd Viscount was a member of the Health Board that ran St George's Hospital and was one of those who resigned as a governor during the latter half of the 1960s as the result of a 'crisis' in the Health Board that was acknowledged in Hansard but the reason for the Health Board experiencing an exodus was not given. One of the other governors who resigned was Desmond Curran, the Daddy Of Psychiatry at St George's who Treated Norman Scott when Norman had a breakdown at the hands of Mr Thrope in the early 1960s. Curran was St George's Expert On Perverts. Another governor who resigned was a particularly crazy dishonest psychiatrist who's published work on children of alkies Inheriting Alcoholism is just terrifying, even for it's time.
Christopher had no male heirs so when he died on 18 Nov 1976 –  just as trouble was brewing for Mr Thrope and six months after Harold Wilson resigned – the Viscountcy was inherited by his brother Michael, who was one of Maurice Macmillan's Balliol crowd. Michael Addison was in the Civil Service, 1936-65. He served as an intelligence officer during WW II between 1941 and 1945 as a Flying Officer with the Royal Air Force Volunteer Reserve. Addison was a Senior Lecturer between 1965 and 1976 in the Polytechnic of Central London, School of Management Studies.
Michael Addison married the daughter of the controversial clergyman Right Reverend Sir William Wand, who was born in Thatch's home town of Grantham and was the Archbishop of Brisbane in Australia, 1934-43, before returning to England to become the Bishop of Bath and Wells, 1943-45, before becoming the Bishop of London, 1945-55.
Michael Addison's son was Viscount William Addison, who was educated at Westminster School and King's School, Bruton in Somerset.
Christopher the 1st Viscount Addison was succeeded as Minister of Agriculture by Sir john Gilmour.  DETAILS
There are yet more worrying aspects to Kenneth Mather's biography. Prof Greig-Smith at UCNW worked for years as a botanist at Manchester University post-WW II, after leaving Cambridge, before ending up as a Prof at UCNW. Greig-Smith et al knew them all at the John Innes Institute as well, as did those in the Dept of Agriculture at UCNW who Knew How To Kill A Pig With A Sledgehammer. See 'Cyril…'
In 1933 Mather worked in Sweden, returning in 1934 to University College London to work under Ronald Fisher where he gained experience in statistical analysis. Fisher devised many of the stats methods that were subsequently used right across the scientific disciplines, including in medical research. The origin of the stats used in virtually all situations being in agricultural science was deeply ironic in the face of such a dearth of stats teaching at UCNW, in particular on the part of those who Knew How To Kill A Pig With A Sledgehammer.
There was virtually no-one there who could teach the undergrads at Bangor stats beyond the really basics ANOVAs etc. Every year students complained en masse about the situation and every year it was ignored. There was still a substantial problem in that regard at Bangor when I was a PhD student there, 2003-05. Ironically the best statisticians at that time were to be found in the Depts which were not in the Science Faculty. One Professor of Theology was a very good statistician and one of the Profs of Sociology knew his stats as well. The pomposities of the Psychology Dept, the Dept of Healthcare Sciences and other Depts had bugger all knowledge of stats; I watched them, they did not know how to do even the basics. If their students had not begun their degrees with A level stats they floundered and their lack of knowledge was concealed by people like Fungus Lowe if they wanted them as PhD students.
From 1937 to 1938 Mather went to the US on a Rockefeller scholarship and then returned as Head of Genetics at the John Innes Institute. In 1948 Mather became Professor of Genetics at Birmingham University.
In 1965, as VC at Southampton, Mather had a difficult time with student unrest but was able to establish a new medical school for the university. He returned to Birmingham as an Hon. Professor and did work there on biometrical genetics until his death. Mather probably knew Birmingham's Sex Therapist Martin Cole, who, before he was a Sex Therapist, was a biologist and geneticist at Birmingham University…
In 1937 Mather married a fellow botanist, Mona Rhodes (died 1987), and they had one son. He was appointed CBE in 1956 and knighted in 1979, the year in which his chums at Bangor unlawfully imprisoned Mary Wynch, one of the Secretaries in the Dept of Agriculture. Mather received honorary degrees from Southampton University (1972), the University of Bath (1975), Manchester University (1980) and the University of Wales (1980). The University of Wales gave Mather his honorary degree in the year in which Mary Wynch finally got out of Denbigh and made her way to a lawyer.
Carlo was not only Chancellor of UCNW when the Royal Lobotomist made indecent suggestions to me and forged documentation; he was Chancellor when the Royal Lobotomist's colleagues unlawfully arrested and illegally imprisoned one of the staff and then fleeced her of her property. 
Kenneth Mather became a fellow of the Royal Society in 1949. He was awarded the Weldon medal (Oxford, 1962) and the Darwin medal (Royal Society, 1964). Mather was President of the Genetical Society of Great Britain (1949–52).
Mather died at his home in Egbaston of a heart attack on 20 March 1990,
the month after the Gang brought the first High Court case against me. See eg. 'The Bitterest Pill'.
heinersdorff link with this VC –
Now for the crooked old Giggler who presided over the first years of Southampton University's School of Medicine with Sir Donald Acheson as Dean. Laurence Cecil Bartlett Gower known as 'Jim' was a lawyer and academic who was VC of the University of Southampton, 1971–79. Gower was born in Forest Gate, London and educated at Lindisfarne College. He then attended UCL graduating LLB in 1933 and LLM in 1934. Gower qualified as a solicitor in 1937.
Gower served in the British Army throughout World War II initially in the Royal Artillery where he served under Sir Mortimer Wheeler. KATHLEEN KENYON
Gower ended his service as a Lieutenant-Colonel in the Royal Army Ordnance Corps. After leaving the British Army, he commenced academic work as a lecturer in law at University College, London. WOOLF etc Gower was Professor of Commercial Law at the LSE, 1948-52 and Visiting Professor at Harvard Law School, 1954-55. Gower became Professor and Dean of the Faculty of Law, University of Lagos from 1962 to 1965 and subsequently VC of the University of Southampton from 1971.
During his time at Southampton, there was increasing financial stringency and increasing student numbers. However, the new Medical School expanded and there was provision of special residential facilities for disabled students. At the same time, he served on Harold Wilson's Royal Commission on the Press. After retirement he was asked by the Dept of Trade to provide advice to the Govt on financial services resulting in the Financial Services Act 1986. He is best known for his work in the UK company law, where he authored the leading treatise, now taken over by PL Davies,
PL DAVIES – BIFFEN!!! knew each other
On 7 September 1939, Lawrence Gower married Helen Margaret Shepperson (Peggy) Birch (1910/11–1999), a secondary school teacher, and they had two sons and a daughter. Gower died in Camden, London on 25 Dec 1997. Gnome's daughter Penelope Piercy died on 27 Dec 1997. See 'Lord Gnome, My Distant Relative By Marriage'.
'I didn't know you cared' – others in Lord Dennings crowd at Hampshire County Council and Southampton University
albert braithwaite
sir john page