I must apologise to the Philanderer.
In my post 'Except You're A Bird' in which I explained that my posh relative by marriage Lord Gnome's son and heir Nicholas, 2nd Baron Piercy, married into Lord Lucan's family, I stated that I would not be able to find any other such impressive relatives who led lives of grime. I am so sorry Mr H, I have realised that OF COURSE I can, but not any as posh as the Lucan side of the family. There are more names to name!
Happy to oblige Mr H!
Only my closest friends know this – Brown and probably four others at most – but I had an uncle (now deceased) who staged the Brinks Matt Girdle Robbery, in about 1971 or so, after Mrs Brady had begun to make friends with Tom King et al. The man who led the Brinks Matt Girdle Robbery was my Uncle John; not father's brother John who hated the Lucan side of the family, but Mrs Brady's brother John, who, until I was in my mid-teens, lived in Bridgy, at a place known as Parkway. Parkway was a row of petit bourgeois houses opposite the Cellophane factory. The houses were highly sought after by people who wanted a Nice House at a very good price because they were damn near unsaleable, being directly opposite Cellophane with its noxious fumes.
Mrs Brady herself was not party to the Brinks Matt Girdle Robbery. Indeed when she discovered what had gone on she was seriously pissed off, because the spoils of the Brinks Matt Girdle Robbery had been stored at our house – some had even been offered to Mrs Brady at a Good Price – after Uncle John told Mrs Brady a cock and bull story about the proceeds of the Brinks Matt Girdle Robbery being supplies of Ladies Foundation Garments acquired by Uncle John from a mail order company
that had flogged extra stock to him cheaply.
My sister and I arrived home from school delighted to find boxes of girdles to play with, while Mrs Brady sat in silence with a face like thunder. It was once father arrived back from work that we heard the explanation; Uncle John had lied to Mrs Brady in order to store stolen girdles at our house while the police were still searching for the proceeds of the crime. The girdles had 'been stolen from a train near Bridgwater'. As teenagers, Brown and I just wept with laughter at the idea of Uncle John and his mates robbing a train full of girdles.
It was so funny yet so terribly embarrassing that I only ever told the story to very close friends, including to Anne, my friend who was killed by the Gang in April 1986.
The problem with the Brinks Matt Girdle Robbery was of course that Uncle John had unidentified partners in crime, who decided that stolen goods could be hidden at our house, because no-one was going to touch Mrs Brady what with her being mates with Tom King et al.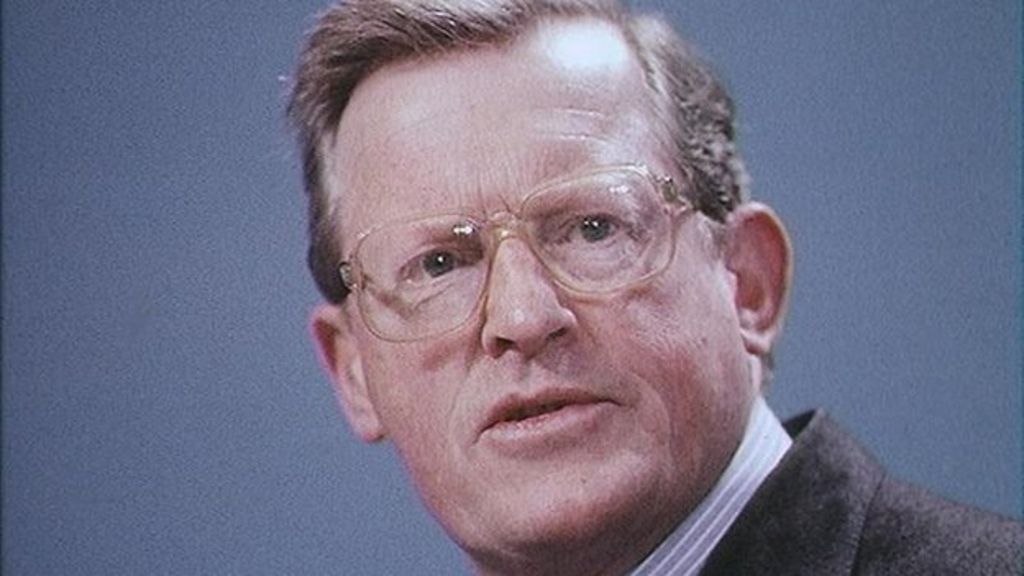 I never knew who the other members of the gang were and I don't think that Mrs Brady or father found out. But when I was at UCNW, our house on Anglesey was bugged by MI5 while Anne, Brown and I were roaring with laugher at the Brinks Matt Girdle Robbery.
There were other worrying matters re Uncle John from Parkway being involved with unscrupulous people, matters that I have been asked about since beginning this blog, but no-one's mentioned the Brinks Matt Girdle Robbery. They do however seem to know about a few other things, related to the Top Docs.
Uncle John had three children, two of a similar age to us and another boy who was born later, after John had moved away from Bridgy, a cousin whom I never met. John's two older children knew us well, they came to tea, to birthday parties etc, but they weren't like us. They were both 'indoors children', they had lovely new bikes but weren't allowed to go out on them, they never got muddy, had pets etc, because John's wife Cynthia was very anxious about their safety. Cynthia caused much aggro in the wider family, she was very difficult – I think because she was unhappy and probably clinically depressed – and keen on visiting Top Docs who absolutely were not doing her, or the children, any good.
In fact Medicines prescribed to Cynthia during one of her pregnancies were, it was admitted years later, the most likely cause of her son being born with quite serious disabilities. He wasn't a Thalidomide baby, but he was deaf and had other disabilities. He had a very bad time as a boy, he was mercilessly picked on by other kids, his deafness was disputed for years by Top Docs and teachers, and instead he was deemed to be 'backward'. He was deaf, he couldn't hear what was being said in class… When he was about 12, it was finally realised by the Top Docs that he was DEAF!! So then my cousin was ordered to attend a 'special school' in Bridgy,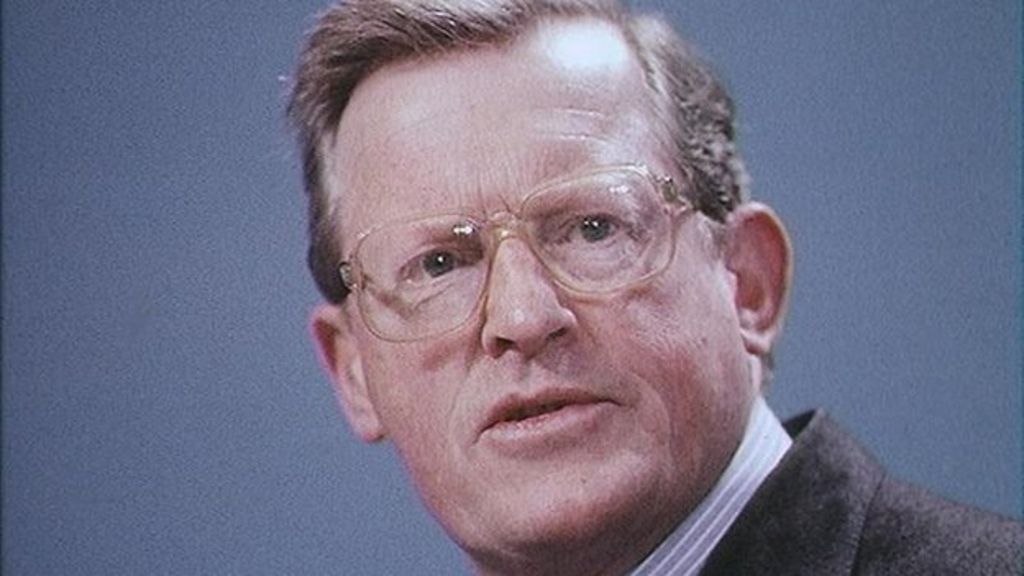 where he had the living daylights kicked out of him by the pupils with other special needs who had er been abused by the Caring Ones.
My cousin's difficulties were one of the reasons that he used to come to ours. He had such a bad time at school that he would come to tea at ours and have first choice of TV programmes etc. We didn't go to his school or live near his tormenters, so he could come to our parties and not get thumped. His older sister Linda was nothing like us at all, but didn't have disabilities. Linda wore hair ribbons, nice dresses etc, liked watching TV – 'Magpie',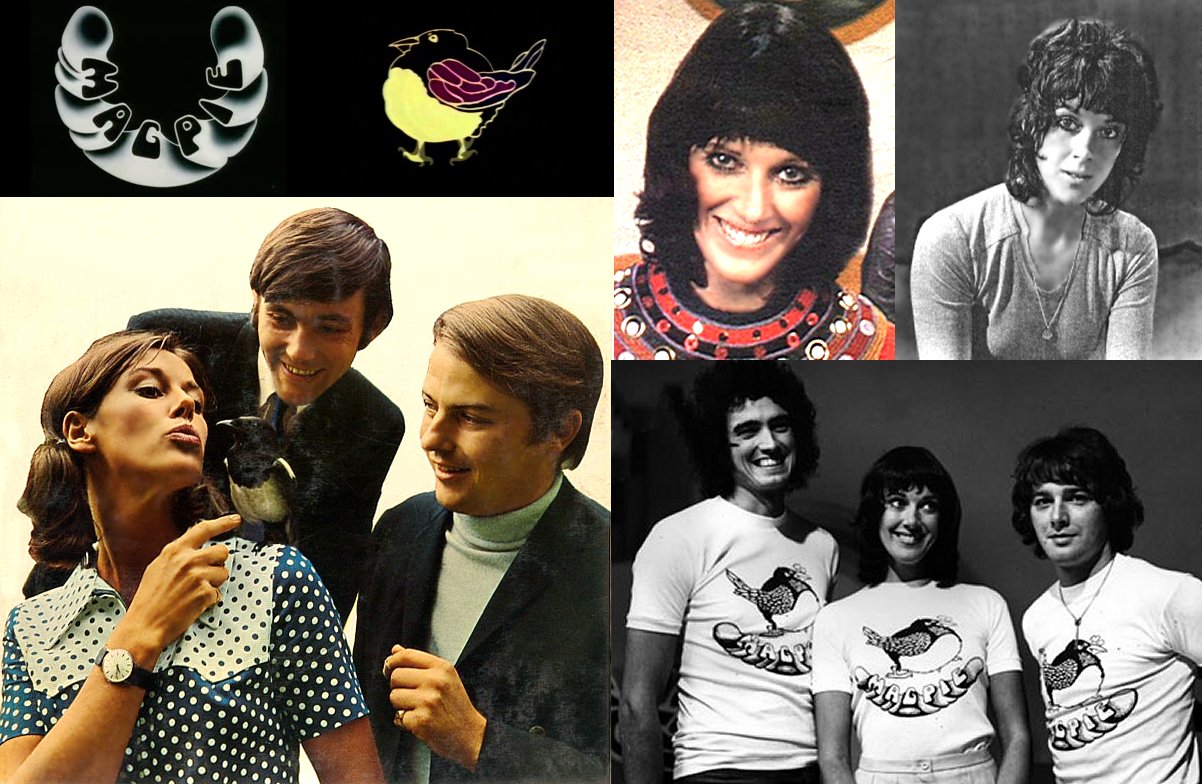 not even 'Blue Peter', Linda liked the pop musicians etc that went with 'Magpie' – was very good at homecrafts and spent her time knitting, crocheting, sewing, rug making etc. The syndrome that really baffled us was that Auntie Cynthia was very 1950s with Linda and from her early teens Linda was robustly encouraged towards her future of Marriage; things got seriously weird when Linda told us that she was collecting for her 'bottom drawer'. We didn't know what on earth she was on about, so Mrs Brady explained that a bottom drawer was a collection of things that one needed when one got married. It just sounded so terrible that I couldn't understand why Linda was even bothering.
Now Then. When I was about 15 or so, Uncle John and his family moved to Swindon in Wiltshire, where they had purchased a seriously impressive house. Uncle John worked for the Post Office and the explanation was that he'd received a promotion. When I was older I realised that in terms of his level of education etc, Uncle John couldn't have had a very senior job with the Post Office, so the dosh must have come from elsewhere. Girdles perhaps…
Lulu really wasn't going to be wearing that lot was she…
This is where it becomes worrying and fits in with the questions that I have been asked re Top Docs. Linda did get married a la the bottom drawer business, when I was about 17 – she was a bit older than me – and she married a man whom everyone said was very nice, but much older than her. He was the manager of a leisure centre place in Swindon. Linda became pregnant and was delighted; I think when I was at UCNW. Linda had twins, the birth went very badly, one of the babies died and I was told that Linda was damaged as well. I remember thinking at the time that things had gone terribly wrong with that birth for late 20th century Swindon.
I've now been told that it was the Revenge Of The Gang, they knew that Linda was my cousin. I hadn't seen Linda for years, I didn't  go to her wedding, but the Docs do enjoy misusing databases. Furthermore, Dr Martin, the Top Doc whom we very rarely saw because father kept us away from such people where possible, but did see on one occasion for a pink sugar lump with a polio vaccine soaked into it and once for measles, worked from a surgery in Parkway. Although Parkway per se was petit bourgeois, it was on the road that led into Sydenham estate, the 'rough' part of Bridgy, housing the people whom Tom King and the Top Docs pissed all over in a substantial way. Particularly in terms of Sydenham School, a brutal, seriously bad school in which what would now be identified as an abuse ring was in operation.
Linda got married shortly after I met Brown, there was aggro re who had and hadn't been invited to the wedding; Brown and I marvelled at how keen some people were to wreck my cousin's wedding day, the rows not being anything to do with Linda.
Then Uncle John died; I think it was after Linda had the difficult birth. He developed cancer when he was still in his 50s and I remember my granny being very upset when he did die, re you don't expect your children to die before you… John I think must have died when I was at UCNW. Cynthia came into the possession of a great deal of money after his death that was explained away as John's Post Office pension. I don't think it could have been, the PO is not that generous…
I never saw Uncle John and his children again after they left Somerset, but I did hear about them, see photos etc.
The people reminding me of this death and destruction, as well as the money sloshing about, have asked me to remember that John moved to Swindon. Swindon is famous for being awful, I'd never want to move to Swindon, but it is of course in Wiltshire, Land Of Sir Peter Morrison's Family Seat. Peter Morrison's brother Charles was Tory MP for Devizes in Wiltshire, 1964-92. The Morrison family virtually ran Wiltshire.
Swindon was the origin of Diana Dors, the gangster's moll who was considered rather unsavoury by many in the West Country, but the Western Daily Press and HTV were always on about Diana Dors.She had a fling with Bob Monkhouse among others.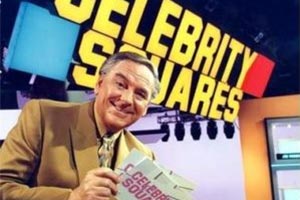 I have mentioned in previous posts that Dors died of ovarian cancer on 4 May 1984, as the Gwynne Row escalated, just after I'd been transfused with infected blood at the C&A Hospital in Bangor. Prof Eric Sunderland arrived at UCNW to replace Sir Charles Evans as Principal in the wake of the Gwynne Row in May 1984. So if anyone knows of any connection between Diana, 1950s Sex Goddess
and Eric Sunderland, I'd be interested to hear it. No doubt the Philanderer would as well. Here's Eric with the Other Lady In His Life, Mrs Pat Sunderland: 
I have previously discussed Diana Dors's husband the Hellraiser Alan Lake, who was found shot dead on 10 Oct 1984. 'Suicide'. Hellraiser Alan was born in Stoke-on-Trent, Staffordshire – the site of a big abuse ring linked to the Gang – on 24 November 1940. He studied acting at RADA and began to work in television roles in 1964. Hellraiser Alan is best known as the third husband of Diana Dors, whom he met on the set of the 1968 television series The Inquisitors. Hellraiser Alan was initially not keen on Dors; his reaction on finding that he would be working with her was, "Oh no, not Madame Tits and Lips!",
but within days, they had fallen in love and were married on 23 November 1968. Their stormy marriage produced a son, Jason David (1969-2019). The pair worked together in the early 1970s, on stage in plays such as Three Months Gone, in which Dors received her best critical reviews since Yield to the Night…
In July 1970, Hellraiser Alan was involved in a pub brawl for which he was sentenced to 18 months in prison, although he was released after serving a year. His friend, the Hellraising singer Leapy Lee – best known for his Hit 'Little Arrows'
– was sentenced to three years for stabbing the pub's relief manager. Which is rather like Peter Noone of Herman's Hermits stabbing a publican. Hellraiser Alan was a keen horseman and on his release from prison Dors presented him with a mare called Sapphire. In 1972, Hellraiser Alan was unseated when Sapphire ran into the bough of a tree. He broke his back and initially it was thought he might spend the rest of his life in a wheelchair; however, the Hellraiser was walking again within three weeks. So a Top Doc got that badly wrong. After leaving hospital, unable to work while he recovered, and in severe pain, the Hellraiser began drinking heavily. Dors said of him at this time: "alcohol had unleashed a monster, uncontrollable and frightening".
The Hellraiser began hallucinating and experiencing psychotic episodes, but was diverted from drinking after becoming a Roman Catholic, also convincing Dors to follow him in adopting the faith. In 1974, Dors was rushed to hospital suffering from meningitis and the Hellraiser fainted when he was told that she might not survive the night. In 1975, within months of her illness, at the age of 43, Dors became pregnant with their second child and was advised by doctors to have an abortion, but because of her newly-adopted religion, and regret at two previous abortions, decided to go ahead with the pregnancy. She miscarried, which led the Hellraiser to return to heavy drinking.
For the remainder of the 1970s, the Hellraiser's once promising acting career was reduced to appearances in low-budget comedy films and small parts in television dramas. However, in 1974, he had a significant role in the Slade vehicle Slade In Flame, and also as John Merrick in the first episode of the TV series The Sweeney. Both the Hellraiser and Dors attended the film premiere at the Metropole Theatre, Victoria, London, on 13 February 1975.
Slade, a band from the West Midlands, were managed by Don Arden, Sharon Osbourne's dad.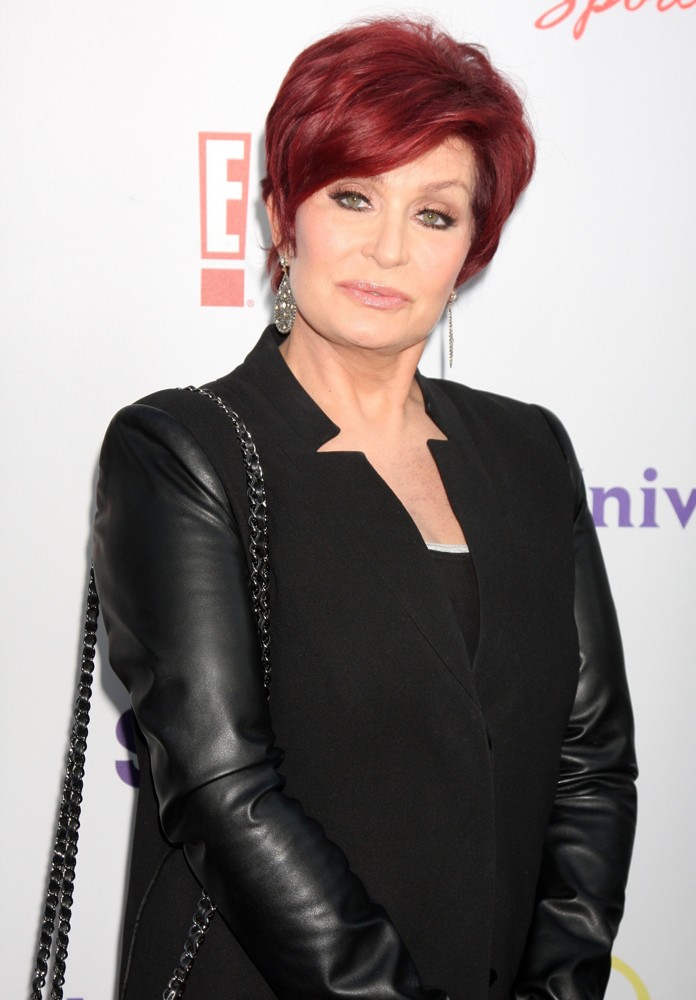 There is no attempt on the part of anyone to deny that Arden was a gangster, shooters, the lot.
In 1980, the Hellraiser and Dors separated for a time, although they were reconciled when the Hellraiser promised to undergo treatment for his alcoholism. His acting work became less frequent in the 1980s and Dors' health began to deteriorate. She was diagnosed with ovarian cancer in 1982, and died in May 1984. The Hellraiser immediately burnt all of Dors' clothes, and fell into a depression. On 10 October 1984, five months after Dors' death and 16 years to the day since they had first met, the Hellraiser took their teenage son to the railway station, returned to his Sunningdale home, and took his own life by shooting himself in the head in their son's bedroom. He was 43.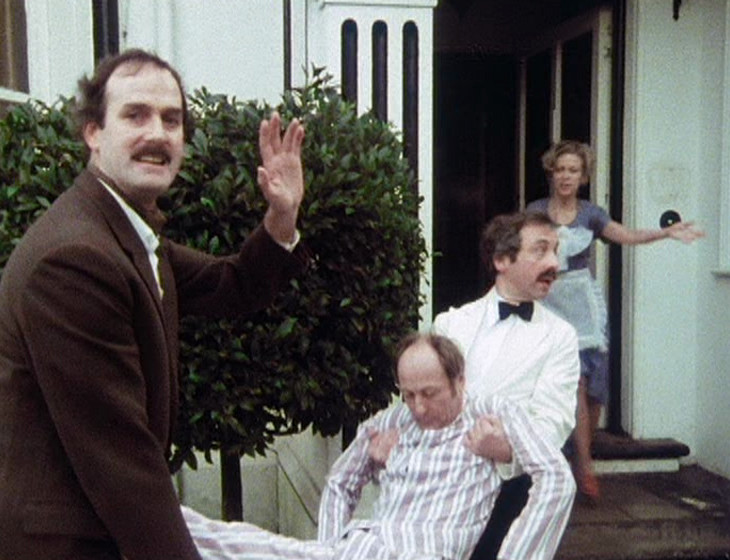 The Hellraiser's roles included Herrick in the Doctor Who story Underworld; and parts in Cluff, Redcap, Sergeant Cork, The Saint, Public Eye, The Avengers, Department S, Dixon of Dock Green, The Protectors, Z-Cars, Softly, Softly: Taskforce, Crown Court, The Sweeney, Angels, Target, Hazel, Strangers, Blake's 7, Juliet Bravo, The Gentle Touch, Hart to Hart, and Bergerac.
In 1969, the Hellraiser recorded a pop single, "Good Times"/"Got To Have Tenderness" (the former a cover of a song written by Harry Nilsson), which was released by Ember Records.
Swindon was also the constituency of Labour MP Francis Noel-Baker. Francis Noel-Baker has featured in previous posts; he was the son of Lord Philip Noel-Baker, who's wife Irene was a friend of Virginia Woolf and who's long-term mistress was the Old Goat's daughter, Lady Megan Lloyd George. Philip Noel-Baker, his wife and Lady Megan, were of Giggles and knew Gwynne and Dafydd, in Philip's capacity as a Social Butterfly, via the United Nations Association and as a Labour MP. Philip Noel-Baker represented Coventry, 1929-31, then Derby and then Derby South, 1936-70, on the location of the Gang's partner ring in Derbyshire. Noel-Baker was given a peerage in July 1977, one of Brenda's Silver Jubilee Gongs. Noel-Baker also bagged a Nobel Prize during his lifetime. Like Eric Hobsbawm, Noel-Baker was a King's College, Cambridge graduate who worked for the security services and was of the Giggling Double Agents Cambridge Spies era.
By the 1960s, Coventry was part of the Gang's empire but there was trouble there years before that. Richard Crossman was a Labour MP for a Coventry constituency, 1945-70; not only would crime and Giggles be wherever Crossman was, but he'll have been selected for an area in which crime and Giggles needed to be maintained and officially denied. Previous posts have discussed how Backdoor Billy, the Queen Mum's Loyal Retainer Gawd Bless 'Er, came from Coventry and was writing to the Palace from the age of 10 inquiring about opportunities as a pleb with the Royal Household. So someone had told a 10 yr old in Coventry about such a career possibility; Backdoor Billy went on to great things, running that rent boy ring from his position within the Royal Household
– the boys were supplied by Gwynne – and eventually dying from AIDS.
Like Philip Noel-Baker, Sir Spencer Le Marchant, a bisexual Giggler, served as an MP for Derbyshire, ie. the Tory MP for High Peak, 18 June 1970-9 June 1983. Le Marchant was a friend of Lord Wyn Roberts, MP for Conwy, 1970–1997, Thatch's poodle at the Welsh Office (and then Major's once Thatch had been deposed) and a Giggling friend of Gwynne and Dafydd. Wyn worked for Intelligence during WW II and then in broadcasting, before his election to the Commons in 1970.
In 1955 Spencer married Lucinda Gaye Leveson-Gower, daughter of Brigadier General Hugh Nugent Leveson-Gower and his first wife, Avril Joy Mullens. Avril was later the fourth wife of Ernest Aldrich Simpson, himself the second husband of Wallis, Duchess of Windsor, whose affair with King Edward VIII led to the 1936 abdication crisis.
Spencer stood down from the Commons in 1983 and died on the Isle of Wight, aged 55, on 7 Sept 1986.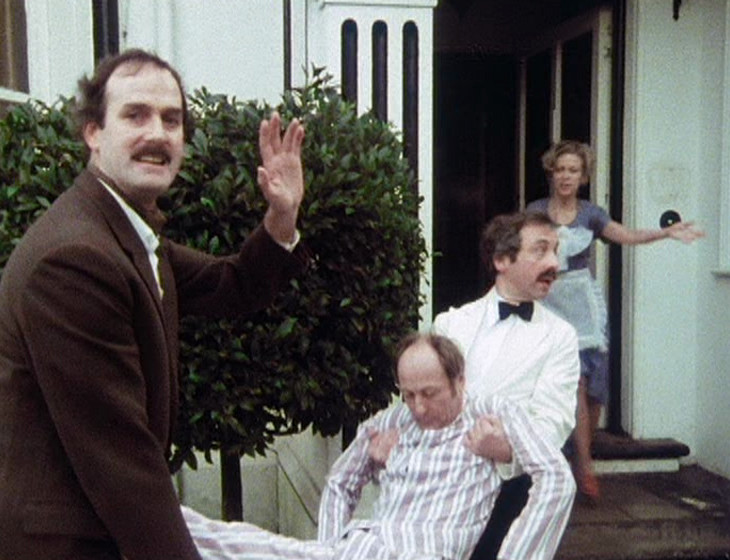 Mrs Simpson died on 24 April 1986; my friend Anne was killed by the Gang within days of Mrs Simpson's death.
Top Doc psychiatrist Colin McEvedy was a good friend of Spencer's and Wyn's. McEvedy was the son of another Top Doc. He took bugger all interest in his own kids throughout their childhoods, being far too busy fabricating his academic work, but when they were adults he helped his daughter Allegra set up her chain of restaurants, 'LEON', with David Dimbleby's son Henry. One of their business partners was interviewed on the radio the other day explaining that with this Coronavirus Crisis, Leon would be donating all of its profits to the NHS. It was the cheating, fleecing and misuse of the NHS in the first place that resulted in the Leon chain, so Allegra et al have obviously decided to Give Back what wasn't theirs. While they're about it perhaps they could send me a sizeable payment as well, Allegra's dad and his mates did some fairly disgusting things in my direction. Colin McEvedy committed suicide on 1 Aug 2005, days after I received my PhD.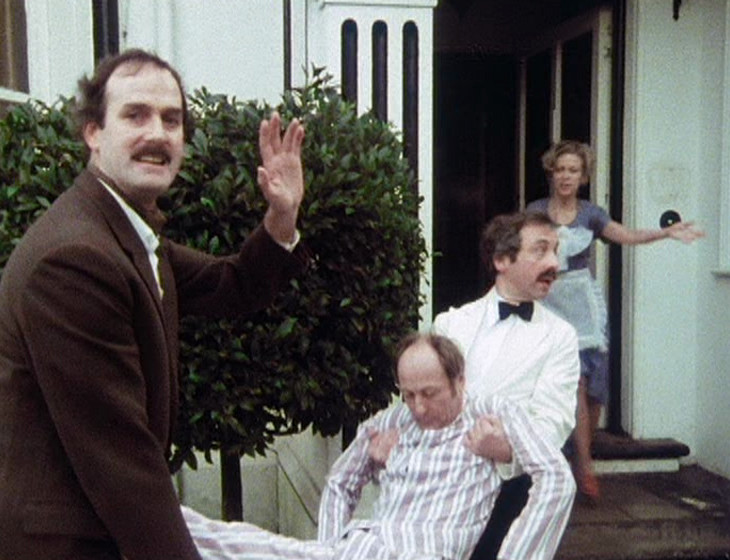 No, Colin didn't chuck himself off of Bangor Pier as F once told Dafydd to do, deeply traumatised that I'd bagged a doctorate; as far as I can work out, his Top Doc mates lied to him about his own health, leading McEvedy to think that he was far more seriously ill than he was. McEvedy then killed himself thinking it was curtains for him anyway, or he was poisoned. See previous posts for gen on McEvedy and his family and friends.
Wyn, Spencer and McEvedy were all mates with Mark Birley, friend of Sir Jams Goldsmith. Mark and Sir Jams were both in business with the Gang. Mark opened the London nightclub Annabel, named after Annabel Goldsmith, who doubled up as a partner of both Mark and Sir Jams. Sir Jams was a friend of Lord Lucan, my relative by marriage, and his mates, who were bankrolling the Gang, and Mark provided the venues in which the Gang did some of their business. 
Lady Annabel Vane-Tempest-Stewart was the daughter of Robin Vane-Tempest-Stewart, Viscount Castlereagh, who later became the 8th Marquess of Londonderry, and Romaine Combe, the daughter of Major Boyce Combe, from Surrey. The Londonderrys were an aristocratic family from Ulster and Durham; the 8th Marquess owned much land in mid-Wales as well, in one of the areas served by a Health Board of which Lord Kenyon was a Director before the local authority NHS reorganisation in 1974. After that, Lord Kenyon became Chairman of Clwyd Health Authority…
The 8th Marquess was famously drunken and excessive and a Giggler of the highest order. The Giggling was inherited from his father, Charles the 7th Marquess, who was a Giggling Ulster Unionist politician:
The 7th Marquess held political office when Gwynne was Training at the Middlesex Hospital. The Chairman of the Middlesex Hospital and the Chancellor of London University – Gwynne's Qualification was from London University – was the brother-in-law of King George V, the Earl of Athlone aka Prince Alexander of Teck, Queen Mary's brother.
The 7th Marquess will have known that other Giggler who served as an Ulster MP, Robert Cavendish Grosvenor, the 5th Duke of Westminster, who, a reader of this blog told me, molested Sir Peter Morrison when Morrison was a youth; Morrison was alleged to have been the 5th Duke's bitch as it were.
Carlo's close friend the 6th Duke of Windsor, Gerald Cavendish Grosvenor, was the 5th Duke's son and previous posts have discussed at length the numerous close connections between the 6th Duke, St George's Hospital, Gwynne and Dafydd. Gerald Cavendish Grosvenor was President of the City of Chester Conservative Association when Peter Morrison was the constituency MP. Peter Morrison served as the MP for Chester, Feb 1974-92. Morrison persuaded Thatch to run for the Leadership of the Tory Party in 1975 and played a big role in organising her campaign. He organised Thatch's leadership campaign again in 1990, when Hezza challenged her, which resulted in John Major replacing Thatch in Nov 1990.
Gerald Cavendish Grosvenor's daughter Lady Edwina is married to TV Historian Dan Snow, the great-grandson of Olwen Lloyd George, the Old Goat's daughter! Lady Edwina is a Prison Reformer and Philanthropist, so she meets a lot of victims of Gigglers in that line of work and her husband Dan lets us know the Real Facts Of History.
The 9th Marquess of Londonderry, Alistair, as a student, ran a jazz band called the "Eton Five". His first wife, whom he married in 1958, was Nicolette Elaine Katherine, daughter of Michael Harrison, a stockbroker, and his Latvian-born wife Baroness Maria Koskull. Nicolette, Lady Londonderry, gave birth to two daughters: Lady Sophia (b. 23 February 1959) and Lady Cosima (b. 25 December 1961, who married Lord John Robert Somerset, third son of David Somerset, 11th Duke of Beaufort).
Nicolette also gave birth to a son, Tristan, who was once but is no longer styled Viscount Castlereagh, because Lord Londonderry later proved that Tristan was not his biological child, but that of singer Georgie Fame. The Londonderrys divorced in 1971. Lady Cosima would later claim that her biological father was actually Robin Douglas-Home, nephew of Sir Alec Douglas-Home, the former PM. Nicolette married Georgie Fame in 1972; they later had another son, James. Nicolette committed suicide on 13 August 1993 by jumping off Clifton Suspension Bridge. I told Sister Ella Fisk at the Hergest Unit that death was suspicious but Ella reassured me it wasn't.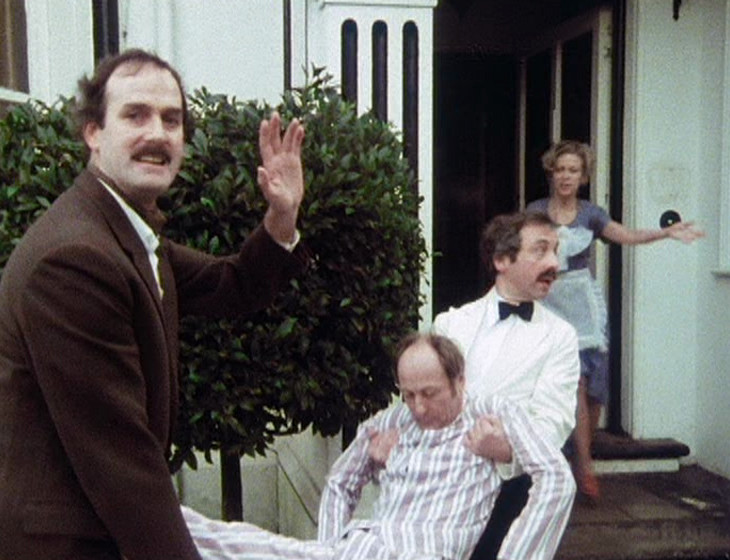 It was suspicious, porkies were told and furthermore they were told while Mr Bridgy Celeb was being feted by Tory Rich Tossers and Celebs.
See 'Upper Class Twit Of The Year – Shooting Themselves'. F and I were convicted in Bangor Magistrates Court on the lies of Gwynedd social worker Jackie Brandt in July 1993. E.P. Thompson, who had for years kept a second home at Croesor and knew much about the Giggling of Gwynne and Dafydd, died on 28 Aug 1993. E.P. had retired back to his place of origin, Halifax, a constituency held by Maurice Macmillan, 1955-64 and then the family friend of Sadie Francis, Labour MP  Nice Lady Doctor Shirley Summerskill, until 1983.
When Nicolette died, Michael Howard was Home Secretary. Howard is married to 60s Model Sandra Paul, who's first husband was Robin Douglas Home. While Robin and Sandra were splitting up, Robin discussed Uganda with Ma'am Darling. Ma'am Darling who also had a fling with Mick Jagger, a shag relative of Bryan Ferry via Jerry Hall. As Home Secretary, Howard – a crooked barrister from Llanelli – finally shafted Mary Wynch and had a lot to do with the aggro received by F and I.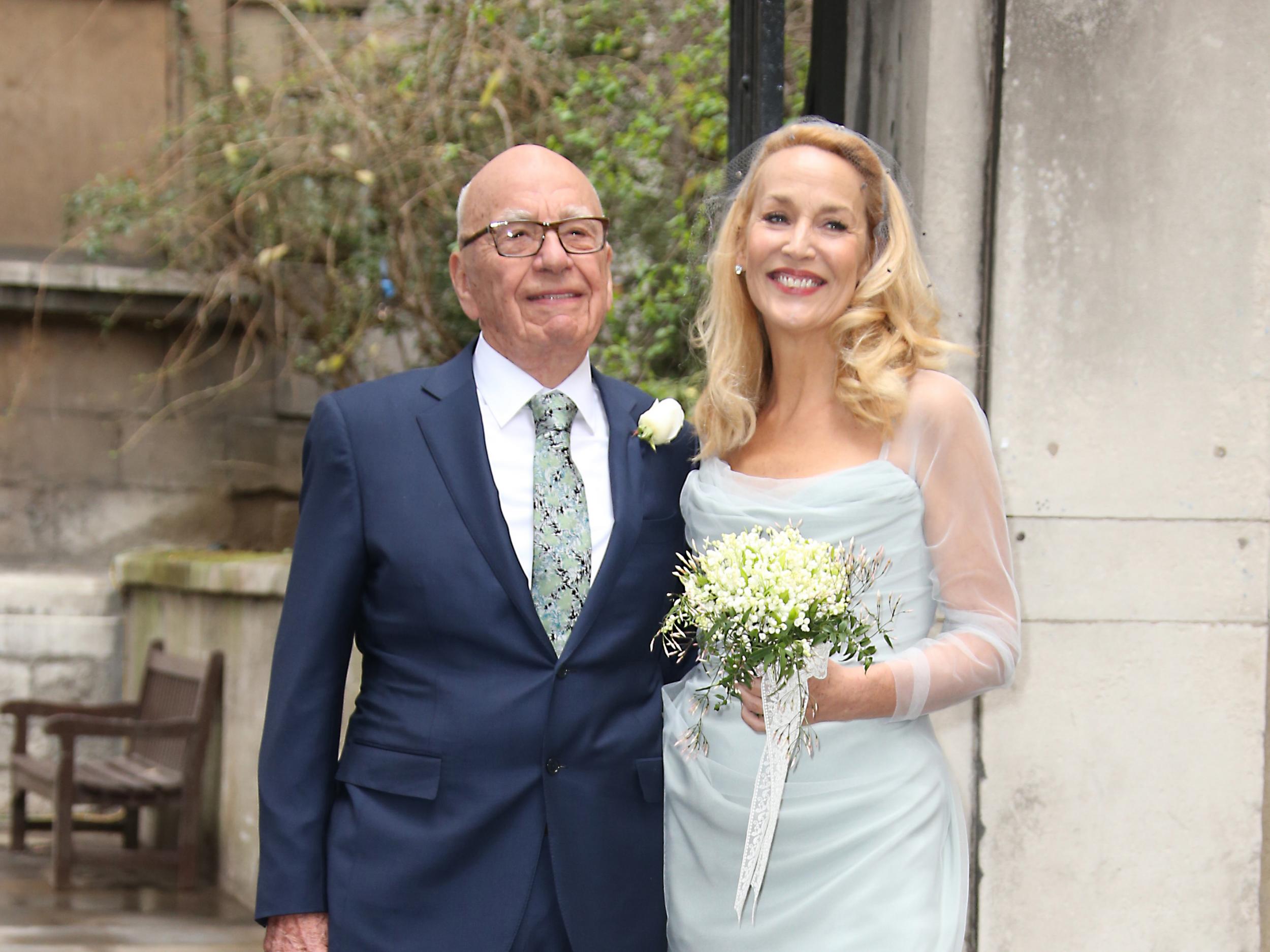 Robin Douglas Home, a jazz pianist, was found dead on 15 Oct 1968. 'Suicide'.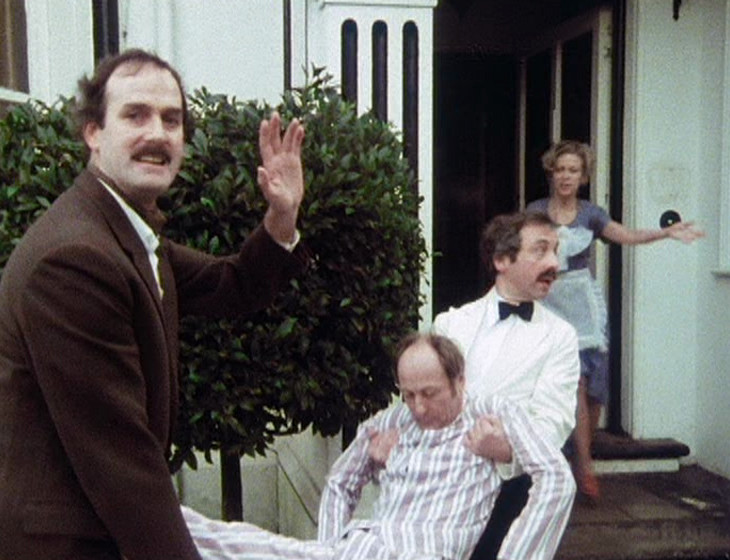 Georgie Fame began his career as a Red Coat at Butlin's, Pwllheli. Even back then the Gigglers had seen the potential at that holiday camp. Led Zep famously wrote their 1971 release 'Stairway To Heaven' at a cottage near Machynlleth owned by Robert Plant's parents. The cottage was unrenovated but by that time, alternative people had begun to move into the area and were exploited as much as possible by Gwynne and Dafydd.
Cult TV series 'The Prisoner' was filmed at Sir Clough's village Portmeirion in 1966 and 67 (see eg. 'A Nauseating Sight' and 'Under Suspicion') and it was Giggles ahoy and into Hollywood as well from then on. The Plants' cottage at Machynlleth was near (or it might even have been on) the estate owned by Nicolette's father-in-law and near the area served by the NHS Health Board of which Lord Kenyon was a Director.
Nicolette's husband Lord Londonderry's second wife was Doreen Patricia Wells, former principal dancer at the Royal Ballet, whom he married in 1972; they divorced in 1989. They had two sons, Frederick Aubrey Vane-Tempest-Stewart (born 6 September 1972), and Lord Reginald Alexander Vane-Tempest-Stewart (b. 1977), who is married to Chloë Belinda Guinness (born 29 April 1976); the couple have one child.
Mark Birley's son Robin Birley married Bryan Ferry's former wife Socialite Lucy Helmore. Lucy was found shot dead on 23 July 2018. 'Suicide'.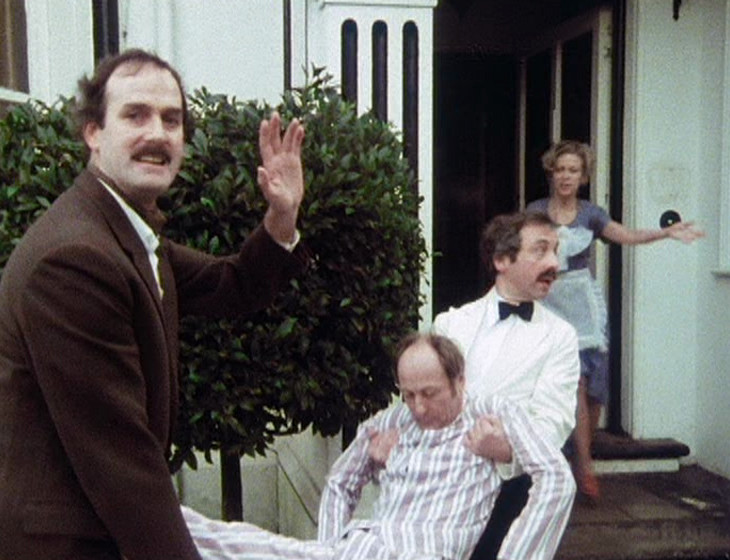 Lucy was born in Shropshire
and her father worked for many years at Lloyd's of London. Bryan Ferry grew up in Durham and went to the same school as Mrs Brown, but a few years after Mrs Brown.
Philip Noel-Baker's relationship with Lady Megan and other high profile Liberal MPs and his leading role in the disarmament movement took him within Bertrand Russell's circle of Gigglers, as well as politicians from the West Country. See eg. 'Is It Because I Is Megan?' Philip was an enthusiastic Olympics champ/organiser at the same time as General Lonsdale, one of the Browns' neighbours in Stogursey, a retired Army Officer who worked for the security services and was very much of the Establishment (see 'He Was Looking At I In A Funny Way…'); they will have known each other.
Philip Noel-Baker also had doings with Sir Richard Acland, from Devon, who's estates included land on the Devon side of Exmoor and the Somerset side at Holnicote, not that far from where Brown and I lived in Somerset.
Richard Acland was of Gigglers in all directions. I have discussed Richard Acland and his family/political activities in previous posts eg. 'Devonshire Cream and Fudge' and 'Is It Because I Is Megan?' but he's so interesting and had his fingers in so many pies that he's worth revisiting. Richard Acland's parents were Gigglers Sir Francis Dyke Acland, 14th Baronet and Eleanor Margaret Cropper. Sir Francis Acland was the Liberal MP for Richmond, Yorkshire, 1906-10; Camborne in Cornwall, 1910-22; Tiverton in Devon, 1923-24 and North Cornwall, 1932-39. Sir Francis held Govt office in the Liberal Ministry of H. H. Asquith. Lady Eleanor Margaret Acland was a Liberal politician, a suffragist and served as President of the Women's Liberal Federation.
Richard Acland was educated at Balliol, Oxford a la Maurice Macmillan and undoubtedly knew Maurice. Acland was elected as the Liberal MP for Barnstable, Mr Thrope's future turf, in 1935; Acland was a barrister of Inner Temple a la Mr Thrope and Lord Snowdon's father. Acland was one of the founders of CND with Bertrand Russell. Acland helped launch the Popular Front in December 1936, although his politics changed course subsequently. In 1942, Acland broke from the Liberals to found the socialist Common Wealth Party with J. B. Priestley and Tom Wintringham, opposing the coalition between the major parties.
J.B. Priestley and his first wife were Gigglers who were the closest friends of the parents of Giggler Old Nick, Thatch's Secretary of State for Wales, 1979-87, who was 100% on board with Gwynne and Dafydd. See eg. 'In The Spirit Of The Goat'.
During WW II, the Common Wealth Party showed signs of a breakthrough, especially in London and Merseyside, winning three by-elections. However, the 1945 General Election was a severe disappointment. Only one MP, Ernest Millington, was elected and other figures left, some joining the Labour Party. Acland himself lost his seat in Putney. See previous posts…
Acland then joined Labour and was selected to fight the Gravesend seat following the expulsion of the Labour MP Garry Allighan from the Labour Party for making allegations of corruption. Acland won Gravesend in November 1947. Back in Parliament, Acland served as Second Church Estates Commissioner 1950–51. In 1955, Acland resigned from Labour in protest against the Party's support for the Conservative Govt's nuclear defence policy, and lost Gravesend standing as an independent the same year, allowing the Conservatives to take the seat.
In 1944, on the grounds of his belief in public ownership, Richard Acland sold his estates at Killerton in Devon and Holnicote in Somerset to the National Trust for £134,000 (2011 equivalent £13.5 million). This decision led to disagreements with his wife and the possibility of separation, but they eventually reconciled; Anne Acland, before depositing her letters, destroyed all those relating to this period of disagreement, between mid-summer 1942 and January 1943. Corresponding with the National Trust, Acland said: "I am not giving you all my property. I am keeping some of it to live on, some of it to buy a house, and some of it I am giving to Common Wealth. With what is left I pay off as much of the debts as possible [these being £21,000 death duties on his father's estate, and £11,000 accumulated debt, equivalent to circa £3 million in 2011], and then hand over the rest to you, leaving you, I regret to say, to look after what is left of the debts." This deal was not publicly known; "in widespread publicity from which the National Trust and the Aclands emerged glowing with virtue, the entire transaction was portrayed as a gift" and "the Aclands held on to… eighteenth-century family plates and dishes, portraits and landscapes, a group of family miniatures, an early nineteenth-century piano… they were able to buy a nice house in Hampstead at 66 Frognal Street; there was to be an education fund for the boys; and Common Wealth received about £65,000, allowing it to win two more by-elections." Additionally, Acland retained some rights, including the gift of the living at the parish church, and entitlement to shooting ("to be arranged as to suit the convenience of the shooting tenants") and fishing. Acland's sons were in later years displeased with the loss of the estates; the heir, John, left a 1994 document at Devon Record Office outlining "how he had made many requests that his mother 'should explain to me why the Killerton and Holnicote estates had been given to the National Trust in the 1940s'… John found on reading [the letters between his mother and father] that she had destroyed all the documents from the critical period at the end of 1942… His note continued: 'Anne only talked to me once, in 1989, about the gift of the estates… her principal contention was that she and Richard had been in complete agreement at every stage.' Perhaps all this secrecy, the denial of the story, was an attempt by Anne and Richard to protect themselves from the rage of their children."
Anne Acland was an architect who would very likely have known Sir Clough or those architects in his circle; the Strachey baronets originally came from Somerset.
Soon after leaving Parliament, Acland took a job as a maths master at Wandsworth Grammar School with effect from September 1955. The organised abuse ring which Gwynne, Dafydd et al ran in collaboration with St George's/Springfield/Wandsworth County Council and was subsequently greatly expanded by them, was already present in Wandsworth. Ernest Bevin, who came from Exmoor and began his political activism as a teenaged trade unionist in Bristol, became the General Secretary of the TGWU and was the Labour MP for Wandsworth Central, 1940-50. Bevin held office in the wartime Coalition Govt and served as Attlee's Foreign Secretary. Bevin knew Gnome as well as Acland.
The Old Goat and Lady Megan had lived in Wandsworth when the Old Goat had not been resident in No 10 as PM.
Richard Acland was a Senior Lecturer in Education at St. Luke's College of Education, Exeter, between 1959 and his retirement in 1974. Gwyneth Dunwoody, Labour Party Royalty and born into an extended family who were facilitating the Westminster Paedophile Ring, served as a Devon Cllr and then MP for Exeter, 1966-70. Dunwoody's husband John was a Top Doc who Trained at the Westminster Hospital and relocated to Devon with Gwyneth, working as a Top Doc in Devon and serving as a Devon Cllr until John was elected as Labour MP for Falmouth and Cambourne in 1966. John lost his seat in 1970, left politics and returned to medicine, in London. Dunwoody had served as a Minister in Dick Crossman's DHSS in 969 and Dick hoped that John would become Secretary of State for the DHSS or even Labour Party Leader.
The Westminster Hospital was facilitating the Westminster Paedophile Ring and trained a lot of Top Docs who subsequently became key figures in Giggles particularly students from south Wales, including Wilfrid and Dannie Abse. The Westminster's reputation could not be tarnished once Sir Clement Price Thomas, a Top Doc from south Wales, performed life-saving surgery on King George VI. The King never recovered, went steadily downhill after the surgery and died less than two years later, but Sir Clement stressed that was as a result of Other Causes and anyway the King had always been a bit naff with a stammer and Brenda was in the queue. See 'Successful Surgery On King George VI!'. Sir Clement subsequently held Ceremonial Office at the Welsh National School of Medicine so there was no stopping Gwynne and Dafydd's mates there who were protecting Gwynne and Dafydd after that.
John Dunwoody undoubtedly left politics because he could be more use to the Westminster Paedophile Ring as a Top Doc. Grocer Heath became PM in the General Election in which Dunwoody lost his seat and Grocer Heath's close friend and personal physician was Sir Brian Warren, a Top Doc who practised privately from Belgravia. Warren and his wife, Dame Josephine Barnes a Consultant Obs and Gynae based at Charing Cross (see eg. 'Uncle Harry's Friends…'), were both facilitating the Westminster Paedophile Ring. The doors really opened for business once Heath became PM; political differences were irrelevant. Brian Warren refused to ever work in the NHS whereas John Dunwoody was a member of the Socialist Medical Association (later known as the Socialist Health Association), but that was irrelevant, they were all part of the same crime cartel.
John Dunwoody held senior roles in the Family Planning Association (an organisation that was substantially a cover for organised abuse), the anti-smoking organisation ASH, and during the 1980s and 90s was Chairman or Director of a number of NHS Authorities/Boards/Local Medical Committees in London, all covering the turf of St George's Hospital or the Chelsea and Westminster area. Dunwoody got his feet under the table there when I began working in medical research in London.
Dunwoody divorced Gwyneth in 1975. In Feb 1974, Gwyneth was elected as MP for the Cheshire constituency that embraced Crewe and she held the seat until her death in 2008, throughout two constituency boundary changes that favoured the Labour Party. Gwyneth's constituency was part of the manor of Gwynne and Dafydd's ring spanning north Wales/Cheshire.
Crewe station was used as a venue and organisation centre for underage prostitution, although, unlike King's Cross, famous for (allegedly) adult prostitution, this has never been discussed publicly. British Rail senior management knew what was going on as did the trade unions that represented BR and public transport staff. Accounts of George Thomas assaulting boys on trains and at railway stations yet no action being taken in the face of complaint make a lot more sense when one realises that BR and the associated unions were involved in the criminality, they weren't just turning a blind eye to George Thomas. Gwyneth Dunwoody held Commons roles related to railways and public transport and the NUR sponsored many MPs. The NUM and NUR were the most powerful unions in south Wales.
The nightmare didn't end with John and Gwyneth Dunwoody. There is Tamsin their daughter, who served as the Labour AM for Preseli Pembrokeshire when Labour AMs were causing so many problems for me. Tamsin's mum and dad were in Devon when corrupt politicians at work in Devon caused so many problems for my father. Readers have asked me to consider why perhaps Gwyneth and John Dunwoody, two big hitters re organised abuse from Posh Parts Of London, decided in the late 1950s/early 1960s that Devon was the place for them. I had wondered that for years but I hadn't ever associated it with my grandfather's denouncing of Edward du Cann, one of the financiers of the ring of Giggles that the Dunwoodys were running. It was just another mystery, such as how Gwyneth managed to hang on in the Commons when so many in her constituency loathed her, when there were a number of attempts to deselect her and when she had such serious – and unexplained – financial troubles that her houses were repossessed and the bank were after her but Gwyneth soon acquired yet more dosh a la Edward du Cann… Throughout it all, Labour Party colleagues Paid Tribute to this crooked old bag and gave her yet more responsibilities.
I understand it all now. Gwyneth only had to whisper 'Gwynne and Dafydd'. Or indeed Jeremy Thorpe and his second wife, the ex-wife of Brenda's cousin the earl of Harewood.
Sir Richard Acland died in Exeter on 24 Nov 1990, at the age of 83. Four days before Thatch was deposed as a result of the Cunning Plan on the part of Fotherington-Hezza – who had been the Tory MP for Tavistock in Devon when the Dunwoodys were busy there – Howe and Hurd, working in collaboration with the BMA, leading lights being Dr John Marks, Bodger and Uncle Harry (who was mates with John Dunwoody and a member of the Socialist Health Association as well), using me as the football while I worked for Bodger's team at St George's. Days after this group of scumbags had removed Thatch, I was arrested yet again on the lies of the Drs Francis. The Gang had brought a whole series of High Court cases against me throughout 1990, perjury being exposed in each one but no action was taken. The High Court cases continued through the first months of 1991.
Meanwhile, the rich and famous friends of Nigella Lawson et al hung out with Mr Bridgy Celeb, one of them, David Kirke, being wanted by the police and the subject of a Radio 4 expose on 'Face The Facts' in 1990. I was listening at the time and rang Somerset to say 'Do you realise who is on the radio NOW, exposed as a cheat, a liar and a conman?', only to be greeted with gales of laughter and an explanation that they knew exactly where Kirke was 'hiding', he was in regular phone contact with them and had sent them presents from the London shop that was under investigation by the police who were using that shop's mailing list to try and find David Kirke…
There was only one of the Bridgy contingent who hated Kirke, declared him to be a conman from the outset and refused to speak to him, and that was father. So Kirke did all he could to intimidate father in his own house. How the police didn't know where Kirke was when he was pissing father off, when father was telling me about this on the phone while the phones were being tapped and when I was being arrested constantly I cannot imagine.
At one point, somehow a bailiff had been given the address of the Bridgy contingent and served a High Court order from the Gang naming me on Mrs Brady no less. Mrs Brady's reaction told the bailiff immediately that she was not the person named on the order, so he quickly retrieved the paperwork, causing much confusion. Why the Gang ever used that address I cannot understand because I had never given it to them and they managed to serve every other heap of perjuring shite on me at the correct location. On one occasion they even sent a bailiff to my lab at St George's when he had called at my house in Streatham and found that I wasn't there. Obviously they knew where to find me because Bodger and his mates were busy using me to bring down Thatch at the time.
Then there were the four or five days that I spent visiting Somerset when I was on bail after the Gang had perjured themselves yet again and thus I had to sign on bail in Bridgy Police Station every day. Into Bridgy on the bus, greeted by the police at Bridgy, Oh it's her again, the one who is staying in the house full of Nigel Lawson's daughter's friends who are in daily contact with David Kirke, ooh we dunno where to find him…
This was Cabinet Ministers at the very centre of serious organised crime and now that I am in possession of 10,000 documents no-one will even communicate with me. King, Hurd, Tebbs and Fotherington- Hezza, unlike Thatch and Howe you are not dead yet and you know a great deal about this. SPEAK you spineless bastards, the world heard no end of claptrap from you about Getting Tough On Young Thugs.
When Kirke did eventually go to prison – not for very long and only for a fraction of his wrongdoing – his barrister pleaded mitigating circumstances on the grounds of er mental illness no less. Kirke had acquired manic depression for the purposes of the trial, as did Malcolm Pearce when Malcolm found himself in front of the GMC in 1995 for the big research fraud that he perpetrated with Bodger in 1994. See 'Now Then…' Top Docs gave Expert Evidence on behalf of Kirke and Malcolm testifying that they were suffering from mania when they Broke The Rules.
Please readers, can someone tell me who the Top Docs were?? Someone knows and the info has been well secreted! If anyone knows who Kirke's barrister was I'd been keen to be told as well, his name will tell us so much.
Richard Acland's brother Geoffrey Acland became a leading figure in the Liberal Party.
The Aclands will have known Lord Gnome, being Liberal politicians of Gnome's vintage. The other salient fact is that along with J.B. Priestley, Acland and Tom Wintringham, the other key mover and shaker in the Common Wealth Party was Vernon Bartlett, MP for Bridgwater, 1938-50, 
preceding my grandpa's friend Sir Gerald Wills in the seat. Grandpa moved to the Bridgwater area I think not long before Bartlett was elected. Grandpa's first house in the Bridgwater area was in Wembdon, now the twee suburb of Bridgy, but in the 1940s it was a village on the outskirts of Bridgy. Wembdon has long been where the Better Classes lived – the older houses in Wembdon had servants' quarters, unlike most other parts of Bridgy-  and there would have been people in Wembdon in particular who were involved in politics, public life etc.
Born at Westbury, Wiltshire, Bartlett was educated at Blundell's School in Tiverton and became a journalist, working for the Daily Mail, and later as a foreign correspondent for The Times. In 1922 Bartlett was appointed Director of the London office of the League of Nations, after which he worked as a news reporter for BBC radio. He did not have his BBC contract renewed after his coverage of Hitler's decision to leave the League of Nations in 1933 was deemed too sympathetic. In 1933 Bartlett joined the News Chronicle and was its diplomatic correspondent for 20 years, including a period in Spain during the Spanish Civil War.
Bartlett was elected for Bridgy  as an Independent Progressive candidate, advocating a Popular Front opposed to appeasement in a by-election on 18 November 1938. In 1942, Bartlett, Richard Acland, J. B. Priestley, and others established the socialist Common Wealth Party. In the 1945 General Election, Bartlett held his Bridgy seat, standing as an Independent. In 1950 Bartlett joined the Labour Party and retired from Parliament. In 1954 Bartlett also retired from his work with the News Chronicle and moved to Singapore, where he was both political commentator for the Straits Times and also South East Asia correspondent for the Manchester Guardian. Bartlett died on 19 Jan 1983, when Brown first began to receive death threats as the Gang moved in on us.
Vernon Bartlett's fellow traveller Ernest Millington will have known my grandfather long before he moved to Somerset. Millington died on 9 May 2009 and his obituary was published by 'The Guardian':
In the article below we were wrong in saying that at the time of his recent death he was the oldest former MP, having been born on 15 February 1916. In fact, his surviving elders include James Allason (born 1912), Reader Harris and Michael Foot (born, in that order, 1913), and John Freeman (born 1915).
On 26 April 1945, Wing Commander Ernest Millington, who has died aged 93, won a sensational victory for the radical Common Wealth party in the Chelmsford byelection. In overturning a Conservative majority of 16,624, and winning by 6,431 votes, he signalled the shift in public opinion that led the Labour party to pull out of the 1945 wartime coalition government and win a landslide victory in the 5 July general election. He was again returned, with a 2,080 majority, the only Common Wealth candidate to retain his seat.
When the 29-year-old Millington first took his seat, he was the youngest MP in the House, which had been elected in 1935. The general election due by 1940 had been postponed. His death marks the passing of the last survivor of that wartime parliament and the oldest former MP.
He first arrived at the Commons with his newly awarded Distinguished Flying Cross ribbon inexpertly self-sewn on to his uniform. A Conservative MP, who was a squadron leader in the RAF police, approached. "You are improperly dressed," he told Millington. "If you are talking to me as an RAF officer," Millington replied, "take your hand out of your pocket and address a senior officer as 'Sir'. If you are addressing me as a fellow MP, mind your own business and bugger off." He did.
Millington was born in Ilford, Essex. His mother was literary-minded; his father was a martinet, a decorated former regimental sergeant-major who became a print union official. Ernest won a scholarship to Chigwell school in Essex, where he was the poorest boy, and was fitted out with games kit from the lost property bin. He excelled, with three higher school certificates, but had to leave at 16. Later he would study at Birkbeck College, London University.
Birkbeck home of Eric Hobsbawm for much of Hobsbawm's career.
He left school because his father expelled him from home after he heard him address a crowd from a street- corner soapbox on behalf of the Labour League of Youth, alongside Ted Willis, the latterly ennobled creator of Dixon of Dock Green. Homeless and penniless, the boy found a clerk's job. He was sacked when his employer heard him evangelising for ethical socialism at Speaker's Corner in Hyde Park, London.
My grandfather did the Speaker's Corner at Hyde Park bit.
He joined the Labour party – and was expelled in the late 1930s for supporting the Communist party-backed anti-fascist popular front. In 1937 Millington married Gwen Pickard, whom he met at a Workers Educational Association meeting. War was looming, and, by then an accountant with an electrical concern, he joined the Territorial Army. By July 1939 he was a Royal Artillery second lieutenant. His father took to referring to "my son, who is an army officer".
An invitation to volunteer for the RAF sent him from tedious searchlight duties to primary training on Tiger Moth biplanes. The pilot officer was then posted, as an instructor, to an aerodrome outside Grantham, Lincolnshire. There, he rented a house for his family. The nearby grocery store was owned by one Alfred Roberts, whose daughter, the future prime minister Margaret Thatcher, sometimes served in the shop.
Anyone for lunch at the Clarence?
Millington was MP for Chelmsford in Essex, 1945-50, when Thatch was frantically making friends with Tories in Essex, especially in the Colchester Tory Party, on the look-out for a suitable husband and a future Commons seat.
Later came a posting to Bomber Command and to Lancasters. While still a flight lieutenant, he went to an RAF conference at which he was the only officer present below the rank of wing commander, but also the one with the most operational experience. He disagreed strongly with plans advanced at the meeting, which he maintained would result in heavy casualties. This was noted by Air Vice-Marshal Sir Ralph Cochrane, commander of 5 Group, Bomber Command. Cochrane made him a squadron leader on the spot, promoted him to wing commander a few days later and posted him, in October 1944, as commanding officer of the new 227 squadron, based at Balderton in Nottinghamshire. A remarkable 30 Lancaster sorties followed, with raids ranging across Germany, Czechoslovakia and the Romanian oilfields, and taking in the bombing of Panzer tank groups during the Battle of the Bulge at Christmas 1944.
By early 1945, the nation's thoughts had turned to postwar plans. William Beveridge had produced his great social security plan in 1942, and in that year too Sir Richard Acland, 15th baronet and an immensely rich Devon landowner, abandoned the Liberal party and formed the Common Wealth party. Its objectives were common ownership, democracy, and morality in politics. The party ignored the electoral truce by which the three big parties would not oppose the successor byelection candidate to a dead or retiring MP, and Common Wealth nominees made a good showing, winning by-elections in 1943 and 1944.
When Chelmsford's Conservative MP, Colonel J McNamara, was killed on his way home from Italy, a scratch group of Common Wealth supporters set about finding a candidate. Millington's views were well known in the area, and a deputation met him in a railway station waiting room. Ten minutes was all the time he could spare, and they made him their candidate there and then. The newly radicalised middle class rallied to his side, along with industrial workers who had moved into the area. The result was a left-wing victory in traditional Conservative territory.
In the 1950 election, when he stood as the Labour candidate, he lost to the Conservative Hubert Ashton. Finding a job, particularly with his politics, was not easy, and there were no pensions for former MPs. After a spell as a door-to-door encyclopaedia salesman, he re-joined the RAF in 1954 as a flight lieutenant. Controversy followed when he was accused of fraudulently "misapplying" £25 2s 3d. He denied the charge but was dismissed.
He then trained as a teacher. He was head of social education at Shoreditch comprehensive school, east London (1965-67), and then headed Newham council's teachers' centre (1967-80).
Right on the turf of the Gang's partners in crime, Brave Wendy,
the Krays, Bob Boothby, Peter Shore, Ian Mikardo, the whole crowd.
He later retired with his second wife to the Dordogne.
Millington wrote several books. His autobiography, Was That Really Me?, was published in 2005. He is survived by his second wife, Ivy Robinson, and the four daughters of his first marriage, which ended in divorce in 1974.
• Ernest Rogers Millington, politician, pilot and teacher, born 15 February 1916; died 9 May 2009
Sir Richard Acland and his wife Anne had four sons, including John Dyke Acland and Robert D. Acland.
Sir John Dyke Acland, 16th Baronet was the eldest son of Sir Richard Acland, 15th Baronet and Anne Stella Alford. John Acland attended the Dragon School in Oxford, Clifton College, Magdalene College, Cambridge, and the University of Wisconsin. Acland married Virginia Forge, daughter of Roland Forge, on 9 September 1961. His children were Dominic Dyke Acland (born 1962), Dr Piers Dyke Acland (born 1965), and Holly Dyke Acland (born 1972). He succeeded his father as baronet on the latter's death on 24 November 1990. Acland died on 26 September 2009 a day after being involved in a car accident near Bedford, England.
Francis Acland's great-grandson, Chris Acland became the drummer for shoegaze band Lush. Chris committed suicide… See previous posts for details of the huge Acland family, including Chris. One of the Aclands is a well-known plastic surgeon.
Acland's fellow activist Philip Noel-Baker died on 8 Oct 1982.
Francis Edward Noel-Baker (7 January 1920-25 September 2009) son of Philip Noel-Baker was born in London, educated at Westminster School and King's College, Cambridge and served with the Intelligence Corps in World War II. Francis N-B was first elected to the Commons in the Labour landslide at the 1945 General Election as MP for Brentford and Chiswick. Francis lost his seat in 1950 but returned to Parliament in 1955 as the Labour MP for Swindon. Francis resigned his seat in March 1969, by taking the Chiltern Hundreds.
In 1971 Francis N-B left the Labour Party in response to the Party's opposition to British membership of the EEC. Old Nick, who went to Westminster School and Trinity College, Cambridge, was elected as the Tory MP for Pembrokeshire in Grocer Heath's 1970 General Election victory a la Wyn Roberts,
the former constituency of the Old Goat's son Gwilym Lloyd George, who ended up in the Tory Party himself. Wyn Roberts, who served as a Welsh Office Minister under Secretary of State Old Nick, served in Intelligence in WW II. Gwilym was of Giggles and Old Nick was parachuted into Pembrokeshire by the British security services to continue the Giggles, not to put a stop to them. Old Nick and his family were Gigglers themselves and furthermore Gigglers from a long line of Giggling clergy, including a few famous Giggling Bishops and even a Giggling Archbishop. See 'In The Spirit Of The Goat'.
Howard Masterman, Bishop of Plymouth, was among this network. Masterman was one of the Masterman dynasty to which Charles Masterman, a Liberal politician who worked with the Old Goat to develop what became known as the Old Age Pension, belonged. Charles Masterman married into the Posh Lyttelton family of which Humphrey, Jazz musician and Radio 4 favourite, was one. One of the Modern Mastermans is Crispin, the barrister who acted for Gwynedd Heath Authority in the Cardiff High Court case that they brought against me in May 1990. Crispin ignored the industrial scale perjury and mountains of documentary evidence of serious crime that should have put his clients in prison and ended up becoming a judge. Crispin retired at about the time that word got out that I was to begin this blog.
Previous posts discussed how Roger Hollis, the alleged former DG of MI5, 1956-65, was accused of having been a double agent, when Thatch was PM. After an enormous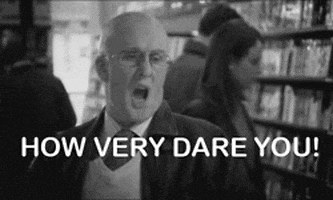 Thatch droned on about Service To This Country and Hollis being Beyond Suspicion. Previous posts explain how Roger Hollis, from Somerset and, like Old Nick, from a family of clergy, was using his position in MI5 to protect Gigglers, including Giggling clergymen. Hollis' father, the Right Reverend George Hollis, was Bishop of Taunton. His mother was a daughter of a Canon of Wells Cathedral.
Roger Hollis married Evelyn Swayne on 17 July 1937 at Wells Cathedral, with his father performing the ceremony. She was the daughter of a solicitor from Burnham-on-Sea, Somerset. The couple had one son, Adrian Swayne Hollis. Hollis's son, Adrian (1940–2013), was a classical scholar and Grandmaster of correspondence chess, and was British Correspondence Chess Champion in 1966, 1967 and 1971. Philosopher Martin Hollis (1938–1998) was his nephew. His elder brother, Christopher Hollis (1902–1977), was a Conservative MP for Devizes from 1945-55. Roger Hollis's nephew, Rt Rev Crispian Hollis, is a Roman Catholic bishop, and his grand-nephew Charles Hollis (grandson of Christopher Hollis) joined the Foreign Office in 1984, serving in Iraq, Saudi Arabia and Iran.
One of the Giggling clergy whom Hollis protected was Mr Rigg, the vicar of Bawdrip, in Tom King's constituency.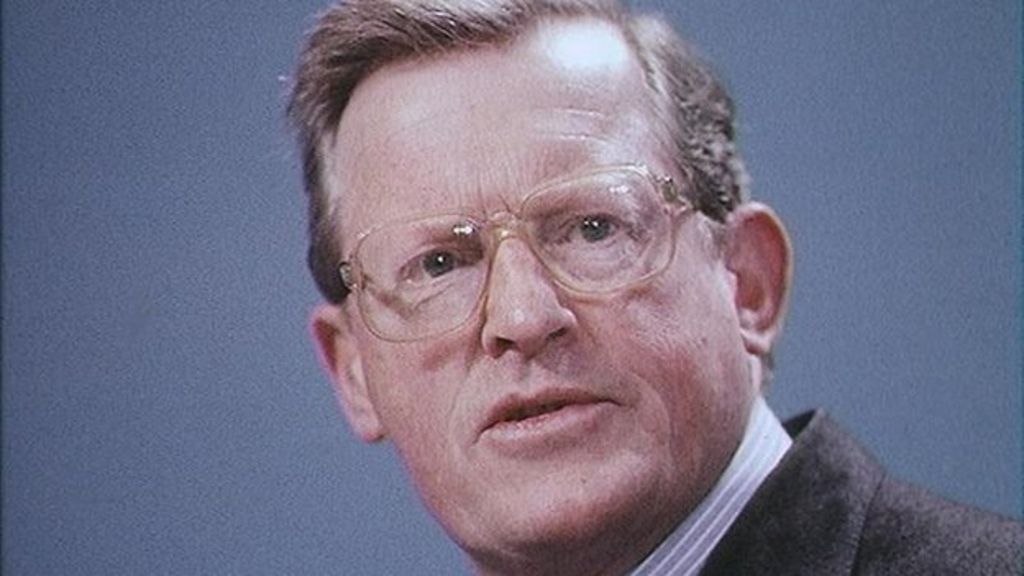 Mr Rigg's Giggling was notorious and it resulted in a delegation of furious parishioners visiting the Bishop of Bath and Wells who blamed the Giggling on Brown Owl aka Mr Rigg's wife. Brown Owl was a humourless old bat but as Brown quipped years later she was married to Mr Rigg and furthermore it was an arranged marriage, Mr Rigg having been a mate of Brown Owl's dad and Brown Owl being hitched up to Rigg, a middle aged man, when she was very young. Mr Rigg continued his Giggling with the permission of successive Bishops of Bath and Wells, including George Carey, who was so useful re the Giggles that Thatch personally put his name forward for Archbish of Canterbury, with the encouragement of her aide, Michael Alison. George became Archbish of C in 1991, but the wheels were put in motion during 1990, when the Gang were in the midst of their series of High Court cases against me.
Olwen Carey-Evans, the Old Goat's last surviving child, died on 1 March 1990; the first High Court case that the Gang brought against me was in Feb 1990.
Bishop George – as Mrs Brown always called him – concealed Giggles and wrongdoing
on the part of many more clergy in Somerset than just Mr Rigg (see eg. 'He Was Looking At I In A Funny Way…') and in recent years it transpired that Bishop George was the man who in 1993 pushed the boat out to help Carlo's old pal, Bishop Peter Ball, who had been Giggling so much with one boy that he later killed himself. Carlo was entirely sympathetic to Peter Ball's predicament, Ball's story being that he had been guilty of a 'misjudgement' and was now being 'harassed' by someone described by Carlo as a 'beastly man'. So Carlo made a Duchy cottage available to Peter Ball, at Aller, on the Somerset Levels, not a million miles away from Bridgy.
In 1993 F and I were convicted in Bangor Magistrates Court on the basis of the perjury of Gwynedd social worker Jackie Brandt. Of Harassment.
Bishop Peter Ball went to Queen's College, Cambridge. John Biffen went to Jesus College, Cambridge. There is two years difference in age between them. After graduating from Cambridge in 1954, Peter Ball entered Wells Theological College in 1954 and received two years of training in preparation for ordination.
I had a real laugh when I read the transcripts of Peter Ball's Defence; Ball had so obviously been using the Gwynne and Dafydd Cut Out N Keep Guide For Molesters Who Get Caught, the phrases used by Ball were identical to those used by the Gang about me.
Carlo, I would understand completely if you had genuinely believed that Ball had been unfairly accused, but you ALL knew that he had been molesting! You knew that Gwynne et al were, how can you defend your conduct? We were all subjected to arrests and years of intimidation because we dared complain about people whom you knew HAD behaved as we alleged.
By 1993 Mr Bridgy Celeb was being feted by the Rich n Famous – substantially of the Tory Party but a few celebs were thrown in as well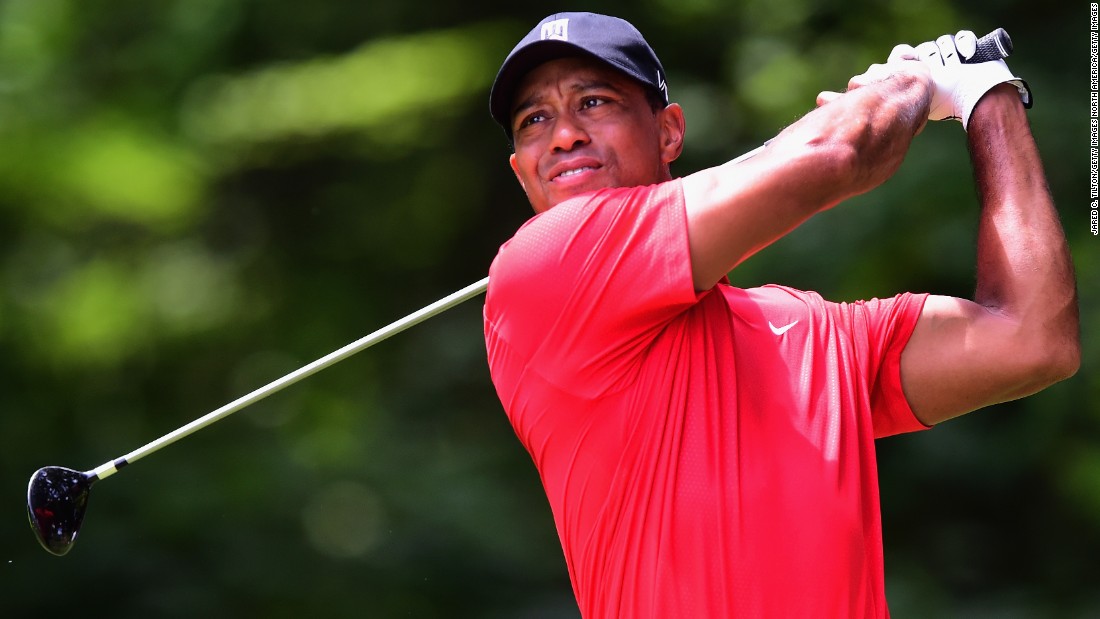 – and was receiving Coutts cheques. On the first occasion that this happened, it had to be explained to Mr Bridgy Celeb that it was a real cheque, but you won't find a branch of Coutts in Bridgy. Or even in Taunton, because it was 'The Queen's Bank'. See eg. 'Upper Class Twit Of The Year – Shooting Themselves'.
Mr H,
I think we've got the Mrs Big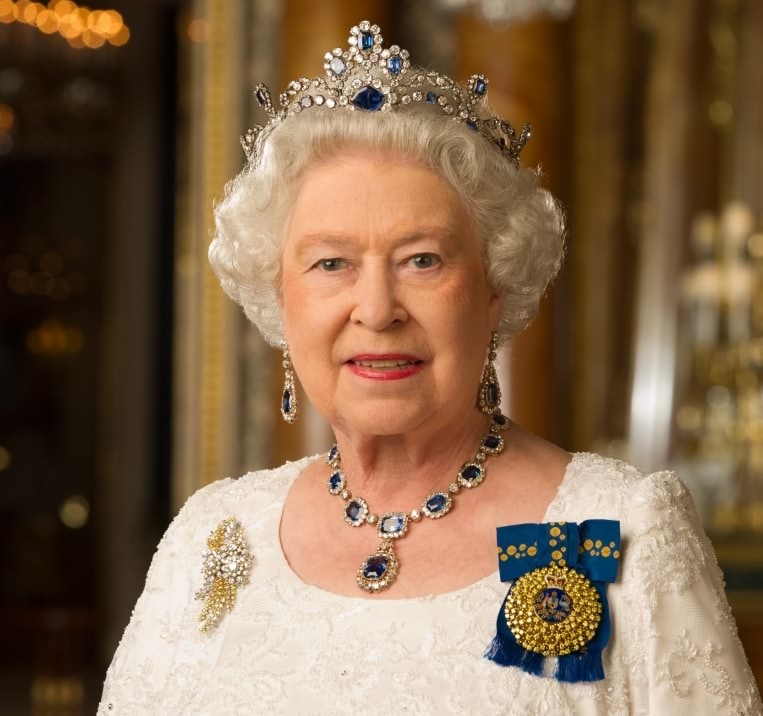 behind it all!!!
Re Bishop George, it was well worth him keeping schtum about the Rev J.F. Rigg and his Giggles, because Mr Rigg only arrived in Bawdrip
Church of St Michael and All Angels
in the late 1960s/1970 after he had been obliged to leave his previous parish as a result of so many complaints abut those Giggles. Mr Rigg wasn't from a clergy family a la Old Nick and Roger Hollis, Mr Rigg was from a family of 'lawyers and judges'.
Rigg was said to be from Lincolnshire, but I think that meant his previous parish had been in Lincolnshire. I discussed some of High Society in Lincolnshire who had a hand in protecting Rigg in eg. 'The Bitterest Pill'. I think Mr Rigg was a member of a Rigg family who came from what is now Cumbria and Lancashire.
Thatch of course grew up in Lincolnshire. The constituency MP for Thatch's home town of Grantham, 1951-79, was Tory Joseph Godber. Joseph Godber worked for the security services and stood down as the MP for Grantham in 1979, when he knew that Thatch was a definite for PM. Joseph didn't go far, he nipped off next door into the Lords.
Joseph was the brother of Sir George Godber, who also worked for the security services. George was a Top Doc, who was educated at New College, Oxford, a la Richard Crossman and other Spies We Have Known. Like Crossman, Godber was recruited to MI5 by New College don Herbert 'HAL' Fisher, a Giggling member of the Bloomsbury Group who served as President of the Board of Education in the Old Goat's 1916-22 Govt. Crossman himself also helped to recruit Godber, Crossman being a New College don by then. HAL persuaded George to embark on a career in Public Health, as did Dashing Young New College Don Richard Crossman and thus George was off to the London Hospital to Train as a Top Doc.
The elitist penny pinching bastard Godber spent a few years giving the malingering plebs a hard time and then achieved sainthood when he Helped Nye To Bring The NHS Into Being. Godber was Govt CMO, 1960-73, a very good mate of Crossman and spent the rest of his life helping Gigglers stay out of prison. Godber lived to more than 100 yrs old and he was still a member of the MDU
when his 100th was celebrated. It was dear old Godber who was one of the key drivers behind all the aggro that came my way until the day he died on 7 Feb 2009.
I've known for ages that Godber concealed Gwynne and Dafydd's Giggles, but of course it was Godber who also ensured that Bodger and Brave Wendy – Wendy who, like, Godber Trained, (and subsequently worked) at the London Hospital – were never hampered.
Brave Wendy's Ordeal 
at the hands of the Male Medical Establishment ended in July/Aug 1986, after months of Biting Back The Tears While She Cooked The Kids' Dinners – Brave Wendy's Ordeal having begun in 1985 – with the help of Bodger, who gave Expert Evidence on her behalf and thus helped clear Brave Wendy of professional incompetence. There were mutterings about Bodger being a good mate of Brave Wendy's but Wendy dealt with those particular Scurrilous Allegations with a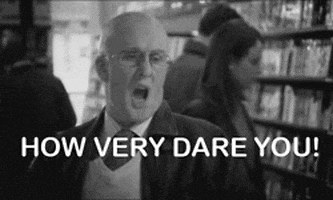 and a Dafydd-esque Reminder ie. 'Of course I know Bodger, we professionals will know each other, but for goodness sake we're Doctors, would we really ever let an improper relationship cloud our judgement in a Public Inquiry?'
Both Godbers went to Bedford School, an institution popular with the families of security services officers; they were there with Geraint Morgan, the bent barrister who served as Tory MP for Denbigh, 1959-83 and so many others. Paddy Ashdown was educated as Bedford School at a later date. See eg. 'Cymro 007' and 'Politicians Who Resigned On Principle'.
We should bear in mind that the London Hospital was run by the Oil Industry 
(see eg. 'Except You're A Bird') and, being in the East End, was the location of the worst Top Docs' gangsters ie. the Krays and their associates. Ronnie Kray exploring Uganda with Bob Boothby while Boothby was having an affair with Dorothy Macmillan and any number of sex workers of both genders, at the same time as being mates with the Queen Mum Gawd Bless 'Er, led to a toxic mix. In addition, the London Hospital worked in partnership with Bart's, Armstrong-Jones Central, many consultants at the London holding joint posts with Bart's as well. 
Francis Noel-Baker later joined the SDP 
and later still the Conservative Party.
In 1948, Francis acted covertly for the British Gov't inside Francoist Spain. His report "Spanish Summary" with a foreword written by his father's mistress Lady Megan Lloyd George, then the Labour MP for Anglesey, had a huge influence in shaming the British and other Govts and worldwide organisations for allowing Francoist Spain to remain undefeated in Europe until the Spanish transition to democracy. Francis and Lady Megan didn't manage to mention the contingent who fought in/supported the Republicans in the Spanish Civil War and were involved in Gwynne's Giggles/the Westminster Paedophile Ring, including George Thomas's friend Leo Abse, the crooked lawyer who was Brains behind the Gang's Cunning Plan in 1987 to fit me up and frame me for Attempting To Stab A Doctor.
The Cunning Plan began in the early months of 1987 when Old Nick Edwards was still Secretary of State for Wales, Old Nick of the Security Services.
Dr Santo Jeger was a Radical Top Doc who was part of the Spanish Civil War effort. Santo was an early member of the Socialist Medical Association as were Leo Abse's brothers Top Docs Wilfrid and Dannie Abse – Leo, Wilfrid and Dannie also supported the Republicans in the Spanish Civil War. See 'O Jones, O Jones'. They were all on board with Gwynne's Giggles. Santo was in a particularly good position to organise Giggles because not only was he a Caring GP who Supported Nye and a member of the Socialist Medical Association, but Santo also served as a Cllr in the London slums where the victims of Gigglers lived and then became the Labour MP for a constituency embracing St Pancras, the location of the tenements housing The Poor, down the road from Hampstead of rich Gigglers. Including huge swathes of the Labour Party, such as the Leader Hugh Gaitskell. The Leader who succeeded Gaitskell after Gaitskell's sudden death in April 1963 as the row over the Profumo Affair escalated was a resident of Hampstead Garden Suburb, Harold Wilson. Wilson's neighbours in Hampstead Garden Suburb included Peter Mandelson's family. Mandy's granddad Herbert Morrison knew Gnome, but then so did nearly all of that generation of Labour big wigs because although Gnome sat as a Liberal peer, he had worked for Clement Attlee when Attlee was Deputy Leader of the Labour Party and was mates with him.
Santo was succeeded in his seat by his er wife, Lena Jeger, who became Baroness Lena. Lena was a mate of Hampstead resident Eric Hobsbawm and Eric's crowd from Birkbeck. When younger, Lena had also known the Big Names in Radical Thought from the LSE, R.H. Tawney and the crowd. Who knew Gnome, Gnome being of the LSE in the 1920s and the preceding years. Lena was younger than Santo and was alive and kicking until quite recently. Sir Kenneth Robinson, one of Sir Clough's circle of old Oundle boys, a son of Top Doc Clarence Robinson and an Angel, and the bestest friend of a Minister of Health, 1964-68, that Gwynne and Dafydd ever had, came along as MP for St Pancras North after serving as a Cllr for the area.
In any discussion of Giggling encouraged by the security services and featuring people at Birkbeck, we must never forget the importance of John Desmond Bernal aka Sage, a Birkbeck big wig who Giggled with many and was far left politically. Sage was the supervisor of Dorothy Hodgkin, Thatch's chemistry tutor at Somerville College, Oxford, when Dorothy was a whippersnapper. Dorothy – also on the far left – and Sage were Giggling with each other and many others. Dorothy and Thatch did not get on well but Dorothy, Sage and the crowd realised that their boat had come in when Thatch became the Grocer's Secretary of State for Education and when Thatch became PM, they could not believe their luck.
There wasn't only the Giggling which everybody blackmailed each other over, but the huge research fraud as well that had been prevalent at Oxford, Cambridge, Imperial and Birkbeck for a very long time. Sage was able to come into his own here, Sage being the man responsible for ensuring that Rosalind Franklin was silenced and consigned to the scrap heap after Francis Crick and James Watson at Cambridge had stolen her work to enable them to Discover The Structure Of DNA. It was Sage who generously offered Franklin a job in a corner of his cupboard in the tea room after those shites had forced Franklin out of her previous lab. Sage then ordered Franklin to hand over her data re DNA to his mates Crick and Watson on the grounds that the work had not been conducted in Sage's lab. The cherry on top was that Sage then refused to allow Franklin to continue the DNA work. It was Sage's lab and he was her boss and thus Franklin, who did know what she was doing unlike some others, was stopped, leaving the field uncontested for lesser scumbags who needed Franklin to stop or she'd overtake them again even if they had nicked her work.
Franklin never saw the light of day once she arrived in Sage's lab and died before anyone was even remotely interested in publicising the fact that her work had been stolen and Crick and Watson claimed the credit…  Franklin's story has since then been one of a Woman in Science who was shafted by Men In Science. Crick and Watson were the most dreadful old misogynists but Franklin was also shafted by her Women colleagues as well, including Dorothy Hodgkin. My previous posts on this subject eg. 'The Two Cultures Of Organised Abuse' have discussed some of the many who cashed in on the biggest case of plagiarism/scientific fraud of the 20th century who all bagged Nobel Prizes – Hodgkin being one of them – on the back of the dirty deeds of Sage et al.
It really wasn't about Franklin Being A Woman. It was about Franklin being an outsider to a collection of unscrupulous cheats and liars who united against her; Franklin herself had no idea of much of what had gone on. Had she not died of ovarian cancer when she did, at least some of the truth might have begun to emerge. Franklin's death has often been attributed to her work with radiation. It might well have been, but the Top Docs treating Franklin were part of the wider circle of people who were on board with those who had shafted her. A great many people in science, medicine, academia and politics, were quite relieved when the evidence that was Franklin died.
The Nobel Prize bagged by Crick and Watson was awarded to them in 1962, amidst so much Giggling in High Places that Macmillan's Govt and everyone else knew was going to become very public very shortly. Amidst the Gigglers and the fraudsters were people working on nuclear technology that was politically sensitive at the time and Top Secret. Some of them such as Patrick Blackett and James Chadwick were of Gwynne and Dafydd's circle. John Meurig Thomas was networked into them and he held a senior role at Aberystwyth University after his junior roles at UCNW while the Profumo Affair was in full swing. Then there was Sir Henry Tizard, Science Big Wig during WW II, the son of another Henry Tizard who was one of the Science Greats In The Olden Days. The Tizards were all Gigglers and wielded much influence at the London Hospital. One of the Tizards of Bodger's generation, Peter, became a paediatrician and knew Ollie Brooke. Prof Peter Tizard was a big name in paediatrics. See previous posts.
Rosalind Franklin was just buried by this seething mass of dreadful people, who had held prestigious jobs during WW II, had advised Churchill and were then advising Macmillan, the US, and the New Zealand and Australian Govts on nuclear weapons.
It was all very sad for Rosalind Franklin but the degree of research fraud and criminality that it led to on the part of the Leaders Of The Next Generation Of Scientists was disastrous. It also stopped Thatch and Tebbit from fulfilling their ambition to have a go at Oxbridge with its legendary well-stocked wine cellars as Tebbit promised they would. They couldn't, the criminals and fraudsters there had Thatch and everyone who sailed in her over a barrel. Giggles, crime, research fraud, they were all compromised.
Gnome's second wife Veronica, father's cousin, was of that Daughters Of Dorothy Hodgkin Somerville crowd, as were other members of Gnome's family, including his daughter Penelope Piercy, a Civil Service Mandarin at the Ministry of Technology. Veronica was so much younger than Gnome that she was more the age of his children. Others from the Somerville crowd included Shirl, Baroness Margaret Jay (Sunny Jim's daughter) and Esther. Gnome and his family were part of Gwynne and Dafydd's network, as were Lords Denning and Hailsham of Lincoln's Inn. After she found her chemistry degree with Dorothy Hodgkin less than inspiring, Thatch retrained as a barrister, joining Lincoln's Inn. Gnome's grandson the Hon Mark Piercy is in Lincoln's Inn. George Carman, the bent barrister who protected Gwynne and Dafydd, was of Lincoln's Inn, as were his two juniors, Miranda and Cherie.
So who was going to grass up Sage and Hobsbawm exactly?
Everyone who had doings with St Pancras were facilitating the Giggles from which the residents of St Pancras did not benefit, although they provided the Giggles. The situation had a long history. Bertrand Russell's first wife Alys and her friend Lady Adele Meyer established the forerunner of Mother and Baby Clinics at St Pancras in the early 20th century, the 'St Pancras Mothers & Babies Welcome'. Whatever the Mothers & Babies Welcome was doing, it was not what Alys and Adele thought. It was allegedly a facility for The Poor, to teach what came to be called Parentcraft, advise and help mothers etc, but a fee was charged that would have been beyond the reach of The Poor, the baby gear in the building to teach Parentcraft would never have been owned by The Poor and the images of the Mothers & Babies Welcome in action were absolutely not of The Poor.
Adele Meyer's grandson was Sir Anthony Meyer, a Giggler of note who served as a Tory MP for a Flintshire constituency and used the services of Gwynne and Dafydd. Meyer was a friend of Fotherington-Hezza and in 1983 conducted an admirable war against fellow Tory Giggler Beata Brookes to stop Brookes from becoming an MP after her years as an MEP, but the war was not for admirable reasons. It was I recently learned a huge scrap over my presence in north Wales, me being a threat to All Gigglers Great And Small. Meyer supported Fotherington-Hezza's attempts to become PM by using the Gang's attacks on me, but the Cunning Plans nosedived and Fotherington-Hezza was eventually out-schemed by John Major. Beata Brooke, a terrible old bat who was the daughter of a Gang farming family from north east Wales and began her working life as a social worker for Denbighshire County Council, was a leading light in the Young Conservatives in the late 1950s and 60s, with Peter Walker, Norman Tebbit and the slightly younger David Hunt. All scumbags of repute who contributed to the chaos and crime in Somerset and Devon when I was young.
See 'International Women's Day! Let's Celebrate With Jane…' for info on Alys and Adele's 'Mothers & Babies Welcome' venture, which came to wider public attention just a few years ago as a result of some academics receiving funding from the Wellcome Trust to stage an exhibition and PR events to educate the General Public in the Wonders Of Care For Mothers And Babies and how it All Began With Bertrand Russell's Wife!
What a laugh I had when I realised that the Wellcome handed the dosh over for that work shortly after Fungus Lowe did everything he could to prevent me submitting a bid to the Wellcome with Brown and Prof Nathan Abrams, my friend from Bangor University, because Fungus was in pursuit of the same Wellcome funding stream, AND just as I applied to the British Academy for funding to support fieldwork into my community study of Cwm Croesor. My supporting referee was Merfyn the VC; the Gang members employed at Bangor University leaked the info and the Gang burst a collective blood vessel. They needn't have worried, the Gang's associates at the British Academy ensured that I didn't get the funding – I expect Eric Hobsbawm Had A Word With A.C. Grayling or something – so I conducted the fieldwork myself unfunded. Thus the interviews and data were not stored on the Bangor University IT system and Miranda et al couldn't hack the info as they did the data for other people's work at Bangor.
Leah Manning, a Labour MP of yesteryear, who's name is not well known now but who was an important figure, serving as the Labour MP for Islington among other things, went to St John's School in Bridgwater, which was one of the schools in which my deaf cousin suffered. As a politically active adult, Leah supported the Republicans in the Spanish Civil War and also worked with the associated organisation Spanish Medical Aid. Leah's work with that organisation – led by the Top Docs who supported the Republicans, including Santo Jeger – involved organising the 'rescuing' of a great many children from parts of Spain and their transport to the safety of Britain. There will no doubt have been some genuine people who wanted to bring those kids to a safer place. However the leading lights in the organisation were organising abuse and as in the other areas of life in which they were busy, no-one will have stopped them. Because they were unpleasant, vindictive and people were intimidated by them.
Leah was still alive when I – and my deaf cousin – were teens at school in Bridgwater. Leah had an interest in education and was influential in teaching circles and teaching unions. Previous posts provide further details of Leah's background and why I am sure that she knew some of the monstrous people cluttering up teaching and education in Bridgy at the time.
While he was an MP, Francis Noel-Baker advocated reforms to moderate the influence of outside interests in Parliament. In 1961 he published an article in Parliamentary Affairs warning that "the door, in fact, is wide open for a new form of political corruption, and there is an uneasy feeling in Parliament and outside that its extent could be much greater than the known or published facts reveal". Indeed, Francis helped open that door and took advantage once it was opened.
Before his death in 2009 Noel-Baker was one of the few surviving members of the 1945 Parliament, the others being Giggler Michael Foot and John Freeman. The Foots were a family of Giggling lawyers
and politicians from Plymouth, which also hosted Nancy Astor as a Tory MP and Dr Death as, well himself.
Noel-Baker married in 1947 (dissolved 1956), Ann Saunders. In 1957 he married secondly Barbara Sonander, who died of skin cancer in 2004. Four sons and a daughter from his two marriages survive him, and a son predeceased him.
The Noel-Bakers owned a big estate in Cyprus, where the family spent much time. Previous posts have discussed how Francis Noel-Baker's two sons were learning disabled and at the mercy of Top Docs in Britain who were encouraging their mother – Francis's first wife, Ann – to institutionalise the children and forget about them. Which was the standard practice at the time. Philip Noel-Baker was horrified on the grounds that were this to happen, his grandchildren would be treated cruelly because that was the norm in such institutions. Philip moved heaven and earth to give the boys a better life and the only way possible was to bring them up on the family estate in Cyprus, which he did. I can understand why, but throughout it all, not one Noel-Baker or Lloyd George publicised the abuse of the people in the institutions in which they were determined that Francis's boys should not end up. Instead they offered their Full Support For The NHS and Gwynne and Dafydd.
Previous posts discussed how grandpa's old foe Edward du Cann, Tory MP for Taunton, 1956-87, who was one of the City men bankrolling the Giggles, spent his later years on Cyprus owning and running vineyards, despite being finally bankrupted in the early 1990s and as ever with du Cann, owing a great deal of money which was never paid. D.G.E. Wood has been holding Clinics on Cyprus now for years. In the summer of 1983, when Wood first told me that I needed Psychotherapy, he told me that he had a good friend in Shrewsbury to whom he wanted to refer me. Wood suddenly changed his mind after some two weeks and told me that it was a bit far to travel for me to see a 'large Greek' whom he thought that I might not get on with and a far better idea would be to for me to see someone locally. Wood then went silent on the matter, until I was up and functioning again when in the winter of 1983/84, he told me that he would not treat me any more unless I agreed to see an excellent psychotherapist who had enjoyed considerable success whom he knew. It was Gwynne the Royal Lobotomist.
Thatch's Secretary of State for Energy at the time was Peter Walker. A friend and business partner of Edward du Cann. Walker took over as Secretary of State for Wales in June 1987 when Old Nick stood down on the basis that he was so seriously ill he might die. Top Docs took part in that huge fraud, carried out needless tests on Old Nick and spun the story that he was terribly ill but no-one quite knew why.
It was all an excuse to allow Old Nick to resign without suspicion as the Cunning Plan to imprison me in July 1987 reached its crescendo. Old Nick had to be well away because he had been Secretary of State for Wales at the time of my two unlawful detentions by the Gang and was the centre of my complaints. Old Nick did of course remember my family from the 1970s. He knew of them before then because Old Nick had been in the security services for years by the time he was needed in the Commons.
Old Nick's resignation as an MP and his restoration to good health after being at death's door allowed him to then take up Directorships of the companies that received huge contracts for the redevelopment of Cardiff Bay. Old Nick had, as Secretary of State for Wales, been responsible for pushing through the er development of Cardiff Bay. It was all financed by taxpayers' money and Old Nick and his mates made a fortune. See 'Corruption Bay Special'.
The family seat of the Barons Harlech was near Shrewsbury. John Biffen – who went to primary school with Mrs Brady and to Dr Morgan's Grammar in Bridgy with my father, and father's brother, my Uncle John – succeeded Lord David Harlech in his Shropshire seat in Nov 1961. Most of David Harlech's children famously died prematurely in horrible or sad ways. One of the last two still standing is Jane Ormsby-Gore, who had a relationship with Mick Jagger. Lord Harlech himself died in the Royal Shrewsbury Hospital on 26 Jan 1985, after a car accident near Shrewsbury. Lord Harlech's family were of Giggles.
As US Ambassador, 1961–1965, Lord Harlech was in post when JFK was killed. Lord Harlech's family were old friends of the Kennedys. Lord H subsequently had a relationship with Jackie Kennedy and in 1968 proposed to her.
Jackie said no and married that rich Greek bloke instead,
although she remained on good terms with Lord H and came over, with other Kennedys, for his funeral.
Lord H did marry again, on 11 December 1969, to American socialite Pamela Colin, daughter of a Manhattan top corporate lawyer, herself a London resident editor of Vogue and then food editor of the British Vogue. The wedding was attended by Ma'am Darling,the Duke and Duchess of Devonshire, the Earl and Countess of Drogheda, the Earl and Countess of Airlie, The Countess Gowrie, Lord and Lady David Cecil, Sir Fitzroy Maclean, J. J. Astor and The Hon. Michael Astor. Lord Harlech and Pamela had one daughter, the Hon Pandora Ormsby-Gore (b. 1972).
Lord Harlech was a good friend of Sir Clough and was a guest at Clough's 90th birthday party in 1973, at Portmeirion. See 'Educational Excellence For All'.
Who was D.G.E. Wood's 'large Greek' psychotherapist friend who was based in Shrewsbury in the summer of 1983? Wood was part of a people trafficking Gang, so I think we should be told.
When one considers the Swindon Events, we need to remember that Gnome's son Lord Nicholas Piercy married into the Lucans
and that Nicholas's son, James Pelham Piercy QC, was a graduate of the Spy School, New College, Oxford and a barrister of Lincoln's Inn, a la Richard Crossman's dad Sir Charles Stafford Crossman, Lords Denning and Hailsham, Thatch, George Carman, Miranda and Cherie.
I trust that Legal Advice was dispensed to many re the Brinks Matt Girdle Robbery and other matters.
Neither should we forget how many of the key players were educated at Somerville College, Oxford, including Thatch, father's cousin Veronica who was Lord Gnome's second wife and many other female relatives of Lord Gnome, including his daughter Penelope Piercy, Civil Service Mandarin who was one of the Top Bitches for Harold Wilson's Minister Of Technology, which from 1966 until 1970 was Wedgie Benn. Benn was preceded by Frank Cousins in that role. Penelope picked up her CBE in 1968, just as Wedgie Benn succeeded Frank Cousins, so Penelope was rewarded for Services Rendered before Wedgie Benn took up that particular baton.
Frank Cousins' biography is discussed in 'The Two Cultures Of Organised Abuse', along with the origins of the Ministry of Technology. Frank was the General Secretary of the TGWU, spent a short time as the MP for Nuneaton but left the Commons to return to the TGWU. Nuneaton was the place of residence of Larry Grayson for most of his life. Grayson was interesting for a BBC Light Entertainment Favourite of the 1970s, in that he didn't become widely known until quite late in life, his act being considered far too unacceptable for TV. Larry was first brought into the fold by Michael Grade in 1972.
In 1967 Harold Wilson had appointed Lord Charles Hill as the Chairman of the BBC, a Top Doc and former Tory MP who had been kicked out of Supermac's Cabinet in July 1962 during the Night Of The Long Knives. On that occasion, Supermac kicked out everyone who had been very close to Gwynne and Dafydd because he knew that when the Profumo Affair finally broke, Charles Hill, Selwyn Lloyd, David Maxwell-Fyfe et al would constitute a trail directly to the door of Gwynne and Dafydd. So although Selwyn Lloyd was (allegedly) fuming about being removed as Chancellor of the Exchequer and replaced by Reginald Maudling, Supermac's cleansing enabled Giggles to continue. Selwyn ended up as Speaker of the House and in 1976 went to the Lords. Charles Hill was given a peerage very soon after Supermac kicked him out of the Cabinet. Hill worked for the security services – he was in the era of rationing the Radio Doctor, part of the Ministry of Information's propaganda effort, Hill's broadcasts being wrapped up as nutritional advice to housewives (see eg. 'BMA Calling, BMA Calling…') – and lived until Aug 1989, advising on how to damage me and my friends.
Hill's own mates almost certainly disposed of him. He died just as Robert Bluglass submitted his cover-up of a Report to the Welsh Office and Clwyd and Gwynedd Health Authorities in Aug, following Bluglass's July 1989 investigation into my complaint about the Gang. I haven't yet worked out by Hill needed to be thrown overboard by the Gang at that point after so many years of loyal service.
Hill's role as Chairman of the BBC was certainly well-suited to a friend of Dafydd and Gwynne. He was to pompous away about Standards and Cleaning Up Filth On TV, while opening the door to Jimmy Savile et al, expanding the abuse ring already at the BBC. Radio 1 was launched in 1967, when Hill arrived as Chairman. Hill already knew Jimmy Savile. Larry Grayson followed Savile to the BBC a few years later. Larry Grayson's status as an Insider witness can be measured by his membership of the 1995 Club; Grayson joined as soon as he could, dying in Jan 1995.
The idea for a Ministry of Technology to Harness The Power Of Science came from Patrick Blackett, who had support from his friend C.P. Snow. Blackett, a socialist, put the idea to Harold Wilson, then Leader of the Opposition and Wilson enthusiastically embraced it, establishing the Ministry as soon as he was elected in Oct 1964. Blackett of course had a second home in Cwm Croesor. Blackett's sister was the psychoanalyst Marion Milner who was of the mad analysts who tied themselves up in knots to excuse the serious criminality with which that Gang were involved. See 'The Two Cultures Of Organised Abuse'.
Patrick Blackett's daughter was married to a Manchester surgeon; the Top Docs of Manchester provided a big umbrella for Gwynne and Dafydd. Blackett's daughter returned to live at Croesor when she was older and was a friend of the Welsh Speaking Social Worker who lived in Croesor, appointed in the late 1960s to Prevent Abuses Of Legislation ie. Welsh speakers being banged up by Gwynne and Dafydd by the English Speaking Social Worker after assessing them in a language that they could barely speak. This was rather like Rosalind Franklin Being A Woman. It was important, but Gwynne and Dafydd were banging up victims of VIP sex offenders because Gwynne and Dafydd were criminals; Gwynne and Dafydd spoke Welsh and English, a Welsh Speaking Social Worker wouldn't be protecting anyone. Neither did the Welsh Speaking Social Worker protect anyone when he arrived, he just followed orders.
Dafydd was one of the highest profile members of Plaid at the time – Dafydd stood as the Plaid candidate for Denbigh in two General Elections in the 1960s – who lobbied for Welsh Language Rights. And a Welsh Speaking Social Worker. See 'Theatre Of The Absurd'.
In 2010, just as I was planning my community study of Croesor, the Welsh Speaking Social Worker, Thomas Merfyn Hughes – by then retired – was found dead, in someone else's garden in Croesor, at the bottom of a steep embankment, his body hidden from view. Thomas had been dead many hours before he was discovered. At a farcical inquest in Caernarfon, the notorious Coroner for North West Wales, Dewi Pritchard Jones, concluded that Thomas Merfyn Hughes had been walking back from the Bron Danw Arms in the small hours, had fallen down the embankment, couldn't climb back out again, had decided to have a nap and froze to death.
Then hidden his body. See eg. 'A Particularly Worrying Death'.
Unbelievably the whole of Gwynedd didn't spend days laughing at this idiocy of Dewi's, although I realised that I had encountered the Welsh Speaking Social Worker myself when I was doing my PhD. The Arfon Community Mental Health Team had acquired a file on me that they should not have had – I had never been one of their 'clients' – and were refusing to hand it over to me. Neither would they give it to the Welsh Speaking Social Worker, why was by then their line manager. So he physically retrieved the file and sent it to me. It was full of treasures: forged and inaccurate information, as well as info on me, my friends, my career plans, newspaper cuttings about me, results of medical tests etc that were unrelated to mental health matters, the Arfon CMHT had been up to all sorts.
Thomas Merfyn Hughes had doubled up as Elfyn's Llwyd's election agent, although he must have crossed the floor as it were because in the 1970s, Mr Hughes stood as the Labour candidate for Caernarfon. See 'Slaves, Perfect Slaves…'
Patrick Blackett's daughter who was friends with the Welsh Speaking Social Worker died not long ago.
The impressive skulduggery of which Benn, Penelope Gnome and others in their circle were part while Benn – at the time the Labour MP for Bristol South East and organising much grief for my grandfather and father – was Minister of Technology, 1966-70, is discussed in other posts eg. 'Cyril…' and 'Let's Tell Them Shall We?'
I have mentioned many times on the blog that Tony Benn made very big efforts to maintain friendships with Top Docs at Tommy's. Benn's diaries make a mention of another Top Doc who was particularly special to him and Incontinentia: Professor Norman Morris at Hammersmith who delivered the Benns' two youngest children, Melissa and Joshua. The Benns' friendship with Morris was alive and well in the early 1960s during the Profumo Affair.
Hammersmith Hospital was full on for Giggles; in terms of obs and gynae, Bodger passed through there as did many other Gigglers, it was on the list of London hospitals where one worked if one wanted to be taken seriously as an obs and gynae specialist. Hammersmith was corrupt to its core, as was the biggest star there in the early 1960s and for years afterwards, Prof Hugh Bentall, the cardio-thoracic surgeon. Bentall was the perpetrator of a very big research fraud that he showcased in Moscow at the height of the Cold War, which made his name Internationally as the Leader of the Hammersmith Heart Surgery Team. Bentall only acquired his Chair after the previous Prof was found dead in his room in the hospital, having 'committed suicide' with an overdose of barbiturates. Bentall, like many of his colleagues, gave out jobs in return for sexual favours; Bentall's secretary became his mistress, was then given a place to undertake a PhD in anatomy and then bagged a lecturing job at Hammersmith. Her journey to academia was openly discussed at Hammersmith and she still wielded influence after Bentall retired because he was still running the hospital. See 'Interesting Facts…' for gen on Hammersmith and Bentall.
Bentall was a very rich man and as well as owning Hammersmith Hospital, he owned Kingston-upon-Thames. Ollie Brooke's appearance and sentencing for child porn in Dec 1986 took place at Kingston Crown Court. The Court was told lies about Ollie's academic standing, his research record and the nature and extent of his offending. No-one ever mentioned that. The Recorder of Kingston at the time was Peter Rawnsley,
who had been one of the Govts legal officers at the time of the Profumo Affair and who advised Supermac's Govt on how to get out of it as it were.
When Ollie appeared at Kingston Crown Court, the MP for Kingston was Norman Lamont. Lamont's father was the surgeon for Shetland and the Lamonts knew another Shetland family, the Blacks. The Blacks' son Douglas became Sir Douglas Black, one of the leading lights on the Manchester medical scene throughout the 1950s, 60s and 70s. Douglas Black became the first Chief Scientist to be appointed to the DHSS in 1974, just when Gwynne and Dafydd prepared to open for business in a very big way in anticipation of the Children Act 1975, which would lead to hundreds and hundreds of kids being taken into care and handed over to children's homes in north Wales or the 'care of' linked rings in other parts of the UK.
The Children Act 1975 was the work virtually entirely of crooked lawyer Leo Abse who used Gwynne and Dafydd and their mates as the advisors on the legislation, although the official Chair of the Houghton Committee responsible was Douglas Houghton, the Labour MP for Sowerby. Douglas was married to Vera, who ended up as Lady Houghton when Douglas became Lord. Vera was a Wimmin's Rights champ who's particular interests were abortion and contraception. Vera was a high profile member of the Family Planning Association, with John Dunwoody. See previous posts for the Houghtons.
It was Sunny Jim as Home Secretary, 1967-70, who gave Leo Abse everything he needed to get the Children's Act process started. Because Labour lost the 1970 General Election there was a hiatus, but once Harold returned in Feb 1974, Leo was busy again. Dr Death completed the final stage when he used his Private Members Bill
to get the Act on the statute books. See eg. 'Cry, the Beloved Country' and other posts.
Sunny Jim's wife Audrey was Chair of Governors of Great Ormond Street at the time and then played a leading role in fundraising for GOSH. Bodger, Ollie, Peter Tizard and the crowd nearly all passed through GOSH, it was as obligatory as Hammersmith re Training in obs and gynae or paeds…
In 1974, Dafydd's old boss Bob Hobson, who Trained Dafydd at the Maudsley when Dafydd sat out the Profumo Affair there during 1963 and the first part of 1964 before returning to Denbigh as a Consultant, relocated from the Maudsley to Manchester. See 'The Mentor'.
When I was being refused all care and support in London in Jan 1991 before being told to go back to north Wales because they knew me there and Dafydd was my doctor, Dr Robin Jacobson of Springfield/St George's – who was allocated as my Top Doc before he refused to treat me – after having a phone conversation with Dafydd that no-one told me about, wrote to his colleague Prof Nigel Eastman, a St George's Forensic Psychiatrist, telling Eastman that Dafydd had described me as 'attractive and seductive', that Jacobson thought that Dafydd and probably Tony Francis as well were sexually abusing patients and that Dafydd was a 'doctor in his late 50s or early 60s who had trained with Bob Hobson at the Maudsley'. It was code for: Dafydd was one of the crowd at the Maudsley in the 1960s who were, with Hobson, expanding the huge ring already at the Maudsley while the Profumo Affair raged.
Everyone knew what was happening. If you complained about the Gigglers you would never get treatment anywhere else again. I was in London, having been arrested and bailed on the perjury of Tony Francis; so Jacobson rang Tony, Tony told him that I was dangerous and told him that if he wanted evidence of this, Jacobson needed to speak to Lucille Hughes. I had never met Lucille; she had refused to investigate a serious complaint re her social workers unlawfully detaining me. Lucille's social workers had then perjured themselves repeatedly by the time that Jacobson et al contacted her (yes, they did Take Evidence from Lucille!) and I now have the documentation that shows that the perjury was committed on the orders of Lucille.
Jacobson and Eastman knew what Tony and Dafydd were doing, they admitted it in writing. Yet Jacobson was happy to tell third parties in writing that I had 'caused chaos in north Wales', I had 'stopped the mental health services functioning', 'psychiatrists were threatening to resign' because of me and I had 'broken into Dr Jones's office and threatened him such that he thought that he would be killed, there and then'. While he found me attractive and seductive and wanted me back in north Wales because he was my doctor.
All junior docs in Jacobson's and Eastman's team were on board with this idiocy, as was a Second Opinion called in from the Maudsley (!), Dr Paul Bowden, a friend of Hobson and Bluglass, who managed to dictate his notes to his junior doc re his Assessment Of Me At Interview days before he had ever met me.
He concluded that I was Extremely Dangerous, Severely Personality Disordered and should Not Be Offered Therapy of Any Kind.
Eastman and Bowden are/were GLOBALLY FAMOUS; Eastman, a barrister as well as a Top Doc, is a friend of St Helena and has advised her on cases.
Their junior docs later bagged Chairs in the US. Eastman and Bowden flew around the world to give evidence in Difficult Cases. Letters were being sent between St George's, Springfield, Wandsworth Social Services and Gwynedd Social Services offering to help each other in any way possible. I have never had any contact with Wandsworth SS, was never offered any and never asked for any. The only contact I had with Gwynedd SS was their staff breaking the law and assaulting me. See 'The Price Is Right' and other posts for details.
I had no idea at all about all these letters until in 2005 I received a copy of my files.
The whole bloody lot of them should have been prosecuted on the strength of what they wrote about me alone and admitted to doing.
Douglas Black was commissioned to Chair an Inquiry on Health Inequalities by Sunny Jim's Govt. Thatch was PM by the time the Black Report was completed and she literally put it straight in the bin. Miranda brought Black out of mothballs years later to tap into his wisdom once more re Inequality.
Black's son Andrew is a psychiatrist who Trained at St Andrews a la his dad and Robert Bluglass and works with Gigglers. Douglas Black's daughter Theresa is a Medical Psychotherapist who specialises in er Sexual Abuse. Theresa practices in Wolverhampton, in Bluglass's neck of the woods. For details of the endless horror show that is the Blacks, see eg. 'The Logic Of Medicine'.
Norman Lamont was elected as the MP for Kingston in 1970. His predecessor was the Tory John Boyd-Carpenter. John B-C was a good friend of Thatch. Boyd-C was Thatch's boss in her first Ministerial post: Pensions, to which Thatch was appointed in the later part of 1962. Giggles ahoy!! Thatch and John Boyd-C remained entwined throughout the Profumo Affair in Supermac's Govt. The Ministry of Pensions later became part of the DHSS when the DHSS was created in Nov 1968. Thatch had got to know the Civil Servants in Pensions very well. They were among those abusing their positions to facilitate Giggles, in particular the venomous Sir Kenneth Stowe, who had so much dirt on Giggles in High Places that, very unusually for a Mandarin who had never worked in the Treasury, Stowe was appointed Principal Private Secretary to Harold Wilson in 1975. Stowe remained in the same capacity to Sunny Jim and was credited for keeping the whole show on the road and then Stowe served as PPS to Thatch for the first few months of her times as PM, before being appointed Permanent Under-Secretary for the Northern Ireland Office in 1979 and remaining in post until 1981, throughout some of the worst of the Troubles. Stowe was appointed to conceal the VIP ring at the Kincora Boys' Home, which had a hotline to Gwynne and Dafyddd. In 1981, Stowe returned as the Toppest of the Top Dogs ie. Permanent Secretary, to the DHSS, where he remained until 1987. Stowe was in place when I had such terrible problems with gangsters employed as Docs and NHS staff. In retirement dear old Stowe led medical charidees, including cancer research organisations funding and employing people who had worked with me. There was scientific fraud in all of them. Stowe's wife was a member of the 1995 Club.
At the Ministry of Pensions, Thatch was shadowed by Dick Crossman; they got on well together in spite of the political divide.
John Boyd-C was from a pedigree line of Tories and his descendants carried on the tradition of concealing Giggles. They need to, Tom King is as stake as are many more.
Hugh Bentall's son is Richard Bentall, a clinical psychologist who has held Chairs at UCNW, Liverpool, Sheffield, Manchester… When I was a student at UCNW, Richard worked as a clinical psychologist with Dafydd and the Gang. Richard was in post when Gwynne was Giggling in the Student Health Centre at UCNW. Richard married Rhiannon Jones, the daughter of the Eifion Jones, the Dean of Science at UCNW. Rhiannon completed her degree in the Dept of Plant Biology, just before I did. That marriage between Richard and Rhiannon brought together two lines of pedigree Gigglers. Rhiannon subsequently Trained as an Angel.
One of the lecturers in the Dept of Plant Biology at UCNW, Adrian Bell, was an alumnus of Kingston Poly. Kingston Poly began doing very nicely for itself after Old Nick et al came after me and the unfortunate business with Ollie. In the mid-1990s, Kingston Poly merged with er St George's Hospital… The Plebs married the Richest, Most Crooked Top Docs In The Land.
So how friendly was Wedgie-Benn with Professor Norman Morris of Hammersmith Murder, Research Fraud and Organised Abuse? Very friendly it seems. Wedgie-Benn's diaries tell us that on 26 April 1963, the Benns' held a dinner party for Lucy and Norman Morris, Liz and Kenneth Robinson and the Townsends. [Giggler Peter Townsend, Prof of Sociology at the LSE and his wife]. 'We had an interesting evening talking about the Health Service and agreeing that a Labour Government must be very radical as it probably only has five years in power and may as well do as much as it can to reconstruct Britain in that period.'
In April 1963, at the time of the Benns' At Home for Gigglers, the Profumo Affair was causing ructions. On 18 Jan 1963 Hugh Gaitskell had suddenly and unexpectedly died. Hugh's brother-in-law Hubert Ashton, Tory MP for Chelmsford in Essex, 1950-64, subsequently became Deputy Chairman of Guvnors for the London Hospital.
On 13 Sept 1964, Benn's diaries stated 'This afternoon Caroline went to do a TV programme on childbirth with Prof Norman Morris and Dr Tizard, who had been involved in delivering some of ours..' The footnotes in the diary include the comment: 'This programme was an early contribution to the changing concept of childbirth, directed towards mother and child and away from medical procedure. Dr Tizard was a Professor of Paediatrics and Professor Morris was a pioneer of these new ideas.
Previous blog posts have discussed the childbirth debates and how, although 'natural childbirth' became 'fashionable' in the 1980s – Brave Wendy leading the charge – the entire field was completely corrupted, so patient safety was still compromised and patients still ended up having bad birth experiences and were not listened to. Complaints were not acted upon whether the birth had been one with no intervention or a hi-tech one. Women differ in their preferences anyway; the entire problem pivoted upon a corrupt medical establishment and the debates around childbirth policy obscured this, quite deliberately.
Benn's diaries were compiled years after Benn recorded the raw material by speaking into a tape recorder every evening. I suspect that there was a bit of adapting of the original interpretation going on when the diaries were compiled. I'd be surprised if Norman Morris and Peter Tizard did pioneer a move away from medical intervention in 1964; such a move didn't happen until at least 10 years later and then only among the camp that included Brave Wendy. Furthermore Tizard was a paediatrician who also looked after neonates. Neonates with problems need the highest tech medicine available, they die without it and hospitals like Hammersmith prided themselves on being able to provide much medical intervention on the grounds that it would save the lives of women and babies in difficulty. A few years before 1964 those babies and even mothers would have died, Hammersmith will have been wheeling out every machine that went ping possible.
Bodger passed through Hammersmith during the 1960s and Bodger's favourite line to students and junior docs was that all births should take place in hospital because of the risk of postpartum haemorrhage; if there is not transfusion equipment available, the mother will bleed to death. Bodger maintained that as a med student he witnessed a home birth with this outcome. Even if this was an insincere excuse of Bodger's to promote hospital births, it is not the theory that is unsound; women will bleed to death if they experience a postpartum haemorrhage and there is no blood transfusion. The problem was er Bodger et al, including Bodger's good friend Brave Wendy, not the theory re catastrophic blood loss.
Now I'll provide readers with the account of Old Nick's Mysterious Illness that caused him to flee from the scene of the planned crime of July 1987, as offered by Old Nick in his 1999 autobiography, published the year before the Waterhouse Report. In 1999, F and I were still in the hands of the Forensic Team in Gwynedd, being Dangerous Patients, although the charges that led us to being transferred to the Forensic Team resulted in us being acquitted at Caernarfon Magistrates Court in Jan 1998, as er perjury became evident once more. See eg. 'The Price Is Right'.
The first baby of my best friend from school who suffered the ravages of the Gang after she stood by me died as a result of serious inexplicable negligence at Musgrove Park Hospital in Taunton in 1999. Imagine my surprise when all those years later I finally accessed my records and the Forensic Team Care Manager Jackie Ehlen had made a note that my friend's baby had died and I was 'remarkably supportive'. Indeed Jackie, I heard the full details and I also remember the name of the consultant who killed my friend's baby; it was Robert Fox.
Jackie Ehlen has featured in previous posts; in the late 1980s, she was the Senior Angel in charge of the psych ward at Ysbyty Gwynedd when a patient, Dorothy Griffiths, was found drowned in the bath. Jackie, Dr Sadie Francis and the junior doc on duty, Dr Colin Flood, all lied at the inquest. They were known to have lied by the Coroner – their stories all conflicted – but nothing was followed up. Jeff Crowther, the Nursing Officer who claimed to have found the body and tried to revive Dorothy, wasn't even called to give evidence. It was Jeff who made up the cover-story to conceal the truth behind Dorothy's death. Neither did anyone make public that immediately after Dorothy's death, two NHS managers went to her parent's house in Holyhead, behaved dreadfully and upset them. A serious complaint would have been made about the NHS managers but for the arrival of Sadie some hours later telling a cock and bull story about not being in the hospital at the time and not knowing that Dorothy had died and being very sorry about this.
At the inquest, Sadie blamed Dorothy's parents for her death, explaining that when a patient is as mad as Dorothy, they need Caring For At Denbigh, but Dorothy's parents had said that they never wanted Dorothy in Denbigh again. So there were are, Dorothy was dead because Top Docs' advice was Ignored.
Jeff, Jackie and Colin Flood were all promoted. Sadie, who had just been appointed Consultant, did not have the legally required experience or qualifications for such an appointment.
The GMC had colluded with that bit of serious law-breaking and there were a number of other Consultants employed at Ysbyty Gwynedd in the same position as Sadie.
See previous posts, including 'Inside Information About A Hergest Unit Death'.
Jackie Ehlen noted something else on my records in 1999; that F and I had abandoned our plan to move to Scotland. That was because the offer of a mortgage that we received to buy a house on the Isle of Ling in 1998 had been inexplicably withdrawn at the last moment, just before we were due to move. The offer had been made and then withdrawn by the Halifax, a Director of which was Sir Idwal Pugh.
Pugh was a retired Mandarin who was an excellent friend of Gwynne and Dafydd. Pugh came from a family in Blaenau Ffestiniog but grew up in the valleys in south Wales in George Thomas Central. Pugh went to Cowbridge Grammar School, a la Bodger and Sir Anthony Hopkins. Sir Idwal was able to do so much for three turds – Gwynne, Dafydd and George Thomas – in particular during his time as Permanent Secretary at the Welsh Office, 1969-71, when George Thomas and then Peter Thomas aka Pedr Paedophilia were successive Secretaries of State. After he left Pedr Paedophilia behind at the Welsh Office, Idwal served as one of the Top Dogs at the Dept of the Environment under Grocer Heath's Secretary of State Peter Walker…
Sir Idwal served as Parliamentary Ombudsman and Health Ombudsman, April 1976-Dec 1978
and ensured that the Gang did whatever they pleased when he was in that role as well. In Idwal's retirement the world was still not free of his poison. Idwal moved from Cardiff to Oxford and became a Fellow of St John's College, Oxford, Idwal's old alma mater, other alumni including Edward du Cann, Kingsley Amis, Philip Larkin, David Lewis Davies the Dean of the Maudsley and, in a later generation, Miranda. Idwal enjoyed a late career in the City, assuming a number of Directorships, including that of the Halifax and Standard Chartered Bank. Thus Sir Idwal managed to notice that I had received a mortgage offer from the Halifax so he scuppered that. It's all in the documentation that I've been recently perusing, Forensic Angel Jackie Ehlen noted everything. The Gang hated me but they didn't actually want me to wave goodbye to their manor, so Sir Idwal's influence was utilised… See 'A Nauseating Sight' and read about Idwal in eg. 'The Naked Civil Servants'.
Sir Idwal Pugh served as the Chairman of the Royal Northern College of Music, 1988-92. The Duchess of Kent served as the President of the Royal Northern College of Music. The Duchess of Kent was Patron of St George's Hospital, including during 1990-91… See eg. 'The Price Is Right' and 'A Nauseating Sight'.
Old Nick had not long previously stepped down as Secretary of State for Wales when Dorothy died. Peter Walker was Secretary of State at the time and David Hunt was his Minister, along with Wyn Roberts. David Hunt is a lawyer who is now Top Man at international law firm DAC Beachcroft, who handle work for the MDU.
According to Old Nick's 1999 account, his own health problems began in the autumn of 1980 when he returned from a visit to Japan. Old Nick consulted the House of Commons Top Doc who sent him to a consultant at the London School of Hygiene and Tropical Medicine; Old Nick saw him in his Harley Street rooms on two occasions. Blood tests indicated nothing too amiss with Old Nick. Old Nick's condition worsened and he was soon as weak as a kitten, barely able to climb stairs, yet alone face a red box.
So by 1999, Old Nick realised that his illness had begun just as Mary Wynch got out of Denbigh and began legal action. I have mentioned in previous posts that in 1986, the London School of Hygiene and Tropical Medicine unlawfully withdrew a place on their MSc in Medical Microbiology that I had been offered, weeks before the course was due to begin. The place was withdrawn after D.G.E. Wood heard that I was due to begin the course. Previous posts named many Gigglers of Gwynne and Dafydd's circle who worked at the LSTHM, including a senior Top Doc at the DHSS at the time.
After the LSTHM Top Doc drew a blank, the Commons Top Doc sent Old Nick to the Westminster Hospital for tests which included 'some mildly unpleasant electric shocks and pricks' in Old Nick's feet. Thus was revealed a 'detectable deterioration of the peripheral nervous system; but nobody at Westminster Hospital could diagnose the cause.' The worst passed and somehow Old Nick got back to work. He also acquired a new GP, the Commons Top Doc having already done so much and Old Nick not wanting to ask for more. Old Nick was having trouble with stairs again and thus his new GP decided that Old Nick 'should see a leading liver specialist'. One sign of liver trouble as any fule kno being a Cabinet Minister being 'hardly' able to 'get up and down the steep stairs of our Chester Row house' and rapid loss of weight a la Old Nick. Parts of Old Nick were then subjected to close scrutiny, in particular his liver, spleen and pancreas, 'with only occasionally  diversionary expeditions  into the stomach and bowel, and frequent x-rays assisted by barium meals'.
Old Nick's Top Docs soon realised that they were on the trail of 'something sinister and damaging', ooh dear tubes were pushed down Old Nick's nose and up his bum as well and 'even through the rib cage to extract a chunk of my liver for examination'. Luckily Old Nick didn't have to remain in hospital for any length of time, he used to just block 'an amenity bed for two or three days'. Old Nick certainly roughed it; he was left lying about in corridors as Angels walked miles around the 'large old-fashioned London hospital'. Old Nick 'used to think that fellow Health Ministers should share the experience, and I was thankful that the hospital-building programme for which I was responsible in Wales meant that in part of Britain, at least, archaic conditions of this kind were increasingly unusual'.
Funny that Old Nick thought that, because from the very day that Ysbyty Gwynedd opened its doors in 1984 – having been built on Old Nick's watch – there were serious complaints about staff misconduct and the conditions. One complaint was from a patient who had been given a barium enema in er the corridor. People were baffled as to why the Brand New Hospital was so limited. Then came the revelation of the serious design faults, that were identical to the serious design faults at Ysbyty Glan Clwyd, which had also been built on Old Nick's watch, by the same architect. One of the design faults being the mortuary next to the kitchen and the Bit Where They Burn The Amputated Limbs being in a very inappropriate place as well.
The psych wards within both YG and YGC were subject to serious criticism by external inspectors which was used as a justification to continue sending patients to Denbigh. Which had been the subject of serious criticism from external inspectors… In particular the Bryn Golau Peep Show. The Peep Show was considered so bad that it was recommended for closure within three years of opening. Obviously it wasn't closed because There Is Nowhere Else For The Patients To Go. The Peep Show was designed – as advised by Gwynne! – when Old Nick was Secretary of State for Wales, just as Mary Wynch began litigation.
It absolutely was no coincidence that Denbigh remained open and Giggles continued. People worked very hard to ensure that happened.
In spite of everyone's best efforts, Old Nick's illness proved ever mysterious and as the years passed, he became weaker and lost yet more weight. One wonders how he was still functioning. Old Nick did explain that he only just about managed to carry out his Cabinet and constituency duties but he had to look after himself, avoid crowded noisy rooms and use a walking stick.
I presume that Old Nick had taken advice from Dafydd, who when Giving Evidence To The Parliamentary Committee about Gulf War Syndrome, explained that he had never before seen such symptoms, 'Young men with a sallow appearance, walking slowly, stooped, with walking sticks'.
Every walking stick supplier in Wales must have sold out with all these people developing Symptoms. By the time that Old Nick was in need of a walking stick, I had complained about Dafydd illegally imprisoning me. Exactly as Mary Wynch had when Old Nick's health first began to fail. While the Welsh Office and Clwyd and Gwynedd Health Authorities ignored my complaint, senior managers from Clwyd were interviewed on the BBC reassuring the nation that there were definitely no more similar cases to Mary Wynch in the system. I now know that the BBC knew about my complaint, as did most other big UK media outlets.
Old Nick's autobiography stated: 'Many people assumed that I had cancer. At this point Ann [Old Nick's wife, from a high profile Tory family in Birmingham who were Gigglers themselves and knew the Gang] and my Permanent Secretary Trevor Hughes, plotted behind my back'.
Sir Trevor Hughes is discussed in previous posts. Rotten to the core Trevor was transferred to the Welsh Office from the Ministry of Transport, was an old boy of Ruthin School, which just churned out members of the Gang who remained in north Wales and worked locally, such as Philip Eyton-Jones, Director of Architecture, Planning & Estates for Clwyd County Council. Lt. Col, Territorial Army. Chairman Reserve Forces & Cadets Association Wales. Old Nick's time in the Army for National Service was spent substantially in Wales, including at Wrexham Barracks. Eyton-Jones had doings with the TA in Wrexham. Eyton-Jones held numerous public roles in north Wales, lived in Denbigh and virtually ran the town. Other Ruthin School old boys were grander members of the Gang who held roles in eg. international finance etc. Trevor was one of Philip's generation of Ruthin School pupils. Another pupil of Trevor's era was Emeritus Professor Barrie Vernon-Roberts, a Pathologist in Australia and David Prys Thomas, Prof of Maths at Dundee University. A younger old boy of Ruthin School is Julian Lennon, son of John.
See 'A Nauseating Sight' for details of some of the old boys of Ruthin School.
So with Sir Trevor and Incontinentia plotting behind Old Nick's back, 'without any word with me, Ann telephoned my consultant and pointed out that so far he seemed to have achieved nothing and that we were now within weeks of my resignation and a Cabinet reshuffle. He reacted with renewed vigour and when I arrived at the hospital for what I thought was to be a morning of tests, I was surprised to be told that I would be kept there for several days and that I was to be put through a comprehensive examination. It was during the process that followed that the crucial breakthrough was made. The electric shock test that I had undergone so many months before at the Westminster was repeated and revealed further substantial deterioration in the function of the peripheral nervous system. I was immediately dispatched upstairs with the results to the hospital's consultant neurologist, who discovered a massive deficiency in vitamins and minerals.'
Old Nick's story continues in an utterly unbelievable manner, with references to him suffering the same syndrome as starving babies in Africa – he should have just got himself adopted by Angelina Jolie or Madonna –  that was miraculously remedied by 'a huge shot in my backside and the start of a course of vitamins and minerals in a form designed to be absorbent in an ill-functioning stomach…' The hospital then sent Old Nick on his way with 'see how you get on with those pills'.
Poor Old Nick despaired and returned to his GP, suggesting that if he wasn't digesting vitamins the problem might lie in his 'irritable gut'. Old Nick was then sent to Prof Maurice Lessof at Guy's Hospital. The institution at which Sister Hutt's dad held the Chair of Anthropological Pathology. Uncle Harry also held a Chair at Guy's and other mates of Gwynne and Dafydd's who worked there was crazy old Sex Therapist Prof Jim Watson and his wife and Sir Gerard Vaughan, who ran the children's psychiatric clinic there, both before and after Gerard's years as a hard right Tory MP for a Reading constituency. Gerard served as a Health Minister in the DHSS in the late 70s/early 1980s when er Mary Wynch was unlawfully imprisoned, emerged and began litigation.
When Sister Hutt, in her capacity as Welsh Govt Health Minister, needed an Independent Expert Opinion re the Planning and Provision of Children's Neurosurgery after the Welsh Govt were dealing with yet another catastrophe after the last Independent Expert's ideas hadn't proved very successful, Sister Hutt used the services of former Ruthin School pupil of the same era as Sir Trevor and Philip Eyton-Jones, Top Doc Glenn Neil Dwyer. Dwyer practices – or practiced – as a neurosurgeon at the Wessex Neurological Centre, Southampton, Hampshire, Land of Lord Denning and Sir Donald Acheson, who served as the Dean of Southampton University's School of Medicine for many years. Acheson stepped down as Dean the year before one Nicky Heinersdorff Qualified as a Top Doc at Southampton. By the mid-1980s, Nicky Heinersdorff was practicing as a GP with the Gang in Bethesda. Nicky Heinersdorff is one of the Top Docs who facilitated serious crimes against patients and was central to preventing F from having access to his own baby from 1993 onwards while the baby was placed with a family containing two known child abusers. Fallacious allegations were made about F by the family and their associates, in return for bribes, 
at the encouragement of Gwynedd Social Services and WPC Jo Bott, the Gwynedd child protection officer. Sir Donald Acheson was Govt CMO when Old Nick was at the Welsh Office.
Old Nick's GP assured him that Prof Lessof and Gordon Sladen 'were particularly good with digestive complaints and said that Gordon Sladen has made a speciality of the study of irritable bowel syndrome'. Old Nick's autobiography emphasises that he was naming Lessof and Sladen because they were the people who had diagnosed the cause of his sufferings. It was they who asked Old Nick if he had been treated for the parasite Giardia lamblia, the cause of one of the commonest water-borne diseases in the world. Although intial tests found no sign of the parasite, further tests did. Guy's disepnsed the Medicine necessary to kill the buggers – which had been living in Old Nick for several years – and 'the admirable dietician at Guy's filled me with nutritious diet supplements, and very soon I was gaining weight and recovering my energy'.
Old Nick finishes his account by explaining that some months later, he and Incontinentia Buttocks were at a party at the Australian High Commission, when someone greeted him and asked Old Nick how he was. It was the unnamed consultant from the London School of Hygiene and Tropical Medicine. Old Nick quipped that he'd lost three stone in weight and nearly died, knowing that that Top Doc hadn't got to the root of the problem. Old Nick pondered on his own rudeness to the expert but decided that it was what was needed to jolt him out of his complacency.
Old Nick summed up by saying that time has moved on, these days (ie. in 1999) even if Giardia is not found, the antidote is given quickly… It took Old Nick's System five years to recover and George Thomas, then Speaker of the House, told Incontinentia that everyone assumed that he was dying.
In Sept 1997, George Thomas died, the month after Diana hit that tunnel in Paris. Old Nick lived for many years after his Terrible Illness. He died shortly after I began this blog.
In another context, Old Nick had stated that in 1985, as the Gwynne Row rocketed out of all proportion, he was 'being periodically treated in King's College Hospital, London'. There's a good supply of Gigglers there, including some of Bodger's bestest mates. Perhaps they might know what finally killed Old Nick after the old warrior defeated all the odds throughout the 1980s.
I have no idea at what point exactly Old Nick needed to find that he was very, very ill with something that was baffling the Best Experts In London, yet was resolved with dietary supplements. Where Old Nick's peripheral neuropathy went was never explained, it is not a condition that usually disappears. Why electric shocks were applied to his feet I can't understand.
As for the Gut Specialists that Old Nick was consulting, they will all have known Gut Specialist Sir Francis Avery Jones, a Giggler who originated in south Wales and ended up working at the Central Middlesex Hospital in Brent. Avery Jones doubled up as the DHSS adviser on er patients' access to medical records! It was Avery Jones who simply said year after year that of course patients should always be given access to their own records UNLESS THAT WOULD HARM THEIR MENTAL HEALTH. I have a stack of letters in my documents from the Gang, year after year, explaining – as offensively as possible – that it has been decided once more that for me to access the documents that could have imprisoned the lot of them would be HARMFUL TO YOUR MENTAL HEALTH and this would be argued in Court if necessary should I try that route.
Then when Avery Jones was forced to change the rules – or the Dept of Health were – the Gang simply broke the law.
Elite Gang member Jonathan Miller worked for Avery Jones when Miller was still a Top Doc. Miller's dad child psychiatrist Emmanuel Miller was a Giggler too. Miller's son William worked at the BBC with my friend who was forced out of his job there after he refused to take a bribe.
Brent was the location of the death of Jasmine Beckford who slowly died in Plain Sight in the care of Brent. The GMB's Strong Woman Trade Union Champ Mary Turner worked as a dinner lady, then supervisor, for schools in Brent. Mary Turner starred in Labour Party political broadcasts stressing her commitment to children. See 'Mary Turner – An Appreciation'.
Harriet Harman and her then beau Jack Dromey worked at Brent Law Centre; Harriet was legal officer for the NCCL when it was affiliated to PIE and Harriet wrote a document for the NCCL endorsing sexual relationships between worryingly young children and adults.
Harriet's dad John B. Harman was a friend and colleague of Gwynne, Dafydd and many other Gigglers. John Harman was an ex-Oundle pupil who was about the same age as Sir Kenneth Robinson. When he retired in 1972, Harman became President of the MDU. Harriet's mum Elizabeth Pakenham was the sister of Frank Pakenham, aka Lord Longford. Frank knew all about the Giggles, his prison visiting was about identifying which witnesses to which Giggles were where and whether they could name names. Frank must have known Gnome and his family; Veronica was a probation officer in London, she can't have missed Frank.
Lord Longford's daughter Lady Antonia was married to Tory MP Sir Hugh Fraser, the MP for a Staffordshire constituency where Giggles were the order of the day. The Frasers were friends of JFK's family. Lady Antonia left Hugh in favour of Swearing Harold. Swearing Harold Giggled with many, including Joan Bakewell. Lady Antonia was a good friend of Earl Conrad Russell, Bertrand's son. Lady Antonia and Swearing Harold were neighbours of Bodger's sidekick Cathy Wilson.
Hugh Fraser died suddenly in March 1984, days after Maurice Macmillan died suddenly. I encountered, and then complained, about Gwynne in Feb 1984. Hugh and Maurice went to Balliol, as did Grocer Heath, Denis Healey and Woy. The latter three were all at Balliol together.
The entire Packenham clan were Gigglers, as discussed in eg. 'Comedies Of Menace'.
Brent MPs included Paul Boateng and Red Ken. Both knew a great deal about Giggles. Boateng was a junior solicitor at Birnberg's when Birnberg acted for Mary Wynch. The company subsequently made a deal with the Gang not to ever take a case for me if I approached them.
Boateng's wife Lady Janet is a former Lambeth social worker who was in the middle of the scandal that followed the death of Tyra Henry in the care of Lambeth Borough Council. Lambeth was the site of the big south London ring run in collaboration with the Maudsley and Gwynne and Dafydd. Kids from Lambeth were sent to children's homes in north Wales. The GLC's HQ was at Lambeth. Esther's sister Priscilla Taylor was a social worker for Lambeth. When Esther established ChildLine, she appointed Priscilla's former boss, Valerie Howarth as Chief Exec. By that time, Valerie had been named as the responsible senior manager in a child care scandal. Valerie nonetheless became Baroness Valerie.
Re Gut Specialists, among my 10,000 documents is a copy of an application that I made years ago for a Fellowship in Gastroenterological disorders with a Professor King. I wonder why and how a copy of that turned up in my medical records, lovingly preserved?
They really should all have been prosecuted many years ago…
Readers have suggested various explanations re the problems that Mary Wynch and then I were causing Old Nick that sparked off that illness of his, but because all Old Nick's records will have been forged and many forged years after the events, I can't even begin to speculate when Old Nick's Cunning Plan re me began, but it was obviously well underway by Jan 1987.
As explained in previous posts, all Party Leaders were au fait and on board with the Cunning Plan – thought up substantially by Leo Abse – to fit me up and jail me in July 1987, although Thatch was the beneficiary. Ollie Brooke had been jailed and Gigglers In High Places were at risk. The Top Docs organised a behind the scenes rigging of the polls coupled with a discreet Vote Thatch campaign because Tom King et al down in Bridgy held the best cards, not the Windbag. John Biffen fell out with Thatch and retreated in 1987; he was in the thick of matters, but I haven't yet had time to dig into whether he was scarpering from the scene a la Old Nick or whether Biffen really was fed up with Thatch. John Pardoe was campaign manager of the Alliance's 1987 campaign; John's brother Robin farmed just down the road from my family's house. John had long been compromised by his support for Mr Thrope, even after Mr Thrope was charged. John Pardoe stood for the Liberal Leadership himself when Mr Thrope stood down. David Penhaligon, the Liberal MP for Truro, supported John Pardoe instead of the winning candidate David Steel. Penhaligon was killed in a car accident in Dec 1986, days after Ollie had been jailed and I imprisoned in the Peep Show. As with the car accident that killed Mr Thrope's first wife Caroline, no-one found the cause of Penhaligon's crash.
Dr Death was of course involved in the plotting. Of the numerous Famous Influential People with whom Old Nick was at Westminster School, one was the writer Anthony Howard. Howard married the daughter of Sir Brian Warren, Grocer Heath's personal physician and close friend.
When I wasn't jailed in July 198 because not enough people told not enough lies after my arrest, another Cunning Plan was hatched, for Nov 1987. It killed over 30 people but I wasn't one of them, because I had changed my plans at the last minute and thus I missed the King's Cross Fire, instead of being in the station as expected when the fireball hit.
They really should have all been imprisoned many, many years ago. Stephen Bagnall was murdered in Denbigh by the Angels the month before the King's Cross Fire. Old Nick was out the way in June 1987. Michael Havers, Bodger's neighbour and constituency MP, was Attorney General, 1979-87; then Thatch promoted him to Lord Chancellor. Havers suddenly stood down in Oct 1987. On Top Docs' advice. He'd come over all frail and ill rather suddenly.
Uncle John who led the Brinks Matt Girdle Robbery did not go to Dr Morgan's with John Biffen and father. He passed the 11 Plus, but Mrs Brady's parents couldn't afford the uniform and Dr Morgan's wouldn't admit pupils if they weren't wearing the correct uniform, thus there was a form of socio-economic selection in place although Morgan's prided itself on no longer being a fee-paying school by that time. So Uncle John from Swindon became a Girdle Robber instead of a professional gambler bankrolling an international trafficking ring whom St George's helped spring when he murdered the nanny and tried to kill his wife.
If only Mrs Brady's parents had been able to afford that uniform, things could have been so different for Uncle John the Girdle Robber…