My post 'On The Occasion Of The 70th Birthday Of HRH Carlo' discussed the career of Vivian Lewis aka Lord Brecon. Lord Brecon was an unknown Councillor from rural South Wales who in 1957 was suddenly appointed to fairly high office, Minister of State for Welsh Affairs and given a peerage by Harold Macmillan. There was much confusion in London as to why this Welsh know-nothing who had arrived in London wearing, of all things, a tweed suit, had been elevated. The answer was that Lord Brecon, through contacts that he made at a very young age in the Welsh Conservatives, the Young Conservatives and elsewhere, had found out that children and vulnerable young people from Wales were being trafficked (although that word would have not been used at the time) for sex work to England, where some of them were providing sexual services to Westminster figures, the landed gentry and were even rubbing noses as well as other organs with the Royals. When he was young Lord Brecon had encountered Beata Brooke, who was a Denbighshire social worker and a key member of Dafydd's gang, as well as Peter Walker, who served as a Cabinet Minister in both Heath's and Thatch's Gov't and who as Secretary of State for Wales, June 1987-May 1990, was one of those who played a crucial part in concealing the serious criminality in north Wales.
Once Lord Brecon was given the job as Minister of State and his peerage, he became one of the inner circle of Tories who was used to conceal the wrongdoing of Dafydd et al, although when Brecon first discovered what was going on Dafydd was only just entering the business; the trafficking ring was already in place, but Dafydd greatly expanded it and took it to a pan-European level.
Lord Brecon and his wife Lady Brecon enjoyed a number of public appointments as did their friends and the cronyism and nepotism which was evident resulted in much criticism.
This blog has placed much emphasis on how the children of those who have been involved with Dafydd's gang or concealing the crime do seem to do incredibly well for themselves even in the event of them having no obvious abilities or aptitude. Furthermore many of them find themselves in senior positions in health and welfare or they go into politics. Vivian Lewis's family were no exception. His daughter Lindy Price had a glorious career in public life and clocked up numerous senior roles in the NHS and in penal reform, as well as in other fields.
Lindy Price died in June 1999, she waved everyone a fond farewell seven months before the Waterhouse Report was published.
Nicholas Edwards aka Lord Crickhowell, was Thatcher's Secretary of State for Wales, May 1979-June 1987, who concealed Dafydd's gang's crimes and waved through the development of Cardiff Bay which involved millions of pounds of public money, then resigned as Secretary of State only to pop up not so long after as a Director of one of the companies which made a fortune from contracts developing Corruption Bay (see posts 'Corruption Bay Special' and 'Old Nick Bites The Dust'). Old Nick knew Lindy and wrote her obituary for The Indie:
Lindy Price may have inherited her sense of duty from her father Lord Brecon,
Is that really a genetic trait???
who was appointed Minister of State for Welsh Affairs in 1957 by Harold Macmillan after many years of service in local government. If that was so, she was to outdo even him in the breadth of her involvement in public affairs
As we shall see, Lindy was such a safe pair of hands that she popped up everywhere.
and the energy with which she pursued her very varied interests.
There was a great deal of wrongdoing to conceal when Lindy was busy in public life.
Only in her failure to fulfil a dream that she might follow him into politics was she less successful.
I haven't found out yet why Lindy didn't make it into the Palace Of Westminster.
After Cheltenham Ladies' College and the University of Poitiers, and before her marriage to Leolin Price QC,
Lindy had a pretty elite education then. I will come onto Leolin Price QC shortly.
she worked at Conservative Central Office
At the heart of the cover-up.
and in the Office of the British Consulate General in New York. In the decade that followed her marriage, during which her four children were born, she found time without any neglect of her family to immerse herself in a range of activities involved with the prison service and education.
I doubt that Lindy did all the washing, cleaning, cooking and childcare herself. The Lindys of the world don't, because the prison service and education system needs the talents of the offspring of people who concealed a vicious criminal gang, those services being full of the victims of the gang who's crimes were concealed.
First, she became a prison visitor at Holloway (1964-74);
Holloway did not contain serious criminals, it contained severely disadvantaged women, many of whom had been abused in children's homes or in the psychiatric system by Lindy's dad's mates. The prison visitor system was saturated with people like Lindy, people who were closely associated with Dafydd's gang and their associates and who were prison visitors for one reason only ie. to keep organised abuse – which was happening on a vast scale – and other criminality on the part of professional people quiet. It doesn't matter whether the prison visitor was Lord Longford (see post 'Comedies Of Menace'), Baroness Jean Trumpington (see post '95 Glorious Years!') or Lindy, that was the explanation for the presence of so many posh or well-connected 'do-gooders' in penal reform or prison visiting.
I have a distant relative (although I imagine that she's dead now) who was a Posh Lady or became a Posh Lady after marrying a Liberal peer and she worked as a probation officer in the 1960s and 70s. My father used to be very rude about her and at the time I thought 'oh father's off again, having a go at anyone whom he perceives as being dangerously pink', but of course my posh relative knew about Jeremy Thorpe and she'll have known what was happening to her clients as well. She also did some rather weird things without anyone questioning it. For example one of her clients was sent to Holloway for arson, so my posh relative took this lady's little boy in and he went to live at her place in Knightsbridge while his mum was banged up. The reason why my father was so critical was that when the little boy's mum came out of prison, he went back to live with his mum in very difficult circumstances and my posh relative just stopped all contact with him. So an East End kid spent two years kipping in Knightsbridge and living with a member of the House of Lords and then it was 'oh well goodbye then' and he was returned to a very difficult life with a mum who of course had set fire to somewhere because she had serious mental health problems.
This anecdote is yet another example of the complete lack of accountability in the probation service. My posh relative wanted a toy so she got one. At that time – the early 1970s – the North Wales Probation Service were fully on board with Dafydd's gang. Children were removed from their families and handed over to a gang of paedophiles. If the kids complained of being repeatedly sexually assaulted, they were framed for criminal offences and sent to Risley Remand Centre, even kids as young as 14 yrs, where many of them died (see post 'Include Me Out'). Everyone in politics, in health and social care and in the legal profession knew that this was happening and no-one stopped it.
MI5: When you had Brown, me and the rest of us under surveillance, you knew about my posh relative. I last saw her in 1982 when my grandmother died. Dafydd's gang killed my friend Anne in 1986. There was no effort by anyone to protect us, even though you knew that we were all being targeted and that I hadn't even tried to pull strings via my posh relatives. Furthermore I have also been given stacks of info re the bankruptcy of another relative of mine who, like my father, took the piss out of Lady Veronica and just believed that his life and business unravelled because he had a lot of bad luck. Particularly after he moved to Beddgelert in Gwynedd. No I'm not going to put details up on the blog, because he has at least one son who still lives in north Wales and frankly it seems to have been common knowledge that every relative of mine with whom I was on good terms was targeted and ruined whereas the unscrupulous ones found themselves doing very well for themselves. To use Dafydd's phrase, there seems to have been a serious moral collapse on the part of a great many.
The Houses of Turds:
The site of a Serious Moral Collapse:
it was characteristic of her [Lindy] that this initial step was not to join some distant committee, but to go where real knowledge could be acquired, sometimes of the most painful kind, and where her warm and generous spirit would have the most effect. That same generous spirit led her to become a godmother to a child born in prison who was subsequently adopted.
Bloody hell, just like Veronica my posh relative. Of course Lindy et al went 'where the real knowledge could be acquired, sometimes of the most painful kind', Lindy needed to know exactly who knew that Sir Peter Morrison et al was holding sex parties with children, because obviously a Referral to Dafydd would be required, followed by the destruction of the careers and reputations of any professional relatives or friends of theirs. I presume that once the godmother bit had been done – 'Your're a very special client of mine!' – and the baby had been adopted (against the mother's wishes?), Lindy headed for the hills. Or Lindy might even have used her status as that child's godmother to gain info about the child and keep tabs on the situation as the child grew up, particularly if that awkward mum started bellyaching after she came out of prison.
Can someone please tell me what Britain's security services consider their remit to be? Brown's dad always stressed that the British Army's allegiance was to the Crown, not the Gov't, which was obviously why someone killed him before the Waterhouse Report was published after his son had spilt the pints of Dafydd's gang who were supplying kids to the brother of one of Lilibet's Women-of-the-Bedchamber. I really would have thought that 'national security' would have covered a murderous paedophile gang killing senior army officers and Vice-Chancellors wives, even if it didn't matter about the Empowered Service Users dropping like flies.
I never met the Liberal peer whom my posh relative married. He died when I was young; obviously being the country cousins, we had very little to do with the posh relatives, they just turned up in Somerset in the event of funerals and such occasions. His death got a bit of publicity because he used to ride his motorbike into the Lords and one day he was killed in a road accident on the way into the House, I think on Westminster Bridge.
Thorpe became Liberal Leader in Jan 1967. Discontent against Thorpe's leadership was being voiced within a year of his election, culminating in June 1968 when disaffected senior party members combined with Young Liberals in an attempt to depose him. Thorpe had just married Caroline Allpass and was abroad on honeymoon when the plotters struck.
The Liberal Party did badly in the 1970 General Election and Thorpe only just hung onto his seat in North Devon. Ted Heath secured a 30-seat majority. After the Liberals' poor election performance Thorpe came under fire, but such criticisms were stifled when, ten days after the election, Caroline Thorpe was killed in a car crash. Caroline was not known as a reckless driver and no-one could find any obvious reason for her losing control of the car. Thorpe was heartbroken because he was devoted to the beautiful young Caroline, who was very popular in north Devon and provided a useful cover while Thorpe was having numerous casual liaisons with young men and had already discussed killing Norman Scott whom Thorpe believed presented a risk to his chances of becoming PM. Distraught at Caroline's death, Thorpe built a monument to her memory.
By early 1972, with Caroline's monument erected, Thorpe was firing on all cylinders again and looking forward to being PM. Jeremy was lucky enough to find love again once that phallic symbol was up on Codden Hill and in March 1973 he married Marion, memorably immortalised by Peter Cook as 'Mr Thrope's wife Miriam' who 'has stood by him throughout this long and unnecessary ordeal'.
Miriam was Marion Stein, Countess of Harewood, who's previous husband was George Lascelles, 7th Earl of Harewood, son of Mary, Princess Royal; grandson of King George V; nephew of kings Edward VIII and George VI; and a cousin of Lilibet, mother of Carlo. Jeremy already had Royal connections, his proud boast was that he had shagged both Ma'am Darling and her husband, Lord Snowdon.
David Lloyd George, Thorpe's earliest political hero:
Two good friends of Cledwyn: 
My post 'Meet The Gwerin!' described the in-fighting between the gwerin who ran UCNW in the 1970s/early 1980s and how the gwerin reached fever pitch in 1979, which was the year that Mary Wynch was imprisoned by Dafydd, although Dafydd and the gang had gone in pursuit of Mary before then; because Mary had gone into hiding, Dafydd et al didn't actually have her unlawfully arrested and imprisoned until 1978-79. UCNW was facilitating Dafydd's branch of the Westminster Paedophile Ring. By 1979, the gwerin were doing everything possible to force Sir Charles Evans, the Principal of UCNW out – although Evans was made of stern stuff and did not retire until 1984 – and in 1982 the gwerin succeeded in forcing the resignation of Lord Kenyon, the President of UCNW. Lord Kenyon's son Thomas was known to be sexually abusing boys in care in north Wales.
It was in October 1975, that John Newton, who claimed to have been paid to murder Norman Scott, made a bungled attempt to shoot Scott that resulted in the killing of Scott's dog Rinka. Newton was arrested on charges of possession of a firearm with intent to endanger life, yet the press remained muted, possibly awaiting the bigger story that they hoped would break. Their reticence ended in January 1976 when Scott, in court on a minor social security fraud charge, claimed he was being hounded because of his previous sexual relationship with Thorpe. This statement, made in court and thus protected from the libel laws, was widely reported. Over the years, Scott had made several attempts to publicise his story, but no newspapers were interested. 'Private Eye' decided in late 1972 that the story "was defamatory, unproveable, and above all was ten years old". 'Private Eye' used to employ Sir Ronnie Waterhouse as a libel reader. Waterhouse was from a well-known Liberal family in north Wales and the Waterhouses knew the Lloyd Georges and they also knew Jeremy Thorpe.
On 16 March 1976 John Newton's trial began at Exeter Crown Court, where Scott repeated his allegations against Thorpe despite the efforts of the prosecution's lawyers to silence him. John Newton was found guilty and sentenced to two years' imprisonment, but did not incriminate Thorpe. The scandal brewed and on 10 May 1976, amid rising criticism, Thorpe resigned the Party leadership. The new Liberal Leader, David Steel, made Thorpe Party spokesman on foreign affairs, with responsibility for European issues. Wilson had suddenly and unexpectedly retired as PM in April 1976 – I am fairly sure because of something related to this lot and Wilson fearing that the Westminster Paedophile Ring was going to become horribly public – and been replaced by Jim Callaghan, a friend of Lord Cledwyn and both of the Windbags. Thorpe lobbied the Gov't hard for legislation to introduce direct elections to the European Parliament; at that time MEPs were appointed by member nations' parliaments.
In October 1977, John Newton, released from prison, sold his story to the London 'Evening News'. Newton's claim that he had been paid "by a leading Liberal" to kill Scott caused a sensation and led to a police investigation. Throughout this period Thorpe endeavoured to continue his public life. In the House of Commons on 1 August 1978, when it appeared certain he would face criminal charges, Thorpe asked the Attorney-General what sum of capital possessed by an applicant would prevent him from receiving legal aid. 
On 4 August 1978, Thorpe, along with three others, was charged with conspiracy to murder Norman Scott. Thorpe was additionally charged with incitement to murder. After being released on bail, Thorpe declared his innocence and his determination to refute the charges. Although Thorpe remained North Devon's MP he withdrew almost completely from public view. The trial, which lasted for six weeks, began on 8 May 1979 and on 22 June 1979, all four defendants were acquitted of all charges. The judge's summing up was considered to be so biased that the wall to wall satire began. Mary Wynch was safely locked up in the North Wales Hospital Denbigh for the duration of the trial and it's aftermath. But then I was unlawfully arrested and illegally imprisoned by Dafydd just before Professor Oliver Brooke appeared at Kingston-upon-Thames Crown Court charged with the possession of child porn.
When Mary's case hit the media, Dafydd was interviewed on TV and asked what the bloody hell he thought that he was doing. Dafydd replied 'I found myself in this bizarre situation and I was only trying to help'. When I complained about Dafydd unlawfully having me arrested and imprisoned, he explained that he had found himself in this bizarre situation and he was only trying to help. Dafydd made those comments some three years apart. The President of the BMA on both of the occasions that Dafydd found himself in a bizarre situation and could only help by unlawfully arresting and imprisoning someone was Dr John Marks and the Chairman of the GMC on both occasions was the bastard of Newcastle-upon-Tyne, Lord John Walton.
He just has no idea how he finds himself in these bizarre situations:
Would the Baron and Baroness Windbag be able to shed any light on the matter? Particularly as Lord Windbag and Tony Francis, Dafydd's colleague, knew each other from their student days in Cardiff. Tony Francis was one of those who responded to the paedophiles in distress flare in the early 1980s and took up a post as a consultant psychiatrist in north Wales, to contribute to the illusion that Things Had Changed in the north Wales mental health services.
No wonder the gwerin were scrapping like there was no tomorrow in UCNW. Furthermore Carlo had become Chancellor of UCNW in 1976, just as things began to get exciting.
As for Lindy Price:
Similarly her membership of the Parole Board for England and Wales (1969- 74) and as a co-opted member of the Inner London Probation Committee (1971- 79) could in no way be regarded as sinecures.
You bet that those positions won't have been sinecures, ensuring that people kept their traps shut will have taken much time and effort and a great many insincere smiles and hugs. Dafydd's mates were on the Parole Board as well, Robert Bluglass, Colin Berry, David Mawson, they all were given a seat (see previous posts). Lindy will have known my posh relative if Lindy was a member of the Inner London Probation Committee and my posh relative knew that I was at UCNW and that Brown was at Aston, so I'm sure that the paedophiles in distress flares were going up all over the place, particularly as I arrived at UCNW just as Mary Wynch began her litigation against Dafydd.
The shocking state of the Probation Service illuminates a mystery from my younger days. In the 1980s, 'New Society' used to run a column called 'Tailgunner Parkinson' written by an inner-London probation officer that was grossly offensive and littered with derogatory comments about his clients, particularly the female ones whom Tailgunner seemed to think would be willing to have sex with him if he had ever wanted to stoop that low. Tailgunner Parkinson was in reality Geoffrey Parkinson and I read up on him the other day. He caused great problems in the probation service but not for the right reasons.
In 1977 Geoffrey Parkinson was suspended from work when it was discovered that he was encouraging his clients who had been involved with serious crime to move into less serious crime as a sort of dose reduction therapeutic activity. After he ended up in hot water, Parkinson claimed that he'd only said this as a joke. I suspect that Parkinson was actually as corrupt as fuck and running some sort of crime empire in partnership with his clients. Parkinson seemed to engender a Dafydd-like situation, in that the service was torn apart over him, with a loyal fan club maintaining that he was a fantastic bloke who performed valuable work with a difficult group of people and other people saying that the world of probation needed to divest itself of Geoffrey Parkinson as soon as possible.
When Geoffrey Parkinson was suspended, Dafydd's gang was doing a roaring trade and numerous children from inner London Boroughs were being sent to kids homes in north Wales and then trafficked back down again to London a few years later as sex workers.
Geoffrey Parkinson continued to write for 'New Society' after he was suspended from work – he was of course reinstated again – although some readers complained about him being given space to air his insults. 'New Society' was the magazine for social workers and in spite of the articles written by people weeping over the state of Fatcher's Britain, many of the readers were part of the trafficking gangs which had infiltrated social work. 'New Society' was the preferred publication for the placing of vacancies for senior management posts in Social Services Depts and adverts for staff to work in children's homes in north Wales also appeared in there, some of those adverts being personally placed by John Allen who by that time had already served one prison sentence for the abuse of children but had nevertheless opened the Bryn Alyn Community and gone into business with Dafydd.
Geoffrey Parkinson died in 2014. In all he worked as a probation officer for over 30 years. He was never promoted and after he was suspended he was 'banished' to Woolwich 'as far away from HQ as possible'. A non-dysfunctional service would have either have got rid of Geoffrey Parkinson or put him in the middle of HQ to enable them to keep a close eye on him. But HQ were trading with Dafydd as well but probably not quite so blatantly as Geoffrey Parkinson was, so HQ certainly couldn't have afforded to have let Parkinson near the organs of government.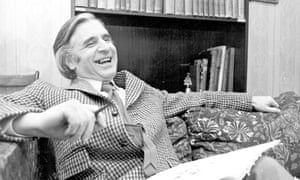 Probation officers aren't on the minimum wage but they are not highly paid…
As for Lindy Prince, her commitment to the Poor was unending:
As if all this was not enough, and at that time when her children were at the most demanding stage in their lives, she added membership of the Board of Visitors at Brixton Prison to the list in 1972 and became its chairman in 1976.
The crooked forensic psychiatrists of the Maudsley and St George's Hospital Medical School who were mates with Dafydd and fully on board with his crime empire eg. Dr Paul Bowden, were responsible for assessing prisoners at HMP Brixton (which is not far from the Maudsley) and other prisons in London. Other Top Docs were responsible for providing the seriously inadequate medical care for prisoners whom they knew had been abused and targeted by gangs linked to Dafydd. Brixton is in the Borough of Lambeth which was ruled by Dafydd's associates in London, a situation helped greatly by Dafydd's pal John Tilley, the Labour MP for Lambeth Central, 1978-83. Tilley was a major factor with regard to the development of the trafficking ring based at Wandsworth Borough Council/ St George's Hospital Medical School/Springfield Hospital and he became a good mate of Lord Scarman, the humane, liberal, compassionate, crooked old bastard who did Thatch's Gov't a very big favour when he Chaired the Public Inquiry into the cause of the 1981 Brixton riots. See post 'Lord Snooty The Third'. I will return to Lord Scarman later on in this post.
Like Lord Scarman, Lindy will know exactly who was banged up in HMP Brixton and it will have been a greater variety of people than the Black Muggers that the tabloids always reassured us made up the population of that institution.
She used the knowledge she acquired in these positions to make valuable contributions to a Conservative Party pamphlet, The Proper Use of Prisons (1977), and to the report the Nacro committee, of which she was vice-chairman, Boards of Visitors for Penal Institutions (1975).
I haven't yet read these publications to which Lindy contributed, but Nacro were working hand-in-hand with Dafydd's gang as well. In north Wales, Nacro ran work programmes for the victims of Dafydd's gang and the supervisors of the work schemes were some of the people who were used to threaten and harass those who had spilt the pints of the paedophile gang, such as the dreadful Malcolm Fox who lived in Rachub. See previous posts for further information on Nacro.
Malcolm Fox ruthlessly sexually exploited girls in the Bethesda and Bangor area and later dealt in cocaine. He was never investigated by the police, although he was quite seriously injured when he was beaten up by some heavies from the Maesgeirchan estate at Bangor when one of them found him in bed with their wife. Fox was involved in community work on Maesgeirchan, although he lived near Bethesda, so he will have known about the abuse of kids in the Ty'r Felin children's home which was on Maesgeirchan. It was the Ty'r Felin kids who were being trafficked to Dolphin Square as well as other less elite venues (see post 'Are You Local?'). Malcolm Fox was from Birmingham and moved to the Bethesda area when he was a teenager and he also moved in hippy/alternative circles so he knew loads of the victims and targets of Dafydd's gang. After years of doing absolutely nothing but getting pissed, enjoying himself with recreational chemicals  and sunbathing in his back garden in the summer, in about 1991 Malcolm Fox suddenly decided that he had an overwhelming desire to do a degree in history and enrolled as a student at Bangor University. It was at that time that Dafydd's gwerin friends at Bangor University responded to Dafydd's distress flare as the first police investigation into the possible presence of a VIP paedophile ring in north Wales/Cheshire was launched.  The gwerin caused havoc in the Social Sciences Dept of Bangor University and launched a hate campaign against a senior sociologist, the flames of which were fanned by 'The Guardian' (see post 'Badlands').
Fox lived with the dreadful Denise Baker, who spent three weeks as a lodger in my house, caused chaos, moved in with Fox and then both of them began a campaign of harassment against me. Denise enrolled on the psychology degree at Bangor, fell out with a load of people as toxic as she was, left Fox and married a man who worked as a children's social worker on Anglesey. Denise then lied about her experience and I think with the assistance of false references, began a glorious career as a mental health professional. She was sacked again and again, but nonetheless managed to bag a job on Professor Louis Appleby's team at Manchester University.
Appleby is the Professor of Psychiatry whom Miranda appointed as the UK Gov'ts first National Director for Mental Health ('mental health tsar'), 2000-10. Appleby was then the first National Clinical Director for Health and Criminal Justice, 2010-14. He was also involved in the chaos that is Improving Access to Psychological Therapies and is a non-executive Director of the Care Quality Commission. In December 2015 Appleby was appointed by the GMC to improve how it deals with doctors who are vulnerable or at risk when investigated for fitness to practice medicine; in April 2016, Appleby reported that the number of investigations by the GMC should be reduced in favour of local resolution and that investigations should be 'paused' if the root cause is a health problem requiring treatment. Dafydd's been using that excuse for years: 'It was my nervous illness'.
Appleby sacked Denise for constituting a danger to vulnerable patients. However Appleby didn't flag this up to anyone else – of course he didn't, Appleby trained at the Institute of Psychiatry at the Maudsley with Dafydd's mates, they have never flagged up people who are a danger to patients – so Denise walked straight into another job with vulnerable patients at Warwick University. She was sacked from there a few months later. Years later, Denise emerged with a PhD which was allegedly gained from her work with Appleby. How I do not know, because she didn't do enough work with Appleby to use for a PhD, but somehow Dr Denise Baker McClearn the danger to vulnerable patients bagged one. That PhD may have been related to what Dr Baker McClearn found out about Professor Fergus Lowe when she did that degree in psychology at Bangor or indeed what the delightful Denise knew what was happening to me, because she read the statements made about me by the members of the paedophile gang when they perjured themselves in their attempts to have me imprisoned in the late 1980s/early 90s. Denise's step-father was a social worker in the London area.
After gaining a PhD, Denise opened a 'supper club' – ie. cooked meals for social workers in her house – and received much media coverage for being a 'health psychologist who had given up academia' to 'open the first pop-up restaurant in Wales'. The rest of north Wales roared with laughter at this description of the vicious psychopathic bitch who had caused so many people so much distress. The supper club died a death eventually, because although Denise is a very good cook, hurling abuse at the only guests who weren't colleagues of her husband and insulting two food journalists who turned up to try the supper club didn't do much for business. Neither did her Food Blog detailing the New Years' Special at the supper club which explained that the man who was hired to play the bagpipes was ordered to give everyone a tune in the early hours 'to piss the neighbours off' and then there was the photo of Denise 'drinking out of the piss pot'… That blog certainly had a following, but not for the reasons that Denise thought. Other highlights included Denise being invited to a posh wedding of a friend and then writing a critical review of the wedding breakfast in the guise of a review of the hotel where the wedding was held.
The death of the supper club was not the end of Denise's career in catering. Her next venture was a social enterprise, the Pay As You Feel Cafe in Bethesda for those on limited incomes, where there were no fixed prices but the hungry just made a donation. Being a charitable enterprise, the Pay As You Feel Cafe was run entirely on the back of local businesses who donated grub for the good cause. Denise doesn't do good causes, so it came as no surprise when I heard that Denise was stocking up her own freezer from those donations and then a campaign of hate was launched against Tesco because they had Refused To Donate. I was told by a third party that Tesco had indeed Refused To Donate because they had found out that Denise was selling the food. That was followed by allegations that Denise had pocketed money from a fund raising day for cancer research and had harassed an Empowered Service User who lived in the flat above the cafe such that the Empowered Service User was too frightened to leave her flat. I can understand that, when one has Denise as a neighbour, one find's Denise in one's house making long distance phone calls from one's phone when one has popped out for a while, one's neighbours are told that one is a loony who is a danger to their children and one finds Denise blocking one's exit as one leaves shops, squawking abuse at one in Cockney. It is not an experience that I would recommend, in fact I moved house to get away from her. Others suffered in Rachub as well, such as the terminally ill neighbour who locked herself in her house to avoid seeing Denise and the man who was accused by Denise of molesting her daughter. He was never charged and Denise's daughter had no recollection of the alleged molesting, but at least the man's wife left him and he was later found dead.
I understand that Dr Baker McClearn has now waved a fond farewell to north Wales – she buggered off after she starred on this blog – and the last that I heard she was going under the name of Denise Laura Baker.
Here is Professor Louis Appleby, who has a great deal of explaining to do:
Another example of Miranda's sound judgement there…
Back to Lindy Price:
It was a natural consequence of her work in prisons and her genuine concern for those she met there that she became a member of Council of the National Association for the Care and Resettlement of Offenders, Nacro (1974-79), and a member (1965) of the Griffin Society which runs Stockdale House, a home for the after-care of women ex-prisoners. In characteristic style Price filled the posts in turn of secretary, vice-chairman and chairman of the society. She also set up Kelly House, a bail hostel for women.
In parallel with all this work for prisons and for prisoners – and it is the latter that she would have regarded as the more important – Lindy Price became as deeply involved with education. She was a director of the Norland Nursery Training College for more than 20 years (1964-86) and its chairman between 1986 and 1988.
Nannies for posh people! The combination of children, people with the connections and dosh to get themselves out of trouble and Lindy doesn't bode well.
She was a member of the Governing Body of the Frances Mary Buss Foundation (1969-87), and co-chairman for the last 10 years, a member and then chairman (from 1975) of the Governing Body of the North London Collegiate School, Edgware, and the Camden School for Girls (1971-97).
The Frances Mary Buss Foundation is an organisation based in Camden which concerns itself with girls' education. I find Lindy's interest and dedication to the education of adolescent girls worrying. It's not as if she was teaching them chemistry and physics.
Old Nick's obituary of Lindy continued to gush:
For mere mortals who find the membership of two or three charitable organisations almost more than they can manage, it is a record to be marvelled at, but Price added a directorship of Bulldog Manpower Services Ltd (a supported work scheme for ex-offenders) to the list,
Bulldog Manpower Services Ltd was established in 1975, a joint supported project of Vera, the Institute of Justice – which seems to be an organisation based in and concerned with ex-prisoners in the US – and the Inner London Probation and After-care Service (ILPAS). Bulldog 'aimed to turn some of the most troublesome clients of ILPAS towards a lawful, self-sufficient, wage-earning way of life by employing them for a transitional period in a supported work situation'.
and for three years was a member of the Police Complaints Board (1983-85).
Why are we not surprised?
She also began what was to become a major involvement in the National Health Service when she became a member of the Maternity Services Advisory Committee (1981-84), and then a lay member of the Midwifery Committee of the UK Central Council (1983-88).
During those years there was huge dissatisfaction with UK maternity services, public protests, media debates and high profile campaigns, but nothing really improved. The Midwifery Committee of the UK Central Council was used to deny the seriousness of the problems and to destroy whistleblowers. Take a look at the stats – midwives began leaving their jobs in droves…
Even more worryingly, Lindy was busy with maternity services and midwifery when the Top Doctors in north Wales had all conspired to ensure that NHS abortions were unobtainable, although they were happy to refer any woman who had the dosh to their mate in Chester who was a 'private' abortionist but who's practice was so dangerous that women's safety was at risk. As for the women who didn't have the dosh, they were told that if they wanted an NHS abortion, they'd have to stay in the North Wales Hospital under the care of Dafydd for an 'assessment', although they'd still be refused an NHS abortion anyway.
I am still trying to find out what happened to the babies of those women, because they didn't emerge from Denbigh with them. The women who ended up in the clutches of Dafydd at Denbigh were the kids in care who had become pregnant after their 'carers' had exploited or raped them or the psych patients and learning disabled patients who often also became pregnant by those paid to care for them. One solution to that particular problem was to sterilise anyone in danger of causing awkward questions to be asked, without their consent. I have also discovered that it was documented upon the records of people who had never had abortions that they had indeed had them, which was a useful strategy if Dafydd et al wanted to suggest that someone had been busy on the shagging front when they had complained about him or his colleagues. See previous posts eg. 'Tan yn Llyn', 'Yours Truly, Angry Mob' and 'It's Bachman Turner Overdrive – Not Arf'.
Anyone else but Lindy Price would have welcomed the opportunity to relax a little when, in the early 1980s, she and Leo acquired Moor Park at Llanbedr, near Crickhowell, and moved at least part of her life back to Wales. If the thought had tempted her, which I doubt, it was quickly put on one side, because in 1986, as Secretary of State for Wales, I asked her to become Chairman of the Powys District Health Authority.
Until she returned to Wales, Lindy lived in north London, where Dafydd's gang had a branch. I know because I was living in that area myself, 1986-87, when I was refusing to shut up about Dafydd et al. One of the politicians refusing to address my concerns or indeed other people's concerns including those of Alison Taylor, was Old Nick, the Secretary of State who gave Lindy the job as Chairman of Powys District Health Authority. In 1985, Mary Wynch's case received publicity in the London-based media when she won her appeal to Lord Donaldson, the Master of the Rolls. Mary's solicitor was Birnberg & Co, who were based in Camden, north London. Lindy Price's husband Leolin was a Welsh barrister who's Chambers were in Camden. By 1986, Mary had won her case against Dafydd and the gang, but the gang subsequently refused to pay Mary the damages that had been agreed upon and stated that she'd have to return to court to enforce payment. Despite struggling on for years and proving every part of her case, Mary was messed about repeatedly, lost everything and in her older years was finally completely ruined by Michael Howard the Home Secretary in the early 1990s. See previous posts.
Lindy herself returning to the Land of her Father in the early 1980s suggests that Lindy may well have been one of those responding to the clarion call of the paedophiles in distress in the wake of Mary Wynch beginning litigation and that little local difficulty involving Jeremy Thorpe. The fact that Lindy only moved 'part of her life' back to the land of song with the language of heaven suggests that she really continued to base herself in north London – after all the kids and young people from Wales were being trafficked to London – but did the required bit in Wales. Lindy Price remained Chairman of Powys District Health Authority until 1992.
 Old Nick was delighted with Lindy's performance, the Lindy who's husband was a well-known Conservative barrister who's practice was based in London:
It turned out to be an inspired appointment, one of the best I ever made, and Price proved to be an outstanding health authority chairman. She had no time for the modern practice of dispensing with the masculine form of words. If the suggestion were made, she would giggle and say that she had no wish to be described as a chair.
In 2004, Sylvan Money, a young woman with severe depression in the care of Bronllys Hospital near Brecon, died. She hanged herself when left alone after the Angels and nursing assistants who had been told to keep her under constant observation went shopping. Yes, they popped out to do a bit of shopping while they were on duty looking after a suicidal patient. Powys Local Heath Board were as obstructive as possible during the investigation which followed Sylvan's death and the police threatened to arrest the CEO if he didn't begin to co-operate. At Sylvan's inquest in 2006, the coroner denounced the 'catastrophic failings' which led to Sylvan's death and identified 36 errors in Sylvan's care. It transpired that one of the nursing assistants responsible for Sylvan could not read and write so they had not been able to follow written instructions relating to Sylvan's care. They had been employed by Powys as a nursing assistant for years. The Chair of Powys LHB subsequently resigned. Sylvan's parents were contacted by a retired Top Doctor who told them that those named as having 'failed' regarding the care of their daughter had been conducting themselves in this manner for a very long time and that it had often been observed years before that one day a patient would die while in their 'care'.
Kirsty Williams, the Lib Dem AM for Brecon and Radnorshire, observed to Sylvan's parents that Powys NHS was a 'time bomb'. The problem started long before Kirsty became the local AM, but you really should have flagged it up Kirsty…
I suspect that she did the job so well because she enjoyed it so much, but of course there was more to it than that. Elspeth Howe, who served with her on committees, described her as always calm, sensible and practical.
Elspeth Howe was the wife of Thatcher's partner-in-crime Geoffrey. Geoffrey Howe was born and grew up in south Wales and before he became an MP, Howe was a barrister on the corrupt Chester and Wales Circuit and one of those who concealed the crimes of Dafydd. Howe continued to conceal the wrongdoing as it escalated, in Geoffrey's many roles including that of the Tory MP for Bebington on the Wirral, 1964-66, Reigate, 1970-74 and then East Surrey, 1974-92; as Solicitor General, 1970-72, in Heath's Gov't; as Chancellor of the Exchequer and Foreign Secretary and finally as Lord President of the Council, July 1989-Nov 1990.
One of the functions of Lord President of the Council was to act as the visitor for UCNW (Bangor University). Howe was in that role when the North Wales Police launched the first investigation into the possibility of a VIP paedophile ring in north Wales/Cheshire; the investigation was closed in 1992, with the conclusion that there was no evidence of a ring. Nonetheless, hundreds of complaints about the abuse of children had been made and a file was sent to the DPP. The CPS did not mount even one prosecution. The DPP at the time was Dame Barbara Mills, who's husband was John Mills. They lived in Camden and John Mills donated enormous amounts to the Labour Party. John Mills is the brother of David Mills, the lawyer who was married to Tessa Jowell. Tessa was a social worker who had worked as a children's care officer for Lambeth and as a psychiatric social worker at the Maudsley. Tessa was Chair of Camden Social Services Committee. See previous posts for info about Tessa, the Mills family and the fuckwittery of Camden Borough Council.
Elspeth and Geoffrey Howe were good mates of Sir Ronnie Waterhouse and had been since they were crooked young whippersnappers, as opposed to crooked old bastards. See previous posts for further details of Elspeth and Geoffrey.
[Lindy] had an ability to exercise authority in a way that did not cause offence.
At least not to those who mattered, although no doubt Lindy pissed a few of the prisoners etc off while she was busy helping them. Or she might just have been very good at ensuring that they did not rumble the extent to which she was colluding with Dafydd's gang, as with Ella Fisk and Ria Stanley, two of the much nicer Angels in the Hergest Unit but Angels who knew exactly what Dafydd et al were up to and concealed it. But then so did absolutely everybody else.
She expected and obtained high standards in a business-like way, but would arrive at a board meeting with a basket of homemade jams and jellies which she would distribute to "my boys".
Distributing jams and jellies to criminals is not rocket science. If Old Nick had given  me a job as Chairman of an NHS Board, I too could have done that, although I wouldn't, I would have saved the jams and jellies for those who were not killing patients, but that is why I'll never be Chairman of an NHS Board. But having seen what happened to Merfyn, I don't think that I want to be.
She would hold open house at Moor Park for staff and colleagues and join in the sing-songs round the piano.
This is all good clean fun, but having a sing-song around the old Joanna does not mean that one is a competent NHS senior manager.
Those staff were also aware that she might turn up at any hour to see that all was well. On one occasion when the authority was simulating a major air crash on the Brecon Beacons they were surprised when she appeared in the rain at dusk high on the mountain.
So how did Lindy miss the presence of illiterate staff and Angels who regularly went off to do a bit of shopping when they were on duty?
In 1992 the Powys Health Authority became the Powys Health Care NHS Trust and Price continued to chair it until 1996. She was the Chairman of the Welsh Breast Screening Advisory Group that established "Breast Test Wales".
'Here is a giant caravan parked outside Morrison's. Could female shoppers please get their tits out because we've noticed that they are not responding to our Invitations To Get Screened?'
Would anyone ever ask blokes to get their bits out in a sodding caravan in a supermarket car park? Probably not, because men would say 'oh bugger off of course I'm not doing that', men being awkward sods who Bottle It Up and Don't Share. Very wise of them too, wimmin need to take a leaf out of their book, rather than men being told by the Top Docs that it is the men who have got it wrong with regard to this matter. Read medical textbooks written in the 1960s and 70s, the explanation is in there. Because of their role in birth and child rearing, women became used to being told what to do by Top Doctors and very frequently became accustomed to being treated with complete disrespect. Men did not. They had far less contact with Top Doctors and when they did have contact with them it didn't usually involve conversations about their genitalia or sex lives, unless of course they had an STI. Men are far less pliable in the face of Top Doctors which causes problems if men really do have a condition which is negatively impacting on them and they do not seek advice, but it protects them from predatory healthcare professionals. The myth of naughty men who Won't Talk About It is based on men having a far greater tendency to say 'you WHAT???' in the face of the likes of Dafydd. Again and again I have heard men say, on the occasions that they have accompanied their girlfriends and wives to consultations with Angels and Top Doctors, 'do you know what they said to her??? I wasn't bloody well having that.' That was the reason why men were traditionally not welcome in consultations/the labour ward. Men ask questions. Dafydd et al got their claws into vulnerable young boys rather than older men.
She was a member of the Social Security Advisory Committee set up by the Department of Social Security and a number of other similar committees.
Successive Ministers for Social Security concealed the crimes of Dafydd and the gang, including Tony Newton to whom Alison Taylor wrote directly in Feb 1988, informing him that kids in care in north Wales were being abused. After Newton had rocked up in the Lords, he served as Lord President of the Council, April 1992-May 1997. So Newton was in that role keeping an eye on Bangor University throughout the Jillings Investigation and throughout the arranging and then the beginning of the Waterhouse Inquiry. In 1992, Lord Cledwyn became President of UCNW, after Ronnie Waterhouse's friend and colleague Sir William Mars-Jones stood down. Ronnie Waterhouse's good friend from boyhood was a Professor of History and a member of the senior management team at UCNW.
[Lindy] had fully earned her appointment as CBE when it came in 1994.
The Jillings Investigation into the abuse of children in the care of Clwyd County Council had not long begun by then… On 9 June 1994, Matt Arnold, the Headmaster of Bryn Estyn, died of an 'unspecified blood disease'; on 13 June 1994, the trial of Arnold's long term friend and colleague at Bryn Estyn, Peter Howarth and another man, Paul Wilson, for the sexual abuse of boys in care in north Wales opened. On 8 July 1994 Peter Howarth was found guilty of child sexual abuse at Chester Crown Court and was sentenced to 10 years imprisonment. Paul Wilson was acquitted of all charges.
Throughout 1994, Dafydd and the gang busied themselves – without my knowledge – collecting 'evidence' of my 'increasing dangerousness' with the intention of eventually using this evidence to have me sectioned and then transferred to a high security hospital. This would avoid the difficulties that Dafydd et al were encountering when they prosecuted me ie. cases collapsing against me and members of the public asking what on earth was going on. Lay people often do not realise that one can be detained in institutions like Broadmoor, for life, without trial and without being found guilty of any offence. The reason why the mental health system was and is used to silence witnesses to organised abuse is that there is no effective protection for patients; a small tightly knit group of psychiatrists who know each other and have been scratching each others backs for decades control it and always collude with each other; patients are judged on evidence of which they are completely unaware; and the whole process is carried out behind closed doors with no scrutiny from anyone apart from those within the group of psychiatrists who are making the decisions. Patients then can be subjected to any 'treatment' at all, even 'treatments' that are very obviously having a disastrous effect on their health. In the event of a patient dying, there will even at that stage be no scrutiny from anyone outside of the system. Not only is this a system designed to encourage abuses, but it is a system which has long been entirely under the control of a faction of the medical profession who have been involved in serious organised crime.
My documents show that the desperation of Dafydd et al to have me banged up had reached fever pitch by the end of 1994 and this was because not only had Brown written to the Hergest Unit yet again telling them that he heard Dafydd telling me that if I dropped my complaint against him he would get me a place at Liverpool Medical School, but I and another Hergest patient had met with two members of the Mental Health Act Commission and told them that serious complaints about Dafydd, including those relating to him sexually exploiting patients, were not being investigated. In the latter part of 1994, Dafydd was exchanging correspondence with the MDU regarding the incidents that demonstrated the danger that I presented to his life. One incident consisted of Dafydd seeing me 'sitting on a chair' talking to an Angel. Had I attempted to launch a murderous attack on him? No, but I could have and Dafydd knew that. The next incident which absolutely assured Dafydd that action needed to be taken against me was me throwing a brick through the glass door of his house at 3 am one morning. Except that I didn't. There was no evidence that I did – I have recently been told that the brick was planted by Dafydd et al – but nonetheless Dafydd had a series of meetings with the police about me throwing that brick, the MDU recorded that I had thrown that brick, an affidavit sworn by Dafydd about it was presented to the High Court in Liverpool, without my knowledge and in Nov 1994 Dafydd was granted a High Court injunction against me. Which was then used as evidence of just how dangerous I was…. See posts 'These Sharks Are Crap As Well', Dirty Rotten Scoundrels' and 'The Banality Of Evil' for further details, including the contents of Dafydd's truly extraordinary affidavit.
Then, in 1996, Price was asked by the Welsh Office to become Chairman of the Gwent Health Authority (1996-98); but she was not given warning in advance of a serious management problem that existed there.
The Welsh Office would have known about the 'serious management problem' even if Lindy didn't – although what with Lindy being the networker that she was it would be surprising if Lindy didn't know at least something about the serious management problem – because the Welsh Office were Gov't Dept concealing it. The Secretary of State for Wales when Lindy was appointed was William Hague, who at the time was in the process of orchestrating the huge cover-up which was the Waterhouse Inquiry.
There was a problem with the abuse of children in care in Gwent with which the Top Doctors were colluding. One Top Doctor who was employed as a child psychiatrist in Gwent was Elinor Kapp, who was married to Professor Kenneth Rawnsley. Kenneth Rawnsley was a mate of Dafydd's going back many years and it was Rawnsley who, as Professor of Psychological Medicine in Cardiff, reassured everyone for decades that all was fine in the mental health services in north Wales and that standards of care were acceptable. Rawnsley knew that victims of a paedophile gang were being illegally imprisoned in a dungeon in Denbigh. Ken Rawnsley was also at the top of the pyramid of Top Doctors in Wales who were concealing the sex offences against children of George Thomas. Thomas had an excellent relationship with Top Doctors in south Wales because as Secretary of State for Wales he had liberated the huge quantity of money to build the University Hospital Cardiff and he was also involved with a great deal of medical charidee work. One such initiative is the City Hospice in Cardiff, a charidee which used to bear Thomas's name but underwent a rebranding exercise after his sex offending became public knowledge. One Trustee of the City Hospice who has been involved with the charidee from its establishment is an Elinor Kapp. See post 'The Discovery Of A Whole New Galaxy…'.
Perhaps those responsible for her appointment believed that she was the ideal person to deal with the problem, and given proper warning, she would have been. However, although she was not responsible for the situation, she found herself facing strong criticism in local papers.
Lindy knew nuzzing…
She was deeply hurt by these attacks which she knew to be unfair.
Lindy's dear old heart was broken, particularly after a lifetime of giving out jams and jellies, to think that she was blamed for matters over which she had no control whatever…
It was an unfortunate end to a period of distinguished and selfless service to the NHS in Wales.
WHOOPS!!! Lindy's efforts which ensured that the criminality which pervaded the health and welfare services in Wales and elsewhere continued for decades had returned to bite her on the bum.
I have not been able to discover the full details of the 'serious management problem' in Gwent Health Authority but the BMJ published two articles relating to Gwent Health Authority, one in 1996 and one in 1997. In 1996, the BMJ reported that Gwent Health Authority's Director of Policy and Performance, Julie Sharma, had been suspended after an investigation which found that she had been appointed on the day after she had been given severance pay of £35 000 ($52 000) from an NHS Trust in the same area, namely Gwent Community Health NHS Trust, having been made redundant. In 1997 the BMJ reported that Gwent Health Authority was at the centre of another appointment controversy, for the awarding of a £1000 a day management consultant deal to a member of Gwent Health Authority four days after they had walked away from another NHS job with a suitcase full of cash…
Even if Lindy had really known nothing about the 'serious management problem' in Gwent Health Authority which existed at the time of her appointment as Chair in 1996, the responsibility was very much hers when there was a repeat performance of the scam the following year.
Hansard, 21 June 1996, has a record of a Rhodri Morgan asking a William Hague a question in the House over one of the inappropriate appointments at Gwent Health Authority. Rhodri Morgan was fully aware of the chaos and abuse prevailing in Wales's NHS and Social Services and had been for years. He said nothing. Neither did his wife Julie, who worked as a social worker in Barry and was Assistant Director of Barnardo's when some of Barnardo's staff were abusing children.
One politician who gained much kudos from exposing the scams with regard to one of the Gwent Health Authority appointments when he was a member of Gwent Health Authority was Peter Law, who was elected as the Labour and Co-operative AM for Blaenau Gwent in the first elections to the new National Assembly of Wales in May 1999. Yet there was much else that Peter Law did not expose. Not only was he Chairman of Gwent Community NHS Trust which was an essential partner in the scams in Gwent Health Authority, but Mr Law had been in local politics and public life in the area for a very long time and he had said nothing about the criminality in the NHS and social services. There is a great deal to be said about Peter Law on this matter and if I have time I will return to him in a future post.
Lindy remained busy in spite of the demands of Chairing a corrupt NHS Authority and blaming it all on everyone else:
There were other activities in Wales too numerous for all to be mentioned. She was High Sheriff of the County of Powys (1997-98), served on the Wales Regional Council of the British Red Cross, was chairman of the Fabric Advisory Committee at Brecon Cathedral,
The Red Cross was aware of the wrongdoing in the health and welfare services and some of those holding senior roles in the Red Cross were former employees of the NHS and other organisations and had been involved in or concealed criminality themselves. See previous posts.
Lindy's family had previous with regard to Brecon Cathedral. Lord and Lady Brecon were mates with the Dean of Brecon Cathedral and had stood accused of securing roles in public life for his wife which she did not have the appropriate knowledge or experience for (see post 'On The Occasion Of The 70th Birthday Of HRH Carlo').
and a church warden and trustee of Llanbedr church, where from time to time she played the organ.
In spite of the extent of Lindy Price's contribution to the public life of Britain, she believed that none of this was as important as her family. She and Leo were devoted to each other: not a day passed when they did not communicate, or in which he did not pass the message that he loved her "madly and for ever". They were the centre of a particularly close- knit family.
The man to whom Lindy ensured that she 'communicated' with daily was her husband, barrister Leolin Price QC, whom she married in 1963. Leolin Price was the most senior of a trio of Euro-sceptic lawyers (the other ones being Michael Shrimpton and Martin Howe) who provided legal advice for the anti-Maastricht campaign in Parliament in the early 1990s. In 1993 Price prepared Lord Rees-Mogg's challenge to the ratification of the Maastricht Treaty.
With his relish for argument, taste for complex legal detail and scepticism about the EU and all its works, Price was ideally suited to the role of constitutional gadfly. In the end the Maastricht rebellion proved a major headache for the government during John Major's troubled second term as prime minister, consuming some 200 hours of debate over 23 days in committee and producing 600 amendments, many of them drafted by Price.The dispute came close to scuppering the treaty and bringing down the government.
The European Communities (Amendment) Bill (aka the Maastricht Bill) eventually became law at the end of July 1993, but in a last-ditch effort to prevent this, the former editor of 'The Times' Lord Rees-Mogg, supported by Price and David Pannick, QC (and backed by Sir James Goldsmith), applied for judicial review.
The substance of the case revolved around the nature of the "social protocol" which Major had secured during negotiations with Britain's EU partners, which enabled Britain to opt out of the Social Chapter of the Treaty. The legal team argued that the protocol also increased the powers of the European Parliament — something which, under a 1978 Act, required specific parliamentary approval, which had never been given during the passage of the Bill bringing the Maastricht Treaty into British law.
The case garnered much publicity, but Rees-Mogg's application was rejected in the court of first instance and on appeal, one judge describing as "an exaggeration" Price's claim that the case was "perhaps the most important constitutional issue to be faced by the courts for 300 years". The Treaty was duly ratified and the lasting scars left on the Conservative Party have not healed to this day.
Leolin placed a very effective bomb under the Tory party which left shrapnel in people that is still causing much difficulty today, but he didn't blow up the bit of the Party which needed blowing up – the faction that was running a trafficking gang in collaboration with Dafydd et al along with a selection of politicians from across the spectrum. I don't mind Sir Bufton Tuftons, I grew up with them in Somerset where they were plentiful, but Peter Morrison et al were something else… There will have been numerous old Sir Buftons and Sir Herbert Gussets voting Tory who would have been horrified at children and vulnerable people being abducted and forced into sex work by criminal gangs.
One of five children of a village schoolmaster, Arthur Leolin Price was born at Talybont-on-Usk in Breconshire and educated at Judd School, Tonbridge, from where he won a scholarship to Keble College, Oxford, to read History
Sir Peter Morrison went to Keble College, Oxford, but was much younger than Price
During the war he served as an officer in the Royal Artillery, latterly as adjutant of the Indian Mountain Artillery Training Centre in Ambala, Punjab province. On demob he returned to Oxford to read Law. Called to the Bar by Middle Temple in 1949,
Ronnie Waterhouse was a member of Middle Temple and was two years younger than Price.
he soon established a reputation in commercial and chancery litigation. After taking Silk in 1968, as well as his work in Britain he developed a thriving international practice, representing clients in New South Wales and the Bahamas.
The Bahamas is not only a well-known tax haven, but Bill Astor died there in 1966, supposedly of a heart attack, at the age of only 58. His heart saw him through all the high jinks at Cliveden with the Royal, the Gov't Ministers, the Russian spies and the call girls, so it is a little ironic that it should cause his death just four years after the Profumo Affair, which brought down a Gov't and resulted in the suspicious death of Stephen Ward and the jailing of Christine Keeler, both scapegoats who looked as though they might be the ones to name names. Bill Astor's wife at the time of the Profumo Affair was born Bronwen Alan-Pugh, the daughter of a Welsh judge, Sir Alun-Pugh. Bronwen went to school in Dolgellau in what is now Gwynedd and knew a few of those who later become members of Dafydd's gang. Leolin Price's father-in-law Lord Brecon knew a great deal about the links between the Profumo Affair and Dafydd et al. See posts 'In Memoriam – Bronwen, Lady Astor' and 'On The Occasion Of The 70th Birthday Of HRH Carlo'.
Later he was appointed a deputy High Court judge.
Although Price was a lifelong Conservative and on the committee of the Society of Conservative Lawyers for more than two decades, he acted for Arthur Scargill during the 1980s;
Arthur Scargill knew about Dafydd's gang as did all Labour politicians, numerous people in the trade unions and many professional people in Wales. Thatch appointed Peter Walker as Secretary of State for Energy for the specific reason that Walker's knowledge of those who were colluding with – and his own collusion with – Dafydd et al would make him very effective at dealing with the opposing forces whom Walker knew had also colluded with and concealed Dafydd's gang's crimes. Walker was good mates with Leolin Price's father-in-law Lord Brecon, who had achieved his peerage and Gov't position under Macmillan because of his role in facilitating Dafydd's gang.
and in 1982 he advised Harriet Harman when, as legal officer for the National Council for Civil Liberties, she was found in contempt of court after showing restricted legal documents to a journalist. Price acted for her during the appeal process that led to the European Court of Human Rights overturning her conviction, successfully arguing that the prosecution had breached her right to freedom of expression.
I'm not sure that Price did anyone any favours defending Harriet on that matter. Not only had she been in contempt of court, but in her capacity as legal officer for the NCCL, Harman wrote a document in response to the lobbying of PIE, a paedophiles' rights group who at the time were affiliated to the NCCL, which recommended changes in the law that would, had they been passed, have made it easier for adults to sexually assault children with impunity. I have stated before on this blog that Harman will have done this because she is stupid and doesn't realise how stupid she is. However a passing comment from someone else has alerted me to the possibility that no, Harman didn't succumb to the lobbying of PIE because she was dim, Harman was simply a paid-up member of the House of Cowards. PIE and those for whom it was lobbying were not nice people, they were not lonely men in flashers' macs, they were members of an organised criminal network who were causing havoc in Social Service Depts across the UK and witnesses were being found dead. Harman knew all this and she had worked at Brent Law Centre, where children were being abused at the hands of that lot. Harman's dad was a Top Doc and she was a relative of Lord Longford who also knew how bloody frightening these gangs were and who colluded with Dafydd et al himself (see post 'Comedies Of Menace'); it is highly likely that Harriet knew about Dafydd, his gang operated on her turf in south London and Harriet Supported The NHS. She wasn't going to challenge gangs of vicious criminals who's activities were facilitated by the medical establishment, many of whom had known her dad.
Leolin Price would have known that his wife and her family had a friend, or at least a useful idiot, in Harriet.
On the issue of Europe, Price always put principle before party, and after the Maastricht debates he campaigned against the subsequent Nice Treaty. In 2008 he supported the spread-betting millionaire Stuart Wheeler in his legal bid to force the government to hold a referendum on the Lisbon Treaty.
Price served as a governor of Great Ormond Street Hospital, and in the 1970s successfully persuaded the Labour Chancellor Denis Healey to promote a legislative amendment permitting British royalties for JM Barrie's Peter Pan to go to Great Ormond Street in perpetuity.
Jim Callaghan's wife Audrey was Chair of the Governors at GOSH and it was Audrey who was credited with persuading Denis Healey to promote that legislative amendment by exerting influence through her husband. It was probably a team effort, because Audrey Callaghan had concealed the abuse of children years previously when she sat on the London County Council and of course she knew about Dafydd's gang as did Jim Callaghan and Leolin. They all knew that Jimmy Savile, a regular at GOSH, was a child molester. In 1969, Audrey Callaghan was appointed Chair of GOSH and played a key role in fundraising for the hospital over the next 30 years. See post 'Cry, The Beloved Country'.
Leolin Price…was appointed CBE in 1996.
The year that the Waterhouse Inquiry was announced.
…he is survived by their two sons and two daughters.
'The Times' also published an obituary for Leolin Price which provided a few more gems of information. We were told that when he was at Oxford, Price was active in the Union Society and began his lifelong friendship with Mystic Mogg and that he sat on the Committee of the Society of Conservative Lawyers for over two decades. Price acted in the Blue Arrow and Barlow Clowes cases and also acted for the civil law sides of the Maxwell and Guinness fraud trials. Cap'n Bob is, well the Cap'n, which says it all (see previous posts for information on the Cap'n). Ernest Saunders was convicted and jailed as a result of the Guinness trial, but was released from prison on appeal on the grounds that he was suffering from Alzheimers. Once out of prison, Ernest Saunders made a spectacular recovery and resumed his career, commanding huge fees for his advice. The Top Doctor who convinced the judge that Saunders had dementia and was severely disabled by this was Dr Patrick Gallwey.
Patrick Gallwey was the founder, in 1980, of the South West Thames Regional Forensic Service at St Georges Hospital in London. Gallwey was the daddy of that shameless bunch of lying crooks at St George's who colluded with the trafficking ring on their own doorstep as well as with Dafydd's gang in north Wales (see eg. post 'Some Very Eminent Psychiatrists From London…'). Patrick Gallwey moved to Devon in 1988 to 'pursue his dream' of living on a small holding. Until 2001, Gallwey worked at the Butler Clinic, Langdon Hospital, Dawlish. After 2001, Gallwey worked as an 'independent forensic consultant' and no doubt was much in demand after his evidence resulted in Ernest being released. Not only did Gallwey lie in his evidence at Saunders' appeal, but he misrepresented his professional position and expertise. Gallwey died in 2014. See post 'A Stalker's Network' for more information about Ernest Saunders and the laughable medical evidence provided by Gallwey.
'The Times' also told us that Leolin 'developed an interest in education law and acted in a judicial review challenging the distribution of National Lottery money'.
Leolin Price was Chair of the Great Ormond Street Hospital's Institute of Child Health and 'devised an investment trust for ICH whereby income was donated to the charity but investors kept the right to their capital, in a model of tax-efficient giving [surely 'tax-efficient swindling?' – ed] that is widely used today'.
Leolin has rubbed noses with the gwerin as a boy when, like his mother, he had sung in the National Eisteddfod of Wales. In 1977 Price became a Governor of Christ College, Brecon. Sir Simon Hughes who spent his time as the Liberal and then Lib Dem MP for Bermondsey ignoring the trafficking of kids in his constituency to children's homes in north Wales went to school at Brecon College. Simon is a barrister who is a member of Inner Temple. See post 'The Battle For The Labour Party's Soul'.
Leolin Price was Chancellor of the Diocese of Swansea and Brecon, 1982-99. Gwilym Williams, the Bishop of Bangor, 1957-82, served as the Archbishop of Wales, 1971-82. Williams was completely on board with the crimes of Dafydd and the gang and was one of those who used his knowledge of Gov't collusion with the gang to twist Thatcher's arm on issues to which she was hostile such as the establishment of S4C and the passing of the Welsh Language Act 1993. See previous posts. Leolin Price knew Rowan Williams, who came from and went to school in Swansea. Rowan was Bishop of Monmouth, 1992-2002; Archbishop of Wales, 2000-02; and Archbishop of Canterbury, 2002-12.
After Price died, the Chancery Bar Association also published a tribute to him. It stated that Leolin was 'for many years a very well-known figure in Lincoln's Inn and beyond'. Cherie Booth is a member of Lincoln's Inn. Leolin Price worked from his Chambers in Camden, at the heart of New Labour's geographical territory.
Leolin Price was one of five children. Two became Top Doctors, one became a dentist and two were QCs. Another crop of useful people to prop up Dafydd. Leolin's brothers will have known Dafydd, being Top Doctors from Wales.
Leolin and Lindy had four children themselves. In line with family tradition they will have secured senior positions of responsibility because they've inherited that public service gene from their grandfather that the well-known molecular biologist Old Nick aka Lord Crickhowell was so impressed by. Their son Evan Price is a barrister who works in his father's old Chambers:
Evan, do you happen to know a fellow lawyer, Adrian Francis, who's mum and dad are Sadie and Tony Francis? From a rather unimpressive academic base, Adrian has built a career as a successful lawyer and barrister in which he acts for local authorities and NHS Trusts AGAINST patients. When Adrian was a teenager, Tony Francis told everyone that Adrian was going to be a 'human rights' lawyer. I suppose that it sounded better than saying 'Sadie and I are going to use our network of corrupt professional people who facilitated and are facilitating organised abuse to give Adrian a good start in life and he too will work on behalf of a deeply corrupt state against the citizen'. See post 'It's Just Another Gold Digger'.
Now, as promised, a few words about Lord Scarman, who was mates with Dafydd's friend John Tilley. John Tilley, from the mid-1960s, worked very hard to facilitate organised trafficking gangs across south London and once he was in Parliament he dedicated his time and energy to drumming up business for Dafydd's 'drug and alcohol service' scam (see post 'Lord Snooty The Third').
Leslie George Scarman, Baron Scarman (29 July 1911 – 8 December 2004) was an English judge and barrister who served as a Law Lord, 1977-86. Scarman was born in Streatham but grew up on the border of Sussex and Surrey. Streatham was in the area of the south London trafficking ring facilitated by St George's Hospital Medical School and the local politicians were all on board with the ring. Lord Scarman, being so famous, will have been embraced by Streatham as one of their own. Scarman could not have missed that ring in Streatham, one of their networking venues was the notorious brothel in Ambleside Avenue in Streatham run by Cynthia Payne which was a near permanent fixture in the media throughout the 1980s and 90s. It was down the road from where I lived when I worked at St George's which might have been what sent everyone into overdrive at the time.
When Cynthia's brothel was raided in 1978, the police found 53 men at a sex party, including a peer, an MP, a number of solicitors, company directors and several vicars. There were also some consultants from St George's in there, but no-one said a word about them in any public forum. Cynthia subsequently went to prison but the customers of the brothel were not even named. I don't have a problem with adults attending sex parties with other consenting adults, but Ambleside Avenue was being used as a networking base for the paedophile/trafficking gang which was a substantial problem and furthermore they were part of Dafydd's gang.
Cynthia was raided again in 1986 and charged, but acquitted when the case came to court in 1987. Of course she was, the Westminster Paedophile Ring had fought back against the police network which was closing in on it. The Lord Chief Justice Geoffrey Lane himself had cut Professor Oliver Brooke's jail sentence and released Ollie on appeal in the summer of 1987, Ollie being a paediatrician at St George's who was a key figure in a pan-European trafficking ring; my friend Anne had been killed by the gang in April 1986, when it was realised that Ollie was in deep trouble; Brown, Brown's brother and my other friends were all under attack and Dafydd et al were doing nothing but trying to frame and imprison me for serious crimes. The Windbag believing that he was going to win the General Election in June 1987 so he kept quiet, as did every other politician. Thatch won another victory…
At one point, Screaming Lord Sutch shared Cynthia Payne's house with her. He knew a lot about the activities in that brothel. David Sutch was found hanging dead, on 16 June 1999. Seven months before the publication of the Waterhouse Report, four days after Lindy died. David Sutch was presumed to have killed himself. He had been clinically depressed and in the care of the Top Doctors. Those Top Docs from St George's, who were facilitating the trafficking gang.
For more details of Cynthia's brothel and those in Streatham who knew what was happening but kept quiet, see post 'The Most Dangerous Man In The World – Part III'.
When Cynthia was raided in 1979, Lord Scarman was a Law Lord. In the year that Cynthia was raided again in 1986, the year before she was acquitted, Scarman retired.
As Peter Cook said in his 'biased judge presiding over the trial of Jeremy Thorpe', sketch at the end of the summing up, 'and now you must retire, as must I and consider your verdict of not guilty'.
At school, Scarman won a scholarship to Radley College and then to Brasenose College, Oxford, where he read Classics.
Scarman was called to the Bar at the Middle Temple in 1936; Leolin Price was called to the Bar in Middle Temple in 1949. Ronnie Waterhouse was a member of Middle Temple and was of a similar vintage to Leolin Price. Leolin's wife Lindy made her contribution to penal policy in the 1977 Conservative Party's pamphlet 'The Proper Use Of Prisons' just as Scarman became a Law Lord. It was to Scarman whom Willie Whitelaw and Thatch turned after the Brixton riots, which took place in an area of London run by Dafydd's gang, four years later….
Scarman spent WW II in the RAF as a staff officer in England, North Africa and then continental Europe. He was present with Lord Arthur Tedder, the Marshal of the Royal Air Force, when Alfred Jodl surrendered at Rheims. Lord Tedder's son Professor Richard Tedder was previously Head of the Department of Virology at the UCL Medical School and now works as virologist at Public Health England. Richard Tedder has worked with a number of Top Doctors who claimed to have discovered scientific firsts but who have also been dangerously close to people involved with research fraud and misconduct, who in turn have links to Dafydd's gang in north Wales. See post 'The Wretched Of The Earth'.
Scarman returned to law in 1945, practising from Fountain Court Chambers in London and became a QC in 1957. He was appointed a High Court judge in 1961 – assigned to the Probate, Divorce and Admiralty Division, transferring to the Family Division when the latter was created in 1971.
Ronnie Waterhouse also sat as a judge in the Family Division. It is a worrying place for judges who are colluding with a paedophile gang to be.
Scarman joined the Court of Appeal in 1973 and was sworn of the Privy Council. On 30 September 1977, Scarman became a Law Lord and served in the Lords until his retirement in 1986.
Scarman was appointed Head of the Law Commission, 1965-73, during which time 27 Commission-inspired statutes were made law. As a judge, Scarman's career had some controversial decisions. Although widely regarded as a liberal, he upheld the blasphemy conviction of 'Gay News' (1979), punctured the GLC's Fares Fair low-cost public transport policy (1981) and supported the banning of trade unions at GCHQ  (1985). I don't know why, because GCHQ were listening into what Dafydd et al were saying and doing to us and doing sod all about it; as someone who was keeping just as quiet about Dafydd's criminality, Scarman should have been most grateful to GCHQ, unions or no unions.
Scarman is best known for Chairing the Public Inquiry on the causes of the Brixton riots in 1981. He also Chaired inquiries into the N Ireland riots of August 1969, the Red Lion Square disorders (1975) and the Grunwick Dispute (1977).
After Chairing the Brixton Inquiry, Scarman achieved sainthood and the liberal press devoted acres of print to extolling the virtues of Scarman. Yet as any fule kno – or rather any competent sociologist – Scarman's report was no more than an exercise in sitting on the fence, said anodyne mainstream things and was compiled after Scarman spent time visiting police stations and schools, 'talking to the people'.  But not just any old police stations and schools and Scarman didn't just talk to people whom he bumped into when he stopped for a spliff in Coldharbour Lane. Scarman relied entirely upon Dafydd's mate John Tilley to give him his tour of North Korea and steer him into the paths of the right people to talk to. That is how Scarman produced such a banal report with included the observation that there were only a few 'bad apples' in the police force. This comment was from a man who was a personal friend of a friend of, and lobbyist for, Dafydd.
The Top Doctors hate Brown and me because whereas the Top Doctors too lovingly adhere to the bad apple theory we have maintained for years that the whole barrel is rotten.
'The Guardian' and 'The Times' were overwhelmed by Scarman's report into the Brixton riots, but much of Brixton, the people who had not been included in the tour of North Korea, were not…
Scarman had plenty of experience at ignoring serious organised crime by the time that he Chaired the Inquiry into the Brixton riots, because he'd done even more of that when he had Chaired the Inquiry into the 1969 N Ireland riots. Although Scarman lived in N Ireland for the three years that he conducted the Inquiry, he missed that VIP paedophile ring based at the Kincora Boys' Home, which was an attraction for Sir Anthony Blunt, Whitehall civil servants, British Army officers and it is alleged, Lord Louis Mountbatten. Scarman also missed the suggestion of many that some of the killings in N Ireland were the result of paedophiles being targeted, rather than simply British oppressors.
Dr Morris Fraser, a child psychiatrist, was involved with Kincora. Fraser was allowed to continue practising medicine after he was convicted of child sex offences. Fraser was defended by the MDU and the barrister involved was Sir Patrick Mayhew, who years later when he became Attorney General, 1987-92, under Thatch and then Major, authorised the prosecutions of me for contempt of court although he knew that Tony and Sadie Francis and Gwynedd social workers had perjured themselves. After Mayhew's excellent service as AG, he served as Secretary of State for N Ireland, 1992-97. Mayhew was a member of Middle Temple, along with Leolin Price, Ronnie Waterhouse and dear old Lord Scarman. The ring based at Kincora pervaded all the inquiries, investigations, debates and negotiations regarding the Troubles in N Ireland.
Mo Mowlam
Morris Fraser left Belfast and relocated to England where he worked as a child psychiatrist at Springfield Hospital and UCL. The UCL which employed Richard Tedder, the son of Lord Arthur Tedder:
Marshal of the Royal Air Force
Commands held
Chief of the Air Staff (1946–50)
Mediterranean Allied Forces (1943–44)
Mediterranean Air Command (1943)
RAF Middle East Air Command (1941–43)
Scarman's wisdom and compassion were on display when he Chaired the Inquiry into the Red Lion Square disorders, a series of events in 1974. On 15 June 1974, the NF marched through London's West End; their march was to finish with a meeting in Conway Hall, Red Lion Square. The London Area Council for Liberation conducted a counter demonstration which consisted of a march through London ending with a public meeting in Red Lion Square. Warwick student Kevin Gately was killed during the demonstrations.
Kevin had accompanied fellow students to the counter-demonstration. Gately was not a member of a political group and had never been on a demonstration before. As some of the Warwick students were supporters of the International Marxist Group, all of them marched with the IMG contingent and were caught up in the initial clash in Red Lion Square. Photos show Gately moving through the crowd, possibly trying to escape from the tight press of bodies during the pushing at the police cordon. His unconscious body was found by police after the crowd was driven back and taken in an ambulance to UCH. Gately's fellow students only realised that he was missing when they met after the demonstration ended. A student who enquired at UCH was shown Gately's body and asked to identify him.
A coroner's inquest at St Pancras Coroner's Court concluded that Gately's death was the result of a blow to the head from a blunt instrument. Left wing newspapers at the time blamed his death on the mounted police though this was based on supposition and conclusive evidence has not been forthcoming. However, photos demonstrated police aggression and violence towards the counter-demonstrators. The SPG were involved in the policing of the demo.
Kevin Gately was the first demonstrator to be killed in Britain for 55 years.
Scarman's report into the Red Lion Square disorders was published on 27 February 1975. Scarman accepted that Gately was not a rioter, but had been carried along by the surging crowd, and stated: "It was possible, though very unlikely, that in the melee he was struck by a police truncheon." Scarman concluded that Gately was a victim, not of the police, or of a criminal demonstrator, but 'of the situation in which he found himself'. He apportioned some of the blame to riotous protesters, and attributed the injury to a "minor unnoticed accident – a fall or an apparently minor glancing blow".
The Warwick students went apeshit and Gately's death led to a major campaign by Warwick students against the NF. A Kevin Gately Memorial Painting by Maureen Scott hangs in the Warwick University Students' Union and was restored in 2004. It is displayed alongside contemporary telegrams of support from many other students' unions and a copy of 'Socialist Worker' from the week following Gately's death. The painting is symbolic of the anti-fascist struggle and contains neither a representation of Gately nor of the events of June 1974. In 2009, it was suggested that a new student bar at Warwick University could be named after Gately, but the name "The Dirty Duck" was chosen instead.
The Labour MP who joined and supported the counter-demonstration against the NF on the day that Kevin was killed was Syd Bidwell. Sydney James Bidwell (14 January 1917 – 25 May 1997) was a railway worker on the Great Western Railway and became a tutor and organiser for the National Council of Labour Colleges. He went on to become the London Regional Education Officer for the TUC. Having joined the Labour Party in his youth, in the 1940s he was also a member of the Trotskyist Revolutionary Communist Party. Bidwell was a Councillor on Southall Borough Council, 1951-55.
Bidwell served as  Labour MP for Southall, 1966-83 and was elected for the largely similar seat of Ealing Southall in 1983. Whilst in Parliament, he saw through a bill to exclude Sikhs from being forced to wear crash helmets on motorbikes. Before the 1992 General Election, Bidwell was de-selected as a candidate at the age of 75. When his appeal to the Labour NEC failed, he decided to stand as a "True Labour" candidate, but finished third behind the official Labour candidate Piara Khabra, with 9% of the vote. Syd Bidwell was one of the south London Councillors/MPs who remained schtum as scores of kids from his constituency were sent to children's homes in north Wales…
When Scarman entered the House of Lords in 1977, he was appointed Chancellor of the University of Warwick. I bet that the students loved that particular appointment. To show his complete contempt for Kevin Gately, Scarman remained in post until 1989.
I think I'll contact the SU at Warwick and suggest that their student bar be renamed 'The Dirty Dafydd'.
Scarman was also President of the British Institute of Human Rights and worked on behalf of the Prince's Trust, the Birmingham Six and Charter 88, among many other projects. In 1991 he set up the Scarman Trust.
Scarman married Ruth Wright in 1947, with whom he had one son. He died in 2004, after joining in the communal nailing down of the lid on the North Wales Child Abuse Scandal.
The Torygraph also published an obit for Scarman:
The Lord Scarman…was one of the finest lawyers of the post-war era… achieved widest recognition as a law reformer and liberal-leaning chairman of public inquiries. During the Brixton Riots inquiry in 1981, Scarman's tall, stooping figure appeared regularly on television screens, his long face moved by concern and sympathy as he talked to residents....his obvious concern and sensitivity won him the confidence of Brixton's black community, and he no doubt wrote a better report because of it. By the end of his researches many thought he knew as much about Rastafarian culture as the people of Brixton.
Indeed, only Dafydd knew more.
While Scarman hung out with the Rastamen, he will surely have noticed how many of them are sectioned under the Mental Health Act, how many of them are subjected to forced treatment, how many of them are kept in secure wards and ooh how many of them die while 'being restrained by Angels'. Brown conducted a major piece of work with his colleagues which demonstrated the embedded racist attitudes held by many mental health staff. Other researchers have found this as well. These matters are of very great concern to black people living in the UK. Scarman was obviously far too busy listening to Bob Marley to mention any of this to anyone.
In his report, he concluded that racial discrimination had been one of the main factors behind the riots, and he stuck his neck out by proposing positive discrimination in favour of blacks – a proposal described as "daft" by more than one Conservative MP.
Positive discrimination has proved to be a great career boost for middle class black people. It did wonders for Oona King and Constance Briscoe, at least until Constance was jailed. But all those badly paid cleaners, catering staff, porters who work unsociable hours in London and can't afford to live where they work because the rents are well-beyond them? Er, no, it hasn't made a great deal of difference.
Cynics suggested that the inquiry showed Scarman to be a self-publicist. Some questioned his unorthodox methods of collecting evidence, his habit of visiting areas and dropping in at police stations
The tour of North Korea…
and schools. Photographs of Scarman dandling small black children on his knee led to complaints that he was indulging in self-projection…
That is not something that I like to dwell on what with the proximity of Scarman to Dafydd and his mates.
During a period of great change in national attitudes and values,
Yes but child molesting was still considered completely unacceptable which is why Scarman and everybody else moved heaven and earth to conceal what was happening.
he had long been of the view that the law ought to be a medium for social policy and reform. Lord Denning thought similarly, but Scarman was more orthodox in his application of judicial precedent, preferring the encouragement of amending legislation through Parliament to Denning's creative genius for extending judicial precedents.
Scarman knew that Leo Abse – George Thomas's close friend and someone who has been investigated for historical child abuse himself – utilised the 'expertise' of Dafydd's mates and the assistance of Dr Death to get the Children Act 1975 onto the statute books. It resulted in hundreds and hundreds of kids being sent to children's homes in north Wales, which is exactly why Abse worked so hard at seeing that legislation through Parliament. See post 'Cry, The Beloved Country'.
"A judge's job is to decide cases according to existing law," he said. "He must not allow his instincts or desires to influence his judgment."
But what does one do when Leo Abse has written the legislation??
Scarman's preoccupation with law reform had made him an ideal candidate to head the Law Commission, set up by the new Labour Government in 1965 to untangle the laws assembled piecemeal over the centuries. English law had become obese, he said; it needed exercise to become athletic and lose the flabbiness that age imposed.
The state has continued to expand its reach into the lives of the citizen, particularly into areas of citizens lives which were never previously considered a trope for legislation. Much of this has been achieved in the guise of 'health and welfare'.
Even his critics conceded that he was an inspired choice, who succeeded in allaying the fears of those who saw his appointment as subversive while at the same time carrying through reforms which were put on to the statute book and have stayed there. Scarman's work during his seven years in charge was much praised. By the end of his chairmanship in 1972, there were 27 statutes based on the commission's work, ranging from a new test of criminal intent to a fresh statement of the law about damage done by animals. Defunct statutes were rooted out.
None of the legislation has protected the individual from the abuses of the state. Even the Human Rights legislation that Charlie Falconer boasts about has been consistently used to prioritise the human rights of richer people over poorer people.
His experience as a Family Division judge coloured his attitude to women's rights. The Divorce Reform Act of 1969, which revolutionised the basis for both divorce and the distribution of maintenance, was largely the work of his commission. Under Scarman, it was also responsible for the Matrimonial Proceedings and Property Act of 1970, which radically enhanced women's marital rights. After he left, the Law Commission never had the same influence or momentum…
Lord Denning too is remembered as a judge who 'was on the side of' women, in that he was perceived to have assisted with the position of women who were abandoned by their husbands. While this was important because at one time women with no income of their own could be really shafted if their husbands were abusive or just buggered off, it is still wrong to talk of Denning or Scarman as being 'liberals' or 'reformers'. They weren't. They tinkered at the edges but their whole way of thinking was to preserve institutions, whether it be law, medicine or Royalty and they were so desperate to do that that they lost sight of the very serious rot within those institutions. Denning is famous for having refused the appeal of the Birmingham Six on the grounds that if their appeal were to be allowed it would admit to such corruption in every part of the criminal justice system that the resulting 'appalling vista' would inflict untold damage on the system. When the Birmingham Six were eventually cleared, Lord Denning commented that if they'd been hung there would not have been all this bloody fuss.
Willie Whitelaw had been concealing Dafydd's gang since before Ted Heath was PM, of course he appointed Scarman to Chair the Inquiry into the Brixton riots. It was because Scarman could be relied upon to say the right things, not because his heart was in Kingston town…
His increasingly public radicalisation during the 1970s may have been influenced by the realisation that Denning was going to remain Master of the Rolls – a post for which it was generally accepted that Scarman had been groomed.
I wonder if someone somewhere was a little worried at the prospect of Scarman becoming Master of the Rolls, what with some of the company he kept, so they kept old Denning there?
…he was a member of a charity for the deprived of Drury Lane,
The street Drury Lane is where The Muffin Man lives, as mentioned in the popular nursery rhyme and where the harlot of Hogarth's 'A Harlot's Progress' practises her profession.
there was little overt evidence of his liberal inclinations as a young barrister on the make. He rose rapidly, taking Silk in 1957 and, four years later, aged 49, he became a High Court Judge….
It was Scarman's apparent willingness to move in the outside world, and his talent for public relations which he showed at the Law Commission, which distinguished him from other judges when a beleaguered James Callaghan was looking for someone to head the tribunal investigating the Northern Ireland disturbances in the summer of 1969.
A safe pair of hands was needed… A very safe pair of hands. If Scarman had messed that up, he would not have been invited back.
Scarman was told that it might be a six-week job; it took three years. He and his wife took a house on the Co Down coast at Bangor….Scarman had to convince the Roman Catholic community that his conclusions were worth hearing. Relishing the delicate balancing act, he began deploying the arts of stage management which were to be called on again. He organised in advance the arrangement of everything from the layout of desks to the type of ushers and how they should behave.
Stage managed or rigged??
In the end, he concluded that there was no plot to overthrow the Stormont government, and that the violence was caused by mutual fear and suspicion rather than any planned provocation by the IRA or any Protestant faction.
Don't mention Carlo's Uncle Dickie under any circumstances.
His charm, courtesy, common touch – and genuine interest in knowledge – won him the confidence of the most alienated witnesses.
This translates as 'spread it around beforehand that Scarman is not As Other Judges, he likes black people and he lets children sit on his knee. Ensure that he only meets a few carefully selected Community Leaders who have also been briefed as to his qualities and who are desperate for their own five minutes in the sun…'
It was no surprise when he was chosen to head future commissions of inquiry into social and public disorder: the 1974 Red Lion Square riot, and the Grunwick dispute of 1977.
No surprise at all. The Gov't wasn't going to headhunt Malcolm X for those jobs. The Grunwick Dispute began because of the appalling abuse of some immigrant south Asian women workers. At its height, a lot of people jumped on the bandwagon, but then Len Murray sold the women down the river, the Support evaporated, including that of Shirl who was doing her sisterly bit being the daughter of Vera Brittain and the women who began the strike lost their jobs. See post 'News From Sicily'.
Scarman went to the Court of Appeal in 1973 and became a Law Lord in 1977. As a Law Lord, some liberal lawyers complained that he rarely dissented from the judgements of his more conservative colleagues, even in controversial cases where legal precedent was far from certain. There were complaints that, while Scarman made promising noises, when his judgements came out they were the same as all the others.
Which is what Brown said.
[In 1981] he ruled that the GLC's cheap fares policy was illegal – Ken Livingstone later called him a "two-faced old hypocrite".
Just like Ken. They both knew what Dafydd was up to.
Three years after the Brixton inquiry, when he visited the area to see if relations had improved, he was greeted as a long-lost friend and invited to join the Afro-Caribbean Club.
They'll have been John Tilley's and Dafydd's mates. I experienced Dafydd and Gwynne the lobotomist's idea of making rapport with those of the counter-culture who smoke mari-jew-ana, as did others whom I know. When we were safely away from the old perverts, many happy hours were wiled away rolling around laughing, but I really would not recommend that anyone signs up for the experience. Just ask us, we can tell you all about it, you don't need to put yourselves through it…
Most of his proposals – including reforms to the police complaints procedures – had become law, and when the Police and Criminal Evidence Act 1984 was passing through Parliament, it was Scarman's amendment that made racial discrimination by the police a specific disciplinary offence.
Every time that I was arrested on trumped-up charges, the police would make much of adhering to PACE when I was down the station and I think that they did adhere to PACE. However, PACE is neither here nor there if Top Doctors, Angels and social workers perjure themselves repeatedly in court and when this is demonstrated everyone just quietly forgets about the matter until they do it all over again a few months later. Furthermore, the police observed PACE with me, because they realised that I would know about PACE. They didn't observe PACE with the man whom they arrested after planting class A drugs on him and then punched in the face at the station because he objected to a Sergeant getting into the loo with him.
What good was PACE when the Chief Constable of North Wales refused to co-operate with an investigation into a possible paedophile ring on his patch which was thought might include some of his officers as members?
A firm believer that judges should not outstay their welcome, Scarman retired six months short of his 75th birthday…He began to acquire a public image as something of a radical, but he did not aim to rock the whole judicial boat. "I like change," he said. "But I dislike disjunction." Above all, Scarman was a great conciliator, able to switch to almost anyone's point of view and put it forward a lot more effectively than they could.
For all his effortless charm and courtesy, Scarman was essentially a private man, and even those close to him sometimes pondered what made him tick. "I have always been a loner," he said in one interview. "It is so important to have moments to think. The public dinner is a menace to men in public life. It's heavy, it's tedious, and it's tiring."…
So even those close to Scarman may not have known the other people with whom he was spending his time or sharing interests.
The Indie's Obituary for Scarman completed the picture further.
He became the senior Law Lord in 1985 and retired the following year but not before he had ruled that a girl under 16 could obtain the Pill without her parents' consent or knowledge.
That particular legal issue caused havoc. While I can understand that some girls under 16 may want or even need contraceptive advice without their parents being informed, there was a substantial problem with gangs like Dafydd's – indeed including Dafydd's – coercing girls into sexual activity and literally 'preparing them for action'. I knew that this was happening in north Wales and other people told me that it was happening as well. Every contribution to the media debate at the time, from whatever angle, was predicated on the belief that every Top Doctor was a caring, decent, competent person with their patients' best interests at heart. Well in north Wales they were running a trafficking/paedophile gang. Had I been a parent of a teenager in north Wales, I would not have let my kid within a million miles of them. Scarman knew about those trafficking gangs and his judgement failed to provide any protection at all for the kids whom they were targeting.
He was, however, quite capable of casting off the stuffy "Who are the Beatles?" mantle of many judges of his era and in February 1977 commented that under-age sex was something which "happens almost every Saturday night all over the country". 'The Sun' took him to task, saying it did not share either his belief or complacency.
Yes, Scarman was down with the kids. Just like Dafydd was. It is true that under-age sex was/is common, but there is a difference between two consenting teenagers days short of their 16th birthdays and a gang of paedophiles forcing children into the sex trade. Scarman conflated these things.
One of Scarman's fellow lawyers described Scarman in 'The Guardian' as being someone who 'stood out in his generation as the model judge: fairness, intelligence, learning, compassion and firmness all combined'. Who commented upon a member of Dafydd's network thus? It could only have been Sir Stephen Sedley, self-styled radical lawyer who worked in the same Chambers as Michael Mansfield QC, the Michael Mansfield to whom I wrote in 1993 about the excesses of Gwynedd Social Services and their abuse of the law to harass people who had complained about them. Michael wrote me a one line reply thanking me for my letter. The harassment and perjury continued. As did the deaths.
Stephen Sedley, looking all thoughtful and compassionate
Ah, the doctors they were wonderful!
Scarman is referenced in the Boring episode of 'The Young Ones', series one, where an overly racist policeman wearing dark sunglasses mistakes a white man wearing black riding gloves ringing a doorbell for a black man: "I could pull both your arms off and leave no trace of violence. Lord Scarman need never know". It wouldn't matter if Lord Scarman did know, he could just write a report entitled 'Only two arms were pulled off' and explain that the man with no arms was a victim of the circumstances in which he found himself. And Dafydd found himself in a bizarre situation and was only trying to help. And when they say no they mean yes.
Tony Gilbert's 1975 account of the Red Lion Square disorders was entitled 'Only One Died: An Account of the Scarman Inquiry into the Events of 15th June 1974, in Red Lion Square, when Kevin Gately Died Opposing Racism and Fascism.'
Yesterday's 'Daily Post' contained an article about the North Wales Child Abuse Scandal. Flintshire Council are concerned that they could be 'forced to pay out thousands of pounds to victims of historic sexual abuse in care homes outside the area. It includes Bryn Estyn…once dubbed the 'Colditz of Care' after a report found that there was extensive mistreatment of youngsters. Politicians have been told that because the authority is the successor to Clwyd County Council, it could be liable for compensation to former care home residents in Wrexham, Denbighshire and parts of Conwy. To date £14,000 has been paid out as a result of cases, including one which dates back to 1953 and there are a number outstanding.'
So that is the truth behind all the 'How Very Dare Theys?', 'they're all lying to get compensation', 'they're after millions', 'they're all thieving drug addicts', 'they're criminals who are after money'.
£14,000. For decades, kids in care right across north Wales were beaten, kicked, forced to work for no pay in local businesses, gang raped at gun point, taken to other destinations where they were forced to have sex with other groups of adults, filmed for porn, forced to have sex with animals so that could be filmed for porn as well… Kids ran away hundreds of times, told the police what was happening to them and the police took them back to the people who were raping them. Other kids who repeatedly complained were arrested themselves and charged. Kids told Top Doctors what was happening to them and the Top Doctors failed to act but it was certainly noted and as soon as the kid was 18, there'd be a Referral To Dafydd for this Very Disturbed Patient. Some kids who were not even 15 yrs old were sent to Risley Remand Centre where they were found dead.
£14,000. Flintshire Council will spend more than that on buffets per annum.
The Post reports that Flintshire Council is 'currently assisting the IICSA'. That'll be even more surreal than the calls that we made to Dafydd; Flintshire Council who have denied so much responsibility for so long, who have wriggled and squirmed every inch of the way, are assisting the IICSA? Which is being Chaired by a social worker who colluded with abuse in Scotland anyway???
Gareth Owens, Chief Officer for Governance, told the Daily Post that IICSA is looking at 'accountability and reparations'. Gareth, there can be no reparations, the kids' lives were completely destroyed and most of them died years ago. They were found hanged, shot, overdosed, drowned, dead in roads having been hit by cars, dead in prison, dead in hospitals, dead on railways tracks, their bodies littered north Wales for years and five who ran away to England were killed by a firebomb.
'We didn't know.'
Well where did you think all the corpses were coming from???
Councillor Gladys Healey questioned why Flintshire was now 'responsible' and whether Clwyd had set any money aside to 'assist' before it was disbanded in 1996. No Gladys, they didn't, because Clwyd Councillors nicked all the money to pay for Theatre fucking Clwyd anyway, so Rhys Ifans and his mates could tread the boards and smell greasepaint when they were still at school and Cherie's mate Michael Beloff QC provided legal advice to give everyone 100% protection from the kids who had been forced to have sex with German Shepherd dogs and farmyard animals.
Just to make damn sure that those kids didn't have a hope in hell of 'reparation', Professor Eric Sunderland and the Boundary Commission ensured that Clwyd County Council disappeared in a puff of smoke a few weeks after the Jillings Report was submitted. That's the Eric who's lady wife achieved her lifelong dream a few years ago when she purchased a powder blue Porsche in which to whizz around the mean streets of Beaumaris. She didn't even have to star in a blue movie with Ben Dover and Linda Lovelace to earn the dosh for it. 'Ooh Eric left me very well-provided for you know, ooh yes, all those years at Bangor, loyal service to a gang of paedophiles, more Bara Brith Cledwyn???'
Gareth Owens also told the Post that 'we're the successor to Clwyd and it gets worse because Bryn Estyn was run by Denbighshire and pre-Denbighshire it was run by the Home Office. We've had claims dating back to 1953…'
Yes Gareth, Bryn Estyn was also run by the Dept of Health for a short while and throughout all of it, everyone continued to beat and rape those boys and flatly refused to respond to any concerns or complaints at all. But you really mustn't worry Gareth bach, I do keep telling you, most of the boys died long, long ago. They died in full public view screaming for help and every one of you ignored them.
When the boys were so seriously injured that it couldn't be ignored, they were taken to Wrexham Maelor Hospital. One boy with a ruptured anus was told by a Top Doc that he had piles.
Lesley Griffiths worked at Wrexham Maelor Hospital for more than 20 years! Lesley became a Councillor and found that she could help the mums, so then she thought that she'd like to help the mums even more, so Lesley became the Labour AM for Wrexham! Obviously by then Lesley had spent much of her life helping the mums, so there was only one thing for it – Lesley became Health Minister so that she could help even more mums! In that post, Lesley completely ignored patients and their friends in north Wales who were being harassed, threatened, wrongfully arrested and threatened at gun point by the associates of those who had ruptured the anuses of boys in care in Bryn Estyn. Furthermore, Lesley ignored a lot of mums who were having terrible experiences in the Obs and Gynae Unit at Ysbyty Glan Clwyd. She was too busy helping other mums I presume.
Ah Duw it's hard, pass us another Welsh cake Dafydd…
'Ewe know the lovely thing about the young people who were Disturbed because of what had happened to them before they were placed in the children's homes is that Dr DA found time for all of them ewe know. Oooh he was a kind man, he was nice to children as he told everyone, he found them all beds at Denbigh ewe know. Ooh they were cared for there ewe know, ewe couldn't always believe what they said mind ewe, ooh the things that some of them came out with, ooh I couldn't do their job, ooh those nurses are good ewe know. It was verrry verry sad ewe know, one day one of them died. Took their own life. Oooh bechod, it was a sad business and the nurses cried. They never got over it ewe know. But it was only one. Only one died.'
Thảm sát Mỹ Lai
Can't you hear them screaming Lord Scarman? Because I could, what was wrong with you?
Thảm sát Mỹ Lai