Recent posts have discussed some of the Cabinet Ministers who served in Macmillan's Gov't and Anthony Eden's Gov't before that and how they personally knew Dafydd and Gwynne the Royal Lobotomist, knew of their serious criminality yet concealed it and ensured that Gwynne and Dafydd were bomb proof. Gwynne and Dafydd played some sort of role in the Profumo Affair which has never been made public and many of the politicians from that era were still alive when I encountered Gwynne and then Dafydd which was why I was met with such a fortress around them. Of those that had died, their families were still alive and flying the flag for them. Anthony Eden's son Nicholas was a Minister in Thatch's Gov't when I encountered and complained about Gwynne in 1984; Nicholas was in the later stages of AIDS at the time and died the year after I complained…
Previous posts eg. 'In Memoriam – Lord Carrington' discussed Thatch's Cabinet Minister Lord Carrington but not in the context of Eden's and Macmillan's Gov'ts. However Carrington was one of those at Eden's and Macmillan's side when they had doings with Dafydd and Gwynne and I've been told that Lord Carrington contributed to the efforts to stop my complaints (and indeed my career and life) from going anywhere. Carrington went back further than Macmillan and even Eden, Carrington was Of Gwynne's era some years before Dafydd joined the party.
Before his death in 2018, Carrington was the last surviving member of Churchill's 1951-55 Gov't, Eden's Gov't, Macmillan's Gov't, Douglas-Home's Cabinet and Edward Heath's Cabinet. All of these Gov'ts concealed the Westminster Paedophile Ring and the criminality in north Wales. The North Wales Hospital Denbigh was the site of something so terrible, even by the standards of institutions of the time, that there was a wall of total secrecy around it and Denbigh always had a very big hitter for an MP in the light of it being a small very isolated town in the Welsh hills. The Big Men had obviously been selected to deflect any questions or investigations. There was internal feuding within the Denbighshire Liberal Party during the middle decades of the 20th century and because the Liberal Party dominated north Wales at the time, this caused major problems politically. The strife resulted in a Tory MP being elected for Denbigh in 1959, Geraint Morgan. Morgan remained as the MP until 1983; he was a barrister who worked on the Northern Circuit and rarely spoke in Parliament. He also worked for the security services. See previous posts. The small rural Welsh speaking town comprised virtually entirely of employees of the North Wales Hospital re-elected Morgan for years. He was most helpful to them, there were never any investigations into the serious abuse of patients with which they were all involved in some way. Macmillan himself paid a campaigning visit to Denbighshire some one/two years before the Profumo Affair became public. From what I can understand, Geraint Morgan was elected and re-elected because of the tacit support of the Liberal Party for him. The year that Geraint was first elected for Denbigh, 1959, one Dr Dafydd Alun Jones stood as the Plaid candidate for Denbigh. Dafydd stood as the Plaid candidate again in 1964. Dafydd didn't gain many votes, his colleagues preferred the Tory barrister who worked in Chambers in Manchester by a long way; very unusually for a Tory MP of his vintage, Geraint styled himself as a champion of the Welsh language. The technique worked, the man from MI5 was embraced as a Welsh champ.



 In previous posts I discussed many of those who stood as electoral candidates for Denbigh and how none of them, from William Mars-Jones (Geraint was a member of Gray's Inn, as was Mars-Jones), through to Ann Clwyd and Paul Flynn through to Ieuan Wyn Jones and Robyn Lewis EVER mentioned the gross abuses occurring in the North Wales Hospital. The victims of Dafydd and Gwynne were completely abandoned by all parties, even if their jailers and abusers wouldn't actually vote for Dafydd.
Geraint first stood for Parliament in 1951, for Merioneth, the constituency encompassing Cwm Croesor, the Welsh Bloomsbury Set and four years later Bertrand Russell; Russell was mates with them all at Cwm Croesor but he didn't actually make the area his main home until 1955. In 1955 Geraint opposed Harold Wilson in Huyton and then in 1959 he found a warm welcome at Denbigh with the assistance of the Liberal Party.
Geraint was the son of a dairy farmer from Carmarthen although the family relocated to Newport Pagnall in Buckinghamshire. He was educated at Bedford School, Aberystwyth University and Trinity Hall, Cambridge. Scores of the corrupt lawyers who concealed Dafydd and Gwynne's Gang were Aber graduates and more than a few alumni of Trinity Hall, Cambridge assisted. Previous posts have mentioned a few old boys of Bedford School who were associated with the Gang's wider network. Bedford School has educated a great many influential people, including the following, some of whom have featured in previous posts, who might have been particularly useful to Cymro 007:
Group Captain Charles Brian Fabris Kingcome DSO, DFC & Bar (31 May 1917-1994). A British flying ace of the Second World War, most notable for serving with No. 92 Squadron in 1940 during the Battle of Britain at Biggin Hill.
Sir Harold Yarrow, 2nd Baronet GBE (1884–1962), chairman and managing director of Yarrow Shipbuilders and chairman of Clydesdale Bank
Sir John Howard DL (1901–1986), civil engineer responsible for construction of the Severn Bridge, the Humber Bridge, the Forth Road Bridge and the Channel Tunnel
Sir Peter Parker KBE LVO (1924–2002), chairman of British Rail, 1976–1983
Sir Peter Hunt FRICS (1933–1997), chairman and managing director of Land Securities, 1978–1997
Derek Bonham (1943–2007), CEO of Hanson Group, 1992–1997, chairman of Imperial Tobacco, 1996–2007, chairman of Cadbury Schweppes, 2000–2003, and chairman of Marconi, 2001–2002
Miles Young (born 1954), chairman and CEO of Ogilvy & Mather, 2009– 
Andrew Horton (born 1962), CEO of Beazley Group, 2008–
Hugo Tyerman (1880–1977), author and journalist
Henry Longhurst (1909–1978), BBC sports commentator and golf writer, Golfing Correspondent of The Sunday Times, Conservative MP for Acton, 1943–1945
Peter Stursberg CM (1913–2014), Canadian writer, broadcaster and war correspondent
Pearce Wright (1933–2005), Science Editor of The Times, 1974–1990
Michael De-la-Noy (1934–2002), author, journalist and gay rights advocate
Richard Lindley (born 1936), BBC and ITN journalis
John Percival (1937–2005), BBC and Channel 4 documentary film maker
Michael Brunson OBE (born 1940), ITN Political Editor, Diplomatic Editor and Washington Correspondent
Robert Hewison (born 1943), Theatre Critic of The Sunday Times
John Witherow (born 1952), Editor of The Sunday Times, 1995–2013, Editor of The Times, 2013– 
Matthew Chilton (born 1963), BBC sports commentator
Will Gompertz (born 1965), BBC Arts Editor
Ned Boulting (born 1969), author, sports journalist and commentator
Sir Audley McKisack QC (1903–1966), Attorney General of Nigeria, 1951–1956, Chief Justice of Uganda, 1956–1962, President of the High Court of the Federation of South Arabia, 1964–1966, and Appeal Court Judge of the Bahamas and Bermuda, 1965–1966
Sir Phillip Bridges CMG QC (1922–2007), Solicitor General of The Gambia, 1963–1964, Attorney General of The Gambia, 1964–1968, and Chief Justice of The Gambia, 1968–1983
Sir Stephen Mitchell QC (born 1941), High Court Judge, 1993–2003
So just to reassure readers that Britain is and always has been in Safe Hands, I'll stress this again:
Geraint Morgan QC served as the Tory MP for Denbigh throughout the years of lobotomies, sexual assault, abductions of babies, illegal imprisonment in the dungeon, disappearances and deaths. Geraint went to the same school at the same time as Joseph Godber, Tory MP for Thatch's home town of Grantham, 26 October 1951-4 May 1979, who became Lord Joseph Godber when Thatch became PM. Lord Godber served in Macmillan's Gov't as Parliamentary Secretary to the Minister for Agriculture, Fisheries and Food, 1957-60, under Secretary of State John Hare; as junior Minister for Foreign Affairs and then Minister of State for Foreign Affairs, 1961-63, under Secretary of State Alec Douglas-Home; as Secretary of State for War in 1963, succeeding Jack Profumo. After Macmillan resigned, Joseph Godber served as Minister of Labour, 1963-64, in Alec Douglas-Home's Gov't. Joseph Godber was Minister of State for Foreign and Commonwealth Affairs, 1970-72, under Secretary of State Alec Douglas-Home in Grocer Heath's Gov't and then Minister of Agriculture, Fisheries and Food, 1972-74, under Secretary of State Jim Prior in the Grocer's Gov't. Joseph Godber was appointed a Privy Counsellor in 1963, the year of the Profumo Affair. Thatch was elected to the Commons for Finchley in 1959, when Joseph Godber was in MAFF. Thatch held her first junior Ministerial post in Macmillan's Gov't, being appointed in 1961, while Godber was Minister of State under Alec Douglas-Homeas Foreign Secretary.
Joseph Godber I am fairly sure was the younger brother of Sir George Godber, the Chief Medical Officer who concealed the serious criminality of Dafydd and Gwynne throughout the years when Eden, Macmillan and Douglas-Home were PMs and for the rest of George Godber's life. Every one of Joseph Godber's bosses colluded with Gwynne and Dafydd. One of Alec Douglas-Home's family married into the heart of the Gang in north Wales. I will be discussing this in detail in a future post.
The philosopher Mary Midgeley taught at Bedford College during the 1940s. Midgeley's grandfather was the high profile judge Sir Thomas Edward Scrutton and her father was a curate in Dulwich and then chaplain of King's College, Cambridge. Mary studied at Somerville College, Oxford and at Oxford was friendly with Iris Murdoch, Woy and Woy's friend Westminster Swinger Tony Crosland, who concealed the ring in Newcastle/Durham led by Gwynne and Dafydd's mates Lord John Walton and Prof Israel Kolvin when Crosland was a Cabinet Minister. Mary taught first at Reading University and then at Newcastle University, 1966-80, where she eventually held a Chair. Mary was married to Geoffrey Midgeley, also a philosopher who taught at Newcastle. Mary was a rather late starter re publishing, although she began teaching philosophy in the 1950s; her first book was published in 1978, when she was 59 years old. In the year that Mr Thrope was committed for trial at the Old Bailey. I can find no explanation of why Mary took so long before publishing her first book.
Mary knew all the best philosophers, including dear old Mary Warnock who took orders from the Top Docs, in particular Dame Josephine Barnes, the ex-wife of Ted Heath's friend and personal physician Sir Brian Warren, when Warnock Chaired the Inquiry into matters  IVF. Barnes and Warren were both facilitating the Westminster Paedophile Ring. See previous posts eg. 'Uncle Harry's Friends…'
Mary will have known Bertrand Russell as well as others in the network discussed in my post 'The Vermin Club'…
Lord Carrington, who had already entered public life by the time that Cymro 007 decided that it was a Tory politician's life in darkest north Wales for him, came from an aristocratic background. Carrington's ancestors were in politics and some were courtiers, as detailed in previous posts. I'll repeat the highlights here.
Brought up as a small child at the Millaton House in Devon, Carrington was educated at Sandroyd School 1928-32, based at the time in Cobham and Eton. Carrington trained at Sandhurst and was commissioned into the Grenadier Guards. He remained in the British Army until 1949. In 1938, Carrington succeeded his father as 6th Baron Carrington. Although Carrington became eligible to take his seat in the Lords on his 21st birthday in 1940, he was on active service at the time and did not do so until October 1945.
After leaving the Army, Carrington became involved in politics and served in the Tory Gov'ts of Churchill and Anthony Eden as PPS to Thomas Dugdale, the Minister of Agriculture,  Nov 1951-Oct 54. While Carrington was in this role, the Crichel Down affair led to Dugdale's resignation. Carrington tendered his resignation as well, but that was refused by the PM Churchill. Crichel Down was an early example of a political scandal over the compulsory purchase of some Dorset agricultural land which exposed the ineptitude and maladministration of civil servants for which a Minister had to take the rap; it resulted in the creation of the first Ombudsman post. However papers released 30 years later demonstrated that it wasn't quite as cut and dried as Dugdale the Minister falling on his sword because of his no-good civil servants and an over-powerful state. Dugdale had been every bit as responsible as the civil servants for the actions which led to the scrap and the Inquiry which led to Dugdale's resignation was led by a Tory MP who was opposed to state intervention and the Civil Service. Neither was George Marten, the 'farmer' who took on the might of the British state in the Crichel Down affair, a hayseed; he was from a powerful landowning family, a former equerry to the Royals, who mobilised the local Conservative Party.
Although Churchill accepted Dugdale's resignation as Minister of Agriculture and Fisheries, Dugdale remained as the Tory MP for Richmond in Yorkshire and was given a peerage under Harold Macmillan's Govt in 1959, becoming Lord Crathorne. Dougdale was one of those who was in cahoots with the old landowning war horses who propped up Gwynne and later Dafydd, including Lord Lloyd Kenyon, Beata Brookes's family, the Sandbach family and of course the Duke of Westminster. See previous posts. Lord Crathorne subsequently had a second political career in Europe, building links with parliamentarians in NATO and the Council of Europe. Like Carrington, Dugdale had been educated at Eton and then at Sandhurst.
Richmond was and still is an area of affluent Tory farming country, reflected in the constituency MPs. In 1959 Dugdale was succeeded as MP by Sir Timothy Kitson, who was succeeded in 1983 by Leon Brittan, who in turn was succeeded in Dec 1988 by The Hague. Which brings us onto very familiar territory in terms of people colluding with the Westminster Paedophile Ring, Dafydd and Gwynne and orchestrating the rigged Waterhouse Inquiry that found no evidence of the VIP paedophile ring in north Wales which had links with that ring in Yorkshire in existence in Dugdale's era that proved such fertile ground for Jimmy Savile's crime empire. Dr Tony Francis's wife Sadie came from Yorkshire. Sadie's mother and grandmother were both Lady Doctors. Tony and Sadie were members of the Gang. See previous posts.
I don't want to go over old Brittan/The Hague ground yet again so I'll just make a few observations:
Kitson was educated at Charterhouse and the Royal Agricultural College, Cirencester, the grandest of the nation's agricultural colleges which educated 'farmers' such as Capt Mark Phillips. From 1954-57 Kitson served as a Councillor on the Thirsk Rural District Council and from 1957-61 on North Riding County Council. Kitson acted as Joint Honorary Secretary of the Conservative Parliamentary Committee on Agriculture, Fisheries and Food, 1965–66 and as PPS to PM Grocer Heath, 1970–74.
It was the Grocer who was responsible for Savile's OBE. Kitson received his K in the Grocer's 1974 resignation honours list. Kitson is still alive and kicking, so perhaps he can confirm whether he was part of the neutralise Sally Baker movement, as has been suggested to me.
Kitson was a very good friend of Ted Heath and at one point his co-PPS was Kenneth Baker. After Kitson left politics in 1983 he embarked upon a business career as Chairman of Provident Financial (1983-95), of the loss adjustors Fisher Group and of the casino group London Clubs International. Kitson was also Vice-Chair of Halifax Building Society; the corrupt Civil Service mandarin Sir Idwal Pugh who was mates with Dafydd and Gwynne was Chairman of Halifax. See eg. 'The Naked Civil Servants'. Kitson also served as a Director of Leeds Permanent Building Society, Alfred McAlpine and Hamilton Insurance. He had a villa in Marbella at a time when that had gained a reputation as the Costa del Crime…
Lord Crathorne's wife Nancy was the daughter of daughter of the Scottish industrialist and Liberal politician Sir Charles Tennant, 1st Baronet They were married in 1936, when Dugdale was PPS to Stanley Baldwin. The happy occasion was covered by Pathe News which mentioned that Baldwin wasn't able to make the wedding because he was 'recuperating among the rustic foliage of north Wales'. Nancy's half-sister Margot – Charles Tennant's daughter from his first marriage – was Emma Alice Margaret Asquith, Countess of Oxford and Asquith (2 February 1864-28 July 1945), known as Margot Asquith, second wife of PM H.H. Asquith. Margot was stepmother to Asquith's daughter Violet who married her father's PPS, Sir Maurice "Bongie" Bonham Carter, and they were part of the Liberal dynasty discussed in previous posts, members of whom were robust supporters of Mr Thrope, pals of other Westminster Swingers or, as in the case of Mark Bonham-Carter, Westminster Swingers themselves. Members of the dynasty, most notably Sir Desmond Bonham-Carter, held positions in health and welfare. Desmond was a friend of Westminster Swinger Richard Crossman and held two senior positions in NHS governance during the Swinging Years, one being Chairman of UCL. Margot's brother, Harold Tennant, aka Jack Tennant, was a Scottish Liberal politician who served in various Gov't roles, including as Secretary for Scotland under his brother-in-law H. H. Asquith July-Dec 1916. Margot's sisters included
Charlotte Monckton (Charty) Tennant who married Thomas Lister, 4th Baron Ribblesdale, a Liberal politician who served under William Gladstone. Lister's second wife was Ava Lowle Willing, former wife of John Jacob Astor IV . John Jacob Astor IV died on the Titanic, but his pregnant wife Madeleine survived the sinking and subsequently gave birth to the Titanic Baby, 'Jakey', John Jacob Astor VI
There are a great many Astors and a few of them have much the same name so here's a bit of clarification. Although some sources refer to Jakey as John Jacob V, it was John Jacob Astor, 1st Baron Astor of Hever (1886–1971) who was born first and is therefore actually John Jacob Astor V. Sir Jakie Astor (1918–2000), youngest brother of David Astor, was John Jacob Astor VII; the 3rd Baron Astor of Hever is John Jacob Astor VIII. Jakey is sometimes (incorrectly) referred to as John Jacob III.
Among Thomas Lister's grandchildren were Simon Fraser, 15th Lord Lovat and 4th Baron Lovat (1911–1995), Sir Hugh Fraser (1918–1984) – Secretary of State for Air, 1962-64, under Macmillan and then Douglas-Home – David Fane, 15th Earl of Westmorland (1924–1993) and the author Julian Fane (1927–2009).
Sir Hugh Fraser was a prominent Roman Catholic and was educated at Ampleforth College and Balliol, where he was President of the Oxford Union. He was at Balliol with the troika of the Grocer, Woy Jenkins and Denis Healey. Fraser was the first husband of Lady Antonia, Lord Longford's daughter; the extended family were all on board with Dafydd and Gwynne and the Westminster Paedophile Ring, as discussed in previous posts eg. 'Comedies Of Menace'. Sir Hugh was a member of Macmillan's Cabinet when some of them had declared war on my grandfather and Maurice Macmillan was swindling my father (see eg. 'Shurely Shome Mishtake'); Hugh Fraser succeeded Julian Amery – Harold Macmillan's son-in-law and Maurice Macmillan's mate (see post 'The Milk Street and Other Mafias') – in two junior Ministerial posts as well as Secretary of State for Air. Fraser was an unsuccessful candidate in the Tory Party's 1975 leadership election, which was manipulated by my grandfather's old enemy Edward du Cann as a consequence of du Cann's ambitions to become Leader himself. Thatch won after du Cann had to give up the idea of standing himself when he was caught in yet another scandal involving the collapse of his companies – which had collapsed as a result of another one collapsing – leaving a great many people out of pocket but, as ever, not du Cann. See post 'The Milk Street and Other Mafias'.
Hugh Fraser served as the Tory MP for Stone, later known as Stafford and Stone, and then once more as Stafford, from 1945 until his death in 1984. Fraser's constituency was on the patch of the big sex abuse ring in Staffordshire which had a disastrous effect on the local NHS. The abuse of kids in Staffordshire was eventually the subject of the Pindown Inquiry Co-Chaired by Barbara Kahan and Allan Levy QC, who concealed the extent of the abuse. Kahan and Levy had been concealing organised abuse for years anyway, Kahan in her capacity as a senior social worker in Oxfordshire who was married to a Top Doc who was also facilitating abuse and then as a Gov't social work adviser for Keith Joseph, Secretary of State for Social Services in Heath's Gov't and an MP for Leeds in Jimmy Savile Central. See previous posts for info on Keith Joseph, a Tory who was around at the time of Macmillan's Gov't and the Profumo Affair and yet another person who's commitment to concealing the criminality of Dafydd and Gwynne stemmed from that. Joseph was appointed Secretary of State for Education and Science in Sept 1981, the week before I arrived at UCNW as a fresher. The UCNW which was hosting a trafficking ring facilitated by the same people who had stuffed my father over years ago because my grandfather had denounced Edward du Cann as a crook. In 1981 du Cann was still the MP for Taunton and Tom King, someone else loathed by my grandfather, was the Tory MP for Bridgwater, where I came from. Then there was John Biffen who had been at school with my father and who's family farm was about 2 miles down the road from my family's house, sitting in Thatch's Cabinet. See eg. post 'A Local Boy Made Good'. Biffen was the MP for Oswestry, the location of the ring in Shropshire which exchanged staff and victims with Dafydd's Gang in north Wales.
The presence of Tory Cabinet Ministers known to my father and grandfather would not have mattered had Thatch's Gov't not been at the centre of serious organised crime based upon an international trafficking ring, a major branch of which was being facilitated by UCNW.
Keith Joseph will have got to know Dafydd and Gwynne well at the time of the Profumo Affair, because Joseph served as Minister of Housing and Local Gov't, 13 July 1962-16 Oct 1964, under Macmillan and then Douglas-Home. That role brought with it responsibility for Welsh Affairs. Joseph succeeded Charles Hill in that role. Charles Hill was the bastard of a Top Doc and 'BMA leader' – Hill was BMA Secretary in 1948 when Nye created the NHS For The Poor – who was a mate of Dafydd and Gwynne's and was dispensed with by Macmillan in the Night of the Long Knives, but hung around like a bad smell because no-one could get rid of the blackmailing bastard, what with him facilitating the Westminster Paedophile Ring and, like Nye, being a living Saint Who Did It For The Poor. On 13 June 1963 Hill became Lord Charles Hill and joined the Upper House to direct operations from there. See previous posts eg. 'BMA Calling, BMA Calling' and 'The Naked Civil Servants' for info on Charles Hill.

Years later, Sir William Asscher, one of Dafydd and Gwynne's Big Mates who joined the facilitators of the Westminster Paedophile Ring when he was a junior doc at the London Hospital back in the era of Charles Hill, Anthony Eden and Macmillan (see previous posts), established a charidee promoting organ donation that was robustly supported by all Welsh MPs and gained lots of good PR in the media just when Alison Taylor, Mary Wynch and I would not shut up about matters in north Wales. See previous posts eg. 'The Paedophiles' Friends Of Cardiff North'.
Harold Wilson subsequently appointed Charles Hill as Chairman of the BBC, 1967-72, to ensure that the party ring at the BBC continued. No wonder Jimmy Savile thrived despite being loathed, devoid of any ability at all and involved with gangsters. Charles Hill was alive until 22 August 1989 and I am told responded to the Paedophiles In Distress flare which was sent up after I raised concerns about Gwynne in the spring of 1984.
Barbara Kahan remained a social work adviser for Gov't and children's charidees for years. During Kahan's time as a social work manager in Oxfordshire, one of those for whom she was responsible was Louis Minister, an active paedophile who later became the Director of Social Services for Richmond-upon-Thames, a Borough which was infiltrated by a big trafficking ring. On one occasion a police raid on a guest house being used as a venue for child abuse which would have caught Minster was scuppered because when the police notified Social Services that the raid would be taking place and they would need social workers present to 'safeguard' any children on the premises and so Social Services told Louis Minister. Well he was their boss, so they Shared Information. Louis changed his plans as did his mates and the police raid found no evidence that the venue was used as a base for paedophiles. See post 'Always On The Side Of The Children'.
I am rude about the police but I can only imagine what it must have been like being an honest police officer trying to deal with this lot. 'We're off to catch a paedophile Sarge, Mr Big, we know he's expected at the child brothel today for a party'. 'OK, who's doing the operation with you?' The junior colleagues of Mr Big Sarge, so obviously they'll be telling him that we're on our way to arrest him and his mates when we find them having sex with 12 year old boys.'
Barbara Kahan's colleague Allan Levy QC was also a loyal ally of Top Docs who facilitated abuse and has carried out work on behalf of the GMC. See previous posts.
Hugh Fraser died from lung cancer on 6 March 1984. Which was just about the time that I had the encounter with Gwynne the Royal Lobotomist. The Gang and their allies were somewhat anxious because Mary Wynch was on her way to the Master of the Rolls by then and Anthony Eden's son Nicholas was working as a junior Minister in the Dept of Energy under Peter Walker, Dafydd and Gwynne's people trafficking friend who went back to the 1950s with the Gang and who had the connections to the City – just like Edward du Cann – that were needed. See previous posts eg. 'Holding The Country To Ransom – Part I', Holding The Country To Ransom – Part II', 'A Holy Fool Among A Feast Of Fools' and 'Shurely Shome Mishtake?'. Nicholas Eden aka 2nd Earl of Avon served as a Lord-in-Waiting (Gov't Whip), 22 September 1980-6 January 1983; junior Minister at Energy, 6 Jan 1983 –11 Sep 1984 and then as a junior Minister at the Dept of the Environment, 11 Sept 1984-27 March 1985 under Secretary of State Patrick Jenkin. Eden was HIV+ve and died from AIDS on 17 Aug 1985 at the age of 54. Nicholas Eden's sexual tastes and health problems were known about, but, as Brown observed the other day, with the customers and the sex workers dying at a rate of knots, Gwynne, Dafydd and D.G.E. Wood simply became even more desperate to force targets to work for them. I can only presume that was the explanation for their extraordinary series of misjudgements where I was concerned, beginning with the notion that I was going to respond positively to a disgusting old man in his 70s and that I would then shut up about it and join in the party if I was simply threatened sufficiently.
Peter Walker was appointed Energy Minister on 11 June 1983. When Nicholas Eden was appointed a junior Minister in Energy, Walker's predecessor as Secretary of State was still in place, one Nigel Lawson. Who back in the early 1960s had been a friend of Peter Walker's mate and dodgy business partner, the asset stripper Jim Slater. Lawson was the Tory MP for Blaby, a Leicestershire constituency which was on the turf of the big ring in Leicestershire, which was linked to Dafydd's Gang and other gangs feeding into the Westminster Paedophile Ring. During 1987-88, the Top Doctors in Leicester concealed the criminality of the Gang in north Wales. See post eg. 'An Expert From England…' One of the Liberal Councillors elected for Blaby in 1983 was Frank Beck, the social worker who was jailed in 1991 for hundreds of sexual and physical assaults on children in his care. There are allegations that Beck and others murdered a child after sexually assaulting him; a surprising lack of questions were asked about the death of the boy in question and the matter was dismissed using that old favourite 'he ran away from a children's home and killed himself'. See previous posts for details of those who concealed the ring in Leicestershire, including Lord Robert Kilpatrick, Dean of Sheffield and then Leicester Medical Schools who was Chair of the GMC, 1989-95 (see post 'Remember Girls – Never Get Into A Car With A Stranger!'); staff and senior managers of Leicester University as long ago as when David Attenborough's father Sir Frederick was VC (see eg. post 'Life In Cold Blood') and various activists, educationists and others linked with Leicester University and the City Council, including Lisa Nandy's parents (see post 'Radical Leicester And A Few Other Free Radicals'). The County and City Council, Leicestershire Police, the NHS and Social Services and the local lawyers and judiciary all colluded with the ring, even after the Kirkwood Inquiry into Frank Beck's offending… See previous posts.
Lawson was Financial Secretary to the Treasury in the early years of Thatch's first administration, when Sir Peter Morrison was a Lord Commissioner of the Treasury and the Chancellor was Geoffrey Howe. Howe was an old friend of Ronnie Waterhouse and indeed the Gang, having concealed their criminality from his earliest years as a barrister on the corrupt Chester and Wales Circuit, then when he was Chair of the Inquiry into the Ely Hospital Scandal, then as Ted Heath's Solicitor General and so on… See previous posts.
On 11 June 1983 Nigel Lawson was appointed Chancellor; on the same day, trafficker Peter Walker was appointed Secretary of State for Energy.
Take a look at who was serving in the Treasury while Lawson was Chancellor and clink on the links for info re their biographies.
See previous posts for information about Lawson – who was born into a family of affluent stockbrokers – his career in journalism, politics and business and his links to Peter Walker's friends. Nigel's proudest moment as Chancellor was of course his deregulation of the markets leading to the Big Bang.
Here's an even bigger bang for Nigel:
Previous posts and comments have discussed the possibility that some of the politicians (and Lord Mountbatten) killed by bombs attributed to the work of Irish terrorist groups were targeted because of their involvement in organised paedophile rings. Hugh Fraser was the intended target of an alleged IRA car bomb outside of his home in Kensington on 23 October 1975. The bomb exploded prematurely killing Top Doc and cancer researcher, Professor Gordon Hamilton Fairley, who was was walking past the car when the bomb exploded. Fairley was the son of a researcher in tropical diseases, Sir Neil Hamilton Fairley. Fairley grew up in Melbourne and later studied at Magdalen College, Oxford, and at Bart's. In 1968, Fairley became Director of the Clinical Research Unit at the Institute of Cancer Research. In 1970, he  was appointed Director of the Medical Oncology Research Unit and in 1972, Fairley was appointed Imperial Cancer Research Fund Professor of Oncology at Bart's. Dafydd and Gwynne's associates were running Bart's at the time and there was rampant research fraud on the part of those in the Institute of Cancer Research and the Imperial Cancer Research Fund, which was years later exposed in a major scandal, resulting in the (presumed) suicide of Prof Tim McElwain. See eg. 'Reports Of Death Were Greatly Exaggerated' and 'Apocalypse Now'.
Fairley had been offered an appointment as Lilibet's personal Top Doc, but had turned it down, preferring to work with the public. Bechod.
Had the car bomb outside of the Frasers' house exploded at the time planned (or assumed planned), Lady Antonia, and Caroline Kennedy, a guest of the Frasers visiting London to complete an art course at Sotheby's, would have been in the car as well when the bomb detonated. So that bomb could have been aimed at a number of people for a number of reasons.
Caroline Kennedy is the only surviving child of JFK and Jackie. In Jan, 2008, Kennedy announced in a 'New York Times' piece that she would endorse Barack Obama in the 2008 US Presidential Election. Previous posts eg. 'Right To Reply' discussed the links between Barack and Michelle Obama and the Gang.
Federal Election Commission records show that Caroline Kennedy contributed $2,300 to the Hillary Clinton's presidential campaign in June 29, 2007. Caroline previously contributed a total of $5,000 to Clinton's 2006 senatorial campaign. On September 18, 2007, Caroline contributed $2,300 to Barack's presidential campaign.
Uncle Harry's nephew meeting an admirer:
As a rare surviving Kennedy, perhaps Caroline would like to tell us what the connection between Gwynne the Royal Lobotomist and her family is, because there definitely is one.
The Balcombe Street Gang were subsequently convicted of Gordon Fairley's murder. Brian Keenan, a senior IRA commander, was also apprehended and stood trial at the Old Bailey in June 1980 accused of organising the IRA's bombing campaign in England and being implicated in the deaths of eight people, including Fairley. Keenan was sentenced to 18 years imprisonment after being found guilty on 25 June 1980. Previous posts have discussed how so many miscarriages of justices re the Troubles in N Ireland, the eventual overturning of wrongful convictions and the political deals which led to the freeing of people who admitted their involvement in terrorist activities and even the Anglo-Irish and Good Friday Agreements were all the result of negotiations between corrupt politicians, civil servants, lawyers and Top Docs who's over-riding priority was to conceal the Westminster Paedophile Ring, a branch of which operated at Kincora Boys' Home, Belfast. Dafydd had worked with Irish Republican activists in the 1950s when he was a medical student planning Welsh activist campaigns (see post 'A Network Stretching Back Decades') and so the British state, while banging on about never talking to terrorists and their determination to see peace and justice, protected and used the services of (at least one) Top Doctor who was carrying out serious criminal acts and had connections with the terrorists who the British Gov't maintained they would defeat. So no serious crimes were investigated if the targets were the victims of Gwynne, Dafydd and the Gang… To add to the mess, there have been many allegations that some of those allegedly killed by Irish Republicans were actually murdered by other people with the involvement of the British security services or the CIA because of the role that they occupied in organised paedophilia eg. Mountbatten, Airey Neave, Ian Gow. See previous posts.
Hugh Fraser was succeeded in his seat by the Tory MP Bill Cash. Cash was the MP when the Staffordshire Pindown Scandal re the abuse of kids in care finally erupted and he was on the scene throughout the universal silence as the serious problems in the NHS in Staffordshire snowballed and John Major's Gov't and then Miranda's Gov't refused repeatedly to hold an Inquiry into the matter. See previous posts. When an Inquiry into the NHS in Staffordshire (or at least into part of the NHS in Staffordshire) was finally held, it was Chaired by Sir Robert Francis QC who in 1990 had acted for the Drs Francis when they took me to the High Court and requested my imprisonment after perjuring themselves. The BMA and the MDU knew that the Drs Francis had perjured themselves, as did Patrick Mayhew, the Attorney General who authorised the High Court action against me. Everyone involved had also read written accounts of the crime and abuse of patients that I had witnessed in north Wales and I had also discussed it previously in a 30 minute phone call with Ann Ball, the MDU solicitor who was acting for the Drs Francis. There was no investigation. See eg. 'The Sordid Role Of Sir Robert Francis QC'.
Bill Cash was born in London to a political family, which included seven Liberal MPs, including John Bright. John Bright was a Quaker and Ysgol John Bright in Llandudno is named after him, as discussed in a previous post. Gareth Jones, who has served as a Conwy County Councillor and the Plaid AM for that constituency, was a member of a three person panel who investigated complaints of serious abuse at Cartrefle, a children's home in north Wales, before he served as an AM. Another panel member was Irene Train, a Director of Nursing for Clwyd Health Authority and a colleague of Dafydd's and Gwynne's. Gareth and his panel did not find anything seriously amiss re matters child care in north Wales.
Bill Cash was educated at Stonyhurst College in Lancashire (see previous posts for those we know and love who went to Stonyhurst) before attending Lincoln College, Oxford. Theresa's husband Philip May is an alumnus of Lincoln College.
Cash qualified as a solicitor in 1967 and since 1979 has practised as a solicitor on his own account (i.e. he is neither employed by a law firm nor is he a member of a partnership). Cash married Bridget in Wiltshire in 1965. One of his sons is the journalist William Cash, who lives near Bridgnorth, Shropshire. Bill Cash restored Upton Cressett Hall, in which William lives, in the 1970s. At the time, the ring in Shropshire which exchanged children and staff with Dafydd's Gang was in operation. Castle Hill School in Shropshire was the subject of a police investigation and the Headmaster, who played a key role in public life in the Ludlow area, was, in the 1990s, jailed for the abuse of pupils. A Yorkshire Television expose into the abuse of children in north Wales had been some years previously scrapped without explanation and a documentary about Castle Hill School broadcast instead. John Allen owned a children's home in Shropshire. Not a word about John Allen's Shropshire home or any connections between north Wales and Shropshire were mentioned in the Yorkshire TV programme. See previous posts.
The playwright John Osborne and his wife Helen, an Observer journo, had many connections to the Gang and relocated to Shropshire in 1985. See previous posts. Then there is Lord Harlech's family who's family seat was in Shropshire and who's family have dropped like lemmings since David Harlech served as the Ambassador to the US… See eg. '95 Glorious Years!'
Bill Cash Jr. is married to society milliner Lady Laura Cathcart, daughter of Charles Cathcart, 7th Earl Cathcart, with whom he has a daughter, Cosima and a son, Rex.
Bill Cash (Snr) is famously Eurosceptic. He served as the Chairman of the European Scrutiny Committee and has been a member of the Select Committee on European Legislation since 1985. Cash was elected Chairman of the Conservative Backbench Committee on European Affairs (1989–91). Cash is Chairman of a number of All-Party African committees, including those on Kenya and Uganda.
Cash is Chairman of the All-Party Committee on Malaysia. He has also served as Chairman on the All-Party Group for the Jubilee 2000 (1997–2000). Cash is Chairman of the All-Party Sanitation and Water Committee (Third World) in which he works closely with Wateraid and Tearfund.
Bill Cash introduced the Gender Equality (International Development) Bill, 2013, which was enacted in March 2014. Mariella Frostrup wrote in 'The Times': "The new law that puts gender equality at the heart of our overseas aid policy will be as historic as the Slave Trade Act." The then Secretary of State for International Development  Justine Greening– who was once congratulated by David Cameron on Twitter for being a lesbian – wrote in the Torygraph blog "… for assiduously steering his Gender Equality in International Development Bill through Parliament over recent months, Bill Cash deserves the recognition of women everywhere. … It's also a proud legacy for a Parliamentary champion of women's rights, the Member of Parliament for Stone in Staffordshire, Bill Cash."
I'll remember to thank Bill for doing so much for me when I next bump into him Justine. After all that fearless fighting for Wimmin, perhaps Bill would like to write a guest post for this blog explaining why he showed no interest at all in the young women who had been physically and sexually abused by Staffordshire Social Services or the many other Wimmin who suffered terribly at the hands of the NHS in Staffordshire. In the interests of gender equality, may I suggest that Bill is maimed, admitted to an NHS hospital where he is 'assessed' by the receptionist and while bedridden is told by Angels to crap and piss in that bed because they cannot be bothered to walk across the ward with a bedpan. Andy Burnham and Alan Johnson can then refuse over 80 requests to hold an Inquiry because you don't matter Bill, as Dafydd once told me, over the phone while MI5 were listening in.
He's Ready To Serve:
Sir Bill Cash
As Are They:
Ah they can't complain can you, they're wonderful really.
The day after the Act came into force, the PM Call Me Dave told Cash in the Commons, "I am sure the whole House will want to join me in commending my hon. Friend on his Bill, and on his legislative achievement to get that important measure on the statute book."
I've felt the benefits already Dave, being an oppressed woman who needs a tosser like Bill Cash to pass laws on my behalf because I certainly don't know what's best for me.
I have a friend who keeps telling me that she wants to move to Frome, a part of Somerset which used to be lovely but has recently been colonised by Mariella Frostrup and her mates. I keep telling my friend that she needs to steer clear of Frome, the area has really gone downhill. Neither have I yet worked out why Mariella Frostrup is employed by one of the broadsheets to dispense advice on sexual problems to readers. I don't think that I'd consult Mariella on such matters, it would be about as sensible as asking Dafydd.
Cash was described as the leader of the Eurosceptics during the Maastricht Rebellion of the early 1990s and as being "indefatigable… a constitutional lawyer of great expertise". A lawyer who didn't notice what was happening to people at the hands of a gang of paedophiles. In 1993, Cash founded and remains Chairman of the eurosceptic European Foundation which was created during the Maastricht Rebellion, the funding for which Cash organised.
Cash will have known that other eurosceptic lawyer based in Camden  who provided assistance to the Maastricht rebels, Leolin Price QC. Leolin's wife Lindy Price is the daughter of Vivian Lewis aka Lord Brecon, who was affiliated to the Gang when Peter Walker and Beata Brookes were whippersnappers. The world was mightily confused when Vivian Lewis, an unknown Councillor from south Wales was given a job in Macmillan's Gov't and then a peerage a few months later. It was of course Gwynne-related. During the 1990s, Lord Brecon's daughter Lindy served as Chair of an NHS Trust in south Wales. Inevitable really… See previous posts.
During 1994–1995 Cash was a member of the Tindemans group. He was Secretary of the European Reform Forum, and has been Vice-President of the Conservative Small Business Bureau.
Bill Cash was cleared on appeal in February 2010 by former High Court judge and President of the Court of Appeal, the Rt Hon Sir Paul Kennedy, after it was reported on 28 May 2009, that Cash had claimed £15,000 which he paid his daughter, Laetitia Cash, a prospective Conservative candidate, as rent for a Notting Hill flat, when he had a mortgaged flat of his own a few miles away, which his son Sam Cash was staying in rent-free. "It was only for a year, she was getting married, she wasn't there. My other flat wasn't round the corner, it was in Westminster. It was done through the rules", Cash said on 'Newsnight'. The following day Cash announced that he had agreed to pay the money back. Cash rejected calls for his resignation and said he was hopeful of getting a fair hearing. Cash faced a no-confidence vote by his constituency party on 2 July 2009, but was re-selected with, overwhelming support, over 98% of the vote. Has Staffordshire become part of Kazakhstan without me noticing? Cash also received a personal letter of support from Tory Leader Call Me Dave before the meeting, thanking Cash for "the tireless contribution you make to the work of Parliament. You have a long record of serving your constituents with commitment and integrity."
Troughing Rights for Both Genders:
Sir Paul Kennedy, in his letter to Bill Cash regarding his appeal, wrote: "In my judgement there are special reasons why it would not be fair and equitable to require repayment of any money. They are that in 2004–05 you paid rent for accommodation. Such rent was recoverable under the Rules as they existed at the time unless there was some evidence of impropriety. There is no such evidence in your case."
Here's Mariella, on behalf of slaves everywhere:
Does she know what she has done to Frome?? No normal person can afford to drop in for a cup of tea let alone live there.
Another one of Thomas Lister's grandchildren, David Anthony Thomas Fane, 15th Earl of Westmorland, (31 March 1924-8 September 1993), styled Lord Burghersh until 1948, succeeded in his father's earldom on the death of his father in 1948, serving as a Lord-in-Waiting to Lilibet, 1955-78 and again, 1990-93; Fane also served as Master of the Horse, 1978-91. In 1991, the year that I and a number of other witnesses to the Gang had our careers wrecked and Lilibet gave Peter Morrison a K, David Fane was appointed a Deputy Lieutenant of Gloucestershire.
David Fane married Jane Barbara Findlay, daughter of Sir Roland Findlay Bt, on 20 June 1950. The Findlay Baronetcy, of Aberlour in the County of Banff, was created on 25 June 1925 for the newspaper proprietor and philanthropist Sir John Ritchie Findlay. Sir John Ritchie Findlay, 1st Baronet, was the owner of the business that published The Scotsman and later in life Lord Lieutenant of Banffshire. On his father's death Sir John became the principal partner in Messrs. John Ritchie and Co., the proprietors and publishers of The Scotsman and its associated newspapers. Sir John was educated first at Mr Oliphant's School on Charlotte Square, then the Edinburgh Collegiate School before going to Harrow, where he was a contemporary of Stanley Baldwin and of John Galsworthy. From Harrow Sir John passed to Balliol. Sir John was elected a Fellow of the Royal Society of Edinburgh. He sat on the Ancient Monuments Board and the Fine Art Commission for Scotland. Sir John Findlay died at his residence in Edinburgh.
Sir John's obituary read:
Sir John Findlay was an enlightened and progressive newspaper proprietor with a high ideal of the moral responsibility of the Press to the public. His newspaper interests, however, absorbed only part of his activities. He never entered the competitive arena of local or national politics, but his services were much sought after on semi-public administrative boards and public committees, and he gave of himself in that work. Findlay was particularly interested in the furtherance and encouragement of art and archaeology, in which he followed in the footsteps of is father, the donor to the nation of the Scottish National Portrait Gallery in Edinburgh. Sir John was Chairman of the Board of Trustees for the National Galleries of Scotland, and for a long time Chairman of the Edinburgh College of Art. His antiquarian interests found an outlet in his position as Vice-Chairman of the Scottish Ancient Monuments Board, and he was also an original member of the Royal Fine Art Commission for Scotland. He gave useful service to Scottish education as a member of the Advisory Council to the Scottish Education Department, and he undertook a very heavy task a few years ago when he became Chairman of the Scottish Advisory Committee on the Rivers Pollution.
On the outbreak of World War I he was invited by the Government to become Chairman of the Scottish National Housing Company, which was entrusted with the construction of housing at Rosyth, then the new naval base. Sir John's success in this enterprise led to his being asked by the last Unionist Government to form a company to accelerate house building in Scotland by the construction of steel houses. Many of these activities he was carrying on simultaneously — a heavy burden even for a stronger man physically. He never complained, however and his ability and self-sacrificing zeal won him not only the admiration but the personal esteem and good will of is colleagues and all who were brought into contact with him. Reserved and reticent, he never sought publicity, but many knew him as the soul of honour and integrity, as a man on whose judgment and discretion they could implicitly rely. Lady Findlay ably supported her husband in his public work and was herself Chairman of the Scottish Unionist Association two years ago, the first woman to hold that office.
Sir John was appointed a KBE in 1917 and created a Baronet, of Aberlour in the County of Banff, in 1925. After fulfilling the role of Deputy Lieutenant, in 1928 he was appointed to Lord Lieutenant of Banffshire, the county in which Aberlour, the family estate is situated. He was an honorary Royal Scottish Academy and an honorary LL.D. of Edinburgh University.
Lady Findlay, who survived Sir John, was Harriet Jane, daughter of Sir Jonathon Backhouse, of Darlington. Sir John and Lady Harriet's eldest son and heir was Edmund Findlay
Sir (John) Edmund (Ritchie) Findlay, 2nd Baronet, was the Unionist MP for Banffshire, 1935-45. He was educated at Harrow and then studied at Balliol. Like his father and grandfather, Edmund was proprietor of  'The Scotsman'. He was elected a Fellow of the Royal Society of Edinburgh. In 1953 Sir Edmund sold 'The Scotsman' to Roy Thomson, 1st Baron Thomson of Fleet, ending the long connection between the Findlay family and 'The Scotsman'. Sir Edmund died on 6 September 1962 in Bermuda. It was in Sept 1962 that John Vassall, the man who was the centre of the gay spies in the Admiralty scandal was arrested. Vassall stood trial in Oct 1962. The people who had the inside knowledge on the Vassall scandal and the people who subsequently concealed it included the Royal Navy/Admiralty crowd who also concealed the criminality of Dafydd and Gwynne eg. the Bingleys. The same crowd knew whatever it was that Lord Louis Mountbatten was doing that resulted in people going to extraordinary lengths to keep it quiet and another group of people may even have killed him because of it. See eg. 'The Defence Of The Realm'.
There were allegations that John Vassall was involved in a gay relationship with the Civil Lord of the Admiralty, the MP for Glasgow Hillhead, 1948-62, Sir Tam Galbraith, but that was of course nothing but a ludicrous rumour, Vassall being a loathsome spotted reptile etc who could not be believed. See previous posts. Sir Tam served in the RNVR during WW II, when Gwynne did. Sir Tam died on 2 Jan 1982, which gave Westminster Swinger Woy Jenkins the opportunity to contest and win the seat of Glasgow Hillhead on behalf of the Gang Of Four. See eg. 'We've Been Expecting You…'
Sir Tam predeceased his father, Lord Thomas Galbraith aka 1st Baron Strathclyde, who died at his Ayrshire estate on 12 July 1985; his wife Baroness Ida Strathclyde had died in June 1985. Lord Strathclyde had served in Churchill's and Eden's Gov'ts, including as Minister of State for Scotland, 1955-58, under Churchill and then Eden. Previous posts have discussed how Anthony Eden's son Nicholas was a member of Thatch's Gov't and died of AIDS as the threats came down upon Brown and me when we complained about Gwynne. Nicholas died on 17 Aug 1985. The 1st Baron Strathclyde was succeeded in the title by Sir Tam's son Thomas Galbraith, 2nd Baron Strathclyde. The 2nd Baron's activities are detailed in previous posts. Five months after he inherited the title he was appointed as a Gov't Whip by Thatch and served in this role, 2 August 1988-24 July 1989. Strathclyde was subsequently junior Minister for Employment 26 July 1989-24 July 1990, under Secretaries of State Michael Howard and Norman Fowler; junior Minister in the Dept of Environment, 26 July 1990-7 September 1990, under Secretary of State Chris Patten; junior Minister for Scotland, 7 September 1990-14 April 1992, under Secretaries of State Ian Lang and Malcolm Rifkind, an appointment which spanned the last months of Thatch's Gov't and the first year of John Major's Gov't; junior Minister for the Environment, 15 April 1992-16 September 1993, under Secretaries of State John Gummer and Michael Howard; Minister for Trade and Industry, 16 Sept 1993-20 July 1994, under Secretary of State Michael Heseltine; Gov't Chief Whip in the Lords, 20 July 1994-2 May 1997; Opposition Chief Whip, 2 May 1997-3 Dec 1998, under John Major and then The Hague; Leader of the Opposition and Shadow Leader of the Lords, 3 Dec 1998-11 May 2010, under The Hague; Leader of the Lords and Chancellor of the Duchy of Lancaster, 12 May 2010-7 Jan 2013, under Call Me Dave. See previous posts for further info on the 2nd Baron Strathclyde and his forebears.
Gwynne served as a Top Doc in the Royal Navy, as did Prof Geoffrey Chamberlain, Mr Big at St George's Hospital Medical School who was facilitating the Westminster Paedophile Ring. Gwynne was older than Chamberlain but Top Docs are glued together more strongly than any other professional group. When Sir Edmund Findlay died and John Vassall was arrested, Macmillan's Gov't were pushing out all boats to ensure that Gwynne could do whatever he wanted and that no questions would be asked at all. The lethal legacy of Gwynne and Dafydd was protected into the next generation by the 2nd Baron Strathclyde; just look at the dates that he held those Gov't posts under Thatch and Major and remember what was happening in north Wales and at St George's Hospital Medical School. Then there was Lord Strathclyde's faithful service in Opposition under The Hague and then back into Gov't under Call Me Dave. If the Leaders involved can explain why a man with a languages degree from UEA was catapulted to high office so soon after arriving in the Lords because he inherited after his father and grandfather died with such fortuitous timing, they're welcome to leave a comment on the blog. It's Lord Strathclyde's presence in High Office during the perjury, conspiracy, deaths of witnesses and investigations and inquiries which kept drawing a blank that worries me.
Sir Edmund was succeeded in the baronetcy by his brother, Lt.-Col. Roland Lewis Findlay, the 3rd Baronet. The Baronetcy died with Sir Roland in 1979. Sir Roland's daughter Jane Barbara and David Fane, the 15th Earl of Westmorland, had three children: Anthony Fane, 16th Earl of Westmorland; Harry St Clair Fane (b. 19 March 1953); and Lady Camilla Diana Fane (b. 26 Dec 1957).
Anthony David Francis Henry Fane, 16th Earl of Westmorland (b. 1 August 1951). Anthony was educated at Eton and then in Spain. In 1985, he married Caroline Fairey, by whom he has one daughter, Lady Daisy Caroline Fane (b. 18 Jan 1989). Anthony Fane was a Director of Phillips the Auctioneers 1994-2002 and then of Bonhams until 2003. In that year he joined Piers Watson to found Watson Westmorland, an independent art appraisal firm. Lord Westmorland is a Fellow of the Royal Geographical Society, life President of the St Moritz Sporting Club and was a member of the Orbitex North Pole research expedition in 1990.
David Fane, the 15th Earl of Westmorland died on 8 September 1993, aged 69 and was succeeded in the earldom by his elder son, Anthony, the 16th Earl (previously Lord Burghersh). David Fane was a godfather to Lady Sarah Chatto, daughter of Ma'am Darling and Lord Snowdon, who utilised the services provided by Dafydd and Gwynne and in collaboration with others, including his bedfellow Marjorie Wallace, did an excellent job in protecting the Gang while Campaigning For The Disabled. See previous posts.
Lord Thomas Lister's grandson Julian Charles Fane (27 May 1927-13 December 2009) was the younger son of Vere Fane, 14th Earl of Westmorland and his wife Diana, Lord Thomas Lister's daughter. Diana's first husband had been Arthur Capel  known as Boy Capel, who received a passing mention in a previous blog post discussing the rich and degenerate who's forebears had propped up earlier incarnations of the Gang. Julian Fane's childhood was spent at Lyegrove, Gloucestershire and he was educated at Harrow. Fane published his first novel, Morning in (1956), a literary success. John Betjeman chose it as one of his Books of the Year. Betjeman was friendly with Harold Wilson's wife Mary, which in turn gave Harold and Mary, who were masters at concealing the Westminster Paedophile Ring, close connections to a whole network of poets/literary people who were involved in organised abuse. Betjeman's  daughter Candida was one of the founders of 'Private Eye' who, while robustly taking the piss out of many of those involved, concealed their serious criminality and she was married to a Savile Row tailor who dressed the best, many of whom… Readers will get the picture. See post 'Come Friendly Bombs' for details of Betjeman's network, Mary Wilson and other poets. In The Observer, Harold Nicolson described Fane's novel 'Morning' as "the work of a literary artist, beautifully written". Previous posts have discussed the extreme fawning that so many staff of 'The Observer' felt obliged to do with regard to members of the Westminster Paedophile Ring, helped along by The Observer's penchant for employing arts correspondents who were related/married to those at the heart of the ring, eg. Penny Gilliatt and Helen Osborne. Penny Gilliatt's first husband was Roger Gilliatt, good friend of and best man to Lord Snowdon and the son of Sir William Gilliatt, the Royal Doc who delivered Carlo and Princess Anne. William and Roger Gilliatt knew Gwynne the Royal Lobotomist. See previous posts. 'The Observer' was owned by the Astor family which was undoubtedly the reason for the shameless toadying, but the toadying continued once Donald Telford became the Editor. Roger Alton continued with the tradition although Alton, as a keen climber, spent a lot of time in Snowdonia and personally knew one man who had really suffered at the hands of the Gang in north Wales. See previous posts eg. 'Holding The Country To Ransom – Part II' for info re the Astors and what they ensured was not published. Donald Trelford himself was networked with some of those concealing serious crime, particularly in the Coventry/Warwickshire region, where Trelford had grown up and gone to school. See previous posts.
Julian Fane's non-fiction books include Best Friends, an entertaining account of his friendships with Rachel and Lord David Cecil, Lady Cynthia Asquith, L. P. Hartley and others, and Memories of My Mother, an evocation of the life of Diana, Countess of Westmorland. Julian Fane reviewed for 'The Times Literary Supplement' and in 1969 set up St George's Press with two partners, publishing 45 titles before it was wound up in 1991. In 1974, Fane was elected a Fellow of the Royal Society of Literature.
In 1976, Julian Fane married Gillian Swire, daughter of John Kidston Swire. Gillian was for some years a Director of Glyndebourne Opera House. Julian and Gillian were generous patrons to Glyndebourne and other 'good causes'. Fane died on 13 December 2009, aged 82.
Charles Tennant's daughters by his second marriage included Katharine Tennant, Baroness Elliot of Harwood and Margaret, Lady Wakehurst. 
Katharine Elliot, Baroness Elliot of Harwood (15 January 1903-3 January 1994) was born when Sir Charles Tennant was 79 years old. As a child, Katharine played in the nursery of 10 Downing Street, the home of her much older half-sister, Margot Asquith, the wife of the PM H.H. Asquith. When Katharine was visiting Margot, she threw her teddy bear out the window of 10 Downing Street at the protesting Suffragettes.
Katharine was educated at home by governesses, then at Abbot's Hill School and finally in Paris. She was presented at court as a deb to George V (see previous post for details of how the Royal Doc Lord Bertrand Dawson admitted that he bumped George V off before his time), but later stated 'I was more interested in politics than parties'. Katharine studied at the LSE, which at the time had started to spawn the people who would soon run it for the benefit of Richard Crossman and the Westminster Swingers. See previous posts.
In 1934, Katharine married Walter Elliott, a Tory MP and Minister for Agriculture. Walter Elliott was the son of a livestock auctioneer and Katharine became an expert in trading farm animals and agricultural equipment. A donation of one shilling was also given by almost every farmer in Britain towards a wedding present; Katharine purchased a tractor with the fund.
Katharine Elliot then became involved in Conservative affairs, writing speeches for and campaigning in elections for her husband, as well as promoting his enactment of the Milk Marketing Board. Still in touch with her Liberal roots, Katharine favoured prison reform and was an opponent of capital punishment. From 1939-49, Katharine Elliot was Chair of the National Association of Mixed Clubs and Girls' Clubs (later known as Youth Clubs UK) and she sat on the Home Office Advisory Committee on the treatment of offenders from 1946–62, during which time she visited every prison in Britain. Thus Katharine was involved with prisoners and the Home Office during the tenures of Home Secretaries James Chuter-Ede, David Maxwell Fyfe aka Dai Bananas aka Lord Kilmuir, Gwilym Lloyd-George aka Viscount Tenby and Rab Butler. See previous posts for details of these Home Secretaries, but a few matters that need to be highlighted are Lord Kilmuir and Gwilym Lloyd-George's membership of the Gang's network in high places. Kilmuir and Lloyd-George, in addition to being Home Secretary, (Kilmuir of course ended up as Lord Chancellor) were given the remit of 'Welsh Affairs'. Ronnie Waterhouse's autobiography and other accounts make it clear that not only did Kilmuir and Gwilym Lloyd-George have folk in north Wales quaking in their boots, but they were literally wheeled out by members of the Gang even in trivial court cases to ensure that the right verdict was reached. Even when they were not actually hired by members of the Gang to act for them, there are accounts of them turning up at hearings and simply sitting in Court glowering at the presiding magistrate or judge to remind them of the outcome that was needed.
Kilmuir served as Home Secretary, 1951-54, under Churchill and then as Lord High Chancellor, 18 October 1954 -13 July 1962, under Churchill, Eden and Macmillan. Which puts Lord Kilmuir on the scene of much Gwynne criminality, as well as the swindling of my father and other farmers by Maurice Macmillan, as discussed in eg. 'Shurely Shome Mishtake'.
Gwilym Lloyd-George was Home Secretary and Minister for Welsh Affairs, 19 Oct 1954-14 Jan 1957, under Churchill and Eden. Gwilym was the second son of David Lloyd-George and sister of Megan, another politician personally known to members of the Gang when Gwynne was in his heyday. Gwilym was born in Cricieth and educated at Eastbourne Colle and Jesus, College, Cambridge. Lloyd George was Liberal MP for Pembrokeshire, 1922-24 and 1929-50 (though by the late 1940s he was in effect an Independent Liberal in alliance with the Conservatives). After the death of his father in 1945 Gwilym began hyphenating his surname as Lloyd-George.
From 1951-57 Gwilym was Liberal and Conservative MP ie. National Liberal for Newcastle-upon-Tyne. The big ring in the North East which worked in association with the Gang in north Wales was in existence while Lloyd George was the MP for Newcastle. One of the leaders of the gang in the North East was Gwynne's mate Top Doc Lord John Walton who pretty much ran both Newcastle University and the city. Walton was Chairman of the GMC when the GMC simply refused to investigate complaints about Gwynne and Dafydd. Gwilym died in 1967 but Walton was with us and causing trouble until 21 April 2016. See previous posts for detailed info on the Bastard of Newcastle-upon-Tyne.
When Gwilym retired in 1957, he was raised to the peerage as Viscount Tenby. Lord Tenby married Edna Gwenfron, daughter of David Jones, in 1921. They had two children: David Lloyd George, 2nd Viscount Tenby (1922–1983) and William Lloyd George, 3rd Viscount Tenby (b. 1927). Gwilym was succeeded by his eldest son, David. Gwilym's wife Lady Tenby died in 1971.
William Lloyd George, 3rd Viscount Tenby, JP, (born 7 November 1927) was elected one of the initial ninety hereditary peers to remain in the Lords after the passing of the House of Lords Act 1999 until his retirement in 2015. Tenby was educated at Eastbourne College and St Catharine's College, Cambridge  William Lloyd-George's elder brother, Captain David Lloyd George RA, served in WW II and succeeded as the 2nd Viscount Tenby in 1967; he died a Bachelor in 1983.
Since 1955, Tenby has been married to Ursula Diana Ethel Medlicott, daughter of Lt Col Henry Edward Medlicott. They have two daughters and one son: The Hon Timothy Lloyd George, Sara and Clare.
The 3rd Viscount Tenby is very elderly but still with us, so before he pegs out, can he tell us what is was that Gwynne did in 1959 that caused a major panic on the part of Harold Macmillan and why the Lloyd-George family still feel able to treat people like crap, even today, should they dare cross the path of the Gang? We are not feudal serfs William and you are not our liege lord; if we raise serious concerns about Top Docs involved in serious criminality, we do not need a host of old farts swinging into action who remember Gwynne from 1959 and how he was always at hand to perform a lobotomy on a dissenter and bury them in the grounds of Denbigh if they just happened to not survive. Sexual assault on minors (and indeed majors), unlawful imprisonment and murder are very serious matters Lord William, even if friends of your family are involved.
Dear old Rab Butler, friend of Trumpers, was of course responsible for concealing the Westminster Paedophile Ring and associated criminality throughout his long years in politics and then throughout his long years as Master of Trinity College, Cambridge. Rab's Home Office activities were supposedly all liberal and reforming such as his enlightened thinking on the mentally ill and offenders, but if you look at the effects of Rab's efforts they were either utterly ineffective or negative, as a result of the enlightened one consistently surrounding himself with people like Katharine Elliott and Trumpers. The Home Office Research Unit established by Rab for years funded enlightened-sounding work but the researchers carrying out that work consistently failed to report what they knew was happening to kids in care, people in detention centres, psych hospitals, approved schools and prisons. Some of those who as junior researchers were funded by the Home Office Research Unit and just forgot to mention the beatings, gang rapes and murders of those being cared for or in custody are currently among biggest names in criminology in the UK and internationally. Ah well it's just what you have to do if you want to be a Fellow of All Souls and dine at High Table… See eg. 'Rab, High Table and the Founding Fathers'.
Katharine Elliott served on the Advisory Committee on Child Care in Scotland, 1956–65, was Chair of the Conservative Women's National Committee 1954–57 and was Chair of the National Union of Conservative and Unionist Associations 1956-67. Katharine became the first Chair of the Consumer Council in 1963. In 1954, 1956 and 1957, Katharine was a member of the UK delegation to the United Nations and in the absence of Anthony Eden's Ministers during the Suez crisis in 1956, she made a speech denouncing the Soviet invasion of Hungary during the  Hungarian Revolution of 1956.
In 1958 on an episode of The Brains Trust Katharine described herself as an "unrepentant defender of votes for women".
Katharine Elliot was a Scottish Version of Trumpers. Why Sister Hutt thinks that women didn't do politics or wield influence before Sister Hutt arrived with her Purple Plaques for her unknown-to-the-wider-public friends who assisted the Gang in north Wales I don't know.

Val Feld was a dentist's daughter from Caernarfon who was a good deal more privileged that most of the rest of Caernarfon. See previous posts. God knows how the kids from Caernarfon who had to tolerate Val's family and their pal Gwynne terrorising the region felt when Val returned to her roots constructed as a Wimmin's Champion, walked into senior roles in charidees and the EOC and sat in the Welsh Assembly while doing one big I Know Nuzzing throughout the Waterhouse Inquiry and was subsequently commemorated by a fucking plaque from Sister Hutt. The irony is that Val Feld died prematurely from cancer because the Ah the doctors they were wonderful have been fabricating the research for years so progress re oncology is not what it should be. Sister Hutt's dad Michael Hutt was a pathologist at Guy's who's colleagues facilitated the Westminster Paedophile Ring and included mates of Dafydd and Gwynne's and of course Uncle Harry. Everyone of them Doing It For The Poor, just like Val.
Primrose Hill, habitat of Uncle Harry's family:
Townships That Were Beneficiaries Of Val and Sister Hutt:
Following the death of her husband Sir Walter in 1958, Katharine Elliot took over from him as Chair of the family auctioneering firm and stood in his place as parliamentary candidate of Glasgow Kelvingrove but lost by a narrow margin of votes to Mary McAlister.
In 1958, Elliot was created Baroness Elliot of Harwood. As one of the initial four women who were created peers under the Life Peerages Act 1958, Katharine was the first peeress to speak in the Lords, the first peeress to propose the loyal address and the first peeress to pass a Private Bill through the House, which was at the request of Thatch from the Commons, making the bill the first to be taken through both Houses by women.
Beat that Sisters.
At the State Opening of Parliament in November 1993, Elliot tripped over her parliamentary robes and fell as she left the Lords. She was taken to hospital and died at Hawick Cottage Hospital near her Scottish home of Harwood, on 3 January 1994, aged 90. Katharine Elliot won't have died among the crap and the piss in Mid-Staffs.
The Baroness Elliot of Harwood
Katharine's sister Margaret, 'Peggy', married John de Vere Loder, 2nd Baron Wakehurst (5 February 1895-30 October 1970). After serving in the British Army, the Foreign Office, and as the Tory MP for Leicester East, 1924-29 and Lewes, 1931-36, before inheriting his father's title and entering the Lords. Wakehurst served as the last British Governor of New South Wales, 1937–46. Upon returning to Britain Lord Wakehurst was appointed Governor of Northern Ireland, 1952–64. He died in 1970.
John Loder was born in London the only son of Conservative MP Gerald Loder, himself the fourth son of Sir Robert Loder, 1st Baronet a member of a prominent Sussex family and Lady Louise de Vere Beauclerk, the daughter of the 10th Duke of St Albans and personal friend of Queen Victoria. 
Through his mother's family, John Loder was descended from an illegitimate royal line of King Charles II. Loder was educated at Eton and at the outbreak of WW I was commissioned into the 4th Battalion of the Royal Sussex Regiment and later joined the Intelligence Corps, seeing service in Gallipoli, Egypt and Palestine.
John Loder worked as a clerk in the Foreign Office, 1919-22 and then for two years at the League of Nations in Geneva.
In 1946, after returning to Britain from Australia where Lord Wakehurst had served as Governor of New South Wales, Lord and Lady Wakehurst worked with community organisations, including the Order of St John of Jerusalem, of which Wakehurst was Lord Prior, 1948-69. Wakehurst was subsequently also a Bailiff Grand Cross of the Order (GCStJ) and served with the English-Speaking Union. Wakehurst was a Trustee of the Royal Opera House, Covent Garden and a Governor of the Royal Ballet. Lady Wakehurst served on the Executive Committee of the Royal National Orthopaedic Hospital. Professor Robert Owen, the Professor of Surgery at Liverpool who so ably co-ordinated the 1989 cover-up of the criminality of the Gang at the request of the Welsh Office in the wake of my complaint was an orthopaedic surgeon who was a Guy's alumnus. They will have known him at the Royal National Orthopaedic Hospital. They – and Robert Owen – will probably have known the offensive and assaultive Mr Rainey, the orthopaedic surgeon who practised in Taunton for so many years. Rainey was appalling, notorious among both staff and patients and was alleged to have buggered up surgery so seriously that more than a few patients were left disabled. At least some patients who requested another doctor were told that wasn't possible, it was Rainey or no-one. He even physically assaulted and injured a number of young male patients. There were of course complaints about Rainey but absolutely nothing was done. Rainey became a rich man on the back of the battery and butchery and held phone conversations with his stockbroker during consultations and clinics; Brown's mum listened to them. As all the best consultants in Taunton did, Rainey ran an extensive private practice, but he seemed to treat the private patients, or at least some of them, rather differently to the NHS ones.
Brown's family were in the interesting position of having two family members who were patients of Rainey, one a private patient, Col Brown and one an NHS patient, Brown's mum. Because they were both called Brown, a relatively common name and because Brown's parents didn't get on well and led separate lives, I don't think that Mr Rainey realised that they were married. Mrs Brown was treated dreadfully, insulted, neglected, accused of lying, intimidated, the usual NHS Rainey standards of care, whereas Col Brown was treated in a very different way and the clinical care he received seemed to be of a much higher standard as well. One woman patient who did complain about Rainey found that on her next appointment she was greeted by Rainey accompanied by a posse and Rainey's opening remarks were 'I always consult my solicitor before I see Mrs Jackson'. Over the next few years Mrs Jackson slowly became more and more immobile and was later told that it was a result of the 'treatment option' that Rainey had chosen but he hadn't actually broken the law, it was of course a matter of clinical freedom. Mrs Jackson and her husband died at not very great ages in the care of the Top Docs in Taunton. Their son developed mental health problems and guess what, his 'care' was pretty crap as well.
Rainey was still in action insulting and assaulting patients in Somerset when I first began doing battle with the Gang in north Wales and the skills of Robert Owen were called upon to assist.
Lord Wakehurst was a keen amateur filmmaker and dozens of reels of his films survive in the National Film Archive including his colour recordings of the Coronation in 1953. In May 1962, Lilibet appointed Wakehurst as a Knight of the Order of the Garter (KG). Reappointed for a second term in 1958, Wakehurst retired from office in 1964 and died on 30 October 1970 at his home at Chelsea.  
Lord and Lady Wakehurst had four children:
Hon. Henrietta Marguerite Jean Loder (5 February 1922-16 December 1995)
John Christopher Loder, 3rd Baron Wakehurst (born 23 September 1925)
Hon. James David Gerald Loder (24 March 1928 -19 July 2001)
Hon. Robert Beauclerk Loder (24 April 1934-22 July 2017)
Robert Beauclerk Loder was educated at  Eton and Cambridge. From 1957-66 he was employed by the Anglo American Corporation in Johannesburg and Lusaka. While in Johannesburg Robert Loder helped run Union Artists, a black theatre group that played to mixed audiences in apartheid South Africa. In 1959 he founded the African Arts Trust, which supports black artists from South Africa. When he returned to London, Loder became Treasurer of the Institute of Contemporary Arts and later its Chairman in the 1970s. From 1968, Robert Loder was a Trustee and for 10 years Chair of the Mental Health Foundation, for which service he was appointed a CBE in 1989. The Mental Health Foundation is yet another charidee for people with mental health problems that has worked very hard to conceal the neglect, harm and abuse of the people whom the charidee Helps. Previous posts have named people involved with the Mental Health Foundation who have colluded with abuse, including some of the most culpable Top Docs.
With the backing of Lord Rothschild, Robert Loder built up a business with 2,000 employees in 30 countries. In 1982, he became Executive Chairman of the literary agency Curtis Brown.
In 1980, Loder met Anthony Caro who was trying to organise an exhibition of British abstract art in South African townships. In 1981, when staying in New York State, the pair developed the idea of running workshops for professional artists, which became the Triangle Arts Trust. They held the first Triangle workshop in 1982 for 30 sculptors and painters from the US, UK and Canada at Pine Plains, New York. The workshops became an annual event and Loder later helped organise similar workshops in South Africa, Zimbabwe, Botswana, Mozambique, Zambia, Jamaica and Namibia. From 1990 Robert Loder ran an arts workshop at Shave Farm, near Chard, Somerset. 
Meet Sir Edward du Cann, the crook who served as the Tory MP for Taunton, 1956-87, who found himself a very wealthy man after the Waterhouse Inquiry, despite having been previously bankrupted (see post 'The Milk Street and Other Mafias'):
Sir Edward's dodgy mate Tiny Rowland, who in 1983 purchased 'The Observer' and became the paper's Chairman:
Here's Lord Tom King, who might know how Sir Edward came into so much money in his later years:
Lord Tom with friends:
Here's some sausage rolls, there'll be plenty for everyone because Tom's wife will only have one and make it last all evening:
Tiny Rowland's son Toby is a businessman as questionable as his father, his business interests revolve around gambling. Toby is married to Victoria "Plum" Sykes (born 4 December 1969). Plum was born in London, one of six children including a twin sister, Lucy, and grew up in Sevenoaks, Kent. She was nicknamed "Plum" (the Victoria plum, geddit??) as a child. Among Plum's friends at Ide Hill Church of England Primary School was Rowan Pelling, who became the Editor of the Erotic Review. From there Plum went to school at Walthamstow Hall, where she was unhappy and subsequently to Sevenoaks School, an independent boys' school that had begun admitting girls to the sixth form. In 1988 Plum went up to Worcester College, Oxford,
Harold Wilson's mate Lord Asa Briggs who for years kept the lid on Dafydd's partner Gang who operated in Brighton – John Allen and the Gang trafficked kids in care from children's homes in north Wales to brothels owned by John Allen in London and Brighton – was Provost of Worcester College, Oxford, 1976-91. Asa was a very vindictive man and in 1967 when Asa was VC of Sussex University, he swore an unpleasant revenge on Merfyn Jones who later became VC of Bangor University, because Merfyn and two of his mates had dared stage a students' anti-Vietnam protest and threw red paint at a visiting US official. Sadly Asa lived to a great age and the old bastard joined in the witch-hunt against Merfyn decades later which received assistance from Miranda and Gordon. See eg. posts 'Anthem For Doomed Youth', 'Lest We Forget' and 'The Point Is To Change It'.
Previous posts have discussed Asa being a student at Sidney Sussex College, Cambridge, his work with the security services, friendship with Howard Smith who became DG of MI5 in 1979 etc. I have failed to flag up that Asa grew up in Keighley near Bradford, the site of a trafficking ring as impressive as the one run by the Gang in north Wales and in business with the Gang in north Wales too and that Asa was busy protecting that network of gangsters until the day that he died in March 2016 as well. Denis Healey, someone else who was at the heart of the nexus of corrupt old gits who colluded with the Westminster Paedophile Ring, grew up in Keighley and was just four years younger than Briggs. Healey went to Bradford Grammar, whereas Asa went to Keighley Boys' Grammar and Healey went to Balliol, Oxford, but they knew each other as adults if not at school/university. Healey was most famously a disastrous Chancellor under Jim Callaghan, but he also served as Secretary of State for Defence, Oct 1964-June 1970, under Wilson. When Merfyn and his mates were busy with anti-Vietnam protests. Healey was the MP for Leeds South East and then Leeds East, 1952-April 1992, after which he joined his mate Asa in the Lords. Healey's constituency was at Jimmy Savile Central but he didn't utter a word about the serious organised crime prevailing. Not even when Jimmy the crime baron dropped into Great Ormond Street Hospital whenever he felt like it but then one of the Governors and for a while the Chair of GOSH was Audrey Callaghan, the wife of Healey's boss…
Audrey, along with Sunny Jim, facilitated organised abuse for years. See eg. 'Cry, The Beloved Country'. Audrey was born in Maidstone, Kent where her father was a Director of the Lead Wool Company, a tool company. She chaired the Maidstone Labour Party and Fabian Society. Audrey joined the Labour Party while in her teens and met Sunny Jim in the early 1930s at the Baptist church Sunday school where they both worked and also knew him via the Labour Party, but they did not marry until 28 July 1938.
Audrey was educated at Maidstone Grammar School for Girls, then studied cookery at Battersea College of Domestic Science. She worked as a dietician at an antenatal clinic in Greenwich, during WW II, 'a young mother herself'. So Audrey was yet another Little Woman who worked in healthcare who assisted male sex offenders. There were a lot of them; I suspect because it was the only way of progressing in the totally rotten system. It was the Little Women who became the Sisters, the Matrons and the women who achieved high office in bodies such as the RCN. See eg. 'I Am Passionately Committed…' If they raised objections to the abuse and neglect of patients they either languished at the bottom of a very hierarchical heap or their lives were made so intolerable that they left.
While Audrey did her Nice Young Mother Working In The Antenatal Clinic bit, she studied economics at London University extension course in Eltham, with future Labour Party leader Hugh Gaitskell as tutor. She made a special study of malnutrition in children and its remedies. Audrey knew how to stop kids from developing rickets, but she couldn't stop Jimmy Savile, so she helped him instead.
In 1958, Audrey was elected as the Labour member for Lewisham North for the London County Council. She took a special interest in children's homes and the Children's Committee. Audrey was an Alderman of the GLC from 1964 and became Chairman of Lewisham Council's Children's Committee, where she was also an Alderman, when the GLC was abolished. Audrey was one of the Labour Councillors mobilised by Herbert Morrison in his world domination plan and then utilised by Richard Crossman with a view to Crossman's desire to ensure that the DHSS became a vehicle for the Westminster Paedophile Ring and little else.
Audrey Callaghan was Chair of the Board of governors of GOSH, 1969-82 and Chaired GOSH's special Trustees, 1984-90 and was a Trustee involved with GOSH's Wishing Well appeal for 15 years until 1999. Along with Sunny Jim, Audrey supported causes relating to the University College of Swansea, of which Sunny Jim was President.
Denis Healey lived until 3 Oct 2015 and like Asa, his priority was helping the Gang, not anyone who's life might be at risk because of them.
Days after Healey stepped down as an MP and was on his way to the Lords, the firebomb in Brighton killed five witnesses to the North Wales Child Abuse Scandal. A survivor of the firebomb was found dead at a later date just after he'd given evidence against John Allen in Court. See post 'The Silence Of The Welsh Lambs'.
Plum's mother Valerie Goad, a dress designer, separated from Plum's father Mark while Plum was at Oxford. Plum's grandfather, Christopher Sykes (1907–1986), was a friend and official biographer (1975) of Evelyn Waugh. Evelyn's son Auberon lived at Combe Florey near Taunton and was a constituent of du Cann's. Auberon maintained that he'd always tried to be nicer to his children than his father was to him. Auberon's daughter Daisy went to school in Taunton; I was always told that Daisy went to Bishop Fox's School, but I note that Daisy's wiki entry states that she went to Taunton School. I wonder if Daisy attended both? I didn't know her but I knew people who did, particularly because Brown's mum used to teach at Bishop Fox's. When the Gang were after me and my best mate from school, Daisy was unveiled as a newly discovered literary genius. I was asked if I knew that girl from Taunton 'who reckons that she's a novelist'; it was Daisy. Auberon wrote for 'Private Eye, 'The Sunday Torygraph' and other right wing organs. He knew about the Westminster Paedophile ring, he knew about Dafydd and Gwynne and he knew that Edward du Cann was a crook and that Thatch's Cabinet were in it up to their eyeballs. Bron did take the piss out of Mr Thrope, but this was seriously criminality with which he was colluding, Bron's attachment to the Tory Party and the Roman Catholic Church over-riding people's welfare.
When I was an undergrad, Bron was interviewed by an NUS publication no less, asking him if, as a famously savage satirist, there was anyone whom he would not go for. Bron replied that he would never go for anyone who could damage his family. Bron was reputed to be a brilliant dad to his daughters, it was remarked upon that the spiteful old bugger was wonderful to them. It was other people's kids who got Gwynne and Dafydd, not Bron's. Or indeed other people's grandchildren, who's grandparents had taken on Edward bloody du Cann.
Combe Florey was posh, even in the days when, as Brown observed, 'the rest of Somerset was covered in a layer of cow dung', before the county became gentrified. Bron lived in the grandest house in Combe Florey as well. The Gang and its network bankrolled by Edwad du Cann's mates, Peter Walker etc won't have targeted kids in Combe Florey. They went to the Bridgwater schools to do that.
Plum's great-grandfather was the 'diplomat' Sir Mark Sykes, (1869–1919), associated with the Sykes–Picot Agreement of 1916, by which Britain and France 'provided for' the partition of the Ottoman Empire after the end of WW I ie. carved up the Middle East. The agreement is seen by many as a turning point in Western and Arab relations. It negated the UK's promises to Arabs regarding a national Arab homeland in the area of Greater Syria in exchange for supporting the British against the Ottoman Empire. The agreement, along with others, was exposed to the public by the Bolsheviks in Moscow on 23 November 1917 and repeated in the British 'Guardian' on November 26, 1917, such that "the British were embarrassed, the Arabs dismayed and the Turks delighted". The agreement's legacy has continued to cast a shadow over present-day conflicts in the region.
Sir Mark Sykes:
An 18th century forebear, Sir Christopher Sykes, (1749–1801), was a major figure in the enclosure movement that seized ownership of common land for private use. My how things haven't changed.
In 1993, Plum became a fashion assistant at British Vogue. She was featured that year, with, among others, designer Bella Freud (guess which family Bella is a member of? See previous posts) and model Stella Tennant (guess which family Stella is a member of? See previous posts) in a photographic shoot by the American Steven Meisel (responsible in 1992 for the singer Madonna's collection, 'Sex'), which was produced by the rising fashion guru Isabella Blow (1958–2007). See previous posts for brief details of the suicide of Isabella, the result of gobsmacking clinical negligence on the part of an expensive psych clinic leading to yet another death of a witness to the posh bit of Dafydd's network that occurred at a most convenient time for the Gang.
In 1997, Plum became a contributing editor on fashion for American Vogue, of which Anna Wintour, also British, had been Editor-in-Chief since 1988. (It was this period at Vogue that inspired Lauren Weisberger's 2003 novel 'The Devil Wears Prada'. I think that she probably does.) Plum soon became an 'It Girl' on the New York social scene. A decade later, at 38, Plum reflected that "when you hit 30 you lose your edge". Invited by 'The Times' to comment on the late-1990s trend for ultra-high heeled shoes, Plum observed that "these weird space-age shoes look cool and trendy and are a way of getting back to some degree", but that "this type of trend is not a classic version of beauty. Men want women to be sexy. They'd be happy if we were all Gisele Bündchen, but that's just not fashion". Life as an It Girl is clearly nasty, brutish and short and you've got to ensure that it is for other people as well. Those lucky few in the elite who last longer get to enjoy the blood diamonds.

The world of New York fashion was the setting for Plum's first chick lit novel – Plum being a Great Writer a la Daisy Waugh – 'Bergdorf Blondes' (2004). A second novel, The Debutante Divorcée, was published in 2006. Plum publicised it with an array of personal appearances at stores in New York (Chanel, Ralph Lauren, Frederic Fekkai, Ferragamo, Neiman Marcus and Oscar de la Renta). The Debutante Divorcée appeared in paperback in 2007. Plum is following in a fine tradition.
Spot the Difference:
Barbara in front of the Doors Of Perception:
An old lady wearing an ill-advised wig:
Some have seen Plum's books as lying in natural succession to 'Sex and the City', Candace Bushnell's column in the New York Observer, which was the inspiration for a highly successful TV series (1998–2004). Others remarked that the story was no less than the kind of offensive vapid claptrap you would expect from a dead-eyed rich girl.
'However, despite their satire, others have regarded Plum's novels as too rooted in Plum's own Park Avenue "set" to be reflective more generally of women's lives in post-9/11 Manhattan. Anita Loos' Gentlemen Prefer Blondes (1925) is perhaps a closer, if incomparable, antecedent.'
I don't know why someone has even dignified Plum's efforts with an analysis worthy of Viz magazine's critics Natasha and Crispin, but Plum will be chuffed.
In 2005 Plum married Toby, the son of du Cann's old pal "Tiny" Rowland, (see post 'The Milk Street and Other Mafias') at Sledmere House, her family's ancestral home in Yorkshire. Plum's dress was designed by her friend and the protégé of Isabella Blow, Alexander McQueen. Alexander McQueen, like his friend Isabella, killed himself when it was known that he was seriously depressed. Or at least, as with Isabella, it was assumed that Alexander had killed himself. Alexander was found hanging in his house in Mayfair in Feb 2010. The Top Docs are not very good at keeping distressed people alive are they, even rich distressed people who er might well know about matters related to Dafydd and Gwynne.
Professor Geoffrey Chamberlain, who facilitated the Westminster Paedophile Ring and colluded with Dafydd and the Gang; Geoffrey's son was a business partner of Wayne Hemingway who established the fashion brand 'Red or Dead':
Geoffrey was mates with Cilla who found fame as a songbird in Liverpool in the 1960s when Dafydd's Gang ran the city:
'Blind Date' turned the fortunes of LWT around in the early 1990s, LWT had been in difficulties, but dear old Cilla saved its bacon. 'Blind Date' was riding high when I was working at St George's in the aftermath of the conviction of Prof Ollie Brooke, Chamberlain's pal, for child porn offences. Ollie was one of the Mr Bigs in a pan-European trafficking ring, but that was never made public during the trial or in the years following the trial. The immediate ring facilitated by Ollie and his mates at St George's/Springfield Hospitals and Wandsworth Borough Council stretched across south London, encompassing Cynthia Payne's brothel at Ambleside Avenue, Streatham (Cynthia's place was a networking venue for the ring), across to Lambeth/Brixton/Southwark, on the doorstep of the Maudsley, which was staffed by another load of Dafydd's mates. See eg. 'The Most Dangerous Man In The World – Part III' and 'Lord Snooty The Third'.
Naomi Campbell grew up in Streatham. Cilla was a good friend of this TV star, who worked as a social worker on Merseyside and in Lambeth, both areas who's Social Services were run by Dafydd's Gang:
Cilla was found dead at her Spanish holiday home on 1 Aug 2015. Previous posts discuss how Cilla had been frail and in agony from conditions that are manageable and should not cause that sort of suffering these days. Cilla was also friends with Dale Winton, who, after a difficult childhood, found fame as a TV star.
Dale had plodded away for years before he became a TV star quite suddenly in 1993 presenting some very lame daytime TV programmes. Prior to that, Dale had been a DJ and worked in radio. Dale Winton started DJ'ing in clubs in Richmond-upon-Thames, domain of Louis Minster, in 1972, where he met Steve Allen, the LBC radio presenter. The two remained friends thereafter and lived together for a period and would go on holiday together.
From there Dale had a selection of jobs including selling timeshares. In 1982, Winton moved to London and began his entertainment career on the London club circuit, where he DJ'd at weekends. This led him to the United Biscuits Radio Network where he did a variety of jobs working for Adrian Love, before getting his own morning show.From here he joined Radio Trent in Nottingham, where he presented a weekend show, moving to the weekday show, before leaving in 1985, and going on to work at a number of other local radio stations including Chiltern Radio, Beacon Radio (in Wolverhampton for 3 years) as well as Blue Danube Radio in Vienna, Austria.
My post 'The Milk Street and Other Mafias' discussed United Biscuits and their MD and Chairman for many years, Lord Hector Laing and his cosy relationship with the Gang and UCNW.
Now here's a memory re Timeshares, that well-known scam from the 1980s. A load of timeshare sharks were targeting Empowered Service Users in north Wales who would not shut up. I was approached, but I just thought 'this person is a pillock' and made it clear that I really wasn't interested in being ripped off. I always presumed that the timeshare people were just doing the rounds and targeting anyone and everyone. Until I got to know Patient F about 12 months later. He didn't know about the timeshare scam because he'd been in Bethesda for years and contrary to what I had thought, the timeshare sharks didn't seem to have targeted Bethesda en masse by then, although they'd found me. They'd found F as well, before the emissaries of the Gang had fleeced him. In fact the timeshare people tripped over F when he was still an affluent man. They did the usual thing, inviting him to a jamboree in some place in England, I think it was Liverpool, telling him a load of nonsense to get him there, 'you've won a car' etc.
The Hergest Unit staff always liked to believe that F was stupid; he wasn't, he was very sharp but was being increasingly damaged rather than assisted by their 'medication' and he also lived in a world of art, Jimi Hendrix and the 60s counter-culture and had bugger all interest in the lame rubbish that interested those we know and love, so F's world and theirs didn't cross paths very often. Anyway, F went to this do in Liverpool and he told me that it was seriously bad, a load of spivs telling all these 'prizewinners' to just stay another few hours and then the prize giving would take place. Being F, when he spotted that it was a con and it was all about flogging timeshares to people with only a bit of spare money but not enough to waste on that, he took the stage, hijacked the microphone and denounced the whole lot of them. Then he walked out. F returned to Bethesda with all the literature that they'd given him and, as with George Melly offering a boy money to have sex with him, as with the boys in the children's home in Bangor being mistreated, as with Dafydd and the mari-jew-ana, the screws in Risley beating up the inmates, Mick Jagger and his sordid habits, the whole lot, F told everyone not to fall for the scam…
When Dale Winton became famous in 1993, the Gang were in need of PR and there was a flurry of activity, in terms of promoting associates of the Gang as talented writers, singers, musicians etc. See eg. 'Feet In Chains'. Vanessa Feltz, who was married to a Top Doctor who was a colleague of those we know and love, became a Star at about the same time. See post 'Dates For Your Diary'. It all got going shortly after the North Wales Police investigation into a possible VIP paedophile ring in north Wales/Cheshire was closed after no evidence was found.
Dale's mum was in showbiz and killed herself in 1976. Depression. Dale was found dead on 18 April 2018. Not suspicious, natural causes. As with Isabella and Alexander, Dale's pals explained that ooh he'd had a lot of things going wrong for him.
Don't this lot care about their mates? The dismissive explanations given for the distress that these people experienced before their deaths are not credible. Dale Winton was not an elderly man, Cilla should have had years of healthy life left and Isabella and Alexander were so scandalously neglected by Top Docs that they might as well have been patients of the Hergest Unit.
Then there was George Michael, found dead at his home in Oxfordshire on 25 Dec 2016. He was 53. In March 2017, a senior coroner in Oxfordshire attributed Michael's death to dilated cardiomyopathy with myocarditis and a fatty liver. Boozing and using class A drugs in the way that George Michael did isn't the key to a healthy lifestyle but Dafydd and others have spent the last 60 years pissed and ripped to the tits on class A drugs. Someone was not looking after George Michael et al, although they were being paid a lot of money to do so.
But then I wouldn't have thought that the security around the mother of the heir to the throne would be as lax as claimed.
William and Harry were delivered by Sir George Pinker, one of Geoffrey Chamberlain's mates. See post 'Wimmin's Wellbeing – The Fortnum and Mason Connection'.
Cilla and LWT had a symbiotic relationship. 'Blind Date' did LWT a lot of good, but Cilla was somewhat washed up herself before she enjoyed late-career success with 'Blind Date'. Immediately before 'Blind Date', Cilla had been presenting a really lame show called 'Surprise, Surprise', also made by LWT, which seemed to be aimed at old dears, Cilla surprising them with a bunch of flowers and singing a sentimental song. 'Blind Date' was a different animal altogether and aimed at a very different audience. TV programmes, even rubbish ones, don't arise haphazardly, they are carefully planned and plenty of thought goes into who will be asked to present them. TV is highly political, even light entertainment.
Surprise Surprise originally ran from 6 May 1984 to 26 December 2001 with Cilla as the host. I initially raised concerns about Gwynne the Royal Lobotomist I think in March 1984. By May 1984, Mary Wynch was well on her way to the Master of the Rolls and the Gang were getting nasty and threatening. Thatch had begun doing battle with the NUM and the trafficker Peter Walker had been appointed as Secretary of State at Energy to use his knowledge of his associates in the Gang – and their customers – to flatten the NUM and its supporters in south Wales and Yorkshire. Nicholas Eden was dying from HIV and when the first episode of 'Surprise, Surprise' was transmitted, he was Walker the people trafficker's junior Minister. Harold Macmillan had made that tearjerker of his maiden speech to the Lords on 24 Feb 1984 as the Earl of Stockton, which included the words:
'It breaks my heart to see—and I cannot interfere—what is happening in our country today. This terrible strike, by the best men in the world, who beat the Kaiser's and Hitler's armies and never gave in. It is pointless and we cannot afford that kind of thing. Then there is the growing division of Conservative prosperity in the south and the ailing north and Midlands. We used to have battles and rows but they were quarrels. Now there is a new kind of wicked hatred that has been brought in by different types of people.'
Lord Stockton received a standing ovation and here wasn't a dry eye in the House. By the time that he was making that speech, the people traffickers whom had supplied services to members of his Gov't and their associates all those years ago were causing havoc in north Wales and were trying to force me into service (so to speak) via the dreadful old lobotomist whom had caused such havoc in Macmillan's Gov't.
Maurice Macmillan, Harold's son who had swindled my father when Harold was PM and who was involved with Dafydd's crooked business associates (see post 'Shurely Shome Mishtake), died on 10 March 1984 following a heart operation and no he wasn't particularly old…
Shortly after 'Surprise, Surprise' was launched, Dafydd appeared as the keynote speaker at a public meeting organised by the Bishop of Bangor, Cledan Mears, in the wake of the crime wave that was engulfing Gwynedd and Anglesey as a result of the heroin that was being flogged by Dafydd's Gang. See post 'Amber Rudd, The Miners' Strike and A Memory Jogged'. Cledan and his predecessor Gwilym Williams, were fully on board with the Gang. See previous posts. Cledan also wrote to 'The Guardian' in support of the miners.
The dear old Windbag was floundering away and Dr Death as ever had his hopes up in the face of the Windbag's inadequacies. The Windbag was at the time the subject of a makeover by a Modernising Spin Doctor, a man who had worked for er LWT:
Mandy never managed to persuade the nation that the Windbag was worth having as PM, but Mandy did later serve as a Councillor for Lambeth, then became an MP for Hartlepool, a constituency in the North East, on the manor of Dafydd's partner Gang up there led by Lord John Walton and Professor Israel Kolvin. Mandy then washed up in the same venue as Michael Grade.
As for love-in between Samuel Brittan, an FT journo and Michael Grade in the summer of 1985 which my mate's job at the Edinburgh Fringe as stake as a result (see previous posts), the owners of the FT since 1957 had been The Financial Times Group, a division of Pearson plc. Previous posts have discussed the connections between senior figures at Pearson and the Gang. The Financial Times Group was sold in July 2015 to the Japanese company Nikkei for £844m. Until August 2015 the FT group had a 50% shareholding in 'the Economist', which was sold to the Agnelli family for £469 million.
The Editor of the FT when Samuel Brittan and Michael Grade exchanged letters over the refusal of my friend to do a fiddle for Samuel in his capacity as an FT journo was Sir Geoffrey Owen (born 16 April 1934). Owen is Senior Fellow at the Department of Management at the LSE, where he conducts teaching and research in the field of corporate strategy, corporate governance and international competition.
Geoffrey Owen is the son of L.G. Owen and the tennis player Violet Owen. Owen was educated at the Dragon School, Rugby and Balliol. He served in the RAF for two years as part of the National Service. Owen joined the Financial Times as a feature writer in 1958. He held several posts on that paper, including those of industrial correspondent, industrial editor and US correspondent based in New York. Between 1968 and 1973, Owen left journalism, serving first as an Executive in the Industrial Reorganisation Corporation and then as Personnel Director in the overseas division of British Leyland Motor Corporation.
The Industrial Reorganisation Corporation was an entity established by Harold Wilson's Gov't in 1966, with the objective of encouraging mergers to make British industries more competitive. It facilitated the merger of GEC and AEI in 1966 and of the merger of that enlarged entity with English Electric in 1968. It also facilitated the merger of British Motor Corporation with Leyland Motors in 1968 and the merger of RHP, a ball bearing manufacturer, with Ransome & Marles in 1969. The Industrial Reorganisation Corporation was wound up by Grocer Heath's Gov't in 1970. The Chairman of the Industrial Reorganisation Corporation throughout most of its existence was Sir Frank Kearton.
Christopher Frank Kearton, Baron Kearton (17 February 1911-2 July 1992), usually known as Frank Kearton was born in Congleton, Cheshire. His dad was a bricklayer and the family moved to Tunstall in the Potteries not long after his birth. Kearton completed his secondary education at Hanley High School before going up to St John's College, Oxford in 1929 to read Chemistry. Edward du Cann and the corrupt Civil Service mandarin Sir Idwal Pugh who was on board with the Gang and then pursued a career in the City after he retired were alumni of St John's College, Oxford. du Cann was friendly with Kingsley Amis when they were at St John's; Amis's closest friend at St John's was Philip Larkin. See previous posts eg. 'The Milk Street and Other Mafias' and 'The Naked Civil Servants' for further details re Idwal Pugh and du Cann and previous posts for info on Kingsley and Martin Amis, Larkin and their networks and connections to the Gang.
In 1936, three years after leaving Oxford, Frank Kearton married Kathleen Agnes (née Kay) whom he had met when at school. Kathleen had completed a French degree at Bedford College, London and was a teacher at Morecambe Grammar School. Bedford College later became part of Royal Holloway College. When it was still Bedford College, Bertrand Russell's son Conrad, 5th Earl Russell, taught there, 1960-79. Conrad Russell was also a Labour and then Liberal/Lib Dem politician and held Chairs at Yale University, 1979-84, UCL, 1984-90 and King's College, London, 1990-2003. Conrad was friends with Sir Hugh Fraser's daughter Lady Antonia… See previous posts for further info on Conrad Russell and his family and friends.
The Keartons had two sons and two daughters.
Lord Kearton died from cancer on 2 July 1992 at Stoke Mandeville Hospital. Need I say more?
May I ask a very obvious question? Who ran that place? WHO were the Directors that allowed an old idiot who was also a compulsive sex offender free reign in that hospital? It is no surprise that Savile was given free rein at Broadmoor and dropped into Ashworth to get his plonker out whenever he felt like it, because Dafydd's mates ran those institutions, but who was the Gang's big mate at Stoke Mandeville, who Didn't Know and was still perpetrating that myth after Savile died?
You'd never have guessed would you Lord Norman Fowler?
Lord Fowler was Secretary of State at the DHSS, 14 Sept 1981 -13 June 1987, throughout the aftermath of Mary Wynch, the persecuting of Alison Taylor, my battles with Gwynne, Dafydd and the Gang and Fowler was in post when Ollie Brooke was imprisoned and lies were told about this outstanding academic of excellent character who was just a bit sad and looked at ooh three or four naughty snaps and of course his patients had never been at risk…
Fowler was educated at King Edward VI Grammar School in Chelmsford, Essex after which he did National Service in the Essex Regiment. Whilst studying at Trinity Hall, Cambridge, (BA Economics & Law 1961), Fowler was Chairman of the Cambridge University Conservative Association in Michaelmas 1960, in which term he entertained both the PM Harold Macmillan and Home Secretary (and de facto Deputy PM, although he did not hold the title until 1962) Rab Butler.
Norman was toadying to Gwynne and Dafydd's clients/umbrellas when still a whippersnapper then, indeed just when the party ring was swinging at Cliveden. The stupid old fool was still concealing crime emanating from the Royal Lobotomist when he was running the DHSS… I note that Fowler was appointed Health Secretary just before I arrived at UCNW. Were you expecting me Norman? After all Brown went to university a year before me and the Gang had clocked us in Bridgwater…
Norman was the MP for Sutton Coldfield in Birmingham, Feb 1974-2001. Brown was under attack from Dafydd's partner Gang when he was at Aston University; it got particularly bad from Jan 1983 onward, when the death threats began. One person who turned out to be a real snake was one of Brown's fellow students on the Psychology degree at Aston, a mature student who had previously worked as a librarian and who lived in Sutton Coldfield. Diane Underwood was one of these socially adept mature students who socialised with the senior staff and befriended younger students and then inflicted quite serious damage on them. Diane graduated in 1983, like Brown. Some years later, Diane turned up at Bangor working for Fungus and Dafydd as a clinical psychologist. See previous posts…
Diane Underwood seems to have disappeared off the face of the earth since I began this blog, but dear old Lord Fowler is still cluttering up the Lords. Perhaps the police could ask him a few questions.
The Lord Fowler
Fowler worked as a journo on 'The Times' after Oxford. He was elected for Nottingham South in 1970, the location of medical research fraud in Nottingham Medical School/CRC Labs (see post 'Oh Lordy! It's CR UK') and er organised abuse encouraged by Richard Crossman's friends and Dafydd and Gwynne's colleagues in the Dept of Social Sciences (see post 'Vested Interests Or Common Pool?'). Fowler became the MP for Sutton Coldfield after the seat of Nottingham South was abolished.
Before Fowler was given the DHSS to play with, Thatch made him Secretary of State for Transport. In that role, Fowler drove through Lord Nugent's 1981 bill to make seat belts compulsory, a law that came into force in 1983. Remember this patronising drivel?:
Well I'd never have believed that I'd be targeted by a gang of sex offenders known to Savile, but gosh I was and it seems to have been because of my grandfather declaring war on a crook in Macmillan's Gov't…
Frank Kearton was made an honorary DSc by the University of Bath in 1966 when Lord Hinton was appointed the University's first Chancellor. Kearton himself was appointed Chancellor of Bath University in 1980 and, according to Sir Norman Wooding, was a "notably active member of the University." Kearton was still in office as Chancellor upon his death in 1992.
Kearton held many officers and picked up many awards, including:
President, Society of Chemical Industry (1972–1974)
Chairman, Royal Society for the Prevention of Accidents (1973–1980)
Chairman, British Association for the Advancement of Science (1978–1979)
Chairman, Association of Special Libraries (1980–1982)
Officer of the Order of the British Empire (1946)
Fellow, Royal Society (1961)
Honorary Fellow, St John's College, Oxford (1965)
Companion of The Textile Institute (1965) 
Knighted (1966)
Honorary Doctor of Science (DSc), University of Bath (1966)
Honorary Fellow, UMIST (1966)
Honorary Doctor of Laws (LLD), University of Leeds (1966)
Honorary Fellow, Institution of Chemical Engineers (1968)
Created Baron Kearton, of Whitchurch in the County of Buckingham (5 February 1970)
Honorary Doctor of Science (DSc), Aston University (1970)
Honorary Doctor of Science (DSc), University of Reading (1970)
Honorary Doctor of Science (DSc), Keele University (1970)
Fellow (FRSA), Royal Society of Arts (1970)
Fellow, Society of Dyers and Colourists (1974)
Honorary Doctor of Science (DSc), University of Ulster (1975)
Fellow, Imperial College, London (1976)
Grand Officiale, Order of Merit, Italy (1977)
Doctor of Civil Law (DCL), University of Oxford (1978)
Doctor of the University (DUniv), Heriot-Watt University (1979) 
Companion of the British Institute of Management (1980)
Honorary Doctor of Laws (LLD), University of Strathclyde (1981)
Honorary Doctor of Laws (LLD), University of Bristol (1988)
Sir Norman Wooding was a chemist and industrialist and Kearton's friend. Wooding was Deputy Chairman of Courtaulds, the textiles group. Courtaulds owned the British Cellophane factory in Bridgwater which for years was Bridgwater's biggest employer. While Tom King was still the MP for Bridgwater, Cellophane went into a decline (it later closed) and Bridgwater suffered badly as a result. There was much bad feeling because Cellophane lost business to another company which only provided a more cost-efficient deal than Cellophane because it was so heavily subsidised by a Far East Gov't. See previous posts. Tom King won't have given a stuff, he openly admitted that he detested Bridgwater and didn't even live in Somerset, yet alone the Bridgwater area.
Wooding 'was a leading figure in the development of British commercial, educational and religious links with Russia and Eastern Europe. His first experience of Russia was as Courtaulds' representative in joint venture projects in the mid-1960s. Over three decades he developed a shrewd understanding of the difficulties of life for the Russians, and a special skill in negotiating with them; having come to know many of the key players from Mikhail Gorbachev down, he was in a position to offer clear-sighted analysis to others seeking to build links with Russia in a variety of fields.
Wooding was Chairman of the Russo-British (formerly British-Soviet) Chamber of Commerce from 1988 to 2003, and of the East European Trade Council from 1990 to 1996. In the academic sphere he was chairman of the governing body of London University's School of Slavonic and East European Studies, and the author of a 1989 review of Soviet and East European studies – known as the Wooding Report – which helped to change the way British universities addressed themselves to the post-Communist world.
He was a member of the governing body of the British Association for Central and Eastern Europe and chairman of the BEARR Trust, which encourages the development of the voluntary sector and local democracy in Russia. He was also a trustee of the St Andrew's Trust, an ecumenical charity which provides funding for Russians to come to Britain for theological study and dialogue. He proved skilful in weeding out unsuitable scholarship candidates at interview, having pointed out that his fellow trustees knew "all about God but nothing about Russia, whereas his own position was exactly the opposite".
In all these endeavours Wooding was a charismatic and exuberant communicator, a sympathetic listener and a kindly but firm adviser. Formidably hard working, he respected honest achievement wherever he found it, and at the core of his efforts was a belief that the West had as much to learn from the Russians as they from us.
Norman Samuel Wooding was born on April 20 1927 at the village of Cubbington in Warwickshire. Though poor, his parents believed strongly in the value of education, and his mother's strict Methodist faith was a powerful influence on Norman all his life.
The Gang had deep roots in the Methodist Church and numbered a few celebrity Methodists as supporters/associates, including Westminster molester George Thomas, Mary Wilson and of course dear old Thatch. See eg. 'There's Methodism In This Madness'.
At Laurence Sherriff School at Rugby he became fascinated with chemistry; and in 1944 he joined Courtaulds in Coventry as an assistant in the company's research laboratory, which focused on the development of man-made fibres – a field pioneered by Courtaulds as the first commercial manufacturer of rayon. He was given one day a week off to study for a BSc in chemistry from London University, followed by two years' leave of absence to pursue further studies.
Wooding's Coventry/Warwickshire early years will have meant that he will have known the movers and shakers from that region, or their associates, including Richard Crossman, Lord Jack Butterworth, Professor Robert Bluglass, Donald Trelford, Dr Colin Berry and others who were so helpful to the Gang.
Having embarked on a master's degree at Leeds University, he transferred to Manchester, where he was awarded a doctorate, having shown an unusual aptitude for research work. His admired thesis concerned the little-explored subject of anionic polymerisation.
Manchester University was a stronghold of those who propped up/concealed the Gang…
Wooding returned to Courtaulds in 1950, and after a spell as technical manager of a factory in North Wales he became head of the Coventry laboratory in 1964.
Straight to the heart of the Gang. The Courtaulds factory is in north east Wales, on the territory of the more influential Gang's supporters in terms of industrialists and politicians.
He also became a director of the viscose division, which took him to Russia for the first time. Two years later, he was seconded to the division responsible for Courtaulds' interests in the Lancashire cotton-spinning industry,
The land of Harold Wilson, Babs Castle and subsequently Jack Straw, all people to whom the Gang owe a great deal.
which was then going through a process of rapid consolidation and change, in part driven by the acquisitive ambitions of the future Lord Kearton, Courtaulds' chairman. Kearton was a famously abrasive corporate dictator, but Wooding was one of a cadre of protégés who admired his strengths and saw his human side.
Wooding joined the board of Courtaulds in 1973 and became deputy chairman in 1976. In the last phase of his career he travelled tirelessly to oversee the group's interests in North America and Africa as well as the Soviet empire, and was also much concerned with staff welfare during the period of painful rationalisation which followed the end of Kearton's reign.
Wooding didn't pay as much attention to the groups interests in Bridgwater, it was during the late 1970s and 80s that it all started to fall apart at Cellophane. Perhaps Lord King could let us know what the details of the political deal/blackmail were that led to the workers in Bridgwater being sacrificed.
After retiring from Courtaulds in 1987, Wooding was chairman of Agricultural Genetics Co, the British Textile Technology Group, and of EIS, an engineering business specialising in fluids technology. He was deputy chairman of Royal London Mutual Insurance, a non-executive director of British Nuclear Fuels,
The Hinkley Point nuclear power station was in Tom King's constituency and was another big employer in Somerset, although a controversial one. Then there is Dafydd's personal history with the nuclear industry from his time working at Windscale before he went to Liverpool University and the wrongdoing at Windscale that he discovered which was concealed by Macmillan's Gov't, providing excellent blackmailing opportunities for Dafydd. See post 'Those Who Are Ready To Serve…'
and a senior associate member of St Antony's College, Oxford. He was appointed CBE in 1986 and was knighted in 1992.
1986: My housemate Anne Vernon was killed by the Gang, Ollie Brooke was charged, convicted and imprisoned and I was unlawfully imprisoned (twice) by the Gang…
1992: The year following the destruction of the careers of myself and at least two other witnesses.
An enthusiast in all his pursuits, Norman Wooding specially loved mountain walking. He celebrated his retirement by trekking with his wife in the Himalayas; for their golden wedding anniversary, they explored the Amazon.
Wooding probably knew that mountain contingent of the Gang then eg. Roger Alton, Jim Perrin, Ioan Bowen Rees, Huw Thomas, Sir Charles Evans etc.
Norman Wooding, who died on June 27, married, in 1949, Dorothy Smith; they had a son and two daughters.
Sir Geoffrey Owen was Deputy Editor of the Financial Times, 1973 -80 and Editor, 1981-90. Owen was knighted in 1989, the year that Dafydd's mate Professor Robert Bluglass concealed the extensive criminality of Dafydd and many members of the Gang. See post 'Enter Professor Robert Bluglass CBE'. Bluglass was commissioned to carry out the cover-up by the Welsh Office, who is turn gave the task of co-ordinating it all to Professor Robert Owen, the Prof of Orthopaedic Surgery at Liverpool University. Owen grew up in Pwhelli a farmer's son, trained at Guy's as a consequence of a member of the Gang known to his family having links to Guy's and made his career on Merseyside, although he also worked in other hospitals, such as Gobowen in Shropshire. See post eg. 'In Memoriam – Professor Robert Owen'. The Welsh Office were assisted in the planning of the cover-up by big wigs from the Royal Colleges and BMA. I only found out many years later that Dr D.G.E. Wood, the people trafficker from the Student Health Centre at UCNW, had played a key role in the cover-up, phoning Robert Owen at Owen's home in Colwyn Bay, sending documentation to Owen at his home address etc. Wood was not named in my complaint and was not involved in any of the incidents about which I had formally complained. Neither was he my GP or my Top Doc in any capacity at the time and he hadn't been for some while. When Wood breached Top Docs' code of conduct in every way possible during that time, he was still employed as the GP in the Student Heath Centre at UCNW.
This was the Chancellor of UCNW at the time:
Slander? Libel? Fabrication of documentation? Inappropriate contact with witnesses? Unofficial contact with the Ombudsman at his home out of working hours? D.G.E. Wood is er um thingy… really quite appalling… Has anyone seen Sir Alan Fitztightly or Backdoor Billy?
Sir Geoffrey Owen was a non-executive Director of Laird Group plc 2001-06. Owen is Chairman of the Wincott Foundation.
Sir Geoffrey is married to literary editor Miriam Gross. Miriam Gross (Lady Owen) was the Deputy Literary Editor of 'The Observer', 1969-81, the Women's Editor of The Observer, 1981-84, the Arts Editor of 'The Daily Telegraph', 1986-91 and the Literary Editor of 'The Sunday Telegraph', 1991-2005. Miriam served as Senior Editor (and co-founder) of Standpoint magazine, 2008-10 and now serves on their advisory board.
See previous posts for the host of arts correspondents on 'The Observer' and other broadsheets who are of the Gang's wider arty and literary network eg. Penny Gilliatt, Penny Mortimer, Helen Osborne, Nicholas de Jongh etc.
From 1986 to 1988 Miriam edited Channel Four's Book Choice.
Miriam is also the Editor of two collections of essays, The World of George Orwell(1971) and The World of Raymond Chandler (1977).
animal farm here pics
While at The Observer, Miriam conducted a series of interviews, with, among others, the poet Philip Larkin, playwright Harold Pinter, thriller writer John le Carré, painter Francis Bacon, Nobel Prize–winning Russian poet Joseph Brodsky, novelist Anthony Powell, philosopher and historian Sir Isaiah Berlin, philosopher A. J. Ayer, and Svetlana Stalin (Stalin's daughter). (Some of these interviews have been republished in books, including Required Writing by Philip Larkin, and Pinter in the Theatre.)
Philip Larkin, Swearing Harold – the second husband of Lady Antonia, Sir Hugh Fraser's wife – Francis Bacon and Isaiah Berlin have all starred in previous posts on this blog.
More recently, Miriam has been a contributor to The Spectator, as the magazine's diarist and has written an occasional column for the FT, the one-time Editor of which is her husband. Miriam has also served as a judge on the Booker prize and on the George Orwell memorial prize. Miriam's July 2010 policy essay on education in London schools, "So Why Can't They Read?", commissioned by London Mayor Boris Johnson, generated some media discussion. Some of us plebs can read Miriam, we can read very well but we weren't offered the opportunities that came the way of you and Daisy Waugh. In fact your husband's former employee Samuel Brittan tried to have my mate sacked and she could read very well too, despite attending St Scum Street Comprehensive in Bridgwater with me. I've got a PhD and that took a bit of reading but tch tch your crowd don't seem too keen for me to have any chances. They even hounded Merfyn the VC of Bangor University out of public life because he gave me a job.
Miriam is the author of a memoir, An Almost English Life. Miriam was born in Jerusalem in Mandatory Palestine. Her Jewish parents fled Nazi Germany, but two of her grandparents as well as many other relatives in Germany who didn't escape were murdered in the Holocaust. This seems to have become the required backstory for people who have been involved in stuffing other people over eg. Little Nell, Sir Adolf Asscher, Uncle Harry's brother-in-law etc. The Holocaust was terrible but it's called 20th Central European History, a great many people suffered but not Miriam, Little Nell or Asscher. They have used the murders of their extended families as a bit of PR which sort of detracts from the horror of the Holocaust really.
Miriam grew up in Jerusalem, Switzerland and England. She was educated at Dartington Hall School and at St Anne's College  Oxford. Both of these institutions have featured in previous posts. Dartington Hall was in Devon, educated Bertrand Russell's children and, like Benenden, was an expensive liberal school which latterly has been at the centre of allegations that pupils were targeted by elite organised abuse rings. See previous posts. Dartington Hall was founded by the parents of Michael Straight, one of the Cambridge spies who was a KGB double-agent of Anthony Blunt/Donald Maclean/Goronwy Rees/Eric Hobsbawm vintage. I have found out a great deal more about this group recently and the cover-up over the Cambridge spy ring that took place over decades, including on the part of Eden and Macmillan, because of the damage that was feared would be inflicted if the truth had become public. I hope to provide further details in a future post.
A farmer in the village in which I spent my teenaged years, Robin Pardoe, sent his children to Dartington Hall. Robin was the brother of John Pardoe, the Liberal MP who was the last Liberal MP to support Mr Thrope as Mr Thrope sank deeper and deeper. See previous posts.
Miriam was married to the literary and theatrical critic John Gross , 1965–88. The couple had two children, Tom Gross and Susanna Gross.
Miriam married Sir Geoffrey Owen in 1993.
Miriam's first husband John Gross (12 March 1935-10 January 2011) was a 'leading intellectual, writer, anthologist and critic'. Gross was the Editor of 'The Times Literary Supplement', 1974-81, senior book editor and book critic on the staff of 'The New York Times', 1983-89 and theatre critic for 'The Sunday Telegraph' 1989-2005. John Gross also worked as Assistant Editor on 'Encounter' and as literary editor of 'The New Statesman' and 'The Spectator'.
Gross was born and raised in the East End, the son of Abraham Gross, a Jewish immigrant from the Polish-Jewish town of Gorokhov (from where Gross's family escaped before the entire Jewish population was killed in the Holocaust)…
…and Muriel Gross, also of East European Jewish origin, whose parents came from Vitebsk, John Gross had one brother, Tony Gross, who founded Cutler and Gross, an international fashion eyewear business popular in the fashion and film industries. Among his cousins was the composer Lionel Bart, who wrote the music for the 1968 film 'Oliver!'.
John Gross was educated at the Perse School in Cambridge and at the City of London School. He studied at Wadham College, Oxford, after which he undertook postgraduate work at Princeton. Gross then returned to England and taught at Queen Mary, University of London and at King's College, Cambridge, of which he was a fellow from 1962-65. In later life Gross also taught courses at Columbia and Princeton. Swearing Harold Pinter, who grew up in the same East End neighbourhood as Gross, wrote of Gross's childhood memoir, A Double Thread, "It is a most rich, immensely readable and very moving book. I recognised so much."
The Lord Shore of Stepney

John Gross wrote regularly on literary and cultural topics for The New York Review of Books, The Times Literary Supplement, The Wall Street Journal, The New Criterion, Commentary,  The Spectator, Standpoint, The Observer, The New Statesman and The New York Times.
Previous posts have discussed two members of the security services who caused Brown and I much needless bother in the mid-1980s, Naomi Grunfeld and Leslie Gore (at least those were the names that they were using); we met them via the small ads in 'New Statesman'. Leslie Gore was a psychotherapist who had been working as an alcohol counsellor at the North Wales Hospital Denbigh and had also taught counsellors/therapists in the Sunderland area. It was the perfect job for a member of the security services wanting to find out what was going on at Denbigh and with Gwynne and Dafydd's partner Gang in the North East, but the criminality was not stopped, although Gore had a ringside seat. He did manage to write Brown and me some very offensive letters though. We were the problem, not Gwynne and Dafydd.
John Gross was a Trustee of London's National Portrait Gallery, 1977-84. Dafydd and Gwynne's big mate Lloyd Tyrell-Kenyon aka 5th Baron Kenyon and about as grand as direct members of the Gang came, served as a Trustee of the National Portrait Gallery, 1953-88. Gross served two terms on the English Heritage Advisory Committee on blue plaques and was on the Arts and Media Committee advising the British Gov't on the award of public honours. Gross served as Chairman of the judges of the (Man) Booker Prize and was a member of the Literary Society. Gross was a non-executive independent Director of Times Newspaper holdings, the publishers of 'The Times' and 'The Sunday Times', 1982-2011.
Gross lived in London, with spells of time living in New York in the 1960s and 1980s. He was a member of the Beefsteak Club.
Plum was sometimes described as a muse of Alexander McQueen; she modelled for some of his earliest catwalk shows, as well as for photoshoots of his designs. 
Plum and Toby Rowland had their first child, Ursula, in October 2006 and their second child, Tess, in June 2010.
Plum's twin sister Lucy moved to New York in 1996, became fashion director of 'Marie Claire' and later a designer of children's clothes. Lucy Sykes married Euan Rellie, a New York-based investment banker, in 2002.
In the April 2012 issue of 'Vogue', Plum writes of her three-year struggle with anxiety disorder and agoraphobia after the birth of her children, a condition which rendered her unable to work or to maintain her social life or passion for horse riding. Plum admitted "I had visited doctors and consultants and had tests, procedures and scans, but no one could tell me what was wrong… I felt terrified, mentally and physically I was jelly. I was afraid to do anything. "Take some Xanax", said one doctor, 'it's anxiety". Plum attended an anxiety recovery programme developed by anxiety expert, Charles Linden, which she cites as the solution that returned her to working for American Vogue and a full and active social life. In the article, Plum says 'I started The Linden Method… and felt better almost immediately… I took the girls to the park and pushed them on the swings, something I hadn't been able to do for two years… now more than a year later, the anxiety has not returned."
Plum missed out on a diagnosis of manic-depressive insanity or cannabis psychosis or paranoid schizophrenia or borderline personality disorder or attractive and seductive. You're not consulting to the right Experts Plum, farting around with The Linden Method will get you nowhere as any fule kno.
To return to Sir Charles Tennant's extended clan, bear with me, they are worth discussing. Sir Charles's granddaughter Kathleen became the Duchess of Rutland through her marriage to John Manners, 9th Duke of Rutland. His son was Charles John Robert Manners, 10th Duke of Rutland (28 May 1919-4 January 1999), styled as the Marquess of Granby until 1940. The 10th Duke of Rutland was educated at Eton and Trinity College, Cambridge. He served in the Army during World War II, in the Grenadier Guards. Charles Manners inherited the title in 1940 and lived at the family estate until his death in 1999. A lifelong Conservative, the Duke served on Leicestershire County Council, 1945-85. The Duke was Chairman of Leicestershire County Council, 1974-77. 
After Frank Beck was jailed for those historical sexual assaults and rapes of kids in care in Leicestershire during the 1970s and 80s, Andrew Kirkwood QC chaired the inevitable Inquiry. Kirkwood met with Greville Janner and agreed that Greville's name would not be mentioned in the forthcoming Kirkwood Report. See previous posts. Neither did the Kirkwood Report explain that the Top Docs facilitated the ring in Leicestershire, they'd been doing so for years and were given a considerable helping hand in that by Lord Robert Kilpatrick, the Dean of Leicester Medical School, who in 1989 was headhunted by the GMC to become their Chairman because things really were in danger of unravelling on the Dafydd and co front. Robert Kilpatrick must have been one of the most well-connected Top Docs on the planet, he knew everyone via medicine and elite golf as well… See post 'Remember Girls – Never Get Into A Car With A Stranger!'.
However, Andrew Kirkwood's Report did not mince its words about Leicester City Council and Leicestershire County Council; their negligence was inexcusable, as was that of the Leicestershire Police. Kirkwood kept a discreet silence over the matter of Leicester University being culpable as well as the legal professionals in Leicestershire. The Leicestershire ring was a bit like their pals the north Wales ring in that virtually every part of the region's infrastructure colluded or kept quiet. The 10th Duke of Rutland was part of Leicestershire County Council when that ring could not have been avoided and when it had linked up to the Gang in north Wales. Frank Beck served as a Councillor in Leicestershire when the Duke was still a Councillor. See previous posts.
The Duke of Rutland was made a CBE in the 1962 New Year Honours "for political and public services in the East Midlands". In Jan 1962, Macmillan knew that the Profumo Affair was in imminent danger of becoming public. Dafydd, Gwynne… Who even back then were notorious and being sheltered by the Highest In The Land including Macmillan's Cabinet Ministers and Macmillan himself.
The 10th Duke of Rutland married Anne Bairstow Cumming-Bell on 27 April 1946. They had one child together, Lady Charlotte Louise Manners (born 7 January 1947). Following a divorce in 1956, the 10th Duke Charles Rutland was married in 1958 to Frances Helen Sweeny, daughter of the American amateur golfer Charles Sweeny and his first wife, the former Margaret Whigham. They had four children:
Lady Theresa's fellow 1980s rocker the Marquess of Worcester is Henry John FitzRoy Somerset, 12th Duke of Beaufort (born 22 May 1952) aka Bunter Beaufort, previously as Bunter Worcester, a landowner, with estates in Gloucestershire and Wiltshire, based on Badminton House.
Bunter Beaufort is the son of The 11th Duke of Beaufort and his wife Lady Caroline Jane Thynne (1928–1995), a daughter of The 6th Marquess of Bath. The 6th Marquess, Henry Thynne, when young was a member of the Bright Young Things, as discussed in previous posts. Henry Thynne as Viscount Weymouth was the  Tory MP for Frome, 1931-35, served as a member of the Council of the Duchy of Cornwall, 1933-36 and as a JP for Wiltshire in 1938. Henry Thynne knew fellow landowning Tory in Wiltshire, Lord Margadale aka John Morrison, Sir Peter Morrison's dad. Henry Thynne served in the Royal Wiltshire Yeomanry. Thynne succeeded his father as Marquess of Bath in 1946.
On 27 October 1927 Lord Weymouth married, firstly, Daphne Vivian, daughter of George Vivian, 4th Baron Vivian, and they were divorced in 1953. They had five children:
Lady Caroline Jane Thynne (1928–1995), married David Somerset, 11th Duke of Beaufort and had issue
Thomas Timothy Thynne (1929–1930), died in infancy
Alexander George Thynn, 7th Marquess of Bath (b. 6 May 1932), married Anna Gyarmathy and had issue
Lord Christopher John Thynne (1934–2017), married Antonia Palmer, daughter of Sir Anthony Palmer, 4th Baronet and had issue
Lord Valentine Charles Thynne (1937–1979), married, firstly, Veronica Jacks and had issue. He married secondly, Susanne Alder and married thirdly, Liese Dennis.
After becoming Lord Bath, Henry Thynne married, secondly, Virginia Penelope Parsons (1917-2003) on 15 July 1953, following her divorce earlier that year from David Tennant,  (David Pax Tennant), another Bright Young Thing. See previous posts. They had one daughter:
Lady Silvy Cerne Thynne (b. 22 December 1958), married Iain McQuiston and has issue.
Alexander Thynn, the 7th Marquess of Bath, is the notorious Loins of Longleat, he of the wifelets and corny soft porn wall art and son and heir who finds his old dad embarrassing. I'm sure that it was the Loins who had sex on top of the Cerne Abbas Giant when I was about 15, as reported by the 'Western Daily Press'. I have been told that the Gang, possibly D.G.E. Wood who is from a Bristol family of Top Doctors, may have enlisted the help of the Loins in the Gang's war against me. That might be why I am still alive in spite of their best efforts, the Loins has never proved to be very competent at anything so he's obviously not a very effective henchman either. Wood, the Loins will be far too busy choosing which coloured waistcoat and hat to wear and ordering his wifelets about to be of any help at all to the Gang.
In 1974 the Loins stood for election to the Commons for the Wessex Regionalist Party and in 1979 for the European Parliament. After becoming Lord Bath in 1992, the Loins sat in the Lords as a LibDem but he lost his seat in 1999, the other Lords not coming to his rescue and re-electing him as one of the chosen few.
Alexander's son and heir Ceawlin Henry Laszlo Thynn, Viscount Weymouth, is married to Emma McQuiston (born 1986), daughter of Suzanna McQuiston and Nigerian oil tycoon Ladi Jadesimi, a founder and the Executive Chairman of Lagos Deep Offshore Logistics company. The firm is famous for partnering with Samsung Heavy Industries of Korea in 2013 to win a multimillion-dollar contract for the construction of a Floating Production Storage Offloading (FPSO) vessel for Total Oil's deep water Egina oil field off Nigeria's coast. Emma McQuiston is a much younger half-sister of Iain McQuiston (born circa 1962), husband of Lord Weymouth's aunt, Lady Silvy Cerne Thynne. On 26 October 2014, the Viscountess Emma gave birth to the couple's first child, John Alexander Ladi Thynn. On 30 December 2016, the couple's second child, Henry Richard Isaac Thynn, was born by surrogacy at a private clinic in West Hollywood.
Bunter Beaufort was educated at Hawtreys, Eton and the Royal Agricultural College, Cirencester. Bunter's first wife was the environmentalist and former actress Tracy Louise Ward (a sister of Rachel Ward and a great-granddaughter of The 2nd Earl of Dudley). Bunter and Tracy were married on 13 June 1987 at Cornwell in Oxfordshire, but later separated and were divorced in 2018. They had three children:
(Henry) Robert FitzRoy Somerset, Marquess of Worcester, formerly known as the Earl of Glamorgan, born 20 January 1989
Lord Alexander Lorne Somerset (b. 19 November 1993)
Lady Isabella Elsa Somerset (b. 3 August 2003)
Bunter Beaufort has kept the day to day life of his children out of the society eye, most notably that of his eldest son and heir to the Dukedom.
On 30 April, 2018, Bunter Beaufort married Georgia Powell (born 18 February 1969), a granddaughter of the novelist Anthony Powell. Bunter is a singer and songwriter with the rock group 'The Listening Device'. The band was a support act at the Highclere Rocks concert in 2006 that also featured Bryan Ferry, Eric Clapton, and Roger Waters, amongst others.
Bryan Ferry has featured in previous posts, along with his tosser of a son Otis, previously the Master of the South Shropshire Hunt, who believes that he is a country squire descended from a long line of country squires, rather than from a dad of humble origins in Co Durham – on the turf of Dafydd's partner gang – who went to the same junior school as Brown's mum, was Arty and after studying fine art at Newcastle-upon-Tyne University 1964-68, moved to London to hang out with the Arty and Rock Crowd, getting together with the Digger's wife.
Ferry began a relationship with Mrs Digger in 1975, having first met when she appeared on the album cover for 'Siren' which was photographed in Wales during the summer of 1975. Jerry Digger and Ferry lived together, sharing homes in London and in the Bel Air district of Los Angeles. Jerry Digger left Ferry for Mick Jagger in late 1977.
On 26 June 1982, Ferry married Lucy Helmore, who subsequently became Otis's mum. Lucy was born in Shropshire. Her father worked for many years at Lloyd's of London. Lucy was photographed by Robert Mapplethorpe, and was a London socialite for years, attending parties and fashion shows. "She was making an impact on the fashion world too, beyond her modelling assignments. Designers such as Christian Lacroix, Manolo Blahnik and Philip Treacy have cited her as an influence on their work".]
The Ferrys divorced on 31 March 2003; Helmore was reportedly paid £10 million in the settlement. In October 2006, she married Robin Birley, the 48-year-old son of Lady Annabel Goldsmith and Mark Birley. Lady Annabel's husband Sir Jams Goldsmith was friends with Jim Slater, the dodgy businessman who was a business partner of the Gang's people trafficking accomplice Peter Walker; Jim Slater was also friends with Nigel Lawson, who was in Thatch's Cabinet with Peter Walker. Goldsmith's other friends included John Aspinall, a good friend of Lord Lucan. See previous posts for the central role that St George's Hospital played in the Lord Lucan business. Lady Annabel is the mother of Zac Goldsmith, the Tory MP for Richmond, who found himself on Call Me Dave's A list of candidates for the constituency which was host to the paedophile ring of which Louis Minister, Director of Social Services for Richmond was a central figure and also now houses Dr Alice Levinson and her psychotherapy practice. Alice was one of the junior psychiatrists employed at Springfield Hospital with Dafydd's people trafficking mates in 1991 who witnessed what was happening to me and other targets. See eg. 'Some Very Eminent Psychiatrists From London…' For more info on Sir Jams Goldsmith and his connections to the Gang's network see comments following the post 'Jehova, Jehova, Jehova'.
Lucy Birley died on 23 July 2018, aged 58, of a 'self-inflicted gunshot' while on holiday in the Republic of Ireland. See previous posts.
Eric Clapton has also starred in previous posts. Clapton was a heroin addict for many years and his former fiancee was Alice Ormsby-Gore, the daughter of David Ormsby-Gore, 5th Lord Harlech, the Lord Harlech who was Britain's Ambassador to the US when JFK was killed and who subsequently had a romance with Jackie Kennedy. Since Lord Harlech returned from the US, many members of his family, including him, have met untimely or violent deaths. Lord Harlech died in hospital in Shrewsbury on 26 Jan 1985   as the result of a car accident. Alice was one of the family members who met a sad and premature death. Alice was found dead from a heroin overdose in April 1995, in a bedsit in Bournemouth. Eric Clapton had long since gone and has been honest enough to admit that he treated Alice appallingly, introduced her to heroin, got off it himself with the help of her family and then left her in a mess. The Harlech family seat was at Oswestry, on the patch of the Shropshire branch of Dafydd's Gang. Furthermore when Alice and her siblings were adolescents, they were targeted by a rather unscrupulous man with Royal connections in the fashion/rock industry whom it is alleged was facilitating the sexual exploitation of young people. See previous posts. In 1974, aged 22, Alice found her elder brother, Julian Ormsby Gore (33), dead in his apartment from gunshot wounds, 'an apparent suicide'.
Alice's brother Francis Ormsby-Gore, the 6th Lord Harlech, had a life which showed all the hallmarks of someone under attack from the Gang. Francis wasn't one for showbiz, he farmed the family estate near Harlech, but nonetheless encountered many problems with the police and others. Francis was sectioned in middle age but there is no info about who by or why. Not long after receiving that Help, on 1st Feb 2016, Francis was found dead in his farmhouse near Harlech. Natural causes but no-one knew what natural causes. The fact that Francis's family have been dropping like flies for years now still hasn't aroused any suspicions. Except it would seem mine. See post eg. '95 Glorious Years!'.
Charles the 10th Duke of Rutland was the younger brother of Lady Ursula Isabel d'Abo (née Manners, formerly Marreco; 8 Nov 1916-2 Nov 2017) was an English socialite who served as a maid of honour to the Queen Mum at the Coronation of King George VI and the Queen Mum (known then as Queen Elizabeth) in 1937. During World War II Lady Ursula worked as an Angel with the Voluntary Aid Detachment before being appointed to a managerial position over 2,000 women employees at the British Manufacture and Research Company's munitions factory in Grantham. That'll have been when Snobby Roberts was still living in Grantham and her dad Alderman Roberts will have been doing his Methodist lay preaching bit and pompousing about telling the rest of Grantham what to do. In her later life Lady Ursula received attention for her brief relationship with Man Singh II and her long-term affair with J. Paul Getty.
Lady Ursula Isabel Manners was born in London on 8 November 1916 to John Manners, Marquess of Granby and Kathleen Tennant, the eldest of five children. Her father was the second son and eventual heir of Henry Manners, 8th Duke of Rutland and Violet Lindsay. After the death of Ursula's grandfather, her father became the 9th Duke of Rutland. Ursula's mother was the niece of H.H. Asquith and a granddaughter of Sir Charles Tennant, 1st Baronet. Lady Ursula was a paternal niece of the Viscountess Norwich and the Marchioness of Anglesey. Lord Anglesey's family – the Pagets – are another aristocratic family who's seat is in north Wales but who hold positions of power nationally and even internationally, who have propped up the Gang for many years now.
Lady Ursula first lived at a small farmhouse in Derbyshire and at a residence in London. She spent a lot of time at the family estates, Belvoir Castle and Haddon Hall, where she moved once her father inherited the dukedom in 1925. 
Lady Ursula was a childhood friend of Prince Edward of Wales and a playmate of Lilibet and Ma'am Darling. Lady Ursula trained in ballet, taking lessons from Tamara Karsavina, a former principal dancer with the Imperial Russian Ballet. She was educated by governesses and as a teenager Lady Ursula and her sister, Isabel, were sent to France with their governess. After living in Paris, Lady Ursula was sent to finishing school at the Villa Malatesta in Florence, where she studied Italian, art and architecture. In 1934 when she was 17, Lady Ursula and her sister had a coming out ball hosted in their honour at Belvoir. In 1936 Ursula was presented at court to George V and Mary of Teck.
Lady Ursula was a childhood friend of Rex Whistler and corresponded with him in early adulthood until he was killed in combat during WW II.
In 1937 Lady Ursula served as one of six maids of honour to the Queen Mum (then Queen Elizabeth) at King George VI's coronation. Lady Ursula, along with the other maids of honour, was dressed in a white gown designed by Norman Hartnell, the Royal dressmaker to the Queen. Later that year Ursula was photographed by Cecil Beaton. See previous posts for info on Hartnell, Cecil Beaton and their circle.
On 19 July 1938 Lady Ursula accompanied the King and the Queen on their first official visit to Paris. She was nicknamed "the cygnet" by Churchill. 
Lady Ursula's father died from septicaemia on 22 April 1940. Her brother Charles then became the 10th Duke of Rutland.
During World War II, Ursula Manners joined the Voluntary Aid Detachment, working alongside the Red Cross. Her first post was at the Ashton Hotel in Paddington where she cleaned railway carriages. In 1940 Lady Ursula was working as an Angel at Battersea General Hospital and had to evacuate patients after a bombing. She was later posted to  St George's Hospital at Hyde Park Corner where she was responsible for giving atropine injections to the wounded. While working at St George's Hospital Ursula resided at her mother's residence in Audley Square, Mayfair until it was heavily damaged in an air raid. Lady Ursula survived unscathed and was brought to the Dorchester by a policeman to stay with her aunt and uncle, Duff Cooper, 1st Viscount Norwich and Lady Diana Cooper. See previous posts eg. '95 Glorious Years' for info on Duff and Diana.
St George's was already a vehicle for getting rich, well-connected people out of trouble by the time that Ursula was helping out there and many of those who later facilitated and concealed the appalling criminality and malpractice in their capacity as influential people had begun their careers there. I have no clue as to how much Ursula herself knew about the criminality and the trafficking ring that was well-established at St George's by the 1960s, the point is that whenever a complaint was made or an investigation was on the horizon, Lady Ursula and people like her associated with St George's would be wheeled out for the purposes of How Very Dare You and utilised, along with their connections, to put people raising concerns out of action.
Faced with being transferred to a country hospital after more bombings in London, Ursula chose to resign and return home to the family's ancestral home, Belvoir Castle in Leicestershire. Peregrine Cust, 6th Baron Brownlow arranged for her to meet Denis Kendall, the MD of the British Manufacture and Research Company's munitions factory, who offered Ursula a job. She accepted a position at the factory in Grantham, where she oversaw 2,000 women employed to make bullets for the war effort. Which was when Alderman Roberts was running his grocery shop in Grantham, encouraging his daughter, Snobby.
On 25 July 1943, Ursula Manners married barrister Anthony Marreco Marreco left to serve in the British Armed Forces in Asia and lost communication with Ursula until 1946. During this time she entered a brief relationship with the Maharaja of Jaipur, Man Singh II, whom she met through her friend Jawaharlal Nehru. Lady Ursula and Marreco divorced in 1948. Ursula was courted by financier Erland d'Abo and by John Scott, Earl of Dalkeith. During this time she was in a serious car accident with d'Abo and underwent facial reconstructive surgery under Arthur Rainsford Mowlem. Mowlem was one of only a very few plastic surgeons in practice at the time and his respraying of Ursula will have been another link between her and Top Docs enabling Ursula to join in the chorus of Ah the doctors they were wonderful in the events of anything that looked as though it pointed to Docs being involved with serious crime.
On 22 November 1951 Ursula married Erland d'Abo. They moved into West Wratting Park in Cambridgeshire, a Georgian manor home and also purchased a mansion in Kensington Square. Ursula and Erland had three children: John Henry Erland (b. on 7 Oct 1953); Louisa Jane (b. 8 Jan 1955); Richard Winston Mark (b. 3 July 1956). Ursula's husband Erland died from a heart attack in 1970. By that time, Lady Ursula had been in a long-time affair with oil tycoon J. Paul Getty, with whom she lived for five years. She was aware that Getty had affairs with other European aristocratic women at this time. When Getty died in 1976, he left Ursula an inheritance, reportedly £85,000 and $165,250 in stock. Lady Ursula d'Abo died at her home, West Wratting Park, on 2 Nov 2017, six days before her 101st birthday.
The 10th Duke of Rutland's son David Charles Robert Manners, 11th Duke of Rutland, was born 8 May 1959.
The Duke is a high-profile supporter of UKIP and has hosted fundraising events at Belvoir Castle. In 1999, he stood for UKIP when the Lords had to elect 92 hereditary peers. David Manners stood in a Lords by-election in 2005 and again in 2015. In July 2018 the Duke came under scrutiny for advertising positions for actors to perform unpaid at Belvoir Castle. Equity criticised the advertisement, saying it was "unacceptable" to ask actors to work unpaid; the advertisement was later removed.
Rutland married Emma Watkins, the daughter of a Welsh farmer from Knighton, Powys, on 6 June 1992 at Belvoir Castle. The couple have five children:
(Just click on the above links for details of the occupations of this lot eg. 'personal shoppers' for Selfridges, 'models', 'columnists' for the Torygraph etc.)
The Duchess runs the commercial activities of Belvoir Castle, including shooting parties, weddings and a range of furniture. In 2012, it was reported that the Duke and Duchess had separated, although both were continuing to live at separate wings of the castle with their new partners.
The 11th Duke was styled as the Marquess of Granby, 8 May 1959-4 January 1999.
Another of Sir Charles Tennant's daughters – by his first wife – was Octavia Laura (Laura) Mary Tennant (1862–1886). Octavia married Alfred Lyttelton (7 Feb 1857-5 July 1913), an enthusiastic sportsman who served as Secretary of State for the Colonies, 1903-05.
Alfred Lyttelton was the twelfth and youngest child of George Lyttelton, 4th Baron Lyttelton, by his first wife Mary, daughter of Sir Stephen Glynne, 8th Baronet. Charles Lyttelton, 8th Viscount Cobham, Sir Neville Lyttelton and the Right Rev Arthur Lyttelton were Alfred's elder brothers and William Gladstone was an uncle by marriage. Humphrey Lyttelton the jazz trumpeter and Radio 4 favourite was Alfred Lyttelton's great-nephew. Alfred was educated at Eton – where he was President of Pop – and Trinity College, Cambridge. Bertrand Russell was a student and subsequently a lecturer at Trinity; many of Russell's network were also alumni or staff of Trinity College. See previous posts.
Sir Charles Tennant's son ie. Harold 'Jack' Tennant's brother – was Edward Priaulx Tennant, 1st Baron Glenconner (31 May 1859-21 November 1920), known as Sir Edward Tennant, 2nd Baronet, 1906-11, was a Scottish Liberal politician. In 1911 Edward was raised to the peerage as Baron Glenconner. 
Edward was born on 31 May 1859, the eldest surviving son and heir of Sir Charles Tennant, 1st Baronet (d.1906). His sister Margot Tennant was the wife of PM H. H. Asquith. Edward's niece was Elizabeth Bibesco and his nephew Anthony Asquith. Edward was educated at Eton and Trinity College, Cambridge. Tennant served as the Liberal MP for Salisbury, 1906-10. Sir Peter Morrison's father John Morrison was the Tory MP for Salisbury, 1942-65. John Morrison  was also the Chairman of the 1922 Committee, 1955-64, throughout the concealing of the scandals at which Gwynne and Dafydd were at the centre by Eden's and then Macmillan's Gov'ts.
On 1 January 1965 John Morrison was raised to the peerage as Baron Margadale, of Islay in the County of Argyll, in recognition of his "political and public services". Morrison was also Lord Lieutenant of Wiltshire, 1969-81. In January 1983, Morrison was appointed a Deputy Lieutenant for Wiltshire, together with Mary Salisbury.
Morrison was the last commoner to be raised to the hereditary peerage until Thatch's brief revival of the practice in 1983 and the last ever under a Labour government. It was Harold Wilson wot did it; I wonder why…
Lord Glenconner was Lord High Commissioner to the General Assembly of the Church of Scotland, 1911-14 and served as Lord Lieutenant of Peeblesshire, 1908-20. Between 1892-5, Edward Glenconner served as Private Secretary at the Scottish Office to Sir George Otto Trevelyan, Secretary of State for Scotland, 1892-95.
Other roles held by Edward Glenconner included:
Chairman of the Union Bank of Scotland.
Director of several companies inc Mysore Gold Company.
President of the Scottish Modern Arts Association.
President of the Edinburgh Sir Walter Scott Club.
Head of the chemical works of Glasgow (at St Rollox), Tharsis Sulphur and Copper Company, succeeding his father. The family fortunes were laid by his father when he turned to weaving and bleaching and became connected with the chemical works at St Rollox, Glasgow.
President of the National Association for the Prevention of Tuberculosis.
In 1914 Edward Glenconner presented to the Corporation of Glasgow 13 acres of land in the St Rollox district as a recreation ground for that part of the city. In 1918 Glenconner presented Dryburgh Abbey to the nation to save it from private ruin.
In 1895 Edward Tennant married Pamela Wyndham, a writer and a sister of George Wyndham, by whom Edward had several children, including Christopher Grey Tennant, 2nd Baron Glenconner (1899–1983), Edward's second and eldest surviving son and heir. Christopher's son was Colin Tennant, 3rd Baron Glenconner
Christopher's daughter was the novelist and journo Emma Tennant. Emma Tennant was married four times, including to the journalist and author Christopher Booker  1963-68 and the political writer Alexander Cockburn December 1968-73. She had a son, the author Matthew Yorke, from her first marriage, plus two daughters. Daisy, from her marriage to Cockburn, who teaches the Alexander technique, while Rose Dempsey, from a relationship with publisher Michael Dempsey, works for the Serpentine Galleries. A lifelong supporter of the Labour Party, in April 2008 Emma married her partner of 33 years, Tim Owens, saying it was not, or not only, for tax policies introduced by Gordon. Emma Tennant died on 21 January 2017, in a London hospital.
Edward Tennant's other children were:
Edward's grandson Colin Tennant the 3rd Baron Glenconner was of course Ma'am Darling's mate who owned Mustique where Ma'am Darling and Roddy Llewelyn et al partied and snorted class As with the best of them after Ma'am Darling gave up with Lord Snowdon. See previous posts. Colin's son Charlie Tennant was the most excessive of the crowd and died from Hepatitis and HIV in Oct 1996, at a most convenient time for the Gang, not long after The Hague had announced the forthcoming Waterhouse Inquiry weeks. Charlie's obituary on HeraldScotland.com mentioned that Mick Jagger joined Ma'am Darling, Charlie and the crowd on Mustique on a regular basis and still owned a home on Mustique at the time of Charlie's death.
Patient F and I were arrested yet again on the basis of the perjury of the Gang at about the time of Charlie's death. It's OK Mrs Digger, Bryan and Mick, I am quite used to this sort of thing now,  it happened on a regular basis after I refused to drop my complaint about Gwynne the Royal Lobotomist. You just all carry on partying and patting yourself on the back re how talented you all are and how it led you to such riches and success even if members of your circle do keep turning up dead in suspicious circumstances.
The 1st Baron Glenconner, Edward Tennant, died on 21 Nov 1920, from heart failure 10 days after an operation from which he seemed to have recovered. He was succeeded in peerage by his second and eldest surviving son, the Hon. Christopher Tennant, the father of Ma'am Darling's friend Colin….
To return to the man who resigned from Thatch's Gov't on principle, Lord Carrington, who began his political career of principle as the minion for Thomas Dugdale aka Lord Cathorne, the Carrington who offered to resign but who nonetheless kept his job when Dugdale resigned from his Ministerial post. Carrington then became Parliamentary Secretary to Anthony Eden's Minister of Defence, October 1954-October 1956, one Harold Macmillan.
Macmillan was succeeded as Minister of Defence by Gwynne and Dafydd's mate Selwyn Lloyd, 7 April 1955-20 Dec 1955. Selwyn was succeeded by Sir Walter Monckton, 20 Dec 1955-18 Oct 1956, who was succeeded by Anthony Head, 18 Oct 1956-9 Jan 1957. All of these people served as Eden's Ministers of Defence (see previous posts for their details), while Gwynne lobotomised away in Denbigh. Gwynne had served as a Top Doc in the Royal Navy during the years when Docs in the Royal Navy spent the rest of their careers covering up scandals revolving around homosexuality, spies etc in the Navy/Admiralty. It is a matter of historical record that although most lobotomised people were women, one group of men who were lobotomised were gay men. Gwynne and Denbigh were notorious for 'treating' homosexuals years after homosexuality had been decriminalised. While Gwynne and Dafydd ran the paedophile ring targeting underaged boys of course.
Anthony Head who has not yet starred on this blog was Antony Henry Head, 1st Viscount Head,  (19 Dec 1906-29 March 1983) and educated at Eton and Sandhurst. Head was commissioned in the 15th/19th The King's Royal Hussars and  later joined the Life Guards, serving through WW II.  Viscount Head served as the Tory MP for Carshalton, 1945-60. Head served as Secretary of State for War, 1951-56 and as Minister of Defence (with a seat in the Cabinet) 1956-57, in the administrations of Churchill and Eden. Another person in the know re Gwynne and his crimes.
Anthony Head was preceded as Secretary of State for War by Evelyn John St Loe 'John' Strachey. John Strachey was the brother of Lady Amabel Williams-Ellis, wife of Sir Clough, the centre of the Welsh Bloomsbury Set at Cwm Croesor who were making use of the services provided by Gwynne and at a later date Dafydd. John Strachey served as the MP for Aston, 1929-31 and Dundee and then Dundee West from 1945 until his death on 15 July 1963 . John Strachey held office in Clement Attlee's Gov't as Minister of Food and then as Secretary of State for War.
Strachey was a journalist and was initially a disciple of Oswald Mosley, and, feeling that the Labour Gov't was not doing enough to combat unemployment, joined Mosley in founding the New Party in 1931. Strachey broke with Mosley later in the year, so did not follow him into fascism. Strachey lost his seat in 1931 and was a communist sympathiser for the rest of the 1930s, before breaking with the Communist Party in 1940. During WW II Strachey served as an RAF officer, in planning and public relations roles.
Strachey was born in Guildford on 21 October 1901, the youngest of three sons of John St Loe Strachey (1860-1927), Editor of 'The Spectator'.  John Strachey was educated at Eton and then Magdalen College, Oxford. At Oxford, Strachey was Editor, with his close friend Robert Boothby, of the Tory-leaning Oxford Fortnightly Review. Bob Boothby has been discussed in previous posts. He was a Tory MP and then a peer who, throughout his lifetime, had close friendships and sexual relationships with numerous people of both genders, including some involved in serious crime, such as Ronnie Kray. Boothby had a long-term affair with Harold Macmillan's wife Dorothy at the same time, which undoubtedly compromised numerous people in Gov't. Boothby used male and female sex workers, asked no questions about the crimes committed by his friends and was undoubtedly a liability. When he was older he was feted as a media celeb and appeared on 1970s TV chat shows.
Strachey left Oxford after two years in 1922 without taking a degree and joined the staff of The Spectator in the same year. His sister Amabel also wrote for 'The Spectator'. In 1923 Strachey began writing for the Independent Labour Party (ILP) publication New Leader. Strachey joined the Labour Party in 1923 and in the mid-1920s became a close ally of Oswald Mosley, then an up-and-coming Labour politician. In 1925 Mosley and Strachey published the "Birmingham Proposals", calling for better policies to deal with unemployment. In 1925 Strachey published Revolution by Reason, calling for money-printing, redistribution and state planning. In 1926, during the General Strike, he became Editor of the ILP's Socialist Review and of The Miner. Strachey was sympathetic to Marxist analysis, but disliked class warfare. On 24 April 1929 he married Esther Murphy (c1899-1962), the daughter of a New York department store owner. Mosley was his best man.
At the 1929 General Election, John Strachey became the MP for Birmingham Aston and Mosley's PPS. In May 1930 Mosley and Strachey resigned over the Govt's unemployment policies. In February 1931 Strachey supported Mosley in founding the New Party, but he resigned in July 1931 when Mosley rejected socialism and close links with the USSR.
By this time Strachey's marriage had failed and he renewed an old relationship with Celia Simpson (1900-79), the daughter of a clergyman, who had been sacked from The Spectator for being too left-wing, having joined the Communist Party of Great Britain. In October 1931, Strachey defended his seat at Aston as an independent pro-communist workers' candidate, but was defeated. He applied to join the CPGB himself but was rejected in the summer of 1932 as an unreliable intellectual. Strachey suffered a nervous breakdown and underwent three years of psychoanalysis. After obtaining a divorce from his first wife he married Celia on 13 October 1933. They had a son, Charles, in 1934 and a daughter Elizabeth in 1936.
Mosley's British Union of Fascists (BUF) organized a large rally at the Olympia Hall in London in June 1934. A counter-demonstration was organized, and the rally turned into a violent disturbance in which many were injured. A Committee for Coordinating Anti-Fascist Activities was formed, with Strachey as secretary, sponsored by the World Committee Against War and Fascism . When the BUF staged another demonstration of 3,000 Fascists in Hyde Park on 9 September 1934, Strachey's committee organized a major counter-demonstration by 20,000 anti-Fascists.
Strachey assisted the publisher Victor Gollancz and Harold Laski in founding the Left Book Club in 1936. Strachey was one of the most prolific and widely read British Marxist-Leninist theorists of the 1930s. He criticised the economics of John Maynard Keynes from a Marxist perspective before himself becoming a Keynesian. Strachey often wrote for the monthly bulletin Left News. Strachey helped launch the Popular Front in December 1936.
By 1938 Strachey was persuaded by Keynesianism and the New Deal of American President Franklin D. Roosevelt. Strachey became increasingly unhappy with the Communist movement following the Molotov–Ribbentrop Pact and the Soviet Invasion of Finland. In a letter to the 'New Statesman', Strachey claimed the Communists "are prepared, for the sake of the…Soviet Union, to give way to Hitler to any extent, and they are utterly irresponsible as to the consequences to the British people of such unlimited giving away. So long as that remains the case I…can have nothing to do with them." He broke with the CPGB in April 1940.
Early in WW II John Strachey served as a volunteer air raid warden. Towards the end of 1940 he joined the RAF serving first as an adjutant with a Hawker Hurricane fighter squadron, then as the PR officer with a bomber group. Strachey was posted to the Air Ministry as a PR officer in the Directorate of Bombing Operations and made a reputation as an air commentator for the BBC, making official broadcasts about the men of RAF Bomber Command.
Returning to the Labour Party, Strachey was re-elected to Parliament in 1945, initially representing Dundee. He was immediately appointed Under-Secretary of State for Air and is widely credited as having been responsible for ignoring Air Chief Marshal Sir Arthur Harris and, by implication, Bomber Command, from the Victory Honours List. This may have been retaliation for Harris' request to have Strachey removed from his wartime post within the Directorate of Bombing Operations due to Strachey's changeable political persuasions, a request that was not successful as Strachey remained in the post until the end of WW II.
Strachey was appointed Minister of Food in May 1946 and became a Privy Counsellor that same year. Strachey will have known and almost certainly worked with the toxic Lord Charles Hill, 'the Radio Doctor' who was employed by the Gov't for propaganda purposes during the 1940s, to supposedly broadcast on nutrition and diet. See post 'BMA Calling, BMA Calling'. Hill was a 'BMA Leader' who played a key role in the negotiations which established the NHS and was also facilitating organised abuse. Hill was a mate of Gwynne and Dafydd's and protected their interests until Hill died in 1989. Hill was ejected from Cabinet by Macmillan, along with a few more mates of Gwynne and Dafydd's, in the Night of the Long Knives but they didn't go away and they didn't stop causing huge problems. See previous posts. Hill retired in 1972, but then pursued business interests. Hill was Chairman of the Abbey National Building Society and of LaPorte and was mates with Reg Pearson, the retired Chairman of Vauxhall Motors. Charles Hill's daughter is Susan Fairbairn, who is married to David Ritchie Fairbairn. David Fairbairn has been a Director of a number of IT companies.
John Strachey's junior Minister at the Ministry of Food was Lady Doctor and Feminist Pioneer Dr Edith Summerskill   Dr Edith is the mother of Dr Shirley Summerskill, another Lady Doctor who became a Labour MP. I have discussed Edith and Shirley in previous posts in some detail. Shirley was educated at Somerville College, Oxford and then trained as a Top Doc at Tommy's with mates of Dafydd and Gwynne who were facilitating the Westminster Paedophile Ring. Shirley was the MP for Halifax, 1964-83, succeeding the conman Maurice Macmillan in that seat. Her constituency was part of the Yorkshire ring and Savile's empire and the crime was helped along by the presence of Judge James Pickles in Halifax. See previous posts. Shirley Summerskill served as a junior Minister in the Home Office under Home Secretaries Woy and Merlyn Rees, who were both instrumental in ensuring that the Westminster Paedophile Ring and the crime committed by the Gang in north Wales went unhindered. Rees grew up in south Wales, was a Labour MP for a Leeds constituency and he never noticed George Thomas, Jimmy Savile and the serious organised crime either. See previous posts for info on Merlyn Rees.
From 1957-71, Summerskill was married to John Ryman, a bent lawyer and a stereotypical Cad. Ryman was eventually jailed after years of having relationships with wealthy women, telling ridiculous stories about himself and then fleecing them. See previous posts. Ryman was only prosecuted and imprisoned after his marriage to Shirley ended and after a stint as a Labour MP. Shirley knew how unscrupulous he was and said nothing but then she knew about Dafydd and Gwynne and said nothing.
Shirley married Ryman right back when Gwynne's lobotomising and other services to John Strachey's sister's friends was protected by Eden and Macmillan and Cymro 007 was parachuted in as the Tory MP for Denbigh. Dr Edith will have known all about it. Bertrand Russell made the area his permanent home in 1955. The armour plating applied to Gwynne and then Dafydd was undoubtedly there for many years to protect Russell in particular, but high quality armour plating had been in place for Gwynne and indeed his predecessor before Russell's arrival in the Croesor area. The armour was then strengthened just before Russell made the area his permanent home.
Shirley Summerskill may well have personally known Dr Sadie Francis; Sadie came from Yorkshire where her mother was a Lady Doctor and Sadie's grandmother was one of the first Lady Doctors, like Edith Summerskill. There weren't many of them around, they'll have probably bumped into each other.
Shirley's nephew Ben was Chief Exec of Stonewall, 2003-14. During that time Stonewall gave the Betsi Cadwaladr University Health Board an award for being an LGBT-friendly employer. While homophobic bullying of students and staff was endemic and the suicide rate of patients and staff was one of the highest in the UK. See previous posts.
Strachey was subjected to press attack after the Klaus Fuchs Affair (March 1950) as he was known to have been a communist sympathiser. He then denounced the Schuman Plan, which did not help his reputation. Strachey had doubts about the Korean War but unlike Nye Bevan did not resign in April 1951.
During the Labour Party's civil war of the early 1950s, Strachey tried to be an "insider", neither Bevanite nor Gaitskellite. He supported Hugh Gaitskell as successor to Attlee as Labour Party Leader in the 1955 leadership election. In the 1950s Strachey devoted much of his time to writing studies of British society from a social democratic viewpoint. Strachey was an opponent of CND. In 1963, Strachey supported George Brown for the Party leadership; the victorious candidate, Harold Wilson, appointed Strachey Shadow Secretary of State for Commonwealth Affairs.
John Strachey died in Marylebone on 15 July 1963, after a spinal operation, aged 61.
As well as knowing Edward du Cann and many of the corrupt old Tories from Macmillan's and indeed the subsequent era, it is possible that my Tory activist grandfather who pissed them off so much might have known John Strachey. Grandpa never openly discussed Strachey in the way that he did du Cann, Heath etc, but before my grandfather took the same path as Strachey and abandoned ship, he was involved with Oswald Mosley; I presume it was with the New Party. I never worked out when grandpa parted company with Mosley, because like so many people he subsequently found his association with Mosley embarrassing and he always acknowledged it but didn't expand on the matter. He must have given up on Mosley long before WW II because grandpa was in the Home Guard rather than interned as a traitor. I was told that at one point he was a speech writer for Mosley. I have always presumed that my grandfather was one of the mass of young men who were initially attracted to the New Party because of Strachey's rationale ie. the lack of any attention or concern paid to the young working classes.
Anthony Head was succeeded as Minister of Defence by Duncan Sandys, Churchill's son-in-law. Duncan Sandys was at the hub of a number of particularly unscrupulous politicians caught up in the Profumo Affair who hung Stephen Ward out to dry, having previously been good mates with him, patients of his in terms of Ward's osteopathy ventures and enjoyed the company of Ward as well as the call girls that he supplied for the parties at Cliveden. Dafydd and Gwynne were somehow tied up in the Profumo Affair, as was a member of the Royal Family who has been afforded as much protection as the Royal Lobotomist in terms of being written out of the picture completely. Sandys was also involved in business ventures with the same dodgy crowd, including Edward du Cann. See 'The Milk Street and Other Mafias'.
John Hare succeeded Anthony Head as Secretary of State for War under Eden and then Macmillan. John Hugh Hare, 1st Viscount Blakenham, (22 January 1911 -7 March 1982), was the third son of The Rt. Hon. Richard Hare, 4th Earl of Listowel  and The Hon Freda Vanden-Bampde-Johnstone. John Hare's elder brother, William Hare, The 5th Earl of Listowel, was a prominent Labour politician.
John Hare aka Lord Blakenham was educated at Eton. He was an Alderman of London County Council, 1937-52 and fought in WW II with the Suffolk Yeomanry in Italy. Blakenham was the Tory MP for Woodbridge (in Suffolk), 1945-50 and for Sudbury and Woodbridge, 1950-63 and was Vice-Chairman of the Conservative Party, 1952-55. Blakenham served under Anthony Eden as Minister of State for the Colonies, 1955-56 and under Eden and Macmillan as Secretary of State for War, 1956-58.
Blakenham held office under Macmillan as Minister of Agriculture, Fisheries and Food, 1958-60, which will have brought him into contact with the landowners who were propping up Gwynne and the Gang, such as Lord Kenyon, the Sandbach family and the Brookes family. Blakenham served as Minister of Labour, 1960-63, throughout the Profumo Affair and the Night of the Long Knives in which Macmillan tried to deal with Dafydd and Gwynne's mates.
Blakenham was admitted to the Privy Council in 1955 and in 1963 he was elevated to the peerage as Viscount Blakenham. Blakenham then served under Sir Alec Douglas-Home as Chancellor of the Duchy of Lancaster and Deputy Leader of the Lords, 1963-64 and was Chairman of the Conservative Party, 1963-65.
Lord Blakenham married the Hon. Nancy Pearson of the publishing family, daughter of Weetman Pearson, 2nd Viscount Cowdray, on 31 January 1934. The 2nd Viscount Cowdray, known as Harold Pearson, was a Liberal politician, a keen polo player and the Chairman of the Hurlingham Club Polo Committee until his death at the age of 51 in 1933. The 2nd Viscount Cowdray married Agnes Beryl, daughter of Lord Edward Spencer-Churchill. They had one son and five daughters. Harold Pearson was succeeded by his only son, Weetman.
(Weetman) John Churchill Pearson, 3rd Viscount Cowdray (1910–1995) was educated at Eton and Christ Church, Oxford. He fought in WW II and his left arm was amputated as a result and attained the rank of Lieutenant-Colonel from 1940 to 1941 in the Home Guard. Cowdray served as PPS to the Under-Secretary of State for Air, Harold Balfour, 1st Baron Balfour of Inchrye, 1941-42.
John Churchill Pearson served as Deputy Lieutenant of Sussex in 1945.
John Churchill Pearson served as Chairman of S. Pearson & Son Ltd, 1954-77 and as President of Pearson PLC 1983-95.
When Pearson went up to Oxford he played for four years with the Oxford polo team. He was the main driving force for the revival of polo in England after WW II and played with an artificial limb despite having lost his arm at Dunkirk. He had an artificial limb fitted so he could continue to play. John Pearson served as Steward and Chairman of the Hurlingham Polo Association 1947-67.
John Churchill Pearson died in Jan 1995 and his obituary in the Indie included the text:
Since becoming chairman of S. Pearson in 1954, on the retirement of his uncle, Cowdray with his small team of close advisers had pursued a prudent policy in the wake of the nationalisation of its varied interests in aviation, coal-mining and electric utilities, of expanding into respectable areas of publishing (adding to its provincial papers, for example, the Financial Times, Longmans and then Penguins) and prudently nurturing its interests in oil, banking (Lazards) and pottery. One of the mouth-watering, eyebrow-raising acquisitions during his chairmanship was of Chateau Latour, in which however he was not the prime mover (and which was subsequently sold at a very big profit on the original price).
Pearson's obituary also mentioned that his success in reviving polo after WW II was assisted by the efforts of Phil the Greek.
John Churchill Pearson aka Lord Cowdray married Lady Anne Bridgeman (born 12 June 1913, died 21 May 2009), a daughter of Orlando Bridgeman, 5th Earl of Bradford, on 19 July 1939. Orlando's grandson is Richard Bridgeman, the 7th Earl of Bradford. In 1979, Richard Bradford opened Porters English Restaurant in London's Covent Garden and later opened the Covent Garden Grill next door. In January 2015 the restaurants closed and Bradford opened Porters Restaurant in Berkhamsted, which closed on 30th September 2018. From 1986 to 1999 Richard was Chairman of Weston Park Enterprises. Because the 6th Earl left the family with large death duties, Bradford gifted his home Weston Park and 1,000 acres to the nation in 1986, with the support of the National Heritage Memorial Fund, to the Weston Park Foundation. As of 1998, he is Chairman of VIP Internet Ltd, a website design company, which also operates its own websites, such as Stately-Homes.com, now sold, and A-London-Guide.com.
Richard Bridgeman stood for election as a UKIP candidate in 2001 in Stafford. He ran again for UKIP in the European Elections for the West Midlands region in 2004. In May 2012 Bridgeman stood unsuccessfully for UKIP in a by-election of Westminster City Council with the support of celebrity thong-wearer Peter Stringfellow. See previous posts for info on Peter Stringfellow and how at least some of those in his circle (although perhaps not Stringfellow) ended up 'employing' Empowered Service Users as strippers and in other capacities, thanks to a 'work-experience' scheme operated by Springfield Hospital and it's then Clinical Director, Disability Champ and Lesbian Feminist Dr Rachel Perkins.
Lord Bradford aka Richard Bridgeman is an active campaigner against the sale of false titles of nobility and promotes the issue on his website, FakeTitles.com. I know two members of the Gang who purchased fake titles of the sort that are upsetting Richard Bridgeman. I usually take a dim view of misrepresentation but the irony Richard was that these two unscrupulous numpties purchased those titles because they had bumped into some of those on the fringes of aristocratic circles when they were clubbing and living it up on other people's money and they saw the opportunities that a ludicrous title brings with it, even in the absence of any ability or experience. I mean your own business and political career hasn't really gone with a bang has it Lord Bradford, but you are not in the position that someone who is not Lord Bradford of vast inherited wealth would be in if they had constantly under-achieved are you?
I am wondering if Lord Bradford knows, or knows of, the man who found himself tripping over rich aristos and friends of Nigella Lawson and Call Me Dave at the Cottage Inn in Fiddington back in the 1980s and 90s (see eg. post 'A Holy Fool Among A Feast Of Fools' and 'Shurely Shome Mishtake') and then ended up with a dead Bulgarian student on his hands, because I heard a few years ago that he was, at that time, very heavily involved with UKIP, indeed travelling all over Britain making connections with numerous UKIP local groups. It didn't occur to me that the Old Crowd might be presenting themselves to him in a different guise after the business of the dead Bulgarian, I just thought that he'd found his true political home and I wondered if he would end up standing as a UKIP candidate himself…
On 15 September 1979, Lord Bradford married Joanne Elizabeth Miller, elder daughter of Mayfair bookmaker Benjamin Miller. They divorced in 2006. They have four children:
Alexander Michael Orlando Bridgeman, Viscount Newport (born 6 September 1980), the current manager of the Bradford Estates.
The Hon. Henry Gerald Orlando Bridgeman (born 18 April 1982), who married Lucinda Bodie on 27 May 2014[10]
The Hon. Benjamin Thomas Orlando Bridgeman (born 7 February 1987)
Lady Alicia Rose Bridgeman (born 27 December 1990), who is engaged to marry Dr Philip Warrilow-Wilson. Philip Warrilow-Wilson is or was a member of the Guy's Hospital Rugger team.
On 30 August 2008, Lord Bradford married Dr. Penelope Anne Law, a Consultant Obstetrician and author of "Expecting a Baby? One Born Every Minute." Indeed there is, Penelope works at the very expensive Portland Hospital which found itself in hot water some years ago after a patient encountered difficulties during the birth and it was found that there was not the basic equipment at hand to prevent serious harm to the mother. But there won't have been, hospitals like the Portland prioritise hotel services (which are first class) rather than medical services. When the going gets tough, patients are transferred to the big London medical schools which are state funded. The patients of places like the Portland have no idea how the system works and if the birth goes OK what they experience is a lovely room, fantastic grub, staff toadying to them and thus they recommend it to their rich friends. It all helps to contribute to the Ah the doctors they were wonderful theme. Which might have been why the Portland was the focus of a shameless PR stunt some three years ago in which a mini-TV series was made about the wonders of the Portland as Gov't stats showed that maternity services in the UK were in deep trouble and of course I was discussing publishing re matters NHS…
Penelope Law also holds a senior academic post at Imperial College, home of Lord Bob Winston, friends of Prof Geoffrey Chamberlain and all those cancer researchers who fabricated their results whom I knew years ago and who were/are networked into the Gang. How about a book and TV series on that topic then Penelope? You know as much about it as I do, indeed much, much more…
To return to 3rd Viscount Cowdray, John Churchill Pearson. He and his wife Anne had three children:
Michael Orlando Weetman Pearson, 4th Viscount Cowdray is a landowner in West Sussex with 16,500-acres and is a major shareholder of the FTSE 100 company Pearson plc, the construction, now publishing, company founded by his ancestor in the 19th century. The 53,000 acre paternal estate of Dunecht in Scotland was inherited by his half-brother Charles Anthony Pearson (born 1956).
Michael Pearson attended Gordonstoun and his time there probably coincided at least for a short time with Carlo's, Pearson being four years older than Carlo. After Gordonstoun, Pearson served the British Army for two years, worked as a financier in the City and briefly as a farmer. In the late 1960s Pearson became a film producer, running Cupid Productions. He produced Sympathy for the Devil, a film starring The Rolling Stones and directed by Jean-Luc Godard, and Vanishing Point in 1971. In the late 1970s, partly to avoid high UK taxes, Michael Pearson moved to Ibiza where built a house and lived a hippy lifestyle, mixing with celebs. Later in the 1980s Pearson returned to England. He was a Director of the jewellers Theo Fennell Plc. He has served on the Board of Trustees of the Tibet House Trust for 20 years and donates to the school project The Drukpa Kargyu Trust. Pearson is a patron of his local primary school, church, young farmers club and sports teams.
In 1995 Michael Pearson inherited his 16,500-acre paternal estate at Cowdray Park, in West Sussex, now containing the large mansion house known as Cowdray Park, a well-known polo club (which hosts the Cowdray Park Gold Cup, one of Britain's most prestigious polo events), a golf club, organic dairy herd, forestry, 330 houses, several farms and much of the town of Midhurst. In September 2010 Pearson moved out of the house to his previous and smaller residence at nearby Fernhurst and in 2011, "wanting an easier life for his family and himself plus some funds for fresh projects", he put the 16 bedroom mansion house up for sale via agents Knight Frank, at an asking price of £25 million. The property failed to find a buyer. Also in 2011 Pearson sold off much of the valuable contents of the mansion house in several auctions conducted by Christies, realising about £13.5 million.
In 2017 having failed to find a buyer for the house, Michael Pearson took it off the market and drew up plans to convert the two wings into 7 short-leasehold luxury apartments with the reception areas to be hired out for conferences, corporate events and weddings. He retains the surrounding 16,500-acre estate.
Michael Pearson has been married twice and has children:
In 1970 by his mistress Barbara Ray, Pearson had a son out of wedlock:

Sebastian William Orlando Pearson (born 1970), who although his eldest son, under the terms of the entail is barred from inheriting the family estates which descend with the Viscountcy.
In 1977 Pearson married Ellen Erhardt, a daughter of Hermann Erhardt of Munich, who having obtained a divorce in 1984 became the fourth wife of Spencer Compton, 7th Marquess of Northampton. Pearson had no children with Ellen.

In 1987 Pearson married Marina Rose Cordle, the daughter of John Cordle, a Tory MP, by whom he has five children:

Eliza Anne Venetia Pearson (born 31 May 1988), has two daughters (b. 2014 and 2016) with her partner Leif Christian Kvaal,
Emily Jane Marina Pearson (born 13 December 1989),
Catrina Sophie Lavinia Pearson (born 13 March 1991)
Peregrine John Dickinson Pearson (born 27 October 1994), eldest legitimate son and heir;
Montague Orlando William Pearson (born 17 May 1997), second son.
Michael Pearson's parents, the 3rd Viscount Cowdray and the Viscountess divorced in 1950. On 4 March 1953, the 3rd Viscount Cowdray married Elizabeth Mather-Jackson, daughter of Sir Anthony Mather-Jackson, 6th Baronet. They also had three children:
Hon Lucy Pearson (born 11 April 1954)
Hon Charles Anthony Pearson (born 5 March 1956)
Hon Rosanna Pearson (born 1 July 1959)
The Hon. Charles Pearson (born 5 March 1956) is the owner of Dunecht estate in Aberdeenshire. Charles Pearson was educated at Harrow. In 1992 he married Baroness Benedicte Blixen-Finecke, daughter of Ifver Iuul. They have two children Carinthia (b 1993) and George (b 1995) and live in West Sussex and in Aberdeenshire.
Charles Pearson is a Director of The Dickinson Trust Ltd, The Cowdray Estate Trust Ltd and the Cabardunn Development Company Ltd. He is the principal partner in the Dunecht Home Farms Partnership, a farming business operating over 3,000 acres (12 km2) in Aberdeenshire. Charles Pearson and his immediate family are owners of Dunecht Estates, based in Aberdeenshire and Kincardenshire. Dunecht Estates extends to 53,000 acres and comprises seven estates. Interests on the Estates include farming, forestry, field sports, minerals, let houses, commercial property, tourism and development land. Dunecht House a Category A listed building that is the centre piece of the Dunecht estate, was sold to the Scottish business entrepreneur Jamie Oag in 2012.
Charles Pearson is President of the West Sussex Association for Disabled People. His leisure interests include shooting, fishing, walking and riding. In 2009 Charles Pearson and his family won a 12 year battle against the Ramblers Association and West Sussex County Council to more rights of way at Pitshill House, West Sussex, which will allow restoration of this Grade II* listed building and its surrounding listed parkland.
Charles's father the 3rd Viscount Cowdray died on 19 January 1995, at the age of 84. Viscountess Cowdray died on 23 September 2011.
As for John Hare ie. 1st Viscount Blakenham and his wife Nancy, they had three children:
In 1967, Joanna married American attorney and  Harvard Law School Professor Stephen Breyer; Breyer was appointed a Circuit Judge on the US Court of Appeals for the First Circuit in 1980 and a Justice of the Supreme Court of the US in 1994.
Lord Blakenham died in March 1982, aged 71, and was succeeded in the viscountcy by his only son, Michael. Lady Blakenham died in November 1994, aged 86.
In 1982 Blakenham became Treasurer of the Royal Horticultural Society. The Blakenham Woodland Garden created by Hare during the 1950s was inherited by Hare's son Michael and on John Hare's death the wood was made into a charitable trust.
The essentials of Michael John Hare, 2nd Viscount Blakenham, son of John Hare the man at the scene of the early-career Gwynne-related criminality, can be summarised:
Michael Hare
Viscount Blakenham
Reign
1982–2018
Predecessor
John Hugh Hare
Successor
Caspar John Hare
Born
25 January 1938
Died
8 January 2018 (aged 79)
Father
John Hare, 1st Viscount Blakenham
Mother
Beryl Nancy Pearson
Occupation
Environmentalist
Michael John Hare, 2nd Viscount Blakenham (25 January 1938-8 January 2018), joined Pearson PLC  in 1977 and was Managing Director, 1978-83, Chief Executive, 1978-93 and Chairman, 1983-97. The 2nd Viscount also was Chief Executive (1983-93) and Chairman (1984-93) of the 'Financial Times', then a Pearson subsidiary. So Blakenham was Chairman when FT journo Samuel Brittan and Michael Grade had their love-in in the summer of 1985, as Samuel's brother Leon concealed the criminality in north Wales while Gwynne was on the way out with cancer and Nicholas Eden was weeks away from death as a result of AIDS.
A lifelong environmentalist, Blakenham was Chairman of the Royal Botanical Gardens at Kew as well as Chairman of the RSPB Council,  1982-86. Previous posts have mentioned Peter Jackson, who shared a house with Brown, me and others when the Gang first came after us and who in about 1986 landed a plum job with the RSPB, I have more recently been told in return for providing dishonest 'evidence' to the Gang re me and my friend Anne Vernon whom they killed in April 1986. I have mentioned previously that Pete's family were from the West Midlands (Shifnal I think). His father was Head of a junior school in Wolverhampton and Pete had a brother, Alan, who was an accountant and interestingly enough an enthusiastic Morris dancer.
Blakenham was President of Sussex Wildlife Trust, 1983-87. He continued to develop the Blakenham Woodland Garden, which was created by his father. He also owned the island of Little Colonsay in the Inner Hebrides.
Blakenham lived in Suffolk and led the local political party Suffolk Together. He represented the party as a member of Mid-Suffolk District Council, 2007-15, under the name Michael Blakenham. During the 2014 European Parliament election, Blakenham endorsed Rupert Read, of the Greens.
Dafydd's partner in crime John Allen was based in Suffolk (Ipswich) before he relocated to north Wales. Ipswich was the base of dodgy Top Doc Dr John W. Paulley and his even dodgier therapist wife. See post 'The International Language Of Screaming'. The Hervey family seat is near Ipswich, the most notorious member of the family being John Jermyn Hervey aka Lord Bristol, famously excessive with rent boys and class A drugs. Lord Bristol, wrecked by class As, Hepatitis and HIV, was dead before the publication of the Waterhouse Report, but more surprisingly so was his half-brother Nicholas Hervey who lived a very different life from John Jermyn but was close to him and may well have known where the drugs, rent boys and helpful Top Docs and lawyers were coming from. Nicholas was found hanging in his Chelsea flat not long before John Jermyn died after being Helped by Top Docs who diagnosed 'schizophrenia', from which Nicholas made a surprisingly good recovery until he received more Help. See post 'The Vermin Club'.
It was through his sister, Joanna Freda Hare, that Michael Blakenham was a brother-in-law of US Supreme Court Justice Stephen Breyer.
In January 1965 Michael Blakenham married his 18-year-old first cousin, Marcia Persephone Hare (her father, his father's brother the Hon Alan Hare (1919-1995), preceded him as Head of the Financial Times). Lord and Lady Blakenham had a son and two daughters:
Blakenham's son and successor, Caspar John Hare, 3rd Viscount Blakenham (born 1972), a Philosophy Professor at the Massachusetts Institute of Technology. Caspar married Melissa Mohr and has two children, Thomasina and Inigo.
Blakenham's eldest daughter is author Cressida Cowell (born 1966) who married Simon John Cowell. Cressida is the author of the endearing 'How To Train Your Dragon' books and she also wrote about Emily Brown and her Rabbit. London-born Cressida, daughter of a ruthless capitalist who was himself the descendent of ruthless capitalists at least one of whom directly concealed the crimes of Gwynne the Royal Lobotomist as he ran a paedophile ring who was then assisted by Dafydd who, unless he has pegged out very recently is still with us, has given interviews about her idyllic childhood in the Hebrides. Cressida ran wild across the heather and fished for her food. Fortunately dad owned the island so she wasn't ever met with 'Get Orf My Land' and Cressida wasn't ever in danger of being unlawfully arrested, wrongfully imprisoned and kept in a dungeon because Gwynne and Dafydd wanted to shag her.
After running barefoot across the Hebrides for years at one with nature, Cressida attended Keble College, Oxford, which also educated Sir Peter Morrison and Keith Best. See previous posts. Cressida also attended Saint Martin's School of Art and Brighton University.
Cressida presently resides in London with her husband Simon, a former Director and interim CEO of the International Save the Children Alliance;
Cressida and Simon have 3 children:

Maisie
Clementine
Alexander

Michael Blakenham's younger daughter is artist Emily Faccini (born 1967), who married Ben Faccini and has 3 children:
Michael Blakenham died in January 2018 at the age of 79.
We should not forget William, the elder brother of John Hare, 1st Viscount Blakenham. As ever with Gwynne and Dafydd, Tories are not the only culpable people. John Hare's elder brother William was the Labour politician William Francis Hare, 5th Earl of Listowel, (28 September 1906- 12 March 1997), styled Viscount Ennismore between 1924 and 1931. Lord Listowel was the eldest son of Richard Hare, 4th Earl of Listowel and Freda, daughter of Francis Vanden-Bempde-Johnstone, 2nd Baron Derwent. William Hare was educated at Eton, Balliol, Magdalene College, Cambridge and King's College, London.
William Listowel served as a lieutenant in the Intelligence Corps. He entered the Lords on the death of his father in November 1931. Listowel was a Labour Party whip in the Lords, 1941-44 and Deputy Leader of the Lords and Under-Secretary of State for India and Burma, 1944–45.
When Labour came to power in 1945 under Attlee, Listowel was appointed Postmaster-General, a post he held until April 1947, and was briefly Minister of Information between February and March 1946, when the office was abolished. In April 1947 Listowel entered the Cabinet as Secretary of State for India and Burma, although Attlee made all the Govt's major decisions regarding India. However Listowel will have been on the ground when Lord Louis Mountbatten was causing problems during the transition to independence for India. See post 'The Defence Of The Realm'. After India gained independence in August 1947, Listowel's Cabinet title became Secretary of State for Burma, working from the Burma Office, but in January 1948 this too was abolished, when Burma also gained independence. Listowel then left the Cabinet.
Listowel continued to serve under Attlee as Minister of State for Colonial Affairs, 1948–50 and as Joint Parliamentary Secretary to the Ministry of Agriculture and Fisheries, 1950–51. In 1957 Listowel was appointed Governor-General of Ghana, a post he held until 1960, when Ghana became a Republic.
Listowel served as Chairman of Committees in the Lords, 1965-76. He remained an active member of the Lords, speaking for the last time in July 1995, aged 88.
Lord Listowel was a member of the London County Council for East Lewisham, 1937-46 and for r Battersea North, 1952-57. Like others on the London County Council at the time, Listowel will have known something about the organised abuse which by the late 1950s was a substantial problem and had been utilised by Gwynne and became a free for all with Dafydd's arrival on the scene a few years later. Listowel was a member of London County Council when Richard Crossman and Mandy's grandfather Herbert Morrison were organising and mobilising the London Labour Councillors into a fighting machine, a crucial element of which was maintaining the myth that all was well in the NHS and Social Services and that everyone was Doing It For The Poor.
Listowel was appointed a Privy Counsellor in 1946.
Lord Listowel was thrice married. His first wife was Judith, daughter of Raoul de Marffy-Mantuana, in 1933. Judith was Hungarian and she met William Hare when she was at the LSE, as it churned out the generation of graduates who would subsequently became part of Richard Crossman's network and provide scaffolding for Dafydd and Gwynne. Judith died in approx. 2003. William and Judith had one daughter, Deirdre, who married firstly John Norton, 7th Baron Grantley and then after his death Ian Curteis; William and Judith were divorced in 1945.
Ian Bayley Curteis (born 1 May 1935) is a dramatist and former TV director. Curteis was born in London, and began his career as an actor, joining Joan Littlewood's Theatre Workshop in the mid-1950s and later working in regional theatres and as a stage director or producer. Curteis's career in TV began as a script reader for both the BBC and Granada Television. Curteis joined the staff of the BBC as a trainee director in 1964. The Projected Man (1966), which he directed, is his only cinema film. Around the same time Curteis directed an episode of the BBC 2 anthology series, Out of the Unknown, William Trevor's "Walk's End". Both projects had a problematic production; Curteis has disputed the claims of the producers of both.
Switching to a career as a TV dramatist from the late 1960s onwards, Curteis wrote for many series of the time, including The Onedin Line and Crown Court. Meanwhile, Curteis was writing TV plays with historical themes. His work included Philby, Burgess and Maclean, commissioned by Granada and broadcast in 1977 and Lost Empires, in 1986. The Falklands Play, originally scheduled for production in 1985, was eventually broadcast in 2002. At the time production was cancelled, Curteis blamed a "liberal conspiracy" at the BBC. A BBC commission for a dramatisation of the Yalta Conference in 1945 was cancelled in 1995, Curteis alleged, because of his politically conservative presentation of events. A stage play, The Bargain (2007), dealing with a fictionalised account of the meeting between Robert Maxwell and Mother Teresa in 1988 was adapted for BBC Radio in 2016.
Ian hasn't managed the true life story of the Royal Lobotomist who died in 1986, was immediately written out of history and every patient who actually encountered him was either subsequently found dead or had their career destroyed, as were their friends, one of them who was hounded out of the BBC in the early 1990s.
Ian Curteis is divorced from his first wife, Dorothy Curteis and his second, the novelist Joanna Trollope. Lady Deirdre Hare was his third wife.
William Listowel's second wife was Stephanie Sandra Yvonne, daughter of Sam Wise, in 1958. They had one daughter; they were divorced in 1963.
Listowel's third wife was Pamela (née Day) in 1963. They had two sons and one daughter. In 2013 the Torygraph reported that Pamela, Countess Listowel, at age 77, was one of those involved in a battle with Camden Council to prevent some of the neighbours vastly extending their houses by building basements containing cinemas, car parks etc. It's the natural consequence of greed and excess Pamela, you and your generation of grandiose Labour Ladies eg. Peggy Jay, Lena Jeger etc that Crossman used to run Hampstead and conceal the fact that the poor were being kicked in the chops repeatedly started it all. Countess Pamela was resident in Hampstead with the Top Docs, the Hobsbawms, Uncle Harry's friends and relations and the best of them…
Lord Listowel died in March 1997, aged 90 and was succeeded by his elder son from his third marriage, Francis.  Francis Michael Hare, 6th Earl of Listowel (born 28 June 1964), styled Viscount Ennismore until 1997, first sat in the Lords by right of his peerage of Baron Hare and is now one of the 90 hereditary peers elected to remain in the Lords after the passing of Miranda's fudge, the House of Lords Act 1999, where Listowel sits as a crossbencher. Francis is Pamela Listowel's son and was educated at Westminster School and Queen Mary and Westfield College, London, where he graduated in English literature in 1992. In 1997, Francis succeeded to his father's titles.
Anthony Head was sworn of the Privy Council in 1951 and in 1960 he was raised to the peerage as Viscount Head, of Throope in the County of Wiltshire. Anthony Head received a Viscountcy the year after whatever happened in 1959 re Gwynne the Royal Lobotomist which caused panic in Macmillan's Gov't and resulted in the sudden resignation of 'medical advice' of Macmillan's Minister of Health Dennis Vosper, although Vosper had recovered sufficiently by 1961 to be back as a Minister in the Home Office to handle the forthcoming Profumo Affair…
 Viscount Head was High Commissioner to Nigeria, 1960-63 and High Commissioner to Malaysia, 1963-66. He was knighted as a Knight Commander of the Order of St Michael and St George (KCMG) in the 1961 New Years Honours and promoted to be Knight Grand Cross (GCMG) in 1963.
Viscount Anthony Head died on 29 March 1983, at which time Gwynne the Royal Lobotomist was sitting in the Student Health Centre in UCNW, under numerous big umbrellas which were deflecting the complaints coming in about him thick and fast. Tony and Sadie Francis, as well as Lindon Miles, were, in 1983, part of the influx of Nice Young Doctors into north Wales to demonstrate to the world that Things Had Changed after that rather worrying business with Mary Wynch. Mary herself was on the way to the Master Of The Rolls at the time. See previous posts.
Viscount Head married Lady Dorothea Louise (29 April 1907-1987), daughter of Anthony Ashley-Cooper, 9th Earl of Shaftesbury,. Lord Shaftesbury was Lord Lieutenant of Belfast, 1904-11, Lord Lieutenant of Antrim, 1911-16 and Lord Lieutenant of Dorset, 1916-52. He was Lord Mayor of Belfast, 1907 and Chancellor of Queen's University, Belfast, 1909–23.
At the Court, Lord Shaftesbury served as Chamberlain to Mary of Teck as Princess of Wales, 1901–10 and as Lord Chamberlain to her as Queen of the UK (Queen Mary, wife of George V), 1910–1922. In 1922 Shaftesbury was appointed Lord Steward of the Household, serving until 1936.
Mary of Teck
Mary of Teck was Queen Consort of the UK from 1910. After George V's death in 1936, which was hastened by Royal Top Doc, Lord Bertrand Dawson of Penn (see previous posts), Mary became Queen Mother (although was referred to as Her Majesty Queen Mary) when her eldest son, Edward VIII, ascended the throne, but to her dismay, he abdicated later the same year in order to marry twice-divorced American socialite Wallis Simpson. Queen Mary supported her second son, George VI, until his death in 1952. Queen Mary died in 1953, during the reign of her granddaughter Lilibet, who had not yet been crowned.
Queen Mary's brother, Prince Alexander of Teck aka Alexander Cambridge, 1st Earl of Athlone, was appointed Chairman of the Middlesex Hospital in 1910 and served as Chancellor of London University for many years, including when Gwynne the Royal Lobotomist was a student at the Middlesex/London University, along with Lord Snowdon's pal and best man Roger Gilliatt. Roger's dad, Sir William Gilliatt,the Royal Doc who delivered Carlo and Princess Anne, taught at the Middlesex while his son and Gwynne were students there.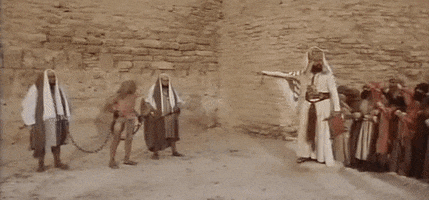 Above: Family snap of the Duchess of Teck and her brood, circa 1880. Prince Alexander is in the sailor suit with his arm around the Duchess's neck and Queen Mary is seated on the far right.
The Chairman of the Middlesex Hospital and Chancellor of London University when Gwynne was a student:
The Chairman/Chancellor also doubled up as the Governor -General of South Africa and later, the Governor-General of Canada.
Gwynne sat in the Student Health Centre at UCNW until 1985. Carlo was Chancellor of UCNW at the time. My friend was murdered and my career and that of others ruined for the sake of Gwynne's reputation and of course because Lord Snowdon and others known to Gwynne were shagging underaged people whom Gwynne had coerced into sex work.
Carlo, are you going to admit that a few people made a few mistakes re matters Gwynne?
On 15 July 1899, the 9th Earl of Shaftesbury married Lady Constance Sibell Grosvenor (22 Aug 1875-8 July 1957), the daughter of Victor Alexander Grosvenor, styled Earl Grosvenor (son and heir of Hugh Lupus Grosvenor, 1st Duke of Westminster) and his wife, Lady Sibell Mary Lumley, daughter of Richard George Lumley, 9th Earl of Scarbrough. Lady Constance served as a Lady and Extra Lady of the Bedchamber to Queen Mary.
The 9th Earl of Shaftesbury and Lady Constance had five children:
Major Anthony Ashley-Cooper, Lord Ashley (4 Oct 1900-8 March 1947).
Lady Mary Sibell Ashley-Cooper (3 Oct 1902-2 Aug 1936) – one of the Bright Young Things – married to Napier Sturt, 3rd Baron Alington of Crichel. Mary and Napier's daughter Hon. Mary Anna Sibell Elizabeth Sturt (b. 1929, d. 2010) married Commander George Marten, who was the 'Dorset farmer' who took on Lord Carrington's boss Thomas Dugdale re the Crichel Down affair over which Dugdale resigned…
Napier, Lord Alington may well be most notable for having dated Tallulah Bankhead in the 1920s. Alington was described as "well cultivated, bisexual, with sensuous, meaty lips, a distant, antic charm, a history of mysterious disappearances and a streak of cruelty." Which sounds a bit like Peterhouse alumnus Michael Portillo who, after years of being entirely heterosexual in the Tory Party, suddenly remembered that he wasn't after all. See previous posts. Napier's bisexuality was well known. He was a friend of the Polish composer Karol Szymanowski who dedicated his highly sensuous Songs of an infatuated Muezzin Op.42 to Napier.
Lady Dorothea Louise Ashley-Cooper (29 April 1907-1987), who was married to  Viscount Head.
Lady Lettice Mildred Ashley-Cooper (12 Feb 1911-1990) – another Bright Young Thing – In 1936 Lettice's name was linked with the name of Edward VIII as a possible future wife, but he went off with Mrs Simpson instead. Lettice's mates and their knees-ups in London were the source of this story in the 'The Winnipeg Tribune', 

16 Jul 1927,

which I think was written by Dafydd: 
Lettuce served as a Flight Officer in the Women's Auxiliary Air Force during World War II and didn't peg out until 24 Nov 1990. I am told that Lettuce was happy to join in the effort to save Dafydd and Gwynne's scalps in the 1980s when I dared voice concerns… Lettuce's father was a Freemason of rather more noble stock than Dafydd and the Gang….
Major Hon. Anthony John Percy Hugh Michael Ashley-Cooper (5 October 1915- 86) was married to Julia Petherick, by whom he had four daughters.
Lettuce's brother Major Anthony Ashley-Cooper aka Lord Ashley was  heir apparent to the earldom, scheduled to inherit upon the death of his father. However, at age 46, Ashley died unexpectedly of heart disease before succession. I do hope that Lettuce hadn't been busy. When Lord Ashley died, his son Anthony Ashley-Cooper became heir apparent, inheriting the earldom at the age of 22 in 1961 upon the death of his grandfather, the 9th Earl of Shaftesbury.
The 9th Earl had carefully arranged financial matters on the Shaftesbury Estate so that his heirs would avoid death duties. When the 9th Earl died in 1961, Anthony inherited the family's 17th century home and large estate in Dorset, as well as residences in Hove, London, Versailles and the French Riviera, several other properties and a collection of art, antiques and other valuables. By the 1990s, Anthony the 10th Earl's wealth was said to be in the "low millions".
Anthony Ashley-Cooper was educated at Eton and Christ Church, Oxford. As a child, his primary pursuits included mountain climbing and skiing. He was keen on music and was Chairman of the London Philharmonic Orchestra 1966-80.
On 8 March 1947, when his father died unexpectedly of heart disease, Ashley-Cooper became heir to the titles held by his grandfather and acquired the courtesy title of Lord Ashley. Lord Ashley's mother decided to move back to her native France with the children. In August 1947, she remarried Col François Goussault and the newly formed family settled in Paris. The children spent the next few years shuttling across the English Channel to their boarding schools, Eton for Lord Ashley and Heathfield School in Ascot for his sister, Frances. Lord Ashley was commissioned in the Royal Armoured Corps, on 29 June 1957. On 29 October 1958, he was placed in the emergency reserve of the 10th Royal Hussars. 
Anthony the 10th Earl of Shaftesbury owned over 9,000 acres in East Dorset and received honours and awards for his philanthropic and conservationist work, which included planting over a million trees in South West England. The 10th Earl served as the Vice President of Sir David Attenborough's British Butterfly Conservation Society and as President of the Hawk and Owl Society.
In 1992, the 10th Earl was the joint winner of the Royal Forestry Society's National Duke of Cornwall Award for Forestry and Conservation, presented by Carlo. 
Shaftesbury served as President of the Shaftesbury Society, which his ancestor the 7th Earl of Shaftesbury had founded as Ragged Schools in 1840. The charity provides free education, as well as food, clothing, lodging and other home missionary services for those too poor to pay. In 2007, the Shaftesbury Society was merged with John Grooms Crippleage, reorganising under the new name of Livability.
The benevolence of the 10th Earl of Shaftesbury also extended to the ownership and use of Lough Neagh, the largest freshwater lake in the British Isles. Five of the six counties of Northern Ireland have shores on the lough (only County Fermanagh does not), and its area is split among them. The lake is the source of 40% of N Ireland's drinking water. While this ownership could feasibly increase the financial outlook of the family estate, at Shaftesbury's insistence, water continues to be extracted from the lough at no charge to either the citizens or civic government of N Ireland.
Although a member of the Lords, until the passage of the House of Lords Act 1999, the 10th Earl of Shaftesbury rarely attended. His maiden speech was made on 10 November 1999, the day before the Act was passed and came into force. At this time, Shaftesbury made an eight minute presentation in a debate regarding arts and sport. This was part of it: 
The Earl of Clancarty rose to ask Her Majesty's Government how they believe the arts and sport relate to the issue of "social exclusion".
7 p.m. The Earl of Shaftesbury
My Lords, I apologise to noble Lords for this dramatic last-minute but not opportunistic maiden speech. Although I inherited my title 30 years ago and have attended spasmodically, particularly during the early 1970s when we rigorously debated the Industrial Relations Bill and the European Community Bill of Accession, both in Committee and on Report until extremely late at night, my heart has not entirely been in the thrust and cut of politics, unlike my more distinguished ancestors.
In fact, building a society the Shaftesbury way is not a matter of imprisoning a presumed evil spirit of mankind. It is a matter of beauty and truth. Both Goethe and Voltaire were influenced by the 3rd Lord Shaftesbury. The former particularly reminded us that we must cultivate our garden. We all know about large prize-winning marrows, but are not succulent baby courgettes more perfect? Small is beautiful too...
One of the best sermons I have ever been privileged to hear was by the late Bishop of Winchester. Social exclusion? He said virtually that if one sheep from a flock of 100 goes missing, the good shepherd worries frantically about that single sheep until it is safely found. There are too many sheep, men, women and children, being marginalised. John the Baptist had the answer: why do we not? I remain concerned in these turbulent times, but thank you for your patience. It has been my privilege to be able to speak in your Lordships' House.
The 10th Earl of Shaftesbury was married three times and expressed his attraction to foreign women. At Eton, he wrote an article for the college magazine in which he described English debutantes as "round-shouldered, unsophisticated garglers of pink champagne".  Shaftesbury met his Italian-born first wife, Bianca de Paolis, during a skiing holiday and they married in July 1966. Bianca was the daughter of Gino de Paolis, a Roman banker. She had previously been married to the American film producer, Jack Le Vien. Shaftesbury and de Paolis were declared husband and wife at the Westminster Register Office in front of a few friends, with none of his family in attendance. They divorced 10 years later, on grounds of his adultery with an unnamed woman. The couple had no children. The former Countess Shaftesbury, who used the name Contessa Bianca Shaftesbury, released her memoirs in 2008, entitled, A Life on Fire. She died on 16 March 2013, in Rome, Italy. 
In December 1976, Shaftesbury married the Swedish-born Christina Eva Montan. Styled The Countess of Shaftesbury after their marriage, Christina was the daughter of Nils Montan, the former Swedish Ambassador to Germany. Lady Shaftesbury was a divorcée with a son and daughter from her first marriage, the half-siblings of the 11th and 12th Earls of Shaftesbury: Frederic Casella is a TV producer and Director in Britain, while his sister, Cecilia is an attorney living in New York City.
Shaftesbury and his second wife had two sons:
Anthony Nils Christian Ashley-Cooper, 11th Earl of Shaftesbury (24 June 1977-15 May 2005), first-born son of Shaftesbury. Anthony died of a heart attack in Manhattan, New York while visiting his younger brother, Nicholas and older half-siblings Frederic and Cecilia.
Nicholas Edmund Anthony Ashley-Cooper, 12th Earl of Shaftesbury (born 3 June 1979), is a former DJ and house music promoter in New York and Ibiza. A short time after his brother's death, Nicholas relocated to the family seat at Wimborne St Giles, returned to business school for a couple of years and assumed the responsibilities of the earldom. He has shown an interest in supporting charitable organisations, primarily those addressing the needs of children with disabilities. In December 2009, Nicholas suffered serious spinal injuries in a horse riding accident. He crushed his vertebrae in the fall. While he experienced initial paralysis necessitating the use of a wheelchair, physical therapy has helped restore his health to the point where he is able to walk, with limitations. 
The second marriage of the 10th Earl Shaftesbury was more successful than the first, producing two children. The 1999 death of his mother had a profound effect on Shaftesbury, affecting his relationship with his wife and children. Lady Frances Ashley-Cooper, his sister, stated that:
In August 1999, our mother had died of cancer in tragic circumstances while we were all enjoying ourselves at my eldest son's wedding. For my brother, her death was a catastrophe. He adored her. She had been his protector and greatest admirer since the death of our father in 1947, when Anthony was eight and I was six. When our mother died, it was as though my brother had become an orphan at age 61. Without her, he felt emotionally bereft. He lost his grip on reality. At one point, he had bought a flat in Versailles, and had entirely recreated two rooms from our late mother's house. He had used all the furniture, books and knick-knacks of our childhood in Paris. It was a bit much.

—Lady Frances Ashley-Cooper
In 2000, the 61 year old orphan Shaftesbury unexpectedly moved out of the Manor House and divorced his wife. The orphan left his former wife in charge and passed the running of the estate to his 23 year old son, Anthony. The orphan's ex-wife Christina, Countess of Shaftesbury and their sons remained in residence in Wimborne St Giles, while the orphan relocated to France, embarking on a string of short-lived and expensive love affairs with younger women.
The orphan had an apartment in Versailles (furnished with £3m worth of antique art and furniture) but spent much of his time on the Cote d-Azur, where he enjoyed a social life fuelled by drugs and alcohol. The orphan's wealth attracted a variety of individuals, willing and ready to take advantage of his generosity. A friend described him as becoming a "philanthropist who specialised in rescuing lap dancers" while the orphan's French lawyer, Thierry Bensaude, diplomatically referred to him as "a philosophical adventurer in society".
In early 2002, an article in the Daily Telegraph described the orphan as being "dressed in leather trousers and open-necked, pink silk shirts, with a gold chain draped around his neck". The orphan had fallen for a 29 year old French model named Nathalie Lions. In 2006, an article in the Guardian wrote of the orphan's relationship with Lions, with whom he would be found "frolicking at Bellini's bar in Kensington, where he liberally wrote cheques and Lions spent them". The orphan refused to listen to others who warned him that Lions was taking advantage of him. The orphan and Lions toured the party spots of London, Barbados and the Riviera until a tabloid exposé revealed Lions' past as a "Penthouse Pet" for Penthouse magazine. The orphan ended the relationship. Rather than return to England, the orphan remained on the French Riviera.
The orphan became a familiar figure in some of the nightspots on the French Riviera. He had a habit of flashing his money around as he bought drinks for a wide variety of female companions. At one establishment on the Riviera, he met Jamila Ben M'Barek , a divorcée and mother of two children. Jamila was one of seven children born in Paris to a Tunisian mother and Moroccan father. In 1993, Jamila had posed naked in Playboy. She married the orphan on 5 November 2002, in the Nertherlands. According to the orphan's family, the orphan became 'infatuated with' Jamila (he was married to her…), buying her a flat in Cannes for £500,000 and transferring other properties into her name after they married.
By April 2004, the orphan and Jamila had separated. The orphan began a new relationship with Nadia Orche, a young mother of two, who has been described as a "club hostess from Cannes" and a "Moroccan prostitute". The difference in the ages between the orphan and Nadia did not bother her, Nadia describing the orphan as "an attentive and generous man". According to Nadia Orche, the orphan was planning to marry her after getting a divorce from Jamila.
On 3 November 2004, the orphan arrived in Nice, France, after arranging to meet with his estranged wife Jamila. On 4 November, he visited Jamila at her home on Avenue Mareschal Koenig. The orphan later checked into the 4 star Noga Hilton on the Cannes seafront. The following day, after checking out of the hotel, the orphan vanished without a trace. The whereabouts of the orphan were unknown until April 2005.
It was normal for the orphan to occasionally disappear for a few days from time to time, so no-one other than Nadia was initially concerned with his disappearance. On 15 November 2004, Thierry Bensaude, the orphan's Nice-based lawyer, reported him missing after being contacted by Nadia. The orphan divided his time between the Riviera and a home in Hove, East Sussex and had been due to return home on 10 November. After not hearing from the orphan for a week, Bensaude and Orche both expressed fears for his safety. The orphan had been taking legal action in relation to the theft of some family antiques and artwork. Some friends and acquaintances mentioned that the orphan had complained of money problems, so they surmised that his disappearance may have had something to do with the theft and financial loss.
On 18 November 2004, the French police publicly appealed for information leading to the orphan's whereabouts and on 22 November, they opened a formal criminal inquiry. Anthony Nils, eldest son of the orphan, was regularly in touch with the police following his father's disappearance and travelled to Nice to confer with French authorities there. Family and concerned individuals initially feared that the orphan had been kidnapped by Russian or North African gangsters who were plotting to steal his fortune. Thierry Bensaude stated that the orphan is "extremely generous to his friends and may have been taken advantage of". His wife claimed that she had warned the orphan about the company he was keeping. The theory was that some of his more disreputable acquaintances had decided to kidnap the orphan and were now engaged in some scheme to force him into signing away part of his inherited wealth.
Commander Brunache said, "We took the case very seriously. There were a number of possible explanations for his disappearance. He could have decided to disappear, a suicide, or he could have been the victim of a crime. There were several possibilities and we were exploring all of them."
Within a month of the orphan's disappearance, Detective Chief Superintendent Graham Cox, Head of Sussex Police CID, who had been contacted by the orphan's sister Lady Frances Ashley-Cooper, said that they were treating the matter as a murder case. The French police agreed with Cox, due to the lack of ransom demands or signs of fraud. Whether dead or alive, there were still no clues as to the whereabouts of the orphan.
In February 2005, Jamila was admitted to a psychiatric hospital, where she had an emotional breakdown and began confessing to her involvement in her husband's death. When interviewed by police, she claimed that the orphan had been beaten to death by her brother during a fight at her flat in Cannes. The orphan and Jamila had separated in April 2004 and divorce proceedings had been set in motion. By that time, the orphan had given Jamila a windmill in southwestern France, the €700,000 duplex in a villa in Cannes, which included staff, a 4 x 4 car and a monthly allowance, ranging between €7,500 and €10,000. The orphan wanted to end this arrangement as well as the marriage, so that he could marry his new girlfriend. While the orphan was discussing this with Jamila, a fight broke out between him and Jamila's brother, Mohammed M'Barek. The orphan died during the fight, when Mohammed strangled him, breaking his neck.
According to Jamila, her brother placed the orphan's body in the boot of his BMW and dumped it in an unknown place. She was arrested on 25 February 2005 and her brother was arrested by German police the following day at his home in Munich. He was later extradited to France, continuing to deny his involvement and knowledge of the location of the orphan's body.
On 7 April 2005, a body in an advanced state of decomposition was discovered by the French authorities in a valley in the Maritime Alps on the outskirts of Cannes. The police were led to the area by examining the last-known signal from the orphan's cellphone records. After a two day search, they found a decomposed body that had been partly eaten by animals, hidden in the undergrowth next to the riverbed. On 18 April 2005, DNA testing confirmed that it was the orphan.
In June 2006, pre-trial proceedings began in Grasse, before the investigating Magistrate Catherine Bonnici. The proceedings were part of the process to determine whether there is enough evidence to send a case to trial. During the first week of June, the Court travelled to the site where the orphan's body was found. Mohamed M'Barek was transported in leg chains for the one-day reenactment. Once they arrived, M'Barek demonstrated that he had enough strength to have acted alone, lifting a 182 dummy weighing the same as the orphan's body out of the boot of a car and dumping it down a ravine.
Jamila told the court that she was not with her brother when he disposed of the body, maintaining that she had never been to the site. She claimed that she had no role in the killing other than helping her brother, under duress, load the body into his car. Jamila told investigators, "I did not want him to die. I just wanted my brother to intimidate him so that he would continue to pay me my allowance. But he didn't want to have anything to do with it, so a violent quarrel broke out. I left the room because I could not stand to see what was happening".
On 22 May 2007, the trial of Jamila M'Barek and Mohamed M'Barek opened at the Palais de Justice in Nice, over two years after the death of the orphan. The Presiding Judge was Nicole Besset; Jean-Louis Moreau served as the state prosecutor. The orphan's widow was represented by attorney Franck De Vita, while her brother was represented by Melanie Juginger. The Ashley-Cooper family was represented by attorney Philippe Soussi. At times, both Jamila and her brother admitted their involvement in the death of the orphan and the French authorities charged both of them with premeditated murder.
The trial was told by Moreau, the state prosecutor, that Jamila was "an escort girl who loved the high life" who "chose the life of a kept woman, with multiple affairs with men she chose for their bank accounts and their assets". Having struck gold when she married the orphan, Jamila faced "looming financial disaster" in the event of a divorce and set out "consciously and without constraint, to accomplish his assassination".
Testimony was presented that in October 2002, Jamila had convinced the orphan that she was pregnant with his child and as a result he married her on 5 November 2002. The orphan made out a new will leaving his new wife properties in Ireland and France. Two years later, with no child forthcoming, the orphan 'began looking elsewhere for affection'. When the orphan initiated divorce proceedings, his wife feared losing her valuable inheritance and began to take steps to secure her financial future.
Lady Frances Ashley-Cooper testified. "When my brother said he would divorce her, she would not accept". She stated that before the separation, the orphan was convinced by Jamila to sell the Versailles flat. Testimony continued, regarding the disappearance of antique furniture and family artifacts.
[Jamila] and Mohammed arranged to empty the flat and when my brother asked where his mother's furniture had gone to, she said it was on a boat to Tunisia where it was going to be sold. My brother was distraught. This was cruel emotional blackmail. In fact, the furniture was in storage in Cannes, but my brother never knew that. I have just managed to get hold of the key.

—Lady Frances Ashley-Cooper
Jamila discounted the investigative report and stated that her marriage to the orphan "was a curse", describing him as "a loner" who "had no friends" which is why "he drank a lot". She portrayed him as a "violent, sex-crazed alcoholic, hooked on cocaine". While Jamila freely admitted that her brother had indeed killed the orphan, she testified that it was an accident. She further admitted that after the orphan was dead, she helped her brother load his body into the boot of his black BMW. She prefaced this admission with additional claims: 'He forced me to put the body in the boot of the car. He forced me to follow him as I thought we were going to a hospital. Then he asked me to go away'. Her brother Mohammed M'Barek presented a similar defence: 'I am innocent, my sister is innocent. It was an accident'.
According to Monsieur Mohammed M'Barek's account, he had been drinking heavily and smoking cannabis when he was confronted with the "excited and aggressive" orphan. A fight then broke out during which he "accidentally" strangled the orphan while attempting to restrain him. Although M'Barek was rather hazy on the details, he testified, "I don't know how it happened. It happened in a minute". He further stated that he had done everything he could to save the orphan, including mouth-to-mouth resuscitation and heart massage, but it "was too late. He had left us".
Mohammed M'Barek expressed frustration with the French authorities that had kept him "in prison for two-and-a-half years for nothing". He thought it was an outrage that the French regarded the dumping of an inconveniently dead body in a ravine as a crime. Mohammed even went so far as to appeal to the new French President Nicolas Sarkozy for justice. On the third day of the trial, the courtroom descended into chaos as M'Barek burst into tears then jumped to his feet pointing at the orphan's family. He attempted to blame the Ashley-Cooper family for the orphan's death, claiming that they were the guilty ones. "You're the guilty ones, you the rich, who want to take his inheritance" he shouted as police wrestled with him in the dock. After refusing requests from his lawyer and the judge to sit down and be quiet, M'Barek was taken down to the cells and the hearing temporarily adjourned.
The French authorities suspected that there was a conspiracy to murder the orphan when they discovered that Jamila had transferred €150,000 into her brother's bank account the week following the orphan's disappearance. The prosecution viewed this as payment for services rendered, although Jamila testified that she had given her brother the money in order for him to buy a house for their ailing mother.
In her defence, Jamila denied any financial motive in wishing the orphan dead and claimed that she had no need of his fortune, stating that she had "always been prosperous". She testified that the source of her prosperity was the generosity of wealthy individuals who were prepared to pay for her company. She named three prominent celebrities as her former clients. All three individuals denied ever meeting Jamila and declined to attend Court to comment on her allegations or serve as character witnesses. Jamila further stated that the arguments she had with the orphan had nothing to do with money, but rather arose as a result of the orphan's excessive sexual demands brought on by his seemingly endless injections of testosterone. 
The strongest piece of evidence presented by the prosecution were details revealed in a secretly recorded telephone conversation between the defendant and her sister, Naima, in which Jamila discussed £100,000 (€150,000) blood money paid to her brother. She additionally recounted precisely how she was going to blame her brother for the orphan's death. The wiretap also uncovered the truth about Jamila's visit to the remote spot where the orphan's body was found. This was supported when downloaded records from the GPS tracking device in Jamila's cellphone provided details that she (or at least her cellphone) had been there two days prior to the orphan's death.
On 25 May 2007, after deliberating for two hours, the jury returned guilty verdicts against both brother and sister. They were each sentenced to 25 years in prison. Under French law, they each had an automatic right to appeal their conviction, which would result in a retrial. After the trial, Mohammed M'Barek was admitted to a psychiatric ward. His initial plans to appeal were dropped. On appeal by Jamila, the Court was informed that he was in an "incoherent and mostly delirious state" and would be unable to testify on either his behalf or on the behalf of his sister. On 4 February 2009, Jamila appeared in a Court of Appeal in southern France and her sentence was reduced from 25 to 20 years. With all appeals now exhausted, the orphan's son, Nicholas Ashley-Cooper, 12th Earl of Shaftesbury, expressed his relief at the verdict and said he could now get on with his life after closing a "very painful chapter".
After the orphaned 10th Earl was murdered in a very expensive part of the world, his eldest son by his marriage to Christina Eva Montan became the 11th Earl. Anthony Nils Christian Ashley-Cooper, 11th Earl of Shaftesbury appears to have led a far more humdrum existence than his father did, living quietly in Earl's Court in London where he was employed as an accountant. He was reportedly looking forward to managing the family's estates in Dorset after enjoying a short holiday in the US where he was visiting his younger brother, Nicholas who worked as a DJ in New York City. During this holiday the 11th Earl suddenly died after an apparent heart attack some six weeks after assuming the title. Lord Shaftesbury was 27 years old.
The family issued a statement through Sussex Police which said that;
The 11th Earl of Shaftesbury died suddenly and unexpectedly on 15 May in New York. He suffered a heart attack, although the precise cause of death has not yet been identified and the coroner's study is ongoing. Following some press speculation, the family is keen to stress that there is every reason to believe that Lord Shaftesbury died of natural causes.
The office of the Chief Medical Officer in New York confirmed that Lord Shaftesbury had died at St Vincent's Hospital in Manhattan, adding that the cause of death was still under investigation; "It's still being studied. We are still doing tests, it will be at least another week before we can confirm anything."
Prior to his inheritance, he was known as Lord Ashley. He also held the subsidiary titles Baron Ashley and Baron Cooper. He was educated at Marlborough College and the University of Bristol .
The 11th Earl died on 15 May 2005. The Gang were at fever pitch because I had just finished my PhD but because I did it so quickly, my PhD supervisor had to write to the Registry at the University of Wales, so I didn't actually have my viva until July 2005. The PhD that was interrupted in 2004 by the Gang attempting to have me imprisoned for seven years for 'threats to kill'. During that summer, the person in Somerset known to me who was befriended in the late 1980s/early 1990s by a group of off-shoots of Nigella Lawson's old pals from the Dangerous Sports Club and Call Me Dave's Oxford University contemporaries, including the man dressed up in the gorilla suit as discussed in my post 'A Holy Fool Among A Feast Of Fools', walked away from a manslaughter trial at Bristol Crown Court a free man after a helpful intervention from Lady Justice Heather Hallett who ordered the jury to acquit him. Meanwhile Dafydd's mate the bent judge Huw Daniel sentenced me to over 100 hours community service for telling Alun Davies's secretary over the phone that Alun Davies was a fat idiot. See previous posts.
Daniel you big oaf, you are in deep trouble even if you are too stupid and pompous to have realised it yet.
As for Lady Justice Heather Hallett, here are a few biographical details: Dame Heather was the daughter of Hugh Victor Dudley Hallett, an Assistant Chief Constable who was also the Gen Sec of the International Police Association. She was educated at Brockenhurst Grammar and St Hugh's College, Oxford. In 1972, Dame Heather became a member of Inner Temple, along with Mr Thrope. She was Vice-Chair of the Bar Council in 1997, the year that the Waterhouse Inquiry opened and Chair in 1998. Heather became a Recorder in 1989, a Deputy High Court Judge in 1995 and a full-time High Court Judge in 1999. In 2005, the year after she ordered the jury to acquit the man who's extreme recklessness led to the death of a Bulgarian student of manslaughter – the man who knew some of what was happening to me at the hands of the Gang, who then found himself in possession of much money after being befriended by friends of Nigella Lawson, Graham Chapman and a man who was at Oxford with Call Me Dave, Boris and George Osborne – Heather was appointed to the Court of Appeal. In Jan 2006, Heather became a member of the Judicial Appointments Commission. In 2009 Heather was the coroner for the inquest of the victims of the 7/7 bombings. Heather's husband is Nigel Vivian Marshall Wilkinson QC, a Deputy High Court Judge.
Dame Heather, the night of the day that the Bulgarian man died, I received communication from Somerset that feelings about the man whom you subsequently acquitted were running so high that a gang in Bridgwater went out looking for him to beat him to a pulp; he wasn't very popular and a lot of people took the view that this was the last straw, he had now fucking well killed someone. Someone else I know in Wales saw him interviewed on TV, realised who he was and persuaded me to ring him, believing that he would be distraught and need support. I had my doubts, but yes I rang him. He told me the dead man was 'only' a Bulgarian student without one living relative in the UK and no-one was going to worry about this. He had a bit of a shock when he was arrested and charged with manslaughter, but it was all OK in the end thanks to you Heather. After you ordered the jury to acquit him I had more communications from Somerset of the 'how the hell has he got away with this?' nature. I'd very much like to know myself… He was WARNED that he could kill someone by what he was doing. He was TOLD that there had already been a broken arm, a broken pelvis and that his money-spinning adventure was untested, dangerous and might well kill someone. It did. When it did he didn't give a bugger anyway.
So the 11th Earl of Shaftesbury died in 2005, the year that Dame Heather was promoted to the Court of Appeal. The 11th Earl's younger brother Nicholas Edmund Anthony Ashley-Cooper succeeded as the 12th Earl of Shaftesbury. 
Nicholas Edmund Anthony Ashley-Cooper, 12th Earl of Shaftesbury, (born 3 June 1979) also known as Nick Ashley-Cooper, is a landowner and philanthropist. Nick is the godson of Carlo's close friend Gerald Grosvenor, 6th Duke of Westminster, and Simon Elliot, brother-in-law of Carlo. Simon is married to Annabel Elliot, Camilla's sister.
Annabel Elliot is the founder of Annabel Elliot Interior design and antiques, based in Dorset. She is also the co-founder of Gillingham-based antiques and interiors emporium Talisman. Elliot has been employed by her brother-in-law Carlo and is the chief interior designer of his estates.
Elliot has been a Patron of British Association for Adoption and Fostering (BAAF) since 2005; she cites her mother Rosalind, who worked for an adoption agency, for influencing her to support the charity. Annabel and the BAAF haven't managed to discuss the widespread abuse of kids in care yet, not even that on the scale of north Wales, facilitated by Gwynne the Royal Lobotomist as he sat in the Student Health Centre at UCNW while Carlo was Chancellor and the entire institution refused to investigate serious complaints against Gwynne. See previous posts for info on BAAF. Annabel is also a life member and Patron of the Elephant Family, of which her brother Mark was Chairman until his death in 2014.
Mark Roland Shand (28 June 1951-23 April 2014), Camilla's brother was the author of four travel books and as a BBC conservationist, appeared in documentaries related to his journeys, most of which centred on the survival of Elephants. Mark was the Chairman of Elephant Family, a wildlife foundation, which he co-founded in 2002.
Shand was born on 28 June 1951, the son of Major Bruce Shand (1917–2006) and his wife, the Hon. Rosalind Maud Cubitt (1921–1994), daughter of the 3rd Baron Ashcombe and the former Sonia Rosemary Keppel, daughter of Alice Keppel.
Mark Shand was educated first at St Ronan's School in Kent and then Milton Abbey School in Dorset. He was expelled from Milton Abbey for allegedly smoking cannabis. As a result, his father sent him to Australia to make a living on his own, where he had numerous jobs including working as a jackaroo on a station and a guard at an opal mine. Mark later returned to London and worked as a porter at Sotheby's, subsequently, he and his friend Harry Fane, the son of the 15th Earl of Westmorland, started a business of selling Cartier jewellery for a while.
In 1990, Shand married Clio Goldsmith, a French former actress, daughter of Edward Goldsmith and niece of Sir James Goldsmith, They lived in Rome and had a daughter, Ayesha (born 1995). Shand confirmed in 2010 that he and Clio were divorced. Mark Shand was a godfather to one of the sons of Jemima Goldsmith, his former wife's cousin. Jemima is the sister of Zac…
Mark Shand published his first travel book Skulduggery in 1987. Shand was actively involved in the conservation of the Asian elephant and co-founded a charity called Elephant Family in 2002. Shand was also a patron of Anti-Slavery International, a member of the Royal Geographical Society and an honorary Chief Wildlife Warden of Assam. In 2014, he was named as "the Conservationist of the Year 2014" and received the Fragile Rhino award by the Perfect World Foundation at the Conservation Gala Dinner in Gothenburg, Sweden. Shand was expected to attend as a guest of honour but unexpectedly died before the event.
On 23 April 2014, it was reported that Shand had been taken to Bellevue Hospital in Manhattan, after sustaining a serious head injury caused by a fall outside the Rose Bar of the Gramercy Park Hotel after lighting a cigarette. Earlier in the evening Mark had attended a fund-raising auction at Sotheby's in aid of the Elephant Family. Later that same day, it was reported that Shand had died. His nephews Tom Parker Bowles and Ben Elliot flew to New York to escort his body back to the UK. A private funeral service was held for Shand at the Holy Trinity Church in Stourpaine, Dorset, on 1 May 2014, where his father's funeral service was held.
Following Nick Shaftesbury's brother Anthony's, death while Anthony was visiting Nick in New York, Nick relocated to his family home from New York City and assumed the responsibilities of the earldom. He also holds the subsidiary titles Baron Ashley and Baron Cooper.
On 11 September 2010, Lord Shaftesbury married Dinah Streifeneder, a veterinary surgeon. 
The Earl owns the bed and soil of Lough Neagh in Northern Ireland. It is the largest lake in the United Kingdom. The lough supplies 40% of the region's drinking water and is also used as a sewage outfall (in a system only permissible through British Crown immunity).
Discussions over the future management of the Lough have been ongoing with the N Ireland Assembly. 
Nick Shaftesbury is an ambassador for the spinal cord injuries charity Wings For Life, a charity he began supporting following his own spinal injury. Shaftesbury has competed in several marathons and ultra-marathons to benefit charitable organisations such as Phab Limited, AbleChild Africa, ChildLink and Wings For Life. He has completed races in the Sahara, Atacama, Gobi, Namibia and Nepal as part of the 4 Deserts and Racing the Planet series of events. He also completed the Ultra Trail du Mont Blanc in 2011. Following his spinal injury in 2009, Shaftesbury was the recipient of the Spirit Award, presented by 4 Desert and Racing the Planet officials in honour of completing the 4 Desert's Atacama race.
Shaftesbury is a Patron for Parallel London, the world's first fully inclusive mass participation event, designed for all ages and abilities.
Before succeeding to the earldom, Shaftesbury was an in demand house DJ and music promoter in New York. He has been professionally stylised as Nick AC. Shaftesbury formed the collective ROBOTS in 2004 with several other New York DJs. In the summer of 2006, he spent time in residency at Privilege Ibiza.
Previously Shaftesbury was employed as the Chief Operating Officer with GoMix, which was an interactive music software platform company. Prior to signing on with GoMix, he served as part of a team that raised over $5 million for Saatchi Online, which is an online forum and art gallery. Prior to his work with Saatchi Online, he worked in Digital Strategy and Business Development with Terra Firma Capital Partners, following their acquisition of British music company EMI Group Limited. EMI dished out so many of the contracts to the previously unknown children of the Gang who were transformed into international rock stars during the Waterhouse Inquiry. See post 'The International Language Of Screaming'. Shaftesbury's earlier work involved providing strategic analysis with Discovery Networks Europe as a member of the strategy team for Europe, the Middle East, and Asia. The network offers "a portfolio of channels, led by Discovery Channel and Animal Planet, that are distributed in virtually every pay-television market in the world".
Nick's wife Dinah Ashley-Cooper, Countess of Shaftesbury, was born Dinah Streifeneder on 12 September 1980 in Munich. She is the daughter of Dr Fritz Streifeneder and Argentinian-born Renata Leander-Streifeneder. Dinah's mother is a physiotherapist, while her father is a retired orthopaedic surgeon. She spent her early life in Rome. Dinah and the Earl married on 11 September 2010 in Dorset, Dinah gaining the titles of Countess of Shaftesbury, Baroness Ashley and Baroness Cooper. The couple have three children. Their son Anthony Francis Wolfgang Ashley-Cooper, Lord Ashley, was born on 24 January 2011. He is the only person in line of succession to the earldom as his father's heir apparent and was followed by a daughter, Lady Viva Constance Lillemor Ashley-Cooper, born on 22 April 2012. Younger daughter Lady Zara Emily Tove Ashley-Cooper was born on 17 October 2014. I only hope that the kids all live to see their 30th birthdays.
Lord Anthony Head and Lady Dorothea had four children:
Richard Antony Head, 2nd Viscount Head (b. 27 February 1937)
Hon. Teresa Mary Head (b. 20 June 1938)
Hon. Simon Andrew Head (b. 11 November 1944)
Josephine Head (b. 24 May 1948–9 October 1949)
Lord Head died in March 1983, aged 76 and was succeeded in the viscountcy by his eldest son, Richard.
After serving as PPS to Defence Ministers Sir Walter Monckton and Viscount Head, Lord Carrington was High Commissioner to Australia, 1956-Oct 1959. He was also appointed a Deputy Lieutenant of Buckinghamshire on 2 July 1951. He became a Privy Counsellor in 1959. Previous posts have discussed how something major relating to Gwynne and the North Wales Hospital happened in 1959 that was concealed by Macmillan's Gov't to an even greater extent than other matters were. The Tory MP Dennis Vosper, a loyal supporter of the Gang, resigned as Minister for Health 'on doctor's advice', lay low for a short while and then returned to Gov't as a Home Office Minister in time to deal with the Profumo Affair. Vosper was given a peerage in 1966 and was dead two years later, although he wasn't an old man. See previous posts.
Carrington had become Shadow Defence Secretary in 1968 after Enoch Powell was dismissed from the position following hiss Rivers of Blood speech. Carrington served as Chairman of the Tory Party, 1972-74 and was briefly Energy Secretary, Jan-March 1974.
Carrington was again Leader of the Opposition in the Lords, 1974-79. In 1979 he was made  Foreign Secretary and Minister for Overseas Development in Thatch's first Cabinet. Carrington chaired the Lancaster House conference in 1979, attended by Ian Smith, Abel Muzorewa, Robert Mugabe, Joshua Nkomo, and Josiah Tongogara, which brought to an end Rhodesia's Bush War. He later expressed his support for Mugabe over Smith.
Carrington was Foreign Secretary when Argentina invaded the Falkland Islands on 2 April 1982. He resigned from the position on 5 April, citing the failure of the Foreign Office to react appropriately to Argentina's threats and preparations for the invasion. It did Carrington's image a lot of good, particularly as Thatch's Govt's became notorious for intransigence and refusal of Cabinet Ministers to accept responsibility for disasters. Although Carrington did resign over the invasion, the commentators praising his integrity ignored the sewer which Carrington had inhabited for so long and continued to inhabit. He had known about north Wales and the Westminster Paedophile Ring as long ago as Gwynne's heyday with lobotomies and Carrington knew that by the 1970s victims and witnesses were being murdered.
Lord Carrington then served as Secretary General of NATO, 25 June 1984-1 July 88. He was appointed shortly after I graduated as the threats in the wake of my complaint about Gwynne came thick and fast. The appointment was salient because Brown's dad was a senior Army officer who knew much about the circumstances of the invasion of the Falkland Islands although he wasn't directly involved. Col Brown was found during the Waterhouse Inquiry. Carrington was Sec Gen of NATO throughout much of the Gang's serious criminality, including the killing of my housemate Anne Vernon, my wrongful arrests and illegal imprisonments by the Gang and the attempt to murder Brown's brother. Ollie Brooke was convicted and imprisoned while Carrington was Sec Gen of NATO.
Carrington served as Chancellor of the Order of St Michael and St George  Aug 1984-June 1994, spanning years of criminality and the North Wales Police investigation which found 'no evidence' of a VIP paedophile ring in North Wales/Cheshire.
In 1991, Carrington presided over the diplomacy re the break up of Yugoslavia.
Apart from his political posts, Carrington was the Chancellor of Reading University and served as Chairman of several companies, including Christie's, and as a Director of many others, including Barclays Bank, Schweppes and the Daily Torygraph. Carrington also chaired the Bilderberg conferences 1990-98.  He was appointed Chancellor of the Order of the Garter on 8 November 1994, a role from which he retired in October 2012.
After the House of Lords Act 1999 removed the automatic right of hereditary peers to sit in the Lords, Carrington, along with all former Leaders of the Lords, was given a life peerage on 17 November 1999 as Baron Carington of Upton, of Upton in the County of Nottinghamshire. Carrington died on 9 July 2018, aged 99, of natural causes.
I am being sent more names of and questions about people whom I knew many years ago who I am told were named as possible suspects by the Gang as being the people who had 'really' abused me after I'd made those complaints about Gwynne and Dafydd, because of course as any fule kno, Dafydd and Gwynne were as pure as the driven snow and I and others raising concerns about their appalling conduct was just a matter of 'transference'. The latest name that has been given to me is that of a retired farm labourer whom I lived next to when I lived in the same Hampshire village as Lord Denning. I'm not even going to insult this now long dead man by naming him here. My memories of him were of a lovely old boy who lived next to us and played with me. He was a widower, couldn't look after himself or his 20 year old son very well and as a result they lived on pies, camp coffee and pink wafer biscuits. Which they shared with me, when I was three and four years old, while they read articles out of the 'Daily Sketch' to me. I have no knowledge of this old man's life when he was younger…
Now I'm wondering how many more uneducated, poor people whom I knew when I was younger or how many petty criminals I knew are having the finger pointed at them, while I am in possession of 10,000 documents of the most incriminating nature naming and detailing serious criminal activity on the part of some of the UK's most senior and well-known Top Docs, lawyers and others, which were read by layers of other Top Docs, lawyers and judges who ignored the contents. But that old chap whom I lived next door to when I was three?? Oh well he's a suspect, ooh of course he is, ooh the things he did, his son was a pigman, on the cider and who was overweight, so they weighed him on the pigscales because he was too heavy for human scales and there was a three year old girl in the house at the time!!! Yes I remember it well, it was called the everyday life of rural farm labourers before the English countryside turned into a theme park for BBC journos. By the way, the old man died when I was about eight and had moved back to Somerset and his son died soon after or it may have been before his dad. Perhaps that needs investigating rather than silly accusations being levelled at a kindly old man who played with the little girl who lived next door to him. I need to Report another matter to the Safeguarders. The house on the other side of us contained another farm worker and his wife, Mr and Mrs Herring. They kept rabbits but the rabbits were in a cage and weren't let out for a run and their claws were so long that my father used to remark on it. Furthermore Mr Herring kept those rabbits for the pot, not mari-jew-ana, but the cooking pot. Anyone want to launch an historical investigation into those rabbits in 1966, the year that Wilson was elected? Mrs Herring had been a servant when she was young, so once she married Mr Herring, she refused to ever do any cleaning again. The house was seriously impressively disgusting and it was notorious throughout Overton. Mrs Herring also hated Top Doctors (I cannot think why) and she developed a gammy leg. She wouldn't let any Top Doctor near it and the leg became infected with maggots. I was three years old and because I knew that happened to lambs' tails I wasn't even surprised. It's called being three and having what Brown called my 'Laurie Lee childhood'. Gwynne and Dafydd caused me far more problems than the farm labourers of Lord Denning's home village and no-one, no-one, would investigate.
Two days ago, the Torygraph contained an article written by their regular columnist Celia Walden, who's father was a Civil Service mandarin, the Principal Private Secretary to Lord Carrington while he was Foreign Secretary, as well as an article written by The Hague. Last night, the BBC broadcast a programme starring Miranda's former henchman Alastair Campbell on the Serious Subject of Mental Illness, which was nothing but free PR for the Maudsley. Tonight 'Panorama' are running another expose of a 'hospital' for learning disabled people in which they were seriously abused; eight years after Winterbourne View, It's Happened Again. Well there's a surprise. It's probably the fault of those elderly farmers and farm workers whom I knew when I was a toddler who didn't eat their five a day or clean their houses or look after their rabbits properly. It cannot possibly be the criminals running our healthcare system who received full protection from Lord Denning can it?
I've been having so much trouble with my IT system over the last few days that I've not been able to research a few things that I wanted to. So I'll just pose these two questions:
Who, some 10 years ago, was responsible for Gren Kershaw, the CEO of the North East Wales NHS Trust, bagging the 'Nursing Times' CEO of the year award? His Trust was one of the most dangerous in the UK, had been for years and was later the subject of a police investigation re fraud and embezzlement by NHS managers. Back in the 1970s and early 80s, Gren was an NHS manager at Jimmy Savile Central in Yorkshire/Leeds.
I mentioned in a comment following a recent post that the lawyers representing me when we took receipt of those 10,000 documents and who read the startling contents were Walker, Smith, Way of Chester and Wrexham. I was threatened at gun point afterwards and my lawyer walked away from my case and then from Walker Smith Way. She had been offered a job as a tribunal judge. Walker Smith Way refused to take my case any further and destroyed the hard copies of the documents – luckily someone made digitised versions before they were destroyed and it is those that I have. Walker Smith Way were then taken over by Slater Gordon who are er representing the Victims at the IICSA. This happened, as did the destruction of documents, while I was unlawfully detained in psych hospitals for approx. one year.
So who organised that lot? It is obviously merely coincidental that Michael Mansfield has been offering to represent the Victims at IICSA. The Michael Mansfield who sent me a one line reply in 1993 when I wrote to him about the abuses of Gwynedd Social Services. Other members of the Mansfield Community include St Helena Kennedy, Michael Beloff and Cherie Booth.
Blame it all on a farm labourer in 1966. Works every time.