I mentioned in a previous post that I had recently written to Sister Hutt about just some of what had happened to me at the hands of the NHS and Social Services in Wales when Sister Hutt was Welsh Gov't Health Minister. I provided only an outline, having at the time complained to the North West Wales NHS Trust (who then managed the facilities concerned), the Gwynedd Community Health Council, the GMC and the North Wales Police, yet got nowhere, not even a full investigation into my complaint. Some years later, having finally received copies of my medical records that had been unlawfully withheld from me, I found documentation demonstrating a conspiracy and serious crime far greater than even I had suspected and as the harassment, intimidation and wrongful arrests continued, I wrote to Peter Hain, then Miranda's Secretary of State for Wales, about matters. I am aware that a number of other people had experiences so bad with the NW Wales NHS Trust that they too wrote to Peter Hain. I did not receive an acknowledgement or a response of any sort from Peter Hain or anyone else.
This is the text of my e mail to Sister Hutt, sent on 24 Oct 2019:
Dear Ms Hutt
Can you please explain why, during your period of service as Health Minister for the Welsh Gov't, I was: assaulted and injured by four NHS staff whilst detained in a locked ward in the Hergest Unit; denied access to the police to report the assault; arrested and charged myself for 'threatening to kill' Alun Davies, the manager of the Hergest Unit, him being in a meeting with your officials in your office when he made numerous calls to the police demanding that I be arrested because of the imminent threat to his life. At least eight NHS staff perjured themselves. The threats to kill charge was withdrawn on the first day of my trial.
While you were Health Minister, I was unlawfully denied access to my medical records. My lawyer subsequently obtained them by summoning the CEO of the NW Wales NHS Trust before the High Court in Cardiff and among the 10,000 documents released is evidence of serious organised crime, including conspiracy, throughout my many years of dealing with the NHS in Wales and in other regions of the UK. There is also written confirmation that those who repeatedly sectioned me, including when you were Health Minister, were facilitating sexual assaults on patients.
None of my complaints were appropriately investigated at any time.
Should you wish to discuss this with me in person, I would welcome the opportunity, particularly as, so far, the GMC have refused to meet me. So I have had no explanation at all from anyone so far Jane.
After so many years of waiting for answers, I trust that you will reply to this e mail speedily.
regards,
Sally Baker
Some one hour after I sent the above message to Sister Hutt (using the e mail address for her supplied on her Welsh Gov't webpage), I received this e mail from Vaughan Gething's automated reply service:
Dear Sally Baker
This is a standard acknowledgement confirming receipt of your correspondence to the Welsh Government dated 24/10/2019, your reference . Our reference for this correspondence is TO/VG/08265/19.
Please note that if you have written to more than one Minister you will receive only one response.
We aim to respond to correspondence within 17 working days from the date it is received in the Welsh Government.  This means you should receive a response before 18/11/2019. We will respond via e-mail but it may not be from this e-mail address.
We scan paper correspondence, only retaining the electronic copy for the period stated in our privacy notice.  We retain original hard copies for a maximum of 3 months after we reply.  Anyone wishing to have their correspondence returned must inform us immediately upon receipt of this e-mail.
Where correspondence is part of an organised campaign we may only respond to the organiser and not to you direct.
Information about how the Welsh Government processes correspondence to Ministers can be found here: https://gov.wales/writing-ministers
And the Welsh Government privacy notice can be found here – https://gov.wales/welsh-government-privacy-notice
If you wish to contact us again for any reason, contact details can be found at https://gov.wales/writing-ministers
Yesterday I received the Official Reply to my e mail:
Dear Dr Baker,
Please see attached a response to your email of 24 October.
I also attach a copy of the Putting Things Right leaflet for your information.
Kind Regards
Micaela
Micaela Woodhead
Busnes Llywodraeth a Corfforaethol/ Government and Corporate Business
Grŵp Iechyd a Gwasanaethau Cymdeithasol/ Health and Social Services Group
Llywodraeth Cymru/Welsh Government
This was the text of the attached reply, which was dated 12 November 2019, from Grŵp Iechyd a Gwasanaethau Cymdeithasol/Health and Social Services Group, Parc Cathays/Cathays Park,  Caerdydd/Cardiff, CF10 3NQ:
Ein cyf/Our ref TO/VG/08265/19
Sally Baker
baker.sally1@googlemail.com
Dear Dr Baker,
Thank you for your e-mail of 24 October to Jane Hutt AM regarding your alleged assault at the Hergest Mental Health Unit. Your correspondence has been passed to Vaughan Gething AM, as the Minister responsible for Health and Social Services and I have been asked to respond.
I was sorry to read about the situation you describe. However, I hope you will understand that neither the Minister nor his officials are able to intervene in an individual case or complaint as these are matters which must be dealt with by the medical providers responsible in this instance Betsi Cadwaladr University Health Board.
I note from your email that you have previously contacted the health board to raise your concerns and you have taken the correct approach in contacting those involved in your care. The NHS operates a procedure for raising concerns which is managed independently. Therefore, if you remain dissatisfied with the reply from the health board, you may wish to raise your concerns through the 'Putting Things Right' process. I have attached a copy of the leaflet which explains the process in more detail.
You may also find it helpful to know a network of Community Health Councils (CHCs) exists in Wales. CHCs provide free, confidential advice and support to patients who have a complaint about NHS services. If you would like to discuss your concerns with the Betsi Cadwaladr CHC, you should contact Geoff Ryall-Harvey, the Chief Officer as follows:
Bangor Office Unit 11 Chestnut Court Parc Menai Bangor Gwynedd LL57 4FH Telephone: 01248 679284 Email: admin@waleschc.org.uk
Wrexham Office Unit 1B and 1D Wilkinson Business Park Clywedog Road South Wrexham LL13 9AE Telephone: 01978 356178 Email: admin@waleschc.org.uk
Yours sincerely
Peter Jones Deputy Director of Operations
Readers may like to read the leaflet 'Putting Things Right' and consider the contents of this leaflet in the context of the matters about which I e mailed Sister Hutt. However if they wish to scream with laughter and/or cry at the leaflet that is sent to NHS patients in Wales who have been on the receiving end of serious criminal activity on the part of NHS staff, they'll have to ask the Welsh Gov't for a copy, because it was sent to me in pdf form so I can't copy and paste the contents and it won't download and allow me to attach it to this blog post.
That's a terrible shame because the leaflet is just wonderful. It would be flattering to describe it as having been written for primary children; most of the leaflet consists of Welsh Gov't and NHS logos and the business part of the leaflet is a series of boxes filled with two or three sentences of large type, telling you to Discuss It With Your Doctor, the Health Board, or the CHC.
In smaller font at the end of the leaflet, the address of the Public Services Ombudsman for Wales is provided, but there is no guidance at all explaining the severe limitations of the Ombudsman's role, his vast discretionary powers re refusing to investigate or the fact that he is the son-in-law of a couple on Anglesey who over decades have played a key role in the Services about which so many people are now raising concerns with the er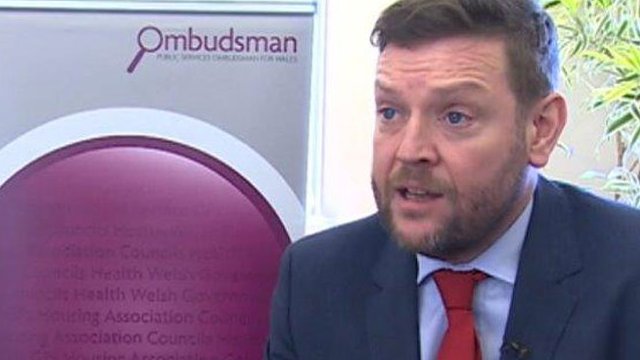 Ombudsman.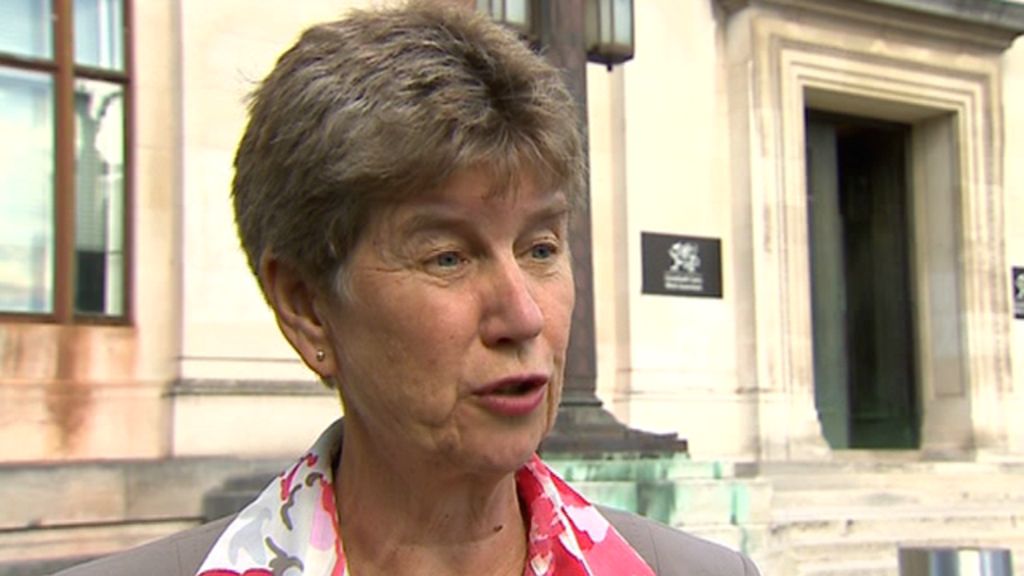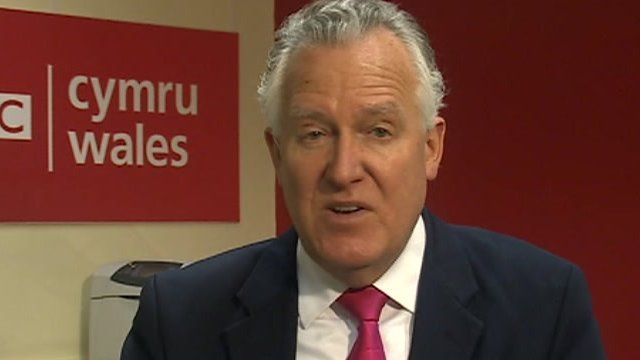 The FM of Wales at the time:
The FM's SPAD for the NHS and Social Services at the time:
BBC News has reported today that although there is not a Welsh Assembly election looming, but a General Election and because Health is devolved in Wales no-one in Dec 2019 will be voting for any politician who is responsible for the NHS in Wales, the NHS in Wales is a hot potato in this General Election and Westminster politicians are planning to descend upon Wales to Campaign. There are of course kith and kin of Westminster politicians and others with political influence outside of Wales in the Welsh Assembly and The Hague's sister-in-law is (or was) the Chief Exec of the Welsh Assembly.
Step back from the barefaced lies Campaigners and take a long, hard look at the NHS in Wales. It is an absolute disgrace and the spectre of highly paid people from England who are not in any danger from the catastrophe that is the NHS in Wales fighting over How Many More Billions It Needs and Ooh that's just to catch up after The Cuts (WHAT CUTS??? There haven't been any Cuts to the NHS, look at the figures) is insulting to the many people in Wales who have now suffered – or watched their families and friends suffer – serious harm, only to be fobbed off with the stupidities exemplified in the responses to my attempted correspondence with Sister Hutt, to which Sister Hutt herself will not condescend to reply.
Not only are we getting more of 'Holby City' and 'Casualty' but the BBC have announced that they are resurrecting 'The Darling Buds Of May' after 30 years! Catherine Zeta-Jones everyone, the pretty one from Swansea!! Swansea!!! Catherine who married the famous Hollywood actor
and is WELSH, WELSH, LOVES HER HOME COUNTRY although she has lived in the US for many years, ooh but her little boy is called Dylan, a WELSH name. Not that Welsh, I mean Dylan has to live in America, so he's not called Prysor or Gwynfor or Gwyndaf or Goronwy, but Dylan, thus the Americans can say 'Gee are you WELSH???' rather than 'WHAT did you say your name was??' 
Swansea. Edwina Hart is part of the Swansea Mafia,
Edwina who as Health Minister screwed up as badly as Sister Hutt when Gangsters came after me but just lied about it instead of refusing to communicate at all. Rhodri Morgan's family have run Swansea University for generations and after a career of research fraud and running the Westminster Paedophile Ring at St George's Hospital Medical School in London, in 2000 Bodger Chamberlain then took up a lecturing job at Swansea University and moved to the Gower. Oily's dad Professor Dai has much to do with Swansea as well and ooh they've got the Richard Burton Centre there now…
[That's enough propaganda -Ed.]
What more do politicians need to remain deeply in denial re serious organised crime and the NHS? Perfick!