The Right Honourable

The Lord Biffen

John Biffen

Lord Keeper of the Privy Seal
In office
11 June 1983 – 13 June 1987

Prime Minister

Margaret Thatcher

Preceded by

The Baroness Young

Succeeded by

John Wakeham
Leader of the House of Commons
In office
7 April 1982 – 13 June 1987

Prime Minister

Margaret Thatcher

Preceded by

Francis Pym

Succeeded by

John Wakeham
Lord President of the Council
In office
7 April 1982 – 11 June 1983 

Prime Minister

Margaret Thatcher

Preceded by

Francis Pym

Succeeded by

William Whitelaw
Secretary of State for Trade
In office
5 January 1981 – 6 April 1982

Prime Minister

Margaret Thatcher

Preceded by

John Nott

Succeeded by

The Lord Cockfield
Chief Secretary to the Treasury
In office
4 May 1979 – 5 January 1981 

Prime Minister

Margaret Thatcher

Preceded by

Joel Barnett

Succeeded by

Leon Brittan 
Shadow Secretary of State for Industry
In office
19 November 1976 – 4 May 1979 
Leader
Margaret Thatcher

Preceded by

Michael Heseltine 

Succeeded by

Eric Varley
Shadow Secretary of State for Energy
In office
15 January 1976 – 19 November 1976 
Leader
Margaret Thatcher 

Preceded by

Patrick Jenkin

Succeeded by

Tom King 
Member of the House of Lords
Lord Temporal
In office
3 June 1997 – 14 August 2007 Life Peerage
Member of Parliament
for North Shropshire
Oswestry (1961 – 1983)
In office
9 November 1961 – 8 April 1997

Preceded by

David Ormsby-Gore 

Succeeded by

Owen Paterson
Personal details 
Born

William John Biffen

3 November 1930
Combwich, England

Died
14 August 2007 (aged 76)
London 'It Was For The Best' 
Nationality
British
Political party
Conservative 
Spouse(s)

Sarah Wood (m. 1979) 

Alma mater
Jesus College, Cambridge
Mr Charles Moore's biography of Thatch tells us that when she became PM in May 1979 and was making appointments, Thatch:
'sought out men who were ideologically sympathetic to her. As well as Howe and Joseph, she appointed John Nott, who had been one of the most original free-market economists in opposition, making him Trade Secretary. To assist Howe, she made John Biffen Chief Secretary to the Treasury, in charge of the control of public spending. This appointment was based on a misunderstanding. Mrs Thatcher had a great respect for Biffen's intellect and what she called his 'ability to think laterally'  and believed because of his opposition to the Heath U turn, that he was at one with her. She also felt motherly towards him because he had suffered from depression and had to step down from the Shadow Cabinet for a year as a result. Biffen was grateful for her kindness over this episode. But he was a Powellite rather than a Thatcherite by belief, and a quietist by temperament. He was a lifelong Eurosceptic and he believed in balanced budgets and the control of inflation by monetary means, but he was not averse to high public spending in itself. Besides he was not combative – 'I don't like the sound of breaking crockery' – and he disliked policy detail. He was not as much on board as Mrs Thatcher thought. In an attempt to co-ordinate the advancement of economic policy and steer it through the rest of the Cabinet as things grew gradually rougher, these ministers – Howe, Joseph, Nott and Biffen – eventually established a secret breakfast with Mrs Thatcher every Thursday morning. It's existence was unknown to colleagues until revealed in the press in November 1980.'
Mr Charles Moore is attributing far too many lofty ideals to Thatch and co. They had achieved power by frank criminality, lies and deceit. Biffen was needed because he had grown up and been to school with a whole group of people who remembered my grandfather denouncing Edward du Cann and the Giggles at the beginning of Biffen's political career. Biffen had succeeded Lord Harlech in his Oswestry seat in 1961. Lord H was friends with the Royals, the Kennedys and the High Society Gang members in north Wales, including Sir Clough Williams-Ellis. For the first four years of Biffen's incumbency in Lord H's former seat, Lord H was the UK's Ambassador to the US; his term of service saw JFK's assassination.
During Biffen's first two years in the Commons, at home in the UK there was the Portland Spy Scandal, the Gay Spies in the Admiralty/John Vassal Scandal and then the Profumo Affair. Mrs Lonsdale, a particularly obnoxious woman who lived in Bonson, the hamlet further down the road from Coultings where we lived, was alleged to be the ex-wife/widow of one of those named in the Portland Spy Scandal, as discussed in previous posts.
In 1980, a very pleasant woman called Mrs Alderson moved into Bonson as a tenant of Mrs Lonsdale. Brown and I got to know Mrs Alderson quite well because she gave us a lift to Durham when we were on our way to Uncle John's hotel in Oban to stay there in the summer of 1981. I now realise that Mrs Alderson was almost certainly another police officer or someone under cover. Mrs Alderson really did uncover the sordid underbelly of Tom King's constituency; Lonsdale was a dreadful landlady, was breaking all laws and fleecing her. Mrs Alderson was working as the Personnel Officer at Leffmans, the famous bra factory in Bridgy and Mrs A noticed many unacceptable practices there. Then Mrs Alderson went to train as a marriage guidance counsellor and uncovered rot there…
I have no idea who Mrs Alderson was working for; if she had befriended Brown and I for no constructive purpose she'd never have been able to report any serious wrongdoing on our part but she certainly saw much of it on the part of people who later Gave Evidence to the Gang about me. I presumed that Mrs A was yet another undercover person who, like Hilda, the psych Angel with whom I shared a flat in 1989 who reported the violent abuse of sectioned patients but got nowhere, uncovered many unacceptable things in Bridgy but Govt just wouldn't respond. Obviously not, Thatch had built her Govt on crime in Somerset and elsewhere.
Thatch's Govt was rotten, but then so was the opposition. Shropshire itself was the site of a big organised abuse ring involving Lord Kenyon's family, as well as the Harlechs aka the Ormsby-Gores. Lord Harlech's father, William Ormsby-Gore, had been the MP for Denbigh Boroughs and President of UCNW. When John Allen began opening children's homes in north Wales in the late 1960s, he also opened one in Shropshire and one in Cheshire.
Jeremy Corbyn grew up in Shropshire, in a Radical Intellectual family. Jezza's family knew those who moved in Bertrand Russell-esque circles. Jezza's career in leftist activism began in the early 1970s in Hornsey/Haringey in north London. Many of the kids who were sent into the hands of Allen, Gwynne and Dafydd were from the London Councils. ILEA were also on board.
HARINGEY – JAN 1987 – Dafydd  that phone call to Haringey –
Jezza?? date elected? Miranda – little nell – the Islington crowd
Jo Brand – Shropshire ? – mother a social worker
After Biffen became Famous, Biffen's parents continued to live some two miles from grandpa's house where I lived as a teenager and some half a mile from Mrs Brady's parents and her two sisters. Numerous other relatives of mine were resident within ten miles of Biffen's parents. The farm worker who had worked for Biffen's parents when Biffen was at school was the grandfather and father of kids with whom I went to school. All families knew each other and Biffen's autobiography admitted that he was using this by then retired farm worker as a spy once Biffen was in Govt. I doubt that the farm worker realised everything that Biffen was doing with the info. Everyone in this circle lived in Tom King's constituency; King for whom Mrs Brady had campaigned and knew very well.
I am not convinced that Thatch even understood monetarism and the other ideas that she banged on about; Biffen did, but Thatch was not an intellectual and from her earliest days in politics she was having her strings pulled by other people.
This was a criminal Govt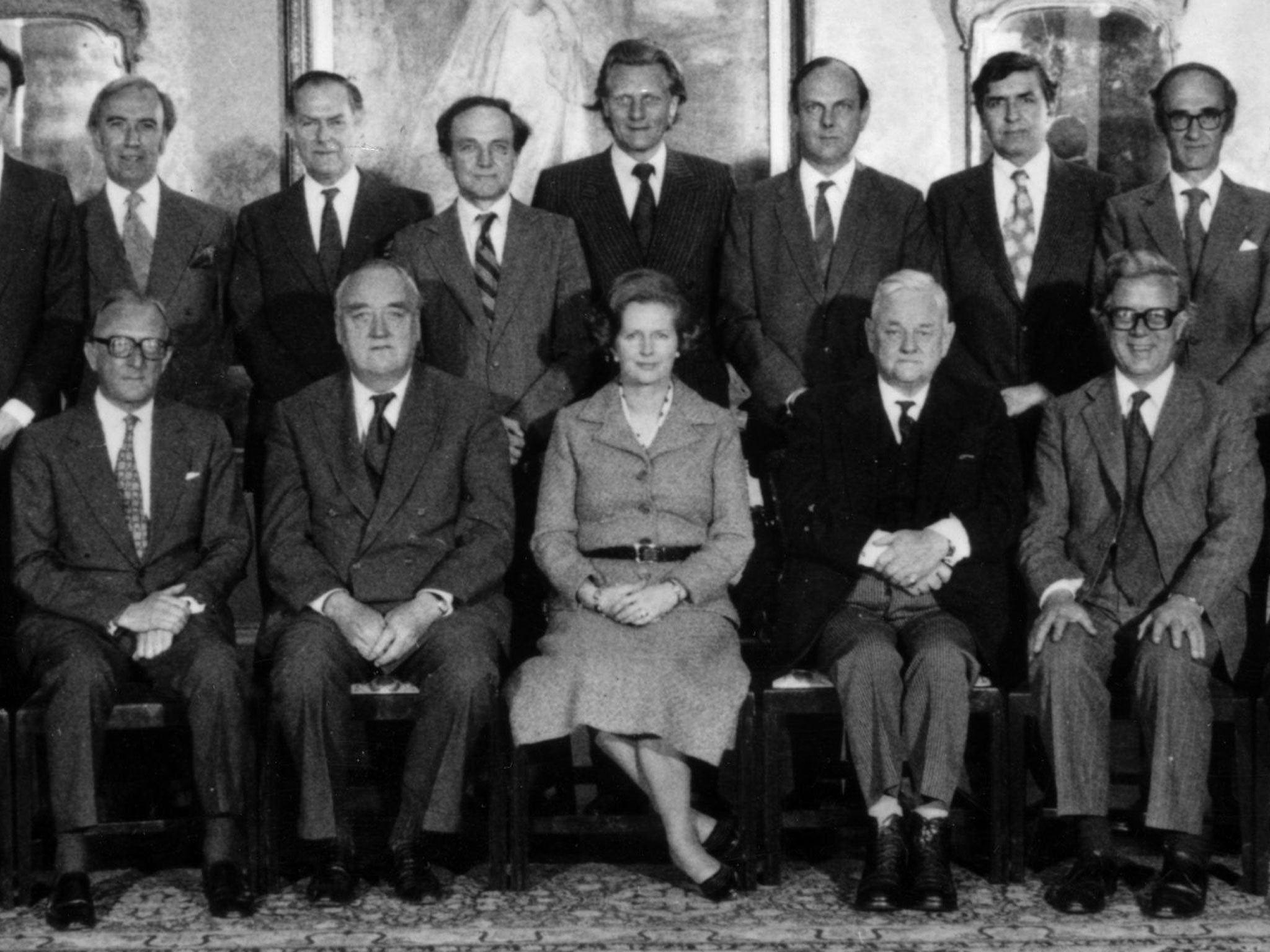 and that was the basis on which appointments were made. That is why the well-known Wet Peter Walker survived Thatcherism; he was one of the City financiers bankrolling the Giggles. It is why Wet Ian Gilmour made it into Thatch's Cabinet and why Norman St John Stevas did. When Spanker of Small Boys St John Stevas was ejected from the Cabinet by Thatch, he wasn't on the streets. St John Stevas continued to bag senior appointments, his tenure in each one being dogged by controversy and complaint but his term of office would be inexplicably extended. St John Stevas hit the jackpot when he was appointed Master of Emmanuel College, Cambridge, alma mater of Tom King and Cecil Parkinson. There were complaints about Stevas holding naked parties in the grounds at night, concerns about his inappropriate relationships with favoured male students, but Stevas remained in post.
Political philosophy or indeed ability were not criteria when appointments were made.
I have received information recently that John Nott played a substantial role in the unpleasant experiences that I and my friends had at the hands of the Gang. Nott is another West Country Tory.
Sir John William Frederic Nott's highest profile Cabinet post was as Thatch's Secretary of State for Defence. Born in Bideford, Devon, the son of Richard Nott and Phyllis (née Francis), Nott was educated at Bradfield College and was commissioned in the 2nd Gurkha Rifles (1952–1956). Nott served in the Malayan emergency after a period of service with the Royal Scots. The Ghurkas are considered to be Wonderful In War because they are er particularly vicious. I'm not levelling that as an insult at Ghurkas; it is what being effective in the sort of conflicts in which Ghurkas were called upon to fight was about. I wouldn't like to find myself on the opposing side of a Ghurka. Furthermore, the Malayan emergency was one of the conflicts in which the Plucky Brits did some dreadful things to people who definitely were not a threat; such as children. Isn't that right John Nott?? Or have you found that you're unable to remember such details after all these years?
Nott left to study law and economics at Trinity College, Cambridge, where he was President of the Cambridge Union Society. Nott was called to the Bar at the Inner Temple in 1959, not long after Mr Thrope. At Cambridge he met his future wife Miloska, a Slovene. Lady Nott was awarded an OBE in 2012 for her humanitarian work. 
The Notts have two sons and a daughter.
Nott was MP for St Ives in Cornwall, 1966-83. He was the last person to commence his Parliamentary career under the nearly obsolete National Liberal label. The National Liberals were formally absorbed by the Conservatives in 1968, after which Nott sat as a Conservative MP.
Cornwall – Bing Spear and the Class As- the Liberals! – the chaos of Mr Becks Bessel, John Pardoe, Mr Thrope, David Penhaligon's death – Dec 1986 etc
In 1968 Nott was one of the few Parliamentarians to vote against the Commonwealth Immigrants Act 1968, thinking it disgraceful that people who had British passports should have them taken away.
Nott served as Grocer Heath's Economic Secretary to the Treasury. Maurice Macmillan was the Grocer's Chief Secretary to the Treasury. The Grocer's Chancellor was Anthony Barber, who went back with the Gang to the 1950s; Barber was MP for Doncaster, 25 October 1951-25 September 1964. Barber was a security services officer and bent barrister of Middle Temple a la Geoffrey Howe, Greville Janner, Patrick Mayhew, Ronnie Waterhouse and Gerald Wills, MP for Bridgy who died in office in Oct 1969, leaving an opportunity for Tom King.
Among other things, Barber was Supermac's PPS, 10 January 1957-22 October 1959; Economic Secretary to the Treasury, 22 October 1959-16 July 1962; Financial Secretary to the Treasury, 16 July 1962-20 October 1963;
Minister of Health, 20 October 1963-16 October 1964;
and Chairman of the Tory Party, 10 January 1967-20 June 1970.
When Barber lost his Doncaster seat, the Tory Party really stuck their neck out to get him back in the safe Tory seat of Altrincham and Sale on the Gang's turf in Cheshire. Frederick Erroll, the sitting MP since 1945, one of Clough's Oundle and Trinity College Cambridge-educated Gigglers, stood down on Top Docs' advice after the Tories lost the 1964 General Election and thus his seat was up for grabs.
Erroll had been at Eden's and Supermac's side as PM Eden's Parliamentary Secretary to the Ministry of Supply, 1955–56; Parliamentary Secretary to the Board of Trade, 1956–58; Economic Secretary to the Treasury, 1958–59 under Chancellor Derick Heathcoat-Amory, 1st Viscount Amory, the member of the West Country political dynasty who Inspired Biffen as a teenager; Minister of State for Trade, 1959–61, under President of the Board of Trade Reginald Maudling; President of the Board of Trade, 1961–63; and PM Douglas-Home's Minister of Power, 1963–64.
Once Barber was safely installed as MP for Gwynne and Dafydd – Barber bagged that seat on 10 June 1965; in 1964, Dafydd had returned to north Wales as a Consultant after his Training at the Maudsley, 1963-64 – Erroll recovered from his Health Problems, was raised to the peerage as Baron Erroll of Hale, of Kilmun in the County of Argyll and was running on all four cylinders again.
In 1972 Erroll was President of the Electric Vehicle Association of Great Britain. Erroll was a Member of the House of Lords Select Committee on Science and Technology, 1985–91.
Erroll was particularly useful because of his numerous business appointments, the Gang didn't dare lose him; among his many useful roles, Erroll was the Chairman of Consolidated Gold Fields. Gwynne and Dafydd couldn't afford to be without the Chairman of Consolidated Gold Fields. Neither could another friend of Gwynne and Dafydd's. 
Or another friend of theirs With A Radical Conscience. 
As Chairman of Consolidated Gold Fields, Erroll fought off takeover attempts by South African billionaire Harry Oppenheimer.
Other gifts brought to the Gang by Erroll were his position as Chairman of Bowater, and as Whessoe; his leading roles in the CBI, the Institute of Directors and the London Chamber of Commerce. Erroll led successful trade delegations to south-east Asia and Latin America, and penetrated the Iron Curtain, meeting Nikita Krushchev and Chou En-lai.
Erroll was an Old Faithful: before his career in politics, Erroll was commissioned into 4th County of London Yeomanry (Sharpshooters) TA in 1939, held technical appointments in connection with tank construction and testing (advising SEAC, 1940–43) and served in India and Burma, 1944–45, ending up as a full Colonel in Mountbatten's Southeast Asia Command.
Anthony Barber was Chancellor of the Exchequer, 25 July 1970-4 March 1974

Prime Minister

Edward Heath
Chief Sec.
I have paid insufficient attention to Maurice's colleague Tom Boardman on this blog. Tom was a Northamptonshire Giggler, a banker later of Leicester Giggles.
Thomas Gray Boardman was educated at Bromsgrove School in Worcestershire; later in life he became the "President of the School" from 1983 to 1994. By which time Worcestershire Tory Gigglers Peter Walker and Jerry Wiggin were causing huge problems. Boardman's father was a landowner and Lord Mayor of Daventry, who farmed 500 acres in Northamptonshire.
See 'Lord Denning, Master Of The Rolls Of Hearts' for details of Cockney Sparrow/criminal East End Tory MP Reg Prentice, a member of the Gang operating on Brave Wendy's manor at the London Hospital, who at the behest of Lady Hesketh, a Giggler of Pedigree, Crossed The Floor to join the Tories and was elected as the Tory MP for Daventry in Northamptonshire in May 1979 to join Thatch just when she needed another of Gwynne's Gangster in her team. Reg Prentice was an alumnus of the LSE a la Gnome and some of Gnome's family.
Lady Hesketh's family were a huge network of aristocratic Gigglers. Her husband Lord Hesketh died in 1950 but her son Young Lord Hesketh joined the Giggling; Young Lord Hesketh was a big name in motorsport and Formula One. Young Lord Hesketh didn't take up his seat in the Lords until Thatch made a personal plea to him after the Oct 1984 bombing of the Grand Hotel. Young Lord Hesketh realised where his Patriotic Duty lay and off he went to the Lords because Giggles were in Peril what with the Gang blowing each other up.
On leaving school, Boardman paid £500 to become an articled clerk with a local solicitor, but in 1938, despite an early interest in the law and politics, enlisted into the British Army as a trooper in the 1st Northamptonshire Yeomanry. Boardman was trained at the Royal Military College, Sandhurst. He commanded the 1st Battalion Northamptonshire Yeomanry during the North West Europe campaign and won the Military Cross in Normandy during Operation Overlord, in the early part of the operation to trap German forces in the Falaise Pocket.
After the D-Day landings in 1944, Boardman was detailed to act as navigator for four armoured columns formed from the Northamptonshire Yeomanry, and 1st Battalion Black Watch. Boardman was later the Commanding Officer of the Northamptonshire Yeomanry, when they became part of the TA.
At the end of the World War II, Boardman took his law exams at Gibson & Wheldon (subsequently renamed The University of Law). He qualified, practised as a solicitor in Northampton and served on the boards of several companies. Boardman became the Finance Director of Allied Breweries and in 1958 he became Chairman of Chamberlain Phipps, the Wellingborough manufacturer of adhesives, insulation, cladding and footwear components. He held this position until 1978.
Boardman stood as the Conservative candidate for Leicester South-West, where he fought Labour's Chief Whip Giggler Herbert Bowden in 1964 and 1966. Bowden was elevated to the House of Lords in 1967.
The Lord Aylestone
Herbert William Bowden, Baron Aylestone was born in Cardiff. Bowden was a Councillor on Leicester City Council 1938–45 and President of Leicester Labour Party in 1938. He served in the RAF during World War II. Herbert was elected in 1945 for South Leicester, taking South-West Leicester in 1950. Bowden was appointed a Lord Commissioner of the Treasury in 1950. From 1951, Bowden was Deputy Chief Whip, then Chief Whip through Labour's years in opposition. Bowden was appointed a CBE in Brenda's 1953 Coronation Honours.

When Labour returned to power in 1964, Bowden was appointed Leader of the House of Commons and Lord President of the Council, having become a Privy Counsellor in 1962. In 1966 Bowden became Secretary of State for Commonwealth Affairs, serving until 1967. On 1 September 1967 he succeeded Gwynne and Dafydd's dreadful Top Doc pal Charles Lord Hill as Chairman of the Independent Television Authority. On 20 September 1967, Bowden was created a life peer as Baron Aylestone. Bowden was appointed a Companion of Honour in Brenda's 1975 Birthday Honours.

Herbert joined Shirl and the gang in the SDP in the 1980s.

Lord Aylestone died in Worthing aged 89 on 30 April 1994. 
The planted Brick – John Smith – Howarth etc – Miranda
Boardman won his Commons seat in a by-election as a result of Giggling Herbert arriving in the Lords. In 1970, Tom Boardman beat off a fierce Labour challenge by just 106 votes. By then, Boardman's fellow Conservatives had already elected him to the Executive of the 1922 Committee and Boardman was Chairman of the Parliamentary panel of the Institute of Directors. Business commitments prevented him accepting the first Govt job offered to him, as PPS to Thatch. Thatch had many other facilitators of organised abuse to choose from.
Boardman's skills had been rapidly recognised by the incoming Conservative Govt of Grocer Heath in 1970, thus, along with Maurice Macmillan, Boardman worked under Chancellor Anthony Barber who's mishandling of the economy was responsible for much of the economic disaster that was attributed to the subsequent Labour Govts.
In April 1972, Heath appointed Boardman Minister for Industry at the Dept of Trade and Industry, where he was seen by many as a powerful advocate of progress in industry. Boardman's boss at the DTI was the Gwynne and Dafydd's very own John Davies, former Vice-Chairman and Managing Director of Shell-Mex and BP Ltd and a Director of Hill Samuel Group, two of the roles that bagged Davies the job of DG of the CBI. Grocer Heath was so desperate to have John Davies at the DTI that in 1970 Davies was parachuted in as the MP for Knutsford and after a few months as Minister of Technology being served by Mandarins Richard 'Otto' Clarke – dad of New Labour's Charles – and Penelope Gnome, John Davies went onto greater things.
The great thing about John Davies was his son Francis William Harding Davies (Frank Davies). Frank Davies is one of the biggest Mr Bigs in the music industry.
Frank worked for both EMI Records and Liberty Records in London until the late 1960s, before migrating to Canada in 1970. There, Frank co-founded the independent record label Daffodil, which became the first Canadian label to be distributed by a 'major' in that country, in the shape of Capitol/EMI. In 1978, Frank formed Partisan Music a production and publishing company that entered into an exclusive deal with a U.S record company (Capitol) to develop talent worldwide. In early 1982 Davies became President of ATV Music Canada. In 1986, as a result of ATV's purchase by Michael Jackson, Davies formed The Music Publisher (TMP) and built it into Canada's largest and most successful independent music publisher. Frank sold TMP to Alliance Communications Corporation and A&F Music in 1994 staying on as its President/CEO until the end of 1999, when Frank founded the music consultancy firm Let Me Be Frank Inc.
Frank's really impressive, there's something for all Pop Pickers among the many Artists who owe Frank one.
TMP secured over 1,500 cover recordings of the 5,000 Canadian songs Frank published, by artists as diverse as Joe Cocker, Bonnie Raitt, Alice Cooper, The Doobie Brothers, Tom Cochrane, Heart, Cher, Don Henley & Sheryl Crow, kd lang, Tanya Tucker, Alannah Myles, Loverboy, Terri Clark, Emmylou Harris, Wynonna, George Jones, Bette Midler, The Carpenters, Blue Öyster Cult, Amanda Marshall, The Pukka Orchestra and The Guess Who.
During the TMP years, Frank signed and published the songs of among other, Artists Jane Siberry, Murray McLauchlan, Honeymoon Suite, Ron Hynes, Eddie Schwartz, Hagood Hardy, Dean McTaggart, Sherry Kean, Exchange, Ian Thomas/Boomers, Gil Grand, and John Capek; as well as American songwriters Byron Hill, Rick Braun, and Odie Blackmon. TMP opened a Nashville office in the mid-90s.
Since founding Let Me Be Frank Inc, Davies has been the executive producer for albums by Serena Ryder, who he brought to EMI Music, The Rankin Family, The Treasures whose debut was released by Universal in the spring, and he is currently working on the solo debut for Heather Rankin, the youngest member of the famed Cape Breton family. LMBF also publishes the works of longtime client and record producer David Tyson, is a consultant to corporate client Ole Media Management, and has consulted to Microsoft/Xbox, as well as the Department of Canadian Heritage, the Neighbouring Rights Collective of Canada, and to a variety of songwriters, artists and music publishers with respect to the sale and acquisition of their copyright catalogues.
Davies has served as a director on industry boards including CARAS (Vice President/Trustee), CMRRA (Chair), FACTOR, PROCAN, Canadian Music Publishers Association (CMPA), OMDC, SOCAN and the Socan Foundation (Chair).
In 1998 Frank founded the non-profit Canadian Songwriters Hall of Fame/Le panthéon des auteurs et compositeurs Canadiens (CSHF/PACC) serving as its Chairman until 2004. The Canadian Songwriters Hall of Fame has inducted Canadian songwriters such as Gordon Lightfoot, Leonard Cohen, RUSH, Robbie Robertson, Joni Mitchell and Oscar Peterson.
One Smug Ruthless Bastard:
One Victim of the Smug Ruthless Bastard's Criminal Industry:
Before Wacko was a Mad Vile Paedophile who's Best Mate was a primate:
After years of paying unprincipled Top Docs a great deal of money to carry out unnecessary damaging procedures on him, Wacko was famously killed by his Top Doctor on 25 June 2009. Just look at what the Gang were doing in my direction in 2009 when all I wanted to do what get on with publishing more academic material. It was at that time that Sister Ella Fisk and Top Doc Richard Tranter turned up uninvited to my office in Bangor University and told me to stop working NOW, step back from my job because I was going to make myself VERY ILL if I continued working. The threats, harassment and series of wrongful arrests to which I had been subjected by the senior managers of the local NHS Trust over the past few months were not even documented upon my medical records.
However Richard Tranter did record on my medical notes that I was being Bullied At Work by my boss at Bangor University. I was not, I got on with my boss very well, Apollo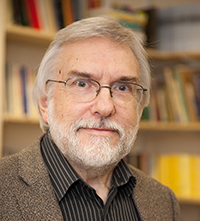 was one of the best Professors to work for at Bangor. Richard refused to remove this comment from my records. So I provided a statement to the Registrar at Bangor University explaining that Apollo had been libelled by Richard, who held a senior position in Bangor University himself as Head of the Clinical School, an outpost of Cardiff and Swansea Universities that Richard and others of the Gang were hoping would become Bangor University Medical School.
At the time Gordon Brown was doing everything possible to force Merfyn out as VC of Bangor University, Miranda not having managed that despite doing his best. Merfyn's wife died in the Care of Dafydd's colleagues months before Michael Jackson left for heaven.
The Top Doc who killed Michael Jackson received what Dafydd would call a 'Rrrap On The Knucklesss' but it soon Blew Over, Dafydd's expression for return to business as normal in the wake of questions asked but not answered after yet another inexplicable death.
John Davies's father-in-law George William Bates was Managing Director of Barratts Shoes. Barratts used to have a branch in Bridgy; Barratts did a roaring trade in Bridgy, no-one having enough dosh to buy expensive gear. It was into Barratts for the budget-priced teenaged shoes to keep one's head up at school; prevailing Culture was Top Of The Pops and Radio 1, hosted by either serious criminals
or bloody idiots. 
One of the bloody idiots, Kid Jensen, was known for being Canadian.
Because I didn't take as much interest in the bloody idiots as other teens did, I have had to quickly google the Canadian bloody idiot. Imagine my surprise when I read this:
A Freemason, he is a member of Chelsea Lodge No. 3098, the membership of which is made up of entertainers.
In 2010 'Elderly Man' Jensen became a Freeman of the City of London and was inducted into the UK Radio Hall of Fame. Jensen is a fan of Crystal Palace, is Chairman of the Crystal Palace F.C. Vice-President's Club, and also acted as ambassador for the CPFC 2010 consortium during the purchase of the club from administrators.
It was announced on 16 January 2018 that Jensen had decided to go public about living with Parkinson's disease for the previous five years. In March 2018, Irish radio presenter Gareth O'Callaghan announced to listeners of Neil Prendeville's Cork's Red FM show that he had himself developed Parkinson's, mentioning that, prior to his diagnosis, he had read a Daily Mail article in which Jensen discussed his experience and how he (O'Callaghan) could relate to it.
Parkinsons?? A great PR and fundraising opportunity for Top Docs there. It will also be useful if anyone of a sort of police nature wanted to interview Jensen and his former colleagues about serious crimes.
'I'm an old man' as Dafydd used to plea when in a corner….
Grocer Heath brought Frank's dad's mate Tom Boardman in to help take forward the industrial expansion programme, in a reshuffle which followed the unveiling of the Industry Bill. This was Grocer Heath's notorious 'U-turn' on industrial policy, in which a free market approach was abandoned in favour of a return to intervention, subsidy for 'lame ducks' and price controls. Although that was all by-the-by, it was Giggles wot mattered.
Following the 1972 miners' strike, Boardman steered the Coal Industry Act through Parliament; it injected huge subsidies to keep the National Coal Board solvent. Having achieved a record pay award as part of that settlement, the miners were quiescent until the summer of 1973, when they demanded another 35%. The NUM had taken a leaf out of the book of the BMA re unbridled greed accompanied by threats to Thcweam and Thcweam Until They Are Thick.
Boardman and his fellow junior Minister, Peter Emery, represented the Govt in the negotiations that followed, in which the National Coal Board tabled a formula which offered the maximum allowed by Heath's "Stage Three" pay code, plus a further slice linked to productivity. This left no room at all for further negotiation from the National Coal Board 's side. But any hope that the miners' leader, Joe Gormley, could persuade his executive to accept it was ended by the machinations of his hard-Left colleague Mick McGahey,
who told Heath that he wanted to see the Govt fall. Although others have criticised the National Coal Board for offering the Top Miners too much too soon, Boardman always defended them, believing that the legislation made that inevitable and that any concessions would have to be found outside the code. Ah the Miners they were Wonderful!
Boardman was also clear that if the miners were made a special case, other unions would have been forced to exploit it. He had in mind Frank Chapple at the EETPU, who told him bluntly that, "if those buggers get a farthing more" than his own workers, he could stop the country in 48 hours.
Frank and the EETPU had a particularly cosy relationship with Ronnie Waterhouse, Ronnie acting for them on a number of occasions. Frank also Lent A Hand in the events that led to the Digger's confrontation with the print unions over Wapping and the Digger triumphing.
Remember The Dates!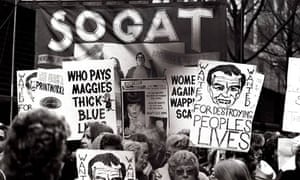 The Lord Hendy

It was for the best Labour Party you stupid tossers, next time try defending the victims of serious crime instead of the BMA.
Born
11 April 1948
Nationality
English
Occupation
Barrister
When Boardman was working with Maurice Macmillan, war had broken out in the Middle East and Arab oil producers had dramatically raised the price of oil. This strengthened the miners' hand and in November they instigated an overtime ban. With both oil and coal supplies threatened, the Grocer's Govt declared a State of Emergency. In an atmosphere of extreme tension, Boardman bore the brunt of administering the emergency measures, which involved a ban on non-essential uses of electricity and restrictions on heating in shops and offices. There was also a plan to cut heating in schools. But the Education Secretary, Thatch, who had heard the news on a radio programme, had not been consulted. Furious, she stormed into Boardman's office. "After what the diplomats would describe as frank exchanges, [I] had it stopped," she recalled in her memoirs.
Boardman was admired for his calmness under fire. He reassured the public that power-station coal stocks would hold out through the winter; and, when a row broke out about possible petrol rationing, he played down his Ministry's preparations.
Boardman was frequently called to Downing Street to take part in talks with leaders of the NUM and with representatives of the oil sheikdoms. Boardman set a widely appreciated example at the height of the oil shortages by exchanging his ministerial car for a smaller model. Boardman also made a point of letting it be known that he had turned down the thermostat on his oil-fired central heating. Such were the sacrifices made by Gwynne's Giggler.
It was at that time that father and mother went to visit Veronica Gnome in her house in Knightsbridge. They came back and discussed how Veronica and Aunty Nancy (grandpa's sister and Veronica's mother) were the only British people left in the street, all other houses being occupied by 'Arab oil millionaires'. This wasn't just a racist observation, although Brits usually did describe changes in that neighbourhood in a highly racist way; Veronica's road was famous for being one in which all the Posh Brits had left; Veronica and Nancy achieved notoriety for remaining.
There was at the time a considerable problem with very rich Arabs in London not being held to account for serious criminal activity; they had the oil and the money, no-one was going to confront them. In the 1970s, it was absolutely OK for comedians to take the piss out of Arabs having High Principles and a Severe Criminal Justice System, which is why they 'come over here to gamble, screw and get pissed'.
No-one dared mention that the London Hospital was run by the Oil industry and that the Top Docs and welfare professionals were running a huge international trafficking ring accompanied by Class A drug dealing. I presume that Veronica remained in Knightsbridge because her customers were there, although the Neighbourhood Had Changed…
1972 -Govt Chief Nursing Officer  Dame Kathleen – to the Middle East!! advising on private hospital chain – DETAILS – knew savile, dafydd n gwynne
Lord Gnome had been a big player in the Oil industry.
Boardman refused the gas workers a court of inquiry over their industrial dispute against Stage II of the prices and incomes policy: "There is nothing to inquire into," he told the Commons. Boardman ran energy policy during the first great oil shock until Heath, against the wishes of both Peter Walker and Boardman, decided that there should be a new Energy Ministry.
Boardman was noted for the meticulousness with which he prepared his case and redrafted every statement or document emanating from his office. Gwynne was good at rewriting documents as well. Boardman's only fault, according to his Ministerial boss, Gwynne's man in the City Peter Walker, was that "he worked too hard and worried too much … I had great difficulty in seeing that Tom got enough sleep and relaxation at weekends"
Boardman's success as a Minister was confirmed by promotion as Chief Secretary to the Treasury in the dying days of the Grocer's Govt. Maurice Macmillan had held that role for the Grocer first, Patrick Jenkin had succeeded Maurice and held the office, 7 April 1972-8 January 1974; then Tom Boardman succeeded Jenkin.
Throughout the musical chairs, Maurice was Chief Secretary to the Treasury, 23 June 1970-7 April 1972; Secretary of State for Employment, 7 April 1972-2 December 1973; Paymaster General, 7 April 1972-8 January 1974. While Maurice held these posts he was Tory MP for Farnham, which became South West Surrey at the 1983 General Election; Maurice had held that seat since 1966.
Prior to that Maurice was Tory MP for Halifax, 1955-64. When in that seat, Maurice had served as Economic Secretary to the Treasury, 1963–64, under PM Alec Douglas-Home's Chancellor, Reginald Maudling.
theodores letter –  robbery – Aug 1963 !! Home parachuted in as PM in OCT 1963
reggie – resigned as Grocers Home Sec on DATE 1972 – named in Poulson scandal – they were all involved with the web of corruption yet reggie was one of the few sacrifices
TOM KING MP FOR BRIDGY cultivating Mrs Brady
f – Farnham art college etc – Sadie francis family friend of Shirley summerskill who succeeded Maurice as mp for halifax
reggie died on 14 Feb 1979 when mr thrope was awaiting trial -Royal Free Hospital – Gang –  William maudling – had been member of Hampstead and Highgate Labour Party -body found at foot of tower block in may or june 1999
Williams sister caroline had been a pop journalist in the 1960s – living in south Africa when William's body was found
The Gang ruined the Maudling family although Reggie was Of The Gang.
Interesting Reggie Facts:
Maudling was called to the Bar at the Middle Temple in 1940. He did not practise as a barrister, having volunteered for service in the RAF in WW II. Reggie took desk jobs in the RAF intelligence branch. He was then appointed Private Secretary to the Secretary of State for Air, Sir Archibald Sinclair.
After the Tory Party defeat in the 1945 General Election, the Party engaged in an extensive rethink of its policy. Reggie had for a few years been knocking around as a Tory Thinker on the Economy and he argued that the Party had depended excessively on outdated economic slogans and the popularity of Winston Churchill.
In November 1945, Maudling became the first staff member of the Conservative Parliamentary Secretariat, later the Conservative Research Department, where Reggie was head of the Economic Section. HOTBED OF GAY PREDATORS – Gwynne's Gigglers packed that Dept – inc Lord Balniel DATES – many others complicit with Giggles, even if not as close to Gwynne and Dafydd as Balniel, began their careers in the Tory Party there
Reggie persuaded the party to accept much of the Labour Govt's nationalisation programme and social services while cutting Govt spending. In March 1946, Maudling was chosen as the prospective candidate for Barnet, close to his birthplace in Finchley, and began giving speeches there. Thatch became the MP for Finchley in DATE, although she never lived there. Until she became PM, Thatch and Denis always lived in Kent.
Gwilym Williams – born in Finchley – DATE?? Reggie – 7 March 1917 – Gwilym Williams at Jesus College, Oxford with Harold Wilson
Dick Crossman's friend Alma Birk – active as Labour Cllr in Finchley during the 1950s – Alma was married to WHICH ONE?? Hugh Cudlipp? or Cecil King?? the Mirror press baron bloke
John Crowder – preceded Thatch – died in 1961 – Crowder – Lord Denning of Hearts circle –
In 1950, Maudling was elected as MP for Barnet. Following the 1951 General Election, Churchill made Maudling a junior Minister at the Ministry of Civil Aviation. before appointing Reggie in 1952 as Economic Secretary to the Treasury. With his mentor Rab Butler as Chancellor of the Exchequer, Maudling worked to reduce taxes and controls in order to move from post-war austerity to affluence. When Anthony Eden took over as PM in 1955, Maudling was promoted to Head a Department as Minister of Supply. Reggie supported the invasion of Suez  as did many others, including the then Foreign Secretary Macmillan although Eden was subsequently hung out to dry over the matter. No-one had ever met Eden by then and they had certainly never agreed with him over Suez.
The Ministry of Supply was responsible for aircraft production and supplying the armed forces; Maudling was one who argued that the Ministry was an unnecessary intermediary and therefore recommended its abolition. Although supportive of Harold Macmillan's appointment as PM over Butler in 1957 – Mindful Of The Fact That Brenda was one of those who wanted Eden out and Supermac in as PM – Maudling found himself in difficulties over his position in Supermac's new Govt.
Reggie refused to continue at the Ministry of Supply and also rejected an offer of the Ministry of Health 'because Iain Macleod, with whom he had a rivalry, had held the post five years earlier and Maudling did not want to be seen as five years behind him'. Or it might have been because as Minister for Health, Reggie would have to sit next to Gwynne and indeed Dafydd, who was very soon to Qualify as a Top Doc, having been placed in Liverpool School of Medicine by the security services and was already hobnobbing in Ireland with Republican activists using violent means. Reggie worked for the intelligence services, so he knew what was going on at Denbigh.
Supermac appointed Denis Vosper CHECK MP for Runcorn as Health Minister instead; within nine months, in Sept 1957, Vosper had resigned from the post 'on Top Doc's advice' and Supermac replaced him with Derek Walker-Smith, one of Gwynne's Hertfordshire Gigglers a la Lord Balniel. CHECK DATES Vosper was back in Govt as a Home Office Minister in 1961 where he remained throughout the Profumo Affair as quiet as a mouse. As did Enoch Powell, who succeeded Walker-Smith as Minister of Health, serving in the role, DATES. Enoch had in 1961 paid a Sate Visit to Denbigh, made a big display of being Shocked and Disgusted at what Gwynne and Dafydd were doing and announced that he would close every asylum in Britain. Powell ensured that he made his History Making Speech to an audience from the National Association of Mental Health (MIND), including Lord Balniel. Balniel et al did exactly as expected and kicked up a huge fuss about Patients Losing Their Home and began a successful campaign to keep the Home that was the Denbigh Dungeon open.
Lord Balniel was a Tory, like Powell and PM Supermac. Shortly after the stage-managed scrap, Supermac paid a Campaigning Visit to Denbighshire, although there was no election on the cards, locally or nationally. Supermac just felt like visiting villages in a range of isolated hills in north Wales and doing a bit of campaigning.
Fortunately for those in the Denbigh Dungeon, no-one else wanted them to Lose Their Home either, including Gwynne and Dafydd's mate Dick Crossman, Chairman of the Labour Party, 1960-61.
Those with a Radical Conscience were not just keen to ensure that people who's Home was the Denbigh Dungeon remained in their Home. Bertrand Russell and friends had, like Supermac, decided that the time was right for a bit of campaigning and having become most concerned at the prospect of Nuclear Annihilation, they had sprung into action. PICS Bertrand co-ordinated World Peace from his 'cottage' PIC at Penrhyndeudraeth, near Croesor, assisted by his Secretaries Pat Pottle and Michael Randle, who both lived at Croesor.
the telegram to kruschev
THEODORE – bertrands solicitor
I attended a history lecture a few months ago with a group of retired CND activists and I was amazed when the local historian giving the lecture told us that Bertrand Russell's Sitting In The Road For World Peace Activities received very strong support from Coleg Harlech. The man giving the lecture had a few nice pics of Coleg Harlech students and staff marching through hotspots such as Porthmadog.
Coleg Harlech – WARDEN ETC AT THE TIME??
Karen from Bridgy – given a place at Coleg Harlech when I was at UCNW – the Gang spotted Karen  – knew that she was the ex girlfriend of Mr Bridgy Celeb – and Karen was a witness to Stuart et al
See 'Devonshire Cream and Fudge'…
The Names In The Frame – as opposed to blaming all of this on Karen and her sister Beverly from Sydenham estate in Bridgy – HARLECH – ??
CRAWSHAY W – THE BRAINS behind that cottage
Macmillan appointed Maudling to the post of Paymaster General and spokesman in the Commons for the Ministry of Fuel and Power, which was technically a demotion. Nine months later, Maudling had proved his usefulness; Macmillan brought Reggie into the Cabinet on 17 September 1957, where he acted more as a Minister without Portfolio: Reggie had specific responsibility for persuading the six members of the embryonic European Economic Community, who had recently signed the Treaty of Rome, to abandon their proposal for a customs union in favour of a wider free-trade area where each country would preserve their own external tariffs. Maudling's lack of international experience led him to underestimate the importance of the nascent Community and what was constructive in it. Faced with widespread rejection of the proposals, Maudling aroused hostility in Bonn and Paris by seeking to play off the Germans against the French.
On 14 November 1958, six months after the election of General de Gaulle as premier, Jacques Soustelle, the French Minister of Information, confirmed to the Press that France would reject the Maudling plan. Two days later, the British delegation to the EEC formally called an end to accession negotiations. Maudling later revised his proposals, which were to form the basis of the European Free Trade Association.
Meanwhile, Maudling became an underwriting member of Lloyd's of London in December 1957, although his assets were somewhat below average for other 'names'.
After the 1959 General Election, Reggie was appointed President of the Board of Trade. In that post, Maudling succeeded in negotiating a free trade agreement between the countries outside the Common Market; this became the European Free Trade Association and was some compensation for Reggie's failure to negotiate a free trade area with the Common Market. Maudling was opposed to any proposal to join the Common Market on the basis that it would end Britain's right to make commercial agreements with New Zealand and Australia. Reggie was later to remark that "I can think of no more retrograde step economically or politically". This comment was used against him when, less than two years later, Reggie was Chancellor of the Exchequer at the time of the reopening of negotiations for Common Market membership.
Reginald Maudling was for a short time, as Secretary of State for the Colonies, 9 October 1961-13 July 1962, responsible for the process of decolonisation. In this position he chaired constitutional conferences for Jamaica, Northern Rhodesia and Trinidad and Tobago which prepared them for independence. Reggie's plan for Northern Rhodesia was controversial and he had to threaten resignation before it was approved.
Maudling was keen to return to economic policy and seized his opportunity when Macmillan made it clear in private that he supported a voluntary incomes policy. Maudling promptly made his case in public and three weeks later Supermac appointed Reggie Chancellor of the Exchequer in Macmillan's "Night of the Long Knives" attempt to rejuvenate his Cabinet. In reality this was Supermac cleansing his Cabinet of all those closest to Gwynne and Dafydd because Supermac knew that soon the Govt was going to be mired in scandal. Thus Gwynne and Dafydd's close mate, Lloyd George family friend Selwyn Lloyd, once tipped to marry Lady Megan, was ousted as Chancellor and replaced by Reggie.
more reggie details HERE
Patrick Jenkin – thatch's first Secretary of State for the DHSS, DATES
then Environment – DATES
Nicholas Eden – junior
A long career on the Front Bench was denied Tom Boardman by the defeat of the Govt in the February 1974 election and the loss of his own seat to the Labour Party's Jim Marshall.
Boardman rejoined the Allied Breweries Board in 1974, rising to Vice-Chairman the next year. DU CANN He also became joint Honorary Treasurer of the Conservative Party, a post he held until 1982. Boardman managed to buy the Tory Central Office site at Smith Square from Westminster Council for £1.32m, enabling it to be sold for three times the amount only two years later. Setting the standard for Dame Shirley Porter. Boardman was President of the Association of British Chambers of Commerce for three years from 1977 and served on the Council of the Confederation of British Industry.
Boardman was created a life peer in Brenda's 1980 Birthday Honours; Baron Boardman, of Welford in the County of Northamptonshire on 10 July 1980.
In 1978, Boardman became Chairman of Steetley Industries (he had been a Director since 1975), the construction materials group.
In 1979, Boardman joined the Board of the National Westminster Bank and followed Lord Kingsdown (who became Governor of the Bank of England) into the Chair in 1983. LEIGH PEMBERTON and the DSC Kirke et al
This was a period in which NatWest was overtaking Barclays to become the market leader in High Street banking, and pursuing grand ambitions, notably in investment banking and in North America. "Our philosophy is, and was, and remains that we are going to be a major player in the global market," Boardman proclaimed in 1988.
Changes at National Westminster during the Boardman era included returning to Saturday opening in 1985 after 16 years; waiving charges on current accounts in credit; becoming involved in the International Stock Exchange through the "Big Bang" deregulation of 1986; meeting the requirements of the 1986 Financial Services Act; and taking over First Jersey National Corporation of the US. In 1988 National Westminster's shares were listed on the Tokyo stock exchange for the first time. Boardman's avowed technique was to support his management team without getting involved in day-to-day management.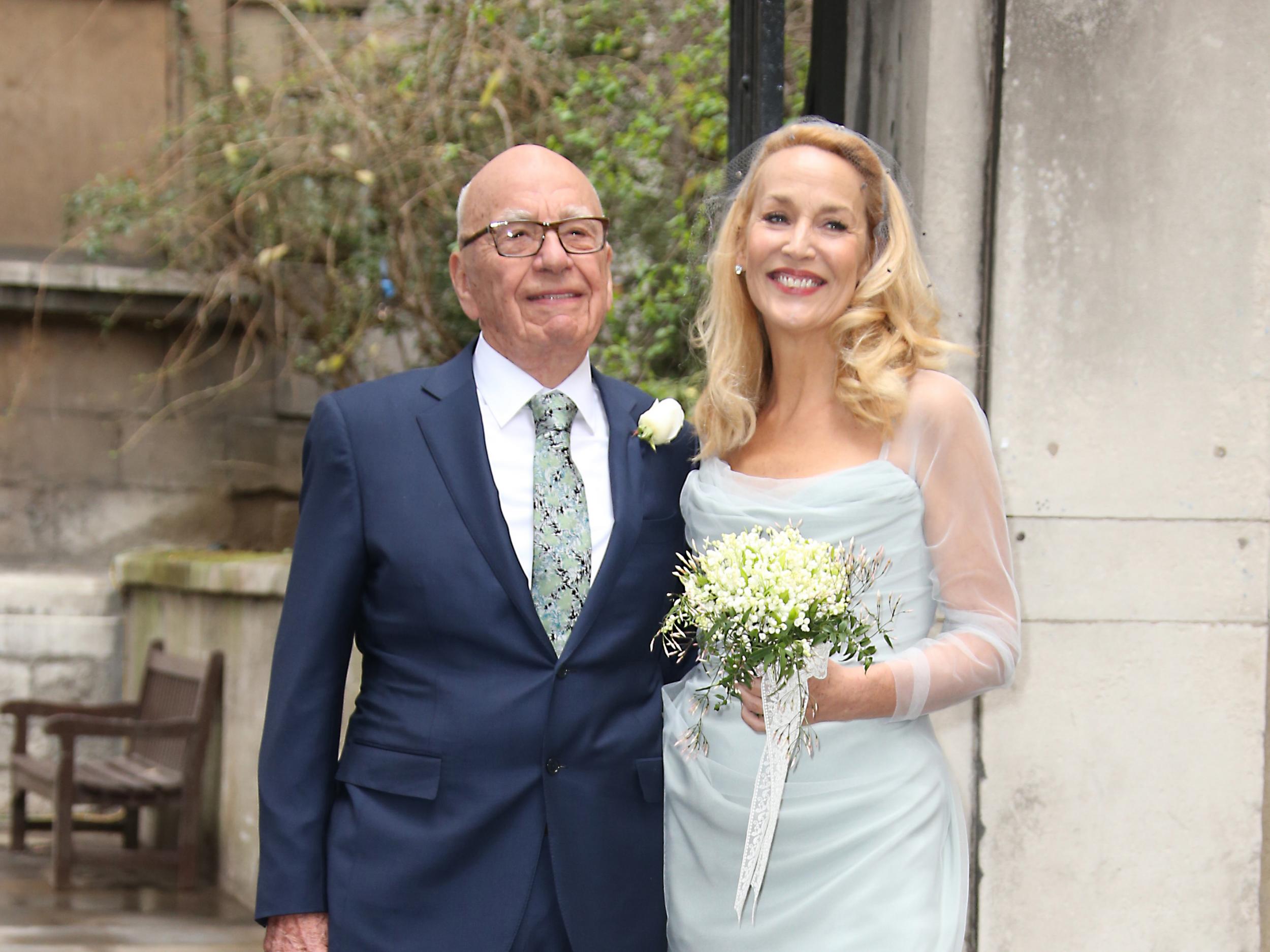 In his decade with what was then the biggest high street bank, Boardman helped make Natwest the country's most profitable and dynamic. Unhappily though, some of Boardman's Subordinates cut corners, notably at County Natwest, whose handling of the Blue Arrow takeover of Manpower was savaged by inspectors at the Department of Trade and Industry, to Boardman's fury. He who Knew Nuzzing. Three senior executives resigned and Boardman stepped down three months early in 1989. Although not personally implicated in the fraud, and ignorant of any wrongdoing,
Boardman chose to resign a few months before his term of office was due to end. See previous posts for the farce that was the litigation relating to the Blue Arrow wrongdoing; those we know and love starred, as per normal.
Boardman was Chairman of the Committee of London & Scottish Clearing Bankers from 1987 in the last two years of a very successful term of office until his resignation from NatWest in 1989. He was also a Director of MEPC, the property company. In 1993, at the instigation of NatWest and other banks, Boardman became Chairman of Heron International, the troubled property group created by Gerald Ronson.
In retirement, Boardman was active in the Lords almost until his death. He found more time to enjoy his life in Welford, Northamptonshire. A skilled horseman, he had ridden in earlier days in military steeplechases. Boardman hunted with the Pytchley until he was well into his 70s, retiring only when his horse Bramble became too old to continue. Boardman lived in Northamptonshire all of his life, becoming Deputy Lieutenant of the county in 1977 and High Sheriff of Northamptonshire in 1979.
Beck and Rob evans – Northamptonshire and Leicestershire social workers
Boardman was awarded honorary doctorates by Nottingham and City universities. Among his many charitable works, Boardman was Chairman of the national appeal for the Prince's Youth Business Trust.
Boardman is also noteworthy in being the appellant in Boardman v Phipps [1967] 2 AC 46 (House of Lords) a leading case on fiduciary duty and constructive trusts. Although Boardman was ultimately required to account to the trust for additional benefits that accrued from his actions, the courts commended him for the service he had delivered to the beneficiaries,
to whom the court held he owed fiduciary duties. Whilst Boardman lost and would technically have had to account for the profits, he was allowed to keep the greater part of the profit as reward for his service.
Lord Boardman married Deirdre Chaworth-Musters (née Gough) (1923-2014) in 1948, and the couple had two sons and a daughter (Lady Boardman also had a daughter by her first marriage).
Boardman died on 10 March 2003, just as I was in discussion with my PhD supervisor re my proposed area of research. The Gang were in the midst of trying to fit me up for 'threats to kill' but their case was falling apart in the evidence of so much perjury. Documents in my possession demonstrate an admirable degree of conspiracy and crime 
of which I was unaware at the time, against the background of Mr Bridgy Celeb awaiting trial for manslaughter. See 'The Price Is Right' for the dates of the series of interesting events preceding/at the time of Boardman's death.
I think that we have found the Missing Link with regard to the Evolution Of Reservoir Monetarists Of Leicester Giggles.
One of Whippersnapper Lawson's earliest jobs in politics was as an aide to the PM in 1963…
John Nott joined the Shadow Cabinet in 1976 and the Cabinet when Thatcher won the 1979 General Election. With this appointment to the Cabinet, he was made a Privy Councillor. Nott served first as Secretary of State for Trade which incorporated The Department of Prices & Consumer Affairs. Nott was responsible for repealing the Prices & Incomes policy and played a leading role in the abolition of Exchange Control. The Department of Trade also covered responsibility for Shipping and Aviation. Nott announced the privatisation of British Airways, the first of Thatch's privatisations. He was moved to Defence in the reshuffle of January 1981.
Nott was widely criticised by the Royal Navy chiefs over the 1981 Defence White Paper for his decision to cut back on Govt naval expenditure during the severe economic recession of the early 1980s; the cuts originally included the proposed scrapping of the Antarctic patrol ship HMS Endurance and the reduction of the Surface Fleet to 50 frigates and from three to two Aircraft Carriers. Nott switched the resultant savings into nuclear submarines, naval weapon systems and air defence. He announced and took through Parliament the upgrading of the nuclear deterrent to the current Trident system (D5).
Nott offered his resignation as Defence Secretary to Thatch following the Argentinian invasion of the Falklands in March 1982. Unlike the resignation of the then Foreign Secretary, Giggling Devonshire Spy Lord Carrington, Nott's resignation was not accepted.
Carrington was the recipient of much good PR by tendering his resignation; Thatch's Govt was very unpopular, there had been warnings from the security services that Galtieri intended to invade and the warnings were actively ignored. Carrington resigning gave the impression of one decent man in a very tawdry Govt. Previous posts eg. 'Devonshire Cream and Fudge' detail Carrington's long and glorious career as a security services officer and how he had a penchant for appearing all honourable while doing sordid things. Carrington's displays of honour were always the result of a stage-managed charade to get him and his sleazy mates out of the slurry.
Carrington – Admiralty –  1959-63!! could not have been more culpable
In 1960, Sir Frank Twiss was appointed Naval Secretary to First Sea Lord, Lord Carrington, later Defence Secretary under Grocer Heath and Foreign Secretary under Margaret Thatcher. Twiss was appointed as Commander-in-Chief, Far East Fleet in 1965. When Second Sea Lord and Chief of Naval Personnel, 1967-70, Sir Frank ordered a crackdown on the 'unnatural vice' of homosexuality in the Navy. No doubt Gwynne was ready and willing to supply the Treatment for any boys who blabbed about being forced into such unnatural vices…
Sir Frank ordered his crackdown on bottoms while Richard Crossman was Secretary of State at the DHSS. Sir Frank was a colleague of Lord Denning's brother Sir Norman who spent so many years at the top of Naval Intelligence…
[Lord David Hunt [who served as a Welsh Office Minister and then Secretary of State for Wales twice] is now the principal big wig at international law firm DAC Beachcroft, who handle work for the MDU.]
[Hunt's father was Alan Hunt, was a Royal Naval Reserves officer].
There is a running Royal Navy theme here, with Lord Mountbatten, Admiral Sir Alec Bingley etc and of course Admiral Frank Twiss was the Black Rod
between 1970 and 1978, who's son was the notorious Roddam Twiss, who was sexually using teenaged rent boys trafficked by the Gang. Roddam was imprisoned for sex offences on boys; he claimed to be behind the success of some of the 1980s male rock stars, including Limahl. The funding behind making Roddam's choices into stars was provided by Roddam's pal Mervyn Greenway, son of 3rd Baron Greenway. Mervyn was Tiny Rowland's stockbroker.
1977- Mull of Kintyre – the nude pics of macca and child porn in our disused garage
1977 –
comment
comment
comment
Michael Zander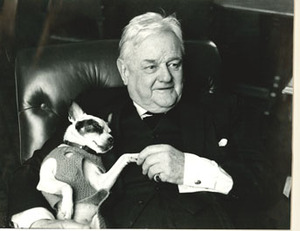 comment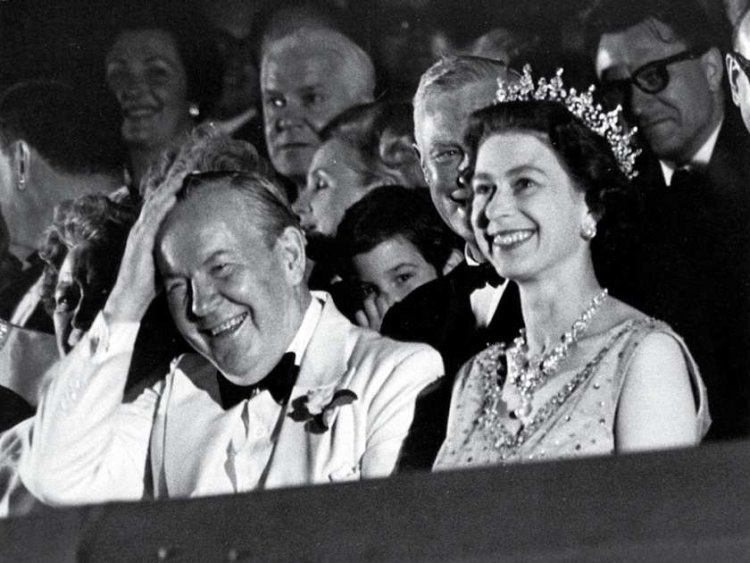 comment
comment
comment
comment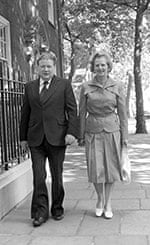 comment
comment
comment
comment
comment
comment
comment
comment
comment
comment
The Earl of Kilmuir
comment
comment
comment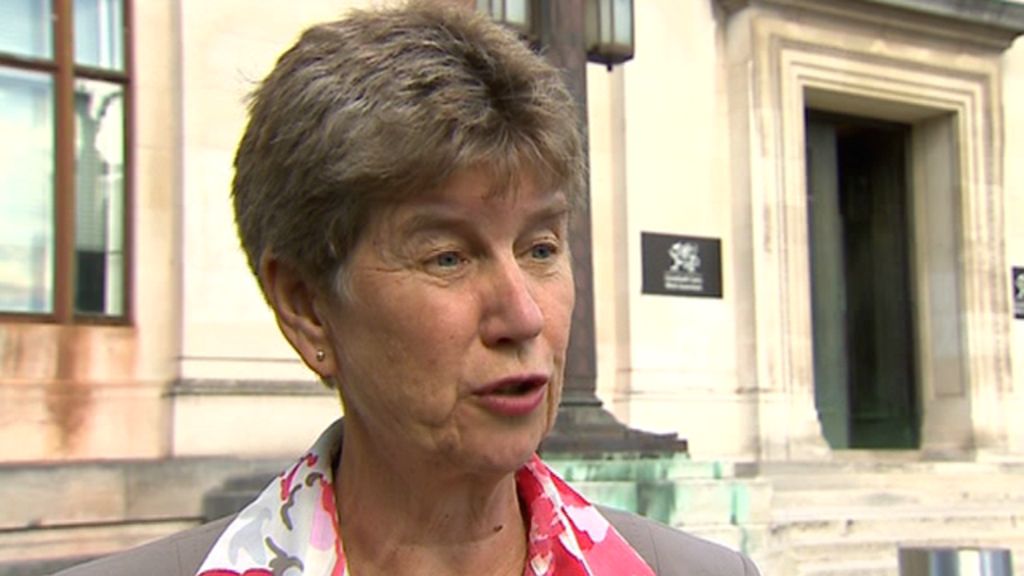 comment
comment
comment
comment
comment
comment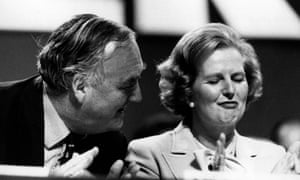 comment
Henry Brooke, Home Secretary, 14 July 1962-16 Oct 1964, under Supermac and then Douglas-Home, was viewed as a particularly dreadful holder of that office. Jonathan Miller and those other Clever Young Men on That Was The Week That Was on BBC TV, 1962-63, famously called Brooke 'the most hated man in Britain' and ended a mock profile of him with the phrase 'If you're Home Secretary, you can get away with murder'. COMMENT
Rather like Stephen Ward in the Profumo Affair, Henry Brooke carried the can for decisions and actions that a great many other people were fully in agreement with and endorsed. Such as the hanging of Ruth Ellis. Henry Brooke as Home Secretary refused to commute Ruth's death sentence but he wasn't the judge who imposed the sentence, he wasn't one of the senior law officers who endorsed the sentence, he wasn't one of the barristers involved in the case and there were numerous people who demonised Ruth Ellis and just as many who knew the wider landscape of the case but kept quiet…
Henry Brooke's other big crime was, in his capacity as Minister of Housing and Local Govt and Welsh Affairs, 1957-61, the approving of the flooding of Capel Celyn, the village near Bala, to create Tryweryn, the reservoir to supply water to Liverpool. In true iron-state style, the objections of those who did not want the offer to leave Capel Celyn and be rehoused elsewhere were ignored, constructed as the irrational bellyaching of Welsh sheep shaggers and they were forcibly evicted. I am someone who views Tryweryn as an outrage but like many outrages, it is one surrounded by much hypocrisy. Tryweryn was used as the flashpoint for a major Welsh language and nationalist campaign by some who were undoubtedly running dogs of the forces of English state oppression themselves, although not all the campaigners involved fell into that category.
Henry Brooke's enthusiasm for the creation of the Tryweryn reservoir was matched by nearly every MP representing a Welsh constituency and by the British security services who infiltrated and hijacked the No To Tryweryn campaign in the way in which they had already infiltrated Plaid who played a substantial role in the campaign. One brave freedom fighter even popped across to Ireland to learn techniques of violent resistance from republican activists. That was a medical student at Liverpool University, one Dafydd Alun Jones, or to use his real name David Alun Jones. Unlike so many language and nationalist campaigners, Dafydd never seems to have officially changed his name. Dafydd appears on the Medical Register and the Independent Doctors Federation membership list as David Alun Jones and always has. Gwynne is really Clarence Fotherington-Heseltine-Wykeham-Fiennes, he just used the name Gwynne Williams because none of the plebs in for a lobotomy would have known how to pronounce his real name.
Dr Dafydd Alun Saxe-Coburg-Gotha-Beasley: 
Gwynne and Dafydd's strong and loyal supporter throughout the 1960s and 70s was a high profile and powerful member of the National Association for Mental Health (MIND) and Chairman of the organisation, 1963-70, Lord Robert Balniel. Before inheriting two earldoms and becoming Robert Alexander Lindsay, 29th Earl of Crawford and 12th Earl of Balcarres and therefore sitting in the Lords, Lord Balniel (Lord Balniel was a courtesy title conferred upon Balniel until he inherited his earldoms) was the Tory MP for Hertford, May 1955-Feb 1974 and Welwyn Hatfield, Feb 1974-Oct 1974. Balniel served as PPS to Henry Brooke, 1955-59, years which spanned the er planning of the flooding of Capel Celyn and the campaign opposed to this.
Lord Balniel – Conservative Research Dept
Brooke – one of the original members of the Conservative Research Dept, Deputy Chairman, 1929-37 while Neville Chamberlain was Chairman. Brooke was a classmate of RAB Butler at Marlborough College.
Baron Henry Brooke and his wife Baroness Barbara Brooke bred a Tory dynasty, one of whom was Tory Party Chairman and Thatch and Major's Cabinet Minister Baron Peter Brooke, who served as Secretary of State for N Ireland among other things. One of Peter Brooke's brothers was a judge, Sir Henry Brooke and one of his sisters was married to a Top Doc at St George's. Baroness Barbara Brooke was a Minister of Religion's daughter from south Wales and had fingers in many NHS and welfare pies in London and nationally, as detailed in previous posts.
When the Grocer became PM, Balniel served as his Minister of State for Defence, June 1970-Nov 1972, under Defence Secretary Lord Carrington who was one of the main offenders in terms of a long and glorious career of facilitating any crime, however serious, in order to keep Gwynne and Dafydd's activities under wraps. Balniel was Minister of State for Foreign and Commonwealth Affairs, Nov 1972-March 1974, under Foreign Secretary Sir Alec Douglas Home, previously Lord Home until Brenda needed him as PM and thus he went all radical and renounced his peerage to enable him to take a Commons seat. Lord Home was appointed PM before he won the safe Tory seat in Scotland that had been especially prepared for him by the premature death of the sitting MP Gilmour Leburn; technically Lord Home should not have become PM until he was holding a Commons seat, but Brenda let him off and it was only for a few days.
The thought has occurred to me that if Brenda was going to bend the rules for Lord Home anyway, why did anyone bother to kill Gilmour Leburn? Couldn't they have let Gilmour stay alive as the MP for Kinross and Western Perthshire and just let Lord Home be PM as Lord Home? Gilmour was sacrificed for no other reason than for Brenda to pretend that the rules had been followed. Although they hadn't.
Not that rules were being followed anyway. Lord Home was parachuted in at Brenda's pleasure in 1963 to follow Harold Macmillan as PM, who had been imposed as PM in 1959 with Brenda's blessing, the MO on that occasion being for the Royal Doc Lord Horace Evans to inflict such damage on Anthony Eden's health by prescribing him ever increasing quantities of amphetamines without explaining to him that it was that causing the symptoms of which he was complaining, that Eden was obliged to resign as PM. That's Eden who has gone down in history as that really crap PM who couldn't do the biz, ooh Suez, what a disaster- the Suez strategy with which Harold Macmillan, then Chancellor of the Exchequer, was in total agreement. Others with collective responsibility included Foreign Secretary Selwyn Lloyd, Lord Home (Commonwealth Secretary), Walter Monckton (Minister of Defence at the outset of the Suez Crisis). And Eden's son Nicholas was a Poof, died from AIDS you know.
Indeed, Nicholas was a customer of Gwynne and Dafydd who died after holding positions in Thatch's Govt as a Lord's Whip (so to speak), Minister in the Dept of Energy under Secretary of State Peter Walker – one of the City men bankrolling Gwynne and Dafydd – and Minister in the Dept of the Environment, under Secretary of State Patrick Jenkin. I had my encounter with Gwynne when Nicholas was Walker's Minister. Patrick Jenkins had previously served as Thatch's Secretary of State for the DHSS and was in office when Mary Wynch emerged from her illegal imprisonment and began legal action against Dafydd in person, Clwyd Health Authority and the Home Office. The Home Secretary when Mary resurfaced from Denbigh was Willie Whitelaw, always one for a Short Sharp Shock. Readers may have noticed that one of the two Top Docs who starred in Mary's litigation with Dafydd- one was a Clwyd GP, one was described as a Home Office Top Doc for Risley but he will therefore have worked in another capacity somewhere as well) – was dead by the time that Mary won her appeal to the Master of the Rolls in July 1985. Nicholas Eden died in Aug 1985.
Maurice Macmillan bankrupted my father in 1963 as Harold was embroiled in the Profumo Affair; Maurice tried to fit my father up for serious criminal offences with the help of Theodore Goddard. Maurice, who's mum had a long lasting affair with Bob Boothby, gangster and friend of the Queen Mum Gawd Bless 'Er. Maurice died after a heart operation on 10 March 1984, shortly after Brown and I refused to withdraw our complaint about Gwynne as the threats from Top Doc D.G.E. Wood came our way.
Henry Brooke died on 29 March 1984; Maurice – 10 March 1984.
Brooke – Balliol- Maurice Macmillan – Heath- Healey- Woy- went to Balliol.
Brooke was Chief Secretary of the Treasury when Maurice's dad was Chancellor of the Exchequer.
Brooke- Lewisham West, 1938-45; then Hampstead, Feb 1950-March 1966 – Clough
Brooke succeeded RAB Butler as Chancellor in Supermac's July 1962 Night of the Long Knives
Some weeks ago I aired my suspicions to Someone Who Might Know that the Gang might have killed Nicholas Eden as well, Nicholas dying in August 1985, virtually to the day that I had the big row with Tony Francis over his lies, Francis having already tipped off the Welsh Office that he expected me to contact them with a complaint. I was told that there are indeed suspicions that Nicholas was murdered by the Top Docs, the timing of his demise being so convenient for so many. Nicholas may have been treated with infected blood products deliberately – as I was in April 1984 in the C&A Hospital in Bangor – and thus infected with HIV, because no-one would ever have questioned Nicholas dying from AIDS at the time, what with Nicholas being a Known Poof. Or Nicholas may have been pushed by some other means; so many lies were told so often by so many Top Docs and the records were forged anyway that it is hard to be certain. unless like I have managed to do, one acquires documents that were illegally withheld and were never expected to see the light of day, can remember what happened when and lived to tell the tale and has been given additional info by witnesses.
Sir Hugh Fraser, the long-serving Tory MP for a Staffordshire constituency on the site of the big ring in that county, died in office on 6 March 1984. Sir Hugh was an Insider witness of Nicholas and Maurice's calibre, being a family friend of the US Kennedys, knowing about the dirty deals in the direction of my grandfather and father on the part of Maurice et al and being the ex-husband of Insider Lady Antonia Fraser. Lady Antonia was a friend of Earl Conrad Russell, son of Bertrand and the daughter of Lord Longford aka Frank Pakenham. Pakenham and his extended family concealed Gwynne's Giggles. Pakenham's wife Elizabeth was the sister of Harriet's dad John B. Harman, one of Gwynne's Gigglers and from 1972, President of the MDU.
Maurice – the Kennedys connection??
In 1972, Douglas Home's son and heir David married Jane Williams-Wynne, a member of one of the Gang's network of Posh Families who call the shots in north Wales. Until 2013 David Douglas-Home served as Chairman of Coutts & Co and David Douglas-Home remains Chairman of the Grosvenor Group, the company that manages property belonging to the Duke of Westminster.
Six months after Balniel moved to the Foreign Office from Defence, his former Ministerial colleague from Defence Anthony Lambton aka Lord Lambton (another courtesy title before Lambton inherited a biggie) resigned after being caught in the News of the Screws call girls and cannabis sting earlier in 1973. Lambton was Alec Douglas-Home's cousin and was busy with the call girls and joints when he worked with Balniel under Carrington. Lord Lambton had been using the services of a Mayfair escort agency and spent much time in the posh bits of London, although his ancestral seat was in the Durham/Northumberland region, on the site of the trafficking ring in the North East that worked in partnership with Gwynne and Dafydd. Gwynne and Dafydd had supplied the escorts for the Mayfair agency used by Lambton. Harold Macmillan held the constituency of Stockton-on-Tees in the North East, Oct 1924-May 1929; Oct 1931-June 1945; before serving as the MP for Bromley in Kent, Nov 1945-Sept 1964. BOWIE AND JAGGER!!
PPS sunny jim – Gregor Mackenzie – pps sunny jim -1966-70; MP for Rutherglen, 1964-87; junior Minister for Industry, 1974-75; Min of State, 1975-76; Min of State at the Scottish Office, 1976-79.
Sir Arnold France – Permanent Secretary for the Ministry of Health, 1964-68 – Chairman of the Board of the Inland Revenue, from 1968 until his retirement in 1973. From 1973, France was Chairman of the Central Board of Finance of the Church of England.
Michael Fogden – joined min of pensions and national insurance in 1955 ; private sec to charles loughlin, mp. nov 1968 until nov 1970 – assistant private sec to dick crossman and then keith joseph; then assistant sec in dhss
ronald matthews – entered in min of health in 1939; worked in divisions concerned with local govt, nhs, personall, audit, teaching hospitals and deptl establishments,before private sec to Kenneth robinson in 1967; then private sec to dick Crossman, 1968-69; then dep sec in dhss.
sir alan marre – dep sec in min of health, 1964-66; then at min of labour – later dep -1966-68; second perm undersec at dhss 1968-71; parl commissioner for admin 71-76. health service commissioner for eng,wales and Scotland, 1973-76.
janet newman nee gates – dicks private sec – joined dick at min of housing and govt, stayed with him throughout cabinet, then to new statesman in 1970
remember walker – env sec for grocer
WILLIAM SHELTON – IMPORTANT!! wife = shell – also Shelton – Cadbury Schweppes – aston n brum crowd 'Under Suspicion'
Adrian and Dominic Cadbury
cadburys Schweppes – sir james blythe – also mobil oil, lucas batteries and aeronautics – director of imperial group
Carrington – director of similar firms 'See Devonshire Cream and Fudge'
CADBURY's benefited hugely from the 1980s campaign to boycott Nestle products – Cadbury were robustly promoted as the Ethical Choice – all caring and socialist like, Quakers and Gentle People like the man on the porridge oats box – 1980s campaign – by AAM, C and his mates
Kim Wilde – marty's daughter – friend of Tony Blackburn – advertising Cadburys later in her career !
Tiny Rowland – a win win situation for Tiny
Henry Brooke- worked for a Quaker settlement for the unemployed in the Rhondda, 1927-28.
LOUGHBORUGH n ELWYN EDWARDS – Lawson – monckton
REMEMBER- LEIGH PEMBERTON – guvnor of the bank of e as appointed by thatch, oversaw a load of shite, chancellors Lawson, LAMONT etc – while the gigglers were in hot pursuit of me
GLENCONNERS involved in Consolidated Goldfields!! – guinneses
Ma am Darlings mates
toby low n banks??
MARTIN ROTH – Lord Cieff – that shooting ??
deaths – walter bor – oct 1999
others in circle??
Guinness link
Duncan sandys
Kleinwort Benson – Peter Walker?? – Alan LJ Bowen from Old Ruthins – Bernard Donoghue ??
1972 – bryn Estyn deaths – George Thomas – pedr paedophilia – benn chairman of labour party – Kathleen ravens husband died – cloughs K
denis – golf – business interests – atlas paints – then Burmah Oil!! – others – Tiny Rowland n S Africa
thatchs preparation for 'the will o the wisp of the classless society'  on 26 jan 1977 – underlines articles by Shirley robin Letwin, peter  bauer, friedman, Samuel Brittan Robert skidelsky, alan walters and paul johnson
Shirley l – educated Chicago univ and lse – husband bill was prof of political science at lse, 1976-88 – contributed advice and help with speeches to joseph n thatch; oliver in thatchs policy unit – later in coalition govt
bauer – educated scholae piae Budapest, n gonville and caius coll Cambridge, prof of economics at lse, 1960-83; lord bauer in 1982
skidelsky b. 1939 – educated brighton college, jesus college and Nuffield college, oxford -prof of political economy, warwick univ, 1990-2007. lord skidelsky in 1991
alan walters – thatch first met him in the us in sept 1977 – Lawson got rid of walters but not Richard Howarth
Edward norman – educated chatham house school, – Selwyn coll camb c of e priest – history lecturer, Cambridge univ, 65-88 – dean of Peterhouse, camb, 71-88; chancellor, york minster 1999-2004 – gave talk to cons philosophy group on only time thatch visited as pm
thatch received advice from Gordon pepper, senior partner of greenwells stockbrokers – educated repton and trinity college, Cambridge, partner greenwells in 1962, chairman, Lombard street research, from 2000
also roped in john sparrow as an adviser early in 1977 – sparrow head of investment dept of morgan Grenfell – sparrow educated at stationers company's school and lse; head of central policy review staff, 1982-83, chairman of horserace betting levy board, 1991-98, k in 1984
sparrows job was to tell thatch what the city thought – after imf package in place 'the dominant theme in city minds was… that…for the time being, weare probably best off with an emasculated labour govt carring out conservative (or IMF) policies'.
Behind The Scenes With Lord Wigley and Those Perfect Slaves – details in there- Cled challenged Mikardo for PLP leadership/Chairmanship. Cled won – then Wilson resigned and Cled had to organise selection of the successor – the old fart Callaghan – re-read the info – Calla – Admiralty – Giggles – home sec with THE GANG – Cled – Anglesey link
calla – daughter – peter jay – dr death – jfk n Nixon etc
other admirer – brian walden – west Bromwich grammar, queens n Nuffield coll ox – IOAN BOWEN REES – lab mp for Birmingham all saints, 1964-74, brum Ladywood, 1974-77, presenter weekend world, 77-86.
Walden was a close friend of reservoir monetarist John BIFFEN
other journos inc sam Brittan and paul Johnson who supported thatch – john o Sullivan, frank Johnson, te Utley – all of torygraph – andree alexander of d mail, George gale of daily express and later Bernard Levin of times.
john o Sullivan – st marys college, Crosby and London univ – spad to thatch 1986-88; journo -parl sketch writer torygraph, associate editor times, editor national review
Utley – corpus Christi coll, Cambridge; leader writer, 64-80 and chief assistant editor, 80-87 torygraph, obits ed and columnist, times, 87-88
also roped in john sparrow as an adviser early in 1977 – sparrow head of investment dept of morgan Grenfell – sparrow educated at stationers company's school and lse; head of central policy review staff, 1982-83, chairman of horserace betting levy board, 1991-98, k in 1984
sparrows job was to tell thatch what the city thought – after imf package in place 'the dominant theme in city minds was… that…for the time being, weare probably best off with an emasculated labour govt carring out conservative (or IMF) policies'.
CALLA and Healey!!
other journos inc sam Brittan and paul Johnson who supported thatch – john o Sullivan, frank Johnson, te Utley – all of torygraph – andree alexander of d mail, George gale of daily express and later Bernard Levin of times.
john o Sullivan – st marys college, Crosby and London univ – spad to thatch 1986-88; journo -parl sketch writer torygraph, associate editor times, editor national review
Utley – corpus Christi coll, Cambridge; leader writer, 64-80 and chief assistant editor, 80-87 torygraph, obits ed and columnist, times, 87-88
denis – she can't find a sustainable argument that people should be paid for not doing any work
historian david dilks – royal grammar school, Worcester, hertford college and st antonys college,ox – vc of hull univ, 91-99. met thatch through leon Brittan – impressed by her desire to recapture 'intellectual capital' from univs to rebuild cons ideas
speechwriting done by Chris Patten and Assistant Director at the Conservative Research Dept Adam Ridley; Adam Ridley was the main economic adviser from within the Tory Party.
MICHAEL ZANDER – JESUS COLLEGE Cambridge -biffen
Luke Zander – Brave wendy
It was Carrington who devised the methods of torture for those interned in N Ireland during the Troubles. Gwynne and Dafydd's psychiatrist colleagues had a ball; they advised on the torture techniques and also picked up a bit of work as Expert Witnesses when those who had suffered so severely and publicly as a result of the internment and torture policies that Something Had To Be Seen To Be Done. Best of all, their mate child psychiatrist Dr Morris Fraser who worked with Traumatised Belfast Children Who's Young Eyes Had Seen Too Much, was also Treating the kids in care at Kincora, who were the targets of the VIP paedophile ring there, starring Anthony Blunt and it is alleged Lord Mountbatten and possibly Enoch Powell.
Morris Fraser and his Miracles received media coverage, including TV documentaries WHIC ONE – DATE??
Everyone forgot to mention that in the mid-1970s, Fraser had appeared in front of a GMC
complete – trethowan – paddy mayhew
pic
Carrington's torture methods in N Ireland – subsequently embraced by the Labour Party's Giggler Merlyn Rees, when Merlyn who liked ponies was WHO's N Ireland Secretary, DATES.-
After Carrington's Honourable Resignation as Foreign Secretary, he bounced back. Chairman of General Electric Company – then 1984 – NATO
KAREN AND HARLECH – CARRINGTON – sec services
Nott remained Secretary of State for Defence throughout the four month Falklands conflict. He was eventually replaced by Fotherington-Hezza in January 1983 when Nott announced that he would not seek re-election in 1983. Brown began receiving murder threats in Jan 1983. Nott was knighted in 1983, as a Knight Commander of the Order of the Bath.
Brown began receiving murder threats in Jan 1983 and it was then that the Gang really moved in on us – and our friends – and we began to be bothered by security services plants causing much trouble.
In 1985, Nott became Chairman and Chief executive of the banking firm Lazard Brothers, retiring in 1989. Nott was Chairman of Hillsdown Holdings, a multi-national food company; the Canadian firm Maple Leaf Foods; Deputy Chairman of Royal Insurance and other companies. He was an adviser to APAX Partners and Freshfields. Nott is a supporter of Brexit. He lives on his farm at St Erth in Cornwall.
Nott's son, Julian Nott, is a film composer, screenwriter and director, most famous for writing the scores for the Wallace & Gromit and Peppa Pig animated short films. Nott's other son, William, works for an international oil company in London. Nott's daughter, Sasha, is married to the MP for East Devon, Hugo Swire. Maurice Macmillan's son Alexander's career in politics has been in Devon. DETAILS
The title of Nott's autobiography Here Today, Gone Tomorrow is a reference to an interview conducted by the Gang's media man Sir Robin Day in October 1982. Day described Nott, who had already announced or was shortly to announce that he would not stand at the next election, as "a transient, here-today and, if I may say so, gone-tomorrow politician." He asked whether the public should believe the MP's statements on defence cuts. Nott promptly stood up calling the interview "ridiculous", removed his microphone and walked off the set.
Nott's second book, Mr Wonderful Takes a Cruise, was published in 1988.
In 2007, Nott published a family history entitled Haven't We Been Here Before.
Nott's fourth book, Mr Wonderful Seeks Immortality, was published in 2014.
In 2016, Nott criticised the "poisoned EU debate" in the Conservative Party, and announced he would not renew his Party membership until there was change of leadership.
BIFFEN – From 1953 to 1960 he worked for Tube Investments Ltd. Biffen's first go at getting into Parliament was in 1959 when he stood against Labour's Dick Crossman in Coventry East, which Biffen will have known was an unwinnable seat for him. Crossman was by then one of Britain's most senior Spy Chiefs who banged on about his loyalties to This Labour Govt and, like Biffen, posed about while discussing his ideology and philosophy, but was not only working with but controlling many other people working for the security services, including er John Biffen. Crossman worked as a recruiter when he was a New College, Oxford don; Harold Wilson also worked as a recruiter when he was a New College, Oxford don, at the same time as Crossman.
Crossman's father was part of Lord Denning's Lincoln's Inn barristers/judges crowd; Crossman was also part of the ex-Winchester College in Hampshire old boys network who were of Lord Denning. Crossman's ancestor had founded Winchester College and all male Crossmans were educated there. Dick was at Winchester with Hugh Gaitskell and
Dick's friend – Gaitskell's brother-in-law Hubert Ashton – Deputy Chairman of London Hospital after he stepped down from the Commons in 1964 – previously Tory MP for Chelmsford – St john Stevas succeeded him as MP – Ashton was preceded by – that bloke in the Bridgy network who were all after grandpa – Ernest Millington – Vernon Bartlett – Richard Acland – ACLAND IN DICKS At Homes with the labour MPs – Acland had connections to gigglers in all parties inc Lloyd georges crowd
The Crossmans family home when Dick was growing up neighboured Attlees; the two families were good friends – GNOME
Biffen elected as MP for Oswestry, later renamed Shropshire North, on 9 Nov 1961 – Lord H then still David Ormsby-Gore, Mac's Minister of State in the Foreign Office was off to be US Ambassador – Foreign Secretary was Lord Home – he hadn't yet revoked his peerage – Home had only been appointed Foreign Sec in July 1961, post previously held by Selwyn Lloyd Lady Megan's bezzie mate for yrs – Selwyn = Gwynne and dafydd's mate bent barrister of middle temple in the security services
LORD SNOWDONS DAD AND GRANDAD – link – Tom Carey-Evans married to Lady Megan's sister Olwen; Olwen – one child of hers in Canada married to the top doc – Margaret macmillans dad
snowdons dad a barrister of inner temple a la mr thrope – Snowdon n ma'am darling married in 1960
Oswestry safe Tory seat – Lab candidate was Brian Walden, Biffen's mate who was big supporter of Thatch by the time she was Tory Leader but not yet PM. Walden – Labour MP for Birmingham Ladywood DATES – then the World This Weekend etc
Biffen's boss at Tube Investments where Biffen was working when he was selected as a Tory candidate – Sir Ivan Arthur Rice Stedeford, (28 January 1897-9 February 1975) was Chairman and Managing Director of Tube Investments (T.I.). Stedeford was the son of the Reverend Charles Stedeford, who served as President of the United Methodist Conference in 1928. GEORGE THOMAS
Stedeford began his education at Shebbear College in North Devon. The family frequently moved because Charles Stedeford's ministry took him to different parts of the country and Stedeford finished his schooling at the King Edward VI Aston in Birmingham.
Stedeford left school in 1913 to become an engineering apprentice at Wolseley Motors Ltd. In 1917, he was commissioned in the Royal Naval Air Service, tasked as a balloon forward air observer.
At the end of WW I, Stedeford returned to Birmingham and went into partnership to form a motor dealership, Reeve and Stedeford. It had premises in Broad Street, which was then the main route to Edgbaston, a very wealthy suburb of Birmingham. Reeve and Stedeford specialised in limousines and sports cars and rapidly becoming successful.
In 1928, Stedeford was persuaded to join Tubes Ltd, the precursor of the small Midlands company Tube Investments Ltd, as Sales Director. In three years Stedeford became joint Managing Director of Tubes Ltd., and in 1933 was elected to the T.I. board. Stedeford was elected Group Managing Director of T.I. in 1935 and in 1944 became Chairman. Stedeford held the combined posts for the next 19 years, during which time T.I. developed from a small local engineering company into one of the biggest companies in the world.
early 1930s CHECK Brum – John Strachey and Oswald Mosley busy – both labour MPs – then New Party – went separate ways – strachey commie before rejoining labour party in DATE  and becoming MP – Mosley – BUF – Edward and Mr Simpson
Stedeford was invited to sit on the boards of the National Provincial Bank (subsequently National Westminster Bank), as Deputy Chairman; the Atlas Assurance Company; the Rank Organisation; and the District Bank.
During Stedeford's time running T.I., the company diversified from its reliance on steel tubes into the manufacture of bicycles (Raleigh), domestic products and appliances, aluminium products, precision engineering equipment, motor control equipment and electrical switchgear (Simplex-GE), gas cookers and water heaters, among many other products.
One interesting but short-lived operation was the development of the Swallow Doretti sports car. Only about 275 vehicles were made before complaints were received from T.I. clients in the car manufacturing business. Although it was a superior product to its competition, T.I. felt it might be politic not to aggravate some of the larger clients of its steel and aluminium business. Despite recognising the Doretti's qualities, Stedeford showed his legendary toughness and shut the operation down, transferring the employees to other parts of the T.I. group.
Internationally, TI operations were started in Asia, the Americas and Europe. One of these, TI of India Ltd – a joint venture with the Murugappa Group – led to a highly successful partnership and to one of the largest industrial groups in India.
Mountbatten and the Imperial crowd in India
Stedeford donated around £5,000 as a contribution to built a hospital 'to serve the people', the Sir Ivan Stedeford Hospital. Stedeford inaugurated the hospital in 1966; it is now a major hospital serving the Ambattur region near Madras – now known as Chennai – in southern India.
In 1954, Stedeford was created a Knight Commander of the Order of the British Empire.
By 1958, Tube Investments had become a huge company with interests worldwide; in 1960 it had profits of £27 million. In 1958 Stedeford conducted the first hostile takeover of a public company in the UK, during the Aluminium War. Tube Investments, allied with Reynolds Metals of the US and advised by Siegmund George Warburg, won the battle for British Aluminium, headed by Lord Portal.
Ranged against Stedeford were the vast majority of the blue chip investment houses of the City of London. The battle for British Aluminium was won in the end by Tube Investments/Reynolds Metals' superior bid; the allegedly inept way in which Portal and his backers (Hambros Bank, Cazenove's as well as nearly 30 others) handled the press, and Portal's high-handedness with his own investors – Portal had secretly tried to sell British Aluminium at a fraction of the price offered by Stedeford – made this a defining moment in the City's history.
It Is Written that at one critical meeting between T.I. and British Aluminium late on a Friday, Portal stood up and declared, "My bankers will take over from here". Stedeford shot back, "If you leave, Lord Portal, I leave!" Portal sat back down. On another occasion, while rebuffing the T.I. bid, Portal 'bizarrely' referred to "people unaware of the mysteries of negotiations between great companies…"
Harold Macmillan's Gov't was encouraged to become involved on British Aluminium's side (Macmillan knew both Portal and Stedeford well), but declined, 'realising that change was needed and that any intervention on the side of British Aluminium would be politically disastrous, in light of Portal's total disregard of his investors' best interests'.
The Aluminium War rewrote the way that the City conducted its business in relation to shareholders and investors, resulting in a more open and competitive landscape. It was the first stage in a process that led to the Big Bang reform of 1986, allowing the City to dominate the international finance markets. LAWSON
Stedeford was a Governor of the BBC, having been a member of the Beveridge Committee on its structure. Stedeford was also a member of the Boards of the Bank of England and the UK Atomic Energy Authority. Stedeford was on the Council of the Dept of Scientific Research and a member of the Board of the Commonwealth Development Finance Company.
Marshal of the Royal Air Force Charles Frederick Algernon Portal, 1st Viscount Portal of Hungerford, KG, GCB, OM, DSO & Bar, MC, DL (21 May 1893 – 22 April 1971) was a senior Royal Air Force officer. He served as a bomber pilot in the First World War, and rose to become first a flight commander and then a squadron commander, flying light bombers on the Western Front.
In the early stages of the Second World War he was commander-in-chief of Bomber Command. He was an advocate of strategic area bombing against German industrial areas, and viewed it as a war winning strategy. In October 1940 he was made Chief of the Air Staff, and remained in this post for the rest of the war. During his time as Chief he continuously supported the strategic bombing offensive against Germany, and advocated the formation of the Pathfinder Force, critical to improving the destructive force of Bomber Command. He fended off attempts by the Royal Navy to take command over RAF Coastal Command, and resisted attempts by the British Army to establish their own Army Air Arm. Portal retired from the RAF following the end of the war. He served as Controller of Production (Atomic Energy) at the Ministry of Supply for six years. Portal was then made chairman of British Aluminium. He was unsuccessful in fending off a hostile takeover of British Aluminum by Sir Ivan Stedeford's Tube Investments, in what was known as the "Aluminium War". Afterward he served as chairman of the British Aircraft Corporation.
Portal was born at Eddington House, Hungerford, Berkshire, the son of Edward Robert Portal and his wife Ellinor Kate (née Hill).[1] His younger brother Admiral Sir Reginald Portal (1894–1983) joined the Royal Navy and also had a distinguished career.[1] The Portals had Huguenot origins, having arrived in England in the 17th century.[2] Charles Portal, or "Peter" as he was nicknamed, was educated at Winchester College and Christ Church, Oxford.
At the beginning of the First World War, Portal joined the British Army and served as a dispatch rider in the motorcycle section of the Royal Engineers on the Western Front.[4] Portal was made a corporal very soon after joining the Army and he was commissioned as a second lieutenant only weeks later.[3] Around the same time, Portal was commended in Sir John French's first despatch of September 1914.[1] In December 1914, Portal was given command of all riders in the 1st Corps Headquarters Signals Company.[1]
In July 1915, with the need for dispatch riders reducing, Portal transferred to the Royal Flying Corps (RFC).[4] He served first as an observer and then, from November 1915, as a flying officer.[5] He graduated as a pilot in April 1916, and joined No. 60 Squadron flying Morane biplanes on the Western Front.[4] He became a flight commander with No. 3 Squadron flying BE2c aircraft on the Western Front on 16 July 1916.[6] Portal was given command of No. 16 Squadron flying RE8 aircraft on the Western Front at the same time.[4] He was given command of No. 24 (Training) Wing at RAF Grantham in August 1918.
In August 1919 Portal was appointed to a permanent commission in the Royal Air Force He became a chief flying instructor at the Royal Air Force College Cranwell in November 1919 and then attended RAF Staff College in 1922, before joining the air staff conducting flying operations in the home sector in April 1923. He attended the senior officers' war course at the Royal Naval College, Greenwich, in 1926 before taking over No. 7 Squadron flying Vickers Virginia bombers from RAF Worthy Down in March 1927.
Portal attended the Imperial Defence College in 1929 and became Deputy Director of Plans in the Directorate of Operations & Intelligence at the Air Ministry in December 1930. He was appointed commander of British forces in Aden in February 1934, Portal joined the Directing Staff at the Imperial Defence College in January 1936.[4] Portal was promoted to air vice marshal on 1 July 1937 before being appointed Director of Organization at the Air Ministry on 1 September 1937.
Portal became Air Member for Personnel on the Air Council on 1 February 1939. He was appointed commander-in-chief of Bomber Command in April 1940 Portal advocated strategic area bombing against German industrial areas, the same sort of targets that the Luftwaffe was already targeting in the United Kingdom.
On 25 October 1940, Portal was appointed as Chief of the Air Staff He continued in this capacity for the remainder of the war.[4] The first issue he had to resolve was an attempt by the Royal Navy to take over RAF Coastal Command as well as an attempt by the British Army to establish their own Army Air Arm. The second issue Portal had to resolve was the need for a renewed strategic bombing offensive.[20] In August 1941 he received a report on the relative inefficiency of RAF daytime raids and proposals for area bombing by night: to implement the proposals he determined that a new leader was required and replaced the chief of bomber command, Air Chief Marshal Richard Peirse, with Arthur Harris.
Portal accompanied Churchill to all the great conferences and made a good impression on Americans.[1] In January 1943, at the Casablanca Conference, the Combined Chiefs of Staff selected him to coordinate the bomber forces of both the United States and Britain in a combined bomber offensive over Germany.[1] The forces were transferred to U.S. General Dwight D. Eisenhower for the duration of Operation Overlord;[1] but when their control reverted to the Combined Chiefs, Portal still advocated area bombing of German cities instead of specific targets, such as Axis oil production facilities.[25] He was promoted to Marshal of the Royal Air Force on 1 January 1944.
In early 1944, Portal's view of strategic bombing changed; he felt that bombers could also play a more auxiliary role in the allied offensive. (Much of what is known about Portal's thinking is based on memoranda he wrote.) He argued for the new approach on the basis of the huge increase in the size of the bomber force, which would carry out not just precision bombing but also indiscriminate area bombing by night of all German cities with populations exceeding 100,000. Portal thought that the resulting damage to the German war effort and civilian morale would lead to victory within six months. A second memorandum in 1945 made a similar argument.[25]
In March 1945, Churchill gave the final order to stop Portal's strategy of area bombing, after the firestorm of Dresden a few weeks earlier. Churchill subsequently distanced himself from the bombing writing that "the destruction of Dresden remains a serious query against the conduct of Allied Bombing".
In 1945, after the war's end, Portal retired from the RAF and on 12 October 1945 he was raised to the peerage as Baron Portal of Hungerford in the County of Berkshire, with remainder, failing male issue of his own, to his daughters and their male heirs. On 8 February 1946 he was further honoured when he was made Viscount Portal of Hungerford, in the County of Berkshire, with normal remainder to his heirs male.
From 1946 to 1951, Portal was Controller of Production (Atomic Energy) at the Ministry of Supply.[34] Christopher Hinton, responsible for the production of fissile material, said later, "I cannot remember that he ever did anything that helped us."[35] He attended the funeral of King George VI in February 1952[36] and the coronation of Queen Elizabeth II in June 1953.[37]
Portal was elected Chairman of British Aluminium and in 1958/1959 he fought in the City of London's "Aluminium War" against a hostile takeover bid by Sir Ivan Stedeford, Chairman and Chief Executive of Tube Investments. T.I. along with its ally Reynolds Metals of the US, won the takeover battle, and in the process, rewrote the way the City of London conducted its business in relation to shareholders and investors. Stedeford replaced Portal as Chairman of British Aluminium. In 1960 Portal was elected chairman of the British Aircraft Corporation. Portal died from cancer at his home at West Ashling near Chichester on 22 April 1971.
In July 1919, Portal married Joan Margaret Welby (1898–1996); they had a son (who died at birth) and two daughters. The viscountcy died with him but he was succeeded in the barony according to the special remainder by his elder daughter, Rosemary Ann, who died in 1990.
In 1960 Harold Macmillan invited Stedeford to become the Chairman of an Advisory Group on the state of British transport, the Stedeford Committee. Also on the Committee was Dr Richard Beeching, and the two men clashed on a number of issues connected with Beeching's proposals to reduce drastically the rail infrastructure of Britain. In spite of questions being asked in Parliament, Sir Ivan's report was not published at the time. A set of proposals for the future of the railways that came to be known as the "Beeching Plan" (more usually known as the "Beeching Cuts" or "Beeching Axe") was adopted by the Govt, resulting in the closure of a third of the rail network and the scrapping of a third of a million freight wagons, much as Stedeford had foreseen and fought against.
Stedeford's knighthood was advanced to Knight Grand Cross in 1961 for public service.
Stedeford retired from active management of T.I. in 1963, assuming the title of Life President, having run the company for over 25 years.
The Times obituary – 11 February 1975:
"Sir Ivan always carried his responsibility with a lack of fuss and drama. A tall, slim man, with a rich sense of humour and a scholarly turn of mind he possessed remarkable reserves of energy. He was an engaging conversationalist and writer and a doughty debater. Though he always looked upon the welfare of all employees as a major charge there was no paternalism in his attitude. He expected every employee to make his or her own effort. When this was done, they were given every encouragement to develop to the full extent of their ability. This encouragement took the form of many schemes sponsored by him, such as comprehensive training up to free university for the outstandingly talented. T.I.'s residential training centre was the first of its kind in the country. He also sponsored pensions and free life assurance for all employees, at a time when such benefits were rare."
Stedeford married Gwendoline Aston in 1923, and they had three daughters. He enjoyed country pursuits, especially fox hunting. He was an Honorable Kentucky Colonel.
Stedeford died near Stratford-upon-Avon, aged 78.
Sir Ivan was the architect of the sale of Hercules Cycle and Motor Company Ltd to TI in the 1940s. He was a close neighbour of Sir Edmund Crane at Lapworth and it is said that the deal was done over the garden fence. Sir Edmund later claimed his company had been 'given away'.
hector laing – biffen !!
Sir James Gordon Reece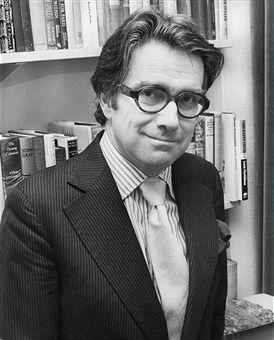 was the journo and TV producer who worked as a political strategist for Thatch during the 1979 General Election, in which she triumphed over Sunny Jim. Not that the mountain was a particularly high one to climb.
Remember to vote Labour on Thursday, Dear!
Reece was born in 1929 in Essex and raised in Liverpool, 
[Shurely kept 'in cheque'?, by Mrs Heffer, a former NHS secretary – Ed] the son of James Graham Reece, a motor engineer and businessman, and Beatrice Mary Reece (née Langton), an Angel.
In 1948 both the voluntary and public hospitals in Liverpool came into the ownership of the NHS and were put under the management of Local Hospital Management Committees under the Liverpool Regional Health Board. A reorganisation of the NHS in 1974 saw Liverpool hospitals come under District Health Authorities as part of the Liverpool Area Health Authority, in turn part of the Mersey Regional Health Authority. Between 1991 and 1995 Liverpool hospitals became independent NHS Trusts.

Then:
Now: 
Dafydd stood on the Shoulders Of Giants:
The Lord Cohen of Birkenhead

Born
21 February 1900
Died
7 August 1977 
Education
University of Liverpool
Known for
President of the British Medical Association (1951), President of the General Medical Council (1961),  President of the Royal Society of Medicine (1971)
And on the Shoulders of the Security Services:
The Lord Shore of Stepney
Who were married to Nice Lady People Trafficking Govt Deputy Chief Medical Officers, 1977-84; and who had been to school with the Beatles 
and were friends with Liverpool Girls From Scottie Road who were friends with Bodger, lived in mansions in Bucks and supported Thatch. 
Peter Shore and Nice Lady Doctor Liz Wrong were married in 1948.
Nice Lady Doctor Liz worked as a GP until 1963
when she realised that it was a Govt Medical Officer's Life for her.
The Librarian at University College of Leicester (later Leicester University) but more famously subsequently the Librarian at Hull University. Larkin famously explored Uganda for years with Monica Jones, an academic at Leicester University. Larkin and Monica were part of the wider circle of Gwynne's Giggles and lent a hand to ensure that Giggles continued.
Reece's father was able to send the young Gordon to Ratcliffe College, a Roman Catholic boarding school in Leicestershire; a contemporary was Small Boy Spanking Norman St John-Stevas of Royal Friendships. Reece is an alumnus of Downing College, Cambridge as is John Cleese. After graduation Reece entered journalism. He then worked for a time with the Gang's PR vehicle the Liverpool Daily Post, of which Peter Preston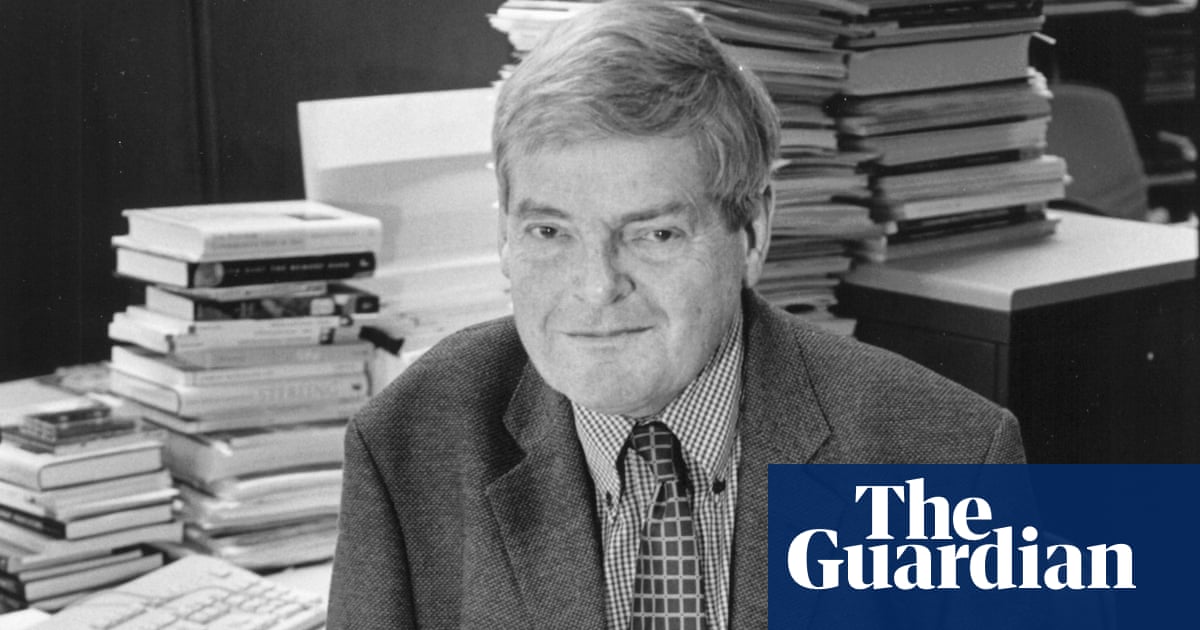 was Editor, 1975-95. Preston was of the Gang and also went to school in Leicestershire.
Peter Preston

Born

Peter John Preston

23 May 1938

Barrow upon Soar

, Leicestershire.

Lord Robert Kilpatrick served as Dean of Leicester Medical School, 1977-89, when he became President of the GMC. Kilpatrick was Dean of Sheffield Medical School, Savile Central, prior to serving as Dean at Leicester. Kilpatrick bagged his CBE in 1979, his K in 1986 and his peerage was announced in the New Years Honours in 1996.

Died
6 January 2018 (aged 79)
Education
Loughborough Grammar School
Alma mater
St John's College, Oxford

Philip Larkin was at St John's College with Kingsley Amis and The Commander:

As well as The Poodle:

Occupation
Journalist, author, and editor
Title
Editor, The Guardian
Term
1975–1995
Predecessor
Alastair Hetherington
Successor
Alan Rusbridger

Spouse(s)

Jean Burrell
Children
4, including Ben Preston
Relatives
Janice Turner (daughter-in-law)
Reece then worked for the Sunday Express. In 1960, Gordon switched to train as a TV producer and went on to work for ITN's News at Ten and produce religious programmes and chat shows.
In the General Elections of 1970, February 1974 and October 1974, Reece came into contact with Thatch and helped when Thatch launched her successful bid for the party leadership in February 1975. The crucial people behind Thatch were Airey Neave the security services officer and friend of Mountbatten, William Sheldon and Peter Morrison. Biffen helped as well of course. It was Reece's idea that Thatch should be filmed doing the washing-up, presenting herself as a housewife.
By that time Reece had established a cassette-video company, which was taken over by EMI. Reece took leave from the company to help Thatch with her TV appearances; it was Thatch's decision to make Reece Director of Publicity in February 1978. One of Reece's first moves was to appoint Saatchi & Saatchi Garland Compton as the Conservative Party's advertising agency in 1978. Reece worked to soften Thatch's public image, hiring a voice coach used by Laurence Olivier, Kate Fleming. According to the Fleming archive, Thatch then went on to have lessons from Fleming for the best part of from 1972 to 1976; Fleming died in 1978.
Reece then taught Thatch to lower and deepen her voice, advised on clothing, accompanied her to her TV and radio interviews, and made sure that she avoided combative interviewers who would make her strident Reece also ensured that Thatch would only agree to interviews with Unbiased Journos who supported her and agreed with her before the interview which subjects would be left well alone. It was why Thatch was always ready to be interviewed by Robin Day and Jimmy Young. The Grand Inquisitor and the Old Fart who read out a daily recipe on his radio show were 100% compliant with Thatch. No-one at all ever mentioned Thatch's personal friends who were child abusers although many people knew about them, including Reece. Thatch's friendship with Jimmy Savile was, as discussed above, an intentional ploy to appeal to The Masses.
I knew all about The Masses in the era of Thatch's lunch at the Clarence with Mrs Brady. I heard as much about The Masses as I did about That Dreadful Peter Hain. It was actually Mr Bridgy Celeb in his early teens when he still took issue with the Tory Party who remonstrated with Mrs Brady over The Masses and pointed out that The Sun was aimed at The Masses and it was a Tory supporting paper. Mr Bridgy Celeb had noticed that the Tories under Thatch were targeting The Masses in a way in which Mrs Brady and her mates at the Luncheon Club hadn't.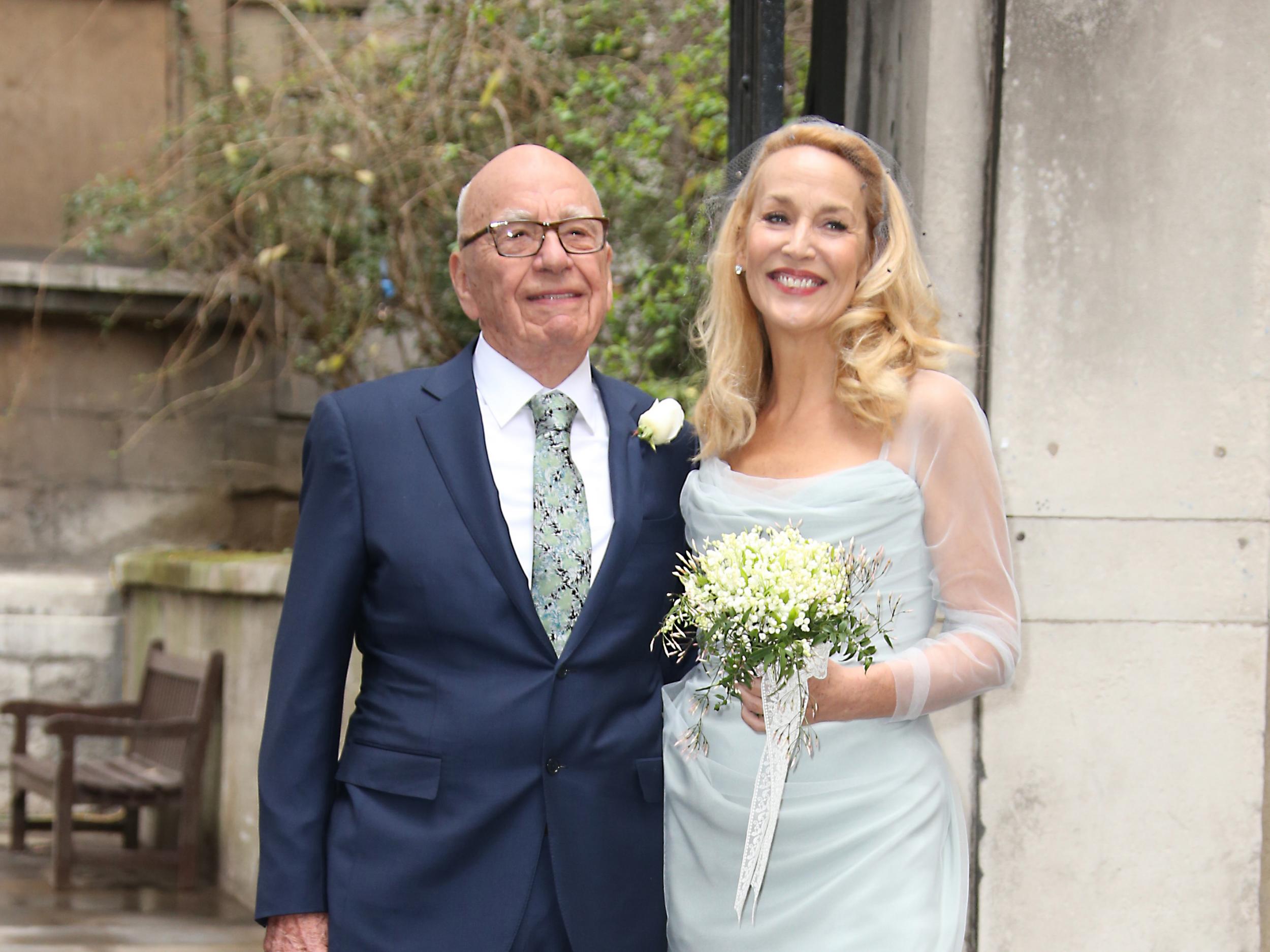 Now I know that we were under surveillance by the security services even when I was a  kid, I have begun to think of the many ways in which the Gang went after Mr Bridgy Celeb throughout his teens. Some pretty disgusting things were done. One of his girlfriends ran away from home at one point; Mr Bridgy Celeb was 16 at the time and the girl was at King Alfred's School with me, but older; I was still only 11 or 12. The police turned up and accused Mr Bridgy Celeb, there was a right row. The security services will have known all about that; Karen running away was nothing to do with Mr Bridgy Celeb, she was having a hard time at home and at school.
Bill Francis, the Labour Cllr in Highbridge, the town in which King Alfred's was located and who had two daughters at King Alfred's, was the Head of Chilton Trinity School, where I ended up a few months after Karen ran away. Bill Francis was running a spotting ring in Chilton Trinity that was directly linked to the Gang, including George Thomas who was er friends with Thatch. Francis was recruiting teachers from south Wales intentionally, because of their place in the Gang's network.
I have discussed in a previous post the Order Of The Moose, a weird Freemasonesque society with hubs in south Wales, the US and an HQ in Burnham-on-Sea of all places, the town very close to Highbridge. The Order Of The Moose crowd were very influential in the Bridgy area and grandpa used to take the piss out of them in public. When father told me about it, I thought that he must have been thinking of Water Buffalos, because I'd never heard of the Order Of The Moose; he told me that 'That lot who called themselves Moose rather than Freemasons' used to be taunted by grandpa who'd see them in hotels etc and ask why they weren't wearing their horns tonight. It was definitely the Moose crowd from south Wales/Burnham-on-Sea. I have no idea why they ever went to Burnham-on-Sea in the first place but they were Bill Francis's mates, a hub of small town corruption in with the Gang.
Karen Streeter might well have been targeted by that ring that Bill Francis was running. I liked her, she used to seek me out at breaktimes and lunch but she was nothing like me. She'd told Mr Bridgy Celeb that she was 16 and we only found out that she was 13 when she found me at school. She was one of the girls who was what Mrs Brady called All Dolled Up and looked older than she was; she wasn't a swot like me, she liked discos etc. But she was very friendly, very good to me at school and she ran away for reasons unrelated to Mr Bridgy Celeb. However the police very obviously turning up with their car parked outside our house for hours gave the neighbours something to Gossip about.
Reece opposed a proposed TV debate between Thatcher and Sunny Jim in 1979. Callaghan dismissed politicians' interests in TV programmes, saying "You have to appeal to ordinary voters, who are not very interested in politics." By making friends with serious sex offenders. Sunny Jim and his wife Audrey were fundraisers for Great Ormond Street – Audrey was a governor of GOSH for years – and were mates with Savile as well.
Within a year of Thatch's May 1979 victory, Reece had left for Los Angeles and a lucrative post with Armand Hammer, Head of the Occidental Petroleum Corporation. For five years, Reece did his best to improve the image of his 'mysterious and rich employer'. Upon his return visits to the UK, Reece kept in touch with Thatch and newspaper editors.
Now Then.
Armand Hammer was an American business manager and owner, most closely associated with Occidental Petroleum, a company he ran from 1957 until his death in Dec 1990, though he was known as well for his art collection, his philanthropy, and his close ties to the Soviet Union.
Hammer's business interests around the world and his "citizen diplomacy" helped him cultivate a wide network of friends and associates. He appeared frequently on TV, commenting on international relations or agitating for research into a cure for cancer.
Hammer was born to Jewish parents who migrated from what was then the Russian Empire, Rose (née Lipschitz) and Julius Hammer. His father came to the United States from Odessa in what was then the Russian Empire (now Ukraine) in 1875 and settled in the Bronx, where he ran a general medical practice and five drugstores.
Hammer's father had a leadership role in the Socialist Labor Party of America (SLP). After the Russian Revolution, a part of the SLP under Julius' leadership split off to become a founding element of the Communist Party USA.)
Due to socialist and communist activities Hammer's father Julius had been put under federal surveillance. On July 5, 1919, federal agents witnessed Marie Oganesoff (the 33-year-old Russian wife of a former Tsarist diplomat) enter Julius' medical office located in a wing of his Bronx home. Oganesoff "who had accumulated a life-threatening history of miscarriages, abortions, and poor health, was pregnant and wanted to terminate her pregnancy." The surgical procedure took place in the midst of a great flu epidemic. Six days after the abortion Oganesoff died of pneumonia. Four weeks after her death a Bronx County grand jury indicted Julius Hammer for first-degree manslaughter. The following summer a criminal prosecutor convinced a jury that Julius Hammer had let his patient "die like a dog" and that the claims that she had actually died from complications due to influenza were mere attempts to cover up his crime. In 1920 a judge sentenced Julius Hammer to three and a half years in Sing Sing prison.
While most historians state that Julius had performed the abortion, an opposing position has been put forward by author Edward Jay Epstein. Epstein in his book Dossier: The Secret History of Armand Hammer puts forward the claim that it was Armand Hammer, then a medical student, rather than his father who performed the abortion and his father Julius assumed the blame. Epstein's claims come from interview comments made by Bettye Murphy who had been Armand's mistress. According to Murphy and Epstein's account the legal strategy was that Julius did not deny that an abortion had been performed, but insisted that it had been medically necessary and that a licensed doctor rather than a medical student would be more convincing in presenting that argument.
When his father was sentenced to prison, Hammer and his brothers took Allied Drug, the family business, to new heights, reselling equipment they had bought at depressed prices at the end of World War I. According to Hammer, his first business success was in 1919, manufacturing and selling a ginger extract which legally contained high levels of alcohol. This was extremely popular during prohibition, and the company had $1 million in sales that year.
After Julius was imprisoned, he sent Armand Hammer to the Soviet Union to look after the affairs of his company Allied Drug and Chemical. Hammer traveled back and forth from the Soviet Union for the next 10 years.
In 1921, while waiting for his internship to begin at Bellevue Hospital, Hammer went to the Soviet Union for a trip that lasted until late 1930. Hammer's intentions in the 1921 trip have been debated ever since. He has claimed that he originally intended to recoup $150,000 in debts for drugs shipped during the Allied intervention, but was soon moved by a capitalistic and philanthropic interest in selling wheat to the then-starving Russians. In his passport application, Hammer stated that he intended to visit only western Europe. J. Edgar Hoover in the Justice Department knew this was false, but Hammer was allowed to travel anyway. A skeptical U.S. Govt watched him through this trip and for the rest of his life.
After graduating from medical school, Hammer extended earlier entrepreneurial ventures with a successful business importing many goods from and exporting pharmaceuticals to the newly-formed Soviet Union, together with his younger brother Victor. According to Hammer, on his initial trip, he took $60,000 in medical supplies to aid in a typhus epidemic and made a deal with Lenin for furs and caviar in exchange for a shipment of surplus American wheat. He moved to the USSR in the 1920s to oversee these operations, especially his large business manufacturing and exporting pens and pencils.
According to Alexander Barmine, who was assigned by the Central Committee to run the Mezhdunarodnaya Kniga company to compete with Hammer, the stationery concession to produce such items in the Soviet Union was actually granted to Julius Hammer. Barmine states the party spent five million gold rubles on stationery supplies made in factories controlled by Julius Hammer and other concessionaires making them rich. Barmine further contends that the Soviets were eventually able to duplicate certain items such as typewriter parts and pens and end those concessions but were never able to match the quality of Hammer's pencils so that concession became permanent.
In his 1983 book, Red Carpet, author Joseph Finder discusses Hammer's "extensive involvement with Russia." In Dossier: The Secret History of Armand Hammer, Edward Jay Epstein called Hammer "a virtual spy" for the Soviet Union.
After returning to the U.S., Hammer entered into a diverse array of business, art, cultural, and humanitarian endeavors, including investing in various U.S. oil production efforts. These oil investments were later parlayed into control of Occidental Petroleum. National Geographic described Occidental chairman Hammer as "a pioneer in the synfuels boom." Throughout his life Hammer continued personal and business dealings with the Soviet Union, despite the Cold War. In later years he lobbied and traveled extensively at a great personal expense, working for peace between the United States and the Communist countries of the world, including ferrying physicians and supplies into the Soviet Union to help Chernobyl survivors. In his book The Prize, Daniel Yergin writes that Hammer "ended up as a go-between for five Soviet General Secretaries and seven U.S. Presidents."
Occidental's coal interests were represented for many years by attorney and former U.S. Senator Al Gore, Sr., among others. Gore, who had a longtime close friendship with Hammer, became the Head of the subsidiary Island Creek Coal Company, upon his election loss in the Senate. Much of Occidental's coal and phosphate production was in Tennessee, the state Gore represented in the Senate, and Gore owned shares in the company. Former Vice President Al Gore, Jr. received much criticism from environmentalists, when the shares passed to the estate after the death of Gore, Sr., and Gore, Jr. was a son and the executor of the estate. Gore Jr. did not exercise control over the shares, which were eventually sold when the estate closed.
Hammer was very fond of Gore, Jr. and, in 1984, under Hammer's guidance, Gore, Jr. sought Tennessee's Senate office previously held by Howard Baker. Hammer supposedly promised Gore, Sr. that he could make his son the president of the United States. It was under Hammer's encouragement and support that Gore Jr. sought the Democratic Party presidential nomination in 1988.
In the 1980s Hammer owned a considerable amount of stock in Church & Dwight, the company that manufactures Arm & Hammer products; he also served on its Board of Directors. However, the Arm & Hammer company's brand name did not originate with Armand Hammer. It was in use 31 years before Hammer was born. He was spurred to buy shares in the company as a result of often being asked about the brand being so close to his name.
Hammer was the middle of three sons. He had close relationships, including in business, with his brothers, Harry and Victor Hammer, throughout their lives.
Hammer married three times, first in 1927, to a Russian actress, Olga Von Root, the daughter of a Czarist General. In 1943, he was married to Angela Zevely. In 1956, Hammer married the wealthy widow Frances Barrett and they remained married until her death in 1989.
Hammer had only one child, a son named Julian Armand Hammer, by his first wife. Hammer's grandson is businessman Michael Armand Hammer; his great-grandson is actor Armie Hammer.
Hammer died of bone marrow cancer in December 1990, aged 92 in Los Angeles.
Politically, Hammer was a supporter of the Republican Party. He boosted Richard Nixon's Presidential campaign with $54,000 in campaign contributions. Hammer pleaded guilty to charges that one of these donations had been made illegally and received probation and a $3,000 fine, but was later pardoned by Republican U.S. President George H. W. Bush.
Hammer purchased Knoedler, the oldest art gallery in America, in 1971.
Hammer was a collector of Impressionist and Post-Impressionist paintings. His personal donation forms the core of the permanent collection of the UCLA Hammer Museum in Los Angeles, California. Together with his brother Victor, he was the owner of the famed "Hammer Galleries" in New York City.
Sign of the Armand Hammer Golf Course in Holmby Park in Holmby Hills, Los Angeles
Hammer was a philanthropist, supporting causes related to education, medicine and the arts. Among his legacies is the Armand Hammer United World College of the American West, now generally called the UWC-USA, part of the United World Colleges. one of which is Atlantic College in Wales; the Baroness of Ely
went to Atlantic College and serves on the governing body of United World Colleges. The Baroness's dad the Rev Bob Morgan was a social worker before he was a Rev; as a Rev the Rev Bob had a churchwarden who was George Thomas's election agent. The Rev Bob was involved with George Thomas's charidee work. The Rev Bob also doubled up as a South Glamorgan County Cllr and was the Labour Leader of that rotten to the core Council. The Baroness received a South Glamorgan County Council scholarship to attend Atlantic College, the most expensive school in Wales; while the Rev Bob was er Council Leader. There was organised abuse in children's homes in South Glamorgan but what with the Rev Bob, Sister Hutt, Alun Michael and the Pink Blancmange as Cllrs, no-one was going to worry too much about that.
The Baroness joined the Labour Party when she was still at school; her early career was in the usual nepotistic circles, including Wales TV; her big break in politics was as a minion to the Windbag's wife, when Mrs Windbag was an MEP. Success for the Baroness was guaranteed. The Baroness is married to a Top Doc who is also a Rev. See previous posts.
My former GP from Waunfawr Dr Penrhyn Jones went to Atlantic College. I liked Dr Penrhyn Jones, but he was one of the Top Docs whom I liked but was far too frightened to document any of the untoward things that were happening to me at the hands of his colleagues, even when concerned witnesses wrote to him and made complaint. Dr Penrhyn Jones's father had been a Top Doc in Gwynne-dd when the Royal Lobotomist was in his heyday and when Lord Snowdon's father was still alive and kicking and spending time at his country home near Caernarfon. Snowdon and Ma'am Darling used to pay visits with the kids during the 60s and 70s for PR purposes.
Dr P-Jones Qualified as a Top Doc at UCH in 1976. Dr P-J married a Finnish girl whom he met at Atlantic College who became an Angel. They lived in Sweden for a long time and Dr P-Jones worked as a Top Doc there before returning to Gwynedd later in his career. Dr P-Jones's adult son was a policeman in Sweden. After the guns at dawn business in 2012, Dr P-J wrote to me saying that he'd no longer be able to be my GP because he was retiring, moving abroad and would not be working as a Top Doc in the UK again. I gained the impression that Dr P-J knew that his colleagues were bloody dangerous and wasn't going to linger. 
UCH and the Middlesex Hospital were located next door to each other and the med students and Top Docs had much to do with each other. GILLIATT
Bodger Trained at UCH, was older that Dr P-J but age is no bar to networking in medicine. Dr P-J would have known that since 2000, Bodger and Incontinentia had been living on the Gower, were holding their At Homes for People Who Mattered and that Bodger had a little retirement number lecturing in the History of Medicine at Swansea University. See 'Now Then'.
The criminality of the Ah they were wonderful is so serious
that none of their less criminal colleagues dare challenge them.
I have just checked the Medical Register; Dr Penrhyn Jones is listed as having relinquished his registration. Even more terrifying: Huw Gwynedd Penrhyn Jones, Dr P-J's dad, is not deceased as I thought but is alive and listed as registered but not having a licence to practice. Huw Gwynedd P-J Qualified at Liverpool University in 1956, the year before Dafydd; Huw Gwynedd completed his houseman's year but only achieved provisional registration in 1957. Huw didn't achieve full registration until Jan 1959, which suggests that Huw encountered a few major hiccups as a junior doc that cast doubt on his suitability. Huw must have done something terrible because standards in Liverpool Med School at the time really were er… 
  So Dr Penrhyn Jones's dad was Of Dafydd and Gwynne! No wonder he emigrated before he was found in a pool of blood with his ear nailed to the floor.
Previous posts have discussed Dr Penrhyn-Jones's colleagues in Waunfawr Surgery. Dr Stephen Williams – a Liverpool grad – was obnoxious, dishonest and aggressive, the subject of much dissatisfaction and to everyone's relief retired. Dr Huw Roberts – a Liverpool grad – was always very pleasant to me so imagine my surprise when I took receipt of a previously unreleased batch of records of mine some five years ago, there was a letter from Dr Roberts to a third party explaining that I had had a screaming row with the VC of Bangor University 'and this is characteristic of her behaviour'. I have never had a screaming row with Merfyn, I've never even Had Words with him.
I've never bothered to ask Dr Roberts to explain his crazee letter because on one occasion I discovered that one of his receptionists had told a third party that I was aggressive. I asked her why she had done this and she denied it. She was at the time holding a little note that she had written to a colleague; I leaned across and saw a comment about my er aggression. I took the note from her – not Aggressively – and asked her to explain what she had just written. She gurned, turned her back to me and walked off.
Stephen Williams and Huw Roberts have now relinquished their registration. Their Nice Young Lady Doctor colleague Esyllt Llwyd, a Cardiff grad (1997) is still on the Medical Register. Dr Huw Roberts won an award for Excellence In Top Doctoring To Community Life after Dr Esyllt recommended him and told the Committee about Dr Huw Robert's wonderful work for the local people!
Ruth Hussey, the sister of Dr Peter Higson, who was General Manager of Denbigh before being appointed General Manager of the psychiatric services for the whole of north Wales and then went on to even greater cover-ups and serious organised crime on a pan-Wales level (see eg. 'Topsy and Tim'), is a Top Doc who Qualified at Liverpool in 1979. Ruth worked as a GP, then went into Public Health. Ruth was Director of Public Health for North West England when Dafydd's business was booming on Merseyside. Then Ruth became a Whitehall Top Doc; then Chief Medical Officer for Wales! While guns were waved at me, while I was constantly wrongly arrested, when Dr Penrhyn-Jones fled leaving his old dad with his old muckers back at home…
Ruth is still on the Medical Register! Of course she is, she only has to remind everyone that no Minister at all lifted a finger to help me; although the reason why none of them would was that they're terrified of criminal Top Docs. Ruth was of course considerably assisted in her career by her brother beginning life as a Research Psychologist at Denbigh with Gwynne and Dafydd.
Peter Experimented In The Denbigh Dungeon.
Ruth is a Role Model for Wimmin.
There is no dealing with Top Docs. They are gangsters, friends or relations of gangsters, or simply terrified of their gangster colleagues. That is why no Govt can reign them in and Reform The NHS.
By the time of his death, Hammer had won the Soviet Union's Order of Friendship of Peoples, the U.S. National Medal of Arts (1987), France's Legion of Honor, Italy's Grand Order of Merit, Sweden's Royal Order of the Polar Star, Austria's Knight Commander's Cross, Pakistan's Hilal-i-Quaid-Azam Peace Award, Israel's Leadership Award, Venezuela's Order of Andrés Bello, Mexico's National Recognition Award, Bulgaria's Jubilee Medal, and Belgium's Order of the Crown.
Hammer hungered for a Nobel Peace Prize, and he was repeatedly nominated for one, including by Menachem Begin, but never won.
In 1986, Forbes magazine estimated his net worth at $200 million.
DIED 10 Dec 1990 – me arrested – on the lies of the Drs Francis
During the 1987 General Election Reece was appointed Thatch's adviser for TV, but he kept a low profile, because he had also been retained as PR consultant by Guinness in their controversial take-over battle with Distillers.
1987 – the Cunning Plan to frame and imprison me
GUINESS – OLIVIA CHANNON etc
Reece was a frequent visitor to the Thatchers' at Christmas Day dinners – as was Savile although Carol Thatch Never Met Him and Never Liked Him Anyway – and continued to act as a troubleshooter for Thatch with the media and colleagues.
Reece was part of Thatch's team of advisers when Thatch failed to retain the Party leadership in November 1990. Reece will have known that Thatch was deposed by Bodger, the BMA and discontented Tories working for the security services ie. Fotherngton-Hezza, Howe and Hurd, who all got together and used me as the bargaining chip. By that time Mr Bridgy Celeb was Among Friends who had been at Oxford with Nigella Lawson and Call Me Dave; one of the crowd was Tommy Leigh-Pemberton, son of Robin, Guvnor of the Bank of England. Tommy, a twat who did bugger all but live of Daddy and had a penchant for Class As, was murdered in Nairobi in 1993 and the truth has never been told about his death.
Unlike many of her entourage, Reece reportedly maintained good relations with Thatcher's successor as PM John Major, who emerged victorious while Fotherington-Hezza, Howe and Hurd fell flat. Major went back with the Gang a long way what with his Roots In Brixton and being a Lambeth Cllr, but his triumph was due to his banking background.
I've recently realised that that was a euphemism for something to do with Leigh-Pemberton and Biffen.
Robin L–P was educated at Eton. He gained the rank of Lieutenant between 1945 and 1948 in the Grenadier Guards.3 He was educated at Royal Military College, Sandhurst, Berkshire, England.3 He graduated from Trinity College, Oxford University, in 1953. He was admitted to Inner Temple in 1954 entitled to practise as a barrister. MR THROPE – Trin College Ox AND Inner Temple – Snowdon's dad – Inner
L-P held the office of Justice of the Peace (J.P.) for Kent between 1961 and 1975. He was Director of Birmid Qualcast between 1966 and 1983.3 He was Director of University Life Assurance between 1967 and 1978.3 He held the office of Deputy Lieutenant of Kent between 1970 and 1972.3 He held the office of Vice-Lord-Lieutenant of Kent between 1972 and 1982.3 He was Director of Nat West Bank between 1972 and 1983.3 He held the office of Pro-Chancellor of Kent University in 1977.3 He was appointed Fellow, Royal Society of Arts (F.R.S.A.) in 1977.3 He was Director of Equitable Life Assurance between 1979 and 1983.3 He held the office of Lord-Lieutenant of Kent between 1982 and 2002.3 He held the office of Bencher of the Inner Temple in 1983.3 He was Governor of the Bank of England between 1983 and 1993.3 He was appointed Privy Counsellor (P.C.) in 1987.3 He was created Baron Kingsdown, of Pemberton in the County of Lancashire [U.K. Life Peer] in 1993.1 He was Director of Glaxo between 1993 and 1996.3 He was Director of Hambros between 1993 and 1998.3 He was appointed Knight, Order of the Garter (K.G.) on 14 July 1993.1 He was appointed Knight of Justice, Most Venerable Order of the Hospital of St. John of Jerusalem (K.J.St.J.)3 He lived in 2013 at Torry Hill, Sittingbourne, Kent.
CARLO and LPs !!
A depiction of Reece in his role in Thatch's campaign for Conservative Party leadership and her subsequent election as PM is made in the 2012 motion picture The Iron Lady, in which he is portrayed by Roger Allam.
In 1957 Reece married Elizabeth M. Johnson in Manchester. Their marriage was dissolved in 1977. The couple had six children.
Reece was awarded a knighthood in 1986,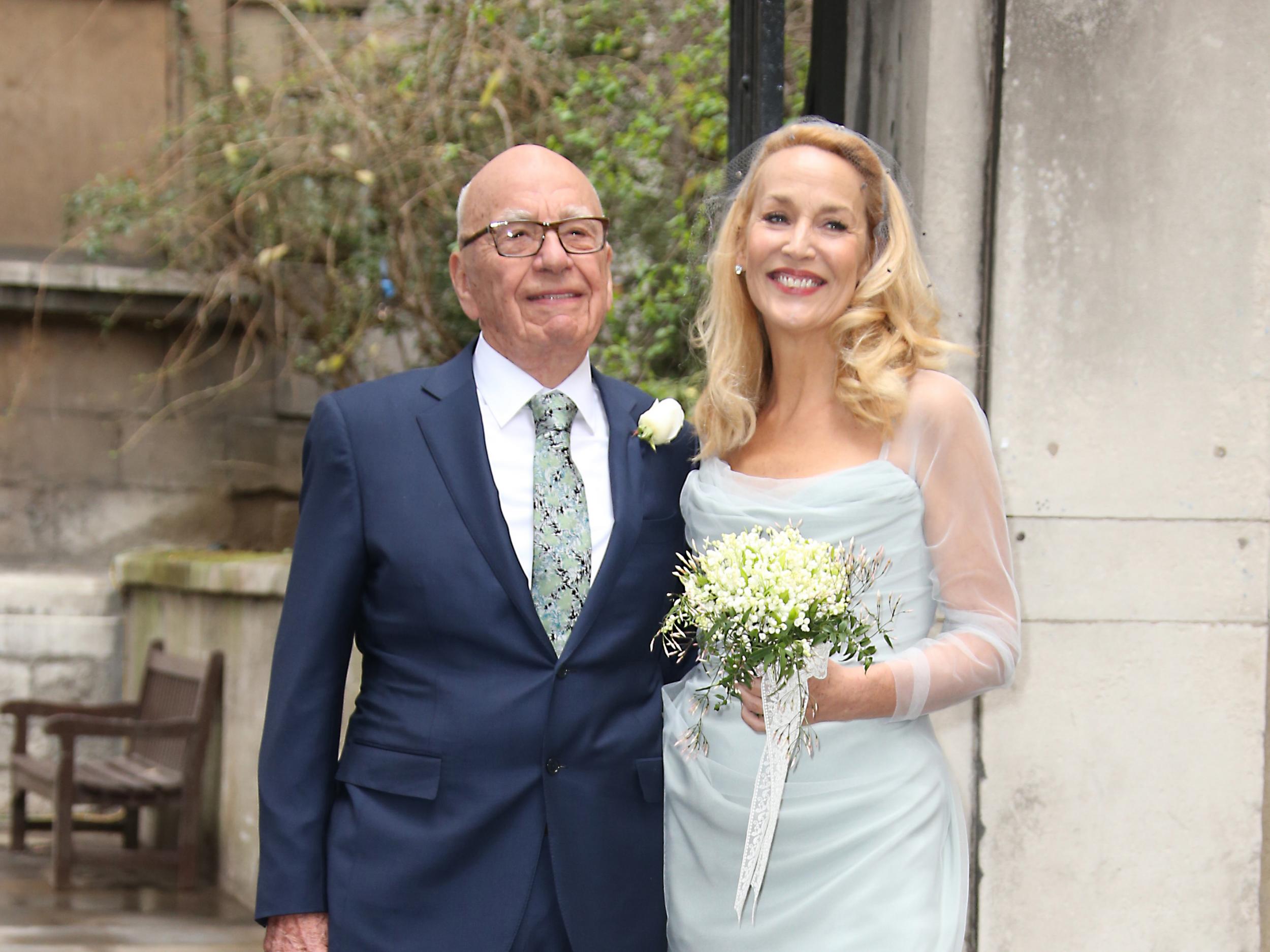 having refused appointment as CBE in 1981 on the grounds it was insufficient to his services.
Reece was diagnosed with cancer, which would claim his life on 29 Sept 2001, six days before his 72nd birthday in London. He travelled to the US for treatment and remained there for a considerable period of time until he returned to spend his final days at home in the UK.
Torygraph obit for Reece:
One of the Traffickers On Her Maj's Service who has starred on the blog before will get another outing here because He's Worth It. TOOK EXPERT EVIDENCE FROM DAFYDD IN A Parliamentary Inquiry!!
Anthony John Leslie Lloyd, Baron Lloyd of Berwick, PC, DL (called Tony;[1] born 9 May 1929) is a retired British judge, and a former member of the House of Lords.
Lloyd was born on 9 May 1929,[3] the son of Edward John Boydell Lloyd and Leslie Johnston Fleming. He was educated at Eton College, where he was a King's Scholar.[4] After serving in the British Army, Lloyd studied law at Trinity College, Cambridge. He was admitted to the Inner Temple as a barrister in 1955.
On 27 November 1948, Lloyd was commissioned into the Coldstream Guards as a second lieutenant.[5] On 27 September 1949, he transferred to the Regular Army Reserve of Officers as a second lieutenant with seniority from 1 January 1949; this ended his full-time military service.[6] He was promoted to lieutenant on 3 August 1950.[7] He relinquished his British Army commission on 9 December 1953.
Lloyd was a barrister and "took silk" as a Queen's Counsel in 1967. In 1969 he was appointed Attorney-General to the Prince of Wales, serving until 1977. In 1978, he was appointed High Court Judge of Queen's Bench, serving until 1983. In 1984, he was appointed Lord Justice of Appeal, serving until 1993, and made a Privy Counsellor.[4] From 1985 to 1992 he was the Interception of Communications Commissioner. On 1 October 1993, he was appointed Lord of Appeal in Ordinary (a "Law Lord"), serving until his resignation on 31 December 1998.[9] He was the leading judgment in the case of Page v Smith (1995).
In 1993 he wrote a letter in support of Bishop Peter Ball, who was later convicted of child sexual abuse.[10] He chaired the special committee on the proposed Speakership of the House of Lords. In 1996, he conducted a review of British laws against terrorism; his report, Inquiry Into Legislation Against Terrorism, was issued in October 1996. He is a former member of the Court of Ecclesiastical Causes Reserved.[11] In 2005 he became chairman of the parliamentary Ecclesiastical Committee which examines draft measures presented to it by the Legislative Committee of the General Synod of the Church of England.[12] On 27 March 2015, he retired from the House of Lords
When appointed to Queen's Bench in 1978, he was made a Knight Bachelor. When appointed Lord of Appeal in Ordinary in 1993, he was raised to the House of Lords with the title Baron Lloyd of Berwick, of Ludlay in the County of East Sussex.[4] He held the office of Deputy Lieutenant (D.L.) of East Sussex in 1983. As a leading barrister, he held several honorary posts at the Inner Temple: Bencher in 1976, Reader in 1998 and 1999, and Treasurer in 1999. ARMSTRONG J -Mr Thrope
In 1960, he married Jane Helen Violet Shelford, the daughter of Cornelius William Shelford.
comment