Previous posts have emphasised the 1995 genocide of Insider witnesses to the North Wales Child Abuse Scandal; so many Insiders died during that year that when I read through past posts I realise that I've missed out yet another key witness. I have consistently omitted such an important death that I'll foreground it here.
Geoffrey Dickens,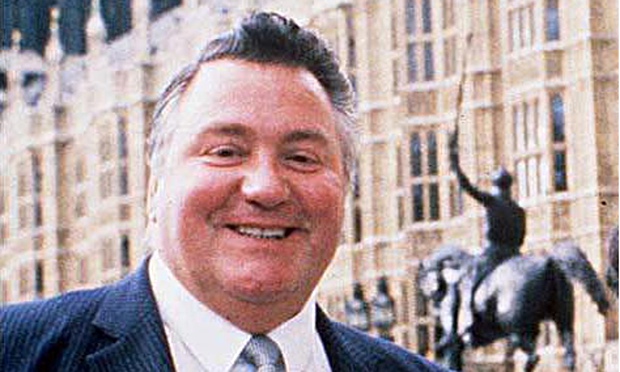 Tory MP for Huddersfield West, 3 May 1979-9 June 1983 and Littleborough and Saddleworth from 9 June 1983, died in office on 17 May 1995.
Geoffrey Dickens was most well-known as the MP who was so angry about children being sexually abused and plied with drugs by VIPs including politicians that he raised the matter long before anyone else showed any interest and he used Parliamentary privilege to name the paedophile diplomat Sir Peter Hayman. Dickens was met with near-universal derision including by the very people who knew that his allegations had substance. Attention was drawn to Dickens being a rabid unsophisticated Tory who was always mouthing off and he was constructed as either mad or a figure of fun.
It is a testament to the Giggles that I remember Dickens just as the Gang had moved in on me when I was discussing his allegations with the friends who stood by me and subsequently had their careers ruined as a result, yet we had no idea as to the accuracy of the situation that Dickens was describing. Obviously I had no idea that Dickens was referring to the Giggles orchestrated by Gwynne, D.G.E. Wood and Tony Francis whom I had encountered by then. What I remember thinking was that Geoffrey Dickens was probably talking about the sexual exploitation of older teens, although he referred to 'little children'; I also believed that the drug use that concerned him was the sort of drug use that young adults become involved with. Of course Dickens also mentioned that porn was a sideline and those whom he was denouncing were making a great deal of money from their activities.
In retrospect, all of Dickens's allegations were spot on. Children – as well as older teens – were targeted, they were used for child porn as well as for sex and yes, kids of 13 were being encouraged to use Class A drugs and when hooked, John Allen et al would point out to them that prostitution would earn them enough to pay off their drug debts. Gwynne, Dafydd, John Allen et al were making a fortune and the business by that time was international. Little wonder that Geoffrey Dickens became so angry and declared that he would not drop the matter.
Geoffrey Dickens was never given the credit that he deserved. The enormity of the conspiracy concealing what he tried to expose was reflected in the feeling of even a group of young adults who were living on the territory of the action and had been targeted by the Gang in question that surely he must be exaggerating. Surely could not really be going on, as Dickens described, with no wider discussion about it…
However, there is a worrying twist even to Geoffrey Dickens' exposure of the Giggles. A very worrying twist, but I stress nonetheless that Dickens' Crazed Allegations re the Giggles were true.
Geoffrey Dickens maintained that he received death threats and discovered that his name was on a hit list. This was simply taken as yet more evidence that he was ludicrous.
Because Dickens died back in May 1995 and was virtually forgotten, when I have blogged about the extremes to which the Gang resorted when they felt threatened eg. Brave Wendy's Fight Against The Male Medical Establishment
which was followed in quite quick succession by the Crucifixion Of Radical Ann Dally Who Just Wanted To Help The Addicts That No Other Top Docs Would ie. Class A drug dealer to the Stars, including Ma'am Darling (see 'Little Things Hitting Each Other'), I have usually completely failed to include Geoffrey Dickens' activities. They will have been adding to the Gang's shenanigans as well as matters causing Gang anxiety such as Ollie Brooke being charged, convicted and jailed, Madam Cyn under investigation yet again, Greville Janner arrested along with Frank Beck and the many other events that caused the Gang to go into overdrive at regular intervals.
I have blogged about Geoffrey Dickens before, but I'll refresh memories here.
Geoffrey Kenneth Dickens (26 August 1931-17 May 1995) was MP for Huddersfield West from 1979 until the seat was abolished in 1983. He was then elected for Littleborough and Saddleworth and held the seat until his death. Dickens' seat was on the site of the Yorkshire ring led by Savile, which had been exchanging personnel with the Gang in north Wales for years. Dickens is known for his anti-paedophile work, including the naming of diplomat Sir Peter Hayman as a paedophile in the Commons.
Dickens was born in London and fostered until he was eight years old. He never had contact with his mother afterwards. Dickens was educated at schools at East Lane in Wembley and at Acton Technical College. William Asscher – at Acton Tech in later 1950s
Dickens suffered polio when he was 13, for which he had to spend two years in hospital.
During his youth Dickens became a heavyweight boxer, sparring with Don Cockell and Henry Cooper. The World Of Boxing overlapped with the Giggles because of, for example, the popularity of boxing in the East End on the turf of the Gang's partners. My post 'A Nauseating Sight' discusses David Hemmings, 1960s It Man who became a big name in Films and Hollywood, who in 1967 co-founded the Hemdale Film Corporation with business partner John Daly. John Daly's business interests embraced boxing, including the biggest names of the day such as those who Rumbled In The Jungle, George Foreman and Muhammed Ali, as well as Hollywood films. On a local level, the a crime family from Maesgeirchan in Bangor who were protected by the Gang, the Davies clan, enjoyed much kudos from the status of one the central characters, Dai Davies, being a former big name in British boxing. Liz Stables, the Angel who worked in the Student Health Centre at UCNW, was a mate of the Davies's, who were drug dealers and thugs, and hung out in the venues used by Gwynedd social workers to sell the kids from the Ty'r Felin children's home on Maesgeirchan for sex. Another mate of the Davies's – as well as a mate of Liz – was Dewi, the thug of a security man who staffed the Students' Union building at UCNW. It was Dewi who was called upon to threaten me and prevent me from entering the Student Health Centre after I refused to drop my complaint about Gwynne. See previous posts eg. 'Are You Local?' and 'Local Accessories'.
Years later Dewi of Much Bling and Fists turned up staffing Bangor Job Centre and his manners were still no better. Silent intimidation of the Job Seekers and demands to know why they were 10 mins late while the Job Centre staff broke every rule in the book. Furthermore Dewi, I knew as well as you did, that in the case of that young woman with children who was questioned, in public, by Job Centre staff about the details of her partner's prison sentence, she should have been offered a private room for that conversation. She wasn't.
Dewi turned up in the employ of the DWP in Gwynedd at the same time as Alyson Tyndall Read, the daughter of gangster Herbert Tindall, Dafydd's business partner, as discussed in 'And The Raven Was Called Sin…'
So who at the DWP was bagging jobs for Gang henchmen with sod all qualifications and expertise but a track record of intimidating targets of the Gang?
David Hemmings was married to Gayle Hunnicutt, 1968-75. Gayle became Lady Jenkins, having married former Editor of 'The Times' Sir Simon Jenkins, in 1978; they divorced in 2009. Sir Simon Jenkins has a house at Aberdyfi in Gwynedd – in addition to his many other houses – and has published articles explaining that people who grow up in localities in which they cannot afford to live as adults have no right to live where they originated. Aberdyfi is a well-known desirable location for second homers from England who have priced out local people. Sir Simon caused much gnashing of teeth by his views on the matter. Sir Simon was Chair of the National Trust, 2008-14. The NT has long since been Gang-friendly; Lucille Hughes has been working for the NT now for a number of years. Simon now writes columns for The Guardian.
Simon was Honoured by Bangor University at the graduation ceremony that took place immediately after Merfyn stepped down as VC. The ceremony was infiltrated by Gang members who openly tried to intimidate me and two friends of mine and that year a cluster of people who had tried in inflict serious damage on Merfyn were nominated for various awards. As a result of the conduct of one of them, Sir Simon Jenkins, the Big Name Of The Ceremony, was left with no time to make his speech. Sir Simon handled it very well, I was cringing when I realised that a Gang henchman hogging the stage had screwed up Simon's Party Piece, but Simon was very gracious about it and simply quipped that now was not the time for long speeches 'because someone will be desperate for lunch'. More recently I've been told that Sir Simon was nominated for an Honour in the hope that Merfyn would be given a hard time, Sir Simon having made dreadful comments about problems caused by second homes in Gwynedd. The Gang shot themselves in the foot though because Merfyn had gone by the time the Graduation Ceremony Of Dysfunction
took place.
David Hemmings
Lady Jenkins
My post 'A Nauseating Sight' touches on the business connections between David Hemmings and Mick Jagger.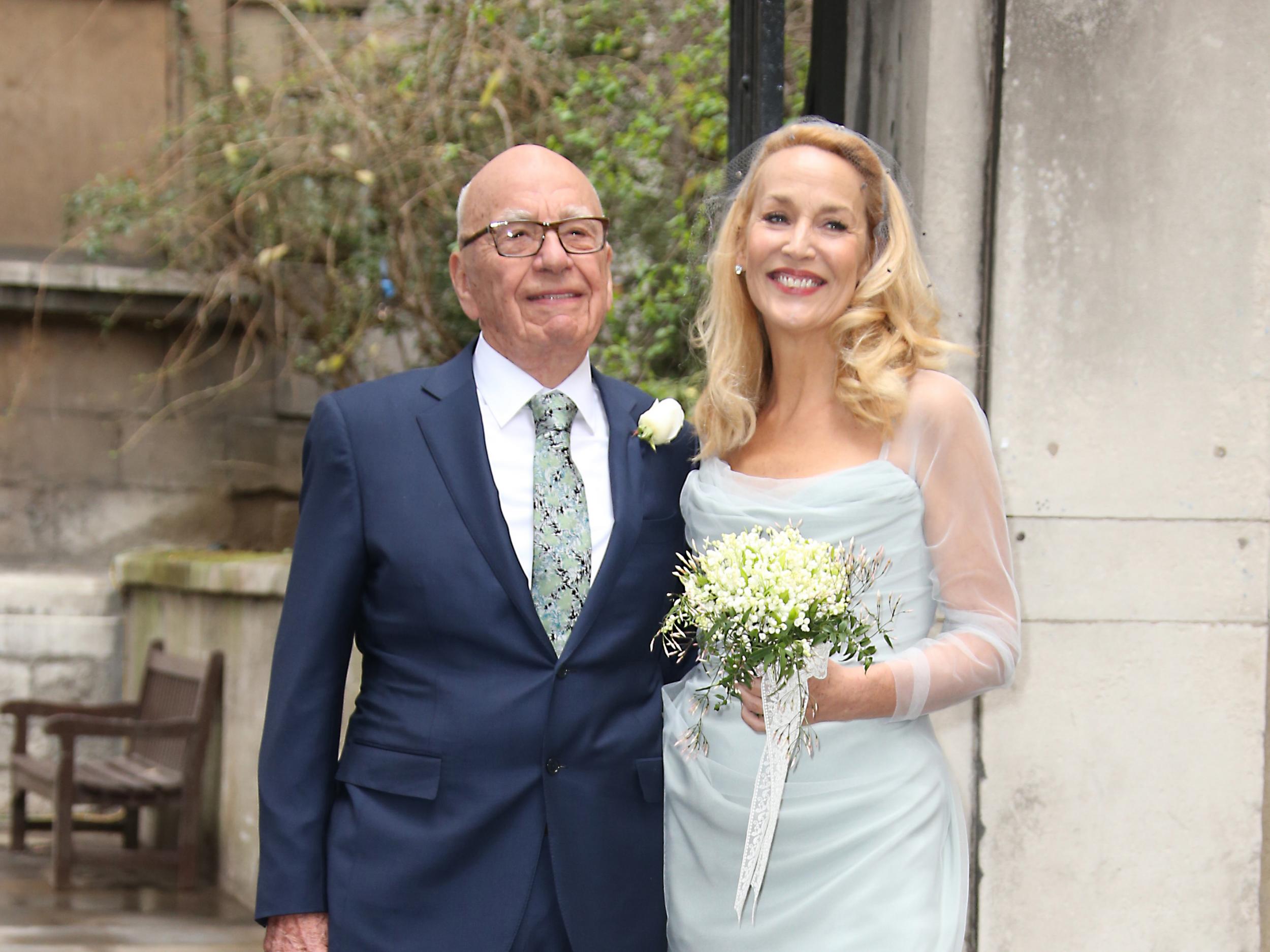 Simon Jenkins – graduate of St John's College, Oxford a la Miranda – an earlier generation of St John's grads included Edward du Cann, Kingsley Amis, Philip Larkin, Sir Idwal Pugh, David Lewis Davies CHECK
Geoffrey Dickens worked as an Aviation Design Draughtsman at BSP Industries in Borehamwood, Herts, whom he represented as a talented goalkeeper. Dickens became a member of St Albans Rural District Council, 1967–74 and was its Chairman, 1970–71. He also was a member of Hertfordshire County Council, 1970–75. BINGLEYS – Shirl – Playboy mansion people – OTHERS??
Most of that crowd were so obviously colluding or excessive themselves (see previous posts) that Dickens will have known about them.
In 1972 Dickens was awarded the Royal Humane Society's Testimonial on Vellum after he saved two boys and a man from drowning in the sea off Majorca.
Dickens indicated in a 1987 BBC Heart of the Matter documentary that consideration should be given to re-criminalising homosexuality and opposed the Lesbian and Gay Christian Movement (LGCM) and ordination of gay priests. Dickens once held a press conference announcing an affair without, apparently, warning his wife. He served on the Commons Energy Select Committee. Leading Gang light and one of the Mr Moneybags bankrolling the Gang, Lord Peter Walker, served as Energy Secretary, 11 June 1983-13 June 1987. Sir Peter Morrison was Minister of State in the Dept of Energy with responsibility for Oil, 11 June 1987-23 July 1990.
Miranda and the Ale Twat both served in Labour's Opposition team for Energy when Morrison was Energy Minister. It was when he served in that team that Miranda began to be hailed as the Great Hope of the Labour Party. Miranda had a reputation while in that role as taking receipt of mysterious plain packages which were hand delivered by unidentified courier, the contents of which were unknown to other people. Cherie worked in the Chambers of bent Gang lawyer George Carman QC until 1988; Miranda had been Carman's pupil barrister. Carman's famous MO that Wowed Them All In Court and won him many cases was to receive documentation from an unknown source, hand delivered by courier, mid-trial, that would win him the case. The documentation was often personal letters, diaries and such like that was frequently demonstrated to have disappeared from the possession of witnesses a few weeks earlier. Again and again it was acknowledged that illegal methods had almost certainly been utilised in the removal of documentation yet Carman remained the hero.
Tony Francis was sending confidential documentation about me – a combination of forged, amended, or simply inaccurate with the occasional fact woven in – to the Windbag's office. Stacks of letters between Brown and me – including ones that we had exchanged when I was still doing A levels -disappeared from my possession, as did boxes of documents containing other evidence of Gang criminality, including documents belonging to F.
Miranda knew exactly how serious the crimes of the Gang were and he knew that evidence was fabricated, and industrial scale perjury was committed, routinely, to conceal it all.
Cherie's dad, Scouse luvvie Tony Booth, married Pat Phoenix aka Elsie Tanner of Corrie in Sept 1986 when she was in the end stages of lung cancer.
Pat died on 18 Sept 1986, days after the marriage. – Ollie Brooke awaiting his trial which opened in Dec 1986 – Phoenix died days after I'd begun my MSc at Hammersmith – staying at my friend's flat in Bethnal Green sharing with her friends from Stirling University — Jack McConnell – Jackie Brandt had illegally detained me on 17 Aug 1986 – the first Dafydd encounter, followed by threats – my letters of complaint continued from London – copies in my possession show that some of them had the Bethnal Green address on them – Tony Francis and others were leaking info and documents about me to third parties including to the Windbag's office
Pat Phoenix was a practising Catholic and a lifelong supporter of the Labour Party, campaigning for Miranda at the June 1983 General Election,which saw Miranda enter the Commons as the MP for Sedgefield. ERNEST ARMSTRONG HELPED
Phoenix also campaigned with Cherie's dad – who was on the left of the Labour Party – for former Minister for Technology Tony Benn at the Chesterfield by-election in DATE 1984, which Benn won. GANG needed benn in Derbyshire, on the site of the Gang's partner ring – Gwynne row just kicked off – whole thing rigged by Labour Party – eric varley our of his seat to make way for wedgie benn by being given coalite job etc – kaufperson
Gail from Corrie – married luvvie Michael Angelis in 1991 – divorced in 2001 after Michael had an affair with Jenny Khalastchi – Jenny was married to Harley Street dentist Frank Khalastchi –  See previous posts
Between 1981 and 1985, Dickens campaigned against a suspected paedophile ring he claimed to have uncovered that was connected to trading child pornography. In 1981, Dickens named the former British High Commissioner to Canada, Sir Peter Hayman, as a paedophile in the House of Commons, using Parliamentary Privilege so he could not be sued for slander. Dickens asked why he had not been jailed after the discovery on a bus of violent pornography. It is now known that Lord Michael Havers, as Thatch's Attorney General blocked the prosecution, as Havers did for other VIP sex offenders. Havers was the Tory MP for Wimbledon, 18 June 1970-11 June 1987 and was Grocer Heath's Solicitor General, 5 November 1972-4 March 1974. Havers was one of Bodger's neighbours and was one of the key movers and shakers in the aggro that I received. He was appointed as Thatch's Lord Chancellor on 13 June 1987 but resigned on Top Doc's advice on 26 Oct 1987. I've been told that, as with Norman Fowler's 30 Jan 1990 resignation from Gov't to spend more time with his family (see 'A Nauseating Sight'), this was because Havers had been at the scene of many crimes relating to me and he needed to be clean away because he'd been tipped off that a Final Solution had been planned.
King's Cross Station, 18 Nov 1987:
Havers' father was High Court Judge Sir Cyril Havers and his sister is Lord Elizabeth Butler-Sloss. All three were/are members of Inner Temple a la Lord Snowdon's dad and Mr Thrope. All three Havers were of Giggles. Michael Havers' son is Nigel the Luvvie who dines out on being Posh. They are a big clan, fully covered in previous posts.
In 1983, Dickens claimed there was a paedophile network involving "big, big names – people in positions of power, influence and responsibility" and threatened to name them in the Commons. The next year, Dickens campaigned for the banning of Hayman's Paedophile Information Exchange organisation. Dickens had a 30-minute meeting with the Home Secretary, Leon Brittan, after giving him a dossier containing the child abuse allegations. Although Dickens said he was "encouraged" by the meeting, he later expressed concern that PIE had not been banned.
On 29 November 1985, Dickens said in a speech to the Commons that paedophiles were "evil and dangerous" and that child pornography generated "vast sums". He further claimed that: "The noose around my neck grew tighter after I named a former high-flying British diplomat on the Floor of the House. Honourable Members will understand that where big money is involved and as important names came into my possession so the threats began. First, I received threatening telephone calls followed by two burglaries at my London home. Then, more seriously, my name appeared on a multi-killer's hit list". Dickens' son later said that about the time when the dossier was given to the Home Secretary, the MP's London flat and constituency home were both broken into but nothing was taken, presumably in a search for documents.
It was in the days just before the Aug 1985 Edinburgh Fringe when Leon's brother Sam, the FT journo, was so outraged over my friend's refusal to pull strings for him in her capacity as box office manager when Sam demanded tickets and hotel accommodation weeks after all had sold out, that Sam wrote to his Great Mate Michael Grade demanding that he Fix It For Him. Grade wrote a wonderful letter to Sam telling him that he was 'appalled' at my friend's 'rudeness' and that Michael Grade would ensure that Sam Went To The Ball even if Grade had to give Sam his own ticket…
The exchange of letters between Sam 'My Brother's The Home Secretary You Know' Brittan and Michael Grade took place after my weird experience with Tony Francis in May 1985 but before the big row with Francis later in Aug 1985, when he got to the Welsh Office before I did. However I think that I had asked advice from my friend's parents re Francis and the fuckwittery just before the Sam and Grade business. I suspect that my friend's parents were under surveillance as well, because my friend had been, as had Brown and I, since we were teens in Bridgwater.
I think it was in the summer of 1984 that my friend's parents had what was probably the first serious bit of harassment from the Gang in the form of Sue Crossley, a mature student who was at Stirling University with my friend and Jack McConnell et al. My friend is gregarious and as an undergrad was a partygoer and socialite and she had a big circle of people at Stirling with whom she was mates but wasn't always very close, one being Sue Crossley. Sue Crossley had worked hard at befriending my friend and in retrospect my friend observed that Sue had been very manipulative and had obviously spotted quite a naïve younger student with whom she could wreak havoc. After a couple of years of student partying and boozing, Sue Crossley began launching very unpleasant attacks in public on my friend of such a personal nature that my friend was running the comments past the rest of us in a 'I'm not really like that am I?' way. I remember one of Crossley's classics was to yell at my friend that she 'fed off other people's unhappiness'. If one is of the disposition of my friend, that is a deeply unpleasant Insight.
At the end of the semester before the summer of 1984, my friend was relieved not to have to see Sue Crossley for ages, Scottish universities having long summer breaks. So imagine her surprise when she went back to her parent's place in Somerset and days later Sue Crossley turned up without notice or invitation. My friends' parents and grandparents – they all lived on the family farm but in different houses – had always been incredibly welcoming and generous to the children's friends, so people like me had been dropping in for years and kipping over without stress and trauma. Furthermore my friend's sister managed to hold a few teenage parties that would have caused ructions in other families, but I was impressed at how little trauma there was. But Sue Crossley certainly tested their patience. Sue sort of took up residence, caused huge upset and then refused to leave when my friend told her to. Then Sue staged a nervous breakdown and demanded therapy from my friend's mum, who worked as a therapist and refused to accept that even if she had not been an invited guest who had exhausted the goodwill, it would have been unethical for my friend's mum to give her therapy…
Sue Crossley eventually did leave but her presence caused much aggro and strained the relationship between my friend and her family. Brown reminded me the other day of something else that he thought was worrying when my friend had just finished O levels; she was being pursued by a suitor in the boyfriend stakes who was a senior manager in Somerset Social Services, well into his 30s and she was 16. I'd forgotten about this because I'd been thinking about the other difficult people at the time who might have been a gift from the Gang's network in Somerset. Brown thinks that the man concerned was the Director of Social Services for Somerset or someone at that sort of level. I can remember some parties held by my friend's sister when we were at university that became a target for some unsavoury people, some of whom it transpired were turning up to scan my friend's grandparents' house for burglary purposes. At the time, as with the nasties who Brown and I kept bumping into, we just put it down to unpleasant coincidences.
Meet the constituency MP when Directors of Social Services were pursuing 16 year olds:
Tom King knew of my friends' family as well as mine, but because they were a well-known Somerset family rather than Tory activists. Like my family, they lived in the vicinity of John Biffen's parents.
Geoffrey Dickens began his denunciation of VIP paedophiles in 1981, the year in which I finished my A levels and left Somerset for UCNW. By the time that Geoffrey Dickens was kicking up major stink in the last months of 1985, the NUM had been flattened by a combination of forces – including Labour Party people working for the security services – that hinged virtually entirely on blackmail and bribery re the Giggles. Thatch appointed Peter Walker as Energy Secretary for that very purpose. It is known that shortly before Thatch became PM, Nicholas Ridley drew up the Plan to tempt the NUM into a strike at a time that suited the Gov't, by which time the Gov't would have everything in place to win the strike. Ridley's Plan was followed virtually to the letter and everything went like a dream. My friends and I were used as negotiating pawns because we were lefties but not involved in Giggles.
Furthermore Brown terrified the Gang and their masters because during the NUM dispute, he worked on a project analysing the way in which the dispute was portrayed in the mass media. Brown gained a huge amount of knowledge of sordid dealings and unlike so many others who Supported The Miners by fundraising, providing free legal advice 
etc, Brown wouldn't be bought off or silenced and there wasn't anything that he had done with which to blackmail him. His dad was a senior Army Officer and gosh the Gang didn't like Brown one bit. Or of course me. Traitors to Thatch's Cause!
Next time Tory Party just try treating people a bit better, why do you think that we had such a low opinion of you after witnessing An Everyday Story Of Tom King Folk at first hand for so many years?
When Brown was working on the NUM dispute project, he was still working with Guy Cumberbatch, who had been Brown's tutor at Aston University. Prior to working at Aston, Guy had worked at Leicester University. Guy lived in Leicester and Brown lodged with Guy and his wife, a teacher in Leicester, in 1985-86. Previous posts have explained how Guy became very jealous of Brown, was approached by the Gang and began working with them to shaft Brown. The key Influencers being Prof Stuart Hall and the Cultural Lefties, who had been of the New Left in the 1950s and 60s and thus knew Eric Hobsbawm, Ralph Miliband and Sir Clough's/Bertrand Russell's crowd.
Brown and I always liked Guy's wife Mary, she was very nice, but she must have known about the ring in Leicester. Furthermore Mary was Welsh and Guy and Mary's daughter had a Welsh name that is unusual in England. When I mentioned her in front of Liz Stables the Angel at the Student Health Centre, Liz immediately responded by asking me if Guy's family were Welsh. I have been told that the jungle drums were set in motion immediately.
Brown and I had no idea at the time that the Gang in north Wales were in business in multiple ways with people at Aston and Leicester Universities and had been for years.
Re 1985, The Year Of Geoffrey Dickens Being Furious.
Tom King served as Secretary of State for Employment, 16 October 1983-2 September 1985 – Peter Morrison was a Minister at the Dept of Employment, 13 June 1983-2 September 1985 – before being appointed N Ireland Secretary, a post King held until 3 September 1985-24 July 1989. N Ireland had Giggles as sordid as in north Wales but with guns, bombs and security service officers with the wrong priorities everywhere.
Bridgy's own John Biffen was Leader of the House of Commons and Keeper of the Privy Seal, 7 April 1982-13 June 1987. In 1987 Biffen famously withdrew from Thatch's inner-circle and the insults began flying. Biffen had been one of the cheerleaders for monetarism and was originally one of the most loyal Thatcherites. Biffen also served as Lord President of the Council, 7 April 1982-11 June 1983 and thus the Visitor to UCNW. Biffen, my father's old classmate, was appointed to that role while the Gang targeted me and my friends and by the time Biffen stood down as Visitor, the death threats were raining down on Brown, Trishles aka Patricia Margaret Edwards, the undercover officer had moved into our shared house in Feb 1983 and was causing havoc and neither D.G.E.Wood or Adrian Bell, my tutor at UCNW – Trishles was undercover as a local teenager on a Manpower Services Commission training scheme at UCNW and Bell's wife Alison was supposed to be among those supervising Trishles – would respond to my requests for help in the face of murder threats towards Brown and Trishles's excesses. Trishles was (posing as) a 17 yr old and UCNW had pastoral duties towards her which were just ignored. She wouldn't pay her rent, she ran up huge debts, she got paralytically drunk regularly and the high point came when she made a complaint of rape to the police and later retracted the allegation.
Previous posts detail the adventures of Trishles and now that I know she was undercover I take my hat off to Trishles for exposing the utter inadequacy and fuckwittery of UCNW's idea of Training MSC teenagers, and that of the Top Docs, but those idiots were not put out of action. We were left to look after Trishles, to pay her debts etc, no-one took any responsibility for her at all. In return, when we took the piss out of Trishles in a studenty but benign way, there was a huge row and one of the boys in our house who had not been part of the prank and didn't even know about it was threatened with expulsion by the Zoology Dept, where he was doing his degree.
How UCNW can ever defend what went on I do not know. Furthermore the man who had arrived at Brown's room in Hall at Aston armed with a swordstick and who trashed the room, telling Brown that he'd be back to kill him, did subsequently try to kill Brown by smashing his head against a pavement repeatedly. I now know that there was security services involvement in everything that was happening to us, including throughout the Crazee Years of Geoffrey Dickens' paedophile campaign. Trishles was followed by other crazy people who caused much bother and stress, including Leslie Gore, an alcohol counsellor who worked at the North Wales Hospital Denbigh and Naomi Grunfeld, an Orthodox Jewish teacher from Stoke Newington who fell in love with Brown, both of whom were sent our way via adverts in the 'New Statesman'. See previous posts.
What is the point of the security services having plants such as Leslie Gore in places as horrific as Denbigh yet not stopping the crime? Leslie Gore had just caused upset and havoc when I had my first appointment with Tony Francis in July 1984. Francis asked all about Gore – who sent insulting letters to Brown accusing him of being a 'conman and a thief' and then sent insulting letters to me when I challenged Gore over his comments – but claimed not to know him.
Dickens' campaign spanned the Westland Affair of 1985-86 – ie. Hezza-elicited excess in one of his attempts to become PM – where the scene of the action was in Yeovil in Somerset and those involved at the Somerset end of the saga knew me… Michael Grade's friend Sam's brother Leon was at the time Secretary of State for Trade and Industry. Leon resigned from the role on 24 Jan 1986. See previous posts, including 'Those Who Are Ready To Serve' and 'A Legend Lives'.
Leon wasn't away for very long; On 6 January 1989 he was appointed European Commissioner for Competition after being knighted in the New Years Honours of that year. Leon remained in that post until 6 January 1993. F moved in with me at the end of Dec 1992, having been wrecked by the Gang and left homeless…
Leon had long been of Giggles. His father was a Top Doc Joseph Brittan – essentials re Leon HERE
Leon's COUSINS – Malcolm Rifkind ad Music Mogul Mark Ronson
The Somerset Social Services that supplied the Boss who was in pursuit of my friend immediately after O levels in the summer of 1979 was the same Somerset Social Services who entered into a business arrangement with Mrs Brady a few years later in return for ignoring what was happening to me at the hands of the Gang.
Geoffrey Dickens' Campaign coincided pretty much exactly with my arrival at UNCW and the Gang's activities escalating in my direction, although Dickens had known about the Giggles for years and was based at Savile HQ. I had noticed all this before, but it was only when I went digging that I realised that sadly even Dickens was not quite what he was presenting himself as, a subject to which I will return later in this post. The Top Docs ensured that Dickens was swept away in the 1995 Genocide nonetheless.
The Labour MP Tom Watson asked the Home Office in February 2013 for Dickens' dossier. A Home Office review in 2013 concluded that any information requiring investigation was referred to the police but revealed that Mr Dickens' dossier was "not retained". After the issue had been raised again by Labour MP Simon Danczuk in July 2014, former DPP Lord Macdonald, said the circumstances in which the dossier had gone missing were alarming and recommended an inquiry into the fate of the dossier. PM David Cameron asked the Home Office Permanent Secretary WHO HE – to investigate what had happened to the missing dossier. Danczuk responded that another internal inquiry was merely trying to limit damage, and that a Public Inquiry was necessary to retain public confidence. The missing dossier has been linked with ongoing investigations into the Elm Guest House child abuse scandal.
Ironically, when I wrote my furious letter to C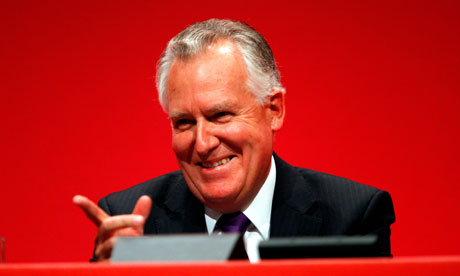 in his capacity as Secretary of State for Wales in 2007 briefly summarising the constant harassment, threats, assaults, wrongful arrests etc that I had endured for decades, I told C that I would do everything possible to fight for a Public Inquiry into the mental health services in north Wales in order to investigate what had gone so wrong for so many years. I didn't realise that there had effectively been one, known as the Waterhouse Inquiry and it managed to never even mention the Gigglers.
That's enough Public Inquiries, Waterhouse cost in excess of £15 million, Chief Gigglers Gwynne and Dafydd weren't mentioned and Ronnie was their mate anyway, as were NAMES the other members of the Panel Of Inquiry, all the advisers to the Panel, the Impartial Police Officers who conducted the Interviews With Witnesses, the lawyers who represented those giving evidence who were not the former kids in care who had been beaten, starved and repeatedly raped, the numerous legal officers and Welsh Office civil servants who Assisted With The Inquiry, the admin staff and no doubt the tea lady who provided the refreshments as well. Ronnie even stayed over at the accommodation in Mold Law Courts during the week, returning to his country house in Herefordshire at the weekends or to er Gray's Inn.
Who was responsible for building the lovely New Law Courts at Mold? One T.M. Hadyn Rees, CEO of Clwyd County Council, 1974-77, a friend of Ronnie's and enthusiastic lifelong Giggler. See eg. 'A Nauseating Sight'. Ronnie's dad had been a friend of Hadyn Rees' as well, Ronnie's dad also being a friend of the Old Goat. During Ronnie's Retirement Tour of his old circuit, Chester and Wales, Hadyn Rees was among the many with whom Ronnie dined or stayed over to Say Farewell. What a surprise it must have been for them all when Ronnie Suddenly Altered His Retirement Plans and thus was available to Chair the Inquiry into the North Wales Child Abuse Scandal when the Phone Call Came to tell Ronnie that he would be Chairing the Inquiry. 
There are varying accounts as to who the person behind the phone call to Ronnie actually was. The Hague's name is commonly bandied about, but Ronnie himself variously identified the Lord Chief Justice, 27 April 1992-4 June 1996, Peter Taylor, or A Mandarin In The Welsh Office. We can be reassured that with Giggles needing to be concealed it will have involved someone from the Highest Court In The Land.
Gwynedd Health Authority once received a call from an angry man who was going to Take Them To The Highest Court In The Land because he'd found out that Dr Dafydd Alun Jones Has Been Having Sex With My Wife. A stressed out administrator screamed down the phone 'What is your name?', but Mr Angry slammed the phone down without answering. When he rang back a few days later, he was asked 'Are you the gentleman who rang the other day?' F and I were delighted to note that at no time was anything like an appropriate procedure followed in the wake of such a serious allegation. It's not as if such complaints were a new experience, one would have thought that as they'd been coming in thick and fast since the 1960s, someone would have drawn up a protocol. Apart from having the complainant wrongfully arrested, fitted up and unlawfully imprisoned.
In 2015, a file from 1981 was released into the National Archives titled SECURITY. Sir Peter Hayman: allegations against former public official of unnatural sexual proclivities; security aspects, showing that the then-PM Thatch had been briefed on the matter before the allegations were made public by Dickens. Not that there were any clues at all that Dickens was anything other than a deranged old sod in the grip of a fantasy. Not a clue that something terrible had been happening since Thatch's early days in politics with Gigglers, let alone concerns raised about her close friend Giggler George Thomas or her other close friends Jack Profumo of Charidee Work at Toynbee Hall or Mrs Ken Foreman Businesswoman In Partnership with Denis aka Mandy Rice-Davies.
The journalist Patrick Cosgrave said of Dickens in his obituary: "Nobody thought more highly of his capacities than Dickens himself." Even if that were true, Cosgrave needs to now concede that on the matter of Giggles, Dickens was correct. Previous posts have discussed Patrick Cosgrave – GT man??  Michael Brown, who had been Dickens' Whip, remembered "a superb constituency man who held down a Tory majority in difficult northern, working-class seats…" Tristan Garel-Jones wrote that "Despite the conscious self-deprecation, he was shrewder than he let on."
Brown HERE
Tory peer Tristan Garel-Jones, the MP for WHERE, DATES, was Thatch's Chief Whip DATES. Garel-Jones grew up in Llangennech (see post '         '), the Carmarthenshire village of Giggles that hosted the Rosa Parks of Wales and her husband,
Freedom Fighters who received free legal advice from their sympathiser native of Carmarthenshire Sir Alun Pugh, father-in-law of Lord Bill, who dwelt in this humble cott
with Sir Alun's daughter, Our Bronwen.
Here's Delyth, the daughter of the Rosa Parks of Wales, with a pal at the National Eisteddfod:
Delyth is the one with the improbably non-grey hair. Whether this Eisteddfod display is anything to do with Sir Simon 'Sod The Locals Who I've Priced Out Of Aberdyfi' Jenkins, I do not know.
Geoffrey Dickens married Norma Boothby in 1956 and the couple had two children. He died after a battle with liver cancer in 1995, aged 63. Controversially, his Liberal Democrat successor Chris Davies, openly campaigned for election during Dicken's cancer battle.
Dickens' Indie obituary, written by Patrick Cosgrave, published on
But it is all too easy to dismiss Dickens as an amiable (or not amiable, as the taste took you) buffoon. He was a man of highly serious and dedicated intent. He once told me that the proudest moment of his life came in May 1984, when the diplomat Sir Peter Hayman was sent to jail after being convicted of paedophiliac practices.
MAY 1984 !!
Dickens had first named Hayman in the House of Commons, thereby making use of his parliamentary privilege: Hayman could not sue him for libel. The Foreign Office, naturally, defended their man.
DATE??
The Conservative Party leadership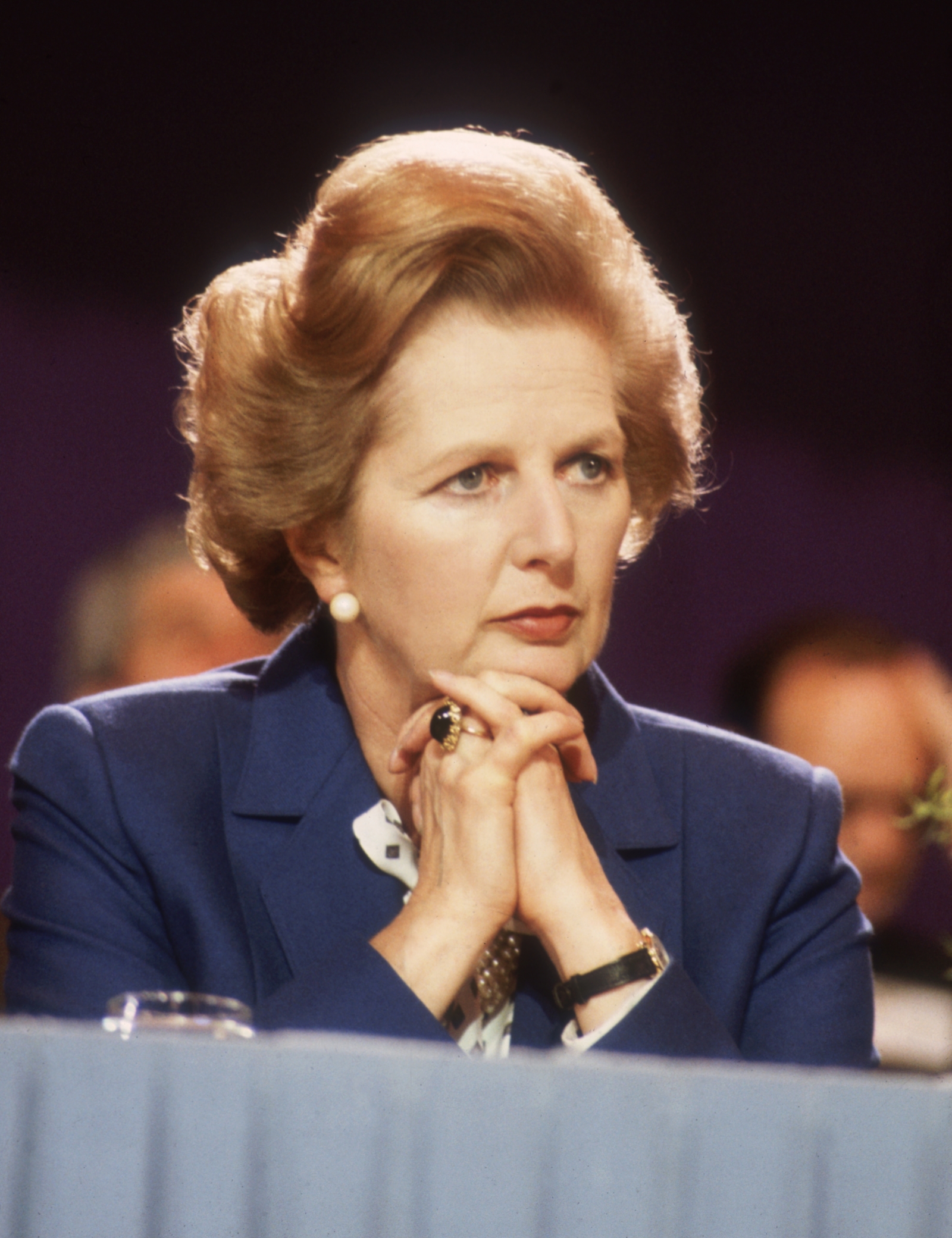 was unwilling to make itself an ally of so improbable a crusader. And most of the Labour opposition, however revolted by the practice and encouragement of paedophilia, did not care to offer themselves on the same side as an MP who wanted to end the ban on playing sport with South Africa, birch young thugs, and return immigrants to their countries of origin in a peremptory way.
Some of the Labour members – to coin a phrase – were busying themselves with revolting practice of paedophilia and all other Labour members knew about this but kept quiet out of a desire to gain electoral advantage or because they were far too frightened to piss off the Top Doctors whom everyone knew rendering those with revolting practices bombproof.
But, in the end, Dickens won, none the less… His childhood clearly left a mark on him, and produced a personality that combined bluster, sensitivity, and a dedication to an extravagant variety of causes… But he could not explain – to himself or to others – why he could raise little more than laughs and jeers in Parliament.
Simple: he'd SEEMINGLY taken on a bunch of murdering gangsters involved with Revolting Practices who had close mates in Buck House whom everyone else was far too frightened to challenge. The sort of people who usually become Parliamentarians cannot understand that Ridicule Is Nothing To Be Scared Of.
Problems with the Top Docs experienced by Stuart Goddard aka Adam Ant – briefly Here – See previous posts.
Re Ridicule: Try this Cosmo Quiz to assess whether you are a Normal Woman:
Do you have hairs on your legs?
Correct Answer for a Normal Woman: No, No, No, No, No, No, No.
Incorrect Answers: Yes. Or No, Because The Hairs Have Been Removed.
Doctors – who also Designed Lil-Lets – Know that not only do Normal Woman not have Hairs On Their Legs, but if they are Abnormal, grow Hairs On Their Legs and are so Desperate that they Shave Their Legs, the Hairs will grow back bigger and blacker than ever. It's been Scientifically Proven. Probably at Laboratoire Garnier. Whose Scientists had just developed a New Depilatory Cream.
I wonder if Laboratoire Garnier is one of the Life Sciences companies whom Edwina Hart paid handsomely to relocate to Wales in order to employ workers at lower rates of pay than the company would have to pay elsewhere to manufacture products that will be purchased by the NHS at whatever market price the company decides, because if the NHS quibbles, the Life Sciences company will organise a Lobbying Campaign via Top Docs and the result will be media stories about Welsh People dying after being Denied Life-Saving Drugs. It's a Win-Win – in more ways than one, meet Win Griffiths, former south Wales Labour MP and MEP, who served as a Minister in the Welsh Office, 1997-98, alongside Peter Hain
and who, after retiring from politics, became Chairman of Wales Council for Voluntary Action and of the Bro Morgannwg NHS Trust. Geddit?? – for Global Capitalism, all because Edwina colluded with the Gang on too many occasions!
Edwina has clearly been in receipt of Freebies from Global Capitalism HQ:
You haven't quite got it right Edwina. This is how Global Capitalism is done: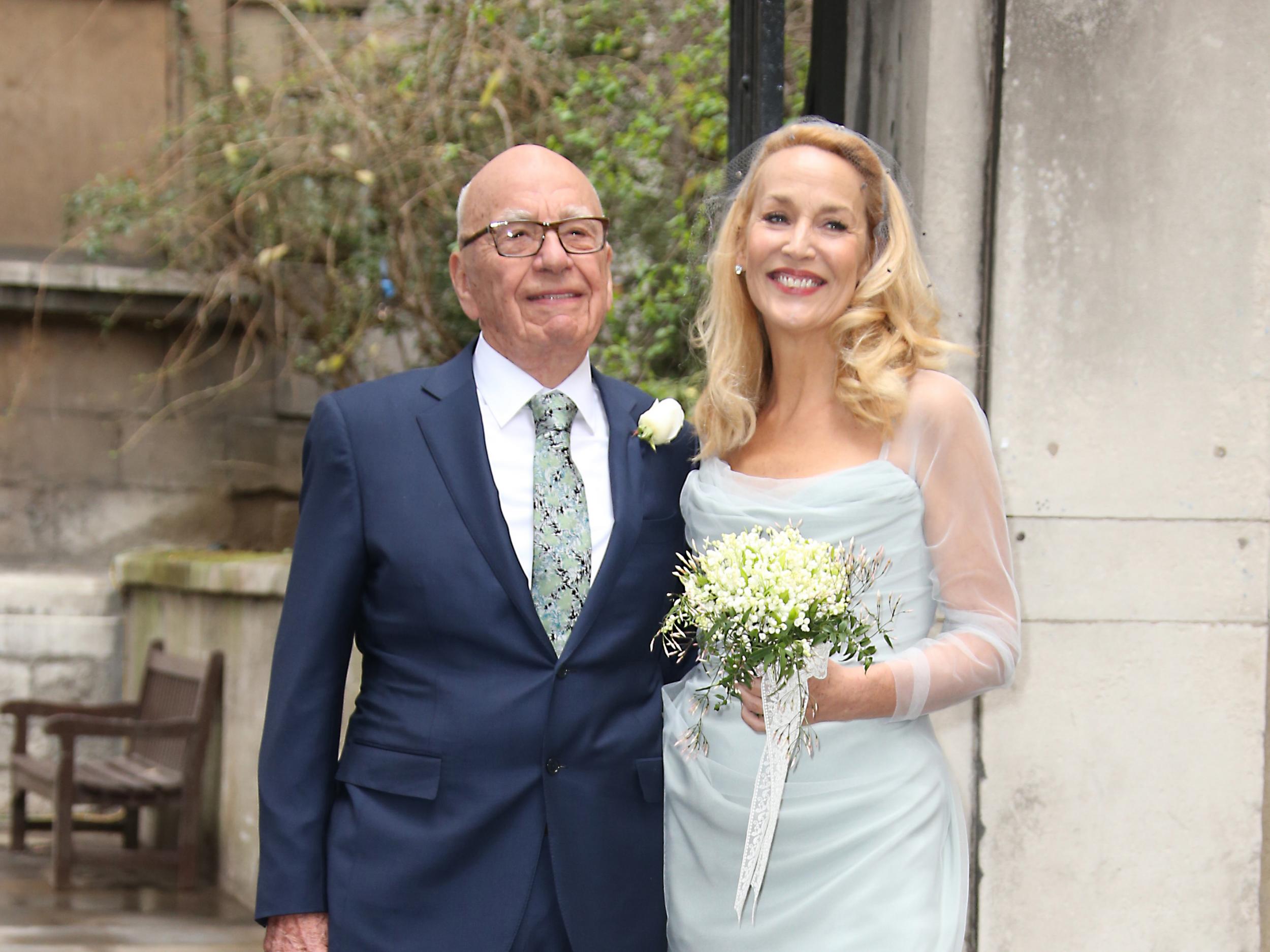 After all, [Dickens] reasoned, it was not merely that he had been in advance of his party's policies on a number of subjects, but he had a proven record of electoral efficiency. He had been a good local councillor. He had fought two seats in the Tory cause, Teesside in February 1974 and Ealing North in October 1974, and lost. He fought another, Huddersfield West, and won, in 1979. That seat, however, disappeared as a result of a boundary review. So he found another, Littleborough and Saddle- worth, in 1983. He held the seat with a majority of 4,494 over the Liberal Democrat candidate at the last election. Nobody could deny his doggedness, nor his success. Once in the House of Commons, he served on the Commons Energy Select Committee and was vice-chairman of the Association of Conservative Clubs.
None the less, he could make a fool of himself. He decided that he understood the Middle East, and had a complete solution to that unhappy part of the world. Foreign Office ministers treated his lack of knowledge with contempt; and the Labour MP Greville Janner launched a highly successful, if decorously cloaked, accusation of anti-Semitism.
Greville directed that accusation at anyone who crossed his path, including those who named him as a VIP sex offender. Greville's name does appear on far right and neo-Nazi websites which conflate his Jewishness with paedophilia; those websites are counterproductive because when Brown and I first came across the allegations re Greville it was in such contexts which is why we didn't take much notice at the time. Greville being the target of anti-Semites does not mean that he was not a sex offender and likewise not everyone who accused Greville of being a sex offender was an anti-Semite. Little Nell discovered anti-Semitism towards her in the most extraordinary places after I began discussing on this blog the crimes that Little Nell and her husband and friends facilitated. Little Nell might be interested to know that for a long while I didn't know that she was Jewish and many other people will have had no idea at all.
In March 1981 Dickens, a self-professed paragon of family virtues, a tireless critic of any sexual departure from the traditional norm, called a press conference to announce that he had had two extra-marital affairs, and that he was hopelessly in love with one of the women involved. "I have a skeleton in my cupboard," he said, "and I thought it best to be honest." He also announced a rather quaint liking for the the dansant. Floods of ridicule poured over him then; and even more arrived when, a fortnight later, he announced a reconciliation with his wife.
This was no more ridiculous that Tessa Jowell splitting up with her husband David Mills after he had been convicted of accepting a bribe from Silvio Berlusconi and the resulting bad PR, yet appeared with him in low key destinations looking very friendly together and then announced a reconciliation after the dust had settled, Tessa explaining on 'Woman's Hour' how wonderful it was that they had got back together.
His baffled attitude to those who thought him hypocritical was wholly genuine. And he set out on the last journey of his long illness still wondering why he had never been made a minister. But whatever might be said about Dickens, he was a man of colour, verve and dedication who stood out – often for the wrong reasons – among the dull Parliamentarians of our time.
.other info here… Dickens – mentioned in a highly informative 2013 book, Diary Of A Gay Priest: The Tightrope Walker, by the Rev M. Malcolm D. Johnson. The Rev Johnson's volume is an account of his experiences as a gay C of E priest who was at theology college in the 1960s and was subjected to the questionable therapies of that time for gays who were not comfortable with being gay as well as his later experiences in the 1980s, including with some excessive people, some of whom I know to have been of Gwynne's Giggles. However not all of those mentioned in Johnson's book were of Giggles per se, although it is clear that virtually everyone in that world remained silent about the Giggles through bribery, blackmail or indeed fear. Johnson's book has so many gems that I will return to it on this blog. What I want to highlight here is Johnson's diary entry for 30 April 1987:
'Tory MP… Geoffrey Dickens tells the Evening Standard that he and members of ChildWatch visited the LGCM (Lesbian and Gay Christian Movement) office and 'found it to be absolutely full of explicit literature on gay and lesbian love and paedophilia'. He felt 'physically sick' and said homosexuals should not be ordained because they would be  incapable of keeping their hands off the choirboys… Sometime ago the LGCM stopped stocking the 'Joy of Gay Sex' so presumably he is referring to the Terence Higgins Trust safe sex books. Another book he saw was Parker Rossman's book which is an academic study of pederasty'.
Previous posts discuss the Terence Higgins Trust; it seemed to be a mixed bag of people, but everyone associated with that Trust did know about the Giggles. I don't know the Rossman book to which Johnson referred, but although some writers and academics eg. Peter Righton the social work academic, did use their work as a cover for child abuse, not everyone did and the readers of such material were not all molesters either. Brown and I had a number of volumes that were sociological or historical studies of sexual behaviour and sexual deviance. I was fully aware that ignoramuses who had passed through had become over-excited at the titles and I did say on a number of occasions things like 'It's the definitive volume on sexual deviance by one of the most famous German doctors that has ever lived OK???' We were also told that we were 'sick' for owning copies of Jean Genet and Kathy Acker… If people are totally ignorant of a field of writing, their judgements cannot really be used to underpin any Insights or indeed Evidence re the readers of the books.
I am however interested that by April 1987, Dickens was a fully fledged member of ChildWatch, Esther's outfit.
Esther's Campaigning on the matter of child abuse began after a suggestion from Michael Grade in 1986.
Savile's offending was widely known at the BBC, in the NHS and in Yorkshire. I heard about it at first hand in 1988 from two Leeds University graduates who also worked for the NHS and from two different Stoke Mandeville connected people a few years later who both lived in Gwynedd. There were a great many people by the 1980s who definitely knew that Savile was a child sex offender. Dickens must have known, he just could not have heard about it and the Esther excuse of 'I only ever heard rumours' doesn't wash for Savile 'rumours' at the BBC, in Yorkshire and in the NHS; it was exactly the same situation as the 'rumours' about Dafydd that could never be acted upon. It was far more than rumours, there were numerous SERIOUS COMPLAINTS, not merely 'rumours'. There were serious complaints that had not been acted upon and the 'rumours' were references to the angry comments from furious people who had heard about the SERIOUS COMPLAINTS that had been ignored.
Esther's quite a one for Having No Idea; one of her bedfellows before she married Dessie Wilcox of the BBC was Tory MP Nicholas Fairbairn, violent drunken wife beater and yet another person named as a child abuser. Fairbairn was the son of Gwynne and Dafydd's mate Ronald Fairbairn, an Edinburgh-based Top Doc and analyst who was a key figure in the big ring in Edinburgh that stretched across Scotland and hit it big re Popular Culture in the 1970s when gangster and music manager Tam Paton found success with the Bay City Rollers, Midge Ure etc. In the early 1970s Nicholas Fairbairn was part of the Scottish Minorities Group who were involved with paedophiles rights activists. Gordon Brown was one of the Young Activists who put his signature to one of the Campaigns led by the Scottish Minorities Group. Gordon who's wife Sarah was on the psychology degree at Bristol University with Sarah Jenkins, the daughter of Sheila Jenkins a Gwynedd social worker and a Gang member always happy to lie and perjure when needed. In 1984-85 Sarah Jenkins rented a chalet in the extensive garden of D.G.E. Wood and shared it with Christine Lippai, a zoology grad from UCNW who knew me well. When they moved in Christine used to tell me of the generosity of Wood, inviting them over for wine and dinner every night… Wood the Bristol University graduate who's father was a Top Doc in Bristol and I have now been told was a big player in organised abuse in the West Country. Wood was at Bristol University when Gang member David Hunt – who ended up as the Gang's big mate in the Welsh Office – was a law student at Bristol. After graduation in 1969, Hunt stayed in the West Country working for the Tory Party, for which he bagged an MBE in date – before he was elected as MP for the Wirral, succeeding Megan Lloyd George's close friend and suitor in the seat. Hunt was busy when Tom King was parachuted in as the candidate for Bridgy after the sitting MP Gerald Wills – for whom my grandfather campaigned – died unexpectedly in office on DATE 1969. David Webster – Weston-Super-Mare – HERE
Hunt was one of those with power over the selection of Tory candidates in 1983 CHECK when the Tory Party machine turned on Sara Keays, after Cecil made her pregnant and Sara refused to have an abortion. Sara had been a candidate but her name disappeared without explanation; Hunt knew nuzzling. Sara's brother – HERE – passed over as a Tory candidate for Richmond in favour of Leon Brittan.
Hunt – grew up in Glyn Ceiriog in Denbighshire, the son of a Naval Officer -Liverpool College – Young Tories with key Gang members – Beata – Walker – DATES – succeeded Mr Big of the Gang Selwyn Lloyd in Lloyd's seat on the Wirral. Lloyd – Megan etc – Jonathan Aitken – speech writer for Lloyd when Aitken a young man – Hunt DATE?? re first appearance in Welsh Office – under old Nick –
Hunt – Dept of Employment after Welsh Office – Hunt facilitated Giggles wherever he went
Hunt – DAC Beachcroft – handles work for MDU
MING – Bridgy links here
Gordon's wife Sarah was also the business partner of Julia Hobsbawm, Eric's daughter.
I wrote to Esther about the Gang, naming Tony Francis, Dafydd, Gwynne, Ysbyty Gwynedd, Denbigh, Gwynedd Social Services, Clwyd and Gwynedd Health Authorities, the North Wales Police and the Courts in 1987. I did not receive a reply. I named names, I provided dates, venues, the lot. I was never someone who wanted to star on 'That's Life' with a deformed root vegetable and a singing dog, I wrote to Esther because she was leading a high profile mental health campaign at the time and I wanted to let her know that in north Wales the landscape was totally lawless, patients were being assaulted, abused, fitted up and jailed, that there was concrete evidence of this but no-one at all would investigate. It was after that when my mates who's media careers were soon wrecked by Michael Grade et al told me that Esther was known to be insincere re the child abuse campaigning and that she had a reputation at the BBC for being the most frightful bully towards more junior staff.
Everyone close to Esther's ChildWatch and ChildLine knew that it was a scam. Genuine people walked away horrified. There were calls from children in north Wales that were ignored. Esther herself was considered to be so destructive when she undertook her publicity stunts of Taking Calls From The Children when she manned the phones that people who knew what they were doing had to use discreet methods to keep her away from the most vulnerable kids.
Esther's sister Priscilla Taylor was a social worker in Lambeth, the site of one of the biggest paedophile rings in the UK and a ring directly linked to the Gang. Dafydd's partners ruled Lambeth, including the Cllrs and John Tilley, the Labour MP for Lambeth Central, 1979-83, previously the Labour Leader of Wandsworth Borough Council, where Tilley had built up business between Wandsworth, St George's, Springfield and the Gang. When Miranda was a junior barrister he shared a flat in Wandsworth with Charlie Falconer. Miranda doubled up as a Labour Cllr in Hackney, DATES Hackney Council being in business with the Gang. When John Tilley lost his seat in 1983, he became the Chief Economic Adviser CHECK for Hackney Borough Council. Lambeth was on the doorstep of the Maudsley and they were trafficking the Disturbed Children. Top Doc's daughter Tessa Jowell was a children's social worker for Lambeth who then worked as a psychiatric social worker at the Maudsley.
Brave Wendy – 1985-June 1986;
Priscilla Taylor's senior manager, Valerie – later Baroness – NAME, was appointed CEO of ChildLine by Esther in DATE. There was a bit of a hoo ha over the appointment because Valerie – BRIEF DETAILS OF SCANDAL HERE – Brent links – Brent – Paul Boateng – his wife Janet – social worker and Chair of the Social Services Committee when Tyra Henry died in the care of Brent. – Paul Boateng – MP – Red Ken -Brent MP – GLC link to Gang – Harriet and Dromey – worked in Brent Law Centre –
Harriet's dad – knew Gwynne and Dafydd – Oundle crowd – MDU – died Nov 1994 – our injunction
Harriet MP for Peckham – my mates in Peckham!! targeted when working for the BBC and living in Peckham – the awful GP – 1988-90 'See post 'The Turn Of The Screw'
Esther was in the thick of it, she was leading a huge PR stunt for the Gang. Esther's daughter has become a social worker….
Chris Davies the Lib Dem MP HERE
Gwynne and Dafydd's business partner John Allen was jailed for six of years on 9 Feb 1995 for sexually abusing kids in his care in north Wales, Allen's second or third conviction for such an offence.
Peter Cook – 9 Jan; Nicholas Fairbairn – 19 Feb; Viv Stanshall – 5 March; Kenny Everett – 4 April; Geoffrey Dicken – 17 May; David Ennals – 17 June; Geraint Morgan QC – 2 July; Bing Spear – 9 July; Peter Morrison – 13 July; Sir Charles Evans – 5 Dec; OTHERS??
1994 – giggles, Howarth etc
jillings, sunderland
michael scholar
correlate with the missing welsh office dosh
aff in our garden
dafydd letters
[REMEMBER – 1997 deaths – PETER HOWARTH 24 April – LCJ Peter Taylor 28 April  – Diana 31 Aug – GT Sept 1997 – ] RALPH Mili
dafydd retired – Denbigh closed
Laudat inquiry