My post 'There's Methodism In This Madness' made reference to Hansard's record of the Select Committee on Health's Second Report on children in local authority care. The record dates from sometime in the late spring/early summer of 1998. It was compiled during the Waterhouse Inquiry shortly after the former kids in care in north Wales were called liars and gold diggers by Ronnie Waterhouse and numerous lawyers as the victims of a violent paedophile gang  recounted their experiences, in public, of being beaten and gang raped by Dafydd's associates. Some of them found recalling their time in children's homes in north Wales so distressing that they collapsed while giving evidence.
The Waterhouse Inquiry was an enormous whitewash and it is clear that even today, 'looked after' children are anything but looked after, as police investigations into trafficking rings targeting kids in care are underway across the UK as well as all the historical investigations into institutional organised abuse, including Operation Pallial in north Wales. Things have been in a bad way for a very, very long time.
The record in Hansard also mentioned that the Predecessor Select Committee on Health took evidence regarding looked after children from a variety of sources between Feb and April 1997. One of those from whom the Predecessor Committee took evidence was the then Parliamentary Under-Secretary at the Department of Health (DoH), Simon Burns MP.
Sir Simon Hugh McGuigan Burns (born 6 September 1952) was the Tory MP for Chelmsford, 1987-2017. Burns succeeded Norman St John-Stevas as MP for Chelmsford. When I worked at St George's Hospital Medical School, 1989-91, I was told by another medical researcher who worked at St George's and who was active on the gay scene that St John-Stevas was known to be 'holding spanking parties with little boys' and that no-one could understand 'how he is getting away with it'. Harvey Proctor had been named in the media in relation to gay sex offences by then, although at the time the allegations were not that Harvey Proctor had assaulted children. The Harvey stories were always of Harvey being involved in interesting sexual activities with other gay men, not 'little boys'. Harvey stood down as the Tory MP for Billericay in 1987 after pleading guilty in May 1987 to gross indecency after having sex with consenting men between the ages of 17 and 21 in his flat. The age of consent for gay men in 1987 was still 21. In May 1987, Proctor was fined a total of £1,450. The offences for which he was convicted can now be expunged on application. In recent years Harvey Proctor has angrily denied allegations that he abused and violently assaulted any boys under the age of 16. Proctor has held press conferences, published a book and begun legal action against the police as a result of the allegations of child abuse.
When I worked in medical research, I was told that Jimmy Savile was abusing children by three different people as well as hearing about St John-Stevas. Edwina Currie, Gyles Brandreth and others have admitted that it was openly discussed that Sir Peter Morrison, the Tory MP for Chester, was abusing children. No-one ever prosecuted Savile or Morrison, although both of them were informally 'spoken to' by the police.
Morrison's sister, Dame Mary Morrison, was Woman-of-the Bedchamber to Lilibet and Norman St John-Stevas was famously a loyal monarchist and enjoyed a close relationship with the Royal Family, in particular Princess Margaret. Soon after his elevation to the Lords in 1987, photographs of St John-Stevas in purple bedroom slippers appeared in 'Hello!' magazine while he lounged in the bedroom of his Northampton rectory with a signed photograph of Princess Margaret prominently displayed. 
St John-Stevas was a prominent Roman Catholic. He went to St Joseph's Salesian School, Burwash, East Sussex and then the Catholic school Ratcliffe College in Leicester.He was active in the Young Conservatives and a speaker on Conservative and Catholic platforms. The paedophile gang operating in the Leicester area which had links to Dafydd et al by the 1970s is thought to have developed from very long-standing organised abuse in Leicestershire. Joe Orton grew up in Leicester and had been having gay sex with men from an early age (see previous posts). Joe Orton was just four years younger than St John-Stevas.
St John-Stevas was elevated to the Lords while Brown and I lived in Leicester, during that exact period of time when Dafydd and the gang tried to frame me for 'attempting to stab a doctor' (see previous posts eg. 'Workers Play Time'). The plan backfired when a nursing officer didn't tell as many lies as required and when a police sergeant refused to play ball and I was instead charged with a minor Public Order offence. An opinion from Dr James Earp, a forensic psychiatrist in Leicester, was sought for the Court case. Earp concealed the criminality of Dafydd and the gang (see post 'An Expert From England'). Just a few years later Earp was the centre of the scandal after James Rudman, a convicted murderer, escaped from Earp's secure unit as a result of what must have been help from an insider. It was then revealed that Rudman only escaped a prison sentence in the first place as a result of the assistance of some helpful lawyers and Top Doctors who had also briefed him with regard to a loophole in the law, which he sought to use after he escaped to ensure that he would never be returned to the secure unit. See post 'Gwlad y Menig Gwynion'.
After St John-Stevas left school, he was for six months enrolled at the English College, Rome, a seminary for the Roman Catholic priesthood, but found that he had no vocation, although he remained a lifelong Catholic. He then read law at Fitzwilliam College, Cambridge. As an undergraduate, St John-Stevas served as President of the Cambridge Union in 1950. He also studied at Christ Church, Oxford University and was the Secretary of the Oxford Union. St John-Stevas obtained a PhD  from London University  and a Doctorate in Juridical Science from Yale University.
St John-Stevas was called to the Bar at the Middle Temple in 1952. Ronnie Waterhouse was a member of Middle Temple and was also called to the Bar in 1952.
St John-Stevas was appointed as a Lecturer at Southampton University (1952–53) and King's College London (1953–56). Senior members of the Faculties of Medicine and other Faculties at Southampton and Leicester Universities knew Dafydd and the gang and colluded with them. George Thomas aka Lord Tonypandy, the Labour MP from south Wales, Speaker of the House and Thatch's friend – whom it has now been admitted molested children over decades and was never held to account – trained as a teacher at what became Southampton University. The legal profession in Leicester concealed the crimes of Dafydd et al.
St John-Stevas taught at Christ Church, Oxford, 1953–55 and at Merton College, 1955–57. He also lectured in the US and held a visiting Professorship at the University of California, Santa Barbara; a fellowship at Yale Law School, 1958; a Fulbright award; and a Fund for the Republic fellowship (1958). 
In the later stages of PM Ted Heath's Gov't, St John-Stevas was a junior Minister in the Dept of Education and Science, under Thatch when she was the Secretary of State. He served as Minister of State for the Arts, 1979-81 and was Leader of the Commons at the same time. Mary Wynch was unlawfully arrested and imprisoned by Dafydd and the gang and began legal action against them while St John-Stevas was Leader of the Commons.
St John-Stevas was Chairman of the Royal Fine Art Commission, 1985-99. He also served as Master of Emanuel College, Cambridge, 1991-96 and concerns were raised when several of St John Stevas's friends were caught naked at night in the Fellows Garden swimming pool. Other critics alleged that St John-Stevas spent too much time with a small clique of public school educated young men 'who were favoured with introductions to Royalty and captains of industry, to dinners at White's, private theatrical performances at the Master's Lodge and long, affectionate letters'.
Sir Peter Morrison was a member of White's. David Cameron's father Ian was Chairman of White's at the time. Prince Charles and Prince William are also members.
For 50 years Norman St John-Stevas had 'a close friend', merchant banker Adrian Stanford, but claimed to be "celibate" or "chaste". However in Nov 2009, St John-Stevas abandoned the habit of a lifetime and married his Gay Partner Adrian Stanford in a civil ceremony. In the same month Lord St John drew up a will with Mr Stanford as the main beneficiary. Had they not become partners in the eyes of the law, St John-Stevas's estate would have been taxed at 40% on everything above the £325,000 threshold, leaving a potential bill of up to £1.2 million. So by not giving up chastity for the last three years of his life, St John-Stevas saved Stanford a great deal of money. There was no mention of small boys who had not been chaste being left a few bob in the will.
Simon Burns was a junior Minister in the DoH in 1997 under Secretary for State for Health, Stephen Dorrell, who was in post 5 July 1995-2 May 1997. Burns was in the DoH while the staged managed cover-up which was the Waterhouse Report was being micromanaged, as was Dorrell. Previous posts eg. 'A Solicitor's Letter From North East Wales MIND', 'The Banality Of Evil' and 'Dirty Rotten Scoundrels' give details of how throughout 1995, 96 and 97, staff of the mental health services in north Wales constantly lied to the police, perjured themselves and fabricated documentation in repeated attempts to have me and other patients convicted of serious offences after we had made serious complaints about Dafydd and other abusive staff. No complaints were ever investigated. In Nov 1994 Dafydd obtained an injunction against me from Liverpool High Court based on an affidavit sworn by Dafydd which detailed a series of phone calls that Patient F had made to him, none of which were threatening and one of which simply consisted of F blowing a raspberry at him. The only incident involving me was Dafydd's statement that I had thrown a brick through a glass door of his house at 3 am one night. I hadn't, there was no evidence that I had and I have now been told that Dafydd et al planted the brick to frame me. That injunction was used as evidence that I was 'dangerous', constituted a threat to Dafydd's life and needed to be placed in a high security hospital. Copies of documents now in my possession demonstrate how many mental health staff knowingly lied about F and me and how the lawyers acting for the NHS and social services knew that they were lying and encouraged them to do this. The Chairmen and CEOs of the various NHS bodies in north Wales knew that perjury was occurring, that documents were being forged and evidence was planted. They were on fully board with all of it and on occasions asked lawyers if anything more could be done to prosecute me.
I am unsure as to how long Burns was a junior Health Minister for, but Dorrell was at the scene of even more crimes than Burns was when Dorrell was Secretary of State for Health.
Dorrell – and very probably Burns – was in the DoH when the Jillings Report into the abuse of children in the care of Clwyd County Council was submitted in 1996. The Jillings team admitted that the abuse of kids in Clwyd had been serious, endemic and inexcusable and had probably been built on a foundation of organised abuse in north Wales stretching back at least as far as the 1940s or 50s but the Jillings team refused to say whether they thought that a paedophile ring was in operation in north Wales.
John Jillings was the retired Director of Derbyshire Social Services. There was a long-standing paedophile ring in Derbyshire with links to Dafydd's gang in north Wales. See previous posts eg. 'That's Entertainment'. Another ring with links to Dafydd's gang existed in Staffordshire, which was being concealed by staff at Keele University. Jane Tunstill, one of the Jillings team, held a Chair of Social Work at Keele. Years after the Jillings Report, Charlotte Williams relocated from Bangor University to Keele University, where Charlotte was given a Chair. Charlotte grew up in Bethesda, worked as a social worker in north Wales and for many years was Director of the Social Work course at Bangor University. The gwerin hated Charlotte and gave her a very bad time, but Charlotte knew as much about Dafydd and the gang as they did. Charlotte made a name for herself by writing about her Identity As A Black Welsh Woman Who Didn't Speak Welsh. She said not a word about Dafydd's gang and when Operation Pallial was launched she buggered off to Australia. See previous posts.
No-one anyone apart from the Clwyd County Council's lawyers and insurers were able to read the Jillings Report which was heavily redacted anyway, because the legal adviser for Municipal Mutual, Clwyd's insurers – they were also the insurers for the North Wales Police – ordered that the Report should be witheld from everyone, even Clwyd County Councillors. All copies of the Report were pulped and it was only when one copy was discovered lurking in a corner somewhere in 2013 that anyone other than a lawyer got to read the few words which were not redacted. Municipal Mutual's legal adviser who ensured that the Report remained unread and was then pulped was Michael Beloff QC, Cherie Booth's colleague and a friend of both her and Miranda. Beloff was a visitor to Chequers when Miranda was PM. See post 'It's A Piece Of Cake…'.
Throughout Dorrell's time as Secretary of State and while Burns was a junior Minister in the DoH, the out of hours service for mental health emergencies provided by the Arfon Community Mental Health Team was an answerphone telling patients to ring back when the office was open. The office closed at 5 pm every weekday – in reality the phone was never answered after 4 pm – and didn't open until after 9 am in the mornings. The office was closed all weekend. Even if Gov't Ministers chose to believe that the numerous complaints of patients being threatened, abused or assaulted by mental health staff in north Wales were the fantasies of the mad, they could have rung the 'emergency service' themselves at 5 pm on a Friday and listened to the recording telling them to ring on Monday after 9 am. Patients were killing themselves constantly because there was no service. Ministers would have access to the suicide statistics; parts of north Wales had some of the highest rates of suicide in the UK.
After years of raising serious concerns about the Arfon CMHT, I was finally offered a meeting with Rob Evans, the Assistant Director of Gwynedd Social Services who oversaw this bunch of thugs, to discuss my complaint. Evans refused to discuss my complaint with me and instead gave me a tutorial on 'changing social work practice'. Years later I accessed the documentation relating to this meeting. Before he met me, Rob Evans had asked the leader of the Arfon CMHT, Keith Fearns, what Fearns had wanted Evans 'to do about' me. Fearns had replied 'lock her up'. Evans told Fearns 'that will not be possible'. Fearns had repeated 'lock her up'. Evans documented that he was leaving his job the next day and could not 'resolve' the situation.
Rob Evans gave evidence at the Waterhouse Inquiry in 1997 and told Ronnie Waterhouse that the Arfon Community Mental Health Team were providing 'probably the best mental health service in Europe'. Why was Rob Evans giving evidence to Waterhouse? Because for many years Rob Evans had been responsible for the children's homes in Gwynedd, when the children in those homes were raped, beaten and found dead. See post 'I Know Nuzzing…' After Rob's sterling service abusing children, he was appointed to run the community mental health service in Gwynedd. It has been suggested to me that Rob was appointed as senior manager of the mental health services because a well-educated articulate mental health patient repeatedly raised her concerns about the abuse of patients and refused to withdraw her complaints when she was threatened. Rob Evans had trained in Leicester, when a paedophile ring linked to the one in north Wales operated in Leicester.
Just after Dorrell became Secretary of State for Health, the general public were told that Dafydd had retired and the North Wales Hospital Denbigh had closed down. Dafydd had not retired; he left his NHS job after it was agreed that if he did so, the many very serious complaints against him would not be followed up. However, as part of the deal, Dafydd was then given the contract to provide 'substance abuse services' for the whole of north Wales via his charidee CAIS. See post 'The Evolution Of A Drugs Baron?' Dafydd then rapidly expanded the remit of CAIS and CAIS now provides: substance abuse services for the whole of Wales; talking therapies in partnership with MIND; accommodation for service users; work schemes; counselling for Top Doctors who are addicts; services for Forces veterans; 'service user involvement' for the whole of north Wales; sex education for children; and courses for FE colleges and universities. Dafydd is receiving millions from the Welsh Govt, the DWP, the MoD LIBOR fund and many other bodies in return for these scams (see eg. posts 'The Story Behind £1.5 Million', 'George Osborne Enters The Picture' and 'So this Is What £4.9 Million Buys').
Neither had the North Wales Hospital closed down in the summer of 1995. Gwynfryn Ward, the 'mother and baby unit', at least, remained open for quite some time and Clwyd Health Authority never came clean about when it did finally close down.
The man who had previously threatened to kill Brown and had then tried to fracture his skull, was known to have gone in search of Brown again in 1995-96, but didn't manage to find out where he was.
Sir Peter Morrison was found dead in his house on 13 July 1995. He was in his early 50s and 'had fallen'. Bing Spear, the corrupt mandarin from the Home Office Drug's Branch who had for many years facilitated Dafydd's booming business in dealing in class A drugs, died on 9 July 1995. Brown was forced out of his job at Aston University in July 1995.
Stephen Dorrell wasn't just sitting on a pile of dung in north Wales. He was concealing serious wrongdoing at St George's Hospital Medical School and in the NHS in Staffordshire, as well as in a number of other very troubled NHS institutions and regions. The Secretary of State is responsible for private healthcare as well and Dorrell was well-aware of the scams in operation at many fertility clinics and other areas of private medicine.
People at the highest levels of Gov't knew precisely what was happening in north Wales.
The Tories obviously knew that Simon Burns could be trusted with matters NHS, because David Cameron appointed him as Minister of State for the Health Service, 12 May 2010-4 September 2012, under Secretary of State for Health under Andrew Lansley.
An Oct 2012 interview with Burns published on the 'Total Politics' website tell us that:
He had, though, a very challenging couple of years as minister of state for health. He was the minister guiding the Health and Social Care Bill through committee – not once, but twice. It was particularly onerous, but he stuck with it because he says: "It was the right thing to do. The health service needs to evolve to put patients at the centre, and one simply has to do one's job."
There was much opposition from many quarters to the Health and Social Care Bill, with critics all maintaining that it would lead to big US healthcare companies being contracted to run NHS services. The Tories hotly denied this and Cameron even adopted the Service User Empowerment discourse to justify the Bill. What has happened since the proposals became enshrined in law? Er, big US healthcare companies have been contracted to run huge swathes of the NHS.
One such company is Cygnet, which is rapidly expanding in the UK mental healthcare field. The Medical Director of Cygnet was/is Dr Robert Francis Kehoe. In 2005 Kehoe was paid a great deal of money by the Legal Aid board to provide an 'independent' opinion on my case. I spent about 30 mins being interviewed by Kehoe at his private clinic in Yorkshire. He asked only a few very superficial questions. He had access to the 10,000 documents that I now have with evidence of industrial scale perjury and conspiracy within the NHS, social services, police, courts, criminal justice system, probation service, Mental Health Act Commission etc. Kehoe also had statements from a number of people who had witnessed me being harassed, threatened and unlawfully refused treatment by NHS staff.
Kehoe took about five months to write the report. When it arrived it was very brief and full of factual errors. The names of different key people had been confused eg. Kehoe confused Keith Fearns, the leader of the Arfon Community Mental Health Team with Keith Thomson, the CEO of the NW Wales NHS Trust. Kehoe had stated that Brown was a 'mental health professional' with whom I had become 'infatuated'. Yet Kehoe had been provided with a detailed statement from Brown explaining that he had met me in the lower sixth, we had been a couple for nine years and had spent several years living together. Kehoe maintained that the statement provided by my PhD supervisor could not be believed because he was a 'naive academic' whom I had duped and manipulated. Kehoe recommended that the Hergest whistleblower should face disciplinary action for 'colluding' with me and that my lawyers were colluding with me as well. Kehoe stated that I should not be allowed to work as a teacher because if I had a row with another teacher, I might set fire to the school. I've done that loads of times obviously. Kehoe finished by saying that I was a psychopath who was dangerously anti-social and that this had been demonstrated by me telling him that I hated Keith Fearns. Indeed I do, Fearns is a deeply unpleasant man and he is also a member of a trafficking gang. Kehoe also noted that I had 'reddish hair'. That was about the only thing that he got right, I had dyed it a few days previously and the red was beginning to wash out.
When Brown read Kehoe's report, Brown said that not only was it very obviously compiled with the assistance of someone at the Hergest Unit, but the sort of errors that the report contained suggested that it had not been written by a Top Doctor, but a junior member of staff, perhaps a junior nurse. Which I found an interesting suggestion, because I was told a few years after 'Kehoe' wrote that report that a nurse at the Hergest Unit was indeed writing some of the 'expert' Court reports which were being signed by consultants.
See post 'An Expert In Resistant Service Users' for details of Kehoe-related fun.
I wanted to publish Kehoe's report with a commentary, but my lawyer told me that I was not allowed to do so, it could only be used for the Court. Neither could I do Kehoe for perjury because he didn't actually swear the report into Court. The report was to enable the Legal Aid board to decide whether I could have further Legal Aid to continue with my case. Because of what Kehoe had written, the Legal Aid board refused further funding and we had to stop the case. Which is exactly what Kehoe had intended.
Then I found out that Kehoe's business partner had previously been a colleague of one of the Top Doctors at the Hergest Unit who had been the subject of a very serious complaint from me. After that, Kehoe's business partner turned up as a lecturer in the Dept of Law at De Montfort University, where Brown works.
One of Kehoe's Cygnet clinics specialised in 'resistant service users'. Another UK Cygnet clinic hit the media a few years ago after it was alleged that every young mother who was sent there for an 'assessment' had her baby removed from her care and fostered or adopted on the recommendation of a Top Doctor. The social workers who referred the mothers to Cygnet and the Top Docs were being paid handsomely for their 'assessments'.
Kehoe has expanded into Harley Street now. Business must be booming!
There is also great concern about the number of private hospitals in the UK, again often owned by US healthcare companies, which are offering 'assessment placements' for young adults with learning disabilities, who have been removed from their families against their wishes. There have been numerous cases of abuse and even deaths and families who wanted to publicise this have been served with High Court orders preventing them from discussing the case with anyone. Some family members have been imprisoned when they have refused to keep silent. The placements cost thousands of pounds a week and it is all paid for by the local authority. The social workers are paid for conducting their 'assessments'…
The Priory Group now have a huge slice of the NHS mental health care market. There have been many complaints and a number of deaths. Dr Robin Jacobson, who was working at St George's Hospital Medical School/Springfield Hospital in 1991 while those institutions were facilitating a trafficking gang in south London, colluded with Dafydd et al in north Wales, yet documented upon my medical records that Dafydd was sexually exploiting patients and that he suspected that Dr Tony Francis was as well, more recently went to work at the Priory, Roehampton. Jacobson's St George's/Springfield colleague in 1991, Dr Adrienne Key, became the Clinical Lead for Eating Disorders at the Priory Group. See previous posts.
After Gwynfa Unit, the children's and adolescent's mental health unit in Colwyn Bay run by Dafydd's colleagues where patients were violently and sexually abused (see post 'Don't Be Silly, He's Nice'), closed down, a replacement unit, Cedar Court, was opened. It was run by one of Dafydd's ex-wives. Cedar Court referred 'difficult' patients to the Priory. Cedar Court was closed down after a particularly damning inspection following complaints from the families of patients. See previous posts.
My post 'Feet In Chains' details how Dafydd and the gang grasped the opportunities afforded by the NHS and Community Care Act 1990 to open facilities where patients were neglected, abused and fleeced. The Gov't knew all about the criminality of Dafydd and the gang by then; indeed after Mary Wynch, Alison Taylor and I had complained about the most serious abuses, the Gov't colluded with Dafydd, then passed legislation which he used to expand his business. How did I know that Dafydd spotted opportunities presented by the 1990 Act in particular? Because in March 2008, Dafydd submitted evidence to Parliament in his capacity as an 'expert' with regard to the facilities that Gordon Brown's Gov't needed to provide for people suffering from PTSD. In 2008, havoc was breaking out in north Wales as a result of Dafydd's gang intimidating me, my colleagues and even the VC of Bangor University, Merfyn Jones, who's wife died while in the 'care' of Dafydd's associates at the Walton Centre in Liverpool. The Welsh Gov't knew all about all of this but failed to protect me or other witnesses from serious intimidation. The gangland tactics continued until I fled north Wales in 2012. See previous posts eg. 'Lest We Forget' and 'The Point Is To Change It'.
As well as opening up the NHS to the commissioning of 'services' from the big US private healthcare companies, the Health and Social Care Act 2012 led to other organisations such as charidees and 'not for profit' social enterprises delivering services for NHS patients. In north Wales, Dafydd's charidee CAIS made a partnership with Dafydd's old mates in MIND and they are now delivering 'talking treatments' for NHS patients in north Wales, under a number of different names, including 'Parabl'. There have been many complaints about the services on offer from CAIS, MIND and Parabl and the suicides of patients in north Wales continue. See previous posts.
My encounter with the corrupt Harley Street psychiatrist Dr Adrianne Reveley (see post 'Dr Adrianne Reveley – A Loving Tribute') took place on Lansley and Burns's watch, as did the incidents in which I and another witness were threatened by policemen with guns.
The Westminster Gov't were involved in the collusion with Dafydd's gang as well, they were the driving force behind it, although Health is a devolved responsibility.
Andrew Lansley and Simon Burns knew exactly what was going to happen when they implemented the Health and Social Care Act 2012. Lansley received massive flak from his own party when the Top Doctors started thcweaming and thcweaming until they were thick, which as I told everyone at the time was most unfair; Lansley was only doing what they had all told him to do.
In 2015 Lansley was rewarded for taking all the blame with a peerage.
The Lord Lansley
Lansley's looking at me in a funny way in that photo.
I grew up near a village called Stogursey which is one of the Somerset villages which became gentrified. It didn't used to be twee, Stogursey was Rough and one of the pubs there, 'The Greyhound', was positively dangerous. Brown's family lived in a farmhouse on the outskirts of Stogursey and Col Brown never recovered from a press report that he read of an incident at 'The Greyhound' in which one drinker had been prosecuted after repeatedly banging the head of another drinker on the pavement outside. When asked why he had violently attacked another drinker, the assailant replied 'He was looking at I in a funny way'. Had Col Brown attended the schools that Brown and I attended, he would have known that in Bridgwater as well, looking at someone in a funny way could have serious consequences.
The Top Doctors and Lansley have got this blog to deal with after looking at too many Empowered Service Users in a funny way. And then ensuring that they were fitted up and imprisoned or killed. A gift from someone who grew up in Somerset and then spent most of her adult life in north Wales Lord Lansley! A bumpkin crossed with a sheepshagger who has a brain as well, no wonder you all hated me.
Here's a great big Eton Mess:
The Lord Lansley
Simon Burns has no regrets though. 'Total Politics' informed us that:
Although Burns passionately believes the policy itself was right, he acknowledges that communicating this was difficult. The reforms were complex and not easy to put in a soundbite, and, he believes: "In hindsight, I should have brought the issues down to a simpler level when I talked to people, so they understood what we were doing was to improve care and to raise standards."
He did not, he feels, get across his personal passion for the healthcare system in the UK, which is more evident when he speaks about the US. A facet that drew him to JFK was the president's passion for equitable healthcare. "One of the overriding convictions of my political make-up is a free health service. Roosevelt talked about the four freedoms, including freedom from fear. I think there's a fifth freedom – freedom from fear of a medical bill dropping on your doormat that will destroy your family's finances and your life. America has not had that. There's something obscene about the greatest economic power in the world, with all its wealth, having around 40 million middle-class Americans without health insurance."
So why did Burns's Gov't legislate to enable rapacious US healthcare companies who have done such damage in the US to colonise the NHS?
These emotive words should make it clear, even to the Labour Party, that this was not a man with intentions of destroying the NHS.
I am rude about the NHS but that's because it is institutionally corrupt, not because it is 'socialised medicine'. Burns's Gov't has undoubtedly 'destroyed the NHS' in so far as so much of it is now run by private companies.
But Burns has no time for Labour's behaviour, even though he regards Andy Burnham as a friend.
He would. Burnham and Burns both concealed the scale of the NHS disasters at Mid-Staffs, in north Wales, at St George's and in other places, they are not going to fall out.
"They have cynically misrepresented and distorted what is happening," he says. "They have no scruples about misrepresenting the facts if those facts don't fit their agenda."
Indeed they have. Just like the Tories, the Lib Dems, the Scottish Nats and Plaid have done. Because no-one dares take on the Top Docs, lest Fings Break…
He cites the fall in waiting times as a clear example. He also feels that Labour has failed to offer a realistic, alternative policy, which has led to debates in the Commons running the government's way.
The Tories and Labour cooked the books in exactly the same way.
However, he aims his sternest criticism at the vested interests in the NHS. Many of the arguments, he feels, were misrepresented by trade unions, politicians and the Royal Colleges. His ire, however, isn't targeted at the usual suspects in Unite or UNISON, but rather at the BMA and Royal College of GPs, whose role he describes as "fairly negative and irresponsible in certain areas".
Yes, they are fucking terrible. Because they know that whatever they do, even running a trafficking ring and allowing whistleblowers to die by refusing them all care and treatment, they will not be prosecuted. Burns and his colleagues had enough evidence to prosecute members of the BMA and the Royal College of GPs when Simon Burns was a Health Minister in 1997 and again when he was Minister, 2010-12, on the grounds of my case alone. In spite of this, everyone colluded with the Top Docs because what was happening was so bad that no-one dared admit it. Burns could have had Dr D.G.E. Wood, a leading light in the Royal College of GPs and the man responsible for training GPs in north Wales, as well as a number of Wood's colleagues, banged up for years. He could have had more than a few members of the BMA, including several Chairmen and Chief Execs, banged up. I've got the evidence and if anyone had investigated my complaints properly they'd have seen the evidence as well. Furthermore had Burns et al not performed a massive cover-up with the Waterhouse Inquiry, more members of the BMA and Royal College would have gone to prison because Top Docs were in it up to their eyeballs… But that would have involved Burns admitting what a few politicians and friends of the Royals were doing as well…
He continues: "You must remember that when we published the white paper there were parts of the BMA that were quite happy with it." 
They were, the troughers saw the potential for even more troughing.
So what changed? "I believe that the BMA leader was under pressure from more radical hard-line members. They became determined to see nothing good in the proposals. The irony is that they had a special conference last summer where they voted for outright opposition to the Bill, and the next day voted in favour of clinical commissioning. Funny that, isn't it?"
Not in the least. The BMA have told Gov'ts what to do ever since Nye created the NHS and wrote into its very essence that the BMA would dictate terms and conditions for Top Docs employment. They tell the Gov't what they want and they get it. They wanted the parts of the Health and Social Care Bill that would make them even richer, but not the 'hard crap' as Cameron would say if he were a Top Doctor. Clinical commissioning has made some doctors multimillionaires, they love it, of course they said yes. It was designed to make them millionaires, because Burns and his colleagues wanted the Top Docs to accept the Bill. So they bagged the money and thcweamed and thcweamed until they were thick anyway.
Previous posts and comments on this blog have discussed in detail many other events that occurred during the time that Simon Burns was a Minister in the DoH, including my lawyer Rachel Vasmer dropping my case after guns were waved at her client and the Top Docs' conspiracy to allow NHS patients in north Wales to die in order to force Merfyn Jones, the previous VC of Bangor University, out of his job as Chairman of the Betsi Cadwaladr University Health Board (see post 'The Point Is To Change It').
In 2011, Operation Pallial had reopened the investigation into the North Wales Child Abuse Scandal. In 2012 Dr Tony Francis killed himself. At the time Theresa May was organising the Macur Review into the Waterhouse Inquiry. The Macur Review was yet another heavily redacted cover-up…
Then there was my unlawful detention at Wrexham Maelor Hospital and Parkhead Hospital in Glasgow for months and months and the subsequent complaints which were never investigated, at the same time as another key witness became seriously clinically depressed yet was unlawfully refused all care and treatment by the NHS in north Wales and told that it was his choice if he killed himself…See previous posts.
Born in September 1952 in Nottingham, Simon Burns was educated at Christ the King School in Accra, then Stamford School, Lincolnshire, before going up to Worcester College, Oxford, graduating in 1975. 
Burns maintains that his interest in politics was ignited by American politics, in particular JFK's Gov't in the early 1960s. Before Oxford, Burns spent nine months in the US working for Senator George McGovern's ultimately unsuccessful 1972 Presidential campaign against Tricky Dicky.
'Total Politics' gives us the lowdown once more:
...He has a library of 7,000 books – around 2,000 of them are about the Kennedys and another 2,000 about US politics…lost interest in his studies at Oxford University due to his involvement in student politics and as a result got a third-class degree…[his] future career choice was made early on. The morning of 23 November 1963 was momentous for 11-year-old Simon Hugh McGuigan Burns; that was the day he decided that he wanted to be a politician…"My whole life from that point on was geared towards achieving that ambition in the shortest possible time." The previous day, President John F Kennedy had been assassinated in Dallas. From that single tragic event, Burns' love affair with US politics and the Democrat Party began. It continues as strongly today as it ever did.
…His parents were Conservatives, but his father in particular, being in the military, didn't have much time for politicians of any description.
Consequently, young Burns didn't have a great deal of exposure to politics…He didn't see a television until he was nine, but when he did begin to see the news, it had a profound impact on him…Burns, specifically, became absolutely captivated by JFK and his Camelot administration.  He remembers: "As you looked around the world you had a prime minister in Britain who was about 69, a president in France in his mid-70s and a chancellor in West Germany in his 80s. He [Kennedy] had a glamorous family, and conveyed the impression that you could actually do something in politics to improve the lives of citizens. I thought that was cool, and decided that public service would be fantastic."
...by the time Burns was 14, and had joined the Conservative Party, his parents began to take it more seriously. Why, however, having been inspired by a Democrat, did he decide to join the Tories?…"You can't just say that, because you're a British Conservative, so you have to be a Republican…Turn the clock back to the 1970s, and the Democrat Party went from the liberal Kennedy wing right through to the out-and-out racists in the Southern states. The Republican Party had its liberal wing…
Despite the reasonable explanation, it did make him an oddity in the Conservative Party of the 1990s. "I'm a Democrat, and proud," Burns re-affirms. "But it was a lonely place in the 1990s as a Conservative MP; no-one else shared my views. They found it either endearing or nauseating.
No matter how endearing or nauseating the Tories found Burns, they made use of him in the DoH when psych patients in north Wales were being found dead on a weekly basis.
I was rather pleased that, by 2008 – and I have George W Bush to thank for this – a majority of the parliamentary party would have voted for Obama if they could. So we were all Democrats then."
As a young man, his fascination and love for the US and all things Democrat continued. He worked at a garage after his O-Levels, aged 16, to raise money to go to the US. His parents made him save the £65 he could take abroad – in those days, there were foreign currency limits – while they bought the return air ticket. "I literally spent three months travelling coast to coast, border to border, on a Greyhound bus – it was fabulous." Having enjoyed it so much, and having taken his A-Levels and applied for Oxford, he filled the nine-month gap before the academic varsity term began by working in the US for Democratic presidential candidate George McGovern.
Based in Detroit, he spent his time as a "dogsbody", writing on envelopes and doing the menial campaigning necessary in a non-computerised election campaign. Burns' efforts were in vain, however – McGovern was heavily defeated by Richard Nixon. "It wasn't a successful campaign, but we won the argument, even if we lost the vote", he says.
He then picked another loser in the Democrat primaries, supporting Ted Kennedy against Jimmy Carter. One detects that his decision, to some extent, was based on a loyalty to the Kennedy name. In February 2012, Burns, via a friend, met Carter in Atlanta at a dinner at his home. He continued: "Having been a firm supporter of Ted Kennedy, I was slightly perplexed as to what I would make of Jimmy Carter when I met him but he was absolutely captivating. He was fascinating."
Carter must have enjoyed the encounter, as Burns and his son Bobby (named, inevitably, after Bobby Kennedy) were invited back to dinner on the Saturday. However, the text invitation did not arrive on the BlackBerry until they were on their way back to the UK. "Sadly, we stood up a former president of the United States – unintentionally, of course."
Loyalty is something that is precious to Burns…he has never rebelled against the party whip in all his time in the Commons, and doesn't have a great deal of time for those who do…
"The only people who benefit are your political opponents. Also, if you vote against your party the whole time it devalues your influence when you really do care about something important."
In this respect, he was once described as: "A good swimmer, usually with the tide… a pragmatist with an instinctive feel for the winning side." I put this to him, and the fact that he has progressed from wet Conservative to Thatcherite, to Major loyalist, and adapted to four party leaders. His response is firm: "I take that as a compliment. Loyalty used to be the secret word of the Tory Party."
In many ways, Burns' natural affinity for loyalty found its outlet in his long service as a whip, both in government and opposition. He's done the job on and off for 25 years, and it's clearly something he enjoyed immensely. Apart from foreign affairs (vis-à-vis North America) and health, the Whips' Office is probably the place he most enjoys being in politics. Now, he has joined his best friend in politics, former Chief Whip Patrick McLoughlin, at transport.
Sir Patrick McLoughlin was born in Stafford in 1957. He was educated at the Cardinal Griffin Roman Catholic School in Cannock, Staffordshire and Staffordshire College of Agriculture. From 1974, he worked for five years as a farm worker and after 1979, worked underground at the Littleton Colliery in Cannock. He was a member of the NUM and became an industrial representative for the NCB's Western Area Marketing Department. As with the majority of the Staffordshire miners, McLoughlin did not observe the NUM's 1984-85 strike and later came to national attention when he stood up at the 1984 Conservative Party Conference to announce that he was a working miner. He moved from underground belt attendant to Area Marketing representative in September 1985, five months after the end of the strike.
McLoughlin was elected as a Councillor on the Cannock Chase Disctrict Council, 1980-87 and was a Councillor on Staffordshire County Council, 1981–87. In 1982, McLoughlin served as the Chairman of the National Young Conservatives.
So a man who grew up, lived and worked on the territory of the Staffordshire paedophile ring which was linked to Dafydd's gang in north Wales achieved an impressive promotion within the NCB after the end of the Miners' Strike, which Thatch won, using Peter Walker to organise the strategy. See previous posts. Walker knew all about Dafydd and the gang and had done for years. When he was young, Peter Walker knew Beata Brookes, a one-time social worker for Denbighshire County Council and leading Tory in north Wales who served as an MEP for Wales, 1979-89 and was a friend of Dafydd and Lucille and a key member of the gang. After Brookes graduated from UCNW in the 1950s, she obtained a scholarship from the State Department to study politics in the US. Walker and Brookes both held senior office in the Young Conservatives when Dafydd's trafficking business was in its infancy but was building on the pre-existing flow of young Welsh people to England to provide sexual services for sometimes rich and famous people. See eg. posts 'On The Occasion Of The 70th Birthday Of HRH Carlo', 'Only One Died' and 'The Wind Of No Change'.
McLoughlin almost certainly had links to the hopeless dysfunctional Dept of Agriculture at UCNW as well, the staff of which were fully on board with Dafydd and the gang and one of whom, Professor Richard Howarth, bagged himself a job as an adviser to Thatch on the back of it all. See previous posts. Beata Brookes' family were farmers/landowners in north Wales who were  prominent in the agricultural community, as was Lord Kenyon who had been President of UCNW until 1982 and who's son Thomas Tyrell-Kenyon was known to be sexually abusing at least one boy in care in north Wales. Lord Kenyon was variously a JP, Chairman of Clwyd Health Authority, a member of the North Wales Police Authority, a Director of Lloyd's Bank, the most senior Freemason in north Wales and much more. See previous posts. Another member of the landowning/farming network was Ian Mackeson-Sandbach, who became the most senior Freemason in north Wales himself and was in the role throughout the Waterhouse Inquiry. Sandbach's daughter Antoinette worked as a criminal barrister in London, until the gwerin sent up a distress flare and she returned to north Wales and very soon found herself a Tory AM for Wales, 2011-15. Since 2015 Antoinette has been the Tory MP for Eddisbury in Cheshire. The biggest name in agriculture in the region was Carlo's friend, Gerald Cavendish Grosvenor, the Duke of Westminster, who was President of the City of Chester Conservative Association while Sir Peter Morrison was the constituency MP. Carlo was the Chancellor of UCNW at the time. See previous posts.
In 1983 there was the most impressive scrap within the Tories in north Wales when Beata Brookes tried to bag a Westminster seat and Sir Anthony Meyer stopped her. Both Brookes and Meyer were part of Dafydd's gang but they hated each other. The fight got as far as Conservative Central Office who refused to become involved such was the minefield and Meyer ended up resorting to the Courts to prevent Brookes from becoming the candidate for the Westminster seat which they were both targeting. Meyer's fight in 1983 eventually led to him standing as the stalking horse candidate against Thatch in 1987; Meyer expected his pal Heseltine to join the competition as the 'real' challenger, but Heseltine didn't. However, Meyer weakened Thatch, allowing a stronger challenge from Heseltine which eventually led to Thatch being deposed, although it was John Major who became Leader. Throughout all the shenanigans, everyone involved used their knowledge of Dafydd and his associates for their own personal benefit. See previous posts.
Walker also used his knowledge of Dafydd's gang and their accessories, as well as of the numerous colluding politicians from across the political spectrum dating back years, to win the Miners' Strike.
In Nov 1985, Carlo and Diana were Shotgun Ronnie's guests at a White House gala dinner and Diana famously danced with John Travolta:
When Diana was whirling around the floor of the White House with Travolta, Brown and I were being threatened by the Top Doctors and I had raised concerns about their conduct with the GMC and Keith Best, the Tory MP for Anglesey and a Welsh Office Minister who was colluding with them himself. See previous posts. Mary Wynch had won her appeal to the Master of the Rolls and Alison Taylor had been subjected to disciplinary action by Gwynedd County Council after raising her concerns re the mistreatment of children in care.
In Nov 1985, Peter Morrison was a Minister in the DTI. The Westland Affair had begun which pivoted around a Somerset helicopter company, for who Janet Mitchell, a girl whom I knew when I was a child worked, who had found out some of what was happening to me in north Wales and ensured that she benefited as a result of the collusion of various politicians. See post 'Those Who Are Ready To Serve'. Sir Anthony Meyer's buddy Michael Heseltine used the saga as the launchpad for his eventual attempt to become Leader of the Tory Party and a number of other west country politicians joined in the party as well and Meyer also used the Westland Affair to his advantage. Tom King, the MP for Bridgwater who knew relatives of mine in Somerset, also maxed out on his knowledge of my encounters with Dafydd's gang and by Nov 1985, King was N Ireland Secretary. When King was given that job, my father thought that King had somehow pissed Thatch off and had been handed a poisoned chalice. No, it was because King knew about Dafydd's gang and their links to Kincora Boys' Home in Belfast and because the ring at Kincora involved the Highest Paedophiles In The Land, including Sir Anthony Blunt and it is alleged Lord Louis Mountbatten, Kincora was the essential bargaining tool in all discussions re N Ireland.
Sir Patrick Mayhew was the Solicitor-General who played a key role in the Westland Affair. Mayhew had previously been the barrister who worked for the MDU and who in the early 1970s, ensured that the paedophile child psychiatrist Dr Morris Fraser continued to practice, after he had sexually assaulted a child. Fraser was based in Belfast and was involved with Kincora. He later moved to the mainland and worked at Springfield Hospital and UCL. Mayhew became Attorney General and in that role authorised a number of prosecutions of me for contempt of court, although he knew that Tony and Sadie Francis and social workers employed by Gwynedd had perjured themselves. Mayhew subsequently served as N Ireland Secretary, 1992-97.
The offer of the US company Sikorsky to buy the ailing Westland Helicopters and the willingness of the Westland management to accept the offer was central to the punch-up over Westland.
I don't know whether Shotgun Ronnie knew about  Dafydd and the Westminster Paedophile Ring because Shotgun Ronnie had a brain like a sieve and called Di 'Princess David', but a lot of people in the US, including people in both the Democrat and Republican Parties, did know and some of them had personal links with Dafydd's gang.
McLoughlin was elected as the Tory MP for West Derbyshire in 1986. He served as the PPS to Angela Rumbold, Minister of State at the Dept for Education and Science, 1987–88 and then to David Young, Secretary of State for Trade and Industry, 1988–89. Rumbold's constituency was part of the area served by St George's and she concealed the wrongdoing there and organised abuse at other places (see previous posts); David Young had been responsible for the Manpower Services Commission, which ran a scheme at UCNW employing local teenagers and young people. They were not mentored or supported appropriately and one MSC trainee, aged 17, ended up in serious debt, pregnant and returned to live with her parents. See previous posts.
McLoughlin served as a junior Minister in the Dept of Transport, 1989-92; then as a junior Minister in the Dept of Employment, 1992-93; he was then moved to the DTI.
So in 1986, as the gang opened fire on my friends who were witnesses to what had happened to me in north Wales, as well as on me, McLoughlin was elected as the MP for a constituency on the patch of another ring with close links with Dafydd's gang. My house mate Anne Vernon was killed by the gang in April 1986. McLoughlin was elected on 8 May 1986. Professor Oliver Brooke, a paediatrician from St George's Hospital Medical School was jailed in Dec 1986 for the possession of child porn; Ollie and the gang will have known that Ollie was in trouble by the spring of 1986.
The gang moved in on my best friend from school and her husband in 1986. They subsequently found themselves forced out of their media careers and pursued by a bunch of gangsters (see post 'The Turn Of The Screw'), while the same thing happened to me. When my friend had been at Stirling University, one of her crowd had been Jack McConnell, who became FM of Scotland in 2001. Jack – now Lord Jack – turned up in my friend's bed one day without her permission. After my friend and her husband graduated,  they moved to London and shared a flat with others from Stirling and when I first went to London in Sept 1986 I lived at the flat as well. Dafydd and the gang were, unbeknown to us, targeting us by then. The Stirling crowd all began to freeze my friends out and one of them, Julia, was really unpleasant to me. Julia's partner at the time was John O'Farrell, the Labour supporting comedian, who later wrote jokes for Miranda and Gordon. The Gordon who was big mates with Lord Jack. Gordon's father was a Minister in the Scottish Presbytarian Church. The Presbytarian Church derived from the Methodist Church and the two Nonconformist churches are closely linked.
Meanwhile, Brown was under fire as a PhD student at Leicester University, which was packed to the rafters with people concealing the gang in Leicester which included Greville Janner, with links to Dafydd's gang.
It was in 1986 that Patient F was framed for drugs offences and arson after being punched in the face by a police sergeant in Gwynedd and was then detained in Risley Remand Centre, before being transferred to the North Wales Hospital Denbigh and held unlawfully there for a year. Patient F had previously challenged social workers over the abuse of kids in Ty Newydd children's home in Bangor. Until 1979 Patient F had lived in Surrey and had been part of the art/rock/hippie scene among some people who later became famous. When he was in Risley, a detective from London arrived to interview him, but F couldn't understand what the detective wanted to know about. The detective became angry, told F that he was fucking mad and threw him back in his cell. I suspect that detective was after info relating to Ollie Brooke and his crowd in London. F's father-in-law was a society dentist in Surrey and was friends with many Top Doctors, including some in Harley Street. He hated F and I have recently been told that F's father-in-law's deals with Dafydd were central to what happened to F. While F was in Denbigh, he contacted the drugs charidee Release and a rep came up from London to see him. F told me that the rep was very pleasant but told F that there was nothing that he could do to get F out of Denbigh. I know that the rep must have known about Denbigh's dreadful reputation, he will have noticed that F was not as mad as was being maintained by Dafydd et al and that F was being held illegally. Release shared a premises with PIE and since I began the blog, I have been told that the reason why the rep from Release went to see F was to assess the situation re F's knowledge of matters child abuse and criminality and to report back to Paedophilia HQ.
Shotgun Ronnie's administration made much of America's War On Drugs, which began with Tricky Dicky's administration and was still in full swing when Monica's sexual partner was POTUS. Dafydd's gang were involved with the massive dealing and distribution of class A drugs and the Home Office knew this, because their corrupt mandarin Bing Spear was facilitating it until he died in 1995. The Welsh Office's now retired pharmacist mandarin Carwen Howell knows a lot about Dafydd as well, as does her mate, who is a retired Gov't Top Doc who knows Lucille from Soroptimist International. See previous posts.
McLoughlin became an Assistant Whip in 1995 and was appointed a Lord Commissioner in 1996. After the Conservative Party's 1997 he remained in the whips' office in opposition, becoming the Deputy Chief Whip in 1998. McLoughlin was promoted to Chief Whip by Cameron in 2005. McLoughlin has also served on many select committees. He was sworn of the Lilibet's Privy in June 2005.
The West Derbyshire constituency was abolished at the 2010 General Election and McLoughlin was elected to the successor seat of Derbyshire Dales. McLoughlin was the Govt's Chief Whip and Parliamentary Secretary to the Treasury in the Con Dem coalition Gov't. 
In September 2012, McLoughlin was appointed Secretary of State for Transport. Soon after his appointment he had to cancel the award of the InterCity West Coast franchise due to major technical flaws in the bidding process. As Transport Secretary, McLoughlin oversaw large-scale Gov't investment in rail following the years of rail privatisation. From 2014–19, £38 billion of improvement works were planned, including Crossrail, the Thameslink Programme, electrification of the Great Western Mail Line and the Northern Powerhouse scheme to boost transport links in the North of England. In 2017, construction began on HS2. In 2015, McLoughlin said "So the argument has been won. HS2 will be built, the full 'Y' network, from London to Birmingham and Birmingham to Manchester and Leeds. HS2 will change the transport architecture of the north. But it will also change the economic architecture." In November 2013, McLoughlin made a speech praising the impact of the privatisation of British Rail, saying that "Privatisation sparked a railway renaissance. Since 1993, passenger journeys have doubled in the UK to a level not seen since the 1920s. On a network roughly the same size as 15 years ago, today our railway is running 4,000 more services a day. And rail freight has grown by 60%. Revenue is up more than £3 billion since privatisation, almost all of it due to higher passenger numbers rather than fare rises. Safety levels are at an all time high. Punctuality is at near record levels. And passenger satisfaction is up by 10% over the past decade."
In December 2015, McLoughlin announced the winners of the Northern and TransPennine Express franchises, saying "Arriva Rail North and First TransPennine Express went far beyond our requirements with exciting, ambitious plans that will make a real difference to customers, and – coupled with our commitment to push ahead with electrifying the vital TransPennine route – will help the region realise its full economic potential, ensuring it has a modern 21st century transport system."
I don't know whether Patrick McCoughlin has actually noticed what is happening on the railways at present, but if he hasn't someone needs to tell him and then he can explain what his friends in the rail companies did with the billions and billions of pounds that he gave them.
McLoughlin oversaw the beginning of the £15 billion road upgrade package to improve routes and add lanes.
Patrick McLoughlin was one of the senior Tory MPs who was told of Nigel Evans MPs drunken gay groping tendencies but didn't respond to concerns.
After Cameron resigned as PM in June 2016 because he didn't want to do all the hard crap and Theresa took over, she appointed McLoughlin Conservative Party Chairman in July 2016. McLoughlin became Sir Patrick in the 2016 PMs Resignation Honours 'for political and public service'. McLoughlin stepped down as Chairman of the Tory Party in January 2018 and also resigned as Chancellor of the Duchy of Lancaster. McLoughlin had been under pressure to resign from colleagues in the Conservative Party over the disappointing performance of the party in the 2017 General Election and various issues with the most recent party conference. Presumably the one where the set fell apart as Theresa tried to give her speech, but wasn't able to because she couldn't stop coughing. It was entertaining but shouldn't the police have just moved in on camera and arrested McLoughlin and Theresa for their part in colluding with and concealing a murdering trafficking gang for the best part of 30 years?
McLoughlin is married to Lynn, whom he employs as a Senior Parliamentary Assistant on a salary up to £40,000. His son James is also employed by the Conservative Party as a Special Adviser to the Prime Minister.
Crime certainly pays.
…Burns continues to run into what might be described as local difficulties. He had to apologise after an organisation called Walking With Giants got involved in his ongoing spat with Speaker John Bercow. Burns did not want to cause them any offence – but does he still think Bercow is a "stupid, sanctimonious dwarf"?
"I don't usually change my mind once I've said something," he responds emphatically. Apparently, the antipathy between them goes back to when Burns was Bercow's whip, and they had quite a few run-ins….
…he can often be found having a fag beneath the Speaker's apartment. His smoking habit still causes great hilarity among his colleagues; as a former health minister, he shouldn't be indulging in such unhealthy practices. He doesn't know how many he smokes per day, but adds: "It's never more than a pack. I'm not a hypocrite, as I have nothing to do with smoking policy in the department. I support the smoking ban, and I'd like to give up, but I find it difficult because I'm obviously weak-minded…
Burns is in good company. Angels smoke like chimneys. Top Doctors don't, but they do have very high rates of alcoholism and drug addiction. Furthermore, they are many treatments that Top Docs enthusiastically recommend for their patients but avoid at all costs themselves because they know how damaging or ineffective they are. Then there are the lethal Top Docs to whom they send their patients but never members of their own families eg. Dafydd or the Top Docs in Gwynedd who were known to be sexually assaulting patients. In the 1980s and 90s there was an arrangement among the Top Docs that their own children would never be admitted to the paediatrics ward at Ysbyty Gwynedd because the ward was known to be dangerous. It was, like Dafydd, for Other People. I say 'dangerous', because that was what was always whispered. Was it perhaps a case of a danger presented by child molesters?
Despite the ups and downs of the ministerial job, Burns still loves what he does. After all, it was his involvement in politics that made, very recently, one of his dreams come true. Burns is not just a Democrat: he's also a Clintonista. In fact, it wouldn't be stretching the point to say he adores Hillary Clinton. He's been to New Hampshire to campaign for her in freezing temperatures in the middle of winter. And he still hopes – and believes – she will be president.
My post 'I Passionately Believe…' detailed how successive General Secretaries/CEOs of the RCN have consistently concealed malpractice and misconduct in the NHS, as well as the organised abuse of children and vulnerable people, including that perpetrated by Dafydd's gang and the wider Westminster Paedophile Ring. The CEOs of the RCN colluded with the criminality and used their knowledge of it to benefit their members and of course themselves. The CEOs who were most successful at holding politicians over a barrel such as Dr Peter Carter became very powerful in the trade union movement in the UK and pursued successful careers in public life, clocking up gongs and seats on influential Committees and Boards. These highly paid political negotiators consistently reminded the general public that they were Just Nurses who wanted the best for people's babies and grandmas and they usually ensured that the media learnt about their personal backgrounds of Hardship. A new high was reached when Beverley Malone was CEO of the RCN, 2001-07. Beverley was appointed the year after the Waterhouse Report was published when the brutality and inhumanity in the NHS in north Wales had to be seen to be believed and witnesses – including me – were being constantly arrested on the basis of the perjury of NHS staff, including Angels and were forced out of professional careers lest anyone who was not a half destitute criminal might be able to bear witness to the serious criminality.
In the UK, Beverley Malone made much of her status as li'l black girl from the deep south raised by her grandmammy who regularly saved her from the jaws of the KKK. The reality was somewhat different. Beverley had begun her career in psychiatric hospitals in the US when there was scandal after scandal with regard to the abuse of patients, real 'One Flew Over The Cuckoo's Nest' stuff. Beverley had certainly thrived in those abusive institutions, she received promotion after promotion and ended up in senior management and academia. In 1986 Malone was made Dean of the School of Nursing at North Carolina Agricultural and Technical State University, an historically black university and was then appointed Vice Chancellor in 1994. In North Carolina, Malone also served on a number of public bodies, including the Governor's Task Force on Nursing Shortage, the North Carolina Commission on Health Services and the Board of Directors of the Adolescent Pregnancy Prevention Program. Malone served as President of the American Nurses Association (ANA), an organisation representing 180,000 Angels throughout the United States, 1996-2000. President Bill Clinton appointed Malone as a member of the US delegation to the  World Health Assembly, the governing body of WHO (World Health Association), in 1998 and 1999.
Malone served on Bill Clinton's Advisory Commission on Consumer Protection and Quality in the Health Care Industry and in March 1998 she was appointed to the Health Care Quality Measurement and Reporting Committee. She also represented U.S. nurses in the Congress of Nurse Representatives of the International Council of Nurses and served on the Board of Directors of the National Patient Safety Partnership, a collaboration with the Dept of Veterans Affairs, the AMA (American Medical Association) and other national health care organisations.
So in 2001, in the aftermath of the Waterhouse Report – and as the Mid-Staffs scandal and God knows how much more NHS wrongdoing was being suppressed by Miranda's Gov't – a pillar of the US mental health establishment who rose up the ladder during the time of the most serious abuse of psychiatric patients in the US relocated to the UK and was appointed to lead the RCN.
In 2000, the year that the Waterhouse Report was published, Malone was appointed by Clinton as Deputy Assistant Secretary for Health within the US Dept of Health and Human Services, the highest position that an Angel had ever held in the US Gov't.
The British and US healthcare establishments are closely intertwined and have been swapping both Top Doctors and methods for concealing wrongdoing and quashing dissent for generations. Some of those directly involved with the North Wales Child Abuse Scandal had links with the US medical/nursing establishment.
Beverley's wiki entry tells us that re Beverley becoming the Gen Sec of the RCN – the largest professional union of nursing staff in the world – Clinton is said to have smoothed the way politically by "having a word" with Miranda and Gordon.
'Ah have sinned'. And you lied Bill. You are by no means the only one who has.
Bill finally fessed up to Ugandan discussions with Monica in August 1998. Throughout the 1990, a series of women alleged that Bill had harassed or even sexually assaulted them. Bill maintained that they were all a bunch of liars. Which is what he initially said about Monica.
Miranda had his own share of political embarrassment just as Bill had all that trouble in the late 1990s, in the form of Ron Davies, the Labour MP for Caerphilly and the Secretary of State for Wales, when Ron encountered the legendary Boogie when Ron had his Moment Of Madness on Clapham Common. Ron was forced to resign in Oct 1998 which threw a spanner in the works because Miranda – and the rest of the Labour Party – had taken it for granted that Ron, who had spent his entire life since his early 20s ingratiating himself to the corrupt old bastards in the Labour Party in south Wales who were concealing the crimes of George Thomas and Dafydd and the gang, would soon be be the First Minister in the National Assembly for Wales, the creation of which was imminent. When the National Assembly opened its doors in 1999, Miranda imposed Alun Michael upon Wales as FM, rather than Rhodri Morgan, who was the favoured choice of Welsh Labour. Michael and Morgan had been colluding with Dafydd et al for as long as Ron Davies had. See post 'News From Sicily'.
After Ron had Been Caught With Boogie, half of south Wales observed that 'everyone knew about Ron' and had done for ages. The only person who claimed that he hadn't known about Ron was Rhodri Morgan, although Rhodri had previously been told that Ron had been cottaging at various locations across Wales including at Castle Gate no less, the most popular tourist spot in Cardiff. See post 'Cottaging At Castle Gate'. Ron hit the headlines all over again a few years later when he was caught Looking For Badgers at a popular dogging spot. It's not a problem Ron, when Dafydd was caught in the women's dorms at the North Wales Hospital Denbigh at 2 am in the morning, he was of course conducting a ward round as any fule kno. Dafydd used this excuse repeatedly for years and it worked every time.
By 1999, Dafydd, Tony Francis and the rest of the gang were constantly referring me to forensic psychiatrists because they were trying to construct as case that I was so dangerous that I needed to be banged up in Broadmoor with Jimmy Savile. My best friend from school, my friend with whom I had stayed in Bethnal Green in Sept 1986 who found herself and her husband frozen out by Jack McConnell's friends, pursued by gangsters and then forced out of their careers in the media, had a bad time in 1999 as well, when her baby died at the hands of Musgrove Park Hospital. A Top Doctor whom she knew through her family told her that it had been inexcusable negligence but there was no point her even trying to sue because this man knew that the staff were all preparing to lie on oath. Imagine my surprise when years later, along with all the documents that I acquired in which the Top Docs and others had lovingly detailed and signed their plans to fit me up for a criminal offence as well as other criminality on their part, the Forensic Angel Jackie Ehlen had made notes about the death of my friend's baby.
Jackie Ehlen had been one of the senior nurses on duty many years previously in Ysbyty Gwynedd when a young female psych patient was found dead on the ward. No-one ever got to the bottom of what happened, because Jackie, Dr Sadie Francis and Dr Colin Flood all lied at the inquest. See post 'Inside Information About A Hergest Unit Death'.
The Top Doctor under who's neglect my friend's baby died was Robert Fox. 'Remember the name' as Thatch once said of William Hague, 'Robert Fox'.
Ah the doctors they were wonderful!
In 1999, when my friend's baby died, Lord Jack had just been elected as an MSP. In Nov 2001 Lord Jack was FM of Scotland! See previous posts for details of Lord Jack's dirty dealings, who supported him and the sex abuse scandals which he ignored on his way to the job as FM. It was Lord Jack who appointed Professor Alexis Jay as Scotland's most senior social worker. Alexis had been responsible for the Orkney Satanic Panic, which resulted in innocent people being accused, children removed from their parents for years and compensation being paid when it became clear that Alexis was just bonkers really. See post 'The Most Dangerous Man In The World – The Scottish Play'. Alexis is now Chairing the IICSA.
When Tony Francis et al were denouncing me as dangerous and constructing a forensic profile for me in  the late 1990s, Gordon was Chancellor of the Exchequer and his friend Jack was rapidly heading for the job as Scotland's FM. Gordon was PM when the campaign to force Merfyn Jones out of public life reached new heights. Gordon was PM when Merfyn's wife died under the care of Dafydd's mates at Walton Hospital, when the gwerin planned to fit Merfyn up for a criminal offence, although David Cameron was PM by the time that the Top Doctors and gwerin conspired to allow patients to die while Merfyn was Chairman of the Betsi Cadwaladr University Health Board to force Merfyn to resign and leave public life.
One Top Doctor who knew about Dafydd and the gang and indeed worked with some of those with whom Dafydd was mates was Prof Harry Keene, better known to readers of this blog as Uncle Harry. Uncle Harry's nephew became Labour Leader after Gordon stepped down.
If you and Justine have any more children Ed, for God's sake don't go to Musgrove Park for the birth.
Here's Uncle Harry's other nephew, who wanted to be Labour Leader but lost out to Uncle Harry's nephew, with an admirer:
Uncle Harry's other nephew moved to the US when he did not become Labour Leader and is now President and CEO of the International Rescue Committee in New York City. Uncle Harry's other nephew had been to the US before, when he studied at MIT. Uncle Harry's nephew had also been to the US, when he was a visiting scholar at Harvard. Michelle and Barack studied at Harvard.
Merfyn's late wife, who died under the care of Dafydd's colleagues at the Walton Centre just when the combined forces of the Gwerin and the Paedophiles' Friends were desperate to force Merfyn out of his job as VC of Bangor University, had worked at Harvard. Her ex-husband is a Harvard Professor of Sociology who is a member of an elite group of right-on black professionals in the US. See post 'Right To Reply'.
Is It Cos I Is Black?
No, It's Because You're A Complete Shit.
Other members of that elite are the Obamas and Beverley Malone. Merfyn's ex-wife grew up in Gwynedd so she'll have known about Dafydd's gang. Uncle Harry's nephews' dad Ralph knew about the gang as well and was one of the network of leftist academics who tried to wreck Brown's career, along with Professor Stuart Hall. See previous posts. Stuart Hall was feted in the UK as a Black Professor. Hall was born in Jamaica, as was Merfyn's late wife's ex-husband.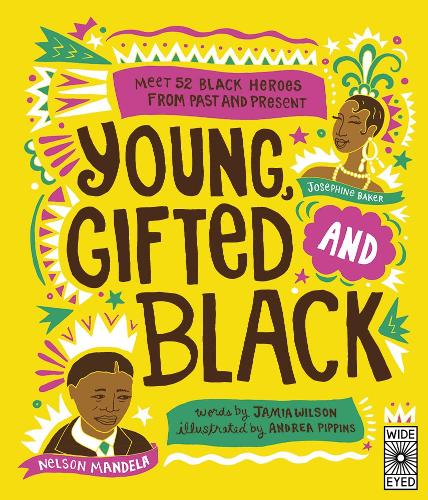 Old, Mediocre and Rotten Through and Through.
Now fuck off the lot of you.
The Clintons, Old, Medicore and White, both studied at Yale Law School in the early 1970s. I don't want to be Empowered by you Hillary, I just want you to stop screwing the rest of the world over.
Last May, William Hague arranged for [Simon] Burns to meet Clinton in the Foreign Office once the formal sessions were over – with one condition. Duly, the meeting took place in a corridor outside the room where a press conference had just finished.
William Hague was Secretary of State for Wales when Burns was Minister of Health in 1997 and ignoring the genocide in north Wales. It was William Hague who orchestrated the Waterhouse Inquiry. Hague became Leader of the Tory Party as a result of the gratitude that so many of his fellow Tory politicians felt towards him after he covered up serious organised crime, a pan-European trafficking gang and the suspicious deaths of numerous witnesses.
They chatted about New Hampshire and other matters, and then Hague turned to Burns and told him it was time to deliver. Burns immediately hitched his sleeve up – to display his much-loved Hillary Clinton watch. Clinton shrieked, her secret service men stepped in, and Burns was then marched downstairs by Clinton to show the watch to her chief of staff…
The man on who's Presidential campaign Simon Burns worked, George Stanley McGovern (July 19, 1922 – October 21, 2012) was the US Senator from South Dakota, 1963-81, who ran for President against Tricky Dicky in 1972.
McGovern was born in the farming community of Avon, South Dakota. His father, the Rev. Joseph C. McGovern, was Pastor of the local Wesleyan Methodist Church and was the son of an alcoholic who had immigrated from Ireland. George's mother was Frances. Joseph McGovern's often received potatoes, cabbages or other food items instead of his very limited salary and the family lived on the edge of the poverty line for much of the 1920s and 1930s. George was influenced by the currents of populism and agrarian unrest and by the "practical divinity" teachings of John Wesley.
McGovern enrolled at Dakota Wesleyan University, which is affiliated to the United Methodist Church. The United Methodist Church is a member of the World Council of Churches, the World Methodist Council and other religious associations. The World Methodist Council is a consultative body and association of churches in the Methodist tradition. Affiliated organizations are the World Fellowship of Methodist and Uniting Churches, the Oxford Institute of Methodist Theological Studies, the World Methodist Historical Society, World Council of Confederation of Methodist Youth, the World Council of Methodist Men, World Methodist Council of Teens, the World Federation of Methodist and Uniting Church Women and The General Commission on Archives and History.
Throughout the 19th century and for the first half of the 20th century, Wales was dominated by Methodism. The legacy was that many people in senior positions in Wales in the late 20th century were from Methodist families and were practising Methodists themselves, including scores of the politicians, lawyers, Top Doctors, academics and other professional people who facilitated and concealed the North Wales Child Abuse Scandal and the associated Westminster Paedophile Ring. The Methodists who did this were highly influential in the Methodist Church, had international links including with Missionaries and were involved in organisations such as the World Methodist Council. See post 'There's Methodism In This Madness'.
I was told that Dafydd's trafficking business had begun when Dafydd procured prostitutes for members of chapels in north Wales from female patients in the North Wales Hospital. Dafydd was on excellent terms with the Methodist Church, as well as the Baptist Church, the Church in Wales and even the Quakers. See post 'There's Methodism In This Madness'.
The most famous Methodist in the UK throughout the middle years of the 20th century was the child molesting Labour MP George Thomas, who was a good friend of Harold Wilson. Harold Wilson's wife Mary was a Congregationalist herself and well-networked within the Methodist Church. See post 'Come, Friendly Bombs'. Harold and Mary concealed Dafydd and the Westminster Paedophile Ring throughout their whole political careers, including the years when Harold was PM and supporting US President Lyndon Johnson's efforts with regard to the Vietnam War. Jim Callaghan and his wife continued the cover-up when Callaghan succeeded Wilson as PM, although Callaghan hated George Thomas (see post 'Cry, The Beloved Country').
In 1959 George Thomas was Vice President Designate of the World Methodist Conference. As well as links to the US through religious organisations, Thomas and others linked with Dafydd's gang and the Westminster Paedophile Ring had numerous links with professional people in the US. George Thomas's closest friend was the Labour MP Leo Abse, a crooked lawyer from south Wales, who threatened and bribed victims of George Thomas's sex offending into silence (see post 'It Wasn't On Our Radar'). The Abse family contained many lawyers and Top Doctors. Leo Abse and his two doctor brothers Dannie and Wilfred were all facilitating the Westminster Paedophile Ring and they knew Dafydd and other members of the gang. Wilfred Abse was a psychiatrist who emigrated to the US; he was Professor of Psychiatry at the University of North Carolina at Chapel Hill and was also Professor of Psychiatry at the University of Virginia, 1962-80. Wilfred Abse became world famous as a young Top Doc in 1941  when he participated in the examination of the Nazi leader Rudolf Hess. Wilfred's sister Hilduh also emigrated to the US. See post 'O Jones, O Jones'.
Top Doctors, lawyers and academics have international networks and there is an exchange of these groups between the US and the UK. Professor Geoffrey Chamberlain of St George's Hospital Medical School who was colluding with Dafydd's gang in 1990-91, had as a young Top Doctor worked as an obstetrician and gynaecologist at the George Washington Hospital, 1965-66. While Chamberlain was there he conducted experiments on live late gestation foetuses whom he then killed. Chamberlain's work broke all ethical boundaries and the foetuses were aborted illegally under US law at the time. It was no secret that Chamberlain had done this, he published the work in the 'American Journal of Obstetrics and Gynaecology' in March 1968. Yet no-one said a word, even when in 1986, Professor Oliver Brooke, Chamberlain's friend and colleague at St George's, went to prison for the possession of child porn. See post 'Now Then…' Ollie Brooke was Mr Big in the pan-European paedophile ring which Dafydd et al and staff at Bangor University were very much a part of, yet he was released from prison early by Lord Chief Justice Lane in the summer of 1987, just when the General Election was taking place. Reports of Ollie's case in the media suggested that he was a sad man with just a few indecent pictures. He wasn't, Oliver Brooke imported and exported child porn on a huge scale and it was known at St George's that the cupboards in his offices were full of child porn. See previous posts eg. 'Oliver!'. Dafydd's gang forced the kids in care in north Wales to pose for child porn including porn featuring animals.
Even when Chamberlain and his colleague Malcolm Pearce were involved in a huge research fraud scandal in the mid-1990s, Chamberlain's previous in terms of experimenting on babies whom he then killed was not mentioned, neither was his collusion with a gang of paedophiles. He even got off scot free with regard to the research fraud; Pearce took the blame for all of it and was struck off, although Pearce was then quietly given a job as a legal adviser to a firm of medical negligence lawyers. Chamberlain continued as a Top Doc although he had to wave goodbye to the expected knighthood. Chamberlain's friendship with Cilla Black and Sir George Pinker, the Royal Gynaecologist who delivered Prince William continued (see previous posts) will no doubt have helped and when Chamberlain retired from the NHS, he was given a lecturing job at Swansea University, just after the Waterhouse Report was published. See previous posts.
The School of Psychology at Bangor University was the most international part of Bangor University. Everyone marvelled at the Famous US Professors that migrated across the Atlantic to fill posts at Bangor. When Brown and I began publishing about the abuse of mental health patients in north Wales, one of the Famous Americans working in the School of Psychology appeared in the 'Times Higher Education Supplement' telling the world how great it was working at Bangor University and that the School of Psychology was a 'hidden gem'. Another Famous American from Princeton University was as rude to me as he could be on every occasion that I saw him.
Professor Fergus Lowe built the School of Psychology entirely upon blackmailing and bribing people who knew about the role that Dafydd and Bangor University had for years played in the Westminster Paedophile Ring. See post 'Feet In Chains'. Professor Princeton and his mates weren't in Bangor in the days when Fungus did that, but they did know that patients were still being scandalously abused, neglected and were dying, they knew that Fungus was terrorising any dissenters and that he was conspiring to bring down the Vice-Chancellor who was desperately trying to clean up and they probably knew that Fungus was involved with research fraud and plagiarism. But Gee, they weren't going to worry about that bloody junior sociologist and her eccentric friend from De Montfort University. Except that someone was so worried about us that they were trying to kill us.
Another article appeared in 'The Times Higher' at about the same time that Mr America was advertising the merits of Fungus, a completely inexplicable article as well. It was a spread explaining that Professor David Southall  was a true hero who's career and reputation were being ruined by Vindictive People. Readers might remember David Southall as the Top Doctor paediatrician who found himself in a great deal of trouble some 10 years ago as a result of allegations that Southall had accused innocent parents of abusing their children. Southall's pal Top Doctor Sir Roy Meadow was also a paediatrician who accused parents of abusing and killing their children and a number of mothers were jailed on the basis of Meadow's evidence. They were subsequently released from prison when it was discovered that Meadow had made up statistics in his 'evidence'. Meadow had also invented a New Mental Illness from which he maintained that the Killer Mothers were suffering, Munchausen's Syndrome by Proxy. Which was seriously weird because Meadow was not a psychiatrist. The most famous innocent victim of Meadow's was the solicitor Sally Clark, who never recovered from being wrongfully imprisoned and died some years later. Meadow had worked as paediatrician at St James's Hospital in Leeds throughout the 1970s and 80s. Which was where Jimmy Savile 'volunteered'. The Savile who knew Dafydd and who witnessed a sexual assault on a boy at Bryn Estyn for pleasure. When Southall saw Sally's husband interviewed on TV, he accused him of the murders of their two children instead. These were the actions of a madman, not a competent doctor. A letter in support of Southall signed by many psychiatrists and paediatricians was sent to the UK press explaining that child abusers are Manipulative Clever People and Dedicated Top Doctors must not be subjected to the sort of witch hunt that David Southall had been.
During the 1980s and 90s, Southall worked in Staffordshire, where the paedophile ring linked to Dafydd's gang in north Wales was facilitated by the Social Services and the NHS (see post 'Always On The Side Of The Children'). At least one man who was married to a Headmistress who blew the whistle on the abuse of children in care was framed for sex offences himself and imprisoned. He and his wife went into hiding. Years later their adult daughter who was living in north Wales was refused care for serious mental health difficulties.
Merfyn's late wife was caught in the crossfire when the gwerin opened fire on a senior sociologist at Bangor University in the early 1990s. There were police investigations into the abuse of kids in care in north Wales and allegations appearing in the media that there was a VIP paedophile ring at work in north Wales/Cheshire which was being concealed at the highest levels of Gov't. As a distraction, the gwerin made false allegations that the senior sociologist was discriminating against Welsh speakers when he appointed staff and 'The Guardian' were happy to publish the lies, which resulted in a smear and hate campaign against him which the gwerin sustained for many years. See post 'Badlands'.
In 1994, David Southall was given The Mary Gray and William W Cobey Award from the Sudden Infant Death Syndrome Institute, University of Maryland and in January 1995 he received the Annenberg Center Apnea of Infancy Award. Walter Annenberg was a businessman and philanthropist whom Tricky Dicky appointed as the US Ambassador to the UK, 1969-74.
Southall was reported to the GMC but cleared. Meadow was struck off but reinstated after he appealed. Sally Clark is still dead.
See previous posts for further details re Southall and Meadow.
David Southall and Roy Meadow were paediatricians of the same generation as Ollie Brooke. One Top Doctor who had a letter published in the media explaining how Manipulative and Clever paedophiles are and that Top Doctors have much experience in Detecting Them and Protecting Children was Dr Elinor Kapp, the wife of Dafydd's and Tony Francis's friend Professor Kenneth Rawnsley of Cardiff University. Elinor Kapp was involved with a medical charidee established by George Thomas. See post 'A Discovery of A Whole New Galaxy…' Rawnsley colluded with Dafydd and the gang for years and Rawnsley also worked with Professor William Asscher who was appointed Dean of St George's Hospital Medical School after Ollie was jailed. Asscher continued concealing the rest of the trafficking gang at St George's, which had been in existence for many years, many of whom had links to Bangor and to the US. See post 'Meet The Gwerin!'.
For goodness sake Michelle, I'm one woman with a blog and I've managed to expose much of this cesspool. What is wrong with the rest of you? Or indeed with the 'Times Higher Education Supplement'?
The World Methodist Conference employed two part-time Secretaries, 1951-61. They were Dr E. Benson Perkins of the Methodist Church in Great Britain and the Rev Elmer T. Clark of the Methodist Church in the US. During 1961-66, two full time Secretaries were employed by the World Methodist Conference: the Rev Lee Tuttle of the Methodist Church in the US and the Rev Max W. Woodward of the Methodist Church in Great Britain. In 1966, the full-time Secretary located in Europe became the Geneva Secretary and the full-time Secretary in the US became the General Secretary of the World Methodist Conference. The Rev Lee Tuttle of the United Methodist Church was the Gen Sec of the World Methodist Conference, 1966-76. The Rev Dr Joe Hale of the United Methodist Church was Gen Sec, 1976-91. The Rev Dr George Freeman from of the United Methodist Church was Gen Sec, 1991-2011.
I don't know why in 1966 the United Methodist Church in the US gained dominance in terms of providing the Secretary General of the World Methodist Conference, but 1966 was the year in which George Thomas was appointed to a Ministerial position in the Welsh Office in Harold Wilson's Gov't. The Secretary of State for Wales at the time was Cledwyn Hughes aka Lord Cledwyn, who served as the Labour MP for Anglesey, 1951-79, was friends with Glenys Kinnock's parents and colluded with Dafydd and the gang for many years. See post 'How Much Greater Is A Man Than A Sheep?'. Lord Cledwyn served as President of Bangor University, 1995-2000, throughout the Waterhouse Inquiry.
It was in 1966 that it was suggested that the Welsh Office ought to become responsible for Health and Social Services as well. In 1968 this happened. George Thomas was appointed Secretary of State for Wales in April 1968 and remained in post until June 1970. The Welsh Office failed to respond to any concerns that children and psych patients were being abused in north Wales. Children's homes remained barely inspected or uninspected even in the face of the most serious complaints or staff going to prison for assaults on children.
Dafydd's partner in crime John Allen acquired the property that became Bryn Alyn in 1968. Their accomplice John Tilley, who later became the Leader of Wansdworth Council and Labour MP for Lambeth Central, arrived in south London in 1966 and began preparing the ground for children in care from south London to be sent to children's homes in north Wales where they would be abused and trafficked into sex work. See post 'Lord Snooty The Third'.
While Tilley, Dafydd and John Allen prepared to open for business, Harold Wilson's Gov't made plans to relocate St George's Hospital from Hyde Park Corner, Knightbridge to a new flagship building incorporating a new hospital and medical school in Tooting, in the Borough of Wandsworth. A paedophile ring was already in existence at Wandsworth, facilitated by Springfield Hospital. St George's at Hyde Park Corner was a bastion of elite Top Doctors serving the elite of Belgravia, who were concealing wrongdoing on the part of some very rich people, including those involved in the Lord Lucan case. See post 'Yes, There Is Still Green paint On The Renault…'. So the elite criminals of Knightsbridge were brought together with the paedophile gang of south London. The man who carried out the mechanics of this was Top Doctor Sir Peter Storey. See post 'Meet The Gwerin!'. St George's relocated to Tooting in 1980.
Meanwhile, in south Wales, George Thomas as Secretary of State organised a flagship facility for the Top Doctors as well, the Heath, the combined University Hospital and Medical School in Cardiff. George Thomas diverted so much money into the Heath, that the planned investments in hospitals in the rest of Wales couldn't take place. See post 'The Great Stink'. So the rest of Wales had bugger all but Dafydd, but probably suited George Thomas et al very well. Cardiff had facilities for the better off people and dense population with votes, north Wales became the site of a huge abuse ring with no-one taking any interest in what was going on.
Obviously Dafydd and John Allen needed to get the kids into the children's homes that opened up all over north Wales, kids and their families would never have chosen to go and live with a gang of paedophiles, but that was taken care of by George Thomas's friend Leo Abse. In the mid-1960s, Abse started campaigning for and then organising a change in the legislation with regard to children who didn't live with their families. Abse was helped in this by Jim Callaghan when he was Home Secretary, 1967-70. Callaghan and his wife Audrey were already by then concealing child abuse, including in north Wales. Abse organised the establishment of the Houghton Committee, which took 'expert evidence' from Dafydd and his mates and a Bill was drafted. Matters were delayed a little when Ted Heath won power in 1970, but as soon as Labour returned to Gov't under Harold Wilson in 1974, Leo Abse was assisted by Dr Death, then the Minister of State for Health, who used a Private Members Bill to get the Children Act 1975 onto the statute books. See post 'Cry, The Beloved Country'. Hundreds of children were subsequently sent to children's homes in north Wales. Business boomed.
Death never became Secretary of State for Health, although he made much of his status as a Top Doctor, as did his fan club. Dr Death knew a great deal about the criminality of the Top Doctors. He trained at Tommy's and then worked there as William Sargant's research registrar before he was elected as the MP for Plymouth Devonport in 1966. William Sargant was the maddest, most sadistic psychiatrist outside of north Wales and conducted crazy experiments on patients which resulted in many of them dying. Sargant was bad, even for his time and medicine is now trying to pretend that William Sargant never existed. See post 'Dr Death'. After he retired from politics, Dr Death was still describing Sargant as a hero and a brave lion of a man. It speaks volumes of the weak craven political class that although Dr Death was loathed by many, no-one ever pointed the finger at him and said 'I am going to publicise who you worked for and how many of your patients died'. Ah, but Tommy's was full of the Top Doctors with Harley Street practices, including Peter and Ann Dally, who flogged drugs and then wrote helpful Court reports to get rich people out of trouble. See previous posts, eg. 'Little Things Hitting Each Other'. One of the Dallys' patients was Princess Margaret. Ann Dally's selling of class A drugs was facilitated by Dafydd's mate, Bing Spear, the corrupt Home Office mandarin. Ann Dally also performed illegal abortions for money when she was a junior Top Doctor at Tommy's. Dr Death knew what Dafydd and the gang were up to and he was a personal friend of some of those involved.
Dr Death grew up in Plymouth, Devon, the county in which Jeremy Thorpe was an MP, Death's parents were Welsh and he spent his summers in south Wales as a boy and then he worked as a Top Doctor at Tommy's. Dr Death's family in Wales were Methodists. He'd have known more about the Westminster Paedophile Ring than nearly anyone else on the planet.
I've been a bit slow here. Er, so WHO sent Dr Death – or at least facilitated his entry – into politics then??? A Corrupt Young Doctor arrives in the Commons in 1966, just as Dafydd et al are preparing the ground for the trafficking business. Owen's predecessor as the MP for Plymouth Sutton was the Tory Ian Fraser. Prior to Ian Fraser, the MP for Plymouth Sutton was Jakie Astor…
Plymouth, a city run by the combination of the Astors and the Foots…
Come on Dr Death, you're already 80, you haven't got long left to cough. I note that you joined the Vauxhall branch of the Labour Party in 1960 two years before you qualified as a Top Doctor and you joined the Fabian Society in the same year.
This man had recently qualified as a Top Doctor and already knew about Ugandan discussions in High Places, including in Harold Macmillan's circle (see eg. posts 'On The Occasion Of The 70th Birthday Of HRH Carlo' and 'Rejoice!'), when he was at Liverpool Medical School (see post 'Those Who Are Ready To Serve') as well as the sex offending of George Thomas, as of course did Dr Death…
In the Feb 1974 General Election, Dr Death didn't stand for Plymouth Sutton again, instead he stood for the adjacent seat of Plymouth Devonport, winning by only 500 or so votes. I haven't found out why Dr Death suddenly felt like a change of constituencies, but there will not have been a noble reason for it. Death was the MP for Plymouth Devonport, Feb 1974-92. Dr Death won Plymouth Devonport from the incumbent Tory, Baroness Joan Vickers.
Vickers was born in London on 3 June 1907, the eldest daughter of Cecil Vickers, a stockbroker, and his wife, Lilian, a social worker. Her father's London stockbroking firm counted Edward VII as one of their clients and a subsequent stockbrokers set up by Vickers's father, Vickers da Costa, had Winston Churchill as a client. Her brother, Ralph Vickers was later Senior Partner of the firm.
Vickers was educated in Surrey and in Paris. She trained as a Norland Nurse, working in the Margaret Macdonald and Mary Middleton Hospital, Notting Hill and was active in politics in Battersea and Islington. She was presented at court by Mrs Winston Churchill in 1926. She hunted in Leicestershire, served with the Red Cross in South East Asia and was Area Welfare Officer of the Social Welfare Department in Malaya. She was later Chairman of the Anglo-Indonesian Society. She served as a London County Councillor, 1937–45 and was UK delegate to the Status of Women Commission of the UN. As was Jimmy Savile's mate Trumpers (see post '95 Glorious Years!').
Seeking a career in politics, Joan Vickers went to see Winston Churchill. He told her he deeply disapproved of women in politics but advised her to wear a pretty hat and join the London County Council. In 1936 she was elected a Member of the Ladies' Grand Council of the Primrose League. In 1937 Vickers was elected to the London County Council, representing the Norwood division of Lambeth, serving until 1945. In 1939 she was nominated by the British Red Cross to serve as Divisional Secretary, Lambeth Division and in 1940 similarly for Southwark. However, during WW II, Vickers was often abroad, repatriating prisoners of war.
Investigations into the paedophile ring in Lambeth have concluded that like the ring in north Wales, the murderous gang operating in the area with links to Dafydd et al from the 1970s onward, could be traced to organised abuse in Lambeth as long ago as the 1940s.
Vickers worked for 14 months with the Red Cross in Indonesia, four years in Malaysia as a Social Welfare Area Officer in Negri Sembilan, Malacca and Johore. She was nominated a member of the Legislative Council in Negri Sembilan. She was a founder member of the Royal Commonwealth Society for the Blind, and started the work in Malaysia, Uganda, Tanzania, Malawi, Zambia and Kenya.
More specifically, in August 1945, Vickers signed up to serve as Chief Welfare Officer, S.E.A.C. with the British Red Cross Society and the Order of St John. In September 1945 she arrived with six other women in Batavia, primarily to help British troops but working not only in British hospitals but also in Dutch, Indonesian and Chinese hospitals. Vickers left in November 1946, 'having given great help to troops and medical units'. From there she went to Malaya where she served as Area Welfare Officer, Department of Social Service from January 1947 to May 1948. Vickers visited Singapore, New Zealand and Australia in the summer of 1948.
At the 1955 General Election, Vickers was elected as the MP for Plymouth Devonport, defeating the Labour candidate, Michael Foot, by 100 votes. She defeated him again in 1959 by the greatly increased majority of 6,454. Her seat was always marginal, but she held it in 1964, 1966 and 1970.
Vickers was a dedicated constituency MP. During her years as an MP, she not only addressed numerous women's issues, but also spoke on defence issues and was a zealous supporter of the Commonwealth, always keen to entertain visiting Parliamentarians, Parliamentary clerks from abroad, and overseas students. She was a UK delegate to the Council of Europe in Strasbourg and the Western European Union, 1967-74. Every year she was elected by all parties to a member of the Commonwealth Parliamentary Association and the Inter-Parliamentary Union. She sat on the UK COSA Committee. She was a working member of the International Friendship League. In her life as an MP, she visited all the major Commonwealth countries for conferences and most of the Caribbean countries, including Guyana and Belize, as well as Fiji, Tonga and Ceylon. She was on the committee of the London Centre, to which members came from India and Jamaica.
After losing her seat to Dr Death, she was created a life peer on 27 January 1975.
After Dr Death had served as a Minister of State in the DHSS, 1974-76 and helped Wilson's Secretary of State Barbara Castle conceal the Westminster Paedophile Ring and Dafydd's part in it, he was a Minister in the Foreign Office, 1976-77 and then the PM Callaghan appointed him Foreign Secretary in Feb 1977. Dr Death recommended to Callaghan that he should appoint Dr Death's friend Peter Jay as Britain's Ambassador to the US, which Callaghan did.
There was much criticism of the appointment because Jay did not have a suitable background for such a post and he also happened to be married to Margaret, Callaghan's daughter. Margaret's mother, Audrey, had first colluded with the organised abuse of children when she had served on the London County Council, before it was the GLC. Audrey was also involved with Great Ormond Street Hospital – made famous by Jimmy Savile who 'volunteered' there – and Chaired the Governors of GOSH for 30 years, as well as involving herself with fundraising. Peter Jay served as the US Ambassador, 1977-79. Peter Jay's father, Douglas Jay, was the Labour MP for Battersea North, 1946-83. Battersea is a neighbouring Borough of Wandsworth and John Tilley was busy in Battersea as well as Wandsworth when Dafydd and the gang were preparing to open their doors to kids from across the UK. Douglas Jay was President of the Board of Trade, 1964-67, under Harold Wilson. Jay was a graduate of New College, Oxford, a favourite recruiting ground for the British security services. Jay bagged his peerage in 1987, when Mary Wynch, Alison Taylor and I were all under attack, as were my friends who were witnesses to what was happening in north Wales. Peter Jay's mum Peggy joined the Labour Party and was recruited by Herbert Morrison, Mandy's grandfather, as a London County Councillor from 1934. She represented Hackney, then Battersea South and finally Battersea North. Later, Peggy was elected to the new GLC before losing her seat in 1967. She left the Labour Party in 1981 to join Dr Death in the SDP, but returned to the Labour Party shortly before her death in 2008. Peggy was the last survivor of the "Hampstead middle-class Labour grandes dames" whom Morrison had groomed to take over the LCC. That was not a good idea of Herbert's, although his grandson did very well out of the legacy of those foolish old bags who helped create an international trafficking ring.
Before Mandy did his best to make the Windbag a credible potential PM, Mandy worked for LWT. In the early 1970s, Jay became the principal presenter of LWT's 'Weekend World'. Jay was mates with John Birt, who was at LWT; Mandy also became good mates with John Birt. Peter Jay was subsequently founding Chairman of TV-am, but everyone soon started scrapping and Jay was ousted by his friend and Co-director Jonathan Aitken. See previous posts.
Peter Jay also worked as Chief of Staff to Cap'n Bob.
Jay was a non-executive Director of the Bank of England, 2003-09.
Jay's mother Peggy's son-in-law Rupert Pennant-Rea is a former Deputy Governor of the Bank of England. Her niece is Virginia Bottomley, a former psychiatric social worker who, as Minister of State in the DoH, 1989-92 and then Secretary of State for Health, 1992-95, concealed all the crap in north Wales and elsewhere…See previous posts for details of Ginny's many links with those we know and love as well as the links with them of her many friends and relations.
When Jay's wife Margaret was in the USA, she met journalist Carl Bernstein, who had helped expose Watergate, with whom she had a much-publicised extramarital relationship in 1979. The Jays divorced in 1986 after 25 years of marriage. In 1994, Margaret Jay married AIDS specialist Michael Adler, who had been Chair of the National AIDS Trust when she was its Director. She retained her surname from her first marriage. Adler and Jay both knew that many of the rent boys who died from HIV/AIDS in the 1980s were kids in care in north Wales who had been infected when they were forced into sex work. Baroness Margaret Jay was later appointed Minister for Wimmin by Miranda and a Health Minister once she rocked up in the Lords. Jay was given her peerage in 1992, the year that the North Wales Police closed the investigation of abuse of kids in care in north Wales, stating that there was no evidence of a paedophile ring. The Baroness was Health Minister while the Waterhouse Inquiry was taking place. Miranda had his arse covered from all angles.
Methodism was closely aligned to the Liberal Party in Wales. Liberal statesmen such as William Gladstone and David Lloyd George were Methodists; Ronnie Waterhouse's family were well-known Liberal Methodists who knew David Lloyd George and his family. See previous posts eg. 'I Told You I Was Trouble'.
The daughter of a well-known Liberal Methodist family who personally knew Loyd George's daughter Lady Megan was for many years the Deputy Principal of the Normal College in Bangor. The Normal College was a teacher training college and many of the staff knew about the trafficking ring, as did many of the students who worked as teachers across Wales, particularly north Wales, when the gang was busy.
The Principal of the Normal College, Professor Gareth Roberts, was from another Methodist family and worked as an adviser to Gwynedd County Council's Education Authority during the paedophile years. The Normal College merged with Bangor University in 1996, the year that William Hague announced that the Waterhouse Inquiry would be held. Many of the staff of the former Normal College were involved in the subsequent efforts to undermine Merfyn Jones and remove him from public life.
One of the lecturers from the Normal College, Dafydd Orwig, who was also a Gwynedd County Councillor and before that a Councillor on the predecessor body to Gwynedd County Council, was involved in the removal of Patient F's baby on the grounds of false allegations and the placing of the baby with a family containing two people with a history of assaults on children. See previous posts.
There was a lady who lived in Bangor during the 1990s who had formerly been married to a lecturer from the Normal College who had left her with their daughter and set up home with one of his students. This lady was very bitter and very angry, but when I found out what was happening to her I could understand why. She was receiving the full Gwynedd Social Services Experience; false allegations that she was abusive to her daughter, the smear campaign and character assassination among local people, hassle with her benefits etc. She always maintained that her ex-husband had mobilised his mates and that was what was behind it all. The Social Services who had wrecked her life explained that her difficulties were due to her being 'chaotic'. They were behind the entire chaos.
Isaac Foot who was President of the Liberal Party in 1947 was Vice-President of the World Methodist Conference, 1937–38. Isaac Foot served as the Liberal MP for Bodmin, 1922-24 and 1929-35 and was Secretary for the Mines, 1931-32, in Ramsay MacDonald's Gov't. Isaac Foot was a good friend of Nancy Astor, the MP for Plymouth Sutton, 1919-45. Nancy was an American citizen who was born in Virginia and after divorcing her first husband the American socialite Robert Gould Shaw II moved to England and married Waldorf Astor, who maintained that he was an English aristocrat although he was born in America and named after an American salad, as ordered by the American man on 'Fawlty Towers':
After the marriage, the Astors moved into Cliveden, a wedding gift from Astor's father. Nancy couldn't have received the usual wedding present of some Marks & Spencer towels because she was rabidly anti-semitic, so much so that the newspaper which the family owned, 'The Observer', would not employee Jewish people, even in the 1960s. 'The Observer' however did employ Norah Beloff, the sister of Lord Max Beloff, the Lord Max who was mates with Ioan Bowen Rees, the Chief Executive of Gwynedd County Council when Dafydd's mistress Lucille Hughes was the Director of Gwynedd Social Services and the paedophile gang made merry in the children's homes in Gwynedd and Clwyd. Lord Max was one of those involved with the creation of the UK's first private university, the University of Buckingham, Thatch's favourite university of which she served as Chancellor. See previous posts. Lord Max was the father of Cherie and Miranda's pal Michael Beloff QC, who ensured that no-one ever got to read the Jillings Report into the abuse of children in the care of Clwyd County Council (see post 'It's A Piece Of Cake…').
Nancy Astor was friends with the US Ambassador to Britain, 1938-40, Joseph P. Kennedy Sr, the father of JFK, the famously lobotomised Rosemary and their seven siblings. Kennedy requested that surgeons perform a lobotomy (one of the earliest in the U.S.) on Rosemary in 1941. Various reasons for the operation have been given, but as lobotomies often did, it left her permanently incapacitated. Rosemary died in 2005 at age 86. Rosemary's name "was never mentioned in the house," according to Janet Des Rosiers, Kennedy's secretary and mistress of nine years. Dr. Bertram S. Brown, Director of the National Institute of Mental Health, said later that Joseph called his daughter Rosemary mentally retarded rather than mentally ill in order to protect JFK's reputation for a Presidential run and that the family's "lack of support for mental illness is part of a lifelong family denial of what was really so".
Dr Bertram Brown like many Top Doctors is happy to talk about the reluctance of a previous generation to admit to mental illness in the family, but lobotomies were frequently performed on people who's were saying and doing things that other more powerful people did not like. After lobotomies had been brought into complete disrepute, their defenders maintained that is someone had been clinically depressed for 30 years, trying a lobotomy was justified. That does not explain why so many lobotomies were performed on women who were known to have been molested or had a pregnancy which was inconvenient to other people. That was certainly the case with Gwynne the lobotomist at the North Wales Hospital. In fact the first Top Doctor that I had a discussion about lobotomies with was Dafydd's accomplice Dr D.G.E. Wood. I had no idea at the time that Wood was running the trafficking ring with Dafydd et al and I didn't know about Gwynne and the lobotomies at Denbigh, I had just read a great deal about lobotomies per se and chatted extensively to Brown about them, who knew a lot more than me. When I started to discuss lobotomies with Wood and I challenged some of his assertions, he closed the conversation down with 'well I don't think that either of us know enough about it to have this discussion'. A few months later he sent me to er, Gwynne the lobotomist…
You might not have known enough about it Wood but Brown and I did, which is why you went into overdrive when we complained about Gwynne. Wood might have been ignorant and stupid but he did know that Gwynne had spent an entire career banging up victims of the trafficking gang which the Top Docs were facilitating and then lobotomising them if they still didn't shut up.
The Chancellor of UCNW when the trafficking ring was using that institution as a vehicle and when a lobotomist was sitting in the Student Health Centre was HRH Carlo. Alison Taylor wrote to Carlo in the late 1980s and told him that children were being abused in north Wales. She received a reply from Carlo's office saying that he could not get involved.
Carlo: Can you please explain the presence of a people trafficking lobotomist at UCNW, because as Chancellor, you were very much involved…
Various US criminals alleged that Joseph P. Kennedy was involved with bootlegging during prohibition.
.
In 1931 Bobby Shaw, Nancy Astor's son from her first marriage, was arrested for homosexual offences. Bobby had serious mental health and drink problems. Nancy Astor's friend Philip Kerr, the 11th Marquess of Lothian, suggested that 'the arrest might act as a catalyst for him to change his behaviour, but he was incorrect'. The Hergest Unit were still trying out Philip Kerr's methods 70 years later and they weren't working then either. Bobby killed himself after his mother's death in 1964. Like so many of the Hergest patients who were subjected to the same catalyst. It's a remarkably effective way of getting rid of witnesses to serious crime.
After Bobby Shaw was arrested, Gertrude Ely, a Pennsylvania Railroad heiress, offered to provide a guided tour to Moscow for Lady Astor and Bobby. Bobby made many flattering statements about Stalinist Russia. Some of Nancy's conservative supporters feared she had "gone soft" on Communism. Tories felt that her son's praise of the USSR served as a coup for Soviet propaganda.
As well as Bobby from her first husband, Nancy had five children by Waldorf: William Waldorf Astor II aka Bill Astor, Nancy, David, Michael and Jakie. Nancy Astor was famous for treating all of Bill's wives badly. Bill married three times, first to Sarah aka Sally Norton. Bill dumped Sarah once she had produced an heir, then he married a girl called Phillipa, but he dispensed with her speedily and married Bronwen Pugh, the daughter of a Welsh judge, Sir Alun Pugh. Bronwen was brought up in Hampstead, but she went to boarding school in Dolgellau. Sir Alun grew up in west Wales where organised abuse had existed for a long while and subsequently boomed when Dafydd et al went into business with the likes of Ioan Bowen Rees, the Chief Executive of Gwynedd County Council when Dafydd's mistress Lucille was Director of Social Services and the paedophile gang made merry in the children's homes of north Wales. Bronwen was virtually the same age as Ioan, who went to school in Dolgellau himself; Ioan's father was a school teacher in Dolgellau Grammar School. Sir Alun was active in London Welsh Societies.
Bronwen was married to Bill Astor when the Profumo Affair blew up in the face of Harold Macmillan's Gov't. The scapegoats who had the worst deal were Stephen Ward who committed suicide and seemed to have been helped to do that by the Top Doctors and Christine Keeler, who went to prison for perjury, although she was terrified and had been threatened by a gangster. Bronwen was reconstructed as a Welsh slapper who was little better than the call girls whom everyone had enjoyed shagging for years and was kicked out of Cliveden with her children. The people who's names were kept out of it all were the 'members of the Royal Family' who had also attended the parties at Cliveden. See previous posts eg. 'On The Occasion Of The 70th Birthday Of HRH Carlo', 'Rejoice!' and 'In Memoriam – Bronwen, Lady Astor'.
David Cameron's wife Sam's mum is married to William Waldorf Astor III, Bill Astor's son by Sarah Norton. When she was a young woman, Sarah Norton was a good friend of Baroness Jean Trumpington aka Trumpers, who continued to attend the orgies at Cliveden even after Bill Astor had dumped Sarah and as Health Minister was the genius who appointed Jimmy Savile to the management taskforce of Broadmooor Hospital. See previous posts.
Nancy Astor's friend Isaac Foot was a member of a well-known political family Plymouth in Devon. Isaac Foot established the family solicitors company, Foot and Bowden. The Foots were a Methodist family and Isaac had five children, four of whom entered public life:
Sir Dingle Foot went to Balliol and was President of the Oxford Union. He became a barrister and was a member of Gray's Inn, as was Dafydd's mate Sir William Mars-Jones, who was of the same vintage as Dingle. Dingle was called to the Bar or admitted as a solicitor or practitioner in Ghana, (1948), Sri Lanka (1951), Northern Rhodesia (1956), Sierra Leon (1959), Supreme Court of India (as a Senior Advocate) (1960), Bahrain (1962) and Malaysia (1964). He also appeared regularly in the Courts of Kenya, Uganda, Tanganyika, Nyasaland and Pakistan. In addition, Dingle Foot had been regularly engaged in the Judicial Committee of the Privy Council since 1945. Dingle Foot was the Liberal MP for Dundee, 1931-45 and then the Labour MP for Ipswich, 1957-70. Dingle was Solicitor General for England and Wales, 1964-67, under Harold Wilson. Dingle Foot died in June 1978, in an hotel in Hong Kong, after choking on a bone in a chicken sandwich. I don't know if there were any witnesses to that death, but a great many people will have heaved a sigh of relief. In June 1978, it looked very likely that Jeremy Thorpe was going to be charged with incitement and conspiracy to kill Norman Scott, after Andrew Newton the hitman who had shot Norman's dog and tried to kill Norman had sold his story to a newspaper when he came out of prison. Dafydd and the gang were in hot pursuit of Mary Wynch and things were unravelling at UCNW, as warring gwerin demanded the resignation of Sir Charles Evans, the Principal. See post 'Meet The Gwerin!'. Dafydd Wigley, the Plaid MP for Caernarfon, asked Dr Death's mate Shirl, the Education Secretary at the time, to hold a Public Inquiry into the management of UCNW, but Shirl didn't. Which was just as well for Dafydd Wigley because he was on board with the gang as much as everyone else was.
Hugh Foot aka Lord Caradon, went to St John's College, Cambridge, which is where Ronald Waterhouse studied. Foot was President of the Cambridge Union and President of the Cambridge University Liberal Club. Hugh Foot's enjoyed a long career in the diplomatic service. He served in Mandatory Palestine and during WW II Foot was appointed as British Military Administrator of Cyrenaica and served as Colonial Secretary of Cyprus, 1943-45. After WW II, he served as Colonial Secretary of Jamaica, 1945–47, Chief Secretary for Nigeria, 1947–50 and Captain-General and Governor-in-Chief of Jamaica in 1951-57. Foot returned to Cyprus as the last Colonial Governor and Commander in Chief, 1957-60. In 1961, he became British Ambassador to the United Nations Trusteeship Council. After Harold Wilson was elected PM in 1964, Foot became Minister of State for Foreign Affairs and British Ambassador to the UN, 1964-70. Foot joined Lilibet's Privy in 1968. After his retirement, Foot became a Visiting Fellow at Harvard and Princeton Universities.
In 1964 Foot was granted a life peerage as Baron Caradon the title referring to Caradon Hill on Bodmin Moor, not far from Trematon Castle, his country home. Peter Bessell, the Liberal MP for Bodmin, 1964-70, was the man who maintained that Jeremy Thorpe had discussed murdering Norman Scott with him and Bessell also demonstrated that Thorpe had been making payments to Norman. But like everyone who's evidence suggested that Thorpe was as guilty as they come, at Thorpe's 1979 trial, Justice Cocklecarrot just insulted Bessell. Hugh Foot was an active freemason.
Foot married Florence, who predeceased him in 1985. They had three sons and a daughter together: Paul Foot, the investigative journo of a leftie persuasion who worked for, among other organs, 'Private Eye', 'The Mirror' – including when Cap'n Bob was at the helm – and 'The Guardian', yet who never investigated anything that touched on Dafydd and the Westminster Paedophile Ring and who was a member of the SWP; Sarah Foot, who was also a journo; Oliver Foot, a charidee worker who led Project Orbis International and Benjamin Foot, the only one of Hugh Foot's children who is still alive.
Paul Foot's son John Foot is an historian who has held Chairs at UCL and Bristol University; his son Matt is a solicitor and his son Tom is a journo.
Sarah Foot was a journo and a socialite who boasted of interviewing the wife-beating piss artist George Best – who was networked to Dafydd's associates and received a liver transplant courtesy of King's College Hospital, about which many lies were told (see previous posts) – and Cliff Richard – a friend of Cilla's who was in turn friend's with Prof Geoffrey Chamberlain. In 1988, the year after Chamberlain's mate Ollie Brooke was released from prison, Sarah began training as a social worker, just when all those scandal about the abuse of kids in care began hitting the media, particularly re Cleveland and north Wales. Sarah was headhunted by Derriford Hospital Plymouth to work in their Dept of Neurology and she also worked at St Luke's Hospital in Plymouth. Jonathan Frappell, who worked at St George's under Geoffrey Chamberlain, went to work at the Derriford Hospital (see previous posts). Sarah was married to a British Army officer who served in N Ireland during the Troubles.
When they were children, both Sarah and her brothers Paul and Oliver lived in Kingston Jamaica, where there father was the last Colonial Governor. They mixed with local people a great deal, including the black community and retained life-long friendships and ties to Kingston and Jamaica.
Oliver Foot was an actor and charidee worker who established Orbis International. Oliver studied at Goddard College, Vermont before returning to England to attend a drama studio in Ealing, London. In 1971, Foot, with his wife Nancy and a group of other friends, set up the Footsbarn Theatre Company in Cornwall. In the mid-1970s, Foot became a born-again Christian while staying with the L'Abri Fellowship in Hampshire. Foot was an active member of Grace Community Church in Morval, near Looe.
Dafydd's mate Professor Linford Rees was the father of Angharad Rees, the 1970s siren who starred in 'Poldark', which was filmed in Cornwall. Angharad was married to Christopher Cazenove who starred in 'Dynasty', so a whole new world of celebrity contacts opened up for Dafydd. See post 'A Galaxy Of Talent'.
Oliver was the Chief Executive of Orbis International, the flying eye hospital, 1982-87, becoming President, 1987-95 and again, 2004 to his death in 2008.
After his departure from Orbis, Foot worked for Air Jamaica and Sandals Resorts as a Vice-President of Public Affairs, 1996-2004. Splitting his time between Jamaica and the UK, Foot used his contacts in the press to significantly raise the profile of Air Jamaica, Sandals and Jamaica at large to the people of the UK.
During 1998 – after the former kids in care had given evidence to the Waterhouse Inquiry and had been denounced as liars – in partnership with the Jamaican Government, Oliver Foot started a chain of coffee shops called Jamaica Blue Mountain Coffee Shops Limited (Jamaica Blue). The flagship location opened in Mayfair, London, in mid-January 1999. Jamaica Blue sold and used Jamaican Blue Mountain Coffee and served locally supplied Jamaican foods, cakes and crafts; Air Jamaica transported all the coffee at a discount price and even flew shipments of Jamaica's own St Catherine's peak spring water. Most of the staff were of Jamaican descent or had a Jamaican connection. Many high-profile customers frequented the location including Red Ken, Suggs, Linton Kwesi Johnson, Joe Strummer and the rocksteady musician Alton Ellis. Foot set up the shop 'not to make money but to help the small coffee farmers in Jamaica who were suffering due to a surplus of Blue Mountain coffee created by financial instability in Japan, the main purchaser of Jamaican Blue Mountain Coffee'. Bechod! In the end, the location was poorly chosen and the overheads were too high. Jamaica Blue closed its doors in late 2001. So the farmers were stuffed, what with the Posh of Mayfair not being able to pop into Right-On Ollie's for a coffee. But at least the Waterhouse Report had been safely submitted to Miranda's Secretary of State for Wales, Paul Murphy, who knew Ollie's dad's Uncle Michael, Leader of the Labour Party and MP in south Wales when Dafydd and the gang were doing whatever they wanted in north Wales, of old.
Many of those rockers had links with Dafydd's associates. I was surprised years ago when I heard that Joe Strummer of 'The Clash' had moved to the area of Somerset where I grew up and where I still knew people. Strummer died suddenly on 22 December 2002 in his home at Broomfield, aged 50, the victim of an undiagnosed congenital heart defect. 
Give 'Em Enough Rope
The Guardian's obituary for Oliver Foot stated that 'He was a true child of the 1960s and everything that came with that. John Lennon and Bob Dylan supplied the soundtrack to his rich and varied life, during which, in addition to his work with Orbis, he was, at one time, a farmer, actor, theatre director, discotheque manager, political public relations executive, cowboy, evangelist, preacher, Arts Council member, and consummate spin doctor for Jamaica and the Caribbean' and that he left the theatre in 1977 to 'move into political public relations, establishing a lobbying service in Westminster'. There might have been a need for one, Norman Scott's dog had been killed and then the gunman had tried to kill Norman and Dafydd and the gang were in hot pursuit of Mary Wynch… Oliver then returned 'to the US in 1980, where in New York he represented, among other organisations, the International Ladies Garment Workers Union'.
Ollie died in a south London hospital in 2006, of heart failure. Ah the doctors they were wonderful! But they slipped up there. Just as Brown and I began publishing about north Wales and the mental health services.
Oliver Foot's brother Benjamin is all heart as well, he is the Director of Save The Children Nigeria. Benjamin is the only one of Hugh Foot's children who is still alive.
Hugh Foot died in Plymouth, aged 82, on 5 September 1990.
Hugh's brother Lord John Foot married an American, Anne (Bailey Farr) in 1936 and they had a son and a daughter. He was educated at Bembridge School on the Isle of Wight – as was his brother NAME – and went on to Balliol, where he was President of the Oxford Union following in the steps of his elder brother Dingle. After graduation he joined the family law firm before serving in the Wessex Division and also on the HQ Staff of the 21st Army Group during WW II. After WW II John rejoined the family law firm and subsequently became the senior partner there following the death of his father in 1960.
John Foot stood as the Liberal candidate for Parliament four times but was unsuccessful. He remained in the Liberal Party during the long period of its post-war decline and was given a peerage in 1967 for no good reason. Unless of course it was for the usual reason – he Knew but was Keeping Quiet. 
John Foot served as Chairman of the UK Immigrants Advisory Service, 1970-78 where he did not hesitate to criticise Harold Wilson's Gov't for the inadequate fulfilment of their pledges to the persecuted Kenyan and Ugandan Asians. He was also a robust environmental defender of Dartmoor against the expansionist ambitions of Plymouth Council. Not a word about Dafydd however or George Thomas.
John Foot died aged 90 on 11 October 1999, survived by his wife and children. He lasted long enough to see the part of the Waterhouse Inquiry where the former kids in care were called liars when they gave evidence then.
John's brother Michael Foot, was the Labour MP for Plymouth Devonport, 1945-55 and Ebbw Vale which became Blaenau Gwent, 1960-92. Foot was the famously hopeless Leader of the Labour Party, 1980-83. People of my age remember Footie as the old bloke who waved his stick about and had that little dog called Dizzie and who was regularly mauled by Thatch. However as previous posts have detailed (eg. 'Oh, No! It's the Pathetic Sharks…') Footie when younger was quite lively, with links to the security services and such interesting sexual habits that his wife Feminist Film Maker Jill Craigie told him that if he had 'additional needs', he was quite welcome to indulge them but she didn't want to hear about it. Which rather reminds me of the Scotsman who rang Dafydd and told him 'Now I don't know your inclination and I don't care…', but he was ringing Dafydd to tell him that he wasn't to hurt this Scotsman's gay cousin  MacDuff again.  Footie also enjoyed outdoor sex on Hampstead Heath and was frank that he let every newspaper baron know that if a word was published about Footie's Ugandan activities, everybody would hear about the equally interesting Ugandan discussions of Lords Rothermere, Beaverbrook etc. I admire Footie for facing those bastards down but sadly Footie was also concealing Dafydd's gang and the mass sexual abuse of children and vulnerable people. Had I known what Footie was doing at the time – including his contribution to the wrecking of the lives and careers of my friends and I – I'd have nipped over to Hampstead (as a Socialist who represented south Wales, of course Footie lived in Hampstead) – and kneed the old git in the knackers and if he started his 'oratory' ie. ranting, I'd have kneed him again in the knackers, harder.

Footie had links to numerous Top Docs including those in north Wales. The whippersnapper to Footie, the Windbag who succeeded Footie as Labour Leader, knew Tony Francis when they were both students in Cardiff and was married to Glenys from Holyhead, who's family were Labour Party activists and had been colluding with Dafydd and the gang since the dawn of time
Footie was Leader of the Commons and Lord President of the Council, April 1976-May 79, which meant that he was also the visitor for UCNW. Footie was in post when it was decided that Carlo would be appointed Chancellor of UCNW, throughout the time that havoc broke out in UCNW with the gwerin trying to depose Sir Charles Evans, the Principal (see post 'Meet The Gwerin!') and Footie's colleague Shirl refusing to hold a Public Inquiry into the chaos. Meanwhile Dafydd and the gang ran the institution. The traumas at UCNW coincided with Andrew Newton trying to murder Norman Scott and all that followed… See post 'Only One Died'.
My post 'Britain In Agony' describes the knots that the Labour Party tied themselves up in when Michael Meacher, an MP who was seen as a rather more acceptable leadership contender from the left than Tony Benn, sued 'The Observer' for libel when he was trying to align himself with Labour Party members who were concealing abuse and criminality in the NHS for political gain, at the time that Brown and I refused to keep quiet about Gwynne and the gang in north Wales.
Wales and the south west of England were not the only Methodist strongholds in the UK. Methodism was a strong force in the North of England, including Durham, where Brown's mum came from and which became a stronghold for Miranda and his inner circle. The North East was the location of the paedophile/trafficking gang linked to Dafydd's gang in north Wales which supplied Dafydd with staff and children. Brown's mum was found unexpectedly dead in 2005, after Brown and I had begun appearing in the press discussing the mental health services. It was in 2005 that the brother-in-law of Miranda's policy adviser nicked my computer.
Michelle Obama was brought up as a member of the United Methodist Church, as were the rest of her family, the Robinsons.
I have been receiving e mails asking me how I have found out all of the information that I have put up on this blog. It has involved a lot of hard work but it is not rocket science. I have simply drawn on my own documentation and experiences, documentation to which other patients have allowed me access and information from archives, electronic sources etc, all of which is in the public domain. If Michelle and Barack wanted to write a blog like this they could have, but because they wanted to become First Lady and Mr President they didn't. Michelle and Barack have access to the security services and police files. They know that many of those in High Places, including those with whom they have wined and dined and befriended have been involved in the events that I have blogged about.
That is why Michelle has written a silly book about her first kiss with Barack and bangs on about having Imposter Syndrome. Indeed she has, she keeps telling us all that she's Committed to Empowering Girls and Wimmin, rather than a personal friend of people who concealed criminals who inflicted enormous harm on Girls, Wimmin and Boys and Men as well.
It was of course not only Methodists who colluded with this slurry pit. Recent admissions with regard to the en masse sexual abuse which was concealed for decades by the Roman Catholic Church and the Anglican Church have left organised religion  shattered and Men's sexuality pathologised. No-one has mentioned that medicine has been at the centre of this conspiracy and that Strong Wimmin have been willing accessories.
In late 1940 or early 1941, McGovern had a brief affair with an acquaintance that resulted in her giving birth to a daughter during 1941, although this did not become public knowledge during his lifetime. In April 1941 McGovern began dating fellow student Eleanor Stegeberg. During his sophomore year, McGovern won the statewide intercollegiate South Dakota Peace Oratory Contest with a speech called "My Brother's Keeper," which was later selected by the National Council of Churches as one of the nation's 12 best orations of 1942.
McGovern's studies were interrupted when he served in the US Army Air Forces during WW II, during which time he flew 35 missions over German-occupied Europe. After WW II, McGovern returned to Dakota Wesleyan University and finished his degree, graduating in 1946.
McGovern switched from Wesleyan Methodism to less fundamentalist regular Methodism and began divinity studies at Garrett Theological Seminary in Evanston, Illinois, a graduate school of theology of the United Methodist Church. He preached as a Methodist student supply minister at Diamond Lake Church in Mundelein, Illinois, during 1946 and 1947. In late 1947 McGovern left the ministry and enrolled in graduate studies at Northwestern University in Evanston, where he also worked as a teaching assistant. He received his MA in history in 1949.
McGovern then returned to Dakota Wesleyan, became a professor of history and political science and continued pursuing graduate studies during summers and other free time. McGovern received his PhD from Northwestern University in 1953. McGovern left his tenured post at Dakota Wesleyan University to become Executive Secretary of the South Dakota Democratic Party, the state chair having recruited him after reading his articles. McGovern considerably strengthened the South Dakota Democratic Party. From 1954 to 1956 McGovern was on a political organisation advisory group for the Democratic National Committee.
McGovern was elected to the U.S. House of Representatives in 1956 and re-elected in 1958. After a failed bid for the U.S. Senate in 1960, he was a successful candidate in 1962. McGovern was an exemplar of modern American liberalism and was outspoken in his opposition to the growing U.S. involvement in the Vietnam War. The McGovern-Fraser Commission fundamentally altered the Presidential nominating process, by greatly increasing the number of caucuses and primaries and reducing the influence of party insiders. The McGovern-Hatfield Amendment sought to end the Vietnam War by legislative means, but was defeated in 1970 and 1971.
Throughout his career, McGovern was involved in issues related to agriculture, food, nutrition and hunger. Having relinquished his House seat to run for the Senate, McGovern was available for a position in JFK's new 1961 Gov't. McGovern was picked to become a special assistant to JFK and the first Director of Kennedy's high-priority Food for Peace program. As the first Director of the Food for Peace program 1961-62, McGovern oversaw the distribution of U.S. surpluses to the needy abroad and was instrumental in the creation of the UN-run World Food Programme. McGovern resigned his post in July 1962, wanting to resume his electoral political career. Kennedy said that under McGovern, the Food for Peace program had "become a vital force in the world", improving living conditions and economies of allies and creating "a powerful barrier to the spread of Communism".
Give 'Em Enough Rope
After the election of JFK as President, Lord Harlech aka David Ormsby-Gore was appointed as British Ambassador to the US; he retained the post until 1965. David Ormsby-Gore was born in Westminster, the second son of William Ormsby-Gore, 4th Baron Harlech, a Conservative politician, and Lady Beatrice Edith Mildred Gascoyne-Cecil. His maternal great-grandfather was British PM Robert Gascoyne-Cecil, 3rd Marquess of Salisbury. David was educated at St Cyprian's School, Eton and our old friend, New College, Oxford. 
In 1939 David was commissioned into the Royal Artillery (Berkshire Yeomanry Field Regiment). After WW II his father handed over to him all his land and Ormsby-Gore farmed the 400 acres (1.6 km²) of the Woodhill Estate, Oswestry. In 1948 he was commissioned a Major in the Shropshire Yeomanry, but left in 1950.
At the 1950 General Election, Ormsby-Gore he was elected MP for Oswestry, which he remained until 1961. Under PM Anthony Eden, he served as a junior Minister for Foreign Affairs, Nov 1956-Jan 1957 and under PM Harold Macmillan, Lord Harlech was Minister of State for Foreign Affairs, 1957-61. After the election of JFK, he was appointed British Ambassador to the US on 18 October 1961. Harlech had to take the Chiltern Hundreds on 1 June, so that he could resign from the House.
John Biffen succeeded Harlech as the Tory MP for Shrewsbury, the John Biffen who was a member of Thatch's Cabinet, who went to school with my father and who grew up on a farm about three miles away from where I lived as a teenager. John Biffen's parents continued living at their farm after their son was in the Cabinet. For more information on Biffen, see previous posts, including 'A Local Boy Who Made Good?'
Ormsby-Gore knew JFK well from his time in London, where his father Joseph P. Kennedy had served as American Ambassador. Like Macmillan, Ormsby-Gore was distantly related to Kennedy and had a closer relationship than did Macmillan with the President-elect and his brother Robert. Six months after Kennedy took office Ormsby-Gore was in Washington DC. He supplied Kennedy with a stream of advice and was almost a resident at the White House, being more a friend of the family than a mere Ambassador. After JFK's assassination there were rumours of a romance between Ormsby-Gore and Jacqueline Kennedy. In 1968 he proposed marriage to her, but, she did not accept. Ormsby-Gore was one of the pallbearers at Robert Kennedy's funeral. Under Lyndon B. Johnson's administration, relations were more formal but remained excellent; Ormsby-Gore maintained his position after Harold Wilson was elected as PM in 1964.
The extent of Ormsby-Gore's influence over the Kennedy administration is disputed. Unable to persuade the American government to agree with the British line over Yemen and the Congo, or to proceed with either a negotiated settlement with Soviet Premier Nikita Khrushchev over Berlin or the Skybolt ballistic missile programme, he nevertheless played a significant role in the Cuban Missile Crisis and ensured that Britain's views were taken into account by the American Gov't.
The friendship between Ormsby-Gore and Macmillan with JFK helped secure the first Test-Ban Treaty in 1963. Macmillan and Ormsby-Gore had been attempting to achieve a test-ban treaty with the Russians for the past ten years and won Kennedy over through letters from Macmillan and frank discussions between Ormsby-Gore and Kennedy. They convinced him to act like a statesman and conclude Test-ban treaties with Russia and not fear being branded as an appeaser by political opponents in the United States.
According to the Duchess of Devonshire, who travelled with the British delegation to Kennedy's funeral in November 1963, Macmillan's successor as PM Alec Douglas-Home had wanted to appoint Ormsby-Gore as Foreign Secretary, but RAB Butler had insisted on having this post as a condition of serving under Home.
Ormsby-Gore retired as Ambassador in 1965, a year after his father died, and took his seat in the Lords briefly also holding the position of Deputy Chairman of the Conservative Party. He also had a successful career as a television executive, founding HTV and served as President of the British Board of Film Classification. Lord Harlech had an active interest in the avant-garde, and for nearly ten years, beginning in 1969, was patron of the Institute for Research in Art and Technology.
Lord Harlech married Sylvia Thomas, who died in a car accident on 30 May 1967. Before she died, they had five children: Julian Hugh Ormsby-Gore (1940–1974), who died of gunshot wounds, an apparent suicide; Jane Teresa Denyse Ormsby-Gore (b. 1942), who was said to have had an affair with Mick Jagger during the 1960s; Victoria Mary Ormsby-Gore (b. 1946); Alice Magdalen Sarah Ormsby-Gore (1952–1995), who became engaged to Eric Clapton in 1969 – Sarah and Clapton lived together for five years, but did not marry and she subsequently died of a heroin overdose in 1995, on the day before her 43rd birthday; and Francis Ormsby-Gore, 6th Baron Harlech who died in 2016.
In 1968, Lord Harlech proposed to the widowed Jacqueline Kennedy. Jacqueline declined his offer of marriage in a letter, writing: "If ever I can find some healing and some comfort — it has to be with somebody who is not part of all my world of past and pain … I can find that now if the world will let us".
On 11 December 1969, Lord Harlech married Pamela Colin, an American. The wedding was attended by Ma'am Darling, the Duke and Duchess of Devonshire, the Earl and Countess of Drogheda, the Earl and Countess of Airlie, The Countess Gowrie, Lord and Lady David Cecil, Sir Fitzroy Maclean, J.J. 'Jakie' Astor and Michael Astor.
Lord Harlech and Pamela had one daughter, Pandora Ormsby-Gore (b. 1972).
Lord Harlech was seriously injured in a car crash at near Shrewsbury on the evening of 25 January 1985 and died at the Royal Shrewsbury Hospital the following morning, aged 66. Senator Edward Kennedy, Jacqueline Onassis and other Kennedy family members attended his funeral in Llanfihangel-y-traethau. He was succeeded in the barony by his second and only surviving son, Francis.
The Ormsby-Gores owned land in Gwynedd as well as their family seat in Shropshire and the media in north Wales are fond of talking about the 'curse of the Ormsby-Gores'. If one looks at the biographies of the Ormsby-Gores since Lord Harlech returned from his stint as Ambassador to the US, it is clear that there was no 'curse' on the family before Lord Harlech had that job. There was no-one being wiped out at a young age or dying in violent tragic ways. Once Lord Harlech returned from the US, that happened to nearly every member of his family. The mortality rate of the Ormsby-Gores equates to that of families who have been Helped by the Social Services or mental health services in north Wales. Furthermore the Ormsby-Gores die in the same way; they are killed in road accidents, or they are found dead from gunshot woulds or overdoses having 'committed suicide'. Francis Ormsby-Gore lived on the family farm near Harlech and he lived there throughout the years that I and other witnesses were being targeted by the gang. Francis was a Lord, but he had similar experiences to the rest of us. He was prosecuted for trivial offences, then the charges became more serious; the police always seemed to be on hand to catch Francis; he had alcohol/drug/mental health problems; he was sectioned; he was found dead in his house in Gwynedd for no explicable reason. Francis's friends talked of a nice man who had suffered unbelievably because his close relatives were being found dead constantly. Francis was also frozen out of the Lords, because he was Mad. Well he can't possibly have been madder than some of those whom I have outed on this blog. What did Francis really enjoy? The Lords. Francis liked farming as well, so various authorities made damn sure that became difficult for him as well.
Francis, like his relatives, was said to be 'unlucky'. That was said about me, about Brown, about all of my friends who were being targeted by a vicious criminal gang. They worked very hard to ensure that we were 'unlucky'. I now have documentation to show just how hard they were working…
Read about Francis and the other Ormsby-Gores in previous posts eg. '95 Glorious Years!' and take a long, hard look at the sort of bad luck that they had.
Give 'Em Enough Rope
Here's Francis, you can tell that he's unlucky and guilty with it just from one glimpse:
Sir Patrick Dean succeeded Lord David Harlech as the British Ambassador to the US; Dean served as the Ambassador, 1965-69. Patrick Dean was in post when Merfyn Jones, as a student at Sussex University in 1967, along with two of his friends, threw red paint over a visiting US dignitary as a protest over Vietnam. The VC of Sussex at the time, Asa Briggs, was outraged and Briggs's daughter stated in an interview with Radio 4 in approx 2005 that Briggs had never forgiven the students who threw the red paint. Briggs worked for the security services, he was a favourite of Harold Wilson and he was concealing the Westminster Paedophile Ring. He knew that Merfyn came from Llanfrothen, where Gwynne and Dafydd were causing havoc. See post 'Anthem For Doomed Youth' for further details. Briggs only died in March 2016, so the old bastard was alive and kicking when Merfyn came under attack as VC of Bangor University, when his wife died at the hands of the Top Doctors and when the Top Doctors slaughtered patients to force Merfyn to resign as Chairman of the Betsi Health Board.
A paedophiles' accomplice and a nasty piece of work, but blessed with good luck:
Someone else who's good luck never ran out:
Sir Patrick Henry Dean (16 March 1909 – 5 November 1994) was Permanent Representative of the UK to the UN, 1960-64 and British Ambassador to the US, 1965-69. He was also a Chairman of the Joint Intelligence Committee.
Patrick Henry Dean was born in Berlin to Top Doctor Henry Roy Dean (1879–1961), a Professor of Pathology at Cambridge University. Henry Roy Dean's wife – Patrick's mother, was a member of the high profile medical family from N Ireland, the MacCormacs. Patrick Dean was the grandson of Dr Henry MacCormac and the nephew of Sir William MacCormac.
Professor Henry Roy Dean studied at New College, Oxford, then at Tommy's. He held Chairs at Sheffield, then Manchester, then Cambridge Universities. From 1929 to 1954 Henry Dean was Master of Trinity Hall, Cambridge (he was a Fellow there since he arrived in Cambridge in 1922) and VC of Cambridge University, 1937-39. Dean was also Chairman of the Imperial Cancer Research Fund, 1941-56; a member of the MRC; founder of the East Anglian Pathologists Club; and Secretary of the Pathological Society, 1920-54.
Jane Hutt, who served as the Welsh Gov't Minister for Health and Social Services, 1999-2005, at the time of the publication of the Waterhouse Report and when numerous NHS staff employed by the North West Wales NHS Trust perjured themselves in an attempt to have me imprisoned for 'threats to kill', is the daughter of Michael Hutt, a pathologist at Tommy's. Jane Hutt worked as a social worker, moved to Wales and established Welsh Women's Aid, an organisation which colluded with Dafydd and the gang from its very beginning. When Hutt was Health Minister, serious complaints about the criminal conduct of NHS and social services staff were not investigated. Reports of child abuse to schools and the social services were not followed up.
Max Barrett aka Dr A. M. Barratt, Dean's student, was a morbid anatomist and histologist at Cambridge University and an honorary consulting pathologist to the United Cambridge Hospitals and to the East Anglian Regional Hospital Board. The Barrett Room at Addenbrookes Hospital is named in his honour. Barratt undertook his clinical training at the London Hospital Medical School, an institution that was colluding with organised abuse and was a partner of Dafydd's gang.
Max Barrett was a keen botanist and he was provided with his own set of keys to the Cambridge University Botanic Garden. He often made histological examinations of the field fungi he carefully preserved and recorded for his collection and gave some valued opinions on rare fungi during meetings of the British Mycological Society. Barrett will have known the academics in the Dept of Plant Biology at UCNW who were assisting Dafydd and the gang during the 1970s, 80s and 90s. One of the lecturers was married to Dafydd's mate Dr D.G.E. Wood and another was married to Isobel Hargeaves, a Gwynedd social worker who later took part in the Mindfulness research fraud perpetrated in the 1980s by Professor Mark Williams, who was based at Bangor and a colleague of Dafydd's at the time. Williams's Mindfulness has been particularly embraced in the US in recent years, by organisations that have brought Mindfulness into complete disrepute by people who are serious about meditation.
The Professor of Ecology in the Plant Biology Dept at UCNW, Peter Grieg-Smith, was a former colleague of the Cambridge botanist Prof Edred Henry Corner, who was Douglas Hurd's Uncle. Hurd colluded with the most serious criminality in north Wales when Hurd was Home Secretary. Hurd was a close friend of Trumpers' husband Alan Barker – Barker had taught Hurd at Eton – and Trumpers' boasted that Barker used his influence with Hurd to bag Trumpers a role with the UN Commission on Women. See post '95 Glorious Years!'.
Trumpers was involved with the Tory Party in Cambridge and served as Mayoress of Cambridge during the 1970s. She knew Tuppence and Mary Archer, who lived in Cambridgeshire and like Mary, Trumpers was involved with Addenbrookes Hospital.  Tuppence went to prison in 2001 for perjury, as a result of lying in the 1987 trial when Tuppence sued 'The Daily Star' for libel. Lady Mary lied in the 1987 trial as well, but she was never charged. One of the key witnesses due to give evidence at Tuppence's trial in 2001 was Monica Coghlan, the prostitute whom Tuppence had denied having sex with. Monica died as a result of a car crash just before Tuppence's trial was due to open. Before she died, Monica told people that Tuppence had ruined her life. Other people talked of Monica's sad life and her bad luck. Despite serving a prison sentence for perjury, Tuppence is a Lord and his wealth is estimated at $200 million. Such a lucky man! Lady Mary is even luckier, she didn't even go to prison. When Tuppence was giving evidence in the libel trial in 1987, I made some references to the trial in a letter to Gwynedd Health Authority, who were trying to imprison me in the month that Tuppence's case was heard. When I acquired copies of my medical records a couple of years ago, I noticed that every reference that I made to Tuppence's trial had been underlined, with no explanation of why.
Tuppence grew up in Somerset and after he left Oxford University he joined  the United Nations Association as its Chief Fundraiser, but left under a cloud when it was noticed that there were numerous discrepancies in Archer's expense claims. The former Deputy Principal of Bangor Normal College was involved with the UNA for years and when I was doing my PhD, she and the UNA arranged a day of lectures and discussion on drug abuse. The key note speaker was Dafydd, who's professional status and background was misrepresented on the literature promoting the event. See previous posts.
For full details of the adventures of Tuppence and Lady Mary as well as their links to Dafydd and his associates, see post 'Tuppence And His Fragrant Wife'.
There was a particularly elite abuse ring in Cambridge because of the presence of Cambridge University – it seems to have been the ring that Jonathan King was involved in when he was younger. In 1997, Dafydd's pal the corrupt judge Huw Daniel sabotaged a big paedophile trial in which a number of men were due to be tried, by sending one man, Keith Laverack to prison for a very long time after making a speech about Laverack's perverted lusts and ignoring a police request to conceal the names of the others who were due to stand trial. Laverack had abused kids in care in Cheshire and Cambridge during the 1970s. He was the former Director of Cambridge Social Services. So Laverack went to jail for a very long time, was publicly denounced as a monster and a load of others got off. Should Laverack have ever felt like naming the other members of the ring, their defence would be that Laverack could not be relied upon because he is a paedophile with perverted lusts. See previous posts.
You can always rely on Huw Daniel!! Long sentences for victims of Dafydd's gang who've been fitted up, Mr Bigs get clean away.
Max's Barrett's mother, Alice Mary (née Ashford), was the daughter of the Rev. Charles Ashford, the Congregational Minister at Thaxted for 19 years
Max Barrett was the father of Roger Barrett – aka Syd – a founder member of Pink Floyd. Syd Barrett was the famous acid casualty who left Pink Floyd,  was diagnosed with severe mental illness and dropped out of the limelight. Syd's good friend was Pink Floyd original David Gilmour. Gilmour was a big mate of Roy Harper, who was a regular visitor to Bangor in the 1970s and early 1980s. Roy Harper was recently charged with historical sex offences against an underaged girl; Harper robustly denied the offences and was found not guilty. David Gilmour played a crucial role in getting the 16 year old Kate Bush a recording contract after she had been turned down by record labels. Gilmour had the magic touch and hey ho, once Gilmour was involved, Kate did her A levels while Gilmour and his friends beavered away behind the scenes and a contract from EMI came forth, with a considerable advance. Kate used the money to enrol in interpretive dance classes taught by Lindsay Kemp, David Bowie's former teacher and a mime course. Then the 19 year old Kate, 'she's so natural, we've never seen anything like this before, gee she's done it all by herself', became an overnight pop sensation.
Kate's dad was a Top Doctor, Robert Bush, a GP who practised in Plumstead. When Kate first became famous, there was only one celeb who constantly referred to Kate's Top Doctor dad and that was Jimmy Savile. Kate's family were Roman Catholics who lived near Bexleyheath. Ted Heath was the MP for Bexley, 1950-74, then for neighbouring Sidcup, 1974-83 and then Old Bexley and Sidcup, 1983-2001. Norman Scott's mother worked as a cleaner at Bexley Conservative Club when Jeremy was discussing ways of murdering Norman. The Tory MP for Bexleyheath, Feb 1974-97, was Sir Cyril Townsend. In 1968, Townsend was appointed as personal assistant to Ted Heath, the Party Leader.

Kate Bush suddenly came out of a decades long retirement in 2014. The Macur Review of the Waterhouse Inquiry was underway at the time and there was much squealing that there was no need to go digging it all up again. When Lady Justice Macur's Review was published in 2016 it was so heavily redacted that no-one could make much sense of it. However what was made public was Macur's opinion that she had found no evidence of significant failings in the Waterhouse Inquiry. The last of Macur's six recommendations was to advise caution in re-opening previous inquiries.
Sir Cyril Townsend was a member of the Select Committee on Violence in the Family, and, concerned about child sex abuse, was the sponsor of the Protection of Children Act 1978, which he introduced as a private members bill in 1977. Up in north Wales, the children's homes were swelling with kids from across England and Wales who had been removed from their families, often because their families were deemed to have abused them. I know of psych patients in north Wales who were repeatedly told that they had been abused by named family members, even when the patients insisted that they had not. One father went to prison after Gwynedd Social Services extracted 'confessions' from two of his daughters. The third daughter maintained that he had done no such thing and was told by the Hergest Unit that she had a borderline personality disorder. She died a few years ago in Ysbyty Gwynedd, as a result of 'alcohol toxicity'. Except that her best friend found a copy of the suicide note, still has it but has never shown it to anyone but other Empowered Service Users, because she's a psych patient herself and knows what happens to those with evidence.
Syd Barrett died in 2006 and his sister Rosemary Breen stated that contrary to popular belief, Syd had not suffered from severe mental health problems since the 1980s, although he did spend some time in a private "home for lost souls"- Greenwoods in Essex – but claimed that there was no formal therapy programme there. Some years later, Barrett agreed to sessions with a psychiatrist at Fulbourn Hospital in Cambridge, but Breen claimed that neither medication nor therapy was considered appropriate. One of the senior Angels at the Hergest Unit, Ella Fisk, trained at Fulbourn. Ella wasn't a sociopath like so many of her colleagues were, but she knew that patients were being abused, she never blew the whistle and when she was told what was happening by the patients, she explained it away. I'm sure that Ella was terrified of her managers and the Top Doctors, they were barking mad and serious criminals, but she definitely knew what they were doing. Dr Edward Beresford Davies, the Top Doctor who made Fulbourn famous as a forward thinking therapy centre is yet another Top Doctor who was later exposed as not being quite what his public image was. Beresford Davies was approximately the same age as Gwynne the lobotomist and like Gwynne, qualified at the Middlesex Hospital. See previous posts for further information on Beresford Davis and Fulbourn.
Ella was one of the staff at the Hergest Unit who gave therapy to patients. When Ella was told repeatedly by patients that Dafydd was sexually propositioning or exploiting them, she stated that there was no evidence for that and no-one could act on rumours. Well there weren't six witnesses to every incident Ella, but that's because we were shut in rooms with him by ourselves and if we stated that we did not want to go near him, your colleague Bridget Lloyd refused to let us out of the hospital until we had been shut in a room with him by ourselves. Furthermore the security services had those rooms bugged, the encounters were recorded but the state protected Dafydd, not us.
After Cambridge, Sir Patrick Dean was called to the Bar by Lincoln's Inn – Cherie Booth is a member of Lincoln's Inn – and he attempted to secure a career at the Bar in London, but was unsuccessful and as a result he joined the Civil Service. Dean became a legal adviser to the Foreign Office. He also served as an adviser during the Nuremberg Trials of and to the British Control Commission in occupied Germany. Lord Elwyn-Jones, a key player in ensuring that Dafydd and the gang were able to continue and expand business unhindered, was involved in the Nuremberg Trials. See post 'Lest We Forget'.
As British Ambassador to Washington, Sir Patrick Dean was occupied with difficulties over Vietnam and British military commitments East of Suez. Sir Patrick Dean died in Kingston-upon-Thames in Surrey in 1994. It is likely that Dean knew that man who owned most of Kingston-upon-Thames, Professor Hugh Bentall, the surgeon at Hammersmith Hospital, who was involved in research fraud and who purchased himself a Chair. See post 'Interesting Facts'. Hugh was the father of Richard Bentall, who married the daughter of Eifion Jones, the former Dean of Science at UCNW, a key member of Dafydd's gang. Richard Bentall did his clin psy training with Dafydd's gang and later became famous as a Radical Psychologist. See previous posts.
Sir William MacCormac was the son of Dr Henry MacCormac, a Victorian physician who corresponded with the likes of John Stuart Mill. Sir William spent 20 years working a a surgeon at Tommy's and in 1987 was appointed surgeon to the Prince of Wales. He served as a surgeon in South Africa in the Boer War and in 1901 was appointed surgeon to King Edward VII. Sir William's nephew was another Dr Henry MacCormac,who was a dermatologist at the Middlesex Hospital, while Gwynne the lobotomist trained there. The dermatologist Dr Henry MacCormac's son was Sir Richard MacCormac, the modernist architect and founder of MJP Architects.
The MacCormacs were based in Co Armagh, which was the preferred residence of the 5th Duke of Westminster, Robert Grosvenor. Robert's son, the 6th Duke, spent his childhood at the Armagh family seat. See previous posts. The 6th Duke was Carlo's friend who had so many links to Dafydd's gang and Sir Peter Morrison. This blog received information a few weeks ago that as a child, Peter Morrison was abused by Robert Grosvenor.
McGovern announced his candidacy for the 1972 Presidential campaign on January 18, 1971. His campaign manager was Gary Hart. The front runner for the Democrat nomination was Edmund Muskie, but he subsequently fell victim to a poorly organised campaign, an over-reliance on party endorsements and Nixon's "dirty tricks" operatives. As Muskie's campaign funding and support dried up, Hubert Humphrey became McGovern's primary rival for the nomination, with George Wallace also in the mix. After the April 25 primary in Massachusetts, McGovern was the front runner. Wallace's campaign in effect ended when he was seriously wounded in a May assassination attempt. McGovern appeared to clinch the nomination in June.
However, Humphrey's attacks on McGovern as 'too radical' damaged McGovern's poll standing against Nixon. McGovern became tagged with the label "amnesty, abortion and acid," supposedly reflecting his positions. McGovern ran on a platform that advocated withdrawal from the Vietnam War in exchange for the return of American prisoners of war and amnesty for draft evaders who had left the country. McGovern's platform also included a 37 % reduction in defence spending over three years. He proposed a "demogrant" program that would give a $1,000 payment to every citizen in America, intended to replace the welfare bureaucracy and complicated maze of existing public-assistance programs; it nonetheless garnered considerable derision as a poorly thought-out "liberal giveaway" and was dropped from the platform in August.
An "Anybody But McGovern" coalition, led by southern Democrats and organised labour, formed in the weeks following the final primaries. McGovern's nomination did not become ensured until the first night of the 1972 Democratic National Convention in Miami Beach, Florida. Divisive arguments over the party platform followed and what resulted was arguably the most liberal one of any major U.S. party. On July 12, 1972, McGovern officially won the Democratic nomination. A hurried process to pick a vice presidential running mate followed. McGovern was turned down by his first choice, Ted Kennedy, as well as by several others, and thus he selected, with virtually no vetting, Senator Thomas Eagleton. On the final night of the convention, procedural arguments and a prolonged vice presidential nomination process that descended into farce delayed the nominee's acceptance speech. As a result, McGovern delivered his speech, "Come home America!", at 3 am, reducing his TV audience from about 70 million people to about 15 million.
Just over two weeks after the convention, it was revealed that Eagleton had been hospitalised and received ECT during the early to mid-1960s (years later, Eagleton's diagnosis was refined to bipolar II disorder). McGovern initially supported Eagleton, in part because he saw parallels with his daughter Terry's battles with mental illness and stated publicly, "I am 1,000 percent for Tom Eagleton and have no intention of dropping him from the ticket." However an increasing number of influential politicians and newspapers questioned Eagleton's ability to handle the office of vice president or questioned the McGovern campaign's ability to survive the distraction. The resulting negative attention – combined with McGovern's consultation with preeminent psychiatrists, including Karl Menninger, as well as Top Doctors who had treated Eagleton – prompted McGovern to accept Eagleton's offer to withdraw from the ticket. It remains the only time that a major party vice presidential nominee has been forced off the ticket.
Five prominent Democrats then publicly turned down McGovern's offer of the vice presidential slot: Ted Kennedy, Abraham Ribicoff, Humphrey, Reubin Askew and Muskie. Finally, McGovern named US ambassador to France, Sargeant Shriver, a brother-in-law of JFK. McGovern's reneging on his initial expressed support for Eagleton made him look an indecisive opportunist and is considered to have been one of the worst gaffes in presidential campaign history. McGovern himself would long view the Eagleton affair as having been "catastrophic" for his campaign.
The campaign did not go well for McGovern. Nixon did little campaigning; he was buoyed by the success of his visit to China and arms-control-signing summit meeting in the Soviet Union earlier that year and, shortly before the election, Kissinger's somewhat premature statement that "peace is at hand" in Vietnam. Top Republican figures attacked McGovern for being weak on defence issues and "encouraging the enemy"; Nixon asserted that McGovern was for "peace at any price" in Vietnam, rather than the "peace with honour" that Nixon said he would bring about. The McGovern Commission changes to the convention rules marginalized the influence of establishment Democratic Party figures and McGovern struggled to get endorsements from figures such as former President Lyndon Johnson and Chicago Mayor Richard J. Daley. The AFL-CIO remained neutral, after having always endorsed the Democratic presidential candidate in the past. Some southern Democrats, led by former Texas governor John Connally, switched their support to the incumbent president Nixon through a campaign effort called Democrats for Nixon. Nixon greatly outspent McGovern.
Nixon directly requested that his aides use Gov't records to try to dig up dirt on McGovern and his contributors. McGovern was publicly attacked by Nixon surrogates and was the target of various operations of the Nixon "dirty tricks" campaign. The infamous Watergate break-in of the Democratic National Committee headquarters in June 1972 was an alternate target after bugging McGovern's HQ was explored. The full dimensions of the subsequent Watergate scandal did not emerge during the election; the vast majority of the press focused on McGovern's difficulties and other news, rather than the break-in or who was behind it and a majority of voters were unaware of Watergate. In the end, Nixon's covert operations had little effect in either direction on the election outcome. On 7 Nov 1972, Tricky Dicky won one of the biggest electoral landslides in US history.
McGovern remained in the Senate after losing to Nixon, although he was scarred by the enormous defeat. His allies were replaced in positions of power within the Democratic Party leadership and the McGovern and his wife Eleanor were not publicly introduced at Democrat Party affairs that they attended. On January 20, 1973, a few hours after Nixon was re-inaugurated, McGovern gave a speech at the Oxford Union that talked about the abuses of Nixon's Presidency; it brought criticism, including from some Democrats, for being ill-mannered.
Nixon resigned in August 1974 because of the Watergate scandal. McGovern subsequently observed that President Ford's subsequent 1974 pardon of Nixon was difficult to understand, given that Nixon's subordinates were going to prison.
In the 1974 US Senate election, McGovern faced possible political peril because of his having neglected the state during his long Presidential campaign. An Air Force pilot and Medal of Honor recipient, Leo K. Thorsness, who had just been repatriated after six years as a POW in North Vietnam, publicly accused McGovern of having given aid and comfort to the enemy and of having prolonged his time as a POW. Thorsness became the Republican nominee against McGovern. However, in a year in which Democrats were advantaged by the after-effects of the Watergate scandal, McGovern won re-election in November 1974.
Following the victory, McGovern harboured thoughts of running in the 1976 Presidential election, but the Democratic Party wanted nothing to do with him then or later. Unfamiliar and uncomfortable with Democratic nominee Jimmy Carter, McGovern secretly voted for Ford. 
McGovern's Select Committee on Nutrition and Human Needs expanded its scope to include national nutrition policy. In 1977 it issued a new set of nutritional guidelines for Americans that sought to combat leading killer health conditions, 'Dietary Goals for the United States' or the "McGovern Report,". The recommendations proved controversial with the cattle, dairy, egg and sugar industries, including from McGovern's home state. The McGovern Committee guidelines became the predecessor to the Dietary Guidelines for Americans issued by the Centre for Nutrition Policy and Promotion.
In the 1980 Senate election in South Dakota, McGovern was one of several liberal Democratic senators targeted by the National Conservative Political Action Committee (NCPAC), which put out negative portrayals of McGovern, focusing on McGovern's support for pro-choice abortion laws. In November 1980 McGovern was solidly defeated for re-election by his Republican opponent, James Abdnor. McGovern became one of many Democratic casualties of that year's Republican sweep, "Reagan Revolution."
In 1979, over in the UK, Thatch had been elected and subsequently established that special relationship with Shotgun Ronnie.
McGovern remained active in politics and in January 1981 he founded 'Americans for Common Sense'. The group sought to rally liberals, encourage liberal thinking and combat the Moral Majority and other new Christian right forces. In 1982 he turned the group into a political action committee, which raised $1.2 million for liberal candidates in the 1982 US congressional elections. McGovern shut the committee down when he decided to run for President again.
McGovern also began teaching and lecturing at a number of universities in the U.S. and Europe and was a Professor at the University of New Orleans, 1981-82. McGovern also began making frequent speeches, earning several hundred thousand dollars a year.
McGovern attempted another presidential run in the 1984 Democratic primaries, outlining a ten-point program of sweeping domestic and foreign policy changes. Because he was not seen as a threat, competitors did not attack his positions and media commentators praised him as the "conscience" of the Democratic Party.
McGovern had little funding or staff, although he did garner critical funding from some celebrities and statesmen. He came in third behind his former campaign manager Gary Hart and former Vice President Walter Mondale and withdrew from the campaign, later endorsing Mondale, the eventual Democratic nominee. McGovern hosted 'Saturday Night Live' in April 1984. 
McGovern's name was placed in nomination at the 1984 Democratic National Convention, where he delivered a speech that strongly criticised President Reagan and praised Democratic unity. He received the votes of four delegates. He went on to actively support the Mondale–Geraldine Ferraro ticket, who suffered a landslide defeat.
During the 1980s McGovern was a fellow at the Institute for Policy Studies, a 'progressive' think tank in Washington, D.C. 
McGovern had made several real estate investments and became interested in hotel operations. In 1988 the McGoverns bought, renovated, and began running a 150-room inn in Stratford, Connecticut. It went into bankruptcy in 1990 and closed the following year. In 1992 McGovern's published on the experience, writing that "I … wish that during the years I was in public office I had had this firsthand experience about the difficulties business people face every day. That knowledge would have made me a better U.S. senator and a more understanding presidential contender."
McGovern became President of the Middle East Policy Council (a nonprofit organisation that seeks to educate American citizens and policymakers about the political, economic and security issues impacting U.S. national interests in the Middle East) in July 1991; he had previously served on its board since 1986. McGovern held this position until 1997.
On the night of December 12–13, 1994, McGovern's daughter Teresa fell into a snowbank in Wisconsin, while heavily intoxicated and died of hypothermia. Press attention followed and McGovern revealed that his daughter had battled alcoholism for years and had been in and out of many treatment programs. He authored an account of her life published in 1996, presenting an unsparing view of the depths to which she had descended, the torment that he and the rest of his family had experienced in trying to help her and his guilt about whether the demands of his political career and the time he had spent away from the family had made things worse for her. McGovern founded the Teresa McGovern Center in Madison to help others suffering from alcoholism and mental health problems.
In April 1998 McGovern began a three-year stint as the US Ambassador to the UN Agencies for Food and Agriculture, serving in Rome, having been appointed to the post by President Bill Clinton. The announcement that Clinton was choosing McGovern for the role had come on February 19 and McGovern's appointment become official on March 10. 
In an effort to meet the UN's goal of reducing the number of hungry people in the world by half by 2015, McGovern began working with fellow former Senator Bob Dole to persuade the Senate to support his efforts.
The George McGovern-Robert Dole International Food for Education and Nutrition Program was created in 2000, funded largely through the Congress and would go on to provide more than 22 million meals to children in 41 countries over the next eight years. In August 2000 Clinton presented McGovern with the Presidential Medal of Freedom, in recognition of McGovern's service in the effort to eradicate world hunger. In January 2001 McGovern was asked to stay on at the UN post by the incoming George Dubya Bush administration. His stint concluded with a termination of mission on September 28, 2001.
In October 2001 McGovern was appointed as the first UN global ambassador on world hunger by the World Food Programme, the agency that he had helped found 40 years earlier. He remained in this position until his death. McGovern was an honorary life member of the board of Friends of the World Food Program. McGovern also served as a senior policy adviser at Olssen Frank Weeda, a food and drug regulatory counselling law and lobbying firm in Washington, D.C., where he specialised on issues of food, nutrition, and agriculture.
In October 2006, the $8.5 million George and Eleanor McGovern Library and Center for Leadership and Public Service was dedicated at Dakota Wesleyan University, for which the McGoverns had helped raise the funds for. The dignitaries in attendance were led by Bill Clinton. McGovern's wife Eleanor was too ill to attend the ceremony and she died on January 25, 2007. McGovern continued to lecture and make public appearances, sometimes appearing with Dole on college campuses. From around 2003 to 2005, McGovern owned a bookstore in his summer home in Montana. 
McGovern was an outspoken opponent of the Iraq War and in 2006 co-wrote the book Out of Iraq: A Practical Plan for Withdrawal Now. In January 2008 McGovern wrote an op-ed in the 'Washington Post' calling for the impeachment of Dubya and Dick Cheney, saying they had violated the U.S. Constitution, transgressed national and international law, and repeatedly lied to the American people. The subtitle of the article read "Nixon Was Bad. These Guys Are Worse." In the 2008 Democratic Party presidential nomination campaign, McGovern first endorsed Hillary Clinton but later switched to Obama after concluding Clinton could no longer win.
On October 16, 2008, McGovern and Dole were made World Food Prize laureates.
McGovern's seventh book (as author, co-author, or contributing editor) issued in the first decade of the 2000s, Abraham Lincoln, was published by Times books and released at the end of 2008. Throughout 2009, McGovern embarked on a book tour, including a prominent visit to the Nixon Presidential Library and Museum. By January 2012 McGovern was promoting his latest book, What It Means to Be a Democrat. McGovern's 90th birthday was celebrated on July 19, 2012, with a Washington event hosted by World Food Programme USA and attended by many liberal Democratic politicians, along with South Dakota's Republican Senator John Turner. On July 27, 2012, McGovern's son Steven died at age 60, after a long struggle with alcoholism.
McGovern died at the age of 90 on Oct 21 2012. President Obama paid tribute to him as "a champion for peace" and a "statesman of great conscience and conviction." At a memorial service in Sioux Falls, Vice President Joe Biden eulogised McGovern, addressing McGovern's World War II service and his opposition to the Vietnam War, saying to his family, "Your father was a genuine hero…. Had your father not been in the Senate, so much more blood, so much more treasure would have been wasted."
On July 26, 2015, the 'Argus Leader' a South Dakota newspaper published an article detailing the extensive files on McGovern compiled through the years by the FBI, which revealed that J. Edgar Hoover had a direct interest in the FBI monitoring of McGovern.
Staffers who worked on McGovern's 1972 campaign alongside Simon Burns became influential within the Democratic Party. Campaign manager Gary Hart staged his own presidential runs in 1984 and 1988. Future President Bill Clinton, with assistance from Hillary, had managed McGovern's campaign operations in Texas. Hart both embraced and moved away from aspects of his past affiliation with McGovern, while Clinton, and the Democratic Leadership Council of which he was a part, explicitly rejected McGovern's ideology. There was however a legacy in terms of staffing, as the Clinton White House was full of former "McGovernites."
McGovern's campaign manager Gary Warren Hart (born Gary Warren Hartpence; November 28, 1936) was the front-runner for the 1988 Democratic Presidential nomination until he dropped out over allegations of an extramarital affair. Hart represented Colorado in the US Senate, 1975-87.
Hart was born in Ottawa, Kansas and raised in the Church of Nazarene, Hart attended the Church-affiliated Bethany Nazarene College (now Southern Nazarene University) in Oklahoma, 1954-58. He met his wife, Oletha "Lee" Ludwig, there and they married in 1958. Initially intending to enter the Nazarene Ministry, he attended Yale Divinity School, graduating in 1961 and then Yale Law School, graduating in 1964.
Hart became an attorney for the US Dept of Justice, 1964-65 and was admitted to the Colorado and District of Columbia Bars in 1965. He was special assistant to the solicitor of the US Dept of the Interior, 1965-67. Hart then entered the private law firm of Davis, Graham & Stubbs in Denver, Colorado.
After managing McGovern's unsuccessful campaign against Nixon, in 1974 Hart ran for the US Senate, challenging two-term incumbent Republican Peter Dominick. Hart won and got a seat on the Armed Services Committee and also served on the Environment and Public Work Committee and the Senate Intelligence Committee. From 1975 to 1976, Hart was a member of the post-Watergate Church Committee that investigated abuses by the CIA, National Security Agency, FBI and the Internal Revenue Service. Hart served as the Chairman of Senate Subcommittee on Nuclear Regulation. He flew over the Three Mile Island nuclear reactor several times during the nuclear accident and led the subsequent Senate investigation into the incident.
In 1980, Hart sought a second term. In something of a surprise, his Republican opponent was Colorado Secretary of State Mary Estill Buchanan, who attacked Hart hard for supporting the Panama Canal Treaties and for backing then-President Jimmy Carter in 80% of his Senate votes. Hart won, but only by a narrow margin.
On December 2 1981, Hart was one of only four senators to vote against an amendment to President Reagan's MX missiles proposal that would divert the silo system by $334 million as well as earmark further research for other methods that would allow giant missiles to be based. The vote was seen as a rebuff of the Reagan administration.
Hart co-sponsored the Semiconductor Chip Protection Act of 1984, which was signed into law. This protected Silicon Valley chips from cheap foreign imitations. Similar legislation had been proposed in every Congress since 1979.
Conservative Republican Senator Barry Goldwater remarked of Hart, "You can disagree with him politically, but I have never met a man who is more honest and more moral."
Hart, like Walter Mondale and Jesse Jackson, was pro-choice on the issue of abortion. 
Citing the increasing likelihood of an armed conflict in the Persian Gulf and his reluctance to "stay in the Senate and authorize and appropriate funds to send young men like my son off to fight that war," Hart applied for a commission in the US Naval Reserve's Standby Reserve in the late 1970s. He was over the statutory age limit of 38 and had not amassed any prior military experience; moreover, in contrast to his stated rationale, this category "would not be called up immediately in the event of a mobilization." By mutual agreement, Hart and US Secretary of the Navy Edward Hidago deferred the consideration of the request until the aftermath of the 1980 election. His application contained an incorrect birth date that he had used inconsistently on official documents for 15 years.
Following his re-election, Hart received an age waiver from Hidalgo and was commissioned as a lieutenant in the Judge Advocate General's Corps on December 4, 1980. Although Hart sought to be commissioned in the grades of lieutenant commander or commander, Navy Judge Advocate General John S. Jenkins advised Hidalgo to commission Hart at the lower rank because he "didn't bring to the program anything that was so unusual that we could recommend appointment at a higher grade." However, the then U.S. Navy Senate liaison officer John McCain, who cultivated a close friendship with Hart in that capacity, presaging his own political career, maintained in a 1984 interview that a field officer appointment would have been "appropriate." Following ten days of active duty with the US Sixth Fleet in August 1981, Hart was promoted to lieutenant on January 1, 1982. Pundits suggested that Hart's appointment was a cynical political manoeuvre designed to "clear the biographical decks" for the 1984 presidential election in an era when military service was perceived as a tacit prerequisite for the Presidency.
In February 198 Hart announced his candidacy for President in the 1984 Presidential election. At the time, Hart was a little-known Senator and to counter this, he started campaigning early, months before the primary. This strategy attracted national media attention. Hart ended up as the main challenger to Walter Mondale for the nomination and appeared to have the momentum on his side.
Hart could not overcome Mondale's financial and organisational advantages, especially among labour union leaders in the Midwest and industrial Northeast. Hart's campaign was chronically in debt, to a final count of $4.75 million. Hart's ideas were criticised as too vague and centrist by many Democrats. Shortly after he became the new front runner, it was revealed that Hart had changed his last name, had often listed 1937 instead of 1936 as his birth date and had changed his signature several times. This, along with two separations from his wife in 1979 and 1981, caused some to question Hart. Hart admitted in an interview that he was going through a 'midlife crisis' and was neglecting his family. Hart was also not close to his children, often leaving his wife to raise them completely alone. He and his wife briefly dated each other casually during their second separation in 1981. The Harts had begun divorce proceedings but had stopped them after reconciling. Hart and his wife later stated that the separations, caused by too much time spent apart due to politics, only strengthened their marriage. The Harts have remained married for almost 60 years.
By the time the final primaries concluded, Mondale had a considerable lead and superdelegates voted overwhelmingly for Mondale at the Democratic National Convention in San Francisco on July 16, making him the Presidential nominee. Hart, already aware that the nomination was all but Mondale's after the final primaries, lobbied for the vice presidential slot on the ticket, claiming that he would do better than Mondale against the President, Shotgun Ronnie. Mondale chose Geraldine Ferraro instead. 
Mondale was later defeated in a landslide by Shotgun Ronnie. Many felt that Hart and other similar candidates, younger and more independent-minded, represented the future of the party. Hart had refused to take money from Political Action Committees (PACs) and as a result he mortgaged his house to self-finance his campaign. He was more than $1 million in debt at the end of the campaign.
Hart declined to run for re-election to the Senate, leaving office when his second term expired, with the intent of running for President again. On December 20, 1986, Hart was allegedly followed by an anonymous private investigator who alleged that Hart had been followed to a woman's house, photographed there and left sometime the following morning. This allegation would ultimately cause him to suspend his planned Presidential campaign, although Hart was the clear front runner for the Democratic nomination in the 1988 election. Hart officially declared his candidacy on April 13, 1987.
In late April 1987, The Miami Herald claimed that an anonymous informant contacted the paper to relate that Hart was having an affair with a friend, provided details about the affair, and told the Herald that Hart was going to meet this person at his Washington, D.C., townhouse on May 1. As a result, a team of Herald reporters followed Donna Rice on a flight from Miami to Washington, D.C., then staked out Hart's townhouse that evening and the next Saturday, and observed a young woman and Hart together. The Herald reporters confronted Hart on Saturday evening in an alley about his relationship with Rice. Hart replied, "I'm not involved in any relationship," and alleged that he had been set up.
The Herald published a story on May 3 that Hart had spent Friday night and most of Saturday with a young woman in his Washington, D.C. townhouse. The Herald's reporters at some point learned that the New York Times was planning to feature the story with the quote on Sunday, incorporated it into their story and the two articles appearing on the same day ignited a political firestorm. On Sunday, Hart's campaign denied any scandal and condemned the Herald's reporters for intrusive reporting. 
The next day, Monday, the young woman was identified as Donna Rice and she gave a press conference also denying any sexual relationship with Hart. Hart insisted that his interest in Rice was limited to her working as a campaign aide. The scandal spread rapidly through the national media, as did another damaging story about angry creditors of the $1.3 million debt Hart had incurred in his 1984 campaign. Media questions about the affair came to dominate coverage of Hart's campaign. Polling of voters was favourable to Hart. Nearly 64% of the respondents surveyed thought the media treatment of Hart was "unfair", and 70% disapproved of covert surveillance by the media. A little over 53%  responded that marital infidelity had little to do with a president's ability to govern. Time magazine had similar results: of those polled, 67% disapproved of the media writing about a candidate's sex life and 60% stated that Hart's relationship with Rice was irrelevant to the Presidency. When queried about the matter, Cuomo remarked that there were "skeletons in everybody's closet."
On May 8, 1987, a week after the story broke, Hart suspended his campaign after the Washington Post threatened to run a story about a woman Hart had dated while separated from his wife and his wife and daughter became similar subjects of interest for tabloid journalists.
Hart identified the invasive media coverage and its need to "dissect" him, as his reason for suspending his campaign. Hart paraphrased Thomas Jefferson and warned, "I tremble for my country when I think we may, in fact, get the kind of leaders we deserve." Hart later recalled, "I watched journalists become animals, literally."
The unprecedented nature of the investigation and reporting on Hart's personal life was widely noted and reported at the time; the New York Times said the situation "will certainly provoke a needed debate on his contention that the system has gone out of control."
Having withdrawn from the Presidential race, Hart left for Ireland to spend time away from the media with his son. He rented a cottage in Oughterard, although he remained in contact with key members of his team. What news did filter out was that he was not excluding a return to the race. 
His campaign Chairman, Patricia Schroeder, jumped into the race following Hart's withdrawal, but soon after withdrew herself at a press conference on September 28, 1987. In December 1987, Hart returned to the race, declaring on the steps of New Hampshire Statehouse, "Let's let the people decide!" Hart warned, "We could lose more young Americans unnecessarily in the Persian Gulf." He initially rose to the top of the polls nationally and second behind Massachusetts Governor Michael Dukakis in New Hampshire, but was soon confronted with more negative stories about prior debts from his 1984 campaign. After the Super Tuesday contests on March 8, Hart withdrew from the campaign a second time.
In October 2018, Raymond Strother claimed that Lee Atwater, the head of the Republican National Committee, confessed to him that he orchestrated a photo where Rice was shown to be sitting on Hart's lap, as part of an attempt to bring Hart down.
A Miami Herald editor who participated in the paper's initial Hart scandal stories disputed the possibility of a conspiracy theory involving Lee Atwater as published in the Atlantic Magazine.
After his Senate service and Presidential races, Hart resumed his law practice. He remained moderately active in public policy matters, serving on the bipartisan US Commission on National Security/21st Century, also known as the Hart–Rudman Commission, commissioned on behalf of Bill Clinton in 1998 to study U.S. homeland security. Hart acquired a D Phil in politics from Oxford University in 2001; while at Oxford, he was a member of St Antony's College.
Hart gave a speech before the American international law firm Coudert Brothers on September 4, 2001, exactly one week before the September 11 attacks, warning that within the next 25 years a terrorist attack would lead to mass deaths in the United States. Hart met with aviation executives in Montreal, Canada, on September 5, 2001, to warn of airborne terrorist attacks. The Montreal Gazette reported the story the following day with a headline, "Thousands Will Die, Ex-Presidential Hopeful Says." On September 6, 2001, Hart met with National Security Adviser Condoleezza Rice to urge, "You must move more quickly on homeland security. An attack is going to happen." In a subsequent interview with Salon. com, Hart accused President George Dubya Bush and other administration officials of ignoring his warnings.
In late 2002, urged by former Oxford classmates, Hart began testing the waters for another run for the Presidency, launching a website at GaryHartNews.com and a related speaking tour. After a few months of speaking, Hart decided not to run for President and instead endorsed Democrat John Kerry.
Since May 2005, Hart has been a contributing blogger at HuffPost. He is a member of the Council on Foreign Relations. Hart also sits on the Advisory Board of Operation USA, a Los Angeles-based international relief and development agency. Since January 2006 Hart has held an endowed Professorship at the University of Colerado. Hart is an Honorary Fellow of the Literary & Historical Society of University College Dublin. He is an Advisory Board member for the Partnership for a Secure America, a not-for-profit organization dedicated to recreating the bipartisan centre in American national security and foreign policy. Hart currently sits on the board of directors for the Energy Literacy Advocates. He founded the American Security Project in 2007.
Since retiring from the Senate, Hart has emerged as a consultant on national security and continues to speak on a wide range of issues, including the environment and homeland security. He has been a visiting lecturer at Oxford University, Yale University and the University of California. Hart is Chair of the US State Dept's International Security Advisory Council, Chair of the US Defence Dept's Threat Advisory Council, and Chair of the American Security Project. He was Vice-Chair of the Advisory Council for the US Secretary of Homeland Security, Co-Chair of the U.S.-Russia Commission, Chairman of the Council for a Liveable World and President of Global Green, the U.S. affiliate of Mikhail Gorbachev's environmental foundation.
In October 2014, President Barack Obama and Secretary of State John Kerry named Hart as the new US Special Envoy for N Ireland. In a statement, Kerry called Hart "a longtime friend" and said he was "a problem-solver, a brilliant analyst, and someone capable of thinking at once tactically, strategically, and practically."
Simon Burns will have known about Dafydd and the gang in north Wales and about the wider Westminster Paedophile Ring by the time that he first stood, unsuccessfully, for election to Parliament in 1983, in the north Wales constituency of Alyn and Deeside. The constituency was in the heart of Dafydd's north Wales empire and held between 1970 and 2001 by the Labour MP Barry Jones, a former school teacher who trained at Bangor, served as the President of Flint County NUT and later became Lord Barry, on the basis of no achievements at all except for keeping quiet about the trafficking ring which surrounded him. In 2007 Lord Baz became President of Glyndwr University and in 2009 he became Chancellor. Glyndwr is a troubled institution which was originally Cartrefle College and gave social work qualifications out to the thugs who staffed the children's homes of north Wales.
From 1975–80, Simon Burns was political adviser to Sally Oppenheim (now Baroness Oppenheim-Barnes).
Sarah A. Oppenheim-Barnes, Baroness Oppenheim-Barnes (née Viner; born 26 July 1928) was the Tory MP for Gloucester, 1970-87. Born in Dublin and raised and educated in Sheffield where her father worked as a diamond cutter, Viner was educated at Lowther College and worked as a social worker in London before entering politics. Oppenheim-Barnes will have known Posh Society Woman Lady Juliet Bingley, who trained as a social worker and subsequently spent many years at the top of MIND colluding with Dafydd and the gang, as did Lady Juliet's son William. See previous posts. Oppenheim-Barnes will also have known social workers-turned Tory politicians Beata Brookes and Virginia Bottomley who also colluded with Dafydd and the gang.
Oppenheim-Barnes was Minister of State for Consumer Affairs in the DTI, 1979-82, her boss being the Secretary of State for Trade, which during those years were John Nott, John Biffen and then Lord Cockfield.
John Nott was the sour-faced Secretary of State for Defence of Thatch's who saw Britain through the Falklands war and famously walked out of a TV interview when Ronnie Waterhouse's closest friend Sir Robin Day told Nott that he was a 'here today gone tomorrow' politician. It could have been worse Nott, Day could have mentioned this man, because he most certainly knew about him:
Nott was born in Devon and served as the MP for St Ives, 1966-83. He served as an officer with the 2nd Gurkha Rifles and served in the Malayan emergency after a period with the Royal Scots. Nott studied at Trinity College, Cambridge and was President of the Cambridge Union Society. He was called to the Bar at Inner Temple in 1959. Nott lives on his farm in Cornwall.
Anyone remember Jeremy Thorpe and how the whole of political society in the west country knew about his activities?
In 1985, Nott became Chairman and Chief Executive of the banking firm Lazard Brothers. He was Chairman of Hillsdown Holdings, a multi-national food company, the Canadian firm Maple Leaf Foods, Deputy Chairman of Royal Insurance and other companies. Nott was an adviser to APAX Partners and Freshfields.
Nott's son, Julian, is a film composer, screenwriter and director, most famous for writing the scores for the Wallace & Gromit and Peppa Pig animated short films. Nott's other son, William, works for an international oil company in London. Nott's daughter, Sasha, is married to the Tory MP for East Devon, Hugo Swire.
Arthur aka Frank Cockfield was born in 1916, studied at the LSE and was called to the Bar at Inner Temple in 1942. Cockfield joined the civil service and worked for the Inland Revenue. He then went into business, becoming Finance Director of Boots, then MD and Chairman, 1961-67. Cockfield was a member of Selwyn Lloyd's National Economic Development Council, 1962-64; Cockfield left Boots to become an adviser to the Conservative politician Iain Macleod on taxation and economic matters and was President of the Royal Statistical Society, 1968-69. Macleod died shortly after the Conservatives took power in 1970, but Cockfield went on to advise Anthony Barber, Macleod's successor as Chancellor of the Exchequer, until 1973. He then served as Chairman of the Price Commission, 1973-77.
After the 1983 General Election, Cockfield became Chancellor of the Duchy of Lancaster. In this role he had no specific departmental responsibilities, so he effectively became an adviser and a sort of one-man think-tank to Thatch. Lord Cockfield resigned from the cabinet in September 1984 to join the European Commission as Commissioner for Internal Market, Tax Law and Customs under Jacques Delors and a Vice-President of the first Delors Commission. He was expected to follow Thatch's eurosceptic line, but became a driving force in laying the groundwork for the creation of the Single European Market in 1992. Only a few months after he arrived in Brussels, Cockfield produced a mammoth White Paper listing 300 barriers to trade, with a timetable for them to be abolished. He was not selected to serve a second term and was replaced by Leon Brittan.
After leaving the Commission in 1988, Cockfield became a consultant for accountants Peat, Marwick, McLintock. He was awarded the Grand Cross of the Order of Leopold II of Belgium in 1990. Frank Cockfield died in 2007. One obituary summarised his career thus:
Francis Arthur Cockfield, politician, businessman and civil servant: born Horsham, Sussex 28 September 1916; called to the Bar, Inner Temple 1942; Director of Statistics and Intelligence to the Board of the Inland Revenue 1945-52, Commissioner of Inland Revenue 1951-52; finance director, Boots Pure Drug Co 1953-61, managing director 1961-67; Adviser on Taxation Policy to the Chancellor of the Exchequer 1970-73; Kt 1973; Chairman, Price Commission 1973-77; created 1978 Baron Cockfield; Minister of State, HM Treasury 1979-82; PC 1982; Secretary of State for Trade and President, Board of Trade 1982-83; Chancellor of the Duchy of Lancaster 1983-84; Vice-President, Commission of the European Communities 1985-88; married 1943 Ruth Simonis (one son, one daughter; marriage dissolved), 1970 Aileen Mudie (died 1992); died Oxford 8 January 2007.
Extracts from Cockfield's obituaries shed more light:
...the sheer length of his career as an adviser on tax packages to the Conservative Party is tribute to the enormous value put on his advice.
Even before he became a leading adviser to the party, he had already had a distinguished civil-service career, mainly with the Inland Revenue, and, gravitating to the private sector, had risen to be managing director of Boots. He was 62 and a peer before he became a front-line politician, serving as Minister of State at the Treasury, 1979-82, as the last Trade Secretary before the office was subsumed in the Department of Trade and Industry, 1982-83, and finally as Chancellor of the Duchy of Lancaster, 1983-84.
Boots wielded great influence in Nottingham and in Nottingham University. Professor Robert Baldwin of the Cancer Research Campaign Laboratories in Nottingham University was involved in a huge research fraud with a US drug company during the 1970s, 80s and 90s and this was widely known about in Nottingham University, including by the Vice-Chancellor 1976-88, Professor Basil Weedon, who was a chemist with close links to big pharma. Weedon had worked at Imperial College, along with many other people who perpetrated and/or concealed medical research fraud as well as Dafydd's gang and their associates. The daddy of them all was Lord Brian Flowers who became VC of both Manchester and London Universities and remained loyal to the paedophile gangs of Wales, Flowers being a son of Swansea himself. See previous posts. Baldwin's fraud was also known about by the CRC and other academics working in cancer research. See previous posts, including 'Oh Lordy, It's CR UK'.
Sir Peter Morrison was Lord Commissioner of HM Treasury, 1979-81, while Cockfield was Minister of State in the Treasury.
Margaret Thatcher then ordered him to Brussels as Vice-President of the European Commission, a free- market counter-balance to Jacques Delors, whom she had reluctantly accepted as President. The two men worked well together and Cockfield was instrumental in persuading Delors to put the creation of a single European market ahead of plans for a single currency. The Single European Act of 1985, although not solely the product of Cockfield's drive and imagination, was the crowning achievement of a long and highly successful career.
...Arthur was educated at Dover Grammar School and the London School of Economics, where in addition to his BSc (Econ) he obtained an LLB. He joined Customs and Excise in 1933 and claimed to have been the author of PAYE. From 1945 he was Director of Statistics and Intelligence and served as a Commissioner of the Inland Revenue, 1951-52.
In 1953 he left the Civil Service to become finance director of Boots, from 1961 its managing director. In 1962 he was appointed to the National Economic Development Council, serving until 1964 and he also served on the Council of the CBI.
He was then drawn into Edward Heath's policy exercise for the Conservative Party and was the most active member of the group looking at taxation. He came up with an imaginative scheme for a wealth tax that would replace other forms of taxation on capital, but it proved unacceptable to the Shadow Cabinet. Nevertheless his advice and expertise continued to be valued and he was a major architect of the proposals that went into the final report and which were implemented by Tony Barber in the 1971 and 1972 Budgets. By then Cockfield had been appointed Adviser on Taxation Policy to the Chancellor of the Exchequer.
When the Heath government decided that it must control both prices and incomes as a means of controlling inflation in face of entry into the EEC, Cockfield accepted the chairmanship of the Price Commission in 1973. It was some measure of the climate of the times that both Cockfield and the minister to whom he worked, Geoffrey Howe, were free-marketeers and proto-monetarists, driven by the apparent urgency of the situation to compromise their beliefs.
Howe was a Welsh barrister who was a close life-long friend of Ronnie Waterhouse. Howe concealed the criminality of Dafydd and the gang throughout his whole career, as did Howe's wife Lady Elspeth who occupied numerous roles in public life, including on the Equal Opportunities Commission. See previous posts.
Cockfield resumed his role as an adviser to the Conservative Party as a key member of the Economic Reconstruction Group that Howe as shadow Chancellor set up to consider public expenditure, tax reform and economic strategy. When the Conservatives returned to power in 1979, Cockfield, who had been given a peerage in 1978, became Minister of State at the Treasury, taking charge of the Inland Revenue and leaving his mark on tax-reforming budgets.
Howe as Chancellor came to treat Cockfield as "a uniquely valuable, all-purpose 'mobile' reserve" until in 1982 he was appointed to the Cabinet in his own right as Secretary of State and President of the Board of Trade. He spent little more than a year there before the department was merged with Industry. After the general election in 1983, Cockfield was made Chancellor of the Duchy of Lancaster, but after 15 months he stood down to go to Europe as the Vice- President of the European Commission.
Cockfield was unsure whether he wanted the job and had to be persuaded by his wife to take it. It was to be the crown of his career. While it may be wrong to see it as a critical turning-point in the history of the EEC, there is little doubt that the single-market initiative with which Cockfield was closely identified changed the context in which many other policies were to be shaped and drew other countries towards membership of the European Community. The move which he and Delors engineered restored momentum to a community that was at risk of stagnating.
In the round of consultations that Delors had undertaken with member governments, he had offered four options to relaunch the community: institutional reform, monetary union, closer co-operation in defence or an economic revival based on completion of the internal market. His personal preferences favoured the first two, but the last attracted the greatest degree of consensus; Delors was still hankering after monetary union as late as April 1985.
In the carve-up of responsibilities at the start of the Commission, Cockfield persuaded Delors to give him not only the internal market portfolio, but also financial institutions and company taxation, the customs union and indirect taxation, and he also fended off the formation of explicit policy linkages between his programme and those proposed by other Commissioners. It was a remarkable "land grab" and it enabled Cockfield to put his own stamp on the single-market initiative.
He was influential in the decision to lay down a deadline of 31 December 1992 for the completion of the market; and can also be credited with persuading Delors to adopt the high-risk strategy of framing a full single-market programme in advance, rather than allowing it to emerge piecemeal: as Cockfield recalled,
It was essential that we had a properly structured programme covering all the vital elements of the internal market. It was no good proceeding as previous Commissions had done by picking out subjects that happened to catch the eye of particular member states. It had to be the lot.
In the brief interval between the Brussels (March 1985) and Milan (June) meetings of the European Council, Cockfield and Delors managed to produce a massive, detailed, but elegantly shaped programme of no fewer than 283 measures which they thought necessary to the operation of a "frontier-free Europe". It was prefaced by a statement of the underlying philosophy and every single proposal had its own time schedule attached.
Well aware that, by moving quickly, he could shape decisively the way others conceptualised the single-market project, Cockfield claims that "it was the sheer speed with which I produced the White Paper that allowed 'the tide' to be taken at the flood". The immodesty is not uncharacteristic, but probably justified, as is his claim that, by publishing the White Paper two weeks before the European Council, he hoped to "give heads of government sufficient time to read the document and appreciate the immense importance of the opportunity being opened up" but not to "give their officials enough time to pick it to pieces".
The rapid preparation and launch of the White Paper at a press conference successfully shaped the policy agenda and locked governments into considering something definite. Almost certainly, however, the key proposal that ensured success was the adoption of qualified majority voting on all measures envisaged by the Single European Act. Close on 300 had been envisaged and by 1992 90 per cent had been embodied in European legislation.
Cockfield's later efforts to move towards harmonising indirect taxation in particular met with opposition, particularly from Nigel Lawson, and it was not a great surprise when Thatcher decided not to appoint him for a second term. Cockfield was furious. Instead he took up an appointment with Peat Marwick McLintock as an adviser on European affairs, 1989-93, but as a patron of the Federal Trust he continued to contribute to the public debate, co-authoring Network Europe and the Information Society (1995) and re-issuing his earlier call to complete the internal market, Europe without Frontiers (1988), in a revised form. The European Union: creating the single market (1994) was his own account of the making of the Single European Act.
In the House of Lords he was in general a loyal supporter of the Conservative cause, arguing strongly for the enlargement of the European Union…
Cockfield was a man of formidable intellect, but inclined to be dismissive of other people's ideas if they ventured into fields that he regarded as his own. Lawson tended to keep him at arm's length but earlier Conservative Chancellors valued what Tony Barber described as "his experience and inventive mind". Howe has described him as "a polymath" while his chef de cabinet in Europe, Andrew Cahn, thought him "a phenomenal organiser and a phenomenal brain". His exceptional memory and mastery of detail underpinned the broad sweep of his ideas and in their pursuit he displayed both zeal and quite exceptional tenacity.
Thatcher began as a great admirer and for a brief period he managed to get on well with her as well as with Delors, a man with whom he had a remarkable affinity. But she came to think he had gone native. In fact she was greatly mistaken in thinking him "a natural technocrat of great ability and problem-solving outlook".
Lord Cockfield – a predator who saw great opportunities in Europe…
Cockfield's obituary in 'The Guardian' provided more gems:
...spent a period as chancellor of the duchy of Lancaster before beginning a four-year term as vice president of the European Commission in 1985. There he was largely responsible for the creation of the single European market.
…. In 1938, he joined the Inland Revenue…On the outbreak of the second world war, most of the department was evacuated to Wales. Cockfield was one of a small, central staff retained in London, and here his remarkable talents attracted wide attention. His promotion was meteoric: assistant secretary before he was 30, in 1951, he became commissioner, two ranks from the top, at 35.
Cockfield remained in London, but he'll have found out a lot about happenings in Wales from his colleagues. Rapid promotion cometh…
…he went into industry. He joined Boots as its finance director in 1953 and went on to become managing director from 1961 to 1967. He developed close contacts with the Conservative party, and when they returned to power in 1970, he was appointed adviser on taxation policy to the chancellor of the exchequer, and in 1973 chairman of the Price Commission.
...No one who witnessed them could forget his encounters with the occasional muddleheaded British minister at a council meeting in Brussels. Speaking with the authority of the Recording Angel, and in his slow, Dalek-sounding voice, with a slight pause between each word, he would say such things as, "I am surprised that the minister has made such a statement. Surely even a cursory reference to the Income Tax Act of 1948 – which I had some hand in drafting – Section 198, sub paragraph 13 (F) would have shown him that …"
And I am surprised that no-one ever reminded Cockfield of what was happening at Nottingham University and within the drug companies with which they were so friendly.
...His achievements in industry and his knowledge of administration were widely respected. But some of his business colleagues found his manner authoritarian, and among his colleagues in the cabinet, who had gone through the mill of by-elections, he tended to be regarded as more of a technocrat than a grassroots politician.
Had Cockfield been born in France, with its respect for intellectual brilliance and the tradition of an authoritarian technocracy, he would have become one of the central pillars of the governing class. So his move to Brussels turned out to be an inspired choice…Cockfield was far from being regarded as a Euro-enthusiast. The prevalent view in Whitehall was that Thatcher had sent a dour and elderly Eurosceptic to clip the wings of an overweening bureaucracy.
Then everything changed. Cockfield became converted to the European cause, and no zeal can match that of the convert.
Why ever would that have been?
His sector was the internal market. He and Jacques Delors (then president of the commission) had decided that the creation of a single market was the next major step in the community's development. For this, as a lawyer, businessman and administrator, Cockfield was uniquely qualified. He saw at once that previous, piecemeal attempts to bargain among member states about the reduction of non-tariff barriers were doomed to be inadequate; the problem had to be tackled comprehensively.
He produced in June 1985 a white paper listing nearly 300 barriers, ranging from technical standards and health regulations to public purchasing, which needed to be abolished if a genuine single market were to be created. Against every barrier was set what needed to be done and a timetable. The paper was agreed by the European council. Cockfield saw to its implementation with thoroughness and zeal. As he came to the end of his term in office, the heads of government, meeting in Hannover in June 1988, concluded that "This major objective has now reached the point where it is irreversible, a fact accepted by those engaged in economic and social life."
His conversion did not go unobserved by Thatcher. Shortly after the publication of the white paper, they had their first clash. Cockfield explained that the harmonisation of indirect taxation was deliberately specified in the Treaty of Rome. There followed this dialogue (recounted in Cockfield's 1994 book The European Union: Creating the Single Market): Thatcher: "It was not." Cockfield: "It was." Thatcher: "It was not." Cockfield: "It was."
A private secretary was then asked to fetch a copy of the treaty. Cockfield asked him to read out Article 99. "The commission shall present proposals for the harmonisation of indirect taxes …" Thatcher was silent. After his first four years she did not continue him in office. Cockfield was bitterly disappointed but made no complaint.
The creation of a single market was the greatest achievement of the first half-century of the unification of Europe. Without Cockfield's knowledge and thrusting energy this immensely detailed and challenging venture might well have run into the sand. Yet those who worked for him in the commission found that he was far from the dour martinet of legend. Devoted to his second wife, Monica, a choreographer, who died in 1992, and drawn by her to an appreciation of the arts…
A dancer?? Just like Kate Bush? Anyone for 'The Young Generation', 'Pans People', 'Hot Gossip' etc etc…
He will long be remembered in Brussels, with both affection and respect, as one of the great public servants of a uniting Europe.
Affection and respect?? He was a horrible old bugger.
He is survived by his son and daughter from his first marriage.
Sally Oppenheim-Barnes was Chairman of the Tory Party, 1973-74 and also served as Chairman of the National Consumer Council. I used to roll around laughing at things like the Consumer Council when I was young, because it was always people like Esther saying 'So we rang the gas board' or Lynne Faulds Wood being scandalised by a rip-off. Then during the 1980s and 90s, Consumer Champions took on a new remit. They began to take an interest in health matters. Esther and Lynne started campaigning, yet at no time did they provide any meaningful analysis of the serious entrenched problems in medicine or the NHS. It was just a matter of being Passionate and Committed and Running a Campaign. People who have now been identified as abusers were involved in some of those campaigns. In recent years, people with a background in Consumer Rights have been appointed to Inspectorates of Health and Social Care. This is not going to end happily. Identifying neglect and abuse of vulnerable people and implementing improvement is not the same as recommending the best value-for-money washing machine.
Sally Oppenheim-Barnes is Jewish. Here is a photo of Sally with other well-known Jewish people, Frederick Forsyth, Robert Winston, Rabbi Julia Neuberger and Jeffrey Archer:
I'm not sure about Frederick Forsyth, but the others in this picture all know about Dafydd and the gang and concealed their criminality.
Oppenheim-Barnes was the MP for Gloucester. Tom King, the MP for Bridgwater, hated Bridgwater so much that he lived in Gloucestershire.
In the 1970s, there was a paedophile ring operating in the Bridgwater area with links to Dafydd's gang. One of the 'spotters' working for the ring who lived in King's constituency was an American man. Local people didn't like him because he was thought to be very dodgy and was also a drug dealer. Villagers wondered how a man from America who seemed so questionable was living in England without being subject to investigation. Someone should ask Tom King, because the gang of which that man was a member was being afforded protection by the Gov't of which Tom King was a senior member.
There is a splendid archive clip from 1974 available of Sally Oppenheim having an argument with the then young feminist academic Juliet Mitchell over Women's Lib. Sally Oppenheim bangs on about young gels today losing their charm and Juliet Mitchell obviously knows that she is speaking to a complete idiot. Sadly Juliet Mitchell's circle of feminist academics didn't publish a word about the widespread abuse of girls and women, yet alone boys and men, by the welfare system either.
During the discussion with Juliet Mitchell, Sally Oppenheim sounds remarkably like Joanna Lumley still does. Joanna Lumley is always happy to dispense some wisdom about girls today looking so pretty and being obviously so very attractive to gentlemen but you know they have lost so much of their charm and their femininity. And Joanna should know, because she's a woman with a breathy voice who has Brains as well as charm, femininity and the qualities of a sex bomb for the older man.
Well Joanna, my sort of man is the hero of Viv Stanshall's masterpiece 'Sir Henry at Rawlinson End', in which the hero 'Sir Henry, ever the gentleman, offers his seat to a lady in a public convenience…'
Joanna Lumley is involved with numerous charidees, many of which are mental health or children's charidees which have been complicit with abuse.
Sally Oppenheim-Barnes was created a life peer in Feb 1989. Her son Philip Oppenheim was the Conservative MP for Amber Valley in Derbyshire, 1983-97. Between these years, Oppenheim and his mother served simultaneously in the House of Commons.
Phillip Arthur Charles Lawrence Oppenheim was born in Lambeth in 1956 and was educated at Harrow and Oriel College, Oxford. Oppenheim was unexpectedly elected with the largest swing in the 1983 General Election as the Tory MP for the one time safe-Labour coal mining seat of Amber Valley. During his time in Parliament, Oppenheim served in various Ministerial posts in both Thatch's and Major's Govt's and was also the parliamentary aide to Ken Clarke, 1996-97. Clarke spent years colluding with and concealing the crimes of Dafydd's gang and the related gangs in other parts of the UK, including at St George's, particularly when he was in the DoH and the Home Office. Clark tried to become Leader of the Tories on the back of it all, but William Hague used the same strategy more successfully. While in Parliament Philip Oppenheim supported animal welfare issues and opposed fox hunting. As a Treasury Minister, he toughened restrictions on imports of endangered species and introduced tax breaks on less-polluting fuels. As a trade minister, Oppenheim resisted efforts by the fur lobby to loosen restrictions on imports of trapped fur.
Before entering Parliament, Oppenheim was a businessman, founding an information technology company which was sold to Reed Elsevier.
After leaving Parliament in 1997, Oppenheim became a columnist for  the Digger's 'The Sunday Times' and other newspapers. He has criticised new Labour's spin culture, along with what he saw as the corrupt sale of peerages. Obviously the Tory Party have never resorted to such practices.
Philip Oppenheim is founder and managing director of the Cubana bar and restaurant in London and is credited for introducing Mojitos to the UK from Cuba in the 1990s. He is also a founder director of Waterloo Quarter, a business-public alliance which aims to improve Waterloo. Oppenheim trades directly with Cuba, importing rum and coffee and is also a Director of Alma de Cuba coffee, a Cuban coffee brand owned by The Cuba Mountain Coffee Company, which has a project to help mountain coffee farmers in Cuba.
From 1980–83, Sally Oppenheim's former adviser Simon Burns was a journo and served as a Director of What To Buy for Business magazine, before working for the Policy Executive of the Institute of Directors, 1983-87.
Burns has been active in domestic politics since 1970, when he was a founder member of the Rutland and Stamford Young Conservatives. So Simon was one of the Young Conservative successors of Peter Walker, Beata Brookes and co. Rutland was in the Leicestershire region, where Greville Janner was involved in the longstanding paedophile ring there. Greville and his father Barnett were high profile Jewish politicians, as was Simon Burns's one-time boss, Sally Oppenheim-Barnes.
Burns was a Committee member, Political Action Officer and Secretary of Oxford University Conservative Association, 1973-75 and a member of the Oxford Union. Burns was Treasurer for Southfields Ward and an Executive Council member of Putney Conservative Association, 1977-81. In 1986, he was elected Chairman of Avonmore Ward, Fulham Conservative Association.
Burns was sworn of Lilibet's Privy in February 2011.
Burns was opposed to Brexit. In 2013 Burns voted against the Marriage (Same Sex Couples) Bill, as is only reasonable for someone who has steadfastly ignored a trafficking gang who targeted underaged boys to provide services for adult gay men.
In 2007, Burns persuaded the House of Commons Administration Committee, then being a member, that parliamentarians should have "priority access" to services within the Parliamentary Estate. In practice, this meant that MPs and Peers could avoid queues for shops, restaurants, bars, computers, photocopiers and even toilets by "pushing in" ahead of visitors or staff. The so-called "queue jumping rule" provoked cross-party opposition from Commons staff and other MPs but Burns trenchantly defended the proposal.
On 3 April 2008, Burns was involved in a collision with a cyclist as he drove out of the Palace of Westminster gates into Parliament Square. The cyclist, Major Stuart Lane, was thrown over the handlebars of his bicycle and broke two vertebrae in his neck "which could have hindered his Army career". In February 2009 Burns pleaded guilty to a charge of careless driving and was fined £400 with £200 costs at the City of Westminster Magistrates' Court.
In June 2010, Burns was forced to issue what one journalist described as "a grovelling apology" after calling Commons Speaker John Bercow a "stupid sanctimonious dwarf". In November 2011, Burns compared members of the campaigning group 38 Degrees to zombies.
In January 2013, Burns, when the Minister overseeing rail fares, was revealed as having been making use of a ministerial car instead of travelling the 35 miles from his home in Essex to London by train. He claimed this was because he was not allowed to read sensitive papers on the train, but his claim was immediately contradicted by the Cabinet Office, although it was conceded that reading Red box matters in such an environment was not advisable. The cost to the taxpayer was estimated to be £80,000 per annum.
The Lord Lansley
Burns is a second cousin of David Bowie, although he has never met him. Burns tried to arrange a meeting with Bowie in 2012, but Bowie refused to meet Burns, stating that he wasn't famous enough. Bowie used to have sex with underaged girls and boys and take drugs alongside the proles, but he developed refined tastes many years ago, which was why he then only had sex and took drugs on Mustique with Ma'am Darling and Roddy Llewellyn and in Berlin and Switzerland in luxury.
Simon Burns was given a knighthood in 2015 "for parliamentary and political service".
Despite his conservative views, Burns is a "proud" supporter of the more liberal-leaning US Democratic Party. Citing the big tent nature of American political parties, he argues "You can't just say that, because you're a British Conservative, so you have to be a [U.S.] Republican. American politics isn't contained in that way. Turn the clock back to the 1970s, and the Democrat Party went from the liberal Kennedy wing right through to the out-and-out racists in the Southern states. The Republican Party had its liberal wing – people like John Lindsay, Chuck Percy and Nelson Rockefeller".
Richard Nixon
Richard Nixon was considered to be well beyond the pale when it was revealed that he had resorted to bugging and burglary. That is exactly what the security services did to Brown, me and my friends and indeed far worse than that. We weren't running in Presidential elections, we were just a group of students who had complained about the members of a criminal trafficking gang who were killing people and who had direct links to the Royal Family and successive Westminster Gov'ts. A great many people knew what was happening and they stood by and watched or joined in and used the results to further their own interests. No-one has ever been held to account.
Bay of Pigs Crisis…
Give 'Em Enough Rope