I mentioned in a recent post that as I discover more about the common themes that link the paedophiles' friends, I am noticing yet more salient aspects of the biographies of people whom I blogged about in much earlier posts and that I will revisit a few such folk. So I'll return to a few old friends here as well as introduce some new names.
People who have been following this blog for some time might remember that in my post 'Some Big Legal Names Enter The Arena' I described how in May 1990, Gwynedd Health Authority took me to the High Court in Cardiff seeking an injunction against me that would prevent me writing to them to follow up my complaints. I was indeed writing them many letters; the law had been broken repeatedly and there had been no attempt to address numerous aspects of very, very serious complaints. I was lied to constantly and when I confronted those we know and love with evidence of their lies, more lies were told and I received further threats or the police were ordered to arrest me. Gwynedd Health Authority's idea of how to deal with a complainant who was acquiring more and more evidence of serious wrongdoing was to seek a High Court injunction preventing me from visiting Gwynedd health Authority premises or contacting any member or employee of the Health Authority in any way for any reason, even to follow up my complaint.
I now have documentation demonstrating that Andrew Park, the crooked Welsh Office lawyer was working very hard indeed and pooling his expertise with the perjurers and crooked lawyers of both Gwynedd County Council and Clwyd Health Authority in his attempts to raise an injunction against me of the most restrictive nature possible.
Gwynedd Health Authority took their application to the High Court in Cardiff and the case was heard in front of Sir Malcolm Pill. Crispin Masterman represented Gwynedd Health Authority and Ian Murphy represented me. Masterman and Murphy both later became judges. They were both involved in child abuse cases. See previous posts.
Sir Malcolm Pill did not grant Gwynedd Health Authority an injunction on the terms sought and Gwynedd Health Authority were livid about this. My documentation shows that the day after the hearing in front of Pill, Andrew Park was busy communicating with Gwynedd Heath Authority as to how they could return to the High Court as soon as possible and acquire the injunction on the terms that they had hoped that Pill would have agreed to and how to ensure that I never ever accessed my medical records via the High Court.
Whilst I was indeed grateful that Pill did not give Gwynedd Health Authority what they asked for, Pill was still a very culpable man and no doubt simply clever enough to participate in a longer term plan rather than grant an obviously ridiculous draconian injunction which would have resulted in questions being asked. At the time of the hearing in front of Pill, there were allegations of a VIP paedophile ring operating in north Wales and Cheshire which was being concealed at the highest levels and demands for a police investigation. The North Wales Police launched an investigation just months after Malcolm Pill heard my case. The Chief Constable, David Owen, refused to co-operate with the investigation; the Home Office refused to place another Chief Constable in charge of the investigation; and much documentation was not made available at all or was presented unsorted. In 1992, the North Wales Police closed the investigation, announcing that there was no evidence of a paedophile ring. However during the course of the investigation, there were hundreds of complaints made about the abuse of kids in care in north Wales, particularly in the Ty'r Felin children's home in Bangor. A file was sent to the DPP. There was not one prosecution mounted. See previous posts.
The Home Secretary, 26 October 1989 – 28 November 1990, was David Waddington. Waddington had served as Minister of State at the Home Office, 1983–87, so he had an excellent grounding in the way of assisting the criminality of Dafydd and the gang before becoming Home Secretary. Waddington's father and grandfather were both solicitors in Burnley, Lancashire; he grew up in Lancashire and was a Tory MP for three different Lancashire constituencies, 1968-90. The was long-standing organised abuse of children and vulnerable people in Lancashire with links to the gangs operating in Merseyside and Cheshire. Waddington was a Lord Commissioner of the Treasury, 1979-81, as was Sir Peter Morrison, the Tory MP for Chester, who was known to be abusing kids in care, in north Wales and other places.
The Lord Waddington
Governor of Bermuda
In office
11 April 1992 – 2 May 1997
Malcolm Pill, Crispin Masterman and Ian Murphy had access to many letters that I had written to Gwynedd Health Authority and they referred to them extensively during the hearing that lasted several hours. My letters contained numerous details of the most serious abuse of psychiatric patients and criminal wrongdoing on the part of NHS and social services staff, as well as some police officers and other accessories. I supplied names, dates, details, names of witnesses, places etc. Any lay person, let alone a High Court judge, upon reading those letters, would have realised that they were reading matter which pointed to serious organised crime. Pill, Masterman and Murphy at no point stated that they did not believe my allegations; they simply ignored them. Crispin was arguing that the detail and volume of my letters demonstrated that I was 'obsessed' and needed to be stopped from sending anymore. I was obsessed with the reality that the most terrible things were happening and the whole world determinedly looked in the other direction.
After the hearing, Ian Murphy told me that I had cause to sue Dafydd, Gwynedd and Clwyd Health Authorities for false imprisonment and negligence. I was delighted, particularly because Ian Murphy gave every indication that he'd be keen to take the case and it would be a big one. Somehow it never happened. Years later I acquired documentation that showed the involvement of the Welsh Office in taking a close interest in whether Ian Murphy was going to take this case for me. I was told by another lawyer that Ian Murphy was a ruthless, very ambitious barrister and if he took the case, he really would flatten them. I can only presume that someone made it clear to Ian Murphy that he had better not take the case if he wanted to become a judge. Or indeed to even carry on living.
I have provided details of Sir Malcolm Pill before, but I have more info now and need to highlight certain aspects of his career. Sir Malcolm Thomas Pill (born 11 March 1938) is a former Lord Justice of Appeal, who was the longest-serving member of the Court of Appeal of England and Wales upon reaching mandatory retirement at age 75.
Pill was born on 11 March 1938. Pill was educated at Whitchurch Grammar School, Cardiff and Trinity College, Cambridge. Pill was at Whitchurch Grammar with Rhodri Morgan. When I appeared in front of Pill, Rhodri was the Labour MP for Cardiff West – the former constituency of the child molester George Thomas – and Shadow Environment Spokesman, as well as Opposition Front Bench Spokesman on Energy. Miranda was part of the Opposition Energy team as well. The Miranda who, before becoming the Labour MP for a constituency that was on the patch of the ring in the North East of England which was linked to Dafydd's gang, had been a barrister and a pupil of George Carman QC. George Carman was a bent barrister who was colluding with Dafydd's gang and the wider Westminster Paedophile Ring. George Thomas was by then sitting in the Lords.
I appeared in front of Sir Malcolm Pill in May 1990. Sir Peter Morrison was Minister of State for Energy, 11 June 1987 – 23 July 1990. On July 10 1990, Gwynedd Social Services took me to Court in Chester and attempted to have me imprisoned on numerous charges of breaching the High Court injunction that they had obtained against me in May 1990, on the basis of the perjury of two Gwynedd social workers, Keith Fearns and Jackie Brandt. When I appeared at Chester Court, Fearns, Brandt and their social worker colleague Maggie Fookes, as well as their CPN colleague Bob Ingham, perjured themselves to such an extent that something like 13 or 14 charges against me were thrown out. The Presiding judge, Justice John Roch – he later became Lord Justice Roch – helpfully asked if they would like more time to rewrite their statements, presumably in order to get their stories straight. Their barrister politely turned down the request, but why I have no idea. My post 'Some Big Legal Names Enter The Arena' provides details of: the perjury; the forged documents, which included a forged letter from a Top Doc, Carl Littlejohns, who had previously been employed at the North Wales Hospital Denbigh; the collusion of the Welsh Office with Ron Evans, the bent lawyer employed by Gwynedd County Council; and the change of judge and Court of which my barrister Suzanne Evans was not told, she was sent to the wrong Court and arrived late and stressed for my case.
Suzanne Evans knew that there had obviously been an attempt to rig the trial; she was a young, unknown barrister and after it became clear that industrial scale perjury had been exposed, Roch became very angry with her, rather than the perjurers. He shouted at Suzanne and she was clearly intimidated; as was I, I realised that we were dealing with a madman who was ignoring the obvious lies of four witnesses. Suzanne Evans however has gone on to forge a nice career for herself in the Family Courts having rolled over for a gang of paedophiles (see previous posts), so it was clearly worth it.
On 23 July 1990, Peter Morrison was appointed as PPS to Thatch.
On 24 July 1990, administrators at Clwyd Health Authority contacted Andrew Park claiming that I had rung a Kay Hemsley at the North Wales Hospital and threatened an Angel. No-one could produce evidence that I had done this or that if such a call had been received it was me who had made it, so Park wrote to Clwyd Health Authority requesting that next time could Hemsley remember to explain how she knew that it was me calling. Kay followed orders, within a short while she had given a written account of another call supposedly from me and explained that she knew that it was me because she had spoken to me before and recognised my voice. Park had been busy anyway, informing Gwynedd and Clwyd Health Authorities that he wanted as much information as possible, to build up a complete 'dossier' against me. The perjury and forging of documents continued apace. See 'Some Big Legal Names Enter The Arena'.
The Secretary of State for Wales, 4 May 1990-27 May 1993, was Lord David Hunt. Hunt has given much loyal service to the gang, I have provided details in previous posts.
After Trinity College, Cambridge – a favourite recruiting ground for the security services – Malcolm Pill was called to the Bar at Gray's Inn in 1962. Dafydd's Big Umbrella Sir William Mars-Jones was a member of Gray's Inn, as were others who did the gang favours, including David Waddington.
From 1963 to 1964 Malcolm Pill was Third Secretary at the Foreign and Commonwealth Office and spent a period in Geneva at the United Nations Commission on Human Rights. For nine years Pill was Chairman of the UK Committee of the Freedom from Hunger Campaign.
Pill was a Recorder, 1976-87. 1976 was the year of Paedophiles' Panic, as the Norman Scott-Jeremy Thorpe story finally appeared in the press. Reinforcements were called for: George Thomas was appointed Speaker of the House, Carlo was appointed Chancellor of the University of Wales and the security services forced Harold Wilson to resign as PM, because everyone feared that the balloon could well go up. See previous posts.
Pill became a QC in 1978, the year that Jeremy appeared at Minehead Magistrates Court and was committed for trial. George Carman QC represented Jeremy.
Malcolm Pill was appointed a High Court judge on 15 January 1988. By this time Dafydd's gang were in full pursuit of me and my friends who were supporting me. In 1988, the Welsh Office finally acknowledged my complaint about Dafydd et al and told me that an investigation would be arranged. The investigation was of course a sham, carried out in July 1989 by Dafydd's mates Professor Robert Bluglass and Dr Colin Berry; it was organised by Dafydd's other mate Professor Robert Owen, who was appointed as Medical Ombudsman by the Welsh Office. See post 'Enter Professor Robert Bluglass CBE'. By 1988, Alison Taylor had been sacked but continued to write to Ministers about the abuse of kids in care in north Wales and in the late 1980s, she also wrote to Carlo.
From 1989 to 1993, Pill was Presiding Judge for the Wales and Chester Circuit; he was therefore in that role when I appeared before him in Cardiff and at the time of the shenanigans when I appeared before Roch in Chester. Does Sir Malcolm Pill know who rigged the case at Chester I wonder? Nobbling the venue as well as the judge is quite impressive, as was the preparation of affidavits which were signed by Fearns, Brandt et al, without Fearns, Brandt et al ever having seen them…
Pill was appointed a Lord Justice of Appeal on 1 February 1995 and was given the customary Privy Council appointment. Among his most notable judgements is the second appeal in the Stephen Downing case.
In Nov 1994, Dafydd obtained a High Court injunction against me from Liverpool High Court on the basis of his perjury and an unsubstantiated allegation that I had thrown a brick through the glass door of his house at 3 am. Not only had Dafydd been told by an Angel by the time that he swore his affidavit into Court that I definitely could not have been the person who threw the brick, but I have been told more recently that no brick was ever thrown, the brick was planted and some helpful police officers documented that it was me wot dun it. The MDU and Hempsons, the lawyers who acted for Dafydd, knew that Dafydd had perjured himself and that there was no evidence that I had thrown the brick. See post 'The Banality Of Evil'.
By the time that Dafydd had obtained his injunction, Tony Francis, Dafydd etc were building up a case to have me sectioned and transferred to a high security hospital on the grounds that I was a danger to Dafydd's life. This process began after I and Patient F met with two members of the Mental Health Act Commission in the early summer of 1994 and told them that Dafydd was sexually exploiting patients and that serious complaints against him were not being investigated. The Commissioners admitted that they had received many previous complaints of Dafydd having sex with patients. Our complaint about Dafydd to the MHAC was never investigated. See post 'The Banality Of Evil'.
In 1995, Ronnie Waterhouse knew that he would be Chairing an Inquiry into the North Wales Child Abuse Scandal, although that wasn't announced by William Hague, Secretary of State for Wales, 5 July 1995-2 May 1997, until 1996. What did happen in May 1995 was that Nicola Davies QC was instructed to 'review the paperwork' of the North Wales Police related to the abuse of kids in care in north Wales – the paperwork since 1989 all was missing – to assess whether a judicial inquiry would be in the public interest.
Nicola Davies QC grew up in West Wales and was called to the Bar at Gray's Inn in 1976. Nicola defended two of the Top Docs involved in the Cleveland Child Abuse Scandal, which was caused by Dafydd's partner gang in the North East of England and she also defended Harold Shipman. In 2003, Davies was appointed as a Deputy High Court judge. On judicial review she quashed a decision to close some NHS paediatric surgery units. Davies became a High Court judge and a Dame in 2010 and in 2013 she was appointed to sit as the Presiding Judge of the Wales Circuit between 1 January 2014 and 31 December 2017.
Nicola, the Top Doc's Friend! See post 'This Is What Happened To Nicola, Niclas, Merfyn, Joan and Kathryn'.
On 13 July 1995, Sir Peter Morrison was found dead in his house in Belgravia. Four days previously Bing Spear, the corrupt mandarin from the Home Office Drugs Branch who was so helpful to Dafydd's business flogging class A drugs, had died. Bing died after it was arranged that Dafydd would 'retire' from the NHS in July 1995, that none of the serious outstanding complaints against him would be investigated and that he would continue to provide 'substance abuse services' for north Wales. See post 'The Evolution Of A Drugs Baron?'
Brown was sacked from his job at Aston University in July 1995.
John Redwood was Secretary of State for Wales, 27 May 1993 – 26 June 1995. He was succeeded by the paedophiles' friend David Hunt, who returned just for a few days while Dafydd's deal was sorted out, 26 June 1995 – 5 July 1995, then William Hague succeeded Hunt. The general public were told that the North Wales Hospital closed in July/August of 1995. It didn't. Gwynfryn Ward, the 'mother and baby' unit definitely remained open and probably other wards as well, but the NHS have never admitted which parts of Denbigh remained open and for how long. Neither have they ever explained what happened to the numerous patients who were imprisoned illegally out there, particularly as some patients were being kept in a dungeon and records of others were forged, so no-one knew who was there and when.
In July 2011, Malcolm Pill was made an Honorary Fellow of Aberystwyth University. Aberystwyth University has done itself proud by producing so many law graduates, over decades, who progressed to careers in which they colluded with Dafydd and the gang. Aber's website told us:
Sir Malcolm Thomas Pill has had a distinguished career in the practice of the law…His very distinguished career as counsel and judge was centred on Wales and more particularly Cardiff where he practised as counsel and sat as Recorder and judge until his elevation to the Court of Appeal in 1995.
Cardiff: Top Doc Central in terms of concealing the rot; also the site of the endemically corrupt Welsh Office and of course all those lovely bent lawyers and judges.
He also became 3rd Secretary at the Foreign Office and spent a period in Geneva at the United Nations Human Rights Commission. He was Chairman of the Welsh Centre of the United Nations Association Trust and later became Chairman of the Welsh Centre for International Affairs and for a period of some nine years he was the Chairman of the United Kingdom Committee of the Freedom from Hunger Campaign.
Previous posts have explained that in 2005, the UNA planned a one day conference at Bangor University on the subject of drug abuse at which Dafydd was to be the keynote speaker. The event was arranged by Menai Williams, the retired Deputy Principal of the Bangor Normal College, an institution which employed many staff and trained many teachers who colluded with the abuse of children. Menai had been involved with the UNA for many years.
I have also previously discussed how Jeffrey Archer worked as a fundraiser for the UNA as a young man. Dafydd's mate and umbrella Lord David Ennals, who was part of the wider Westminster Paedophile Ring, was Secretary of the UNA, 1952-57 and was appointed Chairman in 1984. Ennals's fellow resident of Norfolk, Lady Enid Ralphs, who also concealed and colluded with organised abuse, was President of the Norwich branch of the UNA. Frank Field has been involved with the UNA for many years. Field has been the Labour MP for Birkenhead since 1979; Dafydd's partners-in-crime operate in Birkenhead and many residents of Dafydd's 'care homes' and his drug abuse patients are referred from Birkenhead. See post 'The Science of Animal Behaviour' for information relating to those in the UNA who have close links to Dafydd et al.
Presentation of Sir Malcolm Thomas Pill as Fellow of Aberystwyth University by Mr Winston Roddick QC, Vice President of Aberystwyth University.
Winston Roddick QC was Counsel General for Wales, 1998-03, so he was there to see the Welsh Gov't through the Waterhouse Inquiry and then the publication of the Report and the aftermath. Roddick came from Caernarfon, served as a police officer on Merseyside and then became a barrister and Recorder. He was North Wales's Police and Crime Commissioner, 2012-16. Lest any readers think that Dafydd couldn't have been given a greater gift, Roddick was succeeded in that post by Arfon Jones, who as a young police officer, chauffeured Gordon Anglesea to the venues where Anglesea molested kids in care. After Anglesea was finally convicted decades later, he died in prison and an 'oversight' on Arfon's part meant that Anglesea's widow still had his police pension, although he died a convicted sex offender. See previous posts.
[Pill] is the longest-serving Lord Justice of Appeal, and the most senior member of the Court of Appeal of England and Wales.
His very distinguished career as counsel and judge was centred on Wales and more particularly Cardiff where he practised as counsel and sat as Recorder and judge until his elevation to the Court of Appeal in 1995. No one knew our circuit better or was more worthy of it and certainly no other holder of the position of Senior Presiding Judge took greater pride in the fact that he was the holder of that position on a circuit which regards him as one of its very own.
…Malcolm Pill was born into a Cardiff family. The Pills came from Cornwall to work in the Cardiff Docks in the 1860s and they settled in Grangetown where they became members of the Clive Street Baptist Chapel. Sir Malcolm's father became a barrister's clerk in Park Place Cardiff from where Sir Malcolm himself later practised as a barrister and how proud his father would have been to know that his son had achieved so distinguished a career in the law both as a barrister and judge.
Sir Malcolm knew George Thomas and he'll have known that Thomas was a child molester. Sir Malcolm will have known other high profile lawyers based in Cardiff, such as George Thomas's close friend and Labour MP Leo Abse:
The Abse family were friends with the Janners:
Barnett moved from Cardiff and later rocked up as the MP for Leicester West; his son Greville, a member of Middle Temple, succeeded him in the seat. Greville was under police investigation with regard to child sex offences when I appeared before Malcolm Pill.
Sir Malcolm will also have been on good terms with them all at the Welsh National School of Medicine, the institution where Tony Francis studied and then worked after qualification. Pill will have known Professor Sir William Asscher, who after many years working in Cardiff and colluding with George Thomas and Dafydd et al, was called to the HQ of the Westminster Paedophile Ring, St George's Hospital Medical School, to take up the post of Dean/Principal in 1988, the year in which Pill became a High Court judge. Asscher was needed at St George's after the ceremonial deposing of the previous Dean who had the misfortune to have been in post when their Prof of Paediatrics Oliver Brooke was convicted and jailed for child porn offences. See post 'Oliver!' When I appeared before Malcolm Pill in May 1990, I was working at St George's.
Sir Tasker Watkins, the daddy of all corrupt judges, served as President of the Welsh National School of Medicine, 1987-98.
Like Greville and Ronnie Waterhouse, Tasker was a member of Middle Temple. Tasker was Chairman of the Mental Health Review Tribunal, Wales Region, 1960-71, while Gwynne lobotomised away without a care in the world, particularly those patients who refused to shag Dafydd et al. Tasker was Leader of the Wales and Chester Circuit, 1970–71; in 1971, he was appointed as a High Court judge. Tasker was Presiding Judge of the Wales and Chester Circuit, 1975-80, being promoted to the Court of Appeal in 1980. The year after Mr Thrope had walked away from the Old Bailey an innocent man and the year that Mary Wynch finally got out of the North Wales Hospital and began litigation against Dafydd and the gang. Tasker became the first Senior Presiding Judge of the Wales and Chester Circuit in 1983.
Lord Chief Justice Geoffrey Lane appointed Tasker Deputy Chief Justice in 1988, the same year in which Lane made Malcolm Pill a High Court judge. In May 1987, Lord Lane had ordered Oliver Brooke's early release from prison, not because Ollie's conviction had been overturned, but because prison was not very nice for a Top Doc like Ollie and Lane compared Ollie's collection of kiddie porn to a collection of cigarette cards no less. Tasker served as Deputy Lord Chief Justice of England and Wales until 1993, when he retired from the Bench.
Tasker played Rugby Union for the Army, Cardiff RFC and Glamorgan Wanderers. Tasker was President of the Welsh Rugby Union, 1993-2004.
After Cambridge, Sir Malcolm went on to The Hague where he gained the Diploma of the Hague Academy of International Law.
[Pill] became Chairman of the Welsh Centre for International Affairs…
Sir Malcolm Pill is therefore much more than a lawyer and a judge; he is an internationalist with a deep sense of caring.
Wales' constitutional landscape has changed radically since 1998
Although the same old corrupt faces are still in public life and on the bench.
and although the administration of justice is not a devolved responsibility, the impact of devolution on the administration of justice in Wales has been remarkable.
We have the Welsh Gov't to thrash out the corrupt deals with the justice system now as well as Westminster.
Our judges do not and cannot engage in political matters
Except for when the Palace and/or the PM need a favour.
but that does not mean they will not wish to influence how our unitary system of justice is administered within the devolved state.
When I became Counsel General
A gang of old paedophiles opened the champagne
…Lord Justice Pill's international outlook and his experience and knowledge of the institutions of Europe and how justice is administered in other European jurisdictions as well as his position on the recently formed Council of the Judges of Wales is proving to be invaluable in these post-devolution days. He is proving to be the right person in the right place at the right time in that he understands the nature and significance of the constitutional changes and of how the administration of justice in Wales needs to reflect these and can reflect them without diluting its independence or that of the judiciary from the Welsh Government. His address to the 2009 Legal Wales Conference in Cardiff will, in my view, prove to be seminal in its effect on the administration of justice in Wales as it evolves and develops side by side and in step with devolution. The essence of Sir Malcolm Pill can be summarised in ten words – a Welshman, an internationalist and a judge of his time.
And a very good friend to a gang of criminals who operated through the welfare system
… the University of Aberystwyth…has a long history and in that time great men and great women have become associated with it through Fellowship.  Today, the quality of that list is enhanced by the name Malcolm Thomas Pill.
Yet another name associated with Aber who has done many favours for Dafydd et al.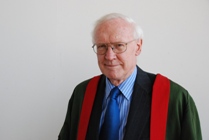 Malcolm Pill retired from the Court of Appeal on 11 March 2013. Just as the Macur Review of the Waterhouse Inquiry was being arranged.
Important decisions of Lord Justice Pill include:
I have mentioned many times in previous posts how George Carman QC was Of The Paedophiles' Friends and was known to have been kept at the ready by Savile lest anyone named Savile as a sex offender in the media. Miranda and Cherie were two barristers who worked with Carman as juniors and Carman, Miranda and Cherie were/are all members of Lincoln's Inn. Until George Carman relocated to London after he successfully defended Mr Thrope in 1979, which established Carman's reputation, George Carman practised in Chambers in Manchester on the Northern Circuit and lived in Cheshire. Many of the corrupt professional people who facilitated Dafydd's gang, including senior police officers, Top Docs and of course lawyers and judges, lived in Cheshire. Cheshire County Council were colluding with the criminality and there was an exchange of social workers between Cheshire and north Wales. Cheshire Councillors and politicians, including David Hanson, Neil Hamilton and Gwyneth Dunwoody, knew about Peter Morrison and Dafydd's gang.
When Gwynedd County Council obtained their injunction against me in 1990 on the basis of the perjury of Keith Fearns and Jackie Brant – Fearns had not even met me at that time – they obtained it from the High Court in Leeds, on the Northern Circuit. I was living in Bethesda in Gwynedd at the time. Leeds and the Northern Circuit was of course Jimmy Savile Central. Savile visited Bryn Estyn and Dafydd held 'clinics' at the Queen's Hotel In Leeds, which was a hang-out of Savile's.
The Tory MP for Denbigh, Geraint Morgan QC, 1959-83, was a barrister who practised on the Northern Circuit. Morgan was never much of a Parliamentarian, he hardly ever spoke in the House and spent far more time at the Bar. However, Morgan's constituents loved him, particularly when he was so successful at securing so many of them compensation when the A55 was upgraded. Denbigh was a town in which virtually every working person's job was dependent upon the North Wales Hospital. There were no other people living in Denbigh except for staff of the asylum or the small businessmen who supplied them and the hospital. The rest of the constituency was a sparsely populated rural farming area, but even many of those constituents were associated with the North Wales Hospital. Denbigh was known as a town which was thriving only because of the asylum, which contained hundreds and hundreds and hundreds of patients, even years after its peak population, but they didn't have votes.
Geraint Morgan was educated at what became Aberystywth University and Trinity Hall Cambridge. He was fluent in Welsh and enthusiastic about Welsh language matters. Morgan was a member of Gray's Inn. His fellow member of Gray's Inn, Sir William Mars-Jones, came from a farming family in Denbighshire and although based in Chambers in London, Mars-Jones worked on the Wales and Chester Circuit as well. Ronnie Waterhouse had been a junior in Mars-Jones's Chambers and they remained chummy throughout their lives. Mars-Jones's big family remained in north east Wales. His sister-in-law Dilys was CC'd into correspondence written by Clwyd Health Authority regarding my complaints re Dafydd, I suspect because she was a member of Clwyd Health Authority, but that lot were so lawless that it wouldn't surprise me if Dilys was simply CC'd into everything anyway. Dilys's husband David was a farmer and businessman, a leading light in the Freemasons in north Wales, a Councillor and one-time Mayor of Colwyn Bay.
The North Wales Police HQ was at Colwyn Bay and Chief Constable Sir Philip Meyers had built a personal 'office' at his home where business was conducted at a time when the force was notoriously corrupt (see post 'Top Of The Cops'). The Gwynfa child/adolescent psychiatric unit where the most dreadful abuse of children occurred was located at Colwyn Bay. The Angel in charge was a former North Wales Hospital Denbigh Angel, Nigel Mannering Berry, who lived in Colwyn Bay and was a leading light in the Colwyn Bay Masonic Hall (see post 'Don't Be Silly, He's Nice'). Professor Robert Owen lived in Colwyn Bay and received inappropriate telephone calls and mail from inappropriate people regarding NHS business at his home address (see post 'In Memoriam – Professor Robert Owen'). Huw Vaughan Thomas – the Chief Exec of Gwynedd County Council, 1991-96, who some years previously had spent six years as Chief Executive of Denbighshire County Council – lived at Colwyn Bay (see post 'I Know Nuzzing…'). I could continue…
See post 'Cry, The Beloved Country' for further details of William Mars-Jones and his vast network.
It was Sir John Kay sitting in the High Court in Leeds who gave Gwynedd County Council the injunction against me. See post 'Some Big Legal Names Enter The Arena'. John Kay grew up near Liverpool, was educated at Denstone College and at Christ's College, Cambridge. He read for the Bar while teaching at a prep school in Hertfordshire and was called by Gray's Inn in 1968. John Kay was subsequently a tutor in Law at Liverpool University for a year while starting out as a barrister on the Northern Circuit, based at Chambers in Liverpool. Dafydd is a graduate of Liverpool Medical School and he and the gang had their power base in that city, among the Top Docs, lawyers and politicians. John Kay was considered to be a 'kingmaker' in that so many members of his Chambers were appointed to senior positions.
Kay played for Waterloo Rugby Club in his youth and served as Club President, 1995-97. His son Ben is the rugby international who was part of the victorious 2003 Rugby World Cup squad.
Kay was appointed as a Lord Justice of Appeal in 2000, the year that the Waterhouse Report was published. He was, at various times, Chairman of the Criminal Committee of the Judicial Studies Board, the National Criminal Justice Board, the Criminal Justice Council and the Criminal Justice Consultative Council.
John Kay's daughter Amanda followed him into the legal profession. Dame Amanda Louise Yip, (born 23 April 1969), styled The Hon. Mrs Justice Yip was educated at the Merchant Taylor' Girls' School and Emmanuel College, Cambridge. She was called the the Bar by Gray's Inn in 1991, the year after her dad issued an injunction against me on the basis of two people who perjured themselves, one of whom had never met me and another who had met me only two or three times and who had illegally detained me in Ysbyty Gwnyedd. In 1991, my career in medical research was destroyed as were the media careers of two friends who had supported me.
Yip practised at Exchange Chambers in Liverpool, specialising in personal injury and clinical negligence work. She was appointed a Deputy High Court judge in 2013, as the Macur Review was being arranged. Yip was appointed a Justice of the High Court in 2017, on the retirement of Mr Justice Wyn Williams, another loyal servant of the gang… Yip became a High Court judge after I first blogged about her father issuing that injunction to the gang of paedophiles…
You've got to admire them really haven't you, they just cannot be embarrassed. Father outed as being corrupt as fuck and facilitating a paedophile ring? Ooh we're looking for a High Court judge right now as it 'appens.
Amanda married David Yip in 1991; they have one son and two daughters. Whether that is the David Yip who is the Liverpudlian actor I do not know.
Amanda has assisted with some substantial negligence settlements, including one of £9 million. Obviously they weren't people who had been targeted by the criminal gang who were part of the Westminster Paedophile Ring whom Amanda's dad knew all about.
Play Foxy Bingo at a High Court Near You! 
The ring in Cheshire/Liverpool/Manchester was facilitated by Top Docs based in Manchester, one of which was Dafydd's old mate Bob Hobson, after Hobson relocated from the Maudsley in 1974. After working in Cardiff, Tony Francis worked at the Maudsley, then Manchester, before joining Dafydd in north Wales. Tony's wife Sadie was a Top Doc who trained and worked in Manchester as well. Sadie's mother and grandmother were Lady Top Docs based in Yorkshire. Tony and Sadie's son Adrian is a barrister working in Manchester! See previous posts…
Asa Briggs grew up near Bradford, passed through the security services and Cambridge and Oxford Universities, before handling the Brighton end of Dafydd's gang from Asa's base at Sussex University on behalf of Asa's mate Harold Wilson.
The Northern Circuit did of course also host legendary dangerous idiot Judge James Pickles. See previous posts. Pickles was born in Halifax. His father was an architect, surveyor, property developer and later a Liberal member of the Halifax Town Council and Mayor of Halifax. James's uncle was the radio presenter Wilfred Pickles.
Pickles was educated at local primary schools, a prep school and then at Worksop College in Nottinghamshire. He read law at Leeds University and Christ Church, Oxford. Pickles was called to the Bar at the Inner Temple in 1948. Lord Michael Havers whom it is now admitted blocked the prosecution of people linked to the Westminster Paedophile Ring when he was Thatcher's Attorney General, was called to the Bar at the Inner Temple in, er, 1948. Havers's dad Sir Cecil Havers was a member of the Inner Temple. As was Havers's sister Lord Elizabeth Butler-Sloss, who concealed the extent of the idiocy and wrongdoing of Dafydd's partner gang in the North East which resulted in the Cleveland Child Abuse Scandal, 1987-88. See previous posts. Mr Thrope was called to the Bar at Inner Temple in 1954.
Pickles practised as a barrister in Bradford, 1949-76, becoming Head of Chambers in 1972. He was a Labour member of Brighouse Borough Council, 1956-62. Pickles had a side-line as a tabloid journalist and a writer of racy novels in which women rip their knickers off at the sight of a daft old bugger like him. See previous posts for details of the excesses of James Pickles.
James Pickles's daughter Carolyn is a well-known luvvie who has starred on the BBC, ITV and in a Harry Potter film.
The Norther Circuit also provided a home for Sir Joseph Cantley, the judge who presided over the trial of Mr Thrope at the Old Bailey in 1979 and was subsequently immortalised by Peter Cook when Cook performed 'Entirely A Matter For You' at the 1979 Amnesty International fundraising gig 'The Secret Policeman's Ball'. The irony was that Peter Cook had been part of the Footlights crowd, many of whom eg. Dr Jonathan Miller, were linked to Dafydd and co and the gig also involved John Cleese, who's colleague Graham Chapman sexually abused underaged boys for years and was linked to Dafydd et al. The Secretary General of Amnesty, 1968-80, was Martin Ennals, the brother of Dafydd's mate David Ennals. Martin Ennals was a founding member of the Anti-Apartheid Movement; Mr Thrope was involved with the AAM at that time. Martin Ennals was Secretary General of the NCCL, 1959-66, as the NCCL developed links with MIND, when Dafydd and David Ennals were leading ladies in MIND. By the early 1970s, the NCCL famously were linked to PIE and were campaigning for paedophiles' rights…
Martin Neil Lewis (born 24 July 1952) was the co-creator and co-producer of the Secret Policeman's Balls benefit shows for Amnesty. Lewis is a US-based English writer, radio/TV host, producer and marketing strategist.  He performs and writes for American TV. Lewis hosts his own daily radio show, heard nationally in America on Sirius Satellite Radio and worldwide on Sirius Internet Radio. Lewis is an occasional contributor to 'The Huffington Post' website.
Now I love 'Entirely A Matter For You', but think about this. In June 1979, a group of people who knew many of those linked with the Westminster Paedophile Ring raised money for Amnesty, an organisation supported and run by many people linked with the Westminster Paedophile Ring, by taking the piss out of a corrupt old judge who had presided over an obviously rigged trial, which had it not been rigged would have led to the unravelling of the Westminster Paedophile Ring. Mary Wynch and God knows how many others still languished in Risley Remand Centre and the North Wales Hospital Denbigh, illegally imprisoned and sometimes found dead after being targeted by a branch of the Westminster Paedophile Ring and there was no interest shown in them at all by Amnesty or indeed any of those with a Radical Conscience.
For many years Amnesty refused to support the Birmingham Six, on the grounds that they had 'a fair trial'. They had not had a fair trial and plenty of people in Amnesty knew that. The Birmingham Six had been framed by the notoriously corrupt West Midlands Serious Crime Squad, who were facilitating the organised abuse and trafficking in that region by Dafydd's partners-in-crime, including Bluglass and Berry. After the West Midlands Serious Crime Squad had done their best, every part of the British criminal justice system lied and fabricated and planted evidence.
Lord Denning famously refused the Birmingham Six's appeal on the grounds that if he allowed it, there would be an admission of corruption to such an appalling extent that it would be an 'appalling vista', rather than Denning believing that they were guilty.
My documentation presents an even more appalling vista; that of the Top Doctors being a bloody site more corrupt than the agents of British justice with whom the Birmingham Six tangled. It was the Top Doctors who facilitated the Westminster Paedophile Ring and no-one, no-one, would dare, or indeed could bear, to admit it.
The month before the 'Secret Policeman's Ball' performance, Jimmy Savile's friend had been elected as PM.
She appointed a man who was molesting children in care in north Wales as a Lord Commissioner of the Treasury.
James Pickles wasn't the only judge with children who were luvvies. Michael Havers, the Attorney General appointed by Thatch as soon as she assumed office, had offspring with far greater luvvie pulling power than Carolyn Pickles.
In 1978, Cynthia Payne's brothel in Ambleside Avenue in Streatham was raided. Police found a sex party in progress; 53 men were in attendance, in varying levels of undress, which included "a peer of the realm, an MP, a number of solicitors and company directors and several vicars". The nation derived great amusement from it and when the case came to trial in 1980 and Payne was sentenced to eighteen months in prison, there was a great deal of anger that she had been jailed yet the men at the party had not even been named, yet alone prosecuted. On appeal, Cynthia's sentence was reduced to a fine and six months imprisonment. 
Something that was reported nowhere in the mainstream media and still hasn't been, was that a number of Top Docs from St George's Hospital were also caught in Cynthia's brothel. Cynthia's brothel was serving as a networking opportunity for professionals involved in the Westminster Paedophile Ring, as well as for people wanting sex with adults. Dafydd's mates were among those associated with Cynthia. Cynthia was raided again in 1986, this time during a "special party" that she was hosting. She was acquitted at the resulting court case in 1987. You bet that she was, the big boys had moved in to block the police from uncovering the Westminster Paedophile Ring, which they had tried to do in 1978; in 1987, Lord Chief Justice Lane released Ollie Brooke, who was a key figure in a pan-European paedophile ring. No-one was going to send Cynthia to prison again. See previous posts for full details of Cynthia, those colluding with her and the death of Lord David Sutch, Cynthia's former house mate at Ambleside Avenue, while under the care of the Top Docs in June 1999, seven months before the Waterhouse Report was published.
Sir Joseph Donaldson Cantley (8 August 1910 – 6 January 1993) was born in Manchester, where his father was a GP. He was educated at Manchester Grammar School and then studied at Manchester University. He was called to the Bar at Middle Temple in 1933. Cantley worked as a barrister in Manchester, practising on the Northern Circuit. He served as Treasurer at Middle Temple in 1981. Ronnie Waterhouse held the same office.
Cantley became Judge of the Court of Record in the Hundred of Salford in Lancashire in 1960 and was Judge of Appeal in the Isle of Man High Court, 1962-65. Cantley was appointed as a High Court judge in 1965 and was Presiding Judge on the Northern Circuit, 1970-74, when George Carman, who defended Mr Thrope in 1979, was a well-known barrister on the same circuit. Cantley had such a low public profile before Mr Thrope's trial that no press agency could find a photograph of him. After Mr Thrope's trial, Cantley became a national joke. He retired from the bench in 1985. In later life, Cantley lived with his wife in the Temple and attended the Temple Church. Cantley was still alive in 1990, when his former colleague on the Northern Circuit Sir John Kay issued a gang of paedophiles with that extraordinary injunction against me.
Now for a bit more on Professor Peter Townsend, who featured in previous posts as one of the advisers to the Labour Gov'ts of Harold Wilson and Jim Callaghan with regard to 'poverty'. Townsend was a sociologist who was a buddy of LSE Professors Brian Abel-Smith and Richard Titmuss, who were responsible for much of the economics and design which underpinned the post-war welfare state, including the NHS. There were fundamental flaws built in, but Abel-Smith and Titmuss were deities who were untouchable and as the problems snowballed, the bigger and bigger mess was just the subject of more and more political cover-ups. It didn't help that Abel-Smith was definitely part of the Westminster Paedophile Ring and was part of the inner-circle of people in high places who were colluding with Dafydd and the gang. See previous posts.
Peter Brereton Townsend (6 April 1928 – 8 June 2009) was Professor of International Social Policy at the LSE, as well as Emeritus Professor of Social Policy at Bristol University. Townsend was one of the co-founders of the University of Essex.
The linguist Professor Andrew Radford was a Reader at the University of Essex, 1978–80. In 1980, Radford became Professor of Linguistics at UCNW, serving first as Head of the Department of Linguistics, 1980–87 and later as Head of the School of Modern Languages and Linguistics, 1987–89.
Radford arrived at UCNW the year before I started my first degree there. I had a close friend in my first year at UCNW who was a linguistics student. Radford's conduct, even by then, was causing ructions at UCNW. Radford was a shagger of undergrads of the highest order and years later I was told by a retired lecturer from UCNW that Radford boasted about this to his colleagues and that there was a direct correlation between the students who bagged Firsts and those who shagged Radford. I never heard of Radford sexually assaulting anyone, but his excesses with students caused a bad atmosphere in the Dept and there was at least one student who felt very uncomfortable there because of Radford. She had a nervous breakdown, was sent to Gwynne the lobotomist and attempted suicide days later. Her mum hit the roof and a complaint was made about Gwynne and Radford. This young woman was transferred to Tony Francis for 'care' and Francis did what I now know to have been his MO. He gave the appearance of being a caring concerned man, told the student's mum that Gwynne had been dealt with and This Will Never Happen Again. Radford wanted the student to return to the Dept of Linguistics, her mum said 'no way' and Francis sorted that out as well. What happened next? The student remained fragile and found it very difficult to get 'care'. Francis discharged her with no follow up and things very nearly unravelled at that point, but her mum looked after her. She was diagnosed with bipolar disorder and although she managed to complete a Masters, she was never able to hold down a job. She settled in Manchester, where Francis's former colleagues 'cared' for her. I last saw her in 2001. She described a level of neglect that I thought was only available in north Wales. She had made a very serious suicide attempt by overdosing on her anti-depressants and was lucky to live, but sustained kidney damage. Her mum – her family had always stood by her – told the Top Doc who prescribed the anti-depressants, which were very toxic in overdose, that she was worried that her daughter would attempt suicide again. Bingo! There was no more support, just another prescription of the same anti-depressants. She died some ten years ago; suicide.
As far as I know, that former UCNW student was, apart from me, the last Survivor Of Gwynne. Her encounter with Gwynne was documented on her medical records…
In 1989, Radford returned to the University of Essex as Professor of Linguistics, where he served three terms as Head of the Department of Language and Linguistics and one as Dean of the School of Humanities and Comparative Studies. He retired at the end of 2013 and has been Emeritus Professor at Essex since then.
So Essex had Radford back again, although he left Bangor under one hell of a cloud. But then Essex gave him to UNCW with no warnings. Prior to that, Radford had worked at Oxford University and before that, UEA. Where did Radford do his degree and PhD and then his post-doc research? Trinity College, Cambridge. Radford was at Trinity College while Carlo was a student there, while Rab Butler was Master of Trinity College and while the sex abuse ring at Cambridge was concealed by scores of people, including Trumpers, who was a Tory Councillor, Mayor of Cambridge and a mate of Rab's. See previous posts.
Peter Townsend was born in Middlesborough, which was at the heart of the turf of the long-standing gang in the North East who supplied Dafydd et al with staff and kids as far back as the early 1970s.
Previous posts have mentioned that in 1965, Townsend co-founded the Child Poverty Action Group with Brian Abel-Smith, served as the Chair for 20 years and was Life President from 1989. Many who colluded with Dafydd and the gang held roles with the CPAG, including Virginia Bottomley and Frank Field. See post 'The Science of Animal Behaviour'.
During the 1960s, Townsend served as a member on the Council for Training in Social Work's Research Committee. The Council for the Training of Social Work was Chaired by Sir Charles Morris, who also Chaired the Council for the Training of Health Visitors. At that time, social work had become pretty much completely infiltrated with the paedophiles who caused such havoc during the 1970s and 80s, when the gangs all linked up and expanded internationally, to form a huge cartel of professional people involved with serious organised crime. Townsend and Morris will have known this. Health visitors hadn't plumbed quite such depths, but they were trained to be subservient and not ask questions of their elders and betters or of the Top Docs and I know of plenty of cases where health visitors were fully aware of organised abuse, including in north Wales, but they just did not challenge it.
Angels and health visitors of that era were repeatedly told that they did not make diagnoses and their role was to carry out the Top Docs' instructions, not question them. Angels with nous had to play an odd game, whereby they pretended to be subservient but devised strategies for warding off catastrophes. They were not always able to do that and if they couldn't, they became 100% complicit with the lies and the cover-up.
Charles Richard Morris, Baron Morris of Grasmere (25 January 1898-30 May 1990) was Vice-Chancellor of the University of Leeds, 1948-63. Leeds was Jimmy Savile Central by the late 1950s…
Morris was born in Sutton Valence, Kent and educated at Tonbridge School and Trinity College, Cambridge, from where the British security services recruited so many people at that time. From 1922 to 1943 Morris was Fellow and tutor in philosophy at Balliol College, Oxford, 1921-43, although from 1939 during WW II he worked as a civil servant. Ted Heath studied PPE at Balliol, 1935-39. Denis Healey was at Balliol, 1936-40 and Roy Jenkins was there studying PPE at approximately the same time. Like Asa Briggs, Healey lived in Keighley and went to school in Bradford; Healey was four years older than Briggs. Woy Jenkins grew up in south Wales and attended University College Cardiff before going on to Balliol.
Charles Morris was appointed Headmaster of King Edward's School, Birmingham in 1941, taking up the post in 1943. He then became Vice-Chancellor of the University of Leeds, 1948-63. In 1955 Morris opened Netherhall School in Maryport, Cumbria. In 1967 Morris received a peerage. He died at Grasmere in 1990 aged 92. Morris lived in Cumbria at the same time as Dafydd's umbrellas Willie Whitelaw and William Bingley. See previous posts. Alan Billings, the Deputy Leader of Sheffield City Council while Blunkett was Leader and who along with Blunkett was ignoring Savile's crime empire which was directly linked to Dafydd's gang, was married to Professor Linda Woodhead, who has a second home in Kendal. Billings and Woodhead both have numerous links through which they knew about organised abuse being concealed at Gov't level. See post 'The Big Questions'.
Charles Morris's wife Mary was the daughter of Ernest de Sélincourt (1870–1943), a literary scholar and critic, best known as an Editor of William and Dorothy Wordsworth. de Selincourt was an Oxford Professor of Poetry, 1928-33 and a Fellow of University College, Oxford. After a distinguished career at Oxford, he became a Professor of English at Birmingham University. Early in his career de Selincourt taught in the Ladies' Department of King's College London, where his students included Virginia Woolf (then Virginia Stephen). Woolf's fellow members of the Bloomsbury Group had strong links to Gwynedd, because so many of them were related to or friends with Sir Clough-Williams-Ellis and his wife Amabel, who owned an estate at Croesor in Gwynedd and rented out properties to them as second homes. The Welsh Bloomsbury Set were a well-known presence in the area throughout the middle years of the 20th century. Because some of them were involved with organised abuse – and even more of them were concealing it – they made good use of the services of Dafydd and Gwynne. See eg. 'The Vermin Club' and 'Captain Swing And His Crew'. One family who had a second home in Croesor were the Hobsbawms; Julia Hobsbawm was a school friend and later a business partner of Sarah Brown, Gordon's wife. See previous posts.
Bertrand Russell was part of the same crowd and lived at nearby Penrhyndeudraeth from 1955 onwards. Russell was known to be someone who sexually exploited virtually anybody and made use of helpful Top Docs to declare people who objected as insane. See previous posts. Russell was a student at and then a Fellow of Trinity College, Cambridge and his time there overlapped with Charles Morris's time there. 
Peter Townsend also co-founded the Disability Alliance in the early 1970s and Chaired it for 25 years. Townsend's obituary explained that the Disability Alliance campaigned against poverty among disabled people and ensured that they gained access to benefits. Townsend didn't mention the many destitute or near destitute Empowered Service Users in north Wales who were openly told by members of Dafydd's gang if they had complained about the gang 'well we won't be helping you'. Covering statements from and the signatures of that lot were needed to accompany every application for disability benefits or housing. That was why so many Empowered Service Users in north Wales were either living on incomes below benefit level or didn't dare complain about the gang.
One of Townsend's publications was entitled 'Why Are The Many Poor?', London: Fabian Society (1984). Answer: because the entire welfare system was designed by you and your mates for your convenience and as a network of corrupt professional people took it over and were completely running it by 1984, none of you would listen to the people screaming for help, not even when the bodies were mounting up. 'Ah the doctors they were wonderful' was the only response allowed.
Peter Townsend was educated at Fleet Road Elementary School, Gospel Oak, University College School, St John's College, Cambridge and the Free University, Berlin. Savile's mate Trumpers's husband was Headmaster of University College School and Trumpers made good use of the grand parents who sent their children there as well as the old boys' network. Harold Wilson's sons went to University College School and Trumpers used to have tea with Harold and Mary. Ronnie Waterhouse went to St John's College, Cambridge and Ronnie was one for alumni networks as well. Waterhouse was just two years younger than Townsend.
Townsend was married three times: Ruth Pearce (1949) with whom he had four sons; Joy Skegg (1977) with whom he had one daughter; Jean Corston, (1985) (one stepson, one stepdaughter) who was his partner from 1980.
Jean Corston has starred on this blog previously. Corston was yet another Wimmin's Champ who 'didn't know' about Dafydd and the gang until the North Wales Child Abuse Scandal became very public, at which point Jean joined in signing the Early Day Motions and announcing her shock and disgust, along with everyone else who 'didn't know'.
Jean Ann Corston (nee Parkin) grew up in Somerset. She went to Yeovil Girls' High School (now the Westfield Community School) and the Somerset College of Arts and Technology in Taunton. Corston worked at the Inland Revenue. She attended the LSE and graduated with a law degree  in 1989. From 1989–90, Corston studied at the Inns of Court School of Law and with the Open University. Corston became a barrister. She served as the Labour MP for Bristol East, 1992-2005. Dear old Jean broke a glass ceiling, she was the first woman to Chair the PLP, 2001-05, under Miranda. Then Jean was given a peerage!
Jean bagged that peerage just as I finished my PhD, by which time Brown and I had already appeared in the media discussing Miranda's failed HE policies and the disaster that was the mental health services. We also made it known that we intended to publish much more about the mental health services in north Wales, particularly the attempts to have me and other patients who had complained imprisoned.
Jean was commissioned by the Home Office to conduct a report into vulnerable women in the criminal justice system of the UK, which was published in March 2007! You should have left it to me Jean, I know what I'm talking about on this subject and I wouldn't have published a heap of anodyne crap either.
This is what Jean's wiki entry says about the Corston Report:
It explores the idea that if a lot of women who are in prison are mentally ill, whether they should be there at all. The report outlines "the need for a distinct radically different, visibly-led, strategic, proportionate, holistic, woman-centred, integrated approach.
Oh God, I need a sick bucket.
The Corston Report 'has largely informed Government policy on the matter. Progress and improvements by local probation services, the National Probation Service, Her Majesty's Prison Service and the National Offender Management Service (NOMS) are regularly compared to the recommendations in this report.
Good to see that your distinct radically different, visibly-led, strategic, proportionate, holistic, woman-centred, integrated approach has been so successful Jean! Have you been following the Crisis In Prisons and the Probation Service recently? Or have you been too busy concealing the effects of a mental health service run by people traffickers in your woman-centred, holistic way?
Here's Jean, she's been to the hairdressers and put her make-up on, all holistic and women-centred:
The Baroness Corston
Here's an Empowered Service User after being in receipt of Jean's holistic, woman-centred Help:

There was a wonderful article about Jean in 'Society Guardian' in Feb 2017, which detailed Jean's early life of hardship. Jean explained that she endured the horror of living on a council estate in Yeovil and then left school without qualifications. Kids from Somerset who were adventurous but couldn't be arsed with A levels often used to go to Somerset College of Arts and Technology (it was always known as SCAT), where Jean went. It was, by Somerset standards, the place for the Artistic Rebels. They weren't all from privileged homes but they weren't the kids at the bottom of the heap. Jean explained to 'Society Guardian' how years later, she helped the Home Office out with her woman-centred, holistic ways, because she had heard how many suicides there had been of women in HMP Styal and knew that She Had To Do Something. Styal is in Cheshire and it received the distraught female victims of Dafydd's gang, particularly after the women's – ie. teenaged girls – wing at Risley was just so bad that it was closed. The illiterate, abused, drug addicted, suicidal teenagers were then sent to Styal instead.
Fortunately for Jean of the School of Hard Knocks, life got better after she saw that job as a barrister advertised in Yeovil Job Centre and then she married Gov't adviser and Famous Sociologist Peter Townsend, before a vacancy as a Baroness popped up. Townsend died in 2009, but by then Jean's life was so marvellous that even Townsend dying was great. He wasn't found hanging in Risley, he enjoyed a meal of skate wings and black butter (what the hell those are I have no idea, I'm going to look both of those things up), turned off his bedside light and he was gone. Jean explained to 'Guardian Society' that if she can get out of Dark Place, anyone can. Jean, believe me, SCAT is not that much of a Dark Place, it is not as dark as Risley Remand Centre or the clutches of Dafydd's gang.
Jean married Christopher Corston in 1961 with whom she had a son and daughter. Townsend was her partner from 1980 until he died in 2009; they married in Bristol in 1985.
Bristol in 1985 was being mobilised into anti-Baker and Brown activity by Dafydd's fellow gang member, D.G.E. Wood and his network. Wood trained as a Top Doc in Bristol and his father was a Top Doc in Bristol as well. David Hunt read law at Bristol and remained in the area working on behalf of the Tories after he graduated but before he became the Tory MP for Wirral in 1976. Previous posts and comments have explained how Sarah Jenkins, the daughter of Sheila Jenkins, a particularly abusive Gwynedd social worker, studied psychology at Bristol University and after graduation in 1984 returned to live in north Wales for a year, renting a cottage from D.G.E. Wood. Sarah Jenkins was at Bristol when Sarah Brown, Gordon Brown's wife, was on the psychology degree there…
The Home Secretary who commissioned the Corston Report will have been David Blunkett or Charles Clarke. My post 'The Big Questions' discussed how both of them colluded with Dafydd's gang, concealed serious criminality and stood by as people who spilt the gang's pints were fitted up and criminalised.
I'll revisit Brian Abel-Smith's buddy Richard Titmuss here as well. Richard Morris Titmuss (1907–1973) founded the academic discipline of Social Administration (now largely known in universities as Social Policy) and held the founding Chair in the subject at the LSE.
Titmuss was born in 1907, the second child of a farmer; he was brought up in the countryside and left school at 14 with no formal qualifications. An autodidact, he worked for a large insurance company as an actuary for 16 years whilst simultaneously pursuing an interest in social topics through reading, debating and writing. Titmuss's initial concerns were with such issues as insurance and the age structure of the population, migration, unemployment and re-armament, foreign policy and the peace movement. In 1938 Titmuss published Poverty and Population, which focused on the regional differences between the North and South. In 1939, he published Our Food Problem. Around this time, Titmuss was also active in the British Eugenics Society.
In 1942, Titmuss was recruited to write a volume in the series of the official war history, Problems of Social Policy, a work which established his reputation as well as securing him the new Chair at the LSE. In this process, he was strongly supported by the sociologist T.H. Marshall, the Head of the Social Science Department at LSE, 1939-44,
At the LSE, Titmuss 'transformed the teaching of social work and social workers'. I don't know what on earth Titmuss did, but look at the biographies of so many of the social workers and social work managers who were involved in concealing the organised abuse of those which made up the Westminster Paedophile Ring, including in north Wales; again and again, they had studied at the LSE under Titmuss… Something was going very badly wrong there.
Titmuss contributed to a number of Gov't committees on the NHS and social policy. He also did some consulting in Africa, sometimes together with Abel-Smith, who was later his successor in his Chair.
Richard Titmuss's final book, The Gift Relationship expressed his own philosophy of altruism in social and health policy and, like much of his work, emphasised his preference for the values of public service over private or commercial forms of care. The book was influential and resulted in a study of the blood bank systems, specifically with regard to regulation on the private blood market exchange. President Nixon called for a complete study of the lack of coordination within the system only months following publication of Titmuss' findings.
Titmuss has been criticised by the American economist Kenneth Arrow for a somewhat poor reading of some sociological classics (although Titmuss never claimed to be a sociologist). While this may partly reflect Titmuss's somewhat inadequate academic training, it also derives from his impatience with non-participatory sociology and his preference (this became a defining characteristic of "his" discipline of 'social administration') for engagement with contemporary social policy issues and even some of its more fallible institutions.
Richard Titmuss was much criticised for his role as Deputy Chairman of the Gov't's Supplementary Benefits Commission, 1968-73, which some critics felt did not allow him enough distance. Titmuss by contrast argued in favour of trying to make inadequate institutions work better for the benefit of the poor even if his involvement with them had the potential to sully the purity of his reputation.
If the state bureaucrats Titmuss and his pal Abel-Smith had not been so firmly in denial with regard to the inadequacies and in-built abuses of the welfare system that they had played such a major role in creating, they might have been able to make inadequate institutions function better. Instead, a brick wall was erected against anyone who dared suggest that all was not as it should be. That was why in 1995, Dafydd was still employed by the NHS and the North Wales Hospital contained illegally imprisoned victims of a paedophile gang who had been in there for decades. It is why Dafydd and Lucille at nearly 90s years old are running the biggest substance abuse charidee in Wales and why the Westminster and Welsh Gov'ts cannot understand why the NHS and social care system is such a disaster, no matter how many more billion is handed over.
Anyone who remembers the Supplementary Benefit system created by Titmuss will know that this was not a system designed to assist desperate people. Furthermore, Abel-Smith and Titmuss were the advisers to what can fairly be described as a paedophile/trafficking ring of Civil Service mandarins and politicians who operated via the Ministries of Health and Social Security from the very establishment of the post-war welfare system. The architects of the system were considered beyond question; so much so that no-one dared point to what was happening at Ely or Warlingham Park or the North Wales Hospitals, while Abel-Smith jetted off to Italy with his boyfriend to buy the latest lines for the fashion chain that they ran, or Richard Crossman dined on gulls' eggs in gentlemen's clubs in Pall Mall with his mates from the DHSS who were Helping The Poor. Richard Titmuss was an autodidact, which can result in people taking a very rigid attitude to learning ie. 'I've read this, it is right', rather than understanding the nature of debate and new ways of thinking/knowledge supplanting previous knowledge, but I suspect that he was also a prima donna, who, like his colleagues, were running the system for themselves and Must Not Be Questioned.
Titmuss held his Chair at the LSE in 1950, after brief spells in the Cabinet Office and the Social Medicine Research Unit until his death in 1973.
Readers will know that I am currently gaining much entertainment from Richard Crossman's Diaries, 1968-70, covering the years that Crossman was Secretary of State for the DHSS, with Titmuss and his pals cluttering up the Dept. I still have a great deal more of the Diaries to read but the picture is already very clear, one of Crossman and his friends living lives of gobsmacking excess and luxury, even by the standards of Gov't Ministers, while holding the most appallingly mean-minded discussions with regard to scroungers. Yes, the term is used, by people from across the political spectrum. Even when frank abuses of the most vulnerable people are revealed, the Top Docs cannot be challenged.
On Feb 25th 1970, Crossman recorded that he had a meeting regarding the 'pocket money' issued to patients of long stay psychiatric hospitals. Dafydd's prisoners. The prisoners were by law permitted a very small allowance from the DHSS; this was still the situation when Dafydd illegally imprisoned me in 1986/87. The patients spent the pocket money, if they actually received it, on nothing but fags and sweets. That was because the only place that they were ever allowed to go outside of the ward was to the hospital shop, which sold nothing but cigarettes and sweets. No-one ever went anywhere to buy anything else. The patients who were taken into Denbigh wearing their nightclothes stayed in their nightclothes, they were never offered anything else. Patients only had new clothes if they were brought in by their families or friends, but most of the patients had been abandoned long ago, if they did have families. See post 'Hey, Hey, DAJ, How Many Kids Did You Kill Today?' Furthermore Dafydd banned relatives from visiting if they complained about patients being abused.
Crossman noted that it has come to his attention that the Top Doctors were unlawfully refusing to give patients their allowances, as a means of 'disciplining' them. Translated this meant 'refuse sex with Dafydd or indeed one of the ring and you don't even get your pittance'. Crossman was horrified to hear of the abuses of the system by the Top Docs and he had ordered his officials to investigate; they had produced a report and confirmed yes, this abuse was rampant. Crossman recorded that approaches were made to the Supplementary Benefits Commission, 'especially Harold Collison and Richard Titmuss' to 'consider the matter' but Collison and Titmuss had decided that they were not going to exert their 'legal right' – or rather, legal duty –  to stop the Top Doctors financially abusing their patients. Crossman had just cleared up a 'similar scandal' in mental handicap hospitals and had caught the Top Doctors out on lies with regards to their patients inability to handle pocket money. Crossman had now discovered this scandal in psych hospitals and his advisers who were dedicated to social justice were refusing to stop Top Docs breaking the law…
Crossman's earlier entry for Oct 16 1969 had noted how Crossman, Harold Collison, Titmuss, Abel-Smith and Clifford Jarrett would have to discuss how to prevent the 'real abuse' of the social security system by 'wastrels and drunkards', after they discovered that Dafydd's mate David Ennals had booked himself an appearance on a forthcoming edition of 'Panorama' with regard to the abuses of social security by wastrels and drunkards.
Here's Harold Collison who, along with Titmuss, would not confront the biggest scrounger of all:
Harold Francis Collison, Baron Collison (10 May 1909 – 29 December 1995) was a trade unionist. Born in the East End of London, Collison grew up in Gloucester and attended the Crypt School, before working on a farm from the age of 17. He joined the National Union of Agricultural Workers and was also active in the Labour Party. From 1946, Collison worked at the union headquarters in London and in 1953 he was elected General Secretary. In 1960, Collison became President of the International Federation of Plantation, Agricultural and Allied Workers, serving until 1976. He was also a member of the Executive of the International Labour Organisation.
Collison was made a life peer on 14 December 1964.
In 1965, Collison served as President of the TUC. In 1969, he resigned as General Secretary of his union to become Chairman of the Supplementary Benefits Commission. In which role Collison was far too frightened to challenge Dafydd et al breaking the law and abusing their patients. Well what would have happened to the Westminster Paedophile Ring and just as importantly, what would have happened if Collison, Titmuss etc found that there just wasn't any effective treatment available the next time that they were ill? They knew what had happened to the long-stay patients who had refused to shag Dafydd…
In fact the Top Docs might have done the 'Now don't you worry my dear, we'll look after you' bit on Lord Collison anyway, because he died on 29 Dec 1995. Which was days after Nicola Davies QC announced that a Public Inquiry into the North Wales Child Abuse Scandal would not be in the public interest, although earlier in 1995, Ronnie Waterhouse seemed to know that there would be one and that he would be Chairing it…
Harold Collison was a farm worker, but he was Chairman of the Supplementary Benefits Commission, 1969-75 and he will have realised at some point that those surrounding him were running a sex abuse gang, targeting kids in care and psych patients. He also knew that patients in those institutions were being 'looked after' by Docs who broke the law and continued to do so even when they had been the subject of a Civil Service investigation.
Collison was also President of the Association of Agriculture, 1976-84. Which covered the years of excess in the Dept of Agriculture at UCNW, run by the paedophile gang who illegally imprisoned Mary Wynch, one of their own members of secretarial staff, but why I am not sure…
1976: the year that Carlo was appointed Chancellor of the University of Wales, the year that George Thomas became Speaker of the House and the year that Mr Thrope's activities finally hit the press.
Sir Clifford Jarrett was a Civil Service mandarin, who served as the Permanent Under-Secretary at the Ministry of Pensions and Social Security, which then became the Ministry of Social Security, which in turn became the DHSS, 1964-70. Clifford was at the DHSS along with the swingers of the Westminster Paedophile Ring and he took up the position in the same year that Dafydd's mate Sir Kenneth Robinson became Minister of Health. Which was the year in which Dafydd was given a job as a consultant at the North Wales Hospital. Responsible for the women's side of the hospital.
No sane person would have made such an appointment would they?
Jarrett was Permanent Secretary at the Admiralty, 1961-64, so he knew about Mountbatten, the gay spies and the rest of the shenanigans, as detailed previously eg. 'The Defence Of The Realm'. Sir Clifford was then transferred to a post in the Ministry of Dafydd and the Westminster Paedophile Ring.
Clifford retired in 1970. In 1971 he was appointed Chairman of the Tobacco Research Council and of the Dover Harbour Board.
Richard Crossman's Diaries make it clear that life at the DHSS was a bit like an episode of the 1970s day time TV show 'Houseparty', in that there's a gathering of people and then the doorbell rings and another person arrives, then the process is repeated again and again, until there's a big crowd of mates, none of whom have been formally invited. Crossman records how Titmuss and the others just roll up at the DHSS with their mates in tow and they're introduced to Crossman and everyone joins in the Gov't meeting and has a good read of all of the documents. In fact Harold Wilson realises that Crossman has a penchant for doing this and has to tell Crossman to stop sharing the confidential papers with everyone. To overcome this hindrance, Crossman gives his mates inventive job titles and in one case bags someone a peerage.
One person who turns up to the Houseparty with Titmuss on one occasion in 1968 is a Professor Morris from the London School of Hygiene and Tropical Medicine. No-one is expecting Prof Morris, but he's there as a friend of Titmuss and Crossman extends a warm welcome to him.
Here's old Titmuss, in Highgate Cemetery along with his wife Kay, in there with Eric Hobsbawm and all the best who just could not find it in themselves to stop bloody Dafydd.
 Ann Oakley's wiki entry refers to her husband Robin as an 'academic'. So I presume that she is married to a different Robin Oakley than this one, who needs mentioning here anyway.
Robin Francis Leigh Oakley (born 20 August 1941) is a British journalist from in Kidderminster in Worcestershire. From 2000 to 2008, he was European Political Editor at CNN International. From 1992 to 2000, Oakley was Political Editor at the BBC.
Robin Oakley was educated at Wellington College, Berkshire and Brasenose College, Oxford. He started his career on the 'Liverpool Daily Post' here he became Political Editor. That newspaper was run by Dafydd's gang. Oakley was then the Crossbencher columnist and Assistant Editor on 'The Sunday Express' and was Assistant Editor of the Daily Mail, 1981-86. Between 1986 and 1992, Oakley was a columnist and Political Editor for 'The Times'. He then moved to the BBC, where he was Political Editor, 1992-2000. During this period Oakley regularly presented political news items on BBC TV news. His predecessor as BBC Political Editor was John Cole and he was succeeded in 2000 by Andrew Marr. After leaving the BBC, Oakley became CNN's European Political Editor. He is also an expert in horse racing and has written the Turf column in 'The Spectator' since 1994, as well as being the racing correspondent of the 'Financial Times' for several years. Oakley's 2000 book "Valley of The Racehorse" is a story of the racing community in the Lambourn valley. His 2001 book Inside Track is based on his experiences as a political journalist.
Robin Oakley will have known Ronnie Waterhouse's wife's family, who were well-known racehorse breeders and he'll have known Philip Lever aka Lord Leverhulme, who was involved with racing in a big way. Prof Fergus Lowe at Bangor University did very well out of funding bodies associated with Philip Lever by reminding Lever of a few Dafydd-related matters. See post 'Feet In Chains'.
Isn't Lilibet keen on racing as well Mr Oakley?
Oakley was awarded an OBE in 2001 for his services to political journalism. That's not much for keeping his mouth shut, everybody else got a peerage.
One of Oakley's publications was: Oakley, Robin (4 October 2008). "Team Tactics" The Spectator 308 (9397): 57.
Team tactics can be very effective Robin, but when a key member of your team is Dafydd, it makes the whole team rather shaky.
Robin was the Political Editor for BBC News, 1992-2000, throughout the police investigation into the North Wales Child Abuse Scandal, the Jillings Investigation and then the Waterhouse Inquiry. Robin knew nuzzing. Neither did his predecessor John Cole. The political journalist who came from N Ireland. The location of Kincora Boys' Home and a civil war… Andrew Marr succeeded Robin Oakley. Andrew Marr is married to Jackie Ashley, the daughter of the Labour MP Jack Ashley. Jack was the MP for a Staffordshire constituency, on the patch of a big ring linked to Dafydd's gang. Jack was famously deaf, but he really couldn't have missed what was going on even if he couldn't hear the screaming.
Children of 12 gang raped and forced to have sex with animals while they were filmed Ann. In Risley Remand Centre on trumped up charges if they refused and found hanging dead a few days later in the 'hospital wing'. The women were fully on board Ann, even those using your work to teach student Angels and social workers.
Robin 'We Didn't Know' Oakley:
A volume written by someone who did his PhD at the LSE in the heyday of Richard Titmuss et al:
My post 'Uncle Harry's Friends…' briefly discussed the Top Doctor Sir George Godber, Deputy Chief Medical Officer, 1950-60 and Chief Medical Officer, 1960-73. I blogged extensively about Godber in 'The Creme de la Creme', presuming when I wrote that post that Godber was the person who had let Dafydd and Gwynne get away with murder – literally – because when I wrote that I had no idea of the sheer number of Godbers at the top of the DHSS. Godber's responsibilities extended to approved schools, remand centres, prisons, etc. Gosh that man will have had some explaining to do when he arrived at the Pearly Gates. STI raddled kids of 14 from children's homes in north Wales found dead in Risley Remand Centre after having been arrested for 'stealing chewing gum' because they could withstand the gang rapes no more and protested. I have explained that Godber was part of the team who were responsible for the creation of the NHS and like the rest of them was beatified as a result.
Godber was a student at New College, Oxford and was mentored by Crossman who was a young don at the time. Crossman was working for the security services and was recruiting for them. I seem to remember reading that it was Crossman who told Trumper's husband Alan Barker as a student that Barker 'ought to become an MP', although Barker had shown no such interest in such a trajectory and there was then a discussion of which party Barker might like to represent.  I know that It Was Different Back Then but it doesn't seem a very sound way of choosing future MPs. Having said that, the process today is to select for people who explain that they are a Woman who joined the #Me Too movement…
As well as Richard Crossman, Godber's other influence at New College was the historian and Warden of New College, H.A.L. Fisher and Godber maintained that it was Fisher who partly inspired Godber to pursue a career in public health.
Herbert Albert Laurens Fisher (21 March 1865 – 18 April 1940) was born in London, the eldest son of Herbert William Fisher (1826–1903), author of Considerations on the Origin of the American War and his wife Mary Louisa Jackson (1841–1916). Herbert's sister Adeline Maria Fisher was the first wife of the composer Ralph Vaughan Williams, another sister, Florence Henrietta Fisher, married both Frederic William Maitland and Francis Darwin. Fisher was a first cousin of Virginia Woolf and her sister Vanessa Bell (the children of his mother's sister Julia). Fisher was educated at Winchester and New College, Oxford, where he graduated in 1888 and was awarded a fellowship. So Fisher was a member of the Bloomsbury Group, many of whom colonised Croesor and made use of Gwynne and Dafydd's services…
Fisher was a tutor in modern history at Oxford. In September 1912, he was appointed (with Lord Islington, Lord Ronaldsay, Justice Abdur Rahim and others) as a member of the Royal Commission on the Public Services of India, 1912–1915. Between 1913 and 1917 Fisher was Vice-Chancellor of Sheffield University.
In December 1916 Fisher was elected as Liberal MP for Sheffield Hallam and joined the Gov't of David Lloyd George, 1916-22, as President of the Board of Education. He was sworn of the Privy Council of the same month. In this post he was instrumental in the formulation of the Education Act 1918, which made school attendance compulsory for children up to the age of 14. Fisher was also responsible for the Superannuation Act of 1918, which provided pension provision for all teachers.
The nature of the Board of Education was preserved in aspic over generations. In north Wales, people appointed to senior roles by the Board of Education acquired great kudos, being Educated People in a poor rural region in which many people were employed in manual labour which gave them no more than a subsistence income and a life that often ended in death by early middle age. Life for quarrymen, farm workers and servants in north Wales really was hard, society was stratified – although people who promote the notion of a classless gwerin deny this – and there was a lot of cap doffing even into the 1950s.
One appointment of the Board of Education was that of J.E. Daniel, who in 1946, was appointed as an Inspector of Schools, with special responsibility for classics and religious education. Daniel was inspecting schools during Gwynne's years as a young Top Doc. Gwynne was probably still serving in the Royal Navy at the time, but the regime that he would soon be joining and reinforcing at the North Wales Hospital was in place, as was the organised abuse in the region upon which Dafydd and Gwynne later capitalised and turned into a production line for underaged sex workers.
Readers may well remember J.E. Daniel from previous posts. J.E. Daniel was the father of the corrupt judge Huw Daniel, who was greatly distressed when he was unable to send me to prison in 2004 which for some reason he seemed to think was going to be a certainty, after charges against me of 'threatening to kill' on the basis of the perjury of at least eight members of NHS staff were withdrawn on the first day of the trial. The charges were replaced with the lowest category of Public Order Offence, after I freely admitted to telling the secretary of a corrupt NHS manager, over the phone, that he was a fat idiot. Daniel sentenced me to over 120 hours of community service and made comments to the press about the fat idiot and his family as well no less being 'victims' of mine. He also issued a restraining order which was legally invalid and stressed that it was needed to protect my victims from me.
While doing community service I met a number of other people who had been fitted up by Daniel and the Top Docs, including one young man after he had found out about a solicitor in Caernarfon sexually abusing underaged kids and had dared confront his probation officer about this. Although I was only convicted of a minor public order offence, I later discovered that a certificate of indictment had been forged stating that I had pleaded guilty to 'violent disorder' (I have never been charged with violent disorder) and the PNC had also been illegally amended on more than one occasion to show an inaccurate criminal record against my name. None of this has been investigated let alone resolved although I wrote to the relative authorities about it two years ago… See previous posts…
North Wales Police! Why not just pop onto the data base once more and record that I have been convicted of triple murder? After all, my medical records state that I have been in prison for attacking someone with a knife, that I have stabbed, throttled and strangled people, held an Angel hostage and sexually assaulted a psychiatrist. I have 10,000 documents detailing the most serious wrongdoing on the part of every agency with which I was involved over a period of 30 years and the judges were bent as well…
John Edward Daniel (26 June 1902 – 11 February 1962) was born in Bangor, educated at Friars School, then Jesus College, Oxford. He was appointed to a  fellowship at the Bala-Bangor Theological College and subsequently became a Professor in 1926 following the death of Dr Thomas Rees. Daniel was never ordained, but he was considered to be an able preacher.
J.E. Daniel was a prominent Welsh nationalist and member of Plaid, standing unsuccessfully as a candidate in three General Elections and a by-election in 1945. Daniel was Vice-President of Plaid, 1931-35 and succeeded Suanders Lewis as President in 1939, holding the position until August 1943.  In 1962, Saunders Lewis made his radio broadcast Tynged yr Iaith, which led to the establishment of Cymdeithas yr Iaith (the Welsh Language Society). It was Dafydd who recorded that lecture. At the time Dafydd was a Plaid activist and in the 1950s when still at Liverpool Medical School, Dafydd had travelled to Ireland to learn techniques of violent resistance at the knee of Irish Republicans, for use in the Tryweryn Campaign, to prevent the village of Capel Celyn in the Tryweryn Valley being flooded to build a reservoir to supply Liverpool with water . See eg. 'A Network Stretching Back Decades…' and 'Tan yn Llyn'.
The flooding of Cwm Tryweryn was an outrage and there was huge support in north Wales for the campaign to stop it happening, although many people did not approve of violent methods. Dafydd supported violent activism yet no-one has dared ever name him publicly as being one of those who did so. Other Welsh nationalist activists involved with violent direct action went to prison and ironically others were declared mad and sent to the North Wales Hospital Denbigh. But Dafydd??? No. Such are the benefits that accrue when one is Fighting For The Language while procuring sex workers for People In High Places. Dafydd was hobnobbing with Irish Republicans while Macmillan was PM, but by the time that Tryweryn was flooded in 1965, Harold Wilson was PM and Dafydd's mate Sir Kenneth Robinson Of Paedophilia was Health Minister. The protests of people in north Wales as well as 35 Welsh MPs were ignored during the campaign to stop the flooding of Cwm Tryweryn.
It was Liverpool City Council who in 1960 sponsored the Private Bill in Parliament to flood the valley, destroy the village of Capel Celyn and create the reservoir. The Liverpool City Council who were Dafydd and the gang's partners-in-grime with regard to the sex trafficking ring…
What a lot of double dealing Dafydd was involved in. But he was doing the work of a load of Gov't Ministers and Civil Service mandarins working for the British security services so we should not be surprised.
J.E. Daniel was friends with the father of Dafydd Iwan and Alun Ffred, a Minister who was also involved with the Bala-Bangor Theological College, but I'm not sure if he worked there or only studied there. For other links between people at the Bala-Bangor College and those who colluded with Dafydd and the gang, see previous posts. Dafydd Iwan is a Cardiff University graduate and the Plaid folk singer who was Leader of Gwynedd County Council and Alun Ffred also led Gwynedd County Council, before serving as the Plaid AM for Caernarfon, 2003-07 and Arfon, 2007-16. Alun Ffred is a graduate of UCNW and previously worked as a Welsh teacher, an HTV journo, a TV director and producer for Ffilmiau'r Nant and was co-writer of the S4C comedy series, 'C'mon Midffild!'. 
Lord Haw-Haw
Alun Ffred:
Neither Dafydd Iwan or Alun Ffred knew anything about a paedophile ring in north Wales.
Further information about the above events and people may be read in previous posts…
In 1931 J.E. Daniel was freed from his work at Bala-Bangor to study with Rudolph Bultmann in Marburg. Rudolf Karl Bultmann (20 August 1884 – 30 July 1976) was a German Lutheran theologian and Professor of New Testament at the University of Marburg. Bultmann is known for his belief that the historical analysis of the New Testament is both futile and unnecessary, given that the earliest Christian literature showed little interest in specific locations. Bultmann argued that all that matters is the "thatness", not the "whatness" of Jesus i.e. only that Jesus existed, preached, and died by crucifixion matters, not what happened throughout his life.
Bultmann remained at Marburg as a full Professor from 1921 until his retirement in 1951. Among others, Bultmann taught Hannah Arendt, who famously wrote about the Banality of Evil.
I am sure that readers will agree that Dafydd could in no way be described as banal; neither can a folk singer who led a County Council which ran a paedophile ring while he visited countries suffering under oppressive regimes to express his solidarity with the oppressed; or indeed a corrupt old judge who entertains Lilibet to lunch yet had a father who was mates with people who wanted to blow Carlo sky-high during the Investiture. But a dull old bugger clad in nylon who wandered around Gwynedd giving out orders and freezing out dissenters? Definitely banal…
Bultmann was a member of the Confessing Church and critical towards Nazism. He spoke out against the mistreatment of Jews, against nationalistic excesses and against the dismissal of non-Aryan Christian Ministers. He did not, however, speak out against "the antiSemitic[sic] laws which had already been promulgated" and he was philosophically limited in his ability to "repudiate, in a comprehensive manner, the central tenets of Nazi racism and antiSemitism[sic]."
I knew a lot of people who didn't like Dafydd and the gang who adopted a similar stance.
Bultmann became friends with Martin Heidegger who taught at Marburg for five years and Heidegger's views on existentialism had an influence on Bultmann's thinking. However, Bultmann himself stated that his views could not simply be reduced to thinking in Heideggerian categories, in that "the New Testament is not a doctrine about our nature, about our authentic existence as human beings, but a proclamation of this liberating act of God."
As Mrs Premise and Mrs Conclusion would have said of Huw's dad, 'ooh he's been philosophising again and his tea's ready, there's no stopping him when he starts philosophising…'
I have mentioned in previous posts that Graham Chapman was known to be sexually abusing underaged boys but was afforded protection not just because he was a zany Python but also because he had trained as a Top Doc at Bart's, a stronghold of Dafydd's mates and people knew that they would be faced with a great deal of How Very Dare You if one word was said. I worked with someone in the London Medical Schools who really loathed Monty Python, particularly the Mrs Premise and Mrs Conclusion bit, because 'they were laughing at ordinary people'. I responded with the comment that they also took the piss out of pompous Top Docs and barristers, but she wasn't convinced by my argument. I wonder if she knew something about one Dr Chapman at the time I didn't? She also had a very low opinion of a lot of people on the London medical scene but she knew what would have come her way if she had spoken out.
Which Bishop led the charge against Monty Python's Life of Brian? Mervyn Stockwood, the gay Bishop who was responsible for the 'South Bank Religion' phenomenon. Mervyn Stockwood knew a great deal about organised abuse and the Westminster Paedophile Ring. See previous posts.
The C of E are outraged and want to ban the film which will bring in the big bucks? Er, hang on, we know what to do.
After all John Cleese was at one point a leading light in the SDP with Dafydd's mate Dr Death and he was a personal friend of Top Doc Robin Skynner and his wife who knew the crew at St George's and via Robin Skynner, Cleese got to know many other Top Docs and analysts… See previous posts.
I'm wondering if Chapman et al knew about Brian Abel-Smith in the light of their sketch of many years ago which featured Chapman dressed up in ladies' finery while being interviewed in his capacity as a Gov't Minister, with a voice-over telling us that 'the Minister is wearing…' and providing a detailed description of the finery a la Vogue.
Graham Chapman was once interviewed by a policeman who was a little concerned about his activities with underaged boys. Chapman did a How Very Dare You, stressed that he was a Top Doc and the police did not return. Ever.
Rudolph Bultmann died on 30 July 1976 in Marburg.
J.E. Daniel's entry in the 'Dictionary of Welsh Biography' ends with:
Daniel was notable for his broad culture, his exceptionally brilliant mind and the strength and richness of his grasp of the Welsh language, both orally and in writing, his zeal for everything that was good in Wales and for the Christian faith above all else.
His mates were running a sex abuse ring and hanging out with terrorists but he knew Famous Philosophers and if we cross his path we'll be lobotomised by Gwynne so we'll continue with the myths and the toadying.
In 1918 H.A.L. Fisher became MP for the Combined English Universities. Fisher retired from politics in February 1926, to take up the post of Warden of New College, Oxford, which he held until his death. He served on the British Academy, the British Museum, the Rhodes Trustees, the National Trust, the governing body of Winchester, the London Library and the BBC. Fisher received the Order of Merit in 1937. In 1939 Fisher was appointed first Chairman of the Appellate Tribunal for Conscientious Objectors in England and Wales. While his minions in north Wales reigned over the plebs.
Fisher died in Tommy's on 18 April 1940 after having been knocked down by a lorry and seriously injured the previous week, while on his way to sit on a Conscientious Objectors' Tribunal during the blackout.
J.E. Daniel met his end when he was killed in a car crash in Halkyn, Flintshire in 1962. Cars in those days couldn't actually go that fast, especially on the sort of roads that existed in Flintshire, what can have been going on?
Fisher married one of his undergrads, Lettice Ilbert (1875–1956), in 1899, some 25 years before he became Warden of New College, Oxford. Lettice Fisher was the founder of the National Council for the Unmarried Mother and her Child, now known as Gingerbread. Lettice Fisher was born on 14 June 1875 in Kensington, London to Sir Courtenay Peregrine Ilbert and his wife Jessie.
Lettice was educated at Francis Holland School, London which was still a popular destination for the daughters of the posh when Ronnie Waterhouse sent his daughters there while Marcus Brigstocke's mum Baroness Heather Brigstock was Headmistress, Heather Brigstocke being yet another person who knew associates of Dafydd's who met her end when a car hit her as she was crossing a road. See previous posts. Lettice then went to Somerville College, Oxford. She worked as a researcher at the LSE, 1897-98. From 1902 to 1913, Lettice taught history at St Hugh's College, Oxford and she also taught economics for the Association for the Higher Education of Women in Oxford.
Whilst at Oxford, Lettice Fisher was also involved in voluntary work in housing, public health and child welfare. She was an active suffragist, Chairing the national executive of the National Union of Women's Suffrage Societies (NUWSS), 1916-18. She ran to become President of the NUWSS in 1919, following Millicent Fawcett's post-war resignation, but was defeated by Eleanor Rathbone.
During WW I, Fisher undertook welfare work among women munitions workers in Sheffield. It was the wartime scale of illegitimacy and its resulting hardships that led her, in 1918, to found the National Council for the Unmarried Mother and Child, in order to 'challenge the stigma associated with single parent families' – although that will not have been an expression used by Lettice – and to 'provide them with the support they needed'. She won't have used that expression either.
The Council aimed to reform the Bastardy Acts and Affiliation Orders Acts, which discriminated against illegitimate children and also to address the higher death rates of children born outside marriage, by providing accommodation for single mothers and their babies. They also provided practical advice and assistance to 'single parents' and helped with their inquiries. Lettice Fisher was the first Chair of the Council, 1918 to 1950.
I haven't read enough about Lettice to know what her motives with regard to her work with unmarried mothers were. Lettice will not have viewed them in the way that Gingerbread now pretends that she did, but she might have been genuinely moved by their plight. In Lettice's era, posh people threw themselves into helping the Poor for a variety of reasons. Lord Shaftesbury fought for shorter working hours because he wanted to ensure that the labouring classes had a day off on Sunday so they could attend church. Marie-Stopes was keen on birth control for people with even minor disabilities because she didn't like the idea of them breeding. There are dark mutterings that William Gladstone may have had a more sordid reason for going out at night to talk to prostitutes to Save Them from their lives of sex in return for payment. Some social reformers were humane. Whether Lettice was or whether she wanted to reform the Bastardy Acts because she was concerned that the illegitimate offspring of Royal personages couldn't inherit I do not know. However my cup brimmed over when the Rules were changed during Kate Middleton's pregnancy to ensure that if Kate had a girl, she would be heir to the throne. Because this was about Equality. Fortunately Kate popped out Prince George so the Equality Laws weren't needed, which must have left a lot of people greatly relieved. I may well petition Parliament to extend the Equality Laws to enable all the council house people to become members of the Royal Family and therefore have access to Royal residences and a sub from the civil list.
People of Lettice's era did tend to get hampered if they tried to do anything that was too reforming and another hazard was their efforts being hijacked or subverted when they handed the reins over to other people. Eleanor Rathbone, who defeated Lettice in her quest to become President of the NUWSS, was a graduate of Somerville College, Oxford and an MP, 1929-46. Eleanor was a member of a high profile Liverpool family and she established the Rathbone Society.
By the 1970s and 80s the Rathbone Society was providing advice and support to people involved in the North Wales Child Abuse Scandal. Jenny Rathbone, Eleanor's great niece was elected as the Labour AM for Cardiff Central in 2011. Why Jenny Rathbone suddenly felt an overwhelming desire to move to Wales and enter Welsh politics, after coming from Liverpool and having led a life in the Smoke including serving as an Islington Councillor, 1998-2002, I'm not sure. Jenny entered the Welsh Assembly at the election which saw an influx of paedophiles' friends into that institution. See post 'The Battle Of The Cowshed'.
Paedophiles' Friends: I was quite happy working at Bangor University publishing academic sociology with my friends and had you not declared WW III and invaded the Welsh Assembly, Bangor University and harassed and threatened me and everyone who supported me because you were so worried about what I might say or publish with regard to my past, I'd have happily remained there writing sociology papers and books with a limited academic readership. The world now has you to thank for this blog.
A display of a Mini emerging from a sewer tunnel in Coventry Transport Museum, which recreated scenes from 'The Italian Job'. 
Sian Williamson, who worked as a psych Angel in Ysbyty Gwynedd for years, collected Minis. Sian wasn't the monster that some of her colleagues were, but she knew what they were doing. When I finished my PhD I received a visit from Sian and we had a lovely chat over a cup of char. I was genuinely pleased to see her because I had much better memories of her than many of her colleagues. She told me that she was so glad to hear that I now had a PhD and was publishing. I was told years later that she then sent up the distress flare to colleagues Ancient and Modern letting them know that I could remember everything that happened back in the Good Old Days and Christ they could be in trouble here…
While Lettice was Chair of the National Council for the Unmarried Mother and Her Child, Sybil Neville-Rolfe was the Deputy Chair. Sybil's possible motivation for her involvement in the organisation can be deduced from her other activities.
Sybil Neville-Rolfe (22 June 1885 – 3 August 1955) was a social hygienist and founder of the Eugenics Society and a leading figure in the National Council for Combating Venereal Disease. She has been described as a feminist eugenicist. I think I've met a few of them.
Sybil and Francis Galton founded the Eugenics Education Society (now known as the Galton Institute) in London in 1907, with Galton serving as its first honorary President. Sybil took the role of Honorary Secretary upon the Society's founding until 1920.  The Eugenics Education Society believed that social class and poverty were directly linked to one's genetics. Sybil also founded the Imperial Society for Promoting Sex Education and was the Deputy Chair of the Child Welfare Council. Therefore, the Society aimed to reduce poverty in England through reducing the birth rate of the lowest classes and those of low intelligence.
In 1912, Sybil was the driving force behind the Society's organisation of the first International Eugenics Congress in South Kensington. After 1920 she acted as the Society Council's Vice-President and later was elected to serve on the consultative council, a position that she held until her death in 1955.
Neville-Rolfe implemented the Mental Deficiency Act of 1913.
Sybil was also a leading figure in the National Council for Combating Venereal Disease (NCCVD) which was founded in 1914. Upon the NCCVD's founding she held the position of Honorary Secretary and later she held the position of Secretary-General. The NCCVD changed its name to the British Social Hygiene Council in 1926 and Neville-Rolfe remained working for them until her retirement in 1944.
In 1941, Sybil became both the first woman and the first non-American to receive the Snow Medal from the American Social Hygiene Association for distinguished services to humanity.
Sybil's beliefs in eugenics and with regard to prostitution developed when she trained and worked as a rescue worker in a shelter for troubled girls. She was determined to study these issues in efforts to eliminate prostitution and venereal disease. Sybil stopped working at the shelter because she felt the staff were not well educated on physiology and reproduction. She then left to find work elsewhere in Bethnal Green, where even there, she thought that the rescue workers were not competent or knowledgeable about contraception. Because of this, Sybil insisted they educate themselves further in the area of biological sciences. Sybil 'believed that single mothers were not to blame as they had been manipulated and enticed by men. Because of this, she was determined to help educate these women on sex and contraception in order to prevent these mistakes from happening in the future.'
In some circumstances this is a sensible idea, but it was under this umbrella that during the 1970s and 80s, Dafydd and the linked gangs took every opportunity possible to give disadvantaged kids 'sex education', coercing them into sex with not particularly pleasant people and praising the kids for being 'sensible' when they availed themselves of hormonal contraception dispensed by Top Docs who were facilitating the sexploitation and organised abuse. I knew that this was going on in Somerset and it was going on in north Wales. I imagine that the practice will have been happening on an even greater scale in big metropolitan areas. Many of those involved were Wimmin Who Cared About Wimmin's Health. Rather as Sybil did.
Sybil Neville-Rolfe published an article in 1917 titled "The Eugenic Principle in Social Reconstruction" which detailed her beliefs regarding eugenics. She believed that certain people were genetically superior to other people within a society and that these people who were genetically superior to their peers and born into the lower classes would rise up to attain a higher quality of life. They would do so because they were inherently more productive and useful people within society, which would be proven by the fact that they were able to achieve financial independence. Conversely, she felt that children born into families of people who had proven themselves to be of a higher genetic status than their peers could also be of a lower genetic worth than their parents and would naturally sink in status through the course of their life and also never achieve the financial independence that is used in this system to prove one's genetic worth. Sybil called this process eugenic selection.
This rationale was the basis of much thinking on the right many years after Sybil had passed on to the Golden Family Planning Clinic in the sky.
Throughout her life Sybil made several assertions as to how eugenics could be implemented into the governing bodies and institutions in Britain to preserve the Anglo-Saxon race. She felt that changes needed to be made at both a social and Gov't level to encourage people with better genetics to marry and have children together early in life while also discouraging people who could not attain financial independence, contracted a venereal disease, or were otherwise mentally deficient from having children. To this end she suggested several changes to social norms and the policies of the Gov't, including:
Discouraging people who lived in workhouses from having children.
Discouraging homosexual relationships.
Encouraging young people to obtain financial independence early to allow them to marry and have children early in life.
Changing the policies on illegitimate children to hold fathers accountable, along with the mother, for the care and support of their child even if that child was conceived and born out of wedlock.
Anyone for only taking the first two children in a family into account when calculating Universal Credit allowances?
Sybil's other recommendations included:
Establishing a Ministry of Health with a strong Department focused on eugenics to collect data and learn about the genetic stock of their country and how best to implement eugenic practices.
The Top Docs are gathering the data regarding Every Child on a database near you. To Help.
Encouraging eugenicists to participate in Government to aid the implementation and understanding of eugenic practices.
No you can't have pre-natal tests if you are going to refuse to have an abortion.
Establishing an economic policy of housing that will address the problems London faced with housing at the time. This suggested policy included the setting of a minimum housing standard that would be met by the Gov't to house people who could not attain the financial independence Neville-Rolfe uses as a standard of genetic superiority.
Gov'ts since Thatch haven't even got this far.
Establishing programs to teach people about the practice of using birth control to allow women and families more control over how many children they had and the timing of their pregnancies.
Every Top Doc feels that it is their duty to do this.
Sybil Neville-Rolfe took a stance against prostitution and suggested many ways in which this problem could be dealt with, especially within the article she published in 1918 titled "The Changing Moral Standard: Reprinted from The Nineteenth Century and After." Instead of blaming the prostitute, Neville-Rolfe blamed the degeneration of morals and the perpetuation of the profession by three different interest groups associated with the practice: The prostitutes themselves who supply the profession, those that purchase and demand their services and the middle-men who encourage this practice for their own material gain. 
My how things haven't changed. Sybil also wrote about women who trap and keep other women in prostitution.
Sybil was born Sybil Katherine Burney in Queen's House, Royal Naval College on June 22, 1885. She was the daughter of Admiral Sir Cecil Burney and Lucinda Marion Burnett. Her brother was Dennistoun Burney, a marine, aeronautical engineer and Conservative MP. Sybil was home-schooled by French and English privately-hired governesses.
Her first husband was Lieutenant Arthur Corry Gotto, whom she married on December 29, 1905. This marriage was extremely short due to his death in a coaling accident in September, 1906. Her second marriage was to Commander Clive Neville-Rolfe on March 24, 1917.
I mentioned that the best efforts of social reformers could be hijacked after the founders had handed the reins over. Decades after Lettice and Sybil had died, the organisation that Lettice founded still existed, although in 1970, it renamed itself the National Council for One Parent Families. It would use this name up until its merger with Gingerbread in 2007. The National Council for One Parent families 'continued to support and advocate on behalf of single parents'. In 1974, the Finer Report on the needs of one parent families was published. Many of its 230 recommendations for improving the lives of single parent families were proposed by the National Council for One Parent Families. The Finer Report (see previous posts) was one of the many Reports produced under the regime of Dafydd's mates at the DHSS when the toxic troika of Babs Castle, David Ennals and Jack Straw were calling the shots. With Brian Abel-Smith and Peter Townsend assisting of course. The Finer Report and its recommendations didn't stop Dafydd…
Out of interest, while I was just googling the Finer Report, I noticed another page of Hansard that mentioned that on 2 July 1974, Tim Sainsbury asked the Secretary of State for Social Services 'what was the annual expenditure in total and per head of population during the year 1973–74 on research into mental health in the United Kingdom; and what proportion of the expenditure of the Medical Research Council went into research into all forms of mental illness'.
Gerry Fowler replied: Expenditure by the Medical Research Council in 1973–74 into all forms of mental illness was £2.391 million. This amount, which represents some 9.8 per cent. of the council's total expenditure, is about 4p per head of the population. Additional research supported by public funds but whose cost is not readily identifiable is carried out under the auspices of the health departments, hospital boards, universities and medical schools. Support is also given by several voluntary agencies.
While those millions were being spent, the patients were in Dafydd's Denbigh Dungeon. Millions are still being given to Top Docs for the purpose of Mental Health Research. The patients are destitute and killing themselves.
My how things haven't changed.
Tim Sainsbury was Sir Tim, the Tory MP for Hove, 1973-97, a Minister of whom Thatch was fond. Cecil Parkinson used to say that Tim's massive wealth was a sign of how Committed To Public Service Tim was. He didn't have to slave away at being an MP you know, he didn't need the salary or the fiddled expenses. Hove is near Brighton, the turf of Dafydd's partner gang. Kids from children's homes in north Wales were trafficked to brothels in London and Brighton.
Tim Sainsbury's elder brother Lord John Sainsbury interbred with the Havers family, who have excelled at producing bent lawyers and judges who concealed the Westminster Paedophile Ring and blocked prosecutions of High Society sex offenders (see post 'Uncle Harry's Friends…').
Tim's cousin David became Lord Sainsbury of Turville after giving a great deal of money to the Labour Party. His peerage also followed the loosening of purse strings. As did a job as Science Minister. Miranda and Gordon swore blind that nothing dodgy was going on. David, ever keen to support academia, gave millions to Cambridge University. He then became Chancellor of Cambridge University. David began taking an interest in Mental Health himself and established the Sainsbury Centre for Mental Health. It came out with nothing that was not completely in line with Miranda's policy of banging on about Empowerment when Service Users were being criminalised and subjected to increasingly punitive 'support'. Imagine my surprise when in 2001, I discovered that recommendations to consult the Sainsbury Centre for Mental Health were littering the teaching resources of an NVQ in mental health course. A plug for David Sainsbury could be found on virtually every page. I wondered what was going on…
The Sainsbury Centre for Mental Health closed its doors some years ago. Not that it was the end of the nightmare. David Sainsbury is now bankrolling Brain Science, particularly at UCL. See previous posts. UCL is an institution that has played a major role in colluding with people who facilitated the Westminster Paedophile Ring.
In 1979 the National Council for One Parent Families jointly produced a report with the Community Development Trust. Among other things, the report called for the abolition of the age of consent because the law at that time did not take into account consenting sexual relationships between young people, which resulted in pregnancies being hidden.
That is a real problem that needs careful thought. Particularly to stop predatory professional people who are running sex abuse rings from sheltering under any umbrellas that are there to protect teenagers in genuine relationships. Having said that, if the DHSS flatly refused to stop Dafydd from illegally witholding benefits to patients and couldn't even stop him running an international trafficking ring despite hundreds of complaints and a regular supply of suspicious deaths, one cannot really argue that legislation can achieve anything. Anyone for prosecuting a Sex Offender in the shape of a boy of 18 who has had consensual sex with his 15 year old girlfriend? Or the Primary School Rapists who hit the news the other day?
It's The Law. As Dafydd and the Little Women constantly reminded protesting Empowered Service Users.
In 1987, the Family Law Reform Act passed, through which the Bastardy Acts and Affiliation Orders Acts are repealed, after extensive pressure for the National Council for One Parent Families…
The Family Law Reform Act did not hinder Dafydd and the gang.
The National Council for One Parent Families and Gingerbread merged in 2007 and relaunched under the name Gingerbread in 2009. Head offices for Gingerbread were set up in Kentish Town, London, with satellite offices in Cardiff, Rhyl, Manchester and Accrington.
In 2018, the charidee turned 100 years old. As part of the centenary, the charity released a report looking at single parent families in the UK today. The report found that 'while great progress has been made for single parents (with employment rates at a record high), there are still many challenges to overcome as a third of children with a working single parents live in poverty in the UK'.
That might be because their mothers have been forced back into paid employment when their kid turns 3 years old by DWP rules, because It's Good For Wimmin To Work. Unfortunately the only work on offer may well be a zero hours contract or part-time on the till in Tesco. Those Wimmin will be ordered to do it by the DWP because it will Empower them. They will need to carry on claiming benefits because their wage won't be enough to live on. Meanwhile their 3 year old will be in not very good 'childcare' because if your income is at benefits level you won't be able to afford a high quality nursery. The Empowered working mother will be exhausted and stressed. Should her child show any deleterious effects as a result of this madness, she can always Ask For Help from the Social Services or, in north Wales, sign up for the Incredible Years parenting programme, devised by Judy Hutchings, one of Dafydd's colleagues.
The moral of this story is that being a highly paid barrister may well have done wonders for the lifestyle of Cherie Booth the Girl From Liverpool, but working on the tills while in the clutches of the Arfon Community Mental Health Team is a rather different kettle of fish.
Herbert and Lettice Fisher had one daughter, Mary Bennett. Mary Letitia Somerville Bennett (9 January 1913 – 1 November 2005) was a British academic, best known for her tenure as Principal of St Hilda's College, Oxford, 1965-80. Had I ever had a daughter I don't think that it would have occurred to me to name her after Bangor University, but I accept that Lettice had the right to call her daughter whatever she wanted. Although if I was Mary Letitia Somerville, after Shirl, let alone Thatch, I'd have been tempted to drop the Somerville bit, in the way that Uncle Harry's brother-in-law converted into a Ralph and Sir Adolph Asscher became Sir William Asscher.
Mary Letitia Somerville Fisher was educated at Oxford High School and then at Somerville College, Oxford. After that, Mary studied abroad, researching the grain supply of ancient Rome. During the WW II, she did the Lady Haw-Haw bit for the security services in British Ministry of Information as well as for the BBC and after WW II went into the Colonial Office with responsibility at various times for Gibralter, Malta and Cyprus. In 1955, Mary married Civil Service mandarin John Sloman Bennett, who was 'happy to take a back seat' when she took over as Principal of St Hilda's, 1965-80.
Kathleen Major preceded Mary Fisher as Principal of St Hilda's. Mary Bennett lived until 2005 to lend her assistance to the Westminster Paedophile Ring, but Kathleen pegged out in Dec 2000, 11 months after the publication of the Waterhouse Report.
Kathleen Major (10 April 1906 – 19 December 2000) was an historian and Principal of St Hilda's College, Oxford, 1955-65. The Torygraph called Kathleen, "the foremost historian of the medieval cathedral and diocese of Lincoln". So Kathleen will have known the Rev J.F. Rigg, the Dirty Vicar of Bawdrip in Somerset, who arrived in the village from Lincoln as the New Vicar in the early 1970s and it transpired was a serial molester of women and it later transpired also of children. The Bishop of Bath and Wells told a delegation of furious parishioners that the Church Would Deal With It, which involved allowing Rigg to remain as the village vicar and threaten the family of one of his victims. Then someone found out that Rigg had Done It All Before, in Lincoln, which was why he had been inflicted upon Bawdrip. See previous posts. Rigg was not from a family of clergymen, Rigg was from a family of lawyers and judges, but I haven't had time yet to find out exactly who Rigg's family were.
The Bishop of Bath and Wells might be interested to know that, like Dafydd many years later, Rigg was a source of considerable mirth to the spirited, we took the piss out of him like there was no tomorrow. Which was why he only molested the tame kids who weren't misbehaving in Sunday School. I haven't the time here to detail the Rigg-related fun that so many of us enjoyed, but in the wake of the major problem that there was in the C of E with organised abuse, yet another Weird Thing that I remember takes on a new significance now. As a kid I went to Bawdrip Infants School and for a short while, a rather eccentric teacher taught us and I found out when I was much older that she had been removed as a result of complaints from the Headmistress, Mrs Bates. Miss Elizabeth Webb was not that interested in actually teaching us, but we did spend a lot of time going across to Bawdrip Church while Miss Webb burrowed around in the churchyard and in the church, leaving us at a loose end. Bawdrip was the sort of rural village school which did do things with the church, we did the Harvest Festivals and the like, but Miss Webb really was on another planet. After Miss Webb departed from Bawdrip School under a cloud, she turned up on the BBC doing religious slots, which was quite a shock to the parents who remembered the batty old lady who had been kicked out of Bawdrip School under a cloud not long before…
Kathleen Major received a Bachelor's degree from St Hilda's College, Oxford. From 1935-75 she served as General Editor of the Lincoln Record Society, combining the post with the Secretaryship, 1935-56. Major was also an active member of the British Records Association.
Kathleen's obituary appeared in The Daily Torygraph:
KATHLEEN MAJOR, who has died aged 94…the foremost historian of the medieval cathedral and diocese of Lincoln.
Her main achievement was the editing and publication of some 3,000 letters and charters taken from the original texts relating to the cathedral foundation of Lincoln and its vast diocese, which in the Middle Ages stretched from the Humber to the source of the Thames and was governed by rich and powerful bishops.
The tremendous undertaking of the Registrum Antiquissimum, which contained documents from 1072 to the mid-13th century, had been conceived and begun in 1916 by Canon C W Foster, aided by the medieval historian F M Stenton.
Volume I appeared in 1931, but Foster died in 1935 with only three volumes in print. At his request, Kathleen Major agreed to complete the task, which she triumphantly accomplished in 1973 with the publication of Volume X, together with two volumes of facsimiles.
Almost 20 years earlier, in 1955, Miss Major (as she was invariably styled) was appointed Principal of St Hilda's. She had been an undergraduate at the college, then Librarian there until 1935 and, from 1945, a Fellow.
She did not take on this post lightly and her 10-year tenure of the principalship was not the happiest period of her life, partly because her elderly mother was in poor health in Nottingham and expected the attention of both her daughters.
Despite these and other difficulties, Kathleen Major's time as Principal was marked by her introduction of much more businesslike systems of administration in the college. At the same time, she managed to oversee a substantial programme of new building (much of it the work of the architect Sir Albert Richardson). A new residence block, porter's lodge and principal's lodging formed permanent embellishments, as did an improvement in the college's frontage onto the Cherwell.
Kathleen Major also rescued the college from an ill-planned relief road, and when she retired in 1965 she left St Hilda's not only much better looking, but also in far better financial shape.
I wonder how Kathleen managed to persuade someone to do all this?
She was born on April 10 1906, the elder of the two daughters of a prosperous potato grower in south Lincolnshire.
After being educated at several private schools, she won a History scholarship to St Hilda's. She graduated in 1928 and had her post-graduate work supervised by F M Powicke, while V H Galbraith taught her the essentials of diplomatic (the study of the purpose and structure of official records).
Her achievement in collecting and editing documents which had been issued by Stephen Langton, Archbishop of Canterbury from 1207 to 1228, secured her the post of archivist to the Bishop of Lincoln in 1936. A decade later, she was appointed Lecturer (and then Reader) in Diplomatic at Oxford.
The 10 years in which Kathleen Major held this position saw a steady advance in medieval historical studies at Oxford, and she had the satisfaction of knowing that her labours would be taken forward with equal success by Pierre Chaplais, who was to hold the position for more than 30 years.
After leaving St Hilda's, a chance meeting on a train with Fred (later Lord) Dainton, then vice-chancellor of Nottingham University, led to her appointment to a special chair there in medieval history. Not only was this a proper recognition of her scholarship, but it enabled her to return to teaching, which she had always enjoyed, in a part of the country she knew well.
Lord Fred Dainton knew about the huge research fraud that was being perpetrated by Prof Robert Baldwin in the Cancer Campaign Laboratories at Nottingham University. See post 'Oh Lordy, It's CR UK'. Huge numbers of people in cancer research, in Nottingham Medical School and elsewhere knew that Baldwin was fabricating data and working a massive scam with an American drug company, who claimed to be developing cutting edge treatments on the basis of results from Baldwin's labs. No-one liked Baldwin, but no-one blew the whistle.
Dainton was Vice-Chancellor of the University of Nottingham, 1965-70. During this period he Chaired the Gov't Inquiry into the decline in university entrants in science and technology, published in 1968 as 'The Swing Away From Science', generally known as the Dainton Report.
In 1970 Dainton became Professor of Chemistry at Oxford, relinquishing this in 1973 to become Chair of the UGC a position he held until 1985. In 1970 he became the second Chairman of the Council for Scientific Policy. In 1971 Dainton was knighted and in 1986 made a life peer. From 1978 until his death in 1997, Dainton was the Chancellor of the University of Sheffield, the first Yorkshireman to hold this post. See my post 'The Big Questions' for info on the movers and shakers of Sheffield who did very well for themselves by not noticing that Jimmy Savile was running his crime empire under their noses. Including David Blunkett, who became Home Secretary.
Dainton was elected a Fellow of the Royal Society in 1957 and in 1996 he was elected an Honorary Fellow of the Royal Society of Edinburgh. Dainton died in Oxford on 5 December 1997. Just as Ronnie Waterhouse came to the end of the part of his cover-up which involved telling the former kids in care in north Wales that they were lying bastards.
During her time at Nottingham, from 1966 to 1971, she was also active in the affairs of the Royal Historical Society (which appointed her an honorary vice-president in 1981). She was elected a Fellow of the British Academy in 1977.
She was staunchly loyal in her friendships: with Canon Foster, whom she knew for only six years before his death; with Frank and Doris Stenton, who were close friends for many years; and with Francis Hill, the historian of Lincoln. There were many others, all forming a large circle of fellow-enthusiasts for the antiquities, local history and archaeology of medieval England, especially those of the northern and eastern Midlands.
In retirement, Kathleen Major, who had played a notable part in the movement to establish county record offices, developed a keen interest in the archaeology of Lincoln, especially of the minster and its environs.
In a series of collaborative pieces published under the auspices of the Lincoln Civic Trust (Survey of Ancient Houses in Lincoln), centred on Minster Yard, she showed how documentary evidence can be used to illustrate and explain what might seem purely architectural and archaeological.
Kathleen Major's father had been ahead of his time in believing that young women should enjoy as much independence as young men, and he personally supervised the building of a substantial and comfortable house for her in Lincoln. It remained her home until the end of her life.
She never married.
So that's the brief summary of the life of Kathleen Major, an archivist and historian, who had access to records and personal data, knew a lot of people in High Places and also knew about a vicar who could not keep his hands of kiddies and who was related to er judges and barristers…
When Brown and I entertained our friends at university with tales of Somerset life, including the Dirty Vicar of Bawdrip, we didn't realise that we were under surveillance by the security services who's priority was not to protect us from Dafydd's gang and people who knew that Dirty Vicar and his network as well, but to protect them.
You're going to Bring The Abusers To Justice British state? Er, how are you going to do that then? Show me the prison that's big enough to accommodate this lot…
As for Lettice, after her husband's death in 1940, she moved to Thursley in Surrey. She died there on 14 February 1956 after suffering a stroke. After cremation her ashes were in turd at New College, Oxford.
I used to live at Thursley, when I worked at the University of Surrey in the Cancer Research Campaign team led by Prof Vincent Marks, the brother of the then Chairman of the BMA, Dr John Marks. Regular readers know the rest, new readers can just use the search facilities on the blog…
It's a real laugh isn't it. I'm one woman with a laptop and these people are Gov't Ministers and millionaires…