Earlier posts have discussed Top Doctor Sir Douglas Black, a recent towering figure in UK medicine. In my post 'Too Many Pills' I mentioned that Black served as Chief Scientist for the DHSS, 1973-77, while Gwynne the lobotomist, Dafydd and the gang and the Westminster Paedophile Ring not only continued to do whatever they wanted but expanded on their activities. While Douglas Black was Chief Scientist, the problems of the en masse organised abuse of children in care and the use of the psychiatric system to conceal this had reached the level of serious organised crime. The Children Act 1974 which was the handiwork of years of effort on the part of Leo Abse and other members of the Westminster Paedophile Ring (see eg. 'Cry, The Beloved Country') resulted in hundreds of kids being taken into care and handed over to gangs like Dafydd's.
Douglas Black and everyone else at the top of the medical establishment and the DHSS not only knew that this was happening but they actively facilitated it. Black had been colluding with organised abuse and criminality for years which was why he was selected for the Chief Scientist role. Black was seconded to the DHSS from Manchester University where he was Professor of Medicine. A gang in partnership with Dafydd's gang had existed at Manchester University for a long while. Professor Hugh Freeman and his colleagues were pals of Dafydd's and Freeman had been the leading light in psychiatry in Greater Manchester and Salford since the early 1960s. Freeman was assisted by his colleagues Professor Mervyn Susser and Susser's wife Professor Zena Stein (see post 'The Science Of Animal Behaviour') and Dr Michael Tarsh, who's expert opinion played a role in the wrongful conviction of Stefan Kiszko for the rape and murder of Lesley Molseed (see post 'Theatre of the Absurd'). Before Hugh Freeman got off in the ground in a big way, Dafydd's other mate Professor Kenneth Rawnsley worked at Manchester with his colleagues, facilitating abuse.
In 1966 Rawnsley relocated to Cardiff where he became Professor of Psychological Medicine, a post in which he remained for many years. In that position Rawnsley was responsible for upholding standards of care and training in psychiatry across the whole of Wales. Not only did Rawnsley collude with criminality in south Wales, including the sex offending of George Thomas, but Rawnsley reassured everyone that there were no problems at all in north Wales and Gwynne's lobotomies and Dafydd's dungeon in which victims of a sex abuse gang were illegally imprisoned constituted acceptable standards of care. Rawnsley's wife, Dr Elinor Kapp, was a child psychiatrist who was a leading light in George Thomas's medical charidee work. See post 'The Discovery Of A Whole New Galaxy…'
The Top Docs were not the only people at Manchester University who gave Dafydd's gang a helping hand. Dorothy Emmet, a philosopher who was friends with Bertrand Russell and his circle – from 1955 Russell lived at Penrhyndeudraeth, was friends with Sir Clough and Lady Amabel Williams-Ellis at Llanfrothen and the Welsh Bloomsbury set who used the services provided by Gwynne and Dafydd themselves – worked at Manchester and Isabel Emmett, a social anthropologist based at Manchester, married a man from Cwm Croesor and was well aware of the reign of terror exerted by the gang over local people. Their colleagues at Manchester University, some of them very big names in their fields eg. Profs Max Gluckman and Bill Mackenzie, also provided scaffolding for Dafydd et al. See eg. 'Vested Interests Or Common Pool?'.
Douglas Black had been at Manchester long enough to know them all or at least what they were doing. Black worked at Manchester University from 1946-77, becoming Prof in 1959. From 1977, Black was Emeritus Prof.
In 1974, just after Black had been seconded to the DHSS, Dafydd's old mate and former boss Dr Bob Hobson relocated from the Maudsley, where he had run an organised abuse ring, to Manchester University, where he expanded the ring already there. See post 'The Mentor'.
My post 'International Women's Day! Let's Celebrate With Jane…' discussed the career of Welsh Angel Baroness Jean McFarlane who was party to substantial crime and, proving a useful idiot, was rewarded by high office in the RCN, places on Gov't committees etc. In 1974, Baroness Jean was appointed as the first Professor of Nursing in England, at Manchester University. McFarlane had completed a sociology degree at Bedford College, where Bertrand Russell's son Conrad, the 5th Earl Russell, taught.
These developments must have been an initiative from the senior management at Manchester University, or as it was called then the Manchester Victoria University. The VC of Victoria Manchester University, 1969-80, was Sir Arthur Llewellyn Armitage. Armitage also served as President of Queen's College, Cambridge, 1958-70 and VC of Cambridge University, 1965–67.
Born in Marsden, West Yorkshire, Armitage was educated at Hulme Grammar School and Queen's College, Cambridge. He went up to Cambridge in 1933 where he gained a degree in Law. After graduation, Armitage spent two years at Yale on a  Commonwealth Fund Fellowship and was called to the Bar in Inner Temple in 1940. Armitage became a Fellow and Tutor of Queen's College, Cambridge  in 1947.
Lord Michael Havers and Lord Elizabeth Butler-Sloss, who both concealed the Westminster Paedophile Ring as well as the crimes of Dafydd's gang (see previous posts), were members of Inner Temple. It has been admitted that when Havers was Attorney General, he blocked the prosecution of the diplomat Sir Peter Hayman over child porn offences, as well as other high society child sex offenders. Sir Cecil Havers, the High Court judge who was the father of Michael Havers and Butler-Sloss, was also a member of Inner Temple, as was Mr Thrope.
Ioan Bowen Rees, Chief Exec of Gwynedd County Council while the paedophile ring was given carte blache to operate within Gwynedd's child protection services, was a graduate of Queen's College, Cambridge. See post 'I Know Nuzzing…' Prior to running Gwynedd County Council, Ioan ran Dyfed County Council; a paedophile ring operated via Dyfed's Social Services, which had a direct link with the gang in north Wales.
Armitage served for five years in the British Army during WW II.
Armitage's appointment in 1969 as VC of the Victoria University of Manchester caused over 3000 students to occupy the main University building in protest over the lack of consultation on the appointment. Armitage later served as Chairman of the Committee of Vice-Chancellors.
In his later years, Armitage Chaired a series of Gov't committees under  Callaghan and Thatch, including the Social Security Advisory Committee; the Armitage Committee, set up to review the rules governing the political activities of civil servants; and an independent Inquiry into lorries and their effect on people and the environment.
Armitage was President of Cambridge University Cricket Club, 1965-70.
Armitage was knighted in the 1975 New Year Honours List, as the rumours about Mr Thrope's behaviour swirled and those with the more sensitive antennae realised that something might eventually come of all this. 1975 was also the year in which the Children's Act was passed, which resulted in hundreds and hundreds of children being removed from their families and passed over to the 'care' of gangs like Dafydd's. Previous posts have described how those we know and love very obviously prepared for the bonanza…
Sir Douglas Black was appointed as Chief Scientist to the DHSS when Sir Keith Joseph was Secretary of State for the DHSS. Joseph was an MP for a Leeds constituency on the manor of Jimmy Savile's crime empire and had been in the Tory party for many years, since before the Profumo Affair; Joseph had concealed much wrongdoing. See previous posts.
Prior to Douglas Black being appointed as Chief Scientist, Joseph had appointed Barbara Kahan as his children's social work adviser. Barbara Kahan had colluded with abuse for a very long time, as had her husband child psychiatrist Dr Vladimir Kahan. The Kahans had been the facilitators of the ring in Oxfordshire and a number of social work managers who were later named as abusers trained under Barbara Kahan, including Louis Minster, who later became the Director of Social Services for Richmond-upon-Thames. Once Babs had been appointed by Keith Joseph, she remained as an adviser to Gov't, children's charidees and other bodies, long after Joseph was a busted flush. See post 'Always On The Side Of The Children'.
The combined actions of this crowd produced such catastrophic results that it cannot have been accidental and neither could people at senior levels have 'not known'.
As someone who could be relied up to facilitated abuse and criminality, Sir Douglas Black was of course given other senior roles, including that of President, Royal College of Physicians 1977-83 and President of the BMA, 1984-85. Black was President of the Royal College while Mary Wynch was illegally arrested and imprisoned by Dafydd and the gang and was President of the BMA when Brown and I were on the receiving end of blatant threats and demands to withdraw our complaint about Gwynne and when Mary Wynch won her case against Dafydd and the gang and appeared in the London broadsheets.
The Secretary of State for the DES, Sept 1981-May 1986, who presided over the havoc at UCNW caused by Gwynne, Dafydd and the gang, including when Brown and I complained about them, was Sir Keith Joseph. Not only did I find that when we were undergrads, Joseph had information about Brown and me that we had never given him or any of his colleagues, but Joseph left the DES approx one month after my friend and house mate Anne, a PhD student at UCNW, was killed by the gang in a car crash.
Sir Douglas Andrew Kilgour Black (29 May 1913 – 13 September 2002) was born in Delting, Shetland in 1913, educated at Forfar Academy and studied medicine at the Bute Medical School, University of St Andrews, graduating in 1933.
Norman Lamont, who served as Chancellor of the Exchequer, 1990-93 and was a member of the Tory Gov'ts who concealed the criminality of Dafydd's gang and linked gangs, grew up in Shetland, where his father was the Islands' surgeon. Lamont's father would have known Black's father, a Minister of religion. See previous posts for details of Norman's biography, including the events involving Miss Whiplash aka Lindi St Clair, who was doing business in a property rented from Lamont. Lamont was friends with Woodrow Wyatt, who was a friend of Bertrand Russell and the Williams-Ellis's, which suggests that Lamont's father could well have known Gwynne the lobotomist.
Dafydd's friend and partner in crime Professor Robert Bluglass who concealed Dafydd and the gang's criminality in 1989 (see post 'Enter Professor Robert Bluglass CBE'), trained at St Andrews. Bluglass was an enthusiastic member of the St Andrews alumni association. St Andrews was a magnet for the toppest of the Top Doctors and those who didn't train there were often associated with the University or town, even if they were simply members of the grandiose golf club there, the Royal and Ancient and used it as a networking opportunity, such as Lord Robert Kilpatrick.
Kilpatrick kept the lid on Top Docs crimes in Scotland when he worked at Edinburgh and Dundee and in England, when he was Dean of Medicine at Sheffield and then at Leicester. After years of loyal service at Leicester, in 1989 Kilpatrick was headhunted to become President of the GMC. See post 'Remember Girls – Never Get Into A Car With A Stranger!' Kilpatrick was at the GMC in 1995 to ensure that Professor Geoffrey Chamberlain, someone who concealed criminality in north Wales and facilitated the linked abuse ring at St George's Hospital Medical School, didn't come to any harm when Chamberlain was caught in a research fraud scandal. See eg. post 'Now Then…' Once Chamberlain was safely off the hook, Kilpatrick stood down as President.
In 1977, David Ennals, Jim Callaghan's Secretary of State at the DHSS, asked Douglas Black to Chair an expert committee to investigate health inequalities and the resulting Black Report was published in 1980. The Black Report was loved by Top Docs and the Labour Party and was used as evidence of Ah the doctors they are wonderful and are Doing It For The Poor. By the time that Douglas had published his Report, Thatch was PM and her Gov't did everything possible to suppress it, including producing only 260 photocopies of the Report and distributing them on a Bank Holiday Monday. Patrick Jenkin, the Secretary of State for the DHSS, who, like Ennals before him, concealed Dafydd and the gang's wrongdoing, refused to implement any of Black's recommendations. Patrick Jenkin was a barrister and member of Middle Temple, like Ronnie Waterhouse; they knew each other quite well. Jenkin had served as a Councillor for Hornsey in the early 1960s, before Hornsey Labour Party was taken over by Jeremy Corbyn and The Loony Left but when it was still facilitating organised abuse. There was a reason why Jezza and his mates were able to take over Hornsey Borough Council, one only has to look at the corrupt old farts who were in situ previously…
Patrick Jenkin's son Bernard and Bernard's wife Anne are both Tory peers. See previous posts.
Thatch's hostility towards the Black Report was used to fuel the arguments that Fatcher Wouldn't Listen To Medical Advice and would Cut The NHS. Brown was told in 1983/84 that the Social Science Research Council was probably abolished by the Tories because of their hatred of the Black Report and their fears that social scientists might start applying for research funding to produce work that confirmed Black's findings.
What no-one mentioned and what Brown and I certainly didn't know was that not only was Black a pal of Gwynne and the gang, but David Ennals was an even bigger friend of Dafydd et al and was part of the Westminster Paedophile Ring himself. Ennals was the Labour MP for Norwich North, 1974-83 – he entered the Lords after that – and facilitated abuse in Norfolk as well as elsewhere. Ennals had numerous links with Dafydd and the gang, including via his work with the UNA, with MIND, as a Home Office Minister and then during his years in the DHSS as a Minister under Richard Crossman, when Crossman ran the whole of the DHSS for the benefit of the Westminster Paedophile Ring and then as Secretary of State. See post 'The Science Of Animal Behaviour'.
Another reason why people on the left believed that Douglas Black was an OK bloke was because of his 'uncompromising stand against the apartheid regime in South Africa'. Dafydd's accomplices Mervyn Susser and his wife were South African and founders of the Anti-Apartheid Movement. David Ennals was Chairman of the AAM, 1960-64. David Ennals' brother Martin was Secretary General of Amnesty International, 1968-80 and a founding member of the AAM. Martin also become Secretary General of the NCCL, which famously disgraced itself by campaigning for paedophiles' rights in the 1970s. John Ennals, David and Martin's brother, also served as Chairman of the AAM, 1968-76, as well as Vice President of the World Federation of the UNA; Secretary General, World Federation of UNA, 1946-1956; and Director, UNA of UK & N Ireland, 1966-1970. Dafydd and some of his close friends have been involved with the UNA for years and Jeffrey Archer worked for the UNA after he graduated in the 1960s. See previous posts. John Ennals also served as Vice-Chairman of Oxfam and was appointed Director of the UK Immigrants Advisory Service in 1970.
John Ennals was a member of the ASTMS, the union lead by Lord Clive Jenkins, who was probably the worst advert for the trade union movement that there has ever been. Jenkins boasted that his hobby was 'organising the middle classes' and that was what underpinned his success. ASTMS was a union of professional people, including many who worked for the NHS. They knew about the criminality and neglect on the part of the Top Doctors and used their knowledge to further themselves. ASTMS evolved into MSF and the same game continued to be played. The MSF reps at St George's Hospital Medical School were corrupt and did very nicely out of keeping quiet about the paedophile ring which the Top Docs were facilitating. Clive Jenkins is credited for having been the person who ensured that the Windbag become Leader of the Labour Party. See previous posts.
John Ennals was General Secretary & Tutor in International Relations, Ruskin College, Oxford University, 1956-1966. Matt Arnold, who later became Head of Bryn Estyn and Peter Howarth, who was given a job at Bryn Estyn by Arnold, met at Ruskin in the mid-1960s, when Arnold was a tutor and Howarth a student. Arnold and Howarth worked at Axwell Park Approved School, Gateshead, where there were complaints that boys were abused and both relocated to Bryn Estyn in 1973. Howarth was jailed for 10 years for the abuse of boys in care in north Wales in July 1994. Arnold died of an 'unspecified blood disease' four days before Howarth's trial began.
Sir Paul Ennals, David Ennals' son, was/is Chief Exec of the NCB (National Children's Bureau), with which Barbara Kahan was involved.
There was no shortage of Radical Anti-Apartheid activists who were in the thick of facilitating and/or concealing organised abuse and the Westminster Paedophile Ring.
Janey Buchan, the Labour MEP for Glasgow, 1979-94 and wife of Norman Buchan, the Labour MP for West Renfrewshire (which evolved into Paisley South), 1983-90, was on first name terms with Nelson Mandela. Janey Buchan was a big name in Scottish Arts n Culture and served as a Strathclyde Councillor during the 1970s. She knew about the organised abuse in Glasgow and the appalling mental health services there. Doris Heffer, Eric Heffer's wife, worked as Norman Buchan's secretary, as well as her own husband's secretary. Heffer and Doris were part of Dafydd's Merseyside branch – Doris had good links with the Top Doctors, having worked as a medical secretary – and did Dafydd and the gang many favours. See post 'These Sharks Are Crap As Well'.
Janey and Norman Buchan will have known Alexis Jay, who is currently Chairing the IICSA. Jay was a social worker for Strathclyde and her husband was a social work manager. See post 'The Most Dangerous Man In The World – The Scottish Play'.
Mr Thrope was an keen supporter of the AAM and there were complaints about Trevor Huddlestone's  improper conduct towards children, but because he was Trevor Huddlestone it didn't get very far, although Huddlestone conceded that the two boys who's parents kicked up a fuss were not lying. See previous posts
Professor Debra Skene was an anti-apartheid activist who left her home country of South Africa and pursued her career in the UK because she was so unhappy living under apartheid, although being from an affluent white family, Debra was one who benefited from it. Debra has spent most of her career at the University of Surrey working with Professor Vincent Marks's team. Vincent is the brother of the former BMA President Dr John Marks, who for years was the key co-ordinator in the BMA's efforts to conceal the criminality of Dafydd, Tony Francis et al and wreck my career into the bargain. In the course of this, John Marks's criminality almost equalled that of Dafydd et al and Vincent Marks became involved in plagiarism and research fraud, with which some of Debra's colleagues assisted. See previous posts eg. 'Reports Of Death Were Greatly Exaggerated' and 'Apocalypse Now'.
There were many other such anti-apartheid activists who colluded, it was inevitable when so many on the left who were involved with causes such as CND -Bertrand Russell was THE leader of the CND movement for years, no-one was going to say a word about him and his mates – concealed the Westminster Paedophile Ring and associated organised abuse every bit as much as people on the right did.
Douglas Black didn't have any principles, so we cannot read anything into his stance against South Africa. He could just as easily have been returning a few favours for Dafydd's mates. As for others, of course people like Debra Skene didn't like criminal pompous Top Docs, but they weren't prepared to take a stand against them if it meant losing their jobs. It was easier to fight apartheid because other people were doing that as well and would help you. It also gave one a lot more kudos with certain big wigs than did supporting Mary Wynch, kids in care or psych patients. People did know that something terrible was happening; it was two of Debra Skene's colleagues who, in 1988, were the first people to tell me that Jimmy Savile was molesting children and had even been warned about his conduct.
When Douglas Black died, the Indie published his obituary on 17 September 2002. Extracts included:
…Of Douglas Black's many achievements in medicine…persuading the
profession in the 1940s and 1950s that the National Health Service was a
good thing…
Sir Douglas was one of those complete bastards who had the reputation of a Saint because, like Sir George Godber, another complete bastard who propped up Dafydd and Gwynne and other criminals until the day that he died (see previous posts) and many others, Sir Douglas Helped Create The NHS.
he is best known for his 1980 Black Report, which spelled out the social
inequalities in health and proposed ways of reducing them. In 1977 the Labour Health Secretary, David Ennals, chaired a committee investigating social inequalities in health, and commissioned Black to write a report. The result was published – or, more accurately, suppressed – just after the Conservatives had come to power. It was not to Margaret Thatcher's liking and was never printed; instead, 260 photocopies were half-heartedly distributed…
The report nevertheless had a huge impact on political thought in the UK and overseas – it lead to an OECD assessment of health inequalities in 13 countries – though not on UK government policy.
Again and again, Top Docs and others who were at the very heart of concealing serious crime and organised abuse were hailed as saintly geniuses by WHO, the UN and OECD and busied themselves writing reports for and advising such bodies. See previous posts.
A shorter version was later published by Penguin, as Inequalities in Health: the Black Report (1992). Black provided convincing figures that showed what many suspected – that the poorest had the highest rates of ill-health and death – and argued that these could not be explained solely by income, education, mobility or life style, but were also caused by a lack of a co-ordinated policy that would ensure uniform delivery of services.
Douglas Black, like that other Top Doc who has built his whole career on Tacking Health Inequalities, Professor Michael Marmot, knows that health inequalities are substantially fuelled by the frank discrimination towards the most needy groups by the NHS itself. People with serious mental illness and learning disabled people are dying on average decades earlier than middle class professional people because of the dreadful attitude of NHS staff towards them and the frequent refusal to treat them for serious conditions. See eg. 'Why So Many Die So Early'. Homeless people are also very badly served by the NHS. Michael Marmot is a psychiatrist himself and I have never heard him admit to what is happening to eg. psych patients and those with learning disabilities. See post 'Professor Prestigious And His Associates'. And end to the discrimination against and the neglect of the most vulnerable groups would do far more to reduce health inequalities than the Screening which is so robustly promoted, simply because influential Top Docs have built their careers upon it and terrifying people with the prospect of Death From Cancer if they don't Get Screened does wonders for the fundraising efforts of charidees, which are often huge slick organisations paying their most senior staff very high salaries.
Housing, diet, smoking, drinking etc are important factors but more affluent people also drink and eat unbalanced diets and they are not wiped out like the homeless are. Black et al were/are always happy to stress that poverty has deleterious consequences, but at the same time they continue to demand so many resources for their own colleagues that there is no will for a hard battle to divert some of that funding away from the NHS and into social care, which is far more important for many people than a machine that goes ping or another public health consultant to berate poor people for being fat, while Dafydd's colleagues continue to wield the prescription pad with alacrity, loading their patients up with anti-psychotics at high doses for years on end, with disabling and sometimes even lethal 'side effects'.
It recommended health goals, tax changes, benefit increases and restrictions on the sale and advertising of tobacco. Patrick Jenkin, the Social Services secretary, estimated with a shudder that Black's proposals, which he hinted were little short of outrageous, would cost an unthinkable £2bn a year. Some years later, when the Health Education Council brought out a further report, The Health Divide (1987), the press conference to launch it was cancelled by the
Director General.
I haven't yet found out who the Chairman of the Health Education Council was at the time, but that organisation did not have a glorious history. It was established by Westminster Swinger Richard Crossman, who in 1969 appointed his friend the Great Girl For Birth Control, journalist Baroness Alma Birk, as the first Chairman (see post 'International Women's Day! Let's Celebrate With Jane…'). On 6 July 1972, Hansard recorded that Keith Joseph, in a reply to Dr Gerard Vaughan (another Top Doc and Tory MP who knew Dafydd and Gwynne and was a most loyal servant of theirs, as discussed in earlier posts), stated: 'I have today appointed Sir Harold Evans, Bt., CMC, OBE., as Chairman of the Health Education Council with effect from 1st January, 1973. On that date Sir Harold will take over the chairmanship of the council from Baroness Birk, who has agreed to remain in post until the end of the year. Sir Harold will become a member of the council in the meantime. I would like to take the opportunity to express the Government's thanks to Lady Birk for the contribution she has made to health education in her period as Chairman of the council'.
I'm not sure if the Sir Harold Evans appointed as Chairman of the HEC by Joseph was the same Sir Harold Evans who was Editor of 'The Times'; Alma Birk's husband was Mr Big on the Mirror newspaper (see post 'International Women's Day! Let's Celebrate With Jane…') and Alma wasn't a Top Doc or medical scientist herself, so it's not as though one needed to know anything about medicine/healthcare to Chair the Council… Whoever the Sir Harold was, he will have been appointed on the basis of his ability to keep schtum and exert influence in high places, particularly as Richard Crossman and the Swingers were all still alive and swinging.
"There were," said Black afterwards, strong denials that ministers had in any way tried to influence the abandonment of the press conference, but the very strength of the denials implied they were untrue.
Thin, gentle-mannered, poker-faced and self-effacing, Black was deeply
moral,
One look at with whom who Black worked and over that which he presided at the DHSS, the Royal Colleges, the BMA and the GMC (of which he was also a member) can only mean that this is untrue.
always serious and frequently extremely funny. His after-dinner
speeches were received in rapt attention, as to miss a moment of that
soft Scottish voice was to miss a joke. He could, and usually did make
people laugh till it hurt. He pen-nib was razor-sharp: when Diane
Blood was refused permission by the Human Fertilisation and Embryology
Authority to use her dead husband's sperm, because it contravened the
rules, he wrote: 'People banded together are capable of follies and excesses beyond what the same people, acting as individuals, would perpetrate on other
individuals. Such activities may be termed corporate tyranny…
Medical ethical principles are made for people, primarily for
patients and not the other way round.'
Black and his colleagues were a fine example of people banding together and producing the most enormous follies and excesses, in the face of which ethical principles were completely forgotten. There are numerous other examples.
Of his postgraduate training: We learned by the principles of Wackford Squeers, a somewhat underrated pedagogue.
No doubt everybody had a chuckle over the port, but the reality was indeed that medical education was so brutal, so bizarre and so mediocre that if a good doctor came out of the other end it was in spite of, not because of, it.
Black was born in the Shetlands, a son of the manse, which, he said,
gave him the twin advantages of poverty and culture: We didn't even have a radio but we had plenty of books, so I was able to read and think.
Such an upbringing can have great value, but Black and many others somehow left some of the most important values behind in the manse. My posts 'There's Methodism In This Madness' and 'Come, Friendly Bombs' discusses the extent to which organised abuse, particularly in north Wales, was facilitated by Nonconformity and named a few high profile people eg. George Thomas, Margaret Thatcher and Harold Wilson's wife Mary, who were pin-ups for Methodism but colluded with serious criminality. In some parts of the UK until not very long ago, being a Methodist Minister, Deacon, elder or lay preacher gave one as much kudos as being a Top Doc does in many circles today. People are not supposed to abuse those positions and their associates and colleagues really are very foolish if they allow that to happen.
There was a reason why children of the manse were afforded respect Gordon and you rather lost your way.
 $15 million (celebritynetworth.com)
QUE??? Hard work and prayer??? Since when did that lead to $15 million in the bank?
Most of [Black's] childhood was spent in Kirriemuir, the "Thrums" of J.M.
Barrie, where he attended Webster's Seminary, and Inverarity, from
where he attended Forfar Academy… when Black was offered a research fellowship at Oxford ("this was wealth, in the purely academic sense, beyond the dreams of avarice")…Black served in the RAMC, 1942-46, studying fluid and salt balance and thus saving the lives of wounded and sick servicemen. He caught hepatitis from a contaminated yellow fever vaccination ("Plato suggests that the best doctor is the one who has had most diseases himself")…
Sir Charles Evans, the Top Doctor who served as Principal of UCNW, 1958-84 and allowed the gang to use the place as their vehicle, trained at Oxford, qualified in 1942 and joined the RAMC. Charles Evans was mates with Gwynne the lobotomist and allowed Gwynne to sit in the Student Health Centre at UCNW causing havoc; Douglas Black will have definitely known Evans by the time that Black was at the DHSS, but he almost certainly had met him at Oxford and/or in the RAMC as well years before. Sir Charles's friend Dr Anne McCandless, who like Evans was a mountaineering Top Doc who didn't much enjoy being a Top Doc and thus upset a great many people in her capacity as a Top Doc, worked as a paediatrician and Top Doc in various hospitals in the North West of England, around Manchester and Liverpool, as did her friends and colleagues. McCandless undoubtedly knew that some of them were abusing patients, but as with Charles Evans and Gwynne, she didn't give a stuff, it was only the day job and there were more important things to think about. See eg. 'Meet The Gwerin!'
Just a thought. In 1985 I was offered a place on an MSc at the London School of Hygiene and Medicine for the year 1986-87. A few weeks after Dafydd's mate Dr D.G.E. Wood found out about it, my place was withdrawn but for a very odd and I know now unlawful reason. I was going to be a self-financing student at the LSHTM and I was offered the place on that basis and simply asked to provide a letter from my bank ( Lloyds) confirming that I was OK with them re not having bad debts etc and had an account. Lloyds were happy to confirm this. Some four weeks before I was due to begin the MSc, I received another letter from the LSHTM asking me for a letter from Lloyds confirming that I had, I think it was approx £10k, in my account 'to sustain you while you undertake the MSc'. Of course I didn't have this and nothing at all had been said about any such requirement when I was offered the place months before. The place was withdrawn on these grounds. I had no idea at the time that the LCHTM was crawling with Dafydd's mates (see previous posts) and of course I did not know that Dafydd's mate Lord Kenyon was a Director of Lloyd's bank. Lord Kenyon was also President of UCNW, Chairman of Clwyd Health Authority, a member of the North Wales Health Authority, the most senior Freemason in north Wales, a magistrate  and much more. His son Thomas Tyrell-Kenyon was infected with HIV and sexually abusing at least one boy in care in north Wales; it was recorded on the boy's social work records. At one point, Thomas made a complaint of theft against the boy, some of the stolen items being Polaroid porn pics of him with the boy no less. The boy was charged and sent to a detention centre, Thomas faced no charges. The police destroyed the photos. See previous posts…
I have been told that the gang were behind the business of the unlawful withdrawal of my place on that Masters on the basis of a peculiar reason that I would never have been able to trace back to anyone who had directly threatened me, such as Wood or Tony Francis.
In 1946 [Black] took his demob suit and became Lecturer in Medicine at the Manchester medical school. Manchester was noted not just for its academic excellence
Lord Platt, Black's boss at Manchester, may have been academically excellent by the standards of that time, but a look at the laughable 'research' produced by Kenneth Rawnsley and his colleagues suggests that Platt's standards were not achieved by everyone. Professor Ken fancied himself as an anthropologist as well as a Top Doc and published some interesting theories of Mating Choices In The Human Female. Ken didn't just confine his ideas to Black Savages In The Jungle, Ken did a bit of theorising as to the Mating Choices of The Human Females who were his patients. Ken's own Choice Of Mate was a Lady Doctor who concealed sexual abuse on the part of George Thomas.
He became Professor in 1959, by which time he had welcomed in
the new National Health Service and done much to make his colleagues
overcome their antagonism towards it. His research was prolific and diverse…He has also become noted for his social conscience and egalitarianism.
In 1974 he was seconded to the Department of Health as its first chief
scientist. The mandarins blocked his work.
They didn't block his collusion with the Westminster Paedophile Ring or throw a spanner in the works at Manchester University, where Douglas's colleagues appointed people with a fine tradition of concealing patient harm and organised abuse to senior posts.
The Rothschild Report had urged the government agencies to sponsor only that research with immediate practical benefit and his view that this policy was
short-sighted fell on deaf ears.
This was a real fault of the Rothschild Report and Dafydd's pals, including Professor Jerry Morris, were all very angry about it. Yet their own efforts were not reaping the benefits which they claimed would accrue and the Top Docs were, essentially, abusing their positions and accountable to no-one. See previous posts.
Things like the Rothschild Report were attempts to reign in the excesses; they were not the right answer, but the Top Docs brought it on themselves. The same situation led to the Tories' obsession with NHS managers and with more recent Gov'ts preoccupation with targets etc. They are ludicrous ideas and have added to the burden of Top Docs who are trying to do a good job, but all Gov'ts have enormous problems with the Top Docs who Lead The Profession. Top Docs are infamous for not negotiating, for not being willing to change practices, for constant demands for higher salaries and huge quantities of money and the bottom line is always the same: cross our path and you'll get a Top Docs' strike and yes, we will let someone die and just see what happens to your Gov't then.
When Nye Bevan negotiated the conditions of Top Docs' service at the establishment of the NHS, Charlie Corkscrew aka Charles McMoran Wilson, 1st Baron Moran (see previous posts) squeezed Nye by the knackers until an eternally generous deal for Top Docs was agreed and one in which they dictated their own pay and conditions.
Charlie Corkscrew maxed out on his status as Winston Churchill's Top Doc, 1940-65 and was the person responsible for the allegations that Churchill might have suffered from bipolar disorder. Whether Churchill did or not, it seems to have been the case that Charlie Corkscrew breached Churchill's confidentiality and made up many of his more colourful claims about Churchill (see previous posts). It's Part Of Medicine's Long Tradition, it is written into the Hypocritic Oaf.
The Top Docs should have been challenged a long time ago and over the criminality of some of their number, not over nonsense such as targets; there is enough evidence to seize the assets of the BMA under proceeds of crime legislation. As well as the MDU…
Three years later he was elected President of the Royal College of
Physicians, a post he held until 1983 with huge success.
They loved him. Kids in care and psych patients were being found dead in north Wales, in Islington, in Lambeth, what would they have done without Sir Douglas Of The SWP and Health Inequalities?
His two anti-heroines were Barbara Castle, who forced private patients
out of NHS hospitals, thus depriving them of facilities and forcing
doctors to waste time and energy on finding outside facilities
This is a Babs-related myth that both Babs and the Top Docs perpetrated but for different reasons. Babs publicly stated that she'd get rid of private practice in the NHS, which was at the time in the form of 'pay beds'. The Top Docs gave her hell, Babs knew that she wouldn't win against them and she also knew that by the time her ideas would be realised, if they ever were, the deeply unpopular Labour Gov't would have lost office and been replaced with a Tory one who would find the bag of inherited manure on their desk. So Babs fudged it and part of the fudge was to, in 1976 along with Dr Death, set up the Royal Commission on the NHS, Chaired by Sir Alec Merrison, of which Baroness Jean McFarlane the Naughty Nurse From Manchester was a member. The Commission finally reported when er Thatch was in power.
Private practice did not disappear from the NHS, not even for 5 mins. The 'wasting of time' to find 'outside facilities' that Black was so pissed off by was part of the fudge to allow NHS consultants to continue private practice. Furthermore, outside facilities did not always have to be found. When I worked at St George's, Prof Chamberlain's private patients were giving birth in St George's alongside the NHS patients, in the same ward. They were looked after by NHS midwives who were not paid a penny more and the admin was done by NHS administrators who were not paid any extra. The junior docs also looked after the private patients for no extra pay. The midwives used to get very frustrated because the private patients did not understand that they were being looked after by an NHS midwife who had another four ladies to look after as well and they would, understandably, expect the midwife to be with them all the time and them alone. The added extra that the private patients received was that Chamberlain would come into see them, no matter what time they were admitted and he would, if they wanted, deliver the baby himself. This was the arrangement with all the consultants' private patients.
So where the myth of 'Babs got rid of private practice' ever came from I do not know. Babs was in a particularly difficult position re trying to do this, having used private medicine herself in an attempt to become pregnant. I presume that Babs went to Harley Street because I don't think the treatment that she received would have been available anywhere else.
and Margaret Thatcher, for charging "realistic" fees to overseas students,
thus eliminating what he felt was a remarkably cheap way of spreading
British influence around the world.
Soft power may be an excellent thing if used to curb the actions of murderous dictators and prevent wars, but the effect of British Top Docs involved with organised abuse and associated criminality at institutions like the Maudsley, St George's, Tommy's, Hammersmith etc training other Top Docs who subsequently occupied senior positions across the globe has been catastrophic. Do people think that the sort of international policing now required to curb trans-global paedophile/trafficking rings, drug dealing, money laundering etc has arisen because a few old men in flashers' macs put their heads together over a dirty mag? Ooh the Images Are Available On Google. Christ that is the least of it, what we really need to be worrying about is Ooh Ollie Brooke's friend is the Prof Of Paediatrics/Neonatalogy/Substance Abuse/Whatever in Washington DC.
He also abhorred her materialistic view of society.
So did I, but had Black and his mates supported Mary Wynch, Alison Taylor, me and, in the early 1990s, investigated the more than one hundred complaints about the abuse of kids in care in north Wales, the role of Thatch's friends such as Jimmy Savile and Peter Morrison in it all would have been revealed and the Tories would have been out of office. But some of Black's mates would have been in prison as well, thus Black covered it all up along with the rest of the Top Doctors and sadly materialism won the day.
Brown and I never had a Beautiful Lounge Suite and chintz curtains but that's because we'd rather go without than hitch our fortunes up to a gang of paedophiles.
Lilibet and Phil have separate beds, as Michael Fagan found when he broke into Buck House, sat on Lilibet's bed and had a fag:
While President of the RCP he gave evidence for Dr Leonard Arthur, a
paediatrician who had allowed a Down's syndrome baby with no hope of
survival to die, having nursing care only, at its parents' request.
See previous posts for details of the Leonard Arthur case. Leonard Arthur was a paediatrician in Leicester, while the Top Docs and others were facilitating the paedophile ring in Leicestershire, who ordered the Angels to place a newborn baby with Down's next to an open window, unwrapped and to give the baby no other care. To help the baby on his way to the Golden Institution In The Sky, Leonard Arthur ordered that the baby was to receive regular boosts of opiates. It was not true that the baby had 'no hope of survival', the only disability that the baby had was Down's. It was true that the baby's parents had asked Arthur to kill the baby. A jumped up know-nothing Angel was horrified at what was happening and reported the matter. Arthur was charged with attempted murder. 'Attempted' murder, because once the Angel had stopped Arthur killing the baby, the baby with no hope of survival survived.
When Douglas Black gave evidence in support of Leonard Arthur, Black was President of the Royal College of Physicians. This was of course flagged up at the time.
Leonard Arthur was defended at his 1981 trial by George Carman QC, who almost 10 years later, was retained by Greville Janner's solicitor when Greville, a barrister and Labour MP for a Leicester constituency, was interviewed by the police in relation to sexual assaults on kids in care in Leicestershire. Arthur was acquitted after the Court heard how he was a Caring Man, ooh I'd trust him with my own children etc.
George Carman knew about Dafydd and the north Wales ring, he knew about the ring based at St George's and was a neighbour of Geoffrey Chamberlain. Carman successfully defended Mr Thrope in 1979 and after Jimmy Savile died, a number of journos admitted that they had been given stories about Savile by credible witnesses but the knowledge that Savile had Carman at the ready if anything was published deterred all of them. The standard narrative is that the newspapers were frightened of Killer Carman. Er no. The newspapers were employing Killer Carman themselves when they needed him. He worked for the Mirror and he was hired by 'The Sun', most famously when the EastEnders actress Gillian Taylforth tried to sue 'The Sun' for libel.
George Carman successfully defended 'Len Fairclough' of Coronation Street fame when Len was accused of indecently assaulting two young girls. The girls were called liars by Len and by Carman. Len later admitted that he had been guilty.
Carman was about to take up a job in the judiciary in the Far East until he stayed in Leicester for the Leonard Arthur trial. Something or someone persuaded him to remain in practice in the UK instead and soon Carman was the hottest libel lawyer in the UK.
See previous posts including 'No Ordinary Methods' and 'No Ordinary Methods – Supplementary Post' for more info on George Carman and his network of lawyers, journos, gangsters and Top Docs.
Miranda was Carman's pupil barrister. Cherie worked in Carman's Chambers until 1988.
Killer Carman was famous for winning cases after producing evidence in Court such as diaries, recordings or home movies that people either did not realise had ever gone missing or belonging to people who had been burgled a few weeks previously. I have been told that boxes of documents that went missing from my properties – this happened on three occasions, letters between Brown and me were stolen, hundreds of them, detailing all the things that were happening to us and our friends over the years, documents belonging to F from his art school days were taken – and an undercover tape recording made of my friend Anne and I messing about one evening that was doctored by Pete Jackson, one of the boys who shared our house, have all found their way into the hands of journos and lawyers.
Can I have them back please?
Give them back Windbag, your friends Tony Francis and Dafydd shouldn't have done it all, people don't bloody well steal my property and flog it to third parties because Brown and I dared complain about a gang of sex offenders. Have I ever come into your house noting entirely benign matters and then spread ludicrous rumours about you, or stolen old letters or secretly recorded a harmless conversation and then spliced it to give a different impression?
He held high office in the General Medical Council, the British
Medical Association, the British Association for the Advancement of
Science, the Medical Protection Society and many others. He enjoyed
chairing committees, and tolerated neither waffle nor prevarication.
There was patient death and harm to conceal and only a limited amount of time before Douglas had to be off to the next meeting.
He had the rare knack of stopping conference speakers from overrunning
their time. He would be called in to adjudicate between rival
political groups and to help with tricky decisions.
The fixer who had the dirt on all the warring parties. It won't have been difficult, the overarching theme will have been:
He was one of the team that attempted to launch, unsuccessfully, the NHS lottery. He was kindness personified, and would find a consolation prize for those
whom he felt had been worsted in various dealings.
He was a Fellow of most of the Royal Colleges, and of similar colleges
overseas. His many publications include Sodium Metabolism in Health
and Disease (1952), Essentials of Fluid Balance (four editions from
1959), The Logic of Medicine (1968), and, best of all, Recollections
and Reflections (1987) for the British Medical Journal's Memoir Club.
There have been a number of cases of child abuse based on allegations that people have poisoned their children with salt and Top Docs who, like Douglas, were specialists in sodium metabolism have given evidence against them. The parents have all been jailed because a jury cannot believe that a Top Doc would lie in Court. I know that they do, a lot of them do and when they do, no other Top Doc will blow the whistle, even if they know that this is happening. It's The Logic Of Medicine.
No-one seems to have asked themselves why any parent, even an abusive one, would force feed their child mountains of salt. It's a rather eccentric form of child abuse, yet suddenly there was a spate of cases.
He was a man of immense learning, for example reading his way through
the three volumes of Ruskin's Stones of Venice during spare moments in
the Athenaeum library…
The Athenaeum was the preferred club for Top Docs, Churchmen and Vice-Chancellors. Savile was a member, having been introduced by Cardinal Basil Hume in 1984. It was in 1984 that Brown and I made formal complaints about Gwynne and I wrote to the GMC about the matter in the same year. They refused to investigate. The Chairman of the GMC at the time was Gwynne and Dafydd's mate, the Bastard of Newcastle-upon-Tyne, Lord John Walton, a Top Doc who was managing the ring in the North East which supplied Dafydd and Gwynne et al with children and staff. After Savile's death it was said that all those Top Docs felt very uneasy at having Savile among them but it wouldn't have been cricket to have turned down Basil's friend. The Top Docs have not yet explained why they allowed Savile to volunteer in NHS hospitals, turn up announced at others, sexually assault patients and then lied their arses off about them Not Knowing.
Basil Hume was born in Newcastle, the son of a Top Doctor. Hume has been accused of concealing abuse at Ampleforth College and of course on the part of the wider Catholic Church. Basil Hume was the brother-in-law of Civil Service mandarin Lord John Hunt, who served as Cabinet Secretary, 1973-79, when Sir Douglas Black was appointed as Chief Scientist and then Big Nurse Jean McFarlane rocked up as a Professor of Angels at Manchester University, just when Dafydd's old mucker Bob Hobson arrived as well… See previous posts for further info on Lord John Hunt.
The Lord Hunt of Tanworth: Born in Minehead
The Athenaeam was the site of a number of enjoyable meals over which the appointment of Jimmy Savile to a managerial post at Broadmoor was discussed by Savile and a number of Civil Service mandarins, one being Brian McGinnis, a mandarin at the DHSS, who in retirement was banned from working with children and vulnerable people. After one such meeting, Savile turned up with his mate Alan Franey, a NHS manager from Leeds, who was subsequently appointed CEO of Broadmoor. Edwina Currie attended at least one of those Athenaeum noshes. After McGinnis retired, he was replaced at the DHSS by Clifford Graham, who was every bit as worrying. See eg. 'The Socio-Political Context Of The North Wales Mental Health Services In The 1980s', 'A Pretty Classy Piece Of Operation' and 'The Old Devils'.
In April 1999, Basil Hume revealed that he had terminal cancer. On 2 June of that year, Lilibet awarded him the Order of Merit. Basil died just over two weeks later, on June 17 1999. The Waterhouse Report was substantially drafted by then and although it wasn't published until Feb 2000, the right people had a pretty good idea of what Ronnie had written.
[Douglas Black's] book reviews and other occasional writing continued to please a medical audience, mainly in his column, "Black Looks", in the Royal
College of Physicians' Journal, and in the BMJ. Of J.K. Galbraith's
The Good Society (1996) he wrote: 'Brought up in Scotland in the same tradition as Galbraith was raised in Ontario and, like him, nourished for decades on alien corn, I should warm to this book. And warm I did.'
Top Docs of Black's generation loved saying things like this to lord it over lesser mortals re their reading and learning in the way that Lord Hailsham spoke in Latin to journos and roared at them to 'look it up' if they asked him to translate. Can a public spirited Latin scholar please send me the Latin for 'why did you run a paedophile ring you pompous old fool?', I've wanted to know for a while. I didn't do Latin at school, I only know the Latin names for a few species. F did Latin but not to a high standard. He did however know enough Latin to ring up Dafydd one day and say a few words in Latin to him…
The gang used to like to believe that F was stupid but I noticed that a number of things that he said simply went over their heads. Such as that Latin to Dafydd over the phone. On one occasion, F was at the bus stop in Rachub and it was a few days after we'd been arrested on trumped-up charges by the gang (yet again) and we'd been dwelling on the subject of totalitarian regimes and suddenly a small van with a cage on the back zoomed past us. F yelled out 'Christ it's the South African police come for us' and we just pissed ourselves laughing in front of a number of bovine expressions. F's mum was South African, he knew all about the South African police and he had mates who had been carted around in one of those vans with a cage on the back… Not that we realised that Mervyn Susser was a mate of Dafydd's.
He was knighted in 1973 and created a Knight of St John in 1989, but
is the only President of the Royal College of Physicians not to have
been appointed KBE. Thus the Establishment took its revenge. Equally,
he richly deserved but did not receive a peerage.
Sir Doug woz robbed! He probably should have been in the dock, he got off lightly.
Black opposed euthanasia but advocated advance directives ("living
wills") to be made while still in good health, and practised what he
preached.
Was Sir Doug gang-raped by a load of old paedophiles and told that there was no evidence that any Top Doc had behaved unprofessionally?
He chaired expert committees on brainstem death and the
persistent vegetative state, and regarded some states as being worse
than death.
At a talk in the 1980s he said he wanted to live till 90
and die young. He enjoyed his life and career, even the frustrating
bits ("my respect for politicians had ample room in which to grow").
He made it to 89, dying of pancreatic cancer two years after
diagnosis, and after refusing infused nutrition after an unsuccessful
operation.
Previous posts have mentioned how many witnesses died weeks after diagnosis – Basil Hume perhaps?? – including some eg. Pat Pottle from Cwm Croesor, from pancreatic cancer, in Pat's case in Aug 2000, shortly after he had returned to live in north Wales once more in retirement. See previous posts. David Ennals died from pancreatic cancer quite quickly as well, in 1995, the year before William Hague announced the Waterhouse Inquiry, although Ronnie Waterhouse seemed to know that it was going to be happening by 1995…
Sir Douglas did rather better out of the Lottery Of Diagnosis. Like a lot of Top Docs, Sir Doug refused all the extras when he knew that his time was coming to a close. Top Docs usually do, because they know that there is sod all but a grim few months ahead, but they don't explain that if they need More Funding for the NHS. Instead pleas are made on behalf of the increasing numbers of the very elderly who are 'taking up resources'. Or at least the resources that the fat working class ones with type 2 diabetes who are not eating their Five A Day are not consuming.
From the Times, 26 March, 2003:
Memorial Service
Sir Douglas Black
A celebration and thanksgiving for the life and work of Sir Douglas
Black…
was held yesterday at the Royal College of Physicians, St Andrew's
Place, Regent's Park, London, NW1. Professor Carol Black, President of the Royal College of Physicians, bade welcome. Professor R. Hugh MacDougall, Dr Teresa Heeks, daughter, Dr Norman Jones, Dr Oliver Wrong, Lord Turnberg and Professor David London gave addresses.
Miss Juliet Booth, soprano, accompanied by Mr Kelvin Lim, piano, sang
Ich will dir mein Herze schenken from J. S. Bach's St Matthew Passion
and Mr Lim played the Sarabande from Bach's Partita No 4.
Among others present were:
Dr and Mrs Andrew Black (son and daughter-in-law), Mr and Mrs Peter
Bird (son-in-law and daughter), Mr Robert Heeks (son-in-law), Miss
Jenny Heeks, Mrs Eileen Thorn, Mr Thomas Bird, Mrs Joy Bird, James
Bird, Elizabeth Bird, David Bird with other members of the family.
Lady Turnberg, Lord Walton of Detchant, Sir Donald Acheson,
Spot the accessories to serious crime: Dafydd's mates Lord John Walton aka the Bastard of Newcastle-upon-Tyne and Sir Donald Acheson
Sir John and Lady Batten, Sir Richard Bayliss, Sir Cyril Chantler, Sir
Alexander Macara,
aka Sandy Macara, the Bastard of the BMA who's only interest was More Dosh For Doctors
Sir Alan and Lady Muir Wood, Sir Denis Pereira Gray, Sir Henry Yellowlees,
Yellowlees was another Bastard, Ken Clarke noted that Yellowlees' only interest was gongs for his mates. So Ken concealed the criminality in north Wales and at St George's instead of having Yellowlees arrested.
Sir Christopher Booth, Sir John Grimley Evans.
Professor Christopher Dickinson, Dr A J Rowe, Dr Peter Farrant,
Professor Malcolm Forsythe, Professor Ian Gilmore,
Professor Ian Gilmore is a Top Doc from the branch of Dafydd's empire on Merseyside
Professor J M Harrington,
Is this Professor John Harrington, Prof of Global Health Law at Cardiff University???
Professor Rodney Harris, Professor Richard Himsworth, Professor Brian Kirby, Dr Lionel Kopelowitz, Professor Allyson
Pollock,
Allyson Pollock has built an entire career on agreeing with whichever Top Doc's pretence at a socialist policy will bring her great benefits. See post 'More Summer Reading!'. Allyson will have loved Sir Douglas.
Professor Keith Prowse, Professor Thomas Whitehead and Professor Roger Williams…
Professor Roger Williams is the liver specialist from King's College, London. Roger was George Best's Top Doc and made the public appearances with George when George was yellow and skeletal, explaining that Top Docs had a duty not to be judgemental toward wife beating drunks like George and George Deserved A Liver. George got one as well and what Roger did not explain was that George broke every rule that the Top Docs laid down for transplant patients: he continued getting pissed, he didn't stay near the hospital – when George's liver arrived he was on holiday abroad and King's knew it because they rang him at his hotel and told him to get back home quickly – and that liver was an NHS liver and the transplant was carried out using NHS facilities. Roger gave the impression that George footed the bill for a Private Liver and Private Transplant. See previous posts. George died anyway because he carried on drinking.
What a lot of Big Names From 1970s and 80s British Medicine attended that Memorial Service!
The Guardian's obituary for Sir Douglas included the text:
Tall, dour and armed with a mordant sense of humour, Sir Douglas Black, who has died aged 89, was a major influence… He was also among the most influential of the academics who, in the late 1940s and 50s, persuaded a reluctant medical profession that the national health service would be as good for them as for the public;
As we were constantly reassured by Uncle Harry, Dr Dannie Abse et al. The Lower Orders had a bit of free Cod Liver Oil and more recently their children were supplied with contraceptives, particularly those who were in care and being trafficked into sex work, but the NHS has been of rather more benefit to the Top Doctors and other higher socio-economic groups.
he eventually became a major architect of the NHS in the provinces.
Some services in the provinces, including in Wales, were acknowledged as being very poor indeed, as late as the the mid-1970s, by Mr NHS and Westminster Paedophile Ring himself, Prof Brian Abel-Smith. Abel-Smith had allocated much money for the building of hospitals in needy areas of Wales, but George Thomas snaffled all the money to build the University Hospital in Cardiff, because south Wales was where Thomas's constituents and the mass of Labour voters in Wales were and the Top Docs at Cardiff, including Profs Kenneth Rawnsley and William Asscher, were personally concealing Thomas's child molesting. See post 'The Great Stink'.
Finally, behind the scenes both in and out of government, he studied and fought against socio-economic and medical inequalities around the world.
It was a spectacularly ineffective fight. Why did Douglas think that he lived to a good old age? Was it the prunes and cranberry juice or the fact that he didn't grow up in a children's home in north Wales and have Dafydd as his Top Doctor?
That was not the only thing forgotten in Rwanda, the genocide was forgotten until it was finished. I think it was in one of the charidees run by former Anglesey Tory MP Keith Best – who was one of those who directly concealed the criminality of the gang – that was found to be hosting some of the Top Docs who had been involved in carrying out the genocide in Rwanda. The Top Docs had sought shelter from the charidee by claiming to be Top Docs who had been tortured during the genocide.
Andrew Park, the crooked lawyer employed by the Welsh Office – Best was given a job as a Welsh Office Minister after I went to see him about Tony Francis and Gwynne and Best told me that there was nothing that he could do – used my letters of complaints about the gang as evidence that I was 'harassing' members of the gang.
…in a resident post shortly after qualifying, [Douglas Black] encountered Walter Campbell, the young and brilliant Scottish abdominal surgeon.
Sir Douglas and his colleagues I am glad to say always learned at the knee of 'brilliant' Top Docs. Never incompetent insane old fools who abused and killed their patients. Except for Dr Death of course, who was research registrar at Tommy's to Dr William Sargant, the Dafydd of London (see post 'Dr Death'), but because so many people had so much to conceal no-one did the obvious and flagged up exactly what William Sargant (and we must presume Dr Death as well) actually did to patients, even after medicine did its best to pretend that William Sargant had never existed a la Gwynne the lobotomist and references to Sargant disappeared from textbooks. Dr Death managed to tell Peter Hennessey only a few years ago in a Radio 4 interview that Sargant was a wonderful boss and 'as brave as a lion'. No-one said a word in public although there must have been a few people having private conversations along the lines of the one held between Brown and me which began 'Christ, Dr Death defended William Sargant's practices…'

They're Down With the Kids:
Shirl let it all hang out:
Woy was a Westminster Swinger anyway, who liked a good claret:
…Black decided that there was much to be learned. When, in 1939, he was offered a medical research council grant at Oxford, he jumped at the opportunity….It was also realised that greater water and salt loss, resulting from disease or shock, could produce potentially lethal dysfunctions. (In tropical enteritic disease in infants, when both water and salt loss are severe, the effects can be so rapid that they mimic those of arsenic or phosphorus poisoning.)
Penny Phillips, an Angel who worked at the Hergest Unit, in which position she lied to protect Angels who were mistreating patients, was involved in charidee work supplying basics to save the lives of children at risk of dying from the conditions investigated by Black. Penny used to chat about supporting this work at the Hergest Unit. Penny later left the Hergest Unit and gained employment as a paediatric nurse.
In 1946, Black began his long career at Manchester University and the Royal Infirmary,
In the North West of England, along with Sir Charles Evans, Anne McCandless and their mates…See eg. post 'Meet The Gwerin!'
initially under the great Sir Robert Platt. Here, he was able to incorporate the growing knowledge into his own medical studies, practice and teaching.
Sir – later Lord – Robert Platt was a huge big wig who had a very poor opinion of psychiatrists, so much so that he was appalled when a junior doc whom he considered capable told Platt that he wanted to go into that speciality. It was incredibly common for Top Docs to not take psychiatry seriously, indeed many still don't, but Platt really loathed psychs. Platt knew about Gwynne and Gwynne's umbrellas at Manchester, obviously didn't like what they were doing, but didn't do anything to stop them. Platt's own wife was a psychiatrist. See previous posts.
Do you know, my wife has that little number for pin money and she hears all sorts of nonsense from those nutters. Gosh, I've found myself at the very top of the medical establishment and now I've been offered a peerage.
On 16 January 1967 Robert Platt was created a life peer as Baron Platt. On his death the baronetcy that he had been given before his peerage was inherited by his son: the life peerage became extinct.
Platt, like Sir Douglas, was a renal specialist. As was Sir William Asscher, who concealed the mountain of crap in Wales from the fortress that was the Welsh National School of Medicine/Cardiff University – where Asscher was Professor of Medicine, 1976-87 and Director of the Institute of Nephrology, 1970-87 – until 1988, when, in the wake of Ollie Brooke being jailed and St George's almost disappearing in a mushroom cloud, William Asscher was headhunted to become Dean/Principal of St George's. Asscher remained as Principal of St George's until his retirement in 1996, following the mushroom cloud caused by the Pearce-Chamberlain research fraud scandal. See previous posts eg. 'Now Then…'.
Sir William died in 2014, from bowel cancer. So either Sir William had been remiss in sending the sample of his turds back for Screening or the Screening didn't work. The fact that even Sir William was not Saved By Screening does not demonstrate that Sir William was bitten on the arse by the research fraud and ineffective bollocks that he had done so much to perpetrate himself, it simply Proved That More Funding Is Needed. Now get your pink bra on and join that Fun Run, Money Needs To Be Raised To Save Lives.
Sir William's colleague Geoffrey Chamberlain was married to Professor Jocelyn Chamberlain, who not only facilitated the Westminster Paedophile Ring along with her husband, but helped develop the Screening programmes for cervical and breast cancers. See previous posts. Now why would the Lady Doctor who was married to someone who was involved with the Westminster Paedophile Ring and the friend of Sir George Pinker, the Royal Gynaecologist who delivered William and Harry (see post 'Wimmin's Wellbeing – the Fortnum and Mason Connection'), have bagged a Chair in Gwynne's old medical school and had her Screening programmes enthusiastically promoted by successive Gov'ts, although there are substantial problems inherent in them, such as er not actually being very effective? Jocelyn had five kids as well AND held parties for the posh, which supports the theory that she is an Inspirational Woman.
Jocelyn's big break came in 1974, when she was given a senior lecturing job in the newly created Dept of Community Medicine at UCL. Richard Crossman died in April 1974, but as any fule kno, Death Shall Have No Dominion when there is shit this deep to cover-up and Jocelyn Knew. I Knew as well, not as much as Jocelyn, I was only someone who encountered the lobotomist of the Westminster Paedophile Ring and people tried to kill me and destroyed my career, so it's one rule for Jocelyn and another rule for me. I am simply not Inspirational enough.
In this [Douglas Black] was an integrator, communicator for the professions and intermediary with government over three decades…Often dismayed in the 1930s and early 40s by the gross inequalities of medical treatment, and of disease incidence and life expectancy between rich and poor, Black was a committed proponent of a truly national health service.
This Dr Finlay discourse is a favourite; it was used by Julian Tudor-Spart, Uncle Harry, Dannie Abse, all the best. Yet none of them challenged the abuses and inequalities perpetrated by medicine itself, not even when they reached the top of their profession and like Black acted as Gov't advisers. Furthermore they declared war on any colleagues who dared suggest that the system was not working as it should. Lefties have been far nastier to Brown and me for refusing to keep quiet about patient abuse and harm than people of other political persuasions or who aren't interested in politics.
In recent decades people have learnt to repeat the mantra of 'what we mustn't have is a poor service for poor people' but that is exactly what the NHS and Social Services are, from whatever angle that one looks at them. The poorest get such a bad deal that I have never understood how people on the left who know what is going on can defend it.
Oh, sorry Ed, it slipped my mind. Primrose Hill, the benefits of an NHS For The Poor.
With his experience and clarity of vision already respected in the Department of Health
Douglas had obviously already dispensed more than a bit of advice before 1974 then. So he was probably busy when Richard Crossman was running the whole of the DHSS for the benefit of the Westminster Paedophile Ring, 1968-70.
he was able to help shape a structure that would satisfy the professions, be attainable by successive governments and become widely effective in the provision of uniform, universal and free services.
The services were not 'uniform', they were so patchy that they could not be described as being 'universal' and, as Babs Castle found, if Labour Cabinet Ministers who were completely opposed to private medicine had money, they could access treatments that Uncle Harry's patients could not.
He was seconded to the department in 1973 as chief scientific adviser, becoming president of the Royal College of Physicians three years later, shortly before his retirement. During this period, a strange problem began to emerge. It had been expected that the NHS would bring the quickest and greatest health improvements to the least favoured sectors of society. Surprisingly, however, research showed that although the health and lifespan of this group were improving, the greatest improvements had been among the upper socio-economic groups.
This has been a constant effect of the NHS. While it is true that people in higher socio-economic groups may have been exposed to more advice re good health and the sort of Mum's Gone To Iceland diet followed by many people on limited incomes has its limitations, what NHS staff are so reluctant to admit is that some groups of patients are treated appallingly, in a way that the friends and families of Top Docs are not. No Top Doc in north Wales would have ever sent a member of their own family to Dafydd and not many would have sent them to any Doc in the Hergest Unit. Yet they were happy to refer other patients to them and flatly refused to investigate even the most serious of complaints. It is a truly dreadful attitude. Labour politicians are happy to admit that some of their colleagues expect their constituents to send their children to schools where they would never send their own kids, but the same phenomenon occurs with healthcare and the consequences are even more damaging. Virtually no-one will admit that it is happening.
On one occasion I did meet the daughter of a Labour politician in a psych ward in north Wales. Her family observed that things were not as they should be, but that particular politician did not bang on about the wonderful Top Docs; they knew that there were serious deficits. Ed would never send his kids into the hands of Dafydd and I wouldn't expect him to, but I think that it is outrageous that he knows about serious crime and patient harm yet prioritises the votes of Uncle Harry's colleagues over the welfare of patients.
The middle classes also benefit from the NHS in a big way by working for it. Uncle Harry didn't work as an outsourced cleaner at Guy's did he Ed and neither did Working Class Jess's mum. They bagged the most highly paid jobs in the NHS Of Low Pay, which are very well paid indeed.
Black was appointed by the Labour secretary of state, David Ennals, to chair an expert committee investigating the discrepancy.
David Ennals knew exactly why certain cohorts did so badly out of the NHS, because when Richard Crossman was Secretary of State for the DHSS, Crossman and his Ministers and advisers, including Ennals, went to extraordinary lengths to conceal the extent of the neglect and abuse of patients in the wake of the Ely Hospital and Cowley Hospital Scandals. They also pushed the boat out to con the whistleblower Barbara Robb that Things Had Changed, because Crossman was of the view that Barbara Robb was a 'danger' to the Gov't, so serious were the abuses that she had uncovered. See previous posts.
Crossman, MIND and Dafydd's mate Sir Kenneth Robinson, who had been Minister for Health, 1964-68, also lured the Church of Scientology into a trap in order to destroy them in the libel Courts after the Scientologists made allegations that psychiatrists were involved with child abuse and carried out dangerous experiments on patients. The Scientologists were telling the truth with regard to that, they were talking about Dafydd and Gwynne et al. Ronnie Waterhouse was Counsel who acted against the Scientologists and he won his case. The barrister who represented the Scientologists disappeared not long after the case. He was never seen again and Waterhouse put a rumour around that he had absconded with a client's money, although there was no evidence at all that he had. There was no investigation into his disappearance. See previous posts.
One of the Islington social workers who worked in that Borough during the Islington Child Abuse Scandal also disappeared. It was suggested that he'd gone to Europe. No-one had any evidence that he had and this was at a time when witnesses and children were being murdered.
Various interlinked factors – education, mobility, lifestyle – were examined, but could not explain the whole problem.
The Top Doctors and the Gov't knew to a large extent precisely what the problem was..
The hidden weaknesses were seen to lie in the absence of a coordinated national and local structure that would ensure the uniform delivery of the available healthcare. Black's report, spelling out ways to resolve the problem, was published in 1980. It received a cool reception from Mrs Thatcher's new Conservative administration, whose plans for the NHS were different and divisive.
Thatch's plans were different in so far as she wanted to run the whole universe like a grocer's shop, but Black and the Top Docs were so iniquitous that an NHS modelled on a grocer's shop would have just been divisive but in a different way.
Nevertheless, the Black report, given worldwide coverage through the medical and national press, generated reverberations which continued to rumble throughout the 1980s and 90s, and led to an OECD assessment of health inequalities in 13 countries. In Britain, while the health and lifespan of the wealthy continued to improve, that of the lower socio-economic groups began to fall for the first time since the Victorian era, an outcome Black had foreseen and feared.
The inequalities had existed before Black wrote his report. The information needed to meaningfully compare health outcomes with outcomes during the Victorian era was not available. Black was not Mystic Meg, he was a Top Doc who concealed serious crime against lower socio-economic groups.
In retirement, Black, whose ability to grasp the essentials of highly complex affairs remained undimmed,
Although throughout his whole career Black missed the organised abuse facilitated by Top Doctors which by the 1960s had evolved into an international trafficking ring concealed by the highest echelons of the British state. Richard Crossman, who had embedded organised abuse within the DHSS, was after all, a senior agent in Britain's security services.
[Black] chaired the 1984 government investigation into the high incidence of childhood leukaemia around Windscale (Sellafield), in which he found the evidence wanting but set up a committee to monitor relevant new science.
There was something odd happening around nuclear installations with regard to leukaemia clusters; the phenomenon was evident in Somerset as well and the finger of suspicion was pointed at Hinkley Point. It was never made public, but a few people in the know were told of the concerns. Whatever was happening was complex and it wasn't a simple correlation, which enabled Gov'ts to support up some very unlikely explanations, such as the workers that migrated to Somerset to build Hinkley in the 1950s took viruses with them that the Bumpkins' immune systems had never been exposed to before and that caused the cancer clusters. We lived in Somerset not Papua New Guinea…
Douglas Black would have been able to waffle on at length about such matters, muddying the waters. He could also have been relied upon to shut the fuck up about anything worrying at all re the nuclear industry because of the wrongdoing that Dafydd had knowledge of at Windscale in the 1950s, upon which Dafydd launched his early life of crime. See post 'Those Who Are Ready To Serve'. Sir Alec Merrison and Lord Brian Flowers were both nuclear physicists who were used by successive Gov'ts to Negotiate with Top Docs, while concealing the criminal parts of their empire.
He also investigated healthcare in the Channel Islands, and recommended major changes in the provision of services there…
Douglas Black however did miss the serious abuse of children that was happening/had happened in the Channel Islands, including that at Haut de la Garenne on Jersey. Although, as in north Wales, there was much confusion amid allegations and How Very Dare Yous and the most serious allegations re Haut de la Garenne eg. of children being murdered, were never demonstrated, it was admitted that there was great cruelty to children, not that long ago either and that the cruelty could have been greater than that proven in Court…
I find the stories of Ted Heath popping over to the Channel Islands on Morning Cloud and attending Black Masses and eating babies there very difficult to believe, but I know for a fact that crimes were committed at the North Wales Hospital far greater than have ever been admitted and that patients died out there as a result. The British state is simply not admitting the depths to which it sank re the ill-treatment and then the cover-up of people in certain state institutions as recently as the 1990s. It is highly likely that the whole truth has not been told about Haute de la Garenne and Douglas Black would certainly have never told it.
A quiet, family man, his public appearances were rare. He remained an optimist about the NHS, remarking, in 1995, that its structure and essential justice were tough enough, and sufficiently appreciated by ordinary folk, to survive.
In 1995 the biggest porkies imaginable were being told about Dafydd retiring and the North Wales Hospital having been closed. There were also a great many porkies being told about me in an effort to have me constructed as so mad and dangerous that I should be incarcerated in Broadmoor with Mr Savile. See eg. 'Dirty Rotten Scoundrels' and 'A Solicitor's Letter From North East Wales MIND'.
Sir Peter Morrison was found dead at his Belgravia house on 13 July 1995. Four days previously, the corrupt Home office Drugs Branch mandarin Bing Spear, who had been so helpful to Dafydd and Drs Ann and Peter Dally, Princess Margaret's dealers (see post 'Little Things Hitting Each Other'), died. On 2 July 1995, the bent barrister Geraint Morgan QC, who had served as the MP for Denbigh, 1959-83, died. Geraint had worked as a barrister on the Northern Circuit, which included Manchester and Savile-land at Leeds. Brown was forced out of his job at Aston University in July 1995.
No wonder Douglas Black saw a bit of hope, while the world was fed Ah the doctors they were wonderful.
He gave short shrift to fuzzy thought or political correctness. On the matter of gender, he was decisive. "I abide by the Scottish view that men embrace women," he would declare with a straight face. If it was an exit line, you might just hear the chuckle as the door closed.
This could be taken light-heartedly if one did not know that this prize hypocrite had spent his career concealing organised sexual abuse, including on the part of Top Docs like Dafydd, who sexually exploited female patients on a vast scale and Gwynne, who lobotomised those who complained too loudly.
The BMJ of course paid tribute to Sir Douglas after he died and supplied photographs of the great man:
Sir Douglas Black was one of medicine's most important and well loved individuals.
Here's the lovable bundle of fun:
…He served in the Royal Army Medical Corps from 1942 to 1946, studying fluid and salt balance…He found that soldiers and sailors, when driven by extreme thirst, would drink sea water, or their urine, both of which were desperately harmful. He caught hepatitis from a contaminated yellow fever vaccination ("Plato suggests that the best doctor is the one who has had most diseases himself"). On VE day, when he was running a laboratory in a field hospital in Poona, the officers' mess laid on a celebratory meal, and he was made to dine outside on the lawn as he didn't have full mess kit.
In 1946…became lecturer in medicine at the Manchester Medical School. Manchester was noted not just for its academic excellence but also for wit, in the best 18th century, Dr Johnson sense of the word. Black could exchange bon mots with the best of them. 
'Very witty Sir Douglas, very, very witty. Now it's your turn Platt'.
'Sir Douglas is like a stream of bat's piss on a dark night…
What I meant, Sir Douglas was that you shine out like gold when all around us is black'.
'Lord Robert Platt is like a big jam doughnut with cream on top.
What I meant Lord Platt, was that we await your arrival with pleasure and once you've gone, we wish that we could have you all over again…'
'Sir Douglas is like a dose of clap.'
Yes that pretty much sums him up.
In 1974 [Black] was seconded to the Department of Health as its first chief scientist, a post he hated…
Did Douglas therefore accept out of a sense of duty? Perhaps because something very important needed to be done to uphold the reputation of the whole profession?
Black was appointed to the Medical Research Council in 1966, three years after the Royal College of Physicians had published its report on smoking and health, and found that more than half his fellow members smoked pipes or cigars…
The Top Docs eventually stopped smoking – the Angels continued – but the Top Docs did continue drinking to excess.
He was a fellow of most of the Royal Colleges, and of colleges overseas…
The toxicity had crossed oceans.
Black's Torygraph Obituary:
…Black's report concluded that for those on the lowest incomes death rates were higher, and ill health worse, at every stage of life. It went on to make 37 recommendations… The government did not formally publish the report…The accusation was immediately made that the government had hoped that it would not be noticed…
The Top Docs ensured that it was and subsequently flagged up Black's clairvoyant powers.
In fact, while Black's views were clearly to the Left of the government of the time, and although he later declared that "poverty and its effects was the root cause of the ill-health associated with it . . . [and that] the surest way to alleviate the effects of poverty must be to alleviate poverty itself", his report made no plausible causative claims.
He didn't have the evidence to do so, except of course for the inequality resulting as a result of embedded discrimination on the part of the NHS.
Moreover, Black was too careful a scientist – and politician – baldly to claim in his scholarly publications that they had, although the same restraint did not always apply when he was interviewed by newspapers and magazines. "I can be just as rhetorical as any politician when I'm writing a rather popular article," he admitted.
As well as just as dishonest.
Critics of the report, while not disputing Black's figures, later pointed out that the differences in mortality which his team had identified were often less significant than they appeared when stated in blunt statistical terms. When 98 per cent of "the poor" had access to indoor plumbing and a bath, and most owned a refrigerator, they maintained, the Dickensian picture which Black's report had suggested was likely to have causes other than deprivation.
Their chances of a healthy long life were substantially reduced if they were taken into 'care' and placed in a children's home in north Wales (or indeed Islington or Lambeth or many other places) or imprisoned in the North Wales Hospital to be Helped by Dafydd and Gwynne.
Smoking, diet and lifestyle – as well as genetic factors – among the lower social orders were, they suggested, more significant than poverty itself.
These two have DNA which has carried them through to their ninth decade:
Those genes have ensured that they have more money than most of the rest of us as well.
In addition, the discrepancies were often very small in numbers of deaths, although the statistical difference appeared to be substantial. Black later rolled back from the initial claims that one in three deaths could be attributed to poverty, admitting that, although it was "an unassailable fact" that "poverty and ill health are linked . . . that doesn't actually mean that poverty causes ill health, though it can do".
Black was later to produce a report into cancers in children who had grown up around Sellafield, which confirmed a peculiarly high incidence of cancers, but maintained that they were "unusual but not unique", and that no causal link between nuclear power and illness could be proven. In 1972, he drew attention to the increased risk of heart disease in soft water areas. In 1987, it was the re-introduction of nutritional guidelines for school meals which occupied his attention.
They didn't improve, but some years later, teachers were encouraged to do quite extraordinary things, such as remove items from kids' lunchboxes if they deemed them to be unacceptable. This was done in the face of no knowledge at all as to what the kid would be eating later on in the day or what they had eaten earlier and didn't take account of how much energy the kid was expending. Kid who loves football and plays it whenever they can? Or kid sat in front of the screen for most of the time when they are not at school? We don't know but sod that, we'll tell their parents what to feed them.
When I did teacher training in 2000, I noticed that on both of my teaching placements at north Wales schools, there was very little else on offer from the school canteens for either the teachers or the kids than chips, sausage rolls and pizza. The teachers in those schools were not policing the lunch boxes of the children who took packed lunches, but Gov't was encouraging that at the time.
But overall, Black claimed to take the view that doctors were in no position to make a moral judgment on their patients' lives, and were obliged to treat those who ignored their own best interests. "I'm against any kind of moral sanction on so-called self-induced illnesses," he said. "We're not there as judges, and we're not there as padres; we're there as doctors, and our job is to do the best we can for an individual. Of course, by doing the best for the individual, we may be acting unfairly to the rest of society.
That's the Dr Finlay bit over with. George Best received a liver while he drank like a fish. Merfyn's wife died after she, Merfyn and Merfyn's friend spilt the paedophiles' pints. See previous posts. I was unlawfully refused NHS treatment for life-threatening conditions and then for everything after I acquired evidence of serious organised crime in the NHS and sent it to the Welsh Gov't Health Minister.
But when I was in clinical practice, the basic principle was just take the case in front of you and not worry too much about the hinterland . . . very reprehensible."…
After working as a houseman at Dundee Royal Infirmary
Robert Bluglass worked as a junior doc there as well
and a Beit Fellowship at the Department of Clinical Medicine at Oxford…He then joined Manchester University and began working…under Professor (and later Sir) Robert Platt, whose post as director of the department he inherited on Platt's retirement in December 1958. Unlike the majority of the medical profession at the time, Black was an enthusiast for the National Health Service, which he had done much to promote and encourage during the 1940s.
In 1973, he joined the Department of Health (as it then was) as chief scientific adviser; he left the post after his election as President of the Royal College of Physicians in 1977. When asked whether this move might allow his return to the practise of medicine, he quoted the cardiac physician Sir Thomas Lewis. "Never give a prognosis – and, if you have to, make it damn vague."
Dafydd and the Top Docs of north Wales constantly refused to treat patients whom they claimed were 'never going to get better'. Many other psychiatrists do as well. They were proved to have got it seriously wrong and again and again but still the bleak prognoses and refusal to treat continued.
Black chaired a number of inquiries, including, in the early 1980s, one dealing with the need for children's bone marrow transplant units across the country…
That will have been a bonanza for the career of any Top Doc working in that speciality Who Knew about George Thomas/Greville/Gwynne/etc
He held the line with other doctors on the evils of smoking and wrote to the Lancet in 1983 to complain of "spies" placed by pressure groups in hospitals. In retirement, his zeal for criticising landlords (for housing which endangered tenants' health), the poll tax, student loans, alcohol and sugar intake, pharmaceutical companies, the "creeping privatisation" of the NHS and other bien-pensant favourites continued unabated. "My secret is never to retire," he said in 1990. "I enjoy committees."
Despite his apparent radicalism, Black remained sceptical of materialism, as well as of material advances made during his lifetime. "So many of the things that blossomed brightly with promise have turned to ashes," he said in 1998. "In the '60s we were promised universal happiness, but it hasn't quite worked out that way."
…He edited Renal Disease (4th edition 1979), which became a standard text.
Black was considered one of the authorities on the matter, like Platt and Asscher.
Black acquired several alphabets of letters after his name. As well as his BSc, MB ChB, MD and MRCP, he became a fellow of most of the medical societies and received honorary doctorates from St Andrews, Manchester, Leicester, Cambridge, Birmingham and Sheffield…
'The Scotsman' published an obituary for Douglas Black:
Sir Douglas Black, physician, medical scientist and administrator Born: 29 May, 1913, in Shetland Died: 13 September, 2002, in Shropshire, aged 89 DOUGLAS Black was an erudite and scholastic man who retained a pawky and lively sense of humour throughout his life. An eminent medical scientist, he pioneered important social reforms and became a voice of reason and compassion in Whitehall when he was the government's Chief Scientist in the Seventies. For the last six years of his distinguished career he was president of the Royal College of Physicians. He was a man of much energy, style and integrity who firmly believed, despite the technical advances made in medicine, there was no substitute for a traditional diagnosis…his father, the Rev Walter Black, was a minister in Lerwick. Black spent much of his youth, however, near Kirriemuir in Angus, where he attended first Webster's Seminary…His first appointment in civvy street was at Oxford University, where he combined his lecturing duties with renal research…His bedside manner was exemplary. Calm, reassuring and quietly spoken (preserving a Shetland lilt which added an extra comforting gravitas), Black was an inspiration to his students and patients. He always seemed to know when to smile and make light of a personal illness. His commitment and medical advice were never anything but honest, truthful and caring.
So it came as a surprise to colleagues when, in 1973, he forsook medical practice and became the first Chief Scientist at the Department of Health. Black had never been a political animal ("My respect for politicians," he wrily wrote on going to Whitehall, "has ample room in which to grow") and initially he found the corridors more confusing than powerful. He enjoyed a good relationship with his first minister, David Ennals, in the Callaghan government…
Black pinpointed a section of society's underclass which politicians preferred to give lip service to. His conclusions confirmed that ill health and deprived living standards were inextricably linked. Mortality rates were compared in run-down areas and Black argued that central funding had to be made available to improve living conditions: especially for the terminally ill and children.
The report campaigned for a standard service throughout the NHS. The newly elected Thatcher government was not too keen to open the coffers for such liberal issues: especially when it had been initiated under the previous regime. Patrick Jenkin, the new minister, estimated that if implemented it would cost the Treasury over 1 billion. He sidelined Black's press conference, which immediately alerted the media. Black, resolute as ever, reinstated the conference and gave a virtuoso performance. Downing Street, it was thought, was not amused. The authorities' attempt to muzzle the report only stocked up interest: in fact it was full of sound common sense and was far from radical. Apart from tax changes, the most important item was Black's recommendation concerning tobacco. He believed that with the case against smoking now proved, tobacco should be banned immediately.
Thatcher acted as a consultant to the tobacco industry and I'm fairly sure that Denis had business interests in tobacco. Ken Clarke also acted as a consultant/Director for the tobacco industry. Top Docs were very rude about Thatch and Clarke taking up these posts.
Black had by now upset too many Whitehall mandarins and politicians
So was Black's only purpose to conceal the expanding problem of organised abuse? He was appointed by Keith Joseph for some reason.
and stepped down to concentrate on his duties as president of the Royal College of Physicians. It was a post that gave him immense pleasure and which he filled with grace, charm and wit until 1983. He proved an excellent committee man and sat on many BMA and scientific examinations…
Here's a close-up of the warm, caring, funny, witty, moral, nice to kittens, champion of the underclass who was Sir Douglas Black:
Douglas Black's daughter Theresa Black became a medical psychotherapist and previous posts have described how she has worked in this field in locations where organised abuse has been a problem. Black recommended that Theresa take up working with the Mentally Ill at the local bin when Theresa struggled at university, withdrew from her course and went through an extended period of difficulty and didn't really do much at all. Theresa may have been very very good at working with the Nutters; my point is that Douglas Black considered that to be the sort of thing that one did when you were sort of washed up, in crisis and didn't know what to do next. He didn't tell her to work as a renal specialist.
Black has another daughter, Alison, a teacher and a son, Andrew, who is a psychiatrist.
Dr Andrew Black has a strong internet presence. Among the offerings are:
CURRICULUM VITAE
A. K. BLACK.
INTERNET VERSION (ABBREVIATED)
FULL NAME

NATIONALITY

DATE OF BIRTH

CIVIL STATUS

EDUCATION

UNIVERSITY

QUALIFICATIONS

 

 

 

 

 

PROFESSION

Contact Information

Web

Andrew Kilgour Black

British

1950

Married

Winchester College 1963 – 1968

Edinburgh Medical School 1968 – 1974

B. Sc. Med. Sci. 1971

M. B. Ch. B. 1974

Part 1 M. R. C. P. 1977

M. R. C. Psych. 1981

T. Psych. 1991

F. R. C. Psych. 2001

CONSULTANT PSYCHIATIST
PREVIOUS APPOINTMENTS 1974-1977 ( Before entering Psychiatry )
August 1974 to January 1975. HOUSE PHYSICIAN to Prof. J. B. L. Howell, Southampton General Hospital. February 1975 to July 1975. HOUSE SURGEON to Mr. J. A. Ross, P. R. C. S. (Edin.), Eastern General Hospital, Edinburgh.
October 1975 to April 1977. SENIOR HOUSE OFFICER IN MEDICINE, Hillingdon Hospital, Uxbridge, Middlesex. A busy rotation involving experience in Intensive Care, Coronary Care, Nephrology, Endocrinology and Respiratory Medicine, in addition to General Medicine. This post also included six months valuable experience as CASUALTY OFFICER in the busy Accident and Emergency Department, which served Heathrow Airport. I obtained Part 1 of the M.R.C.P. Examination during placement in this rotation.
EXPERIENCE IN PSYCHIATRY SINCE 1977
July 1977 to September 1978. SENIOR HOUSE OFFICER IN PSYCHIATRY to Dr. A. R. M. Freeman, Hillingdon Hospital, Uxbridge Middlesex.
October 1978 to May 1982. SENIOR HOUSE OFFICER / REGISTRAR ROTATION IN PSYCHIATRY, The London Hospital Group. This was a three-year rotation involving work at The London Hospital, Whitechapel, St. Clement's Hospital, Mile End Hospital and Stepney Day Hospital, together with liaison work at other locations in the Tower Hamlets Health District.
May 1982 to May 1985. SENIOR REGISTRAR IN PSYCHIATRY. A rotating appointment, involving The London Hospital Group, Basildon & Thurrock and Southend Health Districts.
May 1982 to March 1984. Senior Registrar to Dr. A. J. Winbow, Chairman of the Division of Psychiatry for the Basildon & Thurrock and Southend Health Districts.
April 1984 to March 1985. Senior Registrar in Psychiatry to Dr. John Cookson, based at the London Hospital, (St. Clement's ).
September 1984 to December 1984. Locum Consultant Psychiatrist in the Tower Hamlets Health District, with responsibility for the Elderly. This was a fixed three-month Locum appointment pending the appointment of a successor to Dr. Brice Pitt to run the psychogeriatric services, and the post was offered to me with full approval for leave from my substantive Senior Registrar post.
April 1985 to August 1985. Senior Registrar in Psychiatry to Prof. S. I. Cohen, Professor of Psychiatry at the London Hospital, Whitechapel.
TEACHING AND TRAINING EXPERIENCE. Thorough involvement with the Thursday afternoon teaching and training programme for the 20 or so trainees in the S.H.O. / Registrar rotation at Runwell Hospital. I chaired many case presentations, journal meetings, tutorials and seminars for the junior doctors, and assisted the Clinical Tutor in the smooth running of the courses. I also held several informal sessions with the trainees, such as preparation for the M.R.C.Psych. Examinations.
I also presented a paper, Mathematical Models in Psychiatry at an Open Meeting at Runwell Hospital.
ADMINISTRATIVE EXPERIENCE. As Senior Registrar I was able to gain considerably from the nature of the post, particularly in Essex, where the Senior Registrar was a member of the weekly Consultant meetings at Runwell Hospital and also sat on the Division of Psychiatry at Basildon Hospital. I also chaired a working party on revising the case-notes folder at Runwell Hospital, reporting back to the Division of Psychiatry. I went on a Royal College Accreditation visit with Dr. A. C. Kaeser to the Northwest Region and this was an interesting and useful experience.
I attended two management courses, one week at the Manchester Business School in April 1983, where the emphasis was on the reorganisation of the National Health Service at that time, and one week at Falfield where the involvement was more experiential in nature.
RESEARCH INTERESTS AND EXPERIENCE. I was involved as Senior Registrar in research carried out by Dr. M. R. Lowe. This DELTA project was designed to assess the value of a cognitive approach to patients with alcohol problems, in which lectures were given to educate the patients concerning the various organic and sociological harmful effects of alcohol abuse. I was involved in running a control group of patients, which consisted of providing weekly group psychotherapy.
My principal research interests lie in the investigation of seasonal effects, such as the relationship between date of birth and date of admission in patients with Schizophrenia.
CONSULTANT APPOINTMENTS
September 1985 – December 1995. CONSULTANT PSYCHIATRIST in the Basildon & Thurrock and Southend Health Districts. ( In April 1993, my employer became Thameside Community Healthcare NHS Trust ).
The majority of my full time post was committed to the Basildon & Thurrock Health District, with commitments at Runwell Hospital which mainly involved Training and Administration, though I looked after one long stay ward at Runwell (Grangewood 1). .
I represented the district at the Regional Psychiatric Advisory Committee for four years and I also acted as link representative to the Consultant Staff Committee over the same period. I sat on the Local Drug Formulary Committee and I was responsible for co-ordinating the section on Psychiatry in the new edition of the Formulary. I was Chairman of the Division of Psychiatry at Basildon for two three-year periods and I was a member of the Special Professional Panel for the district. I also served the district as one of the three "wise men" from 1993 – 1995.
For two years I was elected as a POWAR, negotiating with management on behalf of my colleagues, a role which I saw as being highly important, as it became increasingly necessary for Doctors to be proactive as Health Services continued to evolve.
Jan 1996 to February 1999.  CONSULTANT IN GENERAL ADULT PSYCHIATRY in the Southend Health District, working for Southend Community Care Services NHS Trust in the Rayleigh Sector.  I was Chairman of the Consultant Psychiatrists during 1997.
July 1996 to October 1999. Visiting Consultant Psychiatrist, HM Prison Bullwood Hall. This was a sessional appointment on a weekly basis, and I provided General Adult Psychiatry input for the prisoners. There were a number of young offenders, and I worked closely with the nursing staff and prison officers, as well as being involved in the preparation of medicolegal and other reports.
March 1994 to October 2000. CLINICAL TUTOR for the South Essex Rotational Training Scheme in Psychiatry.
As CLINICAL TUTOR, I enjoyed the challenge of encouraging trainees, their trainers and their managers to appreciate that a rounded training consisted of a suitable balance between an appropriate and well supervised service commitment, with the valuable training that this affords, and a program of formal teaching, with outside course study, ( which many trainees perceive initially to be the best way of passing their examinations ). I introduced formative, ( as opposed to summative ), assessments involving the Trainee, his/her Educational Supervisor and the Clinical Tutor, and I was closely involved in trying to produce "user-friendly" trainees in addition to successful examination candidates.
I used my special interest in, and experience with, Information Technology, to develop the role of computers in education and research by introducing CD-ROM to the rotation, allowing literature searches and computer aided learning. I was proactive in obtaining access to the Internet for the Psychiatric Trainees and the Postgraduate Administrative staff, and I was involved in training colleagues how to use the Internet, while I gained further experience myself, using my own connection at home. Since May 1997, I have been involved in the development of my own web site, with a Mental Health orientation, and I look forward to assisting further in the development of on-line information and services in the field of Mental Health.
As Clinical Tutor, I always believed that the future of the rotation lay in enhancement of links between the two districts in the rotation, (Thameside Community Healthcare NHS Trust and Southend Community Care Services NHS Trust), and I am delighted that in April 2000 these former NHS Trusts came together to form South Essex Mental health and Community Care NHS Trust, later linking further with other community services to become South Essex Partnership NHS Trust in April 2002.  I was also closely involved with developing further academic and training links with teaching hospitals, and was successful in helping to negotiate a rotational link with the Royal London Hospital rotation at SHO level.  We published suitable parts of our Trainees Handbook at our South Essex Psychiatric Training Scheme website.
From July 1995 to 2005 I was an  EXAMINER for the Royal College of Psychiatrists and I found this activity to be enjoyable and rewarding.  I have also been able to use my first-hand experience to coach the trainee Doctors towards a successful outcome in the exam.
March 1999 to February 2010. CONSULTANT IN GENERAL ADULT PSYCHIATRY in the Wickford Sector of the Basildon & Thurrock Health District, working for South Essex Partnership University NHS Foundation Trust (previously for Thameside Community Healthcare NHS Trust, before it merged with Southend Community Care Services NHS Trust on April 1st 2000). I was Chairman of the South Essex Community Consultants Committee between 2000 and 2002.
From August 2001 to July 2002, I worked as CONSULTANT IN INTENSIVE CARE for Newham Ward at Runwell Hospital. This additional opportunity arose as a result of a post becoming vacant. The Eight-bedded Psychiatric Intensive Care Unit on Newham Ward had been serving a population outside our normal catchment area for several years. A new Psychiatric Intensive Care Unit was being developed within the Newham area, and the patients were successfully transferred to the new PICU in July 2002.
In 2003 I decided to embrace the spirit of New Ways of Working by changing my base from Basildon Hospital to Aston Court, where I was based alongside the Community Mental health Team, and I also provided clinical leadership to a Crisis Resolution and Home Treatment Team.  I continued to look after inpatients at Basildon Hospital.
From January 2003 to May 2007 I worked as a Clinical Director, initially in General Adult Psychiatry (East Sector), and from August 2005 as Director of Medical Appraisal.
I retired from this post on my 60th birthday, mainly on financial grounds, given that I held Mental Health Officer status.
May 2010 to November 2010. LOCUM CONSULTANT PSYCHIATRIST in Suffolk Mental Health Partnership NHS Trust.  This was a very positive experience, introducing me to an official "New Ways of Working" post, (even though it involved a way of working that was thoroughly familiar to me from my days of training in the 1970s).  I looked after 19 inpatients, working closely with the staff on the ward and liaising with the various community teams, as well as furthering my continuing professional development.  With a 120 mile drive each day, I was relieved that the Trust had a sensible policy over flexible working – the journey would have been a nightmare during the rush hours!
June 2011 to September 2011.  LOCUM CONSULTANT PSYCHIATRIST in Norfolk and Suffolk Mental Health Partnership NHS Trust.  I was invited to cover a colleague during a period of leave, and enjoyed the experience of helping to evacuate a ward from the somewhat delapidated environment in St. Clements Hospital to a brand new ward in the local District General Hospital.  Parking was available at the DGH for £11 a day, but I declined this facility, preferring to walk a mile or so.  I feel sorry for patients and relatives who have the additional stress of parking in such an environment, apart from their other problems.  The parking ticket issuers were somewhat assiduous, claiming the scalps of several members of staff during my time there!  In August I moved into the Community Mental Health Team in Stowmarket, and spent a very pleasant few weeks working outside of the hospital setting with a first-class team.
April 2012 to September 2012.  LOCUM CONSULTANT PSYCHIATRIST in Norfolk and Suffolk NHS Foundation Trust.  I worked with the excellent Assertive Outreach Team based in Ipswich.
March 2013 to July 2013.  LOCUM CONSULTANT PSYCHIATRIST in Norfolk and Suffolk Mental Health Partnership NHS Trust, again working with the Community Mental Health Team in Stowmarket.
February 2014.  LOCUM CONSULTANT PSYCHIATRIST in Norfolk and Suffolk Mental Health Partnership NHS Trust, working in Liaison Psychiatry at Ipswich General Hospital.
FUTURE PLANS
I hope to continue to work as a Consultant Psychiatrist on an ad hoc basis, now that I have retired, unless experienced UK psychiatrists are no longer required in the market place!  While I have so far managed to concentrate mainly on clinical work, I am certainly no stranger to management, and I can be relied upon to contribute positively in discussions with managers on a wide variety of topics.  I am particularly interested in issues surrounding the recruitment and retention of psychiatrists.
INTERESTS OUTSIDE MEDICINE
I enjoy Mathematics and Computer Programming, and their applications to human problems. I use my lateral thinking abilities to solve the Times Crossword in about ten minutes as my daily relaxation and I also like a good competitive game of Contract Bridge when I get the chance.  I enjoy overseas travel, especially during the English winter months, and I intend to spend more time overseas now that I have retired.
I have never regretted being blessed with a sense of humour, and I intend to write a few books now that I can find the time to do so.
Dr. Andrew K. Black F.R.C.Psych.
Consultant Psychiatrist
Last Updated 28th February 2014
My observations on Dr Andrew Black's CV:
Dr Black began his career as a junior doc at Southampton Hospital. He was off to a flying start there, Mr Southampton Medical School was his dad's mate Sir Donald Acheson who was called upon to conceal the criminality of Dafydd et al when Donald was Chief Medical Officer during the 1980s. Donald saved everyone's bacon on many occasions, but he did get caught out over BSE, when Donald told a few porkies. He told more than were ever admitted. See my post 'Professor Prestigious and his Associates' for info on Donald and Southampton Medical School and for details of the bizarre experiences that I and another girl had when we went for interviews for a job in the fertility unit at Southampton Medical School. We were told even more lies than Donald Acheson told about BSE and the other girl was accused of colluding with me to Trap Them. Heaven knows what they thought that we were up to, but they had good cause to have a guilty conscience because I found out later that the jungle drums had been busy and of course I was not the one trying to Trap anyone, it was someone else who had tried to set a Trap for me.
Dafydd, you and Tony Francis were like an even bigger dose of clap than Douglas Black.
Dr Andrew Black then worked at Edinburgh. That's always good to have on your CV if you're a junior doc, the pompousing at Edinburgh even exceeds the pompousing in London and they are so much more very, very, witty. The medical establishment in Edinburgh concealed the big sex abuse ring that was run by Tam Paton, the gangster who managed the 'Bay City Rollers' as well. They were so supportive of Tam's ring that Derek Longmuir, the man who had been the Rollers' drummer, was allowed to continue working as an Angel after he had been convicted of child porn offences. A number of people, including a former Roller himself, told the media that they made complaints to the police about Paton and others assaulting teenagers and young men but no action was taken. Not long after I began this blog, one of the circle died in a house fire. See post 'Remember Girls – Never Get Into A Car With A Stranger!'.
In every location in which Dr Black obtained employment, there was a big trafficking ring which was facilitated by Top Doctors, including psychiatrists. Although by the 1970s the problem was so big that virtually all the Social Services Depts in the UK had to some extent been infiltrated by criminal gangs of organised paedophiles/traffickers, Dr Andrew Black worked in some of the hot spots of activity. He worked in Hillingdon, which became embroiled in the Heidi Koseda Scandal, that involved the death of a little girl, some uninvestigated terror that her parents had of the local Top Doctors and the eventual incarceration of Heidi's mother in a high security hospital on the basis of an account of her Serious Mental Illness which simply could not have been the whole truth. Heidi Koseda's mother was a lamb to the slaughter because the Metropolitan Police as well as GPs and Hillingdon Social Services were deemed to have Failed, so no-one was going to come clean about what had really happened. See previous posts.
A number of people who have reared their heads in other very troubled authorities have worked at a senior level in Hillingdon, including Ian White, who had a hand in denying the extent of the horror in Islington – when Little Nell was Leader of Islington Council and Jack Straw and Jeremy Corbyn were also managing to ignore the serious organised crime in that Borough – and Adrianne Jones, who advised the Fuckwitted Powers That Be in Wales re child abuse and also served as an Expert Adviser to the Waterhouse Tribunal. See post 'The Waterhouse Tribunal- Who Was Involved And What Happened To Them Subsequently?'
Dr Black spent many years during the 1970s and 80s as a psychiatrist at the London Hospital, serving Tower Hamlets, Stepney and Bow. Dafydd's partner gang had a substantial business operating in that area and what a bonanza it was for so many.  The corrupt Welsh barrister Lord Elwyn Jones and his wife the Artist Pearl 'Polly' Binder had been instrumental in getting the ball rolling when Elwyn served as a Labour MP for an East End constituency in the years of Gwynne's heyday and Dafydd's early career as a Top Doctor, but business received a substantial boost when Elwyn was appointed Attorney General by Harold Wilson and then Lord Chancellor. Nothing was going to stop Dafydd and Gwynne after that. Elwyn Jones's son Dan rooted himself in the East End and worked as a social worker and Artist. See previous post.
The Top Docs business end was facilitated by Docs at the London Hospital such as Socialist Feminist Wendy Savage, who's patients were victims of Dafydd's gang. Savage was a friend of the Professors Geoffrey and Jocelyn Chamberlain. See eg. 'Uncle Harry's Friends…' Lord Bob Winston trained at the London Hospital and knew what was going on, even if he wasn't directly involved, so Lord Bob becoming world famous, being on the TV all the time and then rocking up in the Lords could only help the gang.
Professor Desmond Pond added to the mix by establishing residential assessment centres, where the Poor and Single Parents who had given birth to Troubled Children, could stay and be observed 24 hours a day for a few weeks. You've guessed it: what they and their kids needed was lot of Therapy from the Top Docs facilitating the ring and if that didn't work they could be sent on a Placement to a children's home in north Wales. Desmond Pond established his reputation as a Leader In UK Community Psychiatry on the back of this sordid scam. See previous posts.
When the kids from the East End who had been trafficked to north Wales, coerced into sex work and then trafficked back down to London and Brighton began dying of AIDS in the mid-late 1980s, some of those who had colluded with it all, such as Lord Peter Shore, blackmailed Ken Clarke at the Dept of Health, who was as guilty as the rest of them, to open the purse strings and fund the conversion of the Mildmay Mission Hospital in the East End into an AIDS hospice. The GPs of Bow, including Sir Sam Everington, also lapped up the praise for their Initiatives. See post 'Apocalypse Now'.
Peter Shore had been a mate of Dick Crossman's when the DHSS swung and an added bonus was that Shore's wife, Dr Elizabeth Shore, was not only a Top Doctor, but one of the most senior Top Docs working for the DHSS. The victims of this crowd died out of sight in the AIDS wards and hospices during the 1980s and 90s and thanks to the Total Privacy To Protect Them From The Stigma, no-one outside the Caring Sharing few realised how those young men had become infected.
Dr Andrew Black also worked in Newham. The corrupt politicians and Councillors of Newham did really well out of their collaboration with Dafydd and the gang, they ended up with the Regeneration Programme which was Canary Wharf. See post 'The Bodies Beneath Canary Wharf'.
Andrew Black would never have been able to miss what was happening to kids in care, the dispossessed and the psych patients of the area served by the London Hospital and in the Borough of Newham.
Once Dr Black was a Fully Grown Top Doctor and Running Things Himself, he worked in the Suffolk/Norfolk/Essex region. Which was where John Allen had originated back in the mid-1960s before he went into business with Dafydd and Gwynne in north Wales in 1968/69. The famously excessive, in terms of rent boys and class A drugs, Lord Bristol aka John Jermyn Hervey, spent most of his life at the family seat near Ipswich. Lord Bristol died from AIDS related complications, but his brother Nicholas met a terrible end – found dead hanging in his Chelsea house when only in his mid-30s – after receiving much help from Top Doctors after being diagnosed with Schizophrenia after what was a relatively small blip at university. Nicholas Hervey did not follow a lifestyle anything like that of his brother but he was close to him and will have known who was supplying the class A drugs, the rent boys and the helpful Court reports. See post 'The Vermin Club'.
The shenanigans in the region over which Dr Black presided had long been sheltered by the umbrella which was Rab Butler and of course David Ennals, Jim Prior and the network in Norfolk, as discussed in 'The Science of Animal Behaviour'. The David Ennals who appointed Andrew Black's father to Chair the committee which led to the Black Report.
Baroness Beryl Catherine Platt also served as a valuable umbrella for the organised abusers of Essex. The Baroness was a Lady Engineer when such things were very unusual, married Sydney Platt and became a Posh Housewife and Mother, while running Essex via her membership of the Parish Council, the District Council etc. Baroness Platt seems to have been the Trumpers of Essex, in that she was given a peerage by Thatcher on the basis of bugger all, became a Tory member of the Lords and was then parachuted onto the usual Committees and organisations for Posh Women Peers, including the EOC, Education Committees etc. The Baroness Platt, unlike Trumpers, had held jobs down before she married. The only job that Trumpers had ever had was as a shop assistant at Peter Jones, but she was sacked for colluding with shoplifting. Trumpers bagged her peerage in 1980, hot on the heels of Mr Thrope being acquitted and Mary Wynch being illegally imprisoned by Dafydd and then Platt was given her peerage in 1981 when panic was still in the air and more reinforcements were required.
The Baroness Platt served as Vice-President of UMIST, 1984-92, just before UMIST merged with the Victoria University of Manchester to become the University of Manchester. Platt then served as the Chancellor of Middlesex University, 1994-2001.
Whether the Sydney Platt that the Baroness married was anything to do with Douglas's boss Lord Robert Platt I don't know. It isn't improbable, it's not as though nepotism and cronyism is a rare occurrence as a result of the Logic Of Medicine. See previous posts for further info on Beryl Platt.
Lord Brian Flowers, who concealed so much wrongdoing on the part of the Top Docs when he was Rector of Imperial College, in various senior roles presiding over the Royal Postgraduate Medical School/Hammersmith Hospital and then VC of London University, also had a go at being Chancellor of the Victoria Manchester University, 1994-2001, having previously occupied positions as a Prof there.
Brian Flowers came from Swansea, on the patch of the ring operating in West Wales. Lord Elwyn Jones came from Carmarthenshire, on the manor of the same ring. The West Wales ring was directly linked to Dafydd's gang in the north.
As for Dr Black's brief stint working as a Top Doc at Bullwood Hall, that is the women's prison to which Rosie Barnes was sent after the death of Thatcher's Cabinet Minister Paul Channon's daughter Olivia from an overdose after a party at Oxford University in 1986. Rosie Barnes was the scapegoat for Olivia's death and ended up in prison, whereas other people who seem to have been equally, if not more, culpable, got off far more lightly, particularly a German aristocrat who only received a mild admonishing from the Oxford Magistrates Bench. David Cameron's mother was a magistrate in Oxford, but Mrs C has never explained…
Rosie Barnes wrote a book about her trial and time in prison and was very sympathetic to the other prisoners, noting that they had nearly all had dreadful lives and had travelled through children's homes and the hands of Top Docs. She later campaigned for prison reform and worked as a drugs counsellor etc. I wish her all the best, bur Rosie Barnes is just a drop among layers of corrupt fuckwits who are still have their hands on the controls.
See post 'Is The Party Over Yet?' for the details of Olivia's death, those involved and Rosie's adventures, as well as for Paul Channon's eccentric concerns in the wake of his daughter's death, which centred around her not having had the good sense to write a will telling everyone what to do with the Trust Fund before she loaded herself up with recreational chemicals and pegged out in the room of the German Count who was shaken by the hand by the Oxford Magistrates after he scarpered and left Olivia to die.
Dr Andrew Black can be found on twitter and has written a self-help guide for Top Docs. He describes himself as 'Retired Consultant Psychiatrist & Author of 'The Antifragile Doctor' – How to survive and thrive in the modern NHS'.
Andrew's twitter account supplies a nice photo of him:
Now for a quick look at two of the Top Docs for whom Andrew Black worked when he spent those happy years with Dafydd's partner gang at the London Hospital and in the East End.
Sam Isaac Cohen died in 2004; 'The Guardian' published an obituary for Prof Cohen in Dec 2004, written by a Robert Cohen:
Professor Sam Cohen of the Royal London hospital, who has died aged 78, spent his career challenging boundaries in psychiatry. He believed that the operation of the mind should not be considered in isolation from that of the body, and that people with mental illness should not be kept away from the rest of the hospital community. This open-mindedness was reflected in his perpetual fascination with the subject: he once told me that seldom a week passed when he did not meet some new, often extraordinary, facet of human behaviour.
Born in South Wales, he studied medicine at what is now Cardiff University, qualifying with the gold medal in 1948. After house jobs in Cardiff, he trained in medicine at the Hammersmith and the Brompton Chest hospitals in London, returning to Cardiff as lecturer on the medical unit. His psychiatric training started in 1956 at the Maudsley hospital, south London, and he obtained a diploma in psychological medicine in 1958.
Sam developed a particular interest in psychosomatic disorders and in the pathophysiology underlying somatic symptoms. He joined the staff of the London hospital, Whitechapel, in 1963, and from 1983 helped to incorporate the St Clement's hospital, Bow, into the London, which gained its Royal title in 1990.
Sam was a professor there from 1984 to 1990. He was in the forefront of developments in liaison psychiatry, dealing with the interaction of psychiatric factors with bodily disorders. His greatest administrative achievement was to persuade 10 surgeons and physicians at the Royal London to surrender two beds each, and to open a psychiatric ward within the general teaching hospital.
While there, he fostered liaison psychiatry, as well as playing his part in the psychiatry service in the Tower Hamlets district of East London, encouraging psychotherapeutic approaches alongside physical treatments. He was particularly adept at the recognition of covert drug and alcohol abuse.
In 1968, he had been invited to work in Israel, where he devoted a year to moving and re-establishing the Ezrath Nashim hospital in Jerusalem as a modern psychiatric centre. He was opposed to policies of "seclusion" of disturbed individuals, and succeeded in eliminating the physical restraints that had been used on patients. The Herzog hospital, as it is now known, has since become a base for internationally renowned psychiatric research.
As chairman of the London hospital department of psychiatry from the late 1970s, Sam assembled an outstanding group of clinicians. He was an enthusiast for the integration of psychiatric departments in what became the Barts and the London NHS trust, and indeed played a major role in the unification of the two teaching hospitals, earning the respect of staff of all disciplines.
An impressive committee chairman, not least for his sense of time, Sam was known for his integrity, warmth and loyalty. He maintained a youthful, down-to-earth outlook and the sense of humour that was in some ways necessary to working with serious mental health problems in London's East End. He leaves a lasting legacy in the trainees who later became eminent in liaison and other branches of psychiatry.
Outside medicine, he published papers on The Book Of Psalms, and enjoyed hill walking, particularly in Scotland.
After retirement, he continued his clinical work as a visiting professor, teaching and seeing patients for a few months each year, in Australia and New Zealand, until 1998.
Sam was much strengthened by his marriage to Vivienne, a consultant psychotherapist and senior lecturer at St Bartholomew's, and a leader of group psychotherapy in Britain. She survives him, as do their son and daughter.
Royal College of Physicians, 'Lives of the Fellows' online:
b.22 November 1925 d.9 September 2004
BSc Wales(1946) MB BCh(1948) MB BS Lond(1949) MD(1953) MRCP(1954) DPM(1958) FRCP(1970) FRCPsych(1971)
Samuel Isaac Cohen, known as 'Sam', was professor of psychiatry at the London Hospital, and one of the pioneers of liaison psychiatry, which deals with the interaction between psychiatric and bodily disorders. He was born in Cardiff, the son of Gershon Cohen, a company director, and Ada née Samuel, the daughter of a scholar and a small trader. He was educated at Cardiff High School and then studied medicine at Cardiff, qualifying in 1948.
He held house officer posts on the medical and surgical units at Cardiff Royal Infirmary, and then at Hammersmith Hospital, London. Whilst a medical student, he had contracted tuberculosis, and in 1950 experienced a reoccurrence. He was hospitalised at Frimley Hospital and treated with therapeutic pneumothorax. In 1952, he became a registrar and then a lecturer in medicine on the medical unit, Cardiff Royal Infirmary. In 1956, he began his career in psychiatry, training at the Maudsley Hospital and gaining his diploma in psychological medicine in 1958.
In 1963, he was appointed as a consultant psychiatrist at the London Hospital and, in 1969, to the London Jewish Hospital. From 1960, he also undertook all the psychiatric consultations at the Brompton Hospital. In 1984 he became professor of psychiatry at the London Hospital, until he retired in 1990.
He developed a particular interest in psychosomatic disorders and in the pathophysiology underlying somatic symptoms. He helped pioneer what became known as 'liaison psychiatry', the interface between physical and psychological health, that area of psychiatry which provides treatment to patients in general hospitals. He persuaded 10 surgeons and physicians at the London Hospital to release two beds each, opening up Rachel ward as a psychiatric unit within the general teaching hospital environment. He encouraged psychotherapeutic as well as physical treatments, and Rachel ward was in many ways run as a therapeutic community.
He wrote papers on a full range of psychiatric topics, including psychosomatic disorders, self-harm, substance abuse, post-traumatic stress disorder and phobias.
...After he retired, he continued to work as a visiting professor in Australia and New Zealand, teaching and seeing patients for a few months each year until 1998.
Outside medicine, he was interested in Jewish culture and scholarship, publishing papers on The Book of Psalms and their structure. He was the governor of a local school and was interested in music. He enjoyed hill walking in Scotland and travelled widely.
In 1955 he married Vivienne née Wolfson, a medical student and the daughter of Samuel W Wolfson, a company director. Vivienne went on to become a consultant psychotherapist and a senior lecturer at St Bartholomew's. Sam and Vivienne were generous philanthropists. For a number of years Sam was a member of the council of Jews' College, to which he and his wife were generous benefactors. He had lymphatic leukaemia for some years and had suffered recurrent infections following chemotherapy. His wife survived him, as did their son and daughter, 12 grandchildren and one great grandchild. A memorial lecture has been established in his name by the Jewish Medical Association UK.
Professor Sam Cohen will have known all the old favourites who colluded with Dafydd at the London Hospital and in the East End, as well as Dafydd's mates Dannie, Wilfed and Leo Abse who ran the Westminster Paedophile Ring, via his role in the Jewish community. See post 'O Jones, O Jones'. Greville Janner originated in Cardiff, where his dad Barnett Janner worked as a lawyer and played a leading role in Jewish life, so Prof Cohen probably knew the Janners as well.
The website of the Jewish Medical Association tells us that:
Sam Cohen Memorial lectures:
Prof Samuel Isaac Cohen MD FRCP FRCPsych
Prof Samuel Cohen was Professor of Psychiatry at the Royal London Hospital, and was one of the pioneers of liaison psychiatry. Prof Cohen qualified in Cardiff in 1948, and did his postgraduate medical training at the Hammersmith and Brompton Hospitals. His studies were interrupted by tuberculosis contracted as a medical student, for which he underwent therapeutic pneumothorax. After training at the Maudsley Hospital he was one of the first psychiatrists appointed at the London Hospital, where he developed further his interest in psychosomatic disorders. He combined his exceptional clinical skills (particularly in unravelling baffling and complex clinical disorders, and in recognition and understanding of problems linked to substance abuse), with outstanding administrative skills, demonstrated by his negotiation of the opening of one of the first psychiatric wards located in a general teaching hospital. He opposed "seclusion" and restraining of disturbed patients…
For many years he was Chairman of the Royal London Hospital Medical Committee and facilitated the start of the helicopter emergency service..
Prof Cohen was also a distinguished Hebraist, and published papers on the Book of Psalms. The Jewish Medical Association (UK) is grateful to his widow, Dr Vivienne Cohen, and her family for their generous support for these lectures.
The Hackney Gazette, Sept 2014, ran a feature on Prof Cohen's wife:
Health chiefs have honoured a pioneering psychiatrist who gave 30 years of service by opening a Hackney clinic in her name. Family, friends and colleagues joined the now-retired Dr Vivienne Cohen to cut the ribbon of the new City and Hackney Specialist Psychotherapy Service entrance.
The entrance to the department, in Homerton Road, is called Vivienne Cohen House and has been established to set it apart from the inpatient facilities adjacent to the building. Marie Gabriel, east London chair of the NHS Foundation Trust, said: "When the need for a distinct name for the clinic was discussed, it wasn't long before the name Dr Vivienne Cohen emerged as an obvious choice that reflected the history and contribution that psychotherapy services have made to mental health services for residents of City and Hackney. "I would like to thank Dr Cohen for her long involvement and continued support of psychotherapy services in the borough. She has nurtured this service from its origins, and shared her skills and knowledge with clients, colleagues and trainees. Her legacy continues in the ongoing work of the service." Dr Cohen was one of the first consultant psychiatrists in medical psychotherapy to be appointed in the UK back in the sixties, while the profession wasn't truly established until the 1970s. She known for her teaching and for working tirelessly past her retirement in 1994 as a job freeze meant she wouldn't be replaced.
She continues to contribute to the field offering treatment to eight patients weekly. Dr Cohen said: "I was really delighted to hear that the Trust wished to name the clinic after me. I was overwhelmed. It is such an honour and I am really grateful."
Dr Vivienne Cohen was listed as a Director of the Institute of Group Analysis, 1991-95.
 THE VIVIENNE AND SAMUEL COHEN CHARITABLE TRUST was registered in 1968.
Address: 5TH FLOOR, CHARLES HOUSE, 108-110 FINCHLEY ROAD, LONDON, NW3 5JJ

Trustees

MR JONATHAN SIMON LAUFFER, MR GERSHON DANIEL COHEN, MR MICHAEL YAAKOV BEN-GERSHON, DR VIVIENNE LIBA LEAH COHEN, GIDEON LOUIS LAUFFER

Other Names

CHARITABLE TRUST OF 1965 (Working Name)

Charity Commission Classifications

Makes Grants To Organisations, General Charitable Purposes, Other Charities Or Voluntary Bodies
Dr Robert Cohen MBBS, LRCP, MRCS DRCOG, MRCPsych Dip Crim
I have been working as a private practitioner in general adult psychiatry for 30 years and I see a wide range of people and problems, in particular those with anxiety and depression, although I also have an interest in working with young adults with eating disorders.
Psychiatry is as much to do with people and helping them solve their problems in their everyday lives as it is about minds and mental illness. Enabling people to understand the cause of their symptoms and distress is in my view vitally important in helping them to overcome their difficulties. I strongly believe that the treatment must fit the individual and not vice versa, and using my clinical experience to decide on the most effective way of helping those that I see, will I hope enhance the prospect of a successful outcome.
For appointments at all locations contact Carole on: 0203 633 0011
Weekend / early-morning consultations are available.
14 Devonshire Place,
London, W1G 6HX

Heathbourne Road, Bushey,
Watford, Herts WD23 1RD

11 – 19 Lisson Grove,
Marylebone, NW1 6SH
Qualifications and Medical Training:
I qualified in medicine at the Royal Free Hospital in London and after completing my house jobs initially trained as a general practitioner before deciding on a career change to psychiatry. I completed my psychiatric training at the Royal London Hospital and then took up a substantive post as a consultant psychiatrist at Hillingdon Hospital. I have been in private practice since 1987, and I was appointed as Medical Director at Bowden House Clinic in Harrow (now renamed Cygnet Hospital Harrow) in 1991 and held the post until 2006. [During the 1990s, a police investigation into the abuse of boys at a residential school for troubled youngsters in Shropshire resulted in staff of the school going to prison. Virtually all the pupils had been placed there by Harrow local authority. Complaints had been ignored for quite some time before the police took action – Ed.] I remained an independent practitioner at the Clinic until 2016 when, following the closure of the outpatient wing I relocated to the London Medical Centre in Harley Street. I have practising privileges at the Nightingale Hospital, Lisson Grove NW1. I continue to consult at Spire Hospital Bushey.

My clinical areas of interest include anxiety and depression, eating disorders, bereavement and post-traumatic stress disorder. I also enjoy teaching and I am the senior author of a student textbook of psychiatry and an MCQ tutor for the primary examination of the Royal College of Psychiatrists.
Philosophy of Care
Making an appointment to see a psychiatrist is for some a daunting prospect, and a decision to seek help is sometimes hampered by fears of 'my problems are not important enough' or 'there are others who are far worse off than me'. The knowledge that difficulties will be discussed sympathetically, non-judgementally and in total confidence, will hopefully encourage those in need to seek help and regain control of their lives.
New patients are generally seen for an hour for their initial assessment and follow up appointments will either be for half an hour or an hour depending upon the nature and complexity of the problem.
Wherever possible a treatment plan is discussed, and agreed, so that at all times therapy remains 'goal directed' and not open-ended. In some cases medication may be prescribed to alleviate symptoms, whilst in others talking treatments or behaviour modification may be offered, possibly as part of a combined package of treatment.
Testimonials
Although I knew I was ill, my biggest fear when I first came to see you was that you wouldn't consider me a serious enough case to admit for inpatient treatment. I know in your modesty you will insist that I was the only person responsible for helping myself, but you showed me the way. I know I still have a long way to go, but you have given me the determination, hope and strength to fight this battle to the very end. ..I am so very grateful to you for everything, but most importantly for giving me my life back.

---
No one has been more instrumental in my return to well-being than you yourself have been. It would be ill-mannered and presumptuous of me to make any judgement on the quality and efficiency of your medical care of my case. All I can truthfully, and most gratefully say is that you brought me most successfully through my illness with great confidence, sustained compassion and remarkable efficiency.

---
Thank you for helping me believe in myself again, for helping me value myself and for taking time to build me up again. I have found therapy with you invaluable and life changing and I just cannot express all you've done and how much I appreciate it all.

---
I am simply at a loss of how to express my very deepest and most sincere thanks, appreciation and gratitude to you for all the support, understanding and advice you have given to me. When I first came to see you, I was in such turmoil and crisis, that I could not see the wood for the trees. Your patience and understanding, and all that I have learned has really given me hope and you have truly challenged the way I see myself, life and others.

---
I would like to take this opportunity to thank you most sincerely for the support, kindness and expertise you have given me over these recent weeks

---
I just felt compelled to write to you and thank you from the bottom of my heart….I often think about how grateful I am that I met you when I needed help so very much. I honestly believe if I never had your guidance and support over that year, I would never have got through it. Thank you for giving me the strength to participate in life again. Keep up your fantastic work and be happy.

---
A Professor Debbie Cohen can be found at Cardiff University. whether she is anything to do with the car salesman Robert I don't know, but she's not very truthful either.
Professor Debbie Cohen appears on the NMHC (National Centre for Mental Health) website which states that:
Professor Debbie Cohen is the Director of the Centre for Psychosocial Research Occupational and Physician Health and the Director of Student Support at the School of Medicine in Cardiff. She qualified at Charing Cross and then became a General Practitioner. In 2000 she changed her career to study occupational medicine. She gained her MD in 2004. Her areas of expertise and research are in mental health and work, physician health and the development of interactive national training programmes on embedding work as a health outcome for health practitioners. She also runs a service in Wales that supports doctors with mental ill health funded by Welsh Government. Debbie has won a number of awards, including an OBE in 2012 for her services to occupational medicine.
Debbie Cohen will know about the Gender Identity Clinic at Charing Cross, starring the abusive and brutal Dr John Randall; Randall and his colleagues were facilitating abuse, damaged some vulnerable people in need of help and then flogged gender reassignment operations to anyone with the dosh to pay when the world market opened up for such procedures in the 1980s. Randall and his colleagues were associates of Dr Roy Mottram and others in Cardiff University, who were blurring the lines between offering help for sexual problems/transgender patients and facilitating abuse. See post 'R.I.P. Julia Grant and Many More…'. They all knew about Dafydd's gang in north Wales, the related gangs in south and west Wales and in other parts of the UK as well as George Thomas, Leo Abse and other members of the Westminster Paedophile Ring and the ring's international links.
Debbie Cohen will know that mental health services in Wales have been dreadful for years, particularly in the north and she will know that the 'sick doctors service' was used to protect abusive and dangerous doctors. In north Wales, the sick doctors service was run by Dr Devakumar at the Hergest Unit, a colleague of Dafydd's, who swore at patients, threatened to have a punch-up with a psychotic patient in a ward round and happily joined in the party of supplying fictitious statements about me to the BMA in the conspiracy to have me detained in a secure hospital. Although Devakumar and his Top Doctor colleagues were mistreating patients themselves, they were for other reasons at loggerheads with the Arfon Community Mental Health Team who were also abusing patients. Devakumar gained a cult following in north Wales because he made no secret of his loathing for the Arfon CMHT, refused to work with them and at his retirement party made a speech in which he reiterated his hatred for them and said that the best part of retirement would be never seeing them again. The one thing that Devakumar did not do was make formal representation to any authority about their abuse of patients and criminal activity. After Devakumar retired he moved over near Denbigh and was brought out of mothballs to do locum work. See previous posts for info on Devakumar.
The 'MDU Journal' has an interview with Debbie Cohen concerning ill health in Top Docs and medical students. Here are some extracts:
As Professor Debbie Cohen discusses work-related mental health issues among doctors, it's obvious that she feels there is much to be done, both in terms of what we do and how we do it. 'It's well reported that there are high levels of stress and distress in doctors and medical students across all grades, often related to the strains that the NHS is under,' she says. 'But I think we have to look carefully at this so that we can support people appropriately.'
The stress and distress is substantially related to the culture of appalling bullying and intimidation that prevails in the NHS and the complete absence of support for colleagues.
This is something that Debbie is more than qualified to do. Based at the University of Cardiff's School of Medicine, she is an expert in mental ill health in the workplace, and physician health and received an OBE in 2012 for her services to occupational health…
Debbie is a past master at squealing about the 'strain that the NHS is under' while never mentioning serious criminality and the ruining of the careers and lives of whistleblowers. There have been three high profile whistleblowers in Wales: Sian Caiach, an orthopaedic surgeon who was sacked and struck off after she reported two fellow consultants for perpetrating a fraud, although her allegations were demonstrated to be true and her colleagues had swindled the NHS out of much money; a cardiac surgeon from Cardiff who is now working as a cabbie after being forced out when he raised concerns about patient safety; Nicola Kington, the nurse who exposed the Tawen Fan Scandal, who was sacked, arrested, received death threats and was then struck off. No professional body or the NHS showed any support for these three whistleblowers at all. See previous posts.

There are also very clear issues that relate to doctors in terms of the demands placed on them,' Debbie continues, highlighting particular issues for junior doctors. 'Very often they have to move around the country, they lose that contact with family and friends, and they can't access support because they can't see their own GP. And because their rotas are so tight, they won't go to their own doctors because they don't want to let their colleagues down.'…
It is made clear to junior doctors that there is no support for them. If they tell 'their own doctors' that they are at breaking point, confidence will be broken – no matter what is spouted, confidence is routinely broken and medicine is an arena that cannot be beaten for malicious gossip about colleagues – and they will somehow find that their career comes to an end. Although most junior docs don't want to let their colleagues down, they are TOLD that they are, even if they take a small amount of time off for a serious illness. The world of junior docs is not 'Casualty' or 'Holby City', it is brutal, unsupportive and knives are going into backs constantly. It is why junior docs have a high suicide rate. They don't get any sympathy after they've topped themselves either. One Ysbyty Gwynedd doc who stabbed himself to death through the heart was described after the event by one of his mental health colleagues as a 'hypochondriac' and it was stated that the event wasn't a 'real suicide'. From what I knew it was probably tantamount to a murder, that man was in serious distress and no-one gave a stuff.
This perceived fear of failure is a recurring theme among doctors when talking about their health issues. Debbie's studies into the obstacles to doctors seeking support seem to chime with previous research, with stigma again being a key point. 'There's this notion that doctors feel they need to be invincible, so they don't disclose because they're worried about what other people will think of them.
Top Doctors do not 'feel the need to be invincible'. The profession has many grandiose people who eclipse the more level-headed people and the grandiose people prevail; they make it very clear to their sane colleagues that they are weak and inadequate. The grandiose people are so grandiose that there is no point challenging them, nothing ever gets through the rhino hides, so people don't bother. In terms of stigma, medicine does stigmatise mental ill health, more than any other profession that I know. That is why care for mentally ill people is so bad. There is no respect for anyone with mental health problems in medicine,no matter what Top Doctors say in media interviews, even though so many of them are not in the best state themselves.
'But there are still many myths about – if you have mental illness then you can't be a doctor, you'll get referred to fitness to practise, you'll be struck off.' Debbie cautions that while we think we're addressing these myths, 'our research shows it continues to be a problem.'
Then they're not myths are they. Indeed I know for a fact that they are not myths. Top Docs will be referred to fitness to practice procedures if questions are raised about their mental health IF they have fallen foul of their colleagues and they will be out of their job. However if the ranks are still closing around them, it doesn't matter how unfit for work they are, it'll be OK and their health problems will be used to excuse malpractice. Dafydd pioneered this, he developed a 'nervous illness' many years ago and was treated 'by a doctor in England' – I never found out who but they certainly have questions to answer – and when complaints wouldn't go away or Dafydd was found without his trousers in the women's dorms yet again, it was blamed on his nervous illness.
Confidentiality is another issue that comes up time and time again, and Debbie has found that some doctors are worried about what disclosure means in practice. 'If I tell somebody, what does that mean? Who finds out about my problem? We still don't make it explicit what confidentiality actually means.'…
Top Doctors know that there is no confidentiality, among themselves or anyone else. When I worked at St George's, the behaviour of a midwife who had been sectioned herself in Springfield Hospital (the mental health unit attached to St George's) after experiencing a postpartum psychosis was openly discussed in the tea room by a senior (female) obstetrician – 'she has gone COMPLETELY bonkers, she even threw a cup of tea over one of the psych nurses' – the prolapse and hysterectomy of the very unpopular wife of another Top Doctor caused endless entertainment and I knew that a female junior doctor had sex with five different men in one weekend, none of whom she had previously met. The gynae records of a member of the Royal Family were also doing the rounds. Brown pointed out to me the other day that those records were made public after the rest of the Royal Family got the knives out for that person and the negative media stories were appearing. He was right about that, I hadn't correlated the dates.
It is this sort of conduct that ensures that Top Docs are on a knife edge themselves and never blow the whistle unless they see through this idiocy, get fed up and no longer have any desire to be part of the crowd. Thus medicine does an excellent job of keeping unscrupulous weak idiots on board and Sian Caiach and the cardiac surgeon from Cardiff go and do something more fulfilling. Yes the cardiac surgeon did give a media interview a while ago saying that he preferred driving the cab to working in the heart surgery unit at Cardiff because he was not forced to risk people's lives driving the cab…
Debbie points out that disclosing about one's mental health to others is a very individual issue. She has found that while some doctors are happy to disclose that they're not well, they seem to be in the minority, and that many people are very cautious about disclosing. 'I think the importance of this, in really helping people to get disclosure right, is how we talk to people,' she says. 'It's very clear in our research what drives people to disclose and what stops them from disclosing. Often when someone has taken the plunge and talked to one person, they will then go on and disclose to others.'
After years of experience and knowing what has happened to other people who have 'disclosed' I would not advise anyone to go near the mental health services, no matter how bad they feel. There will not be a positive outcome. Other people may be more helpful, responses vary, but the mental health services cannot do the job that they have been given to do and many of the staff don't even want to do it. They are at best a total waste of time and at worst they will wreck your life. Don't do it, don't go near them and don't believe anyone who tells you that there are just a few bad apples. The barrel is completely rotten, so rotten that no-one dares admit it. There is a reason why Top Doctors become very very worried if they think that one of their own children is developing mental health problems; they knew damn well what will be coming their way of their offspring ends up not coping…
In contrast, Debbie has found that a dismissive response to that initial disclosure can be extremely damaging. 'If someone reaches out and they get a bad response, you lose those people. They don't come back. They don't go on and then seek further help.
Then they will save themselves a great deal of bother.
Those initial meetings and discussions are the most important.'…We know that doctors will go to all sorts of different places for support,'
The whisky bottle, the cocaine line, the opiates…
she says, 'but in our survey, approximately 14% of respondents would go to their GP or support within the workplace, but only 6% would go to OHS [occupational health services].
They know the score Debbie.
In our UK survey not one trainee would go to their professional support unit.
They know the score, they're not fooled.
Now that doesn't at all mean those are bad services.
Of course not, it's those Docs feeling that they have to be invincible.
But the way we advertise them, disseminate them and explain what they're there for – we obviously haven't got right.'
It is nothing to do with the advertising or dissemination. These are services staffed by spineless idiots who are there to remove potential whistleblowers and word has got around.
The way forward
Steps are now being taken to move support services in this direction. The end of January 2017 saw the launch of the NHS GP Health Service, the first nationally-funded provision of its kind. Confidential and free to access, it offers GPs and trainees the opportunity to self-refer and connect in confidence. Crucially in Debbie's opinion, it is independent.
I think we've been here before…
'Some other services are not seen as independent, and that's why doctors and medical students worry about confidentiality,' she says. 'In Wales we have HHP Wales [Health for Health Practitioners Wales], where any doctor in Wales can access eight sessions of CBT for free, and they can do so anonymously.
Top Docs will piss themselves laughing at the notion of eight sessions of CBT, that's what they recommend for other people, they're not going to waste their own time doing it.
'I think there's sometimes a misunderstanding about what these services do and what it means if you disclose to these services,' she continues, emphasising again the importance of confidentiality. 'People want to go to someone they can trust. Different people go to different places, but at the heart of it, it's about confidentiality and feeling secure about what happens with their information.'
She's a right slapper, she shagged five men in one weekend and one of them was just the estate agent who showed her around a house…
Professor Debbie Cohen can also be found on the website of the Wales Centre for Public Policy…
Professor Debbie has not mentioned one Source Of Support for Top Docs with alcohol or drug problems. It is a venture based in Cardiff called 'The Living Room'. Dafydd runs it. See previous posts…
Should any readers have lulled themselves into a false sense of security with the idea that the nightmare will come to an end before long because Dafydd will sooner or later die, it won't. Dafydd's son Dyfrig ap Dafydd has been waiting to step into Dafydd's shoes for ages, Dyfrig has been a GP on Anglesey, he spins the yarn about being a Welsh patriot and wanting to work in a Welsh speaking area and he's been a Trustee of CAIS for years.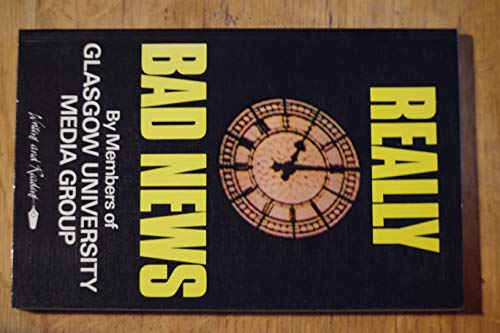 Furthermore the most common response – apart from How Very Dare You – that I was met with back in 1987 a la Dafydd was 'well he'll be retiring soon'. Exactly the same response was given to questions raised about Lucille Hughes, Keith Fearns, Peter Higson, every member of the gang. 'They'll be retiring soon'. They were never going to retire, they were running a criminal empire and they can't afford to let go of the reigns. When they were forced to 'retire', they set themselves up in charidees and private practice and the Welsh Gov't and NHS commissioned their services.
There is also a Dr Sam Cohen all over the internet, a younger man based at Cambridge who researches Alzheimer's… I can't find any indication as to whether he is a relative or not.
Dr Andrew Black's earlier boss at the London Hospital, Dr John Cookson, features on the Jewish Medical Association website as the person who delivered the Sam Cohen Memorial Lecture in 2009, on 'Developments in Psychiatric Care and Treatment':
19th November 2009:
Dr John Charles Cookson BM DPhil FRCP FRCPsych
Dr John Cookson is Consultant and Honorary Senior Lecturer in Psychiatry at the Royal London Hospital, East London and City Mental Health Trust, and Tower Hamlets Centre for Mental Health at Mile End Hospital.
Dr Cookson did pre-clinical studies at Oxford University, and completed his DPhil in Pharmacology before his clinical studies at University College Hospital. Since 1981 he has worked as a Consultant in General Adult Psychiatry at the Royal London Hospital, and was Chairman of the Department from 1993-2008. From 1986-98 he was co-director of the Academic Unit of Human Psychopharmacology. His interest in Substance Misuse is reflected by his membership of the Medical Council on Alcoholism, and his work as an expert advisor to the United Nations International Narcotics Control Board. He has a particular interest in the treatment of bipolar affective disorder. Amongst his many publications, perhaps the best known is "Use of Drugs in Psychiatry: the evidence from Psychopharmacology" (2002) (Cookson, J. C, Katona, C.  and Taylor, D). He was one of the founding editors of "Advances in Psychiatric Treatment", the Royal College of Psychiatrist journal of continuing professional development.
If Dr John Cookson was a psychopharmacologist associated with Oxford University, he will have known Dr Richard Tranter, a psychopharmacologist who trained at Oxford and spent many years working at the Hergest Unit in Bangor. Richard was not as dim or as bonkers as many of his colleagues and had far better social skills. Sadly he and his wife, an Angel who was a lecturer in the School of Healthcare Sciences at Bangor University, simply used their status as 'clean skins' to extract information from witnesses, lie to those witnesses and put them at risk, ingratiate themselves to some of the worst members of the gang and attempt to use these methods to mount a take-over bid at the Clinical School at Bangor University. They knew that patients were being abused and were dying of neglect and said nothing; in the cases in which they were implicated they did pretty much anything to cover their tracks. As the NW Wales NHS Trust sank under the weight of suicides, deaths and scandal, the Tranters emigrated to New Zealand, where I am told they have once more begun the act of 'we're a lovely couple, a Nurse and a Top Doctor and we have escaped from a terrible situation in which patients were being abused, not that we played any part in it, gosh no, would you like to come to dinner tonight?'
See previous posts for gen re Richard and Siobhan Tranter.
One of the Giants of Paediatrics who was busy on the stage during Douglas Black's long career was Sir Peter Tizard. I mentioned Peter Tizard in my post 'Too Many Pills' when I discussed Baroness June Lloyd, the Head of the Dept of Paediatrics at St George's who presided over the Dept as it filled up with Top Docs who facilitated the abuse of children; June Lloyd gave Ollie Brooke his Chair. June Lloyd had spent years working with other people who facilitated the Westminster Paedophile Ring; events at St George's once she was appointed Head of the Paediatics Dept were not an accident, but then neither was the appointment of Baroness June as Head of Dept. Peter Tizard did battle with June Lloyd when she demanded that the British Paediatrics Association should metamorphose into a Real Royal College, just for Paediatricians; Peter Tizard thought that the child abusing Top Docs would retain more status and influence if they continued to align themselves with Top Docs who treated adults. Baroness June won the day and her reward was to be pictured on the Coat of Arms of the new Royal College.
As was the case with the Top Docs who went to war with Dafydd and the gang, Tizard didn't do battle to put an end to June Lloyd creating a University Dept which housed paedophiles or to stop the research fraud and rapidly developing international trafficking ring. Tizard did it because he was a nasty old sod who didn't like June Lloyd.
An obituary written after Peter Tizard died in Oct 1993 by one of his fellow Top Doctors, John A. Davis, stated:
Peter Tizard was the eldest of the three sons of Sir Henry Tizard KCB, the Chief Scientific Adviser to the Government at the outbreak of the second world war: many believed that he was the man who saved us from German invasion by setting up the radar network which enabled us to win the Battle of Britain. Peter's father, his grandfather and his younger brother were all fellows of the Royal Society, but Peter chose clinical medicine as his career. He was educated at Sandrock Hall, Hastings; Rugby; Oriel College, Oxford University, and Middlesex Hospital Medical School. After a disappointing third at the end of his preclinical studies he gained a scholarship to the Middlesex Hospital, qualifying in 1941,
Gwynne the lobotomist trained at the Middlesex Hospital and probably qualified at about the same time, or just before Tizard. The Middlesex had a strong alumni network who protected Gwynne until he died and then protected his reputation after he died. Gwynne was armour plated by having been taught at the Middlesex by Sir William Gilliatt, the Royal Gynaecologist, who attended the births of Carlo and Princess Anne. As well as learning at the knee of the Top Doc who delivered Carlo, Gwynne was a contemporary, or near contemporary at the Middlesex of Sir William's son, Roger Gilliatt. Roger Gilliatt was best man at Lord Snowdon and Ma'am Darling's wedding, after Snowdon's mates Jeremy Fry and Mr Thrope were blown out on the grounds of their sexual tastes and the possibility of scandal. Roger Gilliatt later became a well-known neurologist, which just added further layers to Gwynne's armour. Roger Gilliatt also knew Sir Charles Evans, who invited Gwynne to set up a branch of his sex abuse gang in the Student Health Centre at UCNW. See eg. 'Error of Judgement?'
Roger Gilliatt's mother, Sir William's wife, was a Top Doctor herself, from Vienna. It is likely that she will have been influenced by Freud's circle because they were so dominant in Vienna at that time and many of that network were colluding with or perpetrating sexual abuse on a major scale.
Freud's pupil Dr Ernest Jones was a Welsh psychiatrist who knew Gwynne and possibly Dafydd as well and James and Alix Strachey, two of the biggest names in Freudian analysis in the UK, were relatives of Amabel Williams-Ellis, at Cwm Croesor. See post 'The Vermin Club'.
There were of course feuds and splits within analytic circles, but in true Top Doc style, as with Peter Tizard and June Lloyd, that did not mean that anyone exposed the harm that was being inflicted on patients. They just scrapped with each other and split up into the different schools of analysis as discussed in earlier posts.
One of Freud's cousins, the London Top Doc Elliot Philipp, was the father of Ann Hills, a journo who worked for 'The Guardian' and who, for at least at one period in her life, seemed to have worked as a high class call girl. Ann was one of Lord Snowdon's mistresses and was found dead on the roof of her London apartment on Jan 1 1997. Ann was presumed to have died the night before and the cause of death was attributed to suicide. The way in which Ann was alleged to have killed herself would not have resulted in her death at that time or in that way. The speculation at the inquest was ludicrous and inconsistent with the alleged method of suicide. Elliott Philipp, the Coroner Dr Paul Knapman and Ann's GP, Patrick Pietroni – now a Professor of Compassionate Therapy at the University of Chester and elsewhere – must have known that what was alleged to have happened could not have led to Ann's death. See post 'An Error Of Judgement?'
Ann was found dead days before F and I appeared in Court after yet another attempt to imprison me or have me detained in a high security hospital was made. The Court case depended upon the perjury of an Angel called Bridget Lloyd, but the driving force behind it all was Tony Francis. See previous posts.
Seven months after Ann Hills was found dead, Diana crashed into the tunnel in Paris. Dr Paul Knapman was one of those involved with the inquests of Diana and Dodi. The Coroner who conducted the final inquest on Di and Dodi was Thomas Scott Baker. He had never performed an inquest before and had previously worked in the Family Courts. In 1995, Thomas Scott Baker was the presiding judge in a ridiculous trial which resulted in a profoundly distressed woman from north Wales, Susan Brooke, going to prison for what must have been the most hopeless attempt to abduct a baby in the history of the world. Susan had been assessed by Dafydd's gang at the North Wales Hospital who were able to tell Scott Baker just how wicked she was. There are many indications from the case that Susan had encountered those we know and love before the alleged abduction of the baby. See posts 'So Who's Path Had Susan Brooke Crossed?' 'More On The Susan Brooke Case' and 'Update On The Cases Of Susan Brooke and Sara Thornton'.
and from then on [Tizard] made steady progress through the medical ranks. From 1942-46 he served in the RAMC as general duties officer in North Africa and Sicily and as a graded physician and medical specialist in France, Holland and Germany. On return to civilian life he was appointed to the key post of registrar and pathologist at The Hospital for Sick Children, Great Ormond Street in 1947; was promoted in 1949 to consultant status and chief assistant to Reginald Lightwood at St Mary's Hospital and Paddington Green Children's Hospital, and later moved on to the Institute for Child Health, University of London, as reader. In 1954, he became professor in charge of the neonatal unit at the Hammersmith Hospital.
Previous posts eg. 'Too Many Pills' discussed how many of the Eminents who were leading the way at Great Ormond Street and the Institute for Child Health were colleagues of people who were facilitating organised abuse and the linked criminality of people who later became Ollie Brooke's colleagues.
Hammersmith Hospital was rife with research fraud and serious wrongdoing even when Tizard worked there. The leader in that field was Professor Hugh Bentall, the cardiac surgeon at Hammersmith, who along with his colleagues perpetrated a fraud which he showed off in the Soviet Union under the gaze of the world's media, making the Hammersmith team famous. Bentall bagged his own Chair after his senior colleague was found dead in worrying circumstances in the hospital and after Bentall had made a substantial financial donation to Hammersmith Hospital. See post 'Interesting Facts'.
Bentall was a very rich man which gave him huge influence at Hammersmith and allowed him to do things like get his secretary, who was also his mistress, a lecturing job in anatomy. Bentall pretty much ran Kingston-upon-Thames, owning the posh department store there, Bentall's. Ollie Brooke's Court appearance was at Kingston and although he pleaded guilty to the possession of a small number of images of child porn and was jailed, the Court and the media were not made aware of anything like the amount of child porn that had been found in his possession, let along the fact that Ollie was the key figure in a pan-European paedophile ring who traded in child porn internationally.
Hugh Bentall's son Richard Bentall is a clinical psychologist who trained at UCNW with Dafydd and the gang. Richard married the daughter of Dr Eifion Jones, the former Dean of Science at UCNW who was in post when Charles Evans was Principal and the gang ran the institution. Richard's wife did her degree in the Dept of Plant Biology, many of the staff there being married to or friendly with members of the gang. Richard's wife later trained and worked as an Angel and a tutor for the WEA and the OU. Richard Bentall has held Chairs in Psychology at Bangor, Manchester and Liverpool and now holds a Chair at Sheffield University.
Richard Bentall knew much about the abuse of patients and the other crimes of Dafydd and the gang and he knew about the research fraud in the School of Psychology at Bangor that was taking place as recently as six years ago, which involved Richard Tranter and his colleagues.
Ollie Brooke was imprisoned while I was an MSc student at Hammersmith and I have been told that the jungle drums were particularly loud as the plans to bring an end to my career were formulated but career death had to be done in such a way for me not to realise what was happening.
My house-mate and friend Anne was killed by the gang in April 1986, which must have been about when Ollie was charged or knew that he was going to be.
Norman Lamont was the Tory MP for Kingston-upon-Thames, 1972-97. He had come a long way since his dad had been the surgeon for Shetland. About as far as Douglas Black, who had been a wee laddie at the time and the son of a manse on Shetland himself.
Norman Lamont's dad had the only car on Shetland:
Finally, he returned to Oxford to occupy the foundation Chair of Paediatrics, with a fellowship at Jesus College.
Jesus College, Oxford has strong Welsh connections and many of the higher echelons of Dafydd's gang were/are graduates of Jesus College Oxford, including the corrupt judge Huw Daniel, Daniel's father the theologian and Schools Inspector, J.E. Daniel and Gwilym Williams, Bishop of Bangor, 1957-82 and Anglican Archbishop of Wales, 1971-82. Williams taught theology at a number of colleges in Wales, including at UCNW. Prof Gareth Roberts of the School of Education at Bangor University also graduated from Jesus College, Oxford. Prof Roberts also served as the Principal of Bangor Normal College, which was substantially staffed and run by Dafydd's network (see eg. post 'Thought For The Day') and as an Inspector/Adviser to Gwynedd Education Authority, while the gang raged within. Harold Wilson was also an alumnus of Jesus College, Oxford. See previous posts.
It was characteristic of [Tizard] that just as his disappointing first degree had only acted as an extra spur to his ambition, so his failure to secure the appointment at Great Ormond Street of consultant with a special interest in neurology (which he had coveted and trained for at Queen Square and under Bronson Crothers in Boston, USA)
Roger Gilliatt was Mr Big of Queen Square (the National Institute for Neurology and Neurosurgery). See post eg. 'Error Of Judgement?'
led him to create Britain's premier neonatal research unit at Hammersmith.
The Origin Of Species:
Hugh:
Lord Bob:
Richard:
It was to this task that Peter Tizard brought his father's gift of applying an intuitive understanding of the significance of recent advances in science and technology to practical purposes – in Peter's case, to the care of prematurely born infants – together with his own gift of being able to recruit, educate and foster the varying talents of young men and women at the beginning of their careers. This latter gift was shared by his brother Dick, then admissions tutor for Churchill College, Cambridge. As head of department he exercised a natural, almost feudal authority, with personal loyalty given and received in the endeavour to advance the frontiers of knowledge by the application of science to patient care. He thus became not only a world renowned neonatologist but the doyen of European paediatric neurologists.
They stuck together like glue and the glue became even more effective after their friend and colleague Ollie was imprisoned for child sex offences.
Though impatient of pretension, whether intellectual, social or moral, Tizard enjoyed power and position. He had prepared himself for this enterprise by spending a sabbatical year with Geoffrey Dawes' department in the Nuffield Institute, working in neonatal physiology, and he knew how to raise the required resources. In his hands neonatal care became applied physiology in a way which was then unique in medicine. He recruited Wilfrid Payne, a medical biochemist recently retired from his post at the Hospital for Sick Children and a wise and skilled adviser; Michael Dawkins, a brilliant and promising paediatric pathologist; Lawrence Goldie, a physiologically-minded psychoanalyst, and Pamela Davies to whom he gave the essential task of following up surviving infants.
Lawrence Goldie died in 2012 and his obituary appeared in 'The Guardian', written by Helena and Boyd Goldie. The scale of the nightmare continues to impress me with every new name that I come across: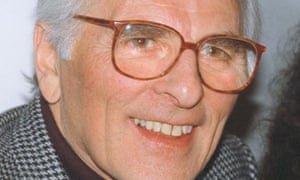 Our father, Lawrence Goldie, who has died aged 88, was a psychiatrist and psychoanalytic psychotherapist. He brought psychoanalytic principles to the treatment of cancer patients and his book Psychotherapy and the Treatment of Cancer Patients: Bearing Cancer in Mind (2005) has become a teaching text. In his wide range of work with people with critical physical illnesses, his interest was in understanding what was in the mind of these patients.
Lawrence was born in Manchester to Jewish immigrant parents from Russia and Romania. He went to school locally and began reading psychology at Manchester University, then volunteered for the RAF and trained as a pilot. After the second world war he decided to study medicine.
In 1948 he married our mother, Fay Jaffa, and six years later he took up the post of registrar at the Maudsley hospital in London, going on to train for the diploma of psychological medicine at the Institute of Psychiatry. He worked with Sir Denis Hill on innovative research on patients with "petit mal epilepsy" (absence seizures) that combined physiological observation with psychoanalytic techniques.
Sir John Denis Nelson Hill was born in Orleton, Herefordshire on 5 October 1913. He was educated at Shrewsbury School
Sir Charles Evans went to Shrewsbury School, as did Michael Heseltine and Richard Ingrams… See previous posts.
before pursuing a medical degree at St Thomas's Hospital, London, qualifying in 1936. Interested in specialising in psychiatry, Hill then went to Maida Vale Hospital, London, to study neurology under Walter Russell Brain (1895-1966). While working at Maida Vale, Hill met neurophysiologist William Grey Walter (1910-1977), who first stoked Hill's interest in the field of electroencephalography (EEG).
In 1938, Hill returned to St Thomas's to take up an assistant position within the Department of Psychiatry. Following the outbreak of the Second World War (1939-1945) a year later, Hill moved to work at the Emergency Hospital in Belmont, Surrey, where he set up an EEG laboratory to study various neurological and psychiatric conditions, including epilepsy. This work led to a collaboration with neurosurgeon Murray Falconer (1910-1977) on the development of the temporal lobectomy (the surgical removal of the temporal lobe) as a treatment for temporal lobe epilepsy.
After the war, Hill was invited to set up an EEG laboratory at the Maudsley Hospital's new Institute of Psychiatry. This was closely followed by his appointment as Lecturer in Psychological Medicine at King's College Hospital in 1947. During the post-war period, Hill further established his reputation as an expert on the psychiatric dimensions of electroencephalography, serving on a number of committees investigating the technique's use on patients, prisoners, and juvenile offenders. In 1966, Hill returned to the Institute of Psychiatry to become Professor of Psychiatry, a post which he retained until his retirement in 1979.
Denis Hill was at the Institute of Psychiatry/the Maudsley when Tony Francis worked there and Hill was a colleague of the many others at the Maudsley who knew Dafydd and colluded with him, included Bob Hobson.
Hill was married twice, first to Phoebe Elizabeth Herschel in 1938, and then to Lorna Wheelan in 1962. He had four children. Hill died following a heart attack on 5 May 1982.
At the Maudsley, Lawrence Goldie began training at the Institute of Psychoanalysis, Tavistock Square, in central London. He was supervised by Hanna Segal and Wilfred Bion. Bion inspired much of his subsequent thinking about the approach to seriously ill patients.
See previous posts for the Institute of Psychoanalysis/the Tavi, Hanna Segal and Wilfred Bion…
This underpinned Lawrence's later work, as he took the principles of psychoanalysis out of the consulting room and into the general hospital. Lawrence became consultant psychiatrist at Queen Mary's hospital for children, Carshalton, in 1961. He then became senior lecturer at the Institute of Child Health at the Hammersmith hospital. There, he established a research department attached to the premature baby unit, recording neurophysiological changes in premature and newborn babies. He moved on to the Royal National Throat, Nose and Ear hospital, where he was appointed as their first consultant psychiatrist/consultant medical psychotherapist.
The longest phase of Lawrence's career was at the Royal Marsden, where he worked from 1971 until 1988 as consultant psychiatrist and psychoanalytic psychotherapist. He was the first to investigate the psychiatric and emotional needs of terminally ill people, and was a founder member of the International Psycho-Oncology Society. 
Lawrence Goldie knew something about the research fraud planned and carried out at the Royal Marsden, 1988-90, which involved a former colleague of Tony Francis's from Manchester, Peter McGuire, a psychiatrist who suddenly decided to become a cancer researcher and was even funded by the Cancer Research Campaign to do so, as well as others at the Royal Marsden, along with Top Docs from the Institute of Cancer Research and the CRC and ICRF. The fraud blew up in everyone's faces at the end of 1990 and Prof Tim McElwain, one of the key researchers, was found dead, presumed to be the result of suicide. Everybody else involved in the fraud continued on their merry way and became well-known cancer researchers, except for Prof Clair Chilvers, who decided to become an Expert on Mental Illness and established a mental health charidee and also Chaired an NHS Trust and a junior researcher who ran away screaming from this bunch of sharks and began a new career. See post 'Reports Of Death Were Greatly Exaggerated' and 'Apocalypse Now'.
Fay died in 1991. Lawrence is survived by his wife, Silvia Oclander, whom he married in 1993 and by us.
There is an Helena Goldie Hospital and Healthcare/Nursing project in the Solomon Islands, which seems to be linked with missionary work. I presume that Lawrence's daughter is something to do it.
Peter Tizard had already collaborated with Albert Claneaux, Dawkin's predecessor who had moved to Edinburgh, in giving the first definitive account of the epidemiology of intraventricular haemorrhage in newborn infants. With Goldie, he proceeded to use his neurological expertise to describe the electroencephalographic characteristics in the immature brain. Because his group could hold their own intellectually in the academically exacting environment of the Postgraduate School,
That is a reference to the Royal Postgraduate Medical School, Hammersmith Hospital. Events at RPMS were wrapped up in a cloak of academic rigour, but RPMS has a long tradition of research fraud and corrupt practices based on the socio-economic status of people like Professor Hugh Bentall who literally purchased his position and influence; jobs for women were often allocated on the basis of Ugandan discussions.
Peter Tizard did more than anyone else to put paediatrics on an equal footing with medicine for adults, as a discipline based on knowledge rather than the acquired experience that distinguished the paediatric establishment at that time. It was therefore a disappointment for him in later life when the British Paediatric Association broke away from the College in an endeavour to assert the independence of paediatrics as a speciality, rather than consolidate its hard won position within general medicine.
Tizard's clash with Baroness June Lloyd, the Lady Doctor who presided over a paedophile ring in the Dept of Paediatrics at St George's Hospital Medical School, over the creation of the Royal College of Paediatrics and Child Health is discussed in my post 'Too Many Pills'.
Tizard's move to Oxford, where his senior colleague at St Mary's, Sir George Pickering had preceded him as Regius Professor of Physic, was inevitable once the offer had been made to return to his alma mater. He was instantly at home there and once again built up a unit that attracted the brightest and best from home and abroad. He was an excellent teacher of undergraduates; he was intellectually exacting and set an example of how to practise clinical medicine to the highest standards using traditional skills of eliciting and evaluating symptoms and signs, while treating young patients and their parents with respect and sympathetic concern. Indeed, he was at his best in outpatients and on rounds.
As a man, Tizard was a very good friend and a doughty but fair minded opponent. To his friends he was loyal and frank – sometimes brutally so – sensitively supportive
As well as being brutally frank…
and a good companion, with a fund of amusing stories and a ready joie de vivre. Two particular friendships deserve mention: the first with his cousin, Tavie Kirwan, with whom he spent contented holidays in The Lakes when a schoolboy at Rugby, and whose influence complemented that of his rather formidable mother. The second with the paediatrician turned psychoanalyst, Donald Winnicott, whose Boswell he would have liked to become and with whom he was on terms of mutual friendship at a time when the rest of us chose either to spit in Winnicott's face or sit at his feet.
Donald Woods Winnicott (7 April 1896 – 25 January 1971) was a paediatrician and psychoanalyst who was especially influential in the field of object relations theory. Winnicott was a leading member of the British Independent Group of the British Psychoanalytical Society and President of the British Psychoanalytical Society twice (1956–1959 and 1965–1968).
Winnicott was born in Plymouth, the city dominated by Michael Foot's family, many of whom concealed the Westminster Paedophile Ring, in which Foot himself was involved. See eg. post 'The Bay Of Pigs Invasion'.
Winnicott went to The Leys Schools, Cambridge, of which Trumpers' husband Alan Barker became Headmaster many years later. The Leys cultivated the company of its old boys because so many of them were influential; Harold Wilson's children went there. In the 1940s/50s Winnicott lived in Hampstead, near Harold Wilson and so many others who facilitated organised abuse.
Bronwen Pugh, who became Bronwen Astor when she married Lord Bill Astor, grew up in Hampstead and was a neighbour of Winnicott. Bronwen told people when she was older that her parents told her to keep away from Donald Winnicott because he was considered disreputable. I suspect this might have been a yarn spun by Bronwen to give a carapace of respectability however; Bronwen's dad was a Welsh judge, Sir Alun Pugh who, like Lord Elwyn Jones, grew up in Carmarthenshire on the site of the ring and provided advice to people who colluded with it (I'll be blogging about this soon). Furthermore Bronwen was married to Lord Astor at the time of the Profumo Affair and after being scapegoated by Bill Astor's family in the aftermath, subsequently trained as a psychotherapist and practised near Godalming in Surrey, just down the road from Prof Vincent Marks's home and workplace… See previous posts.
Donald Winnicott began pre-clinical studies at Jesus College, Cambridge but his studies were interrupted by WW I when he was made a medical trainee at the temporary hospital in Cambridge. In 1917, he joined the Royal Navy as a medical officer on the destroyer HMS Lucifer.
Later that year, Winnicott began clinical studies at Barts. Barts facilitated organised abuse for decades. In the 1990s it was the domain of Dafydd's friend Prof Linford Rees and before Linford was Prof of Psychological Medicine at Barts, Anthony Clare was. They were all part of the same network who colluded with and concealed massive abuse of patients. Dafydd's partner in crime at MIND, LSE graduate and social worker Lady Juliet Bingley was the wife of Admiral Sir Alec Bingley, who was Commander of the Mediterranean Fleet and Fifth Sea Lord. Lady Juliet and Sir Alec concealed the high jinks of Mountbatten, the gay spies in the Admiralty etc. See post 'The Defence Of The Realm'. Lady Juliet was a personal friend of the former PM of Malta, Dom Mintoff, who was known to be a member of the Maltese Mafia. Mintoff was also a pal of Richard Crossman and the trade union leader Jack Jones. See previous posts.
Lady Juliet's father was the Bart's surgeon Reginald Vick. Other high profile names who trained and/or worked at Barts included Lord Snowdon's grandfather, the Welsh psychiatrist Sir Robert Armstrong-Jones (see post 'A St David's Day Celebration') and in the 1960s, Graham Chapman, who used his status as a Top Doctor and the umbrella of Barts to protect him when he was questioned by a jumped up plod about his sexual relationship with an underaged boy who had run away from Liverpool. That was only one of many boys/teenagers with whom Chapman had a relationship… See previous posts.
Donald Winnicott completed his medical studies in 1920 and in 1923 he married the artist Alice Buxton Winnicott (born Taylor), who was a potter. Alice had "severe psychological difficulties" and Winnicott arranged for her's and his own therapy, to address the difficulties this created. He obtained a post as physician at the Paddington Green Children's Hospital in London, where he was to work as a paediatrician and child psychoanalyst for 40 years. In 1923 Winnicott began a 10 year psychoanalysis with James Strachey and in 1927 he began training as an analytic candidate. Strachey discussed Winnicott's case, unethically, with his wife Alix Strachey. Strachey reported that Winnicott's sex life was damaged by erectile problems and his fear of women's genitals. Winnicott's second analysis, beginning in 1936, was with Joan Rivere. See previous posts.
Donald Winnicott rose to prominence just as the followers of Anna Freud were battling those of Melanie Klein for the right to be called Freud's true intellectual heirs. Out of the 'Controversial Discussions' during WW II, a compromise was established with three more-or-less amicable groups of the psychoanalytic movement: the Freudians, the Kleinians, and the "Middle Group" of the British Psychoanalytical Society (later called the 'Independent Group') to which Winnicott belonged. See previous posts, including those about Top Doc and analyst Ronald Fairbairn, the father of Sir Nicholas Fairbairn. Sir Nick was a Tory MP, ferocious wife beater, alkie and enthusiastic explorer of Uganda who has in recent years been named as a child abuser, by a woman who maintained that when she was young, her father, a friend of Nicholas Fairbairn's, passed her around among his friends to be molested by Fairbairn and others. Esther Rantzen was one of Nicholas Fairbairn's bedfellows. As with Savile, Esther Knew Nuzzing. See previous posts.
During the Second World War, Winnicott served as consultant psychiatrist to the evacuee programme. During the war he met and worked with Clare Britton, a psychiatric social worker who became his colleague in treating children displaced from their homes by wartime evacuation. Winnicott was lecturing after the war and Janet Quigley and Isa Benzie of the BBC asked him to give over 60 talks on the radio between 1943 and 1966. His first series of talks in 1943 was titled "Happy Children". Quigley offered him total control over the content of his talks but this soon became more consultative as Quigley advised him on the correct pitch.
Winnicott divorced his first wife in 1949 and married Clare Britton (1907–1984) in 1951. After the war he also saw patients in his private practice. Among contemporaries influenced by Winnicott was R.D. Laing, who wrote to Winnicott in 1958 acknowledging his help. Previous posts discuss Laing's abuse of his own position and his links to the gang in north Wales.
Tizard's tastes tended to be Augustan: the novels of Jane Austen, the operas of Mozart, figurative painting rather than landscape. He preferred Trollope to Dickens, Byron to Shelley. Of modern writers, Wodehouse was his favourite; it amused him to write to the author as an incarnation of the latter's creation 'Lord Ickenham' when he repossessed the manor of Ickenham in Middlesex that had belonged for generations to his mother's family. He also shared his father's soft spot for Stevenson's The Wrong Box.
Peter Tizard collected honours and titles without having to strive for them. As well as the knighthood that crowned his career,
It meant nothing to this humble man who only ever wanted the best for his patients… Tizard received his K in 1982, as Mary Wynch launched legal action against Dafydd and the gang and panic broke out at UCNW. The gang had targeted Brown and I by that time, but we hadn't realised…
he was president of the Neonatal Society 1975-78, president of the European Paediatric Research Society 1970-71, and Master of the Worshipful Society of Apothecaries 1983-84. Honours that particularly pleased him were election to the prestigious German scientific society known as The Leopoldina, the award of the James Spence medal of the British Paediatric Society, of which he was president from 1982-85,
and his honorary fellowship of Jesus College, Oxford. After retirement, he developed both aortic stenosis and hypertension. The necessary major cardiac surgery enfeebled his physique and took the edge off his intelligence, but he endured his medical problems with stoicism, and even humour, and remained himself to the last even when sometimes deluded.
He married Joy Taylor in 1945 and she became a devoted Penelope to his Ulysses at the end of his life's odyssey. Of their three children, Andrew, Humphrey and Jane; Andrew followed his grandfather into public service, Humphrey took over the stewardship of Ickenham Manor when his parents retired to a more modest dwelling, and Jane followed in her father's footsteps as a physician for children. The mould in which men of his ilk were made is now broken
They don't make them like Peter Tizard any more…
but his influence will live on through his disciples who, at the time of his death, occupied a high proportion of the UK's chairs of paediatrics and child health.
John Peter Mills Tizard: paediatrician; born London 1 April 1916; Medical Registrar and Pathologist, Hospital for Sick Children, Great Ormond Street 1947; Assistant Director, Paediatric Unit, St Mary's Hospital Medical School 1949; Physician, Paddington Green Children's Hospital 1949-50; Nuffield Foundation Medical Fellow 1951; Research Fellow in Paediatrics, Harvard University 1951-52; Reader in Child Health 1954-64, Professor of Paediatrics, Institute of Child Health, Royal Postgraduate Medical School of London 1964-72; Honorary Consultant Children's Physician, Hammersmith Hospital 1954-72; FRCP 1958; Professor of Paediatrics, Oxford University, and Fellow of Jesus College, Oxford 1972-83; President, European Paediatric Research Society 1970-71; Honorary Consultant Children's Physician, Oxfordshire Health Authority 1972-83; President, Neonatal Society 1975-78; Kt 1982; President, British Paediatric Association 1982-85; married 1945 Joy Taylor (two sons, one daughter); died Hillingdon 27 October 1993.
St Mary's Hospital contained some crazed and nasty specimens, including Arthur Dickson Wright, Royal Top Doc and father of the celeb alkie and chef Clarissa Dickson Wright. Clarissa Dickson Wright spoke openly about her father's extreme violence towards his wife and family and the fact that no-one at all dared challenge him. Clarissa's school joined forces with him when she told them what was happening and her mother was told by Top Doctors that if she tried to make an issue out of his violence, she would be certified. The threat was not an idle one. Neither did Arthur Dickson Wright actually turn up to work at St Mary's that often, but never mind, he was a Royal Doc. Clarissa knew the identities, details and the crimes of those involved in the Westminster Paedophile Ring, including, I have been told, the way in which I and my friends were targeted. Clarissa didn't grass any of them up, instead she used the info to launch her career as a TV chef when she realised that she was too drunk and too hopeless to ever gain employment via the normal routes. See post 'Arthur Dickson Wright – An Appreciation'.
Sir George Oinker also reigned over St Mary's Hospital, that's why William and Harry were born there.
Tizard was Consultant Paediatrician to Oxfordshire Health Authority, which had been the site of organised abuse for a long while. Barbara and Vladimir Kahan were two of those who built careers as children's Experts on the back of it and other people such as Dame Rosemary Rue reached the highest echelons of regional NHS management and became a Dame after she discovered the abuse of witnesses in the psychiatric system in Oxfordshire. See post 'Uncle Harry's Friends…'
Richard Crossman's mate Dame Isabel Graham Bryce spent years as the Chairman of the Regional Health Board keeping a lid on the organised abuse in Oxfordshire. Gwynne the lobotomist's mate Dr 'JOF' Davies, who like Gwynne, trained at the Middlesex along with the Gilliatts Of Royal Connections, held the second most senior Top Docs Administrative  position in Oxfordshire Health Authority, which provided yet more armour, particularly when Jof was appointed Honorary Top Doc to the Royal Family himself in the mid-1960s. See previous posts.
Oxford University still provides an agreeable home for people who have concealed organised abuse. After Professor Mark Williams hit the big time with his Mindfulness fraud and expertise in Suicide and Parasuicide – one only had to look at what was happening to Mark's patients in north Wales to realise that this story didn't add up – he waved goodbye to Bangor University and set up shop at Oxford. Professor Tom Burns made a similar journey after years of working with the child and patient abusers of Springfield and St George's Hospitals. Tom took up his Chair at Oxford after he admitted to me in 1990 that he believed my 'allegations' about Dafydd et al in north Wales, that he knew such things were going on, that psychiatry attracts 'disturbed people' and it was causing big problems. I think that Mark Williams got through the doors of Oxford first and then Tom followed. See previous posts.
IT IS very difficult to find oneself the son – and particularly the eldest son – of a famous father, and in Peter Tizard's case this was compounded by belonging to a family in which fellowship of the Royal Society had become almost an hereditary honour. That, in his own way, he achieved comparable if not equal eminence was the result of a complex interaction between inherited abilities and character (his mother, Lady Tizard, was a formidable character in her own right), his upbringing in a cultivated upper-middle-class milieu, in which expectations were high both as regards achievement and public service, the benign influence of his cousin Tovie, with whom he spent contented holidays from Rugby in the Lake District, and the natural drive to emulation, which the disappointment of a Third Class honours degree in the pre-clinical sciences only served to spur.
It is good to hear that Tizard was able to make it big as a paediatrician amidst an endemically corrupt profession which had been infiltrated by well-connected paedophiles as a result of those superior genes and sense of public service, rather than the enormous influence that members of his family had over so many domains, including the scientific establishment.
Proceeding from Oxford to the Middlesex Hospital in 1938 as a Scholar, he found his metier in clinical medicine and from then on his career was relatively plain sailing: the usual residences; army service abroad, during which he seems to have shared a tent with half of what later became the medical establishment; a middle-grade appointment at Great Ormond Street; promotion to consultant status as First Assistant to the Paediatric Unit at St Mary's, Paddington in 1949; translation in 1954 to the Royal Postgraduate Medical School of London Institute of Child Health in charge of its Neonatal Unit at Hammersmith Hospital, where he was first Reader and then Professor, and which his foresight and administrative ability turned into a leading centre for research into the problems posed by premature birth; and finally his return to Oxford, in 1972, as the first incumbent of its Chair of Paediatrics and the most distinguished academic children's physician of his generation. In between, he trained as a neurologist at Queen's Square and in 1951, with his hero Bronson Crothers in the Children's Medical Center attached to the Harvard Medical School, spent a sabbatical year in the Nuffield Institute studying neonatal physiology.
Tizard was not, and did not make any claim to be, a great scientist,
Then why were the honours, medals, claims to expertise etc taken seriously? As well as the knighthood?
though his contributions to medical knowledge were considerable in range and quality.
Just not particularly scientific
He had his father's gift for recognising when and how advances in basic science could be applied to practical problems – in his case not the defence of the realm but the care of sick children – and a talent that he shared with his brother Dick for recognising and fostering the diverse abilities of the young men and women whom he recruited to his speciality and who now occupy a high proportion of Britain's chairs in paediatrics.
So as with the big names in other disciplines who were facilitating organised abuse, everyone whom Tizard trained and mentored will never reveal just how big the problem was/is or their reputations will be finished as well.
Note to the combined forces of the British State:
When you feel like explaining why you thought that this was a sensible way of dealing with Dafydd and the gang, just leave a comment on the blog. I'll be fascinated to hear your rationale, because I think that I would have probably tackled the problem in a different way…
Furthermore, how the hell did Gillian and her mates come up with the 'leaky guts' explanation for autism?? Don't tell me; they conferred with the Best Brains In European Paediatric Science and came up with Their Theory: