Some of my earlier posts have discussed in some detail the lengths to which Civil Service mandarins went to conceal serious wrongdoing, including the activities of the Westminster Paedophile Ring. Sir Burke Trend, Sir Kenneth Stowe and Lord Robert Armstrong were particularly culpable, but there were many, many more who played substantial roles. See previous posts.
Richard Crossman's 'Diaries', 1968-70, contain much detail concerning the mandarins who were undoubtedly facilitating the Westminster Paedophile Ring with Crossman and his advisers/friends.
On 10 July 1968, as Crossman was preparing for his forthcoming new role as Secretary of State for the DHSS, he noted in his diary that Sir Burke Trend, the Cabinet Secretary, went to see Crossman and told him that Trend wanted Crossman, when he took up his post as Secretary of State, to keep his room in the Cabinet Office 'in order to co-ordinate everyone under Paul Odgers'. Burke Trend told Crossman that he would do a much more important job getting the basis of the block budgeting for the Social Services worked out and would make more difference to the Gov't than being 'immersed in the details of negotiations with the doctors'. Crossman's 'Diaries' contain many references to the impossibility of dealing with the Top Doctors, to their 'undemocratic' practices and the 'oligarchies' that they established in every part of their domain.
Paul Odgers was the Civil Service mandarin who worked with Crossman when Crossman was appointed Lord President of the Council in Aug 1966 and as Burke Trend requested, Odgers remained with Crossman overseeing matters at the DHSS throughout the time that Crossman was Secretary of State. Odgers had served as the Under-Secretary at the Ministry of Education, 1958-67 and then as the Under-Secretary in the Office of First Secretary of State, 1967-68. After his stint at the DHSS, in 1970 Odgers moved to the Cabinet Office and he was subsequently the Deputy Secretary at the DES, 1971-75.
'The obituary that 'The Guardian' published for Odgers in 2008 was written by his daughter Caroline Compston:
My father, Paul Odgers, who has died aged 92, was the last survivor of Field Marshal Montgomery's tactical headquarters to be present at the surrender of German forces in northern Germany, Denmark and the Netherlands on May 4 1945, on Lüneburg Heath, in Lower Saxony.
At the outbreak of war, already in the Territorial army, he joined the Oxford and Bucks Light Infantry. After Staff College, Camberley, he was posted in 1943 to Malta, where as staff captain he was involved in the administration of Fortress HQ. He was picked by Montgomery to join his Eighth Army HQ for the invasion of Italy in July 1943. A year later he joined Monty again with the 21st Army Group, the land force for the invasion of France in June 1944. He was responsible for selecting the locations and setting up TAC HQs; there were to be 27 of these, covering the 1,100 miles travelled from Juno Beach at Courseulles in Normandy to Lüneburg Heath.
Mentioned in dispatches three times, as a staff officer and later as a civil servant, my father was a man of the old school, serving his country with integrity and impartiality, tempered by humour and modesty. The eldest son of a surgeon and latterly reader of anatomy at Oxford University, he was educated at Rugby school and read classical greats and modern history as a scholar at New College, Oxford. In 1937 he joined the civil service at the Board of Education.
The Board of Education was keen on making appointments in Wales of people who were linked to the earlier generations of the gang when Gwynne was in his lobotomising heyday. J.E. Daniel, the father of the corrupt judge Huw Daniel – both J.E. Daniel and Huw were/are buddies of Dafydd's – was appointed as an Inspector of Schools by the Board of Education..
After the war, he became assistant secretary at the Ministry of Education – and remained there, apart from a stint at the Cabinet Office and a period in 1968 with the lord president of the council, Richard Crossman, who, to their mutual amusement, had been his Oxford tutor.
New College, Oxford was a recruiting ground for members of the security services. Crossman was recruited himself while he was at New College and subsequently became one of the recruiters when he taught at Oxford.
Ultimately with responsibility for teacher training, he became deputy secretary, and a companion of the Order of the Bath.
Paul Odgers will have known that in north Wales, the Normal College at Bangor was staffed by people who were colluding with organised abuse and that many of the students also colluded with it once they began their working lives. Some Normal College graduates were convicted of sex offences against children, such as Ceryl Wyn Davies. Previous posts describe how Ceryl, who grew up in Blaenau Ffestiniog and taught in the same town, was allowed to continue teaching despite a number of reported incidents and two convictions for assault on pupils. Gwynedd County Council re-employed Ceryl even after he was convicted and there were allegations of nepotism within the Council which was resulting in Ceryl's conduct toward children being ignored. On one occasion after being charged with indecent assault on children again, Ceryl employed Emlyn Hooson, the Liberal MP for Montgomeryshire, 1962-79 and a high profile barrister to defend him. Ceryl was acquitted but later offended against children once more. Hooson grew up in Denbighshire, went to school in Denbigh, read law at Aberystwyth University, worked on the corrupt Chester and Wales Circuit, was a friend of Ronnie Waterhouse and was told about Jeremy Thorpe's harassment of and threats toward Norman Scott in the early 1960s but remained silent. See post 'My How Things Haven't Changed'.
Dafydd was a personal friend of Menai Williams, who worked at Bangor Normal from the 1950s and ended up as the Deputy Principal (see post 'Thought For The Day'). Menai personally knew Megan Lloyd-George. Dafydd was on good terms with Dafydd Orwig, a lecturer at the Normal who, like Dafydd himself, had stood for Parliament as a Plaid candidate. Orwig was a Gwynedd County Councillor and had also sat on the old Caernarvonshire County Council which preceded Gwynedd. Dafydd Orwig played a direct role in the shafting and fleecing of Patient F and the Normal College employed many other members of the gang as well. See eg. 'Thought For The Day'.
In retirement, on the council of the Girls Public Day School Trust he worked indefatigably for many years with great enjoyment. He became treasurer and later vice-president of the Society for the Promotion of Roman Studies. In 1975, he moved to Haddenham, Buckinghamshire, where he was involved in village activities, as school governor and chairman of the church tower restoration appeal. For many years he owned a small house near the Pont du Gard in the south of France, and people of all ages remember with affection and gratitude the time spent there.
In 1944 he wed Diana Fawkes, a sculptor. This very happy marriage lasted 63 years. He was devoted to his two children and five grandchildren, and will be greatly missed for his wise counsel and affectionate support.
The Indie published an obituary for Odgers, written by Crossman's mate Tam Dalyell, who worked for the security services:
Over the years, Paul Odgers was the trusted and valued lieutenant of diverse persons – during the Second World War to Field Marshal Montgomery, then, as a civil servant, to Dame Mary Smieton, the first woman Permanent Secretary at the Department of Education, the Labour cabinet ministers Michael Stewart and Dick Crossman, and Margaret Thatcher as Secretary of State for Education.
Odgers' introduction to Crossman (whose Parliamentary Private Secretary I was) could hardly have been less auspicious. "This week I've had at last a new assistant, Paul Odgers," Crossman recorded in his diary for 20 March 1968:
Odgers is from the Ministry of Education and has the rank of Assistant Under Secretary and so is quite a senior man. He looked very white and old when he came in and then proceeded to say, looking up at me with his enormous blue eyes, "I've sat at your feet. I was your worst pupil." I looked into those eyes and suddenly I did see the undergraduate Odgers, my worst philosophy pupil, and had to admit he was right to call himself hopeless.
 Paul  Odgers was recruited to work for the security services, almost certainly by Crossman.
Dafydd's network contained a number of people with close links to Malta. Dafydd's pal in MIND, the social worker and LSE graduate Lady Juliet Bingley, was friends with Dom Mintoff, the Maltese PM, 1955-58. Lady Juliet was married to Admiral Sir Alec Bingley. Bingley served in WW II on the staff of the Commander-in-Chief, Home Fleet. After the WW II Bingley was appointed Deputy Director of Air Warfare. He went on to be Chief of Staff to the Flag Officer (Air) and then Commander of the aircraft-carrier HMS Eagle in 1952. Bingley was appointed Fifth Sea Lord and Deputy Chief of Naval Staff (Air) in 1954 and Flag Officer, Aircraft Carriers in 1958. He was made Commander-in-Chief, Mediterranean Fleet and NATO Commander, Allied Forces Mediterranean in 1959 and then Commander-in-Chief, Portsmouth and Allied Commander-in-Chief, Channel in 1961. Sir Alec Bingley retired in 1963.
Lady Bingley's excuse for knowing Dom Mintoff was that Sir Alec had been stationed in Malta and that she had lived there from 1958 to 1961. The Bingleys knew about Mountbatten and the gay spies in the Admiralty scandals of the 1950s (see post 'The Defence Of The Realm'). Lady Bingley's biography describes her as having developed medical services, hospitals and services for elderly people in Malta. When I first read about all this, I thought that it was simply a matter of posh people knowing the PM of Malta because they moved in those circles.
After Operation Pallial was launched, some of those involved with the North Wales Child Abuse Scandal who were later convicted were extradited from Malta. I wondered why elderly members of Dafydd's gang would be attracted to Malta and I was told that Malta is a centre of organised crime.
So imagine my surprise when I found out from Richard Crossman's 'Diaries', that Crossman, by 1970, was described as an 'old friend' of Dom Mintoff. Crossman had been a member of the Malta Round Table Conference in 1955 and had met Mintoff then. On 19 Feb 1970, Crossman recorded in his diary that in the afternoon he had a 'long and rather desultory delegation from the National Association for Mental Health'. That was what MIND was then called and Lady Juliet was by 1970 a leading figure in MIND, which was run entirely by Dafydd and his mates. Crossman doesn't mention what the delegation from MIND had gone to see him about.
Then Crossman received a visit from Sir Maurice Hackett, the Chairman of the North West Metropolitan Regional Health Board, 1965-74, who, according to Crossman, told him that in order to win the forthcoming election, he ought to offer reduced fares on public transport to all OAPs.
Richard Crossman's evening of that day is rather more exciting. He takes Dom Mintoff to the Garrick for dinner. Crossman was arranging to borrow Mintoff's house in Malta for the forthcoming Whitsun, for a family holiday. Crossman wrote that Dom 'filled him in on Maltese politics' and that 'When we left at 10, there was Peter Smithson waiting outside with my car and three sinister looking characters waiting to collect Dom. Dom is a little party boss, powerful, shrewd, intensely intellectual, the son of a cook in the docks. He is part of the Malta Mafia and so are they and I enormously enjoyed going out for the evening with him'.
Straight from the horse's mouth. Another horse's mouth will have been in someone's bed:
Here's the Garrick, where the man who ran the DHSS and allowed Dafydd to do whatever he wanted took the Maltese Mafia boss out to dinner:
Crossman did subsequently spend his Whitsun holiday at Dom Mintoff's house in Malta. A combined diary entry covering May 16-May 25 1970 explained that the day before Crossman flew to Malta, he rang Harold Wilson to check that it was OK by Wilson if he went to Dom's place for his holiday. Wilson said fine, so the Crossmans set off to the airport, only to find that they were delayed for a time in the departure lounge because of a luggage carriers' strike. While in the departure lounge, Crossman bumped into Harold Lever and his wife, who were trying to get to Manchester. Harold – later Lord – Lever was a Labour MP for various Manchester constituencies, 1945-79, as well as a barrister. Like Ronnie Waterhouse, Lever was a member of Middle Temple. Dafydd's colleagues Bob Hobson and Hugh Freeman ran an abuse gang in Manchester and Tony Francis worked in Manchester while Lord Lever was a constituency MP for the city. See previous posts for info re Lord Lever and Dafydd's gang's outpost in Manchester.
At the aiport, the Crossmans also bumped into Jack Jones, the General Secretary of the TGWU and his wife, who were on the way to Dublin. Jack Jones tells Crossman that Dom Mintoff had offered him the use of Mintoff's 'little beach house' twice. Crossman was a bit worried by the idea of a little beach house, but was glad to later find that Mintoff's place wasn't a little beach house, it was an enormous farmhouse with everything that Crossman wanted in there.
James Larkin Jones CH MBE (29 March 1913 – 21 April 2009), known as Jack Jones, was General Secretary of the TGWU, 1968-78. Jones was born in Liverpool, became a member of the TGWU and was elected a shop steward and then a delegate on the National Docks Group Committee.
During the 1930s, Jack Jones organised protest meetings against the BUF in Liverpool and was beaten up by a group of Blackshirts. Jones joined the TA in 1934 and in 1936 at the start of the Spanish Civil War, Jones joined and served with the British Battalion of the XV International Brigade as the political commissar of the Major Attlee Company. He was seriously wounded at the Battle of the Ebro in 1938.
On his return to Britain, Jones became a full-time official of the TGWU in Coventry. Jones played a key role in organising the workforce of the West Midlands motor industry in the postwar period as Regional Secretary of the TGWU. Jones was an early supporter of the Institute for Workers' Control. While Assistant General Secretary of the TGWU and a member of the NEC of the Labour Party, Jack Jones Chaired the Labour Party policy group on Industrial Democracy.
Jones was elected General Secretary of the TGWU in 1968. Together with High Scanlon the President of the  Amalgamated Engineering Union, Jones led the left-wing trade union opposition (associated with Broad Left) to the 1966–70 Labour Gov't's prices and incomes policy as well as the efforts of that Gov't to introduce legislation that would have enforced a 28-day cooling off period before strike action could be taken.
In 1969 Home Secretary Jim Callaghan asked for action that would hinder Jones' career; the matter was raised in Cabinet and further discussed with Babs Castle, then Secretary of State for Employment. A plan for detrimental leaks to the media was placed with the Foreign Office propaganda Information Research Dept and its Head prepared a briefing paper. Information about how this was effected has not been released under the 30 year rule, as a result of a section of the Public Records Act permitting 'national security exemptions'.
While General Secretary of the TGWU, Jones was Chief Economic Spokesman for the TUC and one of the authors of the Social Contract. Jones was also instrumental in the creation of the Advisory, Conciliation and Arbitration Service (ACAS) in 1975 and was a member of the National Economic Development Council, 1969-78. Jones campaigned for Britain to leave the EEC in the 1975 referendum. 
Jack Jones is held responsible by some in the Labour Party for being the union leader who created the Winter of Discontent and 18 years of Tory rule, despite the fact that he had retired from the leadership of the TGWU in 1978, the year before the Winter of Discontent.
According to KGB defector Oleg Gordievsky, Jones provided intelligence to the Soviets in return for money. This was denied by Jack Jones, who described the allegations as a "slur and an outrage". Not that Jack would have needed the Soviets' money, he was mates with Dom Mintoff and had the use of his lovely house in Malta if he wanted a holiday. It was later claimed that Jack Jones had in fact been working for British intelligence, informing MI5 when Russians approached him.
In the authorised history of MI5, The Defence of the Realm, the author Christopher Andrew, using Gordievsky as his source, claimed that Jones passed Labour Party documents to the Soviets for cash, with the last payments to Jones occurring in 1984.
Somehow I don't think that MI5 are going to have allowed someone to write a truthful history of themselves. But if they were to do that, they need to mention that Richard Crossman was Of Them, so were many of his friends, that they ran and were members of the Westminster Paedophile Ring and that they protected Dafydd and Gwynne under all circumstances. Jack Jones was mates with Crossman and the Mafia boss Dom and Jack Jones was one of the big powerful union leaders who said not a word as Dafydd et al preyed on children and vulnerable adults and witnesses were murdered. In my book that is every bit as bad as flogging documents to the Soviets compiled by a Labour Party which allowed all that.
'I've fought in the Spanish Civil War and I want to have sex with you.' 'Sorry, not interested.' I've been snubbed!! Call Dafydd and Gwynne!!!
Jones also had a special relationship with and helped promote the interests of Gibraltarian workers, as well as the British Overseas Territory itself, through the auspices of the TGWU.
In retirement from the T&G, Jones served as the President of the National Pensioners Convention of which he was Honorary Life President. He was also President of the International Brigade Memorial Brigade Trust. At the Labour Party conference in October 2003, aged 90, Jack Jones received a special award in recognition of his service to the trade union movement.
The TGWU building Transport House in Liverpool was refurbished by Unite (the trade union formed from the merger of the TGWU and Amicus) and renamed Jack Jones House in 2009. For details of Unite concealing the abuse and neglect of patients as well as the endemic corruption in the NHS and using the knowledge of these matters for their own benefit, see 'A Very COHSE Relationship With Some Very Nasty People'.
Jones died in a care home in Peckham in April 2009.
The meathead Rhodri was a member of the TGWU.
When Crossman and his family arrived in Malta, they were met by the Naval Attache, Rear Admiral Steve Forrest, who handed Crossman a 'top-secret missive' from the High Commissioner, Sir Duncan Watson. Crossman subsequently met up with Watson for a meal and enjoyed his lovely holiday in the Mafia boss's little beach house. Crossman was delighted that there were no newspaper reports regarding his whereabouts, because Wilson thought that it could be damaging if the info was leaked. Crossman noted in his diary that while he was on holiday, he received a telegram from No 10, which was the text of a letter from 'the doctors' 'bitterly protesting that they didn't want the Kindersley settlement postponed'. Crossman refers to the draft reply from Harold Wilson, telling the Top Doctors that he will deal with the matter after the election…
The Kindersley settlement is of course a reference to a Top Doctors' pay claim. Lord Hugh Kindersley served as Chairman of the Review Body on Doctors' and Dentists' Remuneration, 1962-1970. Kindersley was born in Knightsbridge to Robert Molesworth Kindersley, 1st Baron Kindersley, GBE (1871-1954), and Gladys Margaret Beadle. He was educated at Eton. Hugh Kindersley married Nancy Farnsworth (daughter of Dr Geoffrey Boyd of Toronto) in October 1921: they had two daughters, Patricia, who married Napier Crookenden, Ginette and a son Robert, who succeeded his father as 3rd Baron Kindersley. Hugh Kindersley was Managing Director of Lazard Brothers, one of the three houses of Lazard, 1927-64. Kindersley served during both World Wars. He was a Director of the Bank of England, March 1947 -March 1967, Chairman of Royal Exchange Assurance, 1955-67 and Chairman of Rolls-Royce, 1956-68.
Kindersley was Chairman of the Officers Association, 1946-56, Honorary Colonel of 10th Parachute Battalion, 1947-52 and High Sheriff of the County of London in 1951. He succeeded his father as second baron in 1954. Kindersley was appointed Commander, Royal Order of St Olave of Norway in 1958. He was Chairman of the Arthritis and Rheumatism Council.
Hugh Kindersley was an Honorary Fellow of the Royal College of Surgeons (1959); Member, Court of Patrons, Royal College of Surgeons (1960); and was awarded the Royal College of Surgeons Honorary Gold Medal (1975).
Hugh Kenyon Molesworth Kindersley died at Tonbridge, Kent in October 1976 and he was succeeded in the barony by his son, Robert Hugh Molesworth Kindersley, known as Hugo.
Hugo Kindersley was a Director of Lazards, 1960-90 and a Vice-Chairman, 1980-85. In 1980 he was asked to Chair the Commonwealth Development Corporation, the Gov't's agency for the financing of agricultural and other ventures in poorer parts of the world. During his decade in post the institution expanded geographically — into non-Commonwealth nations in Asia and Latin America — and in its range of equity investment and private sector partnerships as well as traditional loan finance. Kindersley visited CDC projects in Africa and elsewhere, sometimes accompanying Carlo, who was a CDC Director.
In September 1990 Kindersley was approached to join the Board of Brent Walker, the conglomerate assembled by George Walker in the 1980s boom: its assets included breweries, marinas and the William Hill chain of bookmakers and its debts amounted to £1.4 billion. Some 60 banks were on the hook and when they insisted that Walker could no longer be both Chairman and Chief Executive of the company (he was also its major shareholder), Kindersley was the compromise candidate to take over the Chair.
Kindersley warmed to Walker but realised that he was a rogue operator with whom the banks on whom survival depended were no longer prepared to deal. He instigated Walker's sacking as Chief Executive in a ferociously confrontational Board meeting on the night of May 29 1991; having narrowly lost the vote, Walker was escorted from the building at 4 am. Soon afterwards Kindersley called in the Serious Fraud Office to trawl for malfeasance and in due course Walker was arrested, with others, on charges of theft and false accounting. He was eventually cleared, though he was forced into bankruptcy with massive personal debts and Kindersley, who retained some sympathy for Walker despite their falling out, later spoke of "a certain amount of vindictiveness" in the way that the banks had pursued him.
Brent Walker itself survived until the last of its assets were sold off some years later. Kindersley stepped down as Chairman in July 1992.
Hugo, was born at his parents' home in Eaton Square and educated at Eton. He saw action as a Scots Guards lieutenant in Malaya before going up to Trinity College, Oxford. After a year at Harvard Business School he entered Lazards and was rapidly promoted.
Before he was 30, Kindersley had already held Directorships of London Assurance, Witan Investments and the Steel Company of Wales. He later joined the Boards of, among others, Sun Alliance, GEC, Swedish Match and the shipping company Maersk. He served on numerous overseas trade bodies and was Deputy Chairman of the Export Credit Guarantee Department.
In the Lords, Kindersley took the Conservative Whip and interested himself in health matters. From 1990 to 1997 he was Chairman of Henry Smith's Charity, which distributed more than £10 million a year garnered from its extensive property interests in Kensington. In 1992 Hugo organised opposition in the House of Lords to the Leasehold Reform Act, which he argued would allow speculative leaseholders to pick up windfalls at the expense of charitable freeholders.
Hugo was also treasurer of the YMCA, Prime Warden of the Fishmongers' Company and a Deputy Lieutenant in Kent. He was a member of the management committee of the All England (Tennis) Club .
Hugo Kindersley married first, in 1954 (dissolved 1989), Venice Marigold ("Rosie") Hill, sister of the 8th Marquess of Downshire. He married secondly, in 1989, Patricia ("Tita") Crichton-Stuart (née Norman), acquiring four stepchildren. Hugo died in 2013.
I wonder who appointed 2nd Baron Kindersley of Very Rich Bankers Of Knightsbridge to Chair the Committee which recommended on Top Docs pay?
When Lord Kindersley's Review body produced its recommendations in 1970, Wilson's Gov't responded with a Report which offered a generous deal to the Top Docs but not the full deal recommended by the Very Rich Knightsbridge Banker. A General Election was just weeks away and everyone was acutely aware of that.
Crossman's diary entry for 4 June 1970 described Kindersley's Review body as consisting of 'completely reactionary economists and Vice Chancellors'. Crossman met Lord Kindersley who made it clear that he was not happy with the Gov'ts Report. Crossman asked him not to resign because Harold Wilson had offered to meet Kindersley and the Review body 'as soon as possible'.
Crossman met with 10 BMA delegates, who 'couldn't have been more hostile or violent'. Crossman and the CMO Sir George Godber (see previous posts) had spent the last 24 hours discussing how they were to deal with the Top Docs if they refused to accept the offer in the Gov't Report. The BMA delegates told Crossman that they were 'utterly opposed' to the Gov't 'tooth and nail' 'that they were not prepared to collaborate in any way, that they were going to meet the BMA Council on Saturday and there was little doubt of the advice that they would give'.
Crossman told the press conference which followed his meeting with the BMA delegates that the deal that the Gov't were offering was generous, that it was worth £55 million as opposed to the £87 million of the Kindersley recommendations and that the cheques would go out on July 1st, backdated to April 1st. Crossman noted in his diary that he was able to present his case to the press in a way that he couldn't to the Top Doctors. Later in the day, Crossman rang Lord Kindersley and asked him to talk to him again and give Crossman a chance to explain to the members of the Review committee the Gov'ts position.
Crossman then went out to the Athenaeum with two of his mates and on to Thames TV for a programme with 'new young voters'. When Crossman got home he found a message from his PA; he got in touch and was told that the Kindersely Review body had resigned en bloc. Crossman discovered that the Committee had 'carefully arranged their block resignations for midnight for publication in the morning press. It was a put-up job and they must have decided to resign the moment they met this evening'.
Crossman's diary entry for June 5 1970 stated that 'the doctors' had made it public that Crossman had claimed that 'the reason why we couldn't accept Kindersley in full was because the instability of the economy had put the nation in peril. This has been one of the great Tory lines, which fitted the doctors' line and I had to spend my time denying it'.
On June 6 1970, the Civil Service mandarin Clifford Jarrett (see previous posts) sent out a paper insisting on a meeting of Ministers 'to deal with the problems that a  doctors' strike will cause. Clifford is putting forward drastic and very offensive proposals to deal with the doctors and I was very angry..' Crossman had a row with Jarrett about the matter.
On June 7 1970, Crossman's diary noted that Harold Wilson had rung him worried by reports in the 'Medical News Tribune' and the 'Sunday Express' suggesting that Crossman had admitted in a secret conference with the BMA that the economy was in a parlous state…
Over the next few days havoc broke out as Top Docs spoke to the media, the BMA had announced that they were to hold a partial strike, but a breakaway junior docs union and the Medical Practitioners' Union were on the side of the Labour Gov't. This was all kicking off during the General Election campaign. The Tories then announced that the Top Docs should be given 'every penny of the £85 million award'.
On June 8 1970, the DHSS had urgent discussions regarding the Top Docs abusing their powers by refusing to sign sickness certificates for Social Security claimants. Clifford Jarrett wanted to confront the Top Docs, Crossman didn't want to do that until after the election. Crossman ended up on an ITN programme arguing with Top Docs who were taking the side of the Tories.
On June 9 1970, Crossman wrote in his diary that the BMA had sent out instructions to their members to put a notice in their surgeries stating that they were witholding their support from the NHS until the Kindersley claim was paid in full. 'The Times' had published a letter from Ronald Gibson, the BMA Chairman, asking for the PM to intervene and end the dispute. Woy Jenkins, the Chancellor of the Exchequer, 'took the very strong view that the doctors should be allowed to stew in their own juice…they couldn't simultaneously break their contracts with the Health Service and call on the PM to invite them to a conference'.
By June 16 1970, 'some 75% of GPs are refusing to sign sickness certificates, far more than the Ministry expected'. In Scotland, 9 out of 10 Top Docs were on strike. Crossman believed that the mood of the Top Docs was 'hardening against the Gov't'. Crossman had already decided to step down from a Ministerial post at the General Election – he was taking over the Editorship of the 'New Statesman', but remaining as an MP – and he noted that at least with him going, the relationship between his successor and the Top Docs will be helped.
On June 18 1970, Ted Heath won the General Election. It was the Top Docs Wot Won It.
Ted Heath's friend and personal physician Sir Brian Warren (see post 'Uncle Harry's Friends…') was facilitating the Westminster Paedophile Ring, as was Crossman, but Warren was opposed to the NHS and worked only in his private practice in Belgravia. Warren was married to Dame Josephine Barnes. She too was facilitating the Westminster Paedophile Ring; Dame Josephine was friends with Sir George Pinker, the Royal Gynaecologist and Professor Geoffrey Chamberlain of St George's Hospital Medical School, who was facilitating the Westminster Paedophile Ring and colluding with Dafydd's gang. Gwynne the lobotomist was friends with Dr Jof Davies, who was Honorary Physician to Lilibet. See post 'Vested Interests Or Common Pool?'
The whole bloody lot of them knew that kids in north Wales were being gang raped, forced to have sex with animals while they were filmed and were found dead or illegally imprisoned in the dungeon in the North Wales Hospital Denbigh if they complained. But the Top Docs wanted their £85 million.
Nye and Uncle Harry Did it For The Poor!
Never mind that the Secretary of State for the DHSS and the wife of the former NATO Commander were facilitating a trafficking ring and mates with a Mafia boss, the Top Docs wanted their £85 million.
On June 22 1970, Crossman had his obligatory meeting with Lilibet, as a Cabinet Minister leaving office. 'I told her that I was sorry I wouldn't be there to receive her when she opens the new Walsgrave Hospital in Coventry but that she would understand how embarrassing it would be if I were present. She thanked me a little bit and it was perfectly decent and formal. I asked her whether she minded elections. She said 'yes, it means knowing a lot of new people'. I suppose that's it. She doesn't make all that difference between Labour and Conservative and, for her, all this simply means that, just when she has begun to know us, she has to meet another terrible lot of politicians'.
Never mind Ma'am! Thanks to the layers of umbrellas provided by the Top Docs to Royalty, the man who ensured the supply of underaged kids for sex remained as successive Gov'ts were elected and then fell…
Dr Colin Berry who in 1989 assisted Professors Robert Owen and Robert Bluglass in rigging the investigation into my complaint against Dafydd and the gang worked at the Walsgrave Hospital, Coventry. Dafydd's partner gang operated in the area and kids in care were sent to children's homes in north Wales from there. Richard Crossman was the MP for Coventry East, 1945-74.
Dom Mintoff was the Leader of the Maltese Labour Party, PM from 1955-58, then Leader of the Opposition, 1961-71, then PM, 1971-84 and a member of the Maltese Mafia. He was friend with the General Secretary of one of Britain's most powerful trade unions, the Secretary of State for the DHSS and the wife of the NATO Commander who was a colleague of Lord Louis Mountbatten.
Previous posts have mentioned that although I and my friends knew that Dafydd was involved in something very big and very nasty, we couldn't work out what. Because we took the piss out of him so much, I suspect that he and the gang thought that we knew more than we did. In 1987, because of the manner in which so many pathetic sharks trembled at the sight of Dafydd, I started making jokes about Dafydd having Mafia connections in my letters to Gwynedd Health Authority and referred to him as 'Don Jones'. I have discussed how when I finally acquired copies of my records decades later, in one of my letters of 1987 which mentioned Don Jones and quipped about Jeffrey Archer's libel case against a tabloid which was taking place at the time, someone had carefully underlined my reference to the evidence of one of the witnesses who gave evidence against Jeffrey Archer. See post 'Tuppence and his Fragrant Wife'. Those letters were passed around lawyers, including Andrew Park, the crooked lawyer in the Welsh Office.
No wonder people were trying to kill us.
The following year, Montgomery commandeered Odgers from Italy for the 21st Army group and the invasion of France, with particular responsibility for selecting the locations of and setting up tactical headquarters – a crucial task.
Indeed, Odgers helped Crossman set up Dafydd and Gwynne's own tactical HQ. Do you think that might have been a little foolish MI5?
I don't understand how the security services work or what sort of hierarchy exists within them, but Crossman was a big fish, so he must have been C or M or someone. It wasn't a good idea to appoint a man who's main aim was to run the whole of the DHSS as a huge shagfest to the very top of the security services.
Richard Crossman lived a life of such luxury that one can only be impressed at how he ever got any work done in between the breakfasts, the lunches, the dinners, the opera, the theatre, the hosting of the dinner parties at his London home and his farm in Oxfordshire. I was marvelling the other day at how the photos of all of those who were swinging in the DHSS along with Gwynne and Dafydd had a good coating of Brylcreem a la Gwynne, including Crossman. It must have been a prerequisite for being a Westminster Swinger. I underestimated Crossman though, I discovered from his 'Diaries' last night that the gleam on his hair is not Brylcreem-induced, he used Oil Bay Rum – it is still marketed online as a 'hair regrowth' treatment – and Crossman insisted that his supply was purchased from one particular shop in St James's. Not that he popped in for it himself, he sent his Gov't driver off to get things like that. Furthermore Crossman got cross on one occasion because the driver delivered the Oil Bay Rum to his farm in Oxfordshire when Crossman wanted it delivered to his house in London.
As Uncle Harry always told his nephews, Nye Did It All For The Poor.
Here's the Branch Hub of the Tactical HQ that Paul Odgers helped Dafydd and Gwynne establish:
 In 1971, Odgers returned to his first love, the Department of Education, where his skill in devising initiatives on teacher training enhanced the reputation of his Secretary of State, Margaret Thatcher.
Thatch was Secretary of State for Education, 1970-74. The graduates of Bangor Normal College continued to enter the workforce during those years. There was another teacher training college in Bangor as well, St Mary's, which had merged with UCNW by the time that I arrived at UCNW in 1981. St Mary's too was staffed by people who colluded with Dafyd's gang. See previous posts.
Some of the children's homes in north Wales had their own schools and some of the teachers employed within them were abusers. There were complaints about the severe brutality of the teacher at the school attached to Ty'r Felin in Bangor. He continued teaching nonetheless and like so many staff who were named in the North Wales Child Abuse Scandal, when this teacher's misconduct could be ignored no longer, he was quietly pensioned off but continued to be involved with children through voluntary work in the local area. On July 22 1986, Iain Muir, Deputy Headmaster of the Bryn Alyn Community School, was convicted in the Crown Court at Mold of unlawful sexual intercourse with a female under the age of 16, for which he received a sentence of six months imprisonment. The victim was resident at the school for just over three years and was 15 years old when she left.
There were complaints about the 'old fashioned discipline' in Gwynedd schools during the 1970s and also complaints about the problems caused by Welsh medium education. Translated this meant brutality and abuse, from which the Windbag sought to make capital by attributing it to the Welsh language policy. Gwynedd County Council itself lived in a fairy tale at the opposite end of the spectrum and maintained that of course nothing could be wrong, because the Council had a Welsh medium education policy. There was an over-arching policy which dare not speak its name, that of ignoring a vicious paedophile gang.
I have spoken to men of varying ages who went to Friars School in Bangor or to school in Caernarfon and they remember being very harshly treated with a great deal of caning. Corporal punishment in schools was still legal in the 1970s and of course went on elsewhere as well as in Gwynedd, but it seemed more prevalent than usual in Gwynedd and a two tier system was in operation, particularly at Friars School. The kids with professional parents who were part of the gang's network could thrive and really achieve at Friars and they in turn became the next generation of the network, occupying professional jobs. Other kids were just abandoned. Friars School served the Maesgeirchan estate as well as more affluent areas of Bangor and some kids on Maesgeirchan who were subjected to serious neglect and abuse at the hands of Gwynedd Social Services were simply ignored by Friars. A former pupil of Ysgol Dyffryn Ogwen in Bethesda, a professional man himself, told me that the less able kids in his school 'got nothing', all resources being directed to him and his fellow pupils in the top stream and a former pupil of Ysgol Ardudwy in Harlech mentioned a prevailing culture which 'wrote off' many children. This happened in other parts of the UK as well, it was why comprehensive education was introduced; yet parts of north Wales were the first areas in Britain to go comprehensive  – Holyhead High School was a comprehensive in 1949 – and the divisive practices continued within the comprehensive schools.
During the big police investigations of organised child abuse in the 1990s, teachers across the UK, including Headteachers, were jailed for offences committed during the 1970s and 80s, including when Thatch was Education Secretary. Court cases revealed that there had been complaint after complaint about the offenders which had been ignored or concealed. SEN kids were particularly vulnerable to abuse. It was clearly a substantial problem, particularly in north Wales where a huge gang was operating, which had been ignored because it was usually happening to Other People's Children.
In the 1990s, I lived near Bethesda in the same village as Ioan Bowen Rees, who was Chief Exec of Gwynedd County Council, 1980-91, while the gang caused havoc. I knew kids who were being neglected and abused and who's families were on the receiving end of the gang. They were going to Ysgol Dyffryn Ogwen with Ioan's own children, one of whom, Gruff Rhys, became a rock star, thanks to all that help Super Furry Animals received from movers and shakers in the music industry to turn them into Stars by the time that the Waterhouse Report was published. See post 'The International Language of Screaming'. Gruff Rhys, like all the other kids, knew which of his schoolmates were having such a bad time; the neglect and abuse of those who had spilt the gang's pints was so obvious it couldn't be missed.
The people who staffed Bangor University's School of Education during the 1990s onward were the people who had worked as teachers in the schools in north Wales in the 1970s and 80s when the gang targeted some of their pupils. When the paedophiles' friends orchestrated their attempt to force Merfyn Jones out of his position as VC of Bangor University (see eg. 'Lest We Forget' and 'The Point Is To Change It'), the School of Education was one of the Schools who enthusiastically joined in.
UCNW itself was the centre of much discontent, on the part of both the staff and the students throughout the 1970s and the havoc reached a crescendo in the late 1970s/early 1980s. UCNW gained a reputation as an institution which hosted Welsh Extremists and the scrapping was ostentatiously about the Welsh language and the number of English students at UCNW. As with Gwynedd schools, the problem was caused by the gang; UCNW was run by them. See post 'Meet The Gwerin!' No Education Secretary dared intervene, although in 1979 Dafydd Wigley, the then MP for Caernarfon, asked Shirl when she was Education Secretary to hold a Public Inquiry into the management of UCNW by Sir Charles Evans, the Principal. Wigley will have wanted everything blamed on Evans, who was a posh, English, autocratic Top Doc, but Evans wasn't the only problem. Wigley knew it, Shirl knew it and Thatch knew it.
Paul Randall Odgers, soldier and civil servant: born 30 July 1915; MBE (military) 1945; Assistant Secretary, Ministry of Education 1948-56, Cabinet Office 1956-58; Under-Secretary, Ministry of Education 1958-67, Office of the First Secretary of State 1967, Office of Lord President of the Council 1968, Office of the Secretary of State for Social Services 1969-70, Cabinet Office 1970-71; CB 1970; Deputy Secretary, Department of Education and Science 1971-75; married 1944 Diana Fawkes (one son, one daughter); died 24 December 2007.
Caroline Compston, Odgers' daughter, crops up all over the place. In 2006 she helped organise a 'star studded' event to raise dosh for the Oxford Children's Hospital Campaign. The celebs taking part included Rory Bremner, Jason Donovan and Sue Lawley; the New College Choir also chipped in. The 'Oxford Mail' reported that Caroline's son Benji, 14 yrs old, who suffers from Crohn's disease, is looking forward to the new hospital. Caroline can't piss the Top Doctors off or Benji will get it. It's not that I want Benji to be in the firing line Caroline, I just note the irony that because your dad failed to stop Crossman and his mates turning the DHSS into a vehicle for a huge paedophile ring, I'm the only person who dares to write this blog. Having been the subject of a few murder attempts already and been refused healthcare on every occasion when I actually needed it, I'm not that anxious about pissing the Top Docs off. Don't bother to leave a comment on the blog thanking me, I'd consider it an insult. Your cadre did nothing to protect us when the Top Docs were wrecking the lives of my friends and I, you were far too busy with your own comfortable lives in Oxford.
Caroline is listed as a Trustee of Dr Radcliffe's C of E School and in 2008 she  judged the King Charles Spaniels at Crufts.
I presume that one of Paul Odgers' relatives is responsible for Odgers Berndtson, the 'Executive Recruitment' agency. When Merfyn was VC of Bangor University, the University received substantial funding from various sources to build 'Pontio', a massive new development which houses an Arts Centre/Cinema/Theatre/Student Union/local businesses. Pontio was a flagship development and was designed to offer facilities for both the University and the town and surrounding population. Because Merfyn's wife had died in the care of Dafydd's mates at the Walton Centre, Merfyn had taken a lot of compassionate leave while she was dying, so Prof Fergus Lowe, the Deputy VC, had pretty much run the University throughout that time. Fungus was a hard worker but he was also a sociopath who took the opportunity to try to overthrow Merfyn. Fungus had built his own empire at the School of Psychology by overthrowing Dafydd's influence there in the late 1980s and replacing it with his own different but equally toxic influence. Fungus had a great time blackmailing everyone who had colluded with Dafydd and bagged huge streams of research funding as a result. See post 'Feet In Chains'. It fell to Fungus to organise the development of 'Pontio' and what trouble there was.
Fungus was a man who thought big, which I did admire him for. North Wales just heaved with people who were utterly pathetic and who applied for a Pot Of Money from Gwynedd County Council or at best thought That Jane Hutt Might Be Interested In This. Fungus considered them all idiots but being a sociopath, Fungus-inspired initiatives benefited only Fungus and involved much suffering for everyone else, including his own henchmen once he had finished with them.
When Fungus took the helm re 'Pontio', he used Odgers to headhunt a Top Man to develop 'Pontio'. Odgers found a rather flash person from the world of radio/media who boasted of having run high-profile projects internationally as well as in the UK. I thought 'oh he'll be really good then, he won't be asking Gwynedd County Council for a Pot Of Money'. Incredibly enough this man was a disaster but a disaster in a bizarre way. Although he was all international, he was a total bigot re the Welsh language and had no understanding of language sensitivities. It ended in Welsh language protests as this wally ignored the needs of Welsh speakers and ploughed ahead as though he was organising a development in London. Then he started making noises about how the Welsh language protesters were going to burn down his house and violently assault him. The leader of the protests was a Christian who was friends with one of the nicest people in the University, no-one was going to set fire to his house, it was ridiculous. He also seriously pissed the students off. The Students Union building had been demolished to make way for 'Pontio', so the Students Union were given a very inadequate building as their temporary home, with seriously unimpressive facilities for the students. The git headhunted by Odgers was daft enough to say that he didn't care about the lack of facilities for the students, so that caused more protests. Eventually, he departed under a cloud and a notice was issued from the authorities stating that his contract had ended 'before planned' as a result of a 'mutual agreement'. 'Pontio' was eventually built but years later than planned with many hassles along the way.
In the wake of the disaster headhunted by Odgers, a mole told me that there were suspicions that Odgers had deliberately tried to damage Bangor University but no-one could quite work out why or who was behind it. For once Fungus wasn't under suspicion; the dirty deed was thought to have involved possibly someone at Westminster level, Westminster level being Miranda and/or Gordon.
I knew that people at Miranda and Gordon level had the knives out for Merfyn (see previous posts eg. 'Lest We Forget'), because Merfyn, his late wife and one of his closest friends had spilt the paedophiles' pints on a number of occasions and had then smashed up the paedophiles' bar when Merfyn's friend, a junior Minister at Westminster, cleared my name when the gang tried to have me struck off of the teaching register in 2003-04 and again when Merfyn allowed me to complete a PhD and work at postdoc level in the University. The Paedophiles Will Not Be Mocked and they went apeshit, calling in reinforcements from all directions. See previous posts for details of the many people with remits which included HE who were knocking around when I was doing my PGCE at Bangor, then my PhD and when I was subsequently employed there eg. Margaret 'Little Nell' Hodge.
Sir Arnold France had been the Permanent Secretary at the Ministry of Health, 1964-68, when Dafydd's mate Sir Kenneth Robinson was Minister of Health, before Crossman presided over the new merged DHSS. The Westminster Paedophile Ring was already firmly established in the Ministry of Health but the party really got going when Crossman took over the new super-department. Sir Arnold was facilitating and may even have been a member of the Westminster Paedophile Ring.
My post 'Houseparty' describes how Professor Duncan Tanner, who was Research Director at Bangor University and one of Merfyn's colleagues in the School of History, died suddenly and unexpectedly at 51 yrs old during a virtually no-risk routine operation at Ysbyty Gwynedd. First Merfyn's wife, then Duncan… I also discussed how one of Duncan's friends from their time together as PhD students turned up to give an address at Duncan's memorial service, a man called France, who told us that although he was a Tory and Duncan was Labour, they were nonetheless good mates. I have since been told that this man was the son of Sir Arnold.
Duncan was a Welsh Labour historian who grew up in Newport and he had the dirt on those we know and love. Duncan also knew that I had the dirt on them as well, but slightly different dirt. I was working with Duncan when he died. The School of History had a lot of staff who had links with the North Wales Child Abuse Scandal. Dinah Evans was married to Ron Evans, who for years was the crooked lawyer employed by Gwynedd County Council to shaft the victims of the gang. Ron kept a lot of people out of prison and did his best to put a few innocent ones inside, including me. Nia Griffiths was the daughter of a judge and Professor Andrew Edwards was a policeman in the North Wales Police while the force was deeply corrupt and colluding with the organised abuse of Dafydd's gang. After Duncan died Andrew was distraught along with everyone else, but particularly so because Duncan had been his mentor. Andrew told me that he hoped that he would never find out that the NHS killed Duncan because Duncan was a great supporter of the NHS.
Andrew, the NHS killed Duncan because it is even more rotten than the North Wales Police was when you worked for them and none of you did anyone any favours by Supporting The NHS when it just wiped out kids in care and Empowered Service Users. No-one is safe now, that is what happens when serious organised crime takes over.
At Duncan's memorial service, a number of people insulted Merfyn, including the lady who was sitting behind me. She was Frances Jones, a lawyer from Anglesey. Frances's name is all over the documents that are now in my possession pertaining to the gang's attempts to imprison me in 1990, on the basis of the perjury of members of the gang. The Master Plan was cooked up by Ron Evans and Andrew Park, the corrupt lawyer employed by the Welsh Office and Frances was one of the junior lawyers who 'arranged the exhibits', the exhibits being affidavits which had not been written or signed by the people whom it was alleged wrote and signed them. See eg. 'Some Big Legal Names Enter The Arena'.
In 2000 Virginia Bottomley was appointed as Chair of the Board Practice at Odgers Berndtson, where she remains. Virginia Bottomley served as a Governor of the LSE for 31 years. Crossman's advisers at the Dept for Westminster Swingers were substantially drawn from the academic staff of the LSE. Virginia is an LSE graduate herself who trained as a psychiatric social worker. She worked as a researcher for the Child Poverty Action Group, a body established and run by Crossman's Westminster Swingers from the LSE and also served as a member of ILEA and a magistrate and Chairman of the Inner London Juvenile Court. Virginia was the Tory MP for West Surrey, 1984-2005 and PPS to Chris Patten and then to Foreign Secretary Geoffrey Howe. Howe was a Welsh barrister who was friends with Ronnie Waterhouse from young adulthood and Howe and his wife Elspeth concealed the criminality of Dafydd's gang throughout their whole lives. See previous posts. Virginia served as Minister of State at the Dept of Health, 1989-92 and was Secretary of State for Health, 1992-95.
Bottomley was Secretary of State for Health while Dafydd and the gang did whatever they wanted, while serious complaints involving abuse and deaths were never investigated, while NHS staff perjured themselves, forged documents and planted evidence to frame patients. See eg. post 'The Bitterest Pill'. In 1994, I and Patient F told two members of the Mental Health Act Commission that Dafydd was sexually exploiting patients and that serious complaints about him were not followed up. The MHAC told us that they had heard many such complaints about Dafydd before. Our complaint was never investigated by the MHAC or the Gwynedd Community Health Trust. Instead Dafydd made complaints that we were harassing him and in Nov 1994 obtained an injunction against me from Liverpool High Court on the basis of an affidavit detailing how F had blown a raspberry down the phone at him and which stated that I had thrown a brick through his glass door at 3 am one morning. I had not, Dafydd had been told that I could not have done this because I was miles away in Bethesda at the time and I have more recently been told that no brick was thrown, it was planted and the police knew this. See post 'The Banality Of Evil'.
Lady Juliet Bingley's son William was Chief Executive of the MHAC, 1990-2000. He was previously Legal Director of MIND. William wrote the Code of Practice to accompany the 1983 Mental Health Act which was itself written by Dafydd's mate Bluglass. William Bingley sat on a Committee Chaired by Genevra Richardson that reviewed the Mental Health Act at the end of the 1990s. In 2000 he was appointed to the Chair of Mental Health Law and Ethics at the University of Central Lancashire. Bingley was appointed Chair of North Lancashire NHS PCT in 2006 and also worked with the University of Cumbria. Bingley was a member of the Council at Lancaster University and a Trustee of and fundraiser for the Abaseen Foundation, a healthcare and educational charity operating in north-west Pakistan. With his wife, he set up Bingley Consulting and was obliged to resign from his position as Chair of the NHS Trust when it was revealed that Bingley Consulting had been flogging its services to the Trust.
I have copies of documentation forged by north Wales NHS staff while Ginny was Minister of State and Secretary of State. See eg. post 'Dirty Rotten Scoundrels'. Ginny was Minister of State when staff at St George's Hospital Medical School were facilitating the Westminster Paedophile Ring, colluding with Dafydd and the gang and forced me out of my job there. See posts 'St George's Hospital Medical School, 1989/1990' and 'Some Very Eminent Psychiatrists From London…'. Staff at St George's were perpetrating research fraud while Ginny was Health Secretary and she was still in post when the research fraud was exposed. See post 'Now Then…'
Ginny was in post when chaos reigned in Ysbyty Gwynedd as a result of Dafydd holding 'clinics' for addicts from right across Wales AND England which were massively overcrowded because Dafydd flogged those who attended the 'clinics' drugs. Empowered Service Users watched Dafydd doing this and the addicts also told people that he was selling them 'anything, anything we want'. The staff of Ysbyty Gwynedd were told this. I told them and Patient F – when he was told by Ella Fisk, the Angel who ran the Hergest Unit day centre that 'the patients like him [Dafydd]' after F and I had protested about Dafydd being allowed into the Hergest Unit – told Ella 'they like him because he gives them drugs'. F and I were banned from the Hergest Unit shortly after  on the grounds that we were a danger to Dafydd. See post 'The Evolution Of A Drugs Baron?'
Before Ginny stood down from the DoH, Dafydd 'retired' under an agreement that if he 'retired', none of the serious complaints about him would be followed up and he could 'retire' holding the contract to provide 'substance abuse services' for north Wales and of course run his numerous private clinics, private nursing homes and act as an expert witness in Court. The final part of the deal was that the public would be told that the North Wales Hospital would in a few weeks be closing down forever. It wasn't, part of it remained open and the NHS has never admitted when it did finally close.
Ginny, why on earth are you still a free woman?
Ginny has numerous friends and relations, many of whom have nearly as many links to Dafydd and the gang as she does. Her husband is Peter Bottomley who has fingers in many pies with other members of Dafydd's network and her daughter Cecilia is a Top Doc who takes on private work, which has included work with BUPA. Ginny is a former non-executive Director of BUPA. Ginny and her family lived quite near me when I worked at the University of Surrey for Professor Vincent Marks, the brother of the President of the BMA Dr John Marks. I was shafted by the brother of the BMA President when I worked there, my work was plagiarised and published under Professor Nicola Curtin's name, but I only found out about this relatively recently. See previous posts.
Ginny's husband Peter was the Tory MP for Eltham, 1975-97 and has been the Tory MP for Worthing West since 1997. He was born in Shropshire and his mum was a social worker… See previous posts.
I'm fairly sure that either one or both of the Bottomleys are working for the security services. They have both spent so much time in every hot spot re Dafydd and the gang that it is improbable that their career paths just took them there during the natural course of events. Can I just observe that no matter what the Bottomleys' intentions were, they must be the most hopeless spies in the history of the world. Just look how long ago they infiltrated Dafydd's network and as for what Dafydd et al did when Ginny was in the DoH, Christ people might as well have been gunned down by the Top Docs. Ginny, I have mountains of forged documents compiled by that lot which were created while you were at the DoH. What were you DOING there exactly while on Lilibet's Secret Service?? You didn't prevent a gang of sex offenders from running riot and you didn't prevent their victims from being found dead constantly. As for Odgers, it was so obvious that someone paid Odgers to sabotage 'Pontio' in order for another barrel of crap to be thrown at Merfyn, so who was it?
See previous posts for details of more of Ginny's many friends and relatives and their influential positions, as well as for some of Ginny's own numerous other roles.
Ginny's cousins include Peter Jay, who's first wife was Jim Callaghan's daughter Margaret. Callaghan and his wife colluded with the Westminster Paedophile Ring for years. Peter Jay was a mate of Dr Death and it was Dr Death who as Foreign Secretary persuaded Jim Callaghan to give Jay the post of the Ambassador to the US. Dr Death was part of Crossman's merry band at the Dept for Westminster Swingers and it was Dr Death and two of his pals who, as whippersnappers, suggested that the Ministries of Health and Social Services should be merged to form the DHSS. Harold Wilson followed their advice but didn't immediately promote them, which really pissed Dr Death off and he complained to Crossman bitterly.
Before being elected to Parliament in 1966, Dr Death worked at Tommy's as research registrar to the particularly crazed psychiatrist William Sargant, the Dafydd of Tommy's, who conducted dangerous inexcusable experiments on patients which killed quite a few of them. See post 'Dr Death'. While Dr Death was a student and junior doc at Tomnmy's, Drs Ann and Peter Dally worked there. Ann Dally carried out unlawful abortions in return for a fee when she was at Tommy's. The Dallys established a Harley Street practice when they were still quite young, from which they flogged drugs and helpful expert witness reports to rich patients. Princess Margaret was one of the Dallys' celeb patients.
In the 1980s Ann Dally ended up in serious trouble, was investigated by the police for offences relating to her prescribing of drugs and was suspended by the GMC. She received robust support from many Top Docs and sympathetic media coverage. Dally was also assisted by her pal, the corrupt Home Office Drugs Branch mandarin Bing Spear, who was also most helpful to Dafydd. Dally was eventually reinstated onto the Medical Register. See post 'Little Things Hitting Each Other'. Ann Dally got into trouble during the same period of time that Wendy Savage fell out with her colleagues. Wendy Savage wrote a sympathetic foreword to the book that Dally later wrote about Her Pain. The media presented both Dally and Savage as Wise Wimmin Doctors who Suffered at the hands of the Male Medical Establishment.
These Wise Wimmin suffered because they were members of Dafydd's network in London who fell out with their colleagues, most of whom were also members of Dafydd's network. The media handling of both Dally's and Savage's case was undoubtedly stage-managed by Dafydd's network and I'm wondering if both cases were entirely set up by the security services who were after all protecting Dafydd and the gang. The cases occurred in the wake of Mary Wynch, Brown, I and Alison Taylor refusing to keep quiet about the gang. The selection of those two particular cases to demonstrate that Caring Doctors exist who are unfairly pilloried when their actions are misrepresented by Nasty Colleagues is interesting.
Wendy Savage was embraced by the Labour Party and the feminist movement as a Socialist who hated private medicine. No-one asked why then Wendy was mates with Prof Geoffrey Chamberlain at St George's, who ran the Westminster Paedophile Ring and an elite private practice with celeb clients, let alone why Wendy Savage was publicly supporting Princess Margaret's dealer. See posts 'The BMA and It's Ethics' and 'Uncle Harry's Friends…' for more info on Wendy.
There was a great deal of huffing and puffing in the media about these being Wimmin Doctors and the Male Medical Establishment crucifying them. They were both paid-up members of the Medical Establishment themselves and had been for years and years. Dally qualified in the 1950s and Savage in 1960. They had close friends who sat on the BMA and the GMC and Savage herself sat on the GMC and other establishment bodies. They were not medical rebels in any way. I had presumed that someone went after Dally and Savage as part of the wider police investigation into the Westminster Paedophile Ring; the police at the time were closing in on Geoffrey Chamberlain's friend Professor Oliver Brooke, Greville Janner and Frank Beck etc, but the police who closed in were screwed over by the Lord Chief Justice, the Attorney-General and the DPP themselves. See eg. post 'Oliver!'. Because the Westminster Paedophile Ring was backed by the highest levels of the state's infrastructure, the police themselves couldn't reign it in. So it is not beyond probability that the highest levels of the state rigged both 'scandals' to supposedly show that Wimmin Docs Stand Up To Abusive Men and Gosh Do They Suffer.
Dafydd's gang used women as accessories constantly, as explained in previous posts. But we have a Lady Doctor! The boys at Bryn Estyn had Caring Housemothers! The Angels are lovely, OF COURSE patients are not being abused! Most of those Caring Women were married to or in relationships with the male members of the gang. Some of the women were violent to patients/kids in care themselves.
Thatcher was PM at the time of the Dally and Savage scandals and Sir Peter Morrison, a member of the gang, had a sister who was Woman-of-the-Bedchamber to Lilibet. Carlo was Chancellor of UCNW and Geoffrey Chamberlain was a friend of Sir George Pinker, the Royal Gynaecologist. See post 'Wimmin's Wellbeing – The Fortnum and Mason Connection'. In 1965, Gwynne's mate Jof Davies was appointed honorary physician to Lilibet. See post 'Vested Interests Or Common Pool?'.
Lilibet and Phil the Greek could never have dreamt the whole thing up but people who worked for the security services and believed that the reputation of the Royal Family had to be preserved even if they were personal friends of serious sex offenders who were killing witnesses might have.
Gawd Bless Yer Ma'am, do you think that you've got your priorities wrong? If it's all the same to you Ma'am, I didn't want to be abducted and imprisoned by a crazy old man because I refused to shag him and his mate who were supplying your son's circle of friends with sex workers, some of them underage. How's Meghan's bun in the oven? I note that the world hasn't been subjected to the sort of crude comments that surrounded Di, 'ooh she's a virgin and ooh now they've Mated and an heir – we do hope that it's an heir and that she doesn't let the side down by producing a girl – is gestating in the Royal uterus'. It didn't end well did it Lilibet, is that why Harry is having a Glamorous Marriage of Equals with an American film star and it's all a bit Hollywood rather than the shagging of a Good Breeder by a Pedigree Aberdeen Angus?
Europa
Europa and the Bull depicted by Asteas, c. 370-360 BC
Bing Spear died on 9 July 1995, just four days after Ginny departed from the DoH. Sir Peter Morrison was found dead four days after Bing. Brown was forced out of his job as Aston University in the same month. Brown had not long previously written yet another letter to Gwynedd Community Health Trust explaining that he had heard Dafydd trying to bribe me into dropping my complaint about him, his first letter having been ignored. Brown didn't receive a reply to his second letter either and the Trust told me that they never received it. I now have a copy of the letter that Brown sent them that my lawyer retrieved from my records, with a little note scribbled on it saying 'what shall we do about Dr Brown's letter?' followed by, in different handwriting, 'do not reply'.
Margaret Jay's second husband is Top Doc Michael Adler, one of the AIDS specialists who kept quiet about all those kids in care in north Wales and elsewhere contracting HIV after they were forced into sex work. In the late 1980s, the Top Docs of north Wales and their partner gangsters in London twisted the arms of colluding politicians, including Ken Clarke and Peter Shore, to extract dosh for various developments, including medical centres and AIDS hospices. See eg. posts 'Apocalypse Now' and 'The Bodies Beneath Canary Wharf'. Margaret met Adler when he was Chair of the National AIDS Trust while she was Director; they married in 1994. While Dafydd was flogging drugs and lying about me throwing bricks through his glass door.
Margaret became the Baroness Jay of Paddington in July 1992, three months after Ginny became Secretary of State for Health. When Miranda became PM, the Baroness Jay of Paddington was appointed a Health Minister and Minister for Wimmin!
The Baroness Jay of Paddington is a graduate of Somerville College, like those other shatterers of glass ceilings, Thatch and Shirl. The Baroness Jay worked as a BBC producer for current affairs and further education programmes, 1955-67, as well as a journo for 'Panorama', that flagship of Ronnie Waterhouse's best mate Robin Day and for Thames TV's 'This Week'. Dafydd's mate Elwyn Parry Jones from Denbighshire was the Deputy Editor of 'Panorama' (see previous posts). Margaret Jay presented the BBC 2 series 'The Social History of Medicine'.
The biggest member of Dafydd's gang from north Wales in the higher echelons of the BBC was Huw Wheldon, Head of Music and Documentary Programmes at the BBC, 1963-65; Controller of Programmes, 1965-68; Managing Director, BBC TV, 1969-75. Wheldon was appointed Chair of the Governors at the LSE in 1975. He was knighted in 1976, the year of the Great Panic Over Jeremy Thorpe and the Westminster Paedophile Ring. Wheldon went to Friars School in Bangor, wielded huge influence at UCNW and was one of the Mr Bigs from whom the gwerin sought assistance when necessary. See previous posts for more info on Huw, his wife and his son…
Crossman's 'Diaries' mentions Wheldon. On 24 Oct 1968 Crossman appeared on a TV programme with which Wheldon and Robin Day were involved. Crossman observed that they seemed to be friends with each other. Robin Day was one of Ronnie Waterhouse's closest lifelong friends after they met each other in their early 20s and shared a flat together.
After the programme Crossman had a row with some people at the BBC because he perceived that the presenter who had Chaired the discussion which had been broadcast had been biased against him. Crossman called two people bastards in front of minions and there were traumas. Nonetheless, Crossman remained on good terms with Sir Hugh Carlton Greene, the DG of the BBC, 1960-69. One of Greene's brothers was Graham Greene, another was the Top Doctor Raymond Greene who was the Doc on the 1933 Everest expedition and worked for the SOE during WW II. When Sir Charles Evans, the future Principal of UCNW and his team successfully ascended Everest in 1953, it was Greene who announced the event on the BBC. Greene was the Top Doc to President Charles de Gaulle during his State Visit to England in 1960. Hugh Greene's other brother Herbert was recruited as a Japanese spy. Hugh Greene is seen by many as the man who was responsible for the BBC degeneracy – it was Greene who launched the gaggle of exploitative idiots that comprised Radio 1 -but the degeneracy existed pre-Greene. Greene was just one more person working for the security services who robustly promoted the degeneracy. After his time as DG, Greene served as a BBC Governor until 1971.
On 3 Dec 1968 Crossman dined with Harold Lever and his wife, Paul and Marigold Johnson (see previous posts), Crossman's mates Nicholas and Olga Davenport (see previous posts) and Charles Curran and his wife. Curran was going to be taking over as DG of the BBC in April 1969. Crossman and the men kicked the women out of the room after dinner so they could enjoy their 'brandy and cigars' and indulge in a bit of men's talk, but Crossman had sat next to Charles Curran's wife at dinner and noted that 'she is obviously a nice little thing but she is terrified of the new weight of responsibility for her husband. Indeed he is obviously aware that he is a very small man for this although it's conceivable that this pair will grown into it and he will become a great Director-General, I rather guess he won't. I bet our friend Mr Curran has been selected by Charlie Hill as an anonymous, anodyne character who will run the BBC under his direction and that will be a thoroughly bad thing'.
Previous posts have discussed Sir Charles Curran, DG of the BBC, 1969-77, who was perceived as a less outrageously sleazy character than Greene. However the sleaze didn't end when Curran was appointed, although Curran took orders from Mary Whitehouse which Greene refused to do. Meanwhile Jimmy Savile et al molested on BBC premises. I was interested to read that Crossman suspected that Curran was a puppet of Charles Hill.
Lord Charles Hill aka the Radio Doctor was the ultimate in pompousing, self-important, hypocritic oafs of Top Docs. Charles Hill was Secretary of the BMA, 1944-55 and the man who squeezed Nye Bevan's knackers so tightly during the planning of the NHS that the BMA simply told Nye what to do and how much they were to be paid should they condescend to agree to work in the new NHS. See post 'BMA Calling, BMA Calling'.
Charles Hill studied at Trinity College, Cambridge and the London Hospital Medical School. In 1950 he was elected as the Conservative and National Liberal MP for Luton. Hill held a number of Cabinet posts and in 1961 was appointed as Minister of Housing and Local Gov't and Welsh Affairs, but he lost his place in the Cabinet in Macmillan's Night of the Long Knives in 1962. Hill was appointed as the Chairman of the ITA in 1963, where he 'continued his hostile attitude towards the BBC'. He was created a life peer on 13 June 1963 as Baron Hill of Luton. 
Hill served as the Chairman of the BBC Governors, 1967–1972, having been appointed by Harold Wilson to "sort out" the BBC. His appointment as BBC Chairman surprised the BBC's Governors and several resigned. Sir Robert Lusty, the Acting Chairman, commented that "it was like inviting Rommel to command the Eight Army on the eve of Alamein". No, it was simple. Wilson appointed the Toppest of the Top Doctors who were running the Westminster Paedophile Ring to rule supreme at the BBC, where a paedophile ring was already in existence, in the same spirit as Wilson ordered the relocation of St George's Hospital Medical School to Tooting in the name of the democratisation of medicine and taking the new flagship hospital and medical school 'to the people'. In the Borough of Wandsworth, which was hosting the biggest paedophile ring in the capital… See previous posts.
Harold Wilson encouraged Lord Hill to be active in editorial decisions at the BBC. It was Hill who forced Hugh Greene to resign as DG of the BBC in 1969. Greene later described Hill as a "vulgarian". Hill retired from the BBC in 1972 and died in 1989, aged 85.
BBC favourites of yesteryear, Ray the ventriloquist and his puppet Lord Charles:
Professor Desmond Curran was the Top Doc who established the Dept of Psychiatry at St George's Hospital which was no more than a vehicle for the Westminster Paedophile Ring. Curran then attracted other Top Docs to the Dept who joined in the party. It was Desmond Curran, an 'expert in sexual deviance', who was used to discredit Norman Scott when Norman had a breakdown in the 1960s over the stress of Thorpe's constant aggro. When Crossman was at the DHSS, Curran's colleague Sir Peter Brett Storey established the link between St George's Dept of Psychiatry – St George's was still located in Knightsbridge then – and Springfield Hospital in Tooting. That was how the elite abusers of St George's developed their cartel resulting in a huge paedophile ring across downtown south London. See post 'Meet The Gwerin!'
Dafydd's mate John Tilley, who later became the Labour MP for Lambeth, rocked up in Wandsworth in the mid-1960s and was soon running Wandsworth Borough Council. Shortly after Tilley arrived in Wandsworth, John Allen took out the lease on the building which was to become the Bryn Alyn Community… See post 'Lord Snooty The Third'.
I wonder if Desmond Curran and Charles Curran were related? Lord Charles Hill knew exactly what his mates at St George's were doing and he knew what Dafydd and Gwynne were up to as well.
Crossman's diaries also contain a number of references to Norah Beloff, the journo who worked for Reuters and 'The Observer'. Crossman meets up with her quite often, although history states that Harold Wilson tried to have Beloff sacked because of her perceived hostility to his Gov't. Nora Beloff was the sister of Lord Max Beloff, who was mates with Ioan Bowen Rees, the Chief Exec of Gwynedd County Council, 1980-91. Lord Max was one of the movers and shakers behind the establishment of the University of Buckingham, Thatch's dream of a private university, of which Thatch became Chancellor. The University of Buckingham gave a number of Beloff's extended family jobs as senior academics. See post 'The International Language of Screaming' for further details of Lord Max, his friends and relatives and the University of Buckingham.
Lord Max's son Michael Beloff QC shared a Chambers with Cherie Booth and is a good friend of both Miranda and Cherie. It was Michael Beloff QC who ensured that the 1996 Jillings Report into the abuse of children in care of Clwyd County Council since 1974 was read by no-one but Clwyd County Council's lawyers and insurers and was then pulped. See post 'It's A Piece Of Cake…'
During 1994 and 1995, Dafydd was on the TV constantly; the Vincent Kane Debates, Kilroy, Welsh news, S4C, he was on virtually every week as outraged local people complained about him flogging drugs and abusing his position in many other ways as well. One local addict told people that he'd been paid to appear on TV and say that he would be dead without Dafydd. Patient F, I and others would be rolling around laughing when Kane and Kilroy would introduce Dafydd as the show's expert. F used to complain about the Pathe News that suddenly seized UK TV at that time. Everyone became really excited one evening because a report on Welsh news stated that 'a Welsh drugs expert has resigned in disgust' and a big pic of Dafydd came up. We started clapping and cheering and saying 'great the old bastard's resigned' and we went into the Hergest Unit the next day to spread the good news. Sadly Ella said 'he hasn't resigned', I said 'he has, we saw it on Welsh news last night' and Ella said 'he's resigned from something but we don't know what it is, it is some sort of committee'. We never found out what it was exactly that Dafydd resigned from, but it happened when he had a row with some of his colleagues so he resigned and rang Welsh news and they followed orders…
When the Baroness Jay was living in the US in 1979, she had a fling with journalist Carl Bernstein, who had helped expose Watergate.
So can the Baroness Jay explain why it has been down to me, at home with my blog, to expose the Westminster Paedophile Ring when Bernstein knew about it but didn't say a word? Bernstein was working for 'The Washington Post' when he and his colleague exposed Tricky Dicky's dirty tactics. Journo Gene Roberts called their expose "maybe the single greatest reporting effort of all time".
I'm glad that I've gone one better.
Dr Dafydd Alun Jones: 
Tricky Dicky:
Other Players From Across The Pond:
If I was POTUS, I can't imagine that I'd ever be stupid enough to be linked to Dafydd. Or indeed Orlando Patterson. If I was Mrs POTUS I wouldn't be hanging around with one of Uncle Harry's nephews either.
When Tricky Dicky was President, he caused offence to the Royals by trying to do a bit of match-making between his daughter Tricia and Carlo. Tricia had a lucky escape there.
Carl Bernstein of 'The Washington Post' should have taken an interest in Geoffrey Chamberlain's activities when he worked at the George Washington Hospital in 1965. Chamberlain illegally aborted late gestation foetuses, carried out live experiments on them and then killed them. It wasn't a secret, he published this work once he was back in the UK. Then Chamberlain spent the test of his career facilitating the Westminster Paedophile Ring. See post 'Now Then…'
The Baroness Jay Of Murderous Friends and Colleagues, who probably personally knew dear old Dafydd or at least Tony Francis, because they both knew Dr Death and Francis was at Cardiff University with the Windbag, was co-chair of the cross-party Iraq Commission, along with Tom King and Paddy Pantsdown -who also colluded with Dafydd and the gang – which was established by the Foreign Policy Centre think-tank and Channel 4.
The mental health staff in north Wales were obsessed with the clothes that the Empowered Service Users wore. Dafydd noted that F was a man 'of pleasant manners with casual attire', another patient was 'dressed as a woman' (no, he was wearing a sarong) and I was, variously, wearing 'an Afghan hat/hiking boots/Doc Martens/a mini-skirt and 'thick black tights' (that was a VERY long time ago but Dafydd never forgot)/a fleece/carrying a rucksack. Even Brown's gear did not escape being written down in triplicate – leather trousers – and he wasn't an Empowered Service User. Yet when I noted that Gwynne was wearing a pair of trousers with the crotch down by the knees, was coated with a liberal amount of Brylcreem and had false teeth, what a fucking row there was.
Here is the Baroness Jay of Paddington wearing an outfit of extreme tastelessness. I usually take the view that I have no right to pass comment on another's choice of clothes, but this old cow backed up a gang of sex offenders who felt able to diagnose serious mental illnesses on the basis of other people's dress sense.
The Baroness Jay of Paddington is a Patron of Help the Aged, an organisation which certainly attracts members of Dafydd's network. Between 1994 and 1997, Baroness Jay was the Chairman of the charity Attend (then National Association of Hospital and Community Friends). In 2003, she was elected Vice-President of Attend.
Arthur George Bottomley, Baron Bottomley (7 February 1907 – 3 November 1995) served as the Labour MP for Rochester and Chatham, 1945-59 and then Middlesborough East and Middlesborough, 1962-83. Middlesborough was at the centre of the excesses of Dafydd's partners-in-abuse which resulted in the Cleveland Child Abuse Scandal of 1987-88. Bottomley had left the House by then and it was his successor Stuart Bell who robustly denounced the Top Docs and social workers in the Middlesborough region as being quite mad. Bell did support wrongly accused parents and he didn't mince his words with regard to the craziness which was prevailing, but even he could not bring himself to admit that the havoc was a result of the Westminster Paedophile Ring. See post 'Twas The Night Before Christmas And The Culprits Were Named'.
Before entering Parliament, Arthur Bottomley he was an organiser for NUPE, the union which evolved into UNISON, an organisation which like UNITE has done so much to conceal abuse and criminality in the health and social care sectors. NUPE was the union which represented many social workers and managers who were involved in the organised child abuse scandals. NUPE supported members who had been convicted of offences against children. See post 'A Very COHSE Relationship With Some Very Nasty People'. The one member whom NUPE would not support in any way was Alison Taylor. NUPE exerted considerable influence within the Labour Party; Jeremy Corbyn worked for NUPE before he was elected to the Commons and continued to have a close relationship with them once he was an MP. When he was running the Welsh Office, David Hunt accused Alun Michael of taking orders from NUPE (see post 'The Paedophiles' Friends of Cardiff North'), although Hunt was colluding with the same gang of paedophiles whom NUPE was representing, as was Alun Michael, so what Hunt was riled about I don't know. NUPE sponsored a number of Labour MPs and backed Tony Benn when Benn stood against Denis Healey for the Deputy Leadership of the Labour Party in 1981.
Arthur Bottomley was a Councillor on Walthamstow Borough Council, 1929-49 and in 1945-46 he was Mayor of Walthamstow. Bottomley held a number of positions as a junior Minister in Attlee's Gov'ts and he was Secretary of State for Commonwealth Relations, 1964-66 and Minister for Overseas Development, 1966-67, under Harold Wilson. Bottomley was given a life peerage in Jan 1984.
I have noticed that there was a flurry of peerages and honours for people linked to Dafydd in the months immediately before Wood press-ganged me into seeing Gwynne and Brown and me complaining about him. I have received information that it is believed that these cases were linked to me but they can't have been, definitely not; Brown and I didn't really have any confrontations with Wood until the Gwynne business. We had no idea of what Wood was involved with. I kept my distance from Wood to a certain extent for quite a while because Brown was of the opinion that psychiatry in particular was a grossly abusive discipline and I'd had virtually no contact with the medical profession in my entire life before I saw Wood, but we had no knowledge of Gwynne and little knowledge of Denbigh. Something else must have happened at UCNW with a student that sent that lot into a panic by 1983 and that was why they just erupted when Brown and I made representation about Gwynne; it was the last straw and they panicked. I cannot think who or what that event might have been.
I have mentioned in previous posts that my neighbour in our hall of residence attempted suicide after an encounter with Gwynne in 1981; her parents complained and Tony Francis concealed it all while giving the impression that the matter had been dealt with, so her parents didn't take it any further. Gwynne was such a disaster that two of the boys at UCNW tried to kill themselves as well, but again the date of those incidents doesn't tally with the spate of Gwynne and Dafydd-related honours that were decided upon during 1983. Something happened with regard to them and it was something big which has, as was the habit, been completely concealed. As with people trying to tell me that I was the only person who was targeted by this bunch of gangsters at UCNW, I was not. This lot conducted themselves in this manner as a matter of course, no functioning medical service would ever have employed so many Top Docs who were so grossly abusive. I know that there are other ex-students from UCNW of my generation who will have either been forced into prostitution by that lot or killed if they refused, so perhaps D.G.E. Wood would like to tell everyone who they were. The British mental health system didn't organise all this as a special treat for me and Brown.
So who from UCNW died between 1981-83 because of Gwynne then Wood? Because only something of those proportions can explain the clues…
Then there was the other mystery: the son of one of the Registrars at UCNW who went to Westminster School, developed serious mental health problems, returned home with no O levels and spent the next few years trying to kill himself. He was the son of one of the Registrars back in the 1970s or 80s who was facilitating Dafydd's gang, but I'm not sure which one. His father had refused to send him to Friars School. When I first heard about this young man I just thought 'oh poor thing, grandiose parents and obviously no help for him either', but now I know that his father was running a paedophile ring I'm wondering why that boy became so distressed…
Lord Arthur Bottomley died on 3 November 1995 aged 88.
Bottomley's wife, Bessie Ellen Bottomley, JP, became a Dame in 1970 "for public and social services." Bessie must have sent a particularly credible witness to prison, because Lilibet bestowed a great honour on her years before her husband.
Bessie Ellen Bottomley died in 1998 in Redbridge, Essex. My post 'More Dogs That Did Not Bark' discusses Wimmin's hero of the trade union movement Ada Maddocks, who worked for NALGO, one of the unions which protected members involved with the North Wales Child Abuse Scandal and other child abuse scandals. In retirement, Ada took up community organising in Redbridge. In that post, I mentioned that when I was doing teacher training at Bangor during 2000-01, for some unfathomable reason Redbridge Council arrived at Bangor begging the trainee teachers to work for them. I've never got to the bottom of that; even a shortage of science teachers in Redbridge at that time would not explain why they went all the way to the most Welsh teacher training course in the UK which was training students who usually wanted to teach in rural Wales, often through the medium of Welsh and then begged them to work in Redbridge, a place that none of us had ever heard of. No other Councils from England went anywhere near Bangor for the purposes of recruiting and the tutors at Bangor were all former staff of schools in north Wales…
Also starring in Crossman's 'Diaries' was Alan Marre. Sir Alan Samuel Marre (25 February 1914 – 20 March 1990) was a Civil Service mandarin who's claim to fame was that he was the first Health Service Commissioner for England, Scotland and Wales. Alan Marre was the son of an immigrant tobacconist and was educated at St Olave's Grammar School in Orpington, Kent and Trinity Hall, Cambridge. Marre joined the Ministry of Health and was Assistant Principal in 1936. He became Principal in 1941, Assistant Secretary in 1946 and then Under-Secretary, 1952-63. So Marre was one of those with Nye, the appalling Sir George Godber (see previous posts) and Uncle Harry who was at the Birth Of The NHS who are therefore forever saints. Alan Marre will have been party to the bribery and protracted grovelling of which Nye had to partake in order to get the BMA to agree to accept the NHS. Marre will also have known that because the Top Docs were already treating the poorest people dreadfully and colluding with organised abuse, this was built into the NHS from the beginning. Nye allowed the Top Docs to determine their own pay and conditions as well as preside over the mechanisms which held their own profession to account, but there was also an understanding that nothing would be said about the en masse abuse of the most vulnerable and the scandalous abuse of psychiatry to silence them. Marre will have known the efforts that George Godber was making to conceal the criminality of Dafydd et al long after Godber had retired and Marre was almost certainly assisting Godber in this.
Marre moved to the Ministry of Labour and served as Under-Secretary until 1964. He was appointed Deputy Secretary at the Ministry of Health, where he stayed until 1966 when he returned to the Ministry of Labour as Deputy Secretary. In 1968, Marre became the Second Permanent Under-Secretary of State at the DHSS and held this position until 1971. In north Wales, the abuse of psychiatry continued as before, but the production line for child sex workers had begun. Victims of the gang who objected tended to find themselves in Risley Remand Centre, where conditions were dreadful and suicides on the hospital wing common. The only treatment available on the hospital wing were doses of anti-psychotics and a visiting pox doctor no less. It was the hospital wing which contained the gang's victims. The figures for deaths at Risley refer to the deaths of 'men' and women'. Kids below the age of 15 were going to Risley and some of them died; their deaths were subsumed into the category of 'suicides of men'. Some of the statistics pertaining to children in Risley were so shaming that the Home Office refused to release them. See post 'Include Me Out'. The hospital wing of Risley was the responsibility of the Chief Medical Officer/DHSS.
During his time at the Ministry of Health, Marre met Mary Gilling, a philosophy graduate. They married and 'she became distinguished in her own right in both public and charitable life'.
Marre succeeded Sir Edmund Compton as Parliamentary Ombudsman in 1971. Marre was confronted by a distinct lack of case work. The number of cases handled by the Office had fallen from 1,120 in 1968 to just 548 in 1971. Which was extraordinary considering that those years saw Richard Crossman establish the DHSS as the Westminster Swingers and Paedophiles Club and Dafydd and Gwynne were busier than ever. Marre considered that it could be necessary to see if the Office could 'think of any new way of stimulating some publicity'.  So no-one knew of the existence of the Ombudsman in the wake of their teenaged daughter or son being raped by an assorted collection of mandarins and politicians after  being referred to Gwynne and Dafydd, so the complaints just weren't ever made. Marre won't have really wanted that much publicity for his Office…
Marre 'determined to bring the work of the Office more fully into the public eye and made efforts to respond positively to requests from the press, radio and TV for interviews and participation in programmes'. Meetings of interested people were addressed by both Marre and his officers. Consequently, there 'was a growth in case work for the Office'.
Marre made greater use of his powers under s10(4) Parliamentary Commissioner Act 1967 to issue special reports. Two instances where such powers were used were in the reports issued into complaints concerning TV licenses – Marre prioritised the most serious of matters then – and the collapse of the Court Line group of companies.
With regard to the Case Of The TV Licences, Marre criticised the inefficiency and lack of foresight shown by the Home Office. The Home Office accepted Marre's findings and Woy, the then Home Secretary, expressed regret for the distress and confusion that had been caused. The report paved the way for a challenge in the Court of the Appeal where it was held that the Home Office had acted unlawfully. 
When the Court Line group collapsed in August 1974, complaints were made to the Ombudsman about statements made in the Commons by the Secretary of State for Industry, Tony Benn. Marre investigated whether the statements by Benn had misled holidaymakers about the safety of their bookings with Court Line when there were rumours that the company was imperilled. This was a reversal of the decision by Sir Edmund Compton in an case that a Ministerial statement was not an 'instance of administration open to investigation'. Marre concluded carefully that 'in the absence of a qualification to the statements made, the statements were bound to leave a misleading impression with the public and that the Government could not be absolved of all responsibility for losses insured by holidaymakers'. Supporters of the Government were critical of the report, arguing that Marre had exceeded his remit as Ombudsman by criticising 'policy' instead of 'administration'. The Gov't rejected Marre's findings and, in the subsequent debate, the House of Commons split on party lines. The Gov't won the debate, but 'the Office enhanced its credibility in demonstrating both its independence and its ability to criticise a Minister'. 
After that exemplary handling of Court Line, there was only one public appointment for Marre: that of the first Health Service Commissioner for England, Scotland and Wales when the National Health Service Reorganisation Act 1973 came into force. Pressure for the creation of a Health Service Commissioner had grown as a result of three major hospital scandals involving the neglect and abuse of the elderly and mentally ill: Ely in Cardiff, Farleigh in Bristol and Whittingham near Preston. The Ely Hospital Scandal was notorious for the extreme brutality with which the patients had been treated. See previous posts. Ely Hospital defended itself by stating that conditions were worse at the North Wales Hospital Denbigh but no-one was making a fuss about that. Indeed not, it was so dreadful at Denbigh that no-one dared investigate.
The NHS Reorganisation Act 1973 also abolished Regional Hospital Boards and Hospital Management Committees and most Teaching Hospital Boards and replaced them with Regional Health Authorities (RHAs) and Area Health Authorities (AHAs). AHAs were required to set up Family Practitioner Committees (FPCs) that would be responsible for general medical services, as well as dental, pharmaceutical and ophthalmic services. AHAs were matched with local government boundaries. Joint consultative committees were established to advise AHAs and local authorities. The Act also established Community Health Councils for each AHA area, to represent the interests of patients and the public in health services.
Crossman's 'Diaries' contain a number of references to his despair with NHS governance when he was at the DHSS before the 1973 reorganisation. He articulates the problems very clearly: a complete lack of democracy, a nepotistic oligarchy and Top Doctors remaining in control of everything, running it all for their own convenience and benefit and flatly refusing to negotiate on any matter, firmly believing that they were right. Crossman considers himself very much more intellectual than the Top Docs as well as their social superior, but he was of the opinion that although conditions in long-stay hospitals were dreadful, the Top Docs wouldn't change their practices and Crossman couldn't make them. Conversations between Crossman and his fellow Ministers and the mandarins suggest that it is felt that dealing with Top Doctors is a waste of a senior person's time, the Top Doctors must be allowed to go their own sweet way even if the results are disastrous for some patients and Crossman et al will get on with the important stuff like working out the DHSS budget and commissioning their mates from the LSE for carry out various pieces of policy work.
By the time that the NHS Reorganisation Act 1973 had been passed, Crosman had left the DHSS. If one takes a look at the names of the people who occupied governance positions in the NHS before the Act and afterwards, it was the same people. In north Wales it was exactly the same members of Dafydd's gang. They had previously sat on the various Boards, then they sat on the new RHAs and DHAs. It was, as Crossman observed, an oligarchy. Nothing changed and no-one became any more responsive to patients. One person in north Wales who cluttered up the old governance structures for decades pre-1973 was Lord Kenyon. After 1973, Lord Kenyon became Chairman of Clwyd Health Authority. Lord Kenyon's HIV infected adult son Thomas Tyrell-Kenyon was sexually abusing at least one boy in the care of the Social Services in north Wales; it was noted on his social work records that he was having a 'homosexual relationship' with Thomas. Thomas never faced any charges. Lord Kenyon was also President of UNCW and much, much more… See post 'A Bit More Paleontology'.
The creation of the Health Service Commissioner post by the 1973 Act followed pressure from within Parliament from those who had sought to include health matters within the remit of the Parliamentary Commissioner Act 1967 and from those members of the public who were not happy with the existing NHS complaints procedure. Call Sir Alan!
Marre 'assumed this new post in October 1973 and was empowered to investigate maladministration and service failures by hospitals. Matters of clinical judgement were noticeably outside his remit'. I thought that they might have been. On every occasion that I made a complaint about the Dafydd and Gwynne, I was told that my complaint concerned a 'matter of clinical judgement' and it could not be investigated. Readers will be interested to know that even being sexually propositioned by an elderly lobotomist is a matter of clinical judgement, as is being abducted and illegally imprisoned by his mate who also wants to get his leg over and then being overtly threatened by another one of their mates. Not that such things ever happened of course, thus the need for so many How Very Dare Yous, but nonetheless my complaints still related to matters of clinical judgement and they could not be investigated by anyone. Particularly the most serious aspects of them.
So in 1973, Sir Alan was Empowered By Law not to investigate the most serious crimes committed by a gang of sex traffickers, just before various pieces of legislation were introduced, including the Children Act 1975, which would lead to a massive expansion of the sex trafficking gang on a pan-European scale. Only the finest brains of the British security services who's friends were committing serious sex offences against children could have planned all this.
Richard Crossman was one of the Bevanites who opposed the Gaitskellites in the scrapping within the Labour Party, although on many issues Crossman was on the right of the Party. Crossman had good reason to be a Bevanite. He was close friends with Nye Bevan, who, with his wife, Jennie Lee, colluded with and concealed the organised abuse of children and young people because Nye created the NHS To Help The Poor.
Nye and Jennie Visiting the Poor a la Carlo In the Wake Of A Disaster:
Some Opportunistic Fans On a Pilgrimage To Nye and Jennie's Former Home In Belgravia:
Sir Alan Marre recruited a mixture of Civil Servants and medical staff for the new posts created for the Health Ombudsman. Being one of the Originals who had spent his entire career as a Civil Servant in the Ministries which over years brewed the toxic mess which was the DHSS and the Westminster Paedophile Ring, Marre was in an excellent position to Select The Best for those roles. He also sought publicity for his new responsibilities but still observed that his functions were 'still not widely enough known and understood'. Particularly that bit about Not Being Able To Investigate Matters Of Clinical Judgement, Including Sexual Assault Even Gang Rape, Kidnap And Unlawful Imprisonment. And of course Murder.
Marre instituted a two-stage procedure for health investigations: a screening stage and a subsequent stage where the Ombudsman would determine the form of the investigation. It is a simple model: the screening stage filters out all but complaints so serious that there would be a public scandal if they were not investigated and the form of investigation for those most serious complaints is via a panel of friends of the Top Docs under investigation. I know all about it because my own complaint about Dafydd and the gang was 'investigated' in 1989 by this method – more than two years after I first made the complaint, only when it was clear to everyone that I was not going to be threatened or bribed into withdrawing it. See post 'Enter Professor Robert Bluglass CBE'.
By the end of his tenure as Ombudsman, Marre had 'firmly established the Office as a fundamental feature of complaints about the NHS'!
Rebel police people: Please don't tell me one more time that I was 'the only one'. In the way that UCNW had not set up a trafficking ring just because they knew that I would be arriving there in Oct 1981 and that in 1983 I would become quite seriously ill – if your theory that I was 'the only one' is correct, what if I had failed my A levels and not gone to university? Would all those facilitating the trafficking ring have had to have been made redundant? – I was between the ages of 10 and 13 when the various pieces of legislation were passed which allowed business to boom for Dafydd. It was not done all for me! No-one knew that there was a girl in Somerset who would be just right in Dafydd's eyes a decade later, so the whole of the Civil Service and Parliament prepared for my future arrival at UCNW. If they did do it all for me, I need to tell them that their Cunning Plan nearly went wrong! Because when I was 11, I wanted to do a degree in Chemistry!!! Christ Almighty, what if I had not had those awful teachers at Chilton Trinity School who put me off Chemistry??? Crossman and Sir Alan's plan would have gone completely wrong! Perhaps they were geniuses who had it all mapped out for me, but they nearly tripped up on so many levels: I wanted to go to Bristol University, but they weren't offering the course that I was interested in! Then I thought well actually I'd really like to do a degree in politics or history but Christ my father would never have allowed that, so it was OK, back on course for Crossman and Sir Alan's Master Plan to Get Me To Dafydd…
Thus after all sorts of different ideas for post-A levels, the Master Plan finally worked and I turned up at UCNW in Oct 1981 – only narrowly escaping accepting an offer from Aberystwyth University! –  expecting to study an Agricultural Science degree, only to realise that the Agri Dept were idiots so I changed course to Plant Biology. So there was Dr D.G.E. Wood's wife and some of their friends who were married to other members of Dafydd's gang waiting for me, as planned by the security services and the Civil Service running the Westminster Paedophile Ring in the late 1960s. Richard Crossman must have been some Westminster Swinger to have planned all that when I was still in infant school. Crossman could also Read Brown's Mind, because after the shit that I received at Chilton School and Bridgwater College, I was rather anxious about applying for university, but Brown said 'of course you must'.
So there we are, it is all Brown's fault.
Here's the Guilty Party:
I always thought that Brown was the person who saved my life on a number of occasions and who looked after me for years when the Top Doctors screamed at me to kill myself it was my choice, but no, Brown is the man behind the Westminster Paedophile Ring. It's why he shared his salary with me – as well as with a few other people – on every occasion that the mental health services had me sacked and left me destitute. The wicked old bugger Brown was doing it to fool the world. It's just as well for Brown that I am Deluded with Paranoid Schizophrenia/Manic Depressive Insanity/A Disturbed Personality Disorder/An Dangerous Anti-Social Personality Disorder/Attractive and Seductive, because if I was a rational intelligent being I would see straight through him and agree with Sylvia Grenalda that Brown is a Known Paedophile who committed many offences when he worked at Aston University but wasn't ever caught. See post 'A Nasty, Ludicrous Poison Pen Letter'.
The True Unrecognised Hero:
Richard Crossman and MI5 were busy working on Brown when he was in his infant school as well – in Taunton, so Jeremy Thorpe wasn't far away – because they knew that when I was 17, he would be the one encouraging me into the Trap which had been planned for little old me, all those years ago. Because as any fule kno, I was the only one to whom all this had happened.
Except for the folk who's bodies are buried in the grounds of the North Wales Hospital, obviously.
Sir Alan was Parliamentary Commissioner for Administration, April 1971-March 1976; Health Service Commissioner for England, Scotland and Wales, Oct 1973-March 1976. In retirement, Alan Marre served as the Chairman of Age Concern England, 1977-80 and of the British Nutritional Foundation, 1981-90. He was also a Trustee of the Whitechapel Art Gallery, 1977-83. Although Marre had not been a practising Jew, he gave some of his time to Jewish social and cultural causes, becoming President of the Maccabaeans in 1982. Previous posts have named members of Dafydd's network who held/hold key roles in Age Concern, cultural ventures in the East End and the Maccabaeans… Sir Alan Marre died in 1990.
The man who preceded Sir Alan Marre as Parliamentary Commissioner for Administration who presided over the sudden and huge decline in cases during his tenure, Sir Edmund Gerald Compton, (30 July 1906 – 11 March 1994), was a the first person to occupy the role of Parliamentary Commissioner for Administration, it being a newly created office in 1967 under Harold Wilson's Gov't.
Edmund Compton was born to a father involved in South American trade and a mother from a clergy background. He went to Rugby School and then Oxford, where he became acquainted with the historian and educationalist H.A.L. Fisher, Warden of New College. I discussed Fisher in my post 'The Bitterest Pill'. Fisher was a member of the Bloomsbury Set, so had links with the Welsh Blomsbury Group at Croesor and served in Lloyd George's Gov't. Richard Crossman was another student who fell under the influence of Fisher and Compton, like Crossman, was invited to join Fisher's selected circle, which involved hobnobbing with Hilaire Belloc, General Smuts and Lloyd George. Because New College was a recruiting ground for the security services, Crossman and most of his mates were working for the security services and this was how the DHSS was able to become little more than a Gov't Dept which organised and expanded the Westminster Paedophile Ring and ensured that those involved were never ever stopped, no matter how serious their criminality or how much evidence there was against them.
They could have been stopped – or at least seriously maimed – by 1987. Brown and I had a mountain of evidence against them, we were credible witnesses, so were our friends and MI5 had bugged our houses and telephones and had the recordings of Dafydd threatening and trying to bribe me. They filmed the Top Docs forging documents, they recorded the gang trying to entrap us and furthermore they filmed the death of Stephen Bagnall at the North Wales Hospital Denbigh under Dafydd's 'care'. See post 'Hey, Hey DAJ, How Many Kids Did You Kill Today?' I suspect that MI5 filmed a lot of other beatings and deaths as well in the children's homes, in Risley Remand Centre and in the police stations, because the security services were everywhere in north Wales, everywhere. They will know whoever the detective from London was who went to Risley Remand Centre and interrogated F when F had been fitted up for arson by the gang in 1986 and they'll know where all the missing police and prison records are that people known to me have tried to access with regard to their own experiences at the hands of Dafydd's gang, only to be told that they can't be found.
The failure to help all those witnesses can't ever be justified. Doesn't matter how big the problem was, the security services knew exactly what was going on and they watched as yet more potential victims were forced into the arms of the gang, some of whom were murdered. The reputation of a festering medical profession and a degenerate Royal Family – I think that I am justified in now using that word to describe them – was prioritised above the welfare of the general population.
Would the Real General Smuts Please Identify Himself:
In 1934, Edmund Compton married Betty Tresyllian Williams (d. 1987), of a Quaker carpet-making family from Kidderminster. There were, worryingly, two Quakers among the key members of Dafydd's gang, Gethin Evans and Dr Paul Nickson. Compton and his wife had one son and four daughters, of whom the youngest is Isobel Sidney, Viscountess De L'Isle.
Isobel is married to Philip John Algernon Sidney, 2nd Viscount De L'Isle (born 21 April 1945), the only son of William Sidney, 1st Viscount De L'Isle and his wife Jacqueline (née Vereker), a daughter of Field Marshal John Vereker, 6th Viscount Gort. Philip De L'Isle was educated at Tabley House, Mons OCS and Sandhurst. After service in the Rifle Brigade Philip became a Major in the Grenadier Guards and took early retirement in 1979, having spent some of his service in N Ireland during The Troubles. So Lord De L'Isle will know about the VIP paedophile ring which operated at the Kincora Boys' Home in Belfast and its links with Dafydd's gang and others on mainland Britain. He will also know about the allegations that Mountbatten and Sir Anthony Blunt were involved with the ring.
Lord De L'Isle was appointed Vice-Lieutenant of Kent in 2002 and is also a Freeman of the City of London and a member of the Worshipful Company of Goldsmiths. On 1 September 2011, he was appointed Lord Lieutenant of Kent. De L'Isle and Isobel have two children: Sophia Jacqueline Mary Sidney (born 1983) and Philip William Edmund Sidney (born 1985).
Sir Edmund Compton entered the Civil Service in 1929 and was transferred to the Colonial Service. In 1931 he was moved to the Treasury and at the beginning of the WW II, Compton was seconded to the Ministry of Aircraft Production where he served as the Private Secretary to the Minister, Lord Beaverbrook. Lord Beaverbrook was notorious for both his life of excess and being known as someone so powerful that the details of that life of excess could not be made public. Beaverbrook's life of excess involved many people from a broad social and economic spectrum. Trumpers had attended Beaverbrook's parties as a young woman (see post '95 Glorious Years!') yet Michael Foot had also became friendly with him when Footie worked as a journo for Beaverbrook when Footie was a young man. Footie was much closer to the Westminster Paedophile Ring than anyone acknowledges and when he married Jill Craigie she told him to fulfil his 'needs' but not to supply her with the details. Before he and Craigie married, Footie was the subject of press interest re his Ugandan discussions and they doorstepped him one morning. Footie told them that if one word appeared about it in the press, the world would find out about a few things involving Lords Beaverbrook and Rothermere which had previously been well-kept secrets. The press didn't bother Footie again. See post 'Oh No! It's The Pathetic Sharks!'
I do admire Footie for refusing to be intimidated by the reptiles, but sadly Footie did it to protect a load of sex offenders. Had Footie used his muscle to put a stop to the abuse and deaths of people at the hands of gangsters in professional jobs it would have been rather more useful.
Returning to the Treasury in 1942, Edmund Compton continued his ascent through the Treasury, being appointed Third Secretary in 1949 and Comptroller and Auditor General in 1958.
At the 1964 General Election, Wilson's Gov't pledged to establish an office to handle complaints against Gov't departments. Previous posts have explained how Harold Wilson rearranged the entire furniture of Gov't to conceal the Westminster Paedophile Ring. Allegations that Wilson was a crook were common during the 1960s and 70s from people across the political spectrum, but the Westminster Paedophile Ring was only an open secret on the part of Westminster, Whitehall, the legal and medical professions and their henchmen in the police and social services. Trade unionists knew because they defended those who were caught with their trousers off and also used Naughtiness In High Places as a very effective bargaining tool. Of course, journos also knew. I am very impressed with how virtually everyone within these circles knew about the Westminster Paedophile Ring but the info really didn't leak outside of this group of people. Presumably because no-one wanted to be refused treatment for life-threatening conditions, sacked from job after job, forced into destitution and then be found dead.
The problem with that method of ensuring silence is that it will not be effective on people who have no desire to be accepted in twattish circles, who have not been raised with a sense of entitlement and do not need a footspa and a pair of slippers as essentials for everyday life.
Dafydd et al have now found out that Brown and I can go without and will not be intimidated by rather stupid people for whom we have absolutely no respect, but from whom we derive a great deal of amusement. Even Patient F took the same view, although he was considerably more indulged than some of the rest of us.
What was wrong with the rest of you then? You're going to have to go without your Horlicks and lavender massages now anyway what with the state of the NHS…
For some reason, many members of Dafydd's gang were folkies, perhaps because of the example provided by Roger Whittaker, UCNW's famous alumnus who was regularly wheeled out to provide PR when the gang had crap all over them again. See previous posts.
Now that the Horlicks lake is getting low, supplies of lavender oil are in danger of being depleted in the event of a no-deal Brexit and there will be a run on footspas as people hoard essentials, those who cannot usually function without life's little luxuries and therefore have to go to Dafydd and the gang cap in hand for a job as an Angel or social worker are going to have to slum it with the likes of the Brown Bottle and Cider Woman.
In 1967, Harold Wilson appointed Compton to be the first Parliamentary Commissioner (or 'Ombudsman'). Wilson trusted Compton to navigate the Office through its formative years. Wilson had previously worked with Compton when he had been Chairman of the Public Accounts Committee and described him as "one of the shrewdest, cleverest, and nicest, men in Whitehall". Compton, he said, taught him "a very great deal about how government operates in Britain".
Compton: an old Colonial who had served with the security services during WW II and had evolved along with the Westminster Paedophile Ring. Who better than to be the first Ombudsman to make damn sure that those complaints about serious crime in High Places never ever exposed what was going on, even in the event of serious assaults and suspicious deaths? Edmund Compton was so effective that complaints of a very similar nature about Dafydd and Gwynne were made repeatedly, but never was there any cause for concern.
Ah the doctors they were wonderful! Not one of them has a stain on their vest, but gosh mental illness and juvenile delinquency are such serious problems that the poor Top Docs just can't help such people. They do try though, they become so distressed that psychiatrists and junior doctors have some of the highest suicide rates of any occupational group! They tend to be found dead when they have er fallen out with colleagues. Bechod, it's the Stress of those Patients…
The challenge that Compton faced was to establish the Office in the face of considerable public scepticism about its efficacy. No-one ever trusted Harold Wilson on any matter. The media described the Office as 'pointless' and 'ludicrously emasculated' and Compton as a 'swordless crusader'. Compton busied himself recruiting staff during 1966 and 1967 and formulated the structure and operating procedures of the Office. He drew upon his previous experience, using the Exchequer and Audit Department of the Treasury as a model. Staff were borrowed from other departments and legal advice procured from the Treasury Solicitor's Dept. Which was the Dept that finally shafted Mary Wynch when Michael Howard was Home Secretary. Mary had won her case against Dafydd and the gang AND she had demonstrated that she had been stuffed over by a ring of bent lawyers and that the Office of the Public Guardian was in on it with them… Somehow the Treasury Solicitor ensured that Mary was left penniless in old age and no MP or media outlet were interested in revisiting her case. Funny that… In the middle of the Jillings Investigation as well, with allegations flying of a VIP paedophile ring in north Wales being concealed at the highest levels of Gov't.
Shortly after the Treasury Solicitor finished Mary off, Dafydd swore an affidavit into Liverpool High Court in which he discussed his anus and complained about F blowing a raspberry down the phone at him; on the grounds of this Dafydd was given an injunction against me because of the danger that I presented to his life…
The injunction was read by many at the Hergest Unit and it had also been passed around Bangor Police Station before it was served on me. So a lot of people enjoyed it.
No evidence of anything untoward in north Wales at all. Anywhere. At any time. The Parliamentary and Health Service Ombudsman would have noticed if there was.
Compton sought civil servants with 'enquiring minds' and the 'ability to size up cases and people
Like Brown and Baker perhaps? Patient F? Mary Wynch? Alison Taylor?
rather than the ability to organise or to plan'.
Er yes, in many ways there was a distinct lack of planning. Small group of Empowered Service Users with an education and a sense of humour? Give 'em Dafydd, there will be hilarity and no matter how rude or threatening he is, the result will be rather like the martians howling with laughter in the 1970s 'Smash' advert. Once they've recovered from the most recent violent assault or attempt to murder them of course.
Edmund Compton 'pioneered an investigation procedure that was to remain unchanged for 30 years' – it had to, Dafydd was still practising – 'and was unique among Ombudsman schemes'. In that it could not even uphold concerns with regard to a vast gang of sex offenders who were murdering witnesses. The 'procedure involved a ten-part jurisdiction test of complaints, a two-stage investigation process and a final reporting stage'.
Compton 'took a low-key approach to his work, making limited efforts to publicise the Office'. As a result, the number of cases handled by the Office was low from the outset and diminished further. The practice of publishing anonymised reports on an annual basis long after the events 'attracted criticism that this garnered too little publicity for the Office'.  If no-one knew that the Office existed, that was one hurdle overcome re the discontent that Dafydd and Gwynne were causing.
The first major case to be referred to the Office investigated by Compton was that of the former PoWs of Sachsenhausen concentration camp, who had complained that they had been denied compensation by the Foreign Office in its administration of a scheme to compensate victims of the Nazis. Their complaint was referred to the Office by Airey Neave, the Tory MP for Abingdon, 1953-79, who had himself escaped from Colditz during the war.
Neave was Thatch's mentor; he was one of the small group who were behind her becoming Tory leader (one of the others was Sir Peter Morrison) and Neave was in it up to his neck with regard to the Westminster Paedophile Ring. Neave is alleged to have been a rogue member of the security services himself who was plotting crazy things with his mates, including the assassination of Tony Benn if Benn ever became Leader of the Labour Party. Neave was blown up in his car in March 1979, which was attributed to the INLA. The INLA had a good laugh at Airey Neave in the Aug 1979 edition of 'The Starry Plough', their newspaper.
I have described in previous posts how in 1981 there was a stack of 'The Starry Ploughs' in the UCNW Student's Union Sabbatical Officers rooms. There was a man called Aiden from N Ireland who held office in the UCNW Students Union and was a supporter of the INLA. He had a printing press up there as well. When I first found out that UCNW had been wired by the security services in those days, I presumed that it will have been because of Aiden and his activities or of course the Welsh language activism. Whatever the reason, as well as recording Aiden et al, the security services recorded Gwynne, D.G.E. Wood, the lot of them… The ring was not stopped.
Airey Neave was a Governor of Imperial College, 1963-71. Imperial was full of people who protected Dafydd and the gang. Professor Wynn Humphrey Davies, the son of a Liberal MP who grew up in Gwynedd, spent part of his career at Imperial. In retirement, Wynn Davies spent years as a member of Council of Bangor University. Wynn was a paid-up paedophiles' friend. See previous posts.
More recently there have been allegations that Airey Neave was killed by the security services themselves because he was considered so dangerous. A clip of Thatch being given the news of Neave's death is interesting; poor old Thatch really does look pole-axed and then she gets it together enough to tell the news crew that 'some devil has got him [Airey]'. Er, the Airey who ensured that people who were gang raping and murdering children continued to be allowed to do this while holding public office…
Whoever it was who blew Thatch's mate up, it was blamed on Aiden et al.
I have long since wondered how the Brighton bomber managed to plant that bomb in Thatch's bathroom wall in the Grand Hotel with the sort of security that they all had in that era of IRA threats. Someone let him do that but Thatch didn't work that one out.
Lord Mountbatten, Ian Gow, Airey, the Tory conference…
Meanwhile Lord Denning lived at Overton with his wife, they lived there until their deaths at a very old age, refusing security. The powers that be used to have kittens about Denning's little ways such as strolling around the village with his dog, living in the country house with his wife with no armed police on hand, but although he was dreadfully culpable re the Birmingham Six and of course Dafydd et al, Denning did not get blown sky high. So either he was afforded protection that wasn't ever admitted or someone hated him a good deal less than they hated Thatcher's advisers and Lord Mountbatten…
With regard to the matter that Airey Neave had raised with the Ombudsman, the Foreign Office had concluded that the former PoW complainants were not entitled to compensation, having been imprisoned outside the camp proper. It considered the treatment of the complainants to have been comparable to a breach of the Geneva Convention rather than the brutality of a concentration camp. Compton concluded that there were defects in the administrative procedure by which the Foreign Office had decided to reject the PoWs claims. He found that the reputation of the complainants had suffered as a result and that this constituted injustice. Compton thought that the result of his investigation would serve to vindicate their claims and affirm their sincerity.
In the Commons debate that followed the report in February 1968, George Brown, the Secretary of State for Foreign Affairs, defended the position of the Foreign Office while announcing his intention to pay compensation to the complainants. Brown asserted that there had been no 'bungling' or 'blundering' by the Foreign Office and that the issue was merely one of judgement. MPs expressed little support for the begrudging way in which Brown had agreed to pay compensation. The Select Committee on the Parliamentary Commissioner for Administration endorsed the findings of the report and rejected the contentions of the Foreign Office.
'Having adversely reported against the Foreign Office and secured a remedy for the complainants, Compton had enhanced the reputation of the Office and demonstrated that it would be able to address wrongs done by less weightier departments. Compton had also proven incorrect critics of the Office who had doubted its ability to confront departmental injustice.'
Thus Airey Neave, a man involved with the Westminster Paedophile Ring who was using his position as an MP and a member of the security services to conceal the most serious crime imaginable, took an emotive case to the Office of the Ombudsman – an Office which had been designed to ensure that Dafydd and the gang were bullet proof – and had shown that the Ombudsman's Office was effective even against the might of the Foreign Office.
Following his tenure as Ombudsman, Compton served as the Chairman of the Boundary Commission, 1971 and 1978. The Boundary Commission is a boring sounding organisation that provides great assistance to Paedophiles In Distress without anyone noticing. The Boundary Commission is good at abolishing bodies just after they have been shown to be very culpable indeed; the Boundary Commission seems to enjoy the abilities of a good astrologer in that it decides to abolish bodies weeks after they find themselves covered in slurry, yet the Boundary Commission has made the decision a long time prior to the slurry fest. Thus Sir Eric Sunderland as Chair of the Boundary Commission decided that Clwyd County Council would disappear shortly after the Jillings Report was compiled; Eric decided that Clwyd would be disappearing long before anyone knew that Jillings would conclude that the abuse of children in the care of Clwyd County Council had been serious and inexcusable and would present a legal minefield to Clwyd County Council. Ronnie Waterhouse was a previous Chairman of the Boundary Commission.
Boundary Commissioners are good at reorganising the boundaries of Parliamentary constituencies as well, which some time later then enables a Shock Result, of the sort that Woy Jenkins enjoyed when he won Hillhead for the Gang Of Four! Woy's opponent had previously been in a safe seat but the boundaries had been fiddled about with and thus when the Gang Of Four announced their intention to Break The Mould Of Politics, gosh, Woy decided to stand in Hillhead which by then included part of the previous constituency full of professional people of the sort who were targeted by the SDP. Some of the more influential constituents had a sort of awareness of naughtiness in professional places… See post 'We've Been Expecting You…'
Dr Death knew some of the Top Doctors who were members of the gang in north Wales.
Edmund Compton was Chairman of the Programmes Complaints Commission at the BBC, 1972-81. The BBC that was full of members of the security services who were also part of the elite paedophile ring which Lord Charles Hill and the Top Docs were running. For years it was rumoured that some of the senior managers at the BBC were very odd people who were participating in interesting Ugandan discussions, some of them with children. I thought that this was just wild speculation, although it was of course fuelled by the BBC executive known as Spanker who entertained 'Private Eye' readers in the 1980s, but after my friend who worked at the BBC in the late 1980s had been there a while he told me that there was a contingent of seriously weird old buggers there; he repeatedly said 'I'm sure that they're all a load of perverts into children'. Then his wife found a few of them lurking in the Royal Television Society as well. Regular readers will know of my friends' adventures with a few of TV's grandiosities.
Compton died in 1994 and was described by Tam Dalyell as 'a very considerable public servant of the British state.' The Tam who was a mate of Richard Crossman, worked for the security services himself and spent his time formulating various questionable ways of trying to catch his political opponents out. Tam couldn't mention their direct roles in criminality because well er Tam was um er Crossman, George Thomas, Greville, Dafydd…
Tam Dalyell's obituary of the man who provided armour plating for a gang of sex offenders in senior professional and Gov't positions has some wonderful moments:
EDMUND COMPTON was the first and trail-blazing government ombudsman. Much depended on the behaviour of the first incumbent of the office… He was appointed by the Prime Minister, Harold Wilson, in 1967 and charged with protecting the rights of individual citizens against central government maladministration. Wilson regarded Compton as the ideal choice for the post: and…Compton built solid foundations for what has become a respected institution.
With his quizzical twinkling eyes and riveting smile Edmund Compton was one of the most charming and cultivated of mandarins. He was the possessor of a razor-sharp mind and his colleagues in the Treasury, in the Comptroller and Auditor General's department, and in the office of Parliamentary Commissioner speak with awe of his capacity for work and for detail.
In November 1962 Harold Wilson, then chairman of the Public Accounts Committee, told me that I was to replace Bill Whitlock on the PAC. His advice: 'Just follow the lines of what Edmund Compton advises and learn from him. He is one of the shrewdest, cleverest, and nicest, men in Whitehall.' Wilson went further: 'Edmund Compton has taught me a very great deal about how government operates in Britain.'
A scholarship to Rugby, which he remembered with affection…the school regarded music as central…; outstandingly talented masters fostered Compton's love of music which was to bear fruit in a lifelong devotion to Bach choirs and enable him to become a Fellow of the Academy of Music and the Royal College; indeed he rendered great service on the governing body of the Royal Academy of Music.
It was always said that all one needed to have a successful career in the Civil Service was a good classical education. Never mind about building a functioning infrastructure for the country…
Late on Sunday evenings, Fisher would invite some undergraduates to his study in the Warden's Lodging, to be in the company of Gilbert Murray or Hilaire Belloc, Graham Wallas or General Smuts. There Fisher would recapture the ecstasy of public life which he had tasted, all too briefly, and he would live himself back to his seat at the Cabinet table in Downing Street, or to the Council of the League of Nations at Geneva. But it was not only the Sunday evenings. A few – very few – undergraduates were invited by Fisher to his country cottage. Among them was Edmund Compton, clearly destined to get First Class Honours in Literae Humaniores. At the close of the weekend Fisher and his guests would walk up to Churt for dinner with Lloyd George. 'There at either end of the table,' as Crossman recalled, 'sat thesis and antithesis, the well-born academic and the self-made Welshman, united by their passion for the game of politics from which both had been forcibly retired.' It was at this point, Compton told me, that he became determined to serve in public life.
So Compton weekended with Lloyd George's circle. Lloyd George was famously known as the 'old goat'. He wasn't an isolated old goat or the last in the line of old goats. Lloyd George's family were politicians and lawyers who worked with those who concealed the criminality in Wales and they remained very influential in Wales for decades, throughout and beyond the Waterhouse Inquiry. They were one of the families who's members simply had to say their surname – or the surname of the branch of the family into which Lloyd George's daughter married, Carey Evans – and people would start grovelling.
Ronnie Waterhouse's biography related an anecdote of one of the senior Lloyd Georges attending a trial as a spectator and glowering at the judge throughout to ensure that the correct outcome was achieved. Dafydd had a personal friend who was friends with Megan Lloyd George. Jeremy Thorpe grew up with the Lloyd Georges and as children they all played together; this gave Thorpe kudos throughout most of his career. Lloyd George knew Ronnie Waterhouse's father and the fathers and mothers of many other people in Wales. The Lloyd Georges didn't just impress other Liberals and lawyers. Trumpers was mates with them and as a young woman shared a house with Lloyd George's mistress. See post '95 Glorious Years!'.
When Dafydd's gang staged the Great Rebellion after Merfyn had allowed me to gain employment at Bangor University, part of the Rebellion was a 'memorandum' signed by 'retired people' who 'have played a prominent role in the NHS and public life in north Wales' which was presented to the Welsh Affairs Select Committee. The memorandum was compiled in March 2008 in response to the proposal by Edwina Hart, the then Welsh Gov't Health Minister, that neurology patients from north Wales should be referred to south Wales, rather than the Walton Centre at Liverpool. The 'retired people' were robust in asserting the right of Dafydd's mates at the Walton Centre to continue to kill anyone from north Wales who had spilt their pints after they had polished off Merfyn's wife.
When I first blogged about the memorandum in 'A Vampire At Glyndwr University!', I only recognised most of the names as being members of Dafydd's gang; now that I have found out so much more, I recognise all of the names as being members of Dafydd's gang. Two of the names of members of the Carey Evans family are on the memorandum; I did not know who they were when I wrote that post. They probably haven't recovered from that sleight if anyone's told them about it: a woman who didn't know who they were! I also didn't realise that Professor Eric Sunderland was a paedophiles' friend in heavy camouflage at the time; his name is on the memorandum.
Some of the names listed on the memo are on documents in my possession. The lead name on the memorandum was Huw Thomas. I have letters signed by Huw Thomas as well as documents with his name on that he never expected me to see! Huw Thomas was the Chief Executive of Gwynedd Heath Authority back in the days when Dafydd illegally imprisoned any young woman whom he liked the look of, propositioned her and then made an idiot of himself when she said no thanks. Huw Thomas had only one response to every bit of evidence that something terrible was happening in Gwynedd Health Authority:
One of those who organised the Great Rebellion was Professor Robert Owen, Dafydd's mate (see eg. 'In Memoriam – Professor Robert Owen), the Welsh Office's Medical Ombudsman who orchestrated the rigging of the investigation into my own complaint against Dafydd and the gang, which involved the usual deceit, lies, 'evidence' taken from people who should have played no part in the process, telephone calls received off the record by Professor Owen at his home in Colwyn Bay and forged documentation as well as a refusal to investigate the most serious parts of my complaint because it was a matter of clinical judgement…
Since I wrote 'A Vampire At Glyndwr University!' Huw Thomas has died. His brother Tim Thomas was good enough to advertise Huw's many fine qualities in an obituary which 'The Guardian' obligingly published in June 2018, so I've found out much more about the man who was facilitating a sex abuse gang and should have stood trial.
Here's Huw: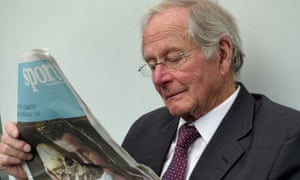 My brother Huw Thomas, who has died aged 79, lived in Bangor, north Wales, where he was chief executive of the Gwynedd health authority from 1983 to 1996. In a distinguished career in NHS management, he also worked in Kenya, running the hospitals in Kisumu on Lake Victoria, and in Zambia.
For four years from 1999 he worked with the Aga Khan Foundation in Tajikistan, helping to sort out a huge Soviet-era hospital in Khorog, on the Afghan border. While there he became aware that many baby girls in the region suffered from a congenital hip problem that could be easily rectified if treated correctly. He personally set up and financed a health initiative to provide treatment.
This was the Chief Exec of a truly disastrous Health Authority who's coffers were inexplicably empty, was the subject of questions in the House and received 'support' from a management hit squad sent in by the Welsh Office who tried in vain to get the show back on the road while concealing the serious criminality. See post 'A Visit To Gwynedd Archives'.
When his time in Khorog came to an end, he was presented at a ceremony with full traditional Tajik costume and a carpet with his face woven into it. The local headman said that he "would be remembered for a hundred years".
The legacy of Huw Thomas with regard to the NHS in north Wales will probably last nearly as long.
Huw loved mountains. He gloried in the scenery of the Pamirs in Tajikistan. There was also a special place in his heart for Snowdonia, where for 25 years he served with the Ogwen valley mountain rescue team, making forays into the mountains or controlling the rescue missions from the radio hut at the head of the valley.
The Ogwen Valley Mountain Rescue team which contained Dr Tony Jones, the Ollie Reed of north Wales, who 'was like a father' to all those students at Bangor University, who was mates with the bent coppers of the North Wales Police and the Top Docs of Gwynedd. Tony Jones, a racist South African marine geologist rather than a star of stage and screen was the star of Michael Aspel's 'This Is Your Life' in Jan 1993, while the North Wales Police were investigating a possible VIP paedophile ring in north Wales/Cheshire and Dafydd's gang were calling in all reinforcements. See post 'Dr Adrianne Reveley – A Loving Tribute' and the comments following that post.
It was in Jan 1993 that fallacious accusations were made about Patient F and he was denied access to his new baby, which was placed with a family containing two people with a history of offences against children. Gwynedd Health Authority, Gwynedd Social Services, Gwynedd County Councillor Dafydd Orwig and WPC Jo Bott were all involved in the conspiracy. See previous posts. Patient F had previously challenged social workers about their abuse of the boys in the Ty Newydd children's home in Bangor.
Huw was born in Gorseinon, south Wales, the son of William, who worked in a bank, and his wife Mary (nee Hatton), who ran a corner shop. His father had mental health issues
Poor old conflicted Huw, sitting on family secrets, just like Lord Maelor and his mates in their ladies clothes were.
and Huw was brought up by his mother and grandmother in Warminster, Wiltshire; his parents later divorced. He went to Lord Weymouth's grammar school in Warminster,
Sir Peter Morrison's family seat was in Wiltshire; the Morrisons pretty much ran the county. See previous posts.
studied history at Birmingham University and then gained a diploma in social administration from Manchester,
Dafydd's network included Birmingham. Manchester University, particularly it's social sciences contingent, had direct links to Dafydd's gang as well as the Welsh Bloomsbury Group. See post 'Vested Interests Or Common Pool?'.
before working in hospitals in Plymouth, Cardiff, Swansea and Bangor.
Plymouth: the home town of Michael Foot's family, lawyers and politicians who had colluded with the ring back into a previous generation. See post 'The Bay of Pigs Invasion'. Dr Death was the MP for Plymouth Sutton and then Plymouth Devonport, 1966-92; Dr Death who knew many of Dafydd's gang personally. Every other career stop of Huw's was so closely linked to Dafydd's gang that the careers of those at those locations were just one big round of pass the parcel, as was Huw's.
He had his eccentricities.
Yes, he facilitated a paedophile ring.
He loved music hall and together with his pals Bernard and Julia (a belly dancer) he created a tribute act to the 1940s entertainers Wilson, Keppel and Betty. Performing in Egyptian costume, Huw and friends appeared in local theatres and for charity events.
Leaders of the community! All for charidee. Probably to Help Children.
For many years Huw was a leading light with the Llanfairfechan community players, portraying five contrasting roles in a production of Under Milk Wood in 2015.
Llanfairfechan was a hot bed of gang members because the long stay institution for the learning disabled, Bryn-y-Neuadd, was located there. My post 'The Old Devils' described the pioneering work of Dr Michael Craft, who with Dafydd conducted Research Into Incest, while Craft's wife, Anne, helped the vegetables (as one of the senior managers at Bryn-y-Neuadd called the residents) Explore Their Sexuality and Supported Them In Their Sexual Relationships.
Llanfairfechan was notorious for being Injun Country. Not only were there many members of the gang living there, but on one occasion when Huw Thomas's colleagues had fitted me up again in Bangor Magistrates Court, I got chatting to another defendant who lived at Llanfairfechan and had been busted for cannabis. I had been taking the piss out of the corrupt magistrates and this young man told me that not only was Llanfairfechan full of members of Dafydd's gang but it was full of magistrates as well. So I gained the impression that Llanfairfechan must have been a bloody awful place to live. Almost as bad as Llandudno.
An idealist, he fought for local health issues, cleared footpaths, collected rubbish on beaches, stocked the local food bank and supported the local credit union. He was an avid Guardian reader.
That paragraph ought to be engraved on the Tomb Of The Unknown Service User that I hope to have erected in Bethesda, in memory of all who died at the hands of Huw and his mates.
He is survived by his partner, Mari Gruffydd, his daughters, Emma and Lucy, from his marriage to Ann Doidge, which ended in divorce, his stepdaughter, Nicola, five grandchildren and by me.
What's the betting that the whole lot of them have jobs in the health and social care sector or County Councils of north Wales?
A short spiel about Huw Thomas can also be found on the website of Odyssey Books:
Huw Thomas received media coverage in 2013 when he declared his support for fluoridation of the nation's tap water. So there's a bit of ammo for the anti-fluoridation lobby.
…Sir Thomas Padmore…later to be Permanent Secretary at the Department of Transport in Barbara Castle's time, adds: 'Rather unusually in the Treasury, Compton was a man with no enemies.'
Like Ron Evans, Compton probably kept a lot of people out of prison. Professor Eric Sunderland's reputation was one of a gentleman who had smoothed the terribly troubled waters at UCNW after the trauma of the later years of Sir Charles Evans's reign. See post 'Meet The Gwerin!' Evans protected Dafydd and the gang but was rude and offensive. Eric protected them by being charm itself and pretending that they'd all gone away or were behaving themselves. They were actually making international links and had spread right across Europe, importing and exporting kids and vulnerable people who had been coerced into sex work, as well as child porn and class A drugs.
Sir Edward Playfair, later to be Permanent Secretary at Defence and a leading industrialist, recalls that in the Treasury in 1934 Edmund Compton became known as a man who could ask the most awkward questions in a non-awkward way. Thirty years later when I worked with him, or rather was tutored by him, when he was Comptroller and Auditor General, he had perfected this art. I have never known a man who could pose such difficult questions and yet give so little offence to those to whom the questions were put. Like many others I was often reduced to a watery, resigned smile and an ungrudging 'You win the point'.
Tam couldn't say 'but you are facilitating a VIP paedophile gang' because Tam was too.
The leading lights of the Westminster Paedophile Ring were known for their At Homes. Dafydd's mate Linford Rees's gatherings in Purley were famous and Geoffrey Chamberlain and his wife held a summer party in Wimbledon every year as did their neighbour George Carman QC. The lives of the Top Docs in London are just one extended round of dining events and parties which everyone attends although they hate each other. On a good day at the St George's parties, people would get pissed and scream abuse at each other and have to be dragged out into the garden to restrain them. After one such occasion, the day after the party I was told that I had caused massive offence by not Going To The Party the night before and I thought 'I have to spend my working days with you hurling abuse at me, why ever would I go to your houses in the evening for more of the same but fuelled by even more wine than during the daytime?'. I presume that the same phenomenon is taking place in other professional circles; I've never attended such events but I've Heard Legends…
There's a great deal of worthy charidee activity undertaken by female relatives or retired male members of the Westminster Paedophile Ring as well.
When she died after 43 years of marriage, in 1987, Compton's life quite simply lost a dimension.
At the beginning of the Second World War Compton was seconded from the Treasury to the Ministry of Aircraft Production – the Treasury wanted one of their own most gifted to be Private Secretary and general factotum 'to handle the minister'. The minister was Lord Beaverbrook. Like other unlikely people, his friends Frank Owen and AJP Taylor, Compton came to have a great admiration for the Beaver, and treasured Michael Foot's marvellous essay 'Tribute to Beelzebub'.
Gathering dirt on each other as they go…
In 1942 Compton returned to the Treasury as an Assistant Secretary. He had a reputation as an enormously effective operator in wartime. In 1949 he became Third Secretary at the Treasury, where, says Sir Philip Allen, Lord Allen of Abbeydale, he had an outstandingly safe pair of hands and showed great versatility. In 1956 Lord Sherfield, then Sir Roger Makins, came as Joint Permanent Secretary. 'Edmund Compton was extraordinarily good, extremely sensible and invaluable on home finance,' Sherfield says. 'I had been imposed on the Treasury as Permanent Secretary. I did not know much about home finance and was resented in certain quarters as an interloper. Compton was free of this feeling and was a wonderful and helpful colleague.'
It was generally thought that Compton for all his talents was not a natural Permanent Secretary to the Treasury – a job which he candidly told me he would himself have liked. But Douglas Allen, now Lord Croham, contends that his colleagues thought Compton fitted in like a glove to the important job of Comptroller and Auditor General. Not only did Wilson as my first chairman have the greatest admiration for Compton's work. My second chairman, Douglas Houghton, Lord Houghton of Sowerby, describes Compton as an example 'of the highest standards in British public administration. A unique man of a philosophical turn of mind who could make fair judgements about maladministration.'
Lord Douglas Houghton and his wife, the Baroness Vera, played crucial roles in the Westminster Paedophile Ring and assisted Dafydd and the gang, but in a rather more subtle way than some. Lord Douglas was appointed to Chair the Committee which took evidence to see if the change in legislation re children in care was needed. The 'experts' from whom the Committee took evidence were friends and colleagues of Dafydd. The Committee did of course decide that legislation needed updating and the eventual result was the Children Act of 1975, which sent hundreds of kids into the arms of the gang in north Wales and other linked gangs.
The whole business from the very beginning was an idea brought to Westminster by Leo Abse, bent lawyer from south Wales and member of the Westminster Paedophile Ring, as were other members of his family. See post 'O Jones, O Jones'. Abse took his opportunity to kick things off when Jim Callaghan became Home Secretary, what with Jim and Audrey already colluding with abuse. Jim took orders from Leo. A Committee was set up Chaired by the stooge Doug. Dafydd's mates gave Expert Evidence and Leo planned a private members bill. There was a hiatus when Labour lost power and Heath was elected, but in 1974 Harold was back and Leo's first priority was to get a new Children's Act through Parliament. Dr Death obliged by using his private members bill for the dirty deed… See previous posts eg. 'Cry, the Beloved Country'.
Vera played an even more terrifying role in the organised abuse of girls and vulnerable women. Vera was a Wimmin's Champ, a doughty imitation of Barbara Castle with a hairstyle as impressive, so Vera of course was a Family Planning campaigner! Unwanted pregnancy in a girl of 13 'in care'? Have an abortion, then Be Sensible and go on the pill you silly girl, then you can be coerced into sex work and there'll be no difficult questions. After all, not every trafficking gang had Professor Wendy Savage on hand to perform more than 15 abortions on the same woman because her 'chaotic dysfunctional personality' had left her 'making the wrong choices' (see post 'Uncle Harry's Friends…'). Other Family Planning methods for the chaotic and dysfunctional included tubal ligation without the consent or even knowledge of the chaotic one and of course Depo Provera, the injectable long acting hormonal contraceptive which caused dreadful 'side effects', as least when it was first marketed.
Dr Cathy Wilson at St George's Hospital Medical School was livid about the campaign to have Depo Provera withdrawn. She told me that women who objected to it were the 'Laura Ashley crowd' who had no understanding of Poor Women's Lives. I think that was a dig at me actually – my one Dress For Evenings At Restaurants with that lot was a Laura Ashley number – and yes I was rude about Depo Provera. Although I take Cathy Who Lived In Notting Hill Gate's point that if you are a woman living with a violent man who is forcing you to have sex and into a pregnancy that you don't want, Depo Provera might be a Godsend because he won't ever find the contraceptives and hit the roof, Cathy's colleagues were facilitating a paedophile/trafficking ring and that was why they were so keen on the Miracle of Depo Provera. The stats showed very clearly which women were being given Depo Provera; it was young often underaged girls, women in poverty and ethnic minorities. It wasn't Cathy Wilson's daughters, they were at elite universities, not in the hands of Dafydd.
Those keen on Depo Provera didn't see it as a short term solution to protect a woman while they helped her get out of the violent 'relationship'. She stayed in that 'relationship', because now that she could simply return to the Top Docs every few months for another dose of hormones a la a broiler chicken, there was no problem any longer. Meanwhile Cathy dined with Salman Rushdie (see previous posts) and threw another party in Notting Hill Gate.
The Conservative chairman of the Public Accounts Committee, my third, Lord Boyd-Carpenter, regarded Compton as 'enormously knowledgeable on public finance' and Lord Barnett, a member of the PAC with Compton and later to be chairman, describes him as a person who was not only a great help in the work of the PAC but the kind of man who helped to make the PAC the most effective of all the select committees of the House of Commons.
In 1967 when, as Prime Minister, Harold Wilson had to choose the first ombudsman he called in Douglas Houghton and they agreed that there was no other candidate for the key post of first occupant than Compton, with whom they had both worked.
That Compton was selected by Harold Wilson and Douglas Houghton tells us all we need to know about the intended purpose of the Ombudsman's Office.
My colleagues and I as MPs going to the ombudsman on a rather exploratory basis found that his interpretation of the remit was narrower than we might have liked. But his fastidious sticking to his terms of reference
'Child sexually assaulted, incarcerated in psychiatric hospital and died in there under the care of Gwynne the lobotomist and Dafydd? Sorry Guv'nor, it's clinical judgement, can't touch it I'm afraid.'
meant that the office developed an authority which might not have been the case in less careful hands.
From 1971 to 1978 Compton was the Chairman of the Boundary Commission, to which he brought yet again his impeccable sense of fairness.
Would Compton have been responsible for recommending the boundary change from which Woy and the Gang of Four benefited a few short years later? I think that Ronnie Waterhouse served on the Boundary Commission while Compton was Chairman.
From 1972 to 1981 he was the chairman of the Programmes Complaints Commission of the BBC and in that post was even- handed, not only to the public, but also to imaginative programme producers.
Mary Whitehouse made a big issue of the Filth that she saw on TV but none of the rest of us could ever find, but Savile and the ring at the BBC went unmentioned by everyone, including Mary Whitehouse. Curiously Mary was insistent that it should be 'doctors and psychiatrists' who called the shots re sex education and public morality. She did know what some of them were up to, including Dafydd and Bluglass in Birmingham. Mary Whitehouse was the woman who launched the missiles at Dr Martin Cole and his sex therapy clinic which used 'surrogates', Mary claiming that it was no more than a knocking shop. I know someone who went to Martin Cole – after experiencing the worst that the Hergest Unit, Tony Francis, Mark Williams and Dafydd had to offer – and er yes, the 'surrogates' were prostitutes but Martin Cole himself was not perceived to be abusive and he wasn't charging good money for 'therapy' that he knew would be ineffective.
What Mary Whitehouse didn't mention throughout her Campaign against Dr Martin Cole was that Cole's partner in crime for many initiatives was Dr Philip Cauthery, the 'sex therapist' who was on the editorial board of 'Forum' magazine and who doubled up as the student doctor at Aston University. 'Forum' was not a paedophiles' mag, but it wasn't too fussy as to who it let advertise in the small ads and paedophiles were using them…
Whitehouse didn't mention Cauthery because she knew damn well what would happen if she took on a Top Doctor. Aston University had one of the highest suicide rates of any university during the 1980s when Cauthery was their doc. I didn't hear of Cauthery doing a Gwynne and Dafydd on students, but he was really bloody negligent and his answer to distraught students was to prescribe them enough anti-depressants to kill themselves if they overdosed. Which they did. They also threw themselves out of the tower blocks which in those days were the halls of residence.
D.G.E. Wood knew that I knew all about this, because I discussed it with him as a result of the murder threats that Brown received when he was at Aston. I didn't realise that everyone involved was part of the same huge trafficking organisation…
See previous posts for more information about Martin Cole, Philip Cauthery and events in Birmingham.
Edmund Compton was a very considerable public servant of the British state.
Throughout the years when it was at its most rotten. The legacy is still with us.
So Sir Edmund Compton and then Sir Alan Marre afforded total protection to Dafydd and Gwynne as business rapidly expanded in north Wales. Sir Alan's term as Parliamentary Ombudsman and Health Services Commissioner for England, Wales and Scotland came to an end on 31 March 1976.
One might have been forgiven for thinking that Compton and Marre could not be surpassed in terms of Being A Good Friend To Dafydd and Gwynne. Well they could be and they were.  Marre was succeeded as Parliamentary Ombudsman and Health Service Commissioner for England, Wales and Scotland by Sir Idwal Pugh.
Sir Idwal Vaughan Pugh (10 February 1918-21 April 2010) was Permanent Secretary at the Welsh Office and 'distinguished himself' as Parliamentary Commissioner for Administration and Health Service Commissioner for England, Scotland and Wales (Parliamentary and Health Service Ombudsman).
Idwal Pugh was born in 1918 in Blaenau Ffestiniog, Gwynedd, to Rhys, a quarryman and later bus conductor and Elizabeth, a schoolteacher. He was raised by relatives Thomas and Mary Vaughan in Ton Pentre in the Rhondda Valley and educated at Cowbridge Grammar School. He studied at St John's College, Oxford and graduated in 1940.
So Idwal originated in the town just down the road from Llanfrothen and Croesor, the hub of Bertrand Russell and the Welsh Bloomsbury Set who were Swinging with Dafydd and Gwynne. See posts 'The Village', 'The Vermin Club' and 'Captain Swing And His Crew'. There was a sizeable quarry at Croesor in operation until the late 19th century. Blaenau was another even bigger quarrying area and there was traffick between the two quarries. Idwal was raised by relatives in George Thomas Central, the Rhondda; George Thomas was nine years older than Idwal. Gwynne the lobotomist I think was just a few years older than Idwal. Geoffrey Chamberlain went to Cowbridge Grammar School; Chamberlain was born in 1930. A good supply of those we know and love went to Oxford.
I imagine that when Idwal was given the job of Parliamentary Ombudsman and Health Service Commissioner, there was the biggest party that the Westminster Paedophile Ring had ever held. Someone had got rid of Harold Wilson, so James Callaghan arrived and Idwal was appointed to hold Dafydd to account…
Kids Party Rings. Party Rings have been bringing fun to kids parties, biscuit tins and a few lucky lunchboxes for more than 30 years.
Pugh graduated in 1940 and served in the  RAMC before transferring to the 7th Armoured Division aka the Desert Rats. He served on the staff of Field Marshal Alexander in Caserta. Pugh was demobilised in 1946. Pugh joined the Ministry of Civil Aviation as an Assistant Principal in 1946, where he organised supplies and chartered aircraft for the Berlin Airlift. He was also a delegate to the International Civil Aviation Organisation in Montreal. Pugh moved to the Ministry of Transport as Assistant Secretary, where he was put in charge of the Road Transport Division in 1956. In this role, Pugh dealt with angry road hauliers during the fuel shortages caused by the Suez crisis. He also spent two years as civil air attache in Washington, D.C. before he was promoted in 1959 to Under-Secretary.
Pugh moved to the Ministry of Housing and Local Gov't in 1961, where he became Deputy Secretary. During his time there, he Chaired an inter-departmental inquiry into ways of modernising the planning system and his proposals for fewer and more independent planning authorities were broadly accepted by the Gov't.
Pugh served as Permanent Secretary of the Welsh Office, 1969-71. George Thomas was Secretary of State for Wales, 1968-70 and he was succeeded by Peter Thomas when Heath was elected. Peter Thomas grew up in Llanwrst in the Conwy Valley, the son of a solicitor and went to school in north Wales. Dr Peter Higson grew up in Llanwrst. Higson was a clinical psychologist who worked at Denbigh with Dafydd, then became manager of Denbigh, then manager of the mental health services across the whole of north Wales and then Chief Exec of Health Inspectorate Wales. After Merfyn was hounded out as Chairman of the Betsi, Higson returned to north Wales as er, Chairman of the Betsi. Who wrote one of the reports slating Merfyn which resulted in Merfyn's resignation? Dr Peter Higson. Higson's sister Dr Ruth Hussey trained as a Top Doc at Liverpool Medical School, Dafydd's alma mater, then bagged ever senior roles in public health in the Merseyside area, did a stint with the Dept of Health and then was appointed Chief Medical Officer of Wales. For the details of Peter and Ruth's shameless conflicts of interest and nepotism, see post 'Topsy and Tim'.
Peter Thomas read law at Jesus College Oxford – as did Dafydd's mate the corrupt judge Huw Daniel – trained as a barrister and was a member of Middle Temple, as was Ronnie Waterhouse. Peter Thomas was enthusiastic about the Welsh language and also enjoyed that part of Welsh culture which was invented by Iolo Morganwg and not that long ago either, the Gorsedd of the Bards. See previous posts for further info on Peter Thomas and for Iolo Morganwg.
In 1971, Pugh moved to the much enlarged Dept of the Environment to serve with the Secretary of State there, Peter Walker, as Second Permanent Secretary, where he remained until 1976. At the Department, Pugh acquired a dislike of the Treasury but nevertheless 'acquitted himself well during a challenging time', which I presume is a reference to the miners' strike which brought Heath down in 1974. Thatch subsequently appointed Peter Walker as Secretary of State for Energy just before she did battle with the NUM in 1984 and his remit was to clobber the NUM. Commentators presumed that this must have been because Walker had inside knowledge re the NUM as a result of his role in Heath's Gov't, Walker being a 'wet' whom Thatcher wasn't very fond of.
No, it was Peter Walker's knowledge of the usual that was put to good use: Dafydd and co. Peter Walker wasn't in the least bit Welsh, but he had joined the Tories when very young, 15 and being an upstart of the sort that only a 15 yr old with political ambitions can be, Walker introduced himself to all the Tory big wigs of the late 1950s. He embarked upon a career as a dodgy businessman but was also at the top of the Young Conservatives; Dafydd's partner-in-crime Beata Brookes was also at the top of the Young Conservatives at the time and Walker and Brookes got to know each other. Brookes was a farmer's daughter from north Wales, the male members of her family were all Freemasons and they were part of Gwynne's gang. Brookes was a UCNW graduate who became a social worker with Denbighshire County Council. By the 1970s, Beata Brookes was a key enforcer of Dafydd's gang in north east Wales, she was on every committee that a people trafficker needs to be on and presided over all the disability charidees as well. She served as an MEP, 1979-89 and made several attempts to get elected to the Commons, one of which caused WW III in the Clwyd Tory Party, as a result of the battle between her and Sir Anthony Meyer. They were both members of Dafydd's gang, indeed Sir Anthony was probably swinging with the best of them, but they hated each other. See previous posts…
In their youths, Walker and Beata discovered the pre-Profumo trade in teenagers from Wales to England for Fun In High Places, which Lord Brecon also discovered. They all saw the potential and were still involved decades later – when Idwal Pugh was ignoring the serious organised crime –  along with Lord Brecon's daughter, Lindy Price (who held senior NHS roles) and her husband, the barrister Leolin Price. See previous posts.
In 1976, Idwal Pugh was appointed Parliamentary and Health Service Ombudsman and remained in the roles until 31 Dec 1978. He would 'shape the role and demonstrated characteristics of toughness, rigid fairness, accuracy and independence'. As a result of accepting the post, Pugh was shunned by his former colleagues in Gov't Depts. I wonder if they knew what a sewer Pugh had agreed to join? Pugh ran the ship while Dafydd's gang made merry in the rapidly expanding children's home sector in north Wales, as hundreds of children were sent into the embrace of the paedophile gang, as the deaths of kids in care and psych patients in Risley Remand Centre became terrifyingly regular (see post 'Include Me Out') and as Dafydd and the gang began to pursue Mary Wynch in earnest, causing her to go into hiding. That was just in north Wales/ Cheshire. We should not forget what the linked gangs in eg. Leicestershire, Yorkshire, the North East of England, Wansdworth/Lambeth, Islington, Richmond-upon-Thames, the West Midlands, the North West of England and Staffordshire were doing. As well as the less well-publicised gangs in Oxford, Cambridge, Scotland etc. Right across the UK…
Pugh was 'dauntless in his criticism of maladministration within both Gov't Depts and the NHS. He also brought with him an attitude that the Office should be more than a mere tool for members of Parliament. To Pugh, the Office was 'the servant of the public.'
How anyone drew this conclusion I cannot understand.
'In this spirit, Pugh modified the filter system that required members of the public to take their complaints to the Ombudsman through their MPs.'
In March 1978, Pugh permitted complaints to be made directly to the Office. If the complaint was investigable, it would be sent to the relevant MP who would be asked if a full investigation was wanted. Well that was a very cosy arrangement. Does Greville/George/Norman St John Stevas/Cyril/Jeremy/Leo/Wyn Roberts want a full investigation into this?
No? Ah, another case of a Disturbed Person, making Outrageous Allegations and Harassing an entirely blameless Respected Person. No problem, Mind How You Go Lord Janner…
Pugh achieved greater publicity for his role and functions through public appearances, posters and the use of the colloquial term Ombudsman, a word more readily understood by the public. He was rewarded with a record number of referrals: 1,259 in 1978 from 461 MPs. The year that the gang found out where Mary Wynch was hiding. 
After investigating a particularly serious instance of maladministration by the DHSS Pugh was scathing in his criticism. It was discovered that the Department had denied Lt Col Terence Otway the full amount of his disability war pension for 23 years despite knowing what the full amount should be. Pugh blasted this 'deceit' and branded it 'deplorable'. Twenty-five officers were found to have been treated similarly and the DPP considered whether charges should be brought against the officials concerned. Such was the public outcry, that Secretary of State for the DHSS David Ennals was forced to apologise and new rules were established that forbade Civil Servants from denying a claimant their entitlement when owed money by a Gov't Dept.
David Ennals was Dafydd's mate. He had previously served as a junior Minister in the Home Office when Jim Callaghan was at the Home Office and concealing the abuse of kids in Bryn Estyn and other approved schools which the Home Office was directly managing and then served as a junior Minister in the DHSS, along with Crossman and the Swingers and Barbara Castle.
Ennals spent a few years out of Parliament during the early 1970s, during which time he worked as a Campaign Manager for MIND, which was run entirely by Dafydd's mates. Ennals succeeded in giving MIND a much higher profile and conning everyone into believing that it was a radical Patients' Rights body. It had made links with paedophiles' rights groups and they were subsequently given a session at a MIND conference. Ennals continued his involvement with MIND for years after he retired from the Commons as President and Chair. Ennals was the MP for Norwich North, 1974-83 and played a substantial role in organised abuse in Norfolk. See post 'The Science of Animal Behaviour'.
Jack Ashley MP referred a complaint to Pugh concerning the policy about whooping cough vaccination. It was complained that the Gov't had not made available to parents all the information that they should have had before agreeing to have their children vaccinated; some of the kids had sustained brain damage.
Pugh found that responsibility for the policy rested with the Gov't and that it had not fully recognised its responsibility to provide information to both Top Docs and the public. With respect to the latter, Pugh found maladministration. However, the report was not enthusiastically endorsed by Ashley nor the complainants, who thought that Pugh ought to have condemned the Depts concerned more roundly. Pugh maintained that parents were 'being told everything as far as was reasonably possible' and that the report could be used to place pressure for compensation for children who suffered brain damage as a result of vaccination. 
So, as Edmund Compton did with his example of former prisoners of war who had been swindled by sleight of hand, Pugh made a display of handling a small number of high profile cases which were bad but not the most serious matters happening under the yoke of the DHSS. Even then, Compton was seen to have shafted children who had sustained brain damage after following the advice of Top Docs and the Gov't. I note that Compton let Top Docs off the hook; the Top Docs had been 'misled' by the advice from Gov't. No, the Top Docs will have been the people who told the Gov't to recommend the vaccine. Compton was familiar with Greek mythology, he didn't conduct clinical trials .
Like Airey Neave, Jack Ashley the Disability Rights Campaigner was highly culpable re Dafydd et al. Ashley was the Labour MP for Stoke-on-Trent South, 1966-92 and was on the turf of the Staffordshire gang which was directly linked to Dafydd's. See post 'Always On The Side Of The Children'. The presence of that gang was partly responsible for the NHS disaster in Staffordshire, which had been brewing away for years and was raised in Hansard back when John Major was PM, the request for an Inquiry being refused. The abusers and serious criminals of Staffordshire were assisted considerably by the bent coppers of the West Midlands Serious Crime Squad…
Dear old Deaf Jack the Disability Campaigner's legacy lives on in Jack's daughter and her husband:
Andrew Marr
2014 Winter Olympics interview with Vladimir Putin
For NHS complaints, 'Pugh was aided in his desire to publicise the functions of the office by the ability of the public to take their complaints directly to the Office'. Pugh commented that this 'gives my jurisdiction a directness and immediacy which I welcome'. He could chew them up and spit them out with the personal touch.
During his tenure, Pugh uncovered a number of 'shocking examples of NHS maladministration'. A Top Doc who discharged a 103-year-old patient at 2 am on a winter's night who subsequently died was called 'inhuman' by Pugh. I would be interested to know why this Top Doc was hung out to dry and who ordered the execution. He had almost certainly been targeted after letting the side down in some way…
Pugh found that a consultant had acted wrongly when he sterilised a woman who had gone into hospital for an abortion without her knowledge. This was very, very common right through the 1980s and when women did start challenging the practice, they were told in virtually every case that it was a matter of clinical judgement and there would be no investigation or action. There were some cases in which the practice could be judged to have been in the patient's interest eg. if an aggressive cancer that had not been diagnosed was present. It was for cases such as these that the 'clinical judgement' get-out clause was designed. It was however grossly abused by an out-of-control profession. This happened to well-educated middle class women as well and they were the ones who brought the matter to public attention. What was not discussed was the same practice and indeed much worse practices by Dafydd et al in north Wales on women who were in the clutches of the gang. All laws let alone ethics were flouted, lies were told, documentation was forged and anything went, certainly until after the millennium and if I know anything about that lot, they will still be doing whatever they feel like and if challenged, they will respond in chorus in the time honoured way:
Now this is interesting. On Pugh's watch, 'A woman was found to have been wrongfully admitted to a hospital under the Mental Health Act 1959 and detained for 29 days longer than she should have been. When Pugh reported, the health authority offered just £150 in compensation, a figure the Select Committee increased to £1,000.'
Well! No, that wasn't Mary Wynch's case. I bet that the culprit in this case wasn't Dafydd or Gwynne either, because no complaints against them were ever investigated; the only complaint that I know of which was investigated was mine, because Mary took her case to Court. When I was in Denbigh, from what I saw, every single person on Bryn Golau Ward was held there illegally. There had been no proper procedures followed in any case. Some of the patients had been in Denbigh for decades.
Idwal Pugh would have known by the time that he handled this case that Dafydd and the gang had gone after Mary, who had fighting spirit. She had gone on the run and was in hiding and she had accused a number of local solicitors of malpractice, Mary did not take any crap from corrupt people. Pugh I suspect was preparing the ground for the planned onslaught on Mary by Dafydd and the gang, which was of course supported by the highest crooks in the land (see post 'A Few Of The Relevant Politicians Re Mary Wynch's Case') until Lord Donaldson, the Master of the Rolls, horrified everyone by coming down on Mary's side. See post 'The Mary Wynch Case – Details'.
The volume of health complaint cases grew rapidly during Pugh's time at the Office: from 582 in 1976-7 to 712 in 1978-9. This would be the tip of the iceberg. People didn't tend to assume that the Top Doctors were a load of lying criminal bastards and unless things went badly wrong, people didn't – and usually still don't – complain. There will have been millions more people who still didn't know that Pugh the Ombudsman existed and many more who just wanted to forget about their bad experience. Then there are the huge numbers of cases that Pugh will have not touched because they were outside of his remit; the cases that didn't pass the first filtering mechanism (most of them); the cases which the MPs told Pugh that they did not want investigated.
Thus the North Wales Hospital Denbigh contained hundreds of people imprisoned illegally, some of them in a dungeon, being assaulted by staff, some of them dying, pregnant female patients being relieved of their babies and never knowing what happened to them and boys who had been gang raped by people known to Dafydd and Gwynne being subjected to 'aversion therapy' to cure them of their homosexuality. Then there were the lobotomies on people who wouldn't shut up. Idwal didn't receive one complaint about any of it.
There was light on the horizon! In the cases fully investigated by Idwal, he upheld a high proportion of them. It was also pointed out that it was rare for the Health Ombudsman's recommendations not to be accepted. 
So everything was fine and There Have Been No Other Complaints as Dafydd constantly told me. And when they say no they mean yes.
When Idwal Pugh handed over to his successor, he urged civil servants to take note of the mounting complaints from the public about their 'rudeness and oppressive behaviour'. Dafydd used to shake patients' hands when he met them. So did Gwynne. So did Dr James Earp, the Top Doc in Leicester who was on board with Greville and Frank Beck. I refused to shake hands with Dafydd and Gwynne and it traumatised them. By the time that I got to James Earp I was so sick of the charade  that I quipped 'it's OK, I'm not a Freemason like the rest of you'. James Earp mentioned this in his report to Bangor Magistrates Court about me. He wasn't nasty about it, but it was in there. It was the opening line of the report. 'I proffered my hand to be shaken as is the customary manner and she declined, saying 'No thank you, I am not a Freemason like the rest of you'.
I'd never heard of Greville when Earp wrote that. I'd heard of George Thomas, he had been the Speaker of the House from south Wales and was now a Lord, but I didn't know that George was a Freemason and I didn't know that the police were at the time beginning an investigation into a paedophile ring in Leicestershire and that Greville Janner was one of those under investigation. Greville Janner originally came from south Wales, where his father was a lawyer. Barnett Janner was active in the Liberal Party before he joined the Labour Party. See previous posts.
I found a lovely image of Greville dressed up in his barrister's gear with Lord Ivor 'Gosh We're All Really Impressed Down Here In South Wales' Richard dressed up in his barrister's gear when they were both young, but if I put it on the blog I'll have to pay more for the image than I think it is worth, so here's a pic of Greville with another Famous Man instead:
After stepping down from the post of Ombudsman in 1978, Idwal Pugh worked in the City as a Director of Standard Chartered Bank and the Halifax Building Society.
I wanna tell you a story. In the late 1990s, I had finally had enough of constantly being arrested, hassled, insulted, unlawfully sacked, reported for fiddling the benefits when Tony Francis and the Benefits Agency had cooked it all up between them (see post 'More Dogs That Didn't Bark') etc so I actually decided to move from north Wales. I always thought that if I didn't live in Wales I'd live in Scotland and I began looking and I found a little cottage on the Isle of Ling, an island off the west coast of Scotland. I went up and met the seller and it was great up there, so everything was arranged and I told everyone that I was off to Ling. I had virtually began to make arrangements as to how to move my stuff up there when I received a letter from the Halifax, with whom I had arranged the mortgage. They were withdrawing the offer. No reason, just withdrawing it, just like the London School of Hygiene and Tropical Medicine had withdrawn an offer for my place on an MSc all those years ago, two weeks before I was due to begin the course, after D.G.E. Wood got wind that I had a place.
I never thought much more about the business of the Halifax and Ling, I always took the view that banks were crooks and a law unto themselves and I had more pressing matters to sort out. A few weeks ago a stranger asked me ' Do you remember Ling? It was Dafydd's lot.' I was a bit iffy, but I did think well, I would not have put it past them. But why? They hated me, they had me arrested virtually every week, they screamed at me to kill myself, the Hergest Unit was collapsing and the patients were ending up on the streets and a lot of them were dying, just as Ronnie Waterhouse was over in Ewloe holding the Inquiry. Ronnie's potential witnesses were oblivious, we were just being arrested and thrown out of the Hergest Unit every week. Why ever would they want me not to go to Ling?
It has been explained to me that they were picking off everyone whom they thought might pop up in the future after the Ronnie cover-up and they were busy planning to have me fitted up and banged up for a very, very long time as soon as Ronnie had published his Report giving them all a clean bill of health…
When I was blogging about the Westminster Paedophile Ring facilitators Kay Carmichael and her husband Professor David Donnison in 'Vested Interests Or Common Pool?', I did notice that Easdale, the Scottish Island of which they were 'part of the community', was the island next to Ling and it was owned by a crook who was mates with those we know and love. I wondered if that's what the stranger was talking about. But now I've found out about Idwal…
Tony Francis knew that I was about to move to Ling, as did the other Hergest Unit staff…
I have mentioned previously on the blog that I know of business people who have been ruined by this lot, including business people who had no idea that Dafydd's gang was behind their troubles. Looks like all sorts of things happened to me that were Dafydd-related of which I was unaware as well.
I have stated recently that I am not interested in this bunch of gangsters being prosecuted in relation to the crimes against me. The police and the security services knew what they were doing, they were helping them. No-one helped us and I'm not having a bunch of hypocritic oafs doing an 'ah bechod, we didn't know'. You did. My friends died in front of you and no-one, no-one helped. However I still take the view that if anyone else who has come under attack from them wants to prosecute and use info on this blog to help them, that is fine by me.
I have attachments in my possession which have been sent to me by a businessman in north Wales who was ruined by the gang, although the bank concerned in that case wasn't Halifax. I have been asked to make the documents public if this person is found dead. I know the names of the lawyers who were involved in the swindling, as well as the banks and the particular branches and the County Council which collaborated to bankrupt this person. I know the names of the Top Docs who were part of it, the lot. I have not yet heard that they have died.
If anyone out there ever had trouble with the Halifax Bank, during the late 1990s, it was Idwal…
Idwal Pugh also became Chairman of the Hodge Group and Hodge Finance, founded by Pugh's friend Julian Hodge, whom 'Private Eye' called the 'userer of the valleys', being a dodgy money-lender. George Thomas was a mate of Julian Hodge and was a Director of Julian Hodge's questionable money lending outfit, the 'Bank Of Wales'. Pugh was Chairman of the Development Corporation for Wales, 1980-83 and the President of the Cardiff Business Club, 1991-98. Now I know why people laugh at Cardiff Business Club (see previous posts) with its Edwina Hart links! You're in good company there then Edwina, Idwal Pugh, a friend of Julian Hodge and George Thomas. Could there possibly be a Theo Huckle QC theme running through all this as well?? See post 'Theodore Huckle QC'.
Pugh also served as Chairman of the Royal Northern College of Music, 1988-92 and President of Coleg Harlech, 1990-98. Coleg Harlech was presided over by a long line of paedophiles' friends. See previous posts. Idwal was made an honorary Fellow of St John's College and he moved from Cardiff to Oxford, taking a university course in composition. Pugh particularly enjoyed playing his Steinway piano and listening to Bach.
Nye Did It All For The Poor!
Here's Idwal with friends in the pub in Blaenau, being a man of the people:
Pugh died in April 2010. He was predeceased by his wife, Mair Lewis, who died in 1985.  Idwal's ashes were scattered in the waters of the Afon Mawddach at Penmaenpool, Gwynedd. Garth Angharad, a 'hospital for the mentally abnormal criminals' ie. one of Dafydd's gang's private prisons (see posts 'More On Those Prisons For Folk Who Dared Complain' and 'Further Information On Garth Angharad Hospital'), was near Penmaenpool. Before Dafydd's mate Paul Hett turned it into a hospital for mentally abnormal criminals, Garth Angharad was a 'residential school' with Paul Hett as the Headmaster, where kids were violently assaulted and injured. Even Ronnie Waterhouse couldn't find anything positive to say about Paul Hett. Hett was a solicitor who was struck off for embezzling his clients' money. See previous posts…
Dafydd told Robert Bluglass that I wasn't mentally normal. Because I 'used foul and abusive language' in front of Dafydd's 'young children'. I did not know at the time that Dafydd had young children, I had never met them and while Dafydd certainly had a few mouthfuls from me in the end, they weren't ever in front of any young children, his or anyone else's. My foul and abusive language in front of Dafydd's young children all went down in the Report that Bluglass held into my complaint though, under Idwal's Ombudsman's Rules, although by that time the Ombudsman was Sir Anthony Barrowclough.
Bluglass agreed that anyone who used foul and abusive language in front of Dafydd's young children was indeed mentally abnormal. Not that Bluglass told me that Dafydd had made that accusation, so I couldn't say 'but I've never seen Dafydd's young children, how many does he have?'. I only found out later when Bluglass wrote his Report and stated that I had caused Dafydd and many other people enormous annoyance and distress with my constant harassment of them and that they were caring people but just could not be expected to tolerate me.
Ho hum, they were just minding their own business running an international sex trafficking gang and along came me…
A permanent memorial to Idwal and Mair was added to the Vaughan family tomb of Mary and Thomas Vaughan in Treorchy Cemetery, Rhondda, in accordance with Idwal's wishes. Until last year I was intending to do a Tour Of The Gang's Graves and dance on every one of them, but there are so many that I'm never going to have time.
Readers might remember that Merfyn the VC of Bangor University grew up in Llanfrothen, the village down the road from the Captain Swing and his crew. According to the blurb on the author's biography bit on Merfyn's book 'The North Wales Quarrymen: 1874-1922' both of Merfyn's grandfathers were quarrymen in Blaenau Ffestiniog. They probably spilt the pints of Idwal's father and that will have been enough for WW III to be declared generations later. I wonder if Idwal knew a man called Lord Asa Briggs (see post 'Anthem For Doomed Youth'). I bet he did and I'm sure that they got on like a house on fire, as it were.
The Paedophiles' Friends Will Not Be Mocked! By red paint being thrown around or Empowered Service Users taking the piss.
Lord Maelor's house near Wrexham spontaneously combusted in Nov 1984, just like that and Lord Maelor died in the fire. Lord Maelor was the Labour MP for the constituency which included Croesor, 1951-66, when he was plain Thomas Jones. Here's Lord Maelor, off duty, wearing ladies clothes:
Here's Lord Maelor (on the left of the photo) when not relaxing in ladies clothes:
I'm fairly sure that the man participating in the funny handshake with Lord Maelor is William Edwards, who succeeded Lord Maelor as the Labour MP for the constituency which included Bertrand Russell and Captain Swing. Edwards was a crooked solicitor who considered himself a cut above the 'farmers in Bala' who were his constituents as well as the Bertrand and the swingers . Edwards hung out with journos and celebs and was known for being a snappy dresser. Whether his sense of style extended to ladies wear when off duty I do not know.
Lord Maelor's brother James Thomas was the Labour MP for Wrexham, 1955-70, while the gang rapes were taking place at Bryn Estyn down the road.
Before Lord Maelor was an MP, he worked as a school teacher, having trained at the Normal College in Bangor. I don't mind at all if Lord Maelor dressed in ladies clothes, but the strain that this lot put themselves under as a result of their double lives must have been incredible. George Thomas's episodes of 'nervous illness' – an expression used by Dafydd – could be mapped alongside the complaints made by people that he had sexually assaulted boys. I know that they tried to kill me, but it just makes me feel a bit sorry for them all being so bonkers. If I was a man who dressed in ladies clothes I wouldn't feel obliged to deny it. Of course if I was also involved in serious crime then I might find that I had to keep a lot of others things secret and that I also would find myself leading my entire life being blackmailed and manipulated by the Top Docs and others.
Lord Maelor and his house weren't the only things that spontaneously combusted in 1984. In Jan 1984, the building in Caernarfon which housed the 'Caernarfon and Denbigh Herald', the sister paper of the 'Bangor and Anglesey Mail', was burnt to a cinder, absolutely everything destroyed.
Idwal Pugh's 2010 obituary appeared in the Indie. It was mentioned that Idwal was a proud Welshman – just like Dafydd! – and that he believed in God and furthermore, God was Welsh. Presumably gang raping little boys in the language of heaven. I've got news for Idwal and it was news that most of the rest of us heard when we were school kids. When Neil Armstrong went to the moon he also went a bit further on and he met God. She's black.
Idwal was succeeded as Parliamentary Commissioner for Administration and Heath Service Commissioner for England, Wales and Scotland by Sir Cecil Clothier, 1979-84. Sir Cecil was in post while Mary was illegally imprisoned by Dafydd and during the aftermath.
Clothier was born in Liverpool to a devout Catholic family. He was educated at Stonyhurst College and Lincoln College, Oxford. During WW II Clothier joined the Royal Signals – Brown's father was in the Royal Signals – and served with the 51st (Highland) Division at the Second Battle of El Alamein, where he was responsible for laying communication lines and setting up radio equipment. Cecil undertook deception duties and made transmissions from unmanned positions in English and Scottish accents to confuse the enemy. In 1943 Clothier was transferred to Washington, D.C. where he served as a staff officer. He continued his passion for flying by qualifying as a pilot. Just like Dafydd, although I'd be interested to know how Dafydd kept his licence after crash after crash after crash…
Clothier developed a lasting love of the United States during his time in Washington, D.C. The city where Geoffrey Chamberlain carried out those illegal experiments on late gestation foetuses and then killed them (see post 'Now Then…')… 
After WW II, Clothier returned to Oxford to complete his studies and graduated with an MA law degree. He worked for Ferranti on transformers while reading for the Bar. The Denis Ferranti Group is a family owned technology and manufacturing business based in Bangor, Gwynedd. Clothier applied for Inner Temple but was turned down because he was 'in trade'. An uncle, a Bencher and former Treasurer of Inner Temple, helped reverse the decision and Clothier was called to the Bar at Inner Temple in 1950. Where he joined Sir Cecil Havers and Havers' son Michael Havers and Michael's sister, Lord Elizabeth Butler-Sloss. Who all colluded with the Westminster Paedophile Ring. Michael Havers was Thatcher's Attorney General who admitted to blocking the prosecution of the paedophile Sir Peter Hayman, a diplomat who held a senior position in the British security services. See previous posts. Complaints about Cyril Smith, Greville Janner and Dafydd and the gang were mysteriously never followed up when Havers was AG. See previous posts.
Cecil Clothier started his career as a barrister in Liverpool, a city which had many lawyers whom were part of Dafydd's network. Mervyn Phillips, the solicitor who was Chief Exec of Clwyd County Council, 1977-92, was a law graduate of Liverpool and is old enough to have assisted Gwynne as well as Dafydd. Idwal Pugh would have liked Mervyn, not only was he allowing the paedophile gang to do whatever they felt like to kids in care, but Mervyn was a Proud Welshman who was a leading figure in the Welsh Calvinistic Methodist Church. See post 'Ain't Nothing Clean – Not Even The Welsh Calvinist Methodists'. Mervyn was supposed to be dedicating his life to work and prayer, as was Idwal…
Idwal and Mervyn: That's for the death of my friend Anne…
As a barrister, Clothier made his name as an accident lawyer widened his practice to personal injury, professional negligence and corporate crime. Clothier was appointed as Health Service Ombudsman while Mary Wynch was illegally imprisoned. Clothier acquired a speciality in cases that involved adverse reactions to drugs. Mary alleged that her mother had died in one of Dafydd's 'care homes' after having been given an overdose of barbiturates. There was never any investigation because as any fule kno, Mary was mad. Of course she was, she was banged up in the North Wales Hospital, that just proved it.
In 1965, Clothier was also appointed Recorder of Blackpool. Blackpool was the home town and favourite hang out of the crooked barrister George Carman, who worked on the Northern Circuit with Clothier until Carman successfully defended Mr Thrope in 1979 and moved to London. Greville Janner's solicitor David Napley retained Carman when the police interviewed Greville in the early 1990s and it was known that it was the fear of Savile using Carman as a barrister that stopped newspaper printing anything about Savile's sex offences. Miranda and Cherie both worked in Carman's London Chambers.
When the Courts were reorganised, Clothier was appointed a Deputy Crown Court judge, serving until 1978. In 1972, Clothier was appointed a Judge of Appeal on the Isle of Man and served until 1978. When serving on the Bench, Clothier was a legal assessor to the GMC and the General Dental Council and a member of the Royal Commission on the NHS, the Commission that Babs Castle and Dr Death pretended was evidence of their determination to stop the scams of the Top Docs, but which they knew would not result in a Report until Thatch was in office. The scams continued. Particularly once Clothier became Health Service Ombudsman.
Clothier became the first Parliamentary and Health Service Ombudsman not to come from a Civil Service background when he was appointed in 1978. Cecil was from a Corrupt Judge Background instead, which was even better.
Clothier expressed himself to be happy with the Office that he inherited from Sir Idwal 'coming to my task without previous close experience with the work of either Parliament or the Executive, I have been much impressed by both'. Idwal had served the sex offending community well. Clothier did not seek to alter the Office, but to develop it along the lines laid out by his predecessors, who were facilitating a gang of old paedophiles…
After a drop in the number of complaints received, the Office handled 1,031 in 1980, the fourth highest since the Office opened in 1967. There will have been that many concerns raised about Dafydd and his colleagues alone during that period of time, but they certainly never made it as far as the Office of the Ombudsman.
Clothier continued the practice of arousing public awareness of the Office, eagerly accepting invitations to talk to groups in different parts of the country and determined that people should regard the Ombudsman as fundamental feature of the constitution.
'The last thing an Ombudsman wants to be' observed Clothier, 'is distant, cold and inaccessible'. Yet it was also important not to 'incite [the public] to grumble about nothing in particular'. Indeed, when I told Alun Davies that Dafydd was sexually abusing patients, Davies told me to 'put up and shut up'.
In the first statutory extension of the Ombudsman's remit since 1967, the Office was permitted to investigate the actions of consular staff abroad in their duties towards UK citizens. Clothier considered that in instances where it was questionable whether an investigation should be undertaken or not, that he would lean in favour of the complainant. Even so, if the complainant was unable to produce prima facie evidence of maladministration, Clothier was bound to reject the complaint.
Documentation evidencing serious organised crime in every agency with which I had contact over three decades was unlawfully witheld from me until 2005. Even then there was still more to be released. Other people known to me who made serious complaints about Dafydd and the gang found that they too were unable to access crucial documentation. Particularly that pertaining to the Home Office.
A significant case handled by Clothier was that of John Preece, who complained of a four-year delay by the Home Office and the Scottish Home and Health Department in reviewing his conviction for murder following the suspension from duty of the forensic scientist who had been an expert witness at his trial. Clothier observed that, although it was not the duty of the Home Office to actively look for miscarriages of justice, the circumstances of the case made the matter wholly exceptional. Clothier concluded that a miscarriage of justice where a person loses his or her liberty was 'one of the gravest matters which can occupy the attention of a civilised society'.
There was hundreds of such people languishing in the North Wales Hospital, in Risley, in Ashworth and other establishments all on the say so of Dafydd.
An exceptional effort was necessary to remedy the consequences of what he described as a 'pollution of justice at its source'. Clothier noted sadly that when the Home Office became aware of shortcomings which 'struck at the very roots of justice' it did not act with the urgency that was required. The Select Committee reinforced the conclusions of Clothier, summing up the affair as 'a sorry saga'. Mr Preece, having already had his conviction quashed, received £77,000 in compensation.
I'll look forward to my dosh then. Perhaps Brown can be reimbursed for sharing his income with me on so many occasions and my PhD supervisor kept a roof over my head at one point as well.
The Home Office identified a further 129 cases that required re-examination, 16 of which were sent to the  Court of Appeal for re-consideration.
Clothier found that a greater number of people were becoming aware with the existence of the Office and its functions as a Health Service Ombudsman.
Paedophiles In Distress, Emergency, Emergency, Contingency Plan Needed.
Such awareness was 'also accompanied by misconception about what the Ombudsman did.' So new publicity material was issued by the Office and the Local Gov't Ombudsman in 1981 which sought to explain the differences between the Parliamentary and Health Service functions exercised by the Office and the jurisdiction over local authorities exercised by the Local Government Ombudsman. Film presentations of the functions of the Office were also produced for use in schools and libraries.
The kids in care who were targeted by Dafydd and the gang hardly ever went to school and furthermore because the schools were colluding with Dafydd et al, they were hardly going to show the kids an educational film all about Cecil and explain that the next time that they are assaulted by one of the gang, they can get in touch with Sir Cecil and his minions and enter the two-stage complaints process, the first part of the process being a ten-part procedure…
Clothier found it problematic that some half of all complaints he received related wholly or partly to actions arising from the exercise of clinical judgement, a matter on which he was not empowered to investigate. As I explained earlier in the post, all the most serious complaints against Top Docs were a matter of clinical judgement. Assault, indecent conduct,  unlawful imprisonment, perjury, forgery, planting evidence, conspiracy. All 'clinical judgement'.
Clothier commented that it was 'a source of some embarrassment when I have to send rejection letters to complainants explaining this particular jurisdictional exclusion. Many find it very difficult indeed to understand or accept it.'
Because it was so obviously an excuse not to investigate matters which should have landed Dafydd in a cell.
There was continued opposition from the Top Docs to the extension of the Ombudsman's jurisdiction to encompass matters of clinical judgement, because they knew exactly what would happen if the jurisdiction was extended.
Throughout Clothier's tenure as Ombudsman, the question continued to be wrestled over by the Select Committee and the Joint Consultants Committee without significant inroads being made into the medical profession's opposition. The Joint Consultants Committee were part of the stitch-up. They chose which Top Docs would investigate the complaints, on the rare cases when an investigation was held. So the Joint Consultants Committee chose Bluglass and Berry to investigate my complaint, Bluglass being a mate of Dafydd's who was Mr Big in the wider ring and Berry being a stooge who worked for Dafydd in Coventry, on Crossman's turf.
All the while, the number of complaints received by the Ombudsman increased: from 562 in 1979–80 to 895 in 1983–84. Although hardly anyone knew that he existed.
Clothier dealt with notable cases during his time as Health Service Ombudsman. When a health authority found that a bogus doctor had operated on a number of patients it decided not to inform them that their operations had been performed by the 'doctor'. A complaint was made by the Patients' Association, however Clothier did not investigate on the grounds that there was no evidence that the Association was asked to complain on by any aggrieved individuals.
There were many varieties of 'bogus doctor'. Some were total fantasists who were not doctors of any sort. When they were caught, a prosecution would be mounted amidst much publicity but only if that did not demonstrate that the real Top Docs and NHS managers were utter fuckwits who had allowed the bogus Doc to work alongside them and maim and kill. Another much more common fraud was the employment of Top Doctors to positions that they were not legally entitled to hold eg. Dr Quasim Ijaz and Dr Sadie Francis and who knows how many more, because Gwynedd Heath Authority when the Chief Exec was Huw Thomas did this routinely and the GMC knew that they were doing it as well.
Ah, Huw Cared About People and Loved Reading 'The Guardian' as well!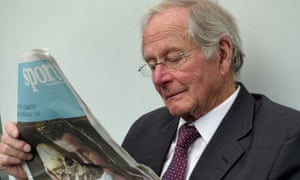 Clothier also handled a case in which a local Councillor had received an anonymous leaflet supporting fluoridation of water. It transpired, after four months, that the leaflet had emanated from the local Health Authority. Clothier concluded that the authorship of the leaflet should have been disclosed without delay. He understood that the Councillor 'wished to know what Jove-like hand' had sent the leaflet.
Easy, it was Huw Thomas! Polly Toynbee probably helped him with his spelling.
Clothier's verdict on the leaflet itself was damning. It was 'a very poor production and far below the standard I would expect an Authority to achieve in communication with the public'.
Of course it was, it was from Huw Thomas. The letters that he wrote me were also of very poor production and far below the standard that I would expect an Authority to achieve in communication with the public, at least until I realised that I was dealing with idiots and inveterate liars.
The shame at producing the 'hopeless' leaflet did 'not excuse the subsequent administrative ineptitudes, to which only Franz Kafka could do justice.
Cecil had obviously met and known Huw…
The whole episode has been a very great waste of my time and everyone else's'.
I'm 56 years old and Huw and his pals have been a very great waste of most of my adult life, or they had been until I put their fuckwittery to good use in this blog.
One of the most serious cases investigated by Clothier concerned a complaint from a mother that her baby was born dead due to a catalogue of failures in maternity care at the hospital.
As was my friend's baby, or almost dead; she died a few hours later. The friend who knew about Dafydd et al as well as the BBC and who's first problematic encounter career-wise was with this man:
The big pillock above was working on behalf of this friend of his:
Who was the brother of the then Home Secretary:
See previous posts for details of the Michael Grade-centred Events, both at the Edinburgh Fringe in 1985 and at the BBC's 'Meet the Guv'nors' evening in 2005.
Clothier decided for the first time since the establishment of the Office to hold a formal hearing and take evidence on oath. Clothier concluded that the midwives who gave evidence were untruthful. The complainant was 'shamefully neglected at her time of need' and that records of routine checks had been falsified. Clothier concluded that it was 'difficult to imagine a more serious failure in the service' as the health authority admitted that the baby could have survived if reasonable care had been given to the mother.
Clothier didn't dare begin investigating the obs and gynae 'service' in north Wales, because the DoH statistics made it clear that no-one had better even mention what was demonstrated by those stats.
Clothier departed the Office in 1984 'regretful that he was alone among national Ombudsmen in the world in not having powers to investigate on his own initiative and that his jurisdiction was limited to not investigating personnel and contractual matters'.
Well, that's how you get a lethal, corrupt NHS which is the Envy Of The World and There For The Poor. It's just what Uncle Harry would have wanted.
Cecil also had doubts about the requirement that complaints reach the office through MPs and considered the viability of a mechanism where complainants could contact the Office directly if they were dissatisfied with the progress made by the MP in attending to the grievance.
'Had doubts'??? The MPs serving north Wales at that time included Dafydd Wigley, Keith Best, Wyn Roberts… Who were personal friends of members of the gang. DOUBTS??? It was a well-planned utterly ineffective system which ensured that the Grass was readily identifiable and that the MP friend(s) of the gang had a good idea of How Much The Grass Knows and Who The Grass Could Name If It Ever Goes That Far.
Nevertheless, Clothier was considered an effective Ombudsman: 'a man of achievement and integrity; he liked to get things done and was unafraid to upset people en route.'
He was unafraid to upset the complainants. There were other people whom Clothier would never have dared upset.
Although Clothier was criticised for the slowness of his investigations, he retorted that "my investigative powers are as good as you'll get in a democracy – the next best thing to the rack."
Indeed. I have the documentation to prove it now.
In 1985 Clothier was appointed to Chair the Police Complaints Authority, bringing it under the authority of the Home Affairs Select Committee. His term as Chairman of the Authority was a turbulent one, and he often earned the hostility of both the complainants and the police.
Clothier noted that the Met received more complaints than any other force in the country and that it was also least inclined to co-operate with the Authority. Which showed how effective the PCA was.
Clothier sought to improve transparency and pressed for powers to dismiss unsuitable officers and to prevent officers under investigation from being able to resign with a full pension on health grounds.
This man managed it decades later nonetheless:
Revelations of miscarriages of justice caused anger and the Police Federation passed votes of no-confidence in the PCA and Clothier himself as Chairman on four occasions. Clothier reflected that he 'would be a lot more worried if they passed a vote of confidence. It might suggest that some of the accusations that we work hand in glove with the police are true.'
Clothier was indeed accused of working hand in glove with the police. When the police used, as Clothier admitted, excessive force to break up the peace convoy near Stonehenge, he did not recommend that a single disciplinary charge be brought against the 1,363 officers involved. The Battle of the Beanfield. I remember it well. Pregnant women running away holding babies while being whacked over the head with a truncheon. Legally owned, taxed and insured buses and campers gratuitously smashed up by the police. All filmed, no prosecutions at all, because Thatch had stated that she wanted to 'make life difficult for hippy convoys'. WHY that was Thatch's life's ambition I never worked out.
The peace convoy was made up of an assorted collection of people, but there were a number who's experiences at the hands of the 'care' system and mental health services were so bad that they had no interest in remaining in mainstream society any longer.
When the police forcibly broke up a student demo in Manchester in 1985 and 100 complaints were received, officers were not required by the PCA to name colleagues who had behaved improperly. Clothier commented that 'failure to denounce one's friends and relations has never been a subject for discipline in any civilised body of people'.
That student demo concerned was a peaceful one against a visit to Manchester University by Leon Brittan, then the Home Secretary. Students were thrown down the steps by police and had their heads smashed on the ground. As with the Battle of the Beanfield, it was filmed. Two students were then subjected to visits from heavies, one of the students being a medical student at Manchester. The heavies arrived in the hospital where she was on placement, threatened her and told her that she wasn't safe from them anywhere. She certainly wasn't, Dafydd's gang and her tutors were running the bloody gang with the thugs who were threatening her. The other student who was given grief was beaten up by unidentified police officers in Manchester; he ended up fleeing to mainland Europe and went into hiding. Both of these students were given hell because they refused to drop their complaints against the police. See previous posts.
This was the no-nonsense Chief Constable of Greater Manchester, 1976-91, who hated poofs and whores:
James Anderton associated with organised criminals yet received acres of good press coverage explaining how he was Cleaning Up Manchester and that there was a problem with police corruption, drugs and sex workers but he was the honest cop who was fighting this tide of Filth. It was exactly the same line spun by Dafydd. Plenty of people knew that Anderton and Dafydd were causing the problem but that was not a view that ever received media coverage.
Elfed Roberts, the former Assistant Chief Constable of the North Wales Police who left the force under a big cloud of allegations of serious corruption yet was immediately given the job of Chairman of the NW Wales NHS Trust, was Facebook Friends with loads of old Top Cops from Manchester. Someone very kindly gave me the info after Elfed had me wrongfully arrested for the umpteenth time and then ordered all NHS staff to refuse me all NHS care under all circumstances. See previous posts…
Elfed was one of the gwerin who was part of the effort to force Merfyn out of public life, Merfyn having been appointed Chairman of the Betsi Cadwaladr University Health Board after the NW Wales NHS Trust had been abolished by the Welsh Gov't, so embarrassing was Elfed's conduct. Not that Elfed went away; after the Trust disappeared, Elfed was appointed a Director of the Welsh Ambulance Trust by Edwina Hart, who had received documentary evidence from me that Elfed and his colleagues were involved with serious criminality. See previous posts.
Elfed surpassed himself in that while he was having me unlawfully arrested and unidentified officers were arriving on Bangor University premises to threaten me and my friends, Elfed was a member of the Council of Bangor University. But then Merfyn was the VC and Elfed was after his blood as well.
One Big Idiot:
Rhodri's wife Julie is a former social worker who was Deputy Director of Barnardo's while Barnardo's staff were involved in the organised abuse of children in north Wales and elsewhere. Julie is an AM and at present the Welsh Gov'ts Deputy Health Minister.
Sir Cecil:
Cecil Clothier followed his term at the PCA with appointments to the Senior Salaries Review Body, 1989-95; as Vice-President of the Interception of Communications Tribunal, 1986-96; and Chairman of the Committee on Ethics of Gene Therapy, 1990-92. He also Chaired two Commissions on the governance of Jersey, one concerning policing and other concerning the constitution.
It just fills one with confidence doesn't it.
In 1994 at the age of 74, Clothier was appointed to head an inquiry into how an Angel, Beverley Allitt, who was later diagnosed as an untreatable psychopath, was able to kill four children and attack nine others at Grantham and Kesteven Hospital. Clothier refused to hold a Public Inquiry, earning him vociferous hostility from both the victims' families and widespread criticism from the media. Clothier reasoned that people were capable of telling blatant lies under oath. In the absence of friends, colleagues, parents and the press, witnesses could speak with "a frankness which can be startling". Clothier continued that "if you really want to know what people are thinking in an extremely delicate matter, you need to see them in circumstances when they do not feel threatened."
Had Clothier held a Public Inquiry, it would have been revealed that there was no forensic evidence against Beverley; that the hospital was known to be dangerous before Beverley ever worked there and there had been previous unexplained deaths; that Beverley was the most junior member of staff on a ward in which senior members of staff had been involved in incidents of misconduct; that there had never been any complaints about Beverley previously. But that just showed how wicked she was of course.
The two Expert Top Docs who gave the evidence which convinced the jury to convict Beverley were Prof Vincent Marks, my old boss at Surrey University and Sir Roy Meadow. Vincent was the brother of the President of the BMA John Marks, who was advising Dafydd and the gang as to how to have me framed and banged up and while I worked for Vincent, my work was plagiarised and published under another academic's name, without my knowledge. Vincent's colleagues were involved with research fraud on a huge scale. See eg. 'Oh, Lordy! It's CR UK', 'Reports Of Death Were Greatly Exaggerated' and 'Apocalypse Now'. As for Sir Roy, er, after he was publicly disgraced after lying on oath, a number of women who had been wrongly convicted for murder were released and Sir Roy was struck off but then reinstated on Appeal. The most famous victim of Sir Roy's insanity was solicitor Sally Clark who was wrongly convicted for killing her two children. Another expert witness, a pathologist, knew that she hadn't and knew that Meadow was lying but didn't speak up. Sally was violently attacked in prison. Prison finished her off, she never recovered from the experience even after she was released and she died some years ago. When Sally's conviction was overturned, Meadow's pal Professor David Southall demanded that Sally's husband should be investigated for murdering the children. He hadn't Done It and there was never any evidence suggesting that he might have. Just a load of insane criminal Top Doctors. Please see previous posts for gen on Meadow and Southall and more details of Sally's case.
I did blog in detail about the stitching up of Beverley Allitt soon after I began this blog, but do you know, that whole post disappeared just after I had that problem with my posts detailing the criminal conduct of named members of the BMA being repeatedly attacked by an unknown hacker…
Clothier was asked about the case of Harold Shipman in 2000 and explained that few people could be found to criticise colleagues with whom they had to work the next day, let alone voice suspicions about them committing very grave crimes. "Most witnesses at a public inquiry say as little as possible and do their best to withhold their innermost thoughts", Clothier remarked. "At an inquiry held in private people gradually relax and unburden themselves of a truth which may have been tormenting them for years." Not if they're a gang of criminal Top Docs killing witnesses through the course of their Top Doctoring they don't.
After the Inquiry into Harold Shipman, the GMC had an apology for failing to take action against him on their website. While that apology was up, the GMC refused to investigate any of my complaints against Top Docs at the Hergest Unit and in the end they refused to reply to my e mails. When I phoned them, I was told that they were far too busy to deal with people like me. Years later, my lawyer discovered a letter purporting to be from me in the possession of the GMC, allegedly written at that time. It was a forgery. See post 'The General Medical Council and Yet Another Forged Document'.
The man who eventually Chaired the Freedom to Speak Up 'whistleblowers' Inquiry which followed NHS disaster after NHS disaster, including Harold Shipman and Mid-Staffs, was Sir Robert Francis QC. Who in 1991, had acted for Tony and Sadie Francis when they tried to have me imprisoned on the basis of their perjury. Robert Francis knew that they had committed perjury and he knew that I had made allegations that patients were being abused in north Wales and that there was serious criminality involved. See post 'The Sordid Role Of Sir Robert Francis QC'.
No-one made any inquiries about my allegations, although the North Wales Police were undertaking an investigation into an alleged VIP paedophile ring in north Wales/Cheshire. They later closed the investigation saying that they had found no evidence of such a ring. During the course of the police investigation, over 100 complaints of the abuse of children in care were made and a file was sent to the DPP. There were no prosecutions. For the names and backgrounds of the DPPs who successively refused to mount any prosecutions in the face of the most serious criminality in north Wales, see post 'A Future Leader Of The Labour Party?'
Clothier gradually became detached from public affairs. He was elected an Honorary Anaesthetist, Honorary Pharmacist and an Honorary Fellow of the Royal College of Physicians. He prefaced the third edition of The Oxford Textbook of Medicine, which became the first chapter of the fourth edition.
Clothier was a patient of Top Doc Sir Magdi Yacoub, who first operated on Clothier in 1976 and continued to care for him over many years. Clothier supported Harefield Hospital at which Yacoub practised and even occasionally acted as a theatre attendant. He drafted papers which saved the hospital from closure. New research laboratories at the hospital were opened in 2002 by Prince Michael of Kent and named in Clothier's honour.
My post 'I Don't Believe It' discusses why I believe that Yacoub was involved with a major research fraud perpetrated by Dame Julia Polak, who worked at Hammersmith Hospital when I did my MSc there and even then was considered to be utterly dishonest. Dafydd's gang had strong links to Hammersmith/Imperial College, via Professor Hugh Bentall and his son Professor Richard Bentall. See previous posts…
Clothier retained a love of flying, taking up gliding. He was also an enthusiastic sailor and enjoyed reading the novels of Joseph Conrad. Clothier died in May 2010.
Sir Anthony Barrowclough succeeded Sir Cecil, serving as Parliamentary Commissioner for Administration and Health Service Commissioner for England, Wales and Scotland, Ombudsman, 1 Jan 1985-31 Dec 1989. Barrowclough was in post when Dafydd's mates Professors Owen and Bluglass and Dr Colin Berry failed to investigate my complaint about Dafydd and the gang properly.
Sir Anthony Richard Barrowclough QC (24 June 1924 -3 June 2003) was a lawyer so he did understand how unlawful serious organised crime was. Barrowclough was born with his twin brother Jack in 1924 in Nottinghamshire, the son of Sidney Barrowclough, a farmer. The family later moved to Kent where Sidney became the proprietor of a dairy business in the outskirts of London. Barrowclough was educated at Stowe with his brother.
Stowe School educated Sir Peregrine Worsthorne, who cluttered up 'The Sunday Telegraph' for decades, serving as Editor, 1986-91. Worsthorne was famously homophobic yet at the same time fondly recounted the homosexual experiences that he'd enjoyed at Stowe. Worsthorne is one year older than Barrowclough.
Worsthorne married Lucinda Lambton, the daughter of Lord Antony Lambton, a cousin of Alec Douglas-Home, who famously resigned as a Defence Minister in Heath's Gov't after being caught in a sex scandal; Lord Lambton was photographed in bed smoking joints with a number of call girls. There were a great many people who were shocked and disgusted and Lord Lambton shocked and disgusted them all over again when, while being interviewed by a even more pompous than usual Robin Day who asked Lord Lambton why a rich, handsome, aristo like him had to have sex with a WHORE (the word 'whore' being spat in Lord Lambton's face), Lord Lambton said casually 'well I like a bit of variety, most men do, don't you?' Poor old Day was lost for words, he actually shut up. I really admire Lord Lambton for doing that, I only wish that he had added 'My own preference is for sex with consenting adult females, whereas your mate Waterhouse's friends enjoy raping 12 year old boys'.
Although I will continue to admire Lord Lambton for shutting Robin Day up, I have recently discovered that if Lord Lambton was not actually part of Dafydd's network himself, he knew a lot of people who were. Lambton's family seat was in Durham and many members of his network of family and friends were/are linked to Dafydd. Perry and Lucinda know a lot more about Dafydd and co than has ever appeared in 'The Sunday Telegraph'.
One Old Queen Who Won't Come Clean
Barrowclough joined the RNVR  in 1943, so will have known about the Mounbatten/Bingley/Admiralty crowd and of course Gwynne, Geoffrey Chamberlain and many others served in the RNVR. Jim Callaghan always maxed out on his time in the Royal Navy…
After WW II, Barrowclough went to New College, Oxford – one of the Crossman contingent then  – to read law. In 1949, Barrowclough was called to the Bar by Inner Temple, thus joining famille Havers and Cecil Clothier and joined Chambers at 7 King's Bench Walk. Barrowclough specialised in aeronautical law, an area in which he lectured at Oxford. Barrowclough became a part-time member of the Monopolies Commission in 1966 and served as a Crown Court Recorder, 1972-84. He became a Bencher of the Inner Temple in 1982.
Why are we not surprised that Dafydd and the Top Docs were never even investigated yet prosecuted?
Barrowclough was the second lawyer to be appointed to the post of Parliamentary and Health Service Ombudsman in 1985. Cecil was obviously so successful at concealing the crap that another barrister from Inner Temple was needed. There was a downward trend in the number of complaints received by the Office: from 759 in 1985 to 677 in 1989. The number of MPs using the services of the Office dropped from 373 in 1985 to 359 in 1989, the lowest since 1974. There was also a concurrent drop in reports, from 177 in 1985 to just 120 in 1989.
The Office became entangled with the Lord Chancellor's Dept as to whether the administrative actions of the Courts should be open to investigation. For the first two years of Barrowclough's incumbency, until 1987 the paedophiles' loyal protector Lord Hailsham was Lord Chancellor. Then Michael Havers had a bit of a go at it, but he was quickly deposed on health grounds. Havers departure can't have been a Cunning Plan to install someone who wasn't Of Dafydd as Lord Chancellor, because Havers was  succeeded by Lord James Mackay. All three of them were totally committed to protecting the Westminster Paedophile Ring. See previous posts.
The Lord Chancellor's Dept refused to shift from its position that the administration work was in the exercise of the Courts' function of administering justice. By 1989, 10 investigations against the Dept were suspended because of its objections. Barrowclough's term as Ombudsman also witnessed the expansion of the Office's jurisdiction to encompass 50 quangos. Few referrals were made about complaints against these bodies.
Although Barrowclough was no less busy than his predecessors in publicising the work of the Office, even with the extension of jurisdiction, the number of complaints received by the Office continued to drop. This raised questions about the way the Office was handling its caseload.
In July 1985,  Robin Maxwell-Hyslop MP put down an Early Day Motion which was critical of the performance of the Ombudsman, describing the Office as 'unacceptably slothful' in the performance of its duties. The Select Committee invited Maxwell-Hyslop to give evidence on the case which moved him to table his motion and he did so, revealing that the case he referred took 15 months to complete. Maxwell-Hyslop said that the delay was 'intolerable', 'disgraceful' and 'shameful'; a letter received from Barrowclough was 'astonishingly complacent'.
I'm wondering if Maxwell-Hyslop's challenge was another put-up job as a display of 'it is possible to expose the Ombudsman', while ensuring that the collusion with wrongdoing continues. Maxwell-Hyslop went to Stowe School, but is a few years younger than Perry Worsthorne and Barrowclough, so perhaps he was their fag as well as their 'bitch' as I am told the correct term is. Maxwell-Hyslop was the Tory MP for Tiverton, 1960-92. One person whom Maxwell-Hyslop will have known about was Mr Thrope.
Barrowclough rejected Maxwell-Hyslop's accusation of slothfulness, noting that the staff had been working diligently and were working on other cases beside that referred by Maxwell-Hyslop. Barrowclough explained that the case in question was dealt with by a section of the Office which was dealing with tax and agriculture cases. The Select Committee asked Barrowclough how the Office would cope with the difficulties of such lengthy investigations. A Cabinet Office review also followed.
Barrowclough sought to recruit extra staff and transfer more cases between investigators to avoid bottlenecks. However, the average time taken to complete an investigation continued to lengthen, reaching 15 months by the end of 1989. The Cabinet Office review suggested a large degree of delegation and changes in investigation practice. Barrowclough maintained that the Parliamentary Commissioner Act 1967 required his personal involvement in each case. He insisted, against the criticism, that the Office maintain the highest standards of investigative thoroughness and reporting quality. When Barrowclough departed the Office in 1989, the casework was what he described as 'low volume, high density' and given rigorous attention unlike that administered by comparable offices elsewhere.
In handling health complaints, Barrowclough's tenure as Ombudsman was dominated by the challenges of the increasing volume of cases, growing criticism of the time taken to complete cases and the ongoing conundrum of how to satisfactorily to deal with complaints about family practitioners and matters of clinical judgement. These issues remained unresolved.
Barrowclough handled some health complaints of note during his tenure. A woman who sought an independent professional review in 1985 of the circumstances surrounding the death of her four-day-old daughter complained of delays in arranging and conducting the investigation. Eighteen months were taken between the initial request and sending the report to the complainant during which there were delays and false assurances. Barrowclough commented that it was 'intolerable that the complainant, having suffered the tragic death of her baby, should have her ability to come to terms with such a tragic loss hampered by such serious maladministration'. Barrowclough also reported on a case where a former hospital patient discovered full-frontal naked photographs of himself in a medical textbook which had been written by the professor who had treated him. The photographs had been used without the patient's knowledge or consent and Barrowclough criticised the breach of confidentiality.
Another case received tabloid attention when a patient in a women's ward complained that she had suffered distress when nurses had failed to prevent a drunken man from having sexual intercourse with his wife in a nearby hospital bed. Barrowclough recorded dryly that 'the complainant said that the husband had started fondling his wife's breast but his wife had deterred him because they were 'not alone'. Barrowclough continued that 'my officer asked the complainant to describe what had happened then; she said that she could hear 'everything' and she instanced the bed creaking, but she could not see anything'.
The report methodically noted that a nurse found the curtains drawn around the bed and called out "Do you want a hand?" to which the drunken man replied "No thanks, I can manage". When the Ombudsman issued the report, 'The Sun' printed the story with the headline 'Oh nurse, I'm feeling a little dickie!'.
Atrocious although these health cases investigated by Barrowclough were, they were not the worst that was happening during his tenure and furthermore they were by no means unusual. As for the sex on the ward case, there were prostitution rackets taking place in NHS hospitals including in Bangor. Who knows what the truth behind the Carry On scene so enjoyed by 'The Sun' was.
For one so diligent and thorough, Barrowclough missed a great deal when he handled my complaint against Dafydd and the gang which resulted in a sham of an investigation conducted by Dafydd's mates. Barrowclough also missed massive obvious irregularities in the paperwork and the copies of documents in my possession suggest that the paperwork allegedly compiled by Gwynedd and Clwyd Health Authorities was either forged or completed on dates other than those stated.
Barrowclough's greatest achievement as Ombudsman is said to be that of his investigation into the actions of the DTI  in licensing the Barlow Clowes group of companies. Barrowclough would report that it was 'the most complex, wide-ranging and onerous investigation' ever undertaken by the Office. The case attracted unprecedented press and Parliamentary attention, with between 150 and 200 MPs contacting the Office.
18,000 customers invested their money with Barlow Clowes on the recommendation of intermediaries. Investors believed that their money had been invested risk-free. However, much of the money was diverted to fund the lifestyle of the company's co-founder, Peter Clowes. After increasing concern about the operations of Barlow Clowes, the DTI launched an investigation. Barlow Clowes was wound up by the High Court in May 1988, owing £190 million. Many of the victims were retired people who had lost their life savings. Peter Clowes was convicted of fraud and theft and sentenced to 10 years imprisonment.
The press reported that the DTI, as the licensing authority, had ignored warnings about Barlow Clowes from the company's competitors and from reputable sources in the City. It was alleged that the DTI knew as early as 1984 that Barlow Clowes was trading without a licence, that it gave the company a licence in 1985 and renewed it in both 1986 and 1987.
The Secretary of State for Trade and Industry, Lord David Young, sought to defuse the matter in June 1988 by appointing Sir Godfray Le Quesne QC to hold an Inquiry to determine what happened within the DTI. The Le Quesne report was published in October 1988. Young announced that the DTI had acted reasonably in the circumstances and that the Gov't had no liability to the investors. Backbench MPs from all sides of the House voiced their anger at the attitude of the Gov't and the narrowness of the Le Quesne Report's terms of reference. Twelve MPs referred the matter to the Ombudsman's Office. Barrowclough undertook an exhaustive investigation, establishing a unit dedicated to cope with the demands of the case. Barrowclough published his 170-page, 120,000-word report in December 1989. It identified irregularities in the affairs of Barlow Clowes which dated back to the 1970s and held that the DTI had committed five acts of maladministration. It was concluded that if departmental officials had examined the affairs of the business properly in 1985 on the basis of the warnings the DTI had received, it was a 'virtual certainty' that they would have closed Barlow Clowes down.
Ah that Barrowclough doesn't let anyone get away with anything! As two rather lame Service User Reps told me of themselves while Empowered Service Users were being wrongfully arrested, violently assaulted by Angels and found dead, even on the wards of the Hergest Unit. Clowes was done but all those VIP paedophiles and sex offenders who were being protected by Barrowclough's colleagues at Inner Temple carried on regardless.
Nicholas Ridley, who had replaced Young as Secretary of State, rejected the main thrust of Barrowclough's findings and claimed that departmental officials had acted correctly on external advice. Nevertheless, Ridley reversed the position that the Gov't would not bailout investors, announcing a compensation package that would guarantee investors of less than £50,000 a 90% refund. In all, the Government agreed to pay £150 million to investors. Ridley, out of political expediency, added the caveat that the payment of compensation was purely 'because of the recommendation of the Parliamentary Commissioner'.
Through his investigation, Barrowclough had forced the Gov't to change its attitude towards the investors, compensating them for the great majority of their losses. The thoroughness in which he had investigated, a practice for which Barrowclough had hitherto been criticised, had helped secure justice for the victims of Barlow Clowes and the biggest compensation payment ever procured by the Office.
It was business as usual for Dafydd, Sir Peter Morrison, George Thomas, Greville Janner and the rest of them.
After his term as Ombudsman, Barrowclough served as a Council Member and Tribunal Chairman of the Financial Intermediaries, Managers and Brokers Regulatory Association (FIMBRA). Which as I remember was a howling joke. Fleeced by any of the numerous dodgy 'financial services' companies that were springing up hourly at the time? Go to FIMBRA! FIMBRA even featured in a Viz cartoon in which someone had been fleeced of their entire worldly goods by a spiv and as he departed he explained that he was accountable to FIMBRA.
Barrowclough moved to Winsford on Exmoor. Which was where Norman Scott lived  Mr Thrope was nearby as well. Barrowclough Chaired the Dartmoor Steering Group, through which he liaised with Army commanders over military activities on the moor. Barrowclough might have known Brown's dad because Col Brown was involved in those military exercises on Dartmoor. Col Brown was found suddenly and unexpectedly dead during the Waterhouse Inquiry.
Barrowclough died in 2003. In his obituary he was described as having 'a fine legal mind with a high sense of fairness and plain dealing'. Of his work at the Ombudsman it was commented that 'he left no stone unturned in his inquiries, working extraordinarily long hours with a small support staff to reach his conclusions.' 
It's a pity that Barrowclough is dead, because I could sit down with him and we could go through Bluglass's extraordinary Report that he wrote after he failed to investigate my complaint and compare what Bluglass wrote with the documentary evidence that was made available to him eg. extensive notes by one honest Angel detailing that what was going on was illegal, could not be justified, was the result of a deal between Dafydd and a corrupt Superintendent from Bangor Police Station and that she did not want to have anything to do with it. Then I could ask Barrowclough how he managed to leave a canyon full of boulders, as opposed no stone, unturned.
Barrowclough was succeeded by Sir William Reid, whose term of office spanned 1990-96. After Barrowclough had done a valiant job in burying the bodies in north Wales as Mary Wynch, Alison Taylor and I yelled as loudly as we could, the result was that the sky was now the limit for Dafydd, Tony Francis, Lucille and the gang.
As Barrowclough departed, having been hailed a hero for exposing the skulduggery of Peter Clowes, the Genocide of Empowered Service Users got underway in north Wales. The bodies were found pretty much every week and the threats and violence were carried out in public, in broad daylight. What did any member of the gang have to fear? Empowered Service Users and kids in care were going into police stations to report crimes against them and were told to get out now or they would be arrested themselves. William Reid was in post in time for the North Wales Police investigation into the alleged VIP paedophile ring, then there for the Jillings investigation and for William Hague's announcement that Ronnie Waterhouse would be Chairing the Inquiry… Sir William buggered off in Dec 1996. Ronnie opened the Inquiry in Jan 1997.
Sir William Kennedy Reid (born 15 February 1931) was a Civil Servant. He must have been a highly reliable one to have been appointed, rather than a barrister who was a member of Inner Temple. Reid was born in Aberdeen in 1931 and was educated at Robert Gordon's College and George Watson's College. He studied at Edinburgh University and Trinity College, Cambridge.
Between 1952 and 1954, Reid did National Service in the British Army before joining the Ministry of Education in 1956. Earlier in this post I detailed the career of Paul Odgers, the Civil Servant whom Sir Burke Trend, Harold Wilson's Cabinet Secretary, appointed to oversee Richard Crossman's Civil Service team at the DHSS. Odgers served as a mandarin in the Ministry of Education at the same time as William Reid. Reid then moved to the Cabinet Office in 1964 and served as Secretary to Sir Burke Trend… Trend was one of the key mandarins working with Richard Crossman, when Crossman was running the Westminster Paedophile Ring at the DHSS and it was Trend who ordered Odgers to oversee Crossman's team at the DHSS. William Reid worked with Burke when Burke was the mandarin working with Dafydd's mate Sir Kenneth Robinson, who was Minister of Health, 1964-68, before Crossman took over the newly created DHSS, formed from the merger of the Ministries of Health and Social Services.
During this time, 'Reid played a modest role in helping to develop the Office of Parliamentary Ombudsman'. So the Office of the Parliamentary Ombudsman was carefully rigged by William Reid and his senior colleagues all those years ago to er ensure that Dafydd was never hampered. Decades later when Dafydd had destroyed most of north Wales, William Reid was wheeled out as a Sage in time for the police investigations and inquiries and the numerous suspicious deaths that would need dismissing out of hand. Sir William was also appointed just in time to be in post as Ombudsman when I and three other witnesses were all forced out of our jobs and had our careers destroyed.
In 1967, Reid became Secretary of the Council for Scientific Policy in the DES, becoming Under Secretary in 1974 and then Accountant-General in 1976. Reid moved to the Scottish Office in 1978 as Deputy Secretary of Central Services and then Secretary of the Scottish Home and Health Department, 1984-90.
William Reid was Chairman of Governors of the Scottish Police College, 1984-90. Who could have made a better Chairman than Reid, particularly with those Red Clydesiders who were part of Crossman's Ring of Swingers Helping The Poor in Glasgow? See post 'Vested Interests Or Common Pool?'
Reid came to the Office of Ombudsman when it was flushed with the success of the distraction tactic which was the Barlow Clowes investigation, 'which crowned an otherwise quiet decade in which fewer MPs were referring cases'. Nothing to see here Guv…
Reid oversaw a dramatic upswing in caseload during his tenure – from 704 complaints in 1990 to 1,920 in 1996, the largest annual total in the history of the Office. The MPs could safely refer cases knowing that anything worrying would be taken care of. There was a snag. The Office did not keep up with this growth and the number of outstanding cases grew considerably.
The Office of the Ombudsman really was not designed to investigate anything in any way really was it?
The remit of the Ombudsman extended appreciably, to incorporate administrative actions of persons appointed by the Lord Chancellor as a member of Court administrative staff. The Office also had numerous tribunals brought within its jurisdiction, as well as bodies such as the National Lottery, the Coal Authority, The Environment Agency and the Rail Regulator.
As the Office of the Ombudsman had demonstrated itself to be utterly ineffective with regard to investigating serious organised crime perpetrated by people employed by the British state and unable to cope with an even small increase in workload it made perfect sense to vastly expand its remit and make it responsible for virtually everything.
The term 'maladministration' was given no definition in the Parliamentary Commissioner Act 1967, so William Reid made one up in his annual Report of 1993. Reid observed that 'to define maladministration is to limit it' and extended the 'Crossman catalogue' (as set out in 1966) to include
'rudeness; an unwillingness to treat an individual as a person with rights; a refusal to answer reasonable questions; neglecting to inform an individual on request of his or her rights or entitlement; knowingly giving advice which is misleading or inadequate; ignoring valid advice or overruling considerations which would produce an uncomfortable result for the person overruling; offering no redress or manifestly disproportionate redress; showing bias whether because of colour, sex, or any other grounds; an omission to notify those who thereby lost a right of appeal; a refusal to inform adequately of the right of appeal; faulty procedures; the failure to monitor compliance with adequate procedures; cavalier disregard of guidance which was intended to be followed in the interest of the equitable treatment of those who use a service; partiality; and failure to mitigate the effects of rigid adherence to the letter of the law where that produces manifestly inequitable treatment.'
That is a definition that embraces the whole range of day to day unacceptable behaviour of Everyday Mental Health Services Folk. They have not changed their behaviour since Reid made that definition up in 1993. Reid's addendum made apparent his belief that maladministration should be interpreted very broadly and that it should not be interpreted in a way that disadvantaged the complainant. What can have gone wrong?
Some notable cases were investigation during Reid's time as Ombudsman. A widely publicised statement by the Parliamentary Under Secretary for Health, Edwina Currie, that "most of the egg production" of the country was "sadly… infected with Salmonella" sparked a collapse in the price of eggs and crisis in the industry in December 1988. The Government introduced a compensation scheme and a farmer complained that the MAFF had changed the basis of awarding compensation after giving him an unsatisfactory amount. Reid found that MAFF had not made its decisions on the basis of evidence, had been evasive when questioned about the basis on which compensation was determined and had unreasonably concluded that the complainant's case was closed. In consequence, MAFF apologised and agreed to pay compensation to the complainant.
Edwina put her foot in it with regard to some rich powerful factory farmers while she was a junior Health Minister. Her colleague at the DoH, Trumpers, appointed Savile to the general management task force of Broadmoor which enabled Savile months later to become the General Manager of Broadmoor. No-one mentioned anything to William Reid about this, although after Savile's death when the catalogue of sex offences that he had committed, including rapes of Broadmoor patients who later killed themselves, was made public, everyone at the DoH suddenly remembered that they thought that he was a very unsavoury man, including Edwina, although at the time she had thought that Savile's idea to blackmail the violent, thieving, indeed murdering, Angels of Broadmoor into not stealing NHS funds anymore was a great idea. See posts 'A Pretty Classy Piece Of Operation' and 'Socio-Political Context Of The North Wales Mental Health Services In The 1980s'.
William Reid received many complaints of maladministration by the Child Support Agency, which had been set up in 1993 to assess, collect and enforce child support maintenance and proved to be a complete disaster which resulted in some suicides. Such was the volume of complaints that Reid did not investigate individual complaints unless they involved an aspect of the Agency's work which was previously unknown or involved actual financial loss. That's one solution.
Reid uncovered a litany of administrative woes when he reported in 1995: 'mistaken identity, inadequate procedures, failure to answer correspondence, incorrect or misleading advice, delay in the assessment and review of child support maintenance, and in its payment to the parent with care'. Complaints about the CSA continued to reach the Office, making up a third of all cases admitted for investigation. Reid reported again in March 1996, finding that shortcomings continued to occur. The Select Committee criticised the CSA for failing to heed the advice of Reid's reports.
Who was appointed as the first Chief Exec of the CSA and presided over this mess? Ros Hepplewhite, who had previously been CEO of MIND (see previous posts), colluding with William Bingley, Dafydd, David Ennals and the Westminster Swingers…
It was necessary for Reid to lay a report under s10(3) Parliamentary Commissioner Act 1967 when the Gov't refused to accept his findings in respect of complaints about blight caused by the construction of the Channel Tunnel Rail Link. Residents in Kent complained that the handling of the project by the Dept of Transport had caused the value of their properties to depreciate to the extent that they could not sell them. William Reid did not take any interest in the dreadful safety record of the construction of the Channel Tunnel and the er deaths…
In February 1995, Reid issued his report, finding that the Department had maladministered in not considering the effects of its policy on those affected by it. Reid commented that the project had been kept in limbo, increasing uncertainty and blight. The Gov't did not accept the findings but after the Select Committee intervened on the side of the Ombudsman, it decided to reconsider whether to establish a compensation scheme 'out of respect for the PCA Select Committee and the office of the Parliamentary Commissioner'. Nevertheless, the Government refused to admit fault or liability and ultimately, 28 applicants received £10,000 in compensation.

William Reid was Health Service Ombudsman at a time of organisational change for the NHS on the basis of the internal market principles introduced by the Tories. The NHS internal market caused a real laugh in Gwynedd. After being exposed to all John Major's guff about Patient Choice and now if a Service Was Crap no patients would Choose To Use It so things would improve, when Gwynedd Health Authority placed huge adverts in the local papers explaining that Gwynedd Health Authority had chosen to Purchase Mental Health Services from the North Wales Hospital Denbigh, we just rolled around laughing. Huw Thomas must have spent hours agonising over the decision, ooh now there's an Internal Market and we can buy Services off anyone, anyone at all, even international, who shall we Spend Our Budget with?
How about:
Huw Thomas and colleagues were so desperate to Purchase Services from Dafydd and the gang, that once Dafydd 'retired' in 1995, Gwynedd and Clwyd Health Authorities purchased Substance Abuse Services from his charidee CAIS. CAIS is Wales biggest drugs charidee and the Welsh Gov't are still giving Dafydd and the gang millions in exchange for 'services', including Service User Involvement no less.
After 1994, the work of the Office under Reid was dominated by the decision of the Gov't to establish a unified complaints system for the NHS and to extend the jurisdiction of the Ombudsman to encompass matters of clinical judgement. Dafydd and his eccentric clinical judgement has not been called into question yet.
Successive Ombudsmen had expressed misgivings that such a large proportion of complaints received about health authorities concerned clinical judgement. Well just look how many serious abuses fall under that umbrella… Although there was often a thin line between clinical and administrative decisions, Reid undertook to press his jurisdiction as far as he could. In 1993, the Wilson Committee recommended that the Gov't carefully examine whether the Ombudsman ought to consider complaints about clinical judgement.
In 1995, the Gov't published its proposals which incorporated the suggestion of the Wilson report. The subsequent Health Service Commissioners (Amendment) Act 1996 which enabled the Ombudsman to investigate clinical judgement received all-party support. Reid oversaw the Office's adaptation to the new legislation. The task was complicated considerably by its unpredictable effects on caseload. 'Precise figures for extra workload arising from my wider jurisdiction' observed Reid, 'are impossible to predict'. Reid also undertook to recruit and train the additional staff necessary to cope with the increased workload and extended remit. Reid laid down that the Office's clinical advisers would be expected to have due regard to all professional guidance in determining what a reasonable and responsible clinical decision and reach their conclusions on the balance of probabilities. There's the get-out clause…
When Reid departed the Office, it was well placed to handle the dramatically increasing workload which would soon be dominated by matters of clinical judgement.
Reid also undertook an investigation of the complaints handling system of the Salford Royal Hospitals Trust, a Trust which had been dominated for eons by Dafydd's mate Professor Hugh Freeman. Tony Francis had worked in Salford and Greater Manchester prior to relocating to north Wales. Reid described Salford as 'useful peg' on which a whole report about the NHS could be hung upon. An unprecedented number of complaints had been received about Salford. Reid concluded that 'Incoming and outgoing letters went astray. Doctors did not always respond to requests… as quickly as they should have done. It took too long to reply to complaints… no real thought appeared to have been given to measures which might improve service and reduce the pressure on staff'.
The Select Committee recommended that Reid's report be used throughout the NHS for the training of new staff in the complaints procedure.
Years after Reid wrote that Report, the NHS in Salford was in meltdown and the mental health services there completely imploded some 10 years ago. How did it ever happen what with Hugh Freeman being an eminent Top Doc and the Editor of the 'British Journal of Psychiatry' and that nice Lady Wife of his, Prof Joan Freeman, being an eminent clinical child psychologist…
Although the period of Reid's tenure as Health Service Ombudsman was one in which there was enormous changes within the National Health Service (what Reid called 'a state of flux'), it has been observed that 'the Office came through the state of flux and emerged not only intact but significantly strengthened'.
That Ombudsman's Office just goes from strength to strength!
Then:
Under Sir William Reid:
Reid's elaboration on the meaning of maladministration served to remind public authorities that the interpretation of the term would not be to the disadvantage of the complainant and that the Office expected the highest standards of public administration. He cultivated relationships with ombudsmen overseas, becoming a Director of the International Ombudsman Institute, 1992-96.
Following his service as Ombudsman, Reid was appointed Chairman of the Mental Welfare Commission for Scotland in 1997. Which was when I told staff at the Hergest Unit that I had decided to move to Scotland. Reid was also appointed Chairman of the Advisory Committee on Distinction Awards for doctors and dentists. He served in both roles until 2000. By 2000, it was obvious that I was no longer in a position to move from north Wales…
Reid's book, Resolving complaints and promoting openness: Can the ombudsman help?, was published in 1998. I do hope that Reid's volume has a photo of a caring pair of hands holding a pair of traumatised hands a la Dafydd's pic on the CAIS website and the NHS complaints leaflets that the NW Wales NHS Trust sent out to patients who had been assaulted by Angels. Those particular leaflets had the slogan 'Listening and Responding' printed above the caring hands.
William Reid was Sydenham Lecturer of the Worshipful Society of Apothecaries of London in 1994, the Crookshank Lecturer of the Royal College of Radiologists in 1994 and the John Hunt Lecturer of the Royal College of GPs Royal College of GPs  in 1996. By which time Dr D.G.E.Wood had risen to high office in the Royal College of GPs.
William Reid is a Fellow of the Royal Society of Edinburgh, a Fellow of the Royal College of Physicians of Edinburgh and an honorary Fellow of the Royal College of Surgeons of Edinburgh.
The Ombudsman who succeeded William Reid aka the Ghost of Richard Crossman and Westminster Swingers Past was Sir Michael Buckley. Sir Michael took office as the Waterhouse Inquiry opened and his time as Ombudsman ended in Nov 2002, which was approx four weeks after Alun Davies and some eight members of NHS staff lied to the police, claiming to have witnessed me threatening to kill Alun Davies. The charges were withdrawn on the first day of the trial, but because my case inexplicably circulated around the Courts for nearly two years, by the time the trial opened I had lost my job and my house. See previous posts…
Sir Michael Sydney Buckley (born 20 June 1939) was a Civil Servant. Buckley was born in 1939 and educated at Eltham College and Christ Church Oxford. In 1962, Buckley joined the Treasury as an Assistant Principal. He was the Assistant Private Secretary to the Chancellor of the Exchequer, Jim Callaghan, 1965-66…
Buckley was then a Principal at the Treasury until 1968, when he moved to the Civil Service Dept where he stayed until 1971. Buckley moved back to the Treasury as Principal and then as Assistant Secretary, 1974-77. He was at the Dept of Industry, 1977-80 and then moved back to the Treasury yet again as an Assistant Secretary. Sir Peter Morrison was a Lord Commissioner of the Treasury, 1979-81.
In 1982 Buckley became the Under Secretary of the Cabinet Office before becoming the Head of the electricity and coal divisions at the Dept of Energy, 1985-89. Sir Peter Morrison was Minister of State for Energy, 1987-89. In 1989 Buckley became the Principal Establishment and Finance Officer at the Department, where he served until 1991. Buckley was Chairman of Dartford and Gravesham NHS Trust, 1995-96. Presumably Dafydd had a friend down there in need of armour plating.
When Buckley took up the post of Parliamentary and Health Service Ombudsman in Jan 1997, as a priority, Buckley sought to eliminate the backlog of casework which had accumulated without affecting the quality of investigations undertaken by the Office. He targeted additional staff and changes in working methods and management as means of speeding up investigation throughput times. Staff would only undertake work that would add value to the resolution of a complaint. It was no longer to be assumed that all aspects of every complaint were to be exhaustively examined.
Just as the Genocide gathered pace in north Wales.
Delegation within the Office also went much deeper so that decisions were made at the lowest appropriate level, hopefully at such a junior level that the en masse fobbing off, if it ever did return to bite anyone on the bum, could be blamed on the minion and not be under suspicion re a deliberate cover-up. Other additions to Office practice included targets, performance appraisals for staff, reviews of performance against targets and time recording. That sort of managerialism has been the final nail in the coffin of the health and social care sectors in the UK, so obviously it had to be introduced into the Ombudsman's Office as well. Screening and investigation staff were now to be employed on permanent contracts instead of the Office relying on those on short-term contracts and secondments. One mistake and they'd suffer for ever because Buckley would still be their boss when the bad media coverage kicked off.
As a consequence of these initiatives, the average throughput time for cases fell from 91 weeks in 1998-99 to just 44 weeks in 1999–2000. Investigations backlogs were also eliminated. These improvements were being achieved against a backdrop of consistently heavy workload: the Office was annually receiving approximately 1,500 new cases. Not that anyone could be sure that any improvements had actually happened, because improvements were now being assessed on box ticking criteria which are easy to fiddle in order to demonstrate improvements, which is why they have been introduced right across the public sector. Everything is Excellent now, unless it is seriously dire, in which case it is Improving.

Greater use was also made of informal investigations to secure redress for complainants. So they could be even less rigorous and not appear in any statistics. Greater publicity was also given to the existence of the Office, including a website that included an interactive complaints form. The Office was also moved to new premises at Millbank Tower, Miranda and Mandy HQ.
In 2002, Buckley criticised the Gov't for withholding information from his investigation into the Hinduja Affair, in which Mandy, Secretary of State for N Ireland, was accused of attempting to influence a passport application by Srichand Hinduja. Buckley complained that the refusal to release the information 'strikes at the very heart of my office's function and effectively made my investigation unsustainable'.
Keith Vaz, who was my constituency MP when Dafydd and the gang tried to have me fitted up and imprisoned for 'attempting to stab a doctor' in July 1987, was involved in the Hinduja Affair. The conspiracy to imprison me shortly after Vaz was elected to the Commons involved Clwyd and Gwynedd Health Authorities, the North Wales Police, the Home Office, Alwyn Jones, a solicitor in Bangor and the Mental Health Act Commission. At least.

The Cabinet Office apologised and disclosed to Buckley the papers he sought. Buckley criticised the Home Office for its failure to maintain its files on the sensitive issue in 'anything approaching an adequate manner'. Buckley had sought a transcript of a disputed telephone call between Mandelson and the Home Office Minister Mike O' Brien. The Home Office were unable to find many of the papers for the case. Tony Wright, Chairman of the Public Affairs Select Committee, said the affair demonstrated 'appalling record keeping, horrific administrative failures and breakdowns in IT systems' in Government departments.
The most notable Parliamentary case handled by the Office during Buckley's term as Ombudsman concerned complaints about the actions of the DSS in connection with SERPS. SERPS is an additional pension under which widows and widowers would receive the full additional pension earned by their spouse. The Social Security Act 1986 changed inheritance rules so that widows and widowers would only receive half of the amount of the additional pension.
The DSS failed to mention this change in its leaflets or bring attention to it when enquiries were made by the public. When it became apparent that the imminent change was not widely known in 1998, 344 individual complaints were referred to the Office by MPs.
Buckley selected a cross-section of complaints as representative of the whole and undertook an investigation, reporting in March 2000. He found there had been maladministration, criticising its failure to produce accurate leaflets and not checking that its staff were aware of the change in the law. The burden of proof would be on the DSS to show that people claiming to have been misled would have acted differently had they not been misinformed.
The Secretary of State for Social Security, Alistair Darling, accepted the Report and announced that the changes to the inheritance provisions would be postponed until 2002 and that the Government would establish a scheme which would protect the pensions rights of those who had been misinformed. After a Select Committee report, the scheme was abandoned and Darling announced a new set of proposals giving full protection to every pensioner and introducing a transitional arrangement for those approaching retirement age.
Buckley wrote a second report on the issue, published in February 2001. In it, he expressed satisfaction that the Government's proposals would correct the effects of past maladministration, giving time for those approaching retirement to adjust their financial arrangements. The Government undertook to mount a publicity campaign and to write to all pensioners and those coming up to retirement age.
Buckley replicated the practice of delegation for health investigations, arguing that it was a necessary decision given the increasing numbers of complaints about clinical judgement, which had only just been brought within the remit of the Ombudsman. The nature of the role of Health Service Ombudsman, it was commented, 'changed fundamentally' during Buckley's tenure. More than four-fifths of the health investigations it undertook concerned clinical judgement, a radical change from the previous concern with maladministration and service failure. Buckley developed a more business-orientated approach to the handling of health cases and oversaw a smooth transition to coping with the extended jurisdiction over clinical judgement matters.
Buckley concluded at the end of his tenure that the Office had 'come a long way' under his stewardship. He observed that 'the mountainous backlogs have been cleared. Output records have consistently been broken… There is a larger and more flexible range of tools for dealing with complaints… there have been fundamental changes in organisation, in employment policies, in training and development'
Buckley was knighted in the 2002 New Year Honours. After serving as Ombudsman, Buckley became a member of the GMC, serving between 2003 and 2008. So dear old Buckley was on the GMC just in time to refuse to investigate my complaints about the perjury, conspiracy and misconduct of Top Doctors at Ysbyty Gwynedd. He sat on the GMC when I was insulted and phones were slammed down on me and he was there when I sent numerous e mails to the Chair of the GMC Peter Rubin and the Chief Exec Niall Dickson, supplying them with more and more details of the threats and harassment that I was receiving from Top Docs and their colleagues and associated serious criminal conduct. I did not receive a response.
I had no idea that Sir Michael Buckley even knew that I existed, but it's nice to know that you cared so much Mike!
Sir Michael Buckley; On Her Maj's Secret Service: