My post 'The Mrs Mills Experience' mentioned that Baroness Lena Jeger, one of the Labour Party's many Wimmin's Champs who was so helpful to Dafydd et al for so many years, began her rise to prominence as one who battled for wimmin and children as Vice-President of the NUS. Lady Lena joined the Civil Service – and the security services – in 1936, so she will have been Vice-President of the NUS at some point before that. I think that Lena may have been Vice-President at some time during the years that Sir Frederick Lincoln Ralphs was President of the NUS, 1934-36.
Sir Frederick Lincoln Ralphs (17 February 1909 – 16 October 1978) was born in Wellington, Shropshire into a Methodist family who had been victimised for their involvement with trade unions. My posts 'There's Methodism In This Madness' and 'Come, Friendly Bombs' discussed how closely intertwined many Methodists were with Dafydd's gang and the wider Westminster Paedophile Ring, a connection which was helped considerably by the child abuser George Thomas being for years the most prominent Methodist in Britain and Harold Wilson's wife Mary being from a Congregationalist family. Thatch of course was brought up in the Methodist Church, although in later life she rather uncomfortably joined the Anglican Church, what with that still being the Tory Party at prayer and Methodism having dangerously close links to socialism. Thatch maintained that their shared Methodism was the basis of her friendship with George Thomas and that this overcame their political differences.
Like George Thomas, Ralphs was a lay preacher. He also served as President of the National Sunday School Union.
The family seats of two aristocrats who were deeply involved with the North Wales Child Abuse Scandal and the Westminster Paedophile Ring – Lord Lloyd Kenyon and Lord Harlech – were in Shropshire. See previous posts. After John Allen had established his children's homes in north Wales, he opened homes in Shropshire and Cheshire as well. In the 1990s, a major investigation into organised abuse in children's homes and other institutions for young people resulted in a number of care staff and teachers from Shropshire and Cheshire going to prison. Ralph Morris, the Headmaster of Castle Hill School in Shropshire who was convicted of abuse, was a well-known public figure in Ludlow. Ralph was pals with people linked with other institutions who exchanged staff with children's homes in north Wales. The context of the case of Ralph Morris, as with those of Keith Laverack, Frank Beck and even Peter Howarth, suggests that although these men almost certainly were child abusers, they had been members of much bigger rings but for some reason they had been very publicly denounced as Vile Perverts and jailed for years while many more of those who joined in the party with them were never named, yet alone charged. See previous posts.
In 2001, Jonathan King was jailed for the sexual abuse of boys of 14 and 15 in the 1980s. He was universally denounced as a Vile Pervert. Jonathan King was a graduate of Trinity College, Cambridge and maintained that the judge who presided over his trial was known to him from his student days and had done the very same thing for which King was jailed. King angrily stated that he could name dozens of well-known people who had sex with both boys and girls of 14 and 15 in the 1970s and 80s as he and allegedly the judge did, yet none of them had been investigated and charged. King wrote and performed in a musical, Vile Pervert, in which he sought to expose the hypocrisy surrounding his case.
I am of the opinion that Jonathan King is a wally, but I believe him on this matter. Furthermore, Trinity College, Cambridge was the centre of a gay sex ring; the shenanigans became world famous as a result of the Cambridge Spies, some of whom were part of what was obviously a ring. Sir Anthony Blunt wasn't publicly named as one of the Cambridge spies until 1979 and it was only much more recently that Blunt has been named as one of the elite members of the paedophile ring that was based at the Kincora Boys' Home in Belfast. Lord Louis Mountbatten is another who has been named as being involved with the abuse of boys at Kincora. See previous posts.
One wonders why Jonathan King was investigated and charged when no-one else was, because there was definitely a problem, in Cambridge and in showbiz…
Jonathan King went to school in Seaford, East Sussex – there was a ring in East Sussex which went into partnership with Dafydd's gang in the 1960s – and Oundle School, which is where Sir Clough Williams-Ellis, the centre of the Welsh Bloomsbury Group who lived at Llanfrothen (see previous posts eg. 'The Village', 'The Vermin Club' and 'Captain Swing And His Crew'), went to school, as did many others who colluded with Dafydd and linked gangs. See previous posts. King also attended Charterhouse School in Surrey, where he played with a local band. Patient F who was fitted up in approx 1986 in north Wales for drugs offences as well as for arson and then substantially destroyed by Dafydd and the gang (see previous posts), grew up in Surrey and is of a similar age to King. F didn't go to Charterhouse, he went to different independent schools in Surrey, but I'm fairly sure that F's brother went to Charterhouse. F and his brother are of the same vintage as King and F hung around on the hippy and rock scene.
Jonathan King was hobnobbing with Brian Epstein in June 1964, before King went to Cambridge. Epstein was networked with Dafydd's associates and died when the Beatles were staying in Bangor, in circumstances which raise questions. See eg. post 'Bernard Levin And Jonathan Miller Talk Bollocks'.
King was a big figure in the music industry throughout the latter half of the 1960s onwards until he was jailed. He worked with a great many people who were known to be sexually exploiting young people such as Jimmy Savile, as well as people whom it is now known were sexually exploited themselves by their managers and others eg. the Bay City Rollers. See post 'Remember Girls – Never Get Into A Car with a Stranger!'.
King was at Trinity College, 1964-67.
Here's someone who was at Trinity College, Cambridge, 1967-70:
Here's Rab, he was Master of Trinity College, 1965-77, after he had spent many enjoyable years as Mr Tory Party, concealing the crap from the dawn of time, throughout the Profumo Affair and afterwards (see previous posts):
Rab: Carlo's personal mentor at Cambridge
Rab was the Tory MP for Saffron Walden, 1929-65, then sat in the Lords until his death in 1982. Saffron Walden is in Essex but it is one of those places sufficiently near the border of Suffolk that people in Saffron Walden have a great deal to do with Suffolk and at least in the 1980s some people who lived in Suffolk had Saffron Walden as part of their postal address.
The family seat of the Herveys is in Suffolk. John Jermyn Hervey aka Lord Bristol was famous for his drugs and rent boy excess as well as for risking his own life and other people's by crashing helicopters and cars. Lord Bristol unsurprisingly met a sticky and untimely end despite the willingness of Top Doctors to sell him class A drugs, write helpful Court reports about him, house him in their expensive private clinics etc. However Nicholas Hervey, Lord Bristol's brother, also met an untimely end and was found hanging in his house in Chelsea. Nicholas had not led a lifestyle anything like his brother, but he was close to Lord Bristol and knew much of what was going on. Nicholas was diagnosed with 'schizophrenia' after a difficult period when young and once he received Help from the Top Doctors, Nicholas never looked back. His life was wrecked by the Help and the Medication in the way that I witnessed the lives of so many destroyed in north Wales.
Dafydd's partner in crime John Allen was based in Suffolk before he opened his first children's home in north Wales in the late 1960s. Dr John W. Paulley, who carried out dangerous unethical 'research' on patients, was based in Ipswich and his wife established a clinic for people with 'psychological difficulties' on the basis of no experience and no qualifications in the field. I have received information from people who knew Paulley telling me that the efforts of Paulley and his wife were a cover for organised abuse. Paulley was one of those who was instrumental in the foundation of the University of Buckingham, of which Thatch became Chancellor. See previous posts.
Rab was Chancellor of the University of Essex from 1966 until his death and of Sheffield University, 1959-77.
Rab was friends with Trumpers, who lived in Cambridge during the 1960s and 70s and was involved with the Cambridgeshire Tory Party. When she was Health Minister, 1985-87, Trumpers appointed her pal Jimmy Savile to the management task force of Broadmoor Hospital (see posts 'The Socio-Political Context Of The Mental Health Services In The 1980s', 'A Pretty Classy Piece Of Operation' and '95 Glorious Years!').
Here's Trumpers, communicating with Lord Tom King, who, like Trumpers, colluded with Dafydd's gang and the Westminster Paedophile Ring (see previous posts):
Another high profile Tory and his fragrant wife have also lived in Cambridgeshire for many years and held numerous public appointments, although one of them had their career in public life briefly interrupted when he served a prison sentence for perjury:
Read more about Jeffrey and the fragrant Lady Mary – including that unfortunate business of the prostitute with whom Jeffrey claimed not to have had sex dying as a result of a very well-timed car accident shortly before she was due to give evidence at Jeffrey's trial for perjury – in my post 'Tuppence And His Fragrant Wife'). Lady Mary committed perjury as well, but for reasons unknown she was never charged.
In March 1997 at Chester Crown Court, Keith Laverack, the one time Director of Cambridgeshire Social Services,  was convicted and jailed for the sexual abuse of children while he worked in children's homes in Cheshire and Cambridgeshire between 1975 and 1987. Judge Huw Daniel presided over the trial. The charges against Laverack arose as part of an investigation into a big paedophile ring. The police had obtained an order preventing the identification of some other defendants because their identification would risk the bigger police operation. See previous posts. Daniel lifted the Court order, the others were named and WHOOPS…
Huw Daniel sabotaged that trial just after the Waterhouse Inquiry had opened and just at the time that Sir Ronnie Waterhouse suddenly decided that he needed a holiday, so he put the Inquiry on hold for a few weeks while he nipped off to Hong Kong. Where amazingly enough he met up and dined with Derry Irvine, who was also hanging around in Hong Kong. At the time of the meal, Derry was Shadow Lord Chancellor, but everyone knew that Derry would soon be Lord Chancellor because a General Election was due and no-one expected the Tories to get back in, not even the Tories.
Huw Daniel is friends with Dafydd and the gang, as was his father. See eg. post 'Tan yn Llyn'. Daniel spent his entire career on the corrupt Chester and Wales Circuit as a barrister and then a judge. At least one innocent man – the Rev Emyr Owen of Tywyn – was jailed in 1985 because of Daniel's lies when Daniel was a barrister. See previous posts. Daniel was looking forward to sending me to prison as well, in 2004, on the basis of what he knew was the perjury of NHS staff but the charges were suddenly withdrawn on the first day of my trial. I was later told that someone had come forward who had witnessed the plan to fit me up and threatened to go public on the abuse of patients at the Hergest Unit if my trial went ahead.
What I want to know is who is the Mr Big linked with the Cambridge ring whom everyone is so desperate to protect?
Here's Sam from 'Casablanca' playing 'As Time Goes By':
Now:
Sir Frederick Lincoln Ralphs family moved to Sheffield while Ralphs was young and he attended Firth Park Grammar School and the University of Sheffield. It was there that Ralphs became involved with the NUS, serving as President, 1934-36. Ralphs was also President of the International Confederation of Students, 1937-38.
Yorkshire was another location of organised abuse, which by the early 1960s had been ramped up considerably by Jimmy Savile's activities. When Sir Frederick was busy in the NUS and with the International Confederation of Students, Cambridge University and the Cambridge Apostles were at their spying, swinging best. See previous posts.
Frederick Ralphs himself may have left Shropshire, Sheffield and the NUS long behind when he held his own positions in public life, but as I hope that I have made clear on this blog, it is keeping quiet about people one has known as well as about those who one knows which is the crucial factor. Furthermore, people in public life do get called upon to show their loyalty to those on their past stomping ground, even if they only passed through relatively briefly and didn't return.
No doubt I really did blot my copy book when I was working at St George's Hospital Medical School, when a Nice Young Doctor called Jimmy Shroff popped up to see me because he wanted to meet the girl that he'd been told was from Bangor who was now at St George's, because Jimmy was from north Wales! Jimmy had a cup of tea with me and ran a long list of names from north Wales past me, all of whom I knew to be involved in the abuse of patients. He asked me if I knew Dafydd; I wasn't massively outspoken but I certainly didn't agree with Jimmy that Dafydd 'was a funny little man with a beard'. I indicated that I knew of very, very big problems…
Jimmy then dashed off back to work and I never encountered him again.
I now realise that Jimmy Shroff was well aware that I knew a great deal, because he had worked as a GP trainee in Dr D.G.E. Wood's surgery; Wood was facilitating the ring… When I wrote my post about Jimmy Shroff 'A Network Stretching To London?' in Nov 2016 shortly after beginning this blog, I hadn't yet received all my documentation and I had no idea how extensive the network was. In that post I wrote:
I often wondered whether he was part of the network that were trying so hard to silence me, but he didn't seem like one of them – he was far more competent for a start and seemed much more normal than the very obviously dysfunctional people whom I was having such trouble with. However in 2005 when I finally retrieved my full medical files I had a surprise – among the very old records was a photocopy of a letter printed on headed North Wales Hospital Denbigh paper. The quality of the photocopying was so poor that I was unable to read the signature – but the content of the letter could just about be read. It was a letter to someone else (their name could not be distinguished either) asking whether their friend had found out which department in St George's I was working in yet. I never did get to the bottom of Jimmy Shroff's brief visit to me because he didn't stay working at St George's long. I have since discovered that Jimmy Shroff died in 2003. His widow works for the Betsi Cadwaladr University Health Board.
Jimmy was a mate of Dr D.G.E. Wood and Dr Tony Francis and had been sent to St George's to see what I would say about Dafydd. Jimmy Shroff was not a loony like Dafydd, he was a competent and personable doctor, but he knew what Dafydd was doing and was part of the effort to keep a lid on the criminality, which is even more terrifying than the lunacy of Dafydd himself.
After Jimmy Shroff died, obituaries appeared in the BMJ and on Europepmc.org. Europepmn.org told us that Jimmy Foden Shroff died from a pancreatic tumour on 13 November 2003 and:
Jimmy Foden Shroff grew up in Leatherhead and qualified from Barts Medical College in 1983.
Bart's had been facilitating organised abuse for years. Professor Anthony Clare who colluded with Dafydd et al and Prof Linford Rees, a Welsh psychiatrist who knew Dafydd, held Chairs at Bart's in the 1980s and 90s which added to the party. See previous posts.
During his undergraduate career he also obtained a BSc first class honours in biochemistry. He was profoundly interested in all aspects of medicine, and this attracted him into general practice and he completed the vocational training course, obtaining the MRCGP. At the end of this period he conceived his ambition to train in obstetrics and gynaecology. It was typical of Jimmy that he would undertake this in a thorough way, and he first undertook a number of surgical jobs and obtained the FRCS in 1990. He then went into training posts in his chosen speciality, passing the MRCOG in 1994, and he was appointed a consultant in obstetrics and gynaecology at the Tameside General Hospital in September of 2000.
Dafydd's gang had direct links with Tameside. Glanville Owen, who on April 1984 was appointed Deputy Director of Gwynedd Social Services and remained in that post while kids in the care of Gwynedd were systematically battered, raped and trafficked, had previously worked as a senior social worker to the Assistant Director at Tameside Metropolitan Borough Council. In his evidence to the Waterhouse Inquiry, Glanville didn't manage to explain how he managed to not notice what was happening in the children's homes for which he was the senior manager responsible, but he did tell Ronnie that he was now in a different role and didn't expect to continue working for the local authority for much longer. After telling Ronnie that, Glanville however found a new lease of life. By 2003, Glanville was Chief Exec of Gwynedd Community Health Council, in which role he lied to patients and refused to investigate even the most serious of complaints. When the CHCs were restructured Glanville didn't disappear, he was recycled into the North Wales CHC. He was definitely still there as recently as 2011… See post 'I Know Nuzzing…'
[Shroff] quickly established himself as a hardworking and conscientious gynaecologist particularly concerned with dedicating himself to the colposcopy and oncology services. With a colleague he developed the West Pennine Gynaecological Oncology Unit and rapidly established a reputation as a valuable colleague who was very much liked by patients, nursing, and midwifery staff, as well as his consultant colleagues. He was a positive and effective multidisciplinary team worker as well as leader. He was also an extremely good teacher and lectured both in the department, the postgraduate centre, and in the Greater Manchester Gynaecology Oncology Group.
Dafydd and the gang had a branch in Greater Manchester. The branch had been in existence for a long time, but it expanded when Dafydd's mate Dr Bob Hobson relocated from the Maudsley, where Hobson had facilitated organised abuse, to Manchester University, where Hobson facilitated organised abuse. Tony Francis worked in psychiatry at Manchester University in the early 1980s before he arrived to work with Dafydd in north Wales. Sadie Francis studied medicine at Manchester, as did the insane and dangerous Dr Tony Roberts who worked at the North Wales Hospital Denbigh and then the Hergest Unit. There was also an exchange of Angels between north Wales and Manchester and during the 1990s, Angels from north Wales were being sent to Manchester University to undertake postgrad degrees, which as far as I could see no-one ever failed. Furthermore the postgrad degrees were in 'interventions' which were based on research frauds in which members of the gang in north Wales had participated.
One Angel who did very well out of this scam was Dr Dave Reader, who turned up in Gwynedd as the 'student' of one of my key workers during the Waterhouse Inquiry. Dave Reader introduced himself to me as an Angel new to north Wales who was doing a PhD. He didn't tell me that he had been qualified for many years, had worked as a senior Angel at St George's Hospital Medical School, knew the people traffickers there and had decided to get a job as an Angel in Gwynedd at about the same time that I left my job at St George's and moved back to Gwyneddd.
He was an outstandingly clear thinker and wrote most effective notes with a very attractive and neat hand. As a senior house officer he had developed the technique of writing the notes with different coloured inks to emphasise different points, and his note keeping was of such a high standard that few could aspire to it. His ability to draw clear diagrams reflected a school interest in art and technical drawing that stood him in good stead.
Jimmy had a real love of life with catholic interests ranging from swimming, cycling, maintaining his own cars, do it yourself, model railways, and scouting, which initially took him to camping trips to North Wales, where he eventually made his home. He was always positive and interested, and was an extremely attractive character.
His consultant work and life were extremely fulfilling and it was a sad shock for his family, colleagues, and the service when he became unexpectedly ill in January of 2003 and a tumour was diagnosed. He bore his illness and the treatments with considerable fortitude, even when it was clear that it was advancing despite the best possible treatment.
He leaves his wife, Liz; three children; and very favourable memories among his colleagues and patients. 
This tribute to Jimmy the Friend of a Gang of Paedophiles and Traffickers, but ooh he did make such excellent notes, he even used different colours, was penned by N.G. Hodges. Those notes could well have been, like the notes of Dafydd's other pals, written in code. When Dr Robin Jacobson of St George's Hospital wrote in 1991 that 'Dr Jones is a psychiatrist in his late 50s or early 60s who trained with Bob Hobson', Jacobson meant 'Oh God, he was part of that notorious sex abuse ring at the Maudsley in the 1960s, we are not touching this patient who has complained about him' and when Dr Neil Davies wrote 'DAJ' on the top of documents, it was a signal that the patient concerned had complained about Dafydd…
Ah the doctors they were wonderful! What does the acronym 'DIEBITCH' mean please doctor? It's on so many of the records of the Empowered Service Users from north Wales!
The BMJ in Aug 2004 published a nice photo of Jimmy:
N.G. Hodges has been a busy bee, he has published extensively with many others. For example, in 2016 Hodges published 'Chronic Obstructive Pulmonary Disease in Welsh Slate Miners': Reynolds C.J., MacNeill S.J., Williams J., Hodges N.G., Campbell M.J., Newman-Taylor A.J., Cullinan P. (2016) Occupational Medicine, Nov 2016 67 (1):20-25.
When N.G. Hodges co-authored that article, he hadn't published anything since he wrote the obituary for his mate Jimmy for the BMJ in 2004. Before Jimmy's obit, N.G. Hodges' last contribution to medical science had been in April 1996. So N.G. Hodges suddenly published a paper about Welsh slate quarrymen in Nov 2016, the month that I blogged about Jimmy. N.G. Hodges probably hadn't read that post by the time that he submitted that paper, but he could well have discovered that I had begun this blog a few months previously.
N.G. Hodges gave his affiliation as the School of Health and Related Research, University of Sheffield. Which is a little odd, because N.G. Hodges is a Top Doctor getting on in years who worked in Gwynedd back in the 1970s and 80s, specialising in respiratory illness…
N.G. Hodges' co-authors who realised that there was a sudden need to publish on obstructive pulmonary disease in Welsh slate miners in 2016 were Carl Reynolds of the National Heart and Lung Institute, Imperial College London; S.J. MacNeill of the School of Social and Community Medicine, University of Bristol; J. Williams of the School of Health and Related Research, University of Sheffield; Michael J. Campbell of the University of Sheffield; A.J. Newman Taylor of the National Heart and Lung Institute, Imperial College and P. Cullinan of the National Heart and Lung Institute, Imperial College.
Reynolds et al in the article's abstract told us that the object was 'to study the cumulative effect of mining on lung function and risk of COPD in a cohort of Welsh slate miners and whether these were independent of smoking and pneumoconiosis. The study was based on a secondary analysis of Medical Research Council (MRC) survey data….We created multivariable models to assess the association between mining and lung function after adjusting for age and smoking status…. In the original MRC study, 1255 men participated (726 slate miners, 529 unexposed non-miners). COPD was significantly more common in miners (n = 213, 33%) than non-miners (n = 120, 26%), P < 0.05. There was no statistically significant difference in risk of COPD between miners and non-miners when analysis was limited to non-smokers or those without radiographic evidence of pneumoconiosis…Slate mining may reduce lung function and increase the incidence of COPD independently of smoking and pneumoconiosis'.
Now N.G. Hodges and pals, not only is there nothing new in this research, but I note that the work was based on a secondary analysis of MRC data. In 2016, there was not a great deal of slate quarrying going on in Wales any longer and the few quarrymen still working in the industry were well-protected, the deleterious effects of slate dust being well-known. So HOW OLD was your data? Donkey's years old perhaps? Was it perhaps from the MRC Unit which was located in south Wales many years ago, run by Archie Cochrane, with which Dafydd and Tony Francis's old mucker Professor Kenneth Rawnsley was involved before he was appointed Chair of Psychological Medicine at the Welsh National School of Medicine? See previous posts for details of Archie et al and the MRC Unit in south Wales…
It was the geniuses linked to Archie's old mates and the MRC Unit who were responsible for the research fraud carried out by Dafydd's mates in Dec 1990, which blew up in everybody's faces days after the silly buggers boasted of their Global First In Cancer Research in the world's media. See posts 'They Think It's All Over – It Is Now' and 'Hey, Hey DAJ, How Many Kids Did You Kill Today?'. That paper was published the month in which Tony and Sadie Francis had me arrested on the basis of their perjury; they were attempting to have me imprisoned. When that didn't happen, they perjured themselves again a few weeks later in another attempt to have me imprisoned; then they had another go some three months after that, in the spring of 1991. None of the charges were criminal charges; the Drs Francis had obtained a High Court injunction against me – again on the basis of perjury – and then repeatedly perjured themselves in their claims that I had breached the injunction and should be imprisoned for contempt of court. I have documents demonstrating that Hempsons, the MDU lawyers, who were acting for the Drs Francis, knew that they had perjured themselves and had advised them not to continue with the case against me. The Drs Francis continued nonetheless and Hempsons represented them.
Hempsons had copies of letters written by me detailing the serious abuse of patients and criminality on the part of Dafydd, the Drs Francis and their colleagues. I also had a long telephone conversation with Ann Ball of Hempsons in late 1990 and told her in no uncertain terms that patients were being seriously abused. Ann Ball told me that Tony and Sadie Francis had told her that they knew nothing about my allegations. Hempsons had documentary evidence themselves that Tony and Sadie were party to the abuse and criminality.
By Dec 1990, Professor Mark Williams was becoming well-known on the back of his Mindfulness work, which was yet another research fraud carried out by Dafydd's colleagues. See post 'The Biggest Expert Of The Lot'.
Tony Francis studied under Kenneth Rawnsley and then worked for Rawnsley as a junior doctor after Francis graduated.
With regard to the institutions with which those who's names are on the 2016 paper with N.G. Hodges. Not long after I finished my MSc at Hammersmith Hospital, Hammersmith merged with Imperial College. Dafydd's pals at Hammersmith and the Top Docs who were perpetrating research fraud, giving out jobs to the people with whom they were having sex etc all (see eg. posts 'Oh, Lordy! It's CR UK' and 'Interesting Facts') became part of Imperial College. For years Imperial was ruled over by Lord Brian Flowers, who grew up in Swansea and retained close links with Wales. Flowers was then given domain over the whole of the University of London and served as VC. Flowers ignored patient harm, criminal misconduct and research fraud in all the London Medical Schools, including the pan-European trafficking ring which St George's was facilitating. Flowers had a go at being the VC of Manchester University as well, just to ensure that the rot was firmly embedded in the north west of England as well as the north east and London. See previous posts.
Sir Charles Evans, the Top Doc who for the best part of three decades served as the Principal of UCNW while the whole institution was a vehicle for Dafydd's trafficking gang, was close friends with Top Doctor Anne McCandless, who, like Sir Charles, was more interested in climbing than in being a Top Doctor and didn't have much time for the human race. Anne McCandless worked as a paediatrician in the Liverpool and Manchester areas and along with her Top Doc mates, was complicit with the abuse of kids and vulnerable people. See post 'Meet the Gwerin!'.
There were other people with close links to Imperial who colluded with Dafydd and the gang, including those from north Wales, such as Professor Wynn Humphrey Davies, who in retirement returned to north Wales and for many years held office on the Council of Bangor University. See post 'I Told You I Was Trouble'.
My post 'I Don't Believe It!' discusses what I am fairly sure was a huge research fraud conducted by Dame Julia Polak of Imperial College in collaboration with Sir Magdi Yacoub, in the field of er heart and lung research. I was told by someone the other day that Polak did commit that fraud but it was less certain as to how much Yacoub knew about it; there is a suspicion that he just believed her lies… Whatever the truth, Polak and Yacoub built a whole new research centre on the basis of the Medical Miracles that they were performing and millions and millions of dosh has gone the way of Imperial on the basis of Julia's 'research'.
One of N.G. Hodges' co-authors was based at Bristol University. Dafydd's gang had a hotline to Bristol University, because Dr D.G.E. Wood trained there. There were many more links between the gang and Bristol University as well, such as Sarah Jenkins, the daughter of Sheila Jenkins, a particularly abusive Gwynedd social worker, who did a degree in psychology at Bristol. Sarah Jenkins was on the psychology degree at Bristol at the same time as Sarah Macaulay, who later became Mrs Gordon Brown. Sarah was the business partner of Julia Hobsbawm and they established Hobsbawm Macaulay Communications, the PR company which served New Labour. Julia's dad Eric Hobsbawm was the Marxist historian who spent much of his life in the Communist Party, had a second home at Croesor in Gwynedd and was part of the Welsh Bloomsbury Group who drew on the services of Dafydd's gang for years. See eg. post 'Captain Swing And His Crew'. Eric Hobsbawm was one of that cohort of Cambridge students who were recruited by the security services, so I can only presume that putting a stop to a gang of paedophiles operating within the post-war welfare state was not on their remit.
Lord David Hunt, who concealed the criminality of Dafydd et al throughout his many years as a Tory MP on Merseyside, Welsh Office Minister, Secretary of State for Wales, member of the Lords and is still doing so in his capacity as one of the most senior people in the international law firm DAC Beachcroft, completed his law degree at Bristol University.
As for N.G. Hodges, I have no idea how an elderly, clapped out doctor from Ysbyty Gwynedd who was mates with Dafydd et al managed to get himself an affiliation with Sheffield University in the twilight of his years, but in view of what is going on, it could very easily have been arranged. Sheffield was at the hub of the ring run by Jimmy Savile, who was involved with Dafydd's gang. I am only surprised that the much bigger names from Sheffield University on that paper – one of whom I think now has a Chair in Australia – were stupid enough to have been party to this lame response to my blog.
 As for Sheffield per se, one of the hubs of Jimmy Savile HQ, didn't a man called David Blunkett ever notice anything amiss in downtown, gangland Sheffield? He led the Sheffield City Council throughout the Savile years and was Home Secretary as well…
'The People's Republic Of Sheffield' had old Tebbs and the Tories fuming. Not so much a People's Regime if you were a kid in care or psych patient being targeted by Savile's gang was it Blunkett?
Yma O Hyd!
Joan Beer I think is still alive; she is a leading light in Penrallt Baptist Church in Bangor. There are some very nice people in Penrallt, I know some of them there, but there is a big contingent of social workers, Top Docs and Bangor University staff who definitely colluded with the trafficking ring. Not much happened at Penrallt without Joan Beer being at the centre of it.
Bill Beer's mentor at the Westminster Hospital, Peter Samman, died in 1992 and his biography is also to be found on the Royal College of Physician's 'Lives of the Fellows' online:
Peter Samman was born in Darjeeling, India. His father, Herbert Frederick Samman, was a Commissioner in the Indian Civil Service, as was his mother's father. His cousin, C T Samman, a lieutenant colonel who was master of the Worshipful Company of Apothecaries 1928-31…
On his father's retirement the family returned to the Isle of Man, where Peter attended King William's College. He went up to Emmanuel College, Cambridge, and then to King's College Hospital, London.
Samman was at Cambridge in the 1930s, along with all those gay elite men who worked for the security services and used their positions to ensure that they could have sex with kids and young people who didn't really want to have sex with them and then murder witnesses if they wouldn't shut up.
Soon after he qualified, the second world war began. He volunteered for the RAF, rose to the rank of squadron leader, spent two years in Canada, and after the war returned to King's and obtained his membership of the College.
Dannie Abse finished his clinical training at King's after the Westminster Hospital and he spent quite some time working as a Top Doc in the RAF, reaching a senior position…
The King's dermatology ethos had attracted him to the specialty. Sydney Thomson – of Thomson's Disease, congenital poikiloderma, 1923 – was in charge of the department having succeeded Arthur Whitfield, of the ointment. He was house surgeon and medical registrar at King's until 1947 when he moved to Bristol as senior registrar. There he started a lifelong study that brought him international recognition – the classification of the cutaneous lymphomas…
In 1951 he was appointed consultant physician for diseases of the skin to Westminster Hospital. He spent a sabbatical six months during 1958 at the University of Pennsylvania in the foremost academic unit in the USA, Pillsbury's. This was followed by his appointment to the staff of St John's Hospital for Diseases of the Skin. St John's was his chief academic focus; he was dean for five years.
A man of upright and definite convictions…
He just missed a great deal of what was happening around him
He was punctilious in his attendance to his hospital work at Westminster and St John's, where he was particularly respected for sound clinical judgement and also in committee.
Bill my dear chap! The international trafficking ring that young Abse is developing needs a dermatologist in the heartland of Gwynedd! You're good with languages and the region is a Methodist stronghold, you must apply… We must remember our NHS work after all…
His opinion was always the first to be sought at national and international meetings on the subject of cutaneous T-cell lymphomas, mycosis fungoides and pre-reticulotic conditions. He would answer succinctly and clearly, reporting his meticulous analysis of the patients that had been referred to him from all over the UK.
I can only hope that Samman's research was rather less flaky than that of N.G. Hodges et al…
He gave the Parkes Weber lecture in 1976, entitled 'Cutaneous reticulosis'. He also contributed chapters on this subject, on nails in disease and on lichen planus, in the celebrated Textbook of dermatology, ed A J Rook and D S Wilkinson, Oxford, Blackwell, 1968, which went into several editions. His The nails in disease, London, Heinemann, 1965, went into four editions. In 1990 he edited A history of St John's Hospital for Diseases of the Skin, Oxford, Radcliffe Medical.
You can see why a load of wallies in Parliament are taken in on every occasion can't you. It sounds brilliant, very Dr Finlay.
He married Judith Mary née Kelly in 1953 and settled in Orpington, Kent. He and Judy had a large garden and Peter was a knowledgeable plantsman; he won many cups and awards at horticultural shows where his speciality was chrysanthemums.
The Gumbies of Monty Python fame liked chrysanthemums. The Gumbies did brain surgery as well.
A Gumby:
Dr Dannie Abse and colleagues:
[Samman] had three daughters, one of whom also qualified as a Gumby and works as a GP. In his later years he was afflicted with Parkinson's disease; he died of pneumonia.
The Gumbies could do no more for him…
In Aug 1986, N.G. Hodges and others published 'Mortality of Slate Workers In North Wales' in the British Journal of Industrial Medicine, 43(8): 550-555.
So N.G. Hodges and his mates had published something in 1986 using data collected in 1975. Data this old and indeed much older can certainly be valuable in many areas of research, but not in this area. Once again, N.G. Hodges was telling the world something that it already knew about an industry that had changed its working practices and that was in decline anyway, using ancient data.
On this occasion, the cutting edge researcher which is N.G .Hodges co-authored with P.D. Oldham, C. Bevan and P.C. Elwood. I will return to these co-researchers of N.G.'s shortly.
In 1981, O.C. Parry-Jones and N.G. Hodges published 'Severe Breathlessness, Respiratory Failure and Asphyxia' in the BMJ, 282(6262):441-443]
Kenneth Rawnsley worked with those MRC Units at one time and he was able to publish work maintaining that the health differences between the different communities in south Wales were predicated on psychological factors. Ken explained that was why people living in the industrial parts of the valleys who spent their lives down coal mines and lived in poor housing covered in coal dust were moaning and groaning about their aches and pains, coughing their guts up and walked with stoops and limps, but those in the Vale of Glamorgan had a skip in their step, a smile for everyone and clean faces and necks.
Professor Peter Elwood was a key component of the MRC Epidemiology Unit and a man of whom Cardiff University are proud. See post 'The Vermin Club'. Peter has been at the forefront of many medical breakthroughs and his stellar career continued at speed, even after his name was on that horribly embarrassing paper published by Dafydd's gang in Dec 1990…
All the Top Docs at the Welsh National School of Medicine and in Cardiff knew what was happening in north Wales. It was why junior doctors would not take jobs in north Wales and even the medical students' hearts sank if they had to complete a placement in Bangor. Meanwhile, Professor Fergus Lowe at Bangor University built an empire on the back of holding weak colluding fools over a barrel. Before Fungus blackmailed Unilever, the Leverhulme Trust and the ESRC over the wrongdoing of Dafydd et al, he raised funds and his profile by 'working with health authorities' in Wales. Fungus, the Leo Abse of Psychology, kicked all of them about because he knew how serious the criminality with which they had been complicit was. See previous posts.
What's the betting that N.G. and co had used the same old data set that they brought out of mothballs in 2016 when the paedophile gang sent up a distress flare, after using it for their Aug 1986 paper? They certainly made good use of that 1975 data, from a slate industry that barely existed any longer, in which practices had changed out of all recognition by the time that they were publishing. Many of the people in the data set would have been dead by the time that N.G. still faithfully worked the data in 1986, let alone 2016.
Yet more meaningless research brought to the world by mates of Dafydd's because I've popped my head above the parapet again. You can almost set your clocks by it. Aug 1986, my first formal complaint to the Mental Health Act Commission after I was unlawfully detained under the Mental Health Act in Ysbyty Gwynedd when I refused to leave the premises because my previous letters of complaint had not been answered. Dec 1990, I had given Hempsons full details of the abuse and criminality on the part of the NHS and social services in north Wales. Nov 2016, I'd begun this blog.
My how things haven't changed.
The quarrying landscape of north Wales when N.G. Hodges was publishing about the effects of slate dust on quarrymen:
In 1984, a brand new hospital opened in Bangor, Ysbyty Gwynedd:
Dafydd Wigley, Plaid MP for Caernarfon 1974-2001 and AM for the same constituency 1999-2003, fought long and hard for the quarrymen to receive compensation for their respiratory illnesses, but not until most of them were in a very bad way. He's still fighting, although they've nearly all died. Lord Wigley didn't mention a word about the nonsensical research of N.G. Hodges, but he didn't mention anything about the trafficking ring either. One of Lord Wigley's advisers was Ioan Bowen Rees, the Chief Exec of Gwynedd County Council when the paedophile gang operated in the children's homes run by Gwynedd County Council. See previous posts.
Back in May 1976, N.G. Hodges co-authored, with numerous others, a piece for the BMJ on a subject close to their hearts, 'Incremental Payments For Consultants'.
That's enough N.G. Hodges – Ed.
To return to Sir Frederick. In 1938, Sir Frederick Lincoln Ralphs married Enid Mary Cowlin, Vice-President of the NUS and the couple moved to Norwich in 1946. Appointed as Deputy Education Officer for Norfolk, one of Ralphs first jobs was to write a document calling for the creation of a university in the county; this was eventually founded as the University of East Anglia.
In 1950, Ralphs was promoted to the post of Chief Education Officer for Norfolk and he served in the position until 1974. In this role, Ralphs opposed the creation of the OU but was active in the Schools Broadcasting Council and in 1969, he also became Chairman of the Further Education Advisory Council. Ralphs was the key figure behind the establishment of Wymondham College in 1951.
Ralphs was given his K in 1973.  He died in 1978, but his wife Lady Ralphs lived until Jan 2014 and flew the flag until the very end. Days after her death, the 'Eastern Daily Press' reminded its readers of Lady Ralphs and her extensive good works. Lady Ralphs passed away at her home in Norwich, leaving behind 'three children, seven grandchildren and eight great grandchildren'. Their descendants will be everywhere in Norfolk, preserving the good reputations on their forebears.
'The retired lecturer…was actively involved in supporting Norfolk education right up until her death. Lady Ralphs made significant contributions – both locally and nationally – through her work as a magistrate and served as a Norwich magistrate for 27 years and was Chairman of the bench. In 1981, Lady Ralphs became the first woman Chairman of the Magistrates' Association of England and Wales and was also made a Deputy Lieutenant of Norfolk in the same year.'
Lady Ralphs was born in January 1915 in Cornwall as Enid Mary Cowlin and went to school at Penzance Grammar School for Girls where she later returned to teach geography. During her university days, she was President of the students' union at what became Exeter University and Vice-President of the NUS.
Adam Curle, who founded the Dept of Peace Studies at Bradford, which like UCNW survived a determined onslaught from Thatch's for no other reason that people associated with that Dept, including Adam Curle himself, were closely associated with organised abuse and the Westminster paedophile Ring, in 1952 was appointed to the Chair of Education and Psychology at the University of Exeter. See post 'The Stations Of The Crass'.
Lady Ralphs became a part-time lecturer at Keswick Hall teacher training college after she moved to Norwich in 1946, where she stayed until her retirement in 1980. Keswick Hall was an institution sustained by the Church of England since its establishment in the 19th century. It was an immensely troubled place by the 1930s and in March 1942 the Board of Education (what is now the Dept of Education), gave the college a year to resolve all the problems, or the College would have to close. Somehow however the college survived; I wonder how or indeed which Gov't Minister was blackmailed over wrongdoing to enable the college to survive.
Lady Ralphs was Governor of Norwich School, Wymondham College and Culford School, President of Norfolk Girl Guiding and a member of the Guide Council for Great Britain.
Lady Ralphs was President of the Norwich branch of the UNA. Previous posts have discussed Dafydd's links with the UNA. When I was doing my PhD and the gwerin were so outraged at my presence in Bangor University that they began surrounding me to hassle me at every opportunity, a one day conference on the Problems of Drug Abuse was organised by the local branch of the UNA, to be held in one of the main lecture theatres at Bangor University. The keynote speaker was Dafydd. The promotional material for the planned event gave a substantially misleading account of Dafydd's career, expertise and reputation. So I offered to attend the event and distribute literature providing additional information about Dafydd. I received an e mail from a member of the UNA branch called Tegai which contained information about me that only Dafydd or Tony Francis could have provided. It wasn't dynamite or some terrible secret, it was just info that no-one else in Bangor University or who was in my life at that time would have known.
The UNA subsequently cancelled the event and I found out years later that it had been organised by Menai Williams, the retired Deputy Principal of Bangor Normal College, the teacher training college which merged with Bangor University in 1996, but for years was managed and staffed by people complicit with the trafficking ring and even managed to train a few teachers who were convicted of abusing their pupils. See post 'Thought For the Day'. Menai was a leading light in the UNA.
The UNA seems to attract people who associate with other questionable people or end up in trouble. After graduating from Oxford, Jeffrey Archer was employed as a fundraiser for the UNA. Tuppence organised the UNA's flag day collection, yet despite barely increasing the previous year's total, Tuppence was then promoted to organise a dinner at 10 Downing Street, which raised over £200,000. Tuppence was later accused by the then Chairman of the UNA, Humphrey Berkeley, of playing fast and loose with his expense claims while he worked for the UNA.
Humphrey Berkeley's father, the playwright Reginald, was the Liberal MP for Nottingham Central, 1922-24. Humphrey Berkeley attended Pembroke College, Cambridge and was President of both the Cambridge Union Society and Cambridge University Conservative Association in 1948. Berkeley was 'sent down' from Cambridge for two years as a result of a practical joke in which he impersonated 'H. Rochester Sneath', the headmaster of a rather odd public school and wrote hoax letters to public figures. Berkeley knew Rab, who arranged a job for him at Conservative Central Office during this time; Rab also advised him to keep the hoax letters and their replies safely, and publish them a quarter of a century later (the 'Rochester Sneath letters' were duly published in 1974).
Berkeley established his own PR company and became Head of Publicity and PR for a group of civil engineering companies. A strong supporter of European union, Berkeley was Director-General of the UK Council of the European Movement, 1956-1957. In 1959, he was elected as the Tory MP for Lancaster.
Berkeley was a strong internationalist who supported the work of the United Nations; his father had supported the League of Nations. Humphrey served on the Parliamentary Assembly of the Western European Union and the Council of Europe from 1963. Berkeley was a member of the Howard League for Penal Reform and from 1965 the honorary Treasurer. That year he also drew up the new rules for election of the Leader of the Conservative Party, which I think were used to elect Ted Heath.
In 1965, Berkeley introduced a Private Members Bill to legalise male homosexuality along the lines of the Wolfenden Report. Berkeley was well known to his colleagues as a homosexual and not much liked. His Bill fell when Parliament was dissolved in 1966, soon after its reading. Unexpectedly, Berkeley lost his seat in 1966 and attributed his defeat to the unpopularity of his bill on homosexuality.
In 1968 Berkeley had resigned from the Conservative Party, largely in opposition to its stance on Vietnam. In 1970, he joined the Labour Party, unsuccessfully standing as a Labour candidate in 1974.
Berkely then spent time working as a roving ambassador of the now defunct Republic of Transkei, until he was abducted one night in February 1979, assaulted on the side of a road, put into the boot of a car, and dumped over the border at Kei Bridge. Berkeley joined the SDP in 1981, and fought Southend East for them in 1987. In 1988 with the SDP splitting over whether to merge with the Liberals, he rejoined Labour.
Menai Williams has been involved with the UNA for a very long time. Menai first joined the staff of the Normal College back in the 1950s. So Menai was busy when Humphrey Berkeley was Chairing the UNA and Tuppence was allegedly fiddling his expenses. Was Dafydd associated with the UNA then as well? I think we should be told.
Someone else who was involved with the UNA for many years was Lord David Ennals, frequent star of previous blog posts. Ennals served as Secretary to the UNA, 1952-57 and became Chairman in 1984. In previous posts I have detailed David Ennals' many links with Dafydd and Dafydd's mates. Ennals was involved with MIND for many years while Dafydd was a leading figure in that organisation and while MIND was concealing Dafydd's criminality. Ennals led a big campaign for MIND between 1970 and 1973, was appointed Chairman in 1984 and served as President, 1989-95. Ennals was also mates with Dafydd's pal at the Maudsley, Dr Jim Birley, who was nearly as mad as Dafydd, but who nonetheless remained at the top of the Maudsley and the Royal College of Psychiatrists for years. Birley felt able to denounce the Soviet Union for its abuse of psychiatry while Dafydd used exactly the same techniques as Soviet psychiatrists but against people who had complained about he and his colleagues abusing people, rather than political dissidents. See previous posts.
As if that wasn't enough, Ennals concealed the wrongdoing of Dafydd and the Westminster Paedophile Ring when he was a junior Minister at the Home Office in 1967 under Woy. Ennals was able to push the boat out for Dafydd even further as Minister of state at the DHSS, working under Barbara Castle, alongside Babs's two advisers, Jack Straw and Prof Brian Abel-Smith. Between them, Castle, Ennals, Abel-Smith and Straw concealed enormous quantities of patient harm, as well as deaths, within the NHS and Social Services, in addition to the widespread organised abuse of kids in care and vulnerable adults. See previous posts.
Ennals however had become acquainted with Dafydd et al early in his career before Ennals was on many radars. Ennals' first go at being an MP was between 1964 and 1970 when he was the Labour member for Dover. In 1968, Ennals served as a junior Minister under what was then called the Minister for Health (now known as the Health Secretary), Sir Kenneth Robinson, who was also Chair of the National Association of Mental Health (MIND) in the 1960s. The Top Docs loved Sir Kenneth, the BMA still fondly remembers him as the Best Minister Of Health That We've Ever Had. Sir Ken gave the Top Docs lots of money and rolled over on every point when in 'negotiations' with them. Sir Ken didn't only collude as much as possible with Dafydd and the gang, Sir Ken didn't only ensure that Dafydd was given a job as consultant at the North Wales Hospital Denbigh, Sir Ken didn't only remain silent when Dafydd one day loaded hordes of seriously ill totally institutionalised inmates of Denbigh onto a fleet of coaches with no warning and dumped them in B&Bs on the north Wales coast where they were late found starving and covered in lice (I bet some of them died as well), but Sir Ken was a good friend of Dafydd. I don't know WHY Sir Kenneth Robinson was a pal of a sex offending nutter who ran a paedophile ring, but he was. That I think was how dear old Lord Ennals was introduced to the ring…
A few Interesting Facts that might explain Sir Kenneth Robinson's fondness for Gwynne the lobotomist, Dafydd and the paedophile gang:
Sir Kenneth's parents were a Top Doc and a nurse, so he was off to a flying start. Kenneth was a St Pancras Borough Councillor, 1945-49, then the Labour MP for St Pancras North, 1949-70. St Pancras was a constituency which contained lots of seriously poor people and many working as prostitutes, who lived not a million miles away from the much richer folk of Camden which included the Bloomsbury Group, many of whom were having sex with very young people who didn't particularly want to have sex with them. Gwynne and Dafydd loyally served the Welsh Bloomsbury Group who had second homes in Croesor…
So Kenneth would have known Lena Jeger, the Labour Party's Wimmin's Champ who was the MP for the neighbouring constituency and he'd also have known her Top Doc husband, a founder member of the Socialist Medical Association and one of those who just wanted to Help The Poor. See post 'Stations Of The Crass'.
Kenneth Robinson went to Oundle School, which was where Sir Clough William-Ellis, the Anglo-Welsh landowner who let out his properties in Croesor to his friends from the Bloomsbury Group who had their main homes in London, also went to school. Professor William Trethowan – a colleague of Dafydd's mate Kenneth Rawnsley when Rawnsley worked at Manchester University – who was the GMC member who in the early 1970s ensured that paedophile child psychiatrist Dr Morris Fraser was allowed to continue to practise (see eg. post 'The Mrs Mills Experience'), went to Oundle.
During WW II, Robinson served in the Royal Navy, so he knew about the gay spies in the Admiralty and whatever it was that Lord Louis Mountbatten was up to which enabled so many people to silently blackmail other people thus ensuring comfy lifestyles for themselves. Sir Ken would have also known Admiral Sir Alec Bingley, who's wife Lady Juliet and son William Bingley held senior roles at MIND throughout the 1970s and 80s and did so many favours for Dafydd. William carried on the good work for Dafydd when he became Chief Exec of the Mental Health Act Commission. See previous posts eg. 'The Defence Of The Realm'.
See previous posts for more info on Sir Kenneth Robinson, who remained loyal to dear old Dafydd until the day that he died in Feb 1996. By which time William Hague knew that Ronnie Waterhouse would soon be Chairing an Inquiry into the North Wales Child Abuse Scandal and I bet that Dafydd did as well. Kenneth Robinson was a good age when he died but I'm sure that a Top Doc could have put him on the Liverpool Care Pathway just to help him on his way lest Ken did live a few more months and mention a few names. Or indeed State Secrets.
Brian Abel-Smith was the LSE economist who designed the fundamentally flawed model of the NHS. He wouldn't admit or amend the flaws and after many years of doing the ah the doctors they were wonderful bit and just explaining how they needed more money, Abel-Smith finally admitted that the doctors they are fucking impossible to deal with and he gave up his advisory role with the NHS and went to work as an adviser to Peter Shore, the Minister concerned with housing. Peter Shore was an East End MP who also spent years saying ah the doctors they were wonderful while he concealed the kids who were being abused and trafficked to north Wales children's homes by Dafydd's business partners in London. When the kids who had returned to London infected with HIV and working as rent boys began dying from AIDS in the mid-late 1980s, Peter Shore helped extract dosh out of Ken Clarke at the Dept of Health to convert the defunct Mildmay Mission Hospital in Shoreditch into an AIDS hospice, where the kids trafficked by Dafydd died in invisibility. See post 'Apocalypse Now'. The Mildmay also had a few celeb patients who were kept well-hidden… Once more, Parliament and the media led the chorus of ah the doctors they were wonderful…
Abel-Smith knew about the Westminster Paedophile Ring himself. Not only was he a state bureaucrat who wouldn't tolerate any criticism of the NHS, but he was also gay and from 1965 he also busied himself running a gents fashion business which flogged gear to celebs such as the Beatles and the Rolling Stones, who, I was told by Empowered Service Users on the scene in the 1960s, were using the services of Dafydd's gang… For more information on Abel-Smith, see previous posts…
Abel-Smith worked with the LSE sociologist Prof Peter Townsend, who also served as an adviser to the Labour Gov'ts of the 1960s and 70s. One thing that I haven't mentioned in previous posts is a speech that David Ennals made to the Socialist Medical Association on 27 March 1977, in his capacity as Secretary of State for the DHSS; Ennals served in this role, 1976-79, in Jim Callaghan's Gov't. Ennals was asked by the SMA to talk on the subject of 'The Gov't and the NHS'. Ennals made a speech about health inequalities and recited stats about the differential mortality rates etc between people of different social classes and told the SMA of how many more millions that he was investing in the NHS and in Health Education. Much of Ennals' speech could have been made by Theresa May or indeed any Gov't Minister in the last few days.
Ennals also mentioned in his speech that his Chief Scientist was appointing three advisers to Tackle The Problems, one of those advisers being Professor Peter Townsend, who was going to be the next speaker at the SMA event after Ennals had done his turn. The Peter Townsend who had by then been advising the Gov't on er poverty and inequality for many years…
Lord David Ennals knew Lady Ralphs and not just through the UNA. David Ennals knew Lady Ralphs because David Ennals was the Labour MP for Norwich North, Feb 1973-June 1983… Ennals then sat in the Lords between 1983 until he died in June 1995. Ennals died in June 1995, so like his pal Kenneth Robinson, Ennals was out of the way by the time that the Waterhouse Inquiry was underway.
Ennals died of pancreatic cancer. I cannot help noticing how many people who were involved with Dafydd and the Westminster Paedophile Ring died of pancreatic cancer. Pancreatic cancer is not a nice one to have because by the time it is diagnosed it is usually well-advanced and there is not much life expectancy left. When I first noticed how many people with info on the Westminster Paedophile Ring had died suddenly of pancreatic cancer it did occur to me that perhaps the Top Docs had simply carefully not raised the possibility of pancreatic cancer, knowing that it would soon be too late… But another thought has occurred to me. I'm not sure that pancreatic cancer is that common, yet an awful lot of these witnesses died from it. We are dealing with a network of deeply corrupt, seriously criminal Top Docs here; they and their associates include pathologists, coroners, oncologists etc… I know that bare-faced lies have been told about the cause of deaths in north Wales by pathologists and coroners. What if that has been happening elsewhere?
David Ennals' brother Martin was DG of Amnesty International for many years. Lord David Ennals' son Sir Paul Ennals sits on numerous safeguarding boards and was/is the CEO of the National Children's Bureau, with which the paedophile social work academic Peter Righton was involved, as was Righton's friend social worker Barbara Kahan. Kahan concealed the organised abuse of children in care for many years, including in Oxfordshire, where she was a social work manager. Her husband Dr Vladimir Kahan, a child psychiatrist, assisted her. Keith Joseph appointed Barbara Kahan as his adviser on children in care when he was Secretary of State for the DHSS, 1970-74, in Heath's Gov't and Kahan remained a Gov't adviser throughout the 1970s and 80s. See eg. post 'Always On The Side Of the Children'.
I mentioned that the UNA planned a conference at Bangor University in 2005, at which Dafydd was to be the keynote speaker. Imagine my surprise when I found out that not only has Frank Field, the Labour MP for Birkenhead since 1979, been involved with the UNA for many years, but Frank Field was still very much involved with the UNA in 2006. Previous posts have discussed how Dafydd's gang ran Birkenhead, how dispossessed people from Birkenhead have been turning up in north Wales for many years now, as patients in Dafydd's care homes or as clients of his 'substance abuse' charidee CAIS. They are never cared for properly and many of them were frankly abused.
Frank Field is famous for taking his Anglicanism seriously and for never having been married or blessed with children. Field comments in media interviews that he has led a Full Life with his Parliamentary work. So how he's found time to waste with a load of old paedophiles I don't know.
Frank Field was Director of the Child Poverty Action Group, 1969-79 and the Low Pay Unit, 1974-80. The CPAG was established in 1965 by Brian Abel-Smith and Peter Townsend. Virginia Bottomley worked as a researcher for the CPAG before she entered the Commons. Bottomley is a former psychiatric social worker who spent her time in the DoH as a Minister and then Secretary of State colluding with Dafydd and the gang (see previous posts).
Frank Field is notorious on the grounds of his admiration for, and friendship with, Thatch.
Tony Lynes (1929 – 12 October 2014) was appointed as the first full-time Secretary of the CPAG in 1966, but resigned in 1968. Lynes was employed as assistant to Professor Richard Titmuss, Abel Smith and Townsend's colleague at the LSE, 1958-65. Lynes was recruited by Margaret Herbison, Harold Wilson's Minister of Social Security, in 1965 and worked for a year in the Ministry of Pensions and National Insurance writing a paper on family allowances. After resigning from the CPAG, Lynes moved to Oxfordshire where he met his wife, Sally. He was probably the first welfare rights officer employed by a local authority working for Oxfordshire Children's Department. Where Lynes will have known one of the senior managers there, a Barbara Kahan…
Tony Lynes led the shareholder revolt against the Distillers Company unwillingness to compensate Thalidomide victims. The Thalidomide scandal is an excellent example of how people harmed by the NHS were mangled on numerous levels by numerous people.
Thalidomide was prescribed to pregnant women during the late 1950s and early 1960s. If taken at a particular stage in pregnancy, Thalidomide causes phocomelia. Thalidomide had been deemed safe for humans after tests on animals did not show phocomelia. Animal rights activists thus use Thalidomide as an example of why drugs shouldn't be tested on animals. What they do not explain is that the reason why phocomelia didn't show up during the testing of Thalidomide was that the drug had only been tested on ONE species of animal. Had it been tested on both rats and rabbits, the phocomelia would have been obvious… Thalidomide is not a good advert for not testing drugs on animals. Thalidomide wasn't tested on enough different species of animals…
So Thalidomide was widely prescribed and the link between the drug and phocomelia was soon noticed. In some European countries, docs were told to stop prescribing Thalidomide. Not in the UK. NHS – and of course private – Top Docs continued prescribing Thalidomide even though it was known to cause phocomelia…
The Great Thalidomide Battle was taken up by Campaigning Sunday Times journo, Marjorie Wallace, who received loud applause from all quarters and established her reputation. Marjorie was married to a psychiatrist, Andrew Skarbek, who worked at UCL and was part of Dafydd's network. Skarbek and Marjorie knew that kids in care and patients were being abused and they colluded 100%.
Marjorie and her Campaigning resulted in a settlement for the Victims of Thalidomide. It was a very poor settlement, even by the standards of the time, but no-one clearly explained that. It soon became very clear however and when the Victims tried to improve their deal, they were told to fuck off.
Now this is where it gets interesting. Previous posts on this blog have provided full details of the Court case and the lawyers involved who Won For The Thalidomide Victims. The lawyers who Fought For The Victims and the Generous Judge Who Helped were the very same legal professionals who covered up for Dafydd and the gang and who also ruined the Church of Scientology in their legal battle with Sir Kenneth Robinson, after the Scientologists had stated that psychiatrists were abusing children and involved in harmful research on patients. The Scientologists had found out about Dafydd and his network in the 1960s and no matter how mad the Scientologists are, they should not have lost that case. They did and no-one ever dared accuse Dafydd and the gang again. Ronnie Waterhouse was involved in that case and acted against the Scientologists.
Ronnie Waterhouse, since he had been a young man, was a good mate of Geoffrey Howe, who was another Welsh barrister colluding with Dafydd et al…
There is also a link between some of the lawyers involved with Marjorie and the People's Victory Over Thalidomide and the Aberfan disaster. One of the lawyers involved in 'gaining justice' after Aberfan, who so surprised south Wales by being sympathetic to them even though he was a Posh English Lawyer, was also one of those who knew about Dafydd and the Westminster Paedophile Ring and who was involved with the network re the quiet shafting of the Thalidomide victims without anyone realising until a later date.
Can anyone remember what happened after the Posh English Lawyer succeeded in Helping Aberfan? The Aberfan Disaster Fund, established to help the people of Aberfan, was raided to fund the removal of the slag heaps, lest another one fell down the mountainside and killed a few more people. The Disaster Fund was raided because the NCB refused to foot the entire bill for removing the slag heaps. The Secretary of State for Wales who raided the fund was George Thomas, who's sexual abuse of children was being concealed by the lawyers and politicians involved in the Thalidomide case, the Church of Scientology case and the Aberfan case. Dafydd's gang were linked to George Thomas.
Of the people from Aberfan who did receive compensation for their suffering, they had to demonstrate that they had experienced Real Suffering; the emotional distress at losing a child did not count. The Suffering had to be Real, in terms of injury or financial loss etc.
Previous posts detail the Thalidomide, Scientology and Aberfan cases, so I haven't reproduced the info in detail here. But they were all cases which took place in the mid-late 1960s, in which victims of people linked to the Westminster Paedophile Ring were shafted. It is also clear that the politicians and lawyers involved in these three cases planned how the three cases would be 'resolved' in unison. This was Harold Wilson's Gov't, Ordinary People had been harmed and killed and Wilson et al had to do a bit of thinking to stop this blowing up in a very big way.
Paedophiles in Distress, Paedophiles In Distress, Can Marjorie Lead A Campaign?
Marjorie – The Prototype for Esther!
Should readers be able to stomach much more, do read my posts about the fate of the Top Docs who prescribed Thalidomide after it was known to cause phocomelia; they destroyed records, suffered from convenient lapses of memory and ended up on bodies concerned with the regulation and safety of medicines.
Professor Sir William Asscher Chaired the Dept of Health's Committee on the Review of Medicines, 1985-87 and it's successor, the Committee on Safety of Medicines, 1987-93. Asscher's wiki entry tells us that 'he was knighted for this work'. Asscher was actually knighted for concealing Dafydd's gang, George Thomas et al while Asscher worked at the Welsh National School of Medicine during the 1970s and then concealing the Westminster Paedophile Ring yet again while he was Dean of St George's throughout the later years of the 1980s and the first half of the 1990s…See previous posts.
Distillers did behave disgracefully, but so did many other people…
Thalidomiders! I know that you are continuing to battle for help to address your needs now that you are in middle-age and are becoming increasingly disabled. Much as I would like to do a massive investigation into your stitch-up which was linked to Aberfan and the Westminster Paedophile Ring, I'm not going to have the time to do so. But please, read back through my posts and use the info in them as a basis for further research to help you. Your case was definitely part of a bigger deal to save the skins of Dafydd, George Thomas et al in the wake of the Scientologists trying to expose them.
Tony Lynes was a social security adviser to Labour Secretaries of State from 1974 to 1979, ie. Barbara Castle and David Ennals. Tony Lynes claimed to have tabled more (good) amendments to Social Security legislation than anyone in history.Tony Lynes is credited with bringing the idea of a welfare rights movement to the UK, after he visited the US. He 'famously attended Parliamentary debates and on the same day composed press releases at the CPAG office which he then delivered, in person, to Fleet Street, all on his bicycle'. That this is worthy of note, suggests how common excessive troughing was in Lynes's circle of Those Helping The Poor.
Lynes spent his years in retirement working with the Southwark Pensioners Action Group, campaigning for a better deal for pensioners. He also founded the Southwark Explorers Club and the Welcome Singers. Southwark is on the doorstep of the Maudsley and not only were staff of the Maudsley facilitating organised abuse in Southwark, but corrupt Southwark Councillors and the local Labour MP Bob Mellish were sending numerous kids in care from Southwark to children's homes in north Wales. See post 'The Battle For The Labour Party's Soul'. Dafydd's mate Dr Jim Birley ran employment schemes and housing projects for Empowered Service Users in Southwark. Birley was a friend of David Ennals.
Tony Lynes doesn't sound as though he was the trougher that those with whom he worked were, but he worked closely enough with them to know that they were working in collaboration with a big sex abuse ring. Which might well have been why Tony Lynes died as a result of a being knocked over by a car in Herne Hill on 11 October 2014, before the publication of the Macur Review, which covered up the cover up which was the Waterhouse Report.
Former South West Norfolk MP Baroness Shephard, who first met Lady Ralphs of the Paedophile Ring in 1963, said: 'Lady Ralphs has given seven decades of continuous public service to the people of Norfolk and further afield. She has contributed so much to many areas of public life in education, teacher training, the magistrates service, the United Nations Association and girl guiding to name a few. She was a towering figure and an outstanding role model. She was a strong supporter of Wymondham College from its formation to the end of her life.'
Gillian Shephard was born in Norfolk and was educated at North Walsham Girls' High School and St Hilda's College, Oxford. She became a schoolteacher and then worked as an Education Inspector for Norfolk County Council, 1963-75. From 1975 to 1977 Shephard worked for Anglia Television. Tuppence's wife the Fragrant Lady Mary was a non-executive  Director of Anglia Television. In 1994, Lady Archer was a non-executive Director when Anglia Television was the target of a takeover bid. Following reports from the London Stock Exchange, the DTI appointed inspectors on 8 February 1994 to investigate possible insider dealing contraventions by certain individuals in relation to the Anglia TV takeover bid, including Tuppence. No charges were brought.
Shephard was elected to Parliament in 1987 and became PPS to Peter Lilley in 1988, when Lilley was at the Treasury. Lilley served as Secretary of State for the DHSS, April 1992-May 1997. Throughout the police investigations into the possible VIP paedophile ring in north Wales and the chaos on the ground up there, which was blindingly obvious to anyone who was involved with the NHS/Social Services in Gwynedd and Clwyd at the time. Forged documents Lilley, patients framed for offences, as of course I was, kids in care and psych patients found dead constantly…
Lilley knew about the Westminster Paedophile Ring long before he became Secretary of State. His dad was a personnel officer for the BBC in the days when the BBC was run by the security services and at the same time hosted the early paedophile ring.
Lord Reith:
Reith's goal was to broadcast, "All that is best in every department of human knowledge, endeavour and achievement…. The preservation of a high moral tone is obviously of paramount importance…'
Peter Lilley will have been exposed to more high jinks when he was an undergrad at Cambridge, along with other future Tory Cabinet Ministers, who came to be known as the Cambridge Mafia. Including Ken Clarke, Michael Howard, Norman Lamont…
Gillian Shephard was appointed a junior Minister in the DHSS in 1989 under Secretary of State, who will have been either John Moore or Tony Newton; Shephard may have worked for both of them. Moore and Netwon colluded with Dafydd and the gang, even after Alison Taylor wrote to Tony Newton and told him that kids in care in north Wales were being abused. Moore lived at Wimbledon and knew how bad the criminality was at St George's, his local hospital. Which was probably why when he became ill when Health Secretary, he refused to use St George's and booked into the private Parkside Hospital in Wimbledon. See previous posts. Shephard was in the DHSS when Thatch's mate Jimmy Savile was sexually assaulting Broadmoor patients, having been recently appointed as the General Manager of Broadmoor by the DHSS.
In 1990, Shephard became Minister of State at HM Treasury. In 1990 she was given the additional role of Deputy Chairman of the Party. Dear old Ken Baker was Chairman at the time. Ken was Home Secretary during the three times that the Drs Francis perjured themselves in an attempt to have me imprisoned for allegedly breaching a High Court injunction which they'd obtained by er perjuring themselves.
Lord Ken also seems to have played a role in the stitching up of Patient F, Lord Ken being the constituency MP known to someone in Surrey who was mates with corrupt Harley Street Top Docs and was very keen to see F safely in prison… See previous posts.

 
John Major appointed Gillian Shephard as Secretary of State for Employment, then as Minister of Agriculture, Fisheries and Food in 1993.
Shephard moved to the position of Education Secretary in 1994 and stayed at the Dept when the Dept of Employment merged into it in 1996. She remained in this position until the 1997 General Election. While Shephard was Education Secretary, there were investigations into the organised abuse of children in many parts of the UK and a number of care workers and teachers were imprisoned for very serious offences stretching back to the 1970s and 80s. Kids in special schools and schools attached to children's homes in particular had been targeted, including in north Wales. It was revealed that many complaints had been made about some of the institutions and people concerned but they had been ignored.
Shephard seemed to be both extraordinary complacent and callous in the face of what was being revealed. I suspect because Gillian had already accumulated years of experience of being complacent and callous in the face of human suffering. Many of the institutions investigated when Shephard was at the Dept of Education/Dept of Employment were the very same institutions dogged by controversy and complaint when Shephard had been at the DHSS in the late 1980s. Including institutions in north Wales.
How did you miss what was going on Gillian? It was your responsibility and your failure again and again, yet you still showed not a jot of concern when people finally started going to prison in the mid-1990s.
Shephard stepped down from the Commons at the 20o5 General Election. On 21 June 2005 she became Baroness Shephard.
Shephard is currently Chairman of the Association of Conservative Peers. Perhaps Baroness Gillian would like to ask her fellow Conservative Peers to explain why so many of them, for so many years, concealed a huge pan-European trafficking ring with hubs across the UK, including in north Wales, who were murdering the witnesses.
Gilliam Shephard is also Deputy Chair of the Social Mobility and Child Poverty Commission. Having done everything possible to ensure that there is no social mobility and that children in poverty stay there or are exterminated by the state.
Who ever decided to give Gillian the remit for Social Mobility and Child Poverty? There is no indication that she has any interest or knowledge about either. It would be like appointing me Deputy Chair of a company which manufactures motorbike engines, I'd have no idea at all whether the company was doing the right thing. I read yesterday that Enoch Powell used to advise Ministers not to take on jobs at Ministries dealing with matters of which they knew a lot about. So that is why Health Minister after Health Minister cannot control the BMA, is utterly unable to identify that the 'intervention' that they are being advised to spent masses amounts of money on to 'roll out' across the NHS is clinically ineffective or based on fraudulent research.
Here comes Professor Mark Williams with his Mindfulness Revolution! In clinics! In schools! In universities! In prisons! In the Army! In big US corporations! All based on research conducted by a gang of paedophiles who's patients killed themselves so frequently that the regional suicide rate showed up as a statistical outlier. It will lead us into a Gentle Compassionate Future!
Mr Cameron, there's a lady in matching brightly coloured tent and turban to see you who says that if you give her money, she'll distribute it to teenagers in Inner London to buy drugs and expensive shoes with and this will thermostatically regulate their self-soothing mechanisms, which became  dysfunctional in utero. Can she have a few million quid please? There's that bloke from the BBC with her, him what does the Arts programmes and knows Jimmy Savile.
Melvyn Roffe, principal of Wymondham College, said: "Lady Ralphs was involved from the very inception of Wymondham College, supporting her husband Sir Lincoln Ralphs and taking an interest in every detail of the college as it has developed. It was her energy, charisma, contacts and determination that galvanised the campaign to save the college when it was threatened with closure. She served as College Visitor for over twenty years, regularly attending governors' meetings and other college events. No one, student, staff or governor, who met her could have failed to have been inspired by her extraordinary perceptiveness and sharp intellect, by her integrity and wisdom and by the vigour of her approach to life."
The perceptiveness and sharp intellect couldn't have possibly missed Lord Ennals, Tuppence and Dafydd at the UNA.
Wymondham College is a coeducational school in Norfolk. It is one of 36 state boarding schools in England and the largest of its type in the country, with up to 700 boarding places. Boarders are required to pay for the costs of living at the school (£11,000+) whereas day pupils attend the school free. It has specialisms in technology and modern languages. Wymondham College  is one of the highest performing state schools in England and Wales and in 2015 it was the top performing state school in East Anglia. Except that it is a state school that is charging 700 kids more than £11k pa to attend. That'll alter the profile of the kids attending the 'state school' and bump up the exam results nicely.
Then the State School was first opened in 1951, it was located on the site of a WW II hospital, comprised of forty Nissen huts which were used as classrooms and dormitories. Brick-built accommodation began to appear in the late 1950s, but the Nissen huts remained in use, principally for classrooms and storage, through to end of the 1990s. The only Nissen hut now remaining is the State School's College chapel. A memorial garden has been created on the site of the former hospital's mortuary, which for many years was used as the State School's technical drawing classroom. Sir Lincoln Ralphs seemed to have founded quite a bizarre State School, although the State School now has very impressive facilities indeed.
In 1951 there were two separate schools, Grammar and Technical, each with separate Heads. They merged in the mid-1950s, to form a co-educational boarding grammar school. It was intended for academically-gifted children with no grammar school in their local area that they could attend, as well as those with parents abroad or who regularly moved around the country. Wymondham College gave priority, where possible, to children from families where the parents had separated, thus possibly under financial hardship. So the kids at the State School would have been comparatively vulnerable with family difficulties…
Oh God, here comes the UNA to Help The Children…
The State School remained exclusively 'boarding' until the early 1970s, when it was merged with the County Grammar School, which had been hosted at Wymondham on a 'temporary' basis for nearly ten years.
In the mid-1970s, the State School had 700 boarders and 750 day pupils. By 1978 this was 1,000 day pupils as well as the 700 boarders. Thatch visited the State School in the early 1970s, presumably when she was Heath's Education Secretary.
The State School in the 1970s had been in a state of disrepair with an out-dated water supply and drainage system and had an unreliable heating system (built in 1944) in the winter and lack of insulation.
Gilliam Shephard was a Norfolk Schools Inspector, she must have heard about these substandard conditions…
Despite these problems the State School was 'still producing outstanding academic results'. It was offered £250,000 in 1978 by the Labour Gov't to address the situation, on condition that the State School became comprehensive. The 'money never appeared, partly because soon after, Labour lost the 1979 general election'.
One wonders why else the money never appeared, State Schools usually hold Gov'ts to their promises if that sort of dosh is at stake. Perhaps Shirl could tell us, she was Education Secretary at the time. Lord David Ennals was Secretary of state at the DHSS and a local MP as well, surely Lady Ralphs could have asked Ennals where the dosh was over a cup of char at a UNA meeting?
Wymondham College lost its grammar status with the advent of comprehensive education, which presumably must have happened despite the £250k not being handed over. In the early 1990s it became a grant maintained school. The facilities of the State School are used for external summer schools. In August 1998, seven children from London on a course run by a special needs charity were taken to the Norfolk and Norwich Hospital after being stung by a swarm of non-native Median wasps. On 9 March 1990, the Phil the Greek visited the State School.
In 2010 the State School became an academy. In 2016 the DfE recognised the College as being in the top 100 schools nationally. The State School was awarded world class school status in November 2015. In 2016 it was the founding school of a new multi-academy trust, the Sapienta Education Trust. The Trust grew in size to 11 schools by December 2017.
A memorial service was held in Norwich Cathedral for Lady Ralphs, the woman behind the State School throughout its unfathomable journey from a load of Nissan huts housing boarding pupils who's parents couldn't care for them to a world beating State School charging over £11k pa for each of 700 kids and subsequently breeding another 10 schools.
Among all this achievement on the part of those in the State School on the patch of Gillian 'I couldn't give a stuff if there's a paedophile gang at work' Shephard, Lord David Ennals and Lady Ralphs, what I do know about Norfolk is that as in Somerset, there is quite a gulf between the more privileged and the proles and what for one group of people is a lovely rural place to live that is near enough to London to pop down when one wants to, for another group in many ways is a Godforsaken land of low incomes and little opportunity.
In recent years, another phenomenon has developed in Norfolk. As in Wales, Norfolk has become a place of Assessment Centres and Care Homes. These are not nice places, they are housing distressed young people with learning disabilities/mental health problems who have been removed from their families by law because They Have To Live Independently and they are often sectioned for years on end. There has been scandal after scandal of residents being abused and neglected and more than a few deaths. There are usually no investigations no matter how serious the complaints and when parents or others try to draw media attention to what is happening, they have been served with Court orders forbidding them to discuss the matter. A number of relatives are known to have been imprisoned because they have refused to keep quiet about what they believe has been abuse. No-one knows how many people have been imprisoned because after those cases began to make headlines, Court orders were served forbidding discussion of that as well…
Such is the cosy relationship between Dafydd's colleagues and their peers in Norfolk, that Empowered Service Users are being sent to units in Norfolk and Norfolk people are being sent to Units in Wales! I know of at least one case in which a young learning disabled man who spoke only Welsh and who had never left Anglesey before was sent to a Unit in Norfolk by a Top Doc at the Hergest Unit who had been the subject of many complaints of aggression and abuse herself. The young man had no understanding of what was happening to him, he didn't even know where Norfolk was. His family engaged a lawyer who took the case to Appeal in London, only to be given a bollocking by the judge who maintained that he had every confidence that the Top Doc was acting in the best interests of her patient. This was a colleague of Dafydd's…
Tony Francis grew up in Norfolk and when he was working at the Hergest Unit, his elderly father was still living in Norfolk.
Another major player in Sir and Lady Ralph's neck of the woods is David Gifford Leathes Prior, Baron Prior of Brampton. Readers may remember that I covered Lord David's previous on this blog not so long ago. Lord David was the Tory MP for North Norfolk, 1997-2001. Prior lost his seat to the Lib Dem Norman Lamb in 2001.
Prior was educated at Charterhouse School and Pembroke College, Cambridge, where he studied Law. During his time at Cambridge, Prior helped to launch the Cambridge University Industrial Society. He was Chairman of the Cambridge University Conservative Association and was elected an officer of Cambridge University Students' Union.
From 1977–80, Prior worked for Lehman Brothers and Lazard Freres in New York, training as an investment banker and qualified as a barrister in 1976, becoming a member of Gray's Inn. So Prior joined Dafydd's mates Sir William Mars-Jones and Lady Brenda Hale in Gray's Inn.
Lord Prior was seconded to the British Steel Corporation to work with Sir Ian MacGregor, before MacGregor was used as Thatch's hatchet man to destroy the coal industry and the NUM. Prior was appointed Managing director of British Steel Service Centres Ltd and later appointed Commercial Director British Steel, establishing joint ventures in China, Turkey, Europe and North America.
Flintshire in north east Wales depended greatly on the steelworks at Shotton which of course suffered badly as a result of the Tories actions with regard to the UK steel industry in the 1980s.
On 31st March 1980, 6,500 workers at Shotton Steelworks were made redundant.

Perhaps Lord Prior can tell us all how, when the rest of Wales was being left to die on its feet after Thatch destroyed its industrial base, the Councillors and Labour politicians of north east Wales were so successful at extracting dosh from the Gov't for ventures such as the Deeside Industrial Park? See previous posts. The Councillors and Labour politicians who had facilitated that paedophile ring with a very heavy presence in north east Wales, of which Sir Peter Morrison, the Tory MP for Chester, was a member…
Meet Lord Baz!
The Lord Jones, Labour MP for East Flintshire/Alyn and Deeside 1970-83
Lord Baz was educated at Hawarden Grammar School and Bangor Normal College. He worked as a teacher and was President of Flint NUT.
Lord Baz served as Shadow Secretary of State for Wales, Jan 1989-July 1992. This was his Party Leader:
Hang on, I might have got the wrong trougher, I think that I'm looking for a Tamworth.
After British Steel, David Prior managed a number of private steel and manufacturing businesses.
David Prior became Chief Exec of the Conservative Party, its Deputy Chairman and a member of the trade and industry select committee. Prior was acting Chairman of the Conservative Party in 2001, in post to deal with the aftermath of the Waterhouse Report and the angry yelling that it was a huge cover-up.
In 2002 Prior was appointed Chairman of the Norfolk and Norwich University Hospital NHS Trust resigning in November 2006. On 14 November 2006, Prior was arrested, among others, by Norfolk Constabulary investigating allegations of financial irregularities at Cawston Park Hospital, previously known as Cawston College, a private psychiatric hospital in Cawston, Norfolk. He was cleared of involvement in the alleged fraud on 15 February 2007 and subsequently reappointed as Chairman of the Norfolk and Norwich University Hospital NHS Trust. In 2009, Prior was invited to be Chairman of Ormiston Victory Academy in Norwich. He founded and Chairs two free schools, the Jane Austen College and Sir Isaac Newton Free School, a sixth-form college. Prior is also the Chairman of Norwich Primary Academy. In 2012, he became a Trustee of the Inspiration Trust. From 2005-2009, Prior was Chairman of Friends of Families House.
On 28 January 2013 David Prior was appointed as Chairman of the Care Quality Commission. In April 2014 Prior had a hip replacement operation paid for by private insurance but was treated in a public ward at the Norfolk and Norwich University Hospital NHS Trust.
In March 2015 Prior told a conference that "the role of the market is hugely limited in health and social care, in part because many of the people who need care the most – as many homeless people are – are often unheard; they have no power. The market requires people with power, people who can choose [in order to bring improvement]. In healthcare that's not the case." His stance appeared to conflict with the assumptions underlying the Health and Social Care Act 2012.
On 14 May 2015 David Prior was appointed a junior Minister for Health by Cameron. In May 2015, Prior also picked up his peerage. In the midst of the Macur Review…
On 21 December 2016, Prior was appointed as junior Minister at the Dept for Business, Energy and Industrial Strategy. A large part of this role was the development of the Gov'ts new industrial strategy. Prior resigned from the Gov't in October 2017.
I have previously blogged about David and the utterly sordid role played by his father, Lord Jim Prior, in the concealing of the Westminster Paedophile Ring, Dafydd's gang and most sordid of all, the paedophile ring at Kincora. Kinocora was particularly dreadful, because being serious crime in the throes of the Troubles in N Ireland, Kincora involved even more members of the British security services at war with each other, even more murders and torture etc. Jim Prior was Thatcher's loyal N Ireland Secretary, 14 Sept 1981-27 Sept 1984. Which almost exactly covered my time as a student at UCNW,  when the institution was a vehicle for facilitating the trafficking gang run by Dafydd, which was directly linked to Kincora.
During that time, murder threats to Brown were ignored, Brown was left to look after me by himself when I was quite seriously ill and as I began to recover I was referred to Gwynne the lobotomist who behaved insensitively and indecently. After we complained, Brown and I were openly threatened by Dr D.G.E. Wood. We knew other students who had been targeted by the gang as well. See eg. post 'Than Just A Language Divide?' It was while Jim Prior was colluding with murder and paedophilia in N Ireland that Brown and I were placed under surveillance by the security services, which involved various people eg. Leslie Gore, Naomi Grunfeld and Patricia Margaret Edwards aka Trishles causing us much needless expense, time and energy. See previous posts. More recently I was told that in 1984, during an injury repair at the C&A Hospital in Bangor, I was given a transfusion with blood that known to be infected (see previous posts). I'm happy to say that I've defied the dear old Top Docs once again, I don't seem to have developed Hep B or HIV, but other people did.
Ah the doctors they were wonderful!
So imagine my surprise when I discovered that shortly after I'd blogged about Lord Jim's son, who definitely knows a great deal of what his father got up to, Lord Jim's son who was arrested on suspicion of fraud in relation to matters involving a private psychiatric hospital, Lord Jim's son who hasn't really shown that much support for NHS provision, that Lord Jim's son was given a new job!
On 5 September 2018, David Prior was invited to attend a pre-appointment hearing with the Health Select Committee and was subsequently appointed Chair of NHS England. David Prior's appointment was for four years from 31 October 2018. What better hands could NHS England have found itself in?
As an added extra, David Prior is also Chairman of UCH. Previous blog posts have discussed many of the folk down at UCH who knew Dafydd and/or his gang and who protected them, as well as those who have been involved in very questionable research. Members of Dafydd's gang were referring patients from north Wales to people at UCH who seemed every bit as mad as Dafydd et al.
Professor Fergus Lowe and the School of Psychology at Bangor University have a very chummy relationship with UCH and UCL.
Well, now that David Prior is Chairman of NHS England – no doubt at least part of the goodwill towards him on the part of Gov't results from the favours that his old dad did Thatch and the crap that Lord David has on so many people – I'd better supply a bit more information on Lord Jim. Jim went back before Thatch's reign, in fact Jim went back a very long way.
Jim served as the Tory MP for Waveney in Suffolk, 1959-87, so Jim was elected just before Profumo, to a seat in Suffolk on the patch of John Allen and Lord Bristol when Lord Bristol was learning the ropes re using class A drugs and rent boys as a young man…
Jim Prior was Minister of Agriculture, Fisheries and Food, 1970-72, under Heath. That sounds benign, but remember, Lord Lloyd Kenyon, who served as President of UCNW for nearly four decades until he was deposed in 1982 as a result of the inter-gwerin war, had two big interests, Agriculture and Health. Gerald Cavendish Grosvenor, the 6th Duke of Westminster and Carlo's close friend was also an agriculturalist. Lord Kenyon and the Duke of Westminster both had numerous links to those involved in the North Wales Child Abuse Scandal. Lord Kenyon's son Thomas Tyrell-Kenyon was known to be sexually using at least one boy in the care of the Social Services in north Wales; it was recorded on his records, yet there was no attempt to stop the exploitation and Thomas was never charged. Thomas died from an AIDS related illness in 1993. The Dept of Agriculture at UCNW had a great deal to do with Dafydd and the gang. Mary Wynch was employed as a Secretary in the Dept when Dafydd and the gang went after her. Mary's initial battle with the gang began in 1972…
Trumpers, friend of Savile, was junior Minister for Agriculture, Fisheries and Food, June 1987-Sept 1989, under Minister John Selwyn Gummer and then John MacGregor. Kids of 12 gang-raped? Stuff and Nonsense…
John Major appointed Gillian Shephard Secretary of State for Employment, then Minister of Agriculture, Fisheries and Food, in 1993. The year that Gwynedd Social Services encouraged one of their social workers to commit perjury – again, she'd done it twice before – by stating that I'd screamed and sworn at her in Safeways, such that she thought that I was about to violently assault her…
Although the Dept of Agriculture at UCNW during the 1980s and 90s was full of the maddest, most incompetent dysfunctionals that one could ever imagine and was haemorraging students at a truly impressive rate, an agricultural economist called Richard Howarth was appointed as an adviser to Thatch. This was a Dept which ran a university farm which was so badly mismanaged that it went bankrupt. Twice. College Farm was such a liability that it was one of the reasons why UCNW was in such dire straits financially. Nonetheless, there was the Eurosceptic Richard Howarth and his side kick Terry Thomas jetting off to meet Gov't Ministers – the Agriculture Ministers – and big wigs to dispense advice.
I guessed that it was all related to Dafydd and the gang and Sir Peter Morrison and Carlo, but I've been told recently that it was related to me as well. I was one of the students who, in the first year at Bangor, changed course to botany and waved the dear old dysfunctionals of the Agri Dept goodbye. However I had Seen What Was Going On and I was mates with people who knew even more and because we were all under surveillance it got back to Paedophilia HQ that I and my mates needed to be shafted after graduation lest people in professional positions came forward with damning memories a few years later…
It all fell apart for Professor Richard Howarth in the mid-1990s when he disappeared from Bangor University, was dropped by Gov't and stopped being touted as a genius by his mate Richard Body, the MP who wrote the 'Old Muckspreader' column in 'Private Eye'. See previous posts. Richard Howarth was last heard of running a B&B with his wife. So somewhere out there are people who have had their Full English Breakfasts cooked by one of Thatcher's advisers.
Perhaps Richard Howarth was assassinated like Thatch's other adviser Airey Neave:
Neave was killed in 1979 and his death was at the time attributed to Irish republican activity. It is now one of the murders of those close to Thatch that is thought may have been carried out because the targets were believed to be involved with organised child abuse.
Gentleman Jim was Leader of the House and Lord President of the Council, Nov 1972-March 1974. The role of Lord President of the Council brings with it the role of the visitor for the University of Wales, which at that time, included the colleges of Bangor and Aberystwyth. Gentleman Jim was in post while Dafydd and the gang ran UCNW and while Aber continued to churn out bent lawyers who then spent their working lives colluding with criminality, including that of Dafydd et al. Throughout the 1970s and the early part of the 1980s there were ructions at UCNW. It manifested itself as strife associated with Welsh language activism, but the gang were the cause of it. See post 'Meet The Gwerin!'.
It was in 1973 that Matt Arnold and Peter Howarth relocated from Axwell Park Approved School in Gateshead to Bryn Estyn. Arnold and Howarth had been part of the ring in the north east of England which was linked to Dafydd's gang and when they got to Bryn Estyn they greatly expanded on the ring that was already in existence in north Wales. Matt Arnold was appointed Head of Bryn Estyn after the previous Head was killed in a car crash, along with his wife and young son. The Deputy Head of Bryn Estyn was killed in the crash as well. Later that year Arnold gave his old pal Howarth a job at Bryn Estyn.
Jim retired from Parliament at the June 1987 General Election and was created a life peer on 14 October 1987. In the weeks preceding June 1987, Dafydd and the gang, in collaboration with the Home Office, Risley Remand Centre and the Mental Health Act Commission, hatched an elaborate plan to get me up to north Wales just after the General Election – I was living in Leicester with Brown at the time – and then frame me for a serious offence which would result in me being held on remand in Risley Remand Centre. The gang were at fever pitch because Mr Big, Prof Oliver Brooke of St George's Hospital Medical School, had been imprisoned in Dec 1986 for the possession of child porn and it looked as if the net was in danger of closing in on them all. Lord Chief Justice Geoffrey Lane came to their rescue in May 1997, by cutting Ollie's sentence on Appeal and subsequently releasing him. The plan to have me banged up just after Ollie was a free man once again fell apart when a nursing officer and a police sergeant didn't tell as many lies as required. See post 'Hey, Hey DAJ, How Many Kids Did You Kill Today?' for details and the political context at the time.
Patient F was also fitted up and imprisoned by the gang in 1986, after challenging social workers about the ill-treatment of boys in the Ty Newydd children's homes in Bangor, although I didn't know F at that time.
In April 1992, days after John Major won the General Election, Jim Prior's former fellow resident of Suffolk, John Allen, invited some young men to a party in Brighton, telling them that he would meet them there. John Allen never turned up but a firebomber did. Five people died and a few more who survived were found dead in the following months and years. There were a number of people among the dead who had been kids in care in north Wales or witnesses to the North Wales Child Abuse Scandal. See post 'The Silence Of The Welsh Lambs'.
Other fires of note include the one which engulfed Bertrand Russell's granddaughter Lucy, who died after setting light to herself – at least it is presumed that it was she who had set light to herself – in April 1975 in the forecourt of a Penzance churchyard (see post 'So Who Was Angry About What?').
Bertrand Russell's children John Conrad Russell (Lucy's dad, although she had spent much of her young life living with Bertrand Russell after he deemed John too mad to care for her) and Lady Katherine Tait, both went to Dartington Hall, the progressive school in Devon. There are allegations that an abuse ring existed at Dartington Hall. John and Katherine also both studied at the University of California. John went on to Harvard and then served in the RNVR, along with so many others who found out about Lord Mountbatten etc via that route. Katherine Tait studied at Radcliffe College, the women's option when Harvard was men only. Radcliffe College was fully integrated with Harvard by 1999.
Radcliffe College
Active
1879–1999 (became Radcliffe Institute for Advanced Study)
Location

Cambridge, Massachusetts
Another fire of significance was the one which was the result of spontaneous combustion which killed Lord Maelor in Nov 1984. Lord Maelor aka Thomas Jones had served as the Labour MP during the 1950s and 60s for the constituency in which Bertrand Russell, Sir Clough and their friends lived. Lord Maelor's brother James Jones served as the Labour MP for Wrexham during the years that the boys at Bryn Estyn and Bryn Alyn, both near Wrexham, were abused by Dafydd's gang. See previous posts.
Other fires was the one that burnt down Patient F's house in Carneddi, Bethesda in 1986 or thereabouts, which was always attributed to Patient F sending the place up in flames as a result of a drug induced psychosis, but since beginning this blog I have been told that F didn't succeeded in setting the house on fire; when F went up into the mountains, someone else went in and set the place ablaze.
There was the King's Cross Fire, in Nov 1987, which I have been told was meant to kill me; I was due to be passing through at the time of the fire, but I'd been delayed.
Another more recent fire which killed a witness to much wrongdoing happened in Ireland some six years ago. In the 1990s, the witness who died as a result of this fire in lived in Carneddi with his wife and a lot of children. The family were quite chaotic and were seriously short of money, but the young parents doted on the kids. Those Who Help were livid because the mother of the children Refused Contraception no matter how much the gang of paedophiles tried to force it on her, because she was a Catholic but she also liked having a big family. When he was in middle age, the father of this family developed serious mental health problems. All pleas for help were ignored. One gets Sex Therapy – at least if one is female – Screening and Contraception in north Wales, because these present ample groping/trafficking opportunities. What was not available was meaningful help for seriously ill people. The man from Carneddi remained on good terms with his wife and by then young adult children, but he started living in barns, turning up at Bangor University trying to gatecrash the graduation ceremonies etc. He was disorientated but never worryingly aggressive. Then he went to Ireland. His dead body was found after someone had set him on fire…
Owza about that then Bethesda surgery? You tried to stop a loving young couple from having children because you had a problem with their religion of all things, yet when one of them became very ill years later you stood by and watched until someone murdered him.
Ah the doctors they were wonderful!
But then I know a midwife based in Holyhead who ordered a pregnant woman's family to 'have those dogs put down' – three dogs, the family pets – while at the same time she was colluding with Gwynedd Social Services and Top Docs to conceal the offences of two child abusers by pointing the finger at an innocent man…
Fires that never got off the ground were those which were supposed to set my house alight on a number of occasions but didn't do the trick. Although one involving fireworks exploded in my dog's face. At the time I was living just down the road from Ioan Bowen Rees, the Chief Exec of Gwynedd County Council, who, according to his obituarist Meic Stephens, was a man who identified with The People not the elites. I don't think that Meic Stephens lived in Bethesda but he knew that Ioan, living in his Plas secluded from the rest of the village, was no man of the Common People. See post 'I Know Nuzzing…'
Note to Englishers who believe that north Wales was full of Welsh Nash who set fire to holiday homes: No, north Wales was host to Dafydd's gang, who favoured using the purifying flame to deal with people who had spilt their pints. The second homes that went up a treat were a useful muddying of the waters and the consensus of opinion was that it was all the work of the security services, who were of course helping old Dafydd et al anyway…
David Prior's dad Lord Jim took part in some interviews with members of Parliament and the recordings and transcripts are available. Here is the introductory spiel to Lord Jim's interview:
At Cambridge, Prior did not join the Union or a political party. He became a professional farmer, and had little political experience when, on his first attempt, he was elected to represent Lowestoft in 1959….During Margaret Thatcher's government he was Secretary of State for Employment (1979-1981) and Secretary of State for Northern Ireland (1981-1984), although he was regarded as out of sympathy with some of the views of the Prime Minister and the right of the conservative party.
Like Ian Gilmour, there was always much discussion as to how Jim Prior, a 'wet', ever found his way into Thatch's Cabinet. I'll give you all three guesses…
Here are the highlights from the summary of Lord Jim's interview. Read it and weep:
Grew up in Norwich, went to Boarding School. Father was a lawyer who went into business, mother was a Christian social worker. Father loved racing, gambling, Norwich football club etc: mother got religious but hated everything father enjoyed.. father voted Tory, mother probably a reluctant Tory –a "wet"-… Inherited most political beliefs from Charterhouse House Master and Head Master –Robert Birley –"Red Robert" – Remained lifelong influence.  Impressed by abject poverty of the time –mother made them visit families on poor estates locally. Birley's views on freedom and responsibility also important. Didn't see politics as main aim in life –wanted to go into agriculture and have a farm.  At University didn't join Union or Party. World of agriculture –bad state between the wars. Used to visit bankrupt farms with his father (Official Receiver), saw terrible scenes of poverty. War/post-war boom. A professional farmer –not a "knight of the shires" with inherited land and servants etc.  Was surprised when he visited Lord Carrington's estate that he actually knew about farming.
Thatcher's Cabinet, 1980:
An Everyday Story Of Lord Carrington's Estate:
Comfortably–off family; mother had inherited money –but badly invested; Church Missionary Society was main beneficiary…. Contemporaries at school and college –Simon Raven (author) was friend at school. No interest in politics at all at Cambridge. Aware of post-war changes under Labour. He was a "private enterprise man" –wanted to make some money through farming.
Had no money of his own.  By 1950/1 he did some canvassing in Norwich North for Tory candidate –thought it might be interesting…National Service experiences –platoon of public school men and cockneys – good friendships. Found he could work with anyone. Enjoyed his service. Political ambitions began. Working as Farm Manager for John Hill, who fought a by-election in 1955 for South Norfolk seat. Liked him, so helped him as a "warm up" speaker. Developed interest in politics… asked to put himself forward as candidate for Lowestoft… no doubt that he was going to get selected. Labour seat, but candidate was popular but old and tired.  Didn't think he would beat him… If he hadn't won he probably wouldn't have carried on trying.  No idea what political life would be like – never been to House of Commons before he got there. Lack of experience… meant he was a hopeless speaker and debater.. "The most inexperienced and apolitical person who ever got into politics".   Balancing business life, family and politics to fight campaign.  Lost his job, had to buy a farm; got a mortgage from friend of father. Now his own boss –could spend what time he liked on politics/farming. Became harder when he got into politics –having young children and needing to find somewhere to live in London.  Deplorably badly paid as MP in those days –couldn't have done it without farming income.  Had bought land v cheaply and built it up. Was able to send children away to school. Private income was £2-3,000 per year to start with.  Impossible to exist on MP's salary alone. As young MP tried to get a few part-time jobs – failed to get taken on by anyone. Thought Whips would find him "one or two cosy directorships in the City –never happened to me at all" Happened to colleagues if they got their affairs into desperate states. Then most Tory MPs had quite a bit of money and many Labour MPssupported by unions.   At 1959 Election a number of "fairly racy types" got elected unexpectedly under Macmillan and they had to be supported –"Whips bought their loyalty by finding them directorships" 
No help from Government –only got free railway warrant for weekly trip to constituency. No Postage, secretarial expenses, cost of living expenses, research etc. Did constituency work with part time secretary…
1959 campaign for Lowestoft….Youngman not expecting to win. Local issues important; national issues –took advantage of Macmillan's popularity.   Little support from national party –not a critical seat so left to himself. Small local party with a few good supporters and his own friends. Constituency party not v active between elections…not on official candidates list; was interviewed in London. Chosen because he was local. Another competitor was a woman from London – but in those days women were going to find it impossible to get a seat, especially in Lowestoft. Labour sitting candidate thought he was safe –but swing in country towards Tories. Election didn't cost him anything…Started to build contactsattended Backbench committees e.g. Agriculture… Became Secretary of Agriculture Committee, then eventually Parliamentary Private Secretary to President of Board of Trade (Government was suffering from lack of knowledge about agriculture). Kept on as Secretary…Didn't take life deadly serious –didn't expect to hold seat with smallmajority.
Ambitious to make his mark; disappointed not to get a job after Night of the Long Knives. Then given chance to go to America on Scholarship –"a douceur" from party.  Chief Whip Martin Redmayne didn't bother to train people much or look far ahead but he was coming to notice of people –e.g. seconded the Queen's Speech in 1962 – public mark of favour and got to know Macmillan… He was first person to introduce Private Member's Bill on Disablement.  Not the intense politics in the 1960s of later years –nowadays more driven by career politicians.  Then there were fewer committed, ideological politicians. They had to do other things to support themselves…
He still gets 4-5 invitations to functions every day, even having been absent from Parliament for some time.  Culture of Lobbying became apparent when he returned form Northern Ireland –enormous change (early 1980s). Industry felt it had to get its view across more. Charity movement became more about Pressure Groups –operated through constituencies and press.  After leaving Government and joining GEC he found that they had to use PR people to get their case across to Ministers –"once the PR game had really started, we all had to join in
MIND became one hell of a powerful lobbying force. MIND was always ready to explain that it needed big grants from Gov't because the general public all impose Stigma upon the Empowered Service Users and Won't Give to charidees Helping Nutters.
…Aware of his own involvement with GEC as being useful for influence. Got out of hand though –including charities –mentions his own work with Great Ormond Street.
The Great Ormond Street of Jimmy Savile's 'volunteering', of Audrey Callaghan's Chairmanship of Trustees, while she and Jim Callaghan colluded with Dafydd, Jimmy Savile et al…
….1960/70s used to get calls from BBC to do contributions "down the line" from un-manned Norwich studio…
Working life of MP…encouraged not to speak in first six months.  Employment Bill 1959 affected his constituency, so he made maiden speech  -never more than 15-20 people in Chamber. Fuss about his comments on farm workers' pay…Row about his involvement with  Birds Eye reception in House of Commons to announce expansion in Lowestoft.  Upset older members –"propaganda". Working hours –Monday mornings to Thursday night. Two mornings in Standing Committees –to makeup numbers without speaking. Constituency work.  Was lent a flat in London then rented a flat for £8 per week in Westminster. No allowances for it.  Wife came up with him. Two children at Boarding School, two others went to Day School in London. Pact that during Term time wife would spend time with him in London and during holiday she would spend all the time in Suffolk with children…Having wife in London helped build relationships with other members –via kitchen suppers etc.
Few relationships with members of other parties –until he got into Government. Time spent in Chamber –a lot to start with, less afterwards….Was a supporter of Margaret. Heath had called him in 1966 to discuss appointing Thatcher to Shadow Cabinet –"statutory woman" for Social Services –he suggested Thatcher. Willie Whitelaw had advised against -"if we get her, and we don't like her, we'll never be able to get rid of her"!
That is exactly what happened.
In government as Sec of State for Education she got into trouble over School Milk. Heath helped her –but never liked her…
Supporter of National Health Service but wanted some competition in it and less bureaucracy…. Culture of Parliament – "Conservative Party was always sycophantic" – would usually go along with leadership.  People plotted in tea room, although many members never went there; not a hub of activity. Workload pretty light in early years…Some MPs got no letters at all.  On important matters, MPs could have influence; on other matters they let government get on with it… Influences on his career –Ian Gilmour, Robert Carr, Peter Carrington, Quintin Hailsham all close friends.  Rivals were of different political disposition e.g. Margaret Thatcher was one, Airey Neave was another. Had lots of political enemies on the Right on the Backbenches…Relationship with Margaret –always slightly difficult and got worse over time –"she was jolly glad when I left"…But in Agriculture and Employment he knew what he wanted to do –and didn't want to do toomuch  -resisted pressure from people to do more. Remained as a practising farmer –not seen then as a conflict of interest e.g. over subsidies he was also drawing…
Role as Secretary of State for Northern Ireland – effects on lifestyle. security constraints –"they were trying to blow me up" …You are the number one person, allocated a budget to run the Province as you decided –v interesting. Example of World Cup where N Ireland did well –he promised them a new Stand for football ground – could do it without reference to Margaret or Treasury –one snag caused by the sectarian rules of the footballing organisation.  Thatcher's visits – visit by road gave her the impression we were spending too much money there.  "We had plenty of money!"  Frustration was the inability to make any movement  -he was in too much of a hurry. Talks about elections where Sinn Fein got a slice of the vote.
Biggest achievement Cynics would say, enabling Heath to remain in office for four years as PM (as PPS he helped him deal with recalcitrant party).
Gee, however did a wet like Jim Prior bag a Cabinet seat under Thatch? He was Heath's PPS – there's the clue everyone… Heath the friend of Charles Morrison, Sir Peter Morrison's brother and the Tory MP for Devizes…
His work as Employment Secretary the most important thing –sensible reform of unions –picketing, secret ballots etc. "reforms which they could take" Leader of the House – not noticed. Chaired Emergency Committee of Cabinet –lots of them  -"we were always turning the lights out" Deciding where emergency generators would go in Three Day Weeks period.  Leaving Office after 1974 election –"awful! Sad, unbecoming". Leaving in 1984 was a relief….Happy to leave. Time to try something else. Had joined GEC as chairman…
Most misses having influence on things that could be handled better and where he could help.  Influence from Lords doesn't work e.g. Thatcher's fall from office – Lords went on with business oblivious to it.  Commons and Government don't listen much to the Lords…
Is it not incredible that this lazy old bugger who had no interest in and no knowledge of politics, who as a farmer shamelessly milked the EU CAP subsidies that his own Gov't claimed to despise, who believed that he was not a wealthy man when all of his kids were at fee-paying schools, was allowed to do pretty much what he wanted in N Ireland while a civil war was taking place and a vicious paedophile ring linked to terrorist activity ran riot and the criminality spilt over onto mainland Britain?
The Lord Prior
Notable old pupils of Wymondham College; read the list of names carefully and bear in mind what was being concealed by the founders and supporters of the State School:
Bernard was a millionaire who encountered much bad publicity when it became public that pay and conditions for his workforce were dreadful and that loads of them had incurred RSI and had become quite disabled but Bernard didn't give a bugger. The 'New Statesman' published loads about it. But not a word about the murderous paedophile ring that Lord Jim ignored…
In my post 'The Mrs Mills Experience' I discussed the career of Dr Alfred Charles White, who has been a big wig in psychiatry in Birmingham for many years now. I detailed Dr White's career, including his stint working as a junior doctor for Dafydd's mate Professor Robert Bluglass and Professor William Trethowan. Trethowan, at approximately the time that Alfred White was working for him, was the member of the GMC who allowed the paedophile child psychiatrist Dr Morris Fraser to continue practising medicine. Fraser went on to sexually assault children. He was allowed to continue practising even after that… Morris Fraser was involved with the Kincora Boys' Home and made a name for himself in the 1970s as an expert on the trauma suffered by children in N Ireland as a result of the Troubles. See previous posts.
Children's homes in north Wales accepted a great many children in care from the local authorities in the West Midlands.
Dr White undoubtedly spent many years working with a number of Top Doctors who were members of a sex abuse ring. Among his many other commitments. Dr White has managed to take on private work with BUPA and has 'over 25 years experience as an expert witness'.
Between July 1971 and July 1972, Dr Alfred Charles White worked as a SHO at the Midland Nerve Hospital for Mr M. Sim. Mr M. Sim is Myre Sim, another Great Man of Psychiatry. Myre Sim died in Aug 2009 and his obituary can be found on the website of the Royal College of Physicians Edinburgh. I have reproduced it below; I will not make any comment on it because I think that the worrying ways in which this man, who spent years working alongside Top Docs who were facilitating a paedophile/trafficking ring, exerted influence over his profession are glaring obvious. I will just invite readers to read the obituary carefully.
Dr Myre Sim.
MB Edin 1938, DPM Lond 1946, MD Edin 1948, FRCPsych 1967, MRCP Edin 1968, FRCP Edin 1970, FRCP Can 1975, FAPA 1975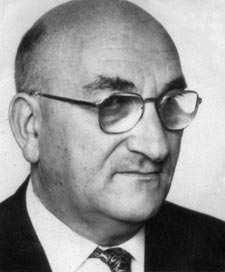 (Contributed by Professor IW Campbell & Mr Nigel Owen)
Dr Myre Sim was a renowned and published psychiatrist who assisted many individuals and organisations through his long and successful career, in addition to making a major contribution to the medical community. He became a Fellow of the Royal College of Physicians of Edinburgh in 1970.
Dr Myre Sim was born in Edinburgh on October 2, 1915 to Julius and Sarah Sim, his grandparents having emigrated from Lithuania to Scotland at the end of the 18th Century. He was brought up and educated in his formative years in Edinburgh and graduated MBChB from Edinburgh University in 1938. Although he did not remain in Edinburgh to practice medicine, he retained a great fondness for the Edinburgh University Medical School and the Royal College of Physicians of Edinburgh.
He obtained his Diploma in Psychological Medicine from the Royal College of London in 1946, before entering the Army where he served as Regimental Medical Officer and Officer Commanding the Army Psychiatric Hospital in Netley. He then returned to the University of Edinburgh in 1948 for his M.D. After receiving his M.D. he was appointed to the Queen Elizabeth Hospital in Birmingham in 1950, where he developed the Department of Psychological Medicine and began his extensive writing career. His most successful work was a medical textbook, Guide to Psychiatry, which reached its 4th edition. He also co-authored a second textbook, Basic Psychiatry, and published many articles in the British Medical Journal, the Lancet, the British Journal of Psychiatry and the Journal of Neurology and Psychiatry. He also wrote a monthly medical column for the Birmingham Post and the Liverpool Post.
In 1975, at the age of 60, he moved to Ottawa assuming the role of Head of the Department of Psychiatry at the University of Ottawa. He subsequently retired at 65, moving to Victoria, British Columbia where he continued a highly successful private practice in psychiatry for over 20 years. During these years, he helped countless individuals, acted as an expert witness in many legal actions and authored a number of medical publications including Compensation Claims, Insurance, Legal and Medical Aspects which he considered to be his best work.
Dr Myre Sim had strong interests and opinions on many matters both medical and non-medical. Many of his opinions can be found via the internet by searching for 'Science Quotes by Myre Sim'. Perhaps two of his most well known are:
"I am concerned at the over-enthusiasm of unbridled reformers who initiate costly and frequently useless or even dangerous schemes. Progress is not synonymous with radicalism" quoted from 'Myre Sim', Gale, Contemporary Authors Online (2002)'.
"Sir Adolph Abrams, the physician, in lecture entitled Amanuensis, described a case history as an amalgam of false memories, rumour, innuendo and downright lies, and on these we are expected to make a diagnosis" quoted from book review, 'Ending the Cycle of Abuse', The Canadian Journal of Psychiatry, 1997; 42: 424.
He always accredited his successful career to his wife, Winnifred, who proof-read all of his publications. Sadly, Winnifred died in 2001 and following her death he lived alone until his failing health necessitated a move to St Charles Manor in 2008 where he was well cared for until his death.
Although Myre Sim was appointed a Fellow in 1970, the story of how the Royal College of Physicians of Edinburgh came to benefit from his donations started in 1984. Having previously contributed to the College Conference Centre Appeal, Myre Sim offered funds to set up a travel fund intended to support the professional development of Fellows and Collegiate Members. The College accepted readily. Further donations followed, leading to the establishment of the Myre Sim Education Fund. This fund had a wide remit which included support for symposia, lectures, workshops, the College Library, desk-top publishing and M.D. Theses. However, its main purpose was to encourage clinical research by doctors in non-academic positions. The Education Fund eventually transformed into the Myre Sim Charitable Trust, set up in Edinburgh but outwith the College. Later, in 1995, the Charitable Trust came under the management and trusteeship of the College. The Myre Sim Fund was formally established and has continued in that form to date, benefiting both Members and Fellows as well as medical students and medical graduates of the University of Edinburgh.
The Myre Sim Fund Committee meets twice a year and disburses the income generated by investments held as part of a wider portfolio. This is done through the award of grants to assist eligible individuals to further their professional competence and research activities; bursaries to students of the University of Edinburgh who elect to pursue a research project; and via direct support of College. The latter includes fund contributions towards the College Library, teaching symposia and on-line web casting of educational events. The Committee also oversees the award of the Collegiate Members' prize. This prize, which is designed to encourage Collegiate Members to actively participate in research, is awarded biennially to the Collegiate Member who, in the opinion of the Committee, has published the best article in a high ranking peer-review journal.
In recent years, grants have been awarded to an international cohort of Fellows and Members and medical graduates of the University of Edinburgh for clinical research, for travel to worldwide meetings to present research work and to support the development of techniques of investigation and management of patients. Bursaries have been awarded to undergraduates of the University of Edinburgh for research in a diverse range of medical areas including the patient's journey through healthcare and the effects of altitude and hypoxia in different countries, most recently in Peru.
Although the Fund is managed principally by the Committee, in accordance with its purposes, over the years Myre Sim has played a key part in steering and encouraging the Committee to broaden its scope. Consequently, the Fund has benefited a wide cohort of Fellows, Members and students and has retained a contemporary focus, demonstrated through the support of IT innovations such as CD production, e-learning initiatives and web-streaming. At this time, the capital reserve of the Fund, which is held in trust as a permanent endowment, is in the region of £600,000, giving an income of approximately £25,000 per annum. Despite Myre Sim's passing, the activities of the Fund continue unabated under the careful management of the Myre Sim Committee.
Over the past 7 years, Professor Campbell as Convenor and Mr Nigel Owen, Deputy Chief Executive Officer and Head of Finance of the College have remained in regular contact with Dr Myre Sim advising him of the activities and financial status of the Fund. Throughout this period Dr Sim has maintained a great interest in the College and how his fund has been used to benefit others. The College is grateful for his long-standing generosity and interest, which has seen many Members and Fellows advance their careers and enabled undergraduates of the Edinburgh University Medical School to seize the opportunity to pursue medical research in their formative years.
'To employ one sex abusing psychiatrist may be regarded as a misfortune; to employ two looks like carelessness.' To have yet another bankrolling the Royal College of Physicians is quite extraordinary…
Dr Ernest Jones, who introduced Freudian analysis to Britain:
Born 1 January 1879, Gowerton, Wales
Died 11 February 1958 (aged 79), London, England
Nationality: Welsh
Alma mate: University College, London
Spouse(s): Morfydd Llwyn Owen (m. 1917; died 1918). Ernest managed to kill Morfydd by poisoning her with chloroform while performing abdominal surgery on her with one of his mates in her parents' house in south Wales. Katharina Jokl (m. 1919)
Ernest Jones trained and influenced virtually all psychiatrists in the UK during the middle years of the 20th century. He knew Professor Wilfred Abse and Gwynne the lobotomist and he almost certainly lived long enough to encounter Dafydd as well.
Ernest's son was Mervyn Jones, the author, who was a close friend of Michael Foot.
For more Ernest-related fun, see previous posts.
MIND has featured a great deal on this blog and indeed has featured in this post. I mentioned above that Dafydd's pal Lord David Ennals was Chairman of MIND, 1984-89, while MIND was colluding with the criminality of Dafydd et al. The Vice-Chairman of MIND, 1984-88 was Hugh Freeman.
Professor Hugh Freeman was another big name in British psychiatry and was Editor of the British Journal of Psychiatry. Freeman died in 2011 and 'The Guardian' published his obituary:
Professor Hugh Freeman, who has died aged 81, was effective in changing mental health provision in Britain. He spent most of his professional life in Salford, Greater Manchester, where he was consultant psychiatrist to the city's hospitals from 1961 until 1988.
Dafydd's mate Professor Kenneth Rawnsley worked in psychiatry in Greater Manchester until he relocated to Cardiff in 1966. Tony Francis worked in Salford and Greater Manchester during the early 1980s, until he relocated to north Wales. Sadie Francis and Tony Roberts, both of the Hergest Unit, trained at Manchester University. In 1974, Dafydd's mate Bob Hobson, who had run the abuse ring at the Maudsley, relocated to Manchester University…
Beginning in 1967, at Hope hospital and Salford Royal, he pioneered psychiatric units in general hospitals. This was at a time when the hospital was almost the entire focus of psychiatric treatment. Using the meagre resources he was given, Hugh greatly expanded day hospital and outpatient care, thus enabling seriously ill patients to be managed in various settings outside medical institutions.
He also initiated and maintained one of the first psychiatric case registers with the help of Mervyn Susser, Salford's medical officer for mental health. Hugh was creating a new service responsive to the needs of a population in a poorly resourced industrial city, and he used the invaluable information from the case register to monitor its progress.
The 'service' at Manchester was very poor even after Hugh Freeman and Mervyn Susser had transformed it. Manchester's mental health service struggled along on its knees until it finally imploded a few years ago, with mental health staff celebrating at the resignation of the psychiatrist whom they blamed for the mess. But he only resigned as Chair of the NHS Trust; he continued working as a Top Doc, 'leading' the service and also leading the mental health research programme in Manchester.
His concern was with the conditions in which people were treated in mental hospitals and the various ways in which admission could either be prevented or treatment given in community settings. He initiated teams of co-workers, such as mental health social workers, mental welfare officers, nurses and GPs, to create a system of referral which prevented many hospital admissions, by providing early treatment and alternative care.
Everyone was told that this was what was happening in north Wales. In reality, patients were neglected at best, assaulted and framed for criminal offences or found dead at worst.
Hugh was a thoughtful author of papers dealing with subjects as diverse as the history of the NHS, racial discrimination and psychiatry, particularly aspects of psychiatry in the community. His early work had been concerned with the effects of drugs, and as a young doctor, he published one of the first studies on the treatment of patients with schizophrenia with chlorpromazine.
As an old doctor, he knew just how disabling the effects of chlorpromazine were. He and his colleagues continued to dose people up nevertheless.
Several of his early papers dealt with behaviour therapy, others with the role of the social worker in the mental health service, and the kind of services that should be available for what were then called the "mentally subnormal". Then, as now, there were problems with the reorganisation of the NHS and the shortages of suitable trainees in psychiatry.
Hugh knew exactly why no young doctors wanted to go near psychiatry…
For 10 years from 1983, Hugh was a highly successful editor of the British Journal of Psychiatry, taking it to great international heights.
Throughout that time, Dafydd and the gang broke the law in just about every way possible, abused patients, illegally imprisoned people and were not prosecuted or even investigated once.
He had been involved in the origins of Salford University and in 1986 was appointed honorary professorial fellow. He also acted as an editor of many multi-authored books and in 1988 started the international journal Current Opinion in Psychiatry, as well as being assistant editor of journals such as History of Psychiatry. His later books included Mental Health and the Environment (1985), Community Psychiatry (1991) and A Century of Psychiatry (1999).
I have mentioned in previous posts that in the wake of Mary Wynch, but particularly the police investigations into the possibility of a VIP paedophile ring in north Wales, psychiatrists suddenly all became Historians of Medicine. As they used to say on 'Blue Peter', John Nettleton tells the story…
In 1988 both he and his close Salford colleague Michael Tarsh went south to London, exuberantly leaving their retirement party on a tandem. In later years, Hugh helped to found the British False Memory Society,
I wonder why Hugh felt the need to do that?
and his last book, provisionally titled Cycles of Violence and not yet published, is concerned with the causes of terrorism. His wide circle of interests included being representative for the Mercia region of the National Trust
Lucille Hughes is involved with the National Trust. In the 1980s, at Penrhyn Castle near Bangor, the National Trust used to run a summer job scheme for disadvantaged people. Every one of them was a victim of Dafydd's gang. They did enjoy working on the scheme, they had a real laugh. But it was a very effective way of marginalising them and keeping them together in one place, where they discussed being beaten up by the police, sexually molested, illegally imprisoned, overhearing what were possibly murders in Risley Remand Centre… The man who ran the work scheme, Wing Commander I.H. Panton, used to roll his sleeves up and work with his team, so they respected him. But the Wing Commander also knew what had happened to them and how very serious it was, yet he didn't ever raise any concerns. See previous posts. I have also discussed in previous posts how some of those at the very top of the National Trust colluded with the wider Westminster Paedophile Ring.
and he was a keen supporter of the Woodland Trust. In 1997, he was appointed honorary visiting fellow at Green College, Oxford. He had many other visiting posts and honours in universities abroad.
The Bastard of Newcastle-upon-Tyne, Lord John Walton, one of the biggest umbrellas that Dafydd et al had – particularly in Walton's capacity as President of the GMC, 1982-89 and President of the BMA, 1980-82 – was Warden of Green College, 1983-89. Walton was in post at the BMA as soon as Mary Wynch got out of the North Wales Hospital and began her litigation against Dafydd and the gang…
Hugh was born in Salford and educated at Altrincham grammar school,
The abuse ring in north Wales/Cheshire upon which Dafydd et al built and expanded had been present for decades
from where he gained an open scholarship to read modern history at St John's College, Oxford, a rare schoolboy among the ex-servicemen after the second world war. His scholarship subjects were all in the arts, but his family put pressure on him to read medicine. However, these early passions were the basis of his abiding interests in the history of psychiatry, as well as a restless concern about the way people live and how the service might be developed for them.
He qualified in 1954, and did his house jobs at the  Manchester Royal Infirmary
Kenneth Rawnsley was working in Manchester at the time
before serving as a captain in the Royal Army Medical Corps. Although not psychiatrically qualified, during his time in the army he was in sole charge of discharging men and dealing with violent alcoholics, and he took the first part of the diploma in psychological medicine in this time.
They're only nutters and alkies, we don't need anyone qualified to deal with them. They may have been violent because of psychosis or neurological factors rather than the booze, but Freeman won't have known…Or a la North Wales Hospital and Hergest Unit, their 'violence' might actually have been someone assaulting them…
After the army he went on to the Maudsley hospital in London,
Freeman was probably at the Maudsley at the same time as Dafydd then. He was definitely there when Bob Hobson was running the ring in south London and Hobson's many crazy, incompetent colleagues did damage to patients. See post 'A Galaxy Of Talent' and 'The Discovery Of A Whole New Galaxy…'
then became a consultant psychiatrist in Salford.
In 1957 he married Joan Casket, now better known as a professor of psychology and expert in gifted children. They were a mutual support to one another.
I'll be getting onto Joan soon…
She survives him, along with three sons, Stephen, Justin and Felix, a daughter, Rachel, and two grandsons.
• Hugh Lionel Freeman, psychiatrist, born 4 August 1929; died 4 May 2011
Just a couple of years older than Dafydd…
'The Times' mourned Hugh Freeman's passing as well:
Professor Hugh Freeman was a erudite and thoughtful psychiatrist with a deep concern for social issues. Born in Salford, he began his career as a 17-year-old, with an open scholarship at Oxford University. He completed his medical and psychiatric training at Manchester Royal Infirmary, followed by the Bethlem Royal and Maudsley Hospitals in London. Returning to his roots, he became a NHS consultant psychiatrist with Salford Health Authority, and an honorary consultant at the University of Manchester School of Medicine.
There he capitalised on his personal qualities, presciently pioneering and managing an integrated system of community care and record-keeping in a socially deprived area.
Freeman initiated and maintained the comprehensive Salford psychiatric case register, originally in association with the epidemiologist Dr Mervyn Susser. The objective of the register (bolstered by the studies that flowed from it), was to formulate public health goals. It made a serious contribution to health in the community.
Freeman's primary problem was to integrate the very poor psychiatric resources he inherited, across three hospitals, into a service responsive to the needs of the people of Salford. In a period when the hospital was almost the entire focus of psychiatric treatments, he created that service, integrating the meagre resources and greatly expanding day hospital and outpatient care. At that time, this was ground-breaking.
It wasn't that groundbreaking, by the time Freeman died, Manchester and Salford's mental health services were at the centre of scandalously bad care
Freeman was always sensitive to the sense of community, social ties and networks that existed in a physically uncongenial industrial area. In Salford, he found long established kinships and friendships, going back several generations.
Like Dafydd, he'll have had the whole extended family mapped, with a view to co-opting the unsupportive members or trashing the supportive ones in the face of complaint
He harnessed these into his system of care, treasuring constant little gifts such as a hand-knitted dishcloth or a small paper bag of boiled sweets.
A hand-knitted dishcloth?? I'd be quite pleased if someone gave me one of them, but I suspect that was a patient taking the piss; the Grand Professor Freeman will not really have communicated to his patients that he wanted a dishcloth, either hand-knitted or as a pack of six purchased in the market.
Working against the general trend of competition for resources, with the advantage of his personality and genuine charm,
They all have charm in their obituaries
Freeman was able to achieve his objectives through the help of mental welfare officers, mental health social workers and GPs. With their help, he set up a system of screening before hospital admission, so that when people arrived in the mental hospital they had organised relationships with those who were working outside.
That is not what I was told about Salford mental health services by someone who later committed suicide while in their 'care'. Guess what? She had been at UCNW with me and had made a complaint about Gwynne the lobotomist… Found dead in Salford years later… They'll have had her medical records, Mervyn Susser the case manager and Hugh won't have missed that she'd encountered Gwynne and then Tony Francis…
Professionals came from all over the world to see what he had achieved in keeping people out of hospital.
Dafydd was described in the 'Bangor and Anglesey Mail' as 'Europe's Leading Forensic Psychiatrist'. At the Waterhouse Inquiry, the mental health services in Gwynedd were described as 'probably the best in Europe' by Rob Evans, who ignored the serious abuse of Empowered Service Users. The thugs of the Arfon Community Mental Health Team used to turn up to Bangor University seminars to hobnob with visiting German social workers.
But Freeman was pragmatic and pointed out that the hospital did not stand in opposition to community support, but was, as he wrote, "in fact part of the community, and provides one of its services."
That is exactly the line that the Top Docs of the Hergest Unit used. I happen to agree with their point, but it was a line that was trotted out when the seriously dysfunctional relationships between the hospital and the community teams was questioned.
In accord with his wish for social justice and the focus of his concerns, he concentrated on chronic and progressive disorders.
Psychiatrists have been maintaining for years now that they prioritise the seriously and chronically ill. Then why are so many of them destitute, in prison, dying in their 50s or dependent upon family for their care? Anyone familiar with the UK mental health system knows that the most seriously ill are abandoned or even refused treatment. They are more difficult to look after than a professional person with anxiety and they are not a powerful lobbying group.
In addition to full time hands-on clinical commitments, in a very busy department, he wrote or edited more than two dozen books and hundreds of scientific papers.
Yes, Hugh churned them out. When did he have the time to perform the clinical miracles which were happening in Greater Manchester?
He was socially perceptive, with a quiet but effective leadership style that was exemplified in his being the founding editor, of Current Opinion in Psychiatry, and his very successful ten years as editor of the British Journal of Psychiatry, beginning in 1983. Freeman expanded the journal considerably, while vastly improving its financial base supporting his principal objective — the dissemination of scientific information.
How did the fraud that was Mindfulness get through the filtering system then?
Professor Freeman achieved international recognition, including a visiting professorship at the Universities of the West Indies, where he worked on setting up a mental health care service (removing the pre-existing double beds), Western Australia, Switzerland and Hungary.
He won the Anniversary Medal of Merit, Charles University, Prague, was a member of the committee of honour of the European Association for the History of Psychiatry, a fellow of the European Association of Psychiatrists, a consultant to the World Health Organisation,
Dafydd's mate was both International and Award Winning…
and a government advisor to the Mental Health Act Commission,
The Chief Exec of the MHAC was Willing Bingley. Who had been previously been the Legal Director of MIND, when Hugh Freeman was er the Vice-Chair of MIND…
the Home Secretary's Committee on fear of crime, and the Minister of State's panel on private practice.
Both the Home Office and the DHSS were fully on board with Dafydd and the gang.
Despite his eminence, Freeman was modest, considerate, kindly and respectful of the opinions of others. He had always been an innovator, devoting his early endeavours to improving community psychiatry, but over the past 20 years was very active in founding the False Memory Society.
The False Memory Society caused havoc with regard to cases of abuse; but that is exactly what the False Memory Society was set up to do. Because organised historical abuse had come under the spotlight.
His group work on research into terrorism will be published next year as Circle of Violence. He was a strongly appreciated supporter of Sane,
SANE was established by Marjorie Wallace, the Thalidomide Heroine! The Marjorie who was married to a Top Doc who was colluding with abuse and who also had an affair with Lord Snowdon who used the services of Top Docs who supplied class A drugs and sex workers. SANE's main campaigning point was to stop the closure of asylums. I wrote to Marjorie in 1988 and gave her full details of what Dafydd et al were doing. I did not receive a reply. Marjorie was a regular visitor to Broadmoor while Jimmy Savile was the General Manager and assaulting patients. Marjorie did not mention any concerns until after Savile was dead. At which point she told everyone that he was mad and she'd never liked him. See post 'One Dangerous Fucker' for more Marjorie info…
Savile became General Manager of Broadmoor during those years when Hugh Freeman edited the British Journal of Psychiatry, but it obviously escaped Hugh's notice.
and active in the World Psychiatric Association. He was also involved with the National Trust as the representative for the Mercia Region, the preservation of woodlands and the protection of ancient buildings He leaves behind his widow, Professor Joan Freeman, who is eminent in her own field of education and gifted children, and his children Stephen, Justin, Felix and Rachel.
Professor Hugh Freeman, psychiatrist, was born on August 4, 1929. He died on May 4, 2011, aged 81
A helpful blog written by a Top Doc about Hugh Freeman tells us that:
Freeman will probably be best known to list members as one of the founders of the journal, History of Psychiatry and the editor of a number of essay collections on the history of psychiatry in Britain.  These include the two volume, 150 Years of British Psychiatry (London: Gaskell/Athlone, 1991 and 1996) edited with German Berrios;  A Century of Psychiatry, (London: Mosby-Wolfe, 1999),  and Psychiatric Cultures Compared: Psychiatry and Mental Health Care in the Twentieth Century (Amsterdam: Amsterdam University Press, 2005) edited with Marijke Gijswijt-Hofstra, Harry Oosterhuis and Joost Vijselaar.
Hugh has determined what the world knows about psychiatry, its practices and of course the practices of his colleagues and of course Hugh himself.
After retiring as consultant psychiatrist to Salford Health Authority, Freeman was engaged in large scale history of psychiatric policy in post war Britain under the supervision of John Pickstone.  Parts of this work have been published including:
'Mental Health: Policy and Practice in the NHS', Journal of Mental Health 7.3 (1998): 225-39.
'Mental Health Services in an English County Borough before 1974', Medical History 28 (1984): 111-28.
Now for Hugh's lovely, talented psychologist wife!
Joan Freeman is a child psychologist who is known for her work in the lifetime development of gifts and talents. Freeman earned her BSc in psychology at Manchester University followed by an Advanced Diploma in School Counselling, an MEd in Education and a PhD in Educational Psychology. Freeman then taught at Preston Polytechnic/Lancaster University, where she was a Senior Lecturer. She then became a Research Associate at Manchester University and later, Lecturer at the UCL Institute of Education.
In 2006 the College of Teachers, of which Joan was Senior Vice-President, awarded her an Honorary Fellowship.
Was the Senior Vice-President on the panel who decided on the awarding of Honorary Fellowships??
In 2014, Mensa International awarded Joan a Lifetime Achievement Award. Jimmy Savile used to bang on about being in Mensa.
Joan was also awarded the First European Talent Networking Award, for the promotion of Europe-wide co-operation in support of young talented people.
So Joan is international as well as her husband.
Joan Freeman was made an Honorary Patron of the National Association for Able Children in Education (NACE) in 2006. She has an elected fellowship with the British Psychological Society, where she has been honoured with a Lifetime Achievement Award in 2007. Joan is also a Chartered (Licensed) Psychologist.
Freeman's 'ongoing aim is to inspire a scientific approach to the study and development of high-level potential, and to develop a dynamic communications network of knowledge and practice around the world'. I think that Joan's got quite a steep hill to climb there…
Freeman's most significant research contribution to the field of child development has been her unique 35-year in-depth UK comparative study of 210 gifted and non-gifted children as they grew to adulthood. This was funded by the Gulbenkian Foundation and the Esmee Fairbairn Foundation. 'This groundbreaking research showing the lives of the gifted and talented as normal people with special challenges helped to make positive changes in attitudes to the development of high level potential all over the world. The research was noted for its depth of investigation and scientific set-up, notably with double matched control groups.'
Freeman was an adviser on the education of the gifted and talented for about eight years for the UK Gov't and primary witness to the Standing Committee on the education of Highly Able Children.
The UK Gov'ts Gifted and Talented scheme was not a resounding success…
Joan founded and was President of the Tower Education Group, a think tank of UK experts which reported to the Education Development Trust.
In 1988 Freeman established the European Council for High Ability, bringing cooperation across the West and the Soviet zone. It became a Council of Europe NGO and is 'now a flourishing worldwide organisation of which she remains founding President and honorary member.' It publishes the academic journal 'High Ability Studies', of which Freeman was editor-in-chief; she is now on their international advisory board.
I'll look forward to reading some of Joan's papers in there then, if they pass the rigorous scrutiny of the editor-in-chief that is.
Hugh Freeman's friend and colleague Mervyn who presided over the mess that was Salford's mental health service certainly boasted of some even more impressive friends that Hugh Freeman. Mervyn Wilfred Susser (26 September 1921 – 14 August 2014) was a South African activist, Top Doctor and epidemiologist. His career was closely interwoven with that of his wife, Zena Stein. Susser is considered to be one of the pioneers of epidemiology in the 20th century. As is Sir Richard Doll, but Doll did rather let himself down on a few occasions, particularly when his name appeared as an 'adviser' on that laughable research fraud that Dafydd's mates published in Dec 1990… See previous posts for details of Richard Doll's feet of clay.
Mervyn Wilfred Susser was born in Johannesburg. As a boy, he learned to track game in the wild. His mother committed suicide when he was a child. His parents enrolled him in a Catholic girls' school because it was the best education available before later switching to an unspecified boys' school several hundred miles away.
Susser married Zena Stein in 1949. Susser and Stein three children: including Ezra Susser, Ruth Susser and Ida Susser.
Susser, Stein and colleagues began their careers at a clinic in Alexandra Township, where they developed ties with members of the Anti-Apartheid Movement, including Joe Slovo, Walter Sisulu and Nelson Mandela. 
Susser and Stein were influenced and mentored by Sidney Kark. In 1955, Susser and Stein left South Africa for political reasons, taking positions at Manchester University, where they stayed for 10 years. In 1965, Susser and Stein moved to Columbia University to lead the Division of Epidemiology. At Columbia, Susser founded the Gertrude H. Sergievsky Center, where he held a Chair.
Towards the end of their careers, Susser and Stein became increasingly concerned about the HIV epidemic both in New York and in South Africa. They helped to organise a conference in Maputo in April 1990, which aimed to alert the ANC about the HIV epidemic in South Africa, with limited effect. Susser, Stein and colleagues, worked on building scientific capacity in Southern Africa to deal with the HIV epidemic and Susser and Stein served as early Directors at the Africa Centre for Health and Population Studies, a research centre in Northern KwaZulu-Natal.
Mervyn Susser died on 14 August 2014 in New York.
On learning of Susser's death, aged 92, Section 27 issued the following statement:
His contribution to the fight against the HIV pandemic cannot be overstated. Dr Susser served as the joint director of the newly founded Africa Centre for Population and Reproductive Health Research in Kwazulu-Natal with his wife Dr Zena Stein in 1999. Mervyn and Zena were instrumental in highlighting the possible impact of the HIV pandemic in South Africa from the late 1980s. He worked alongside Dr. Salim (Slim) Abdool Karim to submit the first successful application to Fogarty in 1993 which sought to build strategic, sustainable scientific capacity to enhance the response to the HIV/AIDS epidemic in South Africa, Lesotho, Namibia and Swaziland.
It was known that there were difficulties dealing with the HIV epidemic in South Africa because of political reasons. The situation was not helped by Thabo Mbeki, President of South Africa, 1999-2008, maintaining that HIV did not cause AIDS. Health Minister Manto Tshabalala-Msimang's ban of anti-retroviral drugs in public hospitals is estimated to have been responsible for the premature deaths of between 330,000 and 365,000 people.
But then Mervyn Susser knew that Dafydd's gang had been responsible for infecting a great many kids in care with HIV, who in turn infected many other people when the gang forced them to work as rent boys. Susser did not say a word.
Zena Stein is currently Emeritus Professor of Epidemiology and Psychiatry at Columbia University. Stein and Susser spent a decade at Manchester where they were active in the Anti-Apartheid Movement, before leaving for New York.
Lord David Ennals served as Chairman of the Anti-Apartheid Movement, 1960-64, a position that was later held by his brother John, 1968-76. Jeremy Thorpe campaigned on behalf of the Anti-Apartheid Movement.
Others involved with the Anti-Apartheid Movement included Canon John Collins, the founder of CND, who was associated with Michael Randle, a CND activist as well as a member of the Committee of 100. Randle and his fellow CND activist Pat Pottle spent many years living at Croesor, where they acquired knowledge of the organised abuse in the region by Dafydd's gang. Many, many CND activists, including very high profile ones such as Bertrand Russell and E.P. Thompson, knew about the gang. See previous posts eg. 'Captain Swing And His Crew' and 'A Message Of Peace At Christmas'.
Lewis John Collins (23 March 1905 – 31 December 1982) was Chairman of CND, 1958-64. Collins was an Anglican priest who was active in several radical political movements in the UK. Educated at Cranbrook School, Kent and Cambridge University,  Collins served as a chaplain in the RAF during WW II and was radicalised by the experience. In 1946, Collins founded Christian Action to work for reconciliation with Germany. He was appointed as a canon of St Paul's Cathedral, London in 1948, an office he held for 33 years. Shortly afterwards he became disturbed by the newly developing apartheid system in South Africa.
In 1951, Collins was one of the four founders of the War on Want. In 1956, he committed Christian Action to raising funds for the defence of anti-apartheid activists accused of treason in South Africa and this gave rise to the Defence and Aid Fund for Southern Africa. The fund raised over £75,000.
Collins was one of the founders of CND and was also a member of the Anglican Pacifist Fellowship, working with the Rev Sidney Hinkes on anti-nuclear campaigns.
The Canon Collins Educational & Legal Assistance Trust, formerly known as Canon Collins Trust for Southern Africa (CCETSA) is a charity founded in 1981. It was set up as the Defence Aid Fund for Southern Africa and Collins was its first Chairman. Under apartheid it provided money to help South African and Namibian refugee students gain HE in the UK and in independent African states. It now provides scholarships for students within South Africa and in other African countries.
Collins married Diana Clavering Elliot (1917–2003) in 1939; they had four sons. In 1999, the year before the Waterhouse Report was published, Diana Collins became Dame Diana.
Dame Diana partnered her husband in his CND and anti-apartheid activism. She was born at Stutton Hall, Suffolk and as a student gave up reading English at Lady Margaret Hall, Oxford, to marry Collins, then Dean of Oriel College.
In 1946 John and Diana Collins convened a public meeting at Oxford Town Hall, calling for Christians to involve themselves in social and political action. This led directly to the formation of Christian Action, with John Collins as the Chairman. Diana Collins edited Christian Action's journal.
The Collins' friends included Sir Stafford Cripps, Bishop Trevor Huddleston, the Lord Chancellor, Gerald Gardiner, J.B. Priestley, Bertrand Russell and Oliver Tambo.
When he was living in England, Trevor Huddleston was accused of behaving indecently with two pre-pubescent boys. He admitted that he had behaved as the boys alleged but that the incident had been 'misinterpreted'. The police were involved but nothing went very far, what with him being Trevor Huddleston. See previous posts…
Diana's friends named above were all active in anti-capital punishment, anti-nuclear proliferation, anti-apartheid and other progressive causes. They launched the Defence and Aid Fund to support black South Africans. Diana Collins travelled incognito to South Africa when her husband was banned from entering that country. The Collins' raised large sums of money for the legal defense of their causes by the best barristers, including the defence of Nelson Mandela at the Rivonia trial.
Following her husband's death in 1982, Collins became a Trustee of the International Defence and Aid Fund for Southern Africa until 1991 and remained on the Council of Christian Action.
Diana Collins died, aged 85 in 2003, and was survived by three sons. One son predeceased her.
Diana's 2003 obituary in the Torygraph included additional information:
….Diana Collins was, in fact, more intellectually able than her husband, and combined this with a persuasive charm which helped to smooth situations made difficult by his hasty decision-making and somewhat abrasive style. Yet, in spite of her considerable gifts and total commitment to their shared concerns, she was always ready to take a subordinate place on the public stage and remained totally loyal in her support of his leadership….Marriage to a man of Collins's mercurial temperament could never have been easy; but her deep affection for him never wavered, and to their many friends the quality of their relationship was as impressive as their shared Christian faith.
She was born Diana Clavering Elliot at Stutton Hall, Suffolk, the home of her grandparents, on August 13 1917. Her father was at that time serving with the Suffolk Regiment in France, and, until his demobilisation and settlement at Putney after the war, she was accustomed to a household that supported a butler, a nanny and a cook.
Education at a dame school was followed by less than happy years in a girls' boarding school, which she was asked to leave. A church boarding school proved to be more to her liking and, having ended as head girl and captain of games, she was sent to a finishing school in Paris. A London season followed, and she was one of the few young women to be presented at Court in the presence of King Edward VIII, whom she recalled as looking very sad as well as very bored.
At Lady Margaret Hall, Oxford, Diana won a lacrosse Blue, but her academic work was hindered by her engagement to Ronald Lunt, who was later ordained and became a distinguished Chief Master of King Edward's School, Birmingham. When Lunt broke the engagement, she became involved with his friend John Collins, then Dean of Oriel. They were married in October 1939.
In the following year Collins joined the RAF as a chaplain and Diana returned to Stutton Hall, remaining there until 1945 when her husband resumed his duties at Oriel and they were given the use of a small college house. In 1946 they convened a public meeting in Oxford Town Hall, calling for Christians to become more deeply involved in social and political affairs, and this led to the formation of Christian Action, with John Collins as the chairman.
Soon he became a national figure, and Christian Action, with its fast-growing membership, provided the organisational base for their joint work. When the prime minister, Clement Attlee, appointed Collins to a Canonry at St Paul's Cathedral in 1949, this was to provide him with a London headquarters; and the basement of his new home at 2 Amen Court became the office of Christian Action.
Diana Collins ran the office, drafted many of her husband's speeches and wrote articles and letters to the press on a wide variety of social concerns – housing, abolition of the death penalty, and, increasingly, nuclear weapons. She felt deeply about the likely horror of future wars and, in 1957, she chaired and spoke at a meeting in Trafalgar Square which led to the formation of the Campaign for Nuclear Disarmament.
Again, John Collins assumed the public leadership of the new movement, but she served on its women's committee and was involved in the Aldermaston marches.
Next came the launching of the Defence and Aid Fund, to support black South Africans who had fallen foul of their country's segregation laws; this later became an important weapon in the fight against apartheid. Diana Collins spoke on this subject at meetings all over Britain, and went incognito to South Africa when her husband was forbidden entry to the country. She also edited the Christian Action journal which at this time had a wide and influential readership.
Looking back on her 33 years at 2 Amen Court, she said, "It was like living on a railway station at permanent rush hour, but they were exciting, exhilarating and rewarding years." When, however, John Collins was not appointed to the Deanery of St Paul's in 1967, she became somewhat disenchanted with the Church, and, although she continued to attend Anglican services for the rest of her life, she later developed a great interest in eastern religions.
Following her husband's death in 1982, Diana Collins became a trustee of the International Defence and Aid Fund for Southern Africa until 1991, and remained on the Council of Christian Action.
Increased leisure enabled her to use her literary gifts more freely and, in addition to Partners in Protest, she wrote an acclaimed book, Time and the Priestleys(1994), an account of another partnership, that of her friends J B Priestley and his wife Jacquetta Hawkes. Diana Collins had given the address at Priestley's memorial service in Westminster Abbey.
Although life for her after the death of John Collins was never easy – she underwent major surgery, and a much-loved son was killed in a road accident – she remained her sparkling, energetic self and was a delightful friend as well as an outspoken advocate of justice, freedom and peace until the end of her days.
Diana Collins was appointed DBE in 1999.
She died on May 23, and is survived by three sons, one of whom is Sir Andrew Collins, a High Court judge of the Queen's Bench Division.
Sir Andrew David Collins (born 19 July 1942), styled The Hon. Mr Justice Collins, is a retired barrister and judge. He served as a High Court judge, 1994-2017.
Sir Andrew was educated at Eton (where he was a contemporary of Prince Michael of Kent and Jonathan Aitken) and at King's College, Cambridge. Collins was called to the Bar at the Middle Temple in 1965. Ronnie Waterhouse had joined Middle Temple just a few years previously. Sir Andrew became a Bencher of Middle Temple in 1992; Ronnie was also a bencher. Sir Andrew was appointed a QC in 1985 and was a Recorder from 1986 until 1994, when he was appointed a High Court judge. Sir Andrew served as President of the Immigration Appeal Tribunal, 1999-2002 and was Lead Judge in the Administrative Court for England and Wales, 2004-07.
In 2006 Collins reversed the GMC verdict to strike off Professor Sir Roy Meadow. The GMC had invited Collins to recuse himself from the case in light of the fact that Collins's own brother, psychiatrist Dr Mark Collins, had been judged by the GMC for 'crossing the patient-doctor boundaries'. Collins saw no conflict and not only found in favour of Meadow but ruled to limit the power that the GMC held over expert witnesses. The GMC appealed against his findings. Two of the three judges at appeal found that Meadow had been guilty of professional misconduct but only the senior of the three felt that it had been serious professional misconduct. The three judges reversed Collins's ruling that the expert medical witnesses should be immune to proceedings by the GMC.
Sir Andrew Collins and his colleagues didn't seem to have understood a few basics about Sir Roy Meadow. I have covered Sir Roy Meadow in detail in previous posts, so I'll just mention the most worrying matters re Roy Meadow here. Sir Roy Meadow, a paediatrician, invented a psychiatric illness, Munchausen's Syndrome by Proxy. The symptoms of the illness that Roy Meadow invented include the harming of another person to cause them to need medical attention. Sir Roy's invented illness was said to usually affect parents who harmed their children in order to gain attention. A number of mothers were subsequently accused of killing their children and were said to be suffering from Munchausen's by Proxy.
Sir Roy gave expert evidence at some of the trials; Sir Roy was the expert because he had invented the illness. At some of the trials – for murder, not for shoplifting – Sir Roy made up statistics to 'prove' that the women had murdered their children. He didn't just invent the illness, he then invented some statistics. Anyone with a grounding in basic stats could have told the Court that Sir Roy's stats were wrong. A good statistician would have demolished him. But nobody asked for a statistician. A Court full of lawyers and journos and many other people watched Sir Roy Meadow tell lies in Court cases and innocent women were jailed because Roy Meadow told lies. When Roy Meadow's lies and fuckwittery were revealed – years later – a whole string of women had their convictions for murder overturned and were released from prison.
The most famous victim of the miscarriages of justice as a result of Meadow's evidence was Sally Clark, who had lost two babies to cot death. Sally was convicted of murdering both the babies and a great many lies were told about her in Court, including Roy Meadow's made-up stats concerning the improbability of two babies in one family dying from cot death. There was one person who definitely knew that Sally Clark was not a double murderer and that was the pathologist who performed the postmortem on one of her babies. He discovered that the baby had died of a respiratory infection. He concealed the evidence, let Sally go to prison for double murder and let her remain in prison for years. He knew that Meadow had lied in Court and he stayed silent. That pathologist never faced any disciplinary action.
After Sally was released from prison she never returned to her old self. She had been violently attacked in prison – well she was a baby murderer wasn't she, Roy Meadow could tell us all that – and when she was finally freed she remained incredibly depressed and drank heavily. She died a few years later. On one occasion, Sally's husband was interviewed on TV about the case. Roy Meadow's colleague, paediatrician David Southall, saw the interview and told his colleagues that if Sally hadn't killed her babies, he knew that her husband had. The matter was referred to a child protection team. No evidence at all was needed – David Southall watched Mr Clark on TV and knew that He'd Done It. Of course Mr Clark had not done it and he was never charged. David Southall is probably still seething that the word of a Top Doc was ignored. Southall too had a bit of trouble with the GMC, but he remains practising… See previous posts.
When Southall was referred to the GMC and placed under investigation, he was supported by a voluble campaign led by Top Docs, Angels and social workers who stressed that the general public had no idea how wicked and manipulative Child Abusers are and only Top Docs, Angels and social workers Know. Southall was also given much free PR in the Times Higher Educational Supplement. Shortly after I had appeared in there and after Brown and I had also appeared in the media discussing the mental health services.
Sir Andrew Collins's brother the psychiatrist Dr Mark Collins advertises his services online. Dr Collins practices privately these days, solely with outpatients at his Harley Street practice. However, Dr Collins can refer patients needing residential treatment to a variety of his colleagues, both within and outside of the UK.
Dr Collins took up his first post as a Consultant Psychiatrist in 1990, with responsibility for an NHS catchment area in Central Wandsworth, 'where he pioneered the introduction of a community based service for patients who were at risk of slipping through the net'. So Dr Collins was one of the Top Docs who was working in Wandsworth while St George's and Springfield Hospital – which is where Dr Collins will have been based – and Wandsworth Borough Council were facilitating the paedophile ring in south London with direct links to Dafydd and co in north Wales.
I have in my possession copies of documents compiled by Dr Collins's Top Doc colleagues in Dec 1990 and Jan 1991, which state clearly that Dafydd and, they suspected, Tony Francis were sexually exploiting patients. They also recorded that I was suicidal because of constantly being threatened and arrested by Dafydd and the gang. They observed that I was not psychotic and was not going to be offered any care or treatment but would be discharged and referred to the forensic team 'for containment'. I hadn't read these documents at the time, so when I received an appointment to see another consultant, having by then been forced out of my job at St George's, I kept the appointment. He told me to go back to north Wales because Dafydd was my doctor and 'they know you there'. That man was Professor Nigel Eastman, who has worked extensively with Wimmin's Champ St Helena Kennedy and even received an acknowledgement in her book 'Eve Was Framed'. See previous posts…
Documents in my possession also show that although St George's Top Docs admitted in writing that patients were being abused in north Wales, they were ringing up Lucille Hughes, Tony Francis and Dafydd to take evidence regarding my 'dangerousness'… They diligently wrote down that I had tried to strangle and stab people and that on one occasion I broke into Dafydd's consulting room 'such that he believed that he would be murdered there and then'. It was noted that the only reason why I had not been imprisoned as a result of my many murderous attacks on people was that I was so clever the police had not been able to catch me.
This happened in Dec 1990/Jan 1991. A long time ago now. Those Top Docs are all still practising and since 1991 they have made numerous decisions with regard to who should be sectioned, imprisoned, locked up for many years in a high security hospital, refused treatment or have their children removed from them and adopted. They were running an international  paedophile/trafficking ring and they lied and lied and lied under all circumstances.
It was in 1993 that Dr Mark Collins entered full-time private practice. Until 2016 he was a Staff Consultant at the Roehampton Priory Hospital, where for many years Dr Collins was Associate Medical Director and Lead Consultant of the Addiction Treatment Programme. After a number of years Dr Collins established a working relationship with Cottonwood de Tucson Clinic in America and when they decided to open an outpatient facility in London, they appointed Dr Collins as their London Medical Director.
Some years ago I googled the mad lying Top Docs at St George's who colluded with Dafydd et al in 1991. Dr Robin Jacobson was working at the Priory Roehampton. Dr Adrienne Key, who wasn't involved in my own case, but was working on the same wards with the people who were involved with my case, is now The Priory Group's Director for Eating Disorders. Professor Nigel Eastman is one of the World's Leading Top Docs and jets around the globe giving evidence in Foreign Courts. Dr Tom Burns, who saw me on another occasion and admitted that he believed that there was an abuse ring in north Wales is now Professor Tom Burns of Oxford University. One of his colleagues at Oxford is Professor Mark Williams, who was one of Dafydd's colleagues in north Wales while I sat in St George's/Springfield and told them all what Dafydd et al were doing. Tom of course also knew about the ring in south London which his colleagues were facilitating.
The whole bloody lot of them knew that I knew about Dafydd et al and the criminal wrongdoing at St George's. Is it surprising that I have now been unlawfully refused all medical treatment, that there have been repeated attempts to frame and imprison me and that I am now in hiding?
Don't bother to arrest any of them police. They are all about 70 yrs old, their victims died years ago and you knew what they were doing but you let them do it.
People contemplating consulting Dr Mark Collins re drug problems might like to know that the St George's gangsters were dealing in class A drugs as well. But that is what many people go to drug specialists for…
Sir Andrew's dad, the Rev John Collins, was succeeded as Chair of CND by Olive Frances Gibbs who died in September 1995. Gibbs entered Oxfordshire politics in 1953 and was Lord Mayor in 1974–75 and again 1981–82. Olive was also the first woman to Chair Oxfordshire County Council. Her husband, Edmund, an accountant and founder of an eponymous Oxfordshire firm, was also a Councillor for some time.
Gibbs Chaired CND, 1964-67. She was made an Honorary Freeman of the City of Oxford and of the City of London. Olive was a Deputy Lieutenant of Oxfordshire. Gibbs Crescent, a new street of social housing, was named after her, as was the Humanities building at Oxford Brookes (then Oxford Polytechnic).
As a result of her longstanding involvement in Oxfordshire politics, Olive Gibbs will have known that Barbara and Dr Vladimir Kahan were concealing organised abuse in Oxfordshire. It is highly likely that Olive also knew something about the booming trade in class A drugs among students in Oxford during the 1980s, which resulted in a great many people telling a great many lies after Olivia Channon died in June 1986. See post 'Is The Party Over Yet?'
Someone else who knows about such matters is David Cameron's mum, who served as an Oxford magistrate for years. Of course Dave himself knows as well, having been an Oxford undergrad during some of those years of drug fuelled excess and lying-through-one's-teeth when one's friend has died.
Olive Gibbs died in Sept 1995. William Hague and Ronnie Waterhouse, as well as a few others, knew that Ronnie would be holding the Waterhouse Inquiry by then, although Hague didn't announce that Inquiry for another year. Olive was yet another who could name names who'd pegged out by the time that Ronnie opened his Inquiry.
A blue plaque to Olive Gibbs was unveiled on her childhood home at Christ Church Old Buildings, St Thomas's, Oxford on 11 April 2015.
And now for one that I prepared earlier.
Baron Krebs, who has been hiding away in the Lords while I have been writing this blog!
John Richard Krebs, Baron Krebs (born 11 April 1945 in Sheffield) is a zoologist who researches the behavioural ecology of birds. He was the Principal of Jesus College, Oxford, 2007-15. Jesus College has very close links with Wales and many of those who concealed the crimes of Dafydd et al were/are graduates of Jesus College, including the fat corrupt judge Huw Daniel.
Lord Krebs was President of the British Science Association, 2012–13.
Lord John Krebs's dad is THE Krebs of the Krebs cycle ie. the sequence of the biochemical reactions involving the uptake and release of energy in cells. John Krebs never did anything like discover the Krebs cycle though…
So what did John Krebs discover?
John was educated at the City of Oxford High School and Pembroke College, Oxford, where he graduated in 1966 and then received his DPhil in 1970. John Krebs then held posts at the University of British Columbia and at UCNW.
While at UCNW, John Krebs discovered a paedophile ring!
After discovering a paedophile ring, John returned to Oxford as a Lecturer in Zoology, with a fellowship at Wolfson College, Oxford, then at Pembroke. John Krebs was elected a Fellow of the Royal Society in 1984. The year that I graduated and was given infected blood at the C&A Hospital!
In 1986, my housemate Anne Vernon was killed. Anne had been doing her PhD in the Zoology Dept at UCNW, where John Krebs discovered a paedophile ring.
From 1988 to 2005 John Krebs held a Royal Society Research Professorship in the Department of Zoology, University of Oxford, where he was based at Pembroke College. Brown's cousin Katie Dent was offered a place at Pembroke College to study a subject that she hadn't applied to study, because someone at Oxford knew that John Krebs had discovered a paedophile ring at UCNW. Katie did not get on well with Brown's side of the family, so it is only recently that I have found out why Katie bagged that place at Pembroke College under such peculiar circumstances. Katie seems to have changed her name since her days at Oxford. See previous posts.
Krebs was the Chief Executive of NERC,1994–1999. NERC funded Anne's PhD!
It was all a bit weird with NERC at UCNW from the mid-80s onward. NERC used to have a lot of money to give to biologists but Thatch couldn't see why the Gov't should fund research into creepy crawlies and boring old plants, so NERC received a huge cut in their budget. From 1984 onward, very few lecturers at UCNW managed to get funding out of NERC. About the only person who did was the Bad Tempered Bastard John Farrar. Who had previously had an affair with one of the undergrads, Stel, bagged funding from NERC for a research assistant and had given the job to er Stel. Stel finished her PhD the year that I graduated. Farrar carried on bagging the dosh from NERC when no-one else could get a penny out of them…
John Farrar knew that his colleagues were colluding with a trafficking gang and he knew that one of them was having sex with schoolgirls from Bangor. He also knew that I and my friends were shafted because we refused to drop our complaints about Gwynne the lobotomist et al…
Farrar did very well out of NERC when John Krebs who discovered the paedophile ring was Chief Exec of NERC.
See previous posts for details of the rise and rise of John Farrar and his very nasty ways…
In 1999 John Krebs was knighted for discovering the paedophile ring. Just before the Waterhouse Report was published, which denied that the paedophile ring discovered by John Krebs existed.
From 2000–2005, John Krebs who discovered the paedophile ring was the first Chairman of the British Food Standards Agency. During those years Huw Daniel, graduate of Jesus College, Oxford and many others were involved in a huge conspiracy to fit me up for threatening to kill an NHS manager and imprison me.
On 15 February 2007, it was announced that John Krebs who discovered the paedophile ring was to become a cross bench life peer. In 2007 Lord Krebs accepted the role of Principal of Jesus College, Oxford, a post that he held until 2015.
Krebs's career has been both productive and influential. His publications include more than 130 refereed papers, 5 books, and 130 book chapters, reviews, or popular pieces. They have introduced new methods to the science of ornithology, including the use of optimality models to predict foraging behaviour and, more recently, techniques from neurobiology and experimental psychology to assess the mental capacities of birds and to relate these to particular regions of the brain.
Foraging behaviour:
Birds of the World:
Parus is a genus of Old World birds in the tit family. It was formerly a large genus containing most of the 50 odd species in the family Paridae. The genus was split into several resurrected genera following the publication of a detailed molecular phylogenetic analysis in 2013. The genus name, Parus, is the Latin for "tit".
The great tit (Parus major) is found right across Europe:
The biggest tit of all: John Krebs who discovered a paedophile ring.
John Krebs discovered the paedophile ring at the time that the wider world discovered that Jeremy Thorpe was a member of the Westminster Paedophile Ring, which was at the elite end of the ring that John Krebs discovered.
I can remember the folk in the Zoology Dept at UCNW with whom John Krebs was working when he discovered the paedophile ring. There was Malcolm Cherrett, Tony Pitcher, Gavin Gatehouse, Dr Clifford-Jones, Mrs Morgan, Mr Hobart, Dr Probert, Dr Herbert, Simon Webster and many more…
As with so many scientific discoveries, John Krebs was not the first to discover the paedophile ring. John Krebs was just the man who for some reason wasn't murdered or subjected to a prolonged attack by gangsters after discovering the paedophile ring. So how did you avoid that grisly fate then Lord Krebs? Because your colleague Dr Bill Hemming discovered the paedophile ring before you did and he was destroyed. Mr Hobart discovered the paedophile ring as well, which is why his daughter was later arrested and sectioned by the Hergest Unit and diagnosed with 'paranoid schizophrenia', when she was actually suffering from the consequences of a rare autoimmune disease, which had been diagnosed and was known to cause psychosis-like symptoms. It was text book stuff, but the one thing that the Top Doctors of north Wales cannot do is read a bloody text book.
Was John Krebs' roaring success after he discovered the paedophile ring in any way perhaps related to his dad being the Krebs who discovered the Krebs cycle, the famous German biochemist who made history and God could there have been trouble if John Krebs was not rewarded for discovering the paedophile ring…
I will investigate further…
Having led the Randomised Badger Culling Trials, Krebs became one of the UK's leading experts on bovine TB. The findings of the RBCT led him to oppose further badger culling in 2012 and he contributed to a paper on the subject written by centre-right think tank The Bow Group.
Krebs was a member of the Nuffield Council on Bioethics, 2006–2007 and Chaired the Working Party on Public Health, 2006–07. He took up the Chairmanship of the National Network of Science Learning Centres in 2007. Krebs was a member of the independent, statutory body the Committee on Climate Change and Chairman of its Adaptation Sub-Committee, from 2009 to 2017.
For his scientific research and leadership John Krebs has been awarded honorary doctorates by 16 universities.
It's amazing what can happen to an ornithologist when they discover a paedophile ring.
BMA Pompousing Rituals