My post 'International Finance, With Grateful Thanks To Gwynne' discussed the career of Lord Patrick Blackett, mathematician, experimental physicist and Nobel Prize winner who had a second home at Croesor and made up part of the Welsh Bloomsbury Set there, with other friends of Sir Clough Williams-Ellis and Bertrand Russell. I have no idea whether Blackett was using the services provided by Gwynne and Dafydd or was involved in organised abuse and the associated criminality in any way, but he was friendly with people who were. Patrick Blackett will have known about some of it at least; even if he had not been particularly interested in what the Gang called their 'private lives' or had done his best to keep his head firmly in the sand, the Gang were so extreme that he could not have not noticed their activities.
Patrick Blackett's presence at Croesor explains how Dafydd, after being thrown out of one university chemistry course, managed to secure a job at Windscale as an 'atomic scientist', uncover wrongdoing there that was being concealed at Gov't level because of the ramifications for British-US nuclear defence policy and then bag a place to study medicine at Liverpool University and a source of funding to sustain himself. I haven't yet worked out who blackmailed who over what specifically, but that undoubtedly explains Dafydd's early career and indeed probably his entire career of serious organised crime supported at the highest level of every Gov't since Dafydd qualified as a Top Doc in 1957.
Patrick Blackett didn't only have the status of being a Nobel Prize winner working in a field which seriously impresses people, but he was a Gov't adviser on the most sensitive areas of defence policy and worked for the security services, as did all of his colleagues and most of his friends. Gwynne and Dafydd were undoubtedly protected by the security services and they were also happy to expend resources, energy and time blowing I and other witnesses out of the water and even into prison or the grave.
The involvement of the security services explains things like the high quality of the forged letter purporting to be from me that was found in the possession of the GMC (see post 'The General Medical Council and Yet Another Forged Document') or the telephone call that someone I knew swore blind that they received from Brown telling them that I had tried to kill myself when Brown had definitely not made any such call and I hadn't tried to kill myself anyway. The phone call seems to have been some sort of mock up of recordings of Brown spliced together; it was made to someone in Somerset who's phone number and address I had never given anyone and when my lawyer finally obtained my medical records, there was a reference to the call on there. St George's Hospital Medical School knew something about it. The involvement of the security services also explained the accessing of masses of personal data about me and my friends and relatives, people being befriended by undercover officers, attempts at manipulation spanning the whole spectrum from utter fuckwittery to competent, the use of hidden cameras in NHS hospitals to film and record patients without their knowledge, the footage of which was used for porn and of course the unchallenged lies from beginning to end that were told in the wake of the deaths of witnesses/targets of the Gang.
My post 'Inside Information About A Hergest Unit Death' discusses the death of a patient at Ysbyty Gwynedd who's parents refused to agree to a Top Doc's request to send her to the North Wales Hospital Denbigh. The Top Doc (Sadie Francis), junior doc (Colin Flood) and Angel (Jackie Ehlen) who gave evidence at the inquest all lied; all three of the accounts of events preceding the young woman's death clashed re basic facts concerned with medication that had or had not been given to the young woman. Furthermore, the results of the toxicology tests on the patient's body didn't correlate with anything that any of them said.
I had further information that was never presented at the inquest; I knew that the Senior Angel who found the body, Jeff Crowther, wasn't called to give evidence or was even mentioned at the inquest. I also knew that a series of wholly inappropriate personal visits by senior managers from Gwynedd Health Authority as well as Sadie Francis were made to the dead girl's parents which left them so distressed and confused that they were unable to ask the questions that needed to be asked. And of course the security services knew that I knew about all this because they had me under surveillance. The one thing that they did not do was stop any of it.
Perhaps we ought to replace MI5 with a little pink pussy cat, it will do a better job.
Blackett had many close friends in academia and Gov't. His daughter was married to a surgeon who worked in Manchester and his sister was the psychoanalyst Marion Milner who was of the mad analysts who tied themselves up in knots to excuse the serious criminality with which that Gang were involved.
Previous posts have discussed the Top Docs and other professionals/academics/politicians in Manchester who were colluding with Gwynne and Dafydd to varying degrees. See eg. posts 'The Science Of Animal Behaviour', 'The Logic Of Medicine' and 'International Finance, With Thanks To Gwynne'. Although Blackett died on 13 July 1974, his mates outlived him and carried on the good work…
Patrick Blackett was a socialist and although he seems to have been more radical as a young man, by the time that Harold Wilson was elected as PM in 1964 Blackett was part of the Labour Party establishment and acted as an adviser to Wilson. As with Dafydd and Gwynne, Blackett must have known the extent of the duplicity if not downright criminality on the part of many people in Wilson's administrations. Which did of course involve Wilson structing his entire Gov't to conceal Gwynne and Dafydd and the wider Westminster Paedophile Ring.
Wilson was in an excellent position to conceal/facilitate/utilise organised abuse and the Westminster Paedophile Ring with so one of the engines in Wales, because Wilson had studied at Jesus College, Oxford, a 'Welsh' college which educated a great many of the corrupt professional people who supported the Gang. Wilson had married Mary, the daughter of a Congregationalist Minister; Nonconformity in north Wales had been entirely colonised by the Gang and of course George Thomas, a key Labour Party Parliamentary molester from Wales was for years the most famous Methodist in Britain. Methodism is of course international and Methodist missionaries were involved with the Gang. See eg. posts 'There's Methodism In This Madness' and 'Come, Friendly Bombs'. Harold Wilson came from Yorkshire, the centre of a big ring with connections to the Gang in Wales and he represented a constituency in Lancashire that was also part of the Gang's network.
Liverpool being the centre of the pop explosion in the 1960s really was good news for Gwynne, Dafydd and the Gang. Liverpool used to be known as the capital of north Wales and many professional people in north Wales were educated in Liverpool. Liverpool had a community of Liverpool Welsh, complete with Welsh chapels and north Wales produced a lot of teachers who went to Liverpool to work. For years the rudimentary trafficking business run by Gwynne before Dafydd stoked the fire was run in partnership with Liverpool and then a collection of celebs from Liverpool became very famous, very rich and international.
Things got off to a flying start when Wilson was elected PM and appointed Sir Kenneth Robinson, a mate of Dafydd and Gwynne's, as his first Minister of Health in Oct 1964. Robinson was the Labour MP for St Pancras North, 1949-70 and had served as a St Pancras Borough Councillor, 1945-49. St Pancras was the part of Camden where those forced into sex work or sexually exploited by polite society in Hampstead (some of whom were part of the Welsh Bloomsbury Set eg. Eric Hobsbawm) lived in substandard housing.
Hampstead had a good supply of people from across the political spectrum who concealed organised abuse in their capacity as professionals, academics, MPs, Councillors, Top Docs, psychoanalysts etc. If they were men, many of their wives sat on NHS Boards and Social Services Committees, or organisations concerned with training and regulating health and welfare professionals. Then there was their charidee work… See previous posts.
Kenneth Robinson was the son of a Top Doc, Clarence Robinson and an Angel and went to Malsis School in North Yorkshire before attending Oundle School. Oundle educated a number of loyal supporters of the Gang. Sir Clough went to Oundle, as did David Lewis Davies, the mad and abusive Top Doc who served as Dean of the Institute of Psychiatry at the Maudsley when Dafydd was 'training' there; John Harman, the Top Doc father of Harriet Harman went to Oundle and so did Micky Wynn, 7th Lord Newborough, another good friend to the Gang and many more. See previous posts, including 'And Death Shall Have No Dominion'.
Before Wilson was elected, Patrick Blackett had written and presented a case for establishing a new Ministry of Technology, the idea being to harness the power of science for the good of the population. The Ministry of Technology was duly established in Oct 1964 by Harold Wilson's newly elected Gov't as part of Wilson's ambition to modernise the state for what he perceived to be the needs of the 1960s. The pledge was included in Wilson's 1964 General Election manifesto: "A Labour Government will .. [set] up a Ministry of Technology to guide and stimulate a major national effort to bring advanced technology and new processes into industry."
As Auden described many things as bringing him more erotic joy then any of his sexual relations, one wonders why he continued to bother the 13 year old chickens and Lolitas; it's not as if they'll have been that desperate to benefit from Auden's attentions.
C.P. Snow's wife Pamela Hansford Johnson was a literary and social critic. Pamela was born in London. Pamela's mother, Amy Clotilda Howson, was a singer and actress, from a theatrical family. Her maternal grandfather, C E Howson, worked for the London Lyceum Company, as Sir Henry Irving's Treasurer. Pamela's father, Reginald Kenneth Johnson, was a colonial civil servant who spent much of his life working in Nigeria. Her father died when Pamela was 11 years old, leaving debts; her mother earned a living as a typist. Until Pamela was 22, the family lived at 53 Battersea Rise, Clapham, South London.
Pamela Johnson attended Clapham County Girls Grammar School. At least by the 1960s, Clapham was on the site of the ring facilitated by St George's Hospital/Springfield. It is only in recent decades that Clapham became gentrified, for much of the 20th century there were people living there who would have been the sort of people targeted by the Gang and their network.
After leaving school at the age of 16, Pamela took a secretarial course and later worked for several years at the Central Hanover Bank and Trust Company. She began her literary career by writing poems, which were published by Victor B. Neuburg in the Sunday Referee. In 1933, Johnson wrote to Dylan Thomas, who had also been published in the same paper and a friendship developed. Marriage was considered, but the idea was ultimately abandoned; which suggests that Pamela was very close to the drunken excessive one who took the piss out of his Welsh neighbours
and wasn't accepted by Wales until he was safely dead.
In 1936 Pamela married an Australian journalist, Gordon Neil Stewart. Their son Andrew was born in 1941, and a daughter followed in 1944, Lindsay, Baroness Avebury. Baroness Avebury was married to Baron Avebury aka the Liberal politician Eric Lubbock, a pal of Mr Thrope. Pamela and Neil were divorced in 1949. In 1950, Pamela married Philip Snow and their son Philip was born in 1952.
THE PHILIP SNOW who lives in north Wales…
Pamela was a FRSL and received a CBE in 1975. She was awarded the honorary degrees of Hon. DLitt (Temple University, Philadelphia 1963; York University, Toronto; Widener University, Chester, Pennsylvania) and Hon. DHL (Louisville, Kentucky). She was a Fellow of the Center for Advanced Studies at Wesleyan University, of Timothy Dwight College, Yale University and of Founders College, York University, Toronto and held visiting academic positions at other North American universities including Harvard, Berkeley, Haverford and Cornell.
A plaque was unveiled in May 2019 to Pamela Hansford Johnson, above the house that she lived in at 53 Battersea Rise. This blog had begun naming Pamela's friends by then and was very obviously going to find itself tripping over Pamela sooner or later. Sister Hutt started erecting plaques everywhere to Wimmin who had abandoned the targets of the Gang after I began this blog. I'm glad that the UK is covered in plaques that are telling me where to get off. Every time that I see another plaque commemorating one of the Gang's network, I think 'I hadn't better mess with the one named on that plaque…'
Hansford Johnson wrote 27 novels. Her themes centred on the moral responsibility of the individual in their personal and social relations, having shown a serious lack of that herself, as did her husband and friends.
C.P. Snow's friend  the mathematician G. H. Hardy, Godfrey Harold Hardy (7 February 1877-1 December 1947) was also known to biologists for the Hardy–Weinberg principle, a basic principle of population genetics. Profs John Harper and Peter Greig-Smith who were older ecologists in the Dept of Plant Biology at UCNW when I was a student there, 1981-84, would have known of Hardy's work and very probably Hardy himself, particularly Greig-Smith. Greig-Smith was a Cambridge graduate who left Cambridge post-WW II to work at Manchester University and then Bangor. Greig-Smith knew the Cambridge botanist Prof Edred Henry Corner, who was Douglas Hurd's uncle. Hurd was Home Secretary when the criminality of the Gang in north Wales reached truly impressive levels. See eg.' Additional Security Measures'.
G.H. Hardy also was the mentor of the Indian mathematician Srinivasa Ramanujan.
G.H. Hardy was born on 7 February 1877, in Cranleigh, Surrey, into a teaching family. His father was Bursar and Art Master at Cranleigh School; his mother had been a senior mistress at Lincoln Training College for teachers. THAT LOT IN NORFOLK??
After Cranleigh School, Hardy was awarded a scholarship to Winchester College. Richard Crossman's father the High Court judge Sir Charles Stafford Crossman was educated at Winchester, as was Richard Crossman. The Crossman family were descendants of the founder of Winchester College. See previous posts for info on Winchester and its alumni and Charles Stafford Crossman. Charles Crossman was seven years older than G.H. Hardy.
In 1896 Hardy entered Trinity College, Cambridge. Bertrand Russell studied at Trinity, stayed on for postgrad work and then as a Fellow. Russell was five years older than Hardy; they were friends. At Trinity, Hardy's maths coach was Robert Alfred Herman, While at Cambridge, Hardy joined the Cambridge Apostles, of which Bertrand Russell was also a member. Eric Hobsbawm was an Apostle of a later generation.
The Cambridge spy ring was largely made up of Apostles; the Cambridge spies who became famous as KGB double agents were of Eric Hobsbawm's generation and some were contemporaries of his at Cambridge. One of the friends of the Cambridge spies was Goronwy Rees who has been named by some as a double agent although Goronwy's friends and relations robustly denied this. Goronwy Rees served as the Principal of what became Aberystwyth University, 1953-56.
Goronwy himself was a graduate of New College, Oxford and was at New College pretty much the same time as Richard Crossman. Goronwy was born in Aberystwyth; his father was a Calvinistic Methodist Minister. The family later moved to Roath, Cardiff and Goronwy was educated at Cardiff High School for Boys. After New College, Oxford, in 1931 Rees became a Fellow of All Souls College. He then worked for the Manchester Guardian and in 1936 became Assistant Editor of 'The Spectator'. Sir Clough Williams-Ellis's father-in-law was Editor of 'The Spectator' and several members of the Strachey family worked for the magazine, including Clough's wife Amabel. Goronwy was a Marxist intellectual during the 1930s, which places him in Eric Hobsbawm's wider circle. Goronwy Rees's brother was a High Court judge in Wales who knew Ronnie Waterhouse. See post 'A Bit More Paleontology' for further information on Goronwy et al.
Another one of the Cambridge spies was Michael Straight who's parents established the progressive school Dartington Hall in Devon, to which Bertrand Russell sent his children. Isabel Emmet was the social anthropologist from Manchester University who married a man from Croesor and undoubtedly knew about Dafydd and Gwynne (see eg. 'Vested Interests Or Common Pool?'). Isabel's papers are kept at Dartington.
Edith Suschitsky who became Edith Tudor Hart, the mother of Top Doc and passionate supporter of the NHS Dr Julian Tudor Hart, was a spy who knew Goronwy Rees, the Cambridge spies and the rest of the crowd who were facilitating or even committing organised abuse. I have just read a fascinating book about the activities of Edith and her mates; I do hope to blog about at least some of it.
Julian Tudor Spart who died last year became an NHS Hero with a cult following among Top Docs with leftist pretensions, a living saint in their eyes. Tudor Spart practiced as a GP in south Wales for decades and for years Dr Brian Gibbons, the AM for Aberavon and the corrupt Welsh Gov't Health Minister, 2005-07, who flatly refused to investigate the most serious of complaints against the NHS (see previous posts), was a partner in Tudor Spart's GP practice. I knew that Tudor Spart was concealing the trafficking ring and the associated serious criminality but I thought that he was just south Wales's answer to Uncle Harry, an old hypocrite who was doing very nicely out of the I'm Doing It For The Poor line. No, Tudor Spart's mum was a spy, almost certainly a double agent, who was Of Anthony Blunt, Burgess, Philby, McClean etc. For info on Tudor Spart, see post 'In Memoriam – Dr Julian Tudor Hart'.
A Welsh Gov't Health Minister and GP:
A Defender Of The NHS Who's Mum Was A Spy And Friend Of Elite Paedophiles: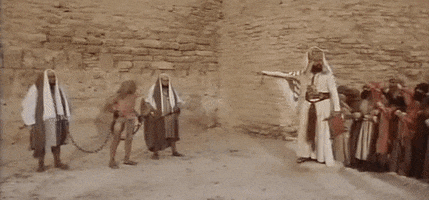 A Total Fucking Idiot: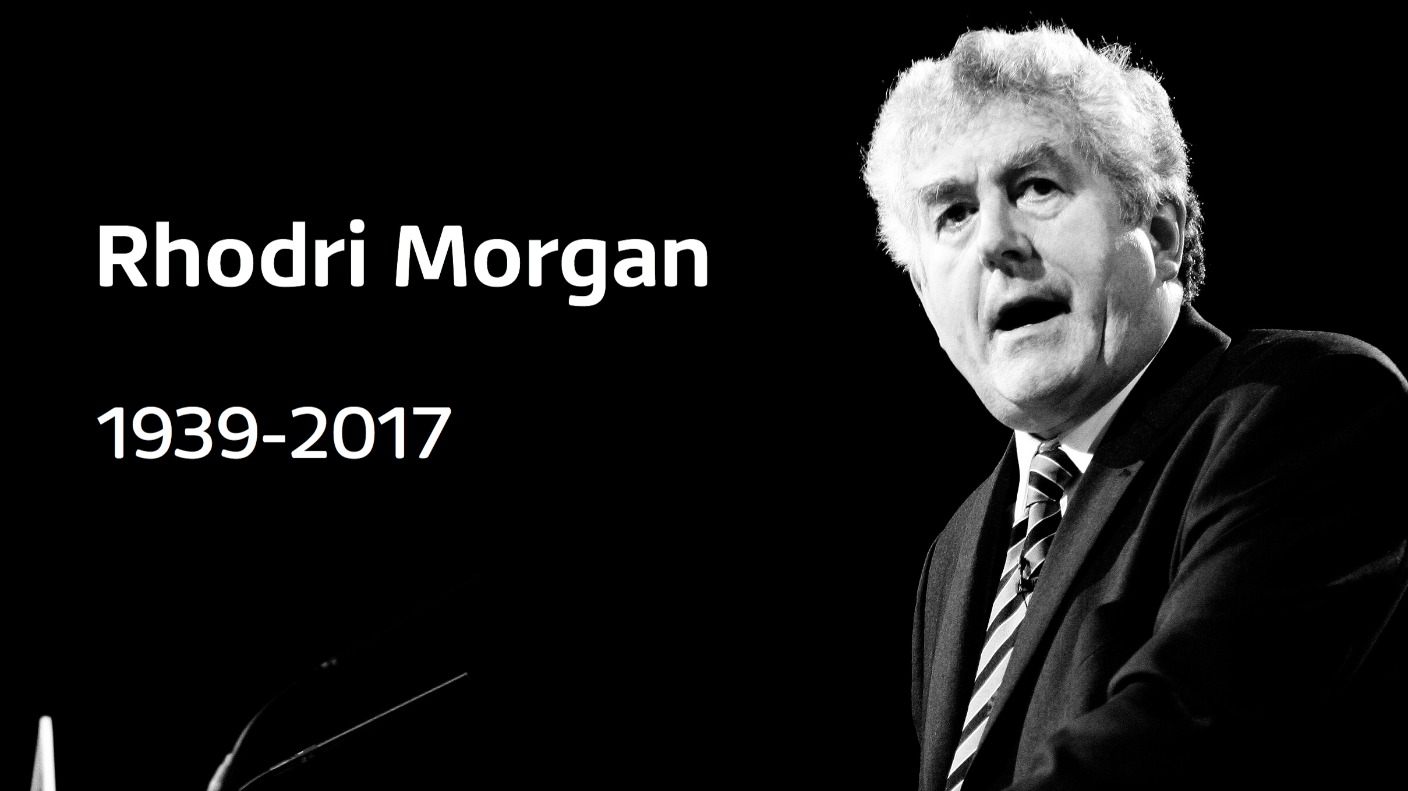 The Total Fucking Idiot has a wife, the Elena Ceaușescu of Wales, a former children's social worker…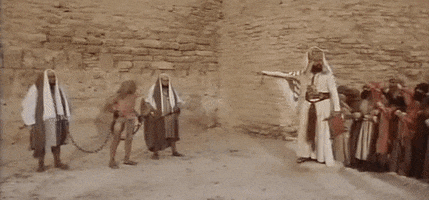 The Total Fucking Idiot's former SPAD is now FM and is Supporting His Adult Son who is currently serving an eight year stretch for the brutal rape of a young woman.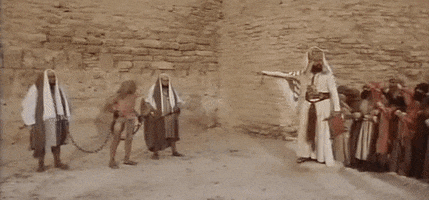 Anyone for a Commissioner for the Well Being of Future Generations of Uganda, a snip at £100k pa?
In 1900 G.H. Hardy was elected to a Trinity College fellowship. From 1906 onward Hardy held the position of a lecturer at Cambridge. In 1919 he left Cambridge to take a Chair at New College, Oxford, an institution used to recruit members of the security services. Richard Crossman was a graduate of New College who was also a don there. Crossman recruited for the security services while he worked at New College. Crossman himself was of the generation of New College students who were influenced by HAL (Herbert Albert Laurens) Fisher. Fisher was MP for Sheffield Hallam, a member of Lloyd George's Gov't and mates with the Welsh Bloomsbury Set. See previous posts.
Protectors Of Uganda Through The Ages:
HAL:
HAL's protégé:
Hal's daughter, Mary Bennett, Principal of St Hilda's College, Oxford, 1965-80:
Here's the Protector of Uganda with another Old Stick and a Young Thing trailing along behind:
G.H. Hardy spent the academic year 1928–1929 at Princeton in an academic exchange with Oswald Veblen, who spent the year at Oxford. Hardy left Oxford and returned to Cambridge in 1931, where he held a Chair until 1942.
Hardy was on the governing body of Abingdon School 1922-35.
From 1911 Hardy collaborated with John Edensor Littlewood, in extensive mathematical work. Hardy's collaboration with Littlewood is among the most successful and famous collaborations in mathematical history.
Sir Peter Swinnerton-Dyer of the UGC who saved UCNW from the jaws of death in 1984 was a Cambridge mathematician who knew this network of mathematicians/Cambridge alumni/Apostles/security services agents. No wonder Sir Peter was able to thrash out an arrangement with Eric Sunderland and Thatch, Carlo's honour was at stake, Carlo having been a student at Trinity himself. But how did MI5 ever believe that this would be an eternal solution to such serious Naughtiness in High Places?
Swinnerton-Dyer is discussed in previous posts. To remind readers of his highlights: Swinnerton-Dyer was a Fellow of Trinity College, Master of St Catharine's College and VC of the University of Cambridge, 1979-83.
In 1979, Cambridge mathematician Howard Smith became Director of MI5. Howard was a friend of Asa Briggs, the Protector of Uganda at the Brighton end of Gwynne and Dafydd's Gang. It was Asa who was one of the movers and shakers in the War On Merfyn when Merfyn was VC of Bangor, Asa having had A Problem With Merfyn since 1967 when Merfyn and two of his mates as students at Sussex University- where Asa was VC – threw red paint over a visiting US official as an anti-Vietnam protest. See post 'Anthem For Doomed Youth'.
Did you spill Asa's pint?
G.H. Hardy formulated the Hardy-Weinberg principle of population genetics after he played cricket with the geneticist Reginald Punnett who introduced the problem to him.
Socially, Hardy was associated with the Bloomsbury Group and the Cambridge Apostles; G. E. Moore, Bertrand Russell and J. M. Keynes were friends. He was an avid cricket fan. Hardy was at times politically involved, if not an activist. He took part in the Union of Democratic Control during World War I and For Intellectual Liberty in the late 1930s.
Apart from close friendships, Hardy had a few platonic relationships with young men who shared his sensibilities and often his love of cricket. It was a mutual interest in cricket led him to befriend the young  C.P. Snow.
Hardy was a lifelong Bachelor who was not blessed with children and in his final years he was cared for by his sister.
G.H. Hardy is a key character, played by Jeremy Irons, in the 2015 film The Man Who Knew Infinity, based on the biography of Ramanujan with the same title. By 2015, the Gang had forced Merfyn out of public life so they'll have been gloating.
The Gang had wheeled out Hardy a few years previously before when a lower level of reinforcements were brought in; Hardy is a major character in David Leavitt's fictive biography, The Indian Clerk (2007), which depicts his Cambridge years and his relationship with John Edensor Littlewood and Ramanujan.

Eric Hobsbawm's son Andrew is in the music and media industry. Eric's daughter Julia is a pal/former business partner of Gordon Brown's wife Sarah. Sarah Brown personally knows at least one member of the Gang and the Hobsbawms knew loads of them.
Another friend of C. P. Snow, Jacques Martin Barzun (November 30, 1907-October 25, 2012), was a French-American historian. He wrote about a wide range of subjects and was also known as a philosopher of education. The historical retrospective From Dawn to Decadence: 500 Years of Western Cultural Life, 1500 to the Present (2000), widely considered his magnum opus, was published when Barzun was 93 years old.
Jacques Martin Barzun was born in Creteil, France, to Henri-Martin and Anna-Rose Barzun and spent his childhood in Paris and Grenoble. His father was a member of the Abbaye de Créteil group of artists and writers, and also worked in the French Ministry of Labour. Jacques Barzun's parents' Paris home was frequented by many modernist artists of Belle Époque France, such as the poet Guillaume Apollinaire, the Cubist painters Albert Gleizes and Marcel Duchamp, the composer Edgard Varèse, and the writers Richard Aldington and Stefan Zweig.
Jacques Barzun's father wanted him to receive an American university education; thus, the 12 year old Jacques Martin attended a university-prep school and then Columbia University.
As an undergraduate at Columbia College, Barzun was drama critic for the 'Columbia Daily Spectator' and a prize-winning President of the Philolexian Society, the Columbia literary and debating club. Barzun obtained his Ph.D. from Columbia in 1932 and taught history there, 1928-55, becoming Professor of History and a founder of the discipline of cultural history. For years, he and literary critic Lionel Trilling conducted Columbia's Great Books course. Barzun was elected Fellow of the American Academy of Arts and Sciences in 1954.
From 1955 to 1968, Barzun served as Dean of the Graduate School, Dean of Faculties, and Provost while also being an Extraordinary Fellow of Churchill College, Cambridge. From 1968 until his 1975 retirement, Barzun was University Professor at Columbia. From 1951 to 1963 Barzun was one of the managing editors of The Readers' Subscription Book Club, and its successor the Mid-Century Book Society (the other managing editors being W.H. Auden and Lionel Trilling), and afterwards was Literary Adviser to Charles Scribner's Sons, 1975-93.
In 1936, Barzun married Mariana Lowell, a violinist from a prominent Boston family. They had three children: James, Roger, and Isabel. Mariana died in 1979. In 1980, Barzun married Marguerite Lee Davenport. From 1996 the Barzuns lived in her hometown, San Antonio, Texas. His granddaughter Lucy Barzun Donnelly was a producer of the film Grey Gardens. His grandson, Matthew Barzun, is a businessman who served as the US Ambassador to Sweden, 2009-11 and in 2013 was appointed Ambassador to the UK.
In 2013 Merfyn was forced out of his role as Chairman of the Betsi Cadwaladr University Health Board after a conspiracy on the part of the Gang.
Some people at Croesor maintained that Eric was a snobby old git and he was notorious for having refused to take up occupancy of his second home down there until his mate Clough installed an indoor bog. I was told that the lady who lived in the cottage next door didn't have an indoor bog and she had five kids.
Here's something suitable for someone of Eric's style and sensitivities, Marcel Duchamp's  1917 work, 'Fountain':
Marcel Duchamp didn't align himself to Dada (the anti-art movement), but lay people like me see him as being in that direction. Dada was anti-bourgeois and had political affinities with the radical left.
Oily's dad Professor Dai who has reigned supreme at the Arts Council of Wales for many years might like to sponsor a living exhibition of Dada:
It'll be box office Professor Dai.
Barzun died at his home in Texas on October 25, 2012, aged 104. 'The New York Times' called him a "distinguished historian, essayist, cultural gadfly and educator who helped establish the modern discipline of cultural history". Naming Edward Gibbon, Jacob Burckhardt and Thomas Babington Macaulay as his intellectual ancestors, and calling him "one of the West's most eminent historians of culture" and "a champion of the liberal arts tradition in higher education," who "deplored what he called the 'gangrene of specialism'", the Torygraph remarked, "The sheer scope of his knowledge was extraordinary. Barzun's eye roamed over the full spectrum of Western music, art, literature and philosophy." Essayist Joseph Epstein, remembering him in the 'Wall Street Journal' as a "flawless and magisterial" writer who tackled "Darwin, Marx, Wagner, Berlioz, William James, French verse, English prose composition, university teaching, detective fiction, [and] the state of intellectual life", described Barzun as a tall, handsome man with an understated elegance, thoroughly Americanized, but retaining an air of old-world culture, cosmopolitan in an elegant way rare for intellectuals".
Barzun did not disdain popular culture: his varied interests included baseball. His widely quoted statement, "Whoever wants to know the heart and mind of America had better learn baseball." was inscribed on a plaque at the Baseball Hall of Fame.
In 1971, Barzun co-authored (with Wendell Hertig Taylor), A Catalogue of Crime: Being a Reader's Guide to the Literature of Mystery, Detection, & Related Genres. Barzun wrote the introduction to 'The Penguin Encyclopaedia of Horror and the Supernatural'.
After retiring from Columbia at 84 years of age, Jacques began writing his swan song to which he devoted the better part of the 1990s, From Dawn to Decadence: 500 Years of Western Cultural Life, 1500 to the Present. Historians, literary critics and popular reviewers all lauded From Dawn to Decadence as a sweeping and powerful survey of modern Western history and it became a  New York Times bestseller.
Jacque's wiki entry states that it 'was with this work that Jacques gained an international reputation'; Reviewing it in 'The New York Times' historian William Everdell called the book "a great achievement" by a scholar "undiminished in his scholarship, research and polymathic interests".
So did Jacques not have an international reputation until he was 93 years old and had retired from Columbia University?
It was in the 1990s that the Gang sent up distress flares in the face of investigations and inquiries into the abuse of children in north Wales and members of the Gang's wider network crawled out of every hole in every skirting board and were constructed as Literary/Musical/Artistic Greats. See eg. 'Feet In Chains'.
Someone who was caught in the crossfire of one of the battles begun by the Gang at that time was Merfyn's late wife Nerys. See post 'Badlands'. Nerys then really pissed the Gang off by writing an article for 'Prospect' magazine in 1997 that mentioned a problem at Bangor University re inappropriate sexual conduct towards students on the part of some members of staff. See previous posts.
The Gang enlisted the help of a few across the pond via Nerys's ex-husband, the Harvard sociologist/cultural historian Orlando Patterson. Orlando did his PhD at the LSE in the mid-1960s when the LSE was run by Westminster Swinger Richard Crossman's mates, the whole lot of them protecting Gwynne, Dafydd and the Gang. See previous posts. Crossman, a senior officer in the British security services was a Cabinet Minister in Harold Wilson's Gov'ts. When Wilson established the Ministry of Technology and appointed Jacques' mate C.P. Snow as the Minister's Parliamentary Secretary, Crossman was Minister of Housing and Local Gov't.
In 1968, Barzun received the St. Louis Literary Award from the Saint Louis University Library Associates. Barzun was appointed a Chevalier of the National Order of the Legion of Honour.
In 1993, Jacques book "An Essay on French Verse: For Readers of English Poetry" won the Poetry Society of America's Melville Cane Poetry Award. Since 1993, the American Philosophical Society has honoured Barzun with its Jacques Barzun Prize in Cultural History, awarded annually to the author of a recent distinguished work of cultural history.
In 1993, the North Wales Police had closed the investigation into a possible VIP paedophile ring in north Wales/Chester and concluded that there was no evidence of such a ring. During the investigation over 100 complaints were made of abuse of kids in care in north Wales. A file was sent to the CPS but not one prosecution was mounted by the DPP, Dame Babs Mills. See post 'A Future Leader Of The Labour Party?' and 'The Mrs Mills  Experience'.
However in 1993, the North Wales Police prosecuted me for staring at a social worker in Safeways in Bangor. The social worker concerned, Jackie Brandt, had made a police statement saying that I had screamed and sworn at her and she feared imminent physical assault. At the trial at Bangor Magistrates Court, Brandt got her own name wrong, admitted that she'd lied to the police in the witness box and that I hadn't actually said anything at all to her and then began crying. But I had looked at her. I was found guilty of causing Brandt 'alarm and distress' and had to cough up £60. The Chairman of the Bench was Eyebrows aka Gwynfor, the retired bank manager from Holyhead. See previous posts.
As Thatch would say, remember the name, Gwynfor the corrupt old bastard! And remember the name, Jackie Muriel Brandt! Or should that be Jackie Muriel Billings? After the case I wrote to Michael Mansfield. I received a one line reply. Remember the name, Michael Mansfield! Who is a member of Gray's Inn, as was Gwynne and Dafydd's mate Sir William Mars-Jones. Sir William was Ronnie Waterhouse's friend and for many years his senior colleague in Chambers. Ronnie was a member of Middle Temple, as was Mrs Mills.
In 2003, Jacques was awarded the Presidential Medal of Freedom by President George Dubya Bush.
On October 18, 2007, Jacques received the 59th Great Teacher Award of the Society of Columbia Graduates in absentia.
On March 2, 2011, Barzun was awarded the 2010 National Humanities Medal by President Barack Obama, although he was not expected to be in attendance. Orlando is a favourite academic of the US black elites. See eg. 'Right To Reply'.
On April 16, 2011, Jacques received the Philolexian Award for Distinguished Literary Achievement in absentia. Jacques also received the Gold Medal for Criticism from the American Academy of Arts and Letters, of which Jacques  was twice President.
C.P. Snow tutored Harry Summerfield Hoff (4 August 1910-5 September 2002) at Christ's. H.S. Hoff (William Cooper) was born in Crewe, the son of elementary school teachers and read natural sciences at Christ's College, Cambridge. Crewe the centre of the ring in Cheshire… After graduating in 1933 Hoff was a teacher in Leicester. Hoff served in the Signals Branch of the RAF in WW II and later became a civil servant.
Amongst Hoff's appointments were posts for the UK Atomic Energy Authority and the Crown Agents. After retiring, Hoff held an academic position with Syracuse University, New York, lecturing on English literature to its students in London.
Hoff wrote four novels between 1934 and 1946 under his own name but made his reputation with his first novel under the pen name William Cooper (used from then on), Scenes from Provincial Life (1950), the first of five more or less autobiographical novels. Scenes from Metropolitan Life, although written in the mid-50s, remained unpublished until 1982, for legal reasons: the real-life prototype for the character of Myrtle, central to the novel, had threatened to sue if it were published. Scenes from Death and Life, Hoff's last published work, was turned down by Hoff's publisher Macmillan – guess who's family owned that?? – and was issued by a small independent company in 1999.
Hoff wrote 17 novels, as well as short stories, two plays and a biography of C.P. Snow. In 1971 he published an account of the trial of the two Hosein brothers, found guilty in 1970 of the kidnapping and murder of Mrs Muriel Mckay, whom they had abducted in the belief that she was the wife of the Dirty Digger. In 1951 Hoff married Joyce Harris. They had two daughters.
In 1976, Hoff published 'You're Not Alone: A Doctor's Diary'. London: Macmillan.
C.P. Snow's friend John Desmond Bernal (10 May 1901-15 September 1971) was an Irish scientist who pioneered the use of X-ray crystallography. In addition, Bernal supported communism and wrote on the history of science and published popular books on science and society.
Bernal's family was Irish, of mixed Italian and Spanish/Portuguese Sephardic Jewish origin on his father's side. His father Samuel Bernal had been raised as a Catholic in Limerick and after graduating from Albert Agricultural College spent 14 years in Australia before returning to Tipperary to buy a farm, Brookwatson, near Nenagh, where Bernal was brought up. His American mother, née Elizabeth Miller, whose mother was from Antrim, was a graduate of Stanford University and a journalist and had converted to Catholicism.
Bernal was educated in England, first for one term at Stonyhurst College which he hated. There have been allegations of a serious sexual abuse problem at Stonyhurst, a Jesuit boarding school. Because of this he was moved to Bedford School for five years, 1914-19. He found it "extremely unpleasant" and most of his fellow students "bored him" though his younger brother Kevin who was also there was "some consolation"
Bedford School educated a great many people who worked for the security services, including Geraint Morgan QC, the Tory MP for Denbigh, 1959-83 and a barrister who worked in Chambers in Manchester; Sir George Godber, Chief Medical Officer, 1960-73; and Godber's brother Joseph Godber, the Tory MP for Grantham, 1951-79, who knew Thatch from her baby steps in politics. In 1979 Joseph became Lord Godber. Paddy Ashdown also went to Bedford School. See post 'Politicians Who Resigned On Principle' for more info and a list of Bedford old boys.
In 1919, John Bernal went to Emmanuel College, Cambridge. Tom King is a graduate of Emmanuel. At Cambridge, Bernal wrote a lengthy paper on crystal structure for which he won a joint prize with fellow Emmanuel student Ronald G.W. Norrish in his third year.
Norrish was awarded the Nobel Prize in Chemistry in 1967 along with Manfred Eigen and George Porter for their study of extremely fast chemical reactions.
Norrish's biography as given on the website of the Nobel Prize provides further interesting information:
Ronald George Wreyford Norrish was born in Cambridge on November 9th, 1897. His father, a native of Crediton, Devonshire,
One of the students at UCNW who was destroyed by D.G.E. Wood and the Gang came from Crediton. I know that Wood made enquiries as to this student's background, whether his family were influential etc…
came to Cambridge as a young Pharmacist to open one of the early shops of Boots, the Chemists, and remained there for the rest of his long life.
Boots HQ was in Nottingham and Nottingham is very proud of being the home of Boots. Boots knew about Robert Baldwin's research fraud at the Cancer Research Campaign Labs at Nottingham University in a very direct way because some of Baldwin's staff and their friends and families worked for Boots. The outrage that was Baldwin was well-known and openly discussed in cancer research and pharmacology circles. See eg. 'Oh Lordy! It's CR UK'. The Civil Service mandarin Sir David Fell knew about Baldwin and other outrages as Nottingham University School of Medicine; his daughter Harriet was a medical student there in the mid-1980s and witnessed the shenanigans herself. Harriet later withdrew from the course because she became so disillusioned with events. Sir David is discussed in previous posts. He is a graduate of Queen's University Belfast and although when I knew Harriet in 1987 the family lived in Surrey, later in his career Sir David was appointed to the very top of the Civil Service with responsibility for N Ireland. Sir David also enjoyed a sideline in the City, holding Directorships in many banks/city firms.
After spending his early years at the local Board school, Norrish obtained a scholarship to the Perse Grammar School in 1910. He remembers with deep gratitude his early teachers, in particular Rouse, Turnbull and Hersch, who gave dedicated and individual help to promising young scholars. In 1915 he obtained an entrance scholarship to Emmanuel College, Cambridge in Natural Sciences, but left in 1916 with a commission in the Royal Field Artillery for service in France. He was made prisoner of war in March 1918 and spent the rest of the war in Germany, first at Rastatt and later at Graudenz in Poland. Repatriated in 1919, he returned to Emmanuel College where he has remained ever since, first as a student and after 1925 as a Fellow. Norrish's early research was inspired by Eric Redeal (now Sir Eric Redeal) under whose lively supervision he first took up the study of Photochemistry.
In 1925 he was made Demonstrator and in 1930, Humphrey Owen Jones Lecturer in Physical Chemistry in the Department of Chemistry at Cambridge and upon the death of the first Professor of Physical Chemistry, Dr. T.M. Lowry, was appointed to the Professorship in 1937. He occupied the chair until 1965 when he retired as Emeritus Professor of Physical Chemistry in the University.
Norrish has had the good fortune to work with many gifted students and with them has carried out a wide range of research in the fields of Photochemistry and Reaction Kinetics, including Combustion and Polymerisation. As the study of Chemical Kinetics developed, there was a fortunate integration in the various aspects of the study in which his school of work was engaged, as a result of which the importance of Photochemistry and Spectroscopy to Chemical Kinetics in general emerged. All this was sadly brought to a temporary halt in 1940. During the second world war, while still continuing to direct the Department of Physical Chemistry and to teach, Norrish was concerned with a good deal of research work in connection with various ministries and was able to collaborate with his colleagues on various government committees. It was after the war in 1945 when research was recommenced that work was started with the object of observing short lived transients in chemical reactions. In collaboration with his student, now Professor George Porter, this led to the development of Flash Photolysis and Kinetic Spectroscopy which has had considerable influence on the subsequent development of Photochemistry and Reaction Kinetics, and in the hands of workers in many parts of the world is continuing to develop as a powerful technique for the study of all aspects of chemical reaction.
In 1926 Ronald Norrish married Annie Smith who was Lecturer in the Faculty of Education in the University of Wales in Cardiff. They have two daughters and four grandchildren. Much of their time has been spent in travel.
Norrish has served on the Councils of the Chemical Society, the Faraday Society of which he became President in 1951-1955 and on the Council of the Royal Institute of Chemistry of which he was Vice President from 1957 to 1959. He delivered the Liversidge Lecture to the Chemical Society in 1958, the Faraday Memorial Lecture to the Chemical Society in 1965, and the Bakerian Lecture to the Royal Society in 1966. He was President of the British Association Section B (Chemistry) in 1961, and in the same year was made Liveryman of the Worshipful Company of Gunmakers. In 1958 he received the honorary degree of D. de l'U. at the Sorbonne in Paris and also honorary degrees D. Sc. in Leeds and Sheffield in 1965, Liverpool and Lancaster (1968) and British Columbia (1969). He is an honorary member of the Polish Chemical Society and Membre d'honneur of the Société de Chimie Physique in Paris. He is a foreign member of the Polish and the Bulgarian Academies of Sciences, a corresponding member of the Academy of Sciences in Göttingen and of the Royal Society of Sciences in Liege. He is a honorary member of the Royal Society of Sciences in Uppsala and the New York Academy of Sciences. He has received the Meldola medal of the Royal Institute of Chemistry (1926), the Davy medal of the Royal Society (1958), the Lewis medal of the Combustion Institute (1964), the Faraday medal of the Chemical Society (1965) and their Longstaff medal (1969). He was elected Fellow of the Royal Society in 1936 and is still endeavouring to continue to prosecute his scientific activities in Cambridge.
To mark his retirement in 1965, many of his old friends and younger colleagues now occupying distinguished positions in academic and industrial work in Great Britain and abroad collaborated to publish a work entitled "Photochemistry and Reaction Kinetics". To them and to all others with whom he has worked for over 50 years he is deeply grateful.
Emmanuel College's website contains a biography of Ronald Norrish but has the additional information that: He lived for much of his life in Park Terrace, adjacent to the grounds of the College, to which his lifelong devotion was marked by two characteristic bequests – one for the College library, the other for the purchase of silver wine-stoups and for gratuities for the College staff.'
'Stoups' are goblets. The only place that I have seen the word 'stoups' used is in 'Hamlet'.
George Porter, Baron Porter of Luddenham, (6 December 1920-31 August 2002), was born in Stainforth, near  Thorne, South Yorkshire. He was educated at  Thorne Grammar School, then studied at Leeds University. Porter received his PhD from Cambridge University in 1949.
Porter served in the RNVR during WW II. Think Mountbatten, Gwynne, Kenneth Robinson, Geoffrey Chamberlain, Edward du Cann, Sir Alec Bingley, Micky Wynn aka Lord Newborough and many more in the Gang's network, including of course Patrick Blackett. See previous posts eg. 'The Defence Of The Realm'.
Porter then went on to do research at Cambridge University, supervised by Ronald Norrish, where Porter began the work that ultimately led to them becoming Nobel Laureates.
George Porter was Assistant Director of the British Rayon Research Association 1953-54.
Porter became a Professor in the Chemistry Dept at Sheffield University, 1954-55. Sir Hans Krebs who discovered the Krebs Cycle worked at Sheffield University, 1934-45. See post 'The Big Questions'. My post 'The Science Of Animal Behaviour' discusses the extraordinary success of Hans Krebs' son, Lord John Krebs. John Krebs was an ornithologist who was nothing special until he went to work in the Dept of Zoology at UCNW in the 1970s and he discovered a paedophile ring. John Krebs's career took off in a most impressive way after he left Bangor and it received a particularly big boost after Eric Sunderland made that arrangement with Carlo, Thatch and the UGC to wreck my career in return for UCNW being allowed to live to see another day or indeed a few more decades. A peerage for John Krebs was inevitable after the Gang murdered my friend Anne, a PhD student in the Dept of Zoology at UCNW.
During George Porter's tenure as Prof at Sheffield he also took part in a TV programme describing his work, in the "Eye on Research" series. Porter became Fullerian Professor of Chemistry and Director of the Royal Institution in 1966. During his Directorship of the Royal Institution, Porter was instrumental in the setting up of Applied Photophysics, a company created to supply instrumentation based on his group's work. Porter became a visiting Professor at UCL in 1967, the year that he won the Nobel Prize. The UCL with all those folk facilitating the Westminster Paedophile Ring.
Porter was a major contributor to the public understanding of science. He became President of the British Association in 1985 and was the founding Chair of the Committee on the Public Understanding of Science (COPUS). Porter gave the Romanes Lecture, entitled "Science and the Human Purpose", at Oxford University in 1978. In 1988 Porter gave the Dimbleby Lecture, "Knowledge Itself Is Power."
From 1990 to 1993, during the North Wales Police investigation which found no evidence of a VIP paedophile ring, Porter gave the Gresham lectures in astronomy.
Porter was elected FRS in 1960 and served as President of the Royal Society, 1985–1990, the years that I witnessed research fraud at the CRC Labs at Nottingham University, later found out about fraud and plagiarism at the University of Surrey where I worked 1988-89 and then witnessed much wrongdoing at St George's Hospital Medical School.
Porter was awarded the Davy Medal in 1971, the Rumford Medal in 1978, the Ellison-Cliffe Medal in 1991 and the Copley Medal in 1992.
Porter also received an Honorary Doctorate from Heriot-Watt University in 1971.
Porter picked up his K in 1972, was appointed to the Order of Merit in 1989 and was made a life peer, Baron Porter of Luddenham, of Luddenham in the County of Kent, in 1990. 1990 was the year that I was repeatedly taken to the High Court by the Gang on the basis of their perjury as they tried to have me imprisoned. See post 'The Bitterest Pill'.
The Lord Porter Of Luddenham:
In 1995, Porter was awarded an Honorary Degree (Doctor of Laws) from Bath University.
In 1976 Porter gave the Royal Institution Christmas Lecture on The Natural History of a Sunbeam.
Porter was appointed Chancellor of Leicester University in 1984, the year that Eric Sunderland made his arrangement with Thatch, Carlo and the UGC. Porter remained in post until 1995, by which time the Gang had embarked upon yet another Cunning Plan to have me incarcerated with Jimmy Savile in Broadmoor. In spring 1994, Patient F and I met with two members of the Mental Health Act Commission and told them that Dafydd was sexually exploiting patients and that serious complaints against him were not being investigated. Our complaint was never investigated by the MHAC, although one of the people to whom we spoke admitted to Jeff Crowther, the Nursing Officer at the Hergest Unit that she had been a Lord Chancellor's visitor at the North Wales Hospital Denbigh in the 1960s 'and it was the same story then'.
Days after we met the MHAC, Dafydd contacted the police claiming that I had thrown a brick through the glass door of his house in the early hours of the morning. Me committing this crime was dutifully recorded by the police without my knowledge; an officer was assigned to the case and a series of meetings were held between the police and NHS senior staff at which the threat that I posed to the life of Dafydd and other NHS staff was discussed. After some weeks the police and Dafydd discovered that I could not have thrown the brick as I was miles away at the time. Nonetheless Dafydd ordered the MDU to apply to the High Court to raise and injunction against me on the basis of me throwing that brick and F blowing a raspberry down the phone at him. On 4 Nov 1994 Dafydd received his injunction from the High Court in Liverpool. The MDU knew that extensive perjury had been committed. They knew that I did not throw the brick and much more recently I was told that no brick was thrown, it was planted.
See eg. posts 'The Banality Of Evil' and 'Too Many Pills'.
Brown sent yet another letter to the Gwynedd Community Health Trust at this time stating that he had listened in to the phone call in 1987 – when we were living in Leicester and Brown was a PhD student at Leicester University – during which Dafydd tried to bribe me into dropping my complaint about him. Brown did not receive a reply to his letter (he didn't receive a reply to the first letter that he wrote about it back in 1987) and I was told that the Trust 'hadn't received the letter'. When my lawyers obtained my NHS records in 2005, there was a copy of Brown's letter of 1994, with a handwritten note on it saying 'What shall we do about Dr Brown's letter?' and in a different handwriting someone had added 'Do not reply'.
On 4 June 1994, the former Head of Bryn Estyn, Matt Arnold, died from an 'unidentified blood disease'. Four days later the trial of Arnold's long time friend and colleague Peter Howarth opened at Chester Crown Court. Howarth was found guilty of sexual assaults on boys in care in north Wales and was sentenced to 10 years in prison.
On 12 May 1994 John Smith died at Bart's after they were unable to revive him after a heart attack. On 21 July 1994 Miranda became Leader of the Labour Party.
See posts 'The Banality Of Evil' and 'Too Many Pills' for events of 1994…
On July 9 1995, Bing Spear, the corrupt Civil Service mandarin who was the most senior civil servant in the Home Office Drugs Branch and who had been a great help to Dafydd, died. On July 13 1995, Peter Morrison was found dead at his house in Belgravia. In July 1995 Brown was made redundant from his job at Aston University.
In July 1995 Dafydd 'retired'. Except that he didn't. He 'retired' clutching the contract to provide substance abuse services for the NHS for the whole of north Wales. Over the following years Dafydd and his charidee CAIS also provided PTSD services, supported housing, employment schemes, Safeguarding lessons for children and FE/HE courses. Dafydd continued to act as an Expert Witness and run numerous private healthcare facilities. See post 'The Evolution Of A Drug Baron'.
The general public was told that the North Wales Hospital was closed down in the summer of 1995. It wasn't, parts of it remained open until 2002, but no-one will come clean re which patients were there. It was known that the 'mother and baby unit' – as far as Denbigh went that was a vehicle for abducting the babies of vulnerable women – remained open and before Denbigh 'shut down' Tony Francis told me that there was resistance to closing it because 'DA has hidden people away out there for years who can't be released'. No, they probably weren't released and they were no doubt unlawfully 'hidden away' out there, 'Downstairs' ie. in the dungeon.
These were the Health Secretaries while the lies were told and illegal imprisonments continued:
This was the Secretary of State for Wales, 26 June-6 July 1995, when the biggest lies were told; after decades of loyal service to the Gang, he reappeared in the Welsh Office just for 10 days to oversee the necessary:
Surely Bottomley, Dorrell and Hunt can be held legally responsible for what was going on at the time? Including in the early months of 1995, after Dafydd had obtained his injunction against me on the basis of perjury, the discussions between Hefin Davies, the Chairman of the Gwynedd Community Health Trust, the CEO John Mullen, the Welsh Office lawyers and another lawyer from Caernarfon hired by the Trust, Tony Lane with a view to finding something, anything, to prosecute me for. See post 'A Solicitor's Letter From North East Wales MIND'.
Lord George Porter's period as Chancellor of Leicester University, 1984-95 saw much of the action re the sex abuse ring in Leicestershire and the concealing of that ring in the Highest of Places. Brown did his PhD at Leicester University, 1985-88 and the University were so unsupportive that he was not even given a computer and desk let alone adequate supervision, although Leicester received ESRC dosh for him. Being Brown he set himself up at home and did the lot himself. The only facilities that he had access to were the library resources.
While Porter was Chancellor, the police investigation into Frank Beck, Greville Janner et al was undertaken. Leicester University and in particular the Medical School were facilitating the ring, that was by the 1970s at least directly linked to Dafydd and the Gang. In 1989 Lord Robert Kilpatrick the Dean of Leicester Medical School was headhunted by the GMC to serve as their Chairman  when the police investigation into the paedophile ring in Leicestershire began getting serious. Kilpatrick had previously served as the Dean of the Medical School at Sheffield. While Chairman of the GMC, Kilpatrick concealed Geoffrey Chamberlain's part in the research fraud at St George's. Kilpatrick stood down as Chair of the GMC in 1995, once Chamberlain was off the hook. 1995 was also the year that Porter stood down as Chancellor of Leicester. 1995 saw a few of the biggest manoeuvres re the cover-up of the Gang in north Wales. See post 'Too Many Pills'. Kilpatrick refused to investigate complaints about Dafydd and the Gang. For more information on Mr Big, Robert Kilpatrick, see 'Remember Girls – Never Get Into A Car With A Stranger!'.
It was Guy Cumberbatch of Aston University – Guy had previously worked at Leicester University and Guy still lived in Leicester while he worked at Aston – and Prof Stuart Hall who blew Brown's application to do his PhD with the Centre for Contemporary Cultural Studies at Birmingham University out of the water, thus resulting in Brown being offered the PhD place at Leicester instead. This seems to have been a Cunning Plan which was intended to put an end to Brown's academic career – well so many of those sociologists and cultural theorists on the left including Stuart Hall himself were friends or colleagues of people networked with the Gang (see previous posts) – that began in 1984, when Porter was appointed as Chancellor of Leicester. See  eg. 'Life In Cold Blood'.
In 2001, Leicester University's chemistry building was named the George Porter Building in Porter's honour.
In 1949 Biggus Dickus married Stella Jean Brooke.
The German chemist who shared the Nobel with Ronald Norris and George Porter was Manfred Eigen (9 May 1927-6 February 2019). In later years, Eigen worked to install a multidisciplinary program at the  Max Planck Institute to study the underpinnings of life at the molecular level. His work was hailed for creating a new scientific and technological discipline: evolutionary biotechnology.
Eigen was born on 9 May 1927 in Bochum, the son of Hedwig (Feld) and Ernst Eigen, a chamber musician. WW II interrupted Manfred Eigen's formal education. At age fifteen he was drafted into service in a German antiaircraft unit. He was captured by the Soviets toward the end of the War. Eigen managed to escape and walked hundreds of miles across defeated Germany, arriving in Göttingen in 1945. He lacked the necessary documentation for acceptance to University, but was admitted after he demonstrated his knowledge in an exam, entering the University's first postwar class.
Eigen studied Geophysics and then Natural Sciences at postgrad level. One of his advisors was Werner Heisenberg, the noted proponent of the Uncertainty Principle. Eigen received his Ph.D. at the  University of Gottingen in 1951 under supervision of Arnold Eucken. In 1964 he presented the results of his research at a meeting of the Faraday Society in London.
Beginning in 1953 Eigen worked at the Max Planck Institute for Physical Chemistry in Gottingen, becoming its Director in 1964 and joining it with the Max Planck Institute for Spectroscopy to become the Max Planck Institute for Biophysical Chemistry. Eigen was an honorary Professor of the Braunschweig University of Technology. From 1982 to 1993, Eigen was President of the German National Merit Foundation. Eigen was a member of the Board of Sponsors of The Bulletin of the Atomic Sciences.
In 1967 Eigen won the Nobel Prize.
Eigen's name is also linked with the theory of quasispecies, the error threshold,
error catastrophe,
Eigen's paradox and the chemical hypercycle,
the cyclic linkage of reaction cycles as an explanation for the self-organisation of prebiotic systems,
which Eigen described with Peter Schuster in 1977.
Eigen founded two biotechnology companies, Evotec and Direvo.
In 1981, Eigen became a founding member of the World Cultural Council.
Eigen was a member of the Pontifical Academy of Sciences even though he was an atheist. He died on 6 February 2019 at the age of 91.
Eigen was married to Elfriede Müller; they had two children, a boy and a girl. Eigen later married Ruthild Oswatitsch, a longtime scientific partner.
Lest anyone wonders whether Manfred Eigen might have been a genuinely outstanding scientist as opposed to someone who knew what Gwynne and Dafydd were doing, I have to entertain the possibility that he may have been. However we should bear in mind that the towering intellectual who had his second home at Croesor, worked for the security services and subscribed to the line of 'I'd Do Anything…' was German with an international reputation and many friends and family among German intellectuals. I think that his second wife Marlene was German as well.
The Dept of Physical Chemistry of which Ronald Norrish was Head and the Dept of Chemistry at Cambridge had separate administrative, technical and academic personnel until they merged to form one Dept of Chemistry under John Meurig Thomas in the early 1980s.
So the Hogg even managed to find herself as Guv'nor of the BBC when Merfyn was a Guv'nor.
Do the Hoggs have some sort of massive problem with Wales in that they were/are determined to turn it into a production line for coerced sex workers at the hands of insane lethal old Docs??
Bernard Williams was born in Essex and was educated at Chigwell School, an independent school and then Balliol, Oxford, graduating in 1951. After Oxford, Williams spent his National Service with the RAF in Canada. While on leave in New York, he became close to Shirl; they had already been friends at Oxford. Shirl had moved to New York to study at Columbia University.
Bernard returned to England to take up a Fellowship at All Souls and in 1954 became a Fellow at New College, Oxford, a position he held until 1959. Bernard worked for the security services and he knew what Gwynne was getting up to at Denbigh. Shirl began working for the Daily Mirror and sought election as a Labour MP. Bernard was also a member of the Labour Party.
Bernard and Shirl married in London in July 1955 and honeymooned in Lesbos, Greece. The couple lived in Kensington, sharing with Helge Rubinstein and her husband, the literary agent Hilary Rubinstein, who at the time was working for his uncle, Victor Gollancz. Gollancz published leftist books written and read by Uncle Harry's brother-in-law and his mates. Those books may have been leftist, but other matters Victor Gollancz weren't. Michael Joseph, the first husband of Torygraph Editor Max aka Hitler Hastings's stepmother, was a business partner of Victor Gollancz. See post 'Cymru 007'.
In 1967 Bernard became the Prof of Philosophy at Cambridge and a Fellow of King's College. Bernard's wiki states that 'in both his first and second marriages, he supported his wives in their careers and helped with the children more than was common for men at the time.' The first wife at least was such a useful idiot that Security Services Bernard would have found it well worthwhile supporting her in her career.
Shirl was Education Secretary under PM Callaghan. The ring greatly expanded during that time and previous posts re Bridgwater and north Wales discuss how educational institutions colluded with Dafydd's Gang and rings linked to the Gang. In north Wales, the 'schools' attached to the children's homes were a brutal joke -teachers were convicted of assault and sexual assault on pupils but still there were no investigations.
I have only recently realised the extent to which Shirl touched my own youth. The thick arrogant old cow who caused untold distress for so many kids who were targeted by what was by then an international trafficking ring while she banged on in her school mistressy way. What about the kids in north Wales and Islington who were found dead then Shirl?
Shirl's political career meant that she and Bernard spent a lot of time apart. They bought a house in Furneux Pelham, Hertfordshire, near the border with south Cambridgeshire, while Shirl lived in Kensington during the week to be close to the Parliament. The differences in their personal values – Bernard was an atheist, Shirl a Catholic – placed a further strain on their relationship.
It reached breaking point in 1970 when Bernard formed a relationship with Patricia Law Skinner, a Commissioning Editor for Cambridge University Press and wife of the historian Quentin Skinner. Bernard and Skinner began living together in 1971. He obtained a divorce in 1974 and married Patricia that year; the couple went on to have two sons, Jacob in 1975 and Jonathan in 1980.
Shirl married the political scientist Richard Neustadt in 1987. 1987: Ollie Brooke, the Gang, me…
Here is Dame Babs, her husband millionaire John Mills who gave a great deal of money to New Labour and one of their partners in crime:
Meanwhile, up in north Wales and at Wandsworth, Islington, Lambeth, the East End, Leicester, Richmond-upon-Thames, the North East of England, Yorkshire and the many other places in the UK, the children's services and mental health services had become infiltrated by gangs of sex offenders who had linked up and formed the international trafficking ring
In 1988 Bernard left England to become Monroe Deutsch Professor of Philosophy at the University of California, Berkeley, announcing to the media that he was leaving as part of the "brain drain" of British academics to America. At the time, the Cultural Giants were fuming at the state of Fatcher's Britain and there were many hissy fits. The zenith was reached when Lady Antonia and Swearing Harold (see post 'Comedies Of Menace') held a dinner party over which they fomented Revolution. It didn't happen.
Lady Antonia was a friend of Conrad Russell.
They all hated Thatch and would have done anything to stop her…
Bernard was also Sather Professor of Classical Literature at Berkeley in 1989. He returned to England in 1990 as Prof of Moral Philosophy at Oxford and fellow of Corpus Christie. Bernard said that his sons had been "at sea" in California, not knowing what was expected of them and he had been unable to help. Bernard should have rung Dafydd, Bernard's sons could have been unlawfully arrested and while in the cop shop Dafydd would appear in the middle of the night with his battle cry of 'How can I help, how can I help?', an Expert Witness Report would be compiled for the Court and it would be buggery and beatings in a children's home for Bernard's sons, visits to Dolphin Square to provide Services for people whom Bernard and his ex-wife knew socially and worked with and then before the boys were 17, off to live in one of John Allen's brothels in Brighton or London.
By the time that Bernard had returned to the UK, the boys forced into the sex industry by Dafydd and Gwynne some years earlier had begun dying in great numbers from HIV/AIDS. Gwynne and Dafydd's old muckers at the Middlesex Hospital and at the Mildmay Mission Hospital in the East End (see post 'Apocalypse Now') found that Ken Clarke was eager to assist with the development of HIV/AIDS wards where the young men could die in invisibility because of the Stigma and thus no-one ever found out how they'd become infected.
Margaret Jay, daughter of Shirl's old boss Jim Callaghan, became a leading light in Helping re HIV/AIDS and married Top Doc Michael Adler, an AIDS specialist. See previous posts.
In 1979, Margaret Jay, who was then married to Peter Jay – Dr Death's mate and the son of Richard Crossman's pals Douglas and Peggy Jay (see previous posts) – had a fling with Carl Bernstein, the journo who exposed Watergate. Carl seemed to miss a rather bigger story that reached the doorstep of Margaret's dad Jim Callaghan as well as that of her in-laws. When Miranda became PM, Margaret became a Baroness and a Health Minister. During the Waterhouse Inquiry… See previous posts.
Other colleagues of Shirl's who ensured that Dafydd and Gwynne's business continued unhindered thus resulting in numerous kids in care becoming HIV+ included Peter Shore, an MP for an East End constituency and his wife Dr Liz Shore, one of the most senior Top Docs in the Civil Service while business boomed in north Wales. See previous posts.
Tower Hamlets, the location of Dafydd and Gwynne's partner gang at the London Hospital, did very well out of the Tories too once those boys started dropping like flies. See post 'The Bodies Beneath Canary Wharf'. Then there was the bonanza at London Docklands, the billions being handled by Michael Heseltine and Lord Bob Mellish, the former crooked as they come Labour MP for Bermondsey, who along with the corrupt Southwark Borough Councillors, had sent scores of kids in care to north Wales children's homes. See previous posts, including 'The Battle For The Labour Party's Soul' and 'International Finance, With Grateful Thanks To Gwynne'.
Anthony Eden's son Nicholas died from AIDS on 17 Aug 1985. Nick Eden became infected before Gwynne and Dafydd's mate Sir Donald Acheson – an alumnus of the Middlesex, like Gwynne – had explained slowly and in words of one syllable to Thatch that HIV killed people, there was no cure, not even if you went private and her friends – including George Thomas and Sir Peter Morrison – who were having sex with the teenaged boys provided by Dafydd and Gwynne were at great risk of contracting HIV and dying. Thus Thatch reluctantly agreed that Norman Fowler at the DHSS could agree to the public education 'AIDS – Don't Die Of Ignorance' campaign. Although Thatch was distressed to learn that the literature distributed would contain the words 'back passage' and 'anus'. See post 'Professor Prestigious and His Associates'.
1990, the year in which Professor Bernard Prestigious returned to the UK, was the year in which the Gang repeatedly took me to the High Court on the basis of industrial scale perjury in order to secure injunctions against me and then try and have me imprisoned for breaching them. A number of the lawyers, judges and Ministers involved were members of Gray's Inn a la Sir William Mars-Jones. See eg. 'The Bitterest Pill'.
Here's someone picking up his K in 1990, after Thatch had been repeatedly told that his 'private life' could cause serious embarrassment were he to be honoured and then stories appear in the media…
Not that anyone Knew.
Bernard regretted having made his departure from England so public; he had been persuaded to do so to highlight Britain's relatively low academic salaries. Academic salaries for junior staff living in places like Bath, Surrey, London, Oxford or Cambridge certainly didn't go very far which is why there was an exodus, but it didn't touch people like Bernard.
Furthermore in 1984, Eric Sunderland had made that agreement with Thatch, Carlo and the UGC to shaft me and my friends in return for allowing UCNW to live to fight another day – the Gov't and the UGC had intended to close UCNW down. North Wales was so poor thanks to the combined forces of Thatch and the Gang that if one worked at UCNW, even in a relatively lowly capacity, one was in clover compared to the rest of the region. Bernard knew about Eric's solution re the UGC and the funding for UCNW, as did Shirl.
By the time that Bernard had returned from California, Prof Fergus Lowe had overthrown Dafydd's influence in UCNW and was rapidly building his own empire upon his knowledge re who had colluded with Dafydd and Gwynne and what was happening to me and others at the hands of the Gang. Fungus's right hand woman, Pauline Horne, had originally worked as a biochemist at UCL. See previous posts.
Bernard and Shirl knew about all of it as well as the organised abuse, research fraud and criminality at St George's Hospital Medical School/Springfield Hospital, me being forced out of my job at St George's, refused all care and treatment in London, left destitute and told to go back to north Wales by St Helena's mate at St George's, Prof Nigel Eastman, where I then came under attack from the Gang… See previous posts.
When he retired in 1996, Bernard took up a Cambridge fellowship again at All Souls. Duw, it's hard:

Undoubtedly a case of cannabis psychosis as Dafydd could confirm.
Sadly the wisdom from 'Countryman' doesn't prevail in the UK, that lot haven't perished at all, they didn't even stop at retirement, they all just set up businesses and flogged their services back to the NHS – which their mates were still running – as a nice little earner.
Mary Warnock described Bernard's report on pornography in 1979, as Chair of the Committee on Obscenity and Film Censorship, as "agreeable, actually compulsive to read." It relied on a "harm condition" that "no conduct should be suppressed by law unless it can be shown to harm someone," and concluded that so long as children were protected from pornography, adults should be free to read and watch it as they see fit. The report rejected the view that pornography tends to cause sexual offences. Two cases in particular were highlighted, the Moors Murders and the Cambridge Rapist, where the influence of pornography had been discussed during the trials. The report argued that both cases appeared to be "more consistent with pre-existing traits being reflected both in a choice of reading matter and in the acts committed against others."
I tend to agree, but Bernard and co completely failed to stop the Gang forcing kids and other people into the porn and sex industry against their wishes. The hypocrisy of that lot is gobsmacking. We don't need endless silly old bags and silly old buggers pontificating on whether consenting adults genuinely exercising free will should be allowed to make or use porn or work in the sex industry; we need a state that stops people like Dafydd and Gwynne forcing people into it and then smearing people like me, who said NO, as 'prostitutes'. For God's sake, who are any of them to even use the label of 'prostitute' as a term of abuse anyway? They were sex offenders and pimps, it was an absolute disgrace. Just keep your paws off of other people Dafydd/Shirl/Bernard and your nose out of their lives and there won't be a problem.
As for the Moors Murderers, the psychiatrists who 'assessed' them and the lawyers who were involved with their trial – which was held at Chester, although the murders weren't committed in the Chester area and Brady and Hindley didn't live in Chester – were none other than the Gang. Ronnie Waterhouse and Lord Elwyn-Jones were among them. The police who Solved The 'Orrible Crimes were the bent coppers from Greater Manchester who were mates with the Gang and there was much malpractice during the investigations.
I am sure that Ian Brady and Myra Hindley were not very nice people but there is substantial evidence to suggest that two of the murders attributed to them were committed by someone else but knowingly pinned on Brady and Hindley to clear up the cases or indeed to get someone else off. The whole lot of them were rotten through and through and Dafydd and Gwynne were involved as well.
When I was being illegally held in the North Wales Hospital, an Angel told me that she had been in the public gallery at the Moors Murders trial and ooh it was terrible. I am sure that it was, but one wonders what a student Angel from Denbigh was doing attending every day of the trial – WITH OTHER DENBIGH ANGELS – if it was a case of Ah and the Nurses cried. The Angel, Ingrid, who rushed away from me in tears after telling me how terrible it all was, knew that she was working for a Gang of sex offenders who had unlawfully imprisoned everyone on that ward and she knew about the Dungeon. Ingrid was one of those who drove me to the railway station, put me on the train for London after Dafydd had ordered it and told me to shut my mouth about DA and never come back to Wales again. Meanwhile documentation was forged by staff at the North Wales Hospital to show that I had stayed as a patient for another two weeks, suffering from Paranoid Schizophrenia no less.
Gangsters who employed confused Little Women who could not cope with their own emotions at the horror of that with which they were involved.
Trumpers had some sort of relationship with the Cambridge Rapist which resulted in her being obliged to stand down as a magistrate. But then Trumpers was the junior Health Minister who appointed Jimmy Savile to the Broadmoor management task force. See '95 Glorious Years', 'Socio-Political Context Of The North Wales Mental Health Services In the 1980s' and 'A Pretty Classy Piece Of Operation'.
Mary Warnock is discussed in previous posts. When younger she colluded with organised abuse as a member of Oxford Education Authority and later she was a useful stooge to Chair the Warnock Committee on IVF. The real mover and shaker on the Committee was Dame Josephine Barnes, an obstetrician and gynaecologist who was facilitating the Westminster Paedophile Ring, as was her then former husband, Ted Heath's friend and personal physician Sir Brian Warren. See eg. 'Uncle Harry's Friends…'
Bernard enjoyed opera from an early age and served on the Board of the English National Opera, 1968-86. A collection of his essays, On Opera, was published posthumously in 2006, edited by his wife Patricia.
Bernard became a fellow of the British Academy in 1971 and an honorary member of the American Academy of Arts and Sciences in 1983. The following year he was made a syndic of the Fitzwilliam Museum in Cambridge and later the Chair.
Tuppence's wife the fragrant Lady Mary was a major part of Cambridge High Society and was involved with the Fitzwilliam Museum. See post 'Tuppence And His Fragrant Wife'.
In 1993 Bernard was elected to a fellowship of the Royal Society of Arts.
In 1999, the year before the Waterhouse Report was published, Bernard was knighted.
Several universities awarded Bernard honorary doctorates, including Yale and Harvard.
Bernard died of heart failure on 10 June 2003 while on holiday in Rome; he had been diagnosed in 1999 with multiple myeloma. Bernard was cremated in Rome, so if there were any suspicions that Bernard was yet another witness insider who lived by the Top Doctors and died by the Top Doctors, there was no body available to take a second look at. Burnt to a crisp.
Ah the Doctors they were wonderful as Shirl knew.

William George Penney, Baron Penney was Professor of Mathematical Physics at Imperial College and Rector of Imperial College, who occupied a leading role in the development of Britain's nuclear programme, a clandestine project that started in 1942 leading to the first British atomic bomb in 1952.
Penney was the head of the British delegation working in the Manhattan Project. Penney directed Britain's own nuclear weapons directorate, codename Tube Alloys, and directed research at the Atomic Energy Research Establishment which resulted in the first detonation of a British nuclear bomb (codename 'Operation Hurricane'). After the test, Penney became Chief Adviser to the newly created British Govt's United Kingdom Atomic Energy Authority (UKAEA). He was later Chairman of UKAEA, which he used in international negotiations to control nuclear testing with the Partial Nuclear Test Ban Treaty.
Francis Harry Compton Crick died on 28 July 2004, three months before Maurice Wilkins. It was in July 2004 that I appeared in the press denounced as an harasser of people whom I had never met or communicated with after the Gang's attempt to have me imprisoned backfired. The Philanderer was denounced on the BBC a few months prior to that.
I wonder if Ernest's presence in the Trinity College Dublin tea room explained the otherwise inexplicable decision of Fergus Lowe, a psychology graduate of Trinity College Dublin to head for the Dept of Psychology at UCNW in the early 1970s to do his PhD? Fungus was once described to me as a 'little Irish chancer' and why anyone from Dublin would have bothered to go all the way to Bangor to do a PhD in a derelict house with five dotty members of staff, all of whom had close links to a gang of paedophiles and were taking orders from Dafydd and Gwynne, I do not know. In later life Fungus told gullible people that when he graduated he was torn between becoming a film director or a psychologist and chose the latter path because he could do so much more good in the world thus. People who are dim enough to believe in Nudge Theory might have swallowed this but no-one else did.
Ernest Walton married Freda Wilson (1903–1983), daughter of an Irish Methodist Minister. They had five children, Dr Alan Walton (lecturer in physics, Magdalene College, Cambridge), Mrs Marian Woods, Professor Philip Walton, Professor of Applied Physics, NUI Galway, Jean Clarke and Winifred Walton. Ernest was a long serving member of the Board of Governors of Wesley College, Dublin.
Ernest Walton has been described as someone who was strongly committed to the Christian faith. He gave lectures about the relationship of science and religion in several countries after he won the Nobel Prize and he encouraged the progress of science as a way to know more about God.
Honours for Ernest Walton include the Walton Building at Methodist College, Belfast, the school where he had been a boarder for five years and a memorial plaque outside the main entrance to Methodist College. Also, there is the Walton Prize for Physics at Wesley College, where he attended and for many years served as Chairman of the Board of Governors and a prize with the same name at Methodist College, which is awarded to the pupil who obtains the highest marks in A Level Physics.
I can only presume that Ernest's legacy went pear shaped because he didn't learn those Bible verses in WELSH…
Sage wasn't the only person in Dorothy's life who might have given her a hand-up by perhaps using a few very effective connections that will have been unknown to the wider world and reached into the career of Dorothy's former student duffer when she became PM as well. Here's a brief resume re Robert Robinson who gave Dorothy her first taste of insulin.
Sir Robert Robinson was an organic chemist who won the Nobel Prize in 1947 for his work on anthocyanins and alkaloids and for being So Clever.
Robinson was born at Rufford House Farm, near Chesterfield, Derbyshire. Derbyshire was the site of the ring which by the late 1960s was exchanging staff with Gwynne and Dafydd's Gang, although the links went back much further, including re the police forces of north Wales and Derbyshire. See eg.'That's Entertainment'.
Robinson went to Chesterfield Grammar School and to the private Fulneck School. Robinson then studied Chemistry at Manchester University and after graduating was awarded an 1851 Research Fellowship to continue his research at the University of Manchester.
Robert Robinson was appointed as the first Professor of Pure and Applied Organic Chemistry at the University of Sydney in 1912. He was briefly at St Andrew's University, 1920–22 and then was offered the Chair of Organic Chemistry at Manchester University. Robinson was then a Professor at UCL, 1928-30. In 1930 he became Prof of Chemistry at Oxford University and a Fellow of Magdalen College, Oxford.
Now then. Robert Robinson was a keen amateur chess player. He represented Oxford University in a friendly match with a team from Bletchley Park in December 1944, in which he lost his game to pioneering computer scientist I. J. Good. Robinson was President of the British Chess Federation 1950–53 and with Raymond Edwards he co-authored the book The Art and Science of Chess (Batsford, 1972).
Asa Briggs liked chess and he played it when he was working at Bletchley Park. Asa played chess at Bletchley Park with Howard Smith, who became Director of MI5 in 1979. The year that Dorothy's former student became PM. A rather dim student who was deeply unpopular in the Tory Party but who it is alleged was a tool for Airey Neave and a few other mad old gits who worked for the security services and wanted to introduce a right wing agenda and who concealed organised abuse and crime at every level, including that involving the Royal Family. Dorothy, Sage and their mates won't have had any sympathy at all for Neave and Snobby Roberts's politics. But it won't have mattered. The Ugandan discussions had gone on for so long among so many, the double agents were everywhere and Thatch was outclassed.
They were all So Clever! The wine cellars of Oxford remained full although Tebbit was desperate to empty them…
The only people who lost out as the extended bout of troughing began were the citizens of Britain who were absolutely bloody shafted.
Robert Robinson died on 8 Feb 1975. Snobby Roberts became Leader of the Tory Party on 11 Feb 1975, after being encouraged to stand by and then receiving the robust support of Peter Morrison. History tells us that Thatch won partly because there were no other real contenders, all others being perceived as deeply flawed or tainted with the whiff of Ted Heath and his failures. No-one mentioned child molestation on an industrial scale in High Places.
Down in Somerset my grandpa was appalled that Thatch had won. Everyone thought that it was because grandpa was a terrible old git who couldn't bear to see a Woman PM. I wonder if he knew something else as well in the way that he denounced Edward du Cann as a crook years before it became obvious that du Cann was a crook? du Cann was only exposed as a crook of impressive dimensions after he stated his intention to challenge Heath for the leadership of the Tory Party; one of his companies collapsed and everything unravelled. du Cann didn't stand for Leader and Thatch saw her opportunity. See post 'The Milk Street and Other Mafias'.
See previous posts eg. 'No Cuts' for info on Wedgie Benn. Geoffrey Ripon had a great deal to do with the unlawful arrest and imprisonment of Mary Wynch. See previous posts.
John Emerson Harding Harding-Davies served as the Tory MP for Knutsford in the heart of the Cheshire end of Gwynne and Dafydd's operation, 1970-78, but look at all Davies's other positions:
John's son Francis aka Frank Davies, the Hon. Francis William Harding Harding-Davies, is a big wig in the Canadian rock music industry. See previous posts.
Anyone for a bit of Leonard Cohen? Leonard's famous muse Marianne Ihlen who died not so long ago had a son, Axel, who knew Leonard and the crowd. Axel went to the progressive school Summerhill.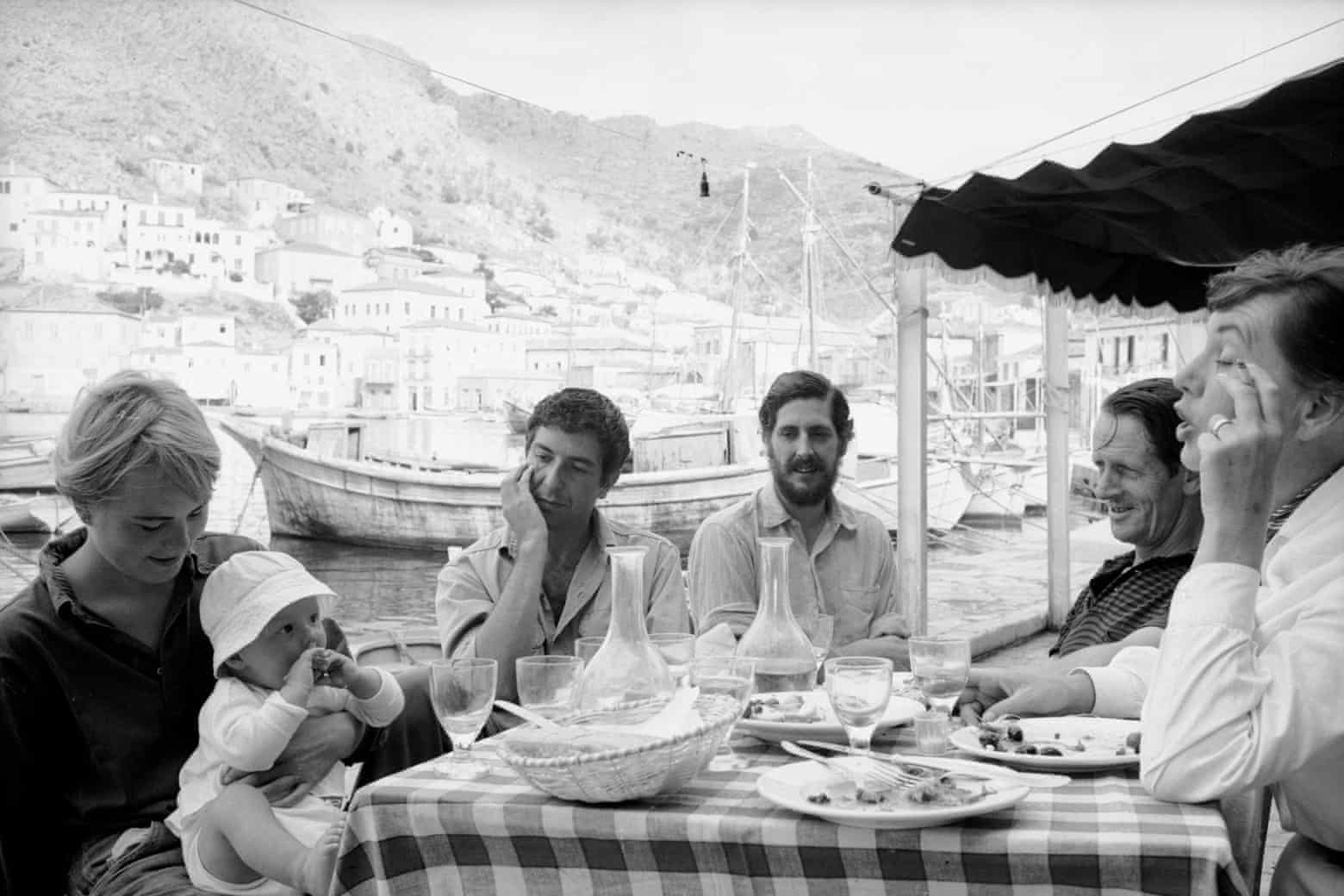 As an adult Axel has experienced severe mental health problems and has spent his life in and out of institutions. No, it won't have been because of all the free living or even the cannabis psychosis. I can guess why his life has just been so difficult in spite of all the Help from Top Doctors…
Film Director Nick Broomfield has made a film about Leonard and Marianne. Broomfield met Leonard and the crowd in 1968, on the Greek Island of Hydra where they were all hanging out, in the vicinity of the woman who would later marry Robert Runcie no less. Nick had just completed a year of a law degree at Cardiff University…
Nick's film 'Marianne & Leonard: Words of Love' will be released on 26 July 2019.
Will we ever hear from Axel I wonder? Or just Nick's version, Nick of Cardiff University Law School in 1968…
Nicholas Broomfield was born in 1948. He is the son of photographer Maurice Broomfield and Sonja Lagusova. From 1959 to 1965, Broomfield was educated at Sidcot School, a Quaker boarding school for boys (now co-educational), near Winscombe in Somerset. Nick attended University College, Cardiff and the University of Essex, where he studied political science. Subsequently, he studied film at the National Film and Television School in London (see previous posts for info on this venture of Miranda's pal David Putnam's).
Anyone for that other famous Canadian singer, Celine Dion? Who met her husband and manager Rene Angelil when she was 12 yrs old and he was in his late 30s. Rene dated back to the 1960s pop scene. Celine became a superstar in the late 1980s.
Angélil was accused by Yun Kyeong Kwon Sung of sexual assault. The alleged incident took place in 2000 in a Las Vegas hotel and was investigated by police. Angélil eventually paid $2 million to settle the case, though never admitted wrongdoing. He said that the settlement was paid to avoid negative publicity that might upset Celine Dion. Yun and her husband, Ae Ho Kwon, were arrested in 2003 and charged with trying to extort money from Angélil over a false claim of rape. The couple were convicted in 2005.
Who knows what the truth beneath it all was. It's not as if the lawyers involved will have been concerning themselves with that.
Frank Davies, Canadian record producer, who's dad knew Dafydd and Gwynne:
Frank's dad John died at age 63 on 4 July 1979. Mary Wynch was unlawfully banged up at the time. On 20 June 1979 Mr Thrope had been acquitted of conspiracy and incitement to murder at the Old Bailey.
Mind how you go Mr Thrope Sir.
I've had so much to get through on this post that I don't have the capacity to explain in detail how the Westminster Paedophile Ring grew and how those facilitating it gradually dominated the UK medical schools, encompassing every teaching hospital in London by the end of 1960s while the ring also reached out into the provinces. I hope that readers have grasped what was happening from previous posts and how there was traffic of leading academics involved between London and Cardiff in particular. It was the involvement of Top Doctors piggy backing on nuclear scientists who made that ring untouchable.
Key institutions facilitating the ring merged at key times. My post 'Meet the Gwerin!' discussed the merger of St George's and Springfield, the plan of Sir Paul Brett Storey, in the late 1960s. St George's was serving the criminals of elite Knightsbridge but Springfield was a decaying dumping ground of an asylum in Tooting where the prey could be despatched and indeed found. Harold Wilson's Gov't then wrote the plans to build the new flagship St George's Hospital Medical School in Tooting, under the umbrella of democratising medicine and medical training. By the time that St George's relocated in the early 1980s, the whole of that part of south London was in the control of organised crime based on that ring. It was no coincidence that a new Dept of Paediatrics was opened at St George's and the ruthless vain dimwit Dame June Kathleen Lloyd was appointed Head of Dept and she then appointed Ollie Brooke and others to senior academic positions. See eg. 'Too Many Pills'.
This process was overseen at Cabinet level by Cabinet Secretaries Burke Trend, 1963-73; John Hunt, 1973-79; Robert Armstrong, 1979-87 and Robin Butler, 1988-98. The rot had of course already been there under Trend's predecessor Norman Brook, 1947-62. See previous posts.
More recently, the bringing together of Top Docs and senior academics who were involved in serious organised crime was begun by the merger in 1988 of Imperial College with St Mary's Hospital Medical School under the Imperial College Act 1988. Amendments to the Royal Charter changed the formal name of the institution to The Imperial College of Science, Technology and Medicine and made St Mary's a constituent college. This was followed by mergers with the National Heart and Lung Institute in 1995 and the Charing Cross and Westminster Medical School, Royal Postgraduate Medical School (RPMS)/Hammersmith Hospital and the Institute of Obstetrics and Gynaecology in 1997, with the Imperial College Act 1997 formally establishing the Imperial College School of Medicine.
In 2003, Imperial was granted degree-awarding powers in its own right by the Privy Council and in 2004 the Imperial College Business School was opened by Lilibet. The UK Energy Research Centre was also established in 2004 and opened its headquarters at Imperial. On 9 December 2005, Imperial announced that it would commence negotiations to secede from the University of London. Imperial became fully independent of the University of London in July 2007.
In April 2011, Imperial and King's College London joined the UK Centre for Medical Research and Innovation as partners with a commitment of £40 million each to the project. The centre was later renamed the Francis Crick Institute (the Francis Crick who has never supervised a PhD student) and opened on 9 November 2016. It the largest single biomedical laboratory in Europe. The college began moving into the new White City campus in 2016, with the launching of the Innovation Hub. This was followed by the opening of the Molecular Sciences Research Hub for the Dept of Chemistry officially opened by the Mayor of London, Sadiq Khan – a lawyer who grew up in Tooting and knew what was happening there, as discussed in previous posts  -in 2019.
I have been told that it all kicked off because I had in 1986-87 witnessed very serious wrongdoing at Imperial (in the form of Gwynne and Dafydd's mates at Hammersmith Hospital/Royal Postgraduate Medical School, who were already closely linked to Imperial) and it was realised that I was not going to keep quiet about it. St Mary's was the domain of Royal Doc Sir George Pinker (see post 'Wimmin's Wellbeing – The Fortnum and Mason Connection') and had become even posher and more fashionable by Diana giving birth to William and Harry there, so that provided armour plating in the face of allegations from a Nutter and her friends.
The original prime mover and shaker, I understand, was Lord Brian Flowers originally from Swansea.
Imperial College:
Are you proud of what you achieved Carlo/Lilibet and co? Those institutions are gobbling up billions, they are out of control, patient safety is severely compromised and the research does not seem to be translating into better clinical outcomes. But at least Brown and I have spent most of our adult lives in poverty and marginalised.
As this nightmare spiralled, those who had witnessed the origins of it in the middle years of the 20th century at Cambridge, King's College London Imperial and Birkbeck when all those Nobel Prizes were given out to cheats, liars and fraudsters who had colleagues who were sexually assaulting children and killing witnesses found themselves in very powerful positions.
The Two Cultures of Birkbeck: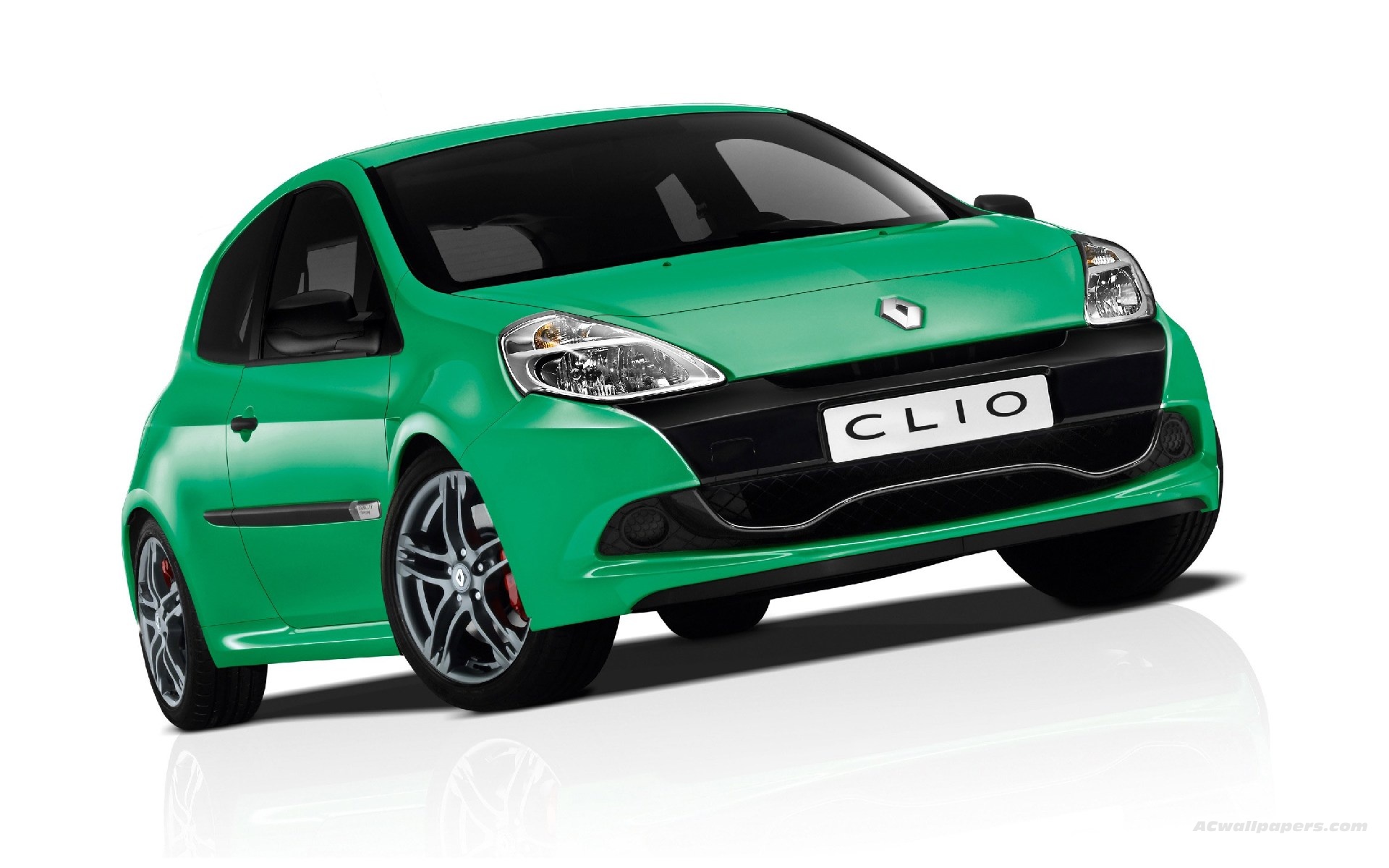 Science:

The World of Literature: