My post 'O Jones, O Jones' mentioned that I had been told that Uncle Harry's nephew's dad Ralph was one of the leftist academics who had assisted Professor Stuart Hall et al in doing everything possible to obstruct Brown's career (see post 'Life In Cold Blood'). Ralph Miliband knew about Dafydd and the gang and the Westminster Paedophile Ring not just via Uncle Harry, but also via the New Left network and probably from his time in the Royal Navy as well (see eg. post 'What's Left? The Politics Of Social Justice').
Uncle Harry's Nephew's Dad Having A Think In 1958
Ralph Miliband was a student and then a member of staff at the LSE for many years but in 1972 Ralph took up a Chair at Leeds University. It is well-documented that Ralph wasn't happy at Leeds and he resigned in 1978, but I have yet to find details why this was. People at Leeds University colluded with the paedophile/trafficking ring which operated in Yorkshire for many, many years; after all Leeds was Jimmy Savile Central and there was also massive police corruption in the region. Those at the top of Leeds University knew about this.
The VC of Leeds University, 1970-81 was Edward Charles Gurney Boyle, Baron Boyle of Handsworth (31 August 1923 – 28 September 1981). Boyle was born in Kensington, the eldest son of Sir Edward Boyle, 2nd Baronet and succeeded to his father's baronetcy in 1945. The baronetcy was created in 1904 for Edward Boyle, the MP for Taunton, 1906-09.
Boyle was educated at Eton and graduated from Christ Church, Oxford in 1949 with a third-class BA (later converted to an MA) in history. Boyle was a temporary junior administration officer at the Foreign Office, 1942-45. Boyle worked at Bletchley Park in intelligence and was one of many in the security services who thought that the nation's interests were best served by concealing a crime syndicate involving paedophilia, trafficking and dealing in class A drugs which by the early 1980s had stretched across Europe, because of the number of People In High Places who were involved.
Boyle was the Tory MP for Birmingham Handsworth, 1950-70. He served as PPS to the Under-Secretary for Air, 1951-52 and to the Under-Secretary of State for Defence in 1952, Parliamentary Secretary to the Minister of Supply, 1954-55, Economic Secretary to the Treasury, 1955-56, – Chancellor of the Exchequer was Harold Macmillan – Parliamentary Secretary to the Minister of Education, 1957-59, Financial Secretary to the Treasury, 1959-62, Minister of Education, 1962-64 and Minister of State for Education and Science in 1964.
Boyle served under the Gov'ts of Winston Churchill, Sir Anthony Eden, Harold Macmillan and Sir Alec Douglas-Home. When Boyle held posts in the Treasury, the Chancellors of the Exchequer were Harold Macmillan, Derick Heathcote-Amory and Selwyn Lloyd. Boyle served in the Dept of Education under Lord Hailsham and Geoffrey Lloyd. All of these people concealed organised abuse and the Westminster Paedophile Ring in an earlier era, including the Profumo Affair and those who lived long enough were concealing Dafydd and the gang's activities when I was raising concerns. So much for Harold Macmillan and the Wind of Change in 1960.
Before the Wind of Change:
After The Wind of Change:
There is still green paint on the Renault.
Derick Heathcote-Amory was based in Devon and was the Tory MP for Tiverton, 1945-60. He served as the Chancellor of Exeter University, 1972-81. Heathcote-Amory knew about Jeremy Thorpe's shenanigans. Selwyn Lloyd was the MP for Wirral who preceded Dafydd's mate David Hunt and was another person who lived through Promufo, the Night of the Long Knives etc (see previous posts for info on Selwyn Lloyd). Lord Hailsham aka Quintin Hogg covered up for extensive wrongdoing on the part of the rich and well-connected for eons and colluded with Dafydd et al until the day that the Hogg died, 12 Oct 2001. See previous posts. Hailsham was MP for Oxford, 1938-50 and then for St Marylebone, 1963-70. So while he was in the Commons, Hailsham's constituents were Oxford academics and Top Doctors…
Geoffrey Lloyd was the MP for Birmingham Ladywood, 1931-45, Birmingham King's Norton, 1950-55 and for Sutton Coldfield, 1955-74. Lloyd was a Governor of the BBC, 1946-49. He was created a life peer on 6 May 1974 as Baron Geoffrey-Lloyd, of Broomfield in Kent. Organised abuse was a problem and by the early 1970s, kids in care in Birmingham were being sent to children's homes in north Wales.
In 1957 Edward Boyle opened the new teaching block and science block extension at Abingdon School. Abingdon School educated a lot of people who ended up senior roles in the Forces and many high profile academics as well as Francis Maude and Prof Nick Lemoine who have both featured on this blog as knowing much about the wrongdoing of Dafydd and the Top Docs. The members of the rock group Radiohead are also Old Abingdonians, as is comedian David Mitchell.
On his retirement from Parliament in 1970, Boyle was awarded a life peerage as Baron Boyle of Handsworth, of Salehurst in the County of Sussex. Boyle was appointed VC of Leeds University in the same year.
The Edward Boyle library at Leeds University was named in Boyle's honour.
Boyle died from cancer in Leeds on 28 September 1981, aged 58. He was a Bachelor and had not been blessed with children. Boyle's life peerage became extinct at his death and his baronetcy passed to his brother, Richard. 
Edward Boyle was succeeded as the Tory MP for Birmingham Handsworth by Sir Sydney Brookes Chapman (17 October 1935 – 9 October 2014). Chapman was the Tory MP for Birmingham Handsworth, 1970-Feb 74 and then for Chipping Barnet, 1979-2005. Handsworth is one of the most disadvantaged areas of Birmingham, the sort of area that the petit bourgeoisie used to stress that they never visited, as Brown and I discovered when Brown was looking for somewhere to live as an undergrad in 1982. For many years now Handsworth has been an area with a very high proportion of ethnic minorities and it hosted some impressive riots in 1981 and again in 1985. Chipping Barnet is a constituency full of the sort of people who would never visit Handsworth if they lived anywhere near it.
Chapman succeeded Reginald Maudling as the Tory MP for Chipping Barnet. Reginald Maudling's involvement with the corrupt businessman John Poulson forced Maudling to resign as Home Secretary in July 1972. Poulson was involved with huge amounts of civic corruption right across the north of England as well as with organised sexual abuse in Yorkshire. See previous posts. Poulson was linked to the corrupt practices of Newcastle-upon-Tyne based City Council Leader T. Dan Smith, who's empire of local authority corruption grew so big that it reached as far as the corrupt Councillors and politicians in south London eg. Bob Mellish who were sending numerous kids in care from their local authorities to north Wales (see post 'The Battle For The Labour Party's Soul'). Reggie Maudling served as Chancellor of the Exchequer in Macmillan's Gov't and Home Secretary under Heath.
My post 'Dates For Your Diary' discussed how Vanessa Feltz suddenly found herself a TV star whose selling point was being married to a Nice Young Doctor – that particular Nice Young Doctor having close links with St George's Hospital Medical School – in May 1994, just when Dafydd et al in north Wales and their pals at St George's were under scrutiny and investigation re organised abuse and research fraud. Vanessa grew up in a wealthy business family in the Jewish community in the constituency of Chipping Barnet.
Friern Barnet Hospital was in the constituency of Chipping Barnet. Friern Barnet was the last asylum in England to close down and like every other asylum it housed a good many patients who had been abused as kids in care or in the psychiatric system itself. There was also sexual exploitation of patients in Friern Barnet. See previous posts.
Sydney Chapman served as Vice-Chamberlain of the Household, 15 April 1992-7 July 1995. The Vice-Chamberlain's main roles are to compile a daily private report to Lilibet on proceedings in the House of Commons and to relay addresses from the Commons to Lilibet and back. As a member of the Royal Household, the Vice-Chamberlain accompanies Lilibet and the Royal Household at certain diplomatic and social events, particularly the annual garden party at Buckingham Palace. When Lilibet goes in procession to Westminster for the State Opening of Parliament, the Vice-Chamberlain stays and is "held captive" at Buck House. Presumably with Dame Mary Morrison, Lilibet's Woman-of-the-Bedchamber, who's brother Sir Peter was molesting kids in care in north Wales and elsewhere.
Chapman was Vice-Chamberlain of the Dysfunctional Household when the firebomb in Brighton killed five witnesses to the North Wales Child Abuse Scandal (see post 'The Silence Of The Welsh Lambs'); when the North Wales Police closed their investigation into a possible VIP paedophile ring in north Wales/Cheshire stating that there was no evidence for such a ring; throughout most of the Jillings Investigation into the abuse of children in care in Clwyd (see post 'It's A Piece Of Cake…'); and while Nicola Davies QC was reviewing the paperwork of the North Wales Police re the abuse of children in north Wales – most of which was missing – to assess whether a Public Inquiry was necessary. Chapman was also in post throughout the many attempts to have me fitted up for serious crimes on the basis of the perjury of Dafydd and the gang. I do hope that he kept Lilibet fully informed of all these matters.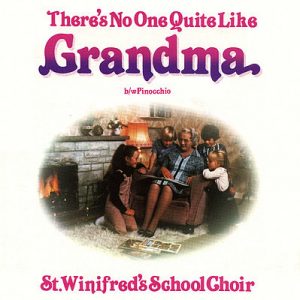 In 1970, 'Middle of the Road' had a Hit with 'Chirpy Chirpy Cheep Cheep', a song which Carlo's pal Jimmy Savile introduced on the radio, on 'Top of the Pops' etc without the slightest embarrassment despite its fuckwitted title.
The lyrics were as bad:
Where's your mama gone?
(Where's your mama gone?)
Little baby, Don
(Little baby, Don)
Where's your mama gone?
(Where's your mama gone?)
Far, far away
Chapman was educated at Rugby and Manchester University, where he studied architecture, gaining his Diploma in 1958 and ARIBA in 1960.
Chapman was Chairman of the Young Conservatives, 1964-66, so he followed hot on the heels of the Young Conservative big wigs of just a few years previously, Peter Walker and Beata Brookes, who were key figures in trafficking kids and young people from north Wales to England (see previous posts). Chapman married his first wife Claire in 1976, (she was also his secretary when he was an MP) and they had three children. In 2005, he married his second wife, Teresa at Chelsea Town Hall.
Chapman was briefly a Whip during John Major's administration. He was a member of the Parliamentary Assembly of the Council of Europe, 1997-2005.
After Chapman retired from politics, he moved from Barnet to Oxfordshire. He was a Vice-Chairman of the Council of Christians and Jews and on the Council of the Royal Institute for British Architects, 2009-2012.
Previous posts eg. 'On The Occasion Of The 70th Birthday Of HRH Carlo' discussed Trevor Tunstall, an Empowered Service User from Bangor who's life was wrecked by Dafydd's gang. Trevor was one of the architects who worked on the Bull Ring project in Birmingham in the 1960s and knew a great deal about civic corruption in Birmingham; from what I knew of Trevor, he was probably an honest man himself. Trevor also knew much about the crimes of Dafydd and the gang, but being an old nutter Trevor was ignored by everyone except for some of the Bangor students and Bethesda hippies with whom he was friends.
Sir Clough Williams-Ellis, the Anglo-Welsh landowner who owned the Brondanw estate at Llanfrothen/Croesor married into the Bloomsbury Set and was friends with Bertrand Russell and his network who were using the services of Dafydd's gang (see previous posts), was an architect who will have wielded great influence among architects of Trevor's vintage because, well, he was Clough who was mates with Bertrand Russell wasn't he…
Sir Sydney died on 9 October 2014 in Oxfordshire. A Service of Thanksgiving was organised by his widow Lady Teresa Chapman on 10 June 2015 at St Margaret's Church, Westminster. Attended by some 400 people including family, former colleagues, friends and constituents, the eulogies were read by Lord Ryder, Philip Porter and Sydney's sister, Cllr Christine Bateson. Richard Ryder had the dirt on Sir Peter Morrison and his abuse of children in care in north Wales and elsewhere, which was why he was appointed as Chief Whip for the Tories. See previous posts.
Chapman first stood for Parliament, unsuccessfully, at the 1964 General Election, so he was obviously deemed to be a suitable candidate by that generation of Profumo-splattered Tories.
The Torygraph published an Obituary for Sir Sydney when he died in 2014:
Sir Sydney Chapman, who has died aged 78, was a respected Conservative MP who over 30 years in the Commons — representing Birmingham Handsworth and later Chipping Barnet — reckoned to be its only resident architect and town planner. 
Comment re civic corruption re town planning
Chapman opposed over-development in the outer suburbs and the choice of Stansted as London's third airport. But he made his mark inspiring a campaign to "Plant a Tree in '73". He proposed a National Tree Planting Year to the environment secretary, Peter Walker, in the Commons in July 1971. Walker gave his support and the campaign, headed by Lord Sandford, was launched at the start of 1973.
My junior school took part in the 'Plant a Tree in 73' campaign. We were not told that Peter Walker was an MP who was concealing organised abuse and trafficking, although there was a ring targeting kids in Bridgwater, our local town, which the local MP Tom King knew all about. Reginald Maudling was Home Secretary under Ted Heath for the first two years of Tom King's time as an MP. I even shook Tom King's hand when he was on the campaign trail in one of the 1974 General Elections; as Lord King now knows I might only have been at junior school in those days but I remembered a great deal about the Somerset Conservatives which only made sense to me many years later.
Previous posts have mentioned some of the fun characters that lived on the Somerset levels who were concealing organised abuse/Dafydd's gang, including the prison governor Ian Dunbar; the daughter of Professor Robert Owen; and the DHSS Civil Service mandarin Clifford Graham. Then there were the swingers parties among the local Tories in the Polden Hills where Mandy Rice-Davies bought a cottage post-Profumo. All in Lord Tom King's constituency when Old Tom was the MP for Bridgwater. Gary Glitter was living over at at Wedmore at the time and was a regular visitor to Bridgwater. There was also a man called Christopher Harding-Thorpe – who was very exploitative with regard to women, who later went to prison for embezzling dosh from his employers – who's family lived at Moorlinch; Christopher's family were Posh by Somerset standards and I think that they were involved with the Tory Party. Tom King will remember how I know about Christopher…
The secondary schools in Bridgwater which were being targeted by the abuse ring were so bad during the 1970s that most professional parents did almost anything to prevent their kids from attending them. Haygrove School was slightly better than the others which were truly dreadful, but Haygrove wasn't up to much. I don't remember Lord King saying anything about the matter at all, although Tory Party workers in his own constituency were doing battle with Somerset LEA and bussing their kids to the state schools in Taunton or Highbridge if they didn't have enough money to send them to a private school. Not that Tom and Jane King lived anywhere near Bridgwater, they were known to hate the place. They didn't even live in Somerset, they lived in Gloucestershire I think.
It succeeded beyond all expectations . The Forestry Commission donated 160,000 saplings; civic leaders and schoolchildren planted them with gusto.
Yes we loved planting the trees.
The Royal Mail issued a 9p commemorative stamp. "Plant a Tree in '73" led to colleagues nicknaming Chapman, who also chaired the all-party animal welfare committee, "the doggies' delight".  Amiable if sometimes baffled-looking, Chapman had been too much a Heath supporter to be on Margaret Thatcher's list when she formed her government in 1979; he had also been out of the Commons for six years. But he shifted to the centre , and in 1988 she made him a whip, a job in which he served for seven years, earning promotion from John Major.
Sydney Brookes Chapman was born at Macclesfield on October 17 1935, the son of an architect . Educated at Rugby and Manchester University, he gained diplomas in Architecture in 1958 and Town Planning in 1961.
Tom King went to Rugby; he is two years older than Chapman. Was he your fag Lord King?
if….
Chapman rose fast in the Young Conservatives, serving as national YC chairman in 1964 — the year he fought his first seat, Stalybridge & Hyde. When the ultra-liberal Sir Edward Boyle retired as MP for Handsworth at the 1970 election,
Does 'ultra-liberal' translate as 'tolerated Jimmy Savile'?
Chapman held the seat with a 1,812 majority. When Edward Heath called a snap election in February 1974 , a national swing to Labour and boundary changes cost Chapman his seat, Labour's John Lee taking it by 1,623 votes. 
Out of Parliament, he became information director of the British Property Federation. 
The British Property Federation is a 'not-for-profit membership organisation representing companies involved in property ownership and investment. The BPF "work[s] with Government and regulatory bodies to help the real estate industry grow and thrive, to the benefit of [its] members and the economy as a whole.". It comments regularly on proposed Government policies that will impact its members, including topics such as infrastructure, Build-to-Rent development and REIT legislation. Its membership comprises a wide range of companies, including real estate companies, institutional investors, fund managers, investment banks, housing associations and professional firms. The BPF operates in Scotland as the Scottish Property Federation from offices in Edinburgh'.
Is it not comforting that a dodgy MP with links to leading figures involved in en masse civic corruption and the organised abuse of children and young people was involved with this 'not for profit' organisation?
Shortlisted for six seats without being selected, Chapman looked set to sit out the 1979 election until, at the last minute, Chipping Barnet chose him to succeed the former chancellor Reggie Maudling, who had died.
Perhaps because Chapman's CV suggested that he was in on Maudling's corruption and could be relied upon not to throw his hands up in horror when he found out what Maudling had been involved with?
He doubled Maudling's majority .
That's OK then. Maudling was so notorious as a crook – as was his son – that one can only assume that his constituents knew and weren't that concerned.
Returning to Westminster, he became PPS to the transport secretary Norman Fowler, moving with him in 1981 to the DHSS.
It was Norman Fowler who Was Secretary of State for the DHSS, 1981-87 and who concealed all the shit in north Wales and in the other hot spots dominated by the gangs linked with Dafydd's gang.
Chapman rebelled twice, against the choice of Stansted and charges for NHS eye tests, and helped defeat a government Bill to liberalise the Sunday trading laws. He also led an all-party campaign to save Britain's commons .
When, in December 1988, Edwina Currie's enforced resignation over her comments about eggs and salmonella necessitated a reshuffle, he was appointed a whip.
So Sydney Chapman was in the DHSS when Baroness Jean Trumpington, the Health Minister, appointed Jimmy Savile to a senior management position in Broadmoor Hospital. See posts 'Socio-Political Context Of The North Wales Mental Health System In The 1980s' and 'A Pretty Classy Piece Of Operation'. Syd would have known that at the time, there were a number of corrupt Civil Service mandarins, including Brian McGinnis, Cliff Graham and Bing Spear, who were facilitating the organised sexual abuse of children and vulnerable adults within the NHS/Social Services as well as large scale drug dealing. See previous posts.
In July 1990 Mrs Thatcher promoted him to Lord Commissioner of the Treasury.
John Major was Chancellor of the Exchequer at the time. Children raped, battered and trafficked in children's homes? Psych patients assaulted, raped and in the case of high security hospitals murdered by the staff?? No problem Sir Sydney, you're fit to move on up the ladder, meet your new boss who in just a few months will be PM and before he leaves office will arrange a Public Inquiry Chaired by a bent High Court judge who was mates with a gang of paedophiles to investigate the abuse of children by his mates… Now we just need to put the final nail in the coffins of the careers of that small group of friends working in universities and the media who are key witnesses…
After the 1992 election, John Major promoted Chapman further, to Vice-Chamberlain of the Royal Household. To him fell the delicate task of reporting to the Queen proceedings in the House on the day Major announced that the Prince and Princess of Wales were separating.
Chapman had moved on by the time that Diana crashed in a tunnel so he didn't have to deal with that.
"Your Majesty," he wrote, "sadly but inevitably, today's events in the House of Commons were dominated by the prime minister's statement …"
Chapman delivered numerous wafer-thin victories for Major during the debates over the Maastricht Treaty. In May 1993 he announced a 317-317 tie on one amendment, obliging the Speaker to cast his vote for the status quo.
He left the government with a knighthood in July 1995,
The Gov't knew that they would be holding a rigged Inquiry into the North Wales Child Abuse Scandal which would be Chaired by Sir Ronnie Waterhouse by that time, although William Hague didn't announce the Inquiry for another year…
and despite adverse boundary changes was the only Tory MP in his part of north London to survive — by 1,035 votes — the 1997 Labour landslide .
What were they all getting up to in Chipping Barnet?
He hung on despite refusing to campaign to save the A&E department at Edgware Hospital. "I appreciate it is difficult to persuade anyone living near a hospital that services will be improved by closing an A&E department," he told protesters, "but I sincerely believe this to be the case."
Not Supporting The NHS is usually the end of a politician's career, the Top Doctors make sure of that. So why didn't the Top Doctors mobilise and force Chapman out?
Let me guess:
In opposition Chapman chaired the accommodation & works select committee. He also served in the Parliamentary Assembly of the Council of Europe. He left the Commons in 2005, Theresa Villiers inheriting his seat.
Chapman was president of the Arboricultural Association, the Faculty of Building, the London Green Belt Council and the Barnet Society; vice-president of RIBA in 1974-75; and a vice-chairman of the Council of Christians and Jews.
Sydney Chapman married Claire McNab in 1976 (dissolved 1987). In 2005 he married his second wife, Tessa, who survives him with two sons and a daughter from his first marriage.
Chapman was succeeded as MP for Birmingham Handsworth by Labour's John Michael Hubert Lee (born 13 August 1927). Lee was educated at Reading School, Christ's College, Cambridge and SOAS, University of London. Between 1951 and 1958 Lee worked for the Colonial Service in Ghana. Lee then became a barrister and was called to the Bar in 1960 at Middle Temple. Ronnie Waterhouse was a member of Middle Temple and was called to the Bar in 1952.
Lee served as the Labour MP for Reading, 1966-70 and then for Birmingham Handsworth, Feb 1974-79.
Lee was interviewed in 2012 as part of The History of Parliament's oral history project. The interview tells us that when very young Lee was influenced by Michael Foot's book 'Guilty Men' and Richard Llewellyn's 'How Green Was My Valley' and 'It gave me I think an acute social conscience…. After that I began to take more of an interest in politics. The influence that perhaps articulated my views more than anything else was the teachings of Archbishop William Temple, who is still, even though I'm not a practising churchman now, Temple is still a hero of mine … Those are the seminal influences.'
William Temple served as Bishop of Manchester (1921–29), Archbishop of York (1929–42) and Archbishop of Canterbury (1942–44). He is also noted for being one of the founders of the Council of Christians and Jews in 1942. Temple became the first President (1908–1924) of the WEA and was a member of the Labour Party, 1918-25. He was Chairman of an international and interdenominational Conference on Christian Politics, Economics and Citizenship held in 1924 and participated in the ecumenical movement. One of the Anglican delegates to the World Conference on Faith and Order held in Lausanne in 1927, Rev. Temple both helped prepare and then Chaired the second World Conference Faith and Order in Edinburgh in 1937. He helped form the British Council of Churches after his elevation to the archbishopric in 1942 and the World Council of Churches in 1948. Rt. Rev. Temple was also influential in bringing together Britain's various churches to support the Education Act of 1944.
William Temple died in 1944 and there is a memorial to him at the parish church of St George in Bicknoller, Somerset where he spent his holidays from 1933 to 1944. The former William Temple College in Manchester, named after him, is continued through the William Temple Foundation as a research and resource centre for those developing discipleship and ministry in an urban/industrial society. The College was founded at Hawarden, Flintshire, the stomping ground of William Gladstone and Ronnie Waterhouse in 1947; moved to Rugby in 1954; moved to Manchester in 1971 and was renamed the William Temple Foundation.
William Temple married but he and his wife were not blessed with children.
William Temple knew a lot about the molesting bishops of yesteryear which the IICSA is rather more comfortable discussing than the molesting social workers and Top Doctors who are still with us.
John Lee's father was in the City, the Deputy Sales Manager in the British Sugar Corporation. Lee's mother was from County Durham, the location of that long-standing abuse ring who in the 1960s and early 70s linked up with Dafydd's gang. John Lee was friends with Richard Body, who in 1982 wrote a book which acquired a cult following, 'Agriculture – The Triumph and the Shame'.
Body's book argued that although we had achieved great things scientifically with agriculture – such as growing wheat on Exmoor, a place completely unsuited to growing wheat – it did't make sense economically or ecologically. Body was writing at the time of the notorious Common Agricultural Policy which resulted in the EEC wine lake, butter mountain etc and there was a great deal worth paying attention to in his book.
Richard Body was writing from a Eurosceptic hard-right perspective and it was his colleagues in the Tory Party who had created the crazy system of generous agricultural subsidies to rich landowners – sometimes city financiers with no interest in farming who didn't even know where their land was – which paid them so much to produce food that wasn't needed. Richard Body knew the agriculturalists at UCNW – it was Richard Shattock, an academic in the Dept of Plant Biology at UCNW, who gave me Body's book to read – who were colluding with Dafydd's gang, including Professor Richard Howarth who bagged a job as Thatcher's adviser on the back of him keeping schtum about the gang and what happened to my friends and I. The idea of Howarth being a Gov't adviser was laughable, the Dept of Agriculture was a standing joke and the farm which they owned was mismanaged so badly that it went bankrupt – twice. College Farm was the main reason for the dire state of the finances of UCNW.
Some agri students at UCNW complained that the agri degree ignored science and ecology and was simply designed to teach the students who were the children of big farmers how to farm in order to make maximum use of the EU subsidy scheme in place at that time. The notice board in the Agri Dept was a source of wonder because it was covered in clippings from the agricultural press hurling abuse at SSSIs (Sites of Special Scientific Interest). There was an exodus of students from the Agri degree onto botany and zoology degrees. See post 'Not Seen Since The 80s – Carwyn'.
Richard Shattock will have known that his colleagues were running that trafficking gang, he couldn't have missed it, particularly because some of them were married to members of the gang who worked as social workers and Top Doctors. See posts 'Additional Security Measures' and Lest We Forget'. Richard Shattock was friendly with Top Docs himself and his kids went to Friars School, which was where the less fortunate kids were treated so badly and their neglect and abuse at the hands of Gwynedd Social Services was ignored. He also came from Bristol, the home town of Dr D.G.E. Wood who was helping run the gang. The Head of Richard Shattock's Dept was Prof Geoff Sagar who was also Vice-Principal of UCNW when the institution was facilitating the Westminster Paedophile Ring. Although Geoff Sagar was doing the work of the gwerin, he wasn't Welsh; Sagar was from Lancashire.
Sir Richard Bernard Frank Stewart Body (18 May 1927 – 26 February 2018) was the Tory MP for Billericay, 1955-59, for Holland and Boston, 1966-97, and for Boston and Skegness, 1997-2001. Body was a long-standing member of the Monday Club and also served as President of the Anti-Common Market League.
Sir Richard is a third cousin of theatre director Val May. His wife Lady Marion Body was a friend and Bletchley Park colleague of Valerie Middleton, the grandmother of Kate Middleton.
In January 1973, Body was an opponent of Heath's Counter-Inflation Bill, stating that the real cause of inflation was too much government spending. Within the Tory party his doubts were shared by Enoch Powell, Ronald Bell and Nicholas Ridley. 
Body's writing and ideas were ignored by the MAFF. Between 1984 and 1993, Body (under the pseudonym "Old Muckspreader") wrote the "Down on the Farm" column in 'Private Eye', in which he regularly criticised both CAP and environmental mismanagement of farms. So it will have been Old Muckspreader who gave the sympathetic story about Richard Howarth to 'Private Eye' after Howarth was ousted from Gov't advisory circles in the mid-1990s, presumably with Thatcher having gone. A story appeared in the Eye about poor old Howarth, who, having been hounded out of polite company and treated disrespectfully, was running a B&B. Well he had been running a trafficking ring, so Howarth should have considered himself very lucky to have got away with it all.
When he was a young barrister, Ronnie Waterhouse was employed by 'Private Eye' as a libel reader.
Body was generally regarded as of the "Old Right" of the party, and found himself in disagreement with John Major's Gov't, who had come to dominate the Parliamentary Conservative Party by the mid 1990s. He made such views clear in March 2001, shortly before he retired as an MP, writing in the Parliamentary magazine The House that the rural and, specifically, the agricultural communities of Britain were the victims of major changes to the culture at Westminster in his time in the Commons, as the number of Tory MPs from landowning or farming backgrounds had declined and the number of self-made men from the suburbs on the Tory benches had increased.
In his later years as an MP Body clearly distanced himself from an ever more economic rationalist and internationalist Tory party by associating himself with a number of environmentalist groups who disapproved of large national or free-trade groupings and supported smaller, more "natural" and "organic" communities.
'You know I think we've got it…sort of…thingy… fundamentally wrong…Highgrove…organic garden… Poundsbury…it really is appalling…Laurens van der Post…Sir Alan Fitztightly…Backstairs Billy…'
The Highgrove Charity Shop for your Xmas Gifts:
Carlo was Chancellor of UCNW when Richard Body's mates were running the trafficking gang and telling students to ignore scientific and ecological principles and chuck chemicals over everything. Particularly glyphosate, even Geoff Sagar really loved the idea of spraying glyphosate everywhere and he was Head of Plant Biology rather than Agriculture. Glyphosate was particularly recommended for getting rid of Wild Oats no less…
The Principal of UCNW when poison was recommended for Wild Oats was Sir Charles Evans, Everest Hero and Top Doctor from Liverpool. Evans went to Shrewsbury School, as of course did Richard Ingrams who founded 'Private Eye' and other fun people like Michael Heseltine, who was a big pal of Sir Anthony Meyer, the Tory MP for Clwyd North West, 1970-83, the Sir Anthony who had a taste for exotic extra-marital encounters. Sir Anthony did the world a favour by inflicting the first blow on Thatch's premiership when he ran as a stalking horse in the leadership challenge which paved the way for the much stronger challenge which deposed Thatch in Nov 1990. See previous posts.
This lot were all at war with each other and they were at war with the gwerin as well and of course at war with the Labour Party, but the one thing that none of them could do was challenge a gang of paedophiles and people traffickers.
Oh bloody hell, the Wild Oats are back and they're complaining as well, where's the poison??
Vote Wisely, Vote Silly, You Know It Makes Nonsense.
It did make nonsense but it also led to a lot of people dying, including those who had been infected with HIV when they were kids in care in north Wales.
Richard Body has been associated with such long-standing figures of the Green movement such as Teddy Goldsmith, John Seymour and John Papworth. Unlike the vast majority of Conservative MPs, Body voted in favour of the equalisation of sexuality activity to apply equally to homosexuals from the age of 16 and also supported the legalisation of cannabis. Body was for a time a member of the UK Independence Party, but later joined the English Democrats. He called for an English Parliament in his book England for the English, published in April 2001.
Body's fervent euroscepticism led to him being numbered amongst the rebellious "bastards" condemned by John Major in 1993. His actions regarding Europe eventually led to his resigning the Conservative whip for a temporary period. Richard Body will have been mates with the leading light of the bastards, Leolin Price QC, who along with his wife Lindy Price the daughter of Lord Brecon, was most helpful to Dafydd's gang, as had Lord Brecon been in the previous generation (see posts 'On the Occasion of the 70th Birthday Of HRH Carlo' and 'Only One Died').
In November 1999, Body put forward an Early Day Motion in support of the writer Robert Henderson, who believed that his mail and telephone line had been interfered with by the security services after he had written allegedly threatening letters to Miranda, Cherie and various Labour MPs. This followed an article by Henderson in 'Wisden Cricket Monthly' in 1995 entitled "Is it in the blood?" which suggested that only "unequivocal Englishmen" should play cricket for England. Body's motion not only defended Henderson and accused Miranda of interfering with Henderson's activities, but referred to "publicly reported incidents of racism within the Labour Party". This may have been an allusion to some controversial remarks about "blue-eyed, blonde Finnish nurses" made by the Labour MP Diane Abbott – who also knew about Dafydd's gang, being the former Press Officer for Lambeth Borough Council with whom Dafydd et al was doing business and now famously represents The People Of Hackney – who had earlier accused Henderson of racism.
Body was a Vice-President of the Society for Individual Freedom and lived in Berkshire.
Body's eurosceptic books include A Europe of Many Circles (1990) and The Breakdown of Europe (1998) (which purposefully echoed the title of Leopold Kohr's book The Breakdown of Nations). Leopold Kohr and his fellow travellers had links with Ioan Bowen Rees, the Chief Executive of Gwynedd County Council while Dafydd's gang did what they wanted in the children's homes of Gwynedd (see post 'Events, Dear Boy, Events'). Bowen Rees was considered to be an expert on local democracy and 'small nations' (see post 'I Know Nuzzing…'). Bowen Rees was friends with Lord Max Beloff who was mates with Thatch's pals on the right who were involved with the establishment of the University of Buckingham. See previous posts. Lord Max is of course the dad of Cherie's colleague and pal Michael Beloff QC, the lawyer who ensured that the Jillings Report into the abuse of children in Clwyd was completely suppressed and available to no-one but lawyers and insurers when it was completed in 1996 (see post 'It's A Piece Of Cake…'). It is likely that Richard Body and Richard Howarth knew Ioan Bowen Rees, the self-styled Thinkers Of Gwynedd who ran that paedophile gang enjoyed their salons.
Richard Body was alive and kicking until Feb of this year, holding yet another umbrella over Dafydd et al.
John Lee joined the Commonwealth Party at the age of 17 and later moved to the Labour Party while he was at Cambridge. Lee was active in the Cambridge Union and as a debater within his own college, in the Milton Society. Lee subsequently worked as a criminal barrister. During the interview, Lee tells the interviewer that he was impressed with Dennis Healey and Michael Foot, about his relationship with his constituency party and the criticism of him for not living in the constituency. No, he probably won't have wanted to live in Handsworth, it won't have been the style to which Lee wanted to have become accustomed. Lee did vote against racist legislation on the matter of Rhodesia, which will have been a good move because Handsworth has a great many black residents.
Denis Healey and Michael Foot both concealed Dafydd's gang and the Westminster Paedophile Ring and Foot was very probably part of it. Healey was just a grade A bastard. Michael Foot was a friend of the biographer and writer Mervyn Jones who wrote a biography of Foot in 1994. Jones was a former Communist who wrote for the 'Daily Worker' and later the 'New Reasoner' – as did Uncle Harry's nephew's dad Ralph – and 'Tribune'. Jones was later Assistant Editor at the 'New Statesman'. 
Mervyn Jones was the son of the Welsh neurologist and psychoanalyst Ernest Jones. Ernest Jones was a towering figure among the Top Docs in the first half of the 20th century Welsh. Jones was from west Wales and was educated at what became Cardiff University and UCL. Jones was a lifelong friend and colleague of Sigmund Freud from their first meeting in 1908 and he was the first English-speaking practitioner of psychoanalysis and became its leading exponent in the English-speaking world. Jones was President of both the International Psychoanalytical Association and the British-Psychoanalytical Society in the 1920s and 1930s. Although Jones was very influential there were a number of complaints about his conduct towards young female patients, including from his fellow analysts. Freud put an end to the romance between Jones and Feud's daughter Anna.
Ernest Jones's first wife was the Welsh musician Morfydd Llwyn Owen. In 1918 Ernest Jones and a Top Doctor colleague managed to kill Morfydd when they operated on her themselves at Morfydd's parents's home in south Wales when Morfydd was taken ill with appendicitis. Morfydd didn't die from the surgery, Ernest and his mate poisoned her with the chloroform. Whoops… She had married Ernest only the previous year.
Ernest Jones knew Wilfred Abse, Gwynne and Dafydd at the beginning of Dafydd's career and the crap that Wilfred, Gwynne and Dafydd spouted to excuse themselves while they abused patients will have been learnt at the knee of Ernest (see post 'O Jones, O Jones'). Dafydd will also have known Ernest through their political activism because Ernest Jones, like Dafydd, was active in Plaid. Ernest Jones died in 1958.
Ernest Jones married Mervyn's mum two years after Morfydd's death, as a result of 'some inspired matchmaking by his Viennese colleagues'. Mervyn's mum was Katherine Jokl, a Jewish economics graduate from Moravia who had been at school in Vienna with Freud's daughters. 
For more information on the excesses of Ernest Jones and his network of analysts, Top Docs, political activists and literary figures, see post 'Feet In Chains'.
My post about the Abse family of traffickers and their friends and relations  'O Jones, O Jones' mentioned that the poet and Top Doctor Dannie Abse struggled academically as a medical student, didn't like the science and the gory bits and was uninterested in medicine anyway. I forgot to mention that Dannie's son David as a boy noticed that his dad was very, very bad at 'maths'. David Abse is an artist and when he uses the word 'maths' he will mean arithmetic. So Dannie Abse who worked as a Top Doctor for 30 years couldn't add up either…
Mervyn Jones was alive until 2010 and still in service as one of Dafydd's umbrellas.
John Lee was succeeded as the Labour MP for Birmingham Handsworth by Sheila Rosemary Rivers Wright (22 March 1925 – 5 July 2013). Sheila Wright was born and raised in India. Her father was an Inspector General of police until his death when Sheila was 12 years old. Sheila was subsequently raised by her mother who also managed a sick animal sanctuary. Initially taught by her nanny and governesses until the age of 11, Sheila then taught herself politics, philosophy and history. She left India just after WW II ended and lived in Southampton. She gained a social science certificate from the University of Southampton in 1951 and a sociology degree from London University in 1956. Lady Sheila Snooty of Imperialism was destined to Help The Poor.
Sheila married and although her name changed to Gregory she retained her maiden name in politics. Wright became a social worker and served as a Councillor on Birmingham City Council, 1956-79, becoming an honorary alderman.
Not only was there abuse of children and vulnerable people in Birmingham, but numerous children in care were sent to children's homes in north Wales by the City of Birmingham Social Services, where they were abused. That is why Adrianne Jones, the former Director of the City of Birmingham Social Services, was commissioned to advise the Waterhouse Inquiry panel. At the time Adrianne had just been commissioned to advise the Welsh Office on kids in care. Adrianne also enjoyed a stint as Director of Hillingdon Social Services. Where there was abuse and neglect of children in their care. Adrianne was involved with many children's charidees and in retirement she moved to Abergavenny. See previous posts for details of the many PIEs in which Adrianne had a finger.
As Chair of the Birmingham Education Committee Sheila Wright oversaw the introduction of the comprehensive education system.
As in Somerset, the Birmingham comprehensive schools in affluent areas performed well. The schools in disadvantaged areas were bear pits and the abuse and neglect of pupils was ignored. It is why clever working class kids in Birmingham were all scrambling for places at the King Edward VI Grammar Schools, it was their ticket out of the nightmare created by Adrianne et al. I have mentioned that there was abuse of kids in Bridgwater, when I was at school there in the 1970s. One of the vilest teachers at our school was a PE teacher called Jayne Rickets. She had a long running extra-marital affair with at least one other teacher at the school and they were discovered having sex in the gym and at various other locations during school hours. She later married this man who was very predatory himself and since I began the blog I have been told that they both had links to Dafydd's gang and were involved in targeting vulnerable pupils. Rickets came from Birmingham. Why she ever went to or remained in Somerset I have no idea; she constantly insulted Somerset people, didn't have a good word to say about Somerset and we all just wished that she'd piss off back to Brum.
Lady Sheila Snooty was MP for Birmingham Handsworth, 1979-83. In 1983 boundary changes abolished the seat and Wright gave up the nomination 'due to family matters'. She continued to perform voluntary work for the Birmingham Central Health Authority and on numerous school governing bodies throughout Birmingham.
Dafydd's mates Professors Robert Bluglass and Ian Brockington pretty much ran huge swathes of the NHS in Birmingham. Sheila will have been doing their bidding.
Lady Snooty died on 5 July 2013, aged 88, after a long illness.
While Lady Snooty of Imperialism was the Caring Sharing MP for Handsworth, Handsworth hosted the 1981 riots because Lady Snooty's constituents were so utterly pissed off. The Handsworth Riots came under Dafydd's mate Lord Scarman's remit of Solutions To Angry Black People, as detailed in my post 'Only One Died'. I note that some references to Lady Snooty describe her as an 'the Anglo-Indian' MP. I wouldn't have put it past the Labour Party to have selected Lady Snooty for that constituency which was full of darkies because someone thought that she counted as an ethnic minority, in the way that I am supposed to vote for a whole variety of dipsticks because they are in possession of ovaries. Indeed the Labour MP Lisa Nandy advertises herself as a 'Indian woman'. Lisa's dad is Indian but her mum is as white as I am and was the daughter of Lord Frank Byers, the Liberal peer and Chief Whip who refused to act when he was told in no uncertain terms what Jeremy Thorpe was doing to Norman Scott. See previous posts.
Professor Stuart Hall was for years the Director of Birmingham University's Centre for Contemporary Cultural Studies. Hall became famous as a Black Marxist Academic and was a Champ of the Oppressed. Stuart Hall coined the phrase 'It Ain't Half Racist Mum' when discussing 1970s light entertainment TV favourites. Here's Stuart Telling It Like It Is in the way that no other cultural theorist could because they weren't down with the kids like Stuart:
Stuart Hall was one of those who tried very hard to put Brown out of action, what with Brown being mates with Empowered Service Users and even former kids in care from Birmingham and refusing to abandon them. Brown told me years ago that one of the ways in which middle class people are able to tolerate dreadful abuse of other people is by constructing those being abused as having 'many problems' for seemingly unfathomable reasons. One of Brown's colleagues said to Brown one day 'why do all your friends have so many problems Brian?' The answer was simple: Brown was friends with people who had a bunch of gangsters after them and he refused to turn his back on us. Only the other day I received a goblet of poison from someone known to me in Somerset who made a reference to someone whom I have discussed on this blog and their 'many, many problems'. You try having an international trafficking gang after your blood Mrs Femail reader and just see how smoothly your life runs. The phrase used by Dafydd's gang constantly was that their clients 'all had so many problems'. Why ever might that have been???
Handsworth hosted another riot in 1985 after Lady Snooty of Imperialism had finished being an MP but continued to Help The Poor. Brown was living nearby at the time and he went out filming and interviewing the rioters. Who no doubt had many problems.
Brown had lots of adventures when he lived in Birmingham, by talking to people with problems. This is how we found out about the endemic police corruption, the abuse of kids in care and psych patients in the city etc. It also meant that Brown found out about many things which were simply denied by most people who are given media coverage. Jess Phillips, the Labour MP  for Birmingham Yardley, received a lot of aggro not so long ago when she talked about the sheer amount of casual sexual harassment that young women receive when out and about at night in Birmingham. I have taken the piss out of Jess on this blog (see post 'Everywoman?'), because while Jess pretends to be the Voice of Working Class Woman, her family are a bunch of highly paid NHS senior managers and management consultants and Jess knows exactly how much crap is being concealed. However Jess had a point with her comments re sexual harassment of young women. It really is rampant. Older women in theatres and at the opera don't get it, but young women out and about either on their own or with their mates are constantly hassled. Although Jess didn't mention that young men are as well, but they are threatened with violence from other men. Brown was always having to scarper when we were young because he outraged people by wearing leather trousers and frilly shirts, the drunken twats in their cardis and slacks couldn't cope at all. So on one occasion I told them that I'd be worried if Brown looked like them. They weren't very pleased with that comment.
One person whom Brown found out about in the 1980s was the New Street Ejaculator. There was a bloke who used to hang around Birmingham New Street and when women were window shopping he'd go up behind them and quietly masturbate and ejaculate over the back of their jacket or coat. Then he'd tap them on the shoulder and draw their attention to what he had done. This man was infamous, as were many other people in Birmingham who were less offensive but living eccentric difficult lives while in the 'care' of the mental health services or social services. Brown found out about the most appalling things that were definitely known to Top Docs and social workers yet not a word ever leaked out about any of it.
In about 2005, a scandal blew up in the UK media after there had been an incident in Birmingham in which a 'paranoid schizophrenic' had murdered his neighbour and had literally eaten his brain. The Serious Case Review which followed identified Failures and everyone concerned went on a Journey from which they Learnt Lessons. Brown told me that he knew that many of the Failures identified in that case were routine practice for the Birmingham mental health services, such as the CPN pushing tablets through the letter box of the patient's home instead of visiting them but documenting that the patient had been visited, seen and was 'coping well'. The Failures only came to light when someone had been murdered and cannibalised.
Professor Robert Bluglass was the Chair of Forensic Medicine at Birmingham University throughout the 1980s and 90s and also Chaired one of the NHS Trusts in Birmingham. His wife Kerry Bluglass is a psychiatrist in Birmingham. They knew that this sort of thing was happening but Bluglass's priority was to conceal the criminality of Dafydd and others and discredit any complainants (see post 'enter Professor Robert Bluglass CBE)…
After the sad demise of Lady Snooty of Imperialism, her family placed a notice in the 'Birmingham Mail':
RIVERS-GREGORY Sheila Rosemary (also known as Sheila Wright) It is with sadness that we announce the death of our mother and grandma.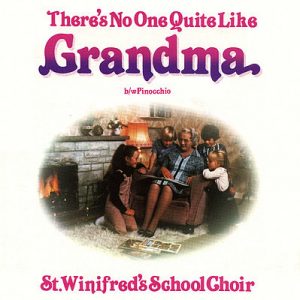 She died on 5th July 2013 after a long illness. A retired Member of Parliament and local councillor, she was an active and passionately committed member of The Labour Party. Private natural burial. Donations in lieu of flowers to either Amnesty International or the RSPCA.
Previous posts have detailed the links between leading lights in Amnesty International eg. Martin Ennals and the RSPCA eg. Gavin Grant and Dafydd's gang.
Sheila Snooty will have been working very, very hard as part of the effort to keep the lid on Dafydd et al as one of those who was sending kids into the hands of his gang and then cluttering up the NHS in Birmingham to give Dafydd's mates Professors Bluglass and Brockington a helping hand lest everything unravel. See eg. posts 'Enter Professor Robert Bluglass CBE' and 'Ian Brockington's Mischief'.
William Walsh succeeded Edward Boyle as Acting VC of Leeds University, 1981-83. William Walsh (23 February 1916 – 23 June 1996) was an internal appointment, he was already in a senior role at Leeds University when Ralph rocked up there. Walsh a PVC at Leeds, 1965-67 and when he retired from Leeds in 1983 he was appointed Emeritus Professor.
Walsh graduated in English from Downing College, Cambridge in 1943 and worked as a school teacher before becoming, in 1951, a lecturer in Education at Keele University (which was at the time the University College of North Staffordshire). Staffordshire was the location of another long-standing organised abuse ring and there were major problems with paedophiles securing themselves academic posts at the University College of North Staffordshire and Keele University. The most high profile paedophile who worked at Keele was social worker Peter Righton who used his academic work to promote sex between adults and children and took kids to Amsterdam for jollies; Righton was eventually convicted of child sex offences. Jane Tunstill, one of the Jillings team who in the mid-1990s investigated the abuse of children in the care of Clwyd Social Services, was given a Chair at Keele. The Jillings team admitted that there had been very, very serious abuse of children in north Wales stretching back to at least the 1950s, but refused to comment on whether there was a paedophile ring in operation. See post 'It's A Piece Of Cake…'.
Other Keele graduates and alumni knew about Dafydd et al but kept schtum eg. Michael Mansfield. The ring in Staffordshire had links with the ring in north Wales/Cheshire.
The abuse of children in Staffordshire became very public in the 1980s as a result of the Pin-Down Scandal. An Inquiry was subsequently carried out into Pin-Down, Co-Chaired by Allan Levy QC and social worker Barbara Kahan, who in their 1991 Report, like the Jillings team, acknowledged that serious abuse of children was taking place, but were believed to have not admitted the scale of the abuse. As in north Wales, the havoc caused by the gang in Staffordshire impacted upon the NHS in the area and that was concealed as well. That was the explanation for the Mid-Staffs scandal years later. Duncan Orme, the UCNW Student's Union Welfare Officer who concealed the activities of Dafydd's gang at UCNW in the 1980s and was rewarded by a career in NHS senior management, was at one time the Financial Director for one of the NHS Trusts in Staffordshire (see previous posts).
Barbara Khan worked with Peter Righton and when she was challenged about this in the wake of Righton's sex offending, Babs explained that Righton had Taken Her In and that she hadn't wanted to Discriminate Against A Gay Man. Babs never explained why she and her husband psychiatrist and Top Doctor Vladimir Kahan colluded with the abuse of kids and psych patients in Oxfordshire or why she had colluded with the abuse of children in all of her previous positions. Babs spent many years as a Gov't social work adviser on kids in care, having been appointed as an adviser by Sir Keith Joseph in the early 1970s. Keith Joseph was the Tory MP for Leeds North East, 1956-87. See previous posts for information about the excesses of Sir Keith Joseph, who somehow knew when I was an undergrad at UCNW that Brown was my partner and that we both grew up near Bridgwater. How Keith Joseph knew I don't know because we didn't tell him.
Perhaps the Lord Chancellor at the time knew the explanation for that conundrum:
For more on Babs, her glorious career, her commitment to Socialism and Peace and for details of some of the abusers with whom she worked, see post 'Always On The Side Of The Children'.
After working at Keele, Willie Walsh was appointed to a similar post at Edinburgh University and in 1957 became the Professor and Head of the Dept of Education at Leeds University. In 1972 he was appointed Professor of Commonwealth Literature in the School of English at Leeds.
Walsh died in Leeds in June 1996. The month after William Hague announced that there was to be a Public Inquiry into the North Wales Abuse Scandal. I don't know the circumstances of Walsh's death but it wouldn't surprise me if it were yet another case of 'Now don't you worry my dear, we'll look after you'.
The Indie published an Obituary for Willie Walsh:
William Walsh was outstanding for his combination of scholarship with administrative and leadership abilities. As a scholar he specialised in two very different subjects – education and Commonwealth literature. At a personal level he was a man of sensitive, disinterested and balanced judgement, which he exercised with a keen respect for the feelings of others.
Except for the victims and targets of a gang of paedophiles.
Walsh was born in 1916 and graduated from Cambridge in 1943, where he read English at Downing College under F.R. Leavis. He became a schoolmaster and from 1945 to 1951 was Senior English Master at Raynes Park Grammar School, working at the same time for the degree of MA in Education at London.
This he completed in 1951, whereupon he took up a lectureship in Education at the University College of North Staffordshire (later Keele University), two years later going to a lectureship at Edinburgh University, where he was concerned with the teaching of educational theory to higher degree and diploma students. In 1957 he moved to Leeds to take up a Chair in Education and to become Head of Department.
 William Walsh's literary scholarship imbued his teaching in the field of education. In his first book, 'The Use of the Imagination', published in 1959, he effectively deployed his literary scholarship to assert the crucial role of the imagination in education. He developed those ideas further in 'A Human Idiom' (1965), while the inspiration he drew from his interest in Coleridge found expression in 'Coleridge: The Work and the Relevance' (1967). He held the Chair and Headship of the Department of Education until 1972 and during that time he revitalised it.
 A School of Education in a region with a major paedophile/trafficking gang; they've got one of those at Bangor.
The department not only increased greatly in size but, more significantly, he succeeded in making it a centre for research in many areas within the field of education.
Which probably involved at least some SEN kids who are often those targeted by abusers. But no-one will have known anything…
Research into computer-aided learning and into science education among others received sustained support and by 1970 this led to the establishment of the Centre for Studies in Science Education.
During the later 1960s Walsh became increasingly interested in Commonwealth literature, and his first book on the subject, 'A Manifold Voice: studies in Commonwealth literature', was published in 1970. Two years later he moved to the Chair of Commonwealth Literature, newly established in the School of English, and for the next nine years he was to publish extensively on V.S. Naipaul, R.K. Narayan and on Commonwealth literature generally. Apart from writing and visiting Commonwealth countries, for six years he also served as Chairman of the School of English.
He'd kept everything quiet and with Jimmy Savile having his Penthouse Flat in Leeds as well. The Penthouse Flat where teenaged runaways were kept overnight with the knowledge of the police and the Penthouse Flat in which a group of local police officers met once a week for 'crime prevention' discussions. Why would anyone in the 1970s and 80s describe a basic not very well furnished crash pad in a Leeds tower block as a Penthouse Flat?
Brown's mum was always very polite, even to real bastards and after we'd all watched 'Tommy', one day she was relating the plot to someone else and she explained that Tommy was a deaf, dumb and blind boy whom his parents left in the care of an 'unsuitable man'.
Nowadays cuts in university funding are unfortunately commonplace, but the extent of the 1981 reduction in funding remains a landmark in the history of UK universities. As Acting Vice-Chancellor William Walsh proved again his capacity for dealing with crisis situations. Leeds University owes a particular debt to him for the wisdom and skill he showed in handling its affairs during the difficult years from 1981 to 1983.
Don't tell me that Willie managed to protect Leeds University from the worst of Fatcher's Cuts? How ever did he manage that?
To summarise: William Walsh, English scholar and educationalist: born 23 February 1916; Lecturer in Education, University College of North Staffordshire 1951- 53; Lecturer in Education, Edinburgh University 1953-57; Professor of Education and Head of Department, Leeds University 1957-72, Pro-Vice- Chancellor 1965-67, Professor of Commonwealth Literature 1972-84 (Emeritus), Acting Vice-Chancellor 1981-83; married 1945 May Watson (one son, one daughter); died Leeds 23 June 1996.
Parkes attended King Edward's School, Birmingham and St John's College, Cambridge, where he obtained a degree in mechanical engineering. He married Margaret Parr (1925-2007) and they had two children.
Parkes's other posts included Head of the Department of Engineering at Leicester University in the 1960s and Chairman of the UK University Grants Committee in the early 1980s. Parkes was Chairman of the Committee of Vice-Chancellors and Principals, 1989-91. He was also appointed a Fellow of the Royal Academy of Engineering in 1982. Parkes was knighted in 1983. 
Edward Parkes will have gained much knowledge in relation to senior academics and others in public life colluding with Dafydd, Savile et al and the Westminster Paedophile Ring. Parkes was Head of Dept at Leicester University when huge swathes of the institution were concealing the ring in Leicester which by the 1980s involved all public services in Leicester and was a branch of the pan-European ring which had been formed when the separate pre-existing gangs across the UK all linked up and spread their net internationally. Furthermore Parkes will have known that Frederick Attenborough, David and Richard Attenborough's father had been the Principal of Leicester University, 1932-51, that his sons were now famous and that many reputations had to be preserved. See previous posts. Other reputations which needed to remain unsullied included those of Maggie Nandy and her husband Dipak – Lisa Nandy's mum and dad – who were working at Leicester University (see post 'Radical Leicester And Some Other Free Radicals'). Maggie was the daughter of Lord Frank Byers, one of the key members of the Liberal Party who was concealing Jeremy Thorpe's criminality (see post 'My How Things Haven't Changed'). Parkes will have known the name Janner as well.
Being an engineer and holding a senior management post at a university in London, Edward Parkes will also have known about the world-famous names in engineering at Imperial College in the 1950s, 60s and 70s who knew about and colluded with the different arms of Dafydd's gang as well as the Westminster Paedophile Ring. See previous posts eg. Professor Wynn Humphrey Davies, Lord Brian Flowers etc.
I have discussed in previous posts how in 1984 when Sir Peter Swinnerton Dyer, the then Chairman of the UGC, threatened to close UCNW down and meant it, one of the Vice-Principals at UCNW, Alwyn Roberts, somehow 'persuaded' Swinnerton-Dyer to back off and let UCNW live. I knew that Alwyn Roberts had made it clear to Swinnerton-Dyer that UCNW was full of people colluding with or even involved in facilitating the Westminster Paedophile Ring and that was why Swinnerton-Dyer backed off. Alwyn Roberts used the same tactics to achieve many other things, particularly of course in relation to Welsh language matters in the face of hostility from Thatcher's Gov't. See previous posts.
What I didn't realise until I read David Roberts's book 'Bangor University: 1884-2009' recently was that in 1981, the UGC really did kick UCNW by implementing a massive reduction in funding and it was almost a killer blow; and the UGC made it clear that they would be returning to finish the job…
Edward Parkes was the man who showed no mercy to UCNW in 1981 and having been at Leicester and London Universities he knew exactly what the gwerin at UCNW were doing and who they were doing it with. Then Parkes went off to run Paedophilia Central at Savileville in Leeds.
So how did Alwyn Roberts save UCNW's life then, because it wasn't simply by saying to Swinnerton-Dyer 'we're supplying Thatch's friends with child sex workers, you can't touch us', because the UGC already knew that. Did Alwyn Roberts perhaps reassure Swinnerton-Dyer that UCNW would absolutely ensure that the UCNW student who had been raising concerns about Gwynne the lobotomist, Dr D.G.E. Wood et al would be put out of action, as would her boyfriend and their rest of their circle of friends?
It was Professor Fergus Lowe of the Psychology Dept who reaped most of the rewards when Bangor was allowed to survive; the Fungus who was working in the Dept which Dafydd was dominating, who overthrew Dafydd and then built his own Evil Empire on the basis of his knowledge of the trafficking gang…
Fungus was someone else who was found unexpectedly dead not so long ago. I think that Alwyn Roberts is still alive.
Anne Vernon Alwyn. She was killed by the gang in April 1986. You can start talking, as can the slime with whom you are surrounded.
Alwyn Roberts was a member of staff in the School of Social Sciences, which was the location of the havoc in the early 1990s, when the gwerin went for the jugular of a senior sociologist and Merfyn's late wife was caught in the cross-fire (see post 'Badlands'). Roberts was also the Director of the Extra-Mural Studies Dept, which evolved into the Dept of Lifelong Learning, headed by Meri Huws, who in the 1980s worked as a Gwynedd social worker on the patch which included the Ty'r Felin children's home, from where children were trafficked to Dolphin Square as well as other locations (see previous posts eg. 'Are You Local?').
One member of staff in Social Sciences at UCNW was Sandra Betts, who's expertise was in Wimmin. While Sandra explained that she was a feminist and an expert in Wimmin, she gave virtually all her teaching and marking to other Wimmin to do, young wimmin who were PhD students or post-docs who did not receive a penny for doing Sandra's work. Sandra Betts was still working at Bangor when I worked there and one day I went to see a colleague, a young woman who had just finished her PhD only to find her in her office with a screaming migraine. I offered to drive her home because she was far too ill to be at work and she explained that she still had marking to do. There was a pile of approx 50 pieces of course work net to her, every one of them having been handed in to one Sandra Betts who had simply given the whole lot of them to this teaching assistant to mark. On another occasion I met another sociologist who had previously worked at Bangor who told me that she had resigned when she witnessed Sandra Betts in an exam board meeting deliberately block a female student from receiving a well-deserved First because Betts knew that the student wanted to come back for a PhD in Gender Theory and would make Betts look just a bit lame if she began publishing in that area.
Sandra Bett's partner was a man called John Borland. Borland was an enterprising man, as I have explained before on this blog. Borland set up a consultancy business consisting of Empowered Service Users who could be hired to contribute to the social work degree at Bangor; Service User Involvement is now a requirement on social work degrees in the UK. I was shown a list of Borland's Empowered Service Users and I did not recognise one name on the list. I suspect that like the Patients' Voices on the Community Health Council in north Wales, there was probably not many genuine service users among them. Service Users in north Wales had such bad experiences with the Services that they Used that most of then walked away in the end and would have no more to do with them.
John Borland was mates with the Buffet Slayer aka Aled Griffiths, a lecturer in social policy and law at Bangor. The Buffet Slayer's sister was Gwenan Carrington, the Director of Gwynedd Social Services while Service Users were neglected and abused; his wife was Joanna Griffiths, the Director of Conwy Social Services, while Service Users were abused and neglected; and his twin brother Huw was a hopelessly incompetent solicitor who used to sit in Bangor Magistrates Court in the 1980s and 90s and watch Dafydd's gang frame me and other Empowered Service Users for criminal offences. See previous posts eg. 'Local Accessories' for further details of the Slayer's friends and relations.
To quote the title of one of R.S. Thomas's poems, 'Meet The Family'.
John Borland tried to hitch a lift on the back of a pan-European research project which was being undertaken by some other Bangor sociologists in collaboration with some German social scientists and social workers. The Slayer also professed an interest in this project and the Slayer kept nipping off to other European countries as well, on one occasion using the hired car that was waiting at the airport for the genuine members of the team from Bangor. They arrived to pick up their car, only to be told by a baffled gentleman behind the desk 'oh the car was picked up earlier today, a gentleman from Bangor University collected it.' One of the senior members of the team simply observed 'this will have something to do with Aled Griffiths, I know it will'. He was quite right as well, the Slayer had accessed info, found out that a car had been booked and paid for, had turned up and nabbed the car.
I always presumed that the Slayer and Borland were just scamming their way into jollies to Europe – because they certainly didn't know anything about Europe or indeed sociology – but now  I know how hard Dafydd's gang were working to expand their European operations, I take a rather dimmer view of the Slayer and his junkets.
P.S. Slayer: I took that congratulations cake in for Howard NOT you. That was why the cake was accompanied by a card addressed to Howard and why I took the cake into Howard's office. So why did you gatecrash the party and eat the cake??? Particularly as you were only ever rude and insulting to the rest of us?
I must compliment the Slayer on his cake-detection antennae though, I didn't tell anyone that I was taking that cake in, it was a surprise, so God knows how his cake-detector mechanism found out that there was a cake in the building.
Alwyn Roberts was a missionary.
Children gang raped and forced to have sex with animals Alwyn, while they were filmed and the films exported for the international porn market.
A fucking MISSIONARY. But then the Slayer's father was a Methodist Minister. On Anglesey.
Alwyn Roberts had previously served as the Principal of Pachhunga Government College in India. Roberts was also a member of Gwynedd County Council and a Governor of the BBC. See post 'Meet The Gwerin!'.
A previous post mentioned that William Bingley of MIND and the Mental Health Act Commission and one of Dafydd's partners in crime for decades – as were Bingley's parents – was involved with a charidee along his wife Helen, a former mental health Angel whom Bingley married in 2001. Bingley was a Trustee of and fundraiser for the Abaseen Foundation, a 'healthcare and educational charity operating in north-west Pakistan'. William and Helen were frequent visitors to the charity's 'pioneering projects'.
Then there is the dreadful Dr John Perkins, the former Academic Registrar of Bangor University who was fully on board with Dafydd's gang (see previous posts), who was/is involved in charidee work providing education to wimmin in Afghanistan and the Hindu Kush.
These people spent decades facilitating a gang of paedophiles and people traffickers who had a side line in class A drugs and who murdered victims and witnesses. Why is no-one investigating their links in parts of the world where desperately poor people will do anything for money?
A project in Afghanistan providing employment for low income citizens:
I have mentioned in previous posts that Lady Juliet Bingley, William Bingley's mother, was married to Admiral Sir Alec Bingley who served alongside Lord Louis Mountbatten and the Russian spies in the Admiralty etc (see post 'The Defence Of The Realm'). Lady Juliet herself was an almoner (social worker) who worked at Bart's after she qualified in 1945, where her father was a surgeon. Lady Juliet did her social work training at the LSE and one of her training placements was with Liverpool Personal Social Services, an organisation which colluded with abuse, so Lady Juliet was off to a flying start. But then the LSE was full of Earnest Socialists colluding with the abuse of the poor and the art of grinding their noses into the dirt.
Why have these people got so many problems?
Lady Juliet is just a few years older than her mates Dafydd and Lucille. Lady Juliet, being concerned with the Poor and coming from a family led by a Top Doctor who will also have Only Cared About The Welfare Of His Patients, grew up in Harley Street.
MIND Is Out For Mental Health! Time To Talk! Let's share, you share first.
Lady Juliet's dad was Reginald Vick. Reg died in Dec 1971. He biography is to be found on the website of the Royal College of Surgeons Plarr's 'Lives Of The Fellows' Online:
Reginald Martin Vick was born on 20 July 1884 at West Hartlepool, and was educated at Leys School
Trumpers, Thatch's friend who as junior Health Minister appointed Savile to the senior management of Broadmoor, was married to the Headmaster of The Leys School and was an enthusiastic networker with old boys. See post 'Rejoice!'.
and Jesus College, Cambridge, and came to St Bartholomew's Hospital for his clinical studies. He qualified with the Conjoint Diploma in 1908, and after house appointment at Bart's became a demonstrator of pathology, as a step towards the Fellowship which he obtained in 1912. He became an assistant surgeon to the Hospital in 1913, and took the Cambridge MChir the same year.
Service in the RAMC then intervened, and during the first world war he was in France and Salonika, and from 1917 to 1919 he was in charge of a surgical division in the BEF, was four times mentioned in dispatches and was awarded the OBE. On demobilization in 1919 he returned to St Bartholomew's to spend the greater part of the rest of his professional life in intimate association with the hospital, its staff, its patients and its students.
Bart's was facilitating organised abuse in a big way by the late 1960s, but for that to have been happening then will have been a problem there for a long time.
Vick was appointed warden of the Residential College in 1920, the fourteenth in succession to James Paget, and the last warden of the College in Little Britain. He was thus given his first great opportunity of influencing students, yet this influence was not limited to the men resident in the College, for many of those returning from war service came to him for advice about their future careers, and had reason to be grateful to him for it. The warden-ship lasted for 15 years.
He was a popular teacher of undergraduates and postgraduates who appreciated the clarity of his methods, based upon his earlier work in pathology, and also the amusing stories which were used to fix facts in the memories of his class. But they learned most from his example, his sympathetic concern for nervous, shy or frightened patients, and his methods of giving them confidence and reassurance. He was above all an intensely warm-hearted and friendly person, and this characteristic was expressed by the leading part he played in the Cambridge Bart's Club, and as secretary of his own contemporary "Decennial" Club.
Vick was also surgeon to St Andrew's Hospital, Dollis Hill, and consulting surgeon to Bromley Hospital, Walton-on-Thames Cottage Hospital, and Crowborough and Bexhill Hospitals. During the second world war he served in the EMS as officer in charge of the surgical division at Friern Hospital. He was a valued member of the Court of Examiners at the College of Surgeons.
He was already 68 when he was invited to undertake the direction of the Cancer Bureau in the South Western Region which had been started in 1947 by Professor Rendle-Short of Bristol, and which Vick continued and extended from 1952 till 1965. He and his wife lived at intervals in either Bristol or Plymouth while he toured the whole region, appealing personally to the hospital staffs to make their cancer records complete and therefore statistically reliable.
The name Jeremy Thorpe springs to mind and of course Dr Death of Plymouth fame, 1966-92. Michael Foot's family were a dominant force in Plymouth and of course Nancy Astor was the MP for Plymouth Sutton, 1919-45. Waldorf Astor had been the MP for Plymouth Sutton, 1910-19  and Jakie Astor was the MP, 1951-59. Dafydd's partner in crime D.G.E. Wood was from a Top Doctor's family in Bristol.
During his 12 years in office he had the satisfaction of approaching close to 100 per cent registration, and his annual reports were therefore worthwhile contributions to cancer research and a fitting reward for his devoted labour. He also contributed two articles to the British medical journal describing the organization of such a cancer survey.
Vick was over 80 when he gave up that cancer work, and it was only gradually that arthritis interfered with his full and active enjoyment of life. He died on 18 December 1971, and his wife, whom he married in 1920, and their four daughters survived him.
One of his daughters was Lady Juliet who went out into the world of mental health charidees and assisted a vicious criminal gang and who produced a son who did the same and continued to do so after Lady Juliet died. Reg's other three daughters almost certainly married influential men and/or held influential positions as well and the chances are that they'll have been as loyal to the corrupt medical establishment as Juliet was…
Now for a bit more on the Yorkshire region.
Previous posts have discussed various Leeds MPs who knew what was good for them and kept their mouths shut, including Hilary Benn and Keith Joseph and I have also discussed Alice Mahon, the former Angel and MP for Halifax who Supports The NHS by keeping quiet about the abuse of children and psych patients, who served as a Calderdale Councillor for years. Dr Brian Gibbons, the worthless turd of a Top Doctor who served as the Welsh Gov'ts Health Minister, 2005-07 and flatly refused to discuss evidence of serious organised crime in the NHS and social services in north Wales let alone act on it, arrived in Calderdale from Ireland to train as a GP in 1976, before joining the paedophiles' friend as a GP in south Wales in the 1980s. Gibbons's father was Hugh Gibbons, another Top Doctor, who was an Irish Fianna Fail politician, 1969-77. Hugh Gibbons was also an enthusiastic footballer
Brian Gibbons is a member of the Socialist Health Association, along with Uncle Harry and so many others whom we know and love.
Gren Kershaw, the corrupt NHS Chief Executive who oversaw the genocidal regime at Ysbyty Glan Clwyd and the surrounding area as the CEO of the Conwy and Denbighshire NHS Trust and then the CEO of the North East Wales NHS Trust, arrived in north Wales from Leeds (see previous posts).
I have known about Gibbons, Gren and others for ages, but I have discovered one of their pals who has gone under my radar, because after all they are legion…
Introducing David Trevor Shutt, Baron Shutt of Greetland (born 16 March 1942), Lib Dem peer. Lord Shutt served as Captain of the Yeoman of the Guard and Deputy Chief Whip in the Lords, May 2010-May 2012.
Shutt was educated at Pudsey Grammar School in Yorkshire.
Help! Help! Paedophiles in distress, there's another police investigation, we need to establish a children's charidee supported by numerous celebs with extreme urgency…
After school, Shutt trained as an accountant. In 1975 Shutt became a Director of the Joseph Rowntree Reform Trust and was later the Chairman as well as of course being a Trustee. The paedophiles' friends love the JRF, it holds a great attraction for them. The names of many such folk appear in previous posts.
In 1973 David Shutt was elected to Calderdale Metropolitan Borough Council, now Calderdale Council, as a Liberal Councillor and later represented the Liberal Democrats on this Council, serving as Mayor of Calderdale, 1982-83.
Shutt stood unsuccessfully for Parliament at seven General Elections between 1970 and 1992: Sowerby in 1970, Feb 1974, Oct 1974 and 1979. After the abolition of the Sowerby seat, Shutt contested the new Calder Valley constituency in 1983 and 1987. At the 1922 General Election Shutt was the Liberal Democrat candidate in Pudsey. 
After the electorate had made it quite clear that they didn't want David Shutt as their MP, there was only one thing for it; Shutt had to be given a seat in the Lords! On 12 May 2000 – three months after the Waterhouse Report was published – David Shutt was created a life peer as Baron Shutt of Greetland. Bechod!
Shutt was Liberal Democrat International Development spokesperson in the Lords until 2002. Following the 2005 General Election, he was appointed the Lib Dem Chief Whip in the Lords. After the formation of the Con Dem Gov't headed by Call Me Dave in May 2010, Shutt was appointed Captain of the Yeoman of the Guard and Government Deputy Chief Whip in the House of Lords, positions he held until May 2012, when he stepped down as the Liberal Democrats' Lords Chief Whip. In 1965, Shutt married Margaret Pemberton. They have two sons and a daughter.
The Lord Shutt of Greetland – If At First You Don't Succeed, Then Bag A Seat In The Lords