As promised in my post 'A Celebration Of Dafydd's Medical Training', I'm going to discuss a few more of the Top Docs who Supported people trafficker Wendy Savage when she Fought The Male Medical Establishment in 1985-86 ie. was the leading lady in the stage-managed 100% rigged Row Between Doctors As To The Management Of Childbirth, that served as a highly effective smokescreen
when the police desperately tried to move in on a cartel of corrupt professional people involved with serious organised crime rendered untouchable because of the presence of so many Top Docs and senior lawyers among their ranks.
Wendy and the Top Docs who pretended to Fight Wendy were based at the London Hospital, although a number of them held joint appointments with Bart's. The employer was Tower Hamlets Health Authority and the corruption was so pervasive and had been in place for so long, that there won't have been anyone working for Tower Hamlets unaware of what was going on. Everyone in middle management upwards will have been fully on board with the criminal gang that was operating within that Health Authority.
Previous posts have discussed how Wendy was Supported by her old mucker Geoffrey 'Bodger' (a rugby nickname, Bodger being a south Walian who dined out on his love for rugby) Chamberlain of St George's Hospital Medical School. Bodger's pal Ollie Brooke, the Prof of Paediatrics at St George's, was under investigation by the police when the Male Medical Establishment shafted Wendy. Ollie was convicted of child porn offences and jailed in Dec 1986, on the very day that Dafydd and the Gang unlawfully banged me up in the North Wales Hospital Denbigh. Ollie was portrayed in Court and in the media as a sad man, a Medical Genius who had Given So Much who's life was now in tatters because of a Silly Mistake.
The reality was that Ollie was a key player in a pan-European paedophile ring; he imported, exported and made huge quantities of child porn and he only came under police investigation when a technician went to look for something in Ollie's office in St George's and found that every cupboard in there was packed with child porn. A search was conducted of Ollie's other office and all the cupboards in there were packed with child porn as well. Furthermore Ollie hadn't conducted any research for years, except for a paper co-authored with his mates from St George's, published in a journal of which one of their mates was the Editor some two-three weeks before Ollie's appearance at Kington-upon-Thames Crown Court in Dec 1986.
So the Court was told of the genius of a paediatrician who was found with a few naughty pics and who would never be the same again. Kingston Crown Court and Lord Chief Justice Geoffrey Lane at Ollie's appeal against sentence (not conviction, because Ollie pleaded guilty) both received literally hundreds of letters from Ollie's colleagues, many of them from some of the biggest names in Top Doctoring in the world, testifying that Ollie was a great bloke, gosh this is so out of character and Ooh we didn't know. With a touch of 
It worked like a dream, Ollie's sentence was reduced at appeal in May 1987, Geoffrey Lane likened Ollie's role in the international child porn trade as being rather like someone collecting cigarette cards no less and Ollie was freed, certainly by June 1987.
After release, Shamed Ollie who's Life Was Now In Tatters continued socialising with his old mates at St George's and even published a few articles with them, including one with Bodger!
The timing of those articles were as interesting as that article that was published just before Ollie's day in Kingston Crown Court in Dec 1986. One was published literally two weeks or so before Bodger offered me a job that sounded wonderful and a small number of articles were published by Ollie et al while I worked at St George's. The articles stopped when I was forced out of medical research in Jan-Feb 1991. Furthermore, I sat in the tearoom at St George's and Ollie was discussed in my presence as a ghost of whom no-one had heard since he was jailed more than two years previously. Throughout that time, some of the people with whom I was working were publishing papers with Ollie. Ollie gave his affiliation as the Dept of Paediatrics/Child Health, St George's Hospital Medical School on each of the papers. The papers were published in high profile Top Docs journals all of whose readers would have known that Ollie had been jailed in Dec 1986.
See 'Too Many Pills' for the extraordinary publishing history of Ollie and his pals.
Ollie's appeal was heard in May 1987, but a veil was drawn over exactly when Ollie was released, because this was a most political appeal, there was a General Election scheduled for 11 June 1987… But Ollie was definitely out of jail shortly after Thatch was re-elected.
Thatch's win in June 1987 defied polls
and has been attributed to people being too ashamed to admit that they intended to vote Tory, the Tories being seen as a toxic brand.
I am fairly sure that I know the real explanation. Previous posts have discussed in detail the huge conspiracy by the Gang to frame me for a serious offence and imprison me shortly after the 1987 General Election. My documentation shows that Gwynedd and Clwyd Health Authorities were in on it, so were the North Wales Police, solicitors in north Wales, the Home Office,
Risley Remand Centre and the Mental Health Act Commission. 
It was brilliant, these folk even had the letters typed and ready to send to various people informing them that I was now in Risley having Attempted To Stab A Doctor. I only found that out because Gwynedd and Clwyd Health Authorities and the Mental Health Act Commission didn't realise that the police had to release me after arrest when it became clear that Top Docs had lied and the pre-prepared letters were sent out as soon as I was hauled off to Bangor Police Station explaining that I was now in Risley Remand Centre, so my complaints could be ignored. 
All the leaders of the main British political parties knew about this Cunning Plan and their side-kicks did as well.
The foolish old Windbag and Dr Death really believed that they might have a chance of beating Thatch and Plaid were personally friends with the lying bastards who were on the ground in north Wales getting their hands dirty so to speak. Meanwhile the BMA 
and their buddies I am sure did what they did when they wanted Heath to win in 1970; they put out the order – but not in public on in the media as they did with Heath in 1970 – to bloody well vote for Thatcher, because I and my friends had the evidence that could bring the Top Docs' cartel down and Tories in Somerset who knew us and were not well-disposed to us were being used to further shaft us, principally me, but a few of my friends as well. Then Thatch herself would be thrown overboard soon, because the Top Docs hated her, even the Tory Top Docs…
The Cunning Plan had to be amended when the 1987 conspiracy went off at half-cock, but another Cunning Plan was hatched
and Geoffrey Howe led the charge later in 1990, assisted by Bodger and the crew from the London medical schools who had me in their clutches because I was working in Bodger's team by then. Thatch was out in Nov 1990 and my career was wrecked within weeks, as were the careers of two friends who stood by me. 
Fight The Tory Cuts!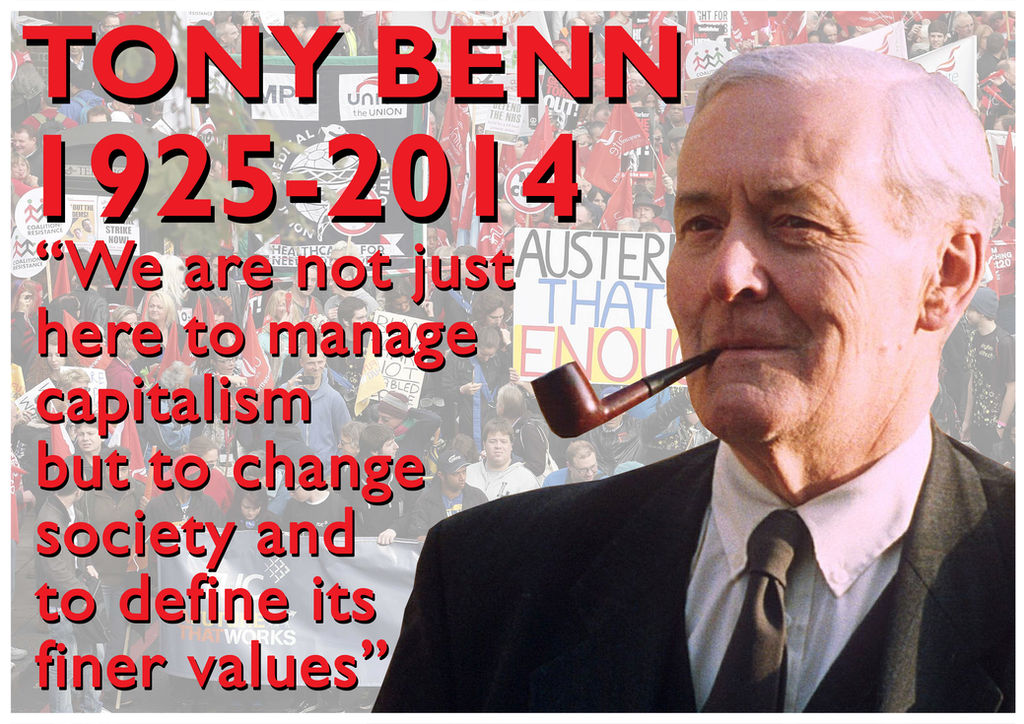 I think that Wedgie Benn missed a few opportunities with regard to that, as did my Posh Relative by marriage, Lord Gnome's daughter
Penelope who worked for Wedgie Benn when he was Wilson's Minister of Technology in the late 1960s.
'So how will you be voting in June?' 'Ooh Somerville of course.'
Dame Janet Vaughan, Principal of Somerville College, Oxford, 1945-67, at the inaugural meeting of the Nuffield Foundation in 1943: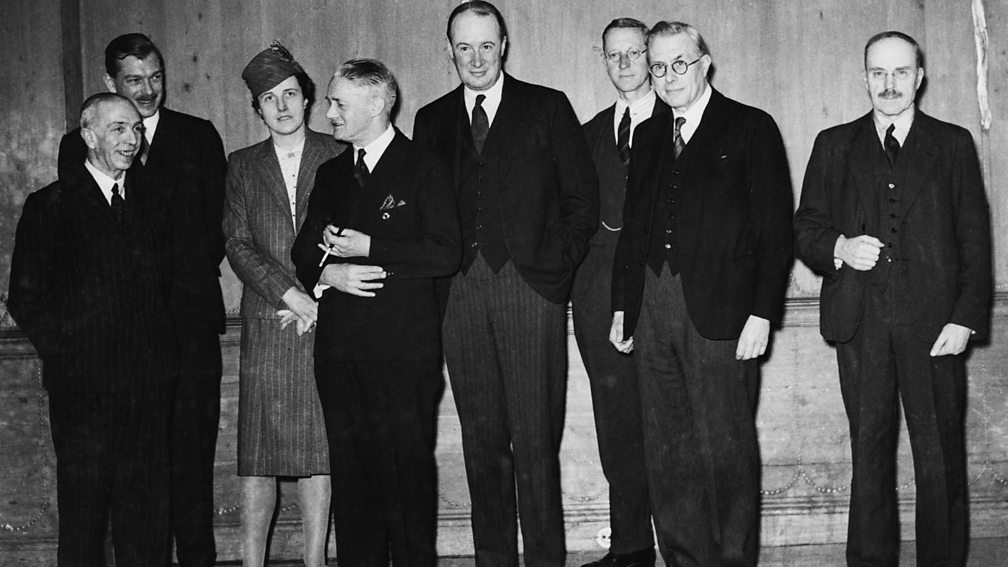 Dame Janet was a Top Doctor who undertook her clinical training at UCH/UCL, as did as did Bodger. Dame Janet grew up in Bristol, the daughter of in a Bloomsbury family, a product of several generations of impressive excess, of 'Male Love', of erotic poetry a la Michelangelo and allegations that male members of her circle were Corrupting Choirboys. See 'A Celebration Of Dafydd's Medical Training'.
Lord Gnome was a Governor of the Peckham Experiment in 1949, along with Lord Mountbatten, a Person Of Low Morals, the Peckham Experiment being a  sort of project to promote Healthy Living managed and supported by many of the big names in medicine at the time.
Gnome also served as Chairman of the Wellcome Trust, 1960-65 and his close female relatives went to Somerville, unless they went to the LSE. So Gnome and Dame Janet no doubt did a bit of nose-rubbing.
So, to return to a few more Docs who Supported Brave Wendy in 1985-86
then, as well as Bodger, Tony Jewell and Marion Hall as discussed in previous posts. One Doc who was at the centre of the cartel in Tower Hamlets and will have played a major role in the ring and in the charade that was the Savage Enquiry was the District Medical Officer for Tower Hamlets Health Authority, Jean Richards. Jean Richards was the most senior administrative doc for the Health Authority, but I have not been able to trace her. Like a few others in the middle of this bunfight, including Sir Francis Cumberlege, the then Chairman of Tower Hamlets Health Authority, there is no evidence online that Jean Richards ever existed. But Jean had remained remarkably quiet when the world did know that she existed. 
One Top Doc who was such a Loyal Supporter of Wendy's that he receives a special thank you in the book of Wendy's True Story was Luke Zander, who at the time of the Savage Inquiry was Senior Lecturer in General Practice at Tommy's. Like Jean Richards, Luke seems to have been erased from the web, but Luke definitely existed (he's starred in previous posts on this blog as well) because there are records of Luke I. Zander's publications. Luke Zander co-authored (along with many of his colleagues) at least two academic articles in 1986 and 1987 and gave his affiliation as the Dept of General Practice, United Medical and Dental Schools ie. Tommy's and Guy's after they merged.
One of Luke's volumes published in 1981:
An offering from Luke and Bodger, published in 1984, the year that I complained about Gwynne:
Luke Zander contributed to this effort published by Bodger in 1992:
Luke was the son of Walter Zander (8 June 1898-7 April 1993), a German-British lawyer, scholar and writer. Walter Zander was Secretary of the British Friends of the Hebrew University in Jerusalem 1944-71, Governor of the University 1972-93 and Senior Associate Fellow at St Antony's College, Oxford, 1971-88.
The son of a prominent Erfurt lawyer, during World War I, Walter Zander served as a non-commissioned officer in the German Army and was awarded the Iron Cross. After WW II, Zander went on to study law, philosophy and economics in Jena and Berlin. After a brief period as an assistant to one of the leading lawyers in Berlin, Walter set up his own practice in the city. In 1929, Zander took a one-year leave from his practice to study economics at the LSE
and the Sorbonne University.
Walter Zander married Gretl Magnus in Berlin in 1931 and they had three sons and a daughter. Of Jewish heritage, Zander emigrated with his family to the UK in 1937. Still a German citizen, Zander was interned for ten months as an enemy alien on the Isle of Man during World War II.
Zander's wife Gretl was the daughter of the famous Top Doc Rudolf Magnus.
In 1901, while in Germany, Magnus discovered the diuretic effect of the excretions of the pituitary gland. From 1908, Rudolf Magnus worked on the physiology of posture and muscle tension, research that made him world famous. His most famous book, Körperstellung describes the reflexes involved in mammal posture. The Magnus & De Kleijn reflexes are named after Magnus and his colleague Adriaan de Kleijn (1883–1949) ie. the head and neck reflexes of mammals that cause the body to follow automatically when the head moves. Magnus also researched the reflexes of the intestines and phenomena such as motion sickness.
The pharmacological research of Rudolf Magnus was focussed on the effect of medication on the heart, blood vessels, lungs and the gastrointestinal tract. Thus he studied the effects of narcotics, as well as poison gasses on the lungs. Magnus conducted the poison gas study during World War I when he served as an army doctor in Germany.
Note for the uninitiated: Magnus's research will have involved much cruelty to animals as well as people.
Magnus was very fond of ice skating and would give his whole laboratory staff time off when the temperature was below freezing.
Originally the Pharmacology Dept in Utrecht was housed in an old hospital for victims of the plague (built in 1567). Magnus convinced the Rockefeller Foundation to give him the money to build a new laboratory. In 1926, Magnus laid the first stone for this new institute in Utrecht on the Vondellaan, named Nieuw Leeuwenbergh. In 1968, David de Wied renamed the building the Rudolf Magnus Institute. Due to his death in 1927 Rudolf Magnus never worked there himself.
The Rudolf Magnus Institute for Neuroscience still exists and is one of the research institutes of the University Medical Center Utrecht, where neuroscientific research is performed. The Anatomical Museum in Utrecht houses Rudolf Magnus' archive.
Magnus had five children: Karl (1903-1989), a lung specialist; Walter Zander's wife Margarete (Gretl) (1905-1968), who worked as his secretary and translator; Dorothea who died aged 11; Erica (1909-1991), an architect; and Otto (1913-2014), a neurologist.
Walter Zander died in April 1993. Readers may remember from previous posts that there was quite a rush to Pass Over To The Other Side on the part of witnesses to the wrongdoing of the Gang at about that time. Dame Janet Vaughan died on 9 Jan 1993 and Lord Kenyon, who along with his son Thomas, had certain tastes that Thomas at least satisfied by using services provided by Dafydd and Gwynne died in May 1993. Thomas died from AIDS earlier in 1993 but no-one will admit exactly when.
In April 1993, F and I were in the process of being charged and committed for trial later on in 1993 after Jackie Brandt the Gwynedd social worker told the police yet another pack of lies about us.
This is the biography issued after Walter Zander's death:
WALTER ZANDER, lawyer and scholar, died on 7 April, aged 94. His father had been a lawyer. His mother, a gifted amateur painter and sculptor, perished in the Holocaust.
Born in 1898 in Erfurt, Germany, his life spanned the whole of this century and its immense changes, in some of which he was himself deeply involved. In particular, for decades and until the end of his life he worked and wrote on political, religious and legal developments in the Middle East.
As a student he read classics at Jena University, but he was soon conscripted and fought in the First World War on both the Eastern and the Western Fronts. He won the Iron Cross for gallantry in action. After the war he studied law and started a law practice in Berlin. Music was always a central part of his life. In his youth he studied at the Conservatory in Erfurt. He was at the time of his death almost certainly the last person alive to have played under Arthur Nikisch, legendary conductor of the Leipzig Gewandhaus Orchestra and friend of Brahms. All four members of his Berlin student quartet immigrated to England and continued to play together for decades.
His scholarly impulses were always evident. Early in his professional career he took time off his legal practice to study economics at the London School of Economics. In the early 1930s he wrote several articles and pamphlets on monetary policy. In 1930, he married Gretl Magnus, daughter of the well-known physiologist Rudolf Magnus. She shared and nurtured his love of family and community life. They started their family in Berlin, but by 1937, as a result of the Nazi persecution, they immigrated to England with their three young children, Michael, Luke and Angelica. Benjamin, their fourth child, was born in 1939.
In 1944, Walter Zander became Secretary of the British Friends of the Hebrew University in Jerusalem, a job he held for 27 years and which he expanded far beyond its original role of fund-raising. In particular, seeing the importance for Israel of developing strong external cultural and political links, he took the lead in fostering and developing Asian and African studies at the University. On his retirement as Secretary of the Friends he became a Governor of the University.
One of his principal concerns over years was the attitude of Israel toward the Arabs. In 1948, his pamphlet 'Is this the Way?' addressed the problem of both securing the new State of Israel and making proper arrangements, including compensation, for the indigenous Palestinian population. Leo Baeck, former Chief Rabbi of Berlin, commenting on the pamphlet, wrote: 'I was time and again moved by the courage, the straightforwardness, and the accuracy of your arguments.' The pamphlet led to an invitation from Mahatma Gandhi to participate as the only Jew in a conference on world conflict situations held in India.
Mahatma with Persons Of Low Morals:
In 1972, at the age of 72, he retired from the Friends, as he said 'to devote his remaining years to study'.
Principally through his close friend for more than fifty years, the Arab scholar the late Albert Hourani, he became Senior Associate Fellow of St Anthony's College, attached to the Middle East Centre. The connection with St Anthony's in his seventies and eighties was for him the culmination of his intellectual life.
The Warden of St Anthony's, 1968-87, was Sir Albert Raymond Maillard Carr FBA FRHS FRSL (11 April 1919-19 April 2015), an historian specialising in the history of Spain, Latin America and Sweden.
Raymond Carr was born on 11 April 1919 in Bath, Somerset and was educated at Brockenhurst School, in the New Forest, Hampshire. Carr then studied at Christ Church, Oxford. Carr was briefly a lecturer at UCL, 1945–46, before returning to Oxford as a Fellow of All Souls College, 1946–53. Carr was next a Fellow of New College, 1953–64, then Director of Oxford's Latin American Centre, 1964–1968 and Oxford University's Professor of the History of Latin America, 1967–68.
New College, Oxford was a recruiting ground for the British security services and Richard Crossman studied there and worked at New College as a don before he was elected as the Labour MP for Coventry in 1945. It was when Wedgie Benn was at New College that Crossman recruited Wedgie Benn into the security services…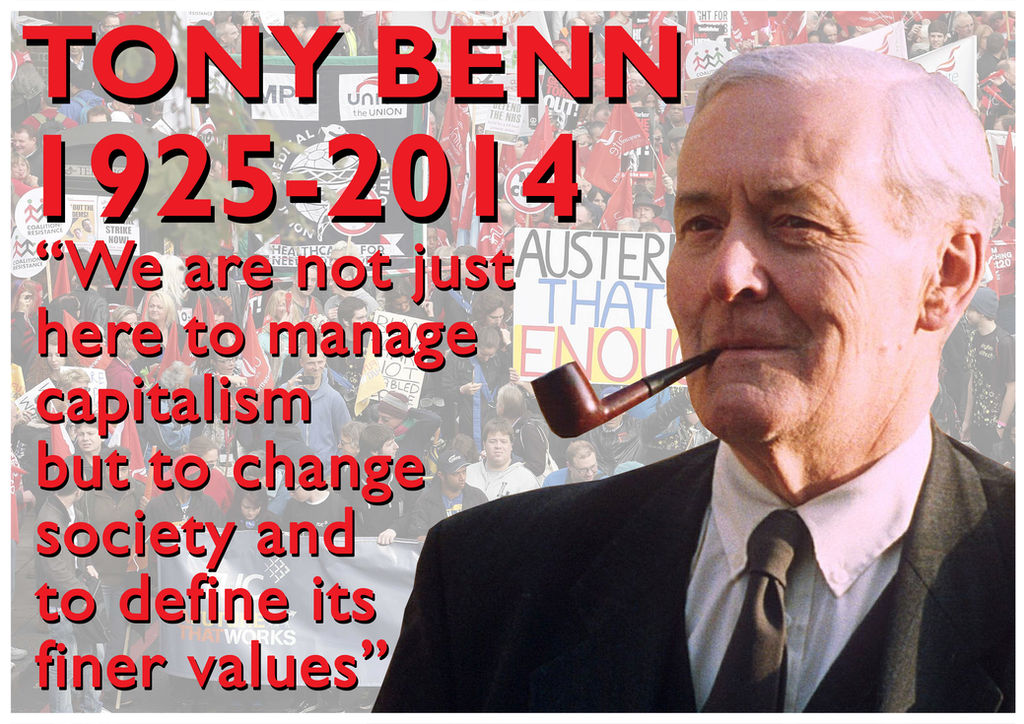 Don't worry about it Wedgie Benn, you didn't quite manage to achieve that, your loyalty to a Gang of sex offenders and the Ladies Of Somerville who were Of The Right Set took priority. Wedgie Benn showed a high degree of class loyalty, his family were aristos and his dad was an MP when the Posh really knew how to Swing, Bertrand and Bloomsbury-style. 
Raymond Carr became a Fellow of St Antony's College, Oxford, in 1964, Sub-Warden of the College in 1966 and Warden in 1968, a position he held until his retirement in 1987. After his retirement from Oxford, Carr was King Juan Carlos Professor of Spanish History at New York University in 1992.
Carr's successor as Warden of St Antony's was LSE's Mr Big, Lord Ralf Dahrendorf. Dahrendorf described Carr's tenure of the post as Warden as the College's 'Fiesta days'. Well I'm appalled, to think that Sir Raymond was busy with 'Readers Wives' instead of the Finer Things…
A Fellow of the British Academy since 1978, in 1983 Carr was awarded the Order of Alfonso X el Sabio by King Juan Carlos of Spain and in 1999 the Prince of Asturias Award for Social Sciences.
Carr wrote for The Spectator in 2007 – "I am old-fashioned and aged enough to believe that the best history is the work of the lone individual." His recreation was fox hunting, about which he wrote two books, English Fox Hunting: A History (1976), a comprehensive history of fox-hunting from medieval times, and, with his wife Sara Carr, Fox-Hunting (1982).
Raymond Carr was also:
Member of the National Theatre Board, 1968–1977
Chairman of the Society for Latin American Studies, 1966–1968
Corresponding Member of the Spain's Royal Academy of History (Real Academia de la Historia), Madrid.
In 1950, Carr married Sara Ann Mary Strickland, daughter of Algernon Walter Strickland and of Lady Mary Pamela Madeline Sibell Charteris. Sara Strickland's maternal grandfather was Hugo Charteris, 11th Earl of Wemyss, and one of her great-grandfathers was Percy Wyndham (1835–1911), a Conservative politician who was one of The Souls.
Hugo Richard Charteris, 11th Earl of Wemyss and 7th Earl of March DL (25 August 1857-12 July 1937), styled Lord Elcho from 1883 to 1914, was a Scottish Conservative politician. He was the fifth but eldest surviving son of The 10th Earl of Wemyss and his wife, Lady Anne Frederica Anson. His sister, Evelyn Charteris, was married to The 4th Viscount de Vesci; their only child (Mary Gertrude Vesey) was the second wife of Aubrey Herbert (second son of The 4th Earl of Carnarvon), whose daughter Laura Herbert married the writer Evelyn Waugh and was the mother of Auberon Waugh.
Bron was of course a journo and satirist of a right wing bent who lived at Combe Florey near Taunton when I lived in Somerset. Bron took the piss out of Mr Thrope and those we know and love but his loyalty to his traditional circle prevailed, although he did make it known that Evelyn wasn't up to much as a dad. Bron was a 'Private Eye' regular and he knew about Peter Morrison, Dafydd, Gwynne et al when he appeared on 'Question Time' saying that Thatch was a force for good. Bron lived in Edward du Cann's constituency, near du Cann. I imagine that as with Thatch, Bron couldn't bear to dissent. Or he might have just been terrified, this lot murdered people and du Cann's mate Tiny Rowland owned everything.
When I was in the first year at UCNW, I used to pop over to Plas Gwyn, a neighbouring hall of residence, to visit my friends Phil and Hugh. I had no idea that we were all under surveillance but one day we were talking Ridiculous Degrees of Capitalism and I said to Hugh and Phil that as far as I could see, Tiny Rowland owned the whole world. I didn't know at the time that Tiny Rowland was a mate and business partner of Edward du Cann, who was a mate of the Gang that ran UCNW. Within a few years of us graduating, Phil's career in research had been wrecked and Hugh was severely disabled – virtually completely paralysed – with a neurological condition. Ah the doctors did their best but ooh it's a serious problem.
Hugo Charteris's father was the eldest son, and heir, of The 9th Earl of Wemyss (and 5th Earl of March). His mother was a daughter of The 1st Earl of Lichfield (and 2nd Viscount Anson).
Hugo entered Parliament for Haddingtonshire in 1883 (succeeding his father), but lost his seat in the 1885 General Election. He returned to the House of Commons in the 1886 General Election as one of two representatives for Ipswich, a seat he held until 1895. Hugo succeeded his father in the two earldoms in 1914 and served as Lord-Lieutenant of Haddingtonshire, 1918-37
In 1883, Hugo married Mary Constance Wyndham (1862–1937), daughter of the Hon. Percy Scawen Wyndham and sister of George Wyndham. They were both two of the original members of The Souls. His married life was detailed in the book The Wild Wyndhams by Claudia Renton. Among their children were:
Captain Hugo Francis Charteris, Lord Elcho (1884–1916), killed in action during the Great War, whilst serving with the Royal Gloucestershire Hussars. He married Lady Violet Catherine Manners, the daughter of Henry Manners, 8th Duke of Rutland, in 1911.
The Hon. Guy Lawrence Charteris (1886–1967).
Lady Cynthia Mary Evelyn Charteris (1887–1960), a writer who married Herbert Asquith (1881–1947), son of the Liberal PM H. H. Asquith.
The Hon. Colin Charteris (1889–1892), who died young.
Lady Mary Pamela Madeline Sibell Charteris (1895–1991), who married married Capt. Algernon Walter Strickland (1891–1938), son of Algernon Henry Peter Strickland, in 1915. After his death, she married Maj. John George Lyon, son of John Stewart Lyon, 4th of Kirkmichael, in 1943.
Second Lieutenant The Hon. Yvo Alan Charteris (1896–1915), also killed in action during the Great War.
Lady Irene Corona Charteris (1902–1989), who married Ivor Windsor-Clive, 2nd Earl of Plymouth (1889–1943).
By 1912, Lady Angela Forbes was Hugo's mistress, sharing his house in East Lothian, while his wife lived at Stanway in Gloucestershire. Although Hugo and his mistress lived together for many years, he remained married, and his wife became Countess of Wemyss when he inherited the earldom. She died in April 1937, aged 74. Lord Wemyss survived her by three months and died in July of the same year, aged 79.
Lord Wemyss was succeeded in his titles by his grandson David; his sons, Captain Hugo Francis Charteris and Lt Yvo Alan Charteris having been killed in action during the First World War. Hugo's second son was Martin Charteris, Baron Charteris of Amisfield.
Martin Charteris married the Hon. Mary Margesson (a daughter of the 1st Viscount Margesson) on 16 December 1944 in Jerusalem and they had three children. He retired from the Army in 1951. In 1950, Charteris was appointed Private Secretary to Princess Brenda, who was then Duchess of Edinburgh and heir presumptive to the British throne. From Brenda's accession in 1952 until 1972, Martin Charteris served as Brenda's Assistant Private Secretary under Sir Michael Adeane. On Adeane's retirement in 1972, Charteris was promoted to Private Secretary. He held this post until his retirement in 1977 and returned to Eton as its Provost. He was granted the honour of being a Permanent Lord in Waiting.
Charteris caused a stir in an interview that he gave to The Spectator in 1995, in which he described Fergie as "vulgar"; Carlo as "whiny"; and the Queen Mum Gawd Bless 'Er as "a bit of an ostrich", who doesn't look at what she doesn't want to see. Neither did Martin Charteris, he didn't mention Gwynne the Royal Lobotomist, the rent boy ring run by Backdoor Billy the Queen Mum Gawd Bless Er's loyal retainer (who died from AIDS), Jimmy Savile's close friendship with Carlo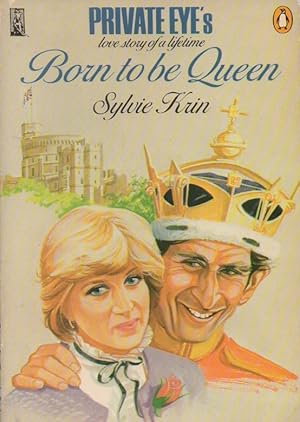 or Lord Snowdon and Ma'am Darling utilising the services of Gwynne, Dafydd and Ann Dally, another Strong Woman Who Was Attacked By The Male Medical Establishment (Dafydd knew Ann Dally and Wendy Savage wrote words of support when Dally published her Own True Story). But then the Gang were busy trying to have me sent to live with Carlo's pal Jimmy Savile in Broadmoor in 1995, after F blew that raspberry down the phone at Dafydd the year previously. Neither did Charteris mention that Brenda's Woman of the Bedchamber Dame Mary Morrison's brother Peter molested boys in care supplied to him by Gwynne and Dafydd.
Lord Charteris's Own True Story. 
Lord Martin Charteris died on 23 Dec 1999, so he was safely out of the way by the time that the Waterhouse Report was published two months later. Lord Charteris took his Royal Secrets to the grave… 
The 11th Earl of Wemyss's granddaughter was the socialite Ann Fleming, and his grandson, Hugo Charteris, was a renowned post-war author and screenwriter. The 11th Earl is the great-grandfather of the Scottish cartoonist Jamie Charteris.
Ann Geraldine Mary Fleming (née Charteris, 19 June 1913-12 July 1981), previously known as Lady O'Neill and Viscountess Rothermere, married firstly Lord O'Neill, secondly Lord Rothermere, and finally the writer Ian Fleming. Ian Fleming was friends with Charles Morrison, brother of Peter, customer of Gwynne and Dafydd. Ann had affairs with Roy Jenkins and Hugh Gaitskell.
Ann Fleming was born to Frances Lucy Tennant (1887–1925) and Captain Guy Lawrence Charteris (1886–1967) in Westminster. Ann learnt to value the conversation and friendship from her grandmother, Mary Constance Charteris, Countess of Wemyss, who had her own hedonistic past, having been one of The Souls. Ann was educated by governesses after an unsuccessful term at Cheltenham Ladies' College. She was a debutante and she quickly married Lord O'Neill who was both an aristocrat and a financier in 1932. Ann had two children before beginning an affair with the influential Esmond Cecil Harmsworth in 1936.
Harmsworth was the heir to Lord Rothermere, who owned the Daily Mail. Ann's husband went away to fight in WW II and Ann appeared with Harmsworth as well as having an affair with Ian Fleming, then a stockbroker, who became an assistant to the Director of Naval Intelligence. It's the Gang's Big Mates again. In 1940, Harmsworth became Lord Rothermere. Ann's husband was killed in action in 1944 and she married Lord Rothermere in 1945.
Ann and Lord Rothermere couple entertained and their social circle included the painter Lucian Freud (who painted her portrait), the choreographer Frederick Ashton and the artist Francis Bacon. Meanwhile, Ian Fleming left the Royal Navy and became a journalist with The Sunday Times. He had built Goldeneye on land in Jamaica and he had demanded three-month vacations from his employer to enjoy his holiday home. The two spent three months of every year together in Jamaica; Ann's new husband thought she was in Jamaica to visit Noël Coward.
In 1951 Ann was divorced by Lord Rothermere and the following year she married Fleming. Lord Rothermere's subsequent wife 'Bubbles' died in worrying circumstances involving prescribed medication in her continental villa and the explanation for the death didn't make sense and neither did the prescribing practices of a number of Top Docs whom Bubbles was consulting. I blogged in detail about the death of Bubbles in an earlier post but the text disappeared.
Ann and Ian Fleming had one child, Caspar. Ann was pregnant with her son when they married; Caspar was born on 12 August 1952. Anxiety over his forthcoming marriage is said to be the reason that Ian Fleming wrote the first James Bond novel, Casino Royale. Ann had a £100,000 divorce settlement and Fleming sought additional sources of revenue to add to his salary from The Sunday Times.
The Flemings bought a house in London, where they entertained. They later rebuilt Warneford Place at Sevenhampton, near Swindon, renaming it Sevenhampton Place and moving there in 1963. Ian Fleming was not keen on the socialising, but their houses attracted Evelyn Waugh, Cyril Connolly and Peter Quennell,
Ann's son Caspar died in London in October 1975 from an overdose of narcotics. Ann Fleming died at Sevenhampton Place on 12 July 1981.
The Carrs have three sons and one daughter: Adam Henry Maillard Carr (born 1951), Matthew Xavier Maillard Carr (1953-2011), Laura Selina Madeline Carr (born 1954) and Alexander Rallion Charles Carr (born 1958). Their son Adam married Angela P. Barry in 1988; their daughter Rose Angelica Mary Carr was born in 1991.
Matthew Carr was born in Oxford and studied at Camberwell School of Art, 1970-71, followed by Cheltenham School of Art, 1972-74. Carr left Eton at the age of 16 to study art at Camberwell. After completing his studies at Cheltenham School of Art, Carr returned to Oxford, and began teaching art and art history, until 1977 when he persuaded his parents to allow Andy Warhol to use their house in Oxford to hold a party. In Carr's own words: 'So I met Andy Warhol, he saw the drawings I was doing, and next thing I knew he put me up at the Ritz for two days, then took me to America. And he introduced me to Robert Fraser, who became my first agent.' Carr readily admitted this was both his big break in the art world, but also the start of a problem with drug addiction as he entered the celebrity world of London and New York in the late 1970s. It was to take Carr 20 years to overcome his drugs addiction.
Despite being well connected in the art world, Carr was an infrequent exhibitor of his work. In 1977 he exhibited alongside Hugh Dunford Wood and Sara Lutyens in Church Street, Kensington, London, and he staged his first solo show at the Robert Fraser Gallery in London in 1983. Subsequent solo shows were at the Wildenstein Gallery in London in 1993, and two shows at Marlborough Fine Art, London, in 2003 and 2008. He also showed at Marlborough Gallery in New York in 2006.
In 2006 Matthew also took part in the exhibition Drawing Inspiration, held at the Abbot Hall Art Gallery, Kendal, an exhibition that included the artists Tony Bevan, Christopher Bramham, Patrick Caulfield, Tracey Emin, Hughie O'Donoghue and others.
Carr died of leukaemia on 23 February 2011, a man with knowledge of very great wrongdoing re Gwynne and Dafydd.
Andy Warhol, a witness to even more himself, came to a sudden and unexpected end in Manhattan on 22 February 1987 at age 58. According to news reports, Warhol had been making a good recovery from gallbladder surgery at New York Hospital before dying in his sleep from a sudden post-operative irregular heartbeat. Prior to his diagnosis and operation, Warhol delayed having his recurring gallbladder problems checked, as he was afraid to enter hospitals and see doctors. His family sued the hospital for inadequate care, saying that the arrhythmia was caused by improper care and water intoxication. The malpractice case was quickly settled out of court; Warhol's family received an undisclosed sum of money.
Shortly before Warhol's death, doctors expected Warhol to survive the surgery, though a revaluation of the case about 30 years after his death showed many indications that Warhol's surgery was in fact riskier than originally thought. It was widely reported at the time that Warhol died of a "routine" surgery, though when considering factors such as his age, a family history of gallbladder problems, his previous gunshot wound and his medical state in the weeks leading up to the procedure, the potential risk of death following the surgery appeared to have been significant. See previous posts.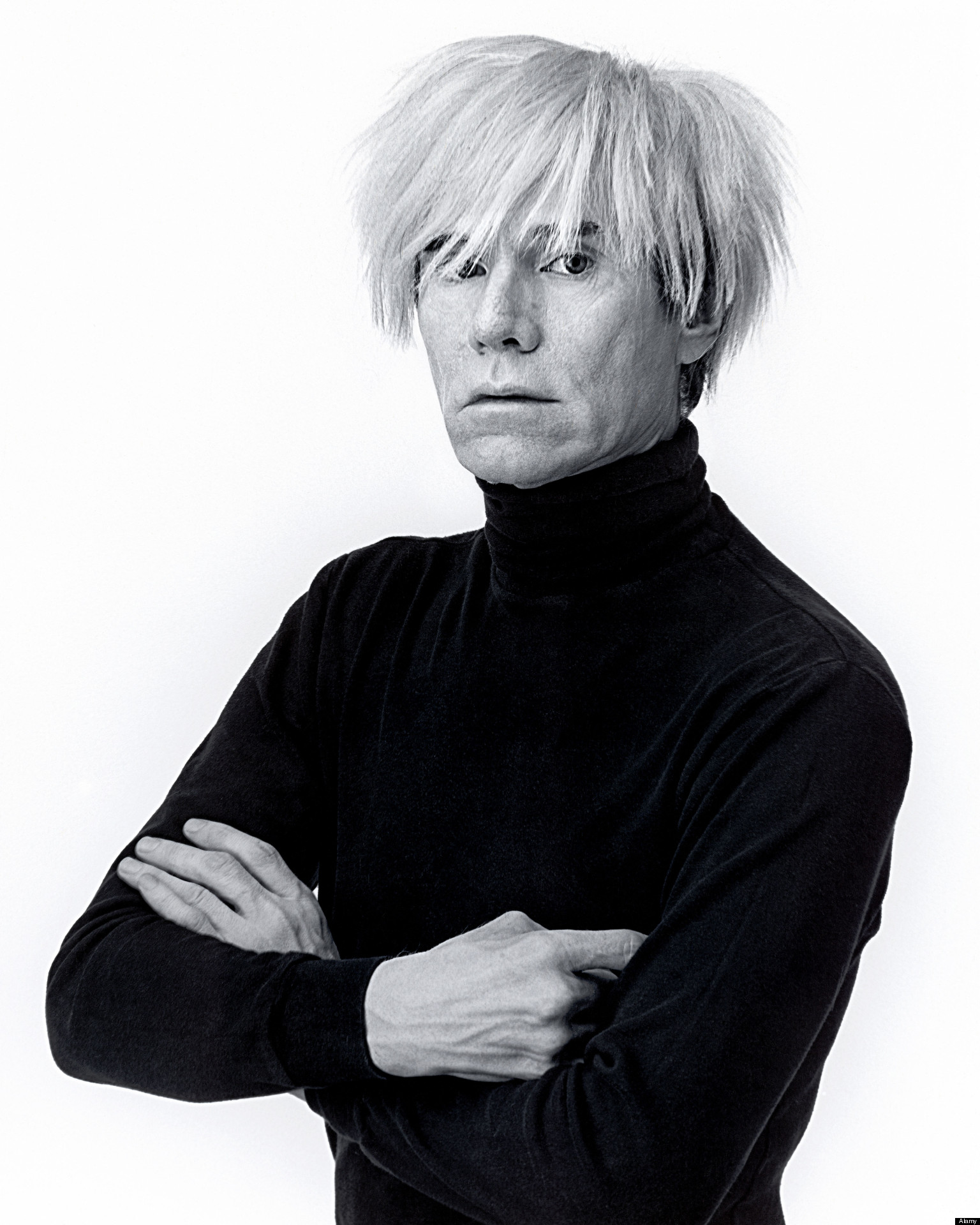 Carr's working method could be both intense and painful. According to the art critic Richard Dorment, sitting for Carr was a difficult experience involving 'tedious hours sitting in frozen-faced silence, when, aware of eyes boring into me with frightening intensity, I listened to the scratching of pencil on paper and the ticking of my wristwatch.'
This almost forensic analysis can be seen in the way Carr would often organise images on his paper, most notably when drawing a series of twelve penes on a page, 'in alarming close-up', but also evident in his portrait heads which frequently float disembodied in the centre of the paper. In addition to Carr's study of penes, his is best known for a similar drawing showing the heads of nine rhesus monkeys and a series of drawings of the semi-mumified human corpses in the Capuchin catacombs of Palermo.
Carr claimed to hate the picture he made of the musician Diana Ross, a rare commissioned piece, due to compromising on the singer's request to include a sunset in the background. Instead he tended to be select his models himself, often from the world of literature, Tom Stoppard (Tom's first wife was Miriam who began her career as an Angel in Newcastle until she tripped over the ring run by Gwynne's mate Lord John Walton, after which Miriam soon found herself qualifying as a Top Doc and then becoming Doc to Celebs, Media Doc and writer of volumes on the menopause; Tom moved on to Felicity Kendal and is now married to Carlo's ex, Sabrina Guinness), Miriam Gross, Sebastian Faulks, James Fenton, Alan Jenkins and Francis Wyndham.
Matthew married Lady Anne Mary Somerset in 1988 and their daughter Eleanor Carr was born in 1992.
Lady Anne Mary is the daughter of David Robert Somerset, 11th Duke of Beaufort (23 February 1928-16 August 2017), known as David Somerset until 1984. An important figure in the world of fox hunting, the Duke was Chairman of Marlborough Fine Art and was well known for frequent conflicts with hunt saboteurs. He also held the office of Hereditary Keeper of Raglan Castle and was President of the British Horse Society.
The Duke married, firstly, Lady Caroline Jane Thynne (28 August 1928-22 April 1995), daughter of the 6th Marquess of Bath, on 5 July 1950. Caroline is the sister of the infamous Loins of Longleat. The marriage took place at St Peter's Church, Eaton Square, in the presence of Brenda's mum and dad as well as other Royal family.
The Duchess of Beaufort presided over the restoration of Badminton House and its grounds. She received an honorary degree (LLD) from Bristol University for her charitable work.
They had four children:
The Duke married, secondly, Miranda Elisabeth Morley (born 1947), on 2 June 2000. She is a daughter of Brigadier General Michael Frederick Morley.
The Duke was criticised in January 2009 when a Swansea Councillor, Ioan Richard, discovered by a Freedom of Information Act request that he had been paid £281,431 for a 70 ft bridge to be built over the River Tawe near Swansea. The Dukes of Beaufort had owned the river bed for some 400 years, so when the local council had wanted to build a bridge linking a shopping centre to the Liberty Stadium, home of Swansea City football club and the Ospreys rugby team, it had to pay the Duke for the right to cross his river bed. Ioan Richard stated that he was "furious that public money had to be used to pay one of Britain's richest estates. For centuries Swansea folk have paid rents to the Duke of Beaufort and we don't owe this powerful and wealthy family anything." Although a few other people do obviously. 
Laura Carr married Richard E. Barrowclough in 1978 and has four children, Milo Edmond, Conrad Oliver, Theodore Charles, and Sibell Augusta.
Raymond Carr died on 19 April 2015 at the age of 96. 
As for Raymond Carr's successor as Warden of St Anthony's, Oxford, as any fule kno, Lord Ralf Dahrendorf was Director of the LSE, 1974-84, having previously worked at the LSE under Karl Popper, 1953-54.
Ralf Dahrendorf

Known for
Providing a new definition of class conflict based on authority relations
Scientific career
Influences
Marx, Weber, Popper, Hayek, Kant
In 1971, [Walter Zander] published 'Israel and the Holy Places of Christendom', which established him as an authority in this complex field involving religious, legal and territorial disputes and on which he wrote further scholarly articles. His last major publication, in the 'Israel Law Review' in 1982, concerned a historic dispute between the Coptic and the Ethiopian Churches. The aim in these publications, as always, was to find ways in which a spirit of tolerance and understanding could help resolve deep-rooted tensions and animosities. To bring Jews, Muslims and Christians together and, above all, to find ways of creating peace between Jews and Arabs, were Walter Zander's abiding concerns to which he brought his full range of scholarly, legal, human and spiritual gifts. These qualities were evident in every aspect of his life: in his natural gift for friendship, his total involvement in the lives of his children and grandchildren, and his deep interest in everyone he met.
In 1988, on the occasion of his 90th birthday, Sir Isaiah Berlin wrote: 'Walter Zander is probably the purest-hearted man I have ever met during my long life. He seems to me to be moved by a vision of spiritual ideals shared by the major religious faiths and forms of life shaped and dedicated to such ideals … If ever there was an embodiment of integrity and the disinterested pursuit of the good life, these qualities shine through in everything that he has done and been.'
He is survived by his four children, their spouses and nine grandchildren
After Walter Zander's death, a flurry of obituaries were published.
'The Times':
Walter Zander, lawyer and scholar, died in South Croydon on April 7 aged 94. He was born in Erfurt, Germany, on June 8, 1898. When in 1948, Walter Zander published his pamphlet Is This the Way?, questioning the right of Jews to displace the indigenous Arabic population in the newly-formed Israel, it was barely noticed by the Palestinians whom he was trying to protect, and failed to move the politicians. But to his friends and fellow intellectuals (among them Gandhi and Albert Hourani) he was one of the most important Zionist thinkers of the century.
Zander was reading classics at Jena University when the first world war broke out. He fought on both the Eastern and the Western Fronts, winning the Iron Cross for gallantry. After the war he followed his father into the law, and started a practice in Berlin, later taking time off to study at the London School of Economics. In the early 1930s he wrote several articles on monetary policy.
In 1930 he married Gretl Magnus, daughter of the eminent physiologist Rudolf Magnus. By 1937 he and his family were forced to leave the increasingly hostile atmosphere of Berlin and emigrated to England. Showing a certain talent for improvisation, he set up a printing business in Slough and settled with his family in the village of Gerrards Cross. With the outbreak of war, however, he and his family were interned in the Isle of Wight (their rations were supplemented by food parcels from their former English neighbours). Meanwhile his mother, a gifted amateur painter and sculptor, had died in the Holocaust.
Zander was made Secretary of the British Friends of the Hebrew University in Jerusalem in 1944. He held this post for 27 years and used it to air his considerable worries regarding proper arrangements, including compensation, for the Palestinians. Is This the Way? so impressed Gandhi that Zander was invited, as the only Jew, to a conference on world conflict situations in India.
One of the few Arabs to recognise Zander's talents was his friend for more than fifty years, the late Albert Hourani. When, in 1972, Zander retired from the Friends, to devote himself to study it was principally through Hourani's influence that he was made Senior Associate Fellow at St Antony's College, Oxford, attached to the Middle East Centre.
In 1971 Zander published Israel and the Holy Places of Christendom. He wrote about the Christian church with an understanding rarely found in non-Christians. It reflected the obvious uneasiness he felt about the "judaizing" of Jersualem, although he held out a forlorn hope for the future in the shape of a probable Arab Israeli agreement.
His last important publication, in the Israel Law Review in 1982, concerned a historic dispute between the Coptic and the Ethiopian Churches.
Music had always been important to him. As a boy he had studied at the Conservatory in Erfurt and he was almost certainly the last person alive to have played under Arthur Nikisch, the legendary conductor of the Leipzig Gewandhaus Orchestra and friend of Brahms.
His wife died in 1968, and he is survived by his four children, one of whom is Michael Zander, Professor of Law at the London School of Economics.
The Guardian:
THE LIFE of Walter Zander, the lawyer and Hebrew scholar who has died aged 94, overlaps the century and resonates correspondingly. Born in Erfurt, he graduated in classics at Jena University, won the Iron Cross for-gallantry on both the Eastern and the Western fronts in the first world war and followed his father into the law: But his mother, a gifted amateur painter and sculptor, later perished in the Holocaust.
He himself studied viola and piano in Erfurt and may well be the last person to have played under the baton of the great Nikisch, the friend of Brahms and director of the Leipzig Gewandhaus. All members of Walter's Berlin student quartet immigrated to England and continued to play together for decades. One of his grandsons, Benjamin, is a-conductor. Musicians thronged Walter's funeral in north London.
Apart from his legal practice, Zander studied economics at the LSE during the thirties and wrote several articles on monetary policy. But during and after the war he took a different route. In 1944 he became and remained for 27 years secretary of the British Friends of the Hebrew University in Jerusalem. He foresaw that Israel needed to forge cultural and political links
abroad and he fostered Asian and African studies at the university.
In 1948 his pamphlet Is This The Way? addressed the problem of both securing the new State of Israel and making proper arrangements, including compensation, for the indigenous Palestinian population. In 1972 he retired, as he put it, "to devote his remaining years to study," and through the Arab scholar the late Albert Hourani he became attached to the Middle East Centre at St Antony's College, Oxford.
This was for him the culmination of his intellectual life. Israel And The Holy Places Of Christendom (1971) established him as an authority in this complex field involving religious, legal and territorial disputes. Bringing together Jews, Muslims and Christians was his chief concern to which he brought his full range of scholarly, legal, human and spiritual gifts.
Roger Owen, Director of St Antony's; writes: Those of us who worked at the Middle East Centre during Walter Zander's association from 1970 until 1987 will remember him in particular for his careful scholarship and for the meticulous way he prepared, and then presented, his ideas at our regular Friday seminars. He will also be remembered for his generous parting gift to the centre when age and infirmity prevented him from visiting us regularly. It has now become the Walter Zander Scholarship, awarded each year to the best candidate for the Oxford M.Phil in Modern Middle Eastern Studies. But Walter's circle of Oxford friends extended far beyond that. Those, who met him at High Table or simply walking slowly in the College grounds were all struck by his air of gentle dignity and the importance he so obviously attached to the simple rituals of everyday life. After even the shortest exchange you came away with the comforting feeling that the world was a reasonable and much more manageable place.
Torygraph obituary:
WALTER ZANDER, lawyer and scholar who has died aged 94, was a latter-day Pangloss. "You never know what is good news and what is bad news," he would say. When Hitler came to power and he had to flee Germany he thought his whole world had collapsed. "But," he liked to add, "I came to England and lived happily ever after."
Walter Zander was born on June 8 1898 into a cultivated and prosperous German Jewish family; his father was an eminent lawyer, his mother a painter.
Young Walter himself trained as a musician and played the piano and viola. Then came the Great War. He fought in the German army both on the eastern and western fronts and was awarded the Iron Cross.
He studied at Jena and Berlin, took a doctorate in law and soon built up a legal practice in Berlin. In 1930 he married Gretl Magnus, daughter of Rudolph Magnus, the physiologist, and they had three children (a fourth was to be born in England).
When Hitler was elected to power in 1933 Zander could not believe what was happening, for it did not accord with his understanding of Germany and the Germans. As he came to terms with reality, he found it difficult to abandon his clients and he did not come to England until 1937. Zander was nearly 40 by then, with a young family and without an income or prospect of employment. But he teamed up with a fellow refugee who had developed a new photogravure process and set up a printing works in Slough. It immediately prospered, but in 1940, shortly after the fall of France, he and other German refugees were rounded up as "enemy aliens", his factory was confiscated and he was interned on the Isle of Man.
Zander recalled those events, and even his flight from Germany, without bitterness; he preferred to dwell on the kindness of his neighbours in Gerrards Cross. His wife took in lodgers, traders gave her extended credit, and the headmaster of the local preparatory school waived his fees. His experience of those years made him an inveterate Anglophile.
He remained on the Isle of Man for 25 months and joined with other internees to set up a sort of ad hoc university in the camp and a scratch symphony orchestra. He lectured in law and economics and played in the orchestra. (Four of the more accomplished musicians were later to set up the Amadeus String Quartet.)
On his release Zander was engaged by the Ministry of Information to lecture British troops on the Nazi treatment of the Jews. In 1944 he became secretary of the British Friends of the Hebrew University, a post he retained for the next 27 years. It was a lowly office for a man with his qualifications. He began with one assistant in a tiny room, but soon built up a major operation which endowed scholarships, arranged cultural exchanges and remitted millions of pounds to Jerusalem.
The loathed Stuart Stanton at St George's was up to something in Israel that was alleged to be even more criminal that the activities of his colleagues but no-one was ever quite sure what. Whatever Stanton was up to it involved a lot of money, wealthy private patients and mistresses and organisations that promoted cultural links between Israel and the UK. One such organisation with which Stanton was involved also starred Michael Grade. See previous posts.
Though working for an organisation at the heart of the Jewish national revival, Zander was not a Zionist. In 1948, while the nascent Jewish state was struggling for life, he published a pamphlet, Is This the Way?, in which he questioned the need for a state at all. He was not only concerned about the situation of the Arabs: he was also inclined to regard Jewish culture as a sort of homeland in its own right.
A deeply religious man, without any trace of sanctimoniousness, Walter Zander somehow managed to combine spirituality with geniality.
He could, though, carry charity to uncharitable lengths, and did not let even the Holocaust, in which his own mother perished, open his eyes to the realities of the Jewish situation.
Is This the Way? caused an immediate furore and there were demands for his resignation. But if it was easy to be exasperated with Zander it was impossible to be angry with him. After Norman Bentwich, a former Professor of International Law at the Hebrew University (and a Zionist), came to his support, the uproar subsided and Zander eventually became not only a cherished institution but a governor and an honorary fellow of the University.
In 1971 he was appointed an associate fellow of St Antony's College Oxford. His eyesight was failing by then, and he became completely blind, but he managed to produce one book on Soviet Jewry and another on Israel and the Christian Holy Places.
He had an idyllic family life and derived great joy from the successes of his children.

One son became a professor of law at the London School of Economics, another a lecturer in medicine at St Thomas's, the third, conductor of the Boston Symphony Orchestra, while his daughter, a distinguished art historian and critic, is married to the President of Harvard University.
Sir Isaiah Berlin summed him up in a phrase on his 90th birthday. He was, he said, "probably the purest hearted man I have ever met".
His wife died in 1968. They had three sons and a daughter.
The Indie:
THE PROBLEM in writing about Walter Zander is that readers who did not know him will not believe the words one is obliged to use. How to persuade them that this is not the ritual eulogy of the newly dead?
His life began with distinguished but conventional success: then turned in its middle years into horror and catastrophe. He could. have been, he should have been, bitter, angry, desperate, cynical. Instead, he was tolerant, gentle, courteous, generous, civilised, honourable – beyond belief honourable.
Born a Jew in Germany, he fought in the Great War on both fronts and won the Iron Cross. Afterwards he established a lawyer's practice in Berlin. When the Nazis arrived his Iron Cross offered no protection and he moved to England with his wife and young family (his mother died in the Holocaust). His career destroyed at the age of 40, this scholarly, unworldly man became an entrepreneur: With astonishing versatility he set up a printing business in Slough and a family home in Gerrards Cross. How bizarre those names ring out against his Central European background.
But very soon the Second World War destroyed his business and sent him off to internment in the Isle of Man. One of his comic memories was of the village bobby coming to arrest him and being hustled by the indignant villagers, indignant on behalf of an enemy alien with a music hall German accent. Deprived of their livelihood for a second time, his family were supported with food and- comfort by those same suburban, English villagers. The troubles passed.
In 1944 he was appointed secretary of the British Friends of the Hebrew University in Jerusalem. This was his profession for the next 27 years and he was a wholehearted Zionist. Whole-hearted but magnanimous: one of his principal concerns was the attitude of Zionism to the Arabs who lived in the land where the new state of Israel was to be established. His pamphlet Is This the Way? (1948) influenced intellectuals all over the world (Gandhi among them) but failed to move the politicians or the public. The Israelis respected him but could not take his advice. The Arabs, convinced of Zionist injustice, were hardly aware of his efforts.
One man on the Arab side, the Oxford don Albert Hourani, saw his worth and became his close friend. Under Hourani's sponsorship he became a member of St Antony's College, Oxford, and active in the Middle East Centre, where he was loved and respected by both sides in the grim Arab Israel debate. In Oxford and in London, in Israel and in the United States, there grew around him, without effort on his part, a vast range of friends and disciples. The death of his wife Gretl 25 years ago hit him hard, but he saw their four children into careers of enviable talent and distinction, united by family love and a devotion to music which was central to their lives.
The blindness and infirmity of old age did not diminish his dignity, his grace or his goodness. On his 90th birthday Isaiah Berlin wrote that he was "probably the purest-hearted man I have ever met". He died calm, confident of his religious faith and preternaturally polite. As we put him in his grave last week we were lovingly but uncomfortably aware that he had set us unattainable standards.
Sir James Craig wrote the above obituary.
The Jewish Chronicle:
Walter Zander, who has died aged 95, was a unique institution in postwar Anglo-Jewry, writes Jon Kimche.
As secretary of the Friends of the Hebrew University from 1944-70, he used his office as a springboard not only to raise urgently needed funds for the university on a level not previously achieved but, even more, to spread the academic range of the university. He was more concerned with achievement than with publicity
and he enjoyed the personal support of Israel's Prime Minister, David Ben-Gurion,
during his years of often uphill struggle to introduce African, Asian and Arab studies – and students – to the Hebrew University. In those early days, Anglo-Jewry, American Jewry and Israelis had more pressing priorities for Israel.
But Walter Zander persevered with incomparable tact and natural charm supported by his profoundly knowledgeable background of all that was best in the German-Jewish liberal culture, he had acquired as an eminent Zionist lawyer in Berlin.
When he came with his young family to England in the 1930s, he first set up a printing business outside London but then suffered internment on the Isle of Man. His appointment as secretary of the Friends of the Hebrew University drew on his scholarship and wide talents. His influence was founded as much on example as on persuasion.
His counsel was sought increasingly and always given discreetly. After retiring at 72 to devote himself to study and writing, he became a Hebrew
University governor and a senior associate fellow at St Antony's College, Oxford.
Often critical of Israeli policies towards the Arabs, but never of Israel, his greatest achievement was perhaps his ability to understand positions with which he deeply disagreed.
He became one of the foremost authorities on Israel's holy places. his book on "Israel and the Holy Places of Christendom" has become a standard history of a very complex topic.
Despite his blindness in later years, he maintained his interest in his life's work to the last. Predeceased by his wife, Gretl, in 1968, he is survived by three sons, a daughter and grandchildren.
Luke's brother Michael Zander, QC, FBA, (born 16 November 1932 in Berlin) is a British legal scholar.
Michael Zander is Professor Emeritus of Law at the LSE, and the author of several books known to generations of lawyers and law students alike. Professor Zander was a member of the Royal Commission on Criminal Justice (1991–1993). He is currently a member of the Home Office's PACE Strategy Board.
After attending the Royal Grammar School, High Wycombe, 1946-51, Michael Zander studied at Jesus College, Cambridge. Zander then took an LLM at Harvard University. For a time, he worked with the law firm of Sullivan & Cromwell on Wall Street. After Zander's return to the UK he qualified with Ashurst Morris Crisp and then briefly practised as a solicitor. During his clerkship he was legal adviser to Tony Benn, when aristo and hereditary peer Benn fought to stay in the Commons rather than the Lords. Wedgie Benn is a man who – along with his wife – did so much for Tommy's as well as for Gwynne and Dafydd and who, as Harold Wilson's Minister of Technology was loyally served by Civil Service mandarin Penelope Piercy, daughter of my Posh Relative by marriage Lord Piercy. 
Michael Zander joined the LSE Law Department in 1963 where he was appointed to a Chair in 1977; he was Convenor of the Law Department, 1984-88 and again in 1997-98. Michael Zander was appointed an Honorary Queen's Counsel in 1997 and was elected a Senior Fellow of the British Academy in 2005. Professor Zander retired from the LSE in 1998.
For 25 years, from 1963 to 1988, Zander was Legal Correspondent of The Guardian, for which he wrote some 1,400 articles. He has frequently broadcast on radio and TV, commenting on legal issues.
In 2010, Zander was awarded the Honorary Degree of Doctor of Laws by King's College, London. The citation stated: "He has devoted a long and active career to the study, teaching, practice and improvement of the law, and has made outstanding contributions in both the academic and public spheres. There is no greater authority in the fields to which he has devoted himself: criminal procedure, civil procedure, legal system, legal profession and legal services. … The central mission of his professional life has been to make the justice system work better." 
In 2015, Michael Zander received the Halsbury Lifetime Contribution Award. The award was established in 2013. In that year it went to Sir Sydney Kentridge KCMG, QC. In 2014 it went to Lord Judge, Lord Chief Justice 2008-13.
Michael Zander's publications include:
Lawyers and the Public Interest (1968)
Legal Services for the Community (1978) 
A Matter of Justice (1989) 
The Crown Court Study (1993) 
A Bill of Rights? (4th ed.1997) 
The State of Justice (2000) 
The Law-Making Process (7th ed., 2015) 
The Police and Criminal Evidence Act 1984 (7th ed.2015) 
Cases and Materials on the English Legal System (10th ed., 2007) 
Luke and Michael's brother Benjamin Zander (born 9 March 1939)
is an English conductor, who is currently the Musical Director of the Boston Philharmonic Orchestra and the Boston Philharmonic Youth Orchestra.
Benjamin Zander was born in Gerrards Cross, Buckinghamshire and started to compose music at the age of nine. Several of his compositions came to the attention of Benjamin Britten, who invited the Zander family to spend three summers in Aldeburgh, the seaside town in Suffolk in which Britten lived. Benjamin Zander took lessons with Britten and became a student of theory of Britten's amanuensis and assistant, Imogen Holst.
Benjamin Zander's main instrument was the cello. He began studying at the age of ten and became the youngest member of the National Youth Orchestra of Great Britain at the age of twelve. Zander boarded at Uppingham School as a music scholar at the age of thirteen and then attended St. Paul's School, London where he could continue his cello studies with Herbert Withers. At the age of fifteen, Benjamin became a student of the Spanish cello virtuoso Gaspar Cassadó and moved to Florence and Siena, Italy for the next three years. Zander completed his cello studies at the State Conservatoire in Cologne, Germany where he served as an assistant to Cassadó.
After living abroad for five years, Benjamin Zander returned to England, completed his A levels and studied at UCL for a degree in English Literature. During his period of study at UCL, he performed regularly as a cellist, giving recitals and chamber music concerts with the King-Zander-Arieli Trio and he taught at the Yehudi Menuhin School for gifted children.
In 1965 Benjamin won a Harkness International Fellowship and travelled to the US for graduate work at Brandeis University, Harvard University and with Leonard Shure and Ernst Oster in New York.
In 1967, Zander joined the faculty of the New England Conservatory of Music and remained on the faculty until 2012. In July 2012 the New England Conservatory and Preparatory School conferred on Zander the title of Faculty Emeritus, acknowledging his significant contributions to the School over 45 years. This honour came hot on the heels of Zander being fired in January 2012 for negligence amid allegations he had hired a videographer to record concerts, who had (with Zander's knowledge) previously served a prison sentence for sexual assault of a minor. Zander later acknowledged that hiring the videographer, Peter Benjamin, without informing School administrators was a "significant oversight."
Benjamin Zander is the Conductor and Music Director of the Boston Philharmonic Youth Orchestra, a youth orchestra in Boston comprising both high school and college age students. The BPYO rehearses at the Benjamin Franklin Institute of Technology in Boston's South End. Their premiere performance took place in Symphony Hall on 25 November 2012. On the program was Strauss' Ein Heldenleben, Beethoven's Egmont Overture, and Elgar's Cello Concerto with Alisa Weilerstein as soloist.
Benjamin married Patricia Zander in 1966 and their daughter Jessica was born a few years later. Jessica and her husband David Tomaszewski have two daughters, Maya, born in April 2001 and Vivian-Rose, born in April 2003. Benjamin's son-in-law is presumably this David Tomaszewski:
David Tomaszewski  born 6 October 1984) is a French music video director and digital artist of Polish descent, the son of Polish pianist Marek Tomaszewski. David Tomaszewski is best known for having collaborated with French rapper Orelsan. David directed one of his first music videos, La peur de l'échec, in 2009 before directing 5 others since 2010. David Tomaszewski also came up with the creation of Orelsan's RaelSan character in the build-up to the release of his album Le chant des sirènes, and he was responsible for the visual design of the latter as the artistic director. Tomaszewski supervised and produced Orelsan's concert at Zénith de Paris on 16 October 2012. In the video "Les vœux de RaelSan pour 2012" ("RaelSan's Wishes for 2012"), it was his father Marek who accompanied the rapper on the piano.
Benjamin Zander and Rosamund Stone Zander have been married since 1981. They work closely together and live in Cambridge, Massachusetts. Rosamund's children, Alexandra and Evan Bageris, also live in Massachusetts.
On Feb 2012, the website boston.com carried the following report:
'This is a nightmare for all of us'
Conductor Zander reflects on his errors and his future after NEC
(Essdras M Suarez/Globe Staff)
By Geoff Edgers
Globe Staff

/

February 5, 2012
The conductor, author, and inspirational speaker sits in the living room of his Brattle Street home, listening to what is being said about him:
That he, Benjamin Zander, showed no remorse. That he put children at risk. That New England Conservatory, his professional home for 45 years, had no choice other than to fire him.
Zander, usually overflowing with laughter and enthusiasm, wearily runs his hands through his frizzy white hair. He's unhappy with himself and he's unhappy with NEC's leaders, who he feels rushed to judgment. He notes that when NEC president Tony Woodcock fired him last month, Woodcock hadn't yet discovered that it was the school's opera department – not Zander – who first hired videographer Peter Benjamin, a registered sex offender, to record performances by NEC students. "It's about as bad a situation as things can be,'' Zander says. These days, he's left to contemplate the fallout of hiring Benjamin. Three upcoming paid speaking engagements have already been cancelled. Zander is also pained by the damage done to NEC, an institution dear to him. "This is a nightmare for all of us,'' he says. "I want us to all wake up and say, 'What went wrong?' ''
Zander, 72, began teaching at NEC in 1966. He helped found the Boston Philharmonic in 1979, and, over the last two decades, has developed a profitable and high-profile gig giving leadership talks. Zander's dynamic approach has been featured on "60 Minutes'' and Charlie Rose, has scored him the opening speech at a World Economic Forum and, just last October, drew Sting to a rehearsal of NEC's Youth Philharmonic Orchestra in Brown Hall.
And he refuses to see only the dark side of his current situation. The mess has, he says, humbled and transformed him. Indignant at first, Zander has now publicly apologized for his lack of judgment.
The crisis, he says, allowed him to hear both the appreciative words from scores of parents, teachers, and musicians who feel NEC made a mistake in dismissing him, and the criticism from friends and family members who have helped him realize just how irresponsible it was to support Benjamin without knowing enough about the crimes.
His wife, Rosamund Zander, winces at his defensiveness in the immediate wake of the firing. "It's very difficult for the ego and psyche to transform when you've been beaten to a pulp,'' she said. "He's coming to a sense of responsibility or awareness that he hadn't had before. But in order to get there, somebody came up with a two-by-four and smashed him.''
It was about 20 years ago when the conductor, who led the Youth Philharmonic Orchestra and taught NEC's interpretation class, wrote a letter of support for Benjamin on the eve of the videographer's sentencing for raping and sexually abusing teenagers. Benjamin had worked for Zander prior to his arrest. He says he didn't know the particulars of Benjamin's crimes at the time and still didn't 10 years later when he hired him to film concerts and rehearsals with the YPO or a class he taught at the Walnut Hill School for the Arts, a preparatory school affiliated with NEC. He also did not tell his superiors what he did know about Benjamin, which is that the videographer had been jailed for sex crimes involving minors.
Benjamin underwent a rigorous rehabilitation program, according to his attorney, and has faced no new charges of a sexual nature since his release from prison in the late 1990s. He has not been accused of any misconduct at NEC, but Zander now concedes that it was irresponsible for him to put a Level II sex offender in the same room with the teens the conductor worked with at NEC and Walnut Hill.
NEC learned of Benjamin's past just before Christmas, tipped off by a parent. On Jan 12, after weeks of investigation and consultation with the school's board and attorneys, Woodcock called Zander into his office and told him he would need to resign or be fired. In the short meeting, Zander did not resign – or apologize. "I was staggered,'' said Woodcock. "It didn't show any culpability. It reinforced the notion of no judgment whatsoever. If somebody is demonstrating no judgment, how can they be responsible for children?
Zander's firing also has raised questions about NEC's approach. Why wasn't he suspended so the school could take more time investigating his role? Did the climate surrounding the Pennsylvania State University scandal, in which legendary football coach Joe Paterno was dismissed after revelations of child sex abuse by a former assistant, drive NEC's actions?
"What Ben did was obviously a failure of judgment, but I would think in the interest of the school they would have tried hard to define his role and see if anything was salvageable,'' said composer John Harbison, a friend of Zander's who believes he should not have been fired. "They've not opened any channel to any possible reconciliation.''
The conductor now says he was extremely naive. He had no idea that his job was at risk at any point, not when NEC first asked him about Benjamin in December, nor when the school phoned him in London during a recording session a few weeks later to ask more questions.
Benjamin's NEC work, in fact, stretched far beyond Zander. In the school's video library, there is a rack of almost two dozen DVDs commissioned by the school's Opera Department. Two of the videos predate Zander's hiring of Benjamin and one, a 2002 production of "Hansel and Gretel,'' features two dozen middle-school students who performed as part of a children's chorus.
At no time did NEC ever do a Criminal Offender Record Information (CORI) check on Benjamin, now standard practice for schools. It was a failure on NEC's part, Woodcock said, and an important lesson. "It's like air travel before 9/11 and air travel after 9/11,'' he said. "We are in a new world as an organization. I think I need to know absolutely who is under the roof of NEC at any given moment. So I accept responsibility for that.''
Though NEC had a committee investigate Benjamin's work, Woodcock was unaware, when asked last week, of the 2002 opera videos. A day later, he said a faculty member, whom he declined to name, hired Benjamin without knowledge of his sexual crimes. The charges against the videographer included his having secretly videotaped himself having sex with three male teens, one of whom he abused for two years starting when the boy was 13.
"If I come to learn otherwise, I will take appropriate action,'' said Woodcock.
Zander finds it hard to believe that others didn't know of Benjamin's past. Whether filming for the Boston Symphony Orchestra, American Repertory Theater, or Boston Ballet, Benjamin was well known in Boston's cultural community. He was particularly close with the late Sarah Caldwell, the legendary head of Opera Company of Boston. In fact, Caldwell not only attended his 1994 sentencing hearing, she sobbed in court when he was led away, Benjamin confirmed through his attorney, John Swomley. "If [Woodcock] had just stepped back, if he had acted judiciously and said, 'Let's look at this. Let's see what's going on here,' '' Zander says. "Peter Benjamin, for better or worse, is part of the fabric of the Boston artistic scene. He's worked everywhere, and he's worked so much at the conservatory that when he walks in the door, people don't even look up. Who knew? Who didn't know? It didn't seem to matter.''
Woodcock says Zander left him little choice. He called the conductor a "powerhouse'' in an interview last week and said he was familiar with his work before coming to NEC having attended one of his leadership talks and read the book Zander wrote with his wife, Rosamund, "The Art of Possibility.'' But relations between the two grew strained after Woodcock was hired in 2007. Neither Woodcock nor Zander would say why.
In fact, Zander had already been forced out of YPO. Last summer, NEC announced a "transition'' plan for the youth orchestra that saw Zander stepping down in 2013, after two more seasons. Publicly, the two presented a unified front, with Zander's exit to be punctuated by a yearlong celebration, tour and lifelong appointment as music director emeritus. Zander says now he didn't want to leave but had no choice. Woodcock, in an interview last week, said that the conductor's prominence did not play into the decision to fire him for the Benjamin case and that Zander should not have received special treatment. "I don't know about one set of rules for individuals because they're visiting deity and another code of conduct because they're like you and I,'' he said.
The loss of the post, for Zander, was crushing. He says that he has always taken special pride in his work with the youth in the YPO on Saturdays and at Walnut Hill on Mondays. "It's growth and development for the next generation,'' he said. "That's my life's work.''
Just last summer, Zander took the YPO on a tour of Eastern Europe. To help foot the bill, Zander says he paid $260,000 out of his own pocket – money raised through speaking fees. Players have been writing Zander since news broke. "You CANNOT leave us! You MUST come back!'' e-mailed Njeri Grevious, 16, a violinist from Newton.
Kathleen Boyd, first flute in the Boston Philharmonic and a student of the conductor at NEC in the 1970s, said Zander's firing has sparked considerable anger and fear among the many musicians who studied under him. "Ben should be celebrated for the gifts he has given to all of us,'' she said. "This is such a wrong ending for his time at NEC.'' Carol Ehrlich, whose son Harry, 15, plays cello in the YPO, felt NEC should have reprimanded Zander, not fired him. She praised the conductor for the care he takes in mentoring young musicians. "The kids don't just play music. He encourages them to see music as making up a bigger statement in the world,'' she said. "Now they feel abandoned and hurt. Through this process, the kids came in last.''
Not everyone associated with the YPO supports Zander. "You do realize that he was basically promoting a level II sex offender this whole time, right?'' wrote one player on a Facebook thread after another suggested protesting NEC's move. And a parent of a player said she agreed with the firing. "I think that was the exact correct response,'' said the woman, who asked to remain anonymous for fear her child would lose opportunities in the music community if she criticized Zander. "He was a huge celebrity, he could be extremely grandiose and he seems to me to be failing in judgment.''
If there is a bright spot here, says Zander, it is how this crisis has changed him. The first week was spent battling his feelings and avoiding reality. He took refuge from the reporters camped outside by heading to his daughter's house. He threw on a suit, a tie, and a smile and gave a paid talk at a leadership conference for Boston Scientific as if nothing had happened. He managed to get word of his crisis to Rosamund, who was in Africa climbing Mount Kilimanjaro.
His older brother, Michael, a celebrated legal scholar from England, flew in to counsel him. He felt Zander wasn't taking responsibility for his hiring of Benjamin and should apologize. So did former US Ambassador Swanee Hunt, a close friend and neighbour. "I said, 'Ben, for you, the first response has to be what my part is, not what they did to me,' '' she told him.
A week after he was fired, Zander began to open up. That, he says, is when the transformation began. First, Rosamund returned home from Africa. The two have been separated since 1984, but they talk every day, live around the block from each other, and collaborated on the book and inspirational philosophy that have made Zander a world-renowned public speaker. She stressed how inappropriate it was to bring a convicted sex offender, whose crimes involved video no less, into a school to film children. Then Michael came down for breakfast one morning with a typed letter explaining two approaches. The first would be to accept that his actions were "grossly negligent.'' The second would be to continue justifying his behaviour. "The reason I think the first approach will serve you better is that it is cleaner and more honourable,'' Michael wrote. "Taking the blame on yourself will release you from blaming others. It will release you also from endless agonizing over the question and from wondering and fearing what other people think. . . . You will have stood up and been counted.''
At that moment, Zander says his perspective shifted. He finally understood what he had done. That is when he sat down to write his apology. Last Thursday night, Zander returned to the Boston Philharmonic for the first time since the scandal. The orchestra, he says, is all he has left.
On this night, with the more than 80 some players gathered at the Somerville Armory for a rehearsal, Zander gave a short speech. He repeated his apology and spoke of how much he regretted bringing Benjamin into NEC. He then assured the players that the Boston Philharmonic was a separate entity. "It's been very tough, the hardest thing I've ever had to deal with in my life,'' he said. "But I've grown enormously.'' With that, the conductor raised his arms and signalled the start to Richard Strauss's "Ein Heldenleben.'' It was a typically energetic performance. He shook his arms until his glasses slipped down his nose, stomped his right leg and sang along with the music as he offered instruction.
During the first break, Zander hugged principal horn player Whitacre Hill. "A big relief that this is still here,'' said Hill, a veteran of the recently defunct Opera Boston.
Zander talked of the Boston Philharmonic board's support during the crisis. Then he wiped the sweat from his forehead and smiled. "You can't lie with your body, and you can't lie with your eyes,'' he said. "It's great to be back.''
In 2012 I left north Wales after being threatened by a policeman with a gun. Tony Francis was found dead in the same year.
Benjamin Zander's brother Luke was a GP with a senior academic position at the most elite medical school in London and in 1985-86 gave his full support to Wendy Savage who was facilitating an international trafficking ring along with Zander, Geoffrey Chamberlain and others. Because I refused to withdraw my complaints about their partners in crime in north Wales I had my career wrecked and my friend was murdered in April 1986. The acknowledgements in Wendy's book state 'I would like particularly to thank Luke Zander and Ron Taylor whose understanding of the principles of justice and own personal integrity have been an example to all doctors…'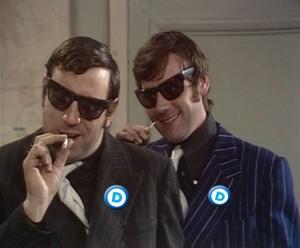 The Chairman of the GMC at the time of this farce, who refused to investigate my complaints about Gwynne and then Dafydd and Tony Francis, was Lord John Walton, a personal friend of Gwynne and Dafydd and the Top Doc who was the Top Dog in the branch of the same trafficking ring that operated in the North East of England. 
Luke Zander's sister Angelica is an art historian based in the US:
Angelica Zander Rudenstine, German, American freelance curator and art historian. Guggenheim fellow, 1983-1984. Trustee American Academy in Rome, 1980-1991. Member College Art Association, International Council Museums (Committee for Museum Modern Art). Member, Board of Trustees at The Philadelphia Museum of Art.
Now then. Meet Angelica's husband.
Neil Leon Rudenstine (born January 21, 1935) served as President of Harvard University, 1991-2001.
Brenda with two high profile Harvard graduates:
Rudenstine was born in Danbury, Connecticut, the son of Mae (née Esperito) and Harry Rudenstine, a prison guard. His father was a Ukrainian Jew who emigrated from Kiev; his mother, a Roman Catholic and the daughter of immigrants from Campobasso, Italy.
Neil Rudenstine is an Episcopalian. He attended the Wooster School in Danbury on a scholarship and was selected to participate in Camp Rising Sun, the Louis August Jonas Foundation's international summer scholarship program. 
Rudenstine studied the humanities at Princeton University (A.B., 1956) and participated in Army R.O.T.C. After serving in the U.S. Army as an artillery officer, he attended New College, Oxford, on a Rhodes Scholarship and earned an M.A. In 1964, Rudenstine received a Ph.D. in English literature from Harvard; his dissertation, entitled Sir Philip Sidney: The Styles of Love and directed by Douglas Bush, treated Sidney's poetic development.
Most of Rudenstine's career has been dedicated to educational administration. Rudenstine taught at Harvard, 1964-68 as an instructor and then an Assistant Professor in the Department of English and American Literature and Language.
From 1968 to 1988, Rudenstine was a faculty member and senior administrator at Princeton University. A scholar of Renaissance literature, he was an Associate Professor and then a full Professor of English. He also held a series of administrative posts at Princeton:
Dean of students (1968–72)
Dean of the college (1972–77)
Provost (1977–88)
After Rudenstine's time at Princeton University, he served as Executive Vice-President of the Andrew W. Mellon Foundation from 1988 to 1991.
Rudenstine's then went on to serve as President of Harvard from 1991 to 2001. At Harvard he gained a reputation as an effective fundraiser, overseeing a period of highly successful growth of Harvard's endowment.
Rudenstine was known as a very mild-mannered president, supporting the arts and humanities and generally avoiding internal controversy, usually taking a hands-off approach to leading the university. He is also known for his initially hostile response to the Harvard Living Wage Campaign of 1998–2001, an initiative that drew the active support of thousands of students, faculty, and alumni, including the late Senator Ted Kennedy. In November 1994, citing exhaustion, Rudenstine took a three-month leave of absence, during which provost Albert Carnesale served as acting President.
In Nov 1994 Dafydd obtained his injunction from Liverpool High Court against F and I on the basis that I was an immediate threat to Dafydd's life; extensive perjury took place on the part of Dafydd. The North Wales Police, the MDU and Hempsons all knew that Dafydd perjured himself. There was only one genuine allegation made by Dafydd in his affidavit and that was that some months previously F had blown a raspberry (or in Dafydd's parlance 'impersonated the sound of a flatus') down the phone at Dafydd.
No questions were asked and I – rather than the Phantom Raspberry Blower – was deemed to present such a danger to Dafydd's life that an ex-parte injunction was issued.
I'll tell readers a secret. The injunction was read by the police, the bailiffs and other Hergest patients who just pissed themselves laughing at the contents. F and I thought it so ridiculous that a few days later after Gwynedd Community Health Council told me that no, they would not be taking action re a serious breach of confidence by Dafydd and no, they would not respond to yet another letter from Brown confirming that in the summer of 1987 Brown heard Dafydd telling me that if I dropped my complaint about him, he would get me a place at Liverpool Medical School, F said 'I've had enough of this, I'm going to ring that bastard up'. So F did, in the guise of yet another mad upper class Top Doc (Dafydd knew so many of them that he always had difficulty deciding whether it was a genuine call or F). Once Dafydd realised that it was F, he snapped down the phone 'Then I suggest that you read the injunction served on you by Liverpool High Court'. At which point F responded in the manner of a baffled upper class Top Doc who decided that Dr Jones had obviously gone completely mad.
No we weren't arrested, we didn't even receive a visit from the police, I presume because so many people had read the contents of that injunction and were saying 'Do you know, Liverpool High Court actually gave him an injunction because F blew a raspberry down the phone at him..' And of course they also knew that extensive perjury had been committed in Liverpool High Court with the knowledge of the MDU, Hempsons and the North Wales Police. What Dafydd and the Gang did do throughout 1995 was try and raise yet another Case For Me To Be Sent To Broadmoor and hopefully lobotomised.
A raspberry down the phone – from someone other than me – was the only concrete evidence that they had.
Well, MDU, Hempsons and MDU barrister Sir Robert Francis QC? Any comments? 
The Presiding Judge of the Northern Circuit in Nov 1994 was Sir John Kay. In Feb 1990, Sir John Kay sitting at Leeds High Court issued an injunction against me at the request of Gwynedd County Council on the basis of the perjury of two Gwynedd social workers, Jackie Brandt and Keith Fearns. I had never met Keith Fearns and had met Brandt at most three times. Fearns and Brandt maintained that I was a threat to the lives of all of the staff of the Arfon Community Mental Health Team.
John  Kay issued an ex-parte injunction that prevented me from even writing to any member of staff of Gwynedd Social Services. The reason that I had been writing to them was that Brandt had unlawfully detained me in Sept 1986 and during that time I was forced into a room alone with Dafydd who Talked Sex and when I challenged him told me to get out of north Wales and if I ever came back he'd have me arrested. No-one would answer my letters or phone calls about this matter; I was insulted, sneered at and the phone would be hung up on me. So that is why I had visited Brandt myself a grand total of two or three times to ask 'WHAT do you think that you are doing?'
By Feb 1990, I had been detained unlawfully again of course. The Mental Health Act Commission 
admitted that Brandt, Dafydd et al had broken the law but no, no action was taken against anyone, except of course me.
Documentation now in my possession demonstrates that Lucille Hughes and Ron Evans, the bent lawyer employed by Gwynedd County Council, were micromanaging the whole discourse re my Dangerousness and were giving detailed instructions to Fearns and Brandt re what to say to the police, in statements etc. I also have copies of sarky handwritten notes written by Brandt's colleagues who were in fear of their lives that were made after I had tried to get answers on the phone saying things like 'So she's going to come to the office!! WOW we're SO SCARED!!!'
They were a gang of violent, lying people traffickers who were not in any way physically afraid of me or any other Dangerous Nutter.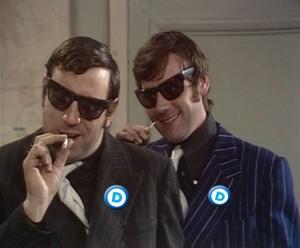 After Fearns perjured himself in Feb 1990, he was appointed Leader of the Arfon CMHT. Sir John Kay did far better than that. In 2000, the year that the Waterhouse Report was published, Sir John Kay became a Lord Justice of Appeal.
Sir John Kay specialised in criminal cases but was known as much for his Rugger as he was for his legal career. Kay's son Ben played as a second-row forward in the England rugby team that won the World Cup in Australia in 2003. Kay was formerly a keen rugby player himself and later an avid follower of the game.
He had been President of Waterloo Rugby Football Club and ran the club's junior sides at the time that his son was coming through. He and Lady Kay travelled to Australia to watch all of England's games from the quarter-final stage through to the final.
John William Kay was born and grew up at Blundellsands on the outskirts of Liverpool, where his father imported timber. John was educated at Denstone and at Christ's, Cambridge. He read for the Bar while teaching at a prep school in Hertfordshire and was called by Gray's Inn in 1968.
He was subsequently a Tutor in Law at Liverpool University for a year while starting out as a general common law barrister on the Northern Circuit, based at Chambers in Liverpool.
Mervyn Phillips the CEO of Clwyd County Council was a law graduate from Liverpool University (see 'Ain't Nothing Clean, Not Even the Welsh Calvinistic Methodists'). Other members of the Gang also graduated from Liverpool – and not just the Top Docs. Lucille Hughes undertook her social work qualification at Liverpool and her henchman of a Deputy Director in Gwynedd Social Services, Glanville Owen, was a graduate of Liverpool. See 'I Know Nuzzing…'
Kay was appointed a Recorder in 1982, took Silk in 1984 and was approved to sit as a deputy High Court judge in 1989. He was appointed to the High Court bench in 1992, assigned to the Queen's Bench Division, and was Presiding Judge on the Northern Circuit, 1994-97 before being promoted to the Court of Appeal in 2000.
In December 2002, Kay sat with Mr Justice Wright and Mr Justice Henriques at the appeal of Jeremy Bamber, who had been convicted in 1986 of murdering five members of his adoptive family at their farmhouse in Essex. See post 'Family Annihilation'. Bamber argued there were 15 grounds for appealing against his conviction, including new scientific evidence. But Kay and his fellow judges threw out each of these in a 522-point judgment. "We do not doubt the safety of the verdicts," they said, "and we have recorded in our judgment the fact that the more we examined the detail of the case the more likely we thought it to be that the jury were right."
In Feb 1990, Kay did not doubt the word of a bunch of lying, perjuring criminal gangsters who were facilitating sexual assaults on children as well as others and someone on his Circuit – I haven't yet published the name of the Cocklecarrot who issued the injunction in Nov 1994, that's a Surprise For Later – didn't doubt the same word of the same Gang…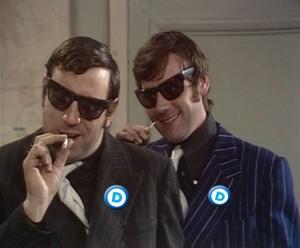 Kay was at various times Chairman of the Criminal Committee of the Judicial Studies Board, the National Criminal Justice Board, the Criminal Justice Council and the Criminal Justice Consultative Council.
Kay died at only 60, in July 2004, when I was mid-way through my PhD and Brown and I had appeared in the academic and lay press discussing the mental health services. Kay's Torygraph obituary stated that 'in private, John Kay was kind and approachable, always ready with advice, and a loving family man.'
Besides rugby, Kay enjoyed horse racing and genealogy. If he liked Tracing Histories, Kay would also have known that F was fitted up for arson and Class A drugs offences in 1986
after he refused to keep quiet about the boys in Ty Newydd children's home in Bangor being abused and mistreated by Gwynedd social workers. After witnessing a possible murder of an inmate in the Risley 'hospital wing', F was transferred to Denbigh, where he was illegally detained by Dafydd for a year. By the time that F was released, Wendy's colleague Ollie Brooke had either been released on appeal by Lord Chief Justice Geoffrey Lane or was about to be.
In 1987, the year of Ollie's Release, Prof Mark Williams discovered the Miracle Of Mindfulness when he was working with Dafydd and the Gang in Bangor.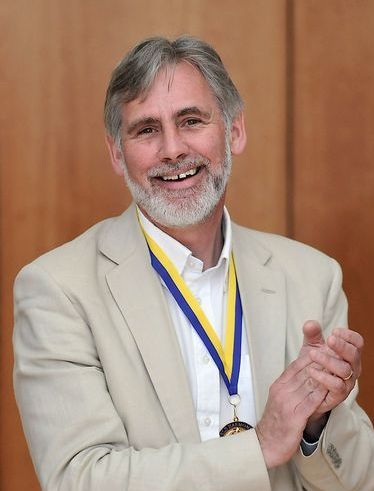 In July 1987, shortly after Ollie found himself a free man once more, Tuppence Archer (originally from Weston-Super-Mare in Somerset) won £500k libel damages from the Daily Star after Justice Caulfield raved about the Fragrant Mary. Tuppence perjured himself at the trial but didn't go to jail for this until 2001. Monica Coghlan, the prostitute with whom Tuppence and the Fragrant Mary maintained that Tuppence had never had sex and who was insulted roundly in Court in 1987 died after a car accident some four weeks before she was due to give evidence at Tuppence's trial for perjury. Fragrant Mary also perjured herself in 1987 but not a word was said about that. Tuppence and Fragrant Mary have numerous connections with Gwynne and Dafydd's Gang. See 'Tuppence and His Fragrant Wife'.
John Kay is survived by his wife, Jeffa (née Connell), whom he married in 1966, and by their son and two daughters. Kay's daughter Dame Amanda Yip styled The Hon. Mrs Justice Yip, is a judge of the High Court of England and Wales. Yip was educated at the Merchant Taylors' Girls' School and Emmanuel College, Cambridge, of which Tom King is also a graduate.
Yip was called to the bar by Gray's Inn 
in 1991, the year in which that other member of Gray's Inn St Helena held a test case re Abused Wimmin in the neighbouring court to me at the Royal Courts of Justice in The Strand, where I was appearing after the Drs Francis had once more demanded my imprisonment on the basis of yet more perjury, with the knowledge of Hempsons and the MDU. Like her father, Amanda Yip  practised at Exchange Chambers in Liverpool, specialising in personal injury and clinical negligence work. That'll be a bit more for the MDU to get their teeth into then.
Amanda was appointed a Recorder in 2009, Queen's Counsel in 2011 and a deputy High Court judge in 2013, the year after Tony Francis was found hanging dead, the year before Anna, the daughter of St Helena's Gray's Inn colleague Michael Mansfield was er found hanging dead. 
Yip was appointed a Justice of the High Court in 2017, a few months after I began this blog. 
Jeremy Bamber is hoping to mount another appeal and John Kay was also involved in the case of Sion Jenkins, the teacher who was accused of the murder of his foster daughter Billie-Jo, another possible miscarriage of justice. I have no idea if Jeremy and Sion are guilty or not, but John Kay knowingly colluded with serious criminals. No judgement of his can be considered sound.
Rudenstine currently serves as Chairman of the Advisory Board for ARTstor, as well as teaching a yearly freshman seminar in 20th-century poetry at Harvard University.
Pointing Our Thoughts: Reflections on Harvard and Higher Education, 1991–2001 (2001)
The House of Barnes: The Man, the Collection, the Controversy (2012)
Ideas of Order: A Close Reading of Shakespeare's Sonnets (2014)
Rudenstine is an honorary Fellow of New College, Oxford, and Emmanuel College, Cambridge University, 
as well as Provost Emeritus of Princeton University. In 1998, as President of Harvard, Rudenstine was awarded an honorary degree by the University of Oxford, in a ceremony in which the President of Yale University, Richard Levin, was also honoured.
Rudenstine is also a Fellow of the American Academy of Arts and Sciences, a former director of the American Council on Education, and a member of the Council on Foreign Relations, the American Philosophical Society, and the Committee for Economic Development.
Earlier, Rudenstine was a member of various advisory groups, including the National Commission on Preservation and Access and the Council on Library Resources. Rudenstine has also served as a Trustee of the College Entrance Examination Board and of the Wooster School in Danbury, Connecticut, of which he is a graduate. He is currently on the Board of the New York Public Library, the Goldman Sachs Foundation, the Barnes Foundation, as well as many others both in the United States and in Europe.
Rudenstine is married to Angelica Zander, an art historian. They have three children: Antonia, Sonya, and Nick; and 4 grandchildren: Luca, Willa, Ines, and Aurelia.
From 'Harvard Gazette':
Neil L. Rudenstine (1935-) served as Harvard's president from 1991-2001.
Rudenstine, a scholar of Renaissance literature, received his Ph.D. from Harvard in 1964. After serving as a faculty member at Harvard for four years, he joined the faculty at Princeton, where he had earned his undergraduate degree.
At Princeton, Rudenstine held a number of posts in academic administration, including dean of students, dean of the college, and provost.
Rudenstine then served as executive Vice President of the Mellon Foundation for four years before being chosen for the Harvard presidency in 1991.
At Harvard, as part of an overall effort to achieve greater coordination among the University's schools and faculties, Rudenstine set in motion an intensive process of University-wide academic planning intended to identify some of Harvard's main intellectual and programmatic priorities.
In 1999, he announced the launch of a major new venture in interdisciplinary learning, the Radcliffe Institute for Advanced Study, created through the merger of Radcliffe College with Harvard.
During his tenure Rudenstine worked to sustain and build federal support for university-based research. Under his leadership, Harvard's federally sponsored research grew to $320 million in 2000, up from $200 million in 1991.
Rudenstine also stressed the University's commitment to excellence in undergraduate education, the importance of keeping Harvard's doors open to students from across the economic spectrum, the task of adapting the research university to an era of rapid information growth, and the challenge of living together in a diverse community committed to freedom of expression.
Rudenstine led Harvard's first University-wide funding campaign in modern times and what was then the largest higher education campaign in history. The efforts surpassed the goal of $2.1 billion to raise more than $2.6 billion from about 175,000 alumni and friends of Harvard.
That success allowed the University to take meaningful steps toward its goals, such as increasing both undergraduate and graduate student financial aid, embarking on new construction projects to provide cutting-edge facilities for study and research, and endowing new chairs and professorships to ensure that Harvard would continue to attract top faculty.
Since stepping down from the presidency, Rudenstine has been involved in a digital arts venture, ArtSTOR, and taught courses at Princeton.
Rudenstine is married to art historian Angelica Zander Rudenstine.
The Neil L. and Angelica Zander Rudenstine Gallery at the W.E.B. Du Bois Institute for African and African American Research is the only exhibition space at Harvard devoted to works by and about people of African descent.
17 May 2001, Harvard Gazette carried the first article of two re Neil Rudenstine's Journey: 
At the age of 14, Neil Rudenstine set out on an epic journey. Physically, the distance was only a few miles, but in personal terms it was like traveling to another world. He had attended local public schools through the eighth grade. Now he was about to enter the Wooster School, a private, college-preparatory institution. Although it was located in Danbury, Conn., his hometown, he would live at the school rather than at home. It was not a turn of events that anyone in the Rudenstine family had anticipated.
"We really didn't know what a boarding school was," Rudenstine said, "and we certainly had never heard about Wooster. It was also incredibly expensive. It would have cost practically my father's whole salary to go to the Wooster School for one year." Rudenstine was able to attend the school because he had won a full scholarship, a distinction that created its own set of burdens.
"Academically, I wasn't at all sure I would survive because it was a very selective school, and it was totally different from anything I'd ever been in before. And because I was going on a full scholarship, I felt that … no one had actually told me this – but I felt that I certainly had to do well."
Rudenstine was not only the first person in his family to go to boarding school; he was the first person in his immediate family to finish high school, period. In that sense, he was a social and educational pioneer, an exciting position to be in, but a scary one as well. It meant that, in some areas at least, he could no longer turn to his parents for guidance or advice.
"I think that must be an experience for many people who are the first ones in their family to go to private school or college, because it's a world that hasn't been penetrated. It wasn't as if you could turn to your father and say, 'How was it?' and he would say, 'It's nothing to worry about.'"
While Rudenstine's parents were unable to give him the inside scoop on the prep school experience, they were a major influence on his getting into one in the first place. His father, Harry Rudenstine, never went further than the eighth grade, but he was a voracious reader who instilled dreams of educational attainment in his children. A first-generation American, the son of Jewish immigrants from Kiev, he joined the Army Corps of Engineers as a young man, learning trigonometry and other skills on the job.
It was while he was stationed in Ossining, N.Y., that he met his wife, Mae, an Italian Catholic whose family had emigrated from Campobasso, a town just east of Naples. As a member of the Corps, Harry traveled extensively, but after he and Mae were married, a more settled lifestyle seemed in order, so he got a job as a guard in the federal prison system. More moves followed, but mostly within the Northeast. The last assignment brought the family to Danbury, where a new federal prison had just been built.
"My father was very thoughtful, very interested in education; read tremendously, especially history and biography. I think if he had gone to college, he would have had an extraordinary career, and he made up for it by reading on his own and by being very powerfully concerned that his children should be well educated."
Rudenstine did do well at the Wooster School, well enough to be admitted to Princeton, again on a scholarship. But Wooster was far more than a stepping stone to the Ivy League. Founded in 1926, the school, at the time Rudenstine arrived, had only 90 students who convened as a group several times daily – for meals, chapel, evening study hall, and athletics. Rudenstine later was to describe it as almost a one-room schoolhouse. But what the school lacked in size, it made up for in the quality of its faculty, particularly its headmaster, John Verdery.
In 1954, responding to the Supreme Court decision Brown vs. The Board of Education, Verdery decided to integrate the school, although, as a private school it was not legally bound by the court's verdict.
"It had a real effect on me to see him decide to integrate this little boarding school when nobody was pushing him to do so," said Rudenstine, who graduated in 1952, but continued to keep in close touch with the school. "In fact, a lot of people didn't think he ought to do it, but he just felt it was the right thing to do."
Rudenstine describes his experience at Princeton as "wonderful," although his four years there did not give him a specific career direction. He chose an interdisciplinary major called Special Program in the Humanities and wrote a senior thesis on the poetry and criticism of Keats, Arnold, and Eliot. He also took history courses and thought about becoming a lawyer, but winning a Rhodes Scholarship meant that he could defer his final decision for another two years.
For a young man who had never been out of the United States, New College, Oxford, was a revelation. Rudenstine sailed to England with several dozen other Rhodes and Marshall scholars, an interlude that allowed the group to get to know one another and form friendships.
A mere 11 years after the end of World War II, England was still recovering from the damage inflicted by German bombing, but at the same time there was an exciting sense of rebirth. Rudenstine benefited from the presence of such distinguished professors as Isaiah Berlin, George Kennan, and W.H. Auden. He also took full advantage of the opportunity to see Europe.
"In those days, the dollar was very strong and Europe was very inexpensive, so a student with very little money could still travel. I would zoom off with two and three friends to one vacation in Scotland, more than one in France, more than one in Italy, one in Salzburg, and so on. You could live in youth hostels or inexpensive hotels and eat modestly on a few dollars a day."
Rudenstine started out studying modern history, then switched to literature, necessitating his staying an extra year to complete his studies. It was during this time that a friend invited him to tea and introduced him to a young student named Angelica Zander.
The daughter of a Dutch mother and a German-Jewish father who had left Berlin in 1937 and settled in London, Zander was working on a bachelor's degree in modern languages and literature at the time. The relationship evolved gradually, but by the end of Rudenstine's third year at Oxford the couple were well along the way to being a couple for life.
They were not alone. Three friends – Americans who had sailed to England with Rudenstine and studied with him at New College – also married English women. The four couples remain friends to this day.
Rudenstine made another important decision at this time. He finally gave up all thought of a law career, deciding instead to go to graduate school in English literature. He applied to Harvard and was accepted, arriving here in September 1960, after six months spent fulfilling his ROTC obligations as an artillery lieutenant at Fort Sill, Oklahoma…
Another Expert Witness called by Wendy Savage to testify as to her Clinical Competence while she Cared For those Wimmin was named in Wendy's book as Peter Dunn, then Reader in Child Health, Bristol University. I recognised Peter when I saw his photo, he's the man who's photos taken at an Important Medical Conference with his friends Wendy and Geoffrey Chamberlain litter the internet. I've used them in previous posts; I wondered who he was because I didn't recognise him.
Having a cup of char with Wendy between Important Lectures where We Doctors Share Our Expertise:
Catching up with 'Bodger' Chamberlain amidst a hectic schedule:
Peter MacNaughton Dunn, FRCP, FRCOG, FRCPCH (born 1929) is the paediatrician most notable for introducing into the UK the Gregory box in 1971, that provides continuous positive airway pressure in the treatment of infant respiratory distress syndrome of the newborn and conducting research into hip dysplasia and foetal adaptation to extrauterine life. Dunn was also notable for being known for founding the charidee the British Association of Perinatal Medicine.
Dunn was educated at Marlborough College before matriculating at St John's College University of Cambridge to study medicine, attaining a degree in 1953. Dunn was very probably at Marlborough College with Prof David Donnison; if they didn't know each other from Marlborough, they probably met through some other way, Donnison and his wife Kay Carmichael being key members of the Richard Crossman-LSE-Top Docs and social workers network that facilitated Gwynne and Dafydd's wider network. I have provided extensive details re Donnison and Kay Carmichael in previous posts (they had fingers in numerous pies, even well after retirement because they became Community Activists then), but here's a brief resume.
David Vernon Donnison (19 January 1926-28 April 2018) was Professor of Social Administration at the LSE 1961-69,
and Professor of Town and Regional Planning (1980–91) and Honorary Research Fellow (from 1991) at the University of Glasgow.
Donnison was born in colonial Burma; his father, Frank Siegfried Vernon Donnison, CBE, was a colonial administrator in the Indian Civil Service. His mother was Ruth Seruya MBE, JP, granddaughter of Simeon Singer. David was educated at boarding schools, finally at Marlborough College, 1940-43. Donnison served in the Royal Navy during the Second World War, before going up to Magdalen College, Oxford, in 1947 to read PPE.
In 1950, Donnison was appointed as a lecturer at the University of Manchester, where he worked under W. J. M. Mackenzie. Manchester University's School of Medicine was solidly behind Gwynne and Dafydd, but other academics at Manchester University, including Mackenzie's colleagues, were also part of the network, including some who were personal friends of Sir Clough and Bertrand Russell (see post 'Vested Interests Or Common Pool?').
Isobel Emmett, a social anthropologist at Manchester University, married a man from Croesor who was friends with the Welsh speaking psychiatric social worker who was appointed in the late 1960s to safeguard Welsh language rights. The effect of the Welsh speaking social worker was to make it even easier for Gwynne and Dafydd to bang people up and lobotomise them because the Welsh speaking assessment box had then been ticked. Dafydd was a Welsh language activist himself… See post 'Theatre Of The Absurd'.
Prof Eric Sunderland,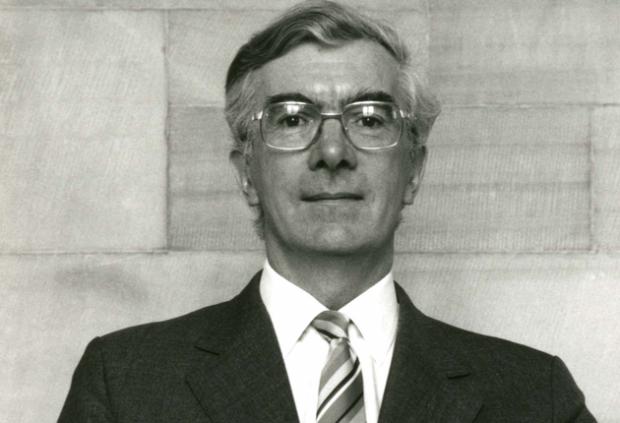 one of Lord John Walton's mates from Durham University who was headhunted by UCNW to become Principal in 1984 after Brown and I refused to shut up about Gwynne, was a social anthropologist who knew the anthropology crowd at Manchester University.
Eric replaced Sir Charles Evans as Principal of UCNW, Evans the 1953 Everest Hero who worked as a neurosurgeon and then general surgeon in Liverpool before he was appointed Principal of UCNW in 1958. Evans was a pal of Gwynne and Dafydd.
From 1946 to 1982, the President of UCNW was Lord Kenyon. Lord Kenyon was succeeded by William Mars-Jones,
who was succeeded in 1995 by the Windbags' friend and Labour MP for Anglesey, 1951-79, Lord Cledwyn. Who was er mates with Gwynne, Dafydd, Lucille etc.
David Donnison remained at Manchester until 1953, when he took up a lecturing post at the University of Toronto. Returning to England two years later, he joined the LSE as a reader (and thus Richard Titmuss's deputy as Chair of Social Administration); in 1961, Donnison succeeded Titmuss to the Chair. Donnison was in the thick of Richard Crossman's LSE crowd who acted as advisers to the post-war Labour Gov'ts, notably Titmuss, Brian Abel-Smith, Peter Townsend, Roy Parker, John Grieve and Tony Lynes". They believed that they had a "profound commitment to eradicating poverty of income and opportunity'. Sadly they did indeed have 'a deep and lasting influence on the development and growth of Britain's welfare state." They ran the welfare state for themselves and did very nicely out of it. They all knew about Gwynne, Dafydd, John Walton et al and crushed anyone who dared challenge them.
Some of that crowd took advantage of the services provided by Gwynne and Dafydd themselves, as did their friends. 
Richard Titmuss married a social worker Kathleen aka Kay and their daughter is Ann Rosamund Oakley (née Titmuss; born 17 January 1944), the feminist sociologist. Oakley is Professor and Founder-Director of the Social Science Research Unit at the UCL Institute of Education. Oakley is discussed in previous posts, but the Feminist Champ who is the daughter of Richard Titmuss, Umbrella for Gwynne and Dafydd,
is such a laugh that I'll briefly revisit Ann's Life and Works here.
Ann Oakley was born in London in 1944. She was educated at Haberdashers' Aske's School for Girls and Somerville College, Oxford University,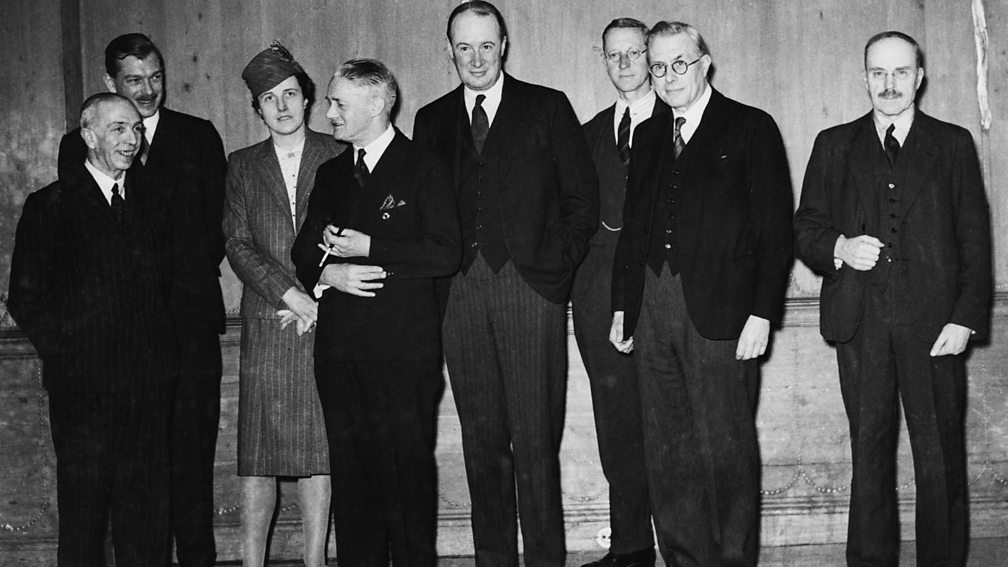 graduating in 1965, having married fellow future academic Robin Oakley the previous year.
In the next few years Oakley wrote scripts for children's television and wrote numerous short stories. Returning to formal education at Bedford College, University of London, Oakley gained a PhD in 1969; Oakley's PhD was a study of women's attitudes to housework, from which several of her early books were derived. Bertrand Russell's son Conrad, Earl Russell, worked at Bedford College for years. Conrad was a friend of and co-authored with Lady Antonia Fraser, who was married to first Sir Hugh Fraser, the Tory MP and then to Swearing Harold Pinter. Lady Antonia was the daughter of Lord Longford aka Frank Pakenham, who's sister married Top Doc John Harman, Harriet's dad. The extended Pakenham clan colluded with and concealed the criminality of Gwynne, Dafydd, Lord John Walton, the London Hospital crowd and their entire network. See 'Comedies of Menace'. 
Bedford College is proud of having pioneered medical sociology, but the variety of medical sociology pioneered by Bedford was a disgrace to sociology. The entire stable of medical sociologists at Bedford were lapdogs to Gwynne, Dafydd and the Top Doctors. The most high profile Bedford College medical sociologist was Prof George Brown, who as a younger researcher had worked with Gwynne and Dafydd's mate Kenneth Rawnsley when Rawnsley was one of the Manchester Top Docs protecting the Gang. In 1964 Rawnsley relocated to Cardiff as the academic psychiatrist overseeing Training and Standards in psychiatry across the whole of Wales.
Professor George Brown became a leading medical sociologist… See eg. 'Sex, Lies and No Democracy'.
Much of Ann Oakley's research focused on medical sociology and women's health.
In 1985 Oakley moved to work at the Institute of Education in London where she set up the Social Science Research Unit (SSRU). It was all happening in 1985 wasn't it Ann?
It was in the summer of 1985 that Samuel Brittan, brother of Home Secretary Leon,
enlisted the help of Michael Grade after Samuel demanded my friend's head on a plate after she refused to work a fiddle for Samuel in her capacity as box office manager at the Edinburgh Fringe. 
Esther established ChildLine
at the suggestion of Michael Grade shortly after the exchange of letters between Samuel Brittan and Michael Grade, re Samuel's outrage at my friend's refusal to pull a fast one for Brittan's benefit and Grade's reply to Samuel stressing how Shocked he was at my friend's 'rudeness' and that Grade would Fix It For Samuel…
Ann Oakley has written numerous academic works, many focusing on the lives and roles of women in society as well as several best-selling novels, of which the best-known is probably The Men's Room, which was adapted by Laura Lamson for BBC TV in 1991, which starred Harriet Walter and Bill Nighy.
In April 1991, another Wimmin's Champ was busy in my vicinity when the Gang that was for years protected by Ann's dad and his mates tried to have me imprisoned, yet again. 
St Helena:
Sir William Mars-Jones:
Ann Oakley is a mother and grandmother. The Titmuss line continues…
Oakley, Ann (editor); Ashton, John (editor); Titmuss, Richard (author) (1997) [1972]. The gift relationship: from human blood to social policy. London: LSE Books. ISBN 9780753012017.

CS1 maint: extra text: authors list (

link

)



Oakley, Ann (1993) [1972]. Sex, gender and society. Aldershot: Arena, published in association with New Society. ISBN 9781857421712.
Oakley, Ann (1990) [1974]. Housewife (2nd ed.). London: Penguin. ISBN 9780140135237.
Oakley, Ann (1985) [1974]. The sociology of housework. Oxford, New York: Basil Blackwell. ISBN 9780631139249. (also translated into German, Dutch and Japanese).
Oakley, Ann (1976). Woman's work: the housewife, past and present. New York: Vintage Books. ISBN 9780394719603. (Re-titled version of Housewife – 1974)
Oakley, Ann; Mitchell, Juliet (1976). The rights and wrongs of women. Harmondsworth New York: Penguin. ISBN 9780140216165.
Oakley, Ann (1980). Becoming a mother. New York: Schocken Books. ISBN 9780805237351.
Reprinted as: Oakley, Ann (1981). From here to maternity: becoming a mother. Harmondsworth: Penguin. ISBN 9780140222562.
Oakley, Ann (1980). Women confined: towards a sociology of childbirth. Oxford England: M. Robertson. ISBN 9780855202118.
Oakley, Ann (1982). Subject women. London: Fontana. ISBN 9780006860594.
Oakley, Ann (1984). The captured womb: a history of the medical care of pregnant women. Oxford; New York City: Basil Blackwell. ISBN 9780631149712.
Oakley, Ann (1985). Taking it like a woman. London: Flamingo. ISBN 9780006545118.
Oakley, Ann; Mitchell, Juliet (1986). What is feminism?. Oxford, UK: Basil Blackwell. ISBN 9780631148432.
Oakley, Ann; Houd, Susanne (1990). Helpers in childbirth: midwifery today. New York: Hemisphere Pub. Corp. ISBN 9781560320364.
Oakley, Ann (1992). Social support and motherhood: the natural history of a research project. Oxford UK Cambridge, United States: Blackwell. ISBN 9780631182740.
Oakley, Ann (1993). Essays on women, medicine and health. Edinburgh: Edinburgh University Press. ISBN 9780748604500.
Oakley, Ann; Williams, A. Susan (1994). The politics of the welfare state. London: UCL Press. ISBN 9781857282061.
Oakley, Ann (1996), "Sexuality", in Jackson, Stevi; Scott, Sue (eds.), Feminism and sexuality: a reader, New York: Columbia University Press, pp. 35–39, ISBN 9780231107082.
Oakley, Ann (1997). Man and wife: Richard and Kay Titmuss: my parents' early years. London: Flamingo. ISBN 9780006550136.
Oakley, Ann; Mitchell, Juliet (1997). Who's afraid of feminism?: seeing through the backlash. New York: New Press Distributed by W.W. Norton. ISBN 9781565843851.
Oakley, Ann; Williams, Fiona; Popay, Jennie (1999). Welfare research: a critical review. London: UCL Press. ISBN 9780203979365.
Oakley, Ann (2000). Experiments in knowing: gender and method in the social sciences. Cambridge UK: Polity Press. ISBN 9780745622576.
Oakley, Ann (editor); Alcock, Peter (editor); Glennerster, Howard (editor); Sinfield, Adrian (editor); Titmuss, Richard (author) (2001). Welfare and wellbeing: Richard Titmuss's contribution to social policy. Bristol England: Policy Press. ISBN 9781861342997.

CS1 maint: extra text: authors list (

link

)

Oakley, Ann (2002). Gender on planet Earth. New York: The New Press Distributed by W.W. Norton & Company. ISBN 9781565847682.
Oakley, Ann (editor); Barker, Jonathan (editor); Titmuss, Richard (author) (2004). Private complaints and public health: Richard Titmuss on the National Health Service. Bristol, UK: Policy Press. ISBN 9781861345608.

CS1 maint: extra text: authors list (

link

)

Oakley, Ann (2007). Fracture: adventures of a broken body. Bristol: Policy Press. ISBN 9781861349378.
Oakley, Ann (2011). A critical woman: Barbara Wootton, social science and public policy in the twentieth century. London: Bloomsbury Academic. ISBN 9781283149068.
Oakley, Ann (2014). Father and Daughter: Patriarchy, gender and social science. Bristol, UK: Policy Press. ISBN 9781447318101.
Fiction
Journal articles
Oakley, Ann (March–April 1998). "Science, gender, and women's liberation: an argument against postmodernism". Women's Studies International Forum. 21 (2): 133–146. doi:10.1016/S0277-5395(98)00005-3.
Oakley, Ann (1 November 1998). "Gender, Methodology and People's Ways of Knowing: Some Problems with Feminism and the Paradigm Debate in Social Science". Sociology. 32 (4): 707–731.
At the LSE, Donnison focused on housing and planning; he received substantial funding from the Joseph Rowntree Foundation to study the social effects of the Rent Act 1957, served on Milner Holland's Royal Commission on Housing in Greater London from 1965 and the Govt's Central Housing Advisory Committee. Donnison also acted as a consultant to the UN Economic Commission for Europe. In addition, Donnison studied education and served on the Plowden Committee on Primary Education in 1967, developing the concept of Educational Priority Areas with Michael Young. From 1968 to 1970 Donnison Chaired the Public Schools Commission.
In 1969, Donnison left his Chair at LSE and worked (until 1976) as Director of the thinktank the Centre for Environmental Studies. He joined the Supplementary Benefits Commission as Deputy Chairman in 1973 and two years later took over as Chairman, serving until 1980. Donnison was appointed Professor of Town and Regional Planning at the University of Glasgow in 1980. Donnison took a keen interest in the regeneration programme for Glasgow, led the mid-term review of the GEAR project and, with Alan Middleton, edited Regenerating the Inner City: Glasgow's Experience in 1987. At Glasgow University, Donnison also became the inaugural Co-director of the Scottish Housing Research Group in 1982.
Donnison retired in 1991 and was thereafter an Emeritus Professor and Honorary Research Fellow at Glasgow. Donnison clocked up four honorary doctorates, from the universities of Bradford (1973), Hull (1980), and Leeds and Southampton (both 1981) and received the Lifetime Achievement Award from the Social Policy Association in 2008.
According to his obituary in The Guardian, Donnison was "one of a group of outstanding academics who played an important part in shaping social policy during the 1960s and 70s,
and, in his case, well beyond.
He remained engaged in public debate until the end of his life." Donnison remained an advocate of marginalised groups for the rest of his life. 
In retirement, Donnison authored Policies for a Just Society (1997) and Speaking to Power: Advocacy for Health and Social Care (2009). He was also a keen windsurfer, painter, draughtsman and poet, and he took up playing in a ceilidh band. Donnison lived in Glasgow for the rest of his life, although he spent long periods of time on Easdale island. He died on 28 April 2018.
St Helena grew up in Glasgow.
David Donnison married Jean Kidger (died 2017), whom he had met at Oxford, in 1951. They separated in 1979 and he married the writer and activist Kay Carmichael (died 2009) in 1987. Kay was a psychiatric social worker who was yet another one of Richard Crossman's advisers. Kay too was Committed To The Poor and Radical Action, knew what Gwynne and Dafydd were up to and er assisted them and their network,
which of course stretched to Glasgow. See previous posts.
By his first wife, Donnison had two daughters (Rachel and Polly), two sons (Christopher and Harry) and a foster son (John), and with his second wife a step-daughter (Sheena).
One of the PhD students of Richard Titmuss's close friend LSE Prof Brian Abel-Smith was Prof Pat Thane. Thane is a social historian who's research area is the British welfare state. Thane is yet another Wimmin's Champ who's not managed to write a word about Gwynne and Dafydd for whom her PhD supervisor did so much, although Pat has waxed at length about The
Poor and Wimmin's Suffering at the hands of the Patriarchy. Like George Brown, Pat is a British Academy Fellow. See eg. 'Sex, Lies and No Democracy'.
Like Peter Dunn, Ronnie Waterhouse was a St John's College, Cambridge man and an enthusiastic member of the alumni network. After St John's, Peter Dunn undertook training in perinatal medicine in Birmingham, San Francisco and Bristol. 
The Bryn Alyn Community or it may be Birmingham or San Francisco or indeed Bristol:
If Dafydd's reading this blog, the spectre of the San Franciscan Baths will bring back terrible memories for him, memories that Dafydd didn't even dare to discuss in Liverpool High Court… Much worse than the Baby Doll Nightie with nae panties and MacDuff…
Peter Dunn led Bristol University's neonatal service, 1969-88 and was later Emeritus Professor of Perinatal Medicine and Senior Research Fellow there. So Dunn was one of the biggest names in neonatal medicine when D.G.E. Wood was a med student at Bristol; Wood's father was a Top Doc in Bristol and will have been a contemporary of Peter Dunn.
Dunn was leading neonatal care at Bristol when I was at school in Somerset and that ring in the West Country linked to Gwynne and Dafydd's was in operation. The HQ of the ring was in London, particularly at the London Hospital, where in the late 1960s, Prof Clifford Wilson and Sir John Rogers Ellis had been appointed to very senior roles with responsibility for organising the placements of junior docs throughout the south of England and in the West Country. Their organising mate in Taunton was Brian Wykeham Webb and Peter Dunn in Bristol had a number of senior colleagues who were part of the ring.
Peter Dunn was busy Top Doctoring in Bristol – which meant lording it over the Top Docs throughout Somerset – in 1973-74, when there was a lunch at the Clarence between Thatch and someone who campaigned for Tom King.
Dunn will have known Dr Death, the MP for Plymouth Sutton, 1966-Feb 1974 and Plymouth Devonport, Feb 1974-1992. Plymouth was Death's home town and Nancy Astor, mother of Lord Bill of the Profumo Affair, held a seat in Plymouth earlier in the 20th century. In spite of Nancy Astor's presence, Plymouth was dominated by Footie's family, a legal and political dynasty who were Liberal and Labour.
Footie's dad Issac was a lawyer and a Liberal MP. Footie's brother Dingle Foot was a Balliol graduate a la Grocer Heath, Woy and Denis Healey and a member of Gray's Inn a la Mars-Jones. Dingle served as a Liberal and then Labour MP and Harold Wilson's Solicitor General, 1964-67. Dingle was called to the Bar or admitted as a solicitor or practitioner in the following countries Ghana (1948), Sri Lanka (1951), Northern Rhodesia (1956), Sierra Leone (1959), Supreme Court of India (as a Senior Advocate) (1960), Bahrain (1962) and Malaysia (1964). He also appeared regularly in the Courts of Kenya, Uganda, Tanganyika, Nyasaland and Pakistan. In addition, Dingle had been regularly engaged in the Judicial Committee of the Privy Council since 1945. Dingle died in June 1978, very shortly before Mr Thrope was charged with conspiracy to murder, having choked on a chicken bone in an hotel in Hong Kong. In the 1940s and 50s, Dingle frequently appeared on TV with Footie and Bob Boothby.
Footie's brother Hugh was Lord Caradon, Governor of Cyprus and British Ambassador to the UN and father of the investigative journo Paul Foot
Other brothers were John (Lord Foot)  and Christopher, a solicitor who joined the family firm. There were also two sisters.
See 'The Bay Of Pigs Invasion' for details of the huge Foot dynasty and their friends, most of whom colluded with Gwynne, Dafydd et al…
The Foots, like Dr Death and Wedgie-Benn, boasted of the Nonconformist background and values. But then so did most of Gwynne and Dafydd's circle.
Footie knew a great deal about Gwynne and Dafydd's Gang and used the services that they provided. Footie's friend and biographer was Mervyn Jones, son of the Welsh psychiatrist Ernest Jones. Ernest was responsible for introducing Freud's theories to the UK. Ernest knew Gwynne, Dafydd and Wilfred and Leo Abse. Ernest managed to kill his first wife Morfydd when he performed DIY abdominal surgery on Morfydd in her parents house in south Wales; they had been married for only a year. Ernest acquired another wife whom he found far less of a pain that Morfydd. Ernest was a pal of Freud but they did fall out over Ernest's conduct towards Freud's daughter Anna, who was years younger than Ernest. It all ended well though, everyone went into analysis with everyone else to Resolve Matters.
Ernest was a friend of the Welsh schoolteacher, novelist and Plaid activist 'with lesbian tendencies' Kate Roberts who married a fellow Plaid activist, a gay man. They moved to Denbigh  as a young couple; Kate's gay husband died when he was still quite young, leaving Kate a widow who pursued a lifelong friendship with Dafydd and Gwynne. See 'Feet In Chains'.
Ernest Jones knew James and Alix Strachey, relations of Clough and Amabel, who produced the definitivate translation of Freud's works and were two leading figures in analysis in the UK.
Once D.G.E. Wood – a big fan of Dr Death – had parked himself in the Student Health Centre at UCNW, Dunn will have had a hotline to UCNW, an institution rung By Gwynne and Dafydd's Gang, where Gwynne sat in the Student Health Centre after he had 'retired' from Denbigh. Wood was also a GP in Bangor and being essential to the trafficking ring,
held increasingly senior roles in the Royal College of GPs, until he was responsible for just about everything re General Practice across the whole of north Wales. Wood went nation-wide after that and served as the Treasurer for the Royal College of GPs.
Frank Bough formerly of 'Nationwide', kicked out of the BBC for partying with prostitutes and cocaine, while Savile remained: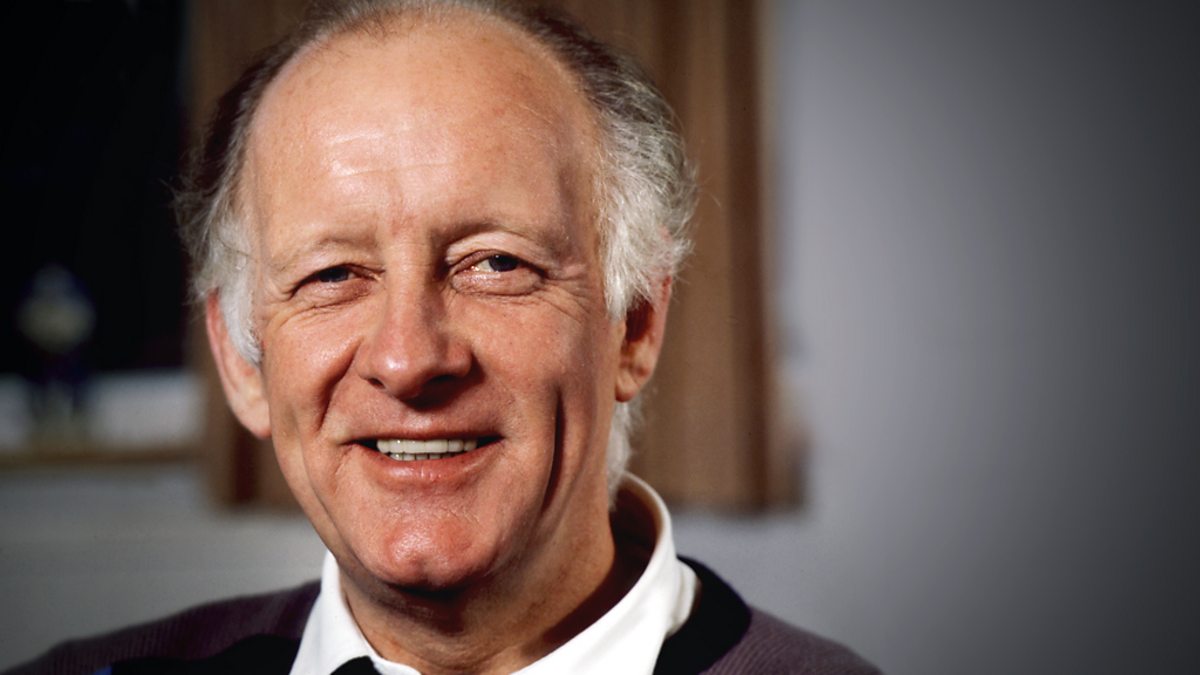 John Rogers Ellis was an old Oundle School boy and was part of the tight ex-Oundle network who knew Bertrand Russel and Sir Clough Williams-Ellis and were Of Dafydd and Gwynne. That group of ex-Oundle boys were of a very similar age and included Harriet Harman's dad, the Dean of the Maudsley David Lewis Davies, Sir Kenneth Robinson, big wig of MIND and Harold Wilson's Minister of Health, Micky Wynn aka Lord Newborough and William Trethowan, Top Doc who in the early 1970s was one of the GMC panel who decided that Belfast-based paedophile child psychiatrist Dr Morris Fraser was fine to continue practising after he had been convicted of sexually assaulting a child. Fraser left Belfast for the mainland and obtained jobs at UCL and Springfield Hospital, the psych unit attached to St George's.
Trethowan's family virtually ran Guy's Hospital. His dad was a well-known orthopaedic surgeon who was a Guy's man and his mum qualified as a Top Doc from Guy's at the same time as William Trethowan, when, as a middle aged Posh Lady, she thought that it would be fun to read medicine alongside her son. I'd love to know the details of the arrangement because Mrs Trethowan won't have fitted the entry criteria in any way…
Robert Owen, the Professor of Orthopaedic Surgery at Liverpool University and the Medical Ombudsman for Wales who on behalf of the Welsh Office organised the 1989 'Independent Professional Review' into my complaint about the Gang that was Chaired by Bluglass, trained at Guy's and was still on excellent terms with them there.
Sister Hutt's dad was the Prof of Pathology at Guy's in the 1970s and 80s. Uncle Harry was a Prof at Guy's at the same time.
It was written in the stars that William Trethowan would be a huge figure in medicine. This is what the Royal College of Physicians Munk's Roll Lives of the Fellows online says about Trethowan:
William Henry (Sir) Trethowan
b.3 June 1917 d.15 December 1995
Kt(1980) CBE(1975) MB BChir Cantab(1943) MRCS LRCP(1943) MRCP(1948) DPM(1950) FRACP(1961) FRCP(1963) Hon FANZCP(1965) FRCPsych(1971) Hon DSc Chinese University of Hong Kong(1979) Hon FRCPsych(1983)
Bill Trethowan was one of the most influential British psychiatrists of the last half century. Trained at Cambridge and Guy's, he served in the RAMC during the war, reaching the rank of major. After passing the MRCP examination in 1948 he chose to specialize in psychiatry at the Maudsley, had a spell at Harvard Medical School and returned to an academic post at the University of Manchester. In 1956 he was appointed to the chair of psychiatry in Sydney and here he showed his flair for organization. On arrival he found the state of mental health services in New South Wales "appalling" (his own description) and immediately set about to improve them, with outstanding success. Almost single-handedly he rewrote the Mental Health Act and by the time he left six years later he had established a formidable reputation as a clinician, teacher and administrator.
In 1962 he was attracted back to Britain to become the first full time professor of psychiatry at the University of Birmingham. Once more within a few years he transformed the clinical service and teaching in psychiatry.
Trethowan attracted one Robert Bluglass to Birmingham.
He started a senior registrar rotational training scheme in the Midlands which proved extremely popular and his own lectures and teaching sessions were erudite, witty and inspirational. Amongst other things, he encouraged part time training in psychiatry and he must have taken great pride in the selection of one of his part time trainees to the presidency of the Royal College of Psychiatrists. Trethowan served as dean of Birmingham Medical School from 1968 to 1974.
The years when Bluglass was identified as a future Leader Of The Profession…
Research was not his forte,
So he won't have been able to supervise the research of all of those stellar trainee psychiatrists in his team
although he published quite widely. He collected and wrote about psychiatric rarities and his special interest was in the relationship between mental illness and musical creativity. His organizational ability and sharp but sensible contributions to debate led to his recruitment to many influential posts and committees, locally in the medical school and regional health authority,
Birmingham Medical School and the Regional Health Authority were already in partnership with Gwynne and Dafydd
in the newly-formed Royal College of Psychiatrists as senior examiner and nationally as consultant adviser in psychiatry to the DHSS, chairman of the Standing Mental Health Advisory Committee and Central Health Services Council, amongst others.
Yet another layer of protection for Gwynne and Dafydd.
He chaired the steering committee that led to the establishment of a medical school at the Chinese University of Hong Kong. He was appointed CBE in 1975 and knighted in 1980.
Mary Wynch was illegally imprisoned in 1979 and Trethowan's mate Bluglass was tasked with rewriting the Mental Health Act in the early 1980s to ensure that It Couldn't Happen Again. It did, with me, three years after Bluglass's Mental Health Act 1983. Bluglass investigated and declared Dafydd to be a caring man who had been subjected to intolerable harassment by me. 
All of this, with appropriate adjustments, could describe the career of any distinguished and senior medical academic in Britain, but it reflects little of Bill's outstanding personal characteristics. He was tall and big (a euphemism for rotund), serious, rather intimidating until you got to know him.
A Gentle Giant with a Heart Of Gold!
"Saturnine", "dark and brooding" were applied to him by others.
'Wicked corrupt people-trafficking bastard' was applied by me.
In its obituary The Times described a probably apocryphal story of his dismissal of an angry horde of medical students who had gathered on the steps of the medical school in 1968 "simply by his imposing presence and the use of two words – both short".
So what were they protesting about? Med students are idealistic and they do pipe up at what they perceive as outrages until they are told to F off or they won't be docs…
When you got beneath this rather austere exterior, there was the real Bill Trethowan – charming, warm, clever, witty, entertaining, delightful company.
Drunken old fool who was a regular at Top Docs' dinners.
Music was Bill's great passion, with a surprising emphasis on jazz. At Cambridge he was the musical director of the Footlights and he composed the music for the 1938 May Week revue, Pure and Simple, and for a BBC production of Little Miss Rosalind, a musical comedy based on As You Like It.
I get the picture.
Both were highly praised. He was a renowned pianist and trumpeter, playing Bach as well as jazz. Had he so wished he could no doubt have had a successful career in music; he had, in fact, enrolled at Cambridge for a music degree and for a time studied orchestration and conducting at the Royal College of Music. He also ran a professional dance band.
Massive network in the part of High Society that it has now become clear was tied in with exploitation of students, young musicians etc.
His marriage to Pamela Waters, an actress and singer whom he married in 1941, was singularly happy and they both flourished in Australia where Pam produced plays and they established a legendary reputation as hosts. This carried over into their Birmingham years. They had two daughters and a son. In later life Bill built electronic organs in his spare time and enhanced his interest in food by becoming an expert cook. He suffered serious depression after Pam's death, but found new happiness in a second marriage to Heather Dalton (née Gardiner).
Trethowan wined and dined with the finest luvvies.
Trethowan was Chairman of the GMC fitness to practice panel that allowed the paedophile child psychiatrist from Belfast Dr Morris Fraser to continue practicing after sexually assaulting a child in the US in the early 1970s; Trethowan was Dean of Birmingham Medical School at the time. 
Fraser treated children at the Kincora Boys' Home, the centre of a VIP paedophile ring in N Ireland, with which Gwynne and Dafydd's Gang were linked. After being allowed to continue to practice, Fraser relocated to mainland Britain and worked at UCL – Marjorie Wallace's husband Andrew Skarbek worked at UCL – and Springfield Hospital, the psych unit attached to St George's. 
The MDU barrister who worked on Fraser's GMC hearing was Paddy Mayhew, who later served as John Major's N Ireland Secretary.
Paddy was promoted to that role by John Major after serving as Attorney-General under Thatch and then Major, 13 June 1987-10 April 1992. Paddy was the AG who approved every prosecution of me in the High Court for contempt during 1990 and 1991 although he knew that perjury was committed in every case, including by the MDU barristers.
Paddy was appointed as AG some four weeks before the Gang expected me to be carted off to Risley Remand Centre as a result of their Cunning Plan hatched during 1986-87. Paddy was a Balliol graduate, as was Grocer Heath, Denis Healey and Woy. A member of Middle Temple, like Ronnie Waterhouse and Greville Janner, Paddy was the MP for Tunbridge Wells and served as Thatch's Solicitor General, June 1983-June 1987, when Lord Havers as AG was blocking the prosecution of VIP paedophiles.
Paddy was elevated to the Lords in 1997, when Ronnie's Inquiry was underway.
Paddy's son Tristram is the founder of the adventure company 'Go Ape', which has a substantial presence in north east Wales.
David Enoch, William Trethowan's co-author re those Uncommon Psychiatric Syndromes, also wrote this:
So where is Spiritual Guru the psychiatrist David Enoch based? Tibet? Bhutan? Er, no. He's in Cardiff. The 2008 spiel for David Enoch provided by Amazon reads 'Dr David Enoch is a distinguished consultant psychiatrist based in Cardiff. He is a Fellow of the Royal College of Psychiatrists, a former Senior Consultant Psychiatrist to the Royal Liverpool University Hospital and is President of the Evangelization Society.'
In 2016 when Gwynne and Dafydd's dreadful colleagues were holding yet another of the endless pompous debates in the media – it's all rather Wendy's Battle With The Male Medical Establishment, a load of abusers of the same network firing pot shots at each other in order to convince the plebs that there is intelligent life among them rather than just a criminal cartel – 'The Guardian' published a letter from David Enoch, which supplies the names of yet more criminals in the network:
Richard Bentall's continual, excessive criticism of the "medical approach", and hence of psychiatrists (medical doctors), unlike clinical psychologists (who are not medical doctors), only serves to cause further stigmatisation of mental illness and fear in people needing psychiatric treatment. His views are summed up in his contention: "A narrow medical approach has been extraordinarily unsuccessful, despite what many people assume." I do not assume, but declare, from 60 years as a physician in psychological medicine, that the medical approach has been extraordinarily successful. I experienced the old regime of the 1940s and then was privileged to live in a golden era of psychiatry, when there was a pharmacological revolution with the discovery of very successful antipsychotic, antidepressant and anti-anxiety drugs and the establishment of very effective "talking cures". We also embraced the social aspects revealed to us by Julian Leff and Laing. Associated with these advances was a new attitude and optimism, which led to the emptying of the asylums.
Clinical psychologists came later. I helped to form the clinical psychology course in Liverpool with Dr Slade. I noted that initially they carried out psychological testing, but later, after the introduction of cognitive behavioural therapy by psychiatrists, they undertook more of this work. It is important for the public to know that, when patients are referred to psychiatrists, they are being referred to medical doctors who will deal with the physical, psychological and social aspects, whereas, when they are referred to clinical psychologists, the physical aspects are not dealt with and no drug treatment can be prescribed.
Dr David Enoch
Emeritus consultant physician in psychological medicine, Royal Liverpool University Hospital, Cardiff
The Dr Slade to whom Enoch refers is Prof Pauline Slade. Pauline's profile can be found on Liverpool University's website:
My research interests focus on psychological processes in reproductive health with a current emphasis on perinatal mental health. However the ambit covers psychological aspects from menarche to menopause and all phases of reproductive health between. My focus is on understanding adaptation to adverse events and difficulty and also in developing effective interventions and workable systems of care to improve mental health and wellbeing.
There are 4 strands to my work 1) understanding how psychological factors such as attachment patterns and interpersonal processes may influence perception of and response to trauma in relation to childbirth and its associated difficulties 2) considering how we can best prepare women and couples psychologically for childbirth and the transition to parenthood 3) developing ways of training health professionals to identify psychological distress and deliver simple psychological care in the service context and 4) an interest in the experiences of care givers working in potentially traumatic circumstances.
These areas all require close liaison with staff in health care services and service user groups. I am also a consultant clinical psychologist and continue to be involved in clinical service provision . Some of my research is driven initially from theoretical perspective and whilst other work develops from direct clinical observations.
I am currently involved or have completed joint projects with Universities of Sheffield, Nottingham, UCLAN and Leicester and service user groups such as the Birth Trauma Association.
I am strongly associated with the British Psychological Society Perinatal Faculty and the International Society for Psychosomatic Obstetrics and Gynaecology. The latter involves links with 18 countries via, their national groupings of psychologists and medical and nursing specialists involved in reproductive health care.
Like Spiritual Mark Williams, Dr Enoch (and his side-kick Pauline) are part of a massive people trafficking ring. If you have an explanation as to how Gwynne, Dafydd and George Thomas fit into your Spirituality and New Approach since the Bad Old Days Dr Enoch, let me know and I'll post your reply up on the blog.
Sir Joe Simpson, the bent copper and member of Gray's Inn
who was Commissioner of the Met, Sept 1958-March 1968, was also an old Oundle boy who was one of the crowd around Gwynne and Dafydd. Joe died in office at the age of 58, 'his death brought on by stress'. Fings Break as Joe knew. Joe was probably shot dead in 'The Blind Beggar' by Dafydd but no-one will have seen a thing, Lord Bob Winston completed the death certificate and wrote 'STRESS' as cause of death and Barbara Windsor has developed Alzheimers so she no longer remembers it anyway.
Sir Peter Scott of the Wildfowl and Wetland Trust of Slimbridge fame, the son of Scott of the Antarctic, was another one of that Oundle crowd. Scott  served as Chancellor of Birmingham University, 1973-83, when Robert Bluglass ruled the roost at Birmingham Medical School and in the wider NHS in Birmingham. Peter Scott died 'from a heart attack' on 29 Aug 1989, just a few days after Bluglass sent his Report that resulted from him Chairing the July 1989 hearing into my complaint about the Gang to Clwyd and Gwynedd Health Authorities and a copy to the Welsh Office as well. Bluglass confirmed that although Dafydd's Clinical Standards Must Be Raised, Dafydd and the rest of the Gang were Caring People who could not be expected to put up with Constant Harassment from me. Furthermore I was probably going to End In A Ward For the Criminally Insane and Dafydd thought that was a Chilling Observation.
Bluglass must have been clairvoyant because while he was Chairing that hearing in July 1989, Tony Francis was arranging a Case Conference about me, that took place towards the end of 1989. The Case Conference was Chaired by Dr Chris Hunter – a friend of Bluglass, Dafydd and Tony Francis – and Evidence about my Dangerousness was given to Chris by people of whom I had never heard. Not that I'd ever heard of Chris Hunter either. Or even knew that the Case Conference was taking place, because I was busy in London at the time, working at St George's for Wendy's mate Bodger and Bodger's colleague Malcolm Pearce, being insulted and mistreated by Bodger's mates. Chris Hunter concluded that I was Very Dangerous with a Homicidal Capacity – Bluglass had 'mentioned' that 'informally' himself to Bodger's colleague Dr Robin Jacobson at Springfield Hospital in Dec 1990 – and stated that I should be sent to live with Mr Savile, in a ward for the Criminally Insane. Chris offered to write a Report for the Court recommending this, although I wasn't facing any charges at the time. Although obviously I soon was, because the Gang perjured themselves yet again and I was taken to the High Court within weeks…
I did not make any complaints about Tony Francis to Bluglass but nonetheless Bluglass invited Tony Francis to Give Evidence. I had no knowledge of that until I read Bluglass's Report and there was the Evidence from Francis…
Immediately before relocating to north Wales in 1983, Tony and Sadie Francis had worked in Manchester. Tony's boss had been Ian Brockington, who, within two years or so of the Drs Francis leaving Manchester, accepted the offer of a Chair at Birmingham Medical School, alongside Bluglass and Bluglass's wife Kerry, another psychiatrist. See 'Ian Brockington's Mischief'.
I did not make any complaints about D.G.E. Wood to Bluglass, but many years later I discovered that Wood had rung Prof Robert Owen, the Welsh Office's Medical Ombudsman who organised the Independent Professional Review Chaired by Bluglass, at Robert Owen's home in Colwyn Bay and had even sent unknown 'information' about me to Owen at his home address. D.G.E. Wood was no longer my GP and had not been for some years.
In the 1990s, the Fallon Inquiry into the abuse of patients on Lawrence Ward at Ashworth Hospital utilised the skills of Robert Bluglass as a member of the Inquiry Panel. Lawrence Ward was established and managed by Chris Hunter and was full of the Gang's victims. Bluglass's job was to investigate the murder of a patient by the Angels of the POA. Bluglass was assisted by two Senior Angels of his selection; one was a Senior Angel who worked for Bluglass at Bluglass's 'clinic' (ie. a secure unit) in Birmingham, the other was a Senior Angel from Clwyd Health Authority who worked for er Dafydd.
The conclusion of the Fallon Inquiry was that 'shocking' and 'outrageous' things had happened on Lawrence Ward, including child porn shared by Angels and patients, a child in the care of Bradford Social Services being taken into the Ward to 'visit a paedophile', sexual assaults and a porn business. It was all the fault of the Dangerous Nutters living within, including the death of the Dangerous Nutter who had been murdered by the Angels of the POA.
The Fallon Inquiry made no comment re the Angels of the POA being members of the National Front, their slashing of the tyres of the Top Docs' cars, their firebombing of the Top Docs' cars, their fist fights with the clinical psychologist who was responsible for giving the Dangerous Nutters Anger Management sessions and their constant beatings and sexual assaults of the Dangerous Nutters.
Lest anyone hasn't got the gist yet: Ashworth was the centre of a big paedophile/sex abuse ring that was RUN BY DAFYDD. The Dangerous Nutters were victims of the ring who had refused to shut up. The POA were Dafydd's henchmen, they ran Ashworth and the other Top Docs and clin psys were really fucking frightened of them. No-one would sack and prosecute the bastards because they knew who those patients were in Ashworth and which VIPs had sexually assaulted them…
The POA at Broadmoor served exactly the same function and they too were uncontrollable and in addition, stealing huge quantities of dosh from the NHS and Home Office. That is why Jimmy Savile was appointed General Manager of Broadmoor after having been appointed to the management task force of Broadmoor by Thatch's Health Minister Trumpers. See 'Socio-Political Context Of The North Wales Health Services In The 1980s'. Savile told Thatch that he would contain the POA by blackmailing them and Edwina Currie, a Health Minister at the time, thought that this was 'a pretty classy piece of operation'. Edwina, who had early in her career served as a Birmingham Councillor, was the MP for a Derbyshire constituency on the site of a big ring directly linked with the Gang in north Wales and who admitted, both in her diary and to third parties, that she and many other MPs knew that Peter Morrison was sexually abusing children… See 'A Pretty Classy Piece Of Operation'. Other MPs who's constituencies were in Derbyshire included the Beast of Bolsover, Margaret Beckett and her caravan and, from 1983, Wedgie-Benn. The Labour Party moved mountains to bag Wedgie-Benn the seat for Chesterfield as discussed in previous posts.
Peter Scott was an ornithologist and had numerous links with the biologists and UCNW and their network. Scott was a version of a David Attenborough, Attenborough who's father Frederick had been Principal of what became Leicester University in the days of the embryonic ring in Leicester that grew to such dreadful proportions in the 1960s and 70s, greatly assisted by Leicester University, in particular the Dean of Leicester Medical School, Lord Robert Kilpatrick, a Scottish Top Doctor from Fife who had excellent links with St Andrew's University. Kilpatrick was headhunted by the GMC to succeeded Lord John Walton as Chairman in 1989, when the police investigation into Frank Beck and Greville Janner in Leicester happened upon the Top Docs who facilitated their activities, including Gwynne and Dafydd's mate James Earp.
Peter Scott was a mate of Phil the Greek and was one of the founders of the WWF. In WW II, Scott served with the RNVR, a la Bodger, Edward du Cann etc, while Gwynne, Bingley, Mountbatten et al served in the Royal Navy.
Steam Gun Boat, SGB S309, under the command of Lieutenant Commander Peter Scott:
Sir Peter Scott was another person who was loathed by my grandfather in addition to Gwynne and Dafydd's man in the City Edward du Cann, the MP for Taunton, 1956-87, when Peter Dunn et al were busy. I never knew why grandpa had a thing about Peter Scott but he really hated him. He didn't denounce him as a crook a la du Cann or make dark references to his 'immorality' a la The Liberal Party, but he hated Peter Scott so much that Slimbridge was Blacklisted in terms of Days Out With Grandpa. Before my grandfather had his stroke, he was very good at doing the days out with the grandchildren bit; they tended to be Educational Visits to museums, castles, archaeological sites, Cricket St Thomas or pantos at Christmas, but it was made very clear that we would never ever be going to Slimbridge. It was quite a mystery to me because the schools in Somerset and the BBC were very keen on Sir Peter Scott and I'd see him on Blue Peter etc and there'd be books/newsletters etc about Peter Scott and Slimbridge at school and I'd be thinking 'Oh that's the man that grandpa hates'.
I really am beginning to wonder if my grandfather knew about the organised abuse re children in the West Country. I always took his mutterings about Immorality to be a reference to the Westminster Swinging among adults, particularly after Mr Thrope found himself on trial at the Old Bailey, but a lot of the people for whom my grandfather had what was claimed by others as an irrational hatred were part of Gwynne and Dafydd's network. Grandpa's activities with Oswald Mosley in the 1930s will have meant that he knew John Strachey, Sir Clough's brother-in-law. Strachey was an extreme Westminster Swinger, a gay partner of Lord Bob Boothby and they didn't come more Swinging than Bob Boothby.
My post 'A Celebration of Dafydd's Medical Training' discussed Boothby, his taste for rent boys, relationships with Dorothy Macmillan and Ronnie Kray and his central role in the ring and associated organised crime facilitated by Savage and her mates at the London Hospital. Boothby shagging members of the Royal Family and Dorothy Macmillan was what made the Krays untouchable for so long. Joe Simpson conjured up a whole variety of excuses as to why he couldn't get them, but the Gov't and Royal Ugandan discussions were the real reason and of course Joe Simpson was at the party himself.
Bob Boothby was Rector of St Andrew's University, 1958-61. Bluglass qualified at St Andrews in the late 50s and worked there and in Dundee (grads from St Andrew's worked rotas in Dundee as well) as a junior doc before he had relocated to Birmingham by the early 1970s.
Little wonder that there was the Shock Horror Scandal about Ronnie Kray Living It Up In Broadmoor in the 1980s and how the Angels of the POA were calling him Mr Kray Sir and Ronnie was enjoying all sorts of privileges whereas other patients were being battered, raped and murdered by the Angels. Bluglass, Dafydd et al ran Broadmoor, Ashworth and Rampton and Ronnie was Of Them, he was mates with their mates and the Krays were the henchmen for the serious organised crime in London that was facilitated by Top Docs, lawyers and the judiciary. Bluglass was probably the person sending the Fortnum and Mason hampers into Ronnie in Broadmoor. Jimmy Savile tucked in as well, Savile the friend of Gwynne, Dafydd and Top Docs after being so ably helped by Trumpers in 1987. Trumpers, who got into Parliament when Thatch gave her a peerage in 1980, post-Mr Thrope and Mary Wynch.
Trumpers had been a big wig in the Cambridge Tories and was mates with all the right people, including Rab Butler and Tuppence and his Fragrant Wife. Even more importantly, Trumpers was Very Posh, had socialised with Princesses Brenda and Ma'am Darling when they were children and was married to Alan Barker, who had taught at Eton and then become Headmaster of The Leys School in Cambridge and then University College School in Hampstead. Among Barkers many pupils at University College School were Harold Wilson's sons and at Eton, Douglas Hurd. Hurd and Barker were 'very fond' of each other and Trumpers freely admitted that Barker's influence on Hurd secured her political roles.
Hurd was Home Secretary, 2 Sept 1985-26 Oct 1989, throughout the years of outrageous crime on the part of the Gang. Hurd's uncle was the Cambridge botanist Edred Corner, a friend of Prof Peter Greig-Smith at UCNW, who worked with Wood's wife and the rest of the Gang. See previous posts, including 'Additional Security Measures'.
Hurd worked for the security services. One of the British security services favourite recruiting grounds for decades was New College, Oxford, it was where Tony Benn was recruited by them. Richard Crossman was recruited at New College and became a recruiter when he was a don at New College. Trumpers' autobiography mentions that when Barker was at New College, Crossman called him in for an interview, told Barker that Crossman thought that he'd make a good MP and asked him which Party he'd like to represent. Accounts of politicians' biographies from that era make it very clear that for many of them, ideology and beliefs didn't enter into the equation, it was a matter of being a posh person and Ooh how fascinating, you're a Communist/Tory/Liberal/Labour whatever. It was how people like Woodrow Wyatt managed to be a Labour MP but a good mate of Thatch, Bertrand Russell, the Digger and the Queen Mum Gawd Bless 'Er, or indeed how Oswald Mosley served as a Labour MP, established another sort of Labour Party and then became a fascist.
Barker never did become an MP, but he was known to have been Very Supportive Of His Wife's Career.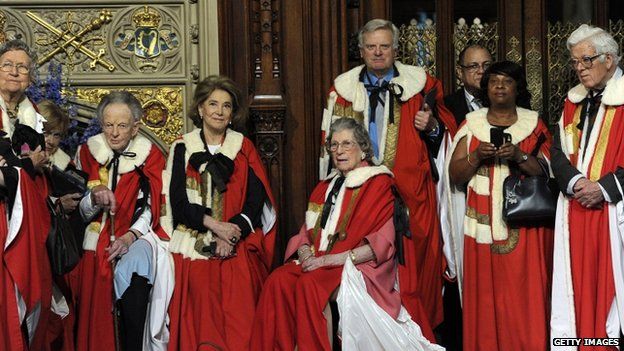 Barker of the security services with the dangerous idiot of a wife who was mates with Jimmy Savile and had to quietly resign as a Cambridge magistrate when it was discovered that she was mates with the Cambridge Rapist as well.
Never mind, turn Trumpers into a Light Entertainment Star and stress that she's Posh and was at Bletchley Park with Alan Turing.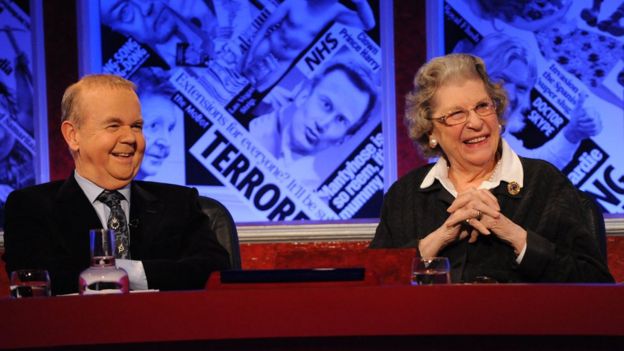 Although my grandfather never expanded upon the Immorality of The Liberal Party in my presence, when I was about nine and used to go out and about on my bike, he once remarked 'If ever a man Bothers You, you must say go away or I'll call a policeman'. It's theoretically sound but doesn't work in the case of Joe Simpson or indeed the North Wales Police. I know, I sort of tried the Grown Up version of it and I was arrested myself. Repeatedly. I heard one of my friends giving exactly the same advice to his granddaughter a few months ago and once she had left the room we had the conversation of 'What the hell do we do, we know that she might not actually be helped if she does that but we can't tell an 11 year old that some police officers are the problem themselves…' 
Peter Dunn was the founder, in 1975 and Inaugural President, 1980-84, of the British Association of Perinatal Medicine and was a consultant to the World Health Organization, 1970-90.
Meet Joe Simpson boys and girls:
Research into congenital hip dislocation, led to Peter Dunn being awarded the British Orthopaedic Association's Gold Medal and for work on foetal adaptation to extrauterine life he received the De Snoo-van't Hoogerhuigs Medal and Prize.
Dunn was the Royal College of Paediatrics and Child Health's James Spence Medalist for 2001. 
The website of the British Society for the History of Child Health and Paediatrics features Peter as a past President of that Society:
Emeritus Professor Peter M. Dunn, 2002-2004
Born in Birmingham, Peter was educated at Marlborough College and Cambridge University (St John's College). After graduating in medicine in 1954 he served with the Goorkhar Rifles before returning to posts in Birmingham and settling in Bristol ultimately as the Director of the Academic Neonatal Service, University of Bristol. He was appointed to a Personal Chair in Perinatal Medicine and Child Health, University of Bristol, in 1987.
In May 1987, Lord Chief Justice Geoffrey Lane released Ollie Brooke on appeal.
and attained extensive British and International awards for his work and publications.
These numbered more than 400 publications mainly on perinatal medicine including 120 on the history of medicine, contributed to 123 medical reports including preparation of the BPA/RCOG 'Recommendations for the improvement of Infant Care during the Perinatal Period in the UK' (1978). He was the instigator and activist in establishing this Society.
History of Medicine became a subject that suddenly attracted the interest of many Top Doctors rather than historians when the police investigations into the big organised abuse rings began in the late 1980s/1990s. I noticed it with Denbigh, I and other Empowered Service Users rolled around laughing at what was being written about the History Of Psychiatry In North Wales by employees of Bangor University who had spent years in denial and were mates with the Gang. It was only when I began researching for this blog that I discovered that the phenomenon reached further than Denbigh; Dafydd's mates at Manchester had a brilliant time rewriting their own history (see eg. The Science Of Animal Behaviour'). The Manchester crowd and their historian colleague John V. Pickstone even managed to get Prof Roy Porter on board with their 'It Never Happened' project.
Prof Roy Porter – who really was an historian rather than a Top Doctor sanitising the practices of his or her older and senior colleagues – had sort of avoided mentioning a few embarrassing things. Roy Porter was truly impressive if one is interested in the history of medicine, he was the ultimate guru. Not long after the Waterhouse Report was published, Roy Porter suddenly and unexpectedly took early retirement from his job as Director of the Wellcome Centre for the History of Medicine at UCL, relocated to Sussex and er died suddenly and unexpectedly as well.
In terms of Top Doctors of influence in the West Country, Hugh Jolly, the paediatrician who become the childcare guru of choice in the 1970s was one such Top Doc during the 1950s before Jolly became one of the most famous Top Docs in the UK. When Jolly was practising in the West Country, he was based in Plymouth but his patch extended right across Devon and Somerset. Jolly was just about the only paediatrician working in the region at the time and he knew about the extraordinary things going on in hospitals in Devon and Somerset at the time. Jolly also knew about Mr Thrope and other VIP molesters of Devon and Somerset as discussed previously on the blog. Jolly was the son of a clergyman, so he'll have been in on the Secrets Of The Dirty Vicars as well. I have only just clicked that Jolly almost certainly became famous because of his knowledge of that, it certainly wasn't because of Jolly's outstanding clinical practice.
I have been researching the Top Docs who were part of Jolly's network when he wasn't the only paediatrician in Devon and Somerset and as ever, it is terrifying and leads to those we know and love. I intend to cover it in another post soon…
Jolly died in March 1986, the month before my friend Anne was killed by the Gang.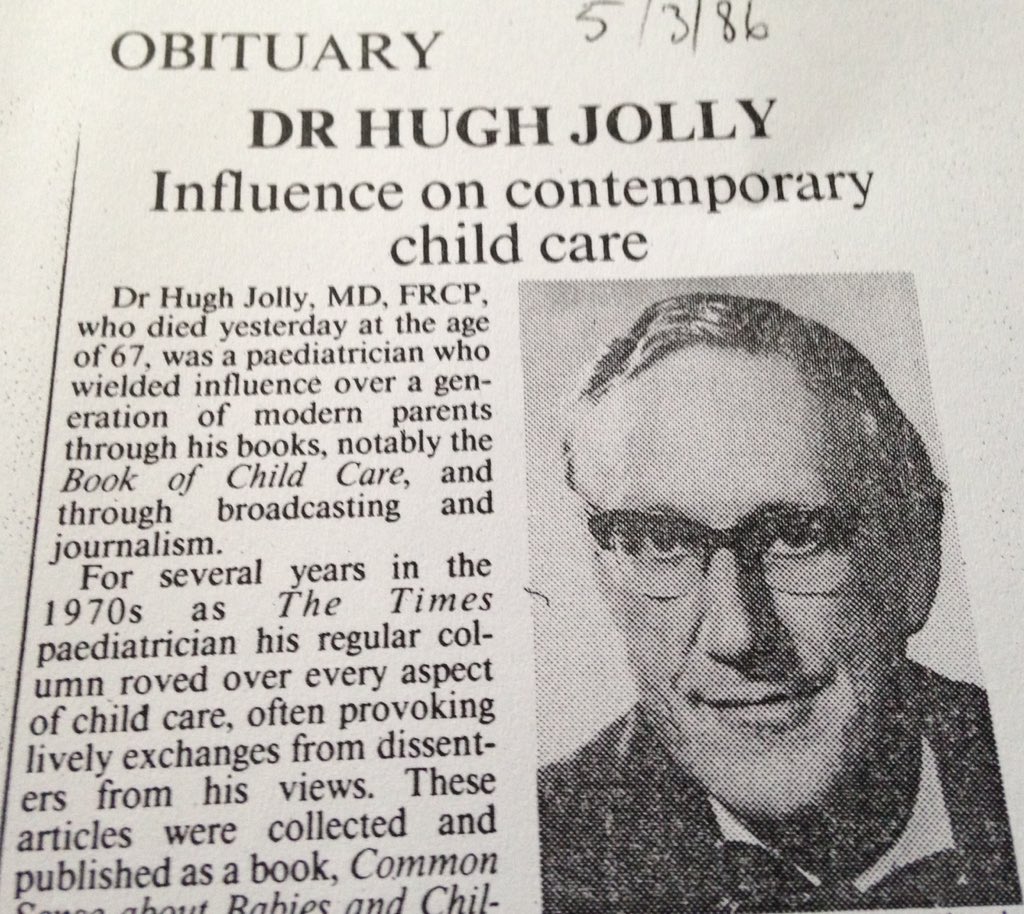 When I was a teenager I was told by an Insider that the psychiatrists practising in the West Country 'Were all mad and they all kill themselves'. Angels and Top Docs outside of mental health have a great propensity for making such statements about psychiatrists, indeed psychiatrists are acutely aware of it, but the unfortunate thing is that there is much truth in it. The standard line used to be that the craziness and high suicide rate among psychiatrists was a result of them spending too much time with Dangerous Nutters, Getting Involved and thus being driven insane themselves. It is now accepted that there is another explanation. It is never admitted in public, although Prof Tom Burns of Oxford University told me in 1989/90 when he was still working at St George's: 'Psychiatry attracts disturbed people and it causes big problems'.
Top docs and med students chat to each other about how mad, incompetent and lazy psychiatrists are, but the one thing they daren't openly discuss is that huge numbers of them are facilitating organised abuse and that this has been happening for a very, very long time. It is why research has consistently shown that med students do not want to go into psychiatry no matter how the pay and conditions are amended to make it attractive or how many Cutting Edge New Centres are built. Med students who are interested in psychiatry before they undertake their psych placements change their mind afterwards. Med students really do run away screaming from psychiatry and it is because of the serious criminality of which they receive a glimpse.
Various authors, off-beat people and the occasional sociologist who when they were down on their luck 'worked in a mental hospital' for a bit of extra dosh have however noted with surprising frequency that when they 'made friends with the patients' they found out that some of the more florid delusions of the patients, including those of the patients having sex with the doctors or famous people, were er true. It isn't rocket science to work out that if Jimmy Savile et al want to force people to have sex with them as well as an assortment of animals they need to find captives with no choice who will not be believed if they tell anyone. Kids in care, kids in custody, psych patients, disabled kids or young people. It is a tried and tested method.
Obviously if one meets a psych patient who is expressing unusual ideas who also tells one that they are having sex with Ted Heath in Satanic Orgies, one has to think carefully before accepting that as the truth, the whole truth and nothing but the truth, but the volume of complaints about Gwynne, Dafydd et al in north Wales, their regularity and the similarity of those complaints were such that it was a nonsense for anyone knowing about even just some of them to suggest that 'this can't be believed'.
What is happening to some Empowered Service Users is so extraordinary that even other Empowered Service Users themselves can disbelieve it. I have given examples in previous posts of anecdotes from Empowered ones that I did not believe, only to find out later that they had been telling the truth and not exaggerating any part of their account. Empowered ones in north Wales with whom I ended up becoming very friendly told me that when they first met me, they didn't believe that I had worked with Docs in London who knew Harley Street docs who were flogging Thatch Class A drugs, they presumed that I was ill and this was a symptom…
Some people became so aware that they could do anything, anything at all to Empowered Service Users and the only reaction in the face of complaint would be an en masse How Very Dare You that extreme liberties have been take
Other past Presidents starring on the Peter Dunn's Society's website are:
Professor Andrew Williams, 2005-2007
Professor Andrew N. Williams PhD FRHistS is a consultant community paediatrician, medical historian, archive curator, playwright and film maker. He was trained in paediatrics/paediatric neurodisability in Birmingham under Dr Geoff Debelle, Dr William Whitehouse and the late Dr S.H. Green. Since 1999, Andrew has had an honorary affiliation with the History of Medicine Unit
firstly with Professor Robert Arnott and later with Professor Jonathan Reinarz.
2000 he won the ILEA Gowers' Young Physicians Prize                                              Since 2002 he has worked as a full time NHS consultant community paediatrician at Northampton General Hospital. He has published on paediatrics and child health between the 16th-21st centuries.                                2004 Andrew established the world's first paediatric Virtual Academic Unit (VAU) taking Dr Thomas Willis' (1621-75) idea of an 'invisible college' and placing it within a 21st century context.                                                                             2009 PhD in the History of Medicine at the University of Birmingham               2013 the only UK expert reviewer and contributor to the UNICEF sponsored 'International Charter for Ethical Research Involving Children'.                           2015 won the WellChild Doctor Award which was presented by that eminent paediatrician HRH Prince Harry. https://youtu.be/7hA5kmP7Ikw.
2018 his short film 'The Boudiccae' was shown in the Houses of Parliament, London as part of a successful campaign working with Together for Short Lives.

2018 appointed a visiting Professor in Medical History, Humanities and Child Health by the University of Northampton.

Andrew is a member of the Global Research on Developmental Disabilities Collaboration.
Emeritus Professor Dan G Young, 2008-2010 

One of the founder members of the Society, Dan has been active in the committee and as an official of the Society since its inception.  Having retired from being  the Professor of Surgical Paediatrics in Glasgow where he had  served at all levels in the medical structure of the NHS at the Royal Hospital for Sick Children from being a student locum resident in 1954 
he has developed further his interest in archives of paediatrics.   With his successor and a colleague from Turkey he has published a book "A History of Surgical Paediatrics" which includes contributions from 28 countries and gives an international reflection on that aspect of paediatrics.
Having been the President of the British Association of Paediatric Surgeons and being an honorary member of a number of national associations he has had a broad experience of the specialty in its secondary stage of development after the Second World War.
Glasgow University – Ken Calman – Laing etc – The Institute of Human Relations crowd – many friends of the Gang inc Sam Galbraith
Emeritus Professor Lawrence T Weaver, 2011-2012 
Lawrence Weaver was the Samson Gemmell Professor of Child Health at the University of Glasgow and a consultant paediatrician at the Royal Hospital for Sick Children at Yorkhill until he retired in 2011. He is now an Honorary Senior Research Fellow of the Centre for the History of Medicine in Glasgow. He has a long-standing interest in the history of medicine, and was a Wellcome Trust Fellow in the Centre for the History of Medicine in 2002, and later joined other members of the Centre in securing a Wellcome Enhancement Award (2004-09)
on the History of 20th Century Scottish Child Health. He was a member of the Wellcome Twentieth Century History Group's Witness Seminar Committee, History of Medicine Funding Committee, and secretary of the British Society for the History of Paediatrics and Child Health from 2008-2011. He has published many articles on the history of infant and child nutrition and, with Dr Iain Hutchison and Professor Malcolm Nicolson, has recently been working on Child Health in Scotland: A History of Glasgow's Royal Hospital for Sick Children – available here.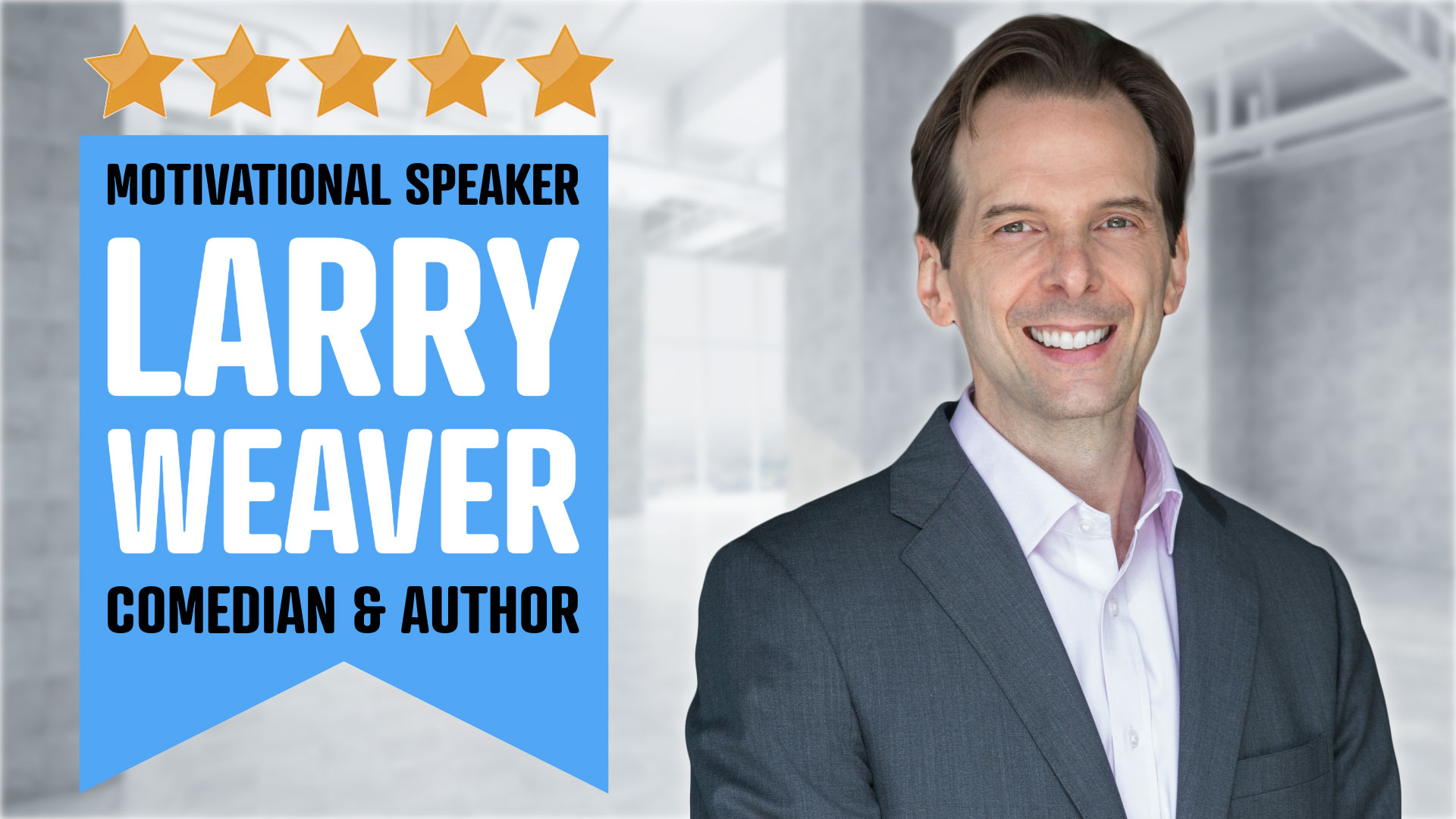 Emeritus Professor Denis Gill  MB,BSc,DCH,MRCPI. Hon FRCPCH, 2013-2015
Denis graduated from University College Dublin in 1968 and had postgraduate training in Dublin, Bristol, London, Brisbane, Philadelphia. He was Chairman National Immunization Advisory Committee 2008, 2009-2010 and is Emeritus Professor of Paediatrics Royal College of Physicians Ireland; Former Consultant Paediatrician and Paediatric Nephrologist Children's University Hospital; Former President Confederation of European Specialists in Paediatrics; Author "Paediatric Clinical Examination" (5th ed).
Two other Top Docs with strong University College of Dublin associations are Dr Brian Gibbons of Serious Organised Crime, Welsh Gov't Health Minister, Jan 2005-May 2007:
Professor Anthony Clare, Prof of Psychological Medicine at Bart's when Wendy Was Under Attack From The Male Medical Establishment:
Prof Clare penned thoughtful articles on the Crisis In Medicine as exemplified by the row over Wendy, while Clare knew exactly what it was all about. Anthony Clare withdrew from all media work suddenly and unexpectedly in the early 1990s, left London
and returned to working as a Top Doc in Dublin. From then on Anthony Clare led a low profile existence and died suddenly and unexpectedly in Paris from a heart attack on 28 Oct 2007. Before Brian Gibbons stepped down as Welsh Gov't Health Minister in May 2007, I sent him details of serious organised crime in the NHS and Social Services in north Wales and he sent me a reply saying that this correspondence is now over.
Miranda stepped down as PM on 27 June 2007, after his staff had hacked my e mails and the brother-in-law of his policy adviser had stolen my computer. Miranda was going to hang around as PM for a bit longer but he suddenly zoomed off, using that job offer arranged by George Dubya Bush as the Middle East Peace Envoy as an excuse.
Emeritus Professor Euan Ross, 2016-2018
Professor Ross seems to have largely disappeared from the internet, but I have found information about him with regard to his role as a now resigned Director of two charidees. Prof EUAN MACDONALD ROSS is a Professor Of Community Paediatrics from Harrow, Middlesex. My Posh Relative by marriage, Gnome's widow Veronica lives in Harrow. Euan Ross was born in December 1937. Ross was a Director of CLIC – CANCER AND LEUKAEMIA IN CHILDHOOD and Movement for Non-Mobile Children 'WHIZZ-KIDS', a most appropriate name for a charidee in which one of Dafydd's network was involved.
'Mind how you go Sir.' 
Prof Ross co-authored this 2001 volume (note the Caring Hand Holding):
Children are different. They are not just 'small adults' but are growing and changing all the time – a fact that must not be forgotten or ignored when children are ill. This new textbook of paediatrics offers a unique approach that takes the age of children into account. It is divided into two separate and distinct parts: Section 1 deals with children at various ages – from before birth through adolescence – and studies the normal growing child and common illnesses, using a symptom-based approach; Section 2 provides a mini encyclopaedia of paediatric disorders, their aetiology, incidence, clinical presentation, diagnosis and management. Cross references provide the necessary links between the two parts to avoid repetition.
Here's a volume edited by Euan, published in 1984, the Year Of Gwynne: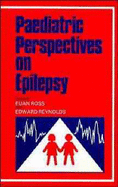 Paediatric Perspectives on Epilepsy Edited by Euan Ross, Charing Cross Hospital, London, UK and Edward Reynolds, King's College Hospital, London, UK.
Both Charing Cross and King's College were facilitating organised abuse. Charing Cross had Dame Josephile Barnes, who was married to Sir Brian Warren, Grocer Heath's friend and personal physician. Josephile facilitated abuse on the NHS, Sir Brian privately in Belgravia. See eg. 'Uncle Harry's Friends…' Charing Cross also hosted the legendary Gender ID Clinic that was rung by a real bastard of a psychiatrist with some very odd ideas of what women are and who enjoyed torturing his patients. When patients voted with their feet and began going abroad, this Top Docs and his colleagues did an about turn and offered gender realignment surgery to pretty much anyone who handed over the money, resulting in the tabloids claiming that Charing Cross had become 'The Sex Change Capital Of The World'. At least one Charing Cross transwoman patient, Julia Grant, was so badly butchered during surgery that she nearly died. Julia's case was the subject of a TV mini-series but no, no-one offered to take a case for her
although she was treated dreadfully and on camera as well.
Julia's dead now of course, she died on 2 Jan 2019. Another witness safely out of the way. See 'R.I.P. Julia Grant and Many More…'.
King's College, London didn't have Josephile or the infamous Gender ID Clinic, but it had just about everything else…
Paediatric epilepsy is a highly complex disorder which can represent a considerable challenge to the clinician. 
Fortunately many of the young brains that develop epilepsy also grow out of it again, but seizures are among the commonest potentially serious symptoms in paediatrics. In recent years, however, there has been marked progress in the understanding of the various types of childhood epilepsy and their causation, as well as major advances in treatment, particularly involving anticonvulsant drugs which control seizures better than before and with fewer side effects. The subject is now attracting considerable interest among researchers and clinicians, and this book presents the latest research findings resulting from intensive epidemiological, immunological, and neuro-investigatory studies. Paediatricians, neurologists and all involved in the practical care of children with epilepsy, will find this book a major step forward in their understanding of the diagnostic, aetiological, therapeutic, prognostic and social aspects of the subject. Other titles of interest from Wiley in this subject area include: The Psychopharmacology of Epilepsy Edited by Michael Trimble (May 1985) Psychiatry and Epilepsy Edited by Thomas Bolwig and Michael Trimble (in preparation)
Here's another one of Euan's, published in 1998, mid-Waterhouse Inquiry: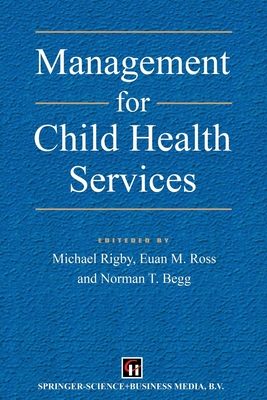 The provision of health care services for children is central to improving the nation's health and remains a key feature of every government's policy.
This concept has been recognised in the United Kingdom since nineteenth century visionaries prompted increasing interest in the welfare of the country's school children. Successive generations have built upon these foundations and have been diligent in promoting effective service development.
It is right that we follow their example, for the young have only one chance of a healthy upbringing. They are totally dependent on others to provide the right services, which are sensitive enough to address individual needs, yet sufficiently comprehensive to enable as many children as possible to reach adulthood with their potential uncompromised by illness. Our objective must be to enable today's children to enjoy a healthy childhood and to equip them to maximise the benefits of a healthy lifestyle in the years to come. We are making an essential investment in the future and must appreciate the challenges which come with that commitment.
We need a multi-professional approach, positive management skills and the adoption of good management practice.
I therefore welcome this book on managing child health services and commend the initiative of its editors in bringing together such an impressive team of contributors from different disciplines.
Wendy's Own True Story names Alexander Campbell, Prof of Paediatrics at Aberdeen University as an Expert Witness, who was, like Peter Dunn, called by Wendy as part of her 'defence'. Like so many of those to whom Wendy gratefully paid tribute in her book, Alexander has made himself scarce.
However, Alexander can be found listed as a Company Director.
Alexander George Macpherson Campbell: 34 WOODBURN CRESCENT, ABERDEEN. Alexander George Macpherson Campbell worked in THE MEDICAL PROTECTION SOCIETY LIMITED and the ABERDEEN INTERNATIONAL CHILDREN'S FESTIVAL.
Wendy's Own True Story didn't mention that Alexander is a Director of the MPS, the organisation that extracts Top Docs out of serious crap 
if they don't use the skills of the MDU…
'Mind how you go Wendy and Prof Alexander.'
Iain Chalmers, described by Wendy as Director of the National Perinatal Epidemiology Unit gave Expert Evidence in Support of Wendy. Sir Iain Geoffrey Chalmers FRCOG FRCPE FMedSci (born 3 June 1943) is a health services researcher, one of the founders of the Cochrane Collaboration and coordinator of the James Lind Initiative, which includes the James Lind Library and James Lind Alliance.
Chalmers qualified as a Top Doctor at Gwynne's alma mater the Middlesex Hospital in the mid-1960s and then practised as a Doc in the UK and in the Gaza Strip, 1969-70. In the mid-1970s, Sir Iain became a full-time health services researcher with a particular interest in assessing the effects of care. 
Between 1978 and 1992, Chalmers was the first director of the National Perinatal Epidemiology Unit in Oxford. There, Chalmers led the development of the electronic Oxford Database of Perinatal Trials (ODPT) and a collection of systematic reviews of randomized trials of care in pregnancy and children published in the two-volume Effective Care in Pregnancy and Childbirth, co-authoring its summary, Guide to Effective Care in Pregnancy and Childbirth. The NHS Research and Development Programme supported extending the approach to other areas of health care. 
In 1992, Chalmers was appointed Director of the UK Cochrane Centre, leading to the development of the international Cochrane Collaboration. Subsequently, Chalmers became founding Editor of the James Lind Library, which documents the history and evolution of fair trials of treatments, and helped to establish the James Lind Alliance, a non-profit organization that "aims to identify the most important gaps in knowledge about the effects of treatments".
The Library has established strategic agreements with international and non-profit organizations to disseminate its publications to a broad international and multilingual audience.
Chalmers 'inspired champions all over the world leading to the development of the Cochrane Collaboration and by 2011 this collaboration had nearly 30,000 volunteers contributing towards summarising research evidence to improve health'. Chalmers' contributions have been instrumental in advancing international policies on research for health -such as PAHO's Policy on Research for Health, and to 'promote a better understanding of the importance of building bridges between users and producers of research for health policy and health care delivery'.
So er what's gone wrong then Sir Iain? Because you being an epidemiologist who is also a Top Doc who has practised with many of those we know and love cannot possibly have not noticed what is going on.
Chalmers 'continues to promote better research for better health care by increasing public appreciation of good research through Testing Treatments interactive and the James Lind Library and by working with others to reduce waste in research'.
Then why hasn't Iain said anything about any of the research frauds and scandals that I have discussed on this blog? He will know about them and many more as well, because Sir Iain has access to a bigger dataset than I do; not a dataset that will demonstrate my allegations to be baseless, but a dataset that will undoubtedly demonstrate an even grimmer picture…
Iain came from Liverpool and bagged his knighthood in 2000, the year in which the Waterhouse Report was published. It's extraordinary what can happen to one after one has given Expert Evidence in support of one of Dafydd and Gwynne's mates isn't it, particularly if Gwynne's mate is Chairman of the GMC at the time. 
When Iain gave Expert Evidence in Support of Wendy, Gwynne hadn't quite died, although he was on the way out. Prof Greig-Smith was still undertaking research work as an Emeritus at Bangor and also undertook work commissioned by the British Gov't. Greig-Smith's son was a Top Doc in Liverpool. See 'Our Man In Llandegfan'.
Iain can be found on the website of Oxford University's Nuffield Dept for Primary Health Sciences.
Senior Fellow and Associate Tutor at the Centre for Evidence-Based Medicine
Iain was founding director of the National Perinatal Epidemiology Unit between 1978-1992, and the UK Cochrane Centre between 1992 and 2003. Between 2003 and 2019 he was coordinator of the James Lind Initiative, which used a variety of approaches to promoting better research for better health care. Iain founded the James Lind Library in 1998 to illustrate the evolution of fair tests of treatments, and he remains the Library's Articles Editor.
Another Expert who provided Evidence in Support of Wendy was one of Lord John Walton's club from Newcastle, consultant paediatrician Edmund Hey. Edmund was a colleague of Gwynne and Dafydd's business partner Issy Cohen (see previous posts). Edmund and his colleagues were splashed by the slurry that emanated from the 1987 Cleveland Child Abuse Scandal (see 'Twas The Night Before Christmas and the Guilty Were Named') that followed hot on the heels of Wendy's Savage Inquiry, but not half as splashed as they should have been. The whole lot of them should have drowned in crap, they were running a paedophile ring and exchanging children and staff with the Gang in north Wales. 
The Royal College of Physicians Munk's Roll 'Lives of the Fellows' online supplies us with what we need to know about Edmund.
Edmund Neville Hey
b.1 April 1934 d.9 December 2009
DPhil Oxon(1960) BM BCh(1962) DCH(1965) DM(1969) MRCP(1971) FRCP(1978)
Edmund Neville Hey ('Ed') had an international reputation in neonatal care. His work greatly contributed to the understanding of the physiology of babies, the evidence base for their clinical care and perinatal epidemiology.
Born in Harrow, he was brought up in Tilehurst, near Reading. His father, Max, was a keeper of minerals at the Natural History Museum, whose natural inquisitiveness and attention to detail were both inherited by his only child. A mineralogist, he catalogued the museum's enormouscollection of rocks and edited the journal Mineralogy for 24 years. The mineral heyite was named after him.
Hey studied medicine at Magdelen College, Oxford (where his father had been a fellow). For his DPhil thesis he worked on thermoregulation in babies with a Medical Research Council research group at the London HospitalMedical School run by Kenneth Cross.
Kenneth Cross is discussed in previous posts; he was one of the senior Top Docs at the London Hospital as the pre-existing ring there rapidly expanded during the 1960s.
Qualifying in 1962,
Edmund was one of the cohort of Docs who qualified at the London Hospital in the late 1950s/early 1960s who became very well-known and like Sir William Asscher or Savage, actively played key roles in facilitating organised abuse, or like Lord Bob Winston knew damn well what was happening, worked and socialised with those at the centre of it, benefited from keeping quiet about what happened to my friends and I but somehow didn't ever get caught with his trousers down, so to speak, as some of his colleagues did.
he spent some time working in Newcastle before being appointed a consultant in respiratory paediatrics at Great Ormond Street Hospital.
Not only was Jimmy Savile nipping into GOSH whenever he felt like it, not only were Sunny Jim and Audrey Callaghan flying the flag for GOSH – Audrey was Chairman of the Governors for years and she and Sunny Jim Raised Money for GOSH while Jim ensured that Gwynne, Dafydd and George Thomas were allowed to continue their criminality – but nearly all those in the Gang's network in London who were either paediatricians or obs and gynaes worked for at least some time at GOSH, including Bodger and Ollie Brooke. Furthermore, clin psychologists who Trained at Denbigh with Dafydd et al bagged jobs at GOSH, as discussed in previous posts.
In 1977, he returned to Newcastle as a senior lecturer in child health and consultant in paediatrics at the Princess MaryMaternity Hospital and the Fleming Memorial Hospital for Sick Children.
By 1977, Gwynne and Dafydd's Gang were doing a roaring trade in collaboration with Lord John Walton's Newcastle and Durham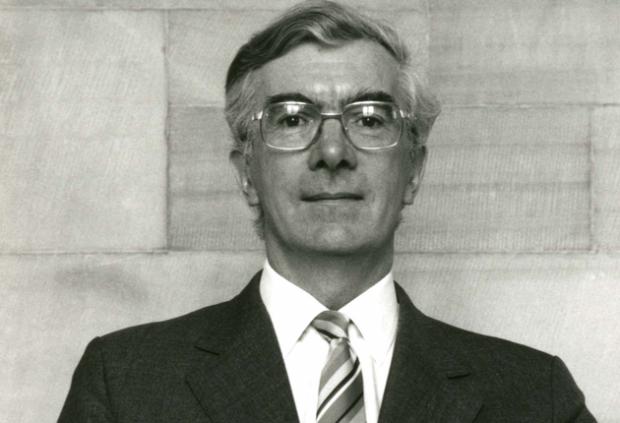 lot. Newcastle Social Services and other Local Authorities in the North East were sending hordes of children in care to children's homes in north Wales. Scores of serious complaints about the kids being abused were ignored.
Brian Roycroft, Director of Newcastle Social Services for years from 1970, had grown up in the National Children's Home at Frodsham, Cheshire, where his mum and dad had been houseparents. They knew John Walton's friend Gwynne and when Roycroft qualified as a social worker himself, he was ready to do business with Gwynne's successor Dafydd, as discussed in previous posts. 
George Thomas the Westminster paedophile was Patron of NCH and also supported many medical charidees in south Wales, one of which had as a Trustee Dr Elinor Kapp, a child psychiatrist in south Wales, who's husband Prof Kenneth Rawnsley was Prof of Psychological Medicine at Cardiff. Rawnsley relocated to Cardiff in 1964 from Manchester in 1964, where Rawnsley had worked with the Manchester big wigs who provided an umbrella for Gwynne and Dafydd. Rawnsley's job at Cardiff was to er uphold standards in psychiatry across Wales. Rawnsley allowed the lobotomies to continue as well as the illegal imprisonment of the victims of VIP sex offenders in the Denbigh Dungeon and the abduction of their babies. Tony Francis studied under Rawnsley at Cardiff Medical School and then worked for him as a junior doc…
In Newcastle he was influenced by Gerald Neligan, one of the first paediatricians to specialise in neonatal care.
Hey believed in a non-interventional system of care when others in the field were far more intrusive. Due to the early work he did for his DPhil, he insisted on babies being kept warm when they were born and many lives were no doubt savedthrough this procedure. Assisting the normal physiological processes of babies, and being responsive to their needs and rhythms, seemed the correct approach to him. Absolutely devoted to 'his' newborn babies, his insistence on this system was an occasional source of friction with his colleagues.
There were probably some major rows. As with the more recent debate re in which position babies should sleep, on their backs or in their bellies, for years there was much dispute re the appropriate temperature for the environment of babies. Ollie Brooke, when he was young and doing the bare minimum of research needed to bag a senior post, also carried out research into the optimum temperature for babies. Some babies die for reasons that no-one understands, it still happens and Top Docs would often be at each other's throats as to what they believed the cause was.
However, long after his retirement, neonatal care in Newcastle still reflects many of his principles which time has proved were sound.
These comments re Hey's research have the aura of the sort of Doctor-speak that is employed when a dangerous idiot has caused great problems and no-one admits it even years after the event. The writer of this obituary is not detailing any solid advances made by Hey, but indicates that he had an inflexible, proprietal attitude towards his patients (although he will have been working as part of a team) and vague assertions about the many lives that were undoubtedly saved are bandied about with no solid evidence.
He was also ahead of his time in recognising the need for regional data collection to evaluate the outcome of maternity care and neonatal services in particular. In 1981 he established the Northern Region Perinatal Mortality Survey and it still continues at www.rmso.org.UK. 
As with Sir Iain, these stats have been collected for many years now, yet the same problems and inequalities stubbornly remain.
Furthermore, as at Bristol University, the data that was collected by Edmund Hey et al at Newcastle was passed around organised abuse rings of academics and professionals and was used to identify children who could then be targeted.
Another innovation was his strong support for the introduction of nurse-led care. When there was a local shortage of qualified staff, his colleague Unni Wariyar organised a team of advanced neonatal nurse practitioners and Hey was able to prove demonstrably improved outcomes.
'Local shortages' of qualified staff also tend to persist for years in certain areas or hospitals. Everyone knows why; they are the places where patients are being abused or neglected. Good staff won't work there. One can look at regions in the UK such as north Wales where 'local shortages' have existed since the 1960s. No-one will publicly admit what the cause is and so the problem remains. In north Wales it was literally Dafydd and Gwynne, no-one wanted to be anywhere near them. In south London it was Tooting Bec Hospital; like Denbigh with Dafydd and Gwynne, Tooting Bec Hospital was considered untouchable by any competent healthcare professional, it was terrible. Like Denbigh, Tooting Bec Hospital persisted decades after someone should have dropped a bomb on it and simply said 'This is unlawful, it stops now', rather than nonsense about 'This is the patients' home', when that excuse is used to ensure that they never get a better home and another part of the NHS has plundered the 'ring-fenced budget' anyway, knowing that no-one will ever be held to account. 
In 1994 he retired, a short time after the two newborn units in Newcastle were amalgamated. He continued active research and wrote (or collaborated on) many excellent papers, always written to meet his own exacting standards. Incensed by what he perceived as persecution by authority,
What did Hey think was happening to the kids in care and patients who dared complain about the ring of which he and his colleagues were a part?
he often worked hard in support of doctors who had been accused of professional misconduct.
Including Wendy, at the centre of the huge trafficking ring that stretched up as far as Hey's own place of employment.
A lover of classical music, he played the piano and organ when young but later preferred to listen, particularly to the work of Bach and Mozart. Other favourite pastimes were sailing and ornithology.
So Edmund could well have had contacts with ornithologists/zoologists in other parts of the UK, including north Wales.
He married Sue née Lindsay, a nurse he met while he was at Oxford. She later became a librarian and they carried out research together on William Harvey. Sadly, she developed multiple sclerosis and he nursed her at home for 14 months until she died in 1999.
Edmund's Angel wife who was also an insider witness died just before the Waterhouse Report was published…
Moving to a cottage in Yorkshire, he continued to write and research and became a devoted grandfather. He watched very little television and preferred to write long, carefully constructed letters, rather than use the phone. When he died of meningitis, he was survived by his children, Janet, Ian and Carol.
The Guardian published an obituary for Edmund Hey that contained this bit of additional information:
Ed supported many doctors whose careers were under threat in civil courts or at the General Medical Council. In retirement, he continued to give such help
Ed remembered Gwynne the Royal Lobotomist and that went a long way in persuading the GMC that they really ought to stop this persecution now.
and was incensed by what he saw as doctors being unfairly treated by overbearing authority. Those whom he aided attest to the great lengths to which he would go in the pursuit of justice.
Just say 'Gwynne'. Furthermore, Ed's dad had been a big wig at the Natural History Museum, so Ed would have known Lord Kenyon and family, who were all enthusiastic about museums and galleries and held governance roles in such institutions.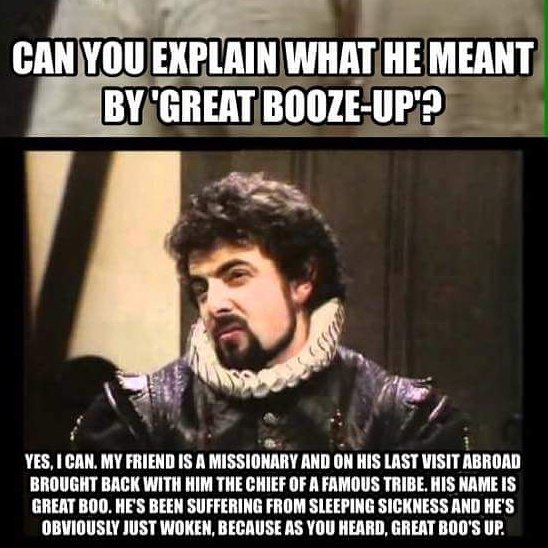 His parents were involved in the scouting movement, which Ed, an only child, thoroughly enjoyed. He continued as a scout leader after he went to Magdalen College, Oxford. He loved music and he played the piano and organ, especially Bach and Mozart. Ornithology and sailing were two of his other passions….
Sounds like a Balliol man who became PM.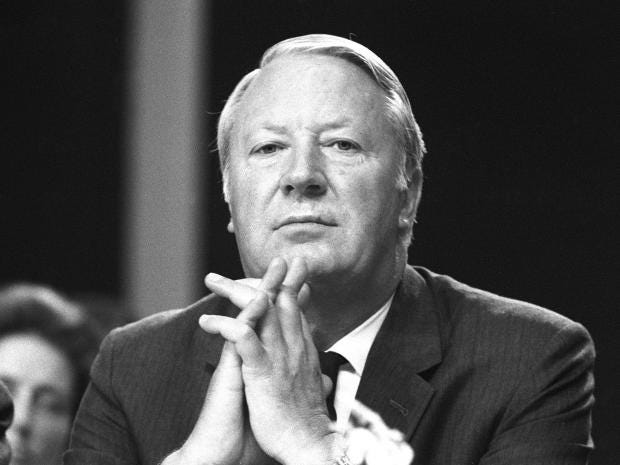 Ed married Sue Lindsay, a nurse whom he met while training in Oxford. As his priority was always his work, Sue and their children did not see as much of him as they would have liked…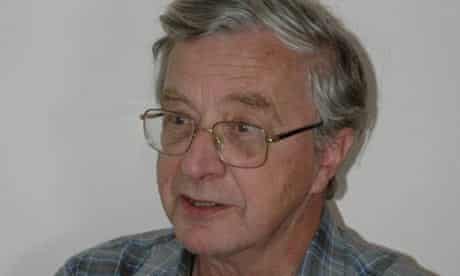 Here are a few offerings from Edmund and his friends, Edmund who helped so many Top Docs Persecuted by the GMC, including Wendy, the essential member of the gang needed to Gain The Confidence of those extremely vulnerable first generation migrant women living in poverty who didn't speak English and would never have wanted a male doc. So here's Wendy!
Published Feb 1996, co-authored by Edmund Dell and Sam Richmond:
When the manuscript was submitted to the publishers, there were increasingly loud demands for a Public Inquiry re allegations that a VIP paedophile ring was operating in north Wales. The Hague announced that an inquiry would be held three months after Edmund and Sam's book was published.
In March 2011, Sam Richmond published this volume, co-authored with Jonathan Wylie:
Sam Richmond may be found on the website of the Resuscitation Council (UK), listed as an Honorary Member:
Sam Richmond
Sam Richmond's greatest professional satisfaction was to have served the population of Sunderland for more than 25 years as a consultant neonatologist at the Sunderland Royal Hospital.
However, he also had an international reputation in neonatal research and resuscitation training. Sam was a leader in developing the Newborn Life Support (NLS) course in the UK and helped to establish it in Europe as well as Bangladesh and Palestine. He chaired the NLS Committees for the Resuscitation Council (UK) and European Resuscitation Council from their inception until his
retirement. He also co-chaired the neonatal task force of the International Liaison Committee on Resuscitation, evaluating evidence and writing guidelines. Sam left a lasting international legacy of effective training and standards in newborn resuscitation.
During the 1980s, virtually every children's home in Sunderland had been infiltrated by the paedophile ring that Edmund Hey's senior colleague Lord John Walton facilitated from HQ in Newcastle/Durham Universities.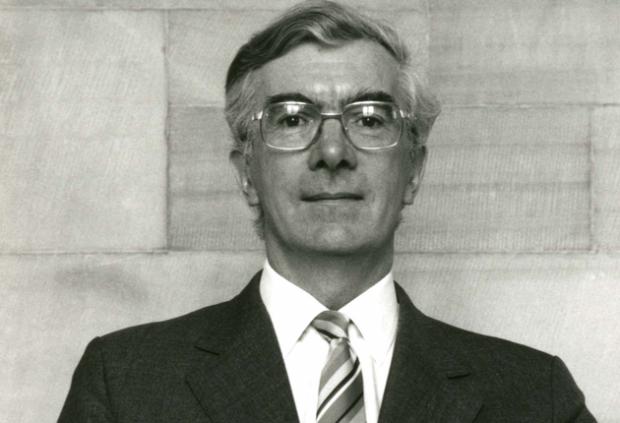 The Director of Social Services for Sunderland. Colin Smart, refused to remain silent about what was happening. Colin was removed from his job, but continued fighting. After the usual extended battle, Colin was subjected to the solution that Home Secretary found for the problem that was Mary Wynch: Colin, facing unemployment for the rest of his life, no income and massive legal fees if he continued, was offered a modest quantity of dosh as a 'settlement'. The dosh came with the usual condition ie. any more appearances from Colin in the media sending out the message 'Do you realise how big this ring is?' will be met with Colin having the arse sued off of him. The information that Colin made public is still available, I have accessed it, but Colin has not been able to ever tell the full extent of the horror. Some of the kids in Sunderland who had been abused did obtain compensation settlements, but as in north Wales, it was only a few of them and there was much noise about them Lying To Get Compensation. 
This People's Champ of a Sunderland Labour MP worked hard to ensure that not all of the kids who were abused received compensation:
Chris Mullin fought an admirable campaign to release the Birmingham Six. He was not interested in that huge paedophile ring that operated in his constituency,
but then neither was Michael Mansfield, the Radical Defender who also fought to release the Birmingham Six.
When Colin Smart was being beaten into silence, Miranda was the MP for the nearby constituency of Sedgefield in Co Durham. Miranda's dad was a lawyer who had worked as a lecturer at Durham University.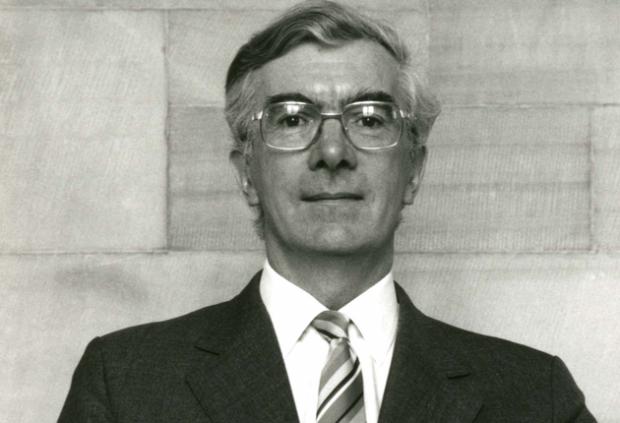 Mandy was an MP for a constituency on the site of that ring in the North East – Mandy who by 2011 was employing the Civil Service mandarin daughter of Ron Evans, the bent Gwynedd County Council solicitor who fitted me up and by his wife's own admission kept the Gang out of prison, as his right-hand aide – then there's Nick Brown, Prescott, Alan Milburn, Uncle Harry's nephew…. There were/are loads of leading Labour MPs with constituencies on the location of that huge ring that for decades has operated right across the North East of England
and into Yorkshire. None of those politicians will dare touch anyone involved with it. Partly it is because those politicians are shallow, unprincipled and unscrupulous, but the ones who are not quite as shallow, unprincipled and unscrupulous are terrified. Top Doctors are involved and those public figures don't want the Colin Smart treatment, they don't want their kids to be refused effective NHS treatment and they certainly don't want to be found dead.
That is why, in the face of endless Children's Champions and Talking About Mental Health, nothing is improving.
Being me, I would like to spend months researching the entire network of Sam Richmond, research all of his publications, then his co-authors and their publications etc, to illustrate the scale of this problem, but I haven't the capacity to do that on this blog; I'm just providing a snapshot here…
I recommend that readers pay a quick visit to the website of the Resuscitation Council (UK). Adjacent to Sam's profile is a list of the Conflict Of Interest policy, the Guidelines on Ethics and all the usual. It is meaningless. The reality is that Colin Smart had his career ended and will find himself destitute if he ever goes public on the extent of the criminality with which Sam, Edmund et al were colluding. Furthermore Colin Smart was a Warning to anyone else who might be foolish enough to refuse to shut up.
Meanwhile, the general public saw this, starring a high profile Labour Party colleague of Chris Mullin, Miranda, Mandy etc:
Mandy's granddad Herbert Morrison was Deputy PM when George Thomas began his political career. Wedgie Benn and other old war horses also were around when Thomas was a young MP. George Thomas entered the House in 1945, along with Sunny Jim, Richard Crossman and others who rose to the very top of the post-war British Gov'ts. People did know that George Thomas molested children, they knew that Peter Morrison did, a lot of them knew that Norman St John Stevas did as well and the world and his wife knew about Bob Boothby.
Most people certainly didn't like what they did and as these molesters gradually died off, a few braver souls emerged in public and confirmed that actually everyone had loathed them… That didn't help the kids in north Wales or the North East or Islington or Lambeth or Leicester or other areas of the UK that had been saturated by these gangsters… 
If one lives in a region ruled by these gits, all of one's approaches to Authorities will be met with either a How Very Dare, or a reassurance of You Are The Only Person Who Has Complained, No-one Else Has Caused Trouble Like You, You Are Manipulating People Into Complaining. None of this is true; I know that in north Wales, HUNDREDS of people had complained, one only had to spend time in the company of the dispossessed or even just not very privileged to find out that one was far from alone. I sat with people again and again who had been insulted, abused, or criminally neglected by those we know and love and we would see one of the Gang on the TV or in the newspaper with Hywel Williams, or Dafydd Wigley or Betty Williams and the conversation in the room would turn to 'What chance have we got when they're on tele with the local fucking MP, talking about their Excellent Work?' In 2012 or thereabouts, Keith Fearns was interviewed by Huw Edwards on national TV in Fearns's capacity as a CBT therapist Who Was Helping and Lobbying For More Therapists Like Keith.
I received a phone call asking me 'Have you just seen WHO has been on national news??? The last thing that we need is more people like Keith Fearns. WTF is going on?'
Keith starred with Huw Edwards AFTER Keith and his mates had finally been sacked for the serious neglect of their clients, after 30 years of flagrant law breaking and abusing their positions. They were at last sacked and within months all of them had set up as Therapists In Private Practice and then Fearns appeared on the national news to advertise their services.
Sam Richmond – DEAD WHEN??
Sam's co-author Professor Jonathan Wylie can also be found on the website of the Resuscitation Council (UK):
Prof Jonathan Wyllie
Jonathan Wyllie has been a consultant neonatologist at The James Cook University Hospital since 1994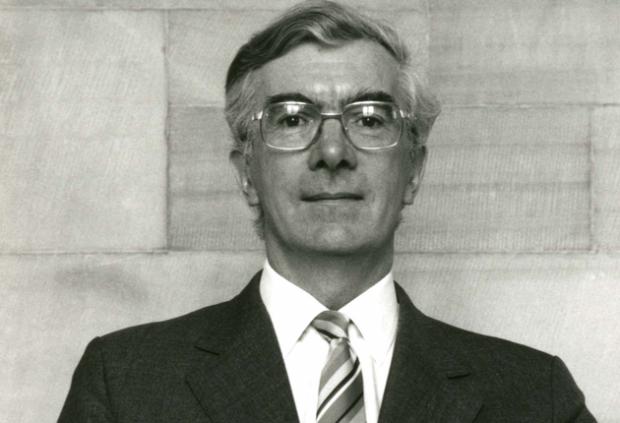 In 1994 an MP for a Durham constituency became Leader of the Labour Party. Here's Dubya dropping into that man's constituency home in Sedgefield:
and was clinical director of neonatology until May 2017. He is Professor of Neonatology and Paediatrics at Durham University.
He has a long-standing interest in resuscitation and neonatal haemodynamics as well as an interest in paediatric cardiology. He was one of the originators of the Newborn Life Support (NLS) course in the UK and Europe. He is Chair of the NLS Subcommittee, a previous Chair and now a member of the Advanced Resuscitation of the Newborn Infant (ARNI) Working Group and Science Co-Chair of the European Resuscitation Council (ERC) NLS Science and Education Committee. He is an invited board member of the ERC. He was European Co-Chair of the ILCOR neonatal task force for the evidence evaluation process of 2010, 2015 and continues as Vice-Chair of the ILCOR neonatal task force at present. He is co-author of newborn resuscitation guidelines for Europe and the UK for 2005, 2010 and 2015. In 2010 he was awarded the Fellowship of the European Resuscitation Council for services to resuscitation and in 2015 given honorary membership of the Resuscitation Council (UK). In 2018 he was elected as an honorary Fellow of the Royal College of Paediatrics and Child Health. In his spare time he enjoys walking, mountain biking and more recently photography.
Edmund Hey's death received coverage in the Newcastle-based media and one Professor Alan Craft's compliments about Edmund and his Contribution To Neonatology were quoted.
Sir Alan William Craft FRCP FRCPCH FFPH FMedSci FRCPI FRCPE FRCR FRCA (born 6 July 1946 in Newcastle upon Tyne) is a paediatric oncologist and Emeritus Professor of Child Health at Newcastle University. Craft was most notable for work as one of nine founders of the Children's Cancer Study Group, focusing his research on paediatric oncology, especially the epidemiology of bone tumours that further led to an oncology research unit which has been involved in aetiological studies and in particular the role of irradiation in the development of childhood cancer.
Craft did his clinical training at the Newcastle University Medical School, 1964-69.
After qualifying, Craft worked at the Royal Victoria Infirmary. When a colleague at the Royal Victoria Infirmary went on maternity leave in the 1970s, Craft stood in to look after the children with leukaemia and 'it sparked an interest in children's diseases and started his road to specialising in paediatric oncology, a field that at the time was relatively new and beginning to develop'.
One downside of such a situation, at least for the patients, is that there is little research governance and no senior figures with experience from whom to seek advice and such a situation is fertile ground for Top Docs who want to make fantastic claims that can't be borne out by evidence or conceal serious wrongdoing. It happened in Bangor in the late 1980s: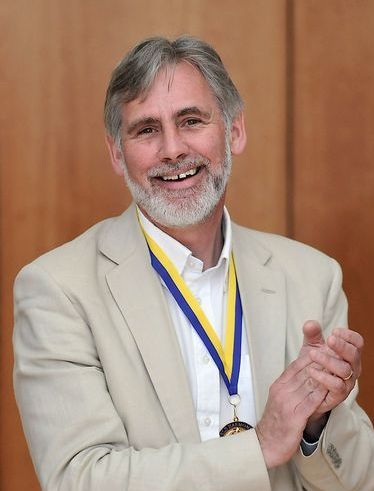 Craft undertook an MRC Fellowship, working for a year at the Royal Marsden Hospital in London, before returning to Newcastle. The Royal Marsden was the centre of a major research fraud in the late 1980s, perpetrated by senior researchers funded by the CRC and ICRF, who were colleagues of the CRC researchers with whom I was working with at Surrey University in 1988-89. For some inexplicable reason, one of Tony Francis's psychiatrist friends from Manchester, Peter Maguire, had received funding from the CRC to join the team that carried out the fraud.
The fraud was exposed in 1990 and one of the team, Prof Tim McElwain was found dead soon afterwards. The rest of the team continued their careers in spite of the public scandal and some of them are now at the top of the tree.
The team leader, Clair Chilvers, gave up cancer research and became a mental health researcher and the Chair of an NHS Trust in Nottingham. Only one person walked away from these scumbags after the disaster that left one man dead and that was a junior researcher who changed career. The fraud was begun when I was working at Surrey University in the CRC team led by Vincent Marks, brother of the then Chairman of the BMA John Marks.
John Marks was in battle with Ken Clarke at the time and Clarke knew about the barrel of crap that was north Wales, Newcastle, St George's and indeed the CRC, ICRF etc. Ken Clarke is a Tory MP for a Nottingham constituency and before Clarke became an MP, he worked as a barrister in Chambers in Nottingham. Clarke remained on good terms with his old Chambers throughout his years in Gov't.
Imagine my surprise when after I began this blog, I discovered that while I was working for Vincent, my work had been plagiarised and given to a Prof Nicola Curtin, a cancer researcher in Newcastle University who published it with her name on as well as mine.
I had never heard of Nicola until I found the publication some two years ago; Nicola was not working with our team in Surrey in any way.
See 'Reports Of Death Were Greatly Exaggerated' and 'Apocalypse Now' for the whole sorry story of the dead Professor, the lies, plagiarism and how those at the very top of the CRC and ICRF knew what was happening.
If Professor Craft knows why Prof Curtin ended up receiving my data and published it adding her name to the paper and whether she knows anything about the Chilvers saga, perhaps he could let me know. When the research fraud and plagiarism was going on between Surrey University, their friends at the Royal Marsden and Newcastle University, Lord John Walton was Chairman of the GMC. Walton bagged his peerage in July 1989, in the middle of the scam. In July 1989, Bluglass held the whitewash into my complaint about the Gang while Tony Francis made arrangements for his pal Chris Hunter to hold a Case Conference and declare me Dangerous…
In 1992 Walton became a member of Parliament's Science and Technology Committee, leaving in 1996, returning in 1997 and leaving again in 2001. From 1993-94, Lord Walton was Chair of the Medical Ethics Committee. When Dafydd obtained a High Court injunction because he was living in fear of
Professor Alan Craft appears on the website of Newcastle University as one of their Inspirational Alumni:
Newcastle University's Inspirational Alumni webpage is well worth a visit, there's many famous names there, including Kate Adie and Rowan Atkinson…
Here's something to think about. At the time of the CRC-ICRF funded research fraud that resulted in the death of Tim McElwain, Sir Walter Bodmer was Director of Research for the ICRF. In 1991, the year after the fraud was exposed, Walter was appointed Director General of the ICRF, a post that he retained until 1996. Bodmer was also Chancellor of the University of Salford, (1995–2005; succeeded by Sir Martin Harris) and Principal of Hertford College, Oxford (1996–2005; succeeded by Dr. John Landers). In 2005, Bodmer was appointed to lead a £2.3 million project by the Wellcome Trust at University of Oxford to examine the genetic makeup of the United Kingdom – the People of the British Isles project. He was joined by Oxford Professor Peter Donnelly (a population genetics and statistics expert).
Bodmer was/is Head of the Cancer and Immunogenetics Laboratory in the Weatherall Institute of Molecular Medicine at the University of Oxford. Research interests of the laboratory include the fundamental genetics and biology of colorectal cancer.
Tim McElwain DIED. He DIED in the midst of a huge research scandal conducted by researchers and Top Docs
who were funded by and worked for ICRF while Bodmer was Director of Research. Bodmer knew what was going on. So of course Bodmer was just the man to promote to ever more senior roles in the genetics of oncology.
Sir Paul Nurse joined the ICRF, now (Cancer Research UK) in 1984. He left in 1988, the year that ICRF got together with the CRC and began the Chilvers et al fraud to Chair the Dept of Microbiology at the University of Oxford. Nurse then returned to the ICRF as Director of Research in 1993, and in 1996 was named Director General of the ICRF, which merged with the CRC and became Cancer Research UK in 2002. In 2003, Nurse became President of Rockefeller University in New York City.
In 2011 Nurse became the first Director and Chief Executive of the UK Centre for Medical Research and Innovation, now the Francis Crick Institute.
On 30 November 2010, Sir Paul succeeded Martin Rees as President of the Royal Society and stepped down in 2015 when his 5-year term was completed.
Take a long hard look at the Advances In Cancer Research that this lot have actually achieved over the last 40 years or so without listening to the hot air, the exaggerated claims or the downright lies. The only substantial gobsmacking revolution that has genuinely occurred has been in childhood leukaemia. The treatment of that has indeed been revolutionised, children nearly always died in the 1970s and now they do not. There really has been no massive improvement in any other area.
They have received billions, endless PR and picked up knighthoods and peerages.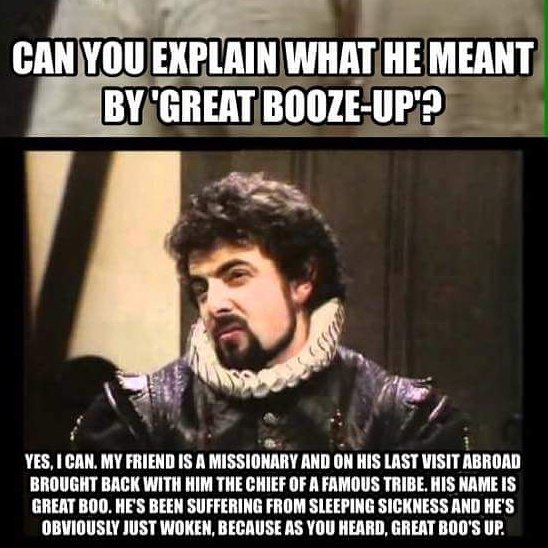 If Paul Nurse wants to e mail me with another example of how cancer research has revolutionised a field I will be happy to highlight it on the blog, because I honestly cannot think of one. I mean a real advance Sir Paul, not just a little bit of an improvement or another piece of shoddy speculative nonsense that you've written for a journo who doesn't understand science.
Tim McElwain was found dead after this lot were exposed. 
Alan Craft took further training in adult medicine, undertaking a series of paediatric posts before becoming a consultant in 1978. Craft's initial consultancy position was at North Tyneside General Hospital, where he worked along with a part-time position at Royal Victoria Infirmary developing the new speciality of paediatric oncology. Craft expanded the unit over the next 25 years into an oncology service for the north of England.
In 1985, Craft returned to work full time at the Royal Victoria Infirmary in Newcastle, as a senior house officer, a junior doc's position, presumably because Craft was acquiring experience in a new field. Training in rheumatology led Craft to an interest in joint diseases in children and from that he established a paediatric rheumatology service.
In 1993, Craft was appointed to the Sir James Spence Chair of Child Health and became responsible for the teaching of undergraduate medical students. Craft was appointed by the Secretary of State for Health Charles Clarke to the new Post Graduate Medical Education and Training Board in January 2006, as the UK's new regulator of postgraduate medical education. Clarke is the son of a Civil Service mandarin and he knew about Gwynne and Dafydd's activities in Ancient Times. Charles Clarke was elected as a  Councillor for the London Borough of Hackney, being Chair of its Housing Committee and Vice Chair of Economic Development, 1980-86.
After Gwynne and Dafydd's friend John Tilley had served on Wandsworth Borough Council when the Council colluded with the ring run by St George's/Springfield – Tilley arrived in London and began organising in the south London Councils just before John Allen opened the Bryn Alyn Community in 1968 – becoming Leader of Wandsworth Council during the 1970s before Tory Paul Beresford took over as Leader, Tilley served as the Labour MP for Lambeth Central, 1978-83. Tilley then worked as the Chief Economic Adviser to Hackney Borough Council. See 'Lord Snooty The Third'.
John Tilley was born and grew up in Derby, went to Trinity Hall, Cambridge and worked as a journo on a Newcastle paper and then for 'The Scotsman' before joining Wandsworth Council.
Miranda shared a flat in Wandsworth with Charlie Falconer when they were junior barristers. Miranda was the pupil of George Carman and Miranda also had a go at being a Hackney Councillor. 
As well as being a mate of Gwynne and Dafydd, Tilley was also a mate of Lord Scarman and it was Tilley who organised Lord Scarman's Tour Of North Korea after the Brixton Riots when it was decided that Something Must Be Done and it would be Tilley's mate Lord Scarman who would do it. There were complaints at the time that Scarman was only being introduced to certain Community Leaders and certain police officers… 
Lesley Scarman of Middle Temple a la Ronnie Waterhouse, Paddy Mayhew and Greville Janner, was appointed a High Court judge in 1961, assigned to the Probate, Divorce and Admiralty Division, transferring to the Family Division when the latter was created in 1971. Scarman joined the Court of Appeal in 1973, and was sworn of the Privy Council. On 30 September 1977, Scarman was made a Lord of Appeal in Ordinary, becoming Baron Scarman. Scarman served in the Lords until his retirement in 1986, when Wendy's Name Was Cleared.
Scarman was appointed Head of the Law Commission, 1965-73, during which time 27 Commission-inspired statutes were made law. As a judge, Scarman's career had some controversial decisions. Although widely regarded as a liberal, Scarman upheld the blasphemy conviction of Gay News (1979), punctured the GLC's Fares Fair low-cost public transport policy (1981) and supported the banning of trade unions at GCHQ (1985). Scarman is best known for Chairing the Public Inquiry on the causes of the race riots in Brixton in 1981. Scarman also Chaired Inquiries into the Northern Ireland riots of August 1969 (1969–1972), the Red Lion Square disorders (1975) and the Grunwick dispute (1977).
After entering the House of Lords, Scarman served as Chancellor of the University of Warwick and President of the British Institute of Human Rights. He worked on behalf of the Prince's Trust, the Birmingham Six and Charter 88. In 1991 Lord Scarman set up the Scarman Trust.
See previous posts for more on Lord Scarman.
Ian Mikardo was an East End Labour MP when Charles Clarke was busy in Hackney (see 'A Celebration Of Dafydd's Medical Training'). Mikardo was on the left, one of Crossman and Footie's 1940s crowd, who, with Jo Richardson and Footie, stood accused of being a KGB double agent. Mikardo was a seriously weird and worrying man who was undoubtedly working for someone but I don't know if it was the KGB… Mikardo retired to Cheshire, land of Peter Morrison, the Duke of Westminster and Dafydd and Gwynne when he stepped down as an MP in 1987, as the dust settled after The Savage Enquiry and Ollie was released from prison. 
Ian Mikardo and his fellow East End Labour MP Peter Shore Supported Wendy 
and Marched Alongside The Wimmin.
Mikardo and Shore: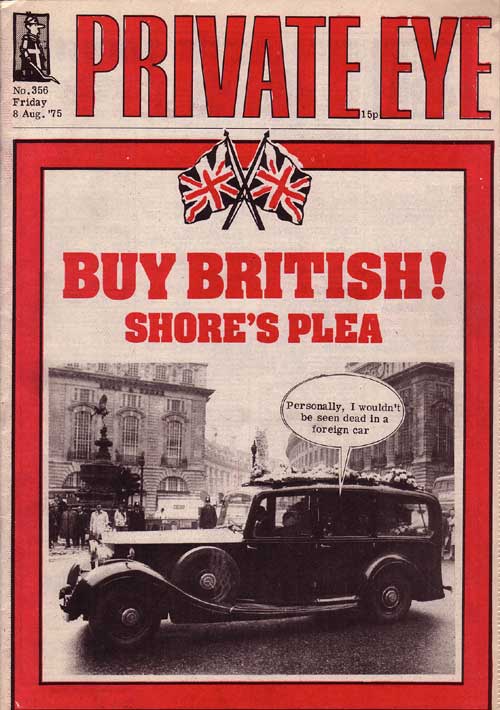 Peter Shore's wife Dr Liz Shore (originally Dr Elizabeth Wrong) was a Top Doc who was Deputy Chief CMO, 1977-84
and even during Harold Wilson's Gov'ts was one of the most senior Gov't Medical Officers. Liz was a big mate of Richard Crossman and Championed The NHS throughout the years of Gwynne lobotomising. Liz Shore was Dean of Postgraduate Medicine for the North West Thames Region, 1983-93 and Dean of Postgraduate Training for North Thames Region, 1993-95.
Peter and Liz both ended up in the Lords during the Waterhouse Inquiry. See previous posts.
It was Peter Shore who, in his capacity as an East End MP, persuaded Ken Clarke at the Dept of Health to open the purse strings in the late 1980s to develop the old Mildmay Mission Hospital in Shoreditch into an AIDS hospice to care for the dying rent boys who had been in the children's homes in north Wales, just when Ken was battling with the BMA and the BMA were providing Tony Francis and other Top Docs with advice on how to refuse to answer my complaints and er frame me 
(see 'Apocalypse Now').
Charles Clarke worked as a researcher and then Chief of Staff for the Windbag, Feb 1981-1992
,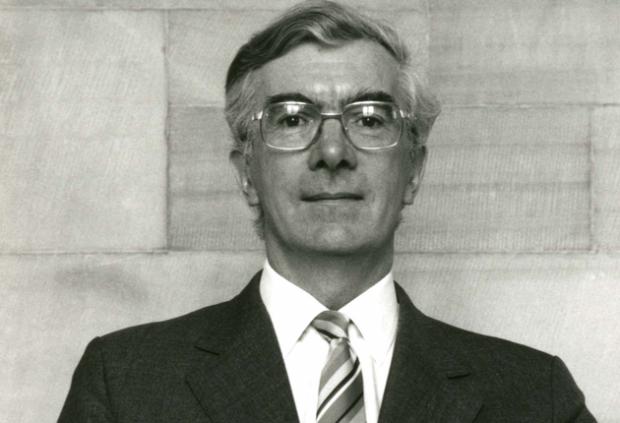 when the Windbag was deluding himself that he could be PM.
Clarke knew the truth behind such matters as these: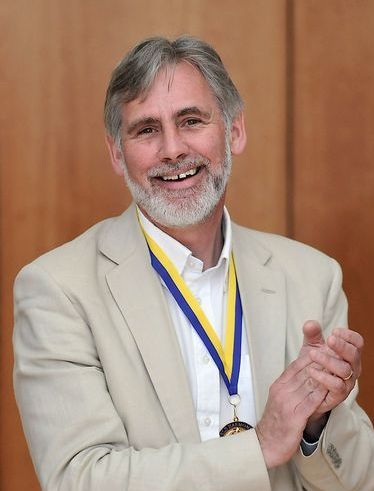 Charles Clarke also knew about Ollie Brooke, Bodger and the rest. So what could be better in 2006 when Brown and I had begun publishing about the mental health services than for Clarke to appoint Alan Craft, a protégé of Gwynne's old mate John Walton, responsible for the Brand New Board with the remit for Medical Education and Training?
Lord John Walton:
Charles, when Tony Francis was  supplying the Windbag, you and the Windbag's other minions with information re my alleged Insanity and Dangerousness,
did it really never occur to any of you that I and a few others who were trapped by the Gang and left to sustain their constant abuses were bright, had an education and we knew that no-one at all would help us no matter what those vile bastards did, so we took the piss? A great deal in fact Charles, the Empowered Service Users took the piss regularly and we didn't actually care that it was all diligently documented as Symptoms Of Our Insanity because we knew that they could assault us, perjure themselves, illegally imprison us and even arrive at or even in our beds in the middle of the night after they had sectioned us unlawfully and no-one was ever held to account 
so it didn't bloody matter what they wrote about us. No complaints were ever investigated properly, that Gang just did what they wanted, so we took the piss.
That is why we sang 'Dafydd Where's Your Troosers?', that is why people discussed Dafydd not having given Mary Wynch's mother an overdose of barbiturates ooh no just two Kalms to help her sleep, that is why F drew cartoons of Dafydd flying a WW I biplane called 'Pussyfucker', made jokes about Dafydd having an extension sheath that reached to Cardiff etc etc. They were a Gang of sex offenders and criminals Clarke and no-one would help. We had all been threatened, assaulted, fitted up for crimes that we had not committed and it was ALWAYS after we had complained about their serious wrongdoing.
If I had known that Francis was slandering and libelling us to the Windbag and you Clarke, I would have suggested to F that he gave you a call… 
You explain the 10,000 documents in my possession if we were all so mad and dangerous then Clarke, just explain how that lot were able to detail, sign AND date their plans to have us framed and imprisoned; how letters from public spirited members of the public were being sent to the police, to MPs and to NHS senior managers about what they had witnessed happening to us but were ignored; how perjury by Docs, Angels and social workers took place repeatedly in open court but there was never any investigation… Then there are the forged documents that pop up everywhere…
They murdered people who complained about them Clarke and it was us who were supposed to be Dangerous.
Charles Clarke's old dad Sir Richard William Barnes Clarke (13 August 1910-21 June 1975), also known as Sir Otto Clarke, was born in Heanor, Derbyshire, the son of schoolmaster William Thomas Clarke and Helen. He was educated at Christ's Hospital, London and Clare College, Cambridge, where he was sixth wrangler in 1931. Clarke sat the examinations of the Royal Statistical Society in 1932 and was awarded their Frances Wood Prize.
Richard Clarke worked for the British Electrical and Allied Manufacturers' Association, 1932–33. He was then on the staff of the Financial News (later taken over by the Financial Times) until 1939 and devised the Ordinary Share Index, now the Financial Times Ordinary Share Index. During World War II Richard Clarke served in the Ministries of Information, Economic Warfare, and Supply and Production, and with the Combined Production and Resources Board in Washington, 1942–43. Clarke joined the Treasury in 1945 and was its Second Permanent Secretary, 1962–66. He was then Permanent Secretary at the Ministry of Aviation in 1966, then at the Ministry of Technology until 1970, retiring from the Civil Service in 1971. From 1973, Clarke was a Vice-President of the Royal Institution.
Charles Clarke's dad knew my Posh Relative by marriage Lord Gnome AND he worked with Gnome's daughter Penelope didn't he Charles? He was Penelope's boss wasn't he? 
Oh do us a favour Charles Clarke you big corrupt fool and piss off out of public life now. And I'll have a BIG CHEQUE FROM YOU CLARKE. Where do I begin? Invasion of privacy, theft, conspiracy…
According to Sir Douglas Wass, Richard Clarke was "a character you either loved and hated or hated" – although he himself stated "I loved him." Wass stated that, with the exception of Sir Leo Pliatzky, (Leo Pliatzky also knew Gnome or his family and friends) Richard Clarke held most Ministers and colleagues "in high disesteem".
Richard Clarke was given the honours of OBE in 1944, Companion of the Bath in 1951 and Knight Commander of the Bath in 1964. 
Between 2006-08, Alan Craft, along with Sue Killen, Chief Executive of St John Ambulance, undertook a major review of palliative care services for children in England for the Secretary of State, eventually producing a report titled Palliative Care for Children and Young People in England.
Craft retired in 2010, becoming Emeritus Professor of Child Health at Newcastle University. Craft is married to Lady Anne Craft, a children's Angel.
Craft has a large number of professional memberships, both local and international. From 2004 to 2007, Craft was Chairman of the Academy of Medical Royal Colleges. In the 1990s Craft had various roles in the British Paediatric Association before becoming Vice President between 1998 and 2003 and then President of the Royal College of Paediatrics and Child Health to 2006. See previous posts eg. 'Too Many Pills' and 'Oliver's Army!' for details of the many in those organisations who were either involved with organised abuse, negligent, research fraudsters or all of these.
Craft was Chairman of the United Kingdom Children's Cancer Study Group between 1992 and 1994 and Chairman of the MRC Bone Sarcoma Committee, 1989-96. Craft was a member of the MRC Cancer Therapy Committee, 1989-96 and of the Management Board of the UK Case Control Study of Childhood Cancer from 1992 onwards. Craft was Honorary President of Together for Short Lives.
Internationally, Craft was president from 1999 to 2005 of the International Society of Paediatric Oncology (SIOP).
Craft established the North of England Children's Cancer Research Fund in 1978.
Craft was a member of the scouts movement when he was young and in 2009 he was appointed as Chairman of the UK Scout Association. In 2018 Craft was the County Chairman of the Northumberland Scouts.
Sir Alan Craft, Lady Craft and a Mrs Tracy Craft are listed as Directors of a business based in Northumberland, categorised as a 'human services' company. I suspect that the Craft's business will be some sort of agency that supplies staff at an inflated cost to the NHS that Craft and his colleagues maintain is crippled by the cost of er hiring locum staff.
This is a common scam on the part of NHS staff, although cleaners, catering staff and porters don't tend to do it. Dafydd and Gwynne's mate Irene Train, the senior Angel employed at the highest levels by Clwyd Health Authority who was wheeled out to sit on investigations into the abuse of kids in care or psych patients and gave the Services as clean bill of health every time, ran a scam of this nature when she retired. Train was also a Trustee of St David's Hospice in Llandudno. See previous posts…
These scams are a win-win situation. The Directors of the scam ensure that their NHS organisation remains so shite that no-one but their henchpeople want to work there and remind their henchpeople that if they sign up for the agency they can work the same shifts in the same hospital as before but for double the pay. The NHS will foot the bill while the Directors of the agency join in the screaming about the NHS Staffing Crisis because of Low Pay and the necessity of Increased Investment In The NHS.
Ysbyty Gwynedd has been staffed substantially by agency staff for years now and it has cost the NHS a fortune. When Martin Jones was CEO of the North West Wales NHS Trust, an added advantage of staffing the Trust with agency staff was that Martin made it known that any agency staff who reported abuse of patients or misconduct would not be hired again. Martin didn't even have to unlawfully dismiss them and pay them off, it was a fantastic arrangement. I was told that Martin had a business arrangement with the agency.
The only Top Doc who has been employed by the NHS at the Hergest Unit for some years now is David Healy. It is entirely staffed by locums who are paid thousands for one shift because even locums don't want to work at Hergest.
Mark Drakeford knew about this when he was the Welsh Gov't Health Minister and the situation is worse than ever now that he is FM. Drakeford doesn't care, it's just another reason for the big blancmange to share platforms with Jezza Corbyn and bang on about how many more billions they'll Invest In The NHS they're doing it right now in the General Election campaign. If any readers want to let me know who is sitting on the Boards of the agencies staffing the Betsi, please let me know. I'll put their names up on the blog, it is daylight robbery.
On 31 July 2009, in a letter to the Newcastle upon Tyne newspaper The Journal, Craft expressed concerns about the local authorities' plan to restructure children's services in the region by moving them from North Tyneside General Hospital and Wansbeck General Hospital to a new hospital near Annitsford. Craft stated in the letter that it would be difficult to staff the new hospital at Annitsford, due to a shortage of doctors and nurses, and that "develop[ing] in-patient emergency services for children in Cramlington [would] go against all current guidance and defies common sense". Craft stated that with the new hospital, there was an opportunity to provide world class services for "all children north of the Tyne, and perhaps further south", but the proposals meant that children "will be condemned to second rate services for the foreseeable future".
Business as usual then. 
The flagship hospital in Newcastle was built as the result of a cosy arrangement that Richard Crossman negotiated with T. Dan Smith and other big wigs in Newcastle. The deal was based on the necessity for everyone to keep quiet about but keep the wheels turning of the massive network of corruption in civic life that stretched across the north of England and reached down to London, involving Whitehall mandarins and politicians as well as the usual corrupt professionals.
The T. Dan Smith, Poulson and Reginald Maudling scandals were only the tip of the iceberg and the rest of the berg remained hidden because the essential part was the Westminster Paedophile Ring/trafficking operation run by Walton et al… T. Dan Smith was known to have business interests with Wandsworth Council and John Tilley, a Trinity Hall Cambridge graduate, had been working as a journo in Newcastle before, in the late 1960s, he suddenly decided that his heart lay in being a Councillor in Wandsworth…
The Lord Lambton Affair on Grocer Heath's watch was part of the fest, Lambton who's daughter Lucinda married Perry Worsthorne, Editor of the Sunday Torygraph.
Eddie Milne was one genuinely honest MP who tried to expose the lot of them. Eddie was hounded out of his seat and the Labour Party replaced him with John Ryman, the husband of Lady Doctor Shirley Summerskill, who doubled up as the MP for Halifax. Summerskill's mum Edith was a pioneering Lady Doctor who was MP for Fulham and John Strachey's junior Minister during the 1940s. Edith was subsequently sent north to serve as the MP for Warrington, just as the building of Risley Remand Centre was approved as Gwynne and Dafydd were provided with yet more scaffolding. Shirley was a Somerville graduate who had trained at Tommy's with Dr Death and Ann and Peter Dally. The Summerskills knew Sadie Francis's family.
As for John Ryman, he ended up in prison, for serially swindling Rich Ladies out of their life savings. He had married Shirley Summerskill in the late 1950s and they remained unhappily married for years before they divorced. People in the Labour Party did know what Ryman was like, including his Feminist Goddess and – by then a Baroness – of a mother-in-law. Ryman was selected as a Labour Party candidate in preference to Eddie Milne when Harold Wilson was the Leader of the Labour Party.
A deal as rotten as Crossman's in Newcastle was thrashed out by George Thomas to build the flagship University Hospital in Cardiff. Thomas in his capacity as Secretary of State for Wales plundered the budget that DHSS adviser Brian Abel-Smith had allocated for the rest of Wales to give William Asscher and the big boys in Cardiff a wonderful present in return for their complete silence re Thomas's own offending, the wider ring and of course Gwynne and Dafydd's crimes. See post 'The Great Stink'.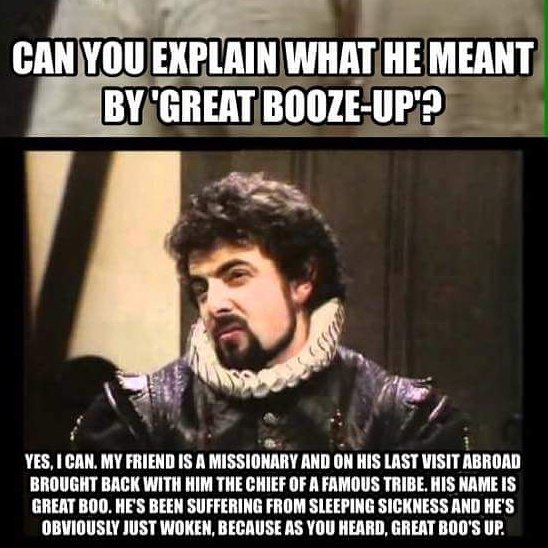 There were bugger all medical facilities in north Wales after Thomas raided the coffers but a great many children's homes.
Abel-Smith and everyone else in authority knew what George Thomas had done. The Labour vote in south Wales continued to hold up.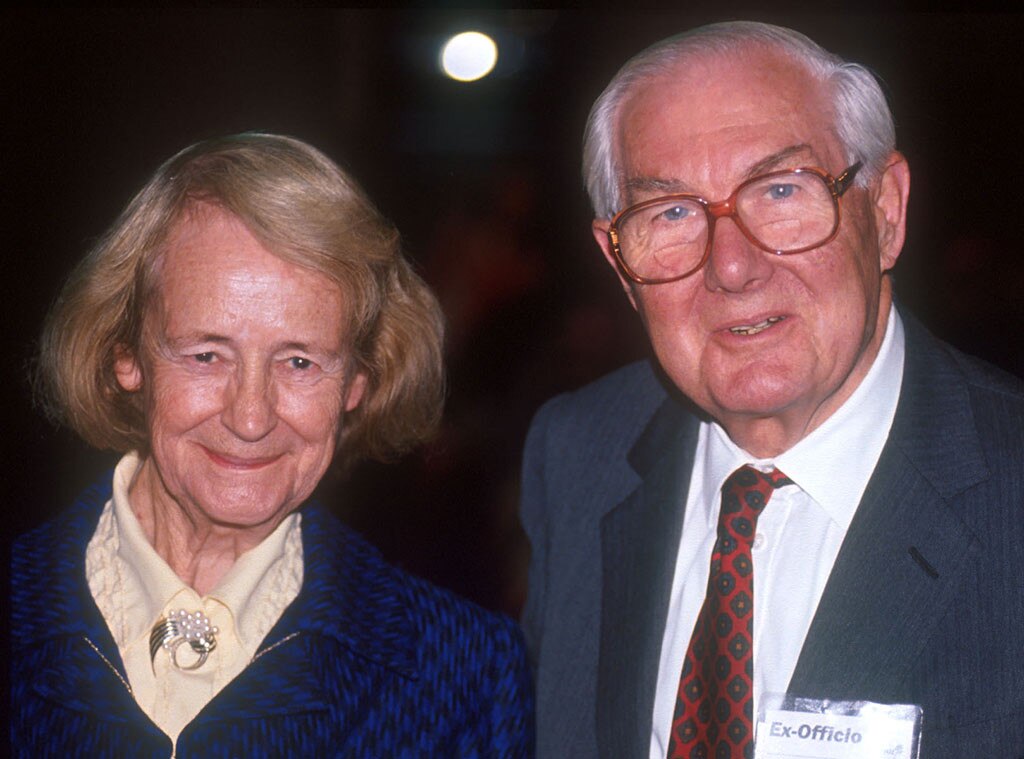 Expert Evidence in Support of Wendy at the Savage Enquiry was also provided by Gordon Stirrat, at the time Prof of Obs and Gynae, at Bristol University and Ron Taylor, Prof of Obs and Gynae at UDMS (Guy's and Tommy's).
Gordon is an old mucker of D.G.E. Wood who knew how important it was to Clear Wendy's name, the staged bunfight being all about keeping Dafydd, Wood et al out of a very deep slurry it. Gordon's previous is worrying for those of us who know anything about the cock-ups and malpractice in the NHS in the West Country:
Name:                Gordon Macmillan STIRRAT
Date of Birth:    12th March 1940
Degrees and Medical Qualifications:
MB,ChB        July 1964          University of Glasgow
MRCOG        July 1968
MD                January 1976    University of London
MA                August 1979      University of Oxford
FRCOG        June 1981
Positions and Appointments – University of Bristol
| | |
| --- | --- |
| 1982-2000 | Professor and Head of Department of Obstetrics and Gynaecology |
| 2000 – | Senior Research Fellow – Centre for Ethics in Medicine |
| 1991-1993 | Dean of the Faculty of Medicine |
| 1993-1997 | Pro-Vice-Chancellor – student and staff disciplinary matters and dispute resolution were part of my role |
| 1004-1997 | Appointee of University of Bristol on General Medical Council |
| 1998-2000 | Elected member of Senate |
| 1998- | Appointed to be Vice-Provost of the Institute for Advanced Studies |
National Health Service:
| | |
| --- | --- |
| 1982 – | Honorary Consultant in Obstetrics and Gynaecology, United Bristol Healthcare NHS Trust |
| 1986-1990 | Member Southwest Regional Health Authority |
| 1990-1992 | Member of Bristol and Weston Health Authority |
| 1992-1997 | Member and Vice-Chairman of Bristol and District Health Authority (now Avon Health Commission) |
| 1994 – | Member of the Central Research and Development Committee for the National Health Service |
| 1996 – | Member of Clinical Risk Management Group for United Bristol Healthcare NHS Trust |
Royal College of Obstetrics and Gynaecology
| | |
| --- | --- |
| 1997-2001 | Member of Council |
| 1997 – | Member of Ethics Committee (Chairman from September 2001) |
Alternative Dispute Resolution
| | |
| --- | --- |
| 1996 – | Member of Academy of Experts (Member of Council from 1999 and Deputy Chairman from 2001) |
| 1997 – | Member of Expert Witness Institute |
| 1998 – | Qualified Mediator – Academy of Experts |
This is the spiel provided by Gordon to accompany his profile, but I'm not sure on which date:
As Dean of the Faculty of Medicine I was responsible for the setting up of the Centre for Ethics in Medicine (CEM). I now work closely with Professor Alastair Campbell in my role as Senior Research Fellow. My main responsibility is the development of training programmes in Ethics for Healthcare Professionals.  At the request of the Chief Medical Officer of England we have recently prepared and submitted a blue print for a national programme for Ethics Training of all Healthcare Professionals as part of their continuing professional development.  I teach on both the intercalated BSc programme and the undergraduate course.
As Chairman of the RCOG Ethics Committee I am anxious to be pro-active in considering the multitude of ethical problems faced by obstetricians and gynaecologists.
A look at Gordon's profile confirms that Gordon was just a common or garden Top Doc until he gave Expert Evidence in Support of Wendy (read Expert Evidence In Support Of Bodger, that's who mattered in the world of Obs and Gynae), then it was ever upwards for Gordon.
Peek A Boo Bodger!
When the investigations into the abuse of kids in care began in north Wales,
Gordon really was in demand. 
Gordon has published a great quantity on ethics with many others, who must have known what he was/is up to…
Here's Gordon, who, being so concerned with ethics, was facilitating organised abuse in other regions
as well as in Bristol, Avon and Somerset:
There are quite a few Stirrats on the Medical Register, but I can't see Gordon there; he must he in limbo, as pals of Dafydd so often are re the Medical Register. Stirrat is not a common name, so I presume that the Stirrats are a big medical family. There's a Colin Gordon Stirrat who qualified in 2001, who might be Gordon's son. A Fiona Stirrat who qualified in 1981 has voluntarily relinquished her registration…
Ron Taylor of Guy's and Tommy's has done his best to disappear from the internet but there are traces of him in academic journals if readers want to find out with whom he worked and when…
Those who prevailed over the rot that is Bristol University, including that particularly serious rot in the form of Gordon Stirrat Of Ethics:
Henry Overton Wills III, 1909–1911
Richard Haldane, 1st Viscount Haldane, 1912–1928
Sir Winston Churchill, 1929–1965
Henry Somerset, 10th Duke of Beaufort, 1965–1970
Professor Dorothy Hodgkin, 1970–1988 – Communist, discusser of Uganda, research fraudster and Thatch's old tutor from Somerville. Hodgkin hated Thatch but the party began when Thatch reached the top of the Tory Party because they both knew how much there was to be concealed.
Sir Jeremy Morse, 1989–2003
Brenda Hale, Baroness Hale of Richmond, 2004–2017 – former Manchester-based lawyer and High Court judge, a friend of St Helena
Sir Paul Nurse, 2017–
Sir Paul's appointment as the next Chancellor was announced in July 2016, just as it became known that I was about to begin publishing about matters NHS and north Wales.
As of 2016, Bristol University has had thirteen Vice-Chancellors:
Conwy Lloyd Morgan, 1909
Sir Isambard Owen, 1909–1921
E. F. Francis, (Acting) 1921–1922
Thomas Loveday, 1922–1945
A. M. Tyndall (Acting) 1945–1946
Sir Philip Morris, 1946–1966 – Tobacco King, much of Bristol University was funded by tobacco dosh or of course the slave trade
J. E. Harris 1966–1968
Arthur Roderick Collar 1968–1969
Sir Alec Merrison, 1969–1984 – nuclear physicist friend of Gwynne and Dafydd, helped the Top Docs out of a tight spot on a number of occasions
Peter Haggett (Acting) 1984–1985
Sir John Kingman, 1985–2001
Eric Thomas, 2001–2015
Hugh Brady, 2015–
Pof Phyllida Parsloe held senior academic and management roles at Bristol University and the University of the West of England. Phyllida is certainly a barrel of laughs. She trained as a social worker at St George's in the era that saw Mr Thrope pack Norman Scott off to Desmond Curran at St George's for Treatment after he'd driven Norman to a breakdown, subsequently worked as a probation officer as well and became an Expert on Poor People With Problems. Phyllida may well know my Posh Relative, Lord Piercy's second wife Veronica. Phyllida passed through Aberdeen University when Gwynne, Dafydd and Wendy Savage's mate Sir Dugald Baird was busy illegally aborting huge numbers of babies of low income women and later rocked up at D.G.E. Wood Central, Bristol. Phyllida Chaired an NHS Trust in Bristol and was obliged to resign after a scandal.
Phyllida's long term close friend/partner was Olive Stevenson, who after a long and distinguished career of extracting local authorities from slurry pits in the wake of child abuse scandals became a Prof of Social Work at Nottingham University. Olive bagged that Chair in 1984, the year of the Gwynne Row. I haven't previously paid any attention to that, but Olive's reputation as a Wise And Compassionate Voice Of Reason was founded on her additional report on the death of Maria Colwell in 1973, the first big 'children's social work failure' scandal. Maria died in the care of the local authority in Sussex that was in partnership with Gwynne and Dafydd. Olive was a member of the Committee of Inquiry that followed Maria's death and a truly damning Report was compiled, laying the blame for Maria's death firmly on the inexcusable conduct of the Director of Social Services and his colleagues. Olive was so cross at Social Workers Being Blamed that she compiled her own additional Report, exonerating the fuckwits who were in business with Gwynne and Dafydd. Nottingham University's Dept of Social Sciences already hosted a few friends of Gwynne and Dafydd and they welcomed Olive with open arms. See 'Vested Interests Or Common Pool?'
The site of the trafficking ring facilitated by Wendy and her colleagues at the London Hospital also embraced Newham and the presence of Gwynne and Dafydd's mate Sunny Jim's Lord Chancellor Lord Elwyn-Jones as a local constituency MP Labour MP for so many years gave that ring a truly wonderful boost, as discussed in previous posts eg. 'A Celebration Of Dafydd's Medical Training'. The story of Robin Wales, longstanding Councillor/Mayor of Newham, his rotten borough and the 'regeneration' of Newham based on its transformation as a world financial centre bankrolled by so many who benefited from the trafficking facilitated by Gwynne and Dafydd has been extensively discussed on the blog. 'The Bodies Beneath Canary Wharf'.
However one Newham MP did something so extraordinary that I'll revisit him, because now I've got a better grasp of what was going on in Newham, I'm intrigued as to why he fell out with so many and why.
Reginald Ernest Prentice, Baron Prentice, (16 July 1923-18 January 2001), was the most senior Labour figure ever to defect to the Conservative Party. Reg Prentice was born in Croydon, Surrey and educated at Whitgift School in South Croydon, then at the LSE. 
Reg served in Austria and Italy during World War II.
Reg joined the staff of the TGWU in 1950, the TGWU that for years was led by Lord Jack Jones, a good friend of Dom Mintoff, who served two terms as PM of Malta and who was in addition Mr Big in the Maltese Mafia. Richard Crossman was also mates with Mintoff, as was Dafydd and Gwynne's mate Lady Juliet Bingley, wife of NATO Commander Vice-Admiral Sir Alec Bingley and father of William Bingley…
Jack Jones has stood accused of being a KGB double agent when he worked for the security services but it is more likely that, like the others on the left who were so accused, eg. Jo Richardson, Lord Jack was simply corrupt and using his position to facilitate Gwynne and Dafydd's business. The Maltese Mafia had big interests in gambling casinos, as did the Krays and their associates. I think I now know the answer to the question that Brown posed a few weeks ago ie. 'What did the British Gov't do in return for the Maltese Mafia?' re that very cosy relationship between Harold Wilson's most senior Ministers and Mintoff…
Prentice was a Councillor for then-County Borough of Croydon from 1949. He served on the Housing, Libraries, Planning & Development, Water and Reconstruction Committees. Reg served as Labour MP from 1957 for East Ham North, later Newham North East. He was a Minister of State in Harold Wilson's first Gov't at Education and Science (1964–1966), then as Minister of Public Buildings and Works (1966–1967), and finally was put in charge of the still-new Ministry of Overseas Development (1967–1969). When Labour regained power, Prentice was Secretary of State for Education and Science, 1974-75, subsequently becoming Minister for Overseas Development with a seat in the Cabinet until 1976.
In 1975, Prentice was deselected by his Constituency Labour Party. He appealed unsuccessfully from the rostrum of the Labour Party Conference for the NEC to overturn their endorsement of his deselection. In 1977, Prentice left the Labour Party after a series of battles with left-wing constituency activists such as Owen Ashworth and joined the Conservative Party.
Prentice was elected as a Conservative MP for Daventry in Northamptonshire at the 1979 General Election. Lady Hesketh was instrumental in Reg standing for Daventry. Northamptonshire was the location of yet another ring linked to Leicester and the Gang in north Wales. Northamptonshire's USP was St Andrew's Hospital, then a truly dreadful NHS psych hospital which has now metamorphosed into an equally dreadful private facility for Young Adults With Autism and Learning Disabilities. The Young Adults are being injured and found dead at an impressive rate in St Andrew's.
Top Docs from St Andrew's as it used to be supplied evidence that was crucial to the conviction of Jeremy Bamber for mass murder in the late 1980s. Bamber has always maintained his innocence and is regularly slapped down by members of the judiciary who snap that the evidence against Jeremy was overwhelming. So were the lies told by the Top Docs and their friends in the forensic science service and the lawyers involved in those cases. Jeremy's sister, who was one of those who was murdered by whoever carried out the crime for which Bamber is still in prison, was an Empowered Service User who also worked as a model. The sort of girl who was targeted by Gwynne and Dafydd's Gang…
They're a load of lying bastards Mr Bamber, they do not have any 'expertise' and they bribe or threaten other people to lie as well; I have no idea if you are innocent or guilty but I do know that nothing that lot say can be assumed to contain even a grain of truth.
Reg's new friends in Daventry and Lady Hesketh were part of the Tory network of Gwynne and Dafydd…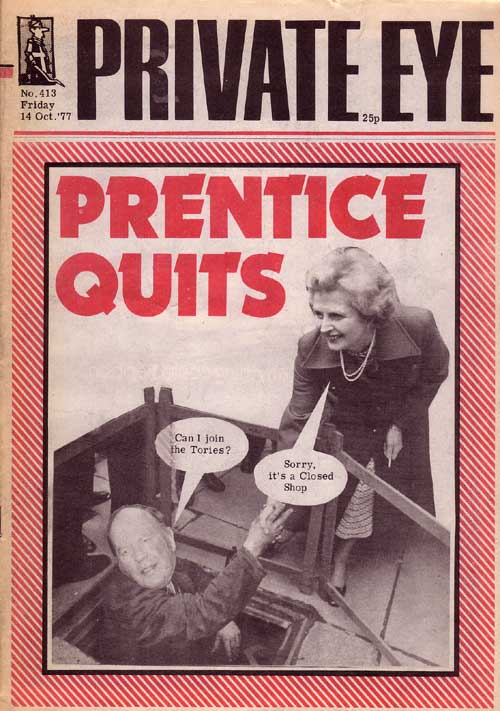 Reg was a Minister of State at the DHSS in Thatch's Gov't, 1979-81, under Ronnie Waterhouse's mate Secretary of State Patrick Jenkin. Prentice 'left the Gov't owing to ill health'. In 1981 as Mary Wynch began her journey to the Master of the Rolls.
Prentice was knighted in 1987, the year he stepped down as an MP, as the Gang got ready to put the last part of their Cunning Plan into action to frame and imprison me and Ollie Brooke found himself a free man. 
On 30 January 1992, Prentice was created life peer as Baron Prentice. In the last few years before Reg's death at age 77, he was President of the Devizes Conservative Association. Peter Morrison's brother Charles was the Tory MP for Devizes and the Morrisons had run Devizes for decades, the family seat being in Wiltshire.
Prentice died in 2001 in Mildenhall, Wiltshire.
Whatever Reg Prentice fell out with the Labour Party over, it wasn't the trafficking ring in his East End constituency, because when they deselected him Reg simply joined the Posh Tories who ran the same ring.
Just a reminder: Reg's fellow East End MP Peter Shore, married to Liz the people trafficking Top Doc at the top of Gov't and the London Medical Establishment, wasn't only a Cambridge grad who was working for the security services, but he went to Quarry Bank High School in Liverpool. That school was made famous by some old boys who were in the Beatles. Geoffrey Chamberlain was a close friend of Cilla, a pal of the Fab Four in their Slums Of Liverpool days when Gwynne and Dafydd had begun to expand on that nice little earner of theirs.
Prentice's daughter, Christine, followed her father as a London Borough of Croydon Councillor, 1992-98. Warlingham Park Hospital in Croydon was a truly appalling place in which patients were battered and abused, relieved of their inheritances and found dead. The young adult children of one family ruined by the Top Docs of Warlingham Park were, in the late 1980s, 'resettled' in Bethesda by an arrangement between Top Docs and lawyers in Croydon and north Wales. The family had never even visited Gwynedd and had no contacts there. A great deal of the money that they were due to inherit from their mum who was found dead in Warlingham Park disappeared during their 'relocation'. See previous posts…
Reg Prentice's East End seat was succeeded by Ronald Leighton (24 January 1930-28 February 1994) became a Labour MP in 1979 by regaining Newham North East, the seat held by Reg Prentice when he defected. Leighton was opposed to British membership of the EEC and was Director of the Common Market Safeguards Campaign, 1970-72.
Leighton retained the seat until he died in office, aged 64, on 28 Feb 1994. The Labour MP for Barking, Jo Richardson, who went back to the late 1940s with Crossman, Mikardo and Footie, died in office on 1 Feb 1994, thus creating an opportunity for Little Nell to become an MP. A lot was happening in early 1994, including Peter Howarth, a member of staff from Bryn Estyn, awaiting trial for the serial sex abuse of boys in care in north Wales and Howarth's long-time friend and boss at Bryn Estyn Matt Arnold finding that he was dying. Then John Smith died in May 1994… See previous posts.
After Leighton's death, at the subsequent by-election, the seat was held for Labour by Stephen Timms. Timms inherited everything that Gwynne and Dafydd's trafficking ring took to Newham but Stephen hasn't commented on anything untoward yet…
Lest anyone is wondering if there was anyone in Parliament who had an insider's knowledge of the uncontrollable POA whom the Tories believed could only be restrained by installing a serial child sex offender as the General Manager of Broadmoor in 1987-88,
there was and it was someone who had worked with the POA, knew exactly how corrupt and violent they were but chose never to make that public. The person concerned was John Wheeler, who had worked as an Assistant Prison Governor before he became a Tory MP.
Sir John Daniel Wheeler, (born 1 May 1940) was elected for the marginal constituency of Paddington at the 1979 General Election, winning the seat with a majority of just 106 after two recounts. Paddington is a constituency with a good number of Top Doctors and it also contains St Mary's Hospital which by the time Wheeler was an MP was the hospital of choice for the birth of Royal babies, as a result of the presence of Royal Doc Sir Hugh Pinker (Geoffrey Chamberlain's mate) at St Mary's. William and Harry were born there. See post 'Wimmin's Wellbeing – The Fortnum and Mason Connection'.
Wheeler was put on the Home Affairs Select Committee as soon as it was established. At the 1983 General Election Wheeler was elected for the new constituency of Westminster North, a seat based largely on Paddington but also taking in the abolished St Marylebone constituency. Westminster North contained a good few St George's folk, St George's having been located at Hyde Park Corner in Knightsbridge until the early 1980s. St Marylebone covered Harley Street and was the constituency for Very Posh Top Doctors.
Sir John was an MP who represented the grandest end of the British Medical Establishment who were facilitating the Westminster Paedophile Ring.
After 1987, as Ollie Brooke was released from jail, Wheeler was made Chair of the Home Affairs Select Committee.
Sir John was hoping and expecting to continue this role after 1992 but found that the Conservative whips had made a rule that no member may serve on a Select Committee for more than three terms. It was suggested in the press that this rule was designed to get rid of Nicholas Winterton who had been a troublesome Chair of the Health Select Committee and that Wheeler was regarded as 'collateral damage'. Nicholas Winterton and his wife Ann were both Tory MPs for Cheshire constituencies and up to their eyes in Gwynne and Dafydd criminality. Nicholas Winterton was known among Bridgwater Tories as being a Westminster Swinger. I am still waiting for Tom King to tell me how they knew about Sir Nicholas's Swinging in darkest Zummerzet.
Wheeler was friendly with John Major because they entered Parliament together and were ideologically close. Or at least that was their story. When Major became PM, Wheeler was appointed as Security Minister at the Northern Ireland Office.
Wheeler  was also made a member of the Privy Council. Wheeler was knighted in the New Year's Honours list of 1993.
In 1995, boundary changes were announced that would expand Wheeler's constituency to the west, taking in Labour-voting areas of north Kensington and tilting the seat towards Labour. Wheeler decided that he did not wish to contest such unfavourable territory and sought selection elsewhere. Somewhere perhaps with a greater proportion of rich corrupt Top Docs who were mates with the St George's/St Mary's crowd Wheeler?
In September 1995 Wheeler announced his intention to challenge Sir Nicholas Scott in the new constituency of Kensington and Chelsea. Scott was perceived as vulnerable after personal scandals – Scott had one hell of an alcohol problem and was caught out discussing Uganda although the evidence points to Scott's Ugandan discussions being far more scandalous than ever became public – and 'also because Wheeler was a very moderate MP in a party which was moving to the right.' It was also a Party with The Hague as Welsh Secretary who knew that he was about to announce a Public Inquiry into the North Wales Child Abuse Scandal and that the Inquiry would be totally rigged. I have been told that Wheeler also knew that in 1995 the Gang were going to throw the kitchen sink at their attempts to have me sent to live with Mr Savile and this influenced his desire to become the member for Kensington and Chelsea. 
However, Wheeler did not make the shortlist and he was rejected for other constituencies. One newspaper report suggested that Conservative Associations were put off by the security detail who had to come with Wheeler whenever he visited. Wheeler also 'suffered by association' when the corruption of Westminster City Council under Dame Shirley Porter was uncovered, his constituency being in the city. The corruption prevailing under Porter's regime was so serious that it should have prevented all of those involved, including Wheeler, from ever holding public office again. One Top Doc member of Westminster City Council was found dead in the midst of the scandal. Suicide. Nothing further to add…
After Sir Nicholas Scott's 'private life' – a private life about as private as Dafydd's 'private life' – became too much for the Tories to stomach and Scott resigned, Wheeler tried again to be selected in Kensington and Chelsea but met with no more success. I wonder why they didn't want him?
Although Wheeler's name was mentioned whenever a Conservative seat fell vacant, he was unsuccessful and therefore retired from Parliament at the 1997 General Election, as the action in north Wales re Ronnie's Inquiry was underway.
Since leaving Parliament, Wheeler has undertaken a review of airport security for the United Kingdom and Australian Gov'ts in the light of the 11 September 2001 attacks. Wheeler was Chairman of the Service Authorities of the National Crime Squad and the National Criminal Intelligence Service between 1998 and 2002.
Wheeler is a Deputy Lieutenant of Greater London with responsibility for the London Borough of Merton, a Borough served by St George's Hospital Medical School and of which Theresa May was a Councillor in the 1980s and early 1990s. John Wheeler knew another person who knew much about Gwynne and Dafydd, as did his immediate family and his in-laws.
John Elliot Orr Dunwoody CBE (3 June 1929-26 January 2006) was educated at St Paul's School, then trained as a Top Doctor at King's College London and Westminster Hospital Medical School. Dunwoody was at Westminster when it was the training ground for Top Docs from south Wales who facilitated the ring eg. Dannie and Wilfred Abse, having been popularised by the presence of Royal Doc Sir Clement Price-Thomas at Westminster. See 'Successful Surgery Of King George VI!'.
Dunwoody worked in Devon as a senior house physician at Newton Abbot Hospital, 1955-56 and as a GP and medical officer in Totnes District Hospital, 1956-66.
If Norman Scott is reading this blog, Norman, John Dunwoody will have been one of those who caused big problems for you. Dunwoody was a key player in the Westminster Paedophile Ring and he went to work in Devon when Mr Thrope decided that his future was as the Liberal MP for north Devon and then PM…
Dunwoody was in Devon when Edward du Cann, Maurice Macmillan et al were causing problems for my father on his farm in Devon as well.
Dunwoody was active in the Socialist Medical Association, with Uncle Harry, Julian Tudor-Spart, Wendy Savage et al.
Dunwoody contested the safe Conservative seat of Tiverton in 1959 and came close to winning Plymouth Sutton in 1964, losing by just 410 votes in a seat that Dr Death would later hold for several years for Labour. Dunwoody became the MP for Falmouth and Camborne at the 1966 General Election. Dunwoody wowed Richard Crossman when Crossman was Secretary of State for the DHSS and served as a Health Minister under Crossman, 1969-70. Think Gwynne and Dafydd…
A well-regarded orator at Labour Party Conference, Dunwoody was spoken of as a future leader of the Party. However, he lost his seat in 1970 and did not return to Parliament…
Dunwoody had campaigned hard for a total ban on smoking, before its negative health effects were universally recognised, and became the first director of Action on Smoking and Health (ASH). He served as Chairman of the Kensington, Chelsea and Westminster Area Health Authority 1977–82, Chairman of the Family Planning Association 1981–87 and Chairman of the Bloomsbury District Health Authority, 1982–90. From 1996 Dunwoody was Vice-Chairman of the Merton, Sutton and Wandsworth Local Medical Committee.
Dunwoody was awarded the CBE in 1986, just as Ollie Brooke, friend and colleague of Bodger who was from a south Wales family and went to Llandaff Cathedral School and then Cowbridge Grammar (as did Sir Anthony Hopkins), was jailed and Brave Wendy's Name Was Cleared.
Dunwoody married Gwyneth Dunwoody (née Phillips)
, daughter of Morgan Phillips from south Wales, a mate of Richard Crossman, Footie, George Thomas et al and a General Secretary of the Labour Party. Gwyneth served as the Labour MP for Exeter, 1966-70 and then for Crewe (the constituency became Crewe and Nantwich) in Cheshire, Feb 1974-2008. Gwyneth was deemed a suitable MP to represent that seat down the road from Sir Peter Morrison at exactly the same time that Morrison was selected as the Tory candidate for Chester. Gwyneth dined out of her status as a Strong Woman from a pedigree of Strong Women. Her mother was Labour Party big wig Baroness Norah Phillips and both of her
Gwyneth also served as an MEP, 1975-79.
Dafydd's mate Dr Bob Hobson who facilitated the huge ring at the Maudsley for years in his guise as a 'community psychiatrist' relocated to Manchester University in 1974. See 'The Mentor'.
Prior to being elected to the Commons in 1966, Gwyneth served as a Totnes Councillor.
The Dunwoodys had two sons and a daughter; their daughter Tamsin Dunwoody served as a Labour  AM in the Welsh Assembly (2003–07).
The Dunwoodys marriage was dissolved in 1975 and in 1979 John Dunwoody married Evelyn Borner. John died aged 76 in 2006 after an unfortunate accident at his home at Béziers, France…
See previous posts for more Dunwoody laffs, the bad behaviour, the police investigations and scandals, Gwyneth's extraordinary bounce back from virtual bankruptcy while she served as an MP on the location of Gwynne and Dafydd's north Wales/Cheshire ring…
Sir John Wheeler was Chairman of Reliance Custodial Services Limited, part of Reliance Security Group, 1997-2000. He was Non-Executive Director of security equipment companies Jasmin Plc, 1997-98 and Norbain, 1998-99, and corporate intelligence firm Merchant International Group from 2003.
Wheeler is a Patron of Prisoners Abroad, the Director of which, 1989-93, was Keith Best, the Tory MP for Anglesey, 1979-87, the former Welsh Office Minister, who has been fully on board with the Gang
for many years…