I received a letter from Gary Doherty, CEO of the Betsi Cadwaladr University Health Board, by e mail earlier this afternoon, accusing me of 'unacceptable behaviour'. It seems to be Gary's response to my recent attempts to arrange a meeting with Simon Leeson and a senior manager from the Betsi to discuss the sexual assaults that Simon's junior doctors carried out on patients known to me. I did explain during the course of my 'unacceptable behaviour' ie. requests for a meeting, that I had been asked to raise the matter with Simon and the Betsi and that I had documentary evidence that other Top Docs, including those who were referring patients to Simon, knew that these assaults were occurring.
Gary's letter was attached as a PDF so I can't copy and paste the text here and I've tried attaching it to this post but I haven't managed to do that either. Gary's letter says:
Dear Dr Baker,
Re Unacceptable Behaviour
I understand from colleagues that you have recently been making defamatory comments about individuals in our Obstetrics and Gynaecology team, sending unacceptable e mails and making abusive telephone calls to the department.
I am writing to ask you to refrain from this behaviour with immediate effect as it is causing unwarranted concern and distress to the individuals involved.
Due to the verbally aggressive nature of your calls, staff on the Obstetrics and Gynaecology team have been advised not to meet or speak with you.
Should you need assistance regarding any clinical care that you may require from the team, your single point of contact is Llio Johnson, Lead Manager, Women's Services
Llio.Johnson@wales.nhs.uk
Should you wish to raise a formal concern, you should follow the standard Putting Things Right process.
Yours Sincerely,
Gary Doherty.
Regular readers will know from my comments following my post 'More Hollywood Gossip' exactly what I said during the allegedly 'abusive' calls and that my calls were handled by clueless staff, one of whom was offensive, as I repeatedly tried to arrange a meeting between Simon Leeson, a senior manager and me to discuss the serious criminal conduct of Simon's colleagues, which in the case of at least one patient was witnessed by third parties.
I cannot understand why Gary has suggested that I should waste my time with Llios Johnson or the Putting Things Right procedure, when Gary has ordered them all not to speak to or meet with me! Furthermore I can't even speak to Gary; should I wish to reply to this asinine letter, I have to e mail Dawn.Lees@wales.co.uk.
Previous posts have discussed a formal complaint of mine some years ago re the Betsi when Gary was CEO that I submitted through the Putting Things Right procedure. It was never ever resolved because Gary simply stopped responding to my e mails, before matters had been Put Right, even though part of the complaint concerned confidential info about another patient that had been forwarded to me and confidential info from my records that had turned up in the records of someone in England – Shropshire – who traced me via this blog and wrote and told me…
I still have the confidential records of the other Betsi patient and the person in Shropshire never managed to successfully expunge the information about me from her records because the Betsi just stopped communicating about the matter.
As well as my unacceptable calls, I have of course e mailed Simon Leeson, informing him of the matters that I wish to discuss with him and senior management and e mailed Sister Hutt, The Hague, Julie Morgan, Vaughan Gething and the Pink Blancmange, as they all held/hold roles with direct responsibility re the assaults. This letter from Gary is the only reply that I have received.
Have this lot ever asked themselves whether people who have been sexually assaulted actually want to have to go through this sort of rigmarole should they attempt to complain?
I can only warn people that as far as the Betsi is concerned, even if a patient is sexually or physically assaulted by a member of their staff, in front of witnesses AND this is recorded in writing by another Top Doc, all staff, including those responsible for those who carried out the assault, will be instructed to knowingly misconstrue requests for a meeting as 'abuse' and to use this as an excuse to refuse to communicate with the complainant.
The NHS has done what it always does; when faced with the most damning evidence against named staff, it has taken steps to ensure that those staff do not ever have to meet the person who has complained, let alone explain themselves.
I know of a case of a midwife in north Wales who threw a jug of water over a woman in labour because she was screaming. Immediately after the baby was born, the patient was moved to another ward and Gwynedd Health Authority did everything they could to ensure that the patient who had been assaulted did not manage to make contact with the midwife. The husband of the patient was kept well away from the person who had assaulted his wife as well. The Angel who told me about this smugly explained how the midwife was afforded full protection although there were witnesses… The Angel boasting of their total immunity was Liz Stables, the Angel who used to run the Student Health Centre at UCNW with D.G.E. Wood. Liz's son Gareth became a Top Doc; the last that I heard Gareth was working in Leicester.
As for Simon's junior docs who were known to be assaulting – and injuring – patients and are now being provided with as much protection as that dreadful midwife was, at the time of the assaults that I wish to discuss with Simon, one of those with management responsibility for the 'service' was Dis-Grace Lewis Parry. Dis-Grace is currently Board Secretary to the Betsi (unless she has very recently stepped down, her mugshot wasn't on the website when I clicked on it yesterday). See 'More Hollywood Gossip'.
I note that the address at the top of Gary's letter was Block 5, Carlton Court, St Asaph Business Park, St Asaph. When I was trying to speak to someone about Simon Leeson and his junior docs the other day, the one man on the switchboard who was trying to help but had not been given the info that he needed by his managers to carry out his job properly, found out that Dis-Grace is based at Carlton Court and he put me through to her office. No reply…
So there we are. Sexually assaulted in front of witnesses by docs in north Wales? Any attempts to discuss the matter will be met with the representative of the complainants/complainants themselves being constructed as abusive, the complaint itself constructed as 'defamatory' and the CEO of the Betsi will ensure that the matter cannot be discussed with anyone. He will at the same time cover his arse by inviting the complainants to speak to one of the members of staff who has been specifically ordered NOT TO COMMUNICATE WITH THEM or instead to try the NHS complaints procedure, that Gary knows will fall at the first hurdle because ALL the staff have been told not to discuss the matter..
Furthermore Gary has already indicated to the subject of the complaint that they will be cleared because his description of the complaint is that it is 'defamatory'.
I will be taking further action with regard to this, but not in either of the ways suggested by Gary, because they have so obviously been devised to ensure that complainants are caused maximum distress and that staff are cleared. The staff will then tell the world and his wife that the patient 'tells lies about' Angels and Top Doctors.
Which is exactly what happened to me and Brown when we raised concerns about Gwynne and Dafydd…
Anyone for finding Sexual Abuse and People Trafficking Abhorrent?
I was asked earlier today to blog details of another Empowered Service User in Gwynedd who was scandalously neglected by the mental health services during the early years of the millennium, because I was told that this would demonstrate just how bad that Gang are. I'm not going to because the Empowered one concerned is doing much better now and I doubt that they want to be reminded of what the Community Mental Health Team did to them until the Empowered one moved house to get away from the CMHT. I know for a fact that the CMHT were deliberately abandoning and neglecting a seriously ill person in the hope that their 'client' committed a serious offence.
The solution to the problem of the neighbours ringing the CMHT and complaining about the shocking neglect of their client who was suffering from 'severe and enduring illness' would then have been found; once more it would have been a Dangerous Nutter whom the Caring ones had done their best to help…
At the same time as this was happening, a man who was being Cared For by the same CMHT who lived about one mile down the road murdered a member of his family. The subsequent media reports stressed that he was a Dangerous Nutter. The other family members said no, he was an excellent father and husband but he became seriously ill and the CMHT were not even fulfilling their basic obligations… Another neighbour under the care of the same CMHT committed suicide whilst an in-patient at the Hergest Unit.
One of the members of this CMHT with such an appalling track record over just three years was subsequently given a Senior Lecturing post in the School of Healthcare Sciences at Bangor University; it was Louise Ingham. At the time, the Head of the School of Healthcare Sciences at Bangor was former Denbigh Angel Ruhi Behi, who is alleged to have been awarded a degree in psychology from UCNW back in the 1980s without having completed the course or passed the exams. See previous posts.
I have blogged about Louise Ingham in earlier posts but she now seems to have disappeared from the internet. However, I have discovered a Celia Louise Ingham Clark at the very top of NHS England who I think might be something to do with Louise Ingham; it would explain a great deal if she was.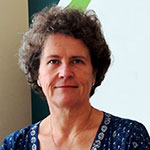 Celia Ingham Clark is the Medical Director for Clinical Effectiveness at NHS England. She trained in Cambridge and London and was appointed as a consultant general surgeon at the Whittington Hospital in 1996. After early work in medical education Celia developed an interest in quality improvement and this took her through several medical management roles to become Medical Director of the Trust, 2002-2012.
More recently Celia worked as National Clinical Director for Acute Surgery and Enhanced Recovery and as London Regional Lead for Revalidation and Quality.
For two years from 2014 Celia was the NHS England Director for Reducing Premature Mortality and in 2016 became the Medical Director for Clinical Effectiveness.
Well Celia, Consultant General Surgeon, whether you are anything to do with the dreadful Louise or not, in the wake of the Shropshire Dead Babies Scandal you have some explaining to do.
Celia was awarded an MBE in 2013 for services to the NHS.
Celia is also the interim National Director of Patient Safety at NHS Improvement.
The General Manager for the Gwynedd Local Health Group who was then appointed as CEO of Gwynedd Local Health Board during the criminal neglect that resulted in the deaths of the two neighbours in Gwynedd who were under Louise's care, was none other than Dis-Grace Lewis Parry (see 'More Hollywood Gossip'). I know that Dis-Grace was, as ever, Appraised Of The Situation.