My post 'We're Not Bloody Well Having It' discussed NHS trade unionists who colluded with Gwynne, Dafydd et al and used this to Campaign For The NHS, for pay increases etc while concealing patient harm and even death. I reproduced the transcript of an interview with Bill Dunne, a COHSE rep; I have been told that Dunne was a security services plant but like most of their plants Dunne blended in well but didn't stop the crime. The interview with Dunne is in Warwick University's archive; it was one of a series of interviews conducted by Warwick academics in the course of work on the welfare services, trade unionism and related subjects. Warwick academics were conducting these interviews during the 1980s, when the Westminster Paedophile Ring was causing havoc in the UK welfare services and was being concealed by Gov't, Whitehall, all political parties, the medico-legal establishment and numerous academics…
It was during those years when Mary Wynch, Alison Taylor and I yelled as loudly as we could and wrote to numerous people in authority but were ignored, although hundreds of complaints were being made about the abuse of children and psych patients in north Wales. Then there was Wandsworth, Islington, Lambeth, the North East of England, N Ireland, Yorkshire, Staffordshire, Edinburgh, Glasgow and so many other areas…
Westminster molester George Thomas bagged a Viscouncty in 1983, Sir Peter Morrison, Cyril Smith and it seems Leon Brittan as well were busy, as of course were Jimmy Savile, Rolf Harris, Stuart Hall etc. Then there was the matter of Ollie Brooke…
No-One Knew.
Warwick University is at Coventry, on the location of the West Midlands ring that operated in partnership with the Gang. In 1989, when Dafydd's mate Prof Robert Bluglass 'investigated' my complaint and concealed the extensive criminality, he was assisted by Colin Berry, a psychiatrist from Walsgrave Hospital in Coventry.
The other material in the Warwick archive that I am particularly interested in is the collection of interviews with members of the GMC. This blog's favourites are there, so many who were mates with Gwynne and Dafydd, as well as a few other GMC members whom I have yet to blog about. I was planning to blog about these interviews, but I have realised that as I have covered the neglect and criminality of the GMC thoroughly in previous posts, the person whom really needs to be discussed is Prof Margaret Stacey, the Warwick University academic who conducted the GMC interviews and subsequently published on the esteemed old GMC and how basically it is OK, if only it would use PC language and have more Wimmin and ethnic minorities on its committees.
As always, I didn't begin with the view that Margaret – known as Meg – Stacey realised that she was interviewing people whom she knew had facilitated the abuse of children, worked hard to ensure that dangerous, criminal Top Docs had remained on the Medical Register and in senior positions, because it is possible to interview some of that crowd and have no inkling at all that they are on board with such activities. However after I read a bit about Meg's biography and career, I realised that she undoubtedly knew what was going on. Prior to beginning her work on the GMC, Meg had been in an NHS role in which she concealed the crimes of Gwynne and Dafydd; I'll discuss this later in this post.
Meg began taking an interest in the GMC as Mary Wynch, Alison Taylor and I began raising concerns. Warwick records state that Meg's project on 'Regulating British Medicine' ran from 1981-89, but the interviews all seem to have been carried out after Jan 1985 and they began in earnest once Ollie Brooke appeared in Court in Dec 1986. I suspect that Meg only began this work after the crap started flying and as is sometimes the case with overtly political and expedient research, an earlier date has been provided, all wily like.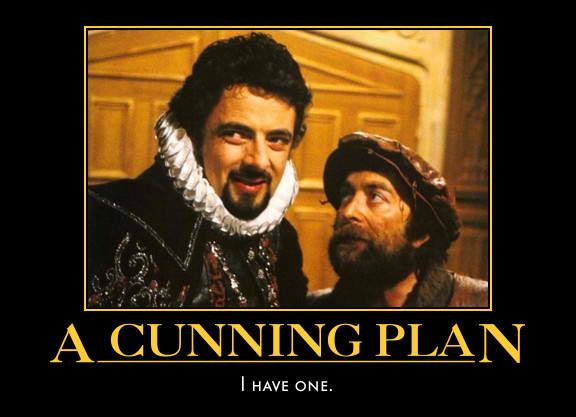 As we shall see, Meg had such strong links with the Gang that she will have known about Mary and Alison and she almost certainly knew about me. Meg did know about Brown, through his own work as a social scientist and via the Gang's network on the left/ in the social sciences that went gunning for him from early 1983 onwards…
Old footage of the student protest in Brenda's presence shows a sizeable and noisy demo but Brenda was as usual surrounded by flunkeys and was at no time in physical danger. One can only marvel at the silliness of various authorities in the manner in which they chose to deal with a student demo. In the light of what we now know, the Shocked and Disgusted contingent should have considered themselves damn lucky that Backdoor Billy and the paedophile ring weren't mentioned or indeed Gwynne and the lobotomised witnesses.
Jeremy Fry of the Bristol Quaker and chocolate family lived at Bath and held his famous orgies there, at which Ma'am Darling and Lord S were guests. In his older years, DNA tests confirmed that Lord S was the biological dad of Jeremy's daughter Polly. Polly was conceived at about the time of Ma'am Darling and Lord S's engagement. Mr Thrope and Roger Gilliatt were also big mates of Jeremy Fry.
Ma'am: If you don't mind me saying, I think that you were over-reacting somewhat. There was scarcely a need for the skills of a lobotomist because my mate made a joke like that was there??
Neither should we forget that Brown's younger brother was offered a place at Newcastle on the physics degree after I had graduated from UCNW. He made some good friends at Newcastle – although there were those murder attempts after Brown's brother came on that visit to Denbigh with me in 1987 and we saw the terrible state of Stephen Bagnall and Stephen asked us to help him – but he withdrew from the degree after two years mainly because he had a deeply unpleasant tutor. We were astounded to discover after Brown's brother had left Newcastle that the obnoxious tutor was a close friend of Lyn Branson, an obnoxious physics teacher at Bridgwater College who had taught us all and delighted in being as nasty to students as possible. At the time we thought that it was just a horrible coincidence, but after I began the blog the info arrived…
Not only does the finger point at teachers in Bridgwater as well as admissions tutors in various universities, but the UCCA database was obviously being accessed and misused by the Gang, in the way in which NHS and education datasets etc were as well. I've been told that the Gang also used DHSS/benefits/NI databases, confidential info from banks, building societies etc, everything really. The UCCA applications and references written for sixth formers were being passed around, as were subsequent job applications and associated refs. It was just a free for all and any misconceptions or even bare-faced lies that had been documented were happily shared with anyone who wanted to discredit/target/blackmail/bribe third parties.
Well Gang, can you guess which bits that you read about me were true and which bits weren't??? It must have been very confusing for you! The documentation that I have managed to get hold of is so inconsistent and contradictory that there must have been some real corkers doing the rounds about everyone who came into contact with that Gang.
The first journal article that Brown ever had published was in the 'Journal of Radical Philosophy', on er Althussar. Brown wrote it at our house in Llandegfan while he was receiving murder threats. I told D.G.E. Wood when it was published and Wood looked like thunder, which I thought was a rather odd reaction. I attributed it to Wood being a Daily Mail reader. At the time Brown had a subscription to 'Screen' as well, one of the editors of which was Colin MacCabe.
Miranda's Cabinet Minister John Reid was an alumnus of Stirling and also joined the party.
Re Ken Alexander who in 1986 was appointed VC of Aberdeen University. My friend from UCNW (and our former housemate at Llandegfan) was in 1986 offered a place to do his PhD at Aberdeen, having been shafted by the Dept of Zoology at UCNW. In 1984, before finals in May, my friend had been offered a studentship and place at UCNW to do his PhD with Cliff Rankin in the Dept of Zoology. After finals, Rankin suddenly blew my friend out and told him that he'd given the studentship to someone else, a girl with whom Rankin was having an affair. Rankin was well-known for this sort of back-stabbing. It was too late for my friend to apply for studentships to begin his PhD in Oct 1984, so he went to Oz and worked on a sheep ranch for a year.
During that time my friend wrote to me and told me that he was in terrible trouble, someone was trying to blackmail him, but he didn't give me details… That letter was also stolen years later. Brown read the letter as well. When my friend returned to the UK, he was offered a place to do his PhD at Aberdeen University; he wrote to me from Aberdeen as well and yes, the letter was later stolen too. I don't know if my friend received the PhD offer before or after Ken Alexander became VC of Aberdeen.
I haven't given the name of my friend who ended up doing his PhD at Aberdeen on this blog although people have said that he bagged his now very successful career in university senior management by doing some sort of deal over me. Well if he did, it took him a long time to buckle and who was there to support him? When we were undergrads he was threatened with expulsion from UCNW for something that he didn't do and knew nothing about, he was then screwed over by Cliff Rankin, our friend Anne was killed and he was then given a kicking in the drug company in Kent. Where was the support for him or indeed for any of us? We were all under surveillance while being targeted by gangsters, don't blame a young man in his 20s for finally crumbling when NO-ONE helped us.
In 2018, Lord Jack was appointed Chancellor of Stirling University… Perhaps Lord Jack thought that this blog was going to go away.
It was during those years that Dafydd worked as a minion at Windscale (described by Dafydd as his career 'as an atomic scientist') and made the contacts that recognised Dafydd's talents which caused him to be hand-picked by the security services as a suitable accomplice and eventual successor to Gwynne. Dafydd was plucked from Windscale and propelled into Liverpool University in 1952, qualifying as a Top Doctor in 1957, beginning his trajectory that saw Dafydd described by the 'Bangor and Anglesey Mail' in the mid-1990s as Europe's Leading Forensic Psychiatrist. That caused the Empowered Service Users such entertainment that it could only have been bettered if we'd known that Dafydd also claimed to have been an Atomic Scientist. F could have rung him up and asked Dafydd if he could help us build a nuclear missile.
Dafydd had left the scene of the crime by 10 Oct 1957, the occasion of the accident at Windscale that resulted in the famous Windscale Fire. However, the safety breaches, shortcuts and fuckwittery at Windscale that led to the fire was known to Harwell quite some time before Oct 1957. Windscale ignored warnings. Of course they did, they were daft enough to employ Dafydd, they were used to high risk practices. Even better, in the early 1960s Supermac continued to suppress the cause and the effects of the Windscale Fire because he was concerned that the US would freeze Britain out of it's nuclear development plans if the idiocy at Windscale was known. By that time Dafydd had joined Gwynne in the international trafficking ring that was supplying services to Mac's friends, relations and colleagues, including for the knees-ups at Cliveden.
Little wonder that Supermac feared that the US wouldn't trust the UK to be part of their nuclear programme. The only surprise is that the Americans weren't too busy laughing at Dafydd's role as James Bond to make a decision re allowing Supermac to join in the nuclear weapons-related fun; it is farcical, but then everything related to Dafydd is.
Indeed not Maxwell-Fyfe, the Top Doctors killed you and your mates as well you stupid old gits.
Colin Bell knew a number of people who knew me, including Brown and my friend from Bridgy, the alumnus of Stirling. Brown used to discuss Colin Bell in his letters to me when Brown was a student at Aston. The letters were among those stolen and sold… After Bell's death, I became good friends with someone who worked at Bradford University and I found out what a very troubled place it was. Mainly because of the organised crime in Bradford re trafficking and drug abuse; it was linked to Savile and the Gang…
The Indie published an obituary for John Fry on 3 May 1994, written by Peter Orton:
We were saddened to learn of the death of alumnus and former member of staff, Sir Norman Lindop, who passed away on 24 January 2014, aged 92.
Sir Norman Lindop maintained a keen interest in Queen Mary throughout his life. Having graduated with a BSc in Chemistry in 1942, he stood as President of the Students' Union from 1942-3. Sir Norman became a Lecturer in Chemistry at the university in 1946, after which he enjoyed a varied career in academia and the civil service. He was Director of Hatfield Polytechnic from 1969-82 and Chairman of Hertfordshire County Council from 1997-99. Sir Norman was knighted in 1973 for services to education and was made an Honorary Fellow of Queen Mary in 1976. He was Chairman of Council of Westfield College from 1983-89.

Hatfield Poly – Herts – Shirl – Lord Balniel – bingleys -Frank Beck – Hertfordshire – one of the Dirs of SS was involved in a big child abuse scandal – which one??
Westfield College was a small college in Hampstead, London and was a constituent college of the University of London from 1882 to 1989. The college originally admitted only women as students and became coeducational in 1964. In 1989, Westfield College merged with Queen Mary College. The merged institution was named Queen Mary and Westfield College until 2013, when the name was legally changed to Queen Mary University of London.
Westfield College was founded in 1882 by Constance Louise Maynard (1849–1935) and Ann Dudin Brown. Dudin Brown had intended to found a missionary school but she had been persuaded otherwise by Maynard and Mary Petrie. They worked with the Metcalfe sisters. Dudin Brown was the founding benefactress and Westfield College Council member from 1882 to 1917. Until the mid-1980s residences at Westfield College were still gender segregated.
In the mid-to-late 1980s, the University of London underwent considerable reorganisation, and many smaller colleges were merged. Consequently, Westfield was merged with Queen Mary College in 1989, forming Queen Mary and Westfield College. Most student accommodation, administrative offices and several academic depts continued to be based at the Hampstead campus until 1992 and Westfield College retained its separate identity. The new, combined, College was finally located at Queen Mary's site in Mile End, East London from 1992 onwards. Some depts moved to King's College London and many academic staff moved to other colleges, such as Royal Holloway College.
The Principals of Westfield College re all fascinating, but I only have the capacity here to blog about the most salient. Here's the full list:
Constance Maynard, 1882–1913
Agnes de Selincourt, 1913–1917
Anne Wakefield Richardson, 1917–1919
Bertha Phillpotts 1919–1921
Eleanor Constance Lodge, 1921–1929
Dorothy Chapman, 1929–1939
Mary Stocks, 1939–1951
Kathleen Chesney, 1951–1962
Pamela Matthews, 1962–1965
Bryan Thwaites, 1965–1984
John E. Varey, 1984–1989
Constance Louisa Maynard (9 February 1849-26 March 1935) was the first Principal of Westfield College (1882–1913) and a pioneer of women's education.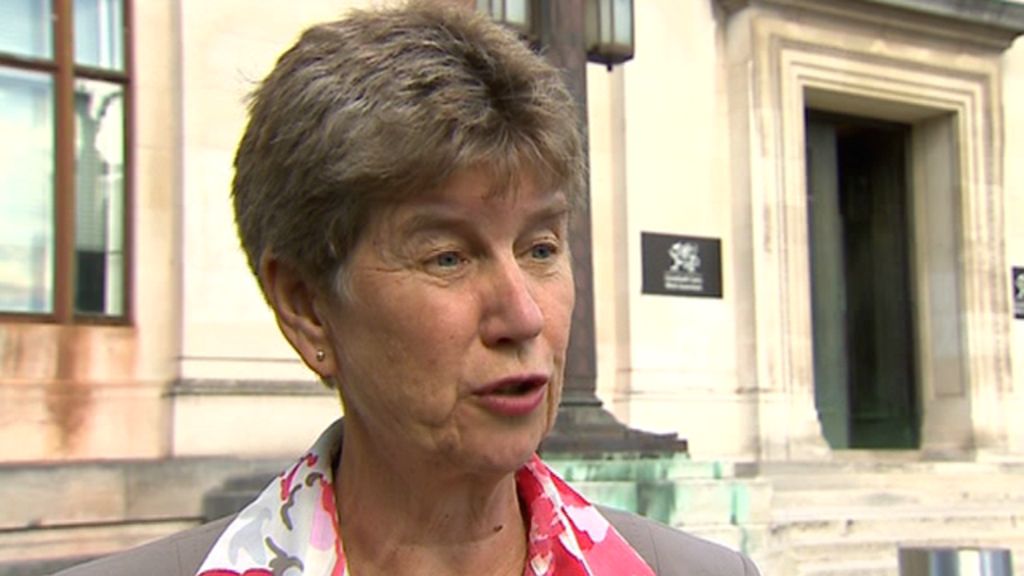 Constance was the first woman to read Moral Sciences at the University of Cambridge. Constance was born in Highbury, Middlesex, one of four daughters and two sons of Henry Maynard, a South African merchant and his wife Louisa. She grew up in Hawkhurst, Kent. Her brothers attended boarding school, while she and her sisters were educated at home by governesses, except for one year at Belstead School, Suffolk. When their education was considered complete, Constance and her sisters cared for her invalid mother and did charitable work. In 1872 at the age of 23, Constance Maynard enrolled at Hitchin College for women which was affiliated with the University of Cambridge; it became Girton College in 1873. After leaving Girton, due to a temporary crisis in the family business, Constance Maynard was allowed to accept an invitation from Assistant Mistress Frances Dove to join the staff of Cheltenham Ladies' College. In 1877 she left with her colleague and friend Louisa Lumsden to establish St Leonard's School, at St Andrews, where Lumsden was Head. In 1880 Constance moved to London with her brother and studied part-time at the Slade School of Fine Art.
Whilst studying at the Slade, Constance became involved with a group of individuals including Major Charles Hamilton Malan, Ann Dudin Brown and Caroline Cavendish, with the shared aim of establishing a ladies' college. Constance was an integral part of forming the plans for her ideal college – to prepare ladies for the London degree, based on Christian principles. In May 1882, Constance was offered the position of Mistress (a title borrowed from Girton). The rapid progress was possible because the Petrie family had introduced Ann Dudin Brown who funded the college's foundation.  In October 1882 Westfield College opened in two private houses in Hampstead.
Constance remained Mistress of Westfield for 33 years, retiring in 1913. She had taught around 500 students, and many worked in schools, colleges and for missionary organisations. Constance kept in close contact with her old students and maintained strong relationships with them.
In 1888 Constance Maynard adopted a child through a friend in the Salvation Army. At the time of her adoption Stephanë Anthon, known as Effie, was eight years old, and the relationship between Constance and Effie was a 'difficult one'. Whilst Constance continued to support Effie until her death in 1915, from TB, 'it is detailed in her diaries as a period of disappointment.' Which makes one feel rather more sympathetic towards Effie than the Disappointed Constance. Effie was only 15 when she pegged out, she'd barely had time to be a Disappointment.
Constance being Disappointed:
Religious movements such as the Salvation Army figured prominently in the life of Constance. She was elected as old students' representative to the governing body of Girton College and served from 1897 to about 1905 on the Council of the Church Schools' Society. Constance Maynard died at her home in Gerrards Cross, Buckinghamshire, on 26 March 1935.
Constance being Hampstead-based, a philosophy graduate from Cambridge and having studied at the Slade suggests that she knew Bertrand Russell and Sir Clough's cohort; she was a little older than them but she couldn't have escaped them with her biography.
Constance's co-founder of Westfield College, Ann Dudin Brown (1822–1917) funded the establishment of Westfield College. Ann's father was a wharfinger on the River Thames and a generous benefactor. Ann was an evangelical Anglican; she never married and lived in London hotels. Brown devoted her life to Anglicanism and good works. When she was in her late 50s, Ann heard of the American women who were being trained as missionaries in a college started by Mary Lyon. Ann decided to copy that initiative when she was introduced by the Petrie family to a Constance Maynard and her group who persuaded her to fund a new women's college in London instead. The college which had no name had two members of staff and five students, Maynard being one of those staff.
Dudin Brown was a frequent visitor to Westfield and she continued to make substantial contributions including funds for a permanent building, Kiddemore House, in 1890. She would fund students who had financial difficulties as well as St Luke's which was the nearest church. Ann was pleased that the College created missionaries; Westfield College only allowed Anglican students and residency was a requirement.
Ann Dudin Brown died in the Norfolk Hotel in South Kensington in 1917 where she had lived at the end of her life.
Martin Petrie (1823–1892) was an English army officer, who, with his wife and his daughter Mary Petrie were involved in the foundation of Westfield College. His other daughter Irene Petrie died as a missionary in Kashmir.
Kashmir has strong links to Welsh missionaries.
Agnes de Selincourt (1872–1917) was a Christian missionary in India, responsible for the founding of missions, becoming the first Principal of Lady Muir Memorial College, Allahabad, India and then Principal of Westfield College, from 1913 until her death in 1917.
Agnes was born on 4 September 1872 in Streatham, London, the sister of Ernest de Sélincourt, (1870–1943), literary scholar and critic. Ernest is best known as an editor of William Wordsworth and Dorothy Wordsworth. Ernest was an Oxford Professor of Poetry from 1928 to 1933 and a Fellow of University College, Oxford. Ernest subsequently became a Professor of English at Birmingham. Early in his career Ernest taught in the Ladies' Department of King's College London, where his students included Virginia Woolf
Ernest de Sélincourt went to France in March 1917 as a Professor with the YMCA and this service is duly recorded in the First World War medal rolls. He married Ethel Shawcross in 1896 in the Battle, Sussex, registration District. At the time of the 1911 census they had four children. Ethel died in Oxford in 1931.
Agnes was educated at Notting Hill High School  and attended Girton College, Cambridge, 1891-94. From 1895-96, Agnes studied at Somerville College, Oxford and then spent time teaching at Sheffield High School.
Women's education with a Christian mission was central to Agnes's life. Whilst still at university, in 1893, de Selincourt and her friend Clara Ruth Rouse were instrumental in bringing several independent organizations in British women's colleges into affiliation with the British College Christian Union. In 1894 Agnes and Clara outlined a plan for a Missionary Settlement for University Women where women from English universities would set up a hostel in India and do medical, educational, and evangelistic work.
In 1896, Agnes helped found this Missionary Settlement for University Women in Bombay, India, setting into practice the strategy of befriending the Indian women so that the teachings were heard. In 1900 Agnes accompanied Mary Fraser on a walking tour of the Kula Valley. In 1901, Agnes became the first Principal of Lady Muir Memorial College, Allahabad, India and remained there until 1909.
On her return to England Agnes worked for the Student Christian Movement. In 1911 she was part of the Executive Committee Chairing the second mission conference on Islam, in Lucknow, where she called on female missionaries to reach out to upper-class Muslim women, rather than taking the easy option of contact with the poorer classes. After 1912, Agnes continued writing, publishing an article in the newly formed International Review of Mission journal.
In 1913, de Selincourt succeeded Constance Maynard as Principal of Westfield College. There she continued working to support women's Christian higher education. Agnes promoted Westfield College with more vigour than Constance and introduced public lectures, inviting the local and academic community to attend. The high point was the annual commemoration day, which included a speech from the VC of the University of London, and a Guest of Honour, one of the first of whom was Dame Millicent Fawcett,
There is a Sister Hutt-style plaque to commemorate Agnes located in the Chapel at Girton College, Cambridge:
On 31 Aug 1917, Agnes died from a tetanus injection following a cycling accident near the College at the Whitby Nursing Home.
The Agnes de Selincourt Scholarship in Mathematics for Westfield College was named in her honour. The Agnes de Selincourt fund, a branch of the Trust Association of The Student Christian Movement of Great Britain was also named after her.
When I worked at St George's, I shared a flat in Selincourt Road, Tooting, with Hilda, a student psych Angel who worked at Friern Barnet Hospital, whom I now know was an undercover officer. Like the other plants, Hilda had an excellent grasp of the neglect and abuse that ran through the NHS. She knew about Denbigh, having grown up in Liverpool and undertaken her Training as an RGN there and Hilda even joined in with the piss-taking of Dafydd. On one occasion Hilda rang Denbigh, explaining that she'd murdered someone; the Pathetic Shark on the end of the phone laughed and said 'Do you want to talk to someone?', so Hilda growled 'No I want to kill some more' and rang off.
Hilda told me that the nursing at Springfield Hospital was famed for being dreadful and that Angels in London were reluctant to work at Springfield. Then Hilda herself reported a violent assault by another Angel on one of her own patients in the GP-run Community Unit in which Hilda was working. Hilda was threatened by the other staff, no action was taken and when the matter was discussed with her nursing tutor, in reply to Hilda's declaration that 'The nursing in that unit is appalling' the tutor replied 'Perhaps, perhaps'. The abusers remained in place, 'caring for' the old lady whom one of them had assaulted and injured, and Hilda was moved to another placement by her tutors.
It's the NHS way, the whistleblower is removed, the abusers remain. Hilda was removed from the site of patient abuse in 1989… Nothing has changed.
At Selincourt Road, on one side of us there was a bloke who was beating up his girlfriend, a man who seemed to have serious problems himself and on the other side of us there was a mother of two young children who was seriously unhinged and violent towards the kids as well as her husband. Hilda tried raising concerns with the Right People and got nowhere; I mentioned what was happening to staff at St George's. No-one was interested.
People who haven't worked in the NHS would find it hard to understand that more junior staff can ask senior colleagues about such matters and there really is no interest or advice forthcoming. Our troubled neighbours were living in the Borough of Wandsworth, on the site of a big trafficking ring, facilitated by the County Council providing the 'education' that the battered kids were receiving as well as the Social Services input. St George's provided NHS services; the St George's Dept of General Practice appointed local GPs to part-time academic posts and med students went on placements with local GPs.
The mother of the young children who lived next door to us was so deranged eg. fist-fights in the street etc that local GPs and teachers could not have missed her presence. Our flat was within walking distance of St George's Hospital Medical School.
This was all happening in 1989, the year in which, in July, Bluglass concealed the criminality of Dafydd et al when he 'investigated' my complaint. What was the point of the plants in the London hospitals, plants who were even reporting abuse themselves, if no-one was going to respond to the horrific reality that the plants were exposing?
Wandsworth was Thatch's 'favourite Borough Council'. In 1989 it was led by Tory Sir Paul Beresford, the Park Lane dentist who numbered most of Thatch's Cabinet among his patients. Beresford was elected as the Tory MP for Croydon Central in 1992. Theresa May was a Cllr for Merton in 1989; Merton was a neighbouring Council to Wandsworth, their patch was also served by St George's and Springfield. Theresa became Chair of the Education Committee for Merton. Donald Naismith, Director of Education for Wandsworth, was an active paedophile… Michael Mansfield lived in Wandsworth.
In 1989, John Moore – who lived in Wimbledon, a neighbour of Bodger's – was Social Security Secretary. Tony Newton was Health Security. Alison Taylor wrote to Newton telling him that children in north Wales were being abused. Another resident of Wimbledon was Lord Michael Havers, the constituency MP, who as Thatch's Attorney-General blocked the prosecution of VIP sex offenders…
Dame Bertha Surtees Phillpotts (1877–1932) was the daughter of James Surtees Phillpotts, Headmaster of Bedford School and instrumental in turning it from a relatively obscure grammar school to a top-ranking public school. Throughout the 20th century, Bedford School educated a lot of boys who as adults worked for the security services. Geraint Morgan, bent barrister and the Tory MP for Denbigh, 1959-83, went to Bedford School, as did Sir George Godber, CMO and pal of Gwynne, so did Joseph Godber his brother, Tory MP for Grantham as Thatch rose up the greasy pole, before tactfully standing down in 1979… Bedford School educated a great many senior civil servants and senior officers in the Forces. See eg. 'Cymro 007'.
Having received all of her basic education at home, Bertha won a Scholarship to Girton College, Cambridge and then travelled to Iceland and Copenhagen to pursue her research. From 1906 to 1909, Bertha worked as librarian at Girton College and in 1913 she became the first Lady Carlisle Research Fellow at Somerville College, Oxford. During WW I Bertha worked for some time at the British Legation in Stockholm. Her elder brother Owen Surtees Phillpotts was Commercial Attaché at the legation. Bertha Phillpotts' services were requested by the head of mission Sir Esmé Howard, and she undertook both clerical and research work for him.
Bertha Phillpotts' elder brother Brian Surtees Phillpotts died in action near Ypres in 1917. Her younger sister, Marjory Surtees Philpotts captained the England Ladies Hockey Team and married William Sealy Gosset
Bertha Phillpotts was Principal of Westfield College, 1919-21 and a member of the College Council, 1922-32. She became the Mistress of Girton College in 1922, succeeding Katharine Jex-Blake (1860-1951) who was her first cousin (the daughter of her mother's sister Henrietta Cordery and Thomas Jex-Blake, sometime Headmaster of Rugby School). Bertha was Mistress of Girton until 1925, when she resigned to look after her elderly father. However Bertha was elected to a research fellowship and continued to be an active Fellow of Girton, commuting between Tunbridge Wells and Cambridge in her Morris Cowley car.
From 1926 until her death in 1932 Bertha was Director of Scandinavian Studies and Lecturer at Girton College.
In 1922 Bertha Phillpotts was selected (as the sole woman member) to serve on the Royal Commission for the University of Cambridge. She remained a member until she resigned from her post at Girton in 1925. From 1926 until 1931 Bertha was a member of the Royal Commission for the University of London.
In June 1931, when she was already in failing health, Phillpotts married a friend and fellow Cambridge academic, astrophysicist Hugh Frank Newall, FRS, a contemporary of Bertrand Russell at Trinity College, Cambridge.
In 1929 Bertha was created a Dame Commander of the Order of the British Empire for her services to education, the first female academic to be honoured in this way. There weren't many Strong Wimmin commuting to work in a car – A Woman At The Wheel – at the time either.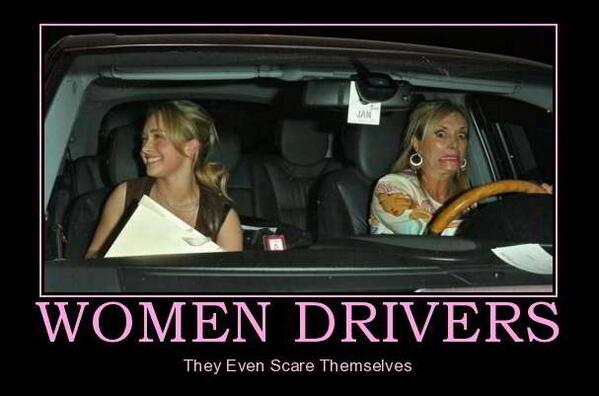 It helped if one was Posh and a bit Bloomsburyish.
Now Then. The Principal of Westfield College who we really need to think about re the Gang, was Mary Danvers Stocks, Baroness Stocks (née Brinton, 25 July 1891-6 July 1975). Mary Stocks was closely associated with the Strachey, the Wedgwood and the Ricardo families.
Mary Stocks was deeply involved in women's suffrage,
the welfare state and other aspects of social work.
Stocks was born in London, the daughter of GP Roland Danvers Brinton. Roland Danvers Brinton and his brother Hubert Brinton were sons of Top Doc William Brinton. Hubert Brinton married Dorothea Percy Bowman, Hubert died in 1941, Dorothea died in 1951; Hubert and Dorothea were the parents of Top Doc Denis Brinton and Top Doc Wilfred Danvers Brinton. The Brintons were a high profile medical family, some of whom star on Munk's Roll:
William Brinton
b.20 November 1823 d.26 January 1867
MB Lond(1847) MD FRCP(1854) FRS(1864)
Politicians Tim Brinton and Sal Brinton, Baroness Brinton are cousins of Mary Stocks. Mary's mother Constance (née Rendel) was related to Eleanor and Philippa Strachey. Mary attended St Paul's Girls' School. Lord Gnome's wife Veronica went to St Pauls Girls' School. Mary campaigned for women's suffrage and joined Millicent Fawcett's moderate National Union of Women's Suffrage Societies (NUWSS) which later became the National Union of Societies for Equal Citizenship (NUSEC). Mary studied at the LSE, graduating in 1913 in Economics. Gnome graduated from the LSE in 1914 and remained there for a time as a tutor.
Mary married philosopher John Leofric Stocks in December 1913. He was a fellow of St John's College, Oxford, another institution favoured by Gang associates. Alumni include Edward du Cann, corrupt Civil Service mandarin Sir Idwal Pugh, Kingsley Amis – with who's son Martin Germain Greer had a much-hyped relationship – Philip Larkin, the Dean of the Maudsley David Lewis Davies (before he studied medicine) and, in a later era, Miranda. Mary and John Stocks had one son and two daughters.
During the First World War, Mary Stocks taught at the LSE and King's College, London, while her husband served with in France with the King's Royal Rifle Corps. Mary was a member of the NUWSS Committee; she campaigned for family allowances (finally granted in 1945) and for birth control; she was also an editor of the NUSEC journal Woman's Leader, supported the ordination of women priests, and equal pay for women. Mary also opposed restrictive women's clothing: as a matter of practicality, she did not wear a hat or make-up, preferred flat shoes and kept her hair short. Mary became involved with the Workers' Educational Association.
After WW I, Mary moved to Oxford with her husband and taught economic history at Somerville College and Lady Margaret Hall. The family moved to Manchester in 1924, where her husband became a Professor of Philosophy. Mary was a magistrate in Manchester from 1930 to 1936. The family moved again to Liverpool in 1937 where Mary's husband was briefly Vice-Chancellor of Liverpool University for 6 months, before dying suddenly in 1937.
Mary Stocks moved back to London and became Secretary of the London Council of Social Service. In 1939, Mary became Principal of Westfield College where she remained, including a period when the college was temporarily relocated to Oxford during WW II, until she retired in 1951.
Mary served on a number of Gov't committees, often as the only woman.
Mary Stocks contested the London University seat at the 1945 General Election as an Independent Progressive and came within 149 votes of winning. In 1946 Stocks unsuccessfully contested a seat for the Combined English Universities at a by-election as an Independent candidate. The by-election was caused by the death of Eleanor Rathbone (President of the NUSEC, whose biography Stocks wrote in 1949).
The Rathbones were a Liverpool-based family who were political (on the left) and philanthropists. The Rathbones' charitable foundation extended its assistance to some of those accused and even convicted of child abuse in north Wales; I'm not aware that any of their victims were in receipt of largesse from the Rathbones. Rathbone descendent Jenny is currently the Labour AM for Cardiff Central. Jenny was born in Liverpool but spent years in London as a journo and an Islington Borough Cllr, until some 10 years ago when Jenny realised that her heart's desire was really to live in south Wales and serve as a helper to Sister Hutt et al. See 'The Battle Of The Cowshed'.
Mary Stocks obtained wider public recognition in later life, when she became a radio broadcaster and appeared frequently on Any Questions?, on quiz shows and gave religious talks.
Mary Stocks eventually retired to the House of Lords, having been created a life peer as Baroness Stocks, on 17 January 1966, where she initially took the Labour Party Whip before becoming a cross-bencher in 1974. Mary was commissioned to write a book on the first 50th years of the WEA – which had been founded in 1903 – published in 1953.
Mary Stocks received several honorary doctorates, including ones from Manchester University in 1955, Liverpool University in 1956 and Leeds University in 1957. Mary was a member of the Advisory Committee to the Anti-Concorde Project. Mary Stocks died in Kensington in July 1975.
In 2017, Mary Stocks featured in a conference, London's Women Historians, held at the Institute of Historical Research.
The Principal of Westfield College, 1965-84, was Professor Sir Bryan Thwaites, born on 6 December 1923. Thwaites was educated at Dulwich College, 1936-40 and then Winchester College. He duly graduated with an MA from Clare College, Cambridge University, gaining a First in the Maths Tripos in 1944. Thwaites was awarded his doctorate PhD by London University.
Thwaites' first appointment, on graduation, was as a Science Officer at the National Physical Laboratory (NPL), Teddington, 1944-1947. He then moved to the Dept of Aeronautics at the Imperial College of Science, 1947-51. WYNN HUMPHREY DAVIES. In 1951 Thwaites returned to his old school, Winchester College, as an Assistant Master, teaching maths, 1951-59 and remained in secondary education for most of the 1950s. Thwaites was also commissioned into the Royal Air Force Volunteer Reserve during this period, as a Pilot Officer in the Training Branch [RAFVR(T), 1952-58, largely to assist with the command of the College cadet force.
In 1961 Dr. Thwaites was appointed Professor of Theoretical Mechanics at the new University of Southampton, 1961-65. SOUTHAMPTON – ACHESON – Lord Denning and Sir Norman Denning's turf
On taking up his new post, Prof. Thwaites hosted a conference addressing the disconnect between the teaching of maths and the need for professional maths in industry and academia: the result was the School Mathematics Project (SMP). At a meeting in Winchester, three public-school maths teachers met with Thwaites to devise a new curriculum: Martyn Cundy (1913-2005) Sherborne School, Tom Jones Winchester College and Douglas Quadling (OBE) Marlborough College. T. D. Morris of Charterhouse School joined the group soon after. The representatives of Charterhouse, Marlborough, Sherborne and Winchester were then joined by Battersea Grammar School (A. J. Penfold), Exeter School (D. J. Holding), Holloway School (D. E. Mansfield) and Winchester County High School for Girls (WCHS) (J. E. Harris). These eight schools initiated the SMP. Within a year the team had drawn up materials for the 'modern mathematics', ready for the new academic year in September 1962. From July 1964 three examination boards offered the new syllabus for the G.C.E. The SMP began as a research project but was then formalised as a charitable trust: Prof. Thwaites was the founding Director.
The SMP maths books were notorious for my generation. They were a truly hopeless method of teaching maths and the jokes about the 'new maths generation' (ie. mine) not being able to do maths was attributed to the SMP books. As far as I can work out, the SMP books were widely used in the sort of schools such as the one that I attended, with substantially disadvantaged pupils where university was just not seen as an option for virtually any of the children. SMP maths was for kids who were not expected to learn maths. I had no idea that the SMP fuckwittery was invented for us by Real Maths Teachers From Public Schools. When I got to university and met people who had been to rather more academic schools than the Bridgwater comprehensives, they could do the basics in maths and they had not been taught using the SMP books.
I only learnt maths at a good 'O' level pass standard after I had left Chilton Trinity School. I took an extra 'O' level in maths alongside the first year of my 'A' level course at Bridgwater College and was taught by an eccentric man called Mr Wood who very obviously held the other teachers at Bridgwater College in contempt, but Mr Wood was very good at teaching maths to teenagers who had endured the SMP books. Mr Wood was famed for being able to get virtually anyone through the 'O' level with a good grade after three terms. Everyone could do maths when they had been taught by Mr Wood, he actually taught maths, rather than wasted time with a textbook that introduced each maths theme by prose worthy of primary school, followed immediately by a few pages of 'O' level standard calculations with bugger all explanation of how to do the calculations…
I'm sure that Thwaites et al didn't teach their public school pupils using the SMP method, so I wonder what was going on as SMP gripped Britain's state schools that weren't grammars… Perhaps we were all just supposed to be sex workers.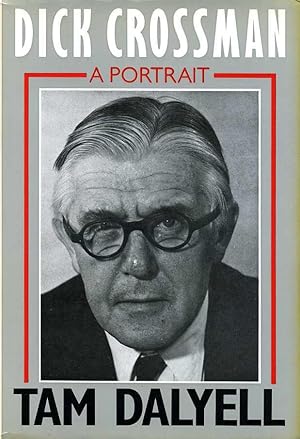 Sex workers who couldn't do maths.
Since I began this blog, I've received leaked info from tests and assessments that I sat at various times throughout my schooldays and the leaks have told me that I was consistently within the top 1%. Yes, I know from the assessments that I was aware of – there was one at primary school and definitely one in the first year of Chilton Trinity – I think that I scored 100%. It wasn't just me who was dumped in that shite school and told that I was Too Thick For University, there were a lot of us in that place! Edward du Cann et al might have robbed my grandfather blind so he then couldn't send us to the private schools that he'd planned, but thousands of kids passed through Chilton School during the years that it was run by Bill Francis who dripped with contempt for the kids and their families.
Taking another approach to further the development of maths,
Thwaites co-founded, in 1964, the Institute of Mathematics and its Applications (IMA), alongside Professor (Sir) James Lighthill; Thwaites became a Fellow (FIMA) of the Institute. In 1990, IMA received its Charter and was therefore able to award the title of Chartered Mathematician (CMath) to practising mathematicians, as part of the professionalisation of the occupation. I doubt that they'll have been taught using the SMP books.
In 1965, Professor Thwaites was appointed Principal of Westfield College, 1965-84, then newly co-educational. Thwaites retired from the post shortly before Westfield College merged with Queen Mary College.
Professor Thwaites was also appointed Professor of Geometry, 1969-72, at Gresham College, a role that is largely an honorific.
Thwaites developed an interest in medical administration, accepting a number of appointments over the years: he was Chairman of the Northwick Park Hospital Management Committee and a member of the Council of the Middlesex Hospital Board. Northwick Park Hospital built by Crossman's mate Labour peer architect Richard Llewellyn Davies, who was also commissioned by Harold Wilson to build Milton Keynes no less. Richard L-D was still being commissioned to build big NHS structures when his mate Crossman was DHSS Secretary. Richard's wife Labour peer Patricia aka Annie L-D  was, while Richard bagged NHS commissions for building hospitals, holding NHS governance roles, in which she concealed Gwynne, Dafydd and so much more. Richard L-D was one of the bent professionals who was tied up with the huge civic corruption of T. Dan Smith, Poulson et al. After Richard's death, Annie L-D began a secret relationship with Tory peer Lord Alport. Who was a relative of Lord Lucan. See previous posts.
From 1982 to 1988, Thwaites was Chairman of Wessex Regional Health Authority. HAMPSHIRE REGION?? check. A 1993 report revealed that in 1986, Thwaites came under intense pressure to award a contract to Arthur Andersen. ACCOUNTANTS??  Patrick Jenkin was registered as a lobbyist for Andersen, and had been the man who appointed Thwaites to the post, when Jenkin was Secretary of State for the DHSS. Nevertheless, Thwaites was knighted in the New Year's Honours list of 1986, for his services to education and medicine. Jenkin was awarded a peerage in 1987. The friendship was briefly cemented by the marriage – later dissolved – in 1990, of Thwaites' son to Jenkin's daughter.
Jenkin – ring – Ollie – Thatch GE etc – son Bernard and Bernard's wife Ann – Tory peers – Patrick Jenkin friend of Ronnie Waterhouse
In 1983, Thwaites co-founded the charity Education 2000, with Christopher Wysock-Wright.
In later life, Sir Bryan sought to downsize and divest himself of his assets to serve good causes. In 2007, he donated an organ built for his London apartment to his old school. In 2019, Thwaites attempted to leave a bequest, totalling a million pounds, to his two secondary schools, on condition that it was used to benefit 'white working-class poor (males)'; the schools felt unable to accept the offer in light of anti-discrimination laws.
Bryan Thwaites married Katharine Mary (Kate) in 1948; Lady Thwaites died in 1991. Jacoby Thwaites is their son. As a widower, Sir Bryan owned an apartment in the Albany, Piccadilly for a number of years. Piccadilly was the location of the 'Meat Rack', the notorious place at which rent boys trafficked by Gwynne and Dafydd were picked up by VIPs.
The Westfield College name was lost following the 2013 change of the merged institution's legal name to Queen Mary University of London.
I look forward to the day in 10 years time when Lord Hennessey interviews Sal Brinton and tells her how it would have all been so different if she had become PM.
trethowan – met him before ooh looking old now not doing any med work – date
Vichy Warwick – Jack Butterworth – doris b – angels/midwives
Now Then. I was surprise to read that Meg Stacey Sociologist Of Warwick University was appointed as a member of the Welsh Hospitals Board in 1970. The Welsh Hospitals Board was directly responsible for running the North Wales Hospital. Meg was appointed to the Welsh Hospitals Board in the immediate wake of the 1969 Ely Hospital Scandal, which blew up in the Labour Gov'ts face when it became public that long stay patients at Ely Hospital, Cardiff (mostly very vulnerable learning disabled patients) had been seriously abused by the Angels. Patients were punched, kicked, hosed down outside naked and they will have been sexually assaulted as well but that didn't get a mention. The Ely Scandal caused public protests and great concern about the fate of people in asylums. The Ely staff defended themselves in the face of public outrage by declaring that things were far worse at Denbigh and no-one had mentioned that.
The person who had the most crap over him as a result of Ely was Wilson's Secretary of State for the DHSS, Richard Crossman, also one of Britain's Spymasters, who was on excellent terms with Gwynne and Dafydd. Crossman tried to deny that anyone had known what was happening at Ely, only to be told that not only had there been many complaints that the Welsh Hospital Board ignored, but that Inspectors had witnessed patients being abused on inspection visits to Ely. Then Dame Kathleen Raven, the Gov't Chief Nursing Officer, admitted that she had been told that patients were being ill-treated at Ely many times but she hadn't acted on complaints either.
Raven is discussed in detail in my post 'I Am Passionately Committed…' The Dame was extraordinary even by the standards of Chief Nursing Officers. Dame Kathleen had Trained as an Angel at Bart's, Armstrong-Jones Central, where her older brother Ronald, a surgeon, had Trained as a Top Doc. The Dame worked at Bart's for a number of years until she bagged a job as Deputy Matron at Leeds General Infirmary and was soon promoted to Matron there, holding that post, 1949-57. By that time, not only was Jimmy Savile busy in Leeds, but David Williams, an Angel who Trained with Gwynne et al at Denbigh, had become an activist with COHSE and in the mid-1950s was appointed as the full-time COHSE rep for Yorkshire.
David Williams ended up as General Secretary of COHSE, DATES… Williams rose through COHSE in parallel with his mate Hector MacKenzie, who was Gen Sec of COHSE, DATES. Hector did even better out of patients abuse and harm than Williams, Hector ended up in the Lords. I presumed that Hector bagged the peerage because although Williams was a witness to Gwynne, Hector as a Young Thug had worked in asylums in what is now called Cumbria, Willi Whitelaw's turf from DATE when Willie was elected as the MP for Penrith. Willie was up to something in Cumbria and Hector knew what it was. The Dame grew up in Cumbria, in an Arty Cultured family; her grandmother was friends with John Ruskin.
The Dame never looked back after she arrived at Leeds in a senior capacity. She was appointed Deputy Chief Nursing Officer in the Ministry of Health in 1957, the year in which Dafydd Qualified and when Gwynne and/or Dafydd did something that necessitated moving the furniture about at Gov't level. Loyal Gang member Denis Vosper, whom Supermac appointed as Health Minister when Supermac succeeded Eden as PM in Jan 1957, suddenly resigned 'on Top Docs advice' in Sept 1957, although Vosper made a rapid recovery and was back as a junior Minister at the Home Office in time for the Profumo Affair. Vosper was given a peerage in 1964; he died unexpectedly in 1968. The other Health Ministers of his era all lasted until in very old age and were around to help when I did battle with the Gang in the 1980s. Vosper had been the Tory MP for Runcorn, the location of Gwynne and Dafydd's torture chamber and prison, Risley Remand Centre. Risley was designed and planned in the early 1960s, as Gwynne and Dafydd's trade hotted up pre-Profumo and was finished/opened in 1964, dogged by tragedy and scandal from the beginning. Vosper going to the Lords made way for Tory Mark Carlisle, who braved the very worst that Risley threw at the world throughout his career in the Commons and the Lords.
Nothing fazed Carlisle, not even death after death of children in care – who had been arrested on the basis of lies, or for trivial crimes, or sometimes just because they needed to held In A Safe Place for a 'psychiatric assessment' – under 16 yrs in Risley. They 'committed suicide' while under observation in the 'hospital wing' by stabbing themselves, or more usually hanging themselves. Carlisle was absolutely happy with the Treatment and Care provided in the 'hospital wing', although by his own admission the only visiting Doc, apart from Dafydd, was a visiting pox doctor. Everyone at Risley was also loaded up with huge doses of liquid coshes, dished out without even the effort of a prescription from a Top Doc. But then the screws were murdering people out there, so skimping on the prescriptions shouldn't surprise us.
For more Risley and Carlisle fun, see eg. 'Include Me Out'.
In 1964, Pioneering Feminist Lady Doc Edith Summerskill was elected as the Labour MP for Warrington, near Risley. Edith had previously been an MP for Fulham – on Gwyneth Dunwoody's turf (and that of her parents)before she was elected as MP for Exeter –  but as Risley neared completion, it was Warrington for Edith. Earlier in her career, Edith had been the minion of John Strachey, Sir Clough's brother-in-law, when Strachey had been Minister for Food. Edith's daughter Shirley was a Nice Lady Doctor who Trained at Tommy's and succeeded Maurice Macmillan as MP for Halifax. Shirley was a junior Minister in Sunny Jim's Gov't. The Summerskills facilitated the Westminster Paedophile Ring and knew Sadie Francis's family, who had a tradition of Nice Lady Doctors going back three generations.
The business of Risley, the influx of absolute bastards as local MPs and whatever happened in Sept 1957 was something to do with Gwynne rather than Dafydd, but it seems to be a well-kept secret. Gwynne either had a VIP prisoner or he killed a VIP prisoner… I suspect that whatever it was involved this person in some way.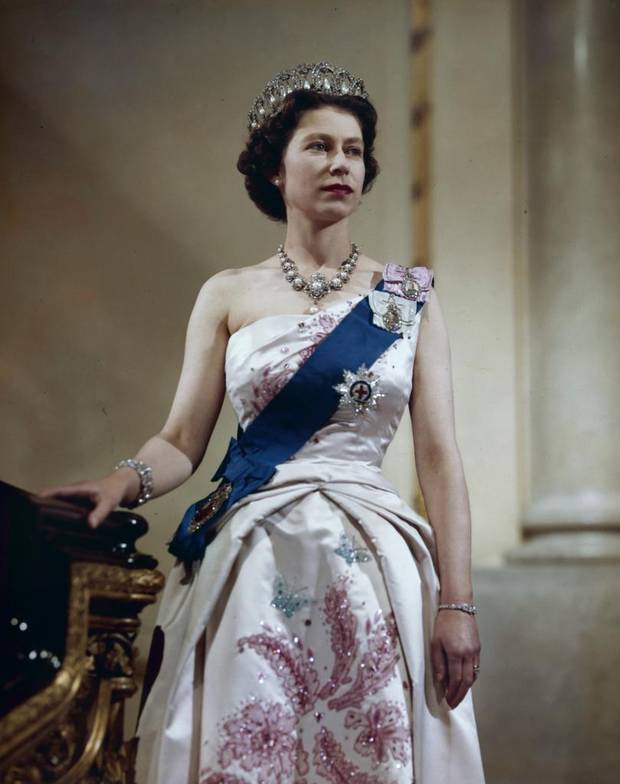 After Gwynne did whatever he did in 1957, the Dame was appointed Chief Nursing Officer in 1958, remaining in post until 1972. Little wonder that nothing at all, not even the Ely Scandal, improved matters re Gwynne and Dafydd or indeed other huge swathes of the NHS that were absolutely not what they should have been. The people – and trade unionists – running the NHS were exactly the same people who had been there in the 1950s.
The Dame became a Dame in 1968, the year in which Vosper died…
Many were still in post in the 1980s when I encountered their minions. Arrogant, stupid, authoritarian, Trained in the 1950s and had not changed their practice since. They crushed the Docs and Angels below them in the system, which is why NHS staff were treated so badly, why there was a hierarchy so bizarre that it was laughable and why, although science had the potential to deliver so much more for NHS patients, it didn't. That lot were running everything. Even the current Tainted Blood Scandal can be traced back to them. NHS blood supplies were known to be infected in 1969 and today people are burbling away saying that it should never have happened and no-one can explain why NHS patients were still being knowingly infected until the 1990s. It was because those criminal idiots were in charge and no-one EVER got rid of them, no matter how great the catastrophe. They promoted their friends and relatives and they all fed off each other's criminality and stupidity.
Dame Kathleen as a Young Angel, With Standards:
In 1972, when the Dame stood down as Chief Nursing Officer, the events involving Headmasters of Bryn Estyn began. David Ursell, the Head, was suspended after non-specific complaints regarding the way in which he 'maintained discipline'. The Headmaster who replaced him, Peter Burton, was then killed in a car crash near Crewe, along with his wife, young son and the Deputy Head. In Spring 1973, Matt Arnold, a former tutor at Ruskin College, arrived as Head of Bryn Estyn, from Axwell Park Approved School, Gateshead. In Nov 1973, Arnold appointed his old mate and former student from Ruskin, Peter Howarth, to a job at Bryn Estyn. Prior to Gateshead, Arnold had worked at an institution in Richmond, Yorkshire – the constituency was later held by Leon Brittan and then The Hague – and Howarth had been on placement there when a student at Ruskin in the mid-1960s.
Dame Kathleen was so keen to facilitate organised abuse and prostitution in NHS hospitals that as Matron in Leeds, she invented Beau Parlours no less, 'rooms in which nurses could entertain their gentleman visitors'. I'd love to have seen the queues outside of the doors of the Beau Parlours Of Leeds, they probably reached all the way to Gwynne's door in Denbigh.
The Dame claimed to have adopted the idea of Beau Parlours from her 1953 tour of hospitals in America and Canada. As ever with the NHS, there was a Shortage Of Angels, so the Dame 'encouraged Yorkshire girls' to enter nursing, as well as recruited Angels from 'the colonies'.
Why do Angels never want to remain working in the NHS as Angels? You can give them Beau Parlours, Degrees In Nursing, Bursaries, Golden Handshakes, Graduation Ceremonies, but they continue to leave in great numbers!
The Dame Married in later life, to a dermatologist based at Durham University,
Prof John Thornton Ingram. When Ingram died in 1972, the Dame retired as Chief Nursing Officer, but went International, becoming Chief Nursing Adviser to the Allied Medical Group, which involved her with hospitals in Iran, Saudi Arabia and Egypt. She was awarded the fellowship of the Royal College of Nursing in 1986 "for advocacy of developments in nursing management and education".
Anyone remember Mr Ron Smith, the retired Yorkshire policeman who was a regular in the media in the 1980s, alleging a Gov't cover-up after his daughter Helen, an Angel in Saudi, died after falling from a height during a drunken piss-up at the Jedda home of Dr Richard Arnot and his wife Penny? Two more people died at the same party…
Ron Smith was Mr Angry, very right wing and ex-copper, but his accusations that the Gov't and NHS was rotten to the core and a pack of lying bastards certainly resonated with me. I never received the media coverage that Mr Ron Smith did, but I'm not an ex-copper from Jimmy Savile Central who had the inside knowledge of Dafydd's Yorkshire-Savile business…
Mr Ron Smith was happy to admit that his daughter was a bit of a goer, but he swore blind that she had been murdered to conceal serious crime pointing to the highest levels of the UK Gov't. Helen died on 20 May 1979; Thatch was elected as PM on 4 May 1979. Mr Ron Smith never received the answers that he wanted re Helen's death and he was portrayed as an angry, obsessed man who died bitter and bonkers. I was always of the opinion that Mr Ron Smith was onto something after what I witnessed our Caring Professionals doing.
The usual culprits were involved. Leeds General Infirmary, where Helen's body was stored for three decades, a series of inquests held by people whom no-one knew who to believe or not and a corrupt British Gov't maintaining that Helen was a drunken slapper who'd fallen off the balcony, what was this madman banging on about? The FCO Made Up Their Minds – and probably made up the evidence as well – in 1982 and Stuck To Their Story.
See previous posts for discussion of Mr Ron Smith.
Unemployed? There are opportunities in a Beau Parlour near you.
Our house was bugged when we used to discuss Mr Ron Smith, so Mars-Jones et al know that for ages I only wore black knickers in response to Mr Ron Smith's theory – as espoused in a media interview – that 'this country is going to the dogs, it's all Women's Lib and black knickers'.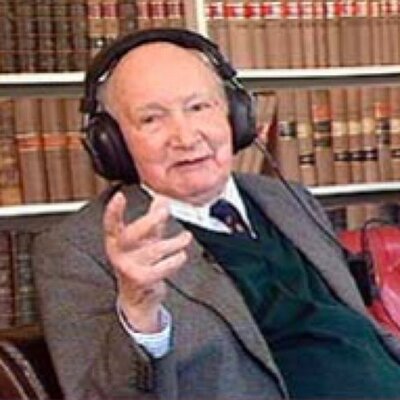 Brown, his brother and I wanted to encourage the country to go to the dogs, so I agreed that I'd only wear black knickers. The letters to my mates discussing this ended up in the hands of George Carman and the Digger, so no doubt it was all listed as evidence of my Insanity, Dangerousness and Shy Prostitution ways.
Dame Kathleen, as a Towering Figure in Nursing, With Standards:
'Nurse, you've spent quite long enough on that hospital corner, there is no-one on duty in the Beau Parlour.'
The Dame died in Oxford, 19 April 1999, some two weeks before Ioan Bowen Rees…
Richard Crossman had yet another problem re the Ely Scandal, after everyone had fessed up that they had known about conditions there and don't mention Denbigh at any cost. It was that George Thomas was a member of the Welsh Hospitals Board. George Thomas at the time of the Ely Scandal was Wilson's Secretary of State for Wales. Better even than that, Harold Wilson's Gov't had just agreed to devolve all matters Health and Social Services to the Welsh Office….
Crossman found a solution. He lied to Parliament, swore blind that They Knew Nuzzing and announced a Public Inquiry into Ely. To be Chaired by an Independent Voice Of Reason, one Geoffrey Howe QC. Howe's dad had been a solicitor in south Wales who um er knew about Ely… and Gwynne at Denbigh…
Howe proved to be a Safe Pair Of Hands, he did a great job. It was stressed in the Report that the member of staff who had blown the whistle on the Ely Scandal was a Black Man, an Auxiliary Worker, who's Written English Wasn't Good and who Didn't Understand Complexities As Well As The Matron Did. At no time did anyone demonstrate that the Black Man had even exaggerated, let alone lied. Every one of his allegations of criminal ill-treatment was found to be true. Yet he was still just a Black Man Who Didn't Understand.
The essentials of the Ely Report were remarkably similar to the essentials in Reports of NHS/Social Services scandal ever since. Er, yes, this did happen. However we will throw every bit of mud possible at the person who has refused to shut up and no-one will leave their job except for them, although they have not been found guilty of any wrongdoing at all. It was the approach taken re me, but obviously people had to work extra hard because I'm not Black, I was better educated than some of the Docs in some areas of medical research, so Christ Almighty, we'll be bringing out the machine guns here.
A reader sent me a link to a website about the Ely Scandal. It's wonderful, there are all these exciting-sounding interviews that one can listen to re the Ely Scandal so that one can Learn All About It. There's interviews with Angels who Felt So Ashamed after the bad PR that they Cried and wondered 'Do people think I'm a bad person?' Some Angels were So Ashamed that they got off the bus at a different stop so No-One Would Know That They Worked At Ely. Then there's the interview with the Expert On The Ely Scandal. One Mark Drakeford. Whatever happened to him???? 
Mark Drakeford woffles away in a manner that is strangely familiar… No doubt everyone Got Around The Table With The Unions after Geoffrey Howe had thrown shit at the Black Man who Didn't Understand…
One conclusion re the website chat about Ely was that perhaps the problems arose because the Angels Looking After the Ely patients were Trained To Look After Mentally Ill People, not Learning Disabled People. Yes, that probably explains why they smacked the patients in the face, kicked them down the corridor, dragged them outside naked in the winter and hosed them down with cold water, they had been Trained and were members of COHSE.
I haven't had time to find out who is responsible for that website yet, but I can guess where the trail might lead.
Julia Gillard, that well-known Role Model Who Fought Sexist Men As A Woman Australian PM, was born in south Wales and spent her very early years there. Her mum worked for the Salvation Army and her dad was a psychiatric Angel; the family lived hear Ely…
Other members of the Welsh Hospitals Board included the dreadful Lord Prys-Davies – BRIEFLY In an earlier era – post-WW II, Alan Trevor Davies also sat on the Welsh Hospitals Board. Trevor-Davies spent years as the Provost of the Welsh National School of Medicine until 1969. T-D facilitated the ring at Cardiff as it bloomed with the support of George Thomas et al, until the Very Posh Man from England took over as Provost, Eton-educated Patrick Mounsey, who before training as a Top Doc, had completed a degree in Classics and then trained as an architect. Mounsey worked as a cardiologist at the London Hospital, then at Hammersmith, achieving high office at Hammersmith when the institution was dominated by Hugh Bentall and his cardiologist colleagues involved in major research fraud. Mounsey was their senior colleague…
Mounsey was despatched to Cardiff to bring a bit of clout the ring, strengthen connections with The Finest In Organised Abuse and to welcome the arrival of the new flagship University Hospital Cardiff. At that stage, no-one could afford a weak link in the chain.
Mounsey died on 21 Feb 1999…
Mounsey's tribute on Munk's Roll was written by William Asscher, one of the big wigs of the ring at Cardiff until Ollie was jailed and Bodger et al called Asscher to St George's as Dean/Principal in 1988.
Alan Trevor Jones's son Roger Verrier Jones trained at Cardiff with Tony Francis, when Roger's dad was Provost there. Roger subsequently became the senior paediatrician at Cardiff… In retirement, Roger was involved with the Noah's Ark charidee appeal.
Richard Crossman was the Labour MP for Coventry East, 1945-70. One of Crossman's Achievements as MP was to secure a new NHS hospital for Coventry, the Walsgrave Hospital. It was Officially Opened by Brenda in 1970 and it was all a bit difficult because Crossman, who had expected to be the star of the show when Walsgrave Hospital opened, had just stood down as DHSS Secretary after Wilson lost the General Election.
Gwynne and Dafydd's mates ran Walsgrave Hospital. When Bluglass covered up the criminality in July 1989, his sidekick as investigator was Dr Colin Berry, a psych from Walsgrave Hospital.
The factor that lost Labour the General Election in 1970 was the BMA turning against Crossman, after he refused to implement their pay claim in full. BMA Leaders shared platforms with Tories and appeared on TV telling the electorate to vote for the Grocer. The BMA organised industrial action on the part of GPs, in the weeks immediately before the election and GPs put posters up in their surgeries explaining that they were in dispute with the Labour Gov't and the NHS was suffering as a result. The GPs' industrial action included refusing to sign sick notes for people who needed to claim monies from various sources when they could not work. It was business as usual for Gwynne, Dafydd and at St George's and business continued after the Grocer was elected.
The Grocer's personal physician and close friend Sir Brian Warren was facilitating the Westminster Paedophile Ring. Warren ran a private practice in Belgravia, he refused to ever work in the NHS and served as a Westminster City Councillor. At the time, St George's was still located in Knightsbridge and was on the manor of Westminster City Council. A fellow Cllr was Lady Lucan. Brian Warren was married to Dame Josephile Barnes, who worked in the NHS as well as private practice, as an obs and gynae at Charing Cross, the location of the Gender ID clinic that tortured patients until they found that their patients were going abroad to avoid the scumbags at Charing Cross, whereupon Charing Cross began flogging gender reassignment surgery to anyone with the dosh. They nearly ended up killing one patient via botched surgery and although the patient nearly died while starring in a TV serious, there was no prosecution or even adverse publicity… See 'R.I.P Julia Grant and Many More…'
For info on Josephile and Brian Warren, see 'Uncle Harry's Friends…'
Josephile was appointed to the Warnock Committee to tell the rest of the Committee what to do, the Warnock Committee being led by Mary Warnock,
to ensure that it was Independent From Top Docs And their Vested Interests. Therefore, Mary, as well as other members of the Committee, including Dafydd Wigley and Noreen Edwards, the Chair of Gwynedd Health Authority, knew what to Recommend.
Richard Crossman Edited the 'New Statesman' after leaving the Commons. Crossman was a very big mate of Lord Jack Butterworth, the VC of Warwick University, 1963-85. Lord Jack and Crossman found themselves in a very difficult position in Feb 1970 when a group of protesting Warwick students staged a sit-in at the University Registry, broke into the files and found secret files held on students, detailing their political activity and even better, very incriminating letters between Lord Jack and his mates who were US and UK industrialists, confirming that Lord Jack had been doing a few things that he should not have in order to bag dosh for Warwick University. Crossman noted in his diary that Lord Jack had been caught red handed but it was all just so embarrassing because of the way in which the students had accessed the info. Rather like the situation when I stole my own medical records that were unlawfully withheld from me…
The Warwick Events as they came to be known were led by the Socialist Society students, one of whom was Merfyn. Who found and read his own Secret File.
NAME: JONES
NATIONALITY: SHEEP
SOCIAL CLASS : PLEB
POLITICIAL AFFILIATION: CASTRO
Had I thought of it at the time, when I worked at Bangor University I should have asked Merfyn, in his capacity as VC, to give me a copy of my file! There'd have been all the nonsense written in the wake of the Gwynne Row, about me being a shy prostitute etc. Perhaps the gerontocracy and the Gang feared that I would indeed do that… I do hope that Merfyn had a good laugh reading it, he knew Gwynne of old.
Should anyone need further evidence of the temperature of the hot water in which Merfyn and the Philanderer – who also participated in the Warwick Events – found themselves, Dame Kathleen of the Beau Parlours, after sharing a Ministerial car with Asa Briggs, suggested that Asa should Chair the proposed Gov't Committee on the Future Of Nursing. Asa was subsequently appointed as Chair, but although the planning took place when Richard Crossman was at the DHSS, by the time that Asa submitted his Report, it was DATE and the Labour Gov't was well on the way out. Including Denis Healey,
Asa's mate who grew up and went to school near Asa in the Bradford area.
Just to ensure that there was no danger of a rational, compassionate contribution to the NHS, Lord Jack's wife, Lady Doris, was President CHECK of the Royal College of Midwives. Not that Doris had ever been a midwife.
Now Then. Lord Jack was a student at New College, Oxford and, a la Crossman, remained at New College as a don and in Lord Jack's case, Bursar. Lord Jack was a barrister, a member of Lincoln's Inn, as was Crossman's dad the High Court Judge Sir Charles Stafford Crossman, Lord Denning, George Carman, Cherie and Miranda.
Think that the iron grip of Lord Jack and his mates on the NHS might have loosened over the decades? Not at all. Lord Jack, as well as having a wife, Incontinentia, also had a daughter, Anna Walker, who, like Lord Gnome's daughter Penelope Piercy, became a Civil Service Mandarin. The Honourable Anna Elizabeth Blackstock Walker CB (born 1951) is married to Timothy Walker, with whom she has three adult children.
Anna was educated at all the right places then, all of the above have been discussed on the blog and are popular with the grander female associates of the Gang. Lady Margaret Hall – Dame Viv Duffield – HERE
Timothy Edward Hanson Walker, CB (born 27 July 1945) is a retired Mandarin. He served as Director General of the Immigration and Nationality Directorate from 1995-98, and Director General of the Health and Safety Executive, 2000-05. From 2006 to 2012, Timothy was the Third Church Estates Commissioner, one of the most senior lay people in the Church of England. Let me know when you've found an excuse for the Rev J.F. Rigg, for Bishop Peter Ball, for Gwynne and Dafydd's mates Archbishop Gwilym Williams, Archbishop Barry Morgan, Bishop Cledan Mears and the rest of them Timothy.
In 1969, Timothy Walker married Judith Mann; she died in 1976. Together they had one daughter. In 1983, he married Anna née Butterworth. Together they have two daughters.
Although most of those who partook of the Warwick Events were students, E.P. Thompson, an academic at Warwick, enthusiastically joined in. E.P. was so pissed off with Lord Jack that he resigned from his job at Warwick and published 'Warwick University Ltd', an expose. E.P. was Merfyn's PhD supervisor and was a second homer at Croesor. E.P. Thompson was the leading figure in END (European Campaign for Nuclear Disarmament) during the 1980s. E.P. had been a member of the Communist Party but was one of the many who resigned from the CPGB in 1956 over the Soviet invasion of Hungary. Eric Hobsbawm remained a member of the CPGB and there was much bad feeling between them. Eric too had a second home at Croesor until approx. 1978. See 'Captain Swing and His Crewe'.
Westminster Swinger Woy was Chancellor of the Exchequer, Nov 1967-June 1970, during the chaos of Crossman at the DHSS. Woy was a guilty man in many other ways as well, including as Home Secretary, Dec 1965-Nov 1967 and again, March 1974-Sept 1976. Woy was born in Monmouthshire, south Wales. Woy's dad Arthur was President of South Wales Miners' Federation, DATES, Labour MP for Pontypool, DATES and PPS – DETAILS
Leo Abse served as the Labour MP for Pontypool (which became Torfaen), DATES.
Woy and his dad knew Lord Gnome, Gnome being a colleague and pal of Clement Attlee. Woy was MP for Southwark Central, 1948-50 and for Birmingham Stetchford, 1950-77. Woy JOB TITLES HERE and then decided that the House was in need of him once more when he formed the Gang of Four with Dr Death, Shirl and Bill Rodgers in 1981, as the Gang sent up distress flares. Once in the SDP, Woy successfully targeted the seat of Glasgow Hillhead, a constituency previously held by Tam Galbraith, a central figure in the John Vassall and the Gay Spies in the Admiralty Scandal that preceded the Profumo Affair. Tam had conveniently died; his wife died at about the same time too…
Woy left the Commons in 1987, in the middle of the Cunning Plan to fit me up and imprison me shortly after the June General Election and then cluttered up Oxford University as Chancellor.
In retirement, E.P. lived in Halifax, where he died on 28 Aug 1993, the month following my conviction at Bangor Magistrates Court for staring at Jackie Brandt in Safeways. At the time of E.P.'s death, the MP for Halifax was Labour's Shirley Summerskill, family friend of Sadie Francis. Summerskill and her mum Edith the Lady Doctor who was a Pioneering Feminist both facilitated Gwynne and Dafydd's criminality.
The MP for Halifax who preceded Shirley was Maurice Macmillan. Maurice died unexpectedly after a heart operation in March 1984, shortly after I complained about Gwynne.
E.P. was married to social historian Dorothy Thompson. Born in Greenwich, Thompson entered Girton College, Cambridge, in 1942. During WW II, her work as an industrial draughtswoman for Royal Dutch Shell interrupted her formal education. Brave Wendy was a graduate of Girton College, before she Trained as a Top Doc at the London Hospital when it was run substantially by Royal Dutch Shell. Dorothy joined the Young Communists, married Edward Thompson in 1948 and moved to Halifax, where Edward worked in adult education and they were both active in the peace movement. The Thompsons had three children. Kate Thompson, the award-winning children's writer, is their youngest child.
With E. P., Dorothy was part of the dissenting group in the Communist Party of Great Britain – of which Uncle Harry's brother-in-law Ralph was one – who in 1956-57 set up the socialist humanist journal the New Reasoner, Dorothy's principal role being "business manager". While Dorothy found the break with the Communist Party painful, she was inspired working with writers, artists, historians and trade unionists 
in the formation of New Left clubs in many towns.
In 1970 Dorothy Thompson was appointed a Lecturer in the School of History at the University of Birmingham,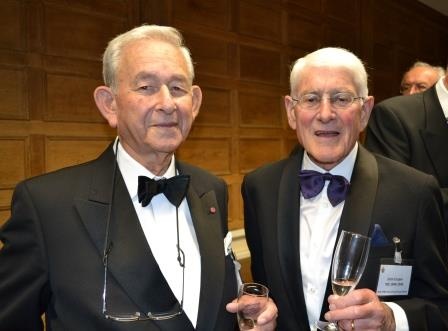 where she remained until 1988. Dorothy was also a visiting scholar on a number of occasions at universities in the United States, as well as in Canada, China and Japan. The Early Chartists (1971) was a ground breaking collection of documents. The Chartists (1984) set out all the ways in which Dorothy Thompson sought to revise how Chartism was seen – from the Irish leaders to the vital contribution of women. 
In January 1995 Dorothy Thompson was presented with a festschrift, The Duty of Discontent. Edited by Owen Ashton, Stephen Roberts (both her former students) and Robert Fyson, the volume consists of 12 essays spanning the whole range of 19th and 20th -century British social history. The importance of Thompson's writings on Chartism and Irish and women's history is recognised by scholars internationally.
Her work, like that of her husband, was always been informed by a passionate radicalism 
and a deep sympathy for the underdog.
Thompson's position as the most influential historian of Chartism has been reinforced by two volumes of essays: Outsiders (1993) and The Dignity of Chartism (2015).
Dorothy was a leading member of the Communist Party Historians Group.
The VC of Birmingham University, 1968-81, was Lord Robert Hunter. He was educated at George Watson's College in Edinburgh then studied Medicine at the University of Edinburgh qualifying in 1938. During WW II Hunter served in the RAMC and was later appointed as personal physician to Field Marshall Montgomery. From 1947 to 1948 Hunter was Lecturer in Therapeutics at the University of Edinburgh, and in 1948 was Lecturer in Clinical Medicine at St Andrew's University. Hunter was appointed Professor of Materia Medica, Pharmacology and Therapeutics, 1948-67 and was also Dean of the Faculty of Medicine, 1958-62. In 1963, following Thalidomide, Hunter became a member of the Ministry of Health Committee on Safety of Drugs and served on this Committee until 1968. Hunter moved to the University of Dundee in 1967 becoming Professor of Materia Medica, Pharmacology and Therapeutics, 1967-68. Hunter was then appointed Vice-Chancellor of the University of Birmingham in 1968, a post he held until 1981. From 1973 to 1980 Hunter was a member of the DHSS Independent Scientific Committee on Smoking and Health.
Following the revelations in 1962 of the thalidomide disaster of the three previous years Hunter was appointed to the Committee on the Safety of Drugs and was Chairman of the Clinical Trials Sub-Committee. In 1964 Hunter was elected a Fellow of the Royal Society of Edinburgh. His proposers were Anthony Elliot Ritchie, George Howard Bell, Ernest Geoffrey Cullwick and James Macdonald. Following Hunter's peerage in 1978 he was an active participant in the House of Lords and was a vocal supporter of the NHS.
Robert Hunter died of a heart attack while in his garden in Birmingham on 24 March 1994, three months before former Bryn Esty Head Matt Arnold died from an 'unspecified blood disease', four days before the trial of Arnold's longstanding friend and colleague Peter Howarth for the sexual abuse of boys in care in north Wales opened at Chester Crown Court. Arnold had met Howarth in the mid-1960s when Howarth had been his student at Ruskin College, Oxford. The New Left crowd taught at Ruskin. See 'A Study In Tyranny'. Hunter died either just before or just after F and I met with the Mental Health Act Commission and told them that Dafydd was sexually exploiting patients and that serious complaints were not being investigated. Our complaint wasn't investigated and the Gwynedd Community Healthcare Trust refused to even document it on the grounds that to do so would be libelling Dafydd. The MHAC reps had told us during our meeting that they had received many such complaints about Dafydd before, reaching back to the 1960s.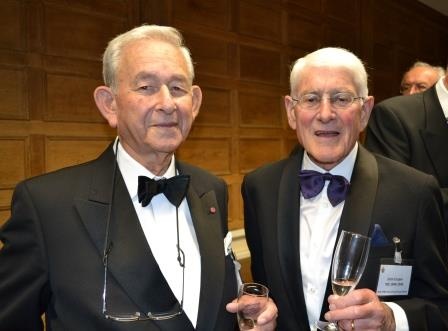 Birmingham University's Chancellor, 1973-83, was Sir Peter Scott, son of Scott of the Antarctic, ex-Royal Navy officer, BBC Naturalist,  founder of World Wildlife Fund, artist, graduate of Trinity College, Cambridge. Peter Scott was one of the ex-Oundle School crowd around Sir Clough.
After qualifying at St Andrew's and working as a junior doc in St Andrews, Dundee etc, by the early 1970s, Robert Bluglass was working as a Doc at Birmingham University when William Trethowan was Mr Big of Birmingham Psychiatry. Bluglass succeeded Bill Trethowan as Mr Big of Birmingham Psychiatry. Shortly after Tony Francis relocated to north Wales from Manchester, Tony Francis's boss at Manchester, Ian Brockington, took up as Chair at Birmingham University, alongside Bluglass. See 'Ian Brockington's Mischief'.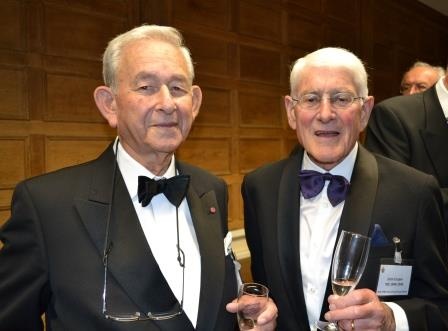 It gets so much better. Bluglass went to Warwick School, which was closely associated with Rugby School, the two schools playing each other at team sports. So Bluglass didn't just get to meet future influential people as a boy at Warwick School, he also rubbed noses with even grander boys at Rugby. The likes of Tom King for example.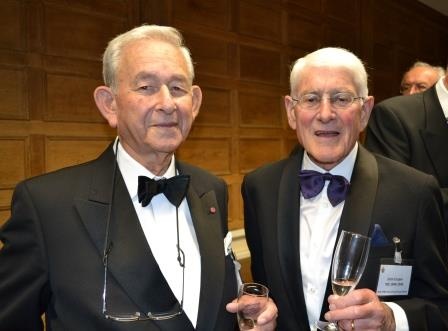 Furthermore, small but perfectly formed Donald Trelford grew up in Coventry so years before he became Editor of 'The Observer', Trelford knew whose pints not to spill eg. Richard Crossman Spy Chief and Molester; Tom King, serious criminal; and Robert Bluglass, international trafficker, member of High Society in Warwickshire and owner/Director of one of Europe's Finest Art Galleries, Compton Verney.
In 1983, when the Gang were threatening to kill Brown and in hot pursuit of me, Tiny Rowland bought 'The Observer'.
manch link – isobel emmet – welsh speaking sw
Patrick blackett's daughter – manch surgeon
Bertrand – d DATE 1970 – Lucy DATE??
Lord Jack Butterworth wasn't the only unsavoury VC of Warwick University, Lord Jack merely set the tone for his successors. The Chancellors of Warwick have surpassed themselves as well. Of course they have, Richard Crossman was the man pulling the strings of Warwick University, only friends of Gwynne and Dafydd will have been allowed To Pass.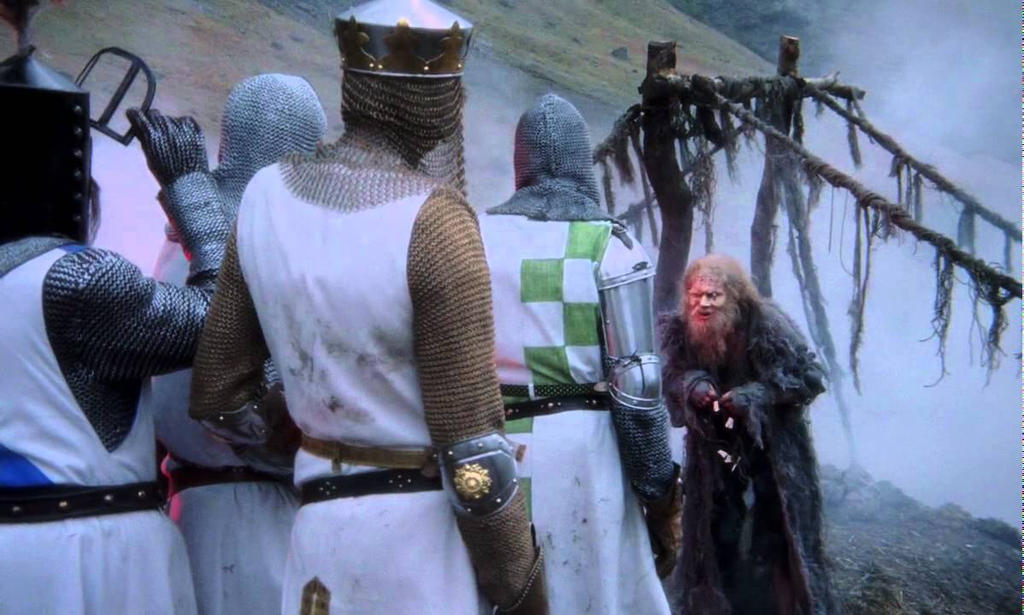 The first Chancellor of Warwick, 1965-77, was Viscount Cyril Radcliffe. Cyril was born in 1899 in Denbighshire, not a million miles away from the North Wales Hospital, as the North Wales Hospital vastly expanded and filled up with patients far away from North Wales who for some reason had been placed there by English authorities… See 'Cymro 007' and other posts.
Radcliffe was educated at Haileybury College. After WW I, he attended New College, Oxford as a scholar, Richard Crossman's alma mater. Cyril was some eight years older than Crossman.  In 1922 Cyril was elected to a prize fellowship at All Souls College, Oxford. He was called to the Bar at the Inner Temple in 1924, a la Lord Snowdon's father and joined the chambers of Wilfred Greene, later the Master of the Rolls, 1937-49. Gwynne was busy during Greene's terms as Master of the Rolls. Radcliffe joined the Ministry of Information becoming its Director-General by 1941, where he worked closely with the Minister Brendan Bracken. Radcliffe the senior security services officer returned to the Bar in 1945.
Radcliffe, a man who had never been east of Paris, was given the Chairmanship of the two boundary committees set up with the passing of the Indian Independence Act. He was faced with the task of drawing the borders for the new nations of Pakistan and India in a way that would leave as many Hindus and Sikhs in India and Muslims in Pakistan as possible. Radcliffe submitted his partition map on 9 August 1947, which split Punjab and Bengal almost in half. The new boundaries were formally announced on 14 August 1947, the day of Pakistan's independence and the day before India became independent of the UK.
Radcliffe's efforts saw some 14 million people – roughly seven million from each side – flee across the border when they discovered the new boundaries left them in the "wrong" country. In the violence that ensued after independence, estimates of loss of life accompanying or preceding the partition vary between several hundred thousand and two million and millions more were injured. After seeing the mayhem occurring on both sides of the boundary, Radcliffe refused his salary of 40,000 rupees (then £3,000 pounds). He was made a Knight Grand Cross of the Order of the British Empire in 1948.
Radcliffe's partitioning of India of course fed into the sterling work of the Viceroy of India, that Person Of Low Morals, as defined by the FBI:
In 1949, Radcliffe was made a Lord of Appeal in Ordinary, sworn of the Privy Council and created a life peer as Baron Radcliffe. Unusually, he had not previously been a judge. In the 1940s and 1950s Radcliffe Chaired a string of Public Inquiries in addition to his legal duties and continued to hold numerous trusteeships, governorships and chairmanships right up until his death. Radcliffe Chaired the Committee of Enquiry into the Future of the British Film Institute (1948), whose recommendations led to the modernisation of the BFI in the post-war period. From 1957 he was Chairman of the Radcliffe Committee, called to enquire into the working of the monetary and credit system. The Committee published the Radcliffe report which suggested reforms on how monetary policy is run. Radcliffe was a frequent public speaker and wrote numerous books: he gave the BBC Reith Lecture in 1951 – a series of seven broadcasts titled Power and the State which examined the features of democratic society, and considered the problematic notions of power and authority. In 1962, as the Profumo Scandal was widely gossiped about but the names of those starring hadn't yet been published in the press, Cyril Radcliffe was made an hereditary peer as Viscount Radcliffe.
Lord Radcliffe married the Honourable Antonia Mary Roby, daughter of Godfrey Benson, 1st Baron Charnwood and former wife of John Tennant, in 1939. He died in April 1977, aged 78. Radcliffe had no issue and the Viscountcy of Radcliffe became extinct on his death. In 2006, two sets of Chancery barristers' chambers in Lincoln's Inn merged and adopted the name "Radcliffe Chambers" in his honour.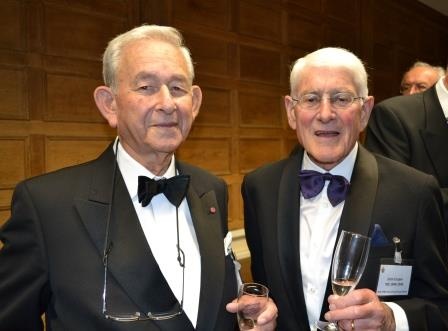 Lord Elwyn-Jones's mate Commonwealth Secretary General, July 1975-June 1980, Sir Shridath Surendranath Ramphal GCMG AC ONZ OE OCC QC, aka Sir Sonny Ramphal,
served as Chancellor of Warwick, 1989-92, as discussed in previous posts.
'The Guardian' published an obituary for Meg Stacey:
Professor Margaret (Meg) Stacey, who has died aged 81, was a sociologist who brought to her work a powerful blend of fidelity to the best traditions of the discipline, commitment to the rights of women, advocacy on behalf of children and a tireless readiness to render public service.
Stacey's career coincided with the burgeoning of sociology, and she rapidly became a leading figure in the discipline, one of a generation which, for 30 critical years, shaped a distinctively British genre of empirical sociology.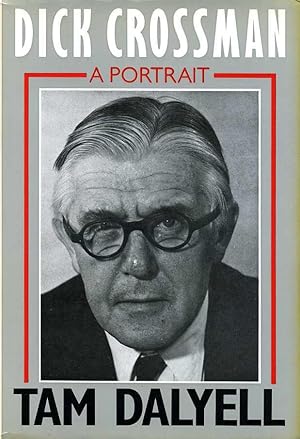 Her contributions ranged widely. Her first book, Tradition And Change (1960), presents a compelling analysis of 
social change in Banbury, Oxfordshire, in the late 1940s. It was pioneering, not only as the first such British study to have a follow-up (in 1975) but also in that both studies were based on team research.
Here's one for a Sinner who formulates Vengeful Plans:
Although after what the Vengeful Vicar did, it is rather a matter of whether anyone is prepared to forgive him…
Even if it was in the tradition of the way in which business was conducted at Warwick University.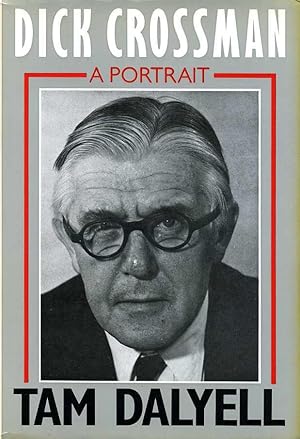 Although the Vengeful Vicar relocated to Warwick University, he was rarely there and continued to live at the village of Aber, near Bangor. The sexuality of the Vengeful Vicar was a frequent topic of conversation among those who worked with him and such conversations were all rather Ted Heath-like in nature. 'Well he's obviously gay isn't he.' 'No, he's asexual.' 'Ooh but he has those very close relationships with certain women who are obviously keen on him.' 'Yes but they Mother Him, they like to look after him.' One of Leslie's Ladies who began spending much time at the residence in Aber was called Sue. Within a few short years, Sue had been appointed Dean of Bangor Cathedral. I was told 'Leslie's gained control of Bangor Cathedral now, there's going to be trouble there'.
What was Sue's USP as Dean? She was a Woman of course! The First Woman Dean Ever At Bangor Cathedral…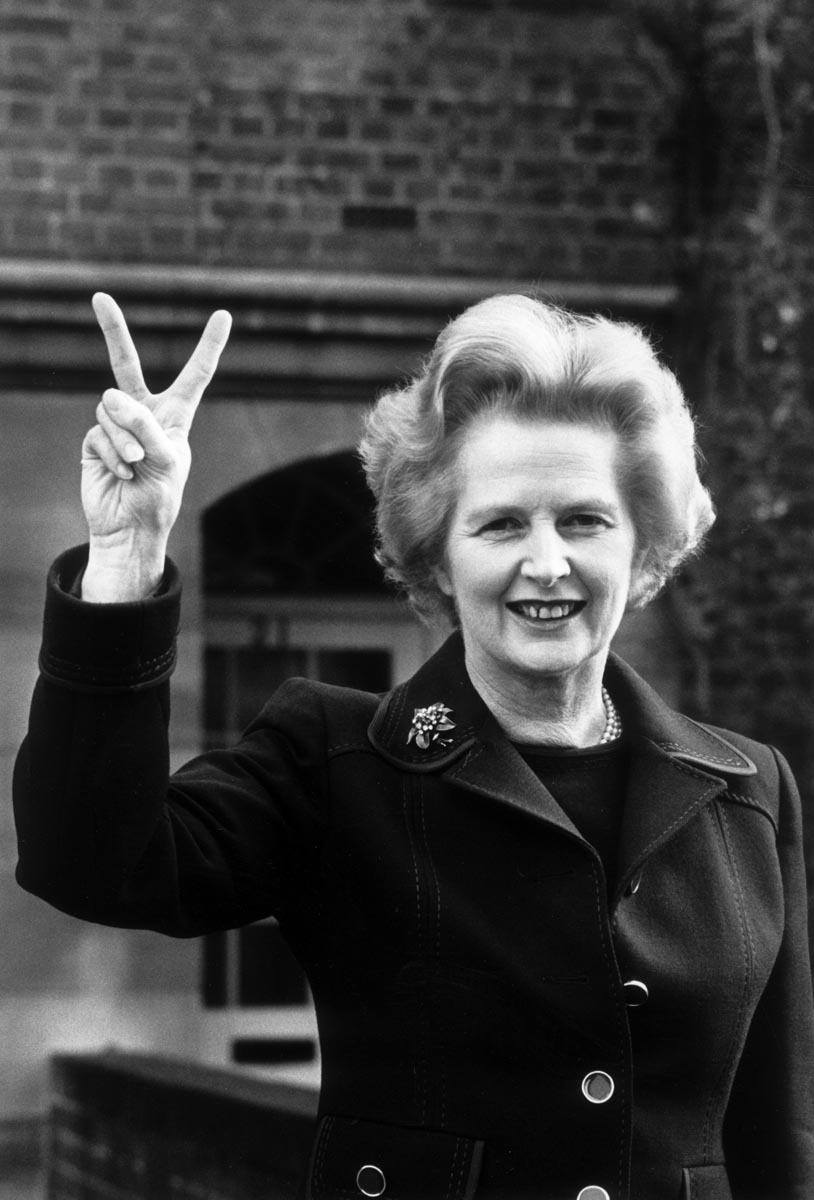 There had always been trouble at Bangor Cathedral, although the only aspect of it that hit the media was the relentless Sexual Harassing Male whom it transpired had bothered a great many ladies, many of whom had made formal complaints but no action against the Sexual Harasser had been taken. Like so many, I was invited to Bangor Cathedral by well-wishers and experienced the dysfunctional dynamics. Not everyone at Bangor Cathedral was horrible and mad, some were very nice. They left, which, I was subsequently told, is the story of Bangor Cathedral. It was of course all about the Gang, but I had no idea of that at the time. A game was played whereby those who had spilt the Gang's pints would be invited to Bangor Cathedral and after a few months would be frozen out and that would then be taken as an indication of how Wicked they were. Bangor Cathedral was also very effective at ending the careers of anyone who wanted to be ordained who had spilt the Gang's pints. One such graduate of Bangor University told me that Bangor Cathedral 'is a cold and heartless place'.
It was certainly a very odd place and I know the person who undertook their PhD on the social dynamics of Bangor Cathedral and knows exactly where the problems lay. Not that he's ever told anyone, even me, because he acquired the info as a researcher and unlike so many others, he will not breach confidentiality. He is someone who's career at Warwick was wrecked by Leslie and who then managed to get a five year contract at Glyndwr University. He knew that Glyndwr was a troubled institution with students from backgrounds that often mean they need extra support, but he was always happy to put in the extra work. My friend made headlines just after I began this blog, when he was sacked by Glyndwr for being a 'vampire' no less.
After I blogged about the saga, I received comments on the blog implying that Emyr, the Vampire, was a sex offender. If he was I'd be gobsmacked; I do know however that Emyr supported other people who were targets of the Gang. Emyr, taking ethics and confidentiality seriously, has never dished the dirt on Bangor Cathedral. I take ethics and confidentiality seriously as well, so I didn't publish the e mails that I received from students in support of Emyr, telling me of unethical, illegal practices at Glyndwr. So Emyr remains in the history of HE in Wales a Vampire who was sacked. After I began this blog of course. Emyr who had previously co-authored with me, his name is on some of my publications.
Glyndwr University is staffed and run by the Gang and has been for its entire existence. It began life as Cartrefle College, the institution that in the 1960s had a hotline to Dafydd, Lucille and Nefyn Dodd (the thug who was manager of the Ty'r Felin children's home in Bangor) and issued worthless social work qualifications to those who abused children in north Wales. Many older staff and people on the governing body of Glyndwr University are from that era, including Sunny Jim and the Windbag's old pal Lord Baz aka Barry Jones. Prof Mike Scott who's excesses Brown witnessed when Mike Scott was a PVC at De Montfort University and brought the place to near-dust then rocked up as Principal/VC of NEWI which then transformed into Glyndwr University. Scott's track record before DMU was so dreadful – Mike Scott undertook his PhD at the University of Wales (Lampeter) and older people could remember When Mike Scott Failed His PhD – that jaws hit the ground when he was recycled as Principal of NEWI. There was scandal after scandal and in the end a police investigation at Glyndwr, but Mike Scott rode on.
James Dawson, the brother-in-law of John McTernan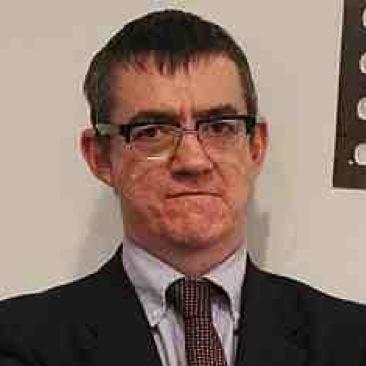 and the man who stole my computer after I'd finished my PhD, bagged a senior management job at Glyndwr, which mystified everyone, because when James Joined The Senior Team at Glyndwr, he had been sacked from Bangor University under an impressive cloud, then nicked my computer and was caught, then spent a few years effectively unemployed but suddenly found that his talents were needed at Glyndwr.
Read all about it in my post 'A Vampire At Bangor University'.
Leslie Francis was a non-stipendiary Canon in the Ogwen Valley and one of his team who did not relocate to Warwick lived in Bethesda and knew the predators who fleeced F and made the false allegations to gain custody of his baby after F reported the abuse of children…
Leslie also knew the truly dreadful vicar of Llanllechid who was the incumbent for years and who upon retirement was replaced by Lady Vicar who alienated even more parishioners than her predecessor had and plagiarised my work when I was working as a sociologist at Bangor. Or rather she plagiarised my idea; I was tipped off as to why a Lady Vicar who didn't know her arse from her elbow re Gender and Nonconformity in rural Wales claimed to have a research interest in this area so when she asked to read my data on the first occasion  on which we met and I said no, she disappeared and resurfaced years later as the author of a lame book based on my idea but because the Lady Vicar didn't have a clue, the book was yet another Mediocre Volume Brought To The World By The Gender Scholars Of Sister Hutt's Wales. See previous posts…
Sheila Bennell, a member of Leslie's team at Bangor University and Famed For Her Offensive Conduct was mates with Maggie Fookes, social worker and perjuring facilitator of abuse in the Arfon Community Mental Health Team.
Leslie Francis knew Geoff Davies, for many years the landlord of the Douglas Arms Hotel in Bethesda; Geoff was unusual for Bethesda in that he was a Tory. Geoff was known to be rather odd but it was only when I was arrested in Streatham in Dec 1990 by corrupt coppers talking like Burnside and Roach from 'The Bill', one of whom boasted to me that he used to work in Gwynedd and would give the defendants a kicking after arrest and chuck them in Llyn Ogwen 'and if Geoff was on the bench we'd always be OK', that I had it from the horse's mouth that Geoff was corrupt.
Young men from Bethesda were occasionally found dead in Llyn Ogwen 'after going swimming when drunk'. Local Bethesda boys didn't go swimming in Llyn Ogwen, that was the sport of the outdoor activities lot who were often English and usually well-educated. Llyn Ogwen is miles down the valley from Bethesda, there are no buses up there apart from the summer buses for the walkers/climbers, no-one lives up there and local blokes boozing in Bethesda in the evenings absolutely did not pop up to Llyn Ogwen for a quick dip when they were bladdered.
F was violently assaulted by a senior officer in the police station in either Bethesda or Bangor after he was arrested – the drug squad planted coke on him to spice up the charges when F was sadly only found to be in possession of cannabis – when F lived in Bethesda in the mid-1980s.
Years later I realised that the Burnsides of Streatham were supposed to be intimidating me, what with me being a Bird From Bethesda as it were, who knew of the lawlessness. Apologies to the Burnsides, I didn't click, I just thought that they were a pair of twats. Me being a Dim Bird and all that. I did notice how many laws they broke after they arrested me, although they didn't thump me or chuck me in Llyn Ogwen. Some weeks ago I detailed the whole saga in Streatham Police Station as well as the subsequent transportation of me to Bangor throughout in the night via an eccentric car journey with two coppers who came down from Gwynedd to collect me, but the whole text disappeared hours later, so I won't reblog it because it'll probably disappear again. I hope that the police were proud of my observations; the text that disappeared had details of all the coppers' clothes, their physical appearances, their phrases and accents, how the coppers from Gwynedd took me to Chesterfield first instead of Bangor and how they were stopped by another copper in England for speeding and had to do a bit of explaining… All gone from this blog!
You Slaaag…
Of course everyone wants to Bring Abusers To Justice but there really is no evidence to support these batty theories of a high level cover-up of a VIP paedophile ring based in north Wales and Cheshire.
Burnside and Roach arrested me on the basis of what everyone knew was the perjury of the Drs Francis days after Thatch resigned as a result of the conspiracy to bring her down by the BMA and Top Docs – including John Marks, Bodger and their mates – and discontented Tories, led by Heseltine, Howe and Hurd. Bodger et al made maximum use of my presence at St George's as someone known to high profile Tories in Somerset such as Tom King and Edward du Cann when they were conspiring. As for the Other Side, Ed's Uncle Harry was one of the Top Docs in Team Bodger/BMA. They wanted to get rid of the Tories completely, but even they knew that the Windbag was not going to make a PM, so they tolerated John Major…
The Journo In The Know was hondootedly John Cole,
who was undergoing a course of Private Treatment that resulted in him regularly meeting one of Bodger's pals throughout 1990. Cole was a duplicitous little creep who supported whichever would be the winning side
and I've been told that Cole met Bodger as well. Hondootedly John Cole also received info from Tony Francis about me, a la the Windbag's Office.
See previous posts.
Then Minds Immeasurably Superior To Ours Slowly And Surely Drew Up Their Plans For A Future Labour Gov't.
C's opportunity came when Donald Coleman, Labour MP for Neath since 1964, pegged out suddenly in office on 14 Jan 1991, two days before I was admitted to Springfield Hospital where I was refused all meaningful care/treatment while I was there although some wonderfully Gothic diagnoses were bandied about, including by Forensic Expert Paul Bowden. Bowden was Called In From The Maudsley To Assess Me, who's passed on his detailed assessment of me complete with diagnosis to Springfield some days before he ever met me. See 'The Price Is Right'.
Paul Bowden was a friend of/coauthored with Robert Bluglass and friend of so many of the Ancients at the Maudsley who had Trained Dafydd when he passed through there years previously; Tony Francis Trained with Bowden et al at the Maudsley some 15 years after Dafydd… Other posts eg. 'The Price Is Right' detail other friends/colleagues/Famous Top Docs in the UK and US who were mentored by Paul Bowden and his Crystal Ball…
Donald Coleman had for decades concealed the worst excesses of Gwynne and Dafydd because of the location on his patch of Neath Farm School, the fearsome establishment to where victims of the Gang in the children's homes in north Wales were sent if they refused to shut up. C was elected as MP for the safe Labour seat of Neath on 4 April 1991. See 'The Managers Of The Abattoir'.
The Earth Belonged To The Martians.
In March 1991, a TV documentary, 'Who Will Listen To Mary Wynch?', made by Jeremy Paxman's then partner Elizabeth Clough, was broadcast by the BBC as part of the 'Taking Liberties' series (see previous posts), yet very little notice was taken of the series of horrors that was still continuing for Mary at the hands of the Gang. In April 1991, the Drs Francis took me to the Royal Courts of Justice in The Strand, again on the basis of their perjury, supported by the MDU, who knew that they had perjured themselves. St Helena was in a neighbouring Court representing Sara Thornton in a test case re Violence Against Wimmin.
C settled in at Neath in April 1991 days before I appeared at the Royal Courts of Justice without a solicitor yet alone barrister to represent me, everyone suddenly being unavailable on the Big Day, although my imprisonment had been requested by the Drs Francis… All documentation pertaining to this case disappeared from my files as did every reference to it…
Is that a fact? How very interesting. 
Because I remembered St Helena being in the Court next door to me – as I left the Court a free woman incredibly enough, Wimmin Against Violence who were protesting outside in Support Of Sara Thornton asked me to Support St Helena – I recently e mailed St Helena (see previous posts) to ask her if she would give me the dates of her appearance on behalf of Sara at the Royal Courts in April 1991; the Courts cannot trace anything re my case if I cannot give them the possible date of my case. St Helena has not yet replied.
St Helena is a good pal of Prof Nigel Eastman, now Emeritus Prof of Forensic Psych at St George's/Springfield. I was given an appointment to see Nigel Eastman after I was discharged from Springfield on 4 Feb 1991 and refused all support. The notes of Dr Alice Levinson of Springfield – it was Alice who documented the details of Bowden's assessment by Crystal Ball – state that I was not deluded or psychotic, I had become suicidal as a result of the constant arrests, Dafydd was sexually exploiting patients and Alice's boss Dr Robin Jacobson believed that Tony Francis might be as well, Dafydd told Jacobson that I was 'attractive and seductive', there was nothing that Springfield could do To Help what with my Paranoid Personality Disorder/Psychopathy/Possibly Borderline/Bipolar Thrown In For Good Luck and so I was to be Referred to the Forensic Team 'for containment'.
Eastman was sent this info in writing, as were many other people.
I saw Nigel Eastman with his accomplice Dr Bartlett later in Feb 1991, some two weeks after I was discharged from Springfield. Eastman told me that I would not be offered any care or support from anyone in London and to go back to north Wales because they knew me there and Dafydd was my doctor.
Readers might also like to correlate the dates when F was targeted by the Predators who were emissaries of the Gang with my adventures between 1989 and 1992. After F was fitted up for Class A drugs and arson, imprisoned in Risley – where he overheard what was probably the murder of an inmate by the screws – unlawfully imprisoned in Denbigh by Dafydd for a year, subsequently split up with his wife and lost his mum to cancer, F found that Dr Robert Tresman, the psych to whom F had been referred when he refused to see Dafydd again, had been suspended from his job by Gwynedd Health Authority for the best part of a year. F was offered nothing in terms of replacement, although like so many imprisoned and abandoned by the Services, F was supposedly prioritised as a High Needs patient. It was during that time of total isolation during 1990-91 that the Predators moved in on F, then a wealthy man, systematically fleecing him…
Throughout his time working in Gwynedd, even while he was suspended from work, Tresman visited the Douglas Arms virtually every evening. Tresman was single after a divorce, lived in Bethesda and would pop off down to the Douglas to read 'The Guardian'. Tresman always sat by himself, in a special side room and the other customers all knew 'That bloke who comes here every night is a psychiatrist from Ysbyty Gwynedd',
but Tresman never interacted with other customers, only Geoff and Sheila, Geoff's wife…
Tresman was part of the exodus from the Hergest Unit  during the Waterhouse Inquiry. The joys of the Gang being what they are, Dr Tresman was subjected to gross anti-Semitic abuse in Ysbyty Gwynedd. I didn't realise that Tresman was Jewish until I overhead him called 'an ugly Jewish bastard'. So I asked Ella, the Sister who ran the Day Centre, if Dr Tresman was Jewish and she said yes. Some weeks later I had an interesting chat to Tresman about the Battle of Cable Street and also that mad old bat whom people don't remember anymore, Lady Birdwood, who in the 1980s and 90s was still distributing 1930s-style anti-Semitic literature and would occasionally get arrested. Tresman was great, he knew all about them and he was the only Doc to whom I ever chatted re my grandfather knowing Oswald Mosley et al. After that we had a few other conversations, including about Tory Nutters we have known eg. Alan Clark.
Dr Tresman knew far more about culture and politics than his colleagues, but he was openly treated very badly by the Gang and never received promotion to Consultant level even on an unlawful rigged basis, as so many of the others did. He was very unpopular with other members of the Gang, including Angels and I never worked out what was going on. He knew all about the wrongdoing and was most certainly an accomplice but they really did not like him. He was considered by many rational people to be 'a very bad psychiatrist', but even had he been naturally brilliant, Tresman could never have achieved anything working with the Gang. I discovered that he had been an embryologist before going into medicine; Tresman had worked at UCH where Bodger and so many of the worst Qualified and/or worked. I have recently been told that Tresman arriving in north Wales as a Top Doc was related to my presence there. Tresman has voluntarily relinquished his right to practice medicine since I began this blog.
I don't know who Dr Tresman's family are, apart from being cultured professional Jewish people from London; why he ever nipped up to Gwynedd to assist a bunch of Neanderthal sex offenders I have never worked out.
Robert Lewis Tresman Qualified in 1981 in London. There is a Dr Rachel Esther Mary Tresman who Qualified as a Top Doc at Newcastle in 2016. The Medical Register tells us that Rachel Tresman's Responsible Officer – I presume that Rachel is Still In Training in some capacity -is Alec Dewhurst – the authority being Kent, Surrey and Sussex.
There was a branch of Dewhurst's in Bangor and it was considered inferior to the other butcher's further down the High Street that was a family business and who's staff would say things to the old dears like 'That ox tail has come from Conwy'. I was always impressed that they seemed to know in virtually which field their products had grazed.
Previous posts have discussed the Phenomenon that was Geoff Davies's son and the scholarship that he won to Eton on the basis of his abilities at playing the organ no less. Geoff's son had been at Ysgol Dyffryn Ogwen in Bethesda, the school attended by the children of the Predators. The kids of the Predators had such problems there that it was F who used to go to the school to make representation, F being the only person in their circle who had received an education. F had been to a prep school and then an independent school in Surrey, he could barely believe what was considered OK for plebs in Bethesda. F caused further ructions when the kids transferred to Friar's School in Bangor, which is a fine school if the kids are children of Gang members, they bag university places and become the next generation of Gang members. However Friar's also educated the children of the Gang's victims…
Geoff's son was the first person in history to win a scholarship to Eton from Ysgol Dyffryn Ogwen and a TV programme was made about him ooh a few years after I returned to Bethesda from London, when Dr Tresman used to spend every evening in the Douglas Arms. Dr Tresman who knew about Gwynne, Dafydd, Tony Francis, Bodger, Ollie Brooke…
When Geoff's son left Eton, he bagged some sort of job at St Asaph Cathedral Playing The Organ.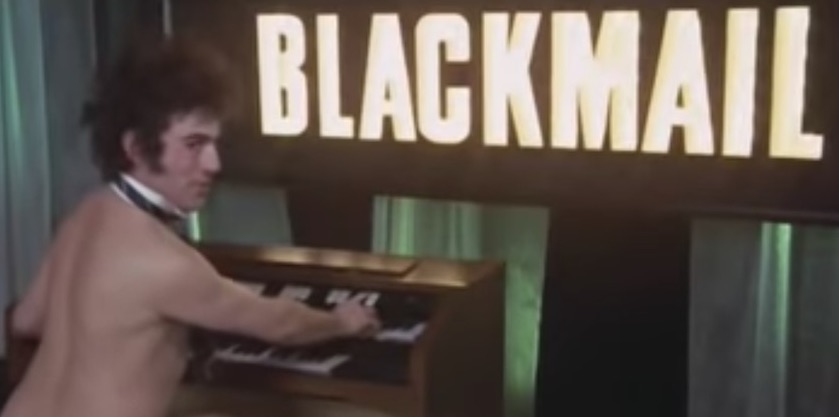 Hugh Davies, the organist at St Asaph, 1985-98, was jailed for sexually abusing his students a few years after he left St Asaph to live in Cumbria, Land Of Willie Whitelaw. There had been complaints about Hugh Davies when he was at St Asaph but no action was taken. One of those who complained subsequently killed himself.
See previous posts for further details re Dr Tresman, Geoff, Sheila, their son and the activities at the Douglas Arms and of course events re Hugh Davies and St Asaph Cathedral.
Readers with knowledge of Bethesda will remember that before Geoff's son bagged his place at Eton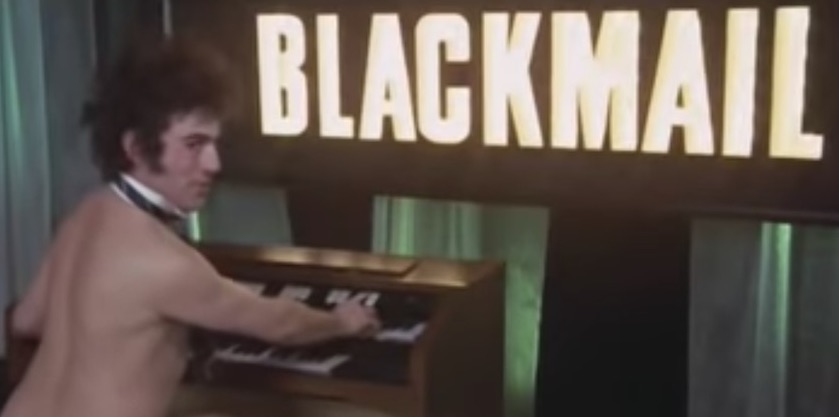 Geoff was a Local Character who usually starred in PR media pieces about North Wales and the Eccentric Folk who lived there. There was The Old Lady In Capel Curig Who Used To Hit Cars On The Bonnet With Her Stick if she wanted a lift and there was Geoff, who was holding out against decimalisation and thus his pub worked In Old Money. Obviously legal tender had to be submitted for one's drinks and nibbles, but Geoff would say things like 'That'll Be Two Pounds And Five Shillings Please'.
If ever Jan Morris – one of Sir Charles Evans's fellow 1953 Everest Heroes
– was penning one of her 'I've just been to the Eisteddfod and I know that it's all Invention Of Tradition because I'm Jan Morris and I'm quite posh, went to Oxford and I do have a brain, but now I'll tell you all about the Colourful Characters in the Lands Of the Mists, they beat the Posh Woman Who Owned Tricky Woo from James Herriot on any level' pieces for 'The Guardian', there'd usually be a mention of Geoff From Bethesda Who Runs The Pub In Old Money…
Here's a load of coppers: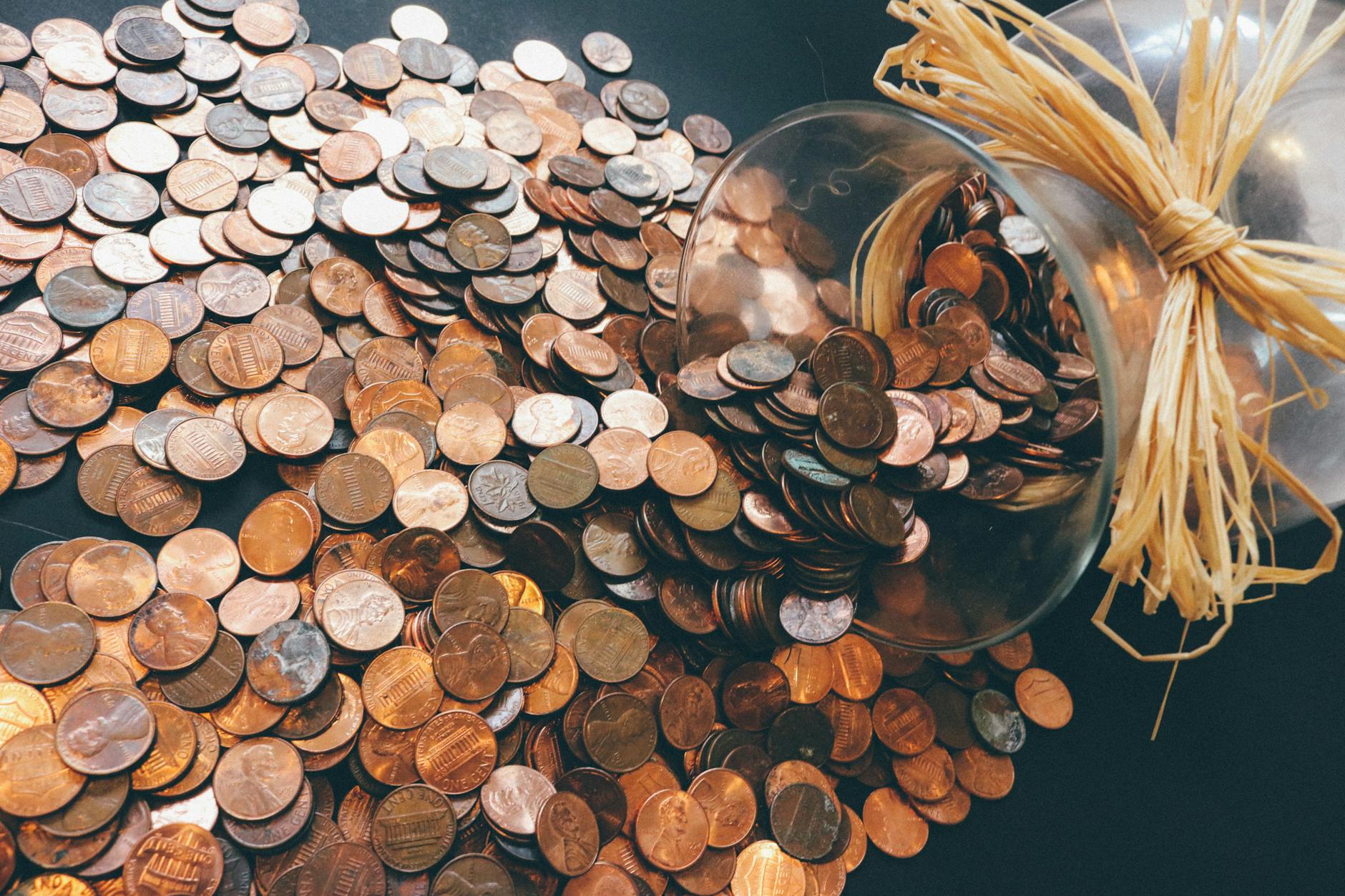 Ah we have our funny little ways, what with the Royal Lobotomist, the violent rapes of certain kids, the vicious beatings and drownings of anyone whom Geoff didn't like the look of…
Only certain people used to go into Geoff's pub and I never quite worked out what the Criteria For Entry was.
Prof Mandy Robbins, at present the Associate Dean of the Faculty of Social and Life Sciences at Glyndwr University, was one of Leslie Francis's  postdocs who transferred to Warwick and then relocated to Glyndwr when Leslie and the team were kicked out of Warwick by Nigel Thrift.
Glyndwr University's website tells us that:
Mandy gained her first degree at the University of Wales, Lampeter in 1992 in Theology and Archaeology, her MPhil in Theology at Trinity College, Carmarthen in 1996 and her PhD in the Psychology of Religion at the University of Wales, Bangor in 2002. In 2005 she completed a post-graduate diploma with the Open University in Psychology. In 2011 she obtained Chartered status with the BPS. Mandy is also qualified as an MBTI practitioner. She worked as a junior research fellow at Trinity College, Carmarthen 1995-1999. From there she moved to the University of Wales, Bangor, as teaching and research Fellow 1999-2007.In 2007 she moved to the University of Warwick as senior research fellow before moving in 2011 to Glyndŵr University as senior lecturer.
Glyndwr University have recently advertised for a lecturer in Counselling Psychology to work with Mandy's team…
The Rev Barry Morgan, graduate of Selwyn College, Cambridge, was elected as Bishop of Bangor in 1992 and served as Bishop of Bangor, 1992-99 – throughout the Waterhouse Inquiry – was Archbishop of Wales, 2003-Jan 2017 and Bishop of Llandaff, 1999-Jan 2017. Barry Morgan was ordained as a priest in 1973, served as chaplain and lecturer of St Michael's College, Cardiff and of the University of Wales, Cardiff, before becoming Director of Ordinands and in-service training advisor for the Diocese of Bangor, then Rector of Wrexham.
Barry was Archdeacon of Merioneth, 1986-93. So Barry arrived in post in the aftermath of Lord Maelor, the former constituency MP, spontaneously combusting in Nov 1984, but in time for Lord Maelor's successor as MP, Will Edwards, to be struck off by the Law Society in 1987.
Barry was married to Hilary, who worked as a CPS solicitor throughout her career. The Morgans – a lovely couple, DO come over to ours one evening!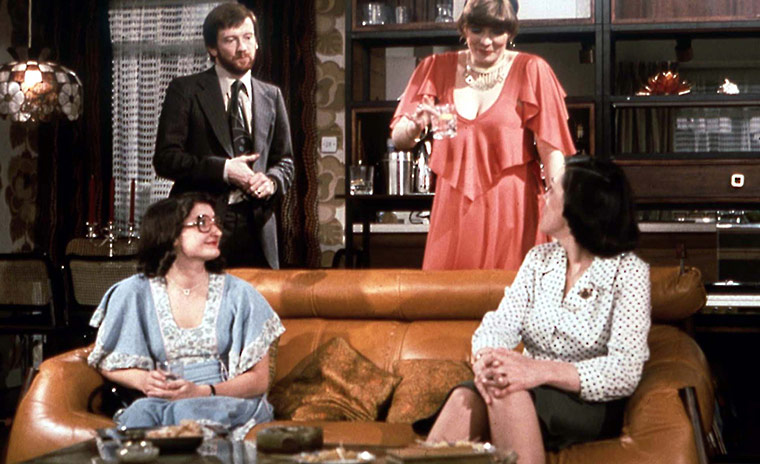 – were in Bangor in time to catch the last bit of the 1990-92 North Wales Police investigation into a possible paedophile ring in north Wales/Cheshire. Over 100 complaints were made about the abuse of children, in particular children at Ty'r Felin children's home in Bangor. Children at Ty'r Felin were battered, raped, forced to work in local businesses for no wages or sub-pocket money wages and were trafficked to local venues as well as to venues far away from Bangor and sold for sex.
One boy from Ty'r Felin was found wandering the corridors in Dolphin Square, having been shut out of the room in which he had been a guest. The boy from the children's home on one of the most disadvantaged council estates in Wales knew his way around Dolphin Square, he wasn't fazed.
As a result of the North Wales Police investigation, a file was sent to the DPP – at the time the DPP was Dame Babs Mills – but not one prosecution re Ty'r Felin was mounted and very few prosecutions with regard to offences committed elsewhere.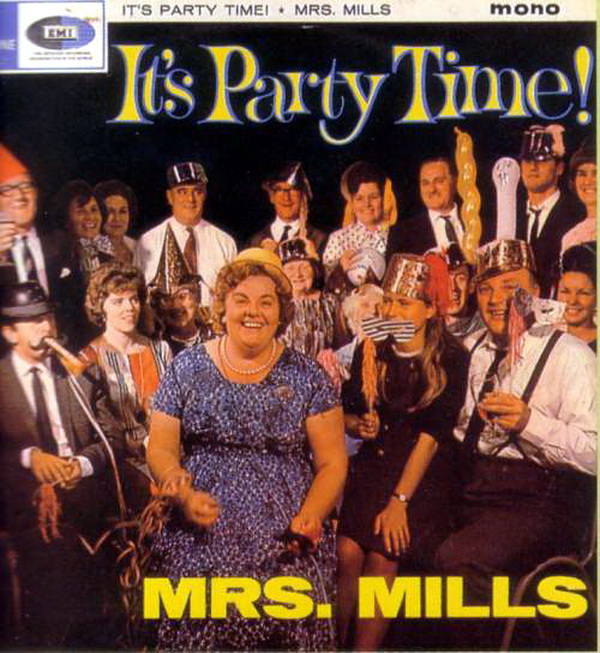 The police investigation in north Wales began at about the same time that Greville Janner and Frank Beck were interviewed by the police in Leicestershire, in Jan 1990. During 1990, the Gang brought some seven or eight High Court cases against me, perjuring themselves in every one of them. In one of the High Court cases in Cardiff, Justice Cocklecarrot even cracked Mandy Rice-Davies type jokes. I didn't mind that, not at all, the matter that interested me what that concrete evidence of perjury on the part of the Gang and serious criminal offences against me were simply ignored by Cocklecarrot, as well as by Ian Murphy QC, my defence barrister no less.
Meanwhile in Islington, whistleblowers maintaining that a big paedophile ring was in operation and had been for years were ignored. It was the same story in many other parts of the country… No-one knew anything, those raising concerns were mad, criminals or malcontents who had fallen out with their colleagues. Which of course they often had, because their colleagues were involved in serious criminality.
The one person who did admit that the abuse and trafficking of children in care was the norm rather than the exception across the UK was William H. Hughes, the Judge who wrote the 1986 Hughes Report on the abuse of children in care in Belfast, including at Kincora Boys' Home. However, as the Hughes Inquiry was established in 1982 by Jim Prior when Prior was N Ireland Secretary, even the Hughes Report was almost certainly a case of Jim Prior and William Hughes helping boys dearie. 
That would also explain why Jim's son Lord David Prior is the current Chair of NHS England and the Chair of UCH.
Roddam and Sir Frank Twiss had apartments in Dolphin Square, as did so many other VIPS, including Princess Anne, Fatty Heffer, Sir William Shelton (Madam Cyn's constituency MP) and Sir John Stradling Thomas, one of Old Nick's team at the Welsh Office who was found dead in his Dolphin Square flat on 29 March 1991, – 'Who Will Listen To Mary Wynch?' was screened by the BBC on 5 March 1991 – hours before Stradling Thomas intended to deliver a speech to the Commons on the allegations re VIPs involved in child abuse. I appeared at the Royal Courts of Justice at The Strand days after Sir John was found dead, after the Drs Francis perjured themselves yet again, while St Helena was busy in a neighbouring Court.
Dolphin Square is huge and was built to house Westminster/Whitehall figures who wanted a place in that part of London, so there is nothing suspicious about that cohort being resident there. What is odd is that such extreme behaviour was taking place without people batting an eyelid. Dolphin Square was a development that also offered lower cost accommodation to those of more modest means. Thus the lower paid minions of Whitehall and Westminster also had apartments there. Now what happens when lower paid unscrupulous people live cheek by jowell
with very wealthy unscrupulous people???
Tessa, the daughter of a Top Doctor and graduate of Aberdeen and Edinburgh Universities, the one-time children's social worker for Lambeth, the one-time psychiatric social worker at the Maudsley, the one-time Deputy Director of MIND, the one-time Chair of the Social Services Committee for Camden Council, was the sister-in-law of Mrs Mills. Tessa who sadly died on 12 May 2018 from a brain tumour after this blog really got going, even though the Ah the Doctors were wonderful and did all that they could. Mrs Mills had died on 28 May 2011 after a stroke 12 days previously.
Mrs Mills's maiden name was Warnock; I don't know if she was any relation. Mrs Mills studied at Lady Margaret Hall, Oxford, a la Dame Vivien Duffield and Lord Jack Butterworth's daughter Anna.
Mrs Mills was a member of Middle Temple, with Ronnie Waterhouse; Greville, Paddy Mayhew, Patrick Jenkin et al. Mrs Mills served as a legal assessor for the GMC and General Dental Council, in 1990 was appointed as a member of the Parole Board – Bluglass, Colin Berry, Paul Bowden and David Mawson all sat on the Parole Board after they had concealed Dafydd's criminality in relation to me. Mrs Mills was Director of the SFO, 1990-92, during which time the SFO investigated all the best Criminal Scandals involving Mr Bigs who were helped out by Expert Witnesses Of Top Docs, including Barlow Clowes, Polly Peck and Cap'n Bob's Mirror Group. The SFO famously didn't get very far with any of them, in particular Cap'n Bob.
Mrs Mills, in addition, was a Trustee of Victim Support, 1999-2004. I received a leaflet from Victim Support in 2000, after I and my car were violently attacked by a gang of chavs on Anglesey. The usual, broad daylight, I rang the police immediately, provided a full description of all chavs – one was a girl with her toddler in the pushchair in the midst of the gang – a policeman turned up at my house (about one mile down the road from the scene of the crime) some six hours later. No he couldn't do anything but he gave me a Crime Number for insurance company purposes and a few days later the Victim Support leaflet arrived. Of course I didn't bother, by then I'd found out that the chavs were part of Dafydd's Class A drugs distribution network on Anglesey…
Mrs Mills was also a Non-Executive Director of the Royal Free Hampstead NHS Trust, 2000-07. The Royal Free has long since been under the control of the Gang's friends of Camden. Duncan Orme, the UCNW Student Welfare Officer in 1984, was given a place on the NHS graduate management training programme at the Royal Free after refusing to support me re Gwynne in 1984. Duncan subsequently got a Third and failed his accountancy exams but that didn't stop him becoming the Financial Director of one of the genocidal, corrupt NHS Trusts in Staffordshire, having held a senior role in a charidee working on behalf of sexually abused wimmin on the way.
Previous posts have discussed how Duncan's LinkedIn profile was tweaked to state that he was UCNW Welfare Officer at a later date; no, it was 1984, Duncan was visiting our house in his capacity as Welfare Officer just before and after my finals in the summer of 1984, wetting himself as I refused to drop my complaint…
Duncan's dad was a big wig with one of the big Oil companies. Reggie Maudling died prematurely and in distress at the hands of the Royal Free, yet Eric Hobsbawm was treated like a king with all boats pushed out for him in his 90s. Eric's favourite broadsheets and magazines were delivered to his bedside by NHS staff who knew that Eric's daughter Julia was mates with Gordon Brown's wife and that Ed would be providing the required good PR of the Ah the Doctors they were wonderful nature.
Tessa's hubby was David Mills, who, along with others, was investigated by the SFO when his sister-in-law was Director of the SFO. David Mills was famed for being convicted of accepting a bribe from Silvio Of Mafia Business Links but escaping jail on a technicality. Anyone for a Bunga Bunga Party?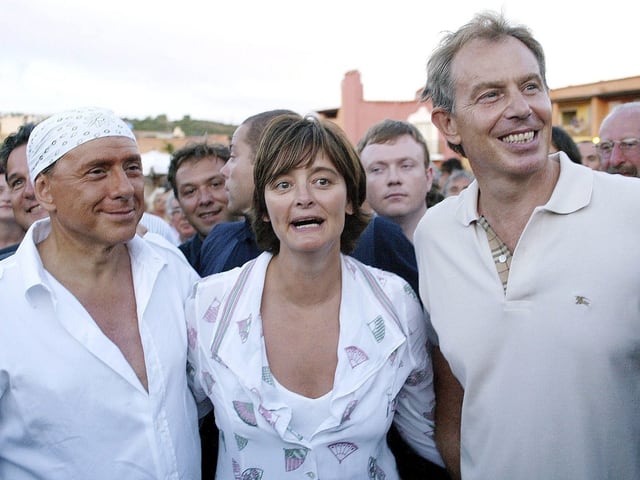 Never mind, Mrs Mills's daughter Caroline Corby was appointed Chair of the Parole Board in Sept 2018. Caroline began her Parole Work in 2007 when she was appointed Chair of LPT (the London Parole Trust) and served as Chair of LPT, 2012-July 2014. Caroline has also been a Non-Executive Director of CAFCASS, which was in meltdown from its creation. In Wrexham one CAFCASS officer had a breakdown after just weeks in post and the other fled after discovering the criminality that had terrified her predecessor who had the breakdown. Caroline also served as a Non-Executive Director of the Criminal Cases Review Board and One Housing. To top it all, Caroline Chairs the interim order panels for the NMC.
Caroline's previous career in Finance and writing children's books obviously serving as excellent experience for a Lady To Reign Over Matters Serious Organised Crime.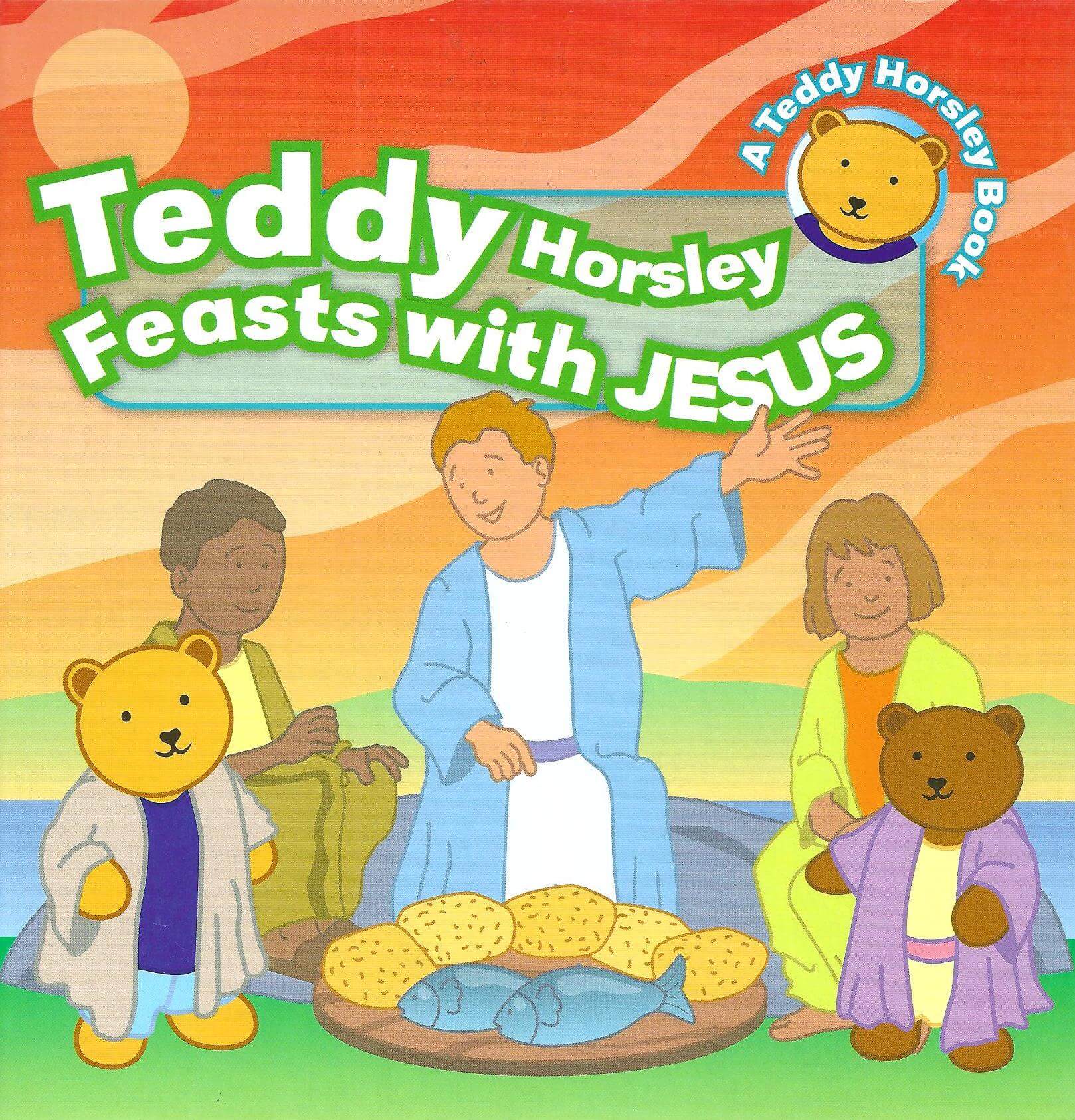 Tessa has offspring/step-offspring. Her daughter-in-law is Ella the Food Blogger and her stepdaughter is the journo Eleanor Mills, Editorial Director of the Sunday Times and Editor of its laughable magazine.
Eleanor is Chair of the Campaigning Organisation Women In Journalism.
I'll look forward to more features on what I should eat and how Mindfulness can change my life then Eleanor.
The Mills family are so impressive that I've rather ignored Tessa's first husband which was very remiss of me. Here's the essentials.
Sir Roger Mark Jowell, CBE (26 March 1942-25 December 2011) was a social statistician. Roger founded Social and Community Planning Research, now known as the National Centre for Social Research, and the Centre for Comparative Social Surveys at City University. He played a leading role in the establishment of several of the UK's leading social surveys, most famously the British Social Attitudes and the British Election Study. Jowell made a major contribution to the development of robust comparative research through the International Social Survey Programme and the European Social Survey.
Roger Mark Jowell was born in South Africa. In his youth, he was active in left-wing politics becoming President of Cape Town's Student Representative Council and Vice-President of the National Union of South African Students.
"As soon as I graduated from the University of Cape Town in 1964, I came to Britain – initially just to gain a broader perspective on my life. It wasn't that I had to leave, although as President of the Students' Union I'd been heavily involved in student politics and anti-apartheid activities. At that time students were more or less immune from prosecution. But then things changed, and a few months after I arrived in Britain I got word that many of my close friends had been arrested. I realised then that I couldn't go back – it wouldn't have been safe. Once I got my British passport, I was able to go back fairly regularly."
In Britain, Jowell was active in anti-apartheid activities and in the Labour Party, becoming Alderman in Camden.  Roger knew Lord David Pitt the West Indian-born Euston GP, AAM founder, friend of Peter Hain, Ruth First, Joe Slovo et al and the only Black Top Doc to have claimed to have felt accepted by the British Establishment. David Pitt was useful to Gwynne and Dafydd, in his elderly years, the BMA finally made him President – Pitt stated that was his proudest achievement – when the Gang were telling people that I was a Racist. Chris Patten and his wife Lavender were part of the Camden AAM scene at the time. See previous posts. Roger Jowell began his research career at Research Services Limited, mentored by Mark Abrams. In 1969, with Gerald Hoinville, Roger founded the London-based Social and Community Planning Research, which became the National Centre for Social Research, He led the organisation for over 30 years.
At Social and Community Planning Research, Jowell established the long-running survey series British Social Attitudes and was closely involved as author and editor in its first nineteen annual reports. Roger co-directed the British Election Study, 1983-2000 and was the founding Chair of the International Social Survey Programme from 1984 to 1989. His interest in high quality comparative research grew and in 2002, he and Max Kaase established the European Social Survey alongside a group of leading international experts.
In 2003, Jowell became Research Professor and Founder Director of the Centre for Comparative Social Surveys at City University (now City, University of London), London from where he continued to lead the Central Coordinating Team of the European Social Survey until his death. Jowell made significant contributions to the social science community. In 1978 he initiated the establishment of the Social Research Association. In the 1980s Jowell played a key role in developing a professional code of ethics through the International Statistical Institute insisting that it should be an educative rather than a prescriptive code. In 2008 Jowell became Deputy Chair of the board of the UK Statistics Authority advising on the promotion and safeguarding of the publication of official statistics. Roger will have been well-acquainted with the suicide rates for women in Camden and north west Wales, the highest rates in England and Wales. The highest suicide rate for men was in north east Wales. This situation prevailed for years. It didn't need a person with Roger's knowledge of stats to wake up…
Jowell was appointed a CBE in 2001 and was knighted in the 2008 New Year Honours for services to social science. Roger served for two years as Vice-President of the Royal Statistical Society and was awarded the Market Research Society Gold Medal. City, University of London holds the annual Professor Sir Roger Jowell Memorial Lecture in his honour.
In 1970 Roger married psychiatric social worker and fellow Camden London Borough Councillor, Tessa Palmer in Hampstead, London. They divorced in 1977. Roger's role in AAM explains how Tessa ended up as Deputy Director of MIND, it was the David Ennals connection.
In 1979, Roger married Nighat (Rani) Gilani in Camden. They have two sons, Marco and Adam, and divorced in 1995. In 1996 Roger married Sharon Witherspoon, who was Director of the Nuffield Foundation, and had previously been a colleague at SCPR, in the Forest of Dean, Gloucestershire.
I do realise that at least some people in the Jowell-Mills-Camden-AAM vast network will have been working undercover and will have been horrified at what Gwynne and Dafydd were up to. They didn't stop it. Some of this crowd infiltrated in the 1970s or so. The bubble has now begun to burst with Jeffrey Epstein, Harvey Weinstein etc. 50 years later. And still no-one has brought down the MDU, BMA and GMC, who were always a much greater problem than predatory old farts in Hollywood.
'I've got this mate right and he's got this place in London right, real posh place it is, Princess Anne an' all live there, anyway my mate, my mate, he says that if ever we want to go to London right, we can crash at his, he'll fix it all up for us because he knows London and he knows this bloke who reckons that you can make a bloody fortune in London….'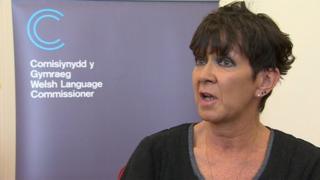 The Rev Barry Morgan was consecrated as Bishop of Bangor at St Asaph Cathedral on 9 Jan 1993. F moved in with me just after Christmas 1992, as the predators put their Cunning Plan into action. In Feb or March 1993, Gwynedd social worker Jackie Brandt lied to the police about F and I screaming at and threatening her in Safeways in Bangor. We were charged some two/three weeks after Brandt complained; we weren't told that she had made the complaint until we were charged and prosecuted by the CPS. Brandt subsequently admitted perjury under cross-examination in the witness box. Nevertheless I was found guilty at Bangor Magistrates' Court in July 1993 of causing Brandt 'alarm and distress' by looking at her…
The Rev Barry was Chair of Shelter Cymru's Inquiry into homelessness. A member of the Rev Barry's Inquiry Panel was Meri Huws aka the Crack of Doom, the First Woman PVC of Bangor University. In 1984 – the year of the Gwynne Row – the Crack became the First Woman Chair of Cymdeithas Yr Iaith (the Welsh Language Society). The Crack's day job was as a community social worker for Gwynedd Social Services. The Crack's boss was Lucille Hughes and the Crack's turf covered Ty'r Felin children's home.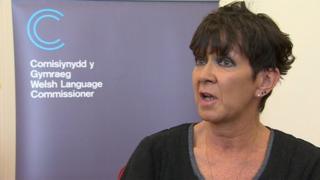 Meri was appointed Chair of Welsh Language Board when she was PVC at Bangor University and having a fling with Andrew Davies a Welsh Gov't Minister at the same time so there was a row there; Meri subsequently bagged a Senior Job job at Trinity St David's University before becoming the Welsh Language Commissioner.  –
At some point before returning to work at Bangor University in a senior role, Meri worked as a college in Dublin. The Gang had Irish links as discussed in previous posts. Just three are: Dr Brian Gibbons, Welsh Gov't Health Minister and criminal GP who arrived in Yorkshire in 1976 and subsequently migrated to south Wales, the son of former Irish Fianna Fáil politician, Hugh Gibbons, (see previous posts); Kieren Lynch, a Top Doc who worked at Denbigh when Mary Wynch was unlawfully incarcerated in there, Criminal Angel of Gwynedd Bridget Lloyd and Senior Angel of Hergest Rea (or Ria) Stanley who was always much nicer than Bridget et al but witnessed what that lot were doing on a daily basis over a period of many years and let them carry on with their criminal ways. See previous posts.
Meri grew up in Pembrokeshire and the Fishguard area, was a student at Aberystwyth University Carlo was there for his short stint pre-Investiture to learn Welsh.
Old Nick Edwards, Thatch's Welsh Secretary, 1979-June 1987, Lord Of The Rings and Much Financial Corruption, served as Tory MP for Pembrokeshire, 1970-87. Old Nick's autobiography bangs on about the trouble that he had with Language Protestors when he was Welsh Secretary, Old Nick's biggest bugbear being Branwen Nicolas. Branwen's family home was between Llanllechid and Tal-y-Bont, the bus used to go past their Plas on the way to Bangor. Branwen's father James Nicholas was born at St David's in Pembrokeshire, went to Aberystwyth University, worked as a teacher in Bala and then in Pembrokeshire where he became a Headmaster. James Nicholas also held a Fellowship at Swansea University. James Nicholas served as Archdruid of Wales, 1981-84 and was a member of Her Majesty's Inspectorate of Schools, based in Gwynedd, 1975-88. James was President of the Welsh Baptist's Union, the body to whom Dafydd gave his lecture in the 1970s in which Dafydd explained that learning Bible verses in Welsh as a child may prevent a 'serious moral collapse' in later life. See 'A Serious Moral Collapse'.
Branwen was jailed in 1991 for her part in Welsh Language activities; she ended up in Risley and will have known that the place was full of the Gang's victims. Branwen's life was not ruined by the Gang afterwards and to my knowledge Dafydd didn't try to force her into sex work. The Serious Moral Collapse was presumably avoided by Branwen learning Bible verses in Welsh as a child. Or she might just have never dared breathe a word about what was going on… I can understand if she didn't, she has five children and doesn't want them to die should they become ill.
Branwen's sister Saran Gwenllian Nicholas is a Top Doc (haematologist) who works for the Hywel Dda Health Board and Qualified from Cardiff in 1997. Saran knows all about many of the Top Docs and their crimes as detailed on this blog.
Branwen and Saran don't have to grass up the murdering scumbags of whom they are so frightened because I've now done it.
As discussed in previous posts, Branwen's father will have known about Gwynne and Dafydd, with a CV like his he couldn't have missed them, but I don't know any of the family so I have no idea how they felt about those we know and love. Branwen and her friend Angharad Tomos are both high profile activists who were of Meri's Generation, but I notice that they don't have anything to do with Meri…
Branwen is the former partner of Hywel Williams, MP for Arfon, who was a psychiatric social worker in the Days Of Gwynne and Dafydd… More recently Branwen has been Director of Christian Aid in Wales.
Pembrokeshire was host to a longstanding sex abuse ring linked Gwynne and Dafydd. The ring was in full swing before Old Nick became the local MP; Old Nick's predecessor in the seat, Desmond Donnelly, was born in Sibsagar, Assam, India, where his father was a tea planter; his mother was English and descended from a member of the Indian Civil Service. Donnelly represented four different political parties during his time, colluding with the organised abuse as he went. See previous posts for gen on Old Nick. The criminality in Pembrokeshire was the reason why there wasn't overt aggro towards Old Nick from his political opponents in Pembrokeshire, it was all gentlemanly collusion. It was Branwen Nicolas whom Old Nick really hated.
Branwen's dad was an anti-apartheid campaigner.
Old Nick himself came from a long line of clergy, including some famous Bishops. Old Nick was a Trinity College, Cambridge, graduate who was working for the security services and seemed to have been billeted to Pembrokeshire by Grocer Heath for a purpose…
Old Nick's predecessor Desmond succeeded the seat from Gwilym Lloyd-George aka 1st Viscount Tenby and son of David L-G. Gwilym was locally unpopular, a bent lawyer who served as Home Secretary, 1954-57, succeeding Gwynne and Dafydd's other good mate – Gwilym certainly wasn't their enemy – David Maxwell-Fyfe aka Lord Kilmuir, who was given by PM Churchill all the powers needed to provide Gwynne and Dafydd with 100% protection which they expanded their business… Not only was Kilmuir given responsibility for Welsh Affair as well as his duties as Home Secretary, but in 1952, Churchill had made MI5 answerable to the Home Secretary, not the PM. Here comes Gwilym,
it's Party Time…
The scene in Pembrokeshire seems to have had parallels in Anglesey, Gwynedd and Clwyd in that organised abuse was 100% tied up with the Top Docs, Local Authority corruption, police corruption and the Church. See previous posts for details of the series of damning scandals re Pembrokeshire's childcare system, deficient regional NHS, the Local Authority CEO who milked the authority of much money, drove a Porsche and was bestest mates with  members of the Police Authority etc…
For an overview of the general fuckwittery, the repeated scandals and the We Didn't Knows whenever yet another huge organised abuse scandal breaks in Wales by which time those responsible are often in a role Inspecting or Advising On Services, see eg. 'The Reality Is, There Is No Problem'.
The Baroness of Ely grew up at St David's, she who is the daughter of the Rev Bob Morgan, he a pal of George Thomas. The Baroness is married to a Top Doc who is also a Rev…
After all those High Court cases in which Ian Murphy QC defended me but carefully didn't point to the industrial scale perjury and conspiracy on the part of so many who were facilitating organised abuse in Wales and elsewhere, Ian Murphy starred as one of the barristers who worked on a big child abuse trial in Pembrokeshire. The evidence was utterly confusing in the usual way: scores of social workers and other 'professionals' maintained that children had been abused in terrible ways by substantially disadvantaged poorly educated adults. Some of the adults had Confessed to Orrible Crimes, some absolutely denied it. Some of the children had told social workers and police etc that those on trial had abused them; one or two children and defendants maintained that it was the social workers themselves who had abused the kids.
Whoever could know what the truth was? Pembrokeshire has a long history of Local Authority corruption, collusion with corrupt police officers and also enjoyed the presence of Old Nick as the constituency MP for many years. Pembrokeshire's child protection services were the centre of a huge scandal themselves and were described as 'Dickensian'. Ian Murphy commented during the trial that the kids couldn't be believed because children live in a world of fantasy. As do some adults, including those who's lies and perjury Ian Murphy politely ignored so often when he represented me in the High Court.
The rot is so embedded and so extensive that it is damn near impossible to get to the truth in criminal or civil trials. I have been fascinated to listen to the extensive commentary today re the Harvey Weinstein trial. Privileged American woman are everywhere in the media yelling about their Strength and Me Too and how Things Have Now Changed. Well, a number of privileged women who have alleged truly terrible experiences at the hands of Harvey are being given media coverage and Harvey is up in Court on serious charges. If he is guilty, no doubt his victims feel that at last they have got somewhere. There is still nothing at all in the media let alone any trials of anyone named on this blog, including those who documented and signed details of their own very serious criminality against me and other people on the 10,000 documents in my possession.
Sister Hutt, Drakeford and a criminal Top Doc refuse to respond to my e mails detailing criminal offences. Neither will The Hague reply, who shared platforms with Angelina Jolie, a woman known to Harvey, as they campaigned on behalf of Wimmin. Jolie's dad John Voight became a movie star as a result of film director John Schlesinger who's own dad was a Top Doc of Gwynne's circle who facilitated the abuse of children and vulnerable people. See previous posts.
No-one will take a case against these docs because they don't want to be refused medical treatment and they need the Expert opinions for their own cases.
For the moment as least, the Harvey case seems a bit like the Michael Jackson events. Very rich man who has been the subject of worrying allegations for many years is in a tight spot…
When I hear that there have been more than a few arrests of Docs, Angels and social workers who work or did work in north Wales whom I know facilitated the most terrible crimes for years against people who were not rich, American movie stars, it might be time to think that the landscape is changing. Although it probably won't happen because so many of us just don't want anything to do with the people who are now pretending that they take such crimes seriously. We know that they only ever took them seriously in so far as they arrested us when we dared complain. Men now in their 50s, 60s and 70s who have spent their lives in UK children's homes and then the psych system don't look and sound like the #Me Too women and I don't see them cluttering up the media or having high profile US women lawyers Reaching Out to them.
One of Leslie Francis's more illustrious PhD students was Jenny Annison, now the Rev Dr Annison no less. Jenny was a friend of the former Bishop of St David's who for some reason best known to himself believed that Jenny should became an academic theologian and thus Jenny registered for a PhD with Leslie at Bangor. Jenny wasn't only academically hopeless, she wasn't interested and refused to learn or put any effort in at all. Not that the Vengeful Vicar had to deal with that, the Vengeful Vicar ordered his team to supervise Jenny, or rather spoon feed Jenny to such an extent that they virtually wrote the PhD for her. Not that it was enough; in the weeks before Jenny submitted her thesis, she still had never logged onto the university computer system or even undertaken an internet search. Because Jenny, after three years, had still not learnt how to use a computer. Every time that someone offered to teach her, she said that she couldn't be bothered, her sons looked up anything that she wanted…
Jenny, unbelievably, obtained a PhD. Because the Vengeful Vicar rigged the viva, including the 'Independent' external examiner and orders were given to the Vengeful Vicar's personal friends the examiners that Jenny MUST pass… So Bangor University became a laughing stock because there was Jenny wandering around with a Bangor PhD. Leslie defected to Warwick just before Jenny received her PhD, as organised by Leslie. I received info throughout that this was all done to make Merfyn look bad, his institution having given a PhD to an utter incompetent…
Miranda and John McTernan know all about it, I received regular e mails from moles as the cunning plan unfolded and Miranda et al were hacking my e mails.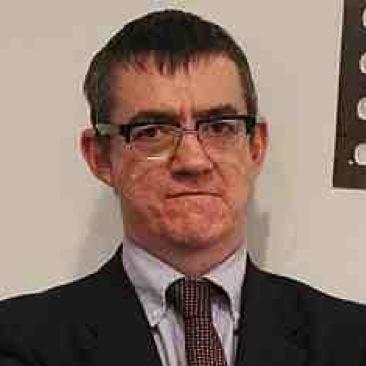 I've recently received info that the boot into Merfyn's groin that was Jenny Annison was yet another attack because I had obtained a PhD from Bangor. The difference between Jenny and me Leslie as you well know was that I could complete academic work to the required standard.
Readers might like to google news reports re the Diocese of Bangor over the last five years. It has been crisis after crisis, with clergy resigning and new blood refusing to go near Bangor Cathedral or anyone associated with it.
When are these tossers going to understand that it isn't Merfyn who is suffering? He has gone, been driven out by these vicious morons and the region is in bits because they took over and wouldn't let anyone other than their friends and relations into any positions of responsibility. One can't run a society on pure malice no matter how hard one tries, it will fall apart.
The Rev Barry Morgan originally came from Neath and will have known that boys who wouldn't keep quiet about the nightmare of their lives in north Wales children's homes were sent to the even more horrific Neath Farm School. Peter Hain aka C was elected as Labour MP for Neath on 4 April 1991, after his predecessor Don Coleman, who had spent years hiding the bodies, died suddenly in office on 14 Jan 1991, as I sat in Springfield Hospital, serious charges against me changing on a near daily basis. See 'The Managers Of The Abattoir'.
Mandy Robbins knew about the Cold and Heartless Place that was Bangor Cathedral and she knew about the slandering of and attack on Emyr. Mandy knew about the dirty deeds of the Vengeful Vicar and Mandy was part of the Cunning Plan to fit Merfyn up for a criminal offence…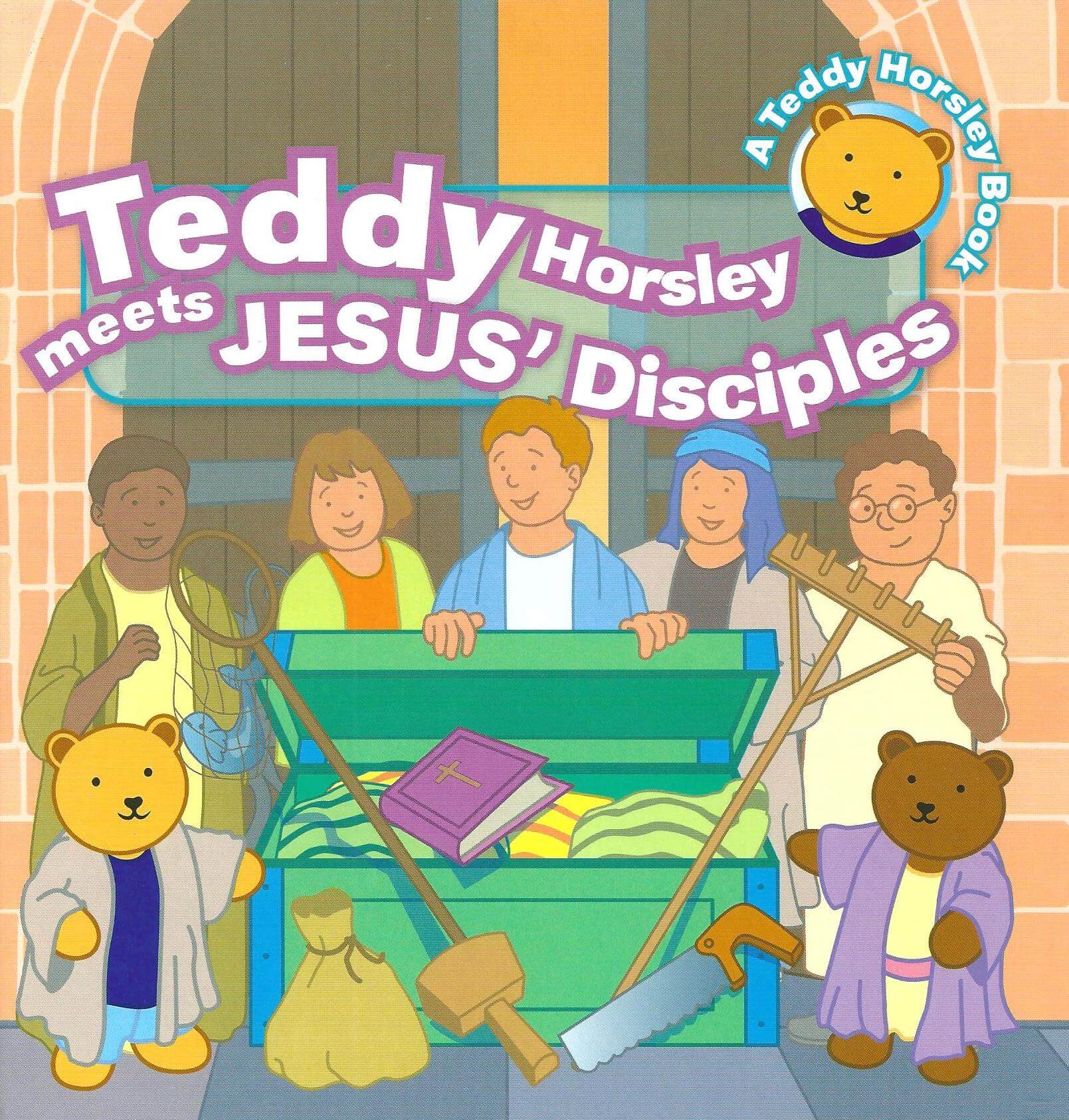 I've received info that the unpleasantness towards me from some of the Anglican contingent when I was in north Wales was related to the Rev Rigg, the Dirty Vicar of Bawdrip whom I knew. I keep forgetting that people had such problems with me because they had concealed matters such as Gwynne, Dafydd and Rigg at the highest levels. George Carey as Bishop of Bath and Wells concealed Rigg's lifelong history of sexually assaulting people and as a reward George was confirmed Archbish of Canterbury on 24 March 1991. Carey's name was put forward to Brenda for Archbishop of C by Thatch, as encouraged by her PPS Michael Alison. Nothing was too much trouble to conceal abusers in the C of E, particularly if a witness had as a child been around so many Tories and as a young adult had been witness to the Gang…
George Carey was succeeded as Archbish of C by Rowan Williams, famous for being academic, thoughtful and er Welsh. Rowan from the Swansea area… Rowan in turn was succeeded by Justin who earlier in life was an executive in the Oil industry.
As for Newcastle and Durham, never mind about David Jenkins, the Bishop of Durham who so pissed God off that God sent that lightening bolt (it hit the wrong Minster at the wrong time but it was still A Sign of God's displeasure), Lord John Walton, although a Methodist, knew all about the crime in the North East facilitated by the C of E, as well of course as by Cardinal Basil Newman and his family. Lord John Walton did of course work at the National Institute for Neurology, Queen's Square before returning to Newcastle to preside over the most serious criminality.
It was an international paedophile/trafficking ring run by people who are still often in positions of Command and Control and the only way in which the generation that followed – my generation – were allowed into the professions involved was to keep quiet about what they knew their bosses were doing/had done. That's why Mandy is a Professor deciding who gets jobs as Counselling Psychology Lecturers, I am a Shy Prostitute and Emyr is a Vampire.
Anyone for working in – let alone being a client of – Counselling Psychology in Wrexham, until the 1990s, the heart of the rent boy production line of the Westminster Paedophile Ring?
Old Nick, Security Services Officer and Secretary of State for Wales, 1979-87, who was the mover and shaker behind so much of Gwynne and Dafydd's activities, was descended from a line of clergy, some of them well-known Bishops. I was planning to detail them here but Old Nick's relatives were so influential, concealed so much and were so crucial to Gwynne and Dafydd's crimes that they'll be featuring in a blog post coming soon, along with Old Nick's team of criminals who served him so loyally at the Welsh Office.
E.P. Thompson, Doreen Massey, Jack Goody, Eric Hobsbawm, Uncle Harry's brother-in-law et al frequently appeared in Lawrence and Wishart publications, I read them for years. I am fond of Lawrence and Wishart offerings although of course I had no idea that the entire circle were using services provided by Gwynne and Dafydd and went to war on Brown and me. I only found out the other day that Lawrence and Wishart were of the Bloomsbury Group.
Wishart & Co., which soon became Lawrence and Wishart, was the publishing house of the Communist Party of Great Britain. It was founded by Ernest Wishart, in collaboration with Douglas Garman, the Communist Party's Education Secretary. Garman's daughter Lorna, at the age of 16, married Ernest Wishart. Lorna's childhood home was at Wednesbury in the Black Country, which was where Peter Jackson – the student who shared our house at Llandegfan who secretly recorded my friend Anne and me at home one evening messing about, doctored the tape and gave it to the Gang who used it as 'evidence' that Anne and I were prostitutes – came from. Peter's dad was a local Headmaster…
Throughout her marriage to Ernest, Lorna had several affairs, one with Laurie Lee of 'Cider With Rosie' fame and one with Lucian Freud. F knew a great deal about the less well-publicised activities of Lucian Freud and used to tell me about it all while our house was bugged. Lorna gave birth to Lee's daughter Yasmin in Feb 1939. Both Lee and Freud went on to marry nieces of Lorna's, respectively Kathy Polge and Kitty Garman. Lorna Wishart died on 12 January 2000, the moth before the publication of the Waterhouse Report. 
Laurie Lee was famous for his status as a rough, tough, puff poof as 'Private Eye' would say, who waxed lyrical about his childhood in the Cotswolds and hit the popular imagination with 'Cider With Rosie'. 'Cider With Rosie' was given an outing by the BBC in the mid-1970s when Mr Thrope was in hot water and enjoyed another load of PR some years later after the Gwynne Row.
Laurie Lee was party to a few less admirable activities himself, although much was made of his Socialism and fighting in the Spanish Civil War. Lee grew up in difficult family circumstances but was what is now called a sexual predator from quite a young age. His brother Jack Lee (born 1913) became a film director.
At 12, Lee went to the Central Boys' School in Stroud. He left the Central School at 15 to become an errand boy at a Chartered Accountants in Stroud. In 1931 Lee first found the Whiteway Colony, two miles from Slad, a colony founded by Tolstoyan anarchists. This gave Lee his first smattering of politicisation and was where he met the composer Benjamin Frankel In 1933 he met Sophia Rogers, an "exotically pretty girl with dark curly hair" who had moved to Slad from Buenos Aires, an influence on Lee who said later in life that he only went to Spain because "a girl in Slad from Buenos Aires taught me a few words of Spanish."
At 20 Lee worked as an office clerk and a builder's labourer and lived in London for a year before leaving for Vigo, in northwest Spain, in the summer of 1935. From there Lee travelled across Spain as far as Almuñecar on the coast of Andalusia. During this period he met Wilma Gregory, who supported him financially, and also met Mary Garman and Roy Campbell. After the outbreak of the Spanish Civil War in July 1936 Lee was picked up by HMS Blanche, a British destroyer from Gibraltar that was collecting marooned British subjects on the southern Spanish coast.
Lee started to study for an art degree but returned to Spain in 1937 as an International Brigade volunteer. His service in the Brigade was cut short by his epilepsy. According to many biographical sources, Lee fought in the Republican army against Franco's Nationalists. After his death there were claims that Lee's involvement in the war was a fantasy; the claims were dismissed as "ludicrous" by his widow. Lee met Lorna Wishart (sister of Mary) in Cornwall in 1937, and they had an affair (Lorna was married) lasting until she left him for Lucian Freud in 1943. They had a daughter, Yasmin David, together. Wishart's husband Ernest agreed to raise the girl as his own; she later became an artist.
Before 1951 Lee worked primarily as a journalist and as a scriptwriter. During WW II Lee made documentary films for the GPO Film Unit (1939–40) and the Crown Film Unit (1941–43). From 1944 to 1946 Lee worked as the Publications Editor for the Ministry of Information. In 1950 Lee married Catherine Francesca Polge, whose father was Provençal and whose mother was another of the Garman sisters, Helen; they had one daughter, Jessie. From 1950 to 1951 Lee was caption-writer-in-chief for the Festival of Britain, organised by Herbert Morrison, Mandy's granddad. Mandy's granddad knew my distant relative by marriage Lord Gnome.
Lee's poems had appeared in the Gloucester Citizen and the Birmingham Post, and in October 1934 his poem 'Life' won a prize from, and publication in, the Sunday Referee, a national paper. Another poem was published in Cyril Connolly's Horizon magazine in 1940 and his first volume of poems, The Sun My Monument, was launched in 1944. This was followed by The Bloom of Candles (1947) and My Many-coated Man (1955). Several poems written in the early 1940s reflect the atmosphere of the war, but also capture the beauty of the English countryside. The poem "Twelfth Night" from My Many-coated Man was set for unaccompanied mixed choir by American composer Samuel Barber in 1968.
Other works include Two Women (1983), a story of Lee's courtship of and marriage to Kathy, daughter of Helen Garman; The Firstborn (1964), about the birth and childhood of their daughter Jessy (christened Jesse); and I Can't Stay Long (1975), a collection of occasional writing.
Lee received several awards, including the Atlantic Award (1944), the Society of Authors travelling award (1951), the William Foyle Poetry Prize (1956) and the W.H. Smith and Son Award (1960).
In 1993, A Moment of War was chosen as a Notable Book of the Year by the editors of the New York Times Book Review. Lee provided a great deal of valuable support to the Brotherhood of Ruralists in their attempts to establish themselves in the 1970s, and he continued to do so until his death; his essay Understanding the Ruralists opened the Brotherhood's major 1993 retrospective book. Indeed, it was Lee who is said to have given them the name "Ruralists.".
The Brotherhood of Ruralists were based in Somerset and at least one of them, Graham Ovenden, sexually assaulted children over a period of many years, eventually going to prison, by which time he had moved to Cornwall. Ovenden was keen on painting pics of naked children in 'provocative' poses and for years every concern was met with an almighty How Very Dare You, he is a Great Artist. Some of Ovenden's models maintain that he never, ever behaved improperly towards them, but he did assault other kids…
John Ovenden preceded Sal Brinton's dad Tim as the MP for Gravesend. I presume that John is a relation…
John Frederick Ovenden (17 August 1942 – 17 July 2018) was born in Kent and educated at the Chatham House Grammar School in Ramsgate. From 1961 until 1974, John Ovenden worked as an engineer with the Post Office. He joined the Labour Party, and served on Gillingham Council, 1966-69, and again, 1972-74. Ovenden served as Labour MP for Gravesend from 1974-79, when he lost to Timothy Brinton. Ovenden was Leader of the Labour Group and Co-Leader of Kent County Council (in a Labour /Lib Dem Alliance) from 1993 to 1997- the only period of non-Conservative control in the Council's history.
Graham Ovenden's work was famously defended against allegations that it was child porn by Bloomsbury lawyer Jeremy Hutchinson, who ended up in the Lords as a Lib Dem peer. Hutchinson was highly entertaining in Court but he was never afraid to destroy witnesses whom he knew were telling the truth by ridiculing them. Hutchinson had one hell of a swinging life himself and remained friends with his ex-wives – one of which was Peggy Ashcroft – and sexual partners. It's civilised but it meant that Jeremy had a huge network of powerful friends; one of Jeremy's Lady Friends was one of those who had the sort of relationship with Grocer Heath that Tories hoped Would Lead To Marriage. See previous posts for info on Graham Ovenden and Hutchinson's huge circle of friends in High Places.
In the 1960s, Laurie Lee and his wife returned to Slad to live near his childhood home, where they remained for the rest of his life. Lee revealed on the BBC1 Wogan show in 1985 that he was frequently asked by children visiting Slad as part of their O-Level study of Cider with Rosie "where Laurie Lee was buried", assuming that the author was dead.
An archive recording of Lee's voice was used for the narration of the Carlton Television film Cider with Rosie (1998), which was first broadcast after Lee's death. The screenplay was written by his friend John Mortimer. John Mortimer was a friend of Jeremy Hutchinson. Mortimer was a pal of playwright John Osborn, who's former wife was Penny Gilliatt, daughter of Roger Gilliatt, friend of Gwynne, Lord Snowdon, Mr Thrope et al. One of the Osborn/Mortimer series of wives was the daughter of a vicar from Denbighshire who knew Gwynne. In later life John Osborn moved to Shropshire, smack bang on the location of Gwynne and Dafydd's partner ring, near John Biffen's constituency. See previous posts.
Laurie Lee died in Slad on 13 May 1997, at the age of 82. He is buried in the local churchyard. Slad is of course near Stroud. When my grandpa was a younger man with a young wife and family they lived at Stroud. Before grandpa moved to Somerset in the early 1940s and established a small business, he had been an accountant. In Stroud very possibly. Grandpa who knew John Strachey and later fell out with the Bloomsbury Group after he denounced Edward du Cann as being a crook and the Liberals for their 'immoral' behaviour. Take a look at the dates of Laurie Lee's career highpoints…
We 'did' 'Cider With Rosie' at school. As the teachers threw shit at me for coming from a Tory family. It was on BBC TV at the same time. Father watched it and remembered all the locations…