During the early 20 century, there was much public interest in animal intelligence, substantially as a result of Charles Darwin's recent publications. At the time, a German horse became famous for his ability to perform arithmetic and other intellectual tasks. Clever Hans, as the horse became known, went on tour through Germany (admission to see Hans was free of charge) and wowed the crowds.
Clever Hans was owned by Wilhelm von Osten, a maths teacher, amateur horse trainer and a phrenologist. Clever Hans was said to have been taught to add, subtract, multiply, divide, work with fractions, tell time, keep track of the calendar, differentiate musical tones, and read, spell, and understand German. Von Osten would ask Clever Hans, "If the eighth day of the month comes on a Tuesday, what is the date of the following Friday?" Clever Hans would answer by tapping his hoof eleven times. Questions could be asked both orally and in written form. Clever Hans's abilities were reported in 'The New York Times' in 1904. After von Osten died in 1909, Clever Hans was acquired by several owners. After 1916, there is no record of him and his fate remains unknown, which suggests that he probably ended up in the knacker's yard for glue.
Wilhelm von Osten and Clever Hans:
As a result of the large amount of public interest in Clever Hans, the German Board of Education appointed a Commission to investigate von Osten's scientific claims. Philosopher and psychologist Carl Stumpf formed a panel of 13 people, the Hans Commission. This Commission consisted of a veterinarian, a circus manager, a Cavalry officer, a number of school teachers and the Director of the Berlin Zoological Gardens. This Commission concluded in September 1904 that no tricks were involved in Clever Hans's performance.
The Commission passed their findings to psychologist Oskar Pfungst who famously demonstrated that Clever Hans was not actually performing the mental tasks, but was watching the reactions of his trainer. Pfungst discovered this artifact in the research methodology wherein the horse was responding directly to involuntary cues in the body language of the human trainer, who had the faculties to solve each problem. The trainer was entirely unaware that he was providing such cues. The anomalous artifact has since been referred to as the Clever Hans effect and has continued to be important knowledge in the observer-expectancy effect and later studies in animal cognition. Carl Stumpf was observing the sensational phenomena of the horse, which also added to Stumpf's impact on phenomenology.
I was reminded of Clever Hans earlier this morning when I heard Dominic Lawson on the 'Today' programme talking about the death of Hans Klausing, the Swedish businessman. Dominic mentioned that Hans was Ever So Clever and a Professor and unusually for a Professor, Hans and his wife had a great deal of money. Hans was indeed seriously rich and as Dominic reminded Justin Webb the Radio 4 journo, when Justin mentioned an unfortunate episode involving Hans's son, some Class A drugs, a dead wife and a suspended prison sentence, we shouldn't waste time dwelling on that, we should remember that Clever Hans, the inexplicably loaded Professor, gave millions to charidee and who can argue with that.
I have mentioned Dominic previously on the blog. Dominic's dad Nigel was of course famously Thatch's Chancellor who oversaw the Big Bang and later fell out with Thatch. What is less widely discussed is that Nigel was the Tory MP for Blaby in Leicestershire, Feb 1974-92, when just about everyone in professional and public life was concealing the sex abuse ring in Leicestershire linked to Dafydd and the Gang. Frank Beck, the Leicestershire social worker who in Nov 1991 was sentenced to five life terms in jail for the abuse of over 100 children in his care, was elected as a Liberal Councillor for Blaby in 1983 and was re-elected in 1987. Beck was under investigation by the police by 1987, as was his friend Greville Janner.
As a young man, Nigel Lawson was a friend of Jim Slater, a dodgy businessman. Lawson was the City editor on the Sunday Torygraph (see 'Shurely Shome Mishtake' for details of Bill Deedes, Denis and Thatch's friend who was Editor of the Torygraph for years, served as in Macmillan's Gov't and knew Dafydd, Gwynne and the Gang) and bagged his pal Jim a regular column, 'Capitalist', in the 1960s. Jim Slater was a friend and business partner of Peter Walker, the Tory who was the City Link of the Gang and who went back as far as the 1950s with Dafydd, Gwynne, Beata Brookes, David Hunt et al who later thrived under Thatch.
Walker served as Thatch's Energy Secretary, 1983-87 and was given that role because of his excellent knowledge of the ring and who was involved in the ring order to flatten the NUM and ensure that the Labour Party's and the Windbag's support for the NUM was ineffective or non-existent. See posts 'Holding The Country To Ransom – Part I' and 'Holding The Country To Ransom – Part II'. I have been told that Walker was put into that job also because of his access to info re Brown and me; Walker was friends with Edward du Cann, the Tory MP for Taunton, my grandfather's former enemy, as was Jim Slater…
After his substantial contribution to flattening the NUM and giving south Wales a good kick Lest They Thought Of Doing That Again, Peter Walker served as Secretary of State For Wales, 1987-90.
Nigel Lawson's daughter Nigella, Dominic's sister, was, when she was at Oxford University, involved with the Dangerous Sports Club. In 1986/87, the DSC just happened to bump into the Somerset contingent who knew what was happening to me at the hands of the Gang and it was with the DSC that one member of the Somerset contingent established an Extreme Sports Business, which resulted in a number of those partaking of the Extreme Sports sustaining injury, after paying good money to do so. Warnings were ignored and in Nov 2002 a Bulgarian student was killed. A prosecution for manslaughter followed, but thanks to Dame Heather Hallett, the Nice Lady Judge who presided over the trial at Bristol Crown Court in 2004 and who stopped the trial and ordered the jury to acquit, no-one even received 10 mins of community service for killing that student. See previous posts.
Dame Heather Carol Hallett (born 16 December 1949), styled The Rt Hon. Lady Justice Hallett, has been promoted to the Court of Appeal since displaying her wisdom in Bristol in the summer of 2004. The Dame – the daughter of an Assistant Chief Constable and who is married to Nigel Vivian Marshall Wilkinson, a QC, a recorder and Deputy High Court judge -is the fifth woman to sit in the Court of Appeal after Dame Elizabeth Butler-Sloss (now Baroness Butler-Sloss) (1988), Dame Brenda Hale (now Baroness Hale of Richmond) (1999), Dame Mary Arden (2000) and Dame Janet Smith (2002).
What a crew: Butler-Sloss is of the Havers family who have concealed the Westminster Paedophile Ring for at least two generations and Butler-Sloss was a mate of Prof Israel Kolvin, Dafydd and Gwynne's mate who ran their partner ring in the North East of England for decades. Butler-Sloss Chaired the Cleveland Inquiry in 1988 and concealed the criminal activity of that ring. See previous posts including 'Twas The Night Before Christmas And The Culprits Were Named'.
On 7 September 2006, Butler-Sloss was appointed as Deputy Coroner of the Queen's Household and Assistant Deputy Coroner for Surrey for the purpose of hearing the inquest into the death of Diana. Butler-Sloss realised that it was beyond her and on 2 March 2007, she was appointed as Assistant Deputy Coroner for Inner West London for the purpose of transferring the jurisdiction of the inquest to Inner West London so that the proceedings could sit in the Royal Courts of Justice. On 24 April 2007, Butler-Sloss announced she was stepping down in June 2007, saying that she lacked the experience required to deal with an inquest with a jury; this had been preceded by the overturning by the High Court of Butler-Sloss's earlier decision to hold the inquest without a jury. The role of coroner for Di and Dodi's inquests was transferred to Lord Justice Scott Baker.
Scott Baker had never conducted an inquest before, so someone gave him Di and Dodi to practice on. Scott Baker had spent most of his career as a judge in the Family Court and in 1995 had been the presiding judge over a truly extraordinary case in which he jailed one of Dafydd's victims for a half-hearted 'abduction of a baby' that she only did on the orders of an abusive husband anyway. See posts 'So Who's Path Had Susan Brooke Crossed?', 'More On Susan Brooke Case' and 'Update On The Cases Of Susan Brooke and Sara Thornton'.
Scott Baker was called to the Bar at the Middle Temple in 1961, thus joining Ronnie Waterhouse and Greville Janner who had arrived a few years previously and practised in a range of legal areas, including family finance cases and professional negligence. Scott Baker served as President of the Family Division, 1971-79, Presiding Judge of the Wales and Chester Circuit, 1991-95 and a member of the Parole Board, 1999-2002. So Scott Baker was ruling the roost at the Family Court throughout Peak Paedophilia in north Wales, had his feet under the table of the Wales and Chester Circuit throughout a series of miscarriages of justice that were caused by the Gang and then joined Dafydd's mates Robert Bluglass and Colin Berry on the Parole Board…
Scott Baker was a member of the Warnock Committee, 1982 to 1984, re human fertilisation and embryology. Previous posts have explained that Mary Warnock, the Chair, was a stooge, as were all the members of that Committee, except for Dame Josephine Barnes, the obnoxious old gynaecologist from Charing Cross who gave the orders. Barnes was married to Sir Brian Warren, Grocer Heath's personal physician and good friend. Warren and Barnes were both facilitating the Westminster Paedophile Ring, including Dafydd and Gwynne's contribution to it, Warren from his private practice in Belgravia (Warren was completely opposed to the NHS and refused to work in it), Barnes from her mixed NHS/private perspective at Charing Cross. See post 'Uncle Harry's Friends…' Barnes and her colleagues at Charing Cross also inflicted serious damage upon many via the Charing Cross Gender ID Clinic, as discussed in 'R.I.P Julia Grant and Many More…'
Two of Dafydd and Gwynne's local mates from north Wales sat on the Warnock Committee, Noreen Edwards who as Chairman of Gwynedd Health Authority, presided over a catastrophe and Dafydd Wigley, who knew that the reason for that catastrophe was Dafydd and the Gang but as Lord Wigley was Of Them, he didn't make that clear when he asked Questions In The House about the catastrophe. See 'So Absolutely Sane, Clear, Quick, Intelligent and Safe…' and other posts.
Butler-Sloss became Chancellor of the University of the West of England in 1993 and an Honorary Fellow of St Hilda's College, Oxford, Peterhouse, Cambridge, Corpus Christi College, Cambridge, King's College London, the Royal College of Physicians, the Royal College of Psychiatrists and the Royal College of Paediatrics and Child Health. Butler-Sloss was a good friend of Issy Kolvin and after his death wrote a touching tribute to his life's work that can be read on the website dedicated to Issy's life's work of facilitating organised abuse and people trafficking.
Butler-Sloss sits on the Selection Panel for Queen's Counsel. Butler-Sloss was Chairman of the Security Commission prior to its abolition in 2010.
On 8 July 2014, it was announced that Baroness Butler-Sloss would Chair the forthcoming IICSA. She stood down on 14 July after mounting pressure from victims' groups and MPs over her suitability with regard to her brother Michael Havers (the Tory MP for Wimbledon, 1970-87, many of who's constituents were Top Docs or other senior staff at St George's/Springfield Hospitals) being Thatcher's Attorney General at the time of some of the abuses in question and who admitted that he blocked the prosecution of VIP child sex offenders. Butler-Sloss was also viewed as a big problem because of her unwillingness to include mention in the IICSA of former Anglican bishop Peter Ball, who spent many happy years molesting boys/young men and, after he was caught bang to rights, slandered and libelled one of his victims and was then received with sympathy by Carlo and housed in one of the Duchy's houses in Aller, Somerset. See previous posts.
Brenda Hale is a mate of St Helena Kennedy, the St Helena who was mates with Dafydd's pal Prof Nigel Eastman at St George's/Springfield Hospitals (see eg. 'Eve Was Framed – As Were A Lot Of Other People' and 'Close Your Eyes And Make A WISH'). Brenda grew up in Yorkshire on the site of the ring that came to be dominated by Savile; her parents were both Headteachers. Working part-time as a barrister, Brenda spent 18 years mostly in academia at Manchester University, becoming Professor of Law there in 1986. The year that Prof Oliver Brooke at St George's was charged and subsequently convicted of child porn offences. Dafydd had me wrongly arrested and illegally imprisoned in the North Wales Hospital Denbigh four days before Ollie pleased guilty at Kingston-upon-Thames Crown Court on 18 Dec 1986 and was jailed. See 'Oliver!' and 'Hey, Hey DAJ, How Many Kids Did You Kill Today?' Mary Wynch had won her case against Dafydd and the Gang in 1985.
When Brenda was appointed as President of the Supreme Court, St Helena's cup brimmeth over and St Helena explained on Radio 4 that Brenda was Completely Different, not just in terms of possessing ovaries rather than testes, but Brenda was a member of the Athenaeum, not the silly old Garrick with all those daft old buffers like Ronnie Waterhouse, Robin Day and William Mars-Jones. William Mars-Jones was a member of Gray's Inn, along with St Helena and her mate Michael Mansfield. St Helena and Mike were not going to cross William's path and he was a big mate of Dafydd and Gwynne's…
Jimmy Savile was a member of the Atheneaum; it is a favourite club of Top Docs (Douglas Black, Dafydd and Gwynne's mate from Manchester virtually lived there after he retired) and Savile became a member in 1984, after being nominated by Cardinal Basil Hume. Hume was a Roman Catholic priest in a family of high profile Top Doctors from the North East of England, one of them – John Hume – being a good mate of Dafydd and Gwynne and who seriously and inexplicably damaged Anthony Eden's health to such an extent that it contributed to Eden's resignation as PM, allowing him to be replaced by Lilibet's mate Harold Macmillan. Basil's sister Madeleine was married to Sir John Charles, the Gov'ts Chief Medical Officer who colluded with Dafydd and Gwynne. Madeleine remarried Lord John Hunt of Tanworth, Cabinet Secretary, 1973-79, who er colluded with Dafydd and Gwynne. See previous posts.
Savile's job as General Manager of Broadmoor from 1987 was negotiated over a series of meals in the Athenaeum attended by a small number of corrupt Civil Service mandarins and Savile's mate Alan Franey, a senior NHS manager at Leeds General Infirmary, who was appointed CEO of Broadmoor once Savile was General Manager. Edwina Currie went to one of the meetings in her capacity as a junior Health Minister, but ooh she was appalled and thought that Savile was a twat. Not that Edwina said that at the time, Edwina told everyone that giving Savile the job was a brilliant idea because he had told her that he would get those bastard Broadmoor Angels under control who were stealing a bloody fortune from the NHS and fiddling like there was no tomorrow. They were also battering and killing patients, but Edwina wasn't concerned about that. See post 'Socio-Political Context Of The North Wales Mental Health Services In The 1980s' and 'A Pretty Classy Piece Of Operation'.
In her 'Diaries' Edwina noted in 1990 that Sir Peter Morrison was widely known to be abusing children, as discussed in previous posts.
I have been told that Dafydd and the Gang were so confident of their abilities to have me framed and banged up in Broadmoor that Mr Savile was installed in anticipation of my arrival. Ronnie Waterhouse's Report mentioned someone else from north Wales who had complained about the Gang who found himself in Broadmoor very soon afterwards.
Years before I found out about even a fraction of what that lot were doing, I read an academic account of a case history of a female Broadmoor patient that I found worrying. This young woman had spent years in Broadmoor on the basis of an allegation that she had 'planned to murder' an Angel in another psych hospital. There was no evidence at all that she had done any such thing; a box of weed killer had, it was alleged, been found in her cabinet and there were 'Grave Suspicions' that it was to be used to Poison An Angel. The patient was in a unit where she was helping with the garden and had acquired the weed killer legally and transparently. Nonetheless, the secret report – she never knew of its existence – stating that she was planning to murder an Angel was used to detain her in Broadmoor for years. The report was written by one Robert Bluglass, Dafydd's mate.
The general public had no idea what was happening in high security hospitals, they really did believe that they were teaming with murderers, rather than people who refused to shut up about being abused as kids in care or as psych patients. All Top Docs knew the real score, as did all barristers and judges.
St Helena knew about the sexual assaults that Savile carried out on Broadmoor patients; she said nothing.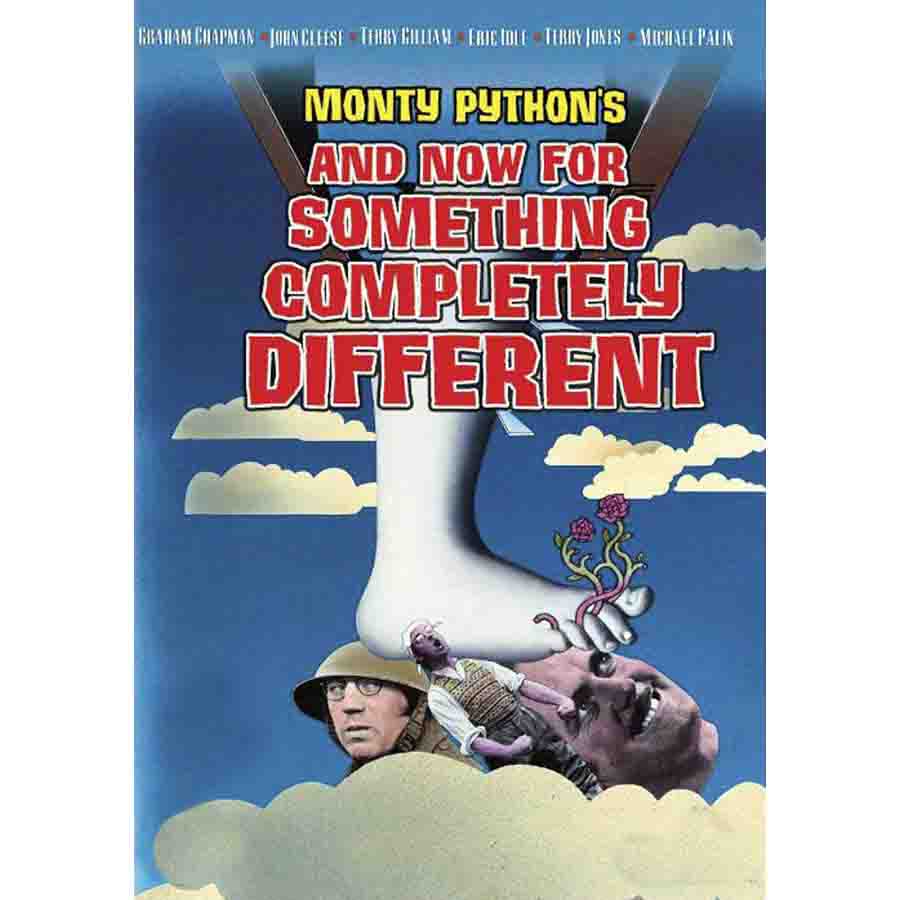 Sir William Mars-Jones:
Baroness Brenda Hale:
St Helena:
Mike Mansfield:
In 1968, Brenda Hale married Anthony Hoggett, a fellow law lecturer at Manchester. The marriage was dissolved in 1992, in which year she married Julian Farrand, former Professor of Law at Manchester, Pensions Ombudsman and colleague of Hale's on the Law Commission.
Brenda Hale served as Chancellor of Bristol University, 2004-17.
Mary Arden is the daughter of a Liverpool family who were Of The Gang (see previous posts).
Janet Smith came from Cheshire and practised as a barrister in Manchester for 20 years, specialising in personal injury and clinical negligence cases. Janet knew George Carman QC when he was practising in Manchester, she knew Geraint Morgan QC the barrister who doubled up as the Tory MP for Denbigh, 1959-83 and she knew Sir John Kay, who worked on the Northern Circuit and gave Gwynedd County Council a High Court injunction against me in 1990, based on the perjury of one Gwynedd social worker who had met me at most three times and who had illegally imprisoned me and her line manager who had never met or communicated with me (see 'The Bitterest Pill').
The Top Docs and lawyers of Manchester were Gwynne and Dafydd's Big Umbrella in the north for years. See eg. 'The Logic Of Medicine' and other posts.
Dame Janet Smith served as President of the Council of The Inns of Court. Dame Janet Chaired Inquiries into Harold Shipman and Jimmy Savile, a particularly Safe Pair Of A String Of Pearls was needed for those two tasks. The Dame concluded that no-one at a senior position in the NHS Knew About Savile, so how he managed to be a personal friend of so many of them I can't work out. Dame Janet served as Chancellor of Manchester University, 2003-09. After retiring from the Court of Appeal, in June 2011 Janet Smith was appointed to succeed Lord Brennan as the independent assessor for miscarriages of justice compensation for England and Wales.
Dame Janet is a member of Lincoln's Inn, as were Cecil Havers (Butler-Sloss's father), Michael Havers (Butler Sloss's brother), Lord Denning, George Carman and as are Butler-Sloss herself, Miranda and Cherie.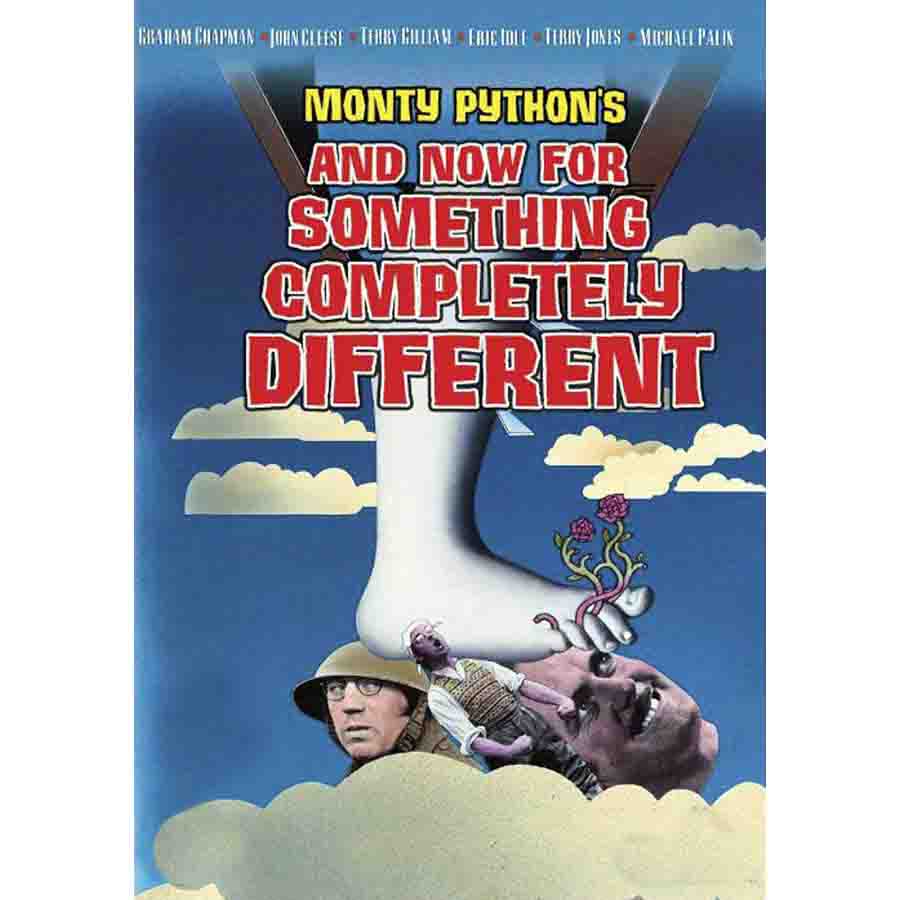 And now the Wimmin Lords Of Appeal have been joined by Heather, who became a member of Inner Temple in 1972, when Mr Thrope was a big name in Inner Temple.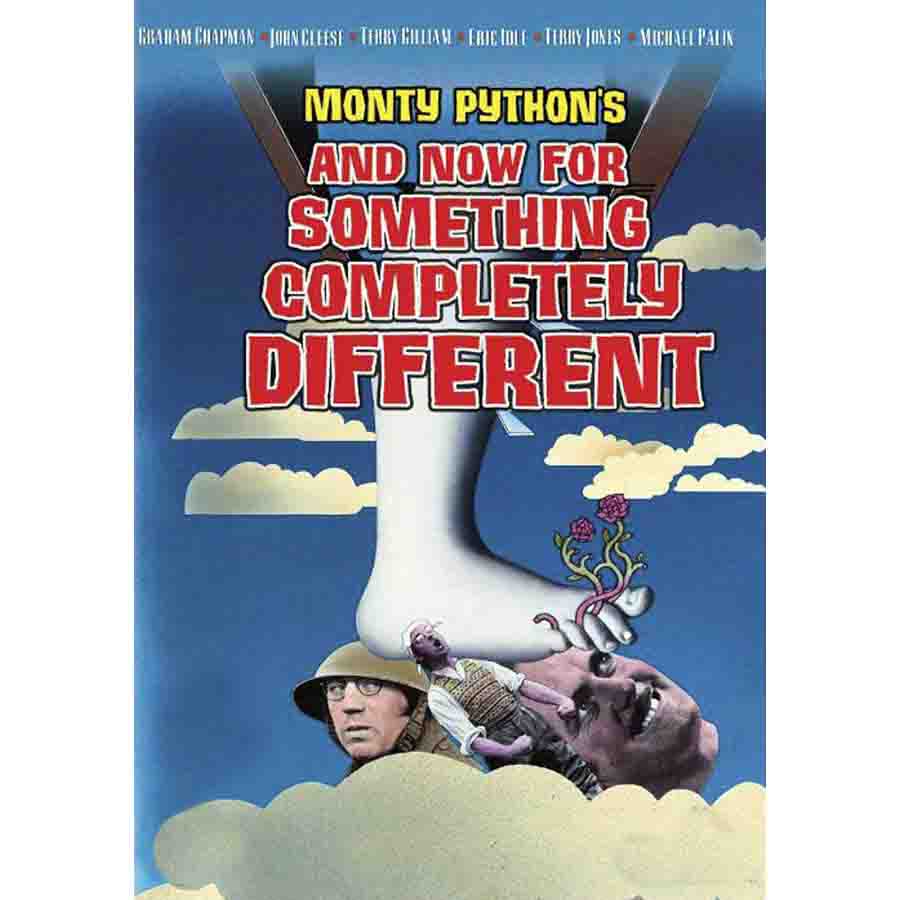 When Brown and I lived a few miles from Nigel Lawson's constituency in 1987 (see eg. post 'Life In Cold Blood') the Top Docs in Leicester were concealing the ring on their patch as well as the crimes of Dafydd and the Gang. See eg. 'An Expert From England…'
I have discussed Dominic Lawson previously on the blog in the context of his wife Rosa and their daughter Domenica who has Down's syndrome. The Lawsons also had a stillborn baby. Dominic and Rosa are involved with charidee work as a result of Domenica being born with Down's and they have spoken up about the shocking discrimination faced by people with learning difficulties and the pressure applied to pregnant women carrying a disabled baby to have a termination. I appreciate them doing that; what is happening is disgusting and no-one dares challenge it. Women are being refused certain ante-natal tests if they refuse to agree to an abortion should the baby be shown to be at high risk of Down's on the grounds that the NHS won't be wasting its money on tests for babies like THAT if their ludicrous mother won't consider a termination. Dominic Lawson has discussed the value of the lives of people with disabilities in a way that so many Fighters For The Oppressed and Supporters Of The NHS just won't, as the genocide continues.
However Dominic has remained silent about many others matters. It's OK Dominic, I know the landscape. You have your daughter to think about (as well as the other members of your family), the Top Docs are totally ruthless and although your family has the sort of money that has allowed you to provide for Domenica in a way that most other people would not have been able to do so, Domenica will always be at the mercy of the Top Docs and you just can't risk it.
It is only the likes of Brown, F and me who challenge Top Doc gangsters, because we don't have much to lose; it's quite clear that we'll be left to die in the event of serious illness anyway. So just as I've blogged about the gang of murdering paedophiles who operated under Dominic's dad's nose when he was one of the most senior members of Thatch's Gov't and I lived a few miles away from him, I'll fill readers in on a bit of background re Clever Hans the Inexplicably Rich Professor Who Gave Millions To Charidee.
No, neither have I forgotten that Dominic's wife Rosa is Rosa Monckton, daughter of the 2nd Viscount Monckton of Brenchley, a family who are part of the Gang's network and that Rosa was a close friend of Diana. See previous posts. Domenica was a bridesmaid at Charles and Di's wedding and Rosa gave evidence after Di crashed in the tunnel. It's the 22nd Anniversary Today!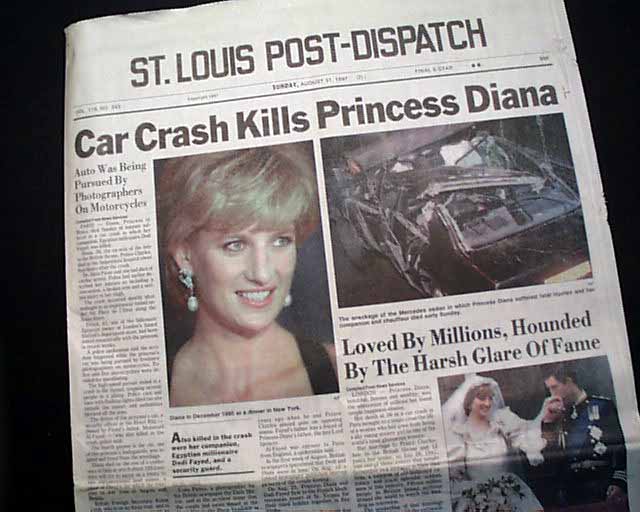 I really don't think that Dominic and Rosa are going to dare say anything at all that touches on the sex abuse ring with Royal Connections…
Show Us You Care Ma'am! Get your arse out of Balmoral – where you were kipping when Diana crashed in the tunnel – and explain why Carlo presided as Chancellor over a university that was a vehicle for a vicious paedophile/trafficking ring, who's staff trashed my career when I complained about the Royal Lobotomist within and 20 years later went after the blood of the VC because he refused to force me out of the University unfairly and illegally.
Miranda, you've got some explaining to do as well.
On the day that the news was released re Di crashing into the tunnel, F and I were bored and stuck inside the house. We had switched on the TV and on every channel there was footage of Diana. We hadn't bothered to turn the volume up and just said 'Oh God, Royals on every bloody channel', so we switched it off again. Not long after, our friend who was an Empowered Service User arrived for coffee and told us that an old boy in Bethesda had just told him that Diana was dead, so we switched the TV back on to see if it was true. It was, Jonathan Dimbleby was doing the voice over. Jonathan who was a mate of Carlo's and who diagnosed Diana with a Borderline Personality Disorder. Our friend summed up the tragedy as he did so many other tragedies (but usually those of Empowered Service Users): Poor Cow, she's been killed. I was nearly a Poor Cow myself many times, but fortunately for me the Gang's constant attempts at imprisonment and death blew up in their faces constantly.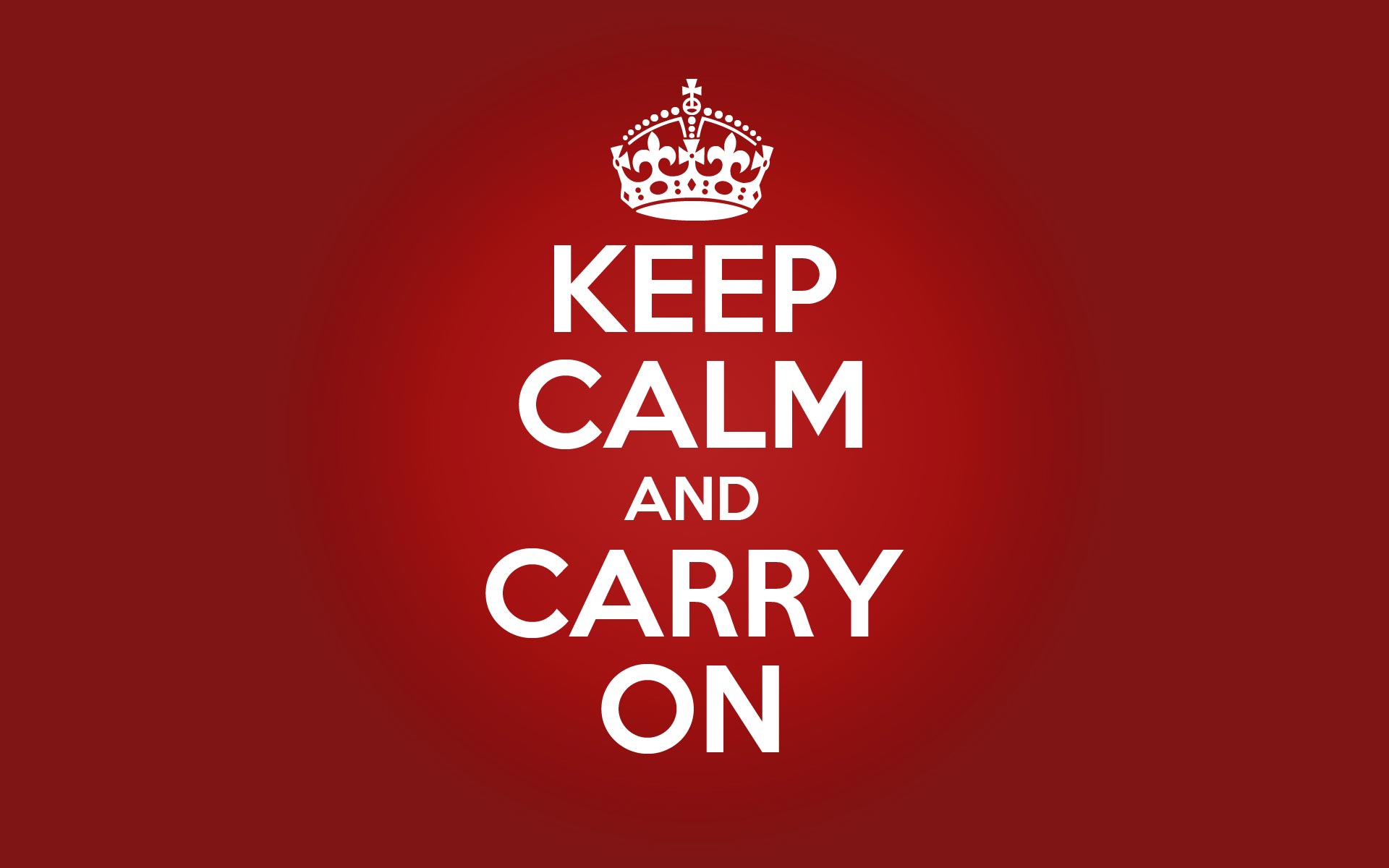 The Clever Hans to whom Di's mate Rosa's husband Dominic was paying tribute on Radio 4 this morning was Hans Rausing (25 March 1926-30 August 2019), a Swedish businessman based in the UK. Clever Hans made his fortune from his co-inheritance of Tetra Pak, a company founded by his father Ruben Rausing and currently the largest food packaging company in the world. According to the Forbes Rich List, Clever Hans was the second richest Swedish billionaire in 2013. By the time of his death yesterday, Forbes estimated the net worth of Clever Hans and his family to be $12 billion.
Clever Hans was born in Gothenburg in 1926 as the second son to industrialist Ruben Rausing and his wife Elisabeth (née Varenius). Rausing had two brothers, Gad and Sven. Clever Hans studied Economics, Statistics and Russian at Lund University, graduating in 1948. In 1954 Clever Hans was appointed Managing Director of Tetra Pak and his brother Gad Deputy Managing Director. Clever Hans became Chairman of the Tetra Pak Board in 1985. He left the company in 1993 and sold his 50% share of the company to Gad in 1995.
Clever Hans's dad Anders Ruben Rausing (17 June 1895-8 October 1983) was born in 1895 in Råå, a small fishing hamlet in the district of Raus outside of Helsingborg in the south of Sweden. Rausing changed his surname from Andersson to Rausing in 1921. With the help of a loan from his aunt, Rausing studied at the recently founded Stockholm School of Economics and Business Administration, graduating in 1918. After a brief engagement at the privately owned Stockholms Enskilda Bank, Rausing was employed by Sveriges Litografiska Tryckerier, SLT (later renamed Esselte), a well-known printing company. In 1919 he earned a scholarship from SSE to continue his studies at Columbia University in New York and obtained a MSc in Economics in 1920.
Returning to Sweden in 1920, Rausing continued his employment at SLT, first as a Manager Assistant and then as a Manager. During his time at SLT, Rausing became closely acquainted with the industrialist Erik Åkerlund and in 1929 Rausing left SLT to form a new packaging company together with Åkerlund, Åkerlund & Rausing. Åkerlund & Rausing was the first packaging company in Scandinavia and eventually became a leading manufacturer of dry food carton packages. Initially, however, the company had difficulties making profits and in 1933 Åkerlund sold his share to Rausing, who became the sole owner.
Åkerlund & Rausing created the plastic-coated carton tetrahedron, patented on 27 March 1944. In 1952, the first machine producing tetrahedron cream packages was sold to a local dairy. The company had difficulties throughout the 1950s, with Rausing continuing to spend large amounts on development. Initially catering primarily to the Swedish market, the company expanded gradually, with Germany (1954), France (1954) and Italy(1956) as its first export markets.
Tetra Pak's commercial break-through arrived in the mid-60s with the new Tetra Brik package, introduced in 1963. The late 1960s and the 1970s saw a global expansion of the company, much due to the new Tetra Brik Aseptic package, debuted in 1968, which opened up new markets in the developing world and sparked off a virtual explosion in sales. After 30 years, Tetra Pak eventually became one of the leading food processing and packaging company in the world.
Ruben Rausing was made Doctor Honoris Causa in Medicine at Lund University in 1957, in Economics at the Stockholm School of Economics and Business Administration in 1959 and in Technology at the Royal Institute of Technology in 1977. He was a member of the Royal Swedish Academy of Engineering Sciences
Ruben Rausing was married to Elisabeth and had three sons, Hans, Gad and Sven. For tax reasons, Rausing left Sweden for Rome in 1969. For all of his life, however, Ruben kept his country home Simontorp, near Lund.
Dr. Gad Rausing (19 May 1922-28 January 2000) (he died days before the publication of the Waterhouse Report) had a lifelong passion for archaeology and the humanities and received his PhD. from the University of Lund in 1967. In addition to his work as Deputy Managing Director at Tetra Pak Gad was a frequent lecturer at the Institute of Archaeology at Lund University.
Gad Rausing studied chemistry at the University of Lund and began his career as the head of the research laboratory at Åkerlund & Rausing, his father's company. Rausing joined Tetra Pak as Deputy Managing Director in 1954. Gad Rausing had a parallel career as a scholar in pre-historic Scandinavian archaeology and was a Reader at the Institute of Archaeology at Lund University.
Gad Rausing's passion for the humanities led to his sponsoring of various research projects, among others the excavation of the 10th Century Viking trading town of Birka outside Stockholm. Gad Rausing's foundation, The Birgit and Gad Rausing Foundation, awards grants to research within the humanities and supports several important institutions, among others the Lund and Oxford Universities.
In 2002, the Gad Rausing Prize for Outstanding Humanistic Research was instituted by Rausing's three children in memory of their father at the Royal Swedish Academy of Letters, History and Antiquities, where Gad Rausing was a member during his lifetime. Rausing became Doctor Honoris Causa at the Royal Institute of Technology in Stockholm in 1983.
The Lahore University of Management Sciences (LUMS) library has been renamed as Gad & Birgit Rausing Library to acknowledge the donation provided by the Rausing family to construct the library building. Mr. Dennis Jönsson, CEO Tetra Pak, inaugurated Gad & Birgit Rausing Library on Thursday, March 17, 2011. Mr. Jönsson appreciated that the funds donated by the Rausing family were utilized for educational purposes. He also unveiled a plaque commemorating the Rausing family's donation for development of the library building.
Gad Rausing was married to Birgit Rausing and had three children, Finn, Jörn and Kirsten.
Gad's widow Birgit Rausing (born 1924) is a Swedish art historian and philanthropist, the daughter of Swedish landscape painter Henry Mayne (1891–1975). When Gad died in 2000, Birgit and their three children inherited packaging giant Tetra Laval. Birgit Rausing and her family had an estimated net worth of US$13.0 billion in 2010.
The Swedish Sea Rescue Society has a class of rescue vessels where the lead ship Gad Rausing was built in 2002 after a large donation from the Tetra Laval group.
Finn Rausing (born 1954) is co-owner of Tetra Laval, as well as co-owner of the Sauber Formula One team. Finn lives in England.
Jörn Rausing (born 12 February 1960) is co-owner of Tetra Laval, and he owns a share of Ocado, where he is a Board Director. Jorn lives in Surrey.
Kirsten Elisbet Rausing (born 6 June 1952) lives in the UK and breeds horses at her stud farm Lanwades Stud in Newmarket. Kirsten is a member of the Jockey Club and a former Director of the National Stud. With Richard Frisby, Michael Goodbody and Guy Heald, she is a Director of the British Bloodstock Agency. With her brothers Jorn and Finn, Kirsten sits on the Board of holding company Tetra Laval. In the Sunday Times Rich List 2011 ranking of the wealthiest people in the UK, Kirsten was placed 16th (jointly with her brother Jörn) with an estimated fortune of £3,900 million. In the Sunday Times Rich List 2012, Kirsten was ranked as the 4th richest woman in the UK.
Tetra Pak's success in the 1970s and 1980s has been credited to the leadership of Clever Hans and Gad, who turned the six-person family business into a multi-national company. Over the course of his career, Clever Hans became a specialist in Russian affairs and made many investments in Russia and Ukraine. Clever Hans was responsible for the Tetra Pak's Russian market, and negotiated the first Tetra Pak machine export to the Soviet Union in 1959, eventually making Tetra Pak the largest foreign employer in Russia.
Clever Hans and his wife Märit donated large sums to charidees and research in the UK and Sweden, among others to large medical research projects at Karolinska Institutet and Lund University. Through the Märit and Hans Rausing Fund, they supported local community projects in their home county of Sussex.
Clever Hans was appointed Doctor Honoris Causa in Medicine and Economics at Lund University. He was a visiting Professor at Mälardalens Högskola, Sweden and honorary Professor at the University of Dubna, Russia. Clever Hans was made an Honorary KBE in 2006. He was an Honorary Fellow of the Isaac Newton Institute, Cambridge and in 2011 he was awarded the title Honorary Freeman and Liveryman at The Worshipful Company of Stationers and Newspaper Makers, London.
Clever Hans and his wife Märit Rausing had three children.
Clever Hans's daughter Anna Lisbet Kristina Rausing (born 9 June 1960) studied History at the University of California, Berkeley,(B.A., summa cum laude 1984) and completed an M.A. (1987) and Ph.D. (1993) in History at Harvard where she also taught for eight years.
Harvard University Press published Lisbet Rausing's biography of Carl Linnaeus, Linnaeus: Nature and Nation in 1999. Throughout her career she has published a range of articles on related subjects in academic journals. Lisbet has also contributed to the FT and the Sunday Torygraph.
Rausing is a senior research fellow at King's College, London. She holds honorary doctorates from Uppsala University and SOAS and she is an elected member of St Catharine's College, Cambridge. Lisbet is also an honorary fellow of the British Academy, the Linnean Society, the Royal Historical Society, the Royal Society of Biology and the Royal Swedish Academy of Agriculture and Forestry. Lisbet was elected to the Harvard Board of Overseers (2005-2011) and Yad Hanadiv Advisory Committee (2001-2011). She serves on the Cambridge Conservation Initiative Advisory Board.
Lisbet Rausing founded and is a non-executive director of Ingleby Farms & Forests (Ingleby Company) which owns and farms ca.100,000 hectares in nine countries. She also works closely with a family-owned liquid food packaging company, Ecolean. Rausing is a trustee of the Corrour Trust who own 99% of the 65,000 acre Corrour Estate in Scotland.
Lisbet Rausing co-founded the Arcadia Fund in 2001 with her husband Professor Peter Baldwin. As of August 2019, the Fund has made grant commitments of over $598million to charities and scholarly institutions globally that preserve cultural heritage and the environment and promote open access. Arcadia-funded projects include the Hans Rausing Endangered Languages Project at SOAS, London University.
In September 2015 Valerie Amos was appointed Director of SOAS, 'becoming the first black woman to lead a university in the UK'. In 2019, it was announced that Amos will become the first-ever black head of an Oxford College, University College, from 1 August 2020. Valerie Amos has journeyed through every institution and organisation who's box one needs to tick if one is on the left and part of the Gang's mycelia.
After working in Equal Opportunities, Training and Management Services in local gov't in the London Borough's of Lambeth, Camden and Hackney – Dafydd and Gwynne were in partnership with all of these Boroughs – Valerie Amos became Chief Executive of the Equal Opportunities Commission 1989-94. The EOC was also peopled by friends of the Gang, including Elspeth, Geoffrey Howe's wife… See previous posts.
In 1995 Amos co-founded Amos Fraser Bernard and was an adviser to the South African Gov't on public service reform, human rights and employment equity. They obviously took so much notice of Val's advice…
Amos during the WEF 2013
Amos has also been Deputy Chair of the Runnymede Trust (1990–98), a Trustee of the IPPR, a non-executive Director of the University College London Hospitals Trust, a Trustee of VSO, Chair of the Afiya Trust, Member of the Board of the Sierra Leone Titanium Resources Group, a Director of Hampstead Theatre and Chair of the Board of Governors of the Royal College of Nursing Institute.
Miranda gave Val a peerage in Aug 1997, nine months after the Waterhouse Inquiry had opened and just before he made his tear-jerking speech about the sad loss of the People's Princess. See previous posts for more info Baroness Val.
Lisbet is also bank-rolling the Hans Rausing Scholarship in the History of Science at King's College, London and the Hans Rausing Chair in the History of Science at Uppsala University, which is also hosting an annual Hans Rausing Lecture in the History of Science. Cambridge University's Department of History and Philosophy of Science hosts an Annual Hans Rausing Lecture.
Arcadia has also funded the Endangered Archive Programme at the British Library and Fauna & Flora International's Halcyon Land and Sea fund. They are listed as one of the biggest benefactors to the Wikimedia Foundation and donated $5 million to the Wikimedia endowment in 2017 after Lisbet's husband Peter Baldwin joined its Advisory Board. Rausing and Baldwin also founded the Lund Trust. Since 2002 Lund Trust has given more than $62 million to charities in the UK and internationally.
Lisbet's first husband Joseph Leo Koerner (born June 17, 1958) is currently the Victor S. Thomas Professor of the History of Art and Architecture and, since 2008, Senior Fellow at the Society of Fellows at Harvard. After teaching at Harvard from 1989 to 1999 (as Professor since 1991), Koerner moved to Frankfurt, where he was Professor of Modern Art History at the Goethe University, and to London, where he held Chairs at UCL and the Courtauld Institute before returning to Harvard in 2007.
Son of the Vienna-born Jewish-American painter Henry Koerner, Joseph Koerner was raised Pittsburgh, Pennsylvania and Vienna. Joseph graduated from Taylor Allderdice High School in 1976 and attended Yale University where he received his BA in 1980. After a MA in English at Cambridge University in 1982), where he was supervised by Frank Kermode he spent a year studying at Heidelberg University and received his PhD in art history at the University of California, Berkeley in 1988.
Frank Kermode starred in a previous post… He was at the centre of a group of sharp-elbowed ruthless academics who were using their knowledge of the Gang's crimes to climb over each other.
Koerner was a member of the research group Poetik und Hermeneutik in Konstanz in its later phase, 1987-1994. Joseph Koerner collaborated with Bruno Latour and Peter Weibel on the 2002 exhibition Iconoclash at the ZKM in Karlsruhe. He has also curated exhibitions of his father's work, including a 1997 retrospective at the Austrian National Gallery. In the 1990s, Koerner was a frequent contributor to The New Republic.
In Great Britain, Koerner is known for his work as writer and presenter of the three-part Northern Renaissance (2006) and the feature-length Vienna: City of Dreams (2007), both produced in Scotland by the BBC and broadcast on BBC Four.
Koerner has delivered the Slade Lectures at Cambridge (2003) and Oxford (2013), the Getty Lectures at USC (2005), the Bross Lectures at University of Chicago (2007), the A. W. Mellon lectures at the National Gallery (2008), the Tanner Lectures on Human Values at Cambridge (2012) and the E. H. Gombrich Lectures in the Classical Tradition at the Warburg Institute (2016).
A member of the American Academy of Arts and Sciences (since 1995) and the American Philosophical Association (since 2008), Koerner has served on the boards of the Isabella Stewart Gardner Museum, the Yale University Art Gallery, the Frick Art Reference Library, the Warburg Institute, Ralston College, and the American Academy in Berlin. He received a Guggenheim Fellowship for 2006-7 and served as Guest Professor at the Kunsthistorisches Institut in Florenz. In 2009, Koerner was one of three recipients of the Andrew W. Mellon Foundation's Distinguished Achievement Award, which funds an academic and creative project on homemaking (geographic, architectural, and psychic) in Vienna from Otto Wagner to the present day. Based at Harvard, the project has produced the documentary film directed by Koerner, The Burning Child.
After divorcing Lisbet, in 2003, Koerner married Margaret K. Koerner (born Margaret Lendia Koster), also an art historian.
Lisbet's second husband Peter Baldwin – they married in 2002 -is a Professor of History at the University of California, Los Angeles and a philanthropist. Peter Baldwin was educated at Harvard and Yale.
Peter Baldwin's volumes include:
The Politics of Social Solidarity: Class Bases of the European Welfare State, 1875-1975 (Cambridge University Press, 1990)
Reworking the Past: Hitler, the Holocaust and the Historians' Debate, edited with an introduction (Beacon Press, 1990)
Contagion and the State in Europe, 1830-1930 (Cambridge University Press, 1999)
Disease and Democracy: The Industrialized World Faces AIDS (University of California Press, Berkeley, and the Milbank Memorial Fund, New York, 2005)
The Narcissism of Minor Differences: How America and Europe Are Alike (Oxford University Press, 2009)
In 2014 Baldwin published The Copyright Wars: Three Centuries of Trans-Atlantic Battle.
Lisbet's sister Sigrid Maria Elisabet Rausing (born 29 January 1962) is the founder of the Sigrid Rausing Trust and owner of Granta magazine and Granta Books
Sigrid grew up in Lund, Sweden and studied History at York University, 1983-86. She has an MSc in Social Anthropology from UCL in 1987. Sigrid continued with a PhD focusing on post-Soviet anthropology and did her fieldwork on a collective farm in Estonia, 1993-4. In 1997, Sigrid was awarded a PhD in Social Anthropology from the Department of Social Anthropology at UCL followed by an honorary post-doctorate in the same Department.
Sigrid Rausing's wrote Everything Is Wonderful, a personal memoir of her year in Estonia, which was published by Grove Atlantic in the US and by Albert Bonniers förlag in Sweden, in spring 2014.
Sigrid writes occasional columns for the New Statesman and her articles on human rights have appeared in the Guardian and the Sunday Times.
In spring 2005, with her husband, Eric Abraham and publisher Philip Gwyn-Jones, Sigrid founded the publishing house, Portobello Books and that Autumn she acquired Granta, a literary journal, and its book publishing arm. She is now the publisher of both Granta magazine and Granta Books, including its imprint Portobello Books.
In January 2016 Sigrid Rausing was the guest on BBC Radio 4's Desert Island Discs. Her book choice was Mansfield Park and her luxury item was the British Library. I think that the Rausing family might own both…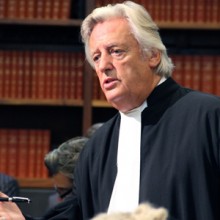 I am beginning to understand why, when F felt like a bit of entertainment, he could ring Dafydd up and tell Dafydd that he was a oil magnate from the US, that 'I own shrinks' and that it took Dafydd longer than would be expected to realise that it wasn't a rich American to whom he was speaking…
Sigrid Rausing set up the charitable trust the Sea Foundation in 1988. In 1996 she transferred the funds to the Ruben and Elisabeth Rausing Trust, named after her grandparents; the trust was renamed the Sigrid Rausing Trust in 2003 and by 2014, had distributed approximately £208.3 million to human rights organisations globally.
In 2004 Sigrid was the joint winner of the International Service Human Rights Award, in the Global Human Rights Defender category. In 2005 she won a Beacon Special Award for philanthropy. In 2006 she was awarded the Women's Funding Network's 'Changing the Face of Philanthropy' Award.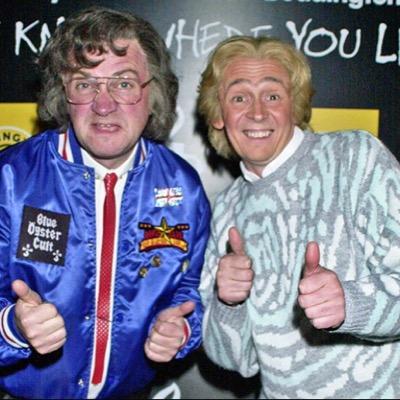 Sigrid is a judge on the jury of the Per Anger Prize for human rights defenders and an Emeritus Board member of the Order of the Teaspoon, a Swedish organisation against political and religious extremism. Sigrid was the judge of the Amnesty International Media Awards in 2009 and 2010. She serves on the advisory board of the Coalition for the International Criminal Court and is an Emeritus member of the international Board of Human Rights Watch.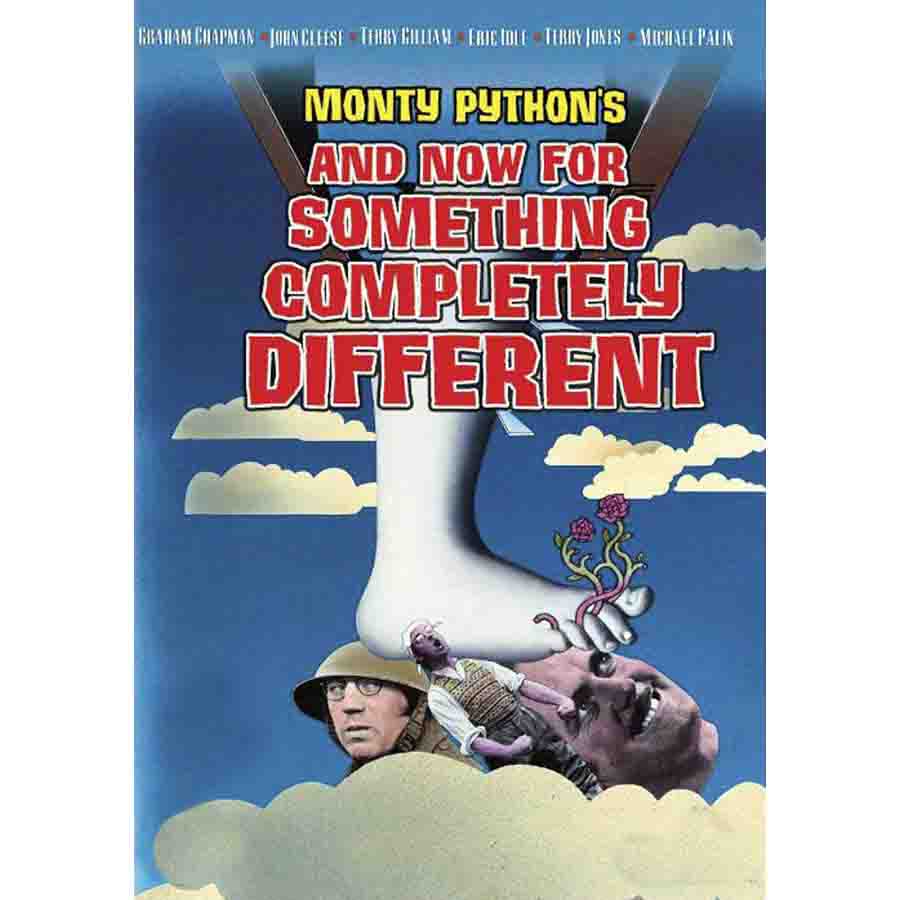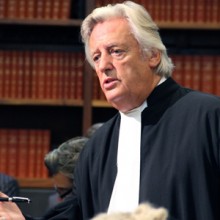 Sigrid is a former Trustee of Charleston, in Sussex, the museum which is the former home of Duncan Grant and Vanessa Bell. The Bells, The Bells, who were part of the Bloomsbury Group, a faction of whom summered in Cwm Croesor and utilised the services of Gwynne and Dafydd. See eg. 'The Village' and 'The Vermin Club'.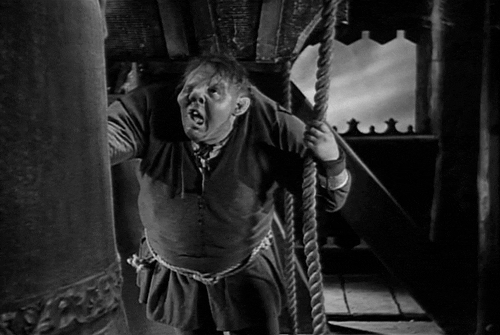 In 2010 Sigrid was made an Honorary Fellow of the LSE. In 2011 she was the recipient of the Morrell Fellowship from the University of York. In 2012 Sigrid was a judge of the Index on Censorship Media Awards. Sigrid Owns Shrinks… As well as the media…
In June 2014 Sigrid was elected an Honorary Fellow of St Antony's College, Oxford.
Rausing is a supporter of Hope Not Hate. On 1st December 2018 the Sigrid Rausing Trust began a grant of £450,000 over 3 years to Hope Not Hate. By that point, Hope Not Hate had received £615,000 from the Sigrid Rausing Trust.
Rausing is married to South African-born TV, film and theatre producer Eric Abraham. They own Aubrey House in Holland Park as well as the Coignafearn estate, in the Highlands of Scotland.
From 2001 to 2012, Clever Hans and his family donated £886,000 to the Tory Party. No wonder Dominic Lawson didn't want to dwell on the Class As, the death, the suspended jail sentence and instead flagged up the Charidee Donations.
Two great mates who do a lot of charidee work: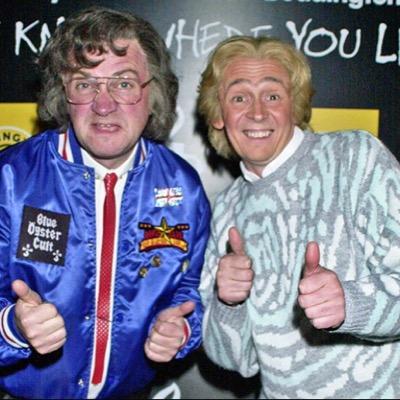 Some terrifyingly real Great Mates who subsequently claimed that none of them had really known the Great Mate who was lying on the bed:
Clever Hans was a resident of the UK from 1982 until his death. He lived in Wadhurst, East Sussex – Bloomsbury country – at the time of his death on 30 August 2019.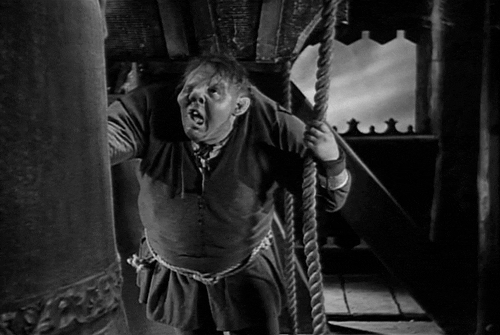 Clever Hans's son Hans Kristian Rausing (born 15 June 1963) is, like his dad and every other member of his immediate family, a 'philanthropist'. Hans Kristian did not enter the family business. Instead, he travelled in his youth before meeting the American Eva Kemeny, a daughter of Tom Kemeny, a PepsiCo executive. Did Hans and Eva meet backpacking to Everest base camp? No. Hans and Eva's sweet romance took off when they met in a drug rehab clinic in the US. It will have been an expensive one as well, not a bed in the Hergest Unit or even in one of Dafydd's detox units.
On 16 October 1992, Hans and Eva married. In common with other members of the Rausing family, they settled in London and Barbados and donated millions of pounds to charidee, in particular those concerned with drug awareness and addiction prevention. Hans and Eva built and funded a rehab centre on the Caribbean island of Barbados. Eva was the UK Patron of international drug abuse prevention charity Mentor. Mentor's offices are in Shoreditch, an area long controlled by Dafydd's partner gang and the organisation was established in 2000. Queen Sylvia of Sweden was a founder member and the CEO is Eric Carlin. Together with Hans, Eva also provided financial backing to Action on Addiction, a charidee that helps young people with drink and drug problems; the joint CEO is Nick Barton. Surely a few groats must have found their way into Dafydd's coffers from the Rausings?
In April 2008, Eva was arrested after trying to enter the US embassy in central London while carrying wraps of cocaine and heroin. Dafydd was probably flying in the main supply in his light aircraft, which as any fule kno – or at least the patients in the Hergest Unit knew – was called 'Pussyfucker'. F drew a picture of it, with Dafydd in the cockpit complete with flying helmet and it was pinned up on the wall of the Hergest Unit in about 1994, before Tony Francis took it down, referring to it as a 'team effort'. (The team being F and me.) When No One Knew that Dafydd was shagging the patients and flogging Class A drugs to the 'detox patients'.
Dafydd was, after all, Europe's Leading Forensic Psychiatrist, it was in the Bangor and Anglesey Mail.
It's just as well that I'm here to blog about all this isn't it, while people bang on about Charidee work. Although F did tell the Hergest staff that Dafydd was flogging the patients drugs, that's why F and I were banned from the Hergest Unit on Tuesdays, when Dafydd held his detox clinic. Ella Fisk, the Angel who ran the Day Centre, said to F 'The patients like Dafydd, they want to see him'. So F yelled 'Of course they do, he's selling them drugs'. F knew this because the people purchasing drugs from Dafydd had told him, they were delighted with the service. See post 'The Evolution Of A Drugs Baron?'.
'We Didn't Know!'
After the police found the wraps on Eva, she was held outside the embassy in Mayfair, leading to a police raid on the couple's Chelsea home, where more than £1,500 of drugs were found. Hans was then also arrested. Hans and Eva were charged with possession of a large amount of cocaine and smaller quantities of crack, heroin and cannabis after a Scotland Yard investigation. They admitted possessing Class As (cocaine and heroin) and received a police caution. A LARGE AMOUNT of cocaine, AS WELL AS crack, heroin and cannabis…
Mind How You Go Mr and Mrs Philanthropist!
On 10 July 2012 Hans was arrested yet again on suspicion of possessing Class As. After his arrest, Eva was found dead at the couple's Belgravia home. On 17 July 2012, Hans was charged with 'delaying the burial' of Eva's body. He pleaded guilty and was sentenced on 1 August 2010 to ten months' imprisonment, suspended for two years; the judge required him to attend a two-year drug rehabilitation programme. The Court heard that Eva's heart pacemaker indicated that Eva probably died on 7 May 2012.
Delaying a burial or hiding a body?
'Mind How You Go Hans…'
At the time of Eva's death she was one of the wealthiest women in the UK.
On 29 August 2012, the journo Ben Quinn revealed in The Guardian that in 2011 Eva Rausing had passed on information to Swedish prosecutors about the unsolved 1986 murder of Swedish PM Olof Palme. See previous posts for info on Olof Palme. Scotland Yard had confirmed the day before that it had given information to Swedish authorities, who wanted to question Eva's widower, Hans Kristian Rausing, as a possible witness about the information his wife claimed to have obtained. Gunnar Wall, a Swedish author who has written two books on the Palme killing, said that Eva had contacted him in June 2011, claiming that she had learned that Palme had been killed by a Swedish businessman, who feared that Palme was a threat to his business. Wall had conducted an e-mail correspondence with Eva, who told him that she had written to the businessman on three occasions about the allegations. In one e-mail to Wall she wrote: "Don't forget to investigate if I should suddenly die! Just joking, I hope." Wall told the Guardian: "When her e-mails stopped, I did not think too much about it, until I heard that she had died in circumstances that were unclear … She also told me that she was going to inform the prosecutors in Sweden and it seemed like she had some arrangement to meet them."
Political violence was little-known in Sweden at the time of Palme's murder and he often went about without a bodyguard. Close to midnight on 28 February 1986, Olof was walking home from a cinema with his wife Lisbet Palme in the central Stockholm street Sveavägen when he was shot in the back at close range. A second shot grazed Lisbet's back. Olof was pronounced dead on arrival at Sabbatsbergs sjukhus hospital Lisbet survived without serious injuries.
Pettersson was accused of Palme's murder after an extensive investigation by the Swedish police. He was picked out from a police lineup by Lisbet Palme. The original tip-off leading to the incrimination of Pettersson has been described by some as very dubious. Although the .357-caliber Magnum pistol used to kill Palme was never found, Pettersson was convicted and sentenced to  life imprisonment in 1989. However, in 1989 Pettersson was freed after an appeal court cited lack of evidence, including the missing murder weapon. It also questioned the reliability of Lisbet Palme's identification.
Pettersson was awarded about $50,000 in compensation for  defamation by the police and for wrongful imprisonment. He sold TV and newspaper interviews. In some of those interviews – particularly on TV3 – Pettersson admitted to killing Olof Palme, but his confession was not treated seriously. On several occasions Pettersson pointed out that he himself was a "Social Democrat" and liked Olof Palme.
In 1998, the Supreme Court rejected a prosecutor's appeal to retry Pettersson, citing that the new evidence put before them was "not of such nature that a new trial can be granted in the case."
On 29 September 2004, Pettersson died at the Karolinska University Hospital after he supposedly fell and suffered a cerebral haemorrhage. He had been in a coma since 16 September 2004 when he underwent emergency surgery for unspecified head injuries. Pettersson had reported being harassed by the police on 15 September, the day before he was found with head injuries, with unsubstantiated rumours circulating that he was a victim of police violence. Pettersson was buried in his home town of Sollentuna in January 2005.
Shortly before Pettersson was taken to hospital, he had contacted the son of Olof Palme, Mårten Palme, explaining he had something to tell the family. Palme said he was willing to meet Pettersson if he was ready to confess to the murder. But the meeting did not take place, and what Pettersson had to tell was never revealed.
According to a documentary aired on the Swedish TV channel SVT in February 2006, associates of Pettersson claimed that he had confessed to them his role in Olof Palme's murder, but with the explanation that it was a case of mistaken identity. Pettersson had intended to kill a drug dealer, dressed in similar clothing, who often walked along the same street at night. The show also suggested that there was greater police awareness than previously acknowledged due to surveillance of drug activity in the area. The police had several officers in apartments and cars along those few blocks of Sveavägen but, 45 minutes before the murder, the police monitoring ceased. In the light of these revelations, Swedish police undertook reviewing the Palme case and Pettersson's role. However, in an op-ed in the newspaper Dagens Nyheter on 28 February 2006, two senior SVT reporters criticised the TV documentary severely, claiming that the filmmaker had fabricated a number of statements while omitting other contradictory evidence.
Previous posts have discussed Dr Gruff Penrhyn Jones, who used to work at Waunfawr Surgery near Caernarfon. Dr Penrhyn Jones grew up near Caernarfon, went to school at Atlantic College in south Wales, where he met his wife who was Finnish. Dr Penrhyn Jones subsequently studied medicine and his wife qualified as an Angel. They lived in Sweden for a long while and Dr Penrhyn Jones's son is a police officer in Sweden. Dr Penrhyn Jones's father was a Top Doctor near Caernarfon. He knew Gwynne and Dafydd.
I always viewed Dr Penrhyn Jones as far nicer than most of his colleagues, but I had a few interesting experiences with him. One wrongful arrest of me on the orders of the Chairman of the North West Wales NHS Trust, Elfed Roberts and the CEO of the Trust, Martin Jones, was witnessed by a senior lecturer at Bangor University who subsequently wrote to the police and to the Chairman of the Trust to demand some answers (no of course she never got them, they refused to communicate with her). Dr Penrhyn Jones became very cross and said that she 'shouldn't have written those letters'. Dr Penrhyn Jones also refused to document what had happened on my medical records.
I ended up seeing Dr Penrhyn Jones because one of the partners in the Waunfawr practice, Stephen Williams, was famously vile, unhelpful and hated most of his patients and the other partner, Huw Roberts, had always been very pleasant to me but then I discovered that Dr Roberts was writing the most extraordinary things on my records and to third parties that were, sort of, a pack of lies… See previous posts.
After I was threatened at gunpoint as discussed in previous posts – I did mention it to Dr Penrhyn Jones – just a few weeks later I received a letter from him explaining that he was retiring from the Waunfawr practice, moving abroad and did not ever expect to practice medicine in the UK again.
Another suspect re Olof Palme's murder, Victor Gunnarsson, emigrated to the US, where he was the victim of an unrelated murder in 1993. Palme's assassination remains unsolved.
On 14 December 2012, a coroner stated that Eva died as a result of her "dependent abuse" of drugs.
Eva's obituary was published in the Indie on 12 July 2012. Here is an extract:
Organisations with which she became involved included the Mary Rose Trust, Royal Opera House and Prince's Foundation for Building Community. Two charities on which she focused particular attention, because of their work in preventing drug abuse, were Action on Addiction and the Mentor Foundation. She gave £100,000 to establish Mentor in 2000 and had since donated a further £500,000. Eric Carlin, Chief Executive of the charity, which tries to direct young people away from drugs, said: "If it wasn't for Mrs Rausing, I'm not sure we could have stayed afloat."
Following the incident she said: "I have made a serious mistake which I very much regret. I intend to leave as soon as possible to seek the help that I very much need. I have made a grave error and I consider myself to have taken a wrong turn in the course of my life. I am very sorry for the upset I have caused. I thank my family and friends for their kindness and understanding."
Hank Dittmar, chief executive of the Prince's Foundation, of which she was a trustee, commented at the time: "We support Eva Rausing in her efforts to overcome her problems, and look forward to her completion of her treatment programme. She remains a dedicated member of the Prince's Foundation's board of trustees."
The event cast a spotlight on the normally private lives of the couple. Andy McSmith's feature for this newspaper at the time began: "If Hans K and his wife, Eva, were 25 years younger, you might think them the poor little rich kids. They were born into vast wealth, more money than anyone could spend in a lifetime, reckoned not in millions, but billions."
Marcus Williamson
Eva Kemeny, heiress and philanthropist: born US 7 March 1964; married Hans Kristian Rausing (two boys, two girls); found dead, London 10 July 2012.
Eva held a number of Company Directorships:
Hans Kristian Rausing – heir to the Tetra Pak packaging company billions – is back in the news following the second police raid on his home this year. How did a member of this retiring, philanthropic family hit such difficult times? Stephen Moss reports.
Details of the A4 incident are as hazy as the Audi's alleged driving. Some reports have the 44-year-old Rausing leaping out of the bedroom window of his Chelsea home when the police, with or without a battering ram, according to which report you believe, arrived. "Officers were let in by a member of staff at the house," said the police's less lurid, window-less account. "The premises were searched. He was not at the address and inquiries continue." "They haven't come back and I don't know when they'll be back," a maid told reporters attempting to track down the Rausings.
Where might the police be looking for Rausing? His £50m estate in Barbados perhaps? Or the 900-acre estate in Sussex owned by his father Hans? Or on the luxury cruise liner The World, on which Hans Jr owns an apartment. This promises to be an exotic inquiry. In reality, however, Interpol has not been alerted. The pursuit of Rausing will take the leisurely form of a letter from the Metropolitan Police traffic unit asking him to explain his actions, unless he pitches up at a police station to come clean in the next 28 days.
Rausing Jr's travails have become, in tabloidese, "The curse of the Tetra Pak dynasty". Drugs have been the demon haunting his gilded life. He and his wife met in a rehab clinic in the US and, after her arrest in April, Eva admitted her problems were not over. "I have made a serious mistake which I very much regret," she said. "I intend to leave as soon as possible to seek the help that I very much need. I have made a grave error and I consider myself to have taken a wrong turn in the course of my life. I am very sorry for the upset I have caused. I thank my family and friends for their kindness and understanding."
The irony is that for the past decade the Rausings have been in the forefront of the battle against drugs. Hans Jr has been one of the prime movers in the charity Mentor, which tries to steer young people away from drugs. Eva is its patron and has donated an estimated £700,000 to the charity since it was founded seven years ago. Prince Charles has described Rausing Jr as a "very special philanthropist" because of his support for Mentor and other drugs charities.
The curse of the Tetra Pak dynasty has so far proved a selective one. Hans Kristian is the youngest of Hans Rausing's three children, and his two sisters are notable for their academic achievements and tireless philanthropy. If we want to indulge in amateur psychology, it looks very much like the youngest child finding it impossible to compete with his high-flying siblings and attempting to establish an identity for himself through rebellion.
Whereas Lisbet Rausing, Hans Kristian's eldest sister, studied at Berkeley and Harvard and is now a research fellow at Imperial College, and Sigrid studied at York and did a PhD in anthropology at University College London, their brother's education was patchier. The only anthropology he seems to have done was in India, where he made rather too close a study of the indigenous drug culture. He was being treated in a clinic in the US for the addiction that had developed in India when he met his wife-to-be, Eva Kemeny, the similarly troubled daughter of a wealthy Pepsi executive. They now have four young children.
The Rausing family secrets are difficult to uncover. Father Hans, now in his 80s and living in Wadhurst, Sussex, where he raises deer and collects vintage cars, is the reclusive's reclusive. He sold his half of the Tetra Pak company, which was founded by his father Ruben in the early 1950s, to his now late brother Gad in 1996 for close on £5bn. Tetra Pak is now controlled by Gad's three children, Kirsten, Finn and Jorn, all of whom keep a subterranean profile (partly, it is believed, because of an attempt to kidnap Jorn in 1989). But Hans Sr is far from retired from business, and has investments in Russia and Ukraine. His personal fortune is estimated at almost £6bn. Gad's widow, Birgit, who lives in Switzerland, also owns a substantial part of Tetra Laval, the giant packaging company that grew from the famous tetrahedron pack that Ruben Rausing patented in 1944.
Hans' sale of his part of the company may be at the heart of his son's difficulties in finding a role. Whereas Gad's children take an active part in the management of Tetra Laval, Hans apparently has his charity work, occasional tennis, opera-going, and oceans of time. As the Sunday Telegraph noted at the time of the drug allegations in April, he is described as a financier, but it is difficult to see what he finances.
His sisters, with their academic rootedness and their orchestrated philanthropy, have managed to circumvent these dangers. They have also, unusually for this retiring clan, given insights into their world. Indeed, Lisbet, the eldest but least publicly known of Hans' three children, has given a clue to what may be the central fact about the dynasty: that they are an ordinary, unassuming provincial Swedish family who feel uncomfortable with the trappings of plutocracy. Perhaps the curse of the Tetra Pak does have some mileage after all.
The Rausing children grew up in Lund, a solid, churchy university town in southern Sweden. Sigrid has described it as a "typical 60s upbringing". Hans and Gad only decamped to the UK with their families in the early 80s, when the appeal of the Thatcherite tax regime over Swedish welfarism became too great (Gad later moved on to the even more "tax-efficient" Switzerland).
Lisbet has drawn a fetching picture of life in Lunt: "We didn't have cooks or chauffeurs, or anything. Sweden is different from England that way. More classless. And I am glad because it meant I learned how to do things: how to cook and so forth. My younger brother and sister and I always had the same pocket money as everyone else, and we went to normal village schools. I suppose some of the other children might have been aware of our family being different. But the little medieval university town I grew up in was very academic. A lot of the kids were children of vicars and doctors." The fact that his family left Lunt and became global tax exiles when he was in his late teens may have left its mark on Hans Kristian.
Lisbet has also stressed her father's lack of interest in money (a claim that does not quite square with the family's flight from tax-heavy Sweden). "I don't think my father ever thought money was important," she says. "He was – still is – always thinking about machines and innovations and fixing things. That is his passion. He just likes solving problems. He has that kind of mind. Money is a by-product." Friends emphasise Hans Sr's bookishness, a quality shared by his wife Marit, who had been a lecturer in medieval German. This was an ordinary, academic, middle-class Swedish family saddled with an invention capable of generating the most extraordinary amounts of money, the Harry Potter of packaging patents.
Sigrid also gave a rare, and revealing, interview to the Guardian in 2004, in which she explained that excessive wealth was not all it was cracked up to be. "I grew up being acutely uncomfortable," she said. "In the 1960s and 70s, Sweden was very progressive, not a good place to be a capitalist. I spent so many of my teenage years skulking in doorways, hiding away. I was very paranoid about anyone finding me out. I wanted to be who I was and didn't want to hide anything any more. I know people who are emotionally crippled by money they inherited. It does not help anyone."
Lisbet and Sigrid both have houses in Holland Park and large Scottish estates. But they do give the impression that they would have been perfectly happy never to have inherited a laminated chunk of the Tetra Pak billions. Sigrid, who has carved out a new career as proprietor of Granta Magazine and Portobello Books, devoted the best part of a decade to working on a book (based on her PhD), History, Memory and Identity in Post-Soviet Estonia: The End of a Collective Farm, which is not something you could imagine Paris Hilton doing.
Sigrid has engaged in philanthropy of an industrial scale and given away an estimated £50m. Might guilt be one element driving her giving? In 2002 the investigative reporter Nick Davies wrote a long article in the Guardian alleging that Hans Rausing Sr was using his "non-domicile" status in the UK (resident here but without having severed all his connections with Sweden) to minimise tax payments on his vast fortune. When a Guardian journalist raised this with Sigrid in an interview two years later, asking her how she had reacted to the allegations, her response was telling: "I cried and cried. You shouldn't blame someone for following the tax regime in a country. One should blame the government for their rules."
Sigrid described herself as a liberal, and said that great wealth was something you had to come to terms with. "Be open about it and be active with it." In an interview with Vogue in 2006, she embraced the guilt question head on when asked why, when she was young, she found it so hard to say no to requests for money. "I would like to think it was guilt," she said, "but I think it was probably shame, if I can make that distinction. People knew you had money, so you could never say, 'Come back next month.' Once you start giving away large sums of money and you find the causes you're really interested in, then you can say no quite legitimately." She also told Vogue that the original move from Sweden had not been prompted by a desire to exploit non-dom status in the UK, but by fear of Sweden's punitive inheritance tax regime. "It was so high in Sweden," she said, "that if my father and uncle had died, the company would effectively have been nationalised."
Her attitude to money, as with her father, is paradoxical. They're not that keen on it, but don't want to lose it. They will give away large amounts of it, but are anxious to avoid tax where they can. Hans Sr is said to be frugal in personal habits and to be critical of fellow billionaires who flaunt their wealth, yet lives in a luxurious, marble-floored house on his large Sussex estate, with his beloved deer roaming across his rolling acres. The family is vestigially Swedish, but with a large helping of nouveau riche Russian.
It's a tricky combination. Sigrid has admitted suffering from depression in her mid-20s and to undergoing therapy. When she was 34, she married art dealer Dennis Hotz and converted to Judaism (they later divorced and she is now married to the film producer Eric Abraham). The guilt she feels at the treatment of Jews, which fed her conversion, reflects a wider concern with injustice. "We live in a profoundly unfair society," she said in her Vogue interview. "Wealth is increasing for the wealthy and debt is increasing for those in debt. Once you know that, it seems to me that you can't not try to do something for the common good with that money."
Sigrid's answer has been to throw herself into philanthropy and to cultivate the literati. If you've got vast quantities of money, spend it on what matters to you. She says she has found patronage "liberating". It seems that her brother has yet to find that sense of liberation. For him, vast wealth has been a prison. The prang on the A4 was a minor incident given unwarranted attention by the media. But within it is a sorrow that reminds us that wealth does not bring happiness, and that there are worse fates than a perpetual credit-card bill.
Eva Rausing's sister Bo was formerly married to Jack Kidd, the brother of model Jodie Kidd…
An article in the Daily Mail in 2008 stated re the Rausings that the family investments are an 'impenetrable web', invested through holdings 'understood to funnel back to Liechtenstein and the Cayman Islands'.
Cap'n Bob's dosh was invested in Liechtenstein…
Hans married again after 'delaying the burial' of Eva's body. He married Julia Delves Broughton, daughter of Sir Evelyn Delves Broughton, 12th Bt, in June 2014. Julia is the sister of Isabella Blow (née Delves Broughton), who was raised on the family estate Doddington Park in Staffordshire. Isabella has starred in earlier posts. She was a highly influential fashion designer who encountered serious mental health problems and was found dead on 7 May 2007 after clinical negligence on the part of an expensive private healthcare facility so impressive that it would have made the Hergest Unit proud.
Isabella Blow




Isabella Blow arrives as a guest at the

Turner Prize

, December 2005.

Born

Isabella Delves Broughton

(1958-11-19)19 November 1958

Died
7 May 2007(2007-05-07) (aged 48)
Cause of death
Suicide by paraquat poisoning
Resting place
Gloucester Cathedral
Years active
1993–2007

Spouse(s)

Nicholas Taylor (1981–1983)
Detmar Blow (1989–2007)
Isabella "Issie" Blow (19 November 1958-7 May 2007) was the muse of hat designer Philip Treacy, and is credited with discovering the models Stella Tennant and Sophie Dahl as well as propelling and continually advocating the career of fashion designer Alexander McQueen
Isabella was born in Marylebone – Harley Street Land – and was the eldest child of Major Sir Evelyn Delves Broughton, a Military officer, and his second wife, Helen Mary Shore, a barrister. Sir Evelyn was the only son of Jock Delves Broughton; his sister, Rosamond, married Simon Fraser, 15th Lord Lovat in 1938.
Blow had two sisters, Julia and Lavinia; her brother, John, drowned in the family's swimming pool at the age of 2. In 1972, when she was 14, Isabella's parents separated and her mother left the household, bidding each daughter farewell with a handshake. Her parents divorced two years later. Isabella did not get along with her father, who bequeathed her only £5,000 from his estate, which was worth more than one million pounds. Blow studied for her A-levels at Heathfield School, after which she enrolled at a secretarial college and then took odd jobs.
Blow moved to New York City in 1979 to study Ancient Chinese Art at Columbia University and shared a flat with the actress Catherine Oxenberg. A year later, she left the Art History programme at Columbia, moved to Texas and worked for Guy Laroche. In 1981 she married her first husband, Nicholas Taylor (whom she divorced in 1983), and was introduced to the fashion director of the US edition of Vogue, Anna Wintour. Blow was hired initially as Wintour's assistant, but it was not long before she was assisting André Leon Talley, as of 2008 US Vogue's editor-at-large. While working in New York, Isabella befriended Andy Warhol and Jean-Michel Basquiat.
Andy Warhol died suddenly and unexpectedly on 22 Feb 1987, when the international trafficking/drug distribution operation that involved Ollie Brooke and numerous other Top Docs and lawyers was rather jumpy, what with Ollie having gone to jail just two months previously. The Gay Plague had taken off, in the US as well as the UK…
Warhol died in Manhattan at 6:32 a.m. on February 22, 1987 at age 58. According to news reports, he had been making a good recovery from gallbladder surgery at New York Hospital before dying in his sleep from a sudden post-operative irregular heartbeat. Prior to his diagnosis and operation, Warhol delayed having his recurring gallbladder problems checked, as he was afraid to enter hospitals and see doctors. His family sued the hospital for inadequate care, saying that the arrhythmia was caused by improper care and water intoxication. The malpractice case was quickly settled out of court; Warhol's family received an undisclosed sum of money.
Isabella Blow returned to London in 1986 and worked for Michael Roberts, then the fashion director of 'Tatler' and 'The Sunday Times' Style magazine. During this period she was romantically linked to editor Tim Willis. In 1989, Blow married her second husband, barrister and art dealer Detmar Hamilton Blow, a grandson (and namesake) of the early 20th-century society architect Detmar Blow, in Gloucester Cathedral. Philip Treacy designed the bride's wedding headdress and a now-famous fashion relationship was forged. Realizing Treacy's talent, Blow established Treacy in her London flat, where he worked on his collections.
In 1993 Isabella worked with the photographer Steven Meisel producing the Babes in London shoot, which featured Plum Sykes, Bella Freud and Honor Fraser. See previous posts for gen on Plum and Bella Freud. Blow was the fashion director of Tatler and consulted for DuPont Lycra, Lacoste, and Swarovski.
Blow starred in 2005 in a project by artist Matthieu Laurette, commissioned and produced by Frieze Projects 2005. It consisted of daily guided tours of Frieze Art Fair led by Blow and fellow international fashion experts Peter Saville, Kira Joliffe, and Bay Garnett. Shortly before her death, Blow was the creative director and stylist of a series of books for an Arabic beauty magazine, Alef; the books were being produced by Kuwaiti fashion entrepreneur Sheikh Majed al-Sabah.
Toward the end of her life, Blow became seriously depressed. Diana Mitford's granddaughter, Daphne Guinness, a friend of Blow's, stated: "She was upset that Alexander McQueen didn't take her along when he sold his brand to Gucci. Once the deals started happening, she fell by the wayside. Everybody else got contracts, and she got a free dress". According to a 2002 interview with Tamsin Blanchard, it was Blow who brokered the deal in which Gucci purchased McQueen's label. Other pressures on her included financial problems (Blow was disinherited by her father in 1994) and infertility.
Isabella and Detmar Blow separated in 2004. Detmar Blow went on to have an affair with Stephanie Theobald, the society editor of British 'Harper's Bizarre'. Isabella was diagnosed with bipolar disorder and began undergoing ECT. She also had an affair with Matthew Mellon; however, after an eighteen-month separation, Isabella and Detmar Blow were reconciled.
Soon afterward, Isabella was diagnosed with ovarian cancer. Isabella began telling friends that she was suicidal. In 2006, Blow attempted suicide with an overdose of sleeping pills. Later that year, Blow again attempted suicide by jumping from the Hammersmith Flyover, which resulted in her breaking both ankles. Blow made several more suicide attempts in 2007, by driving her car into the rear of a lorry, attempting to obtain horse tranquilizers, trying to drown herself in a lake and by overdosing while on a beach in India.
Isabella's wiki entry tells us that: On 6 May 2007, during a weekend house party at Hilles, where the guests included Philip Treacy and his partner, Stefan Bartlett, Blow announced that she was going shopping. Instead, she was later discovered collapsed on a bathroom floor by her sister Lavinia and was taken to Gloucestershire Royal Hospital, where Blow told the doctor she had drunk the weedkiller Paraquat. She died at the hospital the following day. Blow's death was initially reported as being caused by ovarian cancer; however, a coroner later ruled the death a suicide. At the inquest, Blow's sister, Lavinia Verney, stated that after she discovered her sister had ingested the poison, Blow had told her, "I'm worried that I haven't taken enough."
There are other accounts of Isabella's final days detailing appalling negligence, of a highly paid Angel 'specifically allocated' to Isabella who didn't recognise Isabella or know who she was, of Angels and Top Docs allowing Isabella to leave the premises alone in the aftermath of serious suicide attempts when no sensible person would have left Isabella alone for 10 mins…
The Guardian, 12 May 2007:
Her sister-in-law, Selina Blow, told the Guardian she had recently undergone an operation for ovarian cancer and her health had suffered badly as a result. "We are all very upset," said Ms Blow yesterday…
Tests carried out on Blow's body proved positive for weedkiller, according to the Gloucestershire deputy coroner, David Dooley.
[Isabella's] father-in-law, who struggled with depression, also took his own life by taking weedkiller.
Last weekend she had hosted a party at Hilles, her Cotswolds country home, with guests including royal milliner Philip Treacy, whose career she had helped promote by wearing his most colourful creations. She told them she was going shopping, but was found later in a "poorly state" by her sister.
She died in Gloucestershire Royal hospital on Monday.
Mr Dooley, who opened the inquest on Thursday, said the initial cause of death was given by the pathologist, Neil Shepherd, as being from the effects of a drug overdose. "I have queried this with Prof Shepherd and he says that is the right way of describing the pharmacological effect of any chemical on the body. We will need to take formal statements and investigate all the circumstances and this will be dealt with before the main inquest on October 24."
A stylist who helped launch the careers of Alexander McQueen and Julien Macdonald, Blow was once described as one of the 20 most important people in fashion. Born Isabella Delves Broughton in 1958, she was the granddaughter of "Jock" Delves Broughton, who was tried and acquitted for the murder of the 22nd Earl of Errol in Kenya in 1941. He later returned to Britain and committed suicide…
Isabella's close friend and one-time colleague Philip Treacy now makes hats for Royalty. Thirty-six of Treacy's hats were worn at the William and Princess Middleton's wedding in April 2011. Treacy designed over 20 of the hats worn at Harry and Meghan's wedding in May 2018, including those worn by Camilla, Princess Middleton and Oprah Winfrey. Meghan chose a Treacy hat for her first official Royal event in December 2017.
In July 2018, Treacy credited Brenda with "single–handedly saving the British hat industry". I think he meant 'my business'.
Philip Treacy was awarded an honorary OBE for services to the British fashion industry by Carlo and Camilla at a special ceremony in  Clarence House in November 2007. Treacy designed the headdress worn by Camilla for her wedding to Carlo.
Otis Ferry's mum Lucy was found shot dead on 23 July 2018. 'Suicide'. Lucy Margaret Mary Birley (formerly Ferry; née Helmore; 18 September 1959-23 July 2018) was a model and socialite who was divorced from Bryan Ferry and married to Robin Birley.
Lucy Birley was born in Shropshire. Her father worked for many years at Lloyd's of London .Lucy was photographed by photographer Robert Mapplethorpe, and designers such as Christian Lacroix, Manolo Blahnik and Philip Treacy cited her as an influence on their work". Lucy posed as the cover model for Roxy Music's album 'Avalon'. Aged 22 and with Ferry 14 years her senior, they married on 26 June 1982, at the Church of St Anthony and St George at Duncton, West Sussex. The Ferrys divorced on 31 March 2003; Lucy was reportedly paid £10 million in the settlement.
In October 2006, Lucy married Robin Birley, the 48-year-old son of Lady Annabel Goldsmith and Mark Birley. The Goldsmiths are linked to Dafydd's network, as discussed in previous posts and comments….
Lucy Birley died on 23 July 2018, aged 58, from a 'self-inflicted gunshot' while on holiday in the Republic of Ireland.
Lee Alexander McQueen (17 March 1969-11 February 2010) 'died by suicide in 2010, at the age of 40, at his home in Mayfair'. McQueen's death was announced on the afternoon of 11 February 2010. In the morning, his housekeeper found him hanged at his home. Paramedics were called and they pronounced him dead at the scene.
David LaChapelle, a friend of the designer, said that McQueen "was doing a lot of drugs and was very unhappy" at the time of his death. Dr Stephen Pereira, McQueen's psychiatrist, said he had mixed anxiety and depressive disorder for at least three years and had twice taken drug overdoses as "cries for help". Pereira also said that McQueen had repeatedly missed psychiatric sessions, adding that there had been "enormous difficulty in getting him to personally, physically come to appointments".
McQueen left a note saying, "Look after my dogs, sorry, I love you, Lee." The Met Police stated that the note was not suspicious, but did not confirm that the death was a suicide. On 17 February 2010, Westminster Coroner's Court was told that a post-mortem found that McQueen's death was due to  asphyxiation and hanging. The inquest was adjourned until 28 April 2010, where McQueen's death was officially recorded as suicide. McQueen, who had been diagnosed with mixed anxiety and depressive disorder, took an overdose prior to hanging himself. He had taken drug overdoses in May and July 2009. Coroner Dr Paul Knapman reported finding "a significant level of cocaine, sleeping pills, and tranquillizers in the blood samples taken after the designer's death."
Paul Knapman trained at St George's and for decades has been wheeled out to pronounce on every dodgy celebrity death. When I worked in London I was told, openly, that Knapman was 'corrupt'. Knapman was the Coroner for Lord Lucan's nanny Sandra Rivett. Lord Lucan was mates with Sir Jams Goldsmith and Lady Lucan was denounced as mad by psychiatrists paid by her husband. On the night that her husband disappeared, Lady Lucan turned up at St George's Hospital with head injuries and valuable time was wasted because St George's denounced her as er mad. Meanwhile there was a dead nanny in the basement of the family home and Lord L buggered off, never to be seen again. See previous posts.
Paul Knapman was also the man who told an inquest that Lord Snowdon's long-term mistress Ann Hills 'had committed suicide' after consuming a quantity of tablets that any Top Doc or toxicologist would know could not have killed her and was found in a kneeling position dressed in party gear in a kneeling position on the roof of her penthouse in London. Ann's father was a Top Doc who was a cousin of Sigmund Freud and was facilitating organised abuse. Ann worked as a high class call girl and was found dead days before the Waterhouse Inquiry opened. See 'Error Of Judgement?'
On behalf of Lee McQueen's family, Alexander McQueen [the company] today announces the tragic news that Lee McQueen, the founder and designer of the Alexander McQueen brand, has been found dead at his home. At this stage it is inappropriate to comment on this tragic news beyond saying that we are devastated and are sharing a sense of shock and grief with Lee's family. Lee's family has asked for privacy in order to come to terms with this terrible news and we hope the media will respect this.

— 

Alexander McQueen Office, Official Website, 11 February 2010
On 3 February 2010, McQueen wrote on his Twitter page that his mother had died the day before, adding: "RIP mumxxxxxxxxxxxxxxxxxxxxxxxxxxx." Four days later, he wrote that he had had an "awful week" but said "friends have been great", adding: "now i have to some how pull myself together". McQueen is survived by his father, three sisters, and two brothers.
McQueen's funeral took place on 25 February 2010 at St. Paul's Church, Knightsbridge. His ashes were later scattered on the Isle of Skye at Kilmuir. His Skye ancestry had been a strong influence in his life and work. McQueen's Scottish heritage – his father was born and had ancestral roots in Skye – was evident in his life and work. In asking for his remains to be interred in Kilmuir, looking over the sea in the north of Skye, Alexander McQueen has joined members of his clan going back over many generations.
Can that other celebrity Scot from a wee rural island background Lord Jack McConnell, who knows a great deal about Dafydd's criminality and indeed rose to the top of the Labour Party in Scotland by concealing it, as described in previous posts, tell us anything about McQueen's final days?
A memorial was held for McQueen on 20 September 2010. It was attended by Björk, Kate Moss, Sarah Jessica Parker, Naomi Campbell, Stella McCartney, Lady Gaga and Anna Wintour amongst 2,500 other invited guests. On 18 February 2010, Robert Polet, the President and Chief Executive of the Gucci Group, announced that the Alexander McQueen business would carry on without its founder and creative director. The BBC reported that McQueen had reserved £50,000 of his wealth for his pet dogs so they could live in the lap of luxury for the rest of their lives. He also bequeathed £100,000 each to four charities; these include the Battersea Dogs and Cats Home in South London and the Blue Cross animal welfare charity in Burford, Oxfordshire.
Note To Wider Society: Lest you still haven't got the message, these folk are not jumping, they are being pushed and pushed by the Top Doctors. There is lie after lie after lie after lie being told, to the patients, to the families, to the media and at the inquests. At least some of the deaths are not even Top Docs 'making mistakes' or 'not being able to save the patient'. They are good old fashioned murders. Follow the trail to Dafydd. Every bloody time. He's a gangster who ran/runs a massive drug dealing operation and porn/sex work empire. And we were unlawfully left with him, although we told EVERYONE what he was doing.
Well, now I've written the blog and named the guilty, shall I mop up all the urine that's covering the floor, after the rest of the world sat there wetting themselves for years while people died? I don't work for the NHS so I can clean up blood, turds, urine etc, I don't have to snap that I'm not paid to do that and bugger off while every other employee on the premises refuses to do it too. I knew that the Top Docs were sexually assaulting and killing people as well. I knew it years ago and I provided details in numerous letters to many people in authority. So lots of people conspired to have me framed and locked up, using the Expert Opinion of the Top Docs whom I had named as being involved in serious criminal activity.
She wasn't very bright, she was 19 and had no idea what she was letting herself in for: